11-Year-Old Girl Buys Dilapidated Camper and Renovates It
At just 11 years old, Lauren Nelson planned to make her dreams a reality. So with a young girl's determination and a creative spark, she set out to transform an old camper van into something truly extraordinary. It was a challenge, but undeterred, she spent the summer working hard to make it happen.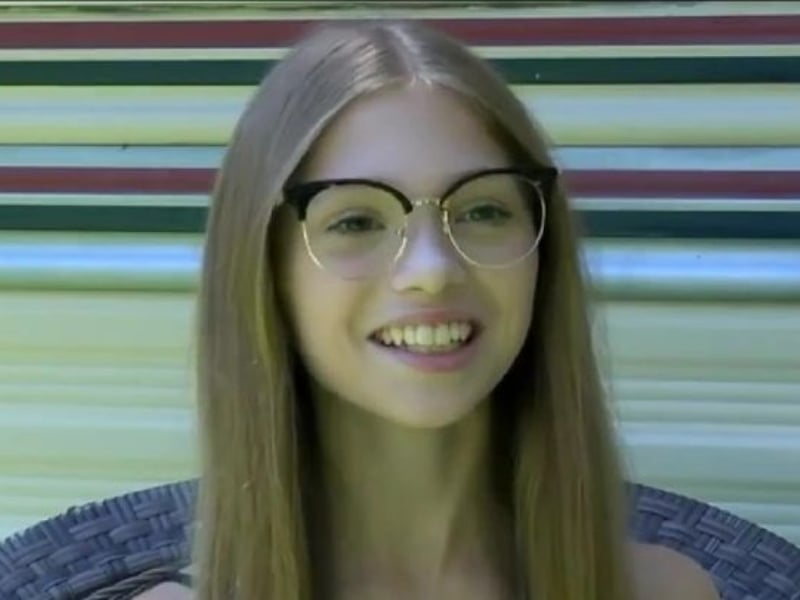 Little did she know, her story would soon take the world by storm – her campervan makeover went viral! It's a tale of ambition, creativity, and courage, and it all started with one summer for Lauren.
The Sky Is the Limit
Many of us have daydreamed of making a quick buck by buying a low price, renovating it, and then selling it for a much higher price. Whether it's a vintage dresser you plan to 'shabby chic' or a tired apartment that you could be brought back to life, it's easy to get carried away with their plans.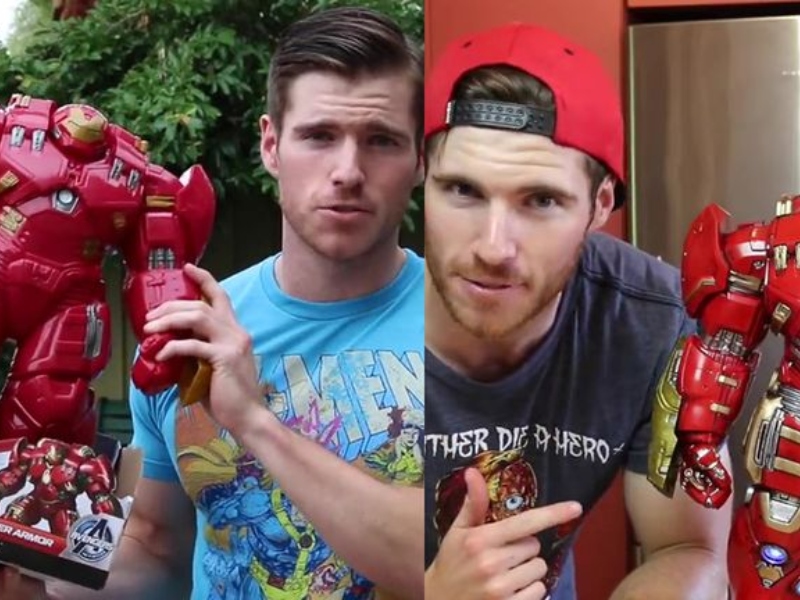 How many of us put ideas into action? As Benjamin Franklin once said, "If you fail to plan, you are planning to fail." So, if you have a great plan, why not give it a go?
Taking Action on Vision
Lauren saw her chance to do something remarkable, and she grabbed it. She bought an old, run-down camper van, determined to transform it into her little paradise. It was a daunting task, as the vehicle had been left to rot, but Lauren was up for the challenge.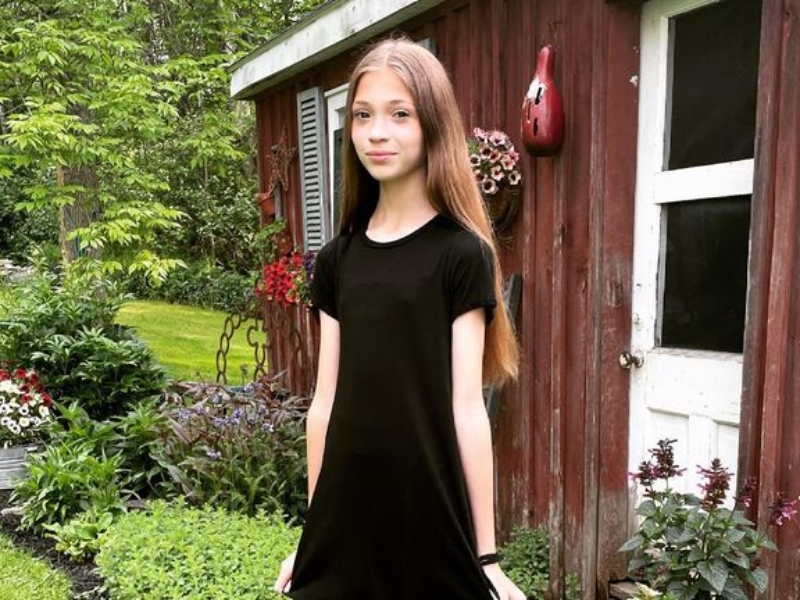 After long days of hard work, she managed to make it shine again. She painted it in bright, cheerful hues and outfitted it with cozy furnishings. The result was stunning, and Lauren couldn't be happier. Her fans love it too.
Reading Sparks Outdoor Exploration Idea
Lauren's journey began amid great uncertainty and unrest as the world was thrown into a state of lockdown in 2020. Being home-schooled in Attica, New York, Lauren took to reading outdoors-themed novels in her spare time.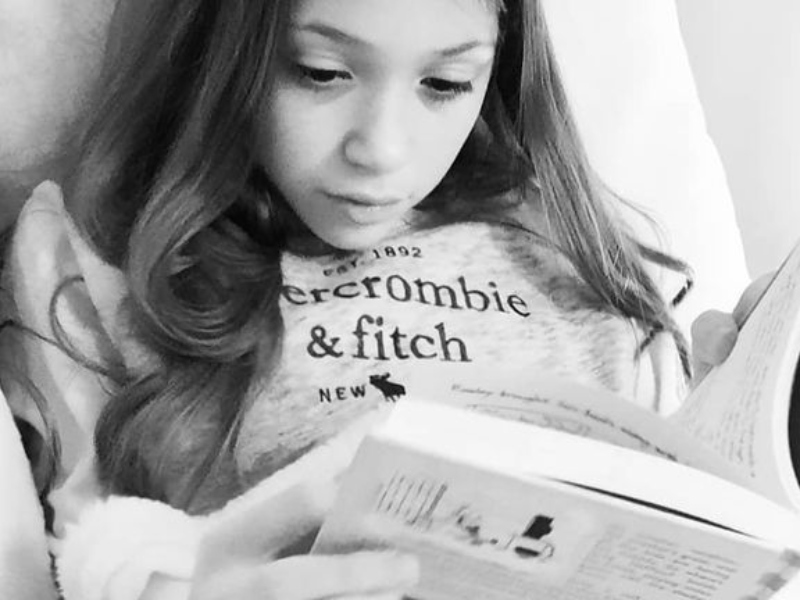 One novel, "My Side of the Mountain" by Jean Craighead George, left a particular mark on her. It sparked her interest in outdoor exploration and inspired her to embark on her journey of discovery. Lauren reading the book was the beginning of her exciting journey.
Creating Her Own Wilderness Adventure
Lauren was ready to take the plunge and make her childhood dream come true. She wanted to build her forts and experience the joy of self-sufficiency and bravery. With her family's 50 acres of land, she was determined to start her wilderness journey.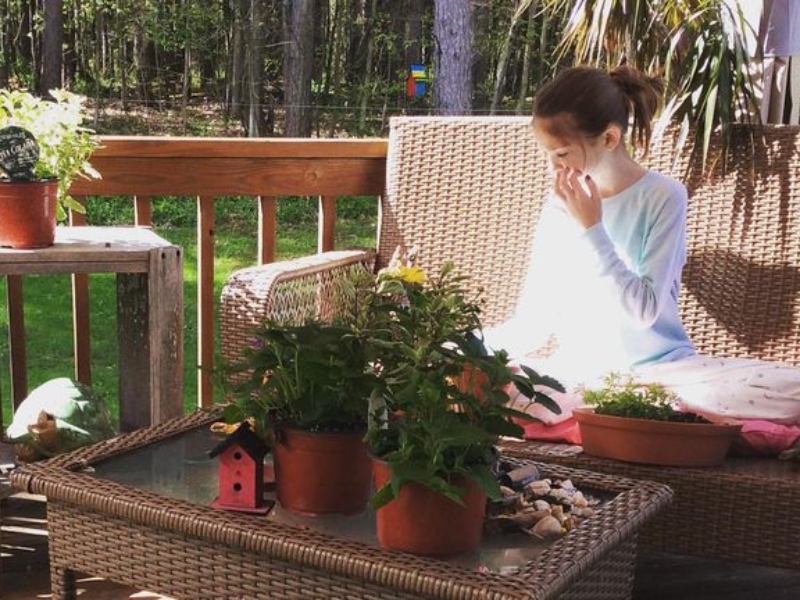 Lauren was excited to embark on this new adventure and create her little kingdom. She was determined to make the most of her opportunity to build her own forts and explore the world of independence.
Toy Bus as an Alternative Solution
Lauren wanted her own space and had the idea of building a treehouse. Nonetheless, it was too costly. Then, at the same time, she thought of adding to her American Girl Doll collection and decided to purchase a toy Volkswagen Bus instead.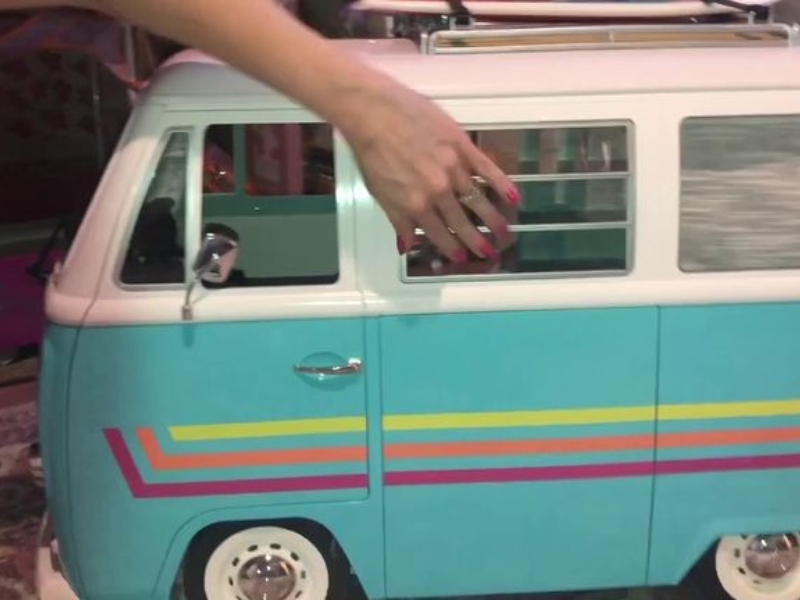 She told the Insider website that the forts and the treehouse idea inspired her, but it wasn't something she could afford. Little did she know that the toy bus would be the perfect solution.
Intrigued By Her Dad's Idea
Lauren couldn't help but agree with her dad; his idea sparked something inside her. Did she think: why not? It was the perfect opportunity to make her dreams come true. She had wanted to travel ever since she was a child, and this was the ideal opportunity.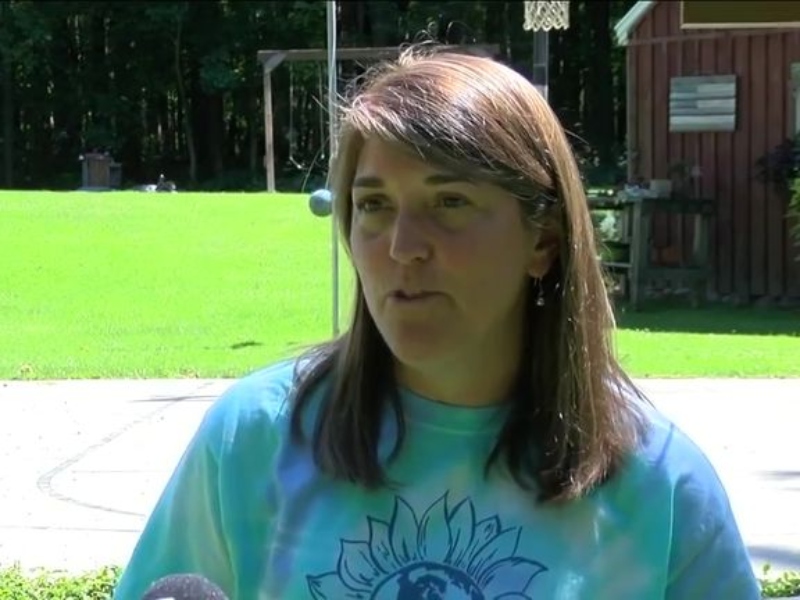 She was filled with an urge to take on the challenge. She started to imagine the possibilities of owning her camper and the adventures that would come with it. Finally, she knew it was time to act.
Savings to The Rescue
Lauren was determined to get her camper van, so she used her saved money to make her dream come true. She opened the envelopes she had been stashing cash into since she was a child and counted every last penny.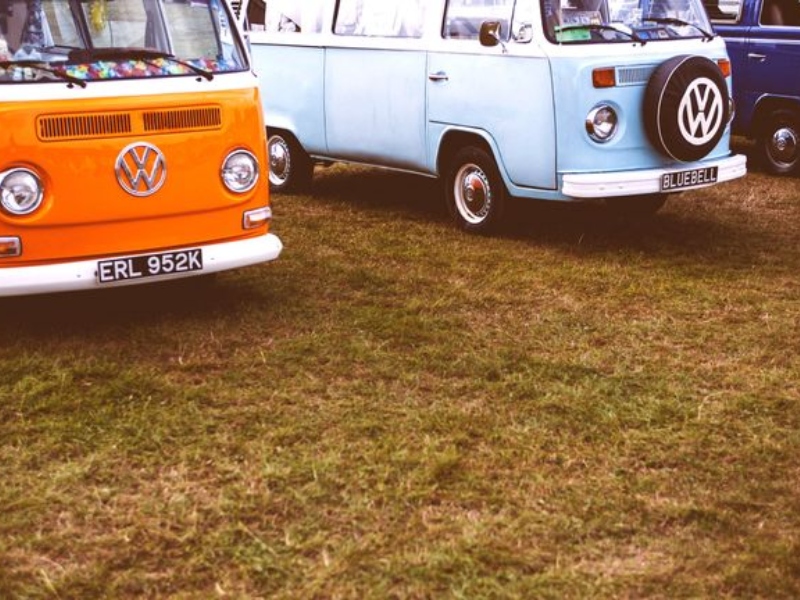 She was overjoyed to find out she had enough to buy a van and start the renovation process. She knew it wouldn't be the most straightforward task to take on, but she was ready for the challenge.
"Spend," "Save," and "Give" System
Lauren was excited when she realized she had enough money to buy her camper van. She had been saving money for a while, following the intelligent savings system that Dave Ramsey had laid out. All families within their households participated in the saving system.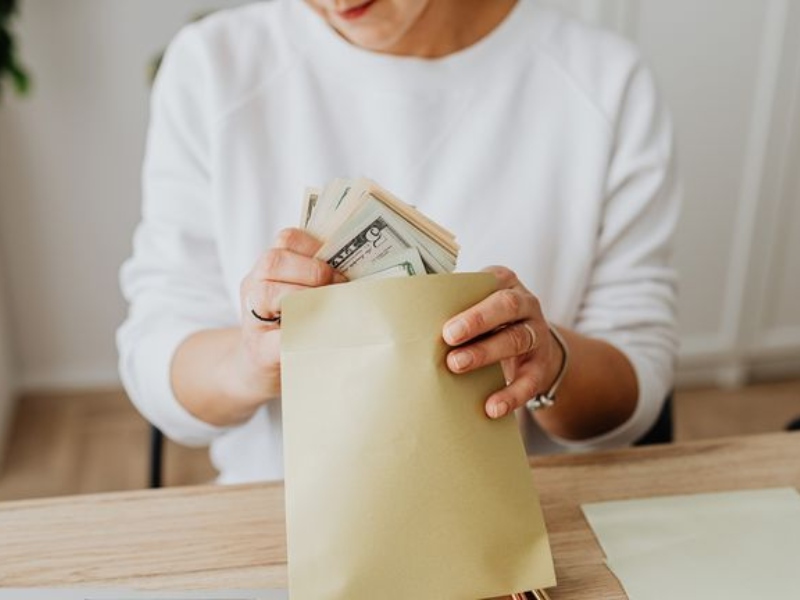 It was simple: each of them had three envelopes labeled "spend," "save," and "give." Whenever they got cash, they put it into one of the envelopes, and voila! That's what Lauren had done, and it had paid off.
Lauren Intrigued by Neighbour's Dilapidated Camper
When Lauren noticed a dilapidated camper on her neighbor's land, she saw an opportunity. She predicted, "I doubt they're going to want the camper. They're probably going to sell it." And sure enough, a "For Sale" banner soon appeared next to it.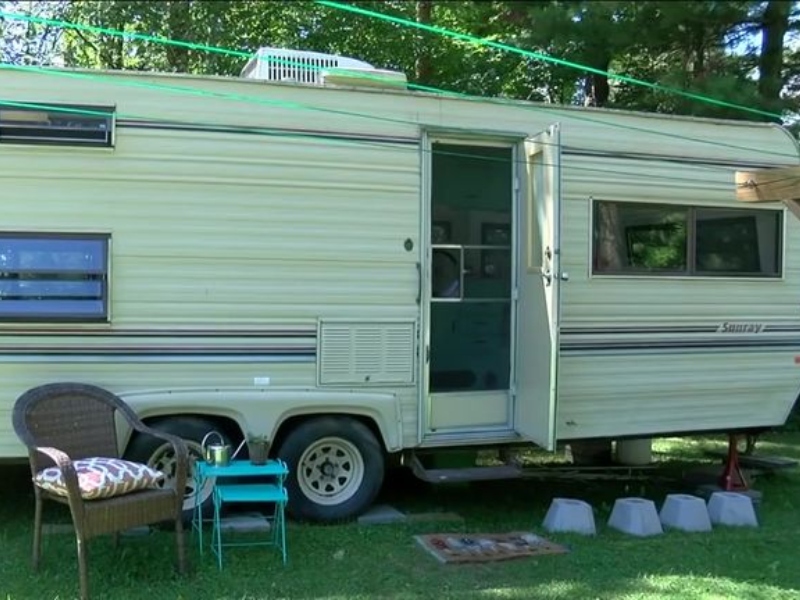 Knowing how much it would mean to her daughter, Aimee made sure to divert her attention whenever they drove past. She told Girl Camper, "I wasn't against her having it. I didn't want her disappointed if she didn't get it."
Lauren's Thrifty Camper Deal!
Lauren was ecstatic when she saw the 1988 Sunline Sunray camper, exclaiming, "I'm going to live in this forever!" But the 20-foot-long vehicle needed some TLC. Aimee recalled her reaction, "She squealed all the way home!"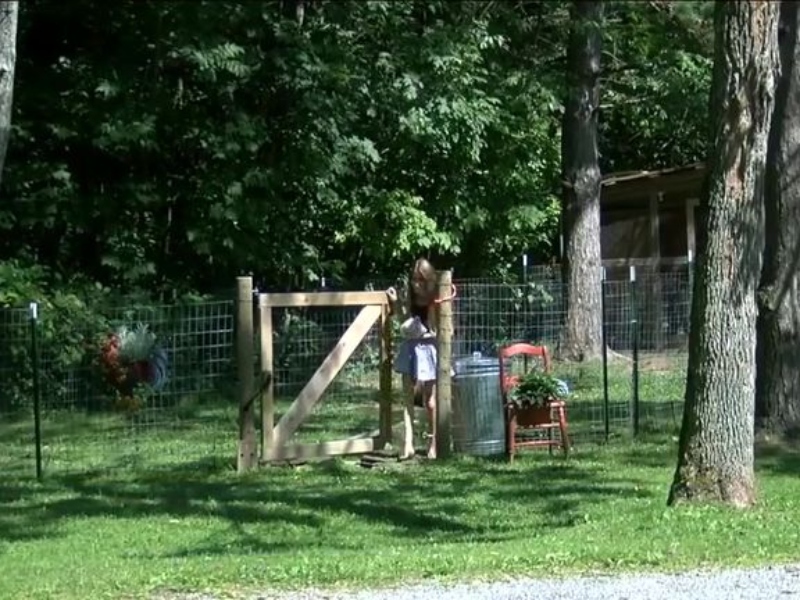 The neighbor wanted $500, but Lauren only had $400. Thankfully, they were impressed by her determination, and the deal was made. Lauren shared, "He said '$500,' and I said '$400,' because that was the money I had. And he said, 'Sold.' Nice!"
Mice Infested Camper Clean-Up
Lauren and her family had a task on hand when they were handed the keys to the camper – cleaning it. It was filled with old camping equipment, and to their surprise, four mice nests were uncovered.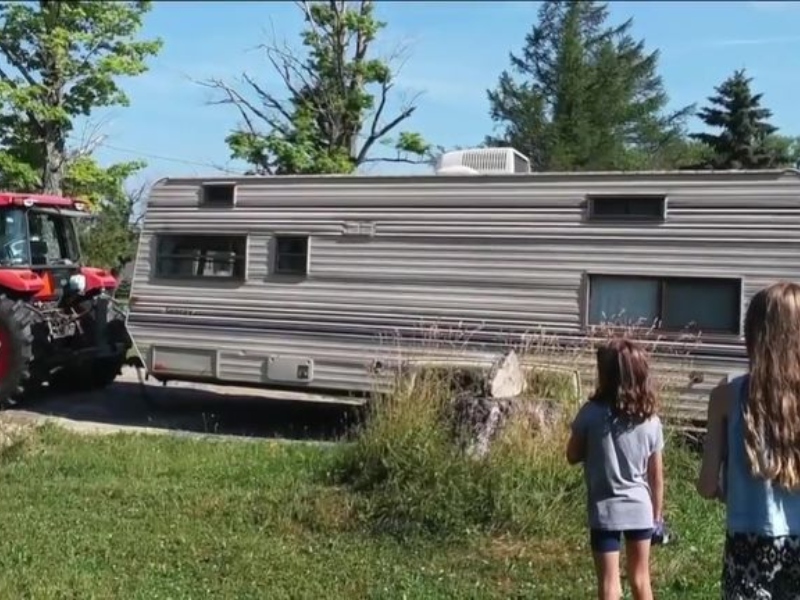 "I thought the mice were adorable," Lauren said to *Insider*. Aimee laughed about the situation to WKBW, "We brought home a family of mice." They had their work cut out, and it took some deep cleaning to get rid of the mess. Even with the mice, Lauren was still excited about the camper.
Making the Camper Homey
The family was determined to make the camper livable. The task seemed daunting, but with the help of a friendly neighbor, the family was ready to take it on. So they got to work, ridding the camper of mice and giving all the cushions and mattresses a thorough clean with rug shampoo.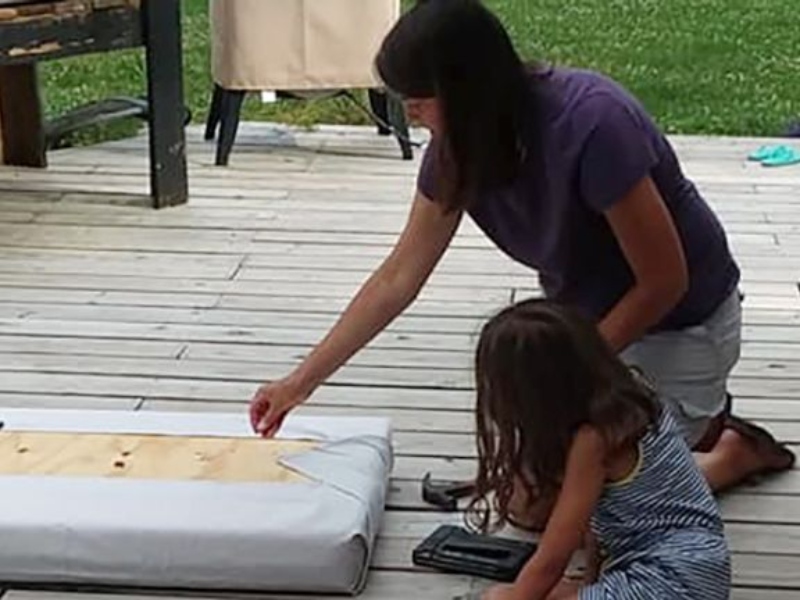 Lauren discovered water seeping through the windows, and her dad quickly solved the problem with a trusty tube of caulk. And with that, the camper was sparkling clean, ready for the fun to begin!
Lauren's Joyful Redecoration Project
Lauren was excited as she said, "I get to design it, and I get to pick whatever I want for it." Aimee, her mother, told the New York Post about Lauren's creative skills, like making furniture for her dolls from cardboard.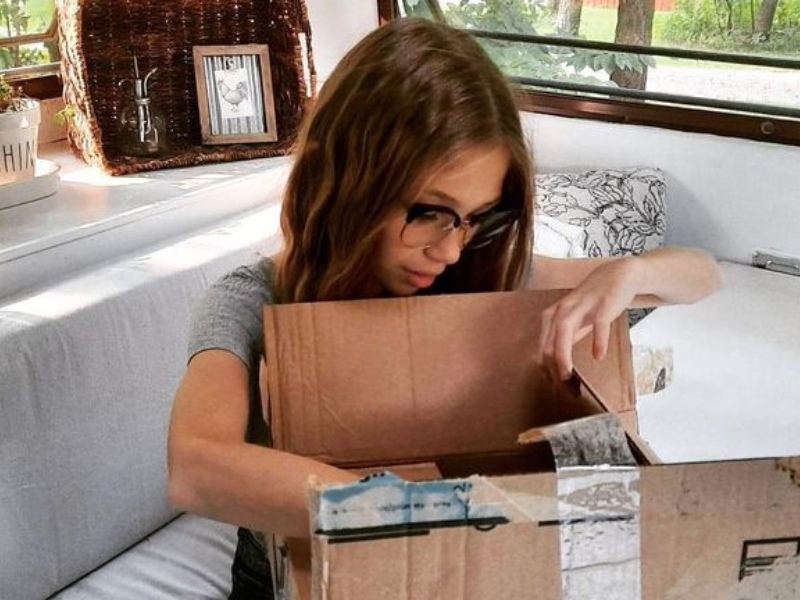 After researching on Pinterest, Lauren decided to go for a bright, beachy bohemian look. Plants and pastel shades were the stars instead of the usual sand and water. When it came to funding the project, Aimee remembered the savings of $400 she'd kept aside for Lauren's summer camp. Unfortunately, the lockdown caused it to be canceled.
A Thrifty Camper Makeover
Lauren transformed an old camper into "Camp Hygge" using her creativity and frugality. She purchased flooring, cushion covers, paint, and a 20-dollar peel-and-stick backsplash for the kitchen that resembled tile.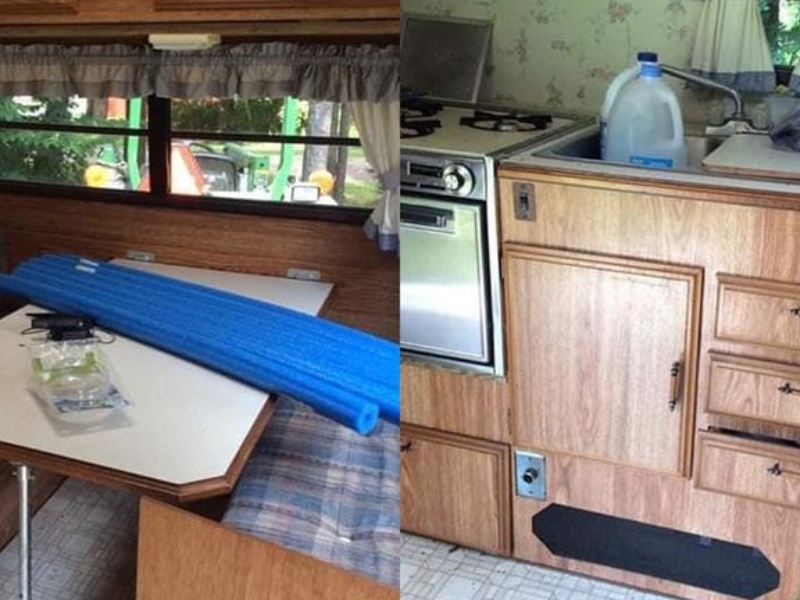 Aimee watched the transformation and commented on how thrifty Lauren was with her purchases. The result was a warm and inviting spot for a staycation. Aimee told Insider, "She was very clever and didn't spend much money." Two months later, Lauren had succeeded in creating a cozy and comfortable space ready to be enjoyed.
Lauren's Creative Kitchen Hack
Lauren was now the proud owner of her camper, parked just outside her house. She spoke to *Insider* about how it gave her a space to express herself, despite the small size of their house. It was her very own little world!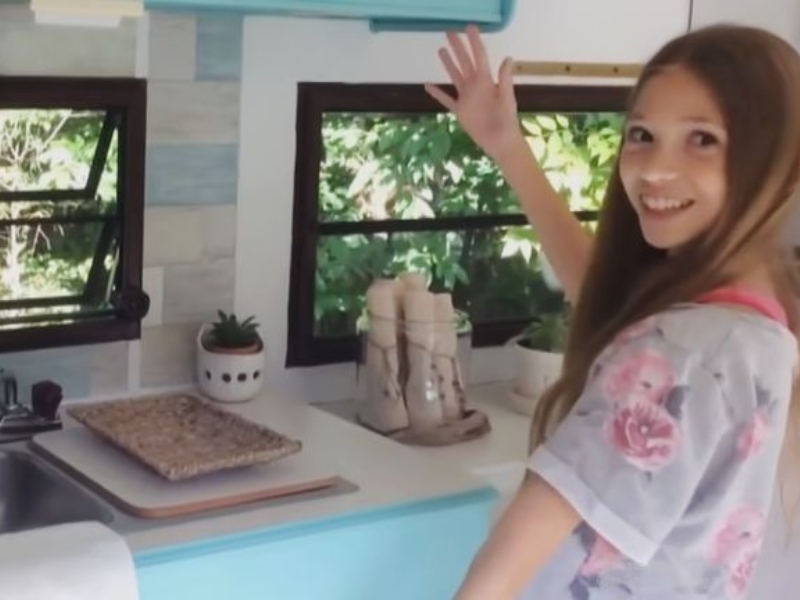 Even though the camper had all the necessary appliances, electricity still needed to be set up. This didn't stop Lauren from coming up with an inventive idea for her kitchen that genuinely fit the Camp Hygge aesthetic.
Love for the Kitchen And Entrepreneurial Plans
Lauren's love for the kitchen is evident. She said, "It's so beautiful, light, and airy. I can just sit in it and feel very relaxed." She is planning to put up solar panels and make the kitchen functional. Cooking, especially lasagna, brings her joy.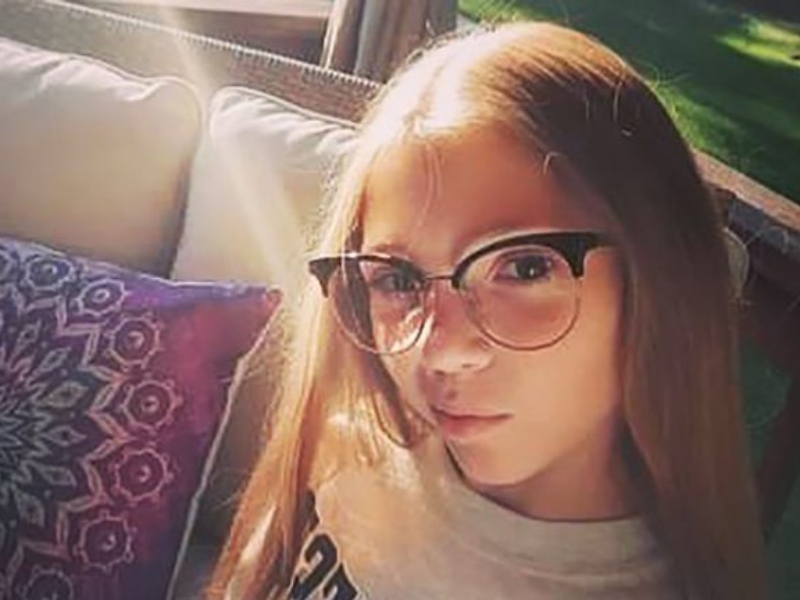 According to Aimee, her daughter had a business plan written up with the intention to host tea parties at $25 a head. "She is becoming quite the little entrepreneur! "She has a lot of plans," Aimee informed *Insider*.
Baby Sitting and Renting at Fee
Lauren has obtained a Red Cross certificate, and she provides babysitting services inside her Camp, where parents can leave their children to play, sip lemonade and eat at a nominal fee while having fun.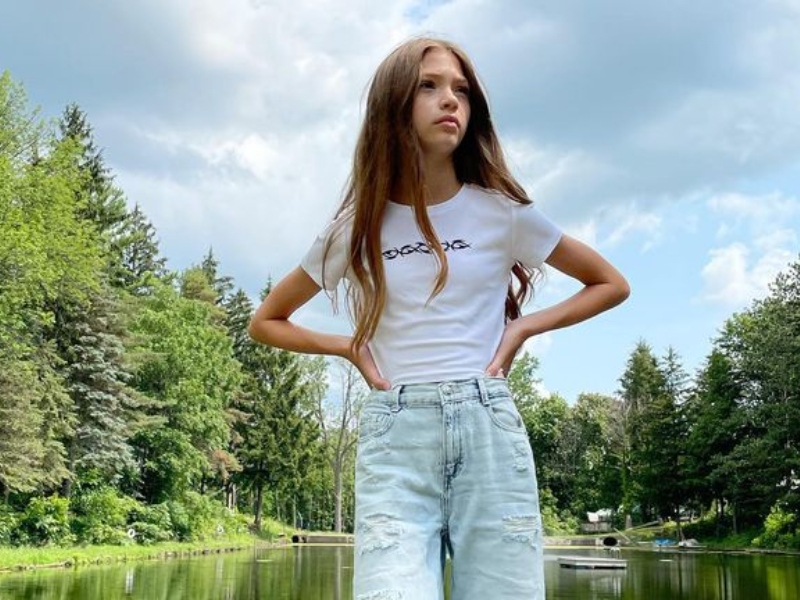 Through her mom's Facebook page, Lauren announced she would be renting out her Camper, and people could come hike trails and pet animals for a fee of $20. Who would have thought about such entrepreneurial skills from her? No jokes; you can text her mom if you are interested.
Lauren Dreams of RV Renovation, Future Unknown
Incredibly, Lauren was looking even further into the future. She told the Post that she wanted to sell the camper to someone who would appreciate it and get an RV to renovate. She wanted to try a more modern style with it.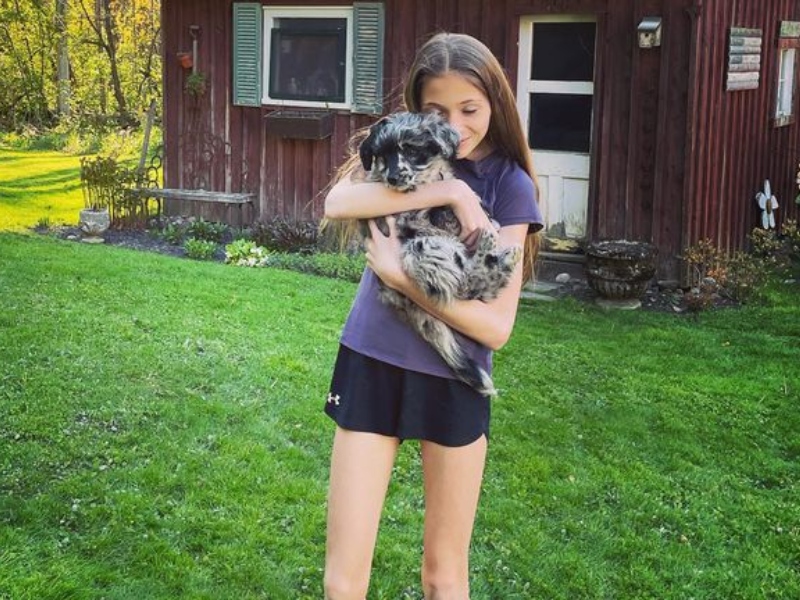 This girl is always looking for new projects! Then, of course, there's the question of when they would take the camper van on the open highway. Aimee said that for this year, it was just a playhouse, but it was road-ready, so who knows what the future holds!
A Lifeline for the Family
Lauren's project meant more than just one thing to her. It was an opportunity to prove her worth and show her skills. Still, it was also much more than that. In times of trouble, it turned out to be a lifeline for her family.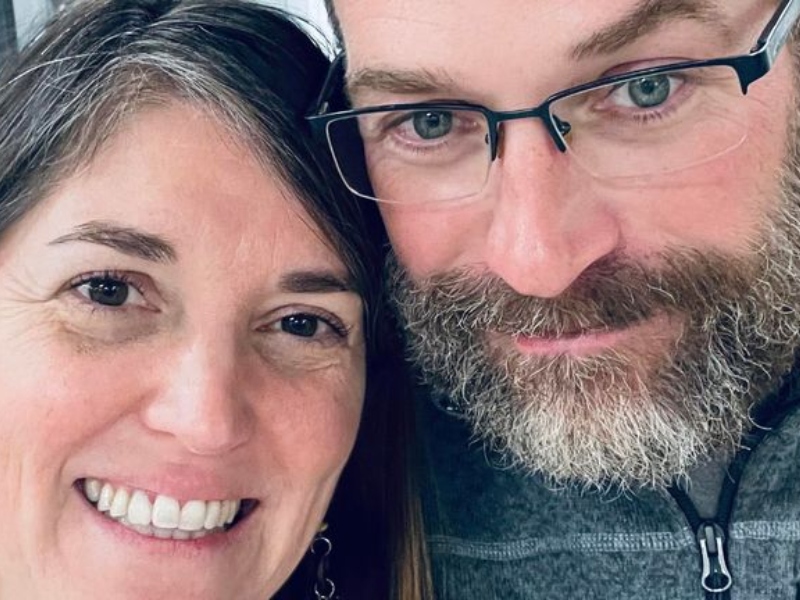 When Aimee was diagnosed with cancer and had to go through radiation and frequent doctor's appointments, with all that going on, they expected to miss the summer they hoped to have. But thanks to Lauren's project, they could make the most of it.
Summer Turns Memorable for the Right Reasons.
The summer of 2020 was far from what Aimee had envisioned. "Then Covid hit," she sadly recalled. Nonetheless, Aimee was determined to make the most of it. She had a plan! A project for the entire family to work on, and her daughter's remarkable creativity and maturity made it all possible.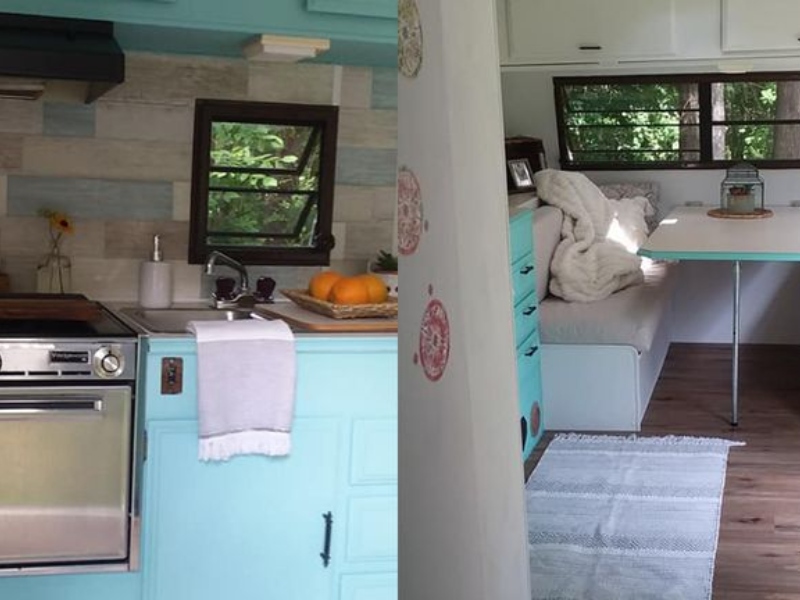 In the end, the summer turned out to be a memorable one – for all the right reasons. "This camper gave us all something to do and made a great summer," Aimee added with a smile.
Mother Proud of Her Daughters' Accomplishment.
Aimee was thrilled that her daughter had achieved her dream of creating Camp Hygge. She was proud to have been there to help Lauren on her journey, with her incredible ideas and vision providing the perfect inspiration.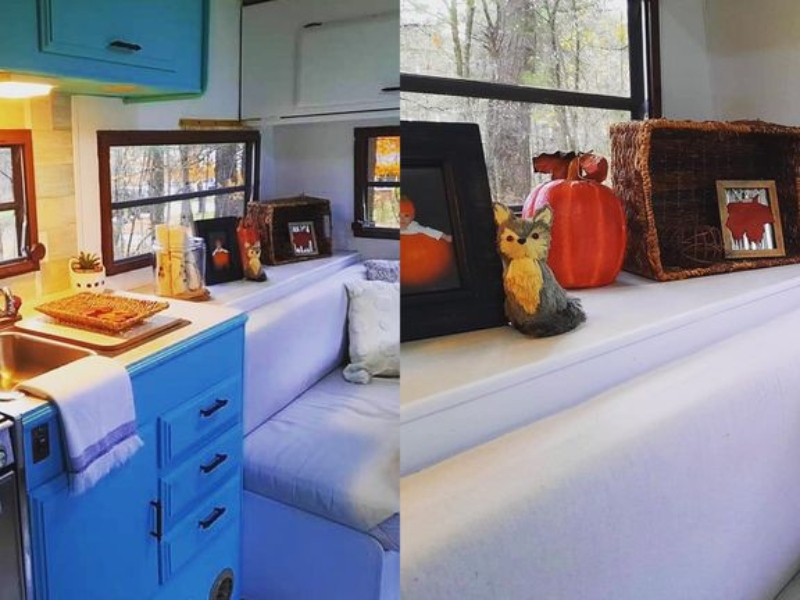 Lauren said, "I hope kids want to do this and follow their dreams. They should start saving their money and have fun doing it." It made us wonder whether the world was about to be filled with kids planning their own Camp Hygge adventures. With the help of their parents, who knows what unique ideas will be brought to life?
New Found Fame
A year later, Lauren's life changed drastically. Her camp, Camp Hygge, had gained worldwide recognition, leading to her signing with a modeling agency. She also created her own Instagram account – supervised by her parents to ensure she stayed safe.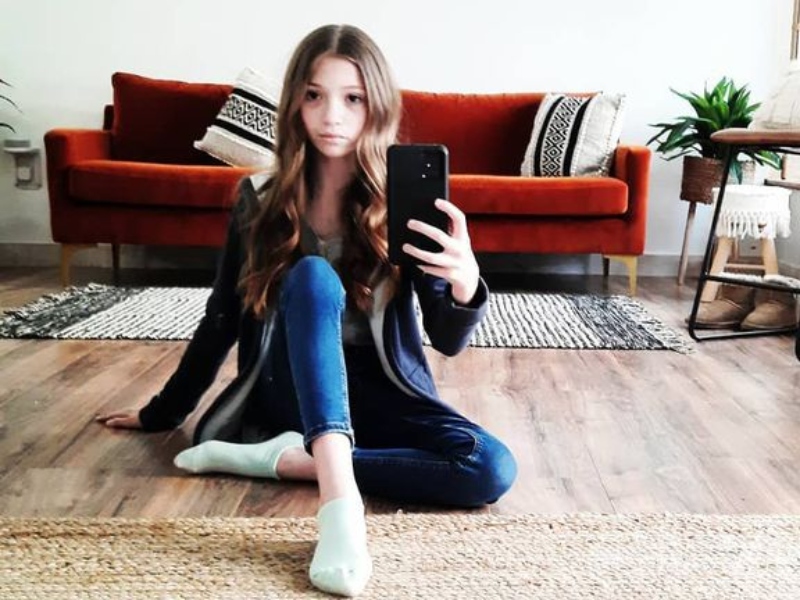 Even though she had moved on from Camp Hygge, she hadn't forgotten it and even posted about giving her camper another makeover. With her newfound fame, Lauren was ready to take on the world.
What People Love Hearing!
The family's social media accounts have been inundated with congratulations and support for Lauren's surprise success. Aimee's post of screenshots of articles about Lauren in different languages, demonstrating the story's global reach, was heart-warming.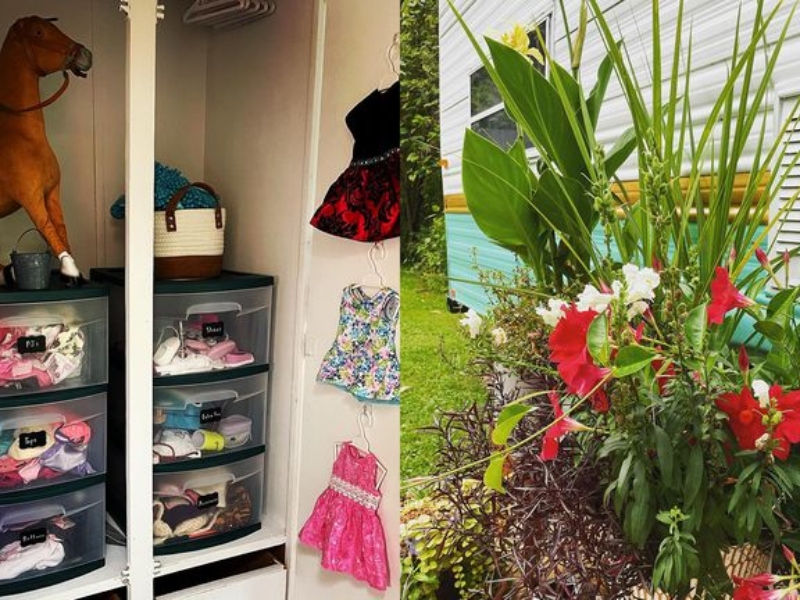 It was a reminder that, deep down, people are genuinely uplifted by positive, uplifting stories. Those articles sparked a response from people worldwide, showing that a simple story of triumph can resonate with anyone.
Massive support on Social Media
Julie Mancuso was awestruck by Aimee's success, expressing that it was "so surreal" that it could happen to such a kind child and family. The sentiment was echoed by Sarah Solley, who posted, "What a wild ride you are all on!!!"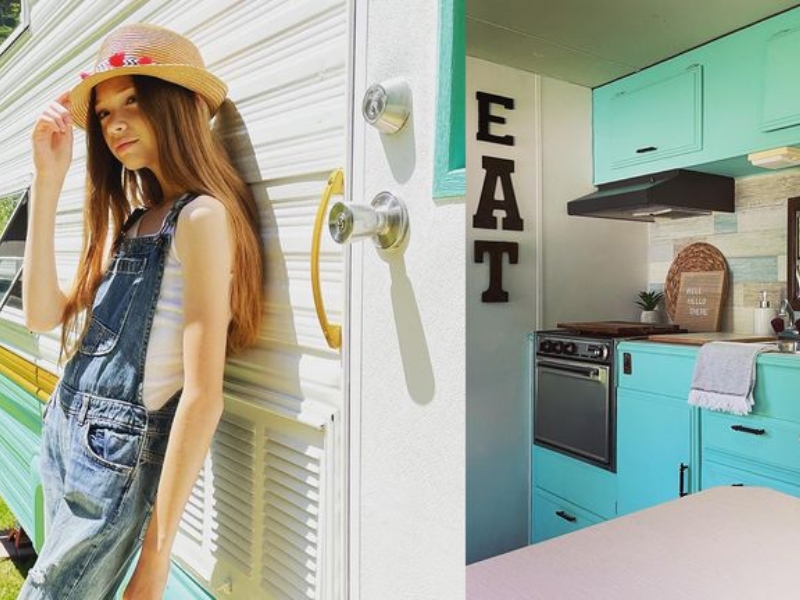 Tracie Baker Cooley added, "From the moment I met you and your family, I knew how exceptional you all are! You are truly blessed!" Indeed, blessed is the word, for this family has been showered with love and support from family, friends, and the community.