15 Feline Freaks: Abnormally Strange Cats That Defy Convention
There's no doubt that cats are a beloved internet topic, as they have a special place in the hearts of many. Their adorable faces, playful antics, and independent nature make them irresistible.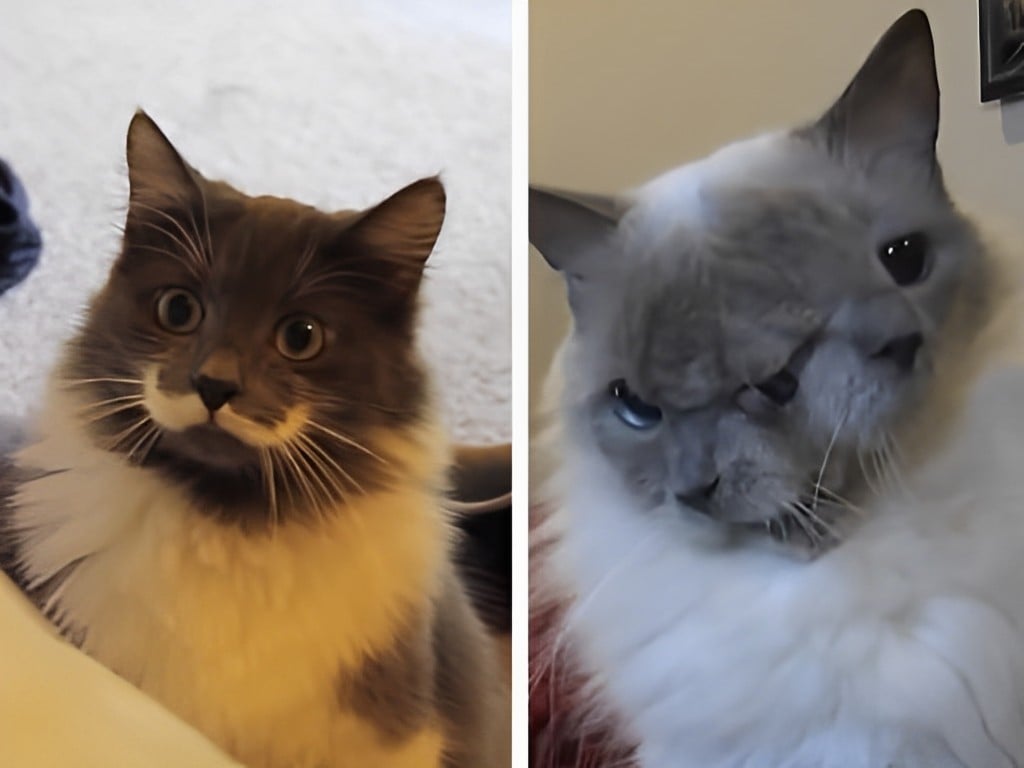 While most cats vary in appearance based on their fur color and size, some cats are just plain weird-looking. Today, we're going to take a closer look at 15 of the most abnormally strange cats that actually exist!
Duck the Two-Legged Cat
Duck is a two-legged cat that gained worldwide fame from his inspiring story and undeniably cute personality. He was born with only two legs and had to learn how to walk and balance on his hind legs, which he has since mastered.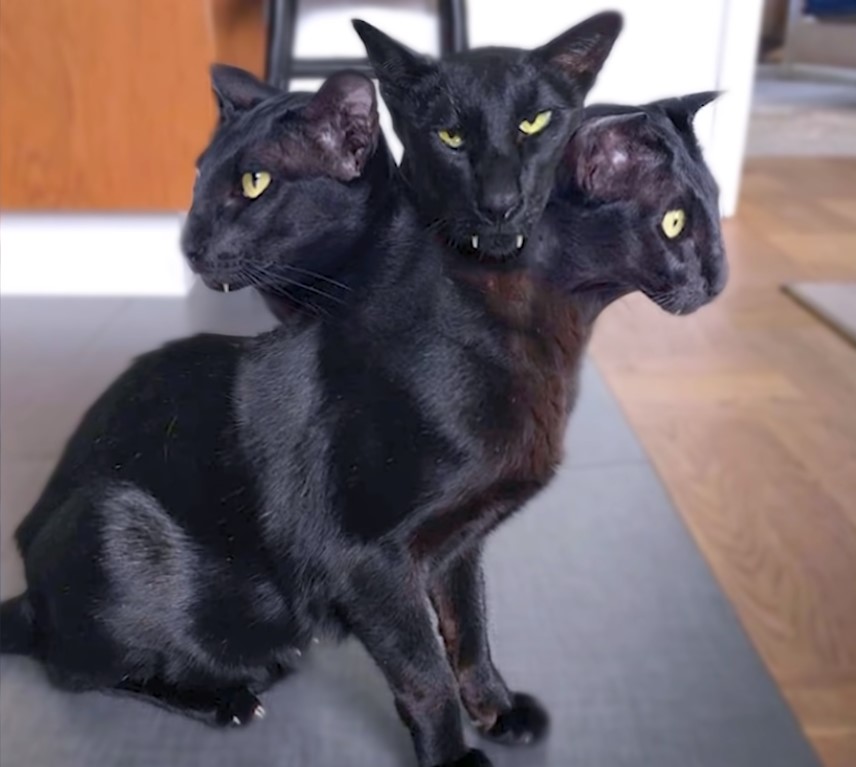 Thankfully, Duck was rescued by his owner, Carmen Weinberg, who runs a nonprofit organization called Animal Friends Project Inc. in Florida. In many ways, Duck's story has become an inspiration for people worldwide, bringing attention to the importance of adopting animals with disabilities.
Japanese Triple-Headed Cat
Unlike most other felines, Purrberus has not one, not two, but three heads! The rumor has it that this cat was accidentally manufactured in a lab in Japan when scientists were trying to recreate Hello Kitty.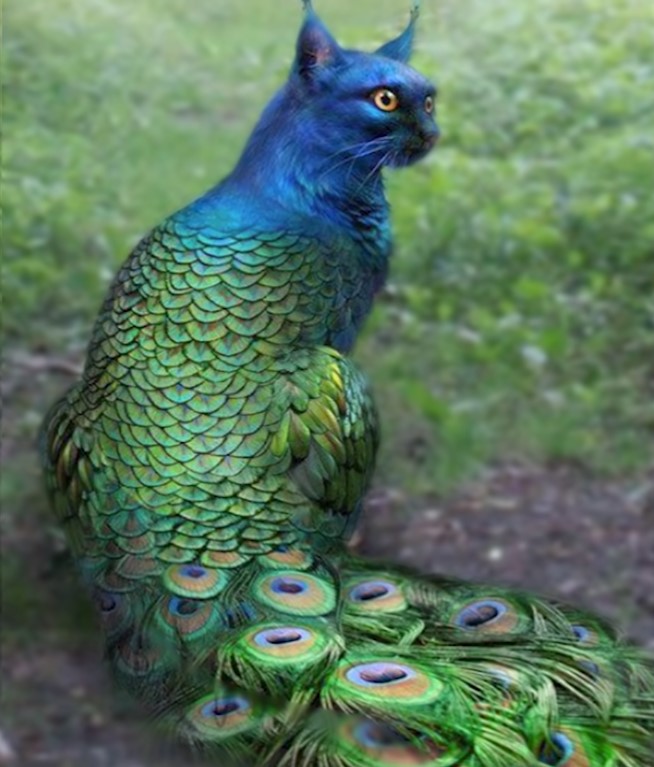 While that's a pretty farfetched theory, it's one of the best the Internet has come up with. It's a pretty unusual sight to see, and the only other three-headed cat we've found was recently born in China.
Wilfred Warrior the Evil Cat
Wilfred Warrior is a big-eyed Persian cat with some of the wildest facial expressions we've ever seen. Many say his unique wide-eyed stares made him look like a grumpy old man, though some think it's downright evil.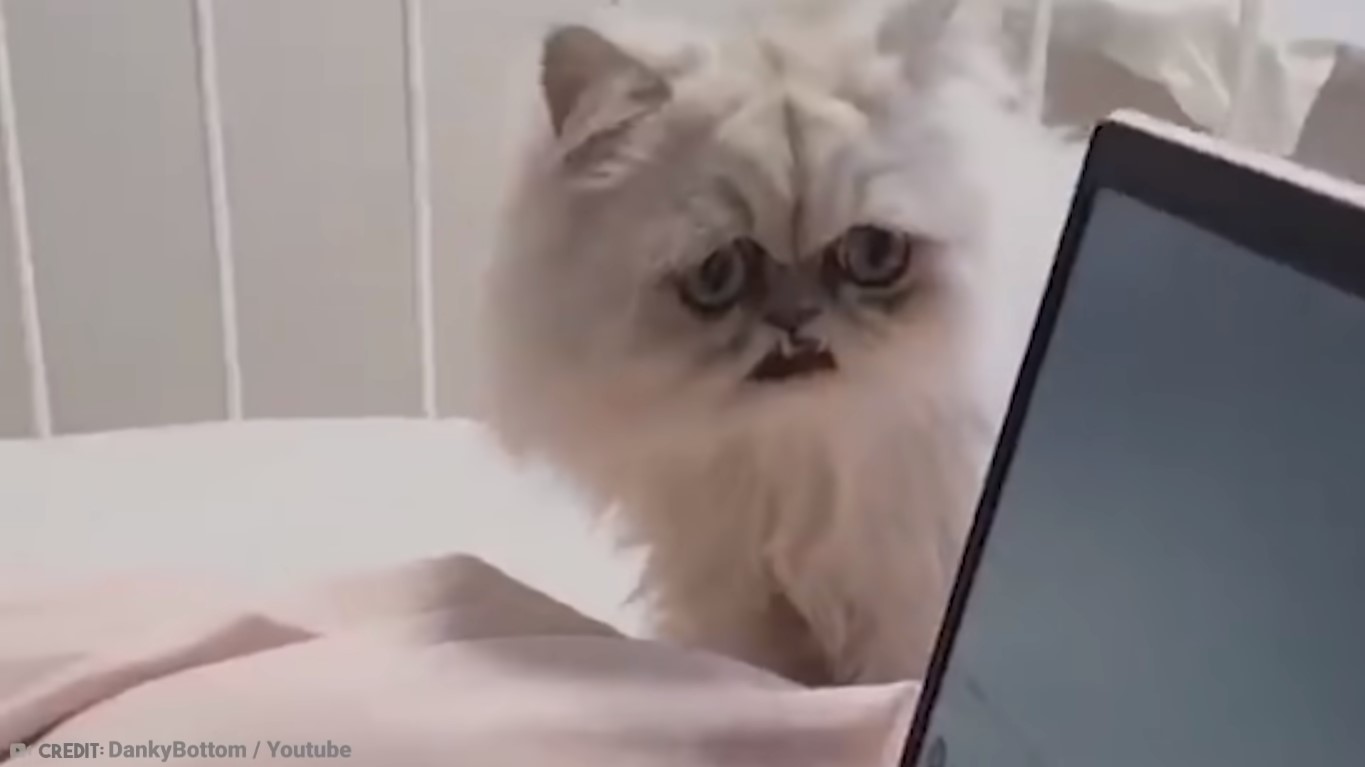 No matter what you think, Wilfred is rolling in the limelight with over one million Instagram followers on Instagram and several TV appearances under his belt. Though he might look grumpy, his owners say he is incredibly friendly. 
The Longest Cat In the World
This Maine Coon named Stewie won the Guinness World Record for the longest cat in the world at 48.5 inches from nose to tail. Unfortunately, Stewie passed away in 2013 at only eight years old.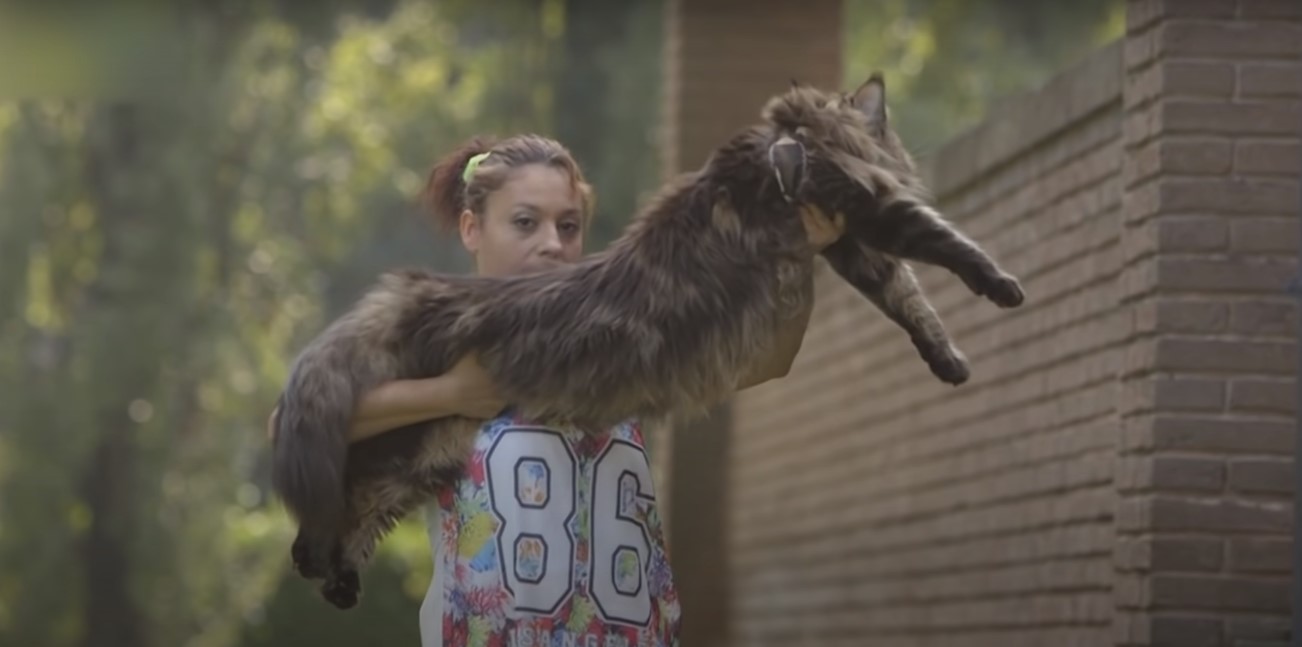 With such impressive length, he became an instant internet celebrity, getting his claim to fame in many TV shows. Though no longer with us, Stewie's legacy as an unusual feline specimen lives on.
The Two-Faced Cat
Frank and Louie were a two-faced Janus cat born in 1999. What made them so unusual was their two faces, two mouths, two noses, and three eyes, though they shared a single brain and a set of vital organs.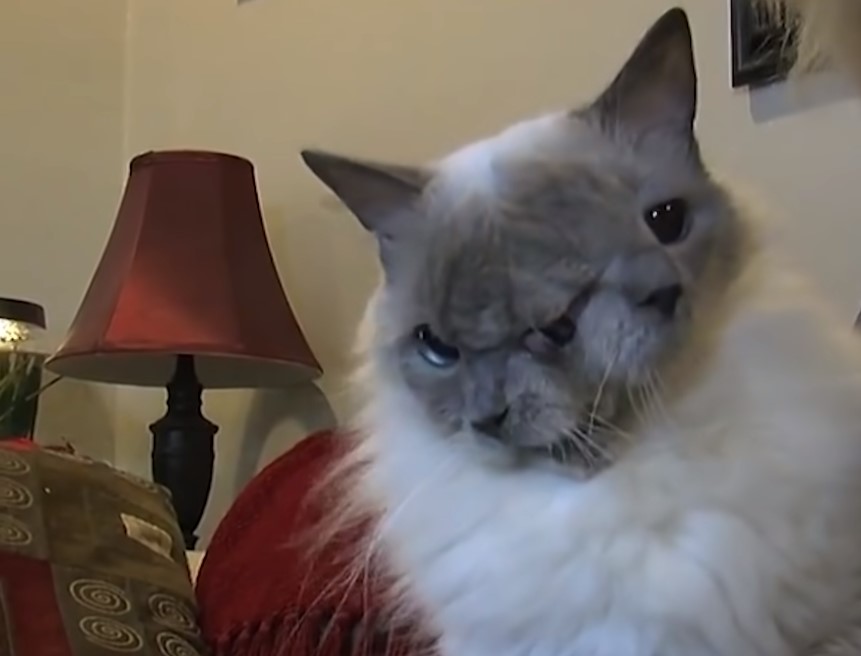 Despite their unusual appearance, they thrived for 15 years under the care of their owner, Marty Stevens. They were eventually recognized by Guinness World Records as the longest-surviving Janus cat in history.
Venus the Batman Villian Cat
Okay, she might not be an actual Batman villain, but she sure looks like one! Venus is a two-tone chimera cat with one side of her face black with a green eye, and the other side orange tabby with a blue eye, giving her a strikingly symmetrical appearance.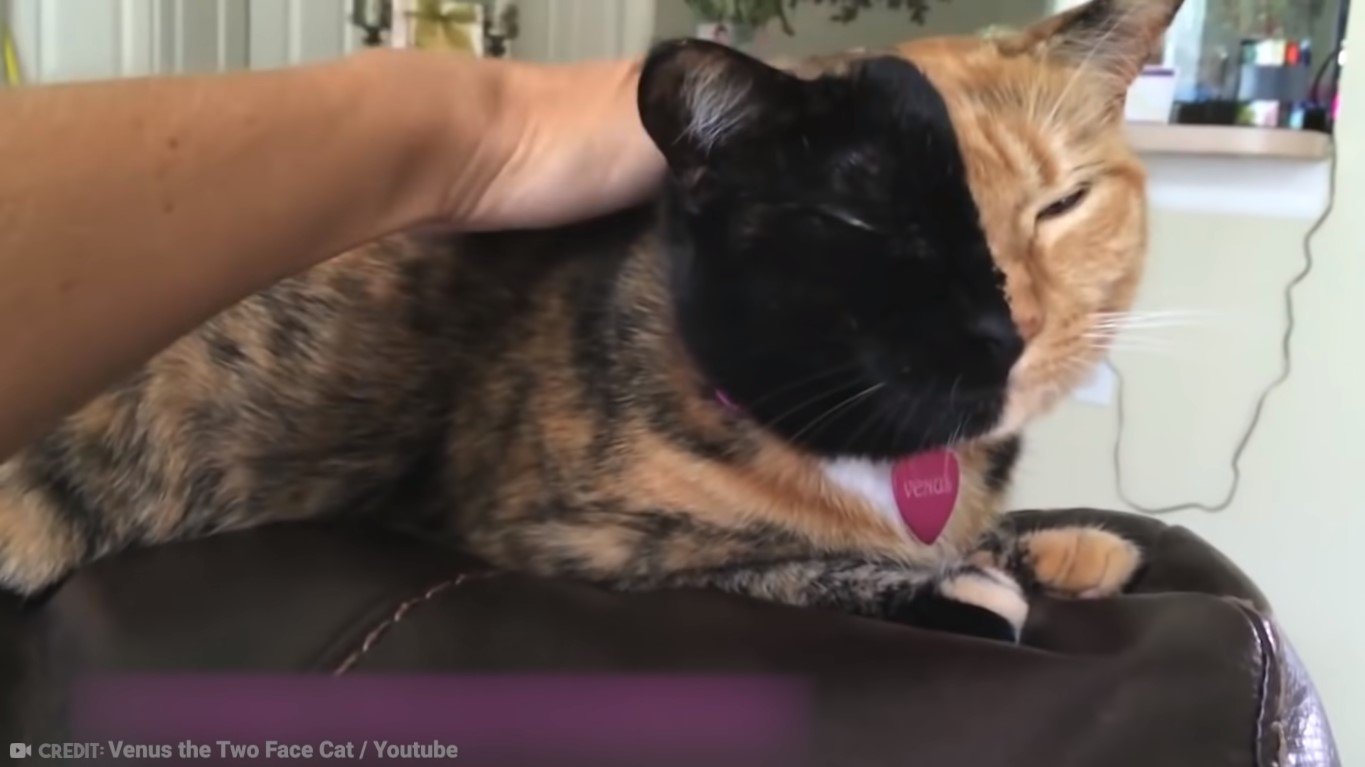 Christina and Chris, her owners, discovered her in 2009 living as a stray in North Carolina. However, even with her two-faced appearance, they say she is just like any other cat — affectionate, playful, and full of personality.
Monty the Flat-Nosed Cat
Monty was a unique little fella as he was born without bones in his nose. As a result, his eyes were slightly farther apart than usually and his nose appeared flat.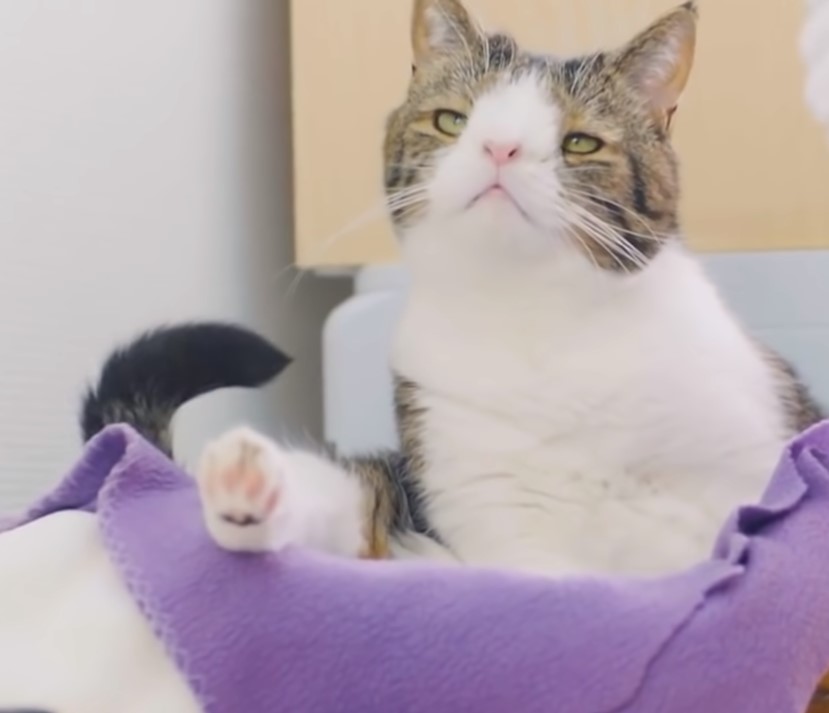 Luckily, even with his strange look, he lived a happy and healthy life for around three years before he passed in 2018. Monty's owners used his fame to spread awareness about animal welfare, encouraging people to adopt cats with special needs. 
The Six-Legged Cat
Six-legged Pauly from Kingston, New York, was born with six legs, two of which are attached to his shoulder blades. When he was born, his owners, Valerie and Matt, were concerned about his health with the six legs.
Luckily, his veterinarian confirmed that he was healthy and that his extra legs weren't a concern! Even with extra legs to carry around, Pauly can jump around and play like any other cat.
Hamilton the Hipster Cat
Let's take it back to the days of handlebar mustaches and fixie bikes. Hamilton the Hipster Cat became an internet sensation with his white mustache and goatee, giving him a look like your local cocktail bar's mixologist.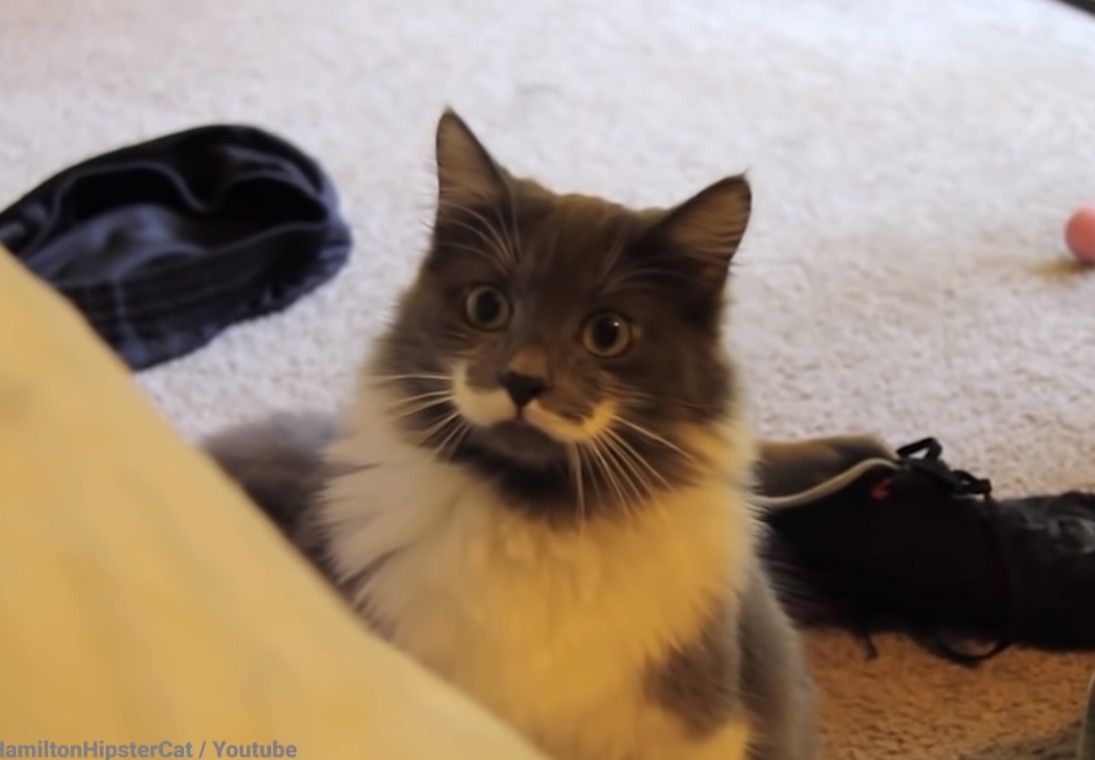 Of course, even his hipsterdom couldn't stop him from selling out with the big boys, becoming a brand ambassador for Purina and Temptations Cat Treats. Though Hamilton the Hipster Cat passed away in 2021, his ultra-stylish legacy lives on.
Raven the Paralyzed Kitten
Thankfully, there are pet owners out there who are willing to help disabled animals in need. We're sure Raven the Paralyzed Kitten feels that way, too, as she was born with a spinal cord injury that left her unable to use her hind legs.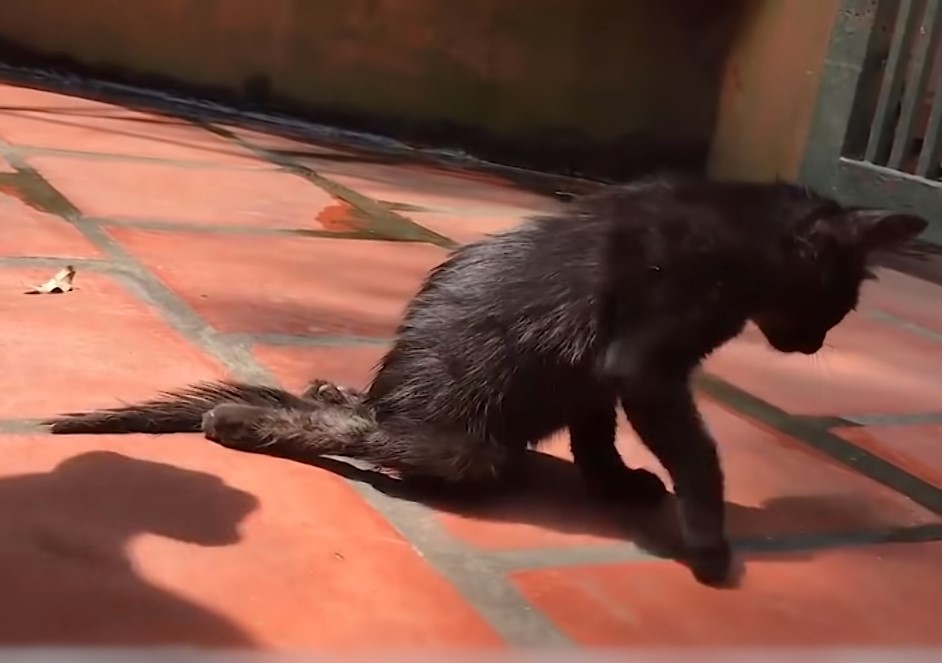 With the help of her custom-made wheelchair, Raven was able to be a regular cat throughout her life. Though she had many challenges to overcome, Raven lived a full and happy life until her passing in 2017.
Herman the Scaredy Cat
Everything is a jaw-dropping experience for Herman the Scaredy Cat, who became famous for his one-of-a-kind facial expressions and comical cat reactions to everyday situations. You've likely seen his face in memes on major outlets, including ABC News and BuzzFeed.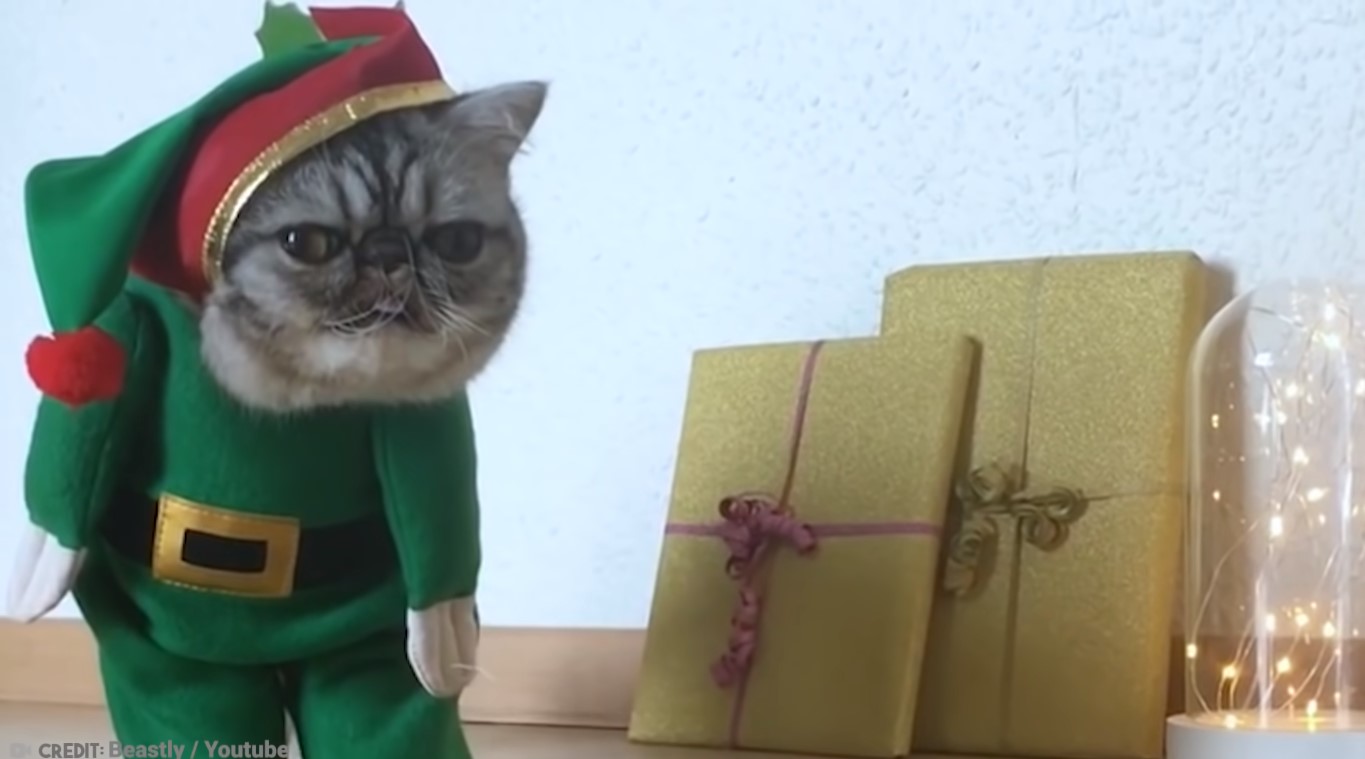 His popularity was so overwhelming that his owner even published a book about his journey, titled "Herman's Memoirs: The Life and Times of a Terrified Tabby." Herman passed in 2016, though he certainly brought plenty of joy and laughter to the world.
Cyclops Kitten
This next kitten looks like a character out of a Greek epic. Cy was born in 2005 with a rare congenital disorder called cyclopia, characterized by the development of only one eye in the middle of the forehead.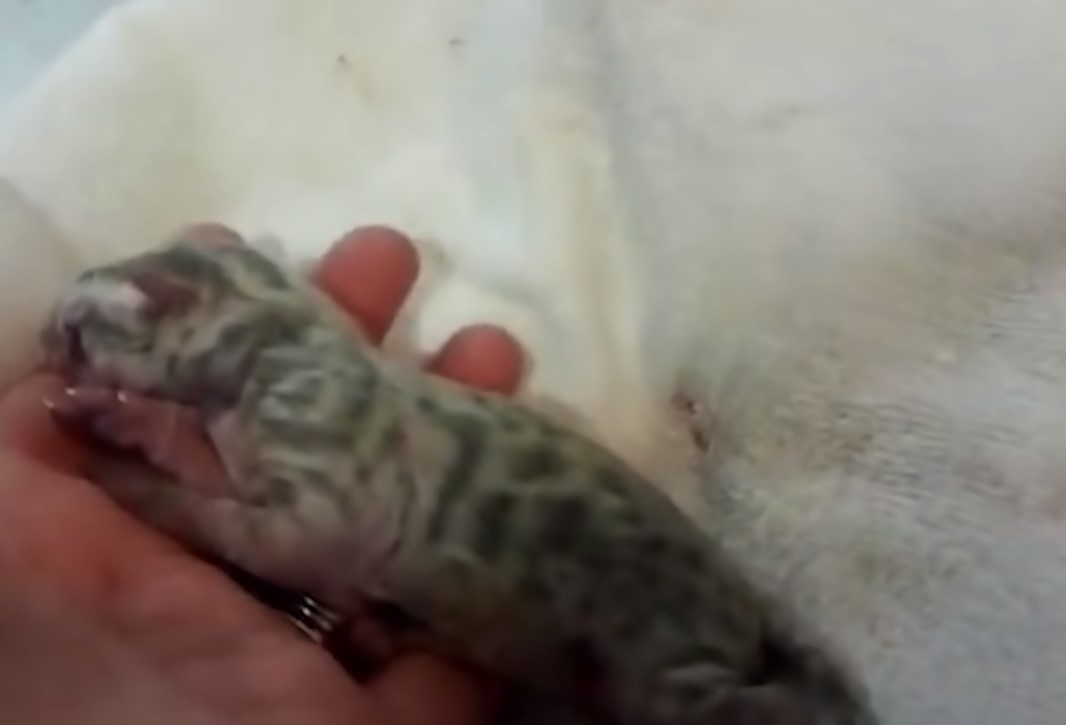 Unfortunately, Cy was unable to survive more than a day after birth due to her condition. Even with a short life, however, she gained international attention from some of the world's largest publications, including BBC and Nat Geo.
Iris and Abyss
These next two cats have some of the most gorgeous eyes we've ever seen! Iris and Abyss are two felines with heterochromia, a genetic condition that causes each eye to be a different color.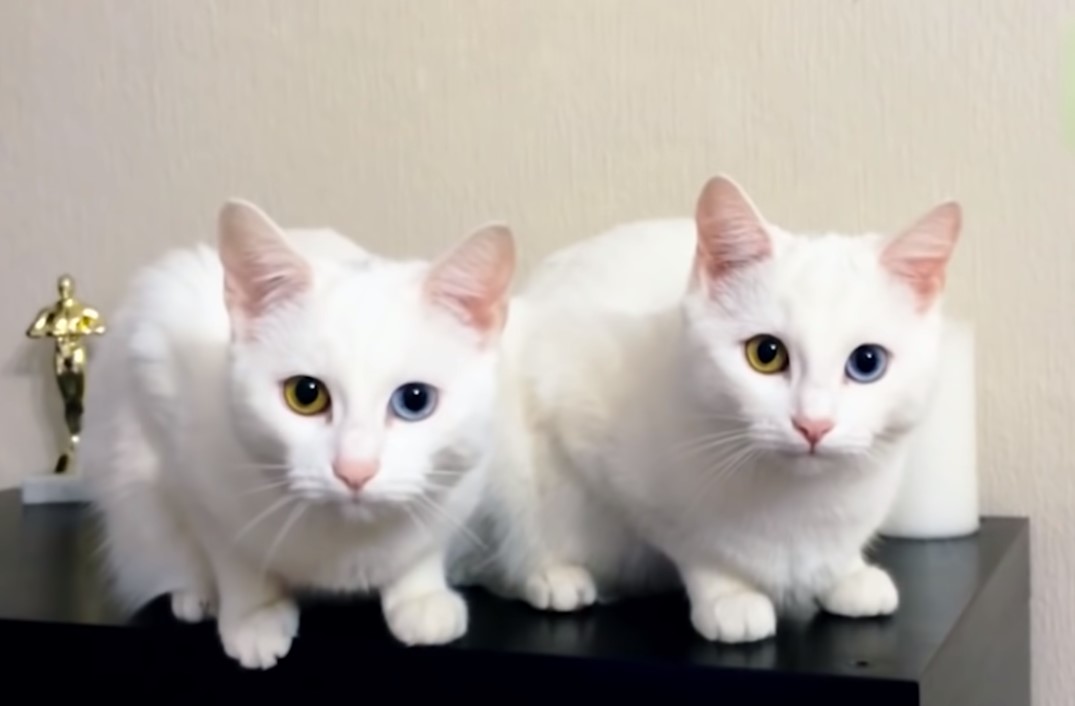 Iris has one green eye and one blue eye, while Abyss has one blue eye and one gold eye. Thanks to their Russian owners, they've become major internet celebrities, with more than 300,000 followers on Instagram.
Ukranian Levkoy
Next up, we're going to look at one of the rarest breeds of domestic cats — the Ukranian Levkoy. With their hairless bodies, curled ears, and distinctive heads, they are some of the most unique cats around.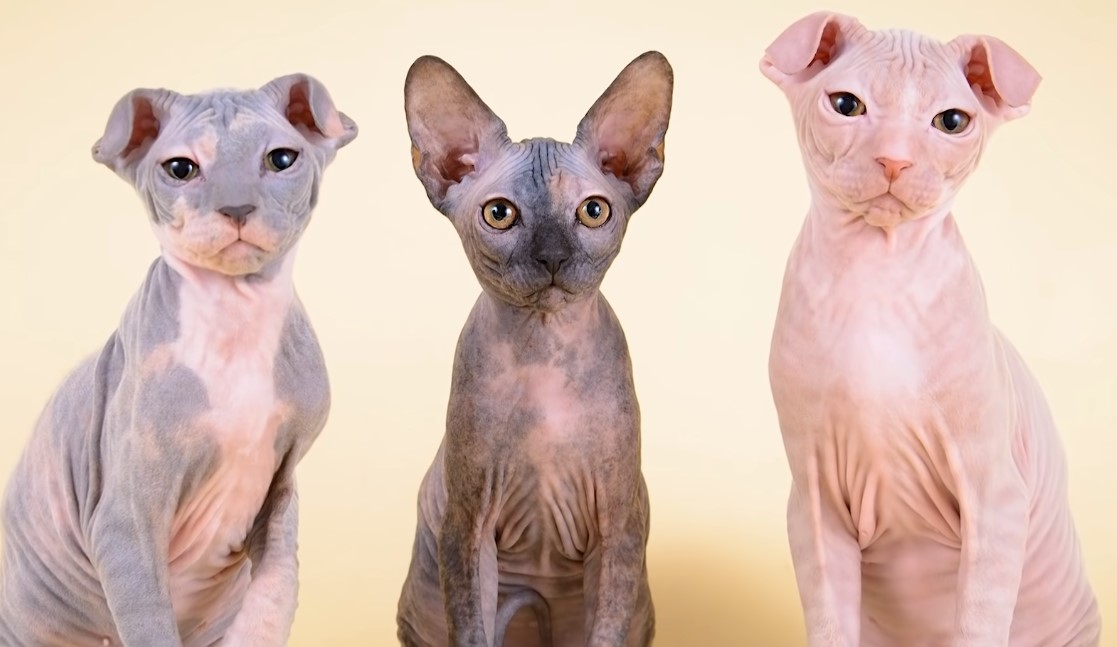 However, even with their slightly intimidating muscular builds, Ukrainian Levkoys are known for their friendly and affectionate personalities. However, because of their hairlessness, they require regular bathing and protection from extreme temperatures.
The Sphinx
The Sphinx is another strange breed of cat with a natural genetic mutation that stemmed from a litter of domestic shorthairs 1960s. However, contrary to what many believe, the Sphinx cat is not entirely hairless.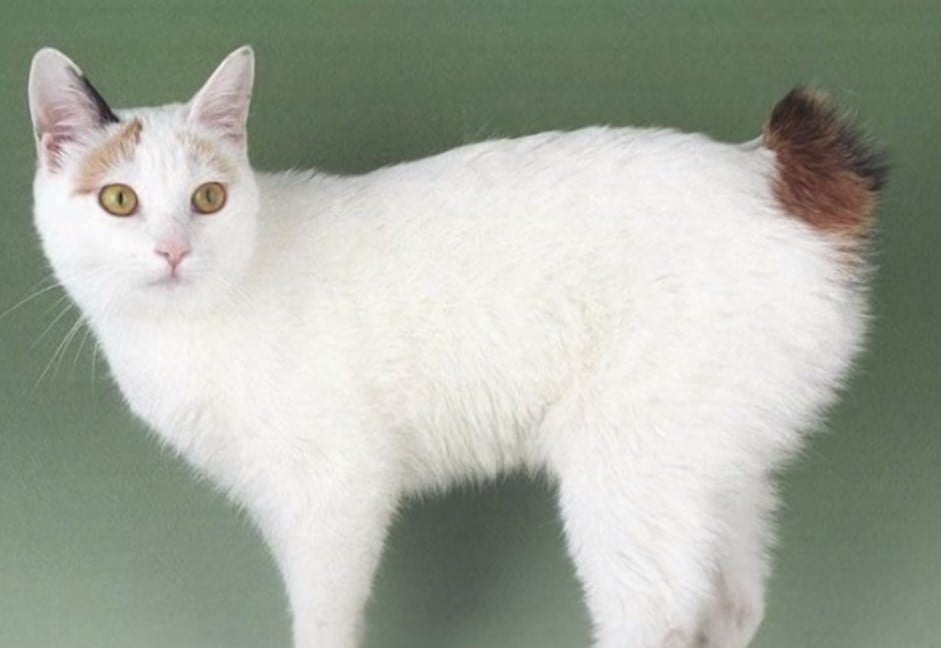 In fact, they have a fine downy layer of fur that covers their entire bodies Of course, with their wrinkled, hairless bodies, big ears, and wide eyes, they've earned their place on this list of cats.