25 Best-Reviewed Amazon Products for Pet Odor
With average ratings of 4+ stars on Amazon, these 25 best-reviewed Amazon products for pet odor are sure to tame the funk that your wee beastie releases in your home. Scrolling through Amazon on your own, with all of its endless options, can be a great way to procrastinate work, chores, or just you know, stuff. But if you really want to find a product that'll defunk your home or little Katy Purry's bed, then you need to focus. So we put together this list, so you don't have to do all the work.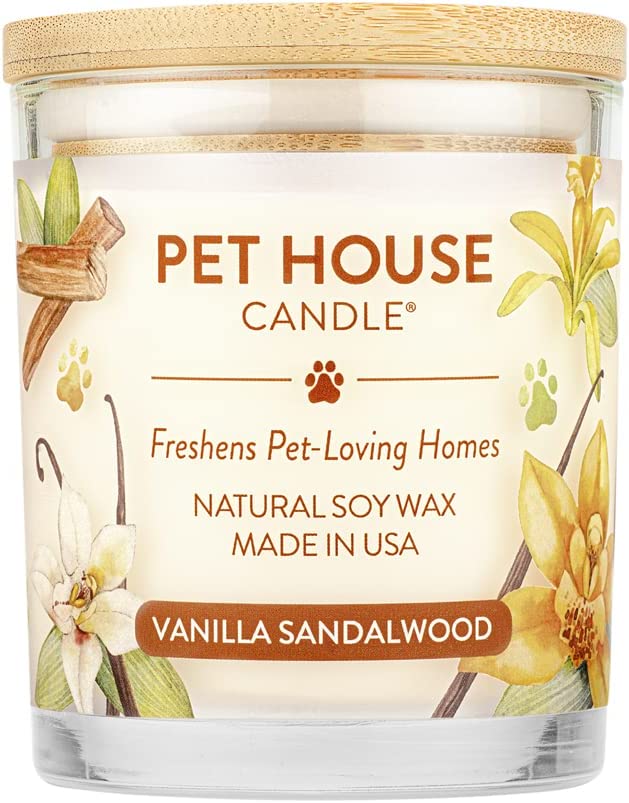 These top-reviewed pet odor-elimination products will simplify life with your pet by keeping the air, carpet, upholstery, laundry, litter, and your pet clean and odor-free. So, grab yourself a book and download TikTok, so you have something else to do when you need to procrastinate; you don't need to scroll through Amazon anymore since this list has you covered.
Freshen up the Litter Zone With an Air Purifying Bag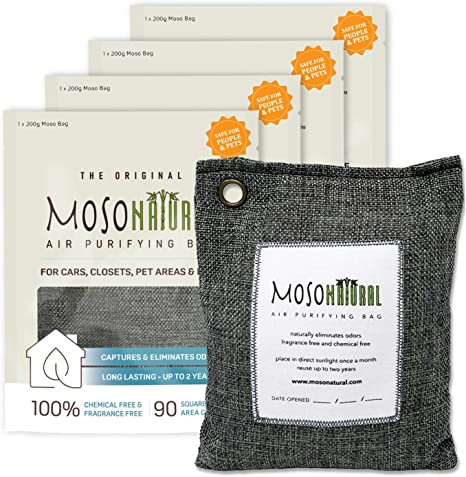 We love these air-purifying bags for placing near the kitty litter box. They cover an area of up to 90 square feet and have a space to write your opening date right on the bag. They're supposed to last up to two years, but that likely varies a bit on the extreme stinkiness of your particular kitty's poop.
Defunk Any Area With Odor-Eliminating Gel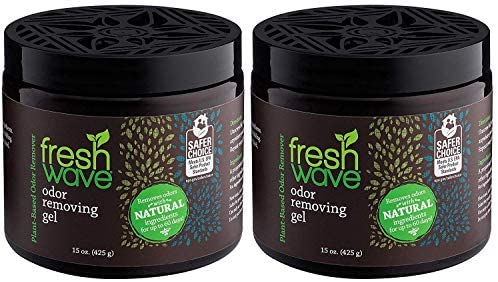 This odor-eliminating gel is an excellent all-purpose deodorizer for any stinky areas left behind by your pet. Just unscrew the lid, peel off the seal, put the top back on, and place the jar near the stink. It's versatile and affordable. And if it does its job, you can move it to a new stinky area.
A Room Spray You Can Leave on Display

While this room spray is on the spendy side, it does a great job of freshening up your indoor space, and the atomizer bottle can be displayed on a shelf or counter since it's quite aesthetically pleasing, unlike some of the competitors that are so visually loud, they require hiding under the sink. A little goes a long way with this room spray, so it should last quite some time.
Rid Your Home of Puppy Smell With an Odor-Eliminating Candle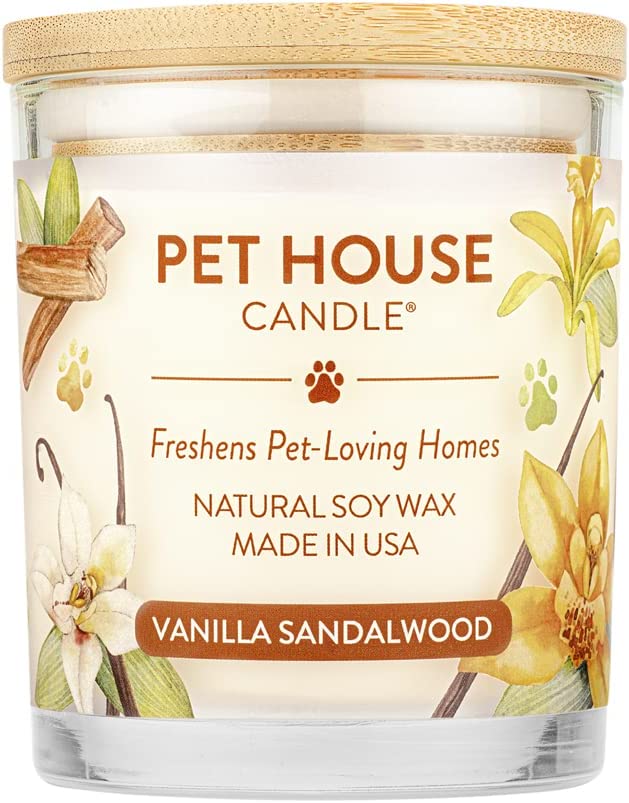 Do your friends get the eww face as soon as they cross your threshold? Yeah, they smell the cat pee and puppy stinkies. Lure your friends back in with an odor-eliminating candle that makes your home smell less like stinky doggos and more like freshness. It comes in various inviting scents that'll have your friends asking how you got rid of the pet smell.
Remove Stink and Dander With an Air Purifier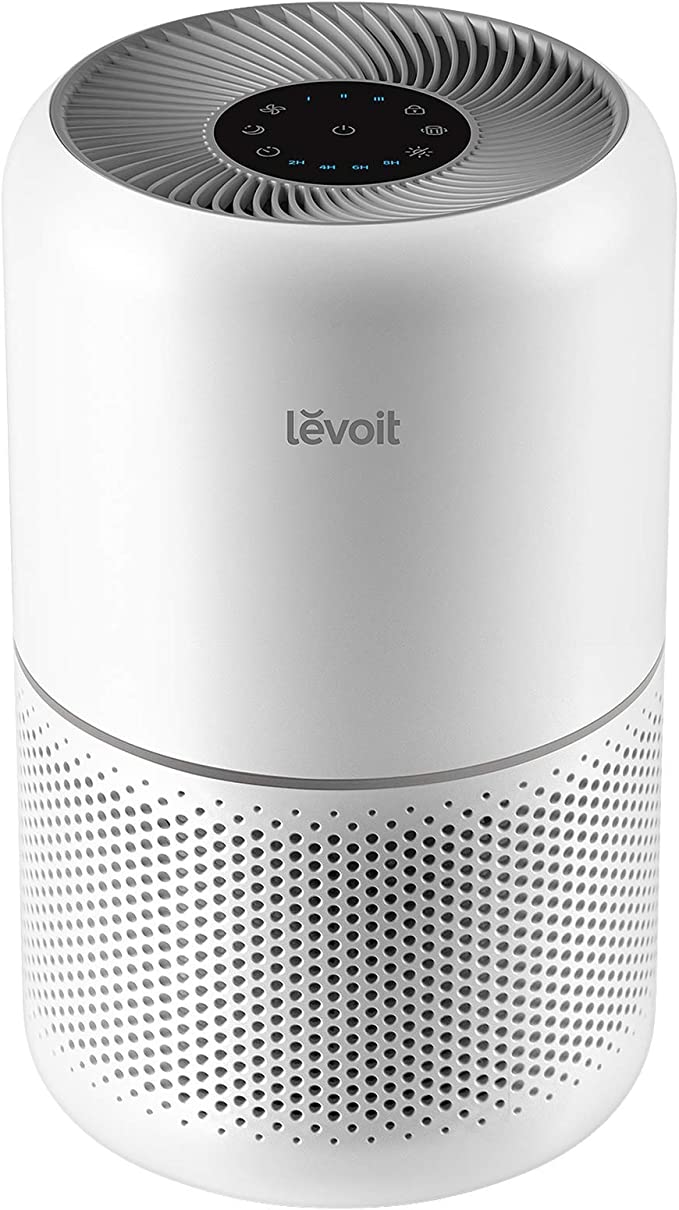 Get rid of all the stink and dander from your pets with this air purifier. For those with allergies, you might wake up without a stuffy nose for the first time ever, and your home will smell fresh. And, bonus, it sounds a bit like a white noise machine so that you may sleep better too.
Angry Orange Spray Works and Smells Great
This citrus cleaner and pet odor-eliminating spray works quickly to neutralize cat, and dog urine smells on carpets, furniture, and floors. A little goes a long way with the Angry Orange pet odor eliminator for home use. It's a carpet deodorizer that targets strong, lingering smells at the source and destroys them.
Use An Environmentally Friendly Enzyme Cleaner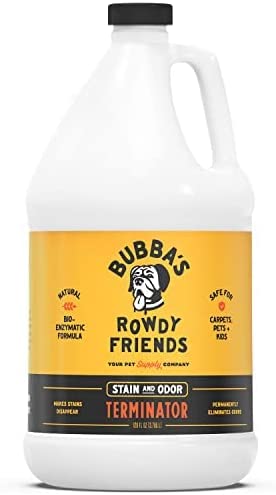 Bubba's Rowdy Friends Pet Stain & Odor Terminator is an enzymatic cleaner, so it accelerates chemical reactions using proteins. It can even break down the ammonia crystals of a set-in urine stain. You can use Bubba's on just about any surface, and it's more environmentally friendly and less caustic than traditional cleaners.
Remove Stains and Odor With Nature's Miracle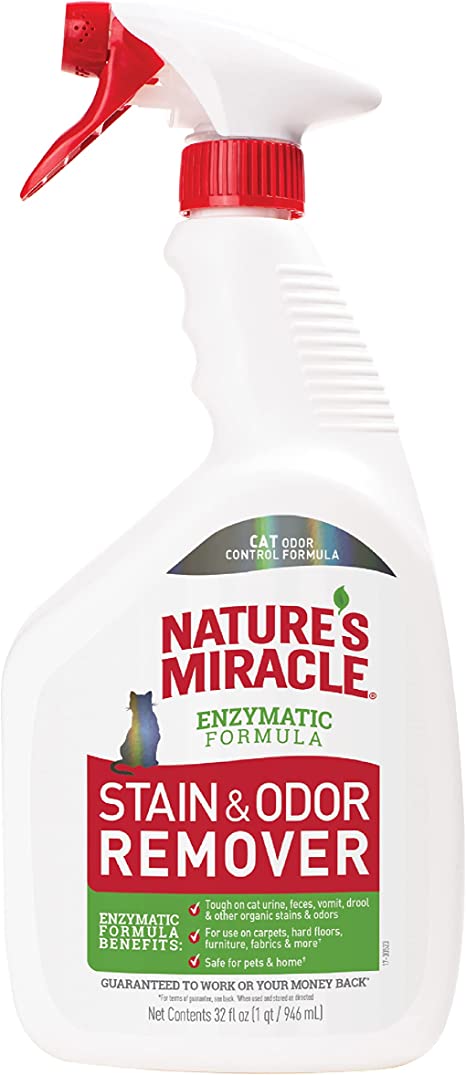 Nature's Miracle removes cat stains, old and new, including pee, poop, and vomit. It leaves behind a mild citrus scent. You spray the target area and allow it to soak in for about 15 minutes. Then the stain should lift away onto a towel. While pets should be kept away from the area during treatment, they can return when it's dry.
Biokleen Stain and Odor Remover Is Plant-Based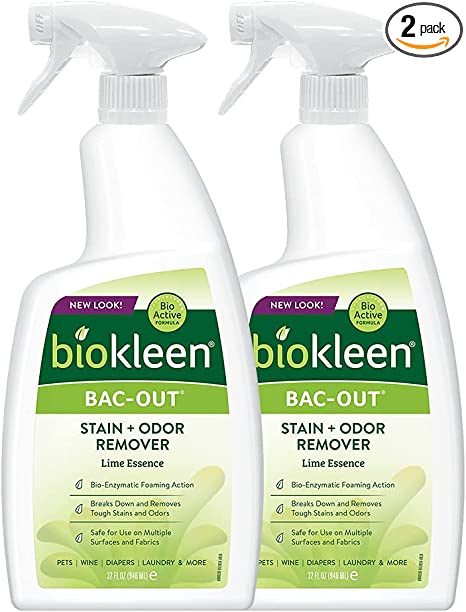 The plant-based Biokleen is free of phosphates, chlorine, and ammonia and does not contain any artificial fragrances or dyes. It's more affordable than many other enzyme treatments and is still effective in breaking down organic cat stains like pee, poop, and vomit.
Zap Away Smell With Zero Odor Stain and Odor Remover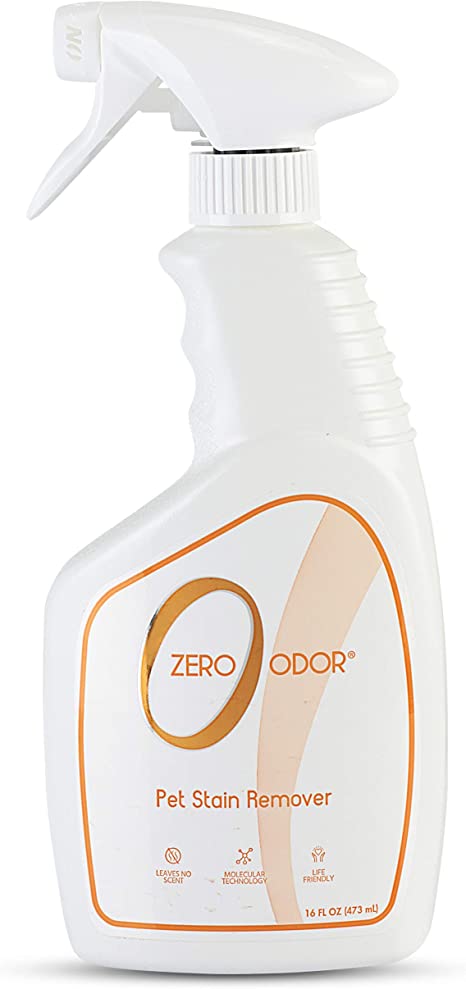 Zero Odor quickly zaps away the smell and the stain of cat waste. You can spray it into the air or directly on a stain. It's safe to use around pets and humans. And it's so strong the manufacturer even claims it can treat skunk spray.
Eliminate Pee Smell With Skout's Honor Stain and Odor Remover

Made with a plant-based surfactant, or surface tension reducer, to dissolve stains and a mineral-based deodorizer, Skout's Honor quickly removes stains and odors. It eliminates the pee smell and leaves behind a light floral scent. It's not as effective on older stains as some of the other products but works well on fresh stains and all odors, according to reviews.
This Oxy-Powered Cleaner Comes With a Brush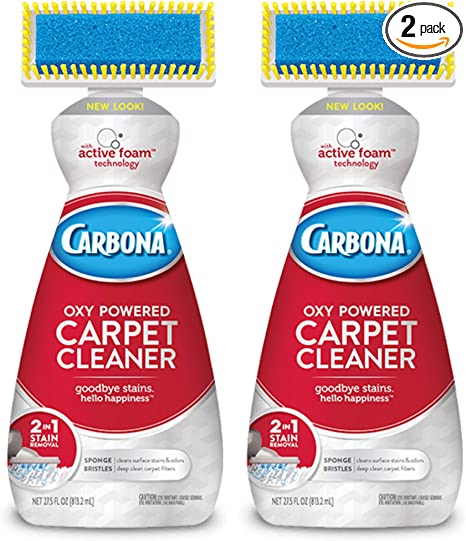 This two-in-one oxy-powered scentless carpet cleaner has a brush attached to make cleaning easy. Reviews say fresh stains are easy to remove with this product, but set-in stains require multiple applications. While the product doesn't have its own scent, it also doesn't obliterate the scent of urine, so it may need to be paired with an enzymatic cleaner.
Oxy Stain Remover Is Color Safe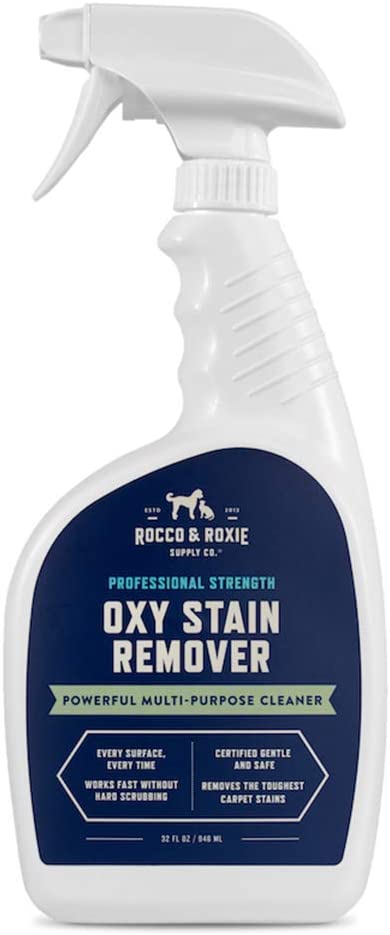 This oxy stain remover removes both stains and odors without much effort. It can work on most surfaces and has a pleasant smell. It's chlorine-free and color-safe, so you don't have to worry about altering the color of your carpet or fabric. You might need multiple applications for heavier stains.
A Handheld Carpet Cleaner Gets Stains out Fast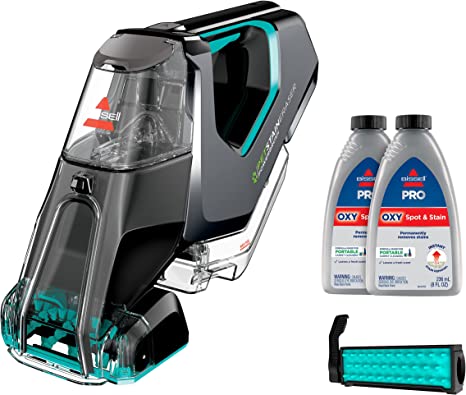 When pupper has an accident, you need to clean it up fast. But lugging a big carpet shampooer out isn't ideal. This handheld carpet cleaner lets you clean up puppy puddles quickly and efficiently to prevent odors and stains before they settle into your carpet.
This Fabric Spray Is a Classic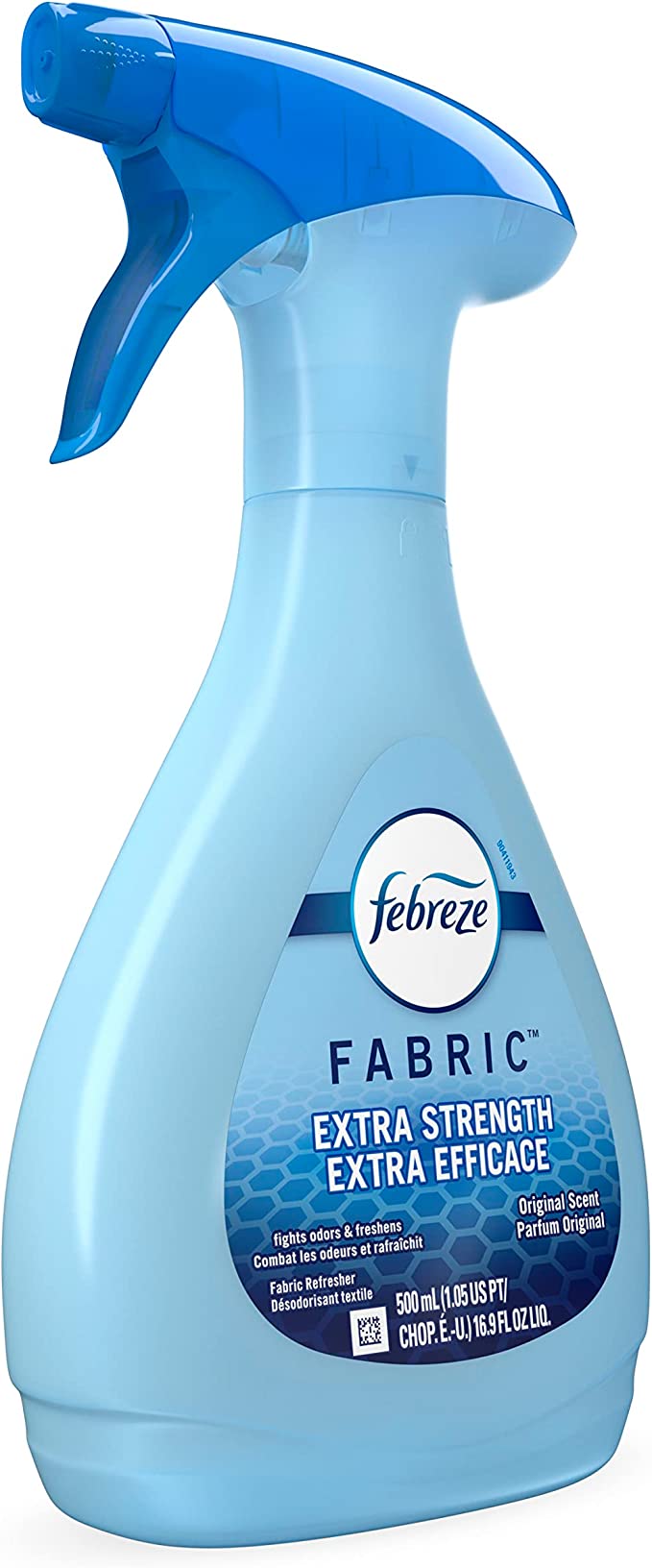 This classic fabric refresher is sure to get Fido's scent out of your upholstery. Febreeze is affordable, effective, and user-friendly. You can use it on nearly any fabric; just be sure to test an out-of-sight bit first. Febreeze doesn't just cover up odors; it neutralizes them through a chemical reaction, so you won't have to keep spraying.
Laundry Odor Eliminator Freshens up Blankies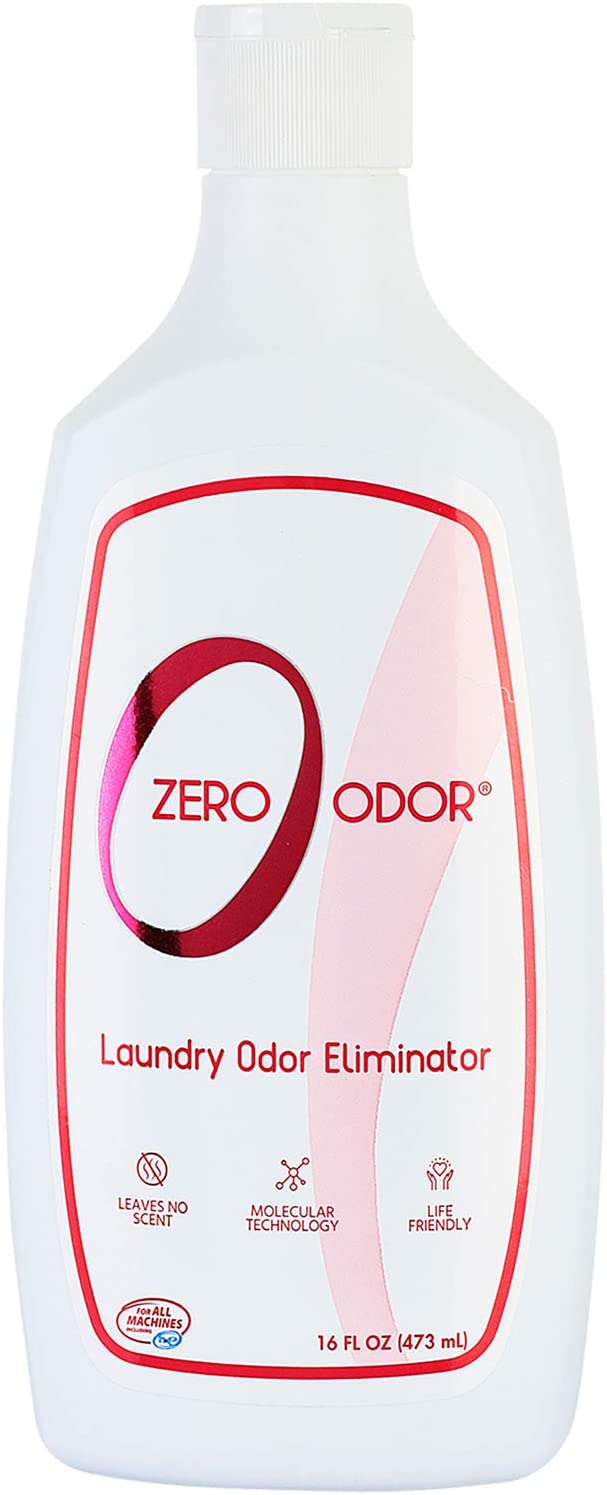 If pupper's blankies and bed are oh-so-stinky, you need this Zero Odor laundry odor eliminator. It's a reasonably priced liquid laundry additive with a light scent but packs a heavy punch. Just add it to the wash along with your detergent to get urine and various pet odors out of everything.
Contain the Stank With a Self-Cleaning Litter Box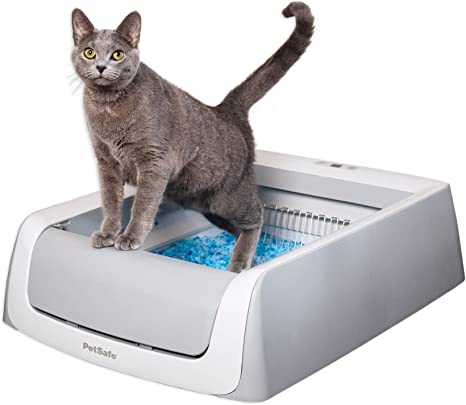 If you're human and therefore struggle to clean your cat litter box every day and it's starting to get stanky, consider a self-cleaning litter box to reduce the funk. This self-cleaner detects the weight change in the box and waits 20 minutes to rake away the present from your kitteh.
Deodorizing Wipes Keep Pup Clean Between Baths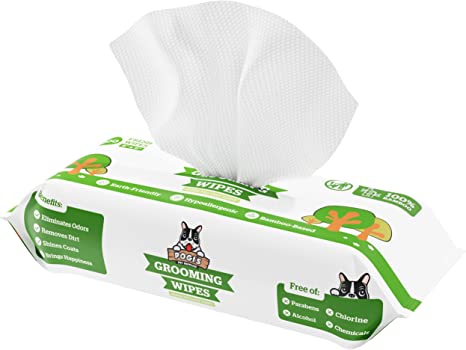 Pets can be stubborn. And sometimes, humans don't have time to give their furry friends a full bath, either. So these deodorizing wipes can come in handy for both puppers and their humans.
Waterless Cat Shampoo Keeps You and Kitty Sane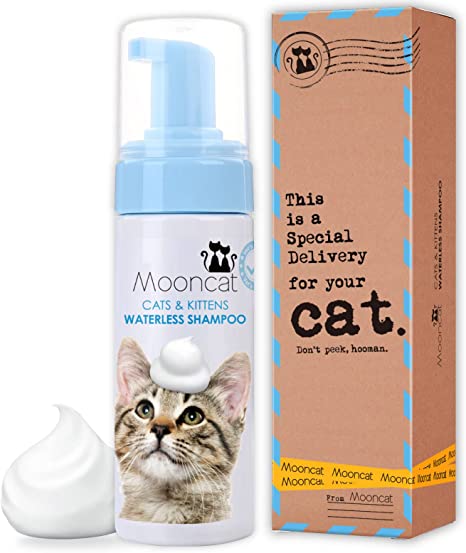 Don't force your kitteh to take a bath unless absolutely necessary. This waterless cat shampoo lets you get her clean without all the fuss. The bottle uses a quiet, non-threatening pump, and the easy-to-spread foam makes bathing a dream. Designed for sensitive kitty skin, the mild formula means your kitty's coat and skin will remain moisturized and soft after each bathing.
Shampoo Brushes Let You Get a Deeper Clean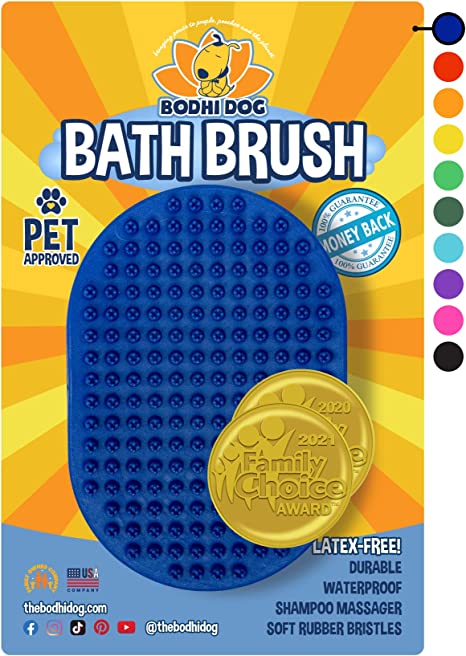 This doggo shampoo brush makes bathtime easy for your pupper. Pets love the massaging bristles. You can use it wet or dry to remove dirt and loose fur. It increases the effectiveness of shampoo lathering, allowing less product to go further. Achieve a deeper clean than shampooing alone.
A Gentle Dog Shampoo Soothes Your Dog's Skin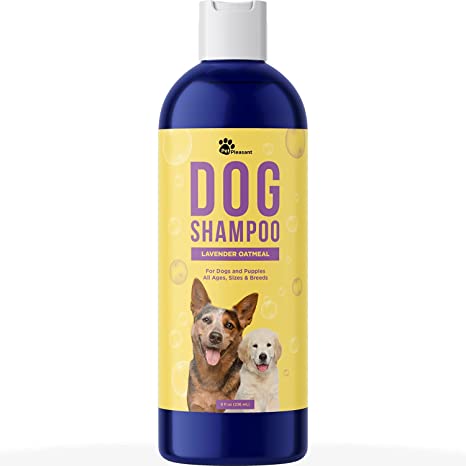 This all-natural dog shampoo is a great way to keep your doggo clean between grooming sessions and whenever he needs a bath, stat. It's so gentle it's even safe for dogs whose skin is easily irritated and includes soothing ingredients like oat and lavender.
A Pet Toothpaste Your Dog Will Love

This poultry-flavored toothpaste will have your pet begging for brushing time. Save money on expensive dental cleaning for your pet by keeping them clean yourself with this toothpaste. This non-foaming formula doesn't require rinsing, and the patented enzymes still allow deep cleaning.
Medicated Shampoo Relieves Your Pup's Itchy Skin

This medicated antiparasitic and antiseborrheic shampoo can relieve your dog's itchy skin. It does have a strong smell due to the ingredients, but it can help eliminate irritated, greasy, and flaky skin and leave behind soft, dry fur and a happy doggo.
A Paw Cleaner Keeps Funk out of the House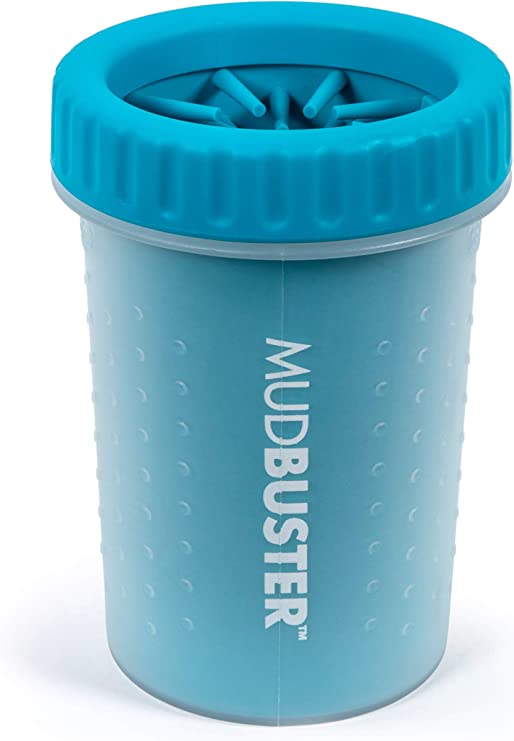 You never know what your dog will track in from outside and what it will smell like in a few days. So it's best just to clean those paws off before you find out. This portable paw cleaner lets you say goodbye to the daily cleanup of puppy prints.
Dog Ears Get Gross; Get Some Dog Ear Wipes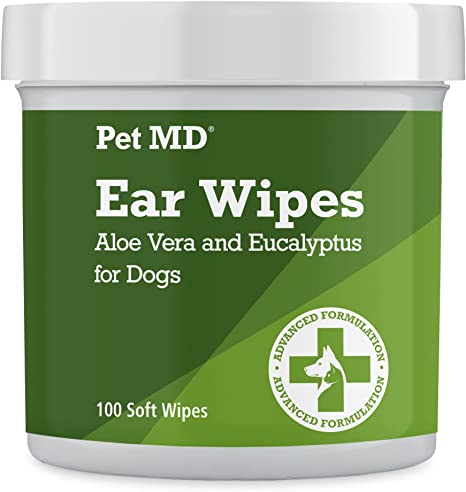 Dog ears can stink. They don't tell you that when you go to adopt a doggo. If you don't clean them regularly, they get funky. Do yourself and your pupper a favor and get these deodorizing wipes that'll cut out the funk and the itchiness in your dog's ears.