25 Hacks For Hiding Common Household Eyesores
Sure, we'd all love to live in a world where our homes were perfectly kept, tidy, and expertly designed. But our reality is far from that.
Messy rooms and awkward layouts can make setting up furniture less than ideal. The end result is usually an area or two that we avoid making eye contact with as we walk down the hall.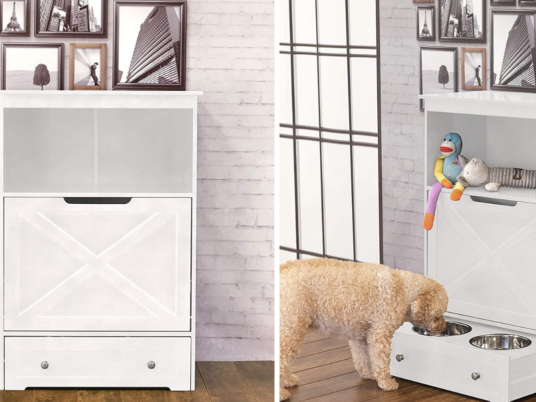 Every home as an eyesore. And while it's common to see a tangled web of television cords or an overloaded shoe bin, they can be fixed.
Below, we've rounded up 25 simple solutions for fixing the most common eyesores you might be avoiding in your home today.
Hide Your Clutter In An Ottoman
Not only do they look stylish, but storage ottomans provide a great way to hide your mess from unsuspecting guests and pesky relatives. They can double as a coffee table and a place to hold your blankets in your living room or carefully store your massive shoe collection at the foot of your bed.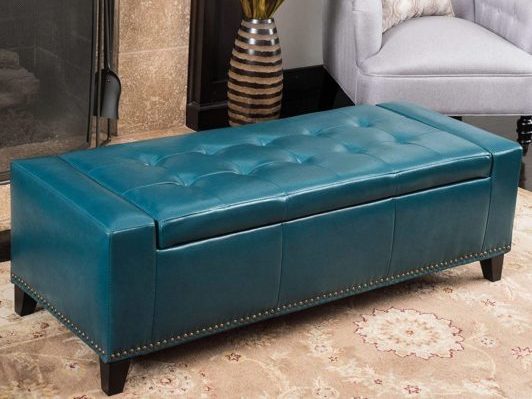 With so many shapes, styles, and colors to choose from, the possibilities of finding one (or three) storage ottoman to fit your home's style are endless.
Utilize The Space Behind Your Door
Have some less than sightly sneakers that you'd rather not put on display? Stick them in an over-the-door shoe organizer! These innovative storage solutions take up virtually no room and can be hung up behind any door or even in your closet.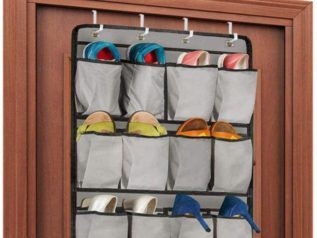 People have also used over-the-door shoe organizers to store their bathroom products, fashion accessories, and even cleaning supplies.
Store Your Cable Box Behind 'Fake' Books
There's nothing aesthetically pleasing about a modem or cable box. In this day in age, they're necessary — but that doesn't mean you have to see them.
There are hidden storage boxes out there that look like books but are hollowed out to provide a more stylish barrier.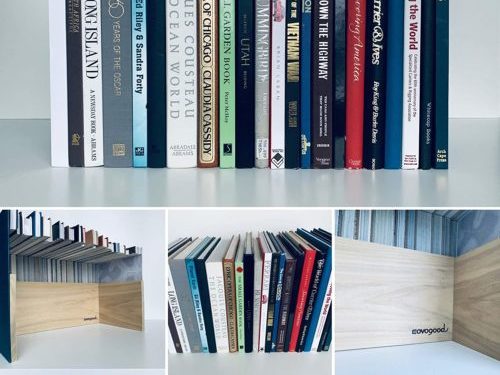 Most cable boxes and modems fit perfectly behind these fake books, but you can use them to store an array of ugly but necessary home products.
While this storage solution is often made of sustainable wood, sometimes they're constructed from real books.
Hide Your Light Switches With Wall Hangings
Have a light switch in your house that doesn't work or that you never use? Since you can't really get rid of it, you might as well hide it.
A simple macrame hanging offers not only a stylish boho look to any room, but it can also easily hide any unsightly lights switches or other ugly wall features.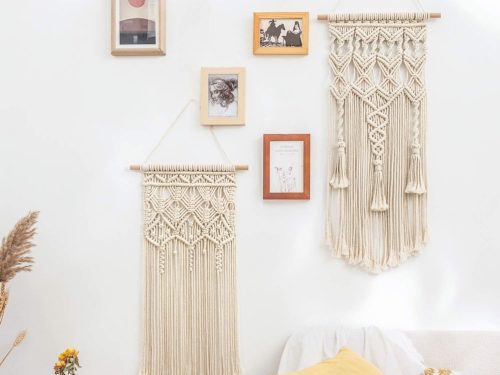 Simply hang it up over what you're trying to cover, and viola! It's like it was never even there.
Hide Your Table's Ugly Wood Stains With A Runner
Ridding a wooden table of its imperfections is a tedious task that requires some serious skill. If you're not up for learning — and you don't want to fork over the cash for a new table — just cover it up with a table runner!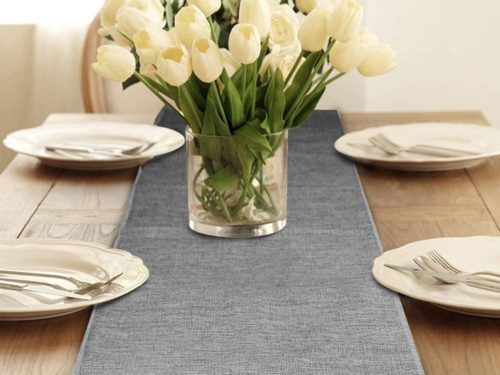 Table runners come in a wide variety of colors, shapes, and sizes, so it shouldn't be too hard to find one that matches your home's style and covers up your stains. But if it's not wide enough, you could try a table cloth instead.
Organize Your Pot And Pan Lids
You know the drawer or cabinet where your lids pile on top of each other in such a difficult way that you cringe trying to pull out the right one, fingers crossed nothing breaks? Yeah, that ends now.
Go to the hardware store and pick up a pack of adhesive hooks. Then arrange them on the back of your biggest cabinet door, so you can finally give your lids a proper place to reside.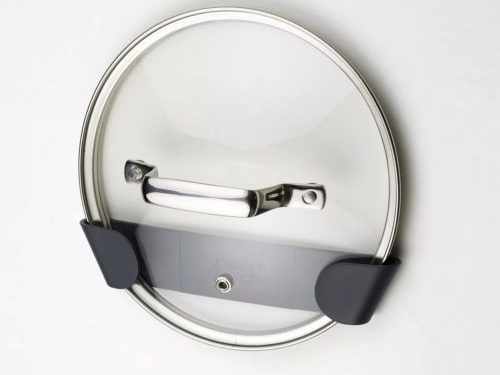 If you're not the DIY type, you can search for a lid organizer that will do the same. They come in all shapes and sizes and are usually easy to install.
Hide Your Cables By Mounting Your TV
Mounting your TV is one of the easiest ways to make your home look clean and put-together.
Not only does it look nice, but when done correctly, it gives the added benefit of totally hiding all of your wires and cables.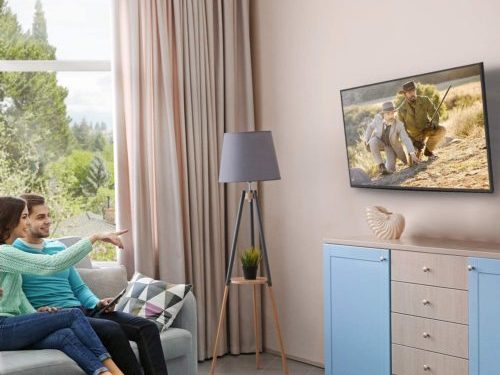 For this one, you might need to hire a skilled handyman. But once it's done, you'll have a mess-free TV for years.
Make Your Air Vents More Stylish
Okay, this isn't technically a mess, but unsightly, outdated air-conditioning vents can really mess with the style of your home. Luckily, vent covers exist.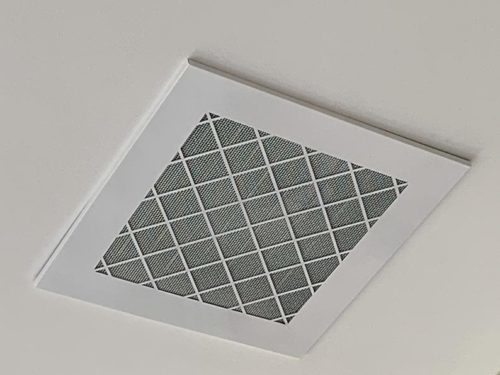 They come in an assortment of styles and designs for you to choose from. Once you've found the one, simply paint it the same color as the wall your vent is on to make sure it fully blends in.
Hide Chandelier Cords With This Innovative Tool
Your light fixture might be beautiful and modern — but the cords it is dangling from are not. Thankfully, the internet has got you covered once again. This time in the form of cord covers.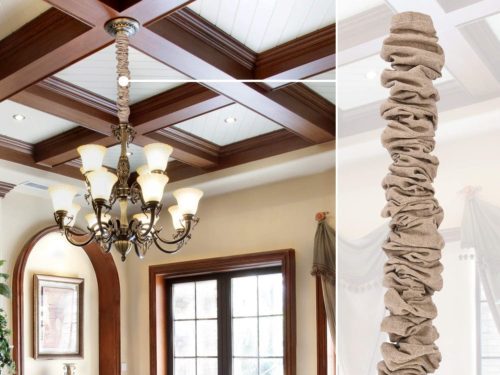 Cord covers do just what the name suggests: they cover up your cords. You can find them in any kind of fabric, pattern, and style, and they usually close with a zipper or velcro, making for easy installation.
Bring In A Rug To The Room
Rugs are more than just a way to add a little color or style to your room. They serve a practical purpose too.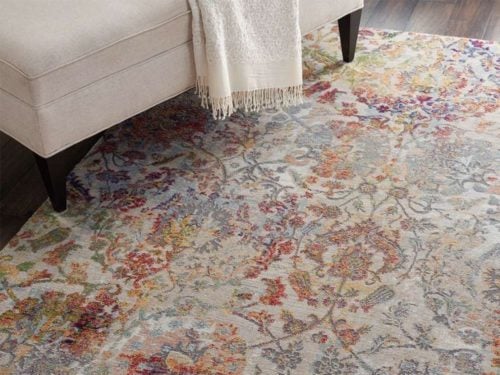 If you have an unsightly spot or stain you can't seem to room, use a rug to cover it up. They even work to hide cables or other common eyesores you have on your floor.
Rugs are a more expensive fix, but one that can last if you take care of it.
Use This Hack To Hide You Air Conditioner
Outdoor air-conditioning units are some of the largest home eyesores—and some of the hardest to hide.
But with the help of a small screen and some faux greenery, you can turn that unsightly area into a beautiful part of your landscaping.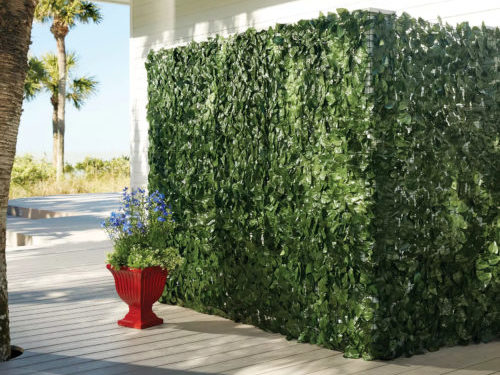 You can choose to buy a pre-made privacy screen, or you can DIY it with some paint and a bamboo fence. Either way, that A/C unit is out of sight.
Give Your Fuse Box A Little Style
Fuse boxes are usually too expensive and difficult to move. So if yours lives in a prominent area of your home, your best (and most cost-effective) bet is to hide it.
Many artists have created lightweight pieces that are specially designed to cover fuse boxes.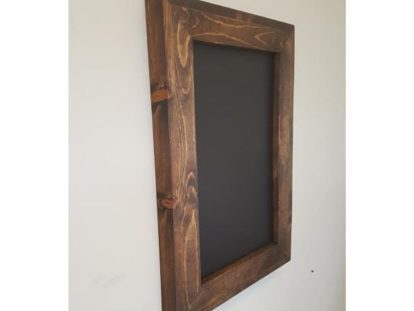 Using this trick, you can turn your fuse box into a part of your gallery wall or even a fun chalkboard.
If you don't want to hang something, you could also cover it with peel and stick tiles to create a funky statement area in your home.
Hide Any Hanging Electrical Cords With Wire Covers
Nowadays, you don't have to deal with ugly wires and cords. There are tons of covers and molds out there specifically designed to help hide any kind of cord.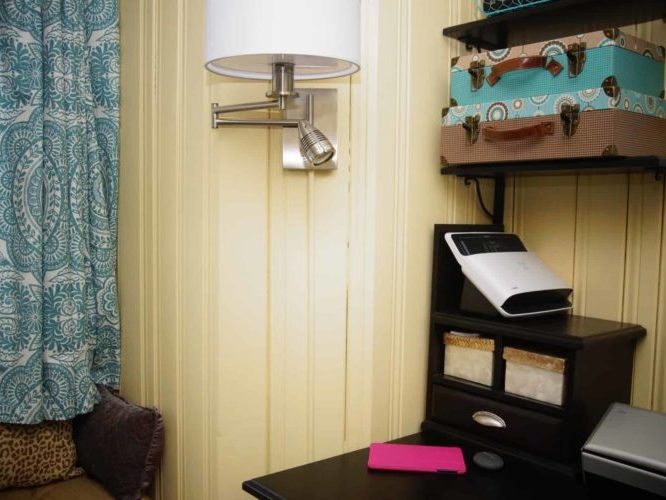 However, to make your wires totally invisible, you'll want to paint the cover you use to be the same color as the wall you're fixing it to. That way, it all blends in.
Another cord-hiding hack you could use is Velcro-ing your wires to the backs of nearby furniture legs.
Get A Couple Organizers For Your Electronics
Cords, cords, cords. Today, our messes have manifested into a tangled amount of wires thanks to our increasing need for electronics.
If you have multiple gadgets (and their accompanying charger ports) in your home, get a couple of organizers.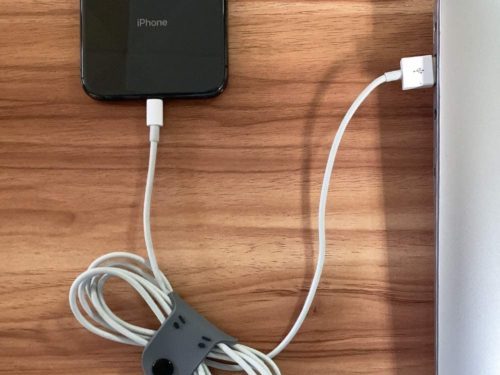 You can find some that bind up the cords, so they're not dangling everywhere, and even models that have a dedicated port for you to store all of your electronics in.
Give Your Appliances A Makeover
Old, ugly oven got you down? Give it a refresh with a roll of stainless steel-effect contact paper.
This DIY is easy to do and affordable, and the result will have your outdated appliances looking brand new.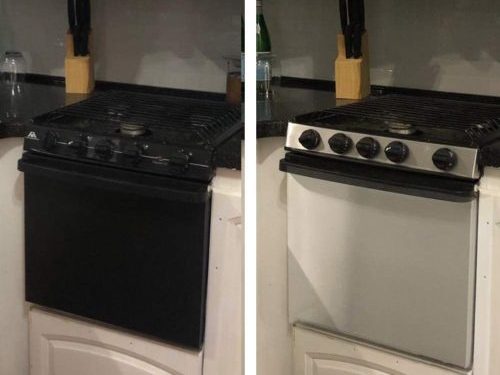 This is a great option to help jazz up your kitchen if you're renting or can't afford to invest in new appliances right now.
Hide Your Cat's Litter Box
Unless you have some dedicated, unused room, there's no good spot for a litter box — which is why so many people are choosing to hide it.
There are multiple products available that allow you to hide your litter box inside more aesthetically pleasing furniture.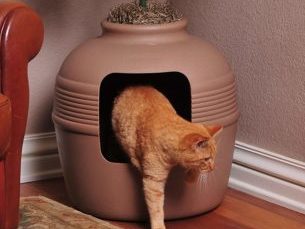 You could choose a fake planter or opt for a larger entryway bench. While you'll still need to keep the litter box clean in order to prevent further messes, it's a huge step up from leaving it out in the open.
Hide Your TV With Art
This may be unconventional, but if you hate having your TV on display when it's not being used, this could be the hack for you.
Some companies like Samsung are designing TVs that are framed and can turn into a piece of artwork on demand.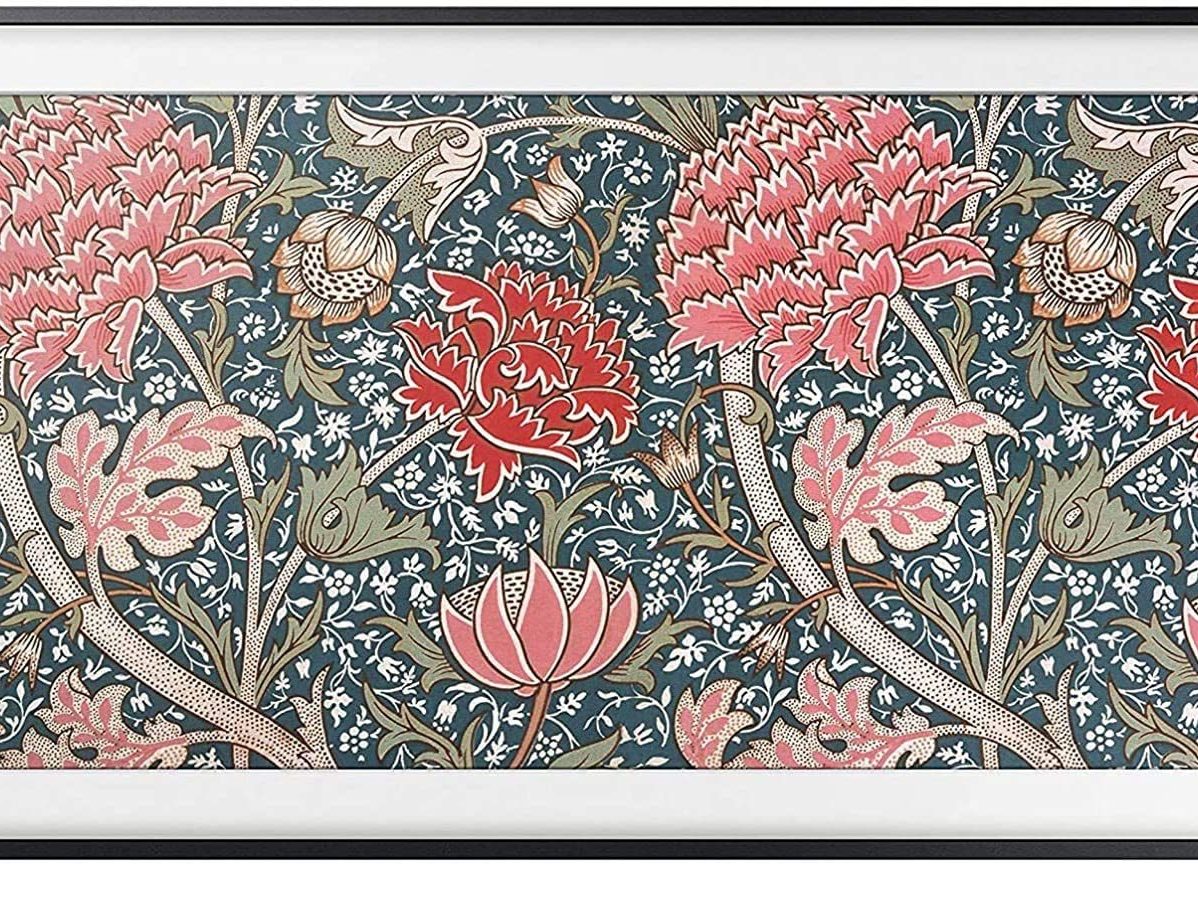 After purchasing this TV — which is on the expensive side — all you have to do is choose the art you want to be displayed.
Then when the monitor detects someone coming into the room with its built-in sensor, it will turn the TV into your favorite piece of art; frame and all.
Turn Your Under-The-Bed Area Into A Cat Playground
Your cat might love that tattered old cat tree in your living room, but you don't.
Instead of getting yet another one that will soon be torn to shreds, you could invest in a unique play area that's hidden in one of your cat's favorite potential hiding spots: under your bed.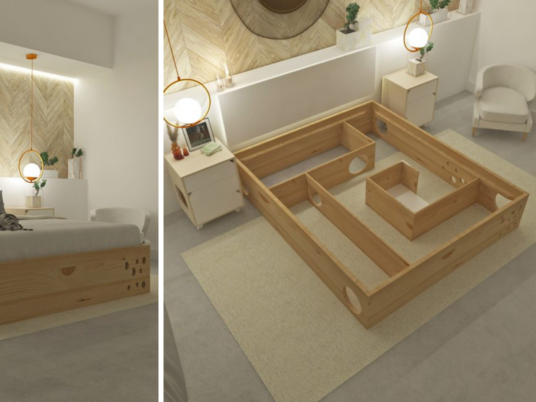 Companies like CatLife have created a variety of play areas that are designed to fit under your bed.
You could also DIY it by putting all of your cat's toys and accessories underneath your bed and setting u a play area on your own.
Hide Your Jewelry Behind Your Mirror
Not all mirrors are created equal. In fact, some are much better than others because they have ample room for secret storage.
Some full-length mirrors on the market today are designed to hide your jewelry in a dedicated compartment behind the glass.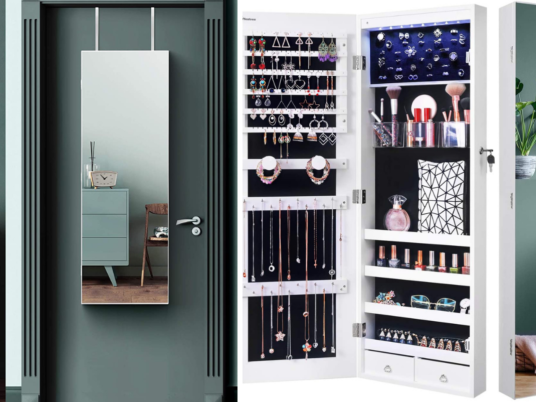 This could be a great place to tuck away not only your necklaces and earrings but your perfume or sunglasses too.
Anything with a hidden storage compartment is a win in our book.
Ditch Your Shampoo And Conditioner Bottles
Just because your products come with a bottle doesn't mean they have to stay in that bottle.
If you don't like the look of your toiletries, add some style to your bathroom shelf by putting them all into prelabeled, matching bottles.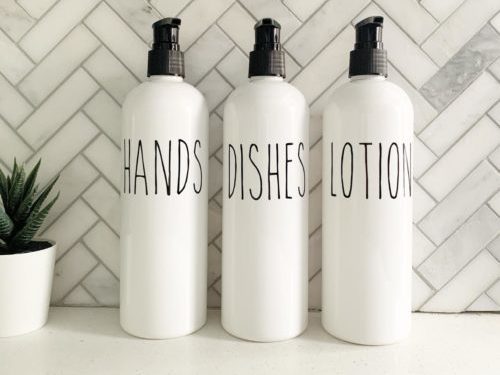 With so many options online, you can find a set that seamlessly meshes with your decor and provides a nice, cohesive look.
There are even ones that allow you to customize your own labels.
Get Organized With Plastic Shoe Bins
It might not sound like the most luxurious thing in the world, but simple plastic shoe bins can make all the difference when it comes to organization.
These affordable storage boxes can be found in any size, and you can use them to make a home for all the little things that get scattered around.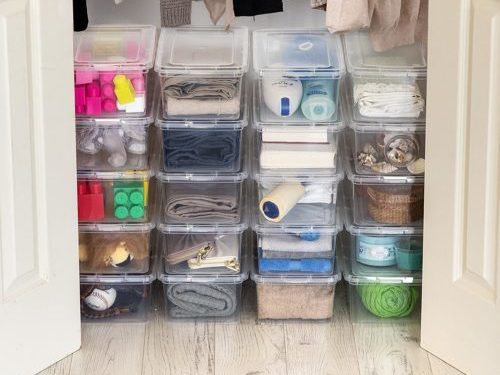 You can use them to organize your winter clothes and keep them stacked in your closet, or you can use them to finally organize that messy cabinet under your kitchen sink.
With so many options, you're likely to find a lot of ways to put these boxes to use.
Find A Mobile Home For Your Kids' Art Supplies
If you have kids, you know how easy their toys and craft supplies can take over your living room.
No dedicated art room? No problem! A mobile storage cart can double as an "art studio on wheels" or even a "classroom on wheels," as suggested by Organized By Ann.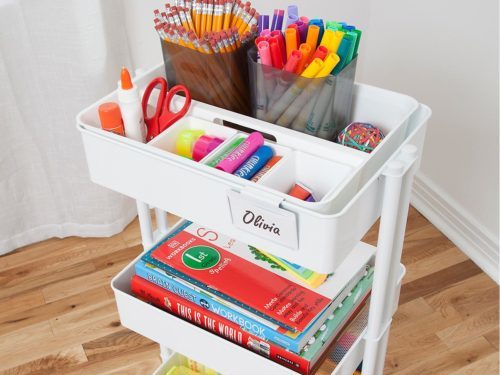 By loading up all of their crafts and supplies on one cart, they can easily move it from one room to the next. And you can roll it away when everyone goes to bed.
Cover Any Wall Cracks With Wainscoting
Old plaster walls often give way to small cracks and chips. If you've got a particularly unsightly area you'd like to cover up, why not use a little bit of wainscotting?
Now, this DIY requires some work, but it can be well worth it if you have a large crack that artwork or furniture just can't cover-up.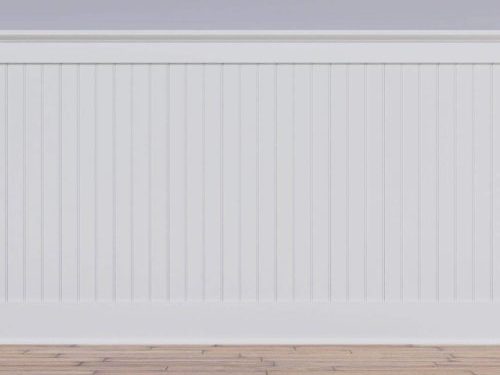 A Butterfly House suggests making the wainscoting a wall feature in your home.
You could also hide the crack with a pegboard or even adhesive corkboards if you want something cheaper and easier to do.
Find A Sneaky Way To Hide Dog Bowls
Depending on the size of your pup, dog food, and water bowls can take up a lot of space.
If you don't want to leave them out all the time, you can invest in a piece of furniture designed to hide them.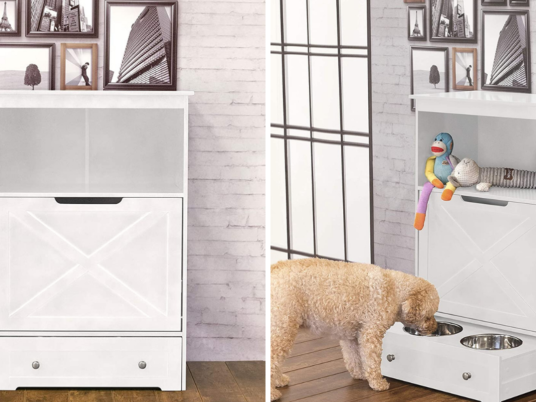 This zoovilla cabinet, for example, comes with a pull-out drawer that holds a food and water bowl.
So when it's not in use, you can keep it closed and out of sight.
Cover Your Walls With Fabric
If you hate the color of your walls and don't want to go through the hassle of painting them (or your landlord won't let you), use this simple trick.
Find a tapestry or large piece of fabric you like and hang it up on the wall.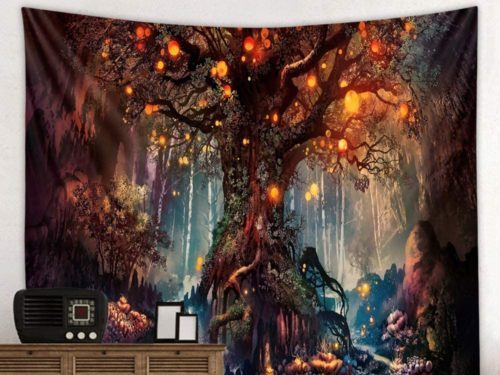 The fabric can cover as much or as little of the wall as you'd like, and it serves as a colorful mural in your home.
You can also find peel-and-stick murals or patterns that can help hide unsightly walls.