30 Best-Reviewed Kitchen Products You Never Knew You Needed
There are plenty of essential kitchen tools that you probably already have in your cabinets and drawers. We don't know about you, but we are total suckers for cool kitchen gadgets, so our kitchen drawers might be more stuffed with kitchen gadgets than others. And hey, if it brings joy while you cook, go for it, right? But there is a wide range of different well-reviewed kitchen goodies that you may not know about yet.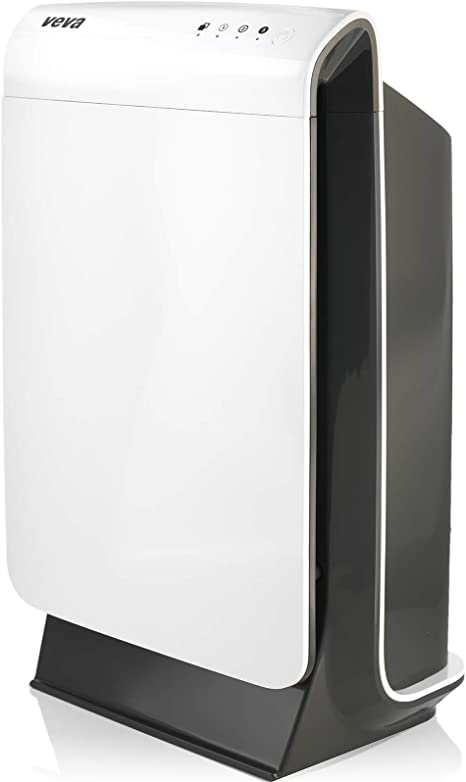 From low-tech wonders like spiralizers and pastry scrapers to high-tech kitchen gadgets like Instant Pots and air fryers, these kitchen products make prepping, cooking, and baking easier and a lot more fun. With these kitchen gizmos, you can make everything from pancakes and lattes to smoked meats and cheeses easier and more fun. So go on and find out which of the 30 best-reviewed kitchen products you never knew you needed will be next on your to-buy list.
An Air Purifier Defunks Your Space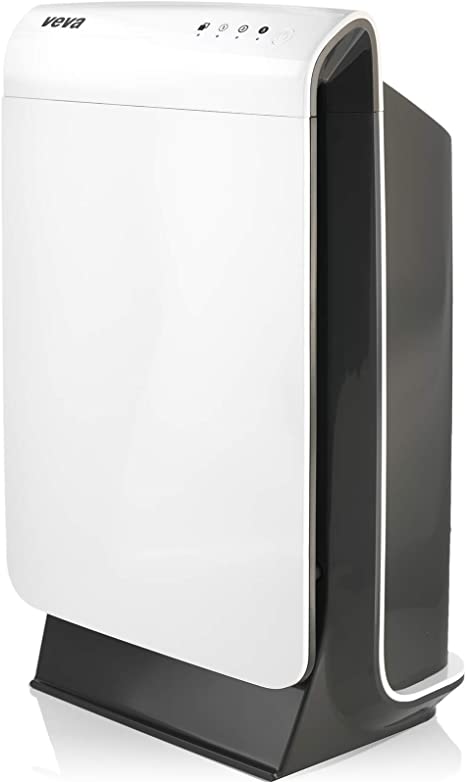 Are you cooking stinky fish or onions? No worries. You'll get rid of strong smells and purify the air with this HEPA filter air purifier. It captures tiny unwanted particles traveling through your home and keeps your living space odor free.
Insect Traps Rid Your Home of Pesky Fruit Flies
Once the fruit flies invade your home, it seems impossible to get rid of them. But thanks to this insect trap, making your home fruit fly free is straightforward. A UV light, a powerful fan, and a glue board combine forces to lure and trap fruit flies and get them out of your home for good.
Swedish Dishcloths Save Money and Eliminate Waste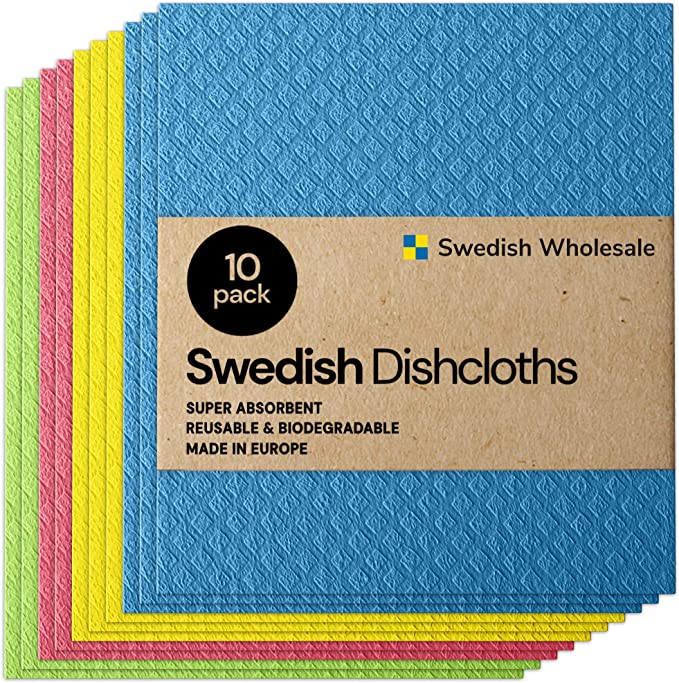 For all paper towel addicts, these Swedish dishcloths are the answer to your addiction. So put down the paper, and grab yourself a pack of these reusable dishcloths. They have great reviews, and a single cloth replaces about 17 paper towels.
Reusable Grocery Bags Reduce Waste and Frustration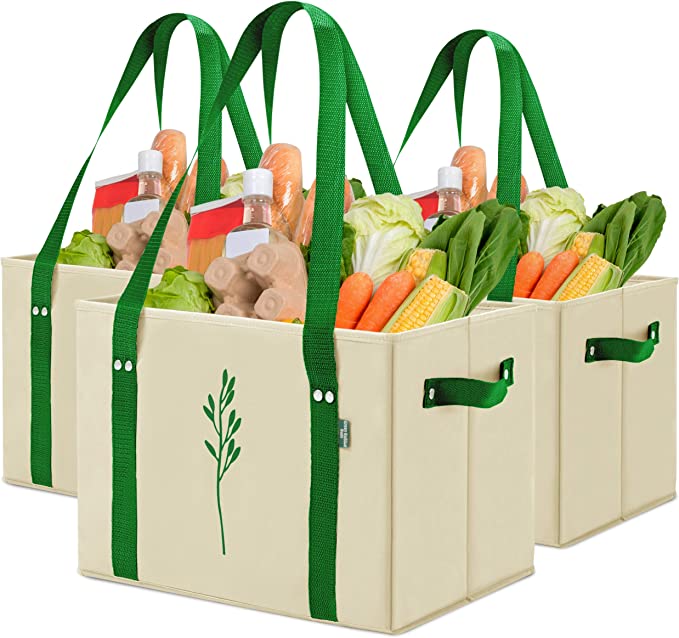 This set of three reusable grocery bags has an excellent 4.8-star average rating. Each bag holds up to 65 pounds and replaces up to six standard grocery bags. And since these bags stay open and upright due to the rigid sides, you won't have groceries rolling around in your trunk.
Make the Most of Homemade With an Air Fryer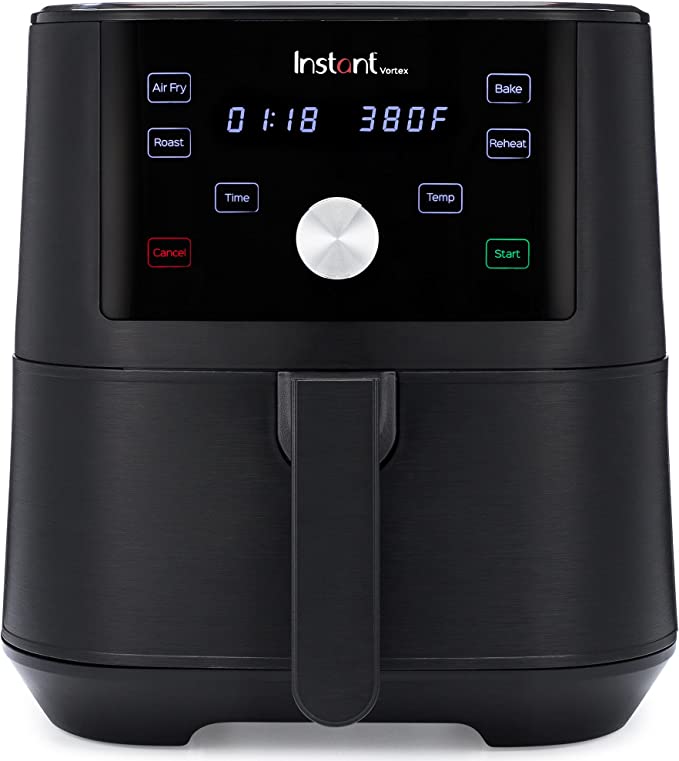 You can really make the most out of homemade meals with an air fryer. You can make practically anything crispy with this appliance from Instant Pot, and it'll also roast, broil, bake, reheat, and dehydrate food.
Food Thermometers Are Crucial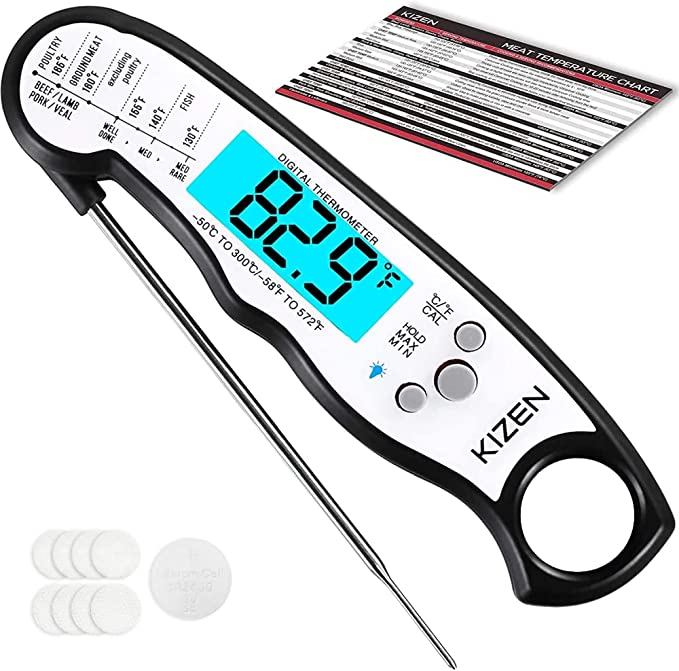 For some reason, no one tells you you need a food thermometer in your 20s, and you have to stumble upon this glorious gadget sometime in your middle decades and wonder why everyone's been keeping it a secret. If you're lucky enough to learn about it early, grab on and embrace the joys of perfect-temperature cooking.
Instant Pots Do Much More Than Pressure Cook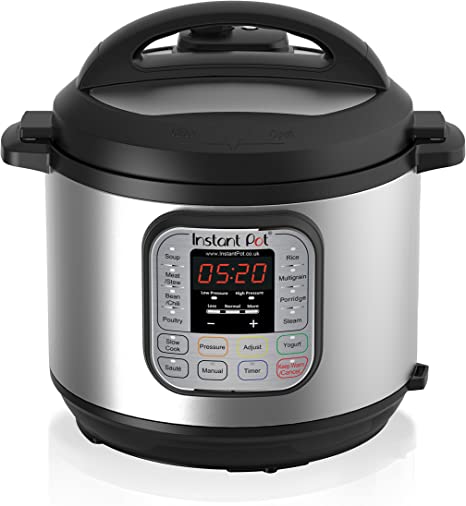 You might live under a rock if you haven't heard of an Instant Pot yet. But if you don't have one because you think all they do is pressure cook, think again. These multitaskers are a yogurt maker, rice cooker, steamer, slow cooker, warmer, and saute pan. You can save so much counter space by having an Instant Pot instead of several other appliances.
Cast Iron Grill Press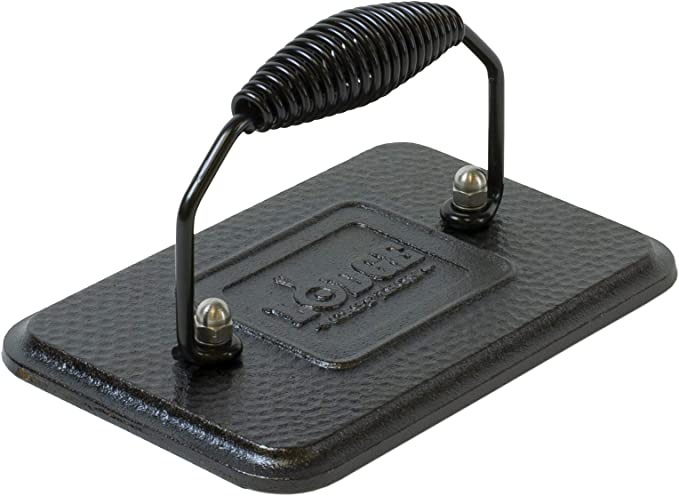 Hot sandwiches are so yummy, but you don't really need a fancy sandwich pressing machine to make one. This cast iron grill press will press your sammy right in the pan. You can also use it to sear cuts or meat or press bacon flat. Use it in your cast iron pans or on an outdoor grill.
Get Creative With a Stovetop Smoker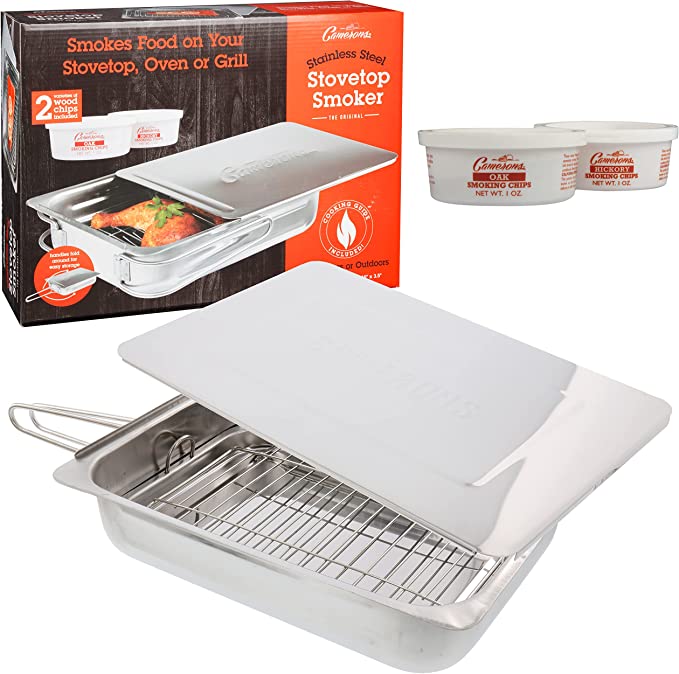 Sure, outdoor smokers are excellent. But they're spendy. Smoke stuff for way less with this stovetop smoker. And, bonus, since the smoking area is smaller than a standard smoker, the process is faster, too. Add wood chips beneath the drip tray and rack, add your food, cover it, and heat it on your stove or a campfire. You can smoke meat, vegetables, cheese, and nuts.
Poach Perfect Eggs With This Egg Cooker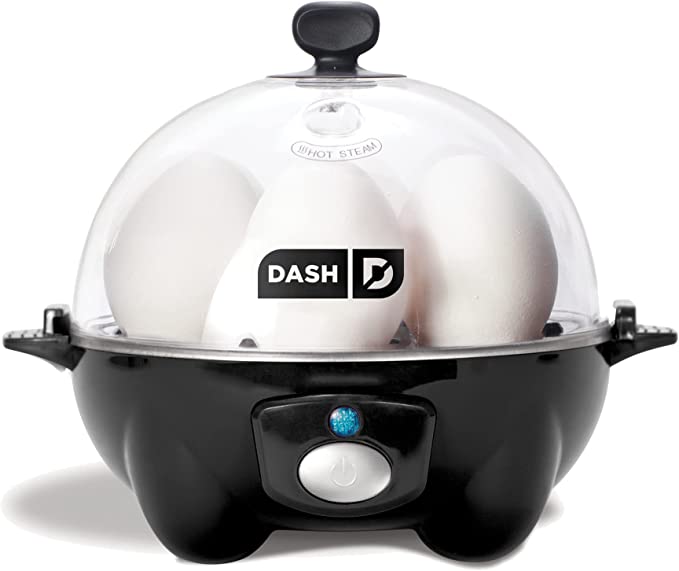 Get your eggs any way you like, perfectly cooked in this rapid egg cooker. The little wonder uses steam to make up to six hard-, medium-, or soft-boiled eggs, or, using accessories that fit inside, you can make individual omelets, scrambles, and even poached eggs with the push of a button. Breakfast has never been so easy.
Light up Dessert With a Culinary Torch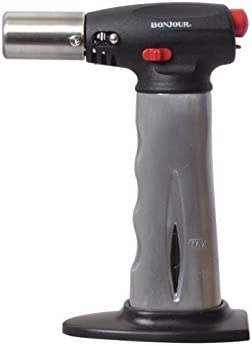 If you love wowing your family and guests with amazing desserts, a culinary torch is a great investment. You can use your torch for caramelizing crème brûlée, browning meringues, melting cheese, and searing meat. Instead of risking overcooking your tasty treats by popping them under the broiler, you apply the heat directly to where it's needed with this torch.
A Fruit Soft Serve Maker Creates Fun, Healthy Treats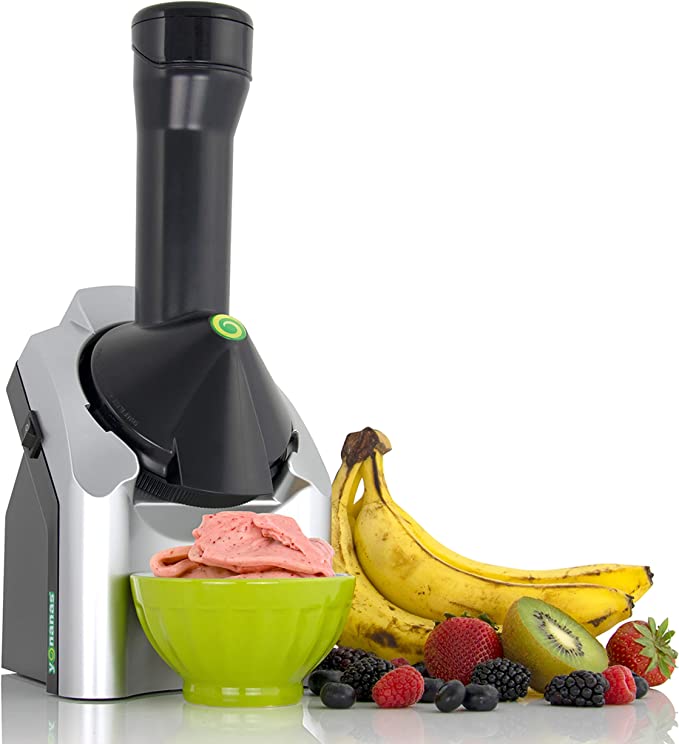 With a fruit soft serve maker, you don't have to go out for ice cream. Freeze your bananas and assorted fruits and blend them into soft serve for a healthier, delicious dessert with this cool kitchen gadget.
A Good Espresso Maker Can Make Your Day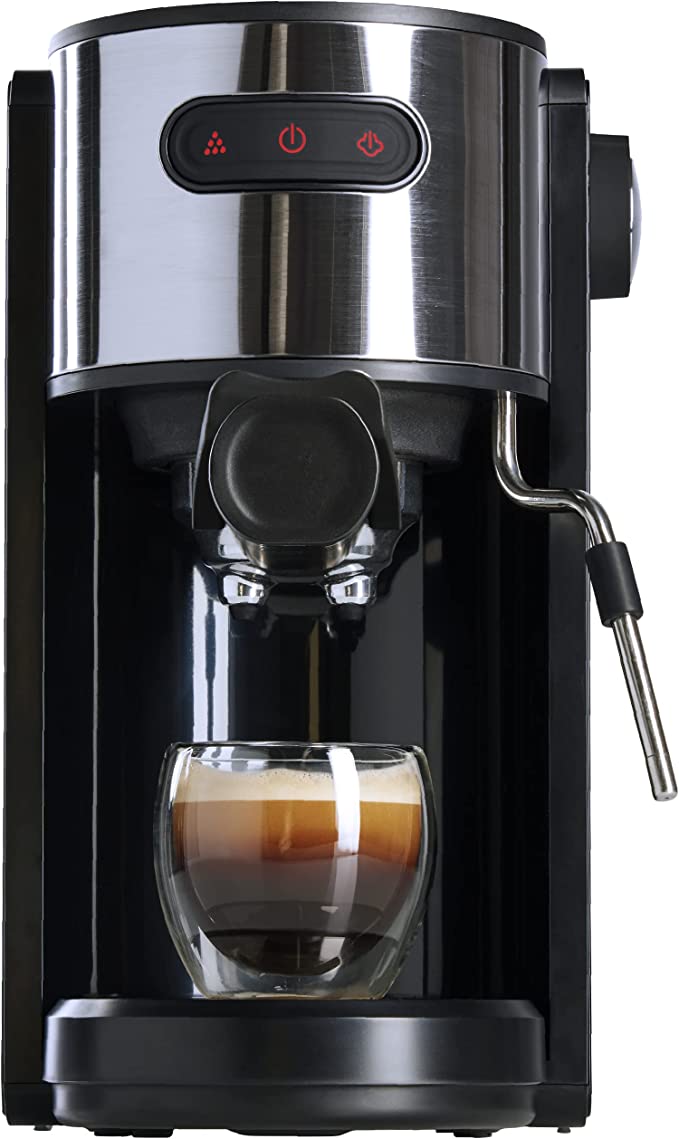 This quick-brew espresso machine with a milk frother makes mornings so much simpler. It's semi-automatic and lets you craft lattes, cappuccinos, macchiatos, and more easily. Cleaning your latte and cappuccino machine has never been easier with the removable drip tray, pour spout for easy draining, and auto-purge function on the steam and hot water wand.
HyperChiller Ices Your Coffee Quickly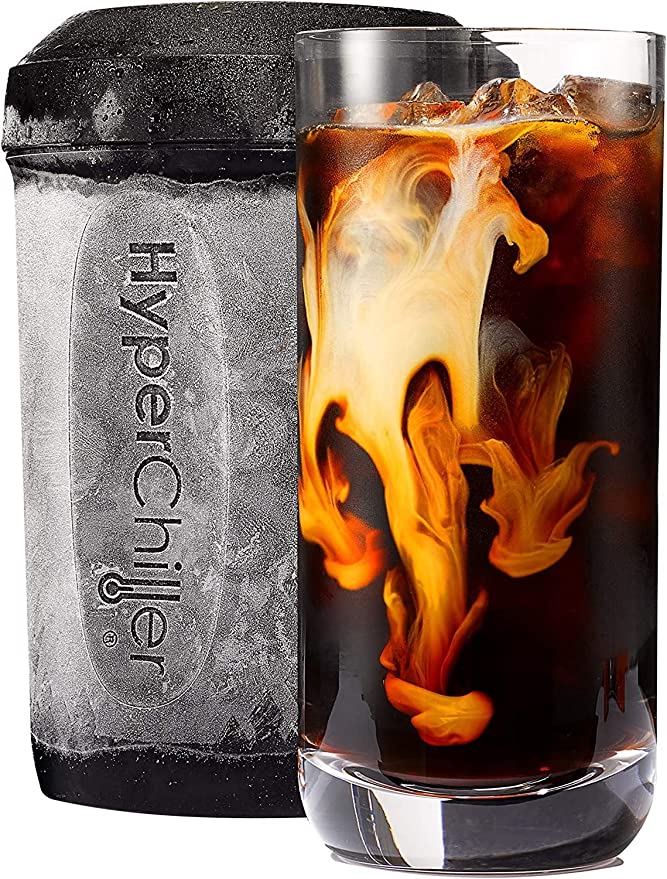 If you're a fan of iced coffee, you don't need to keep buying it by the glass or jug. You can make your own at home quickly and easily, thanks to the HyperChiller. It features stainless steel chambers inside a plastic container and chills in a minute or two. Freeze water in the inner and outer chambers, then pour hot coffee inside to chill. It also works with wine, cocktails, or any liquid you'd like to chill.
Batter Dispenser Makes Pancakes Fun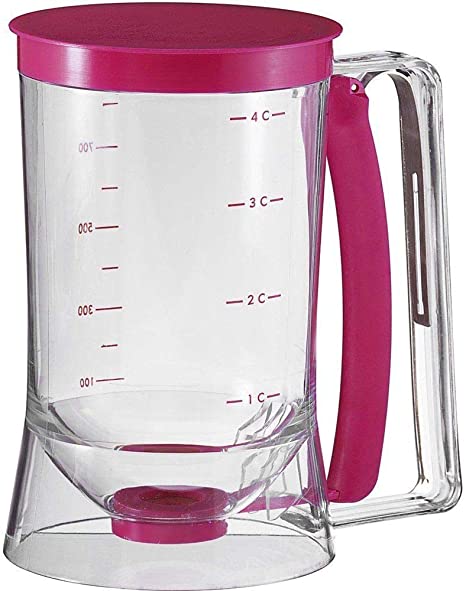 This indispensable tool is perfect for making pancakes on easy mode. Just fill up the batter dispenser and squirt the appropriate amounts into the pan. You can even get creative and craft letter and shape pancakes with this handy pancake tool. It can be used with other batters like waffles, muffins, and cupcakes; cleanup is easy.
Go Low Tech With a Food Mill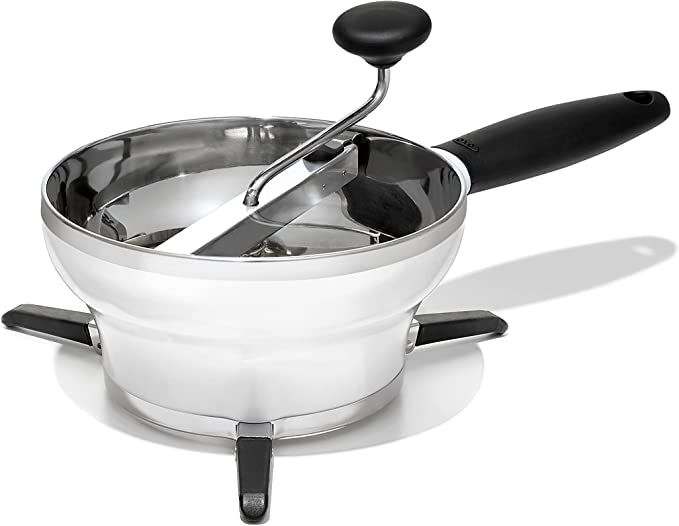 Food mills may be low-tech, but they're incredibly useful. You can puree vegetables and fruits while removing seeds and skin, which is one up on blenders and food processors. Food mills are excellent for making sauces, jams and jellies, soups, baby food, and mashed potatoes. This particular mill is ideal because it is durable, has interchangeable disks, and has an ergonomic handle.
Oh, Under-Cabinet Jar Opener, How We Love Thee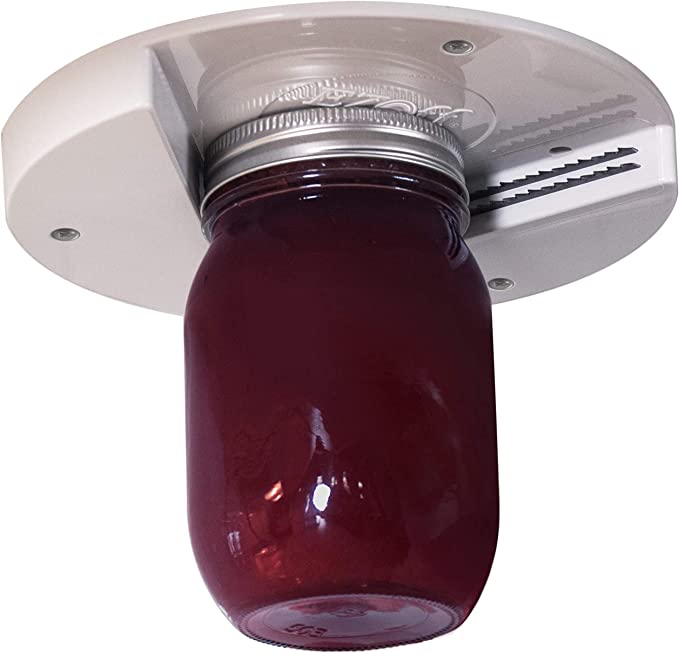 No more asking your partner, ahem, or even your children, to open jars for you. No siree, Bob. This under-cabinet jar opener lets you open your own jars…whenever you want. No more waiting on someone else to open them for you. Freedom!
Fancy Drinks Here We Come With This Milk Frother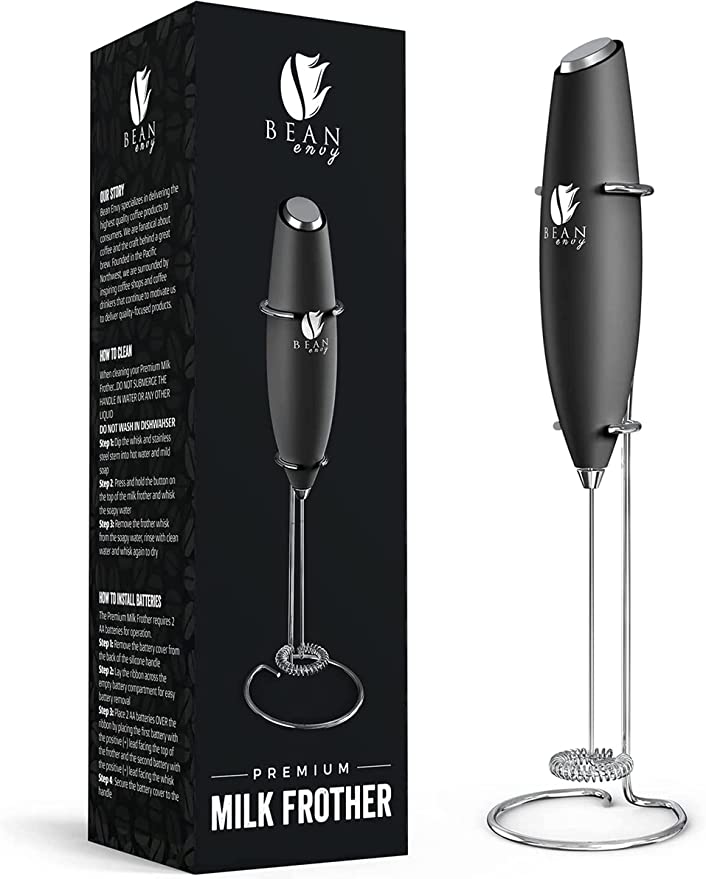 Whether your fave is cocoa, coffee, tea, or matcha, this milk frother will let you make it fancy at home. Thanks to this quality frother, you can make lattes and cappuccinos all day or have Matcha Mondays with professional-level foam. It's easy to clean and comes with a stand to make it easy to store.
Kitchen Scales Make Baking More Successful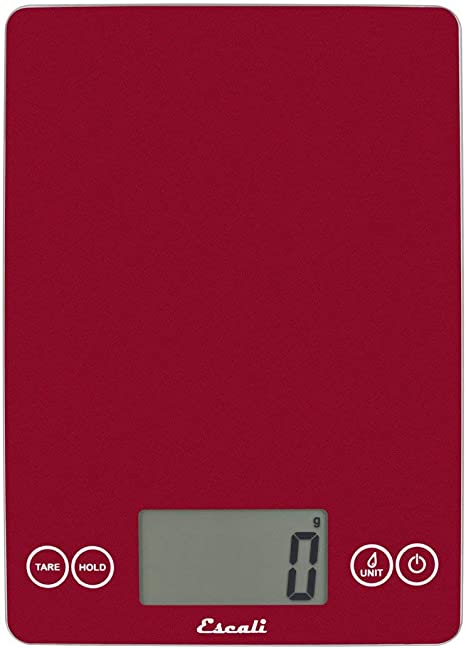 If you haven't yet baked with weighed ingredients, you've got to try it out. It's so much more accurate than scooping your flour and such by the cup; you'll get more consistent results each time you bake the recipe. You'll wonder why you ever baked any other way once you have this digital kitchen scale.
Get a Spiralizer and Have Oodles of Zoodles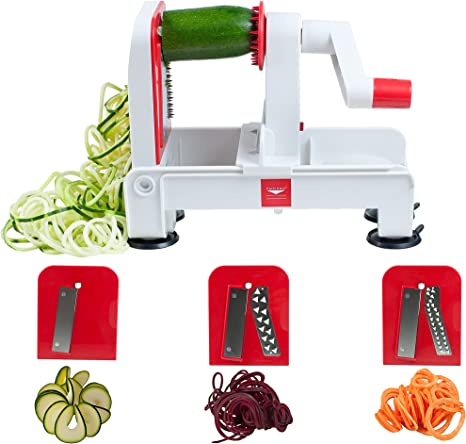 If you love noodles but don't love carbs or they don't love you, a  spiralizer is a healthy way to enjoy oodles of zoodles (zucchini noodles) with whatever sauce brings you joy. You can also spiralize carrots, beets, sweet potatoes, apples, cucumbers, and just about any fruit or veg with a bit of crunch to it.
Ice Makers Are a Party Essential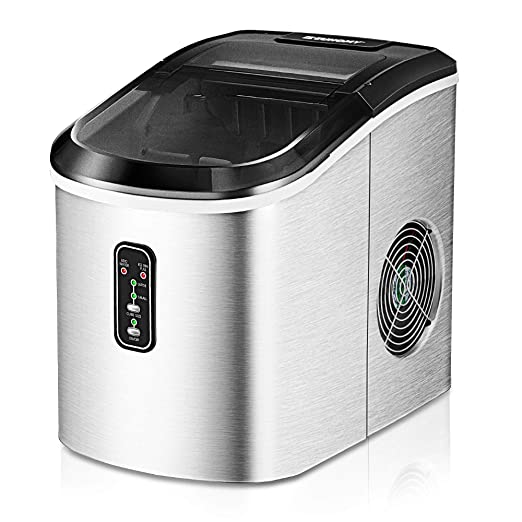 This compact ice maker is fantastic for parties because it can make ice in 20 minutes or less. It's easy to use as you plug it in, fill it with water, and let it do its thing. Any ice that isn't used or transferred into a freezer melts and gets recycled through the machine. It's also great for camping.
Let Your Salt Pig Help You Season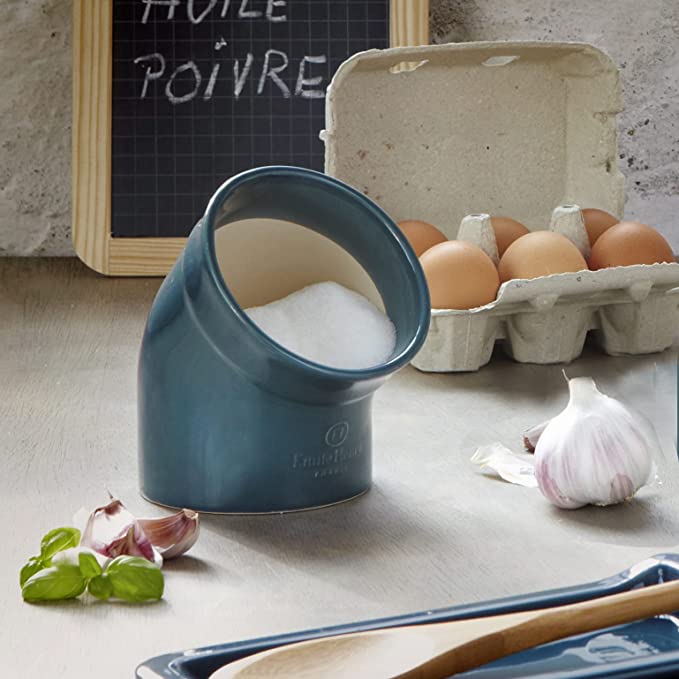 A salt pig, also known as a salt cellar, will help you season your food by storing your salt in an open-mouth container that makes it easy to grab a pinch when needed. The hood on the salt pig helps keep debris and moisture out. Once you start using it, you'll wonder what you ever did without it.
An Herb Keeper Lets You Pep Up Your Cooking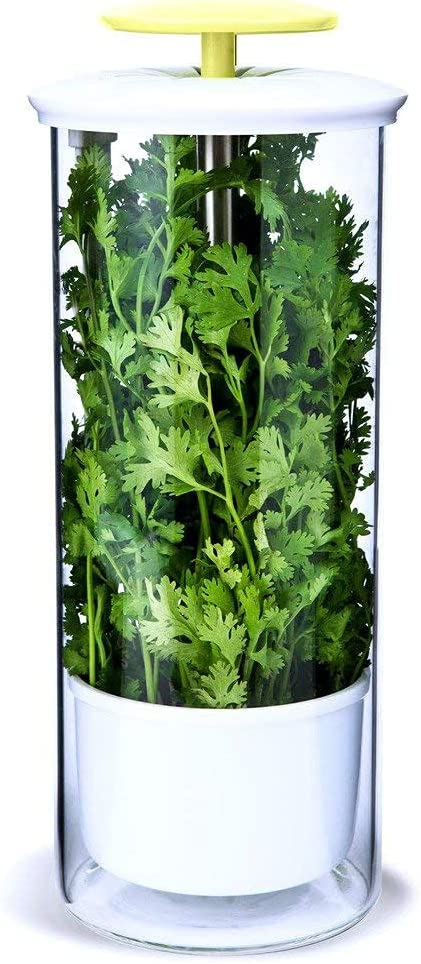 While using fresh herbs in your cooking can make a massive difference, keeping herbs fresh can be challenging. But with this herb keeper, your herbs stay fresh up to four times longer thanks to the water in the bottom of the container and the air allowed to circulate around the herbs. The container can also be used to preserve celery or asparagus.
A Tablet Mount Lets You See at Eye Level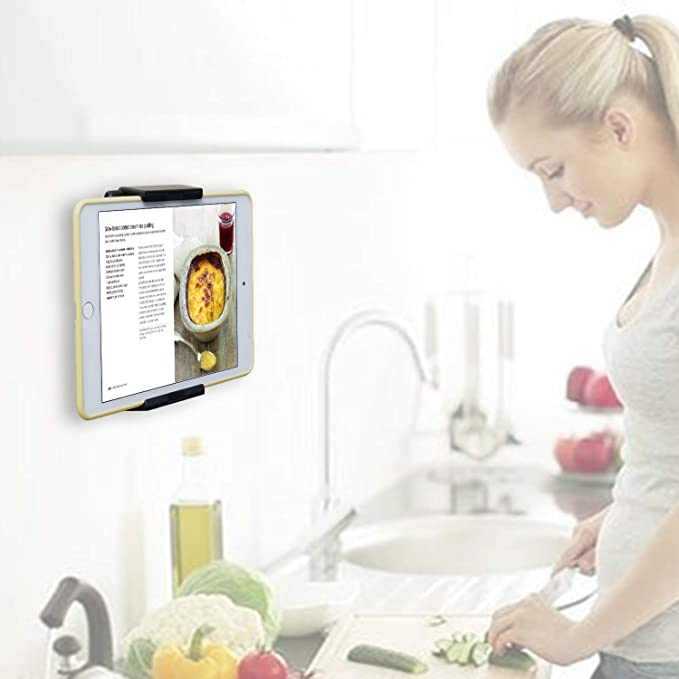 You can easily follow along with your recipes or videos if you place your tablet on a mount or stand. Not only does the mount cut down on counter clutter, but it also gets your recipe up at eye level so you can follow along more easily. And it keeps your tablet from being in the splatter zone or getting wet on your counter.
A Pastry Scraper Gets It Done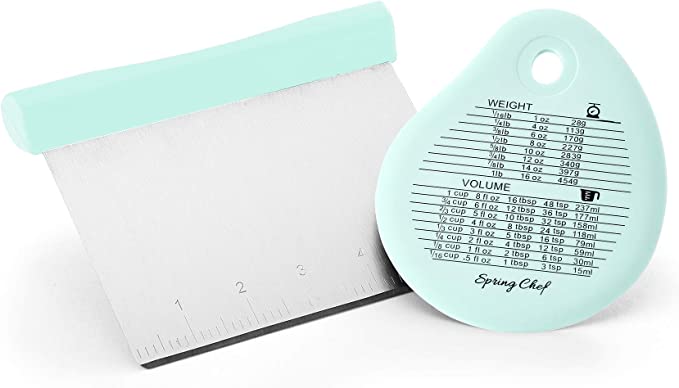 A simple, low-tech tool, a pastry scraper is a functional kitchen accessory that gets things done. It's not just for bakers either; it's also for cooks. This scraper has an easy-to-hold handle, it's sturdy, and it has a stainless steel blade. It's great for chopping, dividing, and measuring pastry, pasta, pizza dough, soft vegetables and fruits, nuts, cooked chicken, and eggs. Plus, you can use it to transfer ingredients into a bowl or pan.
Flexible Measuring Cups Make Pancakes Easy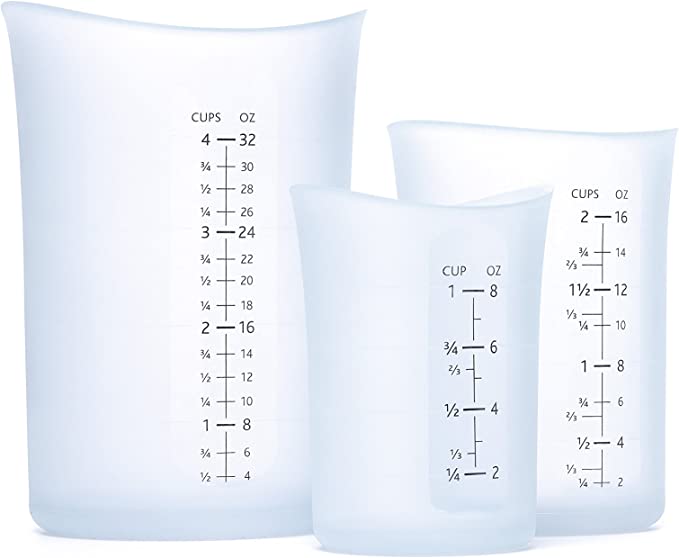 Flexible measuring cups are excellent for mixing the batter and pouring it into the pan or tin. These measuring cups, made of silicone, are great for pancakes, muffins, cupcakes, and fruit bread. Just mix, pinch the sides of the cup, and pour your batter directly from the measuring cup into the pan or tin.
The Yolks on You if You Don't Get a Yolk Extractor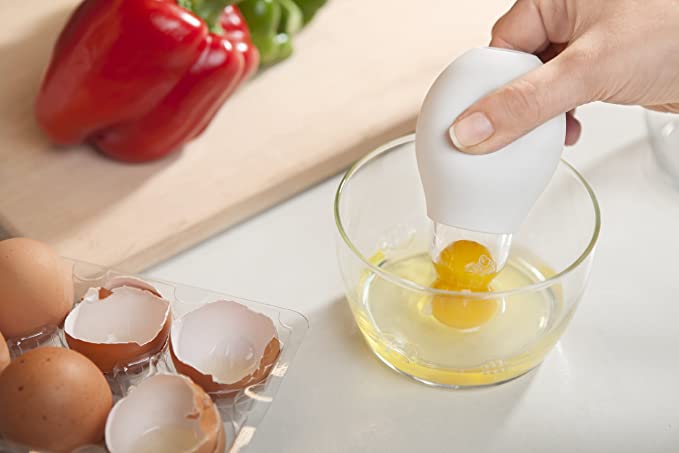 Sure, you could get a standard egg separator, but if you want to have a little fun with your yolks, try a yolk extractor. It is fun and works like a charm, so if you bake a lot of recipes that require only yolks or only whites or are on a diet that requires you to cut egg yolks out of your diet, this could be the kitchen tool for you.
Keep That Squirmy Veg in Place With an Onion Holder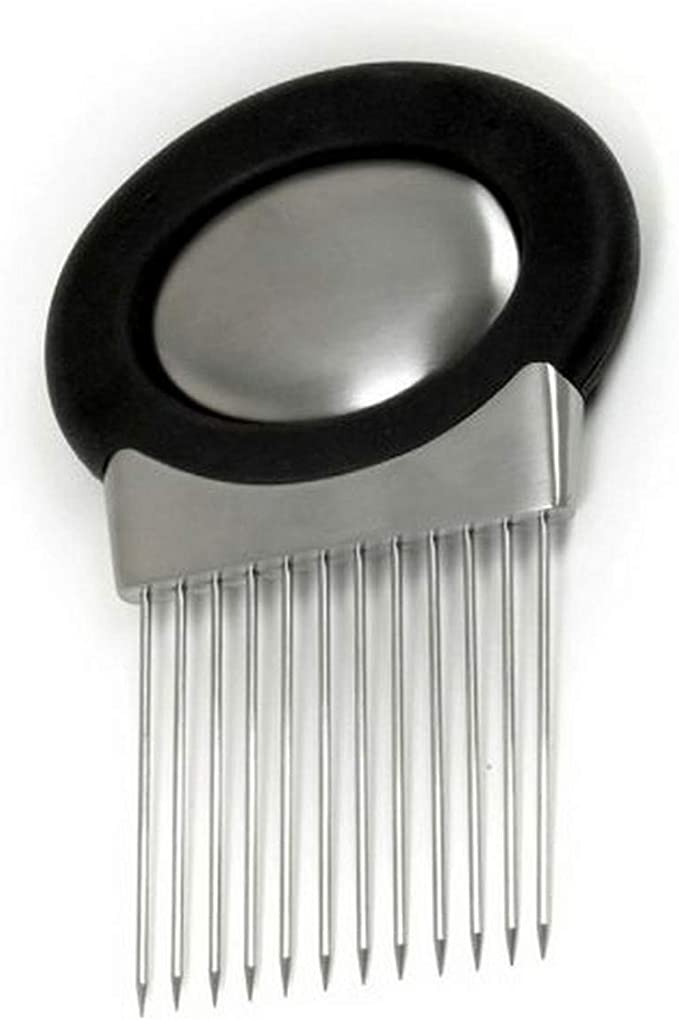 This quirky gadget holds your onion in place and guides you on where to slice your onion. And, bonus, the stainless steel grip of the onion holder binds to the smelly sulfur molecules, so it'll remove the onion stink from your hands.
Glass Food Storage Containers Are Superior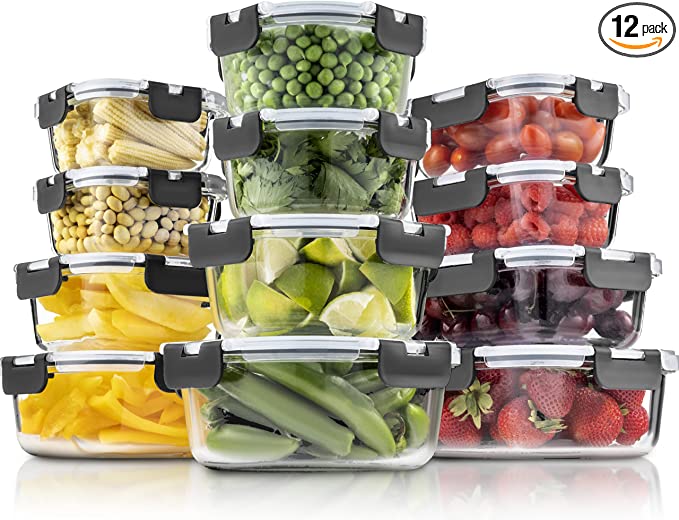 This 12-container glass food storage set is leakproof with its innovative hinged locking lids. They're great for meal prepping, on-the-go meals, and leftover storage. And these containers are safe for freezer-to-oven transfer. These containers won't absorb stains or smells, making them the perfect choice for everything, including acidic foods. The lids, which are BPA-free plastic, create an airtight seal so your food will stay fresh longer.
Reusable Ice Packs Are Great for Lunches and Picnics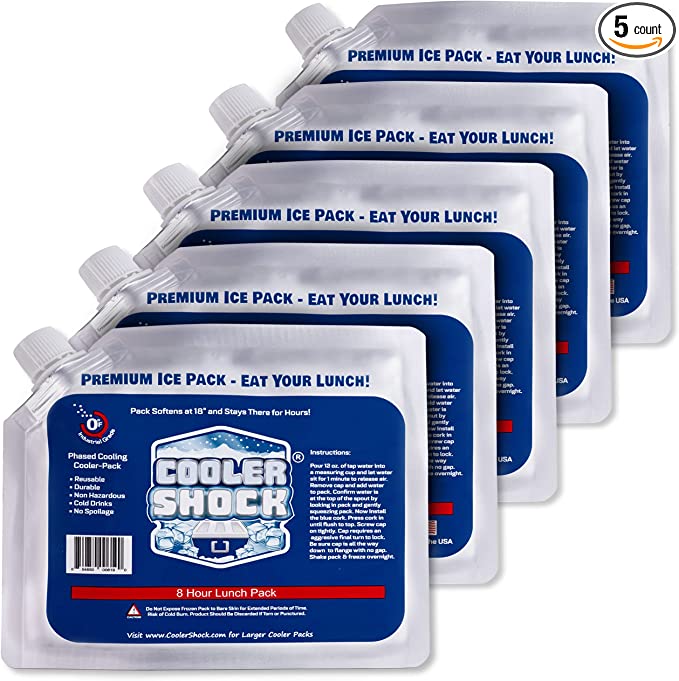 These reusable ice packs are great for everything from picnics to knee injuries. At 18 degrees Fahrenheit, they're colder than ice and will keep your lunchbox or cooler colder longer. And they're easy to use. Just fill the thin packs with water once, screw on the cap, shake, and freeze when needed.