30 Cheap Amazon Finds that are Surprisingly Clever
There are shelves and shelves full of low-cost, fragile items on sale at dollar stores and big box stores, but you have to admit that they really don't make the cut when it comes to lasting quality or usefulness. It's a nice place to start for basics and stocking stuffers, but the rest rarely stand out or last reliably. Though most of Amazon's budget items aren't quite as dirt cheap, they're a little more inventive, thanks in part to all of the small businesses who partnered with the company.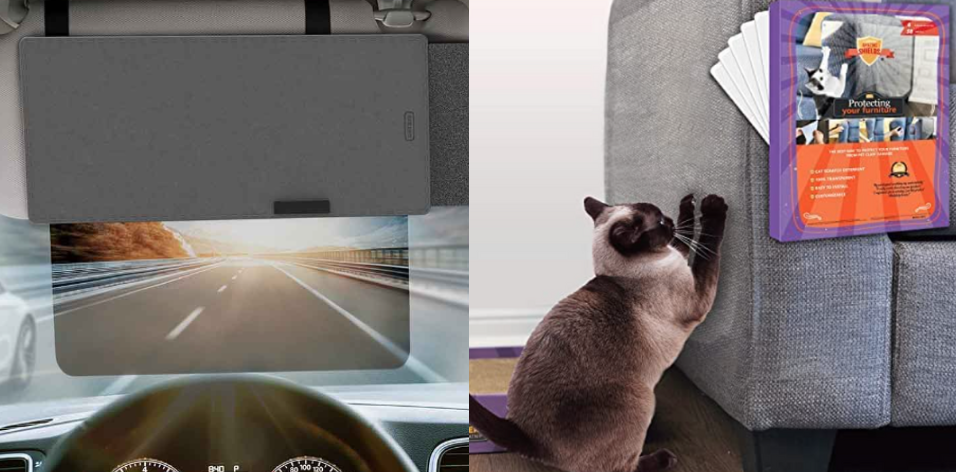 The phrase "there's a product for every need" defines the assortment available on their website, and we're here to share some of their most clever, affordable deals. From overnight acne cures to LED magnetic pickup tools, these products are the best in class when it comes to affordability and utility. Most of the items listed here are less than $20, and the thousands of happy reviewers speak to how genuinely helpful these items really are.
Get Rid of Zits Fast with these Miracle Pimple Patches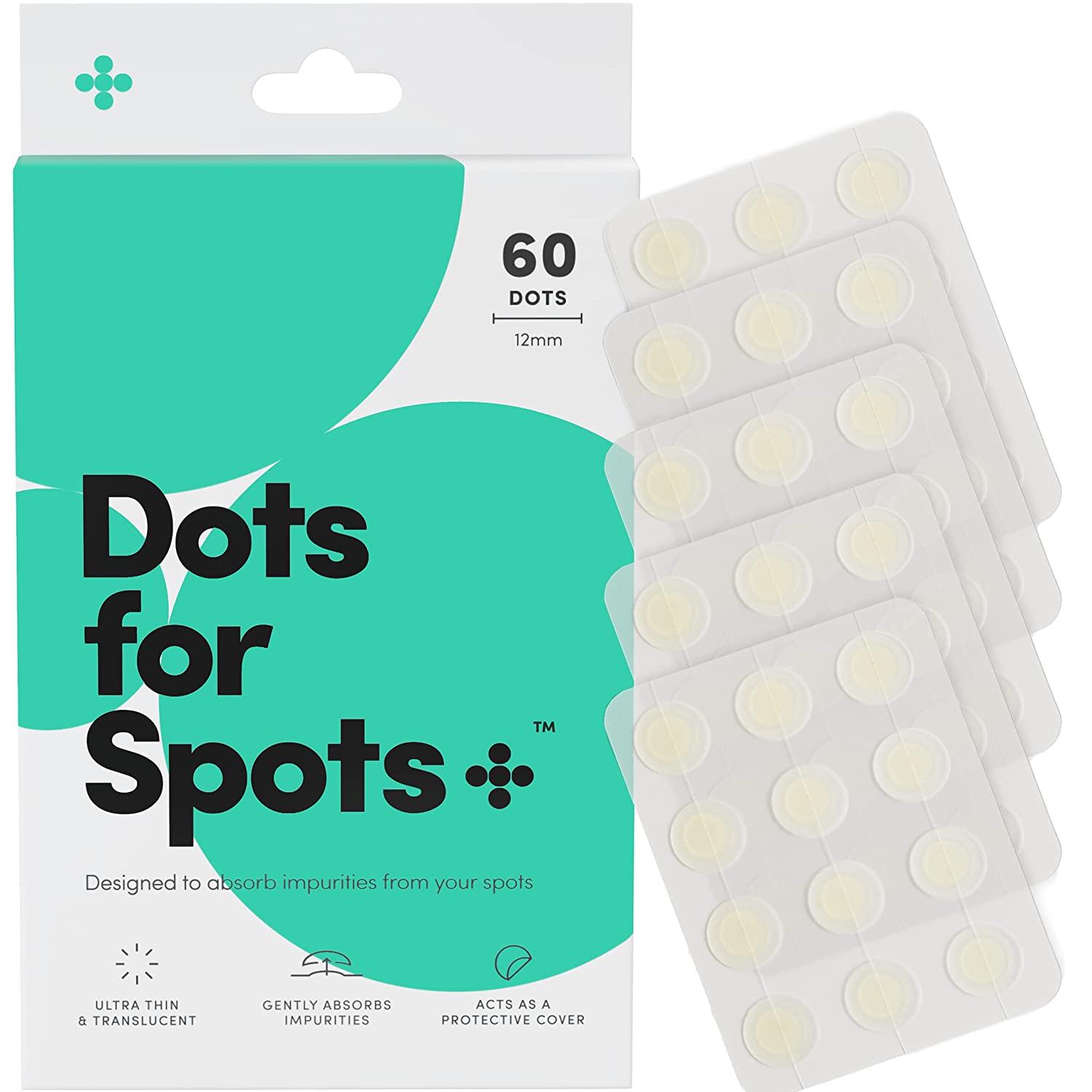 Looking for next-day clear skin? According to more than 30,000 buyers, this $15 60-pack of Hydrocolloid acne patches is the overnight miracle cure you've been looking for. Instead of dipping into your favorite face mask or risking making the pimple look 100 times worse by trying to pop it, all you need to do is put one of these on. Bonus: They're so sheer, you can even cover them with makeup!
Ditch Your Callus Shaver for this Effortless Foot Peel Mask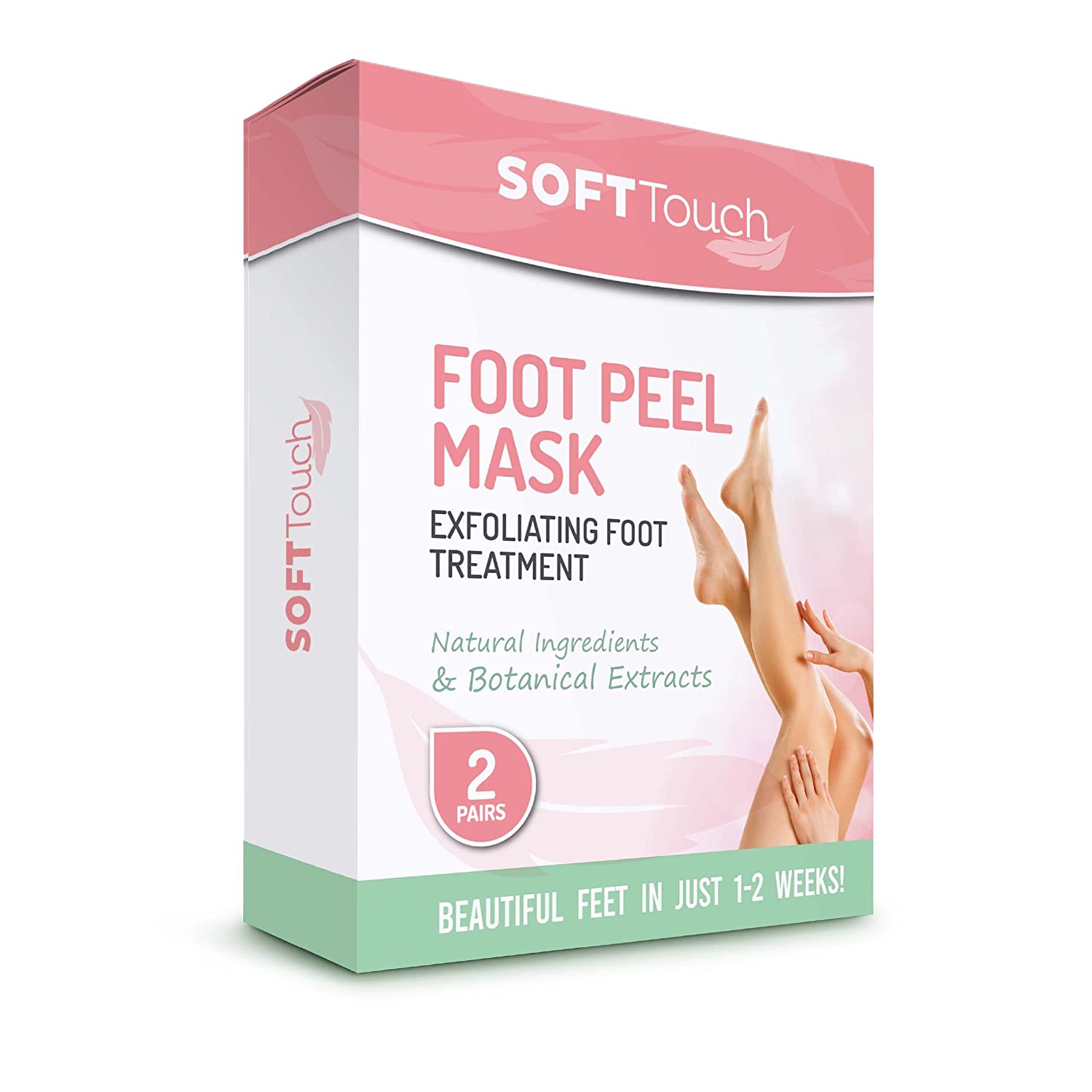 There's something about slipping around in the shower while you try to scrub one foot that just doesn't feel "spa day" enough. Finally, there's a mask that can do the work for you with botanical extracts alone! This exfoliating foot mask peels away the dead layers of skin to reveal fresh, baby-soft heels underneath. Just make sure you use it up to a week or so before you need callus-free feet — it takes about that long for the peeling to start.
An LED Magnetic Pickup Tool for the Hard-to-Reach Places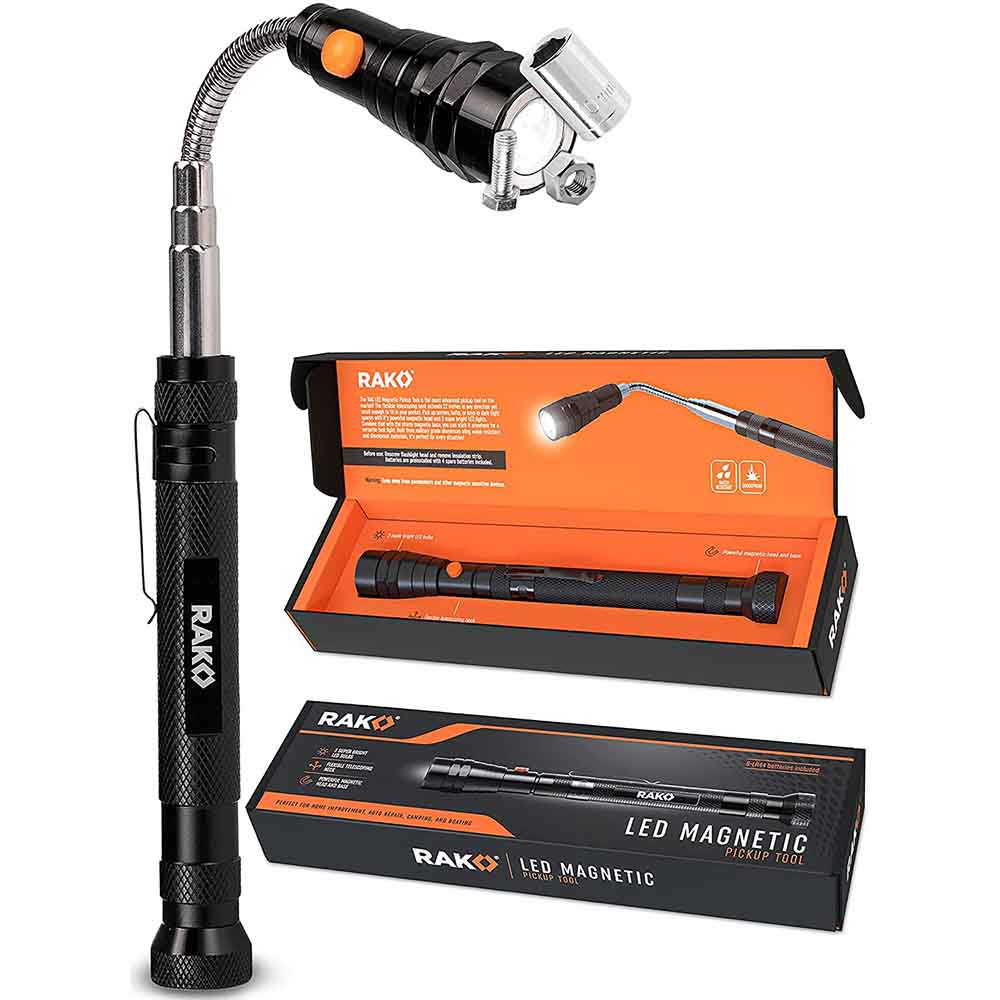 This light up magnetic tool is the perfect Father's Day gift, but it has so many applicable uses outside of the home or garage. Remember the nails you dropped behind your desk at work? Or the earrings you lost to the depths of your car? It's time to get them back. Just think of all the loose change and other hidden gems you might unearth!
Enjoy a Fly-Free Space with this Indoor Insect Trap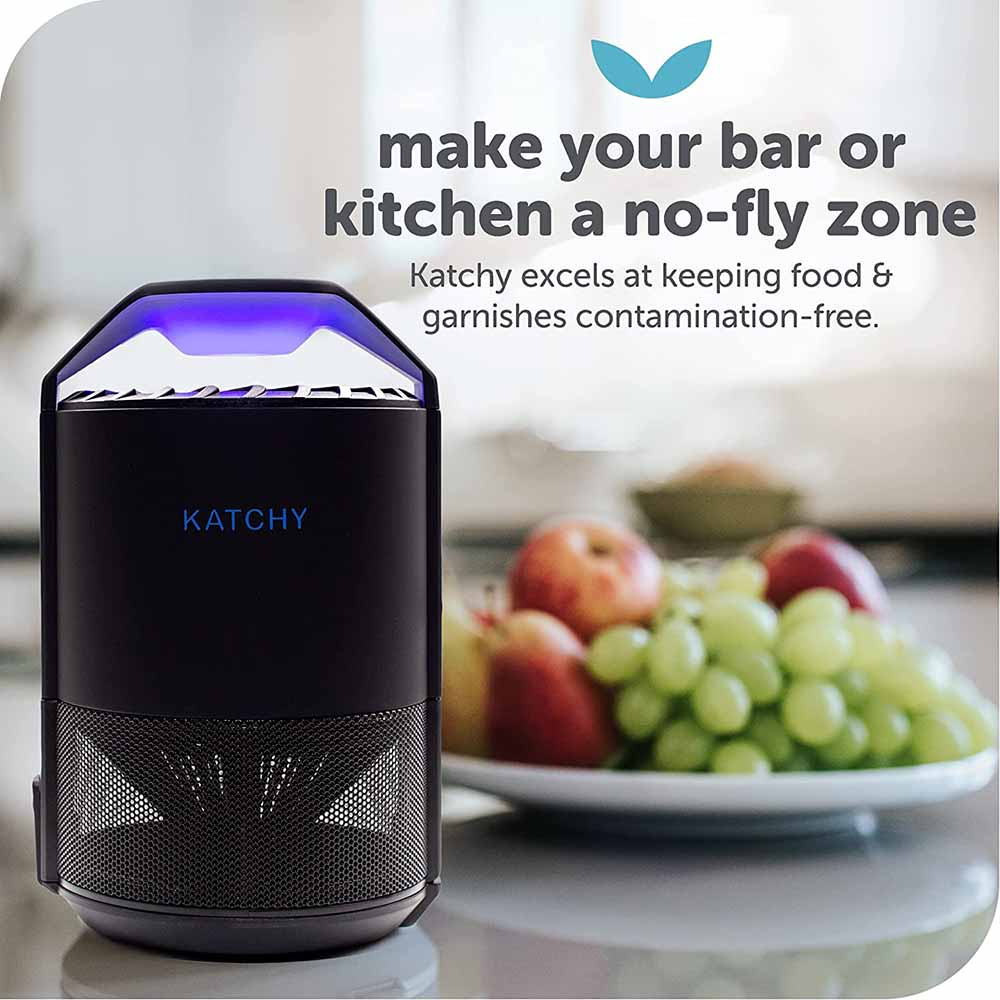 No more stinky, chemical-loaded, useless traps! This next level fly trap uses a bug light, suction, and sticky glue in tandem to eliminate whatever winged creatures come to investigate. It's specifically designed to lure mosquitos, fruit flies, and gnats. With nearly 100,000 satisfied customers, this is one of the more popular insect traps on Amazon!

Mix Your Morning Matcha with this Handheld Milk Frother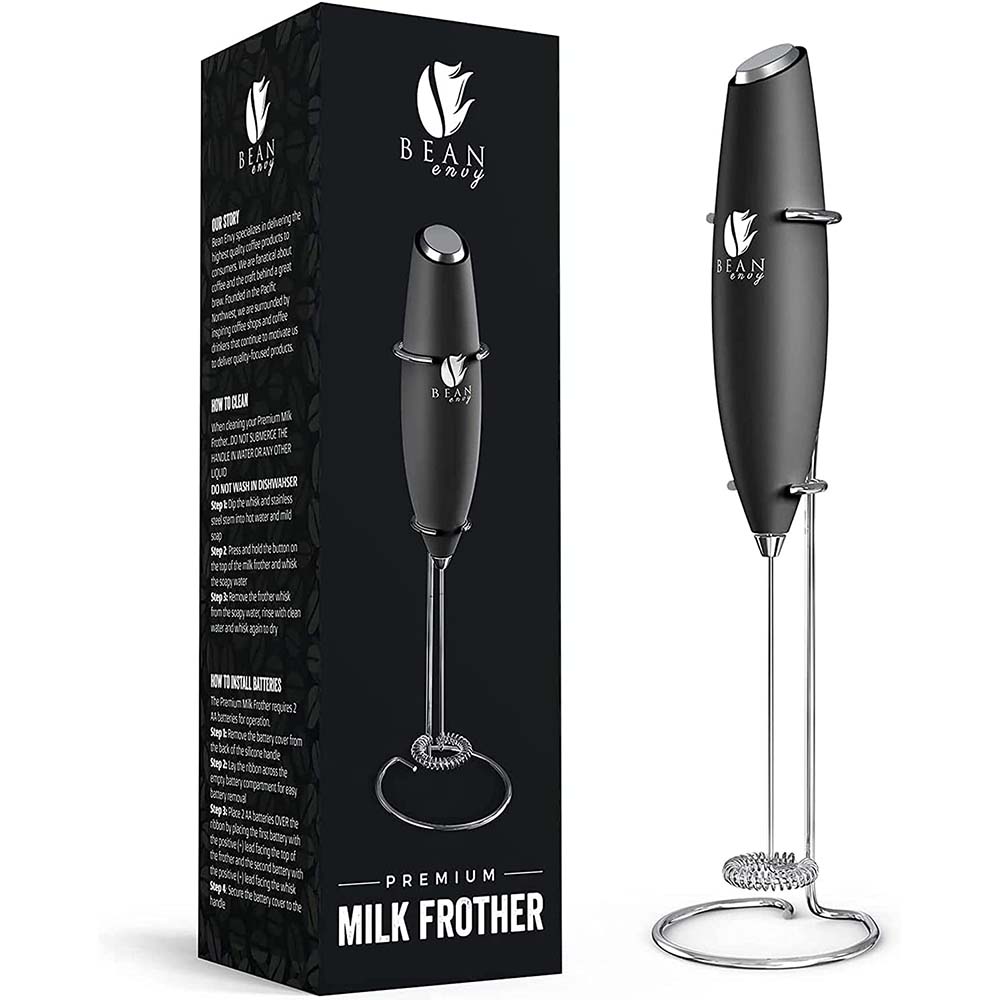 This electric handheld mixer is definitely a kitchen essential everyone should have, and you really can't beat the price. Use it as a milk frother, a drink mixer, an egg beater, or even a tiny blender. It's made with a powerful 19,000 rpm motor and durable stainless steel, so it won't wear out as quickly as its competitors. All you need are a couple of standard AA batteries to enjoy a fresh, Starbucks quality latte from the comfort of your own home.
This Temperature Gun is Next Level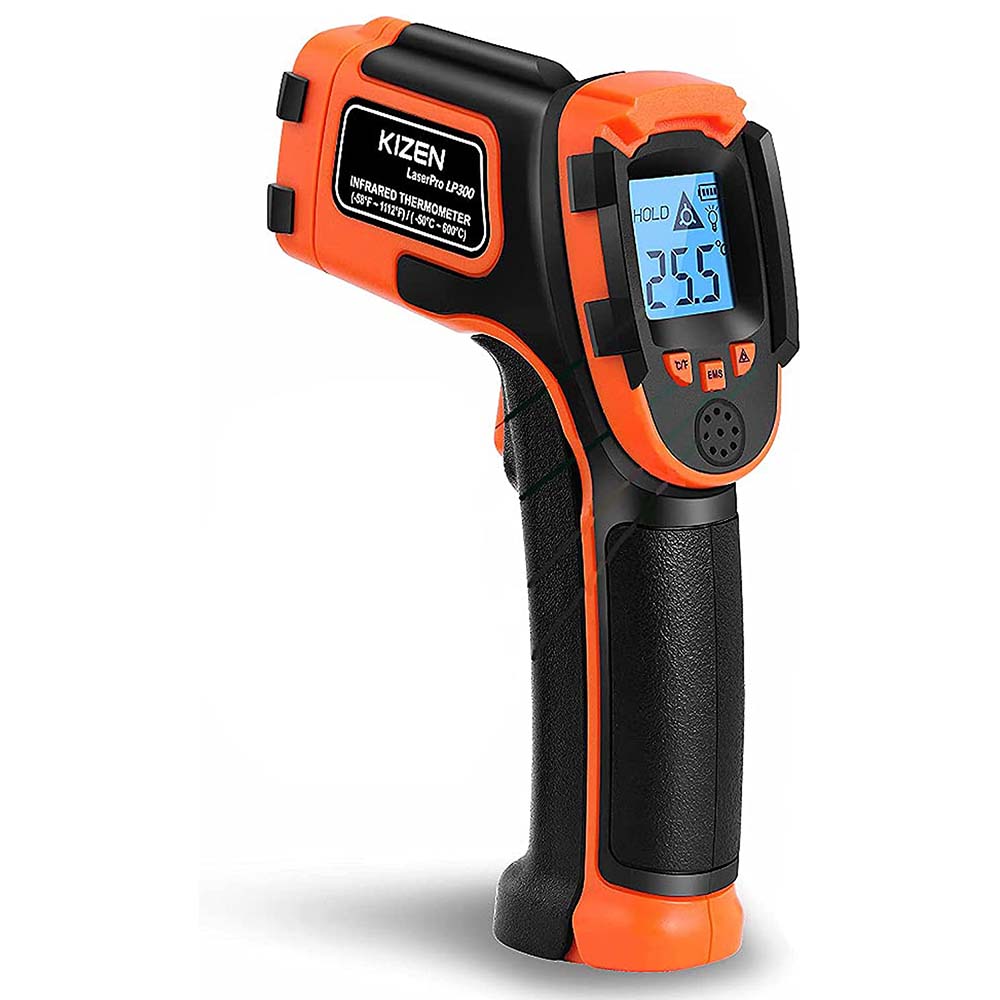 Though this futuristic, industrial looking temperature gun looks complicated, it's actually super easy to use. Just point it at your wall socket, oven, or car engine from up to 14″ away for a quick and accurate reading. It even comes with extra large font so users of all ages can read the screen easily. We combed through the comments and found that everyone loves this gadget, especially chefs, engineers, and homeowners. Bonus: It's battery-operated, so you can take it off-grid!
Find the Source of the Stink with this Stain UV Flashlight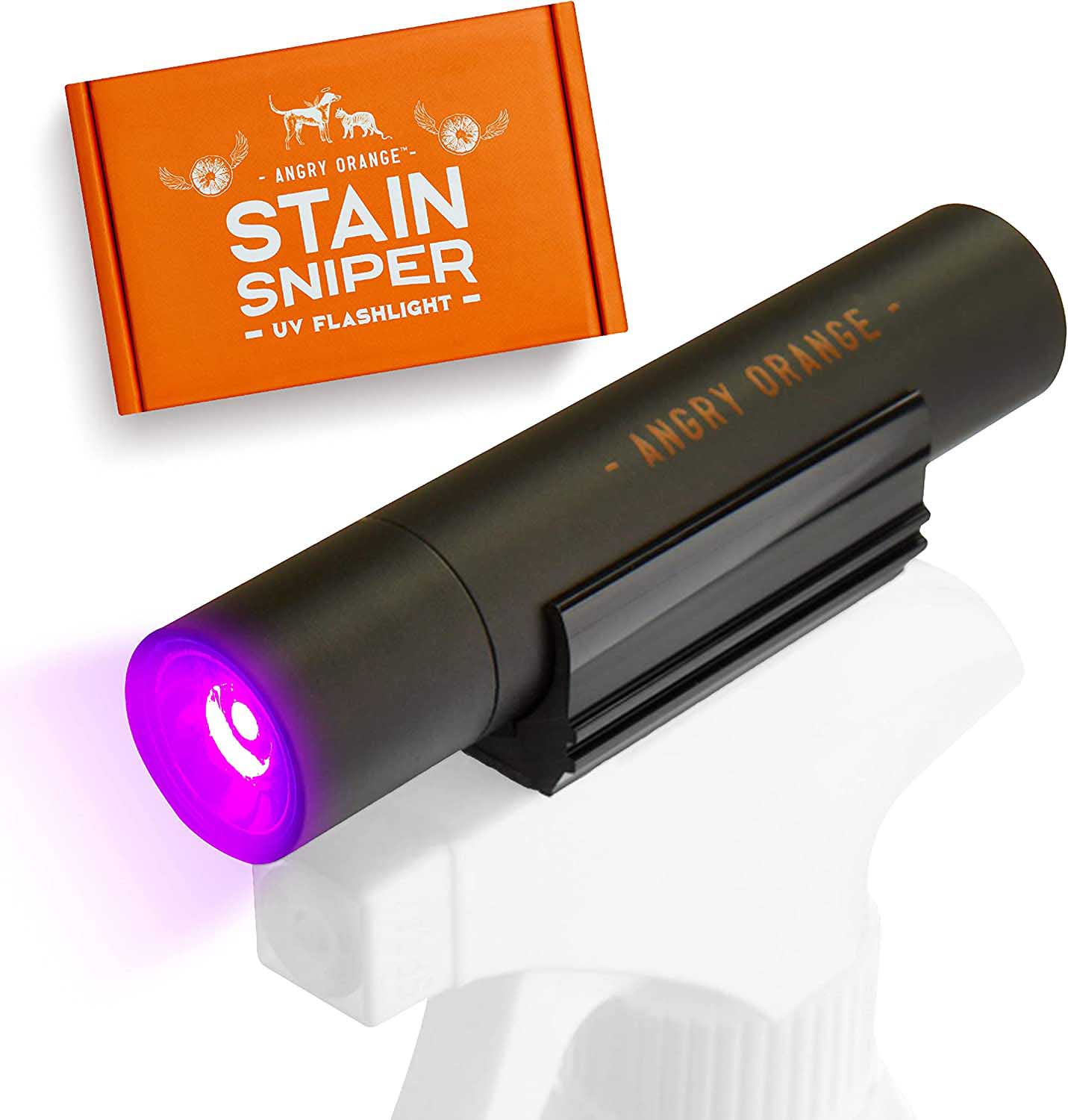 Pet owners, you know the struggle of trying to find the hidden pee puddle. It's the worst job, especially if you have carpet, but it needs to be handled before your dinner guests arrive. This UV flashlight will help you find invisible stains quickly, even if your cat was clever enough to hide their mess behind furniture. This flashlight attachment is made to fit Angry Orange's Odor Eliminator, but you can pair it with whatever cleaner you prefer.
A Sunshade Extender for the Commute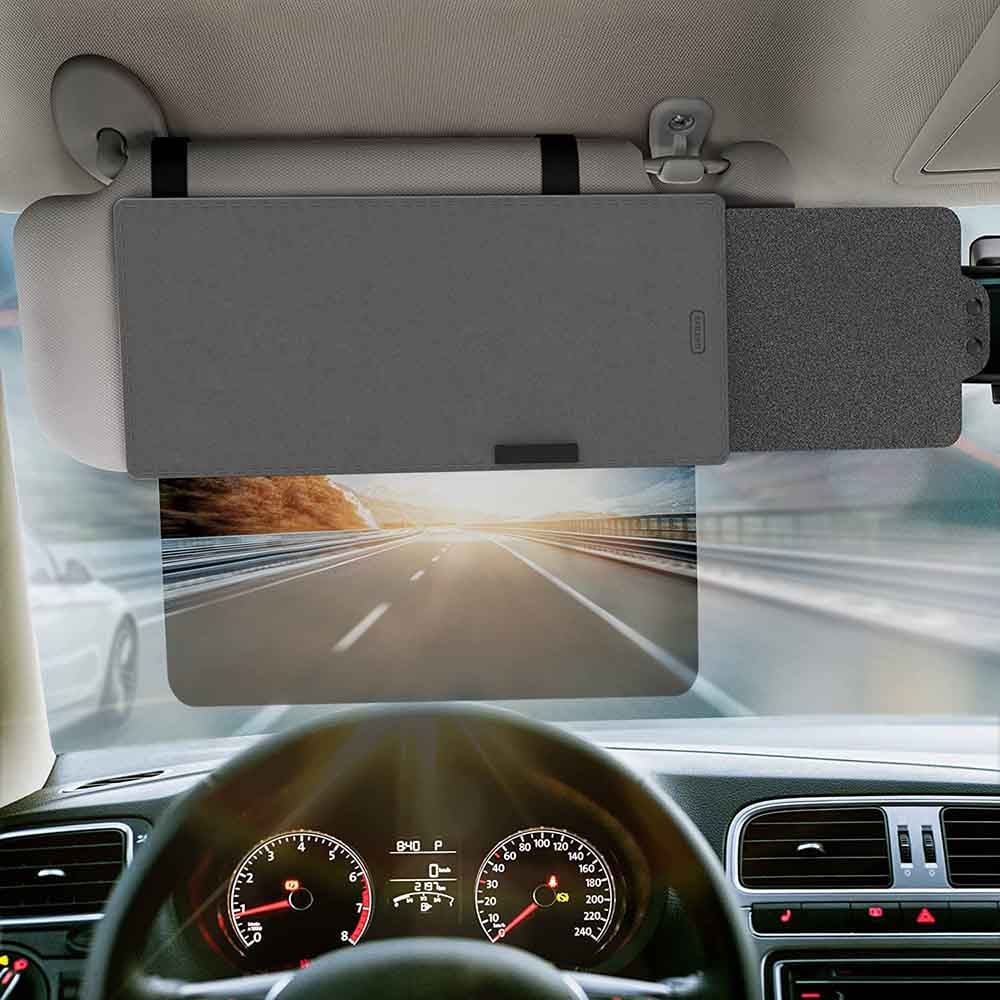 Did you know the average commute in America is roughly 30 minutes in each direction? That's according to a long-running study by the Census Bureau, who last analyzed travel times in 2019. If you're spending that much time on the road at dawn or dusk, you've definitely encountered the low-angle sun problem. Spare yourself the headache and buy this polarized sun visor; it essentially extends your sunshade without blocking your view of the road.
A Sturdy Bike Phone Mount for Your Next Mountain Biking Trip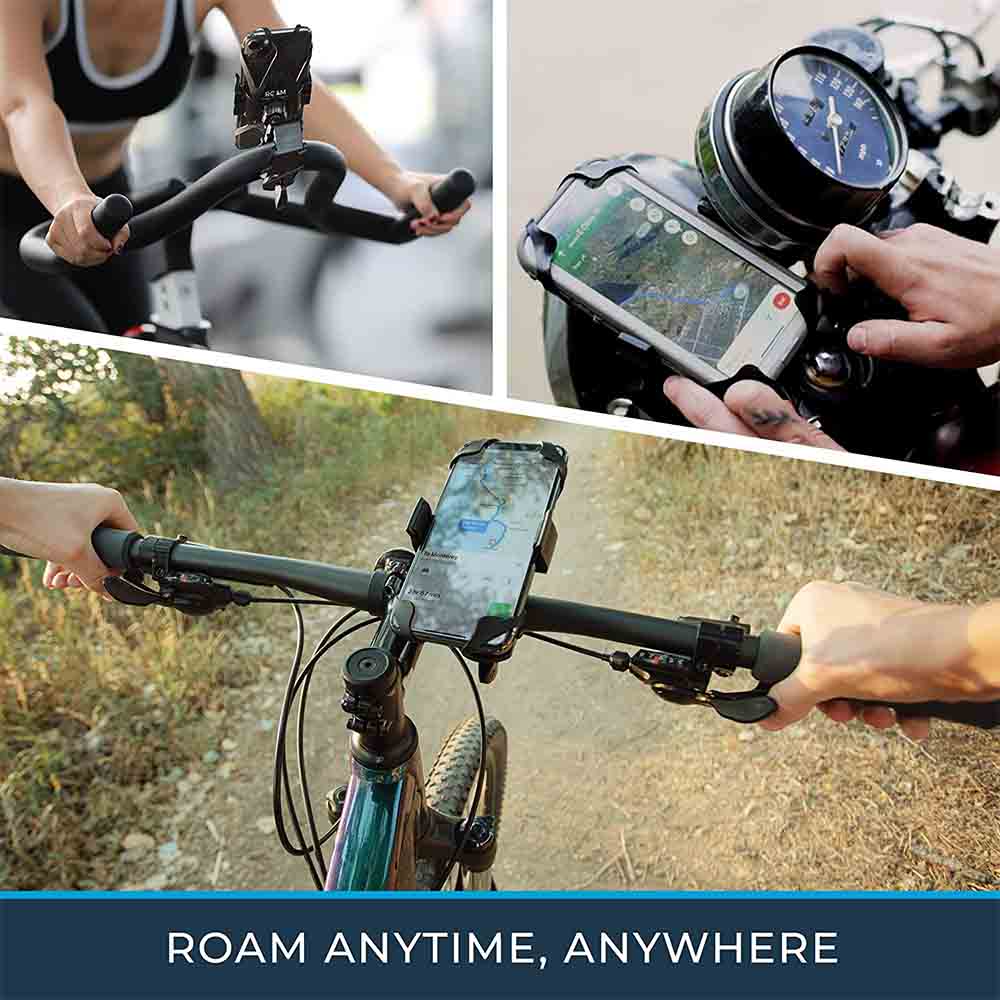 With over 60,000 glowing reviews, this bike phone mount is a buyer favorite. Reviewers love it for its tight grip, easy-to-use design, and longevity. User Leonard Logan Johnstone said it even worked with his oversized phone! Clip it to your bicycle, motorcycle, scooter, or exercise bike! It's made to fit iPhones and Android devices, so you don't need to worry about giving it as a gift either.
This Collapsible Travel Umbrella is the One You've Been Waiting for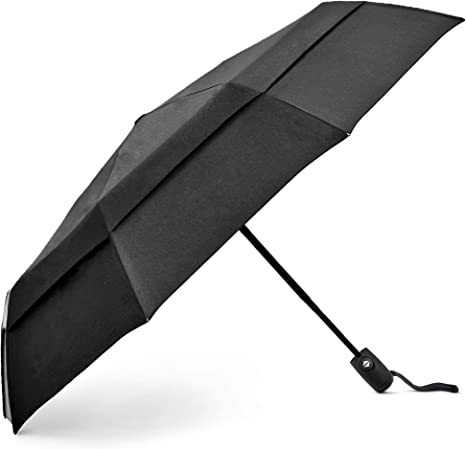 Ready to replace your old, broken umbrella? Instead of grabbing the first one you see at Walmart, consider investing a couple of extra dollars in this sturdy travel umbrella. The features sell themselves. Though it looks bulky, the EEZ-Y windproof travel umbrella actually collapses down to less than a foot in size, so you can easily carry it with you in a purse, backpack, or carry-on bag. It also comes with a convenient auto open/close button, a wind vent for improved stability, and a non-slip handle.
These Scratch-Proof Furniture Protectors are Practically Invisible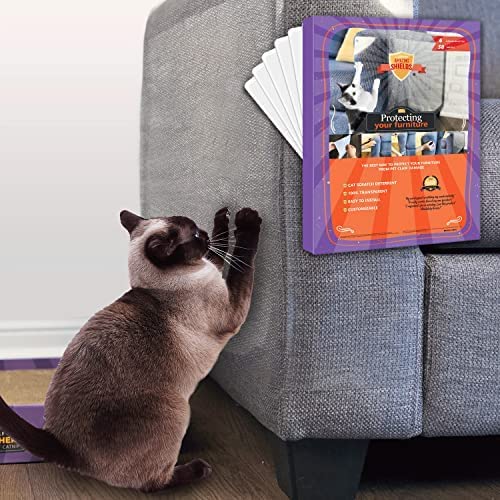 Before you scroll away, see what reviewer Ellen Sue had to say about these scratch shields: "My husband didn't want me to purchase these because he thought they'd look tacky. I ordered them because I thought our brand new sectional would look tackler if it was in shreds. These panels are nice and large, stick well, and can be cut to fit. I put them on the sides where my cats scratch. They work! The cats are now using their scratching post and not the sofa. They are practically invisible." As you can see, this product definitely beats a mangled couch or a giant plastic cover!
You Never Know When You Might Need this Multi Tool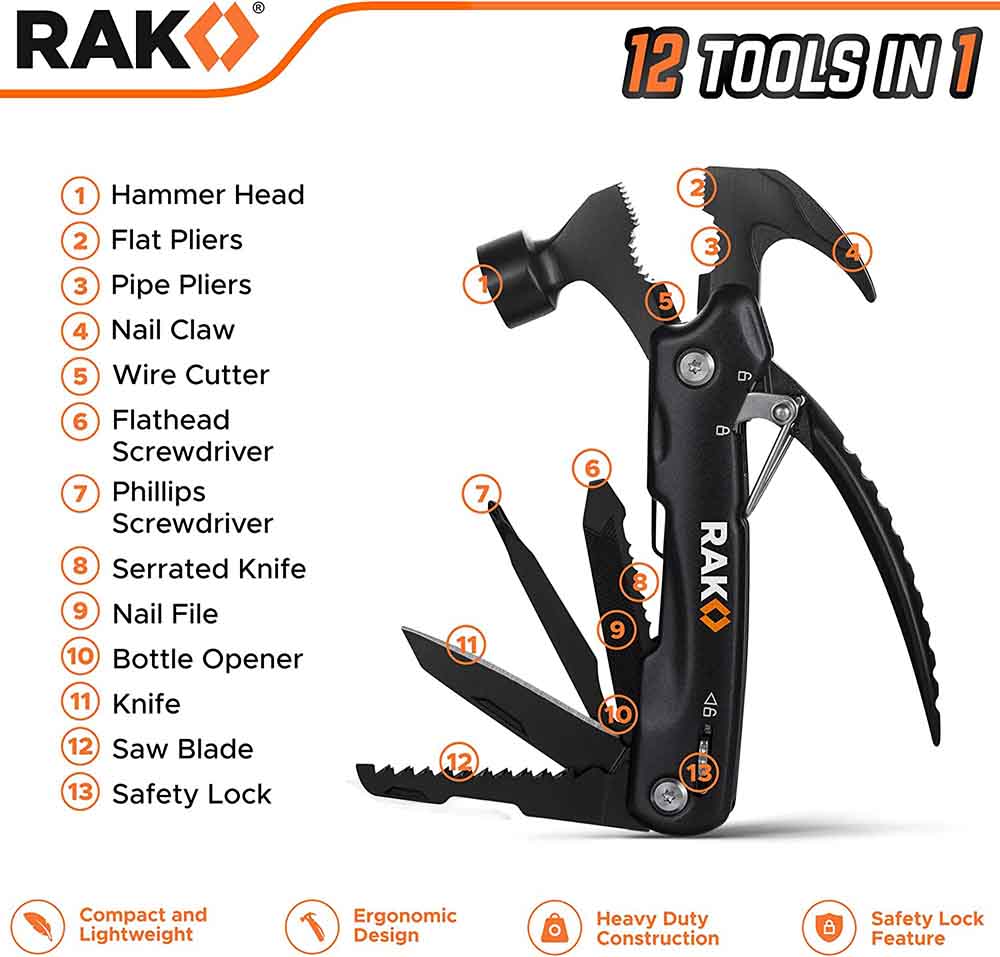 Whether you're a self-identified prepper, you're searching for a practical gift, or you just like to keep your car loaded with the essentials, this multi tool won't disappoint you. Built with 12 different tools — including a serrated knife, bottle opener, and nail file — this product will equip you well for any problems that arise in your travels. Unlike cheaper alternatives, the RAK multi tool is made with thick, durable stainless steel, which will endure better than plastic or weaker metals.
A Beard Bib to Keep All of those Tiny Hairs out of the Sink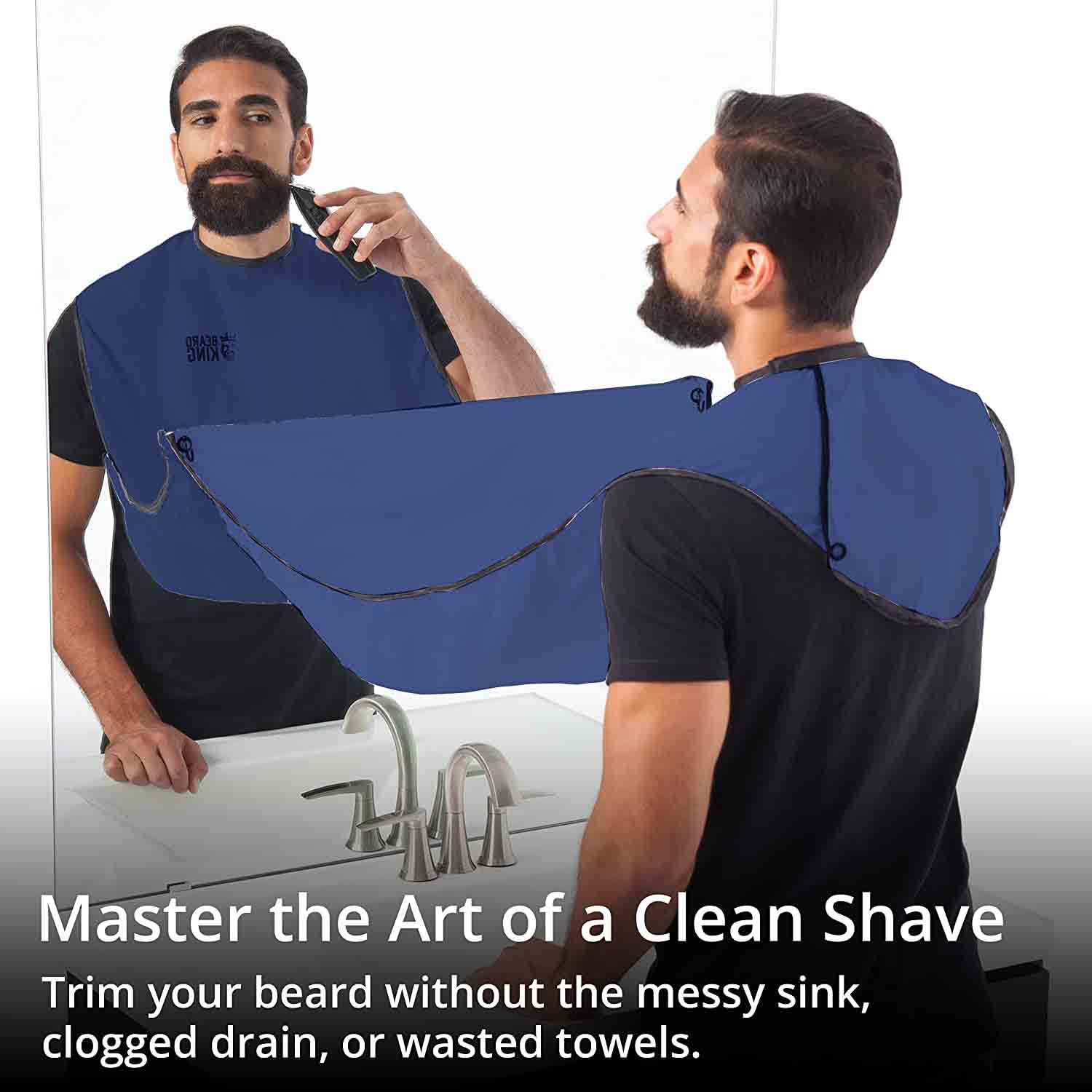 No more micro hairs stuck under the mirror; no more clogged drains; no more time wasted arguing! User Michele said the Beard King Apron ended up being the perfect gift for her partner: "I got tired of his hair trimmings being all over the sink and counter. Lol. So I thought I would try this. Well, I am very pleased with it so far. It sticks to the mirror real well and catches all his trimmings."
This Electric Plasma Lighter Will Never Run out of Fuel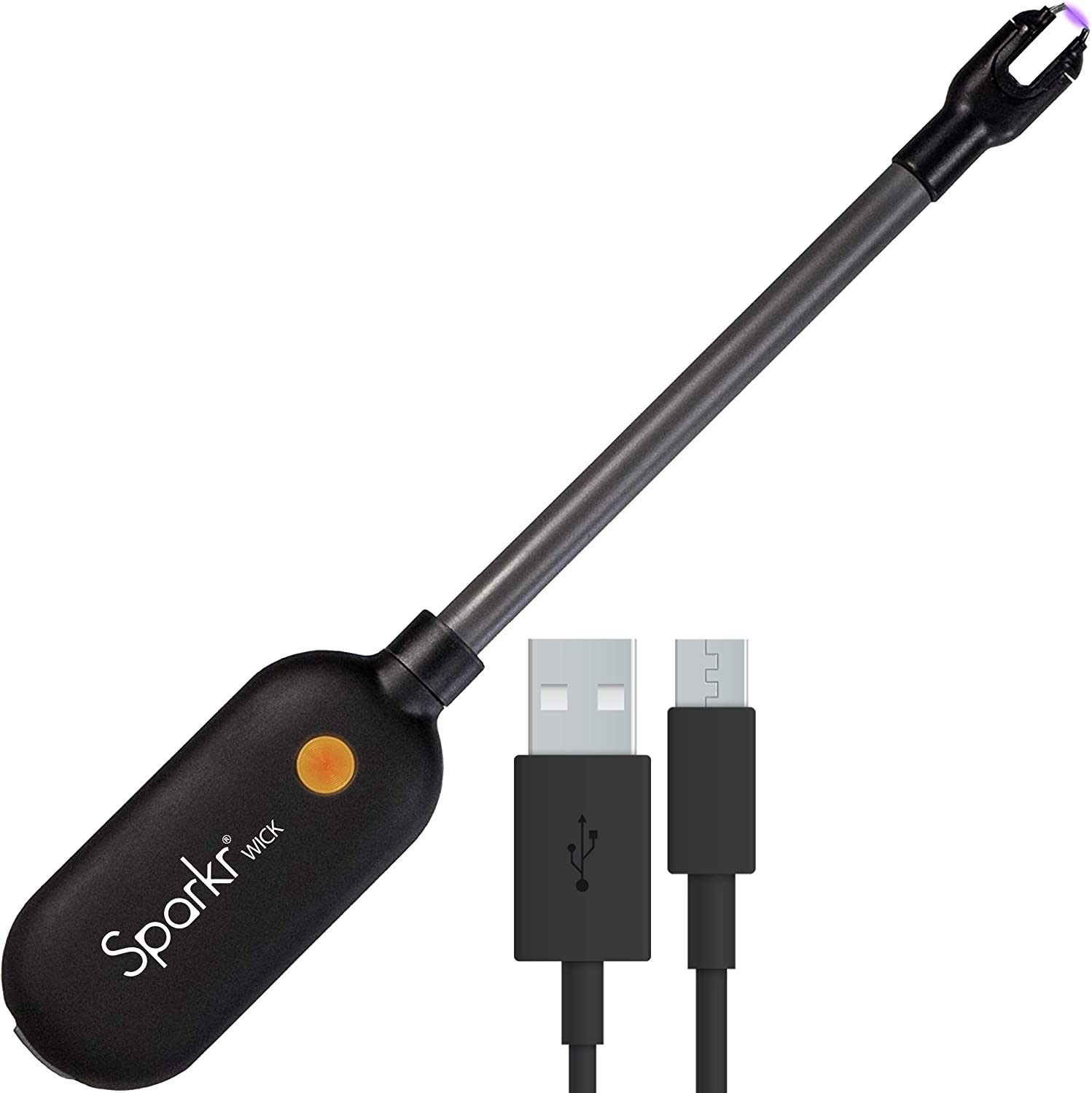 If you don't have one of these yet, you're missing out! Rechargeable plasma lighters are the future — no more plastic waste, no need for batteries, and no butane required. What makes this product stand out from other butane-free lighters is its moisture resistant, windproof design and built-in safety mechanism. It'll never accidentally light, so it's safe to store pretty much anywhere. This may very well be the last lighter you ever need to purchase.
Over 250,000 People are Obsessed with this Car Vacuum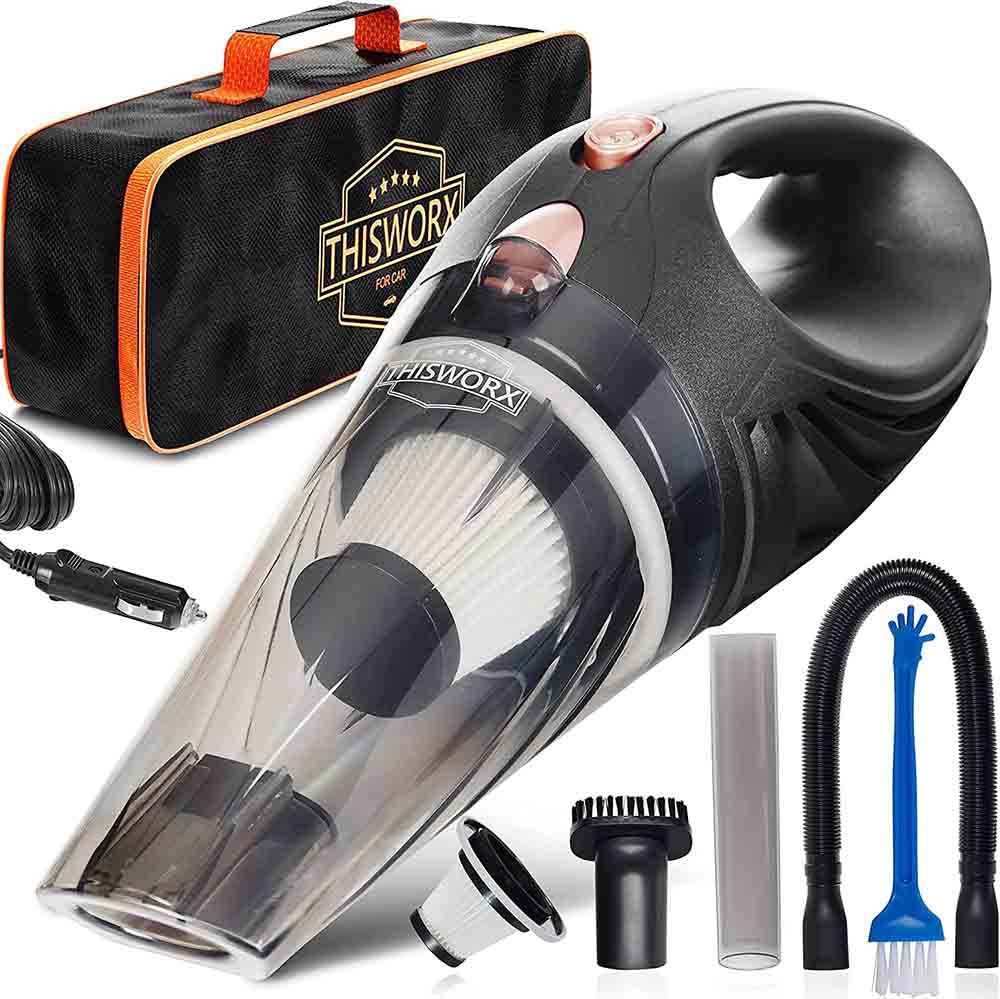 Tired of crunchy, dusty seats? Say no more, this portable vacuum cleaner is here to help. This little 12V handheld vacuum is a must-have for anyone with kids, pets, or dirty work boots. It's also a great find for rideshare and delivery drivers. Just plug the cable into your car lighter to get started. In the long run, you'll save money on professional car cleanings.
The Daily Grind Will Feel Less Long with this Desk Chair Cushion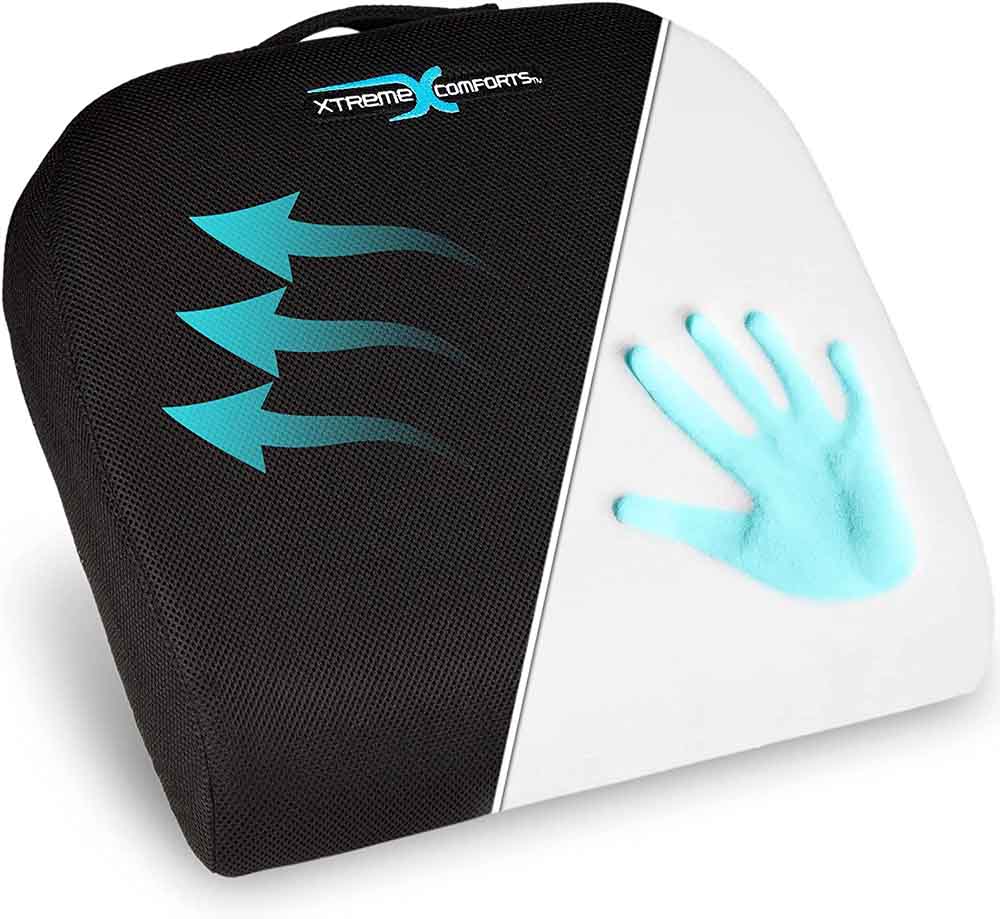 Sometimes the chairs the office gives you are just bad. Especially the ones that have a huge gap in between the backrest and the seat — we know having more wiggle room for the lower back/hips was supposed to help with posture, but it doesn't make up for the benefits of good lumbar support! Whether you're dealing with this nightmare or a seat that has as much cushion as a rock, it doesn't hurt to invest in a little extra support. This memory foam cushion may not be the hottest bargain on this list, but it could very well save you the extra money on chiropractor appointments.
This Waterproof Mattress Cover Ensures that Spills Don't Become Stains
As anyone who's lived in a tiny apartment or dorm will tell you, sometimes the only place to sit is the bed. Pets, friends, and partners will all enjoy your sleeping space as their couch. Unless you're committed to never having food or drink on your bed, you may want to consider buying this waterproof cover — unless you want to risk your mattress smelling like ramen or beer for the next four years.
A Wall Mounted Bottle Opener for Parties
This beer bottle opener is perfect for your next cookout, dinner party, or viewing party. Because its magnetic, you can easily stick it on your fridge and leave it; you can also use the included double sided tape to attach it to a wall, if you prefer. The basket keeps all the bottle caps in place, which means less clean up for you too!
Grab Some Fire Starters for Summer Break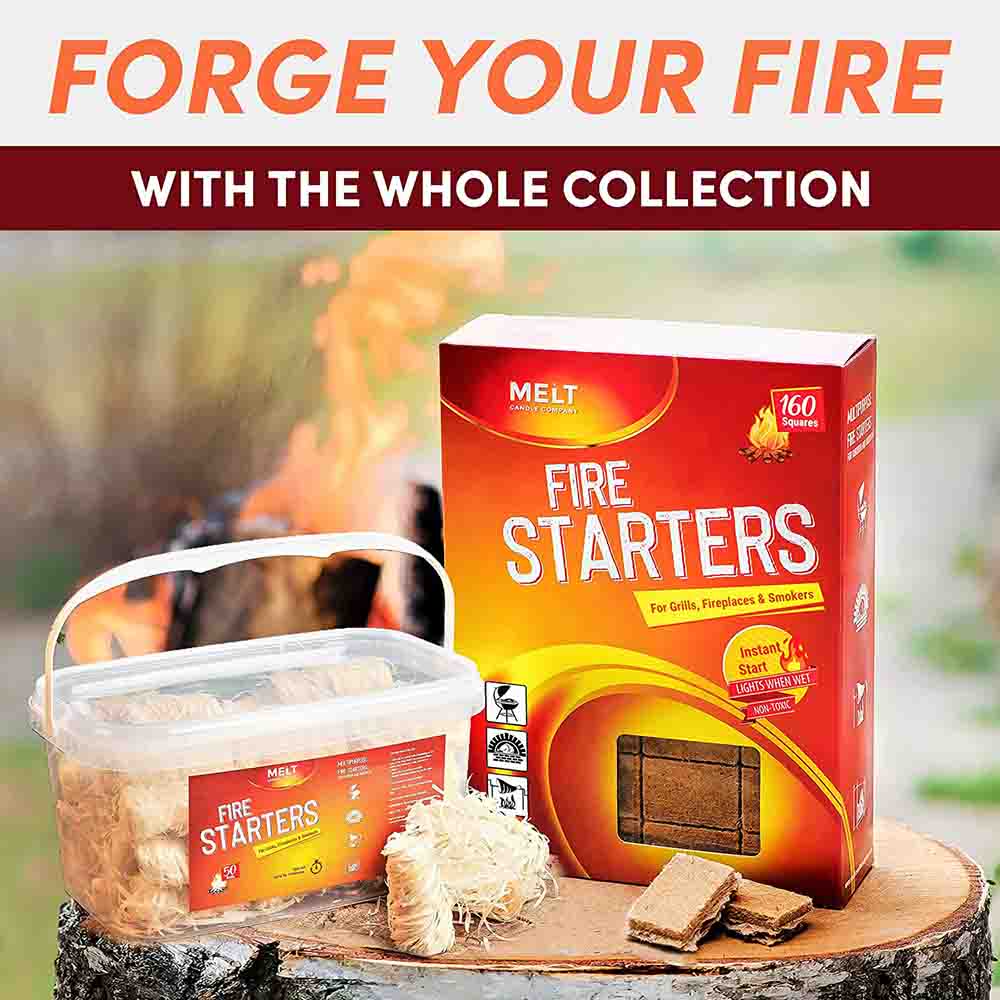 Getting a fire going is harder than it seems! Unless you're a pro, it can take quite a long time to build up a fire to the point when it's actually usable for heat, smores, or cooking. If you're still getting the hang of it, we recommend grabbing a pack of these fire starters. Here's what buyers love about this item: the fire starters will ignite when wet, they don't stink, they're small enough to carry easily on camping trips, and they work quickly.
Enjoy Your Favorite Wine a Little Longer with these Vacuum Bottle Stoppers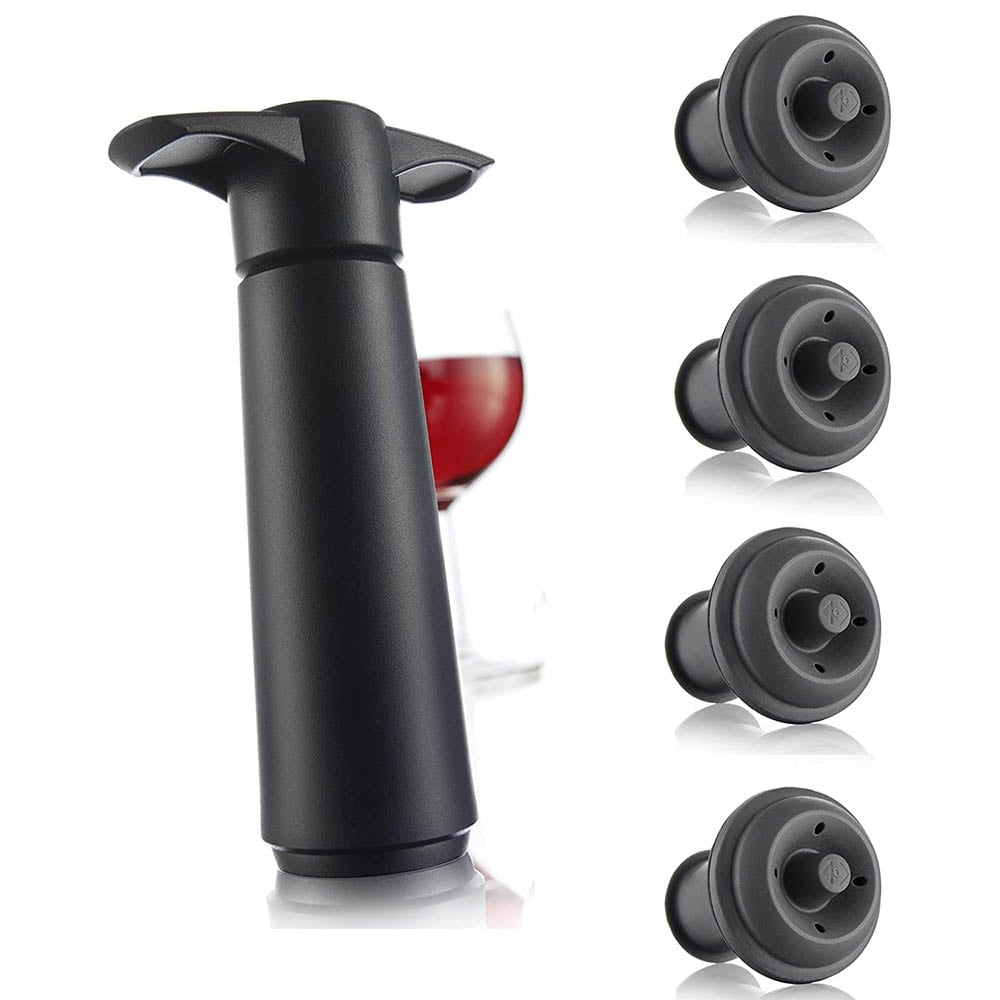 There's nothing worse than going back for a glass of that wine you really liked from last weekend and finding out it went bad in your fridge. If you want to splurge on the fancy wine-extractors, feel free, but it'll cost you upwards of $200. Though these vacuum seal wine stoppers won't preserve your wine quite as long as an extractor, they definitely beat a disintegrating cork or plastic wrap — and they're only $30. According to the seller, these wine stoppers have been tested to preserve wine up to 10 days!
These Mini Portable Soap Dispensers are Perfect for Travel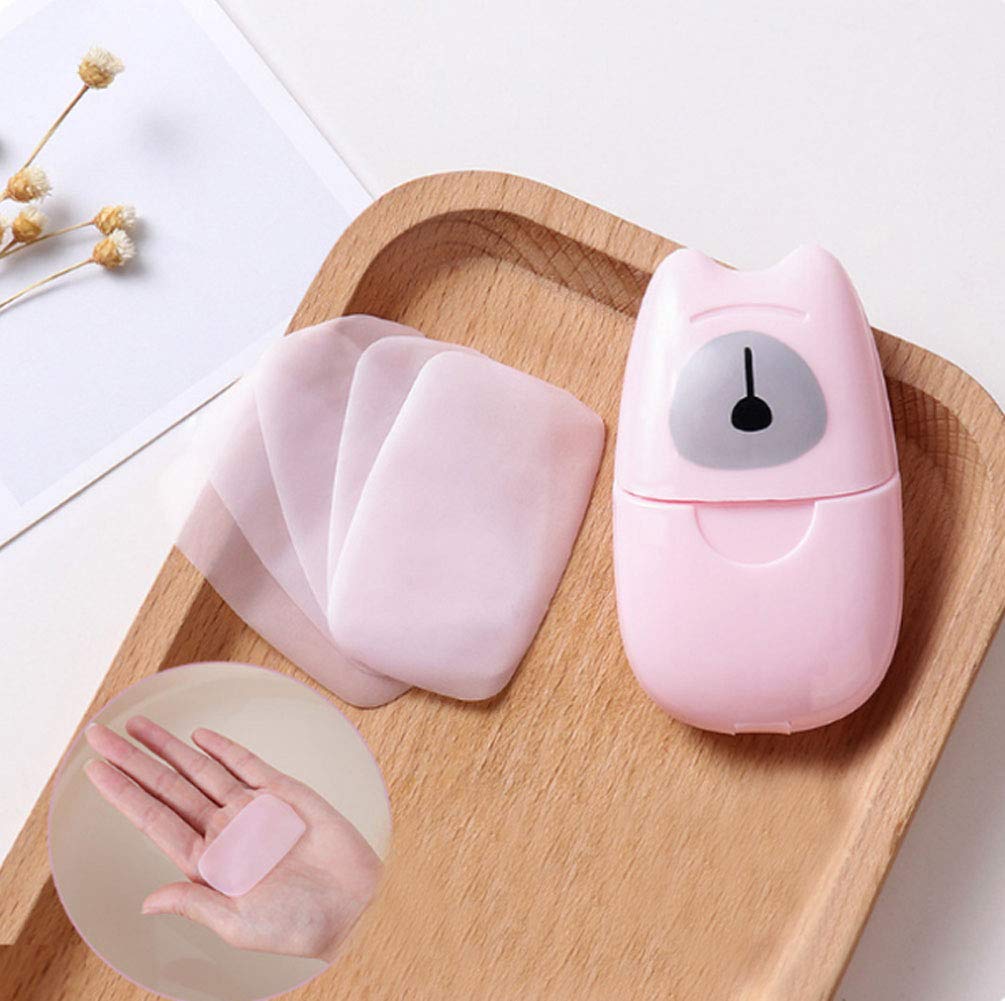 It seems like porta potties, public restrooms, and rest stops are ALWAYS out of soap! These adorable little cat themed soap dispensers are exactly what you need for your next trip. Whether you're roughing it in the back country, rustic camping at a festival, or road tripping to remote places, it helps to have some soap handy. Because they're non-liquid, these are also TSA-safe and won't make a mess in your bag!
These Funny Microwave Cleaners are Surprisingly Effective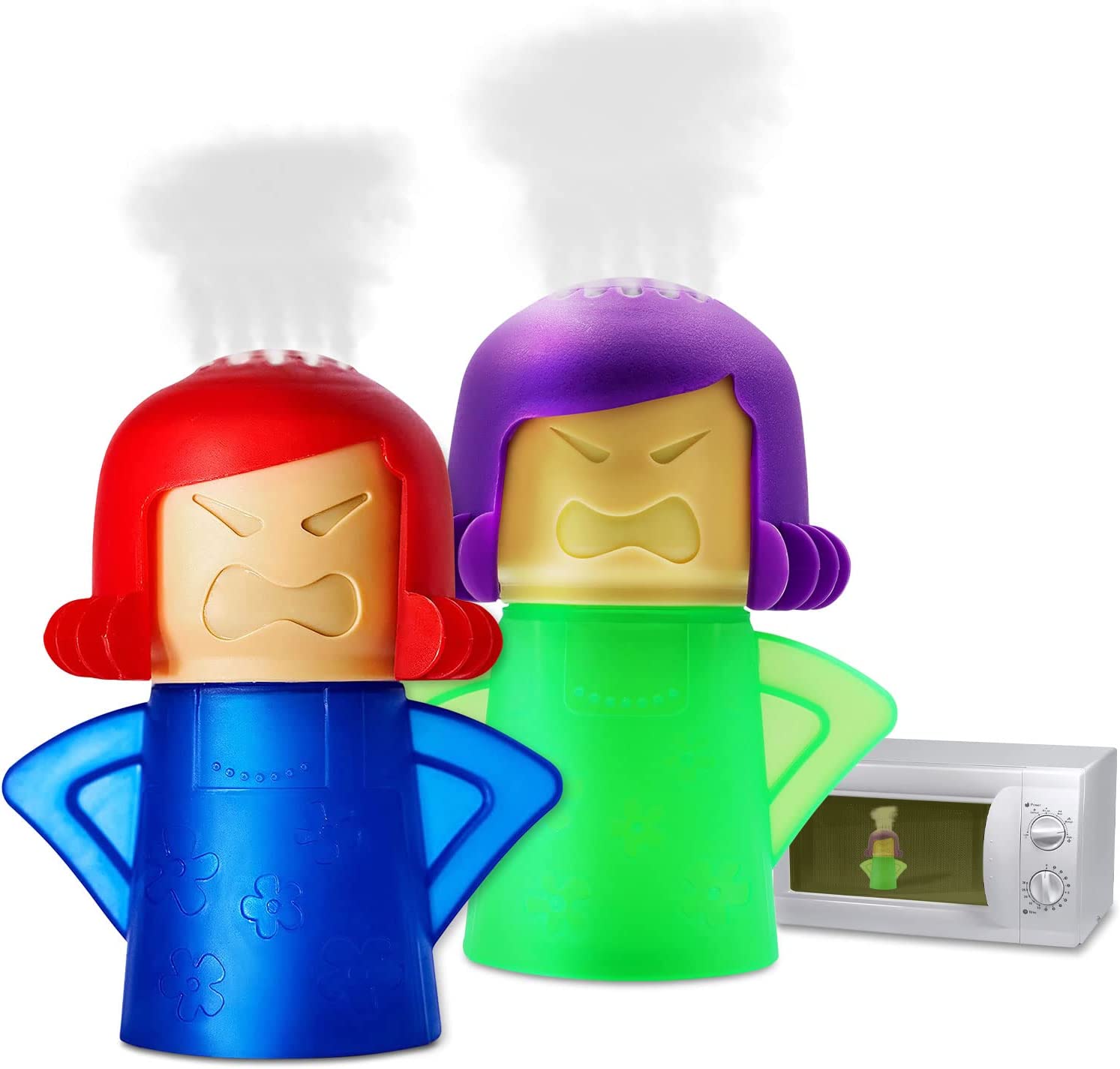 It turns out it's actually really easy and fast to clean your microwave. You don't need a better sponge or more chemicals, you actually just need water. Similarly to how you soak dishes, you can use these little $10 steamers to essentially "soak" your microwave. Reviewers say the grime then wipes right off. Work smarter, not harder!
Finally, a Can Opener that Does All the Work for You!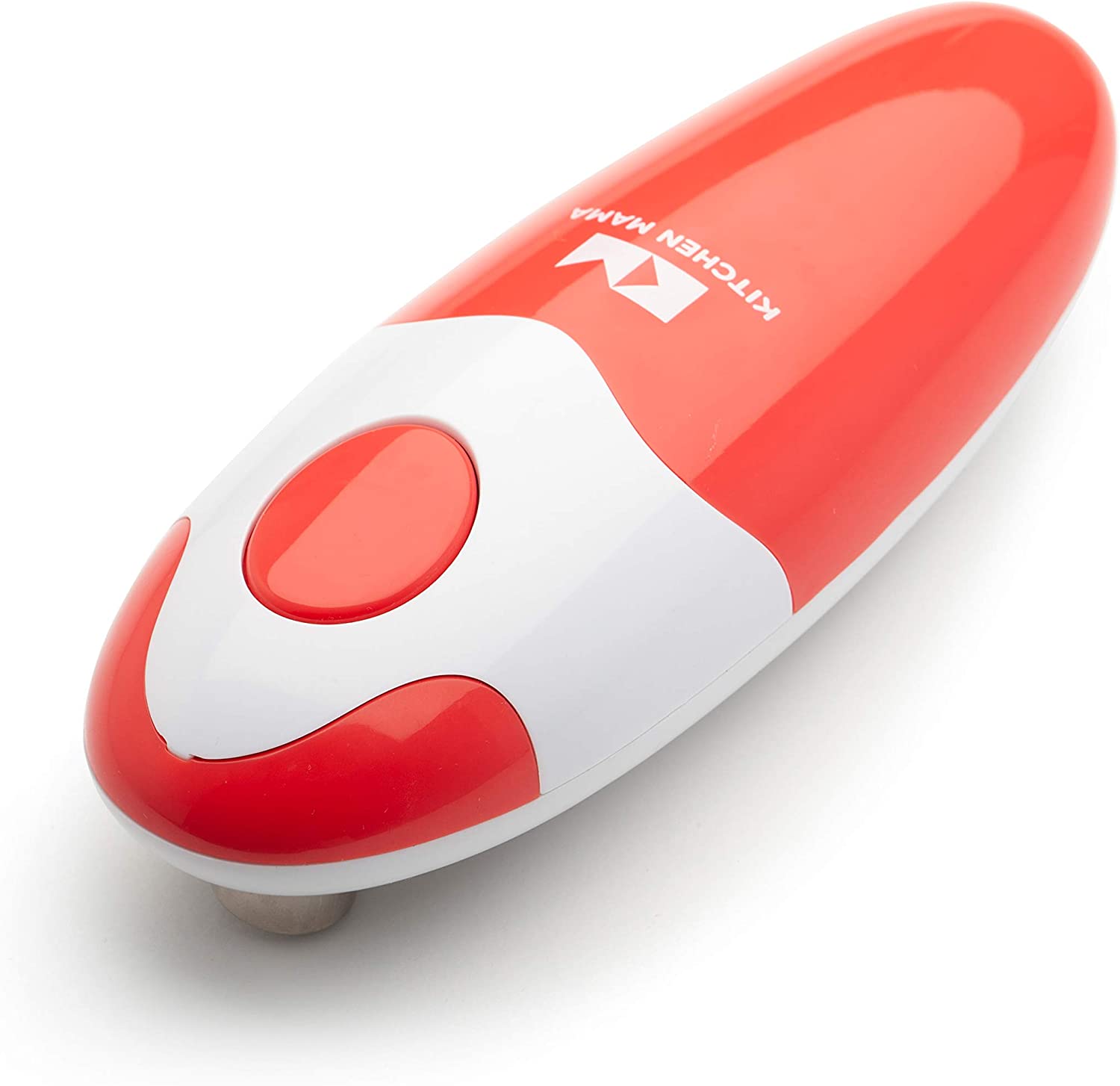 It's time to ditch your old, rusty manual can opener for something less aggravating. With over 78,000 glowing reviews, this product is one of the most popular electric can openers on Amazon. With just the push of a button, your Campbell soup or canned beans will be ready to use! It's hand-sized and battery operated, which makes it convenient for travel too.
You Won't Find a Better Deal for Heat-Safe, Collapsible Kitchen Funnels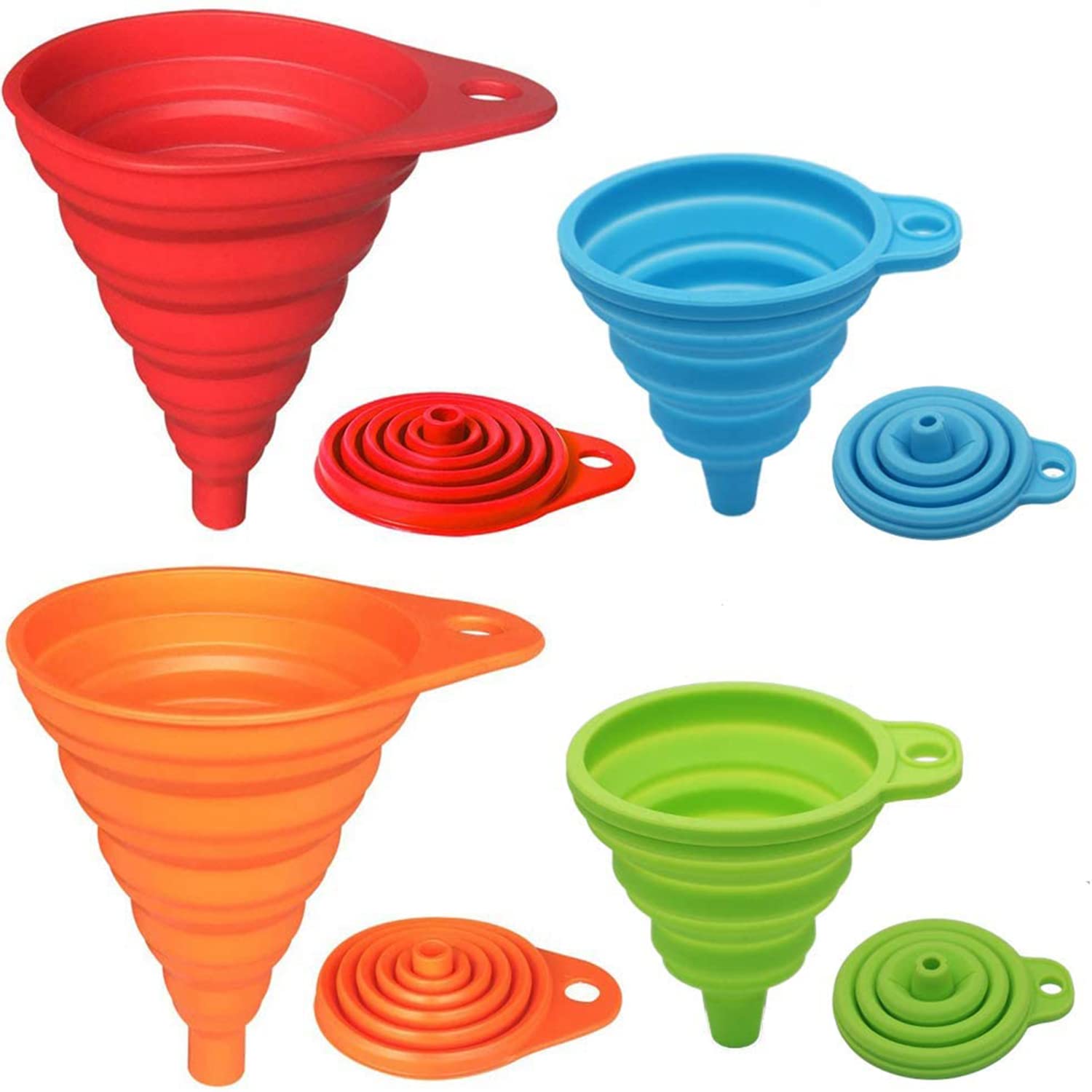 We can't recommend these silicone funnels enough. Regardless of what kind of DIYer you are, you have to grab some of these for your next project. Because they're made with food grade silicone, they're safe to use with hot liquids and clean in the dishwasher. Their foldable design also makes it super easy to store them, even if you're low on space. Get them now for less than $10!
Save Time and Money with these Self-Watering Flower Pots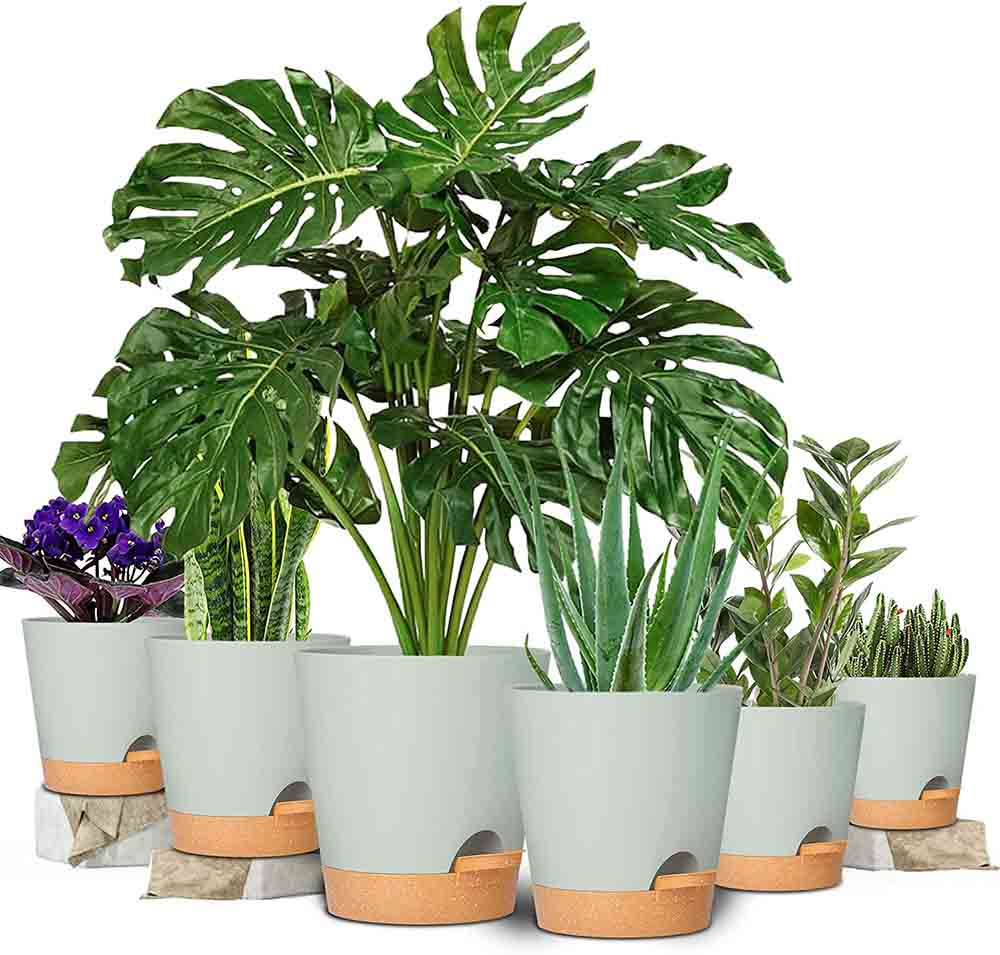 Having a hard time keeping your plant babies alive? Same. It turns out there's a product that can help: self-watering pots. This six-pack of self-sustaining planters has everything you need to get a fresh start with your indoor plants — and it only costs $30. Each pot uses a combination of good drainage and moisture wicking to keep your plants hydrated without ever drowning them. Essentially, the plants only take what they need. Pretty awesome, right?
Save Space with a 2-in-1 Kitchen Soap Dispenser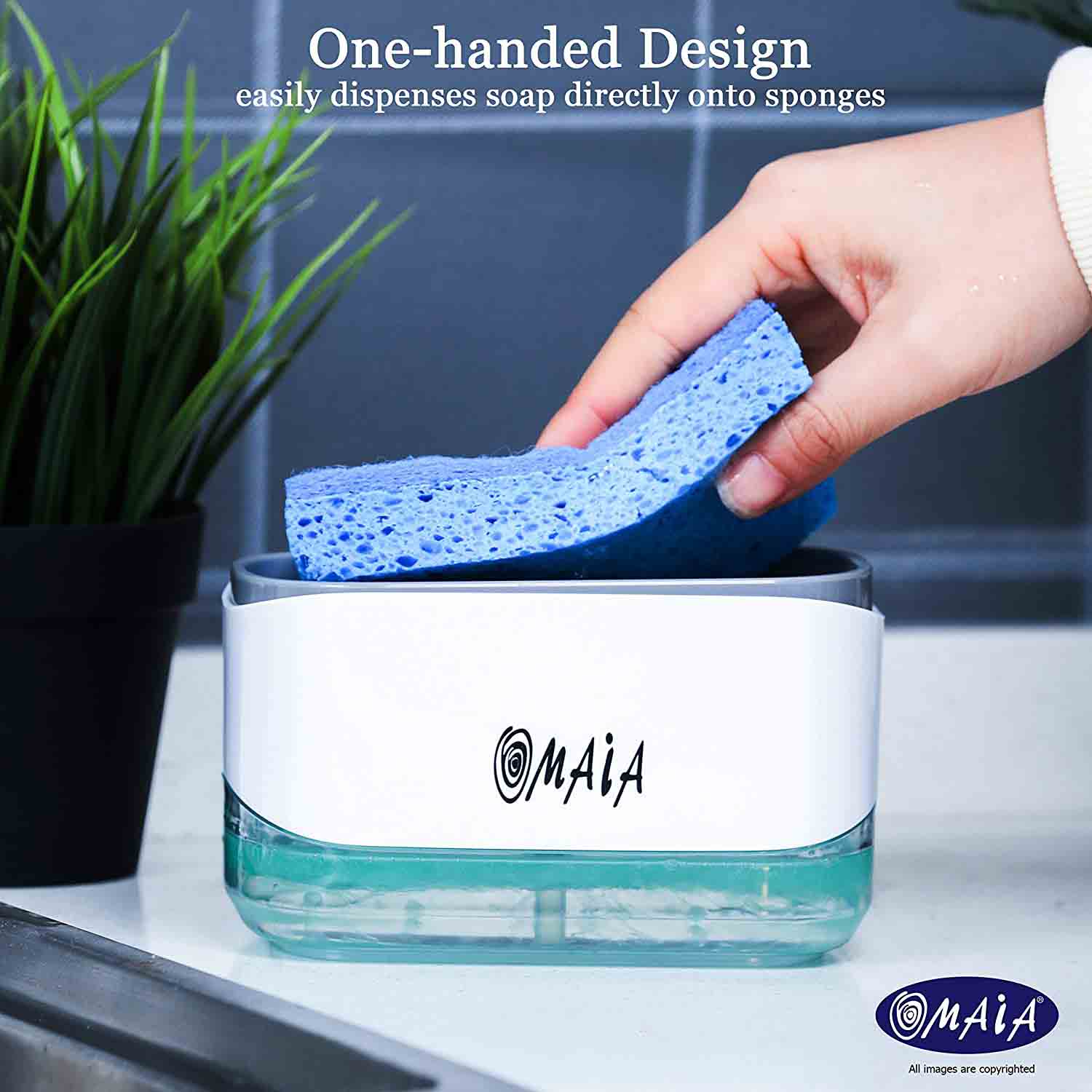 This one may sound unnecessary, but think about all the times your dish soap bottle fell over, spilled, and generally took up much-needed sink space. If you're fed up with sticky fingers or you'd like to invest in big soap bottles that won't fit on your counter, you might want to give this $12 dispenser a try. Just fill up the tank, push your sponge down on the lid get some soap, and store it on top when you're done.
Keep Your Favorite Snacks Fresh with this Mini Bag Sealer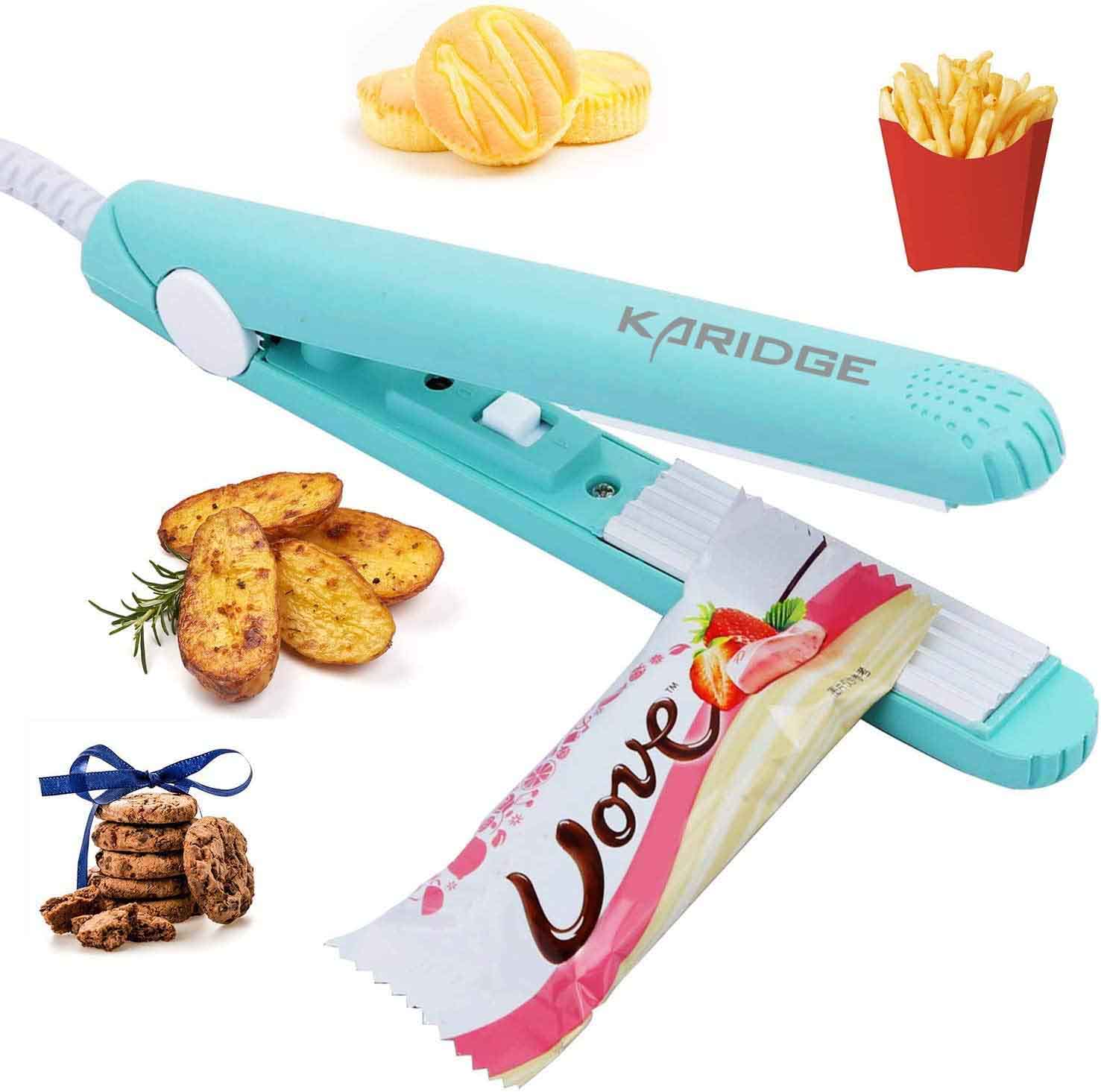 It looks like a flat iron, but it actually goes in your pantry! If you're a slow-grazer when it comes to finishing bags of chips or cookies, you need this gadget ASAP. It actually heat-seals each bag like new, so you won't have to worry about stale snacks anytime soon. Buyers especially love that it's cool to the touch while using. Just be careful to test each bag before you use it — it doesn't always work with plastic.
An Oil-Absorbing Face Roller for GNO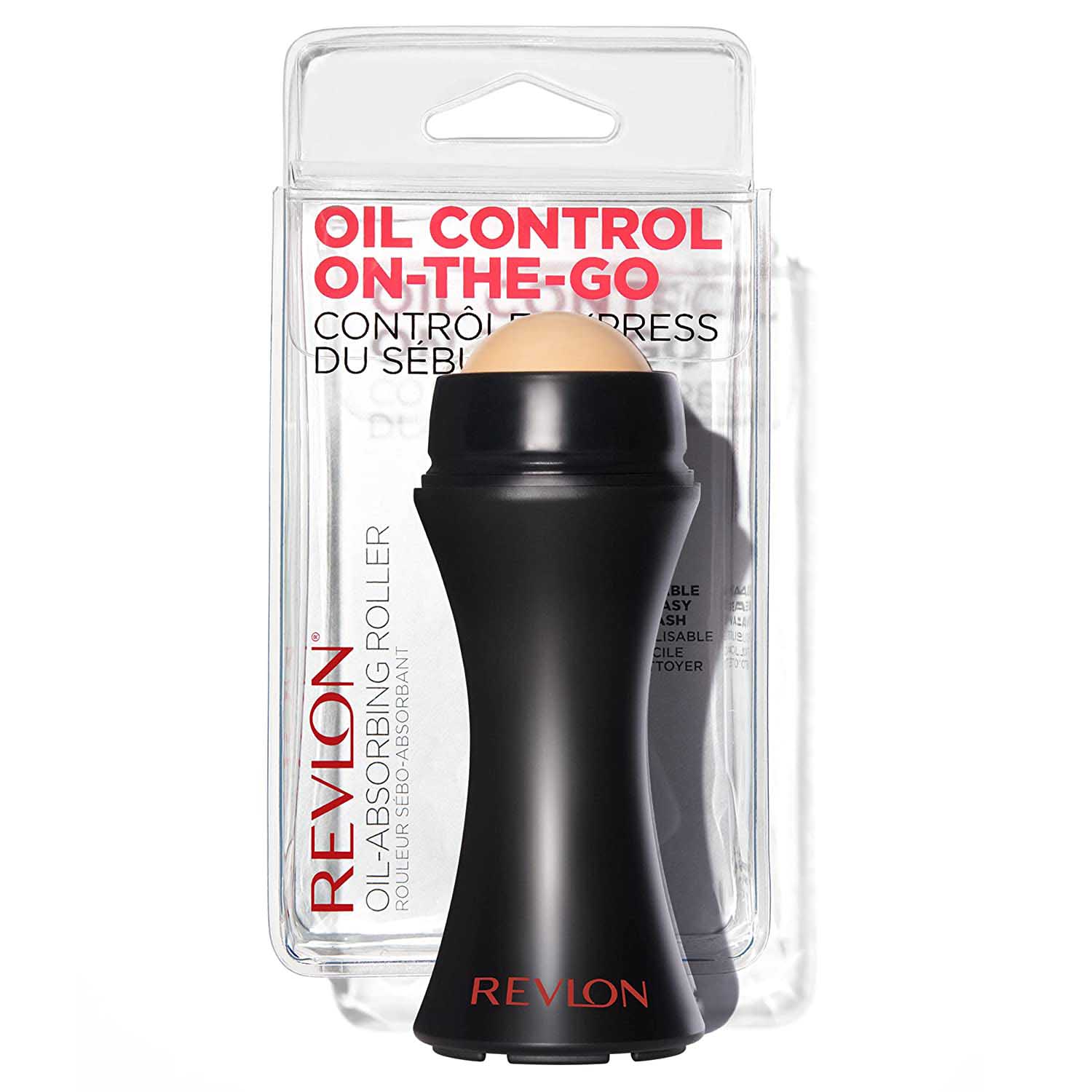 This volcanic stone face roller from Revlon is perfect for people on the go. It's small, reusable, and costs less than a nice lipstick — our favorite kind of deal! The idea of rubbing a rock against your skin sounds counterproductive and unclean, but over 52,000 shoppers found this product to be really effective at removing oils. "This roller works wonders!" buyer Nia Fluker wrote. "A couple of passes and the oil on my face is gone!"
This Under Cabinet Jar Opener Will Make Quick Work of Stubborn Lids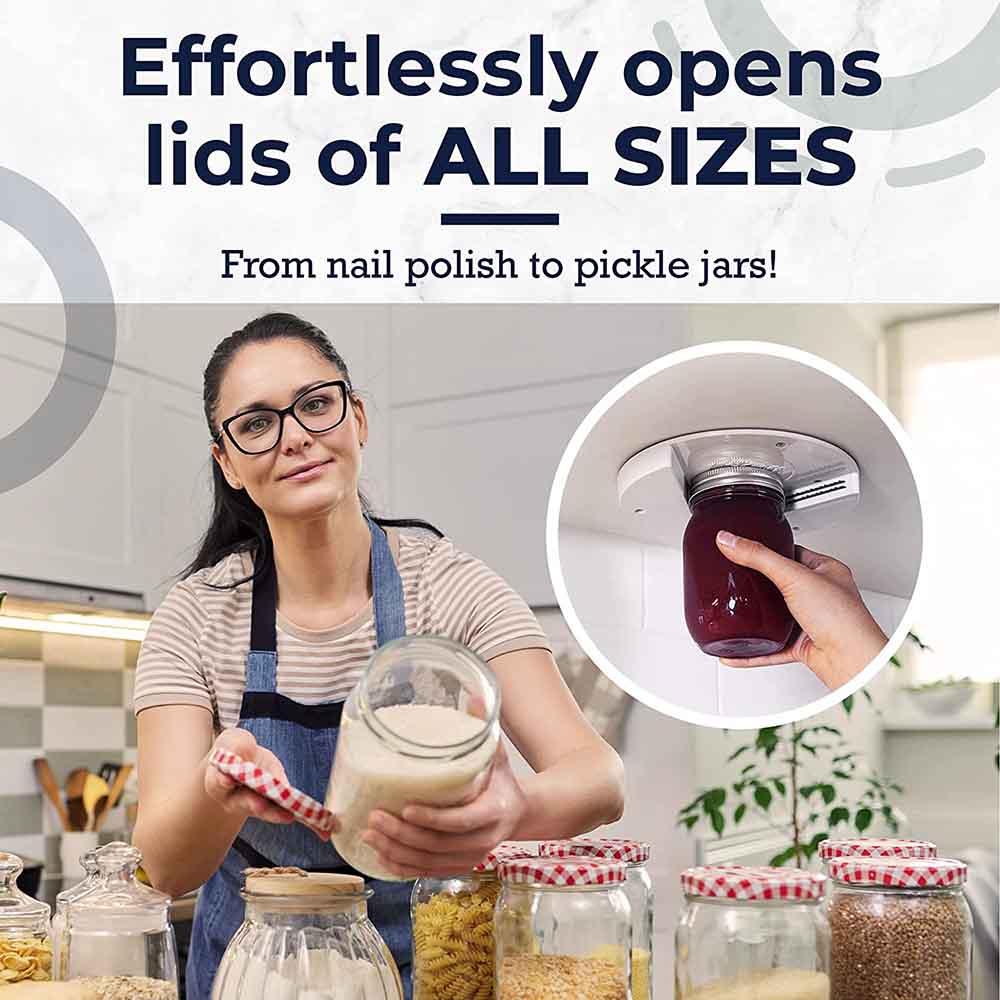 For those who don't have a roommate or a spouse to harass when the time comes, this jar opener is a life saver. It's designed to work with different sizes and seals, so you can easily open pretty much anything. Those with arthritis sounded off in the reviews, sharing how much they loved this product. With an under-counter design, no one ever need know it's there either!
Never Lose Your Car Keys Again with this Remote Key Finder
The key finder is essentially a tracker for your keys, or anything else you seem to misplace easily. With four different fobs to stick on or key-chain to your daily must-haves, you should have no trouble finding your wallet, keys, or phone ever again. The remote is color coded too, which is honestly a spectacular choice for organization. It tracks up to 131 feet, so you can even use it to keep track of pets and small children.