30 Frugal Home Products That Won't Break the Bank
Looking for affordable home products that will liven up your living space without draining your savings account? You're in the right place. This list of bargain-hunting delights will give you 30 efficient and budget-friendly ways to update your home, beautify your decor, and improve your quality of life. Best of all, you can enjoy them guilt-free since every one of them comes with a reasonable price tag.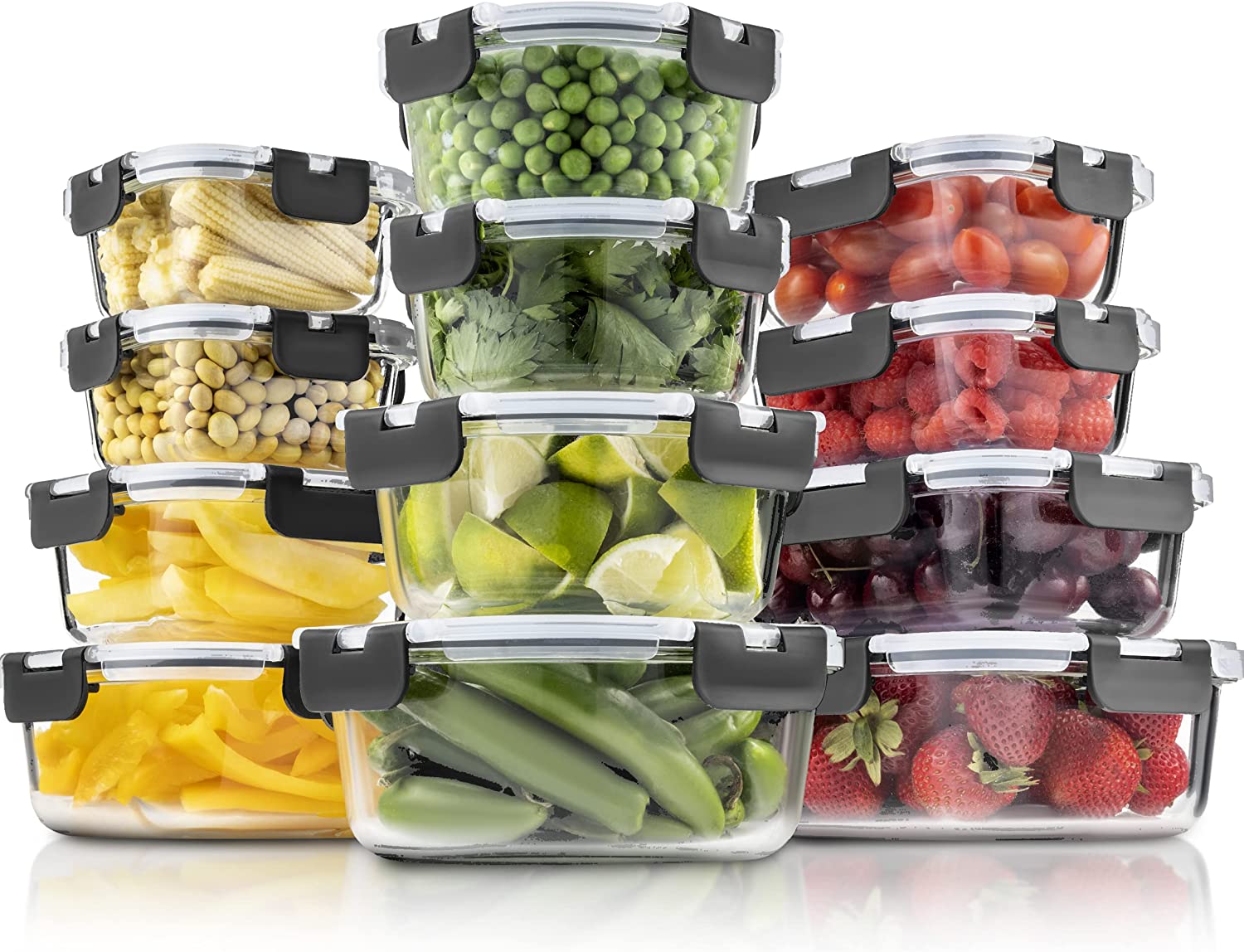 When constructing the list, we focused specifically on items that are affordable without sacrificing quality. We've also included a range of eco-friendly home products, including reusable shopping bags and lush bamboo bed sheets. From clever kitchen tools and eco-friendly cleaning products to fresh-air makers and sleep-quality saviors, you'll find everything you need to create the perfect space without breaking the bank. If you're ready to give your home a makeover but want to do it on a budget, this list is for you.
Get the Support You Need with the Snuggle-Pedic Long Body Pillow for Adults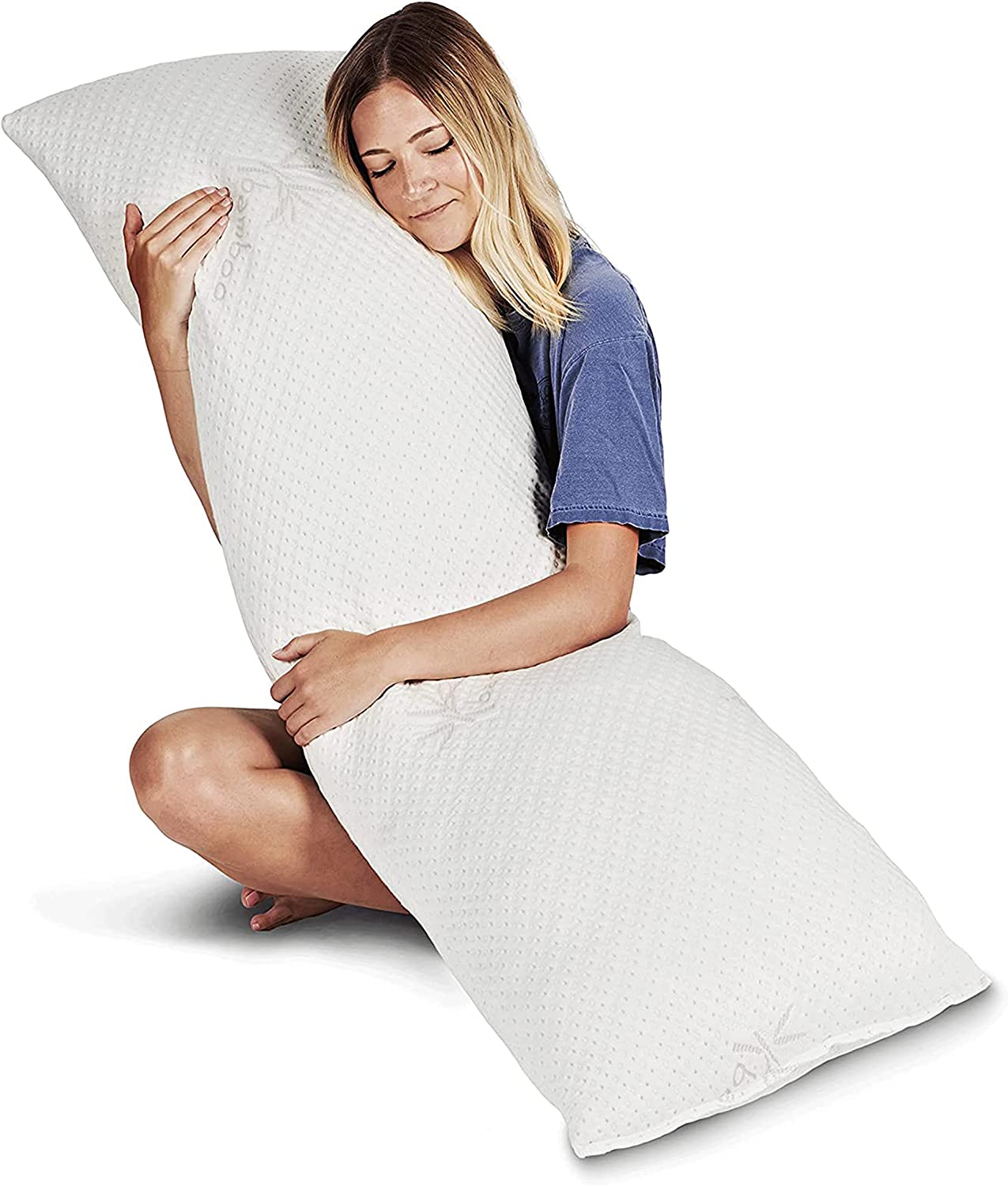 Eliminate stress and get the support you need with the Snuggle-Pedic Long Body Pillow for Adults. This long-body pillow is designed with shredded foam to keep you supported no matter what side you sleep on. It also conforms to your body shape to promote leg, back, and hip alignment. Certified safe, this ultra-comfy pillow was developed by a chiropractor to deliver pain-free sleep. The high-quality fabric on its luxurious, extra-breathable cover will keep you cool on the hottest nights. Get the support you need without the guilt with the Snuggle-Pedic Long Body Pillow for Adults – made in the USA.
Improve Your Sleep Quality with Beckham Hotel Collection Bed Pillows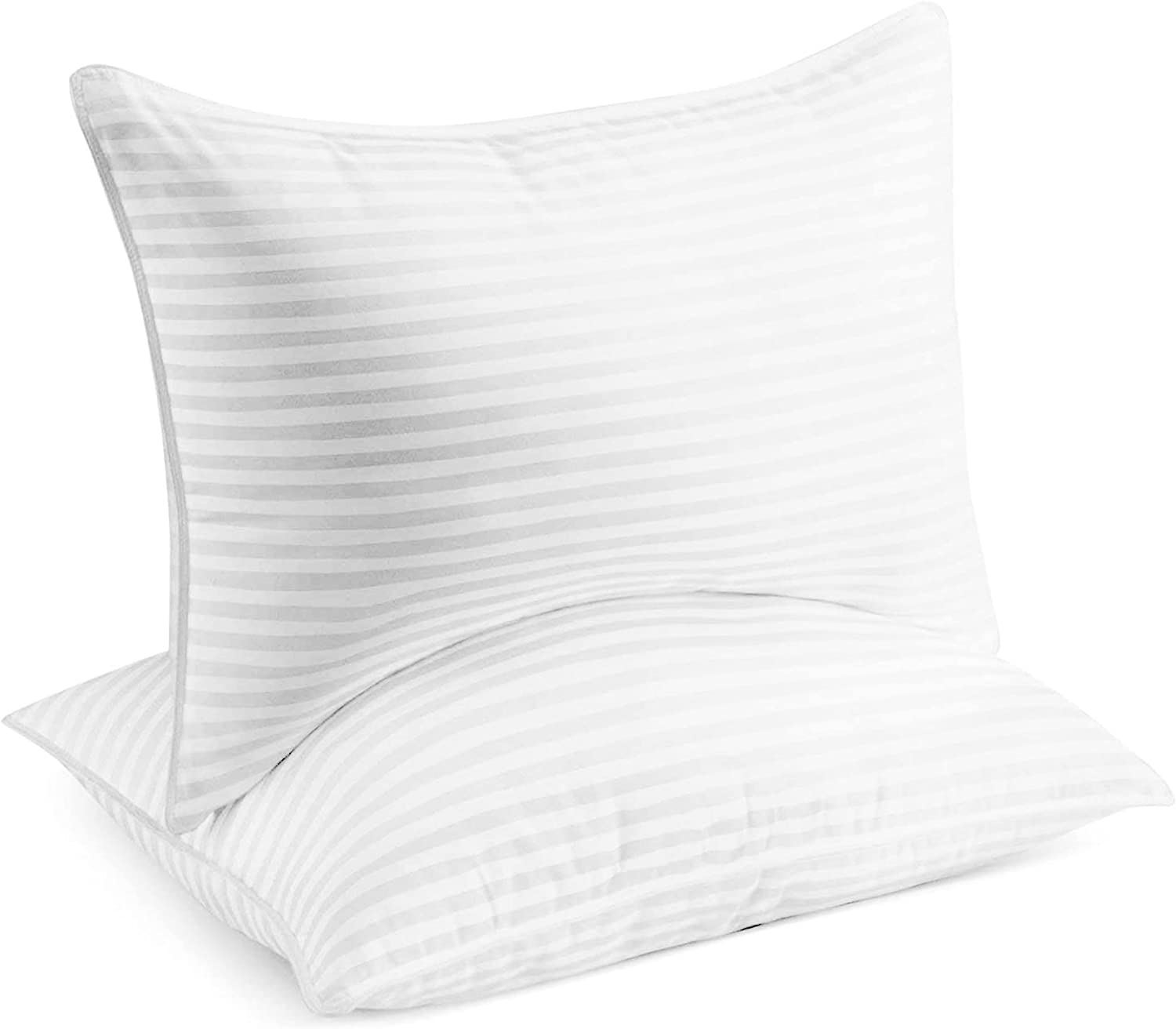 Get the perfect night's rest with this luxurious queen-sized pillow. Each Beckham Hotel Collection Bed Pillows features a 250 thread-count cover filled with a soft down alternative for exceptional comfort. They're perfect for those who easily overheat or suffer from night sweats, as the breathable fabric helps keep you cool. These fluffy pillows are produced in a safe, OEKO-TEX Standard Certified factory to ensure the textiles meet quality safety and environmental standards. Cleaning is also a breeze – just throw your pillow in the washer and tumble dry. Firm yet lush, the Beckham Hotel Collection is designed with sleep comfort in mind. The pillows won't shift, regardless of your sleeping position, making them the perfect choice for back, side, and stomach sleepers alike. Make this your go-to gift for any new apartment or home.
Revitalize Your Home with the VEVA 8000 Air Purifier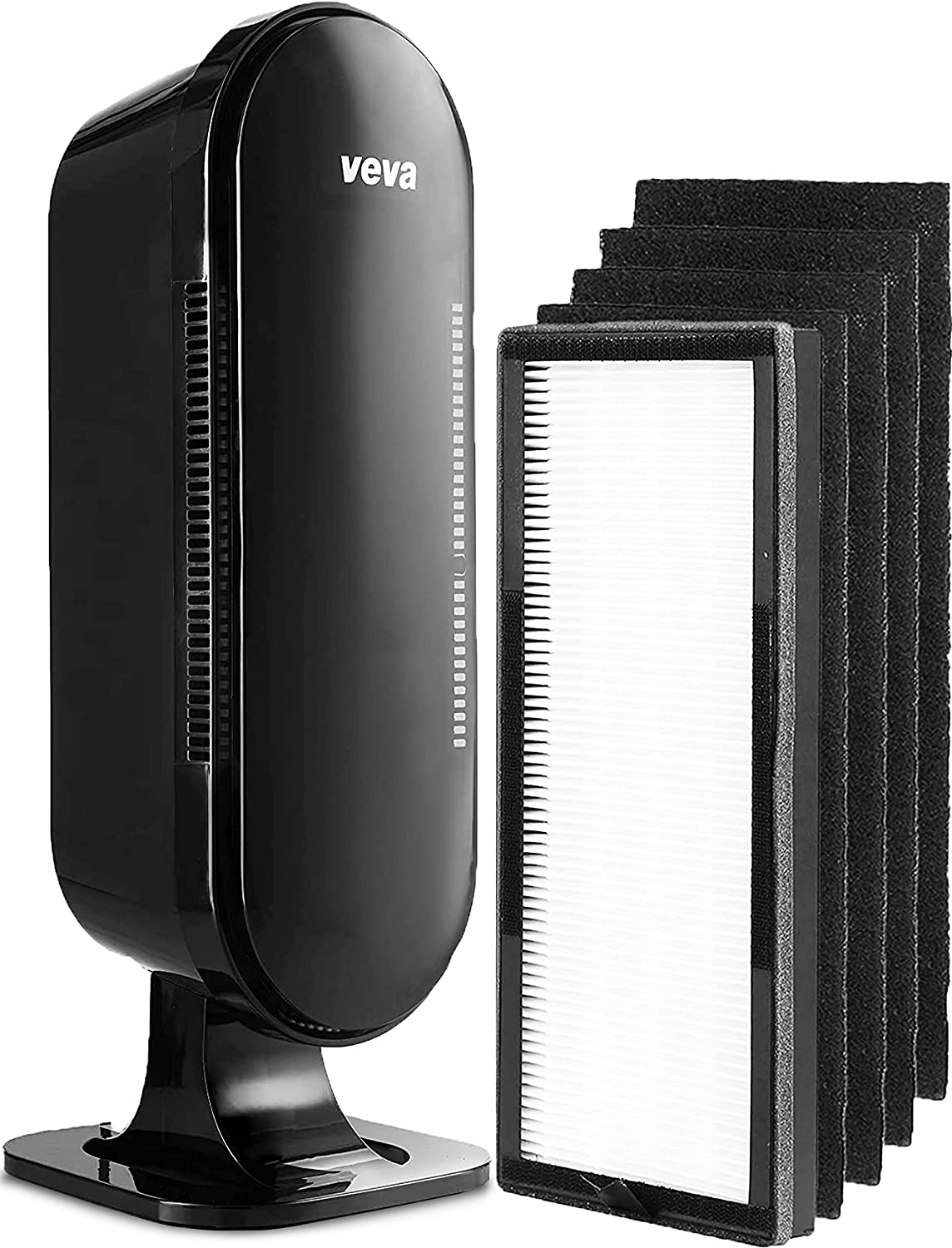 Make a healthier home, eliminate odors, and create superior value with this complete air purifier system. The HEPA filter captures dust, pet dander, and allergens as small as .3 microns, and the pre-filters are made of activated carbon that can remove odors from pets, cooking, and more. This fully equipped set comes with a HEPA Filter and four Precut Activated Carbon Pre-Filters, saving you time and energy by eliminating the need to cut, clean, or vacuum pre-filters. Compact yet powerful, the VEVA 8000 Air Purifier's sleek design takes up minimal space, with a 3-Stage Fan Speed that ranges from ultra quiet to turbo. Note: Filters should be replaced every 2-7 months for optimal performance.
Bring the Magic of Stain Removal to Your Home with Miss Mouth's Stain Remover!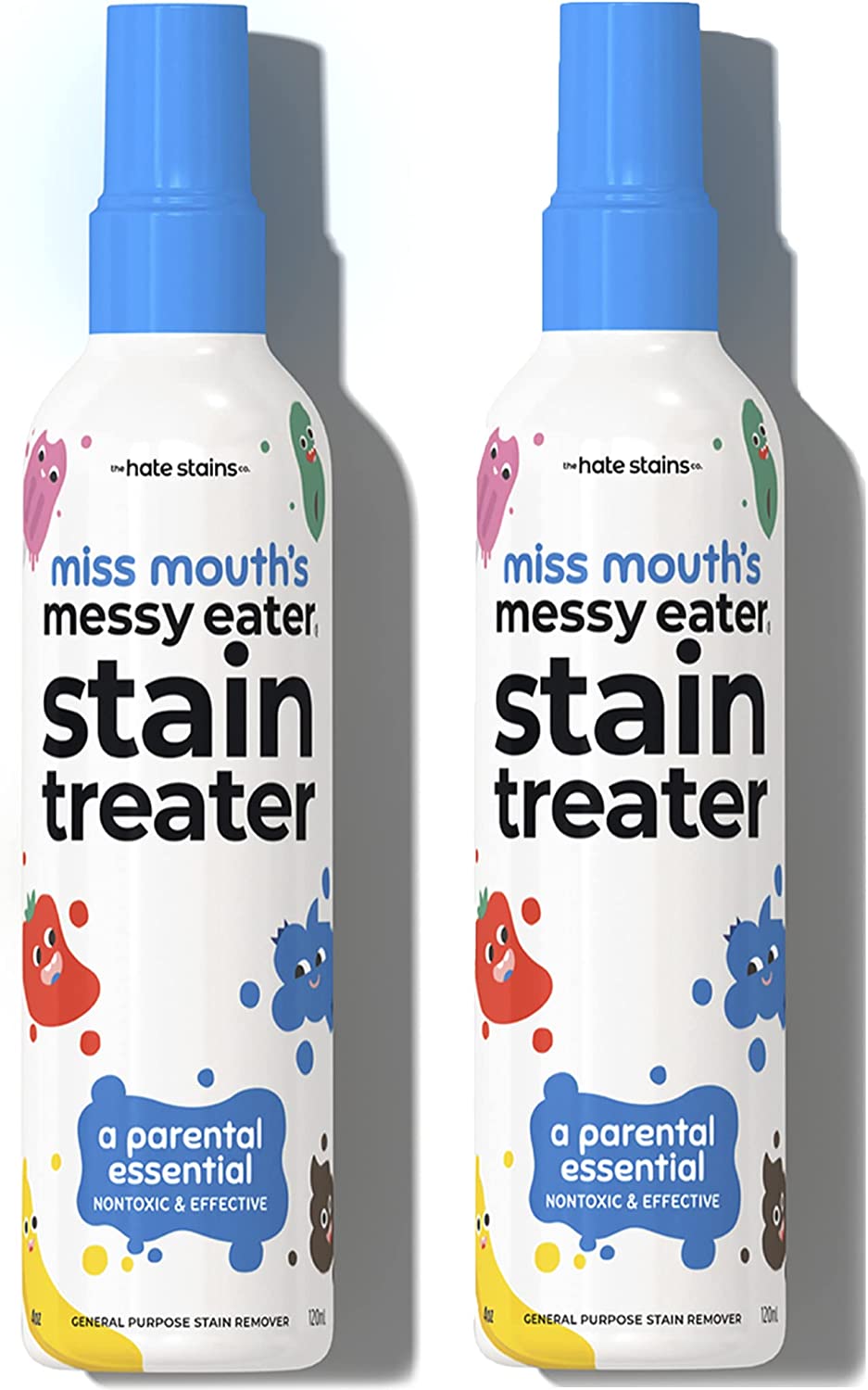 Make quick work of tough stains with Miss Mouth's Stain Remover. This lightning-fast, commercial-grade laundry stain remover spray is perfect for clothes, toys, and carpets. Safe to use around kids and pets, it has earned 5-star reviews from The Today Show and Good Morning America. Its biodegradable formula is free from harmful chemicals or dyes and is "Safer Choice" certified. A convenient and effective alternative to stain sticks, the safe, non-toxic spray works on both fresh and set-in stains, including fruit juice, baby food, formula, ketchup, ink, and even blood. Simply spray, blot, rinse, and watch even the toughest stains disappear. Keep your home stain-free with Miss Mouth's Stain Treater!
Get Organized the Eco-Friendly Way with Green Bulldog's Reusable Grocery Bags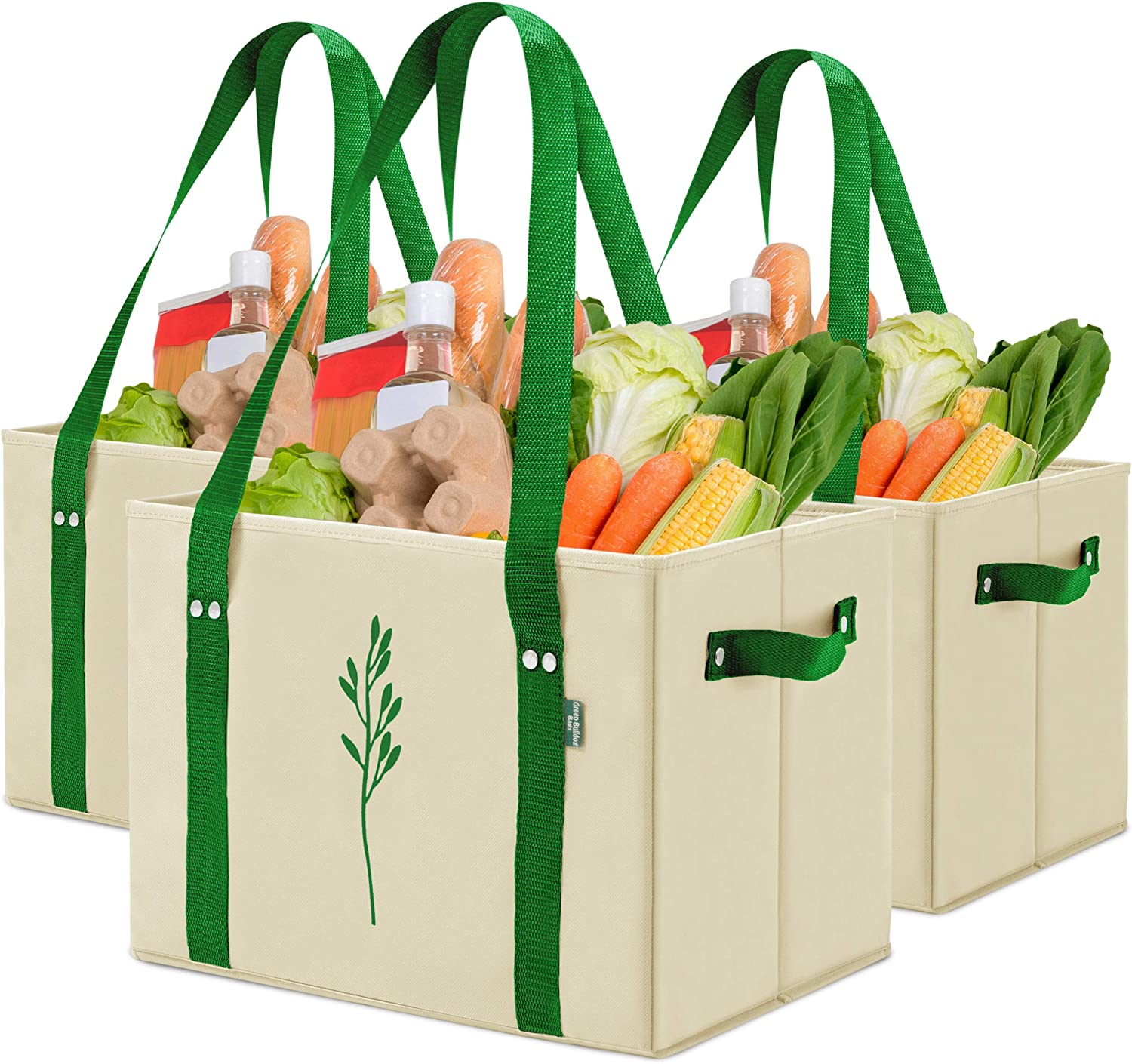 Go green and stay organized with Green Bulldog's Reusable Grocery Bags. The bags are made with durable non-woven fabric that can support up to 65 lb each. Each one can replace up to six single-use plastic bags or four paper bags. They'll stay upright in your cart, the checkout line, and the trunk of your car, so you won't have to worry about spills. When you're done shopping, these totes fold flat to the size of a notebook for easy placement in your seat back pocket, trunk, or kitchen drawer. You can even use them as storage baskets for tools, office supplies, or linens. These bags are easy to use, with a clear instructional image and the words "Pull Flap Down" prominently displayed. Get organized and go green with Green Bulldog's Reusable Grocery Bags.
Keep Your Food and Drinks Cool with Cooler Shock's Reusable Ice Pack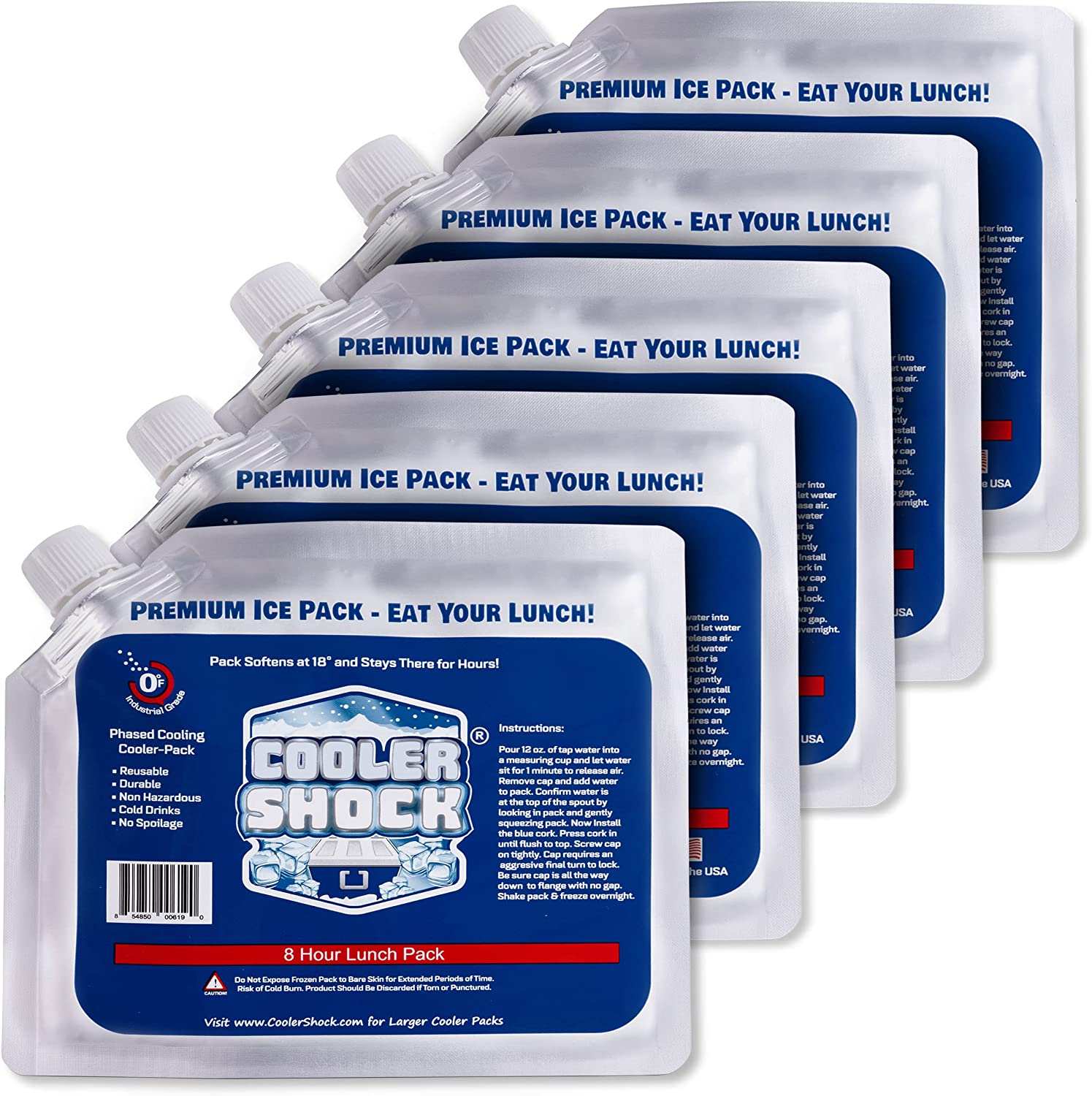 Keep your favorite foods and soft drinks chilled with Cooler Shock's Reusable Ice Pack. These durable ice packs are colder than ice at 18° F (-8° C) to keep your items cold for up to 48 hours. And they're easy to use: just add water once using the included funnel, shake, screw the cap on, and freeze until you need them. These cooler and lunch box ice packs are nylon-reinforced, ensuring your food stays crisp, dry, and fresh. Use them for lunch bags and small coolers to keep your favorite sandwich or salad cool throughout the day at work, school, or on an outdoor adventure. If you have an outdoorsy friend, you can gift them these reusable ice packs for coolers for their next getaway. Keep your food and drinks cool for hours with Cooler Shock's Reusable Ice Pack.
Cook Up a Healthy and Delicious Meal with Checkered Chef Cooling Rack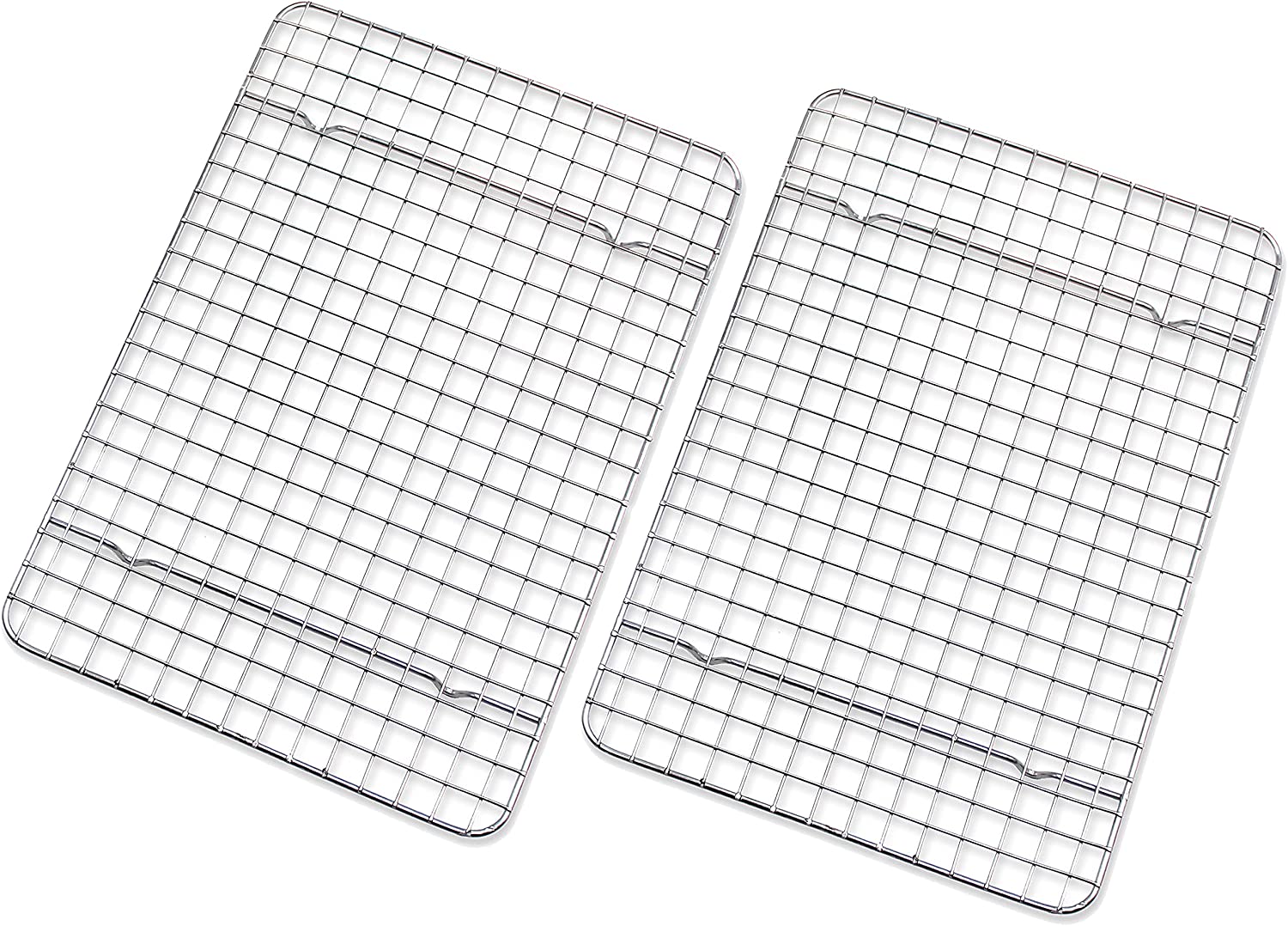 Unlock the delicious and healthy cooking potential of the Checkered Chef Cooling Rack. This oven-safe stainless steel wire rack set fits most standard ovens and cookware sheets, allowing you to elevate your food above the fat and grease for a healthier meal. The grid design of this cooling rack set is perfectly spaced to provide airflow without anything slipping through, and it is durable enough not to warp or wobble. It's effortless to clean and makes an excellent gift for any baking enthusiast. Unlock healthy and delicious cooking with the Checkered Chef Cooling Rack.
Become a Master Mixologist with the Mixology Bartender Kit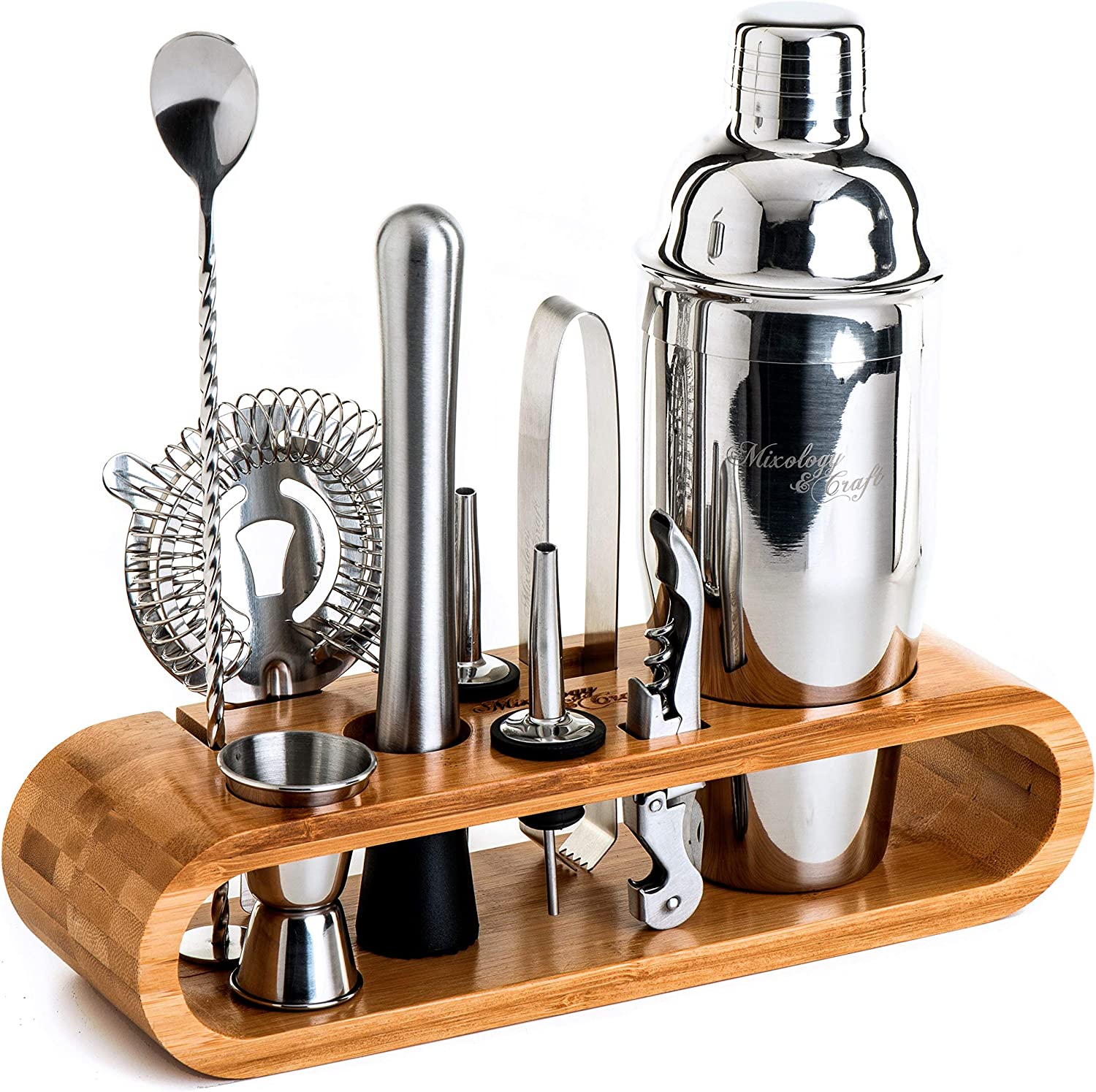 Get the party started and become the life of any fiesta with the Mixology Bartender Kit. This ten-piece all-inclusive set of top-shelf cocktail tools has everything you need to whip up impressive cocktails, no matter your skill level. The eco-friendly bamboo stand keeps your barware tools organized and accessible, so you can show off your gorgeous cocktail kit with pride. The set is made of heavy-duty, high-grade stainless steel alloy and is dishwasher compatible, so there's no need to worry about wear and tear. It comes in a classy box and includes an online cocktails catalog to get you started. Become a master mixologist with the Mixology Bartender Kit.
Enjoy Professional Barista-Quality Coffee with the Bean Envy Handheld Milk Frother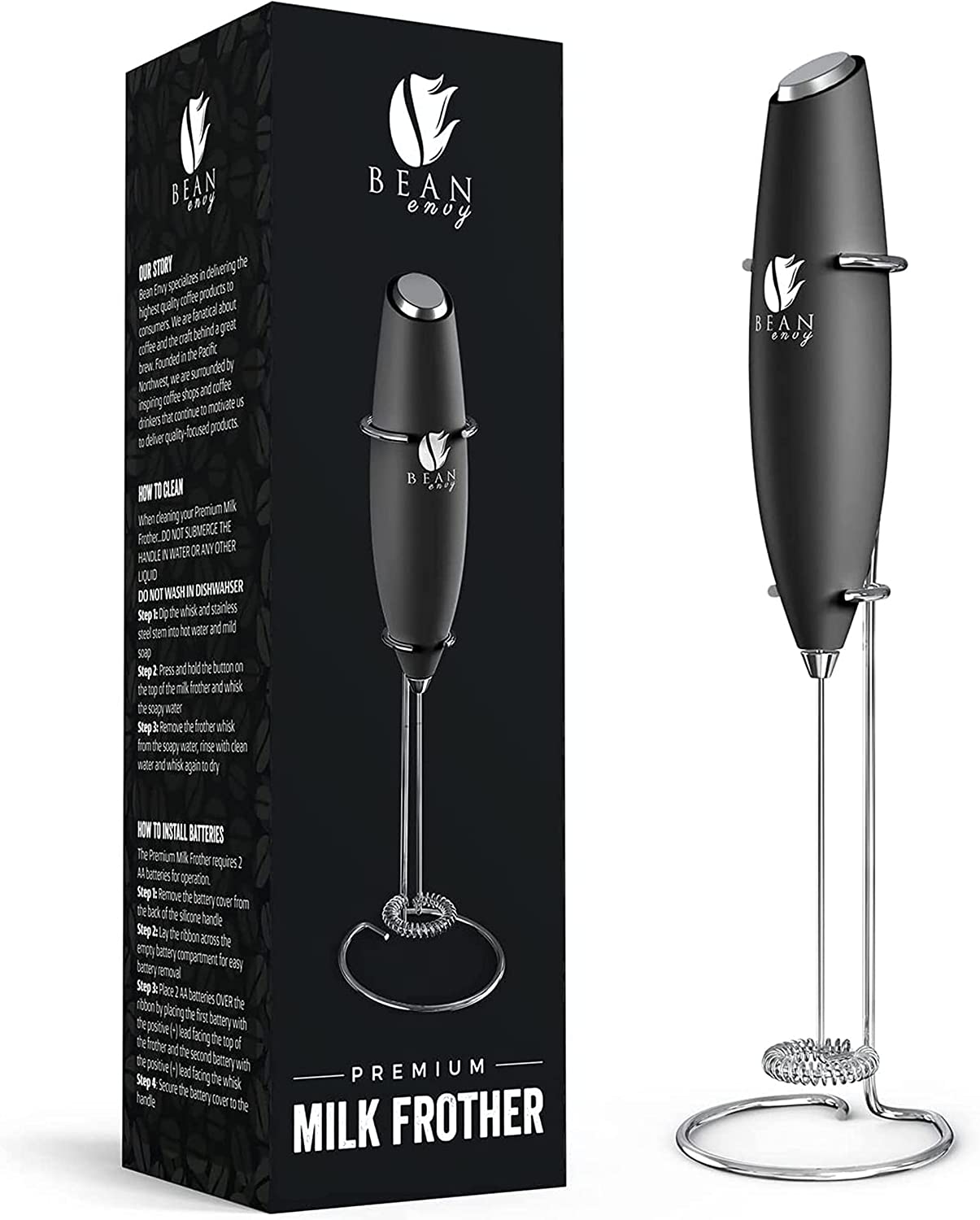 Treat yourself to a professional-quality coffee experience with the Bean Envy Handheld Milk Frother. This versatile electric whisk will help you make cappuccinos, matcha lattes, macchiatos, protein shakes, and smoothies. It'll even whisk your eggs! With its powerful, robust, battery-operated motor (19,000 rpm), you can create a rich, creamy foam in just 15 seconds. The ergonomic silicone rubber handle and stainless-steel wand are built to last, while the sleek stainless-steel stand makes it easy to store. Enjoy barista-quality drinks with the Bean Envy Handheld Milk Frother.
Bring Luxurious Comfort into Your Home with Genteele Bath Mats
Let the luxurious touch and classy look of Genteele Bath Mats turn your home into a day spa. These mats are filled with plush, polyurethane foam to provide maximum comfort for your feet, while their velvet covers add a layer of lavish elegance. The durable memory foam makes for a cloud-like feeling as you step out of the shower. The easy-clean design means you can place your Genteele bath mats in any room without worrying about them fading or losing their plushness. They make an excellent gift for anyone who deserves a little extra comfort in their life. Enjoy the luxurious comfort of Genteele Bath Mats today.
Get the Perfect Night's Sleep Every Night with 100% Bamboo Sheets from Hotel Sheets Direct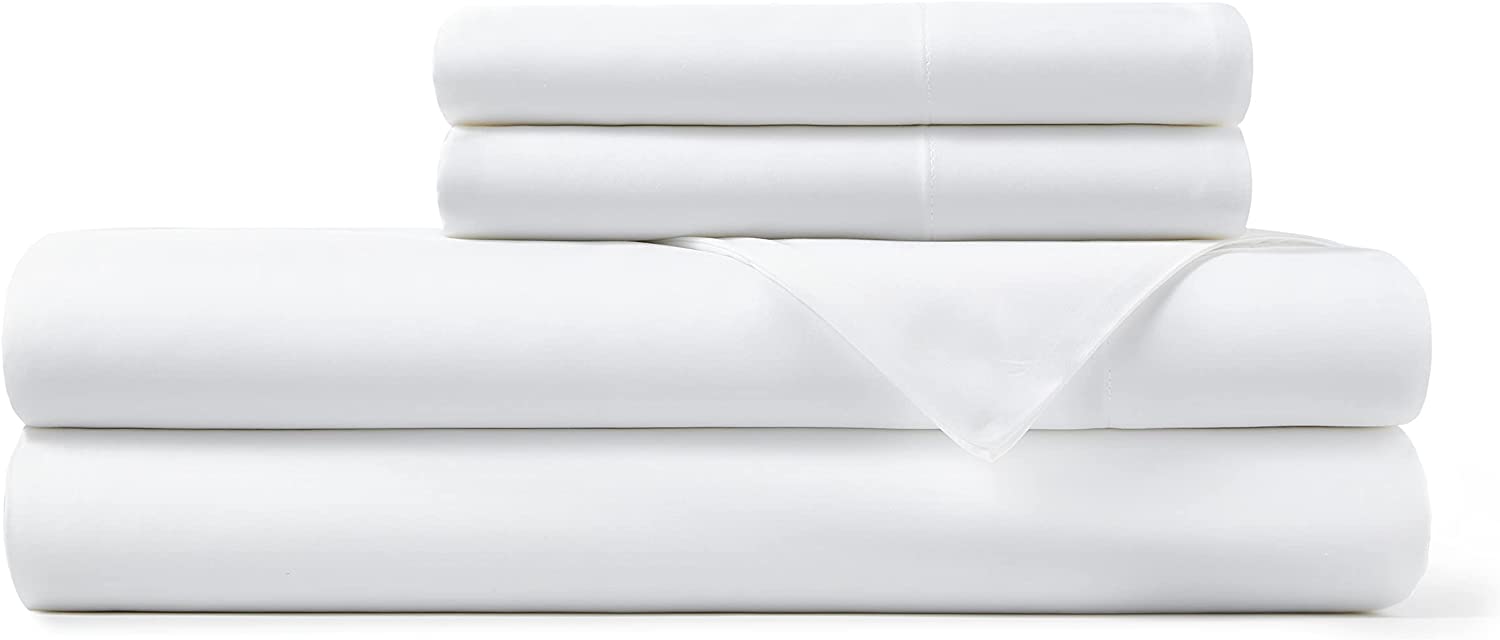 Experience the ultimate in comfort and quality with Hotel Sheets Direct. Their  Bamboo Sheets are crafted from 100% viscose of bamboo, giving them a luxuriously soft feel with 144 grams per square meter (GSM) of fibers. Certified free of harmful substances and materials, these sheets are safe to sleep on and come with two pillowcases, a flat sheet, and a fitted sheet. The fitted sheet has deep pockets with all-around elastic to fit mattresses up to 16", making it the perfect combination of functionality and quality. Plus, these sheets are thermoregulated to stay cool all summer and warm throughout the winter. They're naturally moisture-wicking to prevent sweat, so you're guaranteed a comfortable night with your 100% Bamboo Sheets from Hotel Sheets Direct.
Get Rid of Fruit Flies, Gnats, and Other Pesky Insects with the Katchy Indoor Insect Trap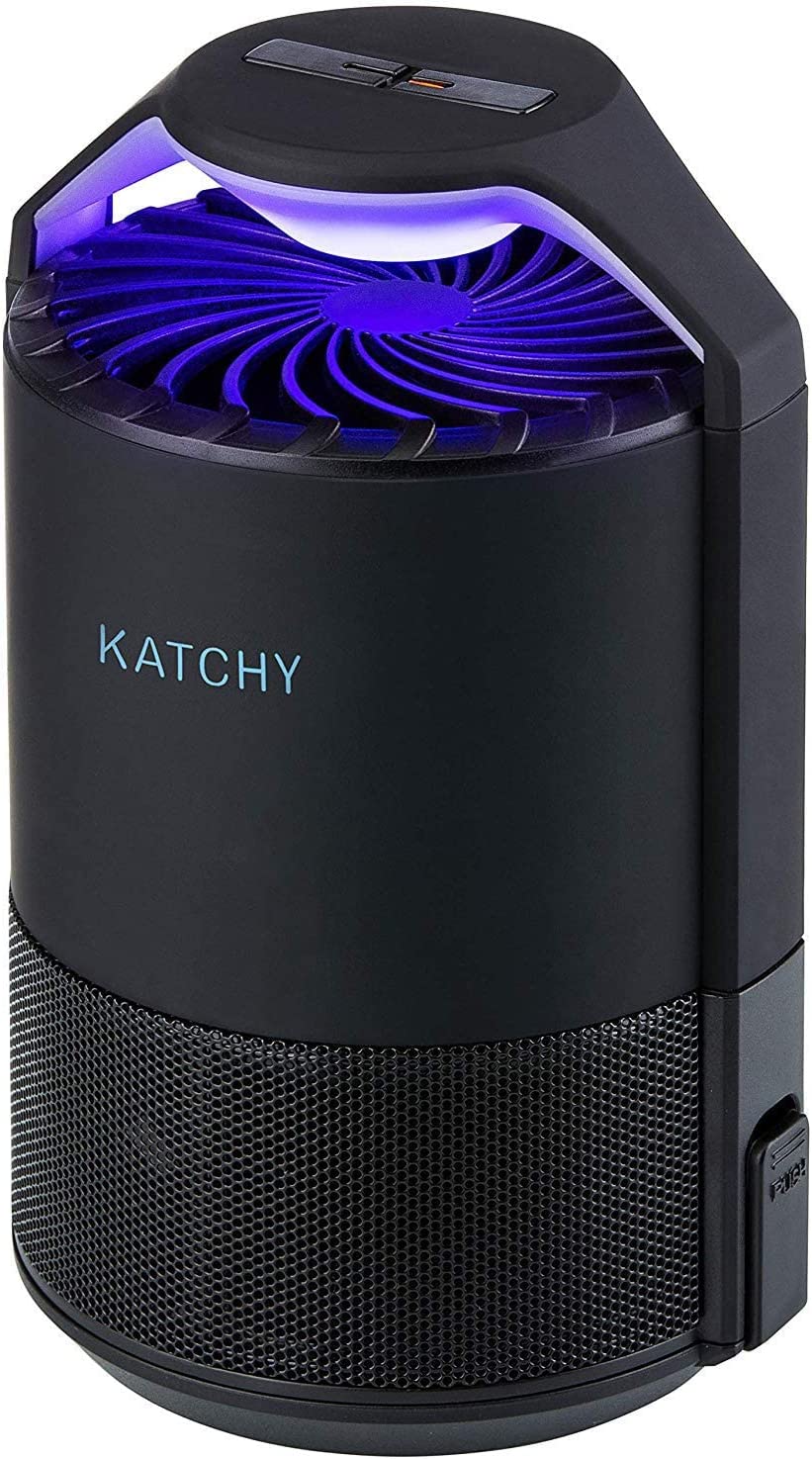 Say goodbye to fruit flies, gnats, and other bugs with the Katchy Indoor Insect Trap. This powerful insect-trapping system utilizes a UV light, fan, and sticky glue board to capture and eliminate pests in your home. Place it close to fruit, plants, or an insect-ridden trash can, and turn off the lights for the best results. The trap is stylish and subtle, allowing it to blend into your home, kitchen, or office as a decorative piece. Easy to use and EPA-certified, the Katchy Indoor Insect Trap is the perfect way to keep pests at bay.
Keep Your Home Fresh and Clean with Angry Orange Stain Remover

Say goodbye to pet messes and odors with Angry Orange Stain Remover! This dual-action pet odor eliminator and carpet cleaner is the perfect solution for pet owners. With its multi-surface use and natural citrus scent, you can enjoy a fresh and clean home without worrying about messes or smells. Angry Orange Stain Remover destroys stains and smells upon contact, leaving up to 80 hours of freshness in its wake. Add this enzymatic cleaner to your pet supplies list today and enjoy a stress-free home!
Sleep Comfortably Anywhere with the EnerPlex Air Mattress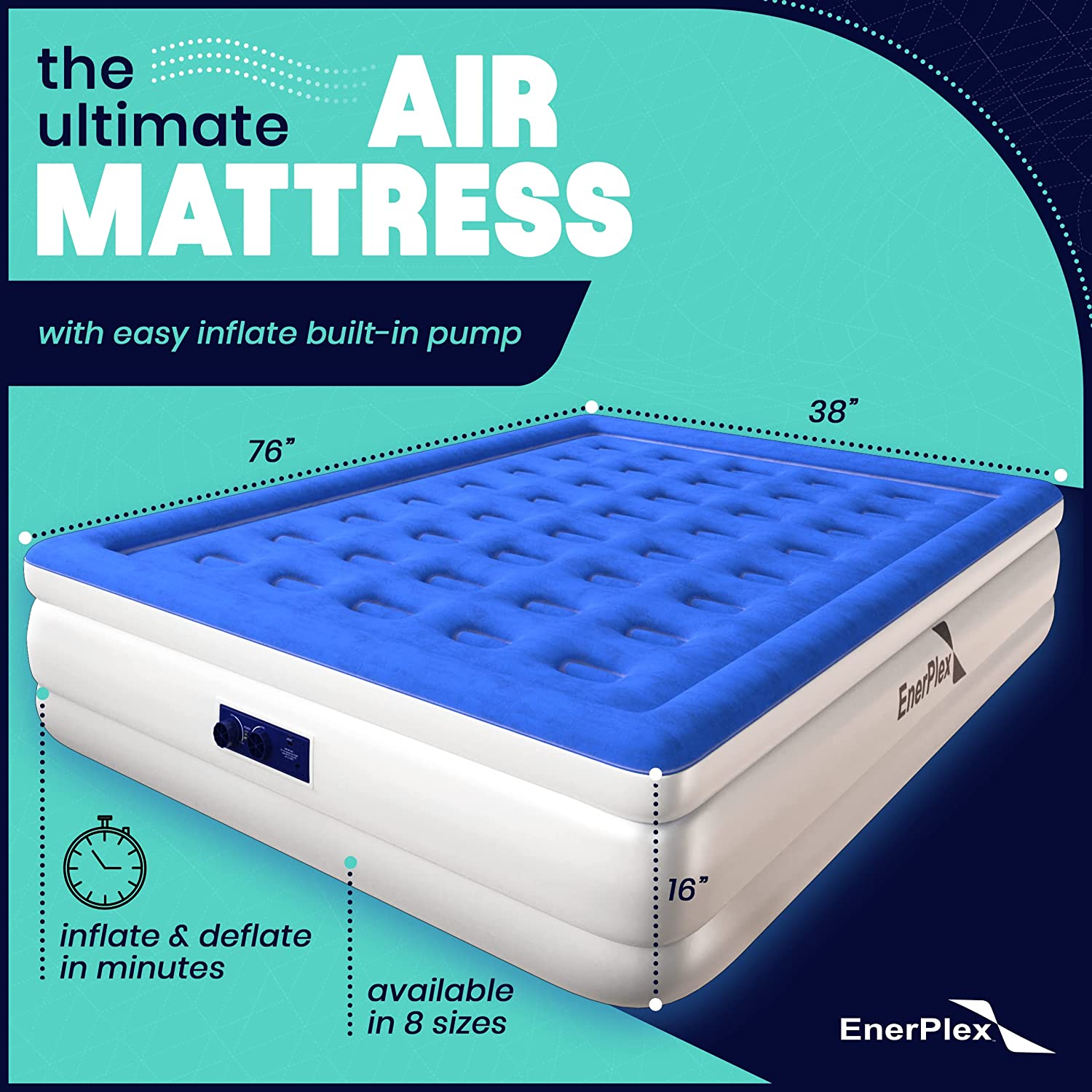 Discover the convenience of the EnerPlex Air Mattress with Built-in Pump. This inflatable waterproof mattress offers a premium multi-purpose design, perfect for your home, travel, or camping trips. Inflating in under two minutes with its built-in pump, the 16″ raised inflatable bed is made from puncture-resistant PVC and features a plus flocked top to prevent leaks and provide non-slip stability. With its sturdy coil beam construction, this twin-size guest bed lets you achieve your desired comfort level with its adjustable pump that delivers the fastest inflation on the market. Get the perfect sleeping experience anywhere with the EnerPlex Air Mattress.
Effortlessly Open Jars with the EZ Off Jar Opener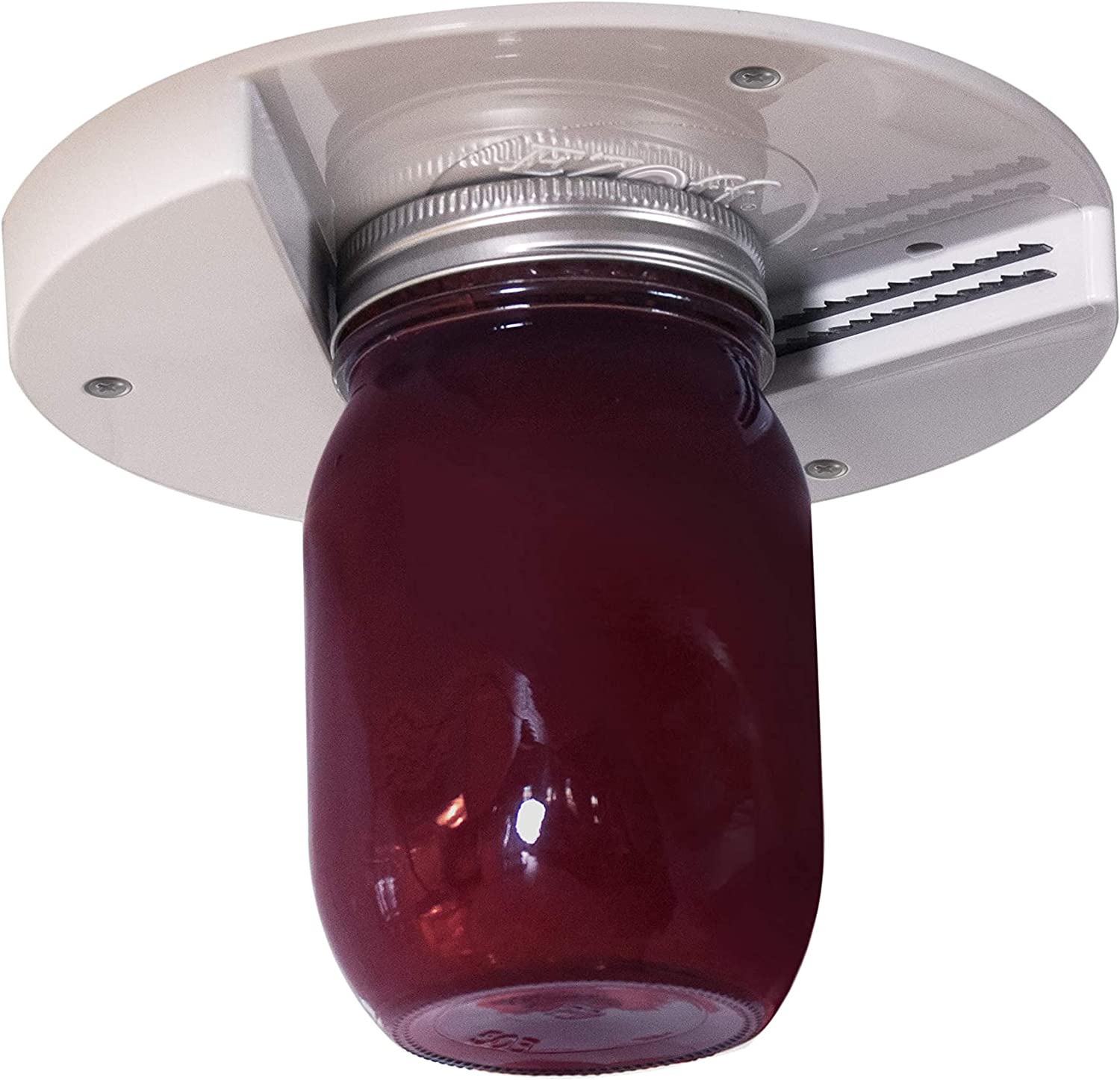 Never struggle with opening a jar again with the EZ Off Jar Opener for Weak Hands. This quick and easy solution is perfect for factory-locked, vacuum-sealed, child-proof, or just stuck lids. With its V-shaped mouth, this jar gripper can open any size or type of lid, from small plastic bottles to giant tubs of spaghetti sauce. It also features an under-cabinet design that allows for easy access without getting in your way. Additionally, the sturdy metal teeth provide a firm grip while using less strength. The  EZ Off Jar Opener lives up to its name by being easy to install with a peel-and-stick adhesive and three screws. This jar opener is ideal for anyone, especially children, the elderly, amputees, those with carpal tunnel, and disabled individuals. Make opening jars effortless with the EZ Off Jar Opener for Weak Hands.
Get a Good Night's Sleep with Fern and Willow Pillows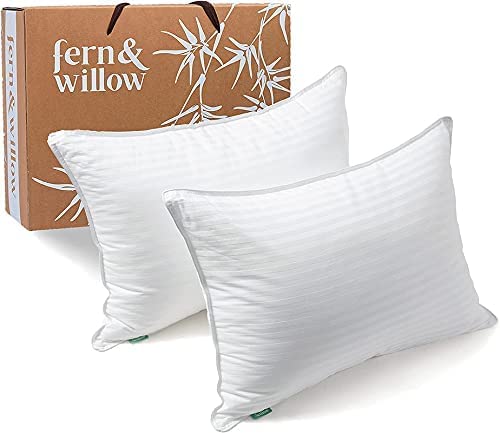 Achieve ultimate relaxation with Fern and Willow Pillows for Sleeping. These super soft pillows provide a luxurious silky feel without the mess, featuring a neat, tailored appearance that prevents leakage. With an adjustable filling, these cooling queen-size pillows stay firm and supportive, allowing you to adjust to your firm, flat, or fluffy preferences. Not only are these pillows easy to clean, but they also make for a great housewarming gift. Get the perfect sleeping experience with Fern and Willow Pillows.
Enjoy Freshness with FineDine's 24-Piece Superior Glass Food Storage Containers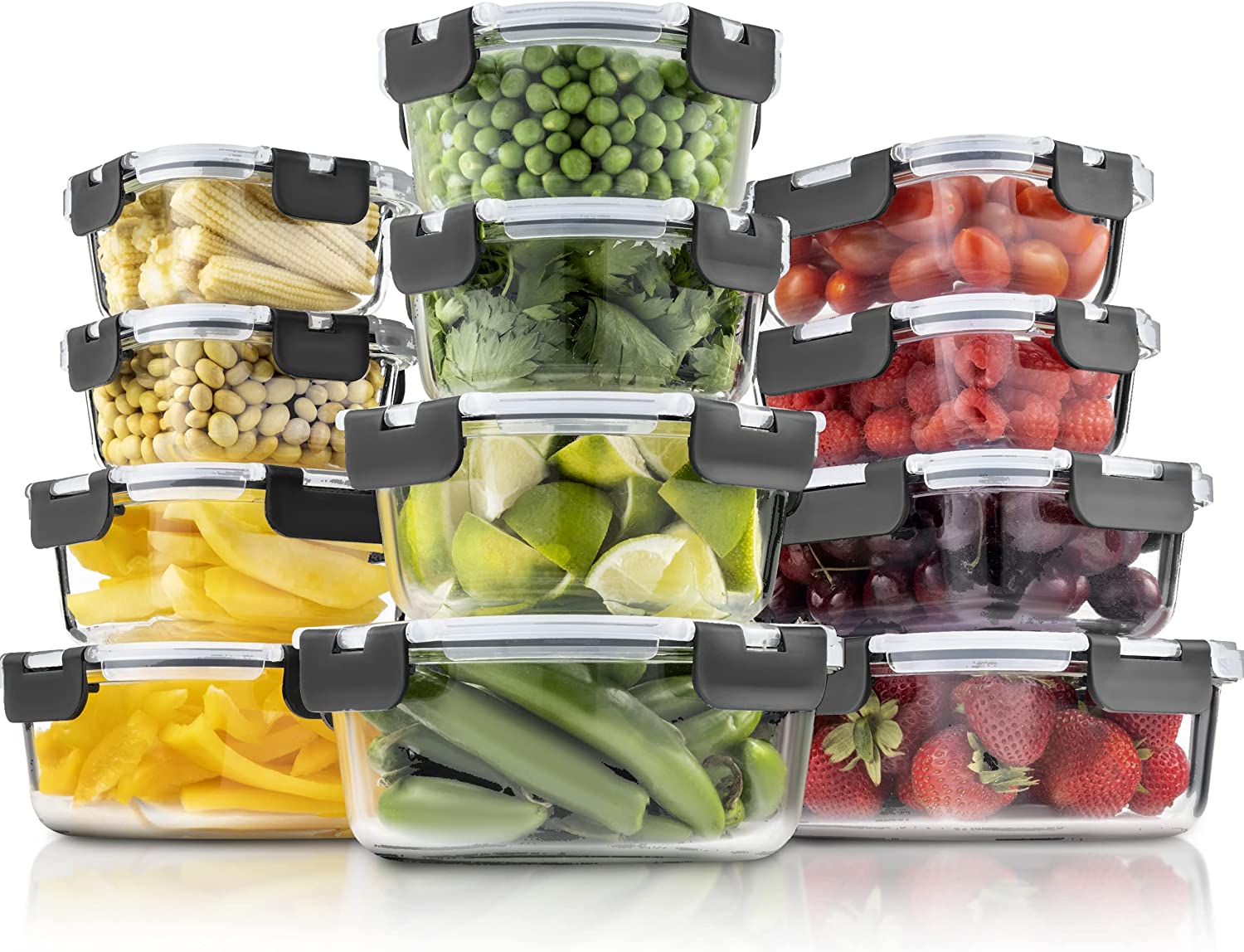 Keep your food fresh with a set of FineDine 24-Piece Superior Glass Food Storage Containers. This 24-piece set includes 12 containers with 12 lids of various sizes and shapes – perfect for meal prep, storing leftovers, and all your other food storage needs. Crafted from transparent borosilicate glass, the containers are entirely safe to transfer from freezer to oven. They won't absorb stains or smells, making them the perfect choice for acidic foods. They also feature an airtight seal that helps maintain the tastiness of food over time, while the BPA-free plastic lids are safe. These containers are also easy to clean and store, making them perfect for the gym, pool, or work. 
Enjoy Effortless Cork-Popping with the Hicoup Wine Opener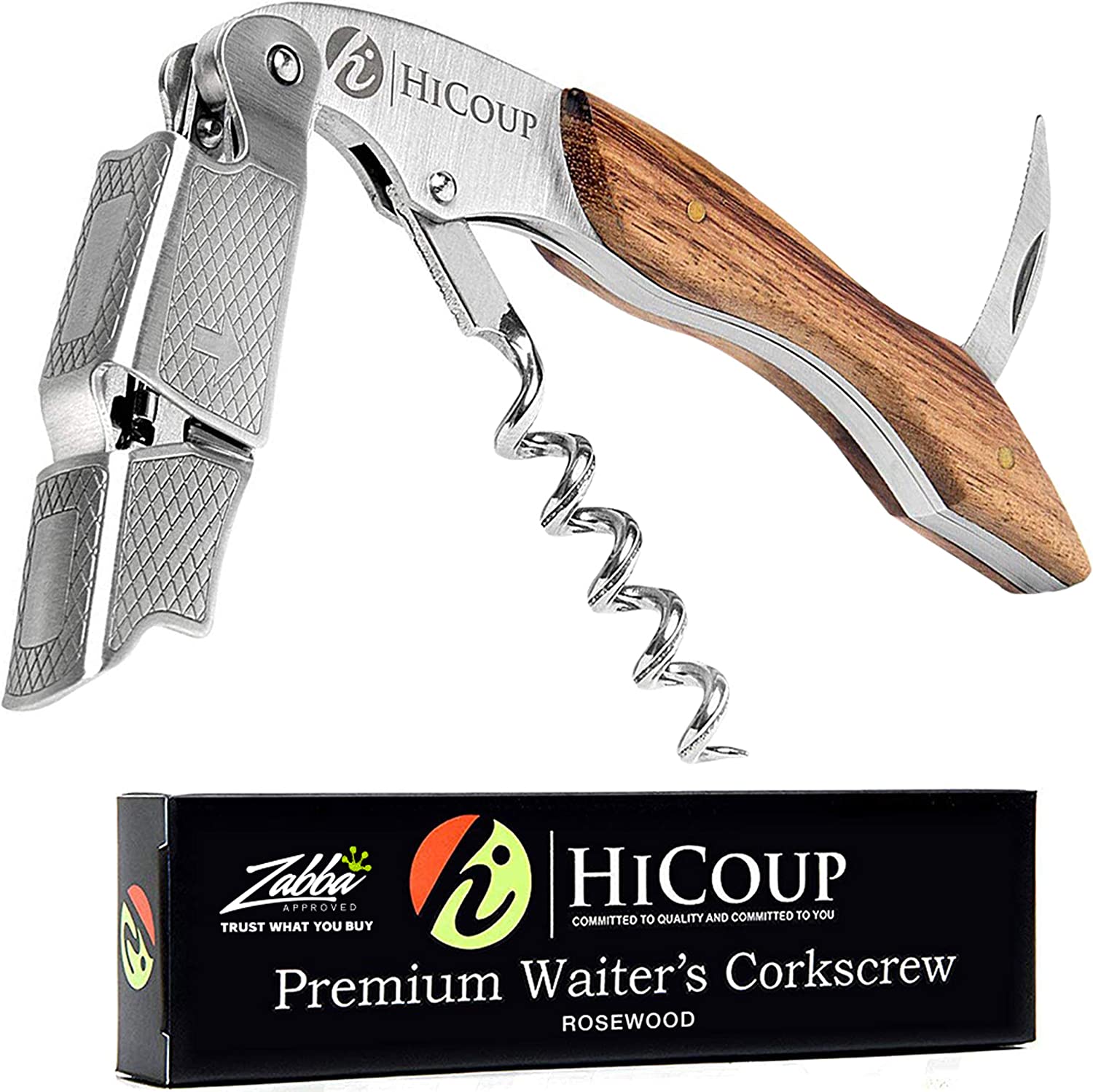 Pop open your favorite bottle of wine with ease with the Hicoup Wine Opener. This durable and ergonomic tool features a sleek wooden handle and stainless steel body for a sturdy grip. The specially designed corkscrew effortlessly removes natural and synthetic corks in five twists or less, eliminating the hand cramps and cork breakage you might experience with other openers. The double-hinged fulcrum maximizes efficiency, while the serrated edge on the built-in foil cutter offers seamless cork removal. This all-in-one set is perfect for bartenders, servers, wine connoisseurs, and party hosts alike and makes a fantastic Christmas stocking stuffer or holiday party favor.
Sleep in the Lap of Luxury with Danjor Linens Queen Size Bed Sheet Set
Treat yourself to a luxurious sleep with Danjor Linens Light Grey Queen Size Bed Sheet Set. This complete home bedding set comes with everything you need for a cozy night's rest – (4) 20″" x 30″" pillowcases, (1) 102″" x 90″" flat sheet, and (1) 80″" x 60″" fitted sheet with deep pockets that fit mattresses up to 16 inches tall. Made with super-soft microfiber, these sheets provide year-round comfort. The moisture-resistant and breathable fabric keeps you warm in winter and cool in summer. They come in a range of attractive colors and won't fade after multiple washes, making them easy to maintain. Sleep soundly and wake up refreshed with a Danjor Linens Queen Size Bed Sheet Set.
Enjoy Perfectly Cooked Meals with the Kizen Digital Meat Thermometer with Probe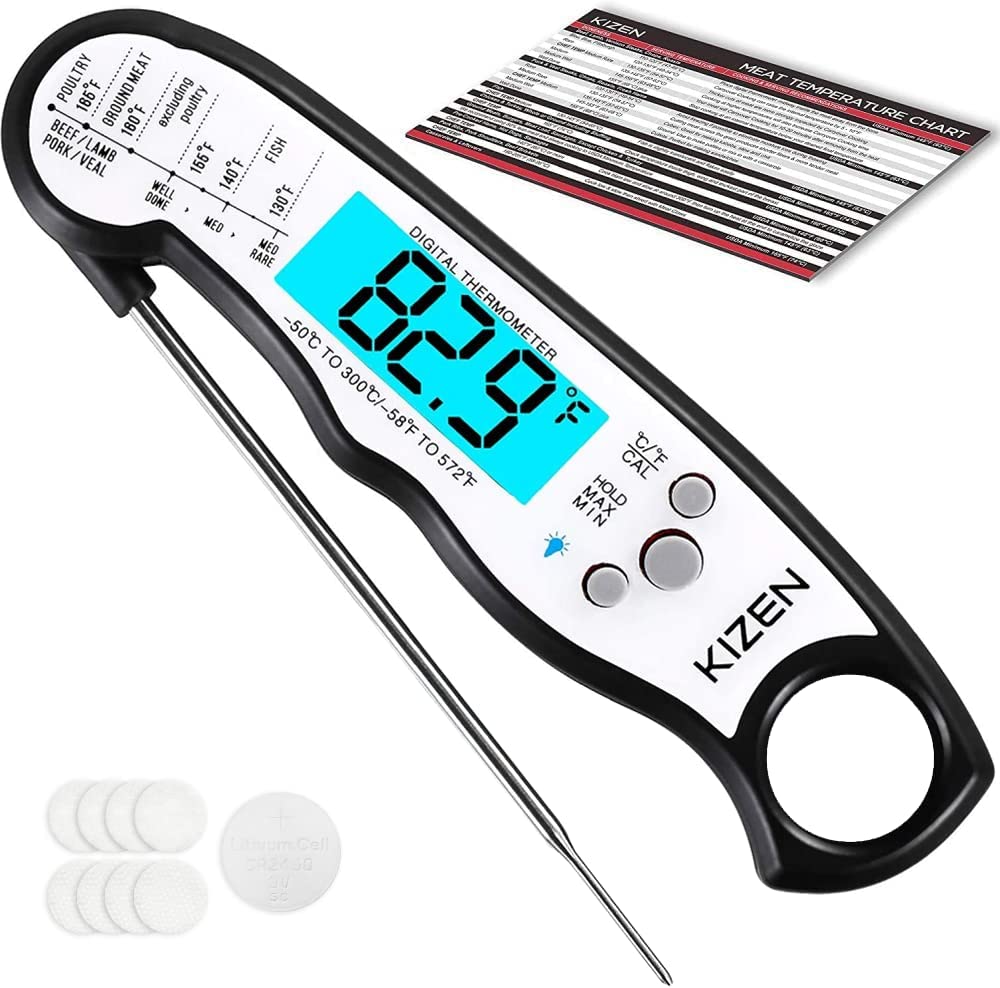 Make every meal a masterpiece with the Kizen Digital Meat Thermometer with Probe. This ultra-fast thermometer takes temperatures in just three seconds, so you can enjoy perfectly cooked steak, chicken, and other poultry. Plus, it's multi-use, so you can use it for beverages, frying oil, baking, candy making, and more. The digital display is easy to read, while the waterproof design makes it easy to clean. Make the chef in your life happy with the Kizen Digital Meat Thermometer with Probe – the perfect gift for any cooking enthusiast.
Enjoy a Comfy Sleep with the Englander Air Mattress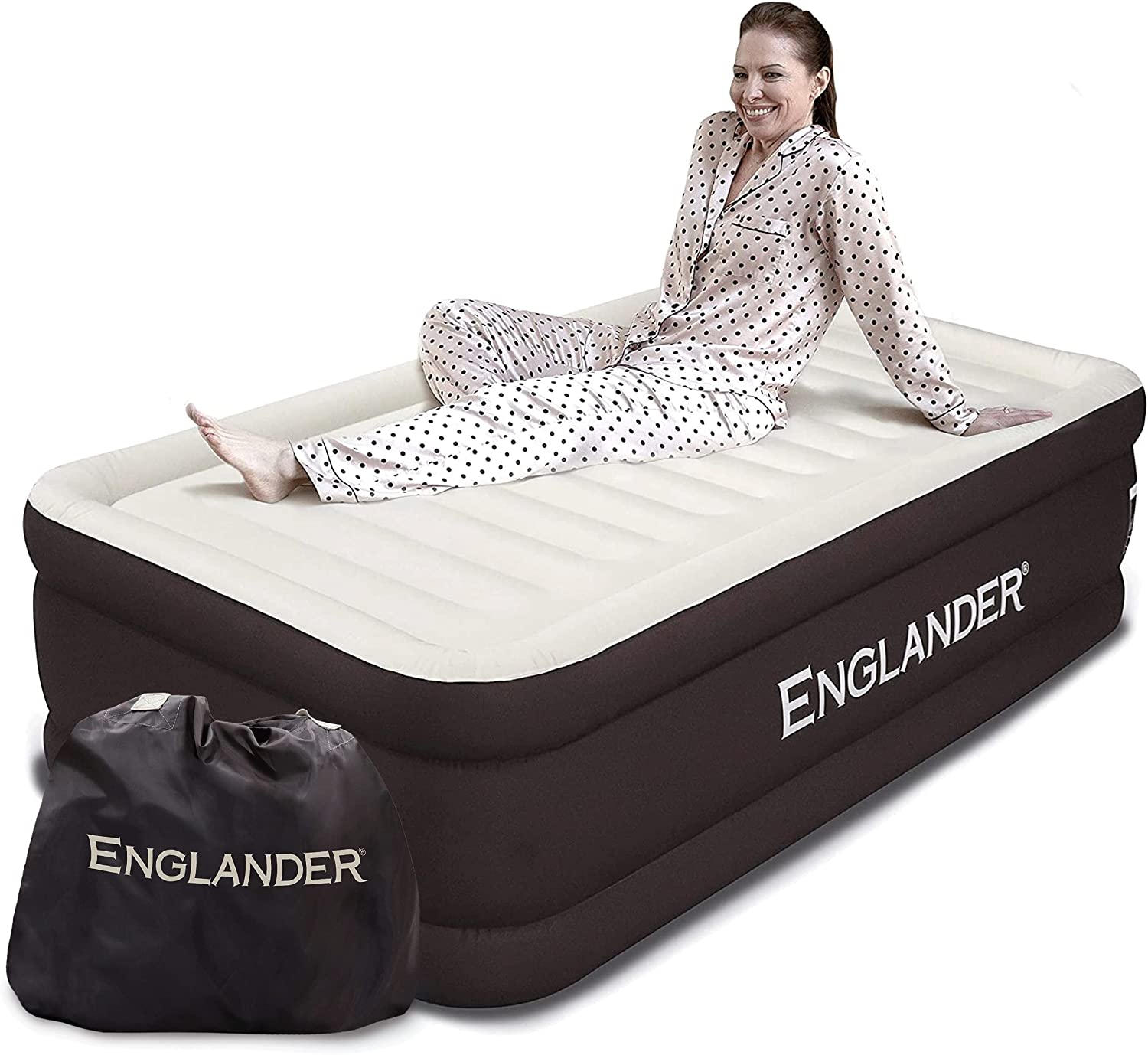 Experience a comfortable sleep no matter where you are with the Englander Air Mattress. This portable bed can support up to 300 pounds and comes with a self-inflating pump, so you can be in your PJs in no time. The waterproof and puncture-resistant microfiber surface is strong enough to withstand routine use, while the 20-inch height makes it easy to get into bed. Plus, Englander's customer support team is always ready to help you with any issues. Enjoy a cozy night's sleep with Englander Air Mattress.
Keep Your Mattress Protected with the SafeRest Full Waterproof Mattress Protector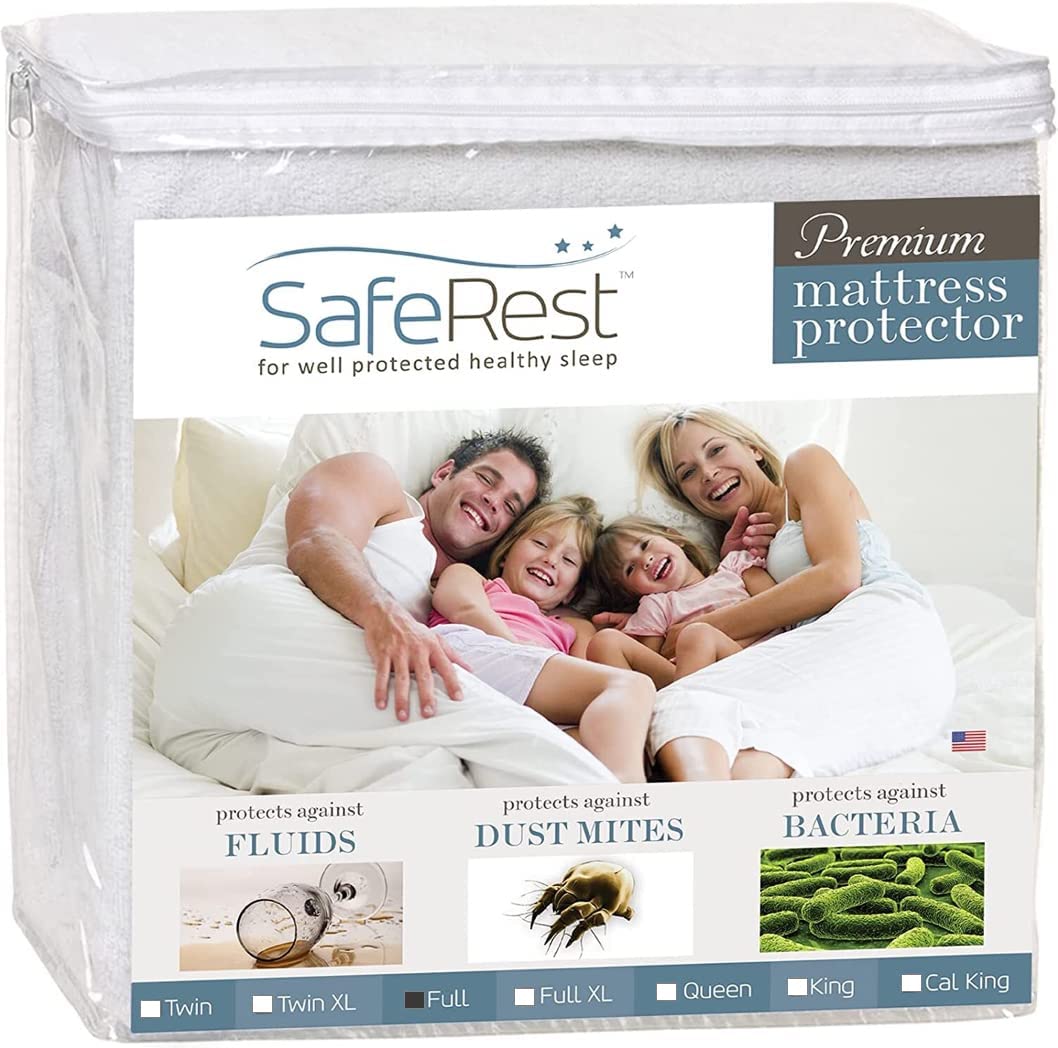 Keep your mattress in like-new condition with the SafeRest Full Waterproof Mattress Protector. This waterproof protector will protect your bed from fluids and moisture, ensuring you can always sleep soundly. Plus, the noiseless and wrinkle-free surface features a breathable membrane back coating designed to deliver a peaceful night's sleep. The soft cotton terry material won't change the feel of your mattress, making it perfect for kids, adults, and pets of all ages. Protect your mattress and sleep better with SafeRest Full Waterproof Mattress Protector.
Restore Your Cutting Boards with Thirteen Chefs Mineral Oil

Bring your cutting boards back to life with Thirteen Chefs Mineral Oil. This food-grade conditioner is lab tested to ensure it meets food safety standards. It's also colorless, odorless, tasteless, and gluten-free. Use it to restore and protect your cutting boards, knives, kitchen appliances, and more. It has a push-applicator cap and squeeze-bottle design that makes maintenance a breeze. Plus, a single bottle can last for years with just a 1oz treatment every three months. Keep your cutting boards looking fresh and revitalized with Thirteen Chefs Mineral Oil.
Keep Your Clothes Looking Fresh with Zober Velvet Hangers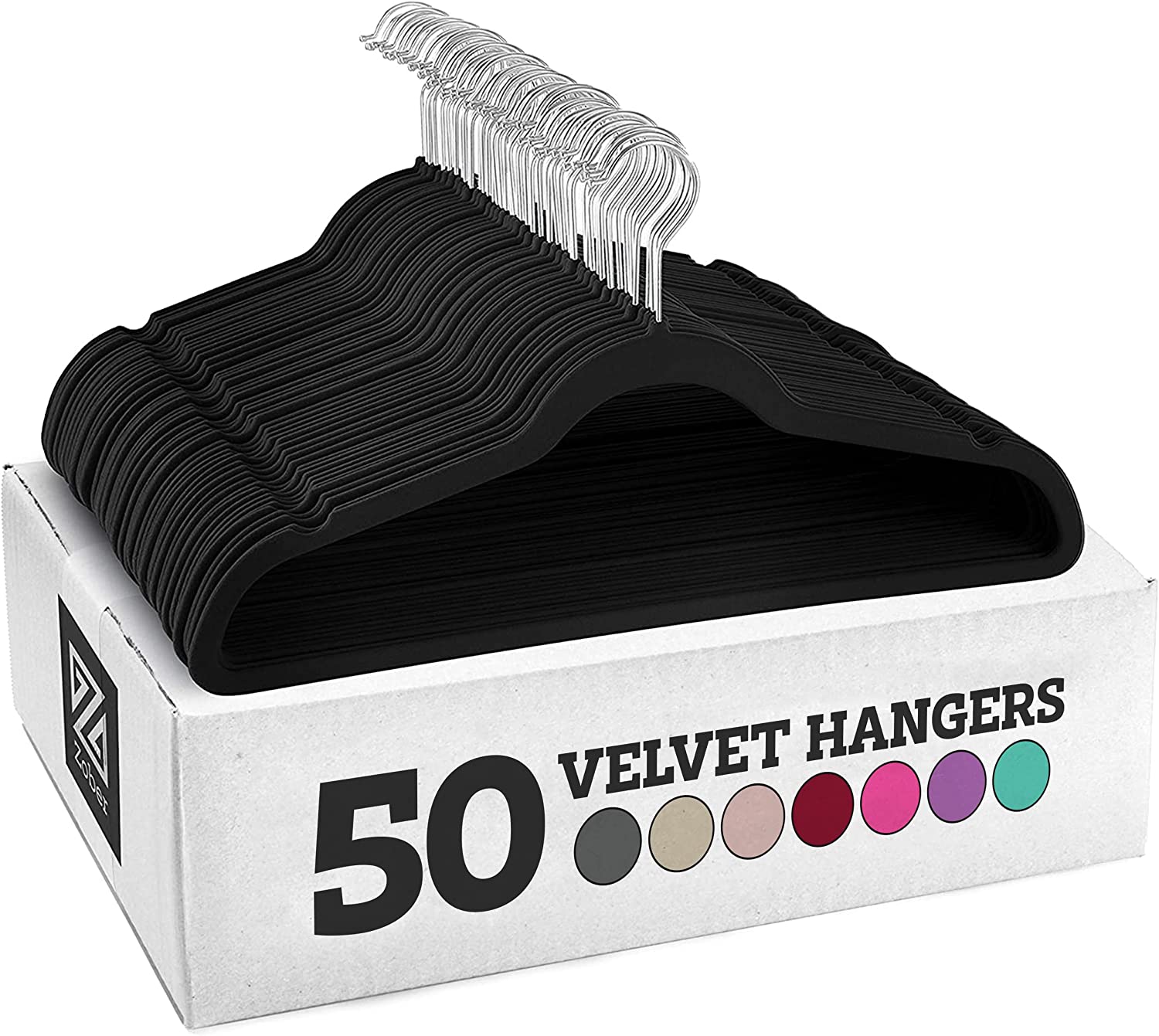 Keep your wardrobe organized and looking fabulous with Zober Velvet Hangers. These durable and stylish hangers feature smooth black velvet, 360-degree swivel hooks, and notched shoulders to keep your clothes securely hung. The slim design ensures that you can save space in your closet, while the curved shoulder line preserves the natural shape of your clothing. Plus, the connected bar design makes them perfect for pants or suits. Keep your wardrobe neat and fresh with Zober Velvet Hangers.
Clean Up Spills with Swedish Wholesale Swedish Dish Cloths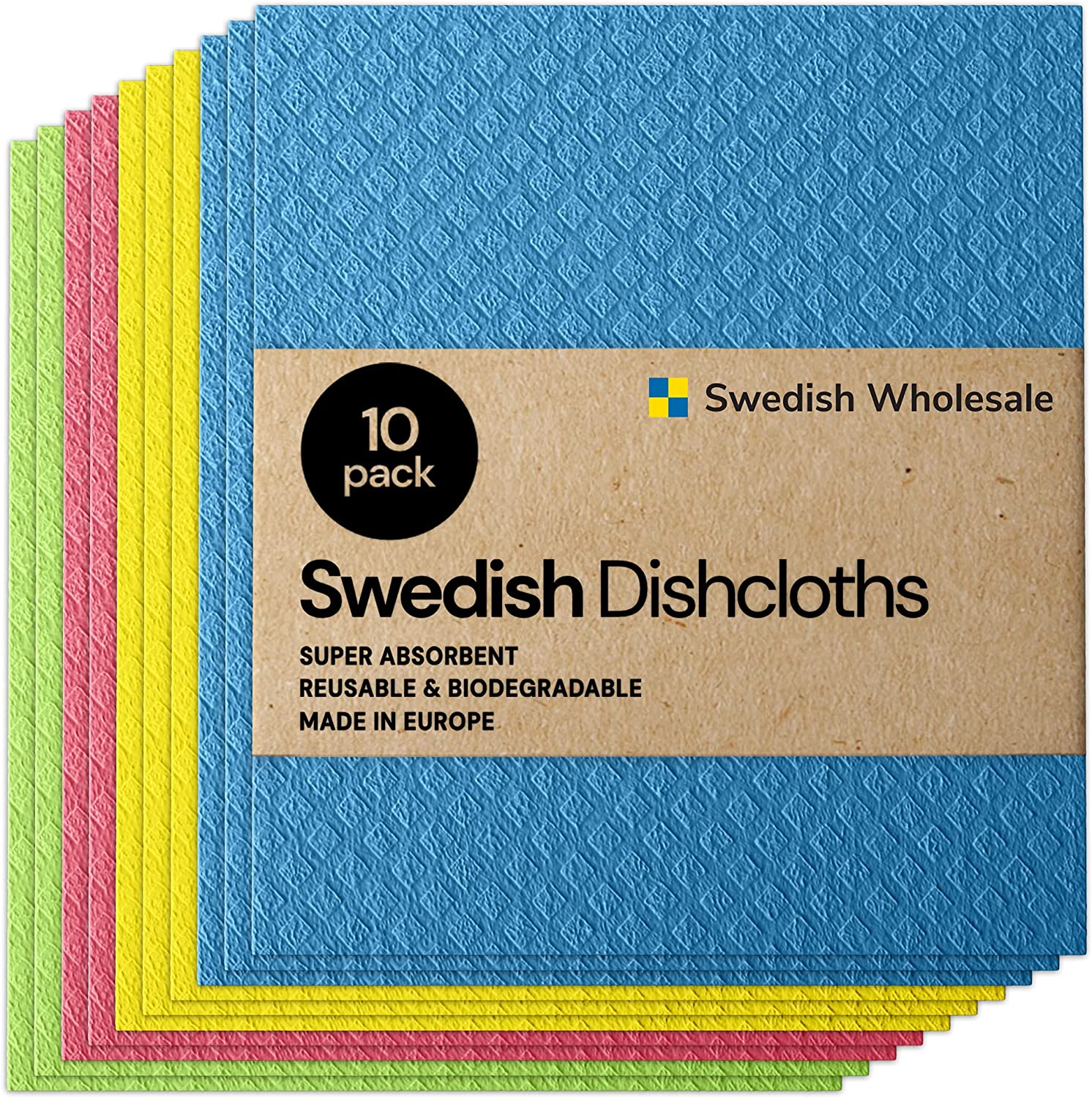 Eliminate messes in an instant with a set of eco-friendly Swedish Dish Cloths from Swedish Wholesale. These super-absorbent cloths are perfect for wiping down any surface, and you can reuse them endlessly – just throw them in the wash, and they'll be good as new. They're safe for marble, stainless steel, tile, and wood surfaces and work great for scrubbing or drying dishes, cups, mugs, sinks, tubs, and showers. The eco-friendly cleaning cloths come in packs of ten, with colors like blue, lime, pink, purple, watermelon, and yellow to choose from. Keep your home clean and tidy with Swedish Wholesale Swedish Dish Cloths.
Get Accurate Temperatures with KIZEN's Infrared Thermometer Gun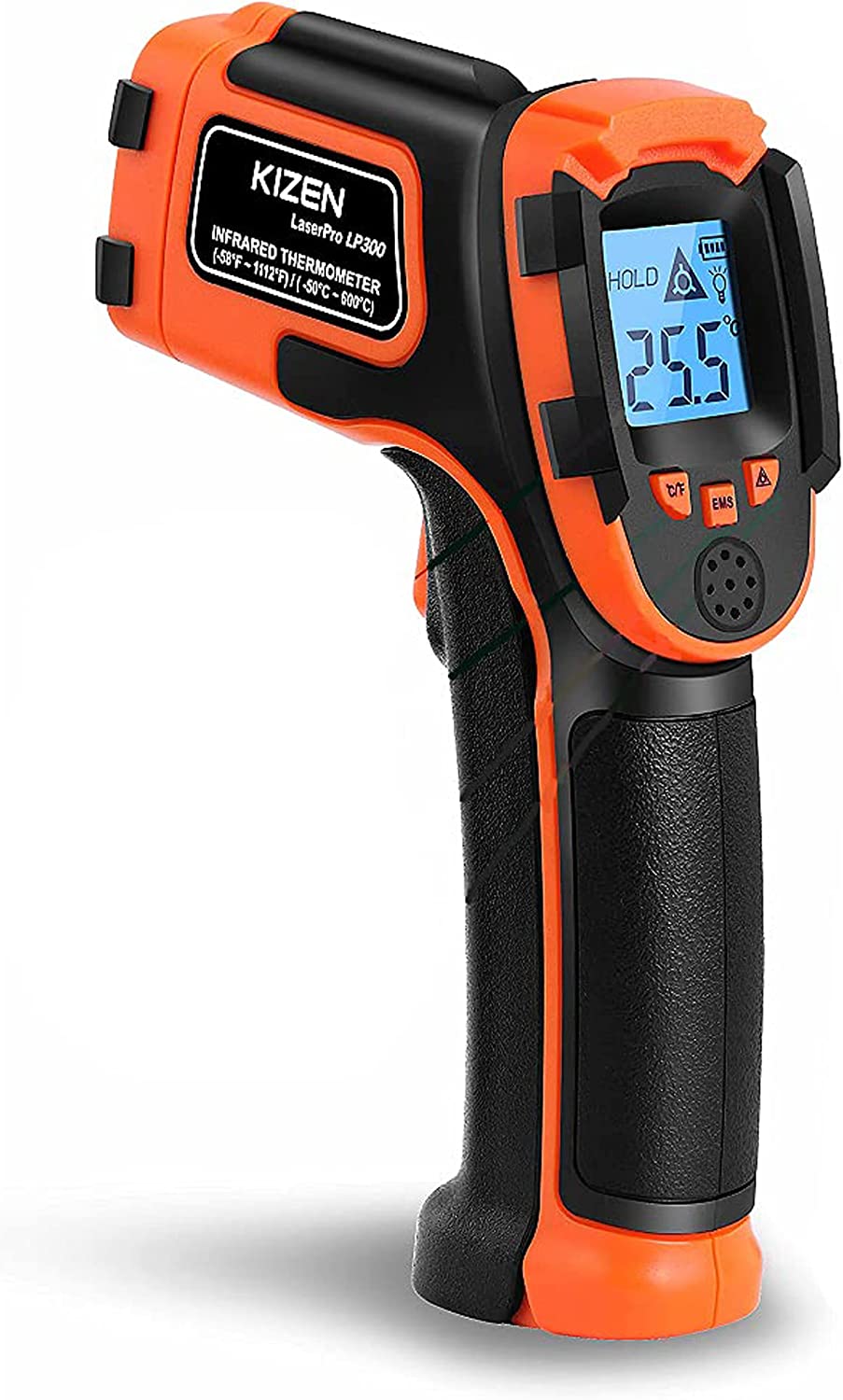 Discover the perfect tool for your home and industrial projects with KIZEN's Infrared Thermometer Gun. This handy device has an emissivity range of 0.1 to 1.0 for precise, accurate readings. It can measure temperatures between -58ºF and 1112ºF (-50ºC and 600ºC), making it perfect for checking the heat of your oven or grill, completing HVAC projects, and measuring any vehicle's temp's engine. The infrared thermometer gun has a large, backlit LCD screen, so you can easily read temperatures in the dark. And it comes with 2 AAA batteries, so powering up the thermal gun is a breeze. The one thing this thermometer gun isn't suitable for is human/internal body temperature use.  However, you can confidently tackle your DIY projects and get accurate temperatures every time with KIZEN's Infrared Thermometer Gun.
Save Yourself From Hot Splattering Oil with BergKoch's Splatter Screen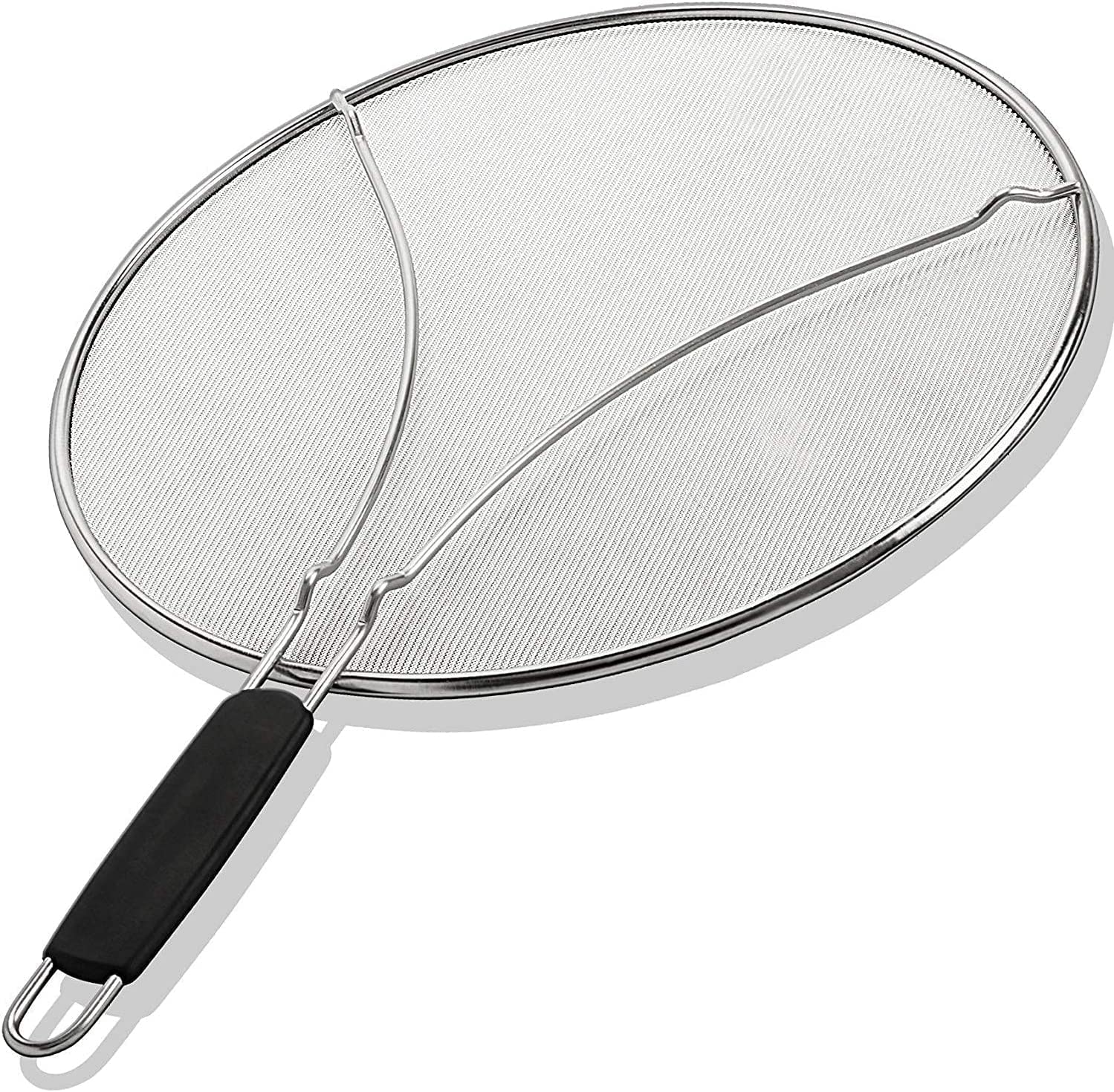 Protect yourself from hot spitting oil with BergKoch's Splatter Screen. This heavy-duty oil splatter guard shield securely joins the handles of your cookware to protect your hands from painful burns, so you don't have to worry about potholders and oven mitts. Plus, it keeps your stove, cabinets, and counter clean, saving time cleaning and helping you get to your food while it's hot. This grease splatter screen fits most pots, pans, and skillets, and its heavy-duty stainless steel structure is made to last. Unlike silicone alternatives, the extra fine mesh of this oil splash guard allows steam to release while stopping 99% of splatter. And when you're done, it's dishwasher-safe for hassle-free cleaning. Stay safe from hot splattering oil with BergKoch's Splatter Screen.
Keep Your Christmas Tree Safe and Secure with Zober's Large Christmas Tree Storage Bag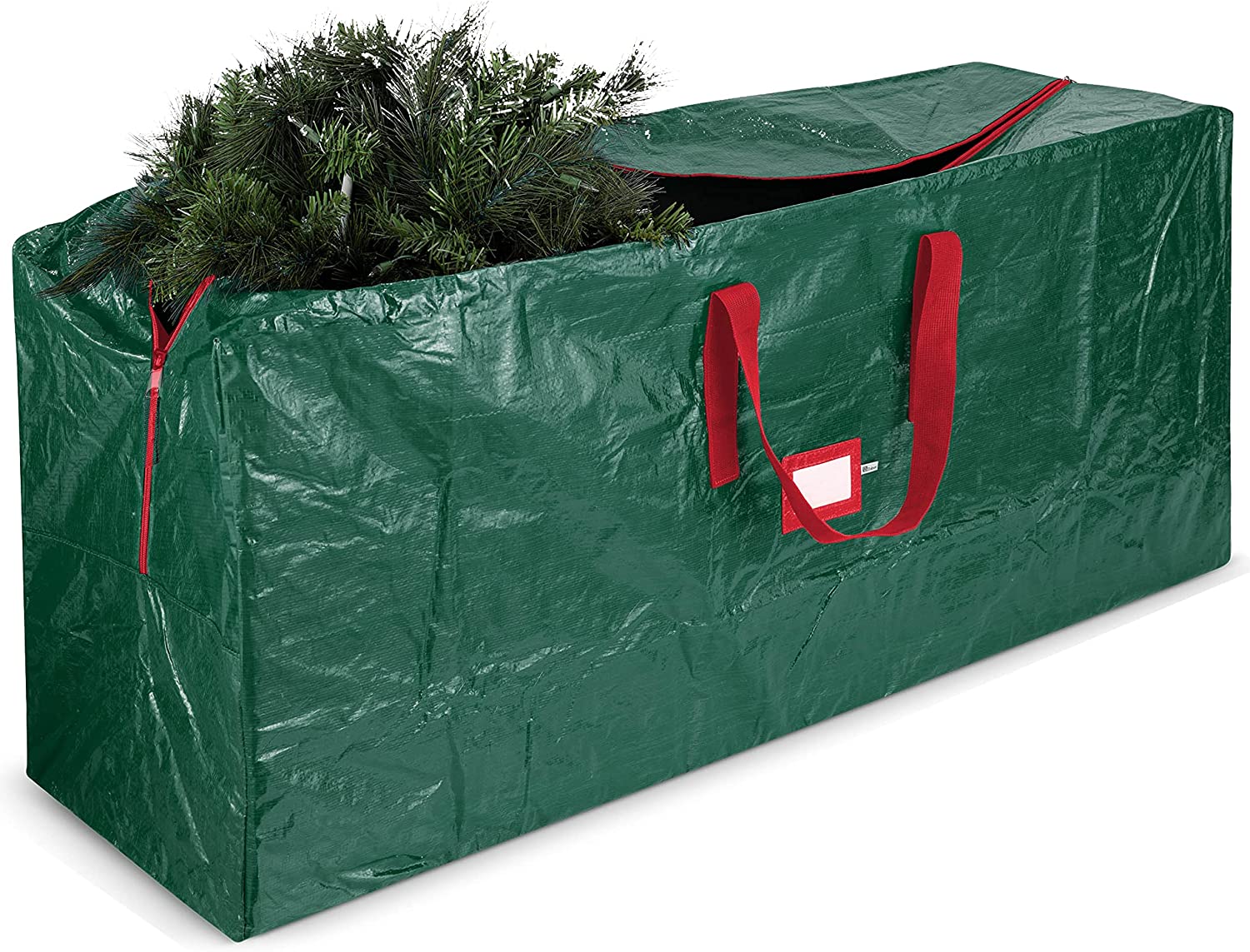 This bag protects your tree from damage, dust, moisture, and pests, ensuring it's always ready to show off. It's made from waterproof polyethylene plastic to protect your tree from water damage, and it includes three stitch-reinforced handles (two on the top and one on the side) to make transporting your tree hassle-free. The festive green holiday storage bag stands out, helping you quickly locate your artificial Christmas tree storage box. And with a two-way/dual zipper, you can open the holiday storage bag widely for uncomplicated placement and removal – no assembly required. Just unfold and insert your tree for perfect storage until next Christmas.
Protect Your Hands From Heat with Big Red House's Heat-Resistant Oven Mitts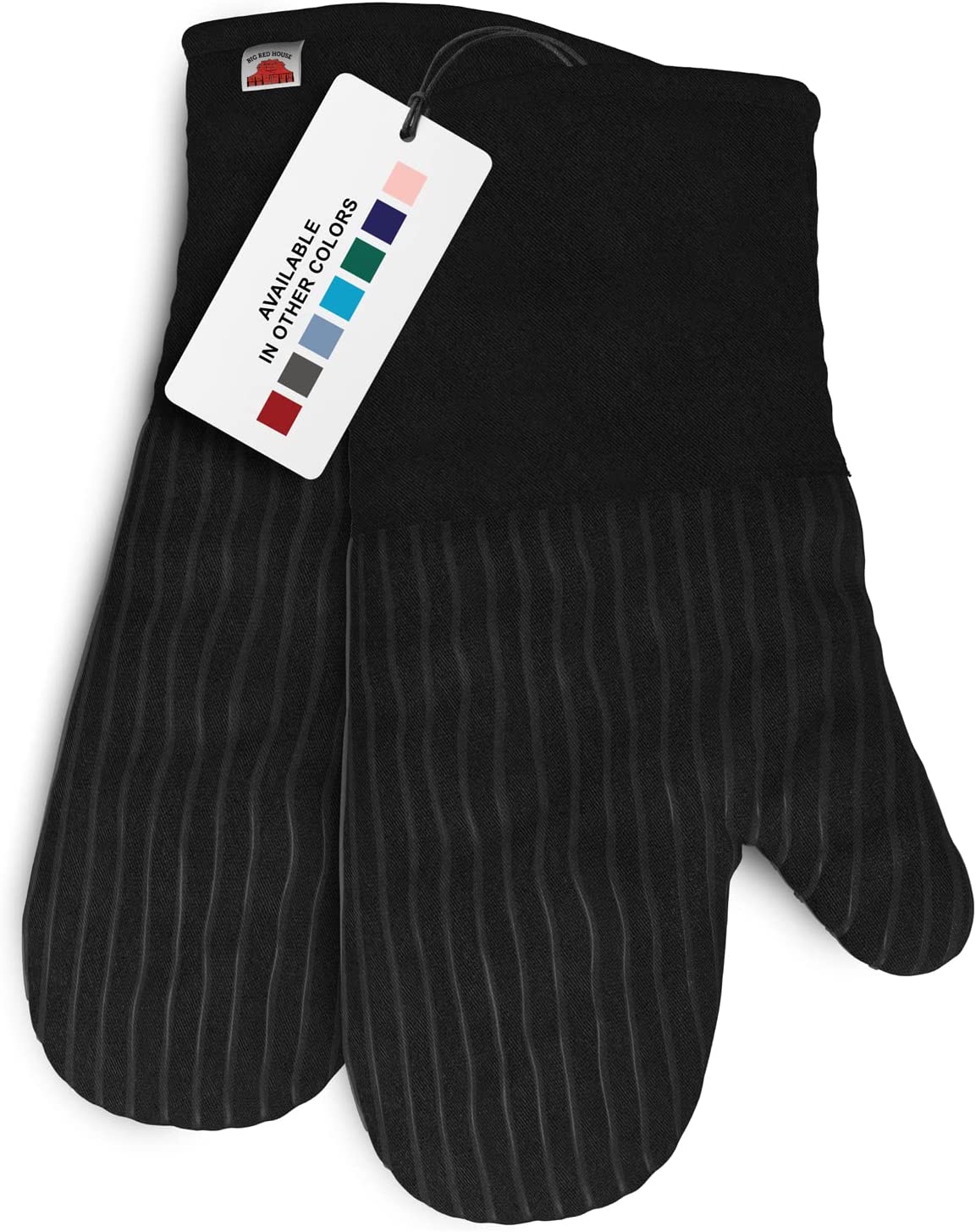 These high-quality, high-heat oven mitts are cast-iron safe up to 480 °F, so you can keep your cool even in the hottest kitchen. They feature unique silicone striping that provides a non-slip grip for superior handling. They're crafted from a combination of silicone and cotton and lined with soft terry cloth for maximum heat protection, flexibility, and comfort. Big Red House's oven mitts for baking are machine washable and come with a handy hook, making them easy to clean and use. Measuring an optimum 12.5″ in length and available in six different colors, these oven mitts will fully cover your hands and wrists.
Make Cleaning Easy with Turbo Mops Reusable Floor Mop Pads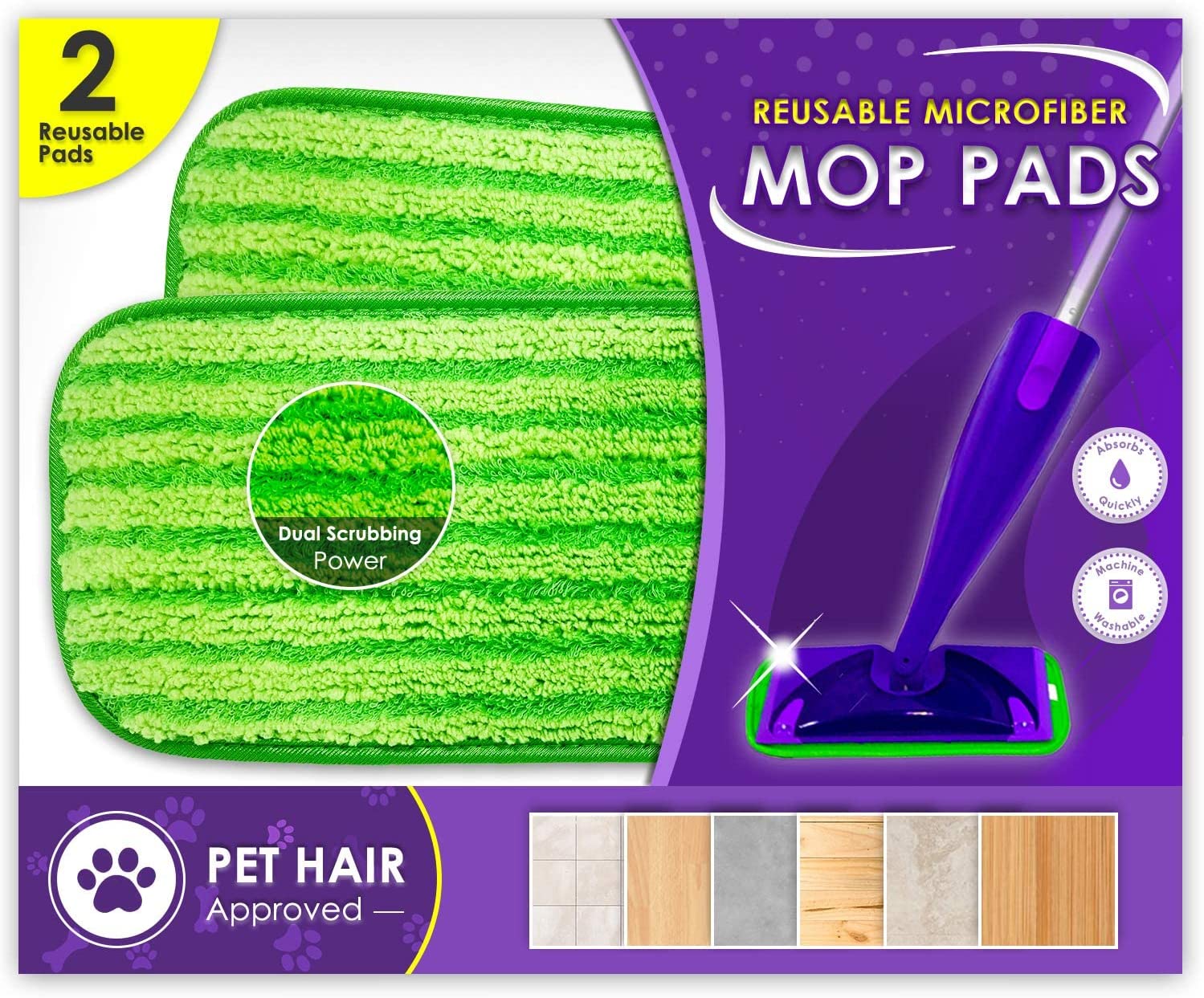 Make cleaning a breeze with Turbo Mops Reusable Floor Mop Pads. These wet and dry mop pads make picking up dirt, dust, and pet hair a cinch, and you can get multiple cleans out of them – just throw them in the washing machine after mopping, and they'll be good as new. These dry/wet pads feature extra-thick microfibers with a looped design, so they can grip and trap stubborn dirt when sweeping and absorb moisture when mopping. This microfiber mop pad is also compatible with the Swiffer Wetjet mop and other 10" to 12" microfiber mops for floor cleaning, and it's perfect for use in dorms, apartments, and offices, working wonders on wood, tile, laminate, vinyl, and other types of floors.