30 Inexpensive Home Items Our Reader's Love
Are you looking for ways to revamp your home without breaking the bank? If so, check out our reader-curated list of the top 30 inexpensive home items bound to make your space the talk of the town.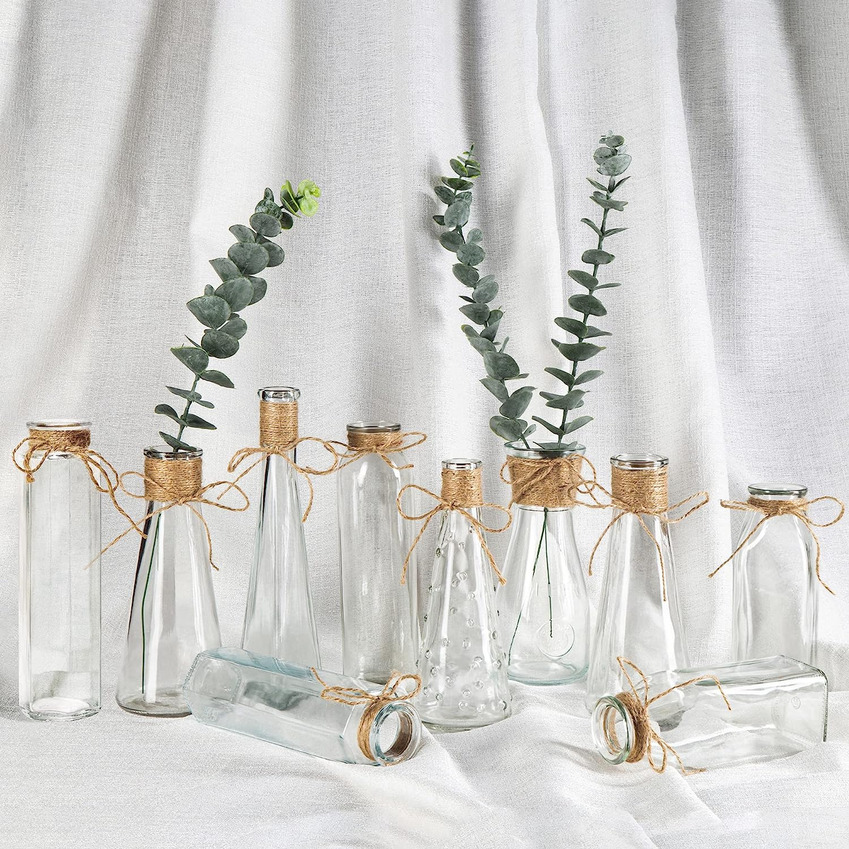 Whether you're looking to add a bit of warmth to your living room with a woven throw blanket or upgrade your kitchen with a set of sleek glassware, our list has something for everyone. Step into the future of home decor with low prices and high style!
Create Café-Quality Beverages at Home with Bean Envy's Milk Frother!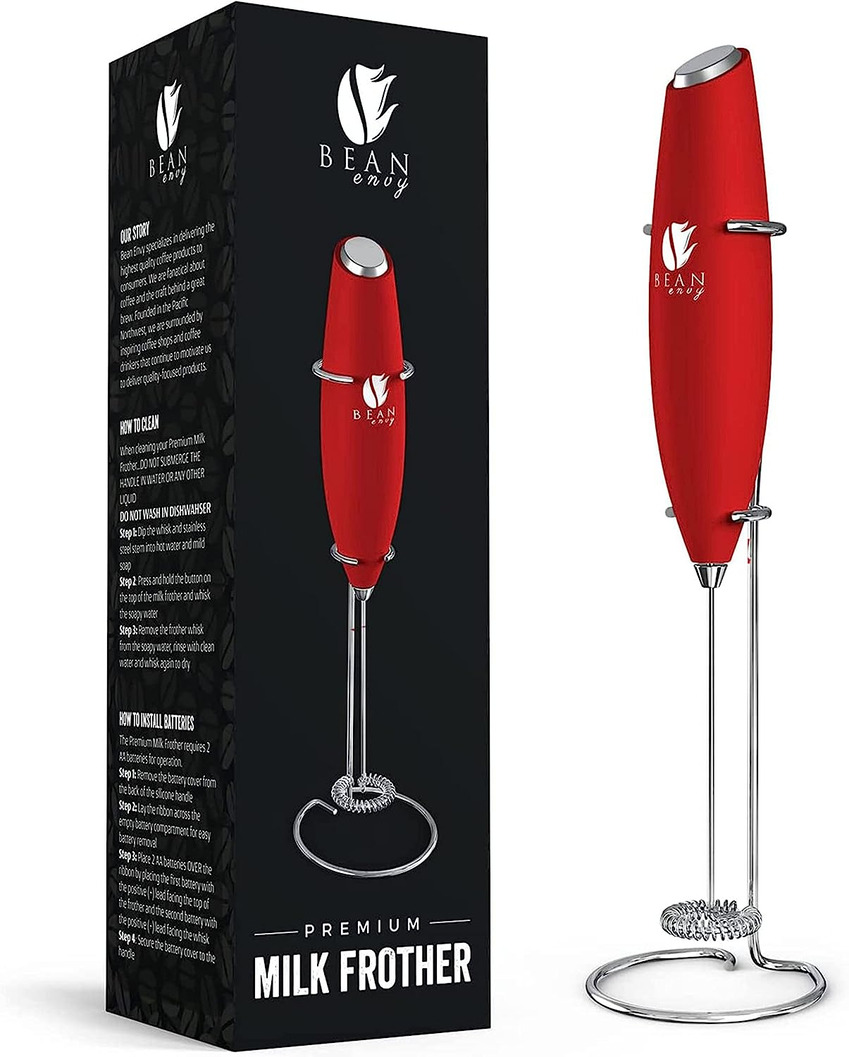 Enjoy the taste of perfectly frothed milk drinks from the comfort of your own home with Bean Envy's Milk Frother. This multipurpose kitchen accessory is perfect for creating delicious hot and cold beverages such as cappuccinos, matcha lattes, macchiatos, and protein shakes. Featuring a 19,000 rpm battery-operated motor, an ergonomic silicone rubber handle, and a stainless-steel wand, this handheld milk frother will froth your foam in as fast as 15 seconds. When your drink is perfect, rest the frother on its stainless-steel stand. 
Illuminate the Night with GearLight's S2000 LED Flashlight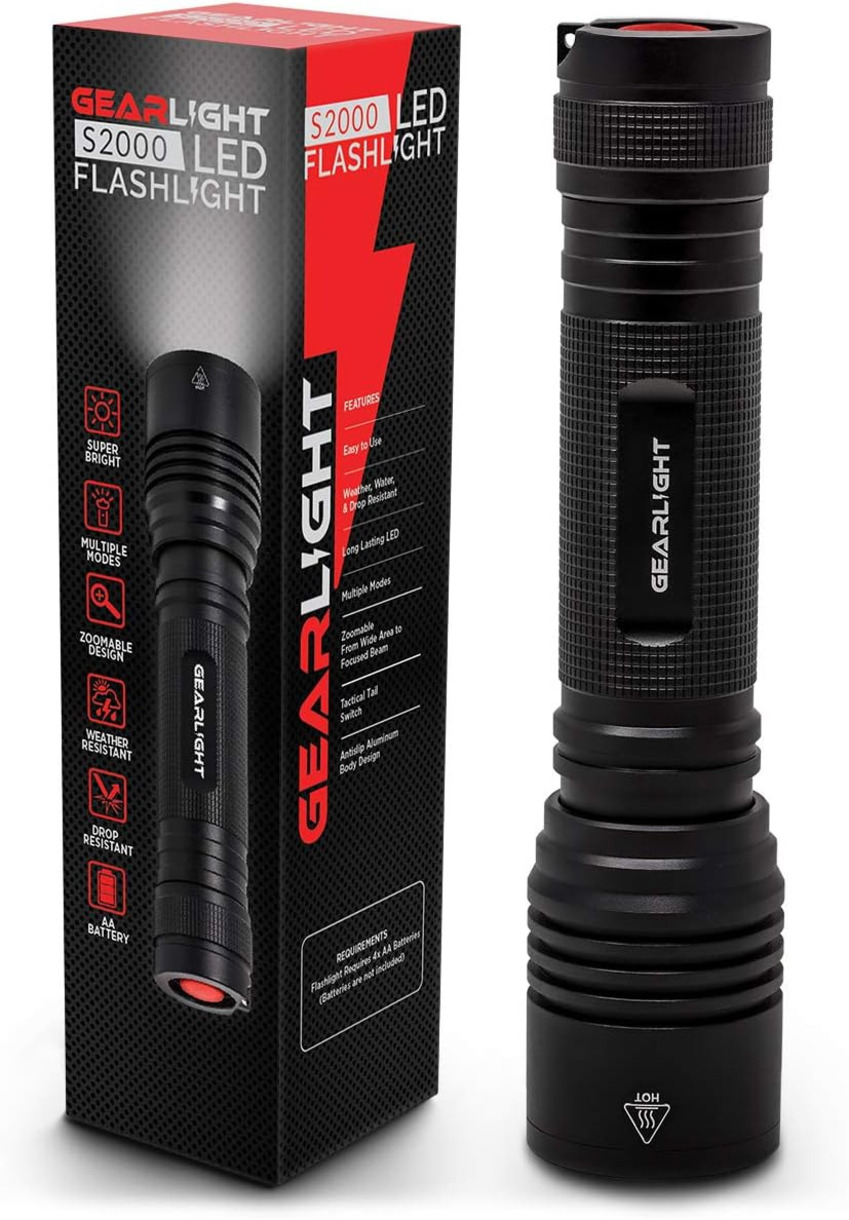 Discover the perfect blend of power and portability with GearLight's S2000 LED Flashlight. This mighty yet compact flashlight packs a powerful punch with an ultra-wide beam that illuminates even the darkest corners of your backyard. Crafted from military-grade aluminum and water-resistant, the S2000 is virtually indestructible and can survive a 10-foot drop. Despite its robust design, the S2000 still fits conveniently in your backpack, survival bag, or glove compartment, making it ideal for outdoor adventures and emergency preparedness. With a lanyard and battery holder included, you'll be ready to light up the night wherever you are. 
Say Goodbye to Clutter with Zober Velvet Hangers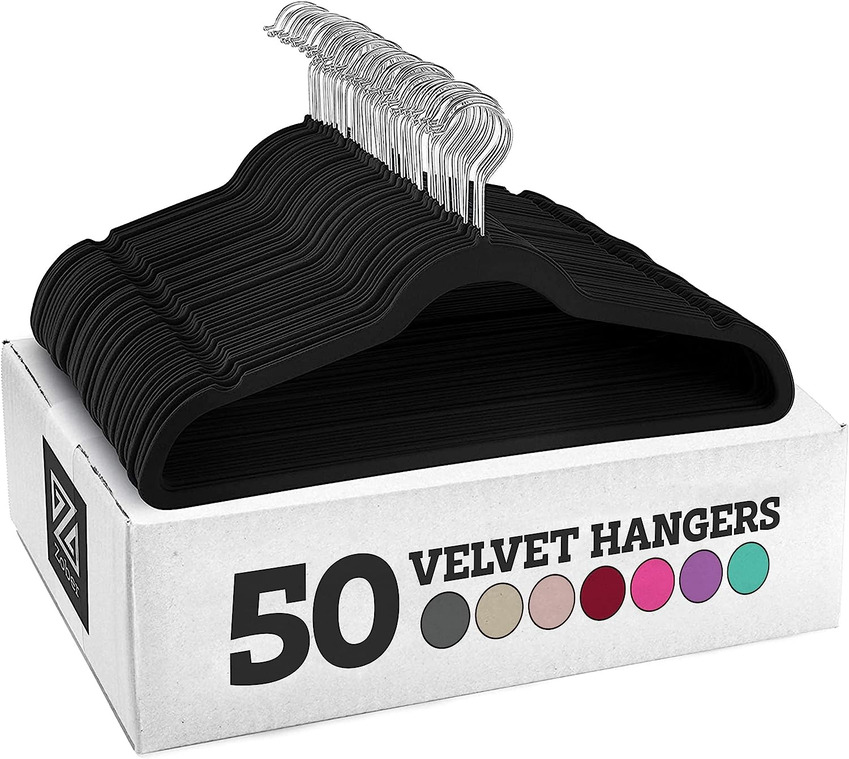 Upgrade your closet with Zober Velvet Hangers. These durable hangers are designed with smooth, black velvet and a 360-degree swivel hook to provide a solid and secure grip on your clothing. The slim design of these hangers makes them a space-saving dream for organizing your closet. Plus, the curved shoulder line preserves the natural shape of your clothing. If you need to hang up pants or a suit, the connected bar helps you do just that. 
Step into Luxury with Genteele Bath Mats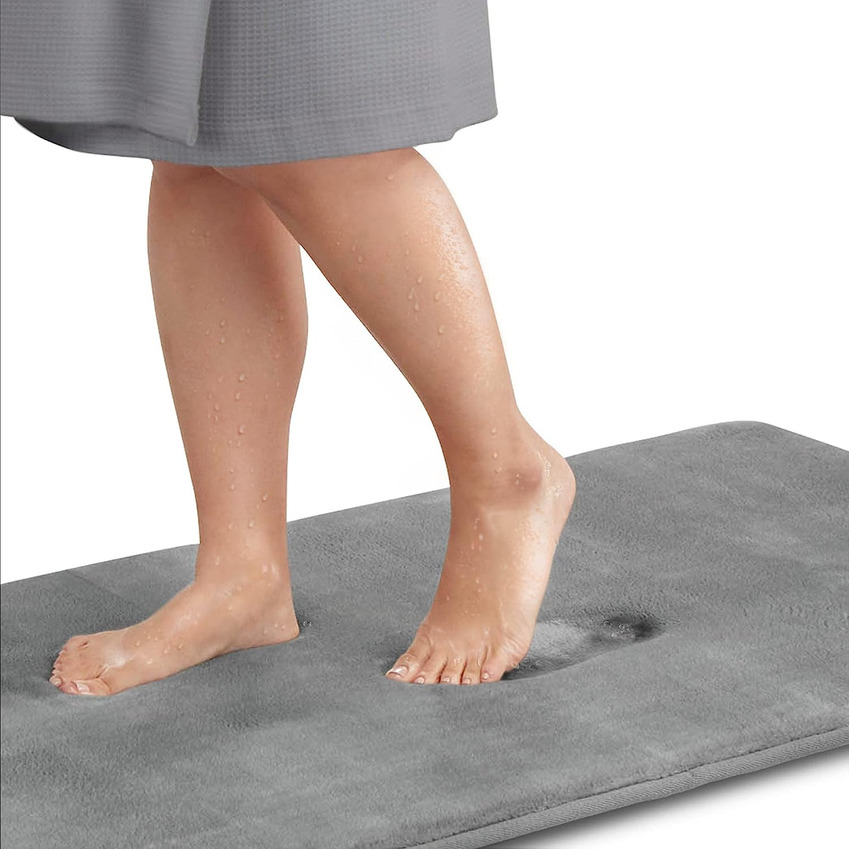 Treat yourself to an extra touch of luxury with Genteele Bath Mats. Crafted with thick, durable memory foam, these mats provide superior comfort and support underfoot. The velvet cover adds an elegant touch that will make you feel like you're walking on a cloud every time you step out of the shower. Versatile and easy to clean, these mats are perfect for any room in your home. They also make for an excellent gift for someone who could use a little extra comfort in their life.
Bring Comfort and Greenery to Your Home with GREENTIME 3Pack Mini Fake Plants in Pots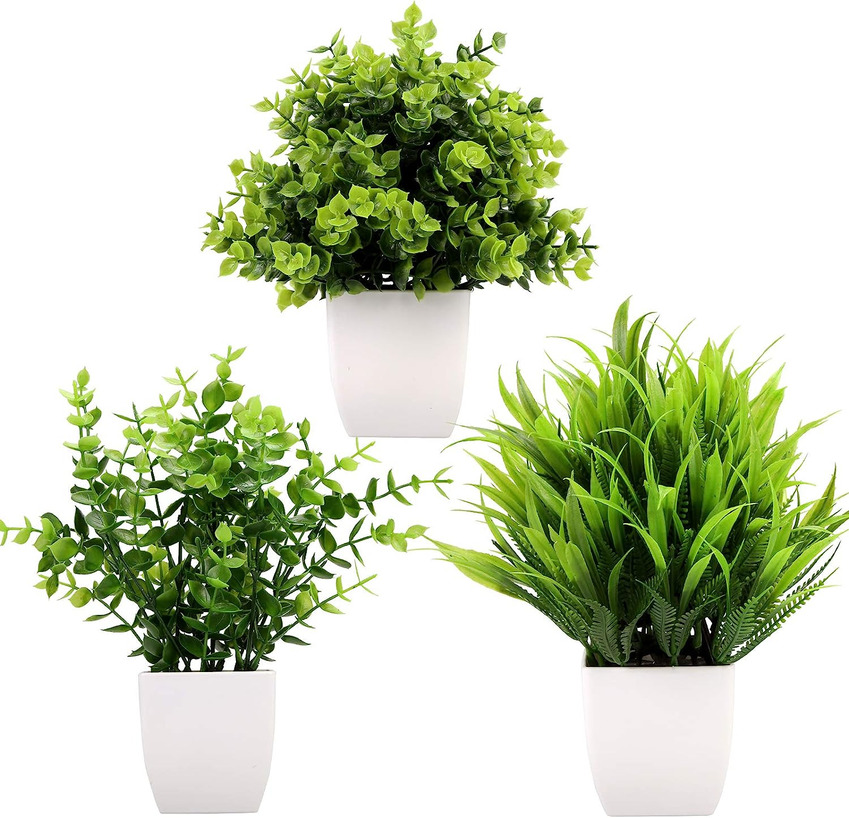 Add a natural touch to your home with GREENTIME 3Pack Mini Fake Plants in Pots. This set of artificial plants is perfect for adding a hint of green to any room. Crafted from high-quality plastic and featuring realistic designs, these plants will brighten up your home and stay looking fresh all year round. No matter how busy you are, there is no need to worry about sunlight or water! Place them on your windowsill, bookshelf, dresser, or anywhere else to create a clean and straightforward style that has you enjoying the beauty of plants without the hassle of maintenance.
Get Rid of Pesky Insects with the KATCHY Insect Trap Pack of 8 Glue Boards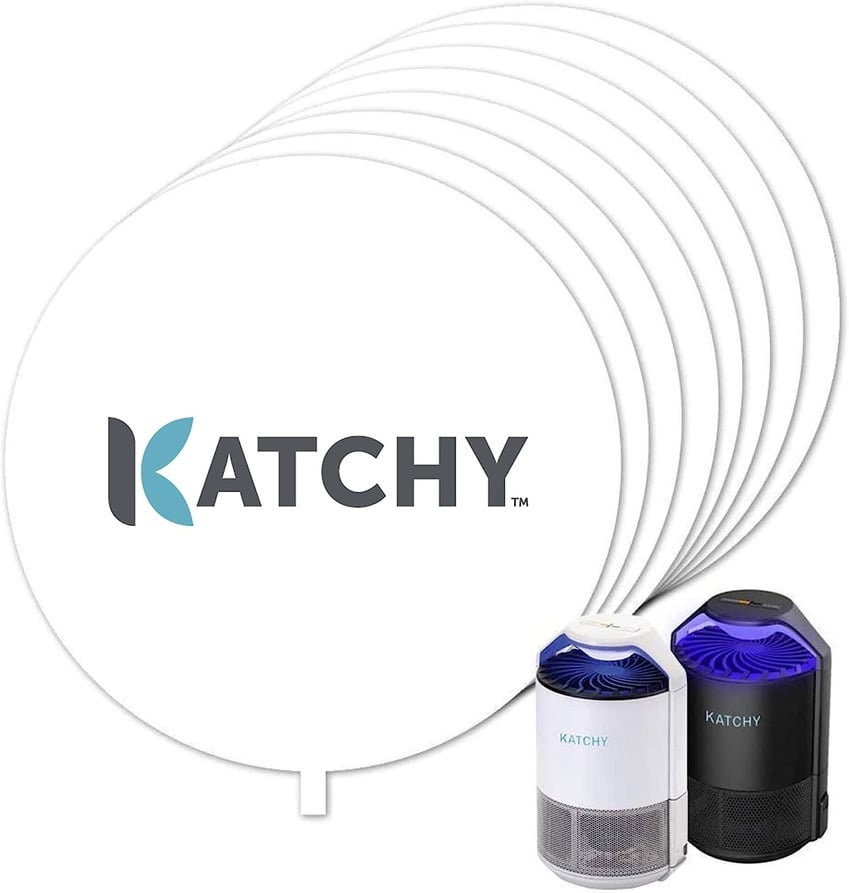 Keep your home free of pesky insects with the KATCHY Insect Trap Pack of 8 Glue Boards. These boards are specifically customized for KATCHY's bug killer and are the perfect hassle-free solution for mastering the art of insect control. They are super sticky, so even the smallest insects won't evade the board. The long-lasting glue allows you to use the board for up to 4 weeks. Make your life easier, and add one or more sets to your cart today.
Get Organized with the DecoBros Kitchen Counter and Cabinet Pan Organizer Shelf Rack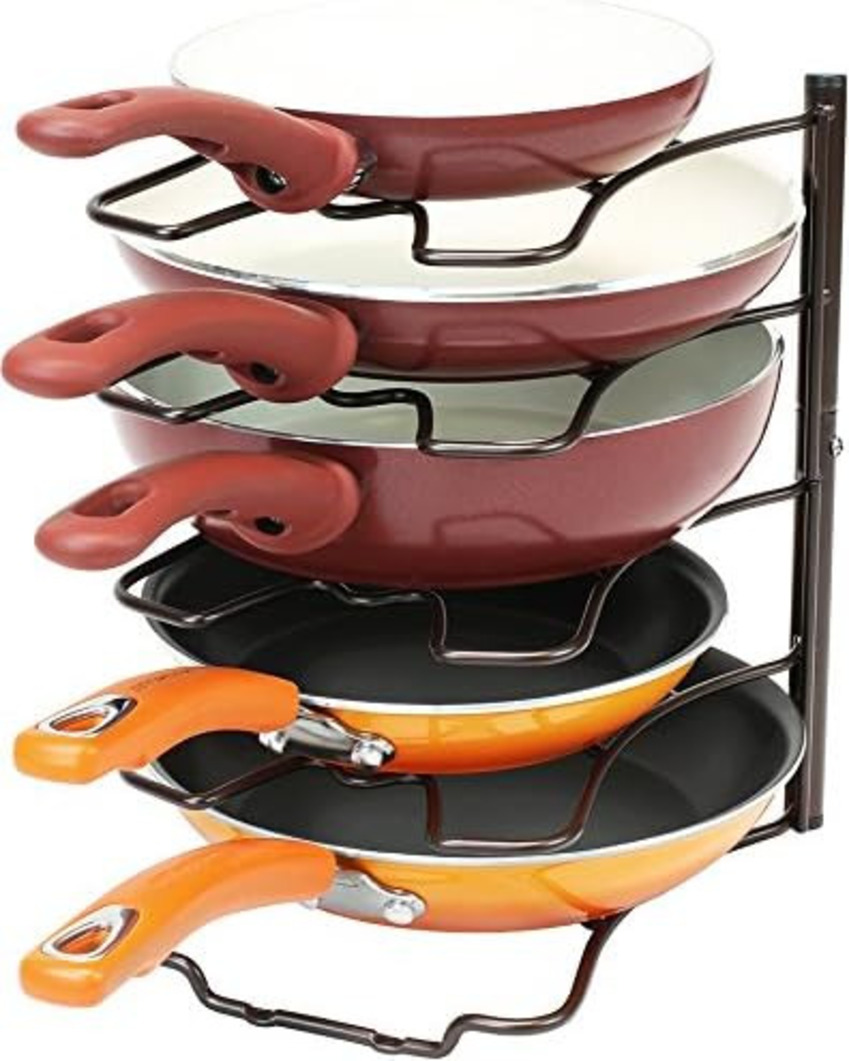 Keep your kitchen space tidy and organized with the DecoBros Kitchen Counter and Cabinet Pan Organizer Shelf Rack. This versatile and durable shelf rack can be installed horizontally or vertically, accommodating up to five pans. It's the perfect storage solution to keep your pans neatly organized while also freeing up countertop and cabinet space. With its USPTO Patent USD778642 and dimensions of 9"L x 9.5"W x 11.75" H, you can trust the DecoBros rack to store and protect your pans. 
Liven Up Your Breakfast with BELLA's Rapid Electric Egg Cooker and Poacher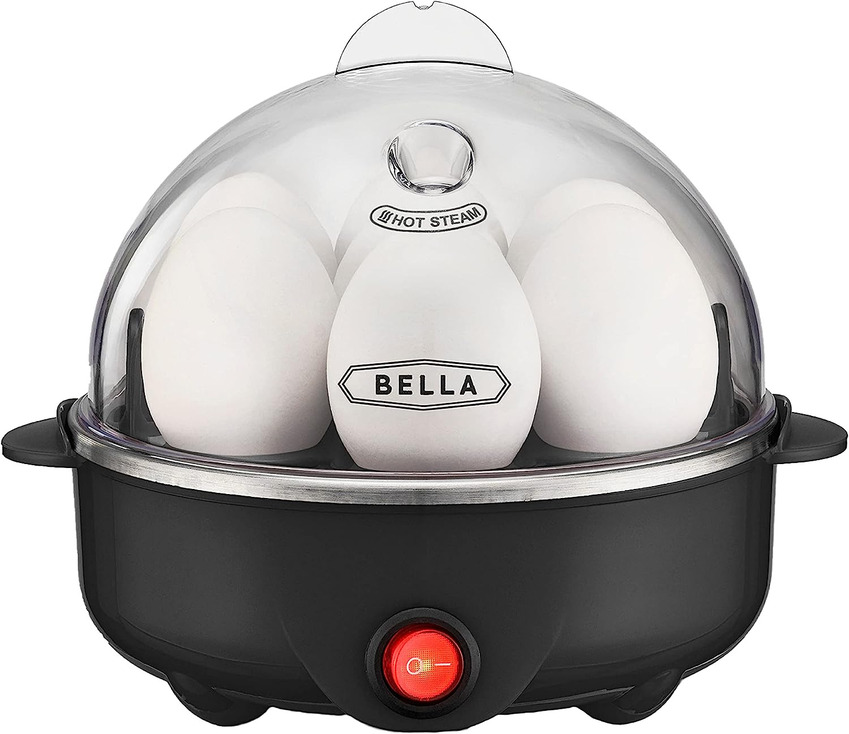 Are you looking for a way to make your breakfast more exciting? Look no further than BELLA's Rapid Electric Egg Cooker and Poacher. With a 7-slot capacity tray, this unique egg cooker can do so much more than just boil eggs – you can make omelets, poached eggs, and more! The 360-watt heating system ensures perfect results every time, while the indicator light and automatic shut-off function with a ready buzzer lets you know when your eggs are done. Plus, with the included trays and measuring cups, clean-up is a breeze. Available in 4 different colors to match any kitchen style, this hard-boiled egg cooker is the perfect addition to any egg-loving kitchen.
Enjoy Your Favorite Drinks with DWTS Danweitesi Glass Cups With Lids & Straws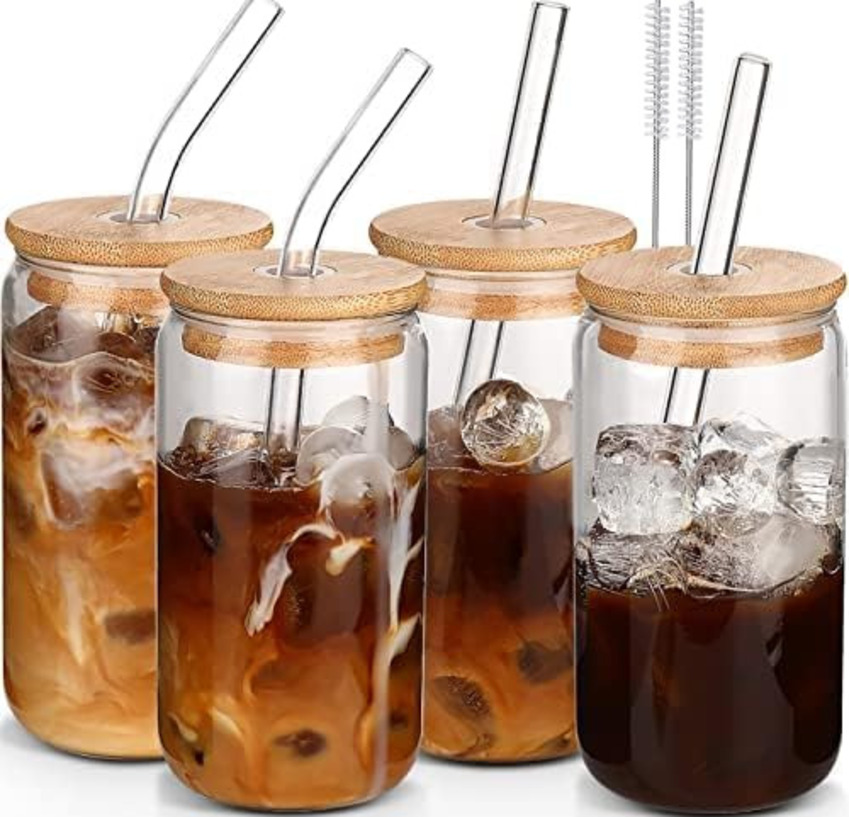 Take your beverage consumption to the next level with DWTS Danweitesi Glass Cups With Lids & Straws. Perfect for indulging in your favorite drink, these cups are made of high-quality, durable clear glass and are dishwasher and temperature-resistant. With a simple, modern design and a 16 oz capacity, they are ideal for beer, cocktails, or any other beverage of your choice. Plus, the bamboo lid and straw make them easy to transport and enjoy on the go. Get creative and DIY your own unique design for the perfect aesthetic glass cups you can bring anywhere.
Brighten Up Your Home with Briignite's Night Lights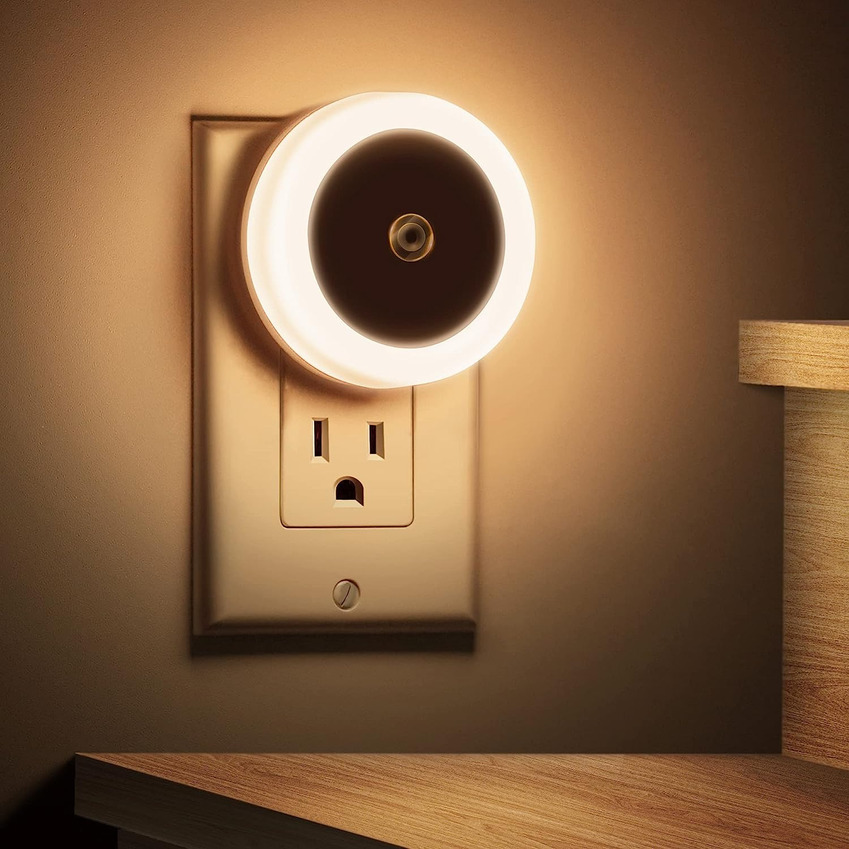 The Briignite's Night Lights are the perfect addition to any room, providing just the right amount of 3000K warm white light (60 lumens) for you to navigate your home without turning your main lights on. The night lights have a built-in light sensor that automatically turns on at dusk and off at dawn, and it also changes its brightness according to the surrounding light intensity. Plus, they only consume 0.6W, saving both the environment and your wallet. The package includes four-pack nightlights, each having more than a 50000+ hours lifespan, and if you aren't satisfied with our nightlights for whatever reason, we'll give you a replacement or full refund.
Bake More, Store Less with the Wilton Excelle Elite 3-Tier Cooling Rack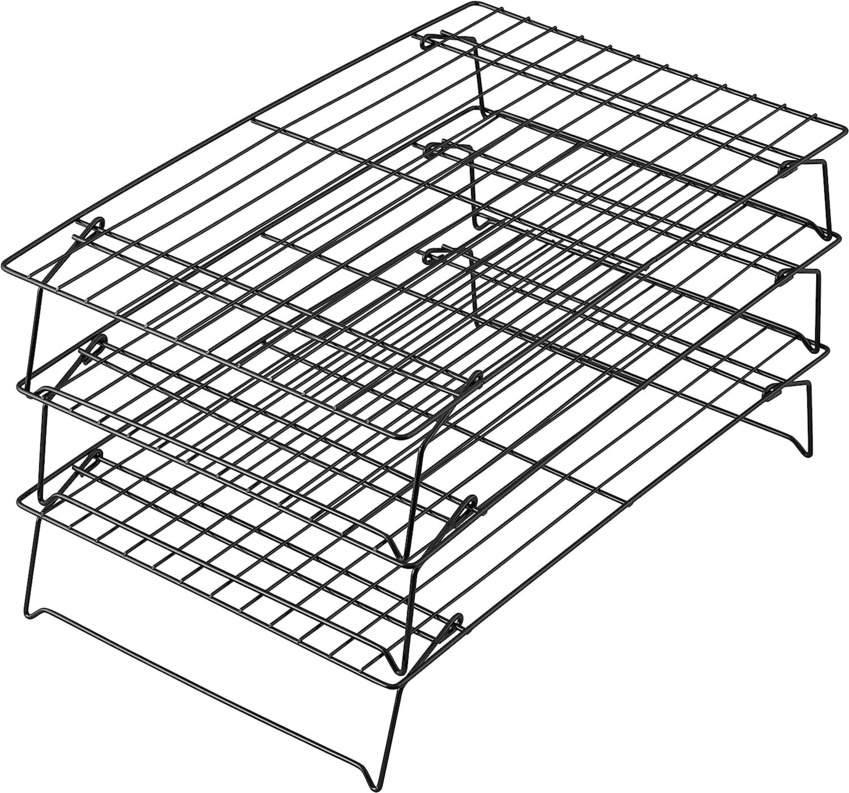 The Wilton Excelle Elite 3-Tier Cooling Rack is the perfect solution for bakers with limited counter space. This three-tiered rack expands to cool dozens of cookies, cake layers, and finger foods all at once and then collapses for easy storage. The durable non-stick, scratch-resistant coating on the cooling racks allows food to slide or pop out easily, making cleanup a breeze. Plus, it has a limited 10-year warranty for your peace of mind. 
Add a Touch of Luxury with the Jacquard Tablecloth Flower Pattern Polyester Table Cloth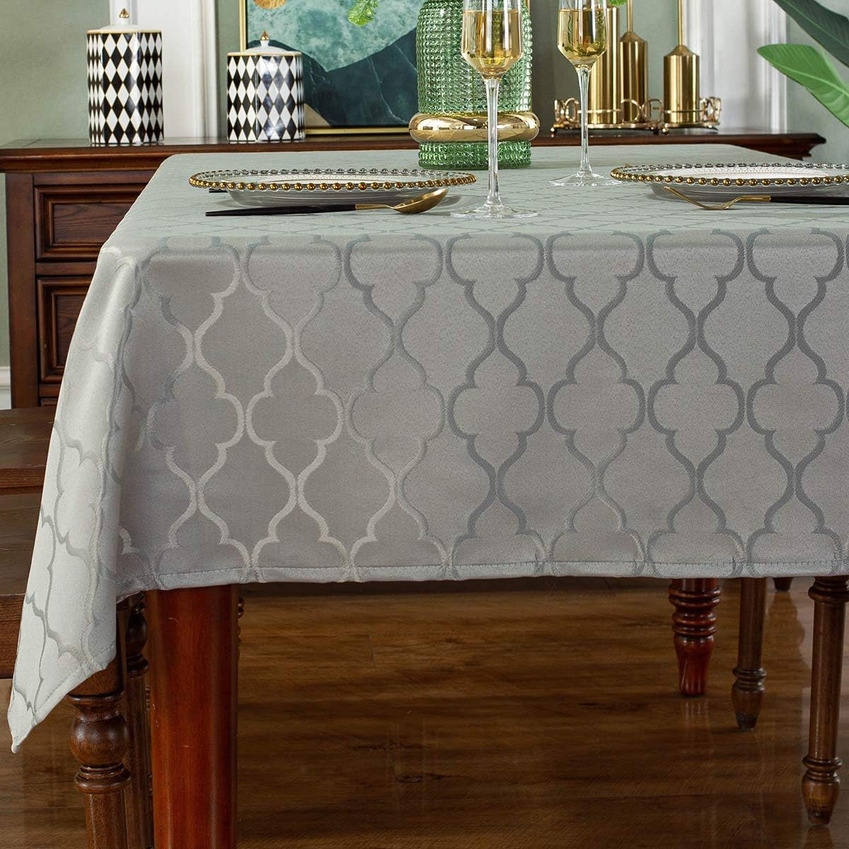 Transform your dining space with this elegant and stylish Jacquard Tablecloth Flower Pattern Polyester Table Cloth. Made of heavy-weight polyester jacquard fabric, this durable tablecloth is designed to protect your table and furniture for years to come. Easy to care for, this tablecloth is dust-proof, wrinkle-resistant, and can be machine washed in cold water. Perfect for various occasions, such as weddings, brunches, buffets, parties, and picnics, this tablecloth measures 52″ x 70″ and is suitable for tables seating 4-6 chairs.
Illuminate Your Home with Kate Aspen Rustic Farmhouse White Candle Holder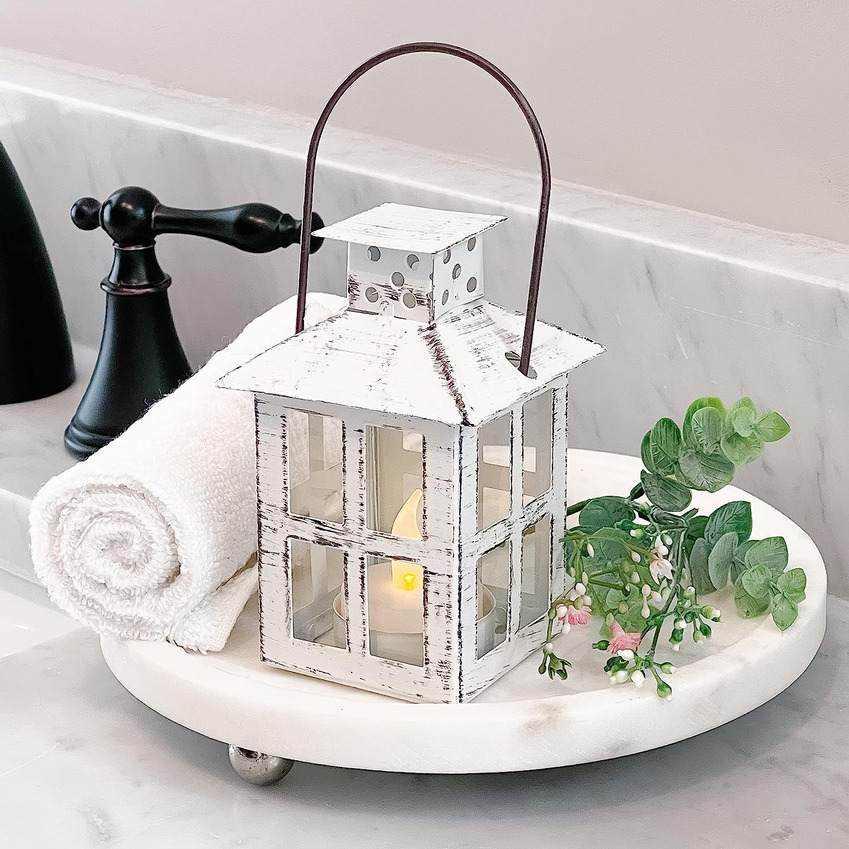 Create the perfect ambiance in your home with Kate Aspen's Rustic Farmhouse White Candle Holder. This vintage-inspired metal lantern has distressed details, glass windows, and a metal wire swing handle for a rustic feel. Place multiple lanterns in different sizes and colors for a custom look, or use it to light up the aisle at your wedding for a breathtaking entrance. The mini lantern holds one tea light and has a removable lid for easy access. The lantern measures 2.5″W x 4.75″H x 2.5″D, and the packaged product measures 3.6″W x 5″H x 3.6″D. Bring a unique touch of low light to your living room, kitchen, or back porch with this farmhouse decor.
Decorate Your Home with Upsimples Home Floating Shelves 
No matter your home style, Upsimples Home Floating Shelves are the perfect addition to any space. This set of 5 wall-mounted shelves come in a variety of sizes to help you organize your home and efficiently utilize your available space. The classic U-shaped ledge design adds a rustic wood look to your home, making it stylish and unique. Installation is easy with pre-drilled holes, understandable instructions, and all necessary mounting hardware. Plus, with a lip to prevent items from falling off, you can be sure your items are safe. 
Get Relief from Dry Air with the AquaOasis™ Cool Mist Humidifier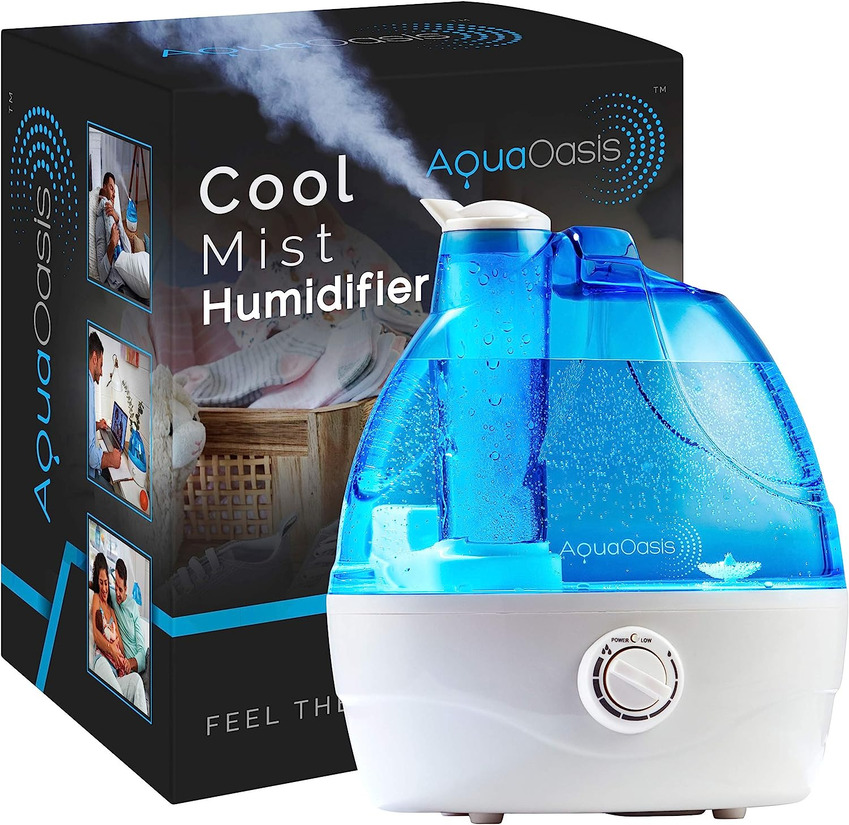 Eliminate suffering from dry air with the AquaOasis™ Cool Mist Humidifier. This quality ultrasonic humidifier offers immediate and effective relief from dry air and operates silently so you can sleep peacefully. It also has multiple mist settings and a 360-degree rotating nozzle to customize the mist output and flow direction. The 2.2L large water tank means you can run it for over 24 hours with a single fill. This humidifier was designed with your needs in mind and features a lifetime warranty – so you can set it and forget it.
Enjoy a Comfortable Home with BGment Blackout Curtains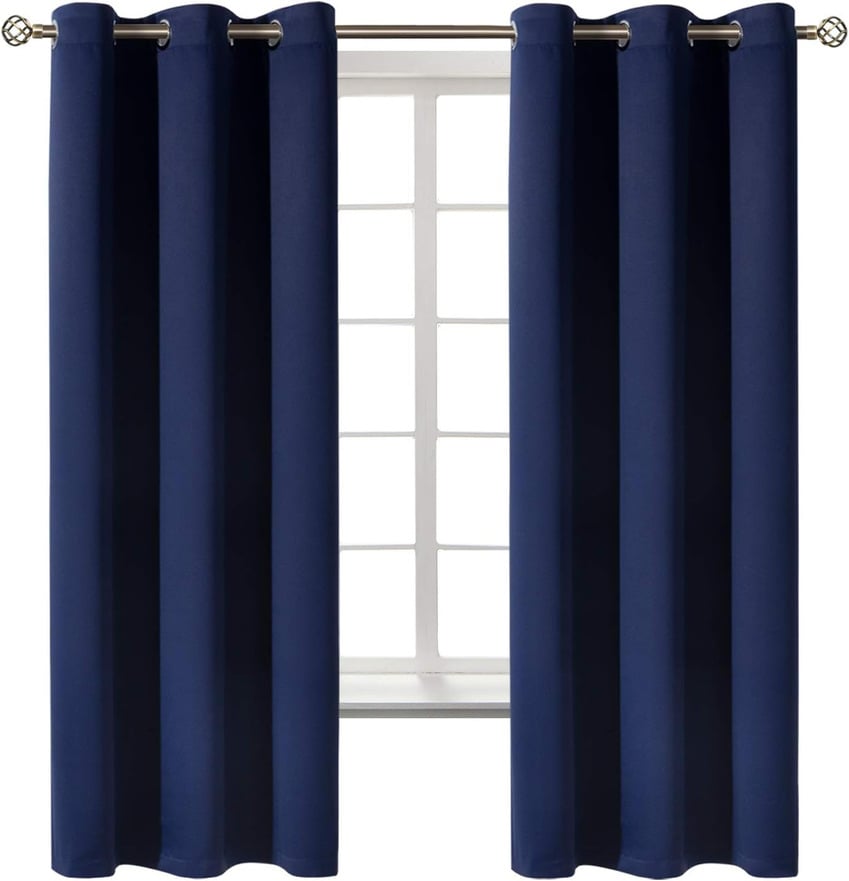 Bring your home to the next level of comfort and style with BGment Blackout Curtains. The set of two navy blue panels are perfect for your bedroom, living room, or any other room in your home. Each panel measures 42 inches wide by 63 inches long and has six silver metal grommets, making it easy to hang and slide smoothly. The blackout curtains can block sunlight, which is perfect for late sleepers and afternoon naps. They also provide insulation against summer heat and winter chill, saving energy and money while keeping your space comfortable. Plus, they reduce outside noise and help protect the floor and upholstery from color shading. They're easy to care for—simply machine wash them gently with cold water and then tumble dry at a low temperature. 
Elevate Your Home Decor with BONNYCO Gold Mirrors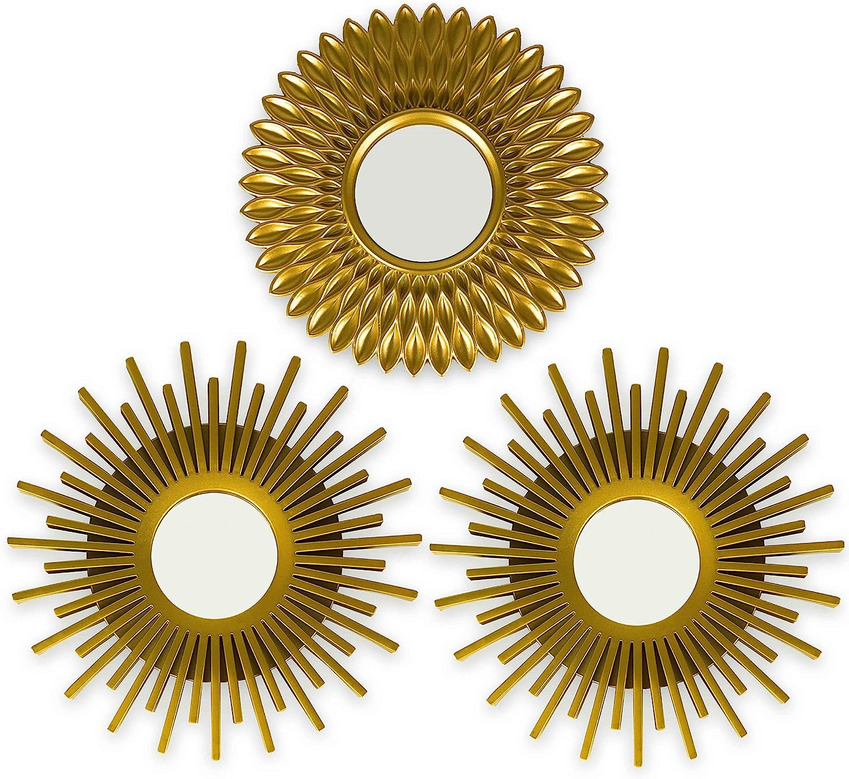 Transform your home with a touch of classic elegance when you add BONNYCO Gold Mirrors. This set of three round mirrors features a bright golden color that will fit in with any color scheme, from white and black to pink, red, and brown. Each mirror has a durable plastic frame and an eyehole for easy wall mounting. Plus, the vintage style adds a shabby chic touch to any room – perfect for styling your home with a Scandinavian, Boho, Minimalist, or Renewed Classic look. Give your home a little makeover, or surprise a loved one with this beautiful set – it even comes packaged in a great gift box! 
Store Wine Bottles in Style with the Ferfil Wine Rack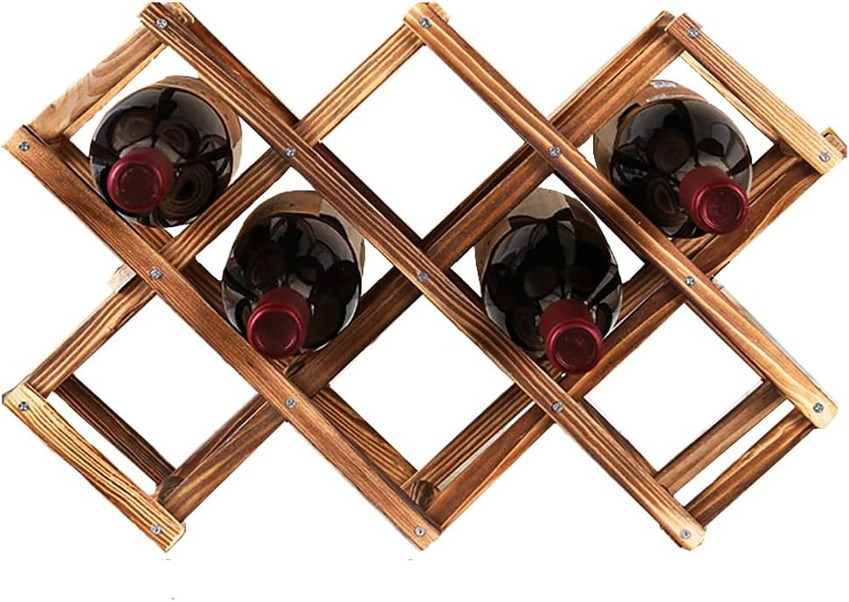 Show off your wine collection in style with the Ferfil Wine Rack. This elegant wine rack has eight slots for storing up to 10 bottles of your favorite wines in minimal space. The rack is made of solid wood and is eco-friendly, strong, and sturdy. It comes pre-assembled so you can use it right out of the box. It is also foldable, so you can take it on your travels or store it in a compact space. Perfect for homes, bars, hotels, and restaurants, it holds wine bottles horizontally to keep the corks moist and make your wine last longer. Get yours today and show off your collection in style.
Fall in Love with Yastouay's 4 Pack Velvet Throw Pillow Covers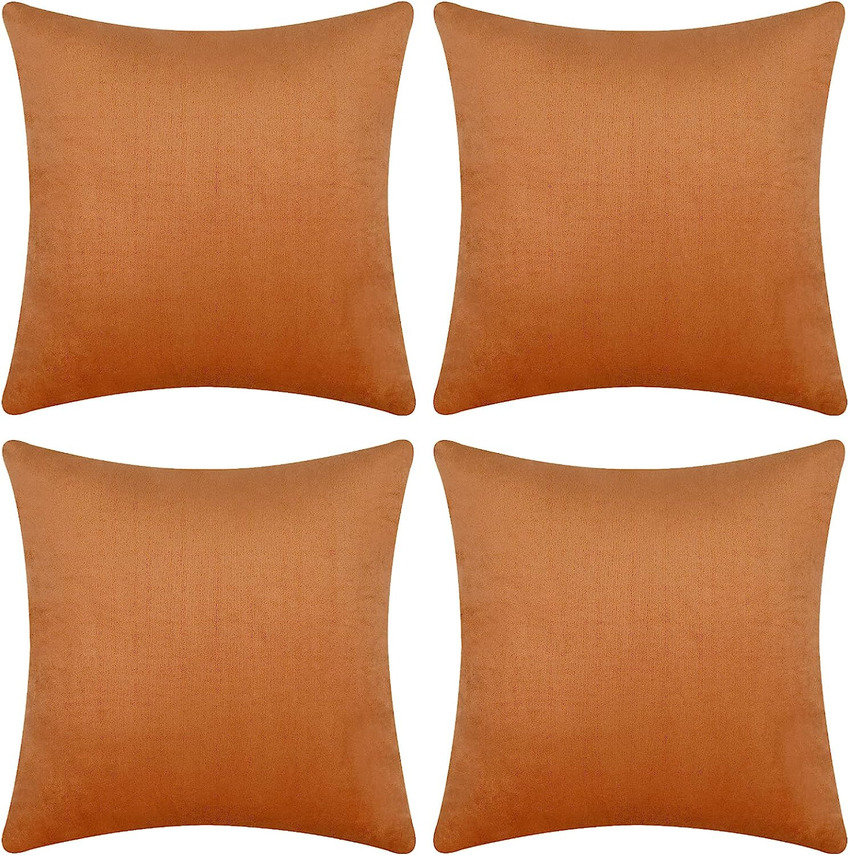 This autumn, give your home a warm and inviting look with Yastouay's 4 Pack Throw Pillow Covers. Made of high-quality velvet fabric, these soft and smooth pillow covers come in a vibrant orange hue and will add a luxurious sheen to any room. Their fine artistry ensures neat stitches, a sewn seam, and an invisible zipper for a perfect decor appearance. Best of all, they are machine washable, so you can easily keep them looking like new. 
Style Your Home with PaoriPets Flowers Vases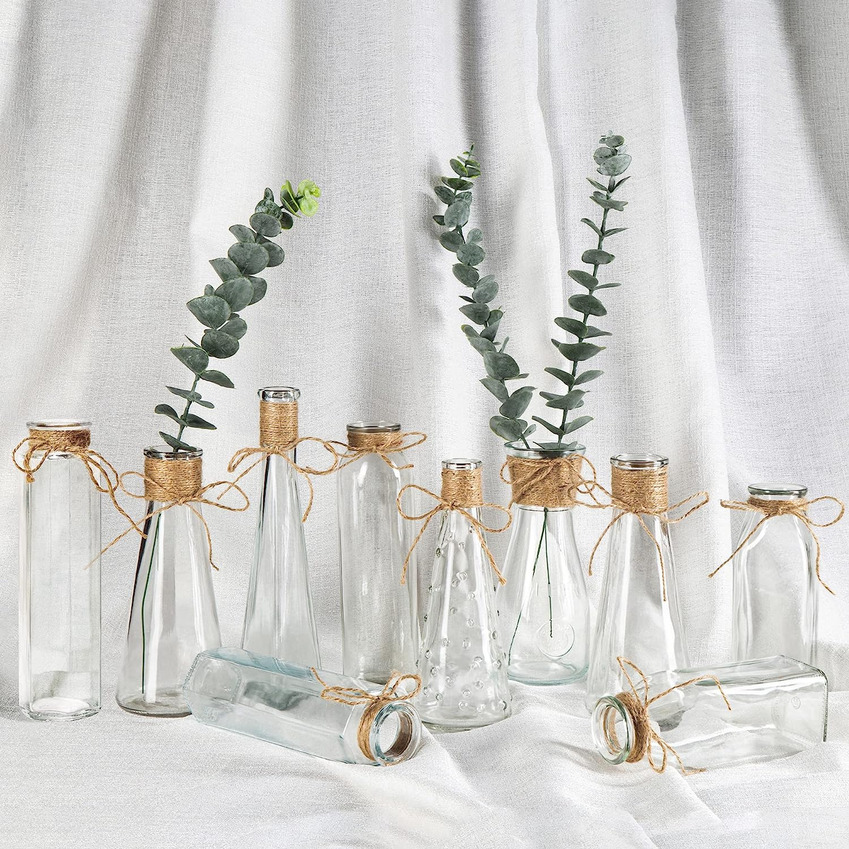 Enhance your home decor with these luxurious PaoriPets Flowers Vases. Featuring high-quality clear glass with a unique rope design and bright glass body, these vases come in a set of 10 with varying shapes and sizes. Perfect for displaying artificial or fresh flowers, these glass vases can be used together or individually to create your own unique look. Additionally, they make a great gift for any occasion – just add flowers or decorations, and you're all set. PaoriPets Flowers Vases come in a thickened cardboard box with multiple layers of bubble film to protect them during transportation. If you have any questions or damage, our customer service team is available 24 hours a day.
Secure and Protect Your Christmas Tree This Year with Zober Large Christmas Tree Storage Bag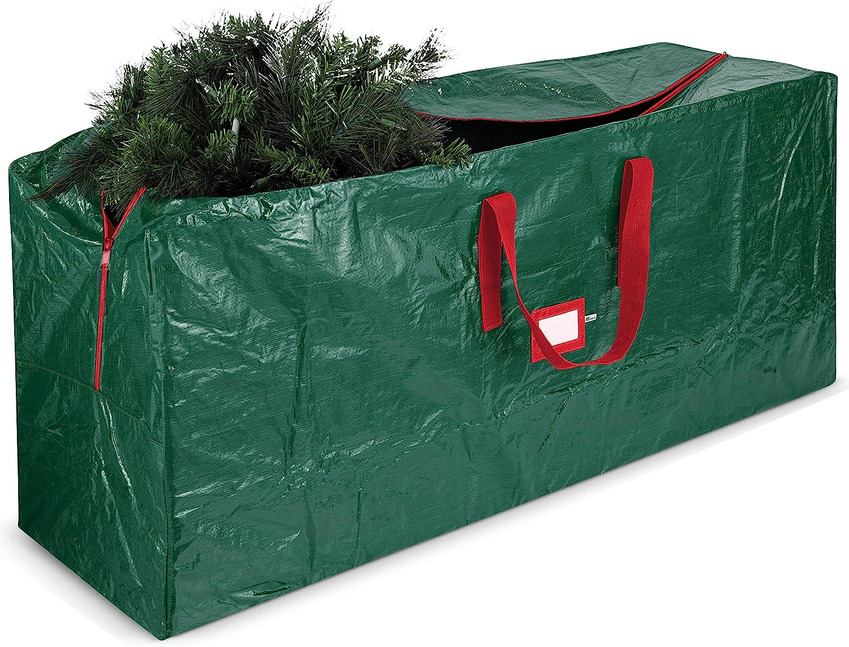 Keep your Christmas tree protected and secure this holiday season with the Zober Large Christmas Tree Storage Bag. Crafted with waterproof polyethylene plastic, this bag will ensure your festive tree is resistant to dust, moisture, and pests. With three stitch-reinforced handles and a dual zipper for easy access, this bright green bag is the perfect way to store your tree. A card slot lets you know exactly what's inside and makes it easy to locate your tree, so get ready for a hassle-free holiday season.
Enjoy a Fine Dining Experience with the Hiware 48-Piece Silverware Set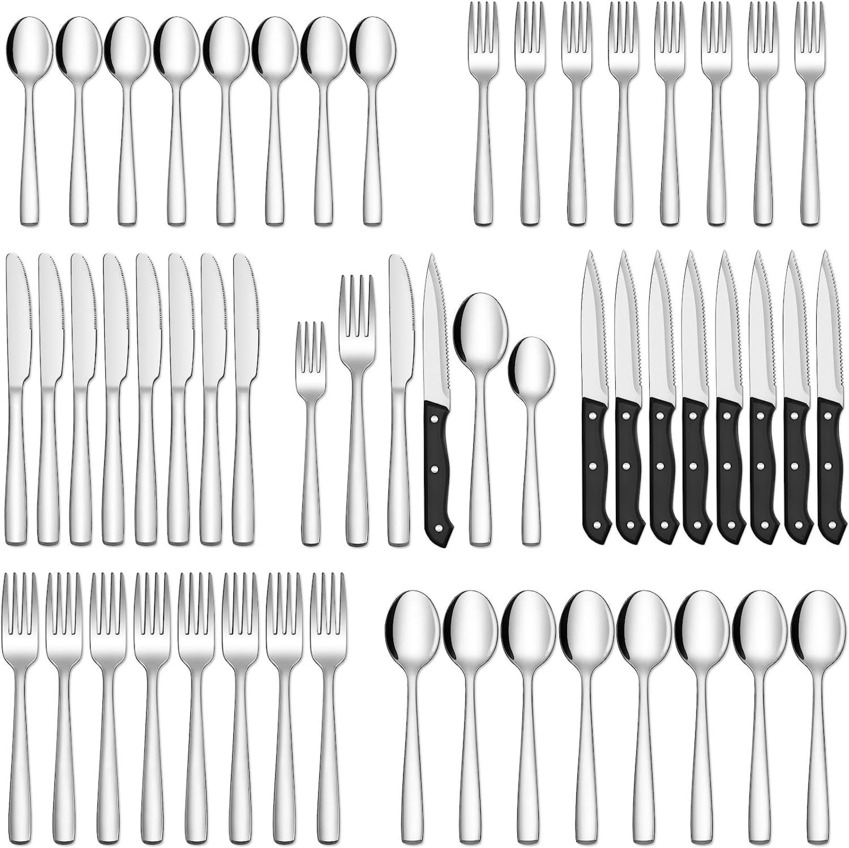 Make your dining experience an elegant one with the Hiware 48-Piece Silverware Set. This set includes eight dinner forks, eight salad forks, eight dinner knives, eight steak knives, eight dinner spoons, and eight teaspoons – all essential for family meals or restaurant service. The set is crafted from high-quality stainless steel, making it durable, corrosion-resistant, and nickel-free. Plus, it's dishwasher-safe for easy cleaning. The collection features a highly-polished mirror finish, smooth edges, and a comfortable handle for a superior grip. Add a touch of style to your table with a silverware set that's perfect for family dinners, parties, BBQs, weddings, and more. 
Brighten Up Your Home with Achim Cordless Light Filtering Mini Blinds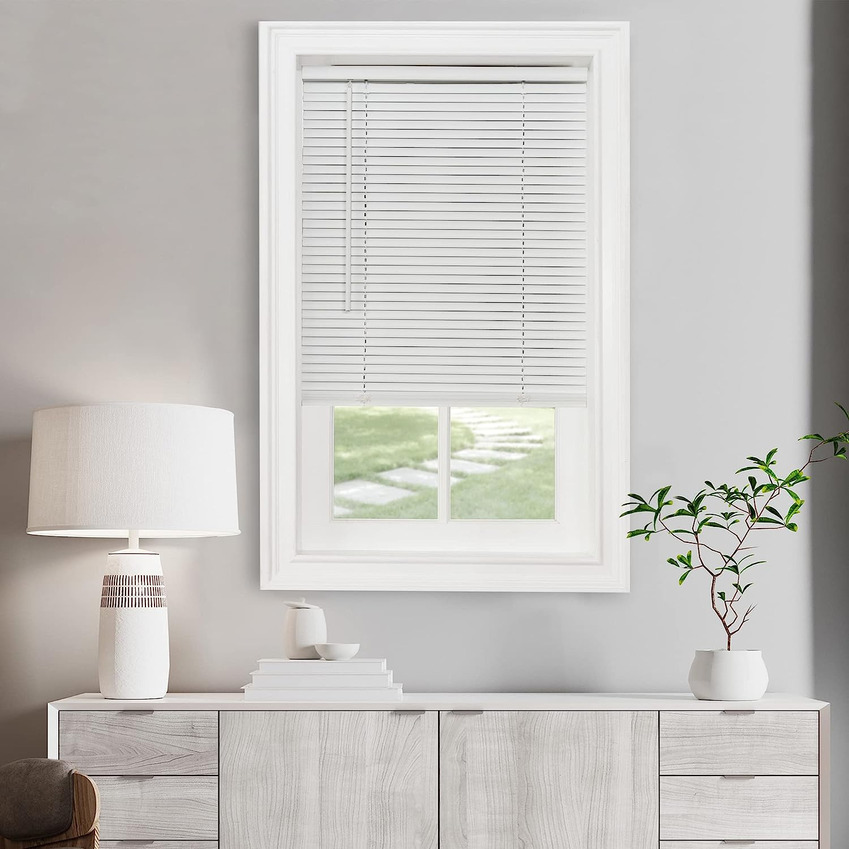 Light up your home with Achim Cordless Light Filtering Mini Blinds. These vinyl, cordless blinds are perfect for anyone looking for a safe and easy way to filter out light. Made with high-quality construction, these blinds resist warping, fading, and sagging. They're perfect for any room and come in five colors and five drop lengths, so you're sure to find the perfect fit for your space. With easy installation and hidden mounting brackets, you'll be able to enjoy the beauty of these blinds in no time. Achim Home Decor has been providing quality fashion and value to homes since 1962, so you can trust you're getting the best of the best with these blinds.
Refresh Your Sleep with Aller-Ease Washable Hot Water Wash Pillow Protector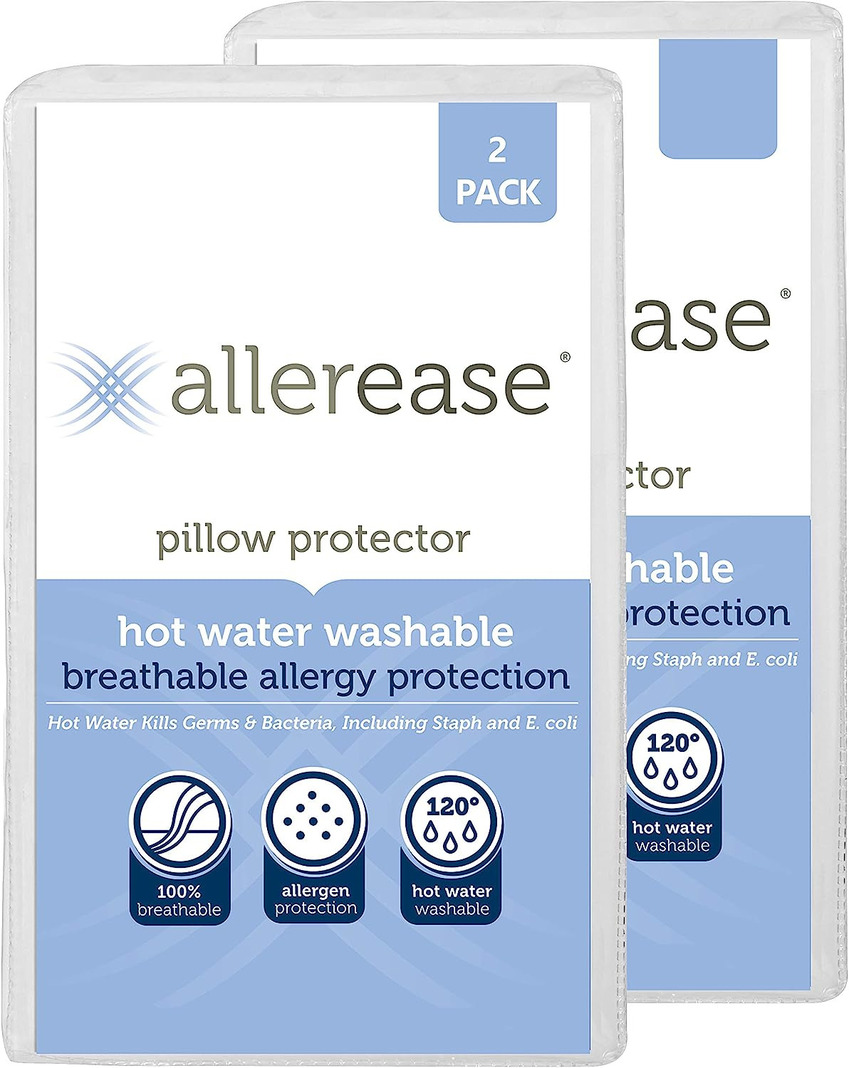 Get a good night's sleep with Aller-Ease Washable Hot Water Wash Pillow Protector. This protector offers complete protection from common household particles and is designed to extend the life of your pillow. The breathable material ensures you stay comfortable and doesn't trap body heat or moisture. Best of all, this pillow cover is hot water washable – giving you that fresh, clean feeling night after night. Try Aller-Ease for a lifetime of clean sleeping and peace of mind.
Get Organized with Sooyee's 3-Layer Things & Crafts Storage Box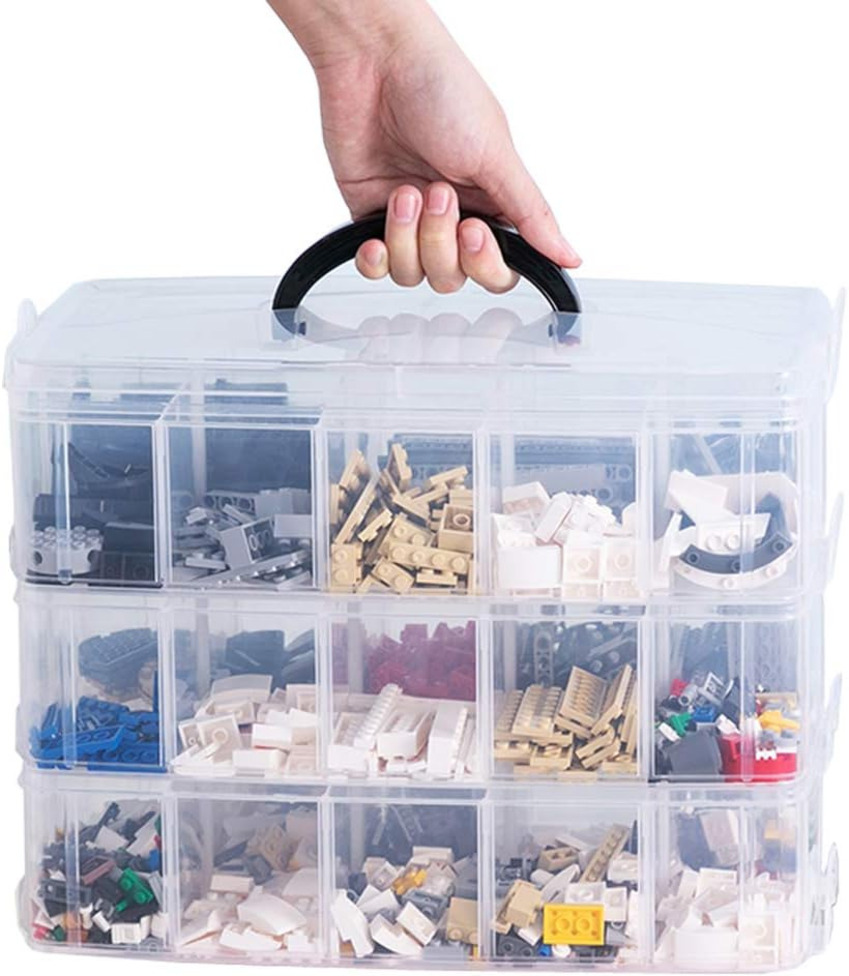 Sooyee's 3-Layer Things & Crafts Storage Box is the perfect solution for organizing your home. The box has three tiers and 30 adjustable compartments with removable dividers for custom sizes. Perfect for storing beads, jewelry, loom bands, Lego pieces, tiny figurines, cross stitch threads, scrapbooking supplies, fishing tackles, and more. The trays are easily stackable and securely locked with latches on each side. The lightweight design and convenient handle make it easy to carry around and take with you. Plus, the clear plastic makes finding the items you're looking for easy.
Get a Step Up with This Handy Folding Stool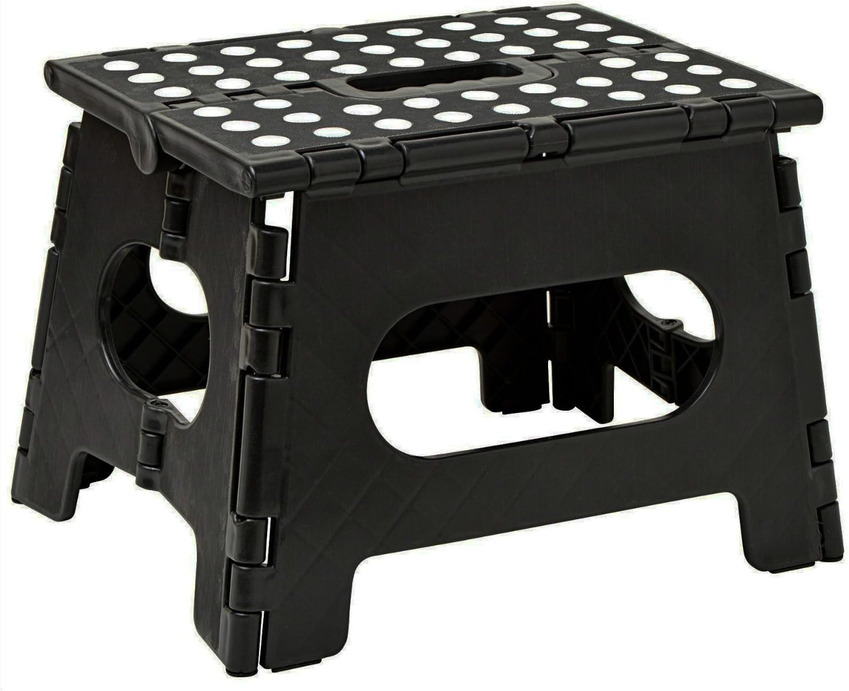 Take the hassle out of all your hard-to-reach places with this handy Folding Step Stool. This lightweight yet sturdy stool has a 300 lb. capacity and a grip-dot textured surface for added safety. The anti-skid foot pads make it safety-certified and ANSI III compliant, while the one-flip open design is easy to use. This 9″ stool is perfect for the kitchen, bathroom, closets, RV's, and more, and it folds away for easy storage when not in use. Get a step up on all your projects with this convenient folding stool.
Organize Your Footwear with Simple Houseware's 3-Tier Shoe Rack Storage Organizer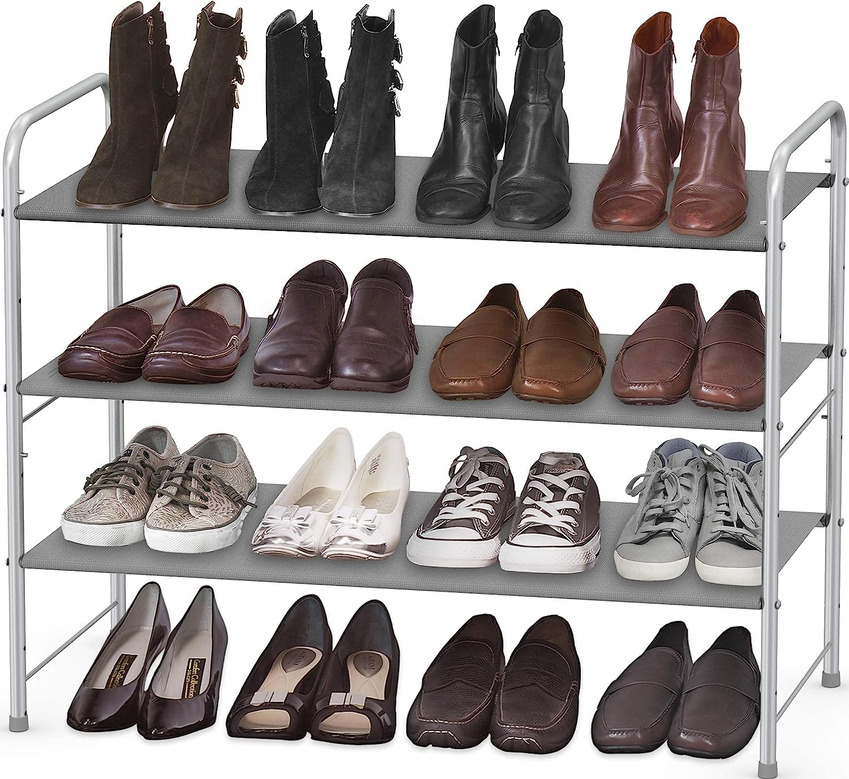 Love your shoes but tired of the mess? Simple Houseware's 3-Tier Shoe Rack Storage Organizer is the perfect way to store, organize, and display up to 12-20 pairs of shoes. With its adjustable shelves and sturdy metal construction, you can easily fit different kinds of shoes, with each shelf capable of holding up to 30 lbs. Plus, you can remove the panel to create a 2-tier or 3-tier storage rack. It's the perfect way to keep your entryway, closet, dormitory, patio, mudroom, and garage away from mess.
Keep Time in Style with the Mosewa Wall Clock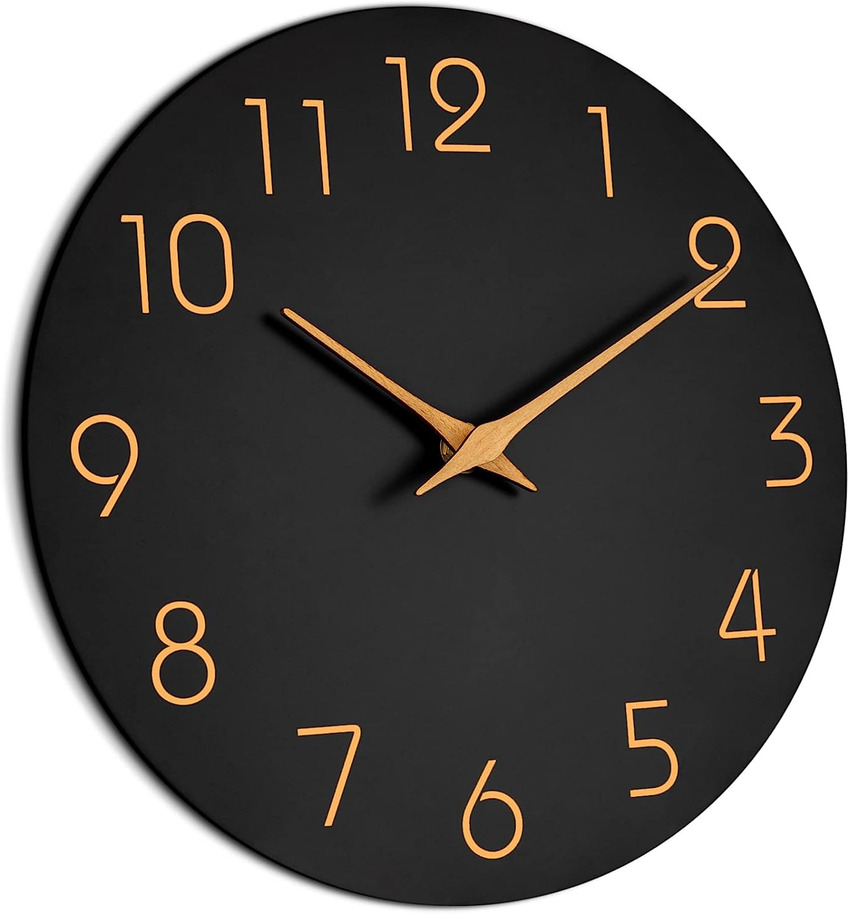 The Mosewa Wall Clock is the perfect blend of style and function. Its simple design features a white MDF clock face, black Arabic numbers, and brown wooden hour and minute hands. It runs on a silent non-ticking quartz sweep movement, so you'll never be disturbed by an annoying ticking noise. Installation is easy, with two hooks included for hanging (the wide slot is behind number 12). It's the perfect addition to any office, dining room, school, or hospital. If you have any questions about the product, their customer service team is ready to help.
Get the Royal Treatment with Danjor Linens White King Size Bed Sheets Set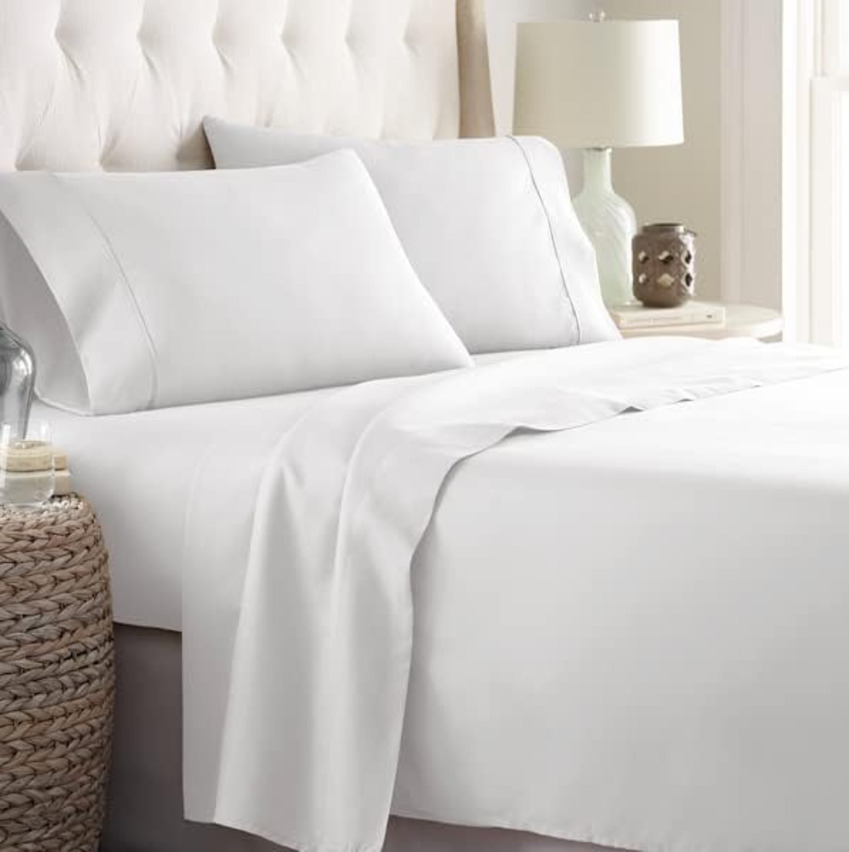 Experience the ultimate level of comfort with the Danjor Linens White King Size Bed Sheets Set. With this luxurious bedding set, you can easily create a tranquil oasis in your home. It comes complete with four 20″x40″ pillowcases, a 102″x105″ flat sheet, and a 78″x 80″ fitted sheet with deep pockets that fit up to 16 inches. The microfiber material is super soft and cozy while also being breathable and moisture-resistant to keep you comfortable all year round. Plus, it's fade-resistant and easy to clean in the washing machine. 
Sleep Safely with the Ultimate Zippered Mattress Protector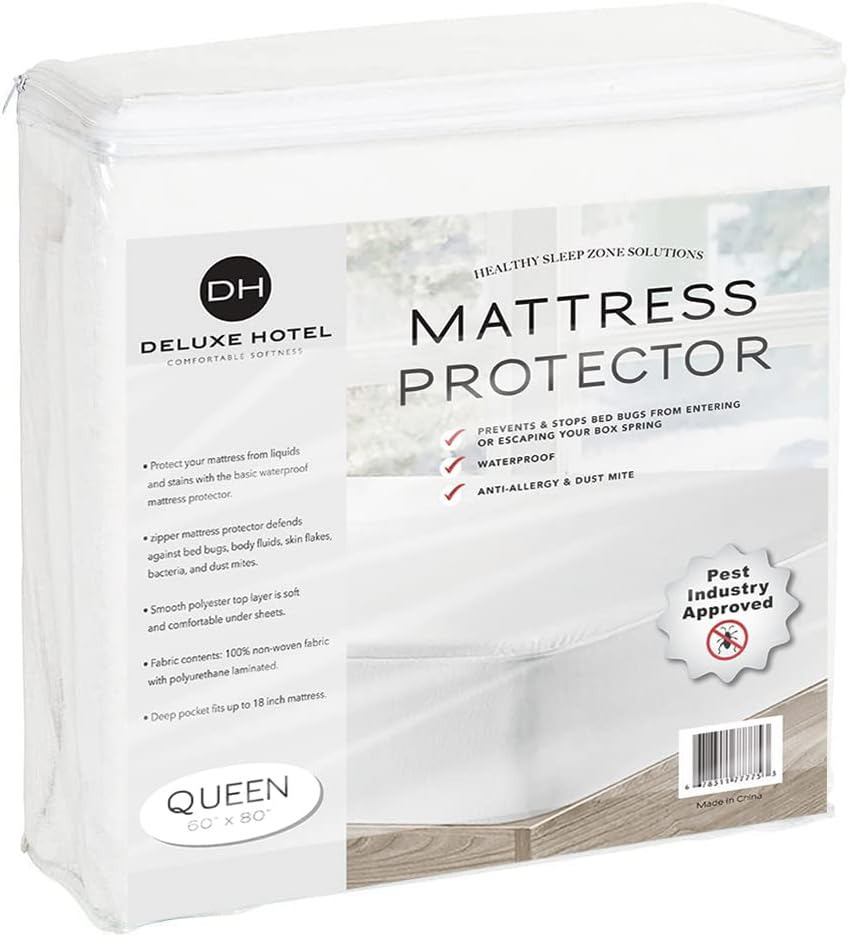 Stay cozy and protect your mattress with the Crystal Trading Ultimate Zippered Mattress Protector. Crafted with 100% non-woven polyester fabric laminated with polyurethane, this mattress protector is waterproof and resistant to ensure long-term strength and use. With a deep pocket design, it fits mattresses up to 16 inches thick and is available in three sizes – twin, full, and queen. On top of all the practical benefits, its comfortable fabric is smooth and soft to the touch. Backed by a 10-year warranty, this mattress protector is an excellent choice for keeping your mattress looking like new for years to come.