35 Amazon Canada Products You Just Don't Want to Miss Out On
These following products are definitely ones you don't want to miss out on! Ranging from kids toothpaste to a hammered finish ring, these were all found in Amazon's movers and shakers lists, across 5 different categories like Beauty and Personal Care, Home Improvement, Clothes and Shoes, and handmade. They're all products that have been moving up in the charts so they're popular and you definitely want to get them before they're gone!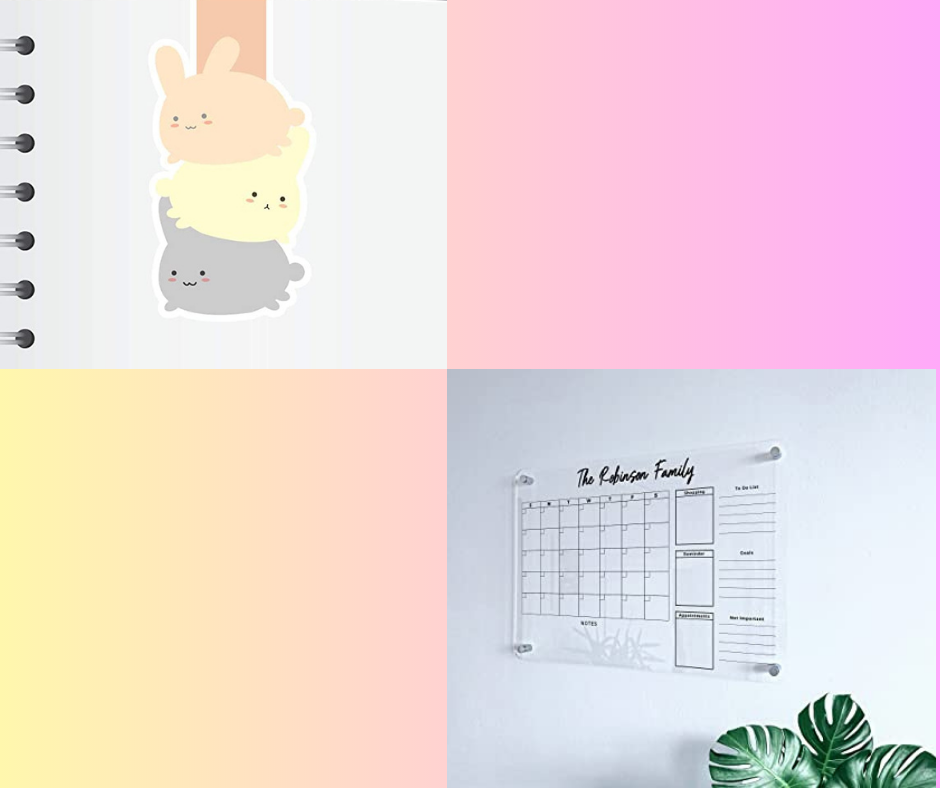 My favorite product from this list has got to be the Gosling Walking Stick. It's sleek, elegant, and definitely useful for those who have mobility issues, like me. It reminds me of the cane that Selma Blair used at the Oscars shortly after her MS diagnosis. The walking stick is wonderful because it's fully customizable, down to the engraving of initials on it. How could anyone pass that up, and with the gosling head being made of precious solid English pewter, it's definitely something you don't want to miss out on!
Dr. Teal's Vitamin C Foaming Bath

This gentle foaming bath is 1,000 milliliters in volume. Vitamin C helps to promote youthful, glowing skin, so you'll always glow from within. The citrus essential oil helps to uplift your mood. The long lasting bubbles help to gently cleanse, and it is made of epsom salt, so it's soothing to your achy muscles. 
Orajel Kids Paw Patrol Fluoride-Free Training Toothpaste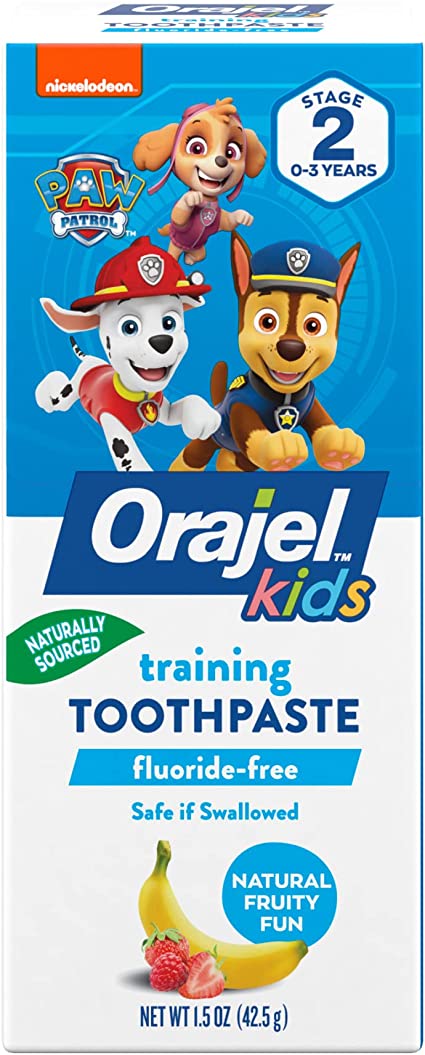 This training toothpaste fosters brushing early, and it removes food and plaque for cleaner teeth. Because it is fluoride free, it is safe if swallowed when used as directed. The fruity flavor is loved by kids and encourages them to brush daily! Make paw patrol characters Marshall, Chase, and Skye a part of your child's daily routine with this Orajel training toothpaste!
Under Eye Mask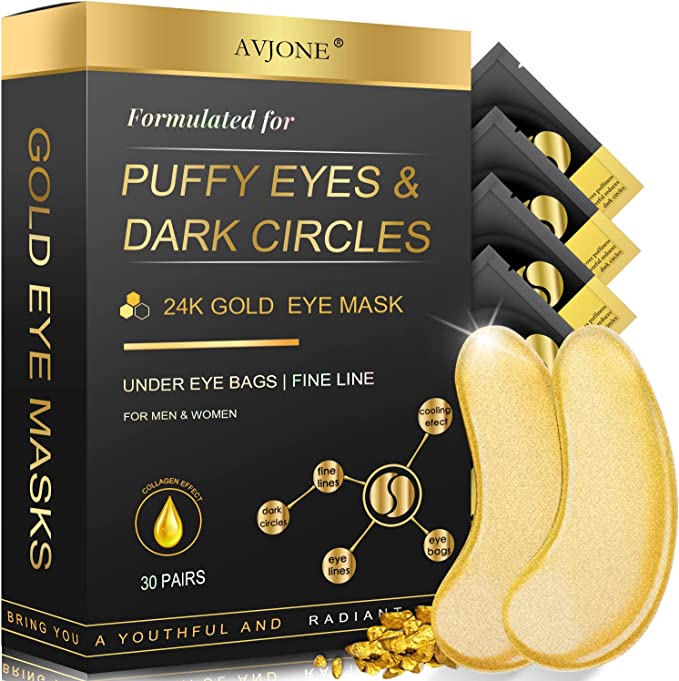 These packs of under eye masks are travel size, throw them in your carry on or personal item and come off the plane looking fresh! These eye masks are pure 24k gold and fit perfectly under your eyes, going along with the contour of your face to provide nutrition to your skin. 
Dove Men+Care Antiperspirant Stick Deodorant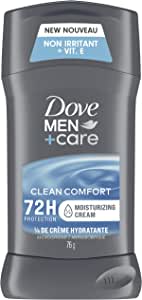 This Dove Men+Care Antiperspirant Stick has a specially formulated deodorant that is tough on odor, not skin. This deodorant stick is formulated with Vitamin E and ¼ moisturizing cream so it gives you 72 hours of odor protection while offering skin care as well! Features a subtle, long lasting fragrance that keeps you feeling fresh all day.
Flagest Gua Sha Facial Tool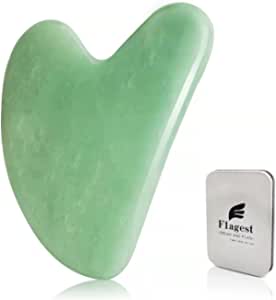 This Gua Sha facial tool is made of 100% Jade stone, which has proven health and beauty benefits. Smooth touch, ultra smooth texture and long lasting stone helps reduce inflammation. This ancient therapy releases tension, stimulates, and rejuvenates for proper blood circulation. Using the jade stone helps reduce the appearance of fine lines, wrinkles, and dark under eye circles. 
Hismile Color Corrector Teeth Whitening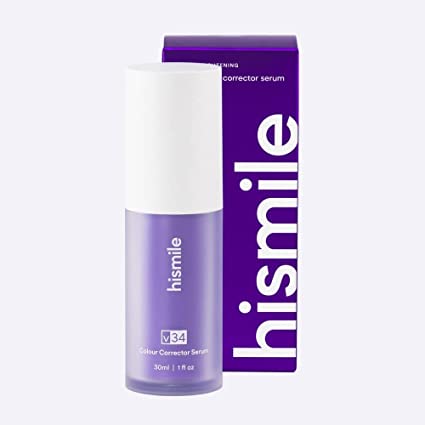 This teeth whitening booster applies a water soluble purple dye to teeth, canceling out yellow undertones. It's the same science behind using purple shampoo on bleach blonde hair to make sure it doesn't get brassy. Purple is the opposite of yellow on the color wheel, making them complimentary colors, and thus the purple cancels out the yellow.
Neutrogena Makeup Remover Towelettes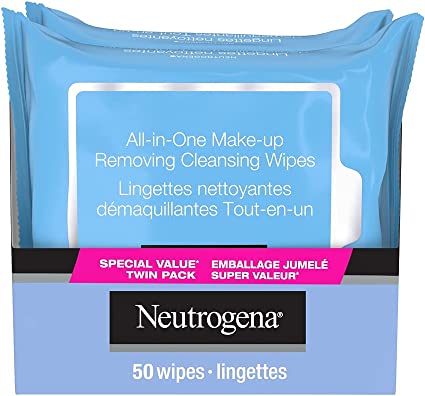 This Neutrogena all-in-one towelette removes 99% of makeup from face and eyes all with a gentle cleansing lotion that removes all types of makeup and  leaves skin toned and refreshed in just one easy step. This is a twin pack of two 25 count towelettes, so you get 50 cleansing, toning, refreshing, makeup removing towelettes. 
Bamboo Book Stand Cookbook Holder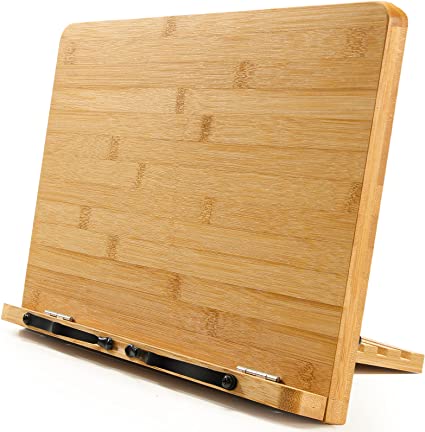 Made with eco-friendly bamboo, this book/magazine holder holds all sorts of cookbooks, thin and thick, and recipe sheets. This frees up your hands for cooking while allowing you to still read your recipes easily. This book stand is lightweight but sturdy, and portable, as the back stand easily folds up and the book stand can be transported easily in a backpack.
KITORY Paring Knife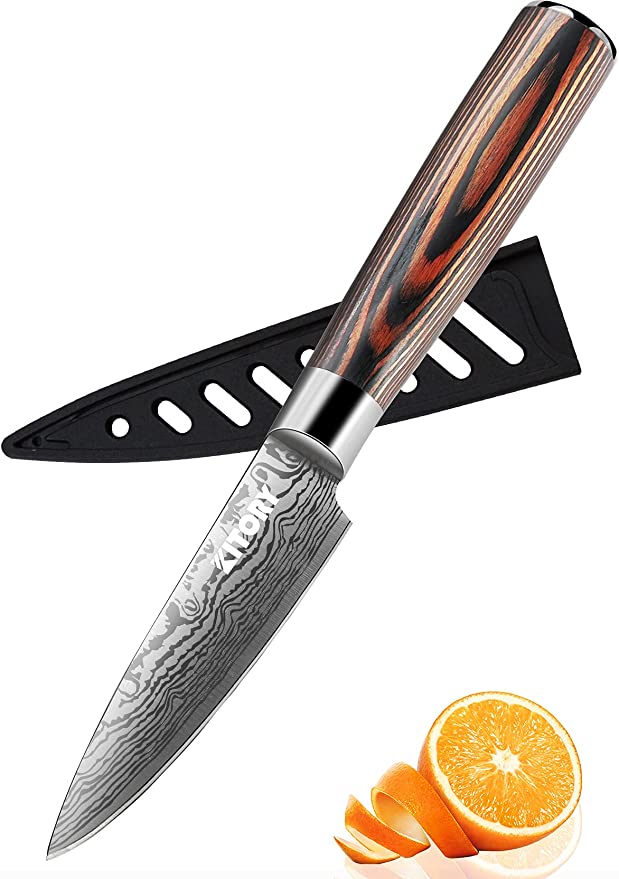 This knife features a short blade for accuracy and precision and is perfect for garnishing, mincing, slicing, peeling, and dicing. A lasered damascus pattern gives off mystique, elegance, toughness, and durability. The razor sharp cutting edge allows you to cut through foods effortlessly. The specialized divots reduce friction for a non-strenuous cutting experience.
Cicilyna Under Sink Organizer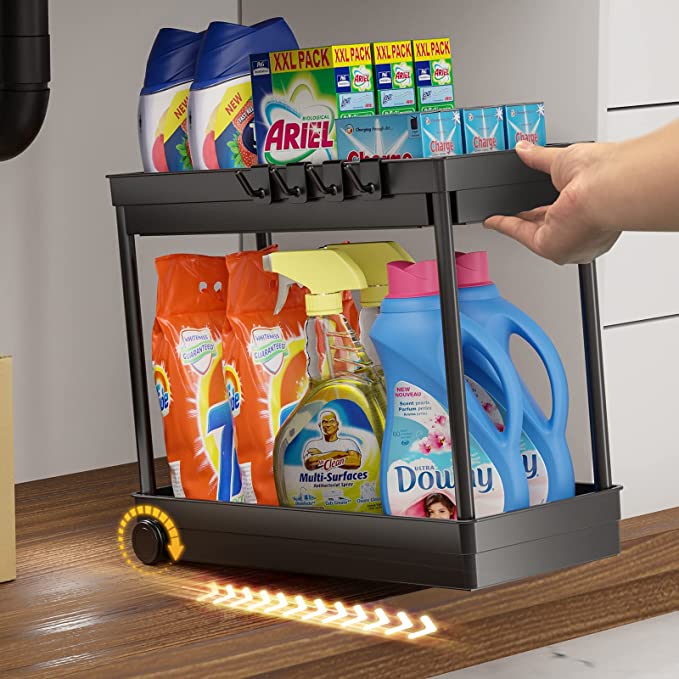 This simple yet stylish under the sink organizer can also be used as a bathroom organizer, a spice rack, a kitchen organizer, makeup and cosmetics organizer, and even a bathroom organizer. Its very versatile. This organizer is easy to clean, simply wipe and it's like new! Smooth spinning rolling wheels allow the organizer to roll in and out while protecting cabinet, kitchen, and bathroom floors.
Bento Box Lunch Box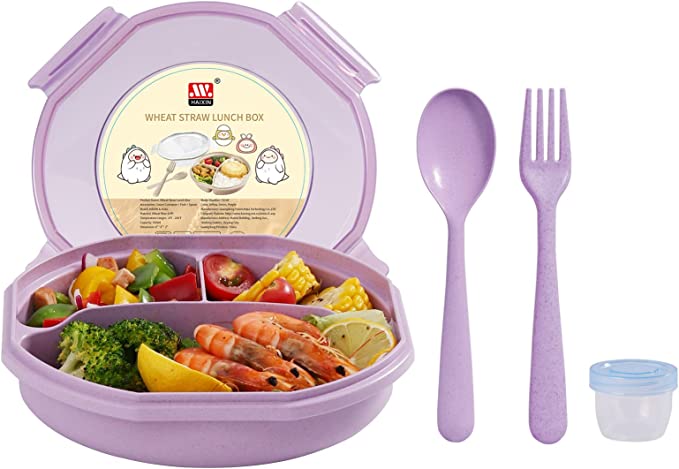 This bento box is made of eco-friendly wheat straw material, is BPA free, and doesn't have a plastic-y smell or other harsh chemicals. This all in one bento box includes a lunch container, a utensil set (fork and spoon) and a sauce container. Perfect for school, the office, or daycare!
Keurig K-Elite Single Serve K-Cup Pod Coffee Maker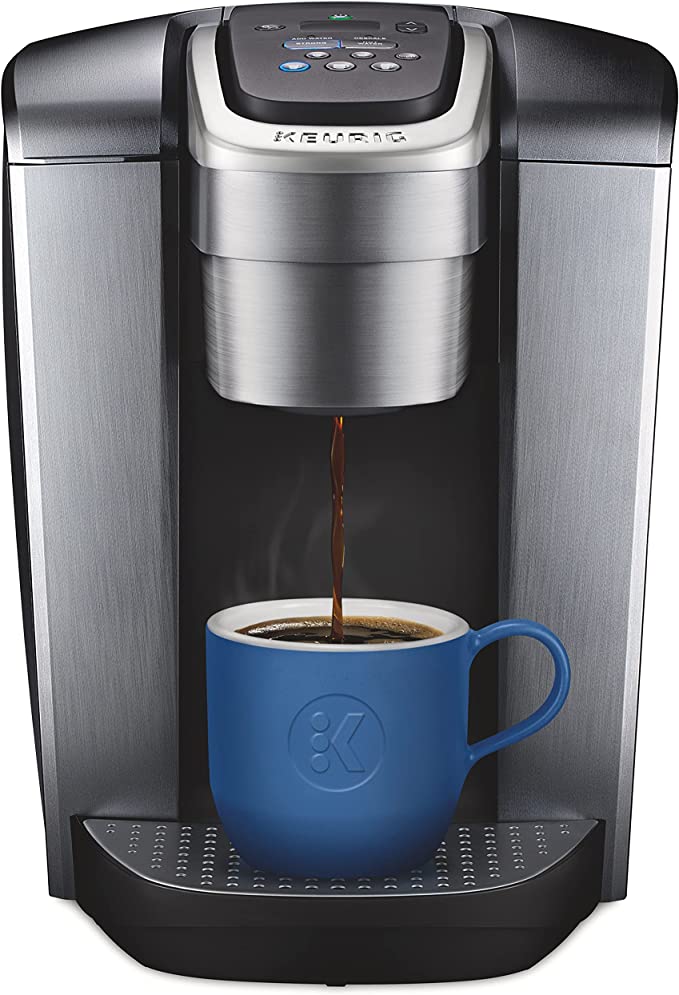 This Keurig machine can brew a multitude of sizes– 4,6,8,10, and 12 oz, so you can enjoy the most popular sizes. It has two modes, strong brew, which increases the strength and bold flavor of your coffee, and it comes in Iced Coffee setting, where you brew hot over ice for delicious full flavored iced coffee.
Brita Extra Large 27 Cup Filtered Water Dispenser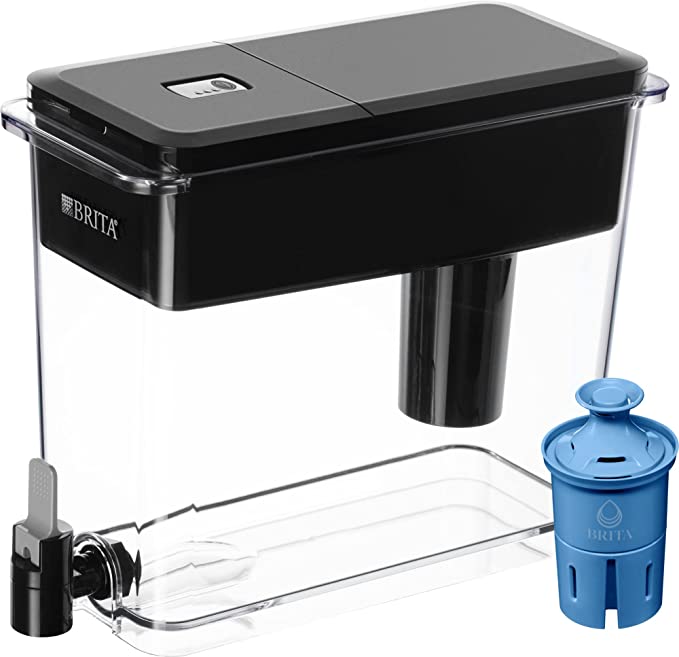 This Extra Large Brita filtration system holds a whopping 27 cups of water and fits perfectly in your refrigerator or on your counter top. This filter reduces chlorine taste and smell as well as copper, mercury, and cadmium impurities in tap water (though its important to note that what the Brita filter actually filters out may not be found in all tap water). 
Insulated Water Bottle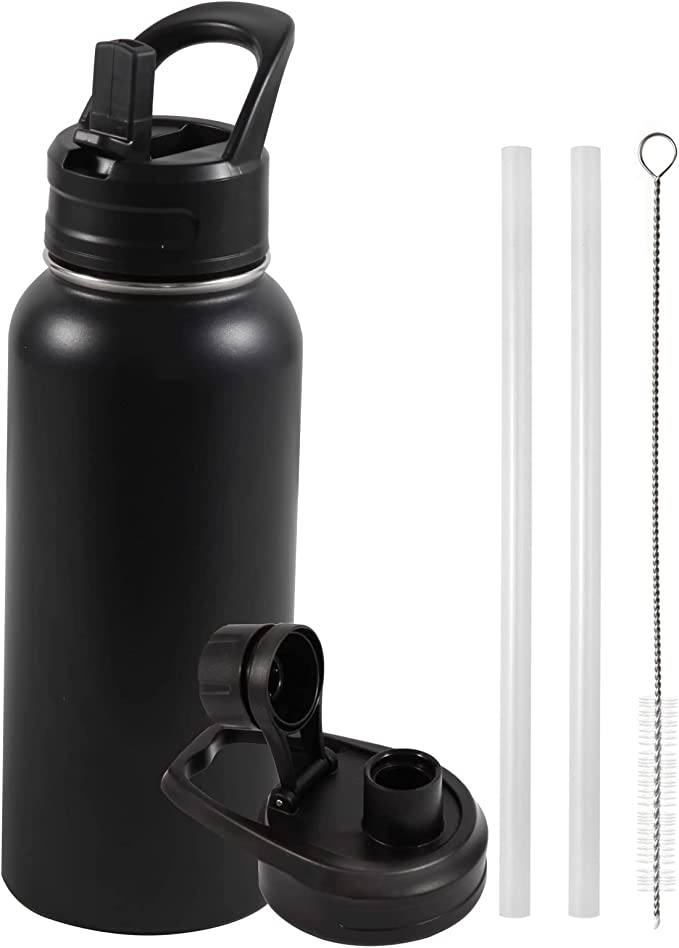 This stainless steel water bottle is made with food grade stainless steel, is BPA free and non toxic with no odor and no oxidation. The outside finish is matte giving a better hand feel and a more attractive appearance and making it easier to hold. This water bottle employs a double walled vacuum sealed insulation, keeping drinks hot for up to 24 hours and cold for up to 36 hours.
MEETYOO Men's Thermal Underwear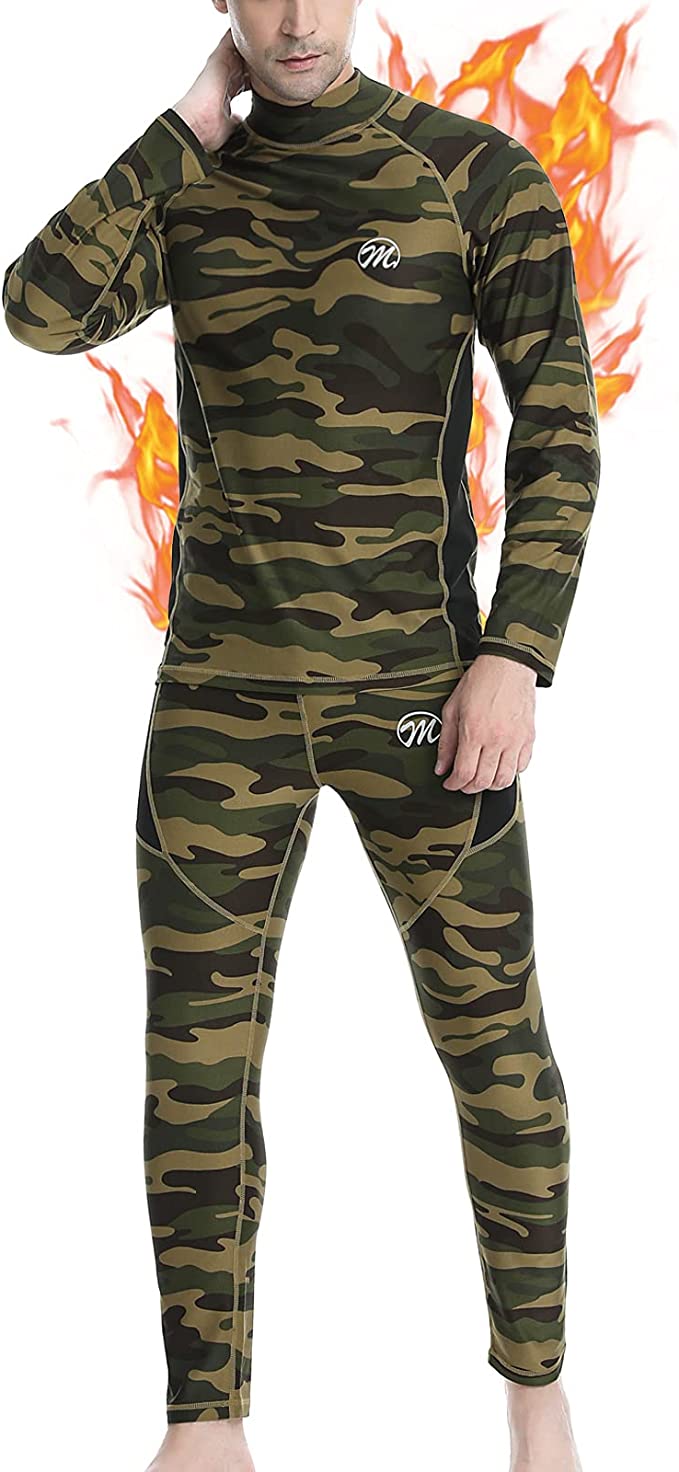 These men's thermal clothing pieces are designed with four way stretch compression for freedom of movement without that bound feeling. Flat lock ensures there is no chafing and irritation of skin. This long sleeve shirt and pants combo is lightweight and comfortable but is great for keeping warm in cold conditions. 
Crocs Unisex Adult Classic Clogs

I know, I know, Crocs are polarizing. You either love them or hate them, there's no in between. But they're coming back in style thanks to Gen-Z. These are without a doubt the most comfortable shoes for men and women and are easy to clean, with just some soap and water, allow to air dry, and they dry quickly. 
LVIOE Cat Eye Sunglasses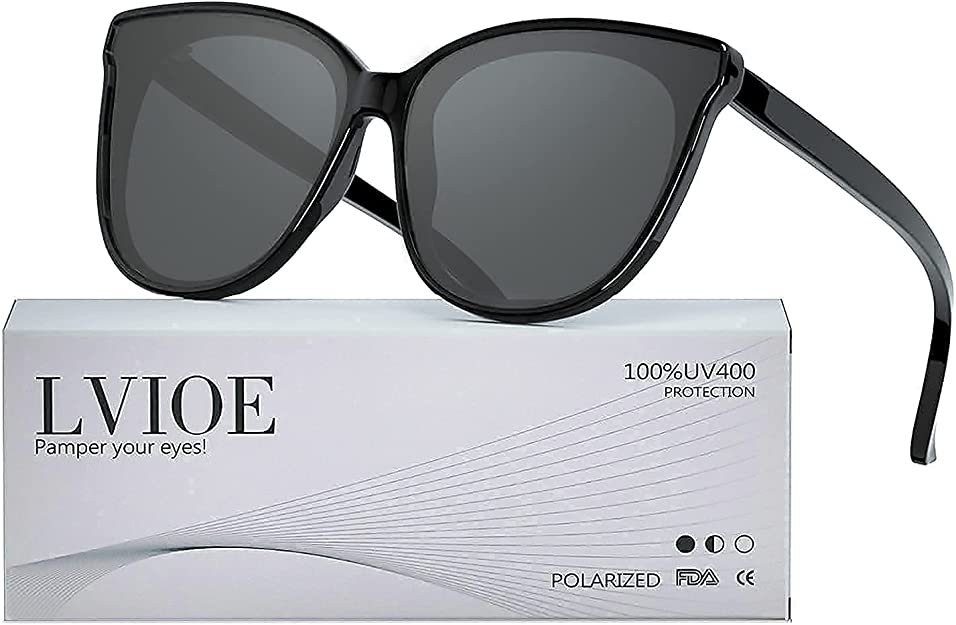 Oversize glasses frames are all the rage right now, and it's the same thing for sunglasses. These cat eye sunglasses are oversized which means they're super fashionable all while protecting your peepers from the damaging rays of the sun. They are the perfect stylish, fashionable accessory, all while having a necessary function of protection.
Feybaul Luggage 2 Piece Suitcase Set

This 2 piece carry on set offers an 8 wheel system which allows for smooth 360 degree movement over bumpy surfaces. The wheels are detachable and easily replaceable. The TSA lock allows TSA to check your bags without breaking the lock which oftentimes ruins your luggage. It also features a double explosion proof zipper keeping your clothes and belonging safely inside!
Hanes Men's 6-Pack Tagless Cotton Tank Undershirt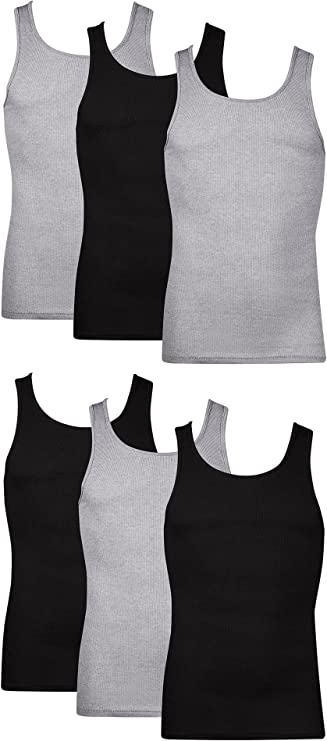 These tanks are made of breathable ribbed cotton that starts out soft and gets softer with each wash. These tanks keep you cool all day, as it wicks away moisture. Keep odor under control with FreshIQ odor protection technology which fights odor causing bacteria keeping you smelling fresh all day long.
FUJEAK Women's Walking Shoes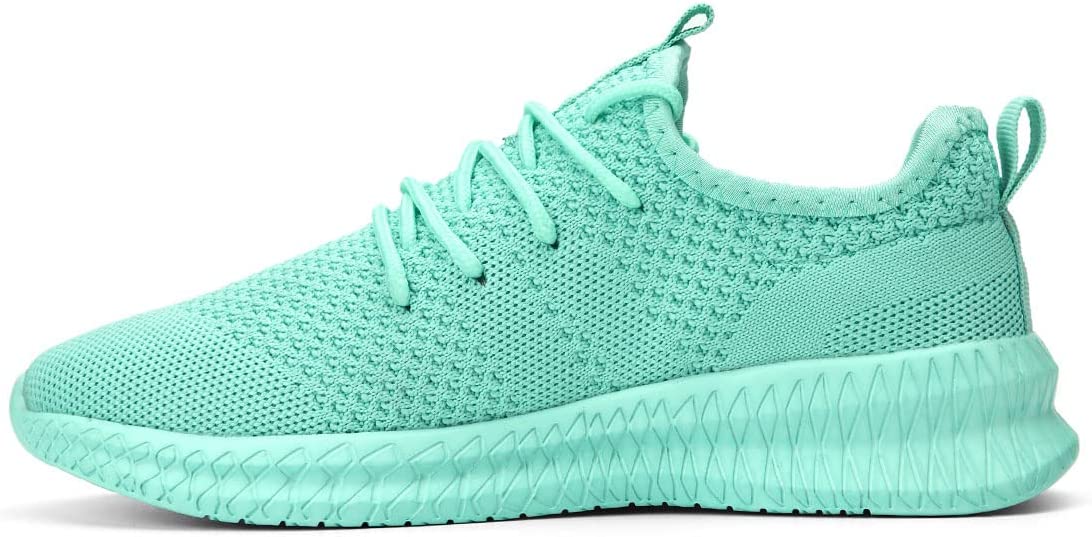 These shoes are made of breathable flying mesh, which allows for air circulation keeping your feet dry, odor free, and comfortable all day long. The elastic rubber insole with a honeycomb design absorbs shock and reduces stress on feet with each and every step. Great for walking, running, jogging, parties, and more!
Mountain Warehouse Pakka Kids Waterproof Rain Pants

It's spring! That means frequent rain showers and even thunderstorms. While these pants can't do anything to stop the startle response from the thunder, but they can keep your kiddo dry! These pants are 100% waterproof, with taped hems to make them so. Plus, they're lightweight and great for travel.
Wire Wrapped Abalone Shell Tree of Life Charm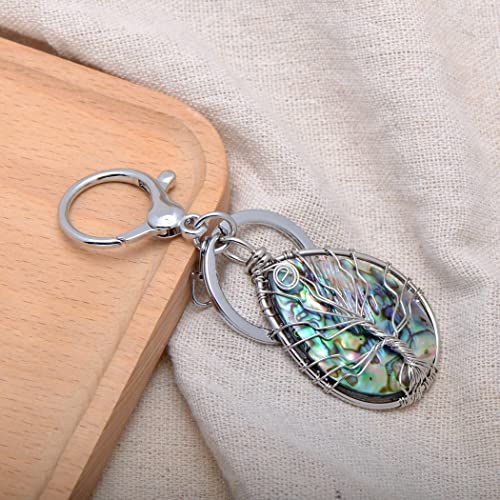 This keychain is made with an Abalone shell charm, wire wrapped to form a tree of life design. This is a standard keychain size with a big lobster clasp and a split ring, great to hang off of bags, backpacks, in the interior of cars, keys, or even hang it on a necklace as a pendant. 
Custom Monthly Family Calendar- Dry Erase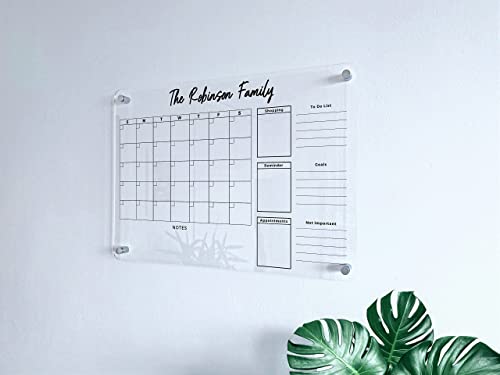 Hang this personalized acrylic all calendar somewhere convenient, as it looks stylish and sleek but it can act as a family command center. Give each member of the family a different colored marker and write down appointments, games, practices, recitals, and more so everyone knows what's going on. The best part is this calendar is customized with your family name, so it truly is yours!
Beaded Rings for Women, Stack Rings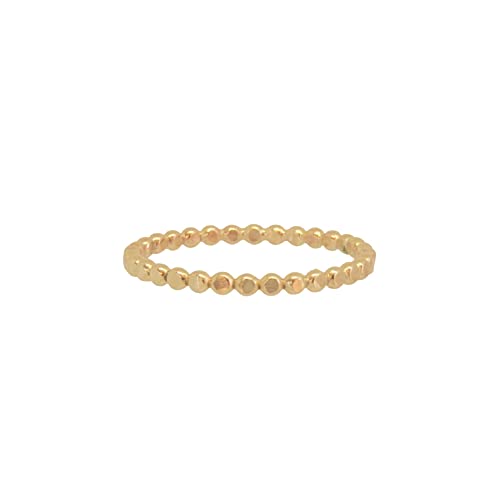 The band of this beaded ring is 14K gold filled. It's waterproof and tarnish resistant and can be worn every day. These rings are made to order to just your size. Even if you don't see your size on the drop down menu, just message the seller and they'll make it just for you!
Double Lobe Piercing 2 Hole Stud Wrapped Post Ear Jewelry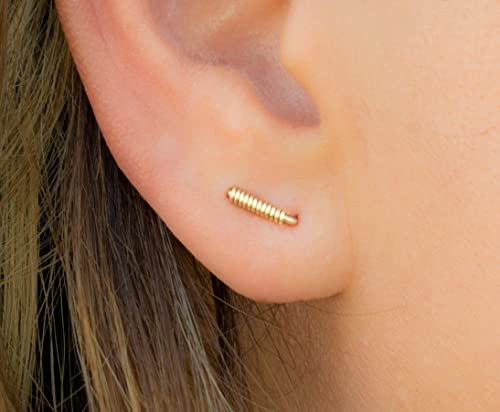 This earring is a wrapped 2 hole stud staple earring that goes with everything! The space between the posts is 0.7mm (about ¼"), but if your holes are spaced differently simply send a message to the seller with your order and they'll custom make the earring for you. Silicone backings are provided.
CAVAGNINI ITALY- Walking Stick Gosling Handle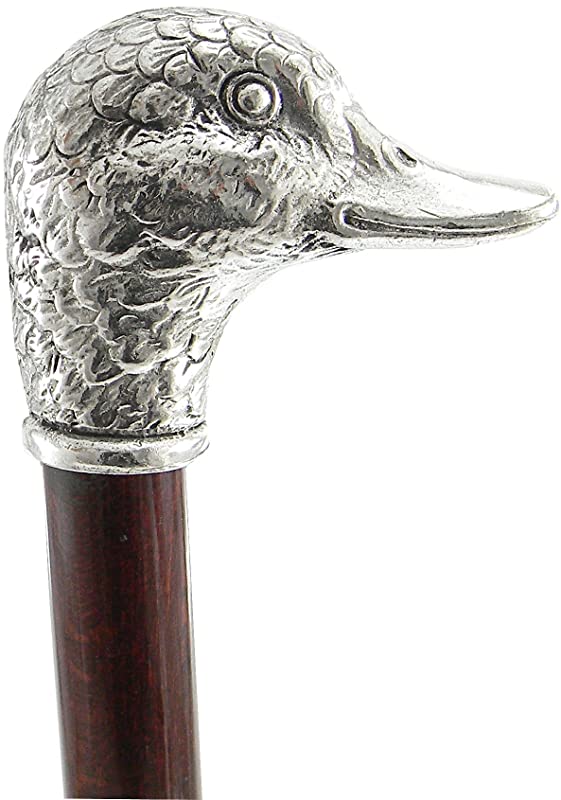 This gorgeous walking stick or cane is handmade in Italy, personalized for men and women from wood and solid English pewter. It is made to your precise measurements and you can choose things such as length, color, and if you'd want initials engraved on it. Tested for a 290lb range.
Statement Gold Hammered Ring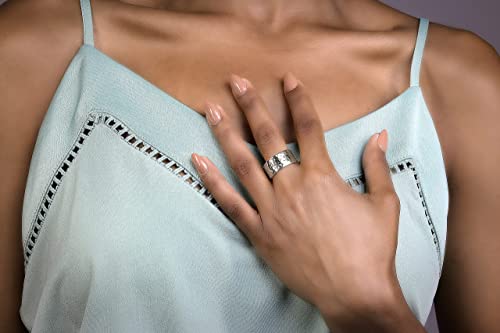 This ring was created to stand out, you're able to choose the finish (the hammered texture looks so beautiful and unique) and whether you want engraving on the inside or the outside or both! It's nickel free and tarnish resistant. Perfect for a wedding band, a promise ring, or simply a stylish piece of jewelry.
Bunnies Magnetic Bookmark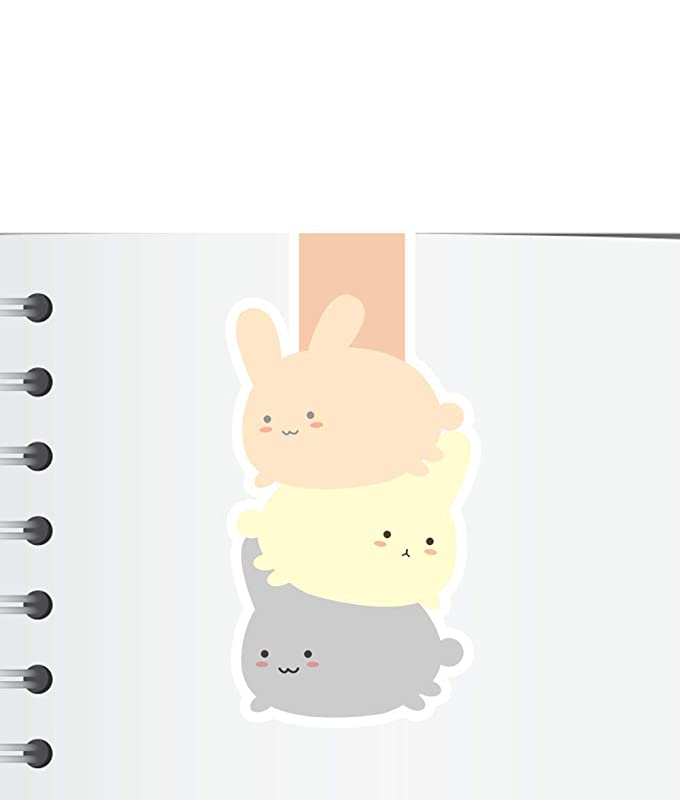 Never lose your place in a book again with this adorable bookmark! These magnetic bookmarks work for books for leisure, textbooks, and even planners. Simply drop these bookmarks on the page you wish to save! Graphics are printed double sided on grease and water resistant paper that is also non tearable.  
Portable Air Conditioners Fan-Evaporative Air Cooler for Room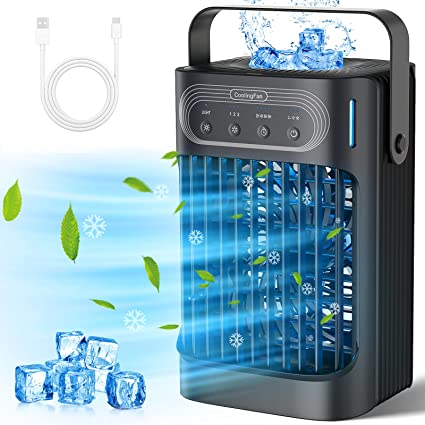 This portable air conditioner has a 4 in 1 design, not only is it an air conditioner but it's a table top fan, night light, and humidifier. The nightlight feature comes with 7 soft colors, you can hit the LIGHT button to choose your favorite! You can add cold water or ice to the air conditioner for a nice cold breeze to really cool you off.
LEVOIT Air Purifier for Home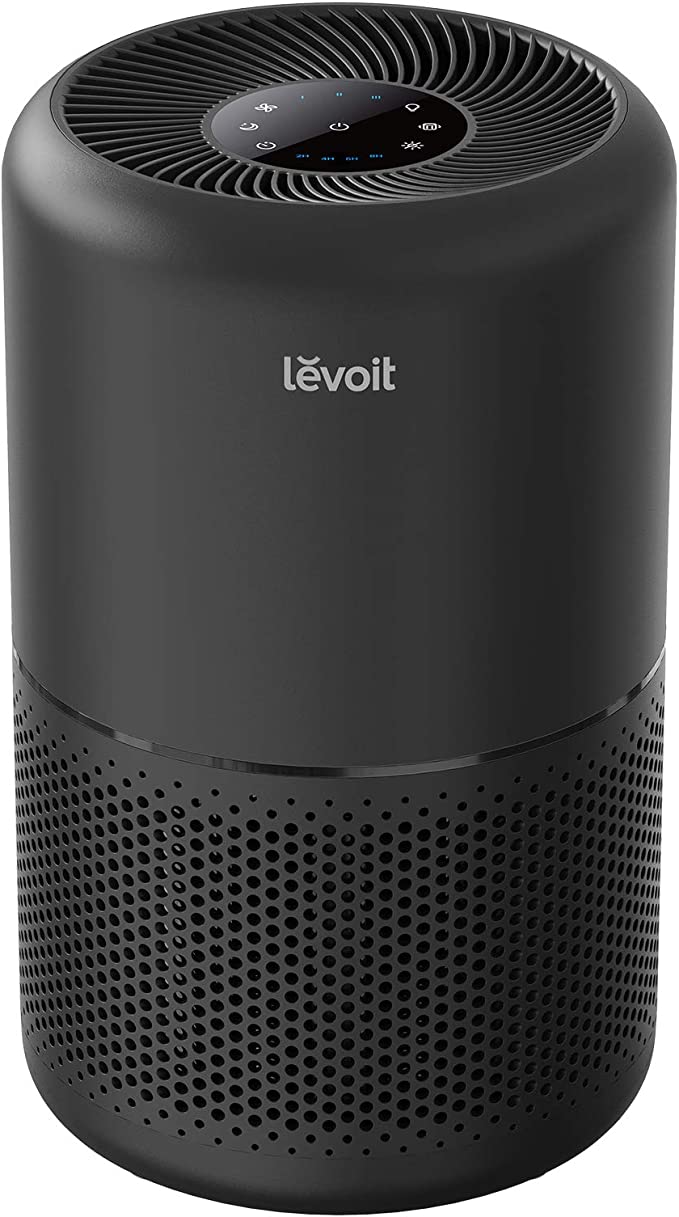 The H13 HEPA filter in this air purifier works alongside the pre-filter and high-efficiency activated carbon filter to remove 99.97% of airborne particles that are 0.3 microns in size, like dust, pollen, odor, and smoke. You can use different settings such as the Toxin Absorber filter to filter out dangerous toxins from things like wildfires, or the Pet Allergy setting to filter out pet dander.
Portable Neck Fan- Hands Free Bladeless Fan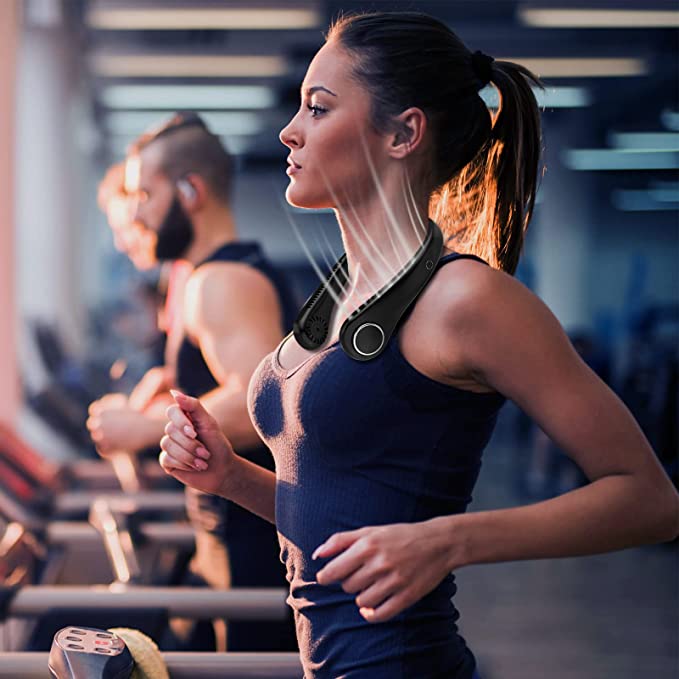 This portable fan has a 360 degree wrap design with 36 air vents to cool quickly– in 3 seconds– to keep you cool in the summer. No need to worry about your hair getting tangled in the blades of the fan, as this fan has bladeless design. It is safe for children and the elderly to use as well!
LED Night Lights Plug into Wall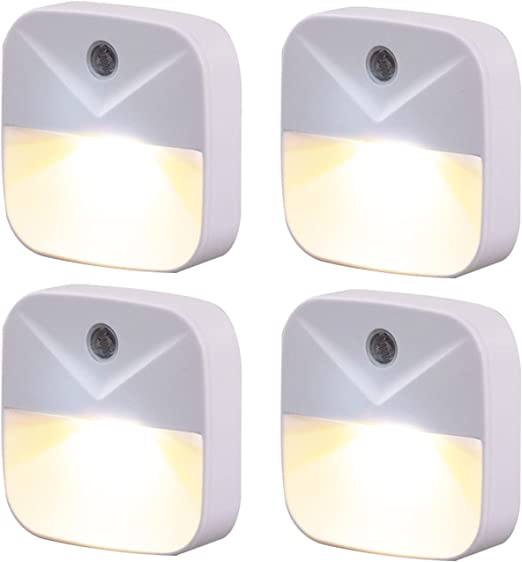 These nightlights have a smart dusk til dawn sensor so they aren't on all day when you don't need them. These have just the right of light, not too bright to wake you or your kiddos up, but enough to ease the fear of darkness. This nightlight is perfect for any room in the house, bedroom, bathroom, on the stairs, and so much more!
LED Desk Lamp for Home Office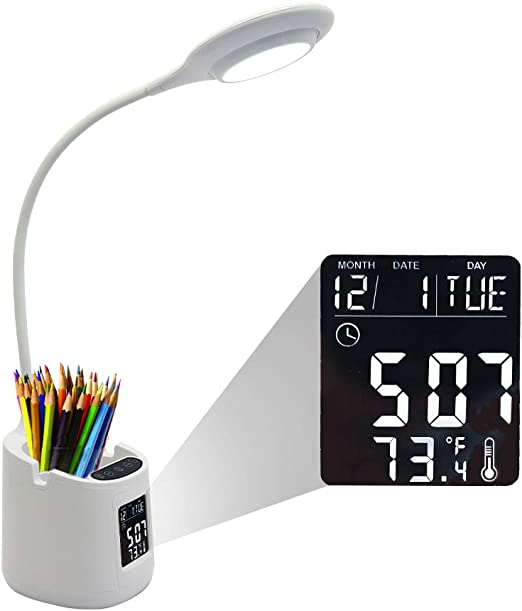 This desk lamp has a long, flexible arm and is easily adjustable to a wide variety of angles. This lamp reuters a sturdy aluminum alloy body that is also durable. Compact design to save space. One button control, 3 light temperatures, and each temperature has 10 brightness levels. Also features a digital clock!
suyncyi 2-Pack Garage Light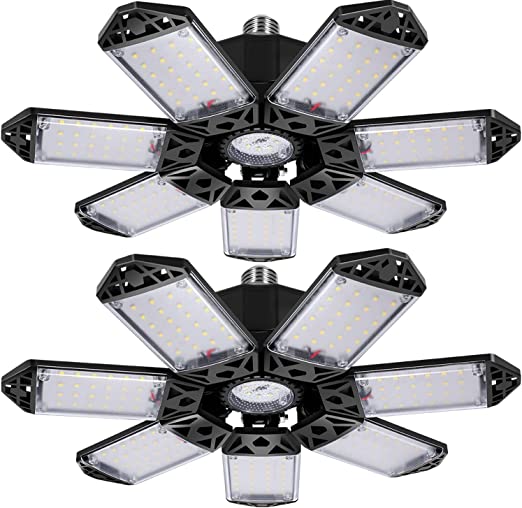 These garage lights have 8 light panels (7 deformable multi-position panels and 1 central light) to break through the dark. Each panel can be moved to 90 degrees. They're easy to adjust, features LED technology, and has 20,000 lumens. These lights are easy to install and require no tools.
Senville SENFZ10-19M Oscillating Tower Fan

This tower fan is 27" tall, with 3 speeds and 60 degrees of oscillation. Wide angled, motorized oscillation helps to keep you cool, even in large rooms. Easily choose between 3 fan speeds (high/medium/low) for optimal comfort. Slim tower design saves space and fits into spaces that traditional standing fans cannot.