35 Luxury Beauty Products When You Feel Like Treating Yourself
When we say "luxury products", we don't mean disappointingly ineffective and expensive items. Those are just a rip off. Luxury to us means quality ingredients, visible results, and real value for money. We want products that make us feel like we're a queen when we use them, right? When payday comes and we're feeling like treating ourselves, we want to be able to purchase with confidence and enjoy with peace of mind.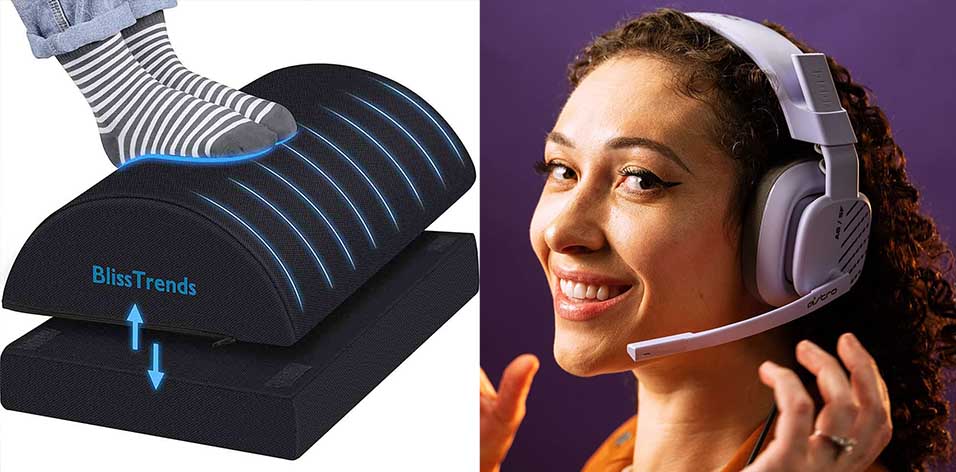 If you want to feel like a goddess on your next day off, you've come to the right place. When it comes to self care, we're not about to gate keep. From high end moisturizers and 24K gold face masks, to electric callus removers and top rated makeup finds, these are some of Amazon's most loved, best-rated luxury beauty products. Most of these items are less than $50 too, so you can enjoy free shipping and a lovely spa day without spending a fortune.
Refresh Your Skin with 24K Gold Eye Masks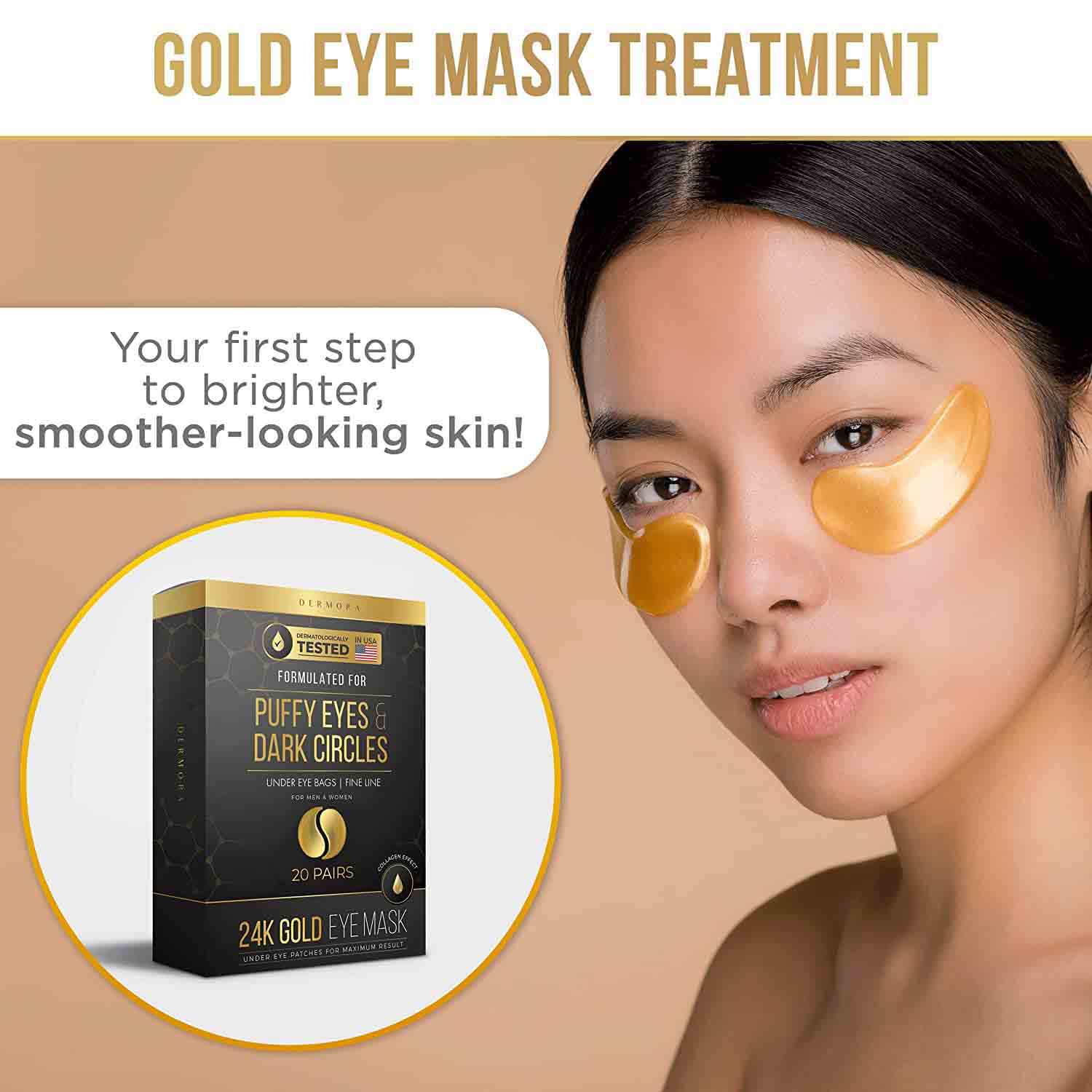 There's nothing more luxurious than adding a little gold to your skincare routine. Whether or not you woke up with dark circles under your eyes, you'll enjoy breaking out a pack of these every now and again for an easy, soothing under-eye treatment. The best part about this product is that it's offered in bulk packs, from 15 pairs all the way up to 100 pairs.
This Protein Hair Mask Will Put the Bounce Back into Your Curls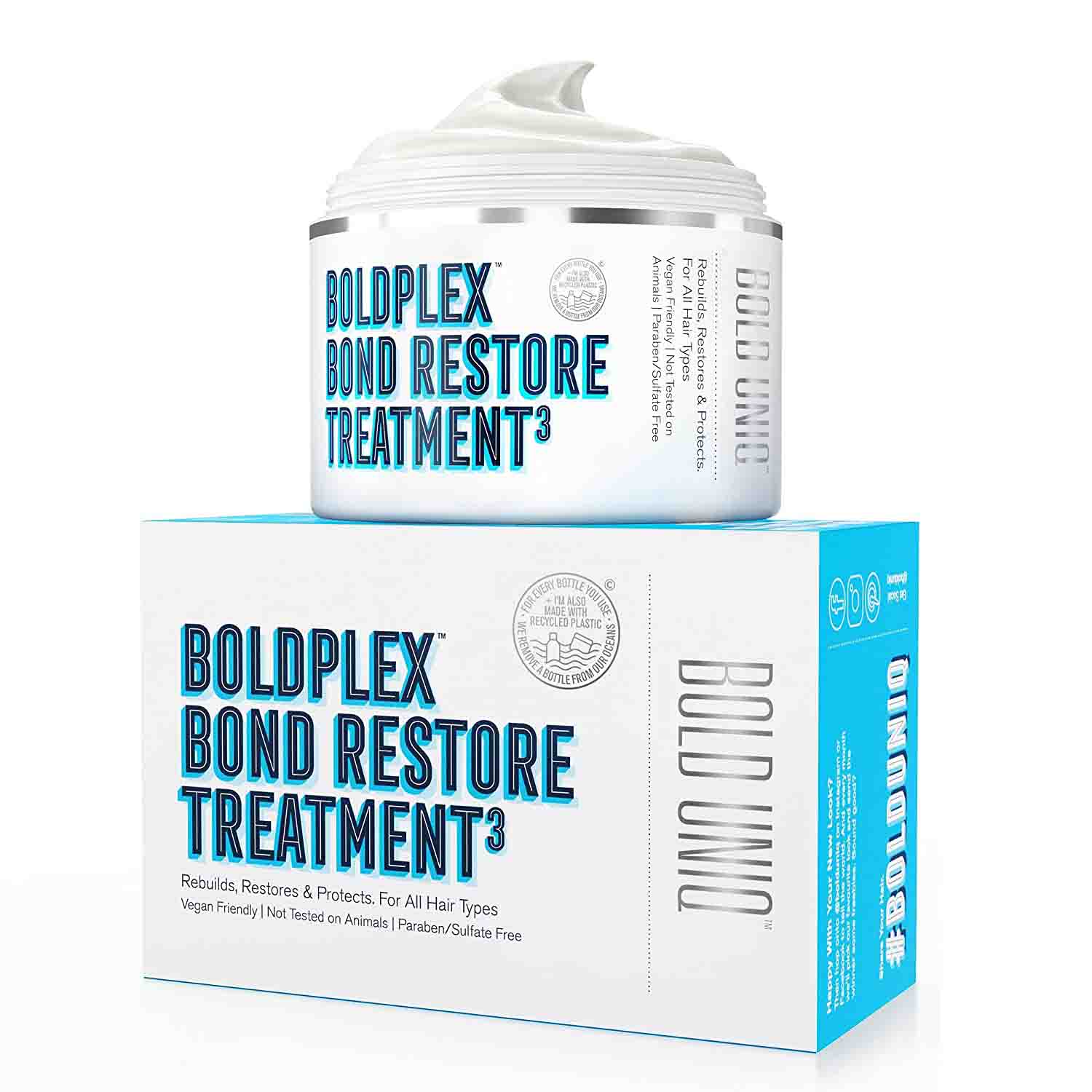 Say goodbye to split ends, frizz, and brittle hair! Instead of trying to mix up your own messy egg and honey protein hair mask (which is both perishable and expensive), try this ultra conditioning hair treatment. It's designed to work with all hair types; it's cruelty-free and vegan; even the packaging is made with recycled plastic. Both stylists and shoppers love it!
Massage in Face Oils with the Jade Face Roller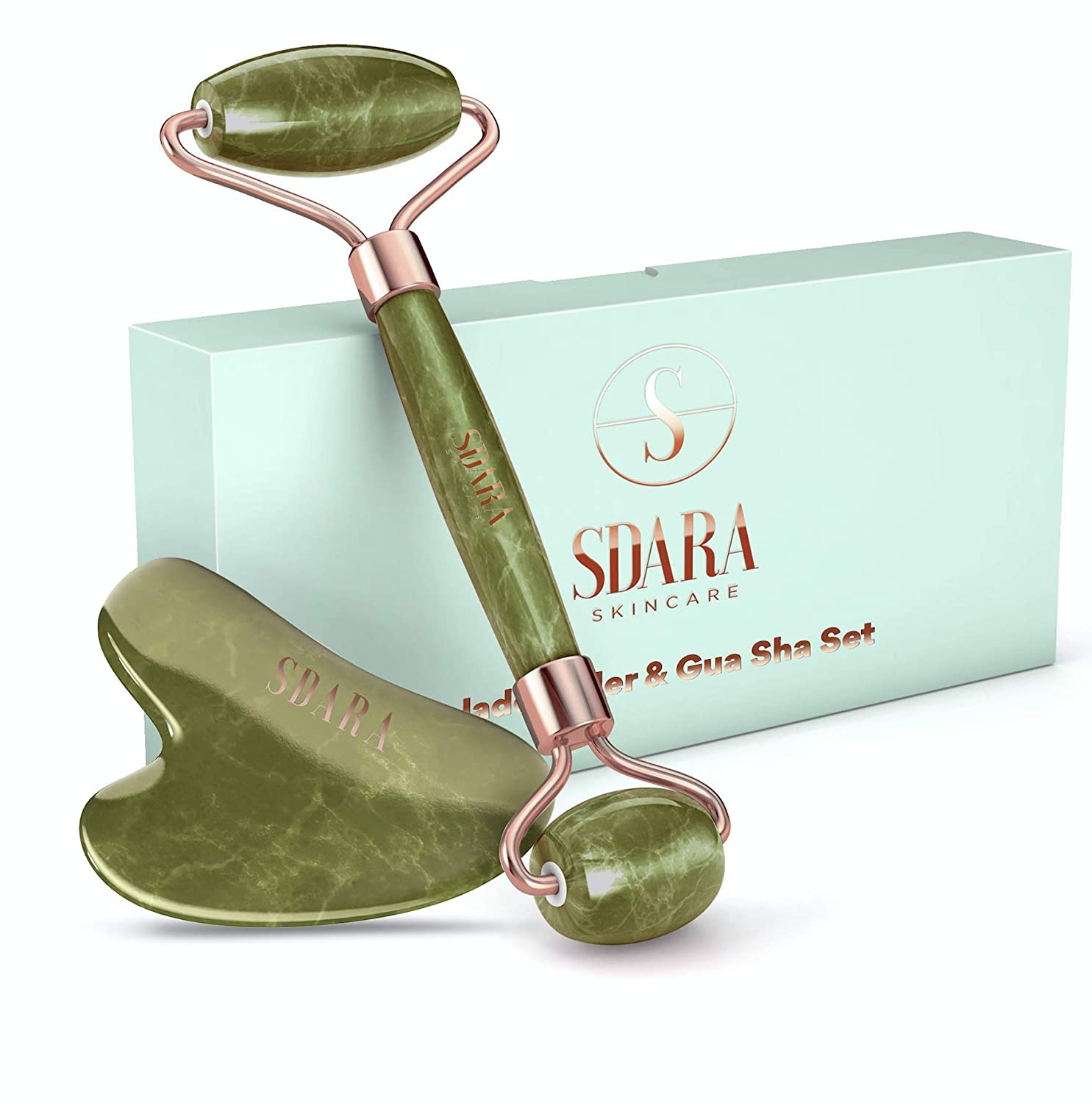 If you've been waiting for a good time to invest in one of these, this authentic jade roller set is definitely the best bang for your buck. For less than the cost of one stone facial roller from your favorite boutique, you can take home both a double-sided jade roller and a jade facial sculpting tool. Stick them in the fridge for an extra cooling massage!
Turn Your Bathroom into a Spa with this Bath Pillow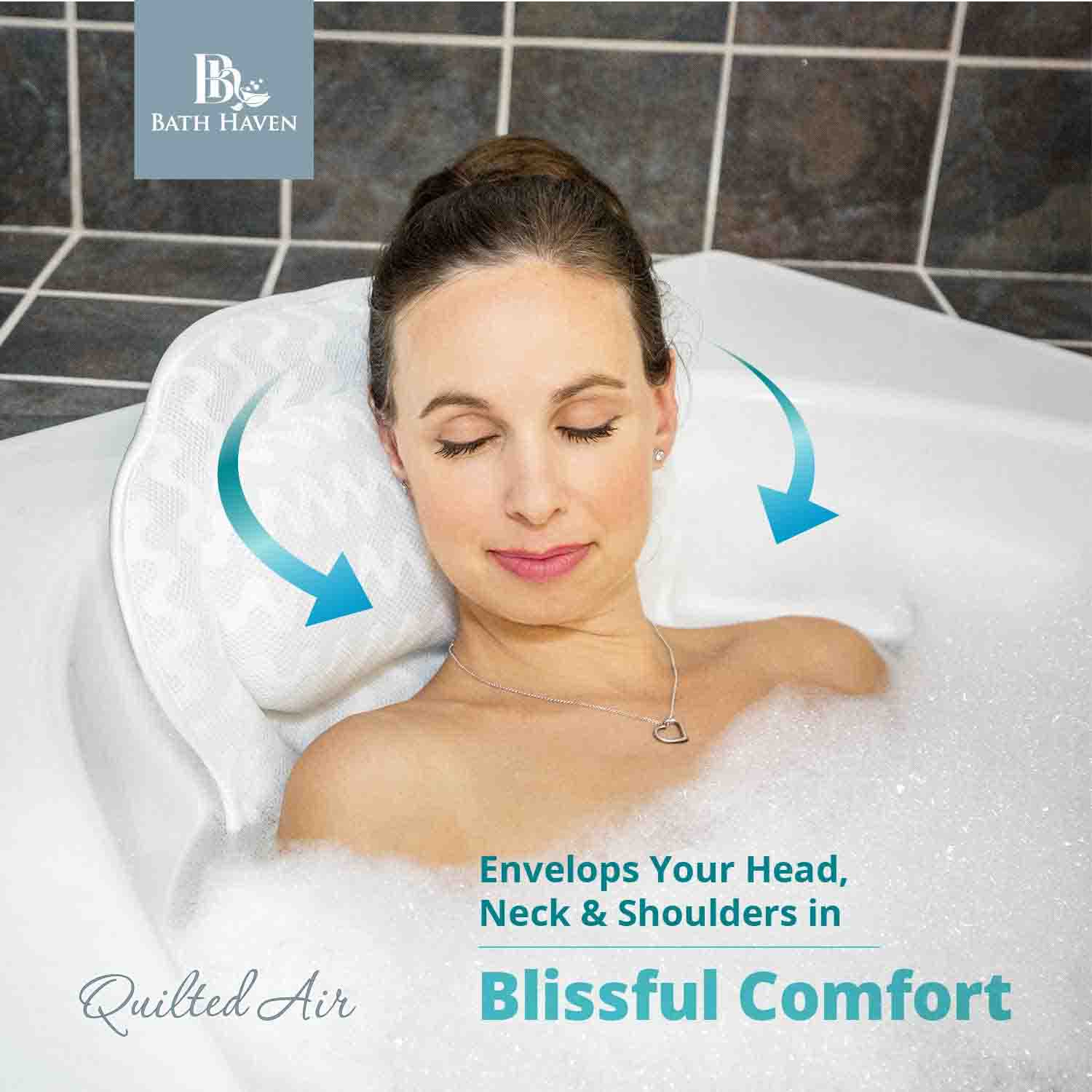 This isn't a beauty product, but we had to include it on this list because it's the perfect gift to give yourself. Just think of how much nicer it will be to take a long soak in the bath when you have a comfy place to lay your head. Because it's made with quick-drying fabric, you won't have to worry about mildew either; just hang it up in between uses!
A Purple Hair Mask for Soothing Color-Treated Hair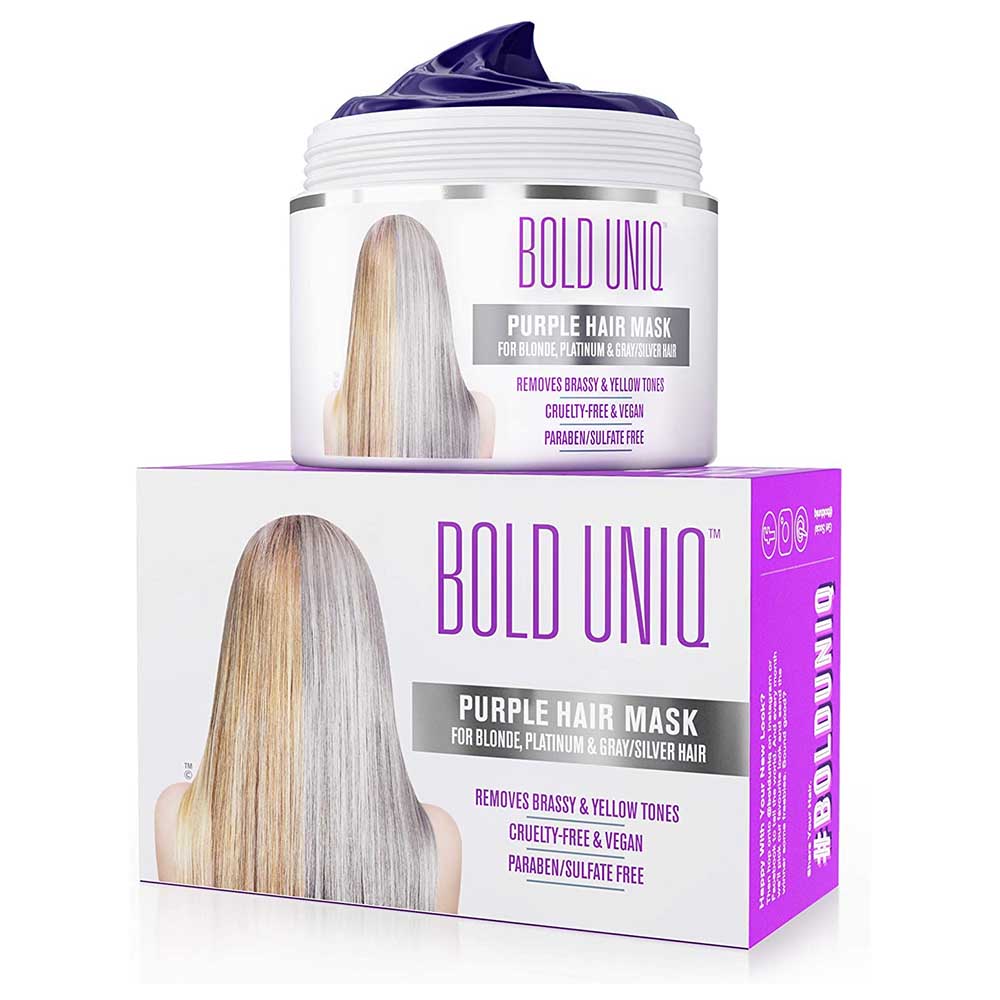 This mask does exactly what you'd expect it to do, according to the nearly 50,000 buyers who left a positive review. One anonymous user wrote, "I've been using purple/blue shampoos for years and this product eliminated more brassiness than any other product I've used in the past." Apparently, it works well on grown-out grey hair too!
This Foot Peel Mask will Transform Your Feet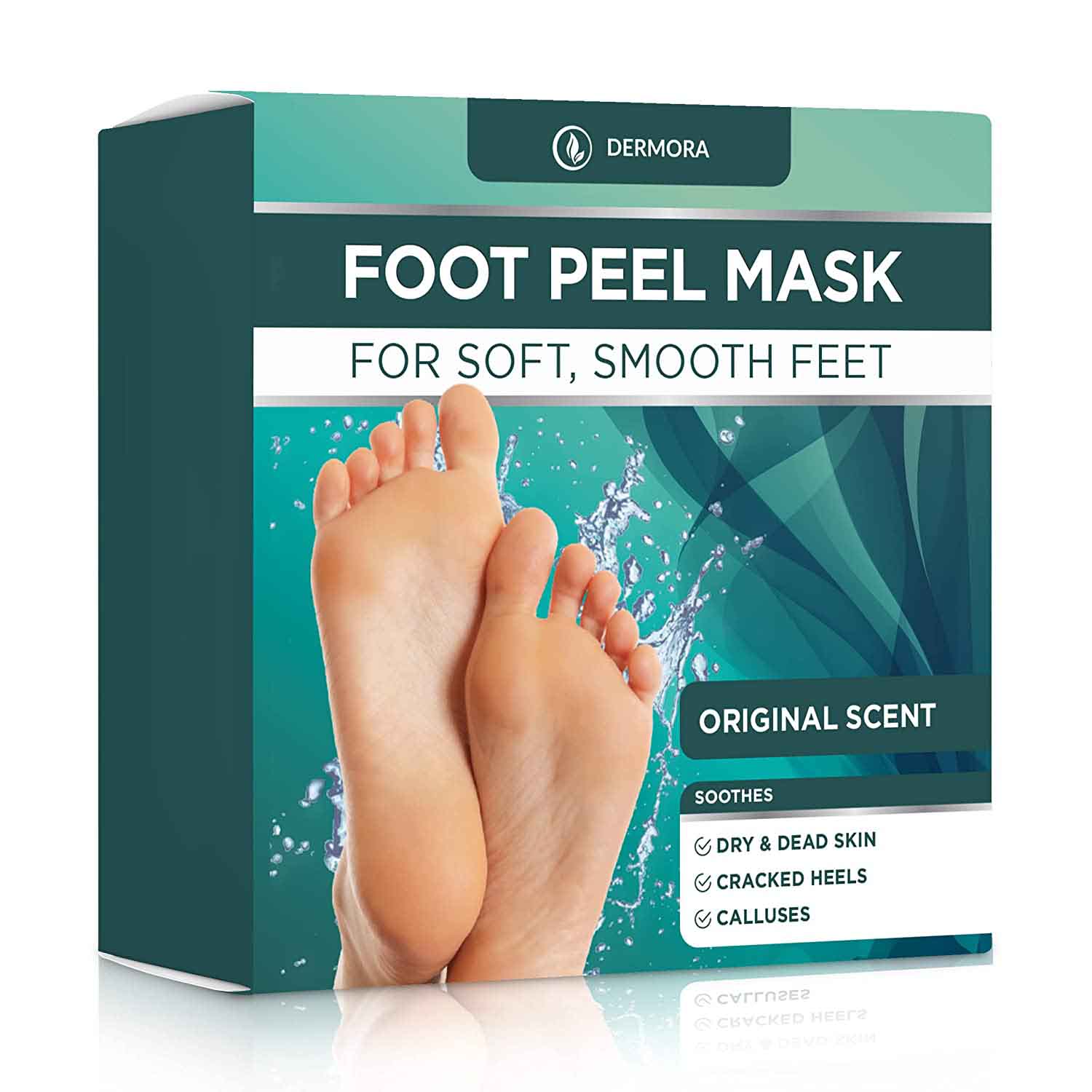 Is it more expensive than your average foot shaver or pumice stone? Yes. Will it save you time and effort scrubbing your feet in the shower? Also, yes. Simply wear the booties for an hour, wait a week, and let the dead skin peel away! This is definitely one of the best, effortless exfoliating products we've seen on Amazon so far.
Buyers are Raving about this Vegan Face Oil
According to WebMD, Marula oil is a great multipurpose oil that hydrates, protects, and smooths fine lines in the skin. It's harvested from Marula fruit, which is native to southern Africa. Packed with antioxidants and vitamins, this oil nourishes and repairs dry skin without irritating it, unlike other facial oils. Many buyers noticed a visible anti-aging effect with regular use; meanwhile, those with sensitive skin had nothing but praise for it in the comments section.
Olaplex is the Miracle Hair Repair Treatment You Need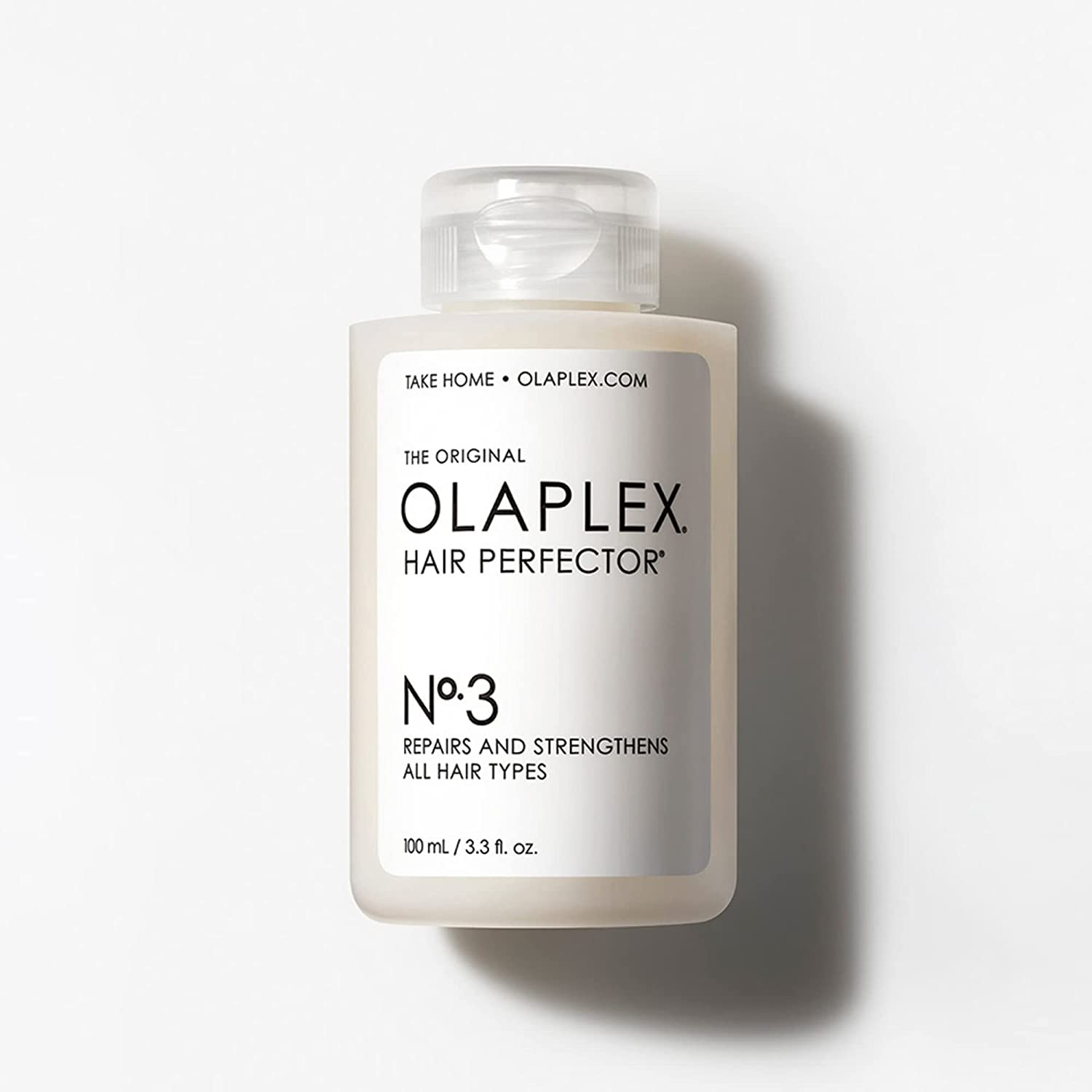 Olaplex doesn't mess around when it comes to hair repair. It treats hair at the molecular level for effective, fast results. Thousands of reviewers dubbed this product a "game changer" that's "worth every penny." In fact, Olaplex is so good, it's one of the few products that allows you to perm bleached hair (as seen on Julianne Hough circa 2020).
This Face Serum 3-Pack Bundles Everything You Need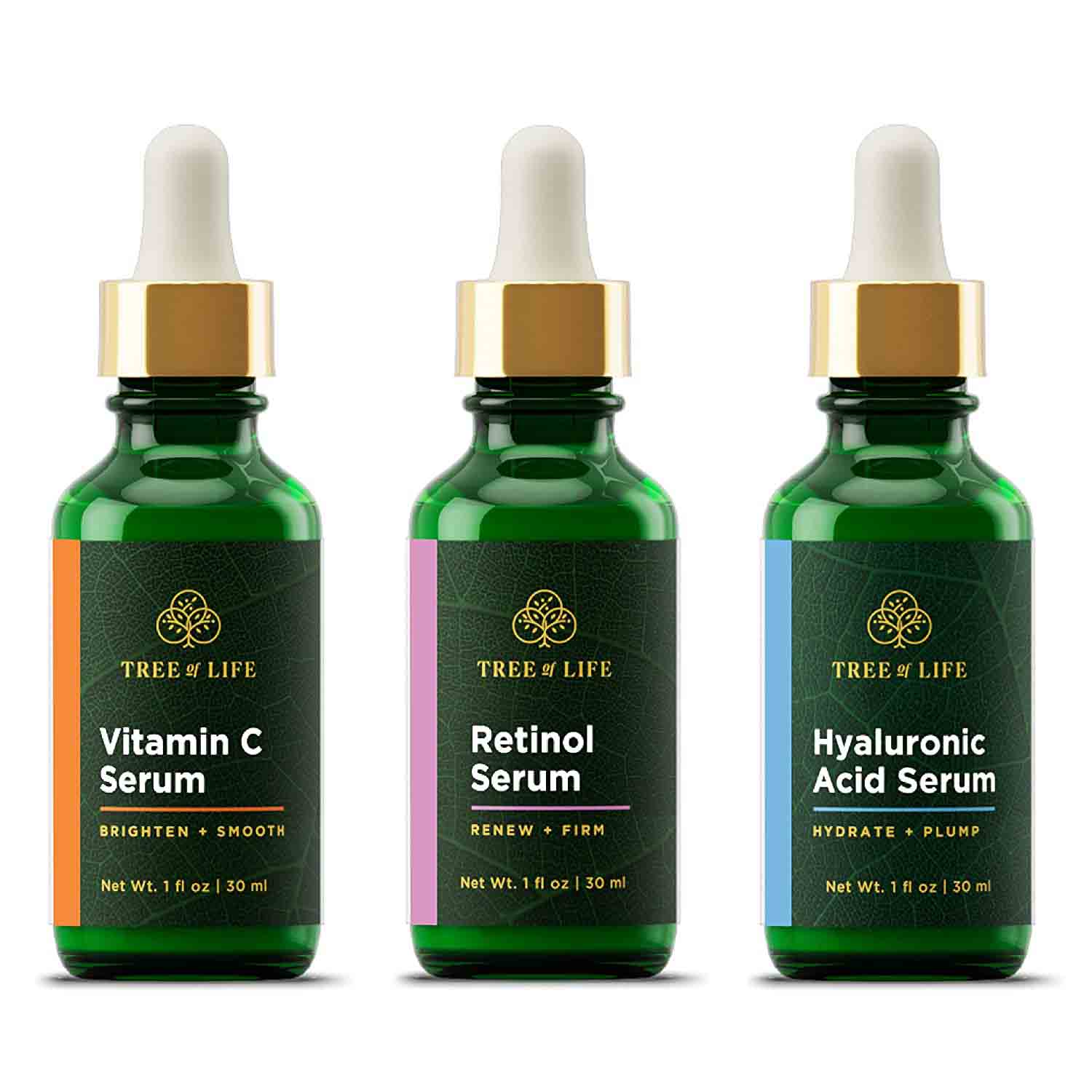 These green tea scented face oils are here to change your whole skincare routine. Reduce dark spots and brighten your skin in the morning with the Vitamin C serum. Use the Retinol and Hyaluronic Acid at night to smooth fine lines and lock in moisture. You can't beat three for the price of two!
Shoppers Swear by this Wrinkle Removal Tool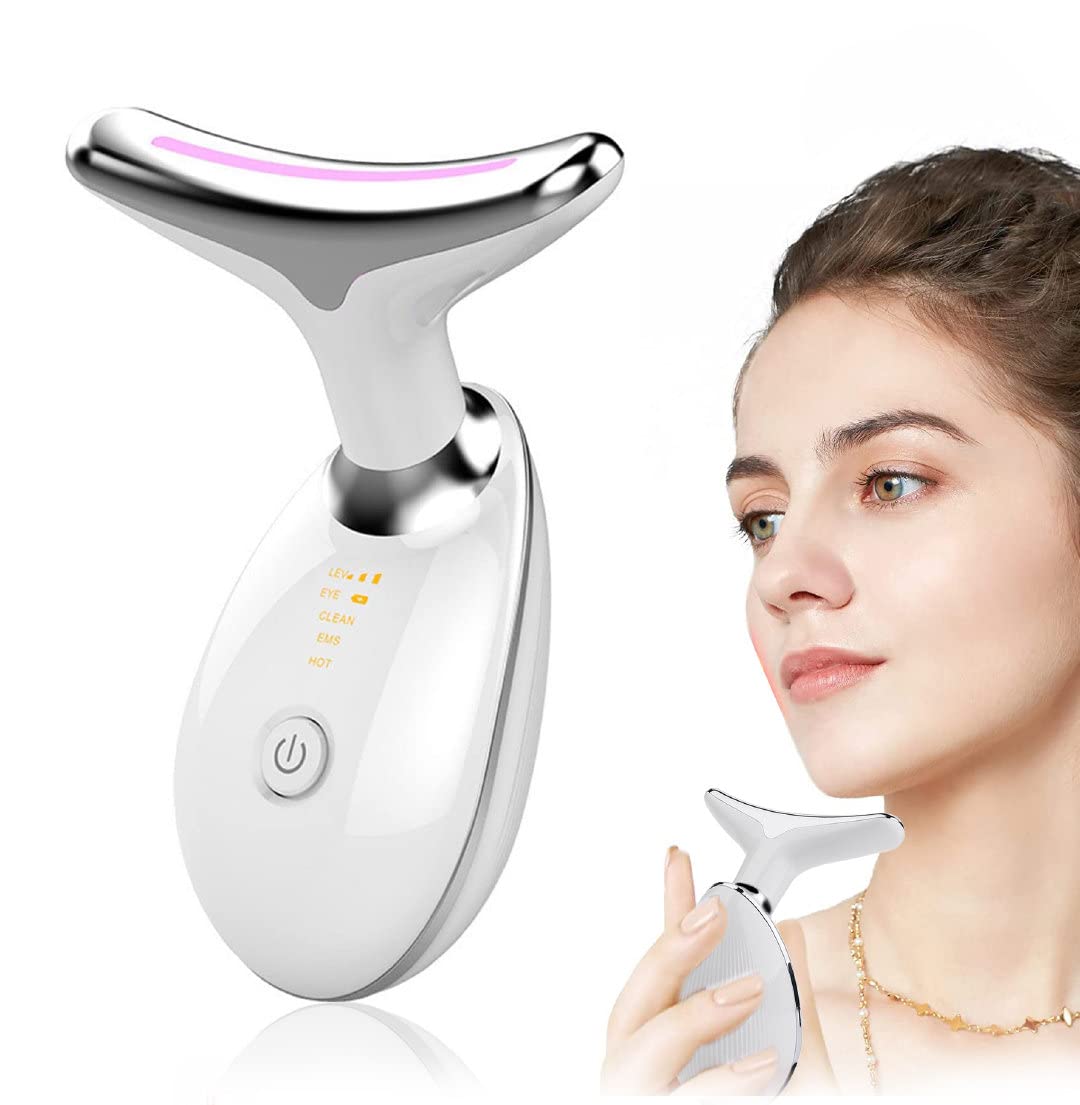 Yes, this is the face sculpting tool you saw on TikTok! And yes, it does actually work! "This device leaves your face feeling like you got a mini face lift, it's the only way I can describe it," buyer Liz wrote. User Kitty also commented, "Only used it for half a week and my jawline/neck region is already looking tighter." Bonus: apparently it feels really good to use too!
An Auto-Replenishing Hydrator for Super Dry Skin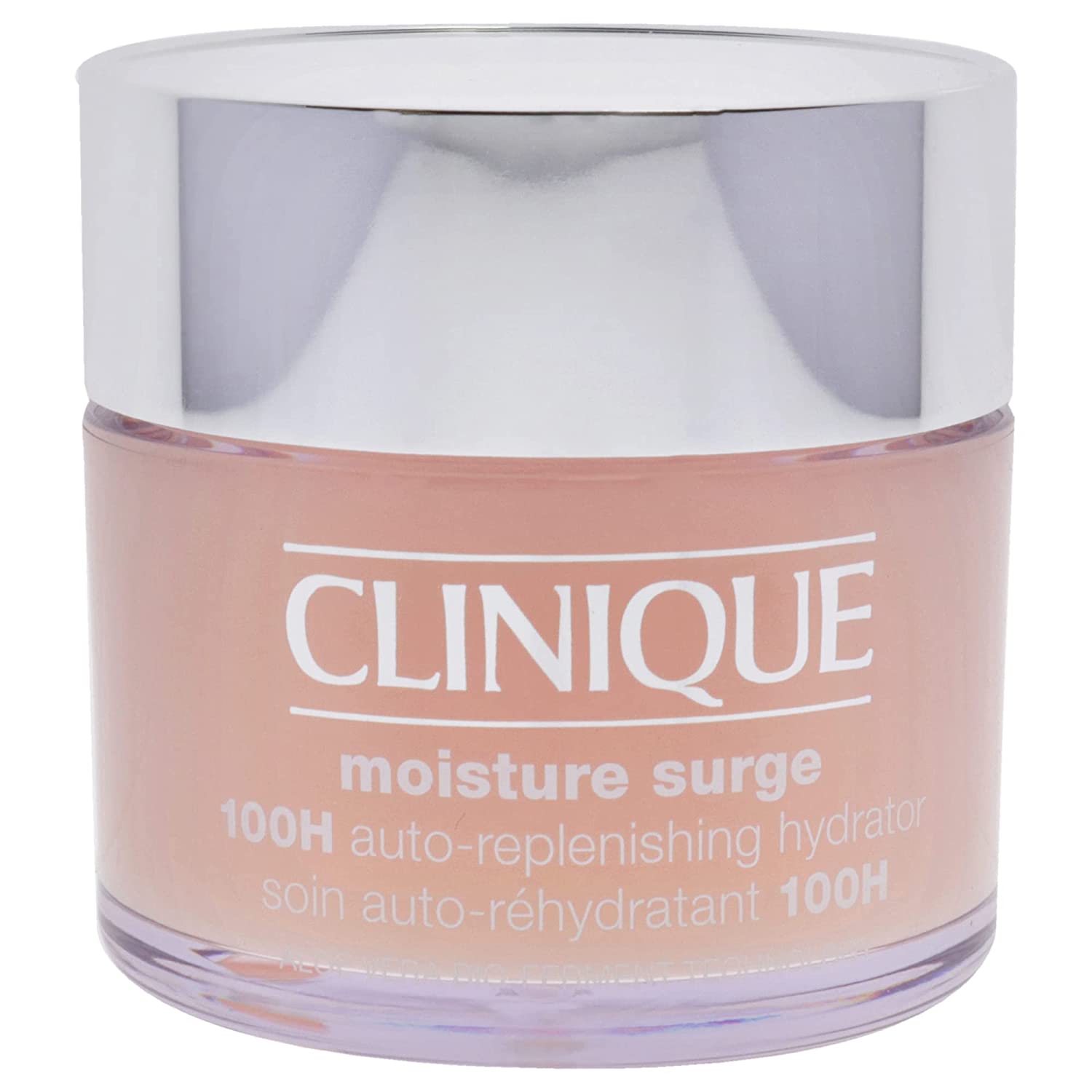 This lightweight, silky moisturizer is the way to go if you have super dry skin. As fans of this product can tell you, a little goes a long way and lasts all day. You can also use it as a overnight hydrating gel mask. This little jar is on the expensive side if you buy it in store or at full price, but you can usually buy it on Amazon for around 50% off.
Finally, a Liquid Matte Lipstick that Lasts All Day!
If you want to support a black women-led company and enjoy a killer lipstick at the same time, this is the product for you. The Lip Bar makes affordable, long-lasting liquid mattes in all kinds of fun colors; from deep browns and purples, to bright pinks and reds, they offer shades that look great on every skin tone. You'll love the lightweight, velvety feel!
Keep Your Curls in Place Overnight with this Satin Hair Bonnet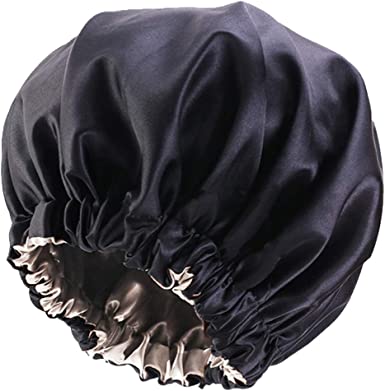 This double-lined silk bonnet is only $10, and it comes in over 20 colors! Unlike your cotton pillowcase, this silk hair cap is super soft and non-absorbent; using a silk bonnet each night will leave your hair frizz-free and shiny in the morning. It also doubles as a shower cap, so you can use it to stay dry between wash days.
Save these Moisturizing Socks for after the Double Shift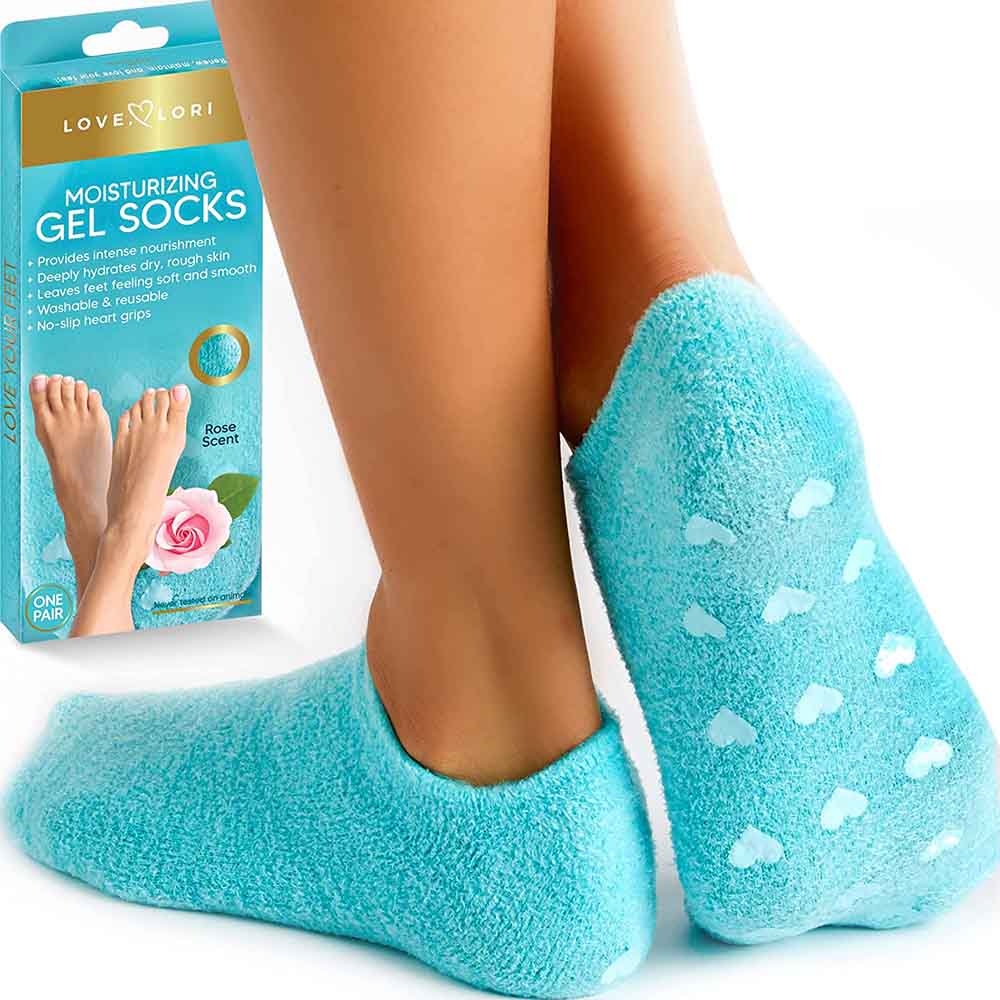 If the foot peel mask sounds too dramatic, these socks are your next best option for getting those baby soft heels you crave. Each pair contains rose oil, jojoba oil, olive oil, and Vitamin E oil, which work to soften and hydrate your skin. Wear these every night for a week and see the difference! Add lotion or special skin repair ointments for an extra dose of moisture.
Heal Your Hands with Organic Unscented Aloe Lotion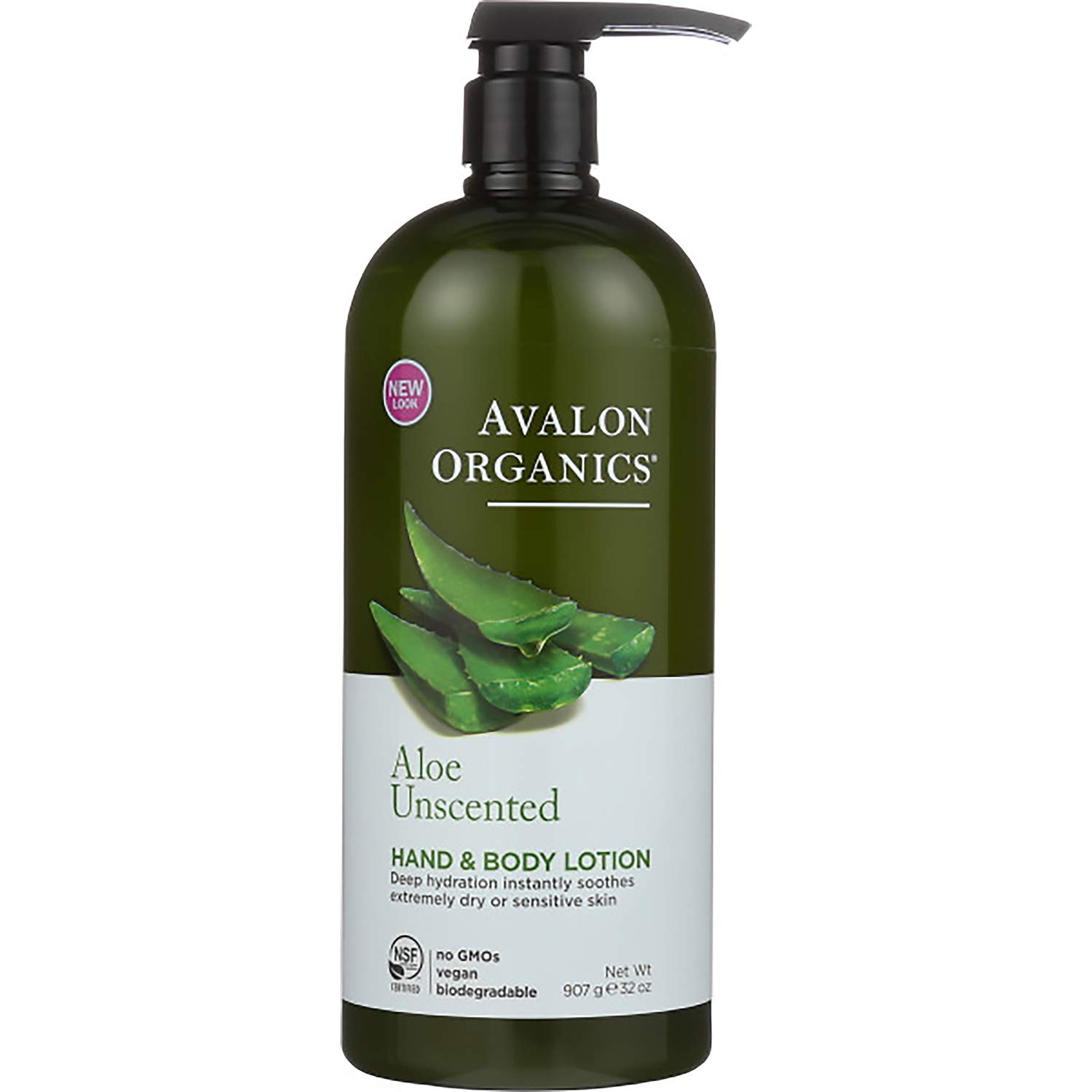 This lotion is ideal for those with sensitive skin — and noses! You'll find no perfumey smells or harsh chemicals here, just plant-based, moisturizing goodness. Aloe Vera is surprisingly good at soothing skin conditions — including wounds and acne — which means you'll definitely want some at home. Enriched with Shea butter, and Calendula oil, this lotion is sure to feel luxurious and spread easily.
Grab this Mediterranean Mud Mask if You Have Oily Skin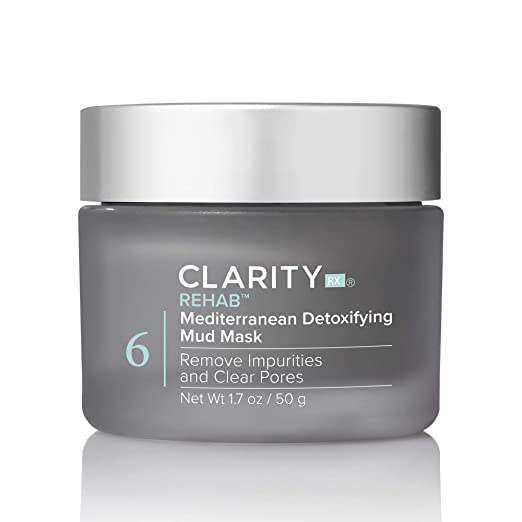 There's nothing like a quality mud mask to pull the nasties out of your skin. "You can see your the dirt and scum rising out of your pores with this stuff," reviewer SimoneLaBambii wrote. "It's literally magic and life changing!" The dead sea mud, bentonite clay, and Aloe form the ultimate power trio, drawing out oils and reducing inflammation.
This Professional Pedicure Tool Kit Costs Less than $30!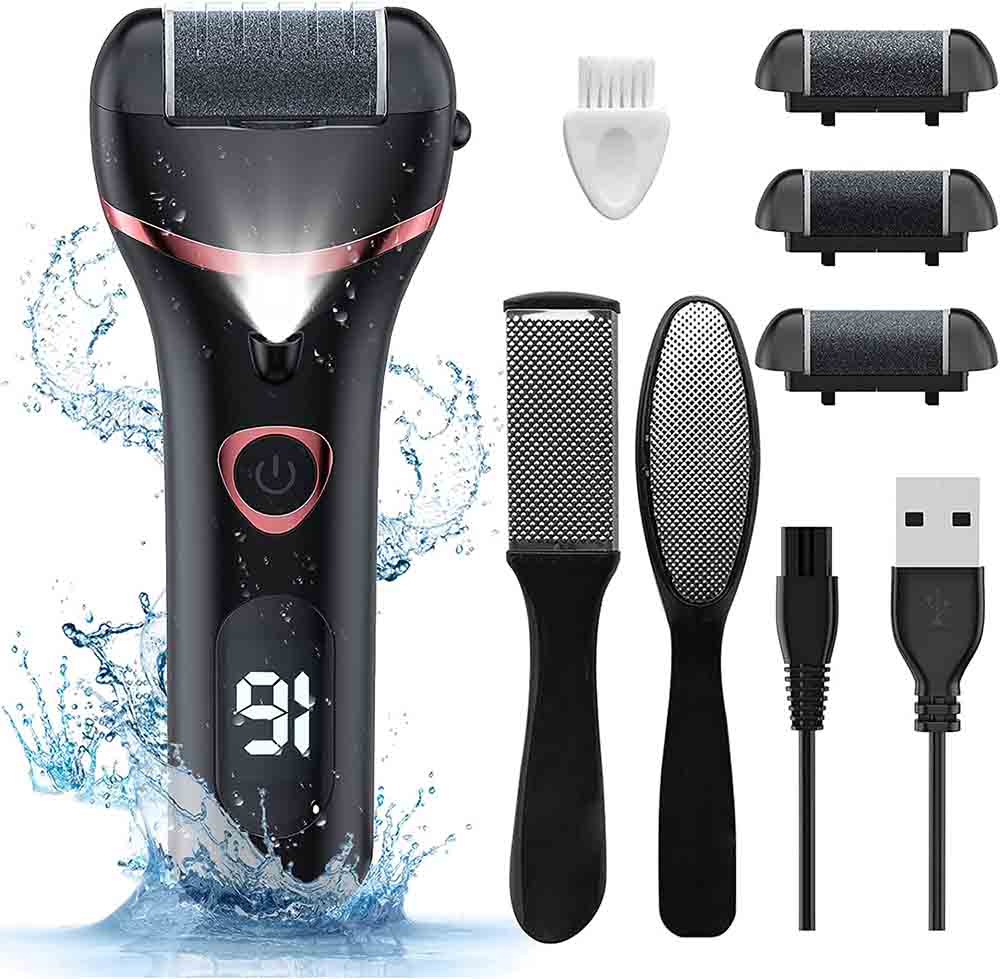 Why not treat yourself to a pedicure at home? With this 5-star rated, all-in-one kit, you can exfoliate your feet like never before. D.B.'s review summed up why this electric callus remover is a buyer favorite: "It has two speeds, is waterproof, has LED lighting, a lighted area on the front of the unit showing the available charging time, and a USB charging cord that will give it a fast two hour charge."
Exfoliate Deeper with the Blackhead Vacuum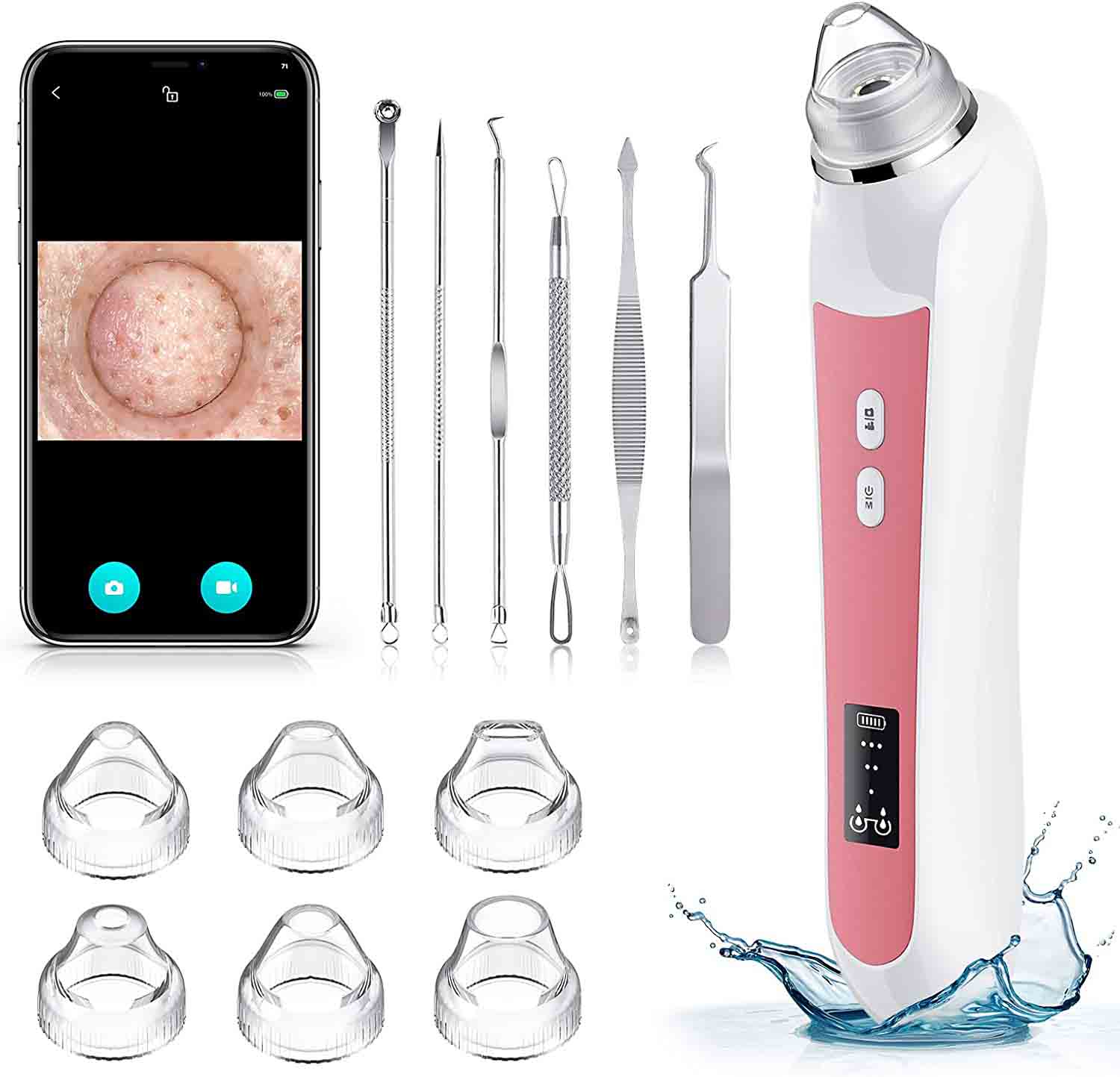 Seeing your pores close up can be horrifying, but it's also satisfying to clean out all the gunk. If you want to ensure every last pore is clean and clear, you'll love the camera feature on this pore vacuum! Just pair it with your phone (Apple and Android compatible) and get to work. This is a must-have for those with congested pores or stubborn blackheads.
A Top-Rated Brow Gel for Taming Stubborn Hairs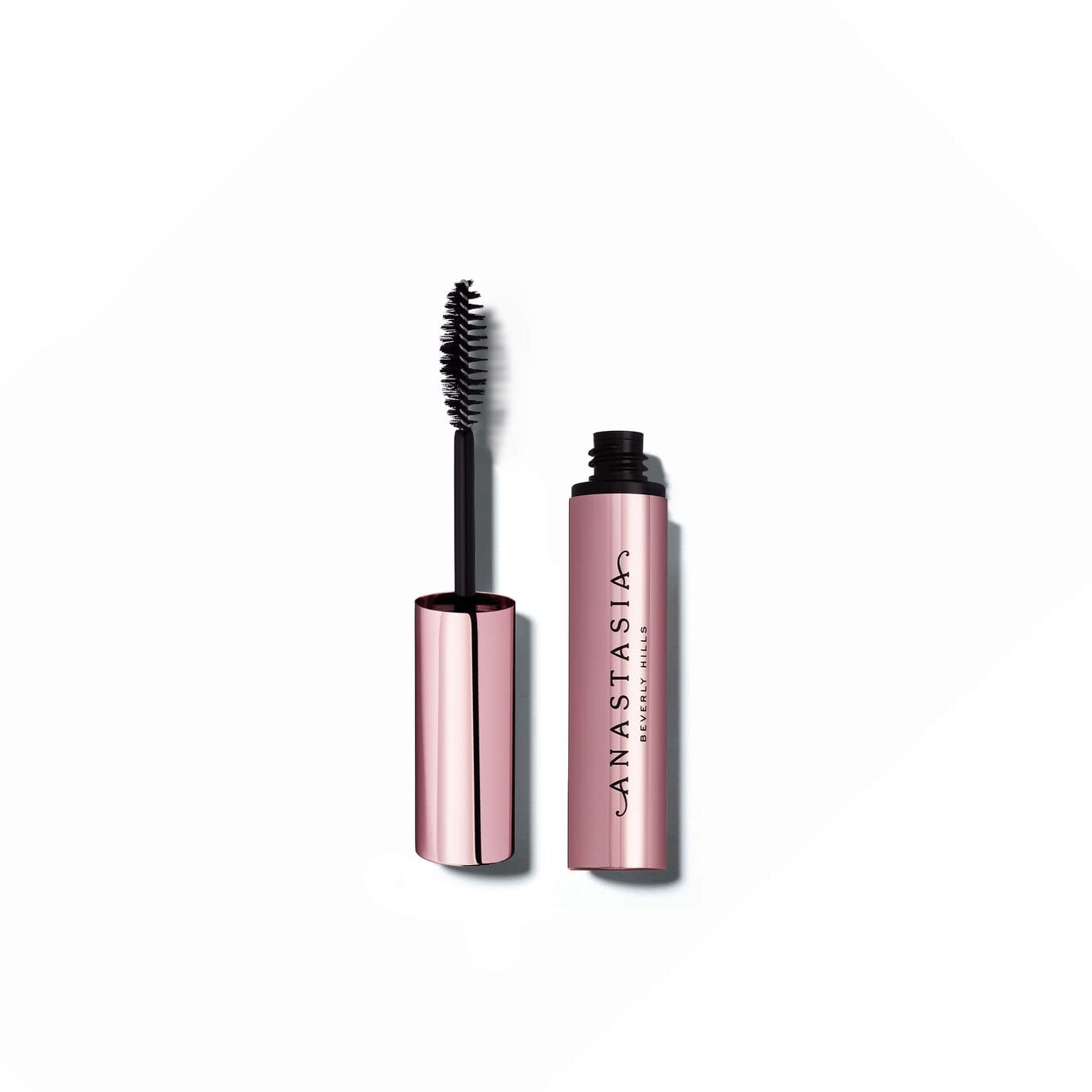 Anastasia Beverly Hills eyebrow gel made Glamour's top 13 list of best eyebrow gels, so you know it's worth trying. According to the publication, it only takes a few coats of this brow gel to set your eyebrows for the entire day — wow! Bonus: you can also use it to style your eyelashes.
Enjoy a Spa Day at Home with this Facial Steamer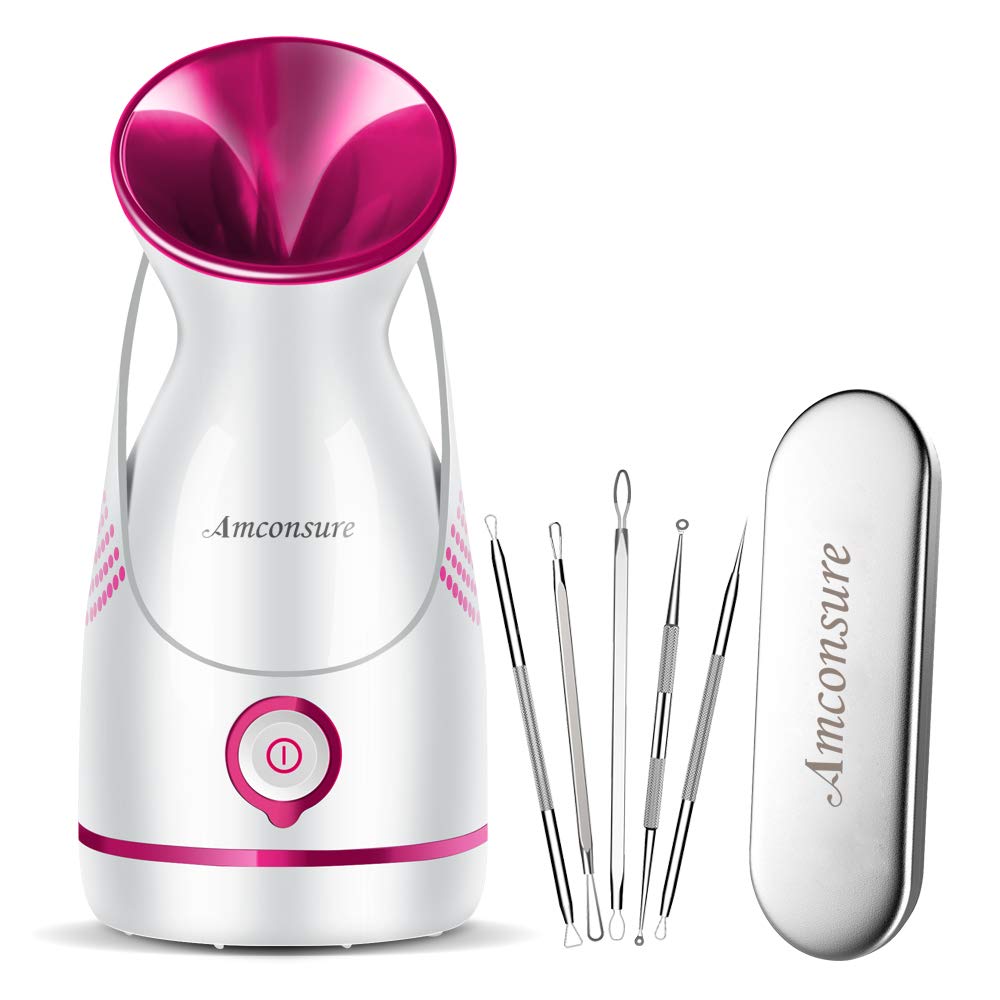 Is your daily shower not opening up your pores the way it should? Try this facial steamer! According to the seller, the nano ionic steam it produces is 10 times more effective at penetrating the skin than regular steam (ie, your shower steam). Grab this for a more productive facial sesh, or to soothe extra dry skin during the summer.
Calm Your Skin with this Buyer Favorite Ice Roller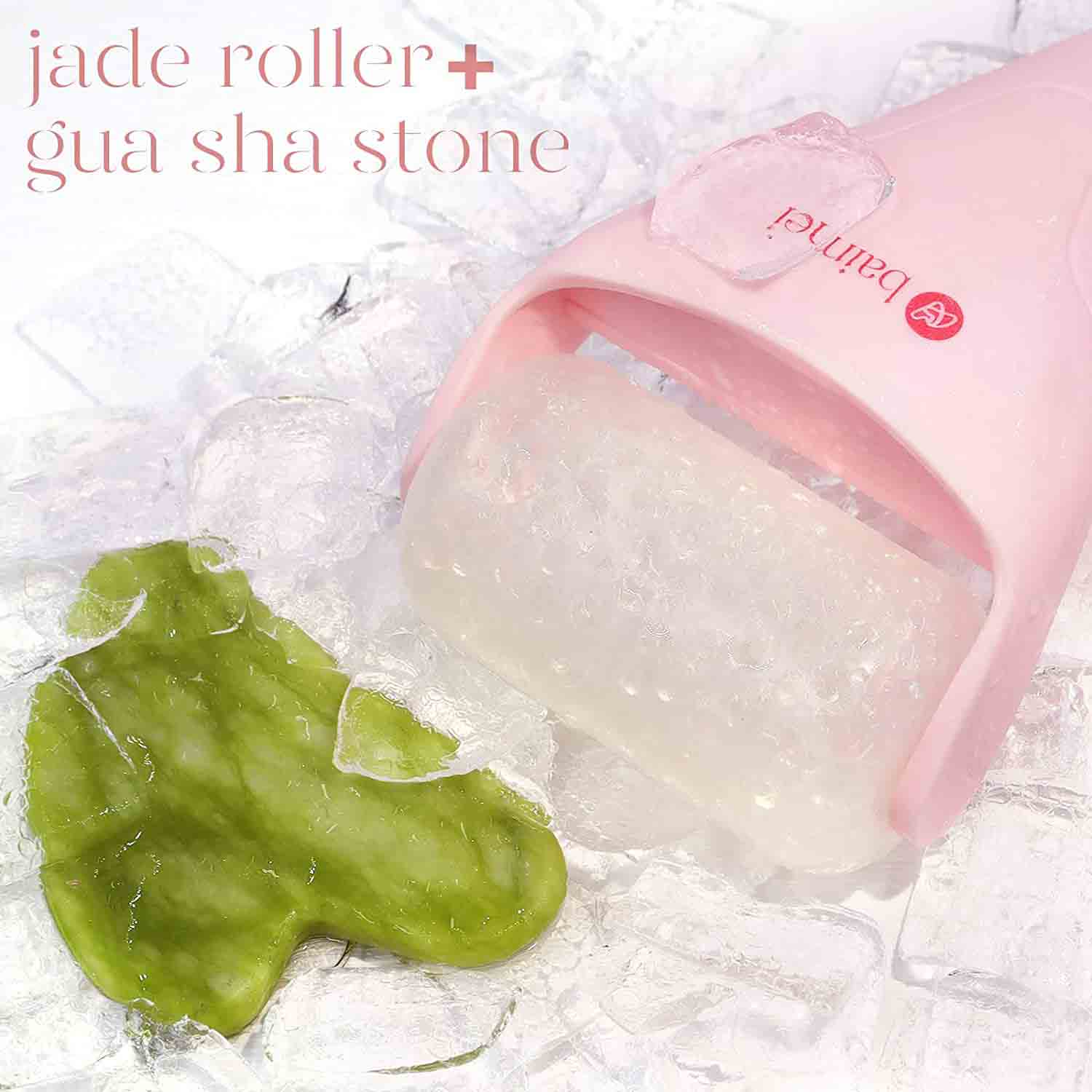 Ice rollers are a must-have for your daily skincare routine. Try putting on makeup with and without an ice treatment first — you will definitely notice a difference. The cold reduces puffiness, inflammation, redness, and pore size! This $16 kit comes with a reusable, easy-to-clean roller and a jade sculpting tool for precision massaging.
This $7 Holographic Liquid Glitter Eye Shadow is a Hidden Gem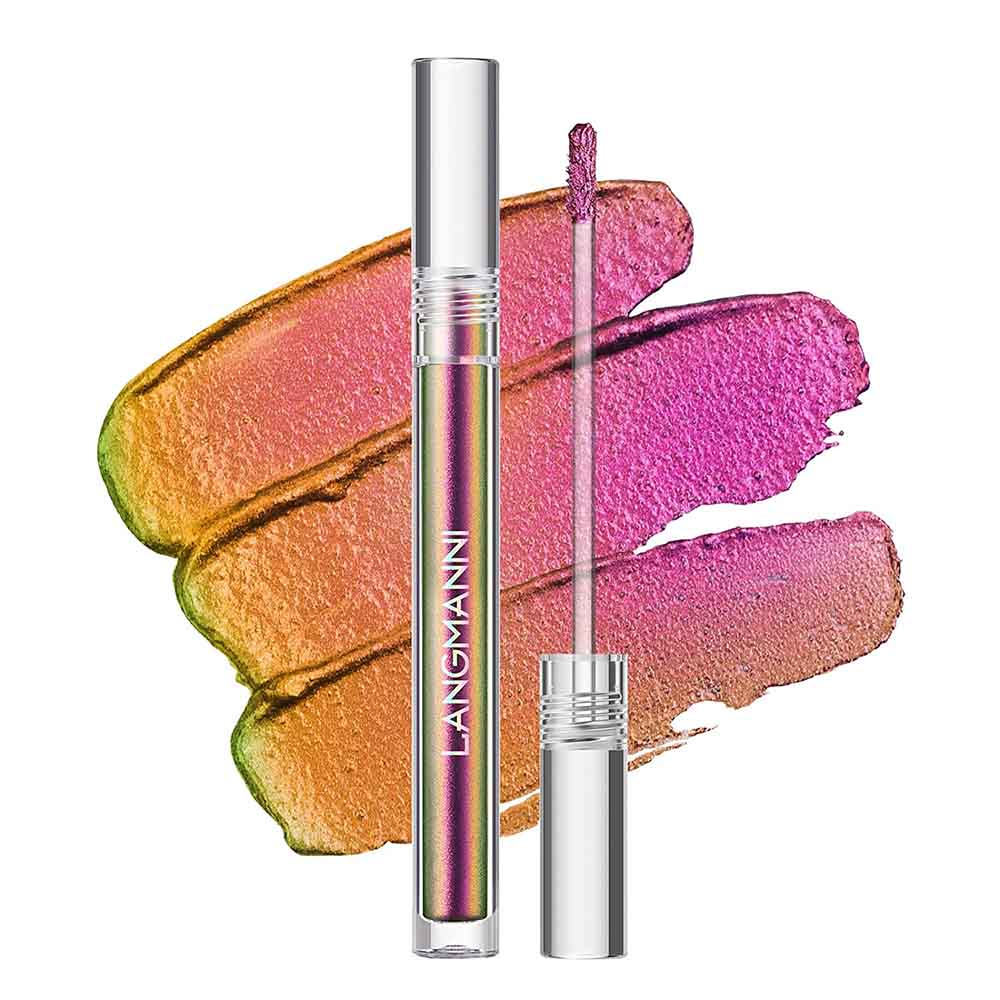 You're probably still lusting after those fancy holographic glitters and eye shadows on Instagram — but they're all so expensive (and no free shipping)! Good news: you can bring home a well-loved dupe for a third of the cost. It comes with three different color options: Peacock, Wonder, and Ember. Grab a tube for your next party!
A 2-in-1 Nars Cheek Blush and Lipstick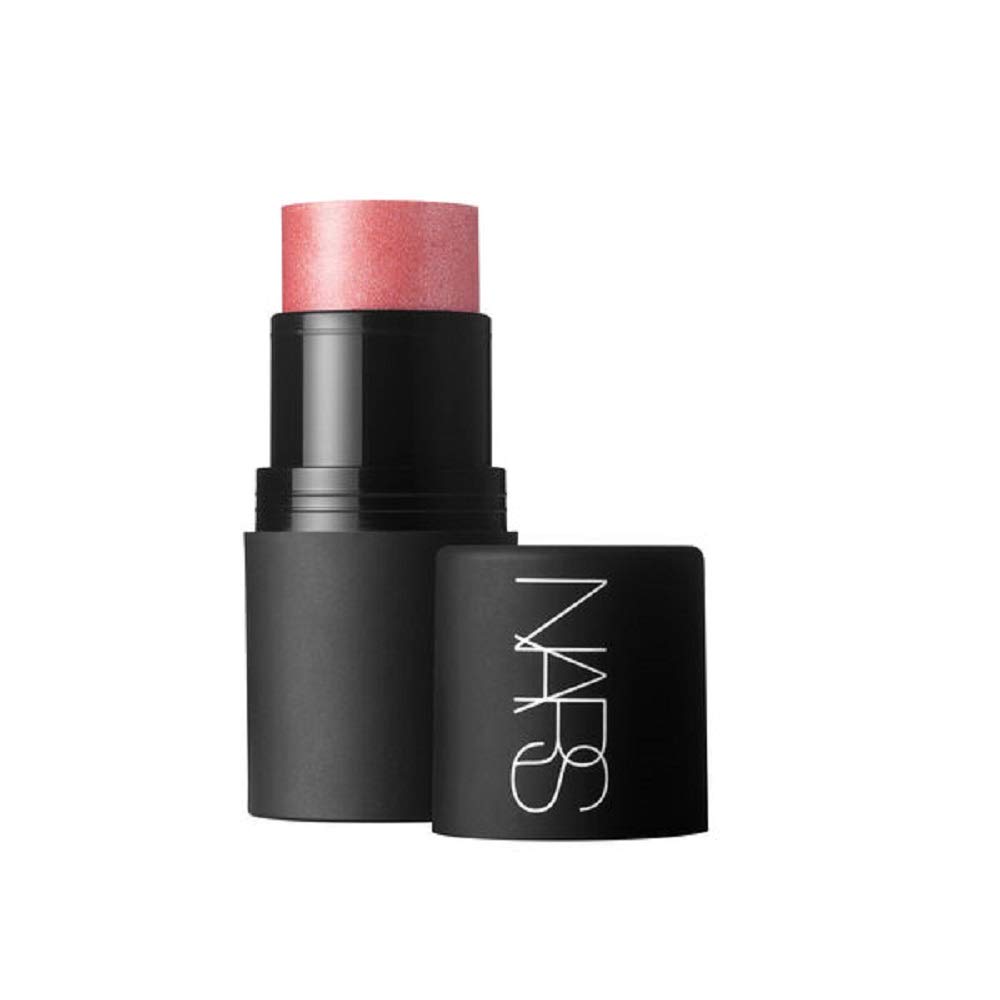 This 2-in-1 stick is perfect for people on-the-go who want to keep a simple makeup routine. Glamour rated Nars blush the "most universally flattering" for its natural look, and now you enjoy it in a cream form. Use it on your lips, cheeks, eyelids — wherever you want a little pop of color!
Stock up for Future Spa Days with this 23 Sheet Mask Collection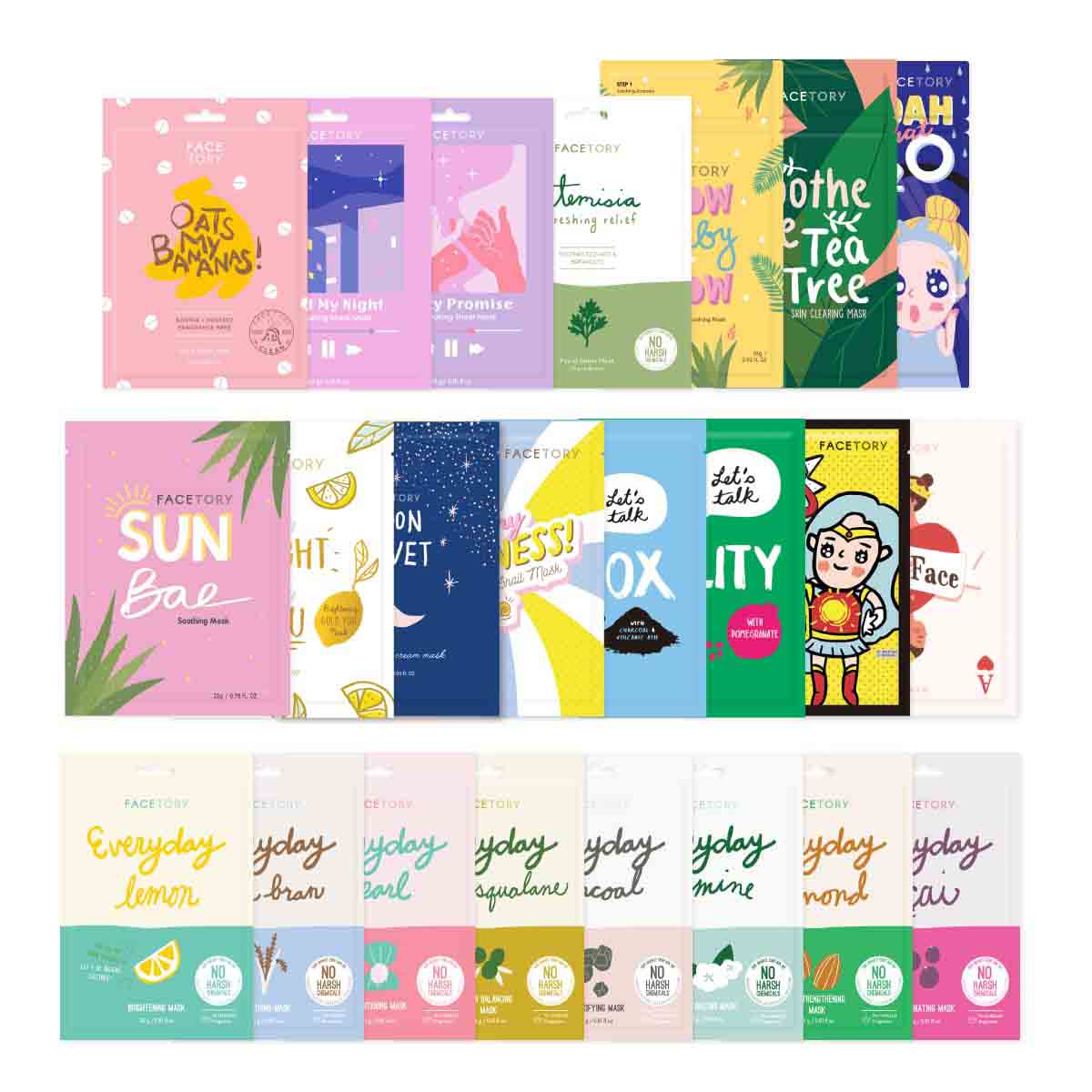 23 different sheet masks for nearly a month's worth of spa days — it doesn't get any better than that! We especially like this collection for face mask first-timers. Experiment with the different treatments and see which work best with your skin. If you really love this kit, as the 2,900 gushing reviewers do, you can buy up to 50 masks the next time.
Grab this 100% Pure Jojoba Oil for Super Soft Skin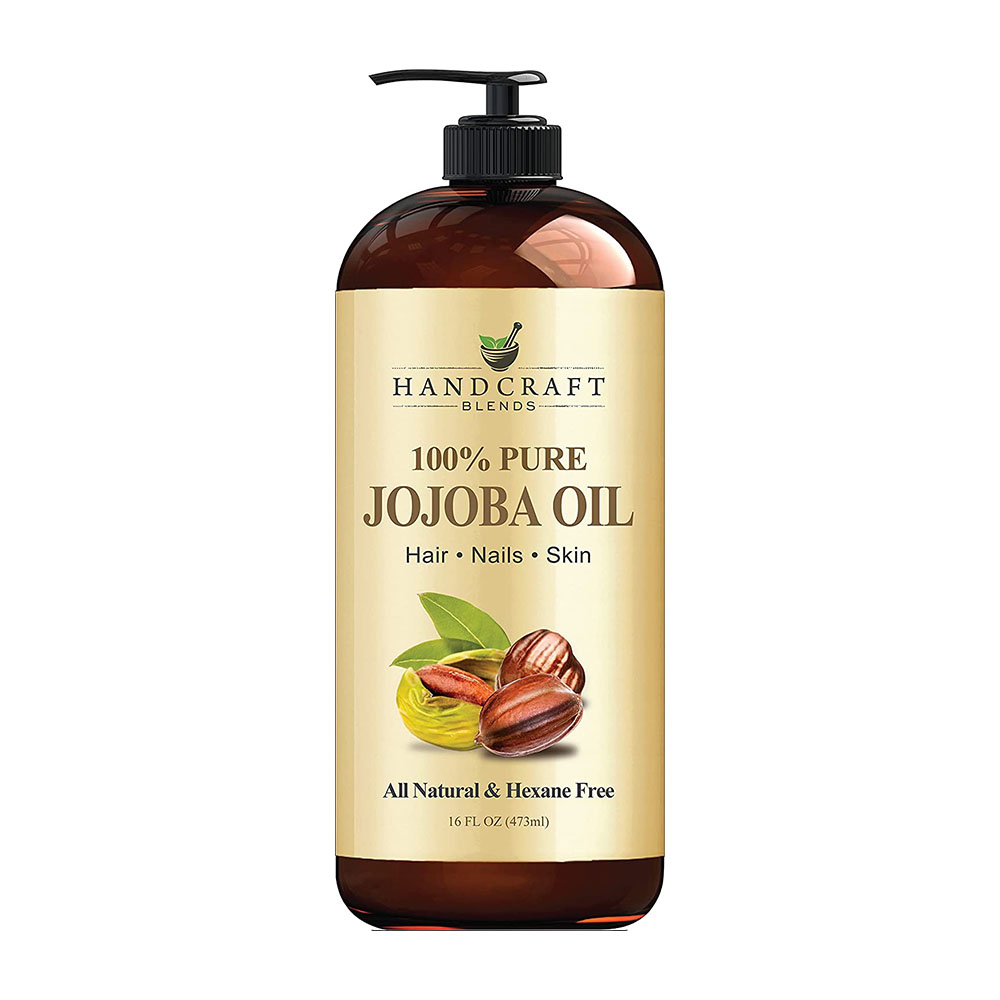 We'll let you in on a little natural beauty secret: using jojoba oil regularly will give you super soft skin. It's a natural moisturizer, and it adds a nice healthy glow to your skin. This particular brand is 100% pure jojoba oil, which means no additives or fragrances. Apply it after you shower when you're still wet for best results.
Soothe Inflammation with this Raw African Shea Butter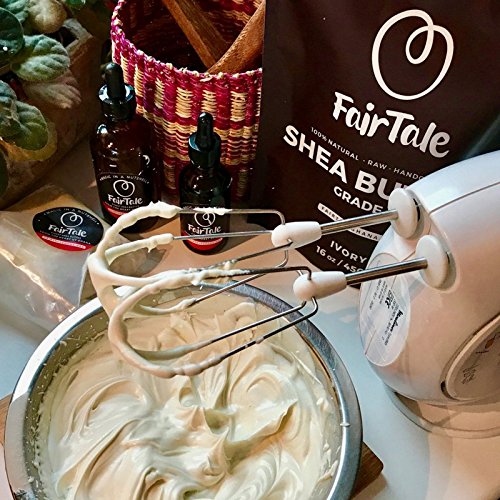 You may not know exactly what you're going to do with 6 lbs. of raw shea butter, but you're going to want it after you read the reviews. Use it to start your body butter shop, cook with it, or just to keep your skincare stockpile full for years. It keeps for a long time, so you won't need to worry about it going bad anytime soon!
Try Onsen Cuticle Repair Cream if You Get Weekly Mani-Pedis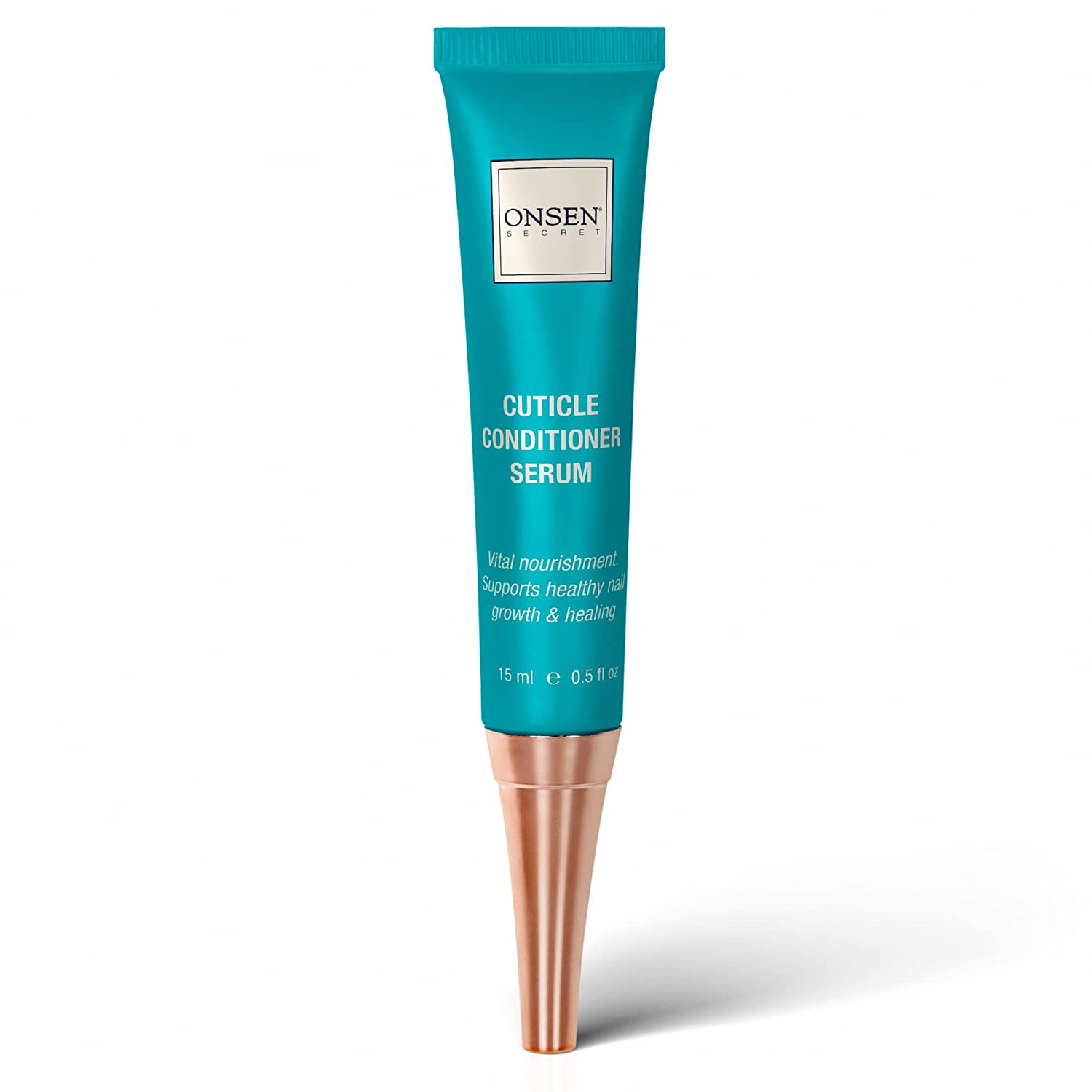 After months of weekly exfoliating, hangnail clipping, gel removal, and acetone soaking, your hands may be starting to feel like sandpaper. Likewise, if you bite, pick, or put a lot of wear and tear on your hands, your cuticles might need a little extra love. Either way, this repair cream will restore your cuticles in record time!
You Have to Try the Non-Toxic, Cruelty-Free Mascara from ILIA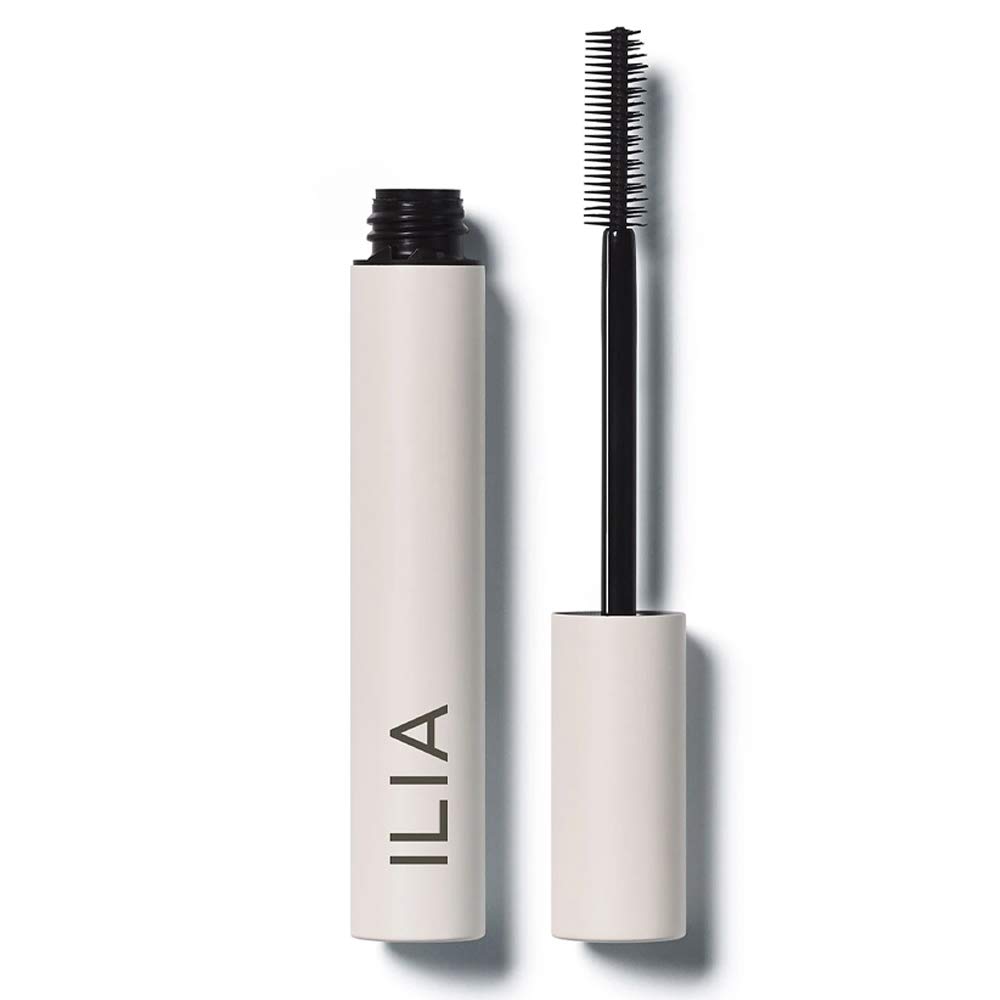 You'll find ILIA mascara among Vogue's top 17 list of best mascaras to try. It maintains a special place there for its unique and natural ingredients list: organic beeswax, organic Shea butter, and amino acids like Arginine. If you're looking for a volumizing, all-natural mascara, this is the one to try!
This Teeth Whitening Kit is Kind to Sensitive Teeth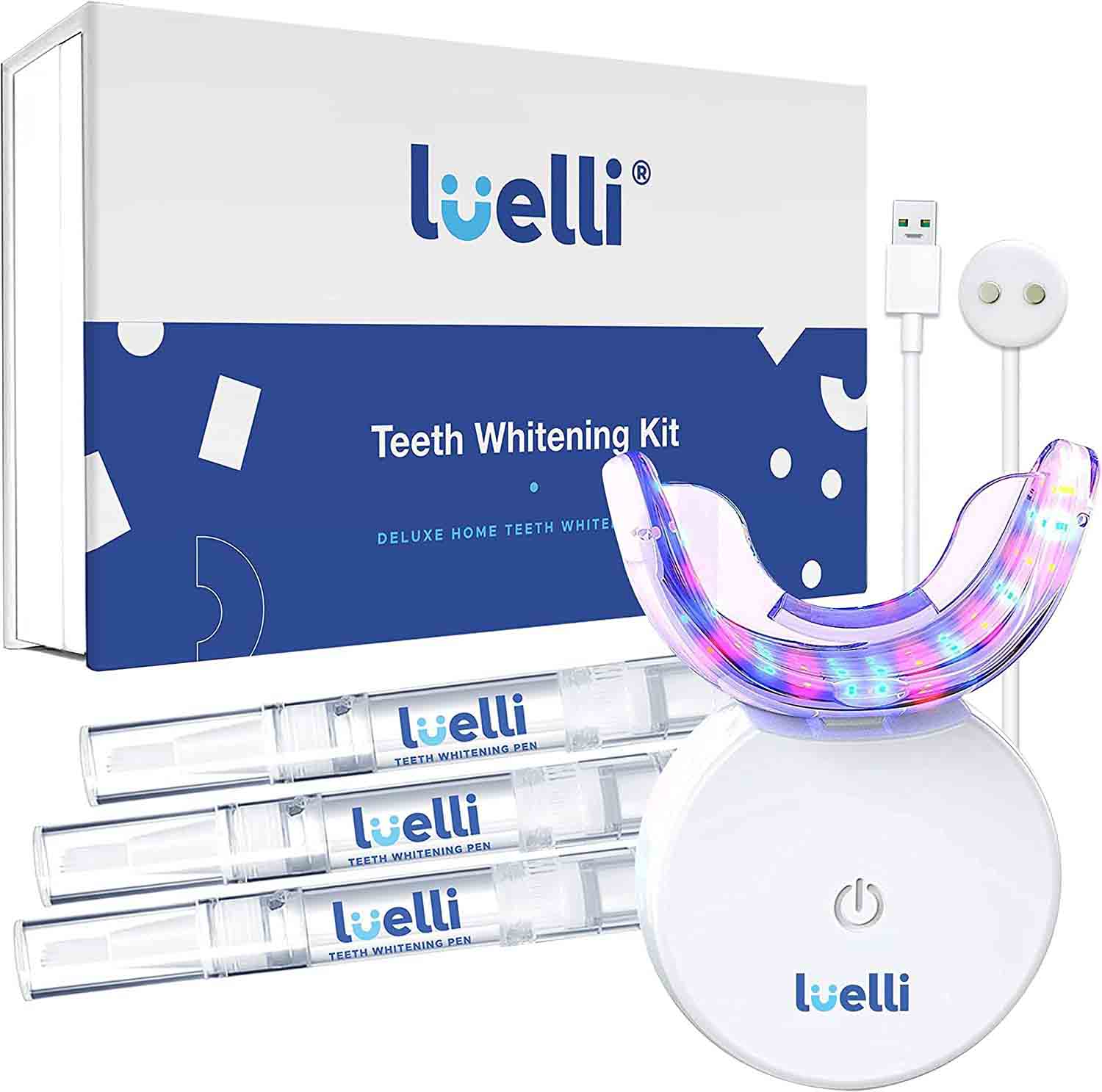 Want a teeth whitening kit but don't want to shell out $150 for SNOW? The Luelli Teeth Whitening Kit does a great job for less than half of that price, and it works the same way. Over 10,000 buyers love this product for its quick results, easy-to-use design, and sensitivity-free formula.
Refresh Your Face with the Reusable Gel Beads Ice Mask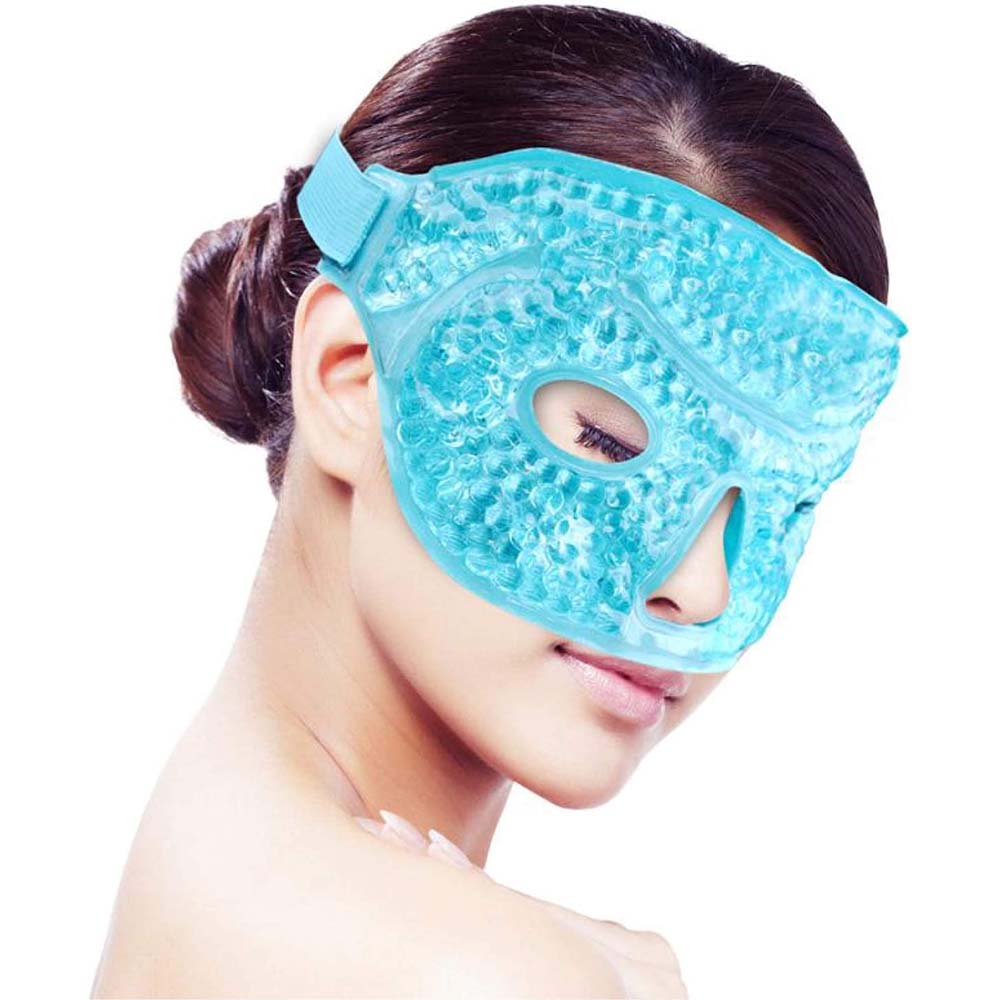 If an ice roller isn't your thing but you still want to try a cooling face treatment, we recommend this gel face mask. Because it's made with an outer layer of plastic, it's super easy to clean and reuse with whatever face oils you prefer. It's designed for use with heat as well, if you'd like to try using it on migraines.
Use this Shave Butter After Your Everything Shower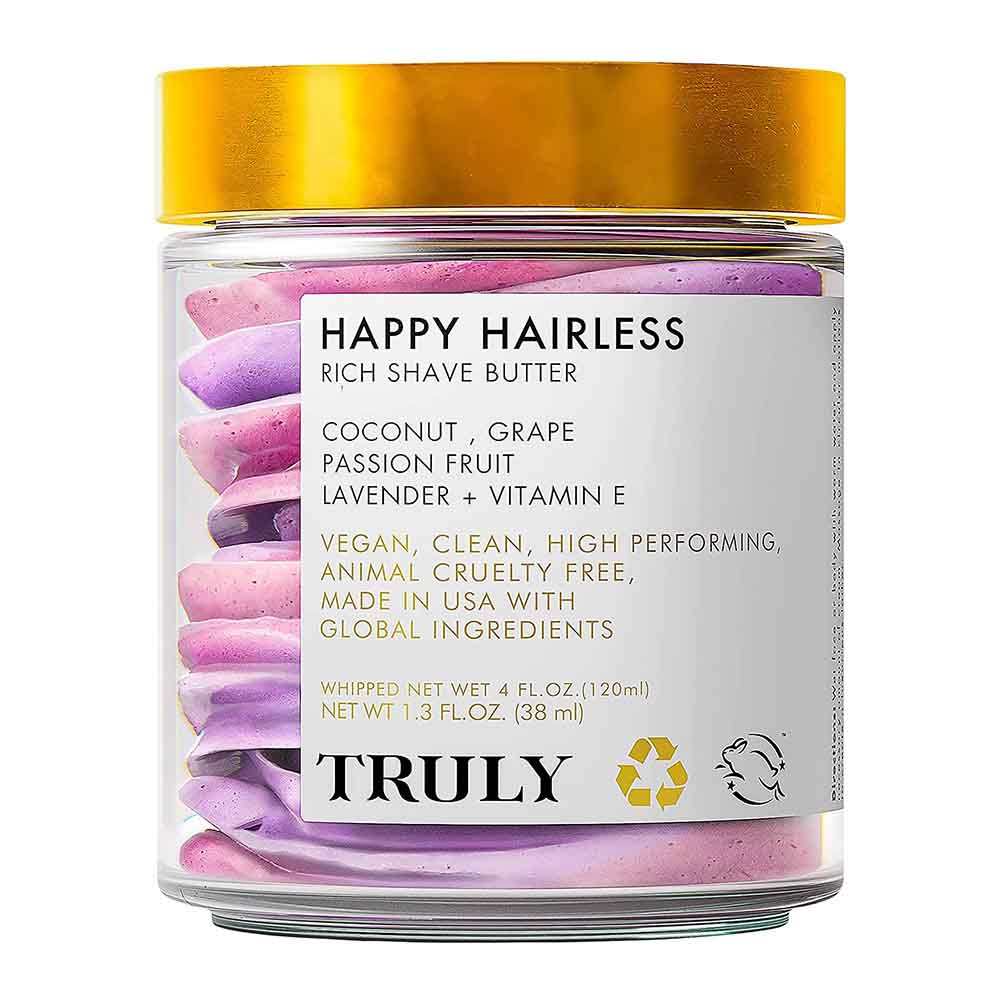 Tired of strawberry legs, ingrown hairs, and chalky skin? This fun, multi-color shave butter is here to give you a taste of that main character energy and help you get a closer shave. Packed with luxurious ingredients like coconut, passion fruit, and Vitamin E oil, you'll be smelling great and feeling smooth in no time.
Don't Forget to Pack the Glitter Sunscreen!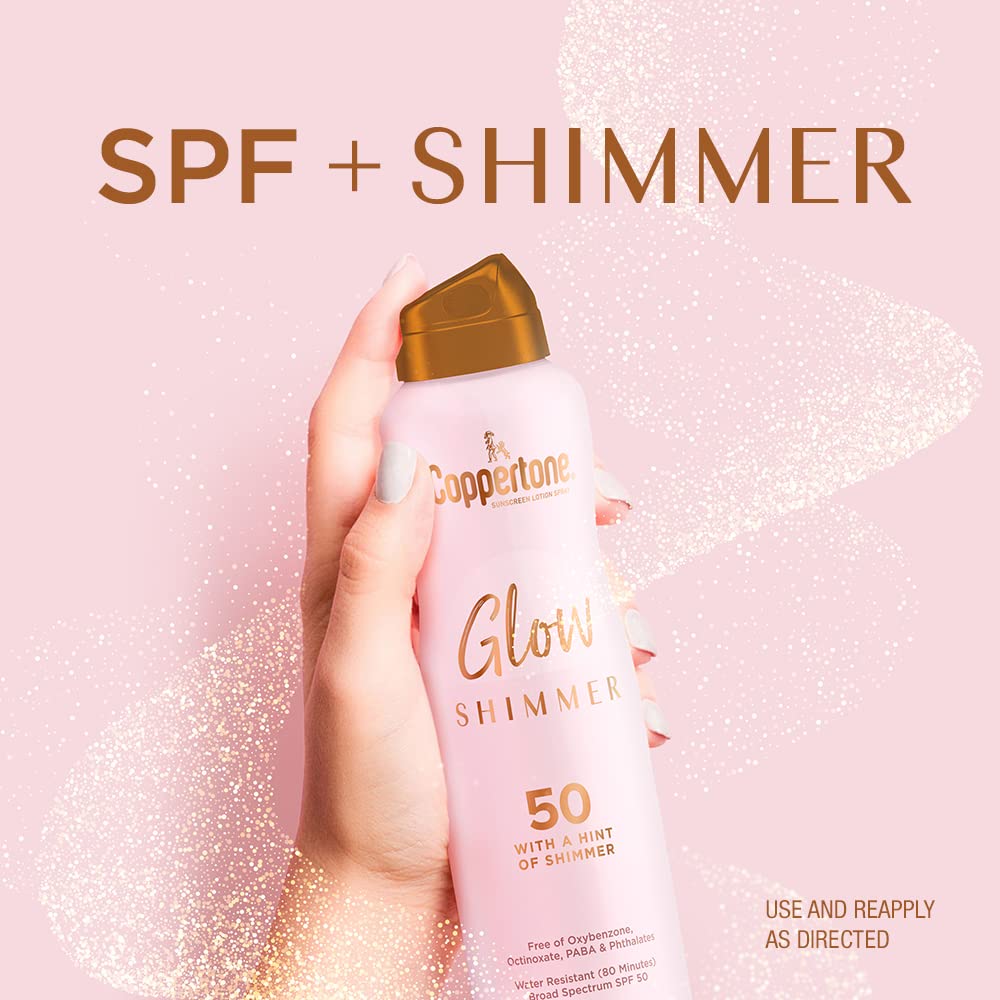 Coppertone's Glow Shimmer Sunscreen will be your new best friend this summer. It's lightweight, waterproof, loaded with pretty flecks of gold glitter, and it's beige-toned for a more invisible look (no more gross white smears). With a solid 50 SPF rating, it'll protect you from the intense summer sun even when you're swimming. It lasts a surprisingly long time for a spray sunscreen too!
This Collagen Peptide Cream Plumps Your Skin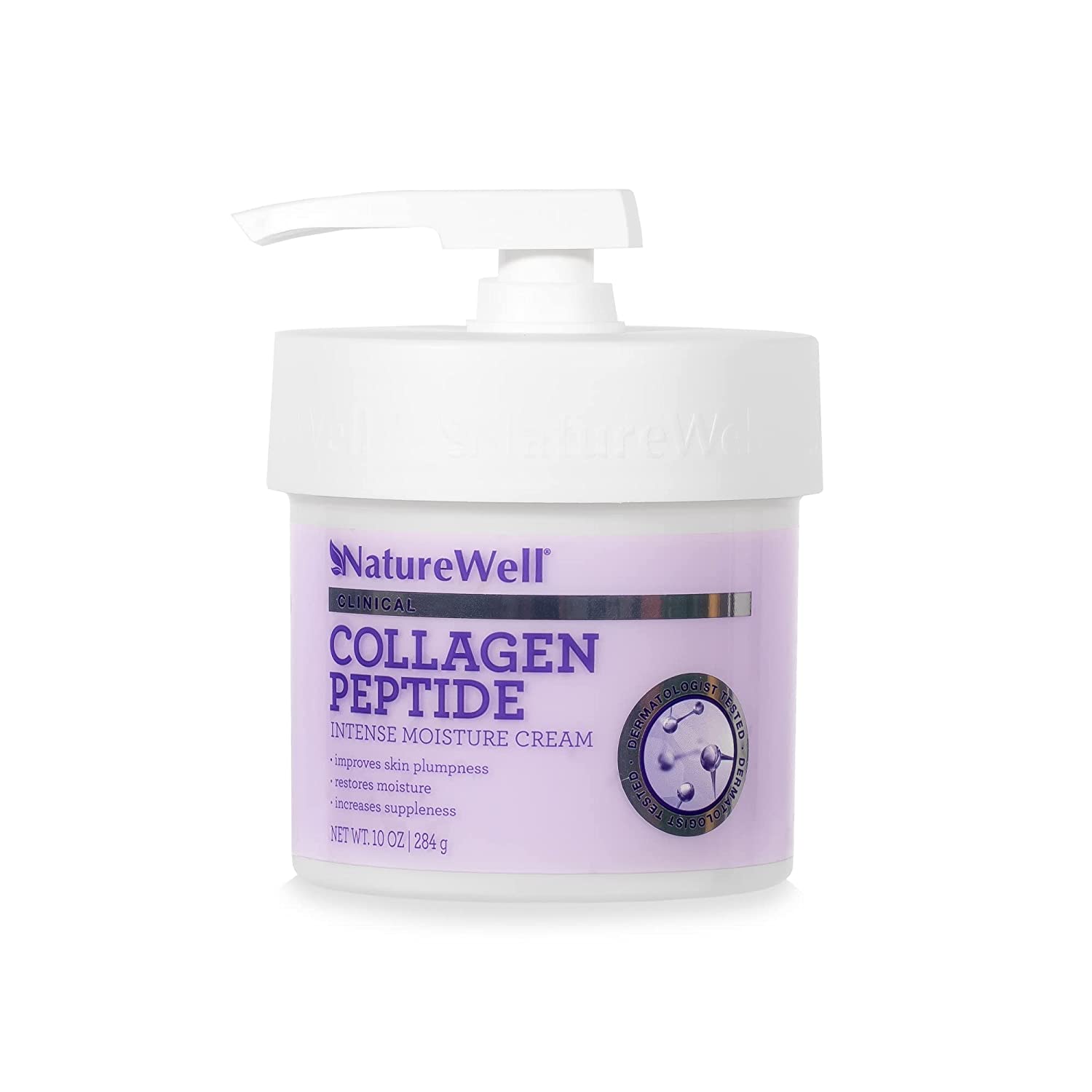 This cream is another great pick for riding out dry climates and harsh winters. The collagen peptide formulation is designed to smooth skin texture (including fine lines), improve elasticity, and protect the skin's moisture barrier. Bonus: reviewers say it's not greasy or sticky like other lotions!
You'll Want this Glow in the Dark Body Glitter for Your Next Rave
Instead of buying normal boring face glitter, you could be buying glow-in-the-dark body glitter! It looks the same under normal lights, but this way you'll be prepared to stun your friends under some black lights. The best part? It's biodegradable and washes away with water, so you don't have to worry about littering it everywhere you go.
A Gentle Rice Wash Cleanser for Daily Use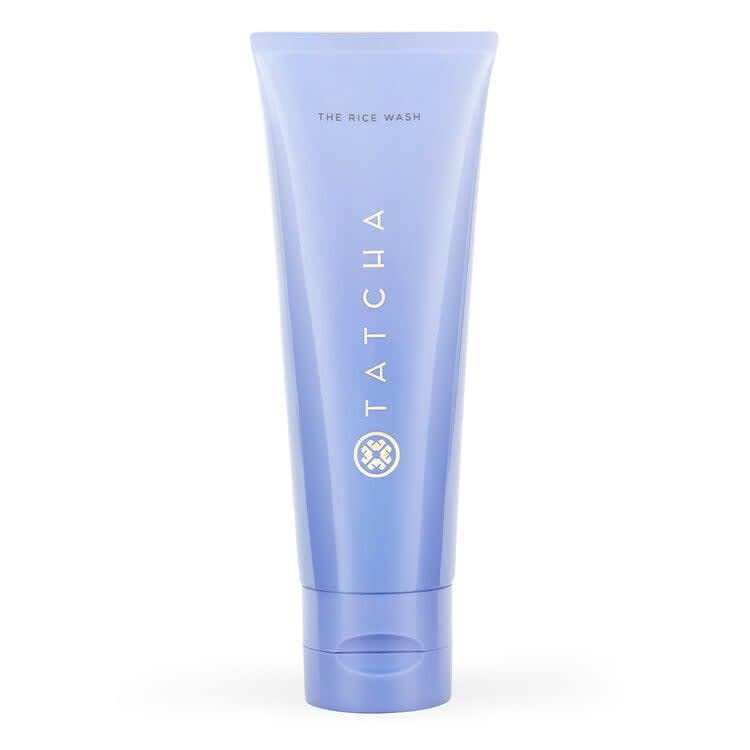 Fun fact: Rice milk is often used in day spas as a skin firming and hydrating treatment. This cleanser uses the same nourishing ingredient to plump and hydrate the skin while washing your face clean. Buyer BondH said: "I use this face wash almost every morning and I have combination skin. It does a great job of cleaning my face without drying it out and rinses clean without leaving your counter covered in water."