35 Makeup Products TikTok Influencers Are Obsessed With
It seems like every month, there's some new beauty hack, challenge, or product that everyone is obsessed with. It can be hard to keep up with these trends, but beauty influencers help us stay on track with try-ons, tutorials, and time-saving hacks. TikTok makeup influencers have really seen it all — from the terrible fake products to the surprisingly effective ones. Thank goodness we have real people out there sharing their experiences with these products; they ensures we all get our money's worth and don't ruin our skin!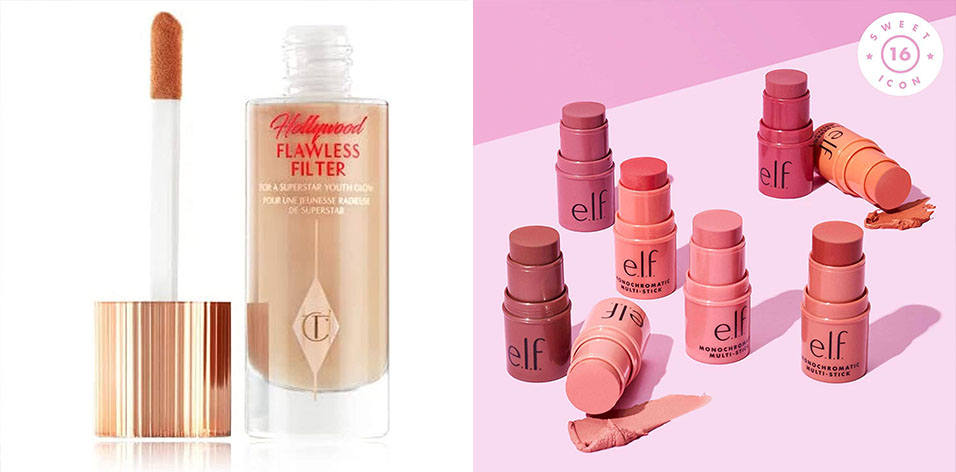 In case you're behind on your #makeuptok videos, or you just need an easy list of the best viral products, we're here to help! From high end foundations and liquid blushes, to budget-friendly body glitters and makeup pencils, we've compiled the most popular (and reliable) makeup products into this list. These are the items TikTokers and Amazon shoppers liked best, so they're essentially double-verified. Many of these popular items are notorious for selling out, so make sure you grab them while you can!

TikTokers are Raving about e.l.f.'s Hydrating Face Primer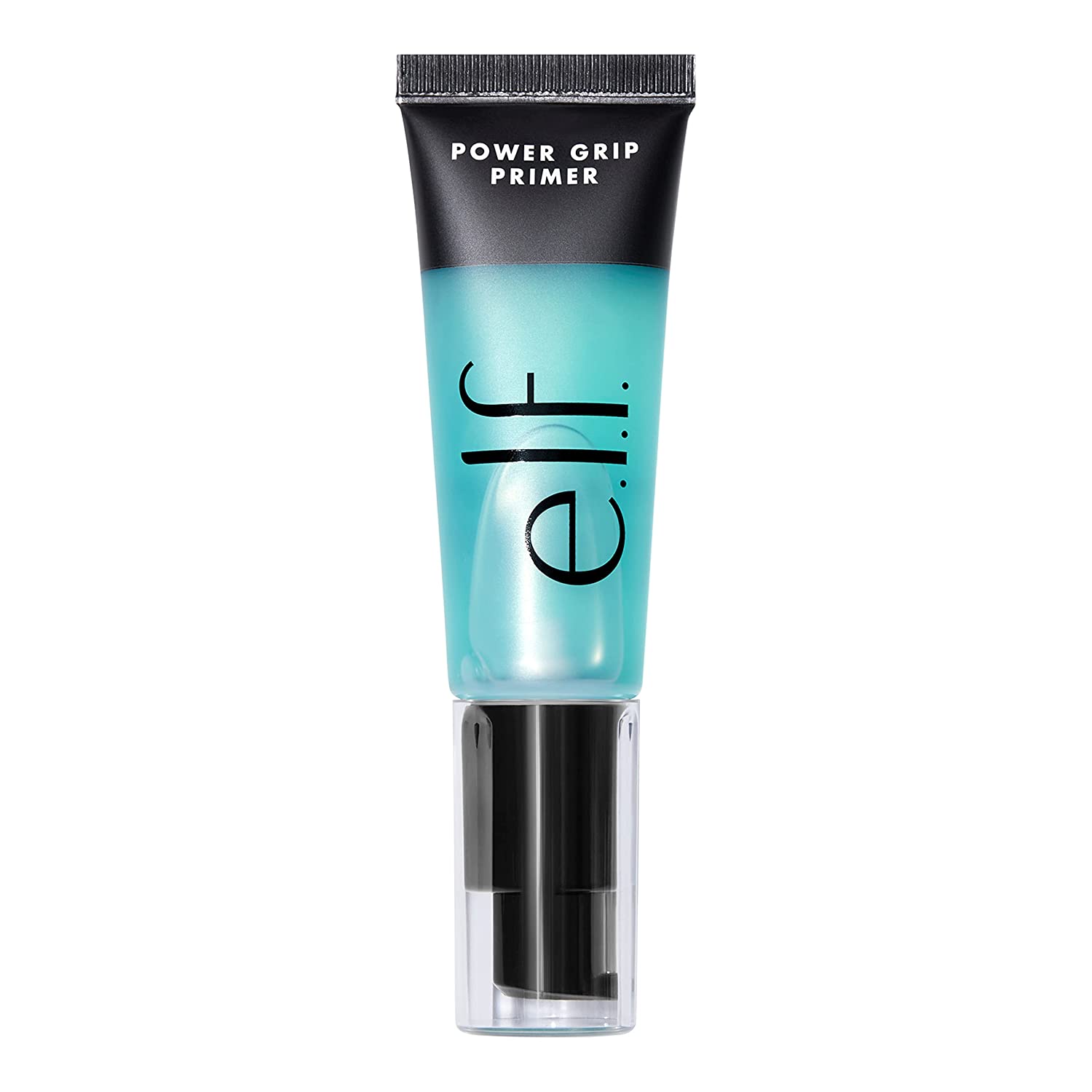 E.l.f. products are becoming increasingly popular in the beauty scene for their affordability and similarity to higher end products. This primer is only $10 and has a 4.6-star rating on Amazon! TikTokers praised it for being a good go-to for beginners, since it's cheap and easy to put on. "It's so cheap but feels very high end, your pores disappear, it goes on really easily, dries perfect, and makes your foundation look like skin," buyer Jade wrote." We'll take two!

NYX's Wonder Stick is a Contouring Game-Changer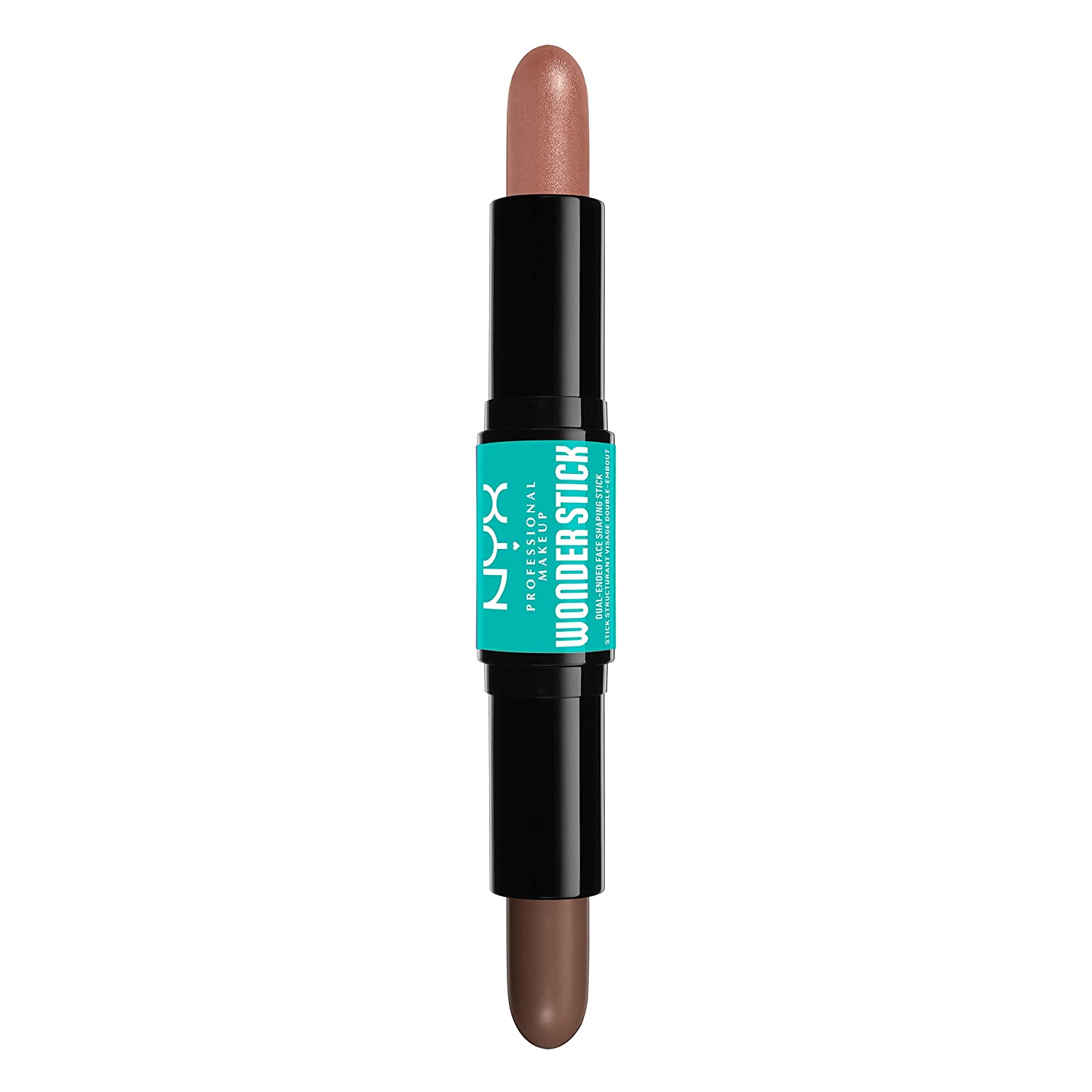 This slim contour stick is perfect for adding some definition to your nose without overdoing it. Influencer autumngracebeauty got over 400,000 likes for her video demo, where she showed how easy it was to apply and blend in. The best part? The Wonder Stick is vegan, cruelty-free, and less than $15!
Charlotte Tilbury Flawless Filter Foundation is Worth the Money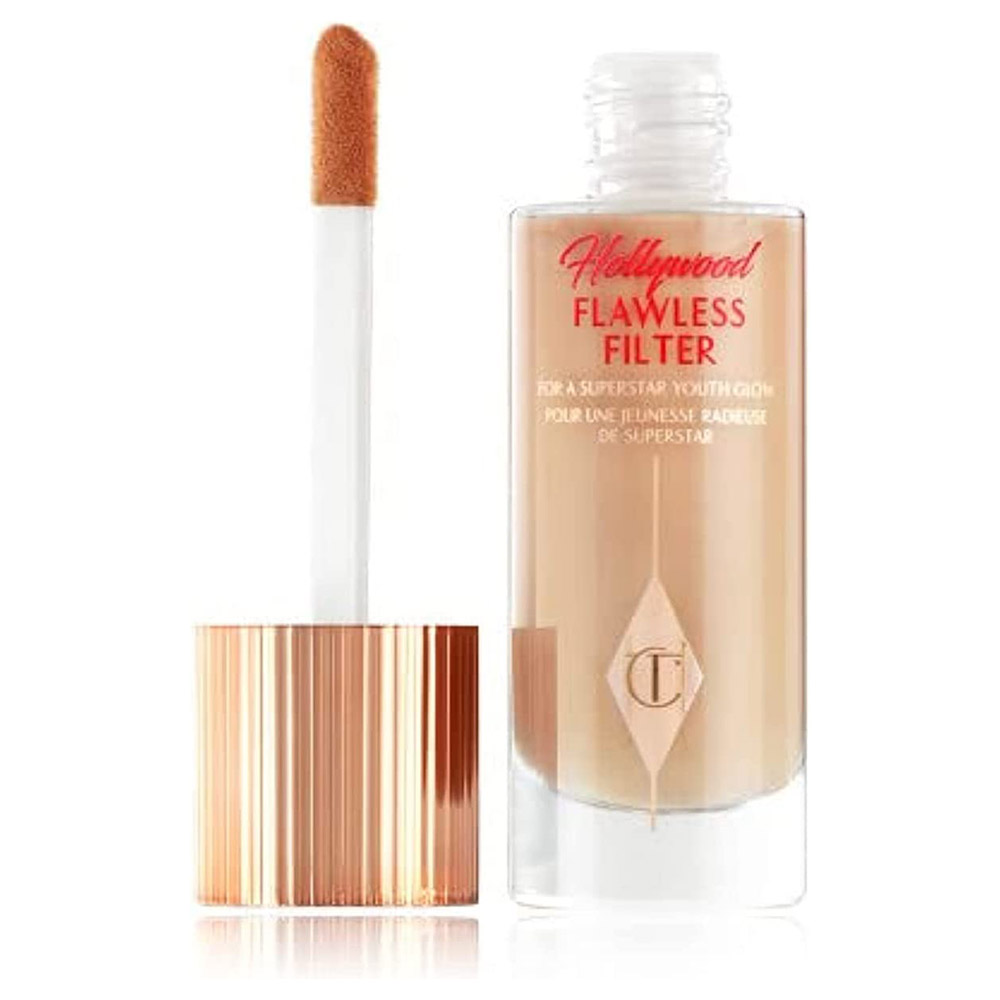 This foundation is one of the hottest products on TikTok right now. Every beauty influencer who uses it gushes about how lightweight, dewy, and blendable it is. In fact, it's so blendable, it appears to "melt" into the skin. Phrases like "healthy glow" and "buttery" are most often used to describe it. If you're looking to upgrade your foundation, this is the product to buy!
Ready to Upgrade Your Concealer? Try Tarte!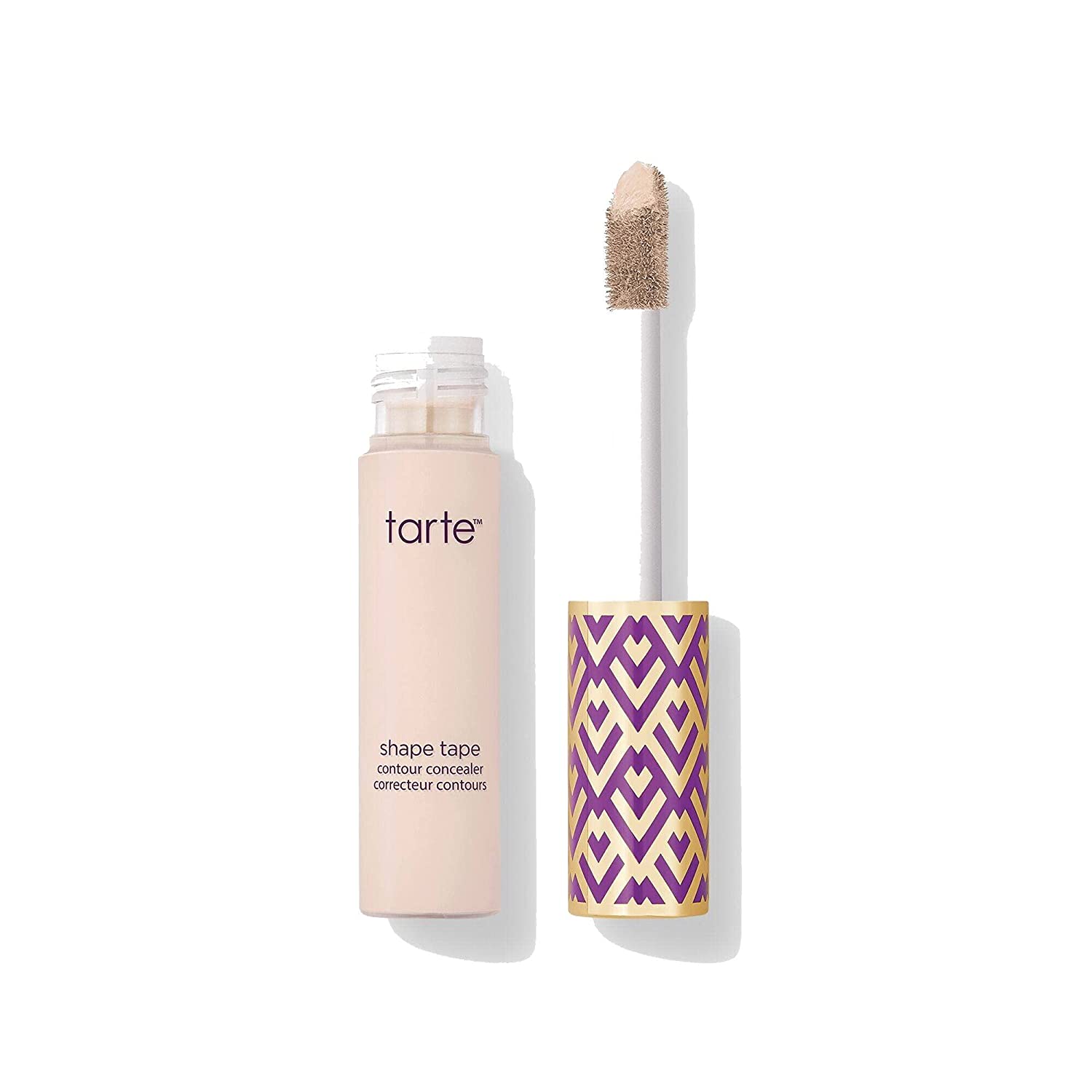 Tiktoker beautyandtricks voted this concealer the best of them all! Unlike its competitors, this contour concealer boasts a whole list of plant-based, nourishing ingredients (like Shea Butter and Vitamin E oil). Buyers reported that it's a little thicker than other concealers, so a little goes a long way. One reviewer said it even worked to cover up sun spots!
A $6 Shaping Wax for Your Eyebrows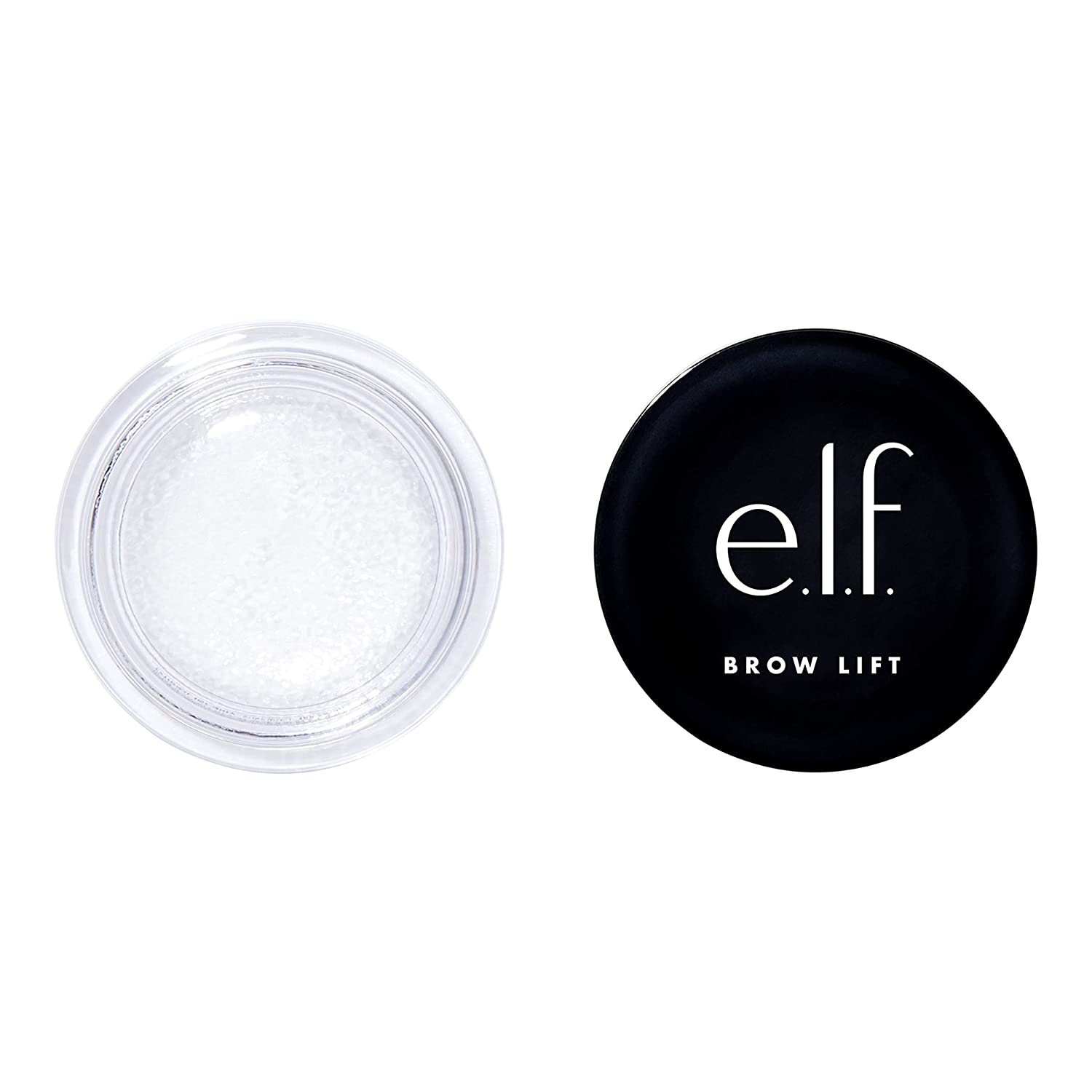 Regardless of whether or not you're a stencil-and-stamp fan or a brow pencil kind of person, you'll need something strong to set your eyebrow hairs in place first. This brow lift gel from e.l.f. is accessible for all budgets, easy to apply, and highly rated. "It's definitely super tacky, so if you like that really laminated look, which I do, than this is incredible," makeup influencer Kellsie Bain told her followers on TikTok.
A Little of this Rare Beauty Liquid Blush Goes a Long Way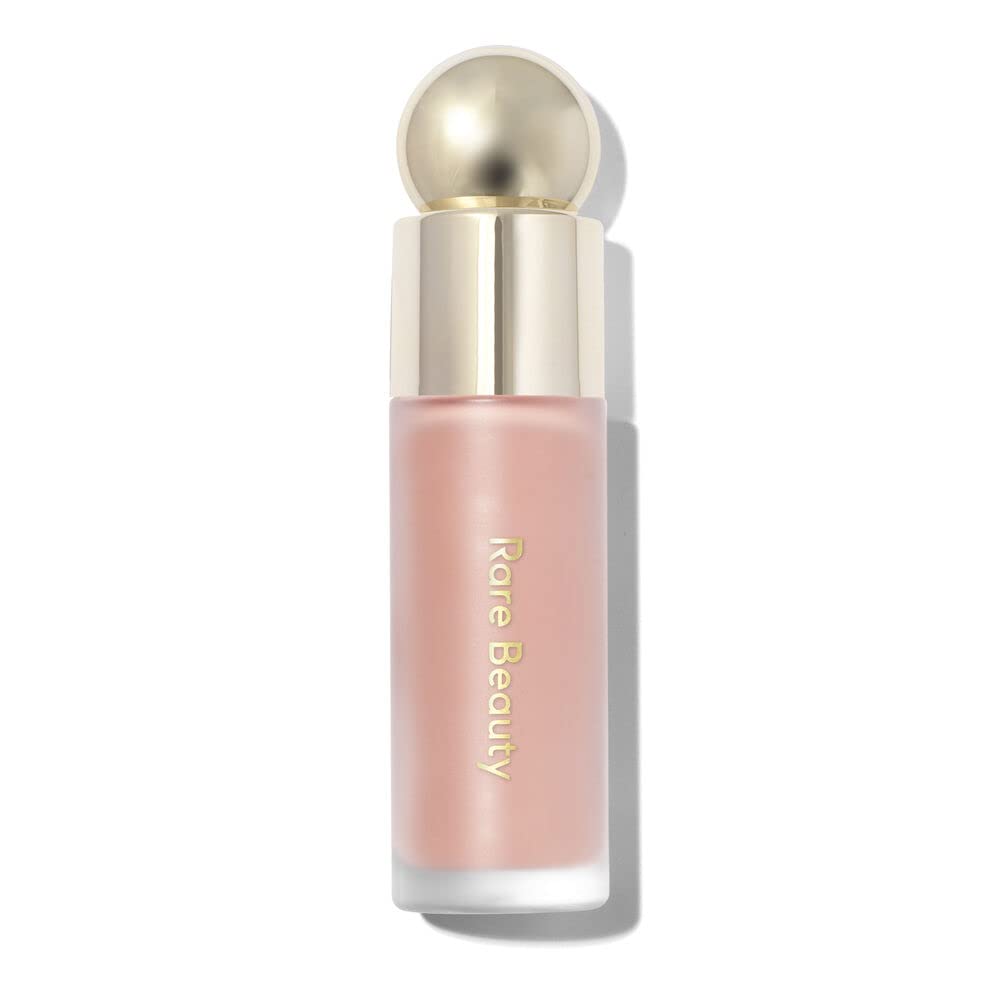 Rare Beauty is a social media favorite brand, and this is one of their most talked about products. All of the available colors are super pretty, unique, and very pigmented, so you really don't need much. Seriously, all you need is a dab or two per cheek! At that rate, imagine how long this little bottle will last you.
CeraVe Wins Again with this Tinted Sunscreen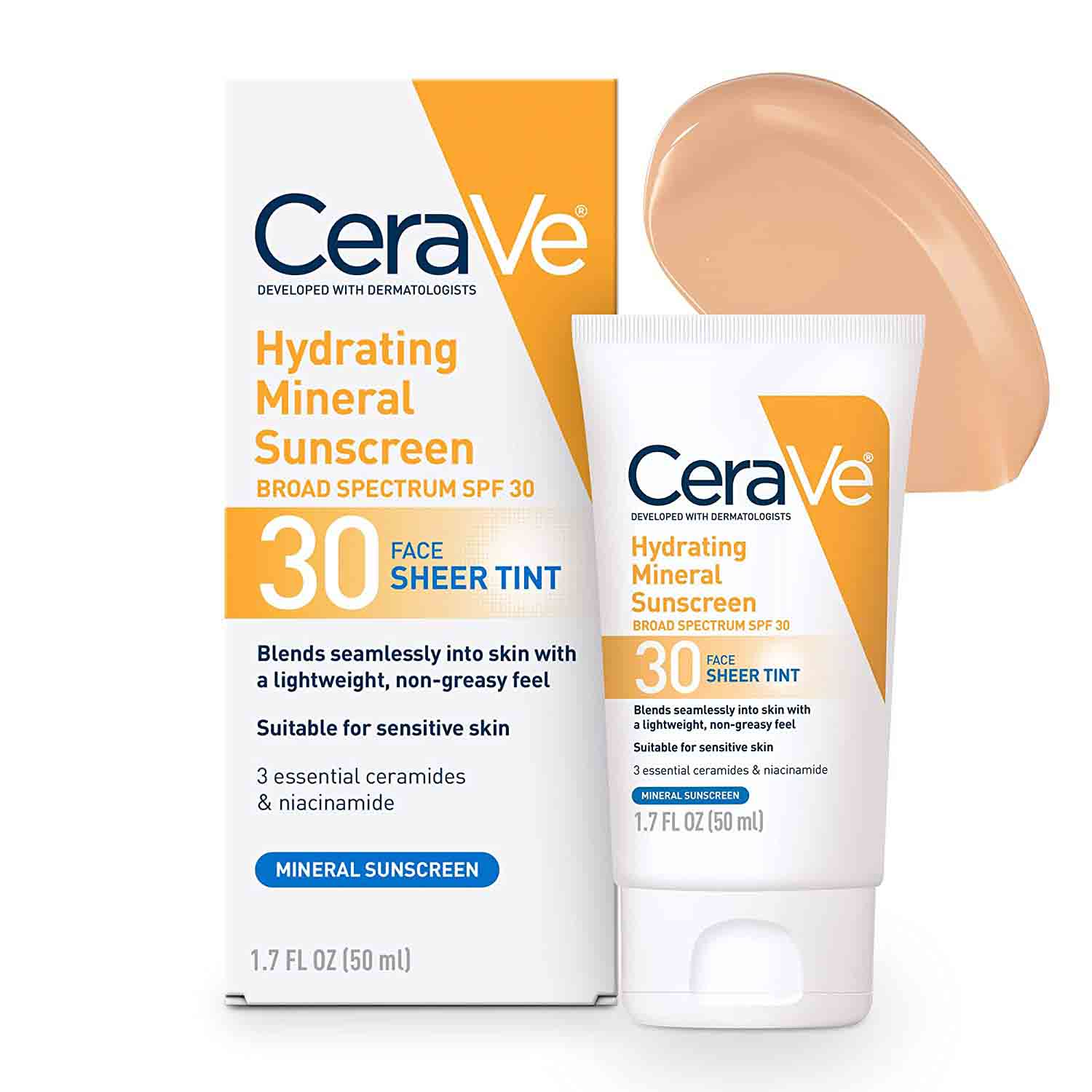 More than 40,000 people bought this hydrating mineral sunscreen in the last month, which is insane! Skinfluencer yurileeeee's meme about it went viral in February. She compared it to a lightweight foundation and said it even covered blemishes in her skin. "What the hell is in this?" she asked. "Is it crack?" We might have to try this one. Get it before it sells out!
Influencers Use NYX Finishing Powder for an Airbrushed Look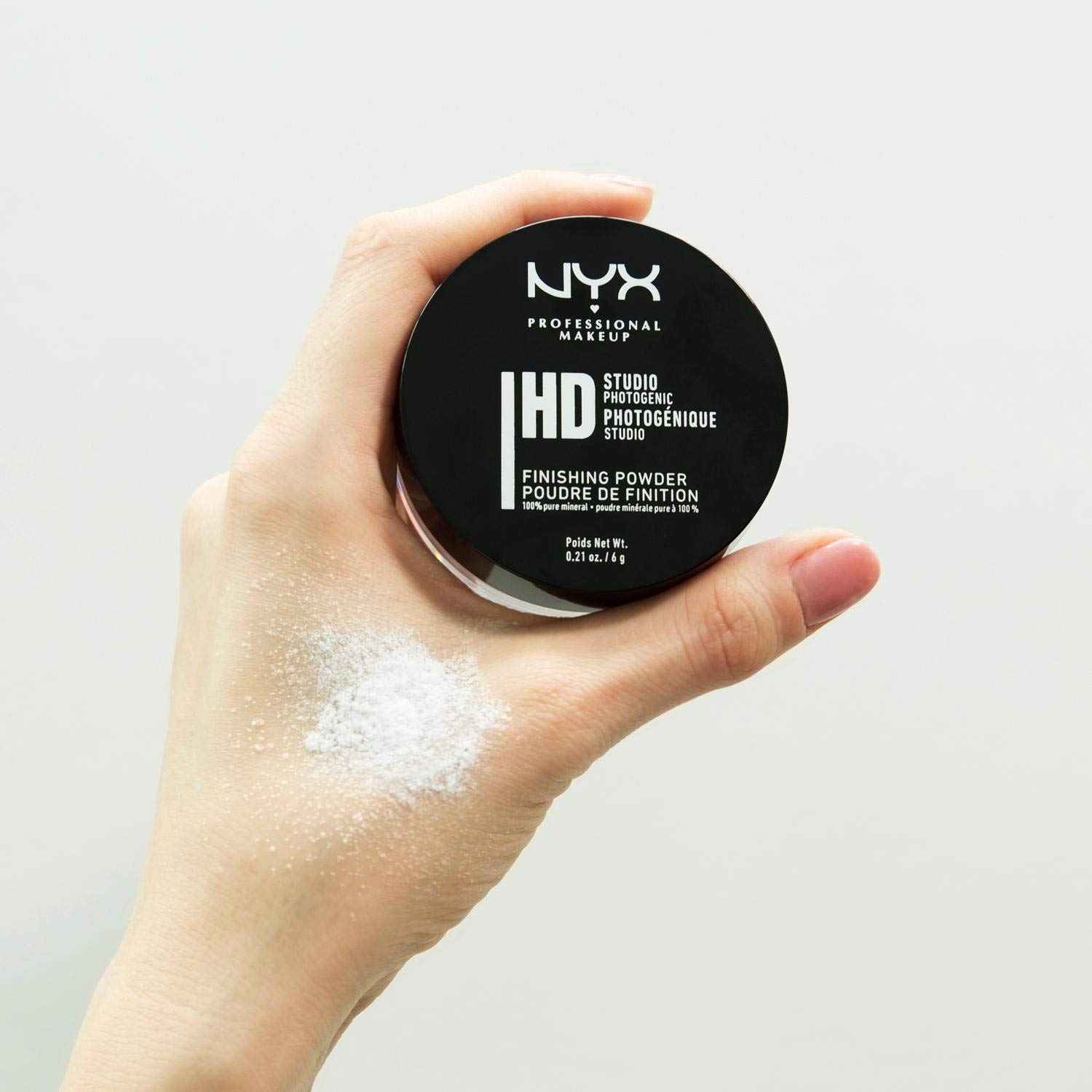 We listed two different setting powders on this page; both are great, but this powder is the one to grab if you like the airbrush look. It gets rid of extra shine and adds a subtle blur to your face without making it look chalky. You can't beat the price either — it's only $11 full price!
People Ran to Stores to Grab this $10 Revlon Lipstick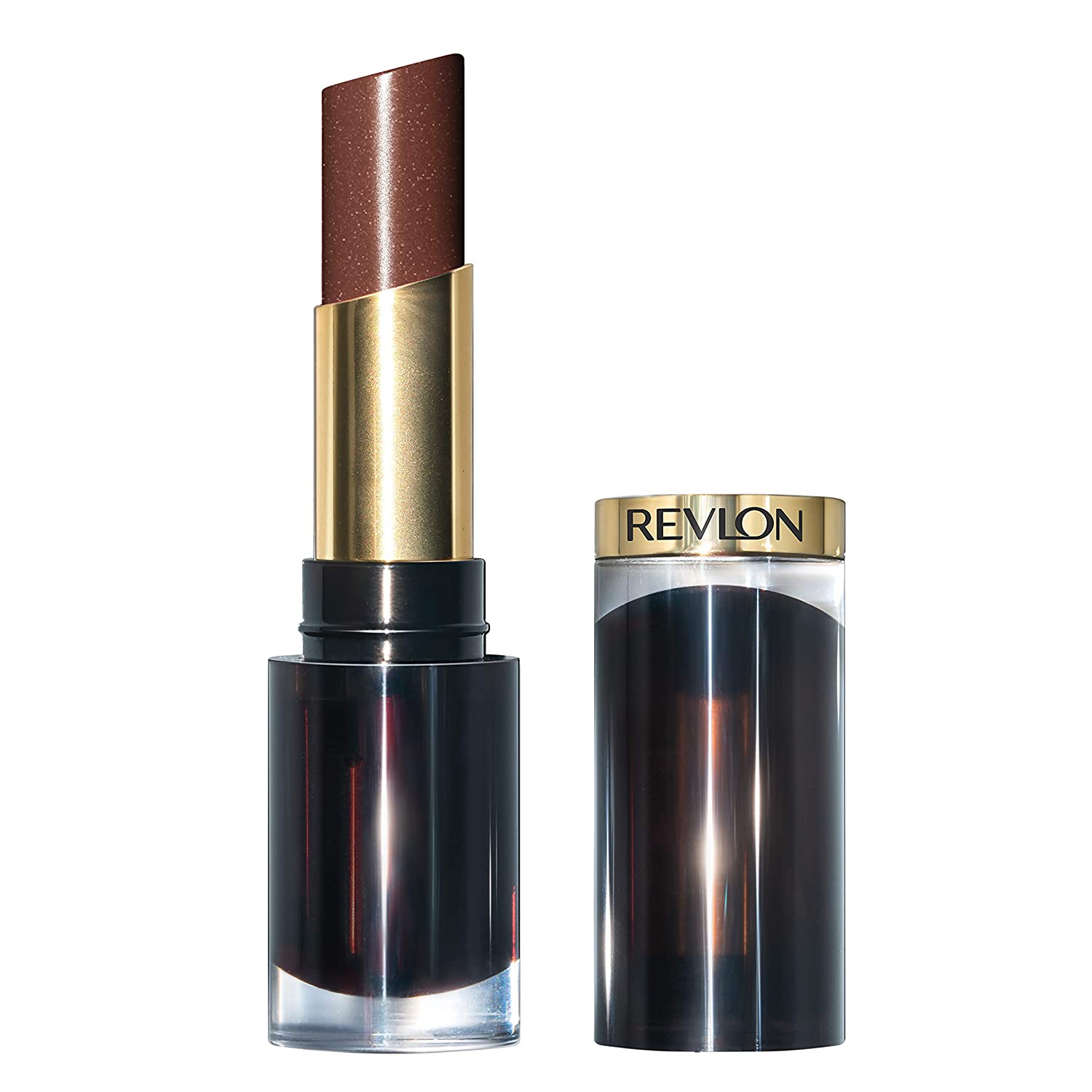 These $10 lipsticks are apparently selling out at drug stores, so you'd better grab one from Amazon if you want one! It comes in a handful of shades, including your favorite browns, reds, and pinks. Buyers like it for its lip balm-like texture and extra shiny appearance — no lip gloss needed here.
Use this Jumbo Eye Pencil to Make Your Eyeshadow Pop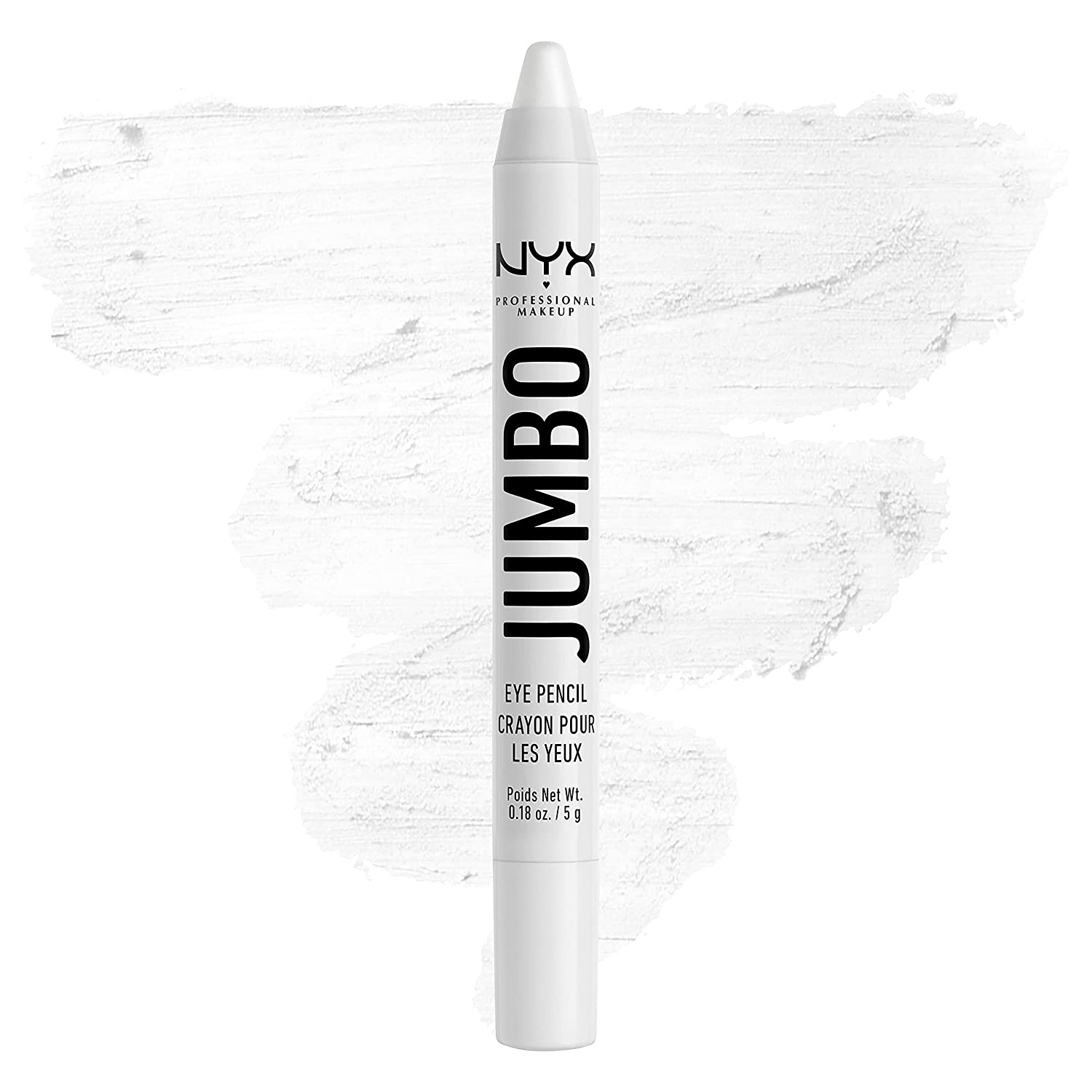 Planning to cosplay in the 2023? You definitely need to grab this product. It adds an energizing brightness to your waterline, and it can really make eyeshadows stand out. It's only $6 and has an easy-to-apply creamy texture. When the tip flattens out, just sharpen it and it'll be good to go again!
These Powder Puffs Come with Straps!
E.l.f. may have inspired the hype surrounding these makeup pads, but they're completely sold out! Desperate times call for desperate measures. These Sibba triangle powder puffs are a decent dupe and will only cost you $5. Buyers said they're pretty much identical and super easy to use. Buy them in whatever color you want!
Get the Glass Skin Look with e.l.f.'s Halo Glow Liquid Filter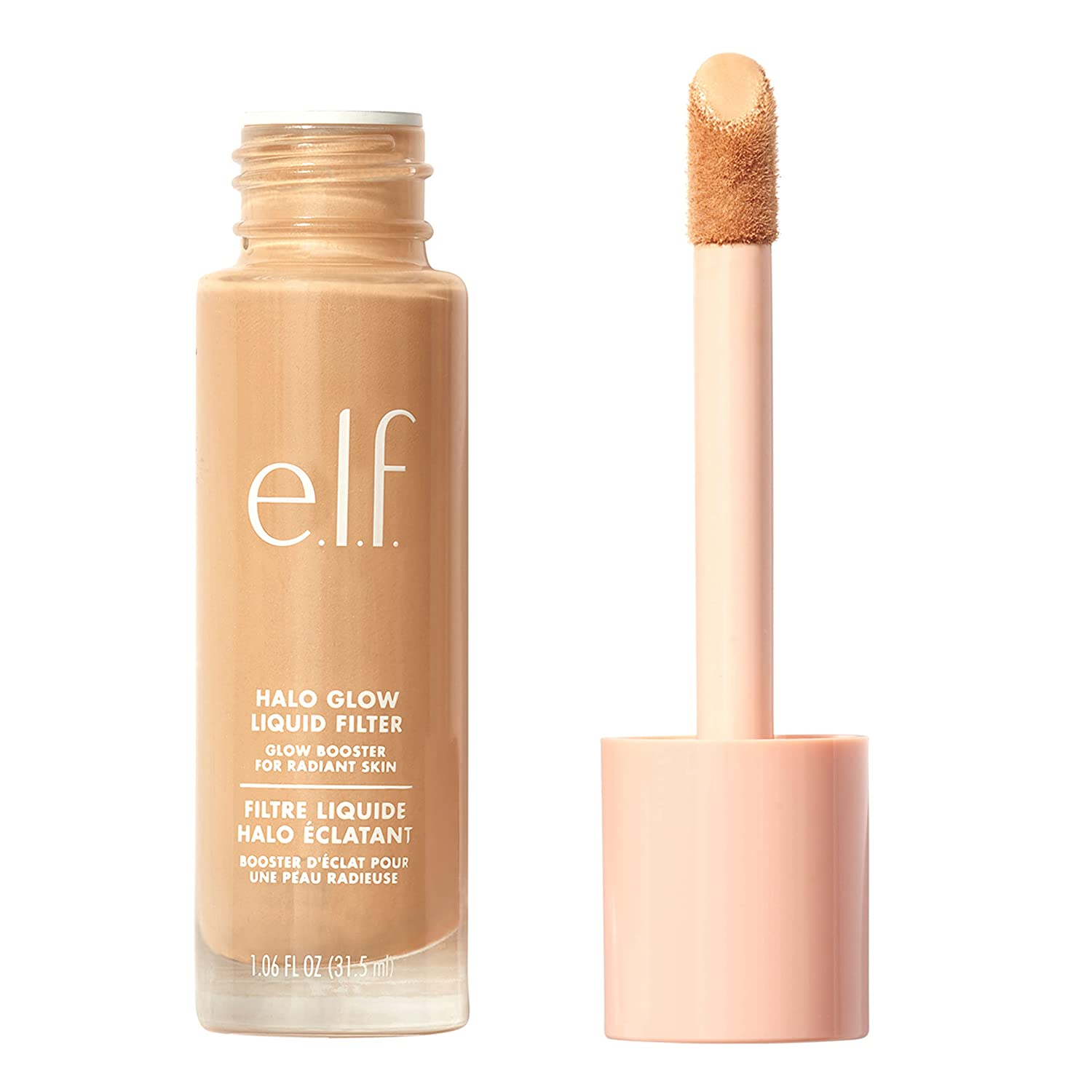 This product is also very popular on TikTok, mostly as a good dupe of the Charlotte Tilbury Hollywood Flawless Filter Foundation. It offers the same tinted, dewy appearance for half the price. People with dry skin will enjoy moisturizing add-ins like hyaluronic acid and Squalane. "I have very dry skin, so my foundation would always look patchy," reviewer Eric Berrios Jr. wrote. "But nope, not with this one — love, love, love it."
Grab this Shimmering Body Oil for a Subtle Sparkle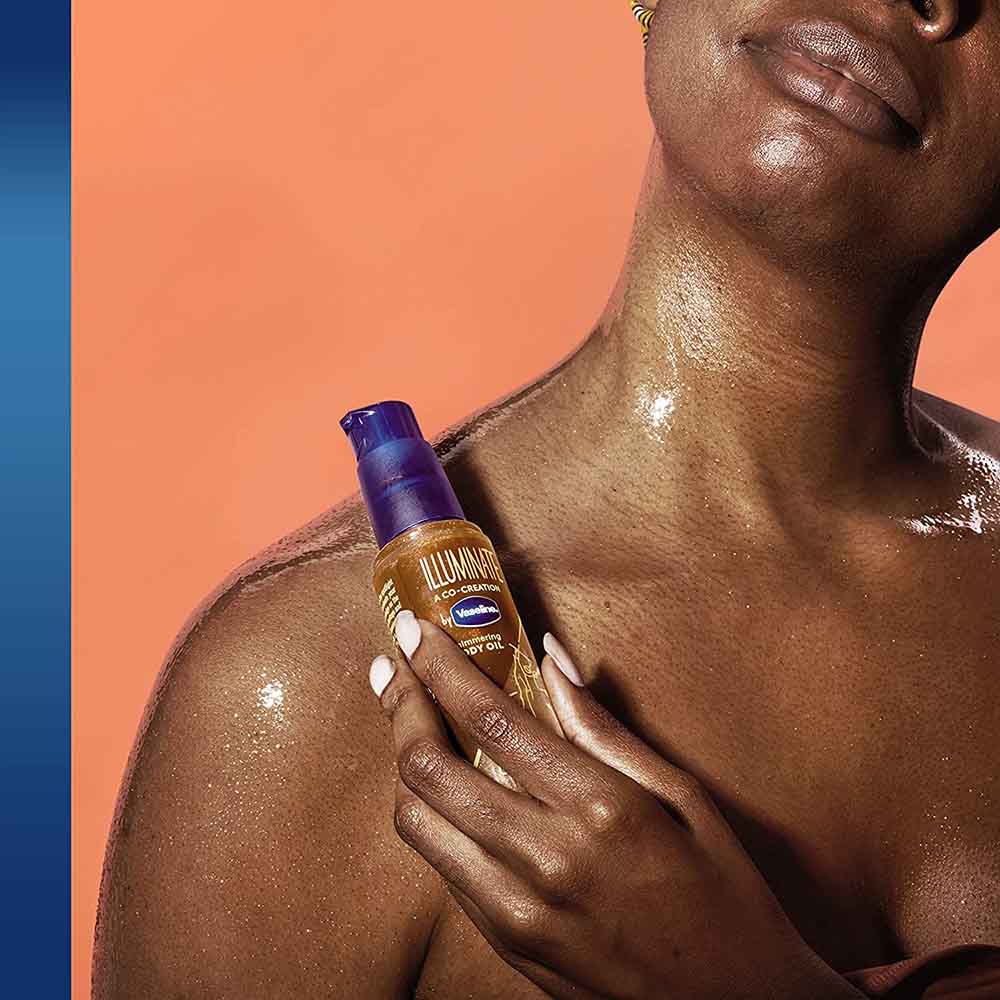 The Illuminate Me Shimmering Body oil was created by black women for black women. It combines Vaseline with ethically sourced mica to create a fun, luxuriously sparkly moisturizer. Buyers said it smells as amazing as it feels. One fan even called it "black girl magic in a bottle." Make sure to grab a bottle for summer!

An Eyebrow Definer Pencil that Doesn't Smudge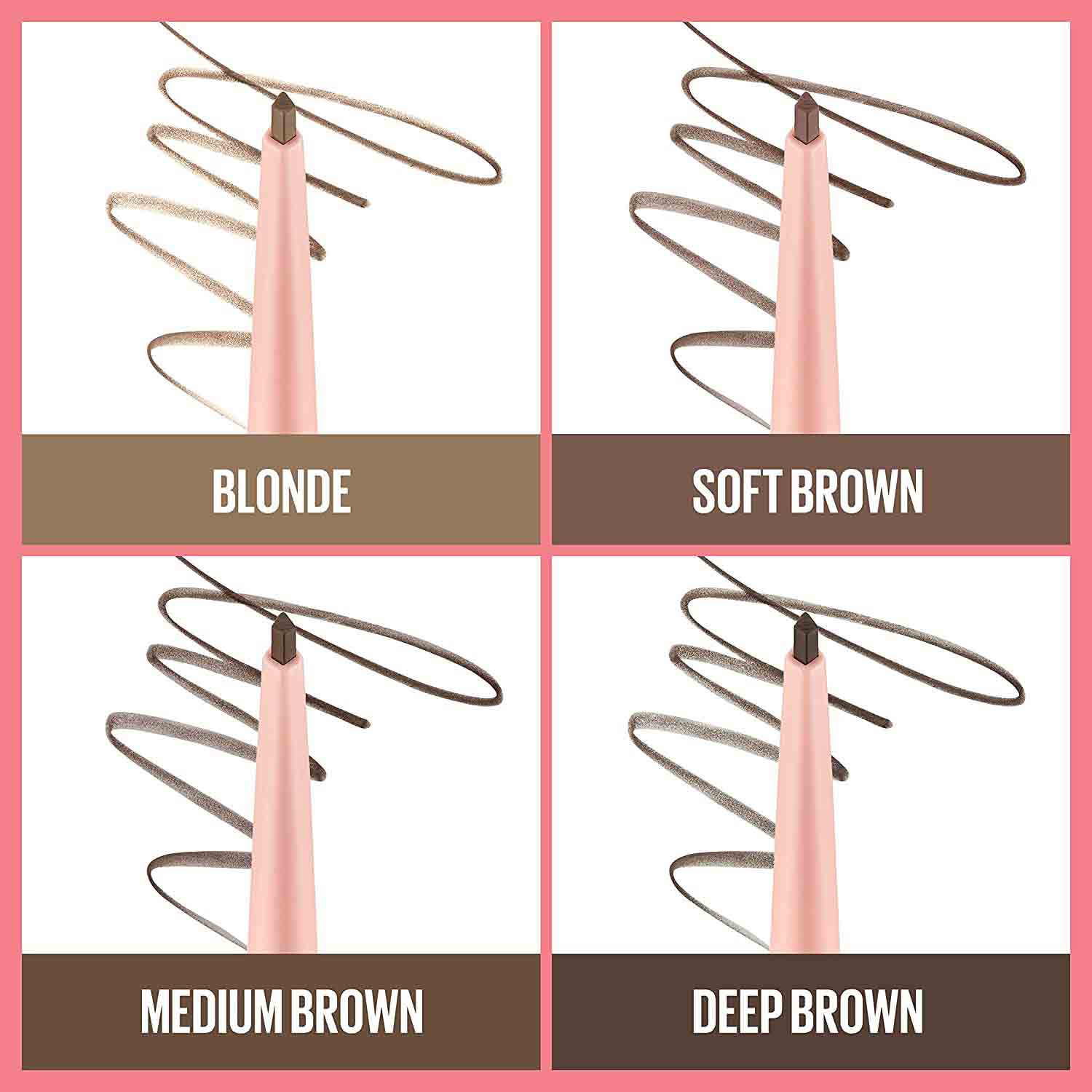 Nearly 100,000 people have reviewed this item, and do you know what they loved most about it? It's a trick question! They actually had all kinds of good things to say about it: no smudging, easy to apply, long-lasting, easy to use, and great for beginners. You can't beat the price either.
Milani's Budget-Friendly Setting Spray Holds All Day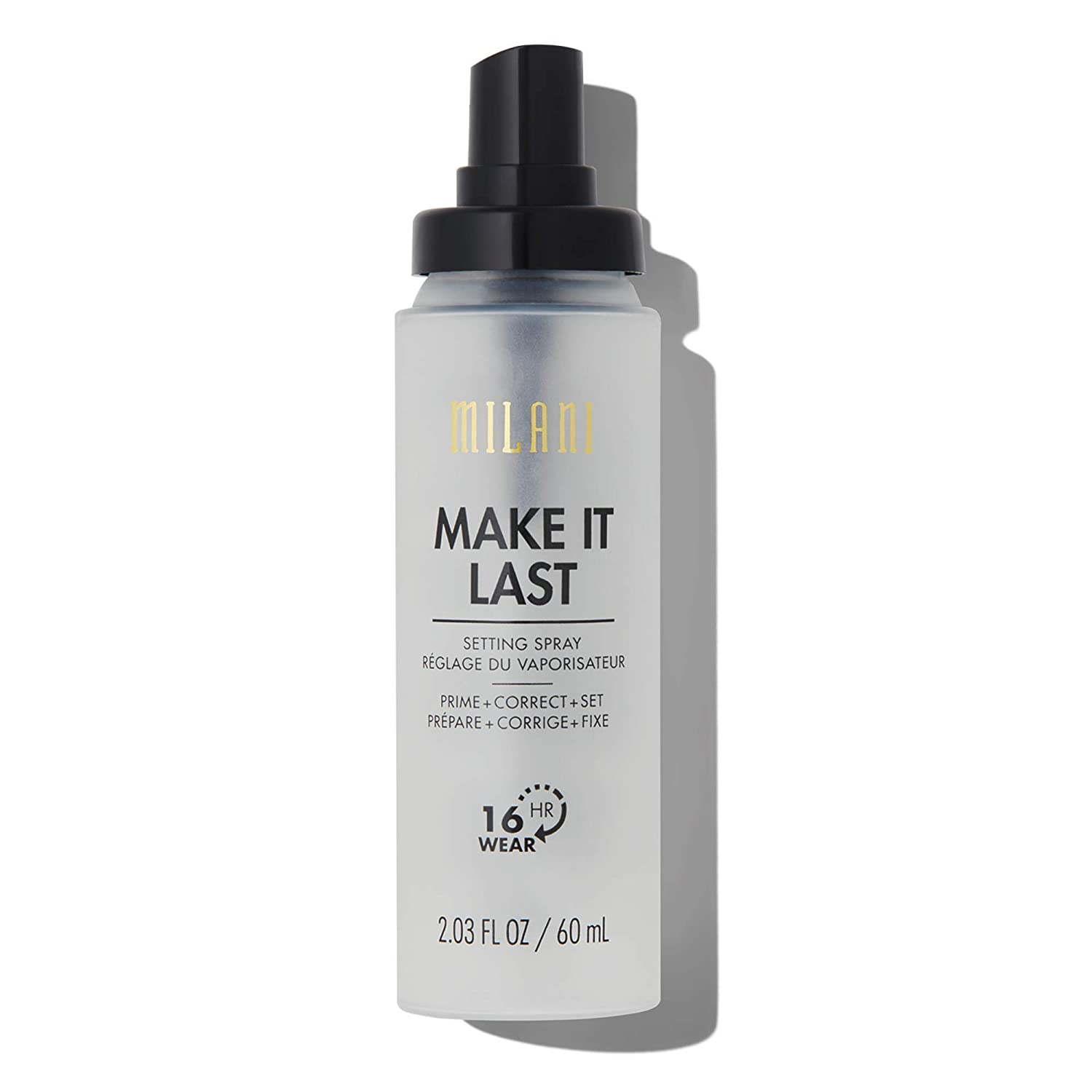 With a $10 price tag, 16-hour wear time, and four different finish options (including one with SPF), it's no wonder this finishing spray sells like crazy. This anonymous Amazon customer's review sums up this product's best qualities: "I've purchased this now several times and it works great for me as a Primer and Setting spray… It is a lightweight mist, sprays and coats evenly. No heavy smell. … It would also withstand when I would have to wear a mask somewhere and helped tremendously with my makeup not smudging off."
Use This Multi Stick for Blush, Eye Shadow, or Lipstick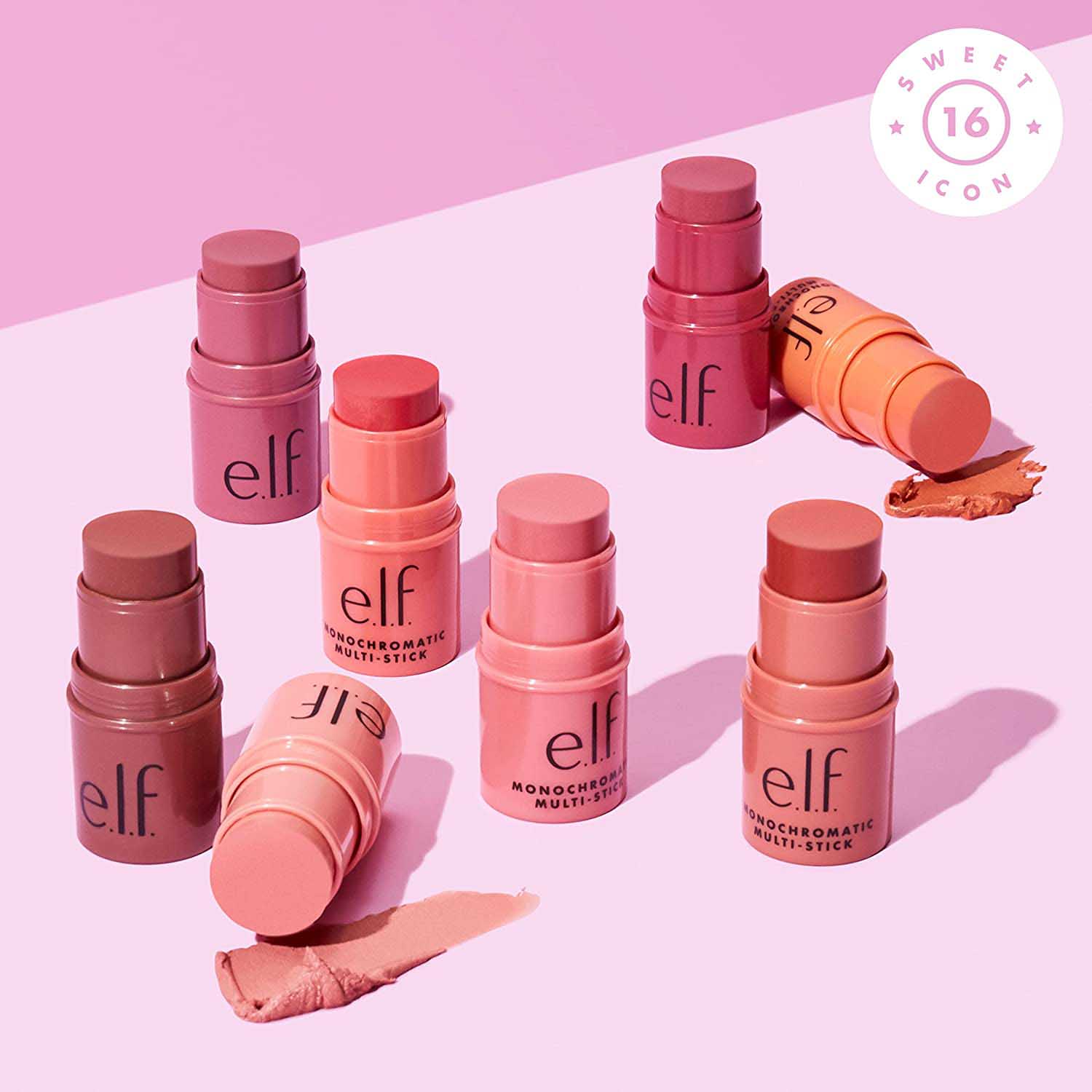 Cheap and multipurpose makeup? Yes, please! This $5 monochromatic makeup stick is the perfect lazy girl product. It's creamy texture makes it easy to apply and blend anywhere you'd like, including on the lips, eyelids, or cheeks. Over 35,000 people left positive reviews for it, so you know it's a hidden gem.
This Top-Rated Body Glitter Gel is Only $7!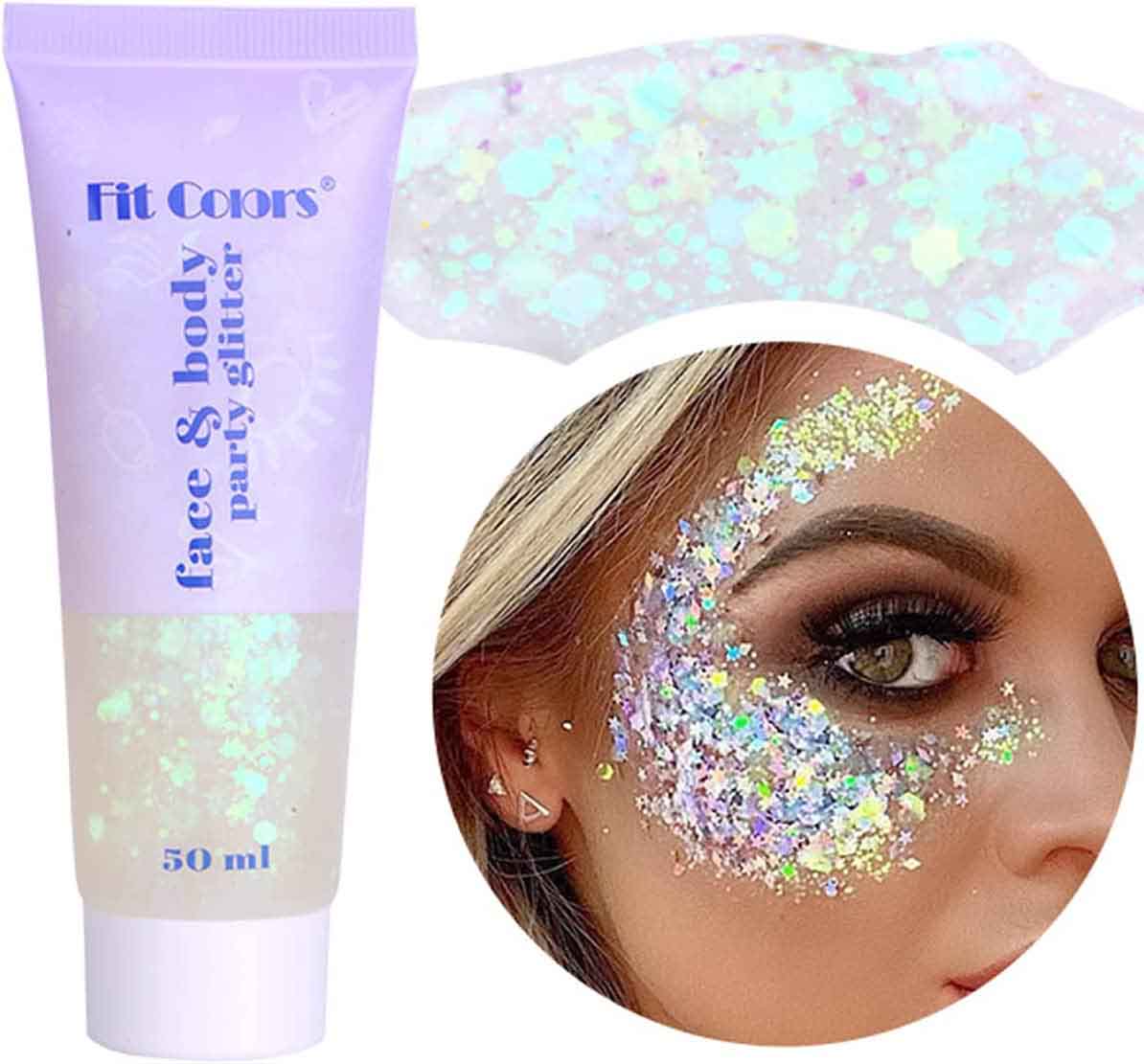 Need some body glitter for festival season? This $7 holographic chunky glitter gel is the perfect free shipping shoe-in. We think the basic white/clear color is pretty, but you can buy any of the 19 different colors. All you need to remove it at the end of the night is soap and water — no scrubbing your skin raw!
Get a Matte Look with this FENTY BEAUTY Foundation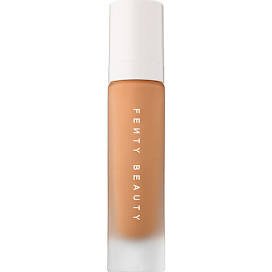 It wouldn't be an influencer top favorites list without FENTY BEAUTY. Popularized by Barbadian singer Rihanna, this brand is best known for its efforts to create complimentary makeup products for every skin tone. This foundation is a TikTok favorite! It's made for all skin types and available in 19 shades.

Keep Your Lashes Clump-Free with this Eyelash Separator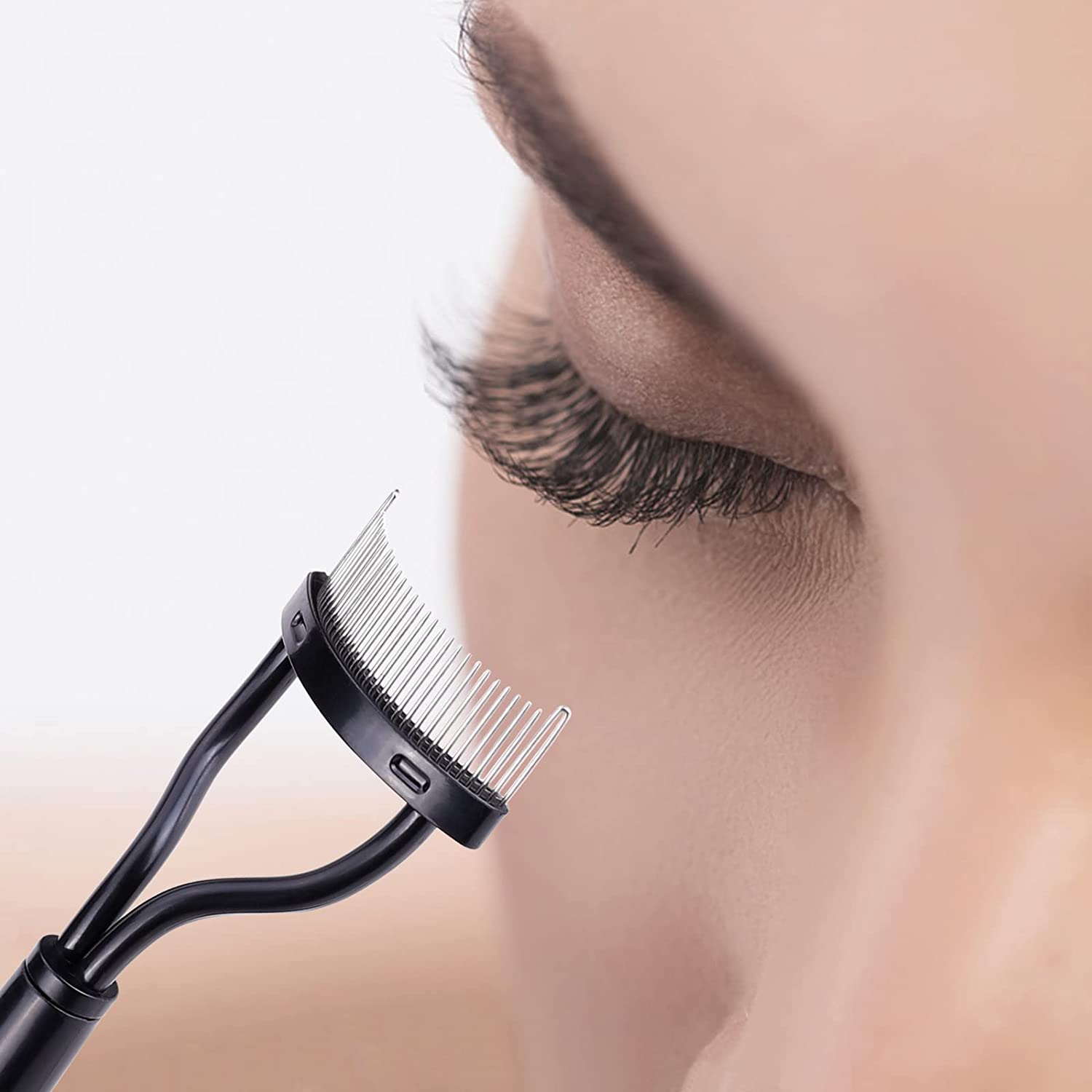 Don't let the dregs of your mascara bottle go to waste! There's perfectly good product still sitting down there. All you need is this brush to clear out the clumps and you could get another week or two out of that bottle. It's a strange-looking tool, but thousands of buyers have said it gets the job done!
Try the Viral Glitter Gloss Hack with Essence Lip Gloss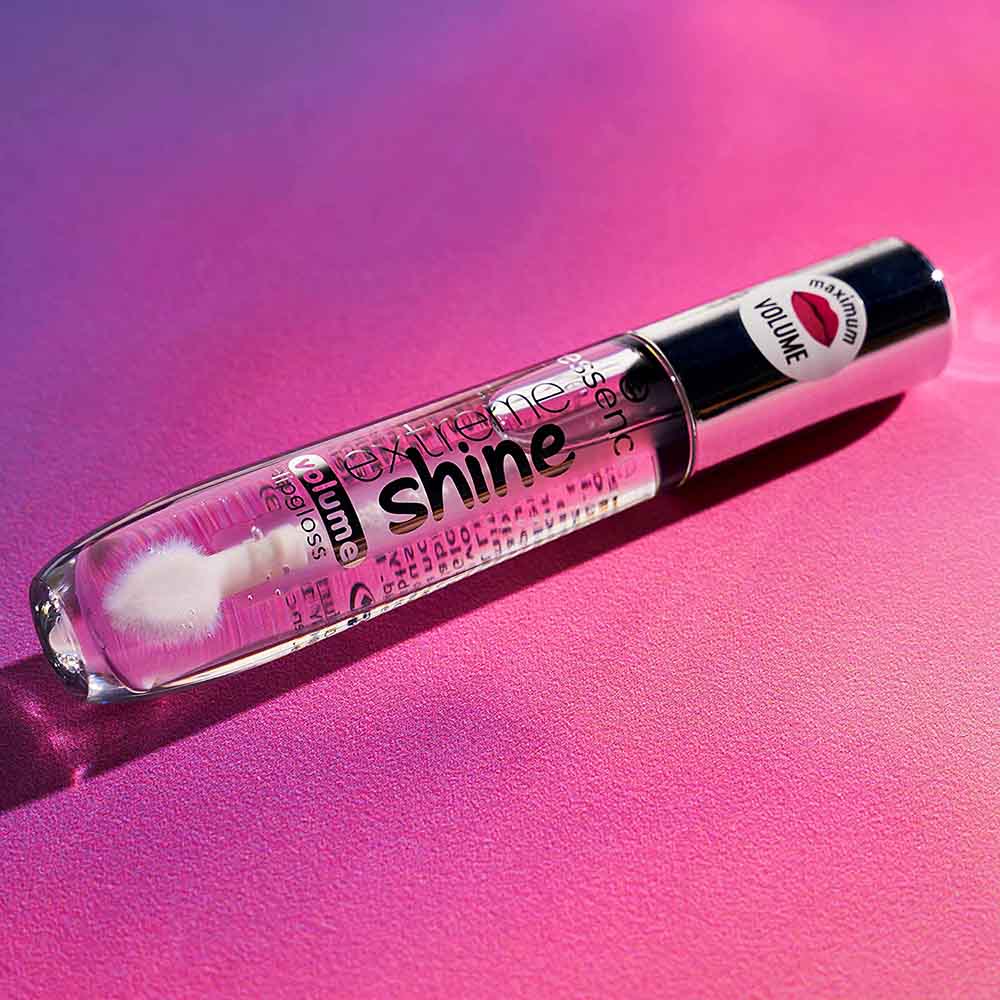 Glittery lips will always be trendy because sparkles, like diamonds, are a girl's best friend. Thanks to the creativity of the makeup community on TikTok, you have tons of ways to dress up this cheap, clear gloss. Don't shell out for expensive sparkle glosses, make your own! Try adding some of your favorite loose glitter to one of these bottles, or tapping it on top.
This FENTY BEAUTY Lip Gloss Will Make Your Lips Look Juicy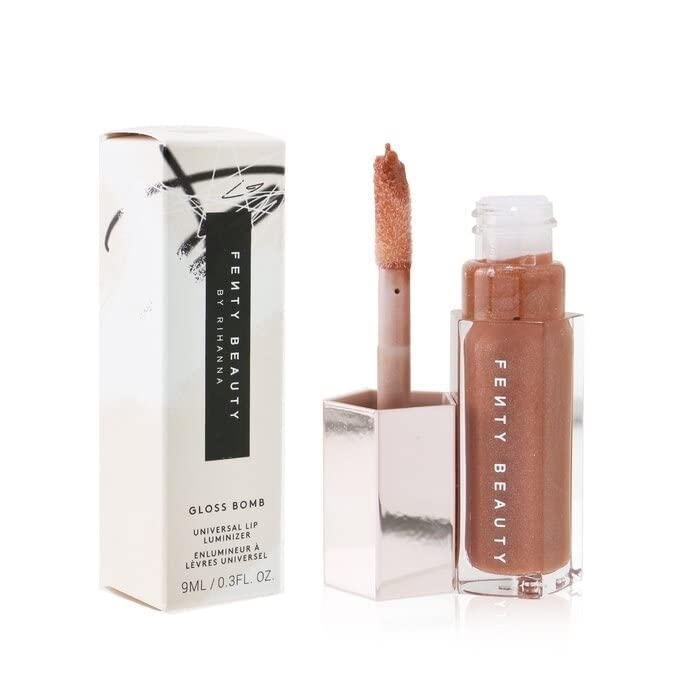 If you prefer a tinted lip gloss, this FENTY lip luminizer is a gorgeous shade. It makes your lips look positively WET and shimmery, perfect for effortless charm. Reviewers said it tastes and smells wonderful. Buyer goldgirl even wrote: "I'm 75 and [my] lips look 25." Apparently it sells out fairly often, so we recommend grabbing it while you can.
L'Oreal Paris Mascara Builds Well without Clumping
A non-clumping mascara sounds too good to be true, but the 4 and 5-star reviews speak for themselves. Just read what user lacey g had to say about it: "I've been using this mascara for a couple of years and it has never disappointed me. It doesn't smudge, it adds lots of volume and length to my lashes, and it's a mascara that's very buildable without becoming clumpy."
Get More Volume with this Eyelash Curler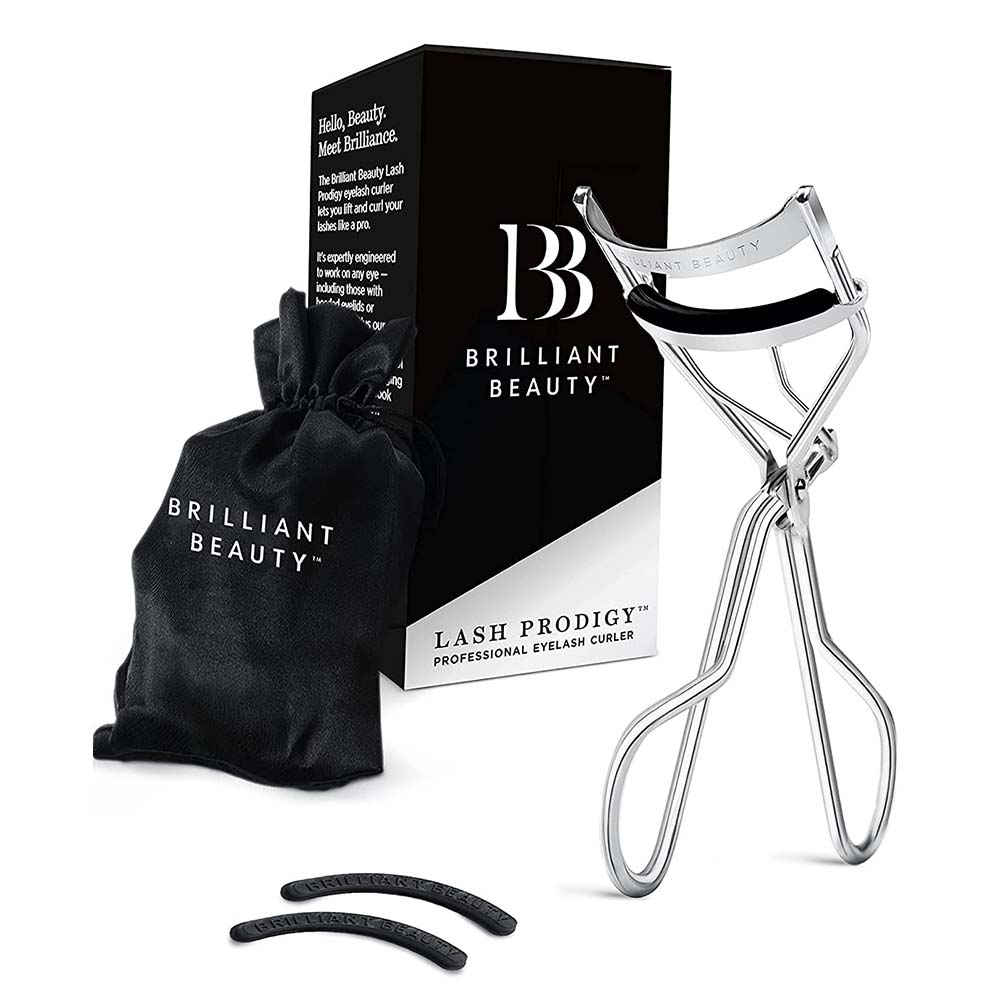 If you don't have one of these yet, it's time to add it to your cart! We all have different hair growth patterns, but if your eyelash hairs grow more straight out than up, you're definitely missing out. You can't put a price on falsie-like eyelashes, which is exactly what this tool will give you.
Lumi Glotion is the Perfect Dupe for Drunk Elephant's Bronzer Drops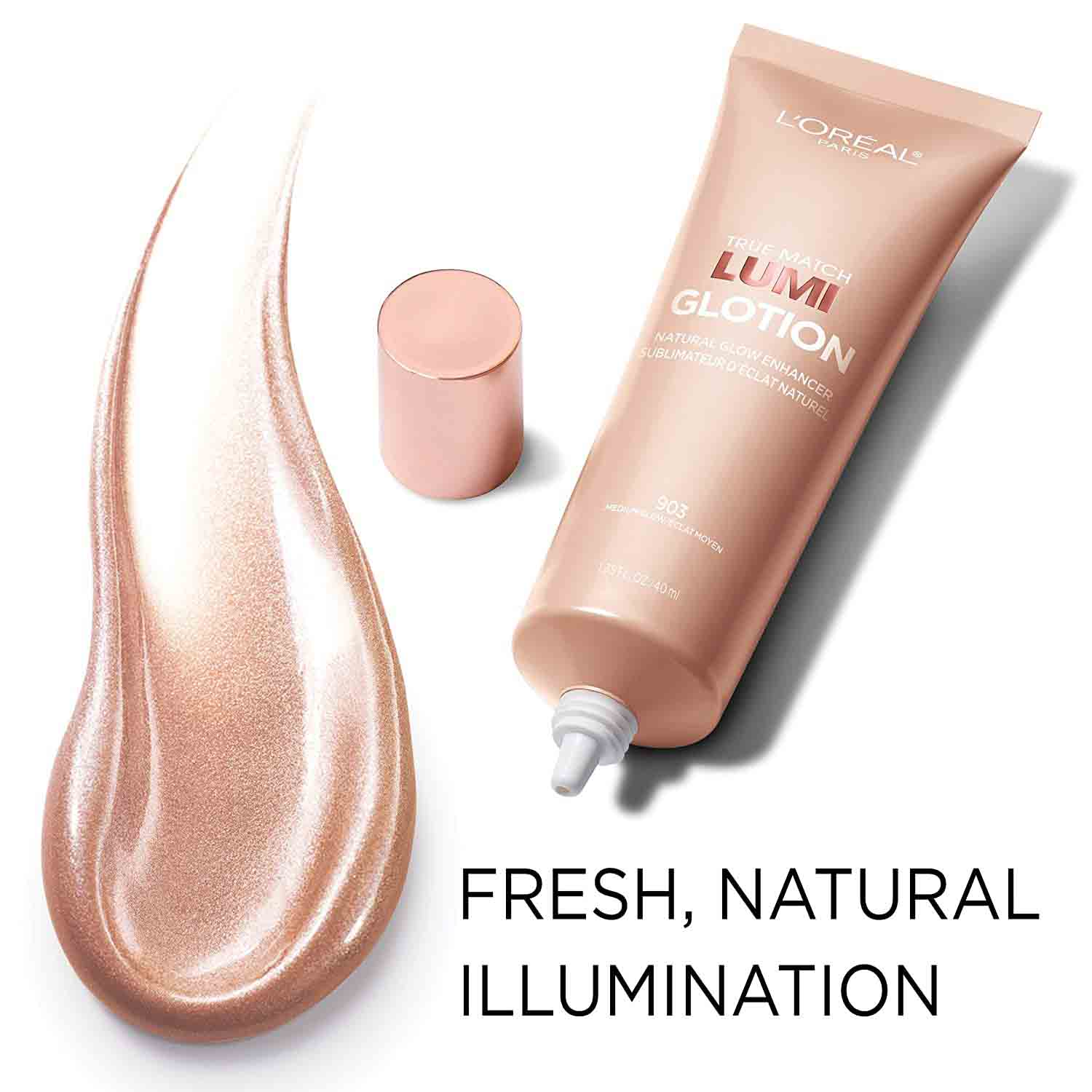 Drunk Elephant Bronzer Drops are all the rage on TikTok right now, but those are almost sold out on Amazon. That said, this is the product influencers and buyers are recommending instead. It creates the same sun kissed glow for a fraction of the price, perfect for layering under your makeup.
Set in the Soft-Focus Look with this Halo Glow Setting Powder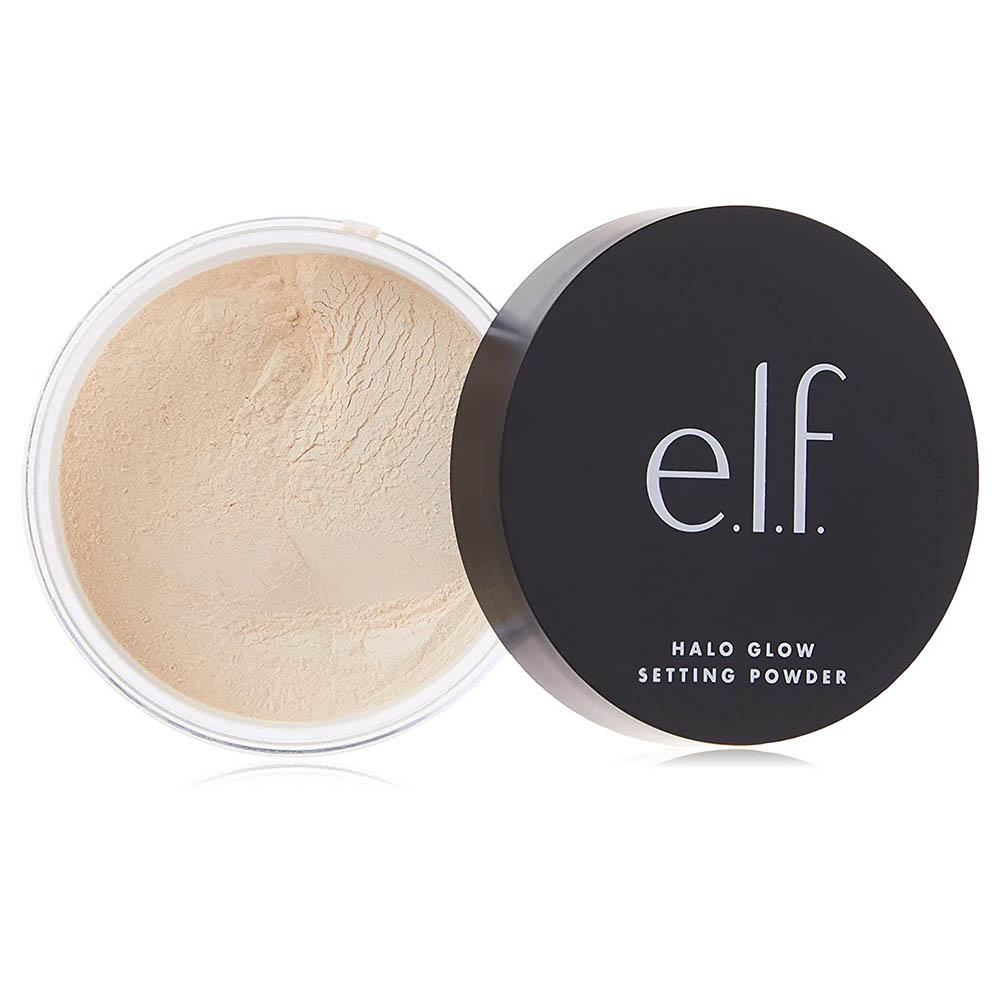 If the sharp lines of the airbrush aesthetic aren't your thing, you might enjoy this halo glow setting powder more than the other one on this list. They both cost the same in any case, so you can try both if you're not sure. This one helps blur pores and fine lines without creating dusty patches.
This Matte Bronzer Offers Some Unique Shades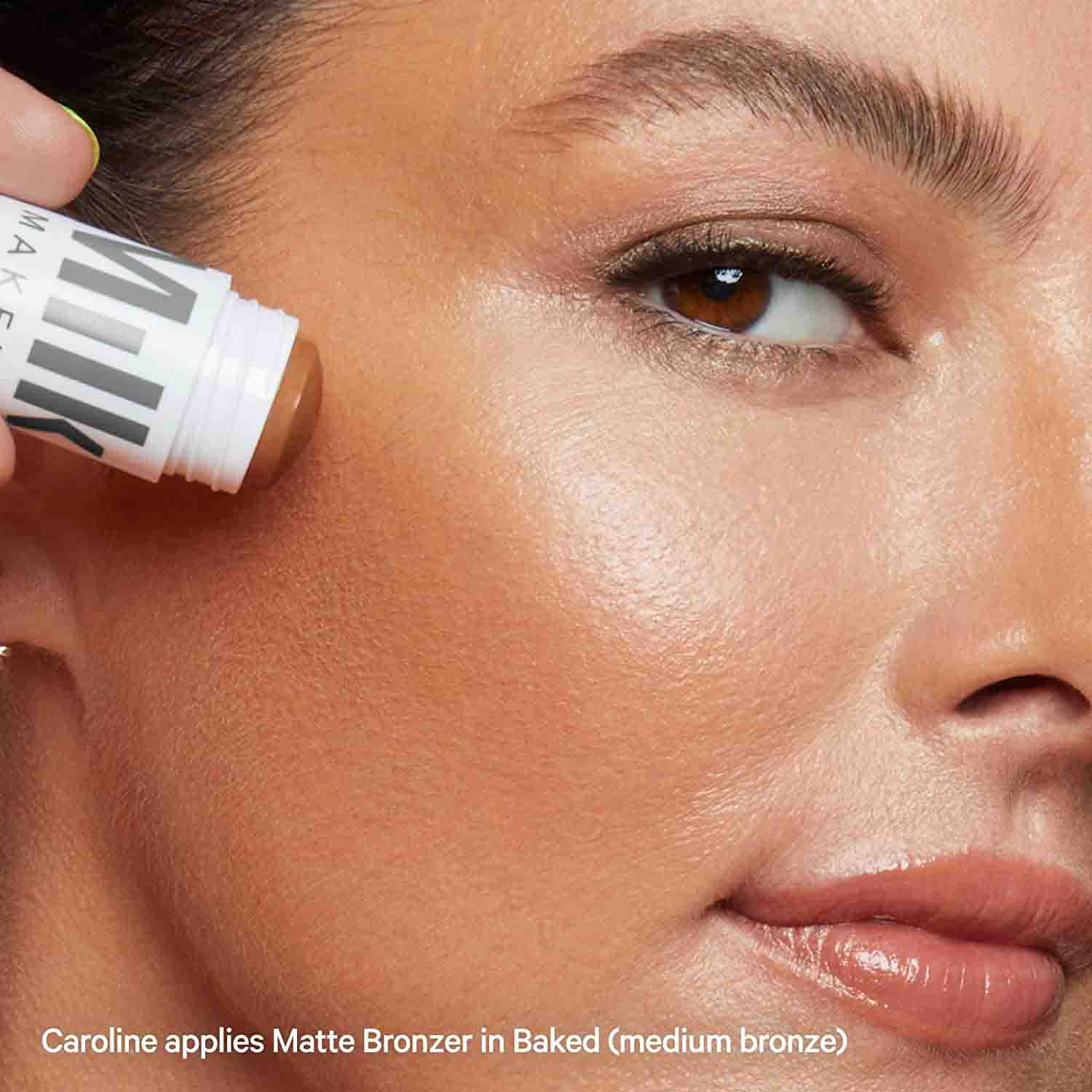 Not all bronzers are made equal; in fact, depending on your skin tone, it can be really hard to find the right one. "A lot of the time when I try contouring products, I find that they're super orange on me," makeup influencer Feraud Porcelain explained in a video. "As soon as I saw the shade range for these, I knew I had to try them out." His excitement was definitely warranted; each color blended beautifully on his skin. If you've had a similar experience with orangey bronzers, you should absolutely try this brand.
Over 9,000 People Bought this Lip Pencil Last Month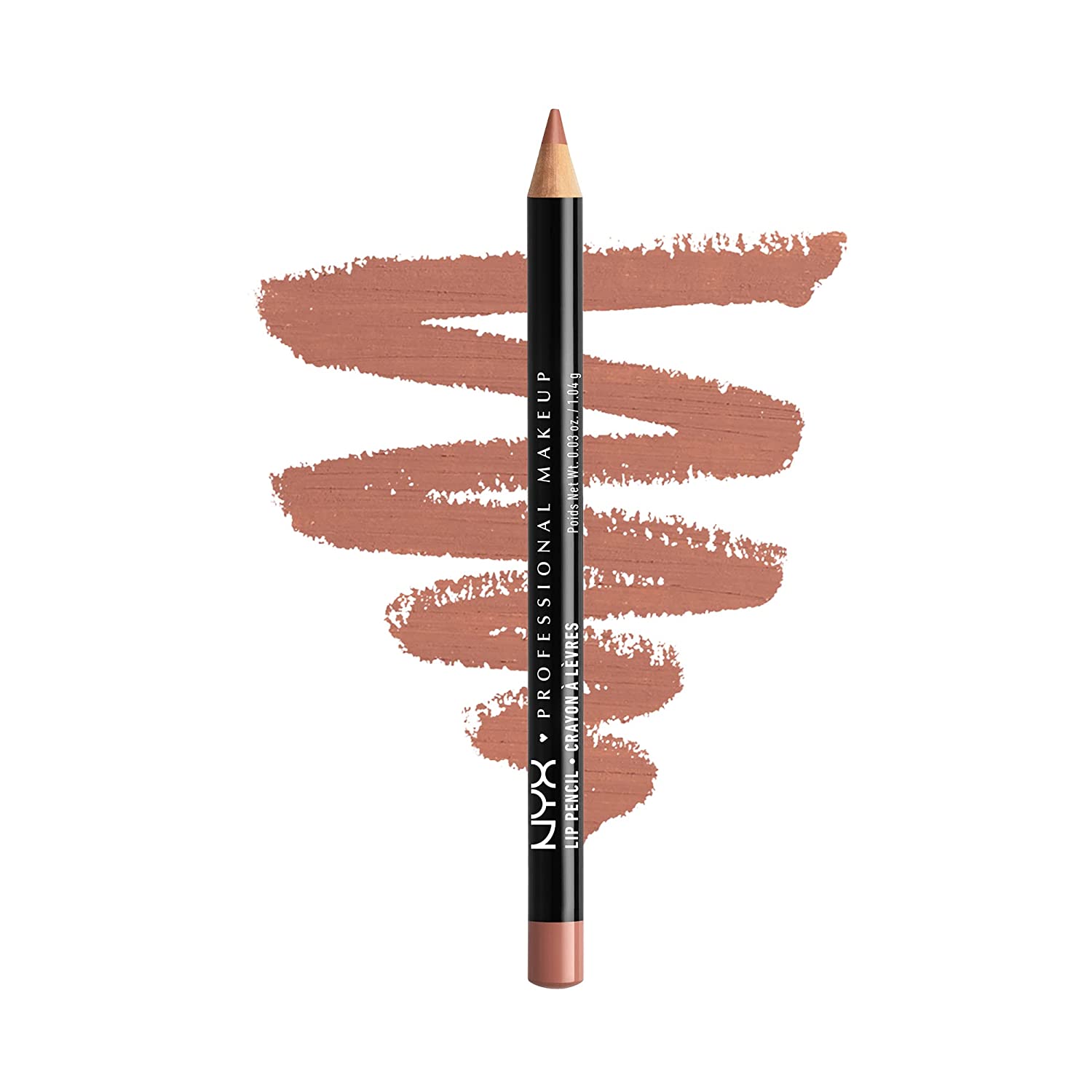 Yes, you could buy a 10-pack of lip pencils at your local drug store for $5, but sometimes it's about quality over quantity. This $5 NYX professional makeup pencil has been bought repeatedly by so many people, many of whom claimed that it matches with skin tones especially well. If you really love it, you can come back and buy a 3-pack!
Add a Touch of Sparkle with this Liquid Glitter Eye Shadow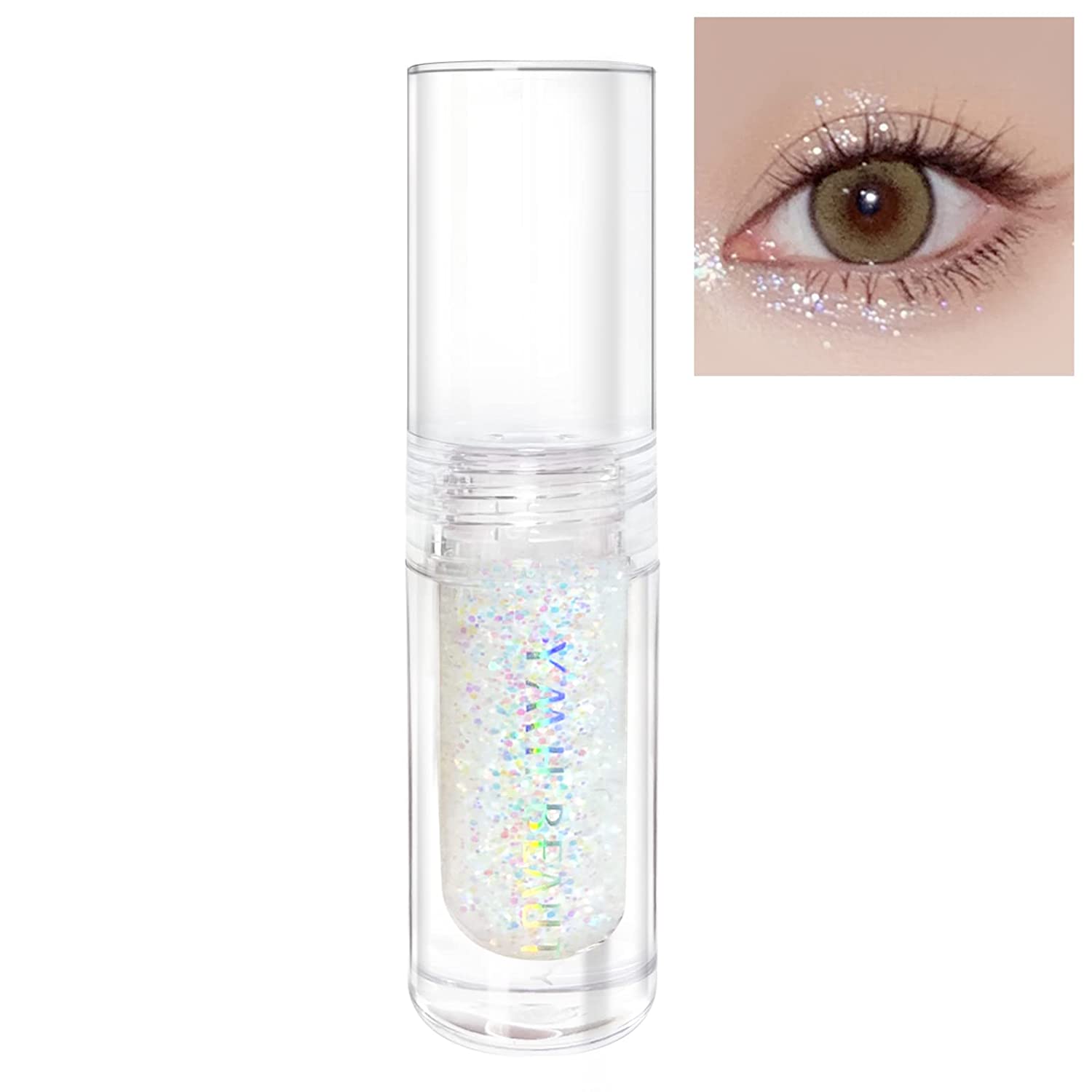 If you're not a fan of the big chunky glitter gels or the messy loose glitter, you might enjoy this liquid glitter eyeshadow. It's subtle, but when sunlight hits it, people around you will definitely take notice. "I am not one to write reviews, but this glitter eyeshadow is magical," wrote Pat-G. "It is far more beautiful in person, and the amount of compliments I've received is pure-madness."
This is the Most Loved, Top-Rated Self-Tanner on the Market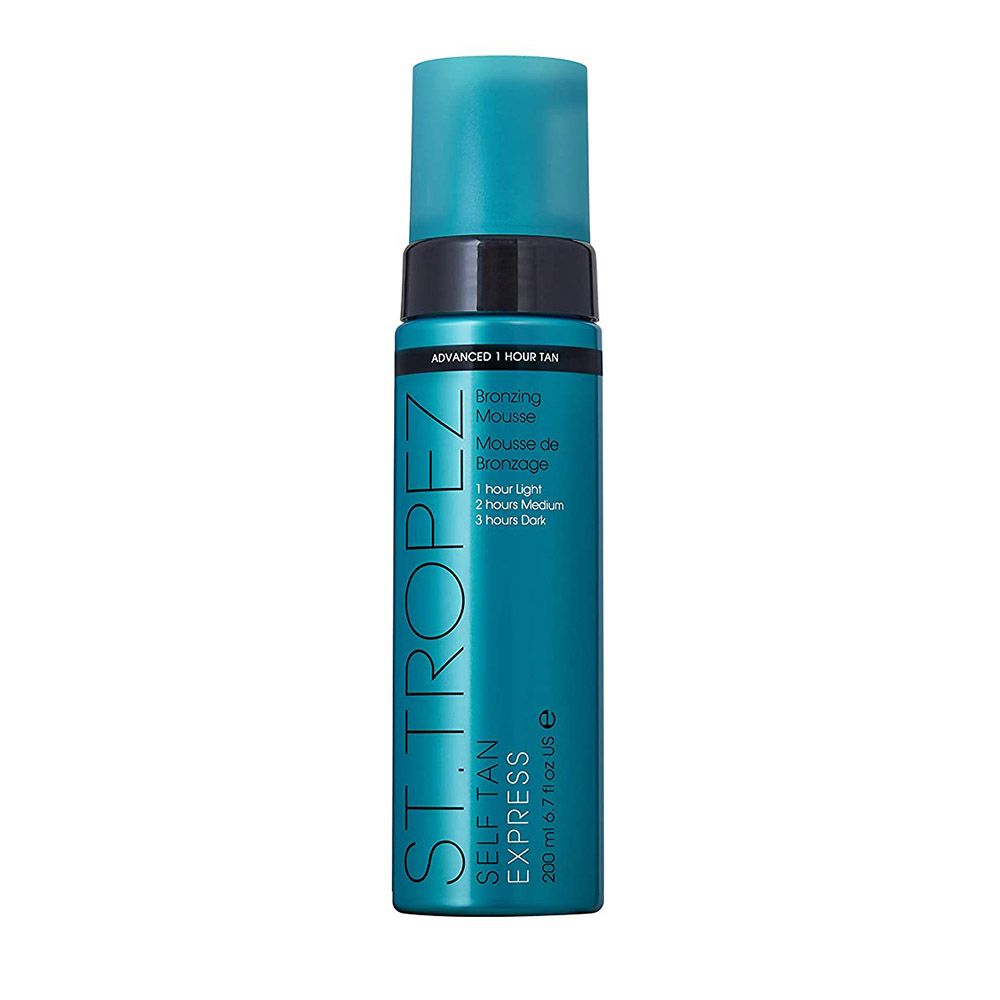 Regardless of what platform you're coming from, if you're searching for a quality self tanner, you will eventually end up on the St. Tropez page. This tanning mousse is a bit pricey, but it creates a super realistic tan — no gross orange or weird streaks! It's so popular, it won a spot in Allure's Hall of Fame three times. Definitely add this one to your wish list.
Revlon's Oil-Absorbing Face Roller is Flying off the Shelves
It's been several years since this product first went viral, and it's still going strong. After we watched Rose Siard's TikTok about it, we're absolutely sold on it. Her face was completely oily before she used it; after, her face was perfectly matte. She look untouched! "This is, um, working," she said, sounding surprised. "It's also not taking off my makeup." Go buy this, it's a miracle product!
Influencers Swear by This Luminous Dewy Skin Mist
Dry skin got you down? Try this hydrating mist! Hyaluronic acid and Okinawa red algae revitalize the skin; Uji green tea, Akita rice, and Mozuku algae fight premature aging. According to the reviews, the scent is all-natural too — no weird chemical smells here. Bonus: it also works really well as a setting spray.
Grab the $5 False Lash Effect Mascara for Standout Lashes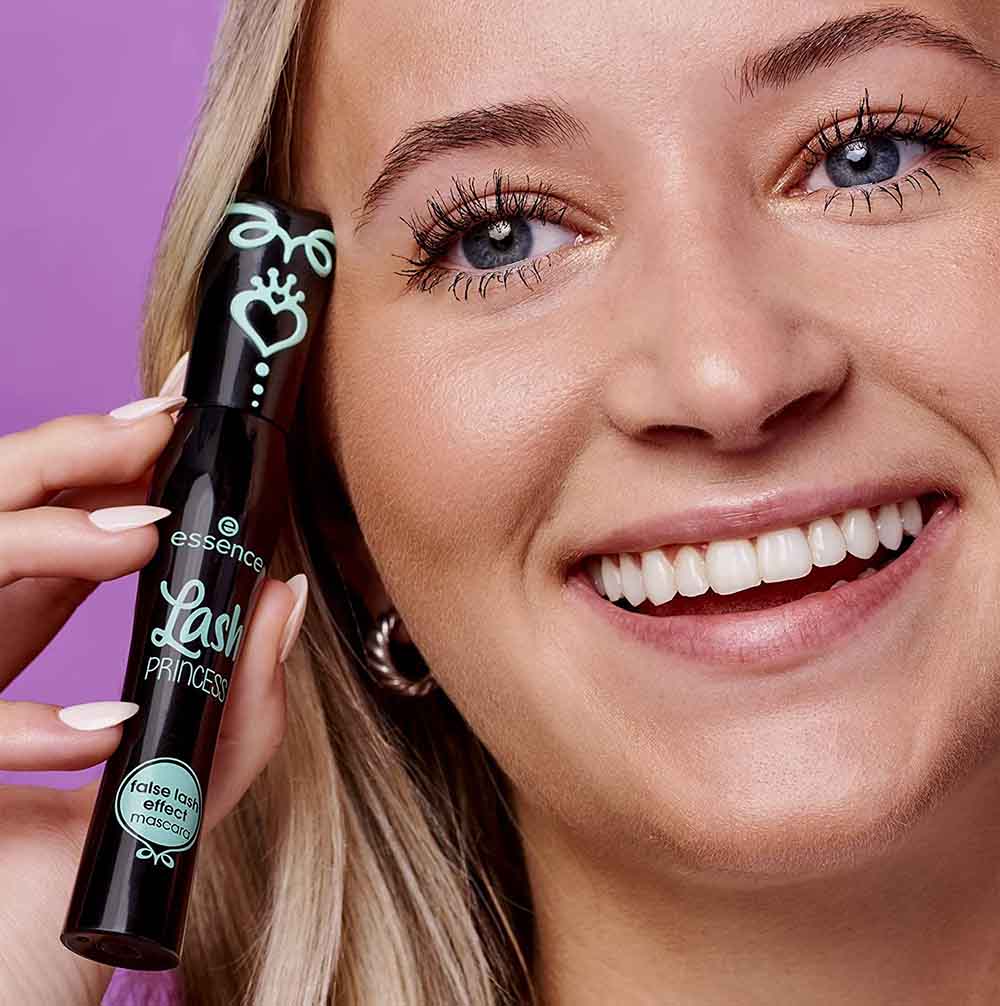 This build-able mascara is here to make sure you never have to wear falsies again. No more painful peeling or sticky magnetic liner at the end of the night! With over 320,000 glowing reviews, this $5 mascara is one of the best-rated top deals for makeup on Amazon. Go check out the pictures in the reviews section; everyone's eyelashes look absolutely stunning.
These Precision Tweezers Get the Job Done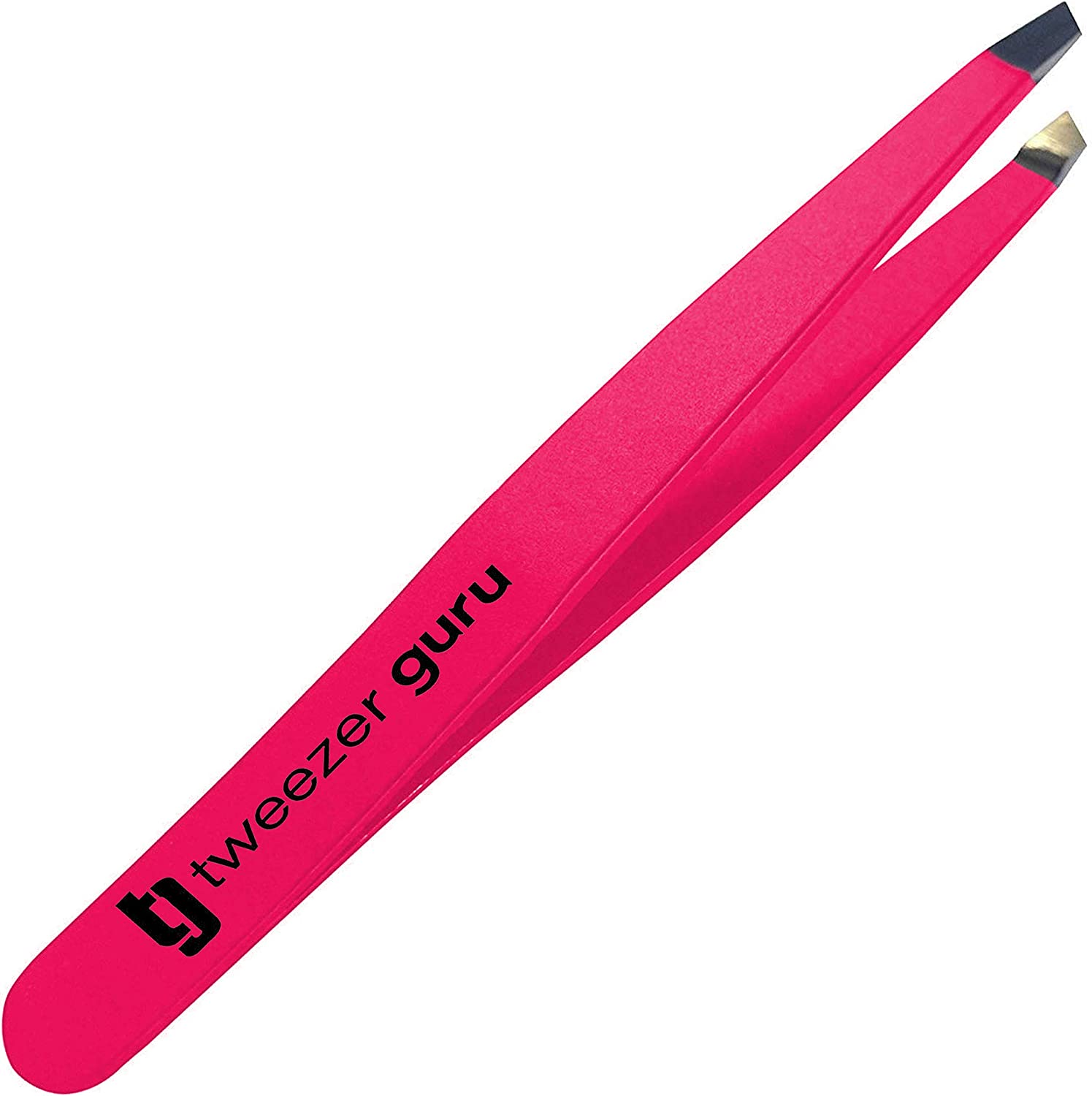 When you're plucking your eyebrows, do you ever accidentally break off a hair? Apparently, these angled tweezers were designed to prevent that problem. The sharp angle on the end allows you to grab hairs closer to the base, even under the skin if you need to (for ingrown hairs). You'll also enjoy a better grip, thanks to the extra long handle.
Ditch Your Sponges for this Buffer Brush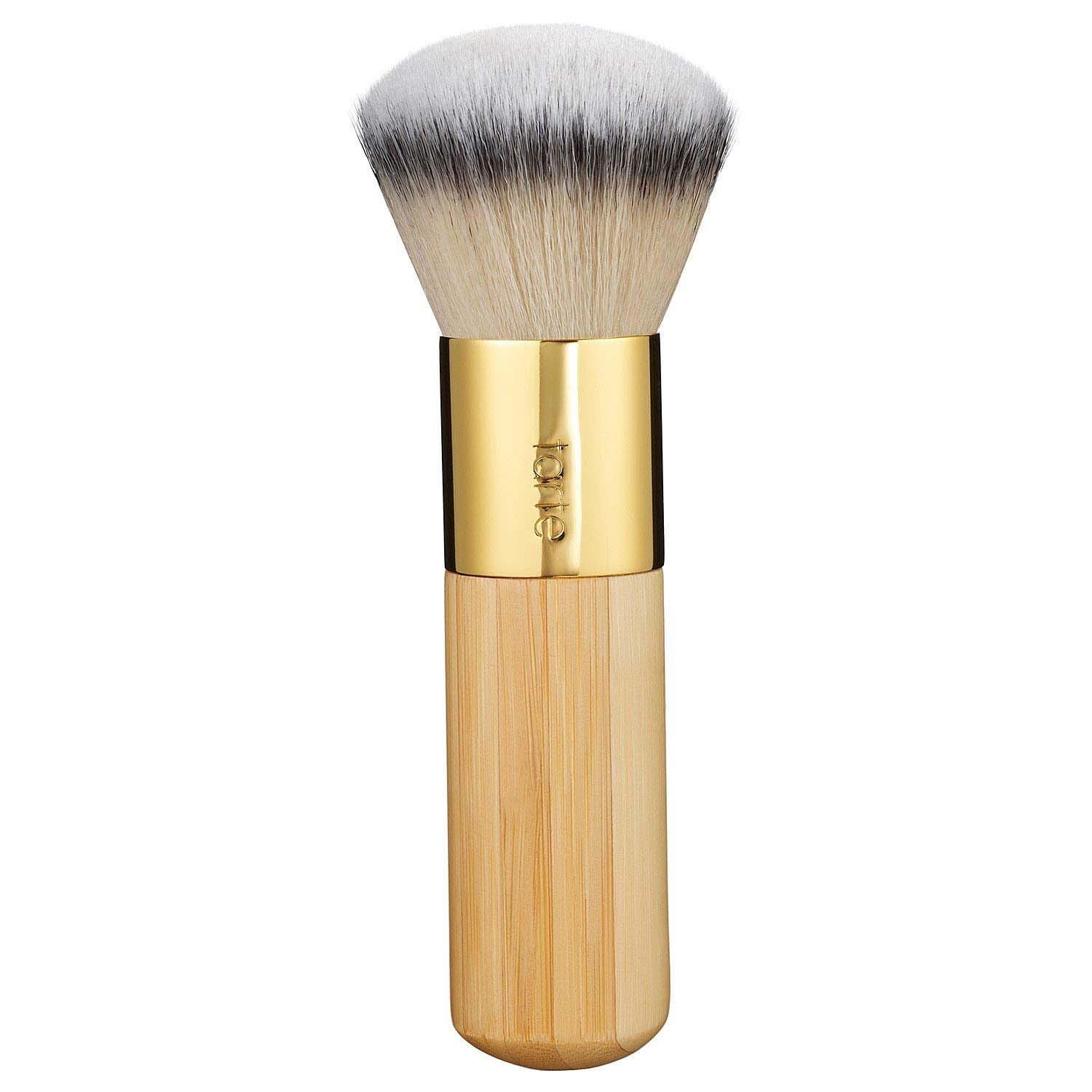 Drop the sponges and grab this buffer brush! TikTokers swear this brush will change your whole experience with foundation. "I live, breathe, swear by this brush," said influencer Sophia Pauline. "It's very dense, but it so evenly distributes your foundation and it's so gentle on your skin." One buyer also noted this foundation brush doesn't absorb much product either.
Sydney Sweeney Loves this Hydrating Lip Mask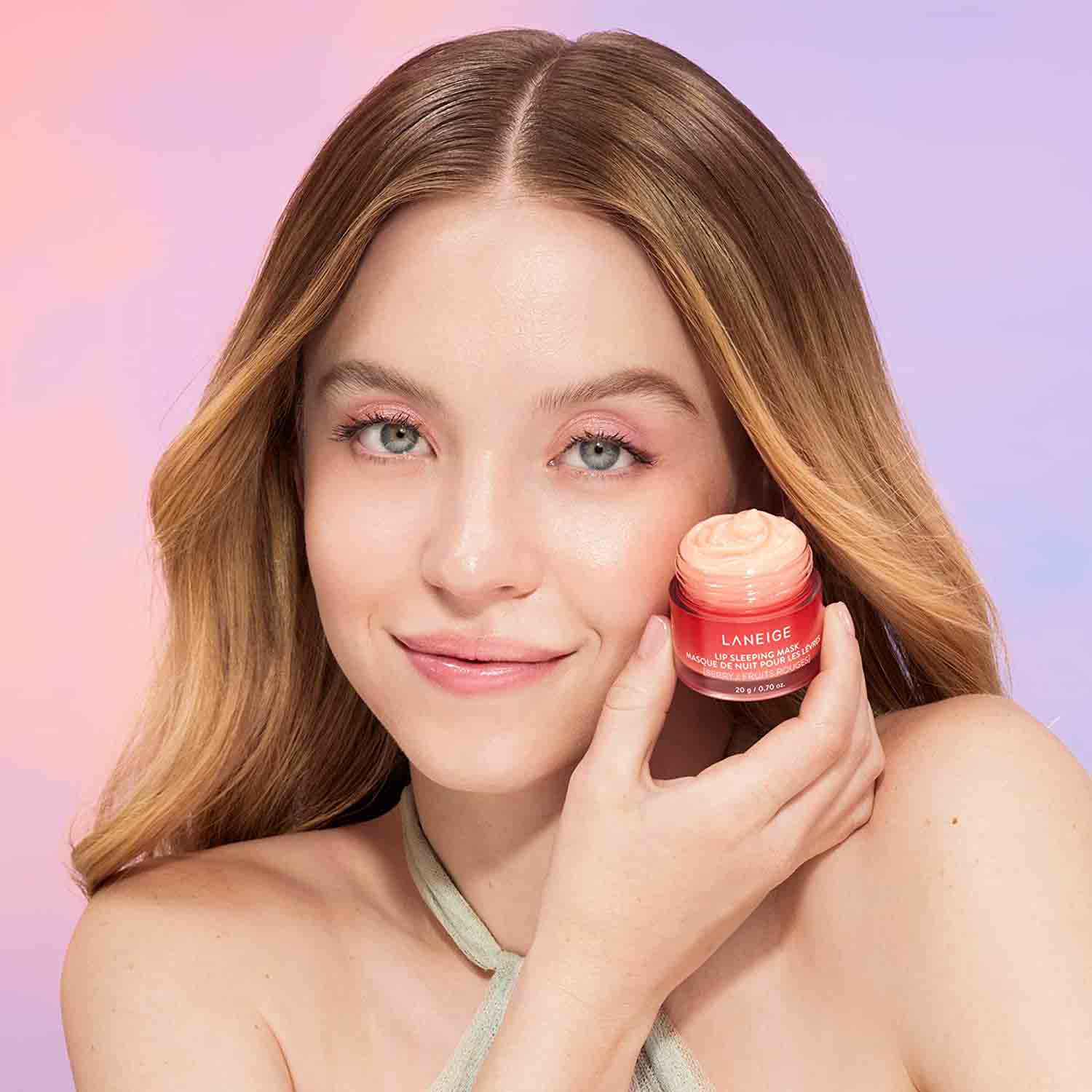 Sick of peeling lips? This overnight lip mask may be the miracle cure you've been waiting for. It's packed with nourishing goodies like Shea butter, coconut oil, Murumuru seed butter, and fruit-based antioxidants. It's fine to use with any skin type and has been proven to decrease flaking after consistent use. Thanks for the recommendation, Sydney!