35 Popular Stores That Are Closing Locations Across The Country in 2021
Buying goods and services online is a common practice among consumers these days, thanks to rapid internet penetration and adoption, as well as the explosion of mobile devices. According to Statista, more than 1.6 billion people worldwide bought goods and services online in 2016. Experts project the number will reach 2.2 billion by the end of 2021. The shift towards online buying has severely affected the operations and profitability of brick-and-motor outlets.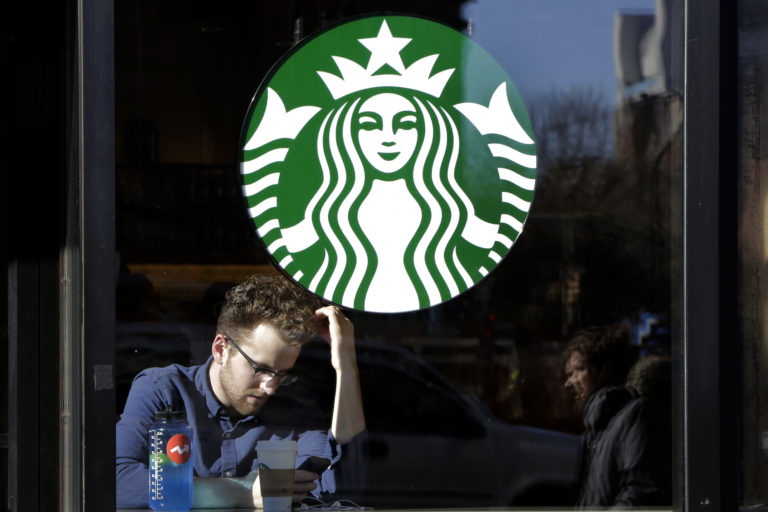 And with the Covid 19 pandemic disrupting supply chains and consumer buying behavior, more and more brick-and-motor stores (small, medium, large and national chains) will close locations across the country. In this segment, we highlight brands that have already closed locations or are planning to do so in 2021;
Express is going fully eCommerce
Express made a big announcement about its future in 2020. According to a CNBC report, the giant clothing retailer plans to shut down 100 of its brick-and-motor outlets by the end of this year. By January 2020, Express had closed 31 stores permanently.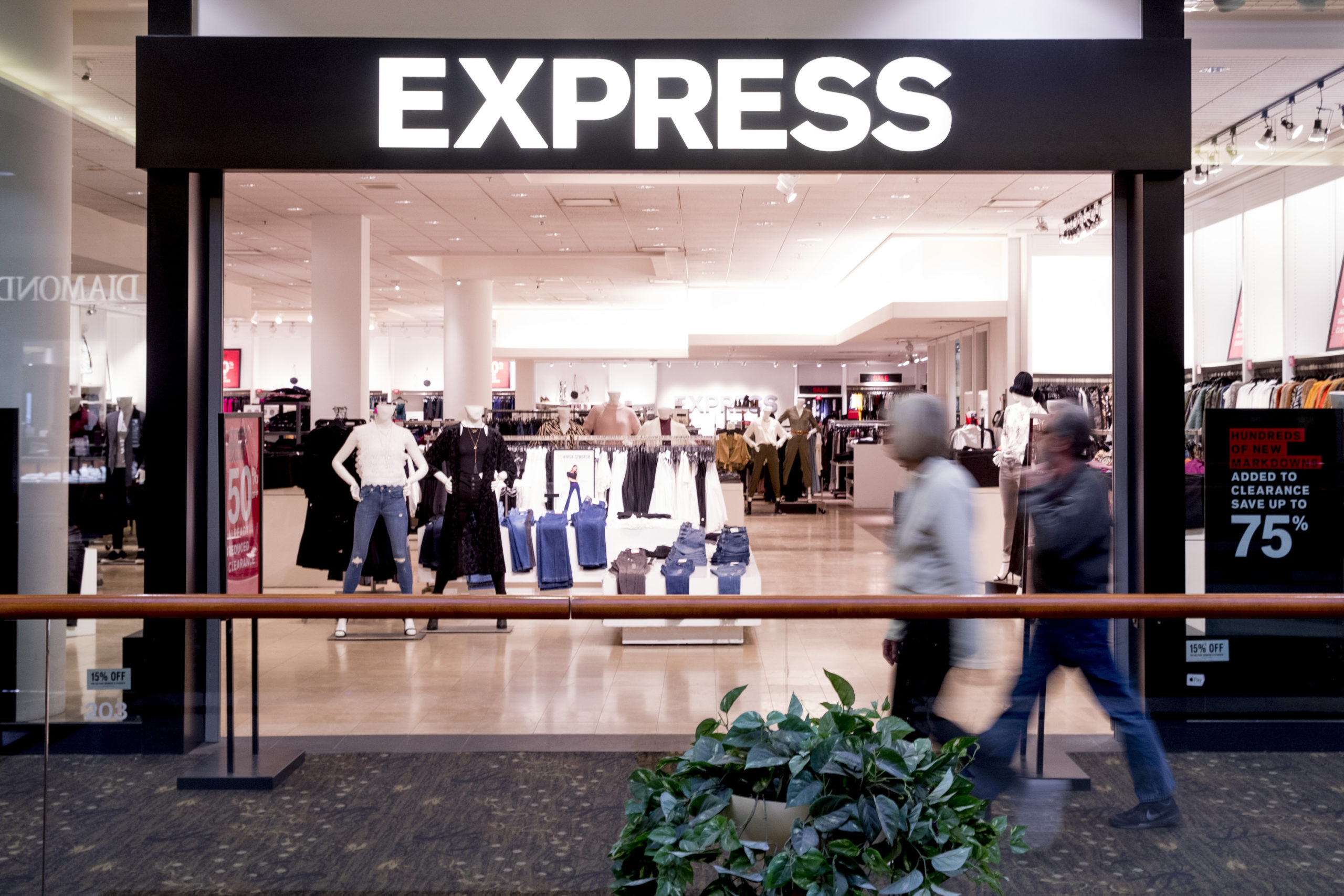 Another 35 outlets closed in January 2021. The rest might close by end of this year. The closure of the 100 outlets is attributed to the Covid 19 pandemic, which has kept customers away from the stores and the shift to online buying by consumers.
Macy's is closing most of its stores despite still operating
In February 2020, Macy's announced plans to shut down 125 of its departmental stores by the end of 2023, according to a report by CNBC. Before this announcement, the departmental store chain had already closed 25 outlets, in 2019, to be exact. This plan will also render 2000 employees jobless. The drop in profit margins due to the shift to online buying and the Covid 19 pandemic is the main reason Macy's announced the closures.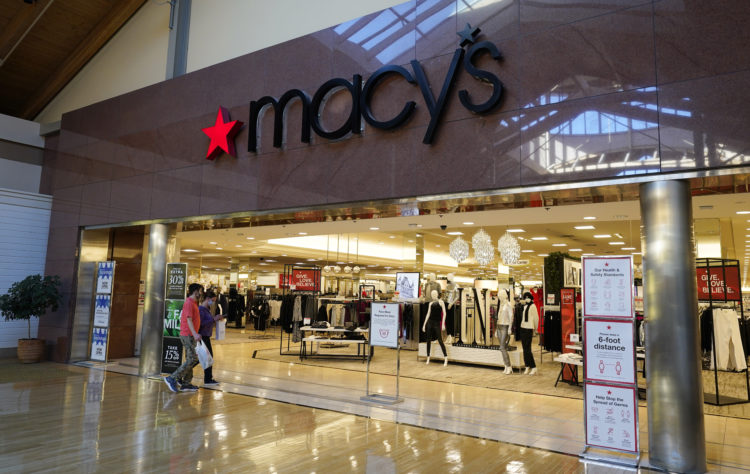 When the pandemic began, Macy's owners closed all their departmental stores and shifted to online selling through their website. However, they reopened most of their outlets safely following the introduction of Covid 19 guidelines.
Walgreens closing its store chains forever?
Walgreens is one of the most popular drug store chains that operate more than 9500 outlets in the United States. In fact, it's the second-largest and most popular pharmacy store chain after CVS Health. Although the giant pharmacy chain is not going out of business, it would permanently close 200 of its outlets, according to a document obtained from the Securities and Exchange Commission's website in 2019.
Walgreens arrived at this decision after thoroughly reviewing the U.S. real estate footprint.
The Office Depot announced an ambitious restructuring plan
The Office Depot is one of the largest office supply retail chains based in Boca Raton, Florida. It's one of the most profitable companies with about $ 11 billion in annual revenue, with approximately 38, 000 business associates on its books.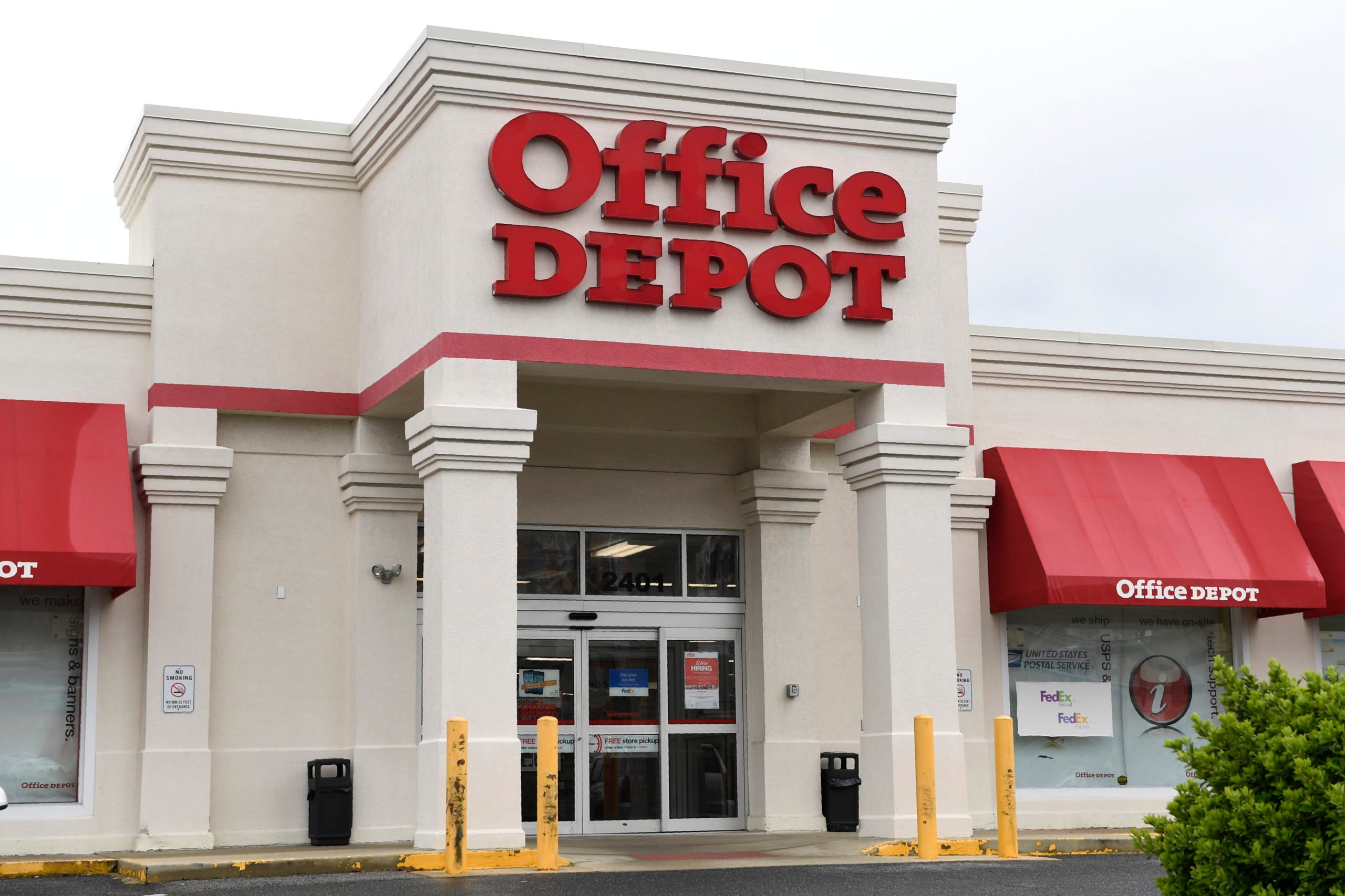 The office supply retail chain announced a rigorous restructuring plan in 2020, which includes shutting down an unspecified number of outlets by the end of 2023. This restructuring plan is expected to wipe out more than 13,000 jobs.
Signet Jewelers to permanently close more stores
With annual revenue of over $6.2 billion, Signet Jewelers is the largest and most popular retailer of diamond jewelry in the world. In March 2020, the top diamond jewelry retailer temporarily closed 150 of its North American retail stores due to the impacts of the Coronavirus pandemic. However, the retail outlets were never reopened.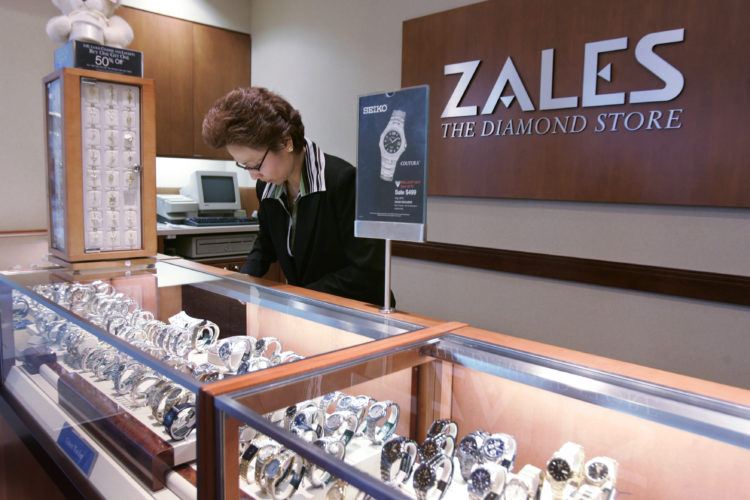 In June 2020, Signet Jewelers also announced it would close 150 outlets in the United States, and an additional 80 in the United Kingdom, by the end of February 2021.
Bed Bath & Beyond to permanently shut down numerous outlets
Founded in 1971 and based in Union, New Jersey, Bed Bath & Beyond focuses on the sale of domestic merchandise. It operates numerous retail outlets in the U.S., Canada, as well as Mexico. In 2020, the domestic merchandize retailer announced the permanent closure of 200 of its retail outlets.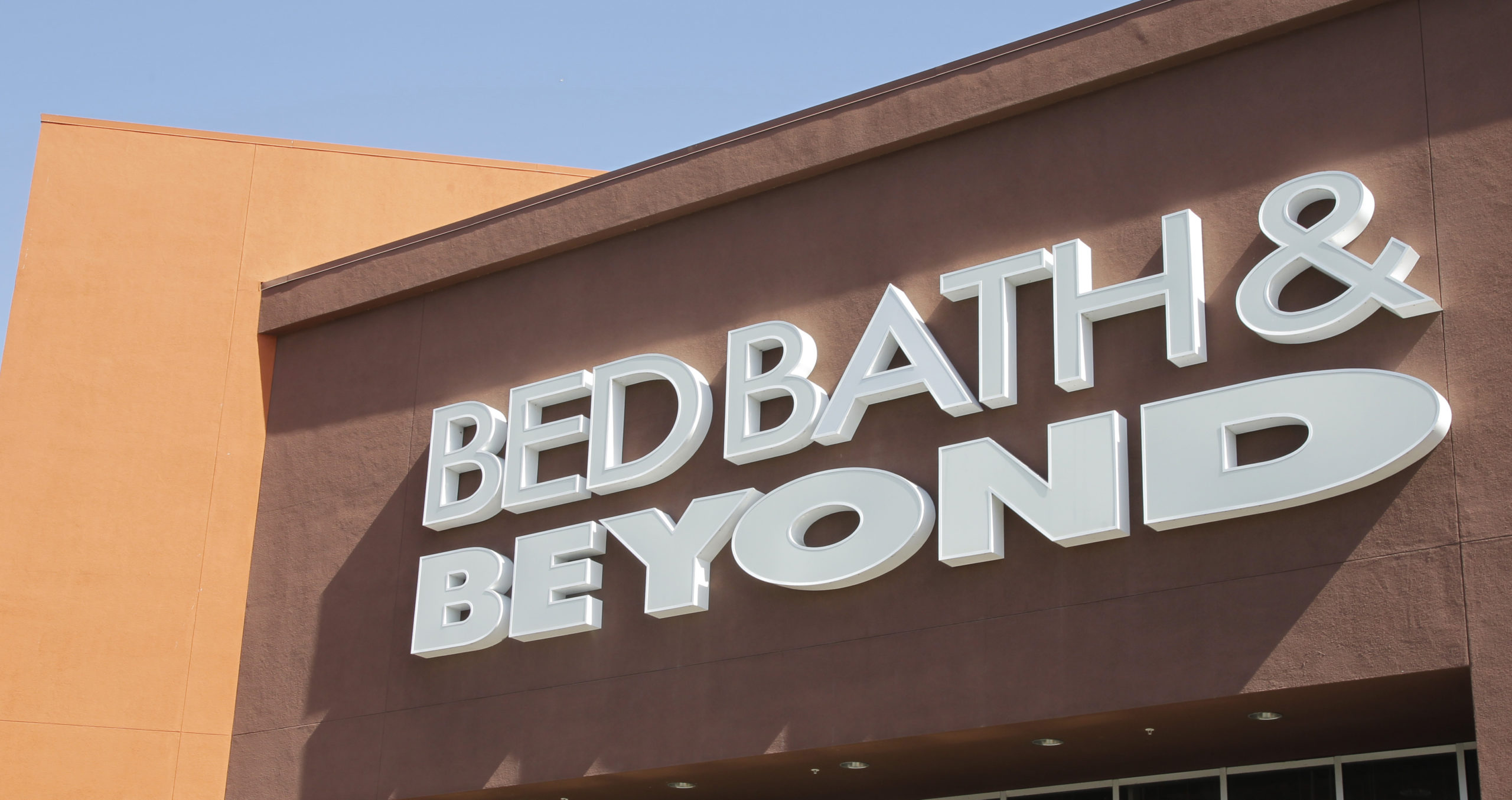 The retailer also plans to shut down another 43 of its brick-and-motor outlets by the end of February. This restructuring will affect brickand-motor outlets in 19 states, including 9 in the state of California
The Children's Place plans to shutter 300 stores
The Children's Place is a renowned children's apparel and accessories retailer in the United States and beyond. It boasts 1,085 stores in the U.S. and Canada, as well as 90 international stores. In 2019, the children's apparel and accessories retailer laid out plans to eliminate 200 of its retail outlets in 2020.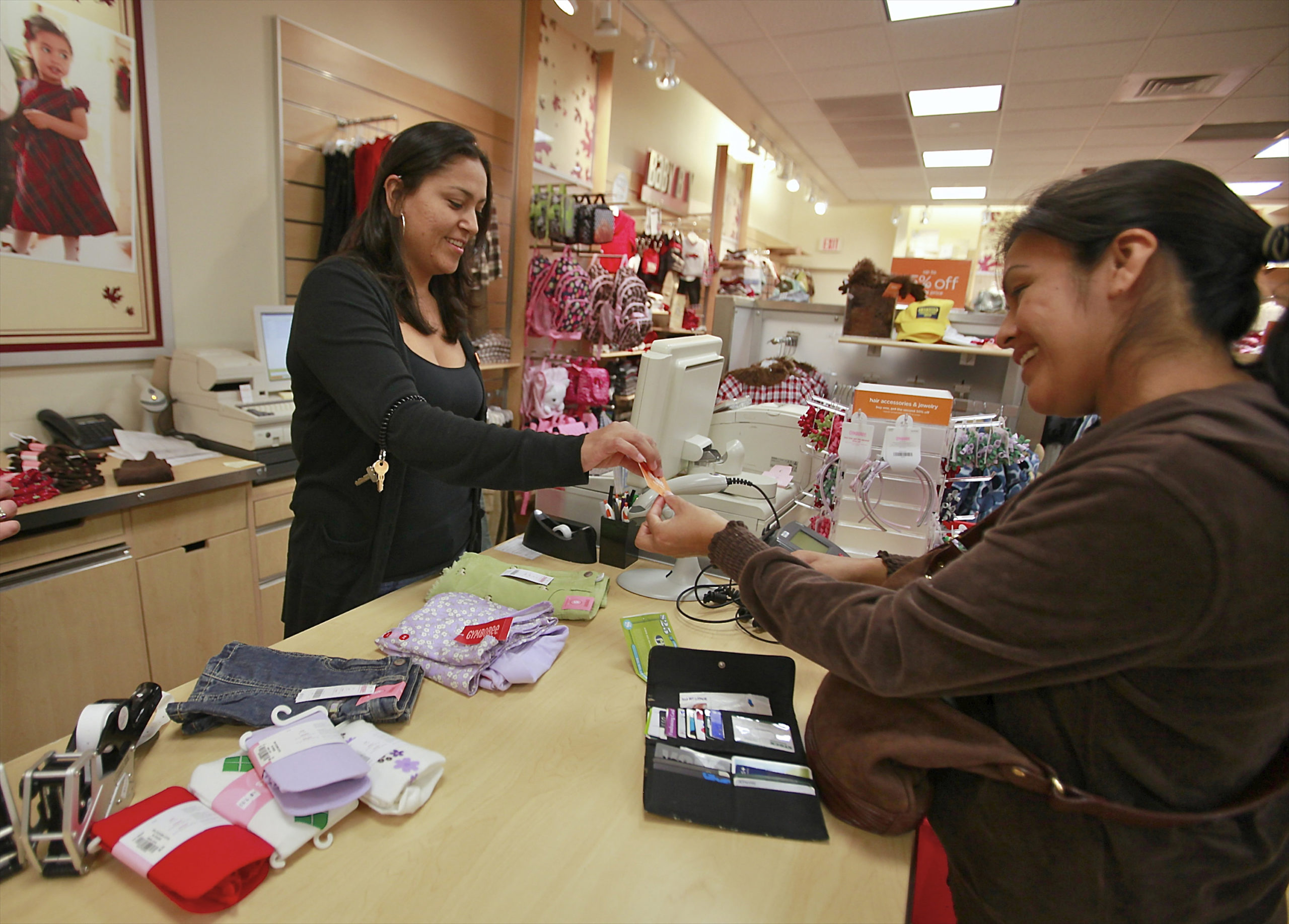 This was followed by another announcement, which stipulated that 100 more stores will be eliminated by the end of 2021. The Children's Place representatives cited dwindling revenues due to the Covid 19 pandemic as the reason for the closures.
Francesca's is on the brink of Bankruptcy?
Francesca's is a specialty retail chain that focuses on trendy, yet affordable women's clothing, as well as jewelry, accessories, shoes and gift items. Despite its success over the past few years, the apparel retailer announced, in November 2020, that it would shut down approximately 140 of its retail outlets by January 2021 for good.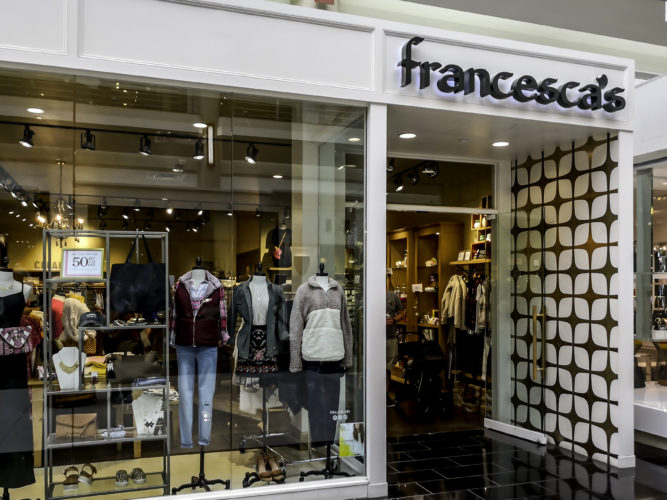 There are whisperings that the women's apparel chain filed for bankruptcy (Chapter 1 Bankruptcy) back in December. Substantiated reports state that the retailer plans to sell the business, including all of its retail store outlets.
J.C. Penney to shut down about 200 stores
J.C. Penney is one of the largest departmental store chains in the U.S. that specializes in the sale of conventional merchandise and jewelry. The midscale departmental store chain boats 689 outlets in different states, including Puerto Rico. J.C. Penney has dominated the conventional merchandize space for years, but things went south in 2020.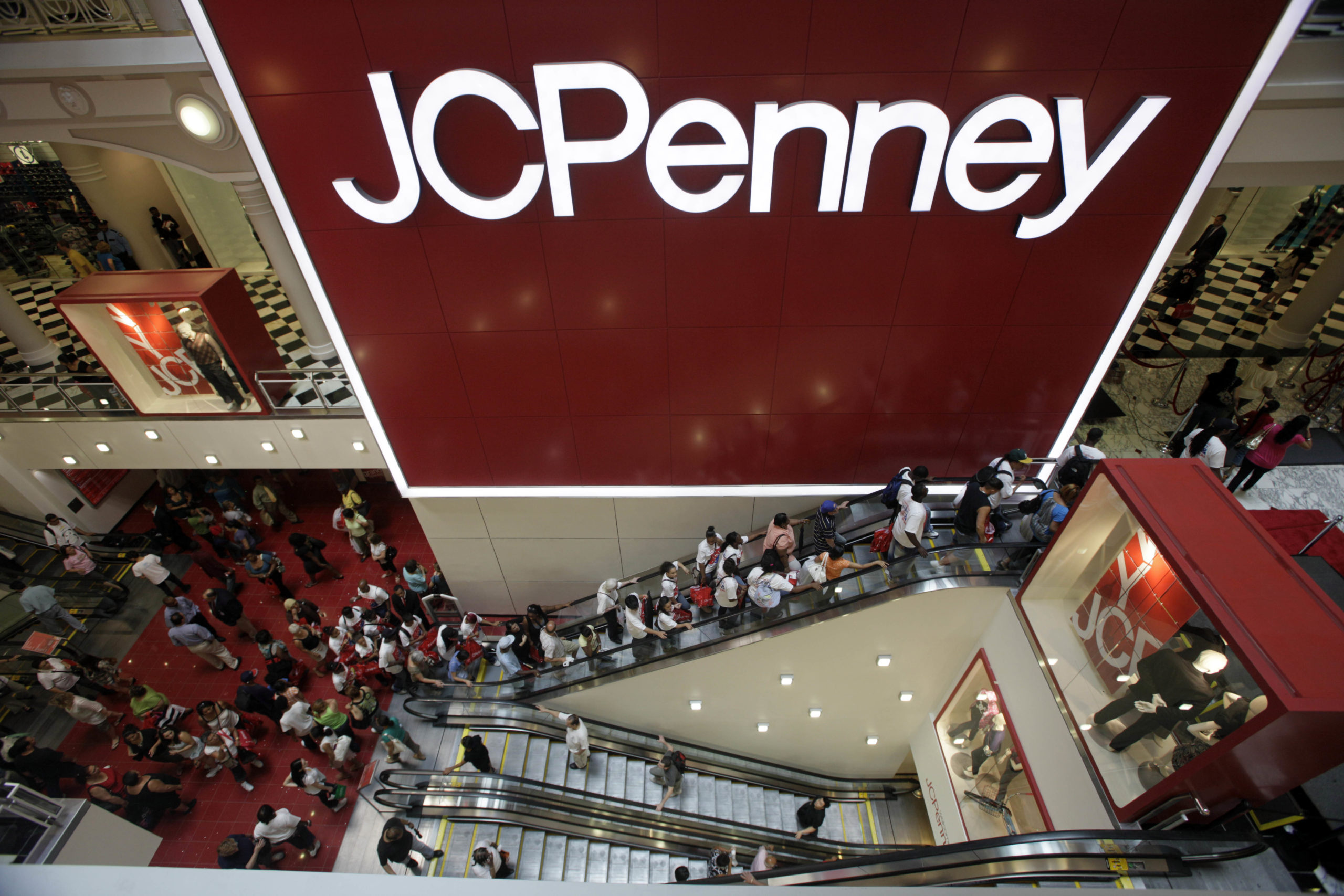 The company announced that it will shutter over 150 outlets after the owners filed for bankruptcy. It also plans to close down 15 outlets by March 2021. The closures are part of the chain's sales optimization strategy.
Pet Valu is crashing back to earth
For years, Pet Valu, a popular pet and pet supplies store chain, has helped individuals to keep their pets healthy, happy and safe. But the Covid 19 pandemic seriously impacted its operations and drastically reduced its profits. It now joins the long list of retail chains closing their outlets. The pet and pet supplies chain store announced, in November 2020, that it will shutter all of its 358 outlets and warehouses in the United States.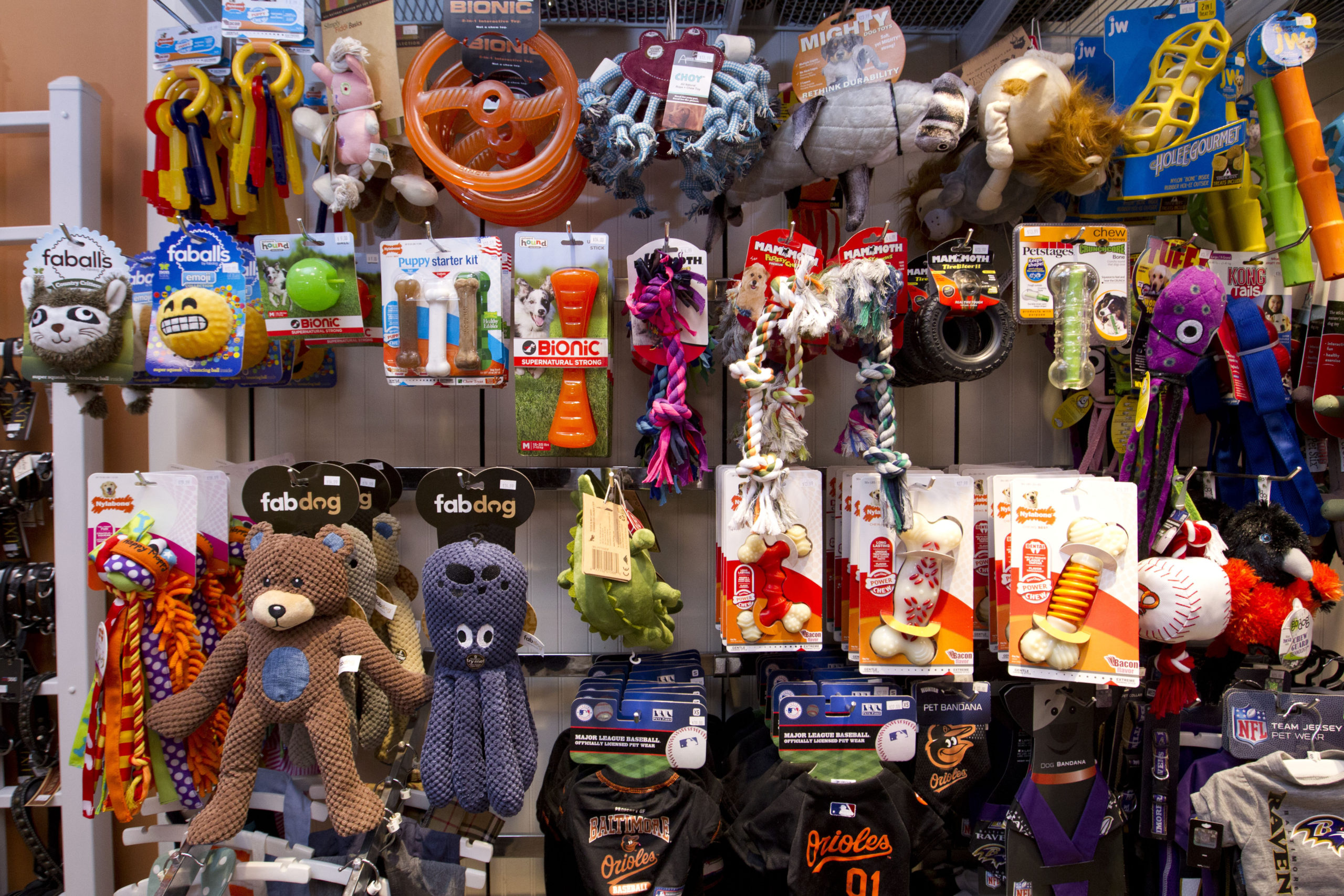 The retail chain has already started closing sales. Customers can buy pet supplies from their stores across the country but not through their eCommerce website.
Justice closes all its retail outlets
Justice, a renowned tween girl clothing shop chain, boasts more than 1000 locations across the U.S. The retailer closed over 600 stores in the summer of 2020. According to a press release by Ascena Retail, Justice is going to close all its retail outlets by early 2021.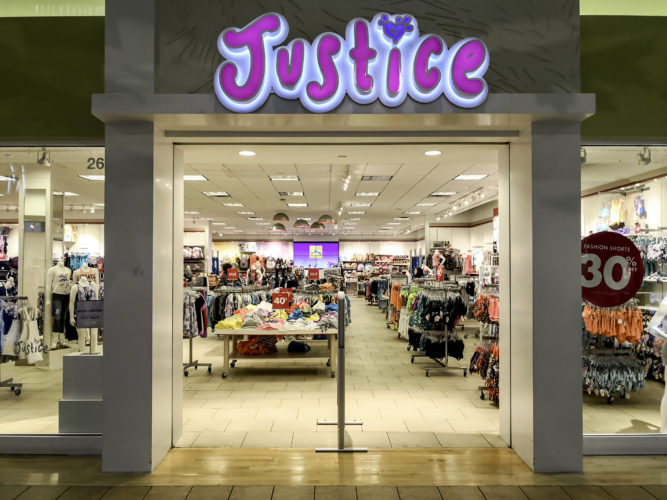 Liquidation sale began in 2020, with every item coming with a ''60% to 80% off'' tag. Customers can still shop through the Justice website, as well as their brick-and-motor stores and enjoy the hugely discounted prices.
Gap Inc.'s Banana Republic to also close retail outlets
Founded in 1978 and based in SanFranscisco, California, Banana Republic focuses on the retail of clothing and accessories. In October 2020, Gap Inc., which owns Banana Republic, laid out plans to shutter approximately 350 Gap and Banana Republic retail outlets by 2023, leaving only 870 retail outlets. Initially, Gap announced the closure of over 225 retail outlets.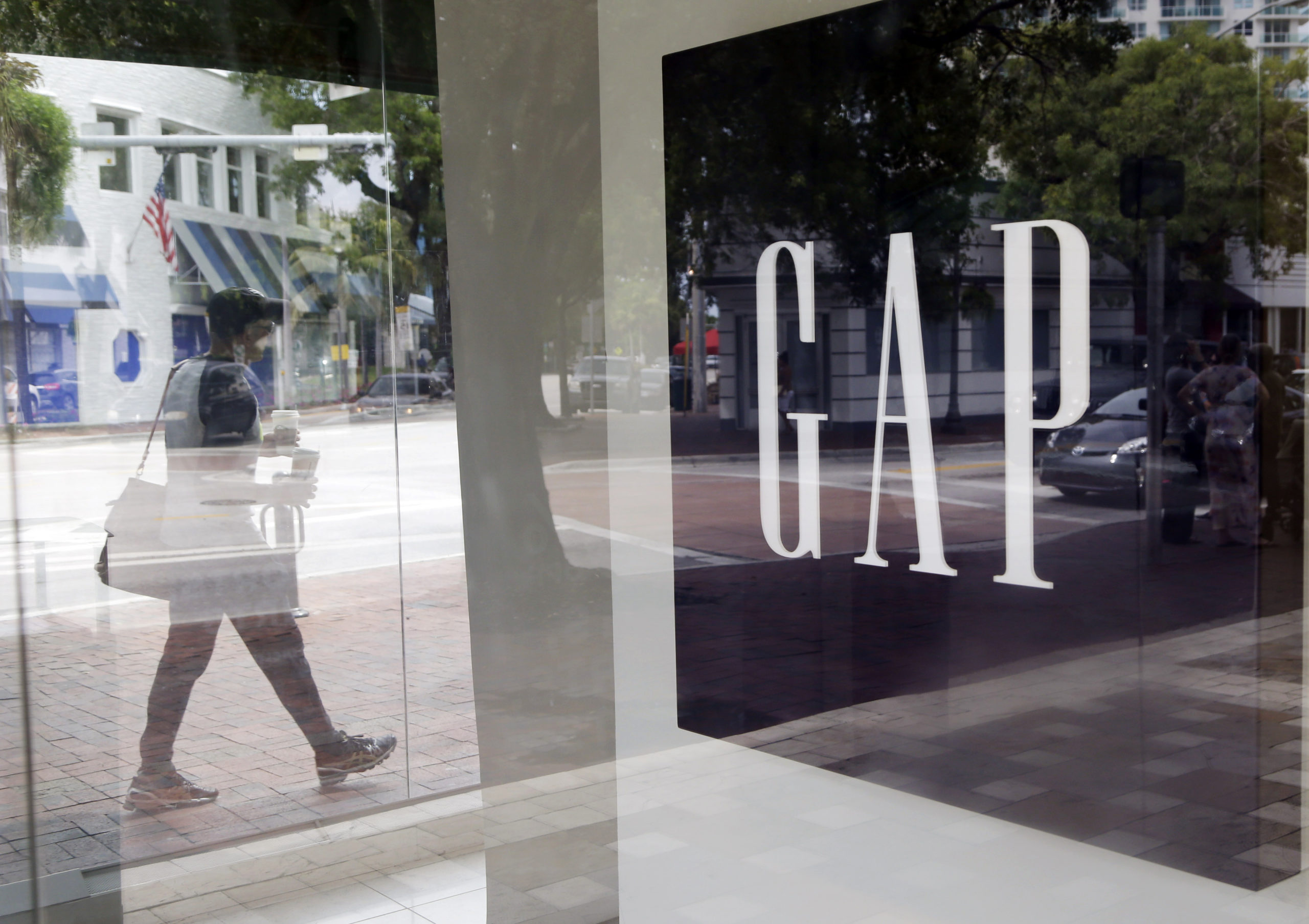 By 2023, 80% of their sales will happen online, as well as outside of mall locations. Declining foot traffic in malls and the Covid 19 pandemic have forced Gap to shutter most of its Banana Republic stores.
Victoria's Secret continues to contract its store count.
This lingerie, clothing and beauty retailer was not spared the recent closing of retail outlets. In 2020, the iconic clothing and beauty retailer shut down 250 of its 1100 retail outlets in the United States and Canada. The retailer is braced for more store closures in the coming 2 years.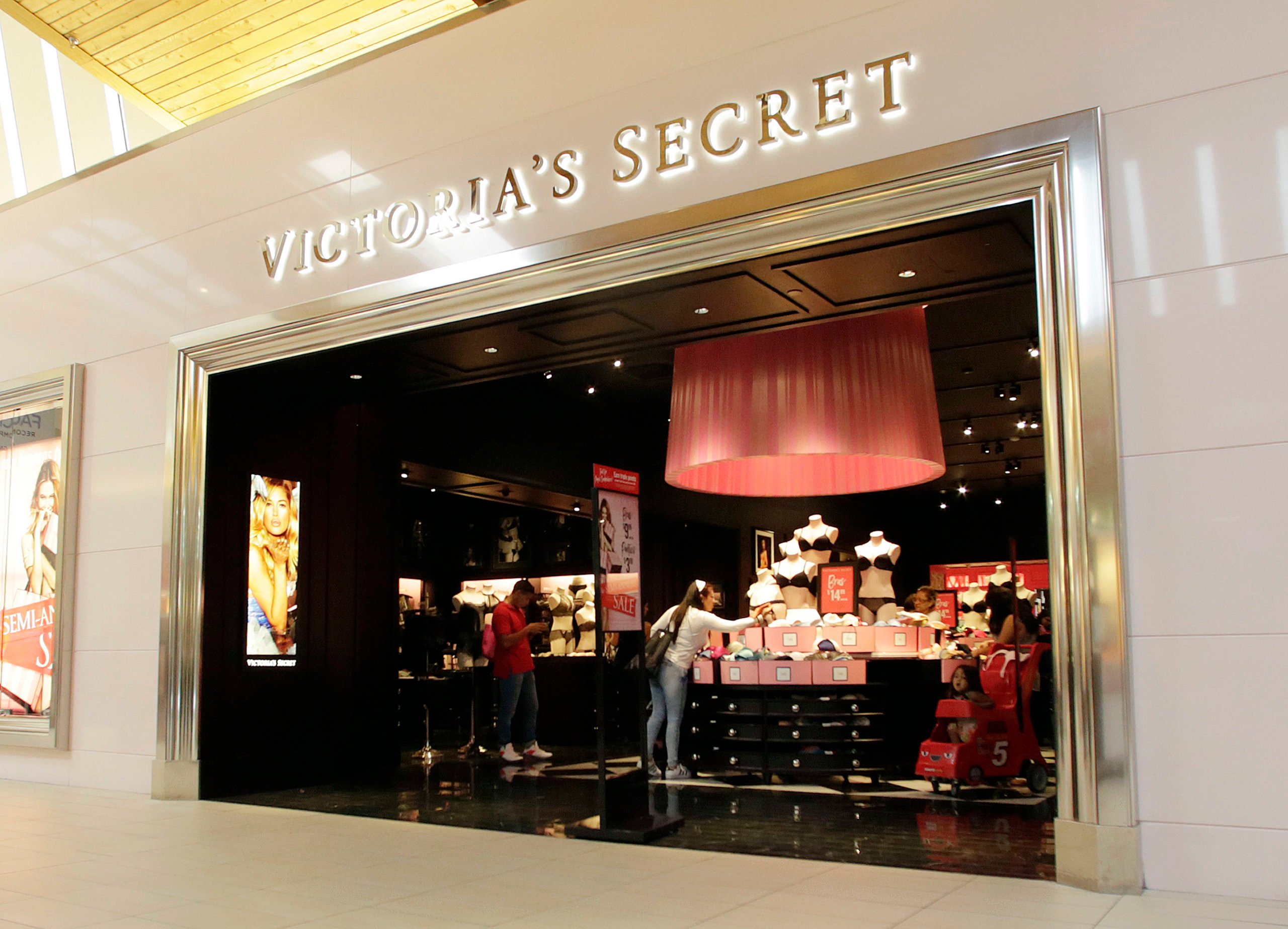 L Brands, which owns Victoria's Secret, warned that it would shutter more store locations after a deal to offload it fell through. The plan to offload is still on.
H&M to shutter 250 locations in 2021
H&M is a Swedish multinational company that focuses on the retail of clothing for men, women, and teenagers, as well as children. In November 2019, H&M boasted 5000 stores in 74 countries. The biting effects of the Covid 19 pandemic and the shift towards online buying forced the retailer to shutter 180 stores.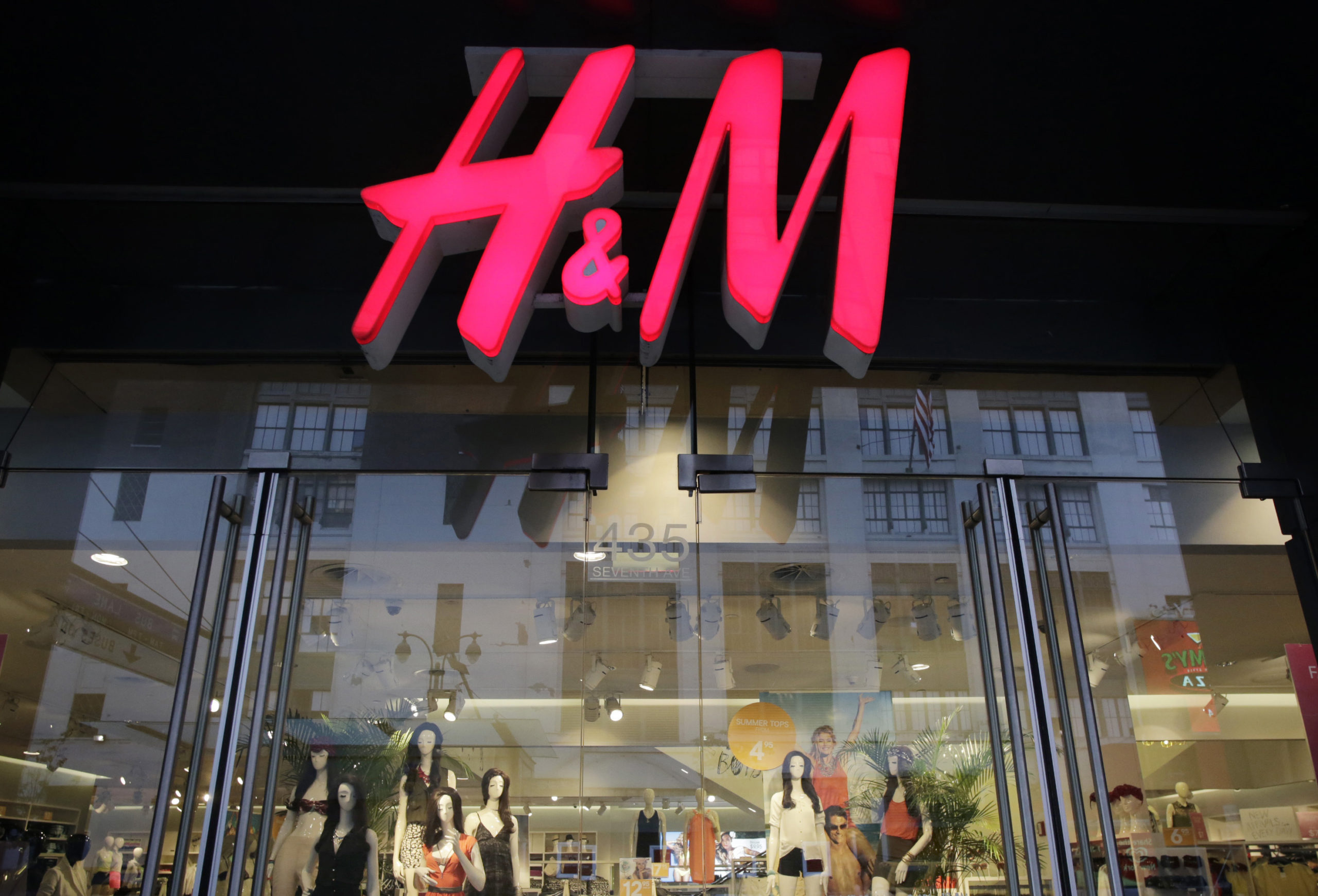 Another 250 stores are scheduled to be closed in 2021. H&M CEO Helena Helmersson said that the convenience of shopping online was so sweet that any customer who tastes it is less likely to shop in-store again.
Is Carter's shutting down its stores for good?
Carter's is one of the most popular children's apparels and accessories retailers in the U.S. In October 2020, the company CEO Michael Casey announced the closure of up to 200 retail locations. 60% of those locations are projected to shut down by end of 2021. The remaining retail outlets are expected to go down by 2022.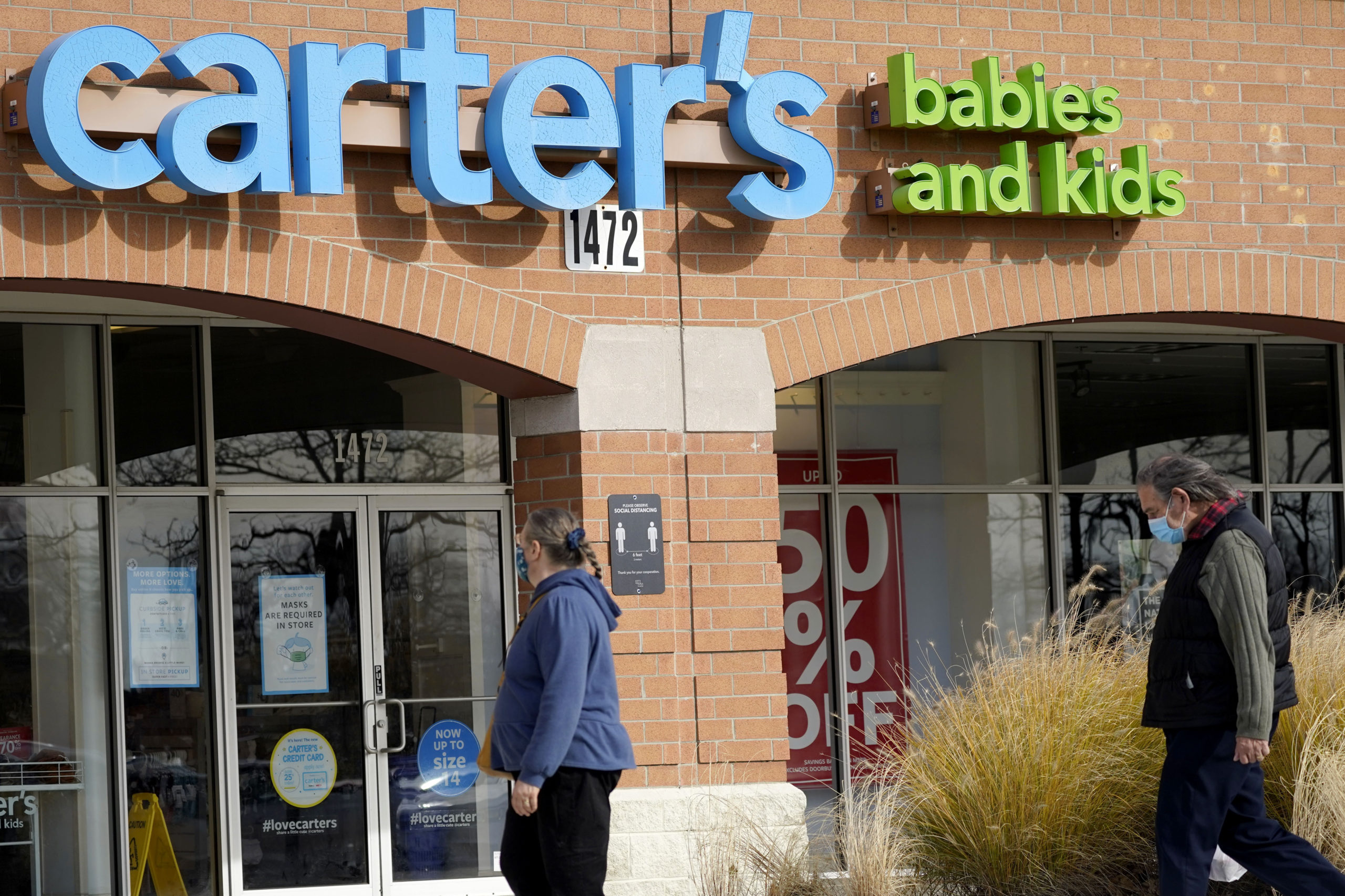 The stores to be closed are older, lower profit margin outlets situated in declining centers that lack high-value customers. Some of the stores are located in malls with near expiring leases, and the owner doesn't want to renew the leases.
Men's Warehouse also announced store closures
In 2020, men's Warehouse parent company, Tailored Brands, laid out plans to close down about 500 stores. This decision came after the men's apparel retailer was hit hard by the Covid 19 pandemic, which forced many consumers to avoid brick-and-motor stores and shop online.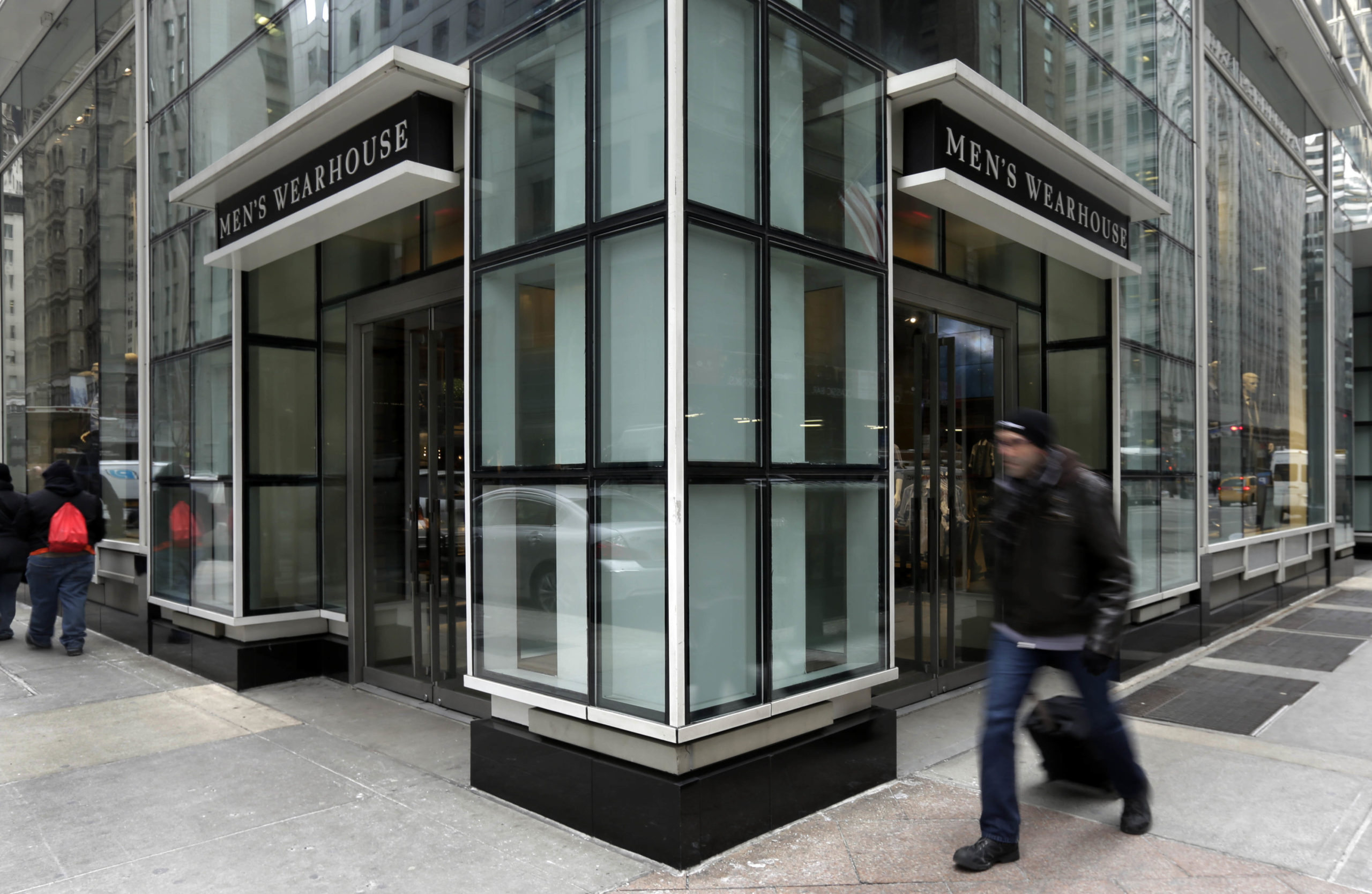 This forced the retailer to file for chapter 11 bankruptcy. Besides permanently closing its stores, Tailored Brands plans to restructure its organization to reflect the go-forward plan of less in-store selling and more online selling.
Burger King dwindling fortunes forces it to shutter outlets
Burger King's demand and sales have been dwindling over the past few years that the company started to modify its menu to stop the downward spiral. An example of menu modification is the introduction of Meatless Impossible Whoppers, as well as a coffee subscription service.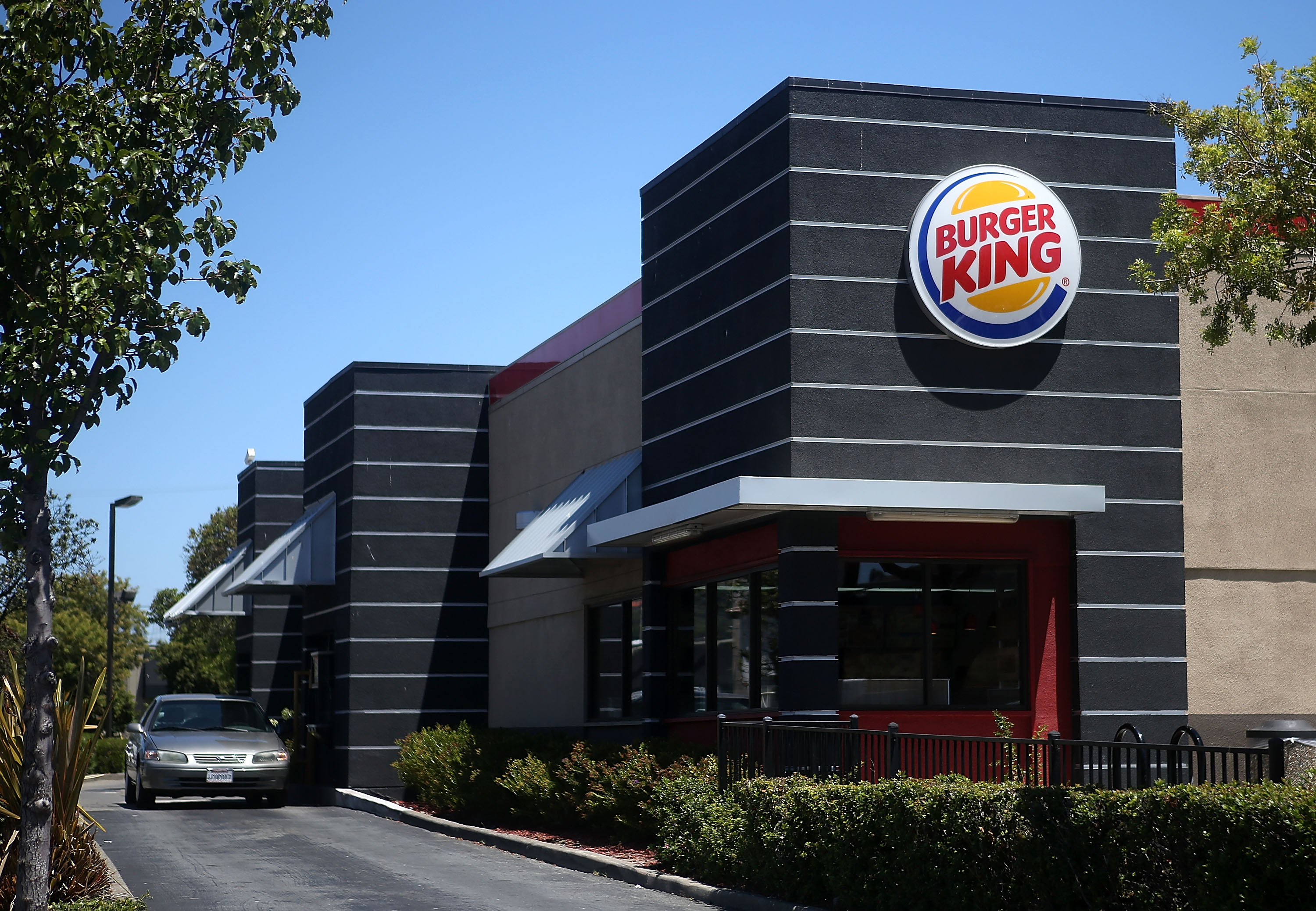 Even with those unique modifications, the Burger restaurant chain is going to close down some of its restaurant outlets this year. The plan to shutter its underperforming outlets was mooted in 2019 and is expected to happen in the coming years.
GameStop is staring at massive retail store closures
GameStop is the world's largest video game retailer based in Dallas, Texas. Business hasn't been good for this giant video game retailer in the past two years, evident by the closure of hundreds of outlets and reporting approximately $458 million in losses in that period.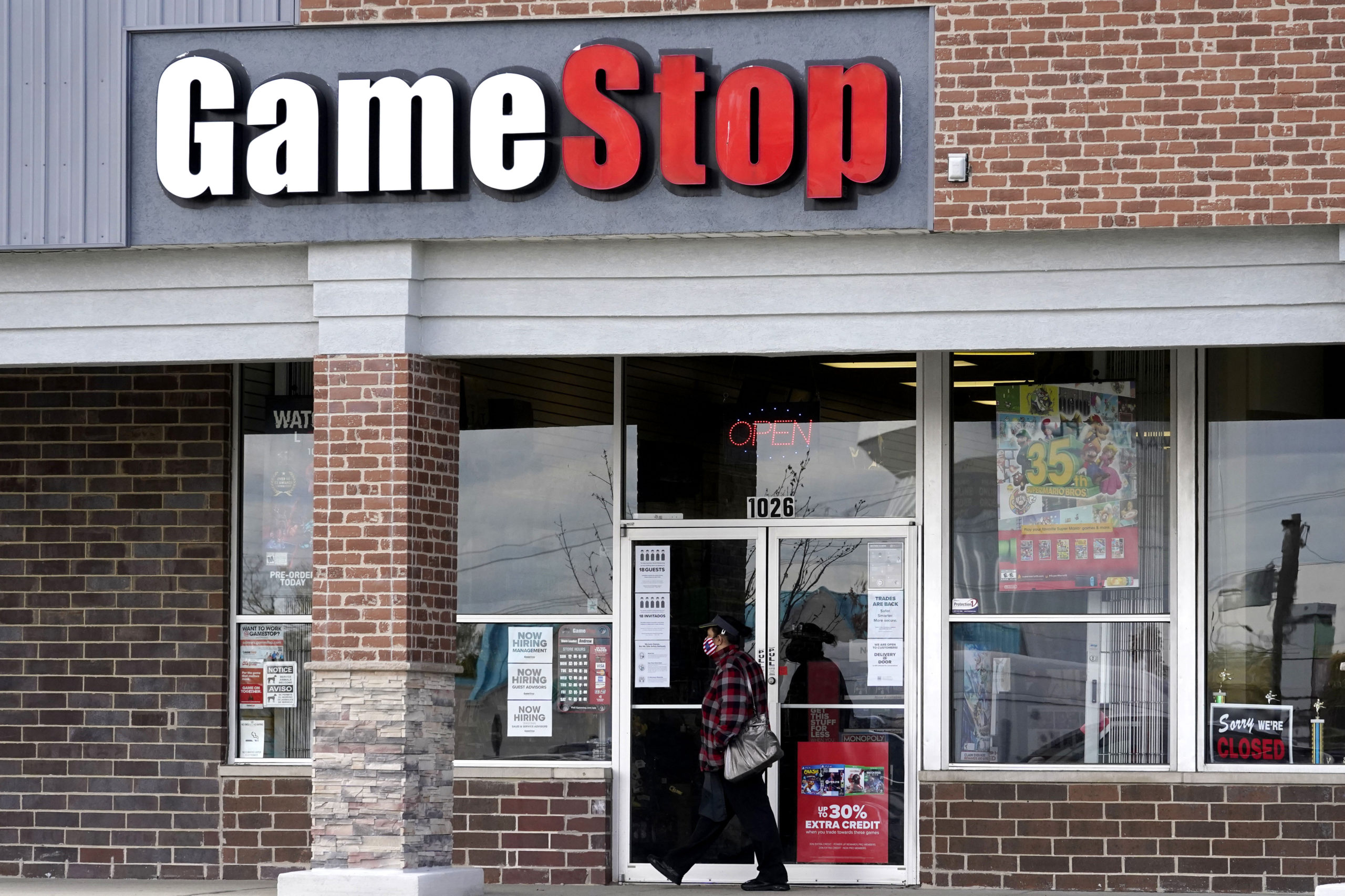 And now, it's headed for even more tough times due to the Covid 19 pandemic. Plans are underway to close over 1000 retail stores by March next year. This restructuring plan aims to cut back on expenditure and reduce debt.
Walmart's Jet.com is closing across the country
Five years ago, Walmart wrote a pretty hefty check, $3.3 billion, to buy Jet.com, an e-commerce up and comer that it hoped would attract younger, affluent audiences to take on Amazon head to head.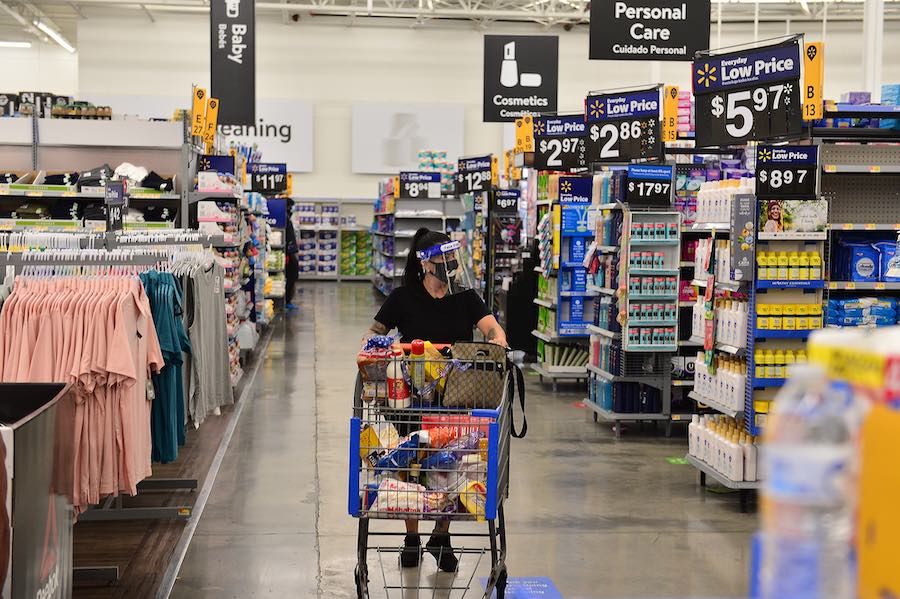 Late last year Walmart announced it would be completely shutting down Jet.com. Walmart is going to shift its online presence to Walmart.com using Walmart brick-and-mortar stores as the fulfillment centers worldwide.
American eagle's 880 stores to shrink in the future
The lifestyle, clothing and accessories retailer, through its Chief Finance Officer, Mark Mathias, outlined its plans to shut down about 250 retail outlets in the next 2 to 3 years. The closures will mostly affect its mallbased locations.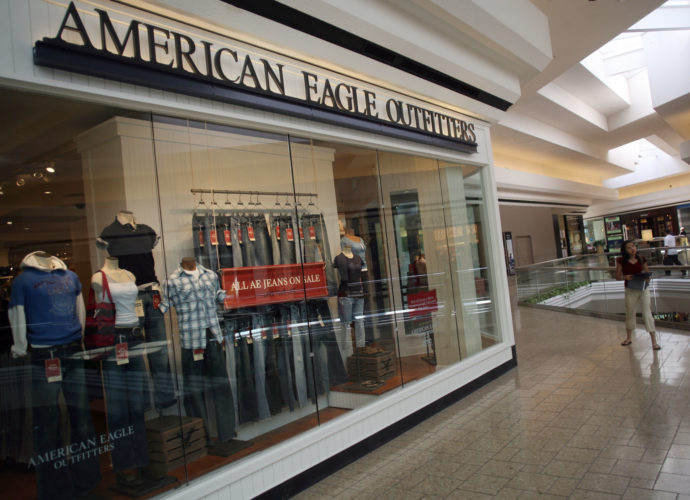 On the contrary, Mark said that they plan to grow Aerie, lingerie and activewear brand retail outlets by 50. That means they plan to open 400 locations by the end of 2021. By 2023 they plan to have up to 600 Aerie locations.
Spanish apparel retailer, Zara, also looking to cut costs
The biting effects of the Coronavirus pandemic have forced Zara's owner to announce the closure of up to 1200  stores worldwide. This move seeks to minimize operational costs and ramp up online sales. However, the closures will only affect stores in Europe and Asia.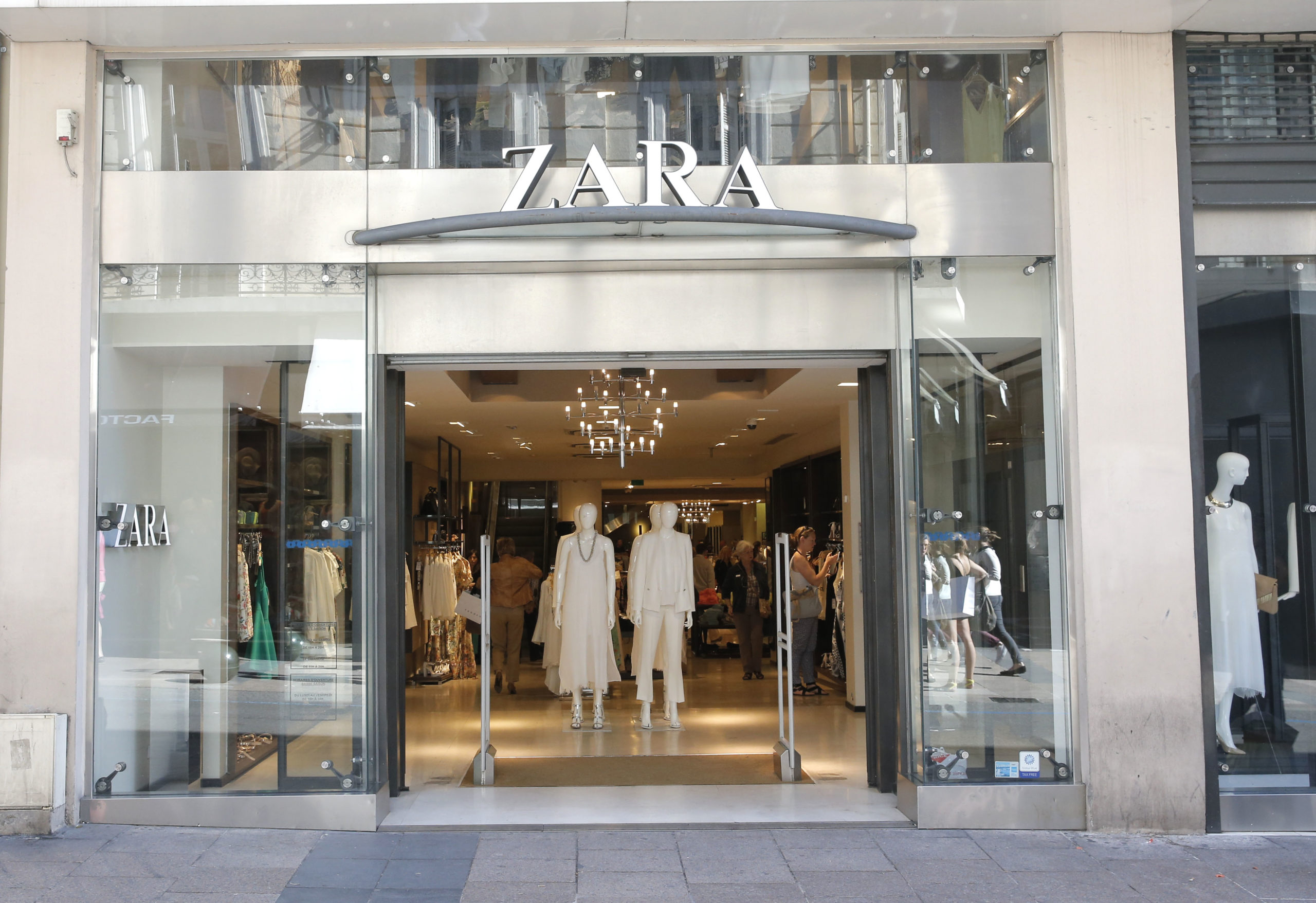 According to the company, the 107 outlets in the U.K. might not be affected. The good news is that employees will not be affected by the closures. They will be absorbed in other remaining stores and help dispatch online purchases.
Chico's is also in line to shutter its stores
Chico's is a women's clothing and accessories retailer based in Fort Myers, Florida. The retailer was struggling even before the pandemic because of increased demand for online shopping. In fact, in 2019, Chico's announced the closure of 49 stores, which materialized by the end of that year.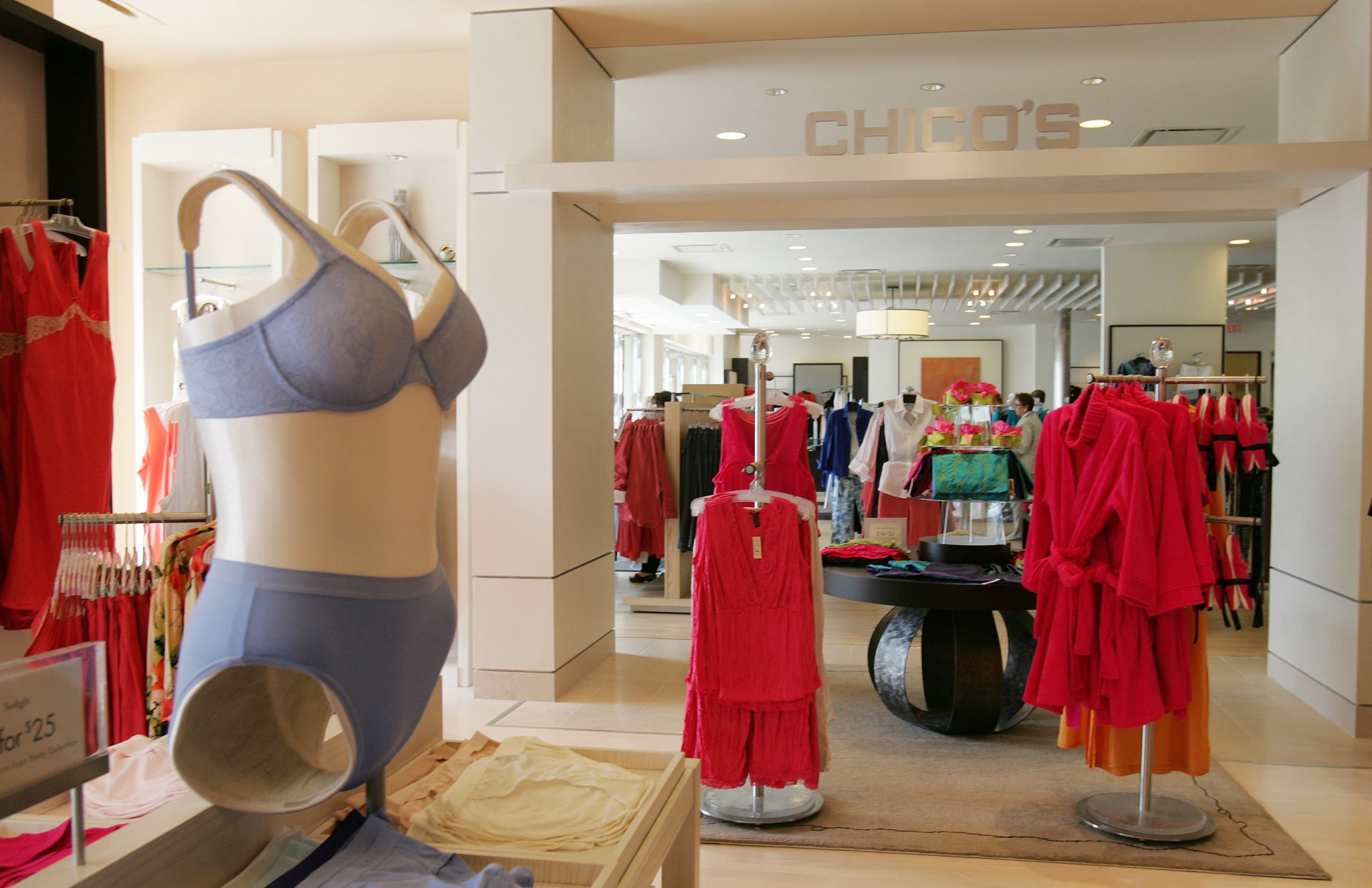 Further closures were announced in the course of the pandemic, with 200 more stores to be closed in 2 years. Like other retail outlets, Chico's is focusing on selling online.
Starbucks to eliminate seating and underperforming outlets
Even the food and beverage industry did not escape the store shutdowns going on in the country. Starbucks, one of the most popular multinational chains of coffee houses and roasters, announced the closure of 100 of its outlets in the country in the next year. This closure is due to poorly-performing urban stores. Plans are also underway to close down 300 outlets in Canada by March 2021.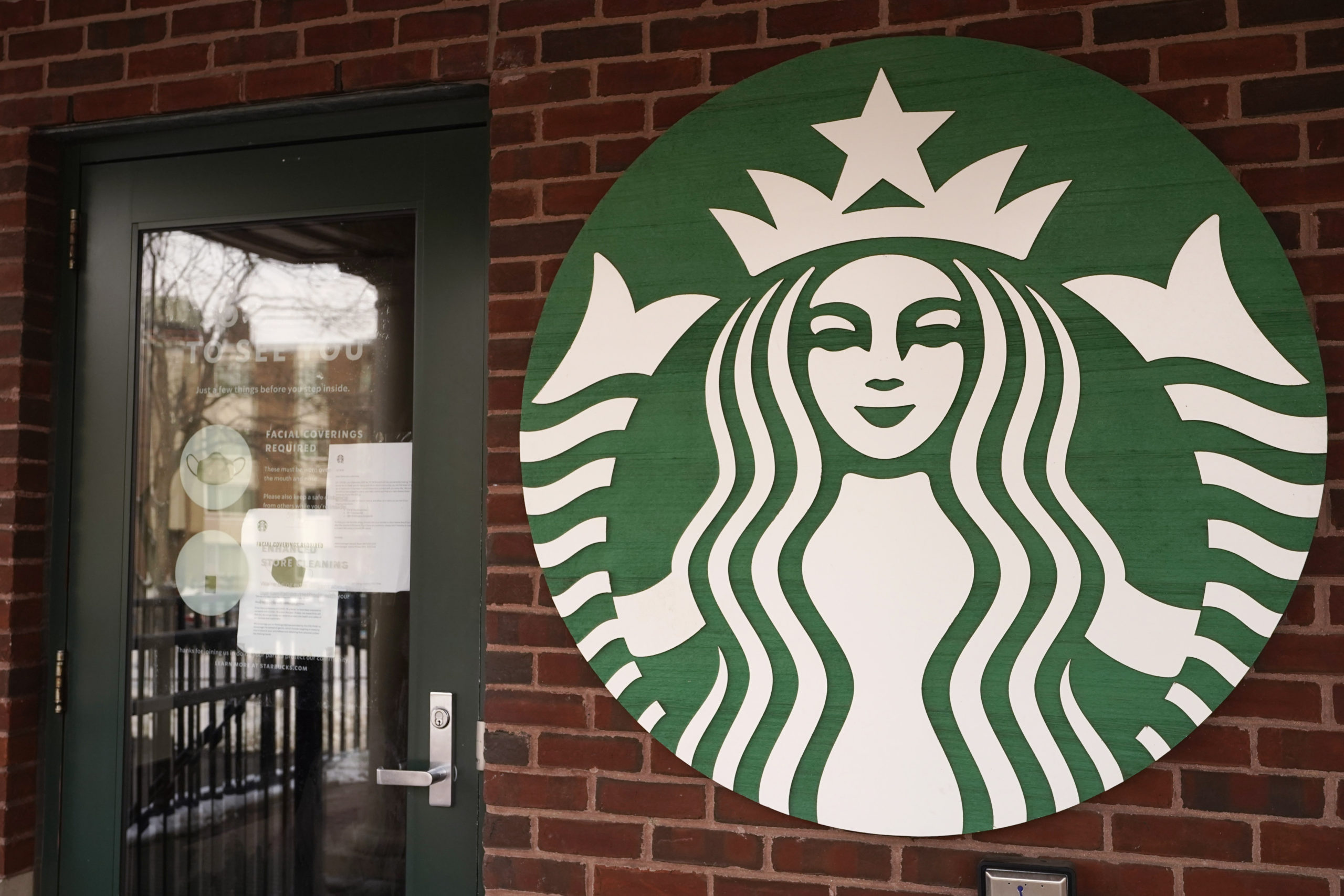 Starbucks is planning to reduce its brick-andmotor outlets and build more drive-through outlets, which is the in-thing now due to the pandemic.
Pizza Hut to shutter over 300 locations
Pizza Hut agreed with its largest Franchisee, NPC International, to shutter about 300 outlets. In 2019, Pizza Hut had 7,499 outlets in America. That means in the coming years, it will only be left with approximately 7000 outlets. This restructuring includes retaining locations that deal more with delivery and takeouts than dine-in.
These closures came about after the restaurant chain filed for bankruptcy in July after failing to come out of its $1 billion debt.
Boston Market to close over 45 locations for good
2019 was an unforgettable year for Boston Market because it closed 45 of its over 450 locations for good in a span of two days. The move, which the company CEO Frances Allen, termed as a ''multi-faceted transformation plan'' is an indication that more locations are going to be closed and more changes are going to happen moving forward.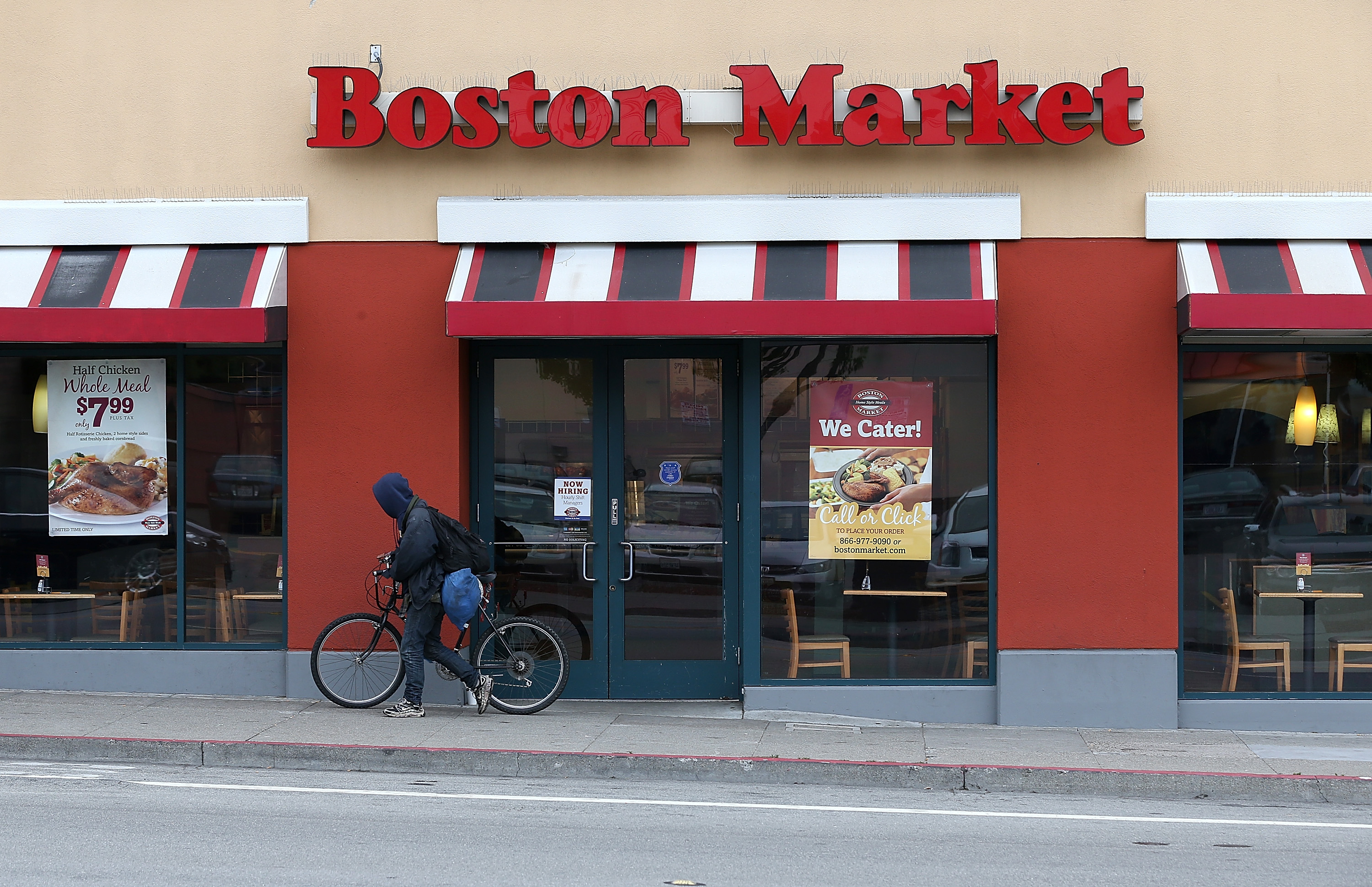 He sent out an email to affected employees telling them that the move was unfortunate but one that had to be made for the survival of the company.
Metro Diner
Metro Diner is a typical American diner chain that serves comfort food with flair. This comfort food chain experienced exponential growth in the past few years. As of 2019, it had over 50 locations. However, with the explosion of delivery and takeout restaurants, Metro Diner's fortunes dwindled.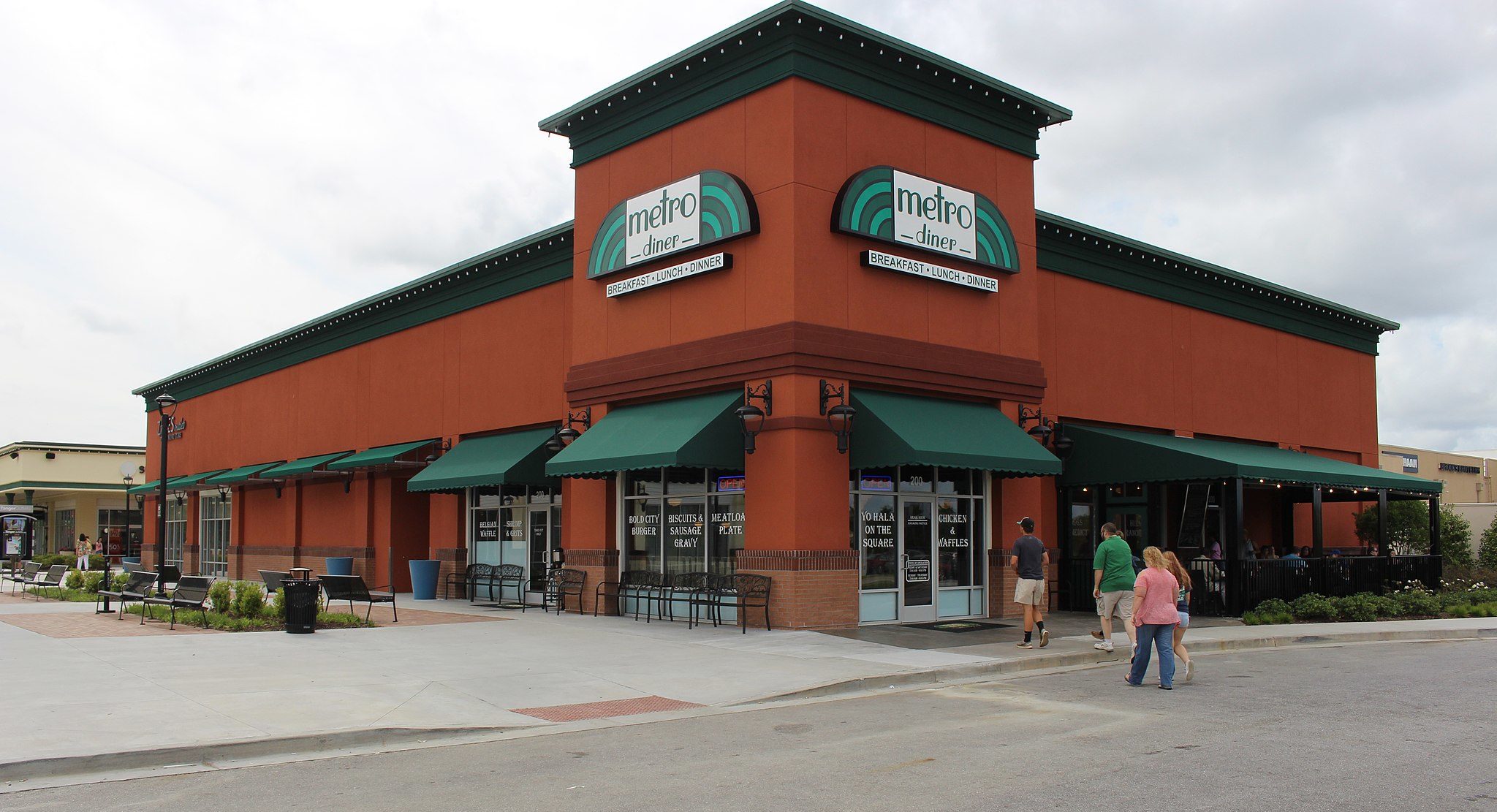 Its fortunes dwindled further when the Covid 19 pandemic struck. In January 2020, it announced the closure of 2 of its Las Vegas locations. Although there are no new whisperings about more closures, the ongoing pandemic means announcement may come sooner.
Friendly's, East Coast finest restaurant chain announces closures
Friendly's, a renowned family restaurant food chain, has been in operation for over 80 years. The past few years have seen a reduction in foot traffic to the family restaurant chain, and so the owners announced the closure of 23 locations in the Northeast.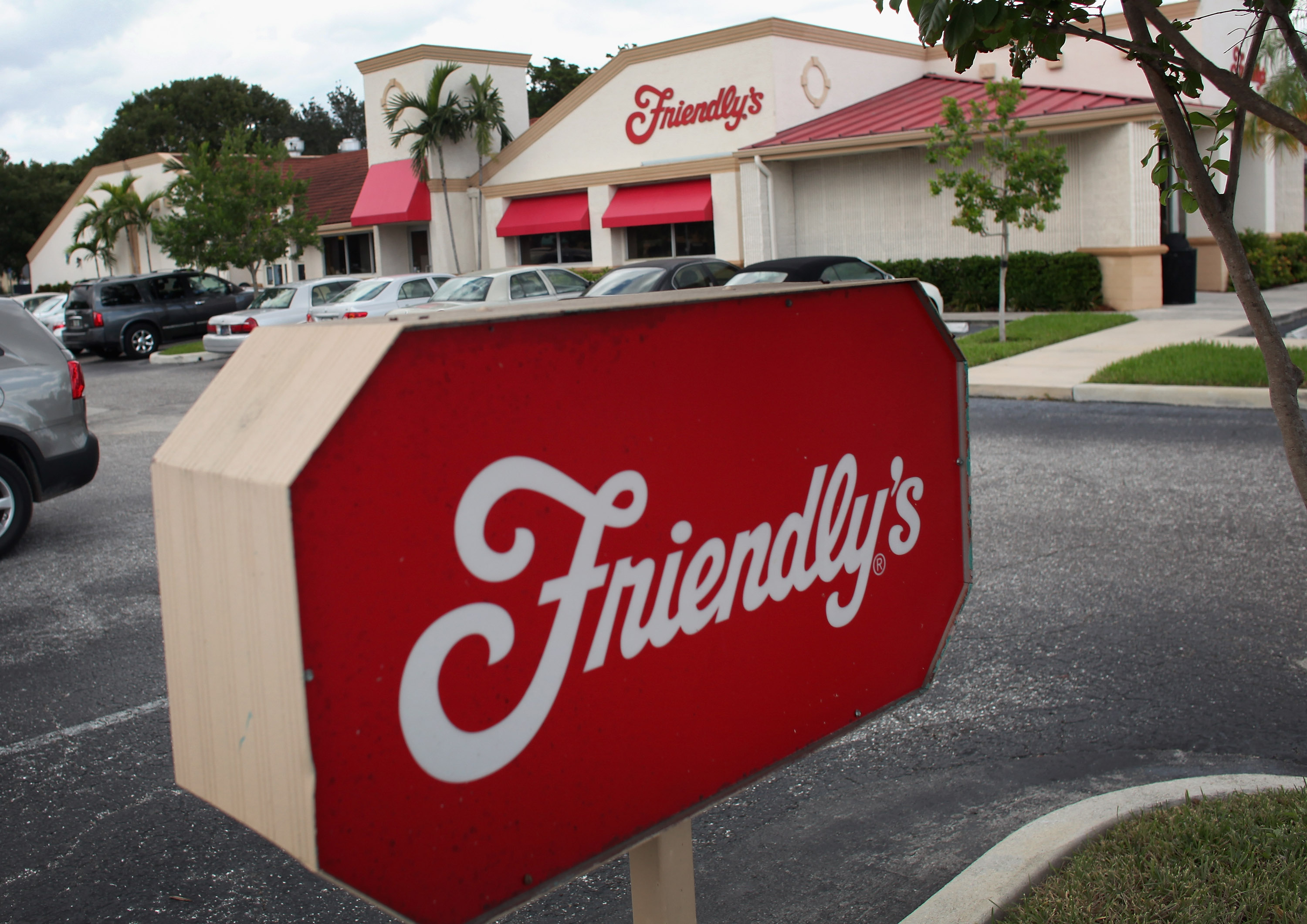 The closures affected states like New York, New Hampshire, Connecticut, Maine, Massachusetts and Connecticut. The closures follow a trend from 2017 where 77 locations, as well as 97 franchisee units, were shuttered. And with the ongoing Covid-19 pandemic, more closure announcements could come.
A slew of outlet closures expected at Taco Cabana
Fiesta Restaurant Group, which owns, Taco Cabana, one of the most popular Mexican restaurant chains in the United States, announced the closure of 19 of their restaurants in the state of Texas. This includes eight locations in Dallas-Fort Worth.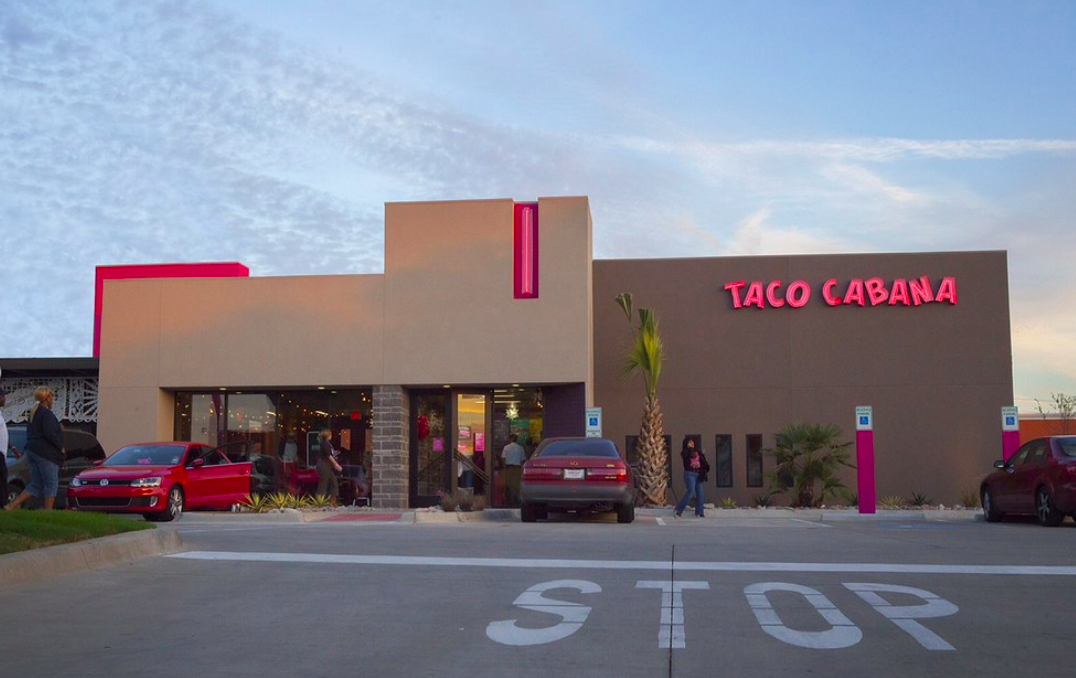 The group claimed that the closed restaurants were not meeting performance expectations. Fiesta Restaurant group said that the closures aim to get rid of outlets with significant losses in order to boost the company's overall portfolio.
Subway closures a no brainer
Subway is a multinational fast food restaurant chain that mainly serves salads, submarine sandwiches and beverages. The larger the restaurant chain, the higher the closures it's expected to have each year. However, Subway experienced a record-breaking number of closures in 2019, over 1000 locations, to be exact.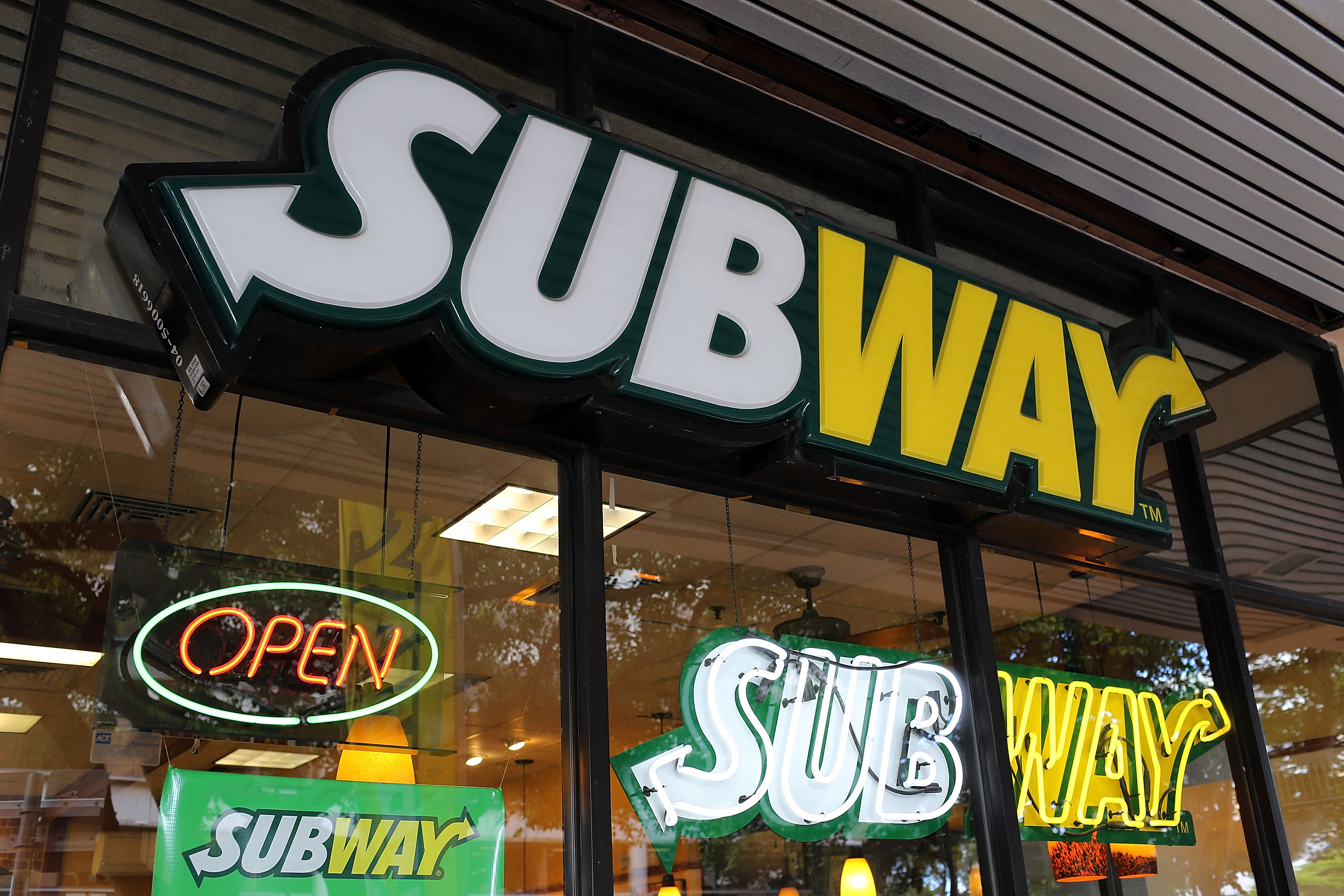 This happened despite having approximately 24,000 outlets in America alone. In 2020, even more outlets, especially in Pennsylvania, closed down the Covid 19 pandemic. According to the Restaurant Business, about 2400 locations closed in 2020 due to the pandemic.
Applebee's is a little behind the times
This casual-dining restaurant chain parent company, Dine Brands, agrees that Applebee's is increasingly becoming a little behind times. And so the owners have been closing underperforming locations each year. In 2017, Applebee's boasted more than 1845 locations. In 2018, 90 locations closed.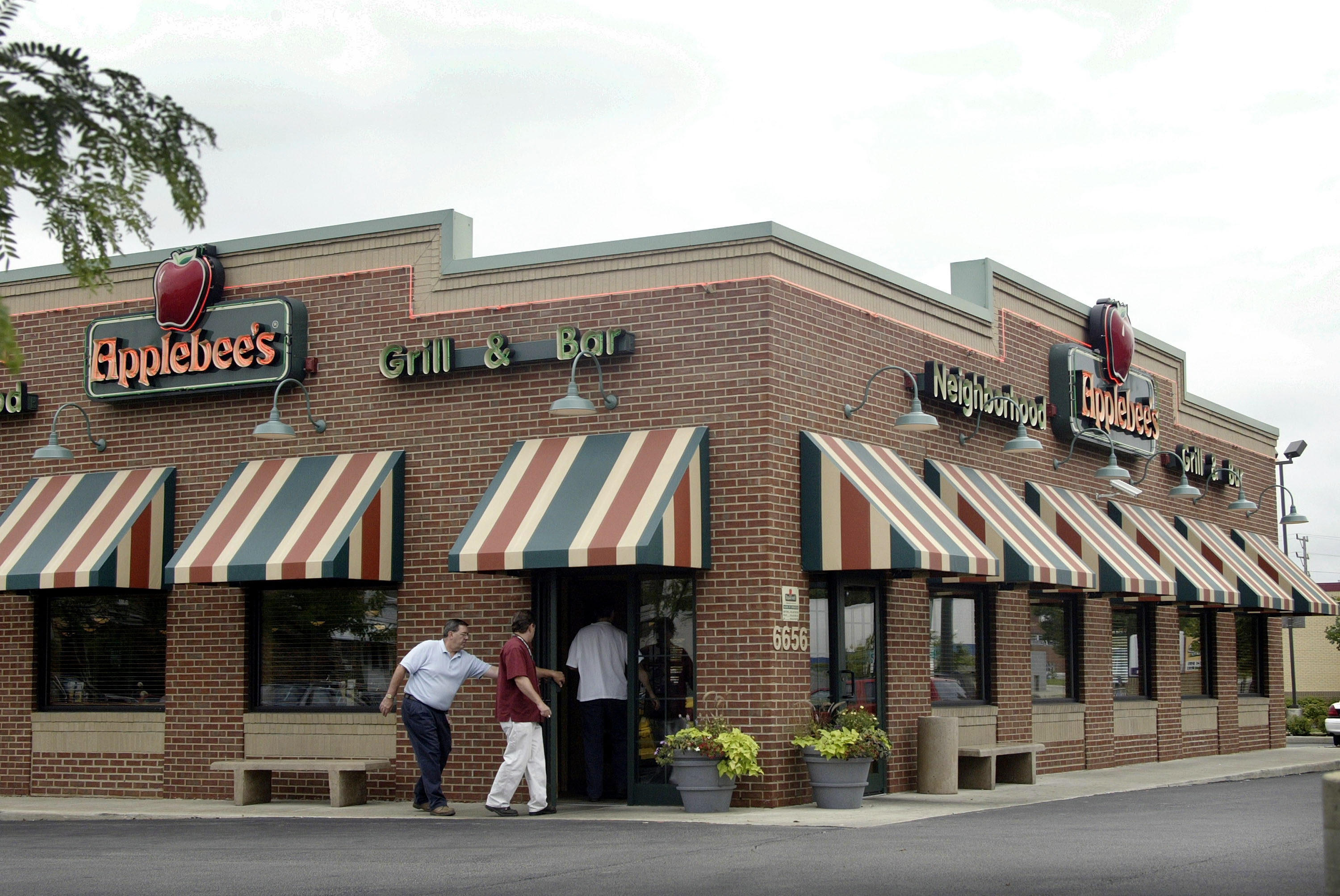 According to Restaurant Business, Applebee's planned to close 20 locations in 2019 and 2020 to streamline its operations. The company plans to focus more on takeouts, delivery services and off-premise catering to make more sales during the pandemic.
Red Robin yet to confirm closures in 2021
This chain of casual dining restaurants has stood the test of time. However, things changed in 2019. The restaurant chain announced the closure of at least 10 outlets. They later broke the news that they had hired a new chief executive officer (Paul Murphy).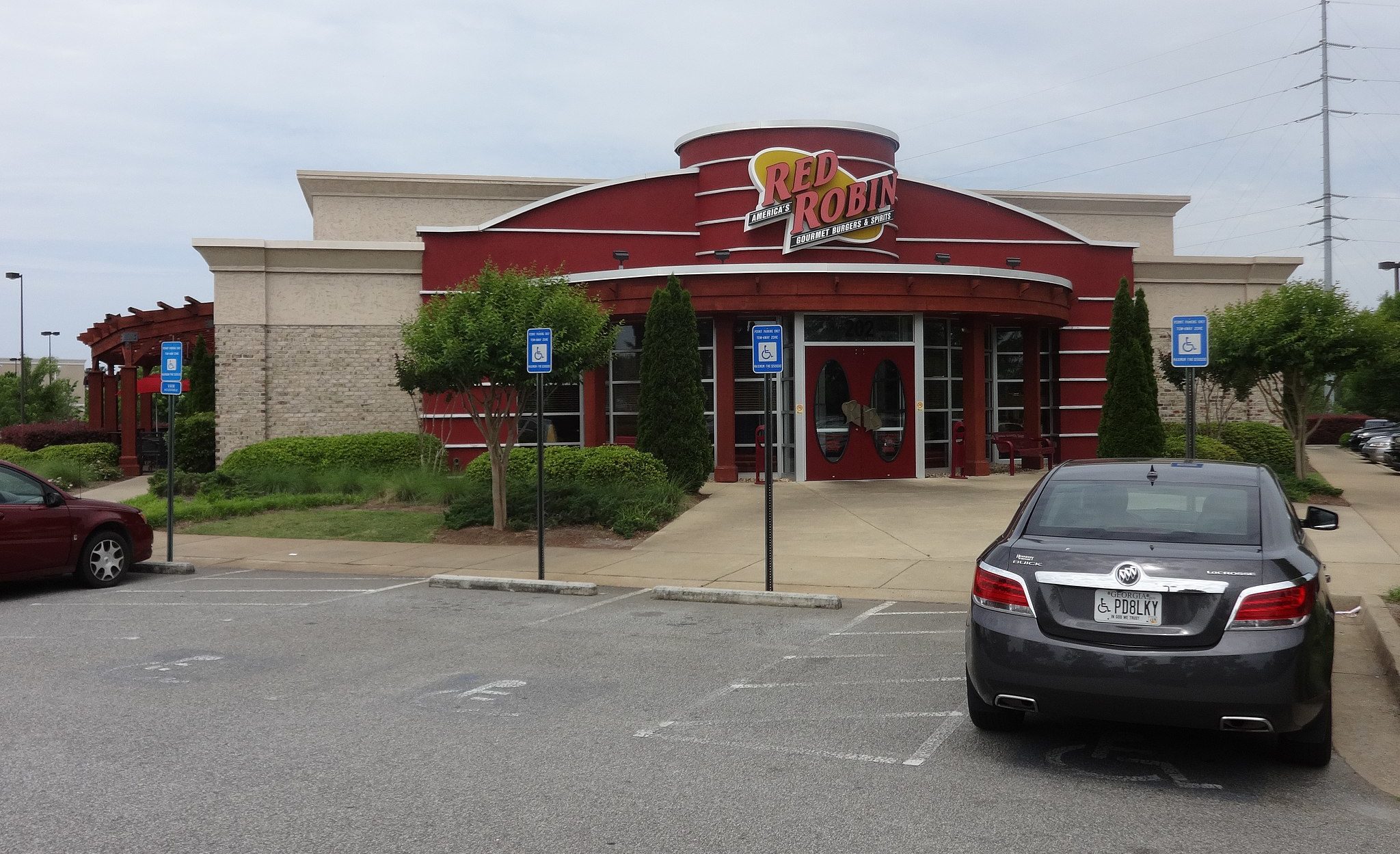 In that very month, the restaurant chain announced that traffic and sales for that year fell. With Paul Murphy having a record of closing underperforming locations during his tenure at Noodles & Co., expect more closure announcements in the coming years
T.G.I Friday's
This casual dining restaurant chain started a slew of location closing in 2019. These closures could go on for years if the pandemic continues as more and more people opt for takeouts and delivery services.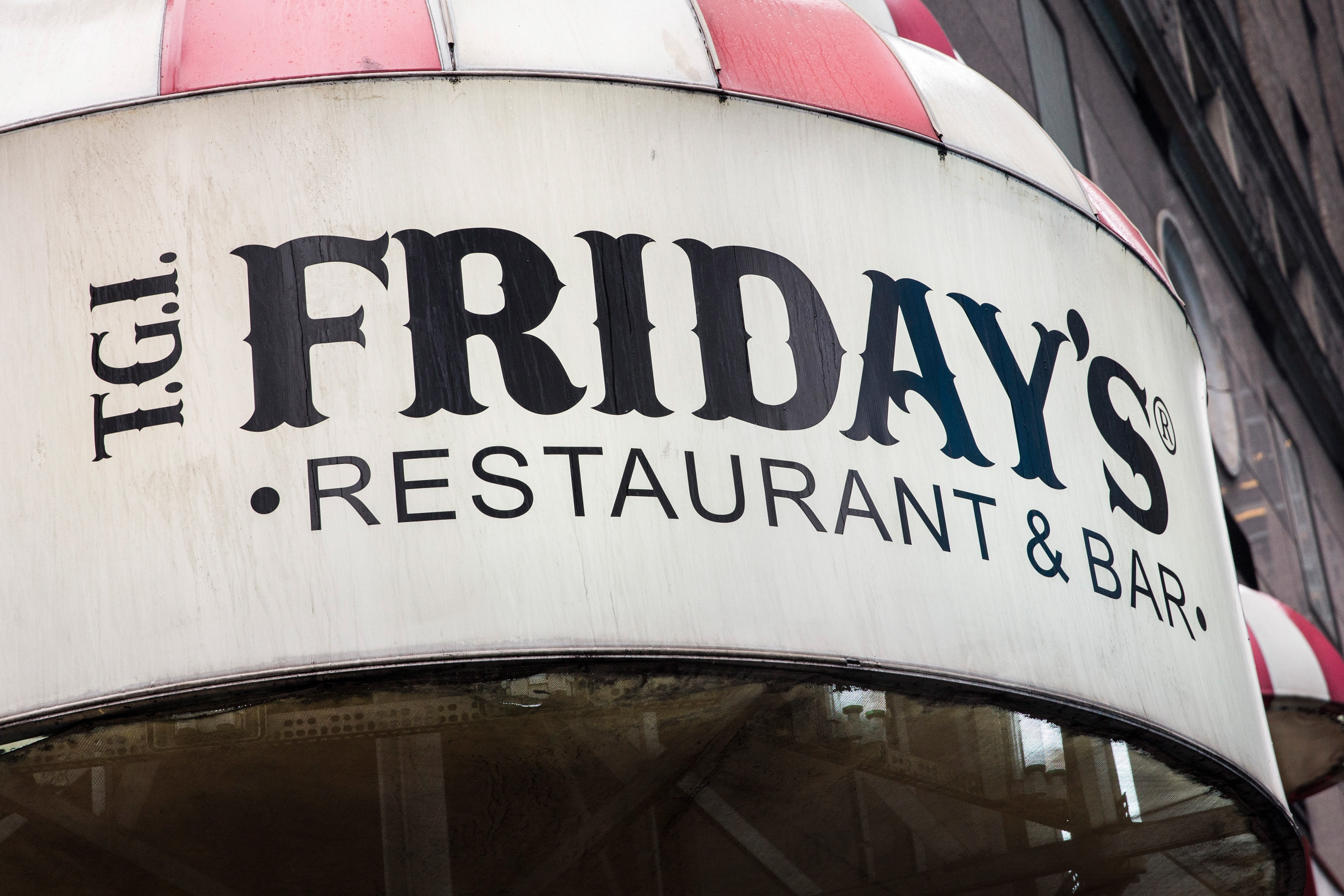 During a sit down with Bloomberg in May 2020, the restaurant chain CEO, Ray Blanchette, said the establishment could shut down about 20% of its 386 locations. As restaurants began reopening in 2020 with limited dine-in capacity, T.G.I Friday's implemented an outdoor tent sitting, which proved to be a success and saved it from further closures.
McCormick & Schmick's, the latest seafood restaurant chain to announce closures
McCormick & Schmick's is a leading seafood restaurant chain in the United States. It operates coast to coast and boasts 39 locations in the U.S. and 5 locations in Canada. In 2020, it closed one of its locations in San Diego, just hours after hosting the New Year's Eve bash.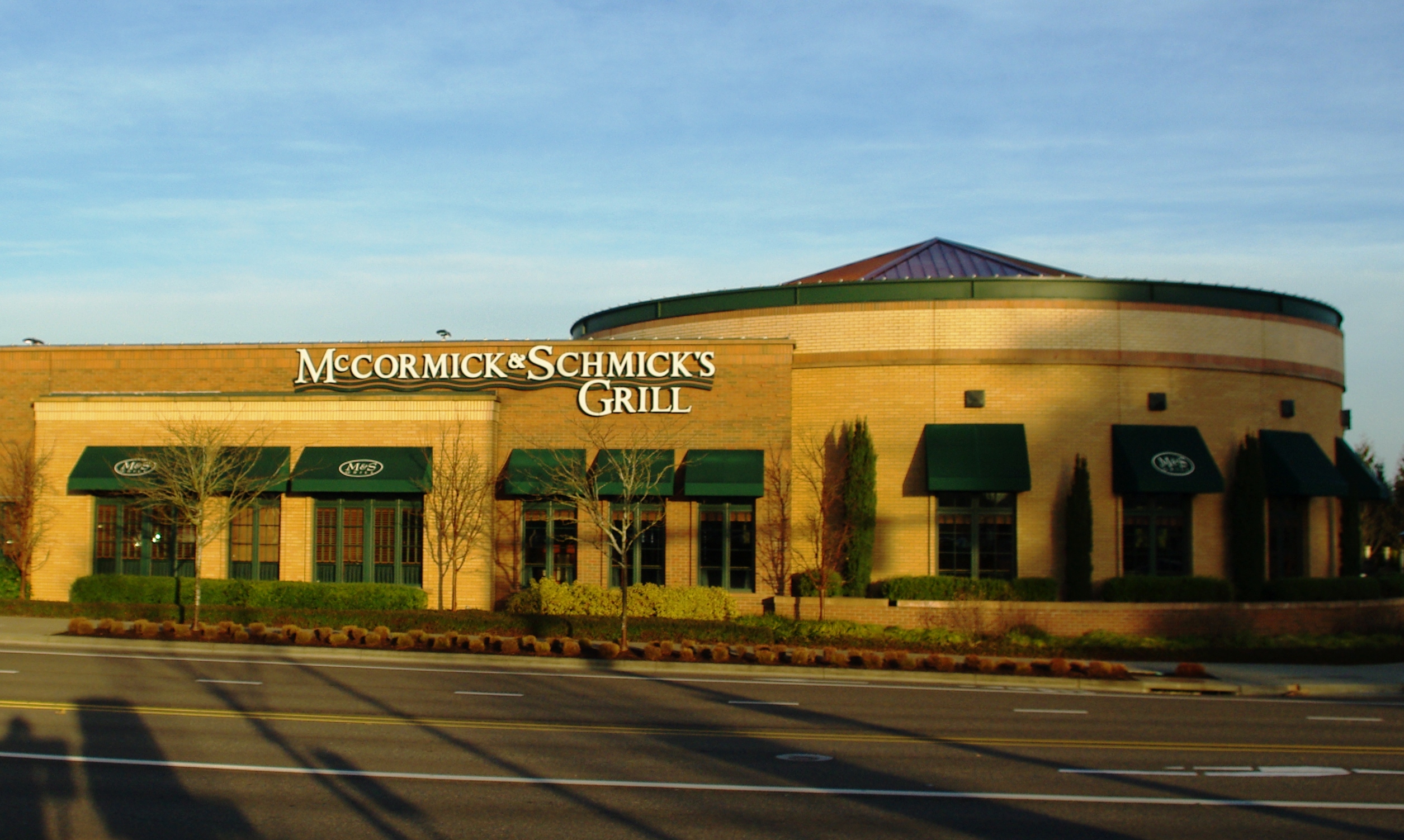 Employees were stoked to find out that the location was closed when they reported to work. The closure was due to the effects of the covid 19 pandemic and the city's elimination of in-dining services.
Primati Bros continues on the path of store closures
This Pittsburg-based sandwich shop chain has been around since 1933. It has about 25 locations across different states. In January 2020, it closed its 2 locations in Indianapolis, the Greenwood and Avon Locations. The news was confirmed by the company spokesman. Note that it closed one of its locations (Noblesville) in early 2019.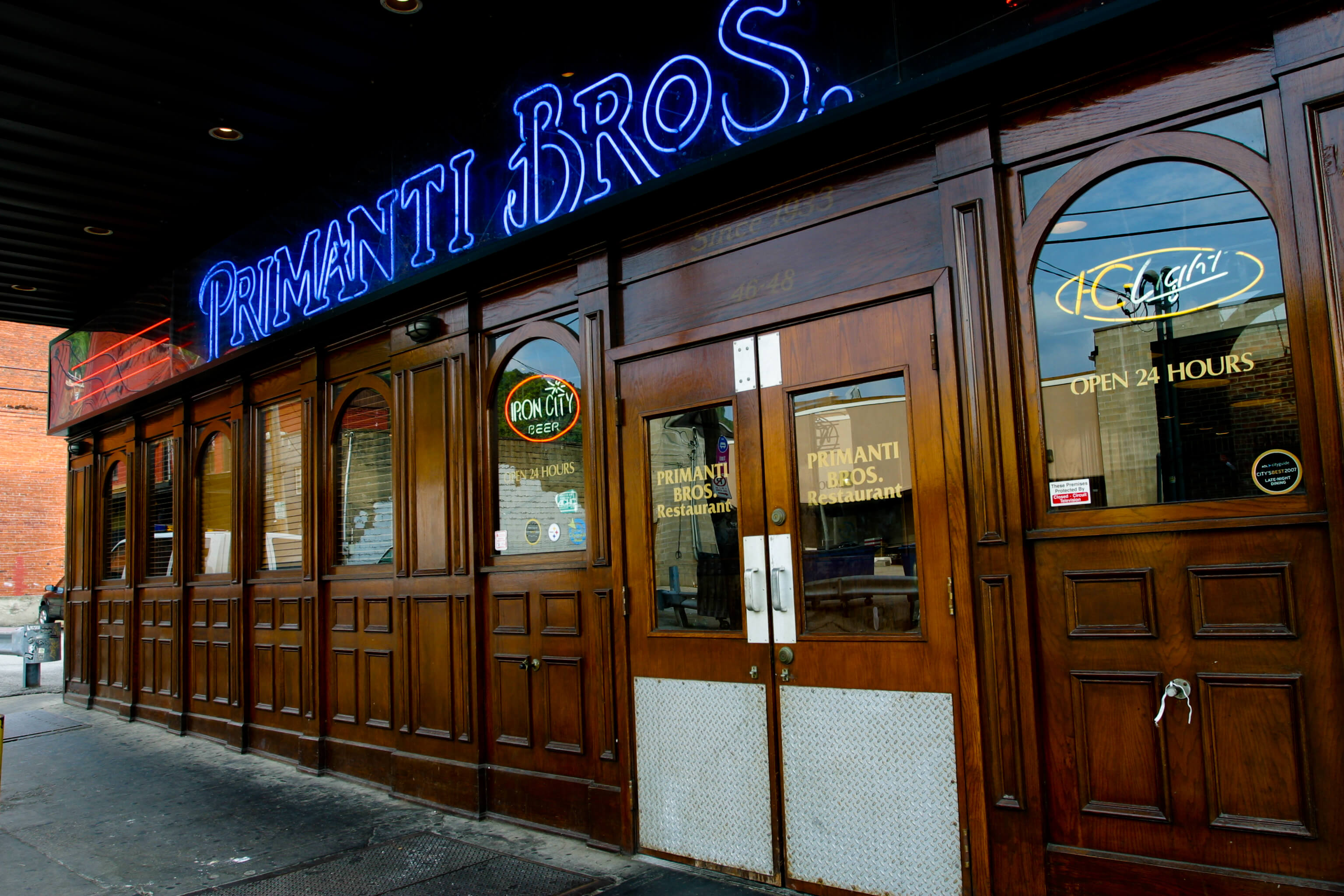 As of this writing, Pittsburg has just one Primati Bros location in Pittsburg down, the Downtown shop on Maryland Street. While the shift towards online buying and the impacts of the Covid 19 pandemic remain, the chain plans to keep the remaining location open.
Sears witnessed a sharp decline in business
Once billed ''the world's largest retail store,'' Sears is now on the path of the closure of most of its departmental stores. The departmental store chain filed for Bankruptcy in 2018 and shut down most of its departmental stores in the past 2 years.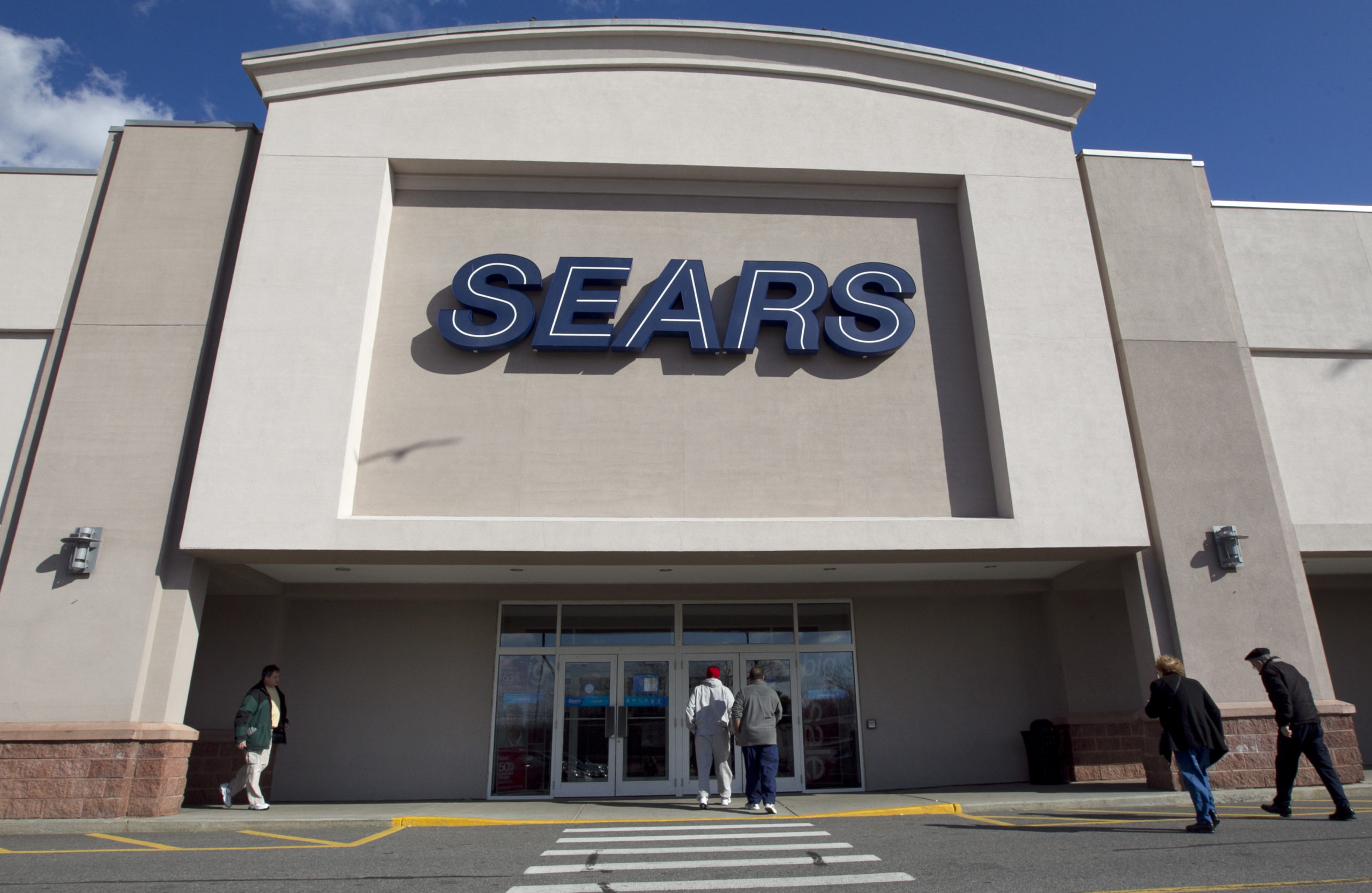 The departmental store chain parent company, Transformco, quietly announced plans to shut down 5 locations in February 2021. This follows the closure of 11 departmental stores the company announced 2 weeks before.
Kmart is also in line to close shops
Also owned by Transformco, Kmart has also laid out plans to close some departmental stores. Kmart shop closure news surprised people, considering the discount store chain was deemed essential and remain opened during the strict quarantine restrictions. When the restrictions were eased, Kmart returned to normal operations.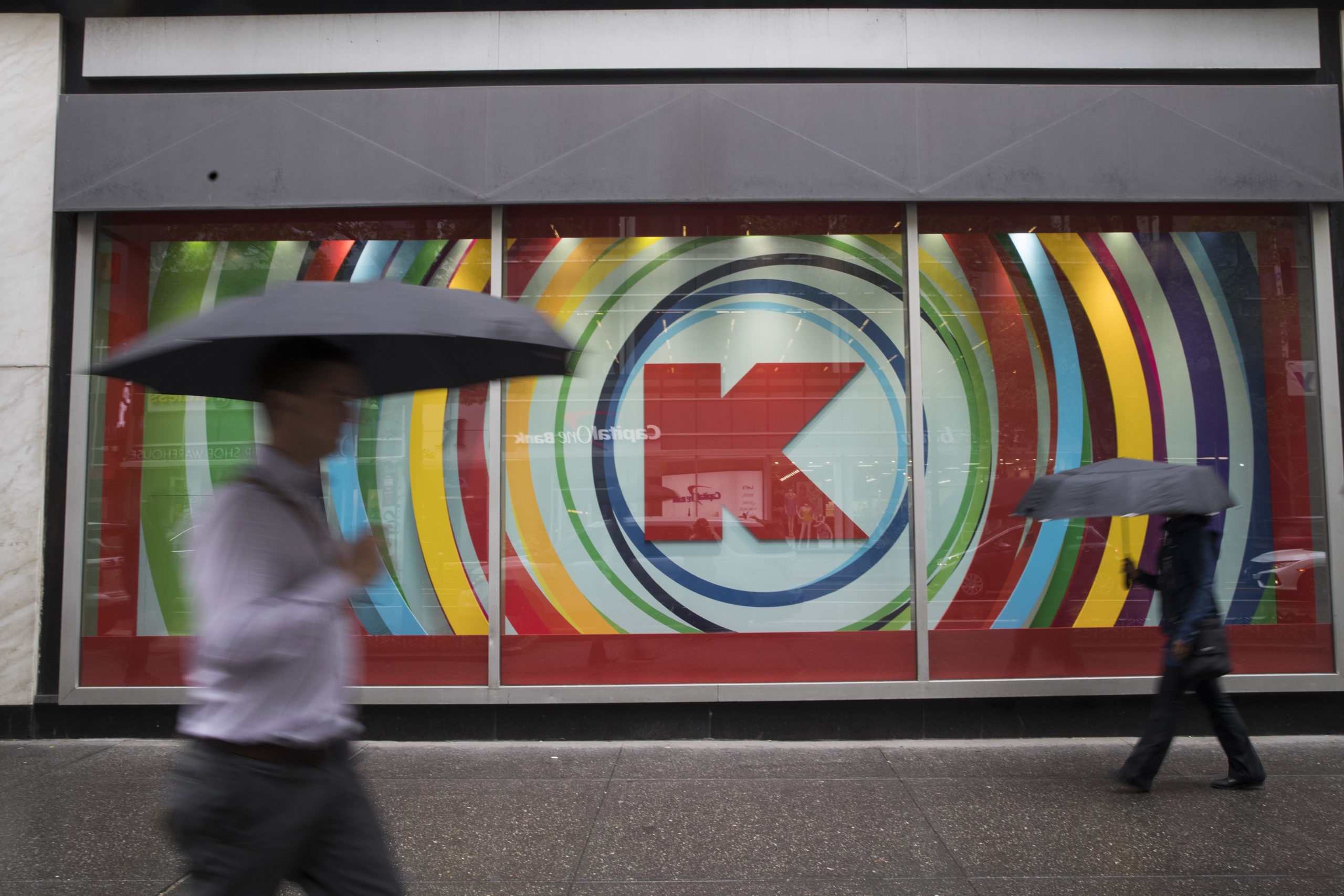 However, the return to normal operations came with contracting stock and shutting down locations. As of the end of 2020, the discount retail store had closed 48 locations. And more news about more closures is expected.