35 Products Under $50 That Just Make Traveling Easier
Traveling should be easy, affordable, and stress-free. That's why we've curated a list of unique travel products that cost less than $50. Get ready to save time, money, and effort with these 35 must-haves that will make your next trip a breeze.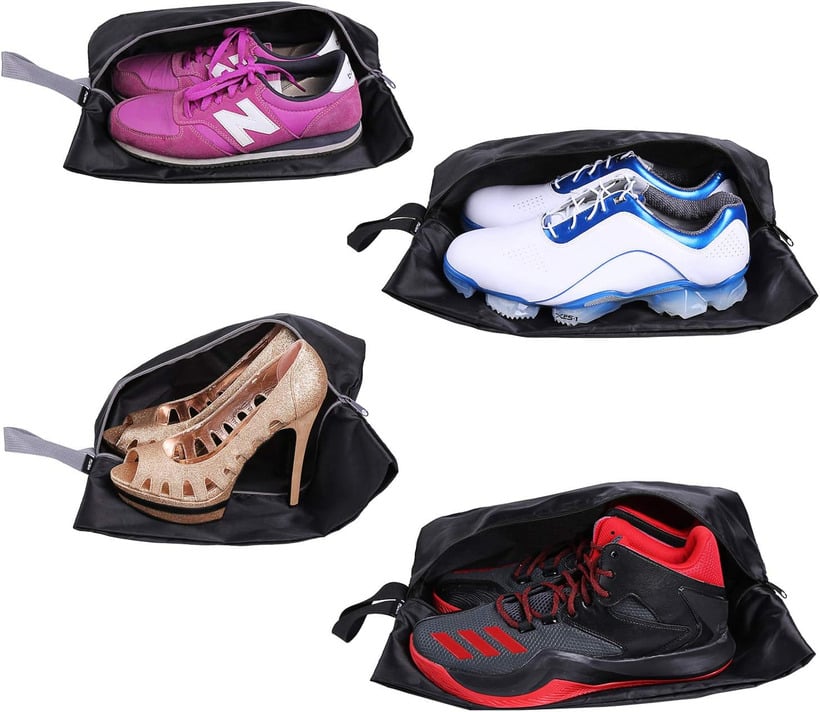 From packing cubes to foldable duffle bags, these products will help you stay organized and efficient while traveling, so you can make the most of your trip. Forget the hassle and enjoy the journey!
Enjoy Flexible Viewing Angles on Your Phone with the Universal in Flight Airplane Phone Holder Mount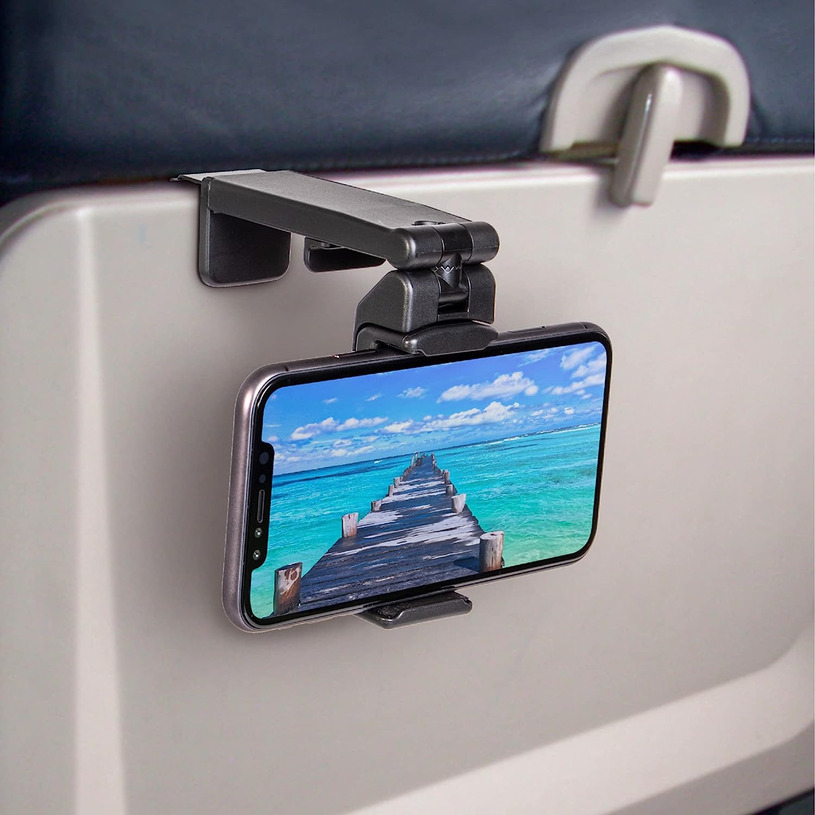 Experience the convenience and freedom of having your phone within reach during long flights with the Universal in Flight Airplane Phone Holder Mount. This versatile and practical travel accessory is designed to attach to any object up to 1.5 inches wide, such as the tray table on an airplane, your luggage handle, or gym equipment. With its dual joint, and 360-degree rotation, you can find the perfect viewing angle for your phone, whether you prefer it vertically or horizontally. Compatible with a range of phone sizes, from an iPhone Mini to an iPhone 14 Pro Max or Samsung Note 20 Plus, over 100,000 travel enthusiasts have recommended this must-have travel accessory. 
Travel in Comfort and Style With The Tube Travel Neck Pillow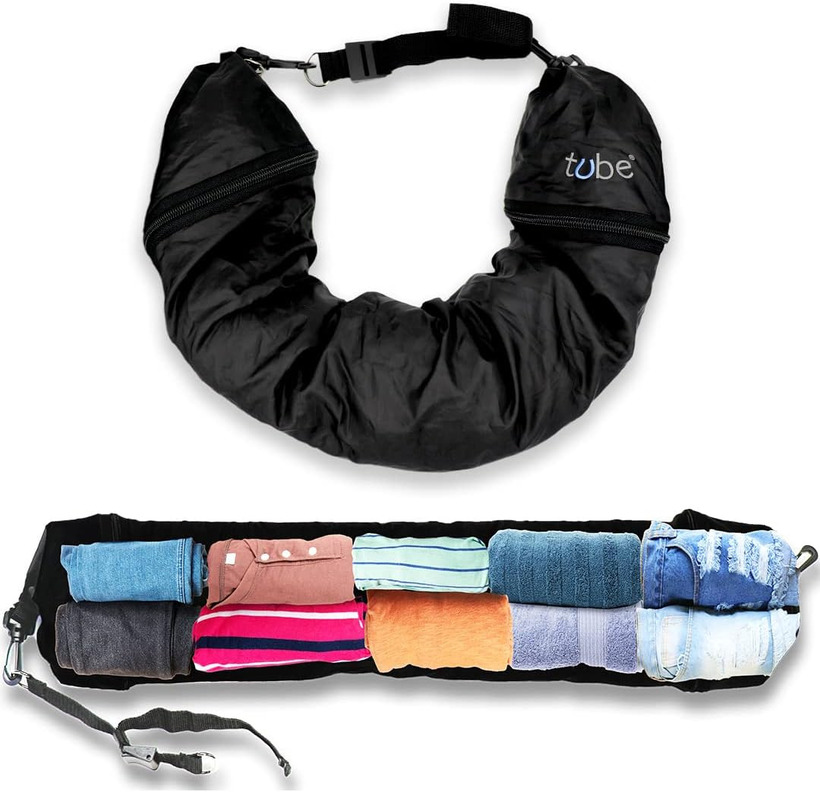 The Tube Travel Neck Pillow is the perfect travel companion. It is portable, lightweight, and made of soft, breathable cotton. Providing an ideal balance of comfort and practicality, you can store your clothes inside and use the outside for neck and head support. Plus, it's easy to pack and carry anywhere. By employing this creative design, you can avoid paying up to $70 in luggage fees. Whether you're taking a weekend trip or going away for months at a time, take the Tube to enjoy stress-free travel.
Get Comfortable with Xtreme Comforts Seat Cushion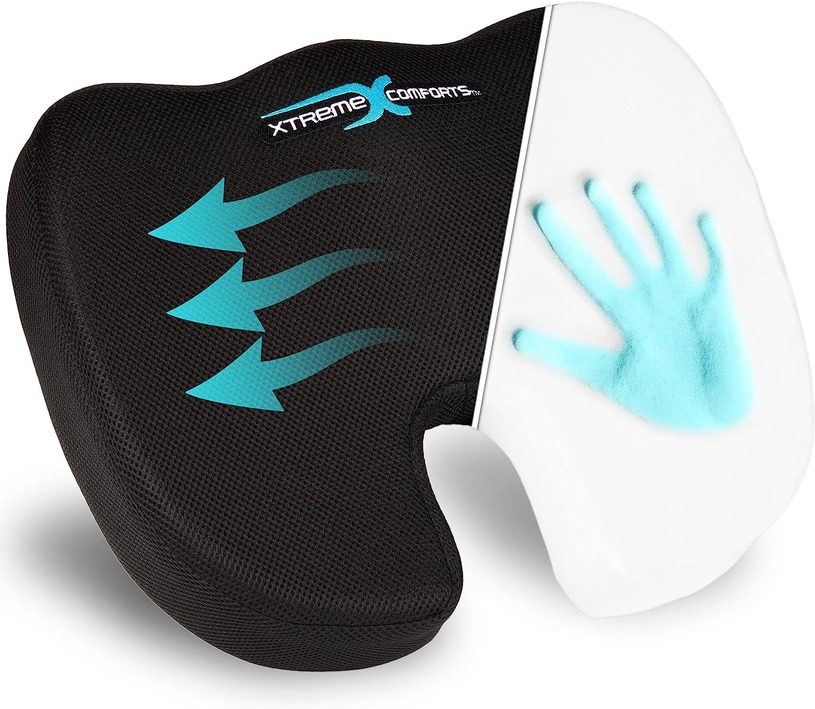 Stay comfortable for an extended time with the Xtreme Comforts Seat Cushion. This versatile cushion adapts to your body to help ease back and posterior discomfort. It also promotes a stronger seated posture, lumbar support and relief, and tailbone pain relief. The anti-slip bottom keeps the cushion in place while you're seated, and it's safe to machine wash. With a handle for easy travel, you can enjoy long-lasting support wherever you go!
Get Out of the Rain and Wind with the EEZ-Y Windproof Travel Umbrella 
Never worry about bad weather conditions again with the EEZ-Y Windproof Travel Umbrella. This umbrella offers outstanding protection from wind and rain with its vented double canopy construction and strengthened metal shaft with nine fiberglass ribs. Durable and dependable, the travel umbrella stands up to 55 mph winds and is designed to last. Lightweight and foldable to 11 inches, it is small enough to slip in a pocket, tote, or bag. With an easy one-second open and close button, it's perfect for one-handed operation and suitable for anyone. Enjoy the outdoors, and never get soggy again!
Upgrade Your Travel with MUSICOZY Bluetooth 5.2 Headband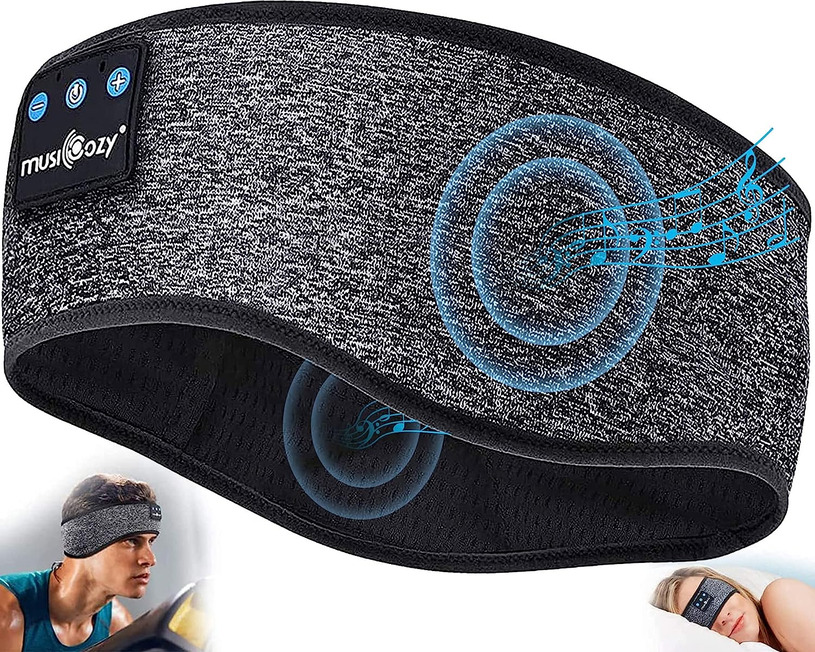 Traveling just got easier with MUSICOZY Bluetooth 5.2 Headband. This stylish and comfortable headband allows you to listen to your music while protecting you from messy hair and sweat. It's equipped with advanced 5.2 version music technology and a fully waterproof casing, so you can push yourself during your workout without fear of sweat and rain damaging your earphones. It has a rechargeable lithium battery that gives you up to 10 hours of continuous music playback with just 1-2 hours of charging time. It's the perfect gift for travelers, insomniacs, meditators, and office workers.
Organize Your Cables with FYY Electronic Organizer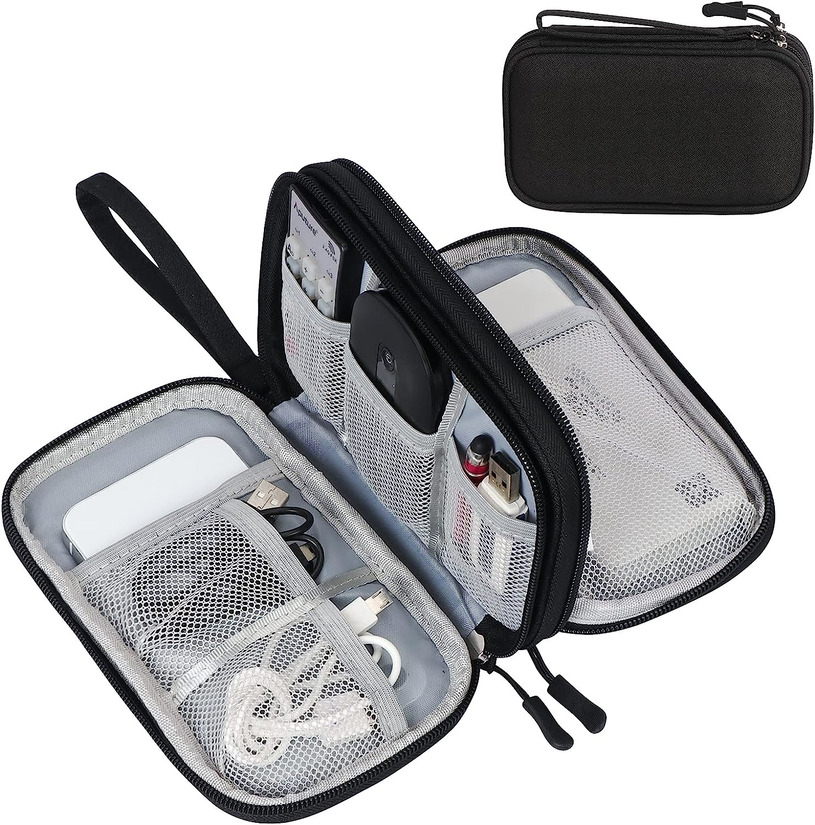 Make your next trip easier with the FYY Electronic Organizer. This durable waterproof oxford travel case is lightweight and compact, making it easy to carry and fit into any bag. With two layers of interior compartments, this storage bag is perfect for holding cords, cables, USB drives, cell phones, and other accessories. The comfortable hand strap makes it easy to take with you wherever you go.
Travel in Style With ACdream Passport and Vaccine Card Holder Combo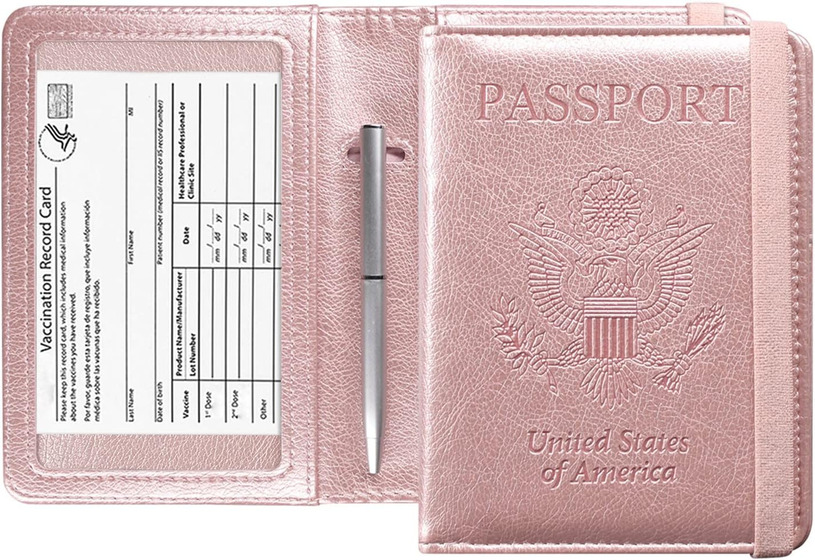 Keep your essentials organized with ACdream's Passport and Vaccine Card Holder Combo. This passport and vaccine card holder is designed to keep important documents together and protected, so you never have to worry about forgetting anything. Our passport cover is made from high-quality, durable PU leather and is equipped with RFID-blocking technology, so your information is safe from identity theft. It is slim, lightweight, and comes in a variety of colors to choose from. Plus, we offer a satisfaction guarantee, so you can feel confident purchasing a quality product.
Secure Your Belongings with the Master Lock TSA Approved Luggage Lock

Keep your luggage safe and secure with the Master Lock TSA Approved Luggage Lock. This lock is designed with a durable metal body and a vinyl-covered cable to resist baggage handling equipment abuse. It is approved by the TSA, meaning screeners can open and relock your luggage without damaging the lock. It also comes with a three-digit combination to give you keyless convenience and peace of mind while you travel. The lock is available in black, blue, red, and silver, so you can find the perfect color to match your style. 
Travel Easier with the Asenlin 40L Travel Backpack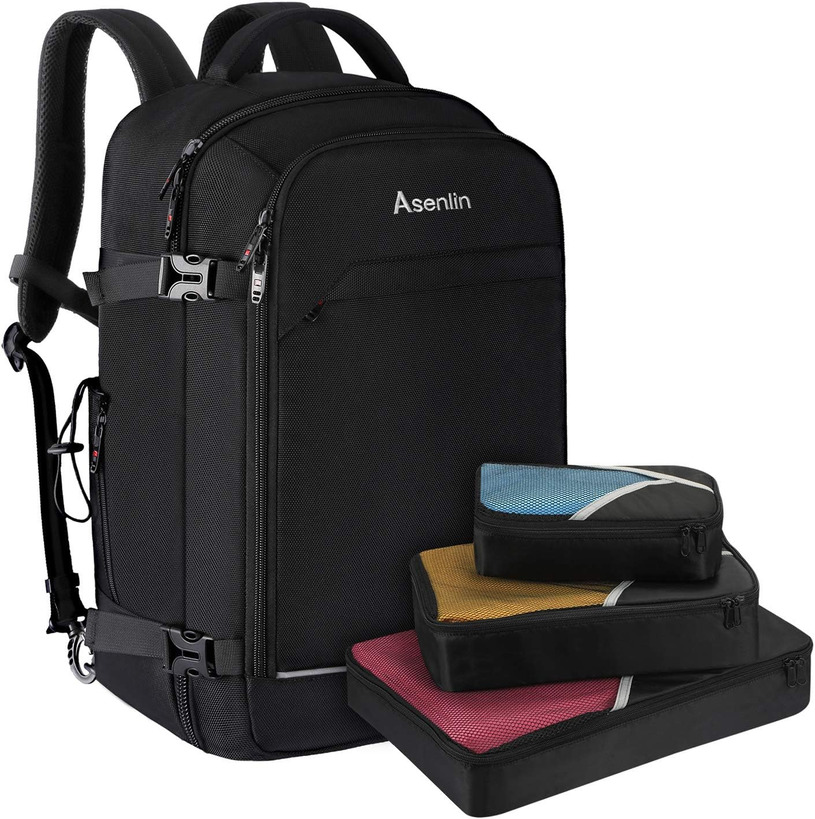 Lighten your load and make traveling easier with the Asenlin 40L Travel Backpack. This large backpack has three custom-made storage bags and meets airline size standards, so you can easily pass through airport security. The water-resistant polyester Oxford cloth material and explosion-proof zipper keep your belongings safe, while the built-in elastic bands keep your clothes in place. The special laptop pocket can hold up to a 17-inch laptop, and the shrink strap allows you to compress your luggage into a smaller backpack. The reflective safety strip and hidden shoulder strap design provide added safety and convenience. With multiple material tests and adjustments to the center of gravity for portability, this backpack is designed for reliable and long-term use.
Pack Smart and Travel Easy with HIBAG Compression Bags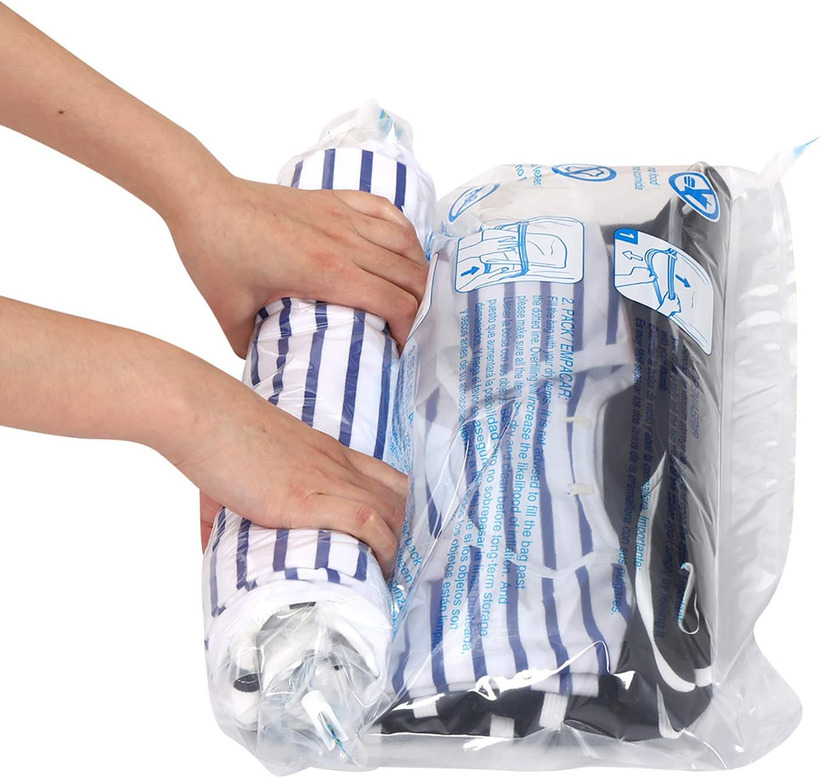 Pack your clothes, accessories, and other essentials easily with HIBAG Compression Bags. This set of 12 compression bags (6 M size & 6 L size) is perfect for travel and home storage, providing an easy and efficient solution for packing. The dual zippers have one lower side and one higher side, making it easy to close and reopen. The unique Double-Zip design has separated yellow and blue lines on each side for a full seal closure. Made from premium material, these vacuum packing bags ensure long-term storage and can save up to 80% of space without needing a vacuum.
Stay Connected Everywhere with BESTEK Universal Travel Adapter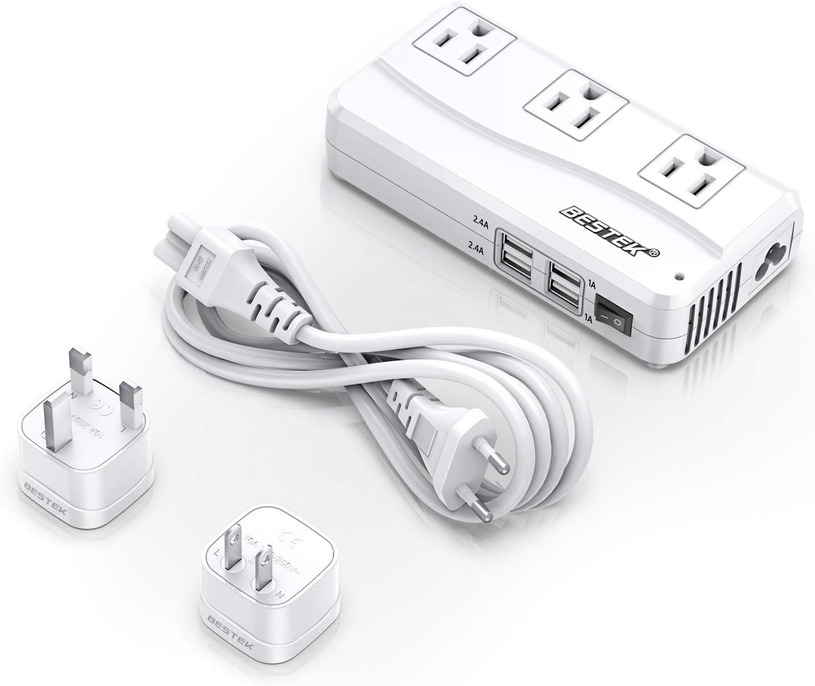 Stay connected wherever your travels take you with the BESTEK Universal Travel Adapter. This product has a patented technology that converts voltage in different countries, including Australia, to US/Japan voltage, so you can charge all types of devices. With four USB charging ports, a combined 6A output and three AC sockets supporting a maximum of 250W power, you can charge up to seven devices simultaneously. It's also safe to use with over-current, over-load, over-heat, and short-circuit protections. And with a compact size and five-foot detachable power cable, you can easily take it wherever you go.
Enjoy Leak-Proof Travel Convenience with Gemice Travel Bottles for Toiletries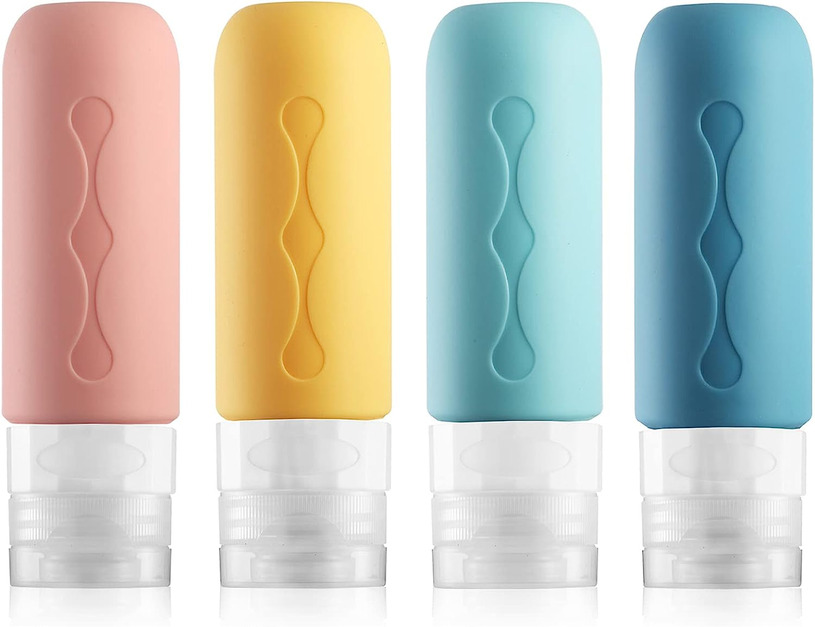 Traveling will be a breeze with the Gemice Travel Bottles for Toiletries. These 3 oz TSA-approved, BPA-free, food-grade silicone bottles feature a unique 3-layer leak-proof design that keeps your toiletries safe and secure in your bag. The opal shape makes it easy to get every last drop of product out without wasting any, and the wide-opening design is perfect for filling and cleaning. Plus, the no-drip valve ensures you get the exact amount of product you need without any mess.
Make Your Travel Easier with BAGAIL 8 Set Packing Cubes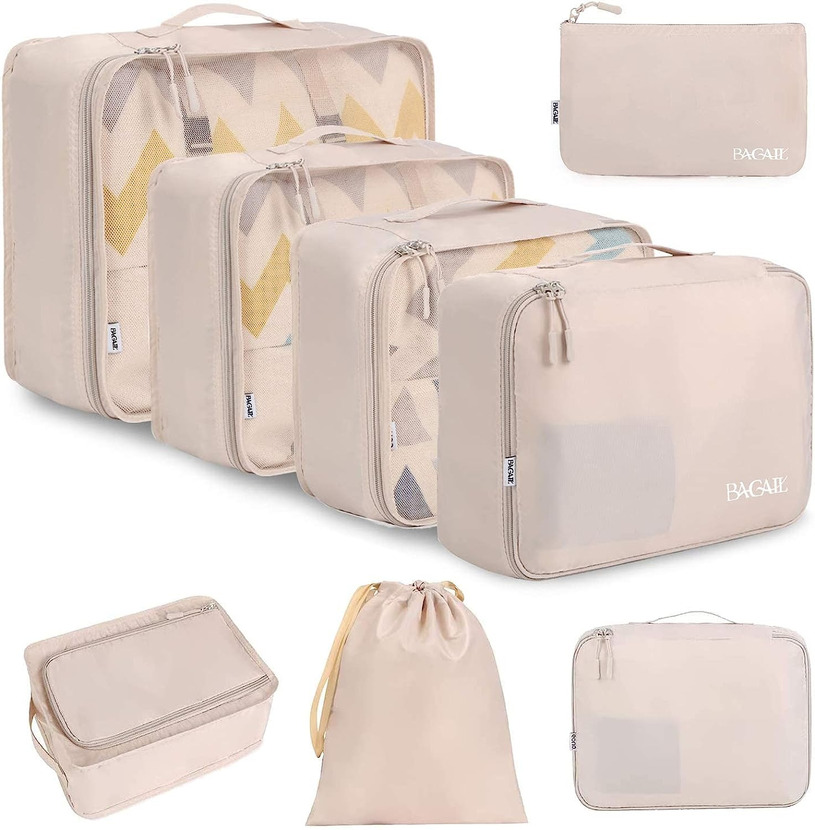 Organize your travels easier with the BAGAIL 8 Set Packing Cubes. Crafted with premium upgraded nylon fabric, these cubes are lightweight and durable, while the water-repellent feature nicely protects your clothes from spills or leaks. The cubes come in multiple sizes and vivid color options, so you can easily separate your different items and make full use of the space in your luggage. Perfect for family breaks, business travel, vacation, camping, and more, these packing cubes are designed to fit into most airline carry-ons, totes, backpacks, and duffel bags. And with their money-back guarantee, you can rest assured that you're getting the best quality and craftsmanship.
Travel Easier with JDZJUCHU's Nylon Binding Strap Makeup Brush Holder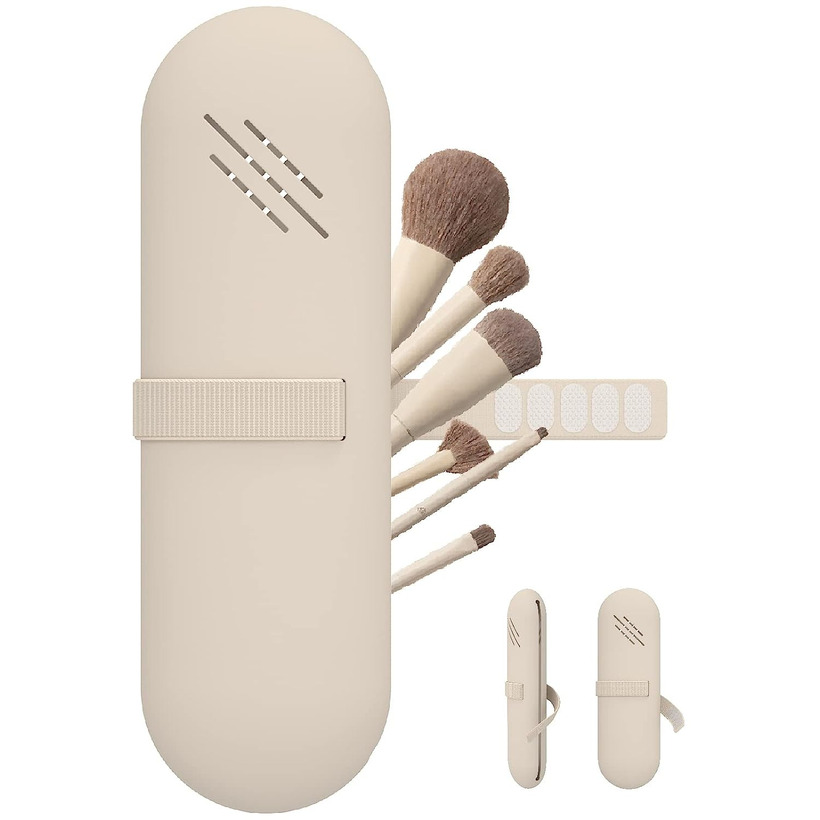 Take your makeup essentials on the go with the JDZJUCHU Travel Makeup Brush Holder. This brush holder features a unique nylon binding strap that prevents your brushes from scattering, and its soft and untransformed silicone material is friendly on the skin and odorless. Easy to clean with water and soap, this brush holder is perfect for storing daily cosmetics, from makeup brushes to lipstick and even toothbrushes. Its simple, fashionable, and light design makes it easy to take with you on business trips or vacations, making it an excellent gift for friends, lovers, and family. 
Keep Cosmetics & Jewellery Organized with DIMJ Makeup and Jewelry Bag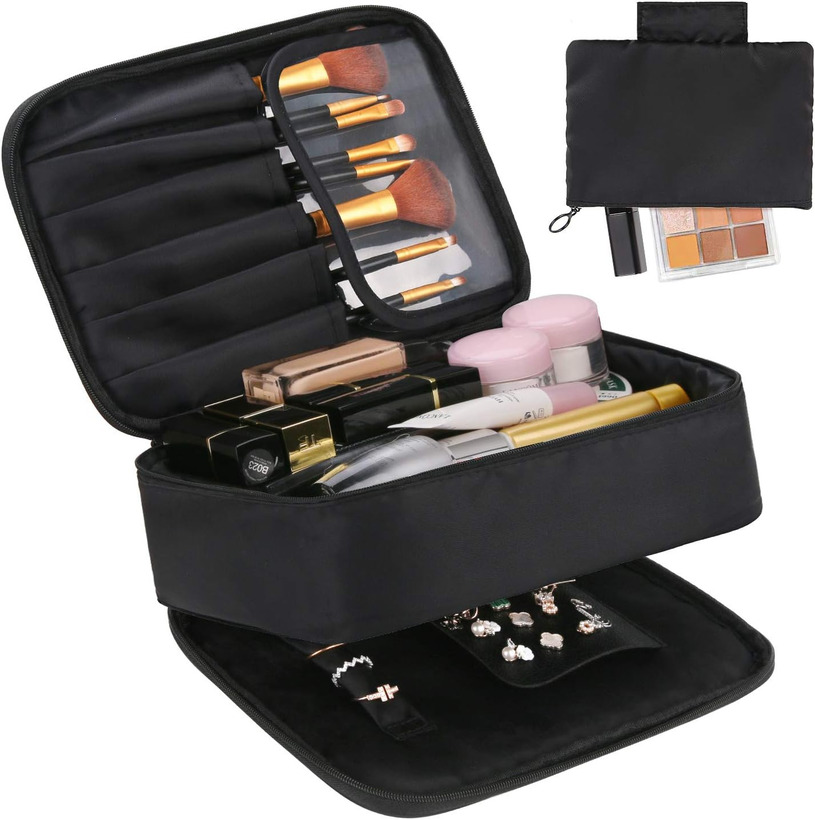 Traveling can be a hassle, but with DIMJ Makeup Bag and Jewelry Bag, you can keep all your cosmetics and jewelry organized, neat, and secure. This 2-in-1 travel bag features a double layer, detachable pouch, and four separate storage zones for all your different types of jewelry. The waterproof outer and sponge inner provides maximum protection for your items, and the lightweight, compact design makes it easy and convenient to carry. Get the DIMJ bag today to make your travels more manageable and organized.
Secure and Identify Your Luggage with Untethered 4-Pack Luggage Straps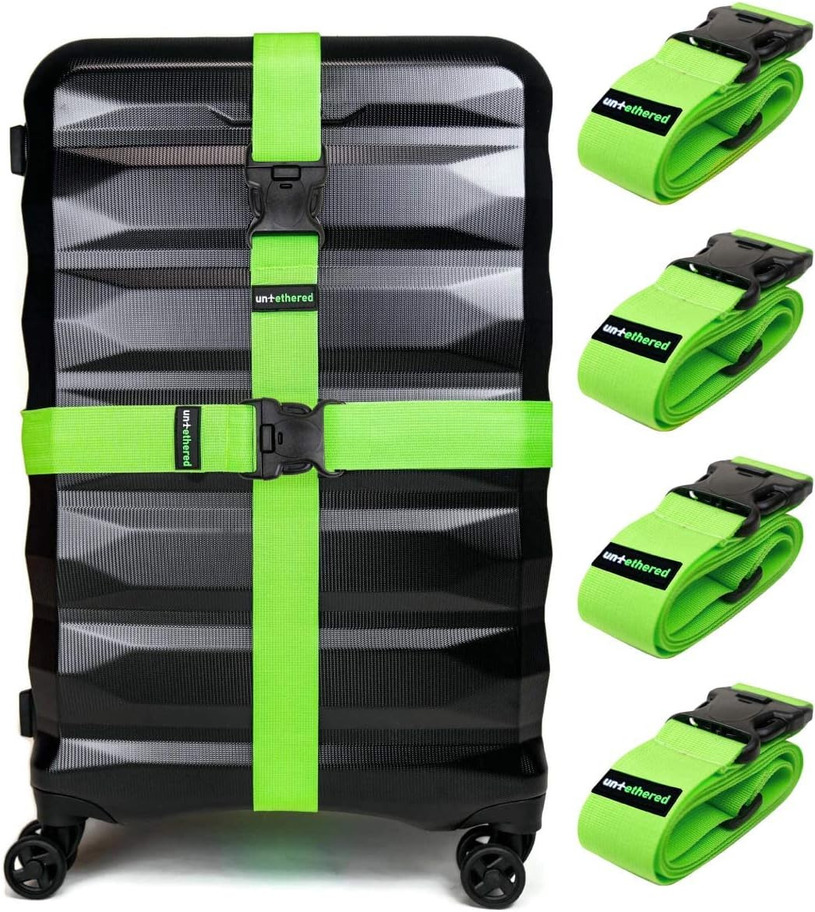 Travel easily and confidently, knowing your bags are safe and secure with the Untethered 4-Pack Luggage Straps. With a max force tension of over 400 lbs, these heavy-duty straps ensure your belongings are safe and secure, and you can quickly identify your bags on the baggage carousel. Each strap is 2 inches wide and 6 feet long and features a unique 2-stage buckle that clasps tightly and stays that way. With this 4-pack, you can secure up to 2 pieces of luggage and extend the life of your bags for as long as possible. Get ready to travel with ease and confidence.
Look Refreshed & Youthful with DERMORA 24K Gold Eye Mask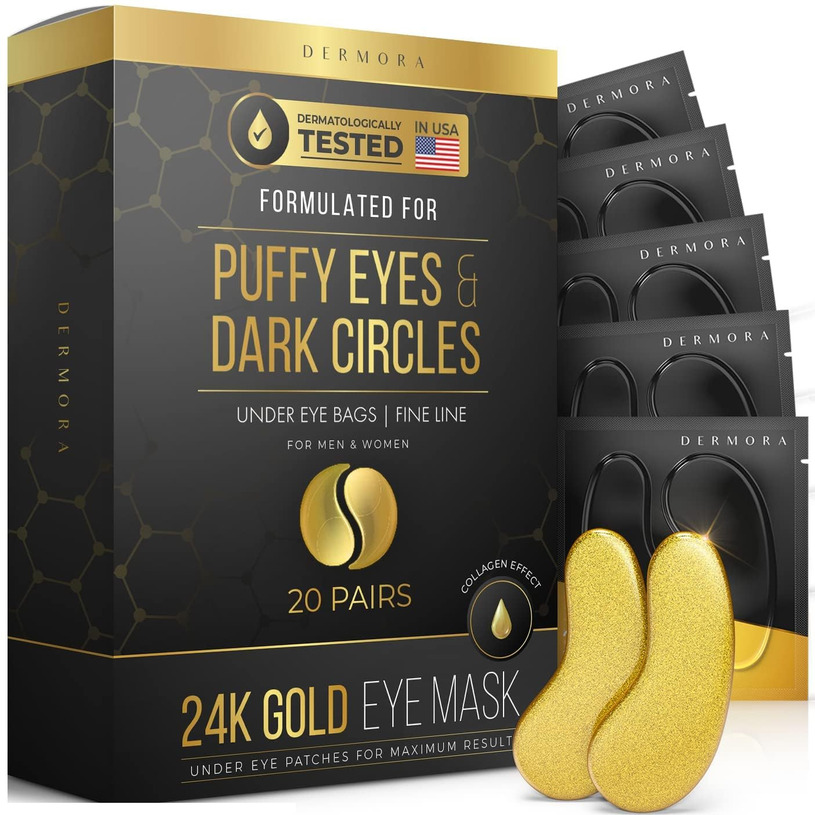 Take the hassle out of looking refreshed while traveling with our DERMORA 24K Gold Eye Mask. This small, light, and easy-to-use eye mask helps to de-puff and lighten the dark circles and puffy bags under your eyes, so you can look like you got 8 hours of sleep, even after pulling all-nighters. No more tired eyes and no more time wasted trying to look good. With these eye treatment gels, you can get the golden glow and youthful look you deserve.
Clear the Fog with the Travelon Windshield Cleaner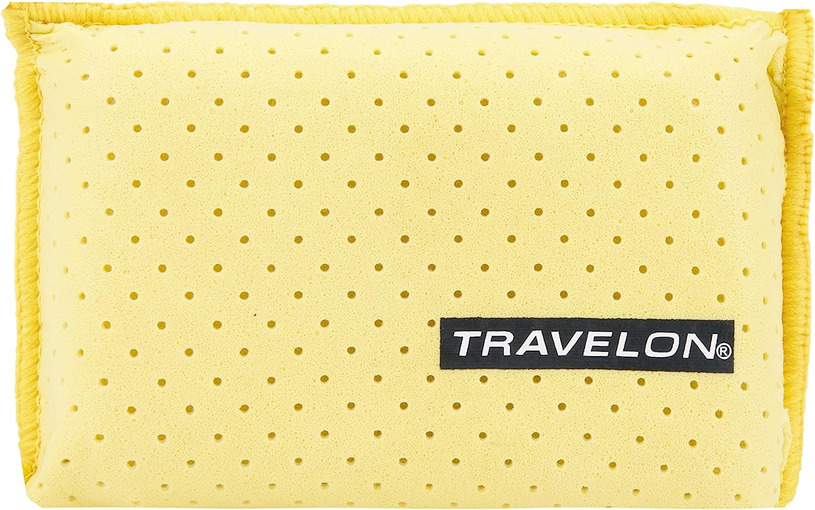 Make driving easier and safer with the Travelon Windshield Cleaner. It instantly removes fog and condensation from auto windows and mirrors to give you a clear view while driving. Use it wet or dry, and be assured that it won't scratch your surfaces. The windshield cleaner is versatile and can be used in boats, caravans, homes, and more. It's compact and lightweight, measuring 4.9 x 3.5 x 4.9, and machine washable, so you don't have to worry about any harsh chemicals. 
Make Traveling Easier with the Vorspack Toiletry Bag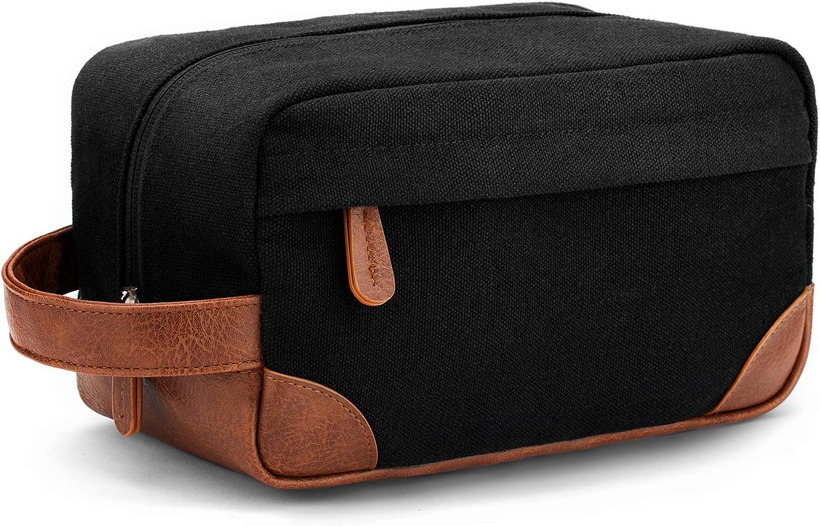 Stay organized while on the go with the Vorspack Toiletry Bag. This bag is crafted with quality and water-resistant canvas material and features a large capacity, organized compartment design. With three small mesh pockets and one long mesh pocket with a zipper, plus a front zipper pocket for extra storage, you'll be able to bring all your toiletries without worrying about them becoming disorganized. The convenient handle makes it easy to carry and hang, while the reinforced bottom and leather handle make it a durable, long-lasting bag. The stylish and classic design offers different colors to choose from, making it a great gift for friends and family alike.
Keep Footwear Safe with YAMIU Travel Shoe Bags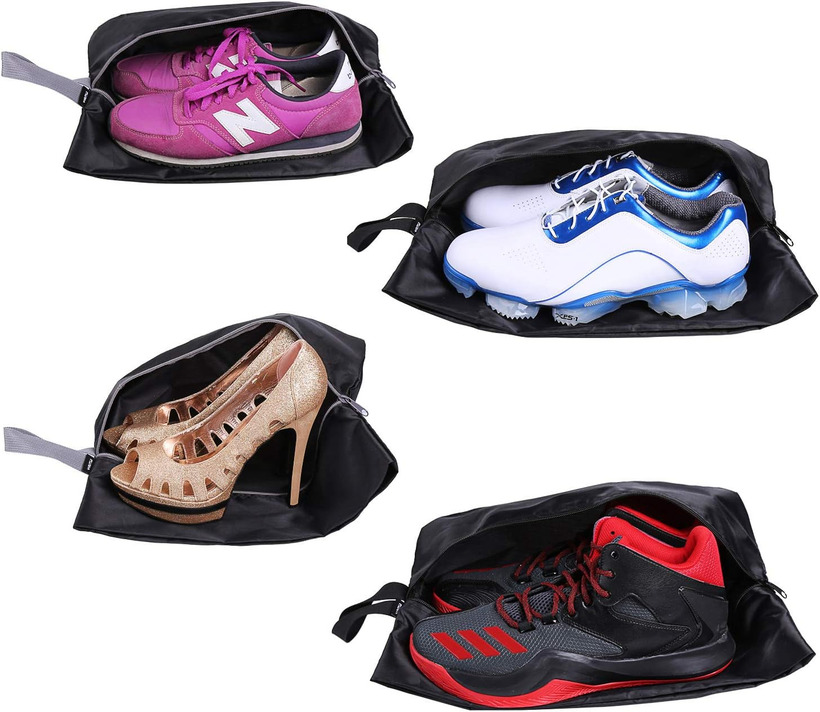 The YAMIU Travel Shoe Bags keep your shoes clean wherever you go. These convenient bags are designed to make packing for a trip easier and hassle-free. With two perfect sizes, you can easily fit both women's and men's shoes in the bag. Crafted from waterproof material, these bags will keep your shoes and other items clean and protected from the elements. Plus, the strong zipper and high-quality materials make these bags durable and built to last. Shop now and enjoy a lifetime warranty.
Don't Worry About Overweight Fees with the Etekcity Luggage Scale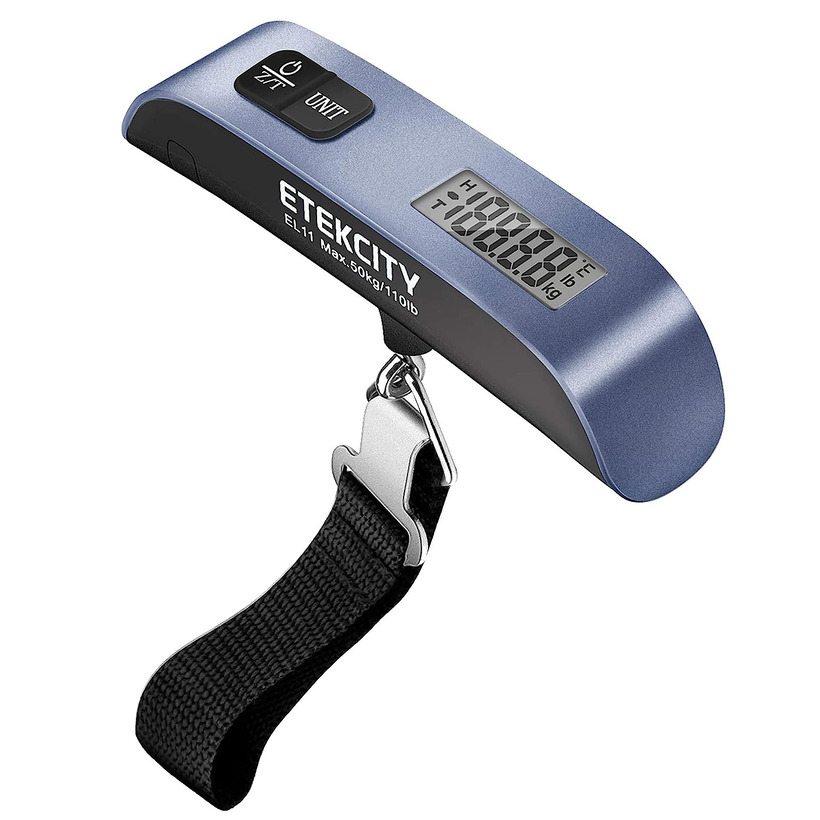 Say goodbye to the stress of weighing your luggage and worrying about overweight fees with the Etekcity Luggage Scale. This scale has a high-accuracy sensor and a rubber-textured handle surface. It can measure up to 110lb/50kg with a 0.1lb/50g graduation. Know your delicate luggage is in the ideal climate with the thermometer temperature sensor in both F° and C°. Its tare and auto-off functions save time and energy and have low battery and overload indications. With this scale, you can hook your suitcase and instantly know the weight, saving time at the airport.
Keep Your Valuables Secure and Comfortable with the VENTURE 4TH Travel Neck Wallet with RFID Blocking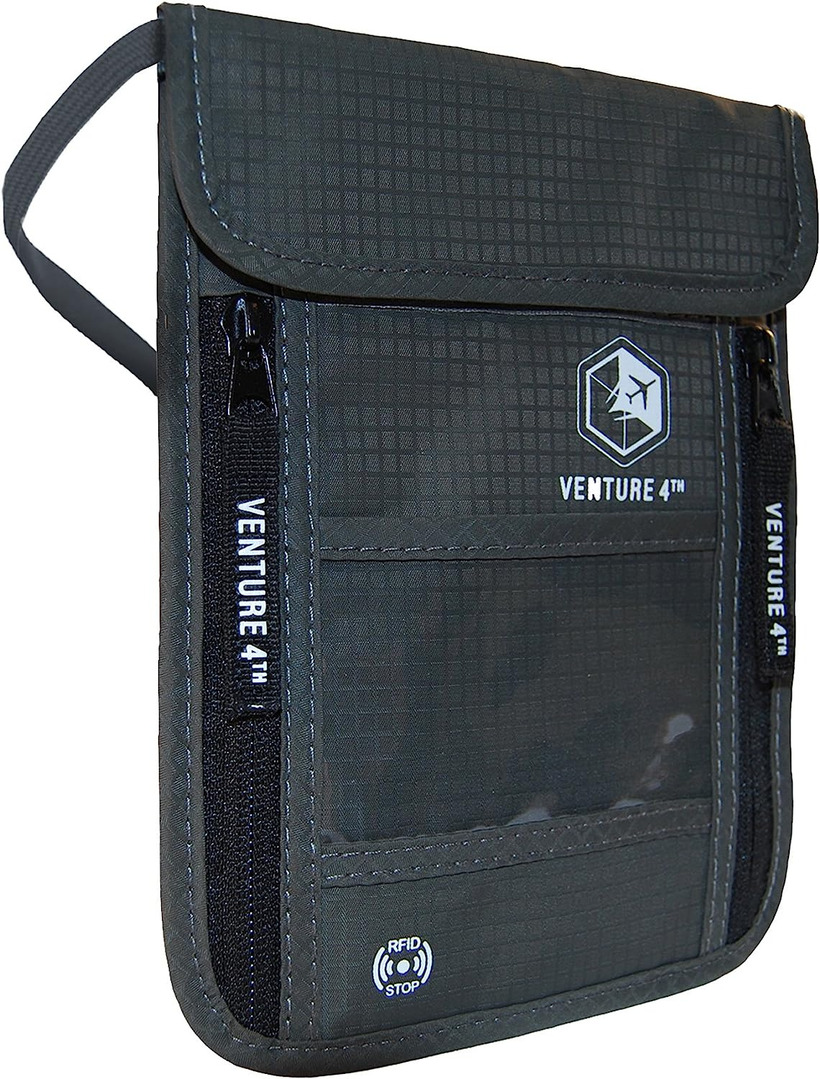 Make traveling easier and more secure with the VENTURE 4TH Travel Neck Wallet with RFID Blocking. This lightweight, water-resistant passport and vaccine card holder provides a convenient way to store valuables, passports, and credit cards. It features RFID blocking, which prevents unwanted scans, shielding your cards and personal information from electronic thieves and pickpockets. You can easily organize your documents and valuables with three smart storage compartments, two zippered pockets, a Velcro-closure patch, and an ID window for boarding passes. The wallet is adjustable, so you can wear it around your neck or underneath your clothing, keeping it virtually invisible. This wallet is designed to last a lifetime of trips and is built from water-resistant rip-stop nylon and double-stitched, reinforced seams.
Travel Smart with the Knock Knock Pack This! Pad Packing List Notepad 
Traveling can be tricky but with the Knock Knock Pack This! Pad Packing List Notepad, it just got easier. This clever organizational tool offers a comprehensive list of everything you could ever need for your trip, so you don't have to worry about forgetting essential items or whether you'll make it to the airport on time. This pad includes one 6 x 9-inch, 60-sheet notepad, perfect for making business and leisure trips stress-free.
Keep Your Precious Jewels Safe with this PU Leather Small Jewelry Box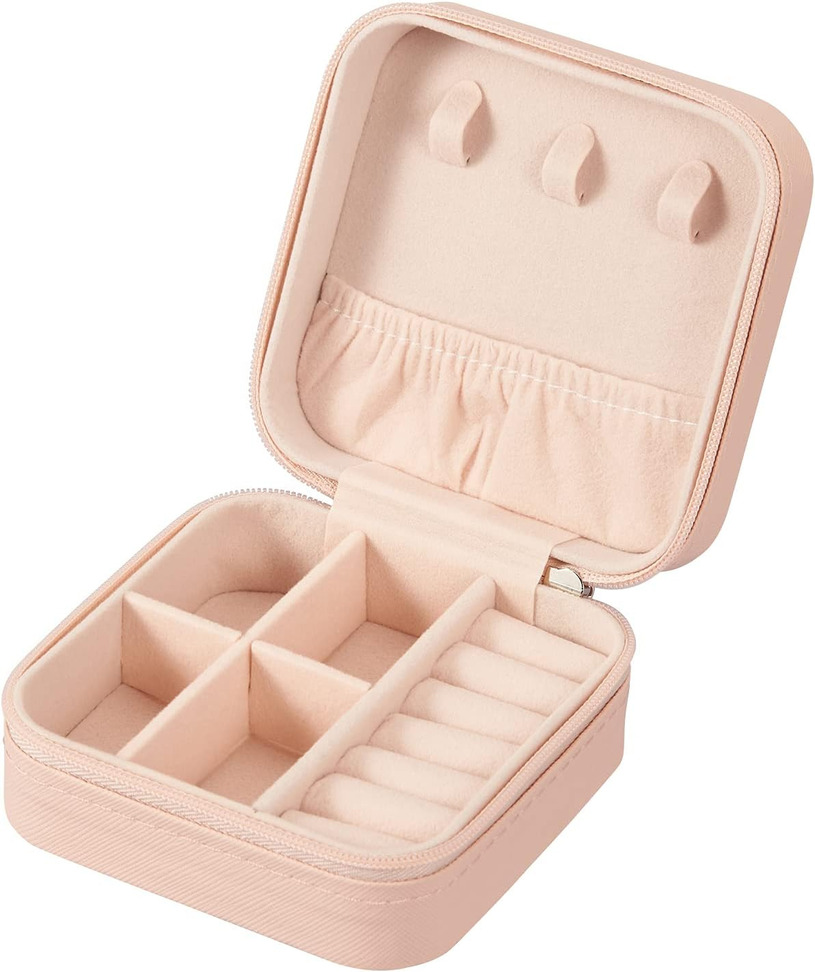 This PU Leather Small Jewelry Box is the perfect gift for any traveler. Crafted with high-quality deluxe synthetic PU leather and a high-quality flannel interior, this jewelry organizer is a must-have for any vacation or business trip. The simple and compact design has an elegant outlook and two removable dividers to meet your individual needs. It's easy to carry in your handbag or luggage and is perfect for storing jewelry like bracelets, earrings, and rings. Plus, it's the ideal gift for any holiday or special occasion – from Valentine's Day to Mother's Day and beyond. 
Make Road Trips Easier with the Car Cache Purse Holder for Car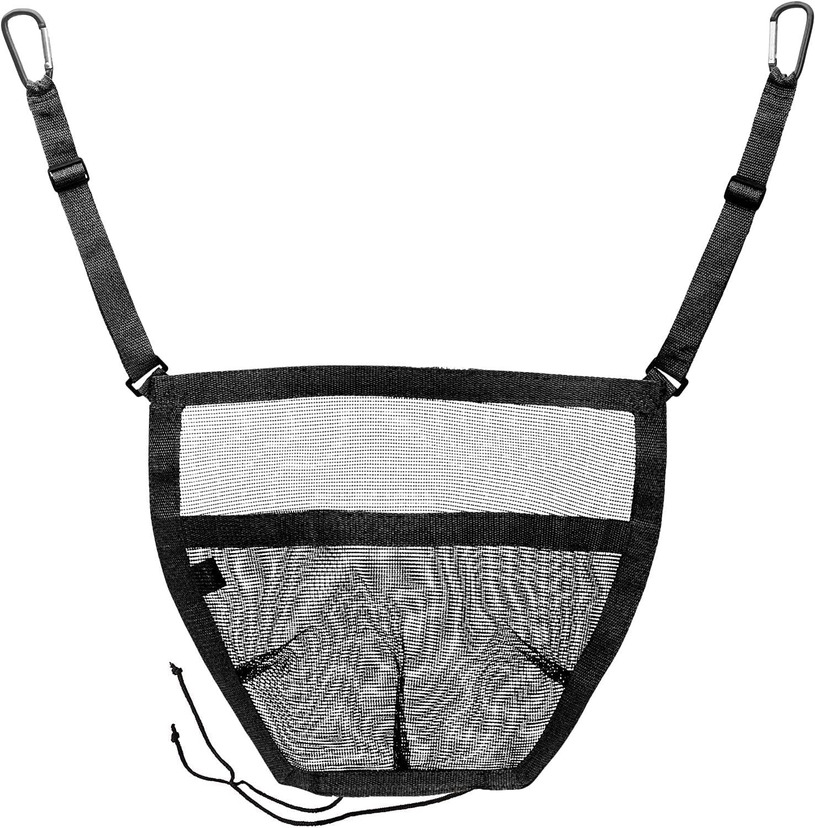 Make travel easier with the Car Cache Purse Holder for Car. This bag holder for car use keeps your purse accessible, upright, and out of the way. It's designed for center consoles that open from the front and have accessible headrests. It's also great for keeping your dog safe from jumping in the front seat while you're driving. Plus, it's multifunctional and can be used to store other small or personal items. The between-seat bag is machine washable on a gentle cycle, making it easy to clean and maintain. Ideal as a gift, this practical car storage bag comes in an attractive boxed design, making it perfect for any car driver. 
Protect Your Luggage in Style with Yotako Clear PVC Suitcase Cover Protectors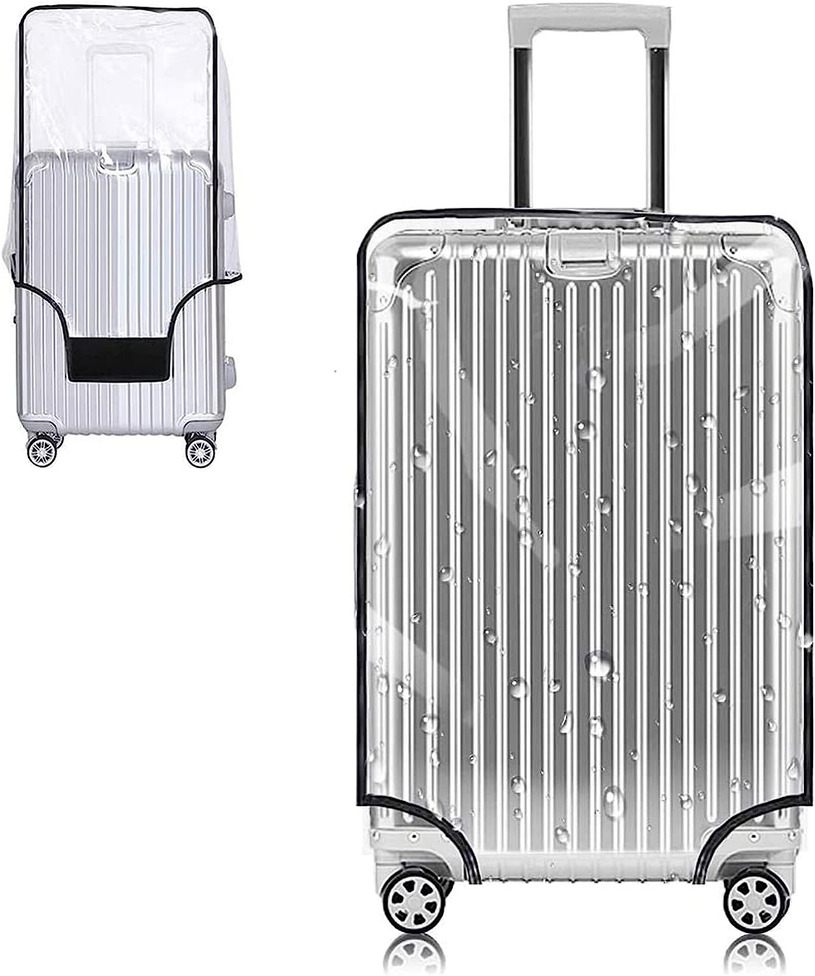 Avoid damaging your luggage with the Yotako Clear PVC Suitcase Cover Protectors. These 28″ covers protect your luggage from scratches, stains, and messes. The high-quality 0.2mm PVC material will keep your suitcase safe and secure, and the clear plastic design makes it easy to identify your baggage. The hook and loop closure makes installation and removal a breeze, and the covers are reusable and foldable for easy storage. 
Keep Your Makeup Sponge Cleaner Than Ever With Feryes Makeup Sponge Holder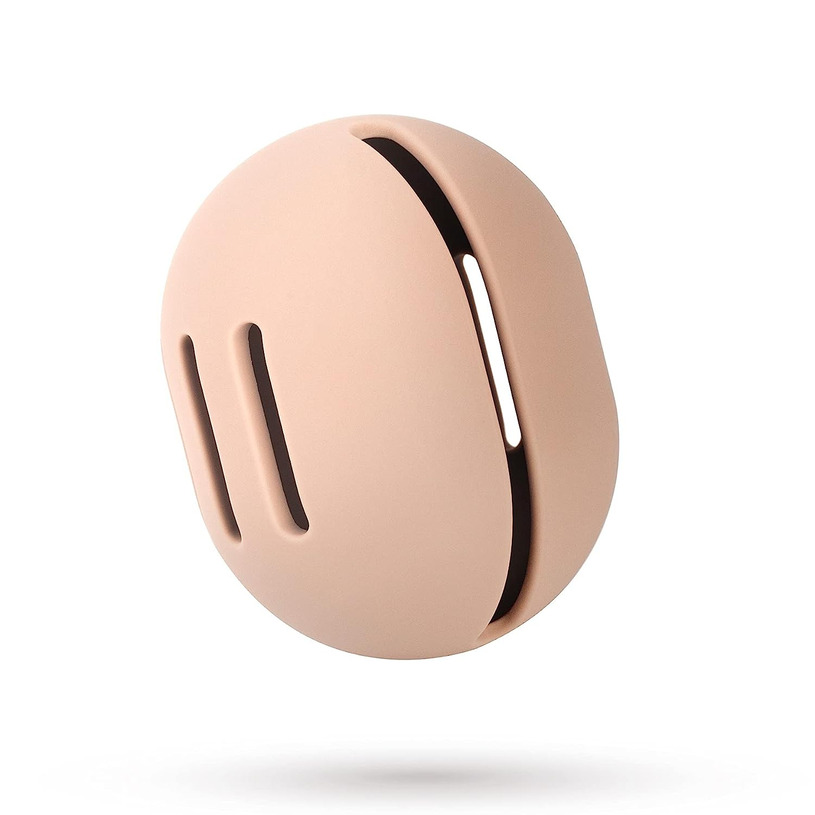 The Feryes Makeup Sponge Holder is the perfect way to keep your beauty sponges clean and free from dirt and grime. This double-side hollow design ensures adequate cross ventilation and allows your face sponge to breathe. Plus, the soft silicone container is flexible enough to fit all sizes of makeup sponges, so there's no need to worry. Protect your skin from harm and give extra love and care to your beauty sponge with the Feryes holder. 
Make Laundry Easy with Homest 2 Pack XL Wash Me Travel Laundry Bag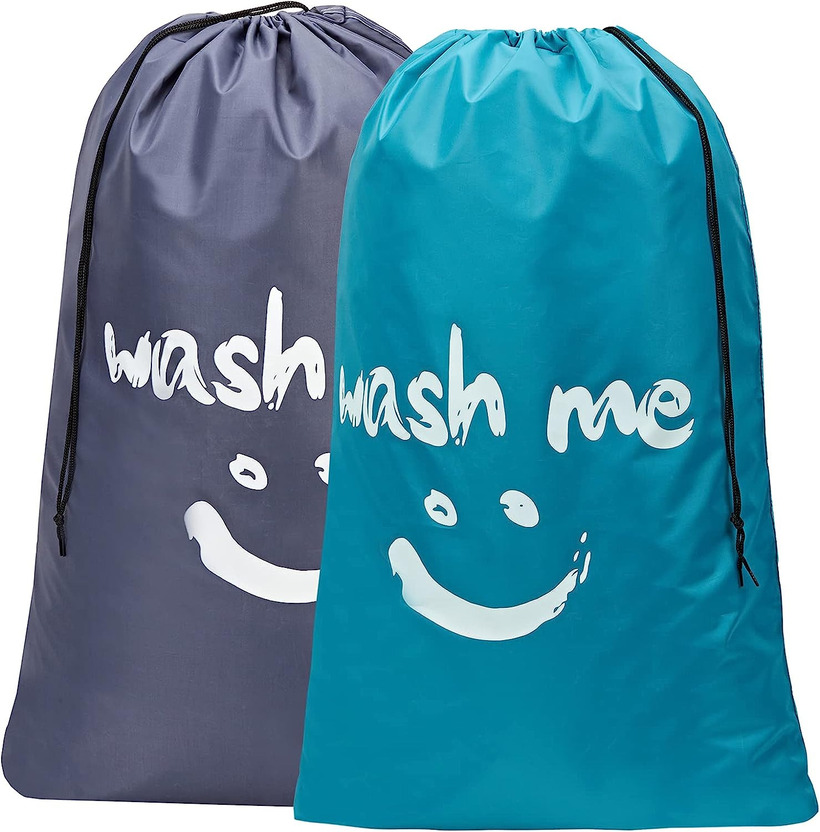 Make your laundry day a breeze with Homest 2 Pack XL Wash Me Travel Laundry Bags. These extra-tough double-stitched seam-constructed bags are made of thick nylon material that prevents tears from spreading and are sized 28×40 inches, making them perfect for 3-4 loads of laundry each. With a locking drawstring closure and plastic tips on the end to prevent unraveling, your clothes will stay secure and fresh in their bag. Use these bags at summer camp, on a road trip, or for any gap year adventure.
Take the Beach Vacation of Your Dreams with the Dejaroo Mesh Beach Bag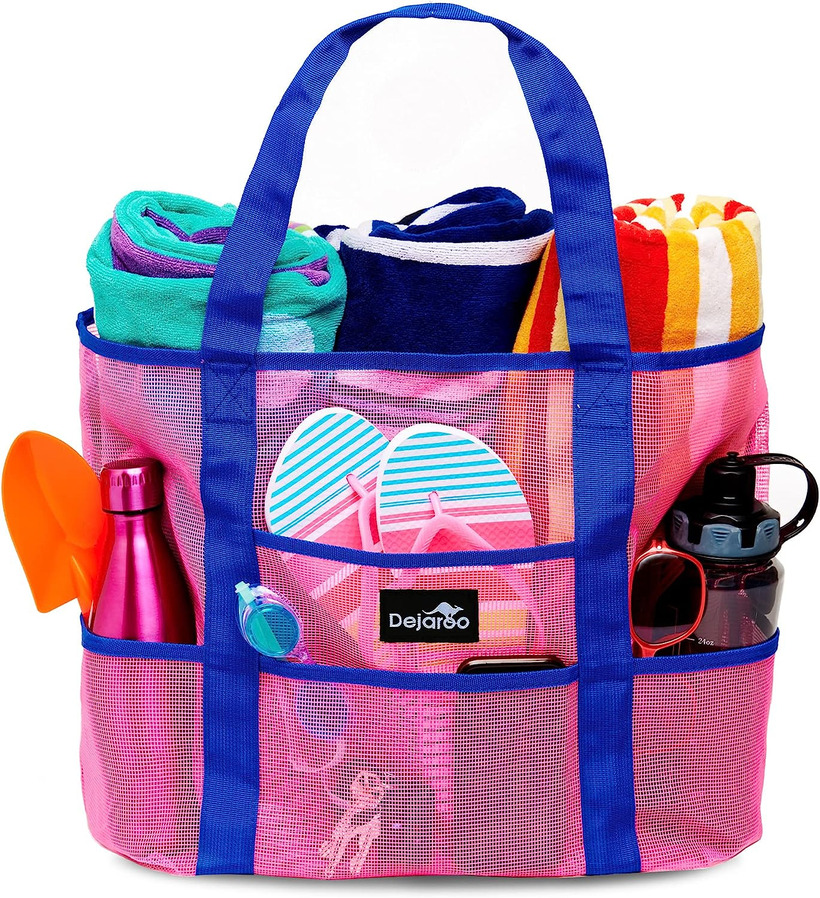 Get ready for your dream beach vacation with the Dejaroo's Mesh Beach Bag. This stylish and spacious tote bag is designed for travel convenience and comes in 25 stunning color combinations. It has eight external compartments, including an inside zippered pocket, that are large enough to hold your beach essentials. Plus, the lightweight yet sturdy nylon makes it easy to carry, and its mesh design allows sand and debris to be shaken off easily. 
Don't Let Blisters Hold You Back with Dr. Frederick's Original Better Blister Bandages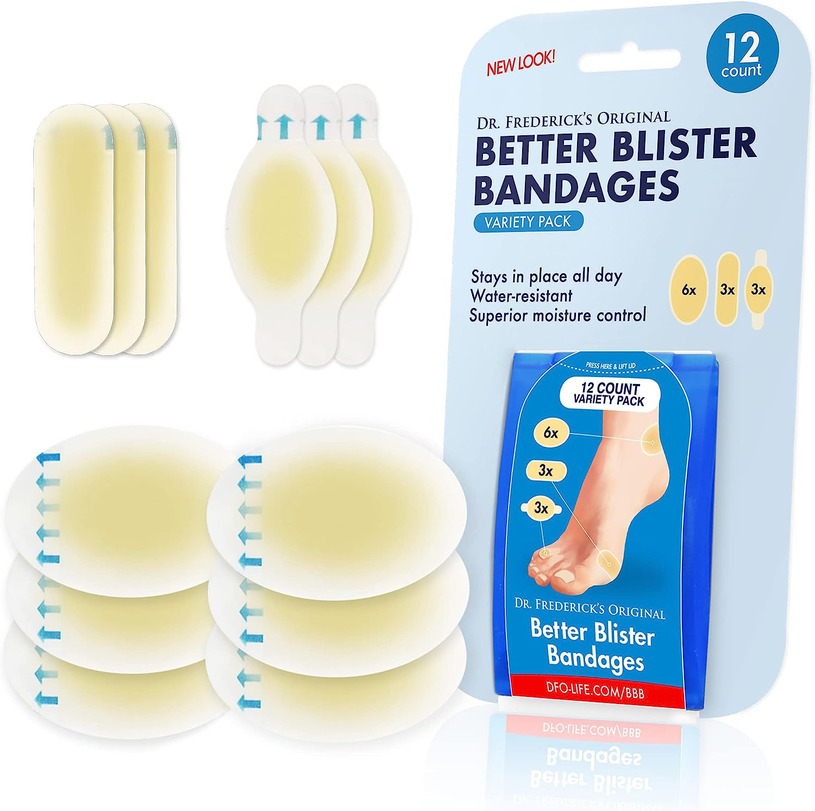 Get your feet ready to hit the trails, the dance floor, or the golf course with the help of Dr. Frederick's Original Better Blister Bandages. This large assorted pack of bandage patches is perfect for any active person and provides protection and prevention against blisters. The hydrocolloid bandages are waterproof, ultra-sticky, and perfect for daily wear. Plus, with the Get Back to It Guarantee, you can rest easy knowing that your feet and wallet are a top priority. 
Stay Warm and Dry with BALEAF Women's Fleece Lined Winter Leggins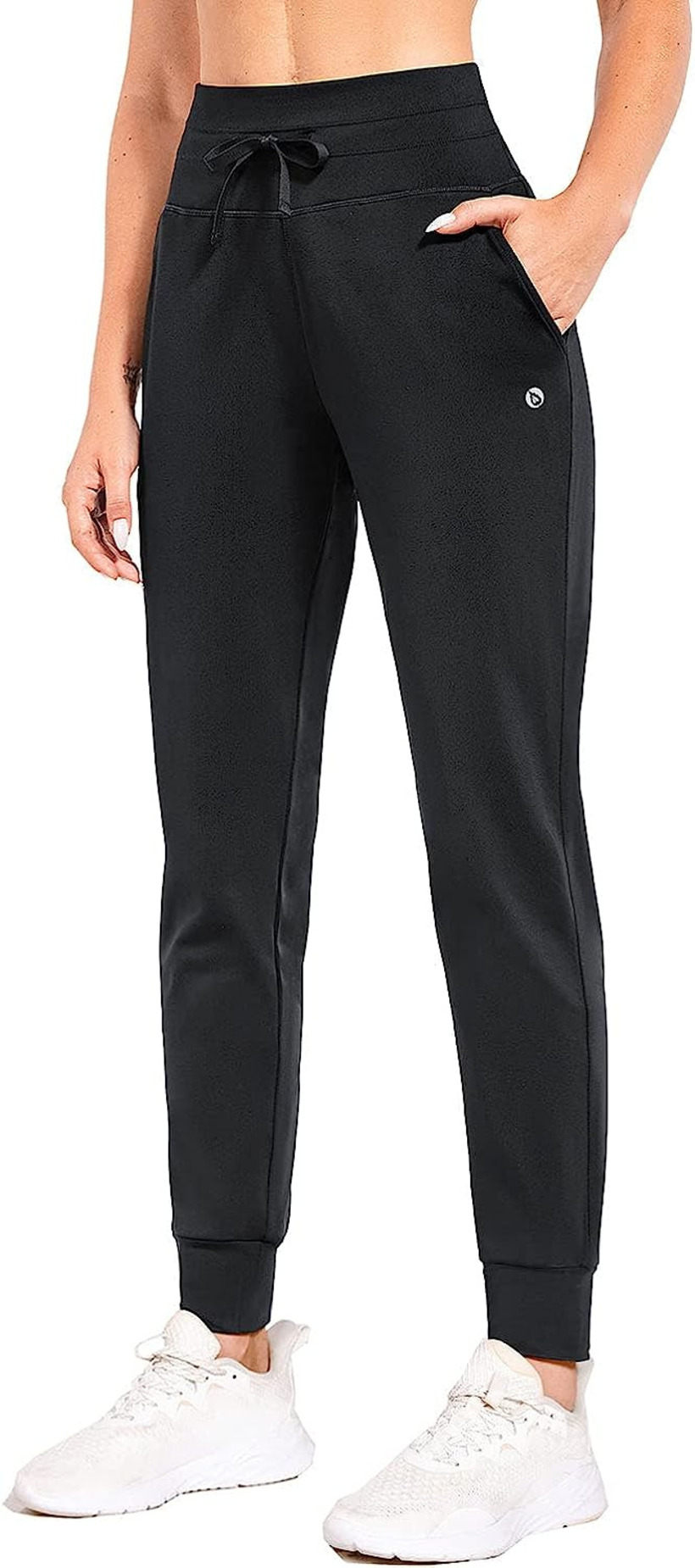 Brave the cold weather in style with the BALEAF Women's Fleece Lined Winter Leggings. These comfy pants feature a polyester and spandex blend fabric treated with a durable water repellent to shed light rain and stains, making them perfect for snow days. The soft fleece lining provides excellent warmth and comfort in temperatures ranging from 20°F to 50°F, and the adjustable drawstring waistband offers a custom fit. The pants also feature deep side pockets for storing 6.7″ mobile phones and other essentials, allowing you to keep your hands free. These winter leggings are essential for winter warmth and are perfect for running, hiking, lounging, skiing, skating, yoga, and more.
Stay Clean On the Go with KISEER Mini Portable Travel Soap Paper Sheets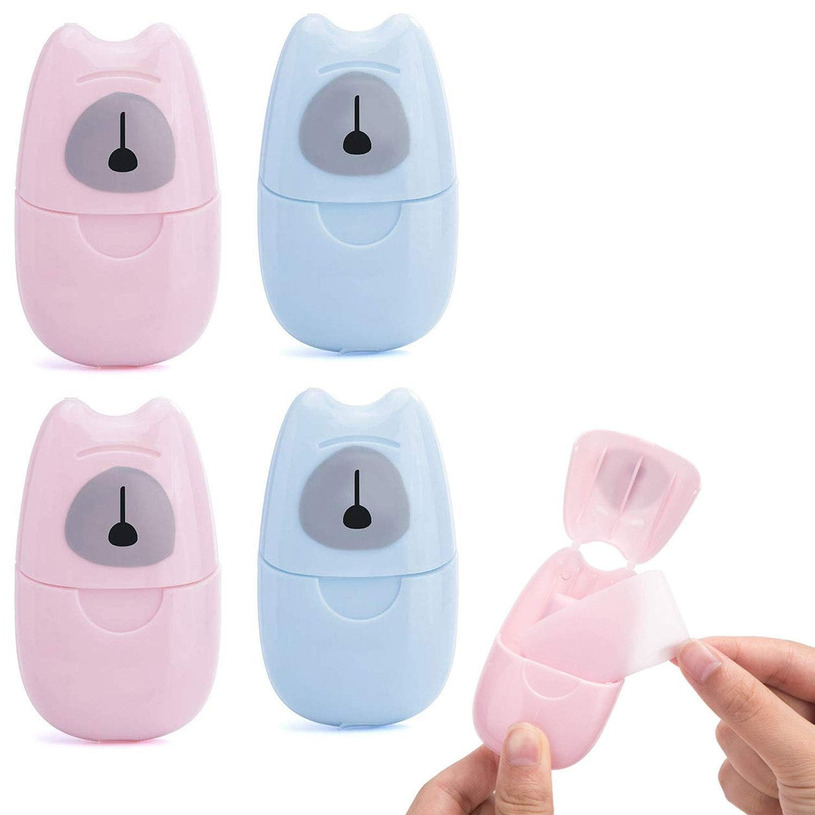 KISEER Mini Portable Travel Soap Paper Sheets are the perfect size to store in pockets, wallets, handbags, backpacks, and cars to stay clean and hygienic anywhere. These individually wrapped sheets come in a box of four, with a pleasant rose scent to keep your hands smelling fresh. The box is small and easy to carry around, so you can take it anywhere and avoid worrying about germs. 
Stay Hydrated On-the-Go with the Brita Insulated Filtered Water Bottle with Straw 
Stay hydrated with the convenient and BPA-free Brita Insulated Filtered Water Bottle with Straw. This sleek, leak-proof water bottle holds 26 oz of water and features a Brita filter that fits in the straw and makes water taste great. By switching to Brita, you save money and replace 1,800 single-use plastic water bottles yearly. Plus, this filtered water bottle is car cup holder friendly and features a built-in carrying loop, easy open lid, and a top-rack dishwasher-safe design. The filter reduces chlorine and more with every sip, and is compatible with Brita water bottle replacement filters. For the freshest-tasting water, you should replace the Brita water bottle filter after 40 gallons or approximately every two months. Perfect for travel, this 16.9 oz water bottle is a must-have for your next journey.
Take Control of Your Skin with Dots for Spots Pimple Patches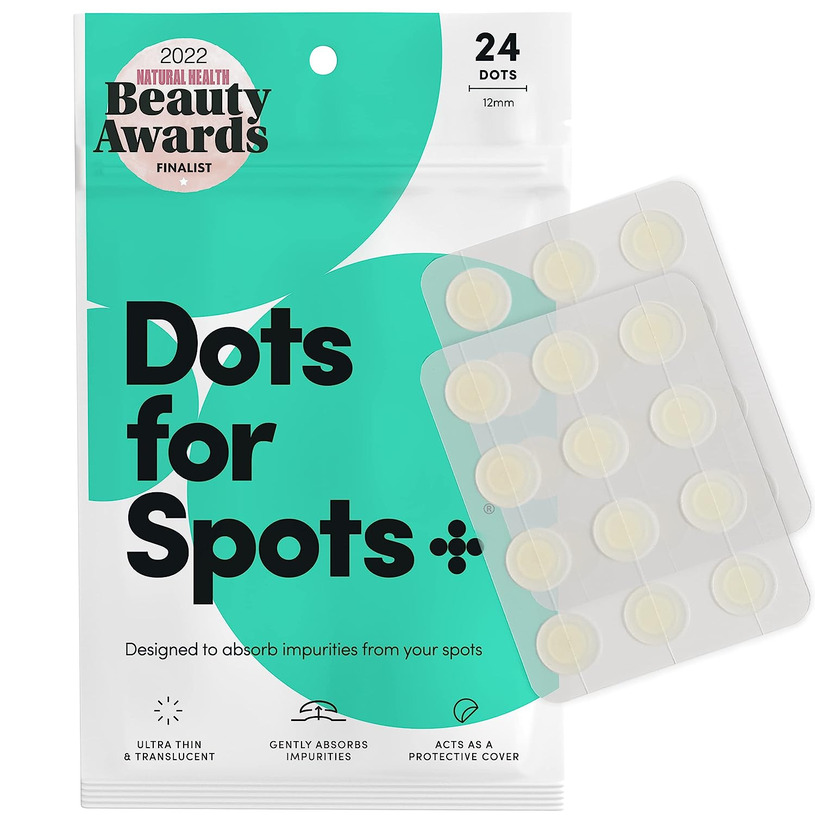 Say goodbye to blemishes and hello to clear skin with Dots for Spots Pimple Patches. These innovative hydrocolloid patches are the one-stop solution to target breakouts and oily skin. The ultra-thin, translucent patches blend seamlessly with all skin tones and provide a protective cover to prevent picking and popping. By creating the ideal conditions and optimum environment, you can expect to see visible results in as little as 6 hours. Dots for Spots are vegan, non-irritating, and free of fragrance, alcohol, parabens, and phthalates, making them safe and suitable for all skin types, tones, and textures. 
Be Fresh and Clean with Neutrogena Makeup Remover Cleansing Face Wipes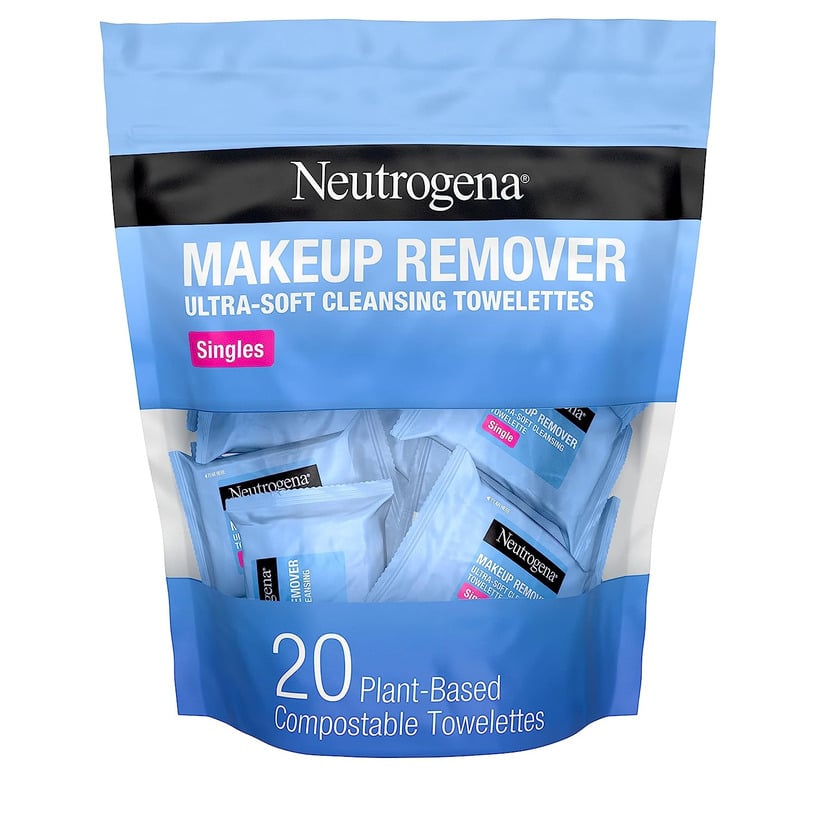 Enjoy a fresh and clean face wherever you travel with Neutrogena Makeup Remover Cleansing Face Wipes. These individually wrapped facial wipes are formulated without harsh ingredients, providing a gentle and effective way to remove up to 99% of makeup and impurities. Enjoy a refreshing self-care experience with just one wipe, with no need to rinse and no heavy residue left behind. Enjoy the peace of mind of knowing you're using a 100% plant-based product that biodegrades in 35 days. Make traveling easier and your skin healthier!