35 Products That Will Bring a Smile to Your Face and Your Wallet
Finding something that will make you smile is an achievement in and of itself. But finding products that will make you AND your wallet smile? That's epic. These 35 products are practical, affordable, and sure to bring a smile to your face. So strap on your shopping shoes and get those clicking fingers ready for a ride while we take you on a tour of deals for quality products that you'll love.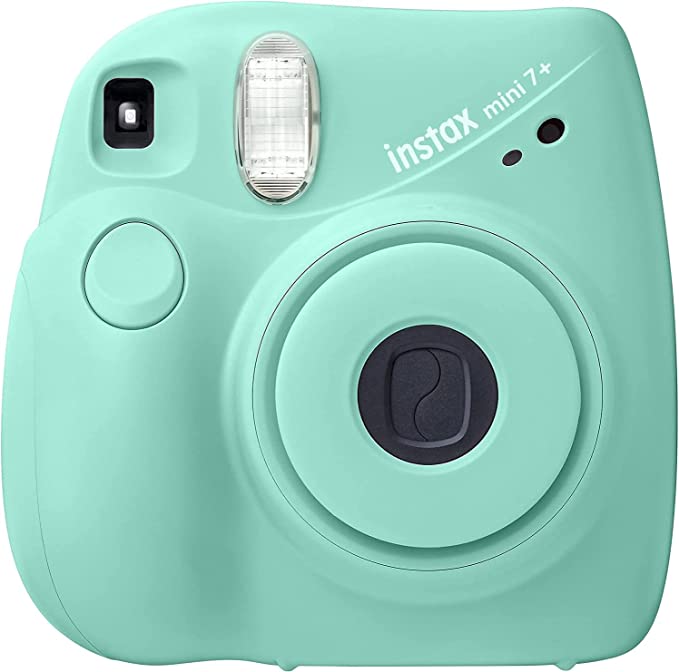 You won't be able to resist everything on this list, from an inflatable tube dude who sits on your desk to a mug that reminds you that yes, "This Is Fine" you might just want to grab one of everything. So go on, be a savvy shopper, and head to Amazon for these sweet deals on 35 products that will bring a smile to your face and your wallet.
Brush or Brush Not There Is No Try With This Yoda Toothpaste Dispenser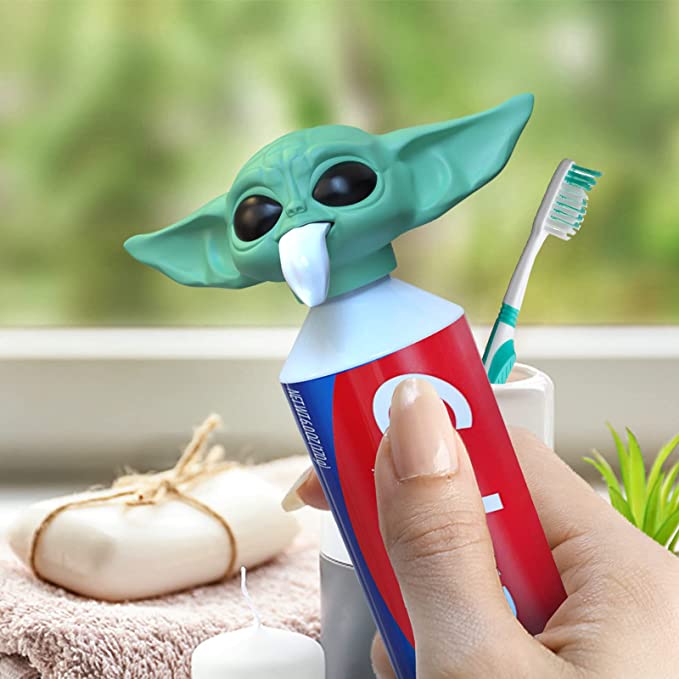 If we can make brushing your teeth more fun, then we should definitely do it, right? This Yoda toothpaste dispenser will make a boring but oh-so-necessary routine something to look forward to, and it may even mean less mess on your counter since it's so easy to use.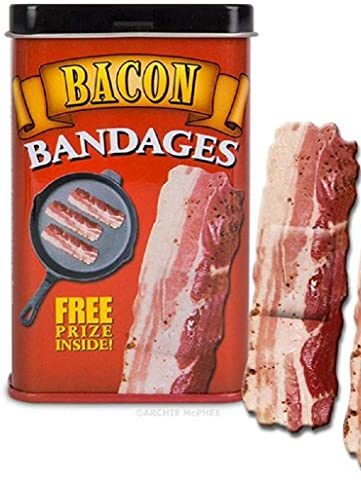 Why have boring clear or skin-tone bandages when you can have bacon plastered on your boo-boos? The realistic-looking bacon will definitely garner a few questioning looks from those wondering if you've discovered a new home remedy. My granny always said lard was good for burns, so maybe the bacon look will imbue some extra healing powers in these bandages.
Go on, Splash Around in These Rain Boots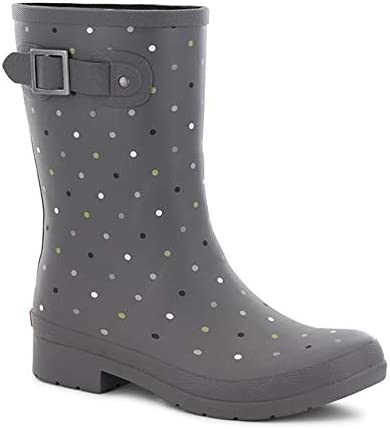 What's more fun than splashing in rain puddles? Splashing in rain puddles while wearing cute and affordable rain boots, of course. These durable, waterproof mid-calf boots have a memory foam insole and cozy warm lining and are made of ultra HC rubber.
Get a Sleek, Modern Wallet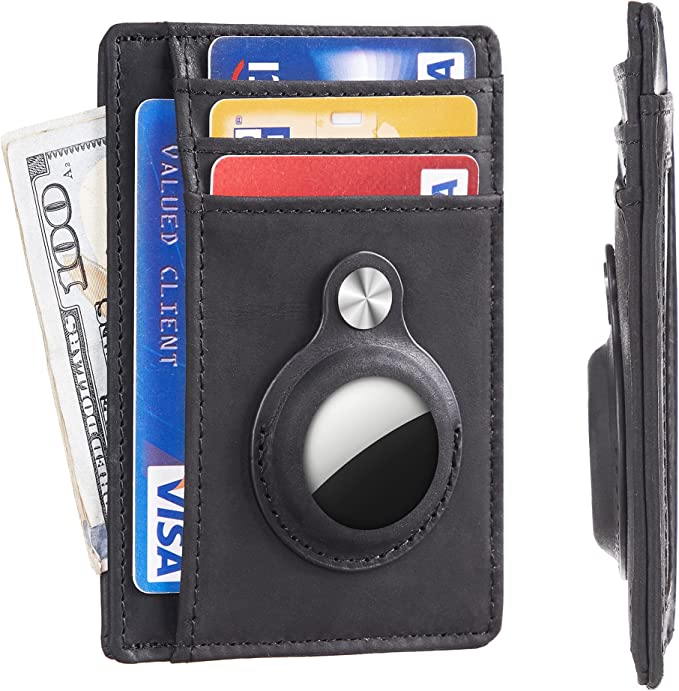 We love the minimalistic design of this modern wallet. Instead of the bulky mass of outdated standard wallet, this wallet holds your cards and a bit of cash. It even has a built-in case for your AirTag. The slim design is perfect for sliding into a suit pocket or travel bag.
Keep Track of Time in Style with This Digital Watch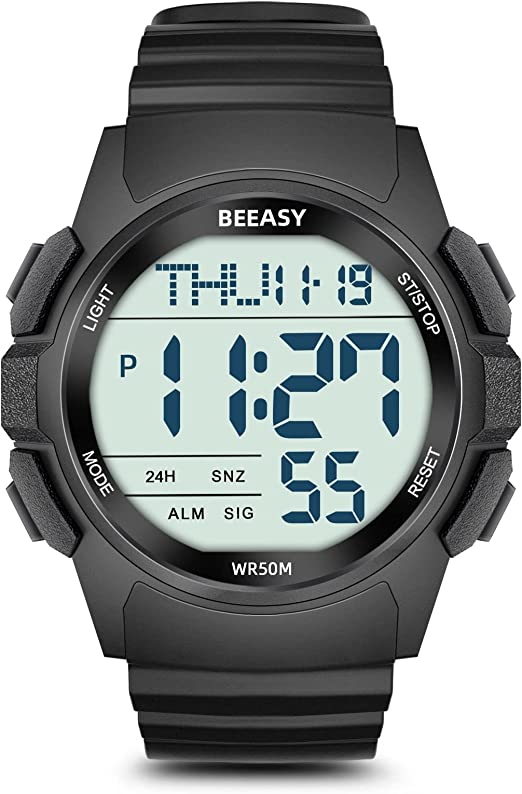 Keep track of the time in style with this waterproof digital sports watch. And since it also has a stopwatch, countdown timer, segmented timer, and backlit screen, you'll use it for everything. It'll have you smiling every time someone asks for something as simple as the time.
Take Out Pizza Socks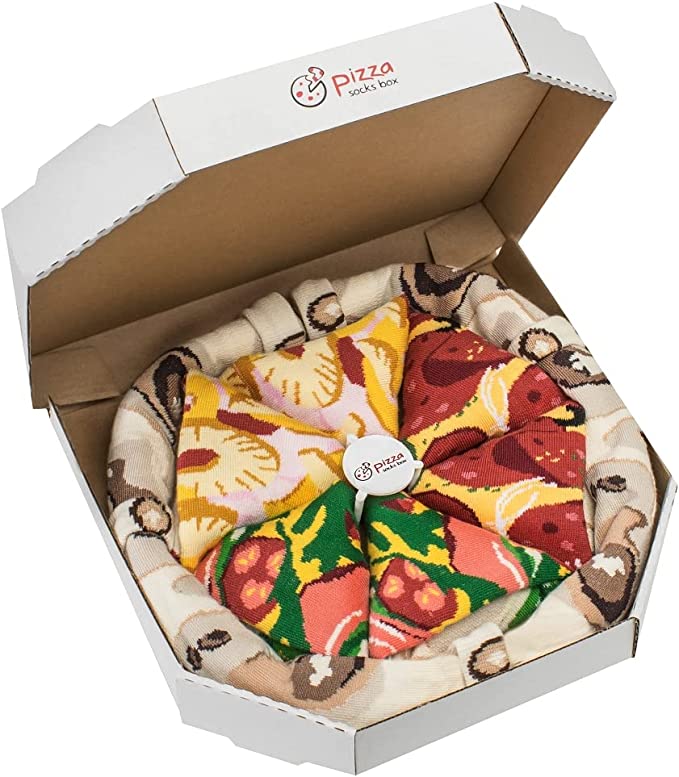 You love cute socks…and you love pizza…so why not have both together? These pizza box socks are so cute we absolutely cannot contain ourselves. And, let's be frank, as adults, sometimes socks are the only crazy thing you can get away with at work. So go wild, friend. Go wild.
Get a Stand Mixer Attachment for Way Less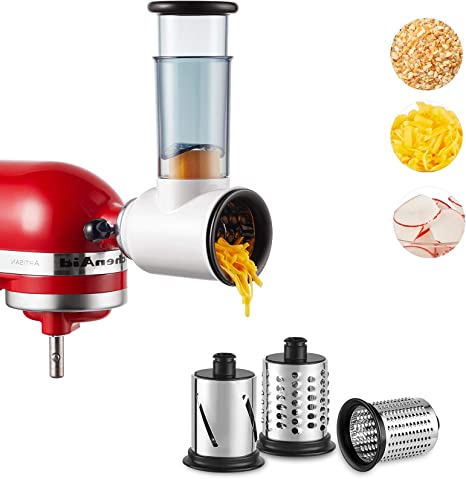 Get this KitchenAid slicer and shredder attachments for way less than retail on Amazon. Shred cheese so fast you'll never buy it pre-shredded again. You can also slice veggies or even finely grind nuts. You won't believe how much faster your meal prep will go with these attachments.
Reusable Coffee Filters Mean Reduce Waste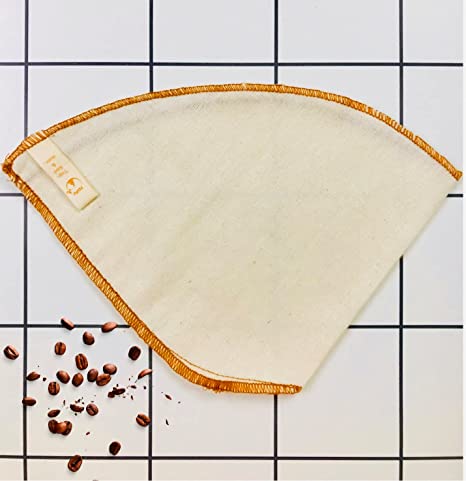 Stop throwing away coffee filters every day. This reusable coffee filter ensures that you reduce the amount of waste you produce daily and never run out of coffee filters. You can hang the organic cotton filter with your mugs and rinse it thoroughly with water after use.
Porta-Potty Shots Liven Up Any Party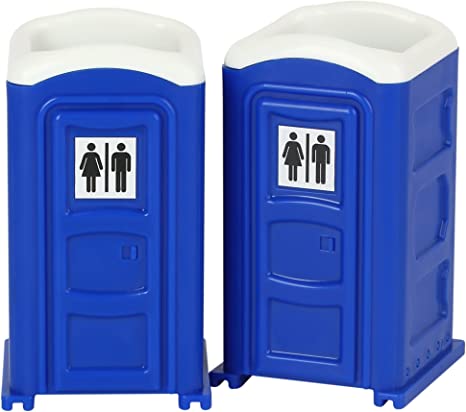 Why have average shot glasses when you could have porta-potty shot glasses? These hilarious shot glasses will surely get a chuckle from whomever you choose to share them with. We recommend serving blue liquid drinks in these to really complete the look.
Bring Fun Back to Dinner With Dino Taco Holders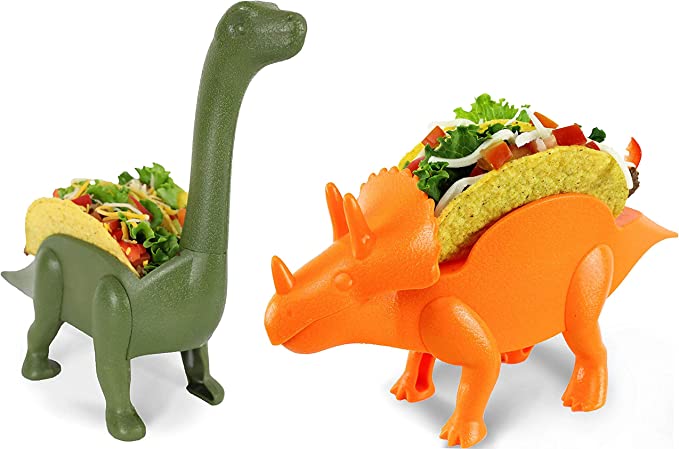 It isn't Tuesday without tacos, and it's not as fun without dinosaur taco holders, right? Each dinosaur holds two tacos, and since this herd pack comes with two dinos, you can hold four delicious tacos in your herd. And hey, these cuties will brighten up your day any day of the week. So maybe it's time to make it dino day every day.
Your Wine Will Look Really Chilled With a Beanie Wine Stopper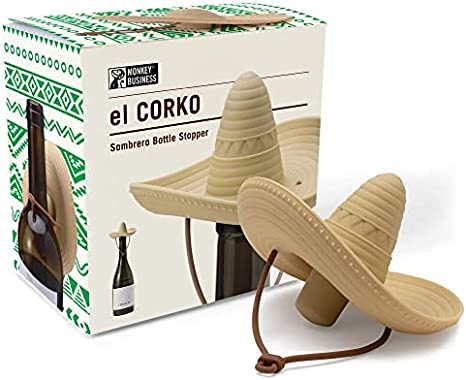 You have to keep your wine fresh, but you don't have to do it with a boring stopper. This adorable beanie wine stopper will put a smile on your face whenever you use it. And, bonus: it's leakproof and refrigerator and dishwasher safe. Plus, you can use it on other bottles, like alcohol or condiments.
Giggle Every Time You Pass the Sink with a Ribbit Strainer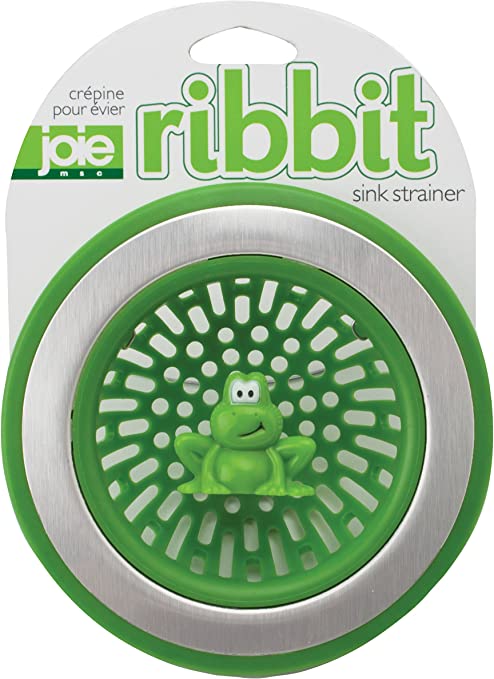 Bring a little personality to the act of keeping your drain clog-free with a Ribbit sink strainer. The strainer allows water through while catching debris. And the cute froggy is there to make you smile. It's rust-free and just needs to be emptied as needed and rinsed clean.
A Bed Sponge Holder Lightens up Your Kitchen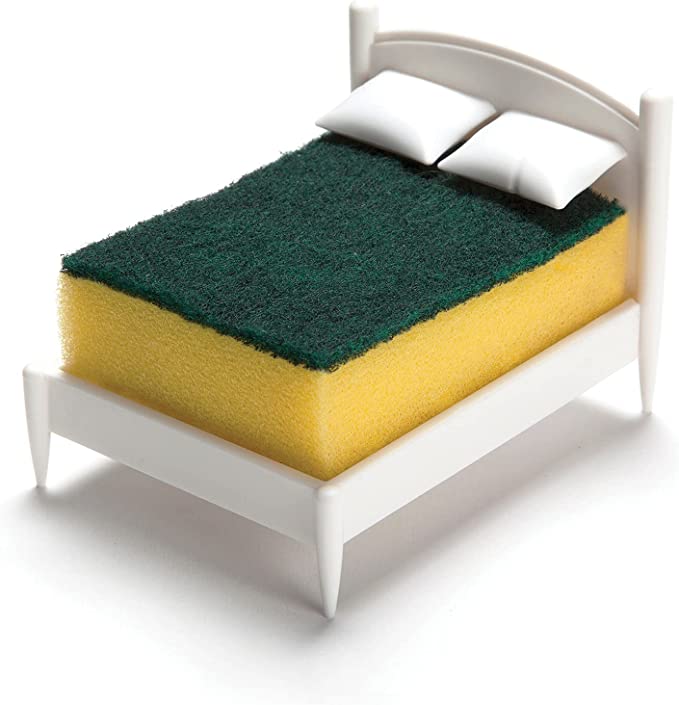 A regular sponge holder doesn't cut it for our list. This bed sponge holder is way more fun. Tuck your sponge in for the night when it finishes its chores to set a lighthearted and fun tone in your kitchen. You won't regret it once you experience the first chuckle when you pass by your sink during the day.
Meow Bag Ties Are Purrfect for Snacks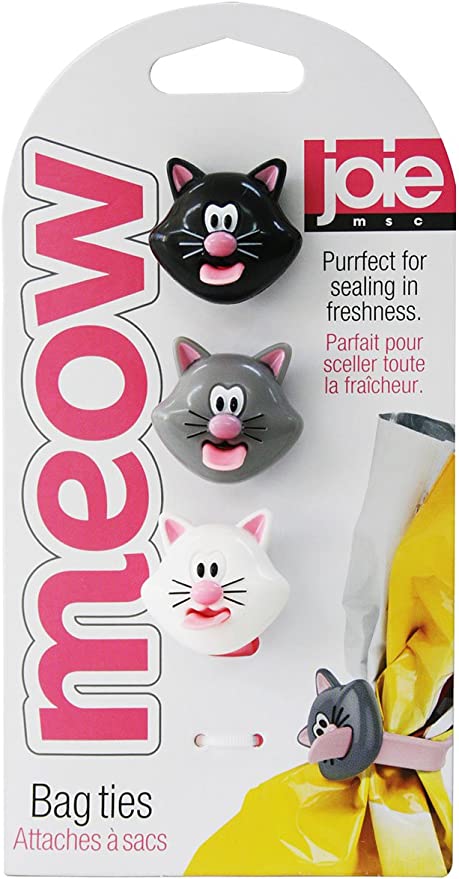 These cute and practical silicone bag ties are just purrfect for keeping your snacks fresh. They're handy for everything from kitchen snack bags to tying together your charger cables. More of a dog person? No worries, they have puppy ties, too.
Just Surrender With a 'This Is Fine' Mug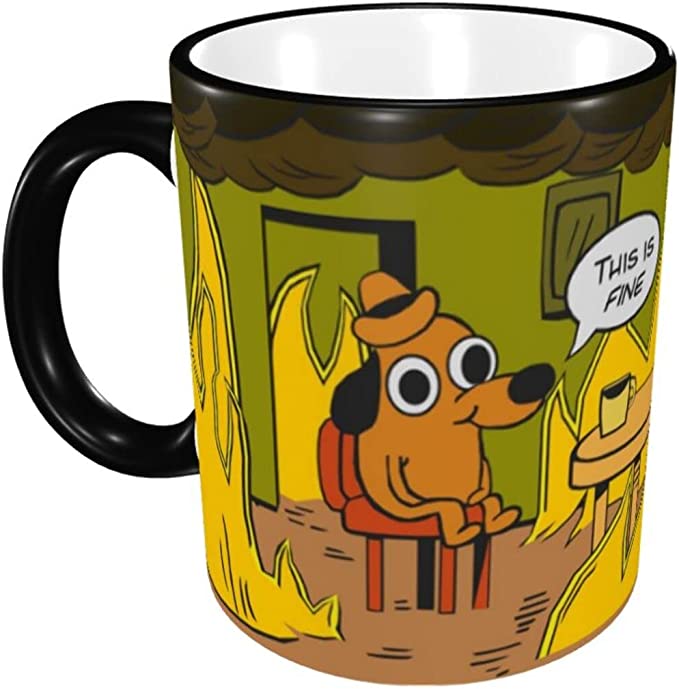 If you find yourself chuckling at your own series of misfortunes and discontents, the "This Is Fine" dog mug may be the one for you. Based on the meme, it's sometimes the ideal representation of your thoughts about the only thing you can do in the face of a domino of anti-joy.
Your Friends Won't Be Creeped out by Your Pot Lid Lifter at All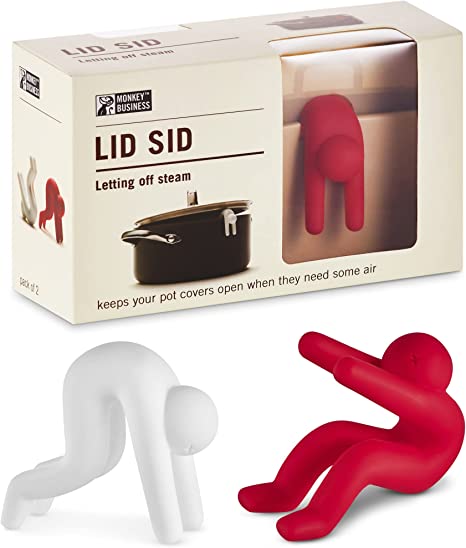 No, no, this is not creepy at all. Just let some lil' dudes hang out under your pot lids. They're helping. It's fine. They're letting the steam out of your pot, so your pot doesn't boil over; it's a good thing. They're not escaping certain doom. They're heat-proof. We promise.
A Scaredy Cat Trivet Is Amusing to Everyone Except Maybe Your Cats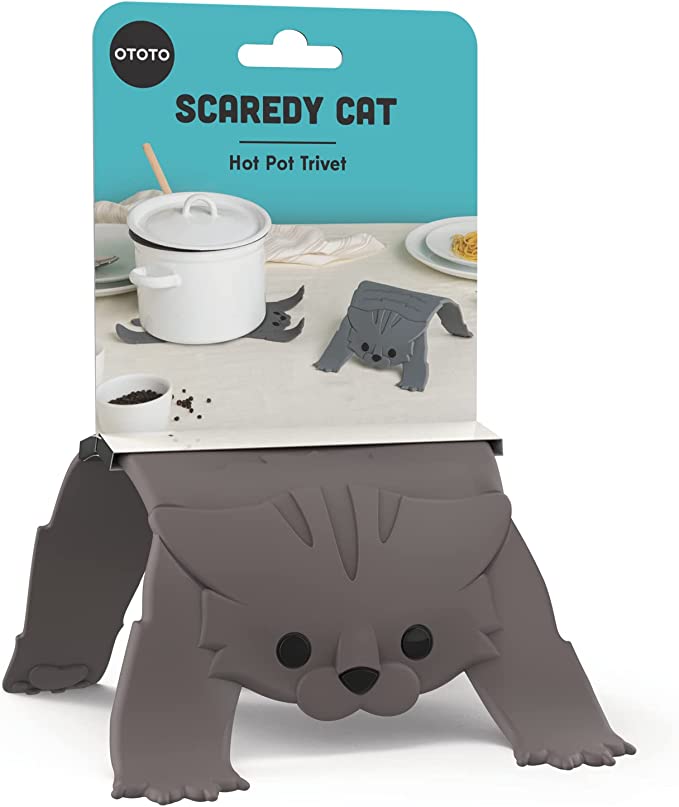 We don't know about you, but we can hear the mrrrrrrrrrrawr when we look at this scaredy cat trivet. The curled-up cat will go flat with its head and legs poking out when you place a pan on top of it. (Warning: Do not try this technique on your actual cat.)
This Monkey Peels More Than Bananas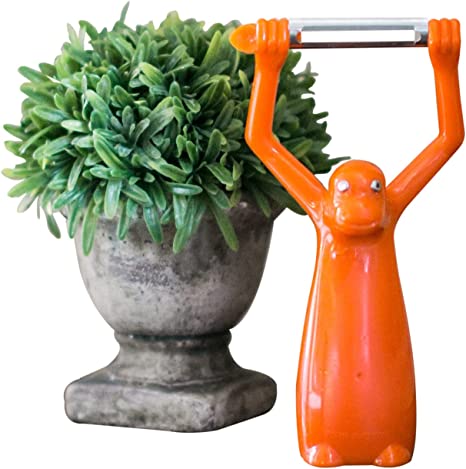 Most monkeys like to peel bananas. But this monkey loves to peel fruits AND vegetables. The bright orange color will make it oh-so-easy to find in your drawer. It's dishwasher safe, and the whimsical nature of a monkey helping you peel your fruits and veggies will surely bring a smile to your face while you peel.
Get Instant Gratification With a Polaroid Camera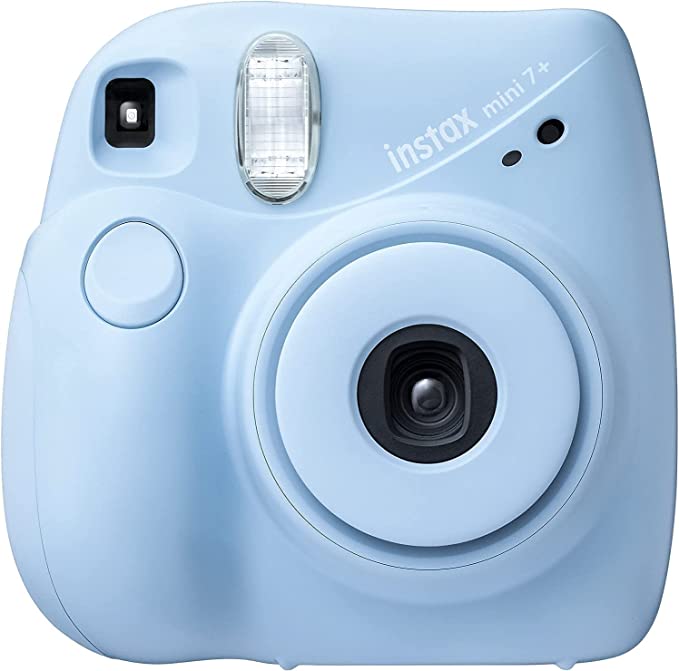 Get the instant gratification and trendiness of a Polaroid instant camera without the high price of some spendier models. The Instax Mini 9 is a great little camera that's simple to point and shoot. And, since it's been refurbished, it's super affordable.
Grab a Cat Cave for Your Snuggy Baby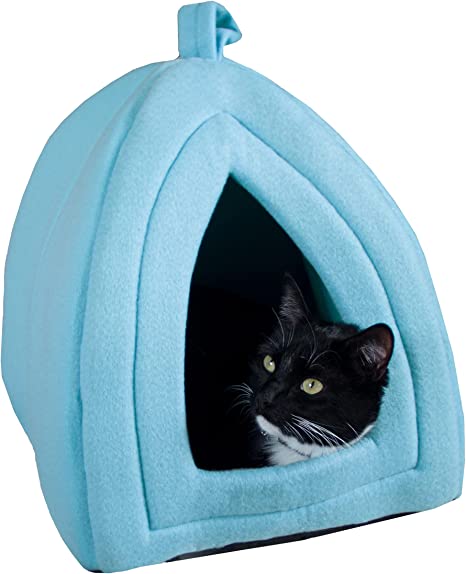 Make sure your kitty baby is cozy with this comfy cat cave. It has a removable cushion for easy cleanup and comes in multiple colors. This small bed will even cradle other small pets like rabbits, guinea pigs, ferrets, and small dogs.
Indulge in a Coffee Book Club Subscription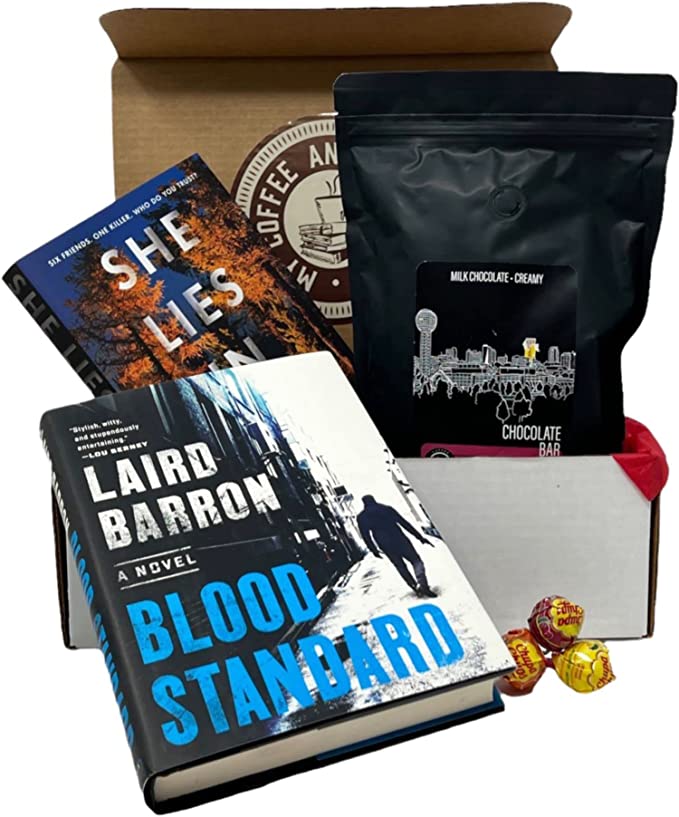 Relax with a monthly coffee and book club membership. You'll get a 12-ounce bag of ground coffee and two new acclaimed hardcover fiction books. You choose the genre when you subscribe. Some options include fantasy, horror, science fiction, romance, or thriller. You can also select "surprise me" to get a random selection.
Set the Mood With the Right Doormat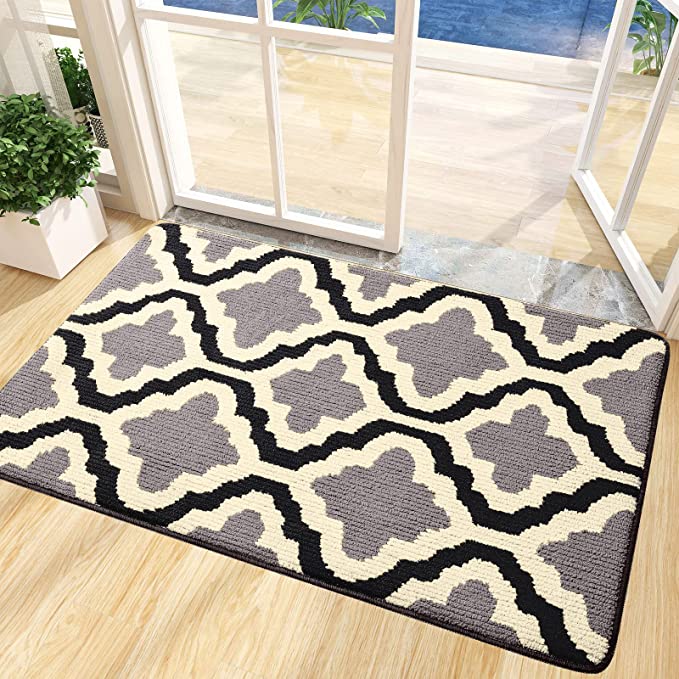 Your entry can set the mood for your whole day. If you return home to an ugly mat, it will bum you out. So make sure you love your doormat. This affordable and stylish option lets you start your evening at home off right.
Vinyl Record Coasters Look Hip in Your Home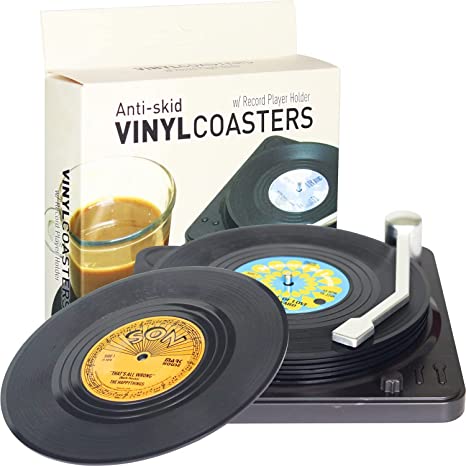 Nobody has time for boring coasters. These vinyl record coasters will not only protect your furniture, but they will also add some unique retro decor to your home. And, when they aren't in use, they sit in a cute record player holder.
This Balloon Dog Won't Set You Back $42K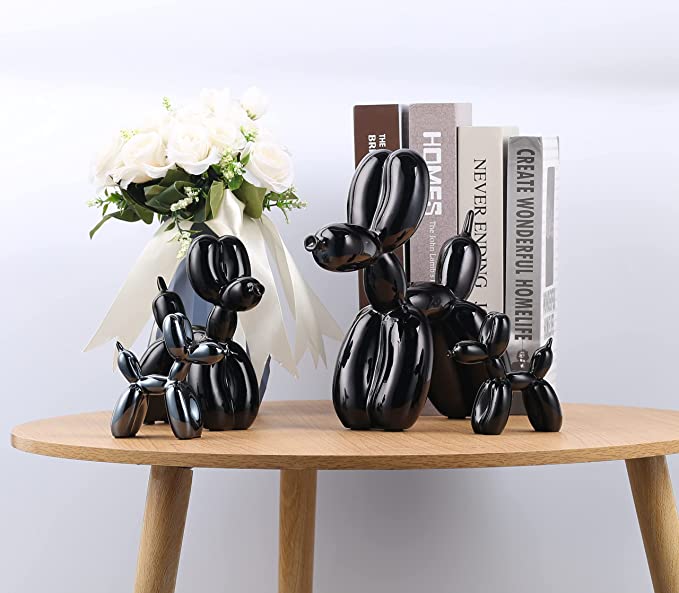 Want to make a statement that says: I'm classy, but not THAT classy? This balloon dog statue is where it's at. And, if you really want to be wild, check out the flashy colors and larger sizes it comes in. Luckily if someone knocks this one off your shelf, you won't be out $42,000; it's much more affordable than the Koons version.
An Indoor Plant Pot That Smiles Back? Yes, Please!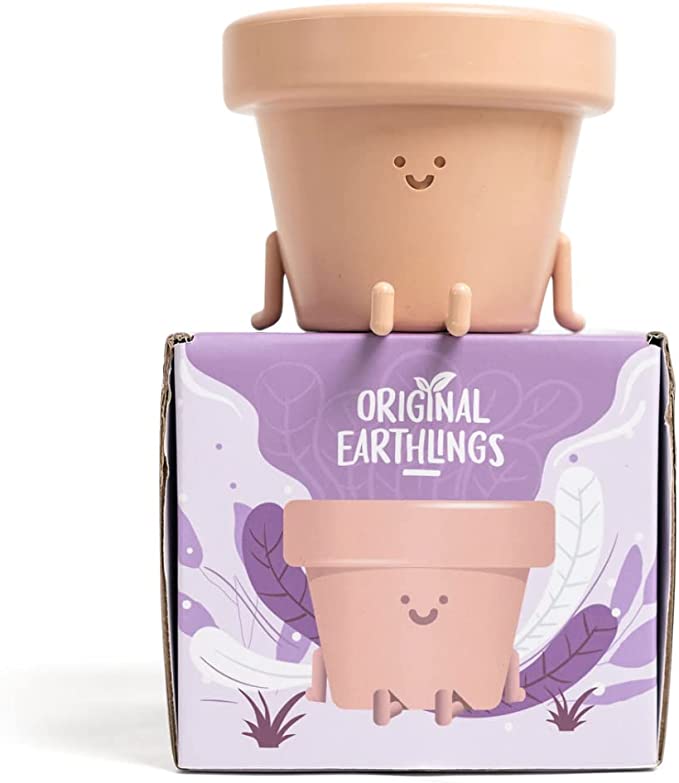 Brightening up your home with a potted plant is always an excellent choice. Are you doing so with a pot that has a smiley face? Even better. While plants aren't included in this purchase, it's the perfect pot to host some herbs and place near a sunny kitchen window.
Be a Human Burrito With a Tortilla Blanket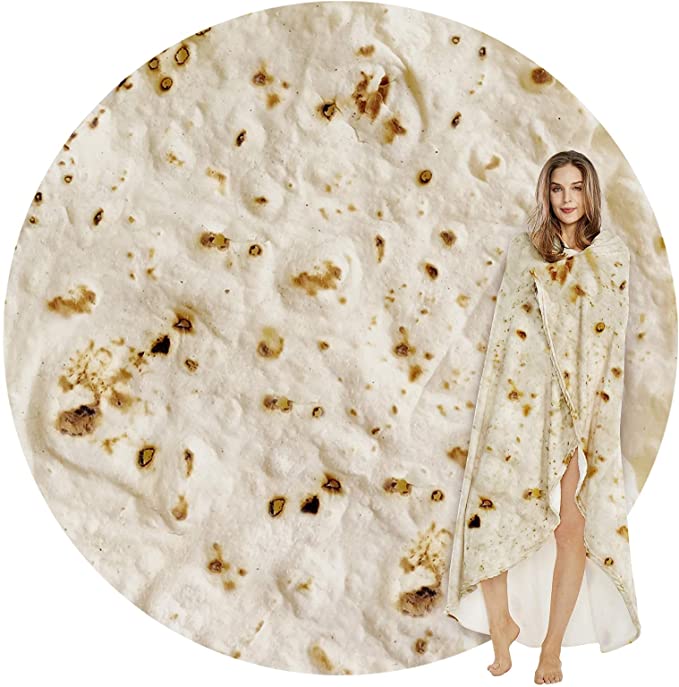 Be a burrito. If tortilla blankets are wrong, we don't wanna be right. Snuggle yourself into your best burrito self and binge away because there's no better life than becoming enveloped in this fluffy, soft blankie and pretending you're a human burrito while watching your favorite shows.
Spider Speaker, Spider Speaker Does Whatever a Spider...OK Not Really, but It's Cool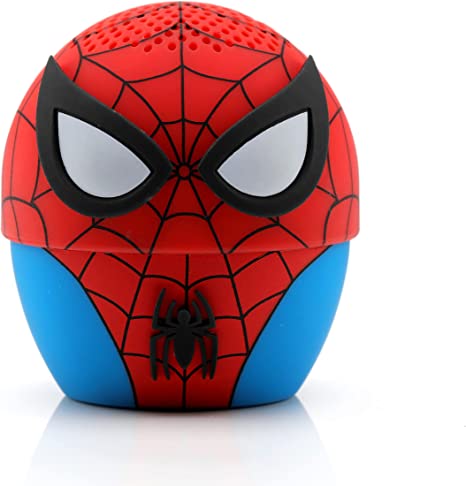 Sure, you have a regular Bluetooth speaker. But do you have a Spidey speaker? Its mini size makes it perfect for music or podcasts on the go. If your Marvel hero isn't Spidey, never fear; Black Panther, Hulk, Thanos, Loki, and others have their speakers, too.
Enjoy the Sound of Affordable Headphones With a Mic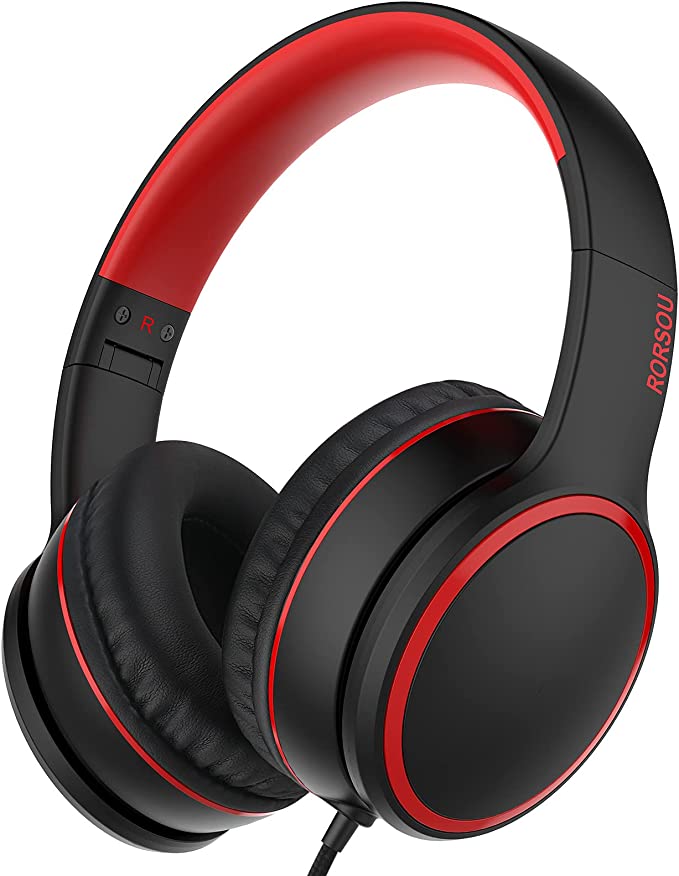 You can really break the bank with headphones, but with the technology these days, you can get premium sound at a pretty affordable price. These headphones with microphone and noise reduction are affordable and will let you enjoy your music for way less than the major brands.
This Electronics Cleaner Kit Lets You Keep Your Keyboard Clean Wherever You Go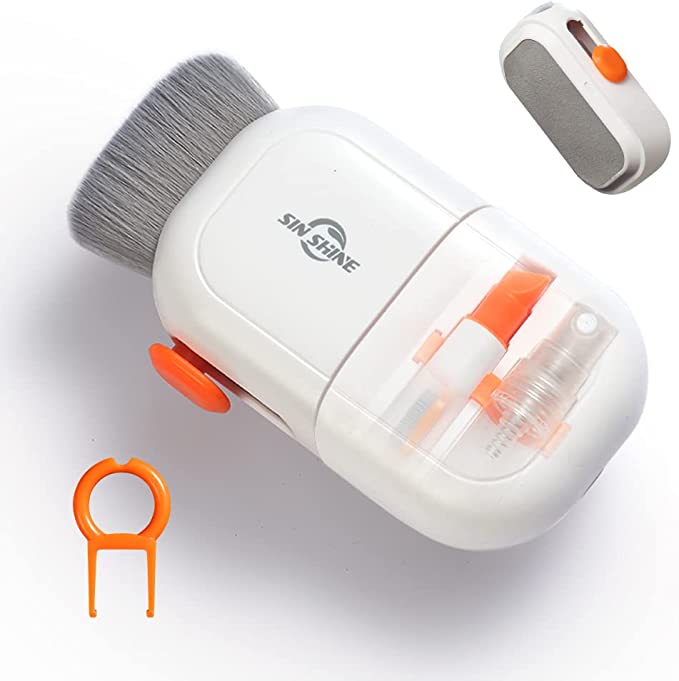 Keeping your keyboard clean can be vital for your sanity, particularly if you work from home. But it doesn't have to be expensive. This little duster does the job and is super affordable. And it's portable, which is excellent if you take your work with you.
Smile at Relaxing Vacation Possibilities With Your New Wrist Rest Set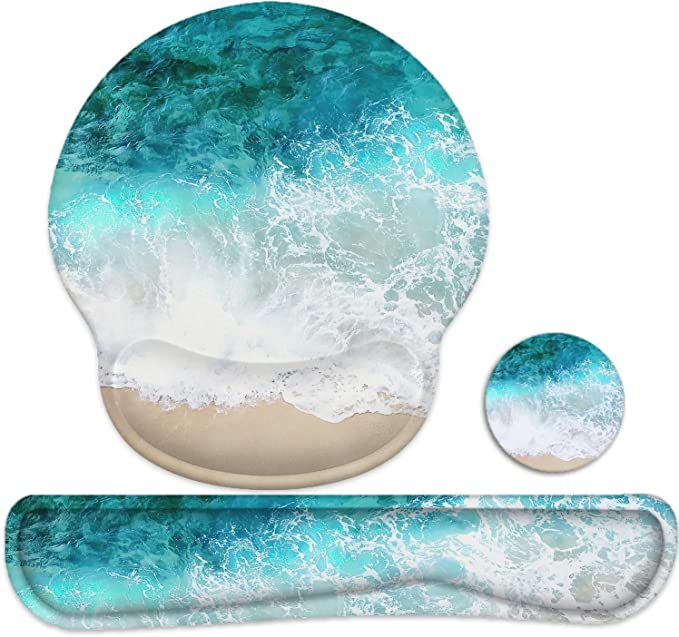 Stave off wrist fatigue and type comfortably with this wrist rest set. It comes in a ton of trendy colors and patterns, and it's affordable. Your wrist posture will improve, lessening your chances of wrist and joint issues. Consider the beach style so your wrists will be on vacation even when you aren't.
This Laptop Sleeve Has Enough Pockets for All Your Accessories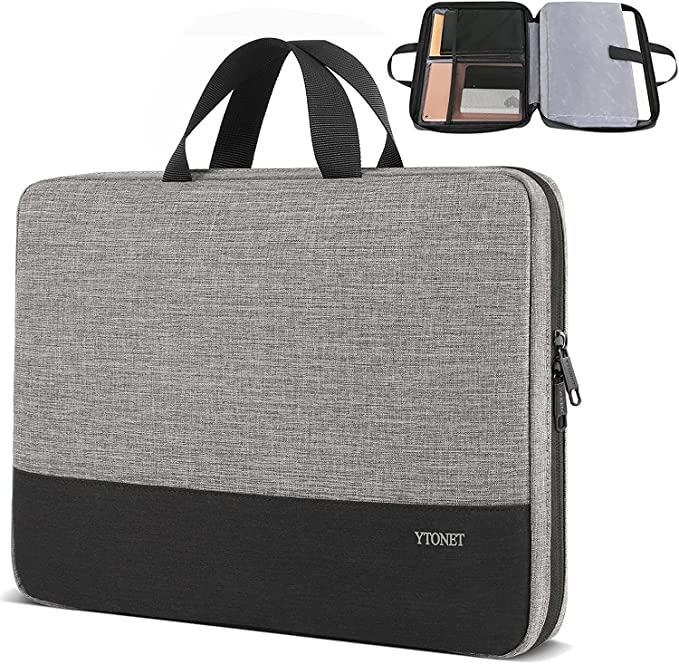 Keep your laptop snug and safe in this laptop sleeve. It comes in so many patterns and colors you might have a hard time choosing. It's water-resistant and TSA-friendly. And if all those inner pockets don't bring a smile to your face, we don't know what will.
Inflatable Tube Dude Will Be Your New Desk Bud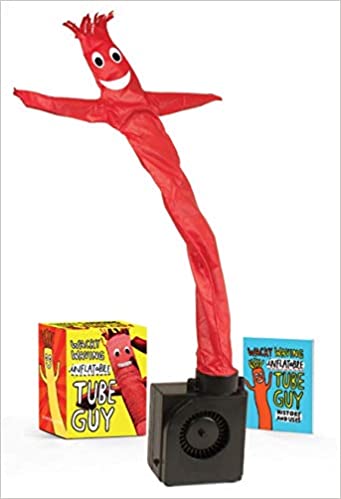 You can't not feel joyous when watching the inflatable tube dudes. They weeble, they wobble. Sometimes they fall down. But they get right back up. This desk wobbly tube dude seems like he'd be a joy to have waving and dancing around. You can power him with a 9-volt battery.
This Travel Bag Is a Great Budget Airline Hack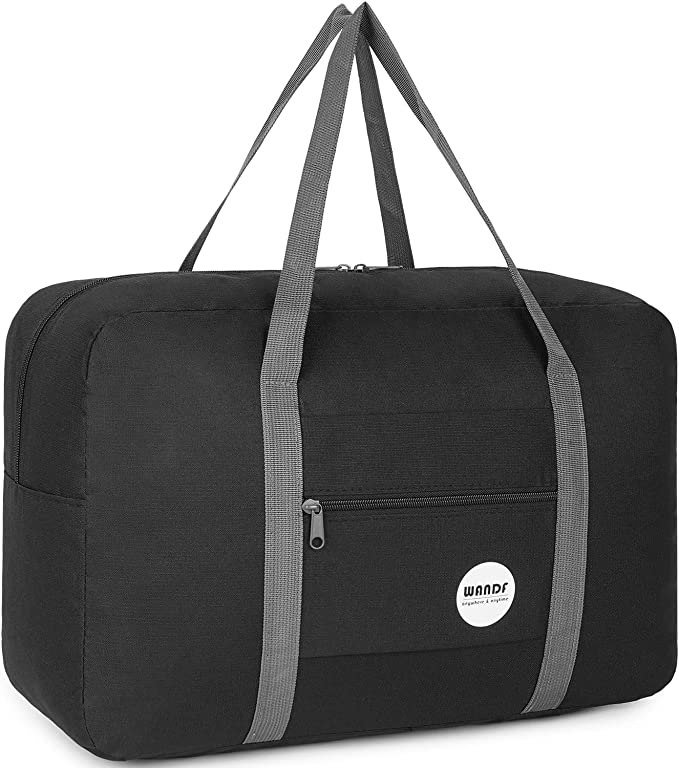 Travel Bag Useful for any trip and super affordable, this travel bag is a great buy. You'll save yourself from carry-on charges on some of the budget airlines as this bag is suited to personal item sizing. You can place this bag under your seat and hold everything you need during your flight.
A Great Bike Lock Lets You Ride Free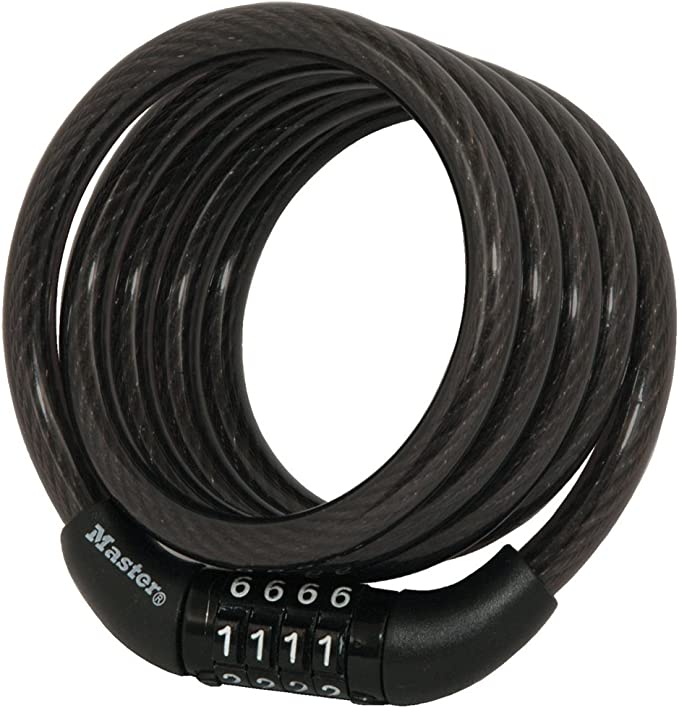 Keeping your bike safe, affordably should bring a smile to your face. This bike lock is reliable, affordable, and lightweight. The flexible steel cable is four feet long and has a single combination lock. That's something to smile about.
You Can't Help but Relax and Smile in a Hammock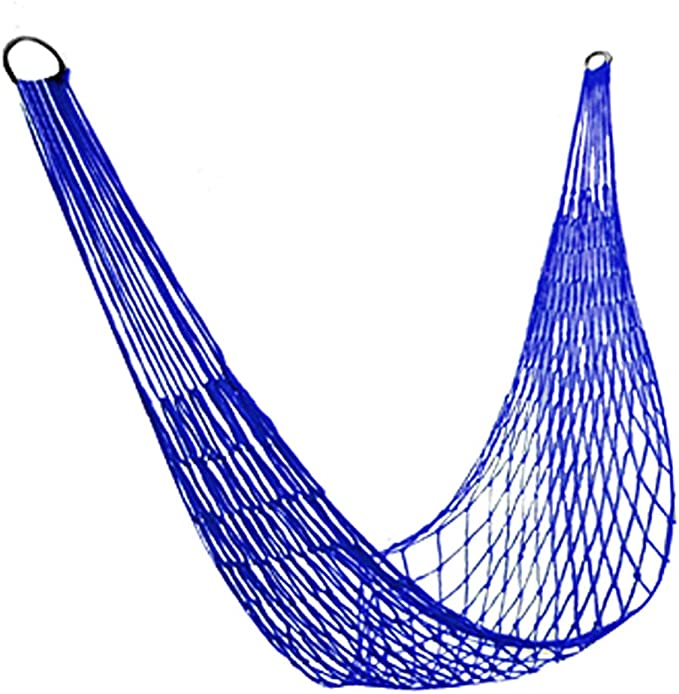 Get outside more often with this lightweight hammock. It's easy to set up so you can relax out in nature rather than spending all your time struggling with your gear. It's great for everything from hanging out in your backyard to backpacking to car camping.