37 Essentials For Surviving The Zombie Apocalypse…or Your Next Camping Trip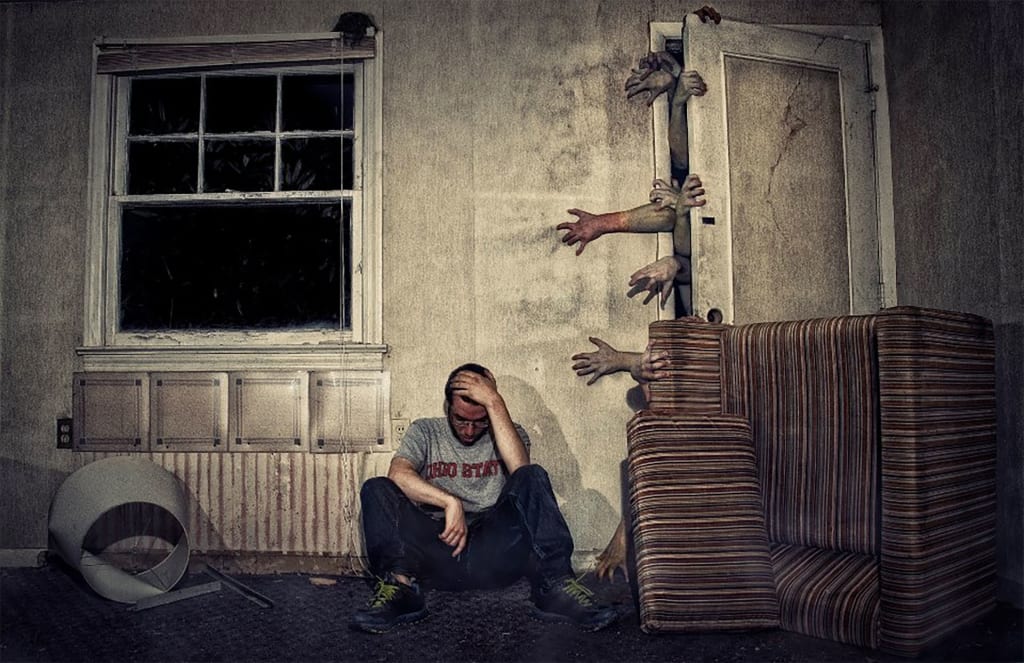 Are you tired of living in constant fear of a zombie apocalypse? Do you find yourself dreaming of a world without hordes of brain-hungry zombies? Well, fear not, my friend, because we've got you covered, eh! We've scoured the country to find the best survival products that'll help you make it through the apocalypse with your brain (and sense of humour) intact, eh. Let's get ready to rumble (with zombies), eh, and find out what you need to survive!
A Survival Bible To Swear By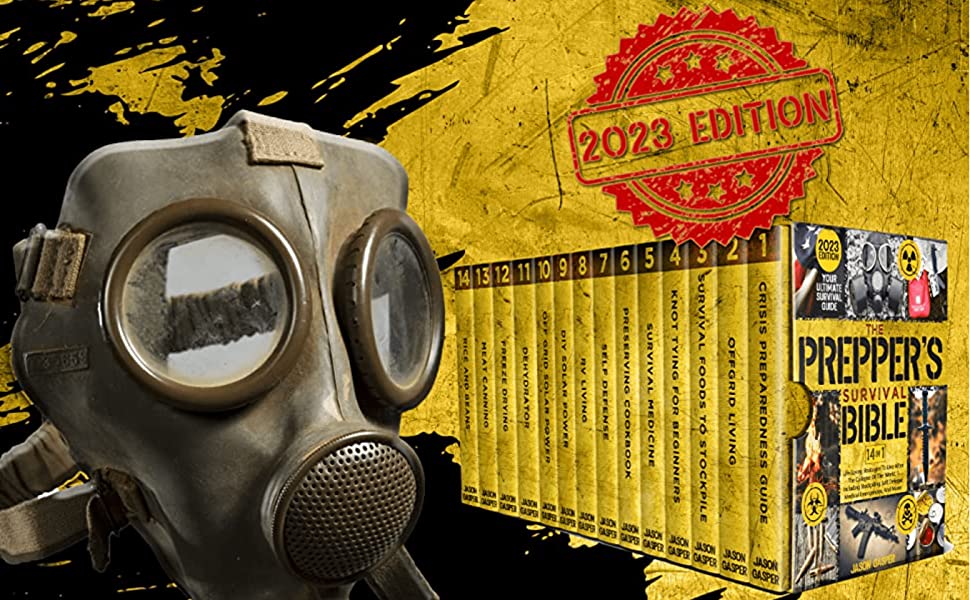 The Prepper's Survival Bible is the ultimate guide to surviving the end of the world as we know it – or at least a really bad day. Written by a seasoned prepper, this book is chock-full of life-saving tips and tricks, from stockpiling canned goods to building your own bunker. It's like the Swiss Army Knife of survival guides, with advice on everything from first aid to self-defense to growing your own vegetables (you know, for the post-apocalyptic farmers market).
A Mini Chainsaw To Get You Out Of A Tight Spot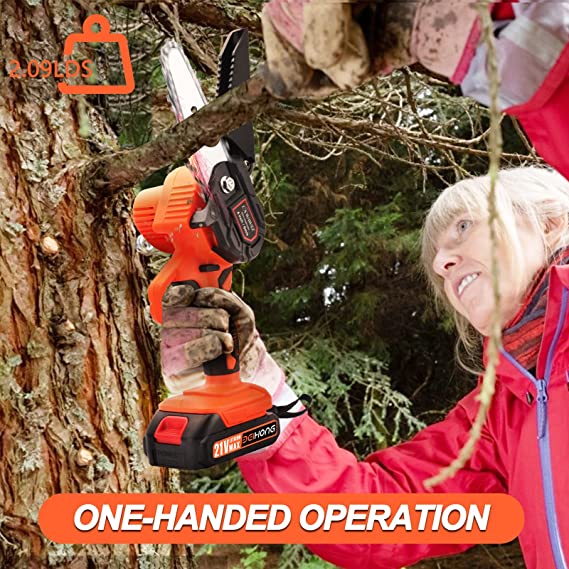 You're going to need a reliable tool to help you fend off those flesh-eating monsters. That's where this cordless mini chainsaw comes in handy. It's powerful and portable, so you can take it with you wherever you go. The cordless design means you won't have to worry about finding an outlet in a pinch. With its sharp blade, you'll be able to take down zombies with ease, and the added security features will give you peace of mind when the undead are closing in. Be sure to clip the coupon to save $20!
A 13-in-1 Survival Shovel Should Do The Trick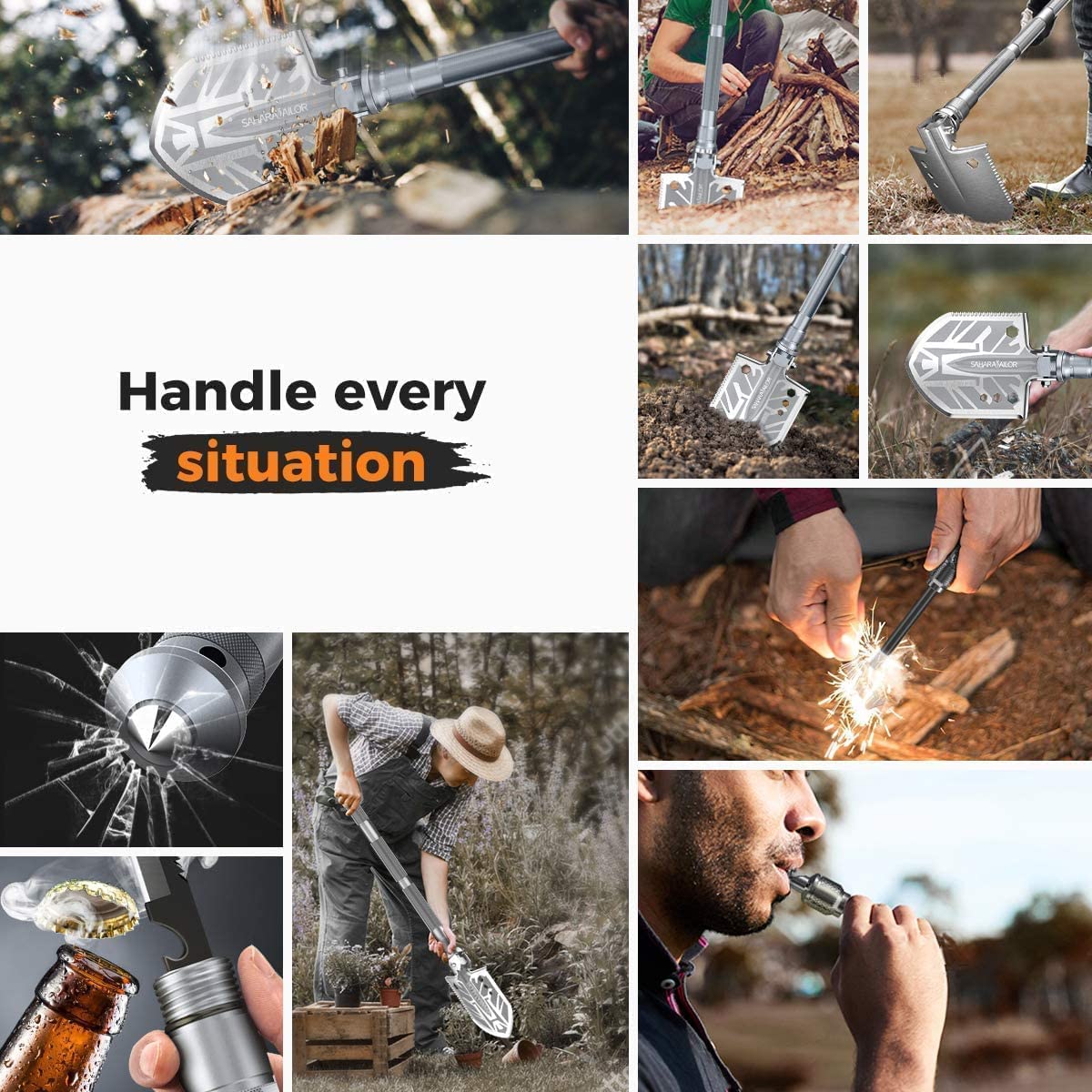 Picture this: it's the zombie apocalypse and you're surrounded by a horde of undead. Your trusty Sahara Sailor Unbreakable Shovel is the only thing standing between you and becoming zombie chow. But you're not worried – you know that this shovel is tough enough to take on anything the undead world can throw at it.  You even give it a name: Zombie Slayer. So don't be caught unprepared in the zombie apocalypse.
The Only Matches That Will Work In A Pinch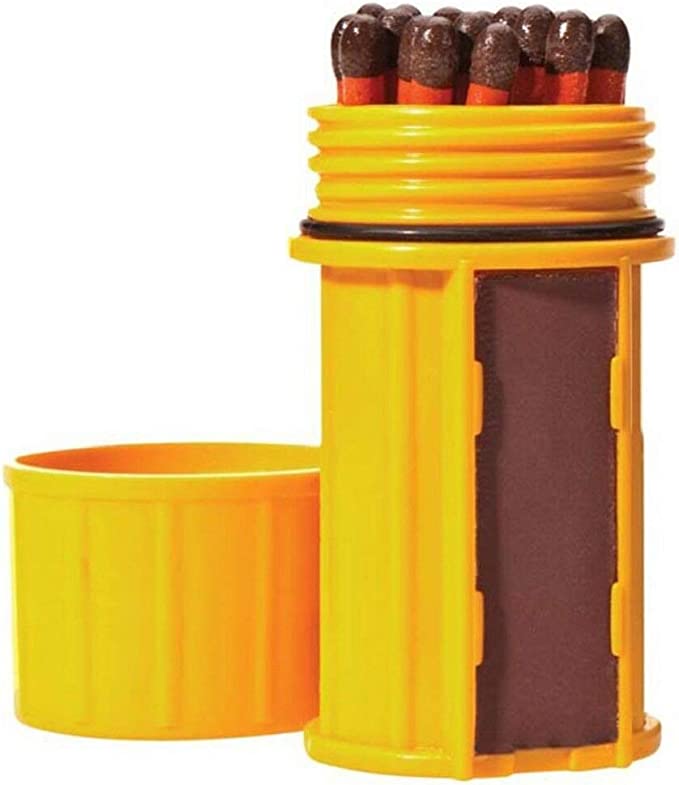 These stormproof matches are a must-have item. With their waterproof and windproof design, you'll be able to start a fire no matter what the weather conditions are like. The matches come with their own striker, making them easy to use even if you're not an expert. Plus, the compact size means you can stash them in your bug-out bag or survival kit without taking up too much space. Don't get caught without a way to start a fire!
McGuyver Would Be Proud Of This Paracord Watchband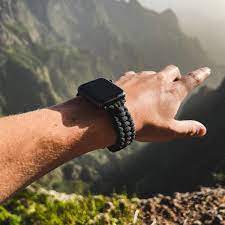 A survival watch needs to do more than just tell time, but should come equipped with a handy-dandy paracord watchband that can be used for a variety of purposes, such as tying up pesky zombies or fashioning a makeshift shelter. Plus, its stylish design will make you the envy of all your undead enemies. 
Make Light Of The Apocalypse With These Shot Glasses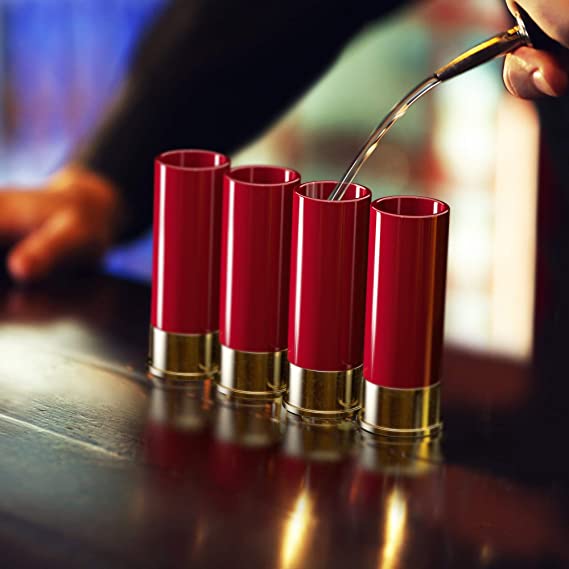 You're going to need a break every once in a while to keep your sanity. And what better way to unwind than with a shot of your favorite beverage? These 12-gauge shot glasses are the perfect addition to your apocalypse survival kit. Not only are they stylish, but they're also durable and made from high-quality materials. The unique design is sure to impress your fellow survivors and help you blow off some steam after a long day of fighting off the undead. Plus, the set of four glasses means you can share with your buddies!
Keep Warm In Style With This Polar Fleece Blanket From Hudson's Bay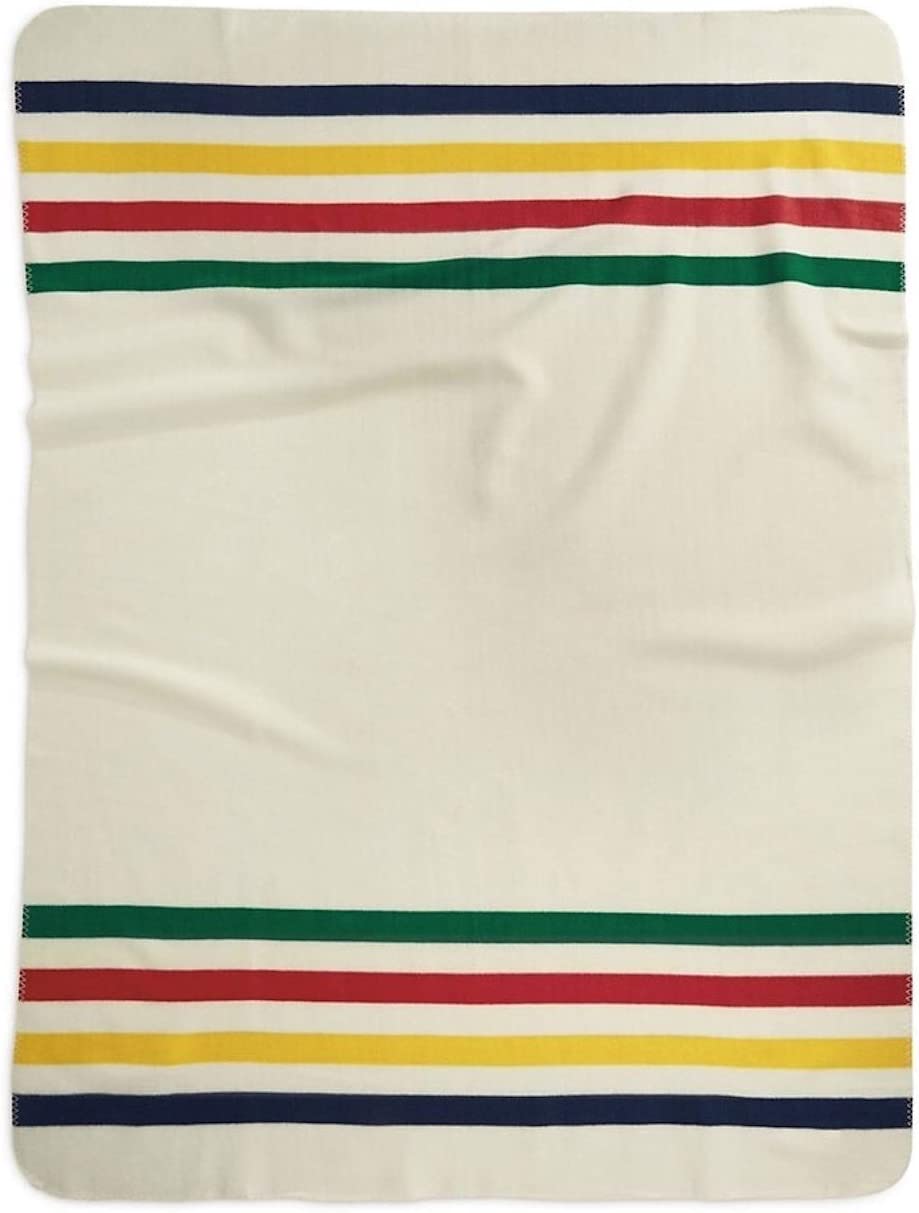 The Hudson's Bay Fleece Stripe blanket is not only warm and cozy, but it could also save your life during a zombie apocalypse. If you find yourself surrounded by the undead, you can quickly wrap yourself in the colorful stripes and pretend to be a harmless Hudson's Bay Company employee on break. With any luck, the zombies will pass you by, assuming you're just taking a nap instead of being a tasty snack. Plus, if you're feeling bold, you can even use the blanket as a distraction by waving it around and leading the zombies away from your group of survivors. Who knew a cozy blanket could be so versatile, eh?
The Only Machete With Over Four Thousand 5-Star Reviews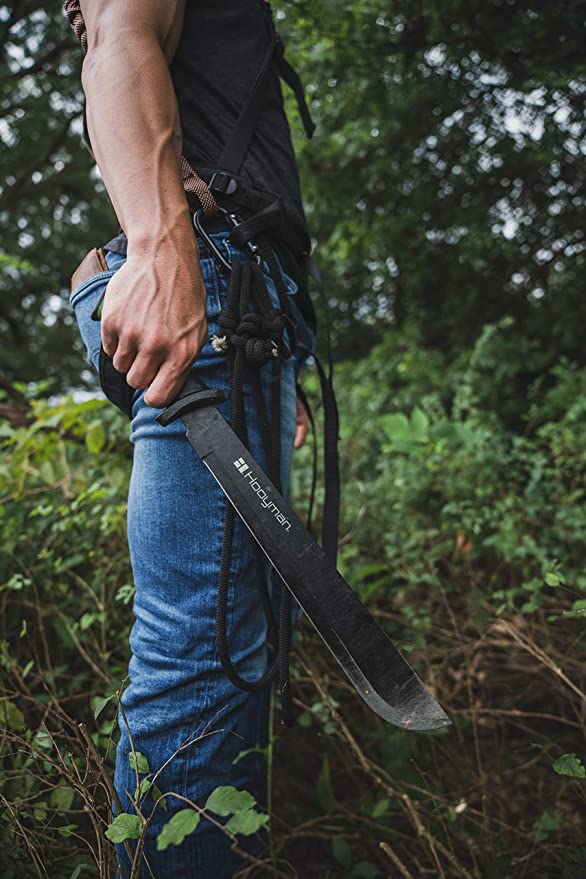 You're going to need to build shelter, chop wood for a fire, and clear out obstacles to make a safe path. That's where this Hooyman multi-tool Machete comes in handy. With its durable construction and ergonomic design, you'll be able to handle any task that comes your way. The compact size makes it easy to carry with you wherever you go, and the different tool attachments mean you can switch between functions as needed. Don't get caught without the right tools!
A Solar Power Bank To Light Up The Dark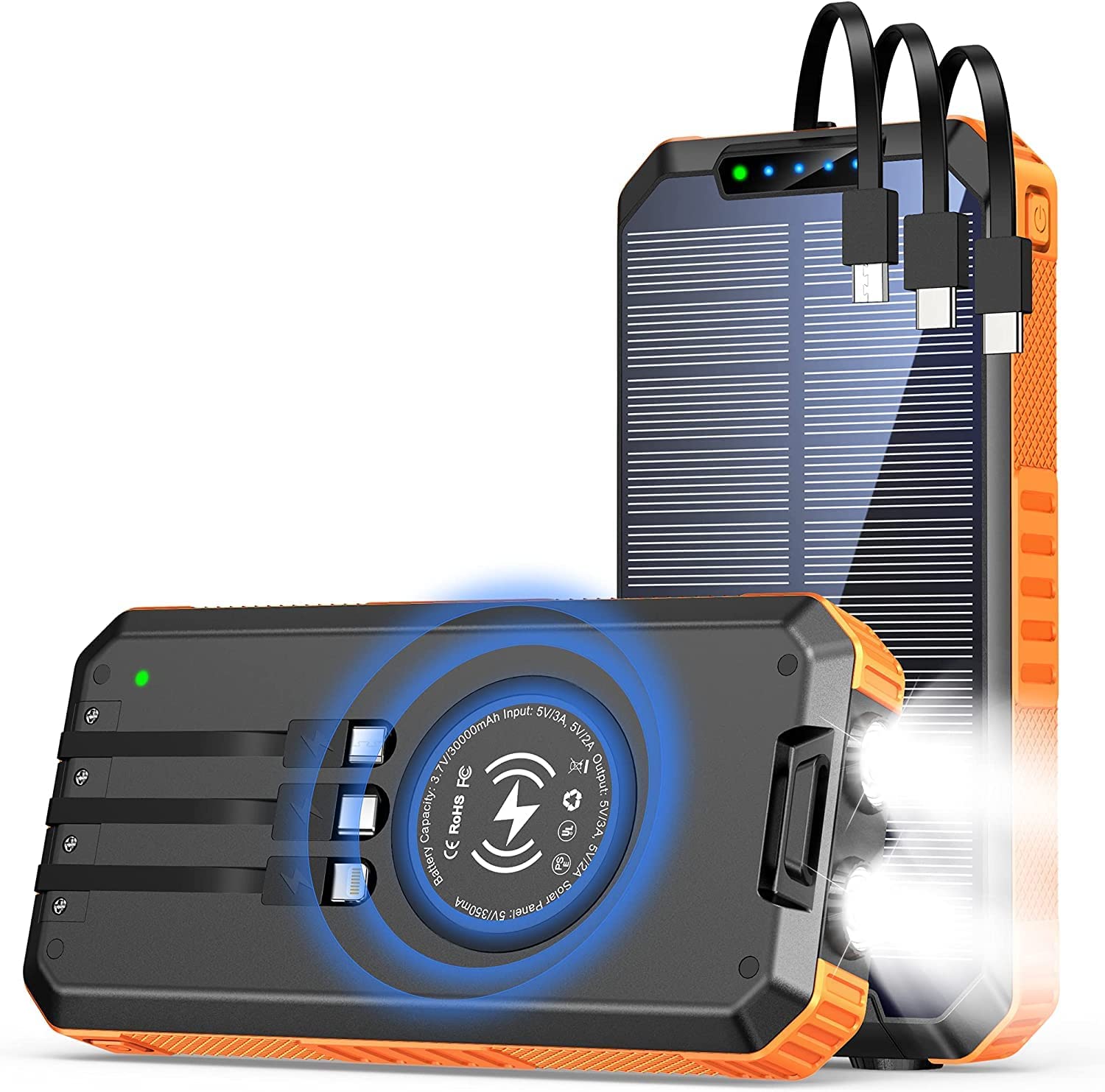 This solar power bank with wireless charging and built-in flashlights is the perfect tool to increase your chances of surviving a zombie apocalypse, or family camping trip! Not only can it keep your smartphones and other gadgets charged, but the bright flashlights can help you navigate through the darkness. Just remember to pack this bad boy in your bug-out bag, because when the zombies attack, you don't wanna be caught without a charged phone or a trusty flashlight, eh!
Thermal Underwear Is Always In Style On Cold Canadian Days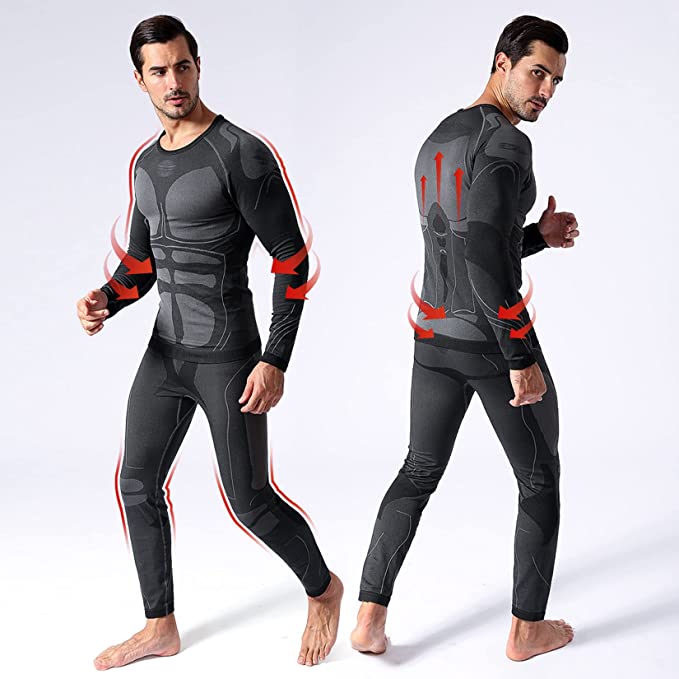 Staying warm and comfortable is key to survival. That's why this thermal underwear set is a must-have item. With its compression design, the set will keep your body heat close to your skin, keeping you warm and comfortable in even the coldest of temperatures. The moisture-wicking fabric will also keep you dry, preventing chills and hypothermia. The set is also lightweight and breathable, making it perfect for outdoor activities like running or hiking. Don't let the cold slow you down.
Crossbody Bag or Cross Bow - Both Are Essential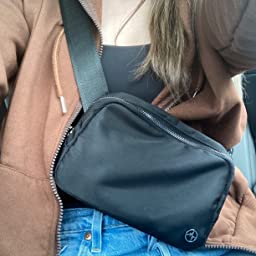 The Pander Everywhere Crossbody bag is a must-have accessory for surviving a zombie apocalypse. Its multiple compartments and pockets keep all your essential zombie-killing tools organized and easily accessible. Lightweight and easy to carry, you'll have everything you need right on your hip, ready for action at a moment's notice. No need for an expensive bunker when you have this compact and efficient solution. The perfect blend of fashion and function, this bag is sure to be a lifesaver when the undead rise.
Space Will Be A Necessity So This Water Bottle Is A Must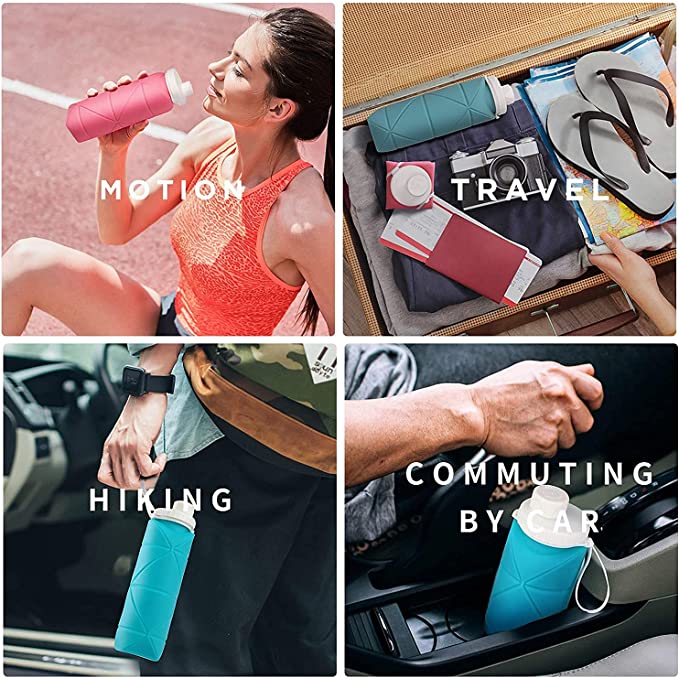 A reliable source of clean water will be imperative to survival. That's where this collapsible water bottle comes in handy. Its lightweight and collapsible design makes it easy to carry with you on the go, while its durable materials ensure it can withstand rough use. The wide mouth opening makes it easy to fill, and the spigot allows for easy pouring without spilling. With a 20oz capacity, this water container will keep you hydrated throughout the day. Don't risk running out of water!
Germ Buster Is Your Middle Name, And Germ Bustin' Is Your Game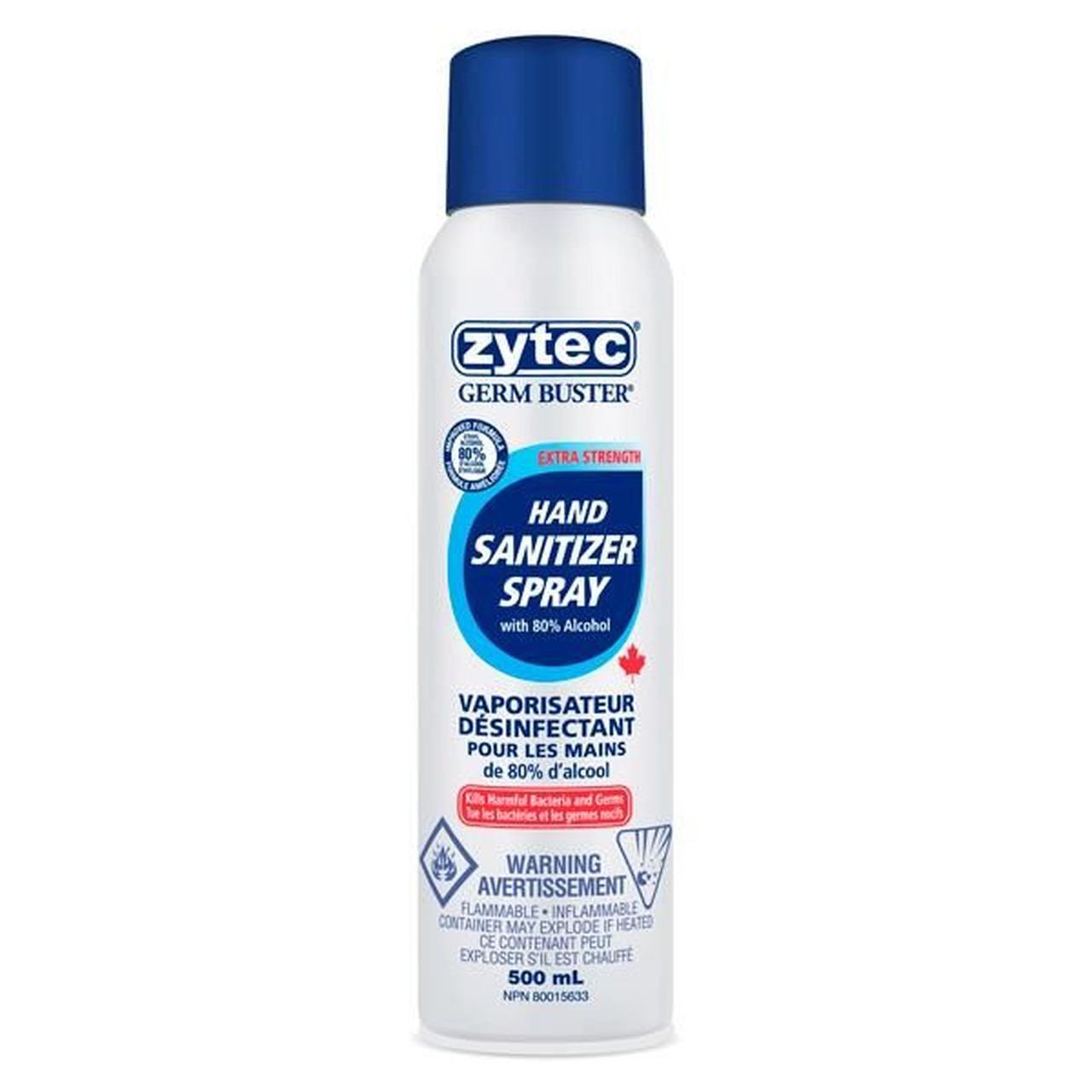 In a zombie apocalypse, you might wanna use Zytec Germ Buster Sanitizer, eh? It's got 80% alcohol, so it's as good as zombie pepper spray. But hey, don't think hand sanitizer alone will keep you safe from zombies, eh? Better bring a hockey stick or two, eh?
These Soap Sheets Will Be Post-Apocalyptic Currency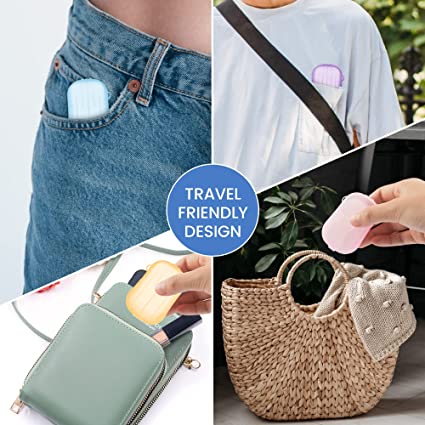 These Disposable Soap Sheets are lightweight and portable, making them easy to carry in your backpack or even your pocket – like a wallet. Plus, they are scented, so you can feel fresh and clean wherever you go. The sheets are also biodegradable, which is great for the environment. With 200 sheets in each pack, you'll have enough to last for a long time. Trust me, these soap sheets will be a game-changer in the zombie apocalypse.
A Little Taco vs Burrito Will Make The Time Fly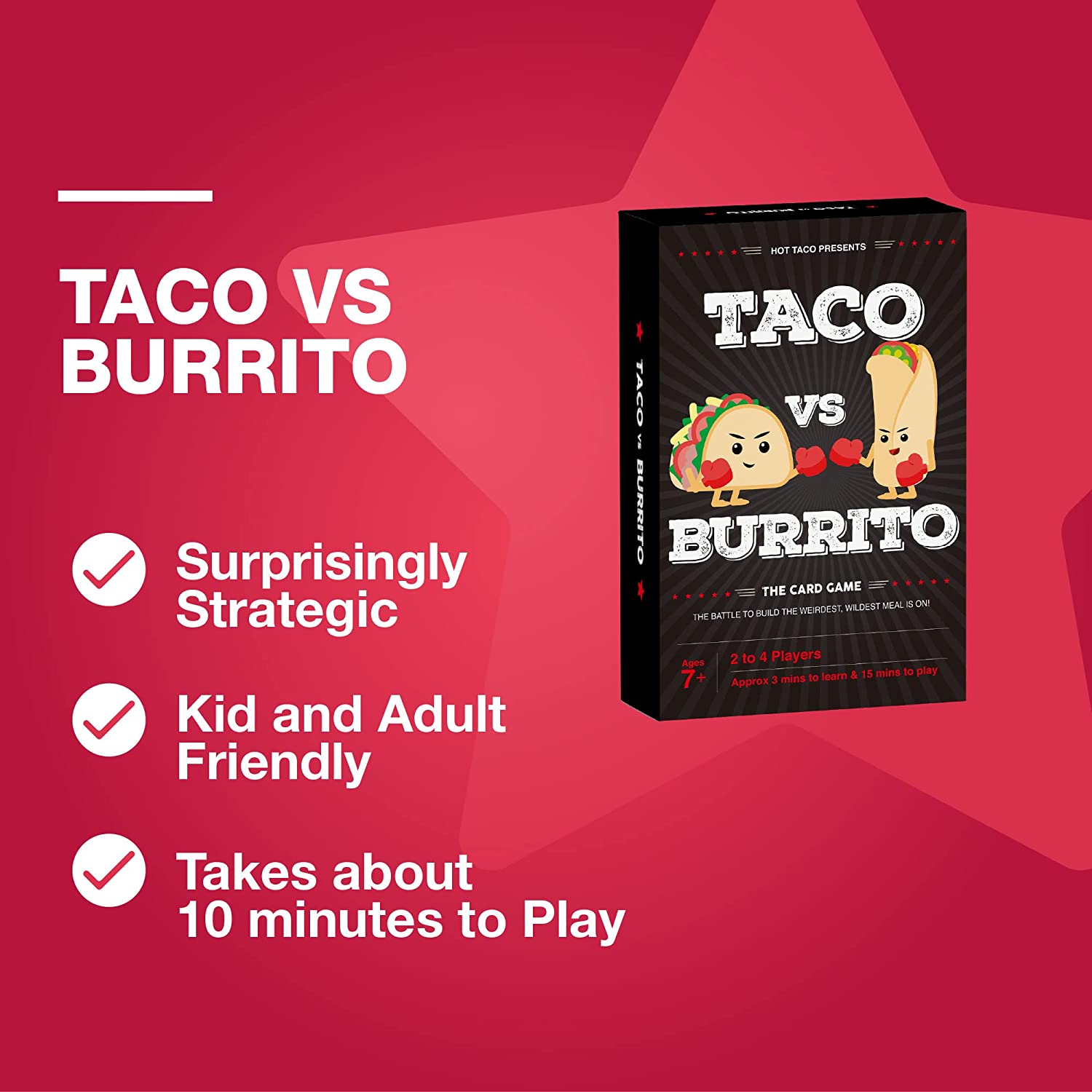 During a zombie apocalypse, finding ways to pass the time with your children can be a challenge. The Taco vs Burrito strategy game provides a fun and engaging way to distract from the chaos outside. With each player working to assemble the most delicious meal, they must also strategize which cards to use and when to use them. The game offers a lighthearted break from the stress of survival, while still promoting critical thinking and decision making. Who knew a simple card game about food could serve as a valuable tool for preparing for real-life battles against the undead?
A Beanie Headlamp For Keepin' It Warm And Well Lit
As the world gets darker during a zombie apocalypse, the Beanie Headlamp is an essential tool to keep your hands free while you navigate. With adjustable brightness, it will give you just enough light without attracting unwanted attention. It's also water-resistant, making it perfect for outdoor activities or when the weather turns against you. This headlamp is perfect for camping, hiking, hunting, and emergency situations, making it a must-have for your survival kit.
These Columbia Hiking Boots Will Keep You A Step Ahead Of Undead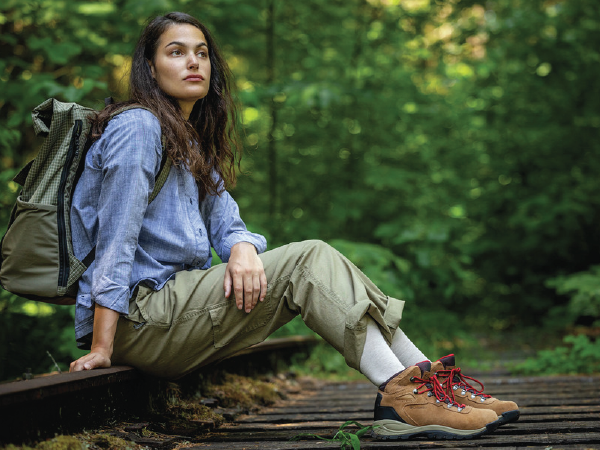 First things first, you gotta be quick on your feet. So lace up these hiking boots tight and get ready to run for your life. The waterproof feature will come in handy when you're trudging through all sorts of muck and gore. Plus, the sturdy design will help you kick those zombie bums to the curb if they get too close. So go ahead, put your best foot forward, and show those zombies who's boss.
Reusable Heat Packs Make A Cold World Warmer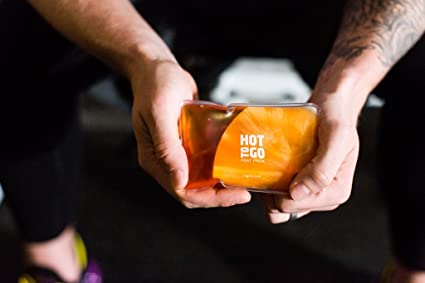 The Hot to Go Reusable Heat Packs can be very useful in a dire scenario as they can help keep you warm in cold weather conditions, and can also provide pain relief for any injuries you may sustain. They are easy to use and can be heated up quickly, making them a convenient option for on-the-go heating needs. Since they are reusable, they can be used multiple times, making them a cost-effective choice. The packs are also small and lightweight, making them easy to pack and carry in a backpack or bug out bag. Overall, a practical and versatile addition to any survival or camping kit.
This Tactical Backpack Is So Cool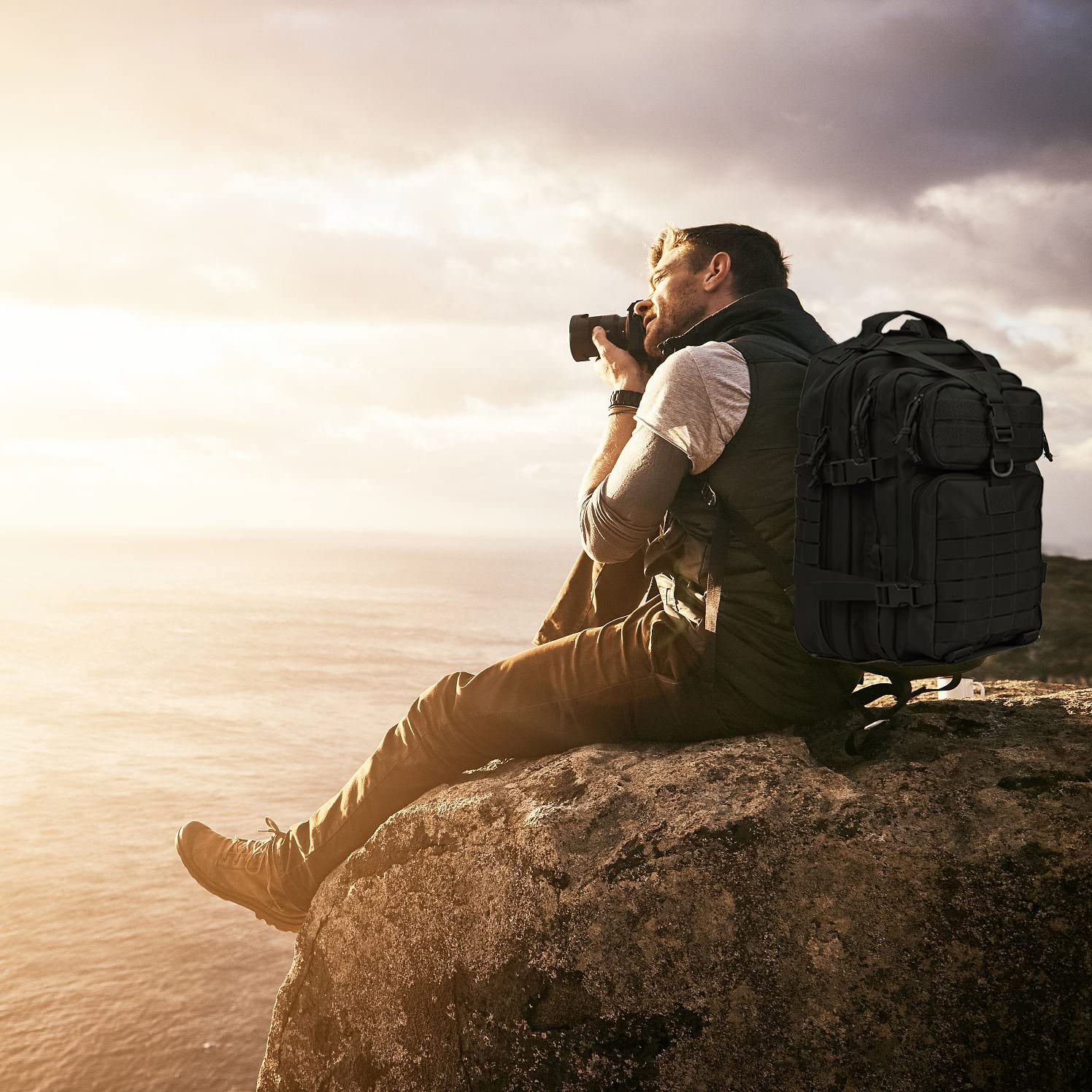 Tactical Backpack – the ultimate accessory for buggin' out. With its durable military-grade design and spacious compartments, this backpack is perfect for storing all your survival essentials. Need to outrun a horde of zombies? Just grab your bag and sprint away while your less-prepared friends get eaten. Plus, the multiple pockets are perfect for hiding your snacks from any zombie raiders who might be craving a midnight snack. 
You'll Have 99 Problems, Staying Warm In This Emergency Blanket Won't Be One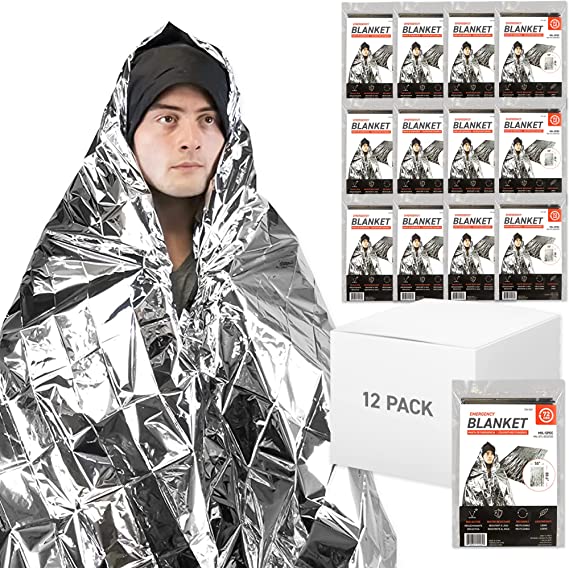 This emergency blanket is durable and made to military specifications, ensuring it can withstand harsh conditions. It is designed to keep you warm, making it an essential item for surviving cold nights or harsh weather. The compact size and lightweight design make it easy to carry with you on the go, ensuring that you are always prepared for any situation. The reflective material can also be used to signal for help, making it a versatile tool for survival situations. With this blanket in your survival kit, you can have peace of mind knowing that you are prepared for any emergency.
Made In Canada 🇨🇦 MRE Meal Kit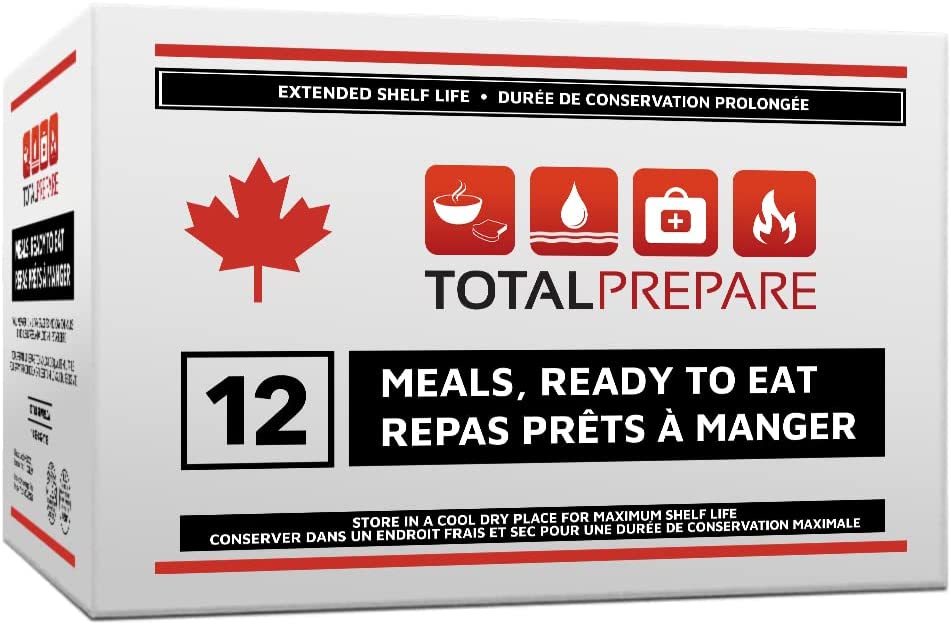 Listen up, eh? You're gonna want to get your hands on the TOTAL PREPARE MRE Premium Flameless Meal Kit if you want to survive a zombie apocalypse in the Great White North. This kit is packed with enough high-calorie goodness to keep you going when Tim Hortons is overrun by the undead. Plus, the flameless heater is like magic – it warms up your grub without giving away your location. And don't even get me started on the compact size. You can stash it in your igloo or your Can-Am Spyder for easy access. So, if you want to stay alive, don't be a hoser, get yourself the TOTAL PREPARE MRE Premium Flameless Meal Kit, eh?
Get Your Lay Of The Land Wherever You Are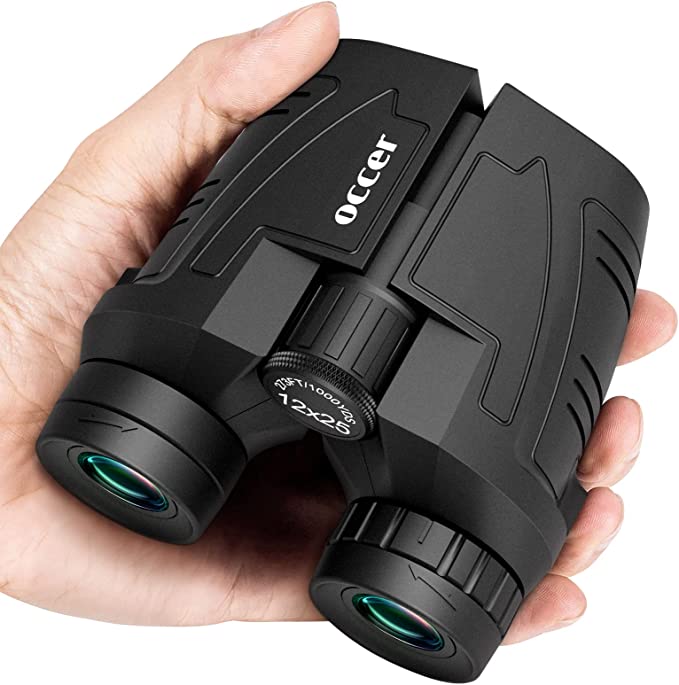 These binoculars are a must-have for the zombie apocalypse. Their waterproof design means they will still function in wet and damp environments. The high-quality eyepieces provide clear and sharp images, helping you keep a lookout for danger. The lightweight and compact design make them easy to carry on the go. They are perfect for traveling, hiking, or scouting out potential safe zones.
Zombie-Proof Snacks For The Trail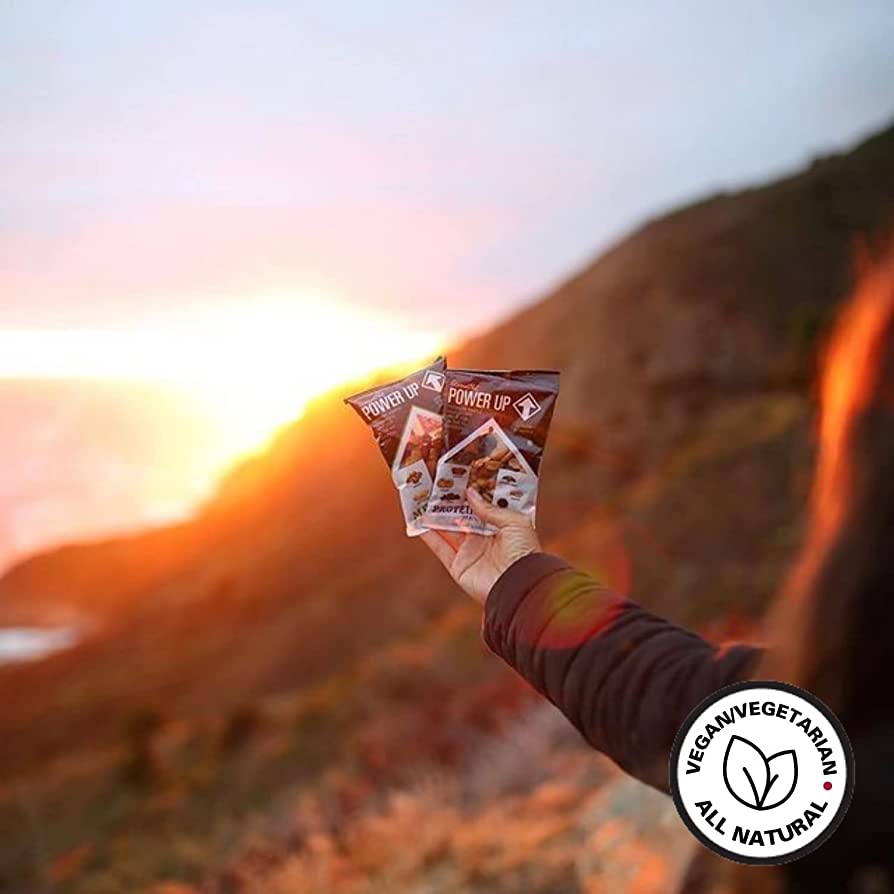 You're on the run. You're famished, exhausted, and in dire need of sustenance. But what can you eat that won't attract those brain-crazy zombies? Introducing Keto-friendly, Paleo-friendly, non-GMO, and artificial ingredient-free food. With its low-carb, high-fat formula, this product will keep you fueled and focused as you evade the undead. Moreover, its compact size and lightweight packaging make it effortless to carry on the go. So, stock up on these zombie-proof snacks and satisfy your hunger without becoming a snack yourself, eh!
Having Multiple Flashlights Is Paramount To Survival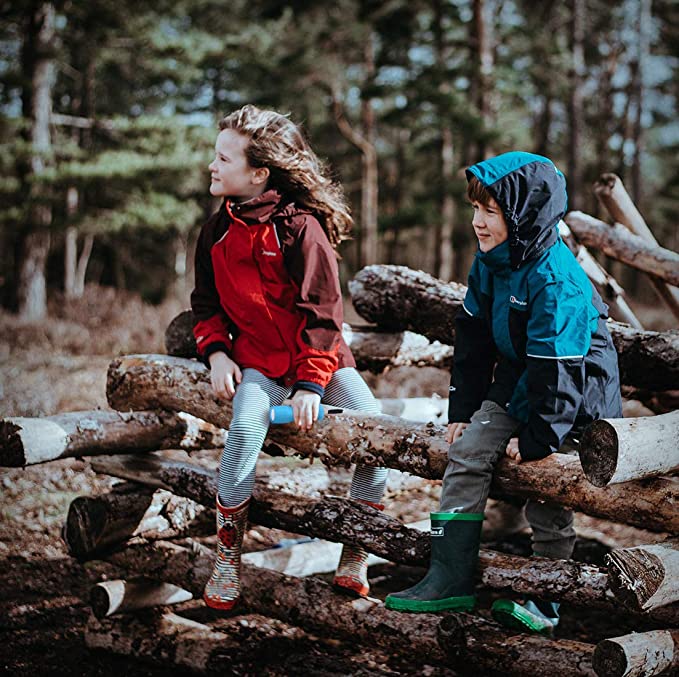 This EverBrite flashlight is a must-have for the zombie apocalypse because it is durable and can withstand tough conditions. It has multiple brightness settings, which will come in handy for different scenarios. The long-lasting battery ensures that it will work when you need it the most. It is lightweight and easy to carry, making it a perfect addition to your emergency kit. Plus, it is affordable and offers great value for your money.
The Official Cookbook Of The Apocalypse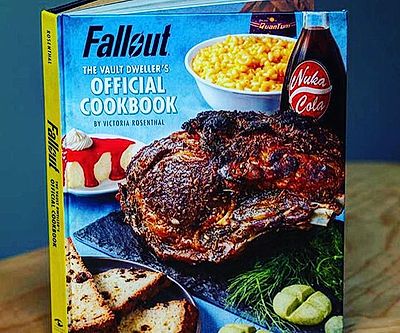 Looking for a cookbook that will survive the apocalypse? Look no further than the Fallout Vault Dweller's Official Cookbook! With recipes like Radroach Stew and Mirelurk Cakes, you'll be ready to survive on the wasteland's finest cuisine. Don't worry if you're missing ingredients – just head out into the wasteland and scavenge what you need. And if you're feeling fancy, why not whip up some Deathclaw Wellington? Who knew the end of the world could be so delicious? So grab your pip-boy and get cooking – because in the wasteland, the only thing better than a full belly is a full radiation suit!
Catch Some Z's In Spite Of The Zombies
This sleeping bag is lightweight, waterproof, and easy to compress, making it perfect for outdoor activities. It is designed to keep you warm and comfortable in extreme weather conditions, ensuring you get a good night's sleep no matter where you are. The durable materials used in its construction make it resistant to wear and tear, so it can withstand the rigors of the apocalypse. Its compact size makes it easy to carry around, and the included compression sack helps you pack it up and go quickly.
An Emergency Whistle Can Be Cool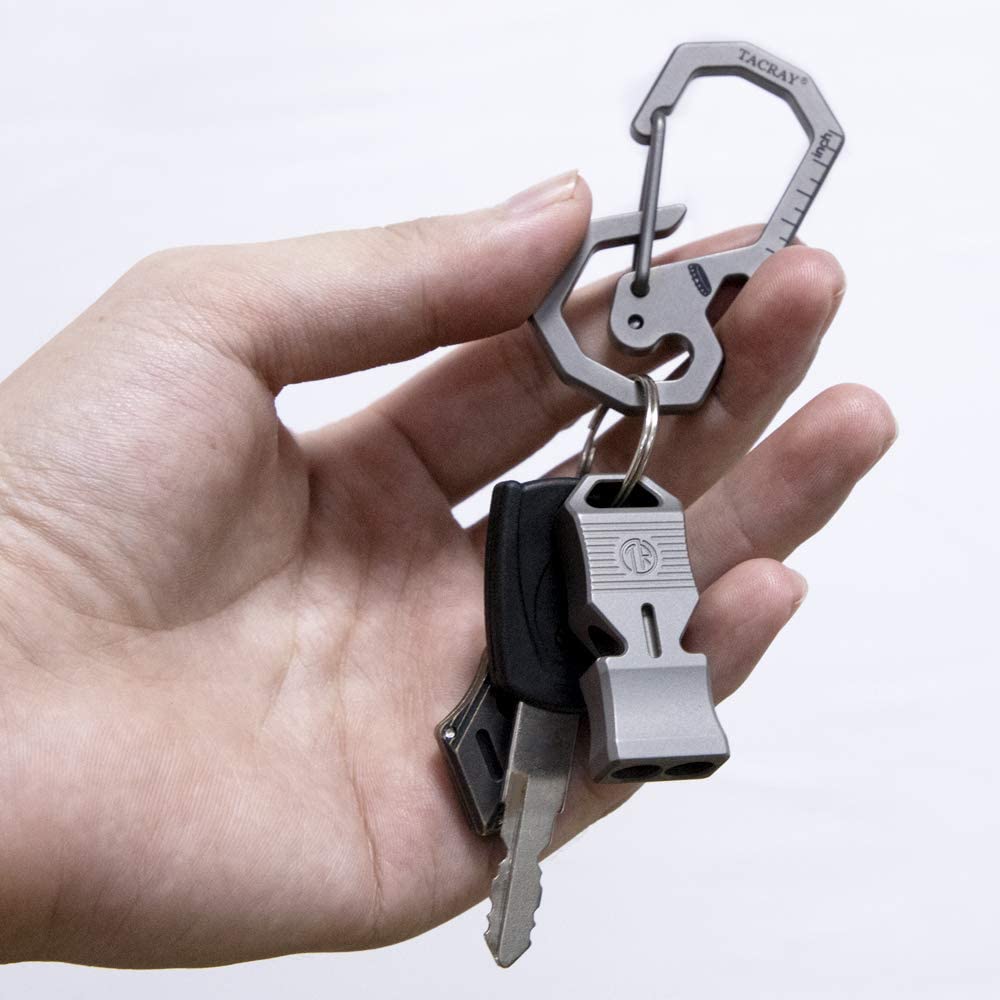 As you hear the shuffling footsteps of the approaching zombie horde, you reach for the TACRAY Titanium Emergency Whistle you ordered from Amazon. You take a deep breath and blow on the whistle with all your might, creating a loud, piercing sound that catches the attention of nearby survivors. They quickly come to your aid and together, you fend off the zombie attack. The TACRAY whistle's powerful sound saved your life, proving that even the smallest and simplest tools can be the most effective in an emergency.
This Tent May Not Protect Against The Undead But... It Keeps Out The Rain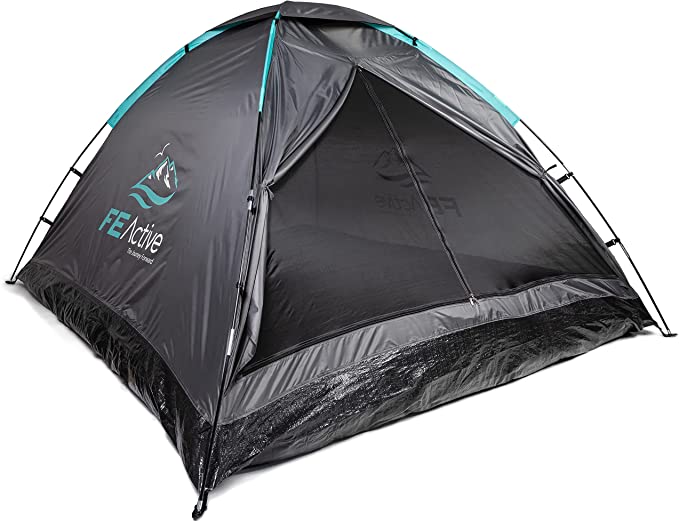 This waterproof tent that can protect you from the elements during a zombie apocalypse. It is made of durable materials that can withstand harsh weather conditions, making it perfect for camping in the wilderness. It is easy to set up and take down, which means you can quickly move to a new location if necessary. The tent is also lightweight and compact, making it easy to carry with you on the go. With this tent, you can sleep soundly knowing you are safe from the elements and potential zombie attacks.
Halibut Liver Oil Will Keep You Going Strong All Apocalypse Long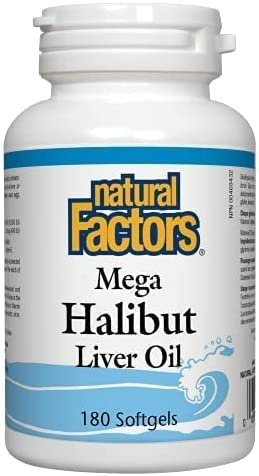 In a post-apocalyptic Canada, surviving is tough, eh? But taking Natural Factors Mega Halibut Liver capsules is tougher, eh! These capsules are made from the biggest fish you can catch in the radioactive oceans, eh? They may taste fishy, but they're packed with nutrients to keep you healthy, and they're guaranteed to keep the mutants away, eh? Just be careful not to overdose, or you might end up growing gills and fins. Trust us, you don't want to be the new king of the fish people, eh!
Stay Well Fed With A Portable Grill You Can Take Anywhere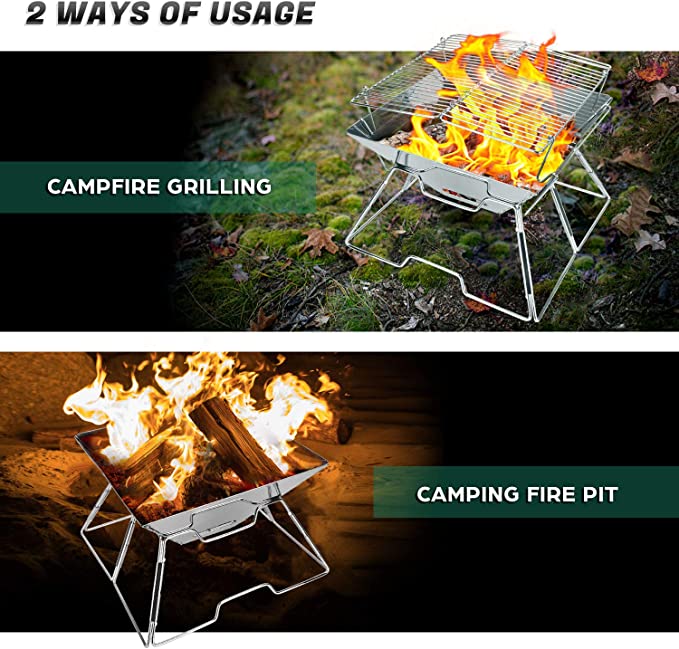 A portable grill that allows you to cook food without the need for a traditional campfire, which could attract unwanted attention. It's made of high-quality stainless steel, making it durable and resistant to rust and corrosion. It's lightweight and compact, making it easy to carry and store in your backpack. The included carrying case protects the stove and keeps it clean when not in use. With its easy setup and efficient design, this campfire stove is a must-have for any survival situation.
An Electric Lantern That Does More Than Just Give Light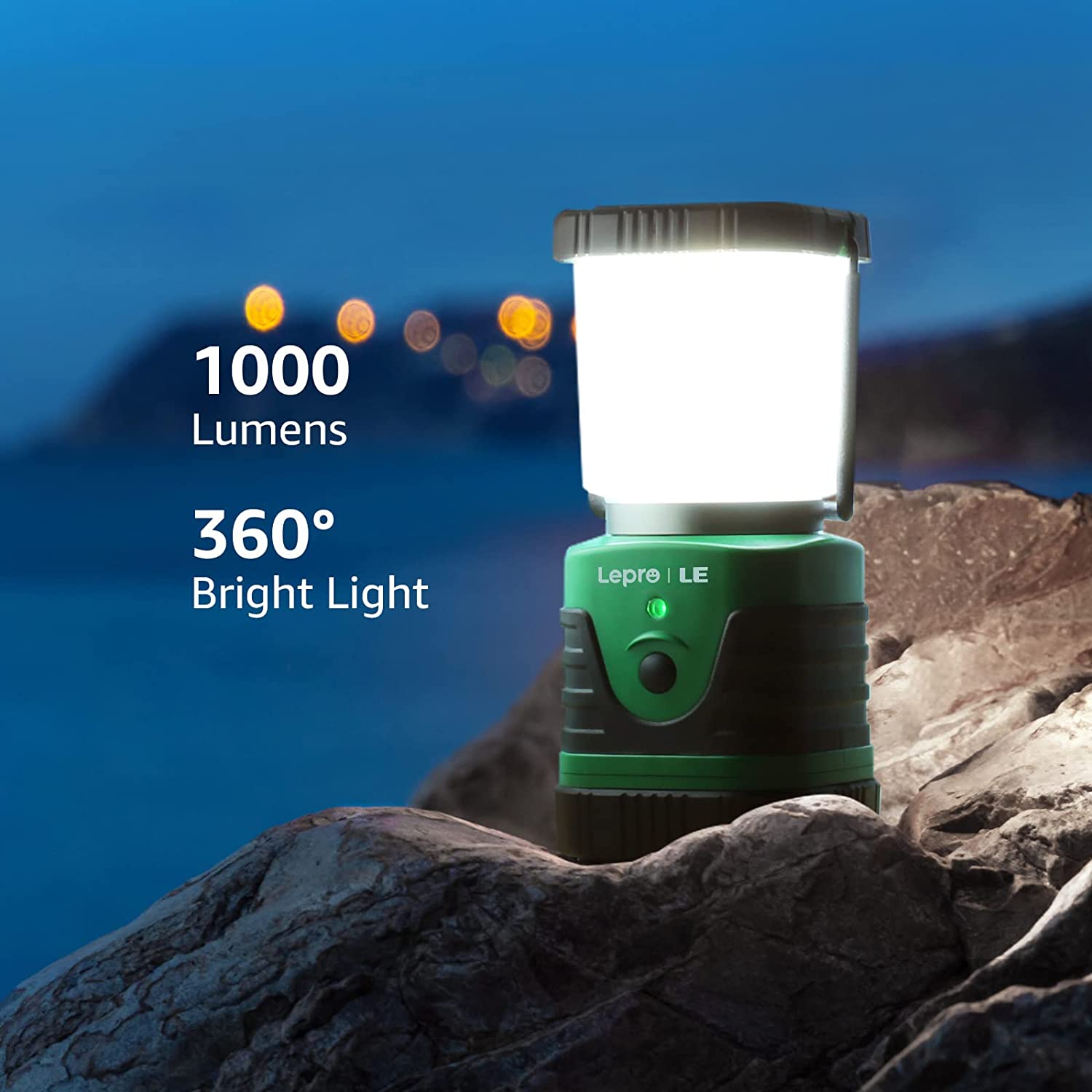 This electric lantern isn't just for illuminating your campsite, but also for surviving a zombie apocalypse. The bright LED lights can attract zombies, giving you the opportunity to strike them down. With a 4 lighting modes you can navigate through the zombie-infested streets and signal for help. The lanterns can be charged via USB, making it a reliable tool for any emergency situation. Don't leave home without it!
A Hooded Rain Poncho That Really Gives Off Those Survivor Vibes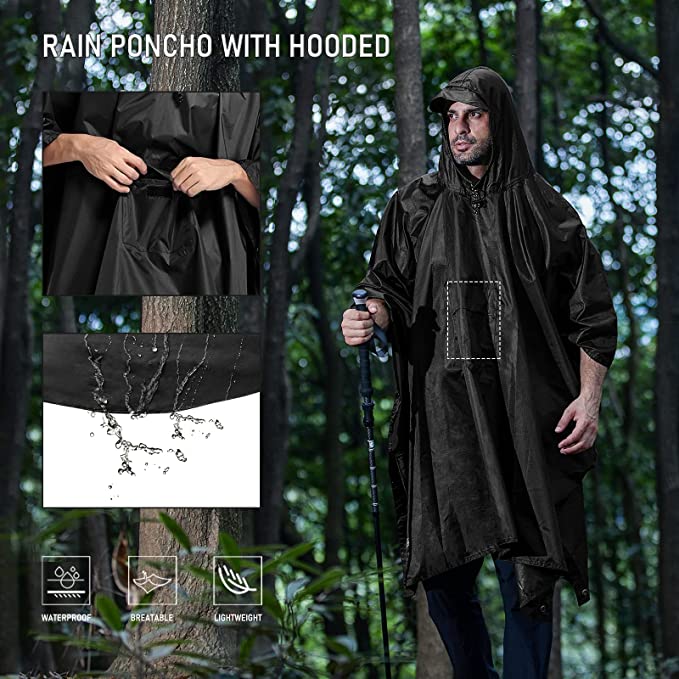 This hooded rain poncho is perfect protecting you from the elements and keeping you dry during wet weather. The multifunctional design allows you to use it as a raincoat, a shelter, a groundsheet, or even a backpack cover. Plus, the waterproof and durable material can withstand heavy rain and wind. The lightweight and portable design make it easy to carry with you on the go. Get it now and be prepared for anything!
This Personal Water Filter Makes Getting A Clean Drink Easy Stuff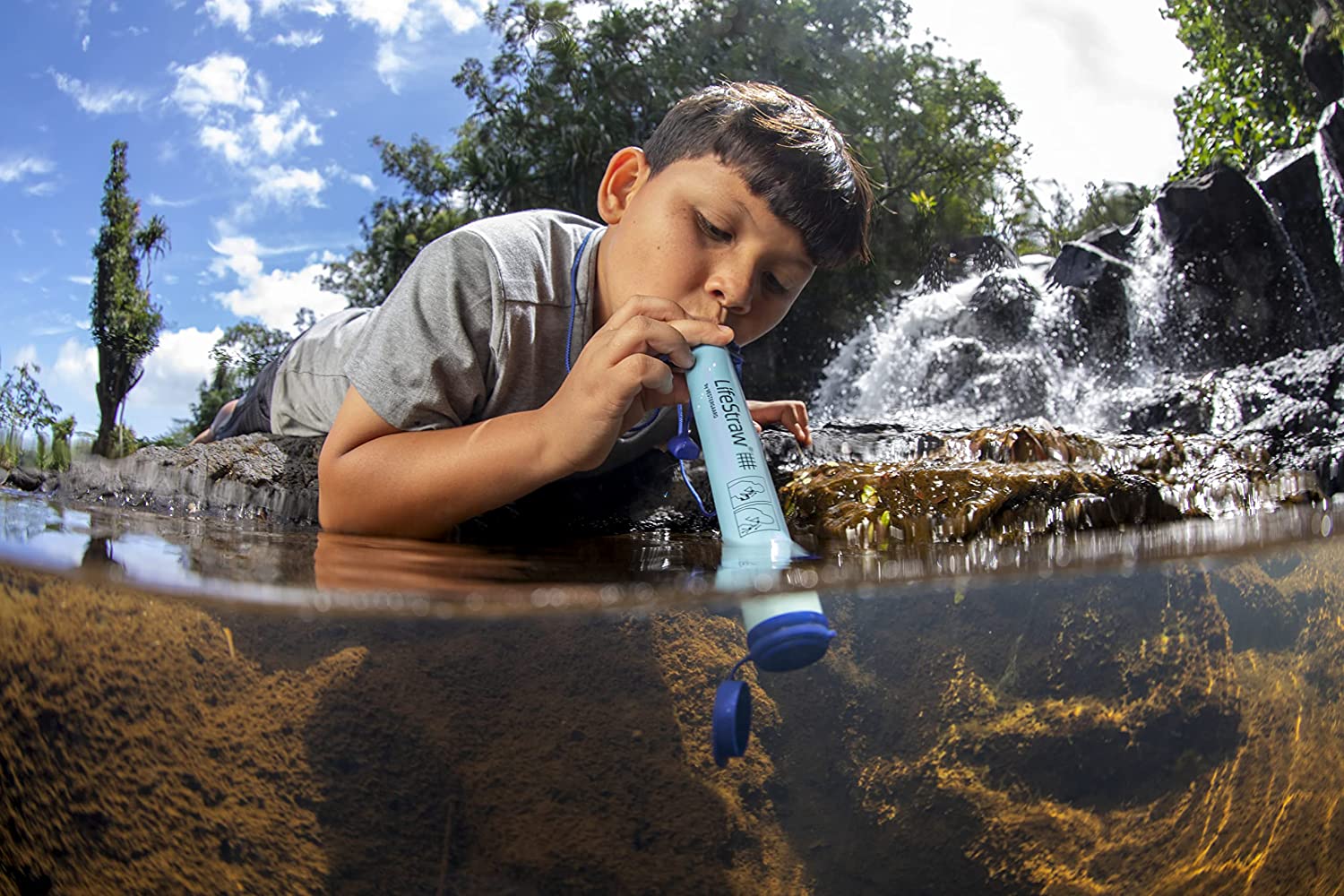 Eh bud, if you're stuck in a zombie apocalypse in Canada, you'll need more than just a toque and some maple syrup to survive. That's where the LifeStraw Personal Water Filter comes in, eh? It'll filter out all those undead germs from any pond or lake you come across, so you can stay hydrated while you try to outrun those zombies, eh? Just don't forget to say sorry if you have to use it to drink some of that sweet, sweet zombie-free water, eh?
It's A Pen But It's Also So Much More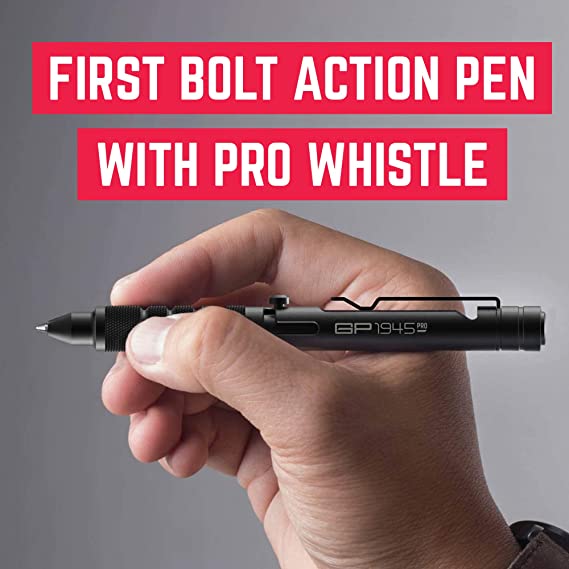 It's not just any pen, it's a multi-functional tool that could save your life in the event of an emergency. With its integrated LED light, you can use it as a flashlight to navigate through dark spaces. The sturdy construction and multi-tone whistle make it a great tool for self-defense against zombies or other threats. Plus, its compact size makes it easy to carry around with you at all times. 
A First Aid Kit Should Always Be Nearby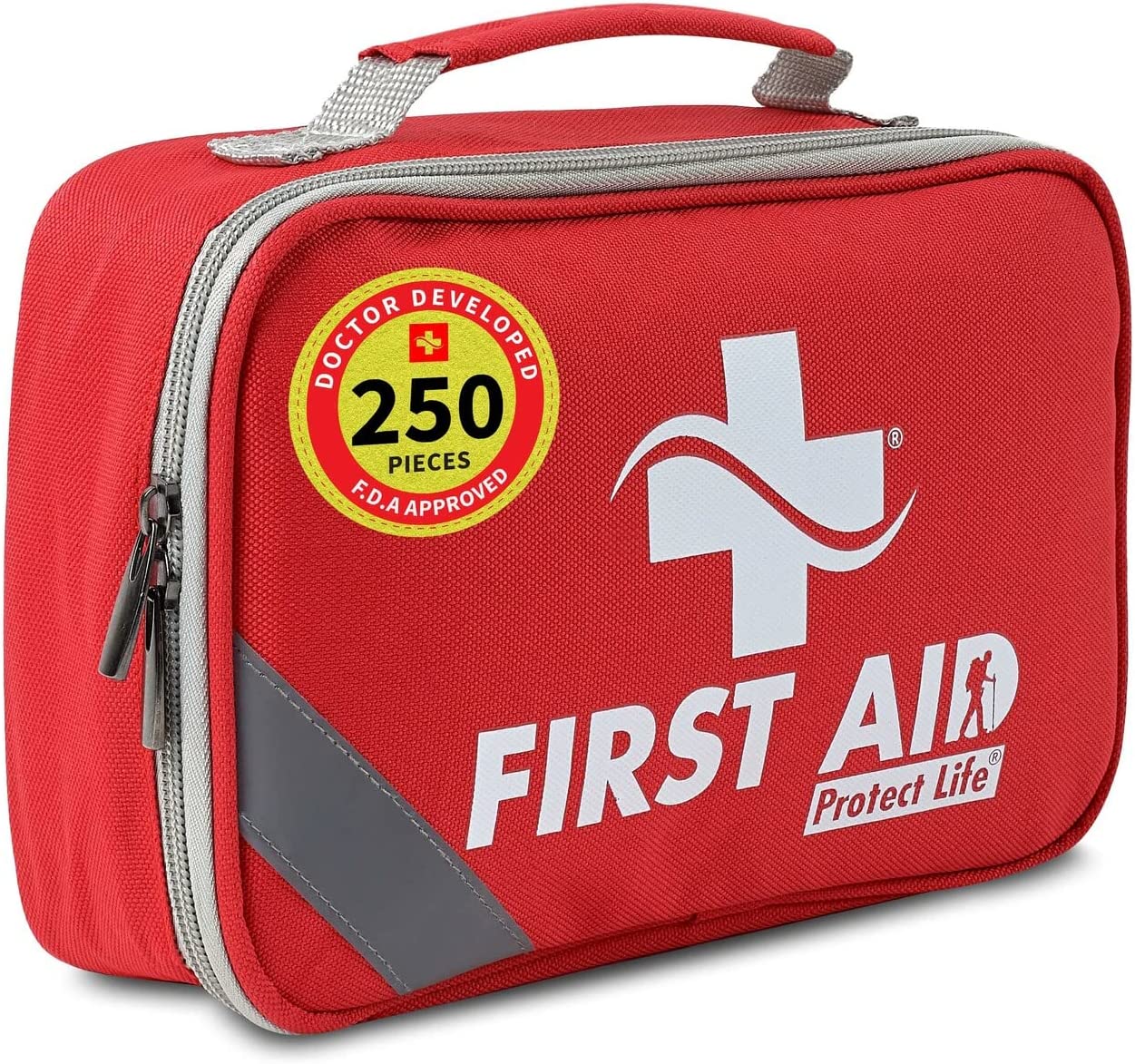 So you've got a zombie wound, eh? No need to fret, just grab your trusty first aid kit and let's get to work! First off, give the wound a good clean with some antiseptic solution – extra important since zombies tend to have all sorts of gross stuff on their skin, eh. Next, slap on a bandage and some ointment to help promote healing, eh. But let's be real here, if you're using a first aid kit on a zombie wound, you're probably already a goner. Might as well start practising your best zombie groans, eh.
Sleep Elevated In A Hammock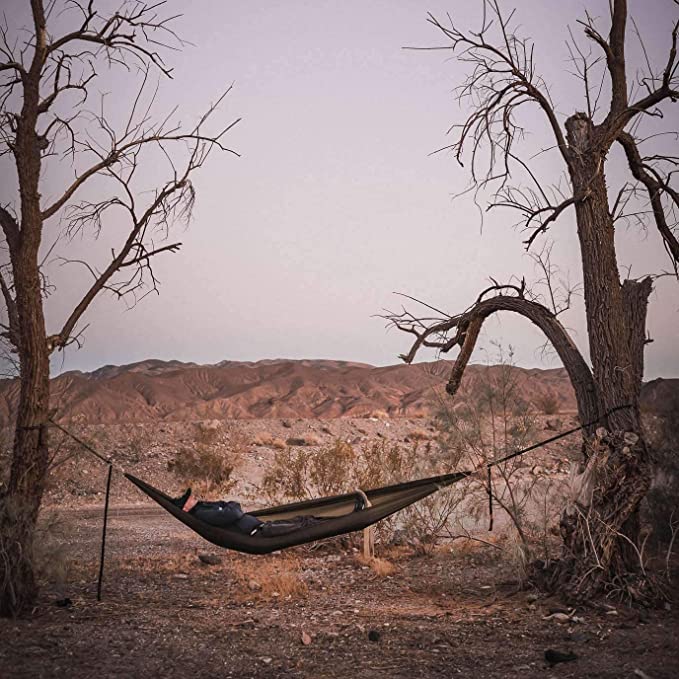 This hammock is perfect for outdoor adventures and survival situations, providing you with a comfortable and safe place to rest. The lightweight and portable design make it easy to carry with you on the go, and the sturdy construction can support up to 500 pounds. This hammock is perfect for taking a break during long hikes or for setting up a temporary shelter during the night. Plus, the built-in strap makes it easy to set up and take down in a matter of minutes. Trust me, this OneWind Ultralight Hammock is a must-have for any zombie apocalypse survival kit.
You May Be Naked And Afraid, But With These Fire Starters You'll At Least Be Warm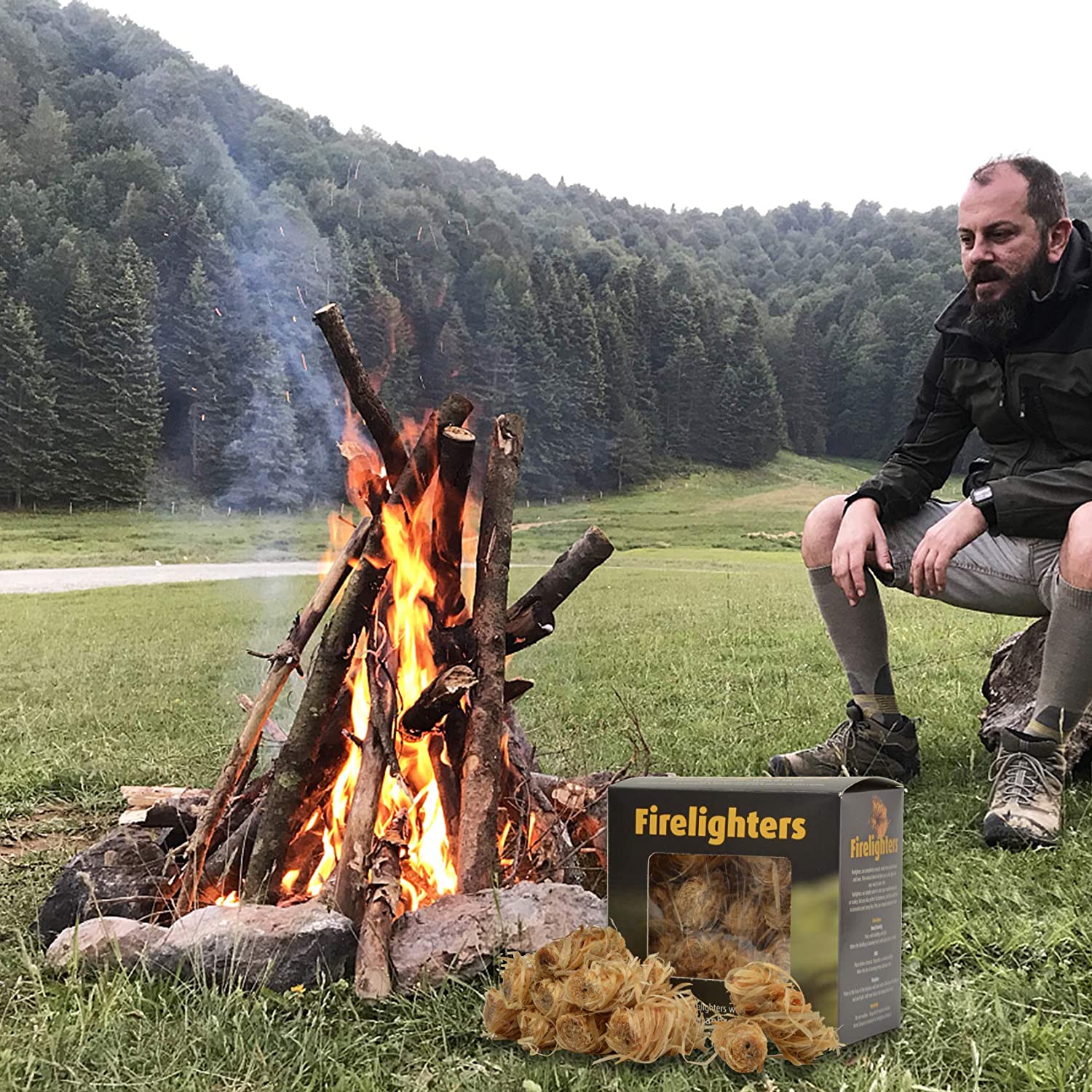 When you're out in the Canadian wilderness, starting a fire can be a real struggle. But fear not, because the Stanbroil Charcoal Starters are here to save the day (and your s'mores!). With these bad boys, you'll be able to light up a blazing inferno faster than you can say "eh". Plus, if any moose come sniffing around your campsite, you can just throw a few of these at 'em and watch 'em run for the hills. Okay, maybe don't do that last part. But seriously, these fire starters are the real deal.