Our 50 Favorite Amazon Finds This Year
You may start your Amazon search looking for something specific,  find it,  buy, and then log off, and that's understandable. But Amazon offers a world of other cool and unusual items that are well-reviewed and genius-level smart.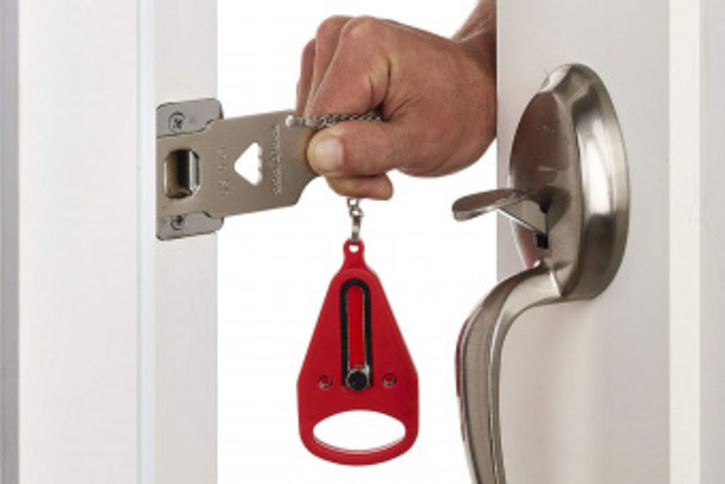 Not to worry, we've done the searching for you, scouring the site to find our 50 favorites.  Here are some incredibly clever gadgets and items for your home that have been reviewed by customers and are highly rated. 
The Gel Pillows for Under $40 that Everyone Loves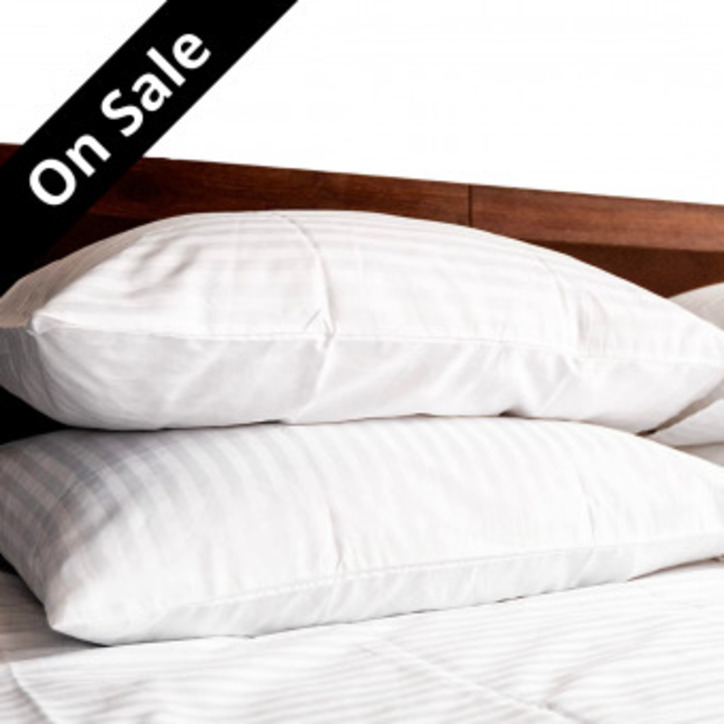 These pillows are magical. Incredibly soft yet supportive, and at an amazing price for two. When you receive them, don't be surprised if the box is small because once they are unpacked, they'll fluff up. The over 200,000 reviewers report them to be both squishy and cozy, but also good for supporting the head and neck.  
70,000 Customers Have Reviewed These Leggings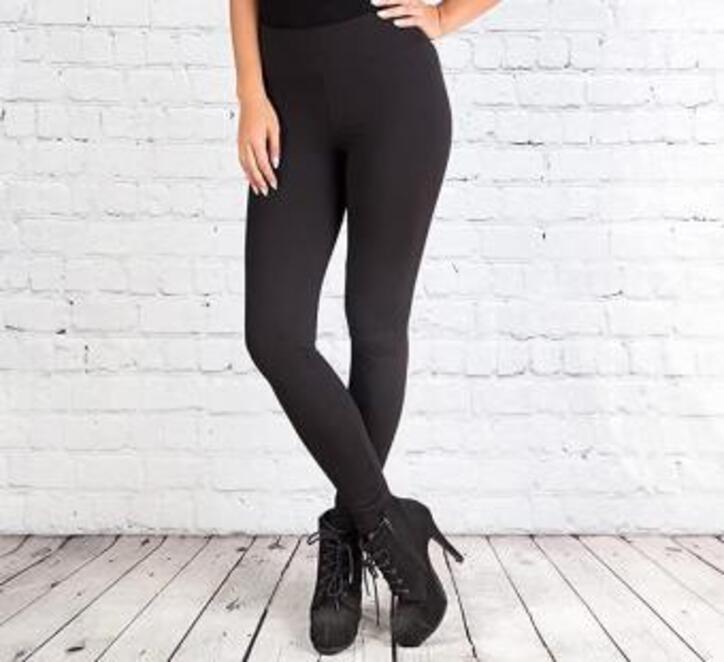 Many women are obsessed with finding the perfect leggings. Stop worrying, we found them for you. These have a high waist that smooths and holds everything in and are made with the softest, coziest fabric that just caresses your legs all day long. You'll love putting them on and keeping them on, and we're glad we found them for you!  
This Nail Clipper is What the Pros Uses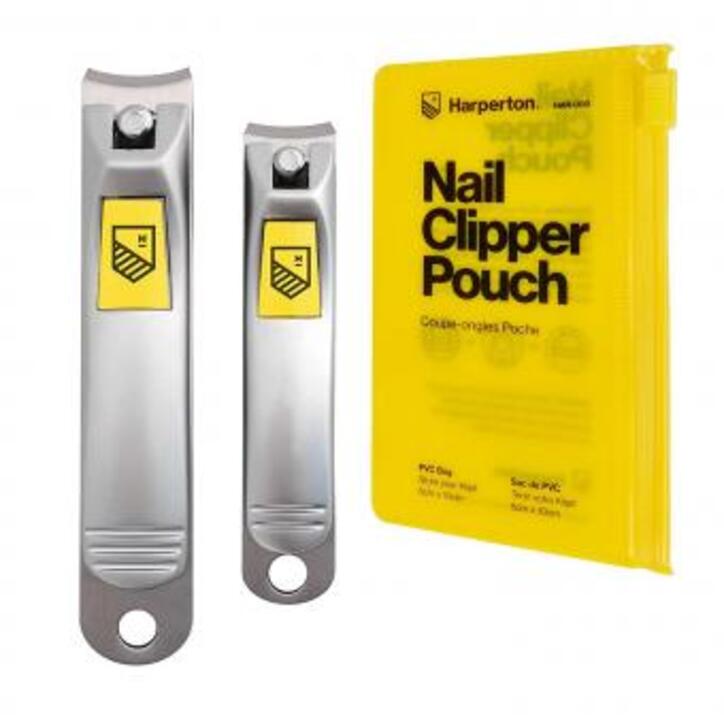 Has your house accumulated a collection of useless nail clippers? That's why we found this one for you. It's professional grade and will cut even the thickest nails. Getting those nails clipped just right is really important to avoid ingrown toenails. This tool also has a great design which makes it easy to hold and get just the right angle. Over 25,000 reviewers agree that this sturdy item is a must-have. 
The Absolute Best Detangling Brush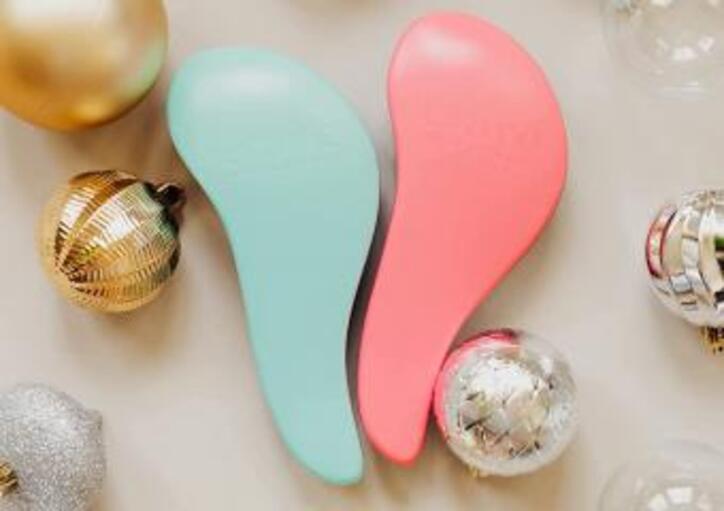 There is something awful about trying to de-tangle your kid's hair as they are screaming in pain and begging you to stop. We're sure you've tried dozens of brushes that claim they de-tangle, but we've found you the perfect one. The design of the Crave brush's bristles is unique; they are cone-shaped to work through the hair instead of pulling at it. And it only costs a little over $10. Stop the tears and buy the brush!  
Everyone Wants Baby-Soft Feet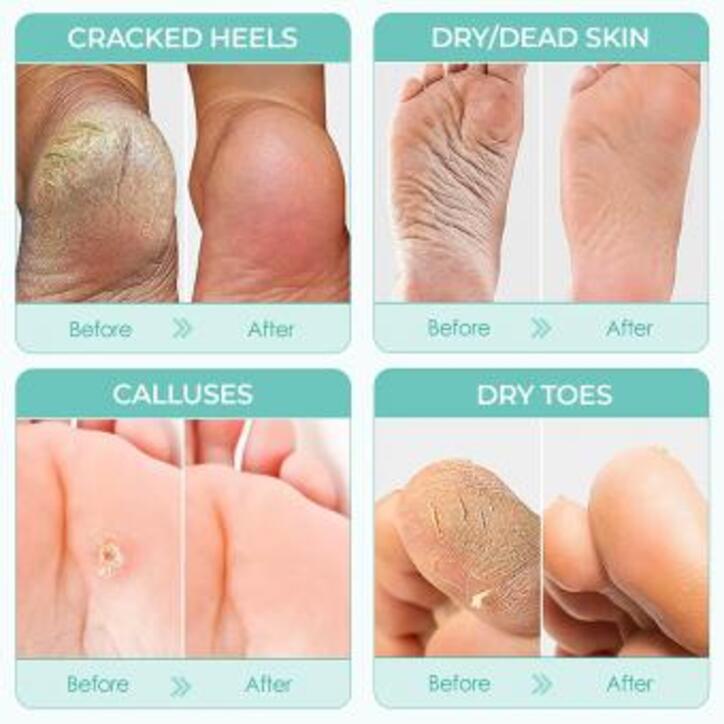 The Before and After pictures above say it all. Cracked, dry feet are painful and don't have to be something we just put up with.  There are foot peels available that will transform your feet, making them soft again. The peels work quite fast,  so this is not a day-long spa treatment but a quick at home process. We've found the most popular foot peels, with almost 30,000 reviews praising this product. Beware the pretty gross photos that prove how well it works.
The Soft and Sturdy Sheets You're Going to Want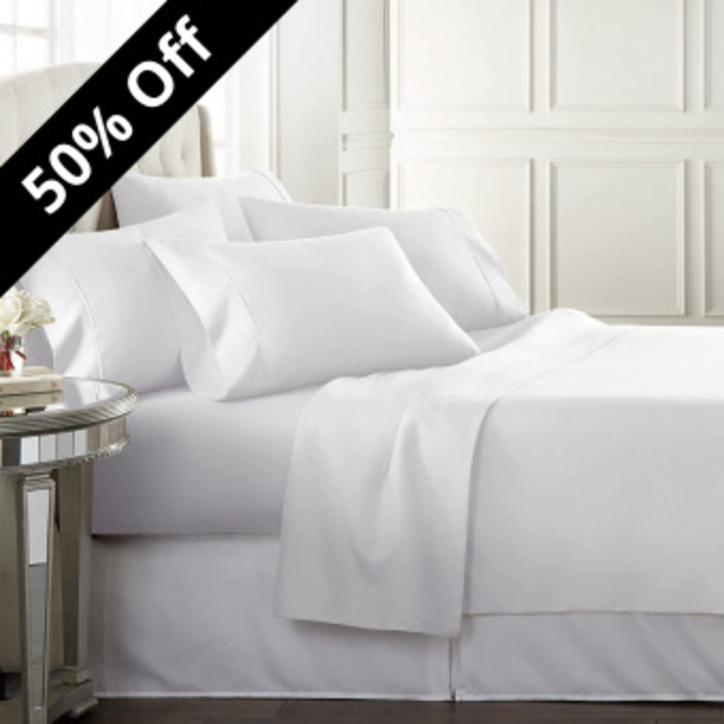 When 117,000 customers praise an item, you should take a look. Stock up on these super cozy and durable sheets that come in tons of colors. These Danjor Linens 6-piece sheet sets include four pillowcases, a flat sheet, and an extra-deep fitted sheet. The fitted sheet fits mattresses up to 16 inches tall. Now here's the best part – right now, they're half off!
Pretty Up your Feet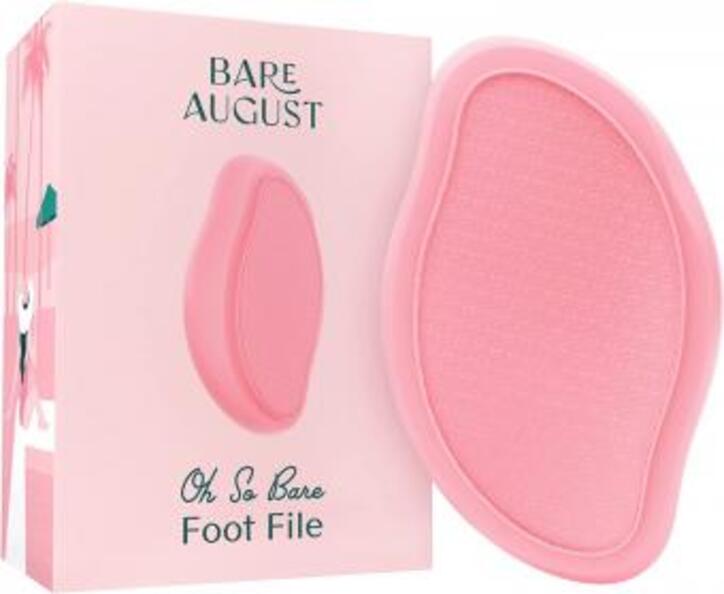 Don't you hate it when you put on your sandals for the first time in the summer and realize that your feet could, well, look better? A whole winter of dry, cold weather can do damage to all of your skin, including your feet. Use this Bare August scrubber to gently buff away the dry skin and calluses. The surface uses etched glass to do the job, so it is extremely effective at getting rid of the old skin and leaving the new skin fresh and soft.
These Best-Selling Pimple Patches Zap Acne At the Source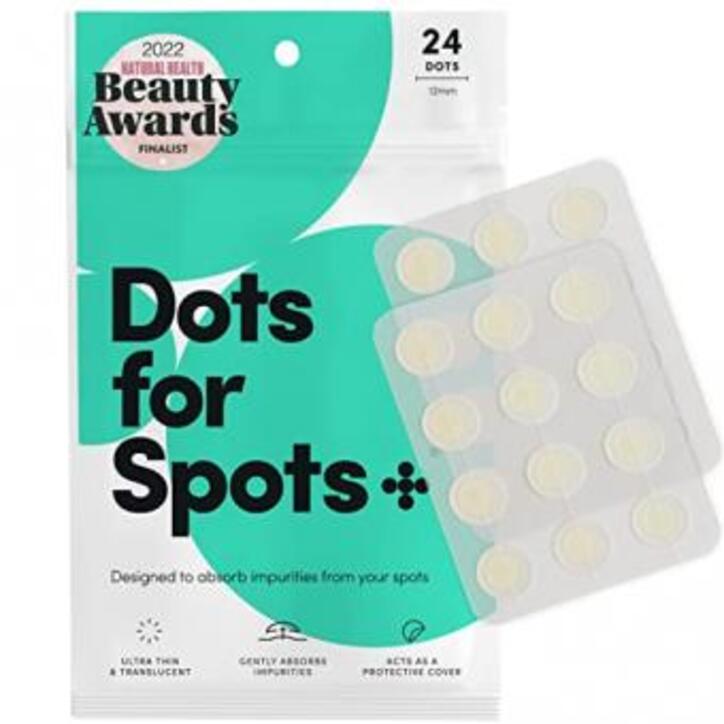 Let's say you're, well, not 16 anymore. And one morning you wake up with….a pimple!  Yes, it happens to everyone, at any age. But don't worry because we've found a perfect fix which 25,000 customs claim they depend on. These are actually stickers embedded with a substance called hydrocolloid that you place over the zit. These little things fix and flatten the bump and also reduce redness.  
Very Cool and Effective Teeth Whitening Kit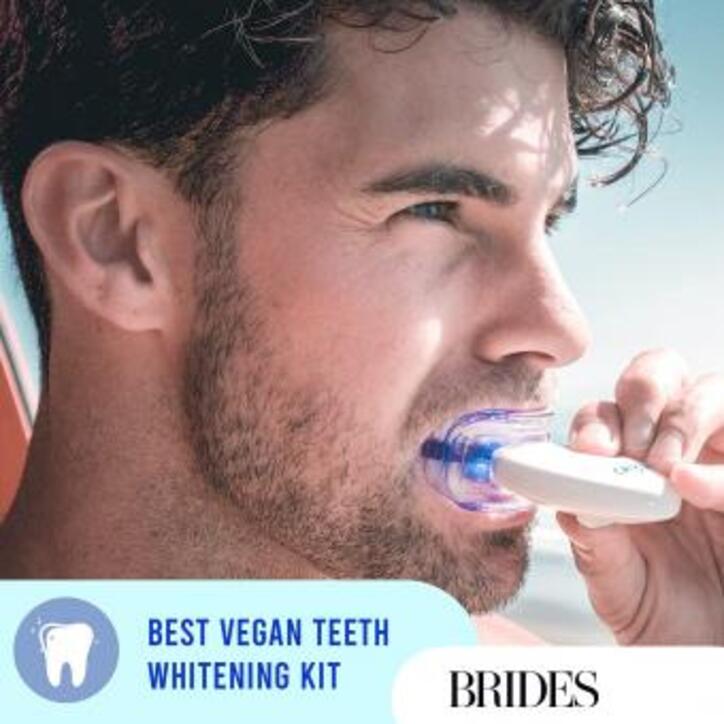 You can certainly go to the dentist and have him whiten your teeth, but why spend all that money? This incredible kit lets you whiten and brighten your smile at home. You'll get the peroxide solution, as well as the LED lights, all included.  Worried about chemicals? Don't, because the ingredients are vegan, organic, and enamel-safe. Over 8,000 customers share their before and after pictures, so see for yourself.
This Collapsible Microwave Cover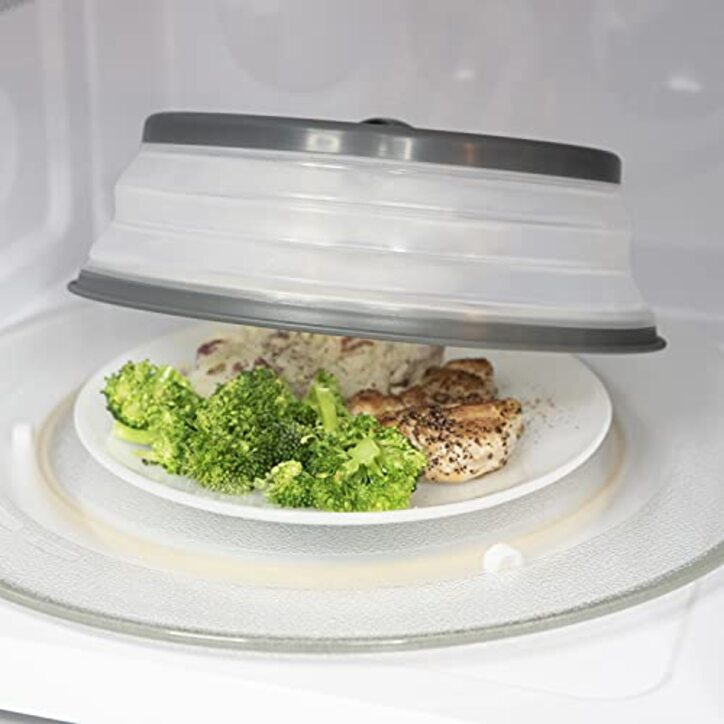 How many paper towels have you used to cover food in the microwave? It's the most common item used to prevent splatter as the food warms. But this collapsable cover is what you need. Your microwave stays clean, and the food heats more efficiently. The material makes it wipe-down cleanable, and when you need to store it, it collapses into a flat cover that stows anywhere. 
The Perfect Ice Cube Mold
Here is a great idea. Ice molds that create round ice balls which fit perfectly into a highball glass. One big ice ball instead of cubes means that your drink stays fresher. The ice ball will slowly melt, so your drink doesn't get watered down.
Keep This Butter Crock on Your Table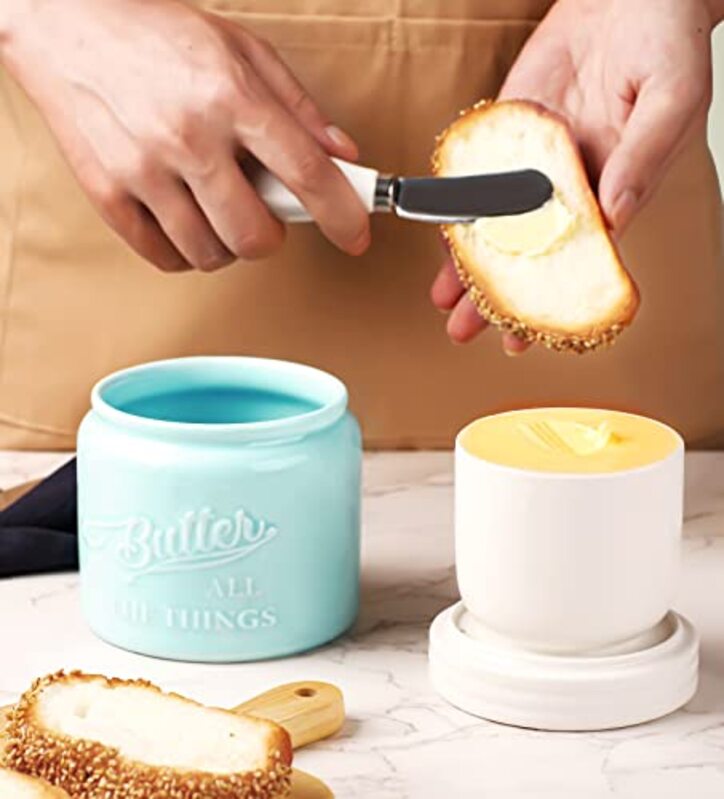 Tired of waiting for your butter to soften so you can spread it? Well, forget that hassle and use this butter crock. The crock has two sections. The butter gets stored in one container, and the larger container holds water. This helps keep your butter soft and fresh. No more waiting, and it has a cool retro look to boot.
Fabulous Tea Tree Wash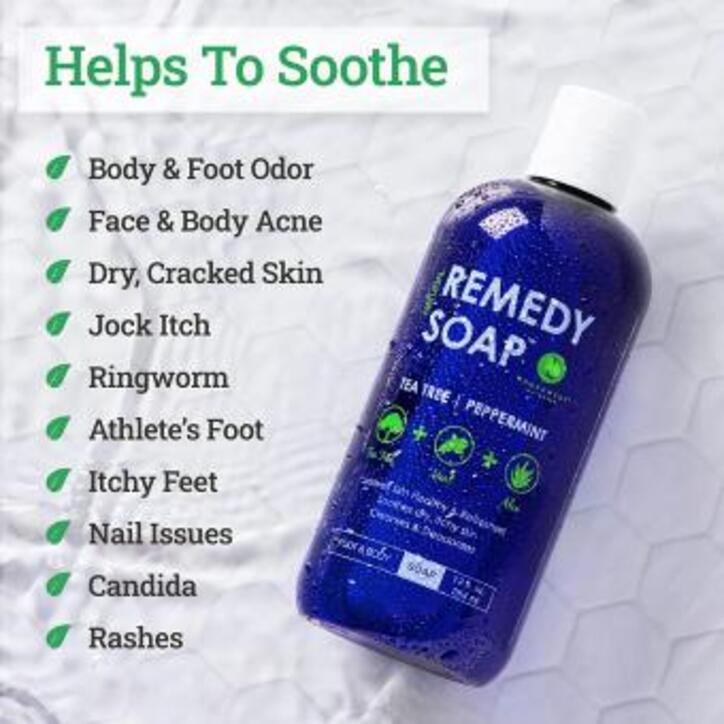 Tea tree products give everything a fresh minty scent and are great for itchy, dry skin and a host of other related problems, even for those feet that could smell better. There are 25,000 positive reviews of this product, all raving about its soothing and healing effects.  
 Strong, Long-Lasting Grocery Bags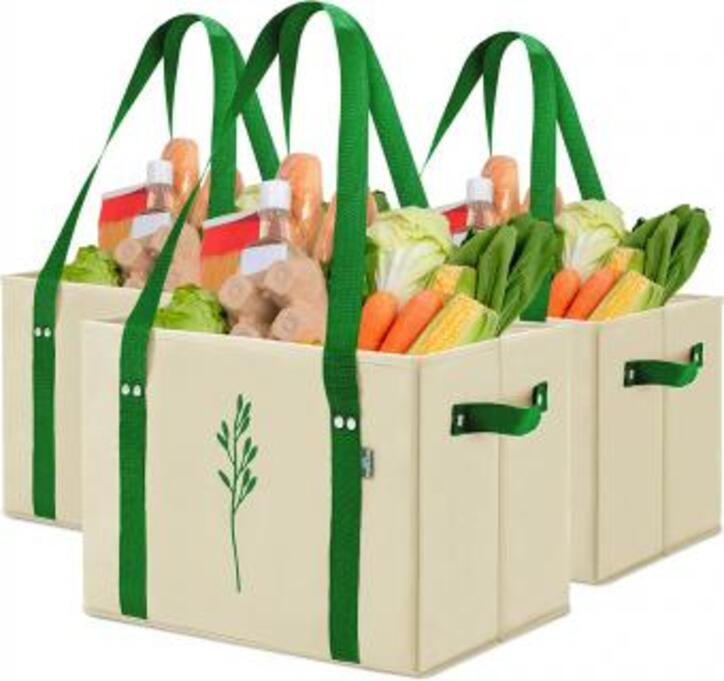 If you haven't been using reusable grocery bags, now's the time to start. These bags are so sturdy that they can hold up to 65 pounds. The handles are strong, and the reinforced walls make sure nothing tilts over while you're driving home. The handles, both on the top and on the side, make carrying them a breeze. These aren't just for groceries, either – they're so sturdy they could easily handle beach or sports equipment.
Make your Home Pet-Hair Free
Welcome the  ChomChom Roller into your home, and you'll be sure to catch every single pet hair from the couch, carpet, or clothing. And it doesn't rely on batteries, so no worries about having it die on you as you're cleaning.  Just roll the device over the place you want to clean, and it does its thing of grabbing every single hair. It's easy to clean out by emptying its waste compartment. It must be good because over 100,000 customers love it.  
Your Ideal Eye Mask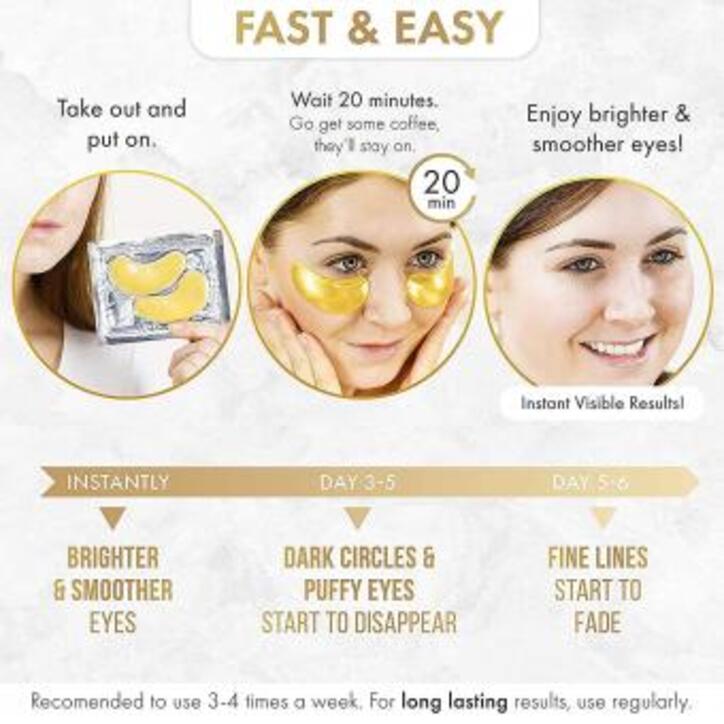 Looking for that fast pick-me-up in the morning to freshen your face? You've found it.  You will love Dermora's 24K gold under-eye masks. Place them under your eyes, wait 10-15 minutes and you will not believe how your puffiness and dark circles disappear. Even if you're exhausted and didn't really want to get out of bed, you will look fabulous.  
Foam Plus Clay Clears Your Pores Brilliantly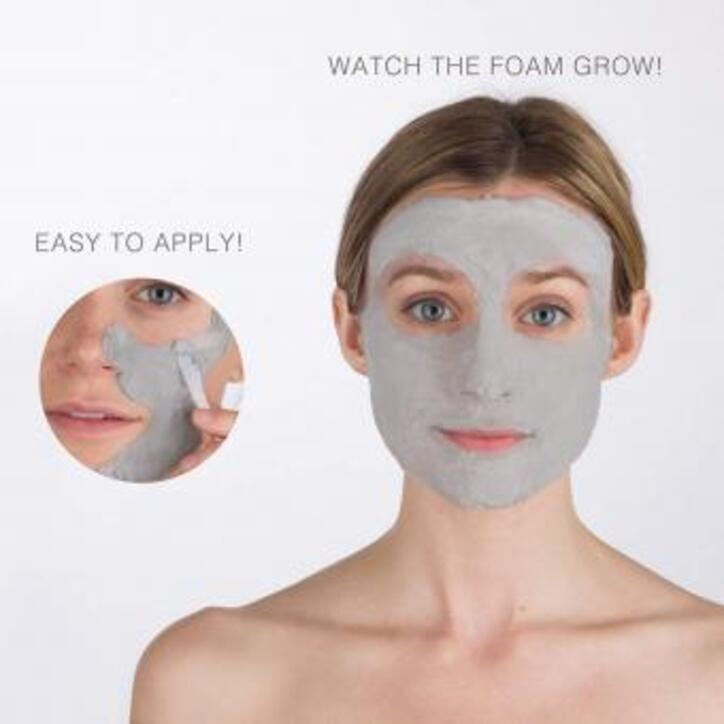 This is a new one to us – a face mask that uses both clay and bubbles to thoroughly clean your pores. While the clay extracts the impurities out of your skin, the bubbles work deeper into the pores to get whatever's left behind. You will not believe how fresh and clean you feel. For those of you with acne, meet your new best friend.
Take Those Brooms and Mops off the Floor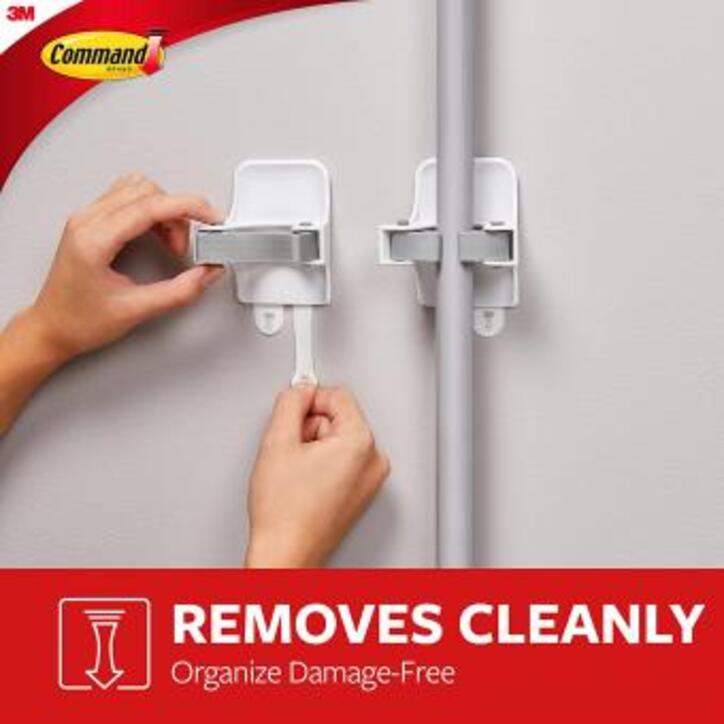 Storage anywhere in the house is always a challenge, but when you end up leaning your brooms and mops against the wall or on a closet floor, they take up room that you could find a better use for. So get these amazing grippers that attach (and unattach!) easily, and hang those cleaning supplies out of the way. They hold up to four pounds and will not damage your wall.
Get Your Dishwasher Really Clean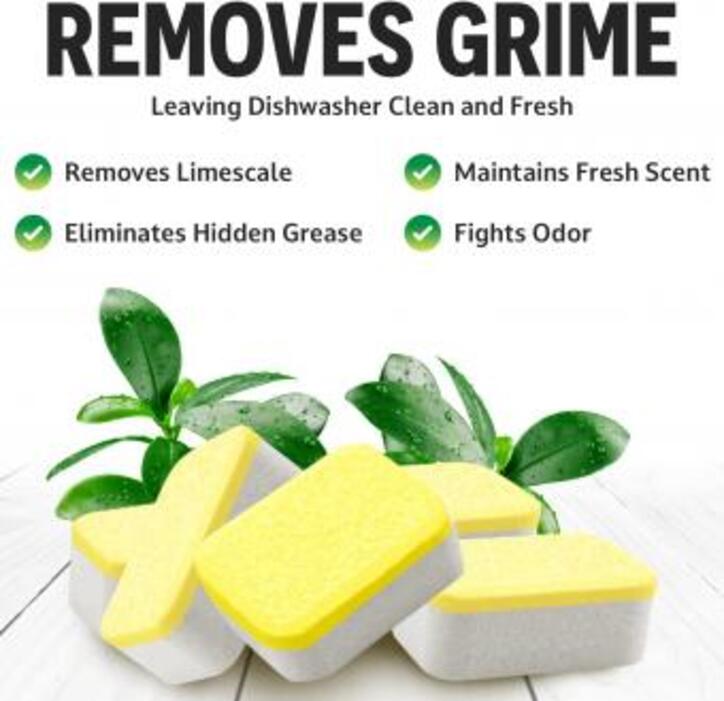 We know you love your dishwasher and couldn't function without it. That beloved kitchen appliance can get really grungy, and stinky,  and is hard to clean. Duracare has come up with a dishwasher cleaner that removes all the limescale and hard water buildup while destroying grease, all of which affect dishwasher performance. Toss a Duracare bar into the bottom of the dishwasher, run a hot cycle, and enjoy the results. Don't miss the reviews which show the before and after images.
Fresh Skin AND Vitamin C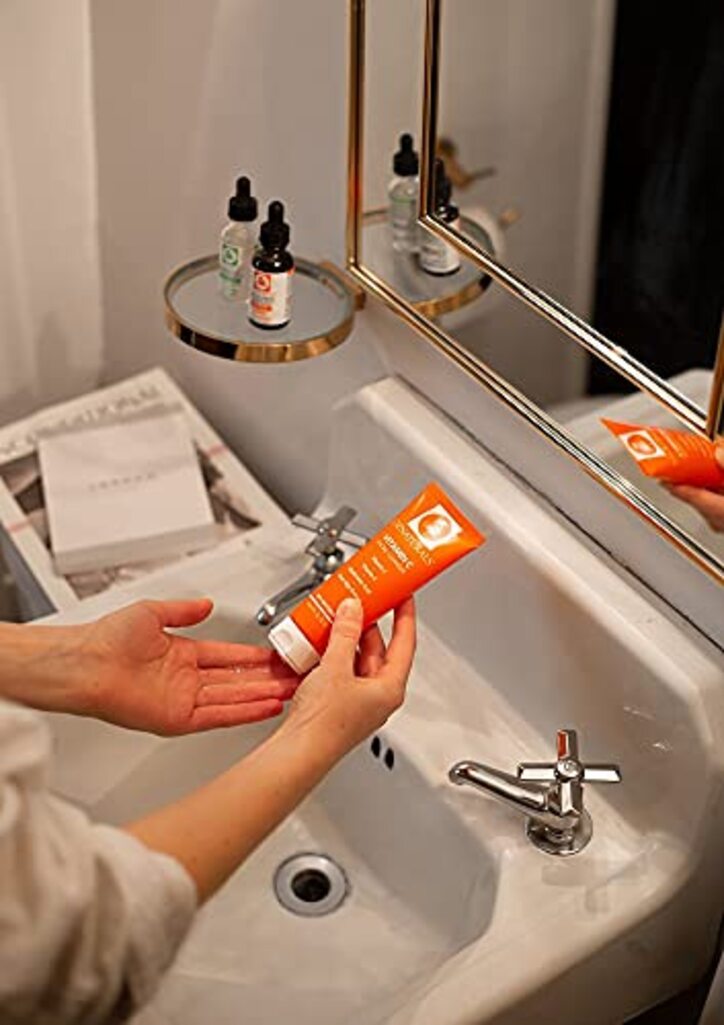 You probably have a skincare wash that you use, but you must check out this one. It has an incredibly added ingredient – Vitamin C. The C gives your skin an additional glow in addition to cleansing your face. Make sure to add this to your morning routine. And while you're at it, try this Anti-Aging Retinol Serum from the same company.  
The Mascara that Went Viral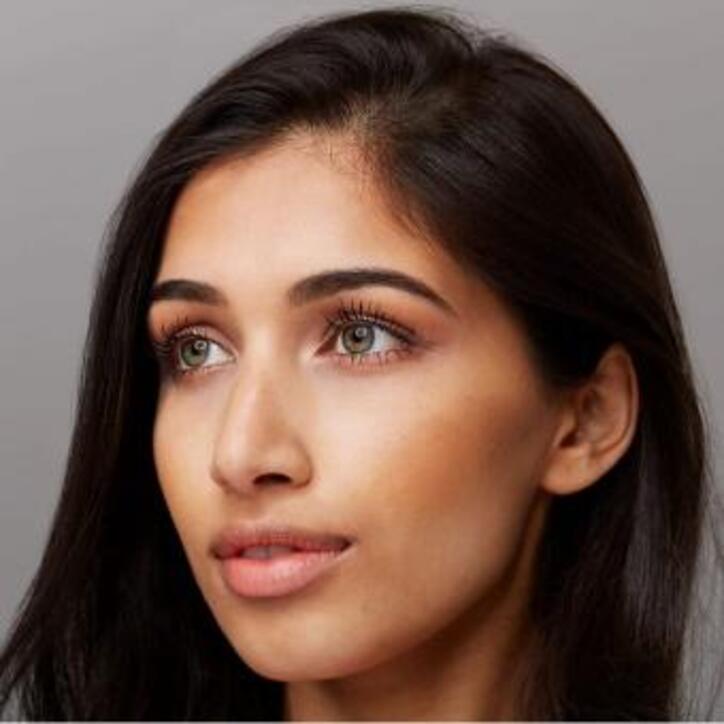 If 213,000 reviewers rave about a product, it's probably time to try it, are we right? Lash Princess mascara will give your eyes that false lash look. It's the wand that is the secret – it creates a wild amount of volume, just check out the before and after images in the reviews. As a big added plus, it lasts all day and doesn't smudge, fade, flake, or smear. 
The Amazing Colander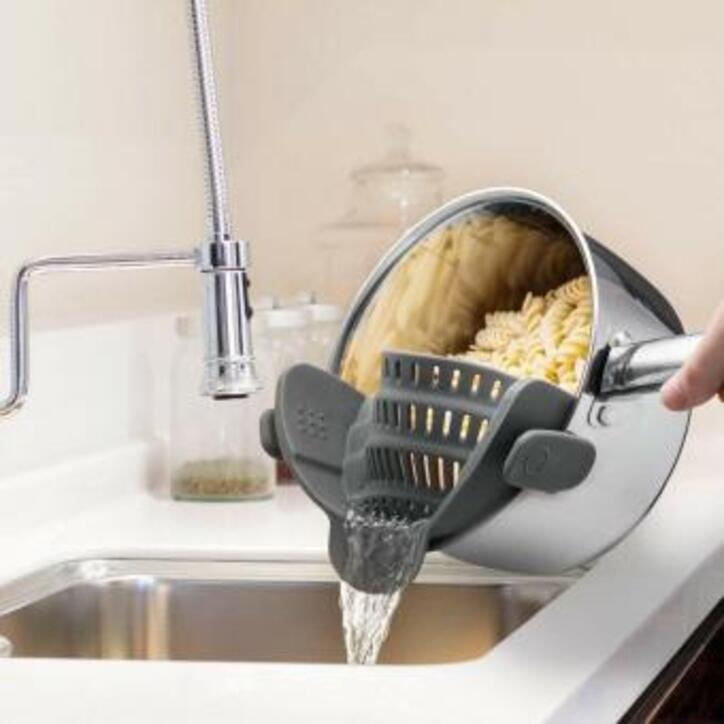 We love pasta, but we hate having to scrub the colander. It's just another piece of cookware piling up in the sink or dishwasher. But look at the Snap N Strain strainer. It's genius! It snaps right onto your pot, so you just tip the pot over to drain the water out. It's well made, so no worries about melting plastic. It can go in the dishwasher and be fitted onto just about any size of pot. 
The Handy Person's Solution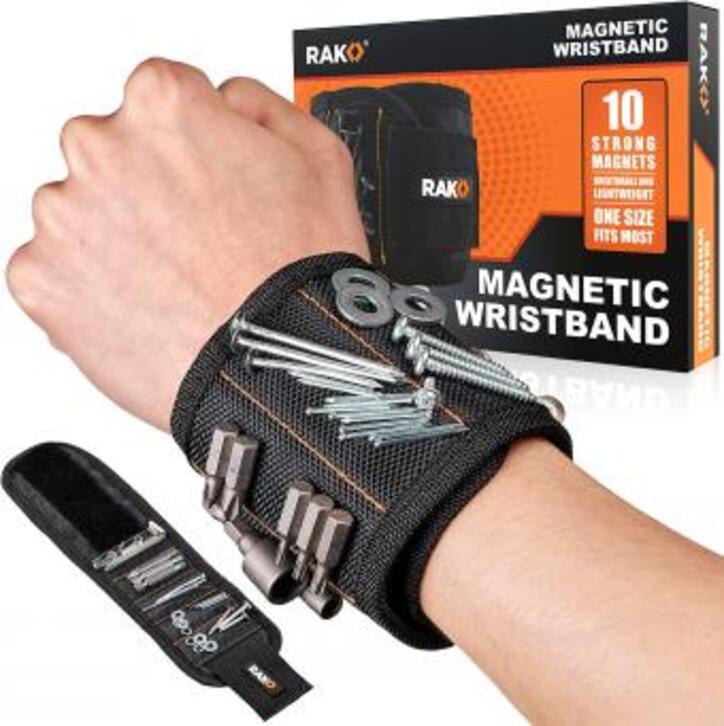 Give this as a gift to a handy family member or friend and they'll be thanking you for years. You just wrap it on your wrist and your nails, bits, screws, etc. will cling to the magnetic material and never get lost in the middle of DIY projects. Your favorite fix-it person can work with both hands and not worry about losing those tiny screws.
Smart Storage for Your Car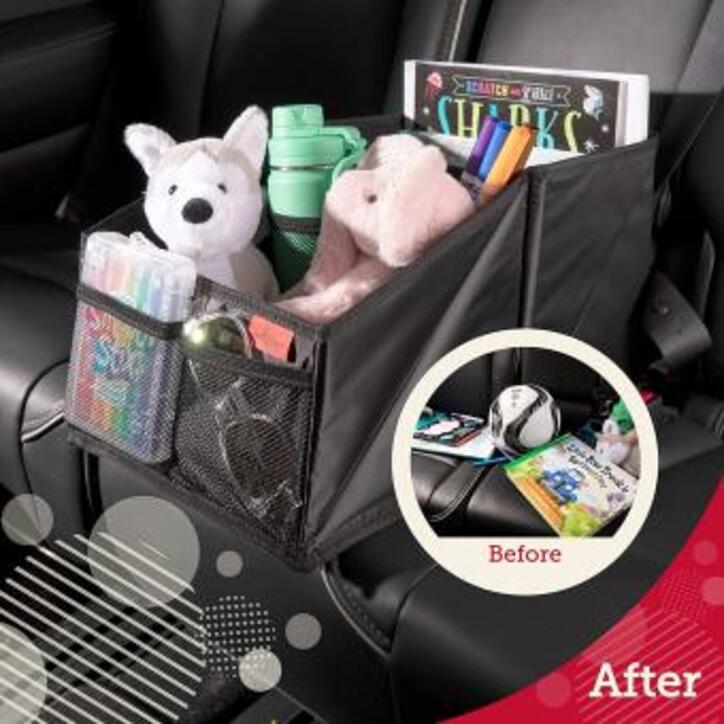 Just take a look around your car.  Does it desperately need some organization? Between you, the kids, and whoever else you chauffeur around, your car could probably use a place to keep all of the stuff lying around. This smart gadget provides room for drinks, toys, games, and almost everything else. And it won't fly around as you drive because it's clipped onto the seatbelt.
The Extension Cord Solution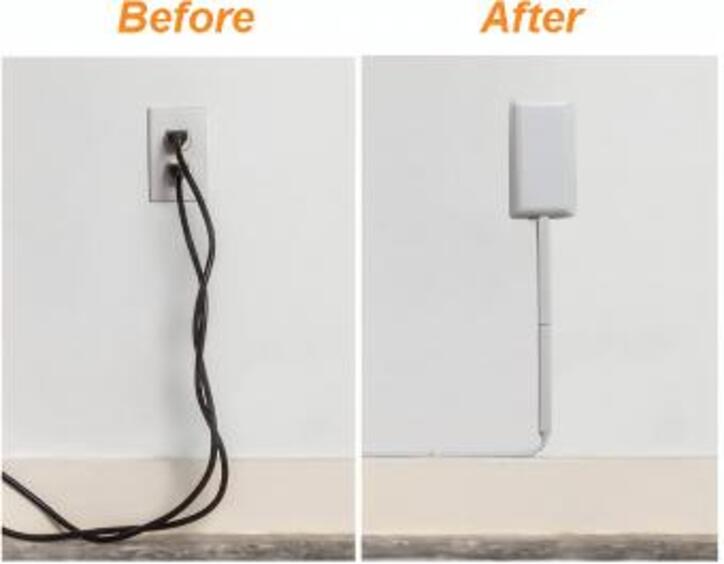 Sleeksocket has come up with a solution for all of those extension cords hidden behind furniture or otherwise creating an eyesore and even a danger.  When wires are not flush with the wall, they do represent a tripping danger and are of course attractive to crawling babies. This gadget makes the cords hardly noticeable, looks neat, and even covers the outlet so those crawlers can't get their hands on them.
Protect Your Mattress with This Cover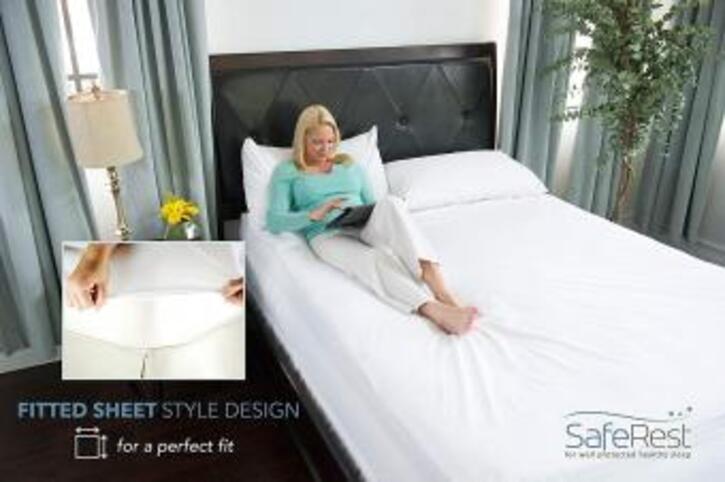 A mattress is a big investment. It's like any piece of furniture you purchase, something you want to keep in good shape and protected for many years. SafeRest has developed a fitted sheet mattress cover that is the most popular on Amazon, and there are over 250,000 reviewers who love it. Your investment will be safe from spills, mites, dust, and dirt for many years.  This item might be one of the most important Amazon purchases you make this year.
Driving? Reach Your Bag with Ease and Safety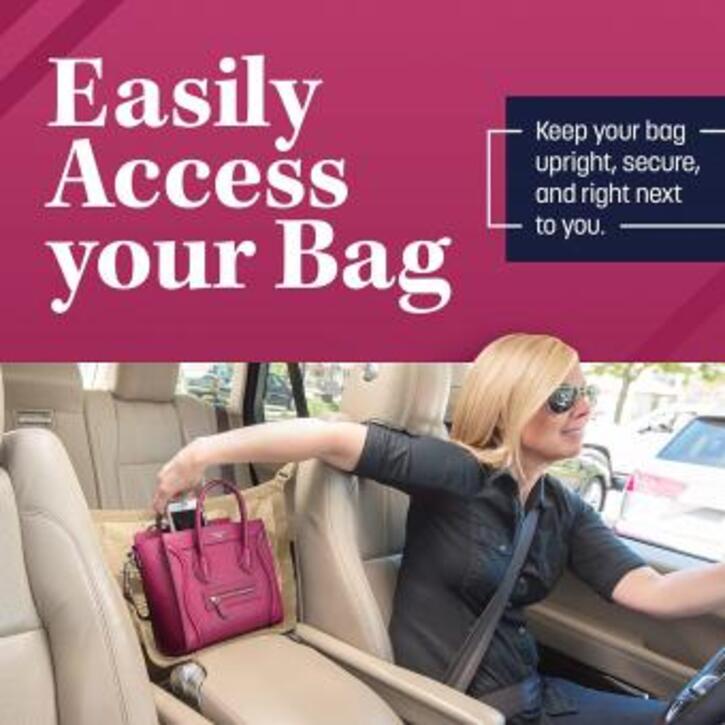 You know when you're driving and you just want to get your sunglasses or a stick of gum? You fumble around trying to reach your purse. That's a dangerous maneuver, and one you won't need to make with the genius item. The Car Cache is a device that keeps your bag upright and easy to reach. And if there's a dog in the car with you, it'll stop your pet from jumping into the front seat with you. 
The Storage Strap You Need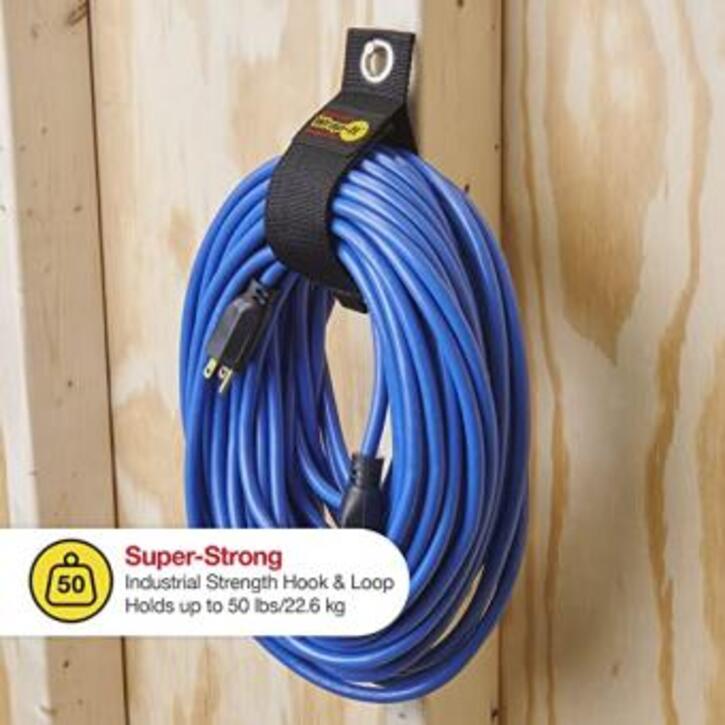 Put that wall in your garage or shed to good use by using a few of these storage straps. When you have big items like a hose or cables, you just attach this holder to the wall and the strap will hold items up to 50 pounds. The package comes with six traps of various sizes for all types of equipment. 
The Little Octopus That Saves Your Face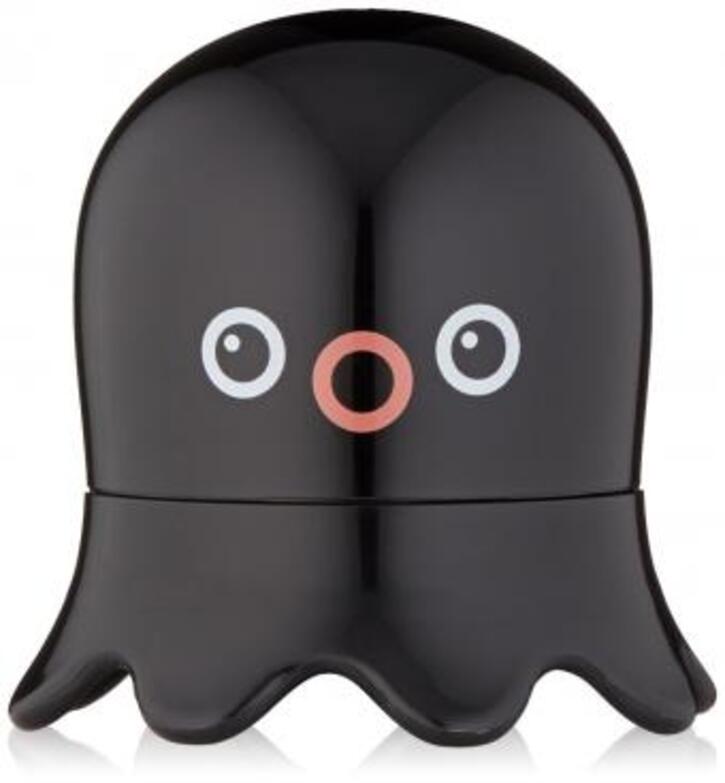 Tonymoly's cute little octopus Tako is one of our favorite Korean beauty products. This fellow contains a mixture of marine plant extracts, black mud, and charcoal into one mighty scrubber. It will extract blackheads at the same time as it exfoliates your skin.  Plus, you have to smile when you look at this adorable little guy, and that always helps.
Perfect Defogger for  Your Car Windows 
When the weather makes your car windows fog up, driving can be downright dangerous. Your first reaction is always to wipe the fog away with your hand or sleeve, but what you need is a real defogging solution. Now for $5 you can get a sponge that is not only a defogger but generally great for cleaning car windows. Save your sleeves and grab this item!
Ideal Vegetable Chopper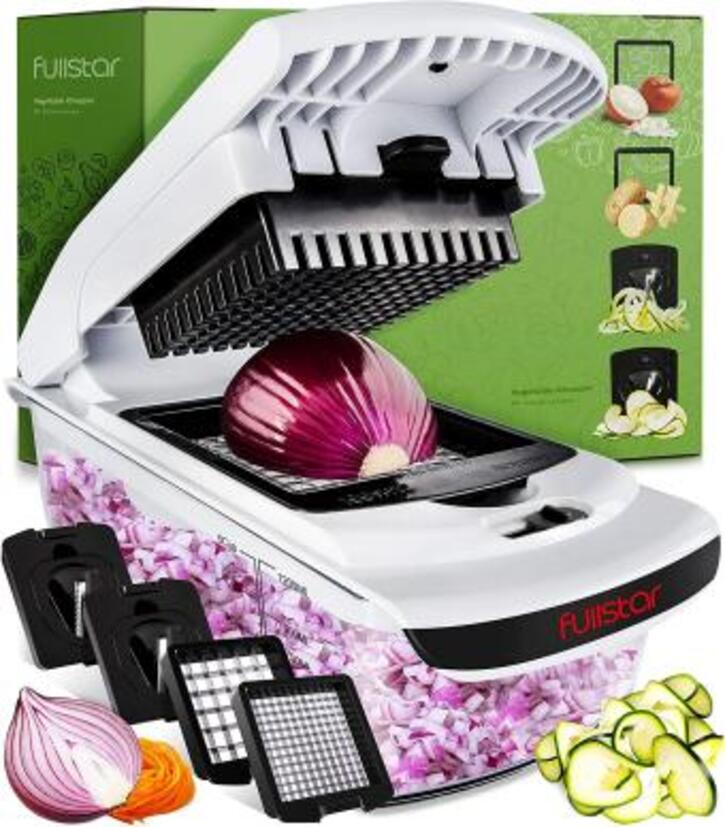 Some people love cutting vegetables into just the right size and shape. We don't actually love that part of cooking. So we're in favor of this powerful vegetable chopper which is not only easy to use but will make your meals look oh-so professional. There are four blades included: small and medium dicers, a blade for soft veggies like peppers, and one for tomatoes. 
Shine a Powerful Light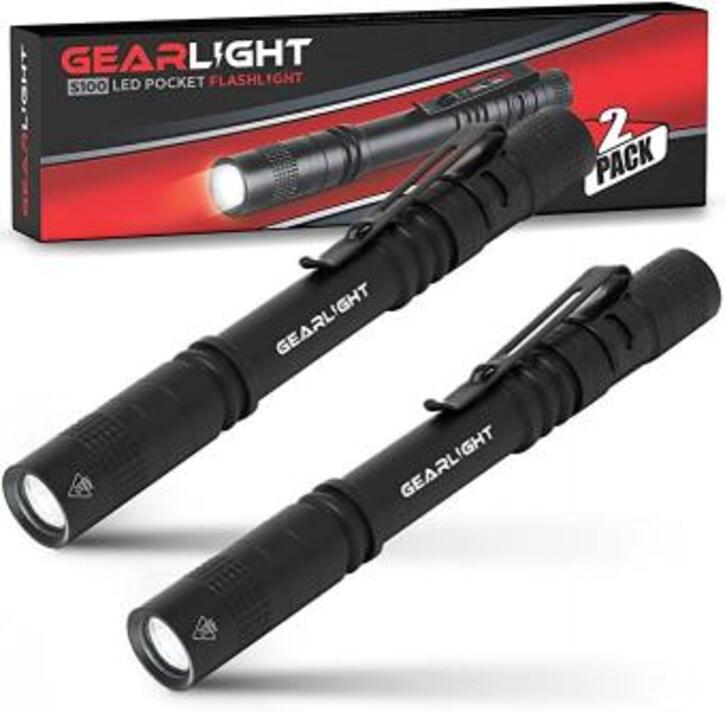 Going camping, looking for something under the couch, or has the power gone off? You need a powerful flashlight. This one can light up an entire yard and yet is small enough to put in your pocket. Over 25,000 reviewers of Gear Light's flashlight love this tool. It's made of military-grade solid aluminum, has a long battery life on AAs, and is fully water resistant. 
Freshen Up Your Home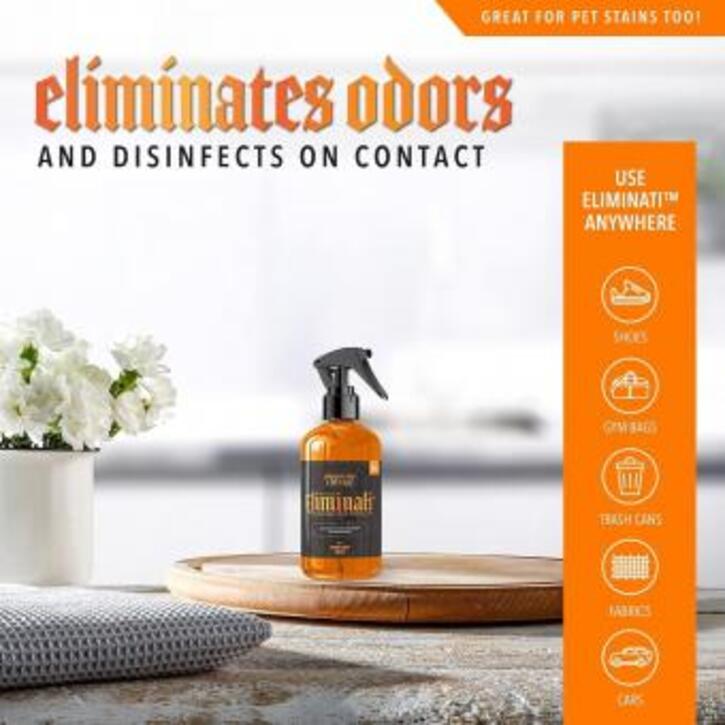 This spray hates odors, maybe that's why it's called Angry Orange. With any animal or human odors in your house, you'll find that it works beautifully and you'll have a home smelling like spice and citrus.  This is the deodorizer you need to keep on hand and keep in stock.
Find Metal Objects The Easy Way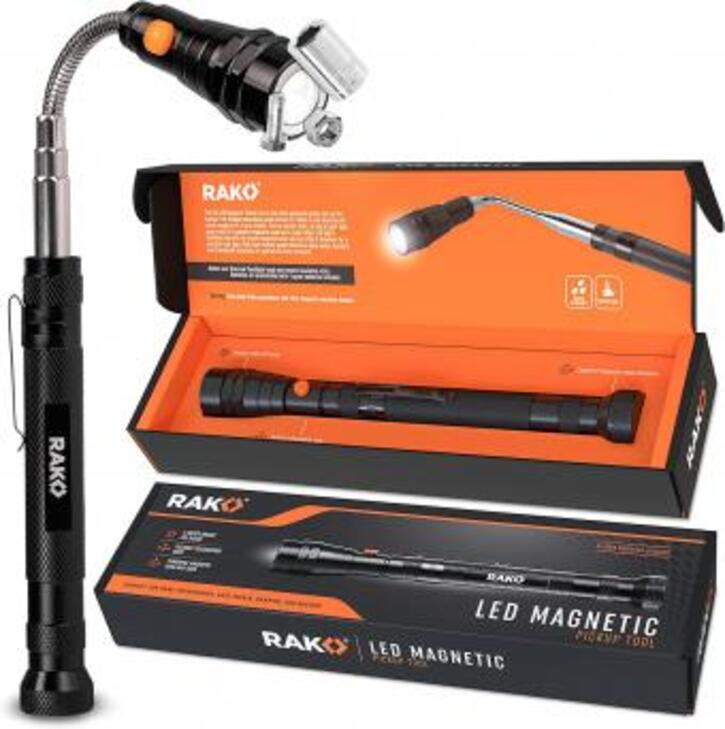 So you were in the middle of a DIY project and that darn screw just rolled under the couch?  How are you going to retrieve it? Here's your solution. This is an LED-lit magnetic telescoping tool that extends to 22 inches. The light itself is magnetized so you can look for the screw and grab it with the magnetic light in seconds.
Lovely Smelling Pets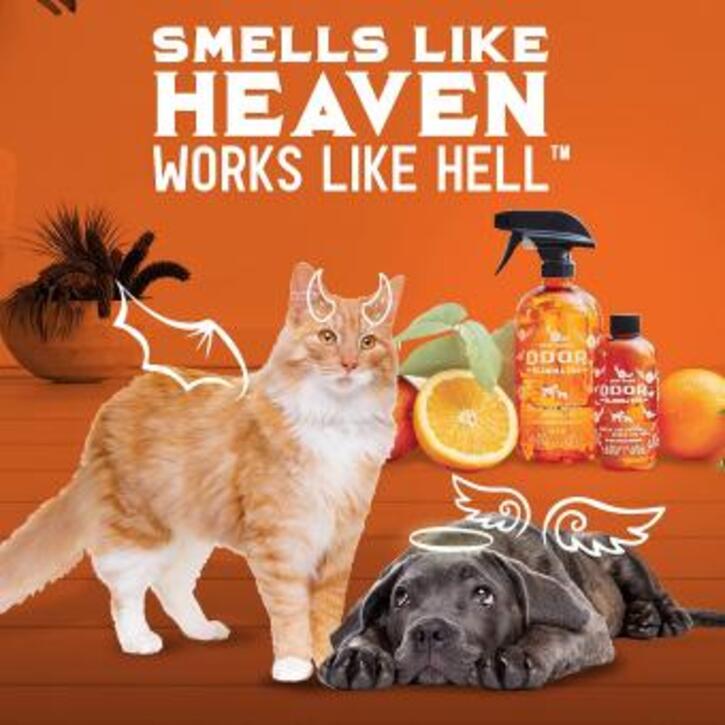 Angry Orange makes another odor killer which is listed as the number one favorite on Amazon. It is a pet odor and stain remover and according to nearly 90,000 reviews, it really works. Just spray it on the area and let it dry. You can use it on carpets, upholstery, tile, and even trash cans. Each package comes with a blacklight flashlight that will help you find those sneaky stains.
Forever Christmas Lights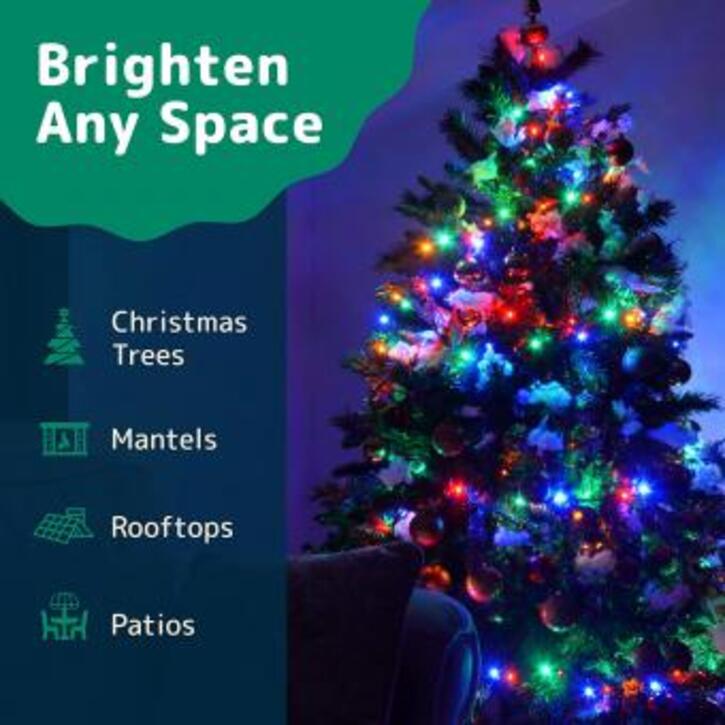 Ah, the annual battle with the Christmas lights. Untangling, changing bulbs, hoping they light up when they're supposed to. Well, that holiday chore is over with these amazing lights that will always perform perfectly. These lights are top-rated by reviewers, and for $8 per string, including a flasher bulb, you will have one less thing to worry about.
The Vitamin E Oil Reviewers Love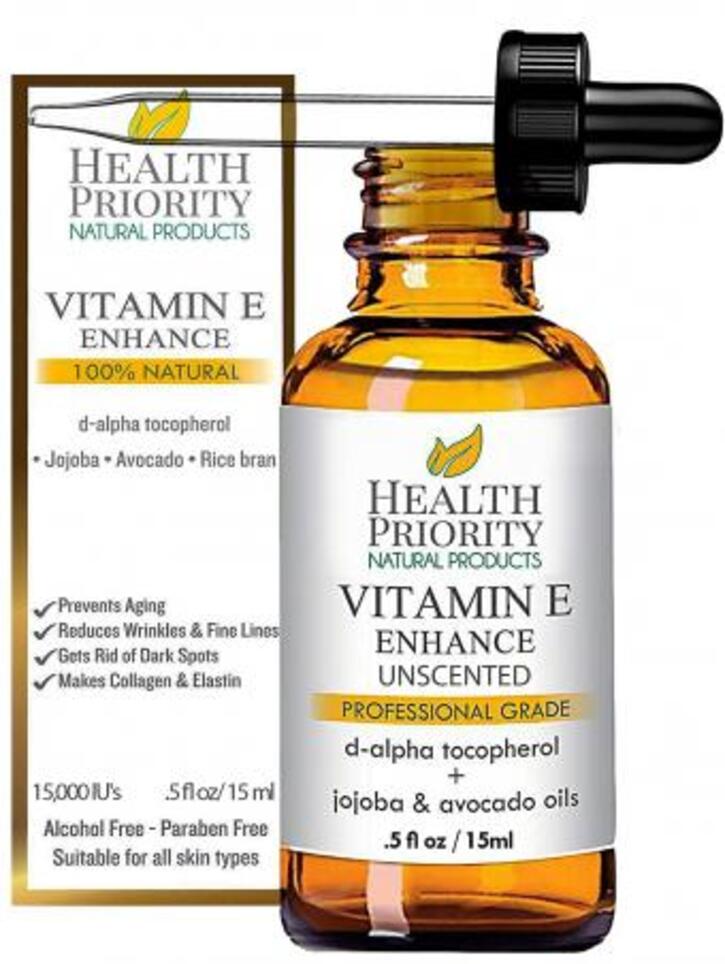 More than 9,000 reviewers absolutely swear by this Vitamin E oil for moistening and refreshing dry skin. Vitamin E is also known for treating other skin-related issues like acne scars, stretch marks, and wrinkles. As a moisturizer, it works beautifully on sensitive skin. And remember that Health Priority's products are all-natural, vegan, cruelty-free, and made in the USA.
Keep That Cutlery In Order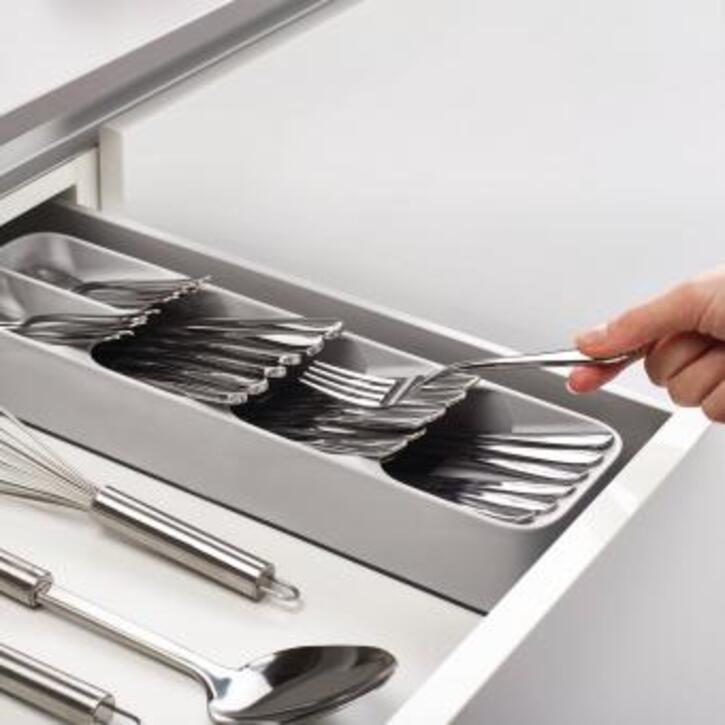 Some kitchens are equipped with spacious drawers to store cutlery, but many kitchens don't have enough drawers to organize things the way we'd like.  Joseph Joseph's genius DrawerStore lets you arrange your cutlery neatly in a tiny space, and it's brilliant. It holds up to 48 pieces of silverware.
Totally Comfy Air Mattress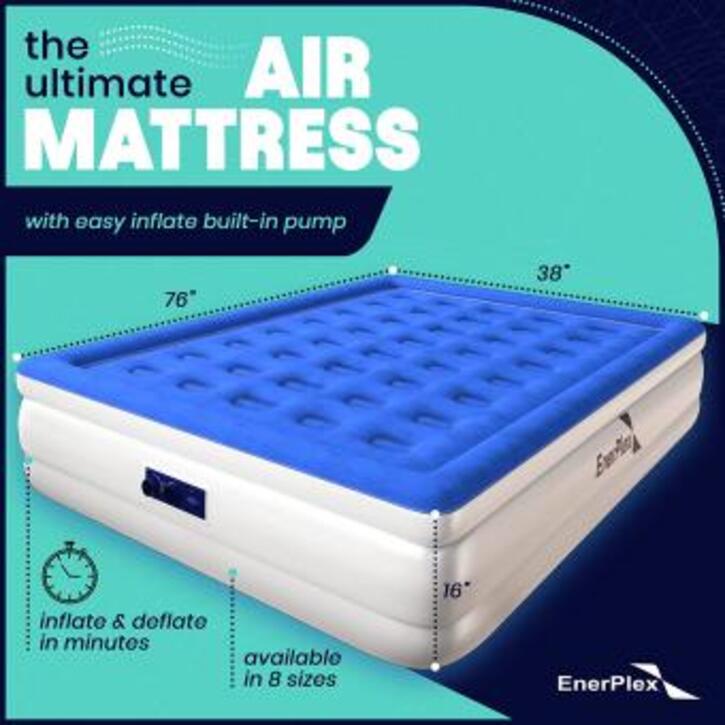 Look how far air mattresses have come – now you can get a double-deep bed with all the comfort of a regular bed, and then fold it and put it in your closet until you need it. Enerplex's air mattresses are Available in all standard sizes, well padded, and very comfy for your guests. You don't have to worry about your company getting a good night's sleep. And these beds are so easy to set up with their internal pump that auto-inflates and deflates making set up and take down simple.
Brighten Up Dark Places With These Puck Lights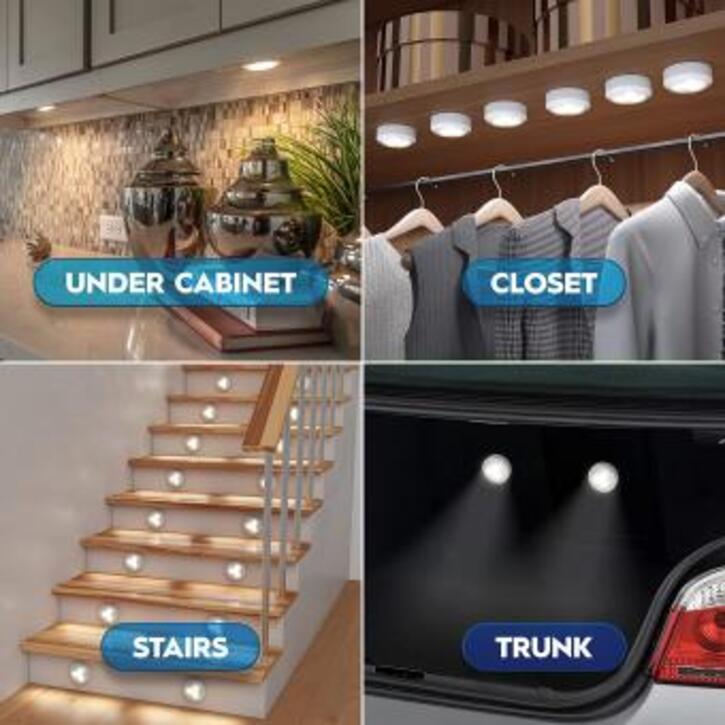 Got any dark corners in your home? Like closets, kitchen cabinets, or hallways? Just stick these lights wherever you need more illumination and use the remote control to turn them on or off, adjust brightness, or set times for them to work. The package includes 18 AA batteries, which will give you over 100 hours at full brightness level.
Journaling Made Beautiful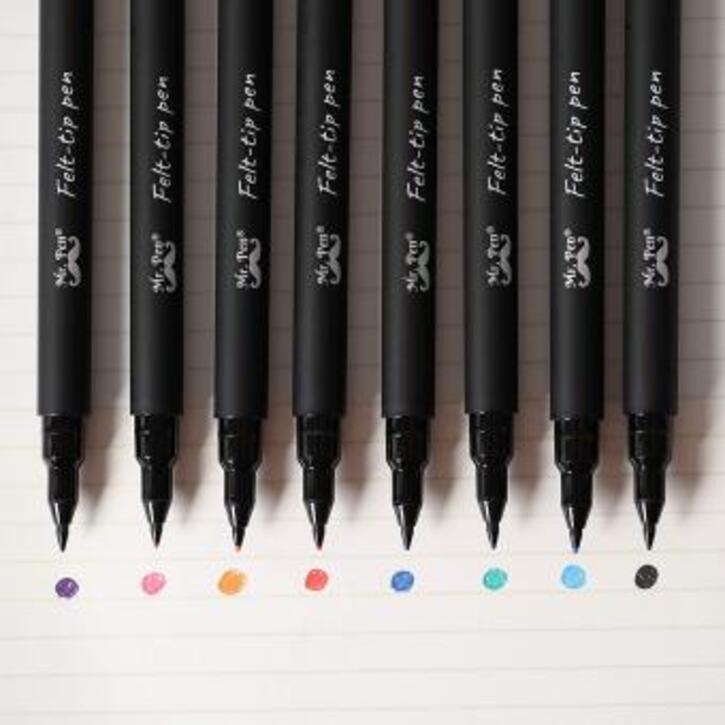 Are you a note-taker or a journal-writer? Looking for a pen that makes writing smooth? Check out these journaling pens that come in several colors. Even better, they don't bleed through to the other side of your paper. This set of 8 pens will keep you busy writing, coloring, or drawing for a long time.
This Tool Belongs in Your Car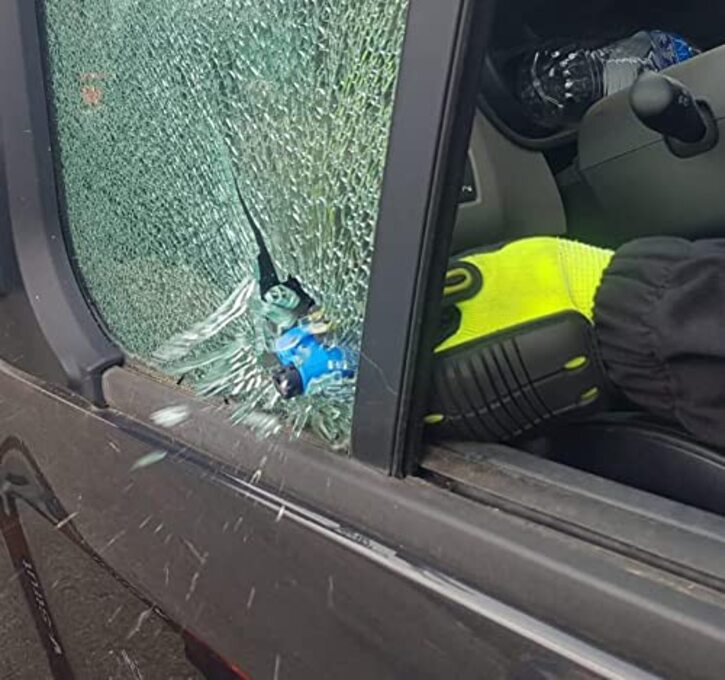 You've probably heard this before, but every car should carry this life-saving tool that allows you to break your car window and escape should you need to. It's small but powerful and was originally developed for fire and police in rescue situations.  The resqme is so small it can fit onto a keychain and has a spring-loaded escape hammer. The tool includes a razor blade that can slice through a seatbelt.
Don't Miss A Spot when Painting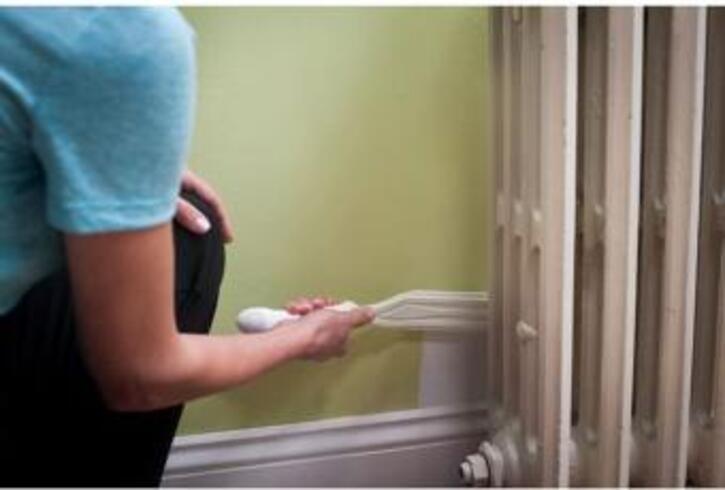 What do you do when you're painting and need to get to that little space behind a dresser? Give up and hope nobody notices? Well, now you can get the Paint Behind tool that lets you get to those little spaces.
Fruit Fly Solution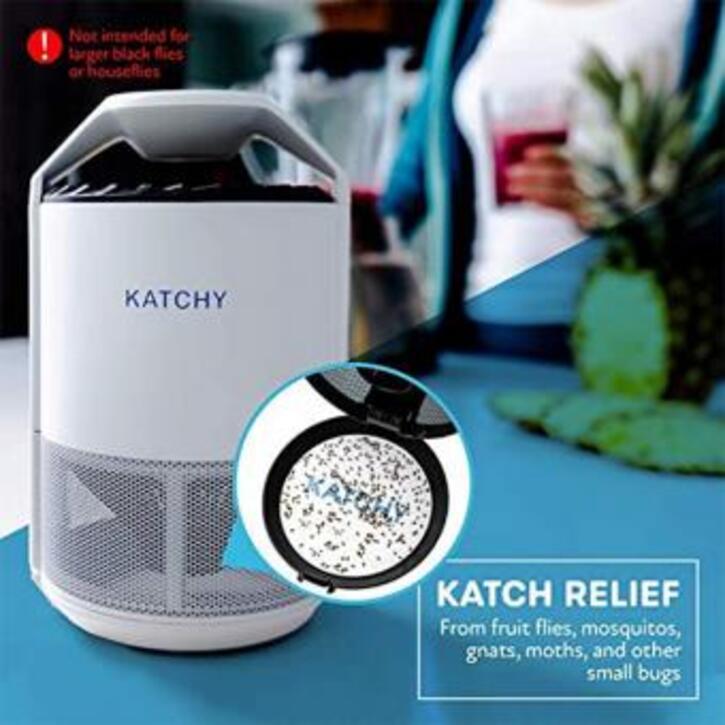 Not much is more annoying than seeing fruit flies in your home. After you've tried all the traditional traps, go get yourself a Katchy. It's an indoor insect trap that looks nice on your table but works very hard to catch the little creatures using UV light. The light attracts them, then they are sucked into the unit and trapped.
Favorite Eye Cream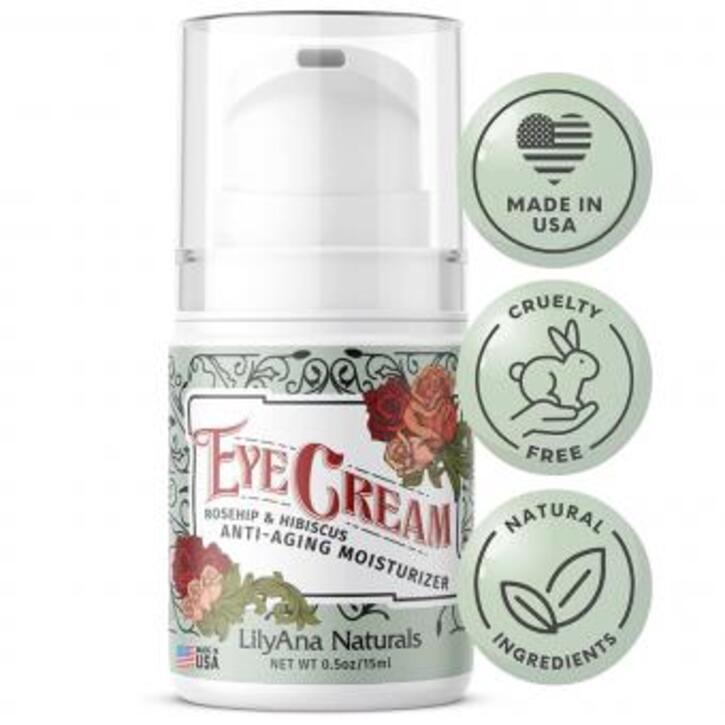 Just check out the before and after pics by reviewers and you'll see how fabulous the LilyAna eye cream is. Made with rosehip and hibiscus, and also completely natural, just use this daily and watch your face look younger and fresher.
The All-Purpose Tool You Need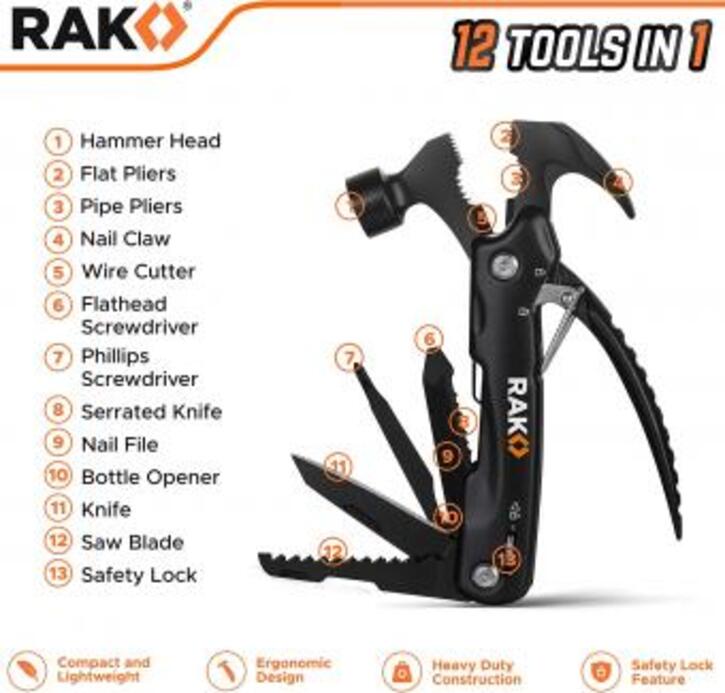 This is the type of tool everyone should have close by. The Rako carries 12 tools in one handy package, and if you are out hiking or doing any kind of fix-up job, this should be your go-to tool. It includes a wire cutter, screwdrivers, saws, file, hammer, bottle opener, and a nail claw.
Get Those Teeth Their Whitest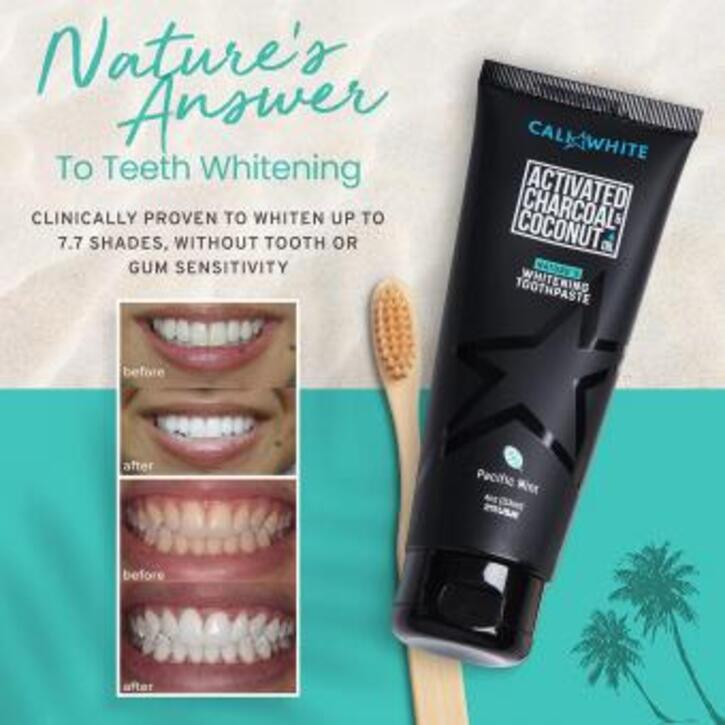 The idea of coal in your toothpaste might sound odd, but this toothpaste blends activated charcoal with coconut oil and minty flavoring. The mixture can whiten your smile up to 7.7 shades, and does this naturally, without causing any gum or tooth pain. 
A Must-Have First-Aid Kit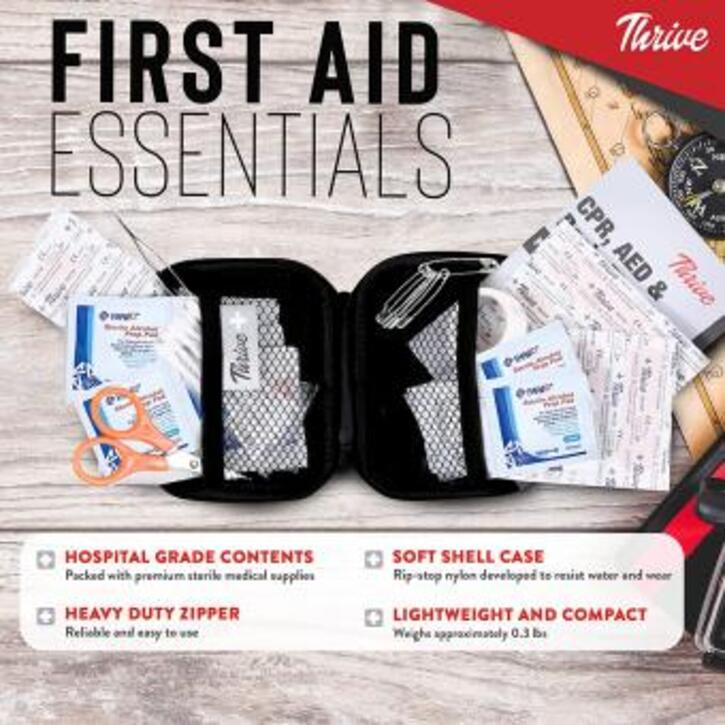 Talk about a gift that keeps on giving – anyone in your life would be grateful for this outstanding first-aid kit with almost 70 essential items. Keep it in your car, your kitchen, or anywhere in your home or office, because you never know when you'll need it.
No More Struggling to Open Jars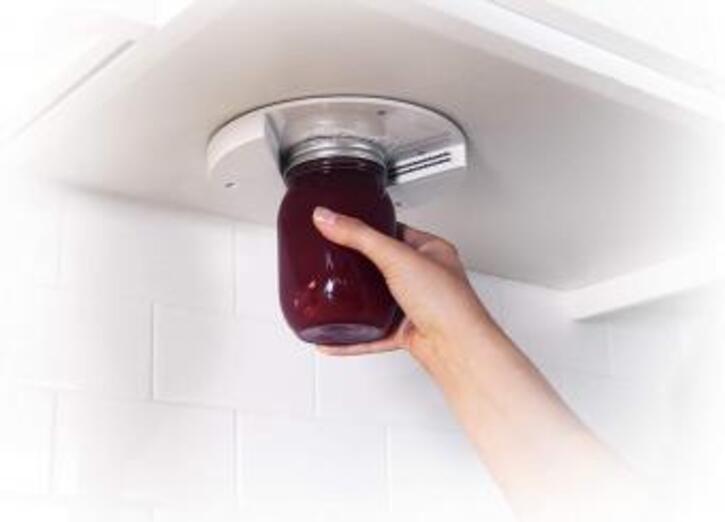 What a smart, convenient way to store a jar opener.  The EZ Off Jar Opener mounts under your cabinet, out of sight, and is easier to use because you can use the power of two hands to help you open the jar. This product has gained over 17,000 reviews from happy customers. Grab this made-in-the-USA tool and make your life a little easier!
Weird, but Adorable Bud Vase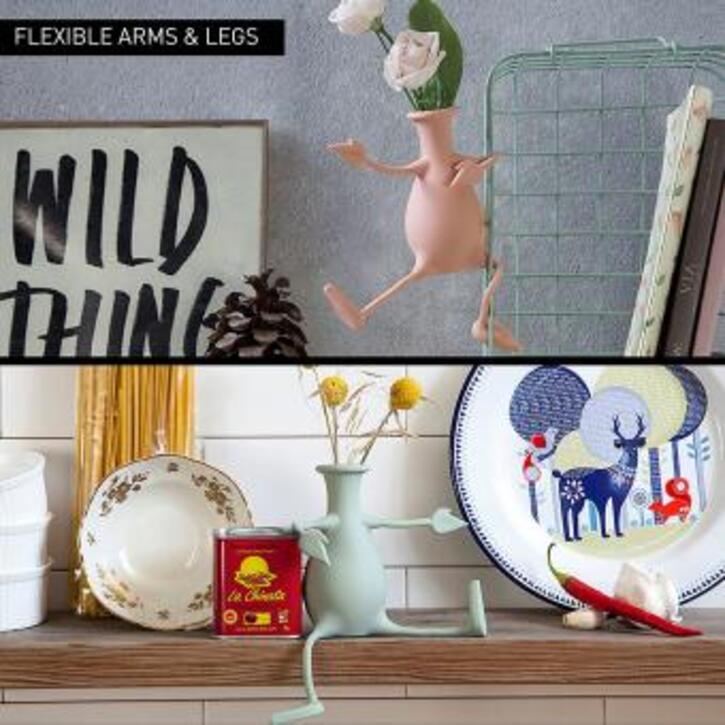 How can you not love this vase? It's nutty looking, and its hands and legs are moveable so you can set it up in the most unexpected places. It's made of silicone that will keep the flowers alive longer. Get Florino the $15 Friendly Flower Vase for yourself or a friend and keep everyone in good spirits with its weirdness.