60 Affordable Home Improvement Amazon Canada Products That Make a Huge Difference
Let's face it, after the past few years, we're all in desperate need of a little home refresh. But while our hearts may want to do a complete gut and remodel, our wallets may not quite be up for that feat. Never fear because smaller changes can make a big difference when it comes to home improvement. And whether your home issues involve organizing clutter, repairing damage, or simply refreshing decor, we've got you covered.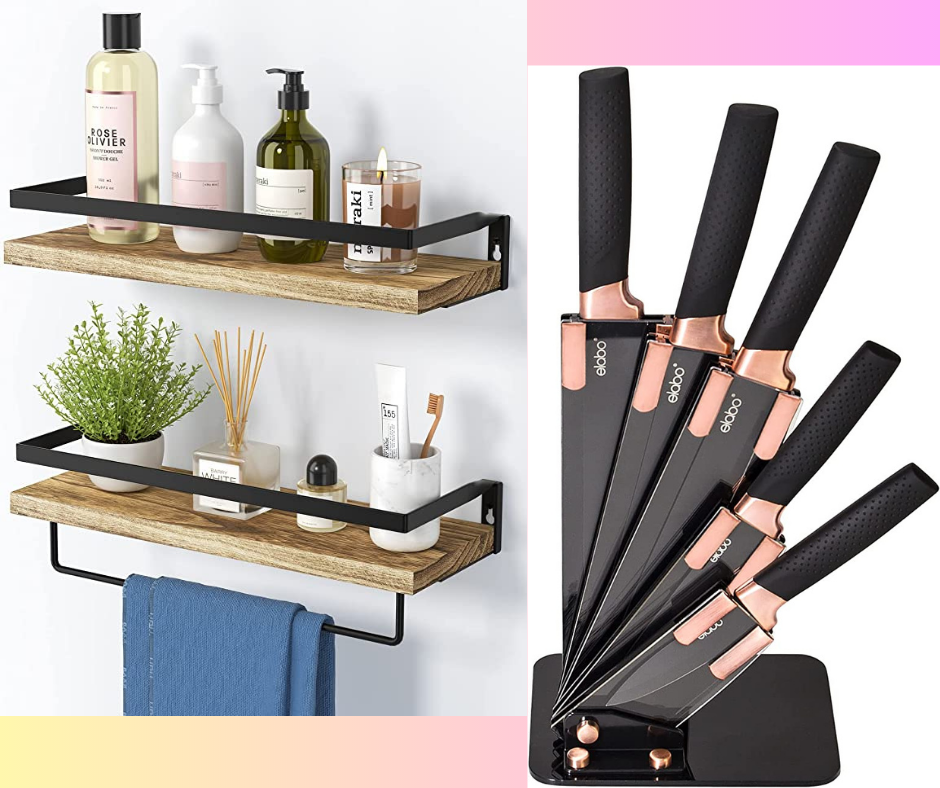 These products will help you cut your time on chores and improve the efficiency of your home, all while making your home look chic and tidy.
With our list of 60 affordable home improvement Amazon Canada products, you can make dazzling changes with peel-and-stick tile and backsplash, an accent wallpaper wall, new cupboard pulls, and all of the cleaning and organization products you could think of to get your home truly tidied up.
Solve Your Organization Needs With Shower Shelves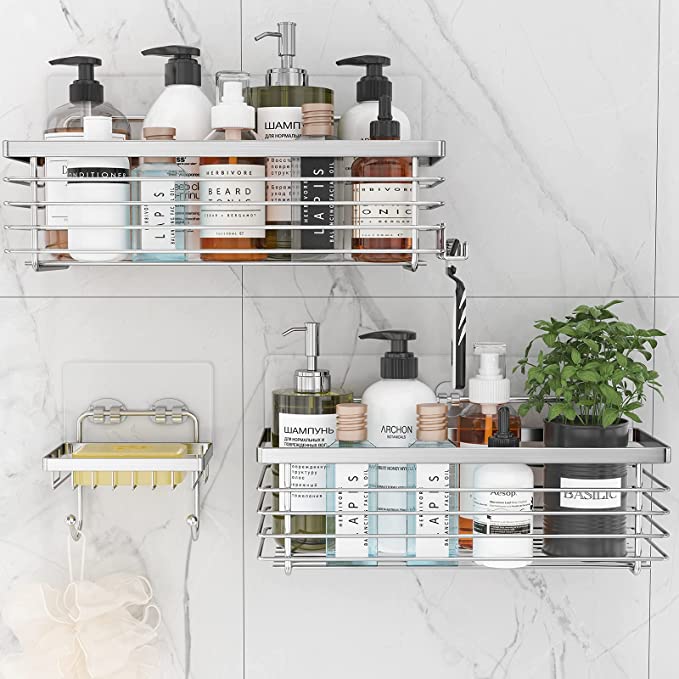 This set of shower shelves will solve all of your shower organization issues. It includes two larger caddies and a smaller soap holder. Remove the back cover to apply the clear adhesive backing. The caddies have hooks for your sponges and razors and such, and they can be repositioned on the caddies.
Elevate the Experience With a Rainfall Showerhead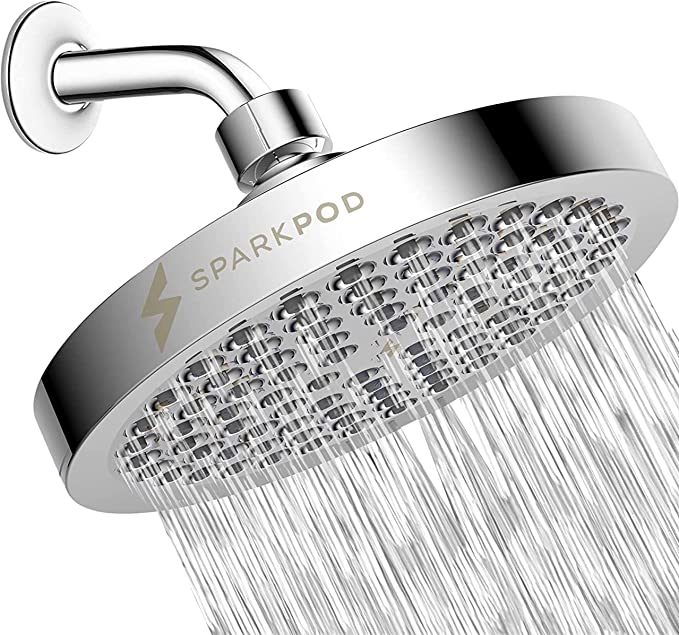 Replace your boring showerhead with a rainfall showerhead that will bring tropical vibes to your bathroom and elevate your shower experience. There are various colours and finishes available, and it's easy to install. So you'll be able to match it to any space and get it installed quickly.
Upgrade With a Bidet Attachment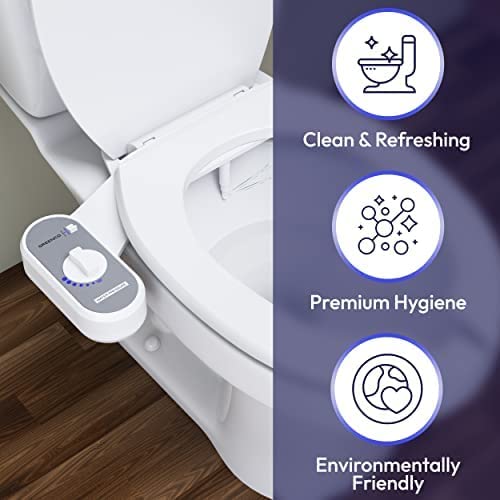 With a bonus self-cleaning mode, this bidet attachment will help you rinse thoroughly every time, and it'll cost about the same as a case of toilet paper. The adjustable spray is available on two nozzles (front and back). And installation is super easy, so that you can reduce or eliminate TP in a snap.
Refresh Your Tile With a Grout Cleaning Tool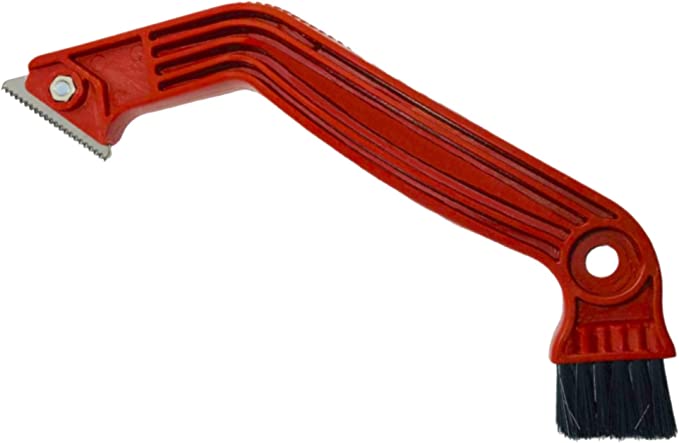 Refresh your existing tile with this grout-cleaning tool. You can scrape and remove the old tile thanks to the cutter on one end and brush on the other. The angled design makes it easier to grip and use while removing your grout.
Keep Your Drain Clean With a Tub Shroom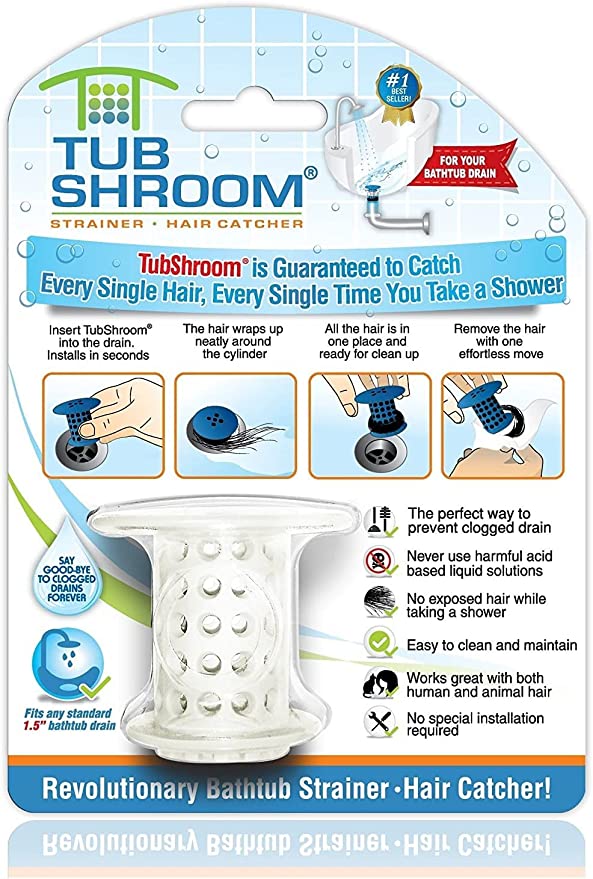 This cleverly designed drain stopper lets water run through while trapping hair and debris so you can easily wipe it away. Just fit the Tub Shroom in your shower drain, removing it periodically to wipe away hair with toilet paper. Toss the toilet paper and return the shroom to your drain.
Keep Your Bed Neat With Sheet Holder Straps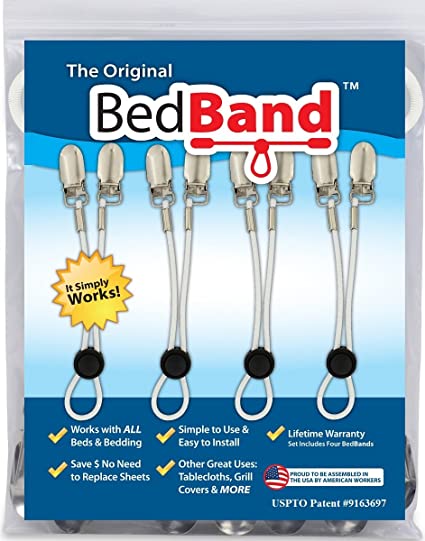 With deep mattresses and older sheets, the fight to keep your sheets in place can get frustrating. These bed band sheet holders have adjustable clips that allow for a quick and easy way to keep your sheets on the bed. Clip the sheets into the claps, cinch them tight, and head to bed.
Store Linens in Under-Bed Storage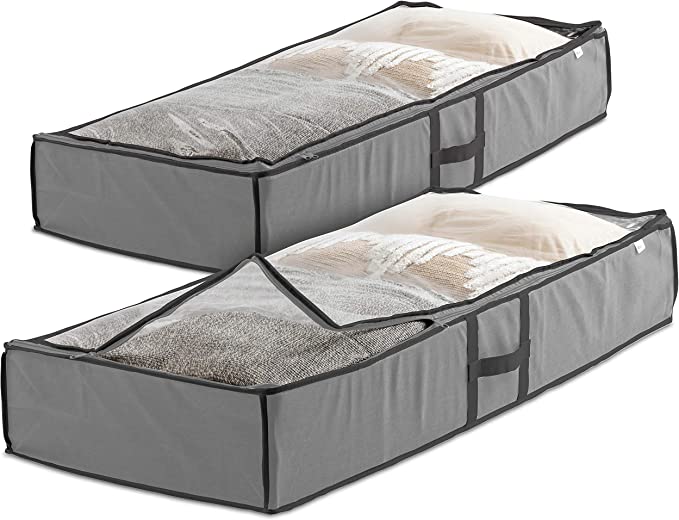 The transparent zipper lid on this under-bed storage container lets you stuff it full and see everything you've stored within it. You can open the top all the way whenever you need access to your stuff. And, bonus, the linen bag has a tear-proof handle. This container is great for storing all of your linens.
Stick Puck Lights Anywhere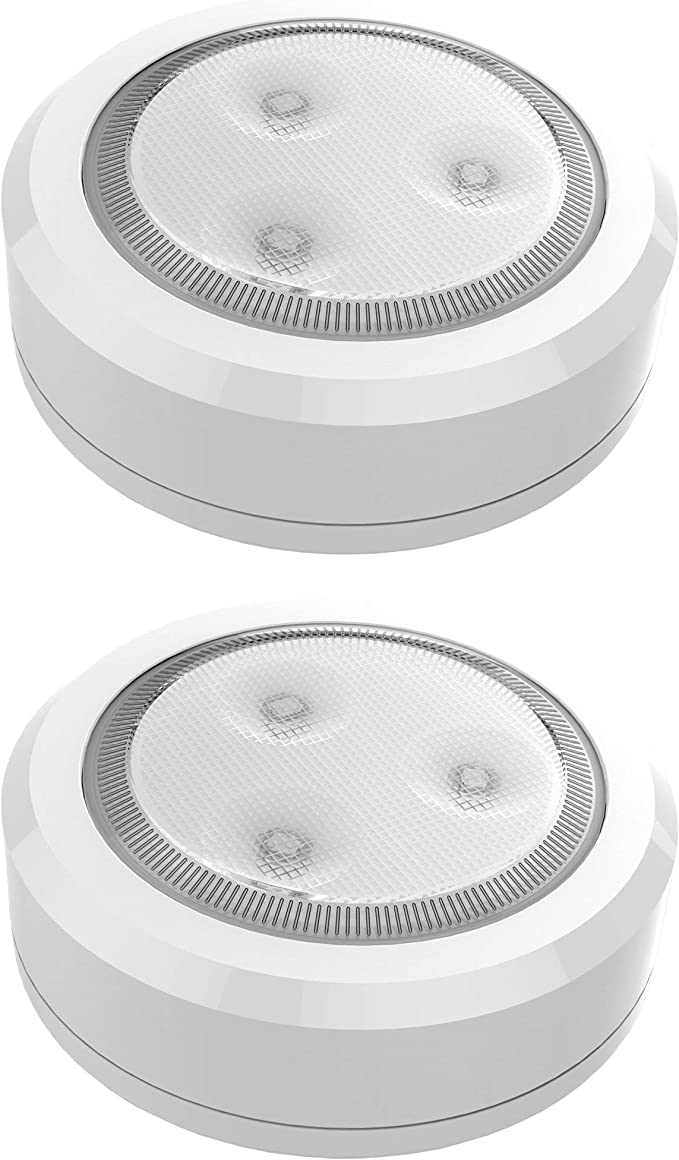 These stick-on puck lights will instantly transform your space into something more spectacular. The adhesive backs let you stick these lights wherever they're needed: in dark cabinets, cabinets, or hallways. Your home will look more inviting and at a fraction of the cost of wired lighting.
Upgrade Your Cooking With a Grill Pan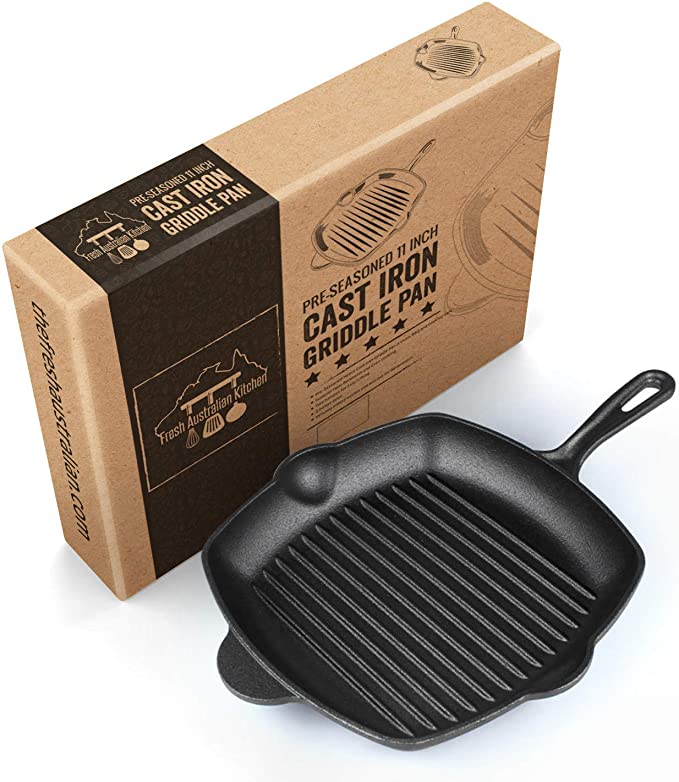 This pre-seasoned Fresh Australian Kitchen grill pan makes grill nights way more versatile. The 12-inch pan fits on your stovetop or your grill and includes grilling ridges and pour spouts. And there's an extra handle on the opposite side from the primary handle when you're ready to take this pan off the grill.
Keep It Tidy With Stove Covers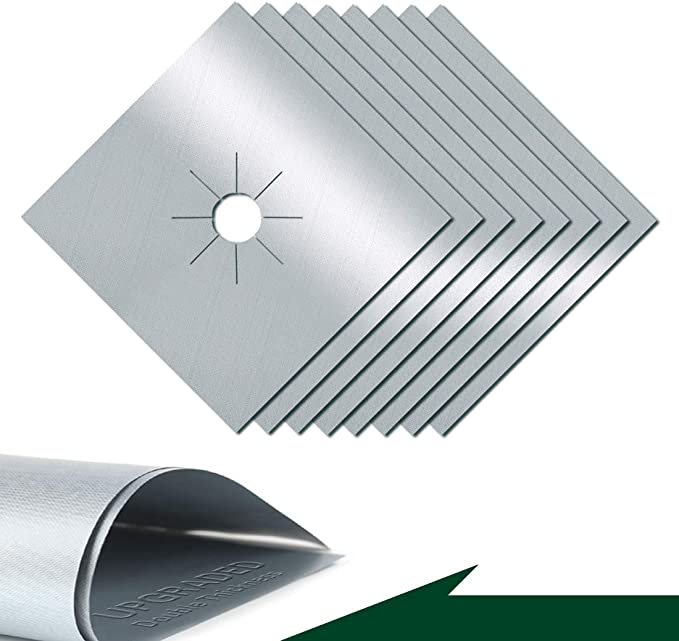 This eight-pack of stove burner covers makes cleaning the stove simple. You can peel off the covers, and the food and spills disappear with them. You can pop the covers in the sink or dishwasher and reuse them.
Declutter With Food Storage Containers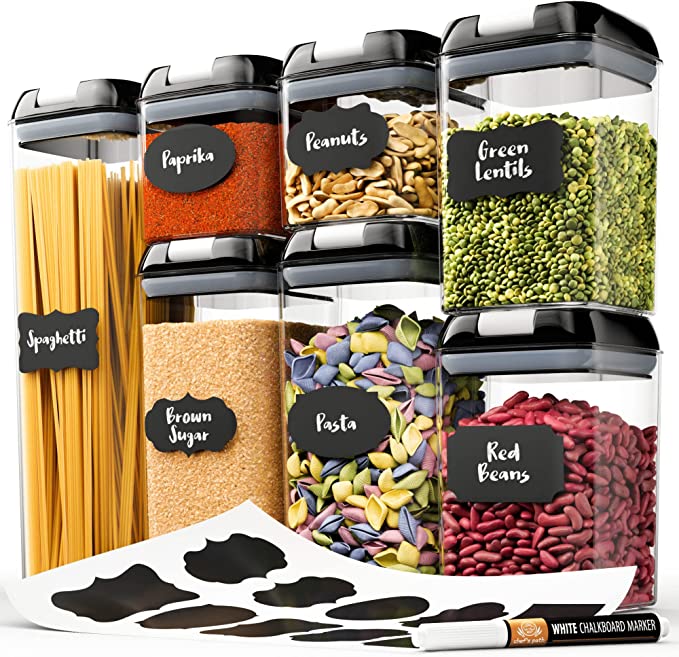 Reorganize your cluttered kitchen space with these food storage containers. They are airtight, pristine, and practical and come in a set of seven containers in four sizes. Every container comes with a flip-lock lid. The clear containers let you see the contents, and the set comes with chalkboard labels and a chalk pen so you can label everything, too.
Keep It Clean With Fridge Handle Covers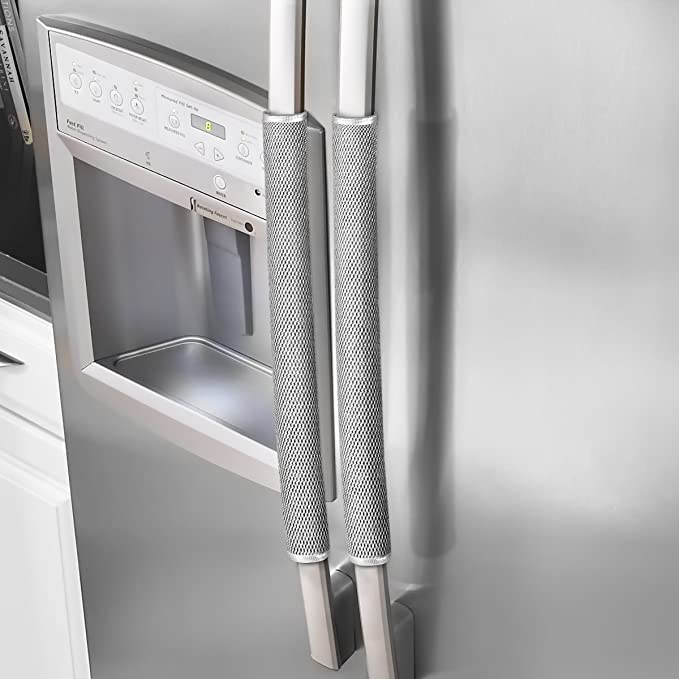 These velcro refrigerator door handle covers to protect your fridge doors from fingerprints and stains. Not only will the handles look sleek and stay clean, but you'll also be able to remove and clean these covers as soon as they get dirty. This comes in a two-pack.
Snazz up the Coffee Station with a French Press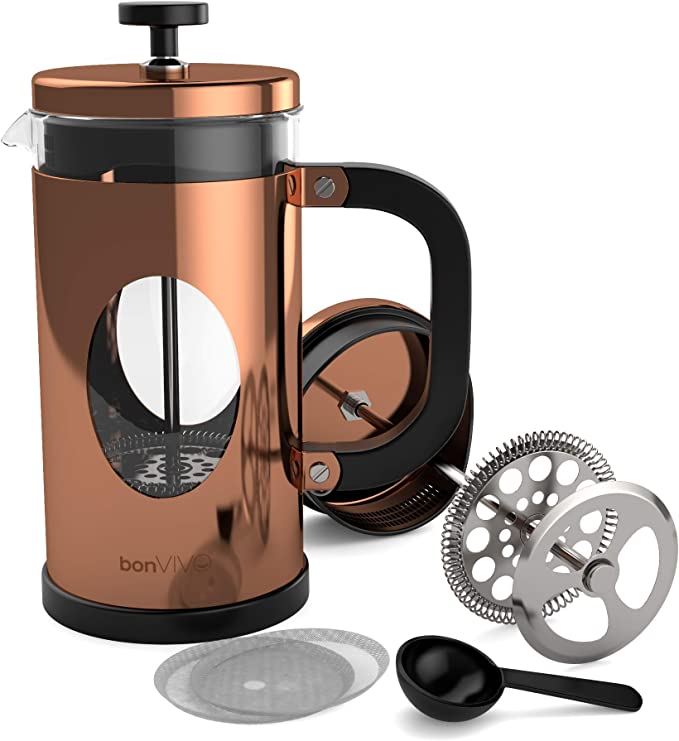 Your first cup of coffee of the day will improve your whole household by improving your mindset. And having this fancy French press sitting on your counter will undoubtedly enhance the look of your kitchen. The elegant copper and heat-resistant glass French press brews 34 ounces of coffee.
Display a Knife Set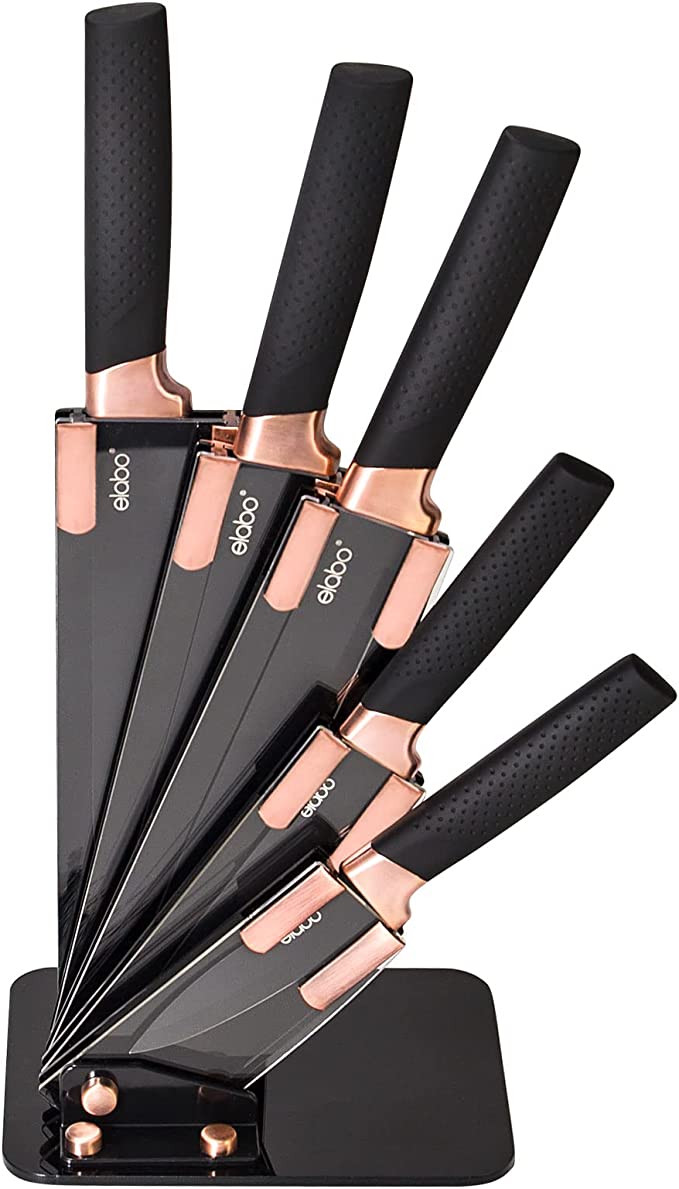 Another fancy countertop item for your kitchen is this knife set. With stylish rose gold accents and ergonomic nonslip handles, these knives will upgrade your kitchen. The base will display all six dishwasher-safe knives, which include a paring knife, a utility knife, a carving knife, a chef knife, and a bread knife.
Always Have the Right Mixing Bowls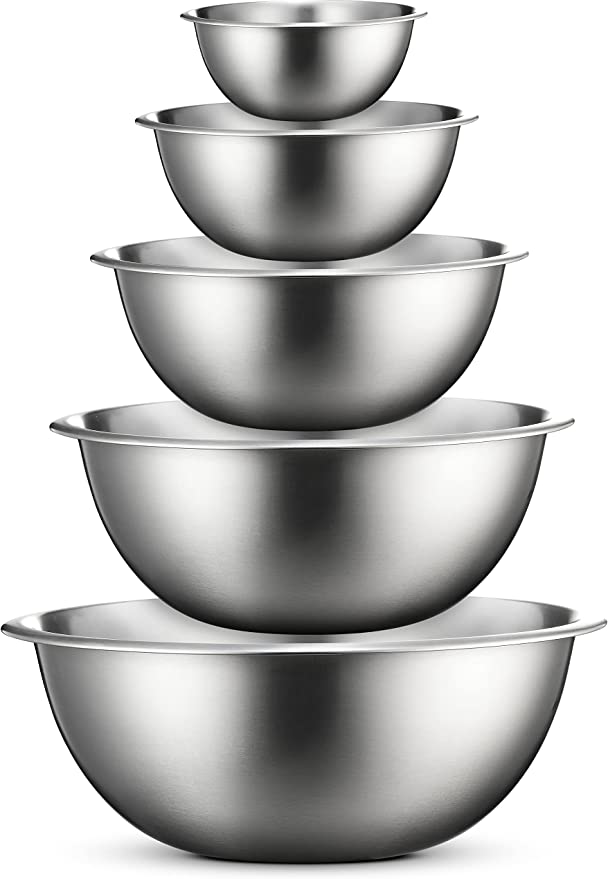 This set of mixing bowls ranges from 3/4 quart up to a massive 8 quarts. So you'll never need to fumble around for the suitable bowl for the job ever again. These durable stainless steel bowls nest together for easy storage.
Change Your Kitchen With Peel-and-Stick Backsplash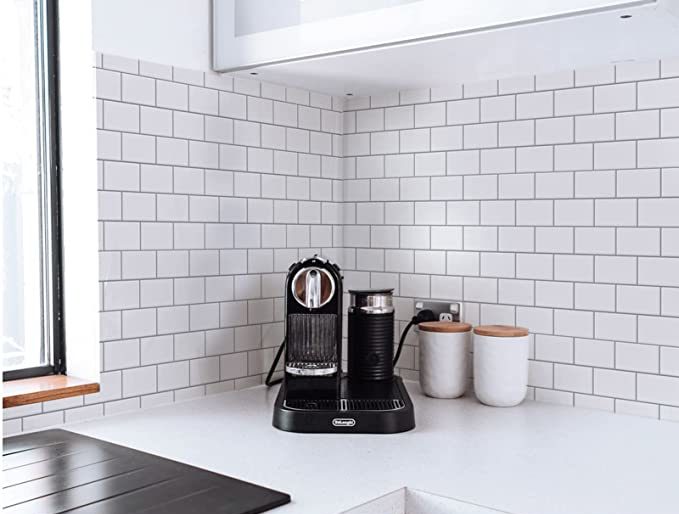 If you really want to make a significant change in your kitchen, check out this peel-and-stick backsplash—no more grout and tile wet saws for you. You literally just peel and stick to give yourself a brand-new tile-look backsplash. It's easy to clean, and you can trim it with scissors to fit your space.
An Under-Cabinet Light to Brighten up Your Kitchen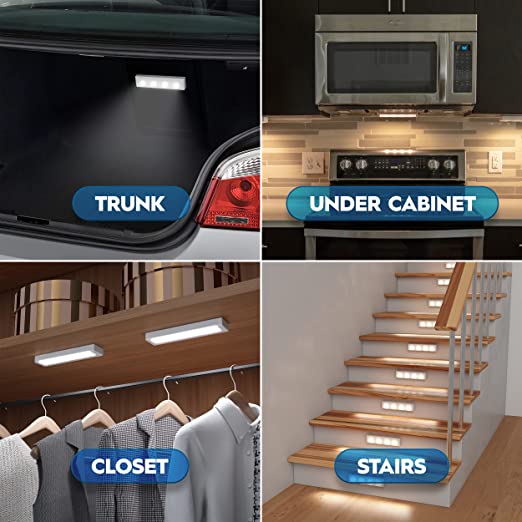 This under-cabinet lighting is the easy mode of kitchen lighting. There's no need for wiring or complicated installation these days. Yep, we live in the future. Just peel and stick your lighting where you like it, and it runs on batteries. It's so easy, and it looks great.
Get the Funk Out with a Fridge Deodorizer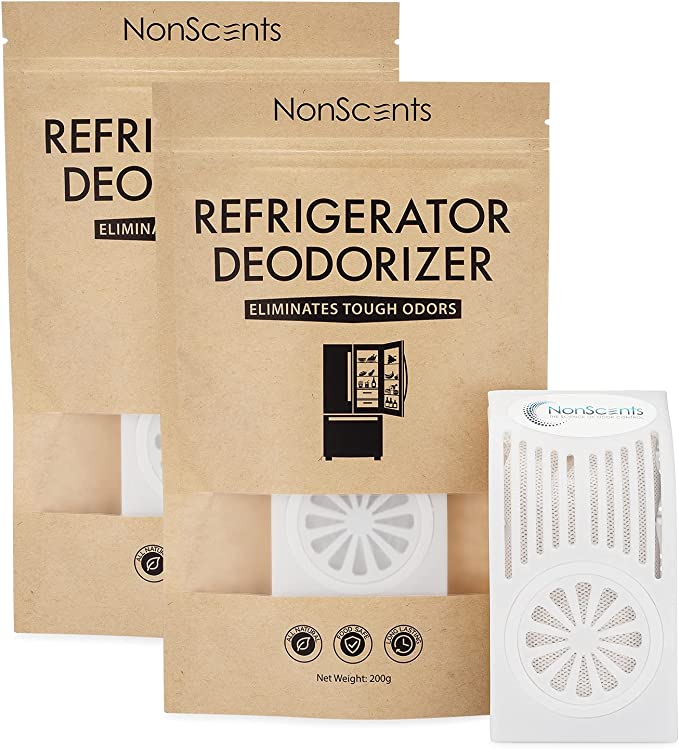 If your refrigerator needs to get defunked, this fridge deodorizer can zap away the funk with ease. They're unscented and work for up to six months. You can use them in the refrigerator or freezer. Each pack comes with two deodorizers.
Upgrade Your Floors With Peel-and-Stick Tiles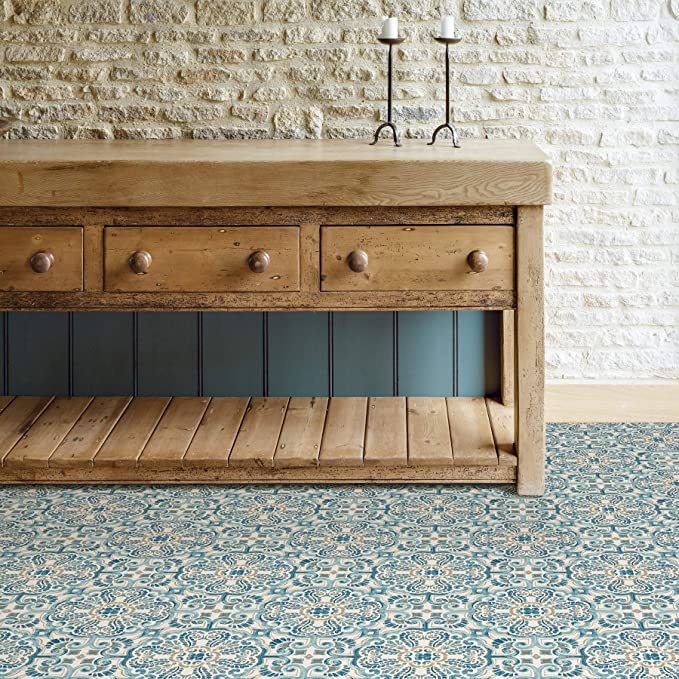 These fancy peel-and-stick floor tiles will give your floors an instant upgrade. You won't have to dish out the money to retile fully, and you can even use them on rentals since reviewers say they don't leave any sticky residue behind if you decide to remove them.
Cupboard Knobs Will Add the Perfect Touch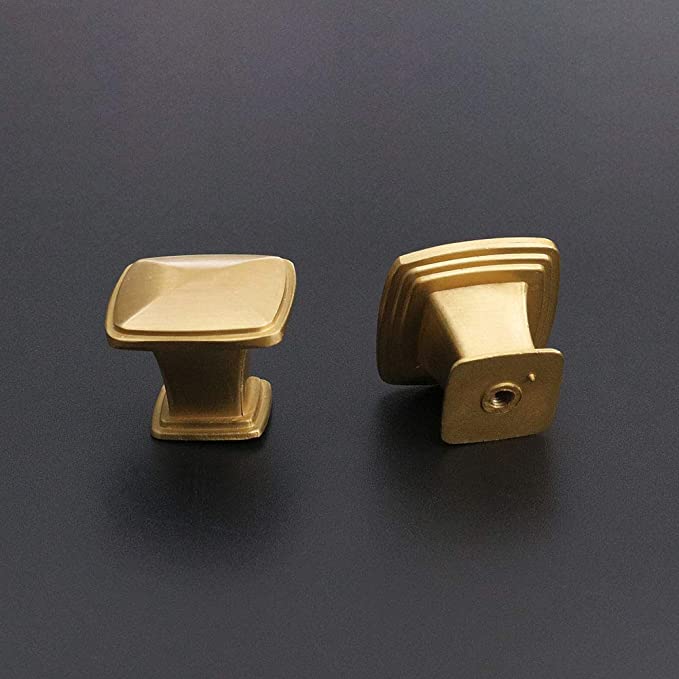 If your drawers and cupboards could use a little TLC, these cupboard knobs can really snazz up your space. According to the reviews, the knobs are solid and not flimsy or hollow like some replacement knobs, so they don't just look great; they'll be durable for years to come.
A Magnetic Knife Bar Will Display Your Blades
Let's face it, after the past few years, we're all in desperate need of a little home refresh. But while our hearts may want to do a complete gut and remodel, our wallets may not quite be up for that feat. Never fear because smaller changes can make a big difference when it comes to home improvement. And whether your home issues involve organizing clutter, repairing damage, or simply refreshing decor, we've got you covered.
These products will help you cut your time on chores and improve the efficiency of your home, all while making your home look chic and tidy.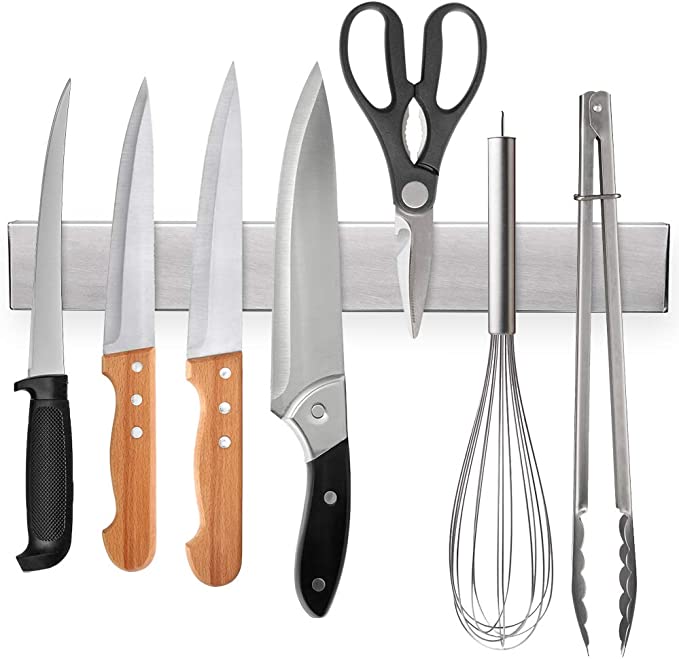 If your cutlery drawer is full to bursting, this magnetic knife bar will get you sorted. Not only will you stop fishing around in a drawer full of sharp blades, but you'll also save precious countertop space by skipping the knife block.
Organize With Fridge Storage Bins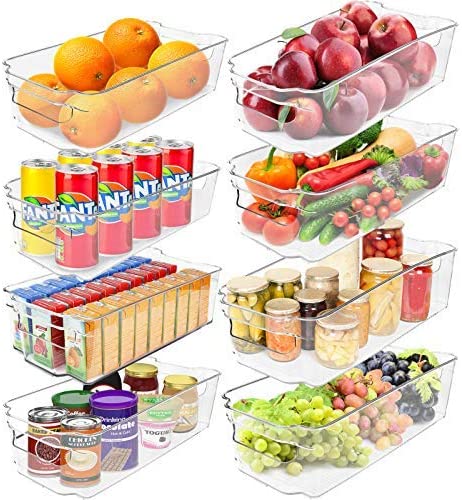 These stackable refrigerator storage bins are great for organizing your refrigerator and pantry. Since they're transparent, you'll be able to see all of your stuff inside, so you can sort and organize without worrying about losing track of anything. These BPA-free bins will work for organizational needs all over the house.
Get an Expandable Drawer Organizer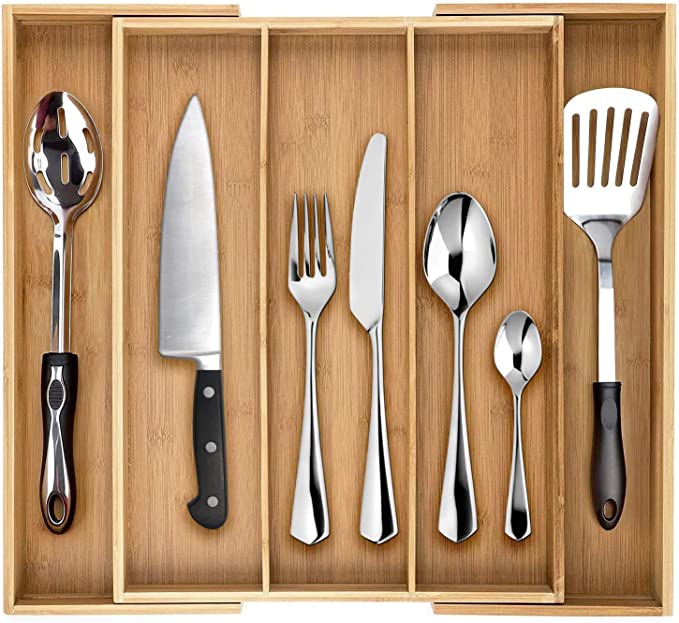 This expandable drawer organizer is great for your silverware drawer. Make room for all your forks, spoons, knives, and more in the various slots. Use the upper slots or slide the lower slots out to make more room below.
A Mini Dehumidifier Removes Excess Moisture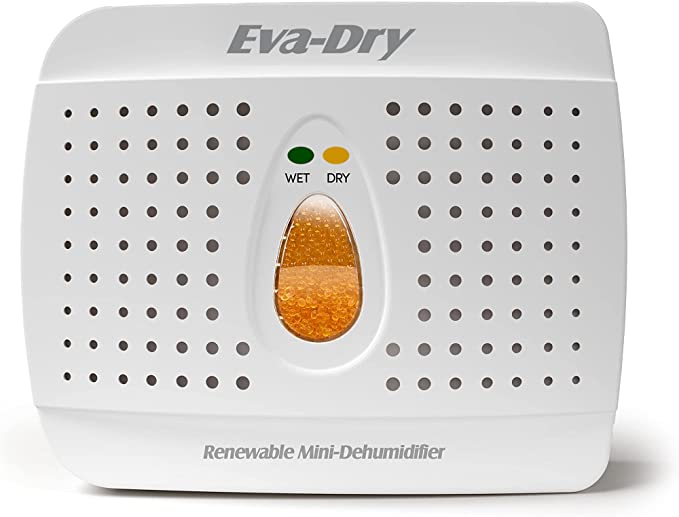 This mini dehumidifier fits in cabinets and closets and doesn't require any power cables. It'll remove excess moisture from small spaces like pantries, closets, cupboards, and cars. It lasts up to four weeks before requiring a recharge. And it doesn't need any messy refills. Just recharge the battery when needed.
This Knife Organizer Slides into a Drawer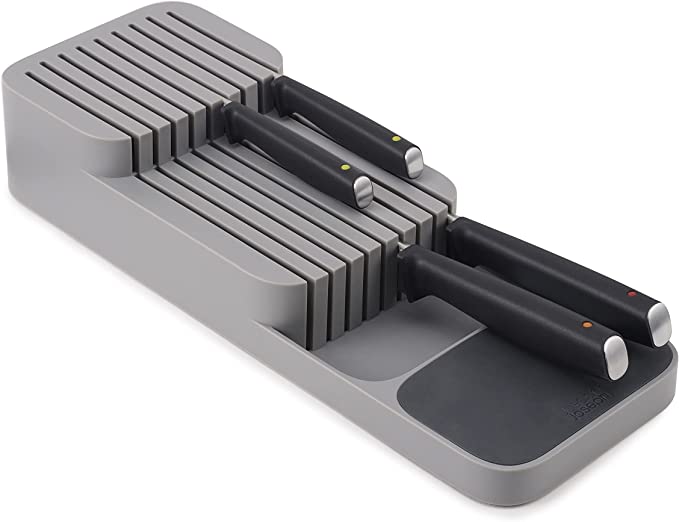 You can slide this knife organizer neatly into a drawer. Instead of fishing around for loose sharp cutlery, keep it all safely organized. The two-tier design saves space and fits small and large knives in different sections. It's designed to be compact, so it slides right into your kitchen drawer.
Stove Gap Covers Keep It Tidy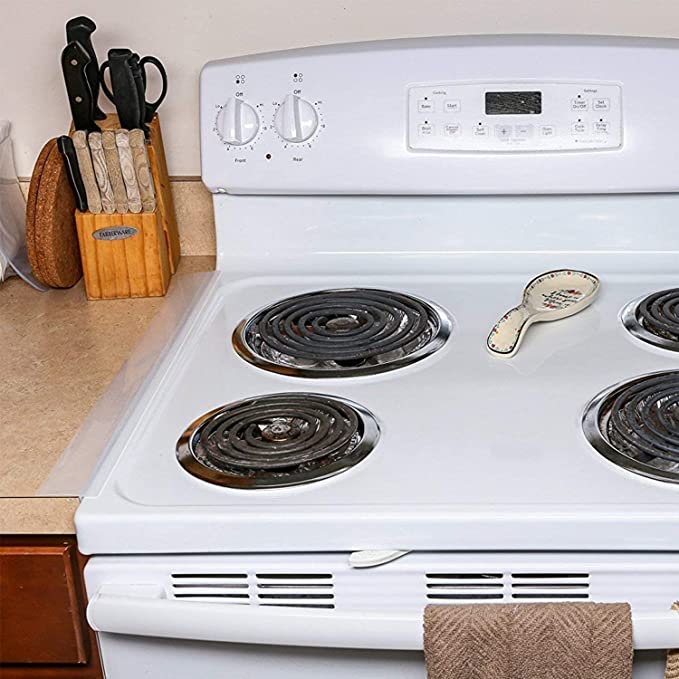 Don't just mind the gap; keep it crumb-free with these silicone stove gap covers that keep the area between your stove and counter clean. Seal the gap between your oven and countertop. These easy-to-install, simple-to-clean, and heat-resistant covers will make life much easier. And they come in three colours to match your kitchen decor: black, white, and clear.
A Mop Set to Keep Your Home at its Best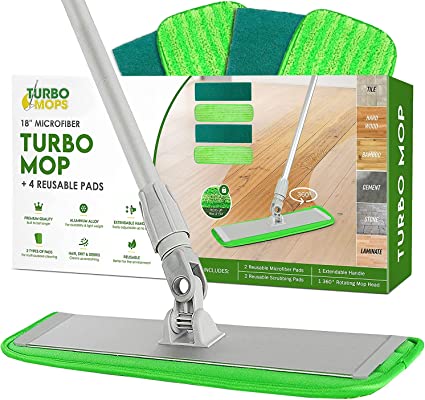 This mop set with cleaning pads allows you to pick up dirt, dust, and other debris in your home effortlessly. The rotating head lets you reach practically any area, and the handle extends to allow it to adjust to your height. The two scrubbing and two microfibre pads included are machine-washable. You can use this mop on multiple surfaces, so it'll help you keep your home at its best.
Improve Efficiency With a Dryer Vent Cleaner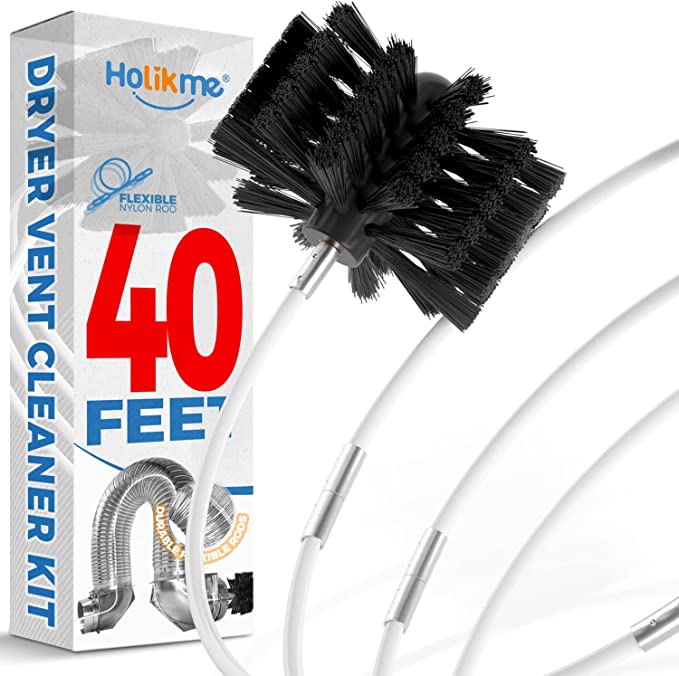 This dryer vent cleaning kit reaches up to 40 feet to clean lint and other debris out of your dryer vent, duct, and exhaust port. Keeping these areas clean can help your dryer work more efficiently and even prevent fires.
Blast Tough Stains With Carpet Shampoo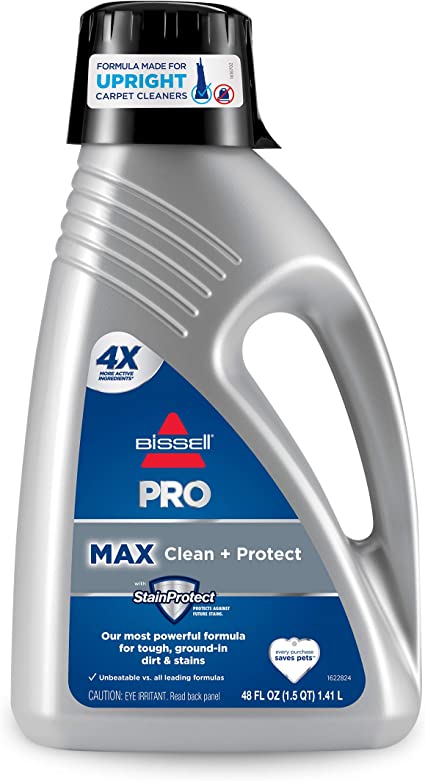 This carpet shampoo will remove all your tough stains so you can improve your home without an expensive replacement of flooring. Use this shampoo with an upright carpet cleaning machine, which you can rent or buy. This stuff can bust deeply embedded dirt and grime out of your carpet. And, bonus, it'll protect against allergens and remove odours.
Protect and Polish With Wood Conditioner

This wood conditioner will polish and protect your furniture thanks to a mixture of carnauba wax and beeswax. It will prevent damage to both finished and unfinished surfaces and keeps the wood from drying out and fading in the future. It contains no linseed or silicone.
Protect Your Leather With Stain Repellent

Repel water and prevent stains with this rain and stain repellent for leather. It won't alter the colour of your leather, but it will protect against future spilled food and drinks. It can also be used on purses and boots.
Keep Appliances Clean With an Appliance Cleaning Set
This appliance cleaning set will help you detail your home and keep it in tip-top shape. These brushes are great for deep cleaning appliances and the areas around them because they'll squeeze into every nook and cranny in your home. And since everything snaps into a compact unit, it can all be easily stored away.
Cleaning Gel Is Weirdly Fun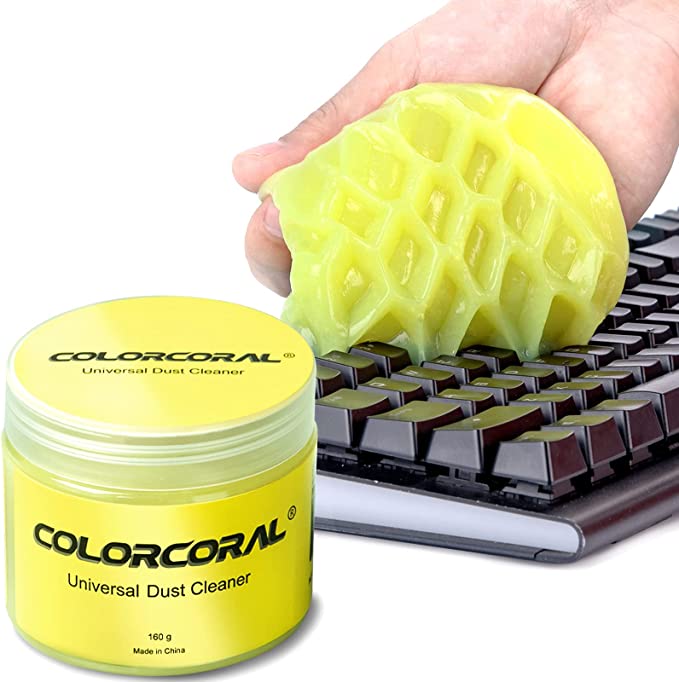 Get all of the tiny electronic gaps clean with this magical cleaning gel. Crumbs and dirt won't stand a chance. Just roll this gel around on your keyboard or game controller and watch as it grabs icky stuff from hitherto unseen regions of your tech.
Protect Floors With Chair Leg Covers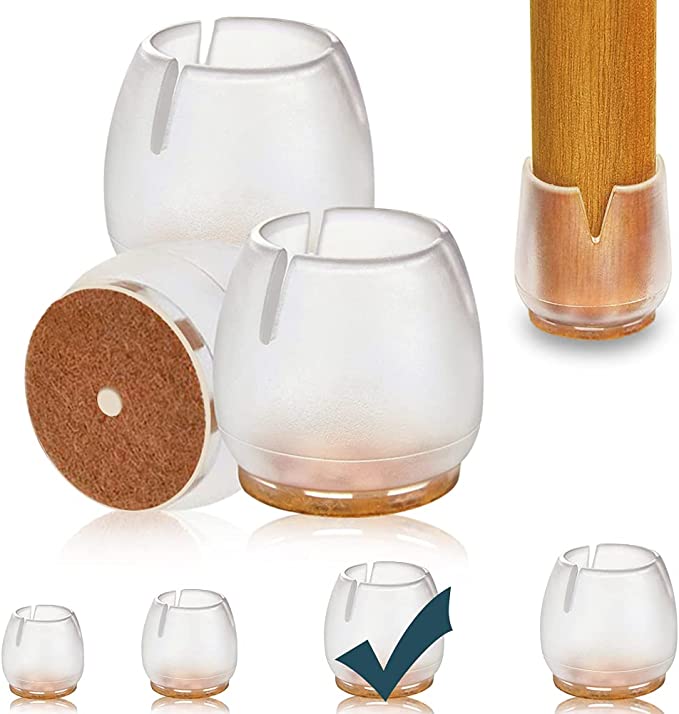 These silicone chair leg covers will keep you from scraping your chair along the floor. These covers are much more effective than those silly felt pads that seem only to be suitable for collecting pet fur. Keep them on your chair's feet much like you would shoes.
A Cable Management Box Will Get Your Media Centre Under Control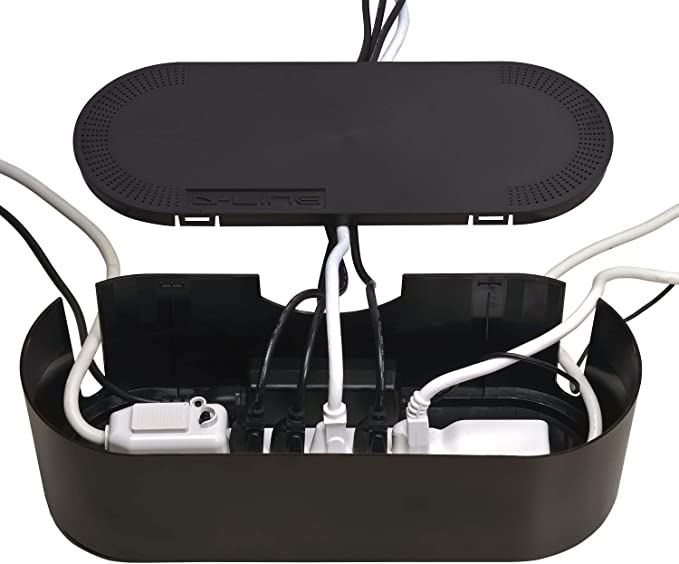 If you have a mass of cables around your media centre or office, round up your tangled cables with this cable management box. While the cables might still be visible heading into the box, they'll be far less chaotic and organized within this box. It looks sleek, and the lid snaps on securely so tiny fingers and paws can't get in.
Keep Floors Clean With a Boot Scrubber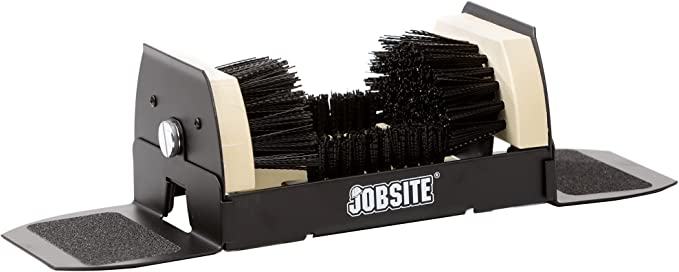 A boot scrubber will quickly improve your home by keeping the mud and snowmelt outside. Even if you don't ask everyone to remove their shoes, this cleaning brush will let them get the outside off their feet before they enter your home.
Fix It With Wood Markers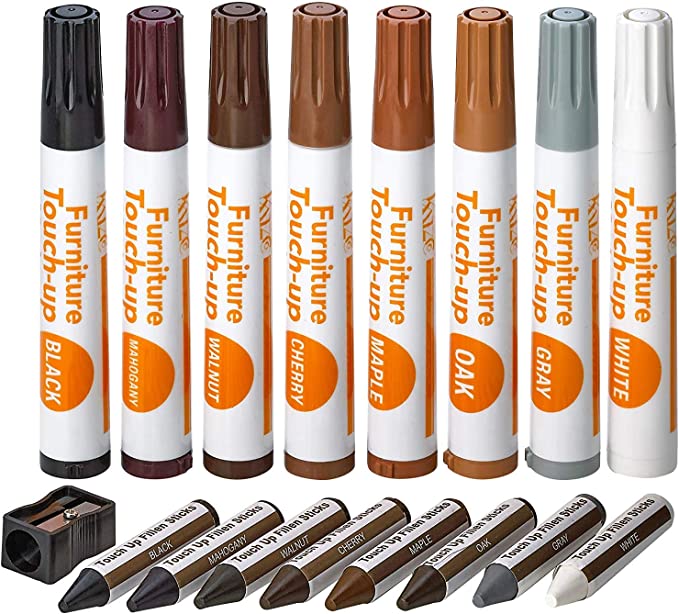 Don't ditch it; fix it with these wood markers. If your furniture or wood floors have scratches, match the colour and cover the scratches with markers. Fill the deeper scratches with wax first before colouring. Use it on everything from kitchen cabinets to furniture to wood flooring.
Kill the Cold With a Draft Stopper
This insulated draft stopper will keep the cold outside and the warmth inside. If you find yourself shivering when you're sitting near the outer doors, get yourself a draft stopper to save yourself from the cold and higher energy bills. And installation is easy since you just cut, peel, and stick.
Tidy up With Storage Cubes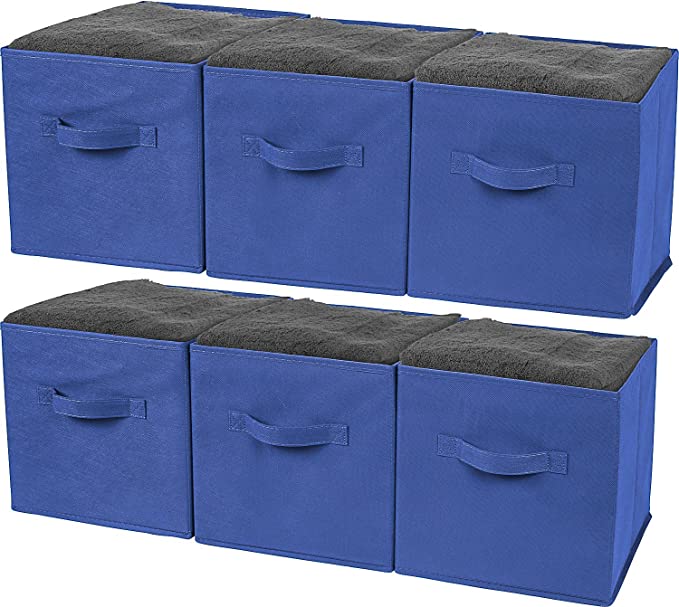 Use these storage cubes in any room so you can step up your organization game and improve your whole home. You can stash just about anything in this six-pack of storage cubes. Choose from various colours to suit your style.
Redo Your Walls With Peel-and-Stick Wallpaper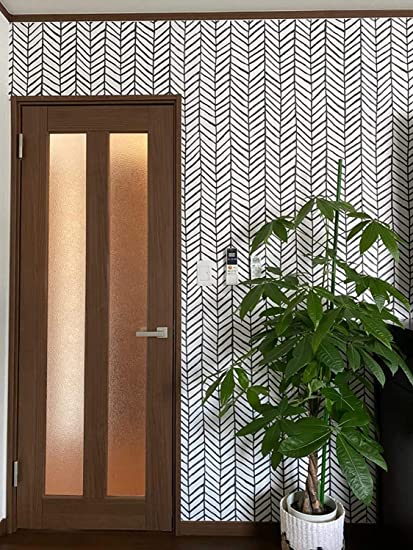 Give your space a great accent wall in no time with this peel-and-stick wallpaper. Or, you can really zhuzh up old furniture by using it like contact paper. This stuff peels off like a big sticker and won't damage the wall (or furniture) underneath. So it's excellent for rentals, too.
Floating Shelves Help Organize Your Space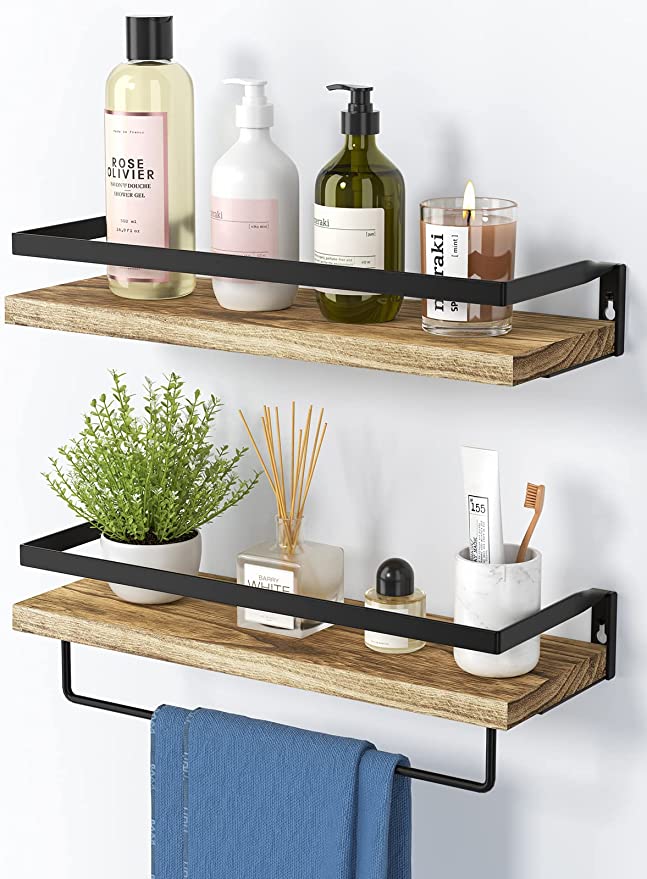 Organize all of your various and sundry stuff with these floating shelves. One shelf even comes with a towel bar to get you sorted adequately in bathrooms and kitchens with minimal space. This set would also make a handy organizer for your laundry area. Sort all your supplies on the shelves and use the bar to dry heavy clothing.
Keep It in Place With a Rug Corner Gripper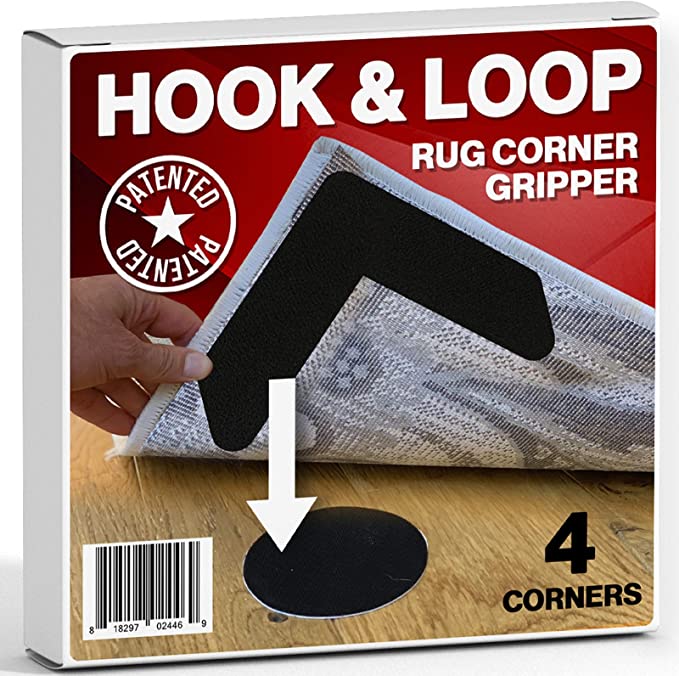 Stop shifting and sliding away on your area rugs, and get yourself corner grippers. They use a hook-and-loop design to grip the corners of your rug against the floor. You can easily fasten your rug into place when needed.
Get Extra Privacy With Window Film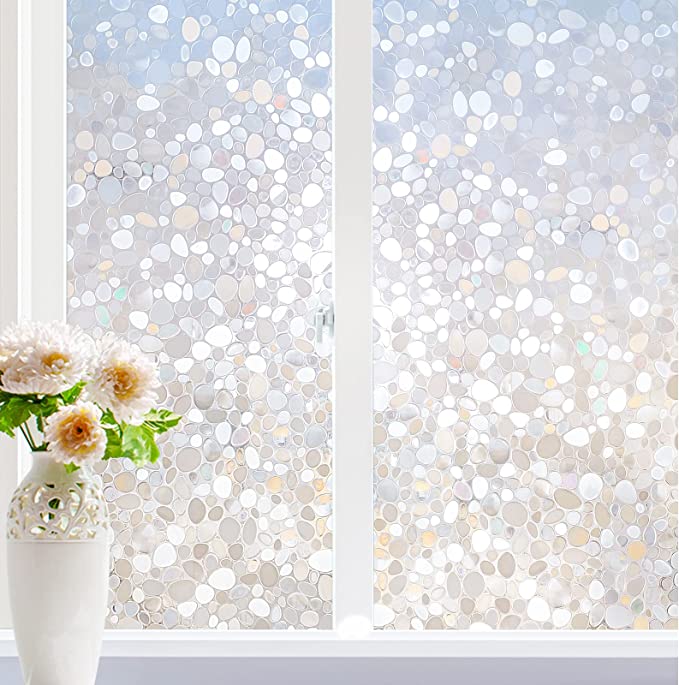 With houses in the city planted close together, sometimes your bathroom window looks directly into your neighbour's living room, and if that's not awkward, we don't know what is. This roll of adhesive window film will allow for a little extra privacy and make your windows look a lot more interesting, thanks to the pattern.
Bring the Outdoors in With Mountable Vases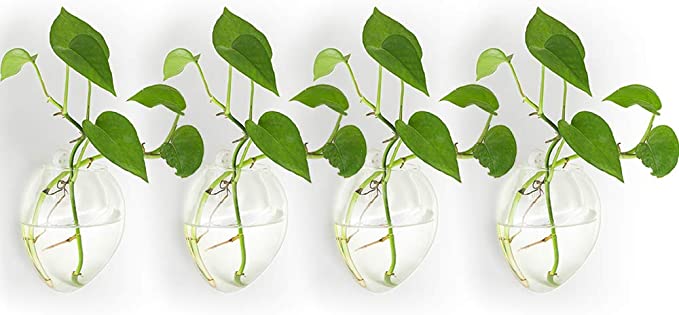 Bring the wilds indoors with these mountable vases. Air plants, water plants, and even fresh-cut flowers can all be held in these vases, each with a small hole in the back to allow for wall mounting. Nails and hangers are included.
Create Perfect Designs With a Painting Stencil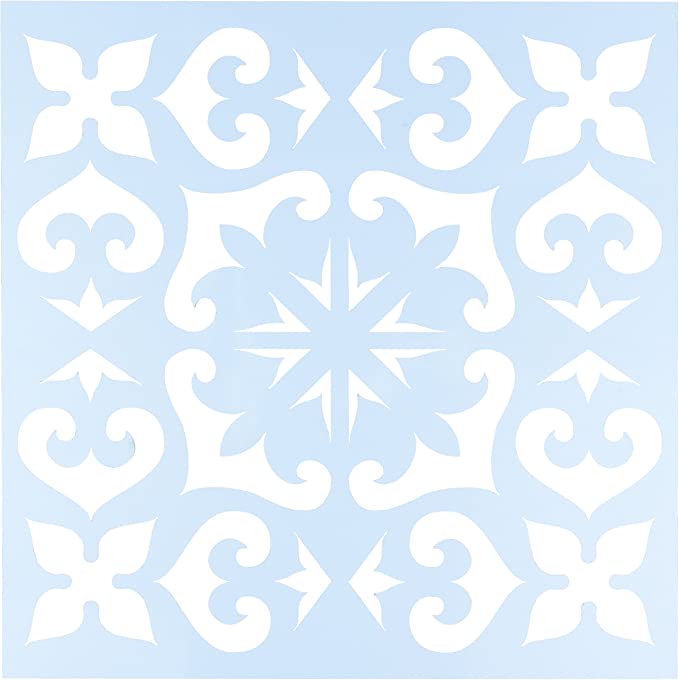 Create the perfect designs on your walls with this painting stencil. It's pliable, so when you get close to corners or cupboard edges, you can adjust it to paint in those tricky areas. This 12 x 12-inch stencil emulates Mexican tile.
Touch-up Paint Pens Make Fixes Easy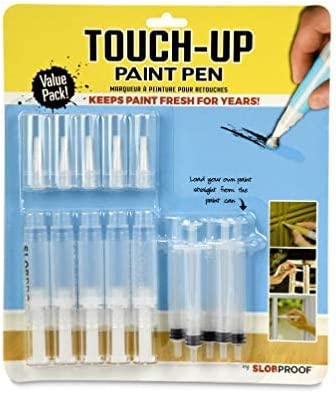 These touch-up paint pens make it super simple to touch up the paint in any area of your house. Fill the pen with paint using the included syringes, snap the brush tip on, twist the bottom of the pen, and paint. The brush tip is small for precision painting, and the paint will stay usable inside the pen for up to seven years.
Go Goblin Mode With a Smart Plug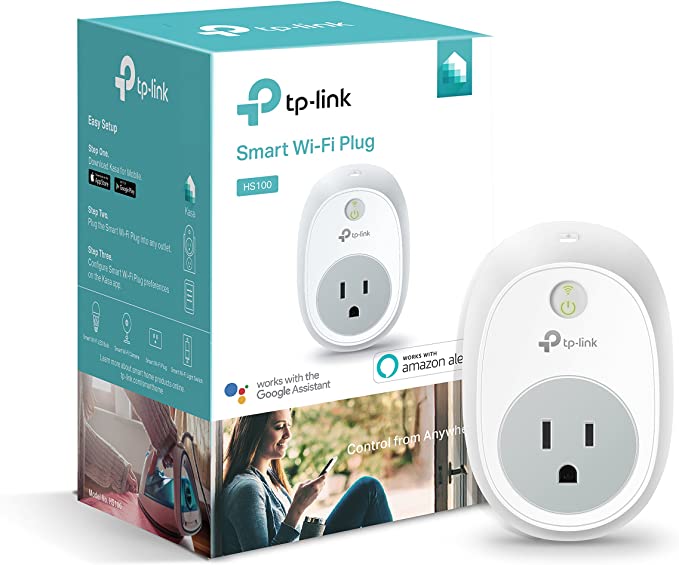 Pair these smart plugs with Alexa or Google Asssistant so you can legit indulge in being too lazy to get up to turn the lights off. From now on, you can turn your lights on or off by voice command. Oh yes, it's Goblin mode from now on for you, sir.
Brighten Your Life With an LED Ceiling Light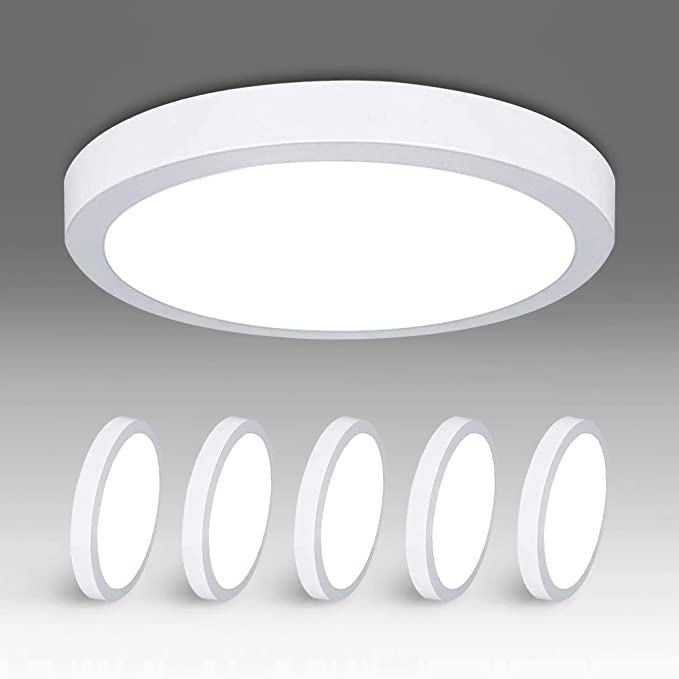 Add some brightness to your life with this LED ceiling light, which is super easy to install. It's made with LED bulbs that are more energy efficient than traditional bulbs. Everything you need to install it is right in the package, so the whole process is super simple.
Add Curb Appeal With a Wall Sconce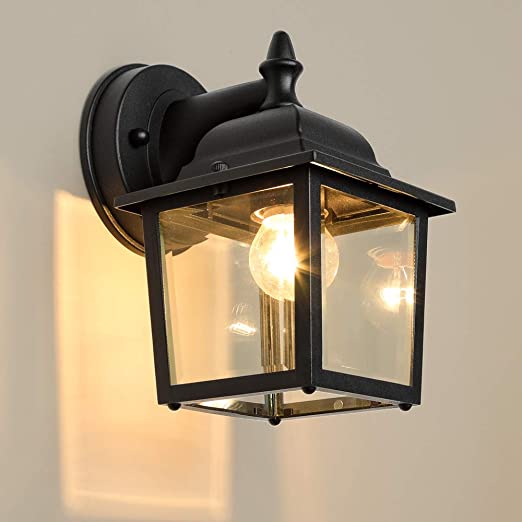 Boost your curb appeal with this elegant wall sconce above your front stoop. It'll improve your lighting and your look. And, since it has a durable, antirust body, it'll outlast the harsh winters. Plus, it's easy to install, taking just minutes.
Create a Hangout With String Lights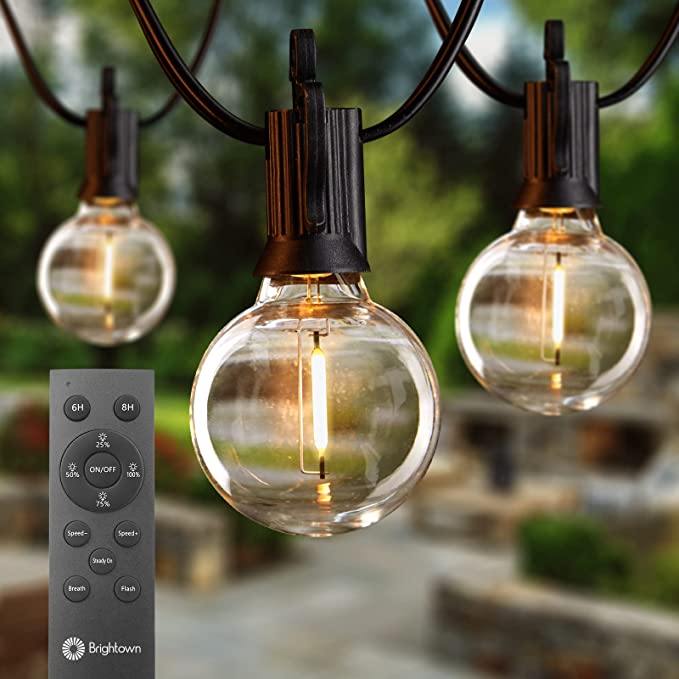 Make your outdoor space the hangout zone with these string lights. They emit a soft, warm glow rather than harsh white light, letting you (and your guests) feel super cozy. This is a 25-foot set, but it's also available in longer runs.
This Bike Clip Is a Tiny Storage Rack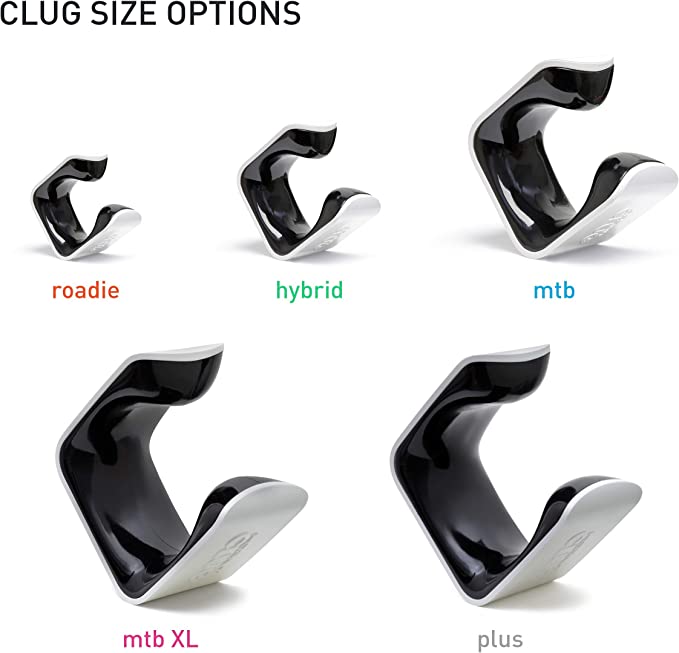 This tiny little clip is actually a bike storage rack. It'll tuck your bicycle away and free up your garage or storage area space. With just one clip per bike, installation is crazy fast. Just mount the clip on the wall and pop your bike's front wheel in. Done.
Remove Debris With a Gutter Scoop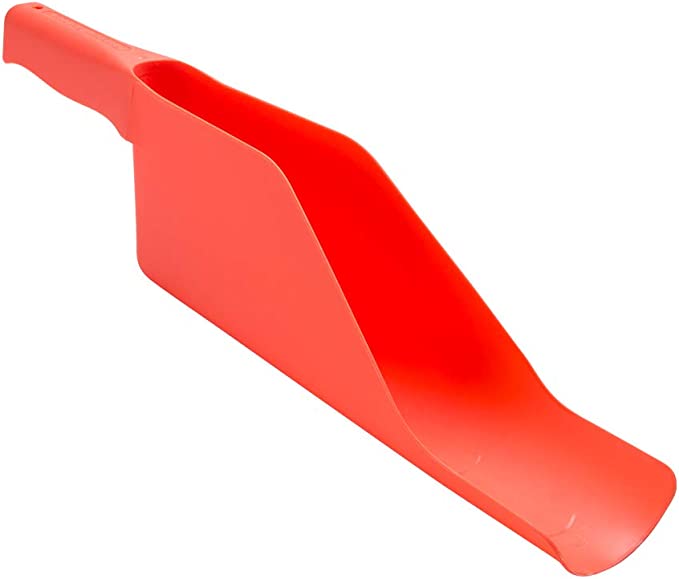 Remove debris quickly and easily with this gutter scroop. It'll prevent backup and flooding, and since the design of the scoop makes it super easy to use, you'll have the job done in no time. The handle even ensures your hand won't get scraped in the process.
Really Fix the Hole With Patching Primer

Yes, we all know the toothpaste trick. But we're grownups now, and we own this house, so even though the holes would smell minty fresh if we filled them our old way, it wouldn't be exactly, erm, solid. Patching primer is actually made for fixing nail holes, you know, permanently. Not just long enough to pass inspection, eh?
Gorilla Glue Gets It Done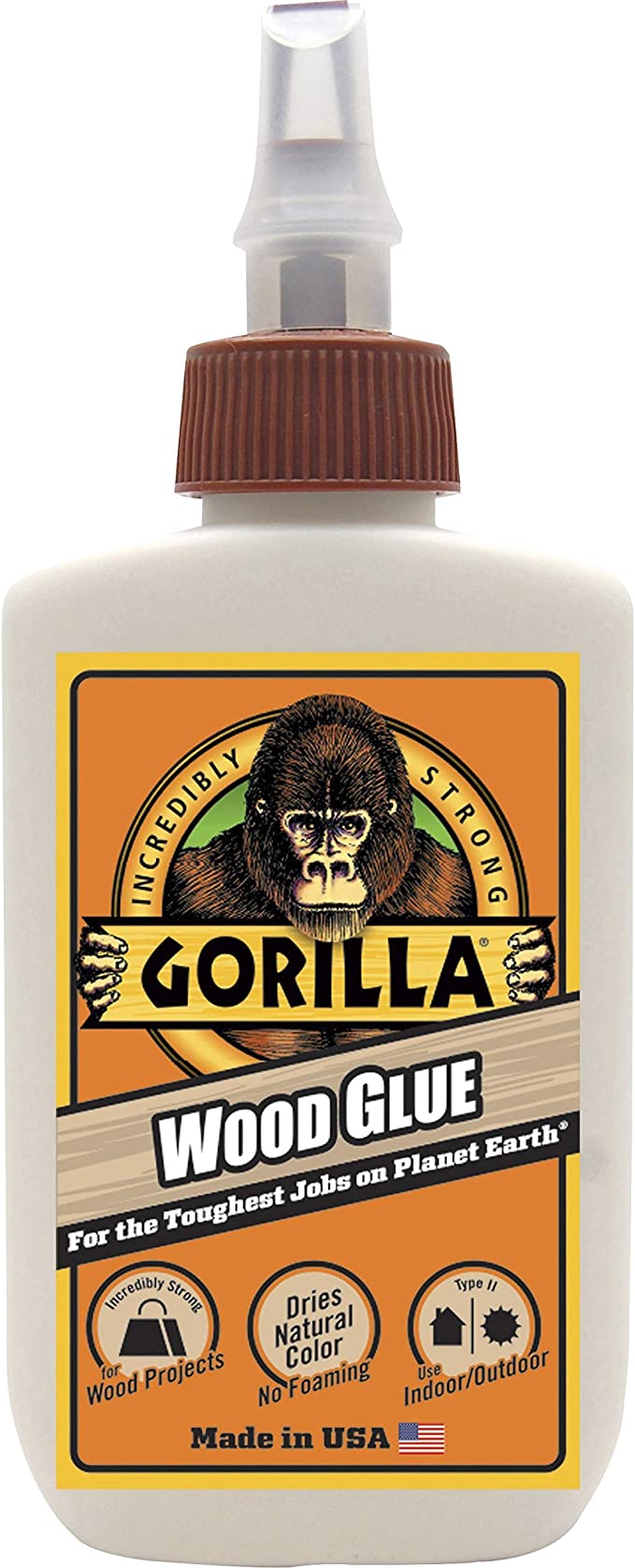 This water-resistant wood glue is durable and can do everything from crafting to fixing splintering wood. Gorilla Glue only takes about 30 minutes to set under a clamp, which is super fast compared to other glues. And it'll be completely cured in about 24 hours.
A Magnetic Screen Door Keeps Bugs Out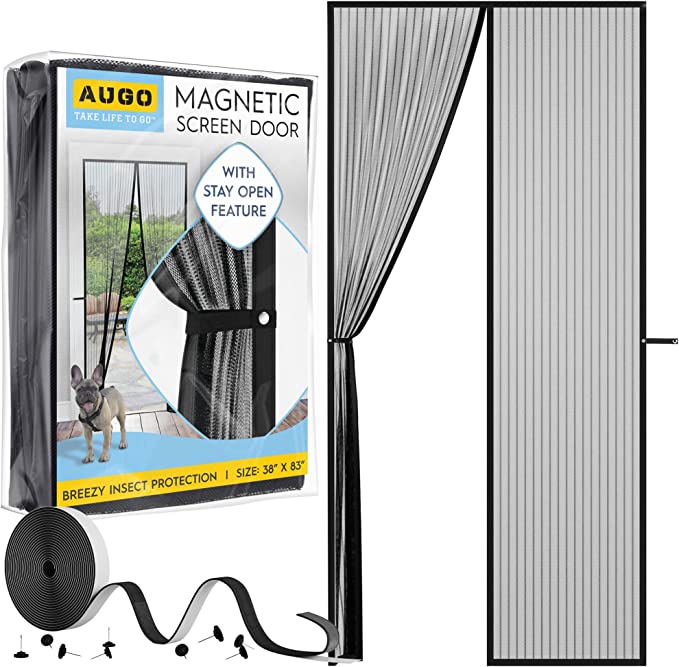 This magnetic screen door closes itself behind you so you can head in and out without letting the bugs in with you. And, since this door features weights at the bottom, unlike similar doors, it won't blow open when it's windy. The magnets along the center allow you to walk through without using your hands.
A Wireless Doorbell Is Easy to Install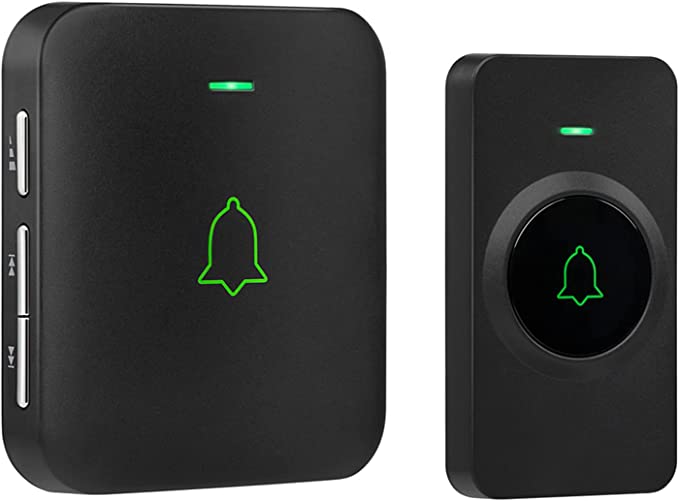 With 50+ chimes to pick from, this wireless doorbell with five volume levels is an excellent choice for anyone who needs to add a bell to their front door. It has a 1,000-square-foot range, so it's great for condos and homes. And the battery lasts for up to three years.
Universal Socket Wrench Kit Lets You Select Any Size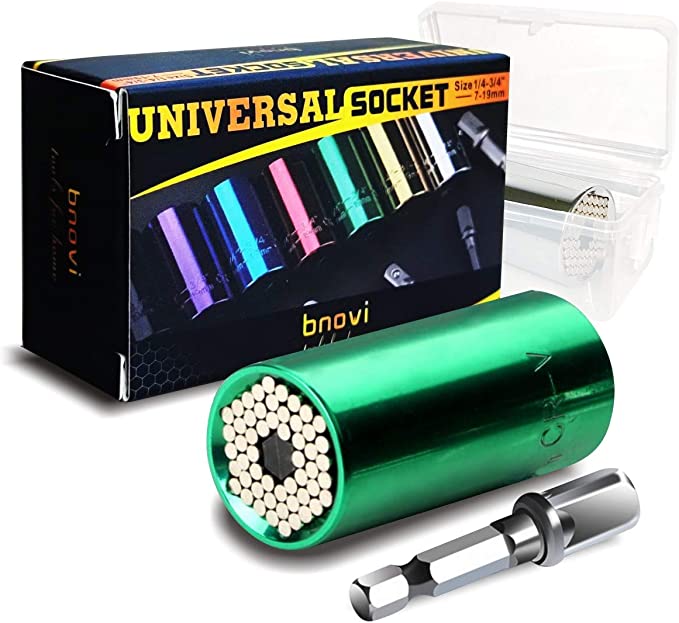 When it comes to home improvement projects, this universal socket wrench kit can be a total lifesaver. It's stainless steel and features "magic grips" that easily fit most bolts, nuts, and screws. It's durable and will quickly become your go-to tool.
Sort It Out With a Battery Organizer and Tester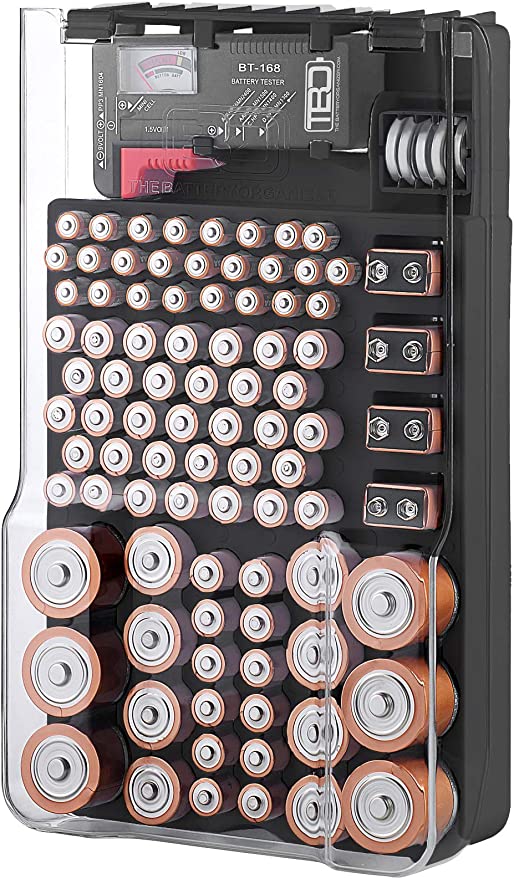 Complete with a built-in battery tester, this battery organizer is super to get your crazy battery drawer sorted. It holds up to 93 different-sized batteries and will declutter your space and help you actually be able to find and tell if your batteries are working.
Get a Double Pet Bowl That Won't Slip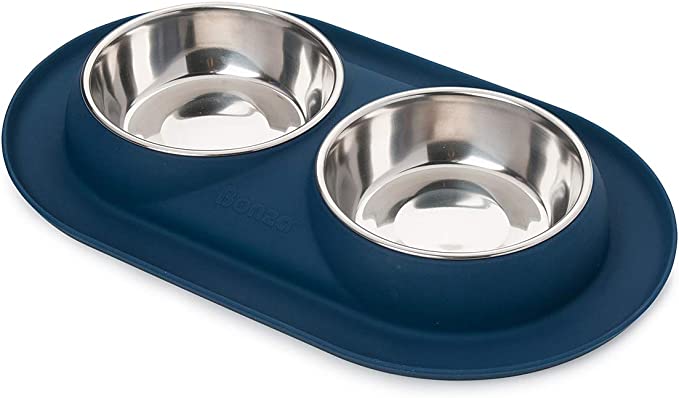 A pet bowl that won't move around or dump food and water everywhere is a definite improvement. The silicone base won't slip or slide around, and the stainless steel bowls are durable enough to stand up to any pet shenanigans.
A Pet Hair Remover That's Reusable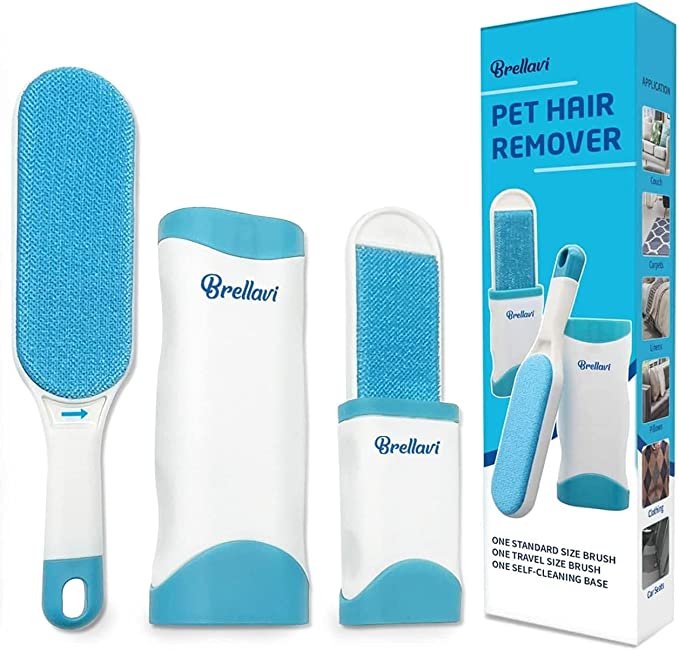 Yes, we love our pets, but their fur loves our furniture and our clothing a little too much. When you have floofy ones who leave behind a lot of themselves, you can just pick it up with one of the two adhesive brushes. They're grippy and reusable, unlike some fur-removers' sticky, disposable sheets.