60 Top Rated Amazon Products That Are Unique To Canada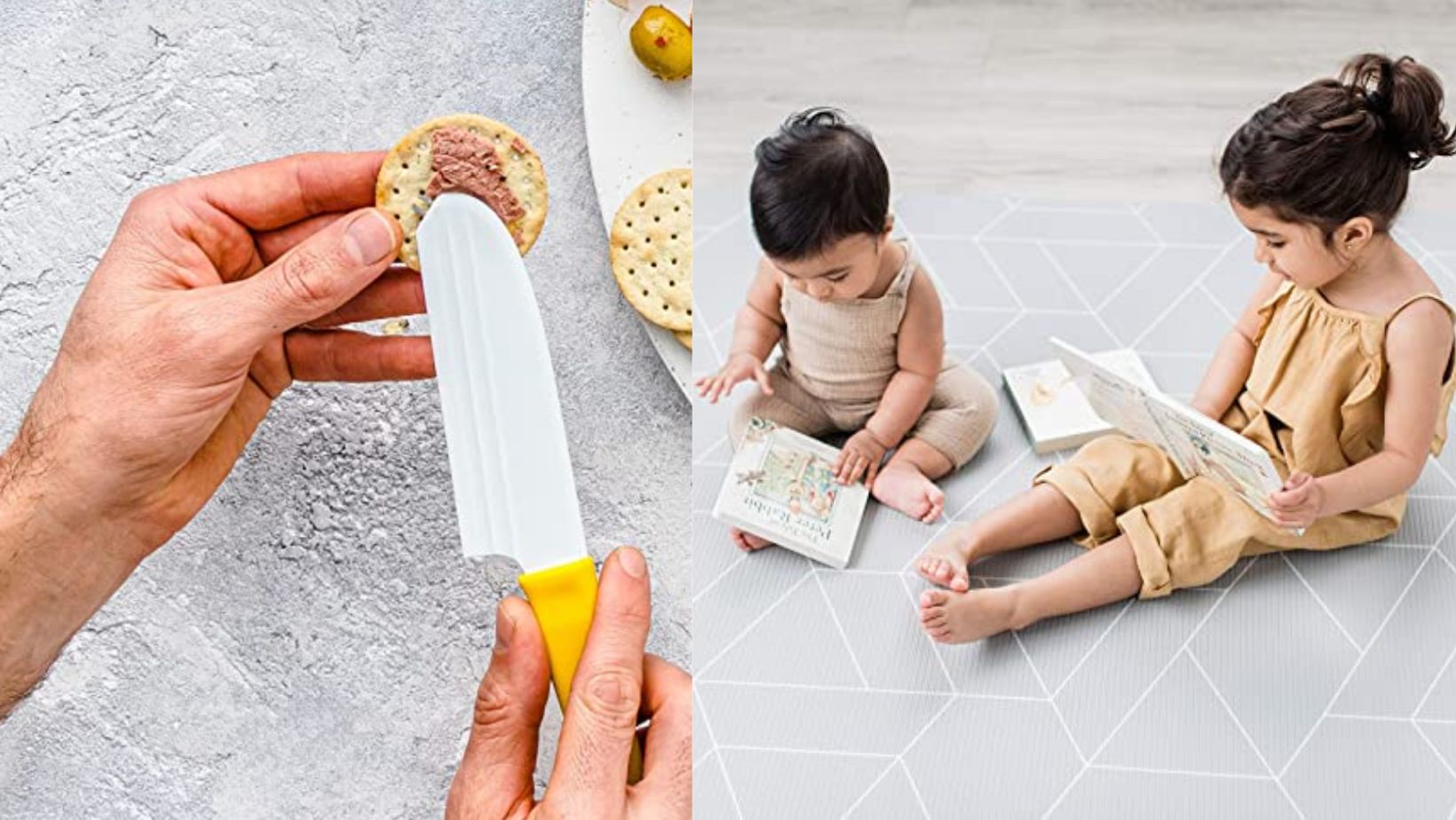 Oh, Amazon, you're so beautiful, but sometimes you suck us into your whirlpool of stuff, and it's hard to find the exceptional items that you can only get on Amazon Canada. But you're in luck. We've done the work sifting through the endless screens of Amazon madness to find the 60 amazing products you can only find on Amazon Canada.
These are the best of the best sellers on Amazon Canada, weeding out all the junk. From nifty gadgets that'll make your life oh-so-much easier to trendy beauty products that'll make you oh-so-gorgeous, check out our list to get the absolute most out of your Amazon Canada shopping experience, eh.
Beeswax Food Wrap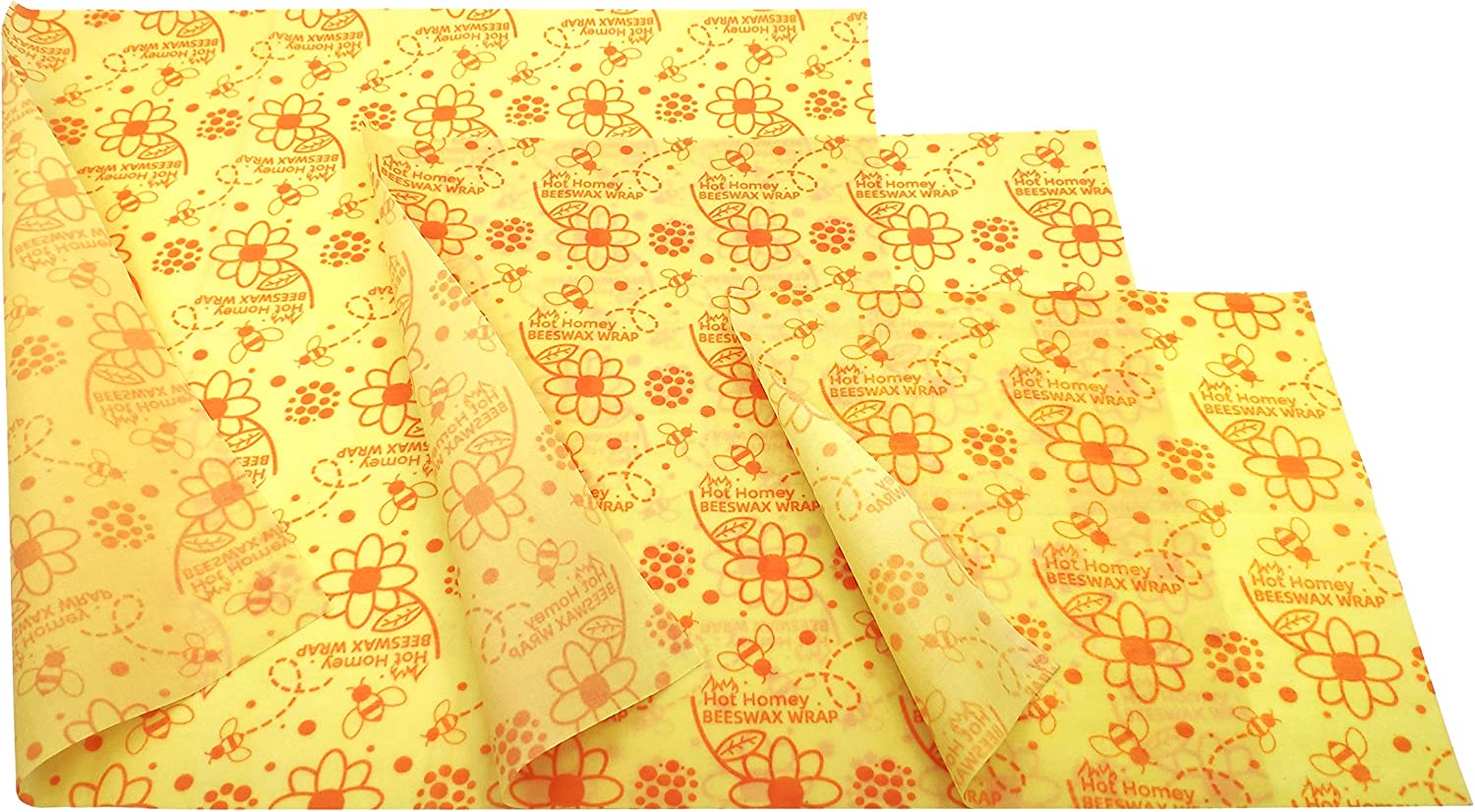 Beeswax Food Wrap is a sustainable and eco-friendly alternative to single-use plastic wrap. Made in Canada, this product utilizes organic cotton infused with natural beeswax, jojoba oil, and tree resin. It offers a flexible and reusable solution for food storage, providing a breathable yet protective cover for fruits, vegetables, sandwiches, and more. It helps reduce waste while keeping your food fresh and supporting a greener lifestyle.
Waterproof Car Trash Can with Lid and Storage Pockets
Promising review: "I have a SUV and it works great! I travel a lot and am always on the road. It is a good size. I have it attached to the center console and it sits in the back. It gives plenty of leg room for backseat passengers. I use the side pockets to hold my car needs: flashlights, books, etc. I use a regular plastic bag to line the can so I do not have to clean the cloth as much. I like this better than a regular small car trash can because it does not spill or tip over. The top keeps everything in and there is a small strip of Velcro on the bottom of the bag to keep it in place." —Debra Henegar
Consider It Cinched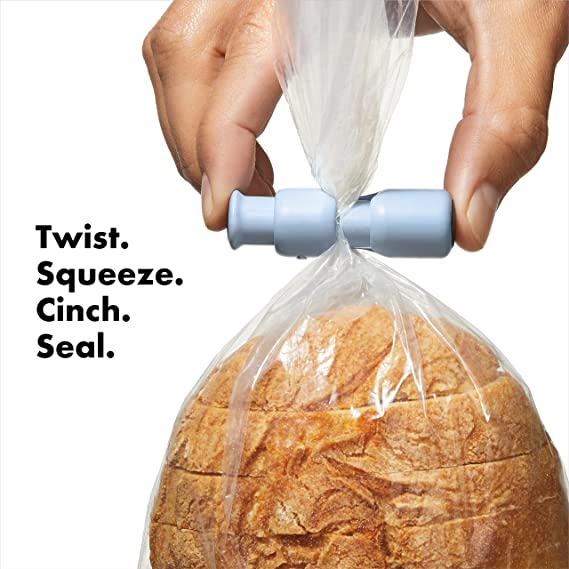 Not your waist, that's a different product, but your bags! Whether you're trying to keep your bread fresh, close up your chips, or keeping your candies from spilling out, this set of three bag clips cinch the plastic to protect your precious eats from air or falls.
This Mini Bluetooth Speaker Is Basically a Hummingbird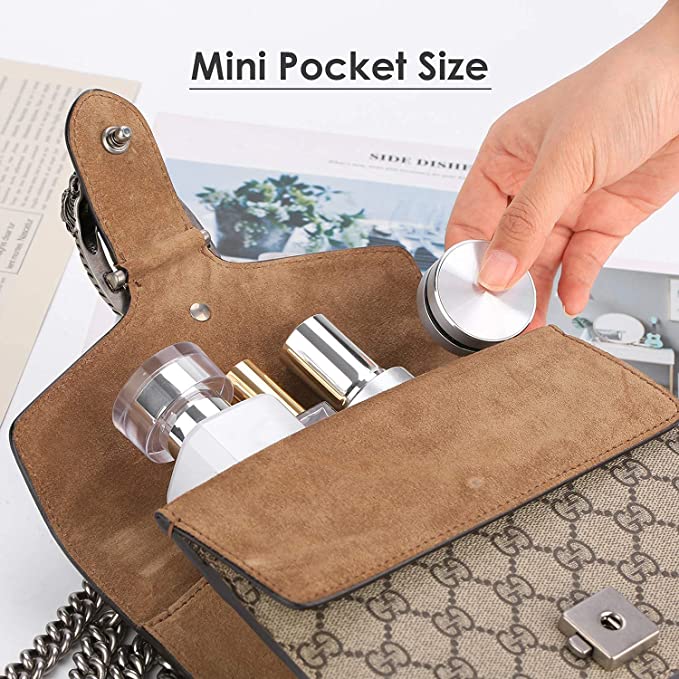 This isn't some futuristic bone-implant, but it is a crazy cool gadget you're absolutely going to love! This teeny tiny pocket-sized speaker works like a hummingbird's bones – anything hollow is suddenly amplified. Only have a Red Solo Cup? Now you've got an amplified Bluetooth speaker! Use it for calls or music and get great sound every time!
This "Take Anywhere" Soap Really Comes In Handy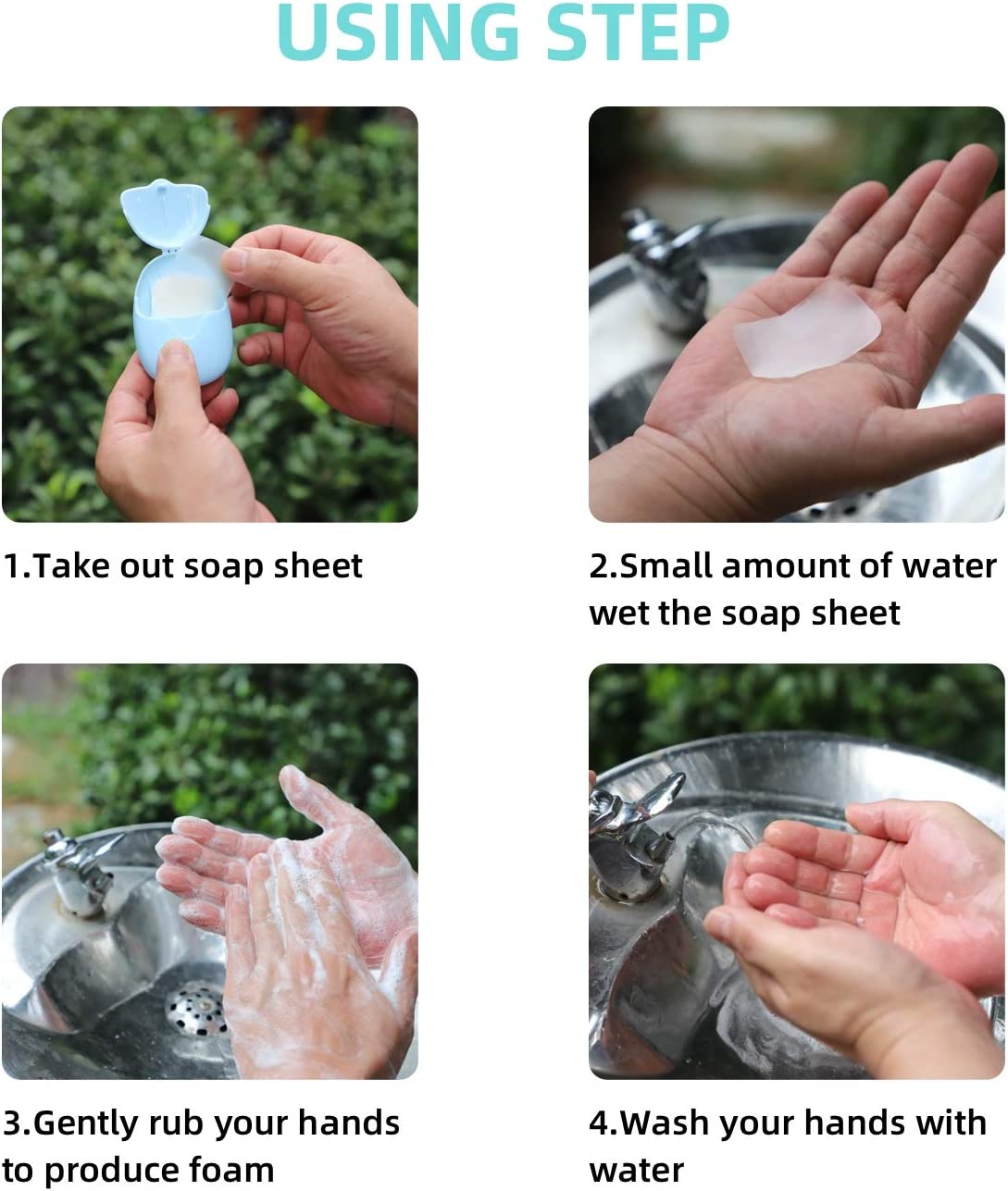 You've been in a situation where the gas station bathroom doesn't have hand soap, we all have! It's gross and inconvenient. Lucky you! We've found this great paper soap that's instantly dissolvable and can pack away perfectly for hiking, car rides, and more. Plus, they're cute and aesthetic, you couldn't ask for more!
Quickly Clean Your Electronics with This Helpful Gadget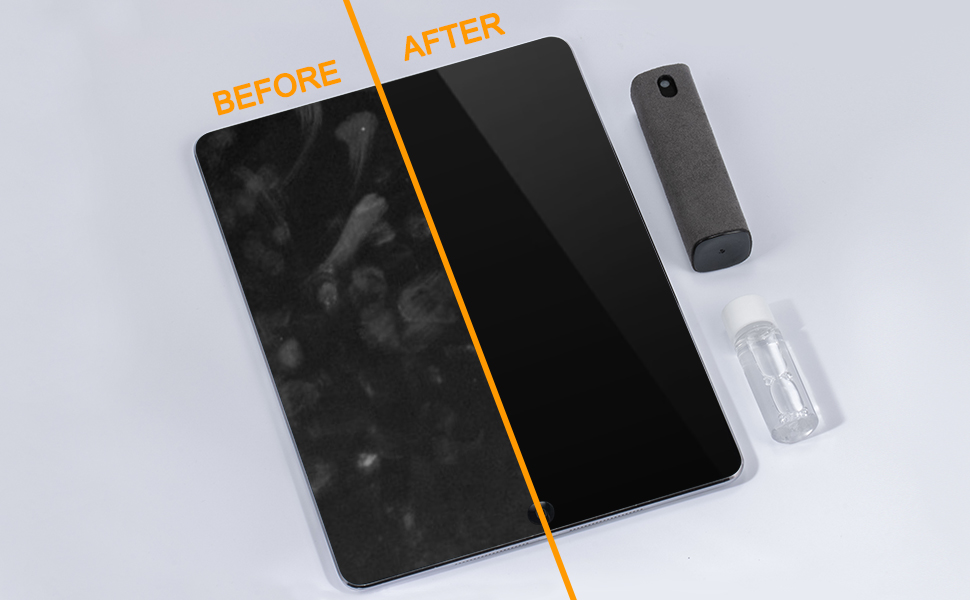 You've seen the TikTok videos – someone's cleaning their screens and wiping them down and it's ASMR and it's so soothing. Turns out, it's not just for looks – it's also because our screens are pretty disgusting! Wipe away those germs with this great touchscreen cleaner. You'll be glad you did!
Enjoy Homestyle Popcorn Without an Open Flame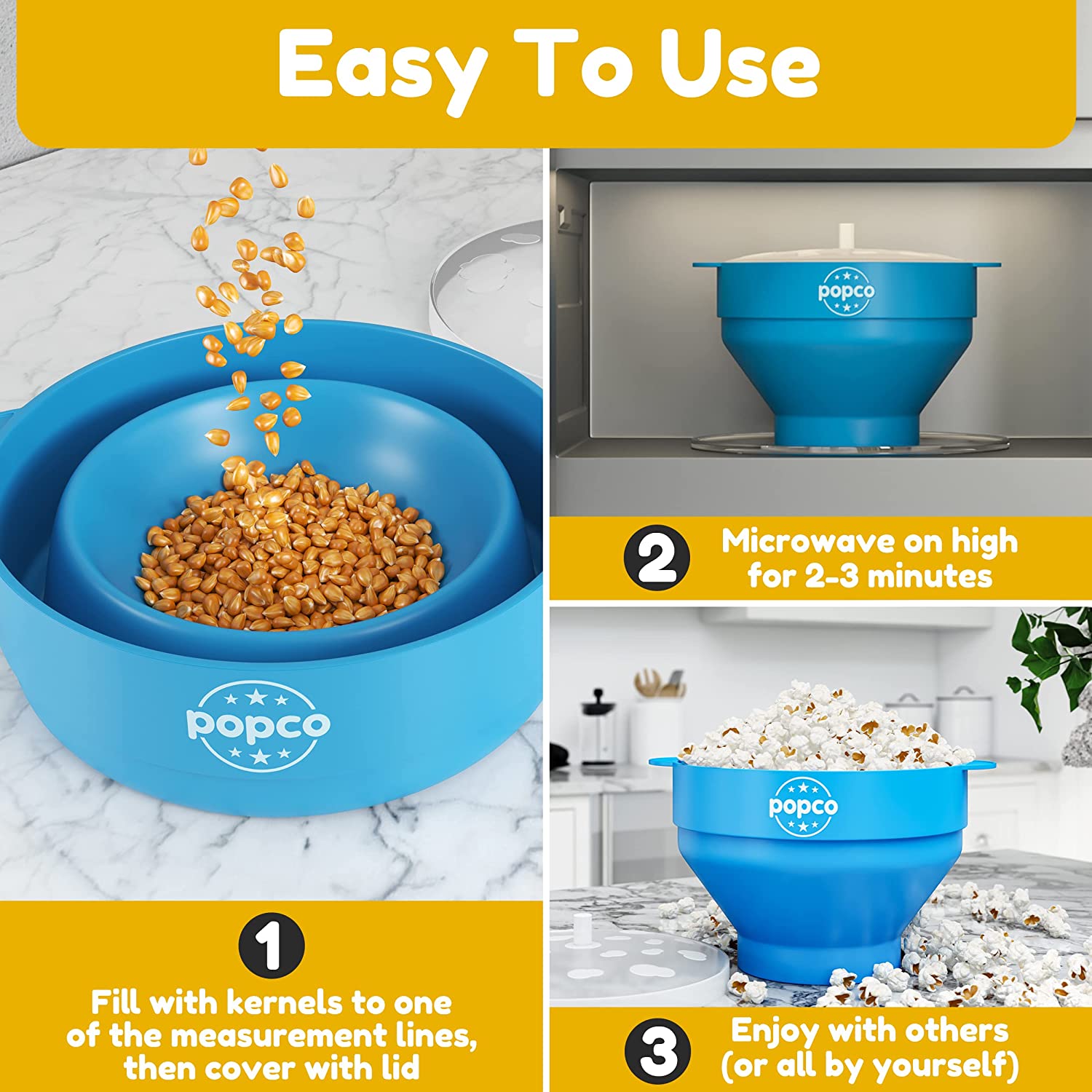 Stovetop popcorn is one of those rare delicacies in this world that can immediately bring you back to a time when you were younger, nestled up on the couch with your parents, watching a movie. But not everyone has what it takes to make popcorn on an open flame! Fortunately, this microwave popcorn bowl allows you to bring back the homestyle taste minus the risk of burns.
Take the Guesswork Out of the Dirty Work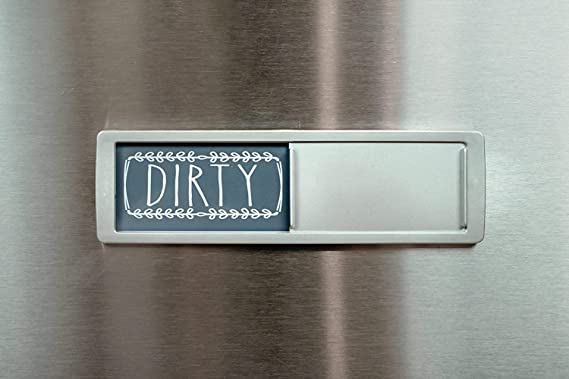 Washing dishes is dirty work, but the worst part isn't touching that nasty bit of questionable material in the bottom of your sink. It's actually opening the dishwasher, beginning to unload dishes, and then realizing they're actually dirty. Save yourself that anger and heartache with this sign that lets everyone in the house know what to expect when they open it.
Love a Good Charcuterie Board? You Need the Knibble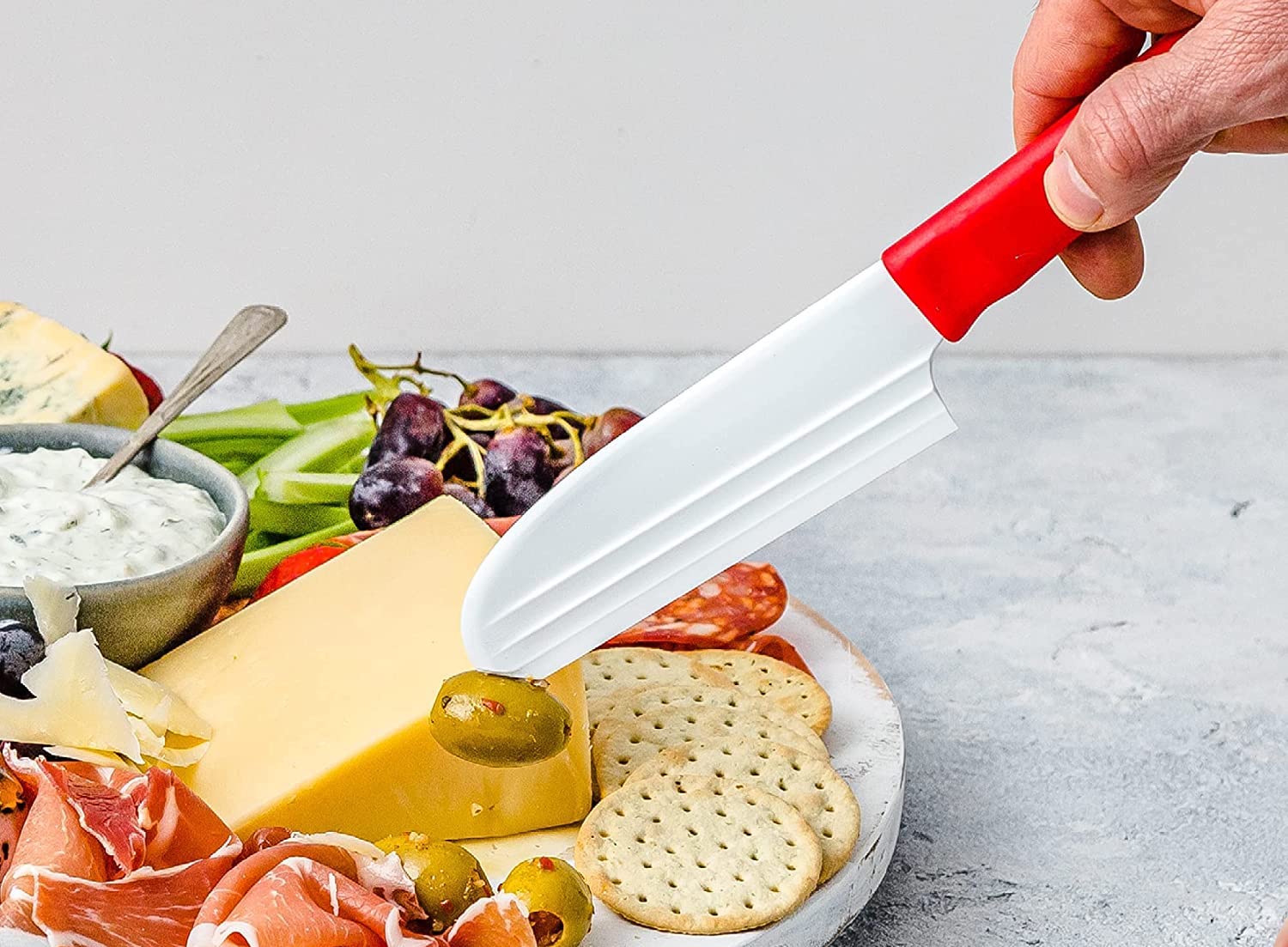 If you've never heard of the Knibble before, you're behind! It's an incredible knife that solves that age old problem of sticky cheese and allows you to quickly slice through your blocks without the annoying stick and tear. Plus, it's safe to use for spreading and the tip has been designed so you can fork whatever you need without slicing it up!
You've Gotta Have Your Dip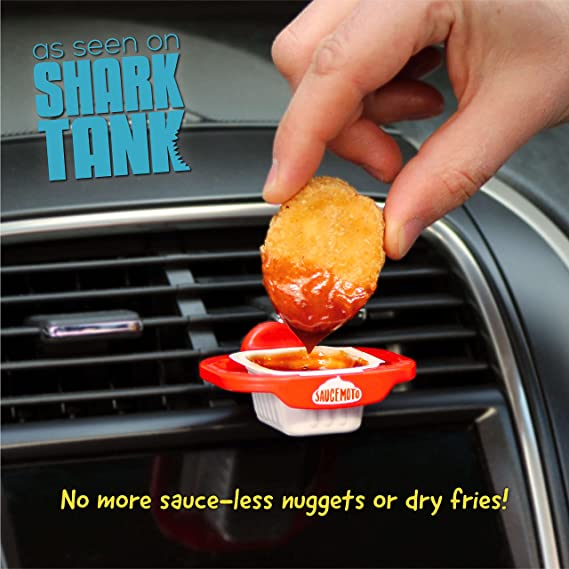 Are you a sauce person? Feelin' a little saucey? Need to get your sauce on, even while you're driving? Allow me to introduce you to the Saucemoto Dip Clip – the brainchild of Shark Tank and the answer to your prayers. You can use this bad boy to keep your dips in reachable distance for quick dipping so you can avoid the dry fries and sauceless nuggets.
Keep a Weather Eye on the Pasta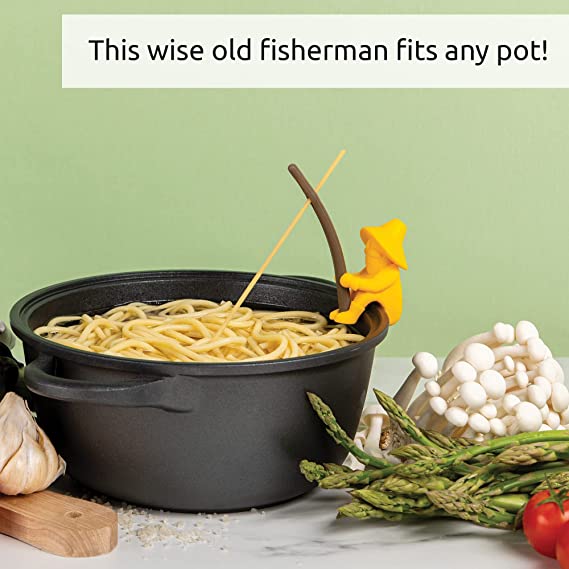 You don't have to be a fisherman to keep a weather eye out, but it doesn't hurt to have a little fishy help! This adorable yellow fisherman has been designed to clip to the side of your pots (don't worry, he's 100% BPA-free silicone, so he won't melt) to help you determine when your pasta has reached that perfect al dente level for the best pot, every time!
This Epic Play Mat Is Made in Canada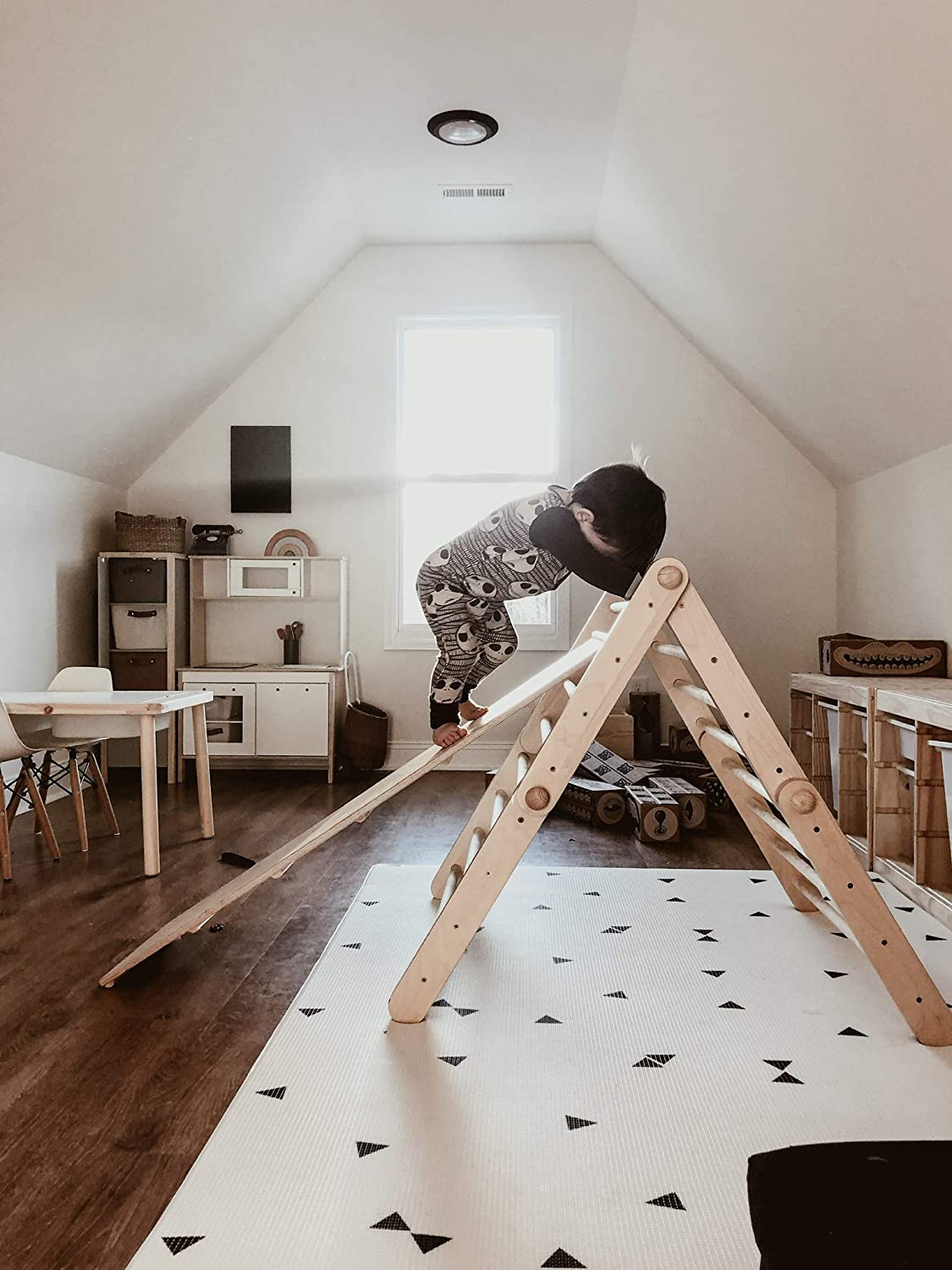 Do you prefer sourcing the things you buy locally? Then you'll love this awesome play mat, because it's made right here in Canada! It comes in several gorgeous designs so you can pick the mat that bet matches your playroom or living room or wherever your little ones play, and it's soft and supportive to protect little heads!
Pod People Unite!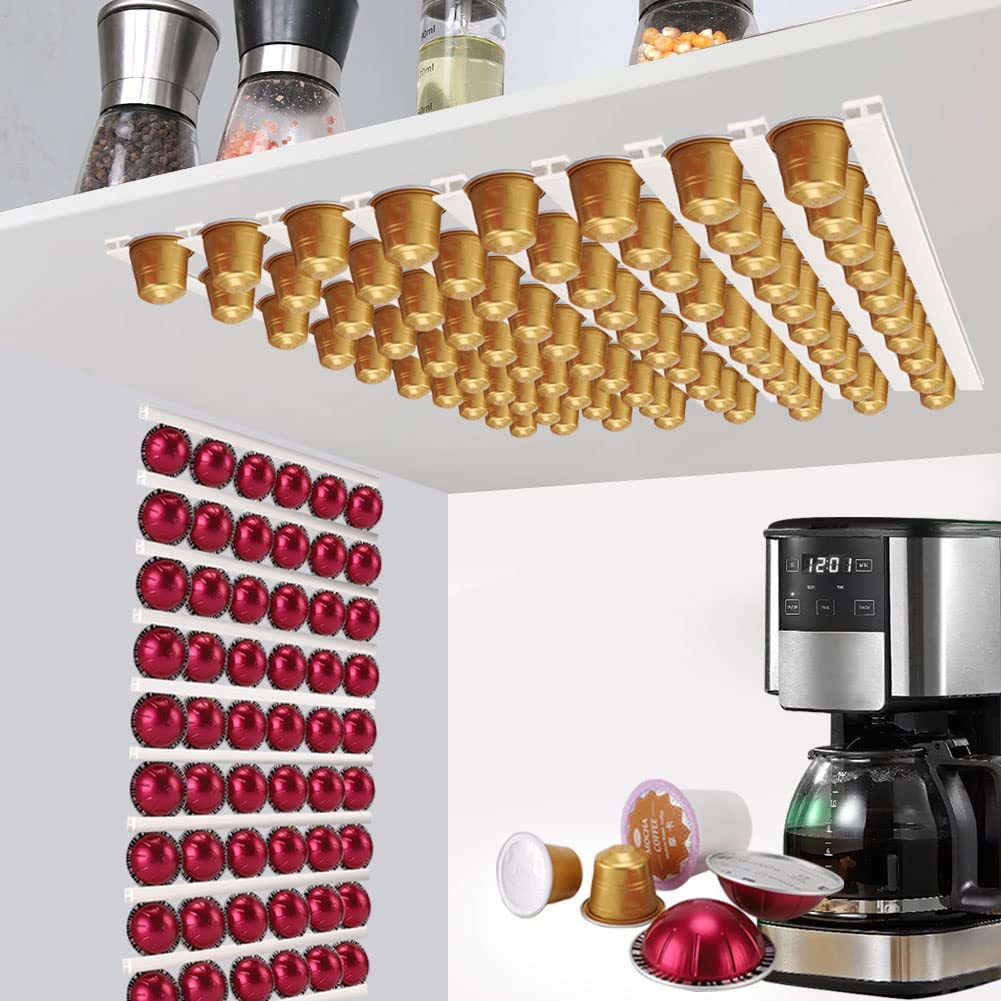 Of course, I mean coffee pod people, eh! Because this great organizer helps you to perfectly organise your collection of coffee pods for ease of use and for your own sanity. I know how much mess can really get in the way of things like cooking and working and having a life. So, do yourself a favor and add this pod organiser to your basket now!
Cleaning Slime Is Fun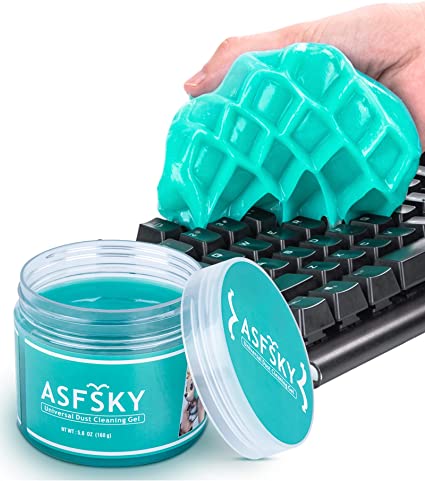 Is it a toy, or is it a cleaning device? Who knows? Who cares? Spread this stuff over hard-to-clean surfaces like keyboards and vents and roll it around a bit, and it'll pick up all the little bits of yuck that have landed in the crevices. Use it until it's black, and toss.
For When You Don't Need to Bring Out the Big Guns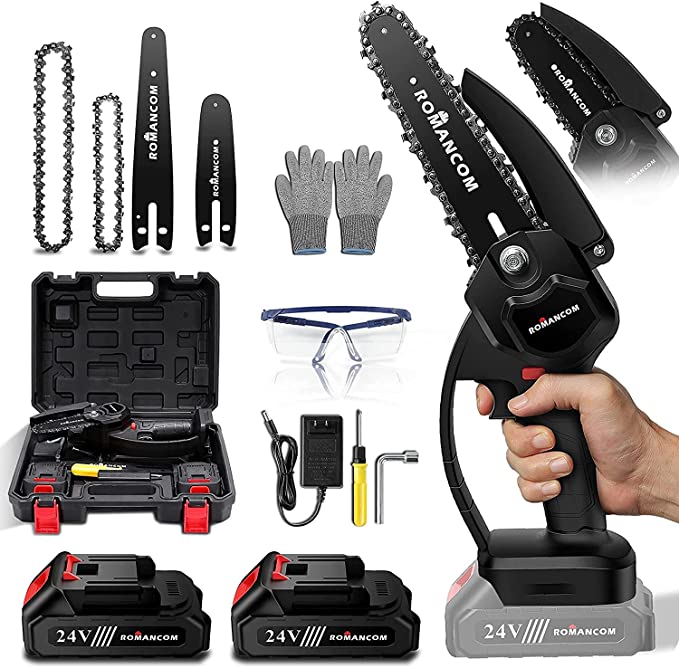 This mini chainsaw is ideal for the little detail work that doesn't require bringing out that giant, hulking chain saw. It's great for small branches or little bushes, just generally smaller jobs that require a little bit of fenagling to make happen. It's even battery-operated, so there's no need to pull out the gas can!
We All Need a Little Space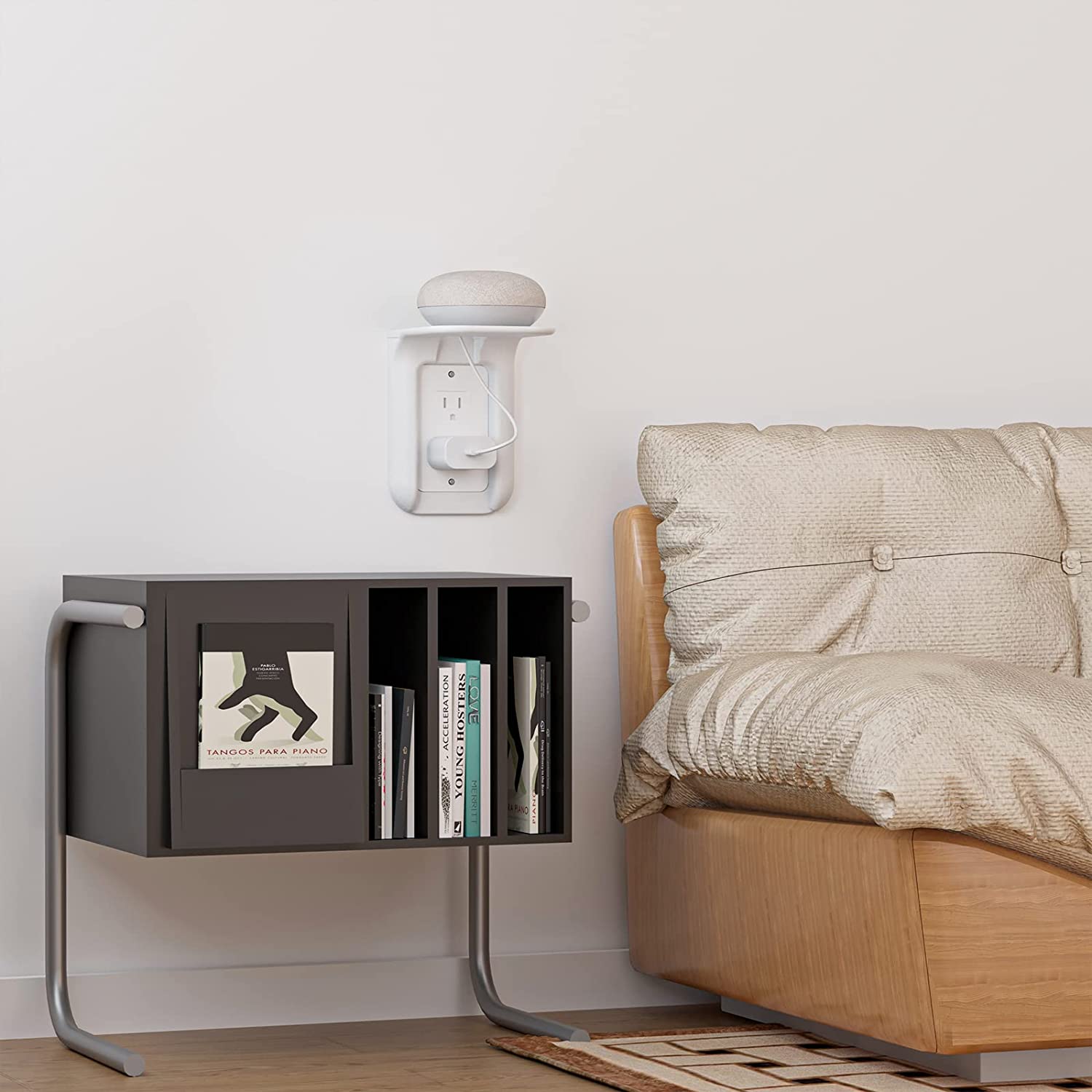 Literally! Sometimes we just need a little added space, and that's just what this outlet shelf has to offer. It's the perfect option if you're trying to declutter your counters. Just plug in your Alexa, set it on the shelf, and presto chango, you've got all the space you need (or a little more space, anyways)!
The Ultimate Garden Hose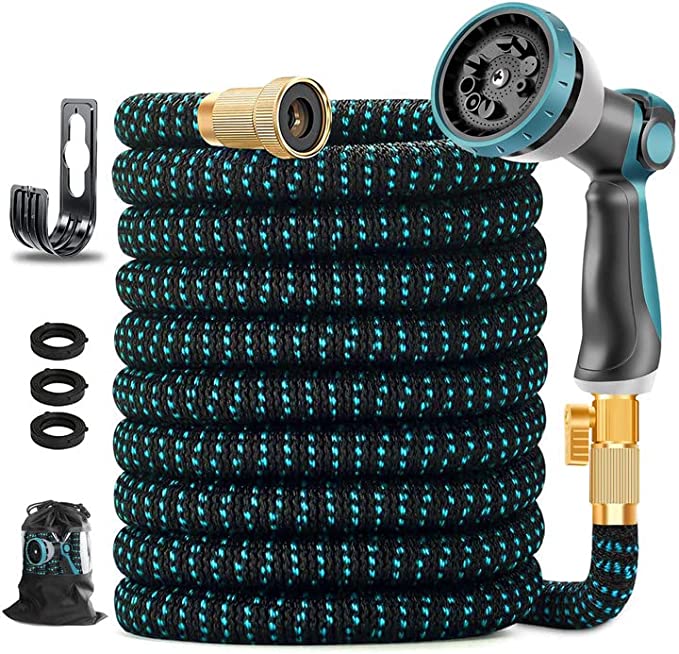 This bad boy is absolutely wild! Not only is it an incredibly powerful garden hose, it's an incredibly powerful garden hose with a ten function nozzle, made out of no-kink material so you can pull it hither and yonder without worrying about it kinking up and preventing you from getting your work done.
Glass Watering Globes Look Cute and Keep Plants Alive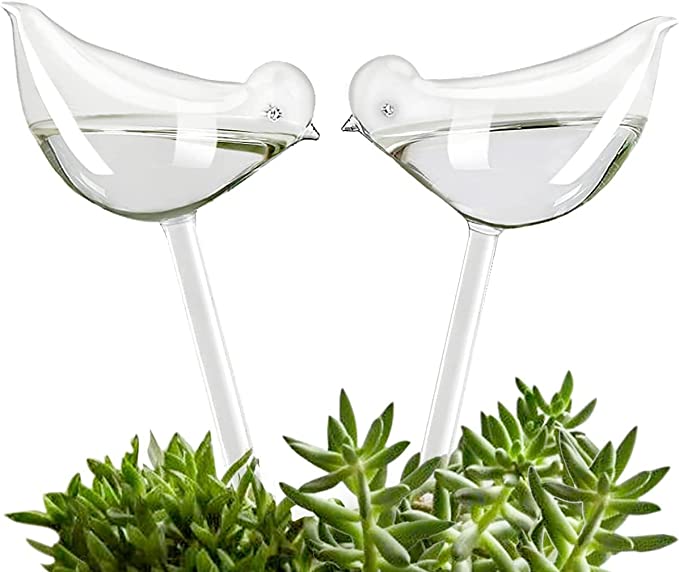 Keep your plant babies hydrated with these adorable glass watering globes. You won't have to water your plants for a few days, and these cute little birds will look precious while they're watering. You can also get a set of watering mushrooms to have a selection of forest friends for your plant buddies.
What's a Liquid Plastic Welder?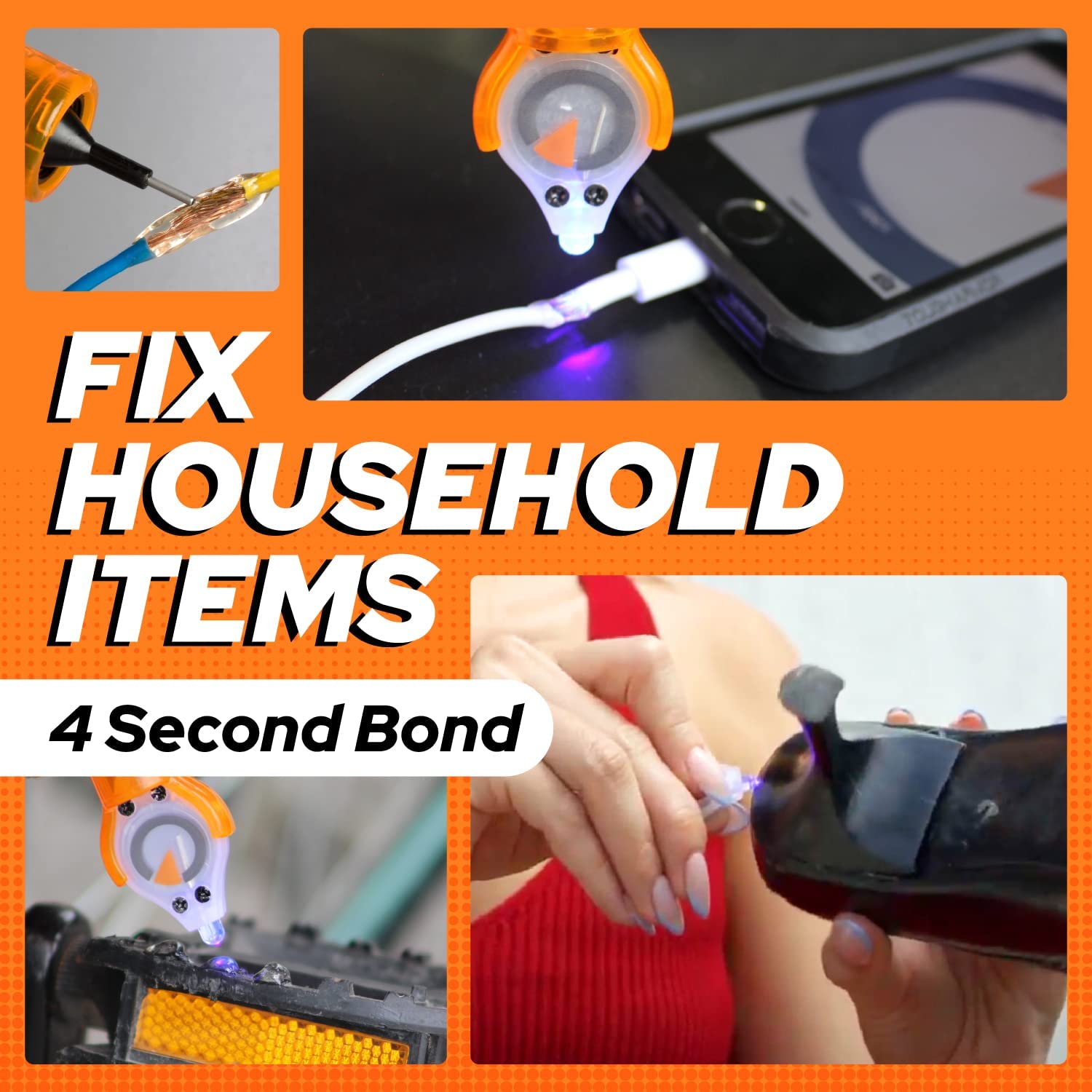 Well, I'm glad you ask! It's a little device that's designed to weld together those plastic pieces that seem impossible to fix, using liquid plastic to do so. It's a great way to repair that snapped toy or fix those glasses with the busted frames and it's the tool you have to have if you're trying to cut down on the waste in your household. Give those broken items a new life!
No Knives? No Problem!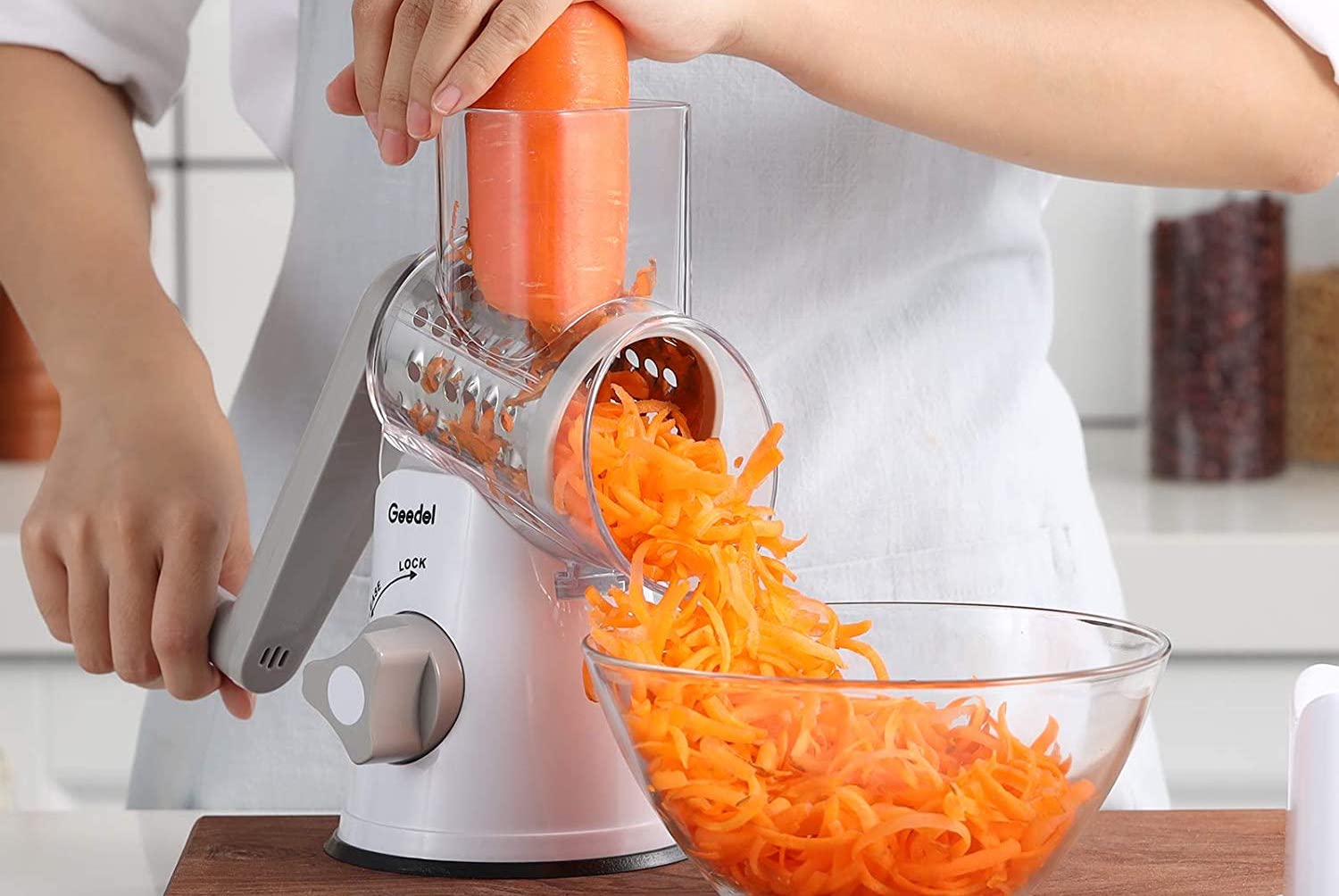 This rotary mandoline is a must-have in anyone's kitchen, but it's especially essential if you fancy yourself a chef. You can easily chop up veggies and cheeses into just the right size strips using this hand-crank gadget that comes complete with multiple blades to choose from!
Washing Machine Tablets Clean Your Cleaning Machine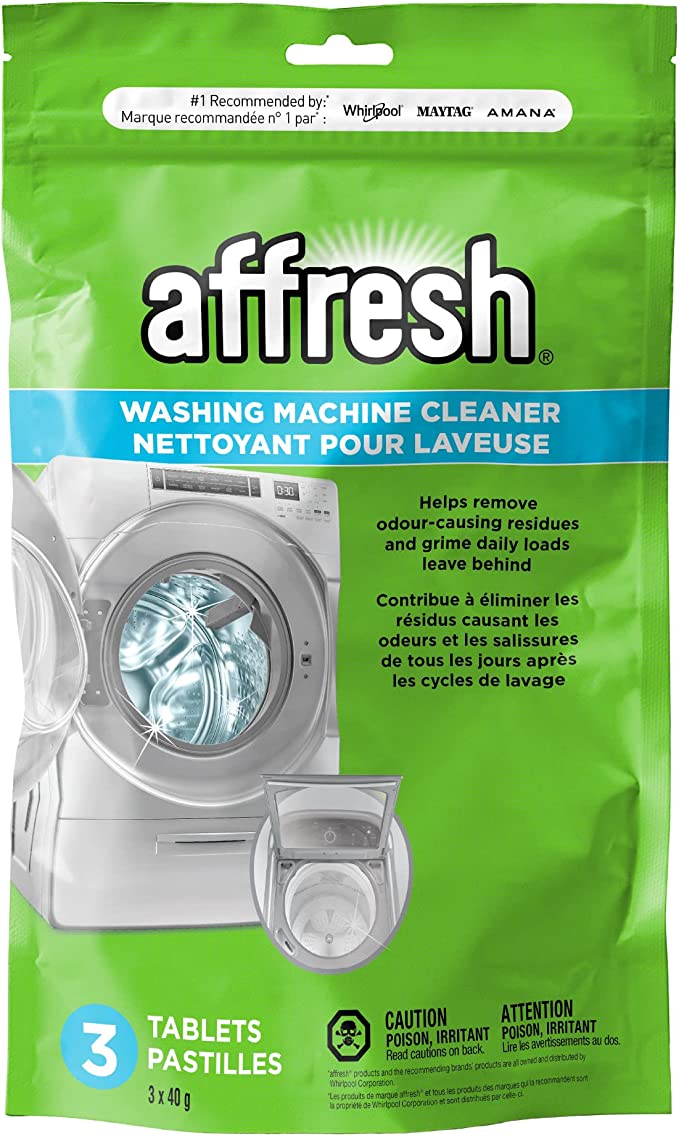 These washing machine tablets are really handy, especially if you have a front-loading tablet. Without proper cleaning, those things somehow always smell like mildew. Use these tablets once a month, and they'll keep your machine clean and operating efficiently. If it's the first time you're using this type of tablet, you may want to consider two cycles to deep clean your machine to start.
Shed a Little Light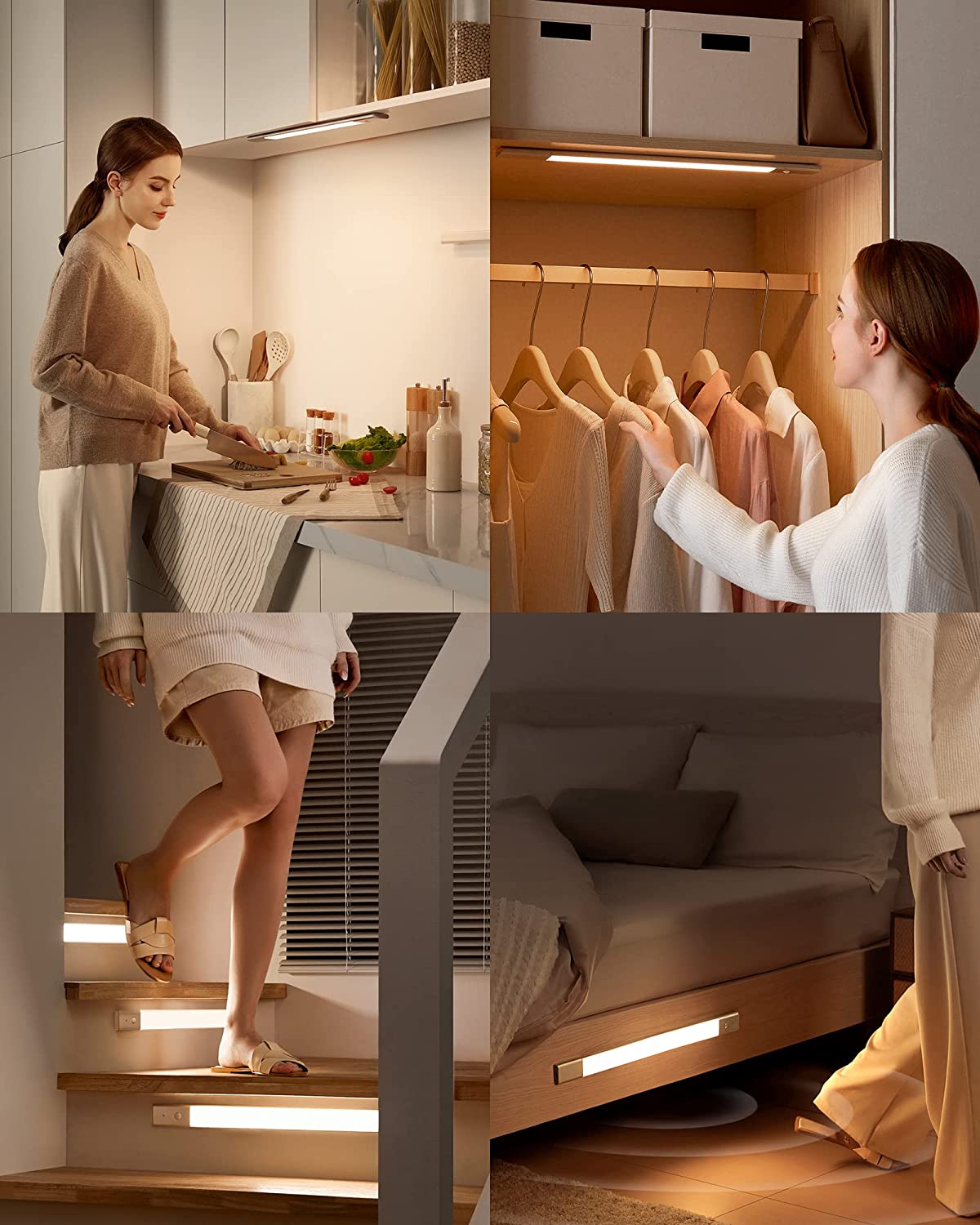 I can't tell you how many times I've tripped going up the stairs because it was pitch black, or accidentally grabbed the wrong jacket from my closet in the dark of the morning. This rechargeable light has changed that, though, because I can put it pretty much anywhere to shed a little light and save my shins and fashion reputation.
Bust Grime With a Power Scrubber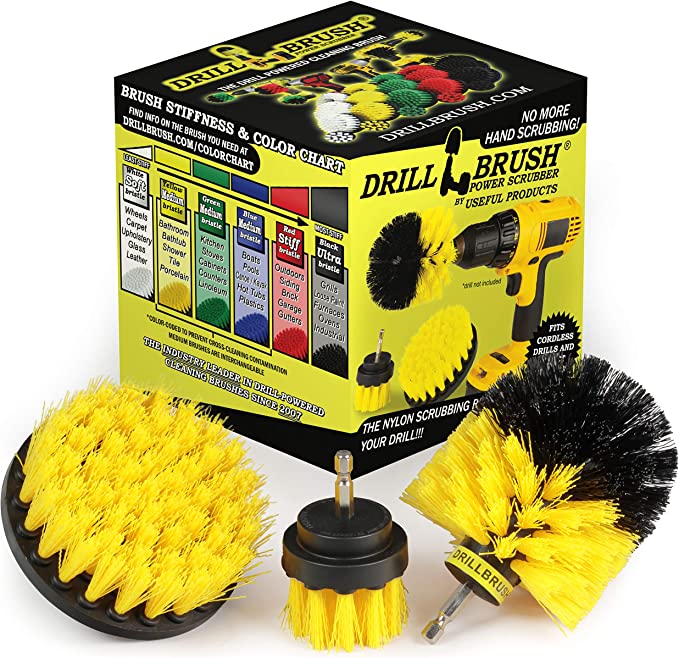 Scrub away nasty grime without using up all your elbow grease, thanks to this power scrubber. Attach any of the three brushes to your handheld drill and go to town scrubbing away built-up grime and mould from all of the nooks and crannies in your home.
Use This Silicone Bread Maker for Every Step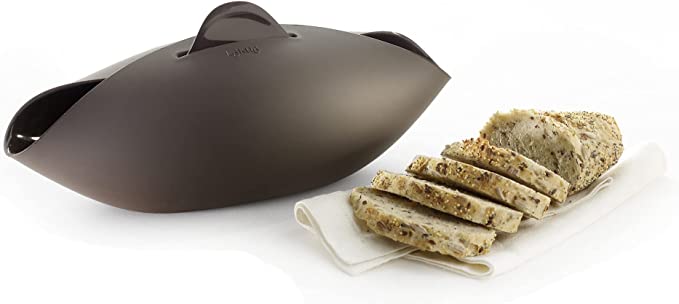 Many of us got into bread baking in recent years, but if you've been using the Dutch oven method, try this silicone bread maker. The Lekue bread maker's design lets you proof the dough right in the bowl, then put the whole thing right in the oven. According to reviews, it allows for tender bread with a crispy crust. The design allows air to circulate so the bread stays moist and doesn't dry out.
Get Measuring Spoons That Stick Together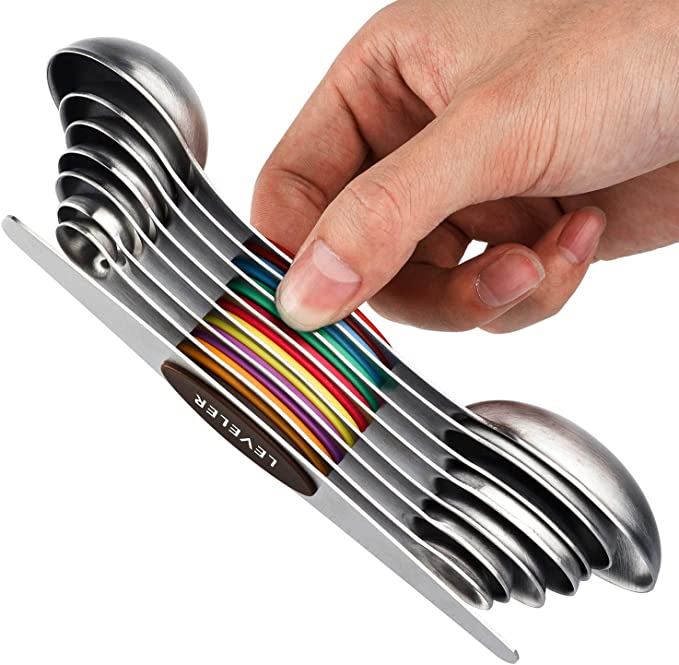 While it always seems like a good idea when you buy it, the set of measuring spoons on a ring is always a fail for one reason or another. You end up either separating the spoons and losing the ring or getting them all dirty when you use one. But this magnetic set solves the problem by eliminating the ring and using magnets to unite your measuring spoons (when you want them together) instead. Win.
A Utensil Rest That Holds More Stuff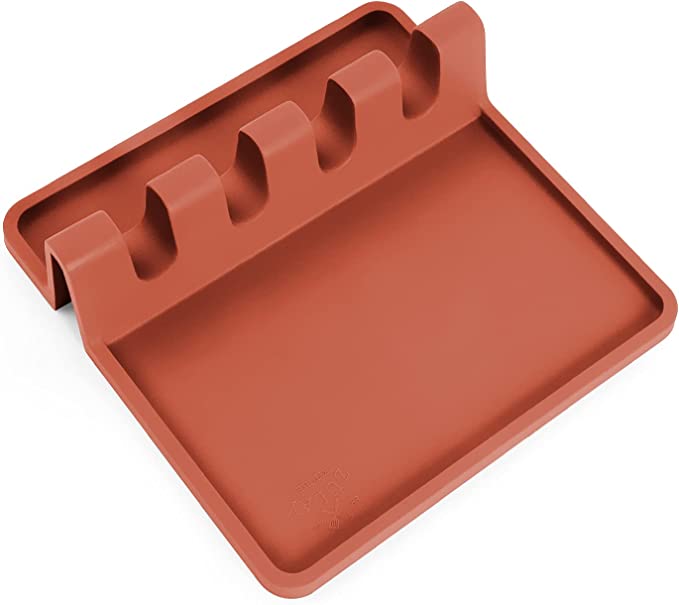 A utensil rest that holds more than one spoon? Hello! This dishwasher-safe silicone multi-utensil rest will keep your countertop clean while cooking an epic feast on your stovetop. It's so compact you can even squeeze it between your burners.
Window Track Cleaning Brushes Get into the Nooks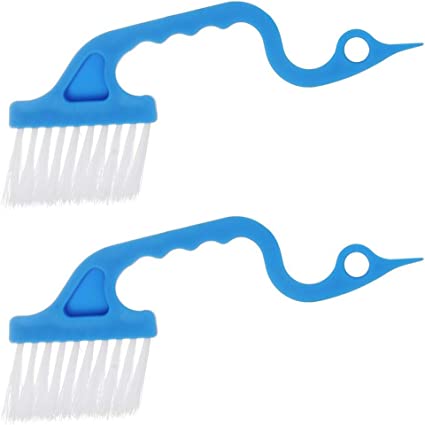 Clean and scrape your window tracks with this gadget. The brush will get into the hard-to-reach places in your window tracks, and the end of the handle is a scraper that gets rid of set-in dirt that's built up over time.
The Pink Stuff Is Sensational

The social media sensation The Pink Stuff works on just about any surface. From your stove to outdoor furniture, it can tackle any tough job. One reviewer says, "My boyfriend works in the oilfield, so he's super dirty at the end of his shifts. His tub was stained BLACK, and I tried cleaning it with regular cleaners, and it wouldn't work. I used this with a rough brush, and let me tell you, that filthy tub SPARKLES now. Like brand new. I will be buying this again to clean my own house with. Plus, it doesn't have harsh chemicals, which I like. Buy it, you won't regret it!!"
Grab This TikTok Star Mini Waffle Maker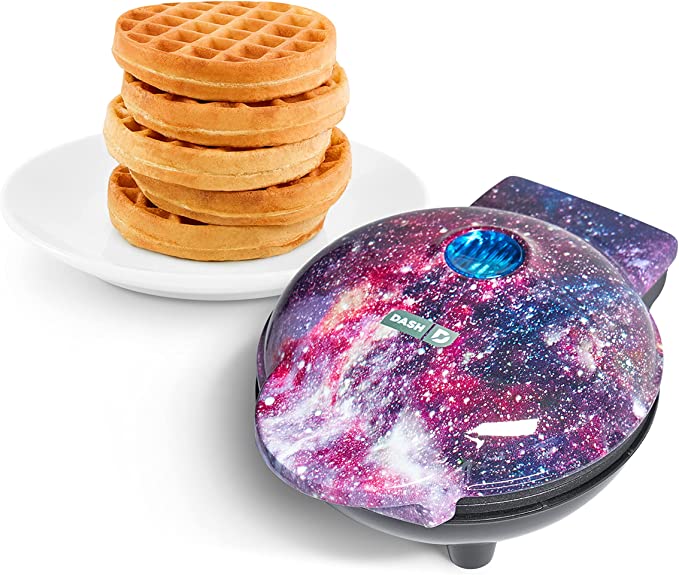 This adorable mini waffle maker has been making the rounds on TikTok, and for a good reason. It's an excellent gift for those living in small spaces like dorms or tiny apartments. You can whip up a batch of waffles even on a little countertop.
These Silicone Trivets Are Distractingly Cool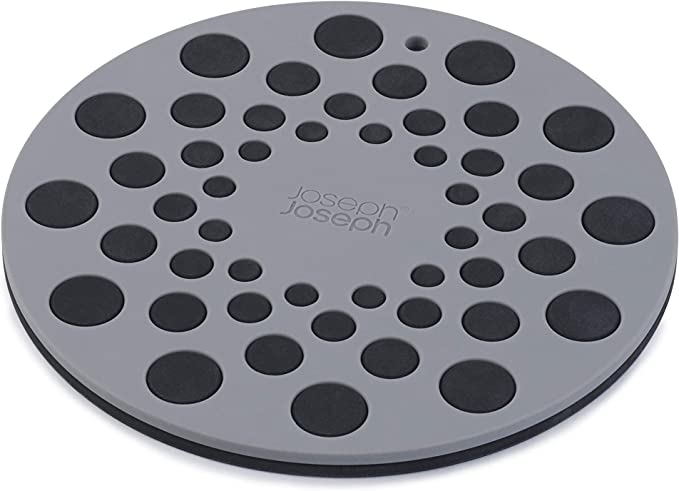 How cool-looking are these silicone trivets? Sure, protect your surfaces from heat damage and scratches with these heat-resistant trivets. But, really, we'd be sticking them together and peeling them apart all. day. long. They are dishwasher-safe and stick back together for storage. And apart. And together. You've got this.
Travel Silverware Makes Takeaway Simple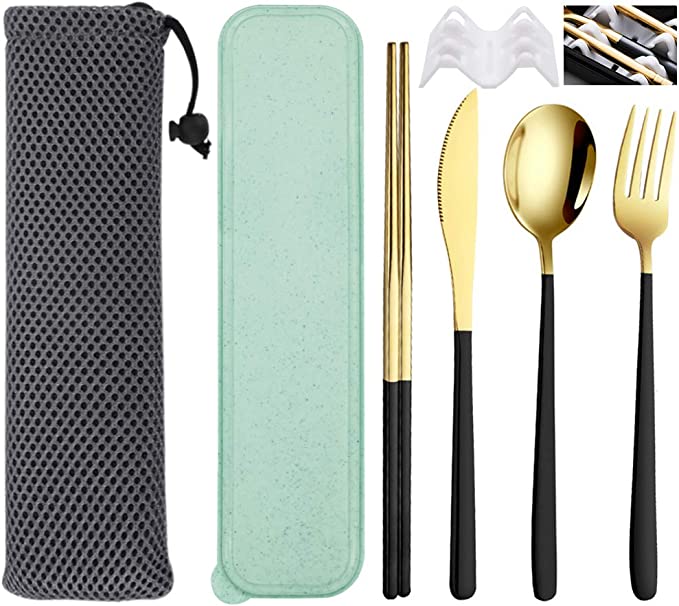 With the ban on single-use plastics, you'll want to bring your own cutlery for takeaway. This reusable cutlery set is dishwasher-safe, made from stainless steel, and available in 10 colours. It includes a fork, knife, spoon, chopsticks, straight straw, bent straw, and straw cleaning brush. They all fit into a lined carrying case.
A Butter Crock Makes Butter Spreadable
Spreading cold butter on toast is the worst. It tears your bread and stays all clumpy. But with a butter crock, you'll always have soft, spreadable butter. Just fill the crock's water to the fill line every three days and keep your butter in the crock unrefrigerated for up to a month.
A Bench Scraper Has so Many Uses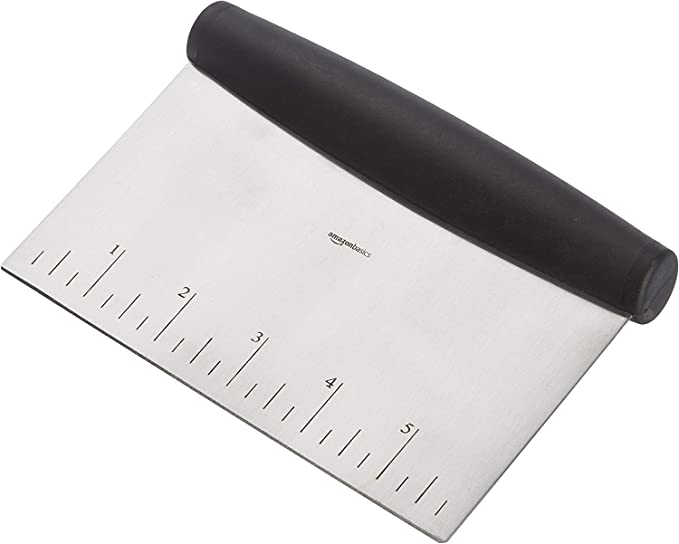 If you've never had a bench scraper, you'll be amazed by its plethora of uses. This one is convenient since it has measurements on the blade and a rubberized grip. Use it to create even portions, clear your workspace, move dough, and much more.
Milk Frother Helps Make Fancy Drinks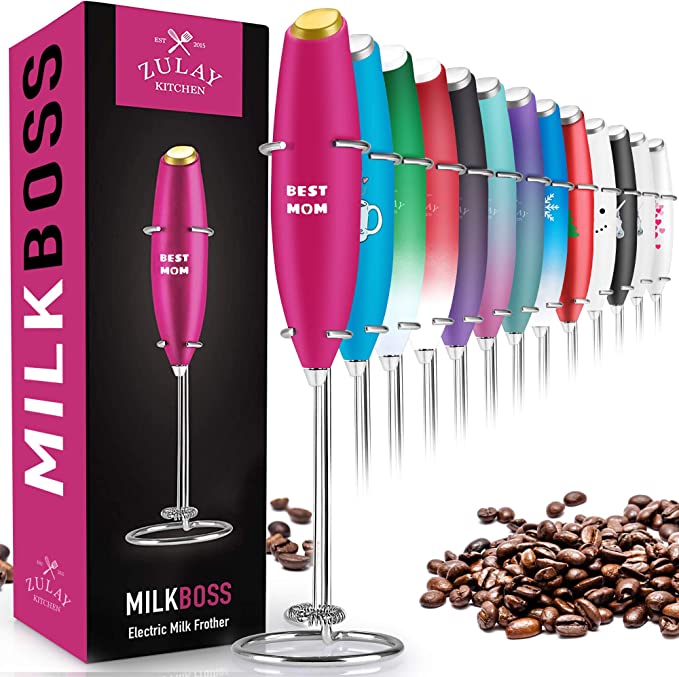 You don't need fancy coffee from the shops. You can make your own right at home thanks to this milk frother. You can also make matcha, cocoa, and frothy tea drinks. Whip up whatever fancy beverages, hot or cold, your heart desires with this zippy little wonder.
Stackable Can Organizer Sorts Cans Like Magic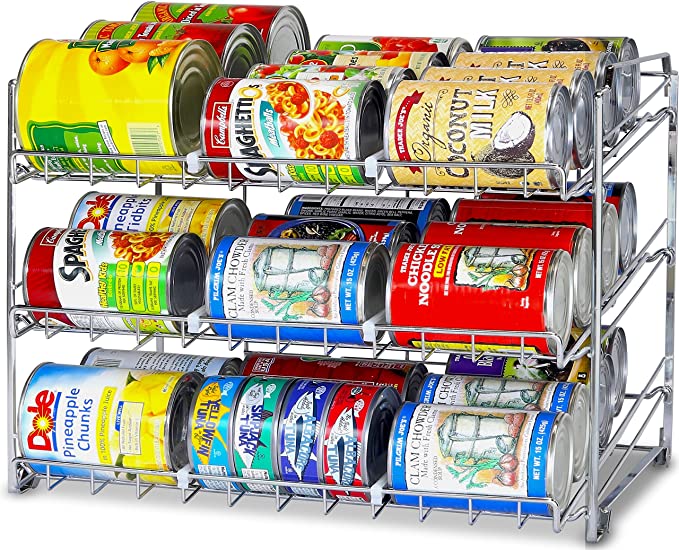 Assemble this stackable can organizer quickly to keep all of those crazy cans in your pantry under control. No more pulling the old ones out to put the new ones in the back. No siree. Now you just slide the new ones into the back of the can organizer like magic.
A Berry Keeper Saves Your Berries
This berry keeper will save you money since it seals in the freshness of your berries. While we love fresh, organic berries, we sometimes don't buy them because if they don't get eaten right away, they get mouldy and throwing out a $10 box of berries is…disheartening, to say the least. This berry keeper will keep your berries fresh longer. Still not forever, but way longer. So you've got a fighting chance.
Stainless Steel Rub-A-Way Bar Gets the Funk Out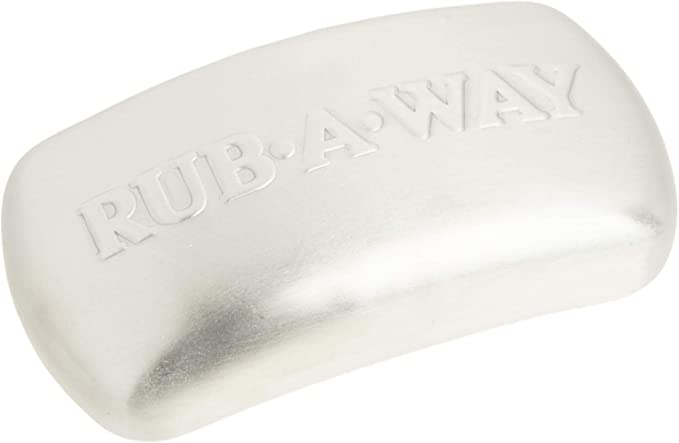 We love recipes with onions and garlic. But we do not love the smell that's left on our hands after prepping them. Who does? This stainless steel Rub-A-Way bar will remove the odours left behind by stinky foods like onions and garlic just by rubbing your hands with water and the bar.
Ensure Safety With a Food Thermometer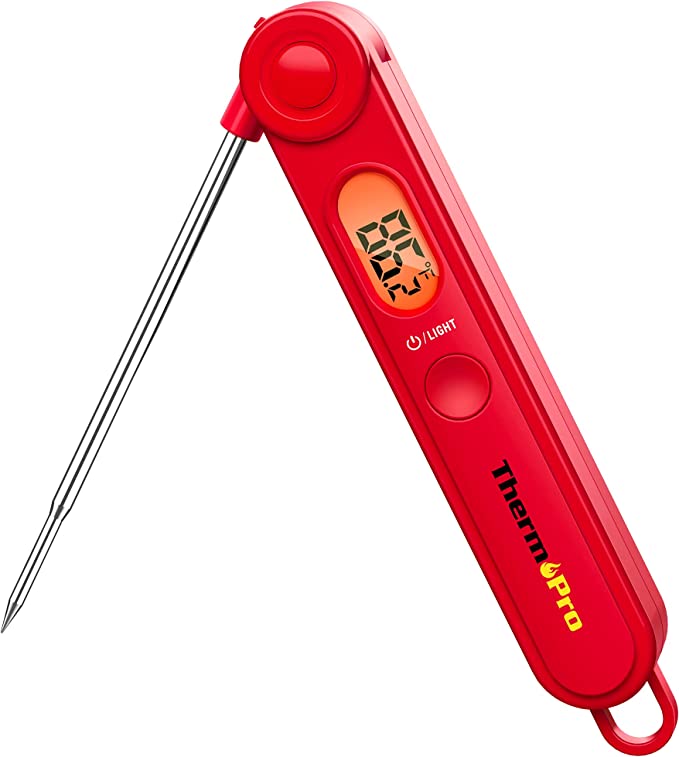 Get the correct temperature every time you cook with this food thermometer. Nobody wants food poisoning, and you certainly don't want to give it to your guests when you're trying to serve them a nice dinner. Ensure food is safely cooked every time with a food thermometer.
Get Your Home Sorted With a Home Organization Label Set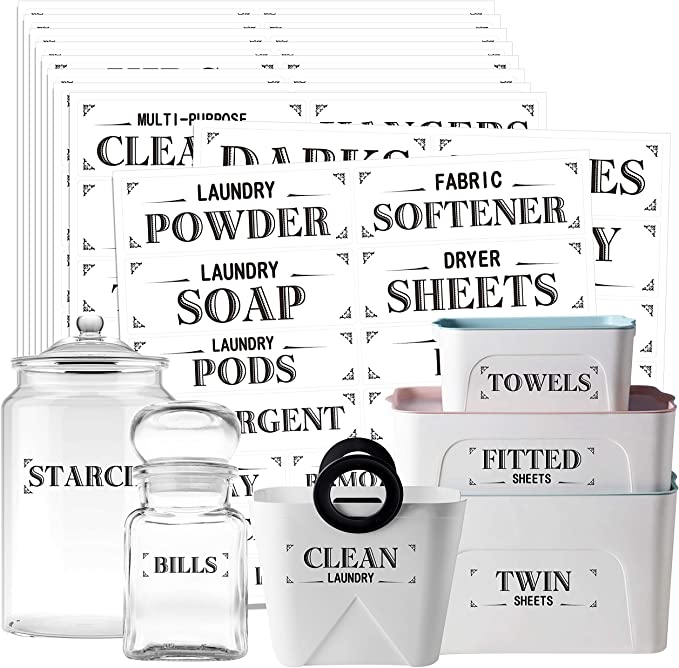 Take care of your home organizing needs with this 242-piece label set. You can sort out practically every spot in your home with this set of premade labels. And once you label everything, you'll be more inclined, hopefully, to keep it organized.
Bring Back the Shine With Silver Polish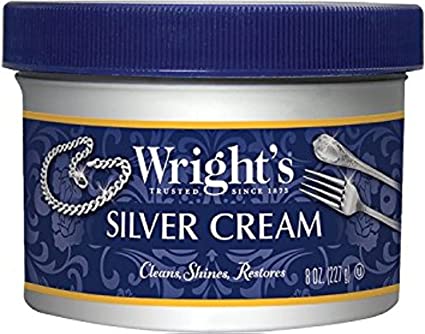 Restore your silver pieces and jewellery back to their original lustre with this silver polish. This ammonia-free polish will restore the original shine and erase any discolouration. Plus, the polish provides a layer of protection from future tarnishing after use. It's safe to use on most metals and gemstones.
Bring Tranquility With an Indoor Fountain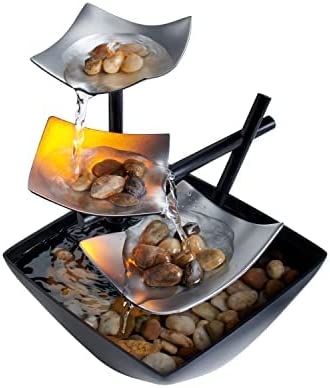 Bring a little tranquillity into your environment with this indoor fountain. Whether it's for your home office, living room, or bedroom, this calming water feature could be a highlight in your home. Bring a little zen with this three-tiered waterfall, which replicates the sound of a tranquil spring.
Embrace Your Boho Side With a Moon Phase Wall Hanging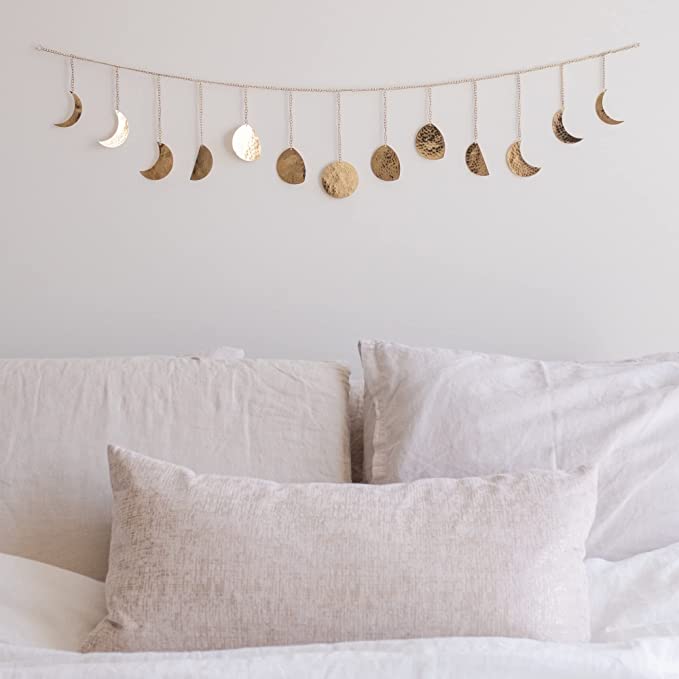 This glistening golden moon phase wall hanging will be a highlight to your living room or bedroom wall. The 13 handmade hammered metal moons span 36 inches, giving a Boho chic vibe. It makes an excellent gift for astrology lovers, too.
Get a Stylish Multi-Purpose Organizer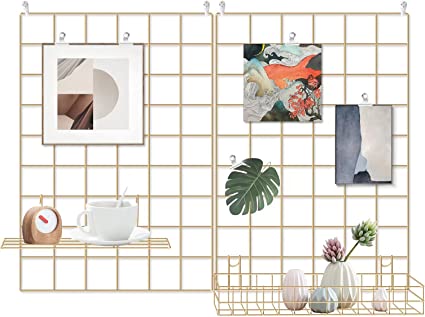 Add style and purpose with this multi-purpose organizer in your home. The wire organizer is great in the kitchen, living room, or bedroom and comes with various hooks and clips to hang photographs, notes, bills or practical kitchen items like thermometers and utensils.
Patch the Holes With Screen Repair Tape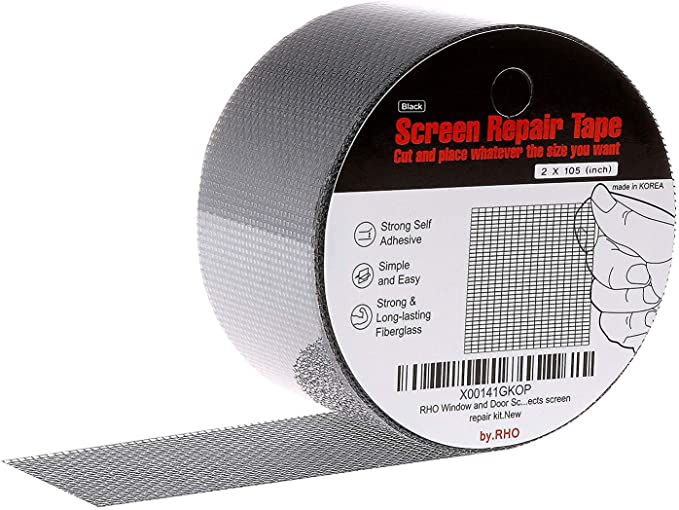 Get a quick fix for your door or window screen with this screen repair tape. Whether from tiny fingers or fur babies, all of us have experienced tears in screens that let in bugs and unwanted pests. If you need a quick fix rather than launching into a full-screen replacement, this screen repair tape will do the job and last a long time.
Get an Air Purifier With Strong Flow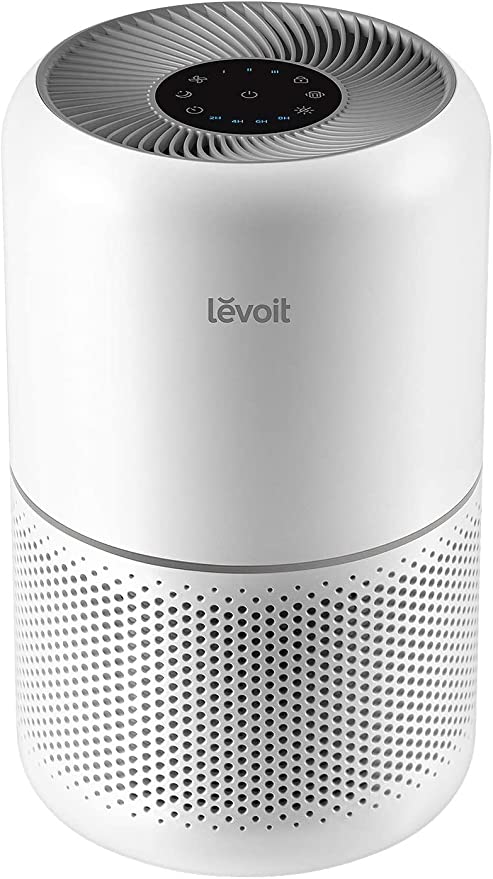 Get stronger airflow with this air purifier. Don't let its small size fool you; it can filter a standard-size room in 24 minutes. It's the quietest air purifier on the market, and, in sleep mode, it's so quiet, you won't need to worry about getting a good night's rest. Plus, it filters out 99.97% of pollutants.
This Rack with Storage Is Perfect for Entries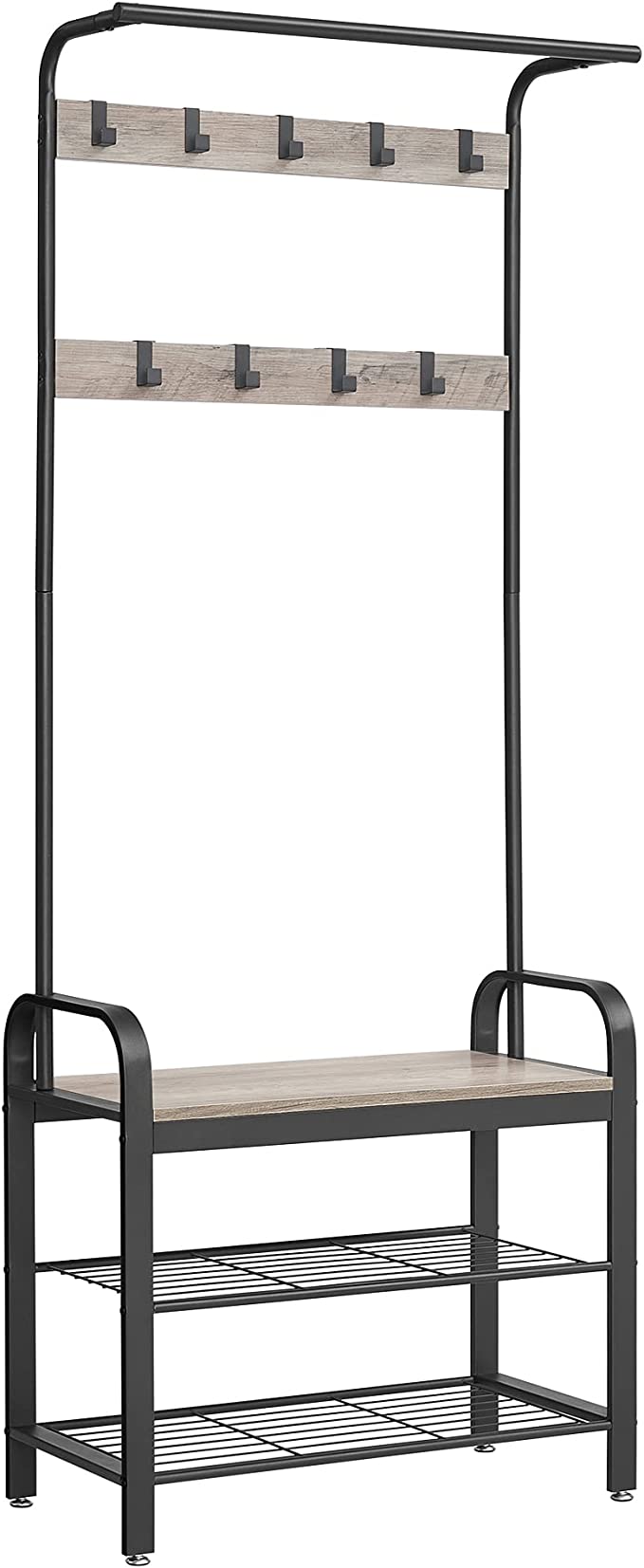 This hallway rack with shelves and metal hooks is versatile and functional in any space in your home. There are several colour choices, all with sturdy black steel frames. It's super functional as a hallway rack since it can hold everything from coats to shoes, with room for various other curiosities.
Cricut Joy Is a Wonder Gadget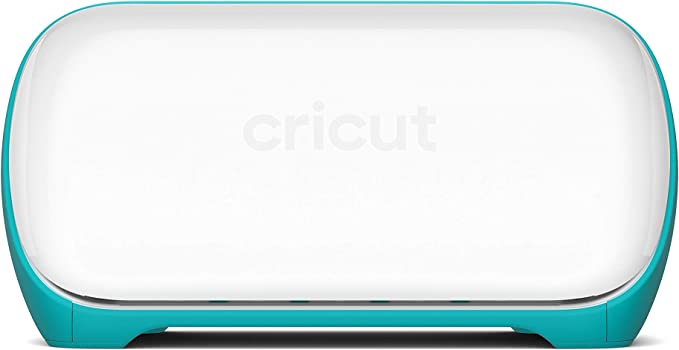 The Cricut Joy is a handy little craft tool that lets you create everything from labels to waterproof stickers to homemade cards. You can cut materials in nearly any shape you can dream up. And this wonder tool packs away into a small cubby.
Hide Your Snacks in a Velvet Storage Ottoman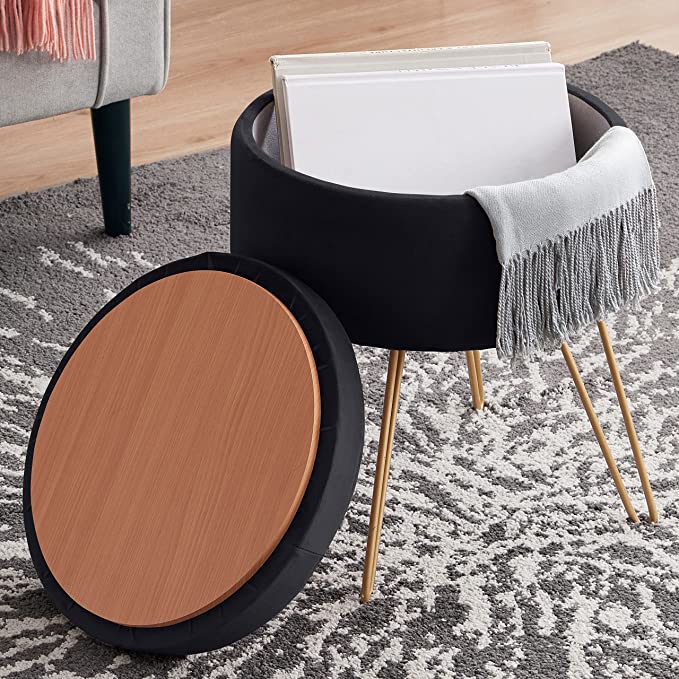 This velvet ottoman is such a versatile piece of furniture. You can use it for sitting on, resting your footsies, or hiding your snacks in the super secret storage space. And, bonus, it's super cute and has a sort of mid-century modern vibe, so even though the inside might be covered in Cheetos dust, the outside will look super classy.
Slap Waterproof Plant Stickers Everywhere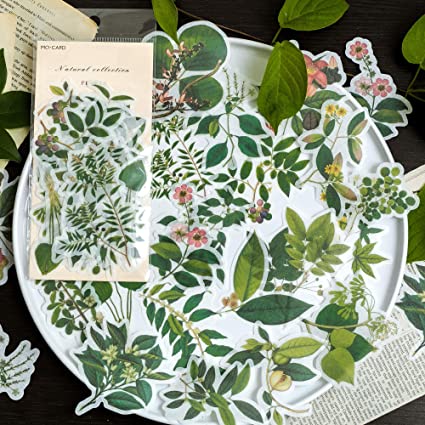 This pack of vinyl plant stickers can add a pop of personality to your water bottle or laptop. Say it loud and proud, "I love plants!" Since they're waterproof, you can stick these suckers just about anywhere, and they'll even survive the dishwasher.
Cleanup Spot's Messes With Pet Odour Eliminator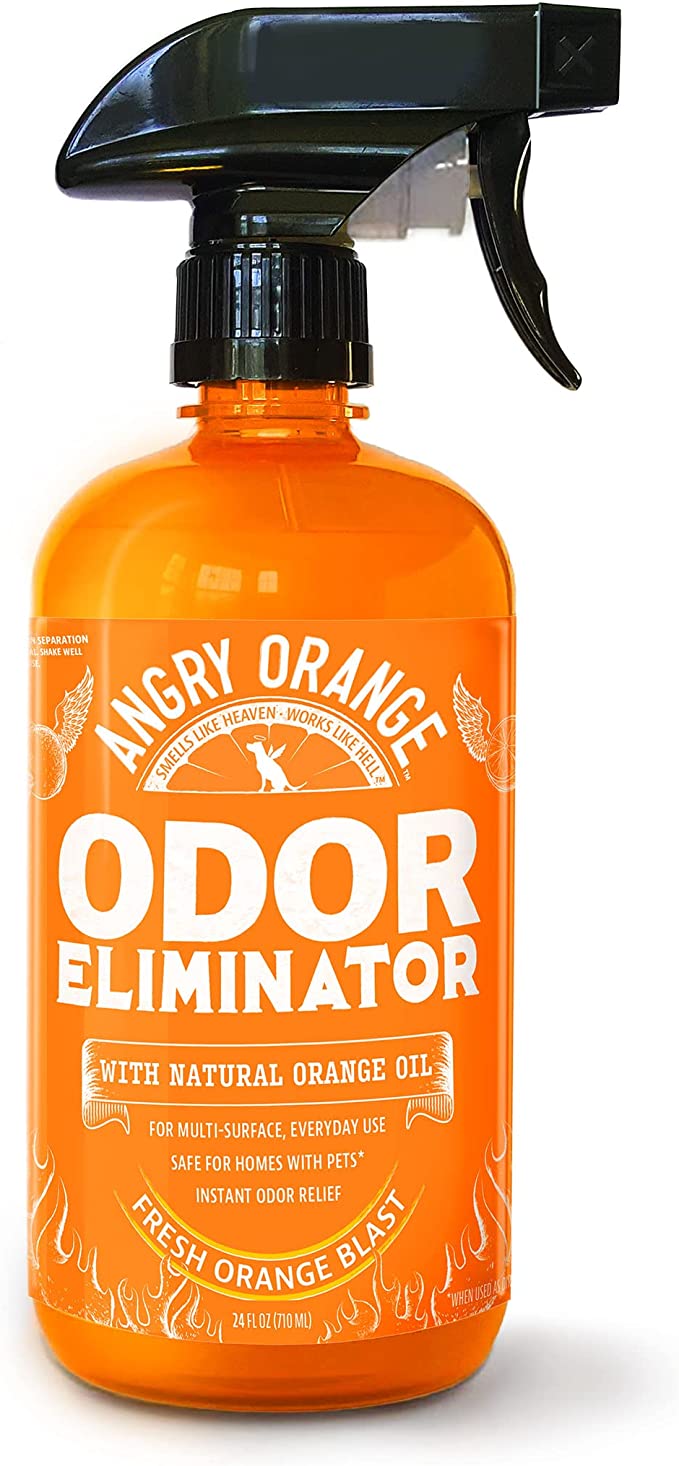 Angry Orange pet odour eliminator is a citrus spray for pet stains and odours that destroys pet urine smell, leaving behind only a pleasant orange oil scent. Angry Orange can kill off even the most challenging set-in urine smells.
Sleek Socket Conceals and Provides Outlets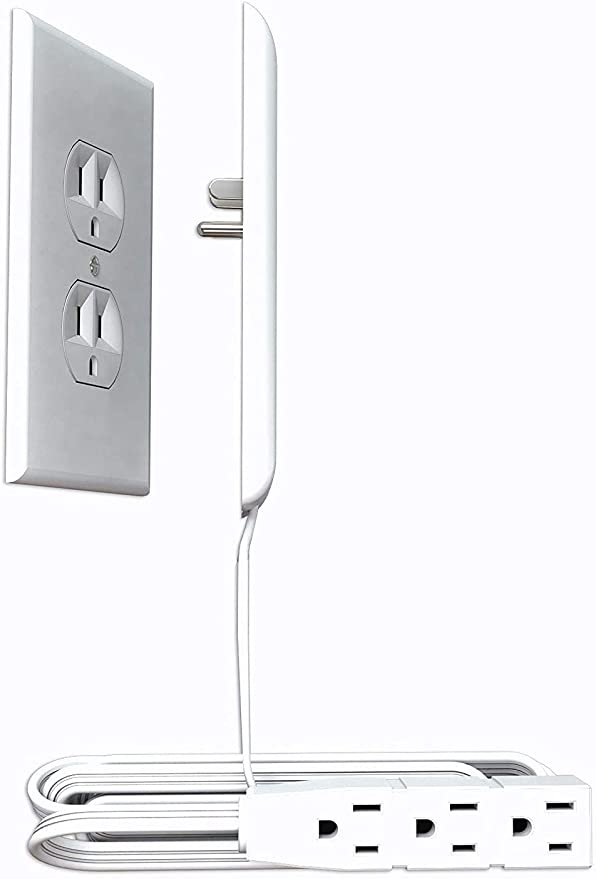 This Sleek Socket outlet concealer gives you the best of both worlds. You can actually push your couch flush against the wall and still have access to the outlets behind it with the extension cord. Win. And, if you have littles, this device will also protect tiny fingers from poking into the live outlet.
This Reading Lamp Won't Disturb Your Partner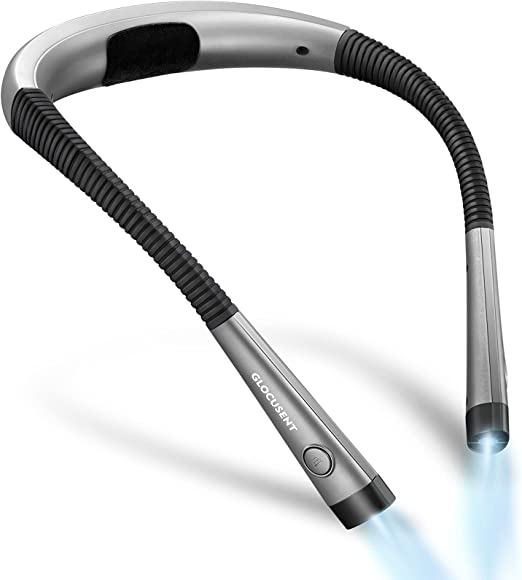 This rechargeable reading lamp with more than 67,000 5-star ratings sits around your neck comfortably so you can read or craft without waking your partner. You can choose various lighting positions, brightness levels, and temperatures. And not only is it rechargeable, but it also provides up to 80 hours of use before you need to charge it again.
LED Blackout Stickers Let You Sleep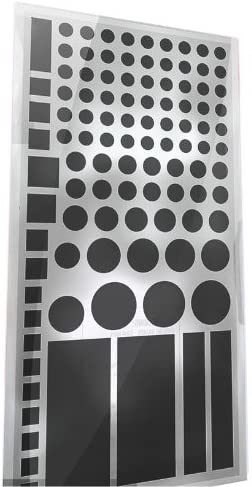 How are these LED blackout stickers just now a thing? Whoever thought of them is an absolute genius, but we definitely should've all already thought of them. Stick these over an irritating little LED light on your electronics that keeps you up at night, so instead of having to turn it off or around; you can just black out the light and sleep soundly.
Get a Hand-Crank Emergency Radio for the Unexpected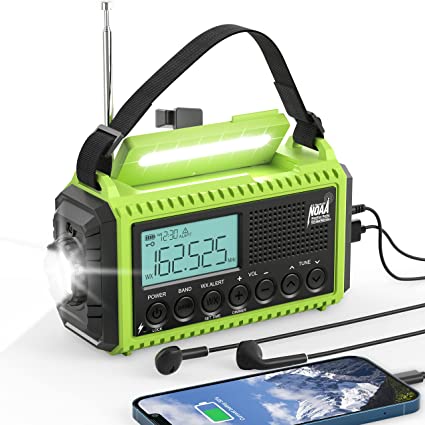 Having a radio that doesn't rely on power or even batteries in the case of an emergency is ideal. This hand-crank emergency radio ensures you'll always have access to the latest emergency and weather information during an unexpected outage.
Socket Sealers Keep Drafts Out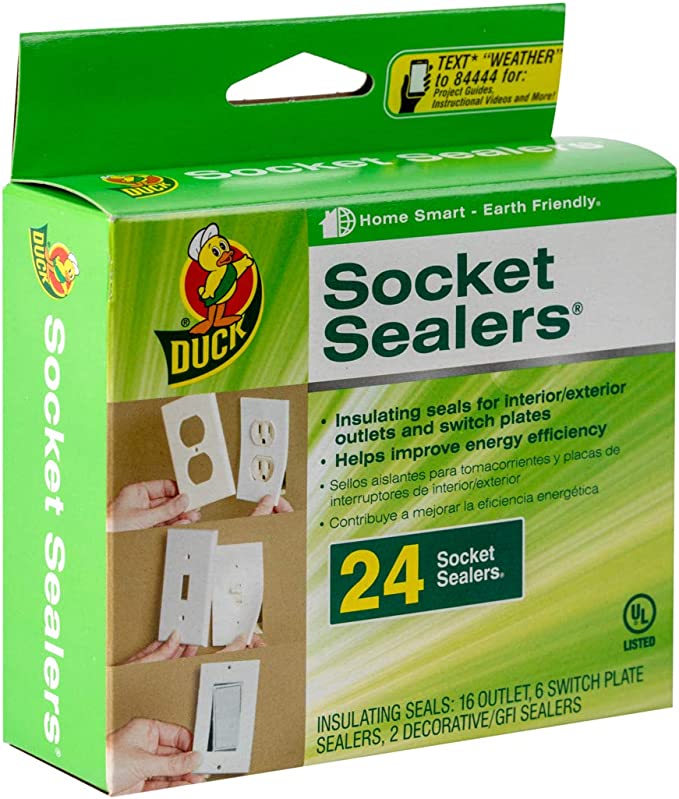 These insulating pads designed for outlets are brilliant. Stop shivering whenever you're near that outside wall outlet in your living room, not to mention the money you're wasting on heating. Make your home more energy efficient with these socket sealers.
A Flameless Lighter Saves Money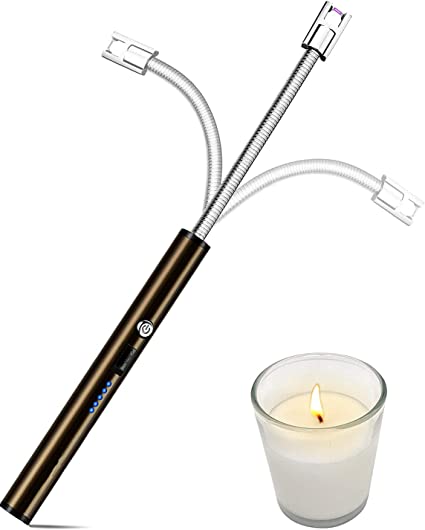 We live in the future, so you obviously need to grab yourself a flameless, rechargeable lighter. They work well in wet, windy conditions. You can use them for everything from lighting candles to lighting up the barbecue, and they're rechargeable, so you won't have to spend money on fuel like other lighters.
Plug in Everything on This Mounted Power Strip
This mounted power strip has outlets at every angle, so you can actually use them all. They have built-in protection, yes, but they also rotate. So, when you inevitably have multiple bulky plugs you want to put next to each other, you can! The strip has six outlets.
Add More USB Ports With a Hub Splitter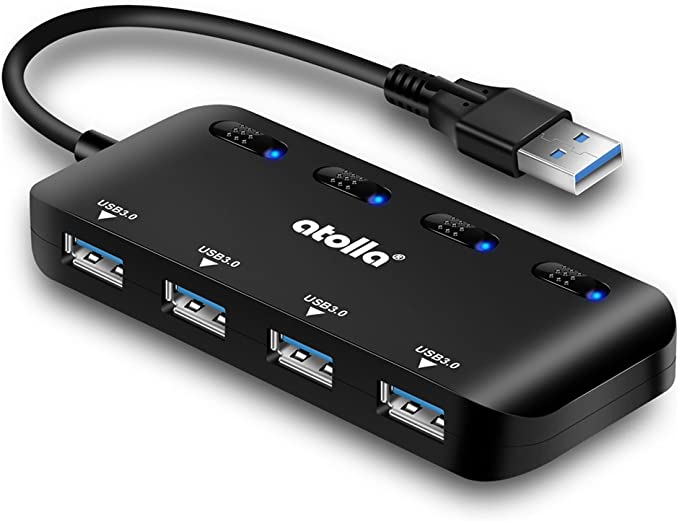 This hub splitter adds four USB ports to your bunch. And, bonus, each one has an on/off switch, so you can turn the power off to your devices right from the hub if you like. The ports support data transfer of up to 5 gigs per second.
Wake up Ready for the Day With a Digital Alarm Clock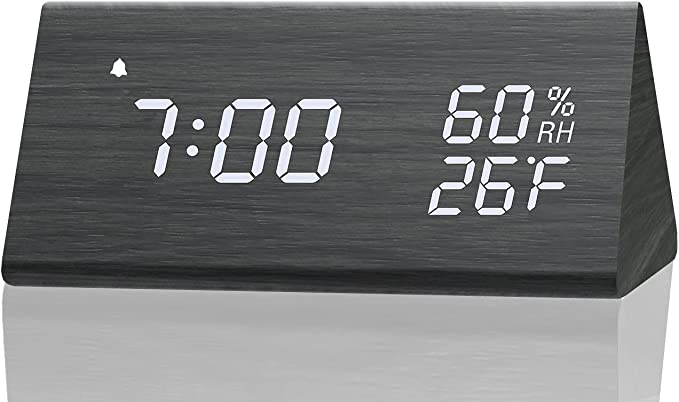 This digital alarm clock will wake you up and give you the weather forecast. Handy. No more walking outside with an utterly weather-inappropriate outfit on for you. While it may not improve your morning mood right away, it will certainly brighten your outlook as the day progresses.
Sleep Soundly With a Bluetooth Sleep Mask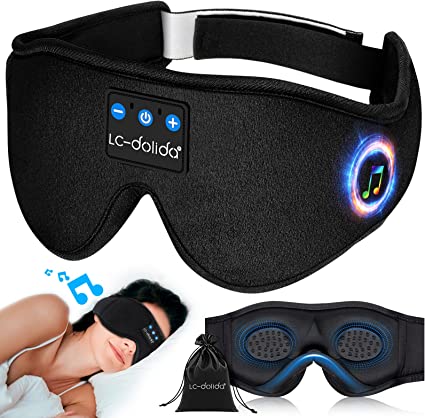 This Bluetooth sleep mask not only blocks out light so you can drift off but also allows you to play music or soothing sounds to help you sleep. The mask doesn't put pressure on your face like some sleep masks, and the speakers are easy to take out and put back in if desired.
Get a Wireless Keyboard and Mouse with Flair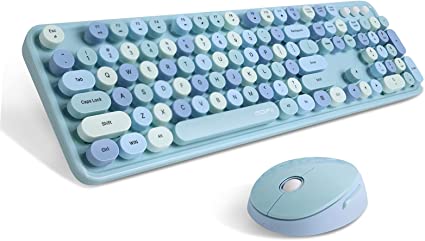 Stop suffering on that tiny little keyboard and trackpad. Get this wireless keyboard and mouse with round keys that look similar to old-timey typewriters. It'll add a little flair and colour to your workspace. Choose from three colours.
Slide into a Shapewear Bodysuit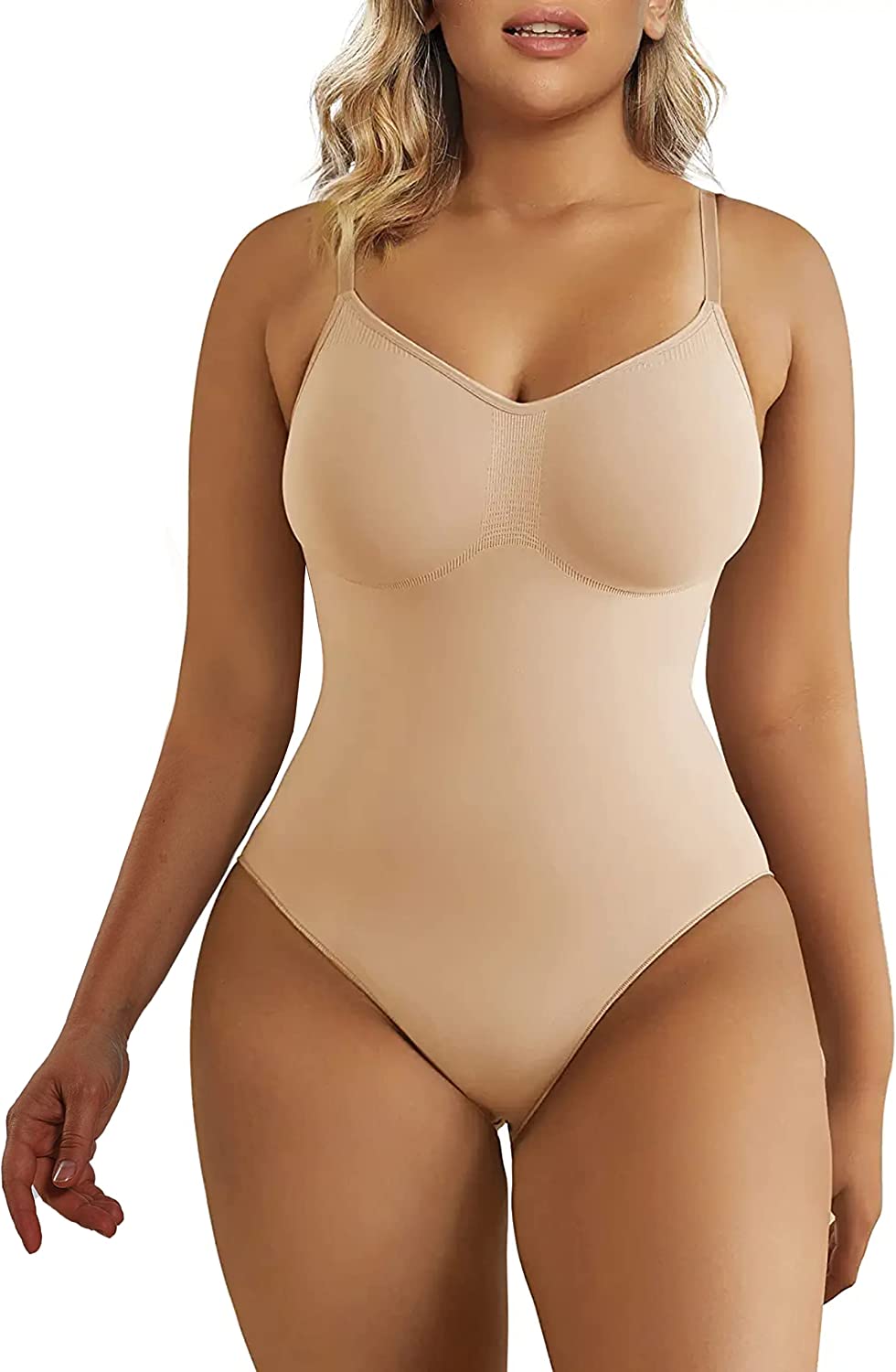 This shapewear bodysuit is made of comfortable material and high-quality fabric. Its seamless shape holds you in at your core, lifts your chest, and smooths your abdomen. And, bonus, its whisper-soft and seamless construction makes this sculpting piece necessary for enhancing your body's natural shape. You can wear it under just about anything.
Bring a Little Joy WIth String Lights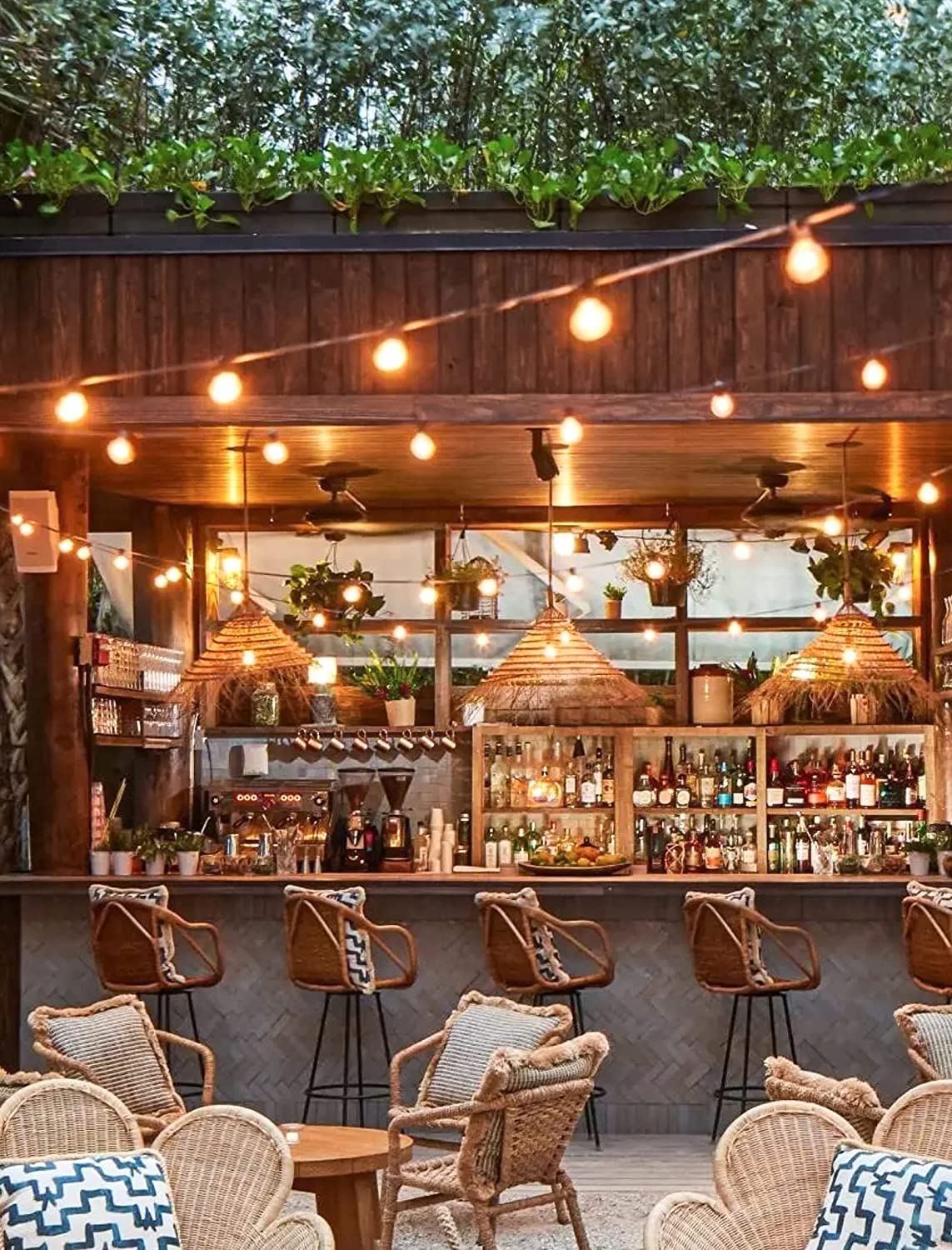 String lights are a fun and versatile way to add ambiance to any indoor or outdoor space. These LED string lights on Amazon Canada are perfect for creating a cozy and inviting atmosphere in your home or for outdoor gatherings. With 100 feet of wire and 300 warm white lights, these string lights can be draped or hung in various ways to suit your needs. The lights are also waterproof, making them ideal for outdoor use in any season.
Dominate With Workout Leggings for Women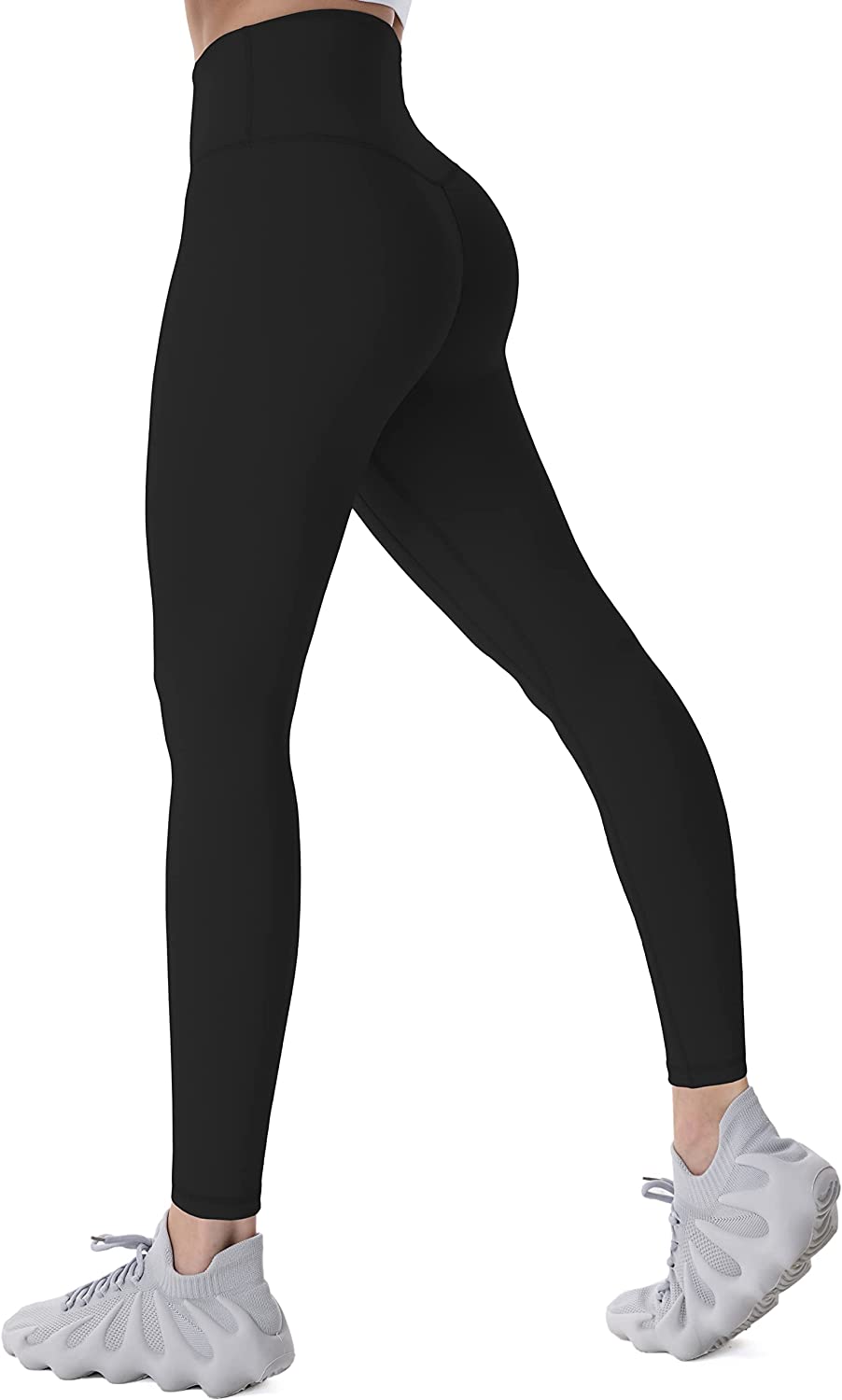 Women's workout leggings have become a staple in fitness fashion. Not only do they provide comfort and flexibility during workouts, but they also come in various colours and patterns to match any style. It's no wonder many women now wear them to the gym and as a casual everyday look. Now we can take on the world with these leggings, one squat at a time.