A Maid Was Hired to Clean a House But is Astonished When She Discovers Who the Owner is
Originally Published on
savvydime.com
and repurposed with permissions
Housekeepers are the tireless heroes of the hospitality industry. They toil away in anonymity day in and day out. As they diligently scrub away the stains of strangers, their efforts usually go unnoticed and unappreciated.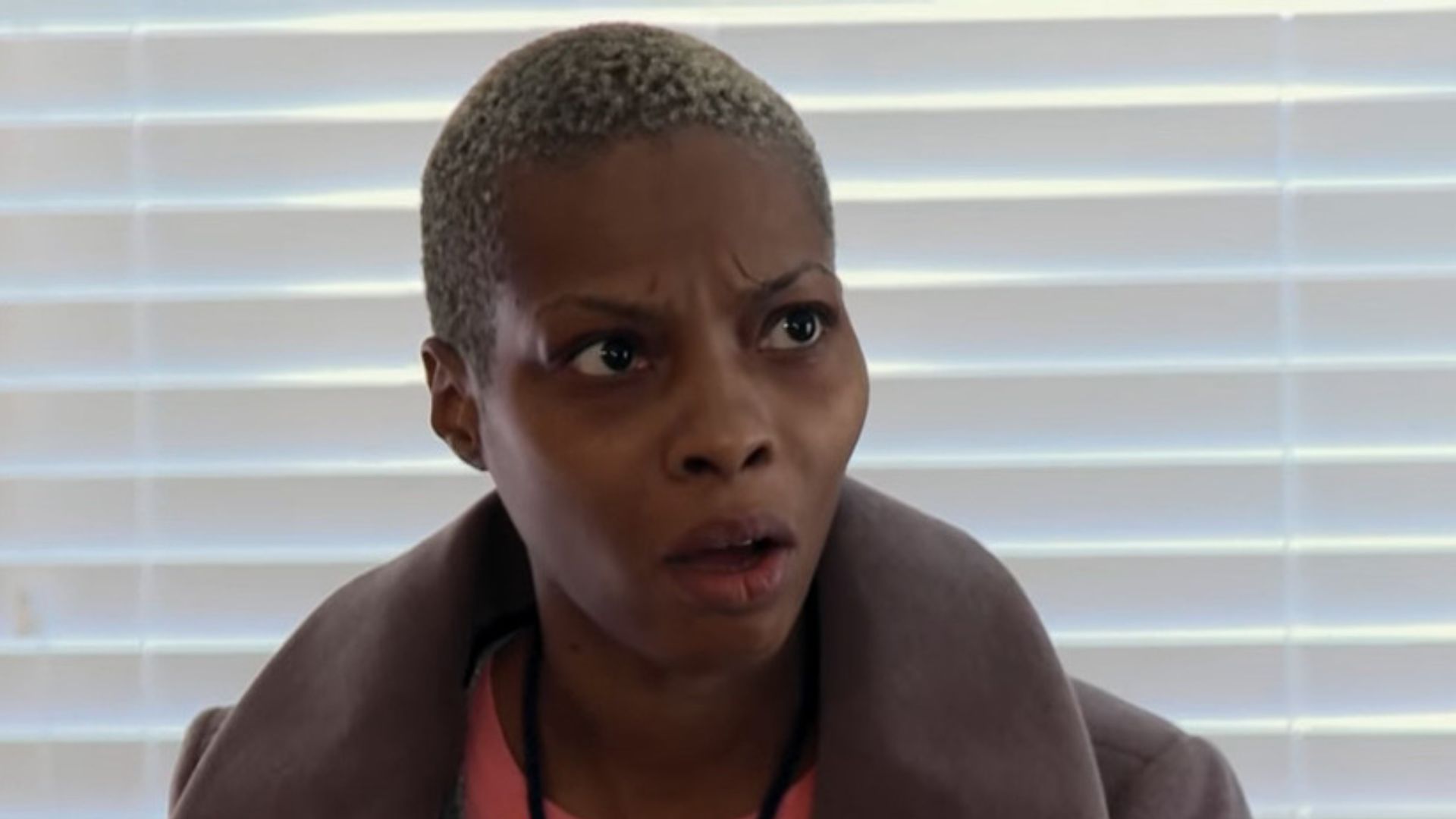 But for Cara Simmons, a single mother struggling to make ends meet, her job as a housekeeper was more than just a means of survival. It was the opportunity to change her fate. Little did she know that on the day she entered a nondescript suburban home, the key to a brighter future was waiting for her.
Single Mothers Are Hard Workers
Cara Simmons, a 36-year-old single mother of three, bore the weight of responsibility on her shoulders. Her children were her world, and she hardly ever took a moment for herself. As a housekeeper in Cleveland, Ohio, she worked tirelessly to make ends meet.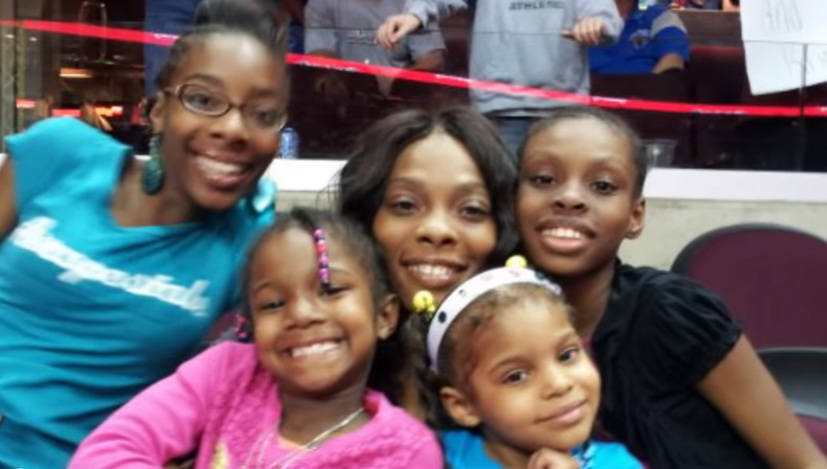 She seldom took a day off, thereby making vacations seem like a distant dream. However, her hard work had not gone unnoticed. Amidst the hustle and bustle of daily life, a glimmer of hope shone through for this selfless matriarch.
The Stress Pushed Her To The Brink
Simmons sacrificed her own well-being for the sake of her job. The burden of her duties weighed heavily on her. Later on, the stress manifested in her physical body when she discovered that she had been afflicted with ulcerative colitis.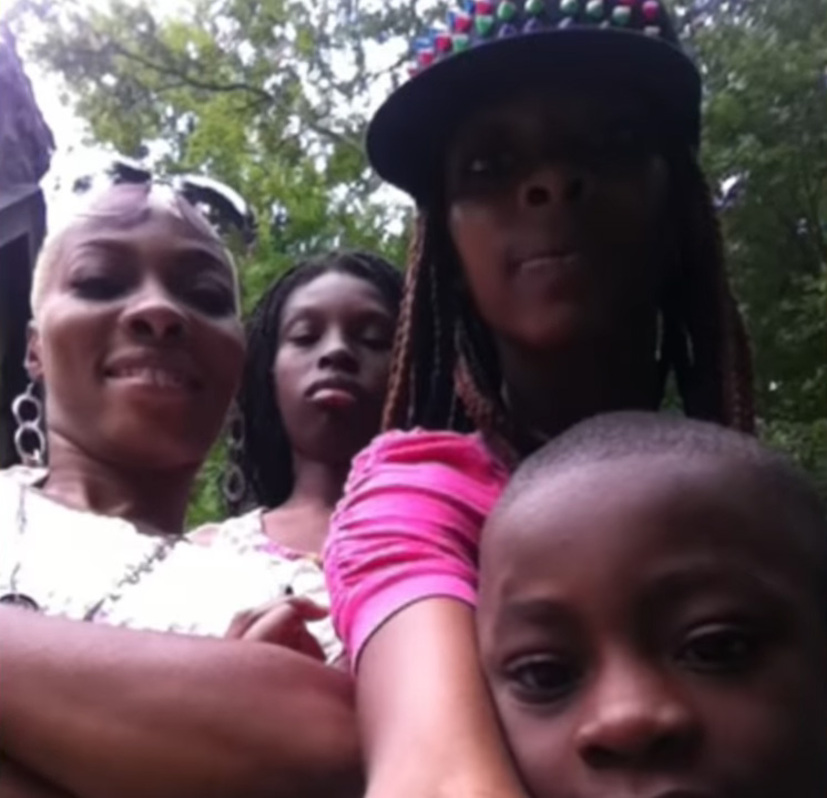 As her body battled the disease, her financial struggles mounted. She tried to make ends meet. She was forced to send her beloved children away to be cared for by others because she was unable to take them to school.
She Didn't Let Her Sickness Stop Her
Despite her condition, Simmons refused to be defeated. As soon as she was physically able, she immediately returned to her job as a housekeeper. Her dedication to her family drove her to push through the pain.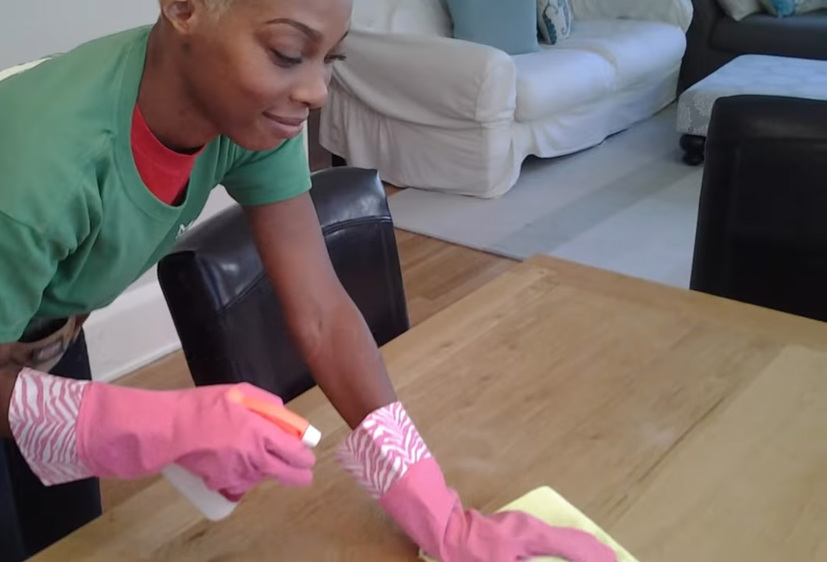 Her children, who had seen her sacrifices firsthand, knew how much she cared. They spoke of her compassion, not just for her own family but for anyone in need.
A Notable Client
Simmons' efforts did not go unrecognized by her employer, Maid Brite. The owner, Mary Jo, took note of her exceptional work ethic, and when a new, important assignment came up, she always called upon Simmons.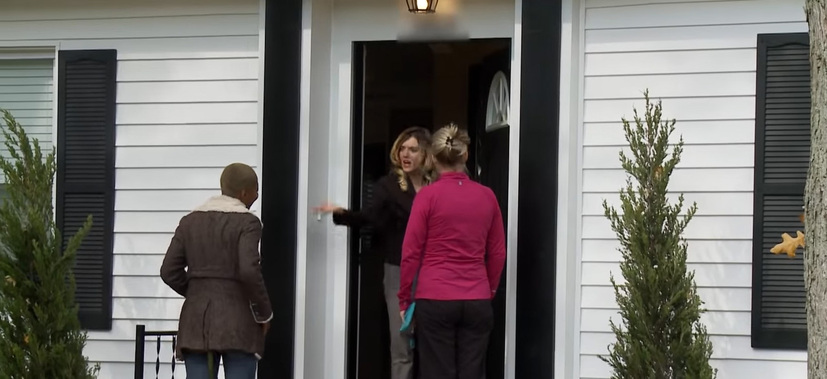 She entrusted her with the task of cleaning a house of a very important client because she knew Simmons would not let her down. Meanwhile, Simmons knew that she could not afford to make any mistakes and so she approached the task with utmost care.
Simmons Was Ready To Offer Help
Simmons arrived at the grand home of an important client in Cleveland Heights prepared to do what she's always done diligently. At the door, she was greeted by a woman named Madeline Blue. 
Blue instructed Simmons that she needed assistance in preparing for a grand party that would take place in the evening. Though Simmons was used to cleaning; she was willing to oblige the change and not disappoint her employer. 
First Task Is A Taste Test
Without hesitation, Madeline Blue put Simmons to work. First, she introduced Simmons to the world-renowned chef Manny Slomovits. He was hired to prepare a sumptuous six-course meal for the event.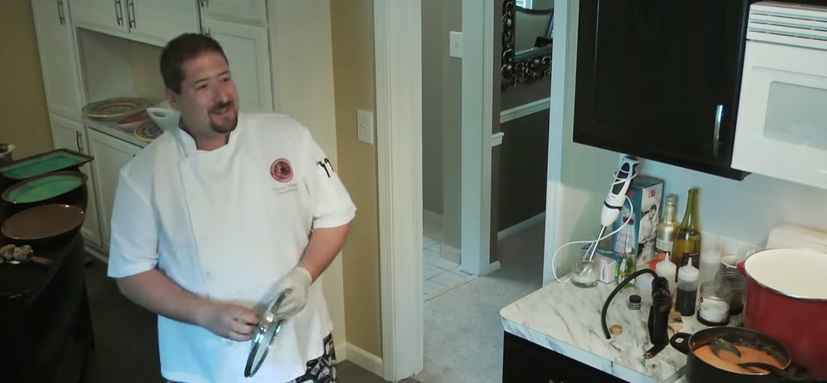 The chef needed a taster to ensure that the dishes were up to his standards. Blue asked Simmons to help. Though taken aback by the unexpected request, Simmons couldn't refuse and eagerly accepted the opportunity to savor the chef's delicious creations.
Simmons Had To Say Yes
Simmons was a bit unsure about her first task. It was definitely not usual for her to be invited to sit down for a meal in a client's home, especially six meals. But the client was important, and she had to make sure to live up to the expectations.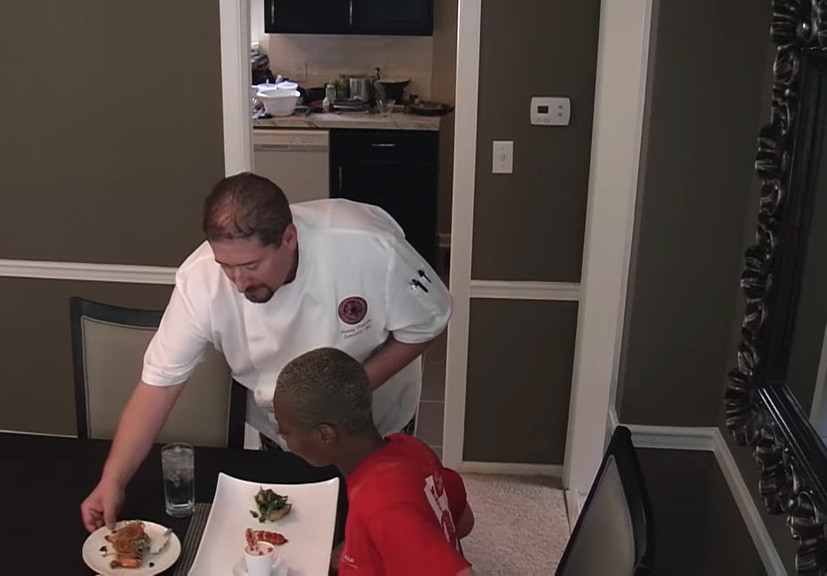 As the chef prepared the meals, he started to get to know Simmons. He engaged her in conversation and learned about her background. Though she was a bit nervous at first, Simmons began to relax as they talked and laughed during the taste-testing process.
Her Kids Were Her Priority
The chef asked Simmons what she liked to eat. Her answer was her kids' favorite food–spaghetti. Her response simply showed that her children were indeed her priority, as the food she chose was the same thing her children preferred.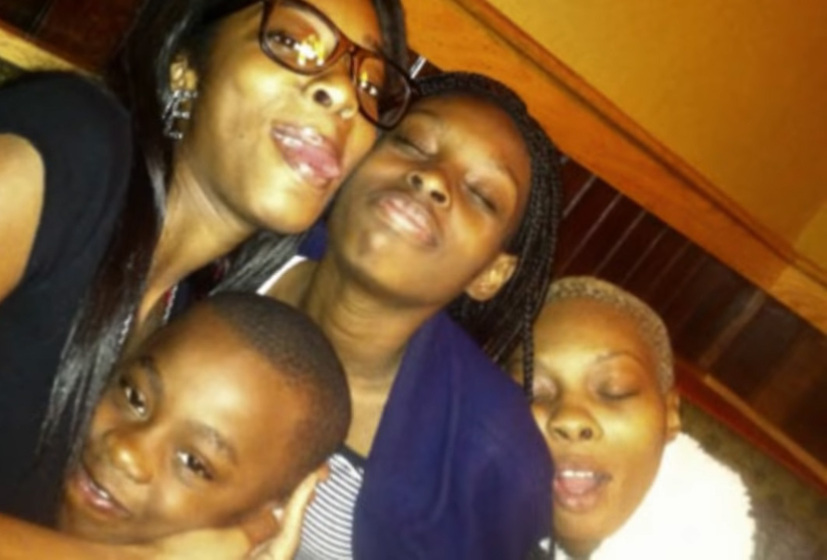 Obviously, she put her own kids' happiness before her own. However, the food Chef Manny prepared was totally different from spaghetti. Would Simmons give her honest opinion about the meal?
A $500 Meal
The first meal that Chef Manny placed before Simmons was a California salad with South African Tristan lobster meat. The dish was a work of art as the colors and textures were expertly crafted to create a visual masterpiece.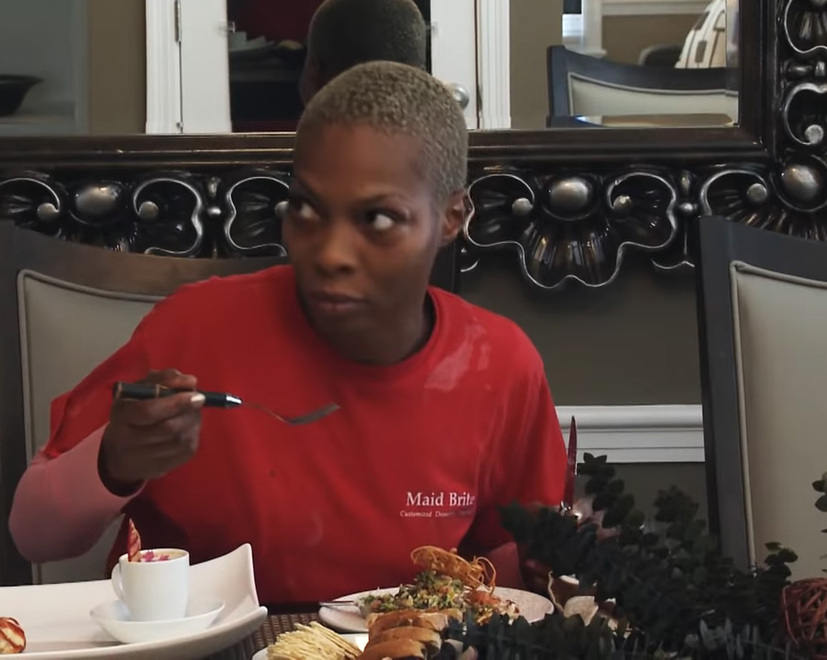 But as she savored the dish, Chef Manny revealed the lobster could cost up to $500. Simmons was shocked as she had never even imagined food could be so expensive. She felt it was a dream and couldn't help but snap a picture to prove to her family that such a meal was real. 
A Meal Fit For Royalty
The salad was just the start of more sumptuous items that would be served to Simmons. The chef encouraged her to relax and enjoy each bite. After all, there were many more delicious courses to go.
She also got to savor a lobster cappuccino, quail egg with basil oil, sweet lobster tail,   lobster lollipops, butternut squash ravioli, and edible gold vinaigrette. Plus, she also tasted Kobe beef steak,  jumbo shrimp, and a hefty $4,000-per-pound Italian white truffle.
The Dessert Plate
Simmons thought she tasted everything the chef prepared, but as it turns out, she was not yet done with her taste-testing responsibilities. Next on the list was the dessert menu. Chef Manny gave Simmons a complete sample of what he offered.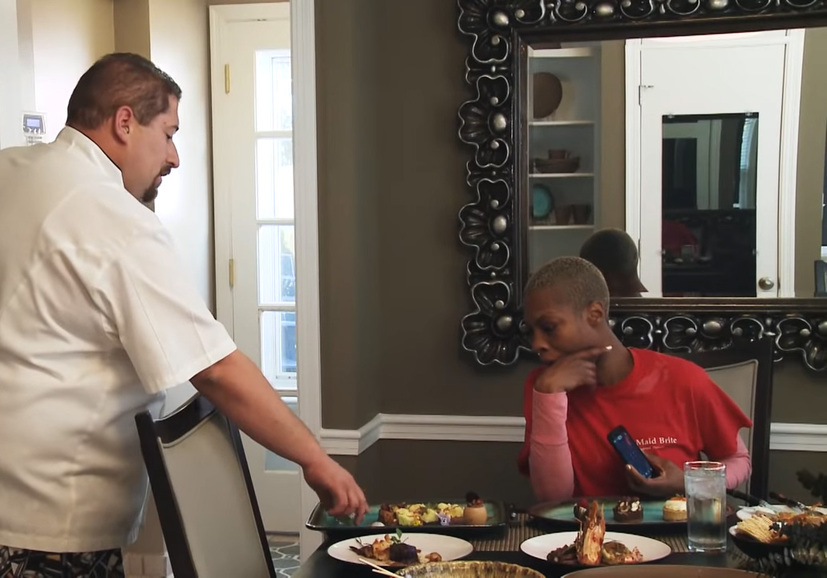 Simmons got to experience what a pumpkin cheesecake was, as well as a chocolate turtle brownie, yuzu and salted caramel bon-bons, and chocolate mousse. Clearly, Simmons knew this was once in a lifetime experience.
Receiving A Massage Was Part Of The Job
Simmons was tasting the delectable dessert when she was surprised by a pair of masseuses. They were part of the evening event and were to be stationed at the reflexology station.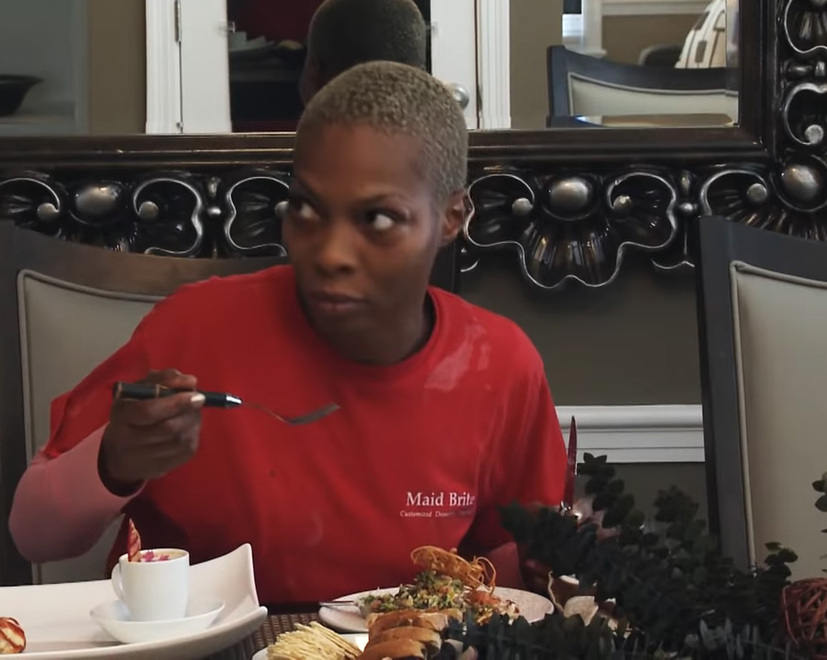 She didn't expect she would receive a strange request from them. They asked if they could have a person to use to warm up their massage skills prior to the actual occasion in order for them not to get cramps later on. Blue requested that Simmons volunteer for the job.
Simmons Could Not Say No
The masseuses could not help but remark that Simmons had a very nice employer to allow them to practice on her. They also struck up a conversation with Simmons and asked her about the work she did.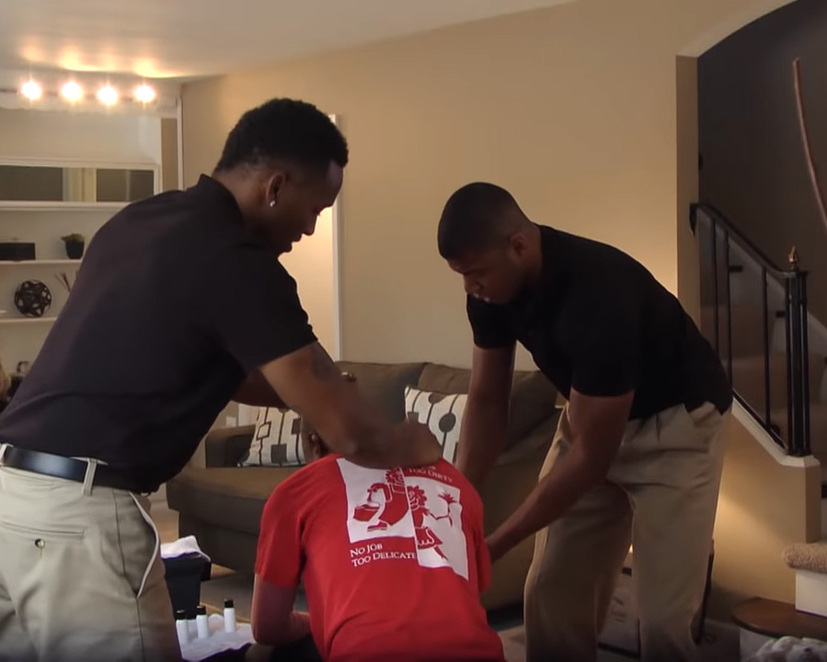 Simmons explained that her job as a housecleaner was actually therapeutic, especially when she had too many problems on her mind. Her job was so restorative that she even cleaned her own house after work.
Cleaning Out The Closet
Simmons' next responsibility was to clean the closet. According to Blue, she needed to get rid of some of her designer clothes. She called Simmons upstairs and asked her to check all the items found in the closet.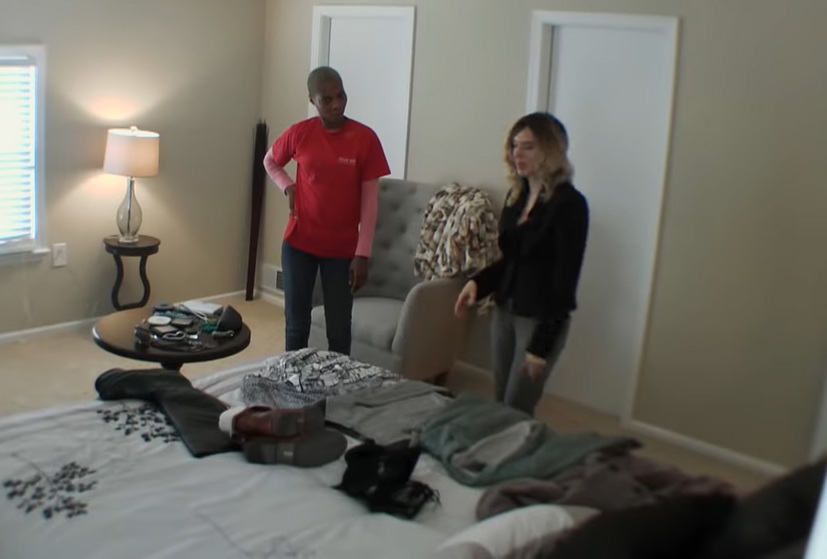 Blue told Simmons to review the piles of clothes and choose those she wanted to keep for herself or her family. Simmons was initially apprehensive, but Blue insisted that the clothes would be thrown out anyway. 
Wearing The "Unwanted" Wardrobe
Blue even helped Simmons try on the clothes. Simmons couldn't believe she was standing in front of a mirror wearing designer heels worth $250, a jade necklace, a gold watch, a couture top, and a pea coat.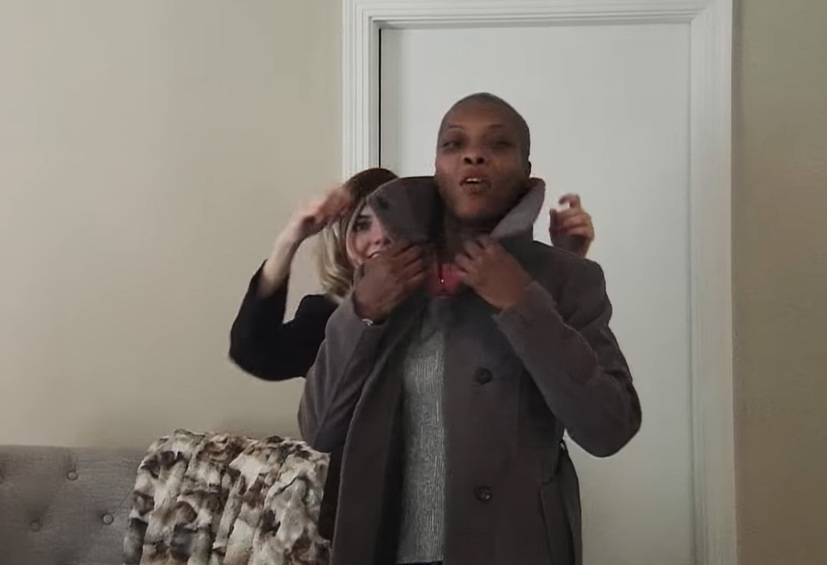 Blue commented that all the designer brands suited Simmons' style. Simmons felt like she was living a fairytale. She couldn't believe the extravagant and luxurious assignment her employer sent her to do. 
Unpacking The Boxes
After Simmons savored an unforgettable six-course taste test, a relaxing massage, and new designer clothes, she almost forgot she was at the house to do a job. She was reminded of the tasks she was there to do when she heard the doorbell ring.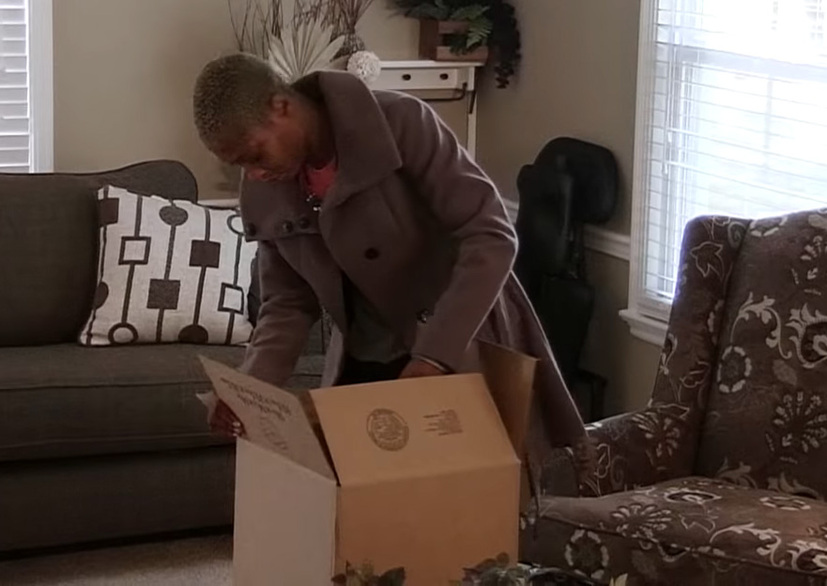 Blue asked Simmons to answer the door. Outside were movers who were unloading tons of boxes from a truck. When the movers brought the boxes in, Blue told Simmons to unpack all the boxes. 
Things Were Getting Weirder
As Simmons was unloading all the boxes brought in by the movers, she could not help but feel confused. She swore the vase that she saw inside one of the boxes was similar to the one in her own house.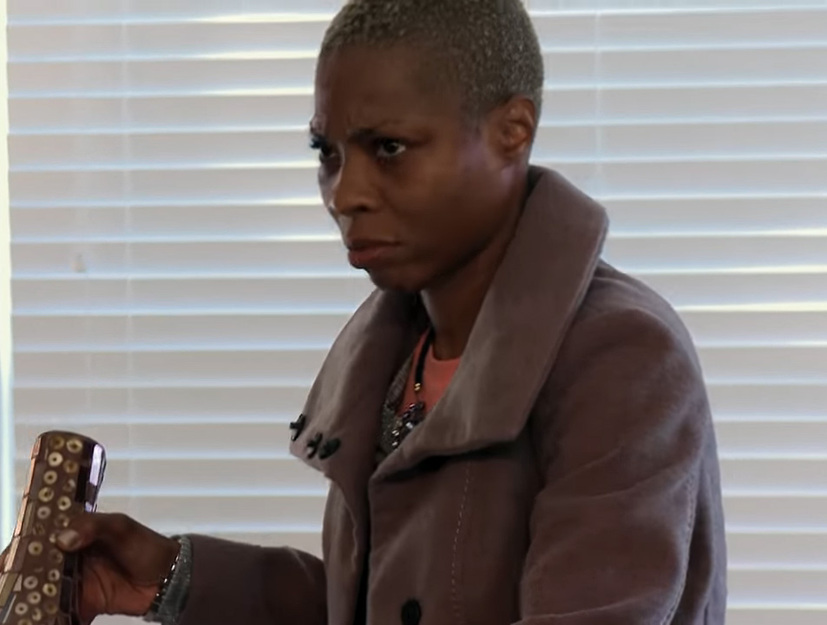 The final straw was when she pulled out her own sweater from one of the boxes as well as a picture frame of herself. Simmons had to find out what was happening. Was all this a prank?
Clearing Things Up
It was Simmons' first time in the house, and she was supposed to be cleaning, but she couldn't understand why her own belongings were being sent to this place. She tried to alert the movers of the mistake.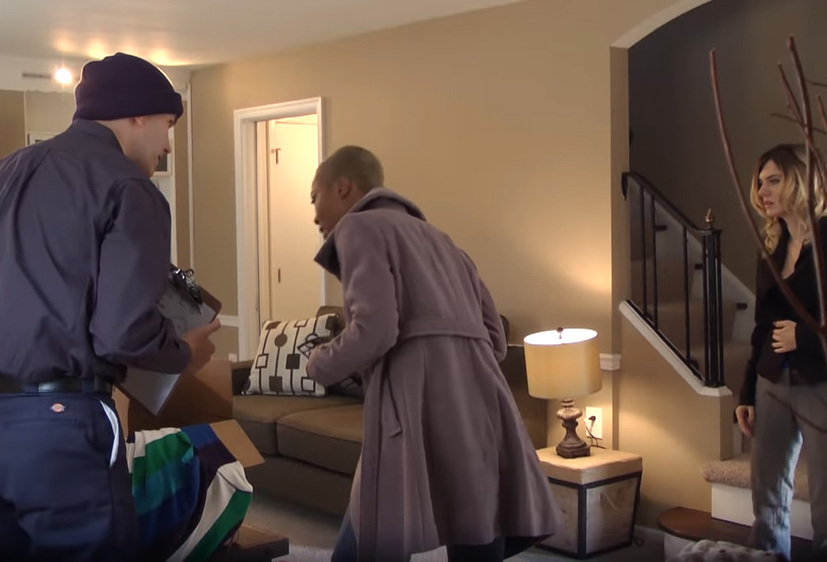 However, the movers insisted that all the boxes were meant for the woman who was living in the house. Simmons' confusion turned to alarm. Why would her own possessions be delivered to a stranger's house?
They Turned The Tables On Her
The mover checked his papers and clarified that all the boxes were indeed owned by a certain "Ms. Simmons." At this time, Blue chimed in and remarked that Ms. Simmons was indeed her boss.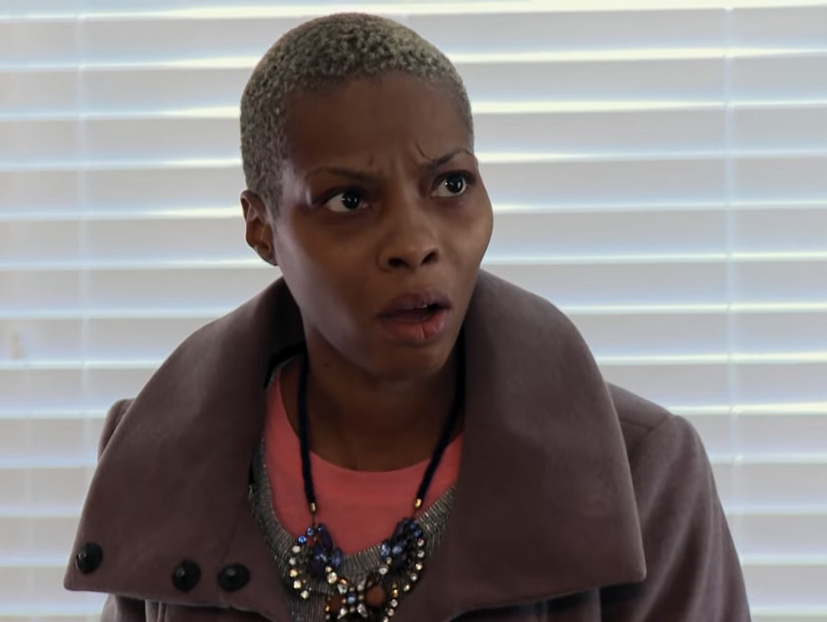 The mover added that a "Cara Simmons" was indeed the house owner. Simmons was naturally confused. She felt her mind spinning as she stepped outside with the mover and Blue.
The Truth Is Finally Revealed
As Simmons stepped outside, she was met with a shocking sight. Her children and her sister were standing before her. The mover, Greg Benson, revealed himself as the host of Prank It FWD.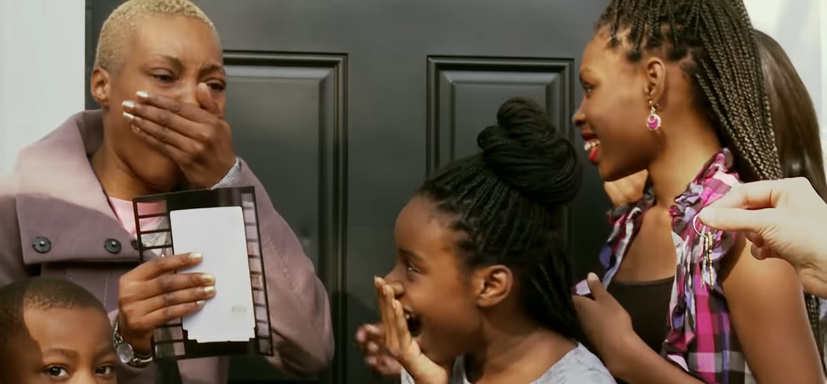 He explained that her sister and her employer had set her up for a day of pampering and the day's events were all part of a surprise. But wait, there's more! Greg Benson presented her with the keys to that very house because Simmons deserved it for working so hard for her family.