A Woman Walks 12 Miles every Day to Work Until an Officer Stops Her in Her Tracks
Anyone who has to work for a living will know that it can be a struggle to put two feet on the floor in the small morning hours to make that commute. But for this North Carolina resident, her day started at 3 AM for a six-mile-there and six-mile-back commute—on foot.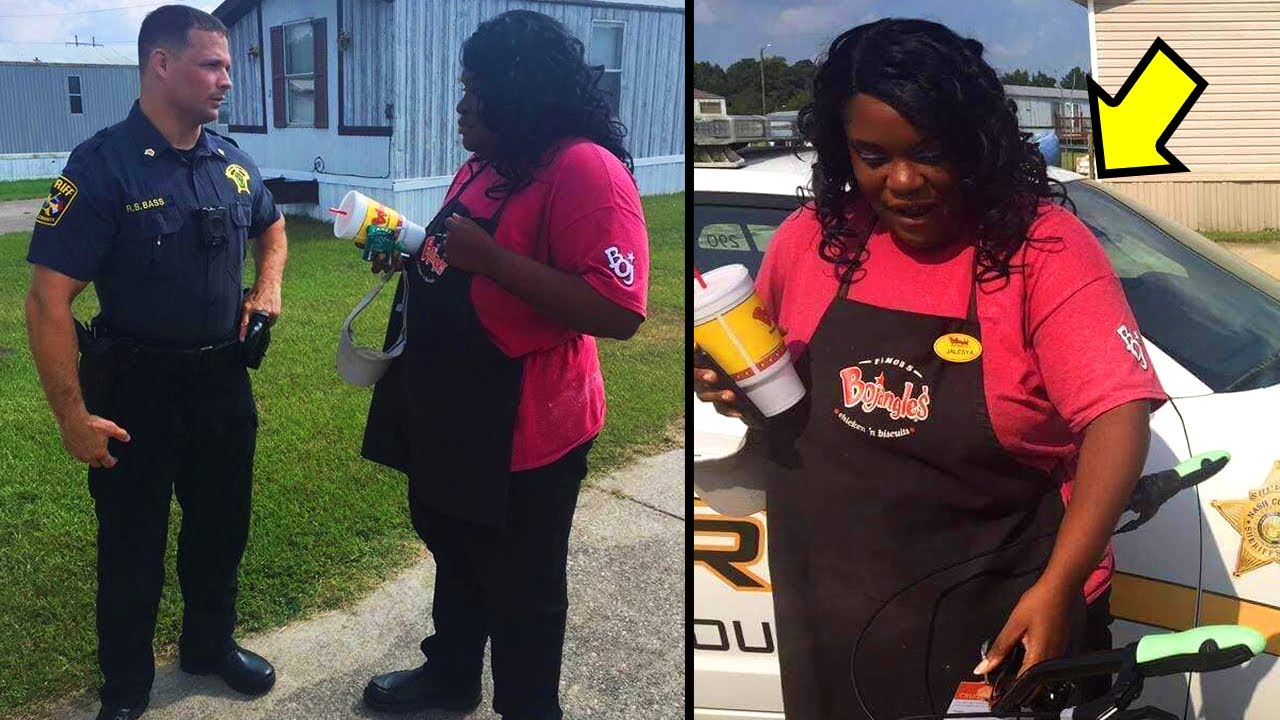 That is, until one day, an officer stopped her on the road. Read on to learn her story.
She Just Wanted To Find A Way To Make A Living
Meet Jaylesya Corbett, a resident of a small town in North Carolina. Like anyone else without a trust fund, she needed a job to make ends meet. After sending out resumes and tracking each of her responses, she finally got a response from one of the companies: the fast food chain: Bojangles.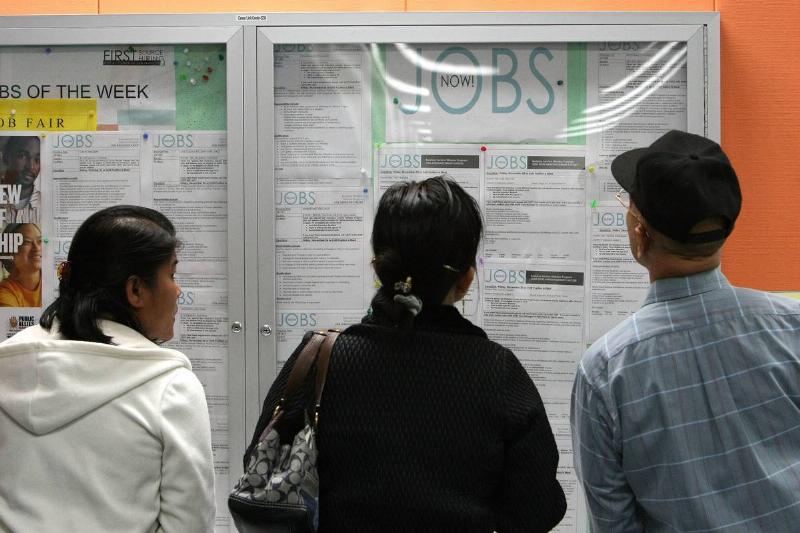 Money had been tight for Jaylesya, so it was good that she passed their interview and won a position. There was a slight catch to the job, however. The gig was about six miles away.
The Catch
Jaylesya didn't have the cash to buy herself a car. Since the US is not exactly known for its public transportation infrastructure, she would need to walk to work and back home every day. But Jaylesya was just happy to find some income to pay the bills.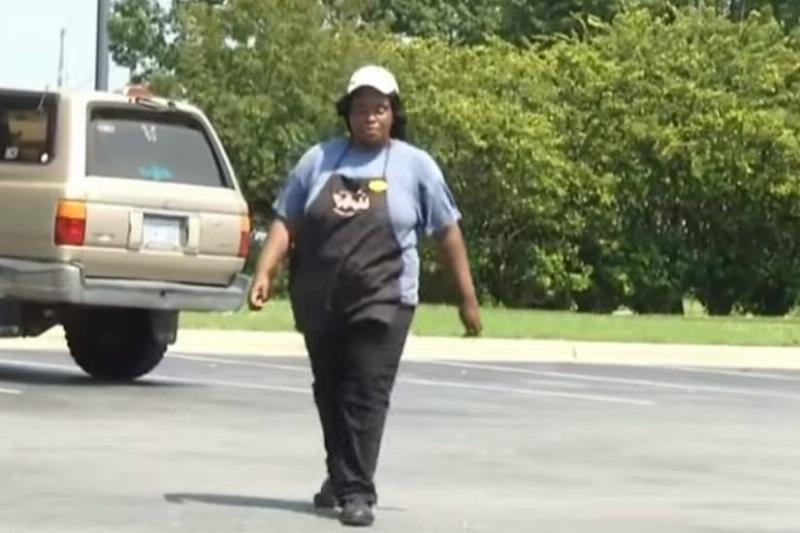 She knew that she would need to be on her feet every day and that to get to her 5 AM shift on time, she would have to set off early. Any guesses as to how early?
Jaylesya's Alarm Went Off In The Middle Of The Night
At 3 AM, most people would be getting in on some prime REM sleep. But for Jaylesya, it was the time she needed to be out of the house by—otherwise, she wouldn't stand a chance at making her 5 AM start on her arduous six-mile trek.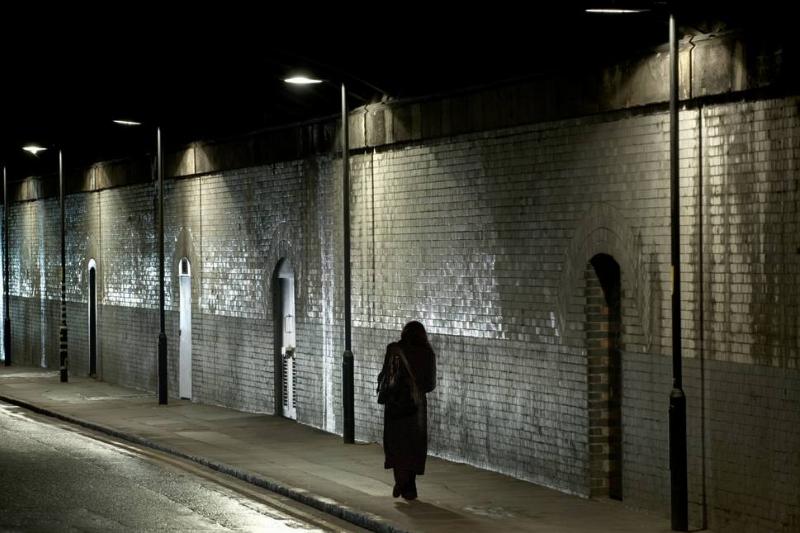 Then, once she had arrived at the Bojangles', Jaylesya would be on her feet and on the move for eight hours straight. But that's just the nature of the fast food industry for you. 
The Four-Hour Commute—Rain Or Shine
Once Jaylesya's shift ended, she had another two-hour walk back home to look forward to—or rather endure—hot or cold, humid, rainy, or freezing. After hours of moving around the fast food restaurant's floor, it must have been unbearable.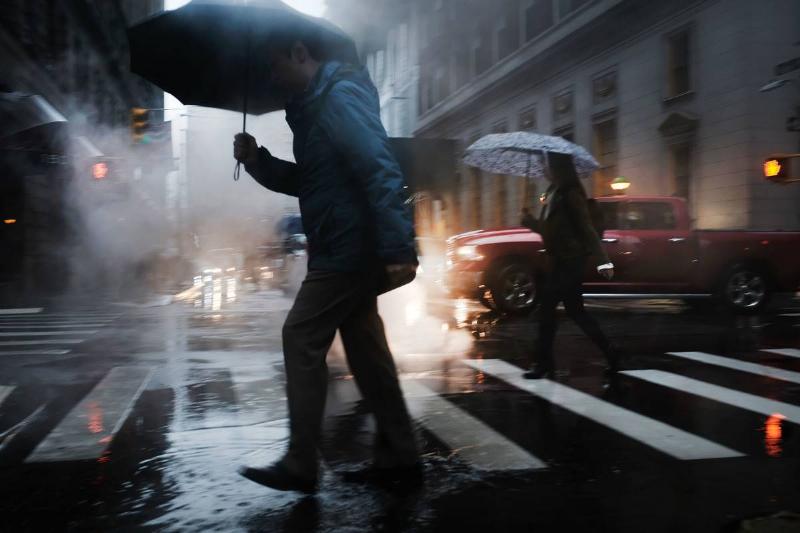 Through it all, Jaylesya put on a brave face and a big smile for the customers. Even though she might have to arrive soaking wet—either from rain, snow, or her own sweat—she took it—because she had to. After all, she needed the money. One day, someone saw her.
Someone Was Watching Behind A Windscreen
It was just another day, and Jaylesya was making another early morning trek to work. It was raining hard while traffic rushed passed her on the roadside. However, one driver took notice of the poor woman walking through the pouring rain—he watched her from the comfort of the front seat.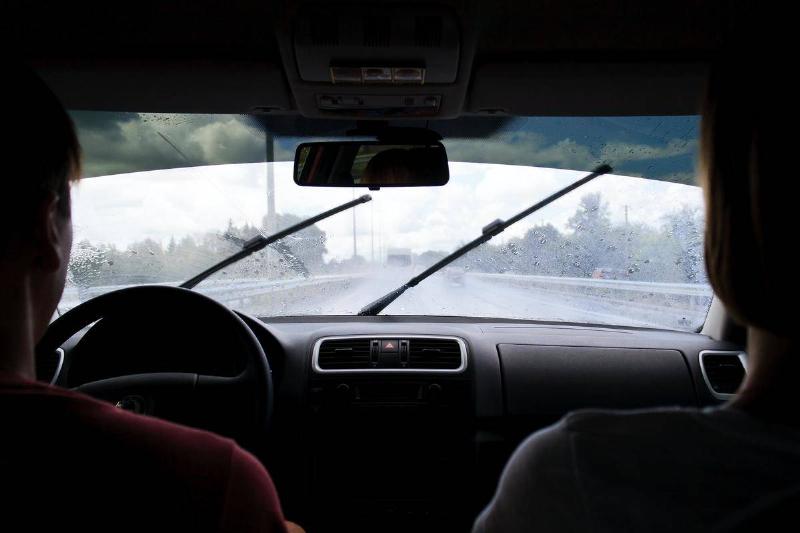 The idea of being watched is a scary prospect for a woman walking alone at 4 AM. But it wasn't just any old driver taking a keen interest in Jaylesya—It was a police officer. He called her over.
The Officer Pulled Over
The officer who called Jaylesya from his car was a Nash Country Sergeant by the name of Scott Bass. After reassuring her that she wasn't in any trouble, Sergeant Bass made Jaylesya an offer: he wanted to drive her to work.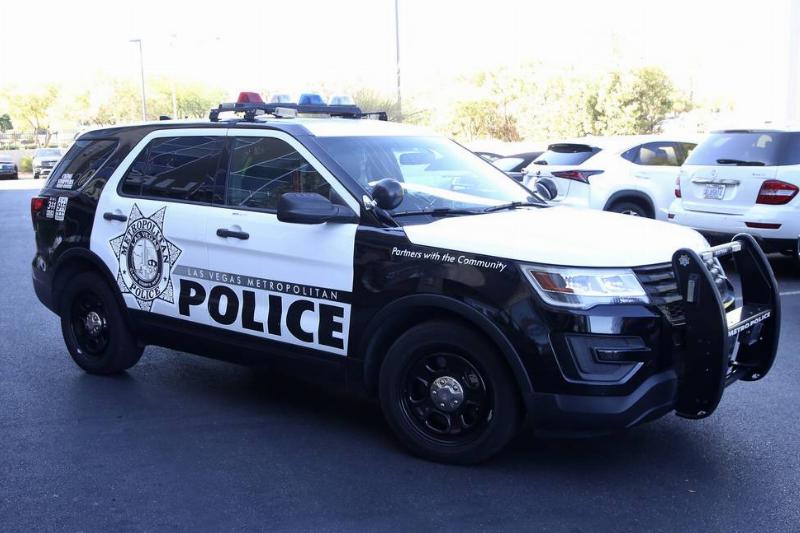 He'd noticed her back at an intersection and had taken notice of her Bojangles uniform. It was freezing outside. He wondered if her car had broken down or if she'd been forced to walk. Jaylesya hesitantly accepted his offer. 
Getting In From The Rain 
Although she was reluctant at first, it was nice getting out of the rain. She could get off her feet, only if for a little while. Plus, she would have some time to relax before her shift started. Before long, her tired feet were thanking her for it.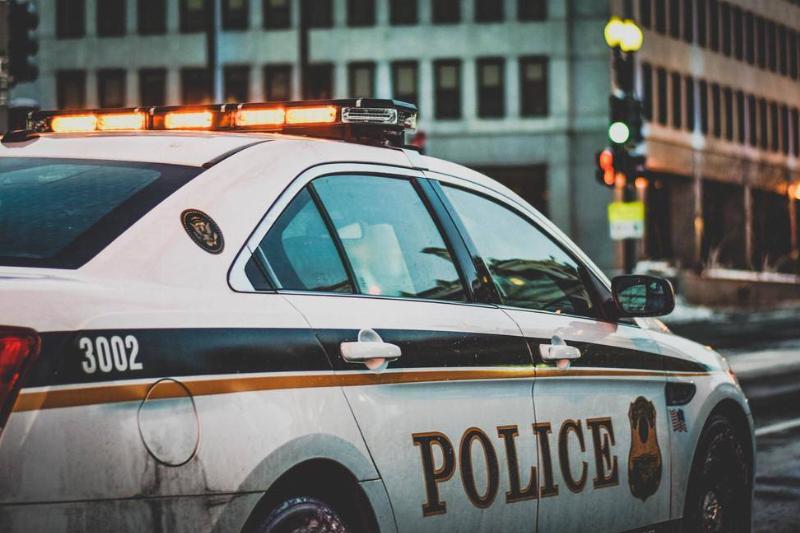 She might even get an extra 20 minutes for a nap, which might give her an energy boost for her long day. That energy would go far, especially since she would have to make another two-hour walk back.
It Wouldn't Be The Last Time She Would See Sgt. Bass
Having felt good about doing a good deed, Bass couldn't help but wonder about Jaylesya, especially after she told him about her 3 AM wake-up alarm and four-hour commute. He felt sorry for her making her way through the rain and the cold.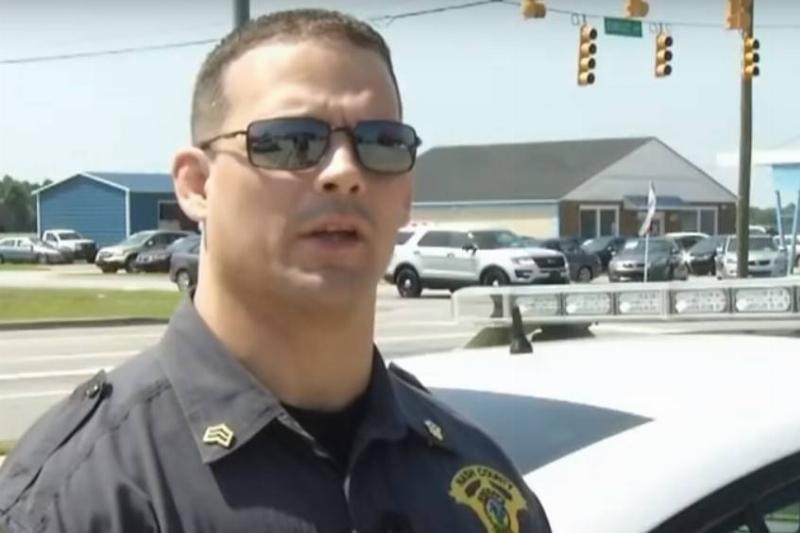 Bass went home and told her story to his wife. He was bothered by her predicament—he wished there was something he could do. And so, each day, Bass would drive by Jaylesya's commute path as often as he could to give her a ride.
Others Learned Jaylesya's Story
It wasn't only Sergeant Bass' wife that heard about Jayesya. He spoke to his buddies at the station about the commute she had to endure each day. He asked them to keep an eye out for her. They could offer her a ride to work if he wasn't available.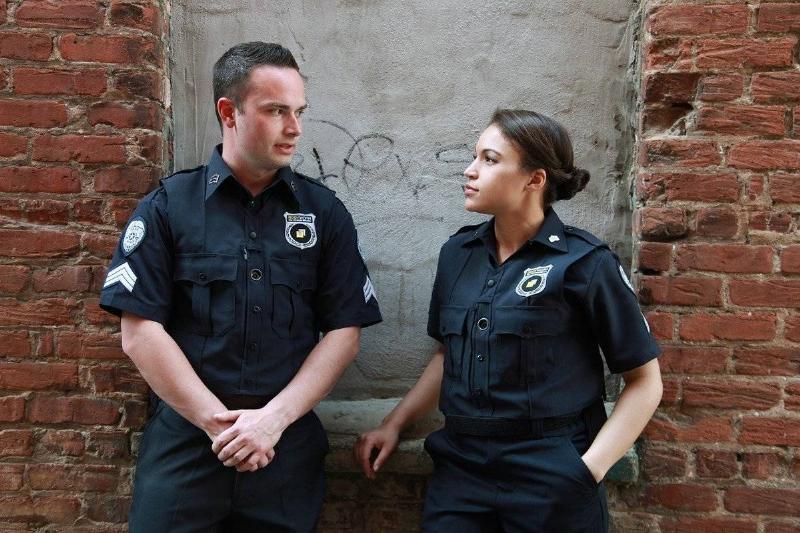 And so they did. Whenever a police car drove by Jayesya in the morning, they stopped by to give her a ride to Bojangles. However, there were still many days in which she had to brave the elements alone.
Finding A More Permanent Solution
While giving Jayesya rides sure improved the quality of her life, it wasn't a permanent fix. While he couldn't exactly create better public transportation infrastructure by snapping his fingers, there was something he could get her to improve her daily quality of life.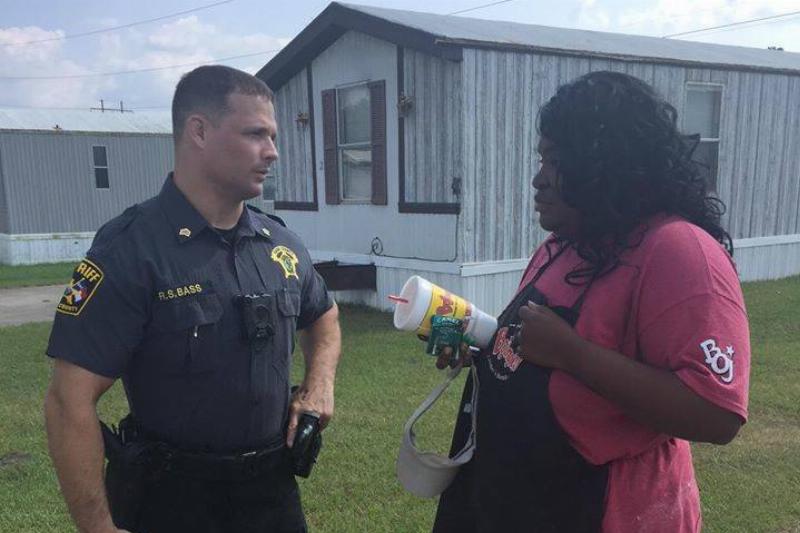 The answer? The humble bicycle. But he couldn't just reach into his wallet and buy her a bike—instead, he looked for a way the community could help her out, just as he had set out to do by giving her a ride in the rain.
Appealing To The Local Superstore
To get a measure of how much a bike would cost, Sergeant Bass headed to Walmart. He spoke to one of the staff members, who directed him to the bike. When asked who the bike was for, Bass told them Jayesya's story. This got sent up to management, who agreed to donate one to her.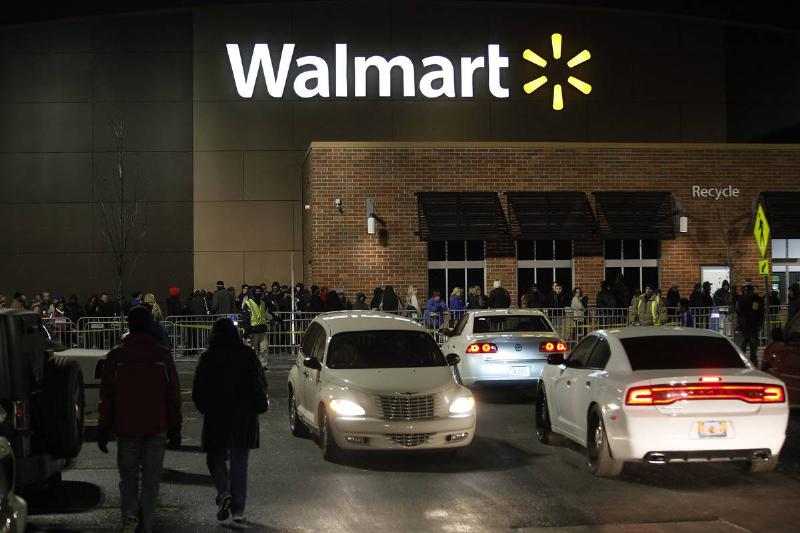 It would mean Jayesya would have to spend less time on her feet, and Walmart would get a little good publicity as a result. Bass got a camera ready to present the gift. 
The Big Two-Wheeled Surprise
After several months of hoofing it on the road in the early morning, Jaylesya was exhausted, and her feet were cracked and sore. Rather than giving up and losing electricity and the roof over her head, she persevered. While she isn't alone in this experience, she was uniquely lucky.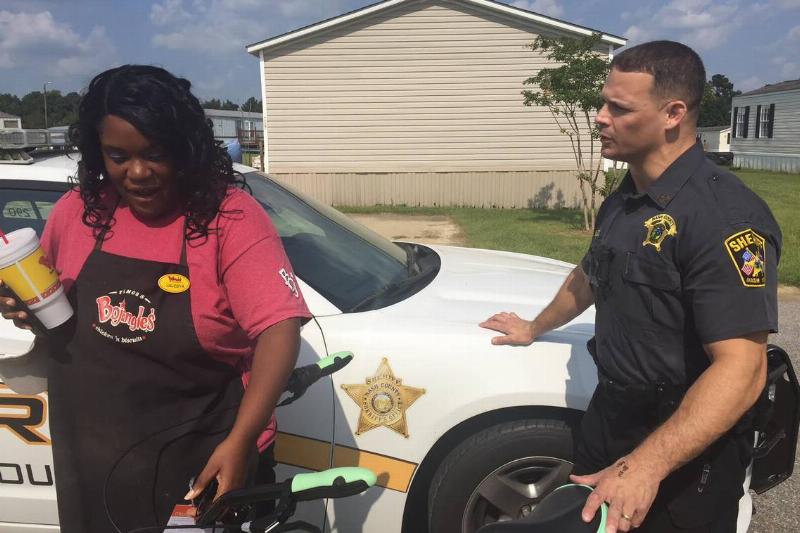 Her efforts had been noticed, and for her endurance, she received a gift. The Sergeant posed with Jayesya, holding her new bicycle! While it wouldn't protect her from the wind or rain, it would get her to work faster.
There Was A Complication
You can see from her expression that Jayesya was overwhelmed by this generosity. She couldn't believe how lucky she had been. But there was one setback in all this: she had never been taught how to ride a bicycle! 
However, Jayesya was not one to give up on the first hurdle. With Sergeant Bass' help, she tried to pick up the basics on day one. Afterward, she practiced off-road on a daily basis until she was confident using it on the street.
Their Story Touched Millions Of People
Jaylesya and Sergeant Bass' little Facebook posts got tremendous traction online. The story of her struggle, their unlikely friendship, and the show of incredible generosity took the internet by storm as thousands of users began sharing the story.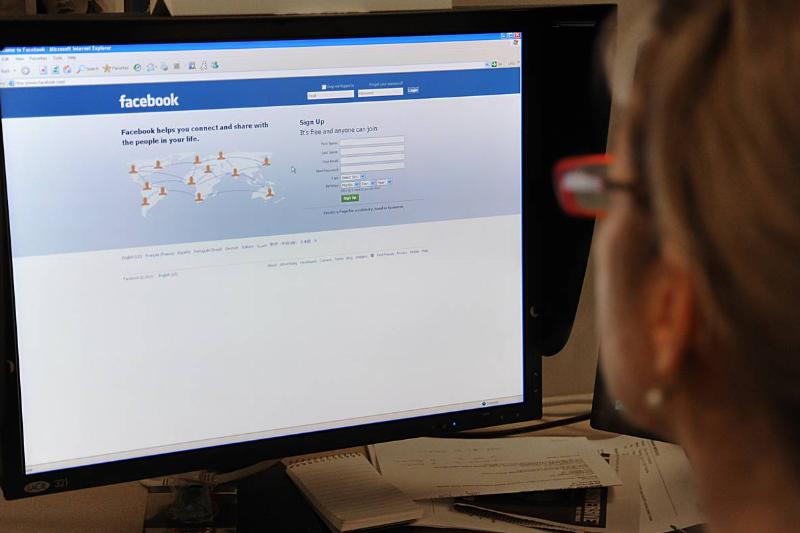 The post got enough attention that Youtubers and local news stations caught wind—then, shortly after, the national news. CBS ran a story about them about how much good a public servant can do when putting their mind to it and reaching out to the broader community.
The Story Kept On Getting Bigger
While the story kept gaining more traction on Facebook, one public figure's aide thought exceptionally well of the story and brought it to their boss', Steve Harvey, who invited Jaylesya and the Sergeant onto his show, Facebook Watch, for a sit-down interview.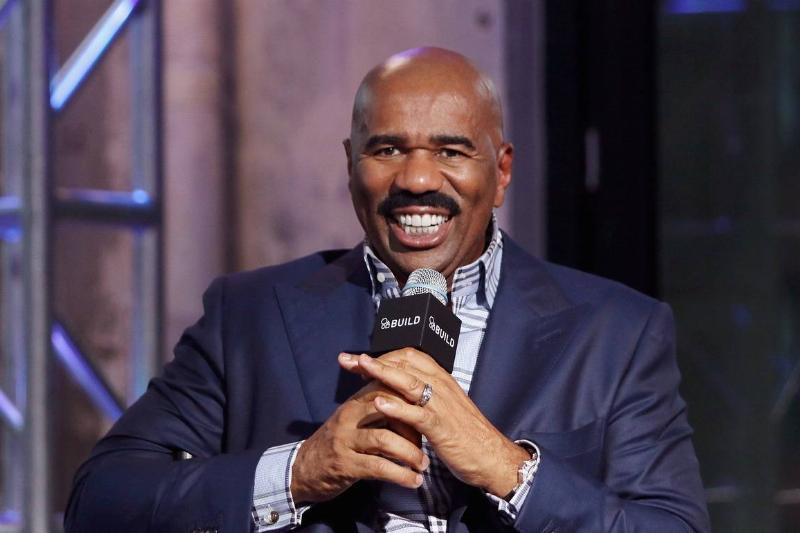 The five-minute episode in which Harvey praised Jaylesya for her determination in the face of gloom and the officer for his thoughtfulness got over 300,000 reactions—over 20,000 people left heartfelt comments about the story. The two stated that they were utterly humbled by the reaction.
They Received Such Warm Recognition
Steve Harvey featured Sgt. Bass and Jaylesya on his show. They even had a moment to receive a round of applause from an audience. He also expressed how much he enjoyed their story and saw it as a source of inspiration and a bright spot worth sharing.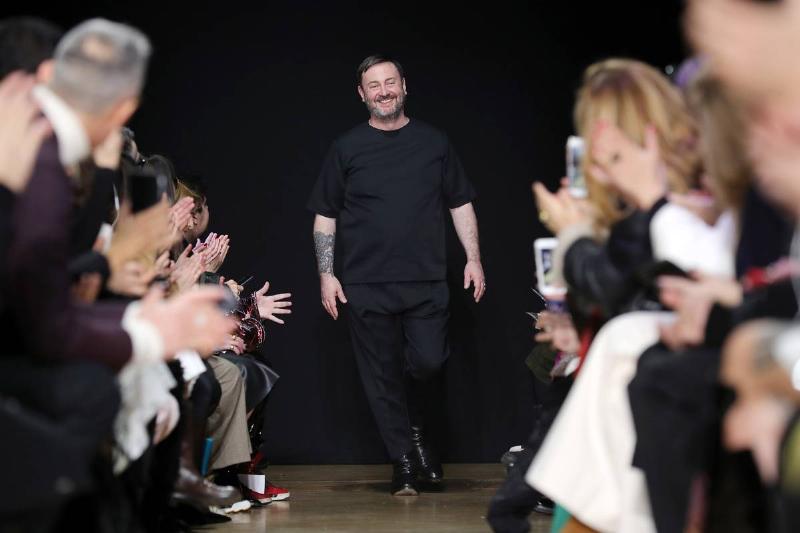 Being recognized in person was a memorable experience for them, even after all the positive feedback they had received online. Jaylesya would probably have never guessed she would experience this kind of recognition for her hard work.
The Good News Kept On Coming
Of course, while all of this was happening, Jaylesya's employers had been watching closely. In all the publicity, they had a newfound sense of appreciation for her hard work. While talking to Steve Harvey on the show, Jaylesya revealed some more good news.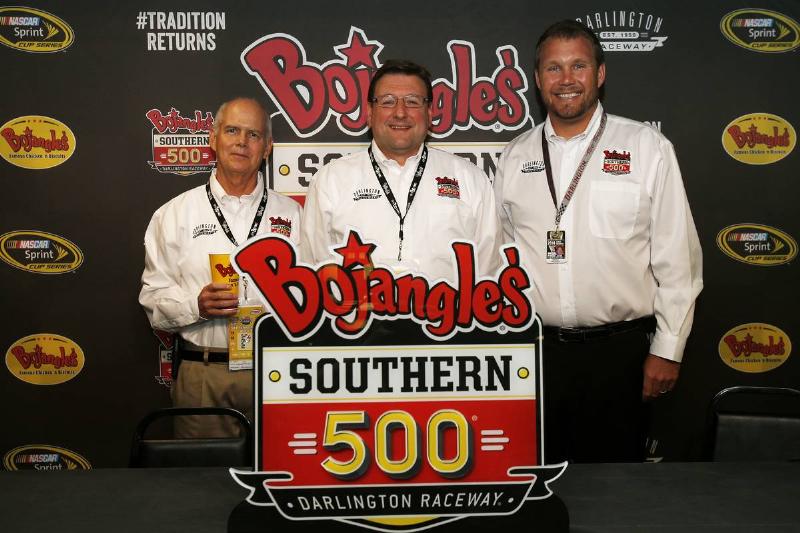 It seems that Bojangles was so impressed by her determination and commitment that they saw fit to move her…Up! Jaylesya received a promotion for her efforts! Not only that, but they relocated her to another Bojangles. But that wasn't the end of it…
Steve's Massive Surprise Gift
It seems that Jaylesya's problems stemmed from not having enough cash. The fact that she was living paycheck to paycheck meant that she couldn't afford to save up for a car—although she could afford to buy niceties from time to time was all that kept her going.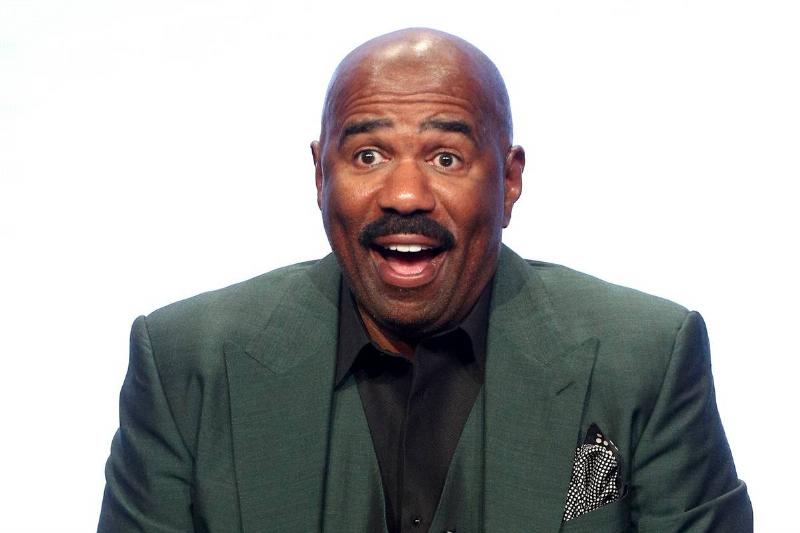 Redirecting those funds would mean it would still take decades to raise enough. Steve Harvey took notice—he gifted her a cheque for $5,000. She could put it towards getting her own car! But Steve didn't want her to do that.
Because He Had One Last Gift…
Instead of letting Jaylesya put the 5K into a car fund, Steve Harvey did one better. Instead of saving for the first used car she could afford, he simply got her one from Capital Ford in her hometown. What a fantastic gift!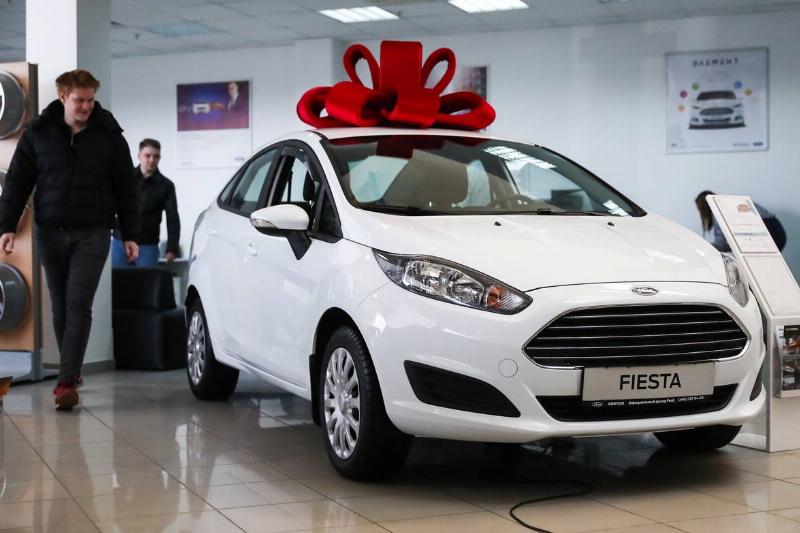 They were so touched (and perhaps because it would be such good publicity) they gifted her one for free. They brought the car to the studio, where Steve Harvey had Jaylesya and Sergeant Bass were sitting down for an interview—her jaw dropped.
With One Loving, Neighborly Act…
Jaylesya gave Sergeant Bass a tearful hug before getting into her brand-new Ford Fiesta SE. All this came from a neighborly act. Once the officer got to know Jaylesya, he just couldn't help but admire her and help her out while she was going through hard times.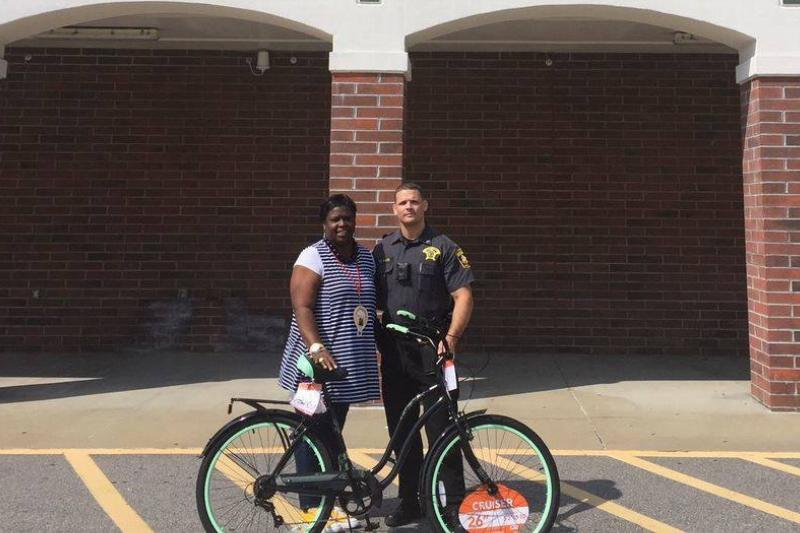 It's a beautiful story of human kindness, determination, hope, and gratitude. If only we used their example of reaching out to a neighbor in need with love and respect, maybe we could all live more blessed lives.