Young Man Chooses to Change His Life – Sheds 240 Pounds
Joel Reed's childhood was filled with tragedy, but he found hope and resilience. After years of unhealthy coping mechanisms, Joel had an epiphany, and he began to make drastic changes.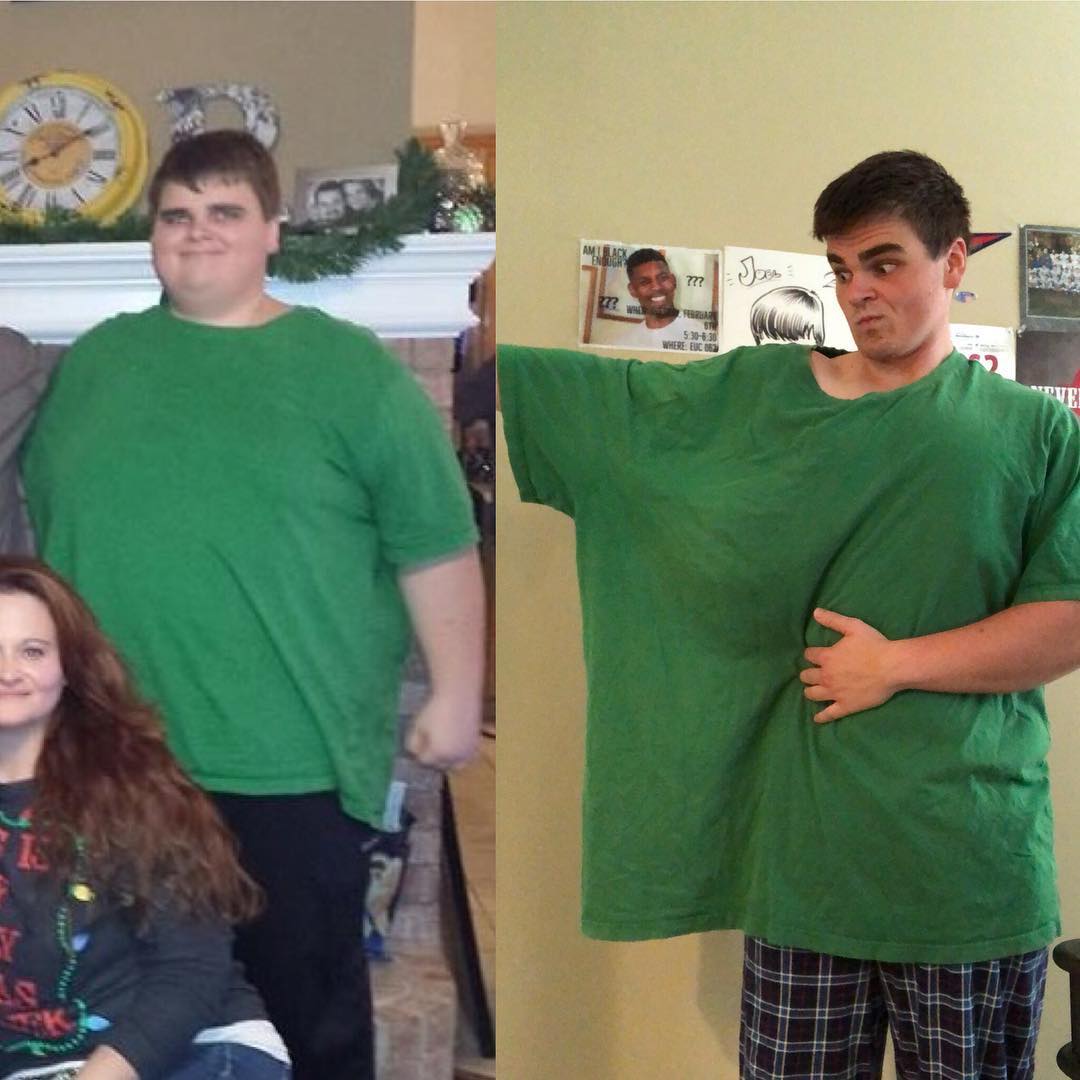 Through diet, hydration, and exercise, he lost an incredible 240 pounds and even found love with a woman who had a similar weight loss journey. Read his amazing story and find out how Joel overcame adversity and achieved his dreams.
A Story of Strength and Courage: Joel Reed's Remarkable Journey 
At just 10 years old, Joel Reed's life was thrust into turmoil. His father had passed away from a stroke, and his mother had been diagnosed with cancer. Despite her illness, she wanted to be strong for her son and kept it hidden from him for as long as she could.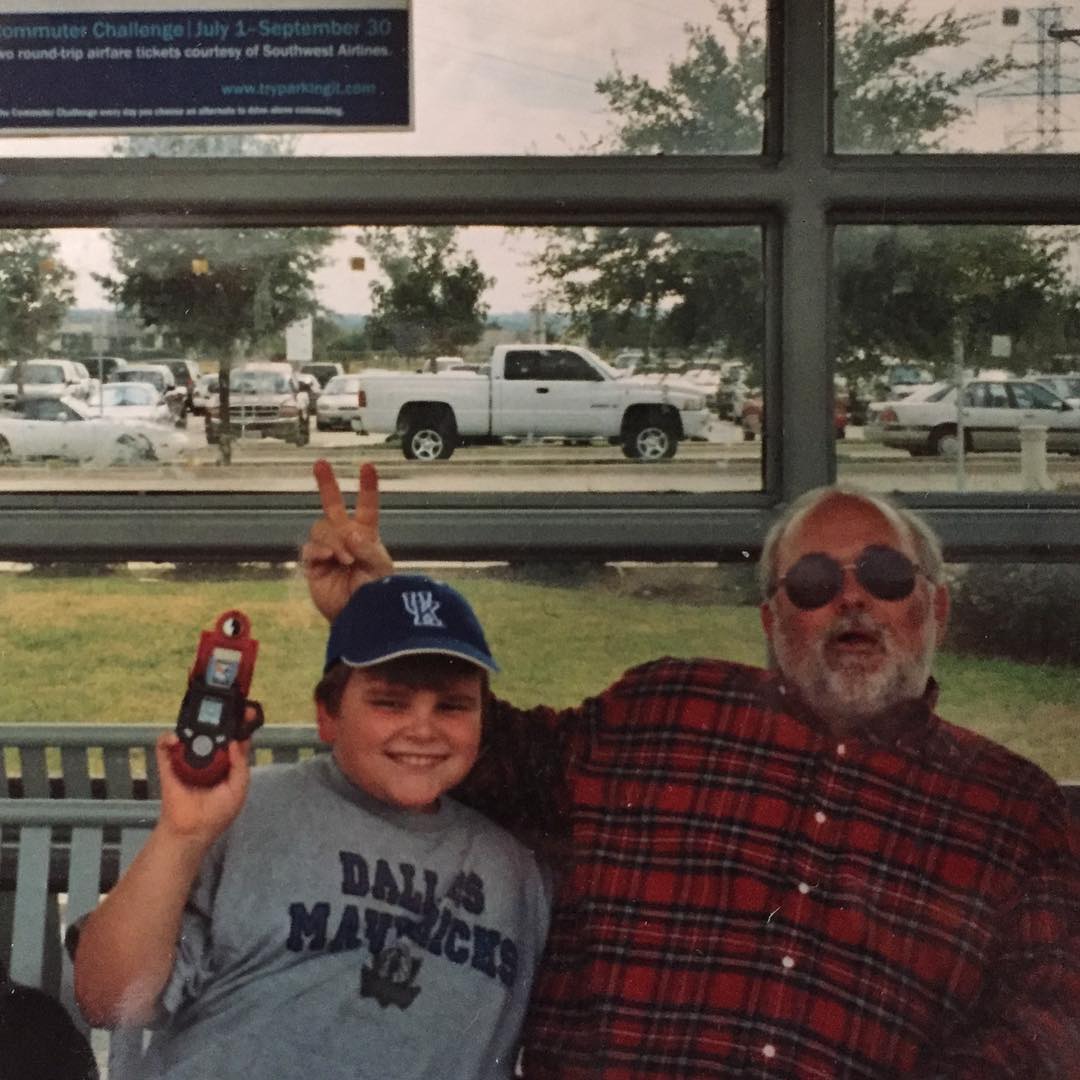 Sadly, cancer had spread to her spine and she was not able to continue living a normal life. Joel's story is one of remarkable strength and courage. Despite the hardships he faced in his childhood, he was able to find the resilience to overcome them. He has since become an inspiration to those who have gone through similar ordeals, showing them that with strength and courage anything is possible.
From Overweight to Overcoming Depression 
Joel had always been overweight, but when his father died and his mother was diagnosed with cancer, his diet worsened. Soon, the two had become recluses, relying on takeaway meals for sustenance.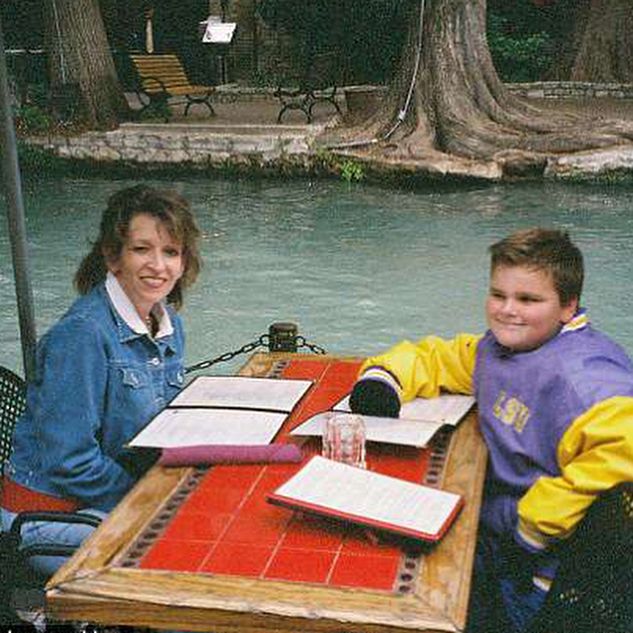 For Joel, unhealthy food had become a form of comfort and he found himself unable to stop eating. His reliance on food as a coping mechanism was indicative of depression, but without proper help, he continued to rely on it throughout his teen years. However, with the right guidance, Joel was able to overcome depression and take control of his weight and health.
How Adoption and Support Changed Joel's Life 
At the age of 15, Joel's life was changed forever. After the death of his beloved mother, he was left feeling heartbroken and lonely. Fortunately, Joel's family and friends decided to take him in, giving him a chance at a new life. But Joel still had to battle his inner demons of depression resulting from him being an orphan. 
"My weight really started to go up after the death of my parents," he revealed to the Daily Mail. His adoptive parents saw his condition and did all they could to help him. With the support of his adoptive family, Joel was able to overcome his depression and begin his journey to a healthier lifestyle.
A Story of Hope: Joel's Journey to Mental Wellbeing 
Joel's adoptive parents had his best interests at heart, and they worked hard to help him get his health on track. Initially, he saw some success, but it didn't last. During his junior year of high school, Joel's mental health deteriorated drastically. He became "lazy" and uncaring, falsely pretending to be content with his situation.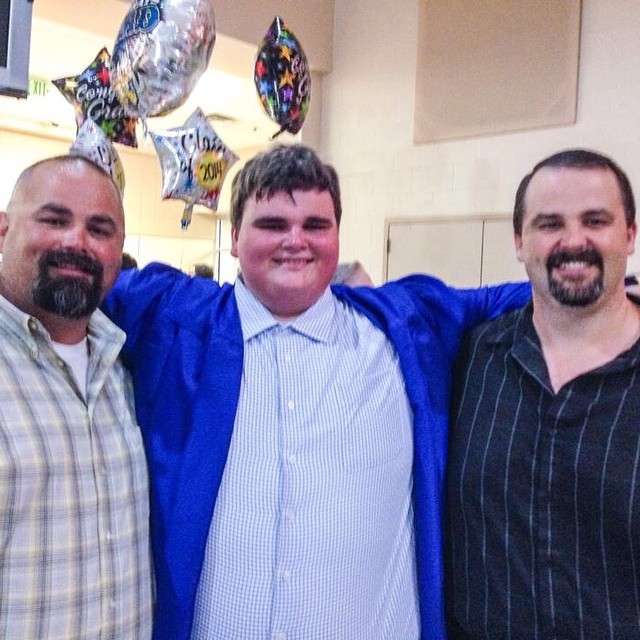 Sadly, he refused to get the help he needed. Consequently, his physical and mental health suffered. Joel eventually realized that he needed assistance and sought out the help he needed. Now, he is on the path to good mental health and wellbeing.
From 467 Pounds to a Healthy Life: Joel's Incredible Transformation 
Joel was about to start college when he received a shocking wake-up call at the doctor's office. Stepping onto the scales, he realized he weighed a staggering 467 pounds! He knew he was overweight, but had no idea the situation had gotten so out of control.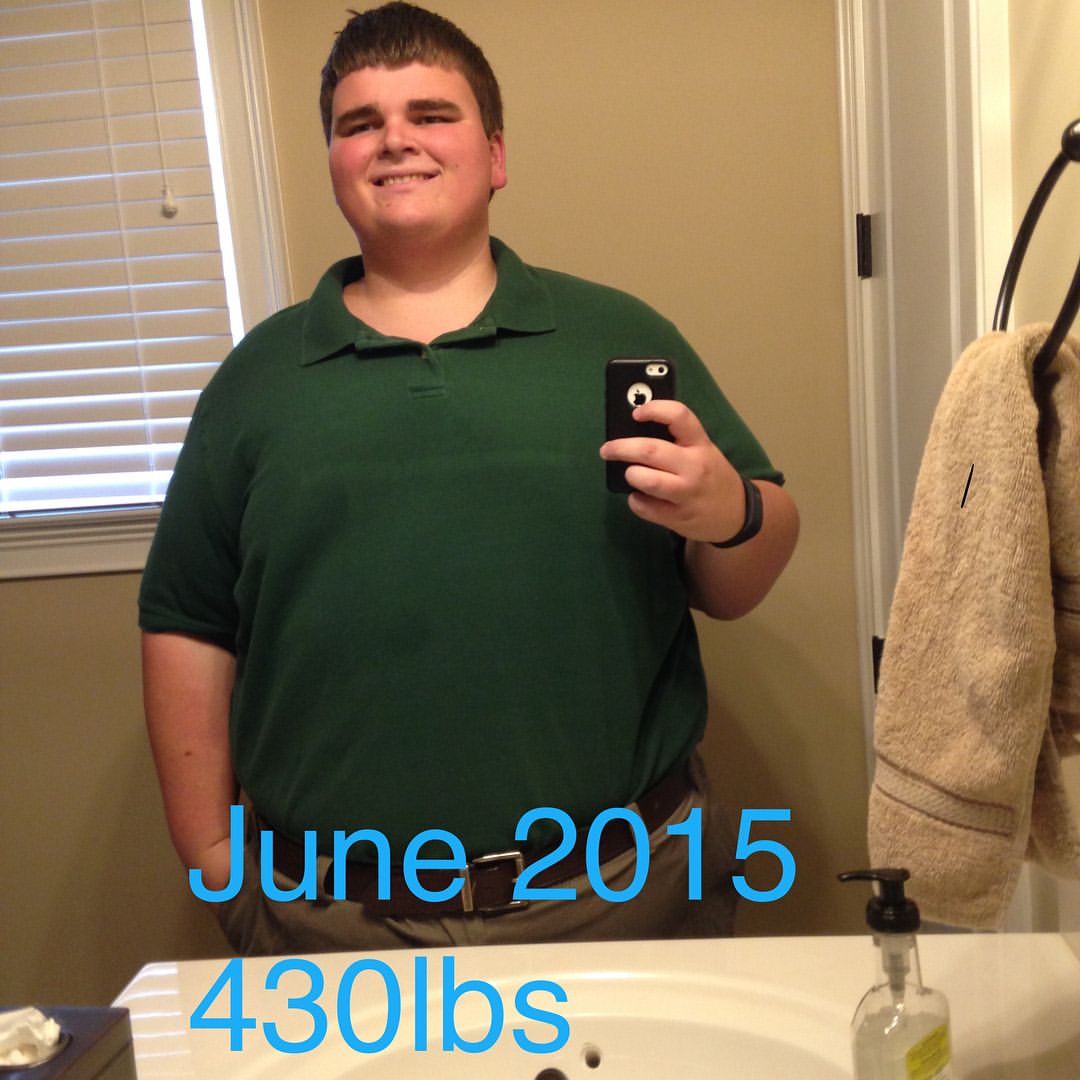 This life-changing moment made Joel realize he wasn't living his life to the fullest and he knew something had to change. With determination and hard work, he was able to completely transform his life and become healthier. Joel's inspiring story shows us that it's never too late to take control of our lives and reach our goals.
From Unhealthy Habits to Healthy Choices 
Joel was determined to make a change but was uncertain of where to start. His unhealthy habits had been ingrained since childhood – he'd drink two to four two-liter soda bottles every day and often eat an entire box of snack cakes or a bag of chips in one sitting.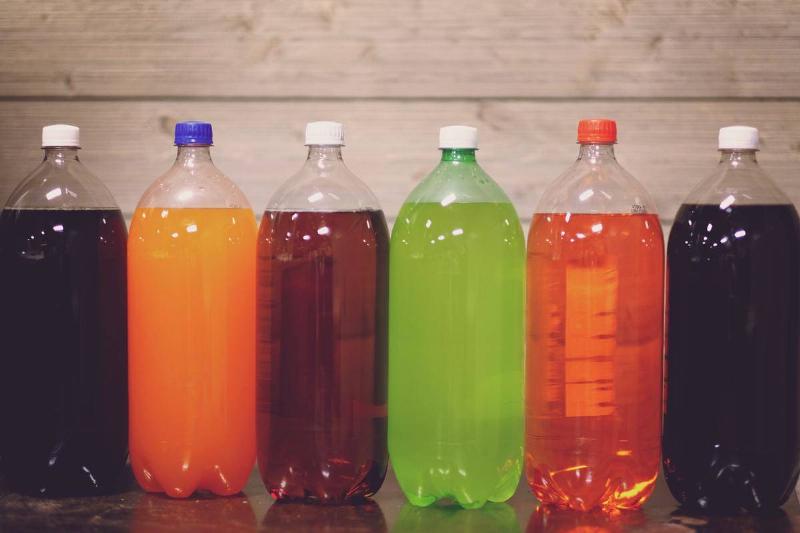 "I knew what I was eating wasn't good for me, but I didn't realize just how bad it was," he admits. Joel was finally ready to kick his unhealthy habits, and it all began with one small change.
A Fresh Start for Joel 
Joel saw his move to North Carolina as a chance to start anew. "I felt like it was an opportunity to reinvent myself," he said. After all, he had had enough of being obese and wanted to make a change.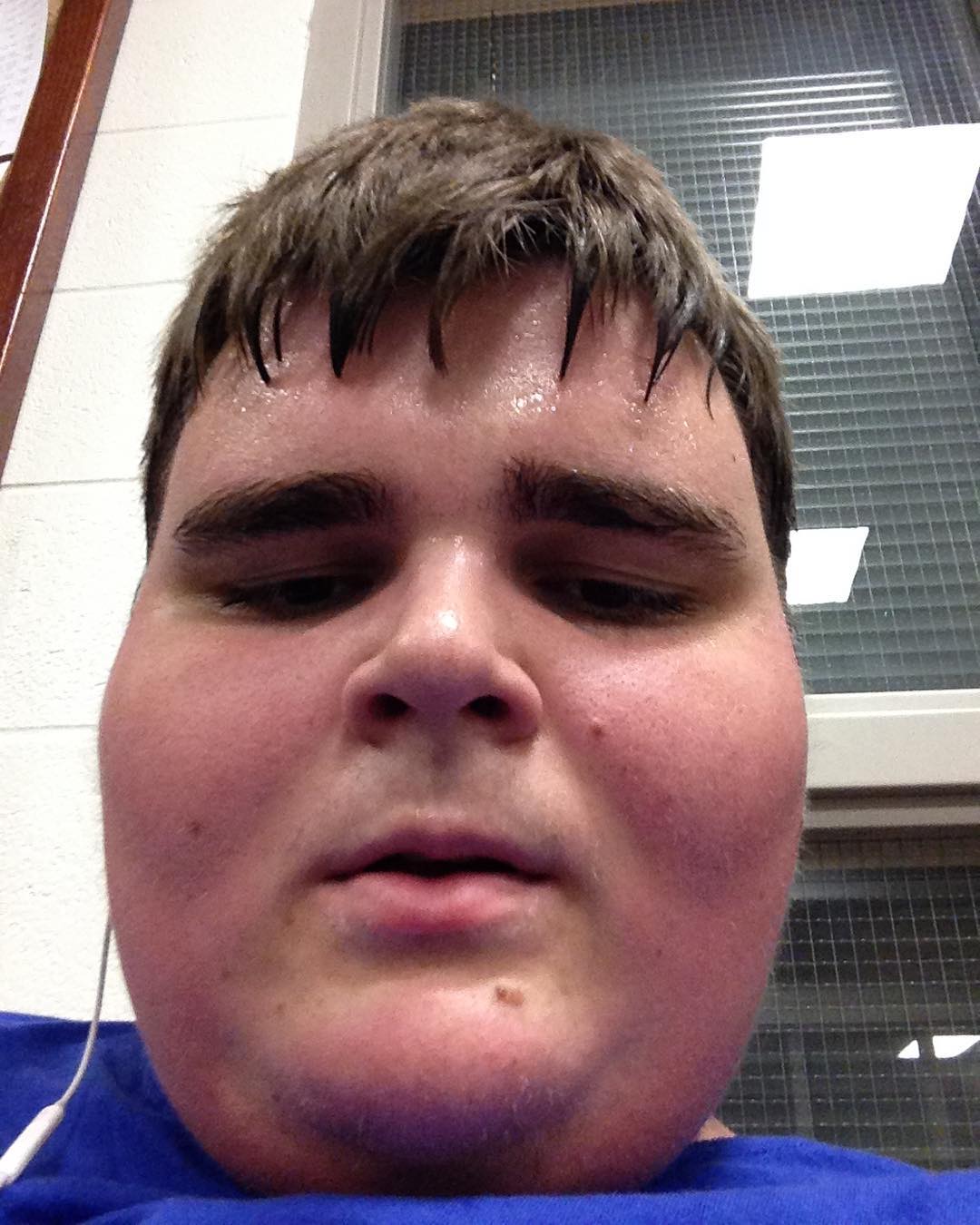 So Joel embraced the challenge and embarked on his move to better health. He was determined to make the most of his new life, and he did just that. His move to North Carolina was the catalyst he needed to start living his best life.
A Slow and Steady Approach: Joel's Journey to Health 
When Joel wanted to improve his health, he knew that drastically overhauling his entire lifestyle was not the way to start out. He began by tracking his food with the app MyFitnessPal. Not only did this app track his daily calories, but it also provided him with healthy diets and food replacement options.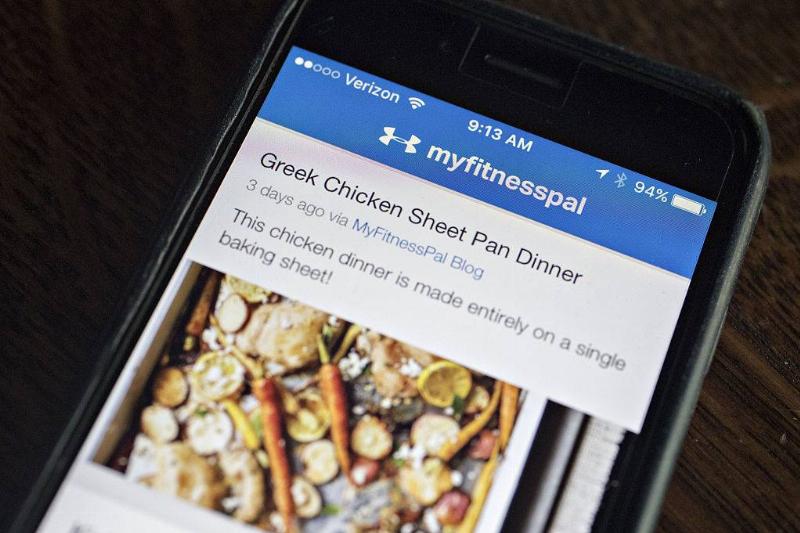 Joel highly recommends using a food-tracking app to help people stay on top of their calorie intake. "At the start, I focused almost entirely on my diet," explained Joel, as he knew that this was the primary thing causing his health to deteriorate. By taking a slow and steady approach, Joel was able to turn his physical health around.
Hydration: The Key to Successful Weight Loss 
Weight loss can be a struggle, but Joel found a solution that worked for him – drinking water! He began drinking one to two gallons of water every day, and noticed an improvement in how he felt. It turns out, Joel was onto something – a 2016 study in Frontiers of Nutrition showed that hydration is a key component of successful weight loss.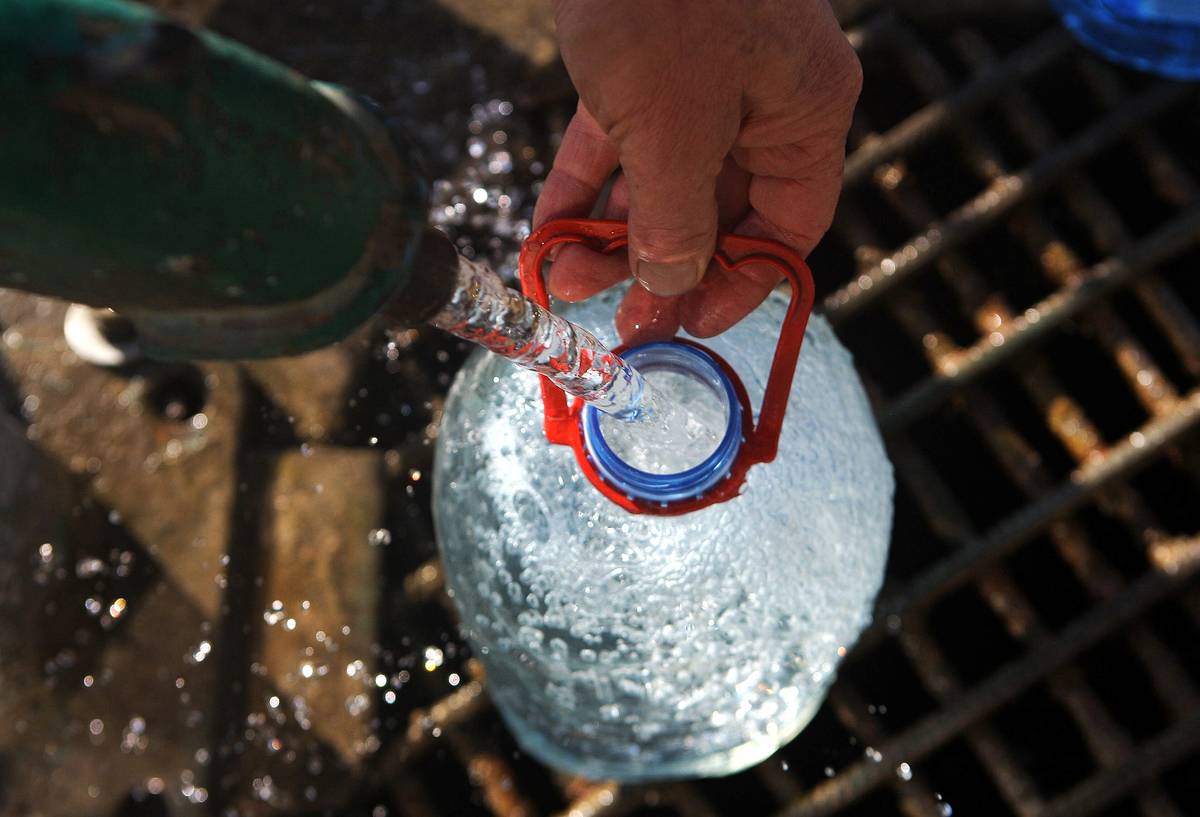 Staying hydrated can help people feel fuller for longer, which can help them consume fewer calories. According to Joel, "Staying hydrated is a major key to losing weight and keeping it off." So, if you're looking to make a change, start by making sure you're drinking enough water!
Achieve Your Weight Loss Goals with Food Replacements 
Joel was determined to reach his weight loss goals by eating fewer calories than he burned. He achieved this by replacing high-calorie snacks with healthier options like veggies and hummus, fruit and nuts, and ditching high-calorie beverages like soda and sweet tea.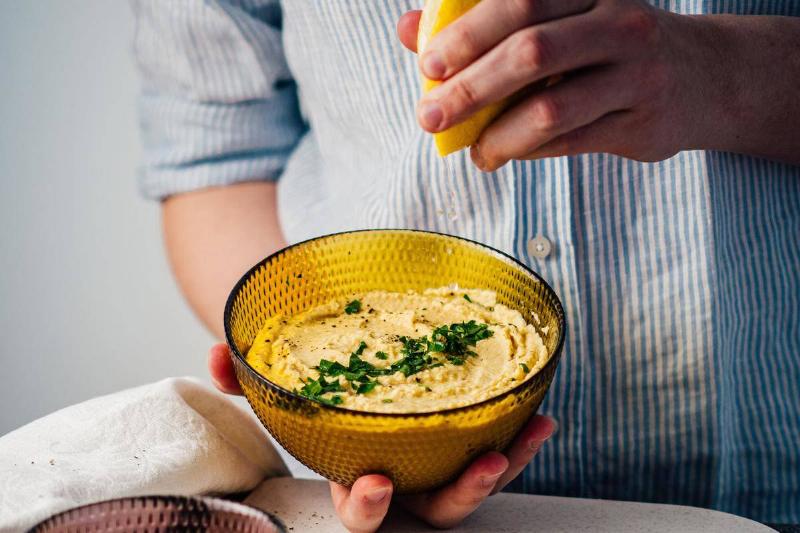 Nutritionists refer to these drinks as "empty calories," as they provide no nutrients, only sugar. Studies have even found that diet soda and sweetened sparkling water can keep people craving sweets. So, Joel switched all his drinks to water. With smart food replacements, you can also reach your weight loss goals!
Joel's Journey to Health: Ditching Fast Food for Home-Cooked Meals 
Joel was determined to make a drastic change to his diet. Instead of relying on fast food and restaurant dishes, he decided to learn how to cook. Research from 2014 found that those who cook at home six to seven nights a week tend to weigh less and have a healthier lifestyle overall.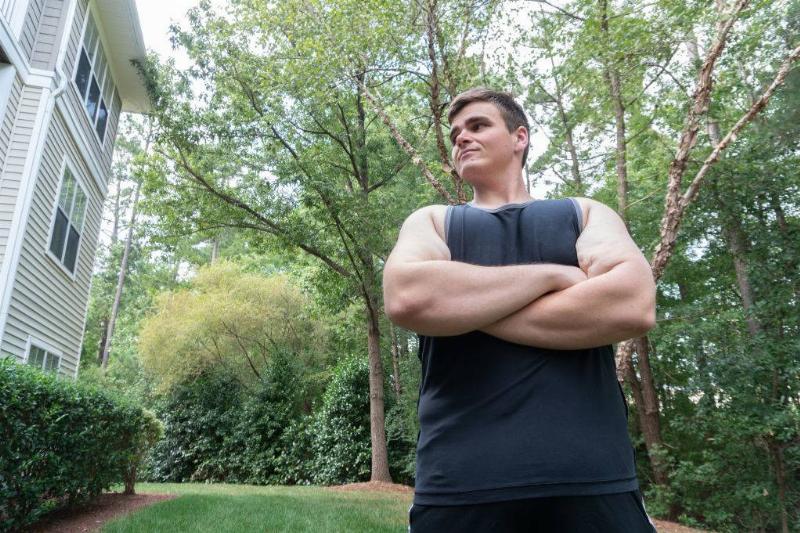 Joel also had to resist his love of Costco, especially their hotdogs. He made the commitment to replace unhealthy meals with ones he cooked himself. By ditching fast food and eating at home, Joel was well on his way to a healthier lifestyle.
Joel's Transformation: How One Man Lost Weight and Gained Muscle 
After Joel experienced the uncomfortable effects of being overweight, he decided to make a change. He started with a healthy diet, and then gradually began to incorporate moderate exercise into his daily routine. Taking a one-mile walk each day, Joel noticed a difference in his weight. In addition to diet, studies have indicated that walking is effective in aiding weight loss.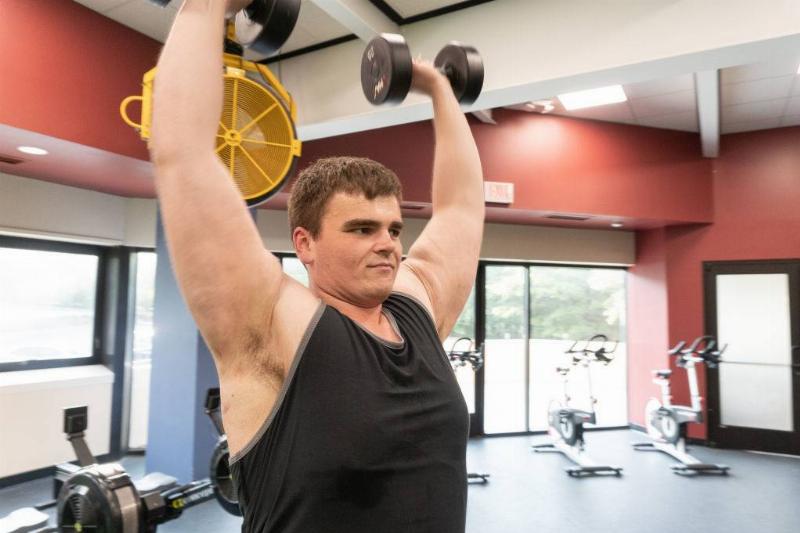 After getting accustomed to moderate exercise, Joel moved on to cardio machines at the gym. His advice is to find a form of exercise that you enjoy. Joel's transformation is proof that significant and lasting results can be achieved through a healthy diet and regular exercise.
Transform Your Workout with Cardio and Strength Training 
Joel wanted more than just cardio workouts, so he decided to start lifting weights too. And it was the right decision! According to research published in the Journal of Applied Physiology, a combination of cardio and strength training is the ideal way to lose weight. 
Joel started small and gradually increased the amount of time he spent lifting, now dedicating one to two hours to it most days of the week. To complete his routine, he added twenty to thirty minutes of cardio. Joel learned to enjoy weightlifting and the results it had had on his body. So why not try it yourself and see the transformation?
From Obese to Athletic: Joel's Incredible Journey 
After spending several years working hard to lose weight and shrinking down to 227 pounds, Joel had accomplished something remarkable. He'd lost an amazing 240 pounds on his journey to better health! "For the first time in my life, I am truly proud of myself," Joel enthused.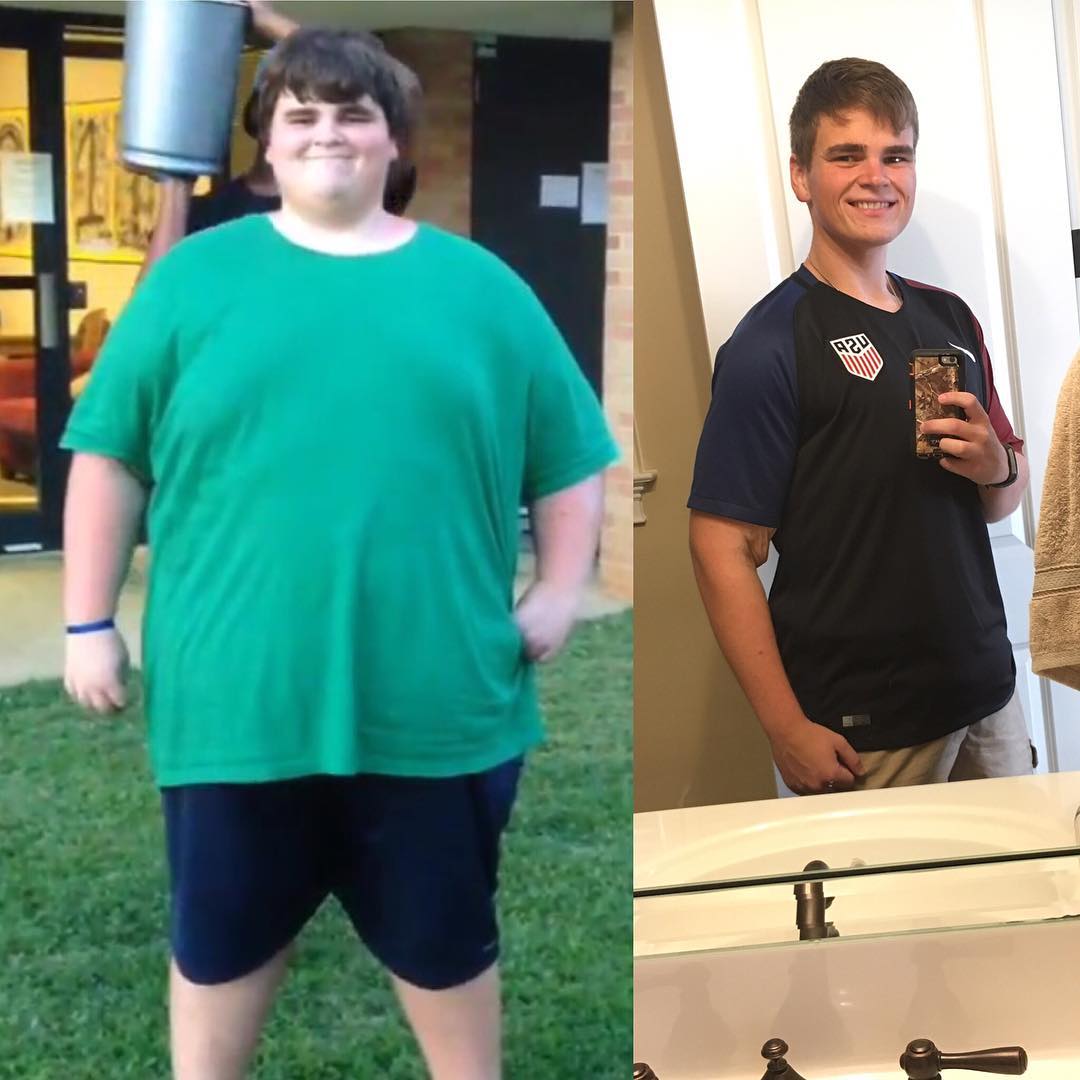 "I look better, I feel better, and I'm a lot healthier." But Joel wasn't done yet. He wanted to regain his athletic abilities and so he shifted his focus to strength training. His inspiring story is a testament to the power of hard work and determination.
From 500-Pounds to College Football Player 
Joel had once been an American football enthusiast, but at the weight of almost 500 pounds, his dream was far out of reach. Refusing to give up, Joel turned to activities like soccer and flag football, while tracking his running goals with apps like MapMyRun.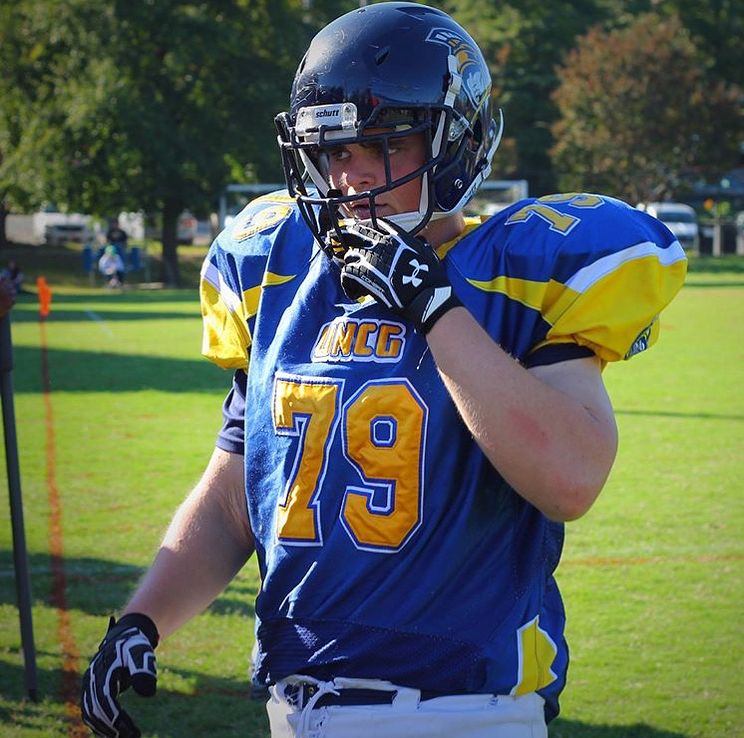 His hard work and determination paid off when he tried out for the team, and to his surprise, he was rewarded with a position on it! Joel's journey didn't end there, and as a college athlete, he was determined to stay healthy and build muscle mass. Little did he know, he was about to exceed his wildest expectations. Joel's inspiring story is one of perseverance and success.
Lifting His Way to Success – Joel's Transformation Through Powerlifting 
Joel was on a mission to turn his body into the strongest version of himself, and he wasn't just doing it to shed the pounds. After a few years of hard work, he started training for powerlifting and Strongman competitions, and his body began to transform.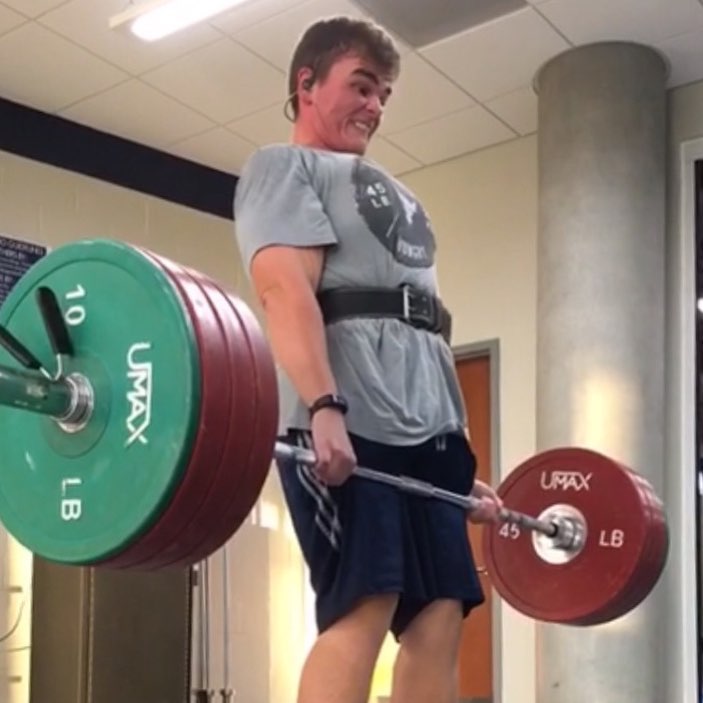 The weight he was losing was replaced with muscle mass and he was slowly but surely becoming the strongman he had always wanted to be. Nowadays, Joel competes in weightlifting competitions and he shares his progress with his followers on Instagram. For him, powerlifting is more than just a physical transformation – it's a lifestyle change that he adheres to through all his ups and downs.
Joel's Incredible Weight Loss Journey Inspiring Others 
Joel's friends and family from Texas were shocked to see his new photos on Facebook. "Most people say congratulations," he smiled. "One even thought it was photoshopped!" But his favorite response was the motivation and inspiration it gave to others. It pushed him to reach out to more people wanting to become healthier.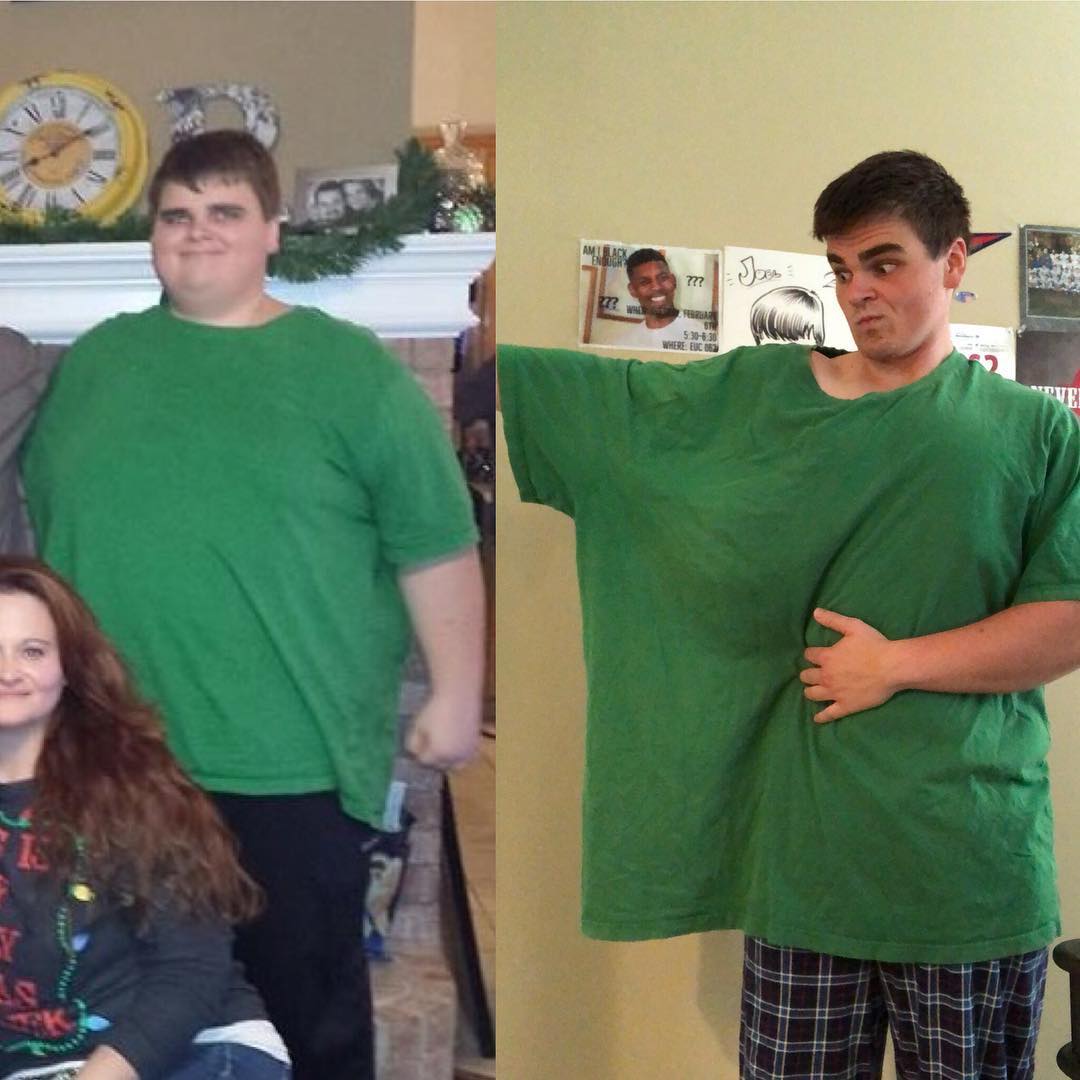 Soon after, Joel met a young woman who had gone through her own weight loss journey. His life would never be the same. Joel's remarkable transformation had inspired others to follow in his footsteps and make positive changes in their lives.
Joel's Journey from Struggling with Weight Loss to Becoming a Fitness Coach 
Joel's journey began with a struggle to lose weight. To stay motivated and share his success, he created an Instagram account and soon gained over 6,700 followers. In May 2020, Joel decided to take his journey to the next level and became a fitness coach with MyBodyTutor.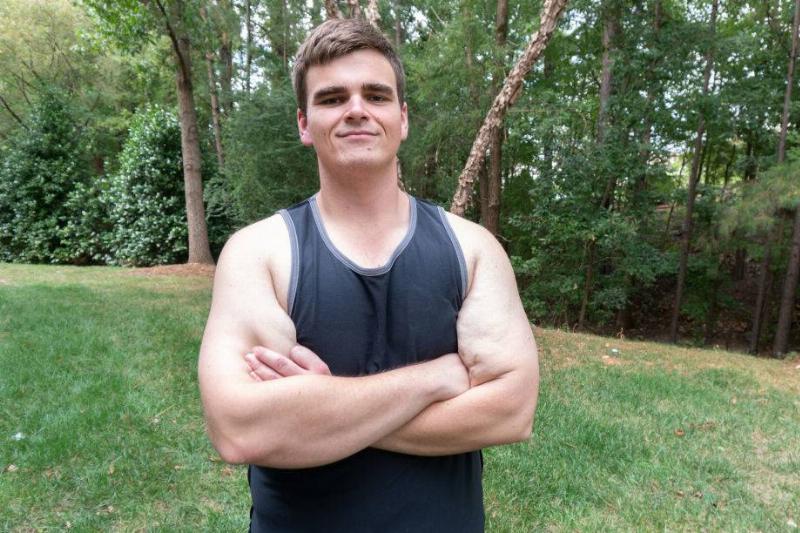 His goal was to help others achieve their fitness goals, just as he had. Now, he encourages people to find a healthy, sustainable diet and exercise routine that they enjoy and can stick to. Joel's story is an inspiring example of how to turn a challenge into an opportunity.
Joel's Former Horrible Reality: Struggling to Fit in Everyday Items 
Joel never knew how much better life could be until he lost weight. "I no longer have to worry about whether stores will have my shirt size," he told Daily Mail. "I don't have to worry if I'm going to fit into a certain car or not anymore."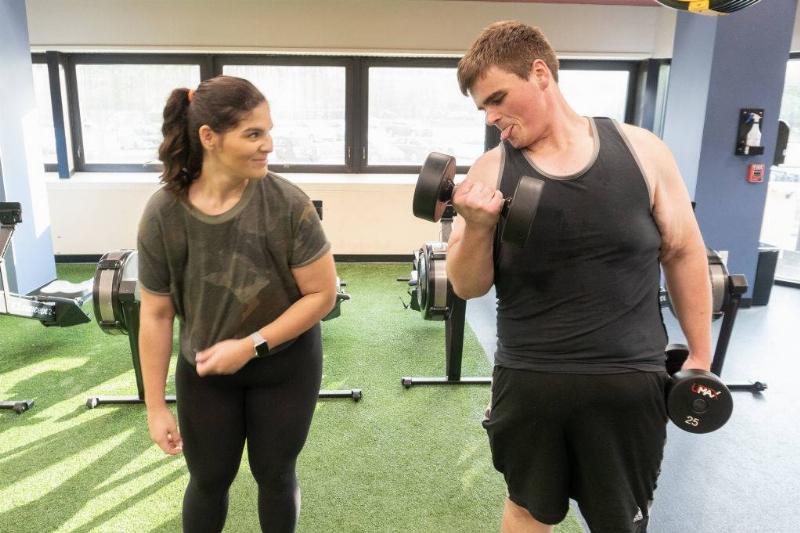 But the most shocking realization for Joel was when it came to furniture. "Most significantly, I don't have to worry about breaking a piece of furniture when I sit on it." He referred to this as the "horrible reality" he once had to endure.
Get Excited and Achieve your Weight Loss Goals! 
If you want to lose weight, Joel's key advice is to "get excited" about it! Find ways to exercise that bring you joy and discover recipes that you love. Remember, the more passionate you are about the process, the more likely you are to succeed.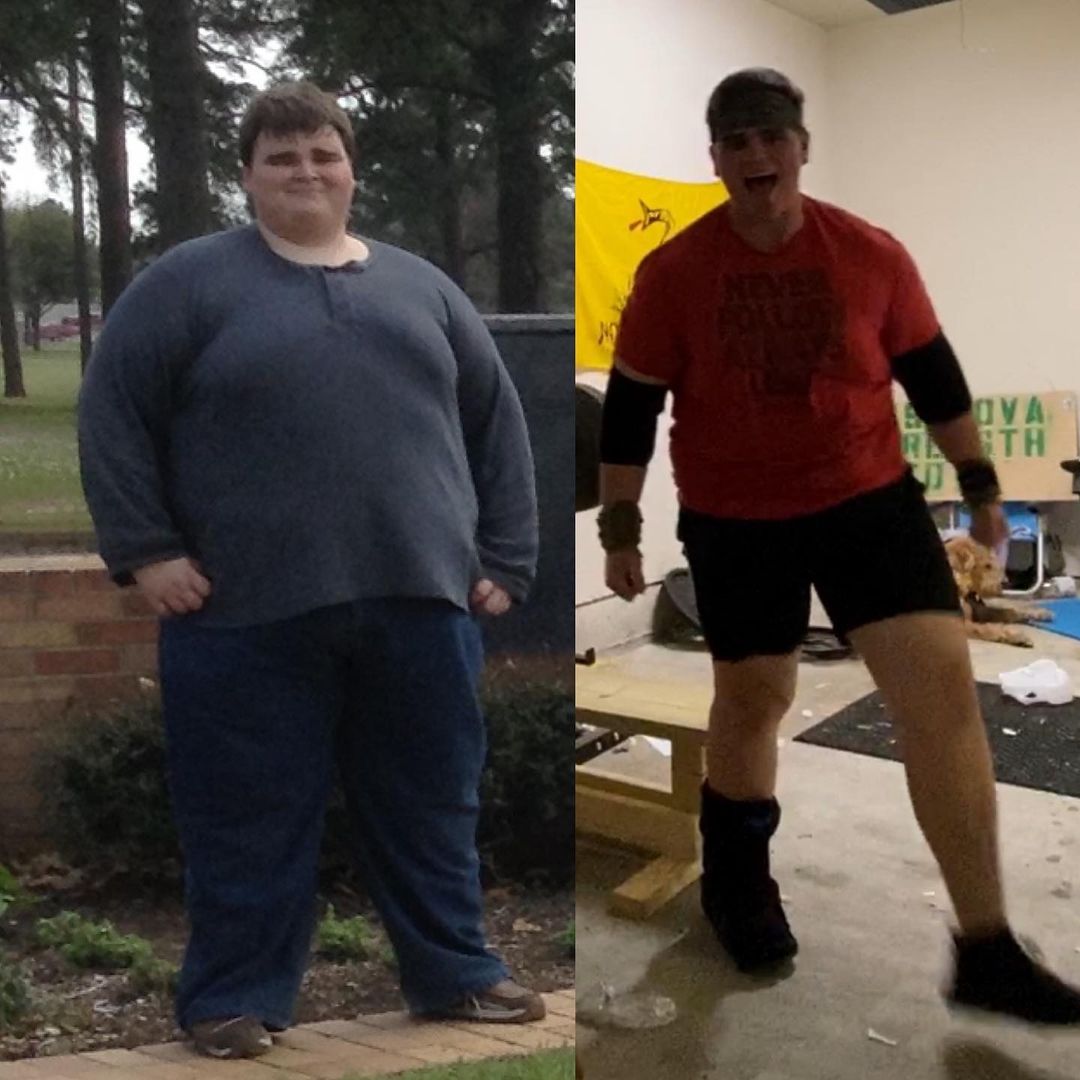 Don't be afraid of setbacks and don't give up – keep working hard and you can achieve more than you ever thought possible. So don't be discouraged – get excited and start your own weight loss journey today!
A Weight Loss Journey with a Happy Ending 
After years of hard work, Joel finally began to see the fruits of his labor. From finding a new job to falling in love, it seemed like his life was finally coming together. With a newfound confidence, he met his girlfriend Kaitlin online, and they quickly connected over the weight loss journey they both shared.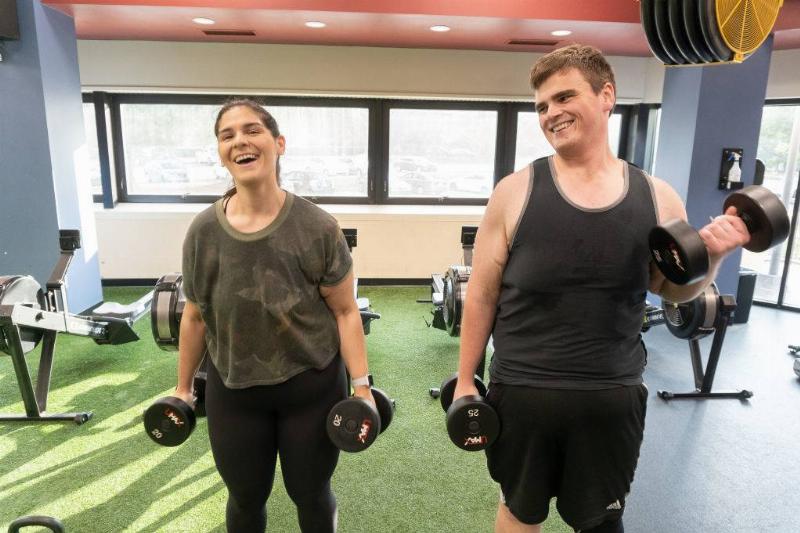 Kaitlin had managed to lose an impressive 250lbs, and the two now work out together in the gym while staying on their health path. Joel proudly states, "It's something I'm really proud of now." After such a difficult journey, it's wonderful to see Joel find such joy and fulfillment in his life.