Advertisers Knew What They Were Doing When They Created These Inventive Ads
Marketing is an important part of the success of any business, and getting people to buy requires a lot of thought and effort. The guys on Mad Men made it look so easy!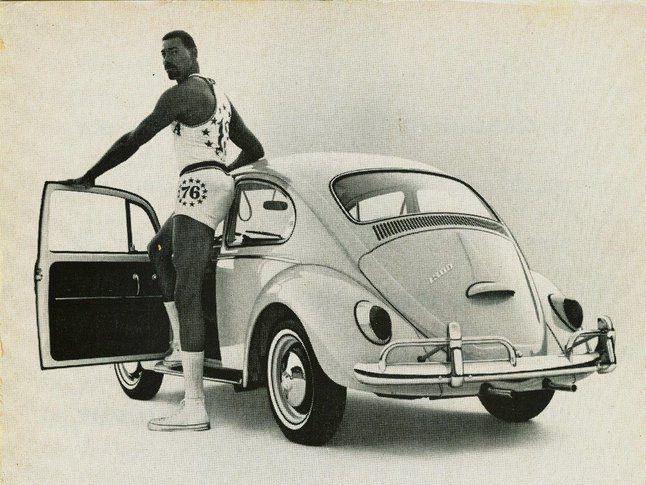 These companies thought up genius ways to sell their products using creative and unique ads. Check them out! We think you'll be as impressed as we were.
Apple
Now, most of us are probably used to "ultra thin" computers. Apple, Windows, and every other computer company finds new and inventive ways to make their products as thin and compact as possible.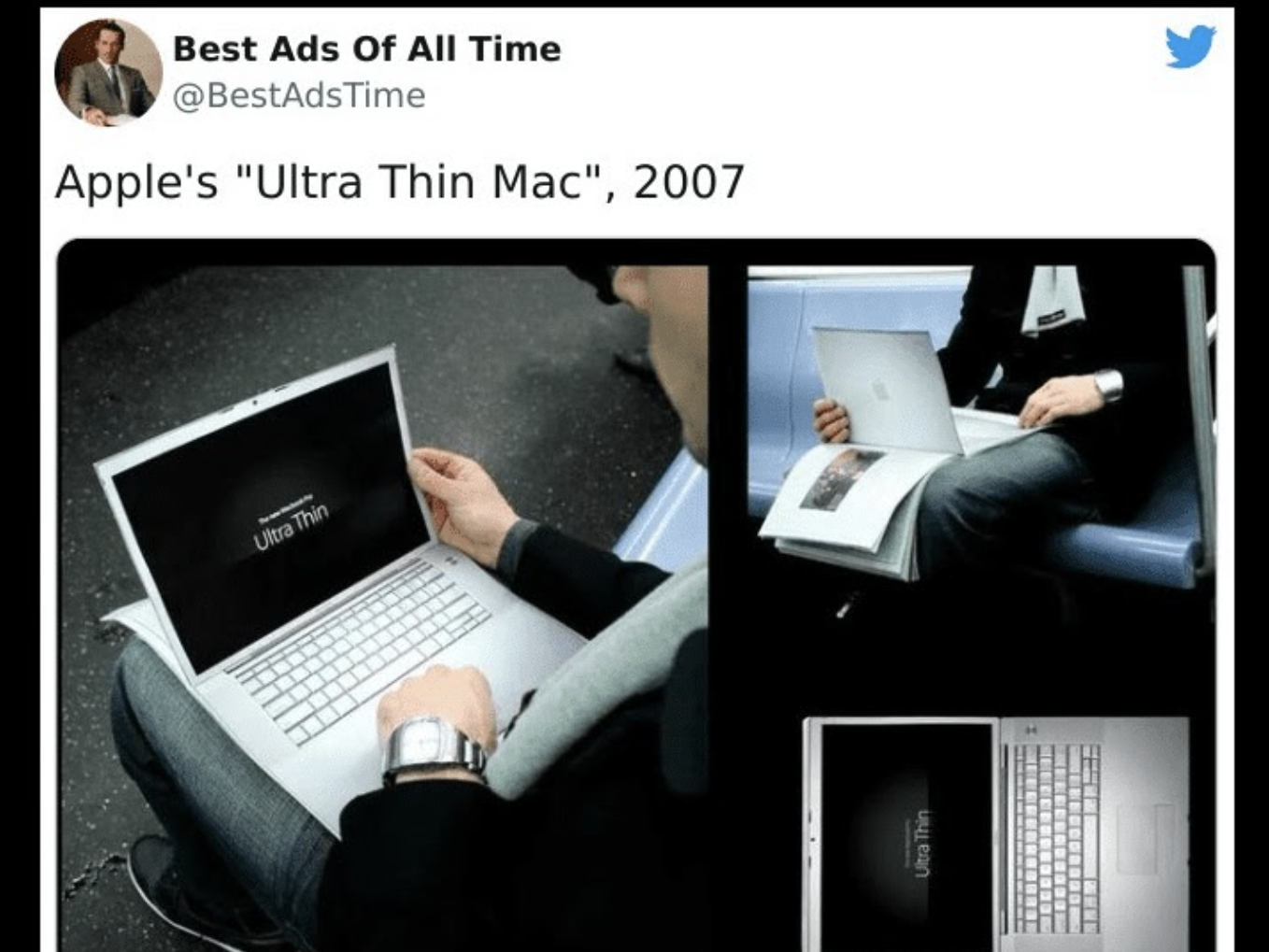 But in 2007, Apple created the "Ultra Thin Mac" and marketed it with this genius ad. They make it appear like it is as thin as a newspaper. You don't want to find yourself slugging around a clunky laptop when you could have the paper thin Mac on your hands.
Volvo
There have been thousands of different car ads throughout the years from every car company out there. But, Volvo created one of the most memorable car ads in 2013 with this ad.
They had Jean Claude Van Damme perform this stunt between the two vehicles to demonstrate the power and control of the power steering on the models. The one certainly sticks out from your other run of the mill car ads.
Koleston
This hair company found an amazingly inventive way to use a billboard. They didn't just print some basic slogan on the thing and call it a day. They managed to use the surrounding nature as an element of the ad.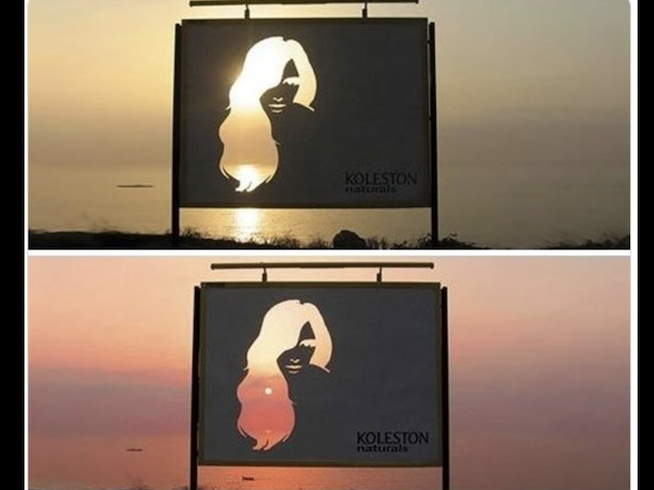 When the sun is at different points in the sky, the woman's hair looks to be different colors. When the sun sets, her hair looks completely dark. This billboard alone might be convincing enough for us to stop by for a cut and color.
McDonald's
McDonald's has had tons of super creative advertisements over the years, and this is not the first or the last, but it's one of our personal favorites. They turned a boring old billboard into a sundial.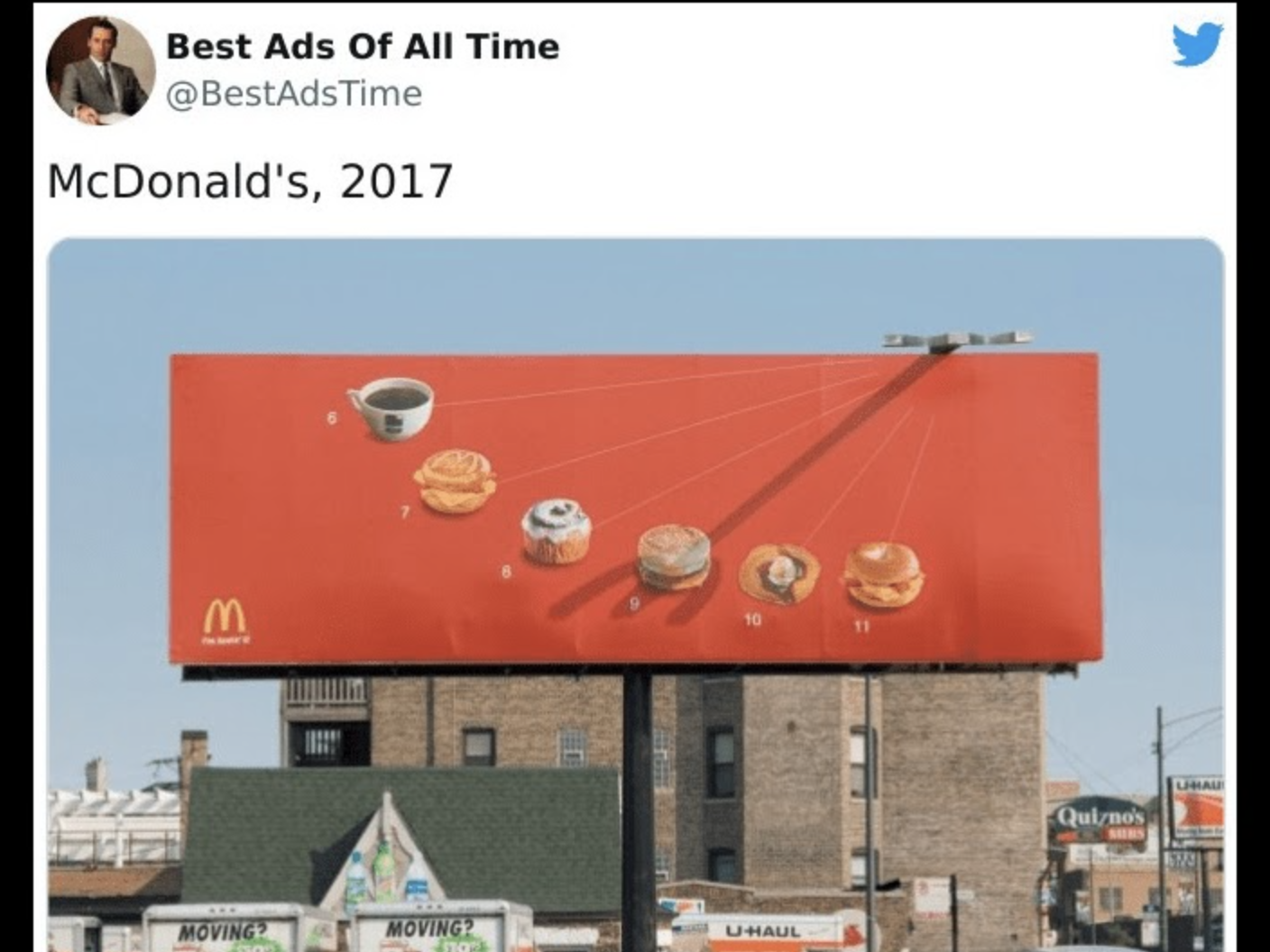 Depending on the time of day, the shadow will tell you which food or dirk item you might be craving. Absolutely genius marketing tactic to call out their breakfast menu and remind you that they do more than burgers and fries.
McDonald's (again)
In another genius marketing move, McDonald's found a way to make their presence known even on the ground you walk on. Us laymen see a regular boring old crosswalk, but McDonald's marketers see an opportunity.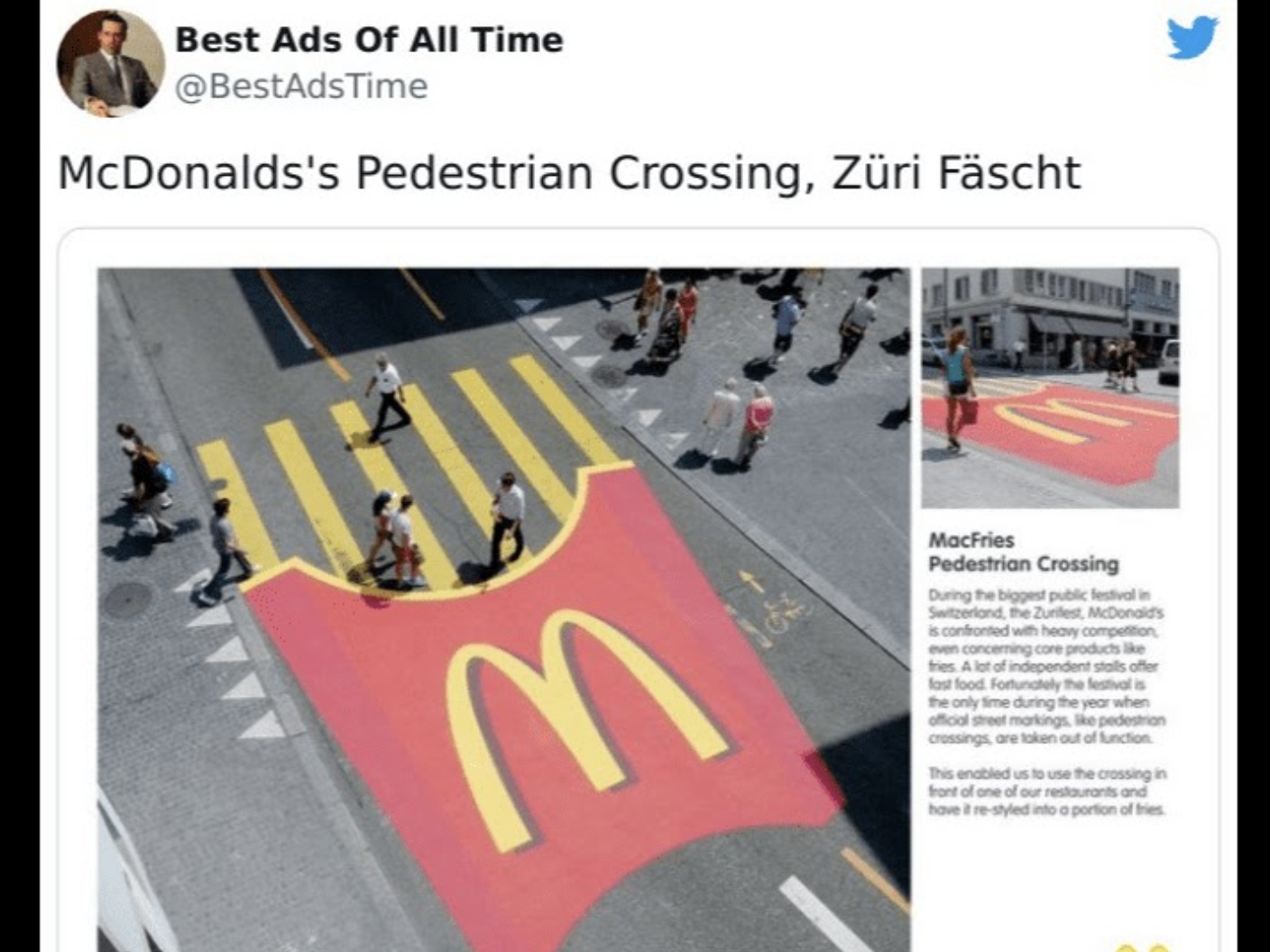 They turned the lines of the crosswalk into fries, naturally. Not to mention, they made this marketing ploy during one of the busiest festivals in Switzerland. Whoever thought this up deserves a raise!
Axe
Axe body spray has also had some pretty creative ads and commercials throughout the years, but none quite compare to this innovative advertisement which uses an exit sign to their advantage.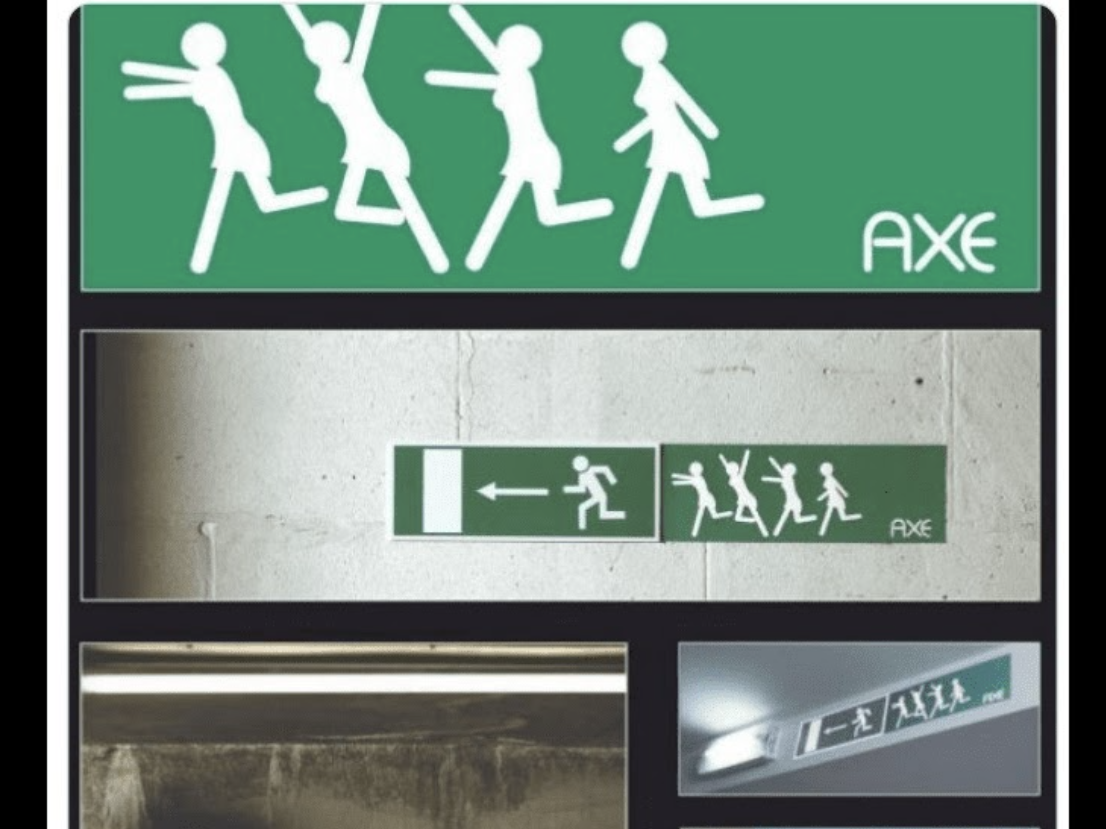 Apparently, Axe make you smell so irresistible that women will be chasing after you. We're not sure that this is a promise they can actually make, but it sure makes for a genius advertisement idea.
FedEx
FedEx managed to make an incredible comparison of their service to that of their competitor's. Everyone hates waiting on their packages to arrive, so FedEx promises to always be first.
And they're proving their point by having the DHL truck trailing after them. There's nothing wrong with a little healthy competition right?Sorry, DHL, but FedEx has you beat in the marketing category (and in the speed category as well by the looks of it).
KitKat
KitKat created an ad in 2021 that perfectly encapsulates life during the pandemic. Between Zoom calls, take a break, and break yourself off a piece of that KitKat bar.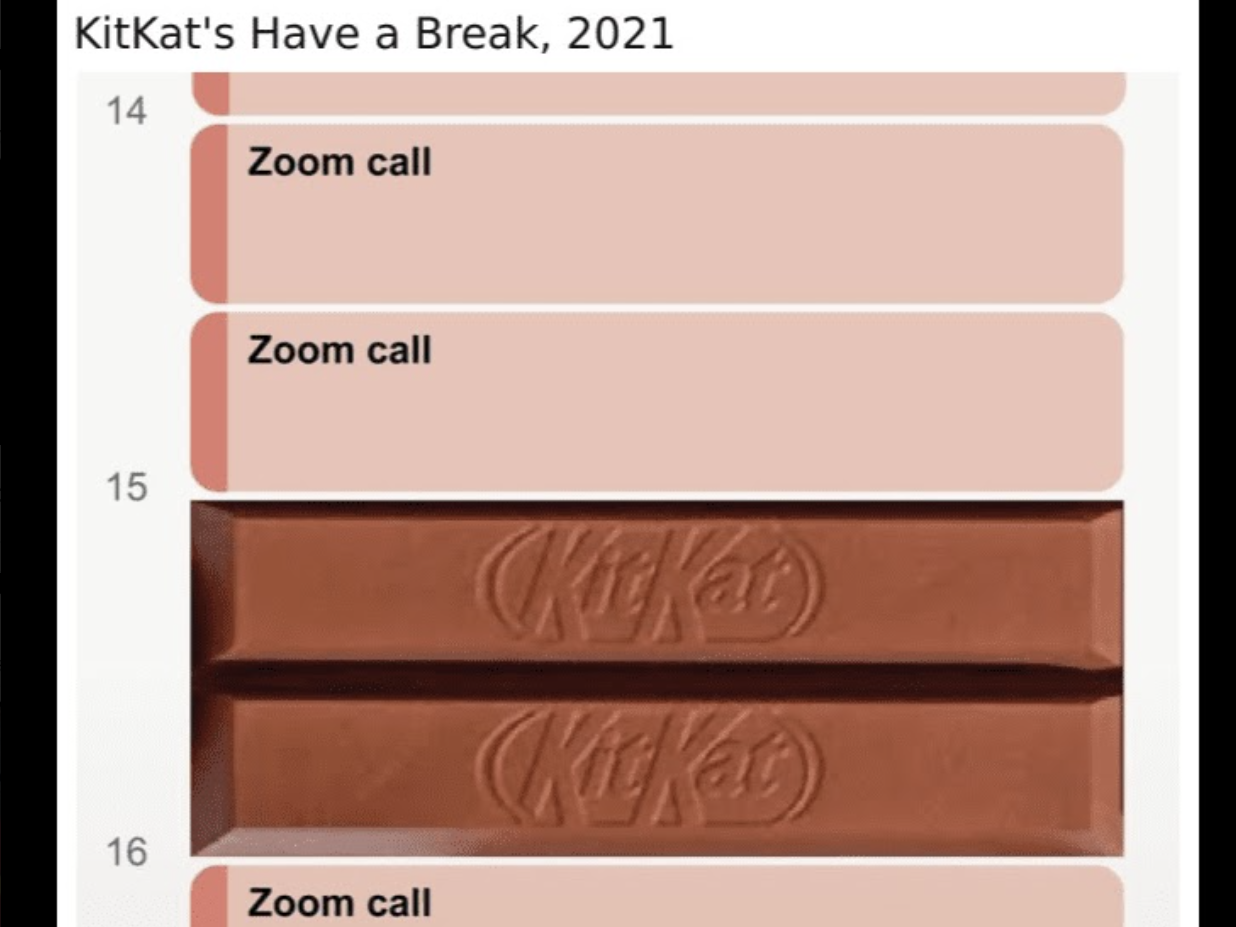 There have been so many different kinds of candy ads that it might seem impossible to think up something new and creative, but here they are with a very good reminder to have a break and a KitKat.
Volkswagen
Without any context, you'd likely be pretty confused as to what this ad was for; a pet store, maybe? But this image is actually an advertisement for Volkswagen's "park assist" feature.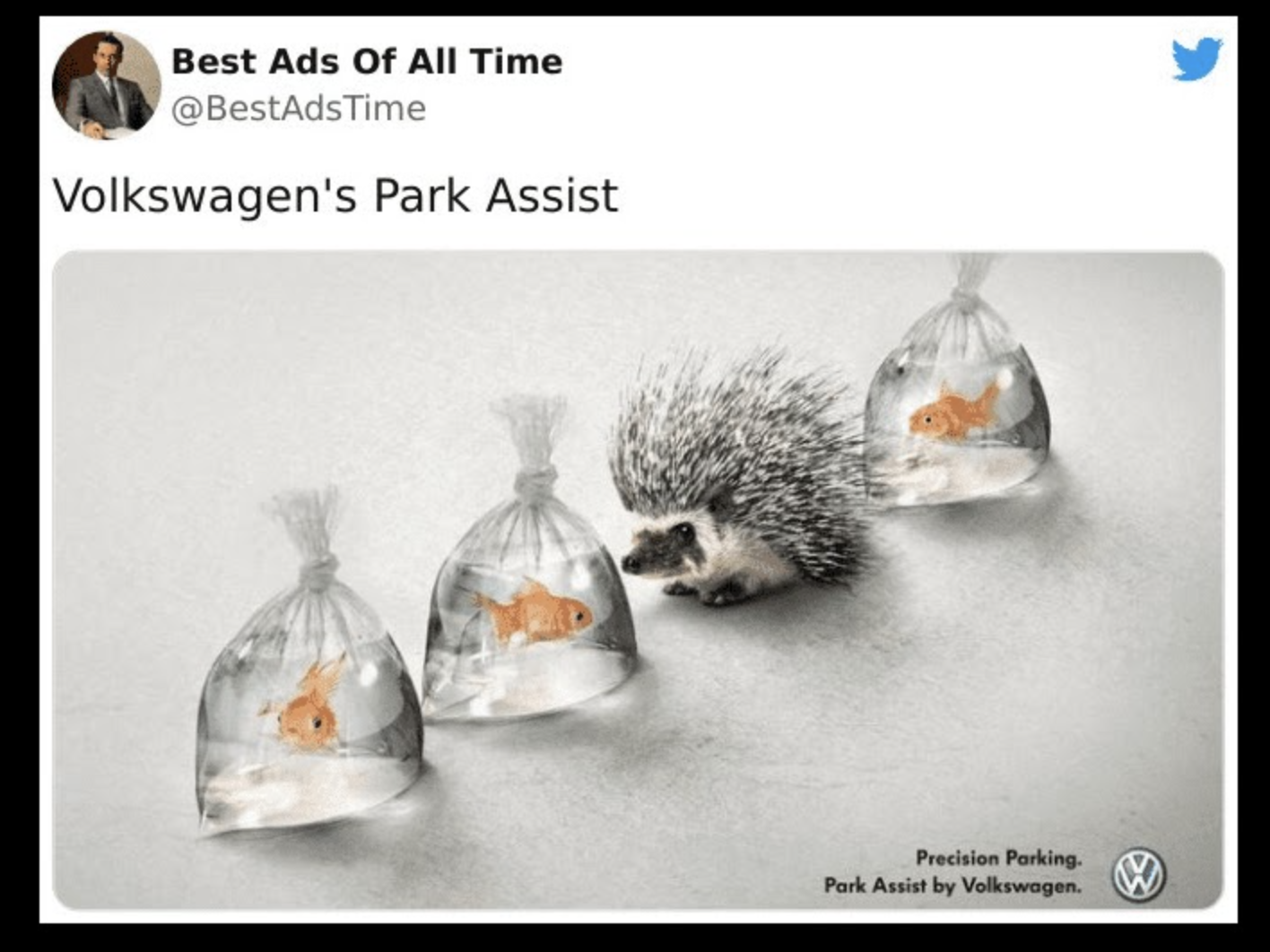 The hedgehog spikes so close to the delicate goldfish bags filled with water represent how effective, careful, and precise the feature is. This one definitely grabs attention and makes you actually read the text to know what it even is.
McDonald's (again)
In 2021, McDonald's released this ad to celebrate all the fathers out there. We're not sure if this was effective in bringing any dads into McDonald's locations, but it sure is clever nonetheless.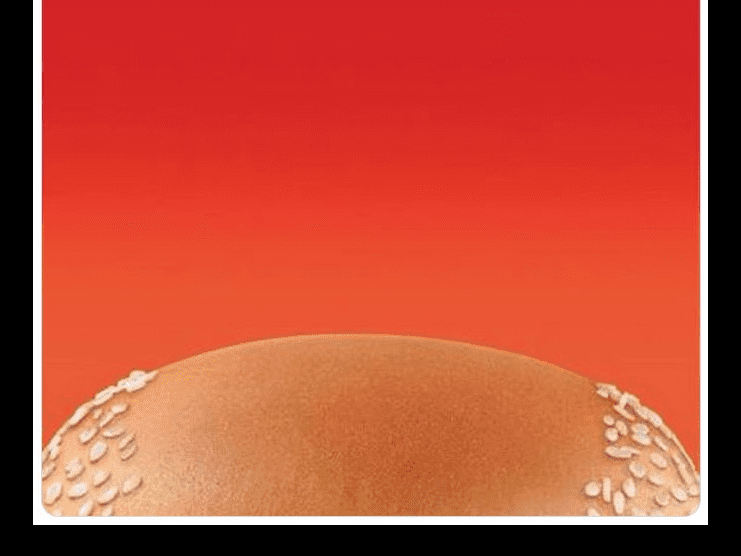 This subtle advertisement calls out those dads who might not have as much on their heads as they did in their younger years. The seeds on either side of the bun are a funny call out to the heads of so many fathers everywhere. Happy Father's Day from McDonald's, dads!
Porsche
This ad from 1983 actually uses a fairly popular marketing tactic where a company calls out its own imperfections to gain favor with the customer base. But, it also calls attention to how impressive the car really is.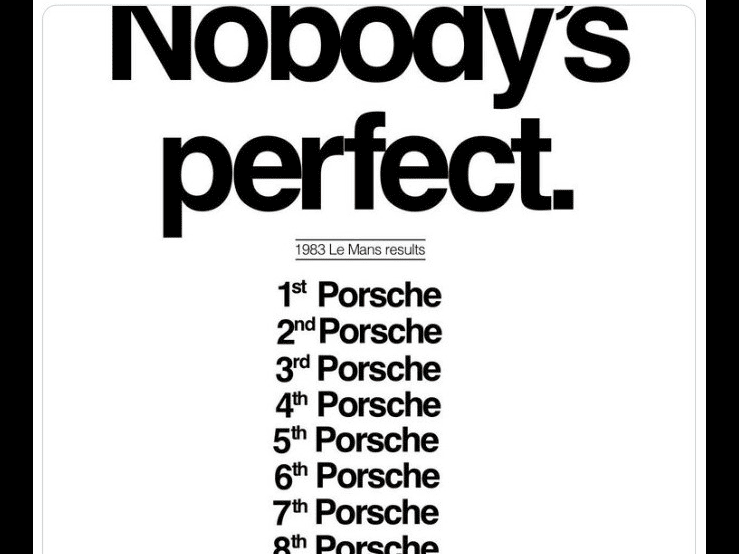 In the 1983 Le Mans race, Porsche came close to being the only car that placed in the top 10, but Sauber/BMW managed to sneak in and take 9th place. Nobody's perfect, but Porsche still took 9 out of 10 of the spots.
Nike
Nike's infamous slogan of "Just Do It" seems to apply here with this bench advertisement. Just run! This ad is supposed to encourage runners to keep going and push themselves a little bit harder.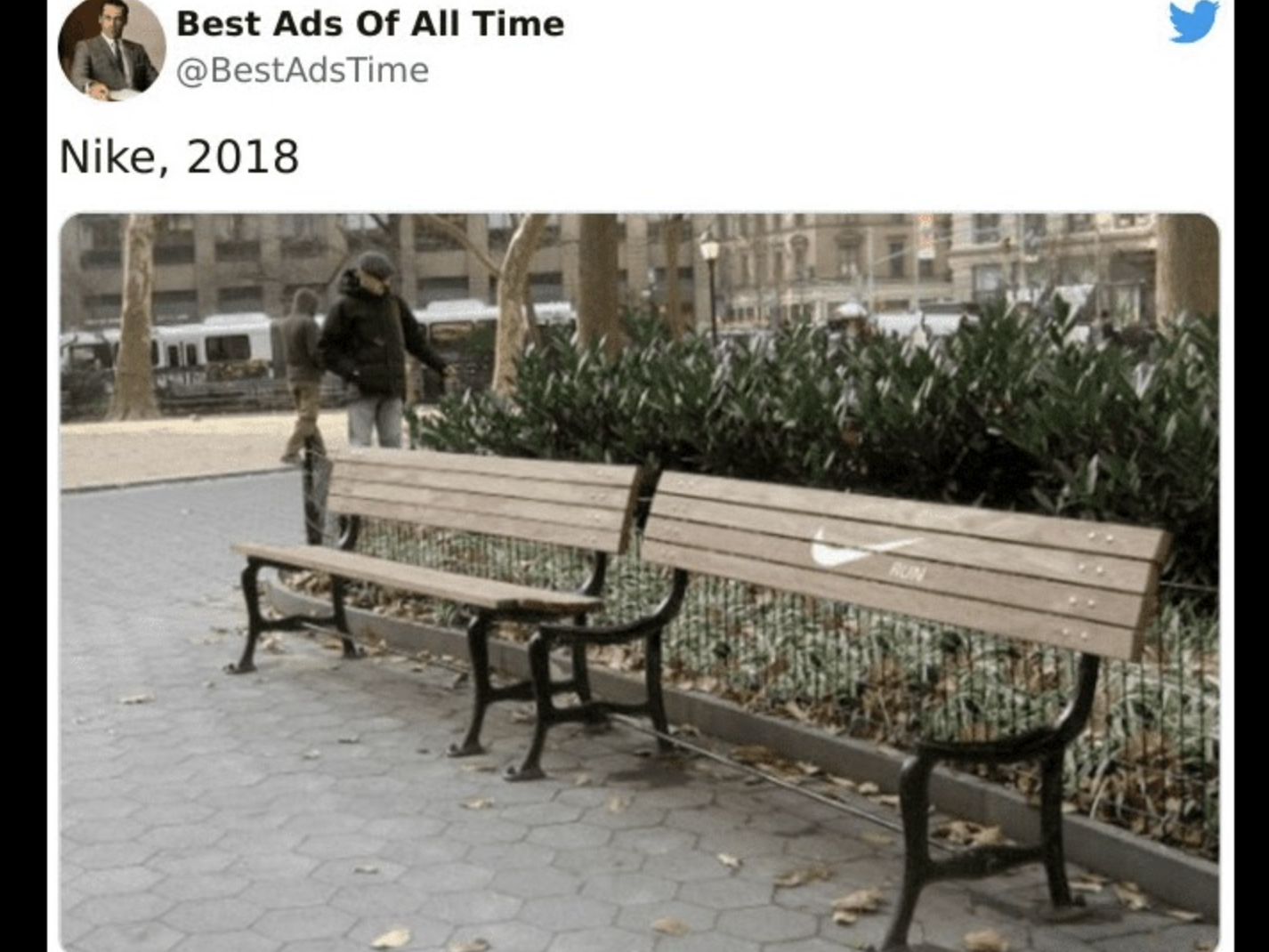 You don't need to take a seat on a bench to catch your breath. Just keep going to hit that runner's high. To be honest, we prefer our benches with a seat, but to each his own.
WMF
When it comes to knives, how creative can you really be when it comes to advertisements? Apparently, it's still possible to demonstrate this product in an interesting way. The slogan for this Grand Gourmet Knife is "Sharper than you think".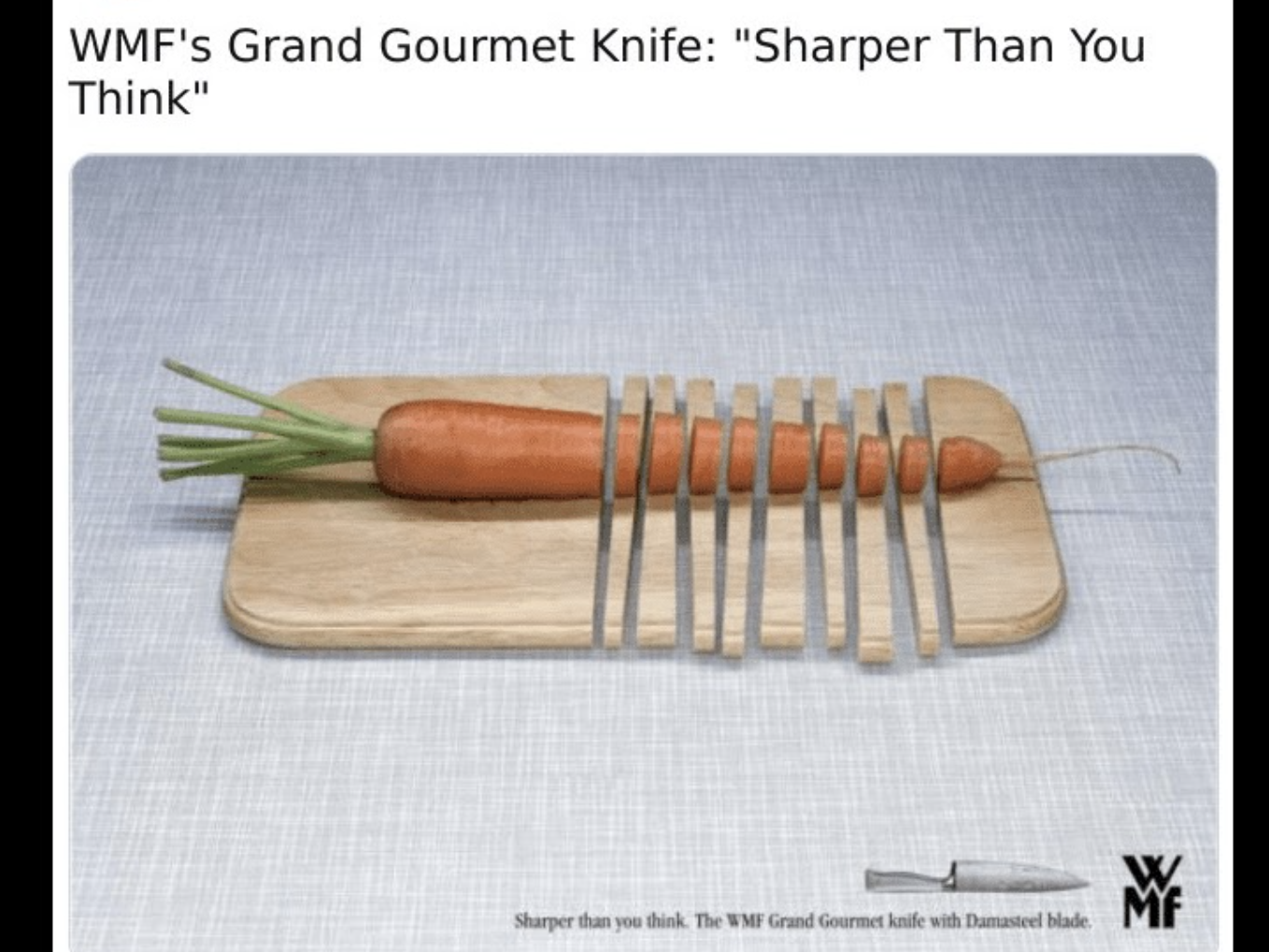 It's so sharp that it can even cut through your cutting board, apparently. We're not sure if we need our knives that sharp in reality, but it does make the product stick out in your head. But, watch your fingers!
Allstate
One way to grab the attention of consumers is to really shock them. This Allstate ad is a great example of bringing attention with an initial shock and potentially fear. It appears as though a car is falling out of the parking garage.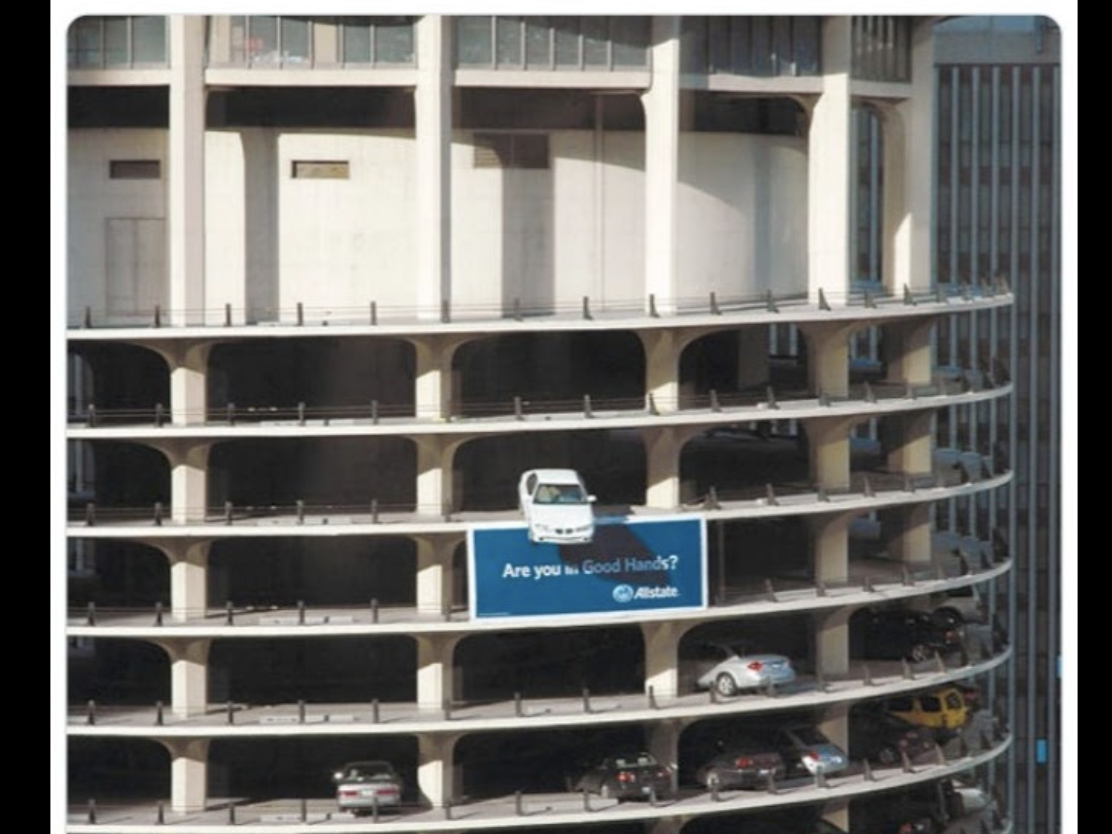 But upon closer inspection you'll notice the blue sign below it with that classic Allstate slogan: "Are you in good hands?" Once the shock wears off, you might actually think about getting car insurance with them if you're not already in good hands because accidents do happen.
BIC
Bic razors turned a plain white billboard into a fascinating advertisement. For beauty and hygiene products, it can be especially difficult to advertise because there are so amny options available that seem to do the exact same thing.
BIC stands out with this billboard by showing just how close of a shave you can get with their product. Next time you're perusing the aisles, you might see the bran and buy the product simply because their ad grabbed your attention.
Dentist's Office
A dentist's office found a hilariously creative way to promote their office and impress upon people how very important it is to get into the dentist. We all noticed that gap in his teeth right off the bat.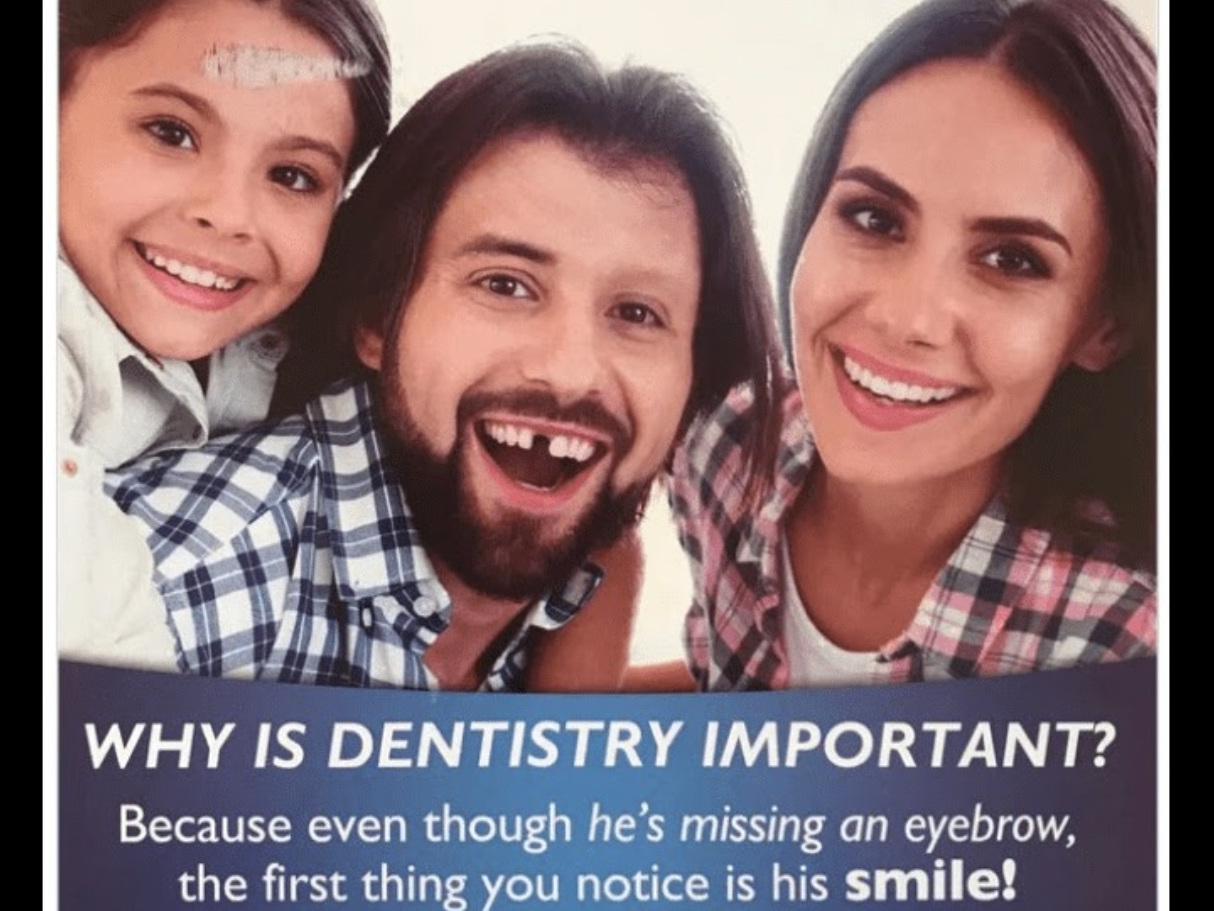 But, it wasn't until we read the text that we even noticed that the eyebrow was gone as well. This reminds us, we should probably schedule our next dentist appointment now before we forget.
LEGO
We must admit, we expect some pretty creative ads from LEGO, seeing as it is such a creative company. But, this one still blew us away! They managed to make the shadows of their simple lego blocks intricate creatures and objects.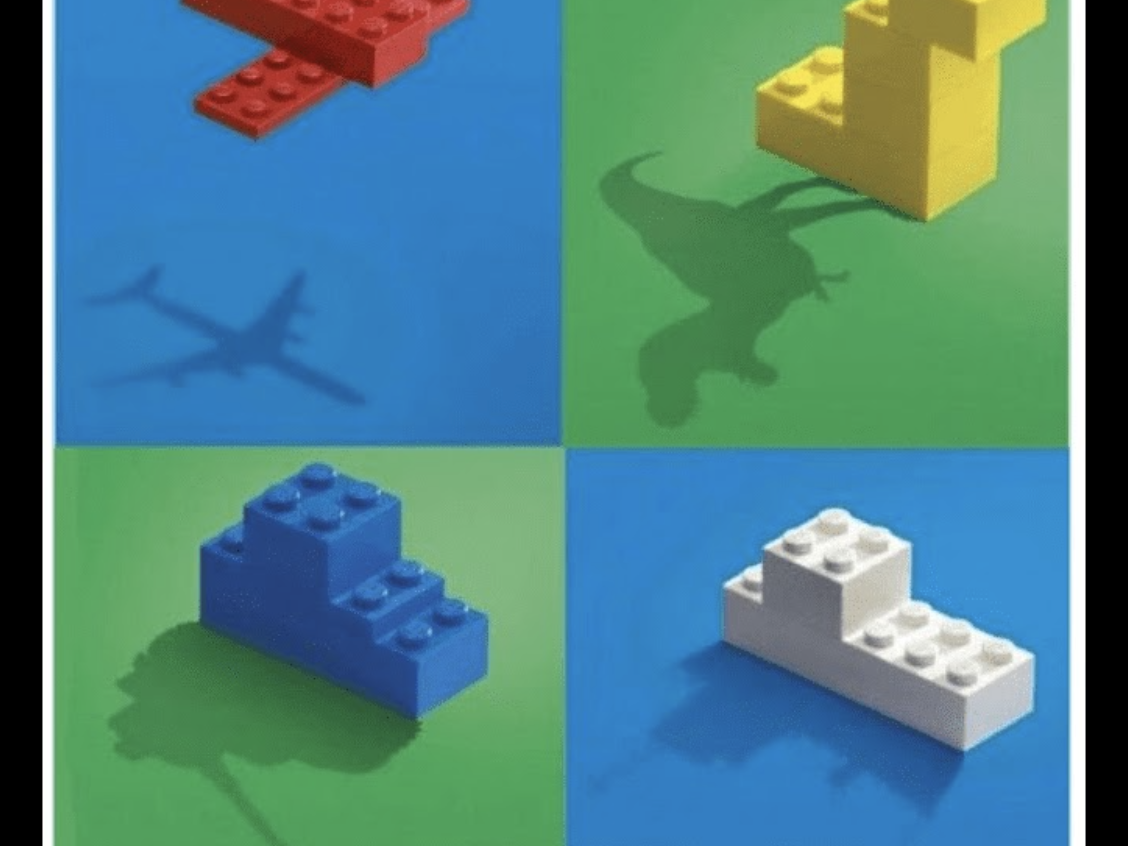 Those two red legos aren't just blocks stuck together because in the imagination of a kid, it's an airplane. It's a fantastic way to show all the things you can create with the blocks while demonstrating how creative kids can be with LEGO blocks at their disposal.
Chupa Pops
Chupa pops have been around forever, but this ad was a brand new way to advertise their sugar free line in 2015. Rather than going straight for the candy, the ants make their way around it, uninterested because it doesn't have sugar.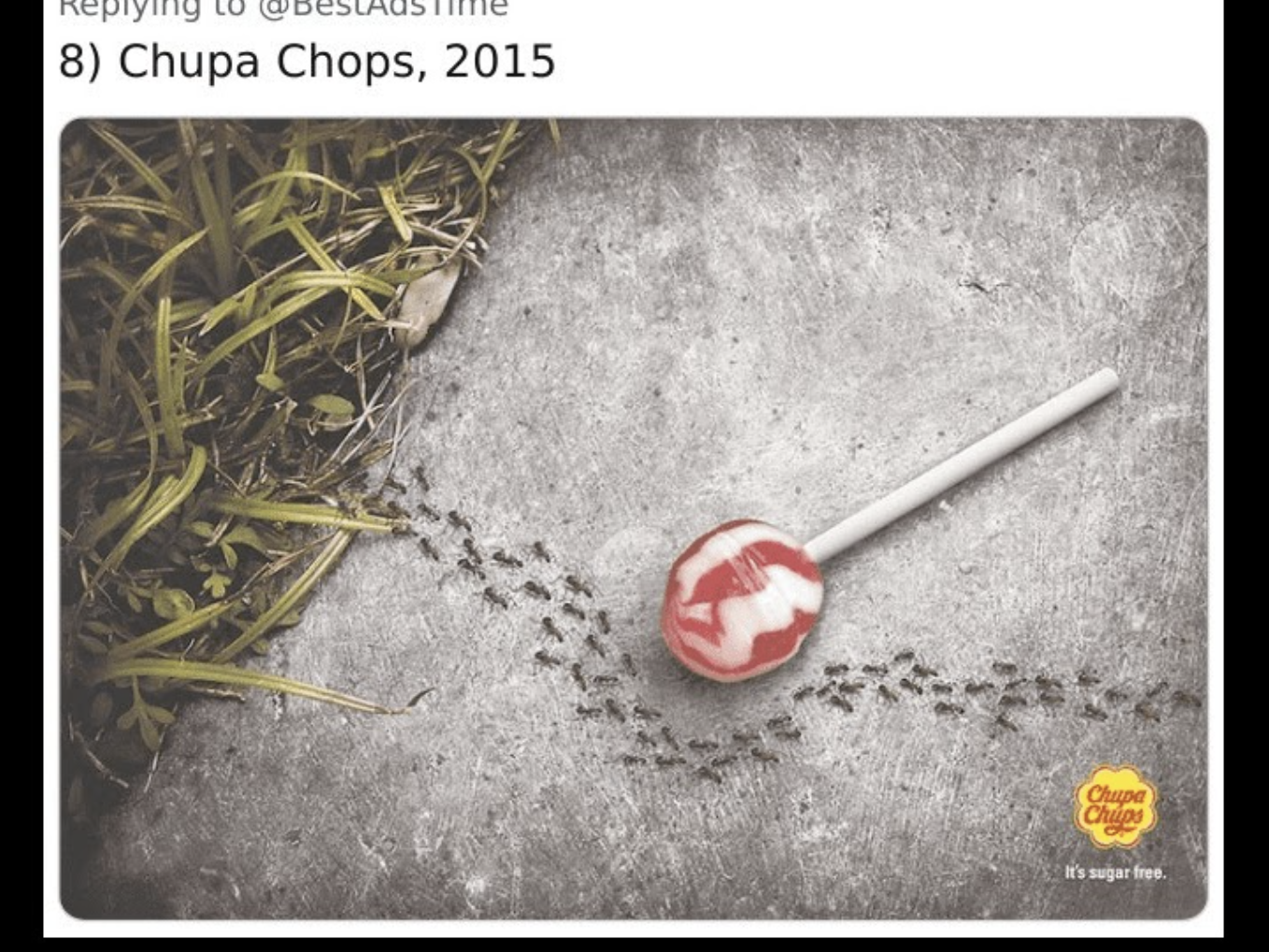 This is a great way to pull in our sugar-free friends out there considering there already aren't all that many product options like this. Genius marketing!
McDonald's (again)
McDonald's comes yet again with a fantastic advertisement billboard. A nice cold soda tastes good anytime, but it is especially delicious on those really hot days.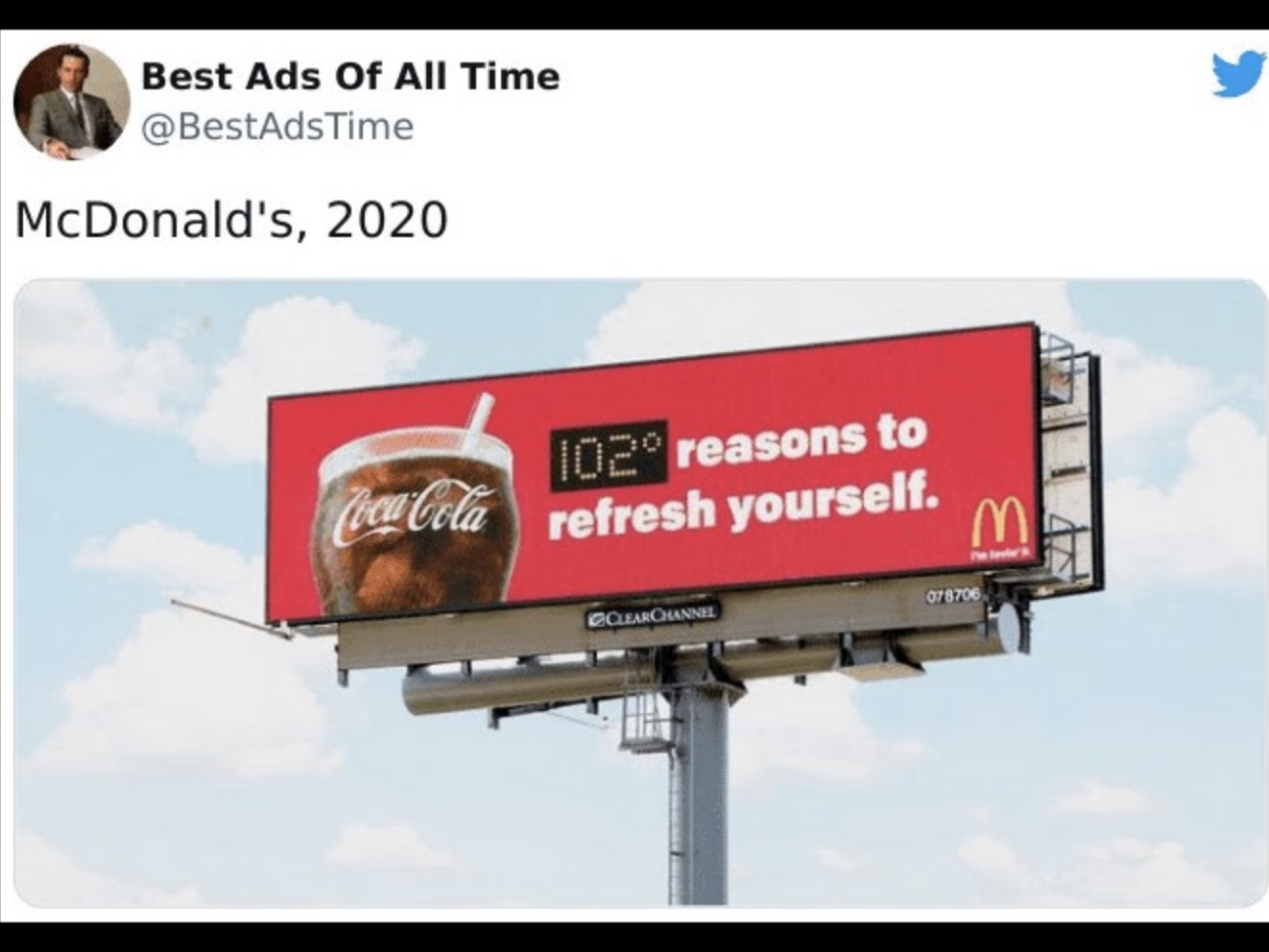 This ad shows the temperatures outside as a way of reminding you how delicious a cold soda would taste on those warmer days. Are 102 reasons enough for you to stop in for a refreshing beverage? 
Ajax Wipes
Now, cleaning products are not the most exciting thing to purchase, which makes them more difficult to advertise? How can you make cleaning up a mess more exciting? Remind the parents out there how badly they need products that will clean up messes quickly.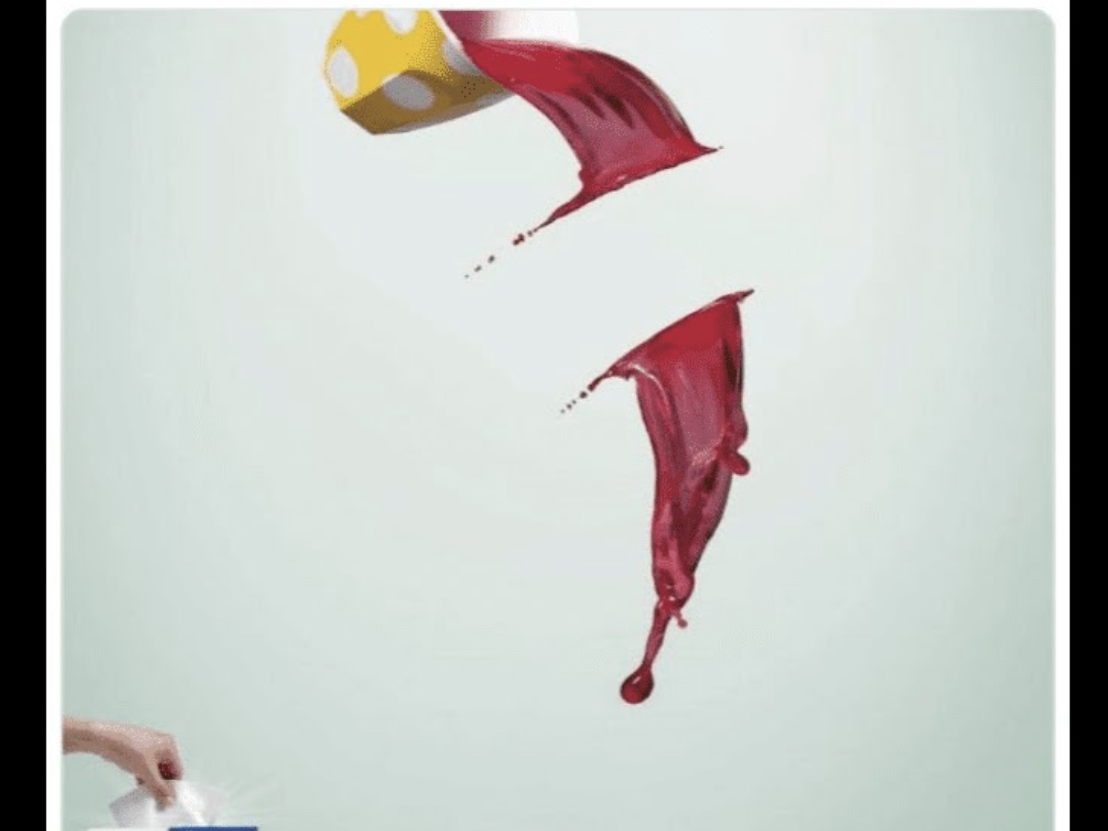 This ad implies that when your son or daughter spills that glass of juice (as they so often do), your Ajax wipe will have it cleaned up before it's even on the floor. Nothing's quicker. Are you sold?
Stihl's Blowers
Stihl blew us away (get it?) with this advertisement. We all know that a leaf blower does exactly as the name suggests, but Stihl found a way to show that they can also blow away some of this bad news we always seem to be consuming.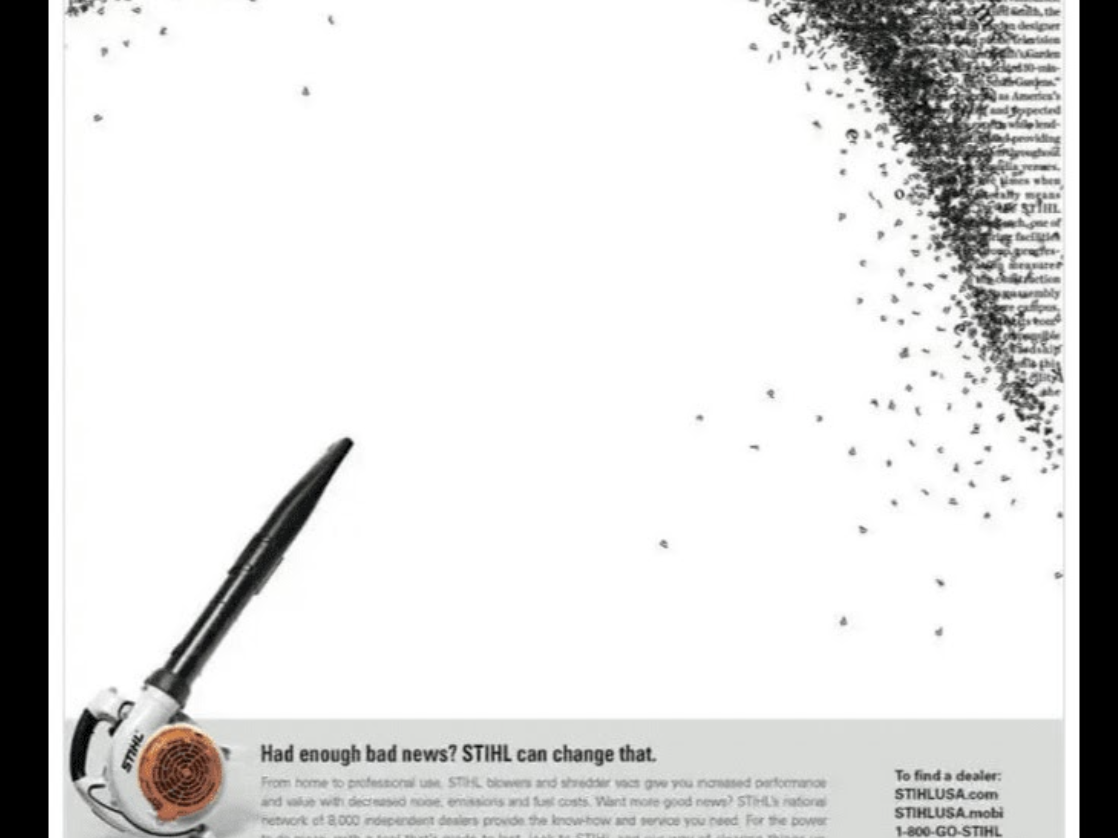 They're asking you to let the frightening news headlines blow right out of your mind and recommending that you go clean your lawn instead. 
MGB
This older MGB ad might inspire some fear and discomfort at first glance. Especially when you consider the text along the top: "Your mother wouldn't like it". But really, there is nothing sinister here.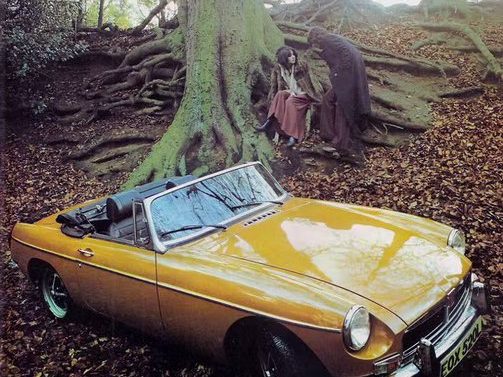 It's just a couple of kids who snuck away to the forest for some shenanigans. The fact that mother wouldn't like it adds some edge to the car. It's for the "cool kids", which gives it the exclusivity factor.
The Zoo
We have to appreciate the little things like this that just add so much to an advertisement. This zoo thought of a wonderfully simple and easy way to add to this giraffe poster.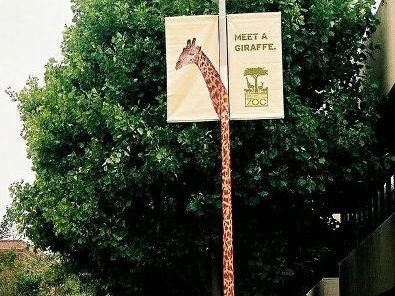 Why just put the giraffe head on the sign when the entire pole could be the long neck of the giraffe. You're seeing fun animals before you even step foot inside the zoo.
Volkswagen (again)
This Volkswagen advertisement used the tactic of admitting their downfall as an opportunity to display some of the amazing features and benefits of the product.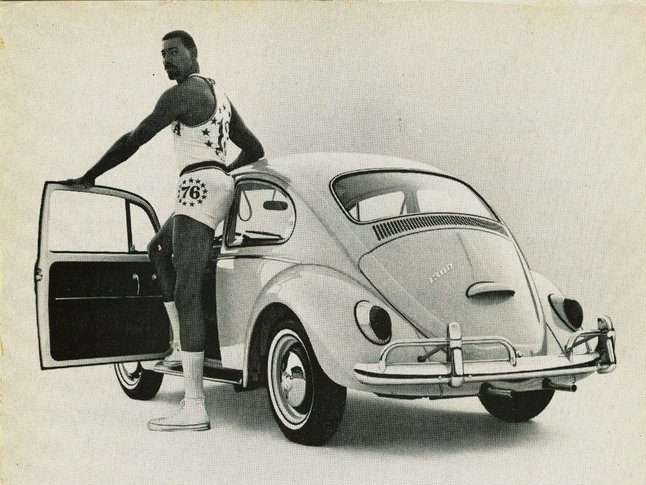 The 7 foot tall Philadelphia 76ers player might not be able to fit into the car, but it is a wonderful car for anyone who doesn't happen to be over 6'7, which is the majority of us! Sorry to Wilt Chamberlain, but he might need to find a bigger vehicle.
Guinness
Guinness came out with perhaps one of the most relatable advertisements we've ever seen. Unfortunately, we all need the reminder to put our phones down every once in a while. No need to tweet while you're enjoying a beer.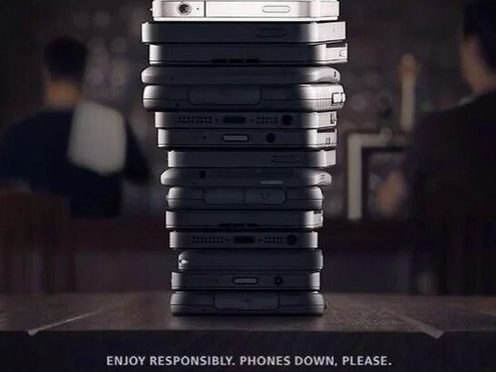 And once you've had a few, you don't want to feel tempted to give your ex a call. Enjoy responsibly. Phones down. Please.
Bose
Bose used this ad to promote their noise reducing headphones. When it comes to headphones and ear buds, noise cancellation is basically the selling point. Apparently, Bose headphones are so impressive that you won't even hear a giant rushing waterfall right behind you.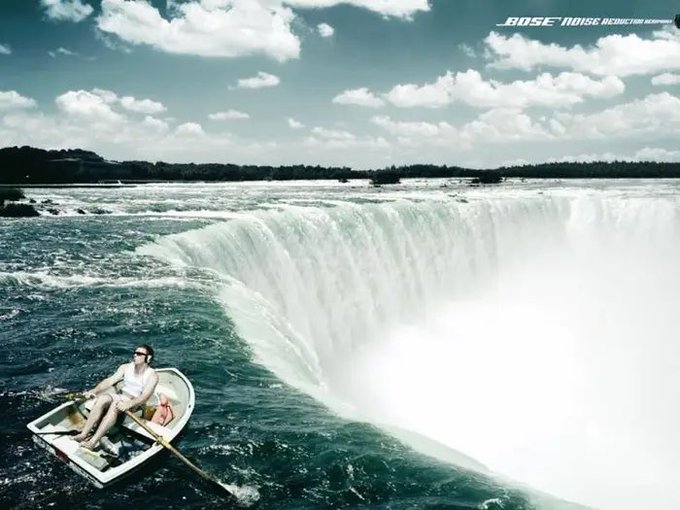 So, maybe you don't want to wear these out on the open water. But, they might be exactly what you need for the gym or when you go on a run. 
FedEx (again)
FedEx returns with another inventive advertisement, this time for their international campaign. They compare how quick their service is internationally but comparing it to the speed at which you could hand off a package to your neighbor.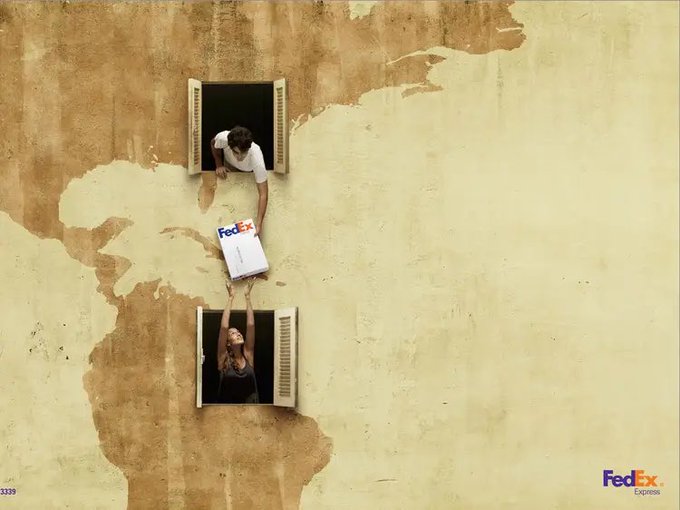 While their actual service couldn't possibly be this fast, it does inspire confidence that they are the quickest in the game and it might make you more likely to use them to deliver your important packages as fast as possible.
The Hijet MPV
Yeah, Lamborghinis might be impressive, but they aren't nearly as impressive as Daihatsu's Hijet MPV. A Lamborghini might be the car that impresses, but you can;t fit as many people in it.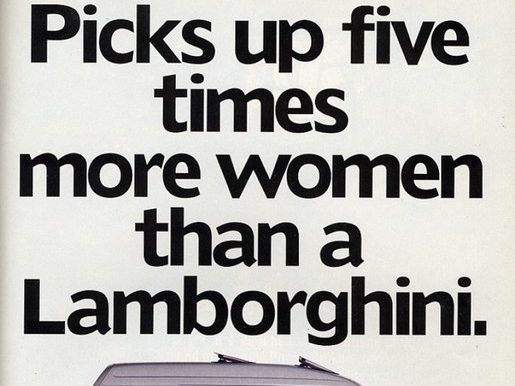 So technically, this car can pick up more women in a very literal sense. It might not be as flashy, but it has all the space in the world to fit everyone you need.
Porsche (again)
Porsche has had tons of ads over the years and this is one of their simplest, yet most effective. You may get lost, but not in the crowd. This short sentence tells us everything we need to know about the car.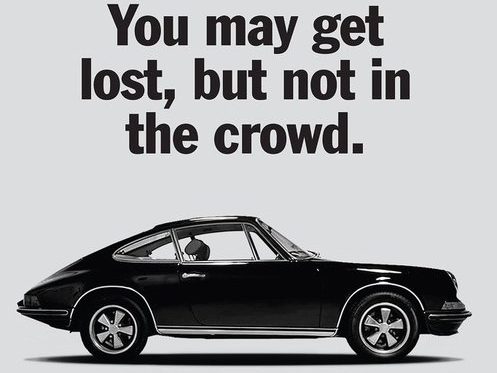 It's unique, exclusive, and flashy. This would grab the attention of someone who doesn't want to blend in with the rest of the cars on the road. It speaks to that audience. It's a one of a kind car for a one of a kind person.