After 23 Years of Marriage, Man Finally Comes Out to His Wife, But She Makes an Even Bigger Confession
Bruce Downer lived a double life for over 20 years as a devoted husband and father. He did his best to hide the truth, but he couldn't keep it bottled up any longer. Bruce was gay, and he struggled to find the courage to come out. He feared the truth would shatter his family's foundation.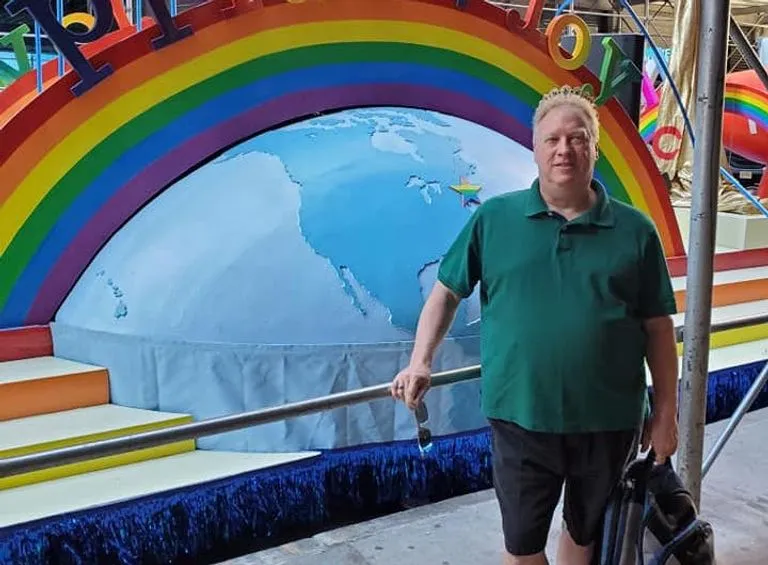 Bruce was terrified to share his truth with his wife, but when he finally did, he was stunned by her confession–she was gay too! Bruce and his wife navigated through the unchartered waters of ending their marriage while remaining committed to their children. Their story is a powerful reminder that true acceptance and unconditional love can triumph.
Not An Easy Decision
Bruce had been hiding his true self from the world for many years. So when he finally mustered the courage to come out to his spouse, he had no idea how she would react. Fear of the unknown loomed over him. But despite the fear and uncertainty, Bruce knew he couldn't keep living a lie.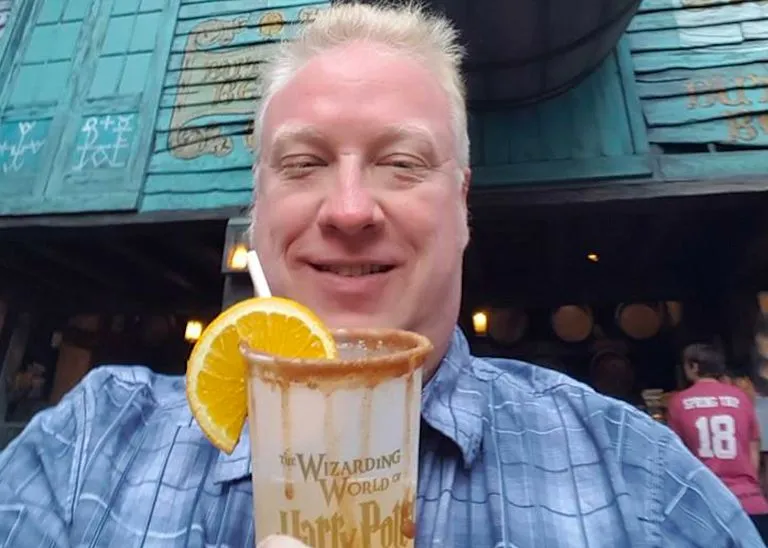 Bruce's decision to come out as gay was a pivotal moment that would change the course of his life forever. Not only did it allow him and his wife to take charge of their future, but it also opened doors to a more fulfilling life together. However, as their story unfolds, one question lingers–what was Bruce's true calling in life?
Bruce's Genuine Passion
Bruce's roots run deep in Middletown, Connecticut–a vibrant city located in the heart of the state. Bruce's academic journey has been diverse. At first, he pursued a degree in business management at Post University in Connecticut but later discovered his true calling in life, nursing.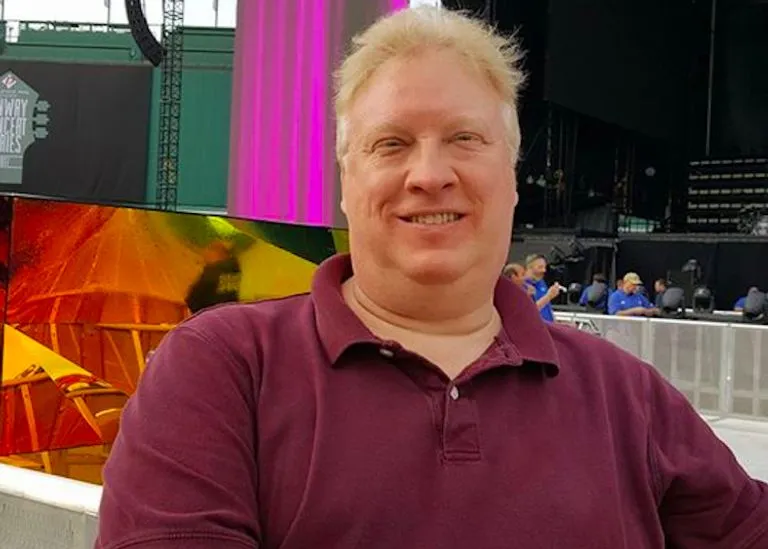 Bruce's passion for nursing led him to enroll in nursing training programs at Goodwin College and The University of Texas at Arlington. He put in countless hours of hard work and dedication, pouring himself into his studies and training. It was a journey that would take him from being a business management student to becoming a qualified nurse.
The End Was Only The Beginning
Bruce's coming out as gay was a life-changing decision that ultimately ended his marriage. It was a tough and emotional time for the family, but they knew they had to talk about it to their two grown-up sons, Brandon and Tyler.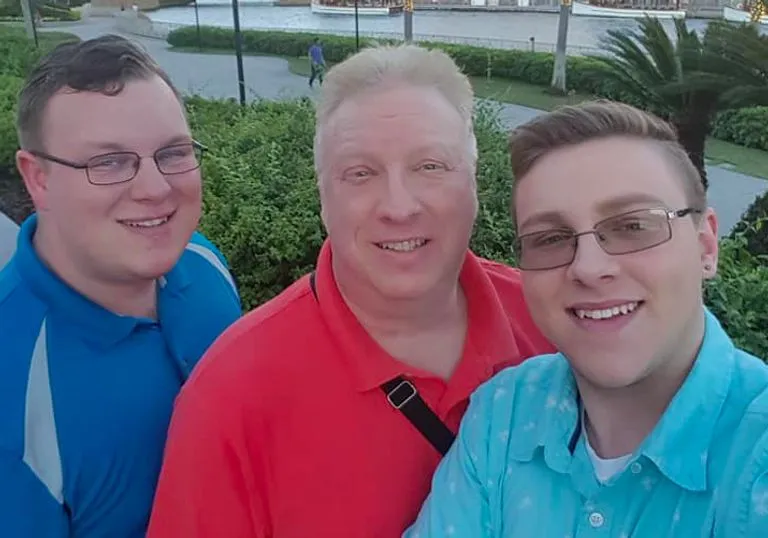 The end of Bruce's marriage to his wife in 2017 was a turning point. It was a challenging time for the family. But despite the separation, they refused to let it tear them apart. Bruce and his wife knew they had to remain committed to co-parenting their children and supporting each other. For Bruce, this meant staying involved in his children's lives and making sure he was still there for them, no matter what.
Still A Devoted Father
Even after his marriage broke down, Bruce remained a dedicated family man. He understood the importance of maintaining a close relationship with his sons. Fortunately, Bruce's sexuality was never an issue to them, and they were proud of him for having the courage to come out.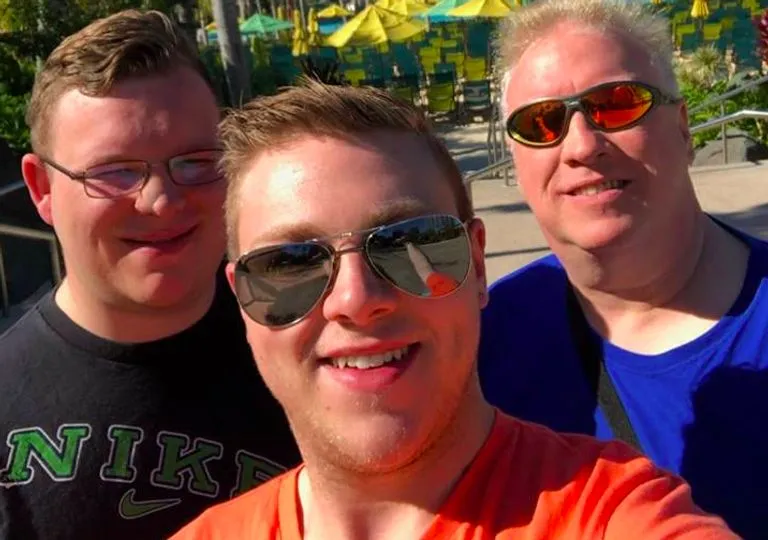 In March 2019, Bruce and his sons embarked on an unforgettable trip to Orlando, Florida. From the photos they took, it is clear that they were having an absolute blast. The trip was a testament to Bruce's unwavering commitment to his family, even after his marriage had come to an end.
Unbreakable Bond
Bruce's social media presence demonstrates the strong relationship he has with his two sons. But he seems to have a unique and close bond with his youngest, Tyler. While this isn't an uncommon phenomenon, it's heartwarming to see how Bruce continues to prioritize his family relationships over anything else.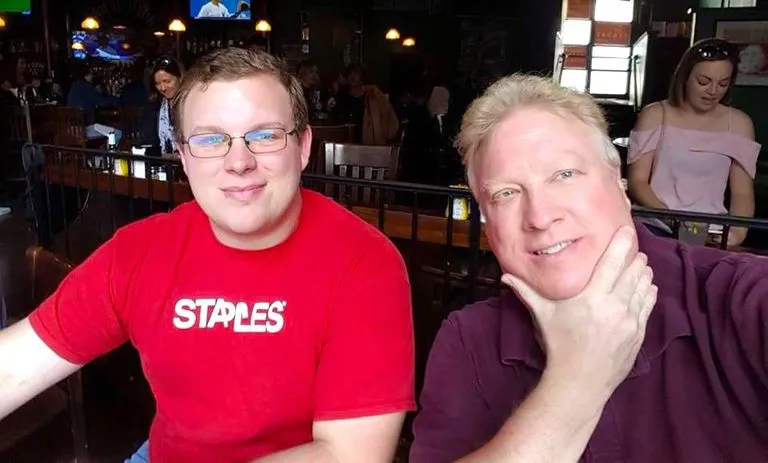 Bruce and Tyler are actually similar in many ways, leading to occasional clashes. However, their common interests and traits enable them to bond easily and have a great time together. 
Father And Son Trip
In June 2019, Bruce and his son Tyler took a father-son trip to the Big Apple. They traveled by train and stayed at a hotel in the trendy Chelsea district of Manhattan. While there, they indulged in some serious shopping and treated themselves to some delicious meals at fancy restaurants. It seems that Bruce spared no expense to make it a special weekend for his son.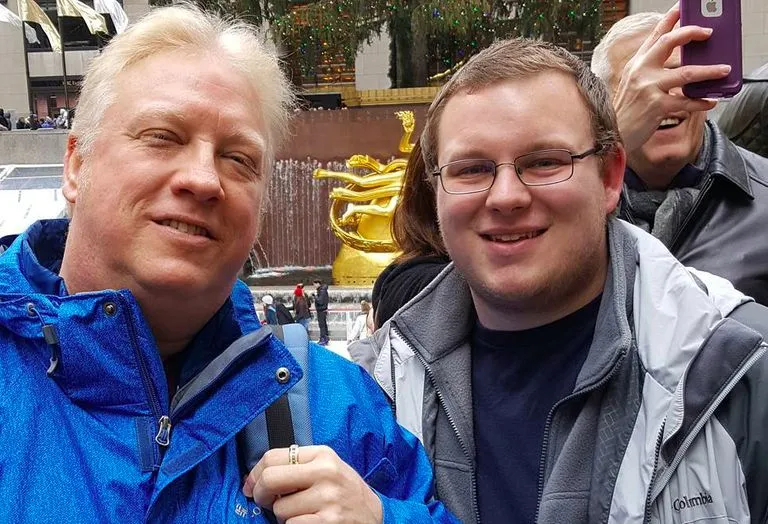 The two enjoyed all the city had to offer. Bruce posted pictures of them exploring Manhattan, shopping and dining at some of the city's finest establishments. The father and son duo looked genuinely happy and content as they made unforgettable memories together.
Proud To Be In The Parade
Bruce and Tyler's trip to New York City had an exciting purpose. They actually planned to attend the highly anticipated WorldPride event on Sunday, June 30th. WorldPride is a global celebration of the LGBTQ community's contributions to society and culture. The festivities are known for their lively and colorful Pride parade, considered one of the biggest and most organized in the world.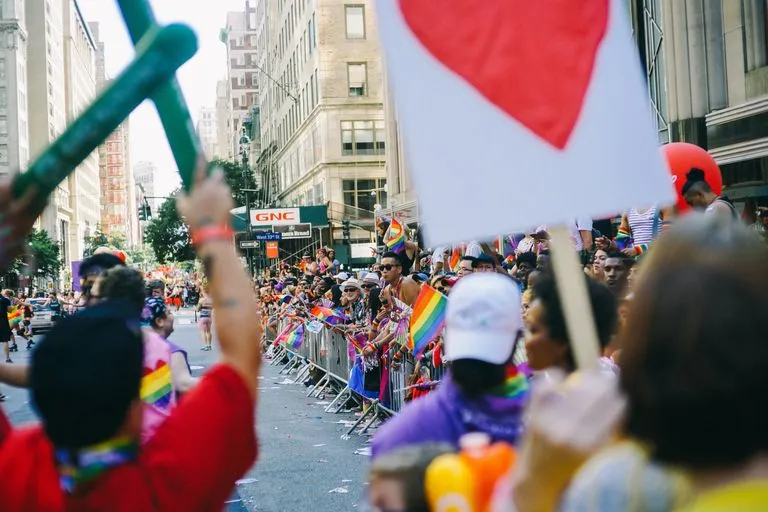 More than just a parade, it is a massive event that brings together the LGBTQ community from around the world. Bruce and Tyler's decision to attend highlights their strong support for the community and their unwavering commitment to promoting inclusivity and equality for all.
Three Times Lucky
Bruce was a regular attendee of NYC Pride, having gone to the event in both 2017 and 2018. However, in 2019 he wanted to do something different. Thus he brought his youngest son, Tyler, to the parade for the first time. At 23 years old, Tyler was thrilled to experience the excitement and energy of one of the largest Pride parades in the world.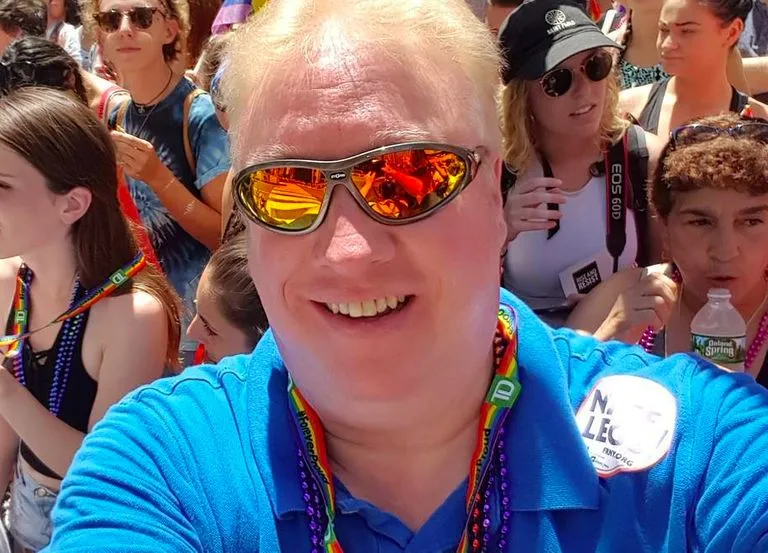 The 2019 NYC Pride celebrations were gearing up to be an epic event as they marked the 50th anniversary of the Stonewall Riots–considered a historic moment in the struggle for LGBTQ rights. Bruce and Tyler's presence at the festivities was more than just a show of support for the community, but a bold statement for equality and acceptance.
The History Of The Stonewall Inn
The year 2019 was a historic one for the LGBTQ community as New York City Pride was rebranded as Stonewall 50 – WorldPride NYC 2019. It marked the first time that WorldPride was held in the United States. The event was held to recognize the 50th anniversary of the Stonewall Uprising, a significant moment in the struggle for LGBTQ rights in the United States.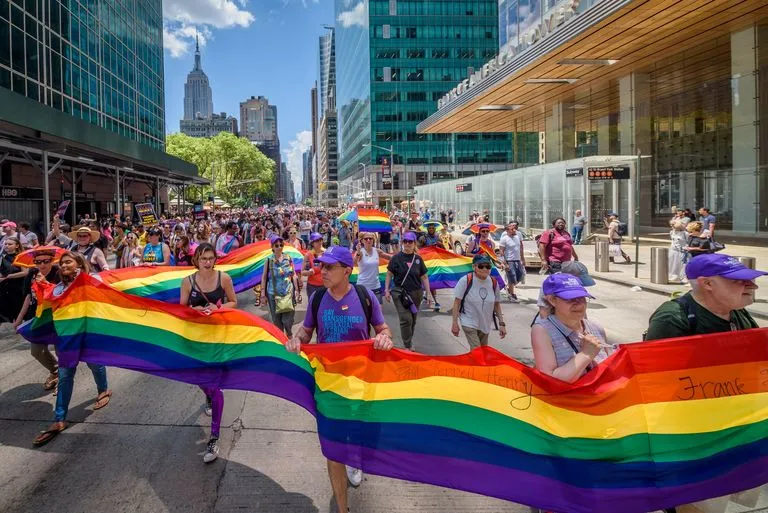 The Stonewall Uprising in 1969 was a pivotal moment in the history of the LGBTQ rights movement. The police raid at the Stonewall Inn, a gay bar in New York City, sparked a series of riots that energized the LGBTQ community and helped pave the way for the modern movement.
A Dark History
The 1960s were a challenging period for LGBTQ individuals as many forms of expression and association were considered illegal. For example, in New York City, same-sex sexual activity was illegal for men. Even kissing, holding hands, and dancing with members of the same gender were prohibited by law.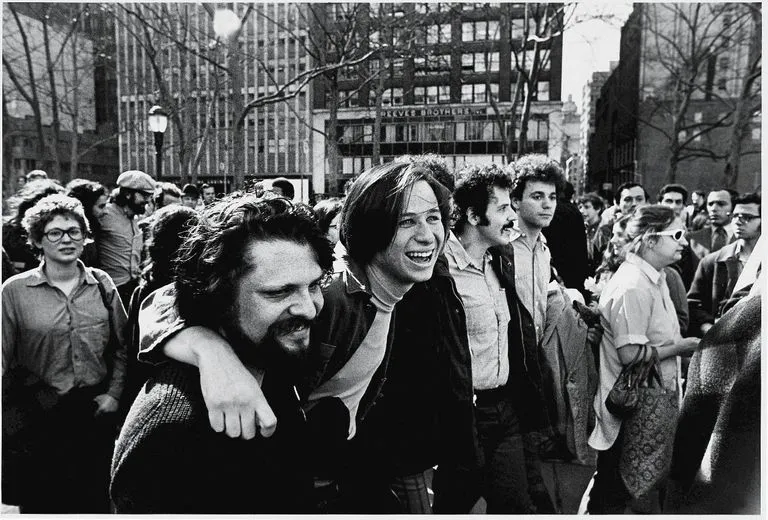 Back then, drinking in a bar was not an option, as the New York State Liquor Authority had the power to shut down bars that served LGBTQ individuals until 1966. These oppressive laws were a significant contributing factor to the Stonewall Uprising of 1969.
Secret Officers
During the 1960s, the police frequently raided gay bars using officers that pretended to be customers. They targeted anything that was seen as "gay behavior" due to the laws and policies of the time.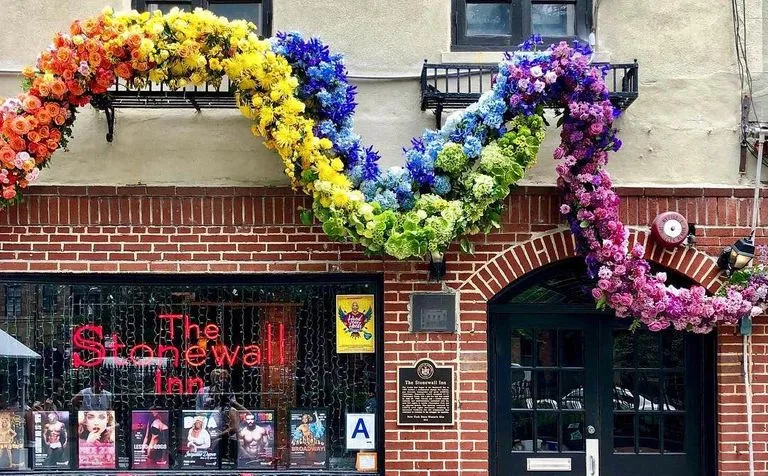 The Stonewall Inn, a gay bar in New York City, was one of the few safe spaces where LGBTQ individuals could gather without fear of prosecution. To avoid trouble with the authorities, the owners would often bribe police officers. But on June 28, 1969, the police raided the bar causing a riot that would eventually change the course of LGBTQ rights' history.
Police Bribery
The Stonewall Inn was more than just a bar because it also served as a sanctuary for New York City's LGBTQ community. It was one of the only social spots where LGBTQ individuals could be themselves and socialize without fear of arrest or violence.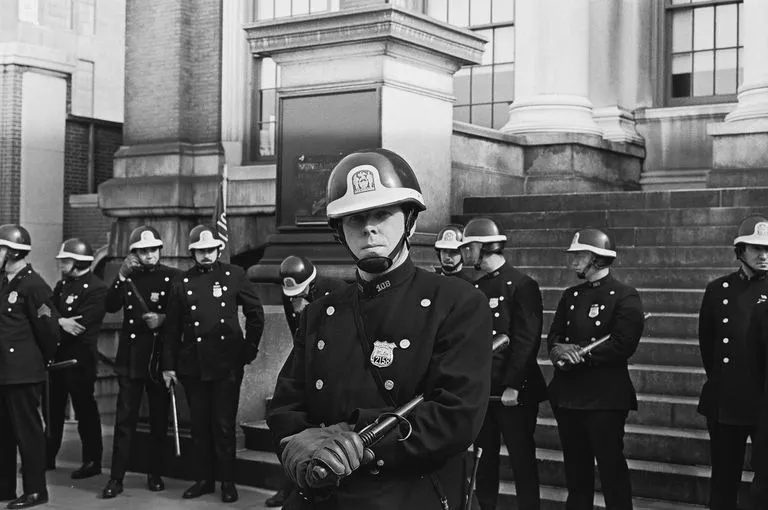 Despite police raids still occurring at the Stonewall Inn, the Mafia owners had a well-established system in place. The restaurant's owners were usually tipped off in advance, giving them enough time to hide evidence of illegal activities. This made the Stonewall Inn one of the few places where the LGBTQ community could feel at ease during a time of immense legal and social challenges.
Surprise Raid
The night of June 28, 1969, marked a turning point for the LGBTQ community in New York City as police officers raided Stonewall Inn. Patrons and employees were arrested without warning. While some were taken into custody for violating gender-appropriate clothing laws, witnesses reported that the police used excessive force and aggression.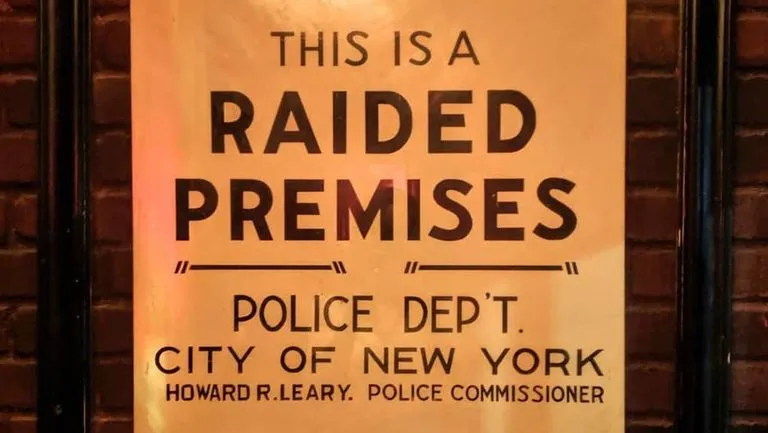 The response of the Stonewall Inn patrons and employees to the police raid was swift and forceful. They refused to back down and fought back against the heavy-handed police. The uprising inspired a wave of protests and activism that still reverberates today and will continue to shape the struggle for equality far into the future.
Not Backing Down
The Stonewall raid was the final straw for the patrons and employees who had long been harassed by law enforcement. Frustrated and angry, they took to the streets with other members of the LGBTQ community to protest the raid. However, the situation quickly escalated, and a police officer reportedly hit a lesbian woman in the head.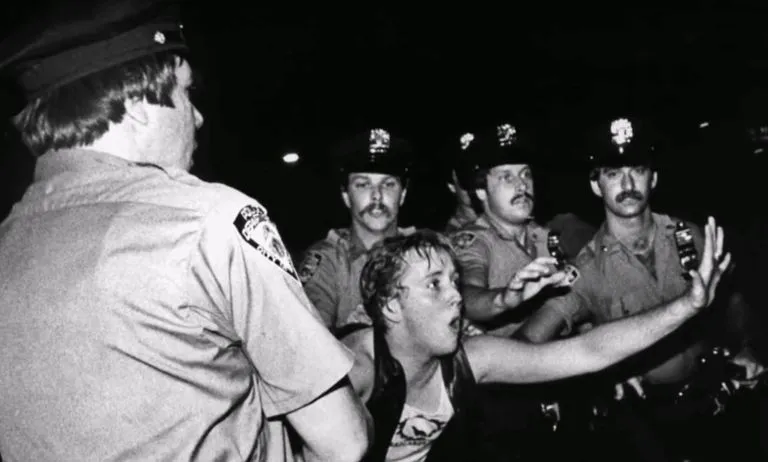 The police brutality and discrimination against the LGBTQ community reached a boiling point. The Stonewall Uprising erupted into a six-day riot involving thousands of people. Eventually, it became a turning point for the LGBTQ rights movement that further inspired a new era of activism.
A Continuous Fight For LGBTQ Rights
The Stonewall Uprising was one of the most significant moments in the history of the LGBTQ community. Its 50th anniversary was celebrated in a big way in New York City under the WorldPride banner. The events planned were a testament to the progress that has been made so far.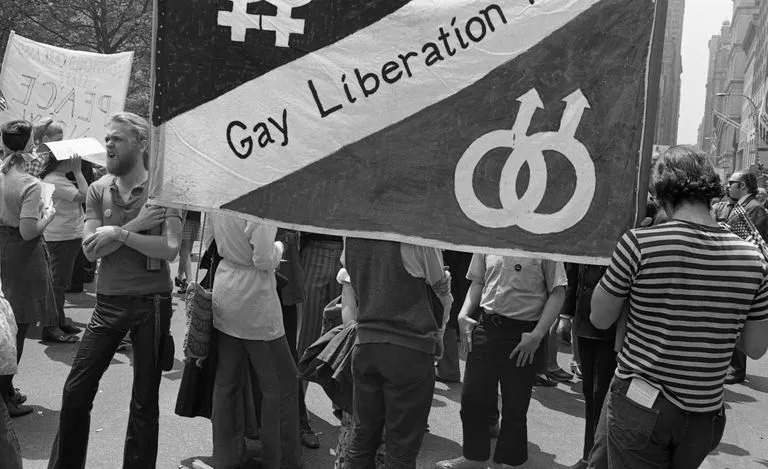 Amidst the colorful parade, rousing speeches, and lively performances that marked the 50th anniversary of the Stonewall Uprising, Bruce and Tyler proudly marched in support of the LGBTQ community. The WorldPride event in 2019 not only celebrated the progress made in the fight for equality but also shed light on the ongoing challenges faced by the community.
Celebration Of A Global Event
The WorldPride event first kicked off in 2000 in Rome and has since been celebrated in various locations, including Jerusalem, London, Toronto, and Madrid. In 2019, New York City hosted the biggest WorldPride celebration to date, with thousands of people from all over the world flocking to the city to join the festivities.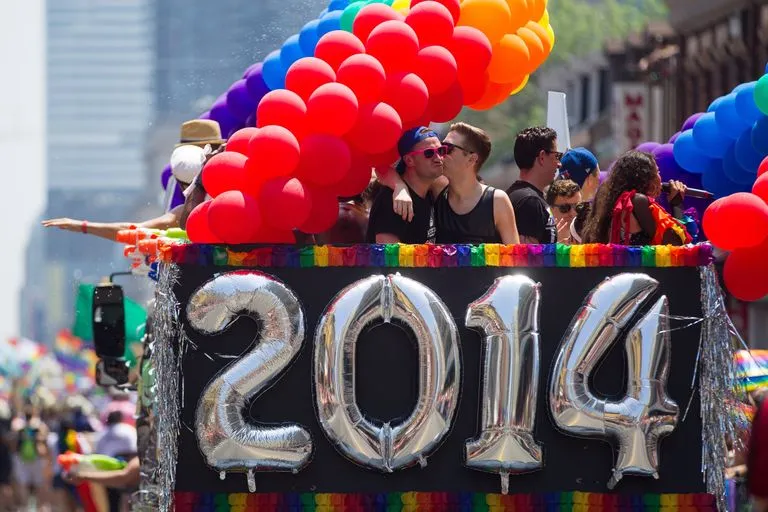 Bruce and Tyler's participation in the 2019 WorldPride event was a significant moment as it allowed them to show their solidarity with the LGBTQ community. These events serve as an opportunity for the community to unite, celebrate their triumphs, and raise awareness about their ongoing struggles.
Out Of The Closet After Two Decades
Bruce's unwavering support for the LGBTQ community was rooted in his personal journey. For 23 years, he kept his sexuality hidden. As someone who has experienced the challenges and struggles that many LGBTQ individuals face, Bruce is passionate about advocating for LGBTQ rights.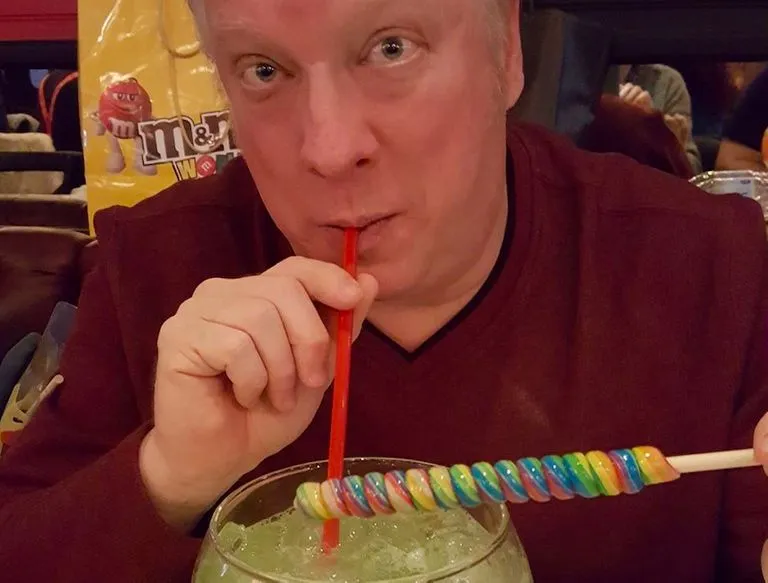 Driven by his own experiences of struggling with his sexual identity for years, Bruce was dedicated to fighting for the rights of individuals of all gender identities and sexual orientations. His participation in the 2019 WorldPride event was a powerful expression of his unwavering commitment to the fight for equality and respect for all.
Living His Truth
Bruce's attendance at the 2019 WorldPride event wasn't just about showing his support for the LGBTQ community–it was also a chance for him to share his story with the world. In an interview with the New York Post, Bruce opened up about his journey towards self-acceptance. In the interview, he revealed that he had been married to a woman for 23 years before realizing that he could no longer live a lie.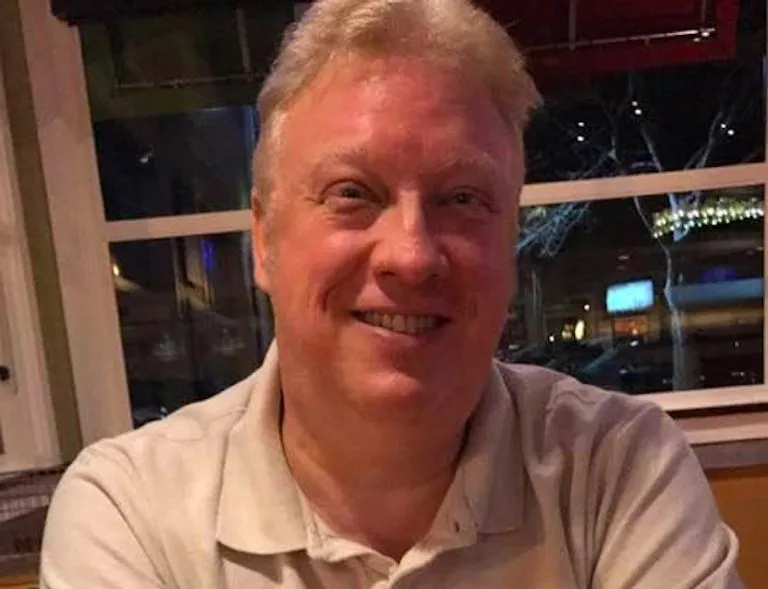 Bruce's decision to come out as gay was a defining moment in his life that required immense courage and strength. By choosing to live authentically, he showed that it is possible to embrace one's true identity without fear of judgment or discrimination.
His Wife's Long-Held Confession
In a candid interview with the New York Post, Bruce revealed that his ex-wife, Joanne, had also been hiding a secret–she was gay too. While he did not disclose her reaction to his coming out, this revelation shed new light on their relationship and may have helped him make sense of their divorce.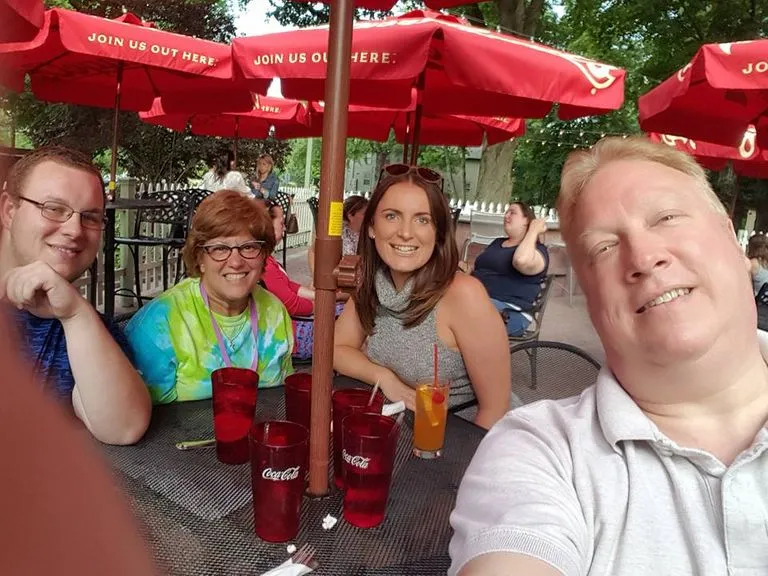 The end of a marriage is often the end of a relationship, but that wasn't the case for Bruce and Joanne. They continued to work together to raise their children and support each other as they navigated their new lives as LGBTQ individuals. 
Secrets They Both Kept
Bruce opened up to the New York Post and shared that his ex-wife, Joanne, had found love again and was engaged to another woman. Their revelation of each other's sexual identity came as a surprise to both of them as they had been married for 23 years without realizing each other's genuine preference.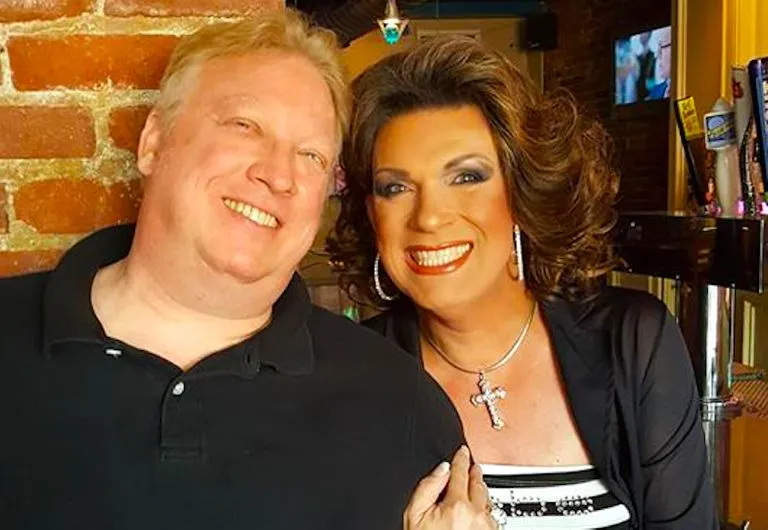 Fortunately, Bruce and Joanne have been able to maintain a positive relationship despite facing numerous challenges. Their shared experiences as LGBTQ individuals may have helped them to create a sense of understanding and connection that transcends their past romantic relationship.
Happy To Be Free
Despite not yet having found love, Bruce is content with the person he has become. He feels proud to celebrate with his community after struggling for years with his true identity. Now, Bruce is finally able to live authentically and without self-hatred.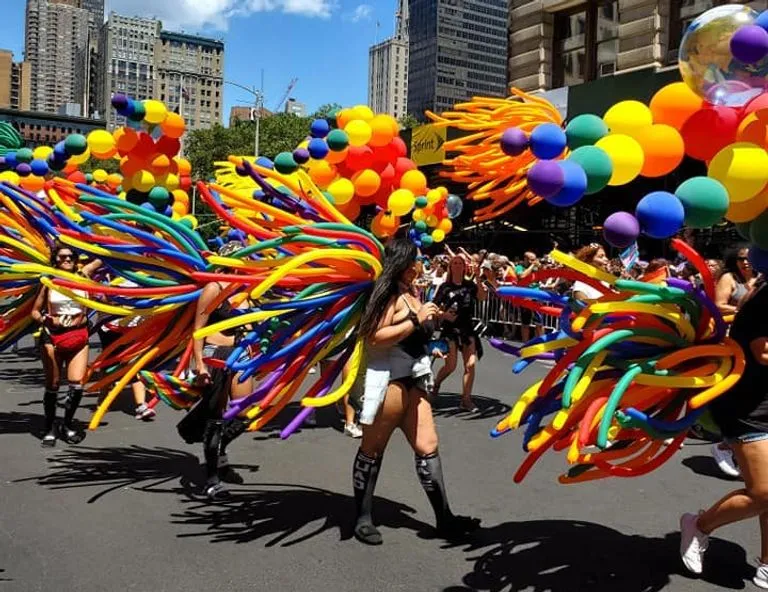 Although Bruce had found happiness and was content with his life, there was still one surprise left that would rock his world. The surprise involved his son, Tyler. What he learned about his son was significant enough to change Bruce's outlook.
Being Open To His Own Family
Before Tyler's parents revealed their true sexuality, it was actually Tyler who first came out as gay in the family. Thanks to his own dad's struggles, Tyler was inspired to be honest about his own experiences. He probably also felt relief that his own parents supported him as they also went through the same challenges he had experienced.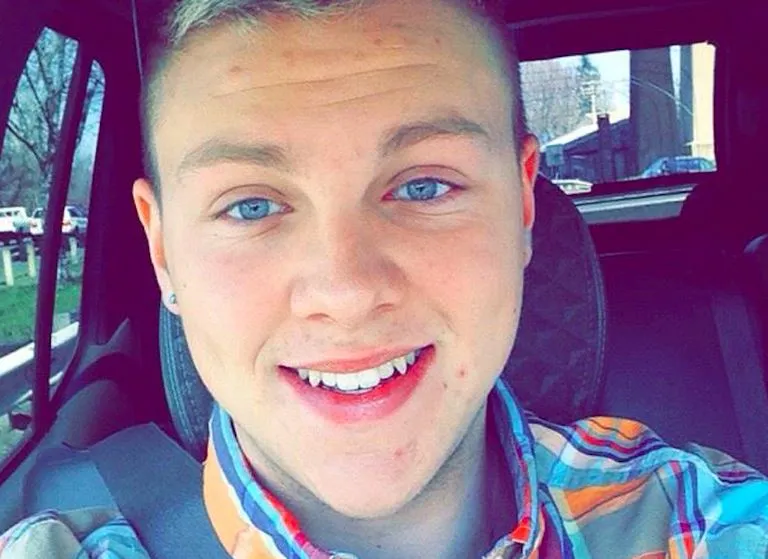 Though it is unknown what Bruce and Joanne's reactions were when they learned of Tyler's revelation, it is highly likely they were very supportive when he came out. Their shared advocacies have further strengthened their bond as a family.
Easy Revelation 
Based on Tyler's own account of his coming out to his father, it seemed he already had an inkling of Bruce's secret. Even prior to Bruce's revelation, Tyler was aware of his dad's hidden sexuality. Such a situation eventually made it easier for Tyler to open up to Bruce first, as he knew his father would understand and support his decision.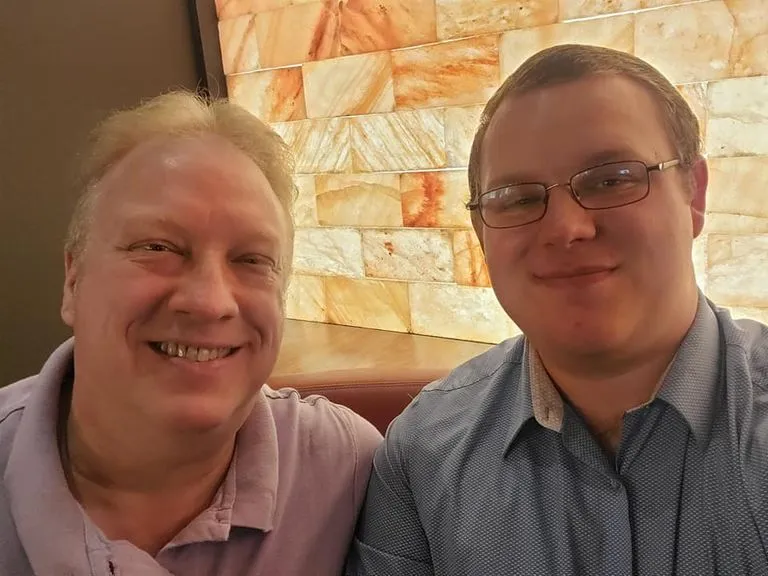 Essentially, their openness reveals their close bond as they can easily talk about their lives as gay men. Their similar struggles brought them closer and solidified their relationship as father and son.
Clashes And Criticisms
Tyler and Bruce share a tight bond, but that doesn't mean they're always on the same wavelength. Due to their striking similarities, clashes and contradictions often arise between the two.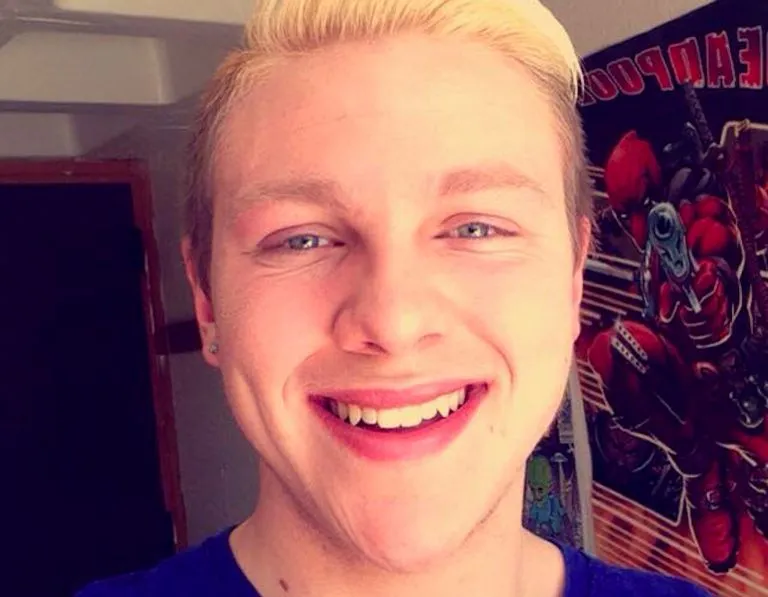 It seems that their comparable experiences and personalities can, at times, ignite sparks between them, yet they manage to navigate these divergences and remain a supportive family unit. In fact, despite his parents' separation, Tyler's father remained a pillar of guidance and a trusted ally.
A Family Celebration
Amidst their occasional tiffs, Tyler and Bruce stand together as unwavering pillars of support. For instance, when Tyler boldly stepped out to his inaugural Pride gathering in 2019, his dad was right by his side. Father and son bared their souls to the world and displayed who they truly were without fear.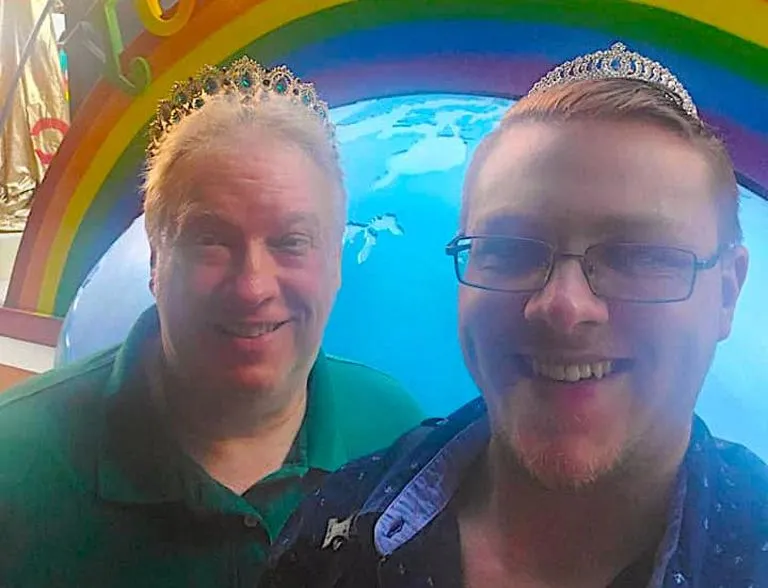 The two also wore tiaras and basked in the parade's carnival atmosphere. Their togetherness was a testament to their dedication to the LGBTQ community as well as to each other. Plus, their commitment has earned them unwavering affection and backing from people in different parts of the world.
Historic Numbers
The WorldPride NYC affair in 2019 was an unprecedented milestone. It was also a momentous occasion as it commemorated the inaugural time WorldPride had taken place on US soil. To put the cherry on top, an all-time high of 150,000 individuals proudly marched in the parade, dwarfing the figures of past Pride events.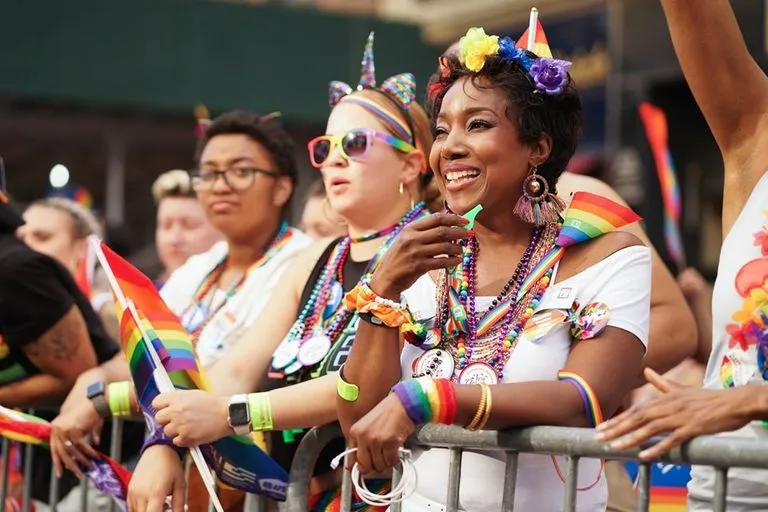 The guest list was as diverse as it was extensive, with the LGBTQ community, their comrades, and well-wishers all in attendance. The occasion was a poignant and captivating manifestation of the strides made by the LGBTQ community and all they've accomplished. 
Record-Breaking Numbers
The WorldPride NYC shindig of 2019 was an absolute triumph thanks to a staggering 2.5 million onlookers who lined the streets and reveled in the parade. Latest approximations proposed that up to five million folks trooped to Manhattan that weekend. In fact, the parade alone was swarmed with a whopping four million individuals.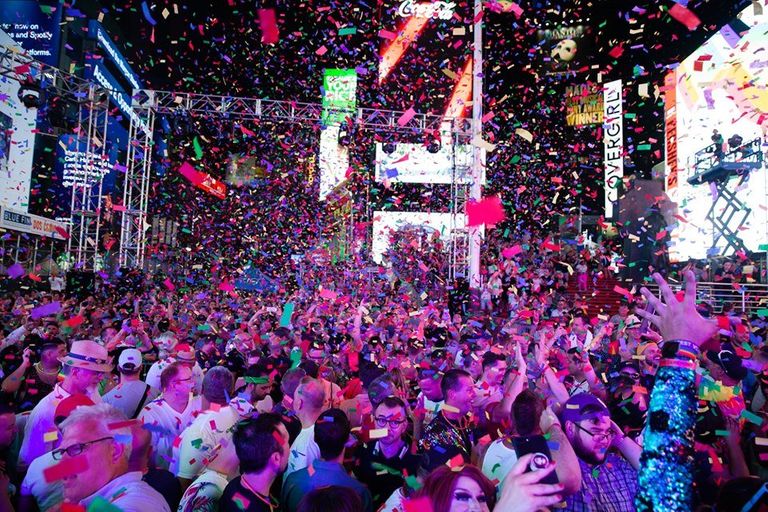 The outpouring of support for the LGBTQ community and their battle for equity was undeniable. The thunderous attendance was a well-deserved tribute to the advancements that have been accomplished in the quest for LGBTQ rights. 
All For One, One For All
The WorldPride NYC of 2019 rewrote the history books as it boasted having the most massive attendance ever recorded at an LGBTQ event. The city was transformed into a technicolor wonderland. A sea of rainbow shades encapsulated the event's motif, "One World, One Pride, One New York City."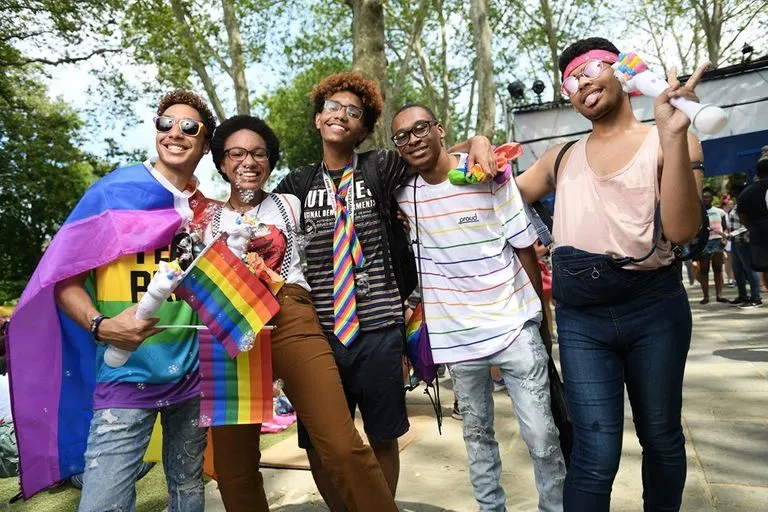 The unifying theme was a call to action as it promoted harmony and fellowship among the LGBTQ community and its champions. It served as a reminder that by standing together, the community could progress further in its crusade for parity and approval. 
Popular Personalities
On June 30, 2019, the WorldPride NYC Parade kicked off at noon with an array of representatives from all over the world. Among the standout participants were the cast members of the critically acclaimed American TV drama, Pose. The show tells the stories of LGBTQ people of color living in New York City during the 80s and 90s.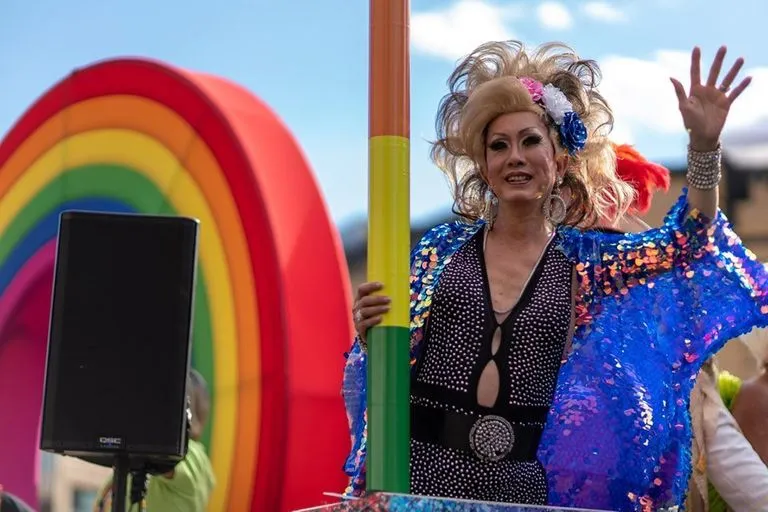 Monica Helms and Phyll Opoku-Gyimah were some of the notable figures at the WorldPride NYC Parade. Overall, the event was a powerful and unifying celebration of the diversity and strength of the LGBTQ community. 
We Are Family
The WorldPride NYC Parade was a melting pot of individuals from all walks of life. Yaritza Figueroa, a bartender from New Jersey, was one of the many attendees who found the event to be incredibly empowering. She marveled at the diverse turnout and described the experience as a unifying force that brought together people of all backgrounds.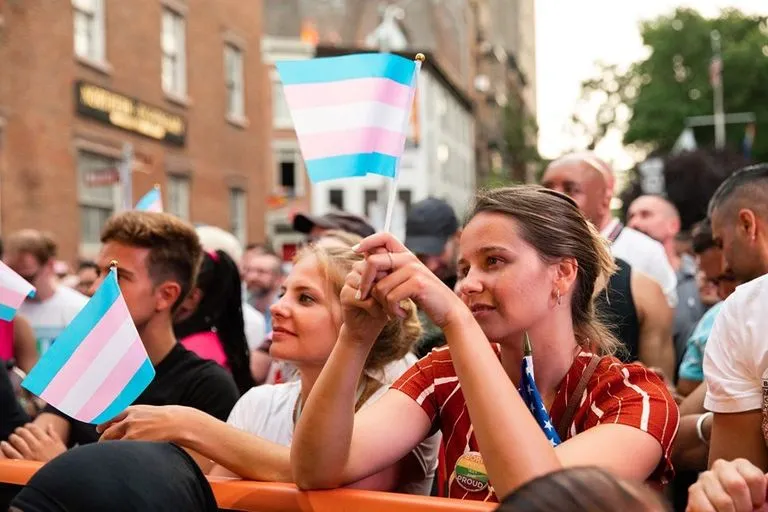 The WorldPride NYC Parade showcased the inclusive and diverse nature of the LGBTQ community. The sense of unity and shared purpose among the attendees was palpable, a reflection of the movement's resilience and determination. 
Comfortable With The Community
After keeping his sexuality under wraps for decades, the WorldPride NYC extravaganza must have been a life-changing experience for Bruce. Being able to celebrate openly and comfortably in the company of the LGBTQ community is indeed a dream come true.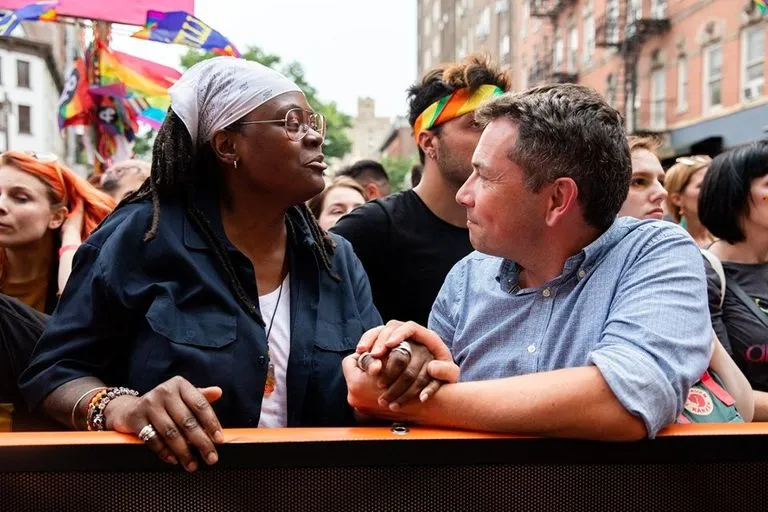 Bruce's Facebook updates were a clear indication of how ecstatic he was to share his WorldPride NYC experience with his loved ones. He finally found a platform to celebrate his identity and express himself without any reservations. 
The Spirit Of Pride Is Well And Alive
Bruce's Facebook updates show him with a rainbow background and another with him standing tall in rainbow-colored sneakers and a sparkling tiara. All these demonstrate how the event helped him to express himself freely. It also reflects his exhilaration and self-acceptance.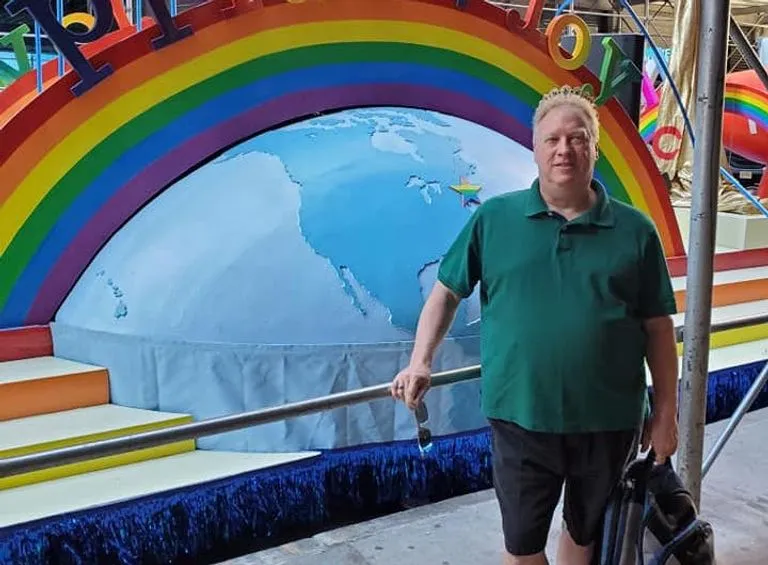 These snapshots exuded Bruce's newfound freedom to be himself. It also highlighted his joy in being part of the LGBTQ community. After two decades of concealing his true identity, seeing Bruce embrace queer culture was truly heartwarming. He also looks absolutely terrific in that tiara!
Garnering Likes
Bruce's Facebook updates about the WorldPride NYC event paint a picture of a thrilling and enjoyable experience with Tyler. He even shared a picture of their perfect viewing spot for the NYC Gay Pride Parade. Clearly, Bruce was having a blast and making the most of the celebration.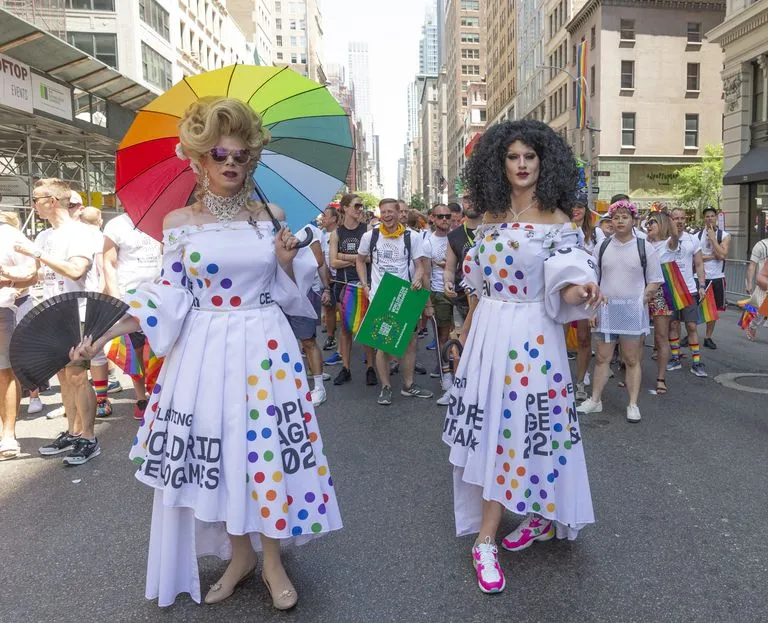 Bruce's Facebook post became a hit as it garnered over 40 reactions, seven of which were "loves." This warm reception likely added to Bruce's sense of belonging, especially since his friends and family showed their support for his newfound freedom of expression.
Messages For Bruce
Bruce took to Facebook again to share the vibrant photos he had taken at the WorldPride NYC event. Having the opportunity to share his journey with the world was incredibly rewarding. Bruce was feeling the love and support from the LGBTQ community and its supporters.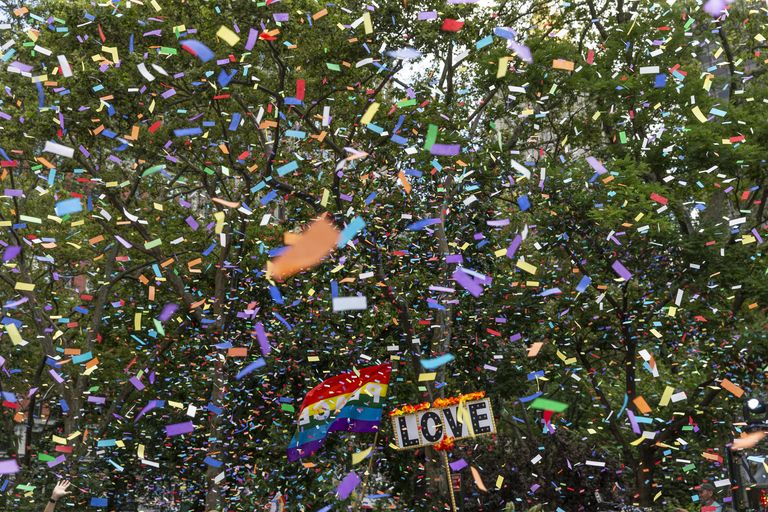 Bruce's experience at the WorldPride event gave him the opportunity to embrace his identity and become part of a welcoming and affirming community. When Bruce shared his story with the world, others were inspired to share their own experiences of coming out. They also offered messages of support and love for Bruce. 
News-Worthy
Bruce's Facebook post revealed that he had a fantastic time at the WorldPride NYC event. He could not help but share how other people positively reacted to his tiara. The attention and compliments Bruce received for expressing himself freely likely made him feel welcomed and accepted.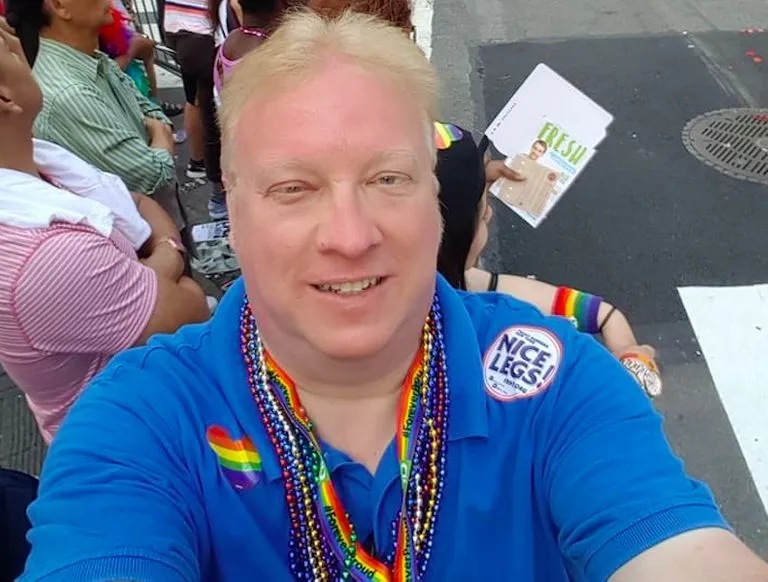 Bruce also shared the interview he and his son Tyler had with a journalist. As it turns out, an article was later published in the New York Post along with pictures of Bruce and Tyler. Their media exposure highly likely added to the pride Bruce felt at being himself and being unconditionally accepted by the LGBTQ family.
An 8-Hour Event
Bruce's Facebook post also revealed the length of the WorldPride NYC parade. Apparently, it lasted for 12 hours. Bruce and his son Tyler were able to watch most of it. Specifically, they viewed the parade for more than eight hours without bathroom breaks.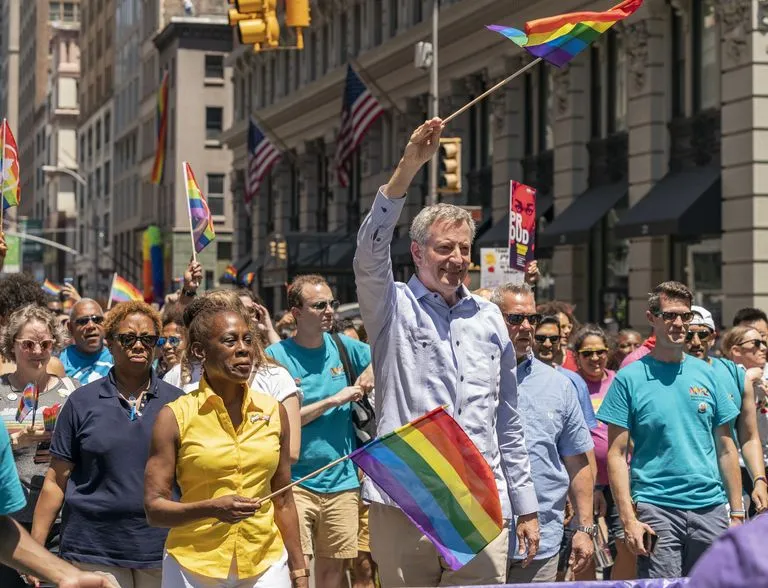 Evidently, Bruce and Tyler made sure they were 100% committed to watching and participating in the event. They didn't mind giving up their comfort. They were more than happy to be supporting the LGBTQ community.
Viral Sensation
Little did Bruce and Tyler know that their story actually received worldwide attention. After their interview appeared in the New York Post, the article was widely shared by news outlets in different parts of the world. Even people from Norway and Holland couldn't help but find Bruce and his son endearing.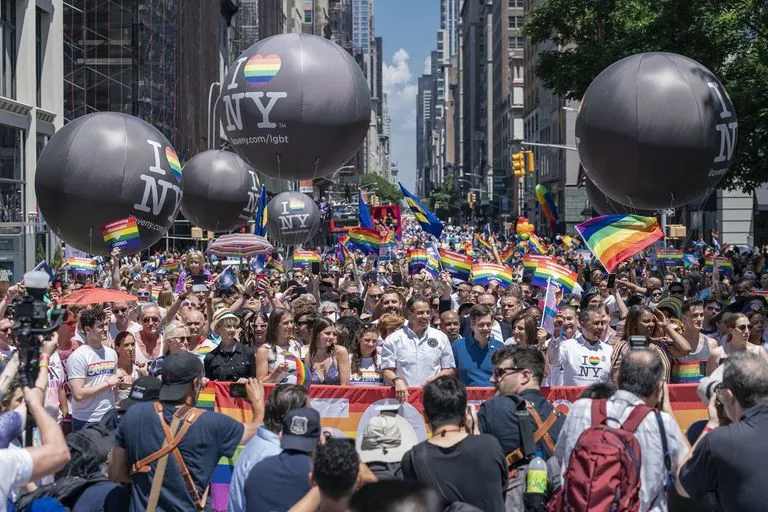 Essentially, their story was something a lot of people were able to understand. Plus, many were inspired by their experiences. Their life story highlighted their resilience in the face of social criticism and discrimination.
Words Of Support
The story of Bruce and Tyler received tons of support and positive feedback. One commenter even wrote how inspirational their experiences were to people all over the world. The commenter also wished that both father and son would find the love they truly deserve.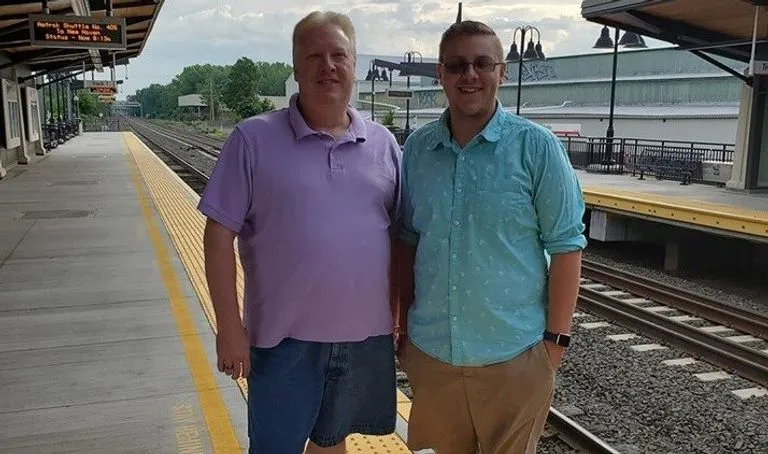 A lot of people were clearly inspired by their stories and could only wish them happiness. It is also evident that many find them relatable as people shower them with praise, understanding, and empathy. 
Love Is The Answer
All in all, Bruce and Tyler's historic trip to WorldPride NYC proves that self-acceptance and love lead to genuine joy. By being true to themselves, they not only celebrated their identities with pride but also received tons of support from a lot of people.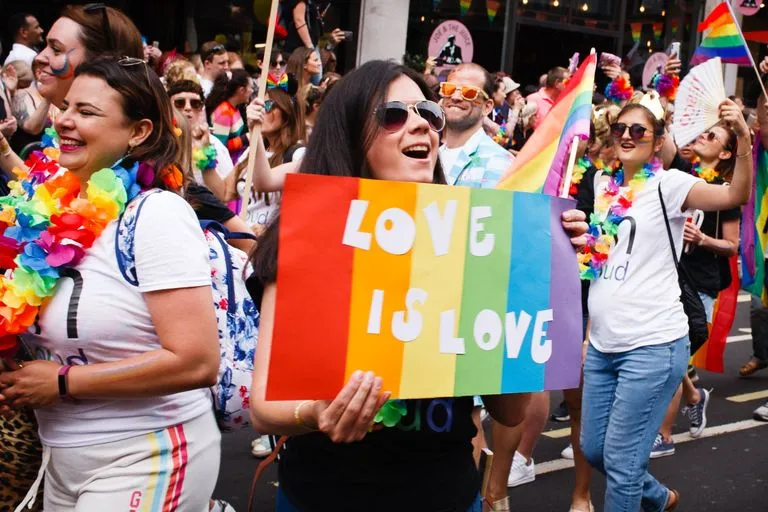 Their experience serves as a reminder of the value of empathy and acceptance. Also, love is unconditional and knows no bounds. Similar to the well-known Pride saying, which Bruce and Tyler evidently live by–love is indeed love!