35 Amazon Canada Products My Partner and I Can't Live Without
Relationships take work, so anything that can make them easier, or at minimum less stressful, is a win. So finding the stuff on Amazon Canada that's practical or joyful and brings you and your partner a bit of pleasure in a stressful world is worth hanging on to. We've gathered 35 Amazon Canada products that my partner and I can't live without.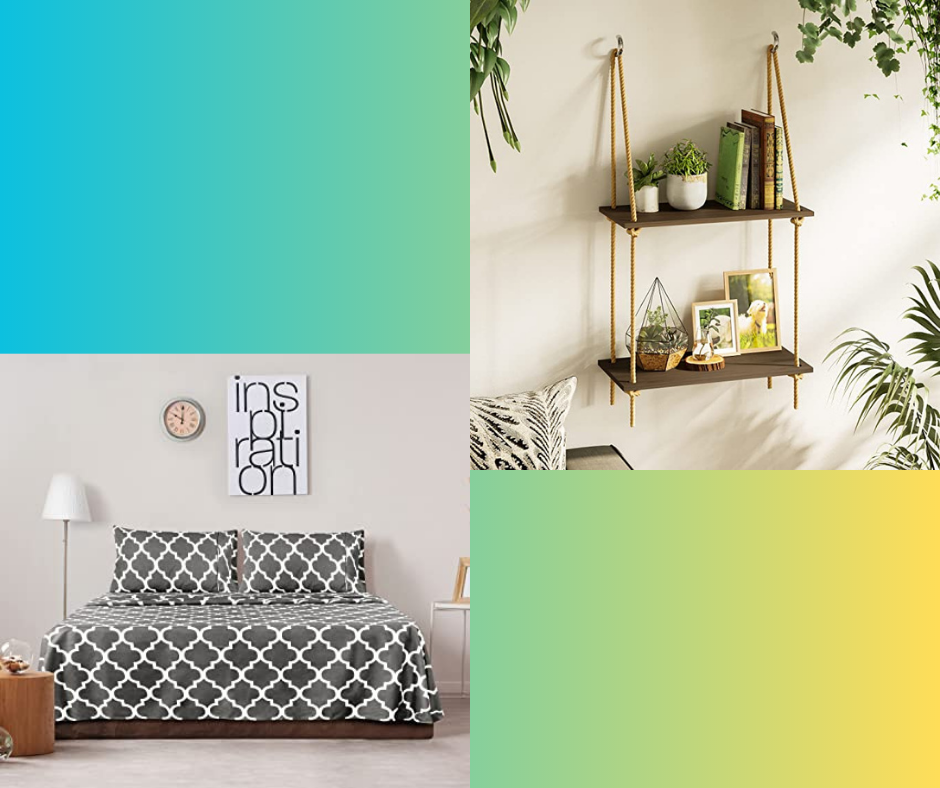 We have it all, from kitchen gadgets that make it easier for us to get dinner on the table after a long day to board games that make it fun for us to host a couples game night.
So take a tour through the virtual Amazon Canada aisles — from the bathroom, throughout the house, and even to the outdoors — and get everything you need to keep your relationship flame burning bright.
Get a Toning Sleeping Mask You That's Easy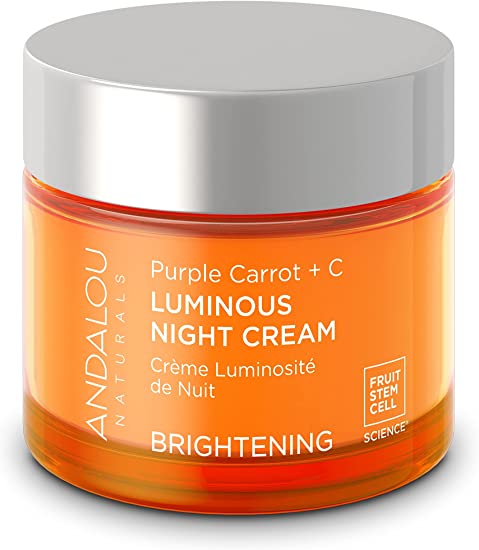 An inexpensive and effective sleeping mask that lets you wake up with better-looking skin? We're sold. It uses vitamin C to help fade dark spots and even out your skin. Your skin will look noticeably brighter after you use this product. And since all it requires is slathering it on and heading to bed, you and your partner are sure to love it no matter how lazy you are about skin care.
Prevent Vanity Wars With a Styling Tool Caddy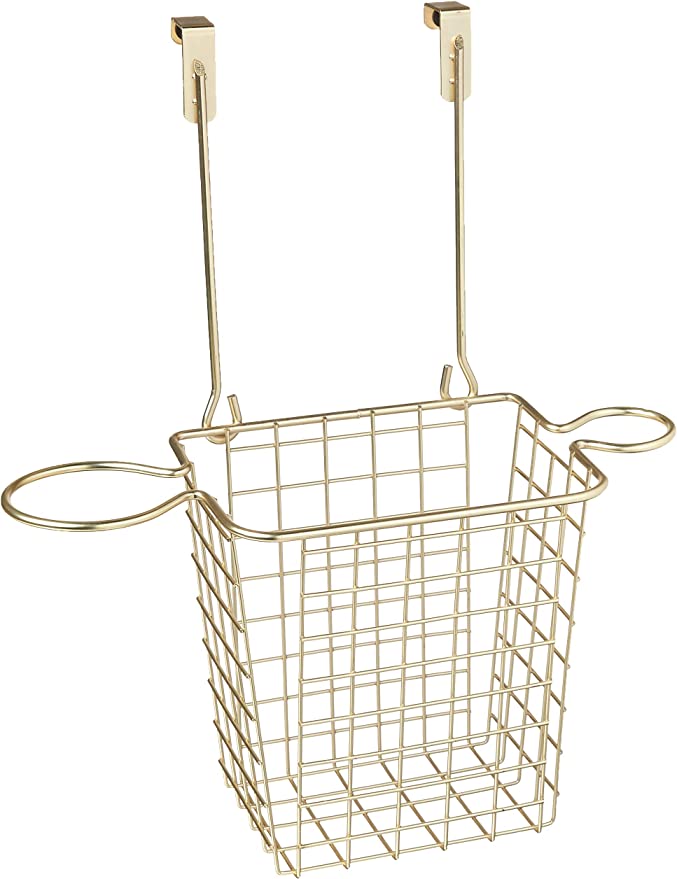 This caddy will clear a lot of the clutter from your shared bathroom counter space. Rather than letting your styling tools take over the entire countertop, tuck them away in this over-the-door basket that hangs inside your cabinet. This will undoubtedly prevent a few battles over whose stuff gets to be where on the counter.
Keep Soft Skin With Coconut Oil Cream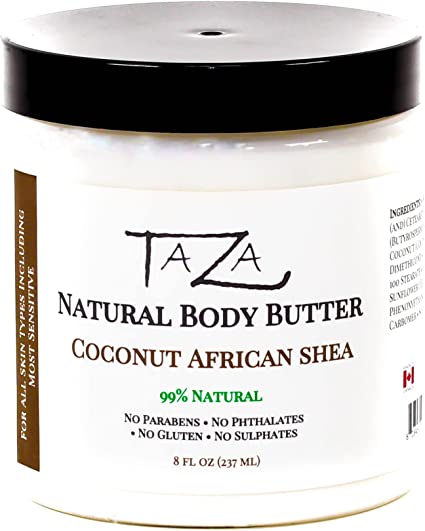 Keep dry, itchy skin away with this coconut cream body lotion. It smells amazing and will leave your skin super soft. It's especially great for eczema-prone skin. The sunflower oil in the cream is rich in Vitamin E. It also contains vitamins C, K, and D, which help to reduce the look of age spots, fine lines, wrinkles, and other signs of aging.
Travel Toiletry Kit Lets You Divvy It Up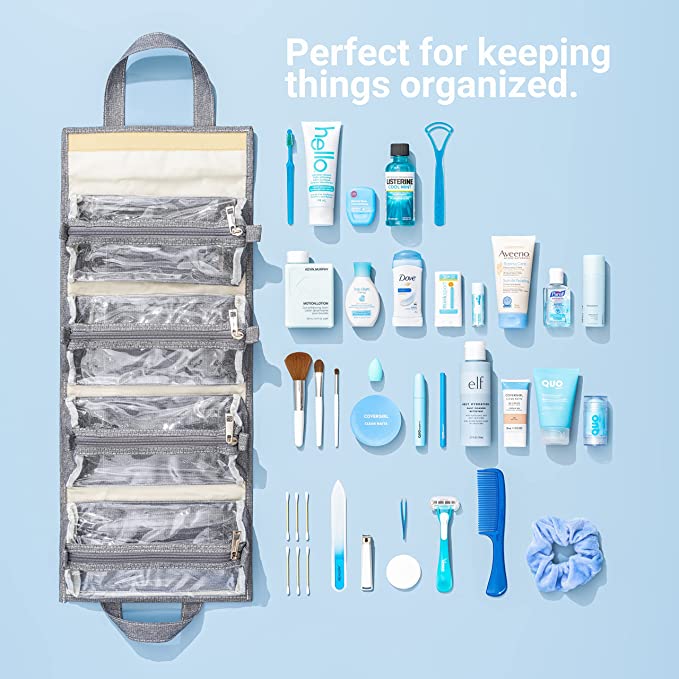 This travel toiletry bag is an absolute must-have for our trips. It gives you four removable storage bags that roll into one travel kit. So if you're travelling with your family, you can divide your stuff by person or divvy stuff by use. It's incredibly versatile.
Microfibre Hair Towel Keeps Hair Curly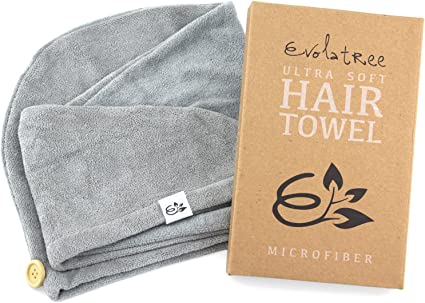 This microfibre towel hair wrap has an ingenious little button that keeps it in place around your hair. And, since it's microfibre, it'll mean your hair will dry faster and be left less frizzy, more curly, and with less breakage than when you use a standard cotton towel.
Transform Hands With Beauty Mitts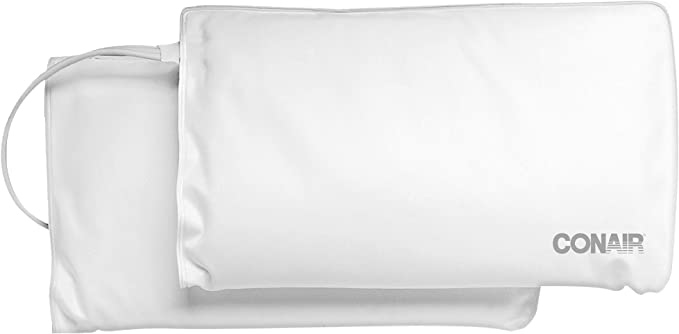 Transform rough hands with these heated beauty mitts. All of us have gotten a little more intense about hand washing in the past few years, which often leads to drier skin. With these beauty mitts, you can heal your damaged skin and show off your silky soft hands to all of your friends.
Stow Stuff in a Shower Curtain With Pockets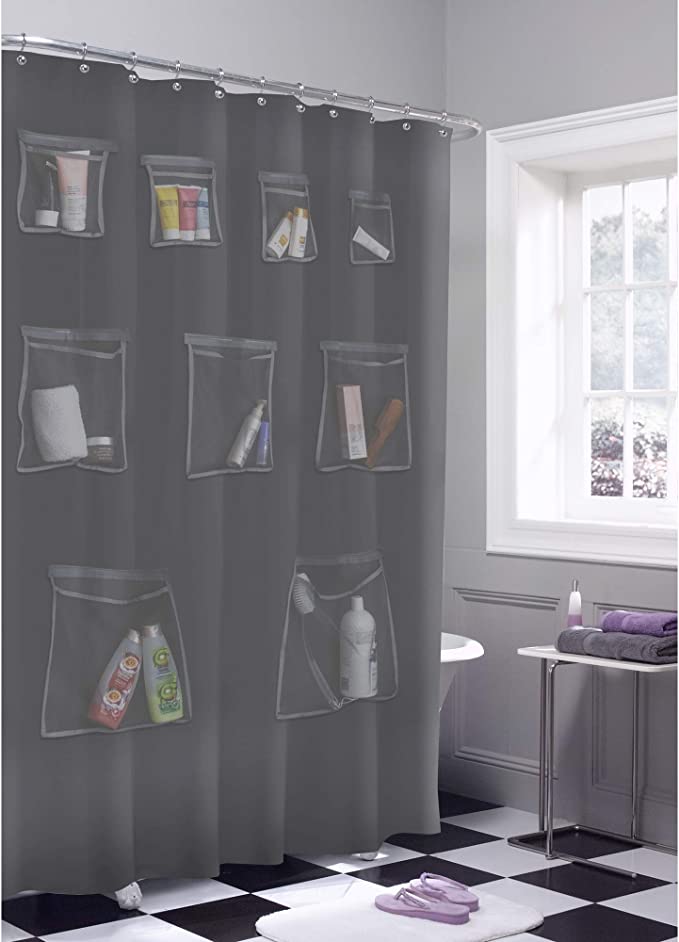 Free up storage space in your shower with this innovative shower curtain with mesh pockets right in the curtain. You can stuff all of your shower products inside the products, or your kids' toys, to keep them from taking over your bathtub space.
See While Shaving in a Fogless Shower Mirror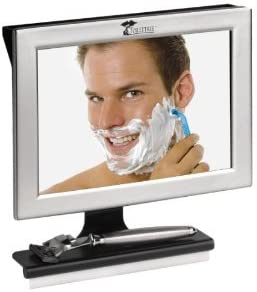 Everyone in your home could use a fogless shower mirror. It's excellent for both skincare routines and shaving in the shower. And with an adhesive strip that allows you to stick the mirror right to the wall, it's super easy to install. And, bonus, it has a tiny shelf on which you can set a razor.
Get a Silk PIllowcase for Your Skin and Hair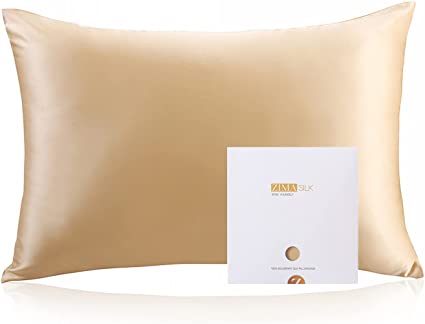 Wake up with better hair and skin thanks to silk pillowcases. Your hair will be less messy and more manageable, including less breakage. And your skin will be softer and may lead to fewer wrinkles.
Sleep Soft in Brushed Microfibre Sheets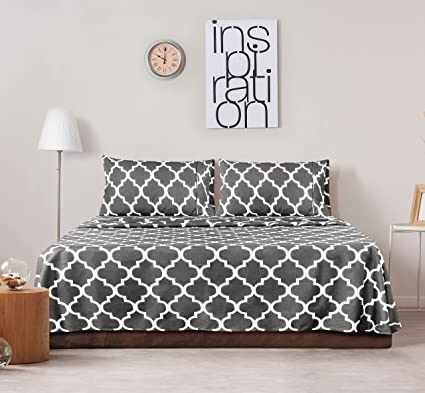 These brushed microfibre sheets are incredibly soft and so inexpensive. These sheets will give your bedroom a classy look, and they'll last a long while as they're super durable. Choose from various sizes and colours.
Start the Day Giggling With Swearing Affirmation Cards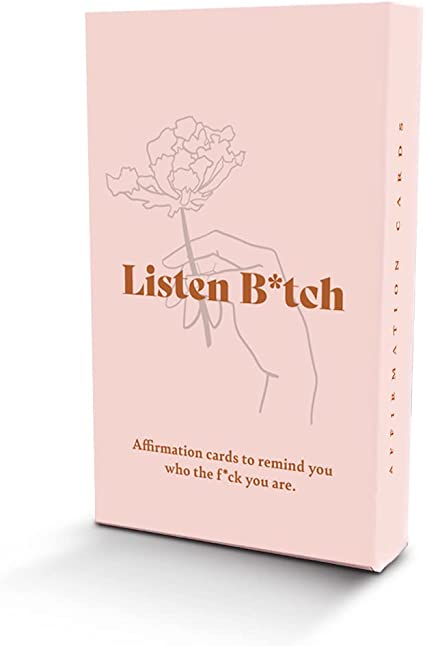 If you enjoy encouragement but are looking for something different from the standard mindfulness drill, these swear-filled affirmation cards may be just the ticket. They'll give you a little giggle and a boost to start your day before the stress sets in.
Do It All With a 5-in-1 Kitchen Utensil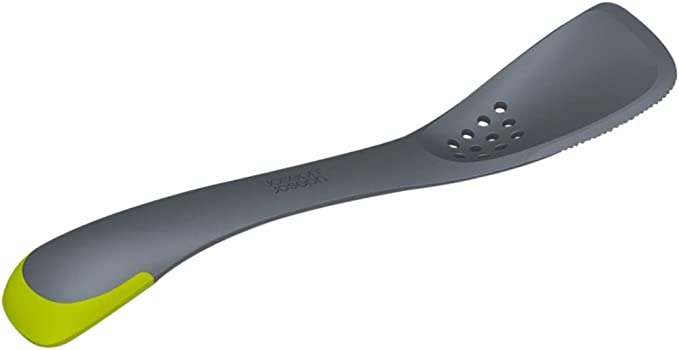 This kitchen utensil does it all. Not only will you and your partner not be able to live without this kitchen utensil, but you'll also be sure all of your friends and family get one too. It's just so incredibly handy that no one should be without it. It does everything from straining to stirring to spreading to chopping.
Have Spreadable Butter With a Butter Crock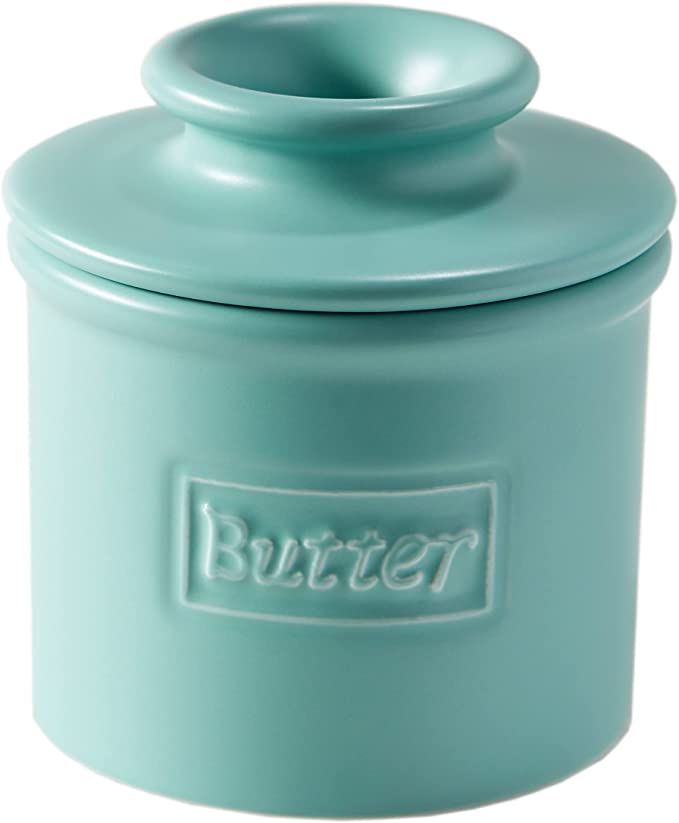 Oh yes, you can actually spread your butter on your toast. This handy butter crock will allow you to store your butter on the counter at room temperature. You replace the water every few days, and you can keep the butter in the crock for about a month.
Always Have Warm Coffee in a Smart Mug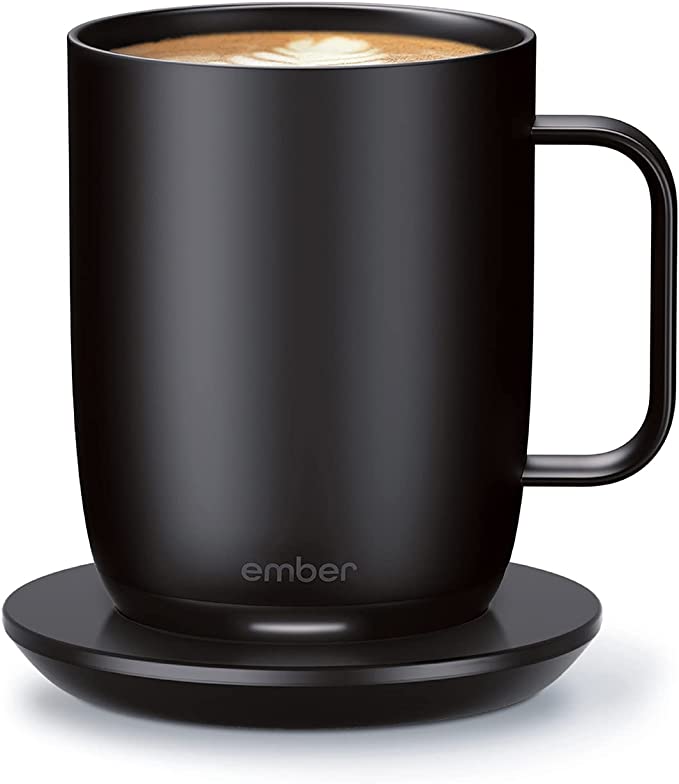 This temperature-control mug is the best thing ever. You won't need to pop your tea or coffee in the microwave anymore. No, siree. Just revel in the glory of a perfect-temperature beverage. All. Day. Long. No more sips of too-cold or too-hot beverages either because this baby stays constant at the desired temperature.
Check Food Mess With Organization Bins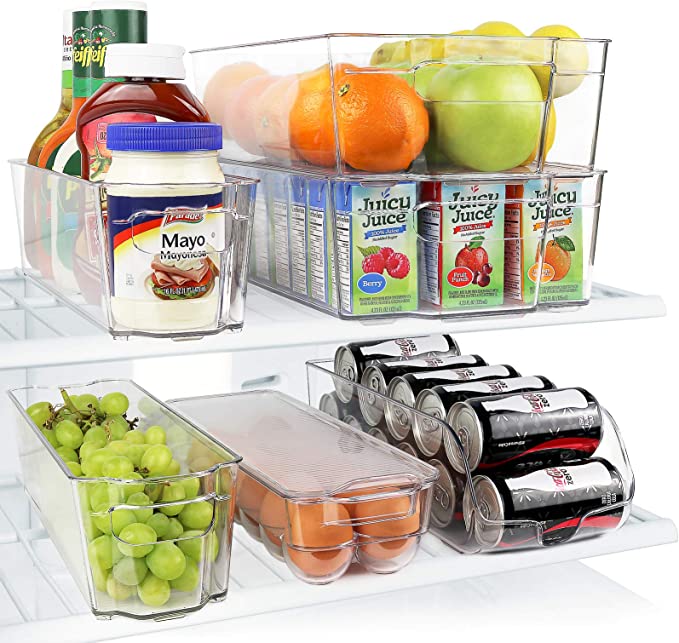 Get your food mess in check with these fridge and pantry bins. Once you get your space under control, you can keep it that way and never look back. You can see everything through these clear bins, so you'll never lose your stuff. Enjoy your new mess-free food life.
Get Help in Tiny Spaces With a Drawer Organizer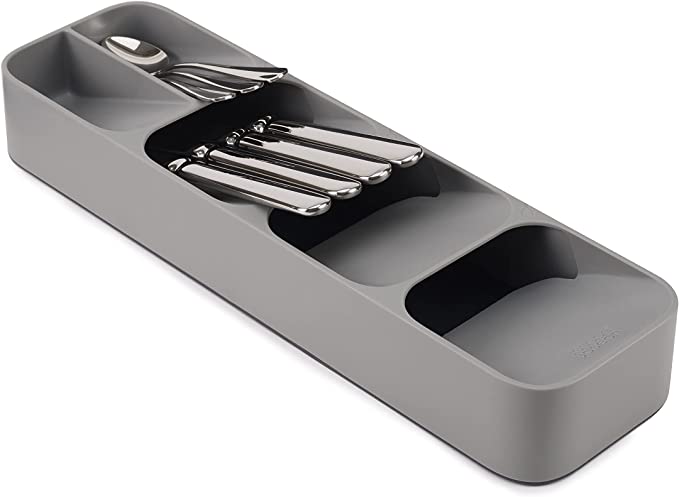 Living without this drawer organizer wouldn't be possible in our cramped kitchen. This drawer organizer makes getting all the essentials into the few tiny drawers much easier. It holds all of our forks, spoons, and knives and takes up very little space so that we can fit big utensils in the drawer, too.
Bust Mess With a Lid Organizer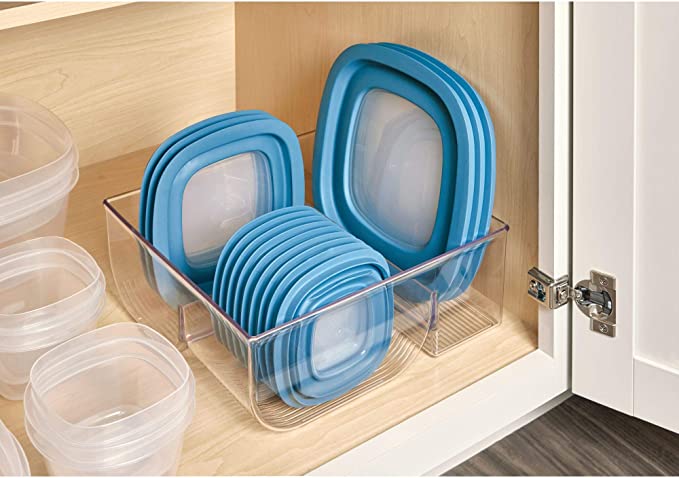 Stop the container lid explosions with this handy lid organizer. No one should live fighting through a drawer or cabinet to find the matching lids for their storage containers. This lid organizer simplifies life by creating the perfect storage space for those pesky lids.
Store Anything With Dry Storage Containers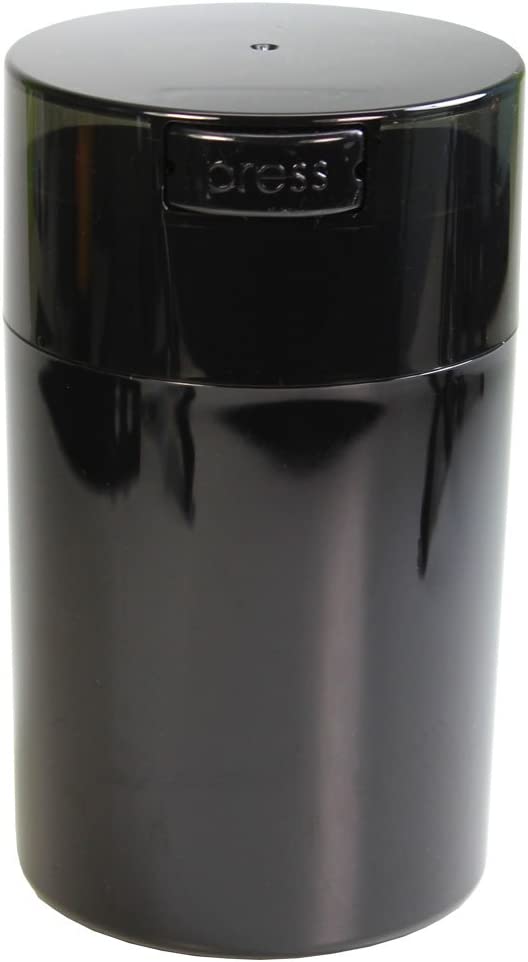 These dry storage containers are BPA-free and vacuum sealed to keep the contents fresh. The various sizes and colours make these containers great for spices, food, coffee, and herbs. They're also great for snacks like trail mix and your favourite desk snack for work.
Clean Properly With a Cast Iron Cleaner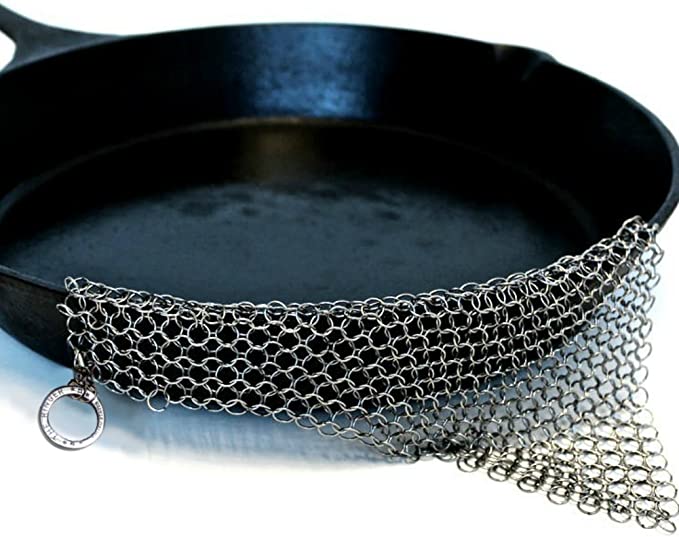 This cast iron cleaner won't ruin your precious skillets. This chainmail cast iron cleaner lets you get the gunk off your skillet without resorting to the dreaded mistake of soaping your seasoned skillet. And it won't scrape into your skillet like other scrubbers. Just scrub off the gunk and wash your pan with hot water.
Get Epic Flavor With Gochujang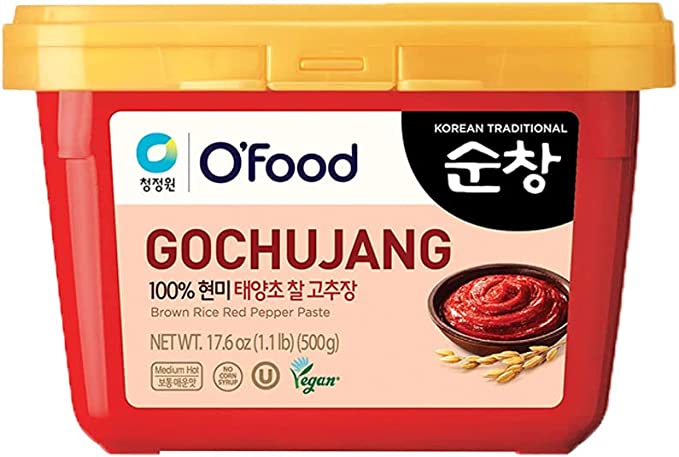 Gochujang is one of our favourite condiments. And if you're not lucky enough to have an H Mart nearby, you can get your gochujang supply from Amazon Canada. If you've never had gochujang, it's a unique combo of sweet, spicy, and tangy that's delicious in everything from fried rice to grilled meats to bibimbap. Let's be honest; it's good on practically everything.
Enjoy an Easy Espresso Maker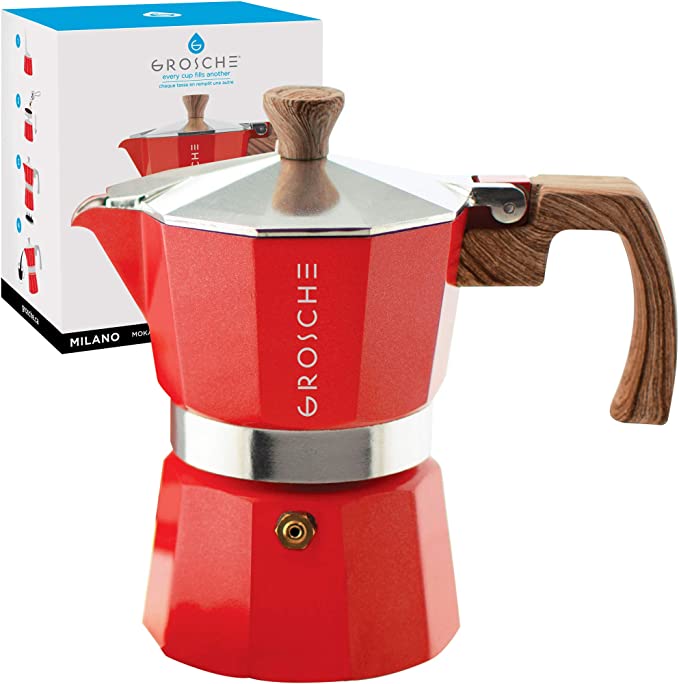 You don't need a fancy espresso machine to make fancy coffee. This Moka pot lets you create your favourite barista-style beverages without a complicated, bulky machine that takes up a bunch of space. You can use this pot on any stovetop, and the handle stays cool. Plus, it's hand washable.
Save the Planet and Leftovers With Silicone Storage Bags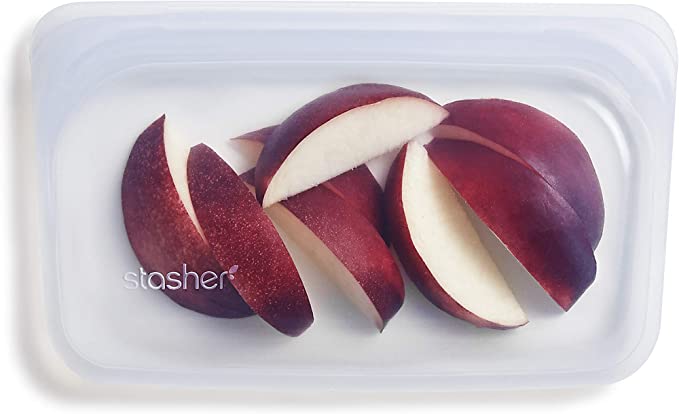 These silicone storage bags are excellent for everything from storing leftovers to snacks to packing lunches. And since they have airtight seals, they won't leak. These are a great, more eco-friendly way to replace plastic sandwich and freezer bags. These reusable bags are sustainable but still keep leftovers, lunches, and snack time simple.
Enjoy Fizzy Water With SodaStream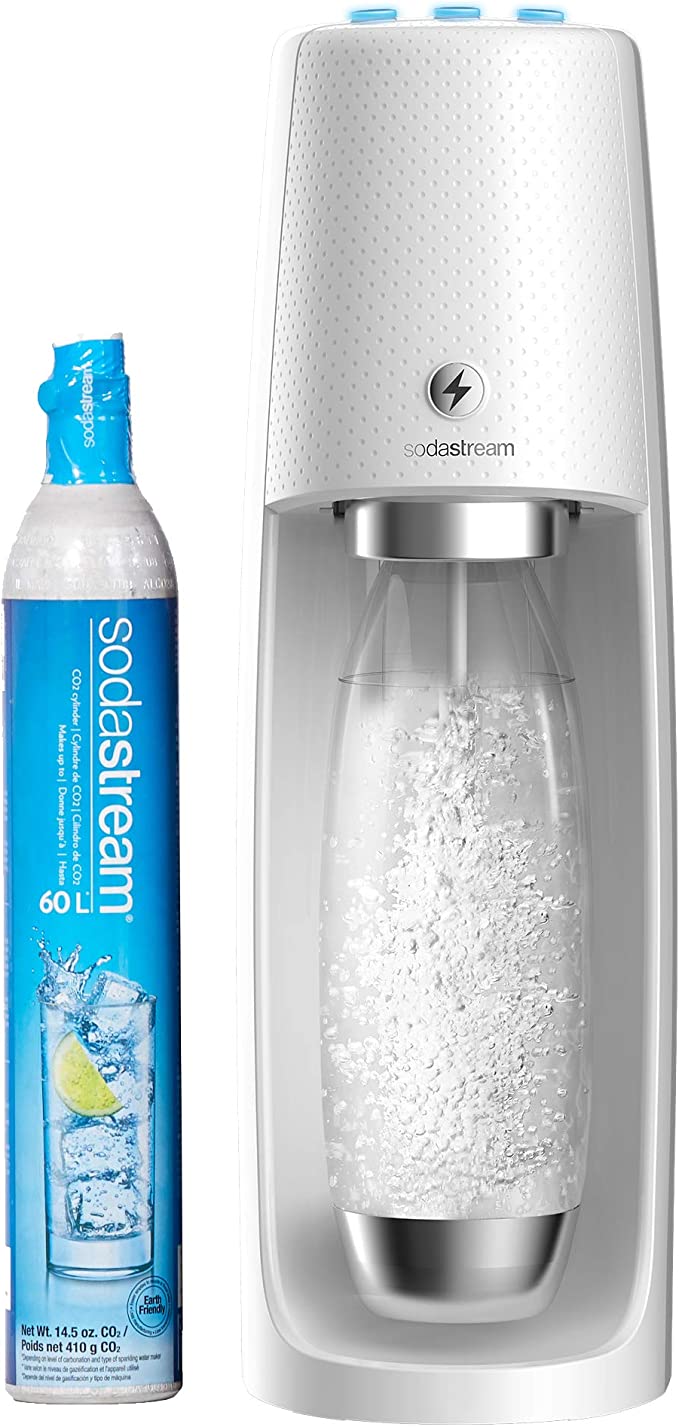 Transform your water into soda water in an instant with the SodaStream. You'll be enjoying fizzy water drinks in 30 seconds. And since it has three carbonation levels, you can decide just how sparkling your drink should be. If you get or make yourself flavoured syrups to add to your fizzy water, you can enjoy some truly delicious treats, too.
Instant Pot Does Everything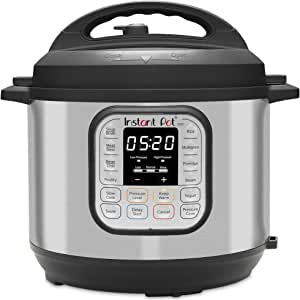 An Instant Pot of just about any variety is a definite must in our household. If you and your partner want to live together peaceably, easy dinners are definitely in the battle plan. This fancy machine replaces so many appliances. You can do everything from warming up leftovers to cooking rice, making yogurt, and of course, pressure cooking, slow cooking, and steaming.
Dryer Balls Are the Way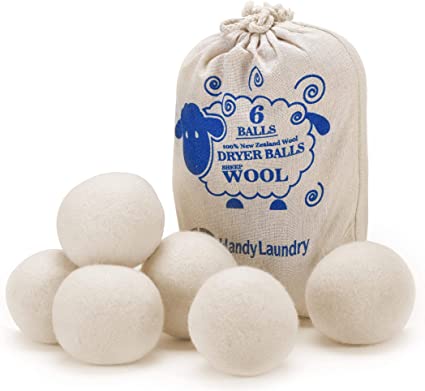 Dryer balls are the bomb. They don't have the chemicals of dryer sheets, and they still make your clothes soft and static-free. Win, win! Made of premium New Zealand wool, they're an all-natural, chemical-free alternative to fabric softener and dryer sheets.
A Back Stretcher Will Make You Feel Better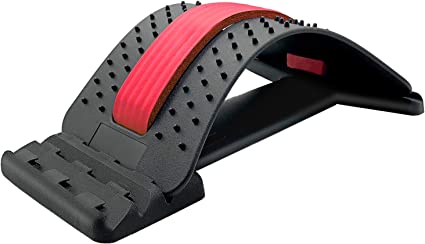 This back-stretching cushion is addicting. If you're on the computer all day and don't get a chance to get up and stretch as often as you should, this device is a lifesaver. You can lie on this cushion for 10 minutes or so and feel much better.
Get a Hanging Shelf to Display Your Treasures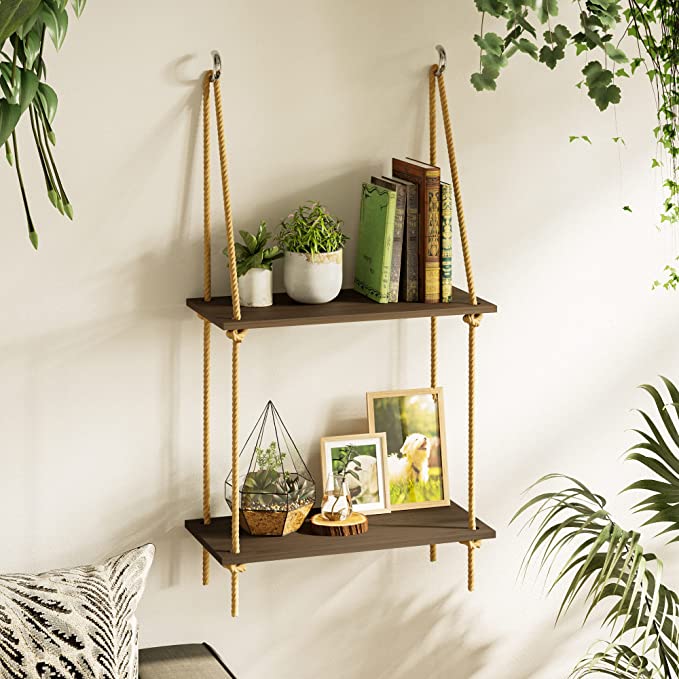 This hanging shelf looks so fancy you'd like it was spendy, but it's affordable. It's easy to assemble, and you can display your treasures. Whether those are books, plants, or pictures of your family, they'll look dazzling on this hanging shelf.
Get Sheer Curtains to Suit Your Style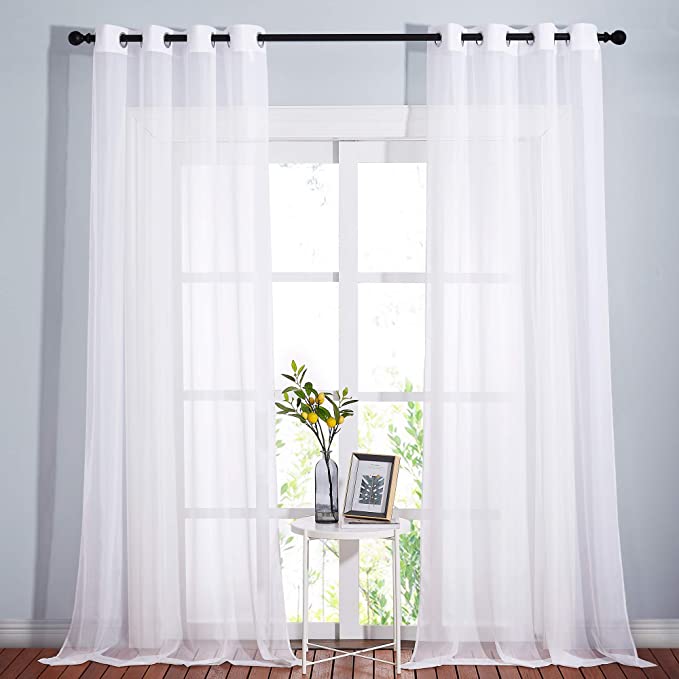 Curtains you can love but that don't break the bank can be tough to find. These sheer curtains fit the bill. They look far more expensive than they are, so you can design your space how you like. They come in various lengths and colours to suit your style.
Train Your Brain With a Block Puzzle Game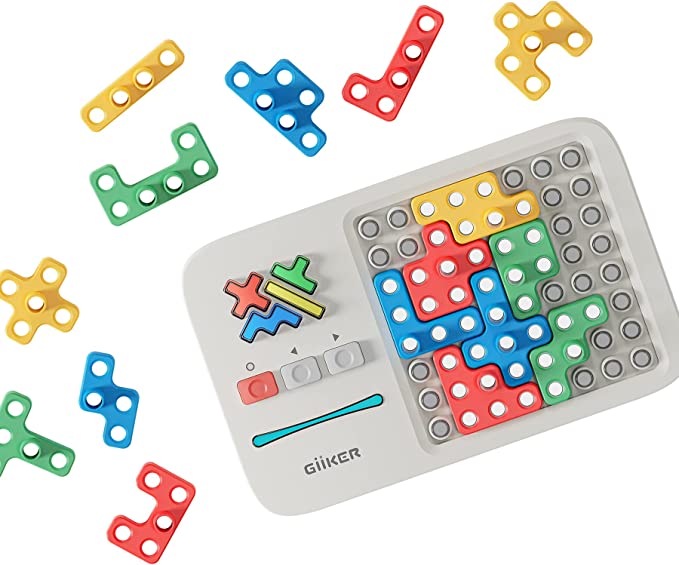 Giving your brain a break from the digital world is essential to everyone's sanity. This puzzle block game has hundreds of levels and timed challenges that you can use to sharpen your puzzle-solving skills. It's a bit like an analog Tetris, so it'll definitely be addicting and give you something to fidget with and keep your brain sharp.
Date Night Box Keeps Relationships Strong
Nothing keeps partners going strong better than date nights. But if you've run out of ideas, this date night box can be a perfect inspiration. With 35 scratch-off date cards encouraging you to be a little more adventurous in your time together, your relationship flame will burn brightly.
Jam out With a Bluetooth Speaker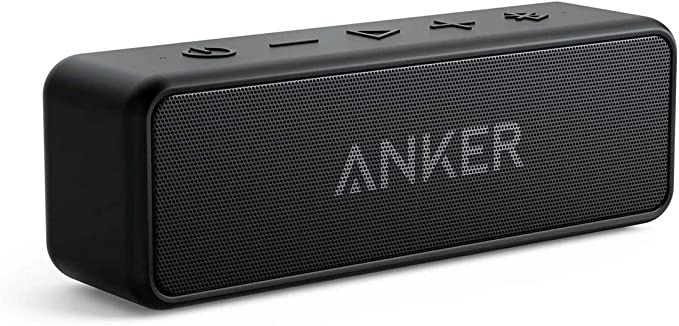 Jam out to tunes or listen to your favourite podcasts together with this Bluetooth speaker. It's durable and waterproof and blasts out to an impressive volume, so it's great for indoors or out by the fire pit. You can even take it to the pool or beach.
Get Convo and Chill for Couples Game Night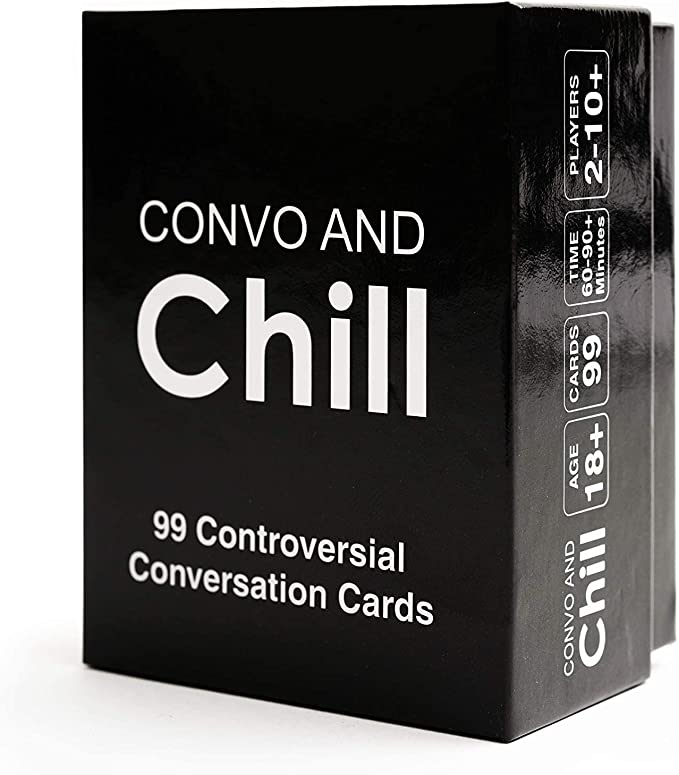 Starting a game of Convo and Chill on your game nights with friends will spice up the party. You just have to answer probing questions from the cards honestly. No pressure, right? It makes an excellent icebreaker for couples and double dates, too.
Stream Your Faves With a Fire Stick and Remote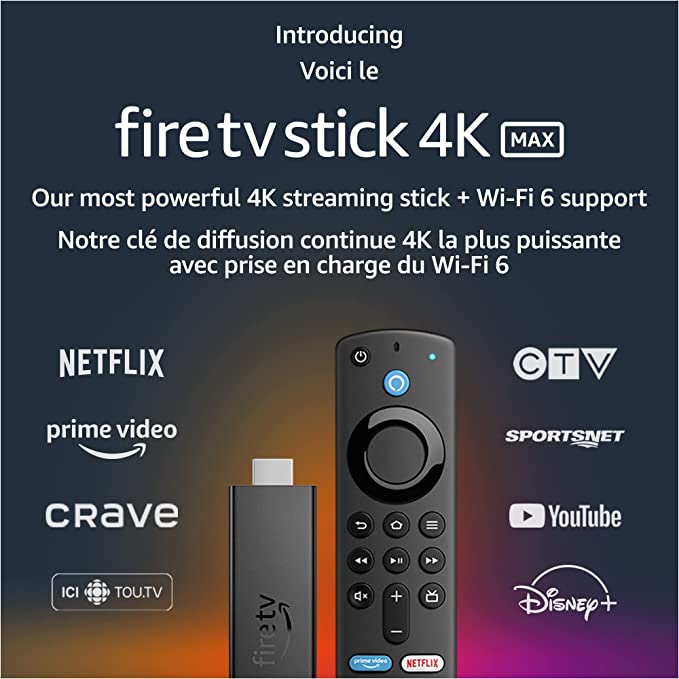 The partners who stream together dream together? That's a 21st-century adage if I've ever made one up. Whatever streamers you enjoy, you need a TV or streaming stick to bring those services to your television. This Amazon Fire Stick and remote set lets you access your favourite shows on your schedule.
Be Safe With a Car Emergency Kit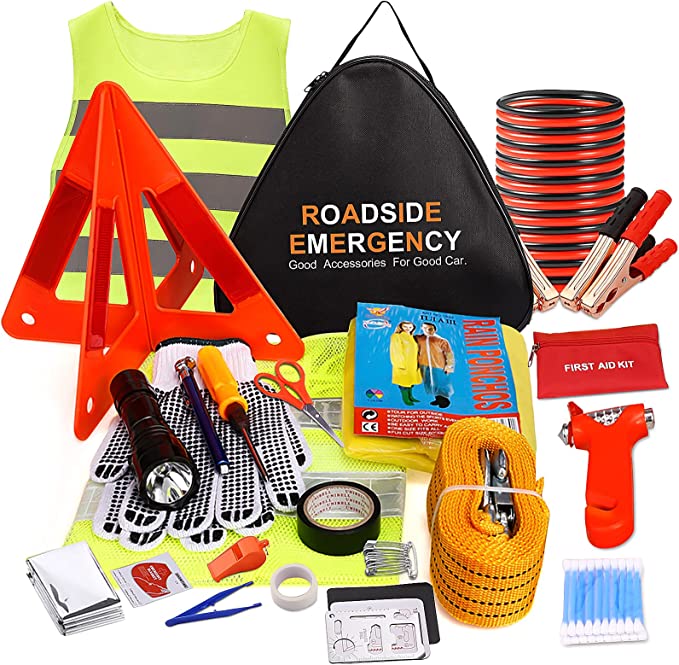 Get peace of mind while travelling by car with this emergency kit. Whether you're anxious or just like to be prepared, this emergency kit will give you what you need to ensure you're safe on the road. If anything happens, you'll be able to make it through safely.
Add Whimsy With Flame Light Bulbs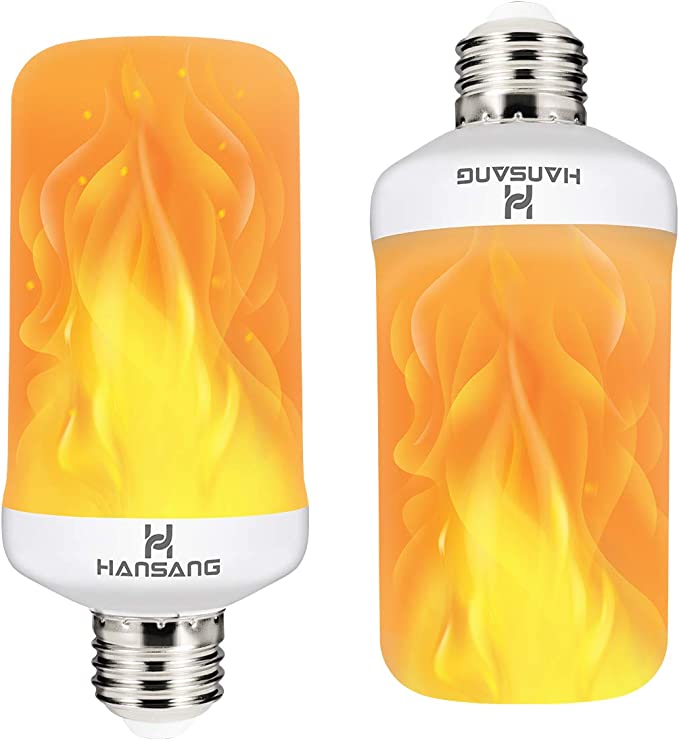 Add a touch of whimsy to your outdoor light fixtures with these flame lightbulbs. They'll look like old-timey torches or gas-burning lamps. They flicker like real flames and have four modes: light, flame, breathing, and gravity-induced (the flame is upside down).