Larger Than Life: Super-Sized Sports Stars
Are you fascinated by huge athletes? It's time to find out who takes the crown for the largest athlete of all time! Does sheer size alone make them winners?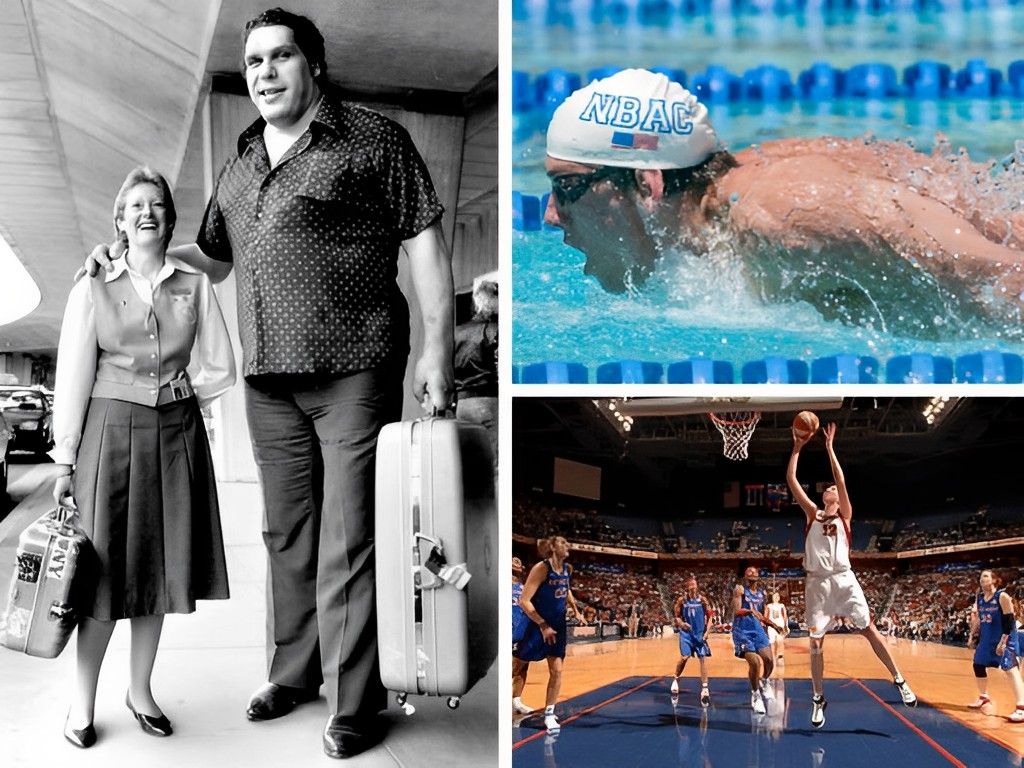 Join us as we explore how much they really weigh and how tall they stand. Get ready to be amazed!
Konishiki Yasokichi: Sumo Wrestling's Incredible Foreigner 
Konishiki Yasokichi, hailing from Honolulu, Hawaii, was officially the biggest rikishi ever to dominate in the world of sumo wrestling. His immense weight of 633 lb earned him the nicknames "Dump Truck" and "Meat Bomb."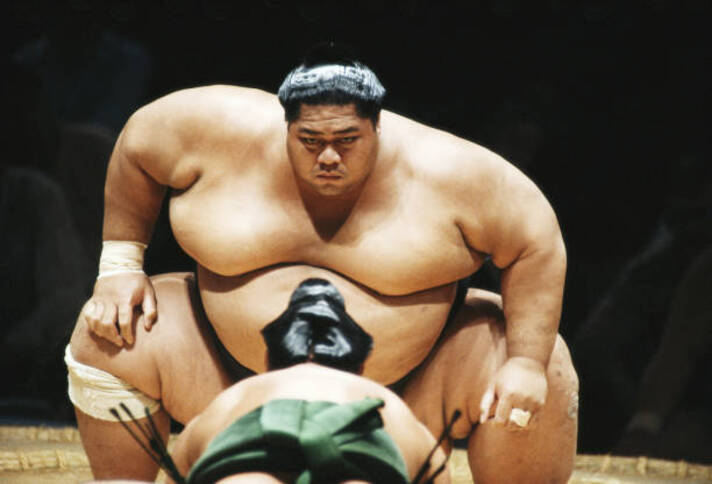 But, the foreign athlete's success in the sport stunned the fans. He became a three-time champion in the top division and nearly became the first foreign yokozuna or grand champion. Remarkably, Konishiki Yasokichi accomplished it all without a professional personal fitness trainer.
Towering Achievement: Gheorghe Muresan 
Gheorghe Muresan may not be a household name in basketball history, but his impressive height of 7'7″ has earned him a place in the history books. 
Not only is he tied with Manute Bol as the tallest basketball player in the NBA, but he's the tallest human being in the European Union. He has even made an appearance in Eminem's music video for the hit single "My Name Is." 
From The Mountain to the World's Strongest Man: Hafthor Julius Bjornsson's Incredible Journey
Hafthor Julius Bjornsson is best known for his role as "The Mountain" in HBO's Game of Thrones. But before that, the Reykjavik native had six consecutive top-three finishes in the World's Strongest Man competition!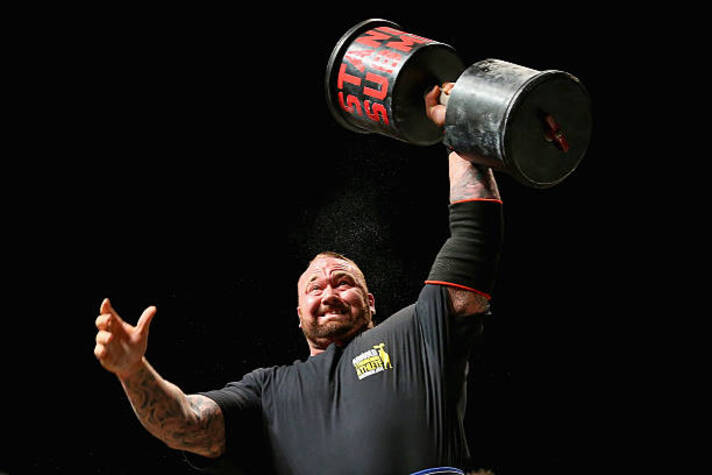 Standing 6ft 9in and weighing 400 lbs, it's no surprise he's earned the nickname "The Mountain." Bjornsson's impressive strength resulted from years of hard work and dedication in the gym – a testament to his strength, power, and determination.
Maria Sharapova: A Tennis Paradox 
A paradox on the court, Maria Yuryevna Sharapova at 6'2" is one of the tallest female tennis players in the game. Born in Russia, the glamorous blond moved to the U.S. in the '90s and became a phenomenally successful player, winning multiple grand slams.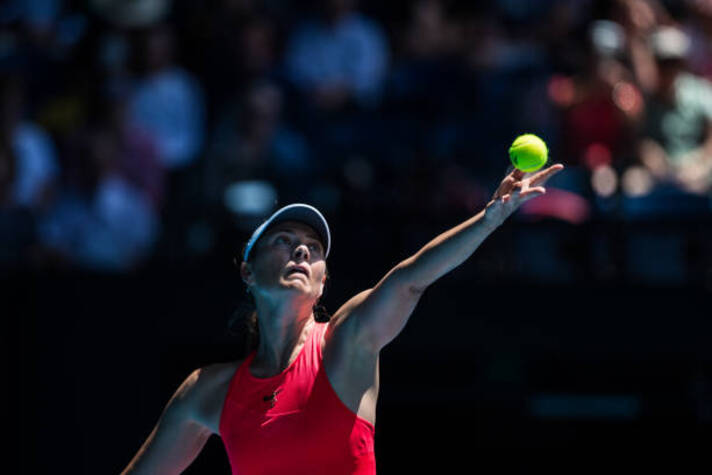 Despite her long battle with injuries, she made multiple comebacks – a testament to her hard work and dedication. Truly, Maria Sharapova is an inspiration!
Towering Above the Rest: Peter Crouch
At 6'7″, Peter Crouch stands tall above the rest in the soccer world. With a career that spans two decades, he played for multiple clubs, including Southampton, Liverpool, Portsmouth, Tottenham, and Stoke City.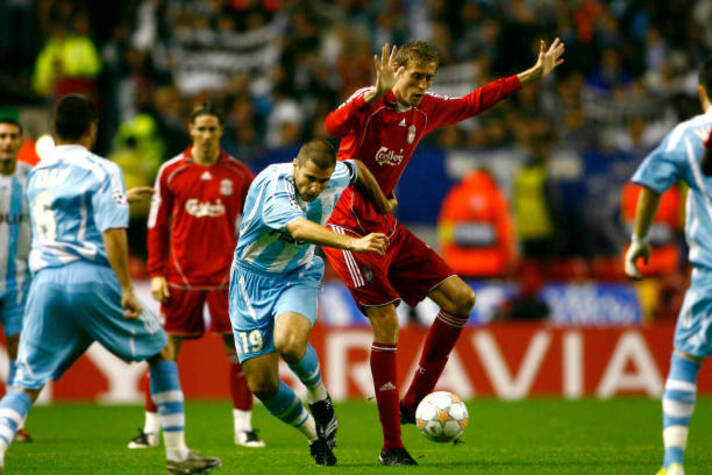 His longevity in the sport proved that age is sometimes just a number. His unique figure serves as a reminder that athletes can come in a variety of shapes and sizes, and there's no one prototype for success.
The Korean Colossus: Hong-Man Choi
Standing at a whopping 2.18 meters tall, Hong-Man Choi has earned many nicknames, from "Korean Monster" to "Techno Goliath." His impressive physique has been achieved through hard work in the world of kickboxing and MMA.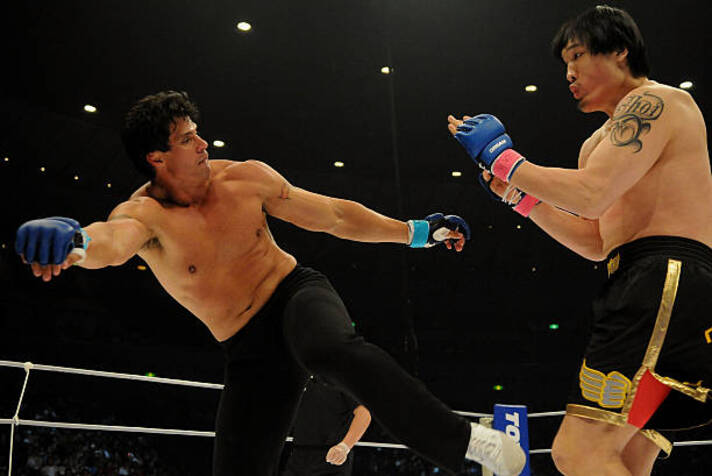 Choi is a revered figure in South Korea and fought in the ROAD Fighting Championship. His larger-than-life presence has also been seen on TV programs such as 2 Days & 1 Night, Running Man, Hey Ghost, and Let's Fight. Undoubtedly, the Korean Colossus Hong-Man Choi is an unforgettable figure.
Remembering Margo Dydek: The Tallest Pro Basketball Player 
Margo Dydek was a remarkable athlete, remembered as being the tallest professional basketball player to grace the court. Hailing from Warsaw, Poland, she worked hard to achieve success in the WNBA, as well as in the Queensland Basketball League where she coached.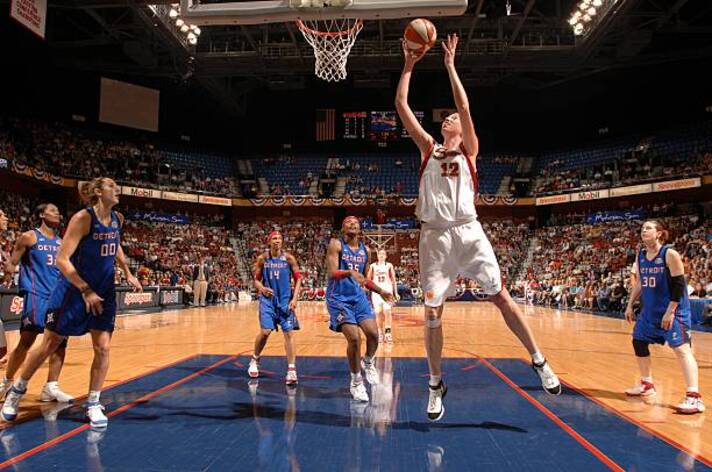 Sadly, she passed away on May 27, 2011, after suffering a heart attack during the early stages of pregnancy with her third child. We remember Margo Dydek for her dedication and determination and her accomplishments in the world of basketball.
Stefan Struve: The Skyscraper of the UFC 
Standing at a towering height of seven feet, UFC fighter Stefan Struve has aptly nicknamed the Skyscraper. Despite losing his debut match, the Dutchman has won 28 of 37 matches, including eight knockouts.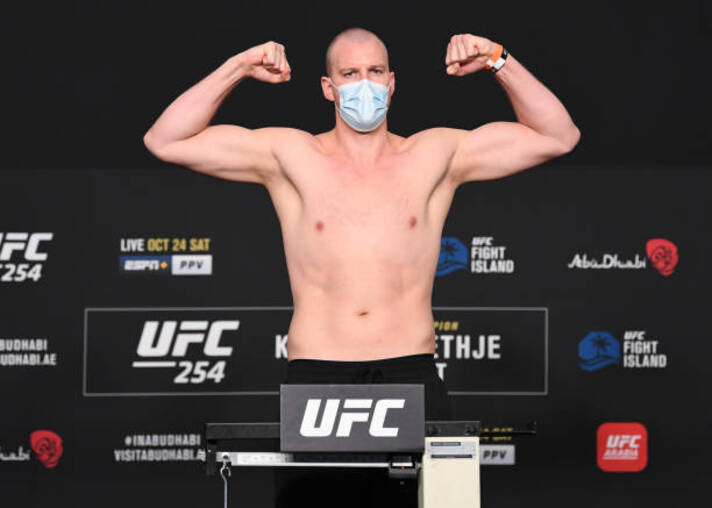 He has stayed true to his intense gym workout routine and remains the tallest fighter in the competition. Struve has proven his worth in the octagon, no doubt aided by his immense height.
Meet 'The Fearsome Tree Man': Danny Jones' Rise to Fame
Have you heard about "The Fearsome Tree Man"? He's one of the biggest athletes of the modern era, and his story is unique.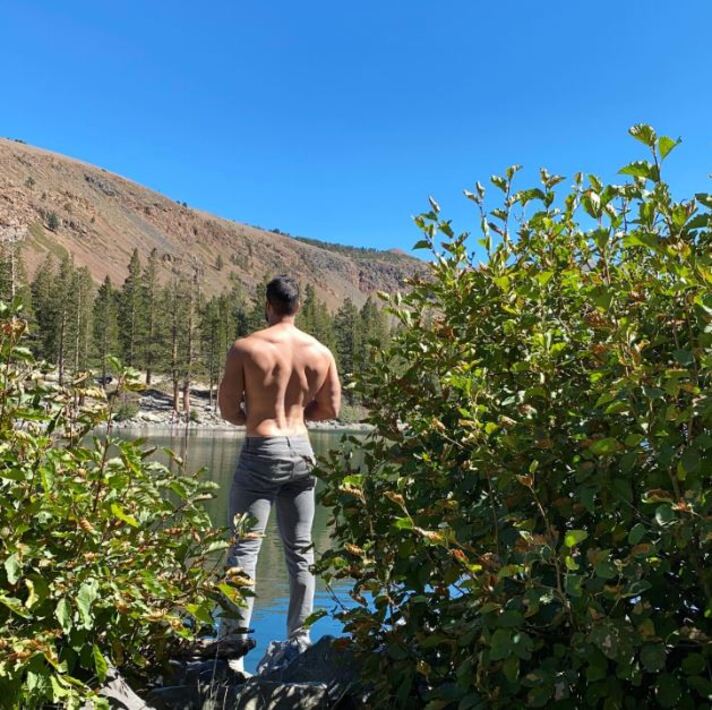 Danny Jones, from Southern California, achieved his fame through social media when a Twitter user noticed a picture of the 6'7″ man with a personal trainer certification and compared him to a huge tree. "This [is] not a man, this [is] a tree," they tweeted, and the nickname stuck. Danny must be over the moon with his newfound fame.
The 6 Foot 8 Inch Supermodel: Amazon Eve 
Standing at an incredible 6 foot 8 inches, American model Erika Ervin, popularly known by her stage name, Amazon Eve, is making waves in the modeling industry.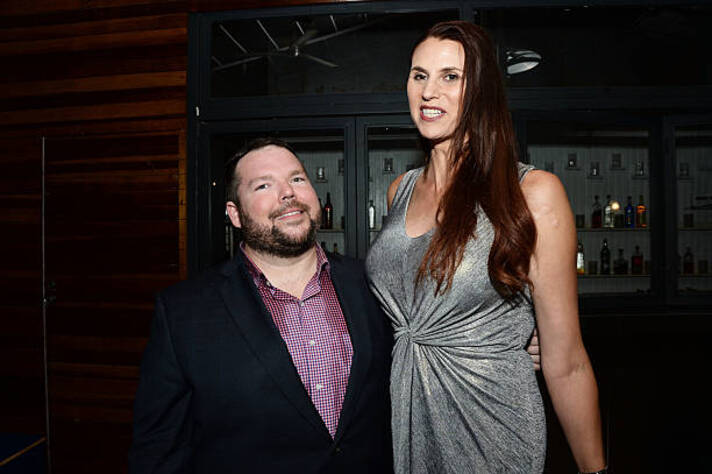 With her stunning figure and captivating looks, she has graced the covers of the Australian magazine, Zoo Weekly, and made her most notable appearance on the TV show American Horror Story: Freak Show in 2014. Her success has also made her an in-demand fitness trainer. So, get ready to be mesmerized by the world's tallest model – Amazon Eve!
The World's Greatest: Andre the Giant 
A giant among men, the late Andre the Giant was an awe-inspiring wrestler who left an indelible mark on the wrestling world. Standing at an incredible 7ft 4in and weighing 520 lbs, his size was no match for even the toughest heavyweights.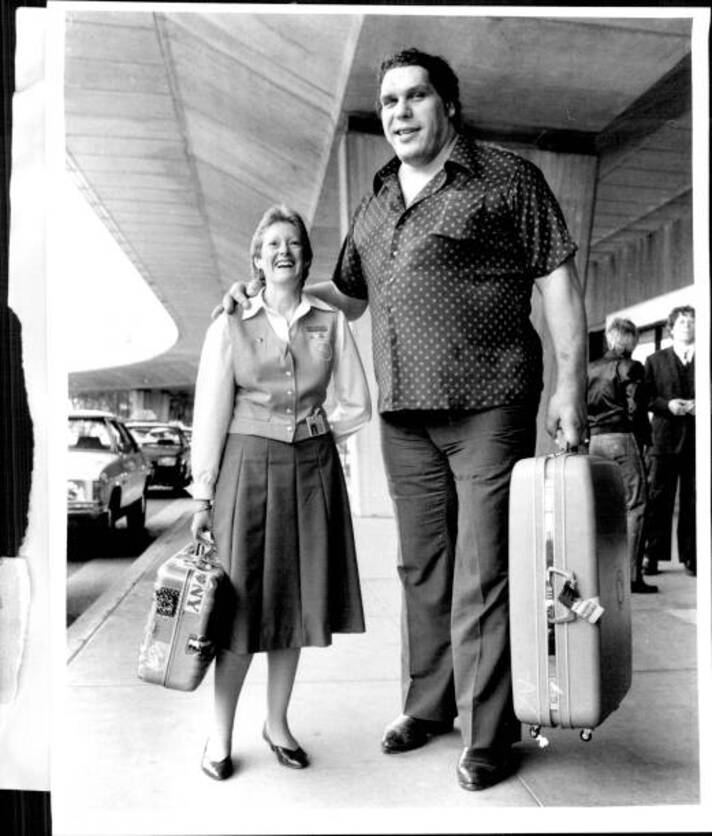 Andre was born with a rare condition, gigantism, caused by an excess growth hormone. His impressive ability in the ring saw him take down opponents such as Hulk Hogan and King Kong Bundy, making him one of the greatest wrestlers ever. Sadly, he died in 1993 from heart failure.
The Unstoppable El Gigante 
The legendary wrestler El Gigante, from Argentina, had a meteoric rise to fame. At an impressive 8ft height, he eventually landed a spot in the renowned WWE.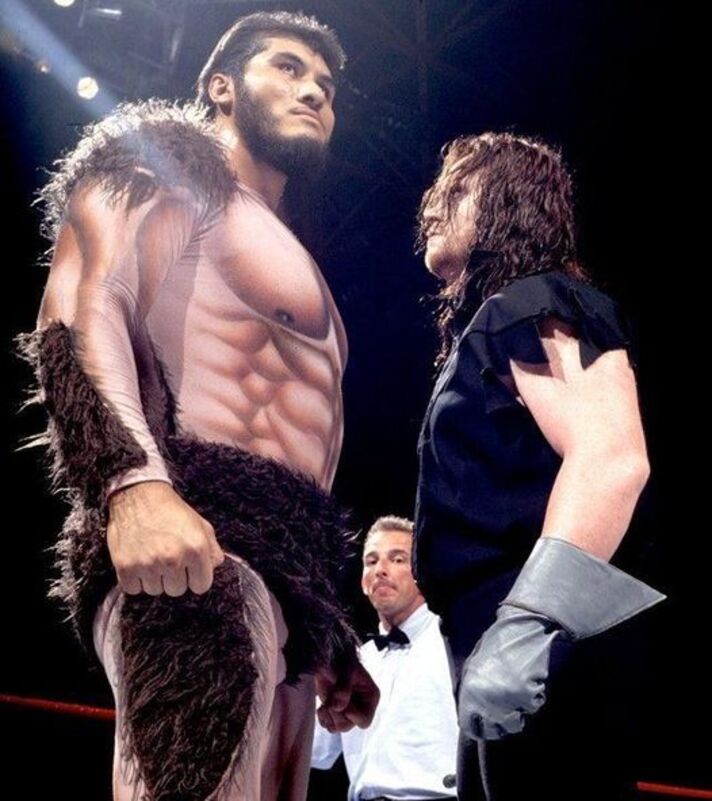 In 1993, he made a dramatic entrance at the Royal Rumble and eliminated "The Undertaker." But "The Undertaker" was not done yet! He got his revenge on El Gigante at WrestleMania IX, making for a thrilling rivalry. 
A Record-breaker and Coach: Holley Mangold's Story 
At 415 pounds, Holley Mangold stands as one of the greatest female weightlifters in history. She started her career in 2008 and, four years later, represented the U.S. team at the 2012 London Olympics. Setting a personal record of 562.2 pounds, Holley has certainly demonstrated her strength.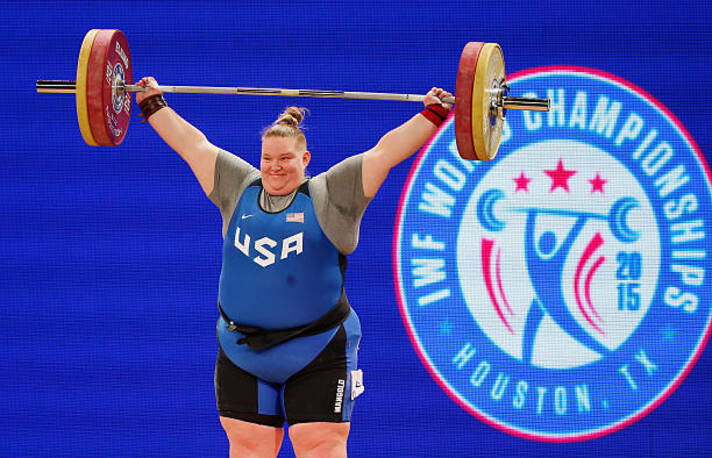 But she isn't the only Mangold to have competed professionally – her brother, Nick, has played as a football center for the New York Jets. Today, Holley coaches the Dayton Barbell Club in Beavercreek, Ohio, inspiring others to reach their goals.
7ft 6in Giant: Mamadou N'Diaye's Story of Dedication
At the tender age of 18, basketball player Mamadou N'Diaye made his debut standing at an astounding 7ft 6in, making him the tallest in the NCAA Division 1. After being selected in the 2016 NBA draft, he played for the Golden State Warriors, Detroit Pistons, and the Grand Rapids Drive.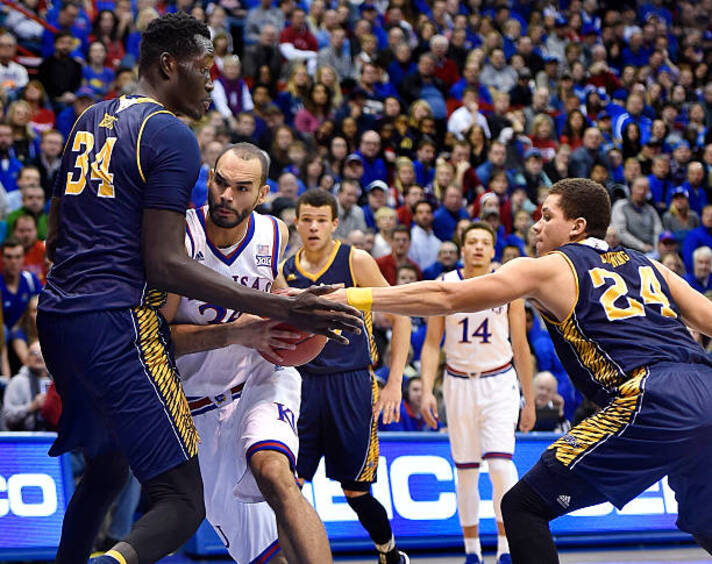 Despite the inevitable comparisons to Yao Ming and Rudy Gobert, N'Diaye continued to stay focused and dedicated to writing his own script for the sport. His inspiring story of determination is one to be admired.
The Incredible Legacy of Randy Johnson: "The Big Unit" 
6'8" Randy Johnson, known by his nickname, "The Big Unit," was a force to be reckoned with. His incredible 22-season career, most notably with the Seattle Mariners and Arizona Diamondbacks, saw him become one of the most successful left-handers in the game.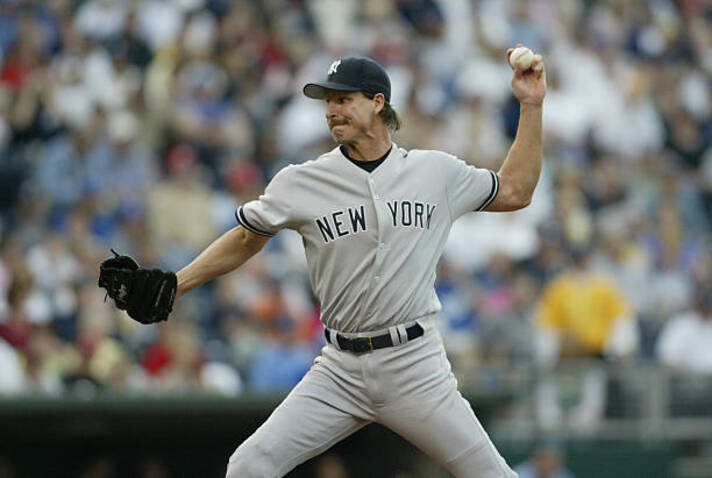 Johnson's 4,875 strikeouts are the most by a left-hander and second in the all-time rankings, an amazing feat. His dedication to weightlifting and strength undoubtedly helped him become one of the greatest pitchers in MLB history.
Usain Bolt: The Tallest Sprinter Who Broke Records
At 6'5″, Usain Bolt towers above most of his competitors, yet he dominated the sprinting scene. His long legs have given him an impressive stride and an unusual athletic advantage.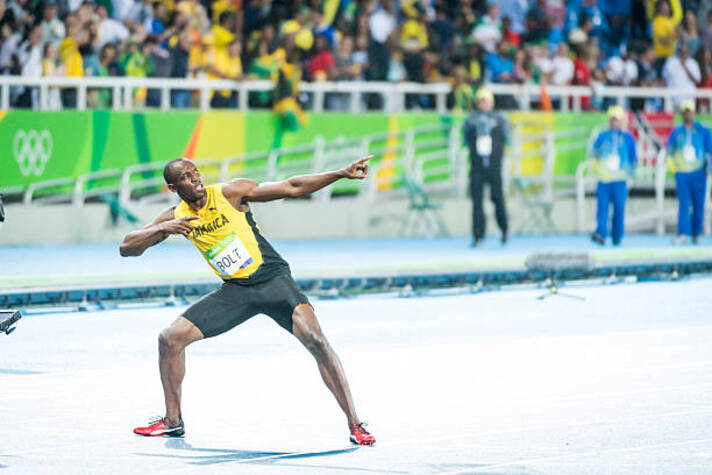 His dedication contributed to the Jamaican team's Olympic triumphs in London in 2012 and Brazil in 2016. Bolt is the only sprinter to have won the gold in the 100m and 200m at three consecutive competitions – a feat that has made him an inspiration for athletes everywhere. 
Michael Phelps: The Tallest Swimmer With Heart of Gold 
At 6ft 4in tall, Michael Phelps stands taller than most of his swimming rivals. But it's not just his height that sets him apart. Phelps, the most talented and accomplished swimmer of his generation, has won a staggering 28 Olympic medals.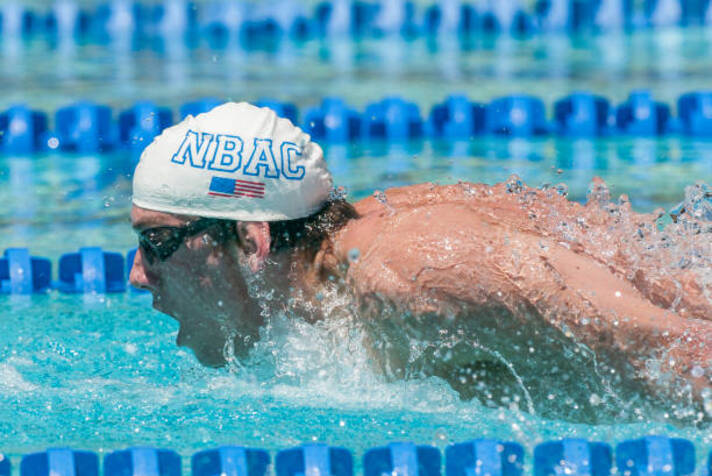 Since the turn of the century, he has spearheaded the U.S. Team to Olympic glory in multiple competitions. His dedication to personal fitness training enabled Phelps to become one of the most successful athletes. Truly, he has a heart of gold!
Yao Ming Soars High: The 7'6" Basketball Giant!
At one point in his career, Yao Ming was the tallest NBA player, standing at an incredible 7'6″. Ming reached the NBA playoffs four times, and he also helped the Houston Rockets to win the first-round series in 2009.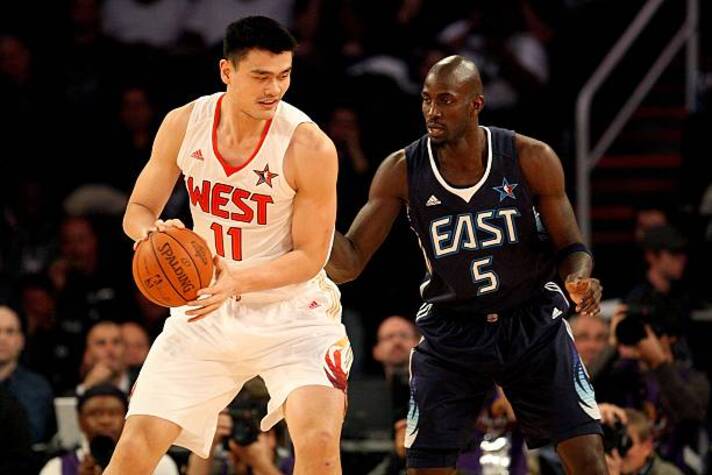 Injury cruelled his final six seasons, with a persistent foot injury keeping him sidelined for over 250 games, leading to his eventual retirement. But Yao Ming will always remain an iconic figure in the NBA.
Jan Koller: Tall and Talented Soccer Star 
Jan Koller was a giant of a soccer player – not just tall but also very heavy. In his prime, the 6'7" Czech legend was a feared goalscorer for the likes of Borussia Dortmund, Monaco, and Anderlecht.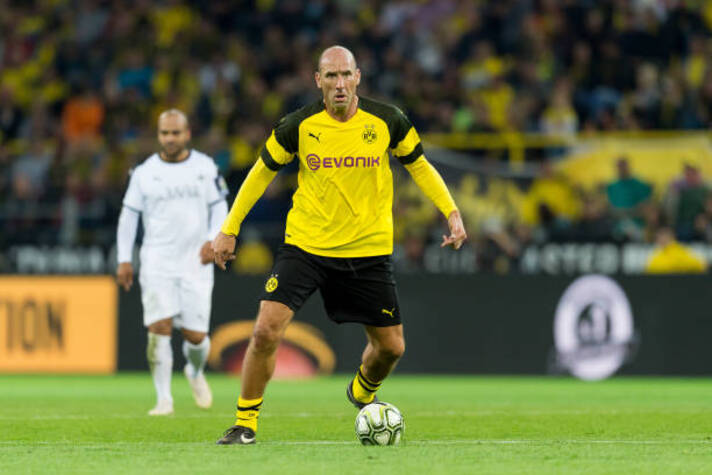 He was one of the stars for the Czech Republic in their run to the semi-finals of Euro 2004, alongside other legends like Milan Baros, Pavel Nedved, and Tomas Rosicky.
The Amazing Darya Klishina: A Champion of Discipline and Strength
Darya Igrorevna Klishina was one of the most determined female long jumpers in the world. Despite the scandal surrounding many of her fellow Russian athletes, she was untainted and allowed to compete at the 2016 Olympics in Brazil as a neutral athlete.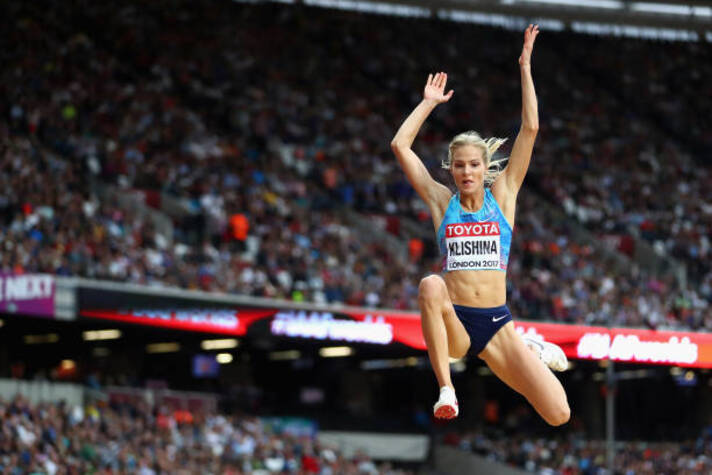 The 5'11" athlete was one of nineteen Russian athletes to compete under the Olympic flag in Brazil. Despite a falling out with her birth country, she remained fiercely committed to succeeding in her chosen sport.
Meet the Powerhouse of Muscle, Nataliya Kuznetsova 
At 29 years old, Nataliya Kuznetsova – an incredible Russian professional female bodybuilder – proudly held the world titles for arm lifting, bench press, and deadlifts. She also won the European titles for the latter two.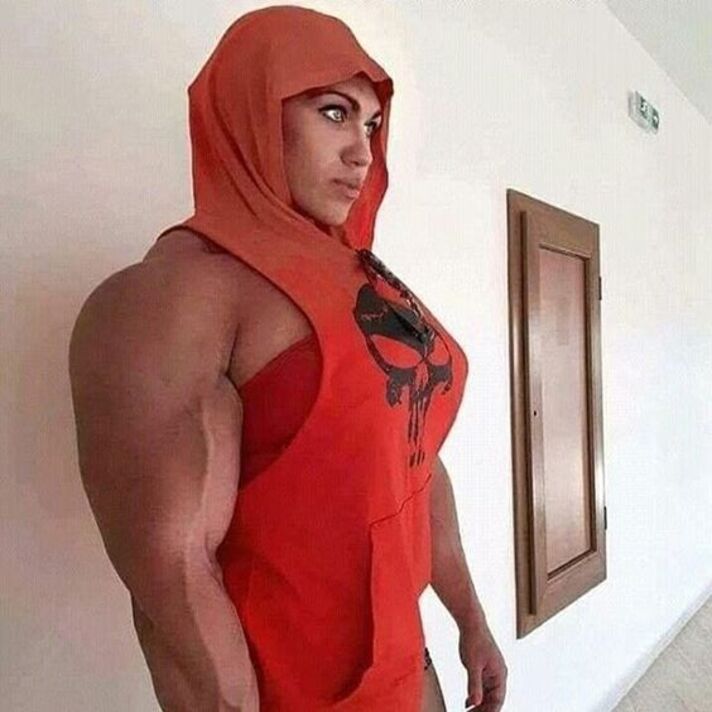 Kuznetsova's journey to becoming a world champion began at the tender age of 14 when she started powerlifting. Her journey continued to the Moscow State Academy of Physical Culture, ultimately resulting in her impressive physique!
A High Flying Tale: The Story of Blanka Vlasic 
An inspiring story of success and resilience, 6'4" Blanka Vlasic is one of the most successful high jumpers of her generation. Despite suffering from a hyperthyroid condition, she persevered and, with her father coaching her, won 16 international medals, including 12 gold, three silver, and a bronze.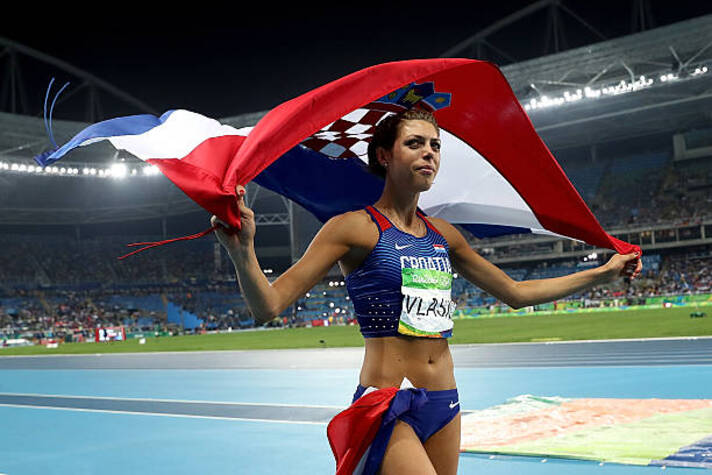 She was crowned European athlete of the year in 2007 and 2010 and won silver and bronze at the Olympics. Vlasic is a source of pride for her home nation, Croatia, as she overcame adversity to fly high.
Yvetta Hlavacova: The Tallest Female Swimmer Making History 
Croatian Yvetta Hlavacova is a record-breaking long-distance swimmer. She set a world record by swimming across the English Channel in an astonishing 7 hours 25 mins, making history.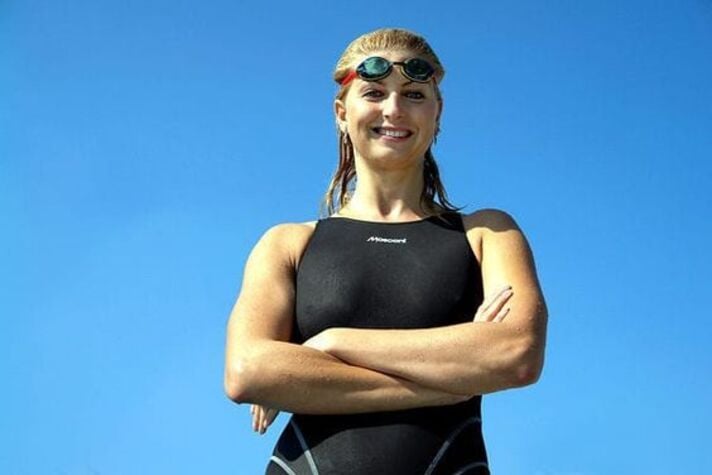 Following her successful, record-setting English Channel swim, the hitherto unheralded athlete finally got the recognition she so richly deserved. Her unfailing determination is an inspiration to swimmers and other athletes the world over.
A Volleyball Giant: Laura Dijkema & Her Impressive Achievements 
At 6ft tall, Laura Dijkema towers over her volleyball teammates, and she has worked hard to stay at the top of her game. Representing the Netherlands at the international level, she won three medals in just two years, including the 2015 Montreux Volley Masters, 2015 CEV European Championship, and 2016 FIVB World Grand Prix.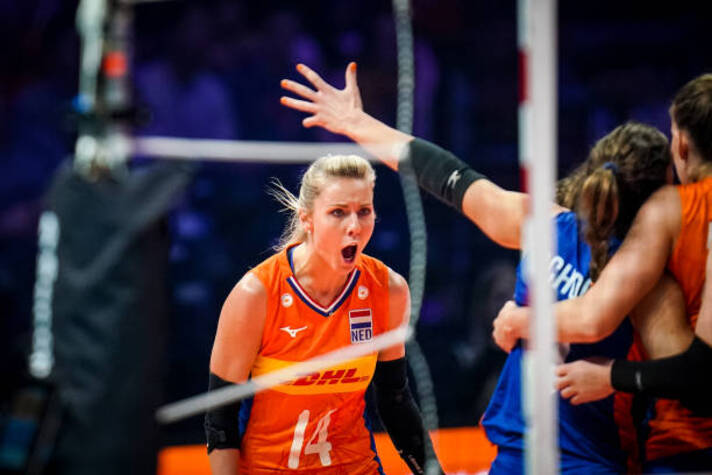 But, arguably, her biggest achievement came in 2017 when she was awarded the 2017 European Championship "Best Setter" – a huge honor for any volleyball player.
A Basketball Player Like No Other: The Tale of 8ft Suleiman Ali Nashnush
At 8ft, Suleiman Ali Nashnush was the tallest athlete in any sport. In fact, he's one of only 17 people to have ever reached this phenomenal height. Although interestingly at the height of his basketball career, he 'only' measured 7'10".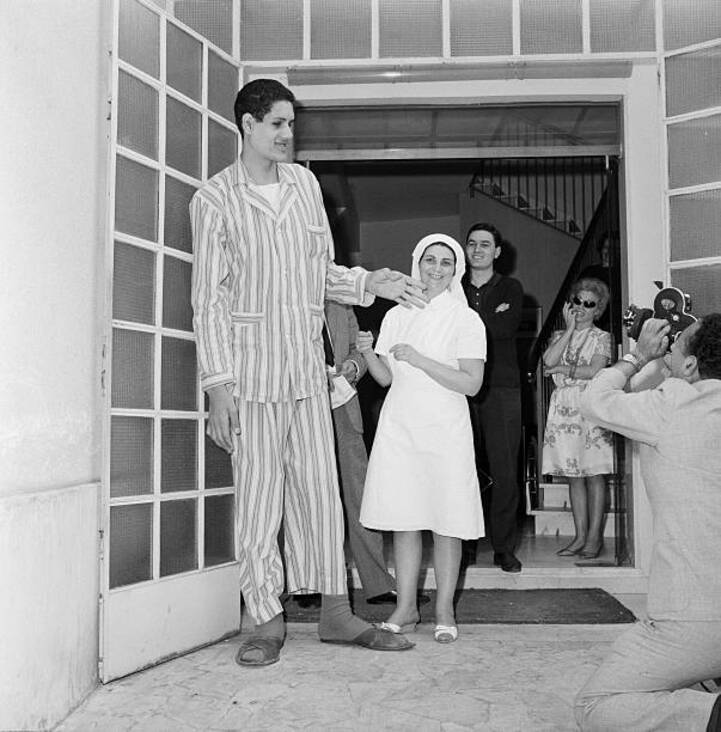 Aside from his sporting prowess, he also turned to act, starring in Federico Fellini's Fellini Satyricon. Nashnush's story sure is one tall story!
Kerri Lee Walsh Jennings: The Greatest Beach Volleyball Player of All Time 
Kerri Lee Walsh Jennings is a volleyball giant, both figuratively and literally. The American is one of the tallest players in the sport's history and one of the most successful.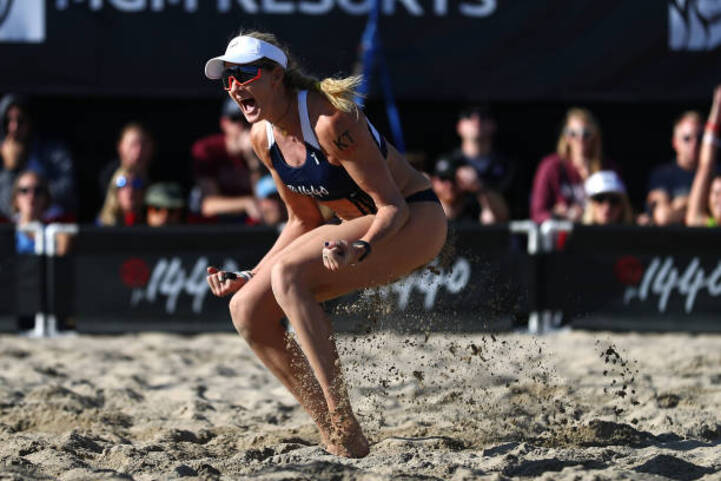 She has an impressive collection of Olympic medals, with three golds and one bronze, a testament to her incredible talent. Alongside her teammate Misty May Treanor, Jennings has achieved one of the most successful beach volleyball runs of all time. It's no surprise that she's considered arguably the greatest beach volleyball player ever.
Standing Tall: The Story of Richard Metcalfe 
At a towering 7 feet tall, Richard Metcalfe was one of the tallest players to ever take to the rugby field.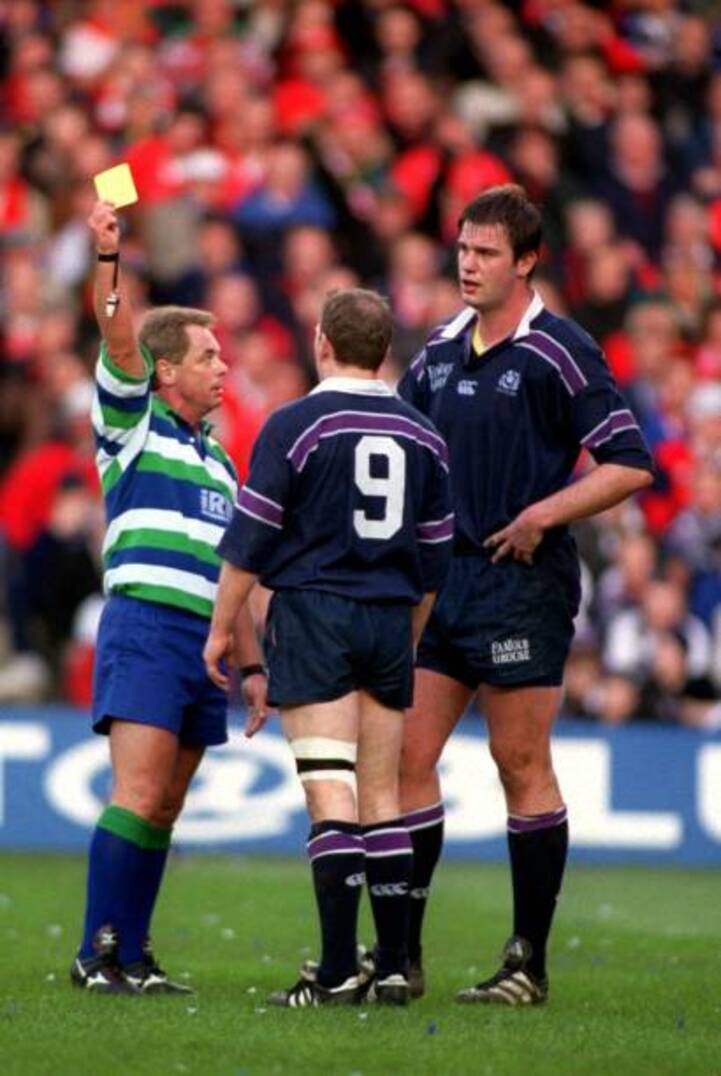 An intimidating on-field presence, Metcalfe went on to win 13 caps for his home country, Scotland. His successful club career saw him at teams such as the Newcastle Falcons and the Northampton Saints, but injury setbacks ultimately forced him to retire prematurely from the game he loved.
Aaron Sandilands: A Towering Figure in the AFL 
Aaron Sandilands is a phenomenon in the Australian Football League (AFL). Standing at an impressive height of 211 cm and weighing in at a whopping 120 kg, Sandilands was the tallest and heaviest player in Aussie rule football – one of the most demanding and thrilling sports in the world.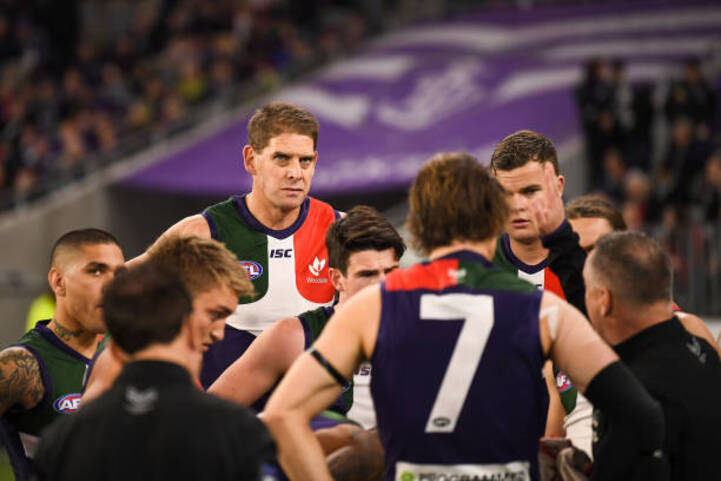 But there's more to Sandilands than just his size. He is a three-time All-Australian and has been twice honored as Fremantle Football Club's best and fairest player. He was one of the most influential figures in the sport and dominated his "ruck" position for years.
Tall is Gold: Aleksey Kazakov's Olympic Journey
Towering over his opponents at 7 '2", it's not surprising that Aleksey Kazakov was a force to be reckoned with on the volleyball court. His hard work in the gym and dedication to his country paid off when he brought home silver and bronze medals from the 2000 and 2004 Olympics, respectively.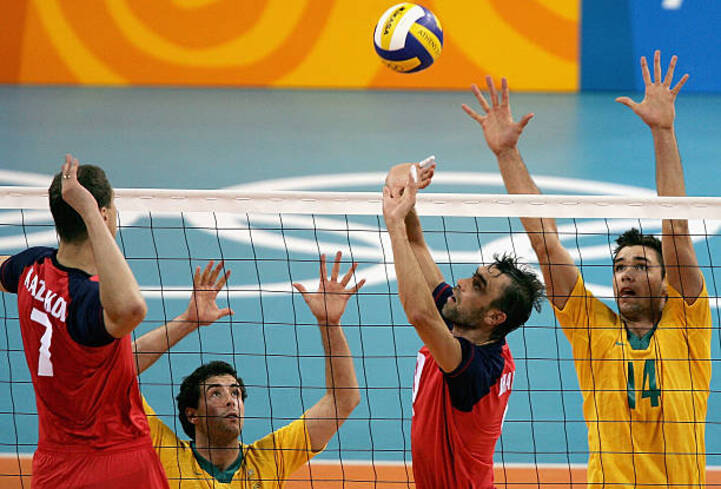 His impressive performance in the 2001 European Championships in Ostrava also earned him a bronze medal for Russia. Kazakov's incredible journey of success is a testament to the power of his determination and resilience.
Mohammad Irfan: The Tallest & Quickest Cricketer on the Planet 
Standing at 7'1″, Mohammad Irfan was a force to be reckoned with on the cricket field. His incredible speed and accuracy made him an important part of the Pakistani national team.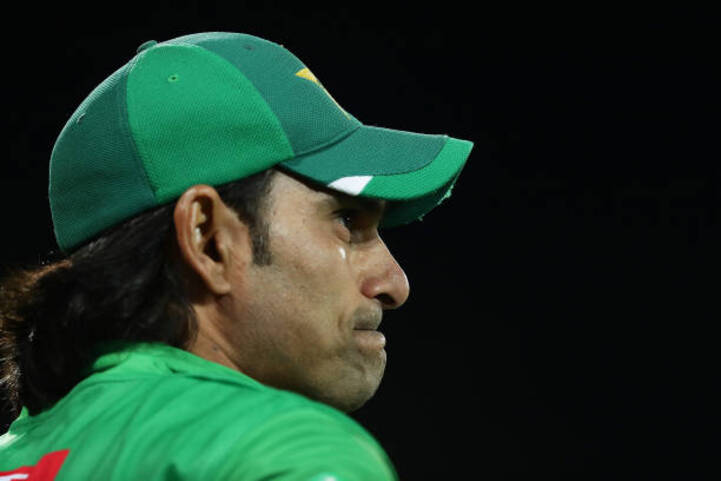 Irfan has been widely praised for his fast bowling skills, especially when he showcased them in an incredible display against South Africa in 2013. Despite being suspended under a cloud of corruption charges, the towering cricketer was a formidable presence on the pitch.
Nikolai Valuev: Breaking All Records in the Boxing World
Nikolai Valuev broke all records when he entered the boxing arena. Standing at an impressive height of 7 feet, Valuev was the tallest and heaviest world champion in the history of boxing.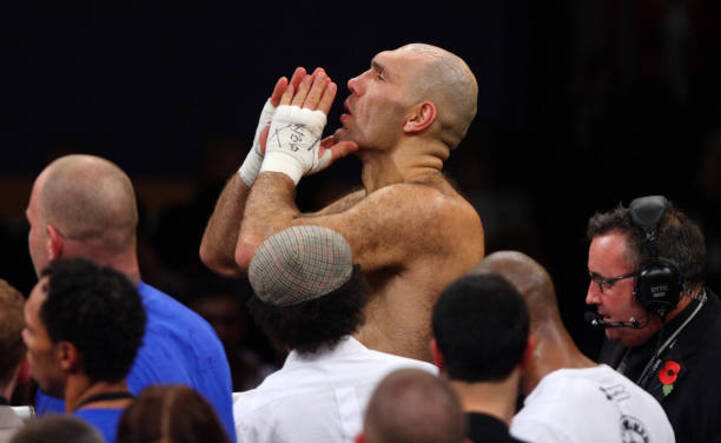 He finished his career with an impressive record of 50 wins out of 53 matches. After retiring from boxing, he embarked on a career in politics and opened his eponymous boxing school, training aspiring young boxers.
Rocking Those Arms: Brittney Griner's Story
6'9" Brittney Griner is an inspiring basketball player who has worked hard to get where she is today. With an impressive record of scoring over 2,000 points and blocking 500 shots, Griner is the only NCAA player to have achieved such feats.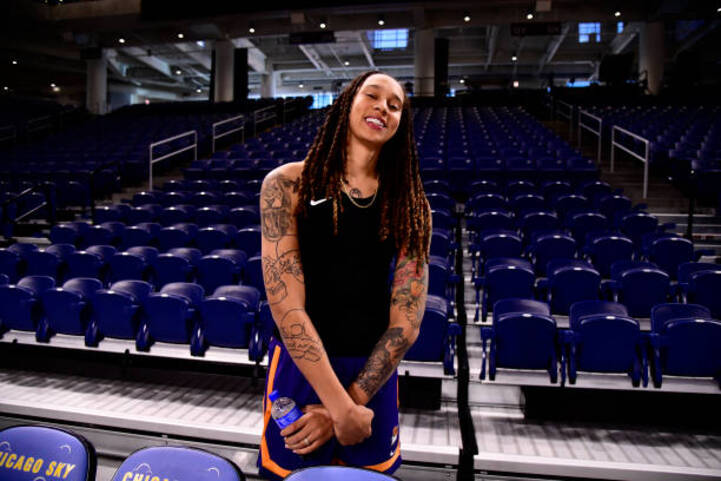 Her spectacular skills were also the driving force behind Team USA's victory at the Olympics. Griner was also a proud Nike ambassador. From her amazing accomplishments to her powerful presence on the court, Brittney Griner is a true trailblazer.
Lacina Traore: "The Big Tree" Who Refuses to be Ignored 
Nicknamed "The Big Tree," 6'3" soccer player Lacina Traore never quite had the profile of other, better-known Ivorian strikers such as Didier Drogba, Wilfried Bony, and Salomon Kalou, all of whom represented their country.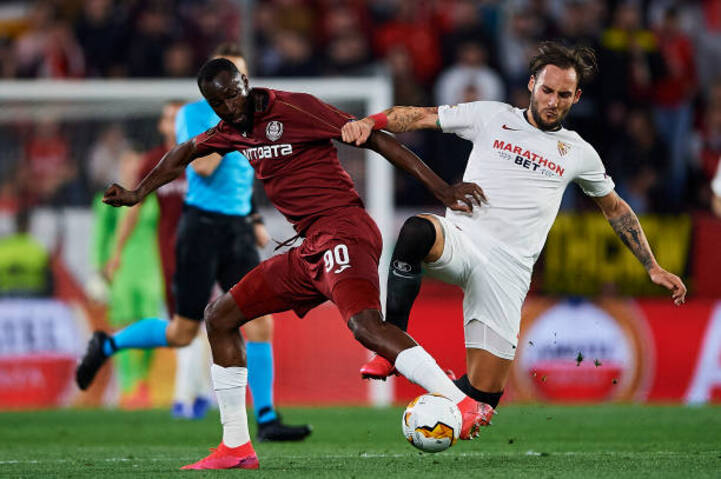 The impressive striker was renowned for his goal-scoring ability, having played for clubs such as Monaco, Everton, and Anzhi Makhachkala. Lacina Traore's dedication to excellence helped him make his mark in the world of football.
Dane De La Rosa: The Biggest Athlete in Pro Baseball 
Hailing from Torrance, California, Dane De La Rosa has certainly worked hard to become one of the biggest athletes in pro baseball.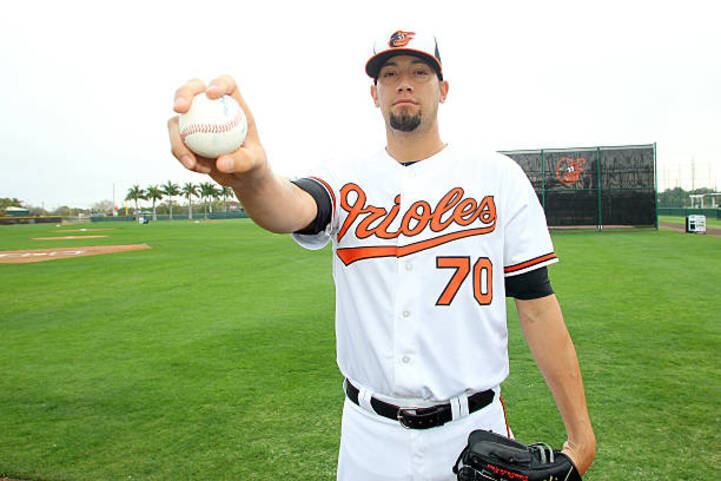 The pitcher has played for top MLB teams such as the Tampa Bay Rays and the Los Angeles Angels of Anaheim, and after a break from the game, returned to play for the Sugar Land Skeeters. His earned run average is a remarkable 4.24, showcasing his success.
"The Dunking Dutchman" - Rik Smits: A Towering Force of Skill and Charisma 
Standing tall at 7 feet and 4 inches, Rik Smits was a towering presence on the court. Blessed with an array of skills, Smits was a popular figure and inspired his team, the Indiana Pacers, to the NBA Finals in 2000.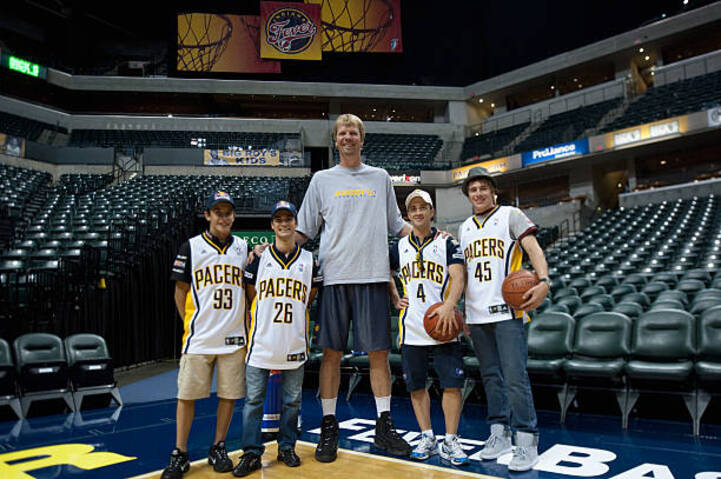 Awarded as an All-Star in 1998, a crowd favorite, and a popular teammate, he is fondly remembered across the NBA world. "The Dunking Dutchman" sure soared to great heights!
A True Basketball Giant: Chuck Nevitt's 12-season NBA Career
Chuck Nevitt may not be a big name in the world of basketball, but his NBA career spanning 12 seasons is certainly something to be admired. From the Houston Rockets to the Los Angeles Lakers and the Detroit Pistons to the Chicago Bulls, Nevitt played for several high-profile teams during his time in the league.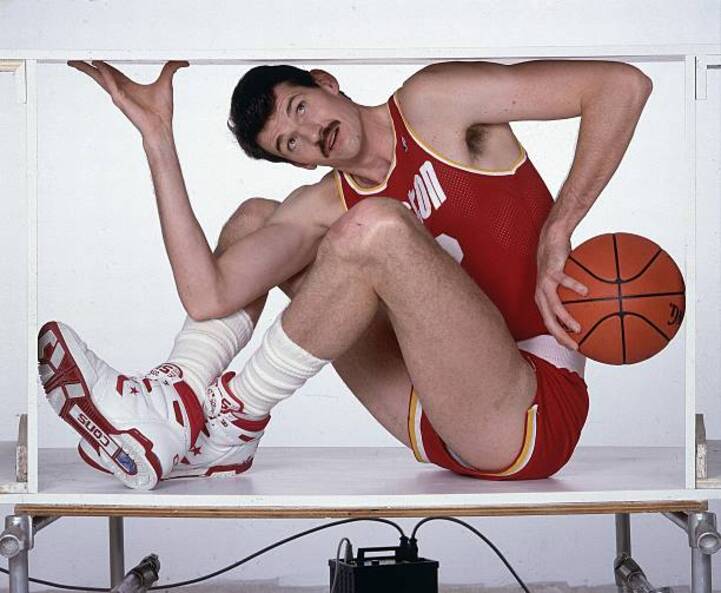 At a remarkable 7'5″, Nevitt is among the tallest players ever to hold court in the NBA.
Towering 6'9 Slovakian Ice Hockey Star, Zdeno Chara! 
Standing at an intimidating 6'9, Zdeno Chara is the tallest ice hockey player to have ever taken to NHL rinks!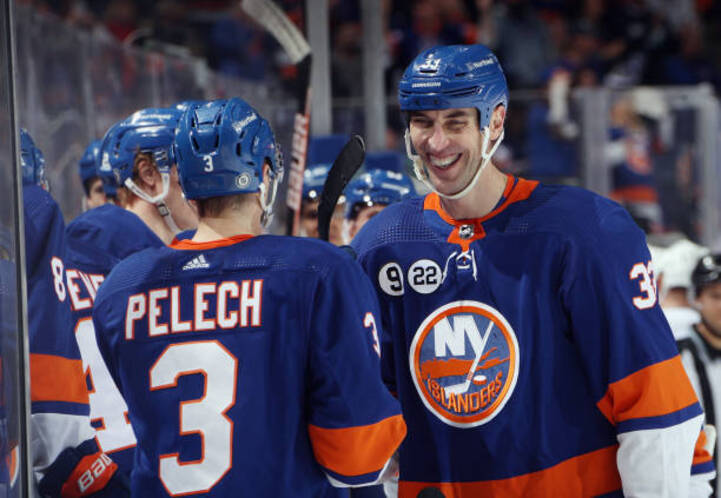 The Slovakian defenseman is no stranger to hard work, as he regularly hits the fitness center to stay in top shape. Not only was Chara the captain of the Boston Bruins, but he was also the second European-born player to have ever won the coveted Stanley Cup. It's truly a remarkable feat for this giant of a man!
From 445 Pounds to Professional Darts: Andy Fordham's Inspiring Weight Loss Journey
Not all sports demand the physical prowess of their competitors, and professional darts are a good example of this. Blessed with unerring accuracy, Andy Fordham was a successful darts player.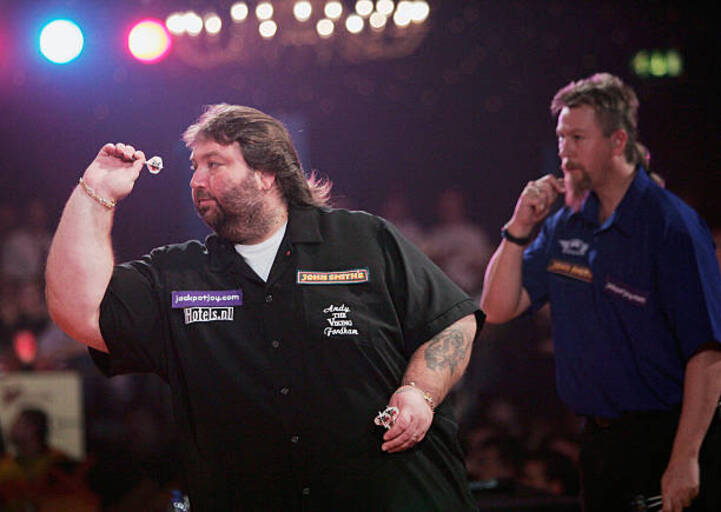 Despite being 445 pounds at one point, he lost around 200 pounds. His inspiring journey shows that dedication and commitment can help you reach your goals, whether in your chosen sport or personally, no matter how big they seem.
A Towering Success: Jon Rauch and His MLB Career
At an impressive 6 feet, 11 inches tall, Jon Rauch is the tallest person to ever grace the Major League Baseball diamond.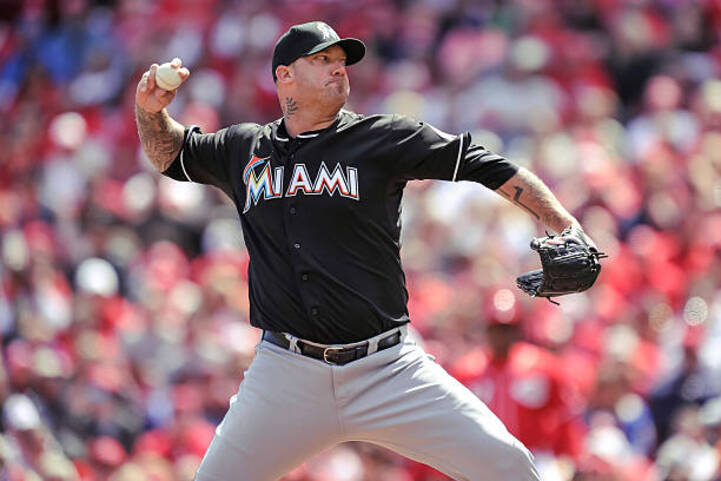 His towering stature made him the perfect fit for the pitcher's mound, and he excelled in the role for various MLB teams, including the Chicago White Sox and Arizona Diamondbacks. Arguably, Rauch's crowning achievement saw him win an Olympic Gold Medal, which cemented his place in baseball history.
From Gymnast to NBA Superstar: The Eddy Curry Story 
Eddy Curry never meant to be a basketball player. Aspiring to become a gymnast, fate – and his physique – had other plans for him. Standing at a remarkable seven feet tall and weighing 295 pounds, Curry wasn't cut out to be a gymnast.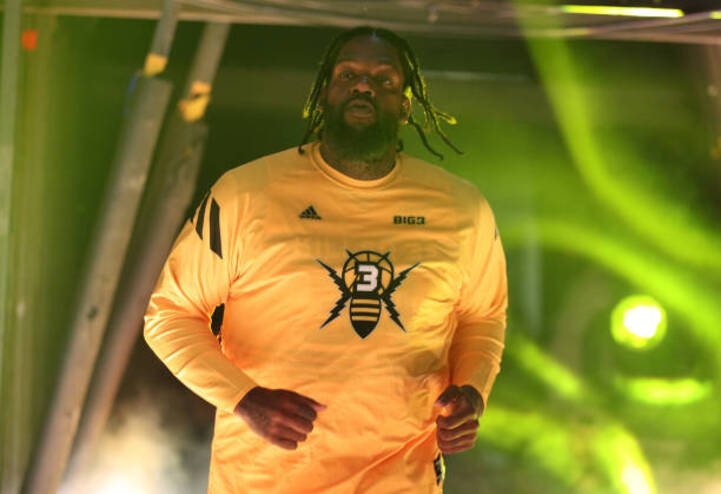 He started playing basketball in high school, and that was the catalyst for a career that saw him play for the Chicago Bulls, Miami Heat, Dallas Mavericks, and New York Knicks – some of the biggest teams in the NBA. Drafted straight out of high school, Curry is considered to be one of the best basketball players of his generation.