20 Best Reviewed Bamboo Sheets on Amazon
Playing the hot-cold-hot game at night can be so tiring. You're too warm when you lie down, so you only use the sheet. In the middle of the night, it gets cold, so you bundle with blankets. Next thing you know, you're too hot and have to throw all of the blankets off again! It turns out the miracle product we all need is bamboo sheets. Bamboo bedding is naturally temperature regulating, moisture-wicking, and breathable. It's also buttery soft, hypoallergenic, durable, and more sustainable than cotton bedding.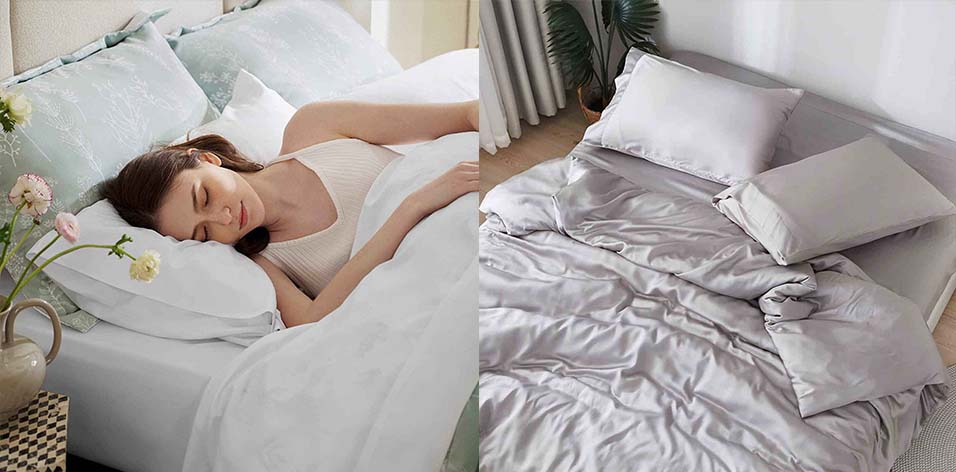 Not all bamboo sheets are made equal though, which is why we've put together this list of shopper's top picks. These are buyers' top 20 best reviewed bamboo sheets, from most to least popular. There's a great option in here for every bed size, color scheme, and budget. Grab a nice set for yourself, your new college student, or the hot sleeper in your life!
LuxClub Bamboo Sheets Definitely Have Your Dream Color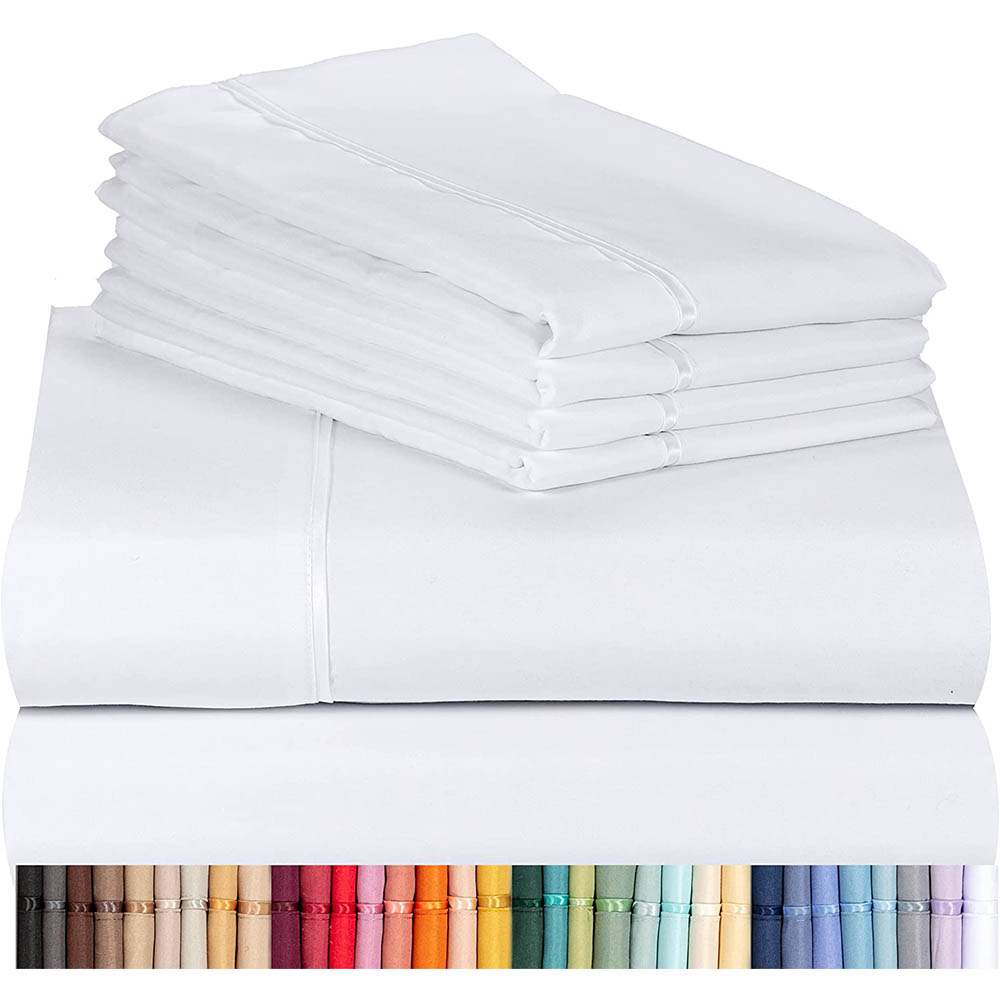 This brand offers one of the most popular bamboo sheet sets on Amazon. Shoppers left nearly 200,000 glowing reviews! With 38 colors and 14 different size options to choose from, this set is probably the best overall choice. These machine washable sheets come with deep 18 inch pockets, which should be more than enough to fit over an extra thick mattress. The full price cost is slightly lower than average too, so you can save a little of your budget for accent pillows or bedside accessories instead!
Get the Best Value for Money with Shilucheng Bamboo Sheets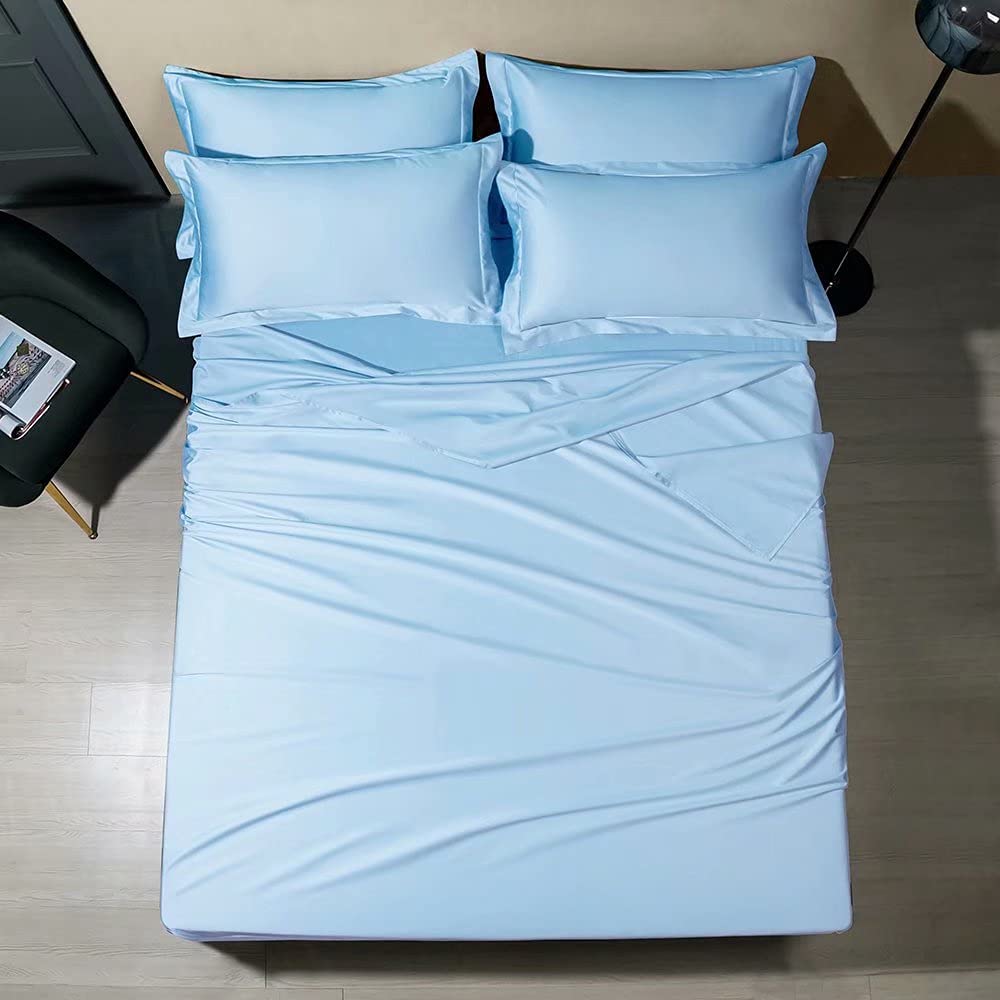 With over 44,000 positive reviews, this bedding set is the second most popular bamboo sheet set on Amazon — and it's amazingly cheap! This is thanks, in part, to the fabric composition, which uses both microfiber and bamboo. Basically, you'll have all the benefits of breathable bamboo with the added bonus of fewer wrinkles or shrinkage. Choose from seven different size options and 23 colors!
Buyers Love Cosy House's Lightweight, Silky Sheets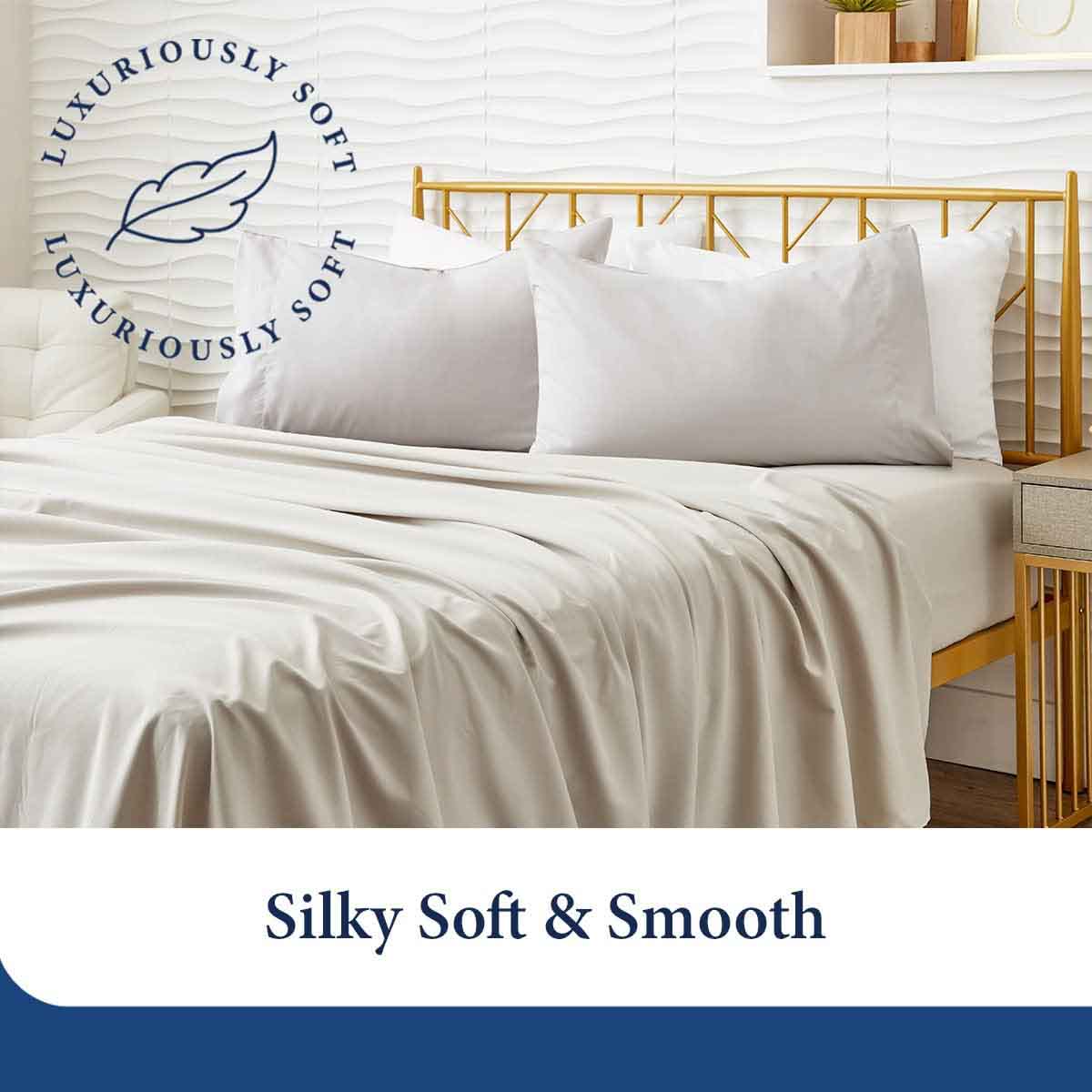 Cozy House's bamboo sheet set is also a blend of microfiber and bamboo. Customers rated it really highly for being lightweight and comfortable. If you can't find the color you wanted, or you'd rather buy from a small business, this is your product. Buyer Brammy called these sheets her "new bedding staple." She wrote: "Super soft, no wrinkles, corners stay put for heavy tossing and turning, and no bed-sweats."
The Price is Right for these DREAMCARE Bamboo Sheets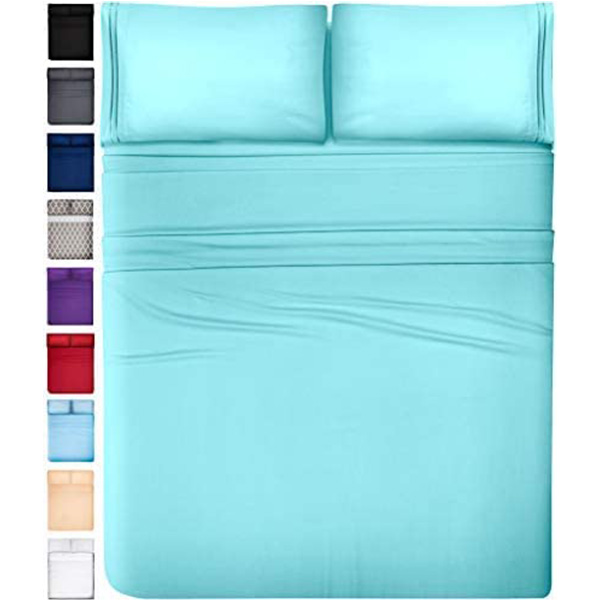 Though these sheets are only made for twin and king-sized beds, you won't find a better price on Amazon for bamboo sheets. The microfiber and bamboo blend lets you enjoy extra coolness and moisture absorption, perfect for humid climates and hot sleepers. This set is machine washable, hypoallergenic, and extra soft. Bonus: the twin sheets also come with a built-in side pocket, which is super convenient for dorm living.
SONORO Sheets are Top Quality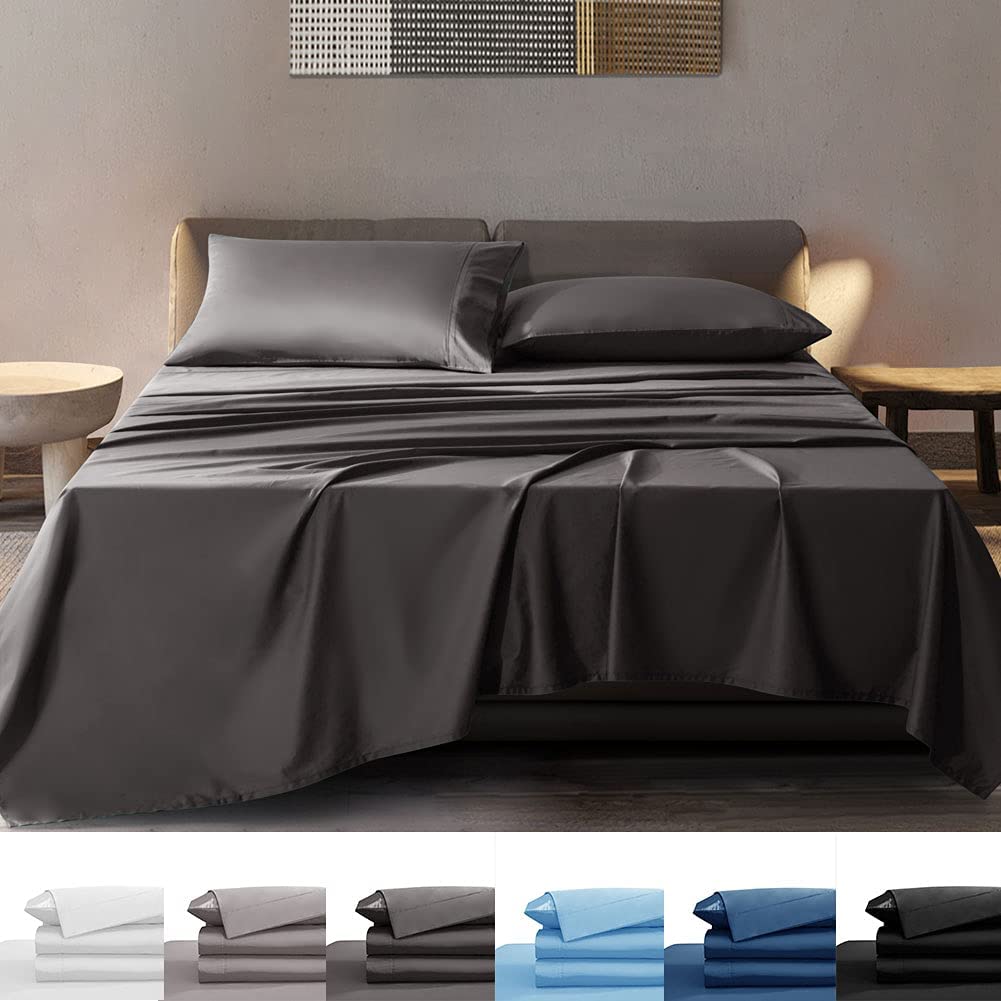 SONORO bamboo sheets are another buyer favorite. They're made with pure organic bamboo viscose, so no polyester or cotton here. In addition to being extra cooling, they're also anti-static, hypoallergenic, and come with extra deep pockets. "Unlike satin or microfiber, it doesn't catch on my leg hair, and they don't develop pills/pebbles after oh-so many washes," buyer Barrow Family wrote in the reviews section. The best part is, if you don't like the sheets, this company accepts returns at any time!
BAMPURE's Bamboo Sheets Come with Extra Sizes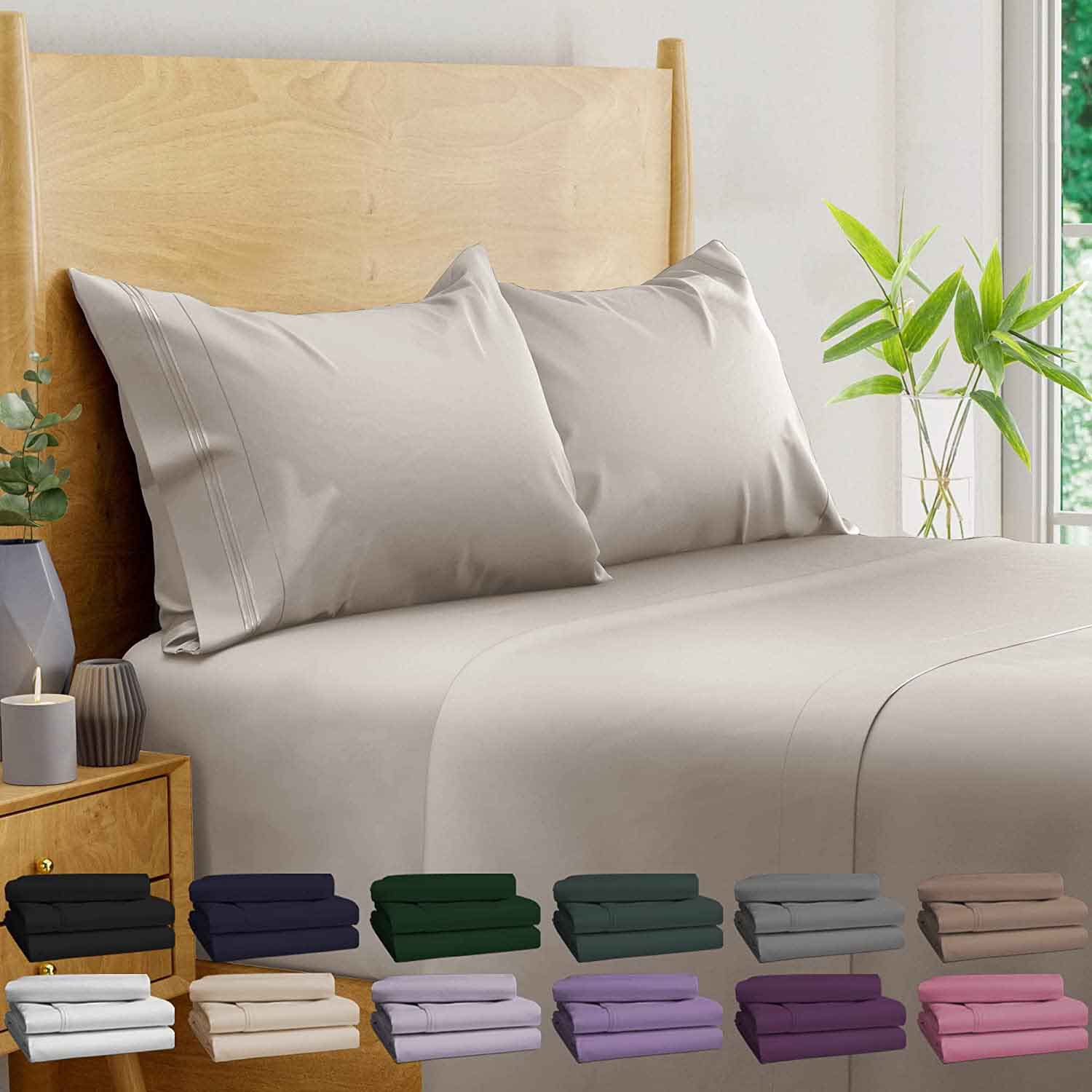 In appearance, BAMPURE's bamboo sheets seem very similar to SONORO sheets. Both are made with 100% organic bamboo; both offer about the same number of color options; both are OEKO-TEX certified (tested for harmful substances). However, BAMPURE offers a few more sizes/configurations for you to choose from. The brand also boasts a high thread count and odor resistance.
Zen Bamboo Sheets are a Great Budget-Friendly Choice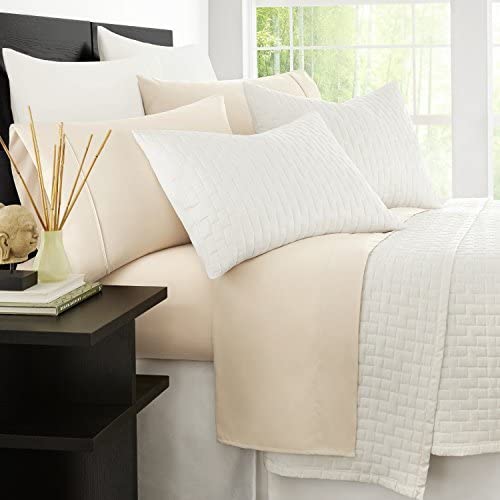 Rock bottom prices with extra color choices? Yes, please! This bamboo sheet set is another fantastic value-for-money item that you won't want to miss. It comes in the standard sizes, 11 colors, and a convenient 30-day satisfaction guarantee. It's made with a super soft, stain-resistant microfiber-bamboo blend, which will feel so plush after a long day. Treat yourself!
Buyers are Calling BEDSURE Sheets the Best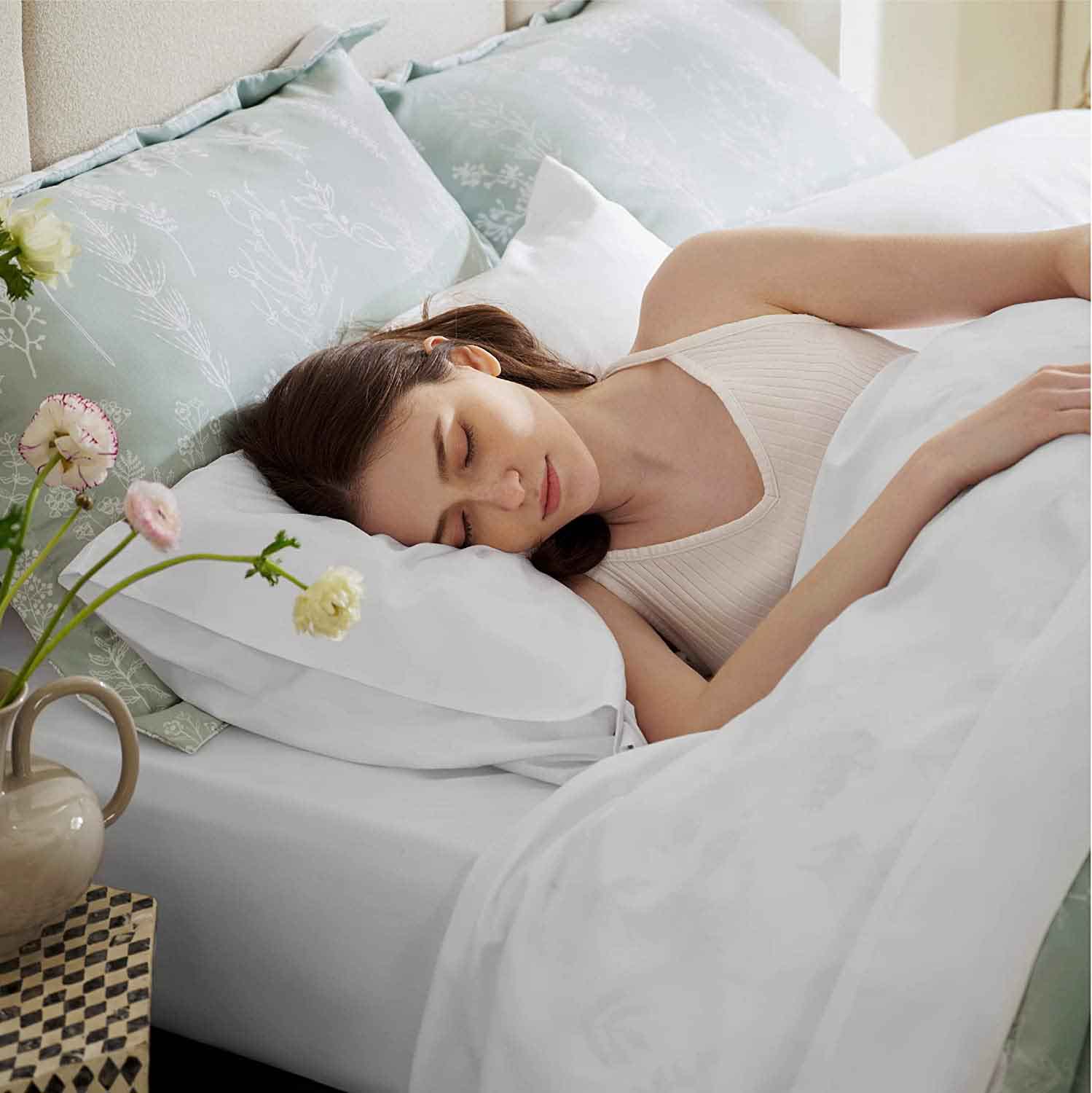 This sheet set by BEDSURE is made with 100% bamboo, an extra soft twill weave, and deep pockets. These bamboo sheets were super popular with buyers, who had nothing but good things to say about it: hot sleepers love them, they're luxuriously silky, and they won't slide around on your mattress. We like them because they offer unusual colors like pink and sage green!
Tafts Sheets Won't Tear as Easily as Other Brands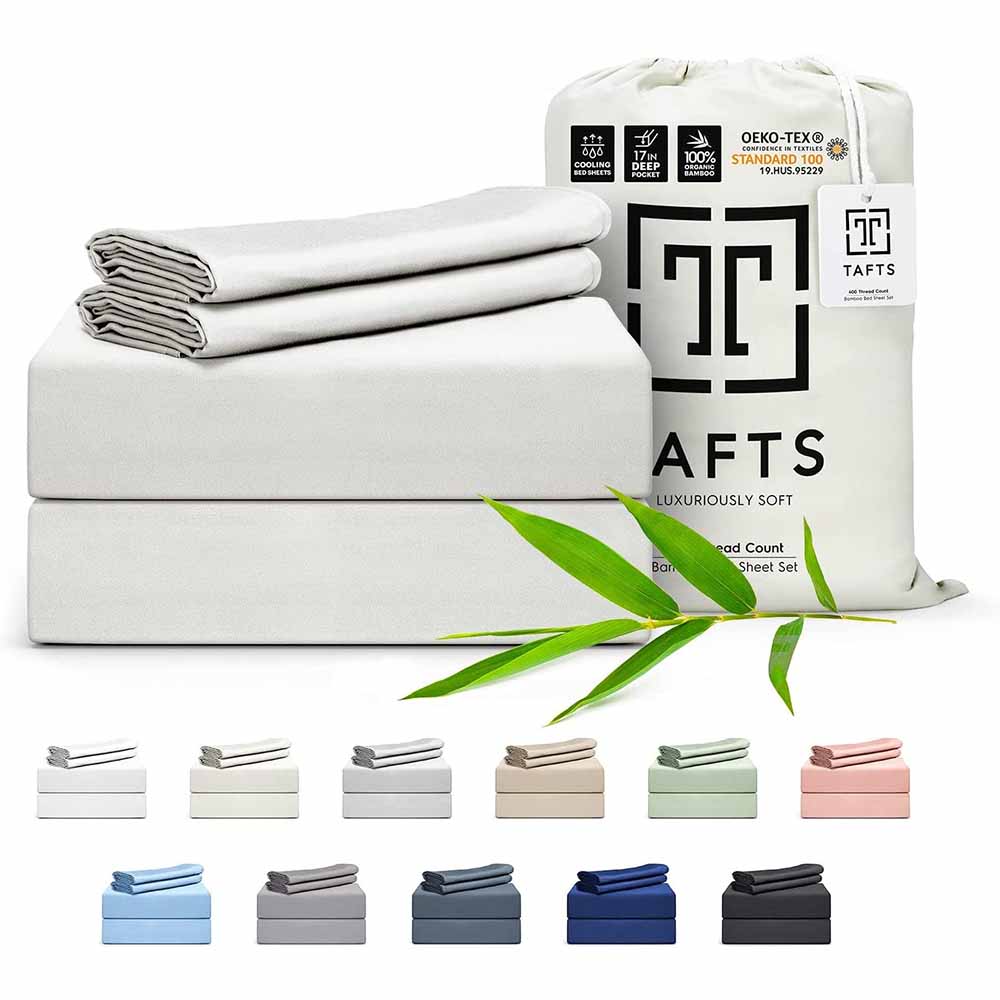 Tafts' bamboo sheet sets are pretty much the same as BEDSURE's sheet sets, but with extra strong stitching and a lifetime quality guarantee. They're made with 400TC organic bamboo (the good stuff), so they're durable and won't pill like lower quality bamboo sheets. Bonus: they're designed right here in the U.S.!
Shoppers Left Paragraphs in the Reviews for Hotel Sheets Direct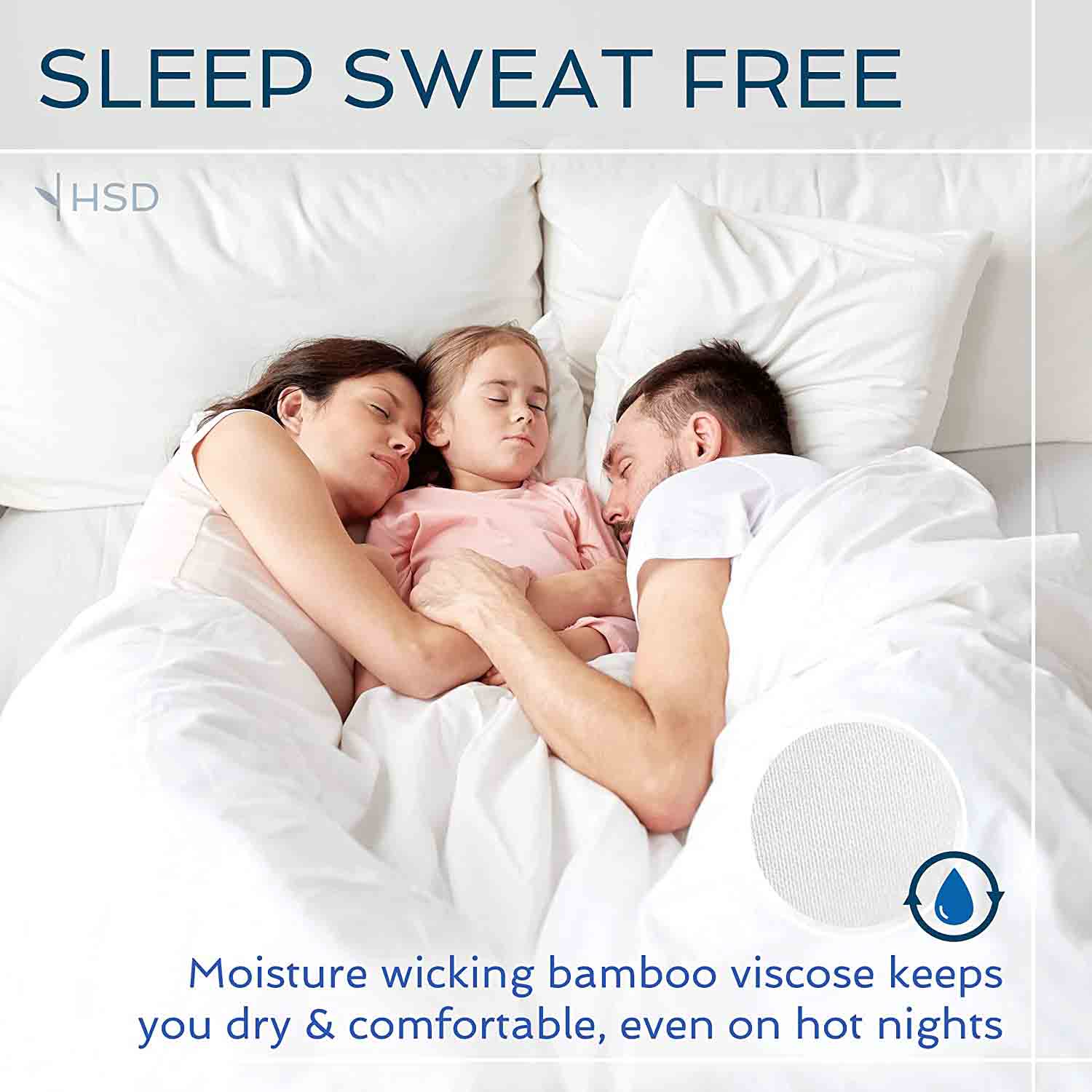 Seriously, go check out the reviews section! People are in love with these bamboo sheets. Pros: These sheets are made with 100% bamboo viscose and roomy 16 inch pockets. This product was designed by a small business and safety tested to OEKO-TEX standard, which helps protect you and the environment! Cons: It's only available in white.
CozyLux Bed Sheets will Help You Sleep Through the Night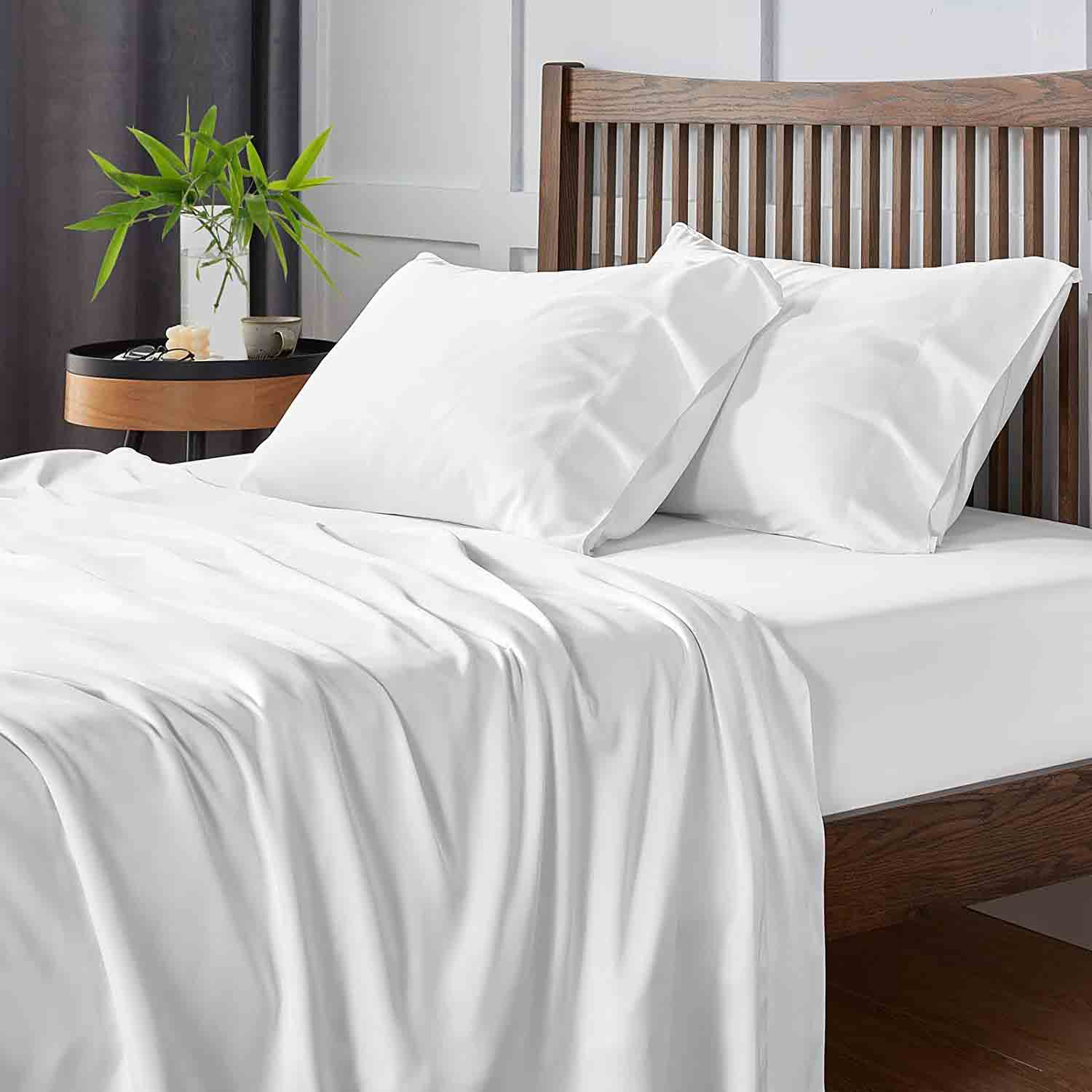 Like many of the other brands on this list, CozyLux only uses safety-tested, 100% pure bamboo viscose in their fabrics. Buyers rated this set highly for softness, thickness, and comfort, so you already know they're worth the money. The Bings said these sheets helped them sleep easier through the night. "I no longer get so hot that I have to rip away layers in the middle of the night then put them back on when I get cold, back and forth, all night," they wrote.
Bamboo Bay is Veteran Founded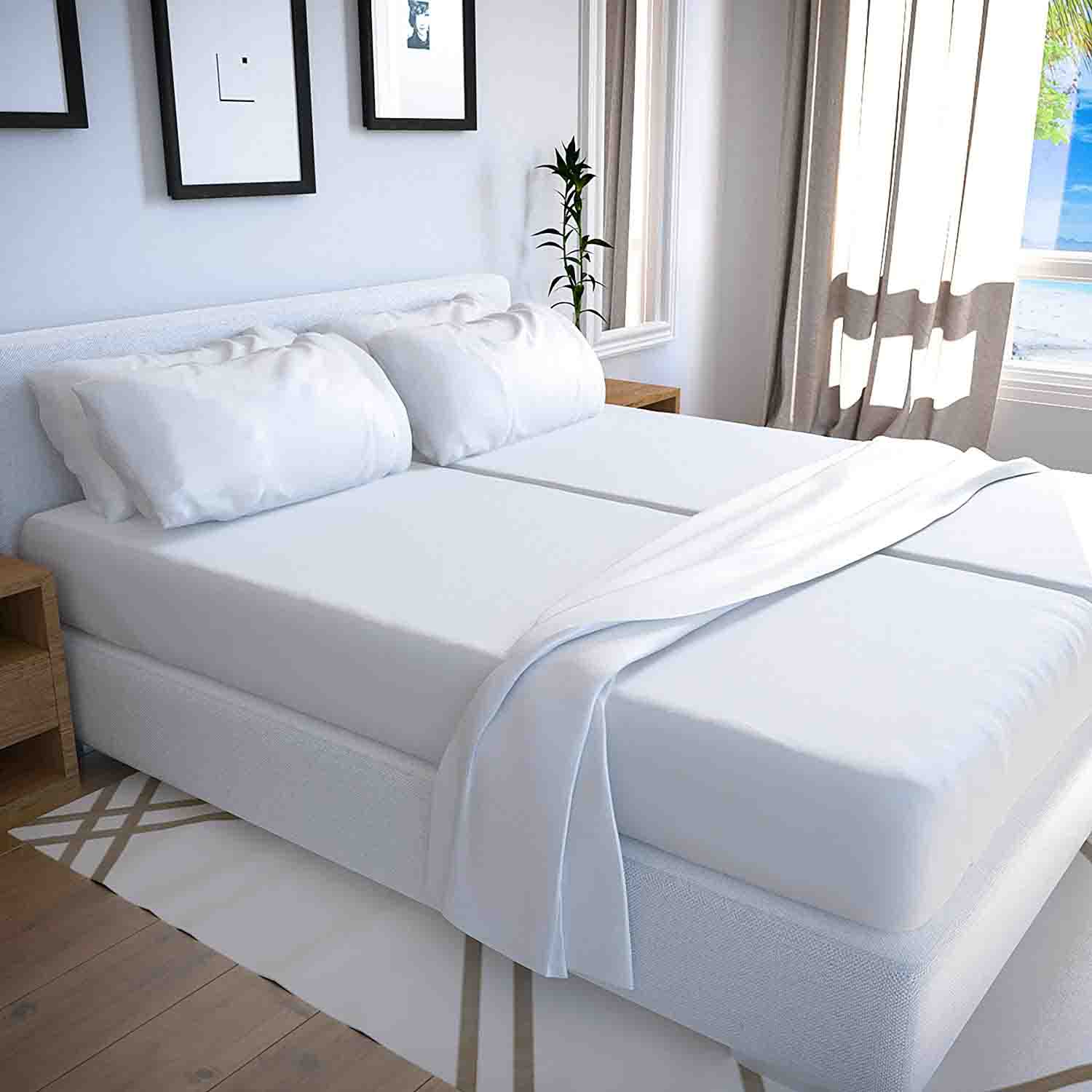 Here's another small business find! According to the seller, Bamboo Bay was featured on publications like Architectural Digest and Cosmopolitan. The brand is best known for creating high-quality, long-lasting bedding that doesn't wrinkle or itch. They also offer an 180-day satisfaction promise, so you can buy with confidence. Choose from four different sizes (including split king) and five different colors!
GOKOTTA Sheets Were Made to Stay Put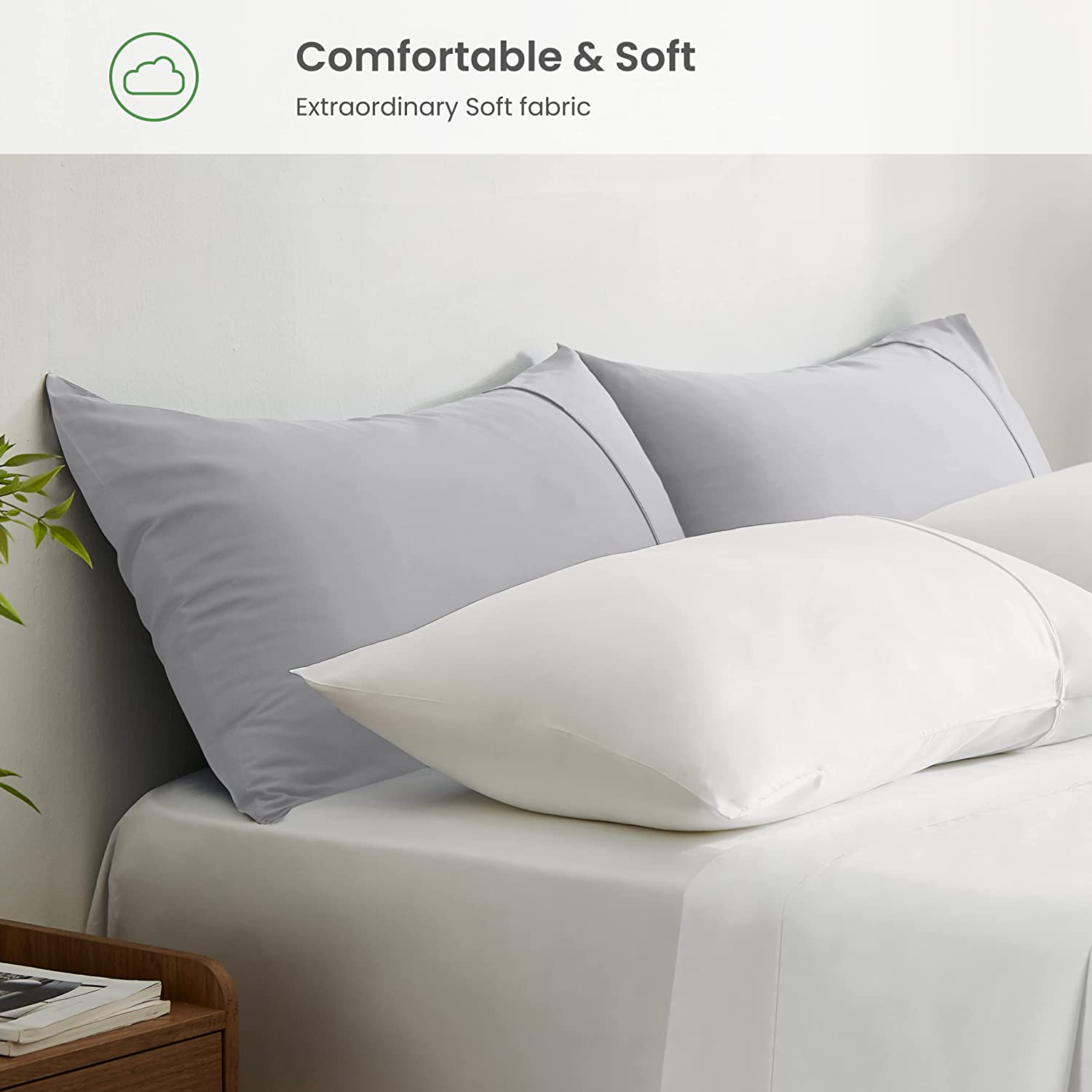 We love these bamboo sheets because they come with four elastic corner straps. No more rolling around on your bed, fighting with slippery corners! Outside of that, it's full of our favorite top-quality perks: hypoallergenic bamboo fabric, OEKO-TEX safety testing, classic color choices, and a rock-solid lifetime product warranty. This set achieved pretty high ratings for softness, comfort, and stain-resistance as well.
JOMO Bamboo Sheets are Extra Thick
If you're looking for all-season sheets that still breathe really well, this is the brand to buy. According to the seller, each pack is made with 156 GSM bamboo fabric, which is apparently thicker than your average bamboo sheet fabric. Thicker fabric means they'll last longer and provide a bit more warmth, in case there's a perpetually cold person sharing your bed. In other words, these will be amazingly cool during the summer and warm during the winter!
Bamtek Sheets Have the Highest Rating for Softness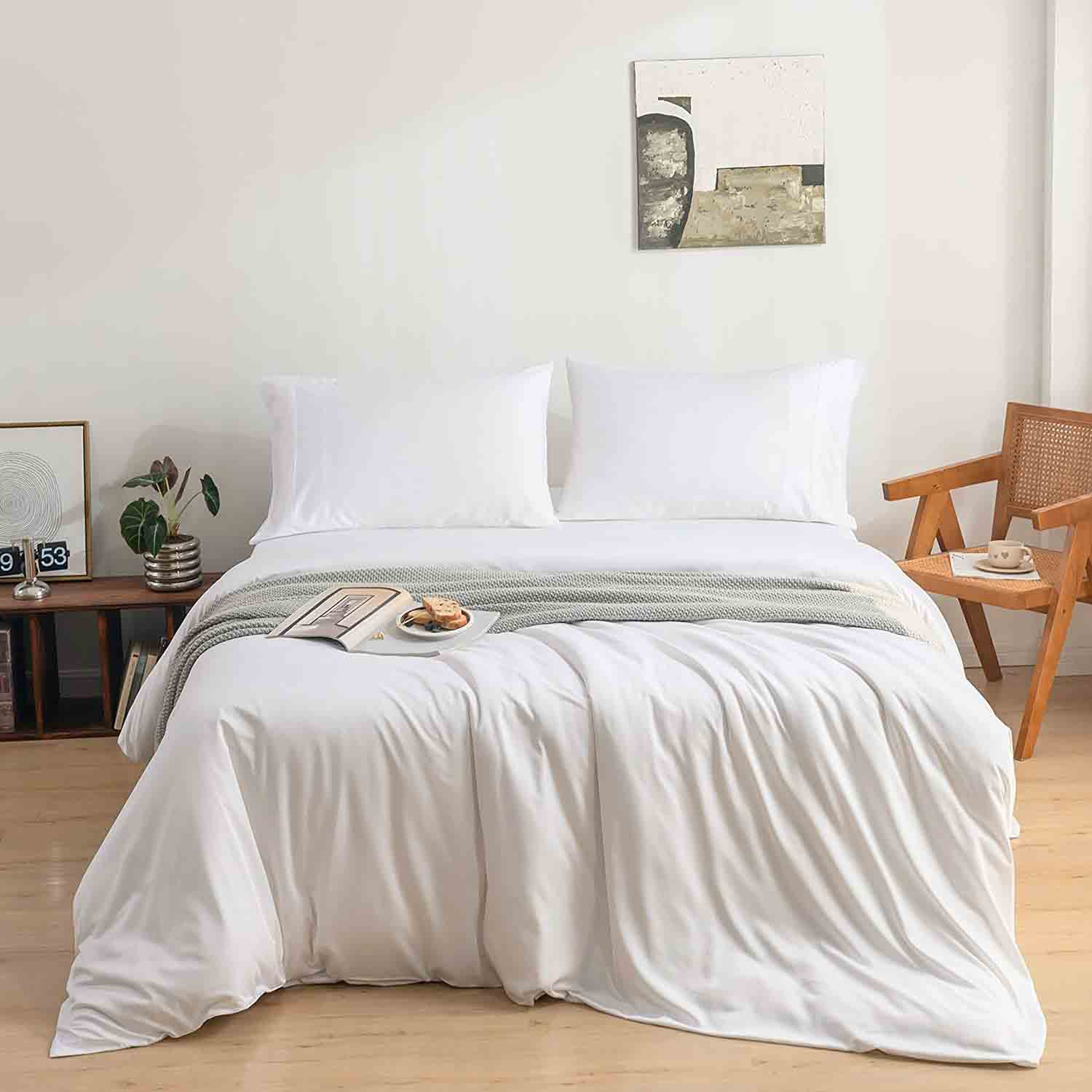 Though this brand is less popular than LuxClub or SONORO, it scored incredibly well for softness and comfort. Personally, we think the bright Almond color is really unique too! Just read what Viktoriya had to say about this item in her review: "This product is outstanding! I never had bamboo bedding before but heard from friends that it is great, so I decided to try it. It is so light and soft! … My hubby is a hot sleeper, while I am always on a colder side. With this bedding both of us feel comfortable for the first time!"
Sweave Sheets are a Winner for Pet Owners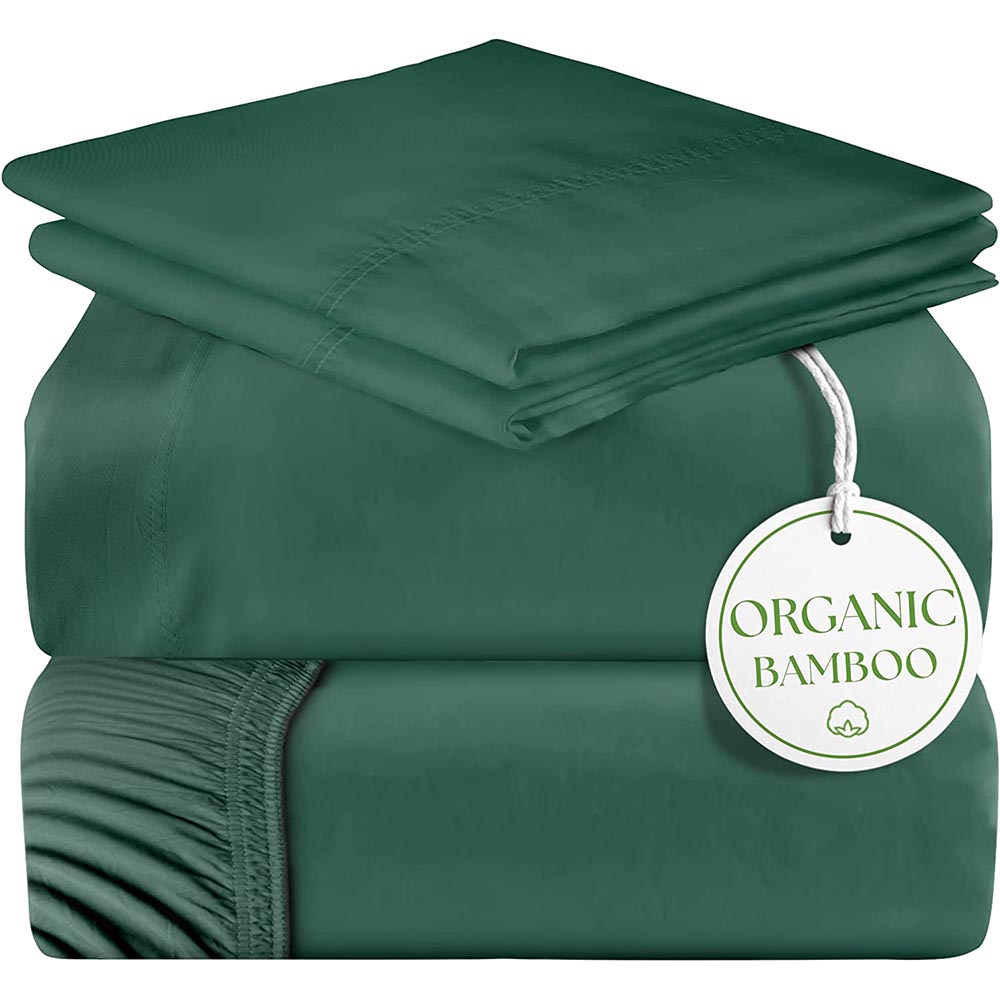 These deep pine green sheets are made with a top quality blend of organic bamboo and long staple cotton. Sweave also threw in double elastic for the pockets and double stitching to make each sheet a little stronger than average (perfect for pet parents)! Donne LaRue said they were just what he needed: "I needed a fitted sheet that could stay intact despite any abuse from my 60+ pound dog's claws. … They are nearly as soft as my favorite silk sheets. The flat sheet is both cooling and warming, such that I have been only covering up with it at night and feeling quite comfortable."
Even Self-Titled 'Sheet Snobs' Love NATUREFIELD Bed Sheets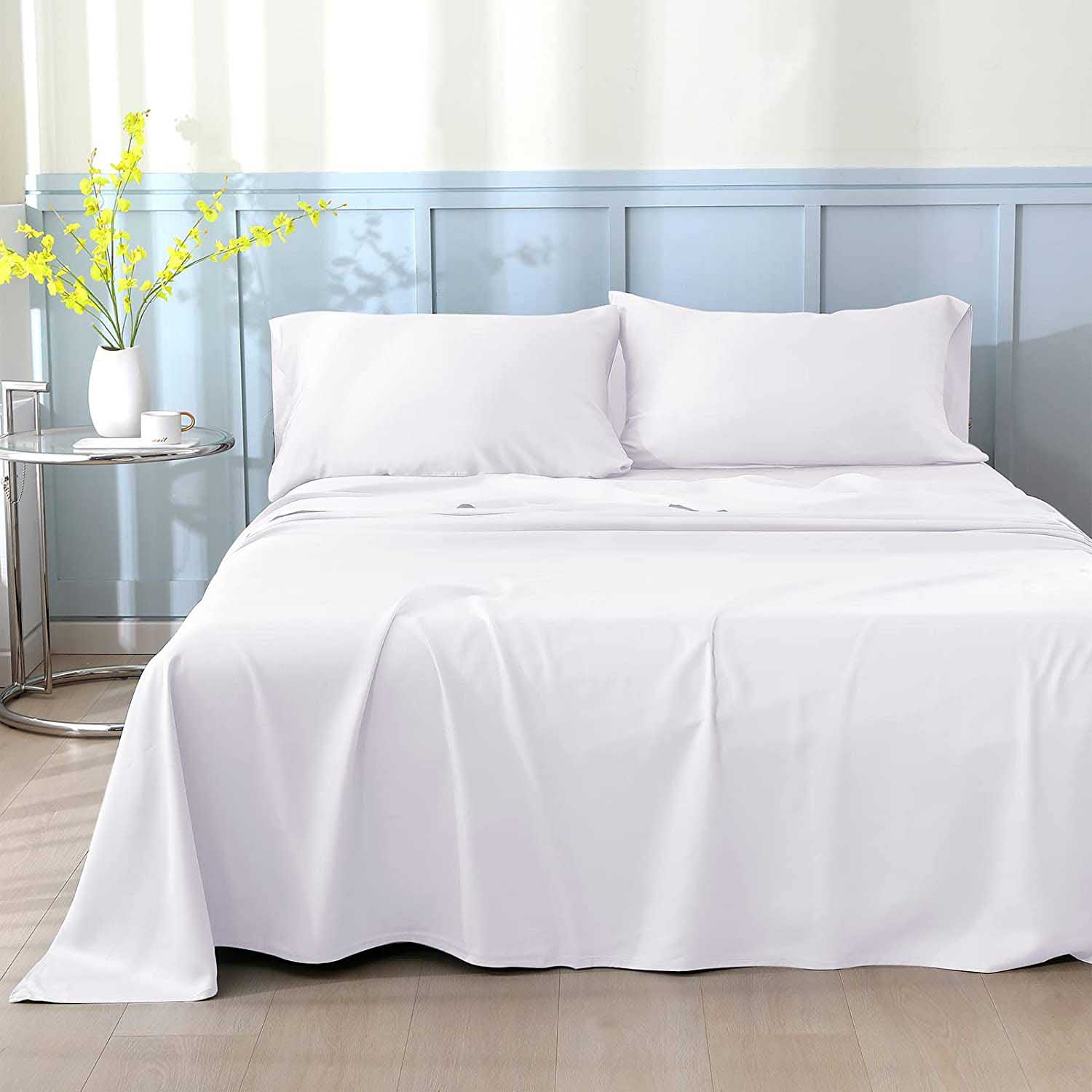 If you're really picky about quality but don't want to break the bank, add these sheets to your cart. Buyers said they can feel the difference! From twin all the way up to California king, NATUREFIELD offers all the different sizes and configurations you need to upgrade your bed setup from good to great. Each four-piece set features 100% bamboo fabric, 15 inch pockets, and zipper enclosed pillow cases.
This Small Business Makes Killer Bamboo Sheets!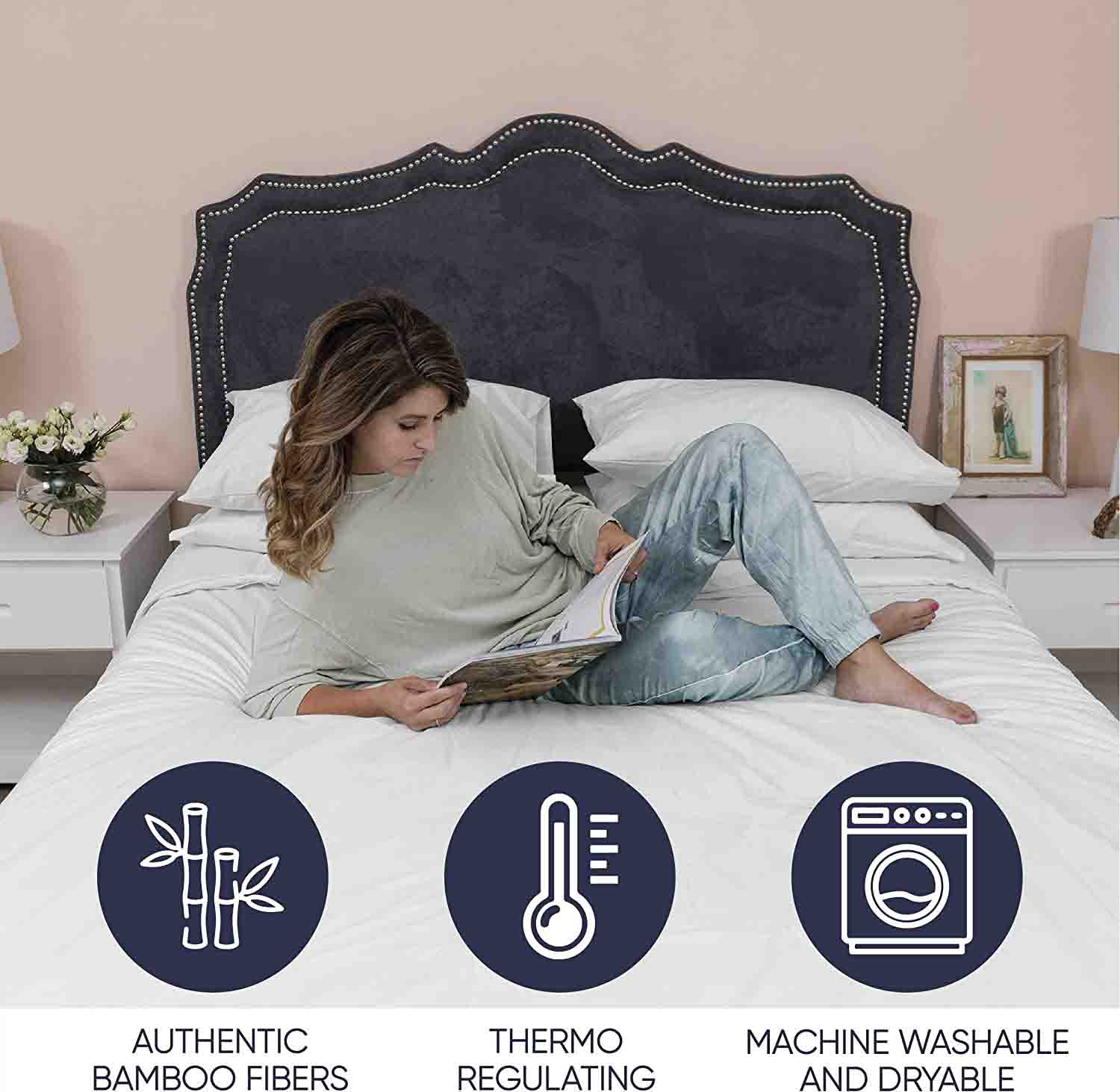 This small business boasts ethically sourced materials, 100% bamboo fabric, and silvery color shades you will adore. They apparently come out of the dryer wrinkle-free and won't slip around too much on your mattress. Not too many people have tried this brand, but buyers say it's worth your money. "These Ella Jayne Bamboo sheets are the real deal," wrote blogger Kimberly. "They also fit my deep 18-inch king-size mattress perfectly without lifting or shifting during the night."
Bamboo + Sport Fabric = Perfect Moisture-Wicking Sheets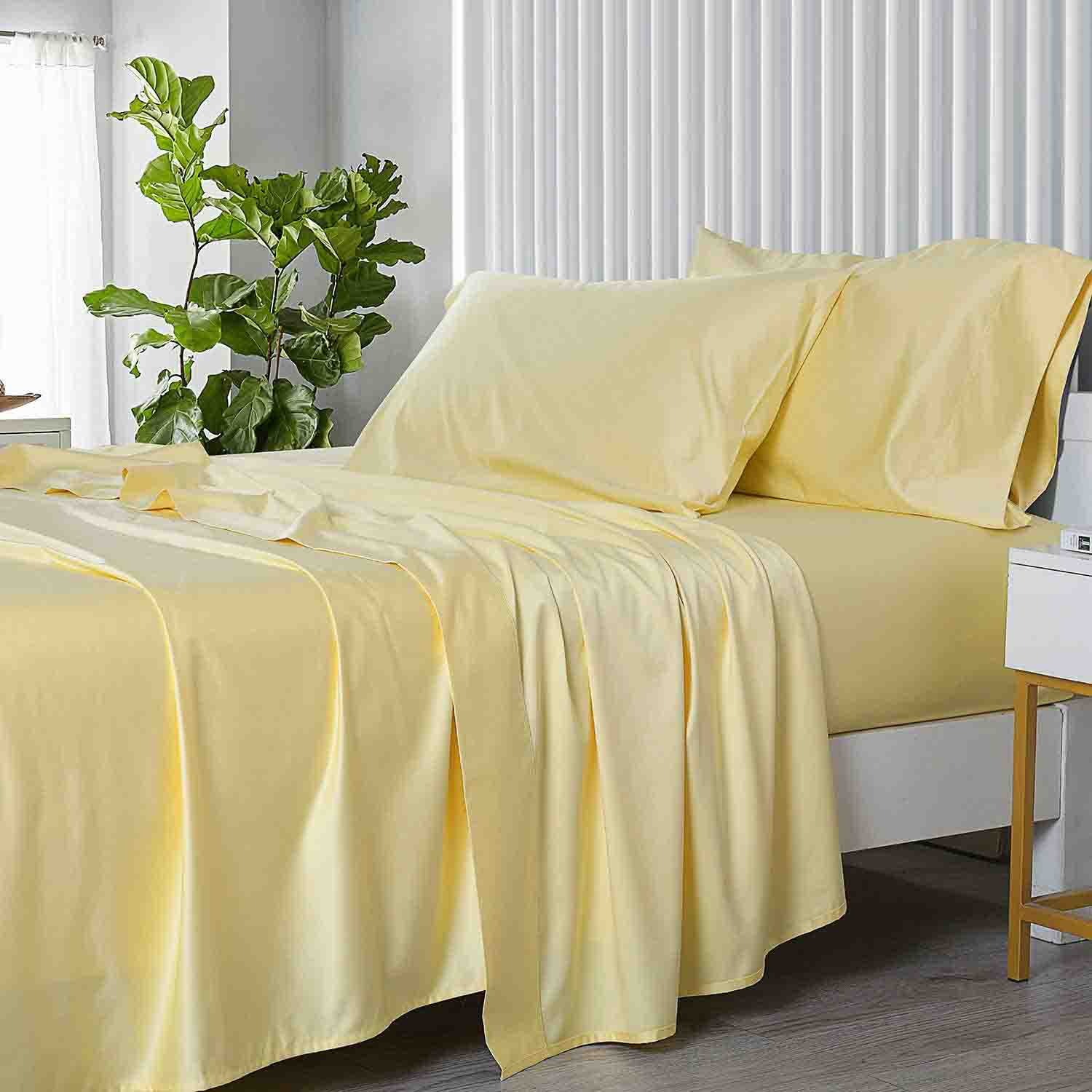 Don't let the bright yellow cover photo scare you! This small business uses some of the highest quality bamboo available (450TC), and they'll cost you less than Tafts' 400TC sheets. If you prefer silky looking sheets, you'll love their visibly shiny appearance too. They're made with a blend of bamboo and a special moisture wicking sports material for extra coolness. With 15 inch pockets, you can be sure of a snug, clean-cut fit too.
Ditch Your Box Fain and Grab These Sheets by DOZ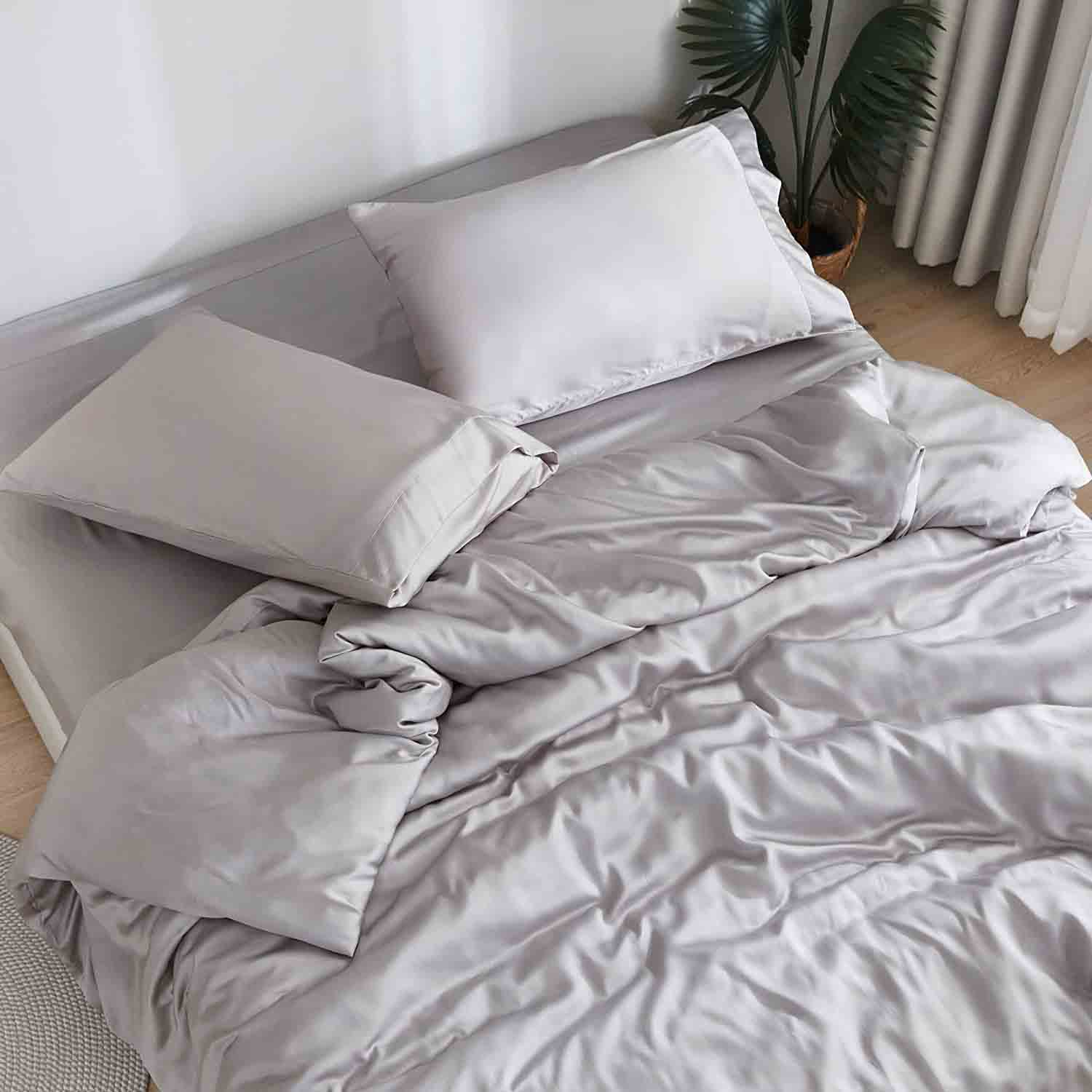 DOZ's top-rated 100% bamboo sheets won't disappoint you. Buyers are calling them "game changers." While it's a little strange that they offer size options that don't include a top sheet, it's nice to have that amount of customization if you want it. Enjoy a buttery soft 300 thread count, seven unique colors, and a lightweight feel.