35 Best Work From Home Products from Amazon So Far in 2023
Whether you're just starting your remote work journey, or you've been living the dream for years, you have to admit that working at home in 2023 is the best. No long commute, no hovering manager, fewer distractions from your work, and extra cuddle time with pets — it doesn't get much better than that! You can have complete control over your home environment and make your office the best possible productivity space for your needs.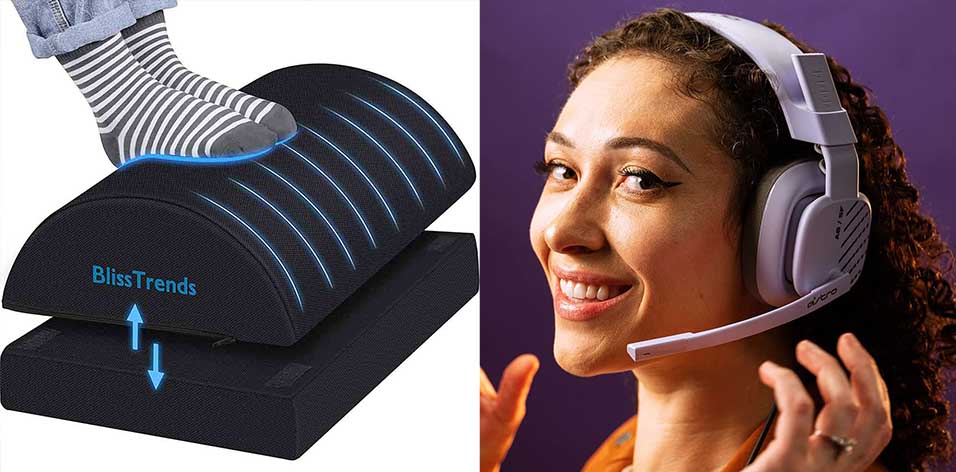 Working from anywhere has never been easier, thanks to the thousands of home office gadgets, accessories, and appliances available online. We've put together a list of buyer favorite products to help you get set up for the first time, or solve problems with your existing home office. From adorable desk vacuums and organizers, to back massagers and laptop stands, these are Amazon's best work from home products. Some of them will help you get more comfortable, some will help you stay focused, and some will even solve your problems for you!
Stay Comfy While Standing with this Anti Fatigue Mat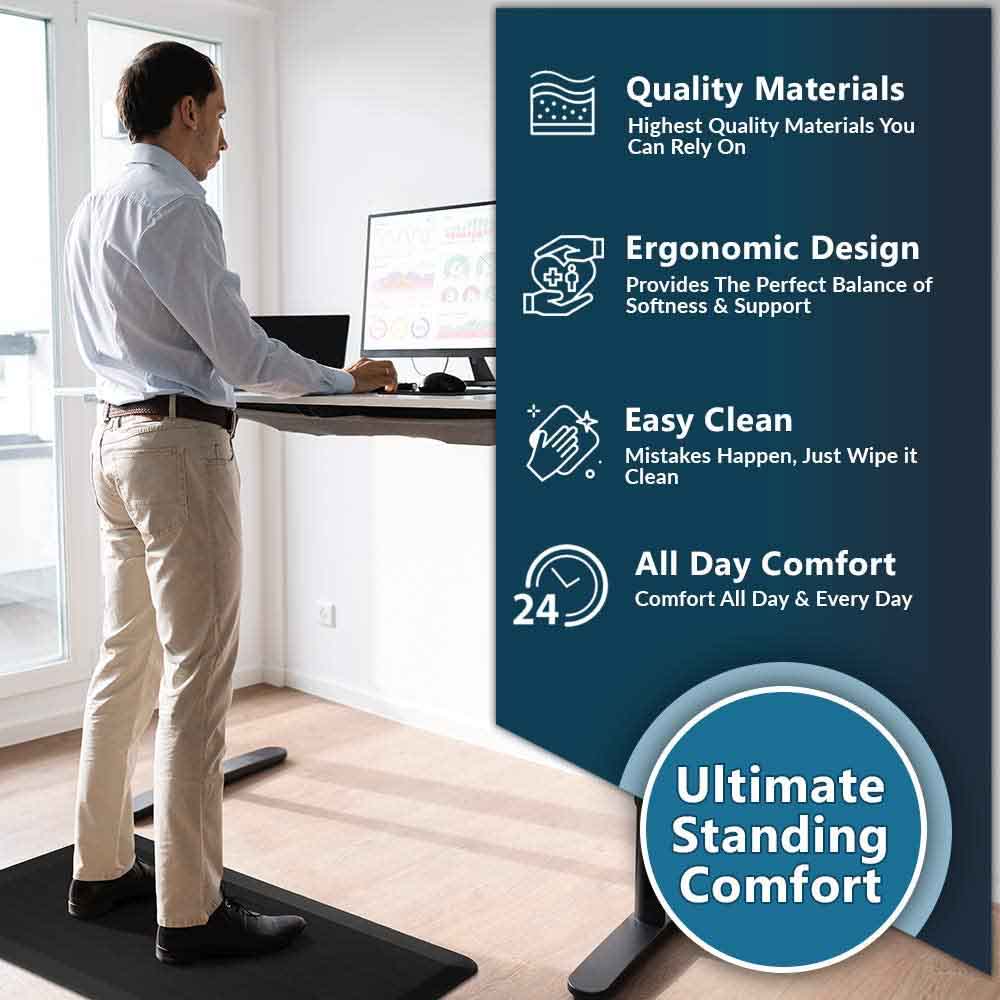 It's tough to stand on a concrete or wood floor all day, even with the best of shoes — that's why you're always sore after a Disneyland day. Before you make the switch to a standing desk, make sure to grab one of these mats! Buyers said this one was easy to clean and useful in the kitchen as well.
Burn Carbs While You Work with this Mini Exercise Bike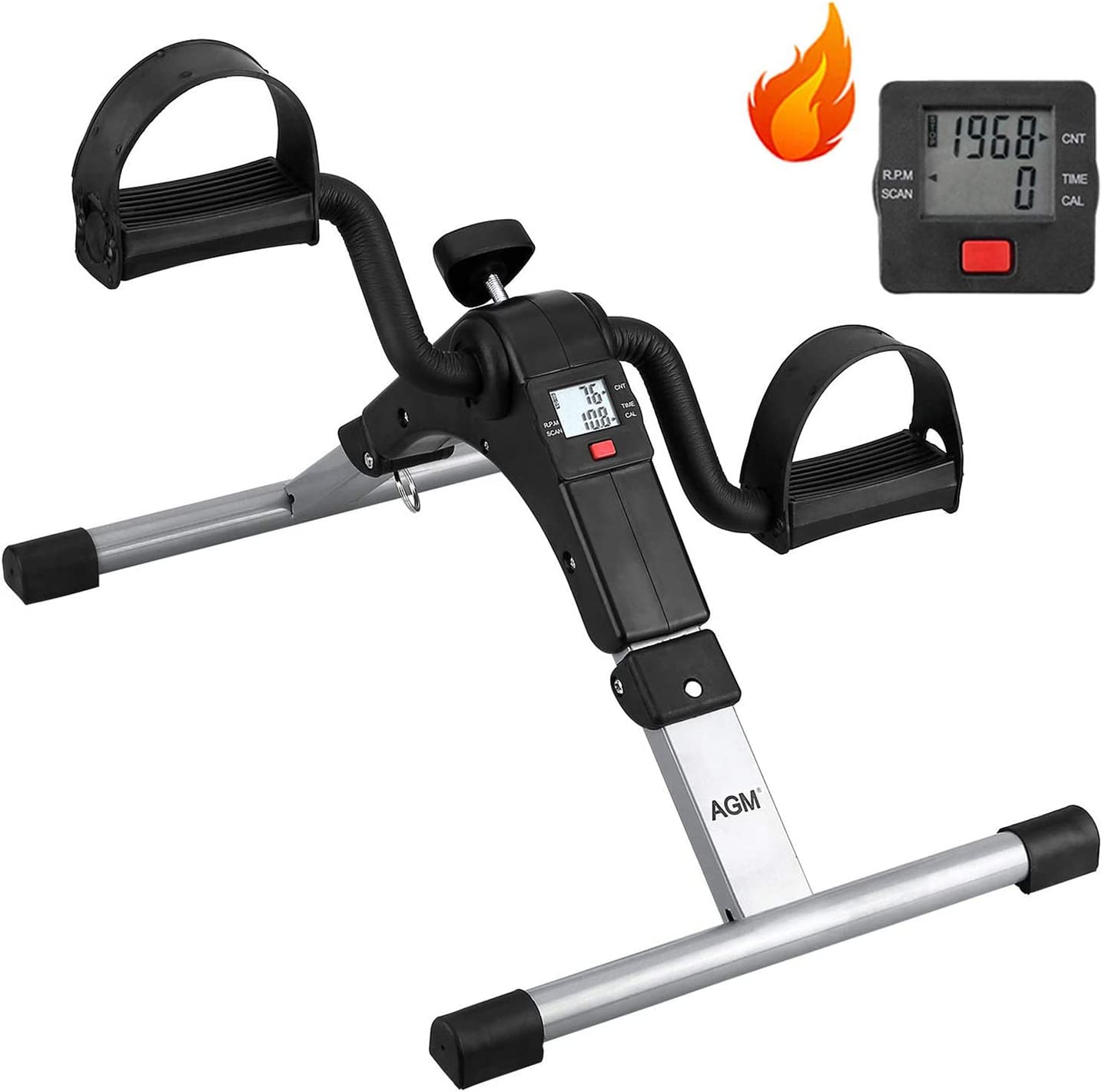 Under desk treadmills are super expensive! Thankfully, there's more than one way to workout while you work from home. If you fidget a lot at while seated, buy yourself this folding pedal exerciser. It's perfect for getting some stimulation and increasing circulation in your legs while you work, which can help prevent health issues like blood clots.
Grab this Desk Chair Cushion for Your Home Setup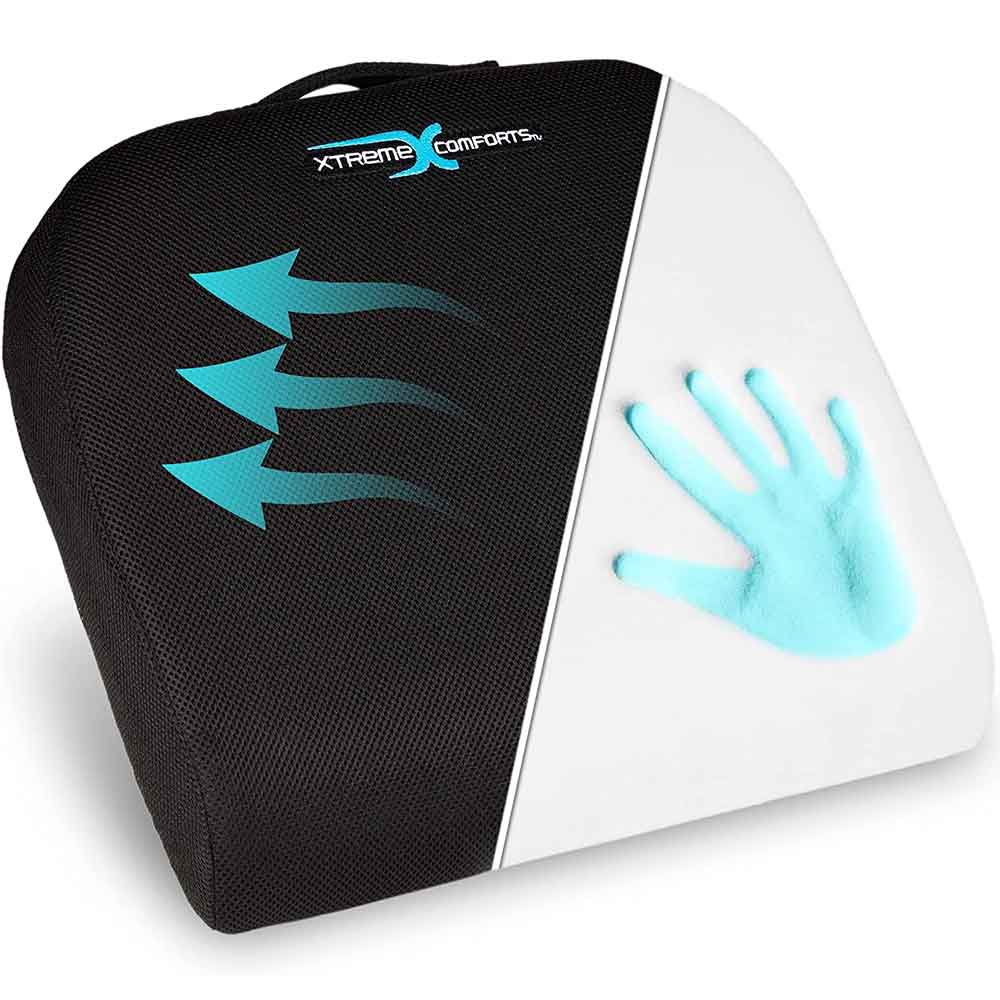 If you're stuck with a horrible desk chair, you might be able to save your lower back with this memory foam cushion. It's designed to fit most standard desk chairs and will boost you up about 3 inches. "Sitting all day at work can flare up my sciatic nerve," reviewer T. Hensley wrote. "This has been the first item i have bought and used that has not went flat after a while, and that actually takes the pain away."
A Wireless Phone Charger for Your Desk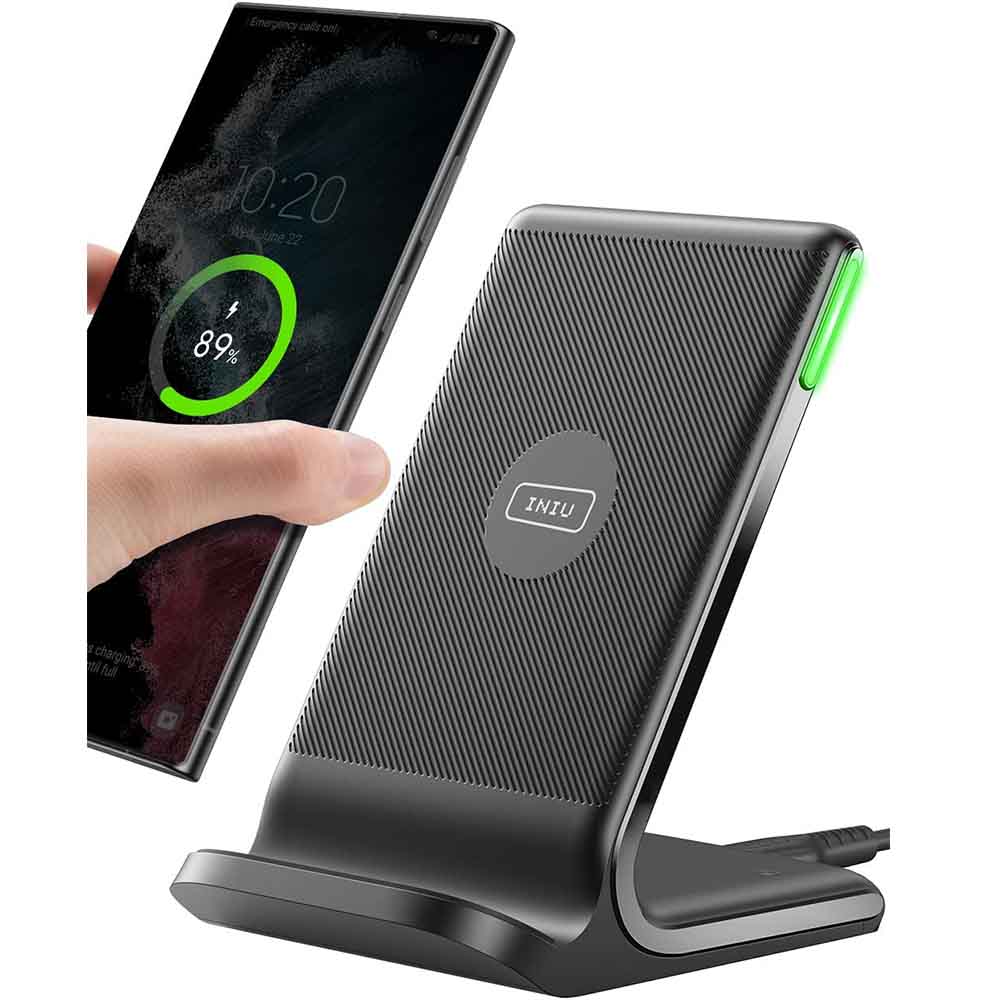 A Desk Organizer for Busy People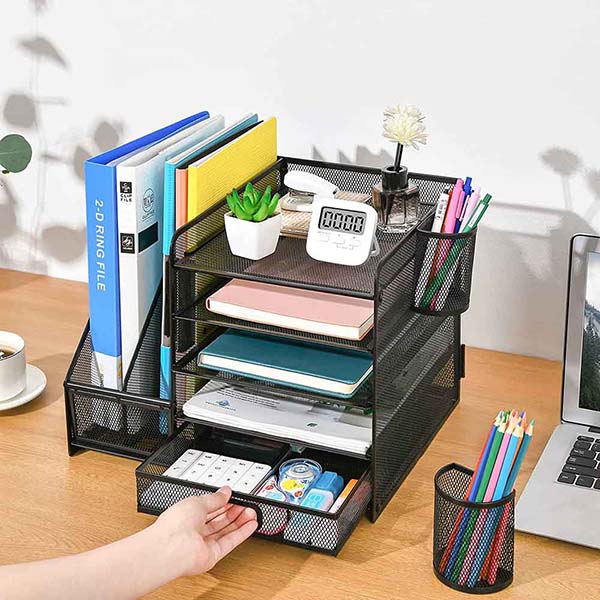 Don't let your desk drown in a sea of paperwork and bills! Get organized with this five-tier tray. It comes with a little drawer for small office supplies, two cup-holders for pens, and one large vertical holder for books/folders. Bonus: It comes in seven different colors so you can buy to match your desk theme.
This Smart Water Bottle Reminds You to Drink Water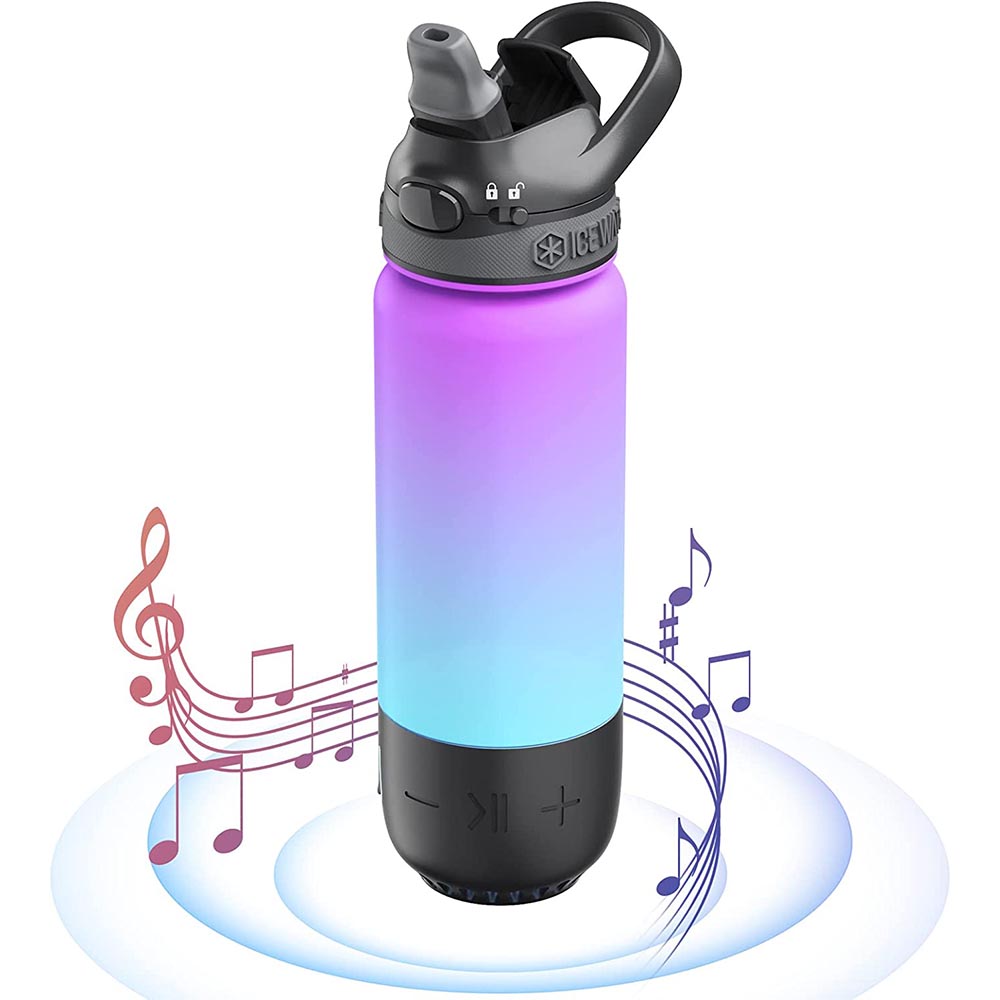 Working from home is wonderful, but sometimes it all becomes a blur. You clock in, get to work, and next thing you know it's 3 p.m.! If you struggle to stay hydrated during the day, you're definitely going to want to grab this musical water bottle. It lights up and plays music every hour to make sure you don't accidentally dehydrate yourself on busy days.
Soothe Seasonal Depression with a Therapy Light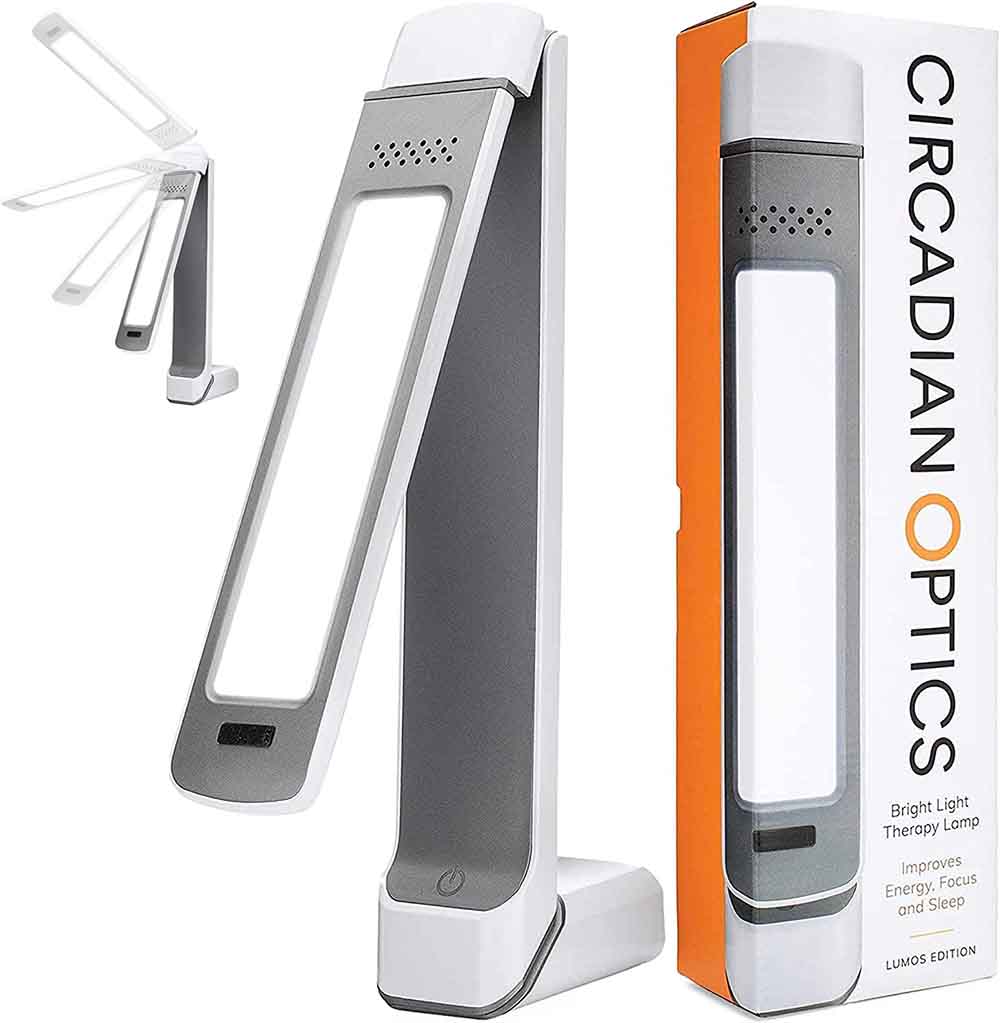 These lights are great for wintertime, but they can also be nice for those who work overnights, late nights, or in other weird lighting conditions. They're lit at a color temperature of 5500, which mimics natural noontime daylight. Use it to keep your energy going after dark, or if you're having trouble waking up in the early morning!
This Waterproof Desk Pad Comes in 16 Colors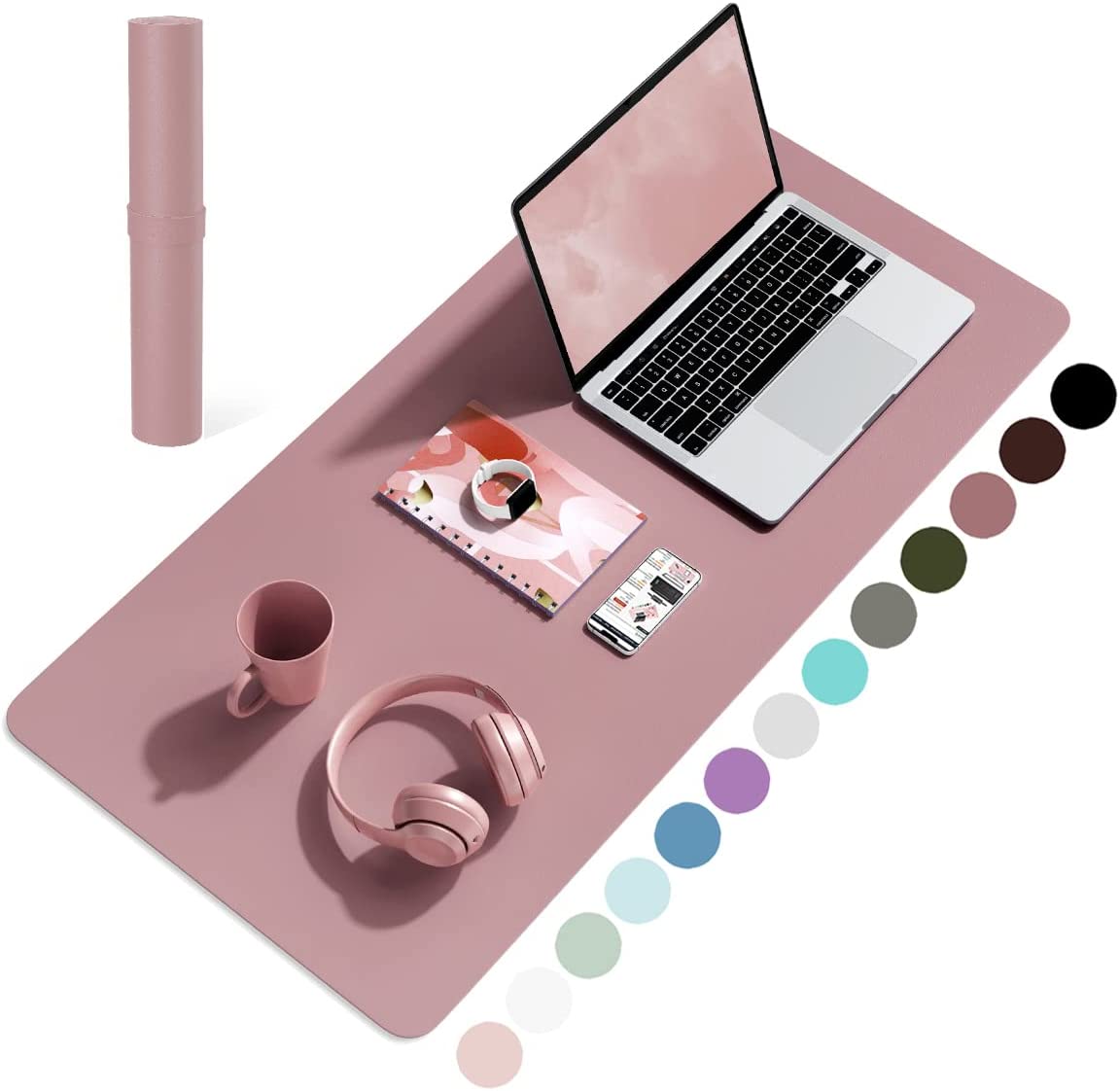 When you're ready to color coordinate your desk, start with this product – we guarantee you'll adore the colors! It creates a more uniform look too. The leather-feel desk mat will keep water rings, spills, and dust off of your desk, which will keep it in like-new condition (perfect for reselling when you move).
This Laptop Stand Will Come in Handy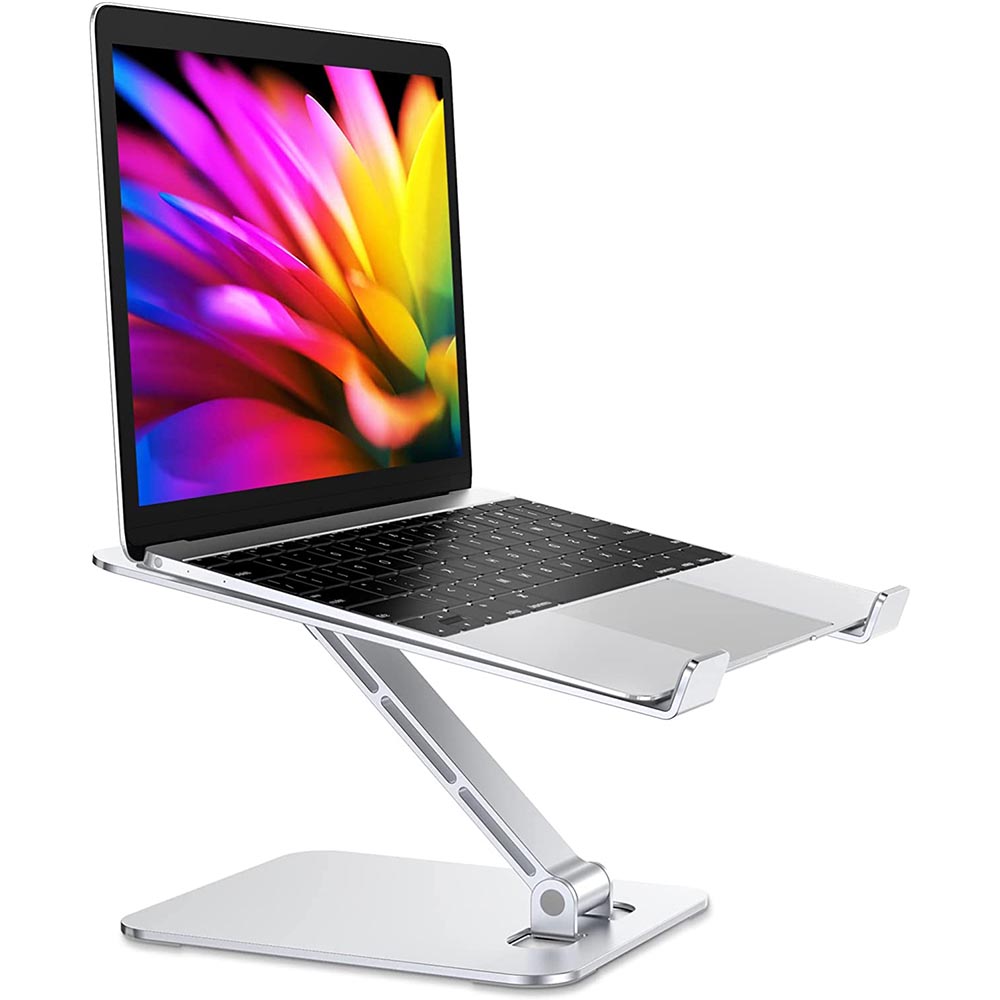 No standing desk? No problem — just grab this $27 laptop riser! It's a steal compared to other standing desks, it takes up very little space, and it gets the job done. It's also a win for posture; keeping the screen level with your eyes will help you avoid back and neck strain.
A Portable Cooling Fan for Hot Offices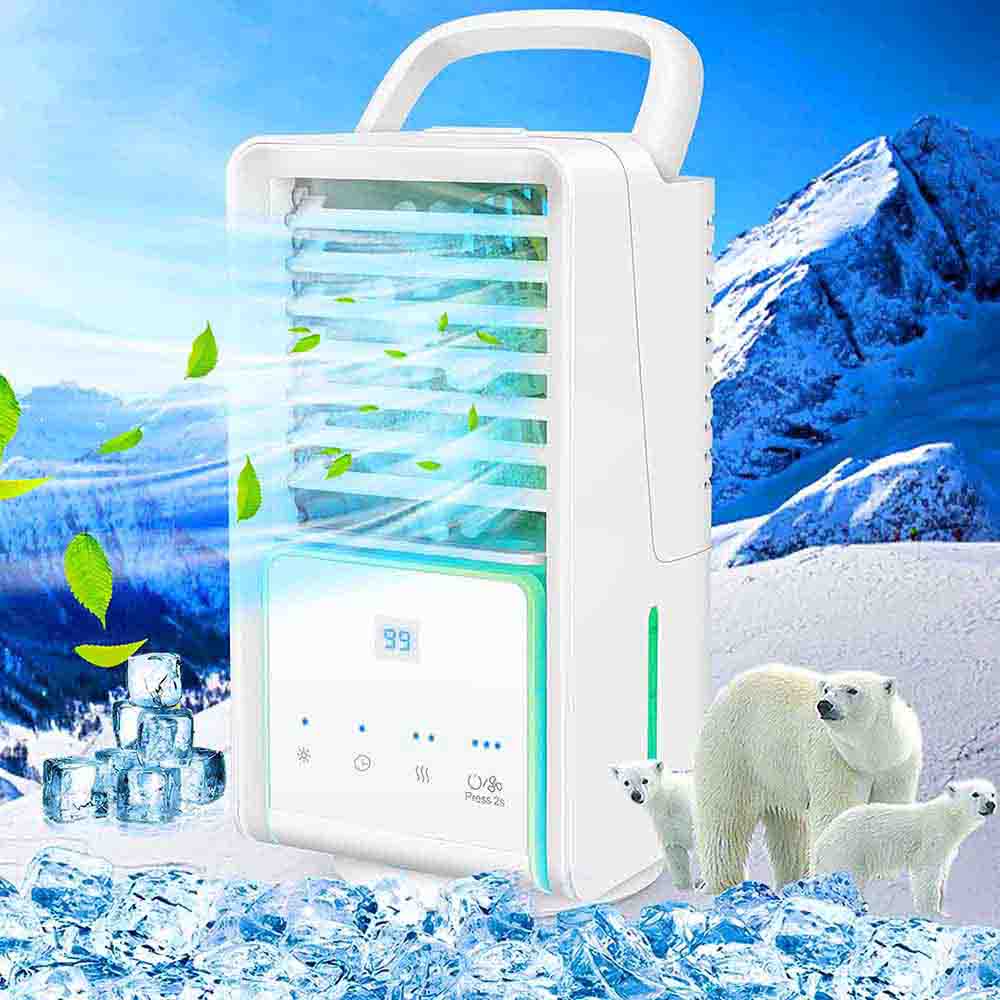 With summer on the way, air conditioners are going to start flying off shelves. Before you shell out $300+ for a unit and another $200 to get it installed, consider buying this four-in-one mini evaporative cooler. Buyer said it works just as well as a large AC unit for less than half the price. Grab it now while it's on sale!
Reduce Back Pain with this Balance Ball Chair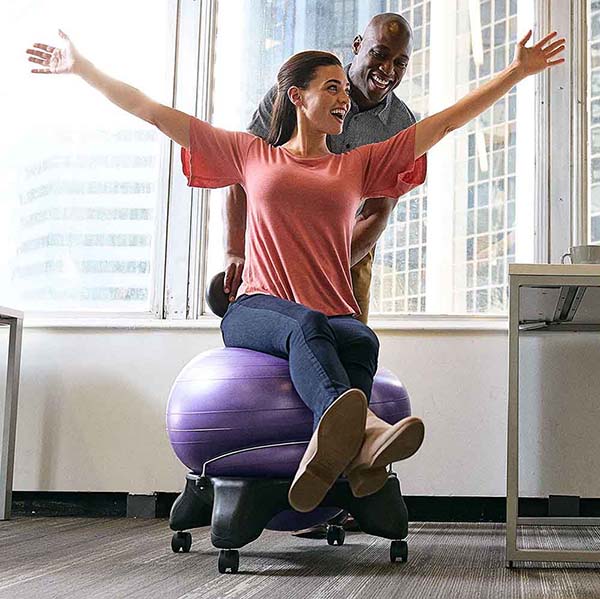 These were all the rage during pandemic and are still a buyer favorite in 2023! The bounce ball chair strengthens your core while you sit and can relieve lower back pain. Each one has a 300 lb. weight capacity and is designed for anyone in the 5 ft. to 5 ft. 11. range.
Coffee Drinkers, You'll Love this Mug Warmer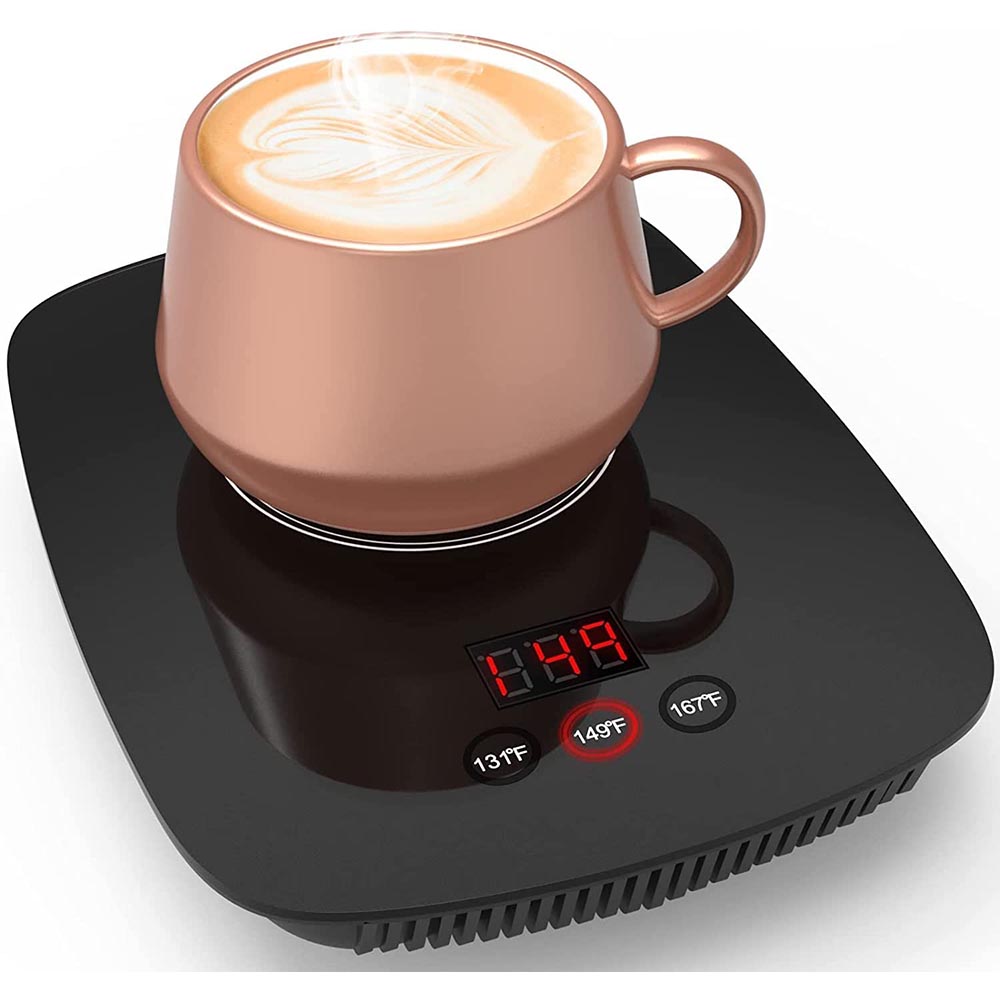 Don't let your freshly brewed cup of tea or coffee go cold again! Save the trip to the microwave with this convenient mug warmer. It comes with three different heat settings and an auto shut-off function, so you don't have to worry about leaving it on. Bonus: some reviewers even said you could use it to cook instant oats.
This RGB Headphone Stand is Next Level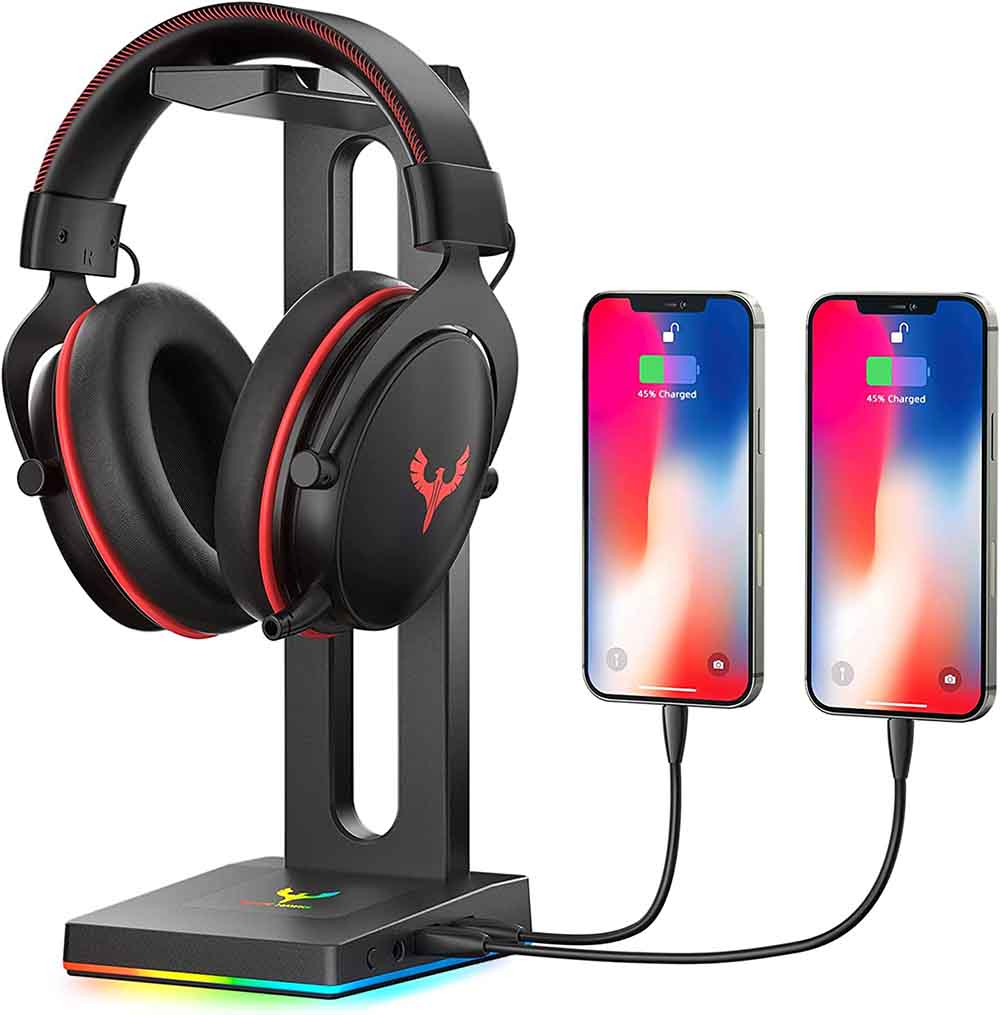 Your day job may be boring, but your desk doesn't have to be! This fun, sturdy RGB headphone stand is a trendy choice for desk accessories, and you can't beat the price. It comes with one 3.5mm AUX port and two USB ports so you can use it as a charging station too.
A Back Massager Will Take the Pain out of Daily Meetings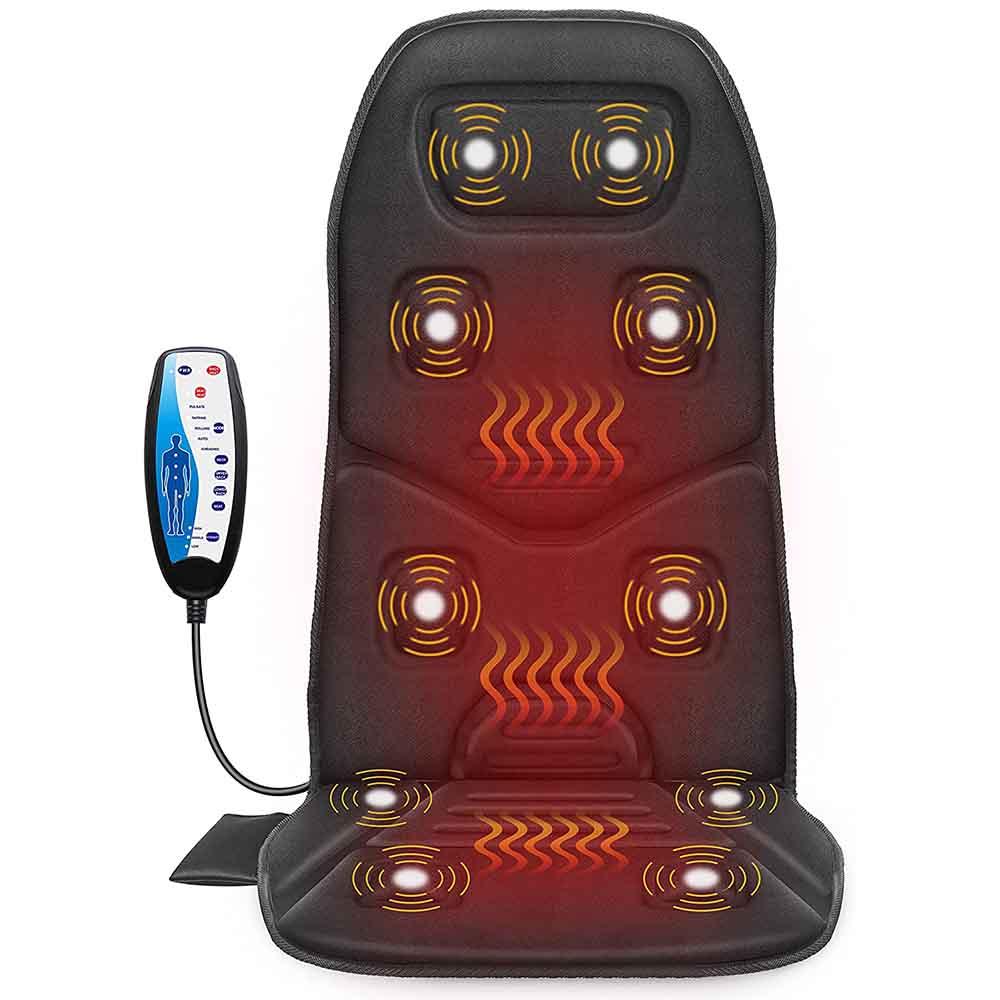 Team meetings can be a drag, but you can get more enjoyment out of your idle time with this back massager. This heated chair pad heats up in as little as five minutes, includes 10 vibrating massagers, and is designed to massage your entire back. This will make an especially nice purchase for wintertime.
You Can Never Have Enough Power Strip Towers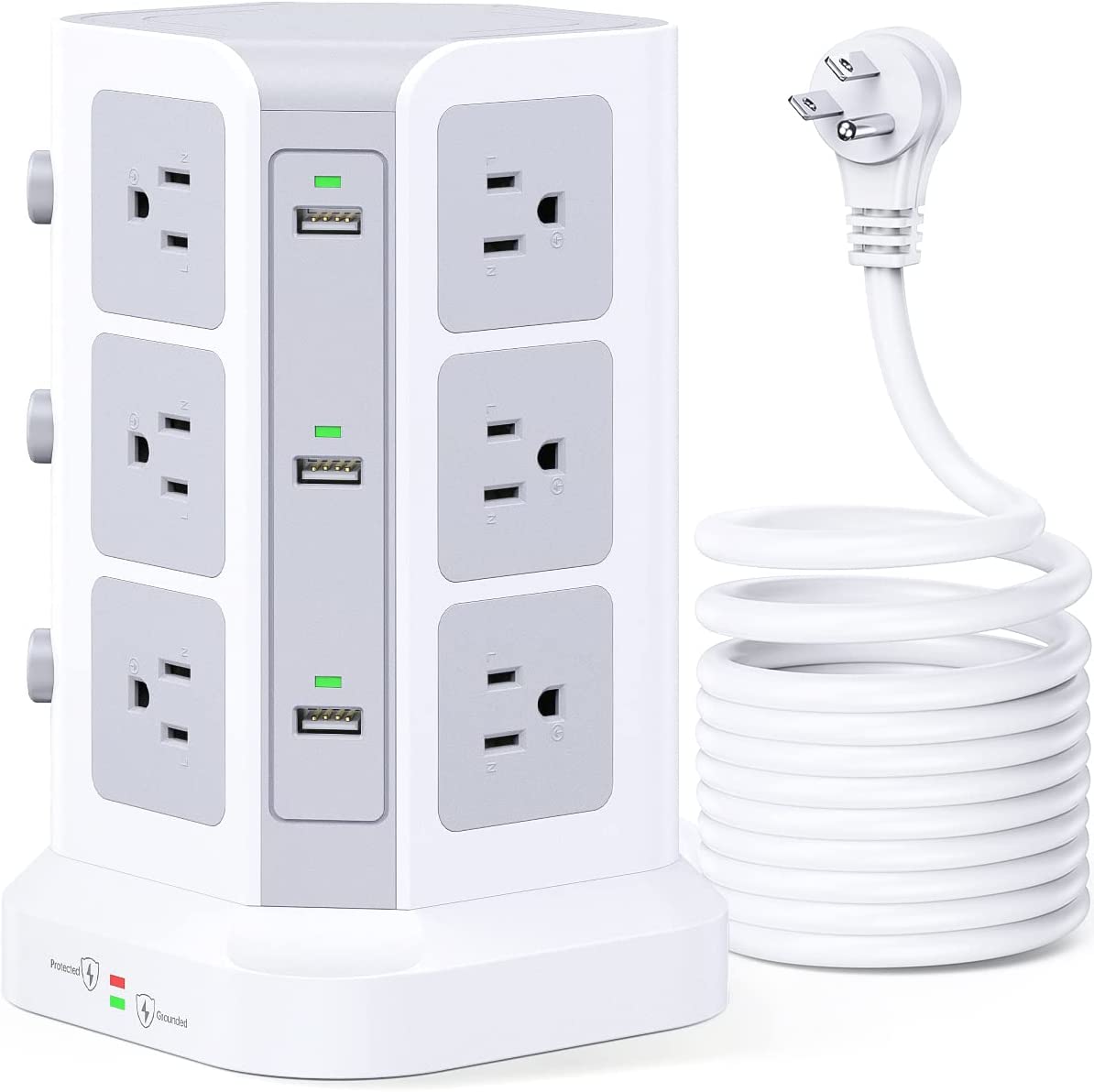 Power strips are a must-have for any office, at home or otherwise. They're one of those conveniences that make the days run smoother. This six-outlet 125 volt tower is especially nice for keeping your cables untangled and out from underfoot. Buyers said they especially liked how the design kept plugs from crowding each other.

Live in the Lap of Luxury with this Espresso Maker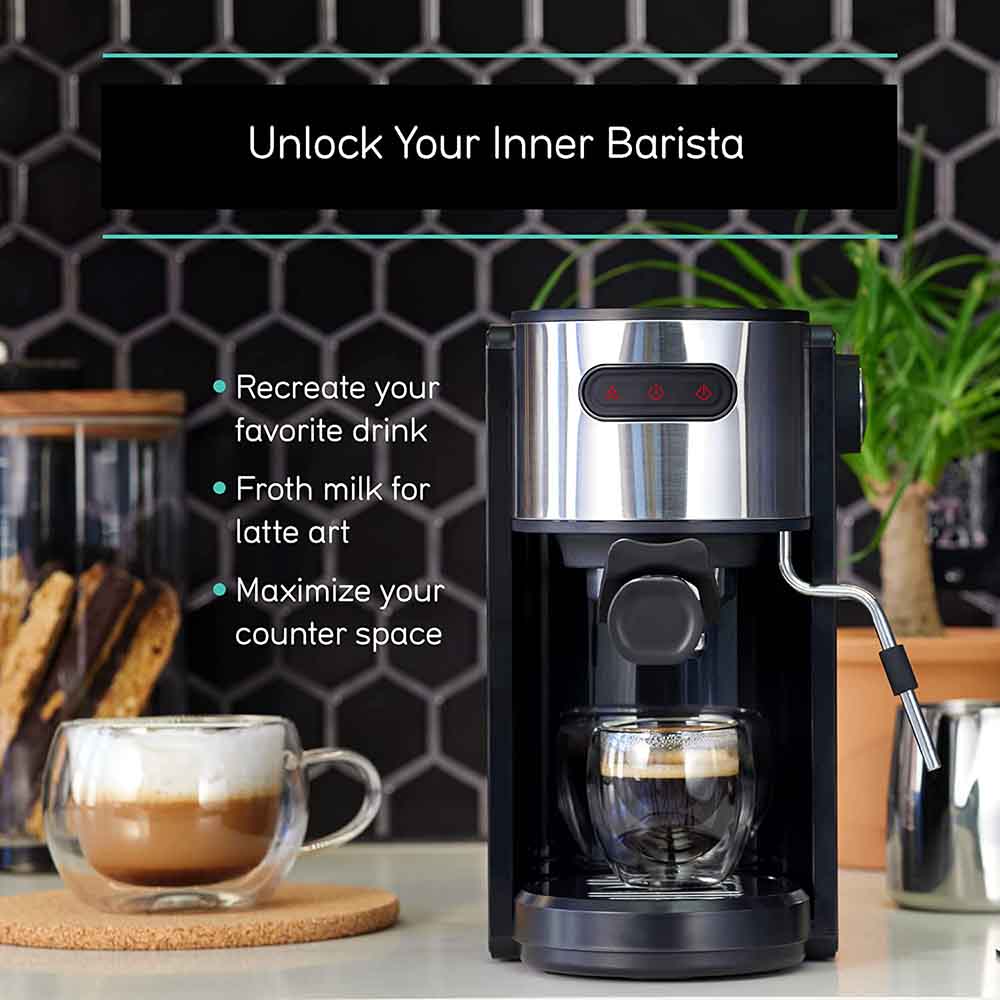 Part of the fun of working remotely is enjoying the WFH lifestyle. It's all about working in your pajamas, taking self care breaks at random times, and kicking back with your favorite beverage. If you want to treat yourself to a fresh, perfectly brewed cup of espresso every morning, what's stopping you?
Noise Cancelling Headphones for Deep Focus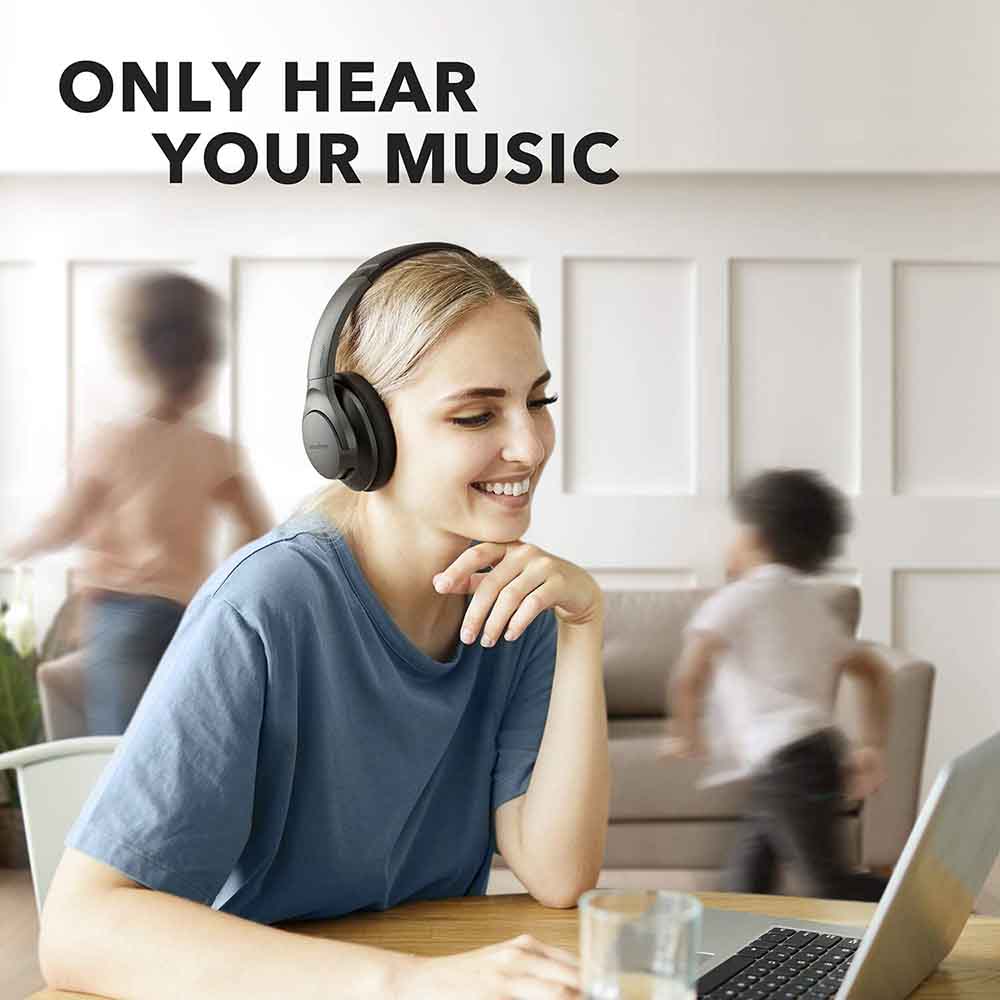 Working from your home isn't always a relaxing experience. Whether it's toddlers running around screaming, pets demanding attention, or noisy neighbors distracting you, there's always something that seems to take you away from your computer. If you're in dire need of help getting back into the zone, we recommend getting a pair of these noise cancelling headphones. Nearly 50,000 people have bought this product and love how well these headphones perform!
Change It up with this Under-Desk Foot Rest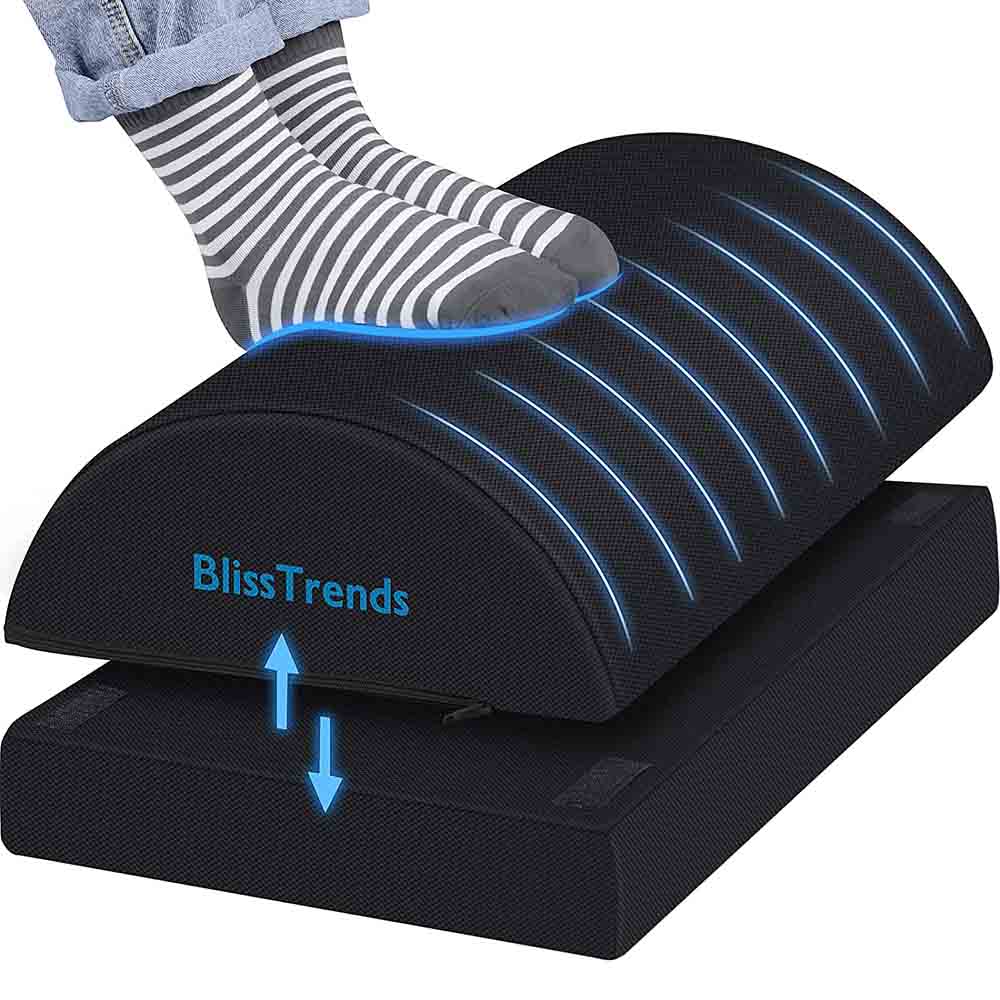 This adjustable foot rest offers yet another way to relieve back pain. Resting your feet in the right position will better align you, so you won't need to keep adjusting the chair height or sliding around on the seat to find a comfortable position. AMurphy said it best: "It's an essential piece for anyone who works from home."
Upgrade to this Ergonomic Mouse Pad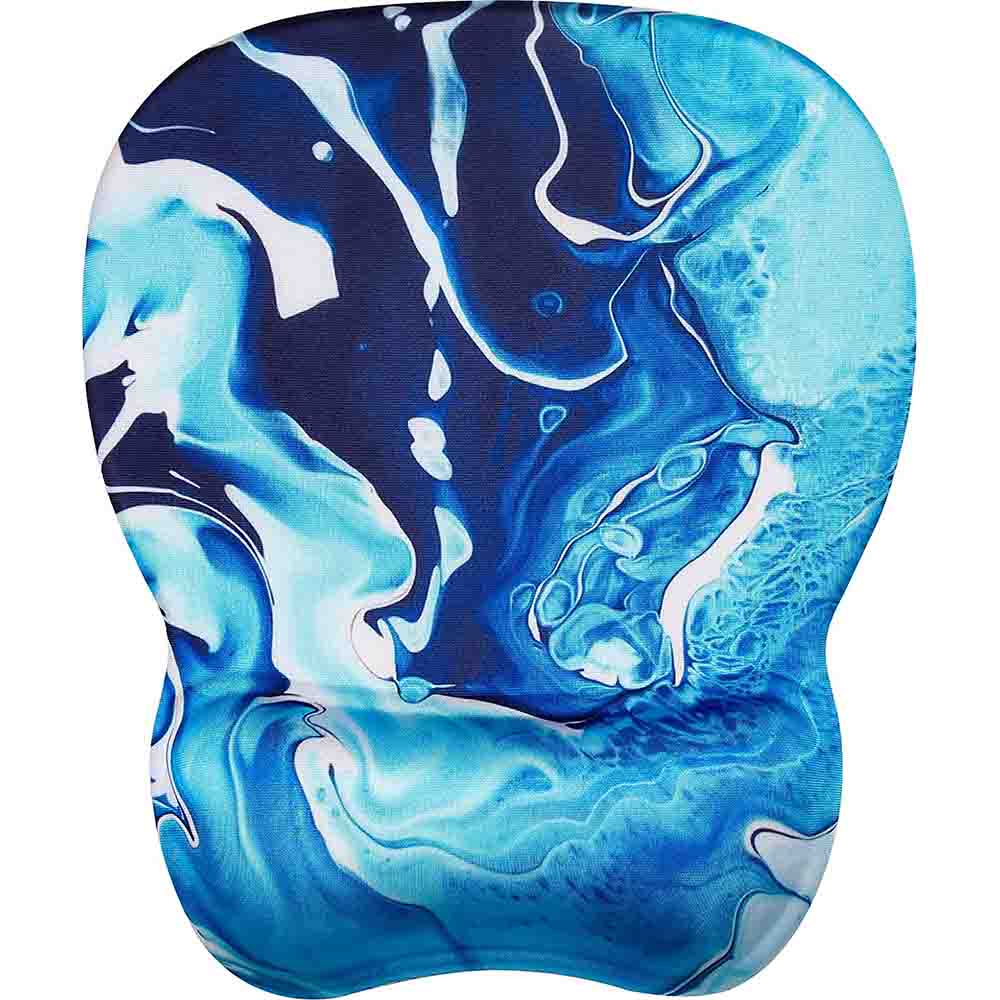 Desk jobs are great until your hands start hurting on a regular basis. Physical therapy for carpal tunnel can cost hundreds of dollars per session, but this supportive gel wrist wrest mouse pad only costs $15 at full price. Avoid the carpal tunnel and enjoy a brand new, stylish mouse pad!
The Cutest Mushroom Desk Vacuum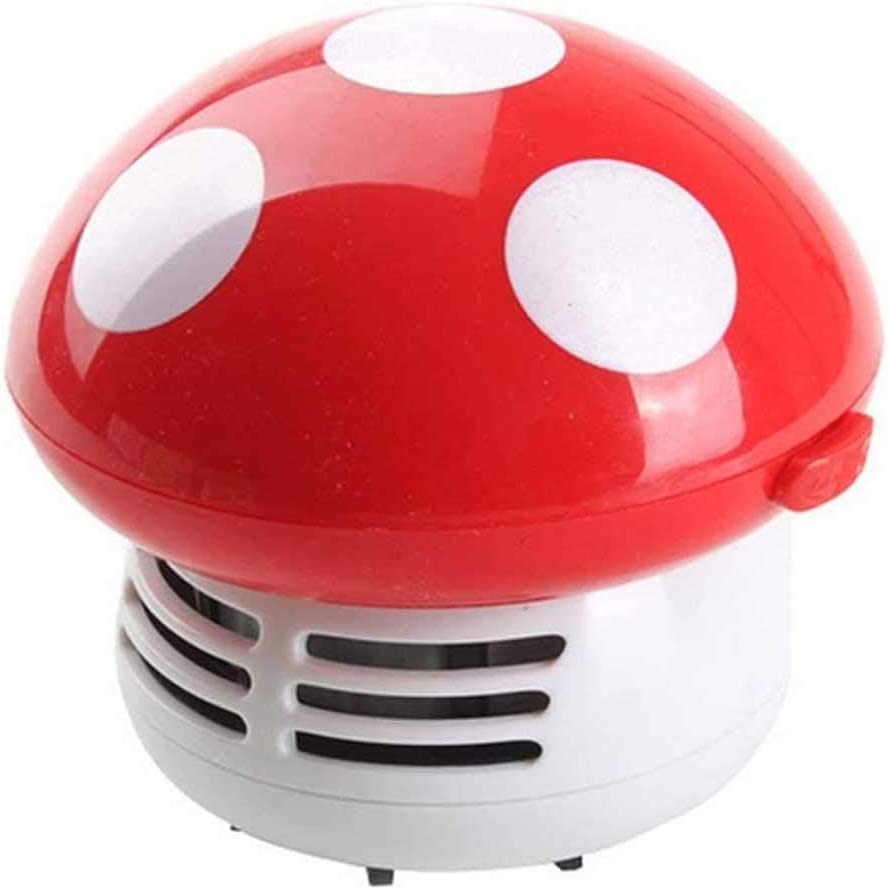 All things mushroom were so trendy in late 2022. One of our favorite mushroom products is this little desk vacuum. If you want to feel like a forest fairy, or immerse yourself in a whimsical Nintendo-inspired desk setup, this is the product for you. It comes in two different colors, it's battery operated, and will keep your desk dust-free.
A Wireless Headset Designed for Work and Play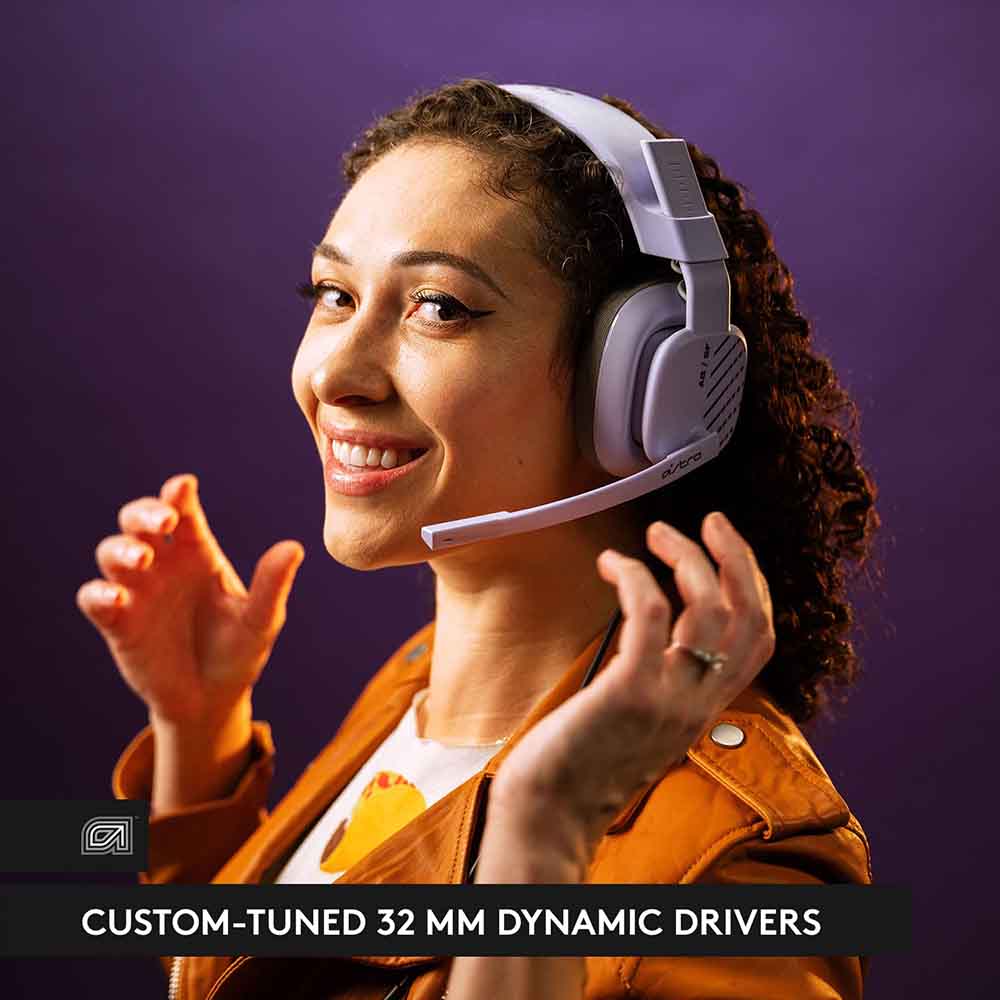 This headset is the perfect find for people who work by day and game by night. Whether you pick the classic black, trendy white, or unique purple, you'll enjoy how clean it looks. With a flexible headband and, over-ear design, you can wear it comfortable all day long. The best part? This model is available for cross-platform use!
Never Spill Drinks Again with this Clip-on Cup Holder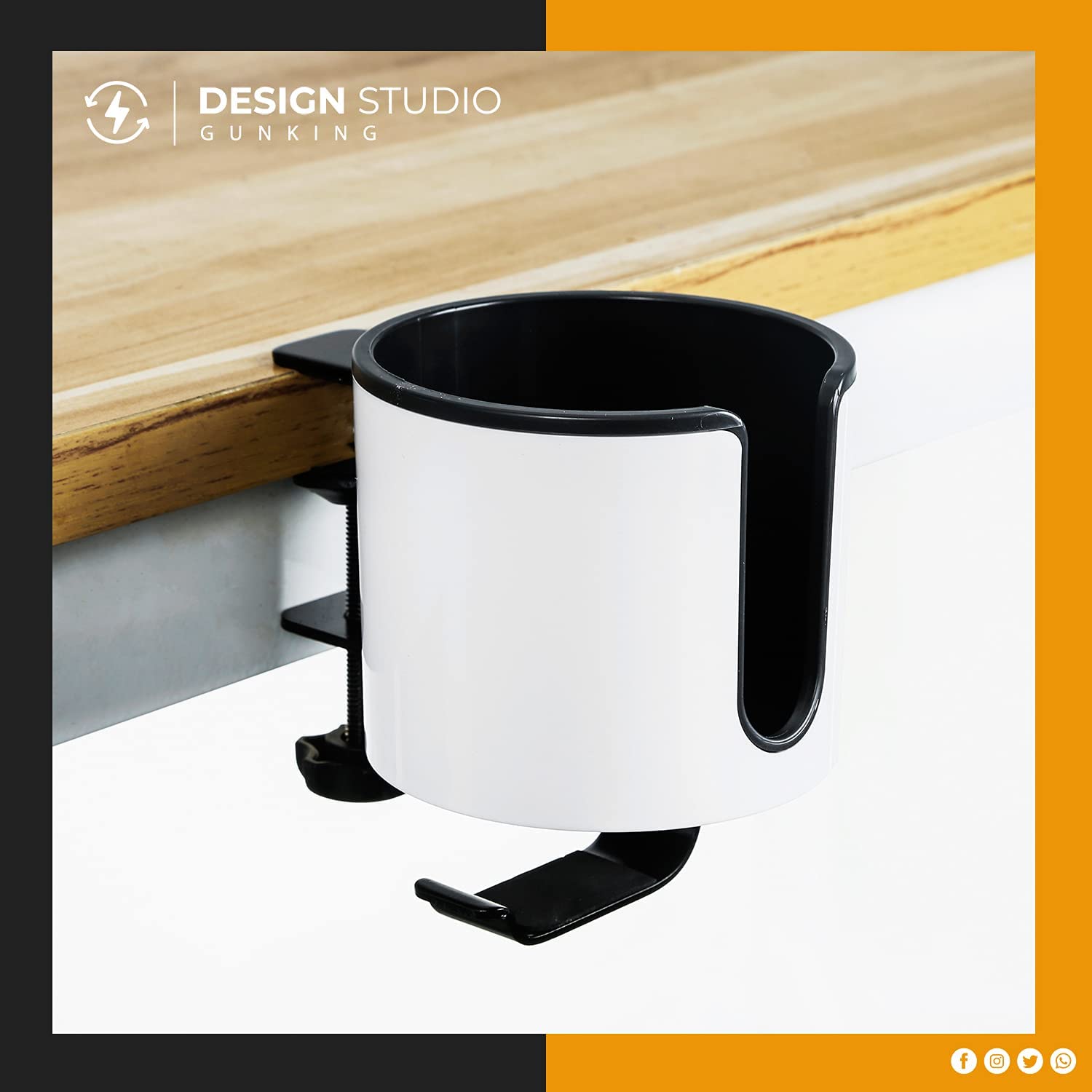 No more ruined keyboards, stained clothes, or awkward caught-on-cam streaming moments! This classy white cupholder is made with a screw-to-tighten clamp for an adjustable, extra solid hold. It also comes with a slot for mug handles, so you can use it for your coffee too. Grab it in white or brown!

Tiny Self-Watering Pots for Your Windowsill Garden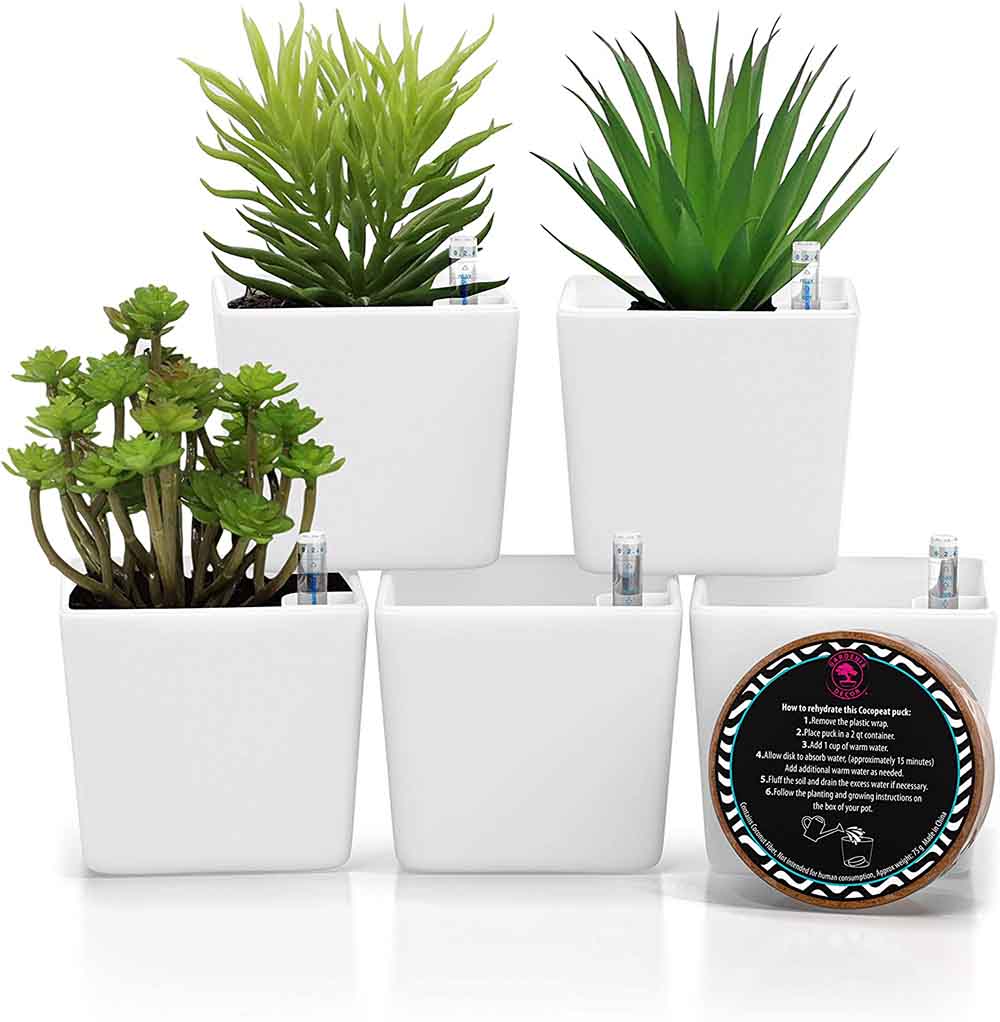 Having trouble remembering to water your desk plants? These little self sufficient pots are here to help! The embedded weekly growth tracker lets you know when it's time to water, so you don't accidentally over or under water your plants. We highly recommend this five pack for first time plant parents!
Treat Yourself to this Shiatsu Foot Massager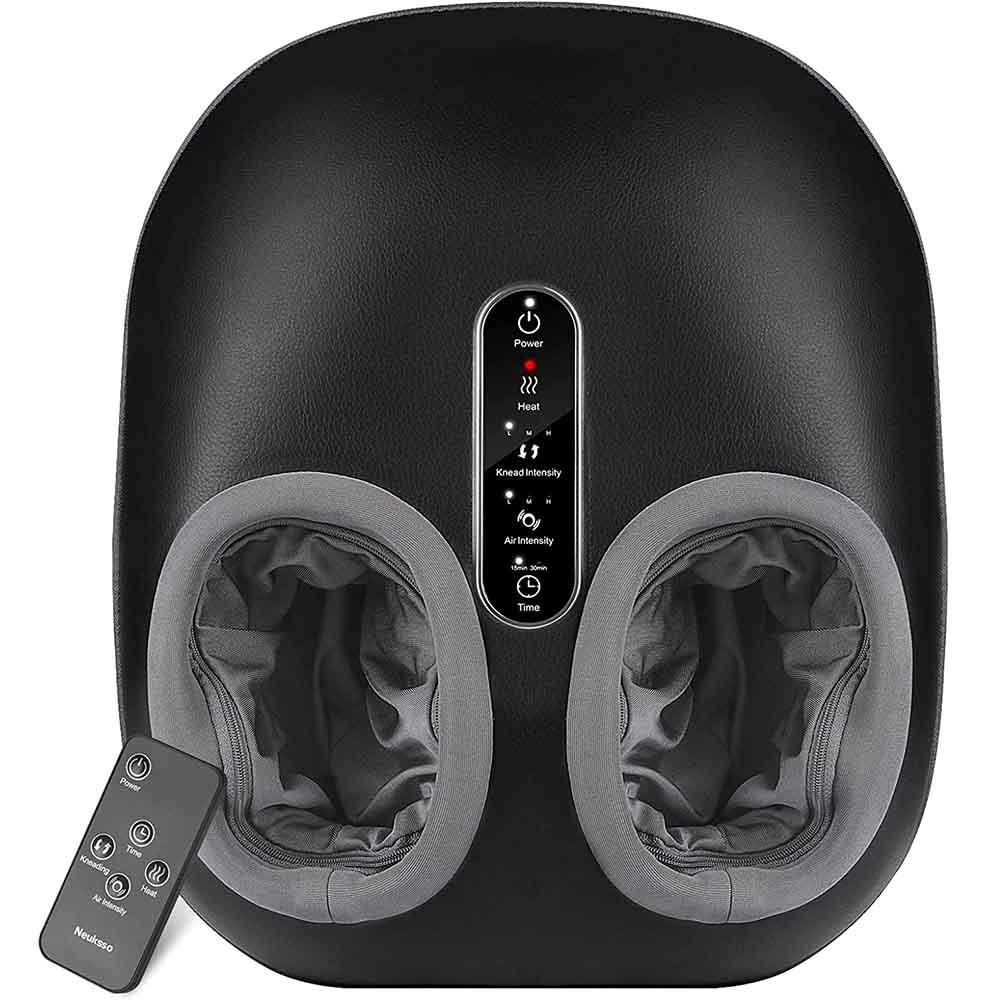 This massager is a great deal and will be a fun hidden treat to keep under your desk. It can fit feet up to a men's 12 size, which should be plenty enough space for most people. The inside cover is machine washable too, so you won't have to worry about it getting permanently stinky.
Grab a Splatter Cover for Microwaving Leftovers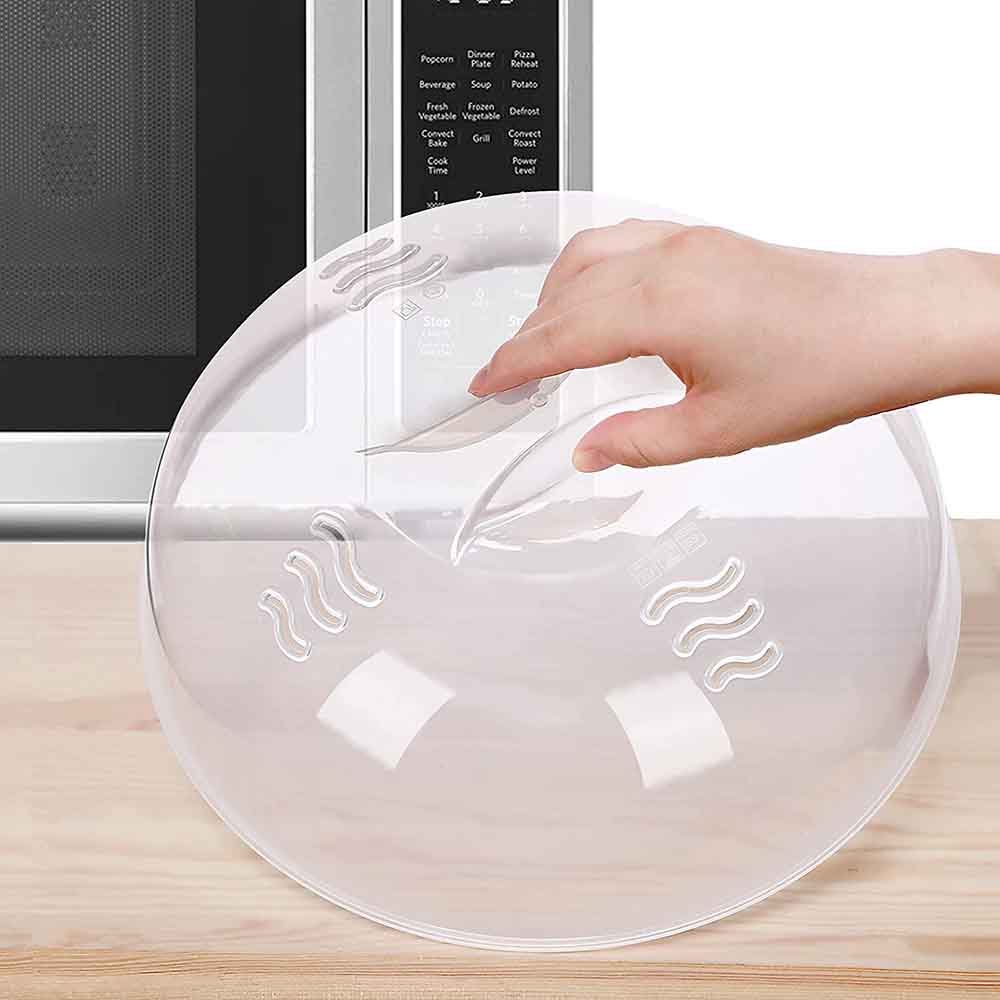 You only have 30 minutes for lunch, which means you can't afford to waste any time. This microwave splatter cover will prevent your leftovers from exploding everywhere, which means less time scrubbing and more time relaxing on the couch. This model comes with a handle and steam vents to make it even easier to use.

These Do Not Disturb Signs are a Must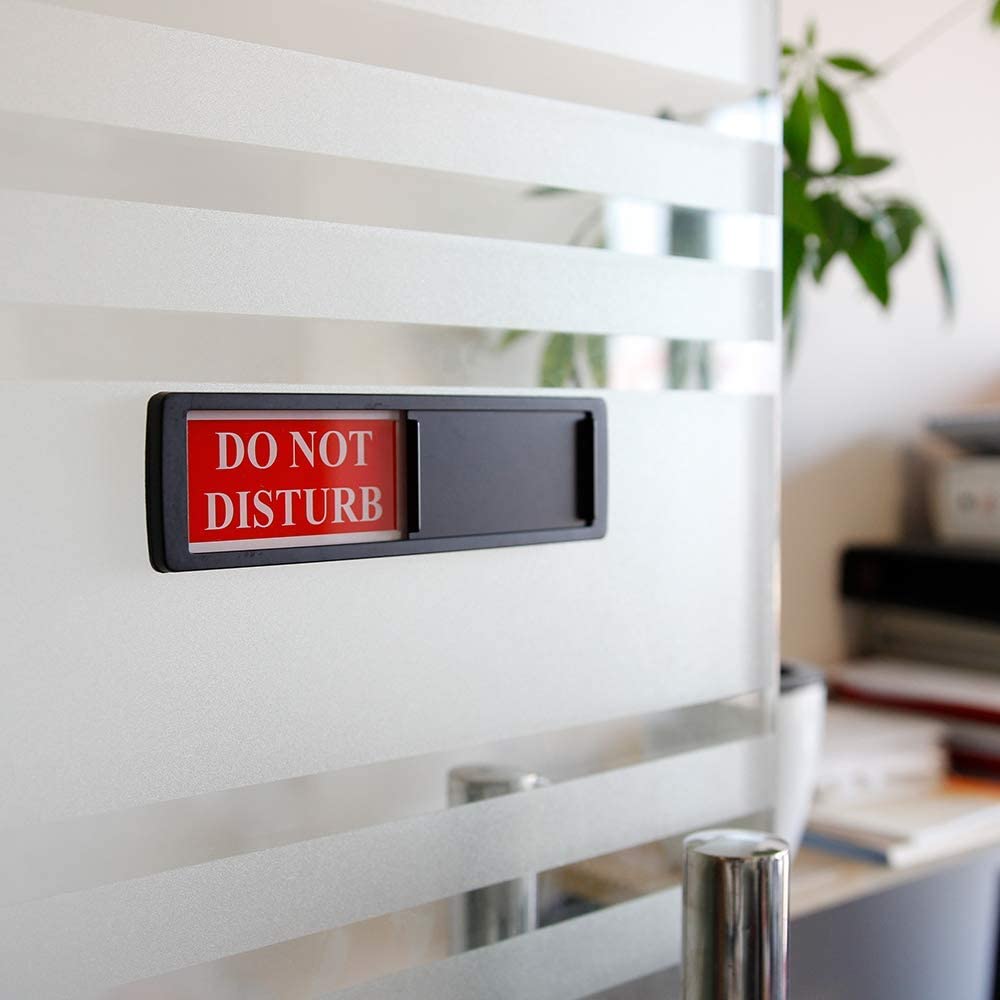 Need a not-so-subtle way to get your roommate's attention? This sign might just do the trick. Stick a sign above your desk, on your door, or wherever you think it will be seen the best. Each one comes with adhesive patches, so you don't need to drill or hammer into the wall. For less than $10, it's worth a try!
Don't Forget the WiFi Extender!
Why work at your desk when you could work out on the patio in the sunshine, or from the comfort of your bed? This WiFi extender will allow you to do what you need to from anywhere in your house. Just plug it in, follow the setup instructions, and enjoy!
Reduce Glare with these Blackout Curtains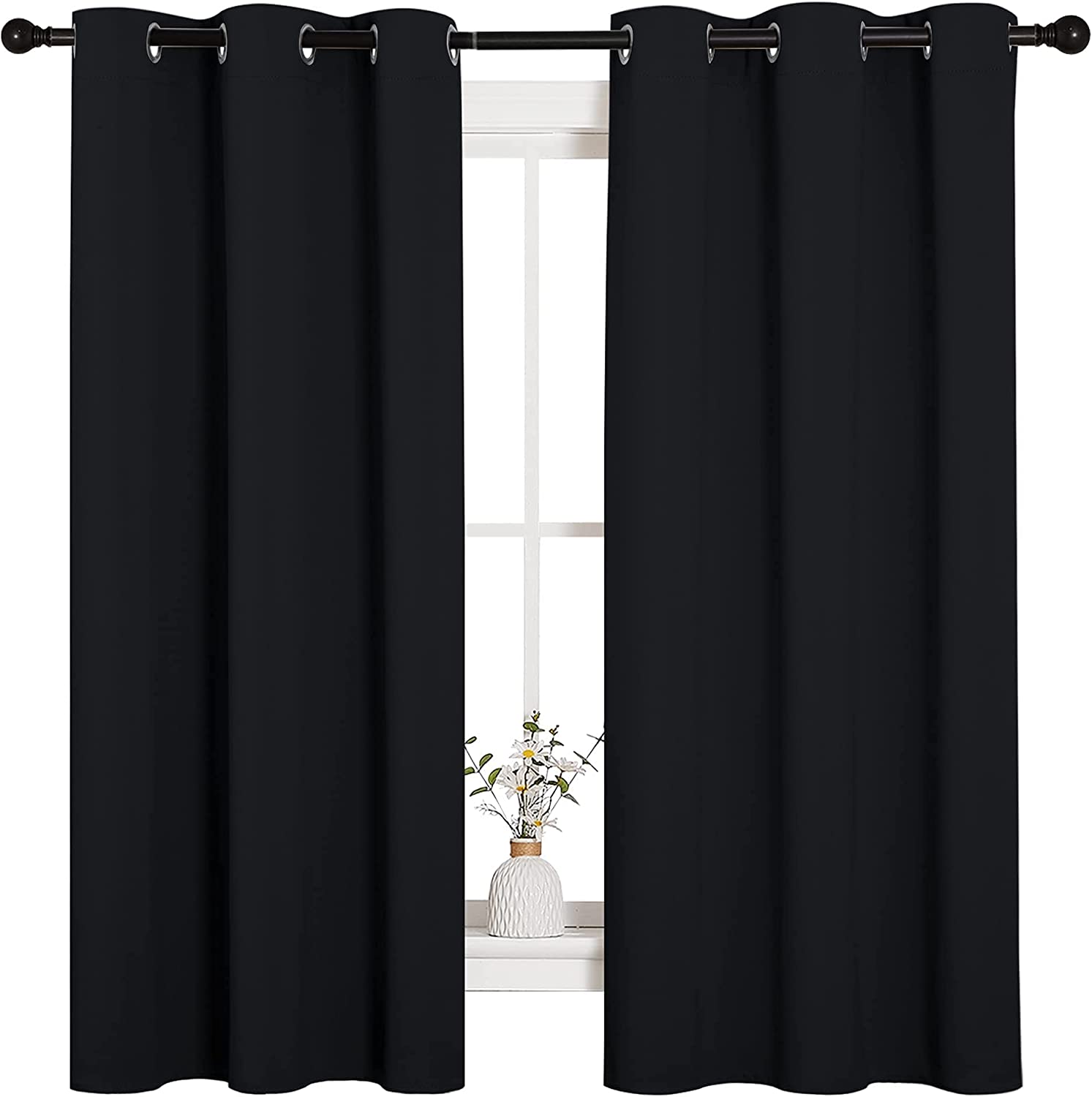 You may have left the commute behind, but the sun glare can still get you if your desk is next to a window. Sadly, this is one of the times when a transparent sunshade won't help. You'll need some solid blackout curtains to really stop light from coming in and making it hard to see your screen. Bonus: the darker it is in your office, the better you'll be able to see your RGB!
Glass Containers for Easy Reheating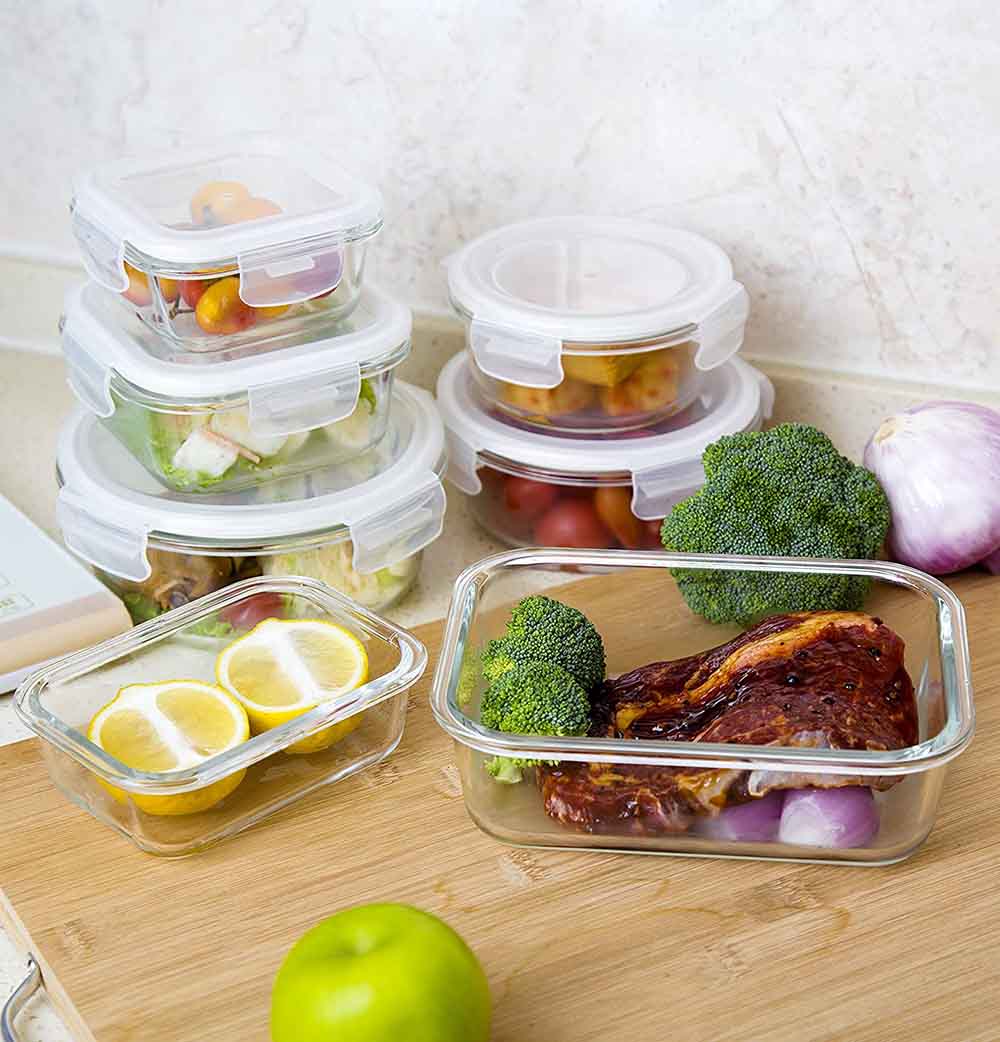 You need these glass food storage containers for meal prep. They'll never melt, they're super easy to clean, and they're even oven safe! This set of clear glass containers includes three different shapes and nine sizes, but you have the option of selecting other colors and configurations. Over 18,000 people have reviewed this product, and most of them rated this product very well!
A Mini Fridge for Your Favorite Beverages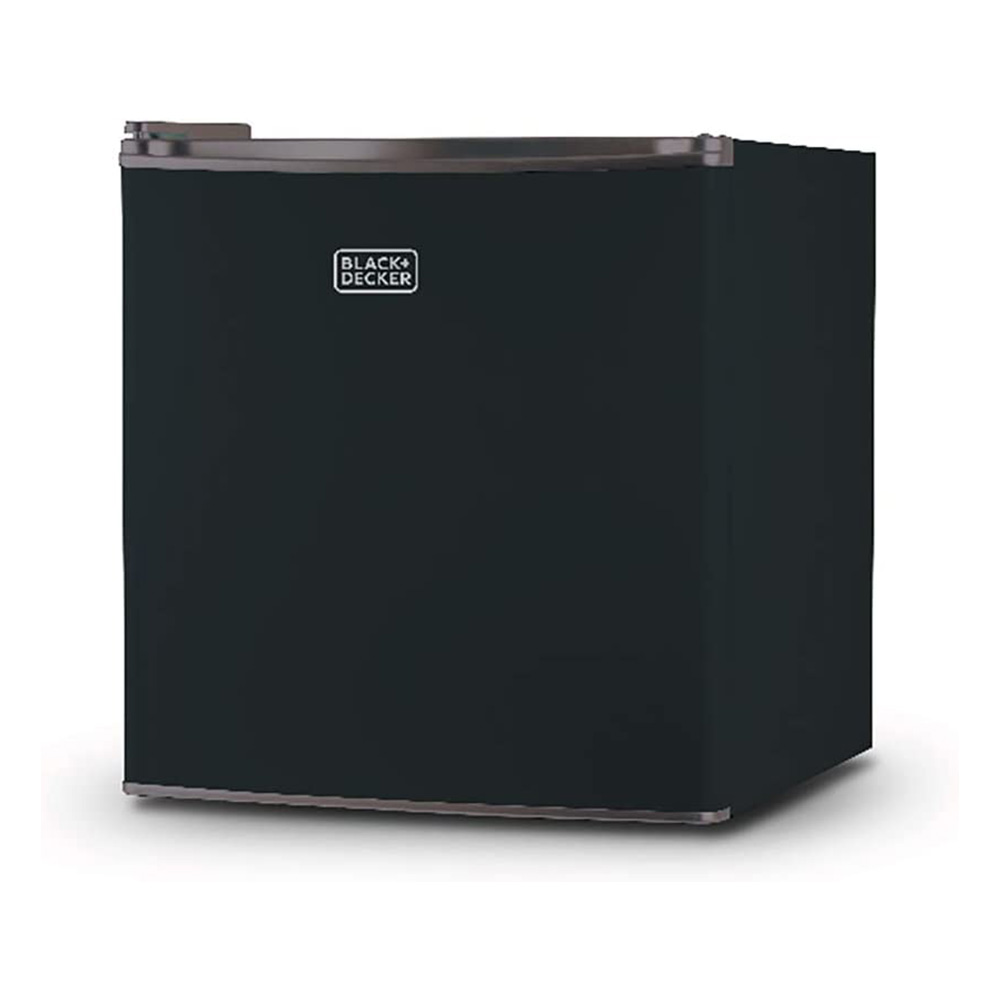 If you buy this for the beverage goblin in your life, they'll love you forever. What better way to store your favorite craft beer, special order Japanese sodas, or sparkling waters in style? Black and Decker is known for making really high quality kitchen gadgets, so this item will likely last you longer than other competitor products.
Stay Cool with this Clip-on Fan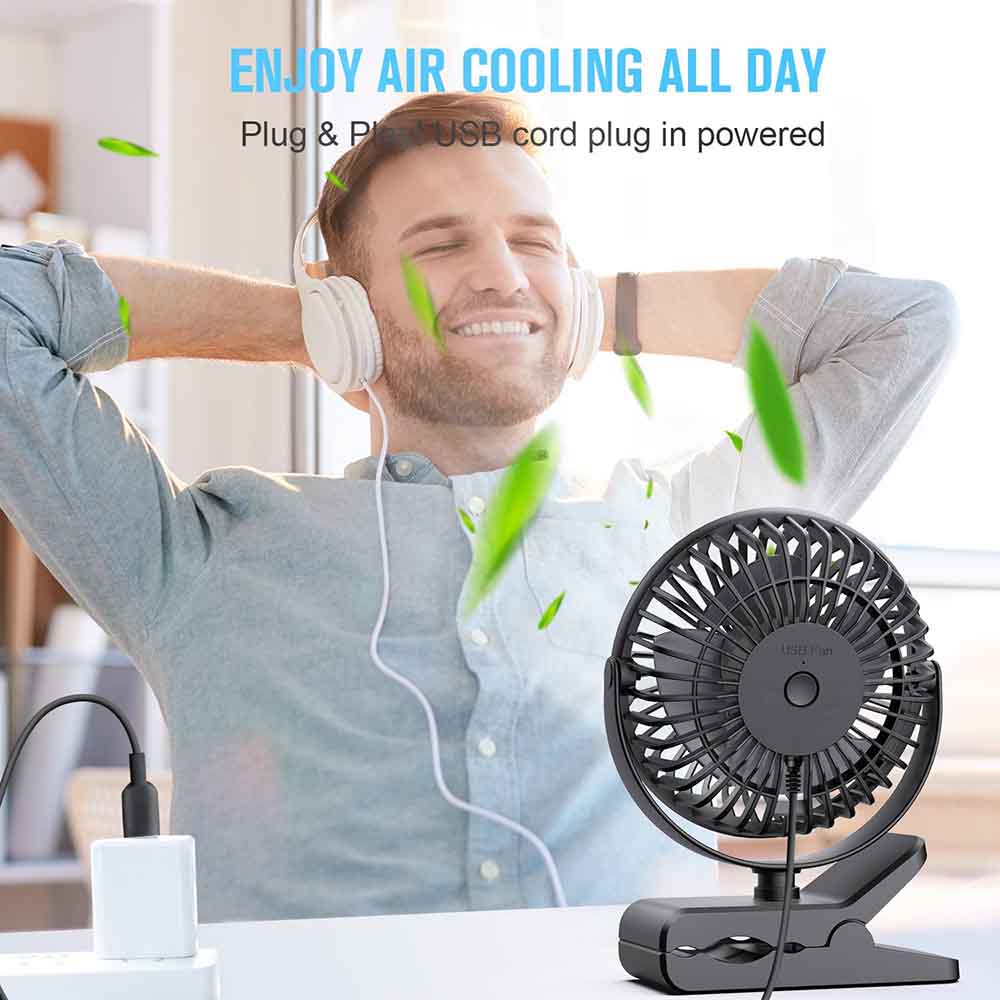 How cute is this little fan? It may not be as fancy as the evaporative cooler, but you really can't beat $25. Buyers were pleasantly surprised how quiet it was too! "This fan's noise level is perfect," wrote buyer Colt-kun. "If someone is speaking softly or mumbling I might have to turn it off but otherwise 'indoor voices' should be perfectly audible."
These Dividers Will Help You Stay Focused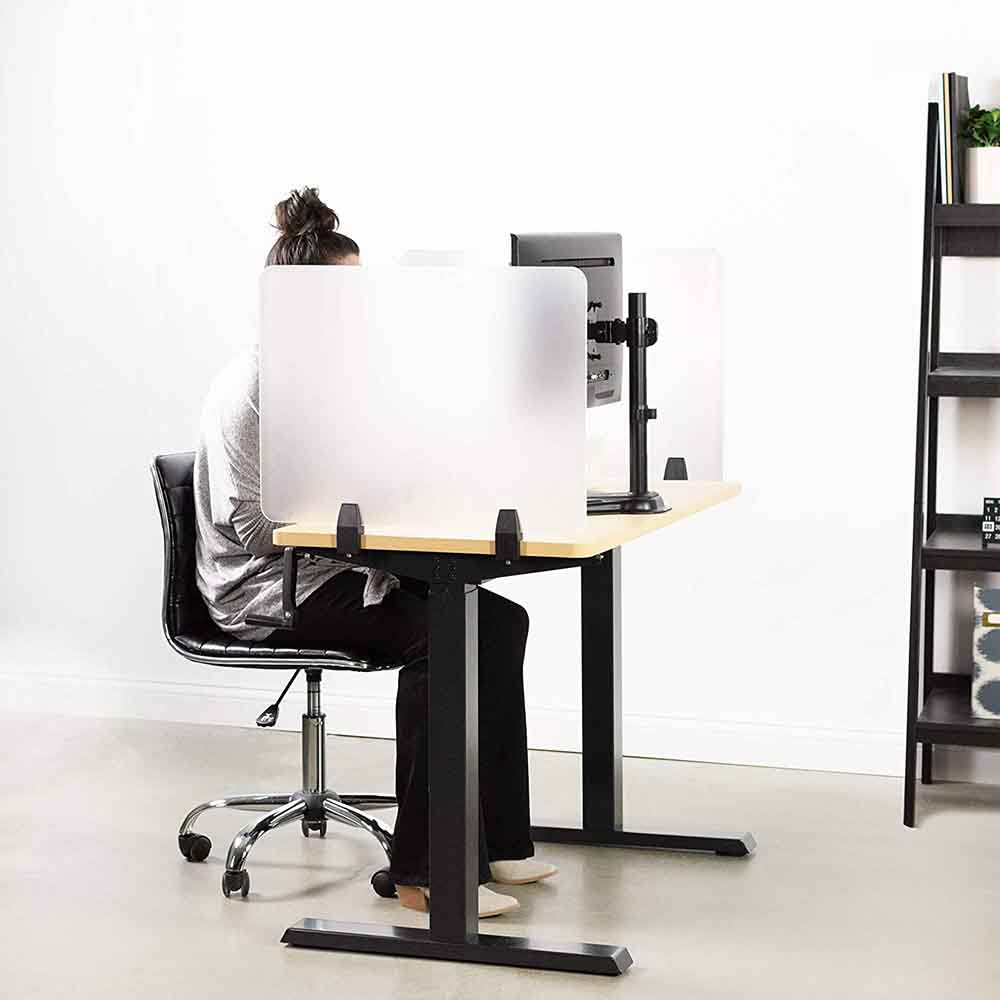 Cubicles suck the joy out of the office, but there's something to be said for keeping walls between you and your coworker. In the same way that cubicle desks help you focus on your studies at the library, these dividers can help you block out visual distractions at home. If you need that extra little bit of privacy, you'll love these dividers; they don't block light either, so it won't feel too cave-like.
Etsy Creators Will Love this Desk Organizer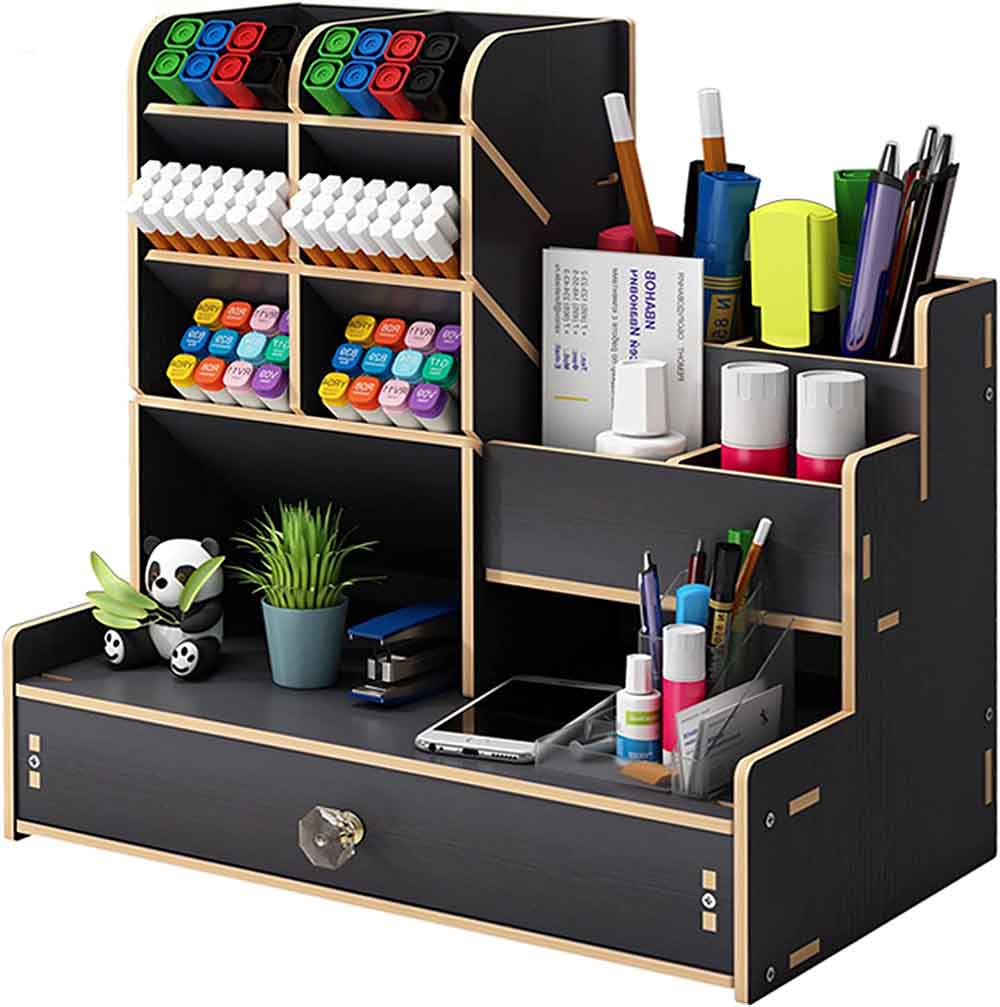 So many cubbies! This shelf is perfect for storing all of your sewing kit clutter, pens, paint, and anything else you need to use for crafting. Likewise, it can also act as a safe space for your phone, since the first shelf is up out of the way. Buyers love it for its cute appearance and easy-to-assemble design.
Use this Neck Relaxer After You Clock Out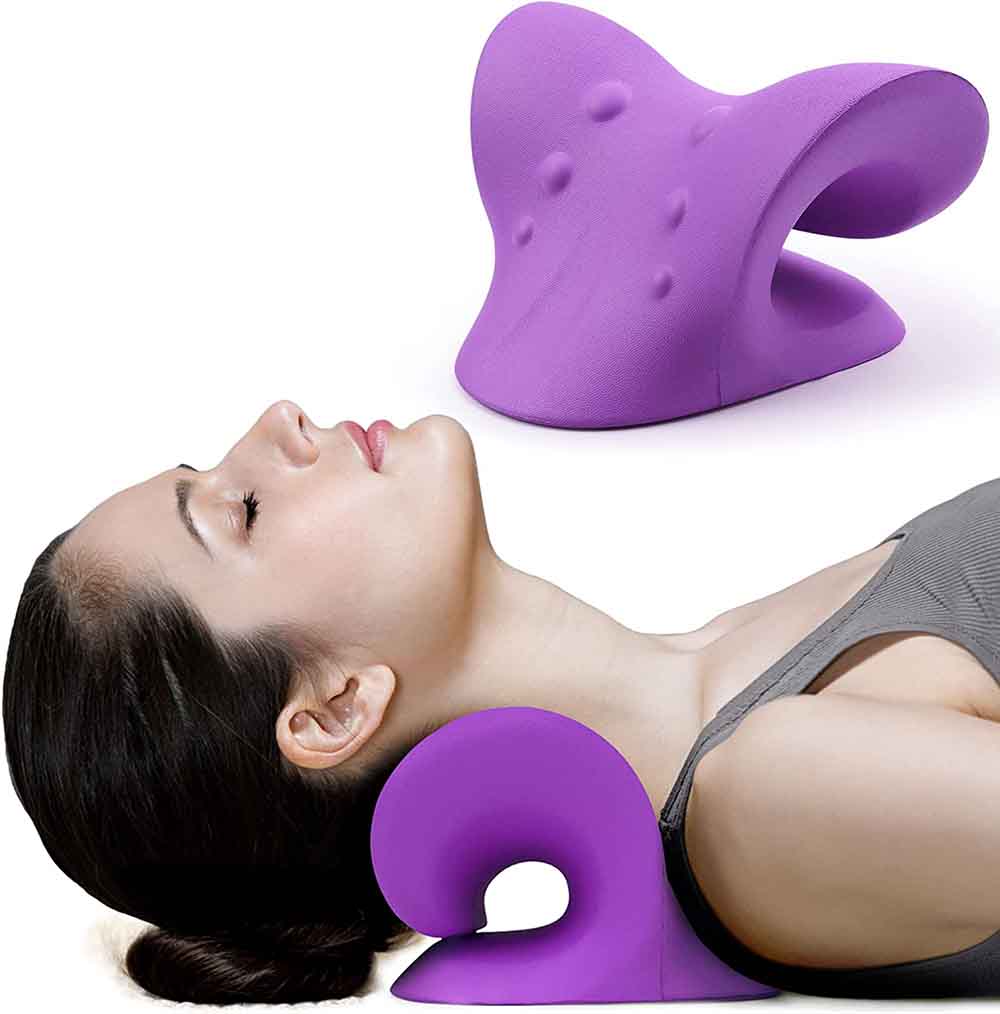 Do you recognize this device from Instagram or TikTok? It was making the rounds for a while as a viral product. CHLOE Alexa sums up why you should try it: "I have cervical bone spurs, and cervical disc bulge at C3-C4, pressing on nerves that run down to my right hand, and incredibly tight neck muscles and traps. … Every time I use this regularly, it's like I'm buying myself days or weeks of pain relief and extra mobility."
Keep Allergies at Bay with this Air Purifier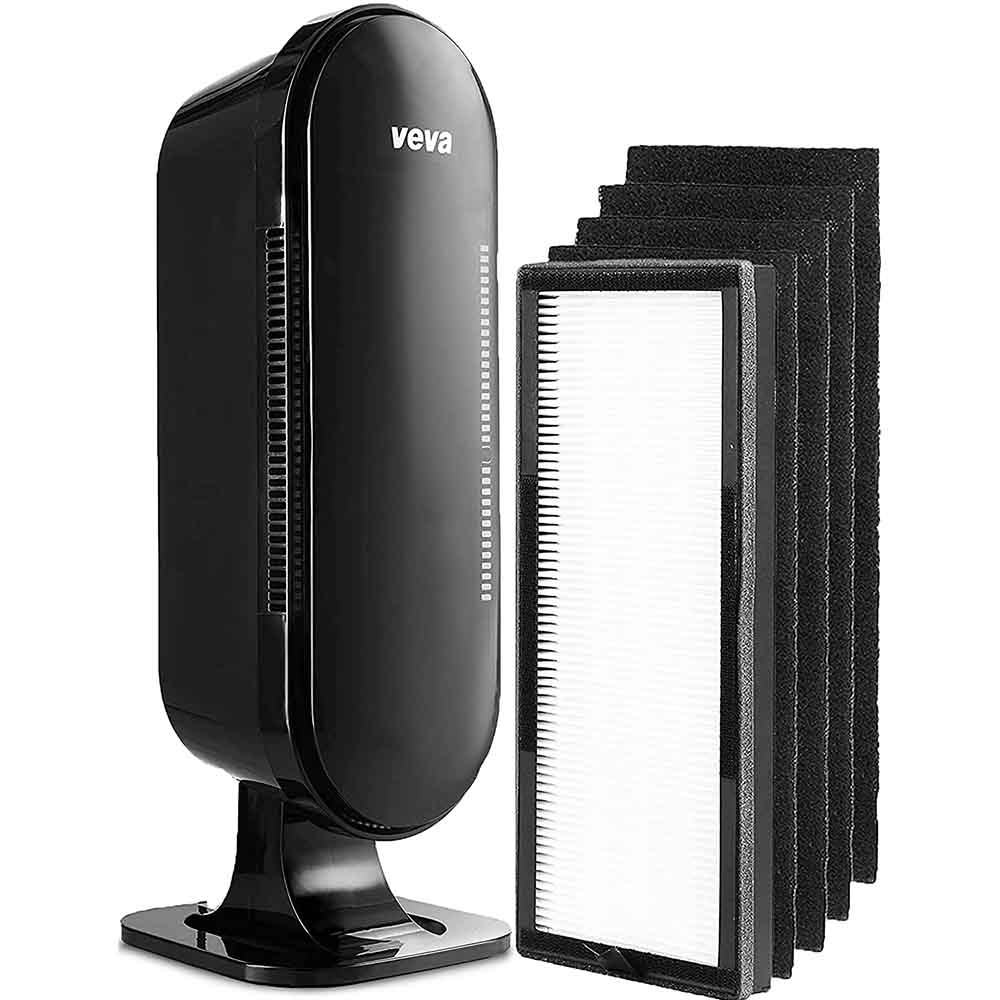 A lot of us live in old buildings, cities with smoggy air, or among pets who shed constantly. If you want fresher, cleaner air to breathe while you work from home, grab yourself this air purifier. It comes with a HEPA filter and is designed to filter up to 325 sq. ft. Try using it for a month and see how clean your apartment smells, or how much less sneezy you are!