Kind Celebrities: These Stars Are Famously Generous Tippers
Originally Published on
savvydime.com
and repurposed with permissions
Tipping is something you can do all over the world to show a business or individual worker how much you appreciate their service. However, it's most common in countries like the US and Mexico, where many servers rely on tips to supplement or, in some cases, cover their income. That's why it's common to tip between 10% and 20% (or more) in Mexico and 20% or more in the US whenever you dine at a restaurant. 
Those with little money to spare are often generous with their tips, leaving more than the required minimum amount. You would think those who have an abundance of money to spare would be the most helpful. However, that's not always the case. Thankfully, the celebs you're about to meet in this article are known for being liberal when it comes to tipping. Look out for these stars if you work in the service industry!
Donnie Wahlberg
Donnie Wahlberg is famous for being more than just the brother of Mark Wahlberg and star of Blue Bloods. This Hollywood mainstay is also kind with cash when it comes to tipping. He reportedly left a massive $2,020 tip at Marshland Restaurants and Bakery during the #2020TipChallenge.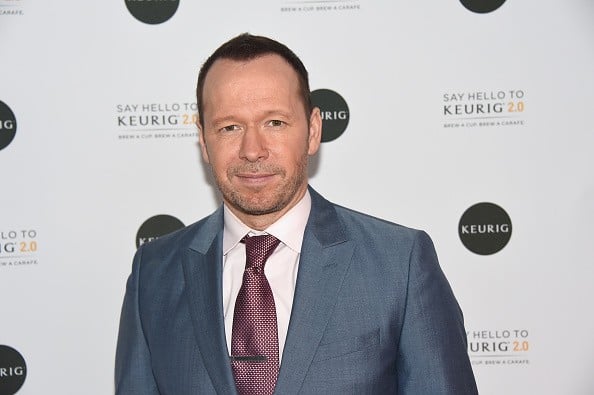 This social media challenge was designed to help servers get through the difficulties of the pandemic. However, Wahlberg is a generous tipper from way back. In addition to leaving more than one $2,000 offering during the pandemic, Donnie had already developed a reputation as far back as 2017 for giving good tips. 
Russell Crowe
From silver screen hero to real-life villain and back again, Russell Crowe has had a wild yet fruitful career. While his violent public outbursts tend to earn him the most headlines (apart from his starring roles in films, of course), there's something else we should be discussing.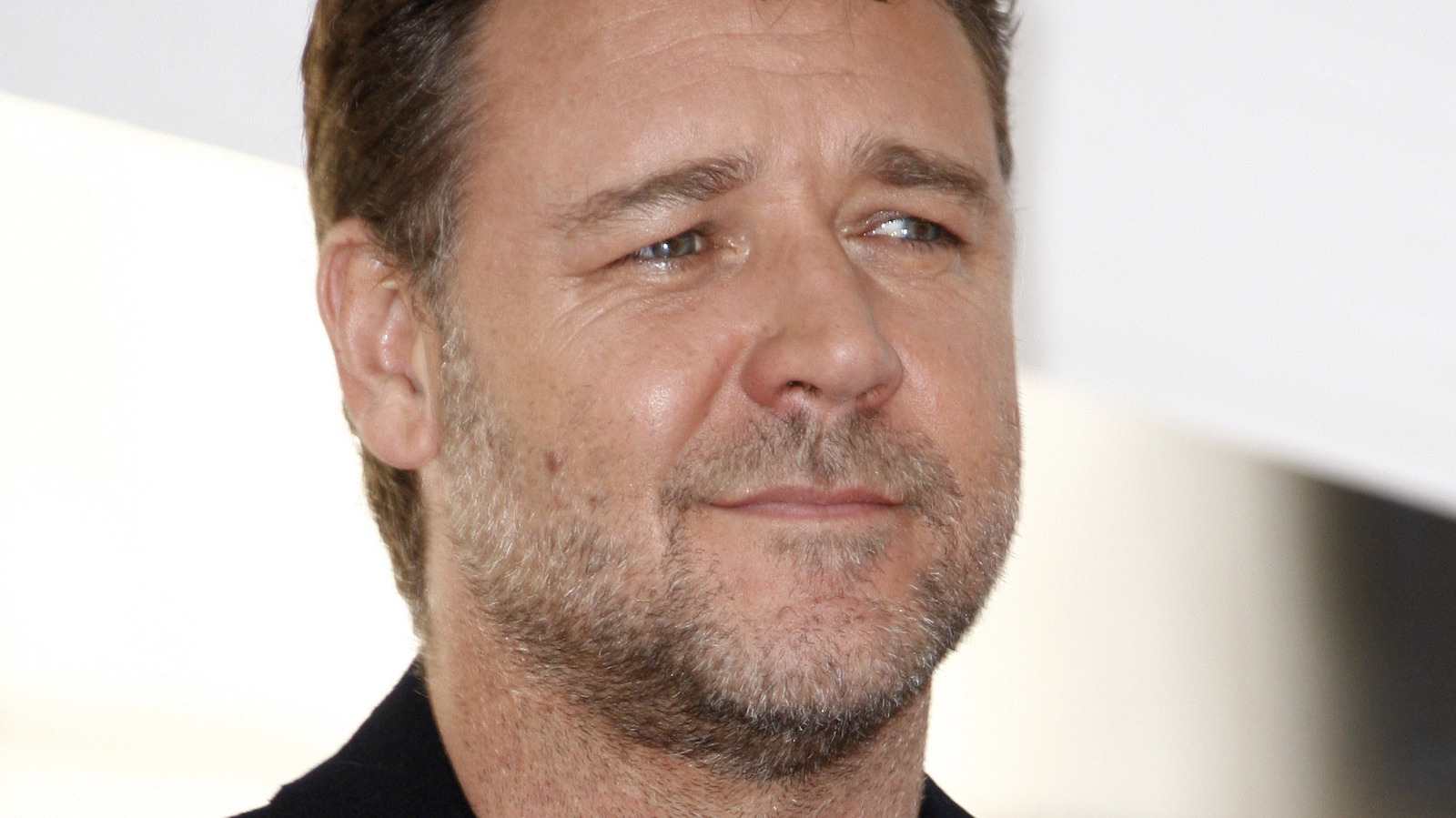 Crowe may like to brawl, but he is also a generous tipper. After a night out at Carew Inn, Crowe left a $783 tip on a $313 bill. He and his friends also sang karaoke and were generally lots of fun in the Welsh establishment. 
Naomi Campbell
Campbell has also made headlines in the past for some questionable behavior. However, when it comes to tipping, the supermodel is superlative. She left an incredible $9,200 tip for her waitress after ordering and enjoying just a few drinks.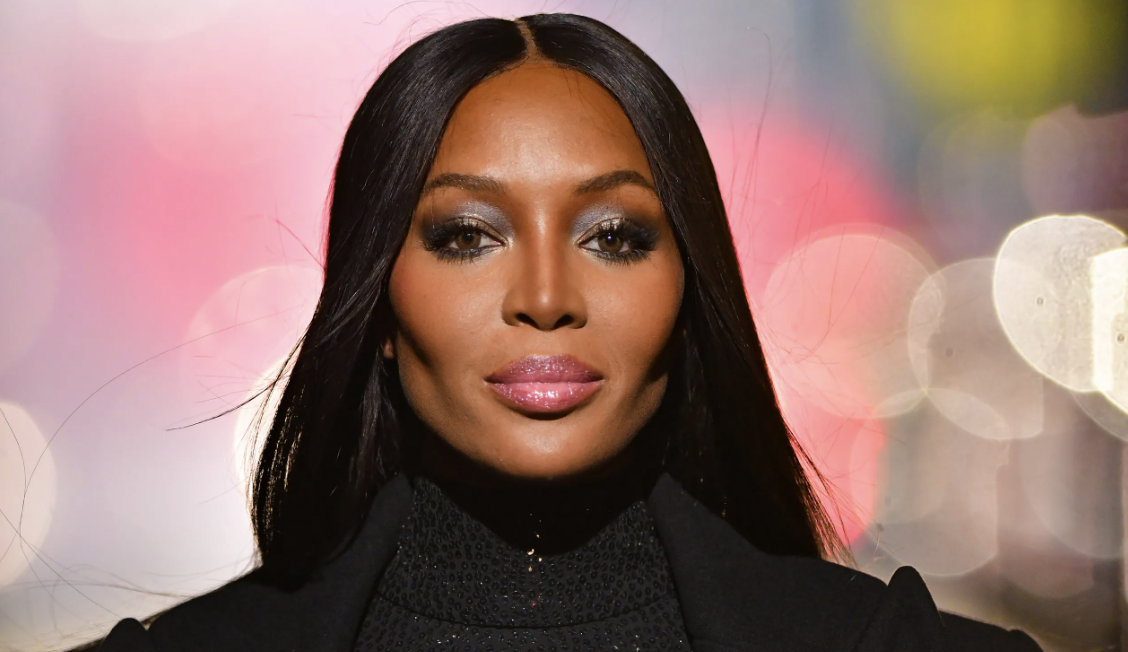 The waitress who served Naomi and her friends was understandably stunned. Serving this iconic public figure was one thing, but receiving such a grand tip? That could truly turn someone's life around. We're sure the server put that significant influx of cash to good use. 
Amy Schumer
Amy Schumer is now a famous comedian and actress. However, life wasn't always this way for her. She got her start working as a server, so she understands the challenges of being on your feet all day and dealing with the endless demands of customers. For that reason, she has reportedly developed a habit of tipping liberally.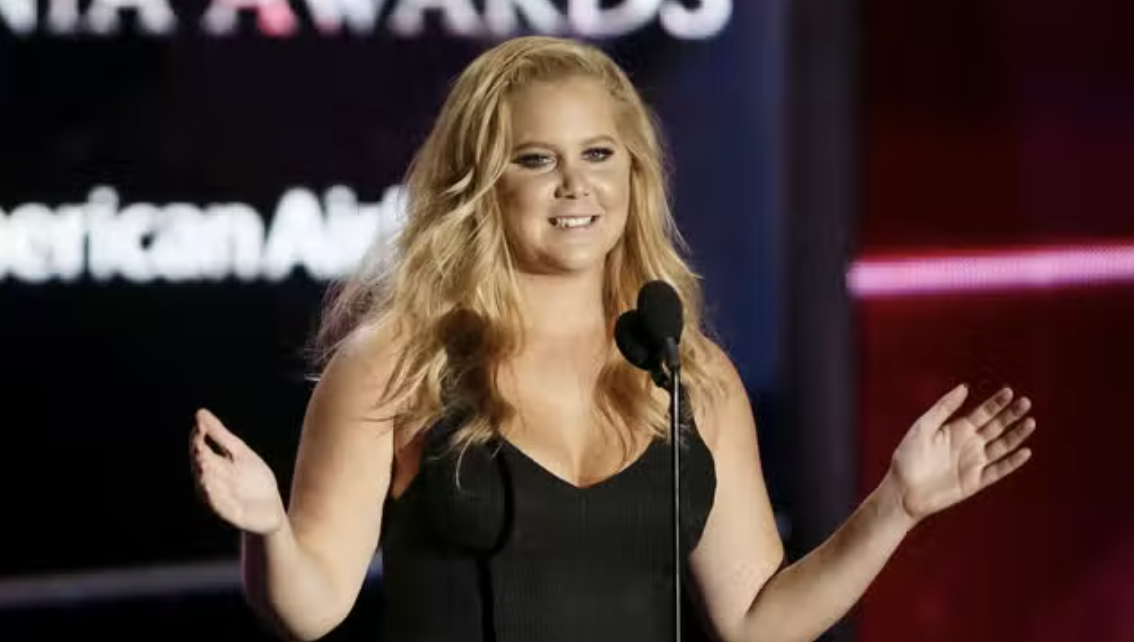 One example of Amy's generosity comes from a Long Island restaurant called Peter's Clam Bar. She chatted with her server, Ryan, learning that he was working two jobs to pay for school. After spending around $49 on chowder and a few appetizers, Amy left him a sizable $500 tip. 
John Travolta
From Saturday Night Fever and Grease to Face/Off and Pulp Fiction, John Travolta is a Hollywood mainstay and pop culture icon. Regardless of what you think of his Scientology affiliation, there's no denying the fact that Travolta is a generous guy when it comes to tipping.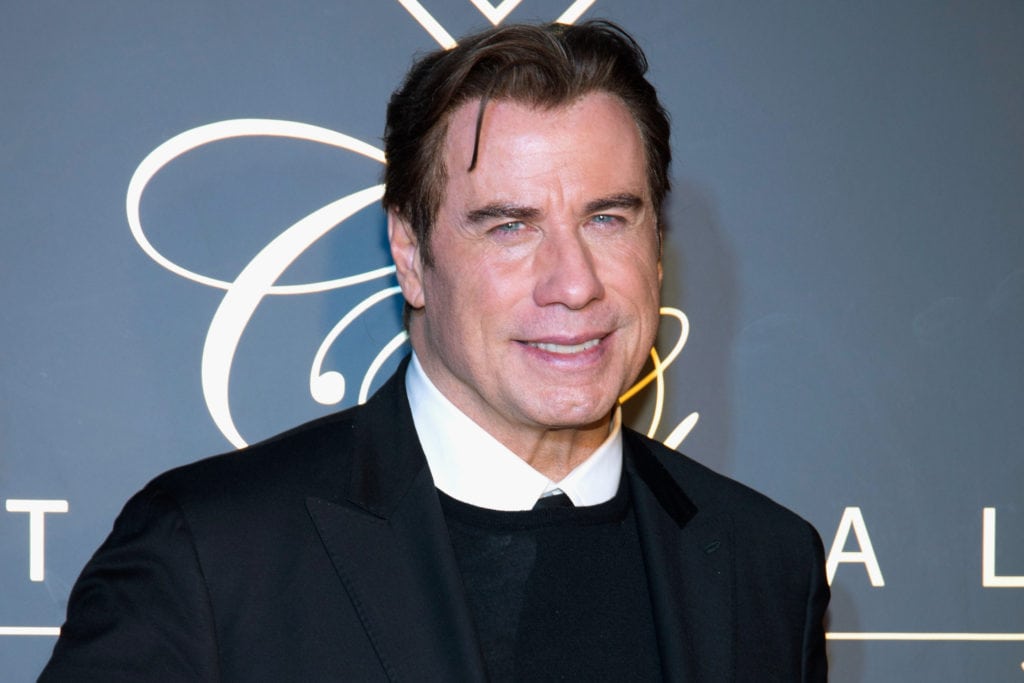 The actor is known to always tip well beyond the required 20% in restaurants across America. For example, in one New York Restaurant, he tipped the usual amount for a $382.29 meal but also left an extra $100 for the server. 
Taylor Swift
Taylor Swift is no stranger to controversy, but this story proves that she deserves her "America's Sweetheart" title. One of her most famous examples of generosity came in 2013 when Swift and a few pals hit up Ralph's Italian Market in Philadelphia for some late-night snacks.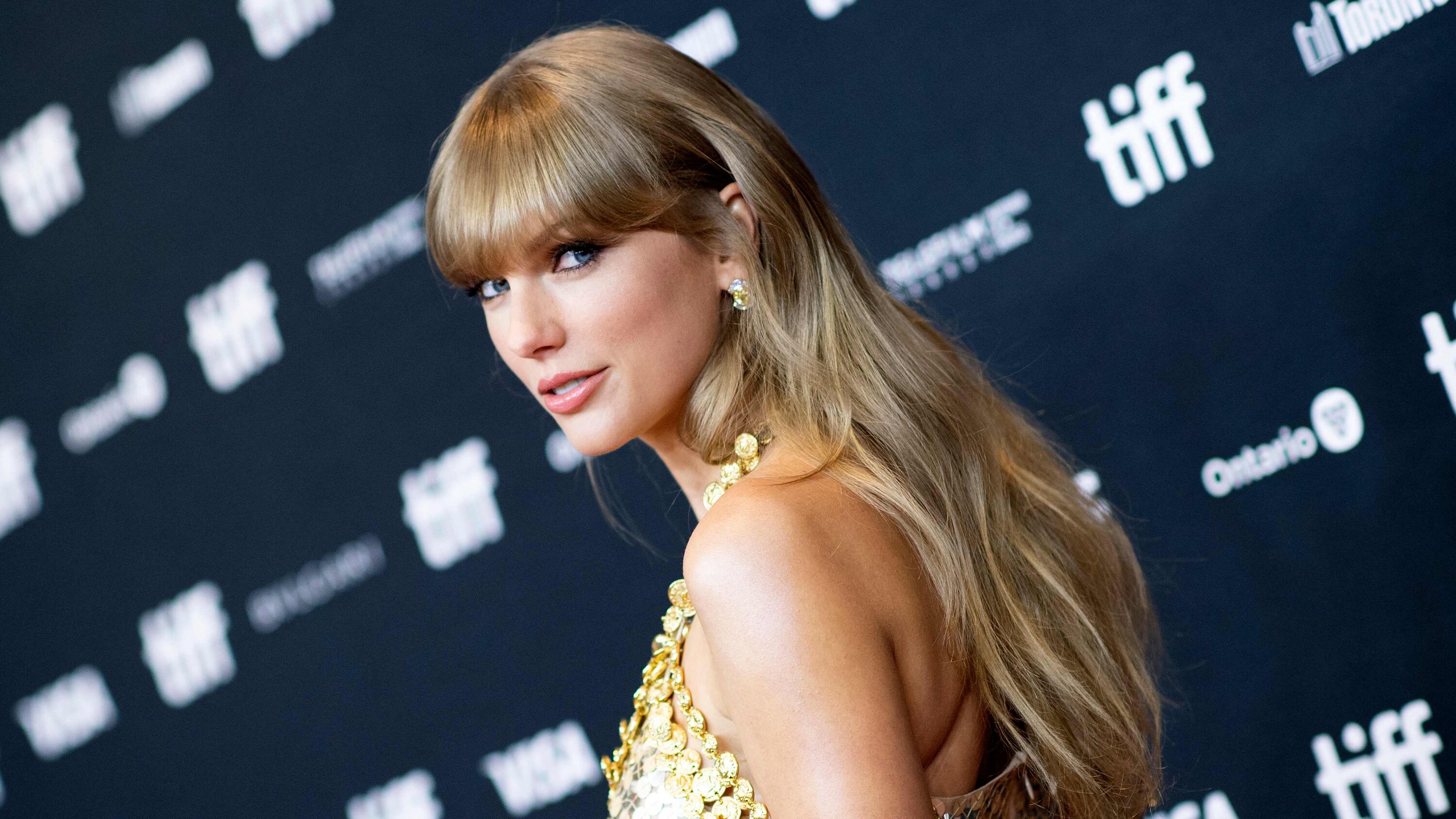 Just 23 years old at the time, Swift thought nothing of leaving a $500 tip on her $800 bill. Did we mention she also paid for all her friends? We're starting to understand why "Swifties" are so obsessed with the star!
Post Malone
Even though he is a massive singer and superstar, Post Malone doesn't have a big ego. He is rather kind and humble, apparently. He certainly showed his friendly side after this story at the famous Mel's Drive-In on Sunset Boulevard in Los Angeles.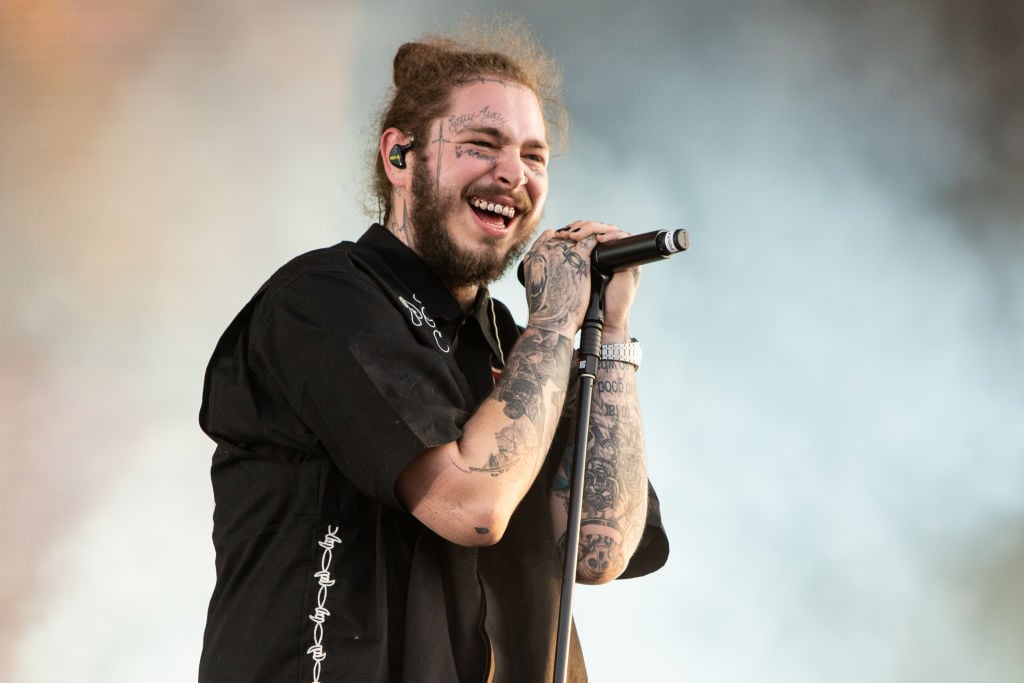 Post Malone was talkative with Mel's waitstaff and even took photos with fans. After he was finished eating, he left a $1,000 tip for the staff! Mel's even posted on their Instagram account that Post was a "great guy" and was welcome back anytime. 
Chrissy Teigen
This Chrissy Teigen story takes place in Centerville, Ohio, at an Outback Steakhouse.  A 21-year-old waitress named Mikayla was all nerves as she served the famous model. Teigen was in town with her musician husband, John Legend, and their kids.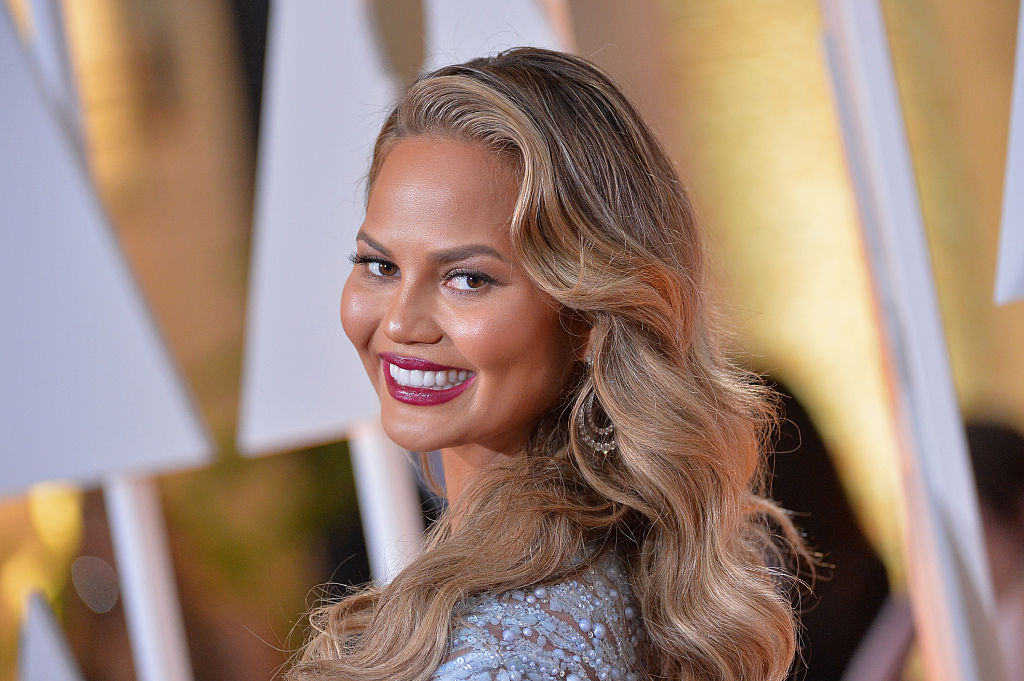 In an act of kindness and generosity, Teigen left $1,000 for Mikayla. Her total bill was $193.81. Mikayla spread this news on social media, sharing that, thanks to Tiegen, she was able to get her car repaired. The generous waitress shared the remainder of the tip with her fellow servers. How sweet!
Tom Selleck
Hollywood veteran Tom Selleck also took part in the #2020TipChallenge, which surely made his co-star and on-screen son, Donnie Wahlberg, satisfied. Not saying that there was any competition, but Selleck did tip $2,020 on the $204.68 tab at Elios Upper East Side. Selleck also wrote a very nice and warmhearted note to the waitstaff.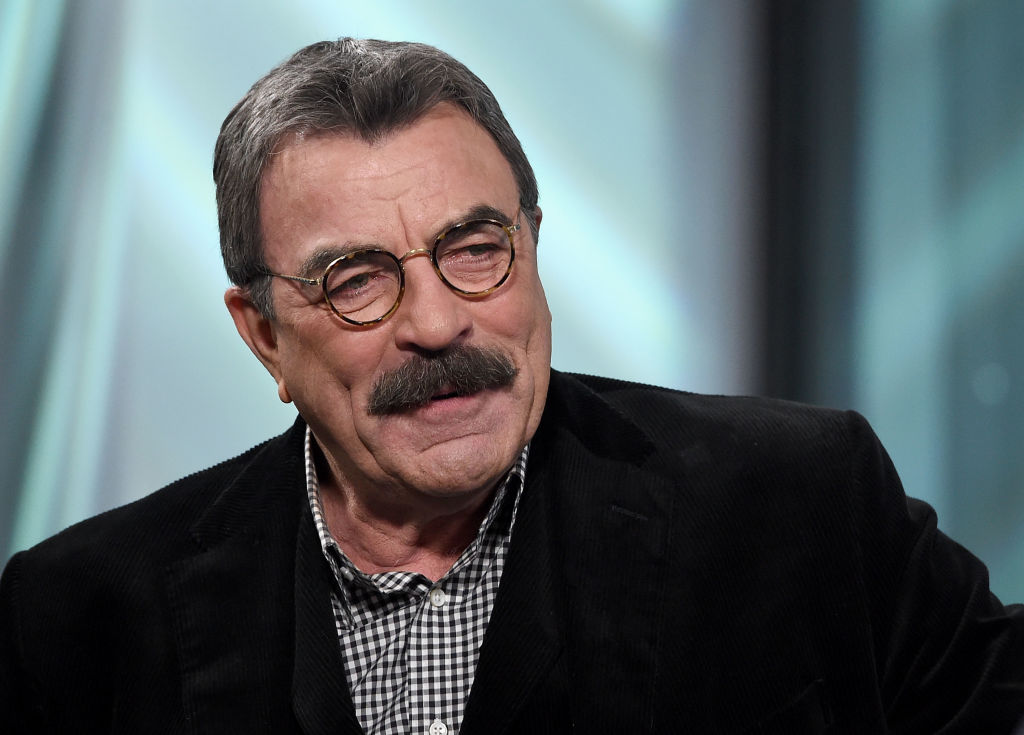 Wahlberg was beyond happy on Twitter when he discovered his "TV dad…generously accepted." He also additionally tweeted, Love ya dad." How cute! Both actors are great examples of proving that being wealthy doesn't mean you can't also be a generous tipper. 
Charlize Theron
This Hollywood superstar, originally from South Africa, is another one to look out for if you work in the service industry. She's a free-handed tipper, and with good reason. After all, her net worth is estimated to be around $170 million.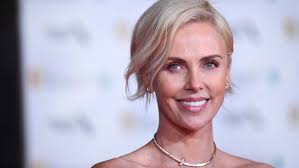 On one occasion, Charlize was craving a sweet treat, so she stopped into Pinkberry's Hollywood store. She'd forgotten her wallet, but the starstruck employees still gave her the snack she had ordered. When she eventually returned, she gave them $100 instead of the $4 she owed. 
Brad Pitt
Germany is a beloved destination for its delectable cuisine, even if it's quite on the heavier side. People from all over the globe go to Germany to eat, drink, and enjoy themselves…even celebrities. Undoubtedly, one of the most sensational actors of his generation, Hollywood vet Brad Pitt visited a restaurant in Germany where he tipped $700 on a whopping $1,000 bill. It's almost as if he tried everything on the menu!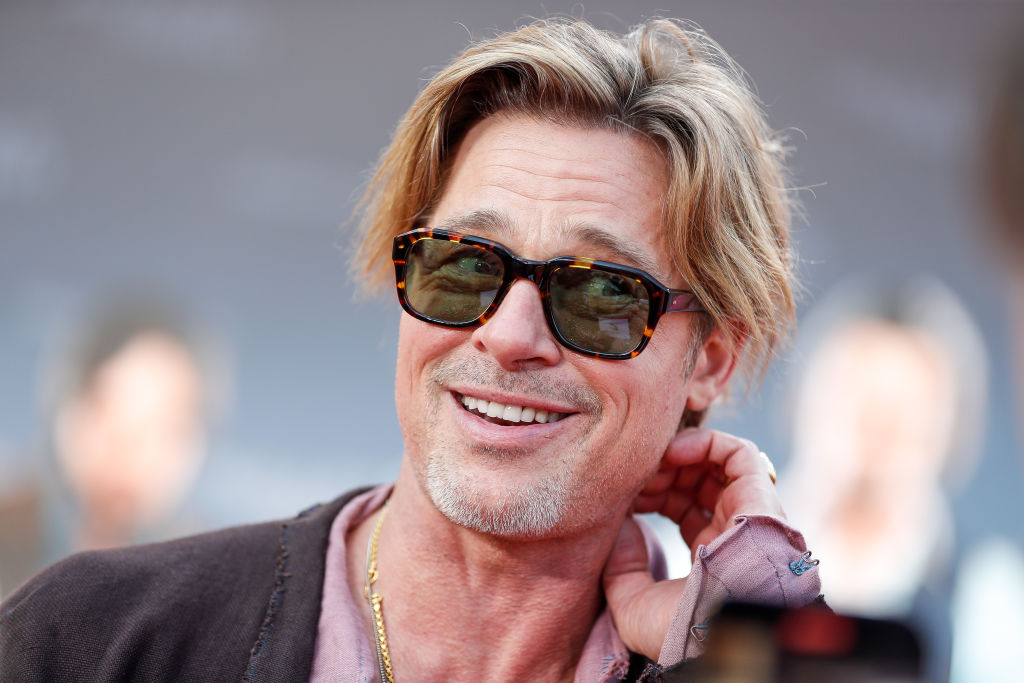 We're positive that whoever was serving Mr. Pitt had the best day because of the 70% tip and his all-around generosity.
Harry Styles
Harry Styles was yet another celeb who participated in the 2020 tipping challenge. While on vacation with Adele and James Corden in the stunning tropical paradise of Anguilla, the group racked up a $472 bill. Styles tipped $2,020.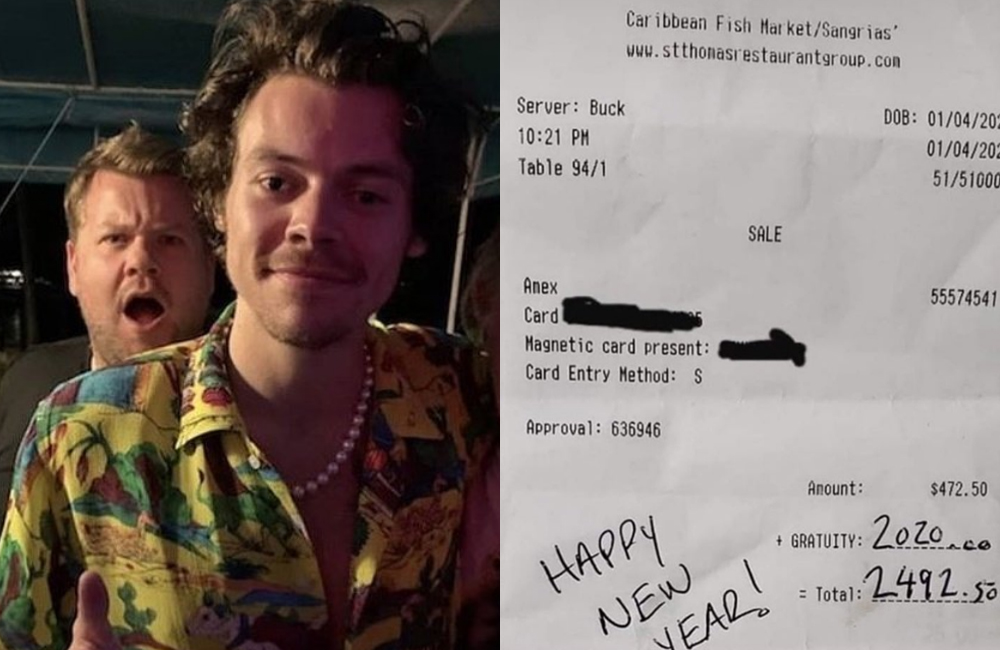 Yahya, a server at the restaurant, tweeted, "Big ups to Harry Styles for taking care of Mister Big Life." The server also praised Donnie Wahlberg for his initiative, saying that it even got an international response all the way from the Virgin Islands. Just goes to show that Styles continually has the best reputation as being one of showbiz's coolest and nicest celebs. 
Charles Barkley
NBA player Charles Barkley is known for being one of the most vibrant figures in basketball. He has the reputation of a person people love to hate, even though he doesn't play anymore. Regardless of what people think, one thing's for sure: he is an impeccable tipper.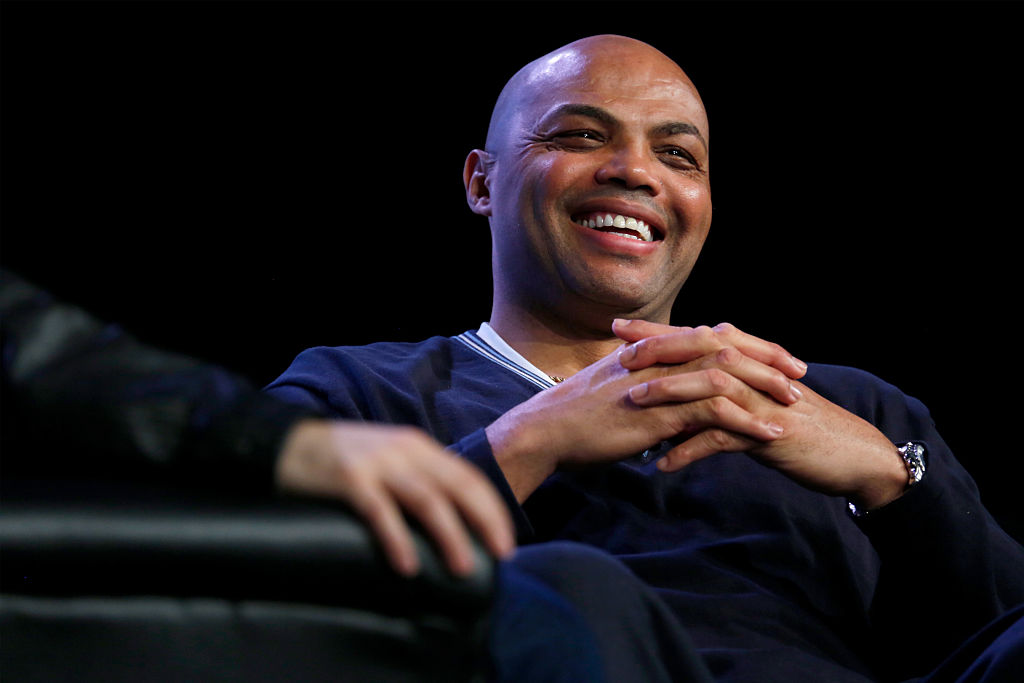 Barkley revealed to Conan O'Brien in a 2014 interview that he believed tipping is "important" if you are "successful." He also shared that he once won $700,000 when he was at a blackjack game, and tipped $25,000. Even so, Barkley felt he should've tipped more.  
Shaquille O'Neal
Shaq is known for his generosity. For a net worth of hundreds of millions of dollars, even he manages to be generous with his tipping. And he actually asks what servers want instead of just giving a certain tip amount to them.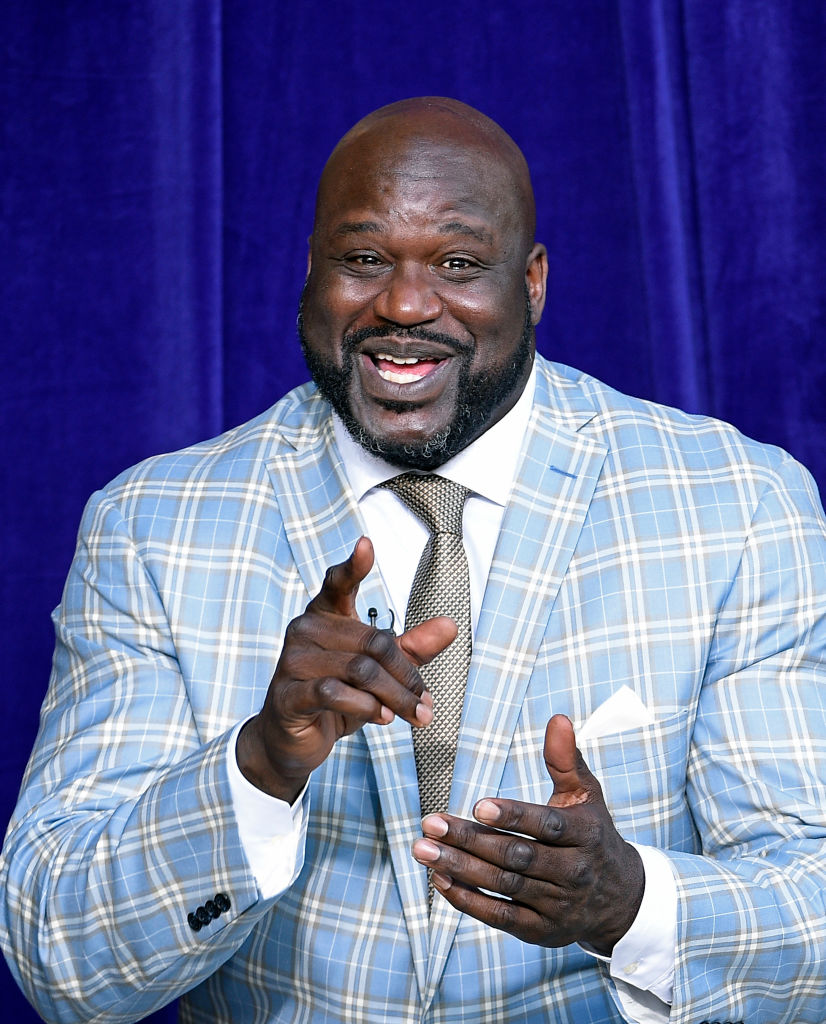 Servers know that the quicker Shaq gets his order, the more of a tip they will get in return. Hot, quick food equals a nice, juicy tip. One time, a server asked for a $4,000 tip to handle two months of her rent, and Shaq delivered. It's almost like magic!
David Beckham
Soccer superstar David Beckham is approximately worth $450 million. Beckham is another A-lister who is generous with their tipping habits. In 2012, he went to a bar in Culver City, CA, known as the Heart of Screenland and where Sony Pictures is located.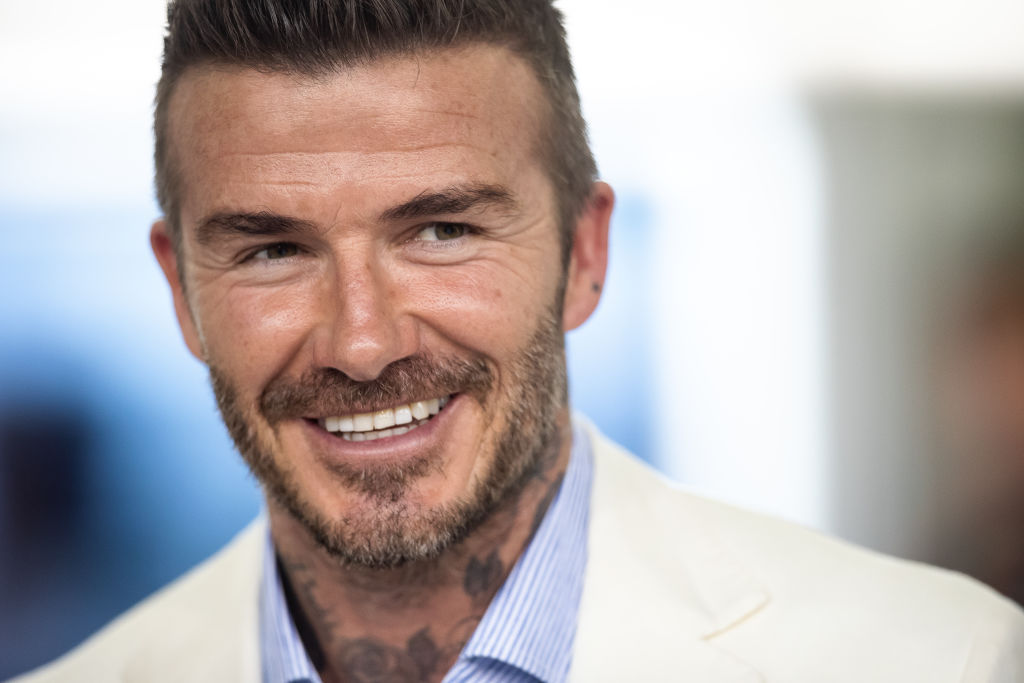 Beckham and a few friends spent $100 that night. Instead of writing down a tip, he simply added a "0" to the total amount. Well, the waiter that was serving him that night must have felt pretty good after this encounter!  
Jim Carrey
Not only is Jim Carrey the mystery of Hollywood but he's also considered a fairly generous tipper. Although Carrey is mostly known for his comedic roles, he's really proven himself as a brilliant dramatic actor, as well as a painter and political activist.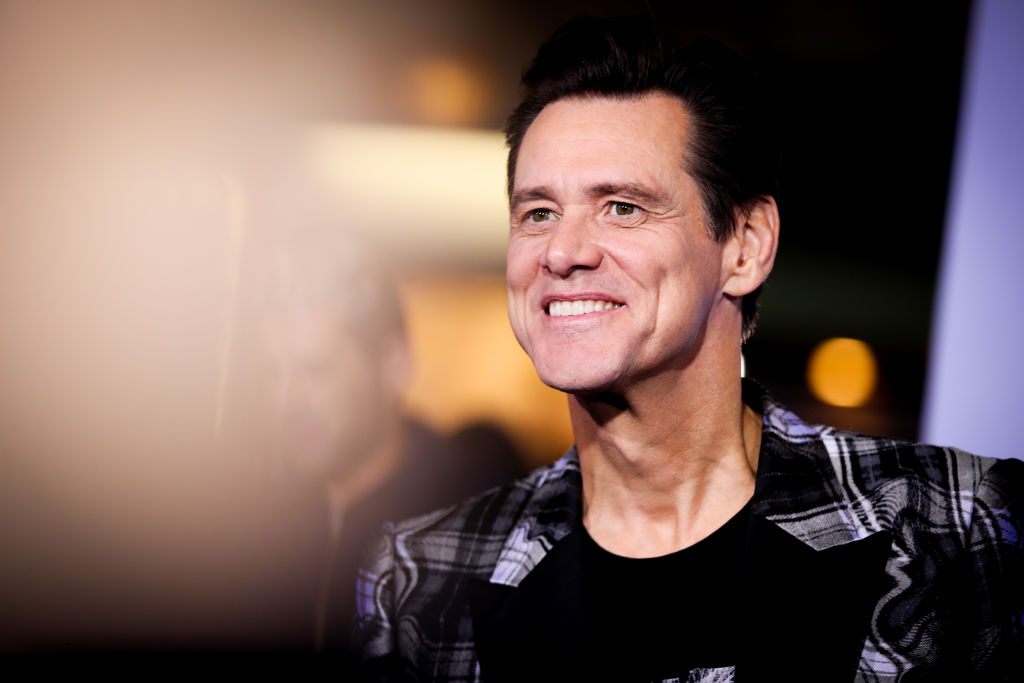 At Chester, a restaurant located in the meatpacking district of New York City, Carrey paid $151 in 2016. He only got quinoa, lemon chicken, and sparkling water – wow, talk about pricey! Generously, Carrey tipped $225 to the bill's total. 
Rihanna
In the late spring of 2016, bad gal Rihanna was caught in the spotlight of yet another TMZ report. Although, this one was positive. Out in Austin, Texas, the performer and fashion icon Rihanna was seen at The Lodge On 6th, a notoriously upscale bar.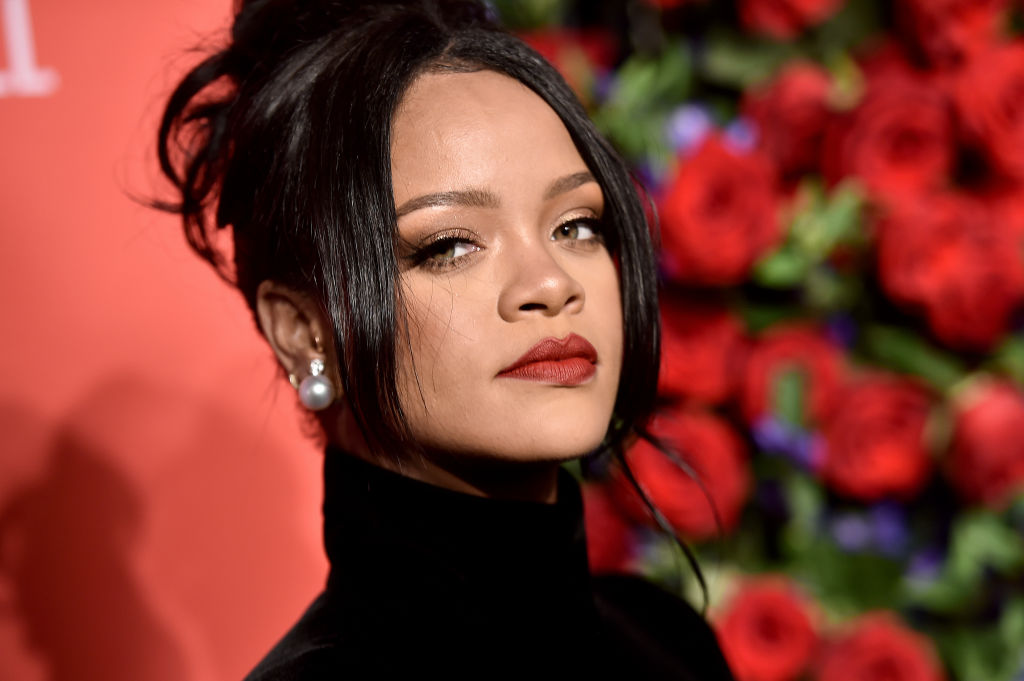 In the late spring of 2016, bad gal Rihanna was caught in the spotlight of yet another TMZ report. Although, this one was positive. Out in Austin, Texas, the performer and fashion icon Rihanna was seen at The Lodge On 6th, a notoriously upscale bar. 
Mick Jagger
As the symbolic frontman of the rock band The Rolling Stones, Mick Jagger is not only one of the most influential musicians of all time, but he's also a very good tipper. Jagger went with his friends to Philippe Chow in NYC, where they feasted on chicken satay, lettuce wraps, prawns, tuna tartare, noodles, and Peking duck.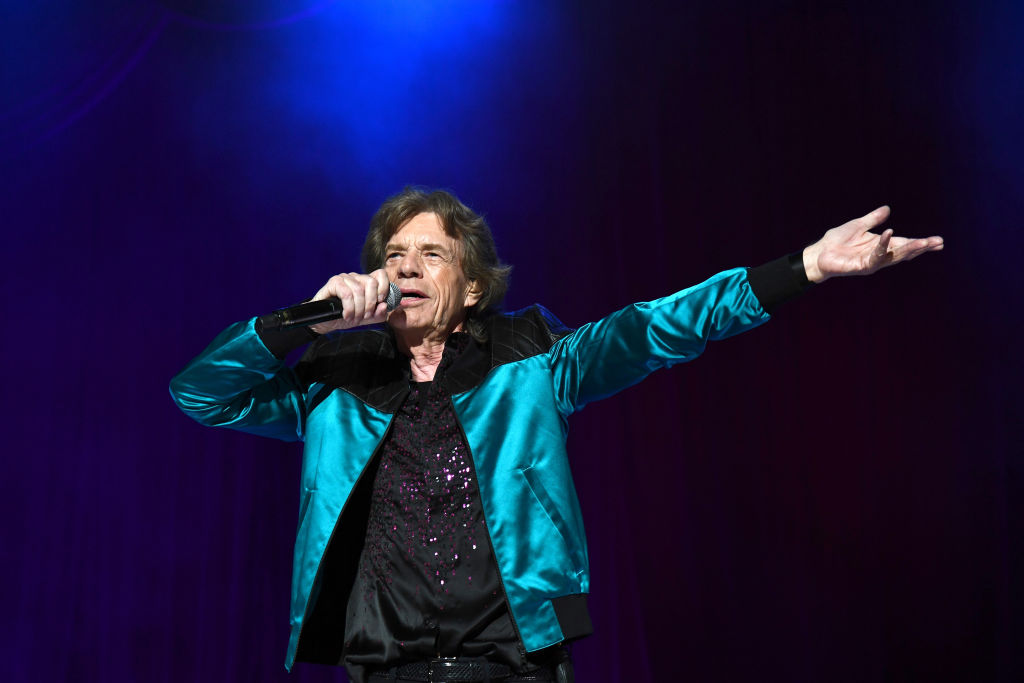 Finally, for dessert, they had Baked Alaska. The entire layout cost Jagger $478 and kindly added a $500 tip. Needless to say, the server at Philippe Chow was more than satisfied with how his night ended! 
Gregg Popovich
The two important games that the San Antonio Spurs lost against Memphis didn't dampen the spirits of Gregg Popovich. Despite these disappointments, Popovich was more than friendly to the waiters at McEwen's in Memphis.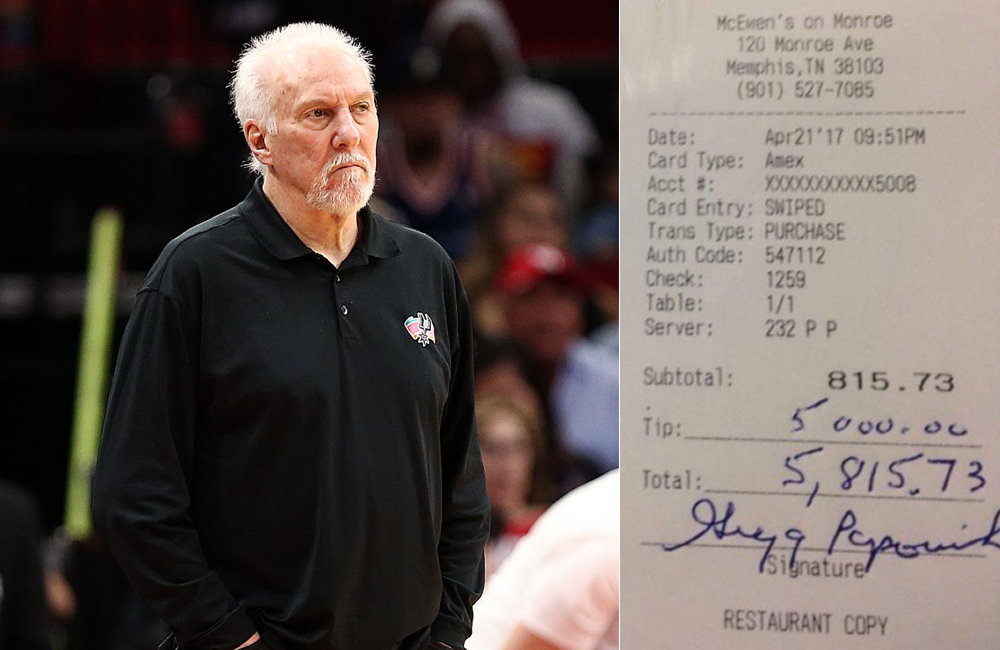 Popovich dropped $815.73 at McEwen's, according to the San Antonio Express-News. He added a 612% tip of $5,000. A server at the restaurant posted a photo of the bill and shared it on Reddit to make people aware of the coach's immense kindness. 
Dana White
UFC is a massively successful, billion-dollar organization. Dana White, UFC's executive, is a brilliant businessperson whose networth is half a billion dollars. While once a small enterprise, UFC has turned into an overwhelmingly large and popular venture.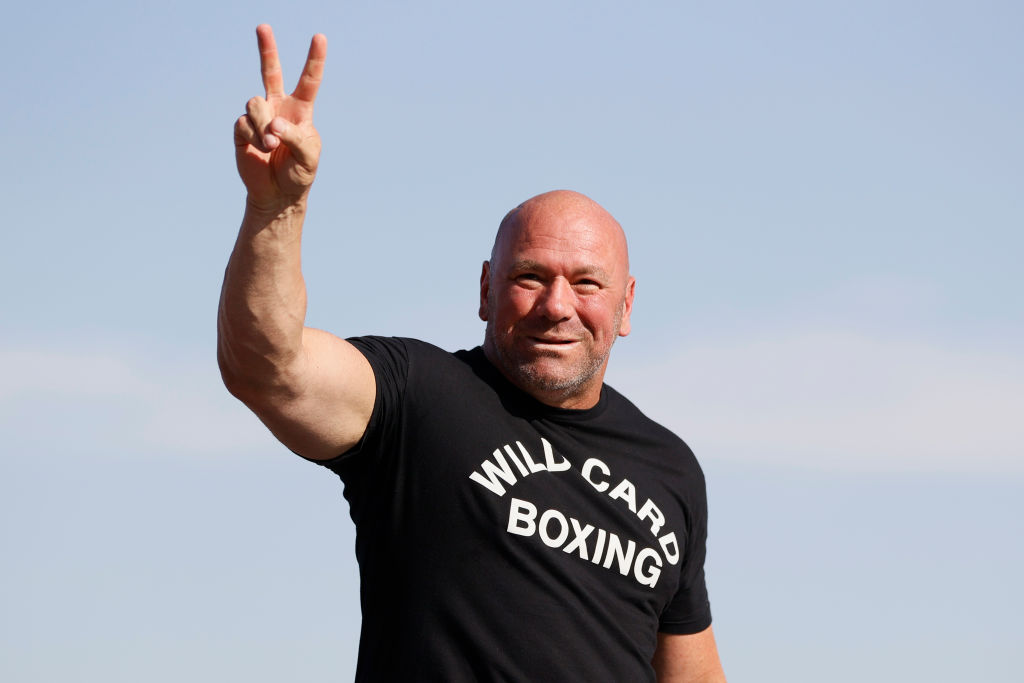 White is known for being generous with charities, and also with tipping. At Empire Asian Restaurant and Lounge in Boston, the exec racked up a $1,500 tab and added a whopping $4,000 on top of that. The staff was reportedly "stunned" by White's generosity. We would be, too! 
Jessica Simpson
An American singer, actress, and businesswoman, Jessica Simpson is a trendsetter and owns a fashion company called The Jessica Simpson Collection. Apparently, she is also a good tipper on top of everything else. With a net worth of about $200 million, Simpson not only has an amazing voice, but she also has a heart of gold.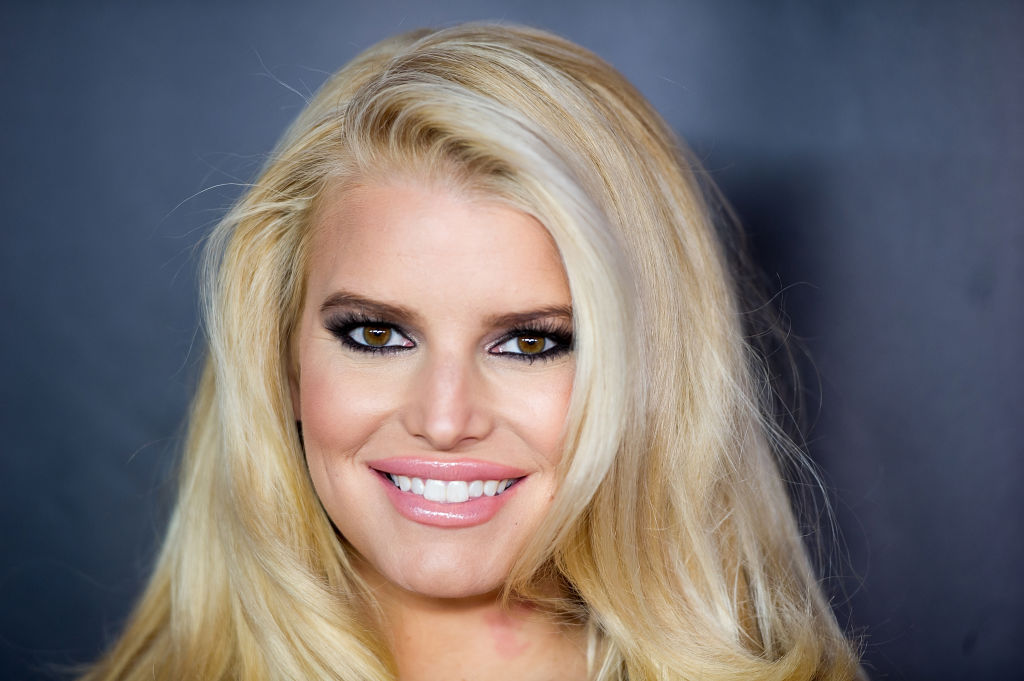 At Lavo restaurant in 2011, Simpson left a $300 tip in addition to her $500 bill. The waitress received a sweet note where Simpson wrote that she was "amazing," and thanked her for "making the world a better place." The lovely Simpson also signed the note, "Love, Jess."
Drew Barrymore
Child star Drew Barrymore has been in the biz her entire life since her debut film role as Gertie in Steven Spielberg's E.T. Anna Ortiz, the Ugly Betty actress, confirmed Barrymore's generosity with tipping. Before Ortiz was a star, she waited on Barrymore at a restaurant, who reported that she tipped generously multiple times.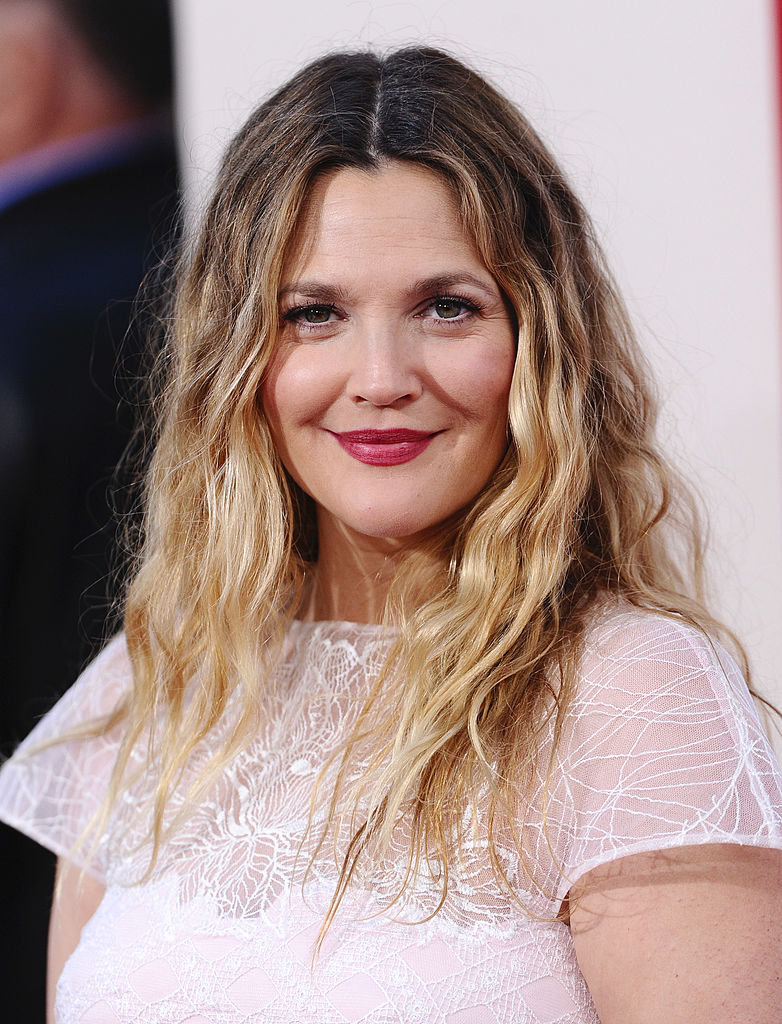 Barrymore is known for usually tipping 100%. Other servers aside from Ortiz can attest to that fact. It's better to be overly generous than unwilling to pay it forward – or just have human decency. No stinginess for Drew Barrymore! 
Tyler Perry
Comedy actor and filmmaker Tyler Perry had dinner at Green Vegetarian Cuisine in San Antonio Texas in September of 2017. For a $27 meal, he ended up tipping $500 – a shocking act of kindness!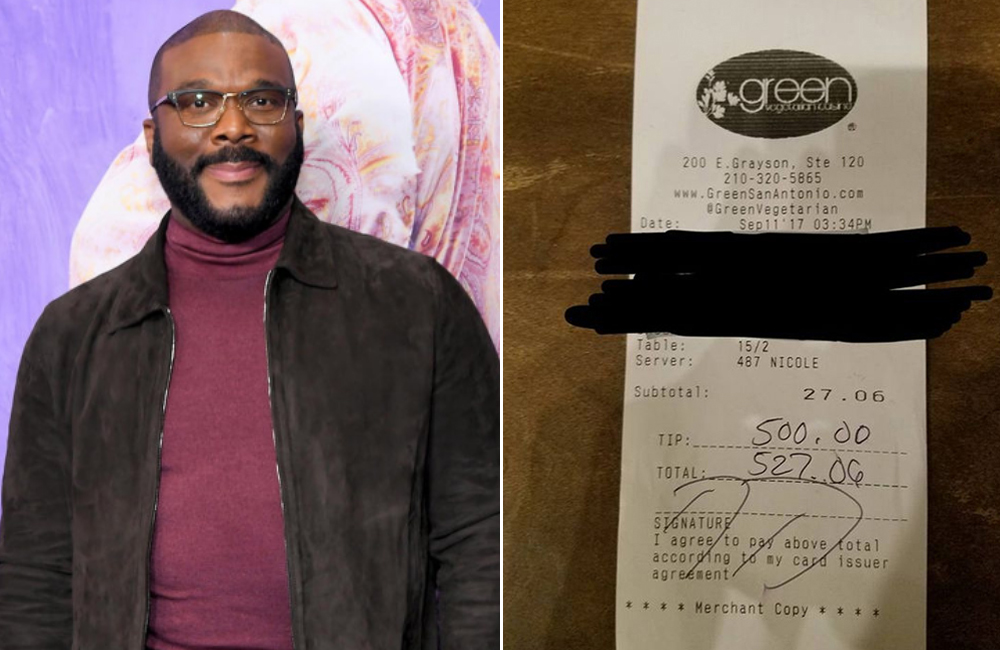 The husband of the waitress who served Perry was so in awe of his generosity that he posted a photo on his Facebook page. He added that the cash "couldn't have come at a better time," and was appreciative of the filmmaker's kindness. 
Gabriel Iglesias
Comedian Gabriel Iglesias is famous for his wild, raunchy comedy show antics. He showed up for a last-minute set at New York City's Gotham Comedy Club in 2020. The show went on for three hours, but Iglesias made it up to the staff.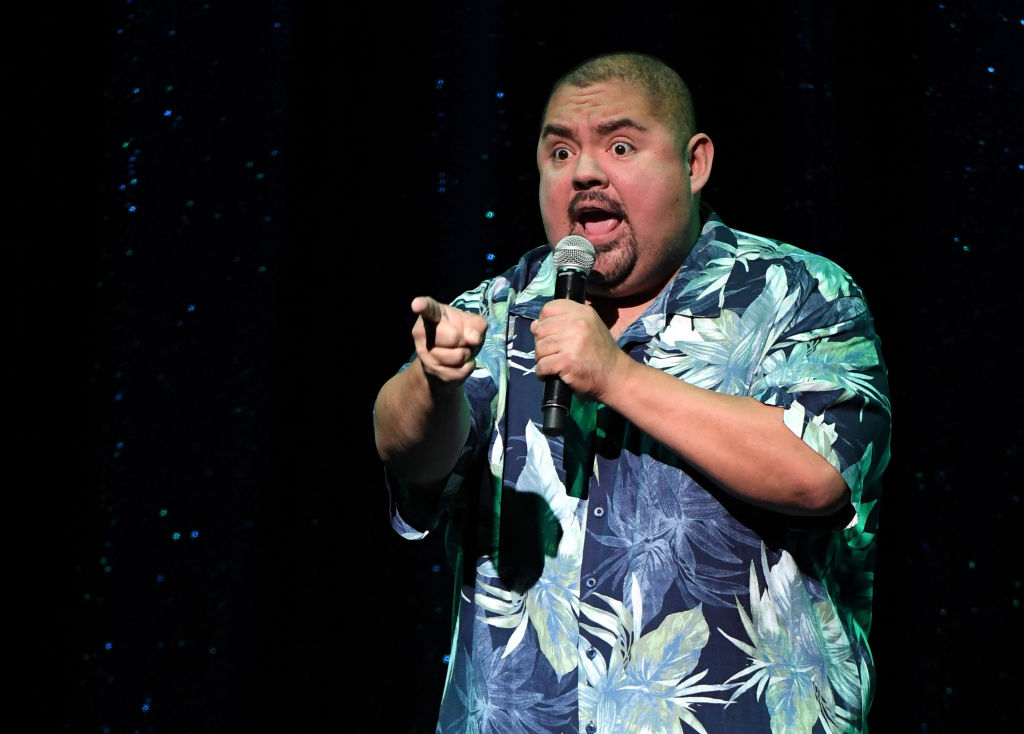 After a really long night, Iglesias tipped the staff $3,000. The workers ended up splitting the tip amongst themselves, which must have been a rewarding treat. Is this more of an apology rather than a "thank you"?!
Dr. Dre
In the Hollywood Hills lies the elusive Skybar, an exclusive, celebrity-filled location. During the day, it's a place where celebs come to lounge by the pool, and, by night, it's an open-air paradise that invites guests in with yummy cocktails. The legendary music producer, Dr. Dre, is among one of the many stars who walk through the doors of Skybar.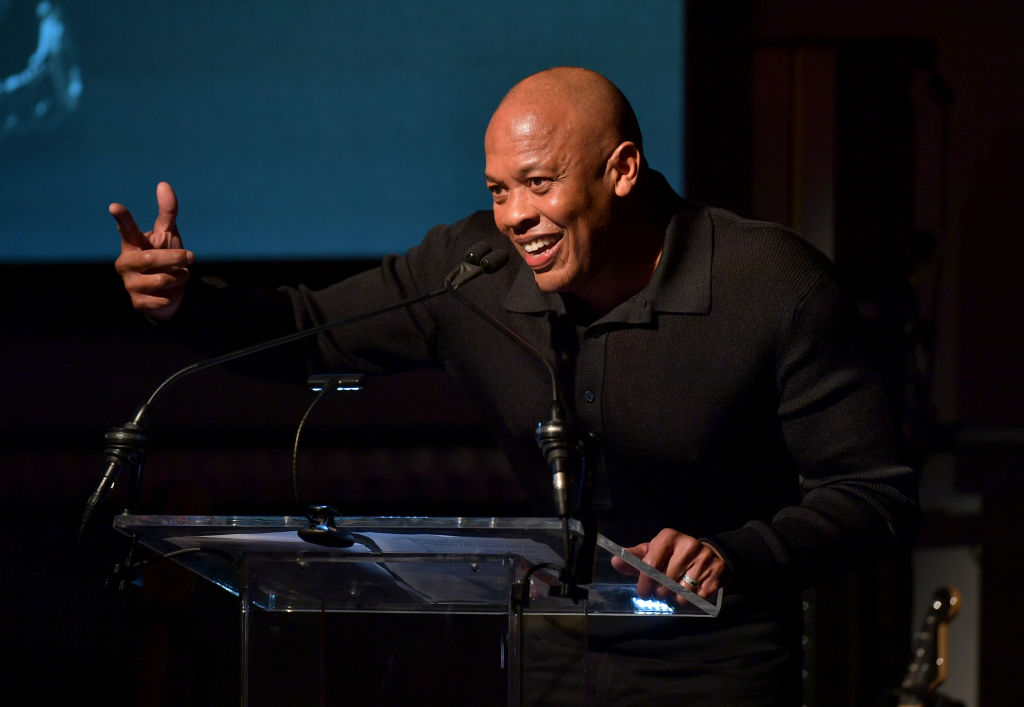 Dr. Dre ordered a round of tequila shots one night. The order shouldn't have cost more than $100, but Dre tipped $5,000. The waitress who served him was beyond "stunned," considering the tip was overly generous based on what he had ordered. 
Bill Murray
While Murray may have a skewed reputation in Hollywood – mostly amongst his costars -, we know that he's a fairly good tipper. Needless to say, he's an interesting guy. At a restaurant in New York, Murray's order only cost $60 and tipped nearly $120% of that.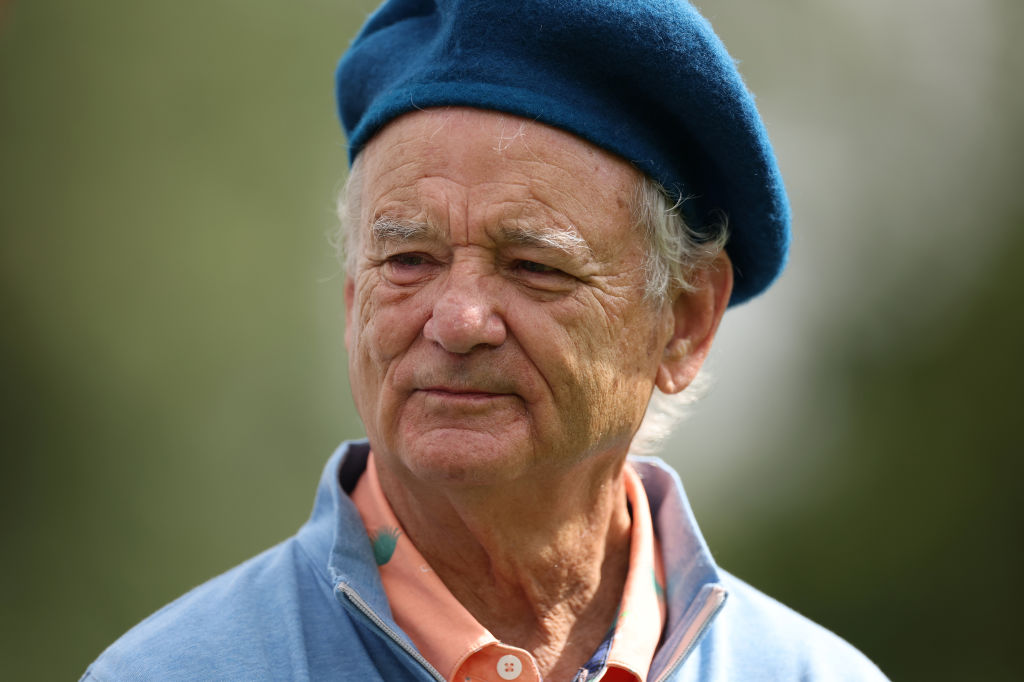 Murray and his brother were let in pretty close to when the restaurant was supposed to shut its doors, but it was worth it. Telling funny and engaging stories and even participating in a "lemon squeezing contest," made the late night worth the while for one waiter. Murray "made his summer."
50 Cent
Rap king 50 Cent went to a Burger King drive-thru in September 2020 with social media celeb, Jay Mazini. While a lot of people go to fast food restaurants to avoid spending a lot of money, 50 Cent did the opposite.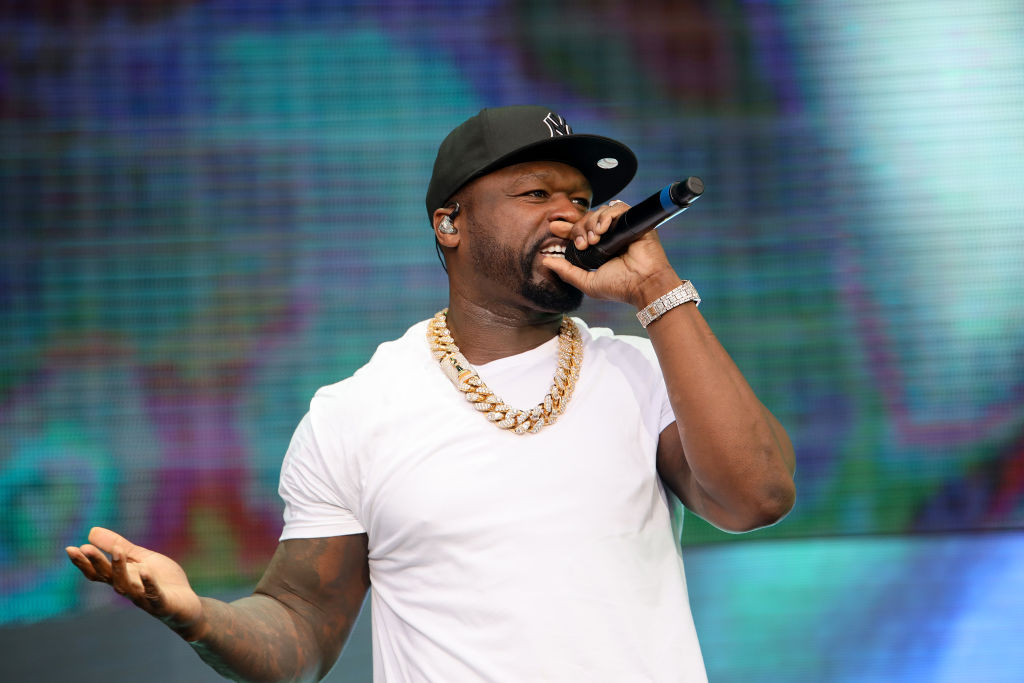 Because of the craziness and uncertainty that the Covid pandemic brought about, 50 Cent and Mazini wanted to make a difference. They handed out stacks of $30,000 in cash to the employees, who were more than stunned at what just happened. And their order wasn't even more than $15!
Jimmy Fallon
Jimmy Fallon is yet another celeb who is famously known for their generosity in the tipping department, and for being really nice in general. At Kissaki Sushi in Water Mill, New York, Fallon ate there with his wife, Nancy Juvonen, to ring in the New Year.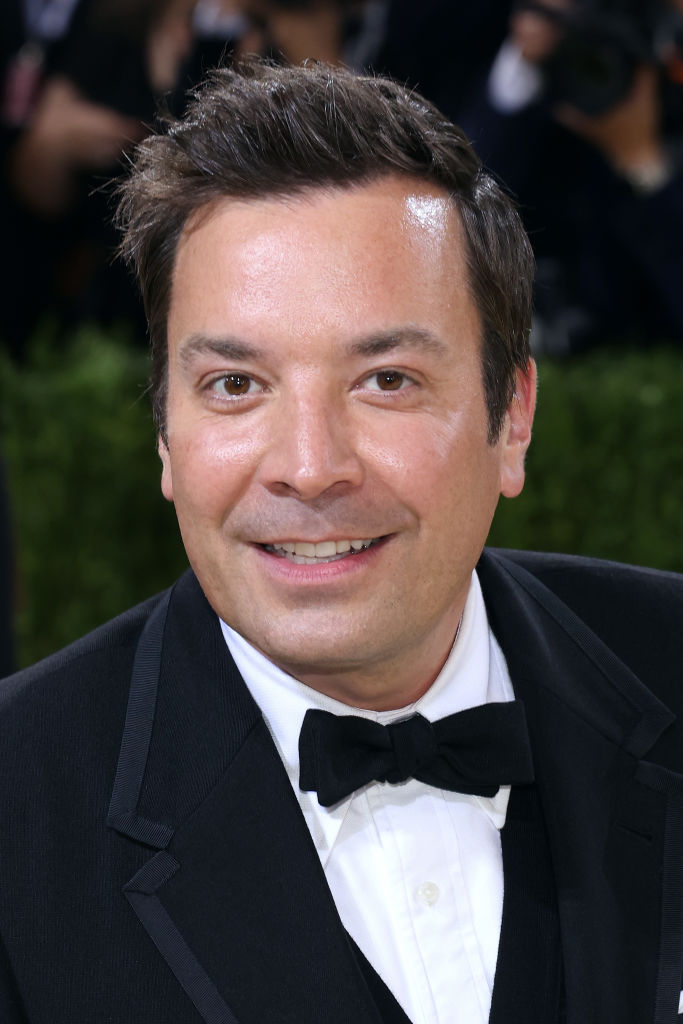 Fallon left a $400 tip. Fans were excited to dine near Fallon, and one fan even shared photos on Instagram of their experience. That sounds like a perfect night.  
Jay-Z
When Jay-Z went to one of Miami's most expensive restaurants, Fontainebleau, to share the release celebrated of the collaborated album Watch The Throne with Kanye West. Jay-Z dropped $250 on Armand de Brignac champagne, which is one of the most expensive bottles in the world.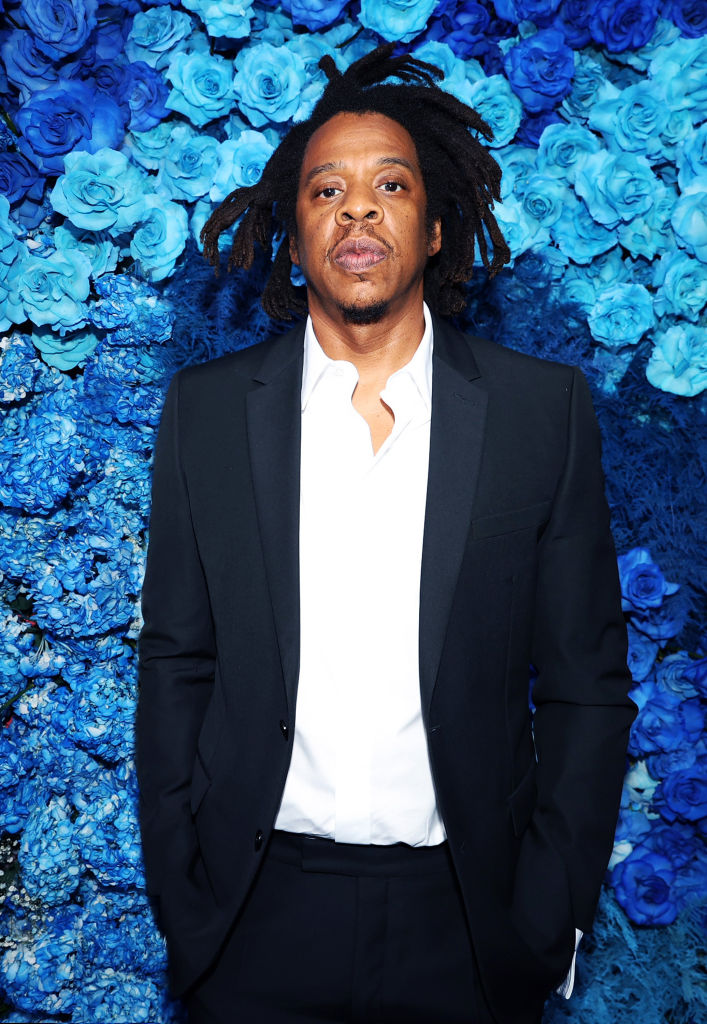 We're not surprised that he tipped $50,000, which can practically buy a new car. Post-celebration, Jay Z and friends went to an Italian restaurant, Scarpetta, where he spent thousands of more dollars on fancy pasta. He probably left another huge tip. 
Johnny Depp
Johnny Depp is reported to be a huge fan of Gibson's Steakhouse in Chicago. He arrived one late night for dinner with his Public Enemy co-stars. They all ordered tons of food, as well as Italian wine that cost $500 each.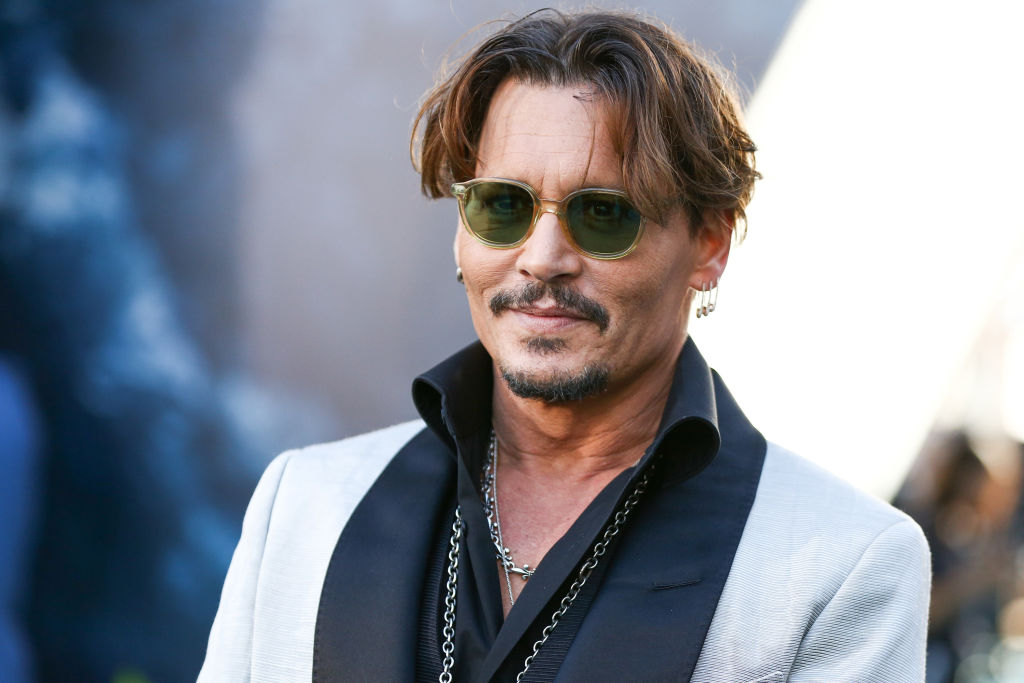 The cost of the entire meal was $4,400, which Depp covered, along with a tip of $4,000. Depp was very generous to his waiter who had served the famous actor on more than one occasion. It's really sweet that the two have even become good pals!