Can You See the Faces in These Everyday Objects or Are We Going Crazy?
Pareidolia is a common phenomenon that makes us see faces and shapes in otherwise mundane objects. In the wake of the internet, such cases have skyrocketed making us wonder if some of the old legends are just cases of this psychological phenomenon.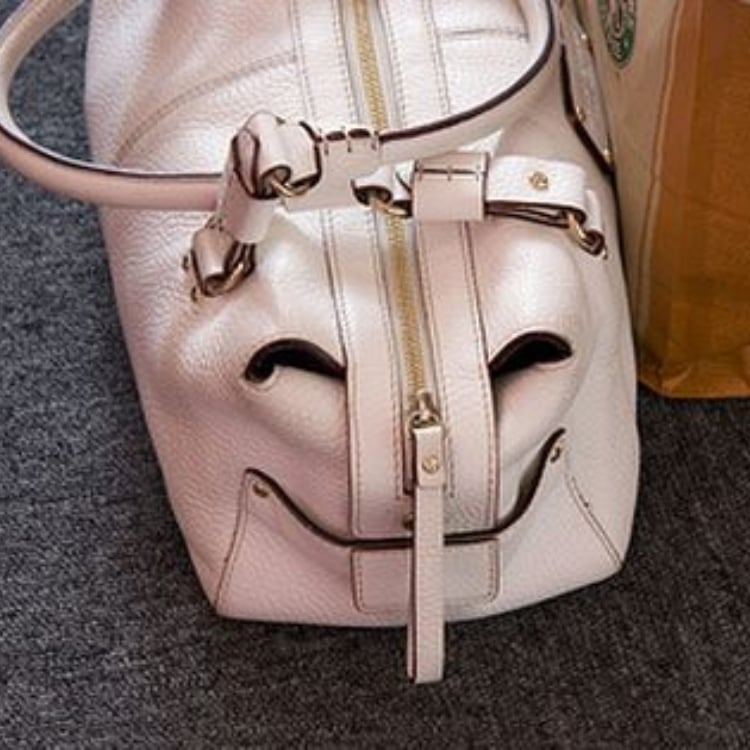 This is a list of some interesting cases that you might consider. There's a high chance you'll experience pareidolia more than once.
The Church of the Chicken
It seems the Angry Birds franchise has taken over religion as well. This church has been built with our favorite characters in mind and we can't help but marvel at the cockiness.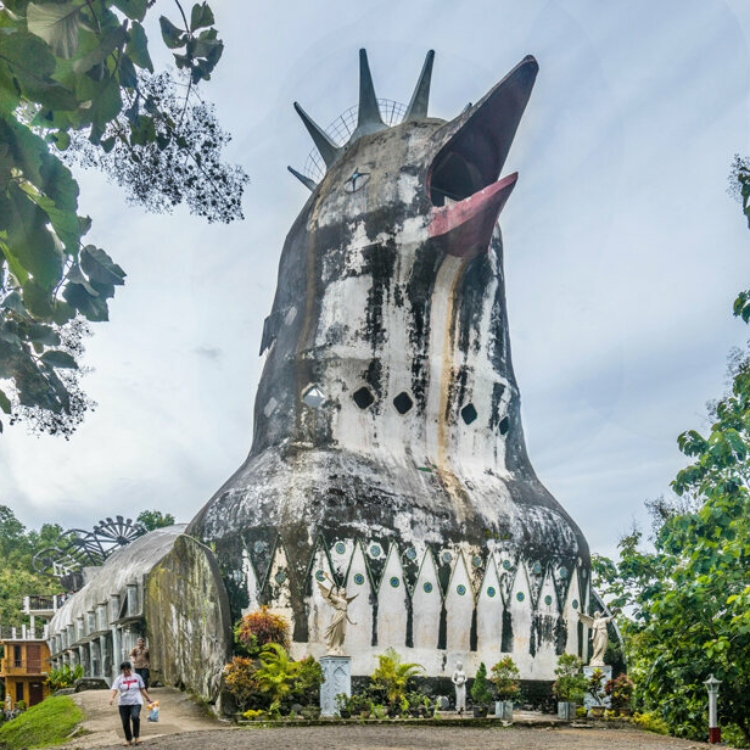 We don't know if this was intentional but it is one for the books. Normally, someone would have to point out the resemblance but in this case, you can hardly miss it!
Some Roses Have Thorns Others Have Skulls
Evolution is a nifty thing that has allowed most people and creatures to make headway in the food pyramid. For the longest time, vegetation has been at the top of the pyramid but it looks like that is about to change.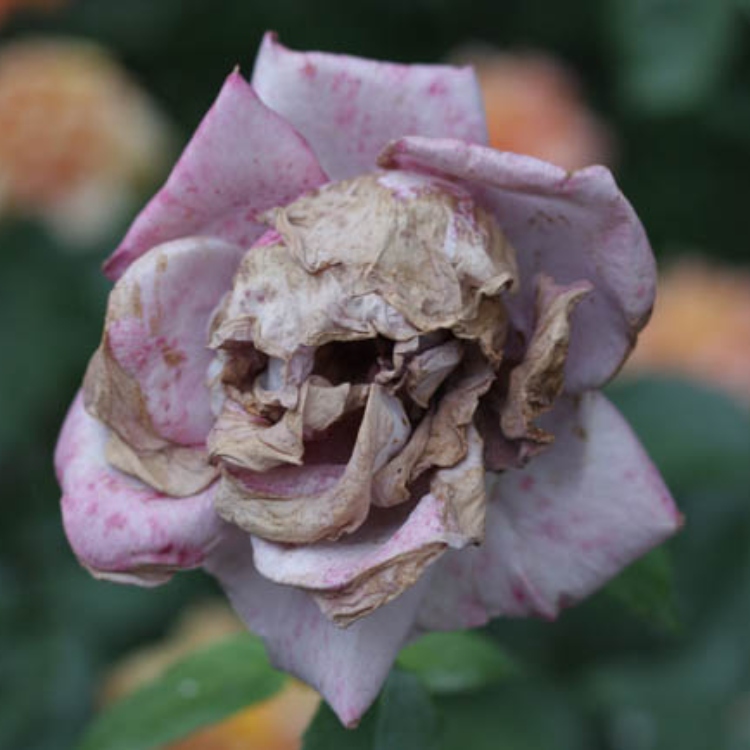 This rose has a whole skull in its petals. Is this evidence of a new species of humans or is it proof that plants have a mind of their own?
Making Friends in Dry Spaces
It must have been a lonely experience for this piece of earth as it enjoyed playing with some unsuspecting pals. That brief moment of knee-deep interaction left a smile on the earth's face.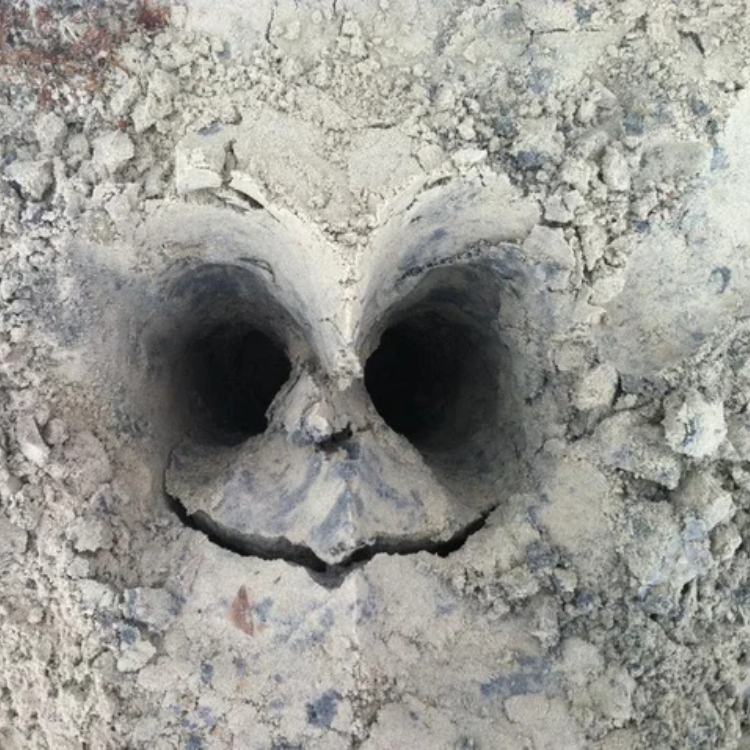 This is just a case of pareidolia but our theory of making friends with the ground sounds better. So go out there and brighten up the day of your garden.
The Haunting of the Kitty Kat
Cats are cute creatures and their fur and stripes are somewhat therapeutic. Those purrs can brighten up anyone's mood. That said, this kitten has a secret in its fur. Upon closer inspection, you'll notice a cute kitten nesting on its forehead.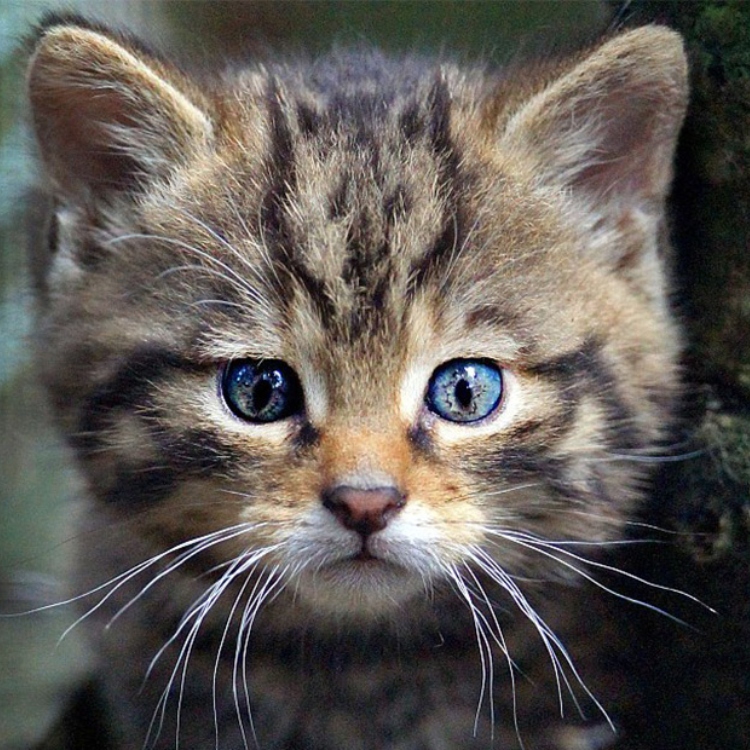 Maybe that's its guardian kitty or better yet its crown! Whatever the case it's a pretty cool-looking pattern that will have you spooked or enamored.
The Uncanny Phil Jones Bag Doppelgänger
Soccer fans, this one's for you! Take a close look at this unassuming bag, which bears an uncanny resemblance to Manchester United's defender, Phil Jones. With its furrowed brows and intense stare, this inanimate object has captured the essence of Jones' on-field determination.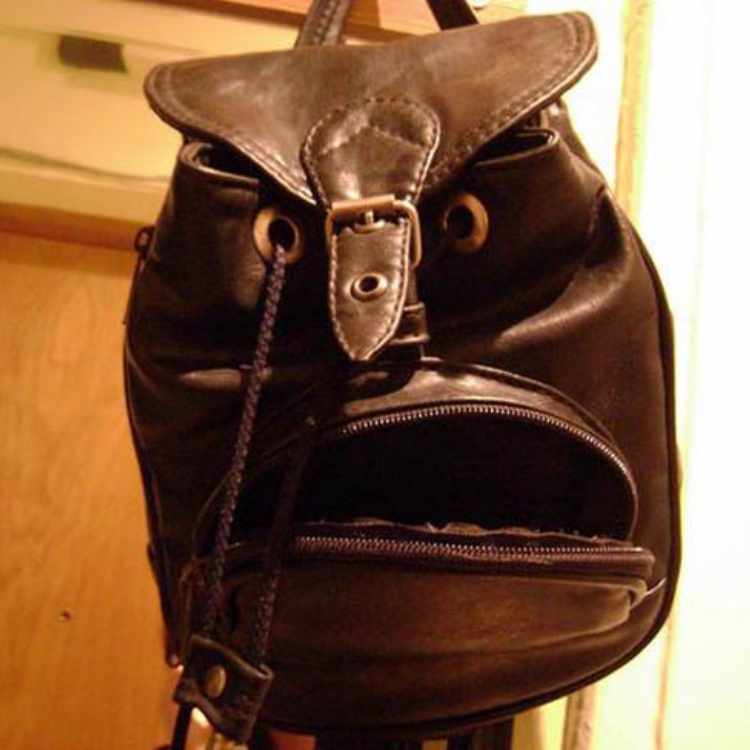 It's not every day you stumble upon a backpack that doubles as a celebrity lookalike, so keep your eyes peeled for more everyday objects with a touch of star power!
Pepper Panic: A Symphony of Screams
Prepare to be startled by these bell peppers that look like they're screaming at the top of their lungs! These vibrant veggies have transformed into a choir of alarmed faces, reminding us that pareidolia can strike anywhere—even in our produce aisles.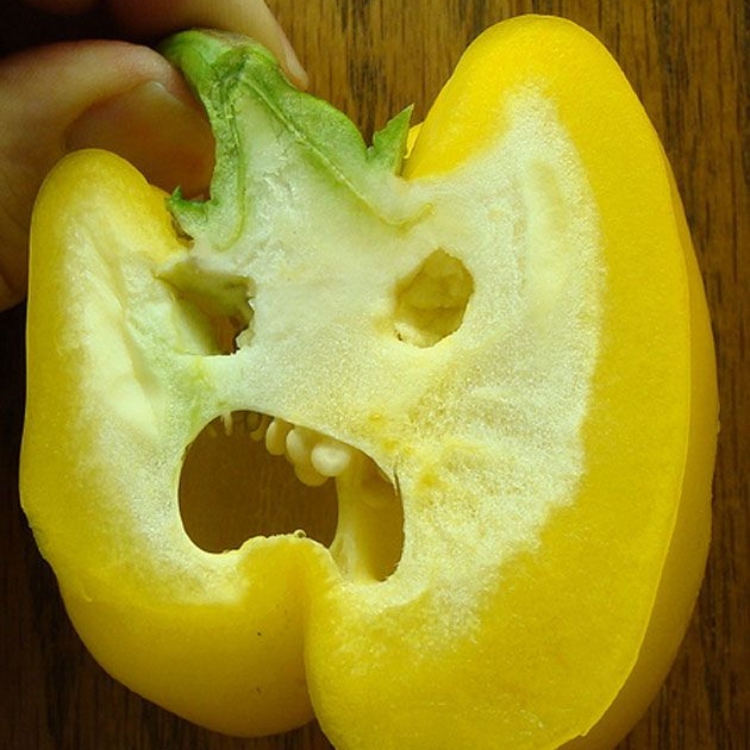 The next time you're chopping up some peppers, take a moment to appreciate their expressive personalities. Who knows, you might just find a few more surprise performers hiding among your groceries.
Alien Encounter: Cardboard Edition
Ready for a close encounter of the cardboard kind? This extraterrestrial face lurking in the recycling pile seems to have traveled from a galaxy far, far away. With its otherworldly expression and eerie gaze, this out-of-this-world phantom reminds us that even the most mundane items can spark our imaginations.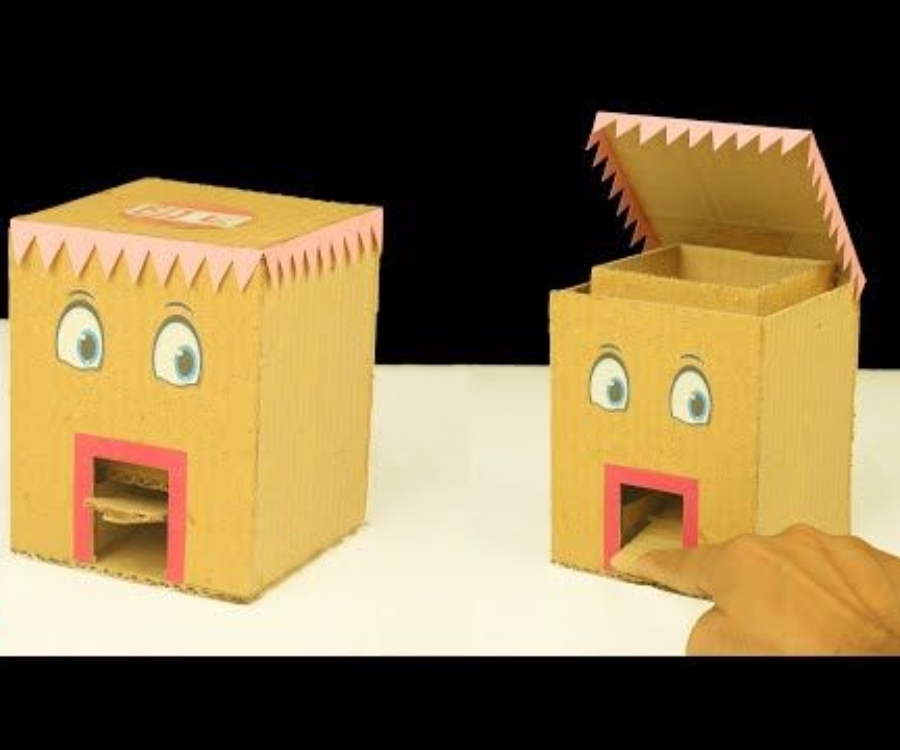 Next time you toss out your recyclables, stay on the lookout for unusual characters hiding among the stacks!
Grumpy Footwear: The Slipper Showdown
Who knew slippers could have such an attitude? These angry-faced slippers are the epitome of an apparition in action, transforming cozy footwear into grumpy characters with furrowed brows and scowling mouths.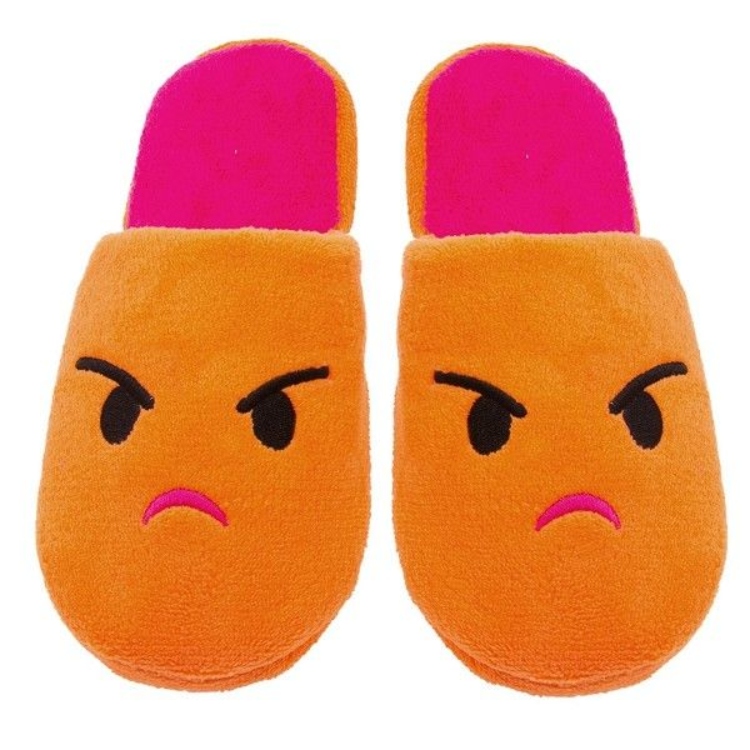 It's as if they're daring you to slip your feet inside and risk their wrath! Keep an eye out for more amusingly irate objects around your home, and you'll soon realize that even the most mundane items can pack a surprising punch of personality.
Ouch! The Eye-Popping Lamp Post
It's hard not to wince at this cringe-worthy lamp post that appears to be taking a direct hit to the eye! With its perfectly positioned "pupil" and shocked expression, this is a prime example of how pareidolia can turn ordinary objects into captivating characters.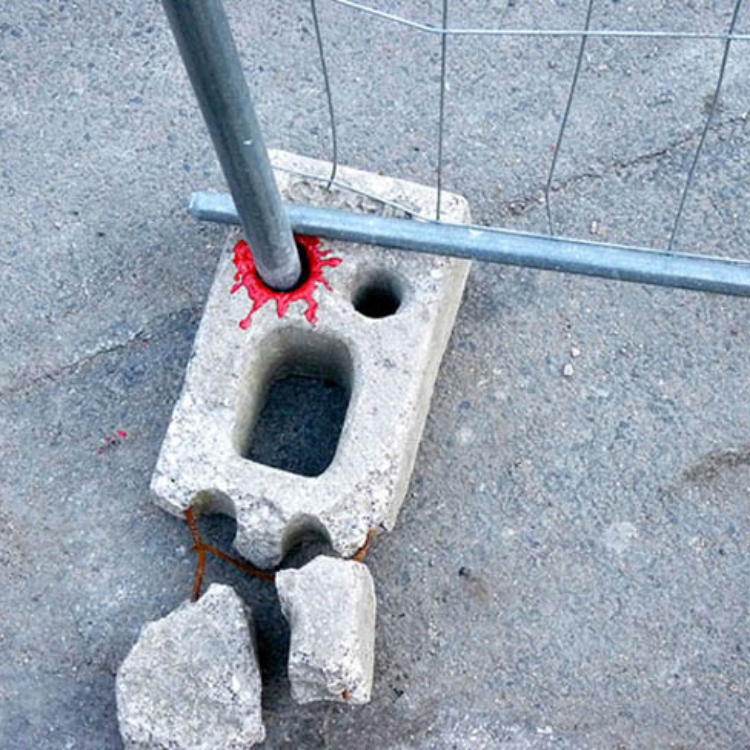 Keep your eyes wide open for more surprising faces hidden in plain sight, and you might just find yourself chuckling at the unexpected humor lurking around every corner.
The Scary Ice Cream
We have seen quite a number of strange things, or better yet, some of us see faces in the weirdest places, but we don't think ice cream would be one of those places.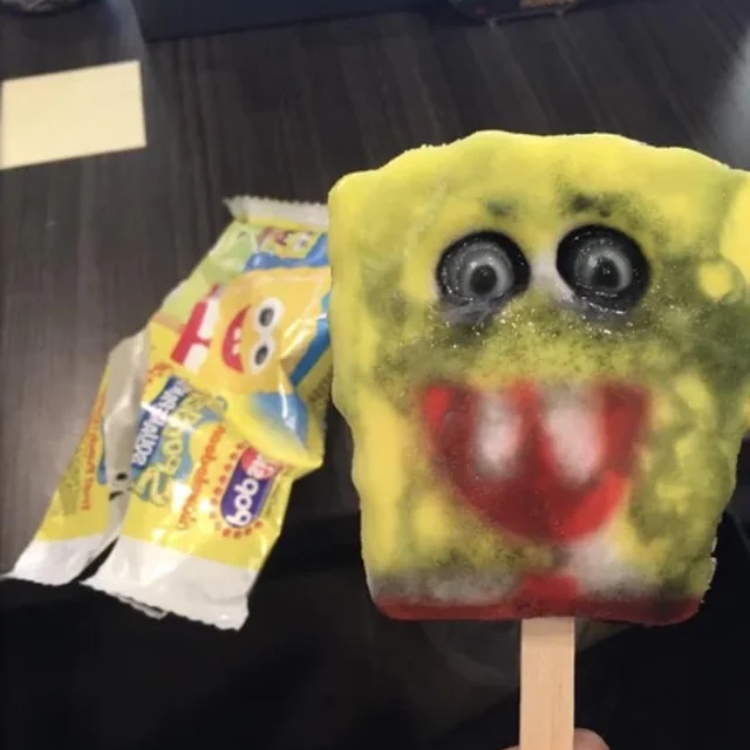 This person wanted to get a cup of ice-cold refreshment, and what they got was a face that resembled a ghost. If you have watched the famous horror film Scream, you'll most likely want an ice cream like this one.
Shocker in a Mixer
A glance at this shining mixer, and one can't help but think, what just happened to it? It looks like the mixer has just witnessed a shocking event and doesn't know what to do next.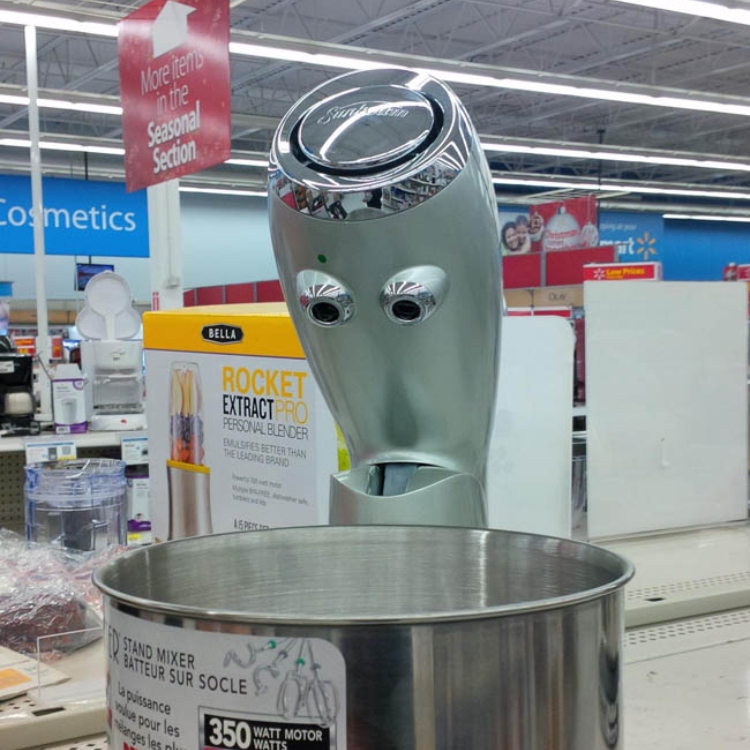 Could it be the ingredients it's been told to mix? Or maybe, the appliance has just gotten information about an impending replacement and doesn't know where it could be headed next. Whatever it is, that surprised look is hilarious.
The Pensive, Smug Mop
Imagine walking into the closet, and the first thing you see is this mop that seems to be looking straight into your soul with no smile on its face. To start with, was the position of the mop intentional?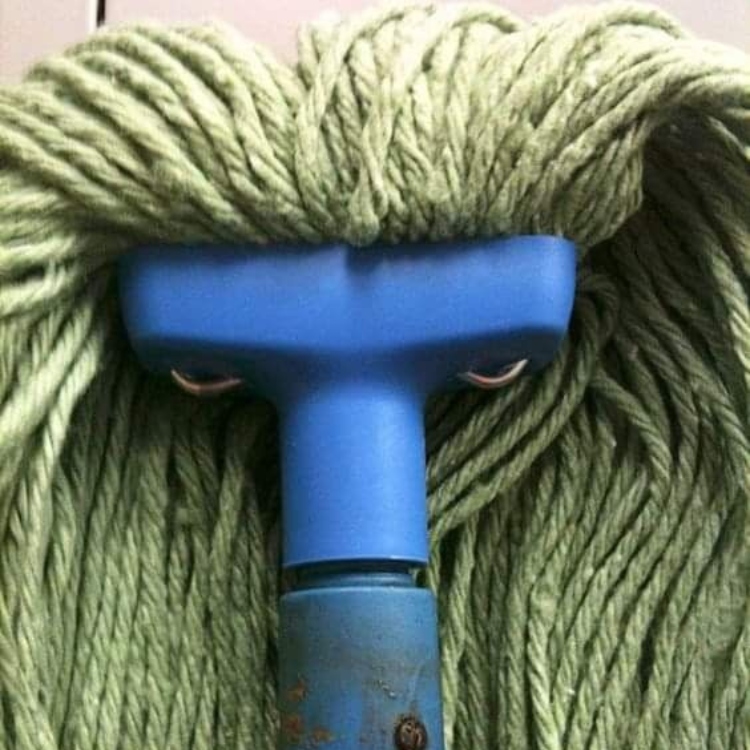 We doubt that whoever stored the mop had an idea that they would be making a face out of the cleaning appliance, but it sure does make for an incredible picture.
The Corny Backpack Pose
This is probably one of the funniest bags we have seen; look at it! It looks like something out of an animation, but intriguingly, it's someone's backpack.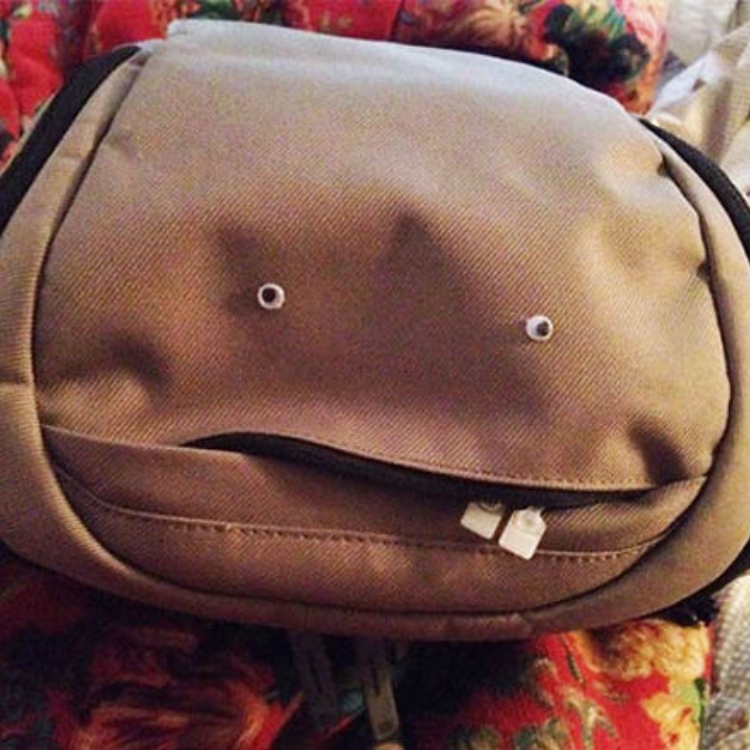 We have no idea how the bag assumed the pose, but we are glad the person who took the picture saw the humor in it and shared it with the rest of us.
The Guardian of the Milk World
Looking at this container, one can't help but laugh and wonder, what happened here? Somehow, the jerrican got deformed with its contents, and it sports a face, literally.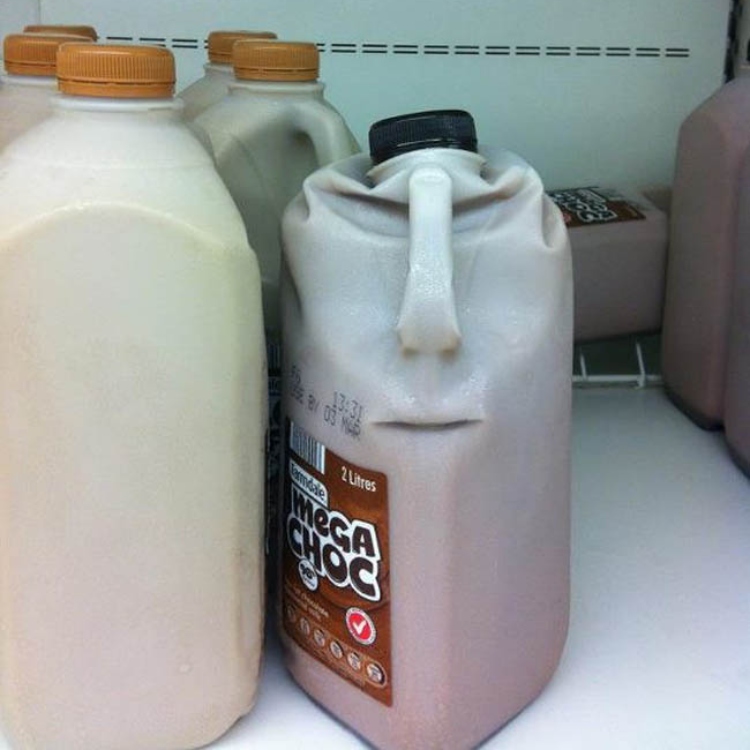 We may never know whether it was caused by heat or the container was crashed during the movement, but we think we can all agree that it looks like a milkman guarding the rest of the community.
A Ready-To-Fight-Looking Pickle
Well, oh well! Just one look at this image, and we could tell that the person behind it had intentionally carved an angry-looking cucumber. Probably to scare the kids away from the jar, or for some other reason.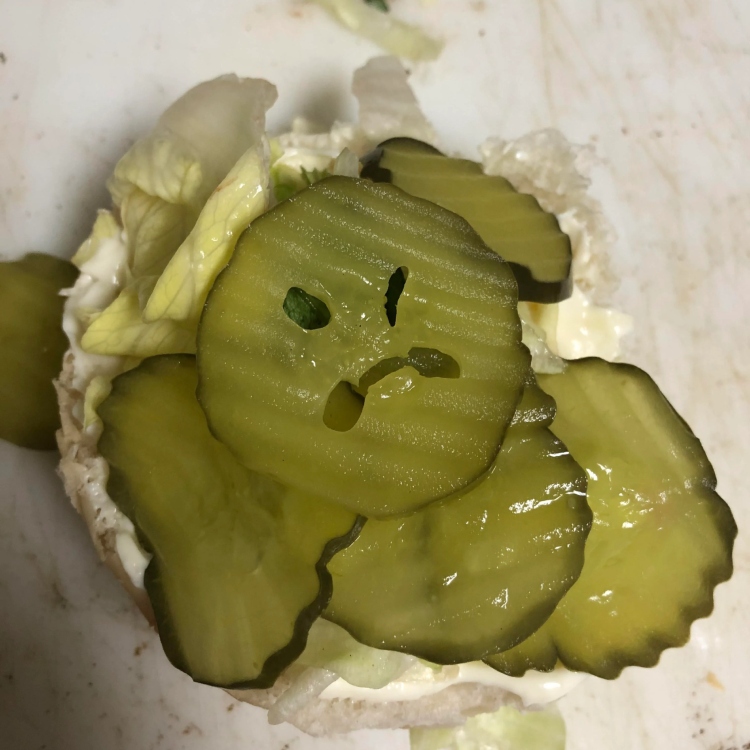 Whatever the case may be, it is very impossible to believe that it was achieved out of a mere coincidence.
What a Broad Smile
Who else remembers "Barney" from our childhood days? If you remember that purple cartoon character, then you should share an image of it smiling.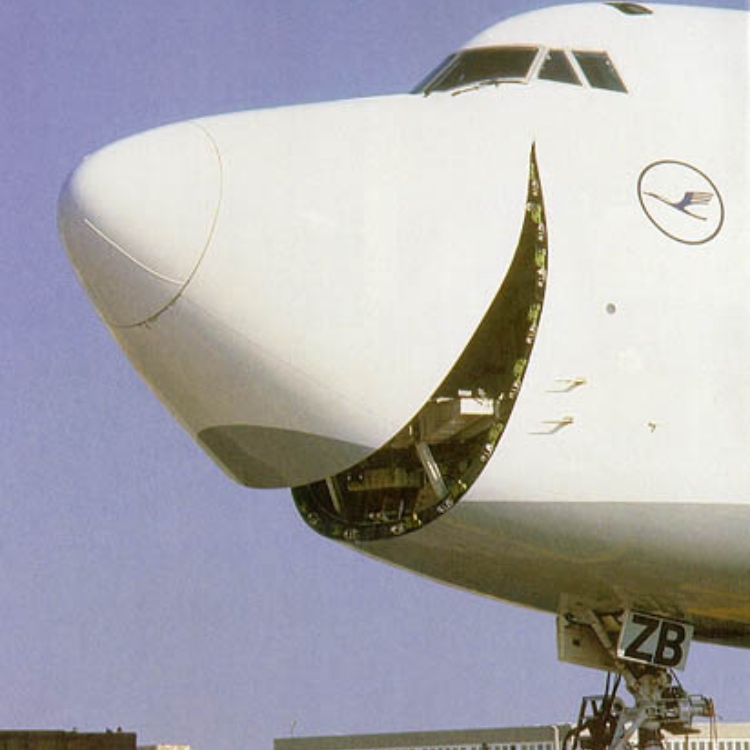 This is exactly what the face of this plane looks like. It is smiling so broadly and beautifully, that you want to ignore its faulty condition and take a selfie with it. How cute!
A Pool Can Take a Chill Too
This pool gives a facial expression like someone in a cool atmosphere, chilling and sipping on a bottle of juice. Probably laying on a beach chair, with both eyes closed, as he relishes the breezy weather.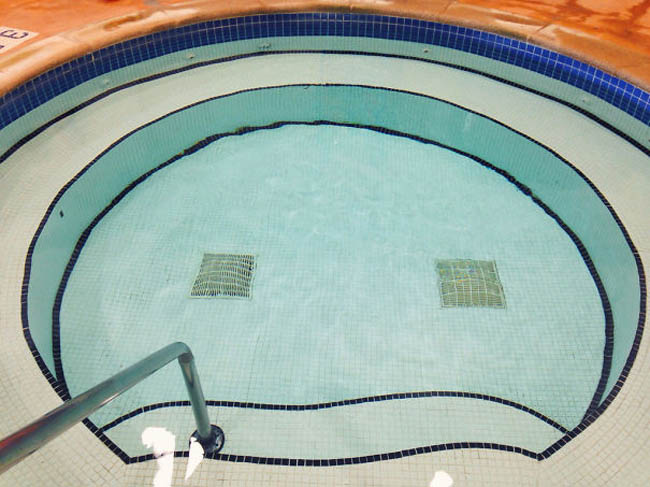 The position of the pool ladder will also let you imagine the utmost relaxation in play. More like a person, sipping from the side of his mouth. That's enough chill!
Should We Call This A Cup of Halloween?
A cup of Halloween is a good way to describe this coincidence! The foam from this cup of beer, coming together to give a pictorial display of a ghost is so accurate.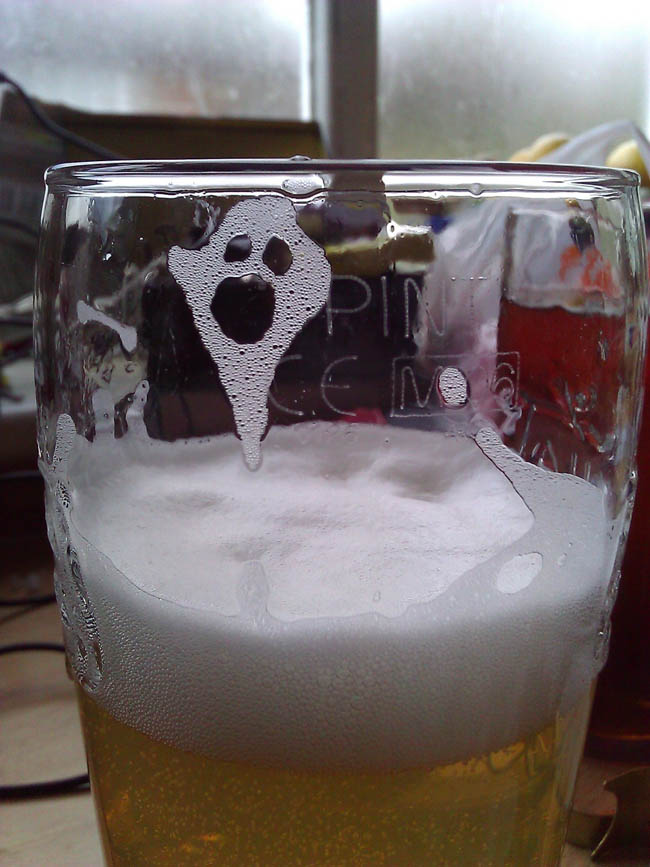 This is exactly what the ghost we know looks like. For a moment, anyone would mistake it for the ghost of his enemy, staring him in the face as he enjoys himself; but, hold up! It's just a coincidence!
Is That Helicopter Vomiting Or Gobbling Those Soldiers?
It clearly looks like a giant robot with a widely opened mouth, but we aren't sure if it is either gobbling up or vomiting the scout team.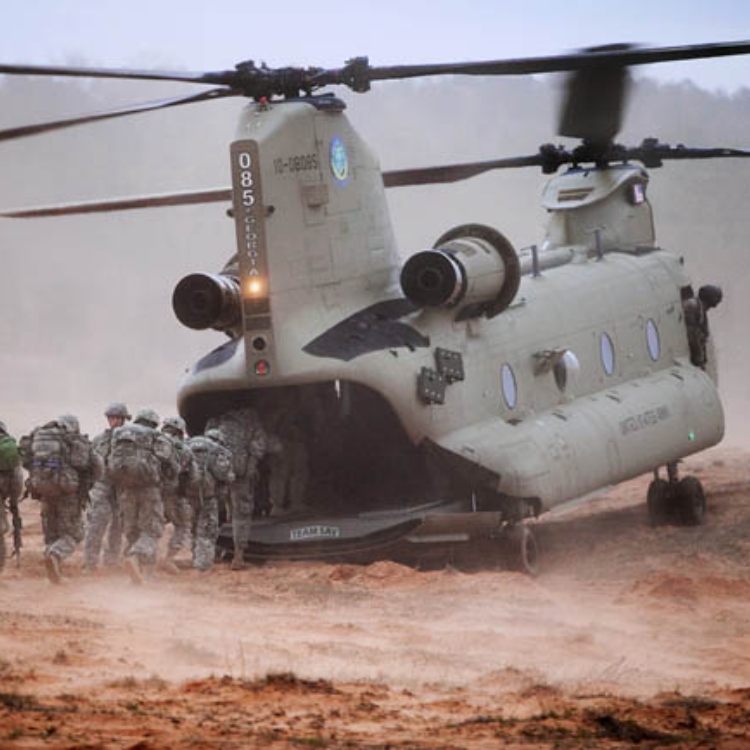 Whatever the situation may be, we believe it is one of those ugly and funny-looking helicopters. Oh, there's also a tiny steel under the upper opening that looks like a sharp tooth. It makes the whole thing very weird!
Not Thrilled to Be the Bad Guy
This traditional analog alarm clock may not have a brain, but its face tells a story of its own. The sleepy eyes and downturned mouth suggest that it's not too thrilled about waking humans up every morning.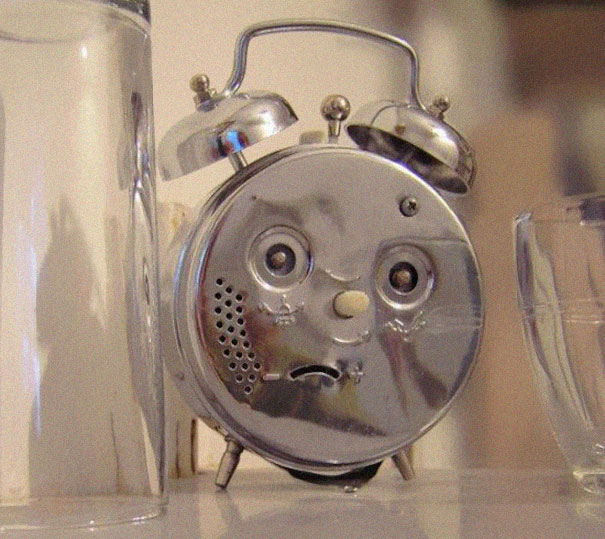 It's as if it's saying, "Why do I have to be the bad guy?" Yet don't be fooled by its fazed expression; this clock means business when it comes to getting people out of bed on time.
The Frog-faced Scooter Hoppin' to Make Everyone's Day
This bronze scooter isn't just a mode of transportation; it's a work of art! The front of the scooter is adorned with a smiling frog face that's sure to make even the grumpiest commuter crack a grin.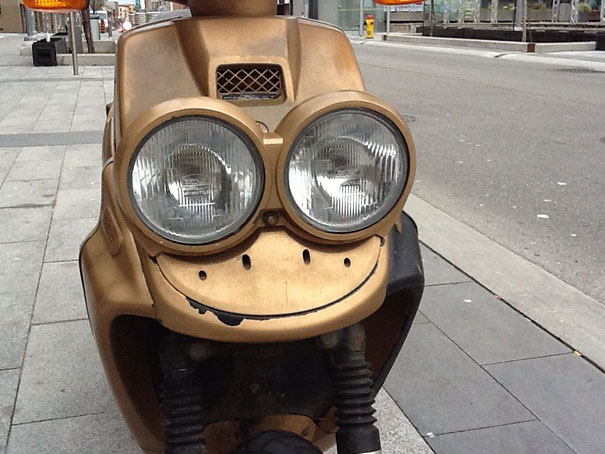 The markings on its bumper serve as the frog's grinning mouth, and the headlights look like big googly eyes. Surely those who get stuck in traffic with this happy-go-lucky amphibian will have a commute that's a little hoppier!
Boxing Baddies: The Villainous Boxes
These two open boxes may seem innocent enough at first glance, but upon closer inspection, they reveal their true nature as dastardly villains. With their flaps raised like menacing hands and their eye and mouth-shaped holes, these boxes look like they're ready to cause some trouble.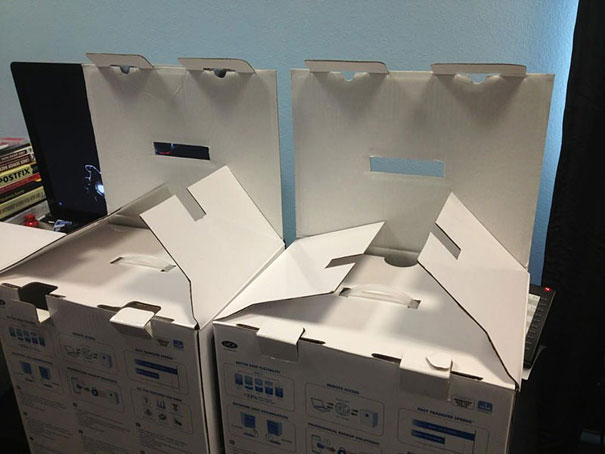 Who knows what nefarious schemes they have in store? Will they use their cardboard powers for good or evil? They're the bad guys of the packaging world, and they're not afraid to show it!
Breaking the Mold in the Garden
This rose is not your typical garden flower; it's a rebel with a cause! As the petals start to wilt and turn brown, a skull-like figure appears, giving the rose a unique and unconventional look. It's as if the flower says, "I'm not going to conform to society's beauty standards!"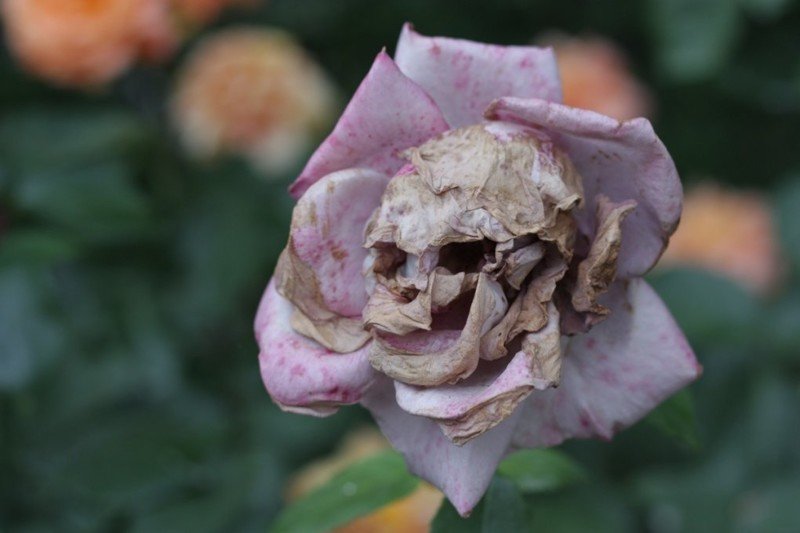 So let this rebel rose be a reminder that it's okay to break the mold and be different. Embrace your quirks and let your true self shine, just like this flower does in the garden.
You Have a Runny Nose
We can't be the only ones who clearly see a face here. We wonder if we should offer this guy some tissue because he clearly has a runny nose.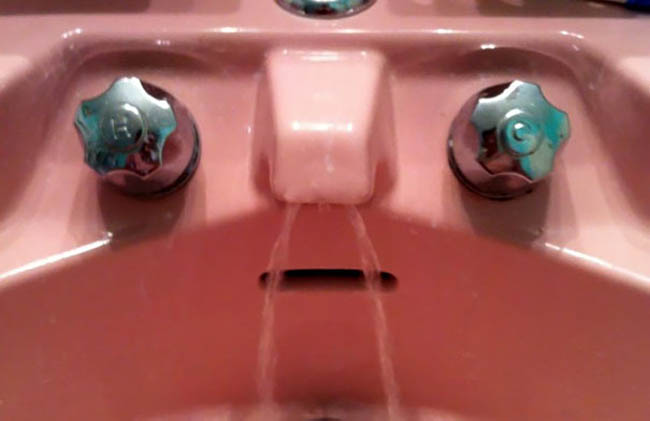 We're not sure if he's just sad or what he's going through but we are certainly seeing a not-so-happy sink here.
Eyes On the Wall
Have you ever noticed how doorbells can look like human faces? Take the ones in Venice, for instance. The round switches on a brick wall are like a pair of curious eyes, waiting for someone to press them.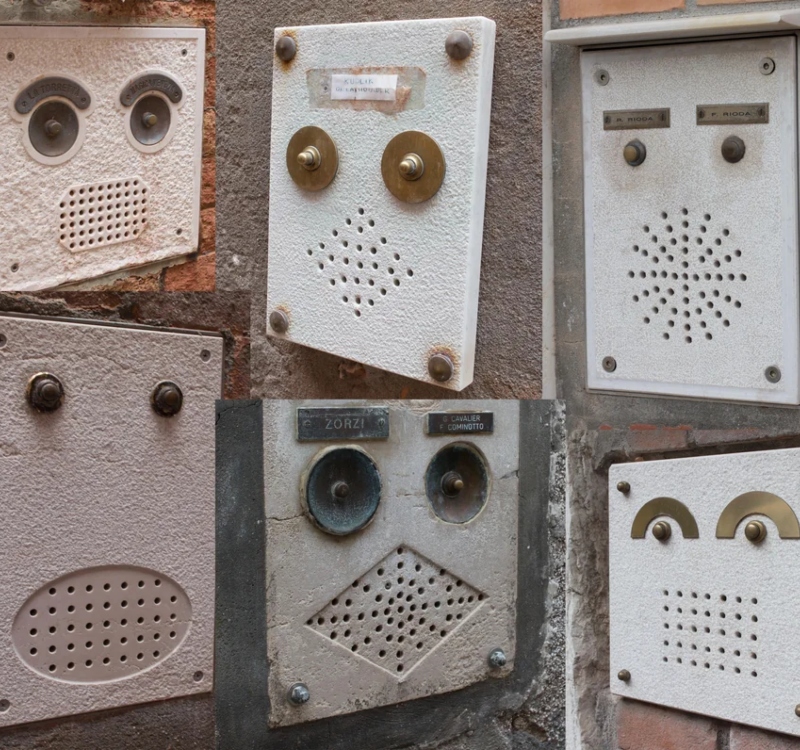 And when they do, the doorbell comes to life with a cheerful "ciao" sound. It's almost as if the doorbell is welcoming you with a smile! So next time you're in Venice, be sure to say "hello" to the friendly doorbells.
Bunny On the Bike
The streets are full of surprises, including an unexpected bunny lurking in the shadows. Well, in this case, it's not a real bunny, but a bicycle seat rest that looks like one! And the best part? The back has two round perforations like bunny eyes above the warning signs that seem to be laughing with their wide open mouths and a tongue sticking out.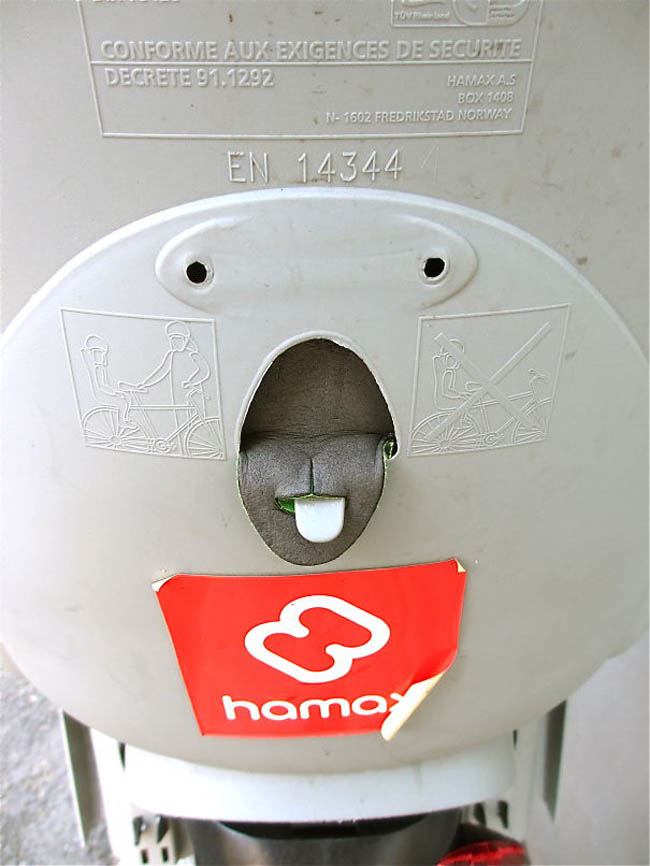 It's like the bunny is telling a funny joke! So next time you're riding your bike, keep an eye out for these mischievous bunnies in the streets. Who knows what kind of jokes they'll tell you!
Wooden House Got Wowed
This spherical wooden house has a personality all its own, with its two round windows that resemble a pair of wide-open eyes expressing pure amazement.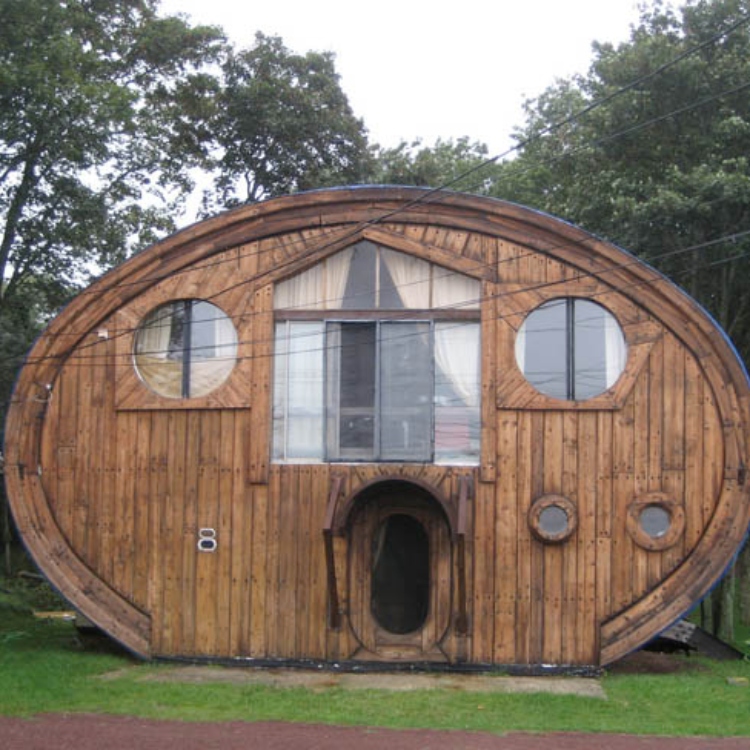 And if that's not enough to impress you, the entrance door looks like an oblong mouth that's saying, "Wow!" It's like the house itself is in awe of its surroundings. If you happen to pass by this unique abode, give it a nod of appreciation for its endless wonder.
House Bursting With Personality
This house may seem ordinary at first glance, but look a little closer, and you'll see a hats-on smiling face staring back at you.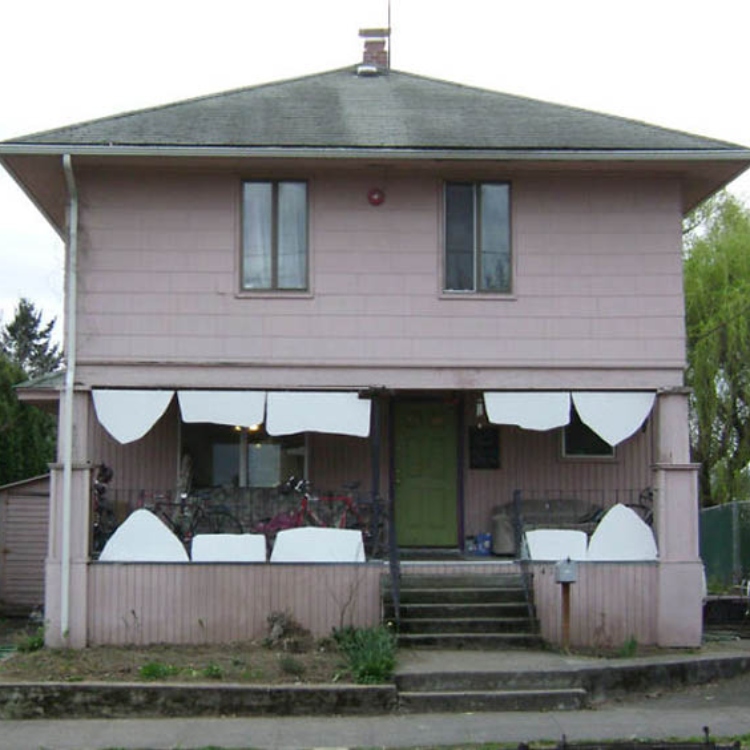 Its two rectangular windows in the front are like a pair of friendly, wide-open eyes, inviting you inside. And the entrance, with its wide passage, looks like a wide-open mouth, smiling at you with a warm welcome. It's like the house itself is happy to see you!
Bored Turtle Crawls Out the Wall
If you want to see what a bored turtle looks like, look no further than this carving that looks like a turtle sticking its head out from an opening in the wall.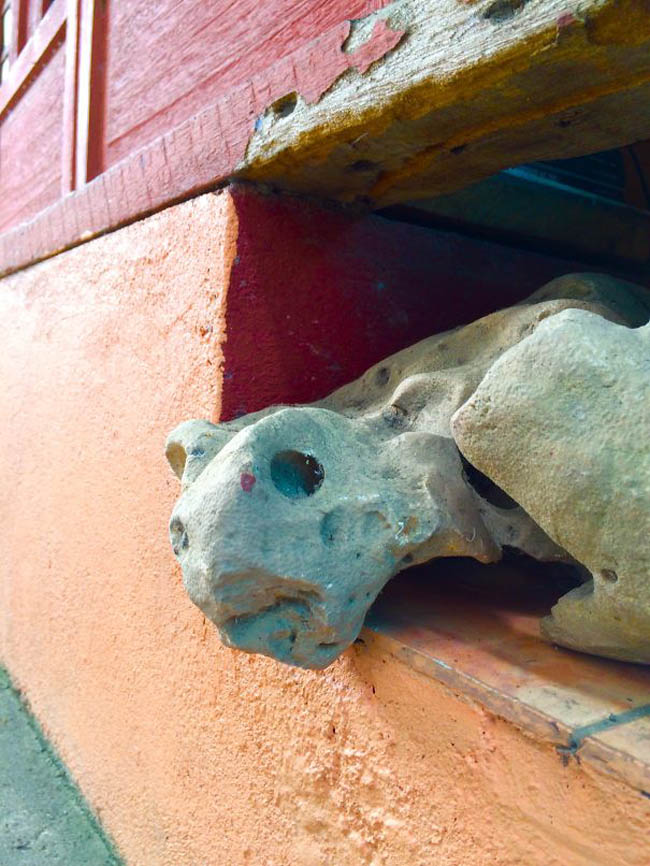 The two eyes on the turtle's head seem to be gazing out into the world, wondering what adventures await. But alas, the turtle remains bored, waiting for something exciting to happen. It's like a reminder to us all to never let boredom get the best of us.