Celebrity Couples With Significant Age Gaps
Almost everyone who has ever lived has either found true love or spent their lives searching for it. The person we decide to spend our lives with is one of the most important decisions we will ever make. When we create a romantic relationship with someone and solidify that relationship with a life-long partnership or marriage, we will be sharing countless meals and spending a lot of nights with this person. But here's the question: How important is it that this person be close to us in age?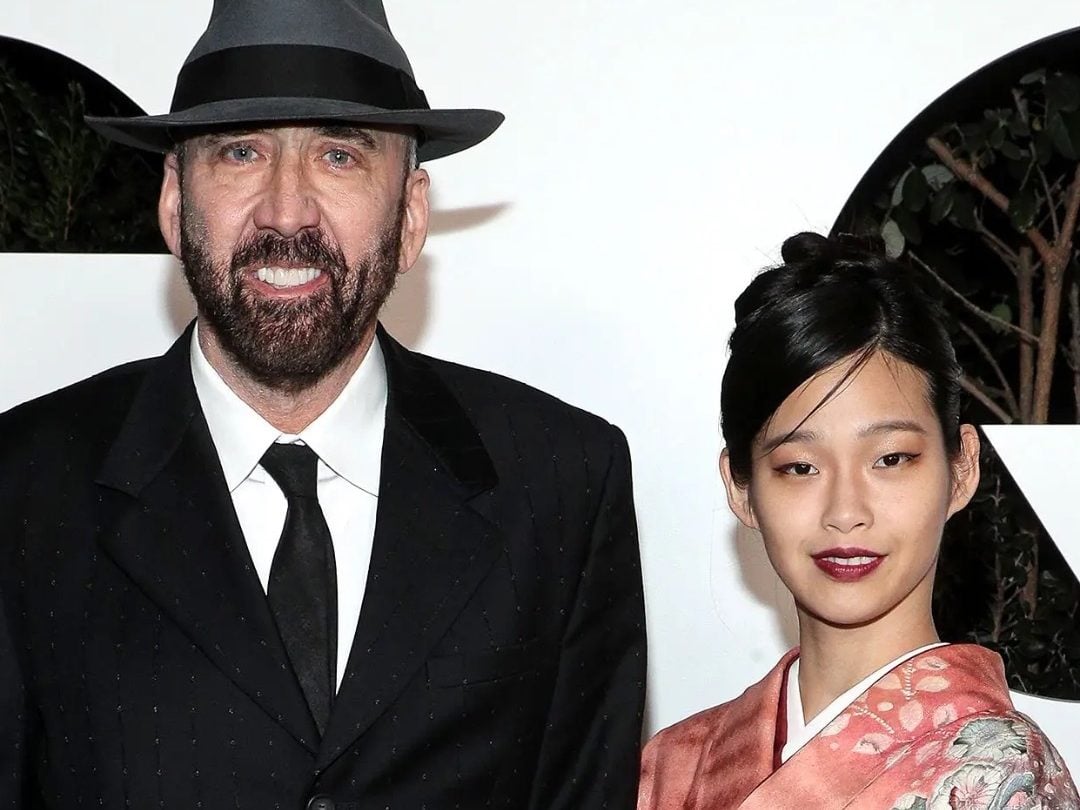 For most of us, it's more likely that we'll meet someone who shares a similar life path with us. They'll be close to our age (within a few years, anyhow) and usually of about the same socioeconomic status. However, there are people who deviate from the norm and find partners who are very different from them. For people who are rich and famous, there are simply more options available to them. It seems that age plays less of a role for celebrities.
Let's take a look at some of Hollywood's most famous couples who have significant age gaps between them.
Michael Douglas and Catherine Zeta-Jones: 25 Years
When Michael Douglas married Catherine Zeta-Jones, it was a union between two of the biggest stars in the world. Combined, the two have been in more than 100 movies and both of them have won Academy Awards.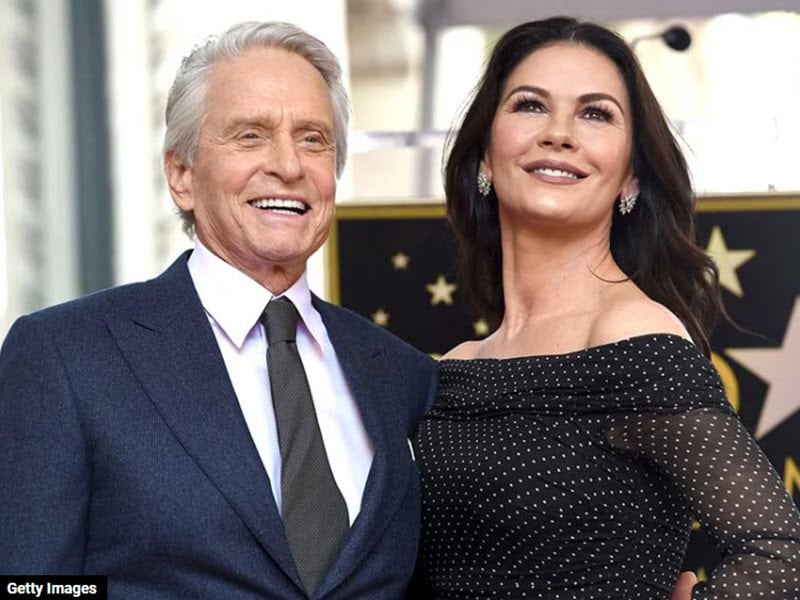 They separated briefly in 2013, but besides that, they have enjoyed a long and joyous marriage. Douglas battled oral cancer and Catherine has had her own struggles, namely with depression. Douglas was previously married to Diandra Luker from 1977-2000, so he has a long history of long marriages.
Ryan Reynolds and Blake Lively: 11 Years
This A-list celebrity couple met when they were filming "Green Lantern" in 2010. At the time, Reynolds was 33 years old and Lively was only 22. In 2011, they started dating, and they wed in September 2012. Now, this adorable couple has three daughters together and they're very family-oriented.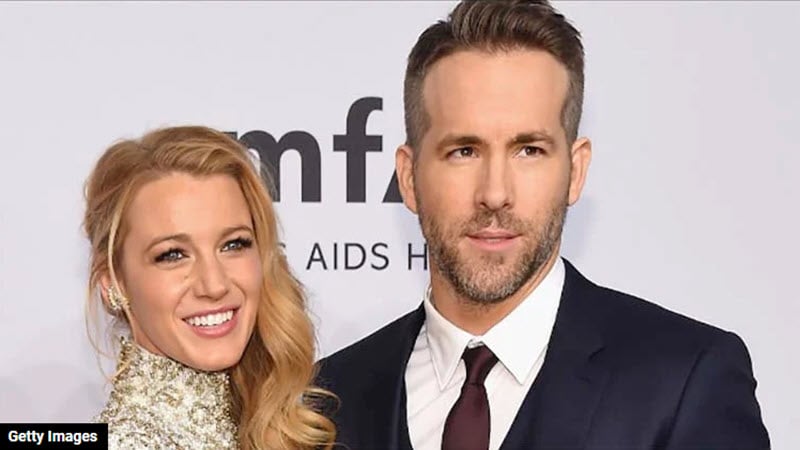 Blake and Ryan are extremely private people, and they keep their relationship off the radar for the most part. It seems that they've learned from other celebrity couples who lived public lives and exposed their children to the limelight.
Heidi Klum and Tom Kaulitz: 16 Years
When it comes to Hollywood, it's not uncommon to see relationships where an older woman celebrity falls in love with a much younger man. Who can ever forget the epic love story of Demi Moore and Ashton Kutcher?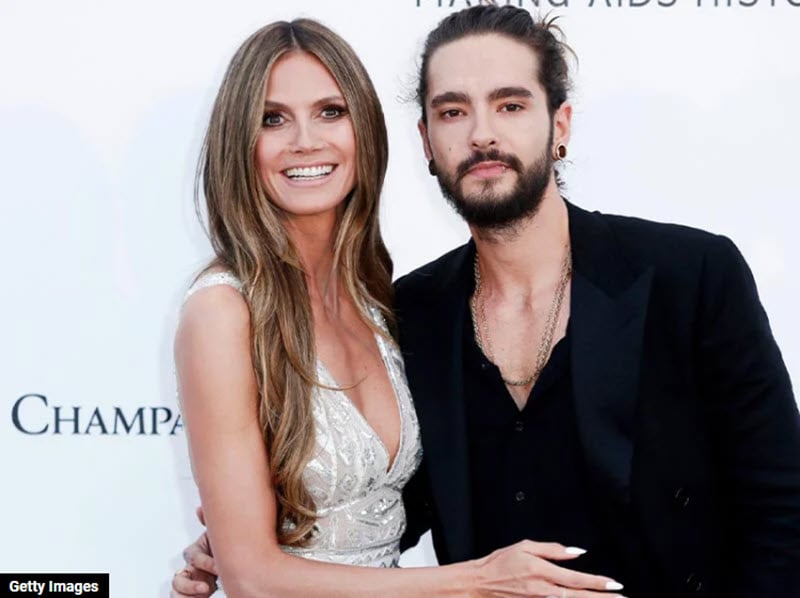 As for Klum, she is a beautiful supermodel and one of the hosts of America's Got Talent, so she could have nearly any man in the world. Nevertheless, the man she loves is Tom Kaulitz, who is a guitarist for a German rock band called Tokio Hotel.
Alec and Hilaria Baldwin: 26 Years
It's hard to believe that Alec Baldwin is 63 years old, but he is indeed. That makes him 26 years older than his wife Hilaria, who is a 37-year-old yoga instructor and podcaster. They recently had their eighth wedding anniversary, and Alec shared a loving tribute to his wife, where he called her a "gift."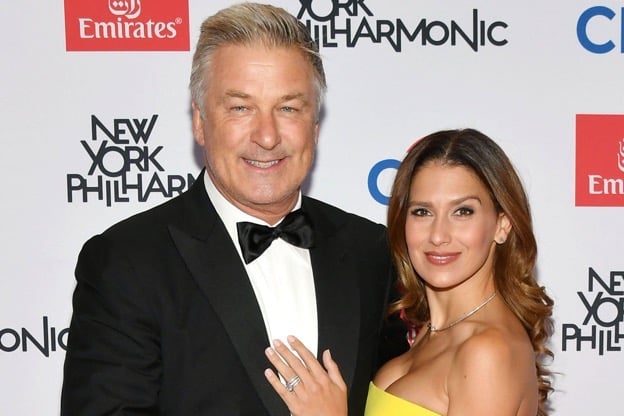 Baldwin was previously married to his first wife, Kim Basinger, from 1993-2002. He was a single man for 10 years before marrying Hilaria, who was the co-founder of a yoga studio chain in New York.
Ellen DeGeneres and Portia de Rossi: 15 Years
It's not just older men in Hollywood who like younger women. It seems that some older women like younger women, too. The queen of daytime television, Ellen DeGeneres, started dating her wife Portia de Rossi in 2004. From there, the relationship blossomed quickly and the two started living together.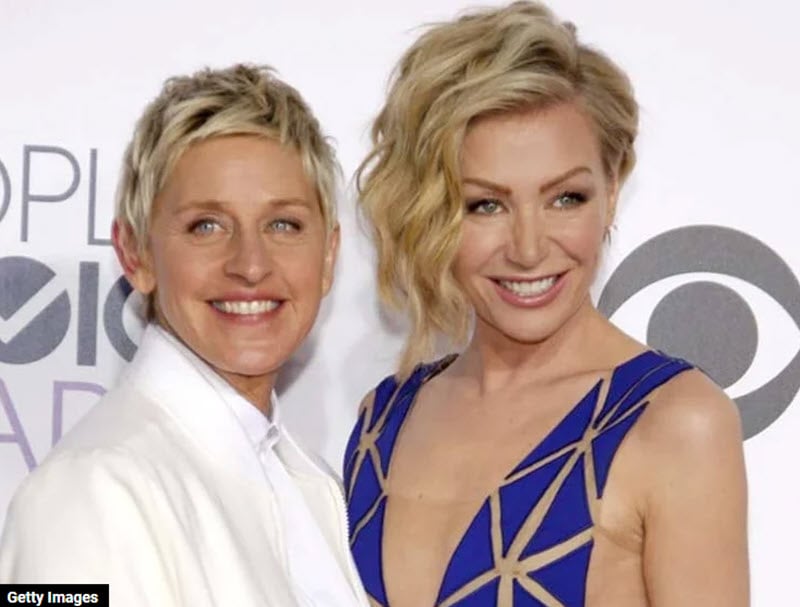 In 2008, Portia and Ellen got married when same-sex marriage was legalized in California. They've been together ever since. Portia is also an actress and has starred in movies and TV shows like Arrested Development, Scream 2, and Nip/Tuck.
Dennis Quaid and Laura Savoie: 39 Years
The actor Dennis Quaid is no stranger to marriage. In fact, he has had four wives, so it could be argued that he's an expert at marriage. That's a good thing, because his current wife, Laura Savoie, is only 28 years old.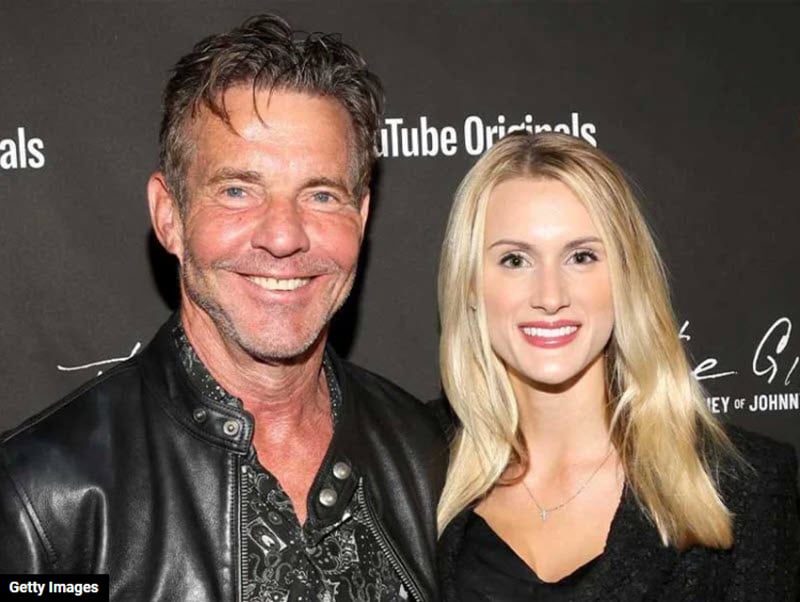 Savoie has dated a celebrity before, Jeremy Piven. The lady is no slacker, however. She graduated from her class at Pepperdine University as valedictorian, and she is currently pursuing her Ph.D. in accounting at Austin, Texas's University of Texas.
Leonardo DiCaprio and Camila Morrone: 21 Years
Leonardo DiCaprio has everything he ever dreamed of, it seems. On top of being rich and famous, he can have his pick of any woman in the world, and there is no shortage of beautiful young models to date him. Leo's most recent love interest is Camila Morrone, a 23-year-old woman he has dated since 2017.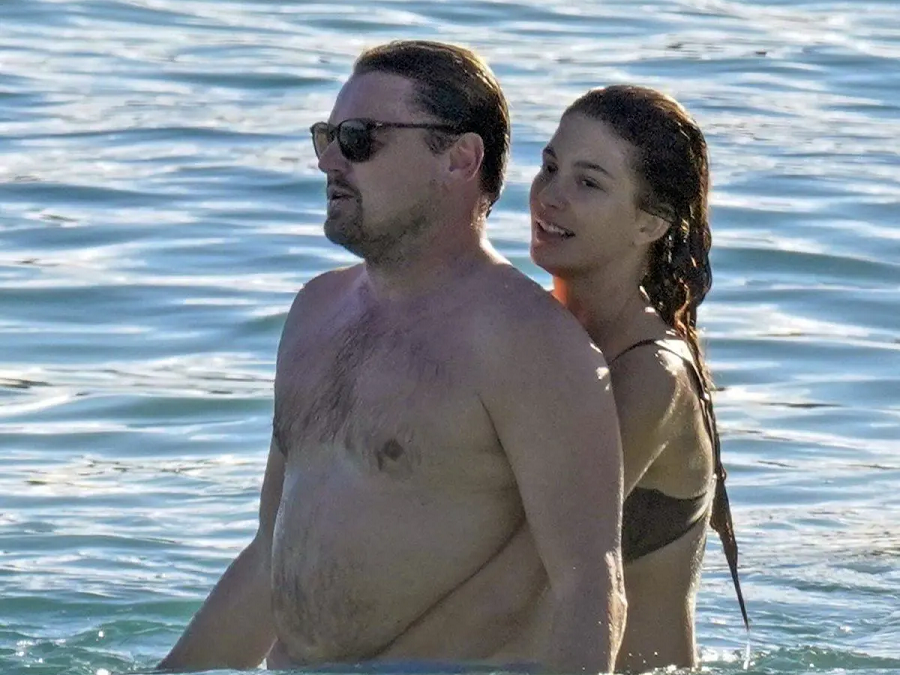 The couple made their first public debut at the Academy Awards in 2020, but they've been dating since Camila was 19 years old. The young model is also working on her own acting career.
Steven Tyler and Aimee Preston: 41 Years
With a 41-year age gap between them, Aerosmith frontman Steven Tyler and his 33-year-old girlfriend Aimee Preston are one of the most famous celebrity couples with a huge age gap. In fact, Aimee is younger than two of Tyler's own daughters.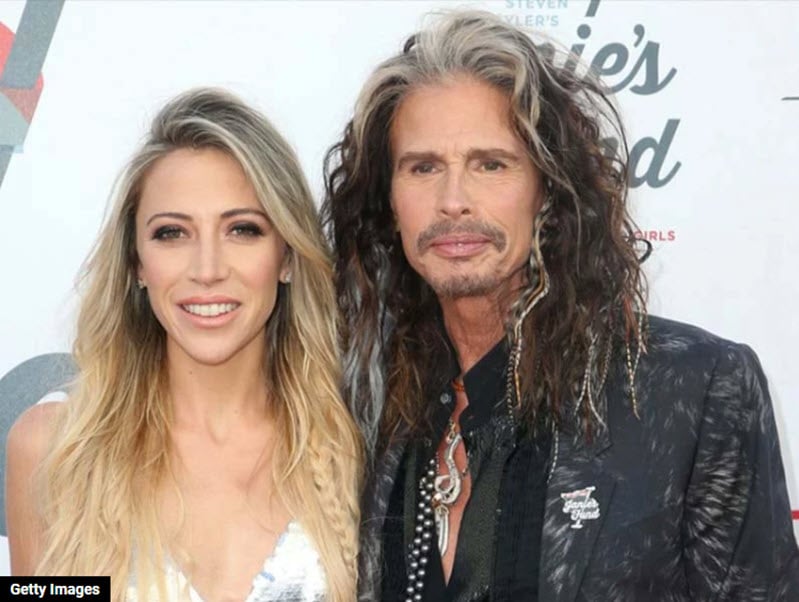 Aimee met Steven when she took a job as his assistant. This seemed to work out well for her because now she's his beloved. Steven has been married twice before, first to Cyrinda Foxe from 1978-1987, and later to Teresa Barrick from 1988-2006.
Sylvester Stallone and Jennifer Flavin: 23 Years
Although Stella was the first on-screen love of Rocky, it was a young woman named Jennifer who stole the megastar's heart in real life. Stallone and Flavin met in 1988 when Jennifer was only 19 years old. At the time, Stallone was 42 years old.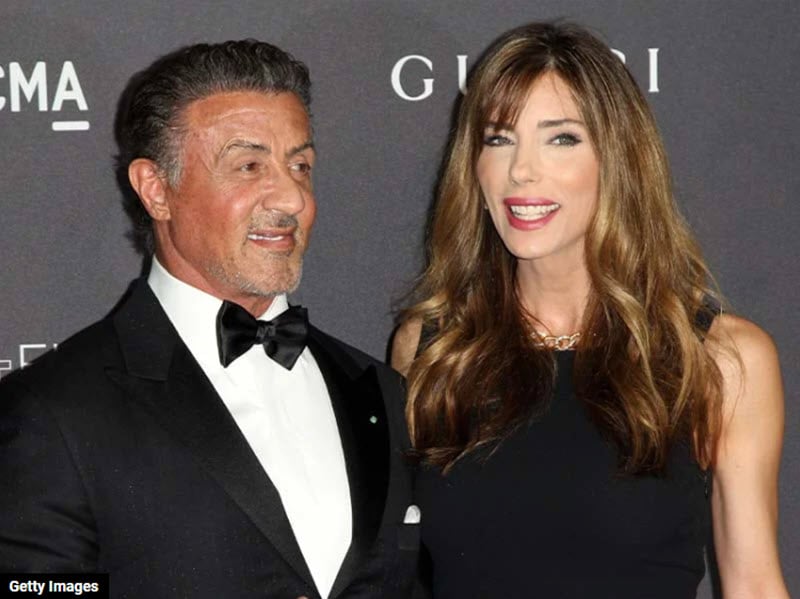 It may have raised people's eyebrows when Stallone married such a young woman, but he did something right because the two are still together to this day. Stallone and Flavin have three daughters as well: Sophia, Sistine, and Scarlet.
Sean Penn and Leila George: 32 Years
Since 2016, actor Sean Penn and his girlfriend Leila George have been spotted casually together. However, they finally went public when they walked the red carpet in 2020 together. It seems they are a couple who enjoys their privacy.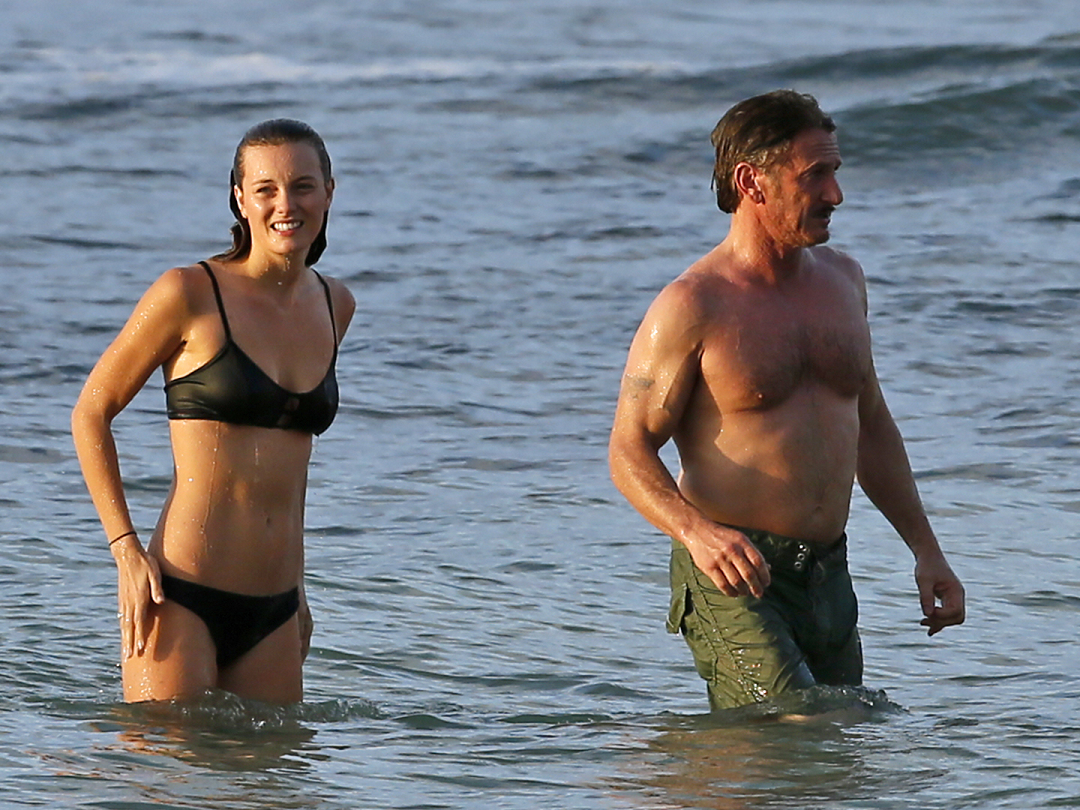 As it turns out, Leila George is no stranger to celebrity and the world of entertainment. The daughter of another actor, Vincent D'Onofrio, Leila was only 26 years old when she first started being courted by Sean Penn, who was 56 at the time.
Eddie Murphy and Paige Butcher: 17 Years
Comedian and actor Eddie Murphy met Paige Butcher in 2006 when the two were working on the film Big Momma's House 2. They connected instantly, but they didn't actually become romantic until six years later in 2012. Reportedly, Eddie pursued Paige because he loved not just her beauty, but also her personality, which people say is very down-to-earth.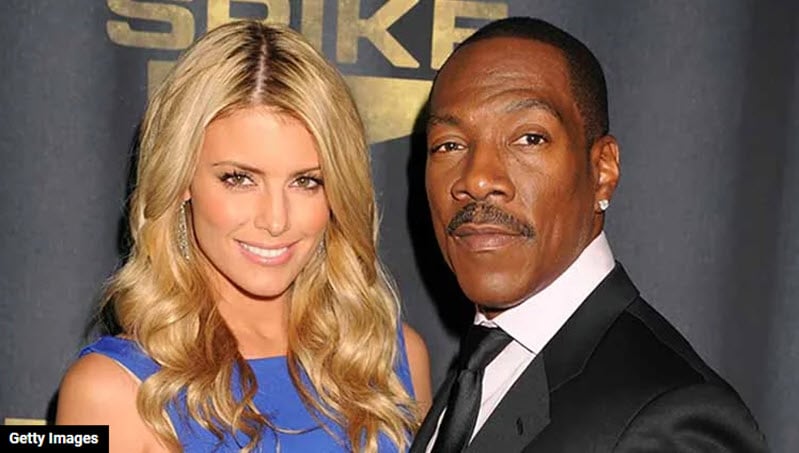 After dating for six years, the very private couple decided in 2018 to officially announce their engagement. They have two children together, their son Max and daughter Izzy.
Jay-Z and Beyoncé: 12 Years
You don't typically think of Jay-Z and his wife Beyoncé as being in a May-December relationship, but it's probably because they've been together for so long. Also, there is only 12 years difference between them, which is nothing compared to some of the other couples we've mentioned.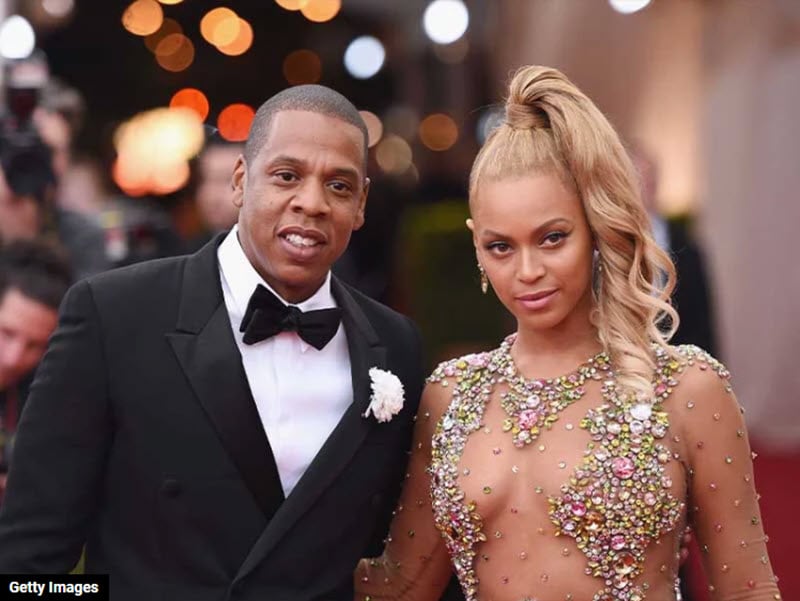 Jay-Z and Queen Bey started dating in 2002 when Beyoncé was only 19, and they've been together ever since. The couple has two daughters and one son including Blue Ivy and their twins. They've been married since 2008, and they've weathered their share of storms in that time.
Bruce Willis and Emma Heming: 24 Years
When legendary actor Bruce Willis witnessed his first wife, Demi Moore, marrying a much younger man, maybe he got the idea to do the same thing. Enter Emma Heming, who is 24 years younger than Mr. Willis. Also, it bears mentioning that she shares a striking resemblance to Bruce's ex-wife. Maybe Bruce just has a type.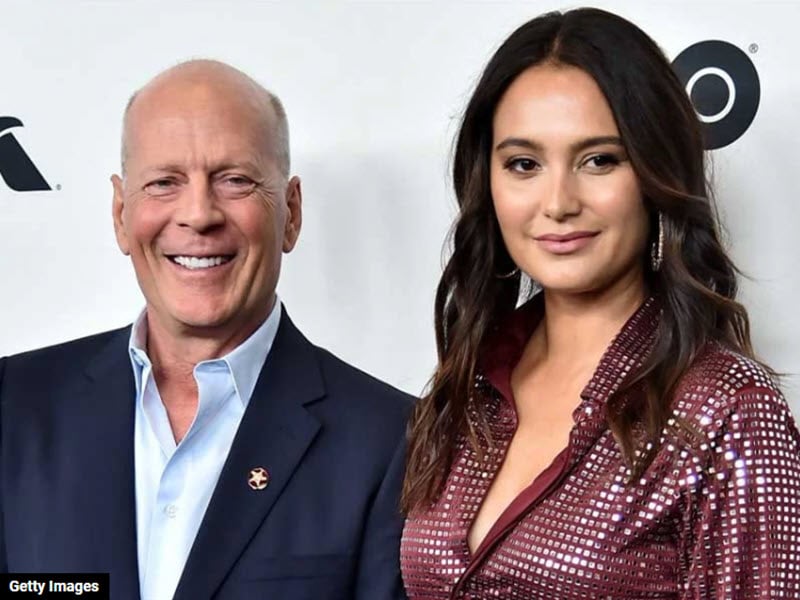 Although he doesn't really look his age, Bruce Willis is 66 years old. In addition to his three daughters with Demi, Bruce is raising some kiddos with Emma as well.
Richard Gere and Alejandra Silva: 34 Years
Long before George Clooney won the hearts of women all over the world, another movie star was stealing hearts. Richard Gere was long considered to be one of the most handsome men in Hollywood, but his heart was apparently won by a young Spanish socialite named Alejandra Silva, who is 34 years his junior.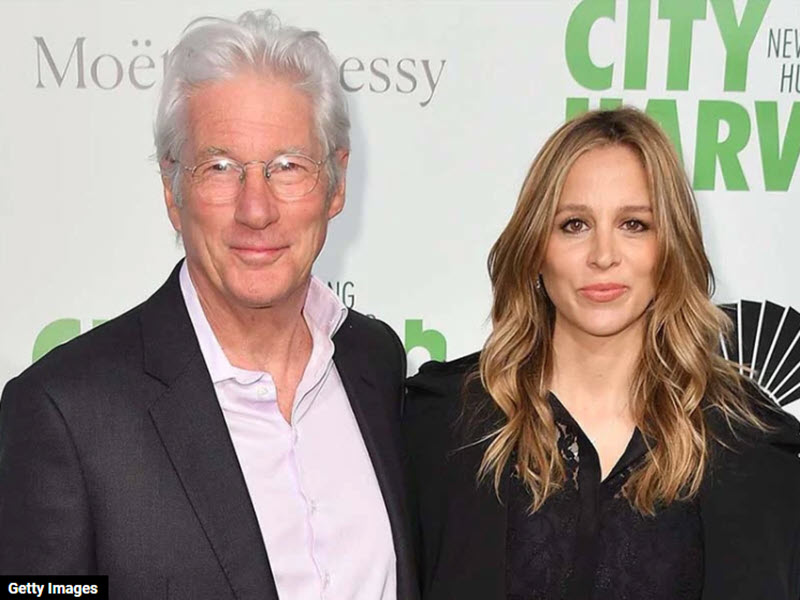 The two have been together since 2015 and have two children. Silva spends a lot of time working for social justice causes such as fighting homelessness and working with refugees.
Matthew McConaughey and Camila Alves: 13 Years
When Matthew McConaughey met a young model named Camila Alves in 2006 at a Los Angeles nightclub, he was 36 years old and Camila was 23. It took him a while to win her heart, but the two finally started going on dates and fell in love. McConaughey proposed to Camila in 2011 on Christmas Day.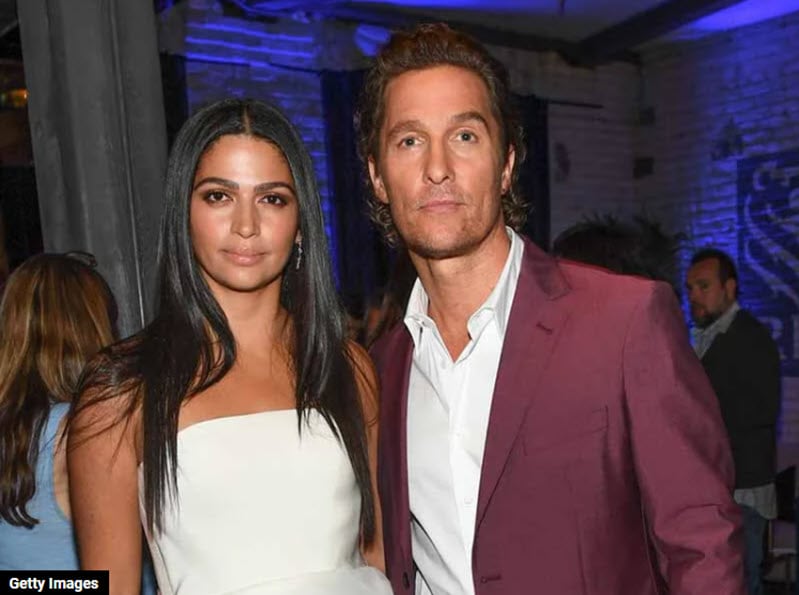 The two got married in 2012 in a private ceremony in Austin, Texas, where they have a residence. They've been together for 14 years and have three children together: Levi, Livingston, and Vida.
Nick Jonas and Priyanka Chopra: 11 Years
Although 11 years isn't as big a difference in age as many of the couples on our list, there is a good decade between Nick Jonas and his wife, Priyanka Chopra. When you're as young as these two are, 11 years is significantly different.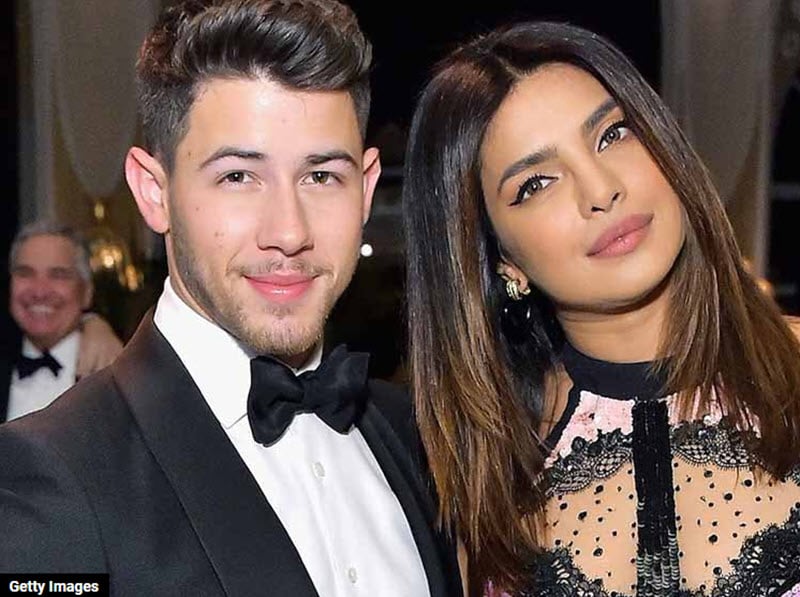 Nick and Priyanka started dating in 2018 during the summer. It must have been one hot summer because the two got married just a few months later in December, and they are still going strong today.
Adam Levine and Behati Prinsloo: 10 Years
The front man for the enormously successful band Maroon 5, Adam Levine, met his wife Behati Prinsloo in 2012 after he ended the relationship he was in with one of Behati's close friends.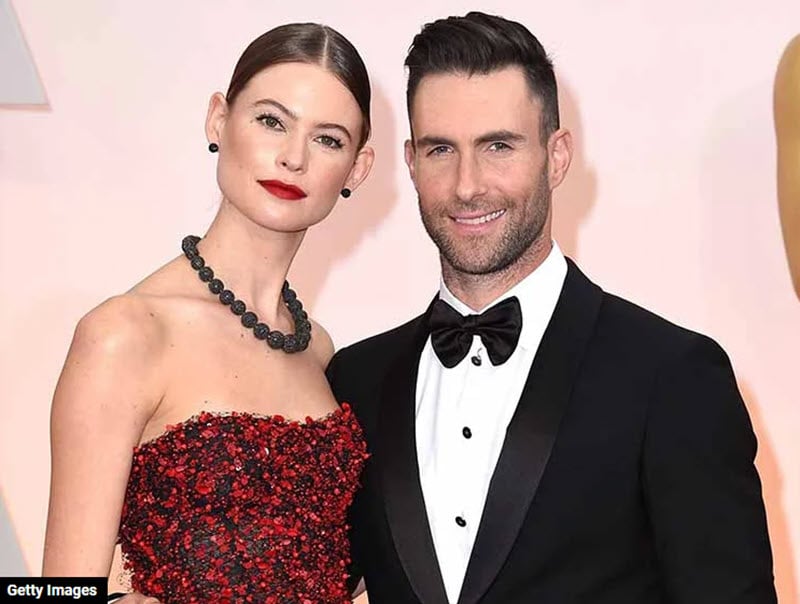 Adam and Behati got married in Los Cabos, Mexico in 2014 with 275 family members and friends in attendance. In an interview with "Porter" magazine in 2019, Levine admitted that he and his then-girlfriend broke up for a couple of months after dating for a year, but he quickly realized it was the worst decision of his life.
Zach Braff and Florence Pugh: 21 Years
It took a lot of speculation and rumors for Zach Braff and his girlfriend Florence Pugh to go public with their relationship in 2019. If you've seen movies like Little Women and Fighting with My Family, you're probably familiar with Florence. As for Zach, he has starred in the TV show Scrubs and Garden State.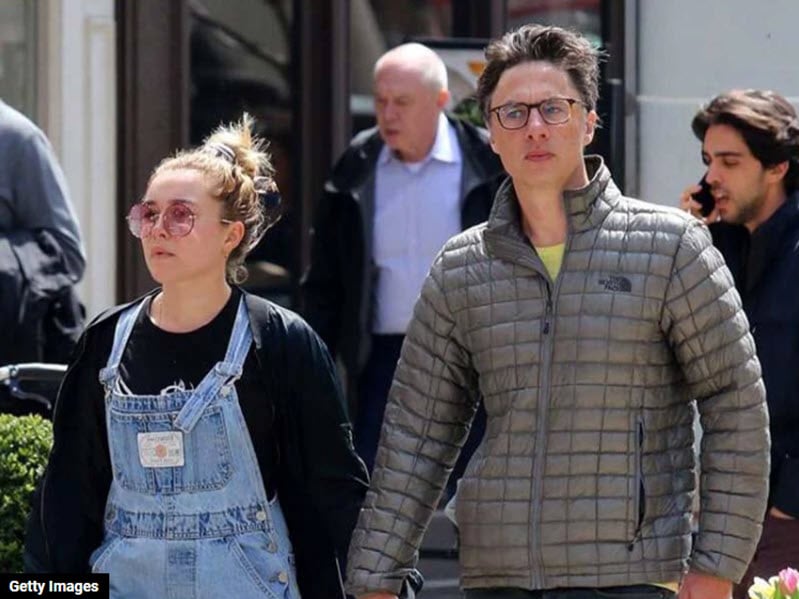 They started dating when Florence was only 23 years old, and while many folks think Zach is still a youngster, he's actually 46 years old, believe it or not.
Harrison Ford and Calista Flockhart: 22 Years
You know it's a beautiful world when Hans Solo and Ally McBeal find their own happily ever after together. It's impossible to believe that the megastar Ford is 78 years old. They started dating in 2002 after meeting at the Golden Globe Awards. Ford proposed to Flockhart, now 56, in 2009 on Valentine's Day.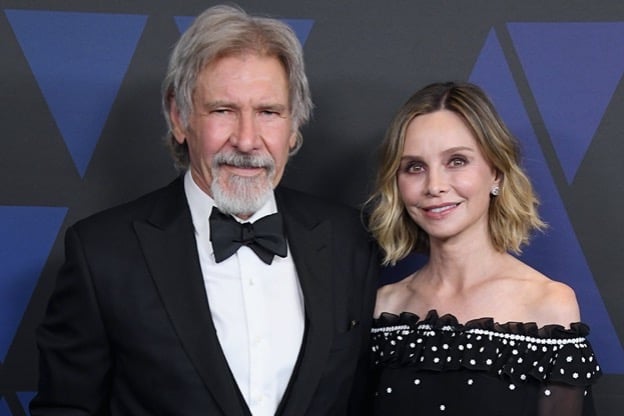 The power couple lives together on a huge ranch in Jackson, Wyoming. They also have a home in Los Angeles in the Brentwood neighborhood. They keep their personal life private, which is exactly as it should be.
John Stamos and Caitlin McHugh: 22 Years
In his starring role as Uncle Jesse on the hit TV sitcom Full House, John Stamos played another huge role in American pop culture. For many young ladies, Mr. Stamos was their first celebrity crush. How could anyone not love Uncle Jesse, right?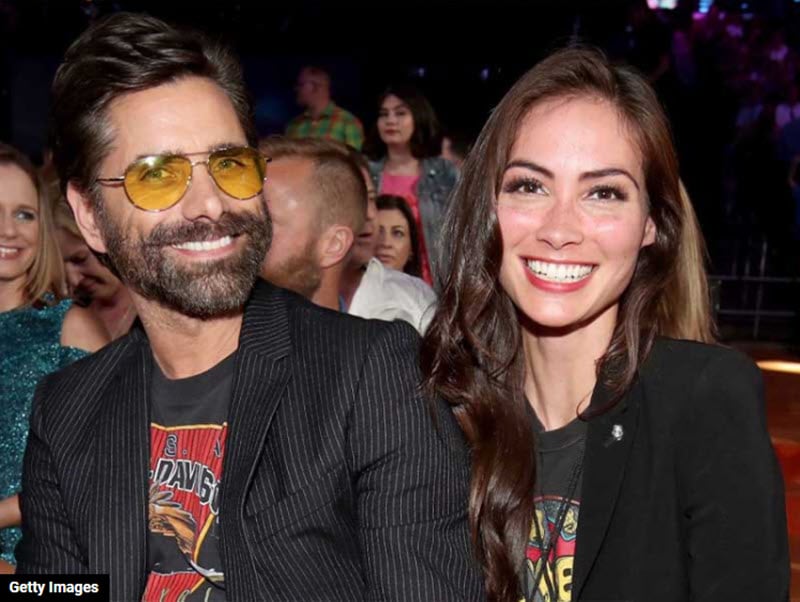 It seems that he also won the heart of one young lady and that is his current wife, Caitlin McHugh. The couple was filming an episode of the TV show Law & Order when they met. The couple welcomed their first child in 2018, a little boy named Billy.
George Clooney and Amal Alamuddin Clooney: 17 Years
He was America's favorite heartthrob for many years and was considered to be one of the most eligible bachelors in the entire world. In fact, he was titled the "World's Sexiest Man Alive" not once, but twice.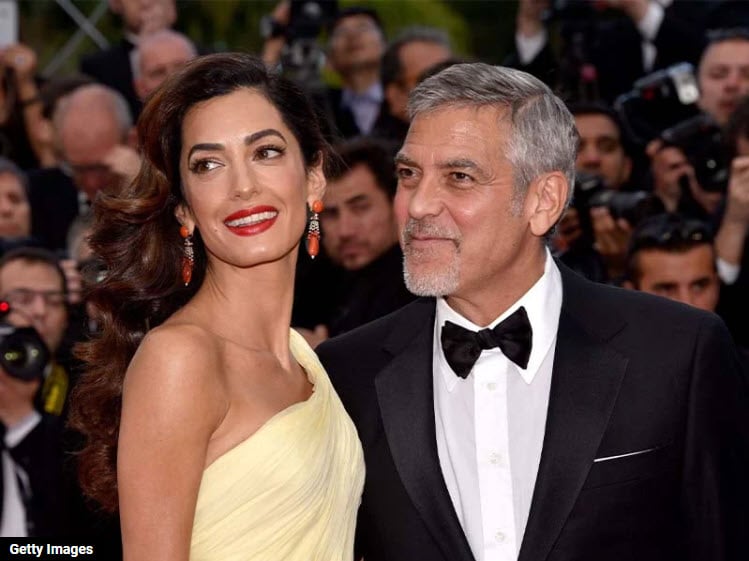 Most of the world's women seem to have agreed, and hearts were broken when he finally tied the knot with Amal Alamuddin, who is 17 years younger than her husband. Amal, a successful attorney, famously took her husband's last name immediately. The couple welcomed twins in 2014.
Jason Statham and Rosie Huntington Whiteley: 20 Years
Jason Statham is a celebrity who looks much younger than he actually is. One thing that makes it difficult to guess his age is that he's been bald for a long time. However, he's actually 53 years old. His fiancé, Rosie Huntington-Whiteley, is 20 years younger than he is.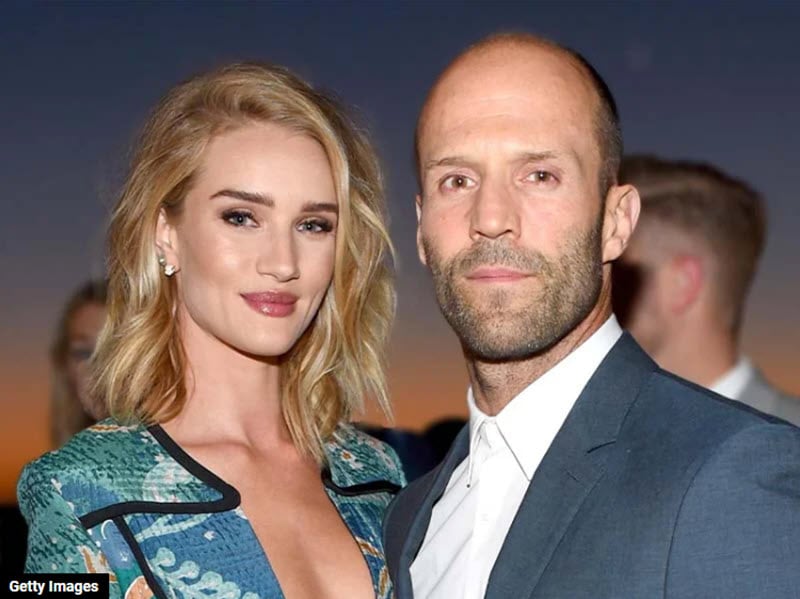 Jason and Rosie met and started dating in 2010. At that time, Rosie was only 23 years old. However, a decade later, these two are still going strong. They got engaged in 2016 and the couple has one son together.
Dick Van Dyke and Arlene Silver: 46 Years
Dick Van Dyke was 86 years old when he married Arlene Silver, who was 40 at the time. Arlene is a successful make-up artist and producer within Hollywood.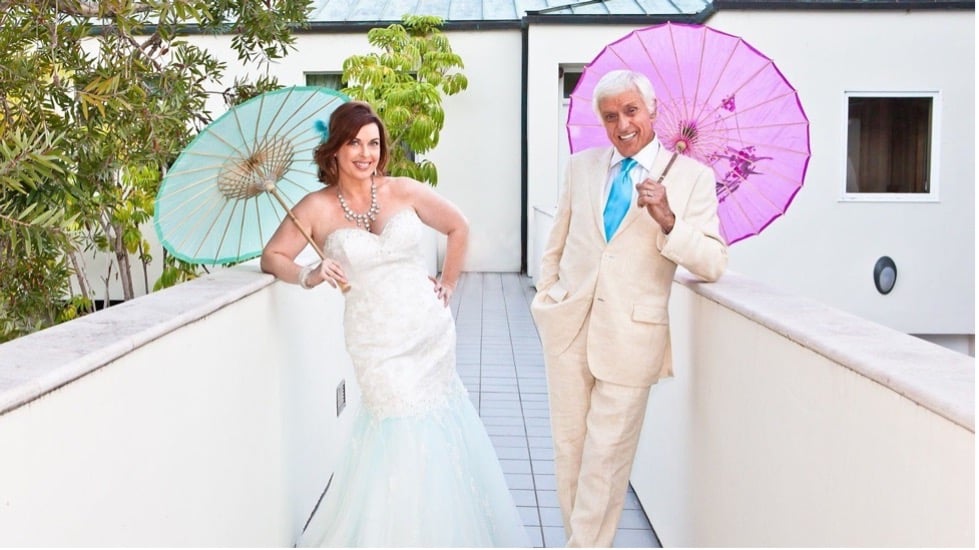 The iconic dancing star recently showed the world how spry he still is when he danced in the sequel to Mary Poppins. Also, he has a history of long relationships. He was married to his first wife for 36 years before divorcing, and he was with his partner, Michelle Triola Marvin, for 33 years until her death.
Kate Beckinsale and Goody Grace: 24 Years
Actress Kate Beckinsale looks young for a 47-year-old woman, and she can probably have her pick of men of all ages. Maybe that's why she fell in love with Goody Grace, a man who is only 23 years old.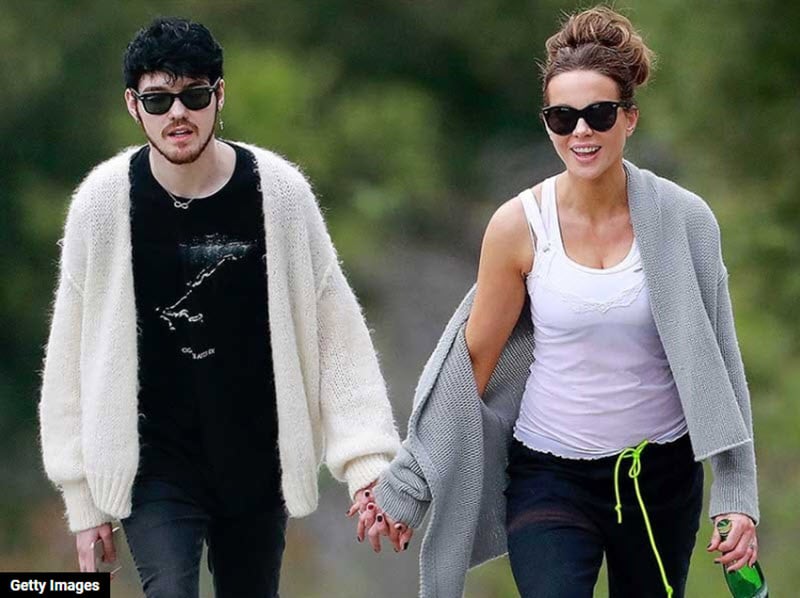 For sure, Goody is young enough to be Kate's son, and he is just over a year older than Kate's daughter. Goody is a Canadian singer, producer, and songwriter. He has released one EP and one full-length album. His parents are of Icelandic descent.
Nicholas Cage and Riko Shibata: 30 Years
The actor Nicholas Cage seems to go through the ladies very quickly, and like many Hollywood leading men, he seems to enjoy associating with younger women. In the case of his current wife, Riko Shibata, the younger woman is a whopping 30 years younger.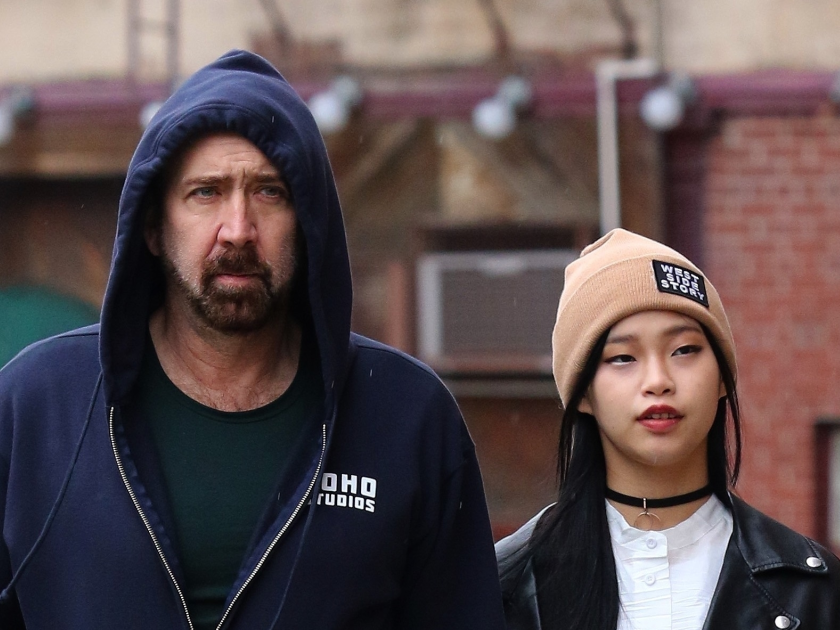 Cage's acting career has had its ups and downs and so has his love life. Cage has a son who is only three years older than Riko. He has been married five times, including marriages to Lisa Marie Presley and Patricia Arquette.
Viola Davis and Julius Tennon: 13 Years
Iconic actress Viola Davis has been lighting up both the small and large screens for years and is well-known for her hit TV show, How to Get Away With Murder. However, she's known her husband for even longer than that since they've been married since 2003.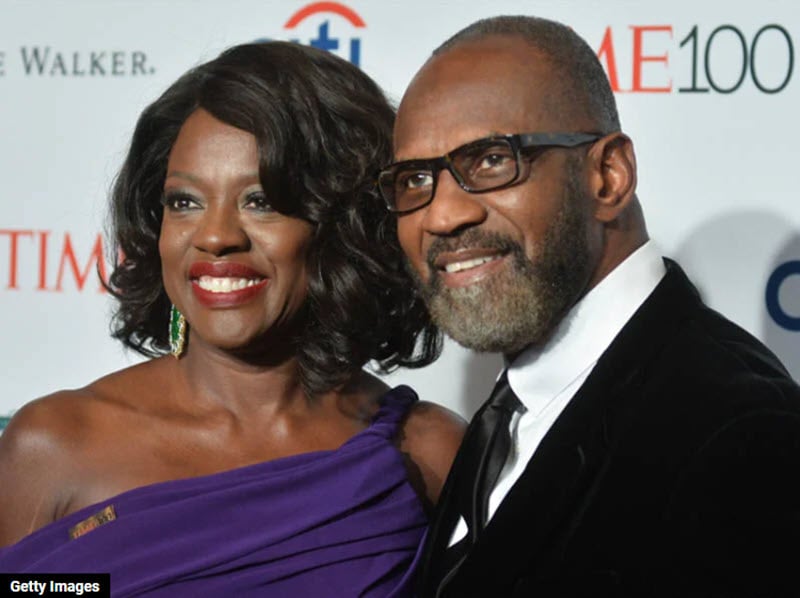 There are 13 years between the two of them, and apparently, Ms. Davis likes older men since she is the younger in the relationship. Julius is an actor and producer known for his roles in films like Dazed and Confused. Viola and Julius have a daughter together.
David Hasselhoff and Hayley Roberts: 27 Years
"The Hoff" is an interesting character with a long career in Hollywood, but one of the more interesting things he has done is marry a woman with the same name and spelling as that of his daughter.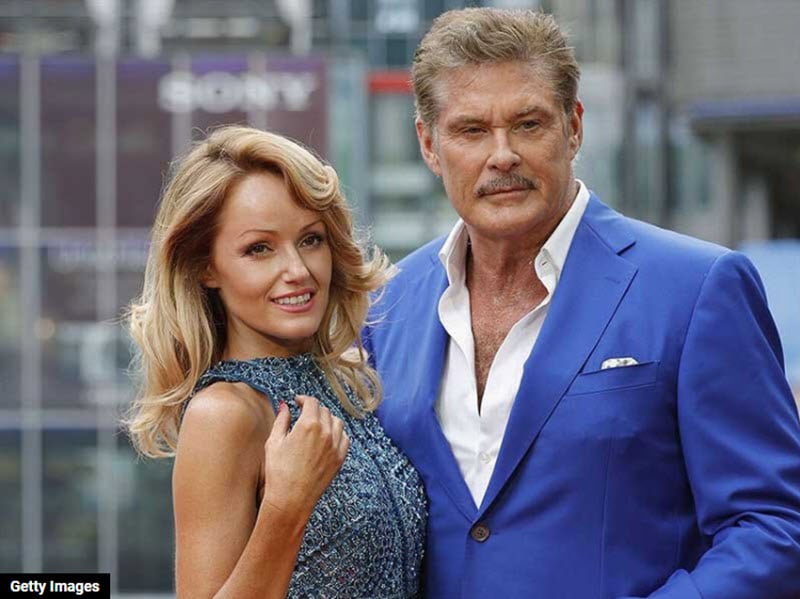 As it turns out, his wife also has a lot more than that in common with his daughter since she's only two years older than Hayley Hasselhoff. Although his wife is 27 years younger than him, she seems to be madly in love with her husband, and who could blame her?
Sarah Paulson and Holland Taylor: 34 Years
Another couple of ladies who are decades apart, Sarah Paulson is 34 years younger than her partner, Holland Taylor, who is 78 years old. Fans know Paulson as the star of shows like American Gothic, Jack and Jill, What Women Want, and more.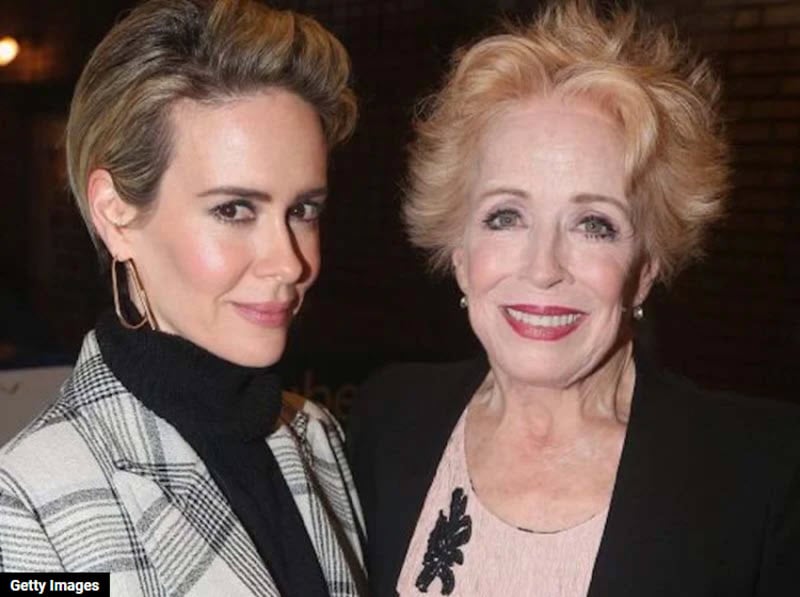 At one time, Paulson dated only men, but considers her sexuality to be "fluid." In the past, she was also engaged to the playwright named Tracy Letts. This couple breaks stereotypes in lots of ways, and they've been together since 2015.
David Foster and Katherine McPhee: 34 Years
Music mogul David Foster isn't a movie star or rock star, so his face and name aren't familiar to everyone, but he's actually a power player in the music industry and has earned a whopping 16 Grammy Awards. Maybe that's why the young American Idol favorite Katherine McPhee fell for him. Of course, they're also madly in love, so there's that.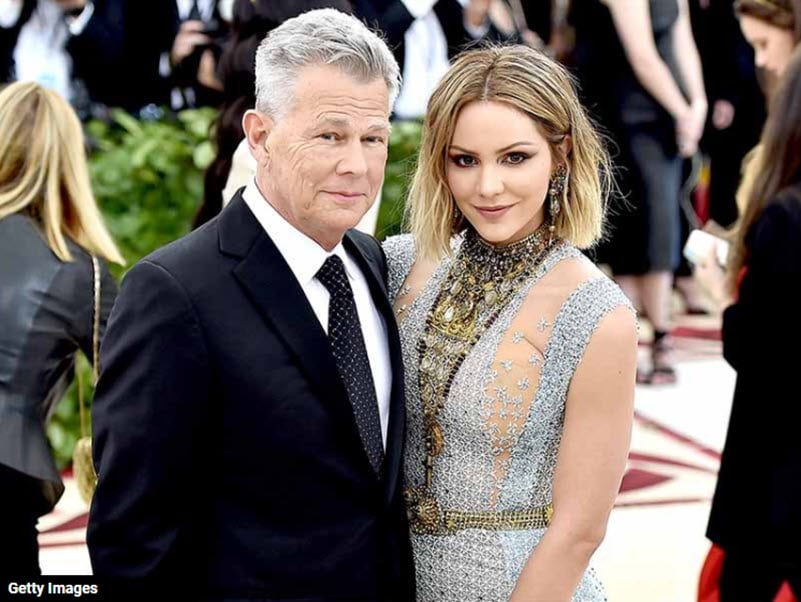 In fact, the two first met on the set of American Idol, but they've been going strong for a while. They got married in 2019 in London.
Alex Trebek and Jean Currivan: 24 Years
The world's favorite game show host, Alex Trebek, left us last year, but when he was alive, he was in love with his long-time wife of 30 years, Jean Currivan. In addition to being his wife for so long, the couple also had a 24 year age difference.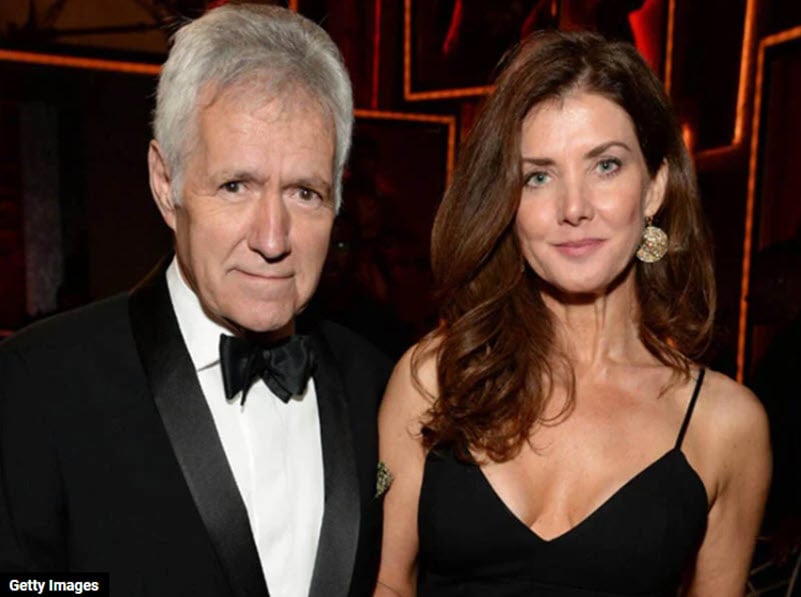 Alex did have one regret about his marriage to Jean. He said once that if he could have met her in his 20s, they could have had a much longer life together. So true. However, Jean wasn't even born when Alex was in his 20s, so the point is moot.
Michael Sheen and Anna Lundberg: 25 Years
It seems like one day the world found out that Michael Sheen was dating Anna Lundberg, a woman 25 years his junior, and the next day, the two were expecting a baby together. While lots of dads become parents at 50, it's still something to notice.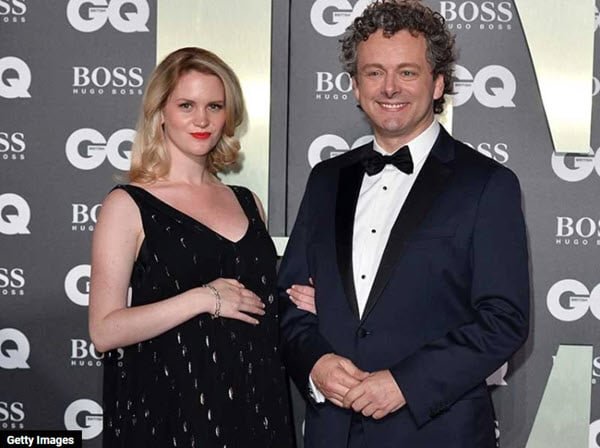 Sheen is a Welsh actor, political activist, and producer. He is known for his roles in movies like The Queen, The Deal, and The Special Relationship. Anna is a Swedish actress known for her role in the BBC's show, Staged.
Hugh Jackman and Deborra-Lee Furness: 13 Years
The popular superhero actor Hugh Jackman said that the attraction was immediate when he met his wife, Deborra-Lee Furness. The couple met on the set of an Australian TV show in 1995, and in spite of the 13-year age gap, both agree that it was definitely love at first sight.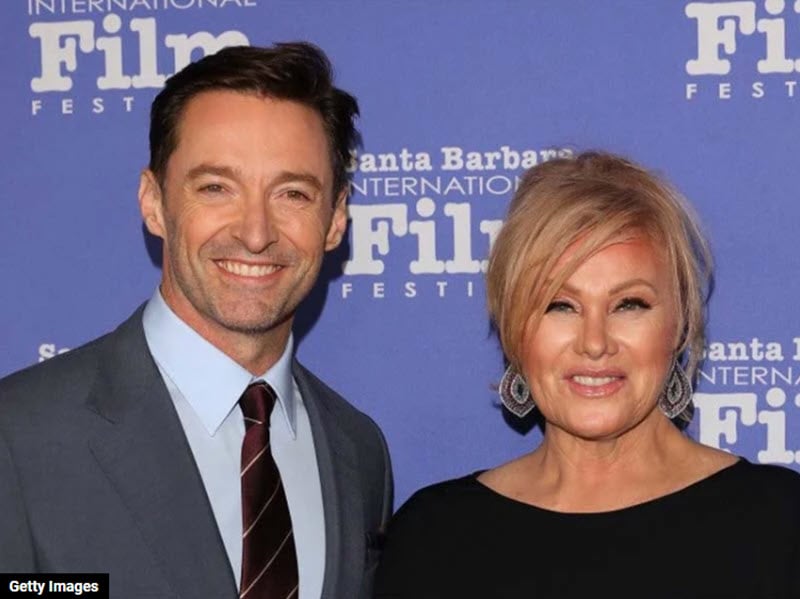 Since that time, the couple has been together happily and even have two children together. He personally designed the engagement ring his wife wears, and their wedding rings both say "om paramar mainamar" on them. This means, "We dedicate our union to a greater source" in Sanskrit.
Pamela Anderson and Jon Peters: 22 Years
Widely considered to be one of the most desirable women to ever live, Pamela Anderson has had a tumultuous love life. In 2020, she married Jon Peters, but they actually met for the first time 30 years earlier, although they didn't get married at that time.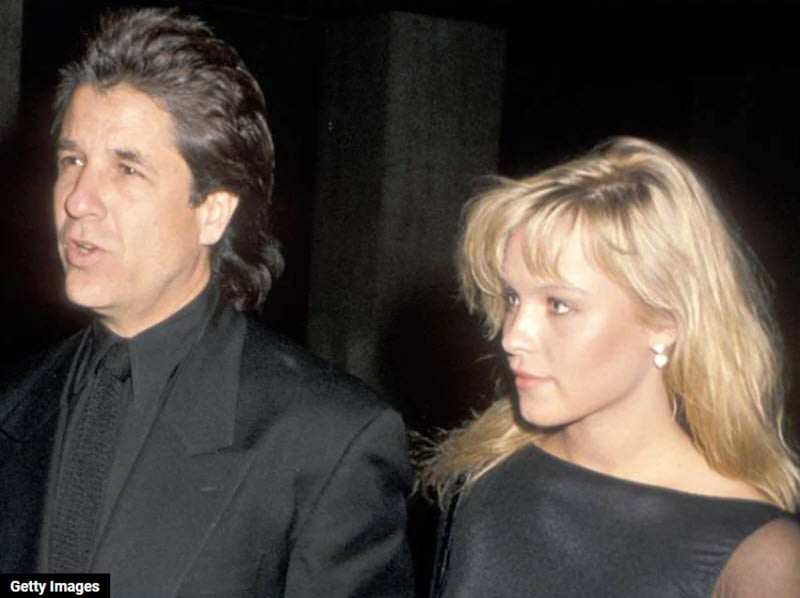 Maybe they should have skipped it this time, too, since the marriage only lasted for 12 days. Is the age difference even a concern when you're not married long enough to pay end-of-month bills together? Stay tuned for more as this situation unfolds.
Mel Gibson and Rosalind Ross: 34 Years
Actor Mel Gibson's girlfriend is only 30 years old, making her a whopping 34 years younger than her long-time boyfriend, 65-year-old Mel Gibson. Rosalind and Mel have a baby girl together. He has eight other children with different women.
Gibson had a long first marriage to Robyn Moore, who was his wife for 26 years. They probably would have stayed married forever, but after he was arrested for drunk driving, Robyn filed for divorce the next day. These days, it seems that the Lethal Weapon star prefers younger women such as Rosalind who is a writer and director.
Dolph Lundgren and Emma Krokdal: 38 Years
When he was the grand old age of 62 years old, actor Dolph Lundgren proposed to his fellow Scandinavian, Emma Krokdal. Emma is from Norway, and she is only 24 years old. Lundgren found fame thanks to his role in the "Rocky" movies, and Emma is a personal trainer by trade.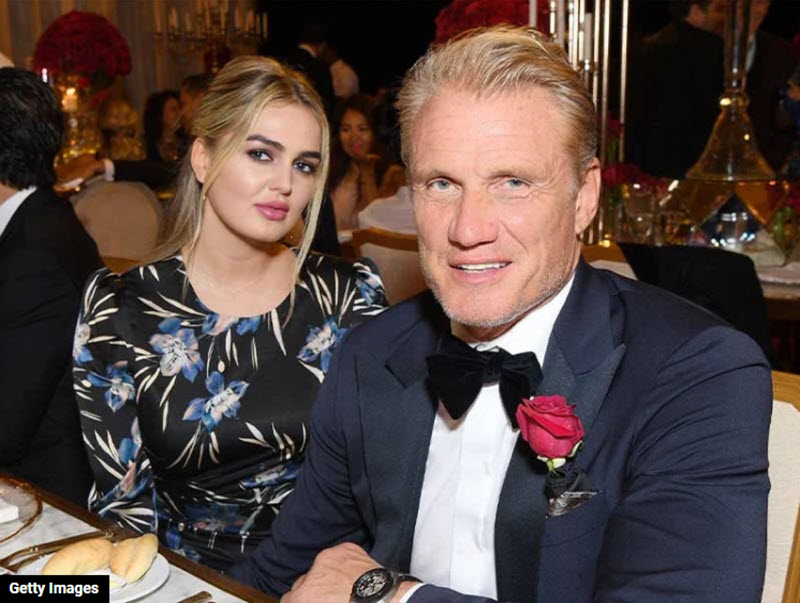 Emma is the same age as Dolph's oldest daughter, which probably makes for some interesting holiday family get-togethers. Previously, Dolph was married to Anette Qviberg from 1994-2011, so he has had fairly long relationships.
Celine Dion and Rene Angelil: 26 Years
This couple had a love story that was one for the ages. Rene started as Celine's manager when she was only 12 years old, but there's no indication that anything creepy was going on at that time. However, she was deeply in love with him from the time she was very young.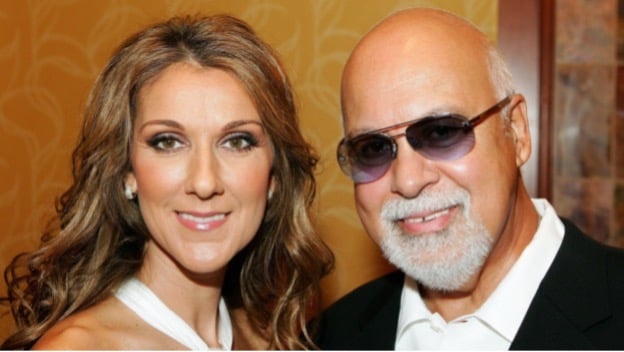 Eventually, the couple's professional relationship turned romantic when Celine was 20 years old. They were married in 1994 and renewed their vows in 2000. In 2016, Rene unfortunately died of cancer at the age of 73.
Johnny Depp and Ex Amber Heard: 23 Years
With countless controversies and scandals in this relationship, the 23-year age gap is perhaps the least concerning. Heard considers her sexuality to be fluid and has had relationships with both men and women. Depp started dating Heard in 2012 and the pair got married in February 2015.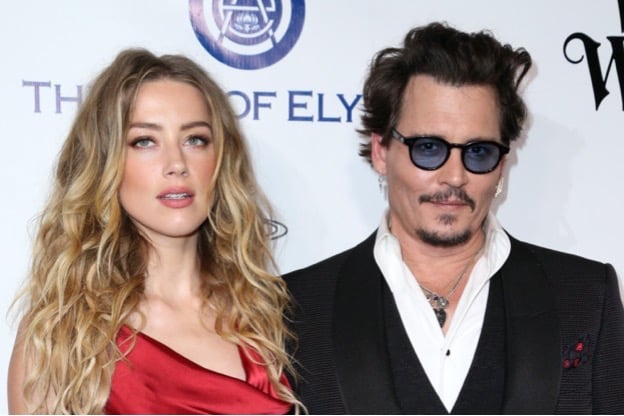 Only a year later, in May 2016, she filed for divorce and even got a restraining order against Depp, claiming that he was physically and verbally abusive to her throughout their entire relationship. These two were a hot mess together. Johnny Depp won a defamation suit In early June of 2022, against his former wife Amber Heard after a jury found that she had defamed Depp in saying that he had abused her over the course of their relationship.
Brad Pitt and Angelina Jolie: 12 Years
They were a couple so famous that they were known by one name: Brangelina. For 12 remarkable years, the couple lived and loved together, all while raising six children. The couple famously met on the set of Mr. & Mrs. Smith when Pitt was still married to his first wife, Jennifer Aniston.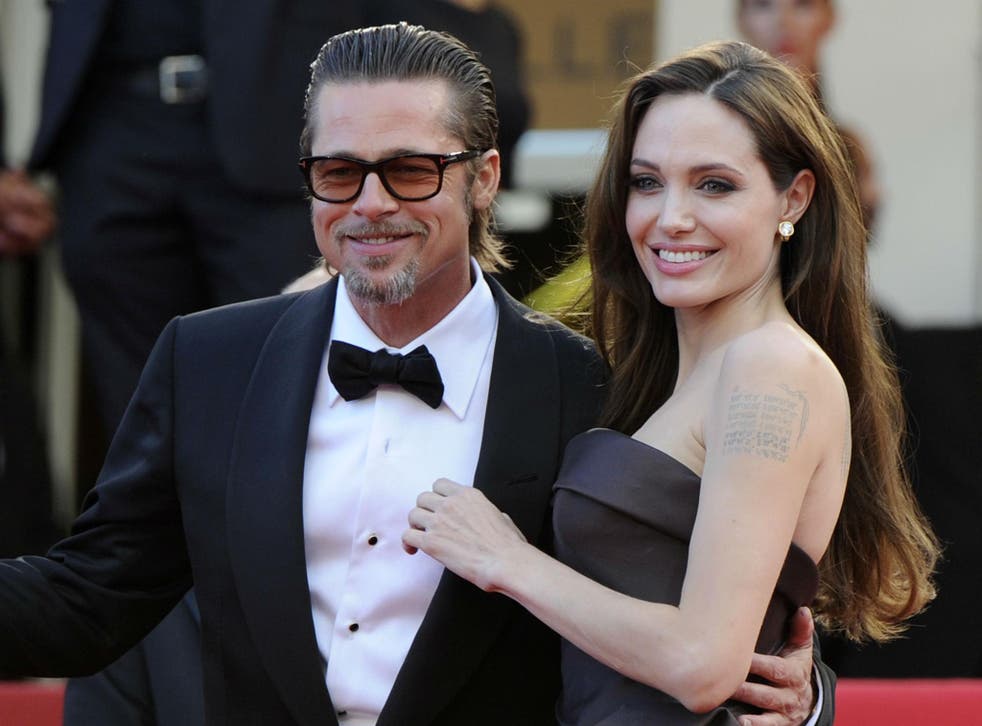 After living together and raising kids for seven years, the two married in 2014. However, the marriage was short-lived, and they divorced two years later, with Jolie citing irreconcilable differences.
Dwayne Wade and Gabrielle Union: 10 Years
This sweet couple is different from many of the couples on this list because Gabrielle is actually 10 years older than her NBA star husband Dwayne Wade. The couple started dating in 2008 and married in August 2014, in Miami. Gabrielle is a hugely successful actress who has starred in shows like Being Mary Jane.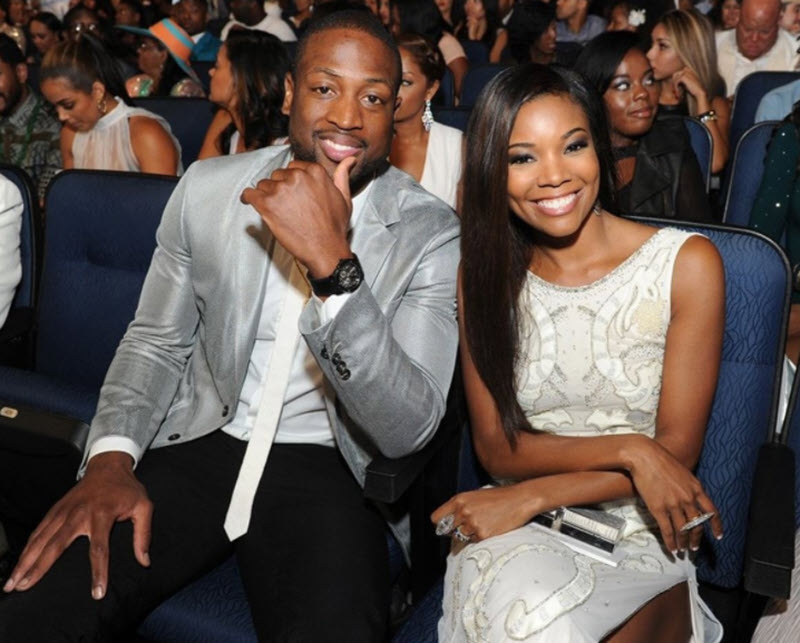 The couple signed a hefty prenup to protect both of their assets and spent their honeymoon in Tanzania and the Maldives. Together, they are raising a daughter, who was born in 2018.
Hugh Hefner and Crystal Harris: 60 years
Of course the late Hugh Hefner had to make his way onto this list. Hefner married his third wife, 26 year old Crystal Harris when he was 86 years old. Crystal is known for being a model and TV personality. She appeared in E!'s reality TV show, The Girl Next Door and was recognized as the Playboy Playmate of the Month in December of 2009.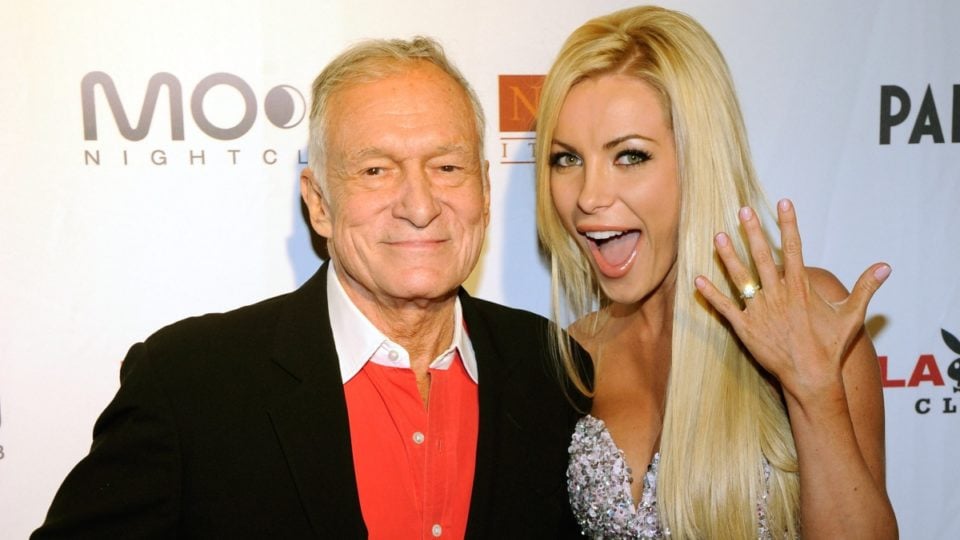 That same year, Crystal began her relationship with the founder and publisher of Playboy. Despite their 60 year age gap, Hefner and Crystal were married in 2012 and spent 5 years together before Hefner passed away in 2017, leaving his third wife a widow at the age of  31.
Chris Pratt & Katherine Schwarzenegger: 10 Years
Chris Pratt and Katherine Schwarzenegger announced their engagement in January 2019 and tied the knot later that year in an intimate California wedding.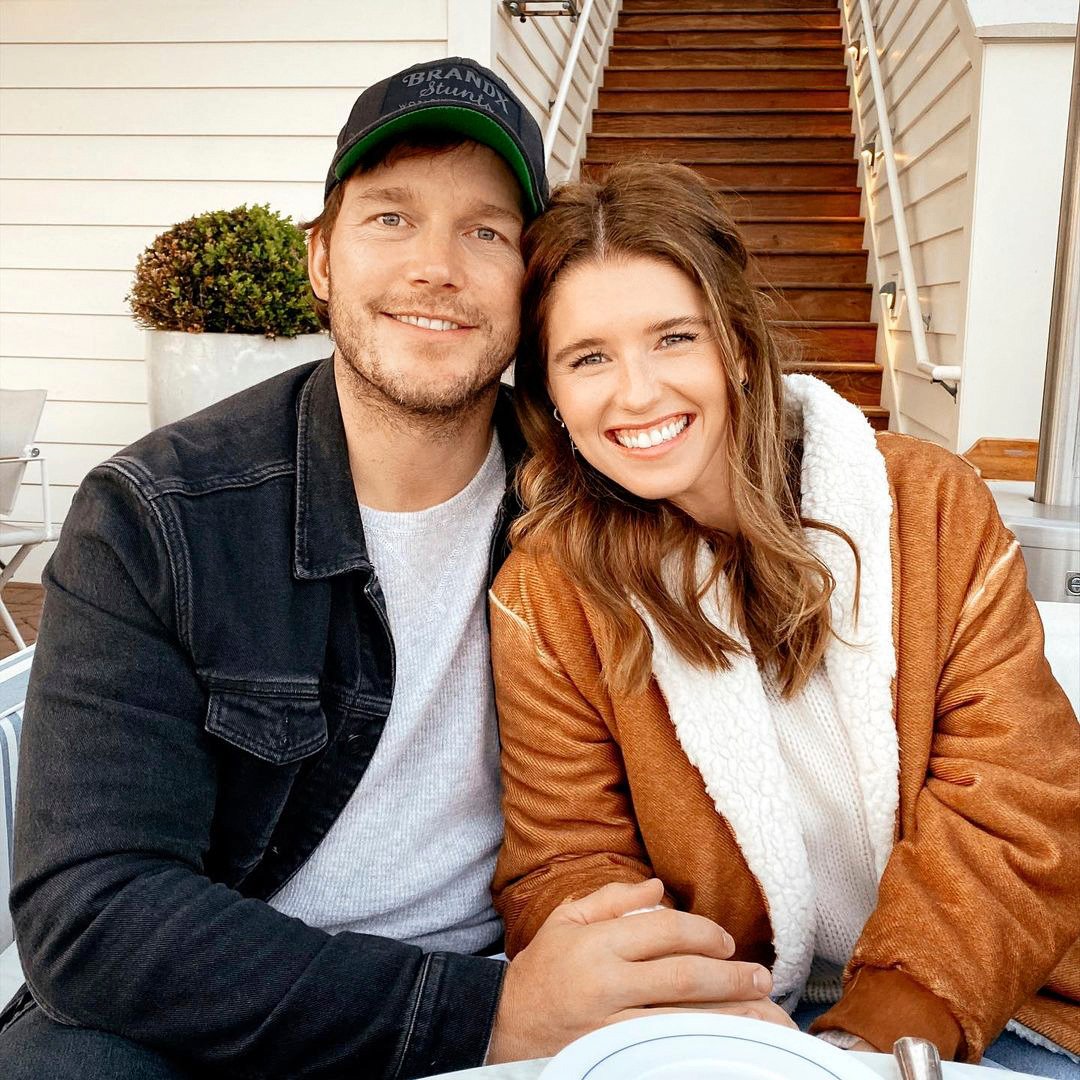 The couple, who have a 10-year age difference between them. This happy couple has two young daughters together and Pratt also shares a son with former wife, Actress Anna Faris.
Scott Disick and Ex Amelia Gray Hamlin: 18 years
Scott Disick, is a media personality and socialite, most famous for starring in Keeping Up with the Kardashians, and sharing three children with Kourtney Kardashian. Disick started turning heads when he began dating Amelia Gray Hamlin- model and daughter to Lisa Rinna, and Harry Hamlin. This couple had an 18 year age gap.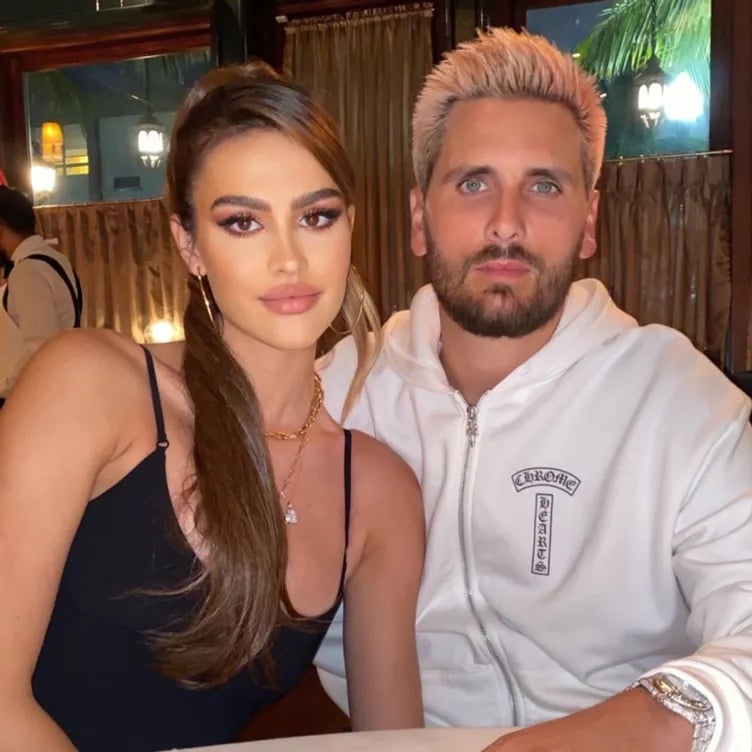 The romance survived an 18-year age difference, and stayed together for just under a year, but it only took a few messy DMs (on Disick's behalf) for it to all come crashing down.
Matt Bomer & Simon Halls: 13 Years
Matt Bomer was 34 years old when he wed his long-term partner, Simon Halls, then 47. The two met in 2008 for the first time when Matt hired Simon to be his publicist. Both talked about experiencing an "instant connection" and it didn't take long before the two started dating.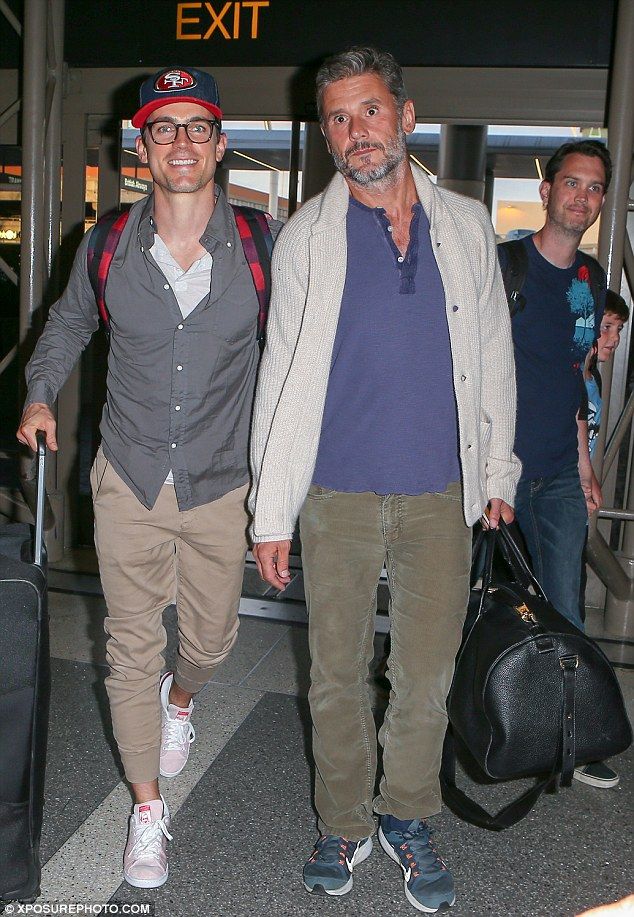 The two wed in a small, intimate ceremony in 2011. The Magic Mike actor and his husband, who works as a Hollywood publicist, have been married for nine years and are parents to sons Henry, Walker, and Kit.
Emilie Livingston & Jeff Goldblum: 30 Years
Coincidentally, professional gymnast, Emilie Livingston met Jeff Goldblum in a California gym. Goldblum stated "I saw her from across a crowded room, and I marched up to her, entranced, and began some kind of conversation."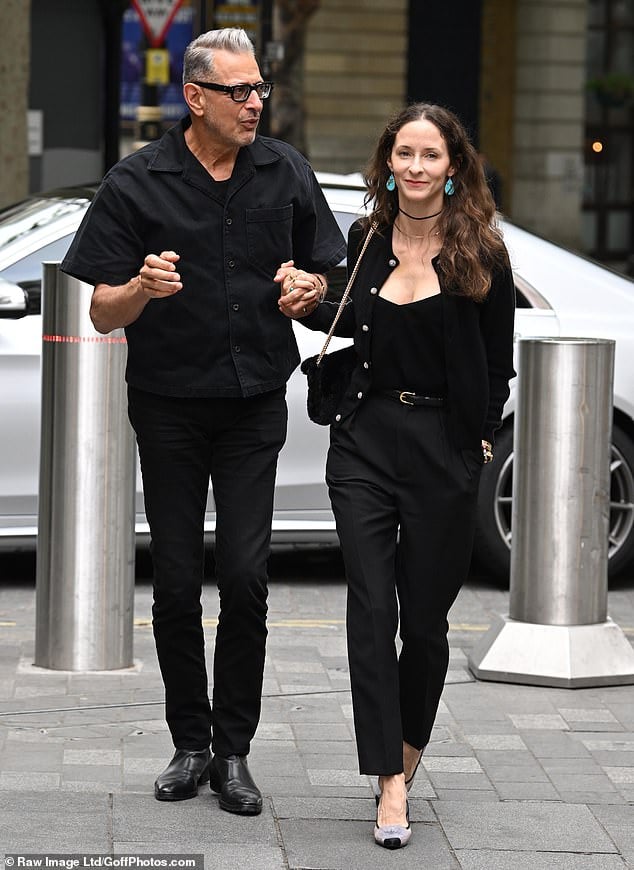 Jeff Goldblum is 67, and Emilie Livingston is 37. The two got married in 2014 and since then, the happy couple, who boasts a 30-year age difference, has welcomed two sons together.
Alicia Vikander & Michael Fassbender: 12 Years
Alicia Vikander, 31, and husband Michael Fassbender, 43, started dating back in 2014 after meeting on the set of The Light Between Oceans. While promoting the movie in 2016, they made it clear that their personal life didn't affect their performances.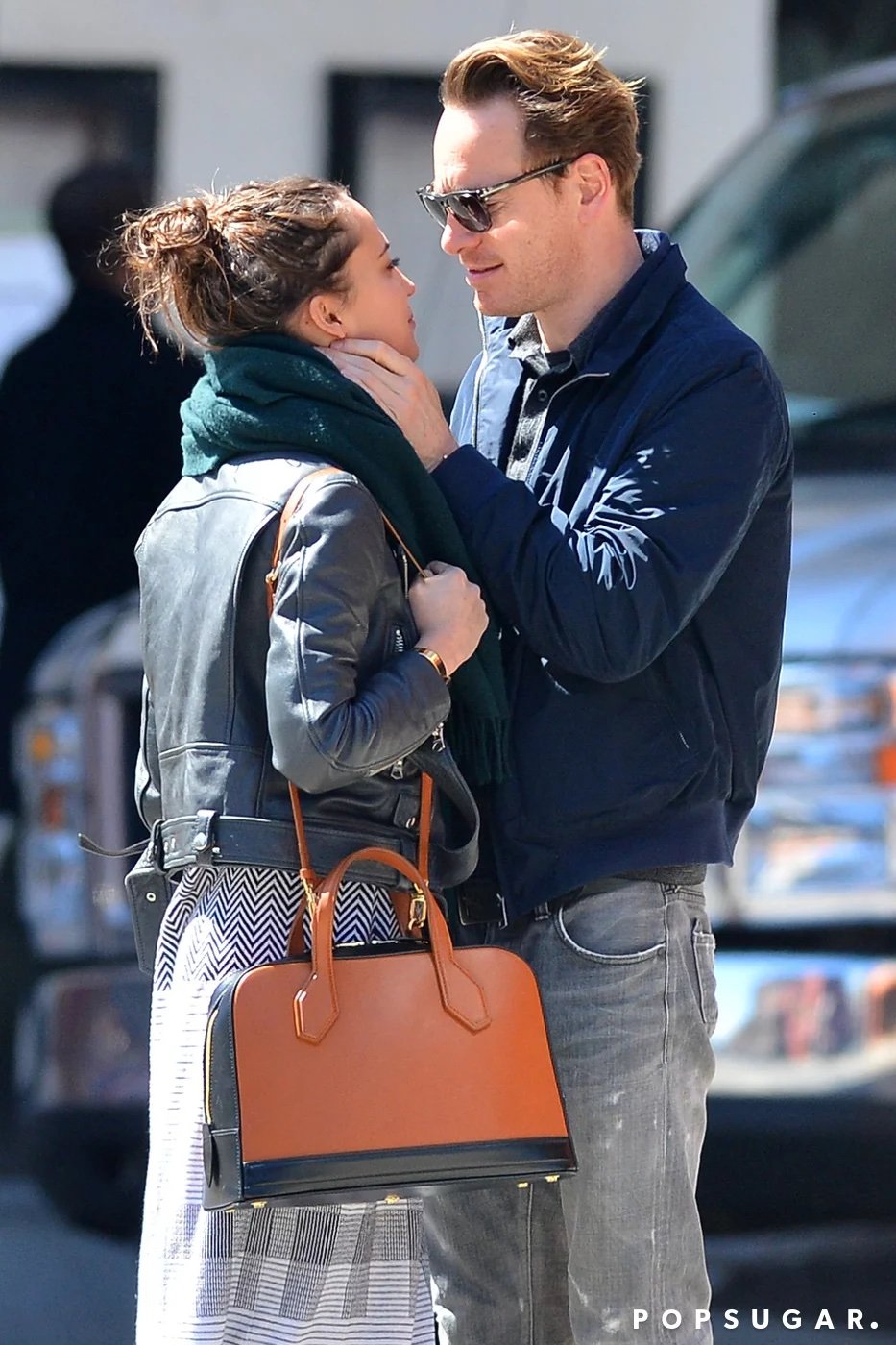 The lovebirds kept it low-key for the cameras at the beginning of their relationship, but were outed as a newlywed couple after they returned from their incognito wedding in Ibiza in 2017.
Mary-Kate Olsen & Ex Olivier Sarkozy: 17 Years
Mary-Kate Olsen French banker Olivier Sarkozy, 50, and Mary-Kate Olsen, 33, got engaged in 2014 after reportedly dating for two years. The couple married in a small ceremony in 2015, where it was reported party decor included "bowls and bowls filled with cigarettes."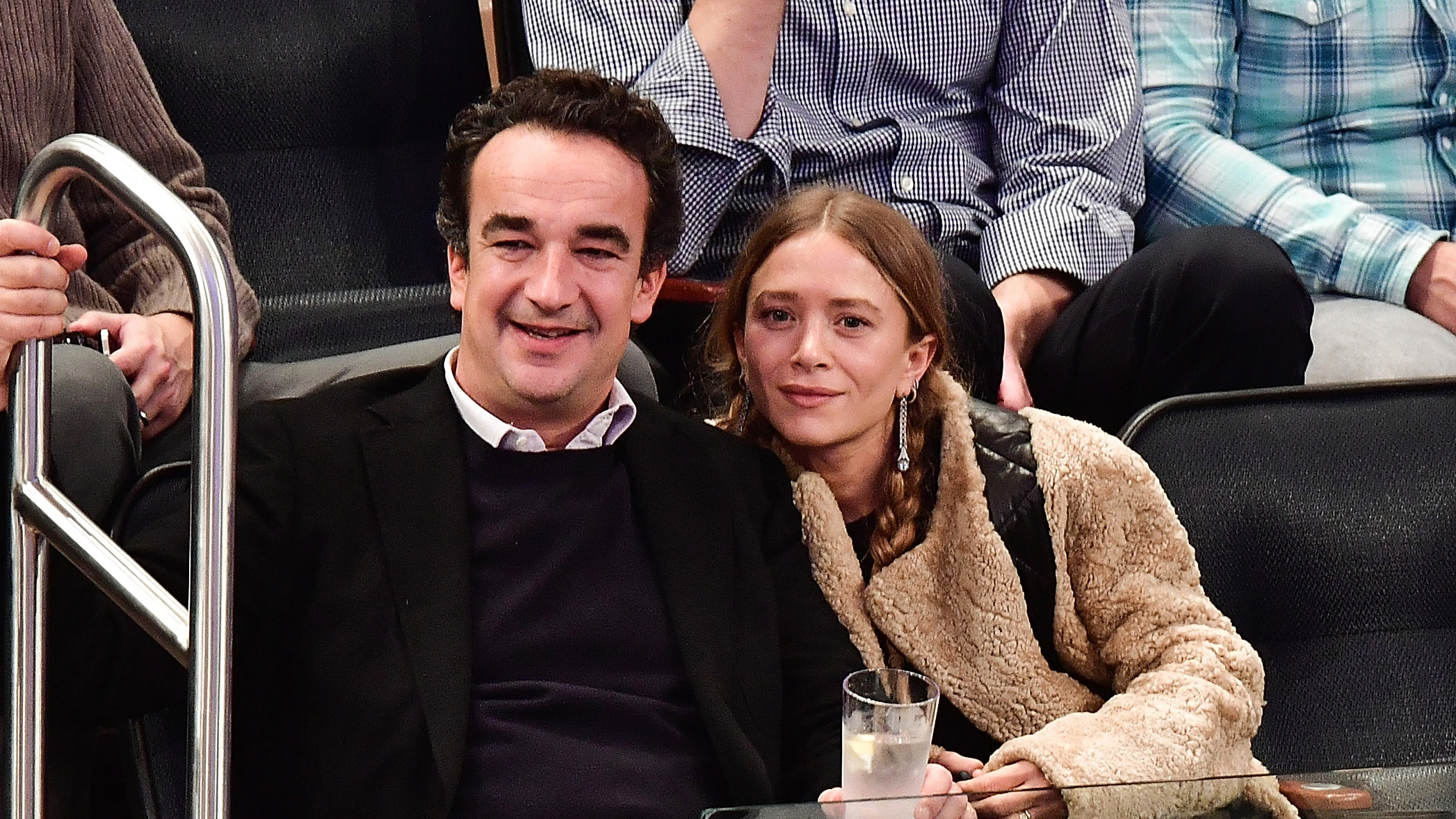 The two resided in a $6.25 million townhouse in New York City. Unfortunately there was not a happy ending for this couple. Olsen filed for an emergency court order in New York for divorce, claiming that Sarkozy was trying to kick her out of their apartment by terminating the lease behind her back. Olsen officially filed for divorce in late May 2020 and it was final in early January of 2021. 
Felicity Huffman & William H. Macy: 12 Years
Desperate Housewives actress Felicity Huffman and Shameless actor William H. Macy dated on-and-off for 15 years before finally marrying in 1997. At the time of the nuptials Macy was 47, and Huffman was 35.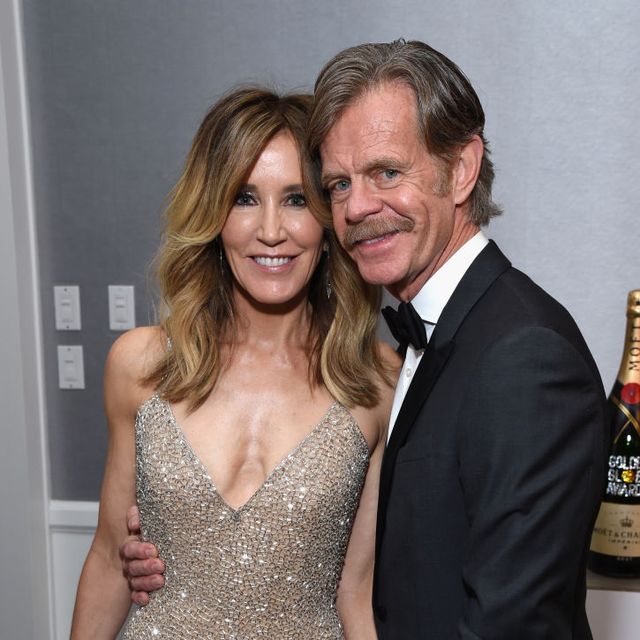 Huffman had been reported as saying "I was so scared of marriage that I thought I would've preferred to step in front of a bus," couple has two daughters together. The couple has been happily married for 25 years and has two daughters together.
Princess Charlene & Prince Albert: 20 Years
After meeting at a swimming competition in Monte Carlo in 2000, Princess Charlene of Monaco, then 22, spotted Prince Albert II of Monaco, then 42. The couple hit it off and dated for ten years before finally getting engaged in 2011.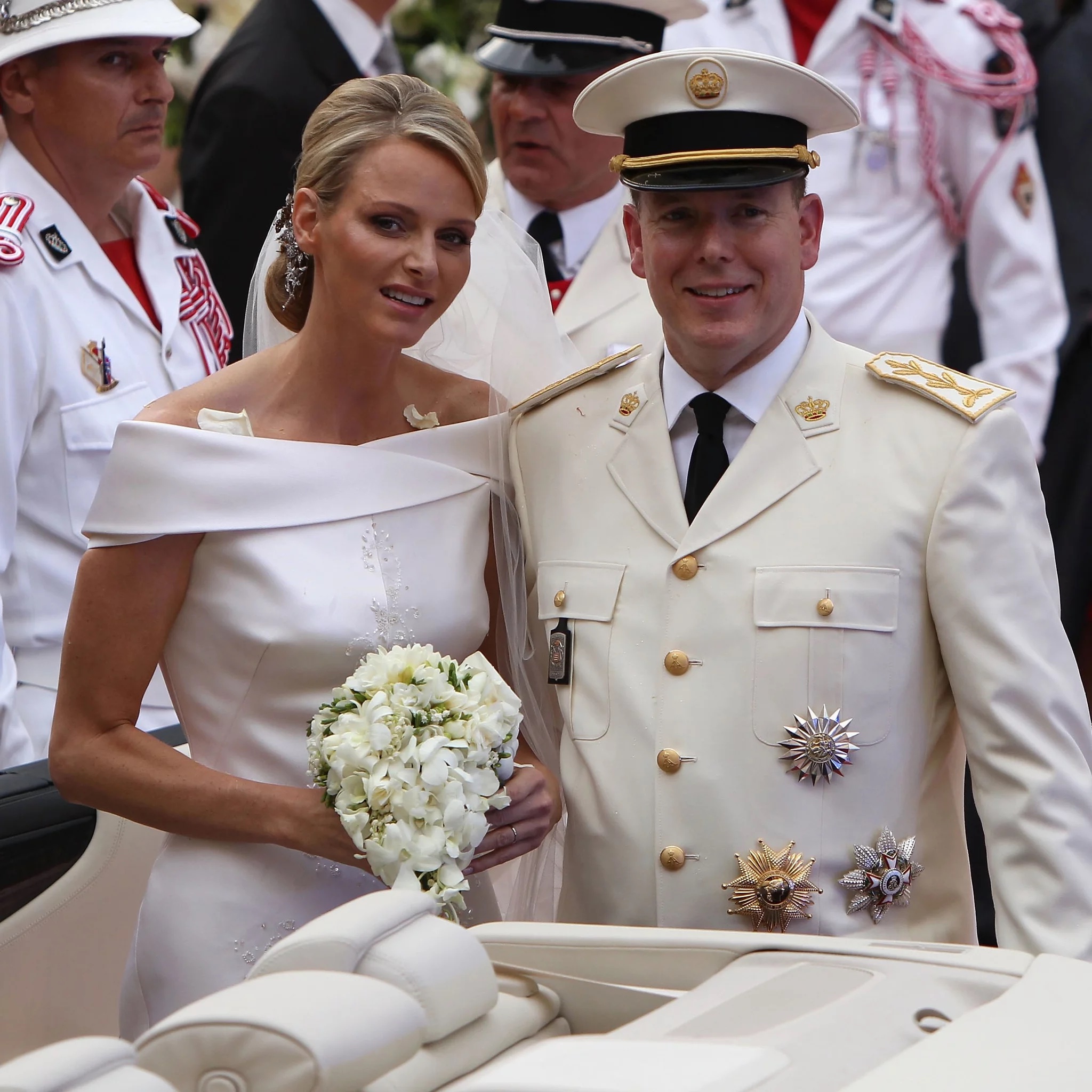 The couple married that same year in a lavish royal wedding, where the bride stunned in a Giorgio Armani gown. The two welcomed a set of twins- one boy, one girl, in 2014 and are still going stong.
Megan Fox & Ex Brian Austin Green: 13 Years
Megan Fox, 33, and Brian Austin Green, 46, met on the set of Hope & Faith in 2004 when she was only 18. They got engaged in 2006, but split three years later. However, the couple later rekindled the flame and got married in 2010. The couple has three sons together, and Fox is also a stepmom to Green's son from a previous relationship.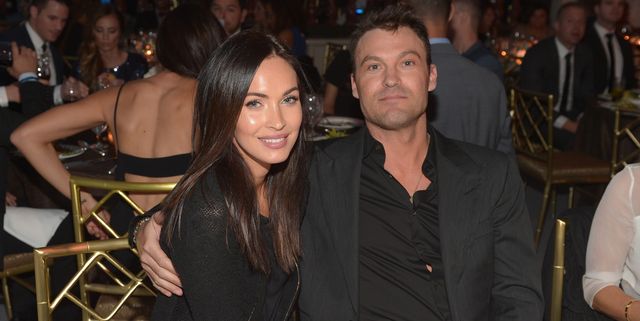 In the late summer of 2021 the couple began facing rumors of a possible separation and in October, Fox officially filled for divorce in October of 2021. Fox is now engaged to Machine Gun Kelly and the couple plans to wed in the near future.
Nikki Reed & Ian Somerhalder: 10 Years
Reed, 31, and Somerhalder, 41, began their relationship in 2014, much to the excitement of vampire fans. Reed had starred in the Twilight movie series, while Somerhalder played the main hunk on Vampire Diaries.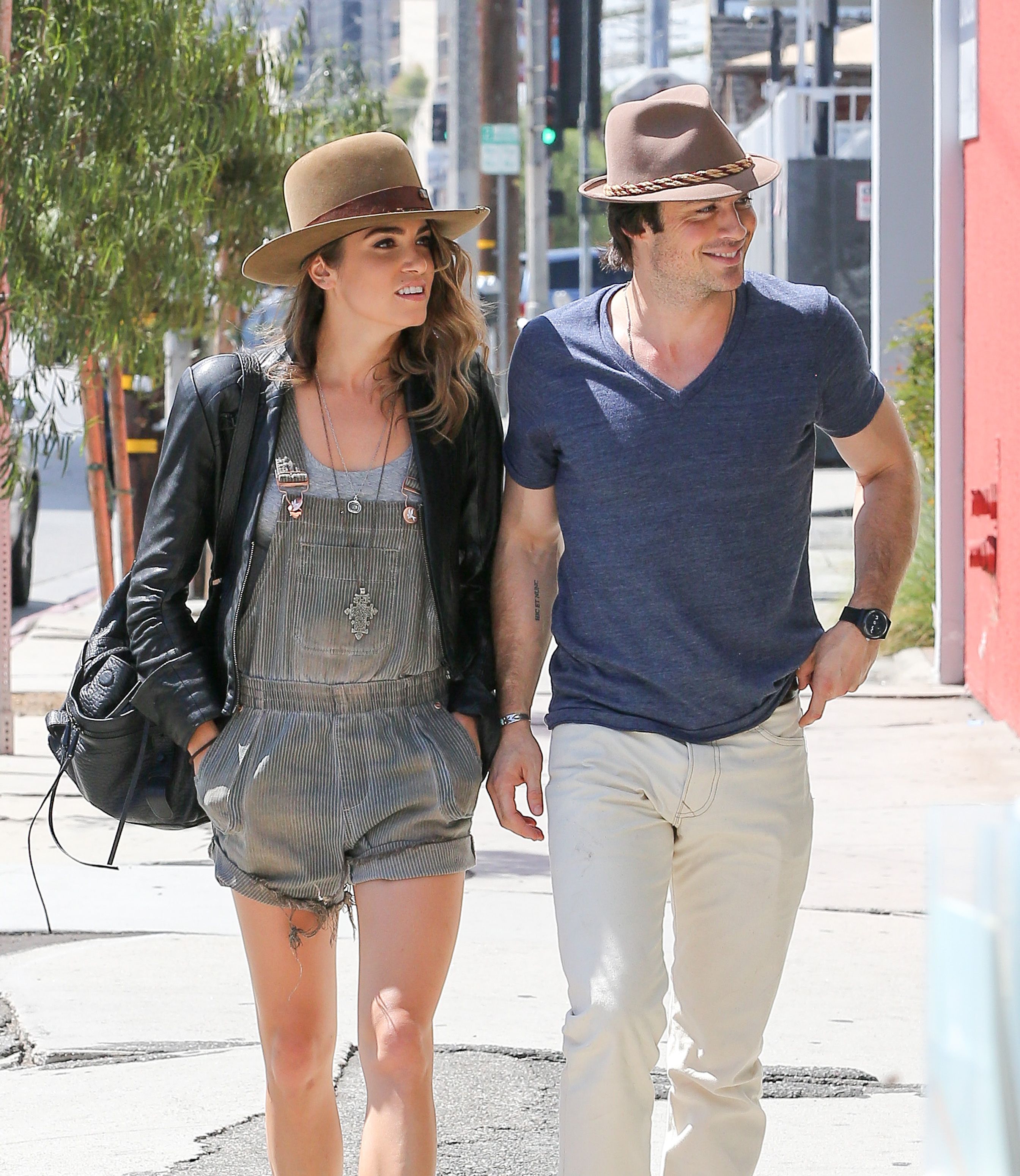 Somerhalder popped the question after only six months of dating, and they were married that same year. The couple welcomed baby girl Bodhi Soleil Reed Somerhalder in July of 2017.
Hilarie Burton & Jeffrey Dean Morgan: 16 Years
The One Tree Hill actress and The Walking Dead star began dating in 2009. The two were set up by Morgan's Supernatural co-star, Jensen Ackles. It was clearly a match made in heaven!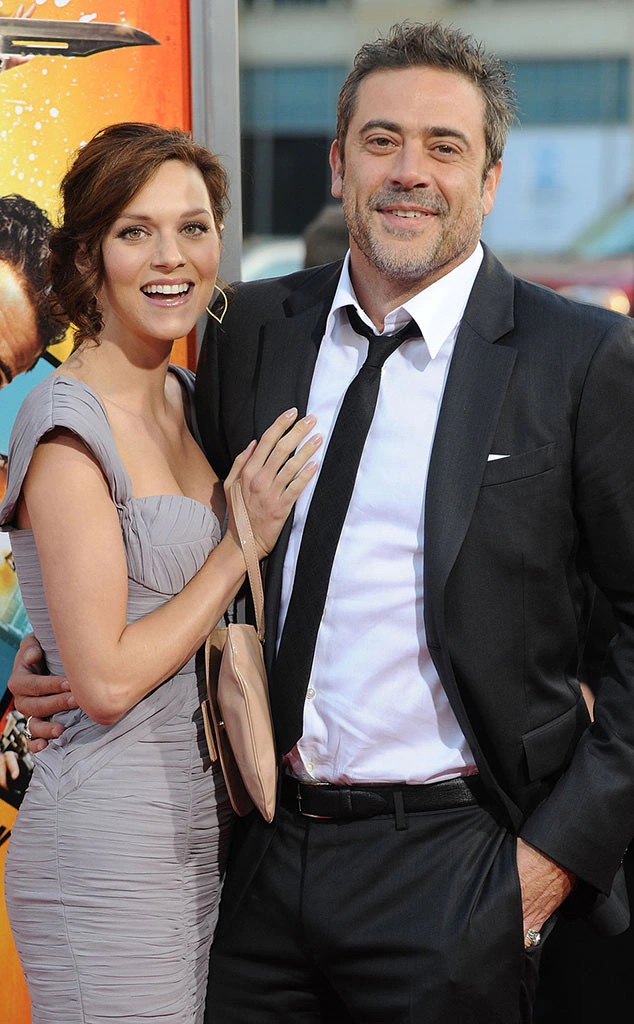 Despite the couples 16 year age gap they welcomed son Gus in 2010 and daughter, George Virginia in 2018. After 10 years together, the happy couple shocked everyone when they couple held a surprise wedding ceremony in October 2019.
Guy Ritchie & Jacqui Ainsley: 13 Years
British director Guy Ritchie, 51, began dating actress and model Jacqui Ainsley, 38 in 2010.  According to the model, she looked at Ritchie on their first date and knew at once that he would be the father of her kids.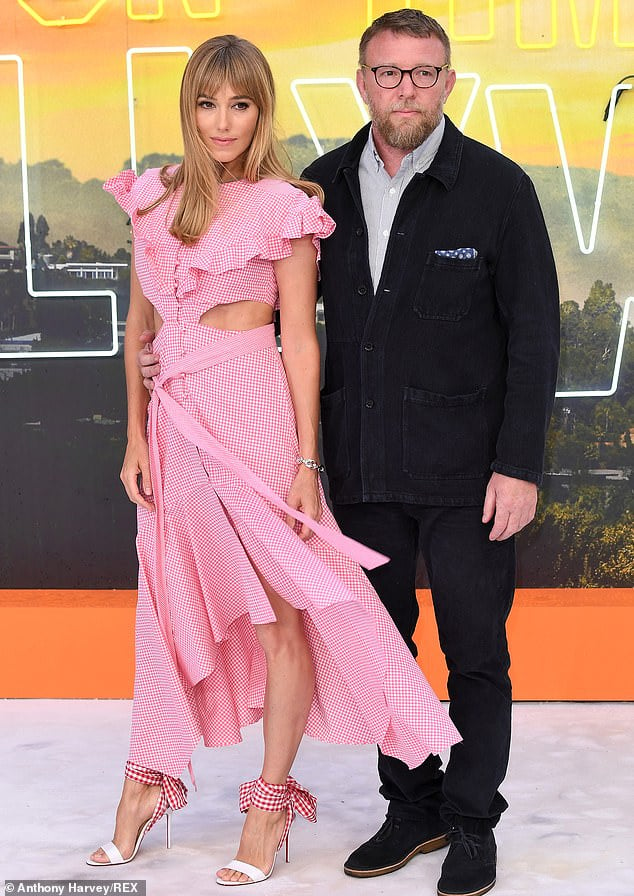 After over five years of dating Ritchie, and Ainsley, finally said "I do" in 2015 with a lavish summer wedding. Together, the happy couple has welcomed three beautiful babies while also co-parenting Ritchie's two children from his previous marriage. The couple has recently
Anna Paquin & Stephen Moyer​: 13 Years
Anna Paquin is a Canadian-born New Zealand actress and Stephen Moyer, an English film and television actor and director who is best known as vampire Bill Compton in the HBO series True Blood met on the set of True Blood back in 2008.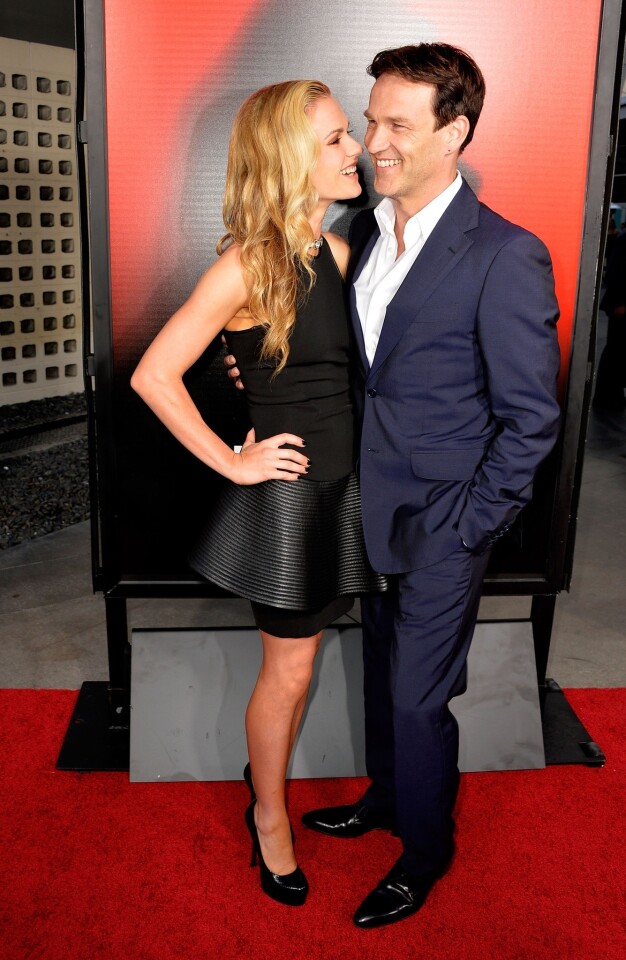 The actors wed in August of 2010, after two years of dating and now have two children together. The couple has maintained a low-key lifestyle and is getting ready to celebrate their 22 wedding anniversary.
Alexis Roderick & Billy Joel: 33 Years
Regardless of the heartbreaks from past relationships, Joel never gave up on love, and this time around, he found his happily ever after. Joel- then 66, married his fourth wife, Alexis Roderick- then 29, in August of 2015 after dating for 6 years.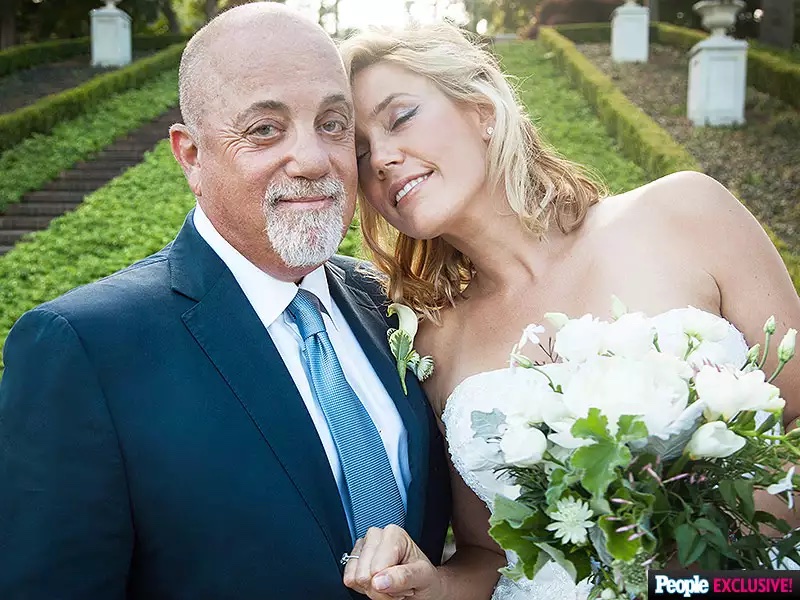 At the age of 66, Joel became a father for the second time. Wife, Alexis gave birth to the couple's first daughter Della Rose in August of 2015. Shortly after the couple welcomed their second daughter- Joel's third, Remy Anne in October of 2017.
Rod Stewart & Penny Lancaster: 27 Years
Legendary rockstar Rod Stewart married model Penny Lancaster in 2007. Lancaster, who is Stewart's third wife, gave birth to two sons: Alastair Stewart in 2005 and Aiden Stewart in 2011.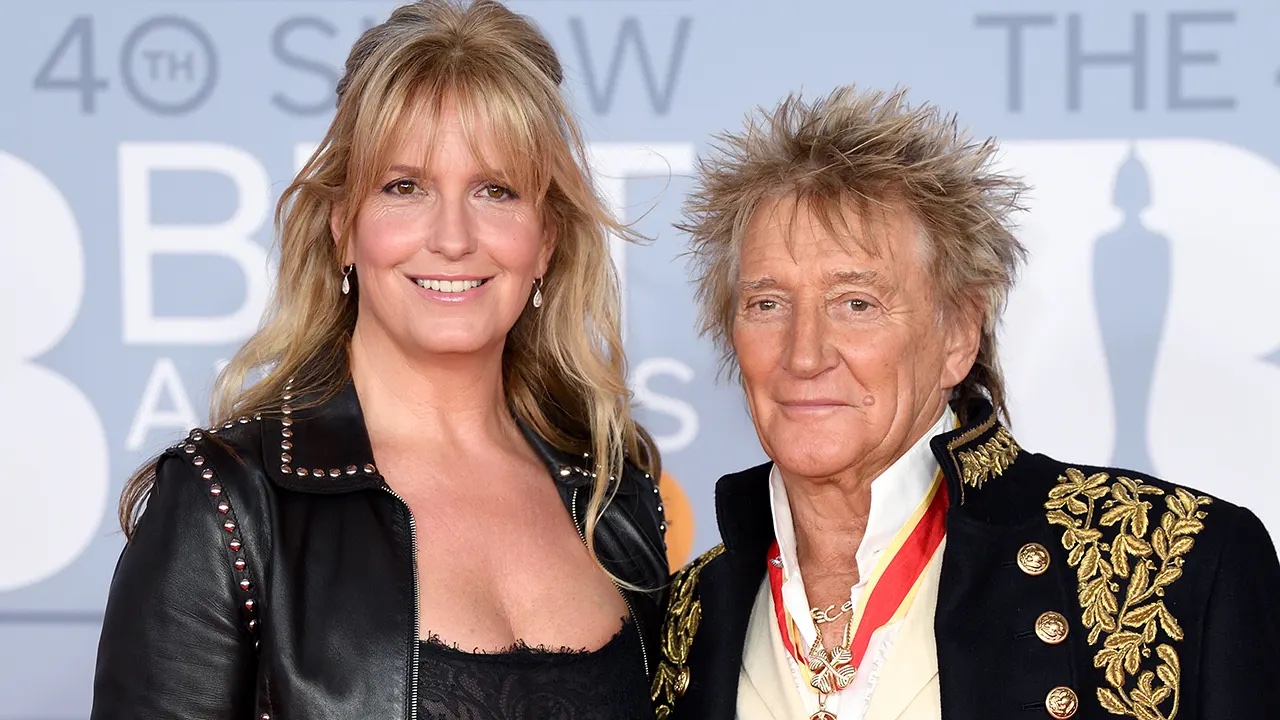 Rod Stewart has six other children from his previous marriages.
They say love is blind and age is just a number. For the couples on this list, that certainly seems to be the case. Who are we to judge, after all? Love is a strange thing, and it's not that easy to find. If these couples have found love together, more power to them.
Hugh Hefner
Hugh Hefner has made a reputation for himself for spending his time with young beautiful women. The playboy mansion is used for this specific purpose. Holly Madison was one of his many young girlfriends and they even got married for 2 years. They share 2 kids together. He was 75 years old while she was only 21 when they first got together.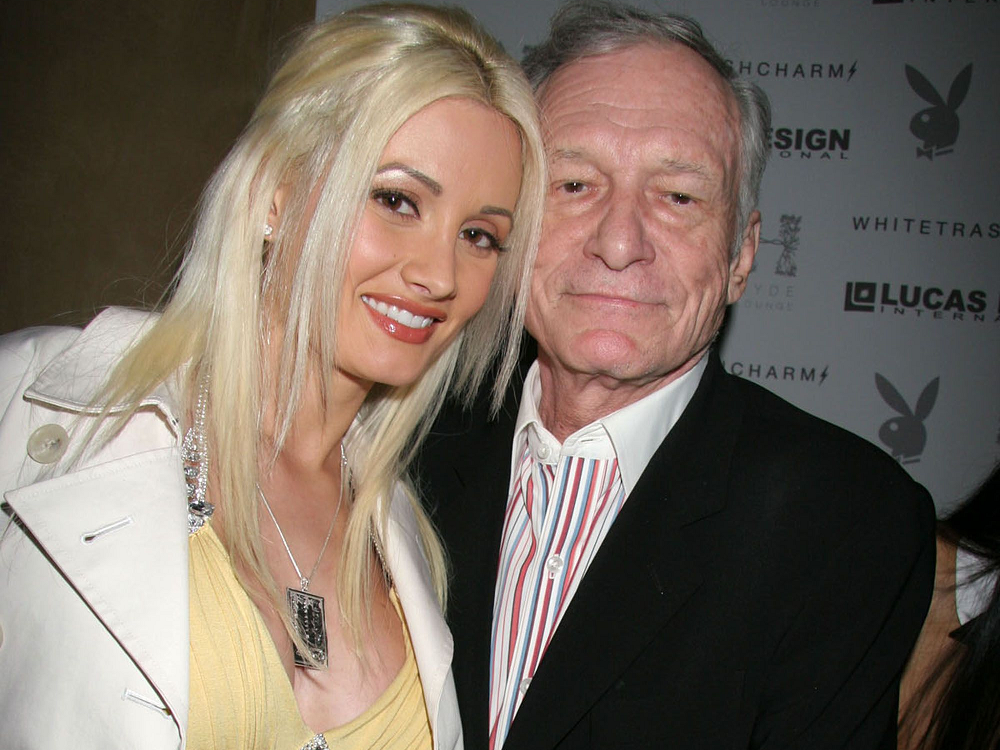 They dated from 2001 to 2008 and 3 years of their relationship were documented in the T.V. show The Girls Next Door. Holly was Hugh's primary girlfriend until she eventually became part of the infamous trio with Bridget Marquardt and Kendra Wilkinson.
Vincent Cassel
The 55 year old actor married a French model, Tina Kunakey in 2019. There is a 30 year age gap between the two and Tina was only 21 years old when they exchanged vows.
A yea after they got married they had their first child, Amazonie. They were together for a little over 2 years before they tie the knot.