Celebrity Couples You Totally Forgot Were Married
Bradley Cooper and Jennifer Esposito
Bradley Cooper has been connected to lots of gorgeous Hollywood women over the years, but he was only married once – to actress Jennifer Esposito.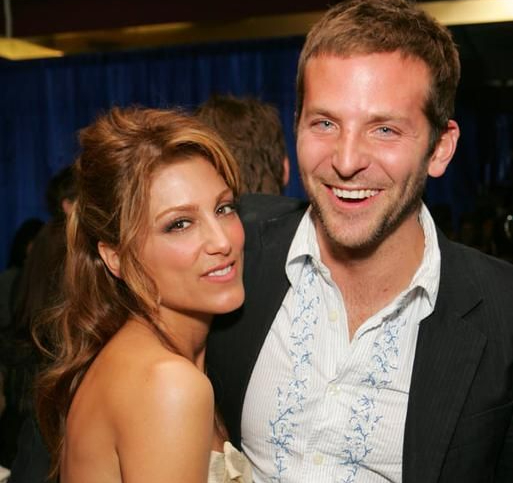 The two actors were briefly married from 2006-2007 and divorced, and the star has since welcomed his first daughter. Her name is Lea de Seine.
Emmy Rossum and Justin Siegel
Phantom of the Opera ingenue Emmy Rossum married music executive Justin Siegel in a hush-hush ceremony back in 2008 in an attempt to stay private.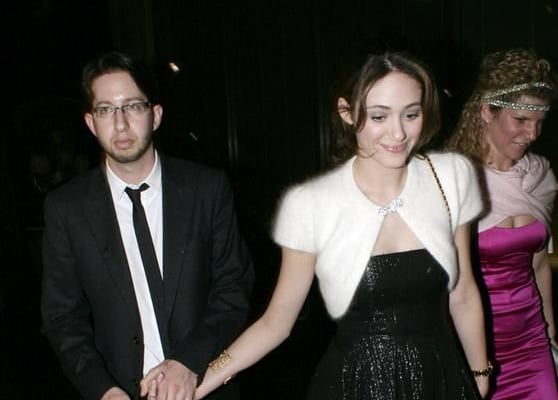 The pair split just two years later, citing irreconcilable differences. In 2017, Rossum married Sam Esmail, a writer and director best known for creating the show Mr. Robot. 
James Cameron and Kathryn Bigelow
Lots of folks meet their partners at work. This seems to be true for iconic director James Cameron. 4 of his 5 spouses worked in the movie industry.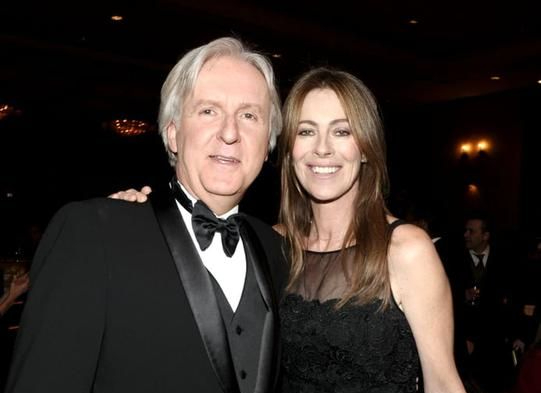 The Avatar and Titanic director married director Kathryn Bigelow in 1989, but unlike Celine Dion's heart, their union did not "go on and on." 
Scott Foley and Jennifer Garner
Felicity co-stars Jennifer Garner and Scott Foley got hitched in 2000, but separated three years later.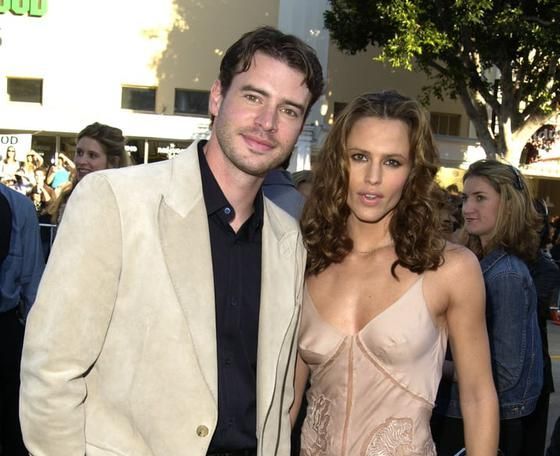 After dating one of her castmates on Alias, Michael Vartan, Garner settled down with Ben Affleck of Daredevil fame. The couple now has 3 adorable kids, but sadly they filed for divorce in 2018. 
Drew Barrymore and Tom Green
Nobody saw the marriage between Hollywood's sweetheart Drew Barrymore and raunchy comedian Tom Green coming. The shocking union lasted less than a year.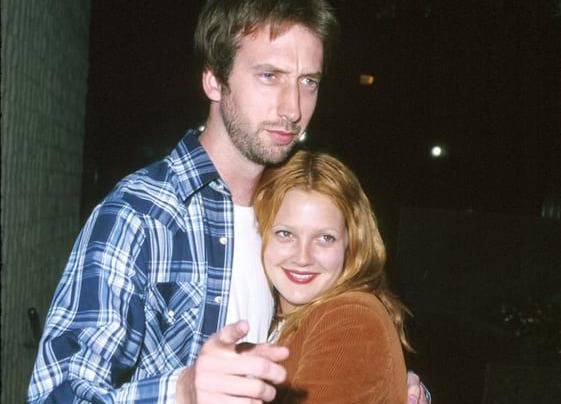 Barrymore also dated drummer Fabrizio Moretti and actor Justin Long before she married Will Kopelman, an art consultant, in 2012. The pair had 2 daughters before divorcing in 2016.
Julia Roberts and Lyle Lovett
People magazine claims that Julia Roberts had only been dating country music star Lyle Lovett for a month before the couple decided to tie the knot.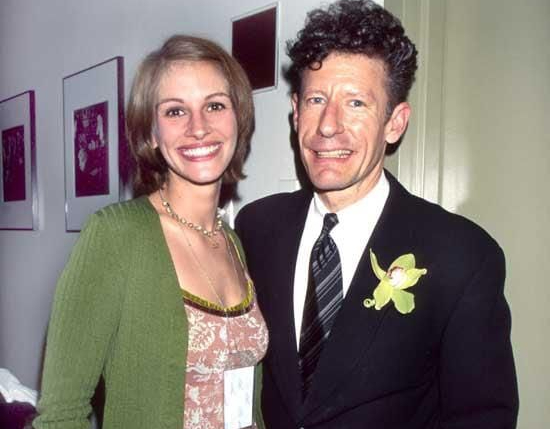 The pressures of their respective careers eventually took a toll on the couple, and they separated in 1995 after 2 years of marriage.
Michael Douglas and Diandra Luker
Before his highly publicized marriage to Catherine Zeta-Jones, Michael Douglas had become enamored of 19-year-old Diandra Luker, a diplomat's daughter. The two married in 1977 and had a son, Cameron.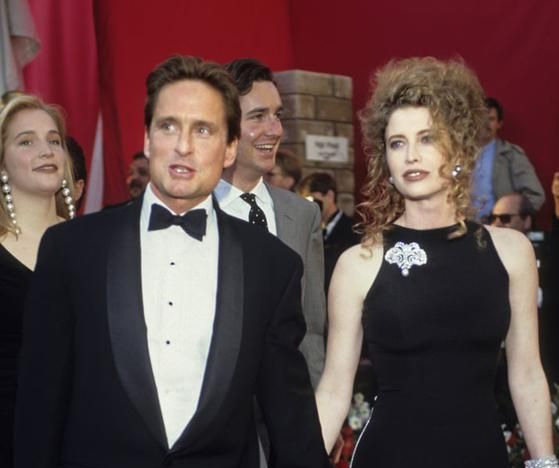 As Douglas' career took off, the couple's relationship soured, and the two split in 1995, officially divorcing 5 years later. 
Tom Cruise and Mimi Rogers
Unlike his high-profile vows to Katie Holmes, Tom Cruise's first marriage to actress Mimi Rogers was surprisingly covert. The two shared a background in Scientology.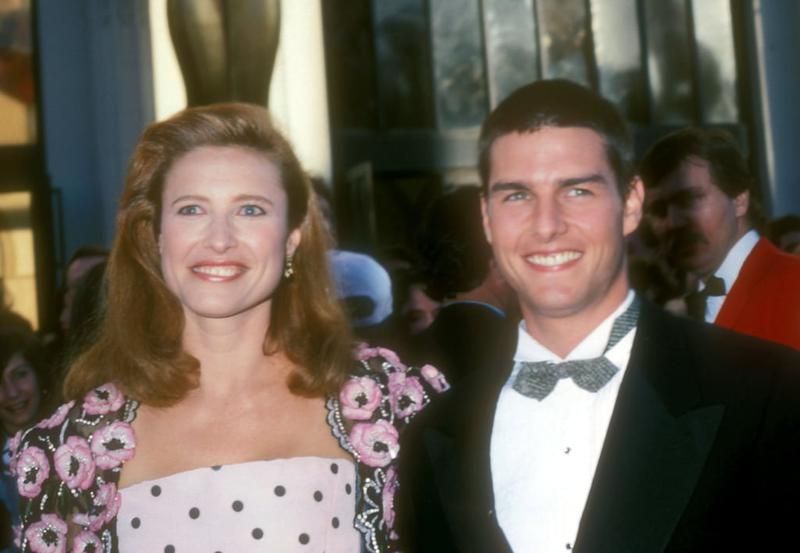 Some speculate it was the controversial religion that ended their marriage. They divorced just as quietly in 1990 and Rogers no longer considers herself a member of the church.
Mario Lopez and Ali Landry
TV personality Mario Lopez was one of Hollywood's most eligible bachelors when he announced his surprise marriage to model Ali Landry in 2004.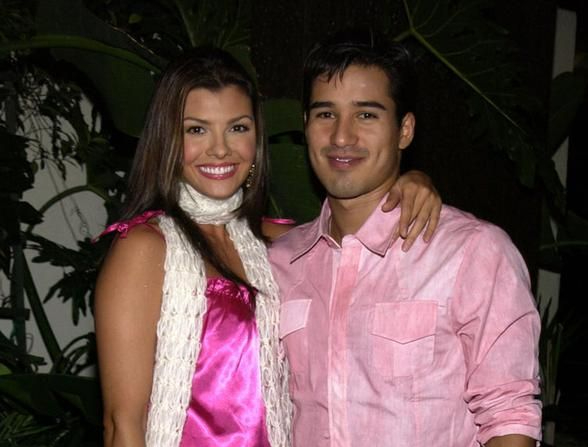 He quickly went back to being a very eligible bachelor when the former beauty queen caught Lopez cheating and annulled the marriage after just two weeks. 
Cindy Crawford and Richard Gere
Cindy Crawford is known for being perhaps the most famous supermodel ever, but when she married Hollywood hunk Richard Gere in 1988, she was just a newcomer.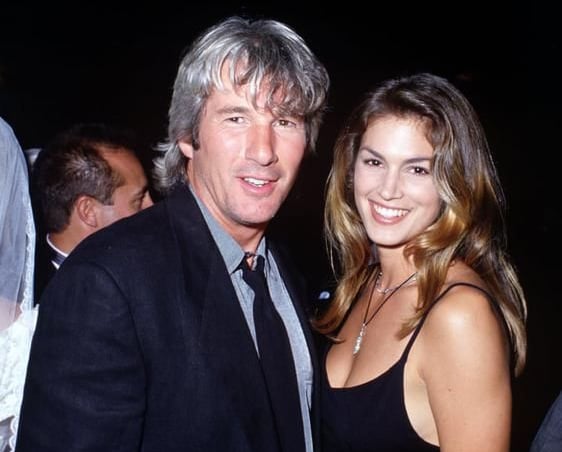 Their brief union lead to that iconic red Versace dress moment, which solidified Crawford's stardom. Even though they divorced in 1995, they both seem to be doing just fine. 
Madonna and Sean Penn
Madonna has been romantically linked to several other stars over the years, including Vanilla Ice, Warren Beatty, and her second ex-husband Guy Ritchie.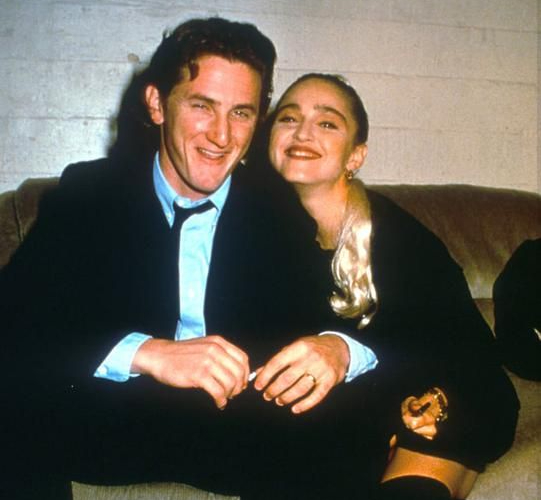 Her career was red-hot when she married actor Sean Penn, whom she met on the set for "Material Girl." Their marriage, however, fizzled out and ended in 1989. 
Kid Rock and Pamela Anderson
The public just couldn't get enough of the tumultuous relationship between these two hard-partying celebs. When Kid Rock and Pamela Anderson first got engaged in 2002, they broke up months later.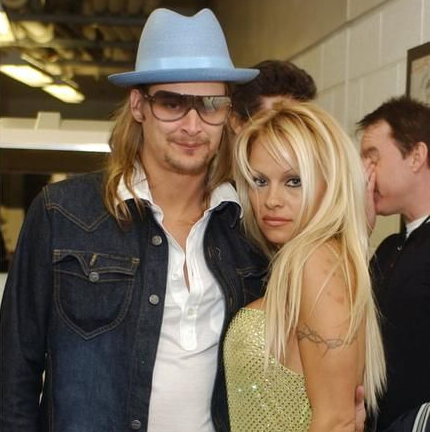 Astonishingly, they reunited and wed in 2006…in swimsuits, on a "party yacht." Unsurprisingly, the two split for good later that year.  
Renée Zellweger and Kenny Chesney
Renee Zellweger, who had previously dated Jim Carrey and Jack White, married country singer Kenny Chesney in a private Virgin Islands beach wedding.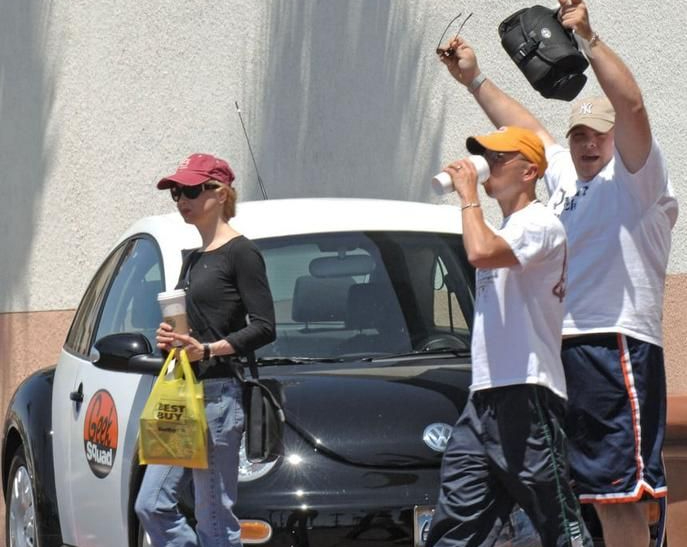 The idyllic setting didn't save their marriage, however, as the pair got an annulment a few months later, with Zellweger citing "fraud," sparking rumors among fans.  
Ryan Reynolds and Scarlett Johansson
This power couple celebrated a Marvel-ous wedding together back in 2008, but having two superheroes in the house must've been too much, as they split in 2010.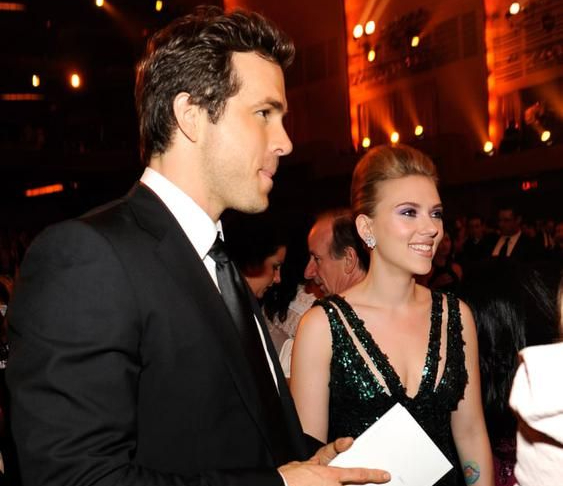 Reynolds, who would later star in Deadpool, married his onscreen love from Green Lantern,  Blake Lively in 2012. They now have three daughters. 
Nicolas Cage and Lisa Marie Presley
Another couple no one would've predicted, Nicolas Cage and Lisa Marie Presley, wed in an incredibly fancy Hawaiian affair in 2000. Presley had previously been married to Michael Jackson.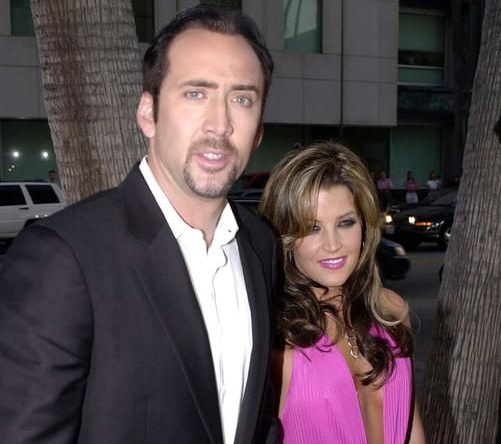 The unlikely pair didn't last long, and they ended up divorcing later that same year. Supposedly, though, they stayed good friends!
Kate Winslet and Sam Mendes
British actress Kate Winslet married American Beauty director Sam Mendes in 2003, in a spur of the moment beachside ceremony in the Caribbean.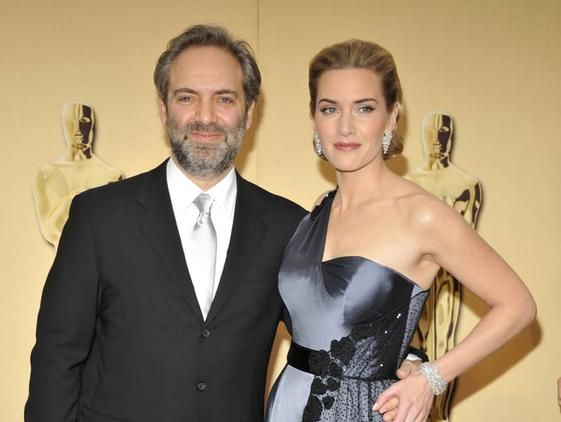 At 7 years, the couple was actually married for quite a while by Hollywood standards, and they share a son together named Joe. They divorced amicably in 2010.
Jennifer Lopez and Ojani Noa
When pop star Jennifer Lopez married actor Ojani Noa, it was one of the biggest headlines of 1997. Unfortunately, the marriage was brief and the aftermath wasn't pretty.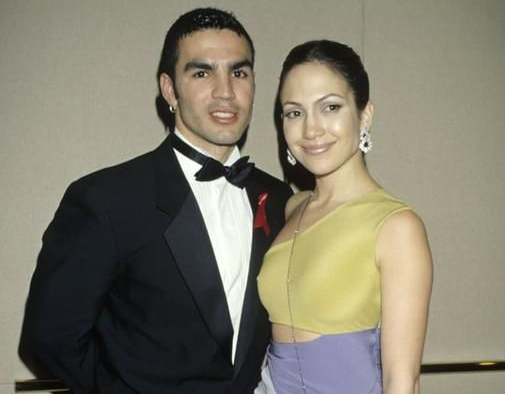 After the two divorced, Noa attempted to publish a tell-all book that prompted a legal battle. Lopez has since moved on and became engaged to Alex Rodriguez in 2019.
Shannen Doherty and Ashley Hamilton
Shannen Doherty, also known as Jenny Wilder from Little House on the Prairie, married fellow actor Ashley Hamilton after just two weeks of knowing each other.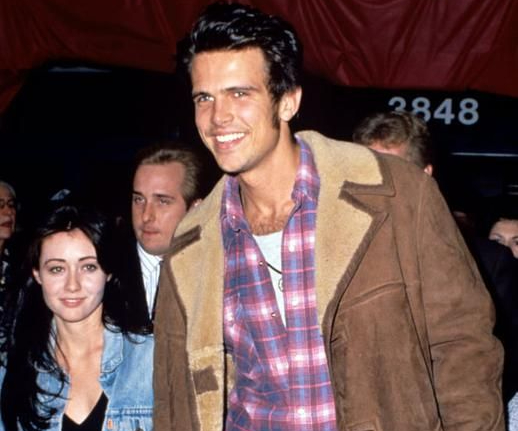 Their whirlwind romance was over almost as quickly as it started, however, as the controversial couple divorced amid rumors of discontent less than a year later. 
Janet Jackson and René Elizondo Jr.
The Jackson sister fell in love with dancer/songrwriter Rene Elizondo Jr. and the two wed in a secret ceremony in 1991. They divorced in 2000, but that wasn't the end of their story.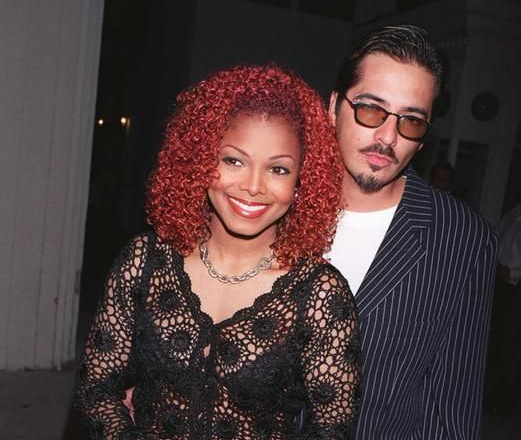 After their separation, Elizondo Jr. sued Janet to the tune of $10 million over a prenuptial dispute. 
Carmen Electra and Dennis Rodman
Weddings within the entertainment industry are notoriously short-lived, but the brief marriage of Carmen Electra and basketball's bad boy Dennis Rodman may take the cake.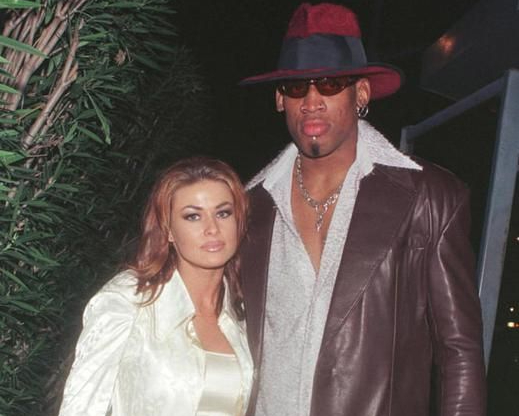 The Baywatch star and Rodman eloped in a frantic Vegas ceremony in 1998, but the ill-fated couple were married for just nine days before they called things off. 
Hank Azaria and Helen Hunt
Who knew that the man behind the most recognizable Simpsons voices was once married to actress Helen Hunt?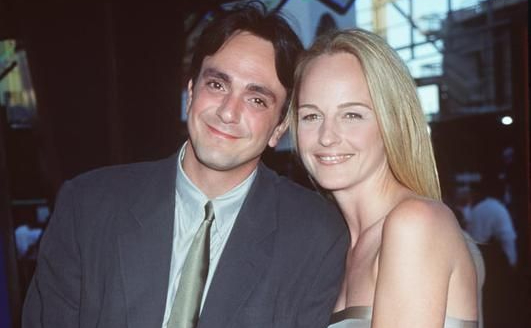 You'd be forgiven if you missed it, it only lasted 17 months. The couple married in 1999 but were divorced by 2000. Maybe the y2k bug was to blame? 
Angelina Jolie and Billy Bob Thornton
At the time, Angelina and Billy Bob were called "America's Most Dangerous Marriage" and they certainly didn't shy away from the title.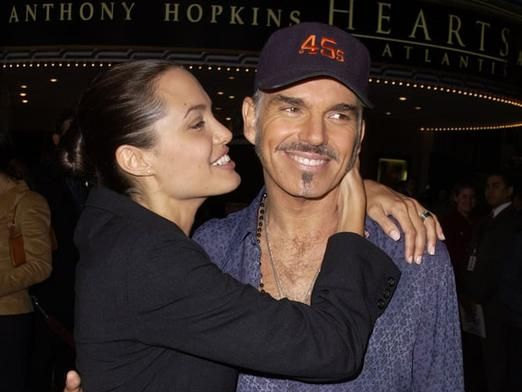 They married in an offbeat ceremony in 2000 where they exchanged vials of each other's blood and got huge tattoos of their respective names. Soon after, the sparks died, and the couple split. 
Angelina Jolie and Jonny Lee Miller
Everyone knows Brangelina and even the infamous Angelina/Billy Bob marriage, but only true fans remember Angie's first husband, Jonny Lee Miller.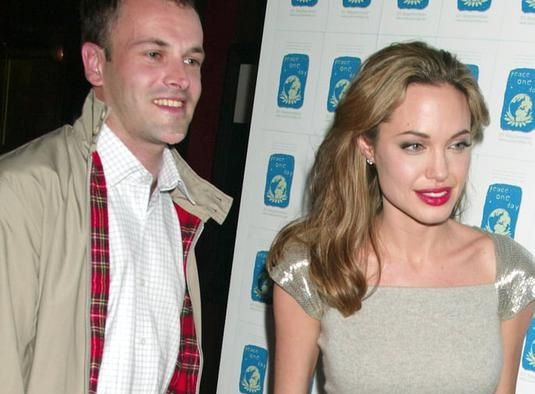 Jolie met the British actor in the film Hackers when she was only 19 years old. The two were married for three years and split amicably in 1999.
Brooke Shields and Andre Agassi
Child star Booke Shields began dating Olympic tennis legend Andre Agassi in 1993 and married him in 1997.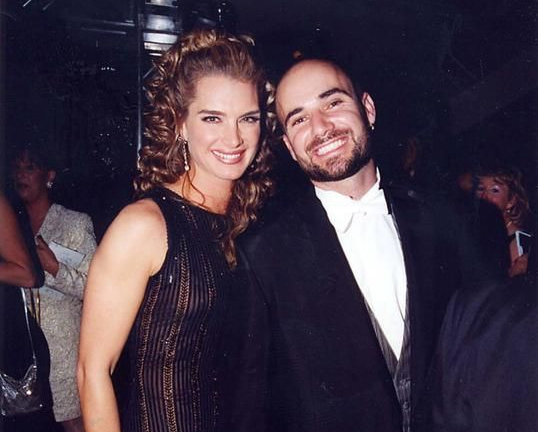 They grew apart as Shields' career skyrocketed and the pair filed for divorce one day before their second anniversary. They both found love again, Shields with writer Chris Henchy, and Agassi with Steffi Graf. 
Sophia Bush and Chad Michael Murray
Fans of the drama series One Tree Hill were beside themselves when co-stars Chad Michael Murray Sophia Bush tied the knot IRL in 2004.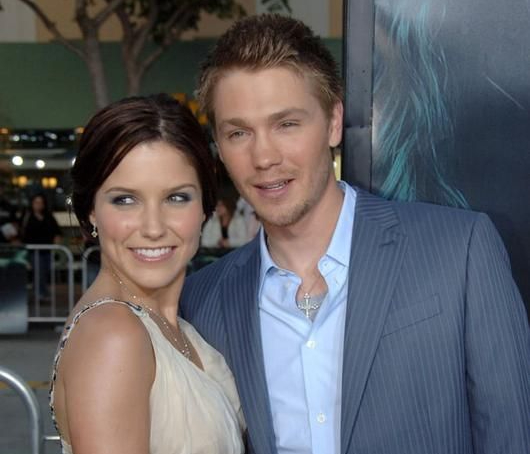 The buzzy couple split after 5 months of marriage and CMM fanatics were once again free to daydream about ending up with the TV heartthrob.