Celebrity Weight Loss Stories and Transformations
Many people struggle with their weight today, which is why the weight loss industry has become so prominent. Although those who begin their weight loss journey may find the process and results frustrating, they should remember that there is always hope.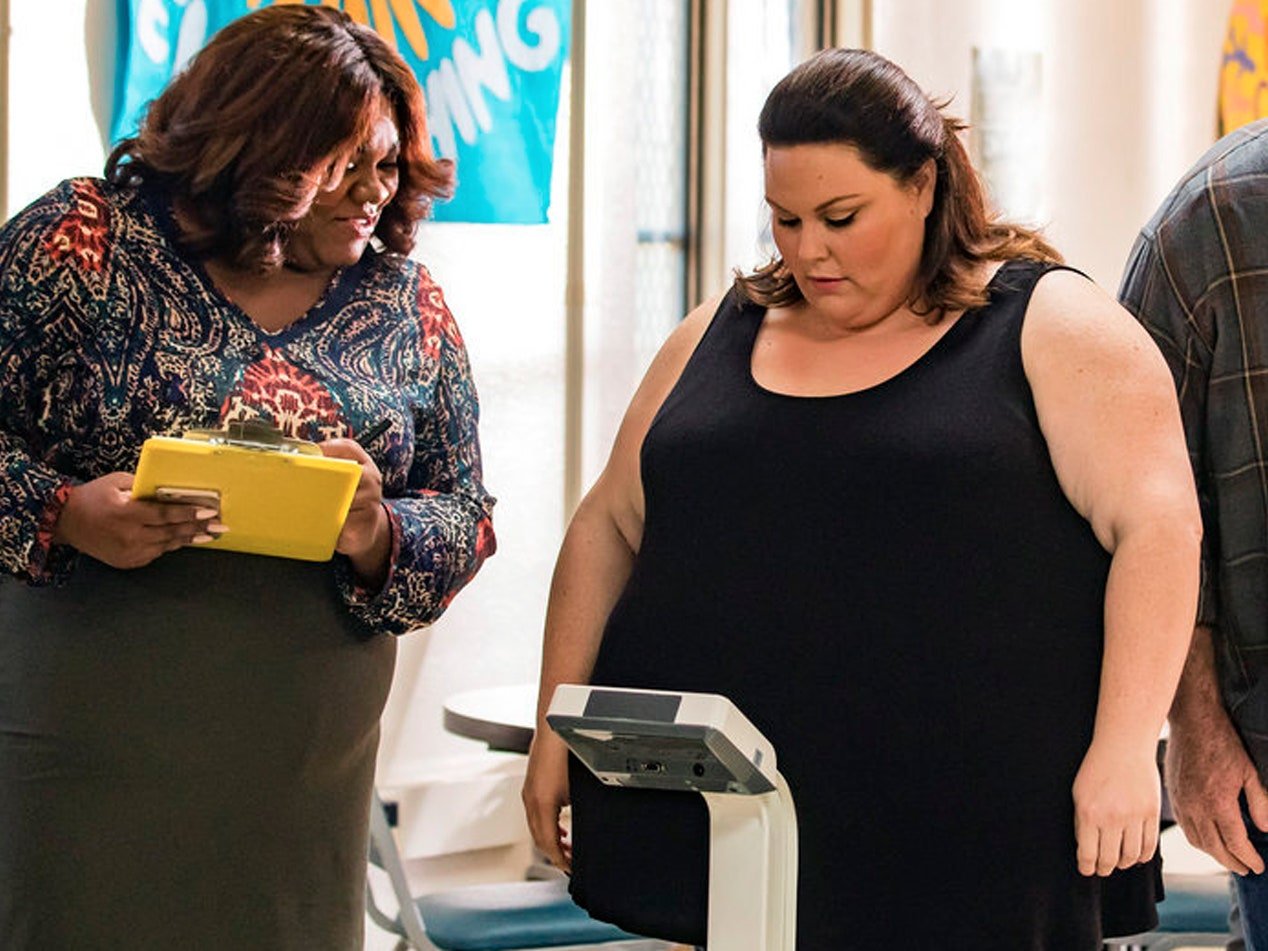 There are many celebrities who have successfully lost weight and gotten healthier. The following well-known stars are happy to share their stories and transformations with the public to inspire those attempting the same feat.
Melissa McCarthy
Melissa McCarthy had been on the heavier side her entire life, but as an adult, her weight started to affect her health – she wasn't as mobile as she should be, and she had high cholesterol.
It was then that she decided to drastically change her lifestyle. She started working out more and modified her sleeping habits. She also drank more tea as an additional weight loss booster. Impressively, she lost 75 pounds in a year and transformed her entire appearance, along with her habits.
Jonah Hill
Jonah Hill is a popular comedic actor who is known for movies such as Superbad and 21 Jump Street. However, he struggled with his weight over the years. When his weight reached a dangerous level, his doctor suggested gastric sleeve surgery.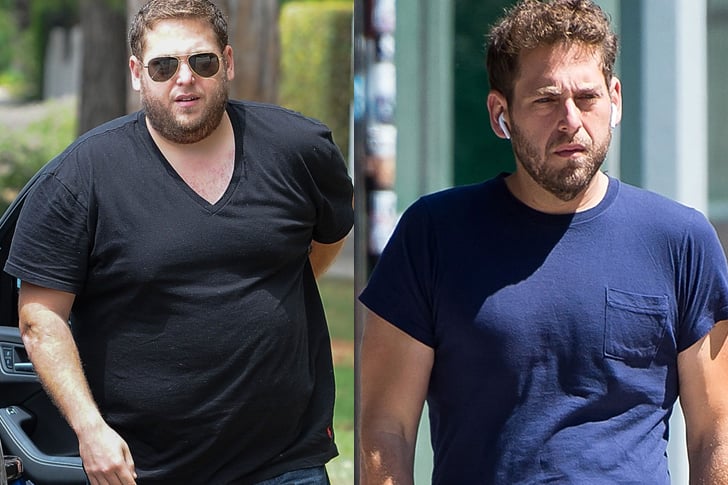 However, Hill declined this recommendation and decided to lose weight in a more natural way. He started with Brazilian Jiu-Jitsu and other physical activities, also hiring a nutritionist. Ultimately, he lost 40 pounds, saying in an interview that he tries not to feel insecure about things that bothered him when he was younger.
Seth Rogen
Seth Rogen is a well-known actor, best known for his roles in movies such as Pineapple Express and Knocked Up. He had fame and money, but he was still concerned about his weight and health.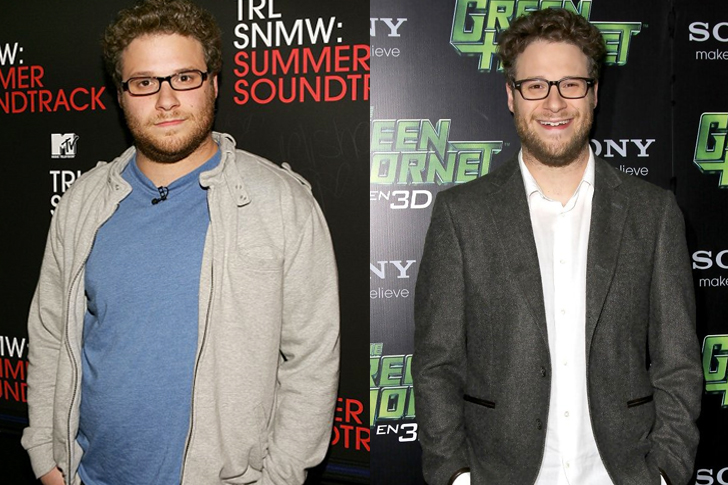 When Rogen was offered a part in The Green Hornet, he made the decision to do something about his weight and adopt a fitness regimen. With help from trainers and friends, he lost 35 pounds and has every intention of keeping it off and staying healthy.
Rosie O' Donnell
Although Rosie O'Donnell was witty, famous, and successful, she never cared much about being thin. Eventually, she experienced a rapid weight gain and in 2012, had a massive heart attack. Her doctors told her that this heart attack almost killed her and that another one likely would.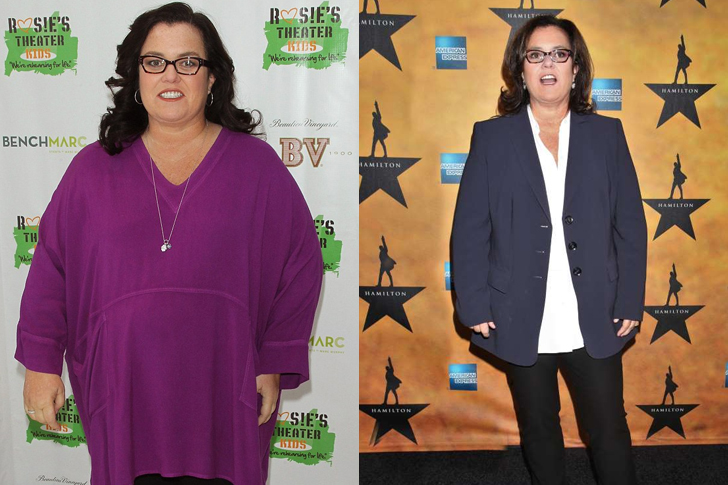 This health scare was what prompted O'Donnell to make some changes. She got a therapist, as well as a trainer who helped her lose weight and get healthier. She ended up losing about 60 pounds and looks and feels much healthier today than before.
Adele
Adele has always been known as an incredibly talented singer. The English singer and songwriter has made a name for herself in genres such as pop, R&B, and soul, just to name a few. However, she has been fighting a battle with her weight throughout her life. The issue was exacerbated when she was pregnant.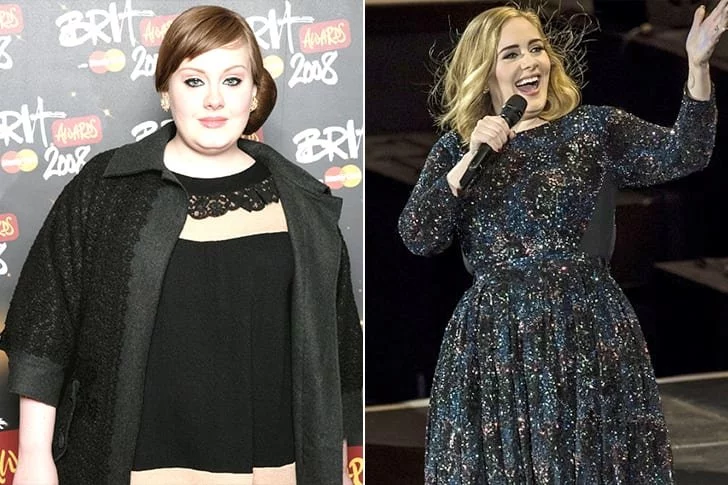 However, Adele did not give up on her quest to be healthy. She started on a low-carb diet and ended up losing an impressive 30 pounds.
Kelly Clarkson
Many people know Kelly Clarkson as the American Idol winner in 2002. She hadn't been familiar with the world of stardom beforehand, but after winning, she was quickly thrown into Hollywood, concerts, recording studios, and more. She ended up gaining quite a bit of weight because she was neglecting her health in this new lifestyle.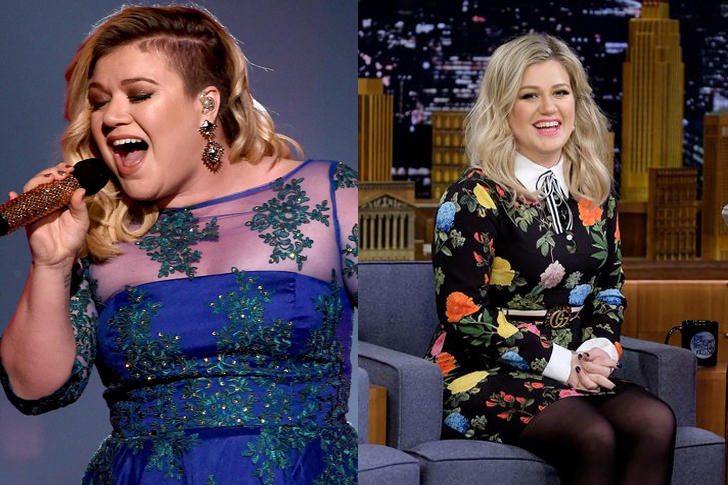 She ended up losing quite a bit of weight because of thyroid and autoimmune issues – 37 pounds. However, she says that now, it isn't about her weight but about body positivity and taking care of herself.
Rebel Wilson
Rebel Wilson is a comedic actress best known for her role as " Fat Amy" in the Pitch Perfect movies. She went through a pretty dramatic weight loss in the past few years.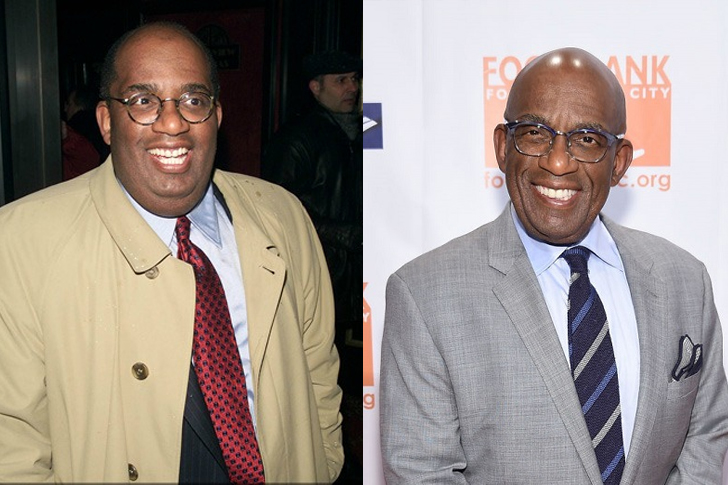 Her "year of health" as she calls it was in 2020. She explained that she felt most empowered by a doctor that told her the best way to lose unwanted fat was to just simply walk everyday.
Al Roker
Al Roker has dealt with weight issues ever since he was very young. In 1990, he went through a gastric bypass procedure that helped him lose 150 pounds, taking him from 340 to 190. He did manage to successfully keep it off after this, but understandably, he gained weight again when he lost his mother in 2008.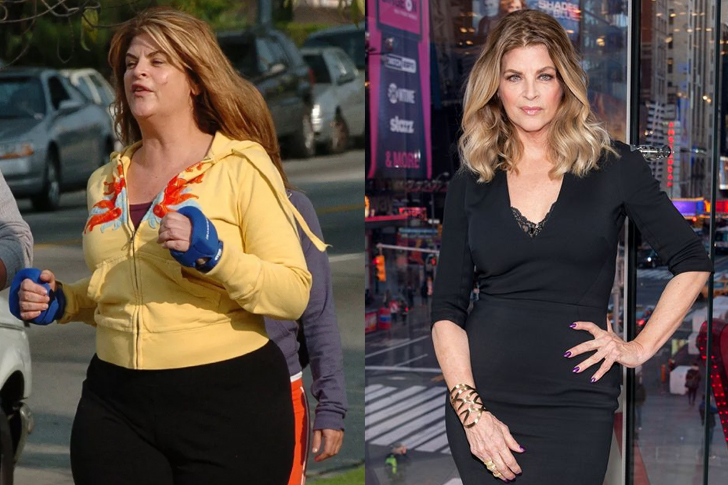 After he had gained about 40 pounds, Roker decided to take online courses to help him lose this unwanted weight, and he has experienced success. He has also written about his journey, so that he may be able to help others in similar situations.
Kirstie Alley
Kirstie Alley is perhaps one of the most well-known celebrities who has a historic struggle with her weight. Over the years, her weight has fluctuated quite a bit. She would attempt many different tactics and diets, but they usually did not work, at least not in a way that would last. Eventually, she ended up joining the Jenny Craig system. This did ostensibly help her lose some weight, but when she took a break from the system in 2007, she did gain it back.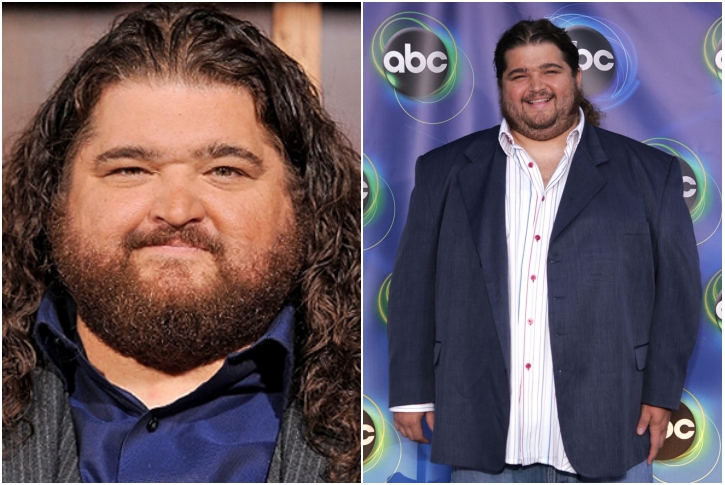 Seven years later, Alley was finally able to make lasting progress and started going to the gym on a regular basis. It was not a diet or a fad, but simply determination and a lot of hard work that has allowed her to get back into shape in the long term by shedding 50 pounds.
Jorge Garcia
Many people know Jorge Garcia from his role on Lost, the popular show on ABC. They also know that he has always loved the food. In the past, he has talked about how he cannot resist his favorite foods. When he ended up getting his role on Lost, he needed to lose 30 pounds in order to play the role of Hugo. Although he did do this, his weight eventually went back up, and it kept going until it reached 400 pounds.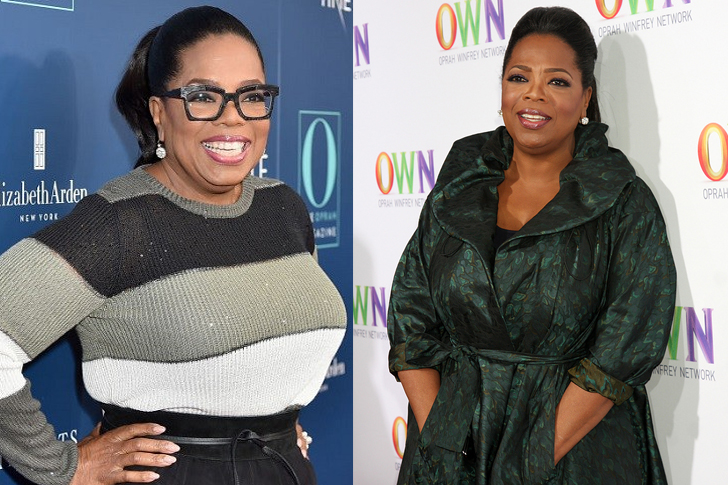 At the time, doctors thought that Garcia needed to have a gastric bypass. However, he decided to try something else and went vegan. He surprised everyone, including his fans, doctors, and maybe even himself, when he lost 100 pounds. He has also recently spoken publicly about how going vegan has helped him get over his past cravings for food.
Lena Dunham
Like many other women in the entertainment industry, Lena struggled with her perception in the public eye. It's no secret that Hollywood is not the kindest to people's physicality.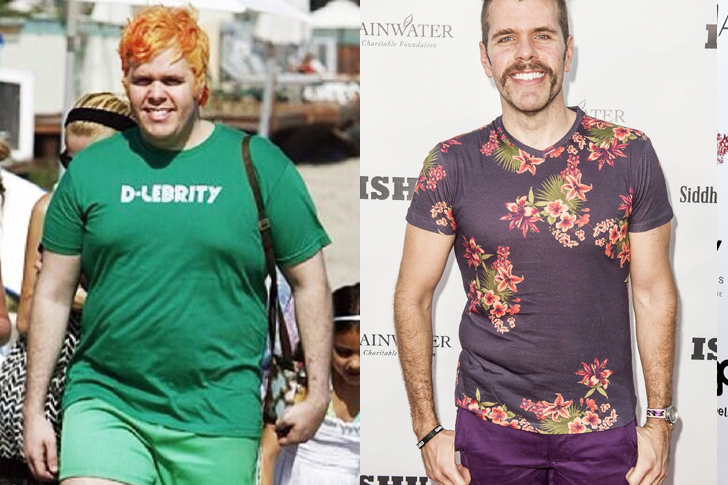 Whens he underwent a somewhat dramatic weight loss she received some backlash and questions about if she lost the weight healthily. She explained that she felt "as a woman in Hollwood, women just can't win".
Oprah
Oprah is well known for having succeeded in life and becoming famous despite having dealt with many struggles and obstacles in the past. However, even with all of her fame and influence, she did not have the time to focus on taking care of herself, including diet and exercise. As a result, she gained more weight than she would have liked.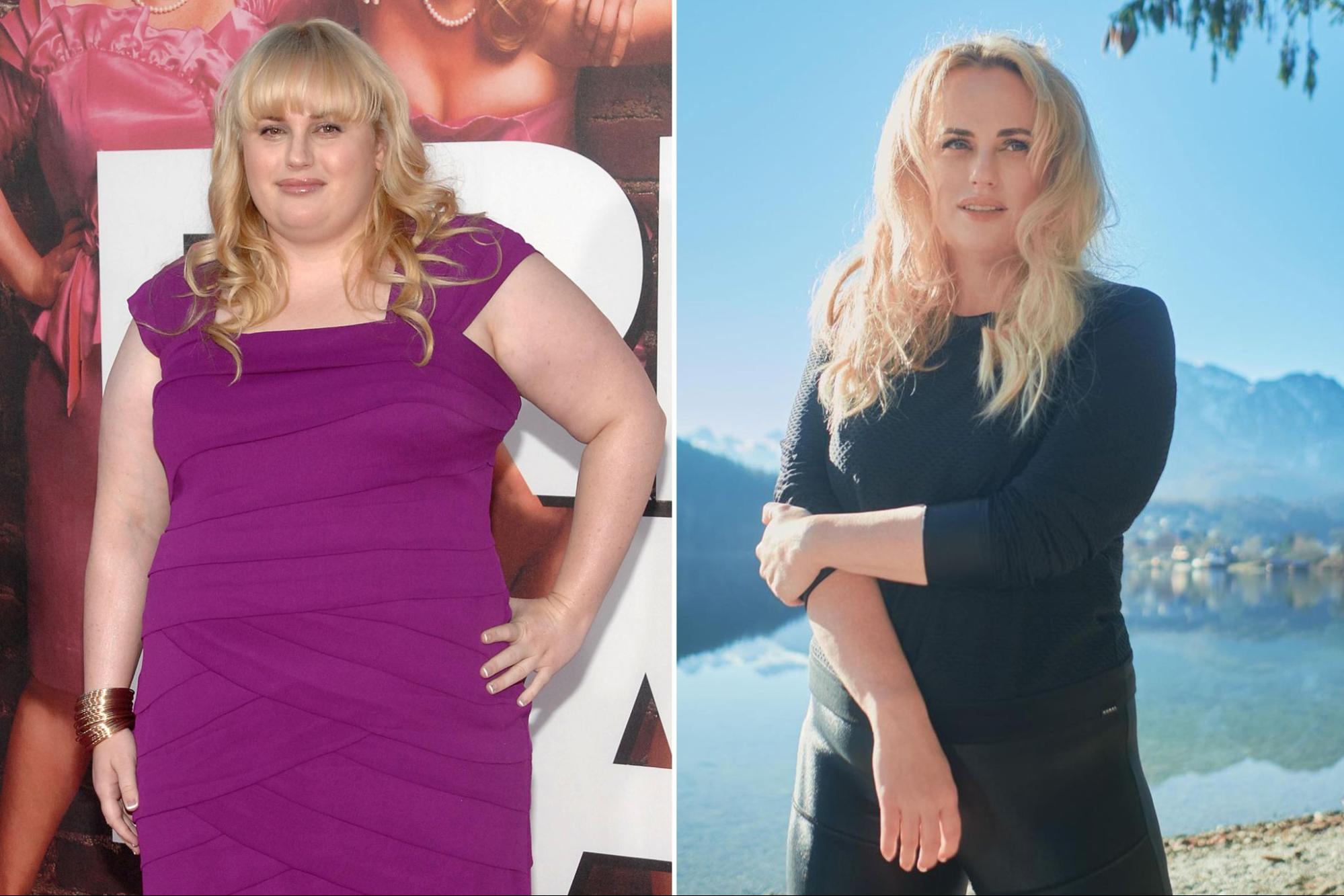 Oprah decided to change things around, and she joined Weight Watchers. She lost 30 pounds, has kept it off, and continues to live a healthy lifestyle.
Perez Hilton
Perez Hilton is best known for his gossip about other people, mainly celebrities. However, when he gained a substantial amount of weight, people started talking about him.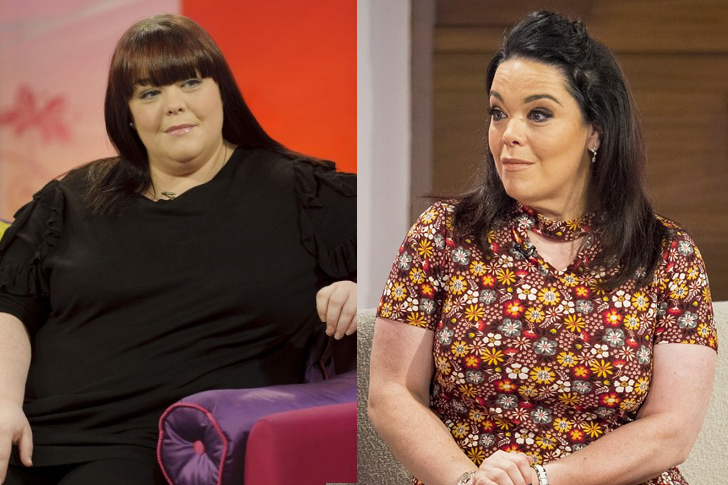 When Hilton lost more than 70 pounds, a lot of people suspected that he had had liposuction. However, he stated that the only methods he had utilized involved diet and exercise. He has also stated that he has every intention of continuing to follow his new, healthier lifestyle. He plans to keep eating healthy and walking for at least 30 minutes a day.
Lisa Riley
Lisa Riley is known for projects such as Loose Women and Emmerdale. She has been overweight for a large portion of her life, but she impressively decided to make a change when she started experiencing weight-related health issues.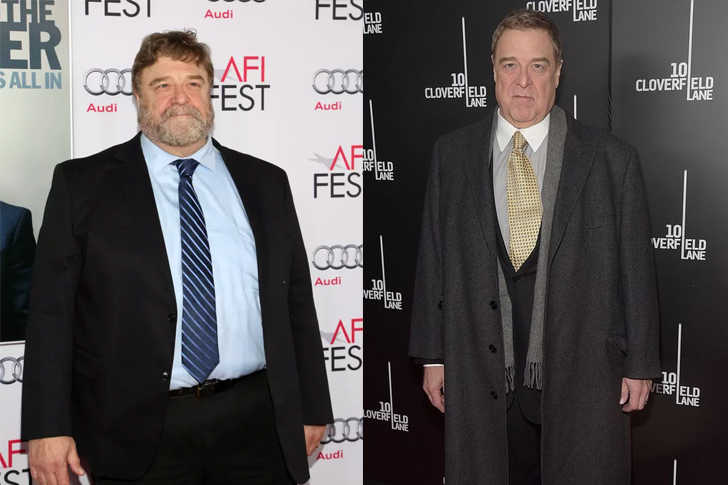 Riley then started adopting a healthy diet, stopped drinking alcohol and snacking late at night, and started doing Zumba regularly. Her efforts definitely paid off, as she ended up losing 140 pounds!
John Goodman
John Goodman is perhaps best known for his role as Dan, the husband of the titular character on Roseanne. This character has reprised his role on the spinoff, The Conners, which is still airing now. Though on the original series, a big part of Goodman's claim to fame was playing an obese character, Goodman knew that his health needed to start taking priority.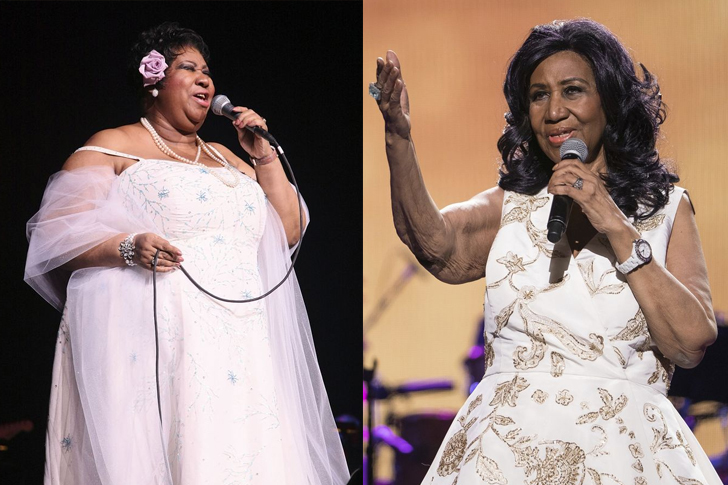 Goodman recruited a fitness coach, started taking online courses, cut out alcohol, stopped with late-night snacking and sweets, and has lost 100 pounds. He intends to continue with his new healthy lifestyle.
Aretha Franklin
Aretha Franklin made such a name for herself as a musical artist in the 1960s that many people still see her as a household name today. She is known for her amazing voice and has had an incredibly successful career. However one of the downsides of fame was that she did not get enough sleep, which ended up having significant negative effects on her health. She needed several surgeries in 2010.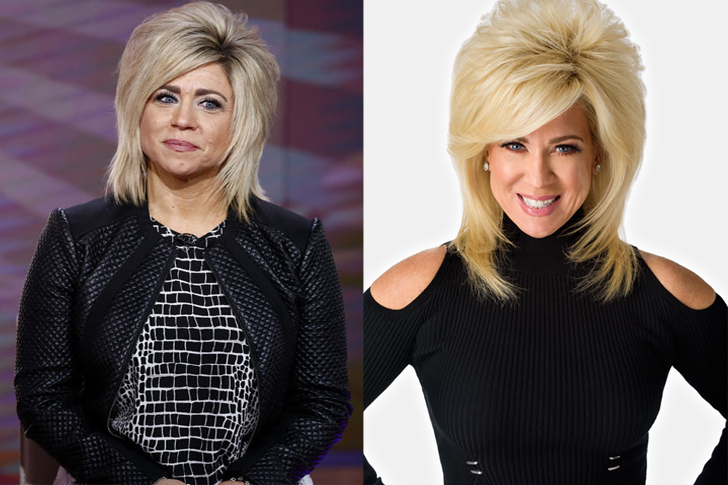 Ultimately, Franklin lost about 85 pounds, which is phenomenal. However, she was getting older and had health issues that she could not control, sadly dying of pancreatic cancer in 2015.
Theresa Caputo
Theresa Caputo, who is 56 years old, is probably best known as a medium on Long Island Medium. She has said that her weight has been a long-time struggle for her, but she ended up making a big transformation after all of this time.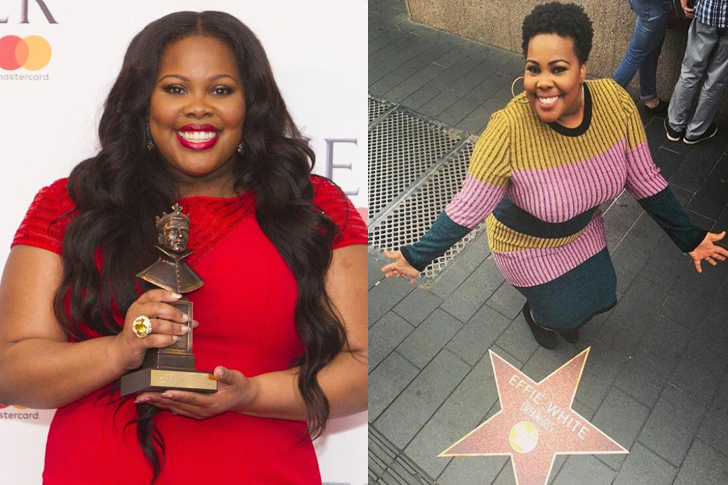 Caputo states that what allowed her to succeed was the simple regimen of a healthy diet and regular exercise. She ended up losing 30 pounds and ultimately became healthier and more confident as a television personality.
Amber Riley
Thirty-three-year-old Amber Riley is best known for her role as Mercedes on Glee, the popular show on the Fox Network. She has always loved her body, although she was never considered thin. However, she decided to lose weight when she found out that she was having health problems.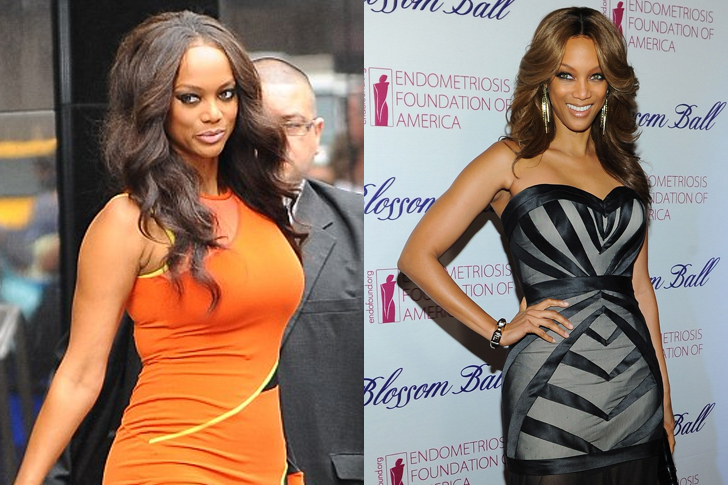 Her physician suggested gastric bypass surgery, but she opted for a more traditional route. She cut out fast food and focused on dieting and exercising. She has been succeeding so far, having already lost two dress sizes, and she plans to continue.
Tyra Banks
Most people know that Tyra Banks is a famous supermodel. However, she is also known as one who has not stayed very thin over the years. She has always been very supportive of the body positivity concept and did not care about others' judgments. Even though she knew she was gaining weight for months, she did not work out, as she told Shape magazine.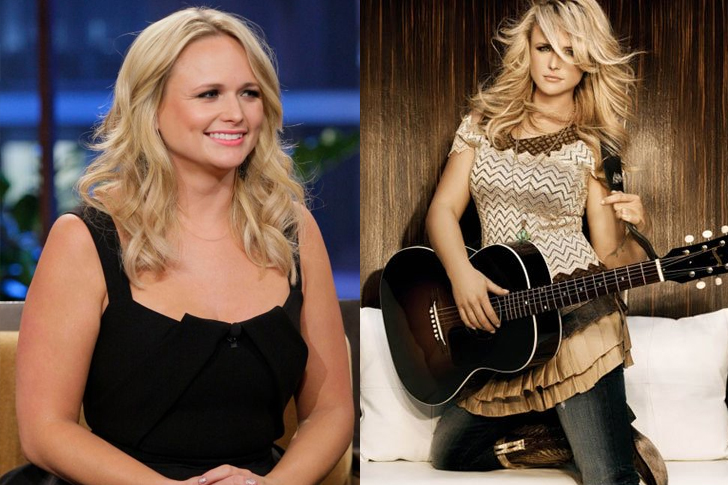 However, when Banks put on too much weight, she hired a nutritionist and personal trainer in the quest to be as healthy as possible. She lost 30 pounds with the help of these professionals.
Kylie Jenner
Back in 2018, Kylie Jenner had her first baby, Stormi. More recently he gave birth to her son as well. The Kardashian/Jenner family is well known for their intense body transformations and Kylie is no different.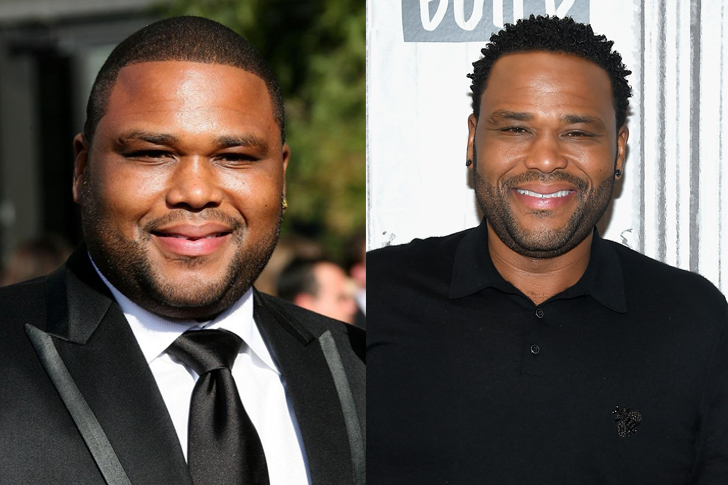 People have criticized the family for promoting unrealistic body standards but the family typically maintains that their weight changes are all natural.
Miranda Lambert
Miranda Lambert is a country music singer who used to be married to Blake Shelton. After releasing her sixth album in 2016, she decided to lose some weight. She was only a size 8, and was simply  looking to shed the few extra pounds.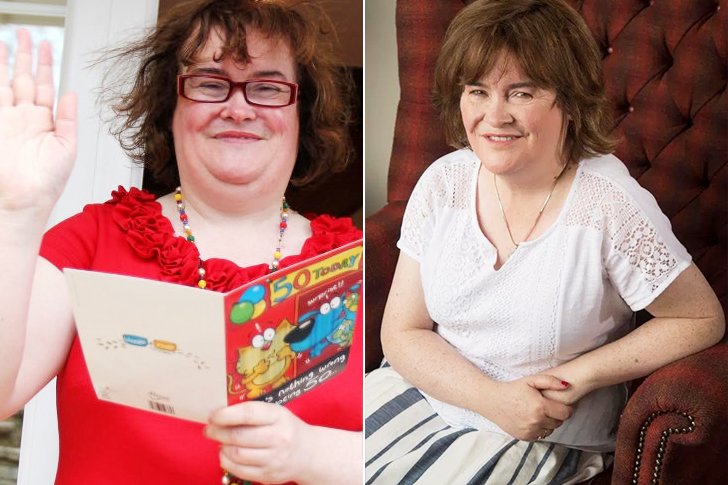 Lambert wanted to focus on being healthy just as much as the actual weight loss. She learned to like vegetables, rejected fad diets, and started to exercise. She also hired a trainer and started circuit training, ultimately losing 25 pounds.
Anthony Anderson
Anthony Anderson is a popular actor, writer, comedian, and game show host. He also did not make a secret of the fact that he loved food. However, when he was diagnosed with Type 2 diabetes mellitus, he knew that he needed to make a change.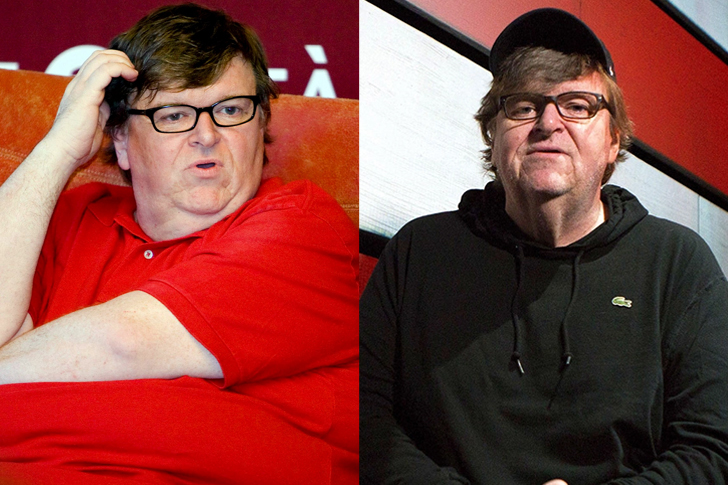 Anderson ended up losing 47 pounds through a healthy diet and exercise. In addition to the weight loss, he says he feels a lot better than he did. He has learned just how important good health is in this journey.
Susan Boyle
Many people know Susan Boyle as the woman who surprised everyone, both judges and the audience, on Britain's Got Talent. They did not expect much from her when they saw her on the stage, but she turned out to have one of the most beautiful voices they had ever heard. Part of why they negatively judged her was because of her appearance, which she was not too focused on at the time. She appeared to be struggling with her weight, but at the time, she cared much more about advancing her singing career.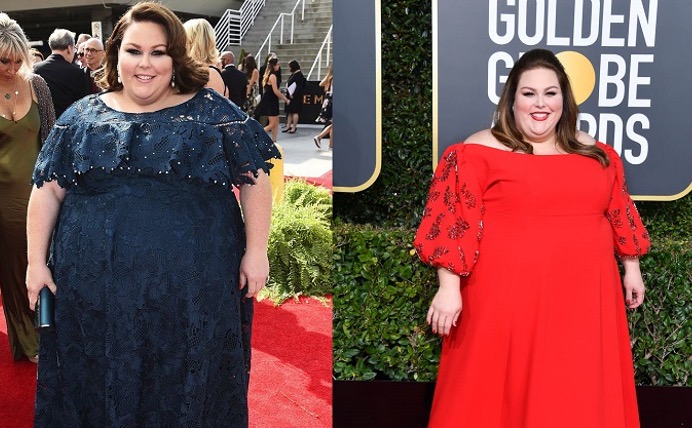 However, things are very different today. Many years after she shocked the world with her lovely singing voice, Boyle has decided to bring a fitness trainer into her life. The diet plan that they have been working on together has allowed her to lose around 30 pounds. Today, she looks very healthy and slim, compared to the way she used to look.
Jessica Simpson
The pop star Jessica Simpson has received lots of attention for her weight transformations over the years, as is so common for women in Hollywood.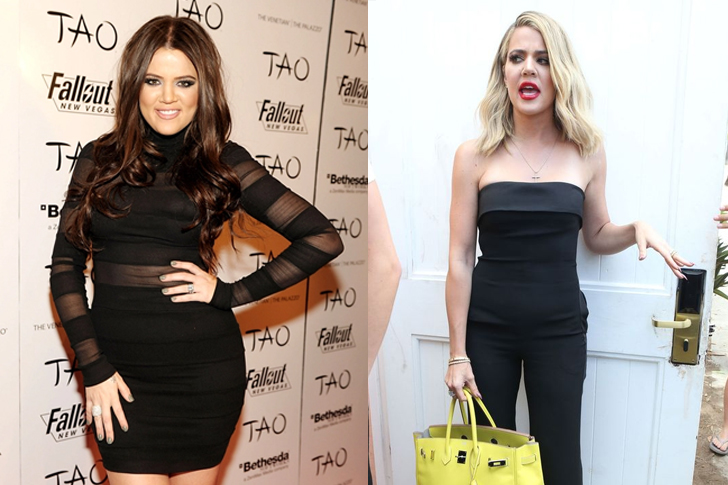 She posted this transformation picture of herself online which took the internet by surprise. She lost over 100 lbs!
Michael Moore
Michael Moore is another well-known personality who had a weight problem. However, in order to get healthier, he didn't take as extreme of an approach as many others. Moore decided to focus on his diet and just move around more in general, without a concentrated effort to exercise more.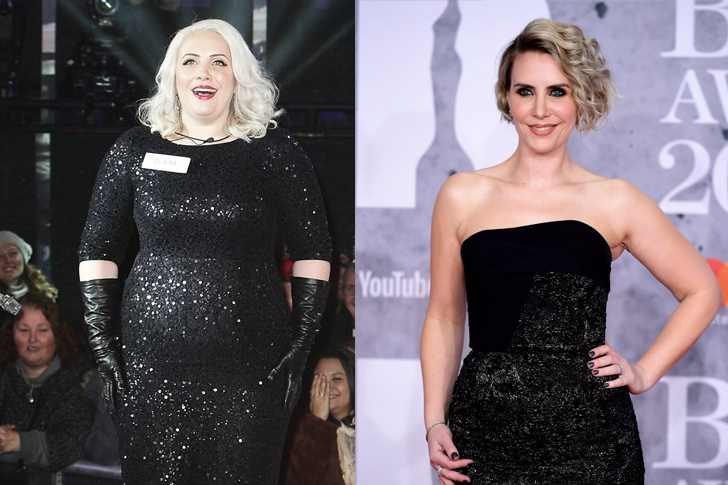 He would eat at least 35 grams of fiber every day and try to stay away from carbs. In addition, he enrolled himself at the Pritkin Longevity Center and Spa, which helped him lose 70 pounds. He believes that overweight people typically drink soda, do not sleep enough, and don't eat as much as they should.
Chrissy Metz
Chrissy Metz is currently starring in the hit TV show This Is Us. The show has been tackling the weight loss struggles of Chrissy's character Kate and the actress's contract even requires her to be losing weight.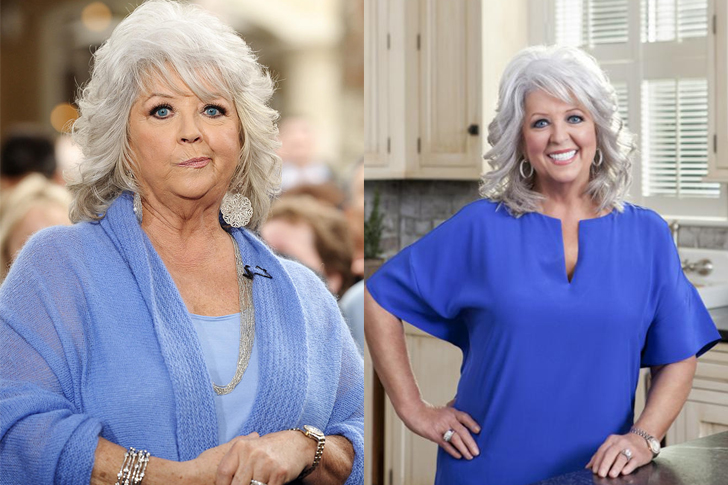 Chrissy is continuing on her weight loss journey, and she isn't afraid to share her struggles and experiences with the public. The actress doesn't let the scale control her and is trying out weight loss methods on her own schedule. Metz is all about body positivity. 
Khloe Kardashian
Khloe Kardashian was never really concerned about her weight. However, when she divorced Lamar Odom, she saw that her ex-husband started dating again immediately. This pushed her to start caring about her weight.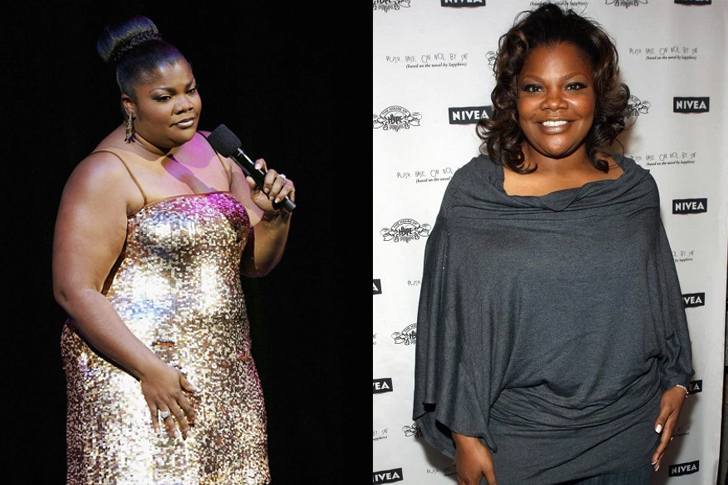 Khloe Kardashian hired a nutritionist and a trainer, who helped keep her on track with strict diet and exercise plans. After being on these plans, she ended up losing about 40 pounds and changing up her look a bit. While she has never had to worry about her body, she is healthier now.
Claire Richards
Claire Richards became famous because of her role in Steps. She has struggled with body image and weight issues for a large part of her life. She dealt with eating disorders, such as bulimia. Richards would alternate between starving and overeating/purging. She had times when she would lose 50 to 80 pounds and then gain it right back.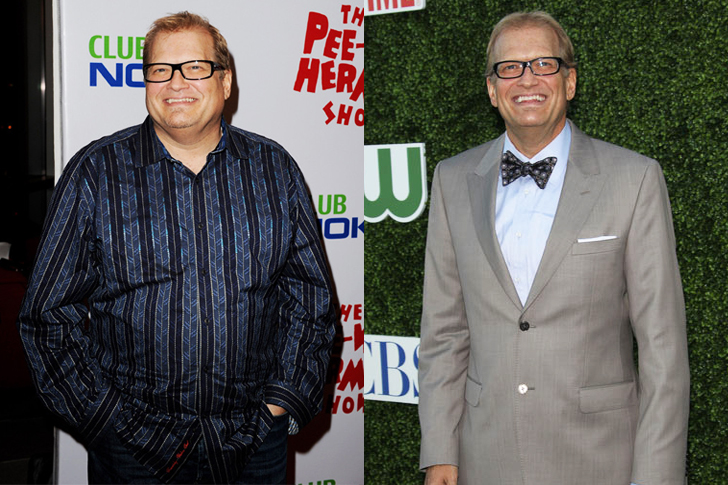 However, in 2013, Richards made a choice to get healthier once and for all, for her children. She started to take much better care of herself and lost 80+ pounds.
Paula Deen
Paula Deen is a well-known celebrity chef who has always been known to be indulgent in her cooking and eating. However, she ended up with a diagnosis of type 2 diabetes in 2011, and she knew she needed to make a lifestyle change.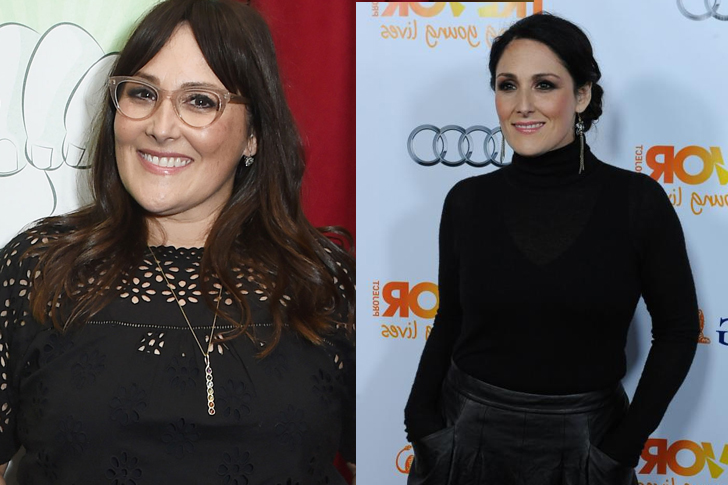 Deen was definitely a food enthusiast, so she did not want to give up delicious foods. However, she learned to eat in moderation. She bought a treadmill and started jogging as well, losing over 40 pounds in the process.
Mo'Nique
Mo'Nique had struggled with weight issues for a long while before deciding to make a change. When she decided to do so, however, she was extremely successful.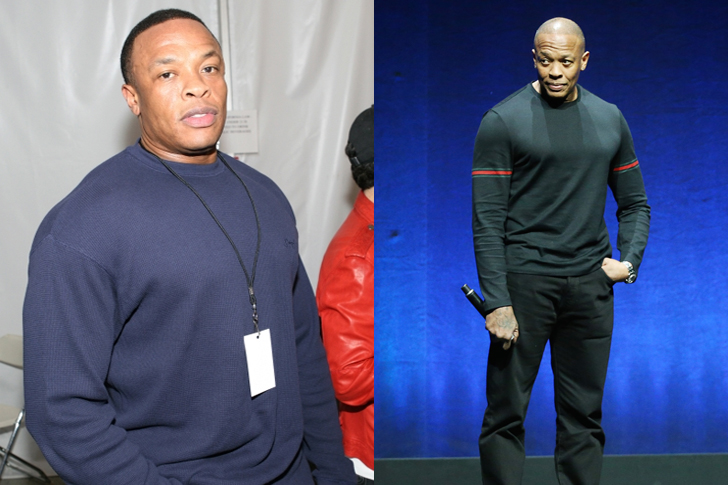 Mo'Nique started all sorts of physical activities in her quest to get healthier, including boxing, weightlifting, and hiking. She also made the choice to share her weight loss journey with all of her fans in order to bring inspiration to the lives of others with a similar issue. By working hard and making an example of herself, she succeeded immensely by losing 100 pounds!
Drew Carey
Drew Carey is a comedic actor who has further gained fame with his role on Whose Line Is It Anyway?. Though a lot of his claim to fame was in his large size, which became the subject matter of multiple jokes on The Drew Carey Show, he realized that it was important for him to do something about his health when he became a parent.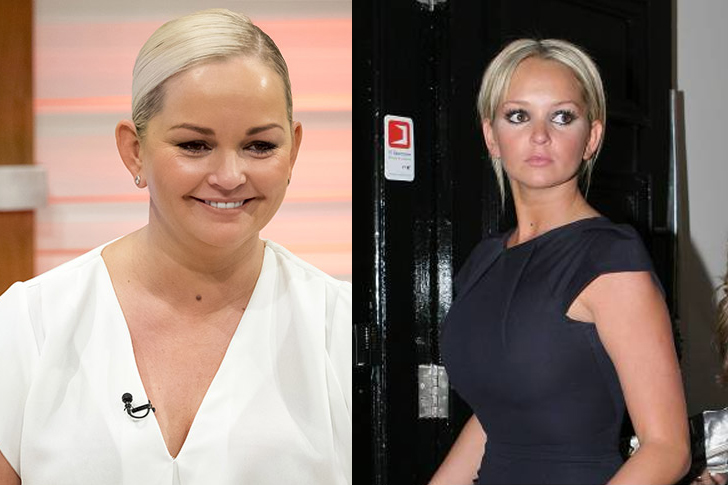 Seeing his children as a wake-up call of sorts, Carey decided that he needed to get healthy so that he could see them grow up. He eliminated junk food from his diet, and he started taking Spartan online training classes, successfully losing about 100 pounds.
Ricki Lake
Ricki Lake is known as a talk show host, as well as the actress who played Tracy in Hairspray in 1988. Although she will always be known as the one who took the role of this overweight teen, she decided that she wanted to take control of her weight.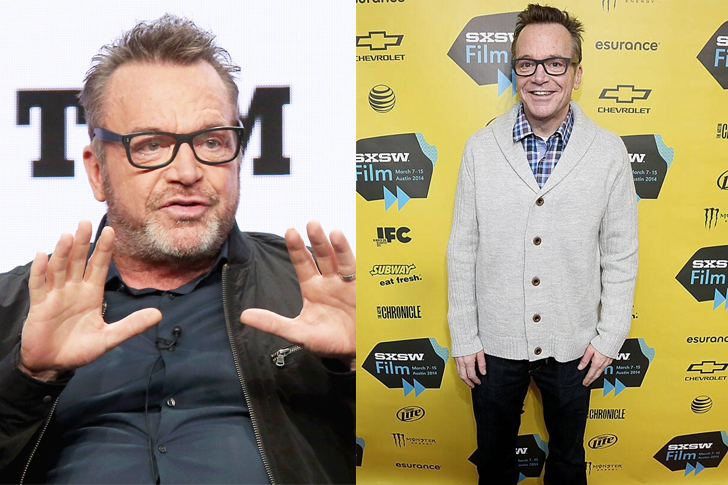 Lake set the goal of losing 100 pounds, and she successfully lost 30 pounds when she was on Dancing with the Stars. She made sure that her weight loss was healthy and gradual, not wanting a drastic weight loss that could be detrimental to her health.
Dr. Dre
Dr. Dre is well-known for his contributions to the music and rap industry, with his real rise to fame being in the 1980s. He lived a very decadent lifestyle, which is common for famous rappers; however, in his case, his lifestyle included a lot of unhealthy foods, including sweets and alcohol.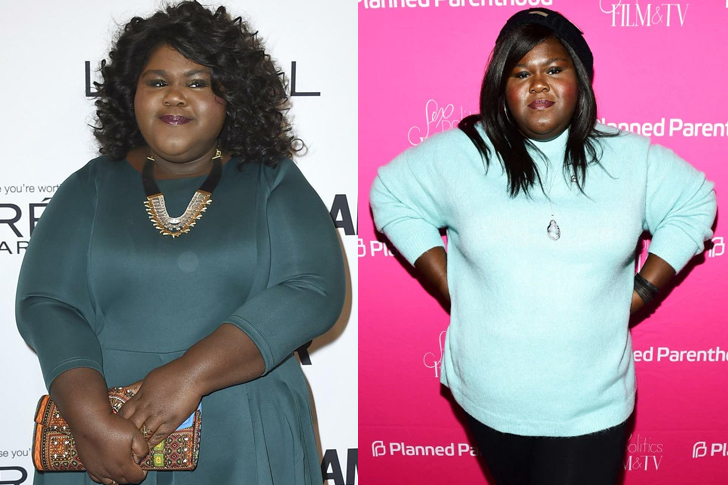 Dr. Dre found that the effects of that lifestyle were taking a toll on his health, so he decided to change his lifestyle in 2000. He started weightlifting and gave up fatty foods, successfully losing about 50 pounds.
Jennifer Ellison
Jennifer Ellison is a 38-year-old actress who was having some trouble with her weight. She decided to try the Cambridge diet, which limits one's calories to 800 per day.
For Ellison, the diet was successful, allowing her to lose 28 pounds and go from a size 18 to a size 10. She proudly showed off her results on Instagram, stating that she has lost 27 inches from her waist and 6.5 inches of body fat in one month. However, her weight loss journey isn't over as she is still working to get to her ideal weight.
Tom Arnold
Tom Arnold had a role on the popular TV show Roseanne, which was on in the 1980s and 1990s. He was also married to Roseanne Barr, who was the lead actress on the show. Though he was overweight, he did not pay much attention to his health until 2013, when his son was born.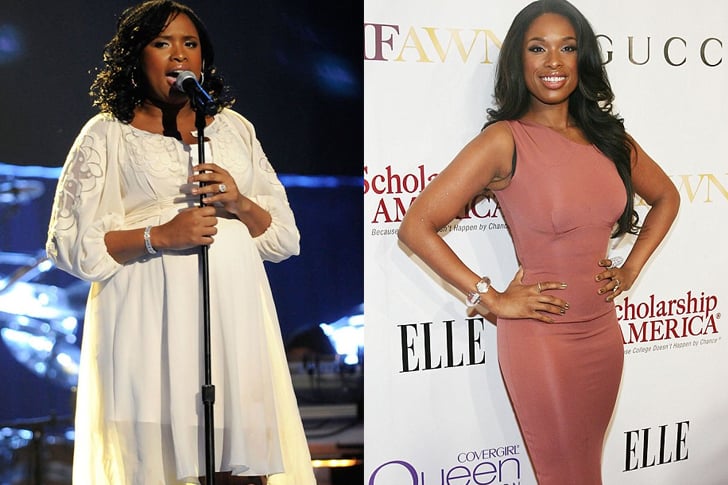 When Jax was born, Arnold decided to make a few changes to his lifestyle, so that he could be more active with his son. He lost a whopping 187 pounds, becoming healthier and slimmer.
Gabourey Sidibe
Gabourey Sidibe gained a huge amount of support after a wonderful performance in Precious. She had many fans, had become very famous, and even got nominated for an Oscar. However, she was also having health problems that were a result of her weight.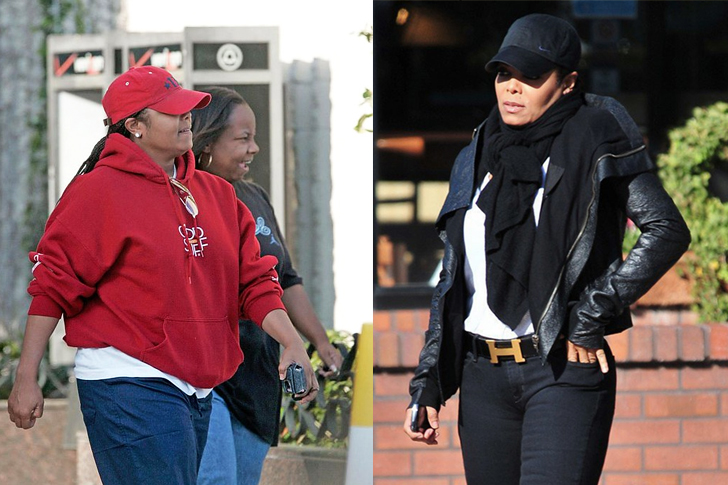 Sidibe made a goal of losing 100 pounds, and she made many lifestyle choices that contributed to her ultimate success in reaching her goal, which she has achieved! She continues to focus on healthy habits that can take her to her ideal BMI.
Wendy Williams
Wendy Williams had never been truly happy with her weight, but she started trying to get fit during a recent four-year period. However, this led to frustration when nothing that she tried seemed to work, and diet and exercise plans would lead to no success.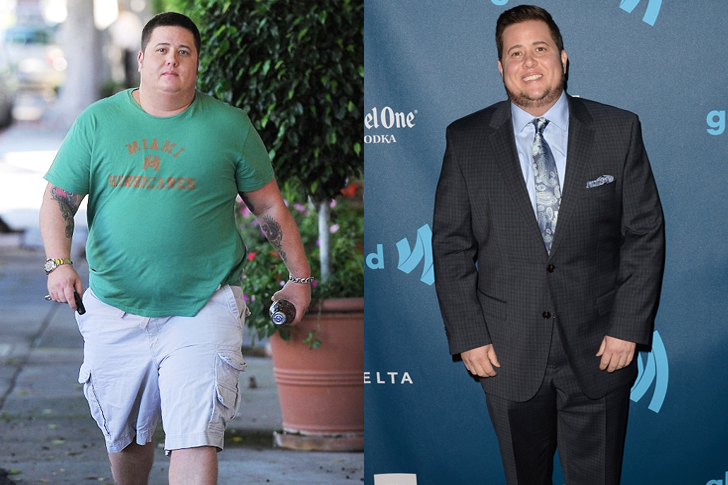 However, Williams did not give up. She applied her knowledge of money management to creating a plan that included self-control, healthy diet, and exercise. Her hard work eventually paid off, as Williams was 50 pounds lighter after three years. She also shared her experience with people who might be going through the same thing, and continues to serve as an inspiration.
Jennifer Hudson
Jennifer Hudson is known for her beautiful singing voice. She has achieved a great deal of success throughout her career, and she has done so partially because she always prioritizes her work above everything else. However, this meant that her health was not always a top priority, which caused her to gain a significant amount of weight.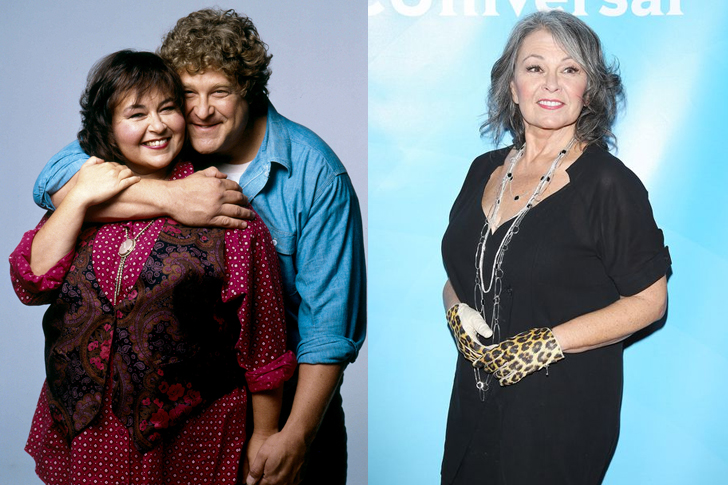 Hudson eventually made a decision to get healthy, and over the course of four years, she made a habit of eating smaller meals and avoiding junk food entirely. She was successful, losing 80 pounds and going from a size 16 to a size 6.
Janet Jackson
Janet Jackson has always been very health-conscious, but she ended up putting on more weight than she thought was ideal over the years. It was actually causing her to have some health problems, so she made the active choice to make an effort to regain her fitness.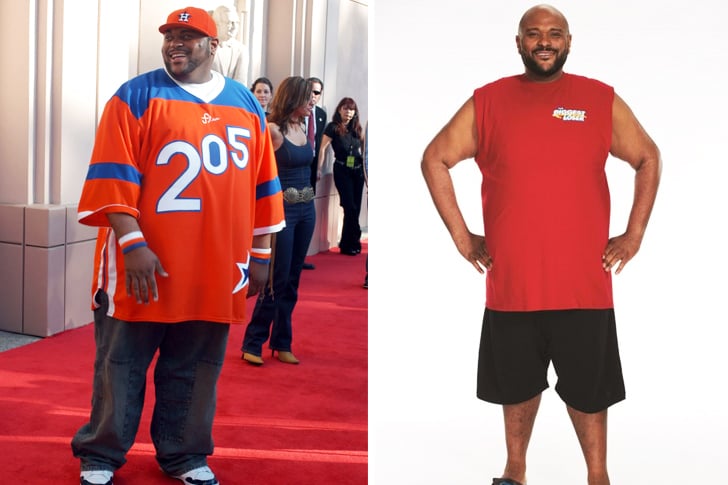 Jackson then started to work out, which included activities such as biking and jogging. She also enrolled herself into online courses to help promote her fitness, as well as making healthy meals and eating in moderation, losing about 60 pounds in total.
Chaz Bono
Chaz Bono underwent a gender reconstruction surgery and then started to quickly gain weight. This was because of a combination of an unhealthy diet, not enough exercise, and the hormonal imbalance due to the recent surgery. He ended up getting very stressed out by it, and that was when he decided to make a change.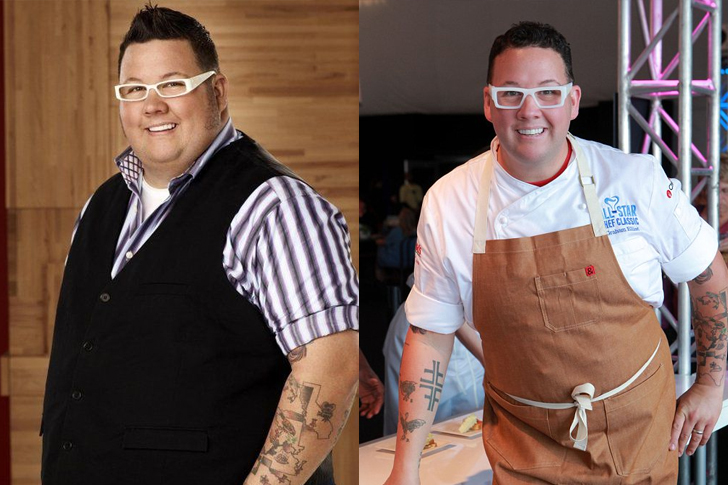 In order to change his lifestyle, Bono signed up for online courses, started eating healthy meals, and started an exercise regimen. He lost 85 pounds in total and shares his story to help others who have gone through similar surgeries.
Roseanne Barr
Roseanne Barr is a popular comedic actress, best known for the show on which she was the titular character. After a gastric bypass surgery that she needed for health purposes, she lost about 200 pounds.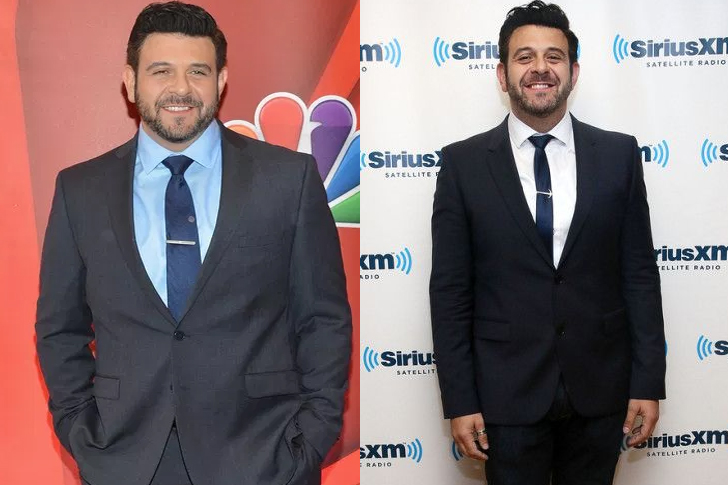 However, this is not to say that there was no hard work involved. Barr was aware that even though she had had surgical help, she would need to change her lifestyle in order to maintain the weight loss and stay healthy. She started to exercise daily and eat healthy foods regularly. Although she still eats junk food once in a while, she knows how to do so in moderation.
Ruben Studdard
Many people know Ruben Studdard for his amazing singing voice, as he was the winner of American Idol's second season. However, his success did not prevent him from having health issues, which he had because of an unhealthy diet and a lack of exercise. When his weight went up to 462 pounds, he decided to go on The Biggest Loser.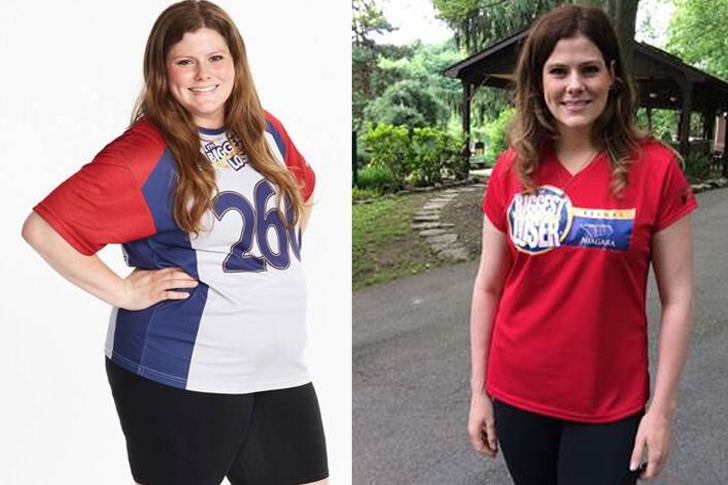 On this second reality show, Studdard impressively lost about 119 pounds. While this was a great improvement, he knew he needed to keep going, so he now takes online courses, eats healthy foods, and has decreased his sugar intake. He plans to reach his ideal weight as soon as he can.
Graham Elliot
Graham Elliot is a famous celebrity chef who is best known for his role as one of the original judges on Masterchef US. Over the years, his weight went up to 400 pounds, at least partially because of the fact that he was surrounded by delicious food on a daily basis.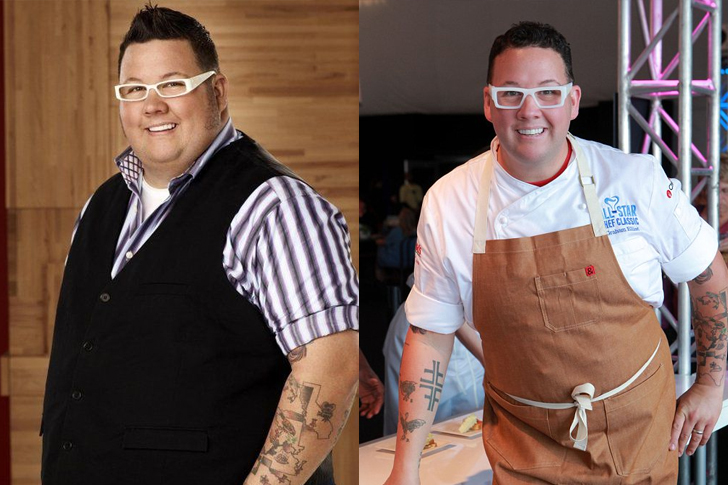 Concerned about his health, Elliot decided to focus on his weight loss. He started to avoid sweets, pastas, and sauces and took online courses to help with the weight loss. He ended up losing an amazing 250 pounds, and he ran his first full marathon in 2014!
Adam Richman
Adam Richman became famous via a show called Man vs. Food, where he was known for his ability to eat huge plates of greasy, unhealthy meals. Thus, it is not much of a surprise that he struggled with gaining weight.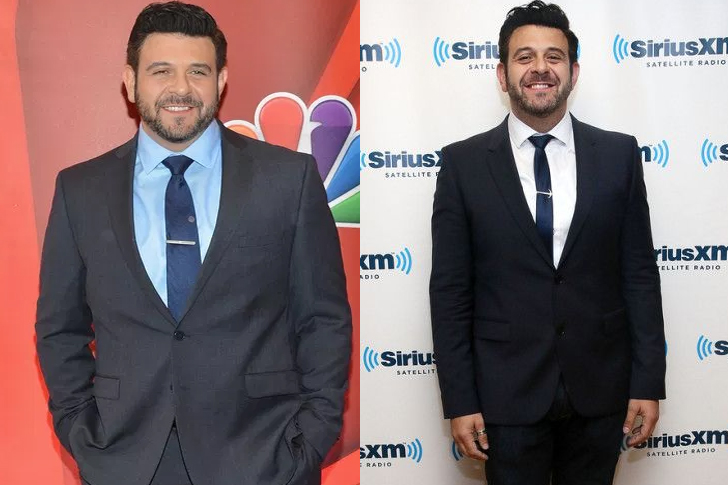 However, Richman decided that he wanted to prioritize health over his persona. He worked with doctors, trainers, and nutritionists to get fit, also including online courses in his routine. He lost an impressive 70 pounds and was featured in Cosmopolitan UK because of it.
Rachel Frederickson
Rachel Frederickson was the winner of The Biggest Loser in 2014, weighing 105 pounds by the end of the show, as opposed to her original 260 for a total weight loss of 155 pounds!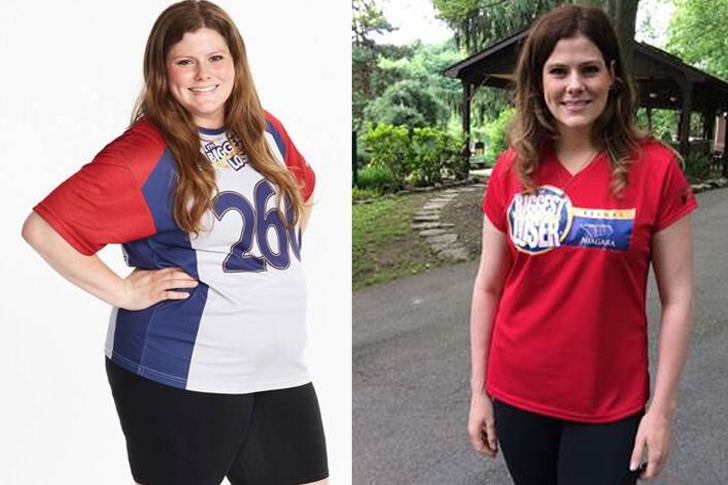 Frederickson stated, "When I stood on stage at the live finale, I had never felt stronger. I had accomplished everything I wanted to do. I was extremely proud of myself." She did regain 20 pounds afterwards and was criticized by some for it, but she doesn't allow the judgement of others to affect her as she knows she's at her ideal weight and proud of herself for having  maintained healthy habits after the show.