Classic American Eateries: Remember These Iconic Restaurant Chains?
Restaurant chains are about as American as apple pie. As citizens of the freest country in the world, we're spoiled for choice when it comes to where to eat. But for every household name restaurant—Red Robin, Chilli's, Friday's Applebee's, Outback—there's one that didn't quite transition into the big time, or they went under once and for all.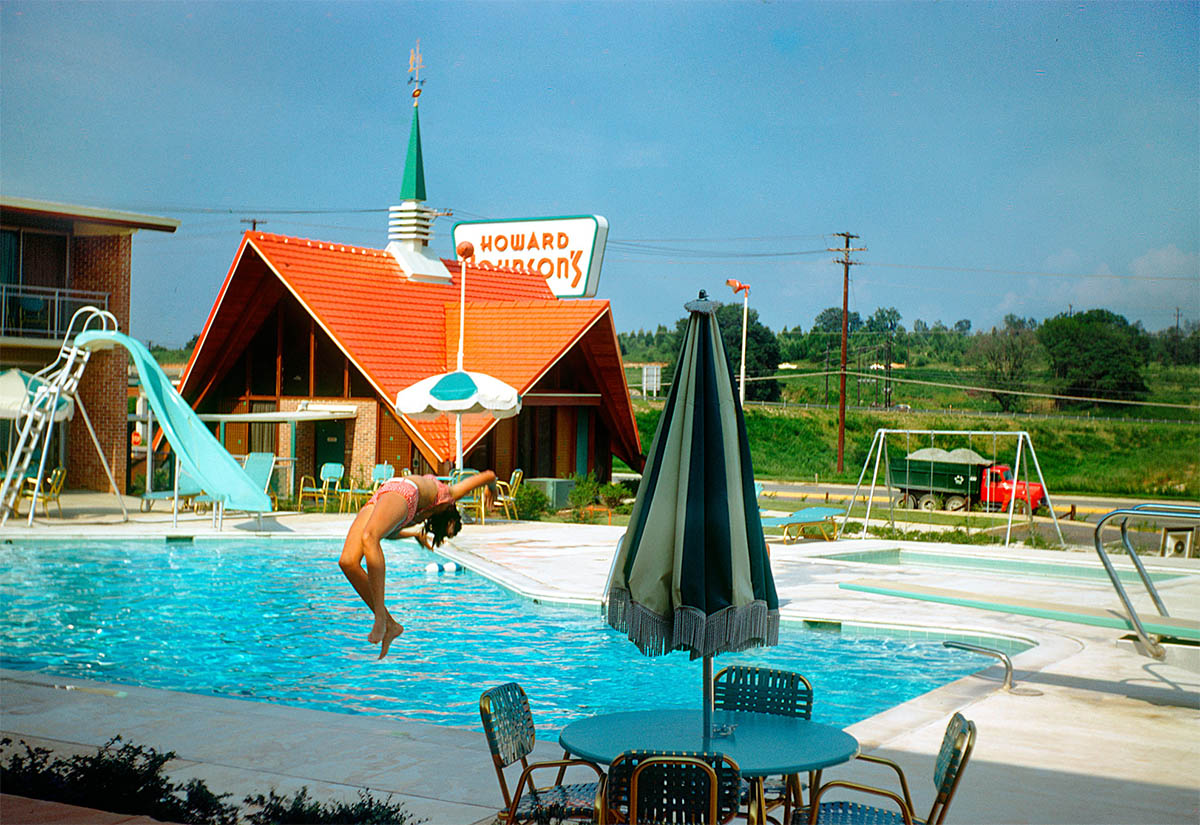 We thought we'd take a whiz through time and celebrate some of the chains that didn't quite survive—or at least the chains that now live a modest, quiet life. Some of these dining establishments you might remember, some you might not. Take a trip down memory lane and feast your eyes on these forgotten all-American franchises.
Kenny Roger's Roasters
Kenny Rogers was a country singer back in the day. In 1990, he opened this chicken chain with his business partner, John Brown. You may have seen this restaurant appear in an episode of the legendary sitcom Seinfeld.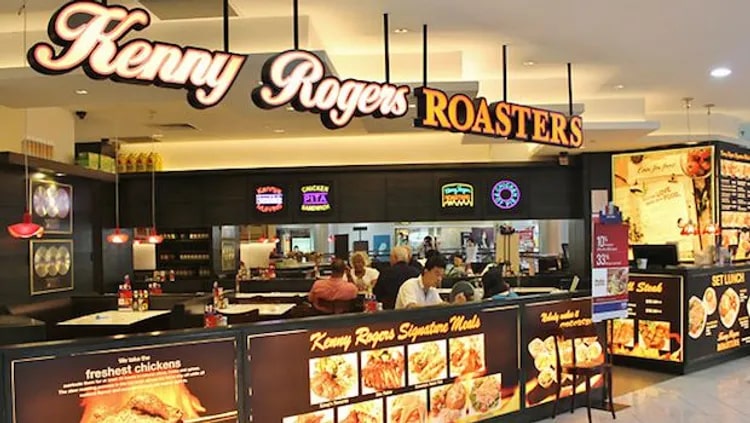 Sadly, the chain never managed to gain mass appeal, and its last restaurant closed in 2011. The restaurants themselves were eventually sold to another chain, Nathan's, in 1998. If you ever want to see this place in all its glory, you only need to grab your box set of Seinfeld and look for season 8, episode 8: The Chicken Roaster.
Minnie Pearl's Chicken
Here's another example of a country singer dipping into the restaurant chain business and getting burned for it. After capitalizing on her success as a singer, Minnie Pearl, and her business partner Jay Hooker went into business, opening as many as 500 stores.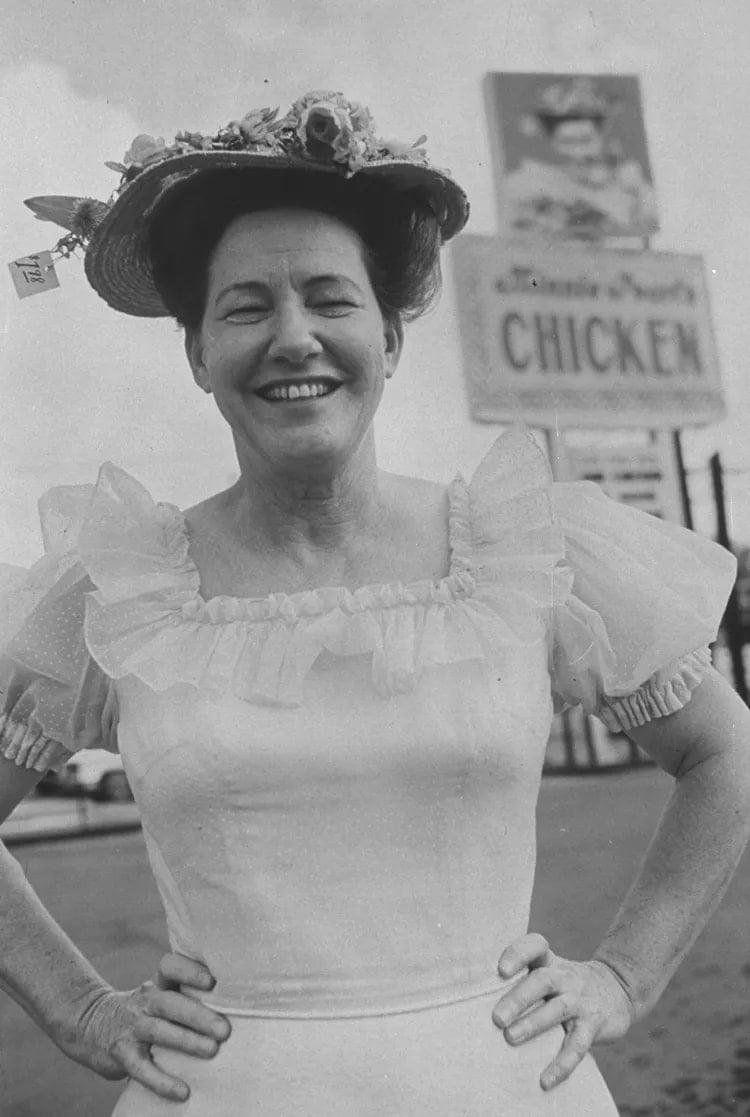 But it just wasn't meant to be. There was a lack of consistency which eventually undid the efforts of the singer and the businessman. Many cited the inconsistent food quality between restaurants; others cited the incoherence of the menu. These restaurants just aren't around anymore.
The All-American Burger
Featured in the iconic 80s teen movie Fast Times at Ridgemont High, this burger joint enjoyed mainstream appeal for a couple of decades, at least in its home state. Just like a lot of things that used to be manufactured and sold in America, the All-American Burger is simply a thing of the past.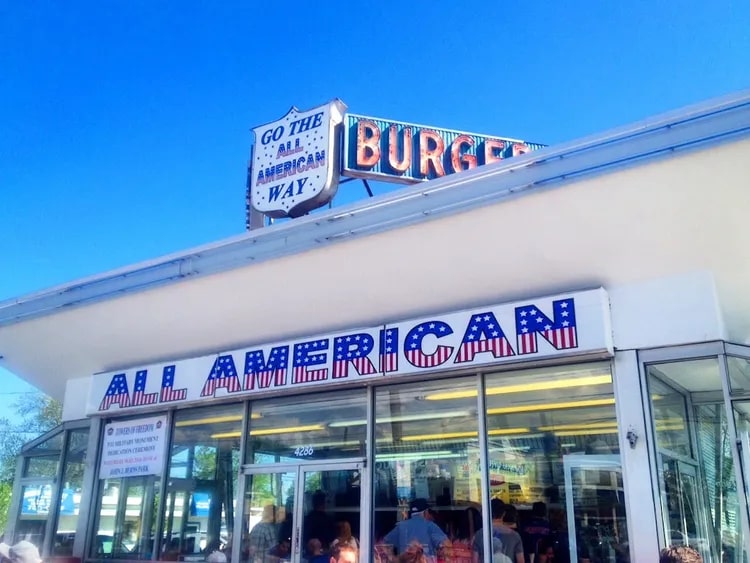 This joint was once ubiquitous on the west coast. But in 2010, the restaurant all but closed its doors, except for one place on Long Island, which has remained in business since 1961. It's unknown if the burgers still match the classic recipe, but if you're in the area, maybe it's worth checking out.
White Tower
This one might have confused you. You may be thinking of another restaurant chain, White Castle, which opened its first restaurant in 1921. You wouldn't be the first to be confused. When the owners of White Castle found out about this copycat, opened by a man named John Saxe, they put this chain down.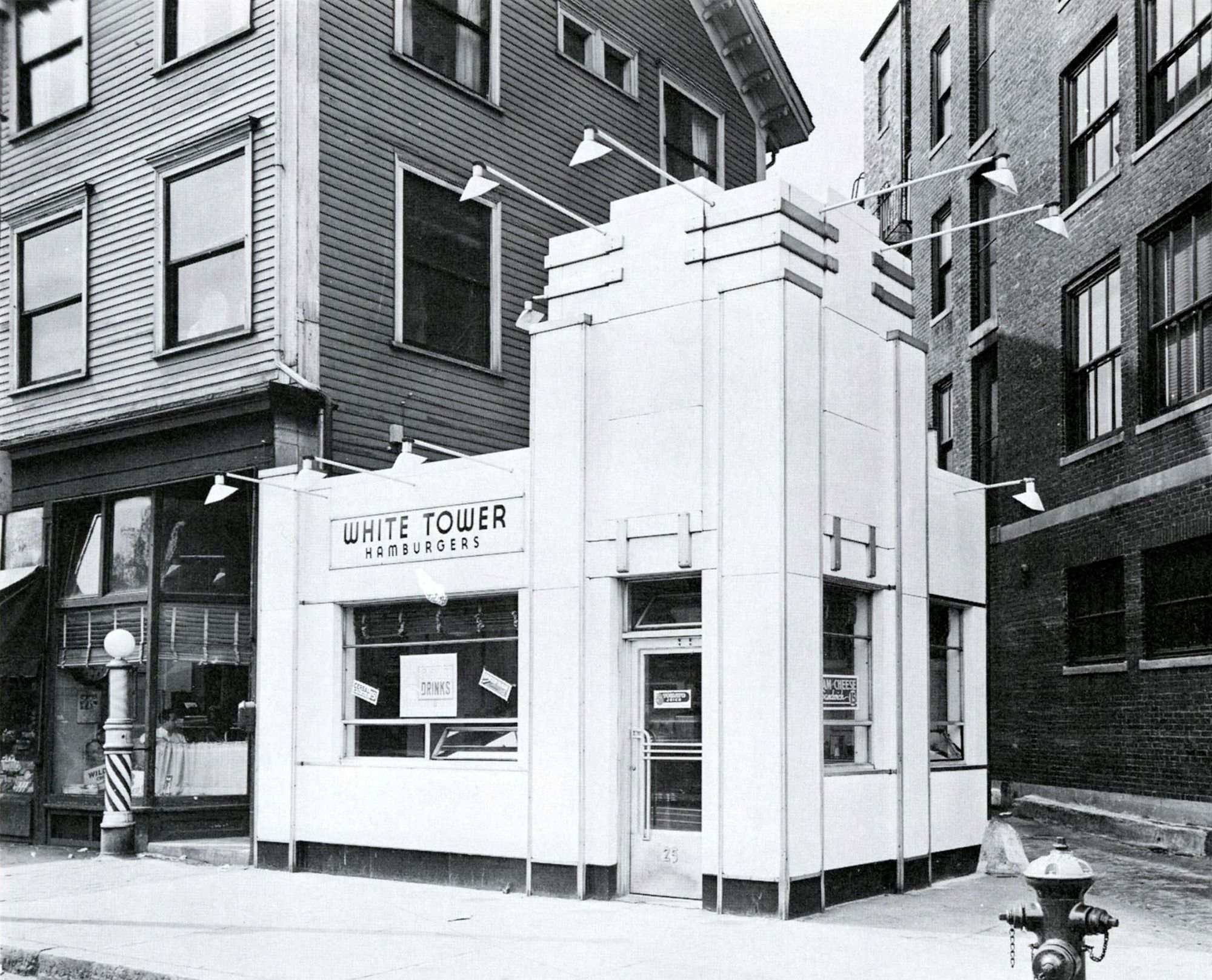 The knock-off was forced to change its name, menu, and even building style, as it was just too close to the brand White Castle had been trying to cultivate. At the height of its power, White Tower had over 230 restaurants—not that you'd know it unless you looked carefully.
Chi-Chi's
This Tex-Mex chain was quite popular in its heyday in the 1970s. But its story ended in tragedy. It introduced Mexican-American-style food all across the country. But the franchise overstretched itself and eventually began to show signs of decline.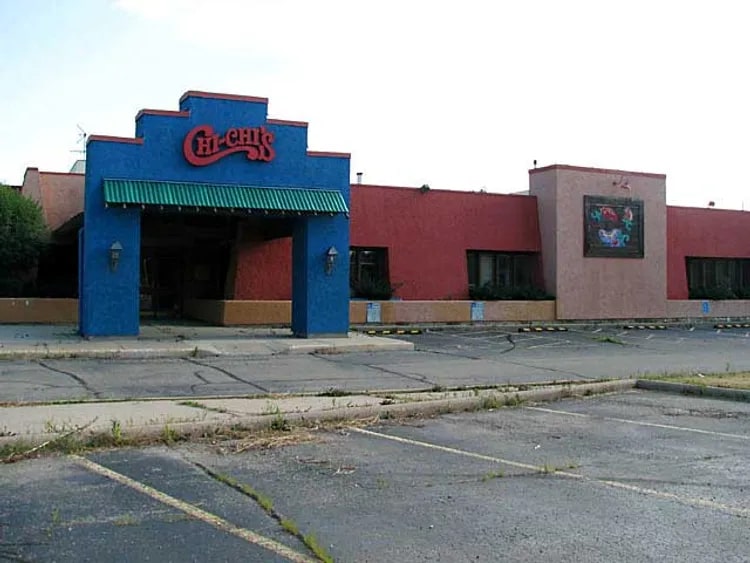 In 2003, as it stumbled along, barely able to stay afloat, tragedy struck. Three customers lost their lives due to Hepatitis, which had been found in the restaurant's food supply. After these senseless deaths, the restaurant finally disappeared after its owners declared bankruptcy a year later.
Lum's
The original Lum's was launched in Florida in 1956 by two brothers, Clifford and Stuart Pearlman. The restaurant was famous for its glass doors and beer-steamed hotdogs. This chain was very popular in its time—having 400 restaurants nationwide.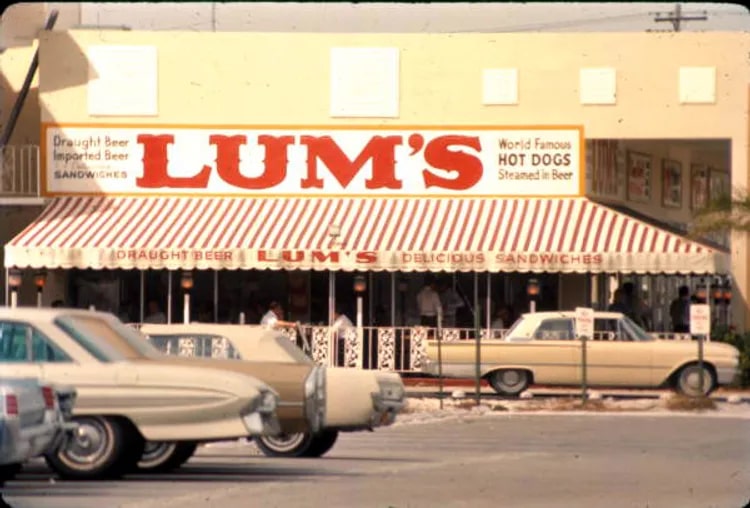 But Lum's didn't exactly die off due to unpopularity. The Pearlman brothers sold off their 400 restaurants to KFC for $4 million—which was worth a lot more back in those days. A few Lum's remained, but the last one closed in 2009.
Howard Johnson's
Howard Johnson's has been going on since the 1920s. It watched as America changed from being a public transportation paradise to a car-centric culture. There were over 1,000 Howard Johnson's strategically placed along America's highways in 1960.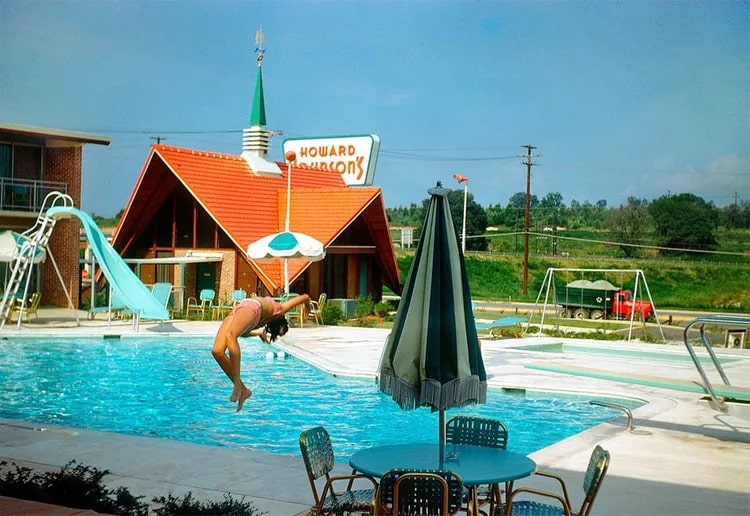 These restaurants doubled up as hotels, making them perfect stopping points for weary travelers. But throughout the past few decades, their popularity seemed to dwindle, and the buildings were gradually sold off. Now, only one HoJo exists, somewhere out there on a lonely highway.
Steak and Ale
This restaurant, with its European-style aesthetics, introduced Americans to the concept of cheap steak and salad. It was a simple enough concept now, but it was revolutionary at the time. Many other businesses went to work copying and improving the model since.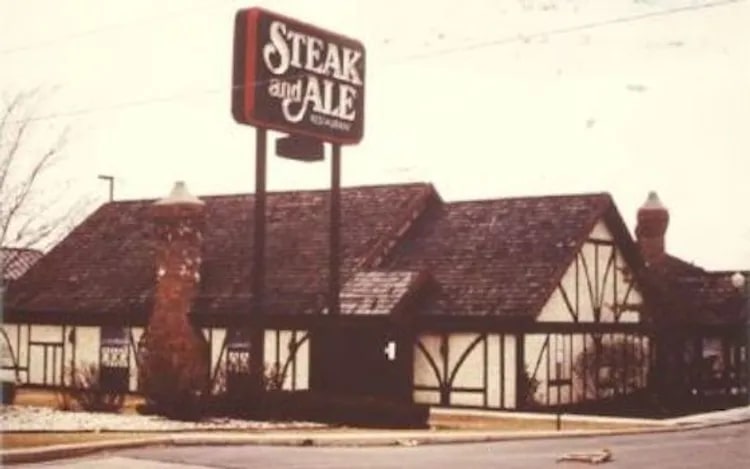 Eventually, it found itself outcompeted by copycat businesses and closed its doors. Its name has not been forgotten, however. Bennigans has since bought the rights to Steak and Ale and have hinted at bringing this legendary alehouse back. Only time will tell what will be made of this.
Valle's Steak House
This restaurant used to be a business veteran until a strong economic downturn in the 1970s (due to high gas prices) finally knocked it out. Valle's Steak House used to make a great steak, and they served excellent lobster, too. Sadly, not a single one remains.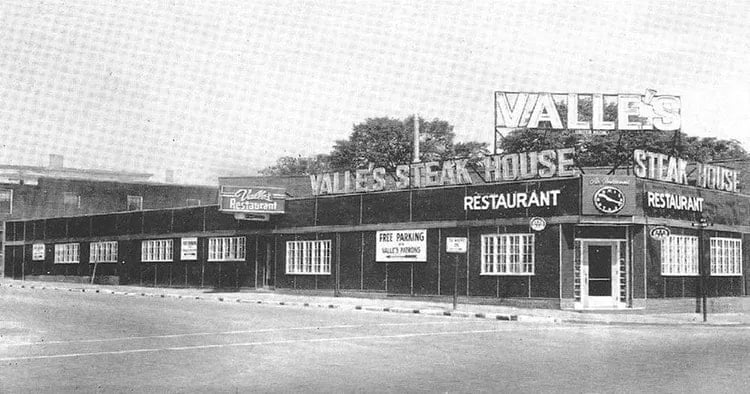 Many folks remain sentimental about this place, though—artifacts from this legendary lobster and steak restaurant sell high on the online marketplace on sites such as eBay. Since so many people yearn for another Valle's, it seems the hole left behind in the market was never filled.
Bob's Big Boy
Way back in 1936, California businessman Bob Wian founded Bob's Big Boys. Well, to be more accurate, he founded Bob's Pantry, but that later became Bob's Big Boys. Over the decades, it expanded across the country to 240 locations in the late 1980s.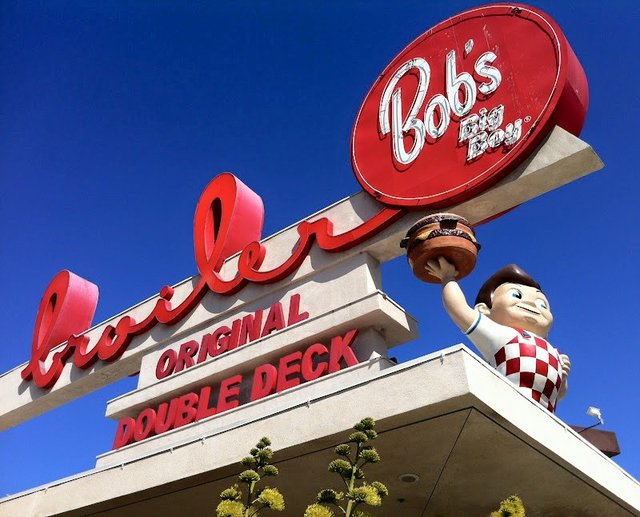 Alongside the delicious double-decker burgers, Bob's is known and loved for the iconic "Big Boy" mascot with its curly hair, blue eyes, and checkered overalls. Nowadays, there are still six Bob's Big Boys left – most are in southern California and there's one odd one in North Dakota.
Gino's 
Football fans out there might know the story behind this chain. Gino's Hamburgers was opened in 1957 by Gino Marchetti, the famous tackle and defensive end football player. These signs were everywhere in the 1970s. The restaurant even had a deal with KFC to sell their special chicken.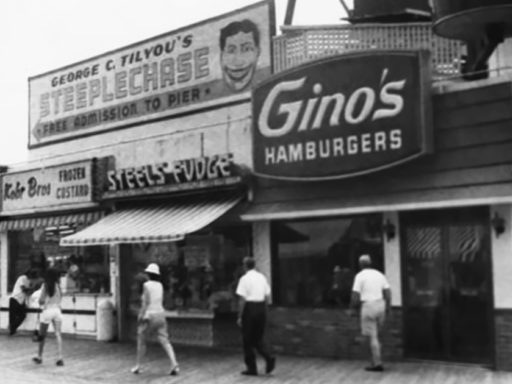 Marriott bought up the chains in the 1980s and turned them into Roy Rogers. Marchetti made a pretty penny on the deal. It's possible that he regretted giving up his franchise because, in 2010, he opened up a brand new Gino's. Sadly, Marchetti died in 2019.
Burger Chef
Although it may not seem like it to folks nowadays, but back in the 1970s, the Burger Chef burger chain had over 1,000 locations (1,200 to be exact). That wild popularity was only surpassed by McDonald's with its 1,600 locations. To be fair, however, McDonald's had a 17-year head start.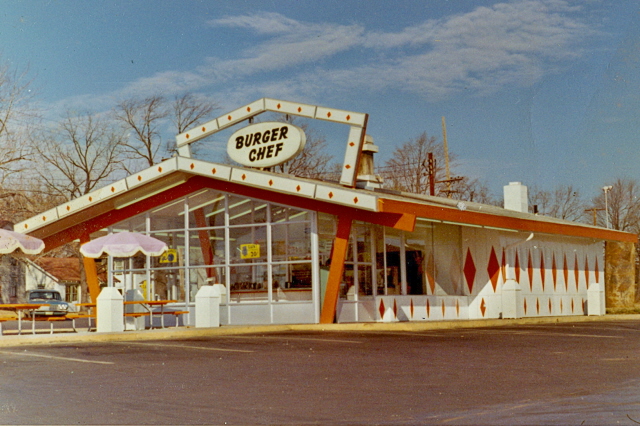 Burger Chef was started in 1957, a few years after the founders patented the flame broiler. The inventive founders also introduced toys with kids' meals, a classic of fast food restaurants everywhere. In 1981, Hardee's bought it.
Mr. Steak
Mr. Steak, as you might imagine from the name, is all about the steak. This popular chain of steakhouses reached its heyday in the 1970s, reaching up to 178 restaurants scattered across the United States.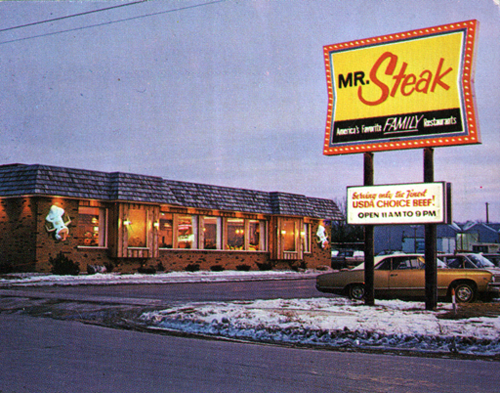 Considering Mr. Steak only started in 1962, that was pretty fast growth. However, over the years, more competition flooded the market (Sizzlers, Stuart Anderson's Black Angus, etc.). Also, Mr. Steak pivoted toward serving salads, fish, and chicken. This fatal business decision led to their downfall. The last Mr. Steak was closed in 2009.
Bennigan's
Bennigans was founded back in 1976 as one of the first Irish pub/sports bars in the United States. It grew a lot during the 1980s love of mid-range casual dining but declined shortly thereafter. Stiff competition from Chili's, Friday's, and Applebee's pushed them out.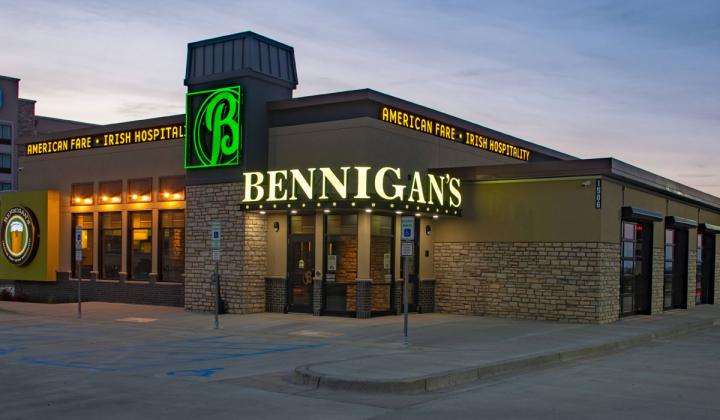 In addition to that, the quality of Bennigan's food fell by the wayside and they didn't develop their unique brand enough. In 2008, they filed for bankruptcy. Since then, they've recovered a bit and now operate 11 locations in the US and 14 locations outside the US.
Charlie Brown's Steakhouse
Charlie Brown's is a New Jersey-based casual dining restaurant that began back in the mid-1960s. Their prime ribs and salad were a hit, so the business grew beyond the New Jersey borders into New York and Pennsylvania.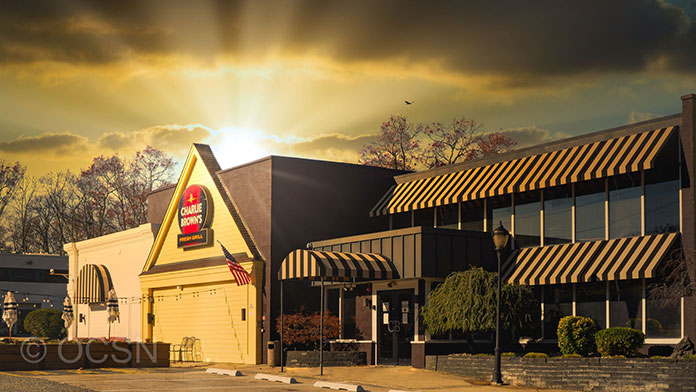 However, that quick growth began to contract in the late 90s and early 2000s, and it was sold to multiple private equity firms. In 2010, the parent company filed for bankruptcy and, as a result, 29 Charlie Brown steakhouses were closed. The COVID-19 pandemic took away all but one remaining restaurant.
Ponderosa Steakhouse and Bonanza Steakhouse
The actor Dan Blocker of Bonanza fame founded the first Bonanza Steakhouse in 1963. In the early years, the steakhouse had two names: Bonanza Steakhouse and Ponderosa Steakhouse (also named after the Bonanza).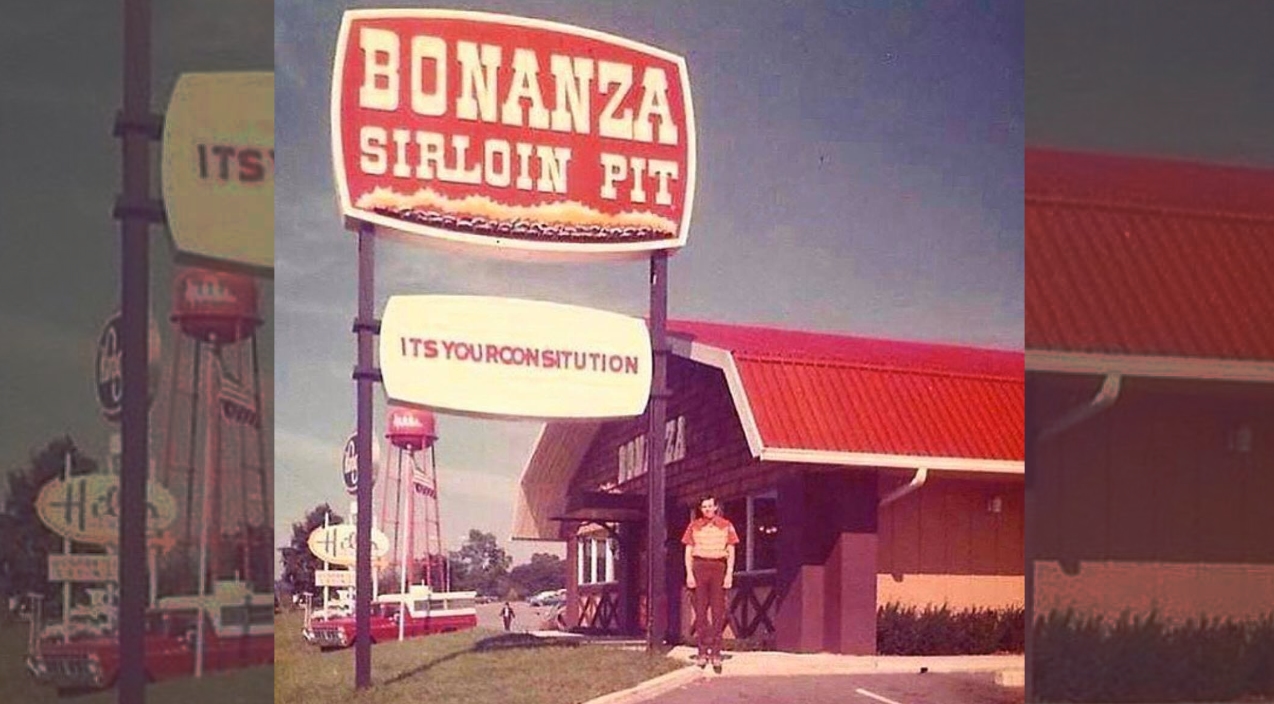 Although they served the same thing, some towns had a Bonanza and others had a Ponderosa – it was up to chance and marketing as to what name went where. In 1988, however, both were merged into one company. They reached their peak around that time with roughly 600 stores. Nowadays, there are 80 or so.
Naugles
Southern California Mexican fast-food restaurant Naugles was started in 1970. It had modest growth from then until 1979 when it was purchased and franchised. The three Naugles stores in 1979 ballooned to 275 by 1984! However, in the late 1980s, most were converted into Del Tacos.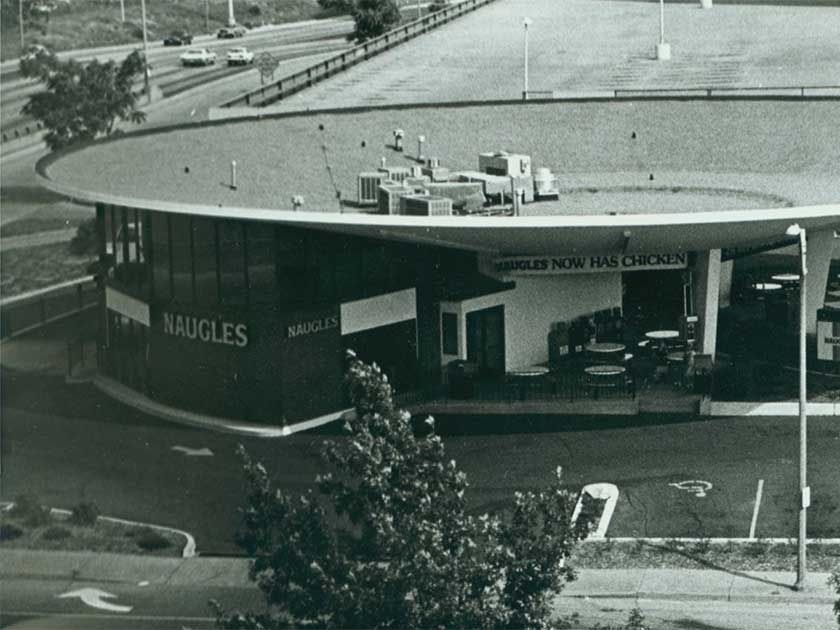 By 1995, all remaining Naugles locations were converted into Del Tacos. In a touching twist of fate, Naugles was revived with the help of a dedicated food blogger and plenty of adoring fans. After a 2015 soft opening, it expanded its service hours, locations, and popularity.
Druther's
Druther's is a restaurant chain founded way back in 1963. Also known as Burger Queen due to its giant Queenie Bee mascot, customers loved the burgers, fries, and chicken. Starting in Florida, it moved operations to Kentucky and expanded to neighboring states and overseas locations.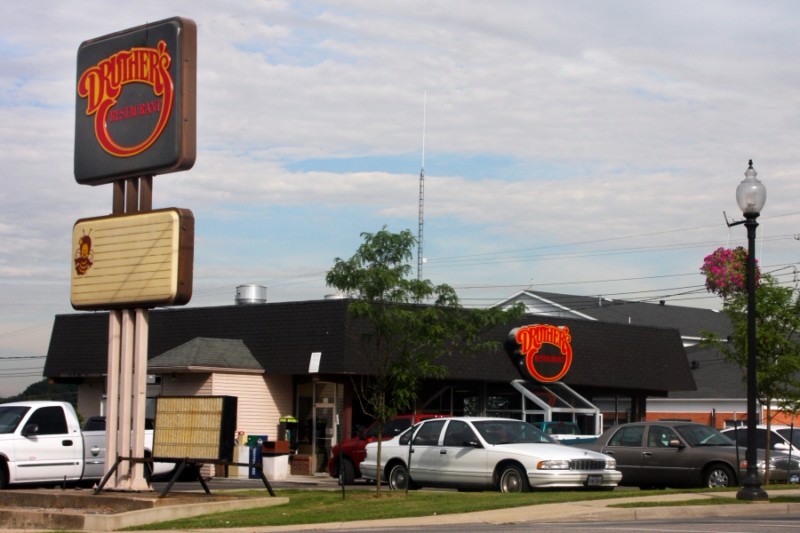 However, it pretty much went kaput in 1981, with the sole remaining restaurant pictured above in Campbellsville, Kentucky. During its heyday, Druther's had the catchy slogan "I'd Ruther Go to Druther's Restaurant" alongside the Andy Dandytale mascot for kids.
Henry's Hamburgers
McDonald's first opened in the 1940s and its remarkable success sparked plenty of imitators. One of those was Henry's Hamburgers. Starting in the 1950s, Henry's had great success in the beginning and continued that during the 1960s and 1970s.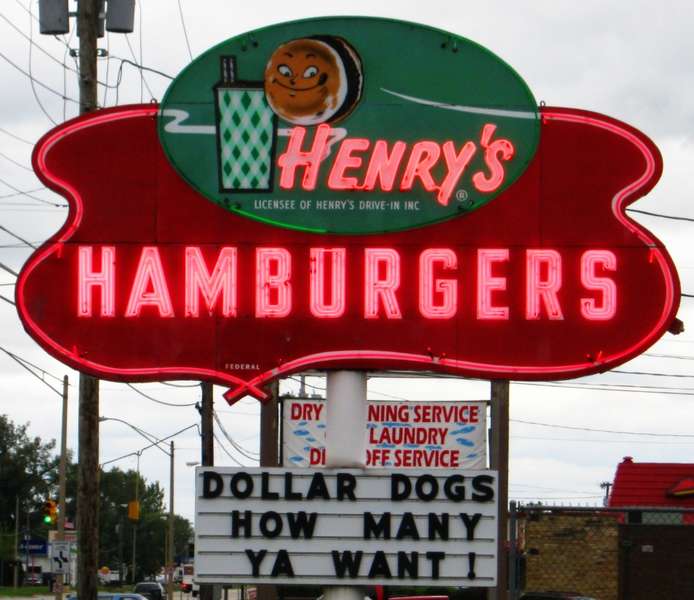 In fact, there were more than 200 Henry locations in the early 60s – more than McDonald's! However, things went downhill after that peak. Henry's didn't adapt quickly enough to compete with other fast-food burger joints. Also, there was a horse meat controversy that affected its reputation.
Pop 'N' Taco
Whereas most fast food places narrowed down their menus to just burgers or just pizza, Pop 'N' Taco was famous for expanding it to include just about everything. A hungry customer could order some tacos, a hamburger, a few hot dogs, or even a pastrami sandwich!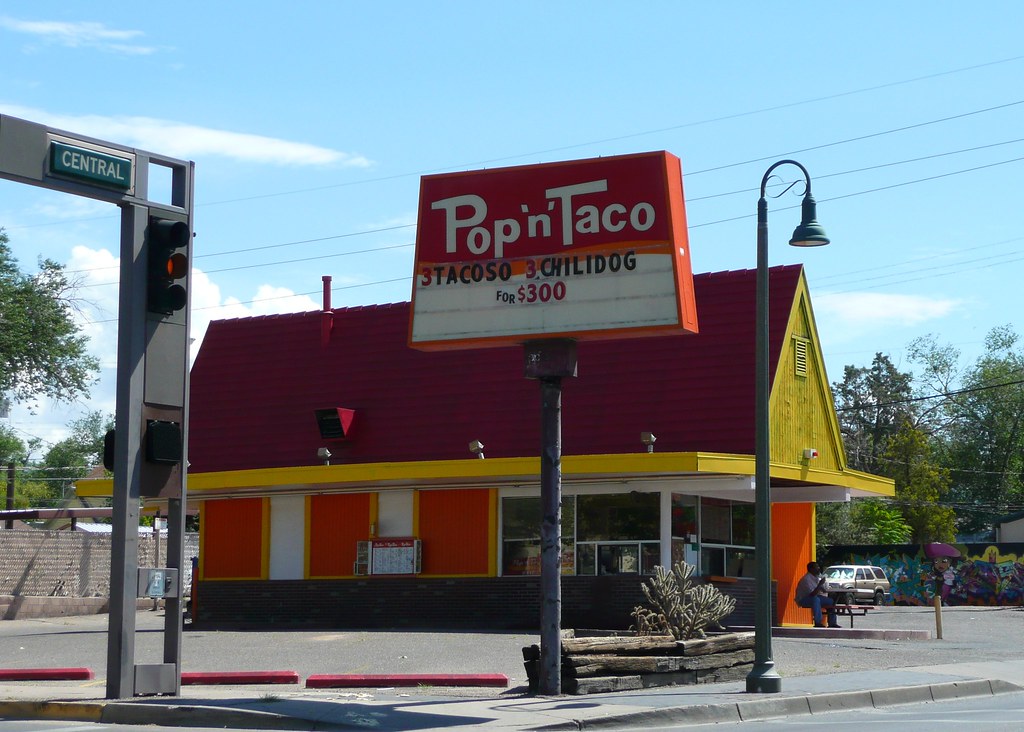 Pop 'N' Taco grew quick – building 61 restaurants in its first eight years of operation. In 1984, however, Taco Bell offered them a deal they couldn't refuse. After selling off 99 restaurants, the chain shrunk to a measly three. Those final few closed during 2010.
A&W Drive-Ins
A&W is one of the oldest fast food chains in the United States. Starting back in 1919 when Roy Allen sold root beer to return WWI vets, it grew into the A & W restaurant in 1923. Since then, its menu has expanded beyond the famous frosty mug root beers (which are still available and still delicious).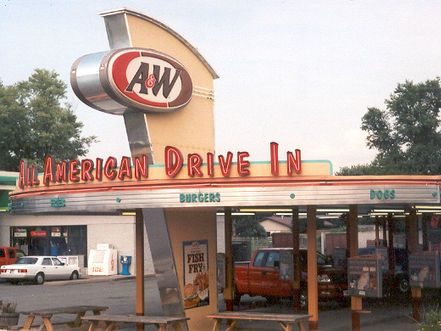 It now includes burgers, friends, and hot dogs alongside waffles with ice cream and fried chicken with rice. It celebrated its 100-year anniversary in 2019 and is still going strong with over 900 locations.
D'Lites
Most fast food restaurants pride themselves and market themselves on their delicious flavors and giant portion sizes. D'Lites, a chain that started in 1978, took another route. It decided to boast about its nutritional content! In the health-conscious '80s, the idea spread.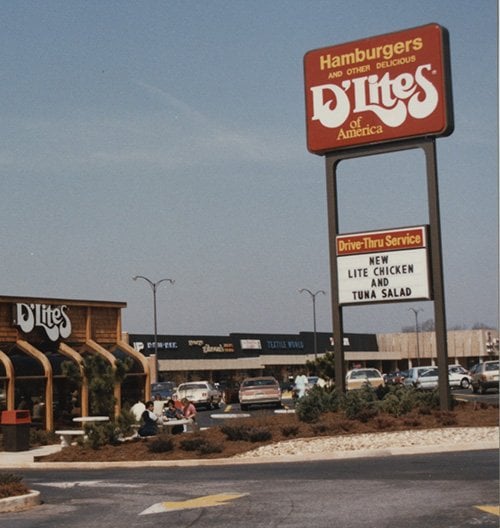 Just seven years later, in 1985, D'Lite had over 100 locations selling its high-fiber buns, lean beef hamburgers, and low-calorie cheese. Unfortunately, it was unsustainable. Just a year later, it filed for bankruptcy and most of its stores were sold to Hardee's.
Carrols Restaurants
Herbert Slotnik bought the franchise rights to Carrols back in 1960. Shortly thereafter, he spread the fast-food joint all over New York. Carrols had big success by the time the new mascot – a blonde boy with a tweed suit and Fedora hat – was unveiled in 1974.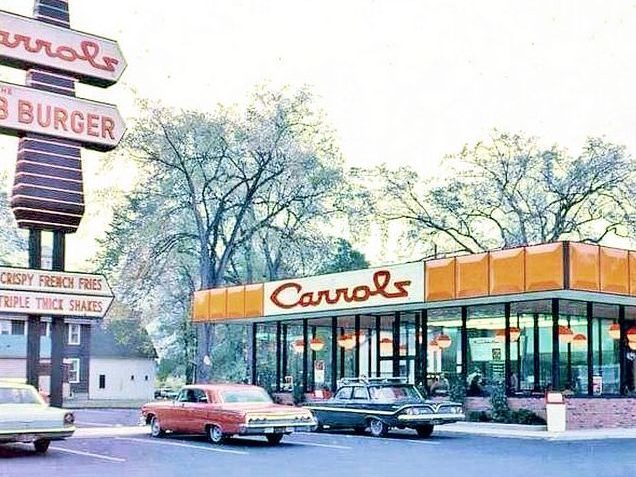 A year later, however, things changed. Carrols Club Burger couldn't keep up with the whoppers at Burger King, so Carrols joined Burger King. That is to say, most of the old Carrols restaurants converted into Burger Kings.
Wetson's
As we've seen with Burger Chef and a few others above, many fast-food chains got their initial inspiration from McDonald's. The same is true for Wetson's. The founder, New York native Herb Wetanson, launched Wetson's a short time after eating at a McDonald's on a road trip.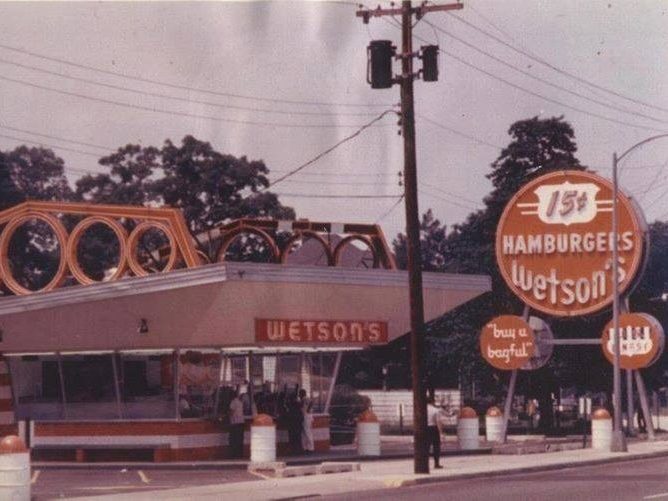 The first Wetson's opened in Levittown, Long Island in 1959. Its 15-cent hamburgers were a big hit with locals. However, their era of success was short-lived. After Burger King and McDonald's came into town, they were done.
Rax Roast Beef
Rax Roast Beef, as you might have guessed, specializes in roast beef sandwiches. Over its 55 or so year history, Rax has had a few name changes. It started off as JAX Roast Beef in 1967, changed to RIX Roast Beef in 1969, and then to Rax Roast Beef in the late '70s to early '80s.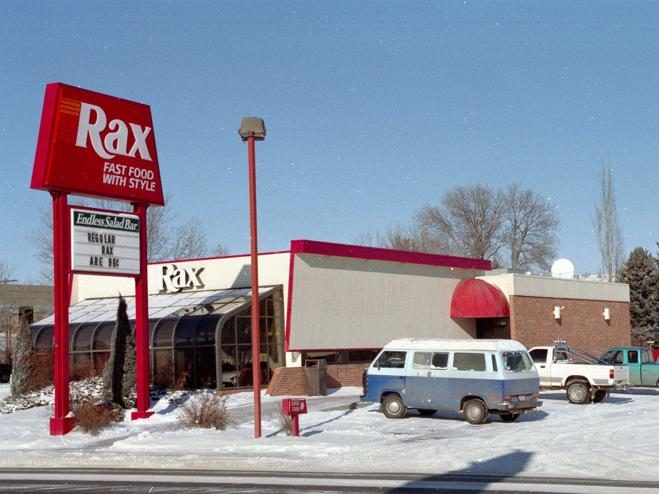 Alongside roast beef, they had a salad bar and baked potatoes. The '80s were its heyday with over 500 locations. After that, business dropped off, and nowadays there are only a handful left.
Claudia Sanders, The Colonel's Lady
Harland "Colonel" Sanders started Kentucky Fried Chicken in the 1930s. He franchised it out and it grew far beyond Kentucky. By the mid-1960s, Sanders had enough and sold the company – although he kept a lifetime salary and spokesman role.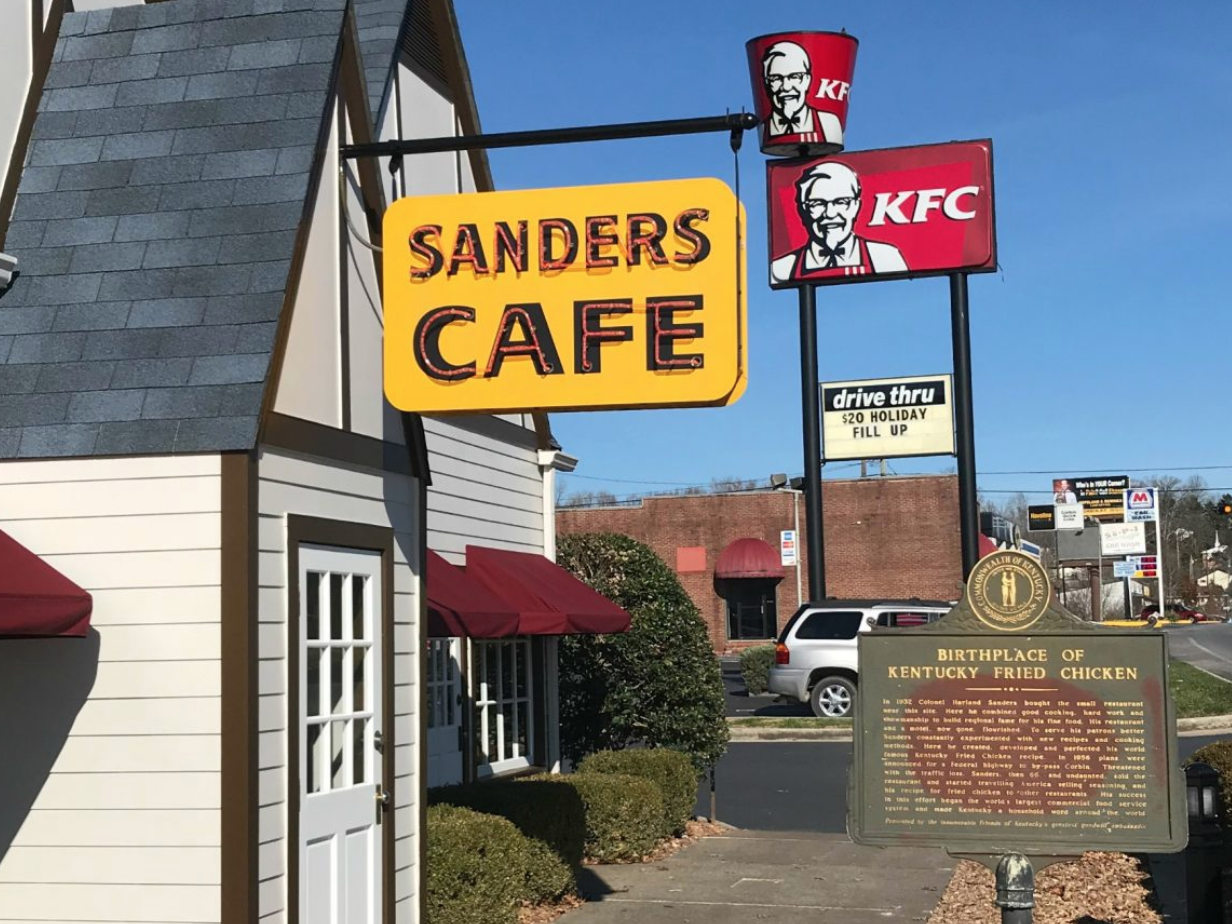 Shortly thereafter, however, he got bored. So, Harlan and his wife Claudia opened Claudia Sanders, the Colonel's Lady. It was a sit-down restaurant that didn't last too long because the new KFC owners hit the Colonel with a lawsuit. They agreed to allow one location in Shelbyville, Kentucky. It's still there.
Red Barn
The Red Barn sold its iconic Big Barney burgers (try to say that 10 times fast) and Barnbusters inside its equally iconic barn-style restaurants. In the latter part of the 20th century, well over 300 Red Barns sprouted up in 19 states across the US alongside international locations in Canada and Australia.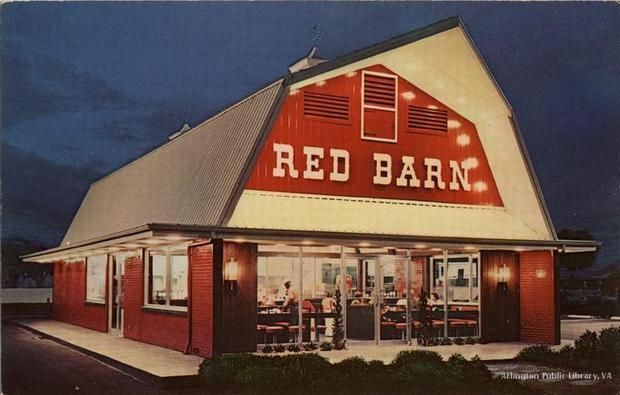 They didn't last long, though. By the late 1980s, Red Barn closed up shop. Some of the remaining stores were rebranded as "The Farm." Despite a sizable Facebook following that's calling for new stores, none have opened.
Pioneer Chicken
If you grew up in 1980s California, then you were familiar with Pioneer Chicken. If you watched TV in the 1990s, then you were probably familiar with them as well. That's because OJ Simpson (pre-trial) used to advertise for them.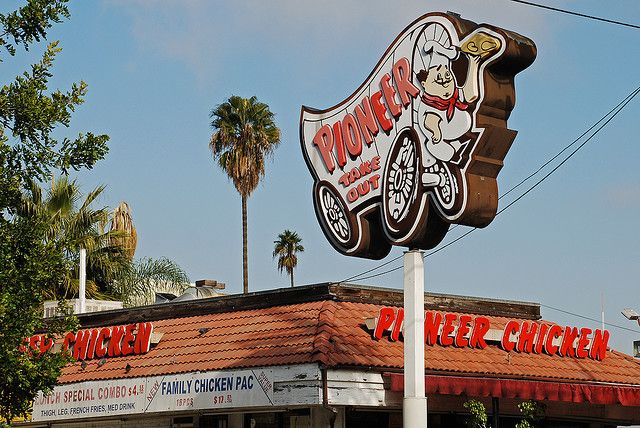 At the pioneering heights of Pioneer Chicken, 270 stores dotted the land selling chicken, coleslaw, fries, and corn. By the 1990s, people lost interest in the mediocre menu. Nowadays, only two locations are left. Both are in California, one in Boyle Heights and the other in Bell Gardens.
Sandy's
In the mid-1960s, a group of disgruntled McDonald's franchise owners decided to open their own restaurant rather than deal with the onerous terms placed on them by Ray Kroc (the McDonald's owner at the time). They called that restaurant Sandy's.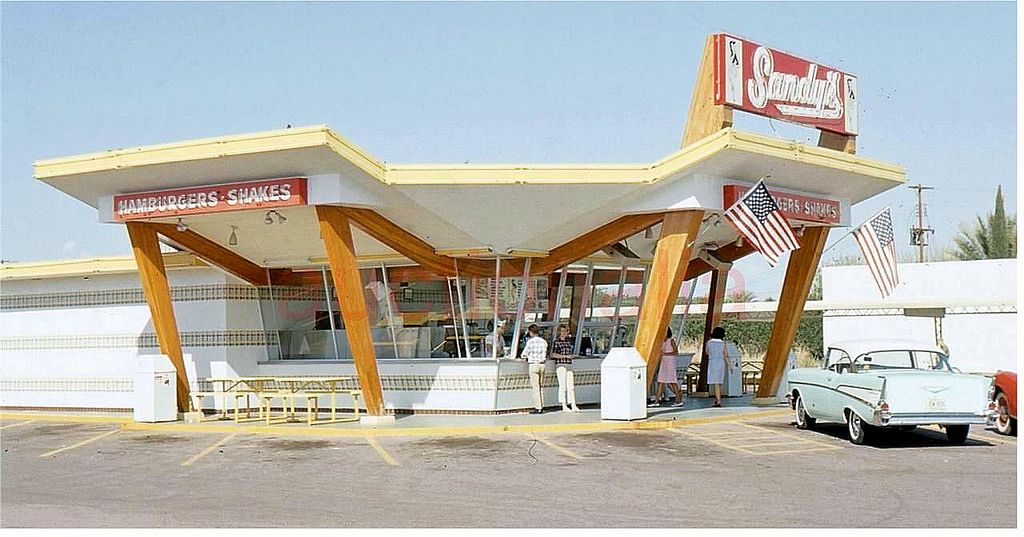 The menu was similar to McDonald's – burgers, milkshakes, fries – but they structured the business differently. For example, individual store owners weren't required to buy everything from Sandy's. The restaurant did ok for a while but was eventually bought by Hardees in the 1970s.
Mighty Casey's
Mighty Casey's was a mighty star in the fast-food world of Atlanta during the 1980s. Its signature item was the much-loved Grand Slam Burger – a generous helping of beef with ham, cheese, and veggies. Alongside that, they had cajun wings, frankfurters, orange shakes, and, of course, the onion rings.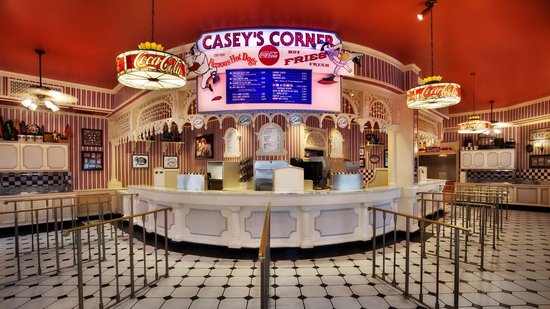 People love it … for about a decade and a half. In 1994, however, the regional fast-food chain Krystal purchased Mighty Casey's. Shortly thereafter, all the Mighty Casey's locations were converted into Krystal locations.
Yankee Doodle Dandy
In the mid-1960s, many in the US were already gearing up to celebrate the Bicentennial – America's 200th birthday! One outcome of that was the Yankee Doodle Dandy restaurant. Illinois brothers Chris Proyce and Bill Proyce created the red, white, and blue restaurant in part to celebrate the momentous occasion.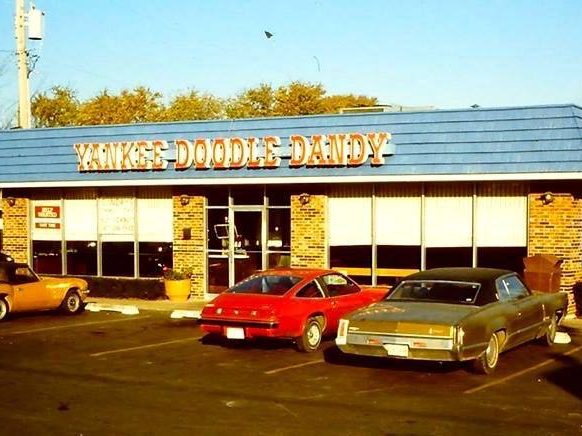 Their menu was similar to that of Burger Chef, and the brothers ran a modestly successful enterprise all throughout the '60s and '70s with 27 locations around Chicago. However, they fell on rough times in the '80s and closed up shop.
Winky's
"Winky's Makes You Happy To be Hungry" is a slogan that many Pennsylvania residents were aware of in the 1960s and 1970s. Back in 1963, Bernard and Harold Erenstein started the "Fast Food Cheap" restaurant. Their cheap burgers and hot dogs were a hit.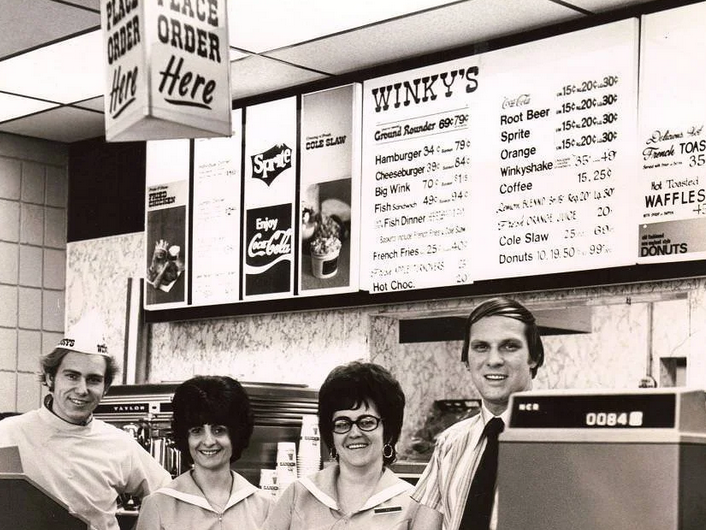 Winky's grew beyond the Pittsburgh area into the broader Pennsylvania area alongside West Virginia and Ohio. Its peak came in the late '70s with a total of 42 stores. However, shortly after the local economy took a beating, Winky's filed for bankruptcy.
Wimpy Grills
Wimpy Grills started out in Bloomington, Indiana back in 1934. It has since grown far beyond the Indiana borders. The burger joint reached its peak in the US within 15 years. By 1947, it had 26 locations. As time went on, that number dwindled down to seven or so.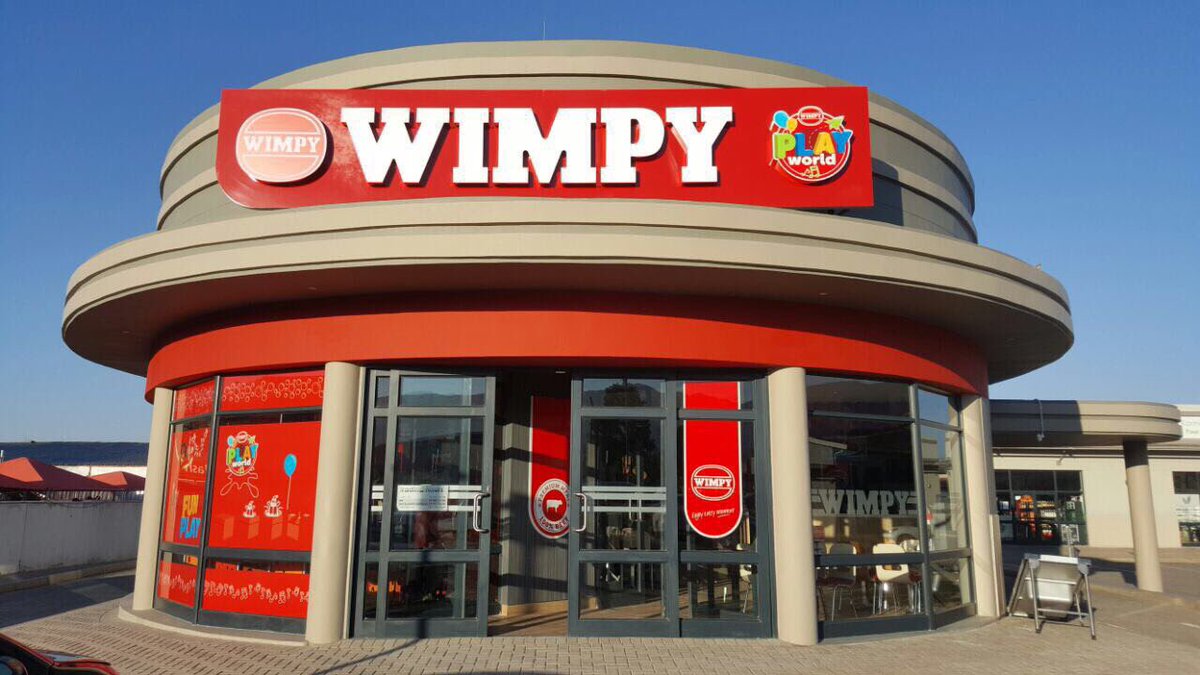 However, their overseas operations ballooned. First, Wimpy's opened in the United Kingdom and then in South Africa. Nowadays, it's headquartered in South Africa where it has 459 locations on top of its 71 in the UK.
Royal Castle
The fancy-sounding Royal Castle began its journey in Miami, Florida during the late 1930s. People flocked there to buy its tiny burgers and birch beer (which is adopted from White Castle). However, as the years went by, so did interest in the fast-food chain.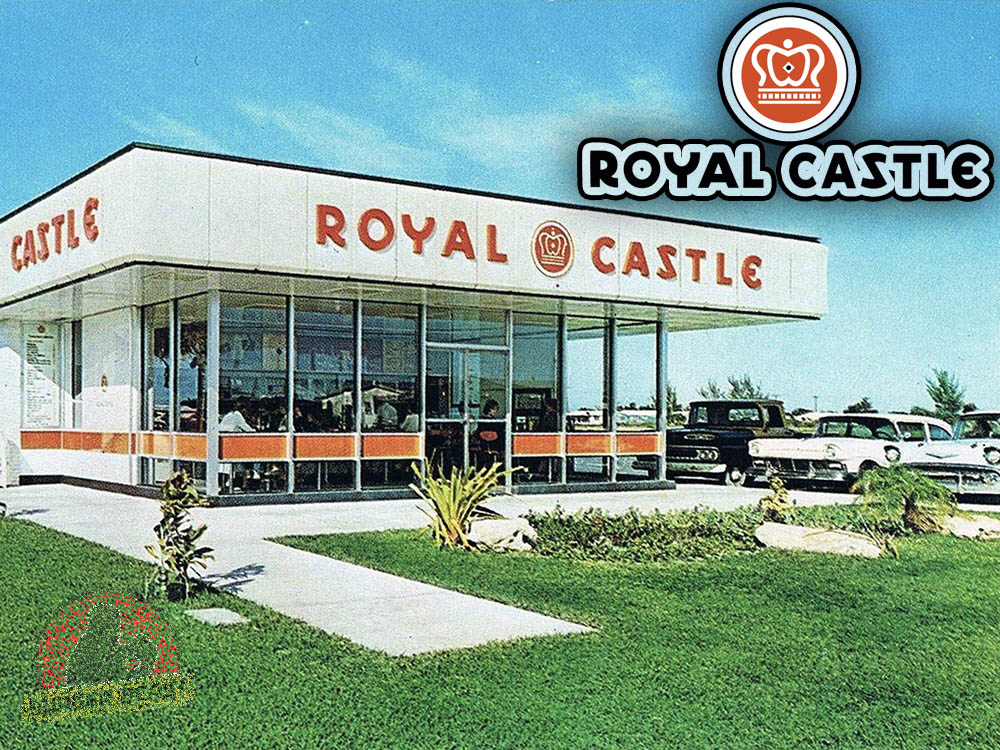 So, from a height of 175 locations, they dwindled down to only a few. In the mid-1970s, the owners decided to cut their losses and liquidate the company at a lower market value than they hoped. Nowadays, there's one remaining location – in Miami.
Two Pesos
In the early 1980s, Marno McDermot founded the Tex-Mex restaurant Two Pesos in Houston, Texas. Although it was similar to the already successful Taco Cabana, Two Pesos made sure to stay out of Taco Cabana's territory in the city of San Antonio.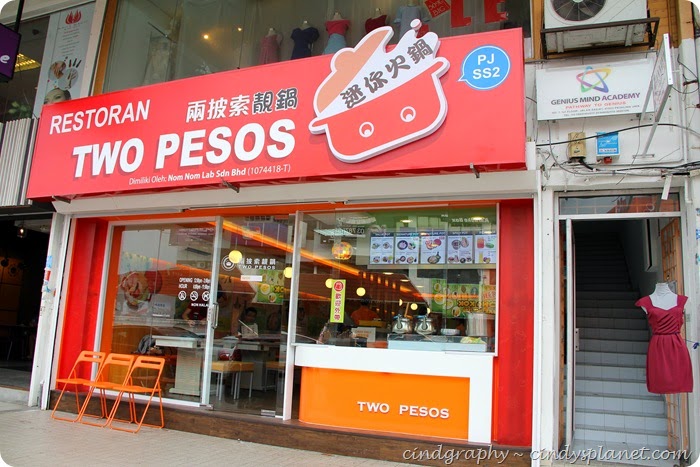 Regardless, it led to trouble. Taco Cabana filed a lawsuit against Two Pesos for stealing their ideas. It went all the way up to the Supreme Court, resulting in a win for Taco Cabana. The next year, Two Pesos was out of business – forced to sell their locations to Taco Cabana.
Sambo's
Roadside dining was all the rage in 1950s America. That's why Sambos opened in 1957 and soon gained popularity. It only took five years to expand out to 16 cities. By 1979, Sambos had 1,117 locations across 47 states.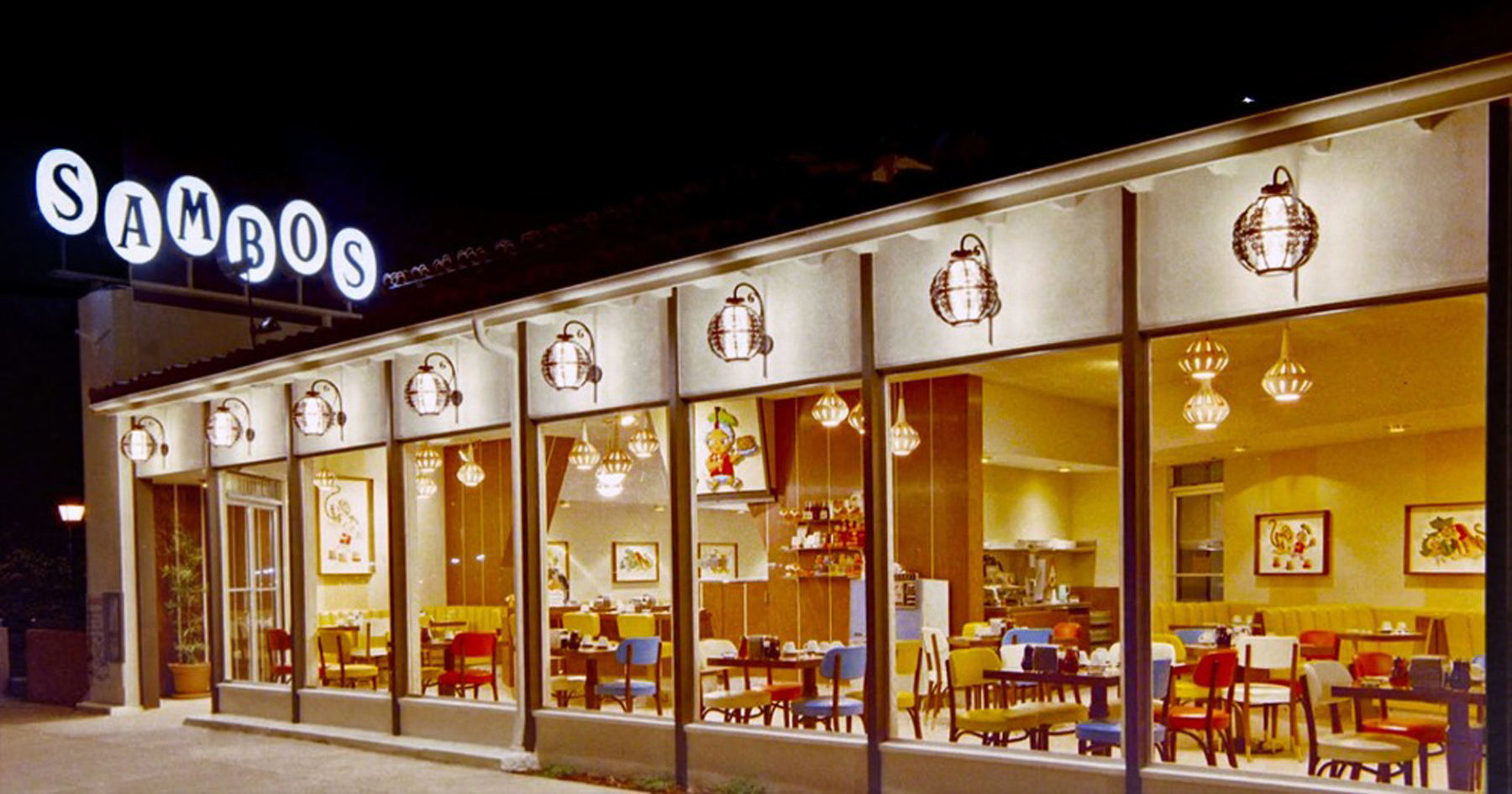 With the growth came a growth in controversy. The name "Sambo" is a pejorative word for African Americans, so customers were dumbfounded at how they could keep (and actively market) such a name. Sambos became "The Jolly Tiger" but didn't last for long – they filed for bankruptcy in 1981.
Beefsteak Charlie's
Beefsteak Charlie's started way back in 1914 as a single restaurant in Manhattan. It was popular with sports stars and reporters (and, later on, jazz musicians) who loved to come in for a bite of the signature steak sandwiches.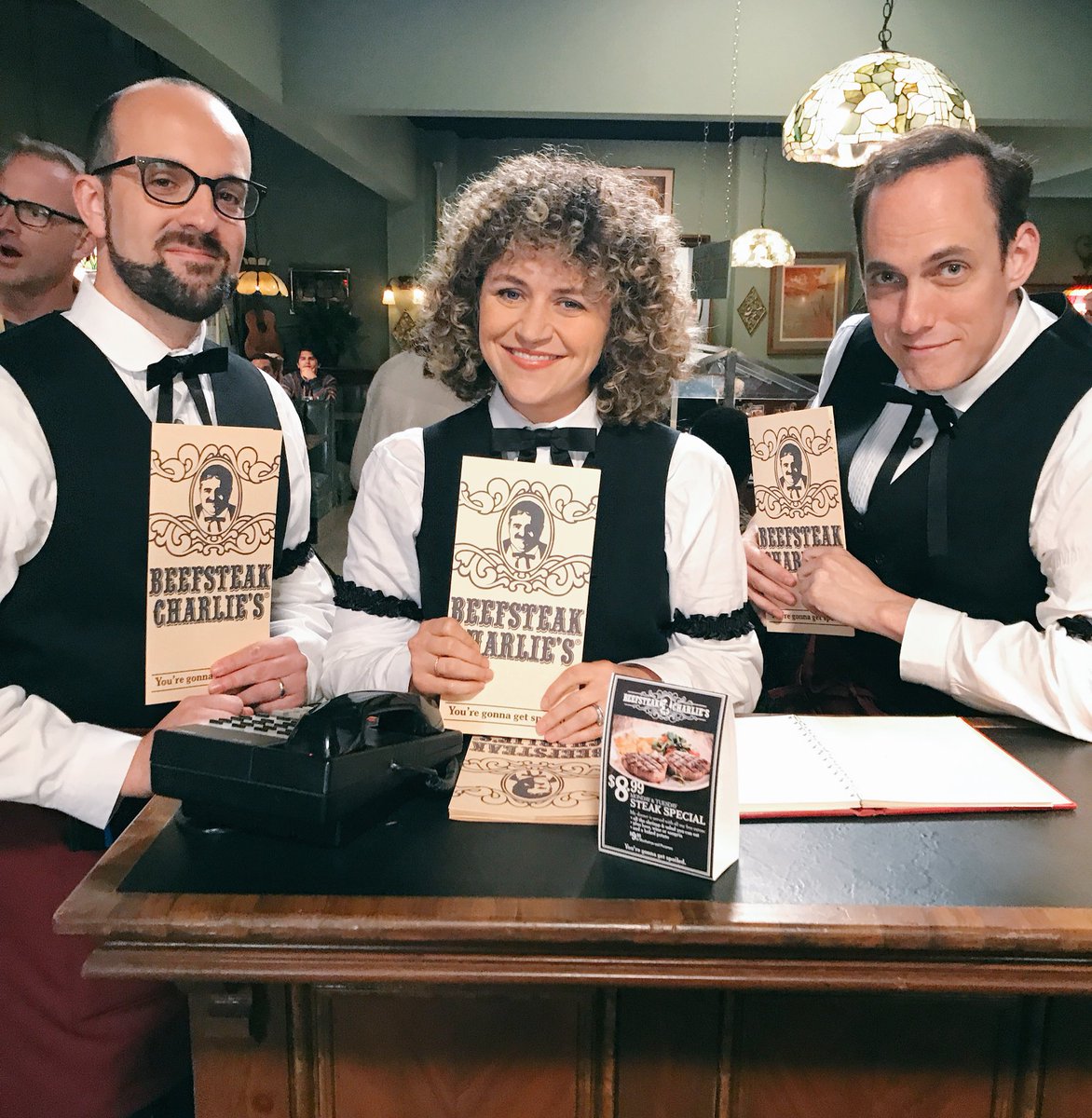 In the mid-1970s, Beefsteak Charlies grew into a restaurant chain that expanded far beyond the single Manhattan location. The famous slogan "You're gonna get spoiled" referred to the fact that it had all-you-could-eat salads alongside all-you-could-drink beer, wine, and sangria. It grew to 60 locations in 1984, went defunct by 1987, and closed the last shop in 2009.
Boston Sea Party
Just as roadside dining was all the rage in the 1950s, themed restaurants were all the rage in the 1970s. One of the most iconic (and pun-tastic) was the Boston Sea Party – a hat tip to the historical Boston Tea Party that kickstarted the revolution.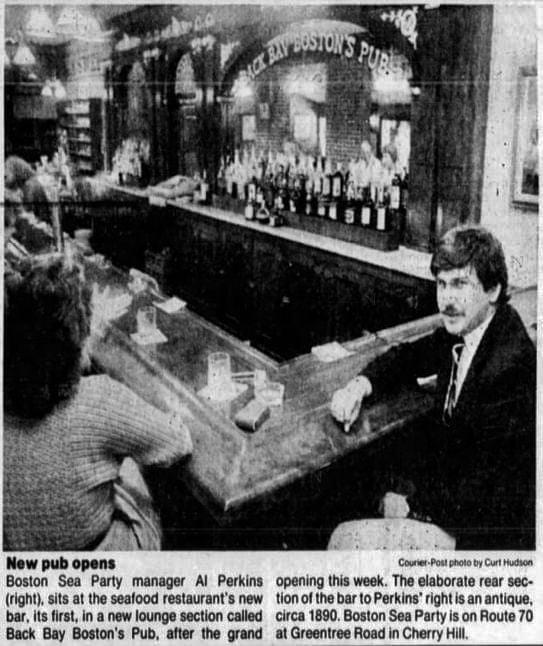 Customers ate the all-you-can-eat buffet inside a nautical-themed interior as wait staff in colonial dresses walked around. It did ok for a while but took a downtown in the 90s. No one knows exactly when, but sometime in the early 2000s, all stores were closed.
Fashion Cafe
In many ways, the 1990s was the heyday of supermodels. One restaurant chain, Fashion Cafe, decided to capitalize on that by bringing together Naomi Campbell, Elle MacPherson, and Claudia Schiffer to give glowing endorsements of the chain. They did, and it worked well for New York City in the '90s.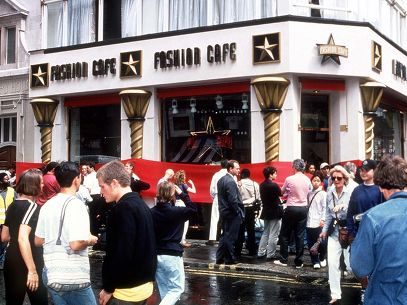 From NYC, it spread to Spain, Mexico, South Africa, and the United Kingdom. However, it very quickly ran into trouble as the owners, Francesco Buti and Tommaso Buti, were hauled in for money laundering in 1998. It closed shortly thereafter.
La Petite Boulangerie
La Petite Boulangerie, or the "little bakery" did in fact start out little with two stores in San Francisco. Five or so years after its founding, however, PepsiCo purchased the bakery and operations expanded to 140 locations all over the US.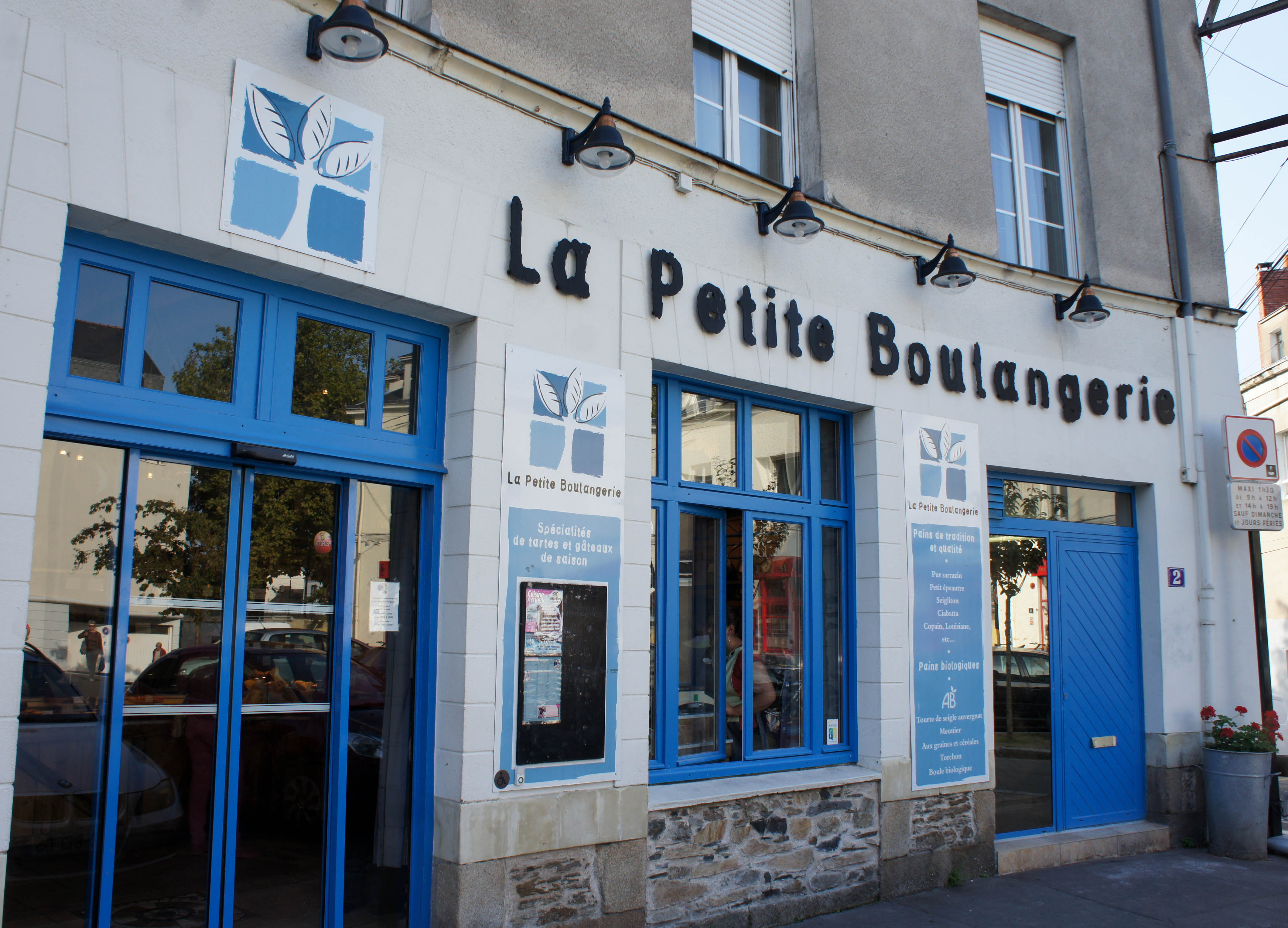 The Little Bakery was adored by people for its warm croissants among other tasty treats like muffins, pies, and bread. The company changed hands quite a few times from Mrs. Fields Original Cookies in the late '80s to Java City in the '90s. It's with them that La Petite Boulangerie met its demise in late 2000.