Indulge In These Incredible Tasty Treats At Your Upcoming Football Tailgate
Game day approaches! This means watching our favorite teams and pitting them against each other while gorging on food and drinks. To make preparing for the next big game y easy, we put together a Sunday-funday list of delicious desserts, snacks, and finger-foods. 
We're sure you'll find your soon to be- new favorite food items below. We wish you the best of luck, but we hope the team you are rooting for doesn't beat ours!
Classy Charcuterie Board
Having a charcuterie board ensures you're bringing something that everyone will enjoy. It is a high-end, classy form of snack, but still delectably mouth-watering. This board can give a victory the celebration it deserves.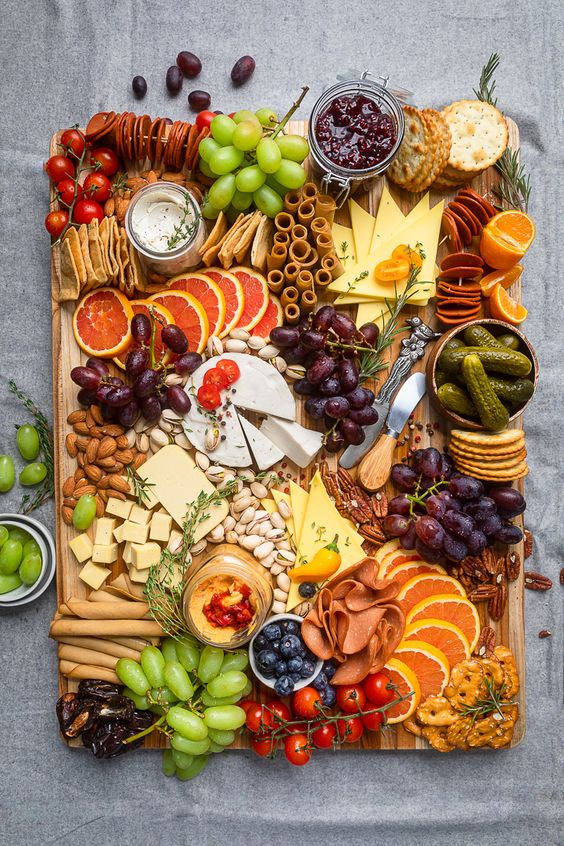 Or it can console fallen spirits after a loss. Add jams, cheese, olives, fruits, and nuts into the mix to create a diverse array of flavors. Feel free to top the set off with baked bread or crackers.
Warm Pizza Pepperoni Rolls
If you want a home-cooked vibe for your Super Bowl gathering, opt for pepperoni pizza rolls. While you can always opt for the store-bought packs, we promise that a homemade version will make everyone want some more.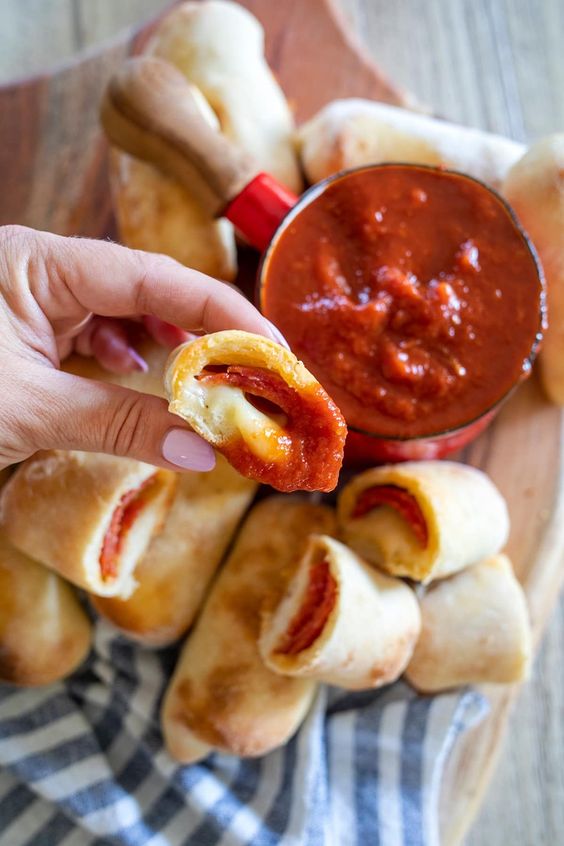 Feel free to add a variety of flavors to your pizza rolls. Besides cheese or pepperoni, you can also add mushroom, garlic, or pineapple as toppings. You're only limited by your taste buds, imagination, and budget.
Cool Pepperoni Rolls
The Super Bowl would not be complete without cold pepperoni rolls. This party-friendly appetizer can be prepared first and forgotten about while you work on the other snacks since the rolls will stay fresh for longer than most other foods.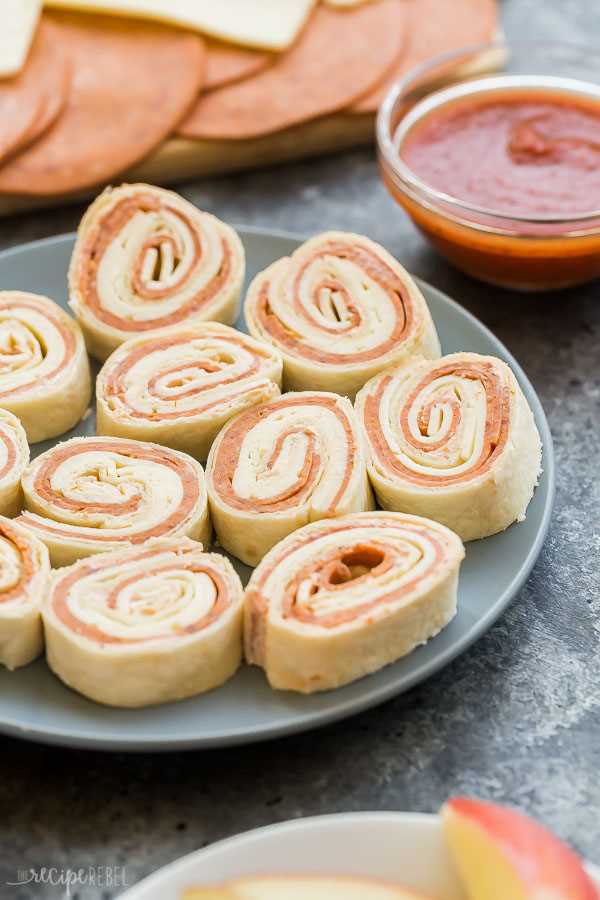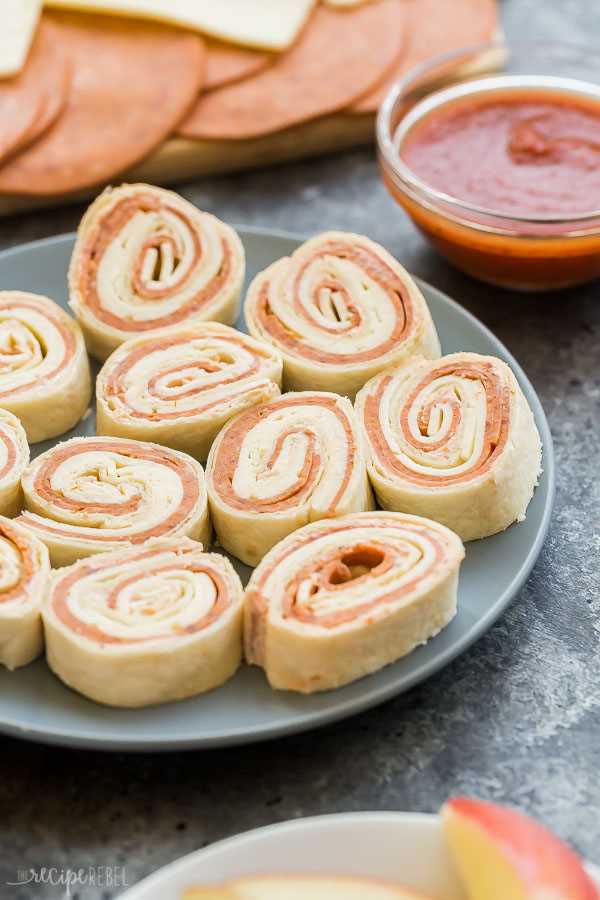 They also contain all the delicious flavors that would make anyone's mouth water. Imagine pepperoni, cream cheese, garlic powder, and red pepper flakes all rolled up in a flour tortilla. It doesn't get any better than this.
Yummy Snack Mix
The best way to enjoy a scrumptious snack is by combining all the delicious goodies in one mix. It is perfect for grazing prior to the start of the game. It will keep all your guests busy and excited. 
We recommend combining almonds, popcorn, pretzel, and whichever else you think is delicious. Feel free to throw in sweet syrup, and stir everything—now have a mercantile mix of yummy snacks to get you through the action.
Overstuffed Flavorful Baked Potatoes
Baked potatoes are sadly overlooked during functions and parties since many hosts fail to see their great versatility. Put some potatoes in the oven and do some delectable overstuffing. Your guests will be delighted.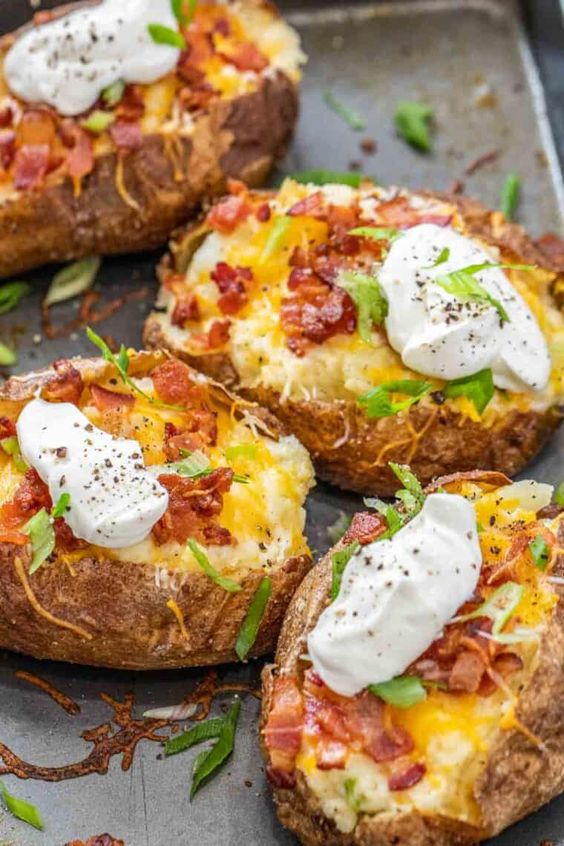 We prefer the buffalo chicken variety of this beloved dish. The options are limitless when it comes to overstuffing potatoes. If you've run out of ideas on what to stuff them with, offer your guests a DIY overstuffed baked potato platter.
Mushroom and Savory Swiss Sliders
The Super Bowl would never be complete without sliders. It's a staple food for any game. One way to put a twist on this classic is by including mushrooms as well as Swiss cheese. Don't forget to add a sauce of your choice.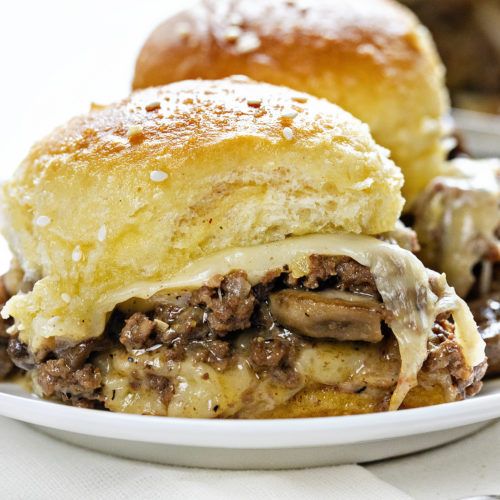 If you have vegetarian guests, replace the meat patty with portobello mushroom. The texture is the same, and it's just as delicious. We promise these mighty burgers will both satiate your guests and make them hunger for more.
Unique Crab Rangoon Nachos
Who doesn't love classic nachos? These snacks are a given for all Super Bowl gatherings. But have you tried crab Rangoon nachos? We're sure that once you serve this sumptuous snack, your guests will remember it long after the game is over.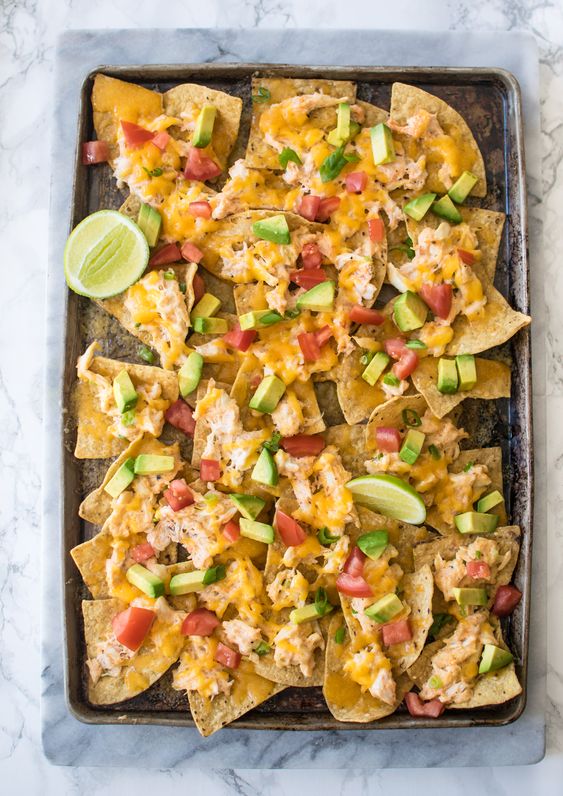 Plus, it is easy to cook up. Simply top wonton wrappers with cream cheese, crab, peppers, scallions, and whatever tickles your palate. It's a snack you and your guests will never forget. 
Sure-Fire Bacon-Shrimp Skewers
This Super Bowl winner has been tried and tested by palates the nation over. The verdict is always the same—it is a hundred percent delectable. Imagine the salty and savory flavor of bacon and soft shrimp on the skewer.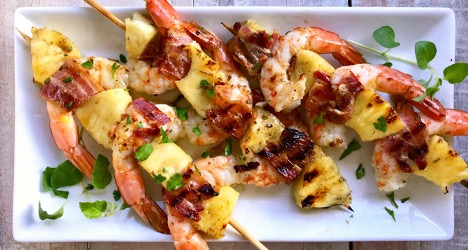 Add in pineapple, and you have a heaven you can hold. These easy-to-make treats are uniquely scrumptious. What are you waiting for? Hit up that grill and get ready to take home the prize for "Greatest Host."
Brie Stuffed Mushrooms
Stuffed mushrooms are an easy and filling treat for any partygoer and is a staple of any gathering. To really top yourself this year, why not add some brie cheese to the mix?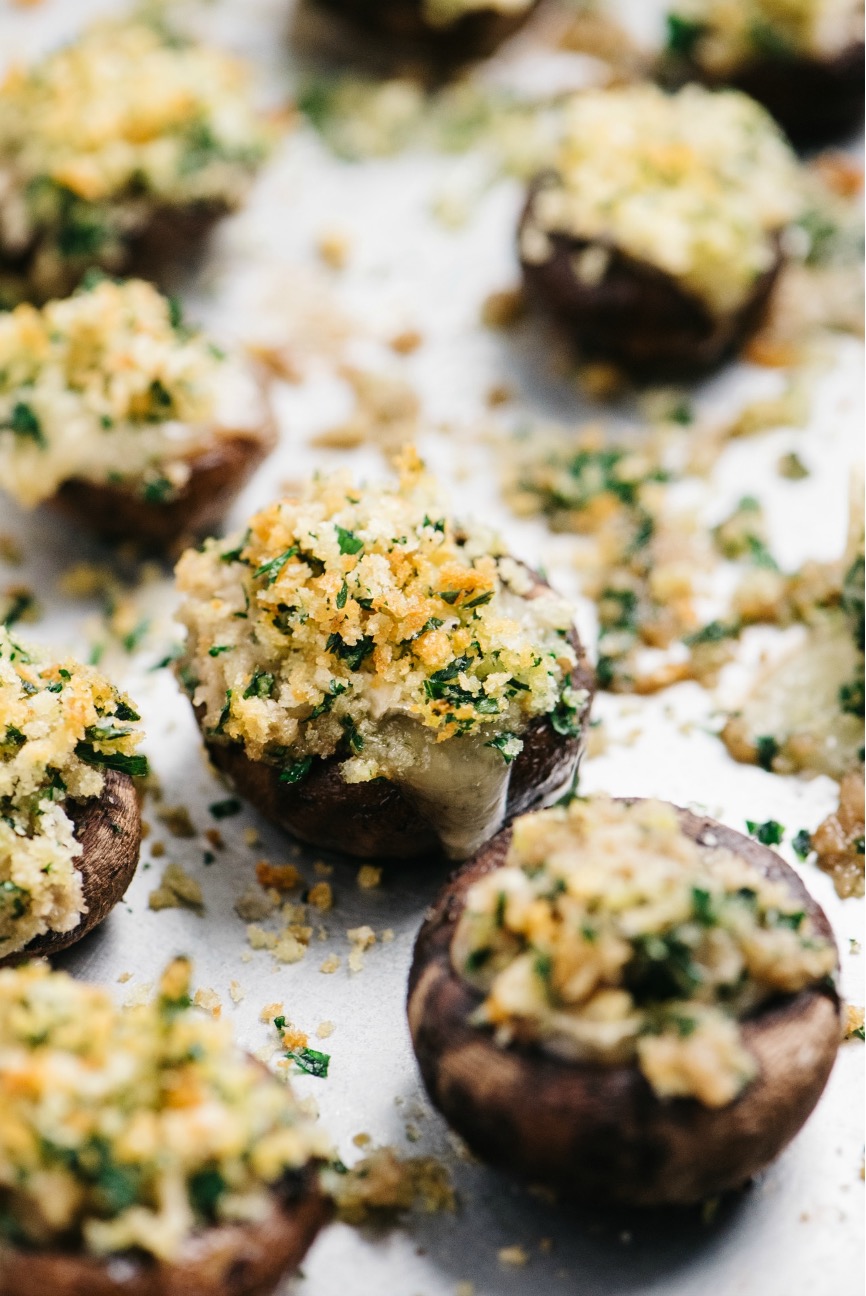 The formula is simple…simply stuff your baby Bella mushrooms with the delicious and frankly unbeatable brie cheese and a crispy topping (panko breadcrumbs!). These handhelds will keep your guests coming back for more. You can serve these straight out of the oven or at room temperature.
Healthier BLT Bites
Get all the lip-smacking flavors of the iconic BLT (bacon, lettuce, tomato sandwich) with a lean twist. The other benefit of this snack is that it is the perfect handheld and easy to plop onto a plate.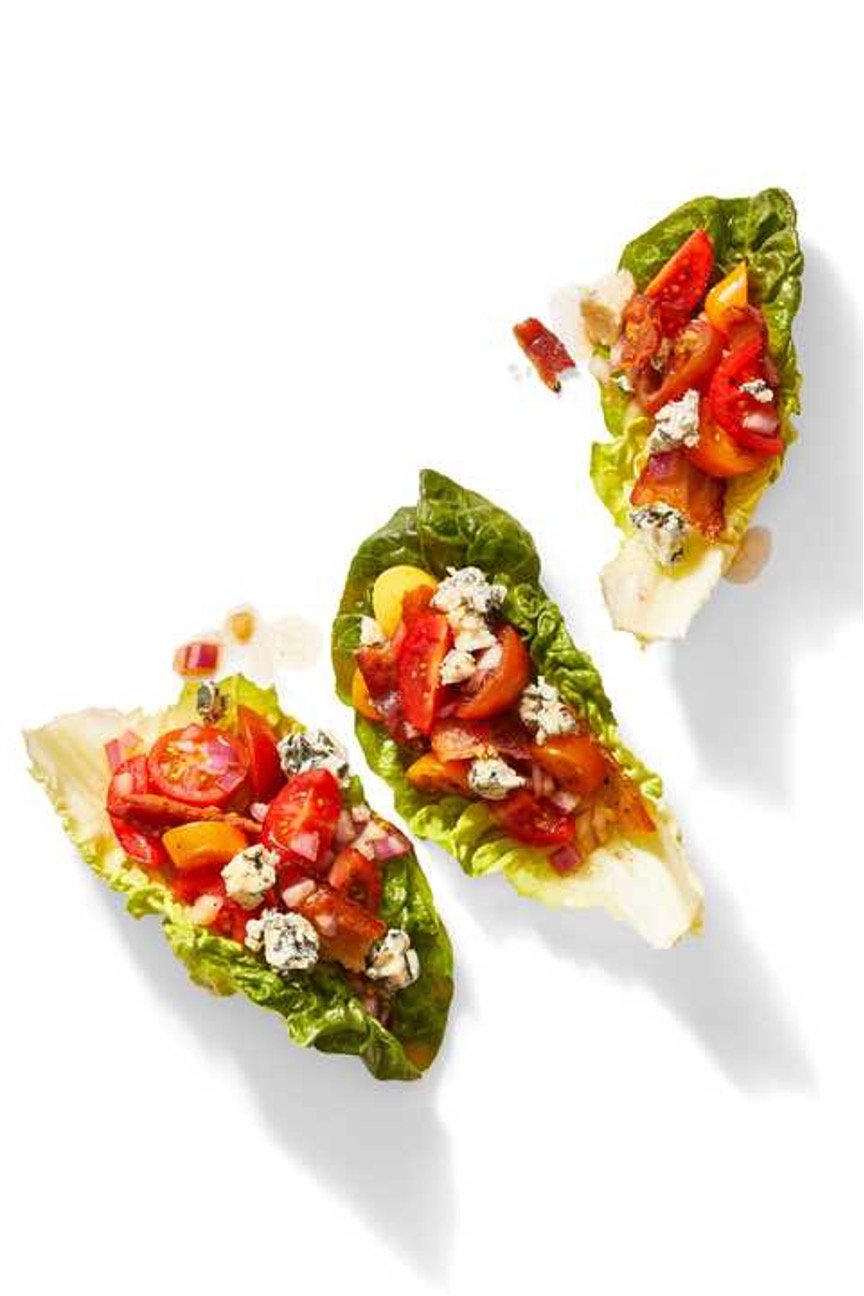 The best part? We all know that Super Bowl Sunday is a day that we imbibe our beers and caloric drinks, so we have to cut calories where we can. This lettuce wrapped BLT bites are the perfect pairing to cut down on the calories where we can without skipping that tasty beer.
Stuffed Tortilla Cups
This is a crowd pleaser for the creator and the eater as it is a no bake option with endless possibilities! Take the chips and dip option to another level and get the delicious crunch with whatever you so desire to compliment your chips.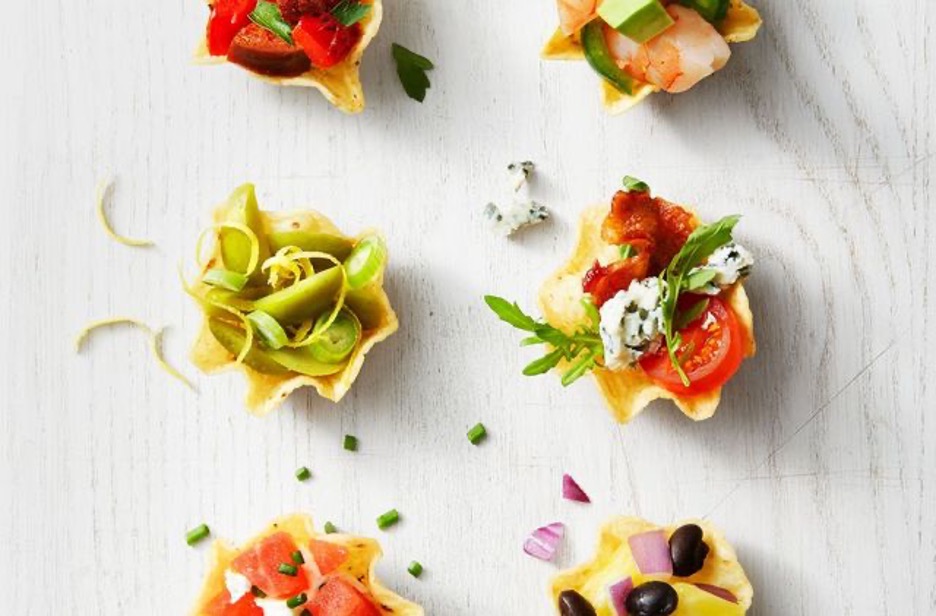 Whether you fill your tortilla cups with shrimp, avocado, and jalapeno, or pineapple, black beans, and red onion (or whatever else delicious combination you can come up with!) this snack is sure to be a hit.
Baguette Pizza
This is a way to keep it simple while also adding a twist of class to a game day favorite. Put all your favorite pizza toppings atop a baguette with all the benefits of an open face sandwich.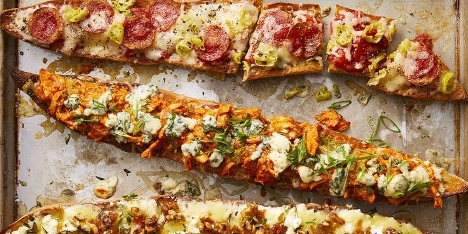 There is a wide variety of ingredients that can be added to your baguette pizza, but our favorite is the buffalo chicken. Whichever flavor profile you end up going with, we're sure it will become a Super Bowl staple.
Roasted Olives with Lemon, Garlic, Herbs
This savory and healthy snack is a no-brainer for your upcoming gathering. The simple preparation, modest amount of ingredients, and aromatic flavors will be a great complement to just about any other food you decide to serve.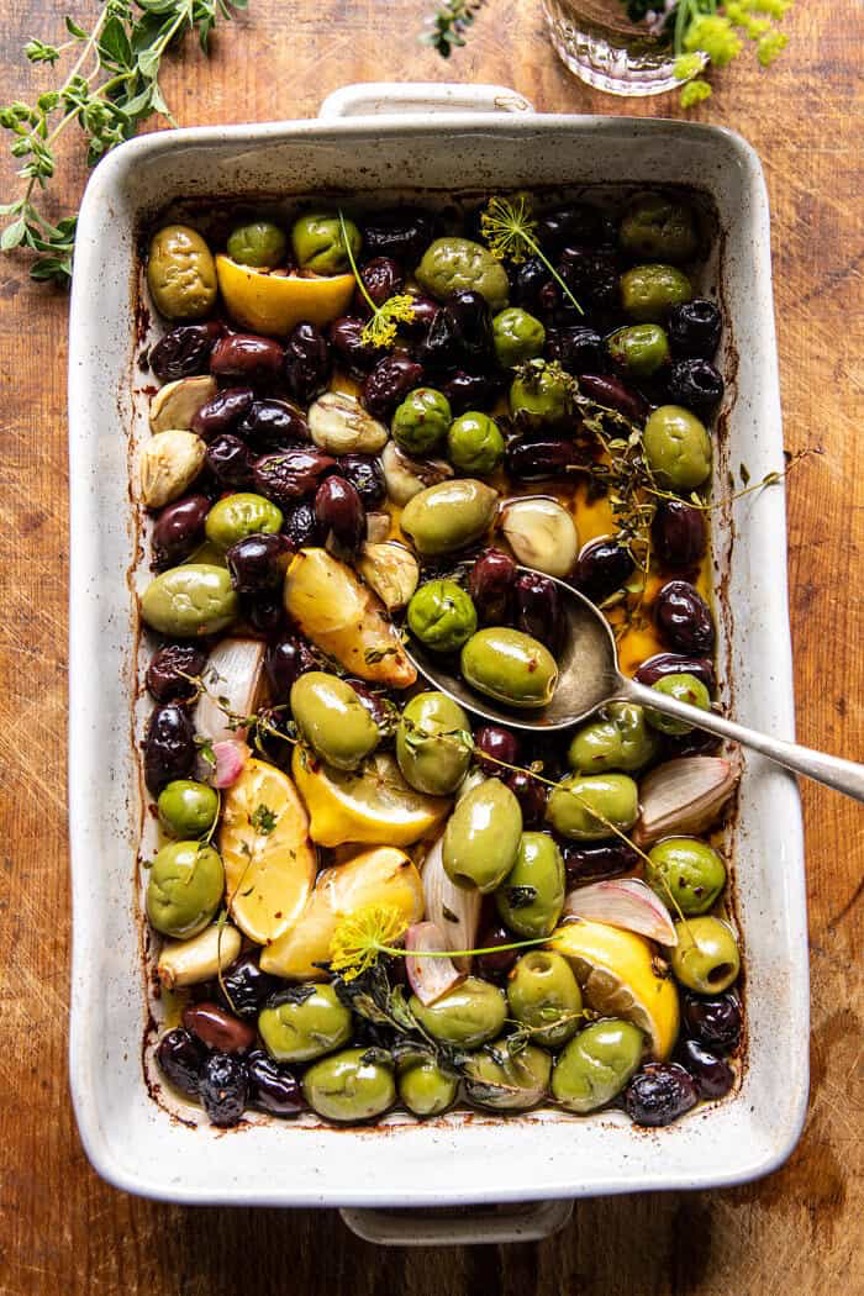 Plus, on the unlikely chance that you have leftovers after the game you can refrigerate and save this Mediterranean approved snack for up to five days, so nothing goes to waste. Feel free to throw these on your charcuterie board as well!
Grilled Corn and Ricotta Dip
Show up to the party with a to-die-for dip this Sunday with a mouth-watering grilled corn and ricotta dip. This dip pairs nicely with toasted baguette slices, pita chips, or really any kind of cracker you could think to pair it with.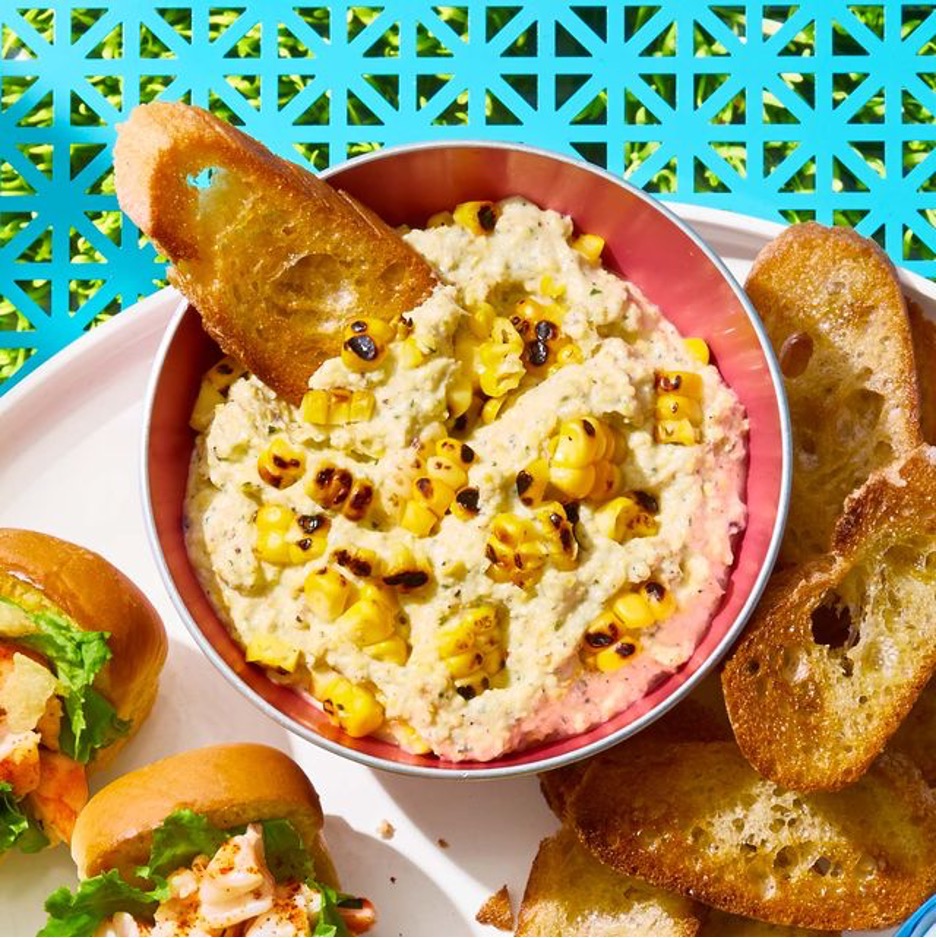 This dip is savory and zesty and easy to throw together on game day.
Sprigs in a Blanket
We are all trying to level up this year and that includes our waistline (and our tastebuds!) Put a spin on an old classic and try out these "sprigs" in a blanket. This pigs in a blanket fill-in ensures that you get your fill of vegetables while watching the game.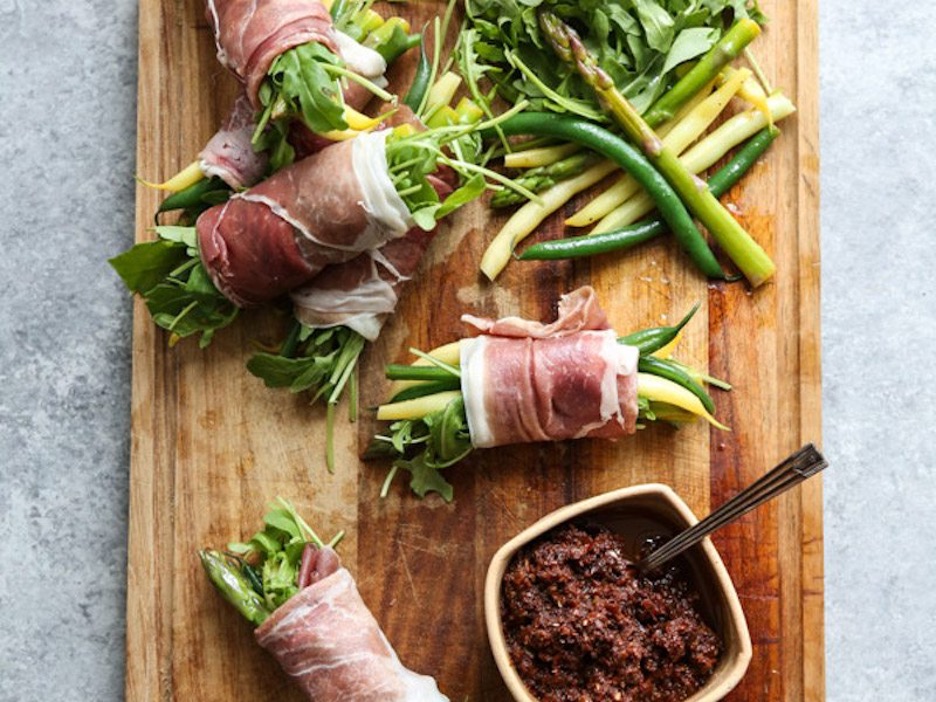 But not to worry, you won't be sacrificing flavor whatsoever. These handhelds have all the needed flavor while giving your cheat day a little less to work with. It also doesn't hurt that this treat adds a nice aesthetic appeal to your platter.
Bell Pepper Nachos
While on the theme of health this Sunday, let's keep with the trend with this bell pepper nachos recipe. This spin-off of the south-of-the-border classic's main ingredient is the crunchy and crisp bell peppers. Thankfully, this nutrient-packed vegetable contains vitamin C, beta carotene, and antioxidants, all which are crucial to a high-functioning immune system.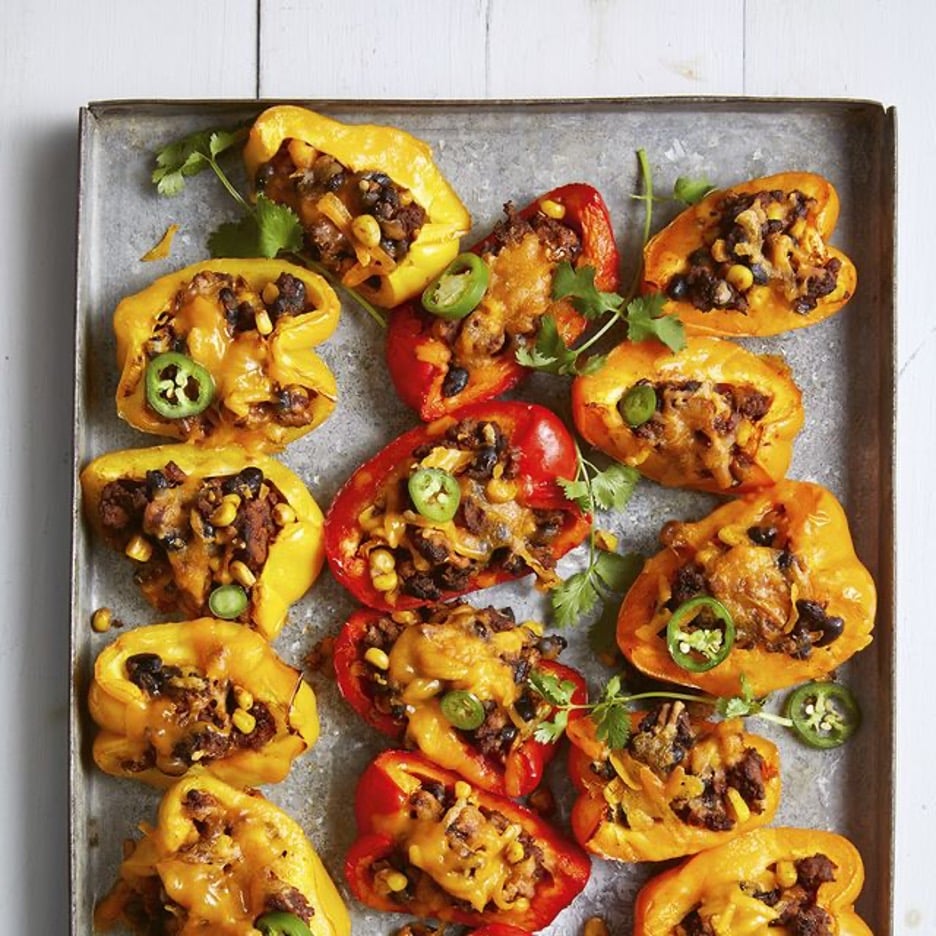 Add a pop of color and a fresh twist on a Super Bowl Sunday staple. You can serve this snack topped with salsa, yogurt, and scallions to taste!
Baked Feta Bites
Pop one of these cheesy finger foods into your mouth this Sunday. What could be better than puff pastries topped with tomato, kalamata olives, and feta?! Just sprinkle your favorite herbs, perhaps some oregano, basil, thyme, parsley and some black pepper and salt, and voila.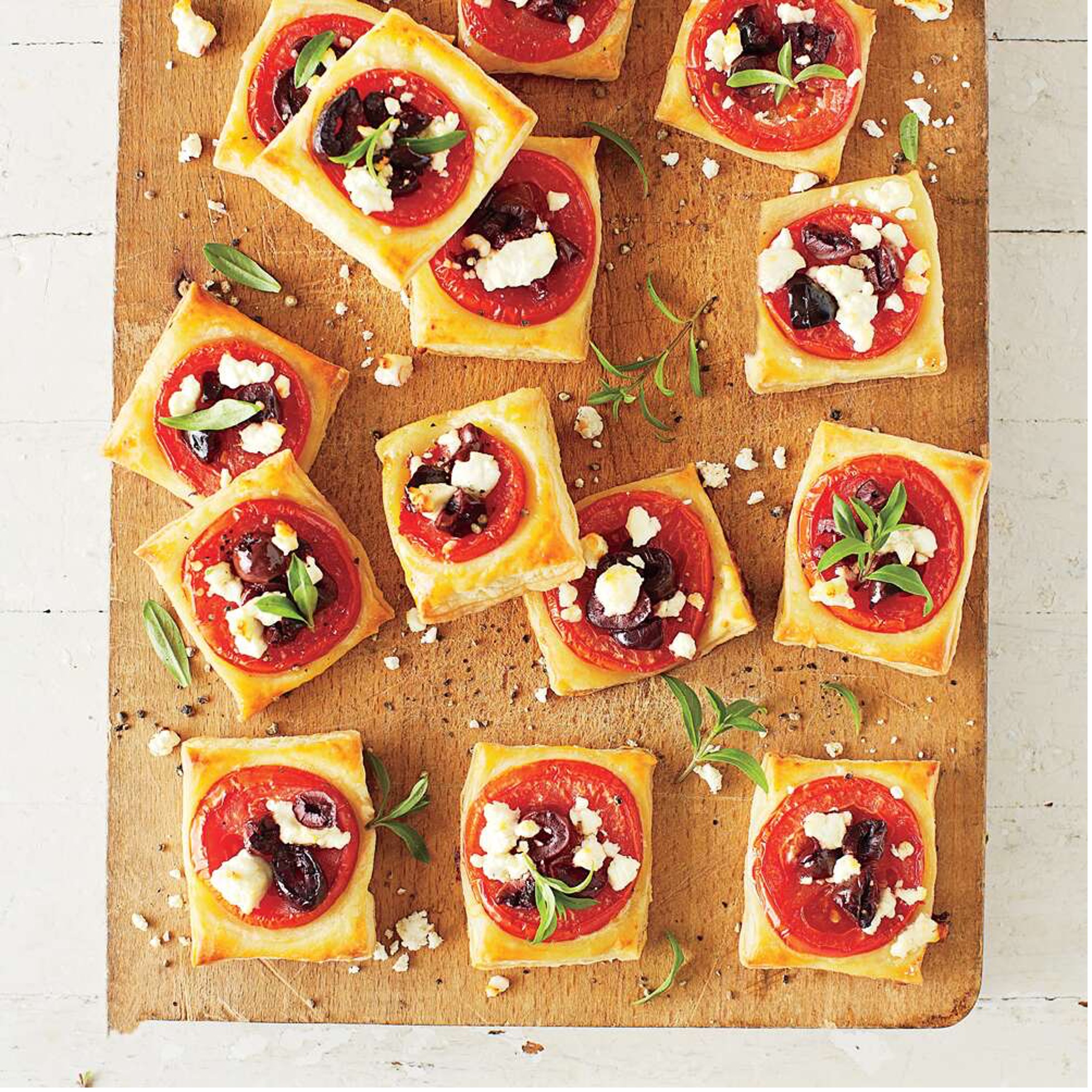 The prep time is only 15 minutes, and the bake time is only 15 minutes, so within a half hour you too can be munching on this delectable snack.
Oven Fried Onion Rings
Onion rings are always an immediate hit, that is why some panko-encrusted onion rings that comes with all the flavor and crispiness without the grease from the usual fried iteration is the way to go!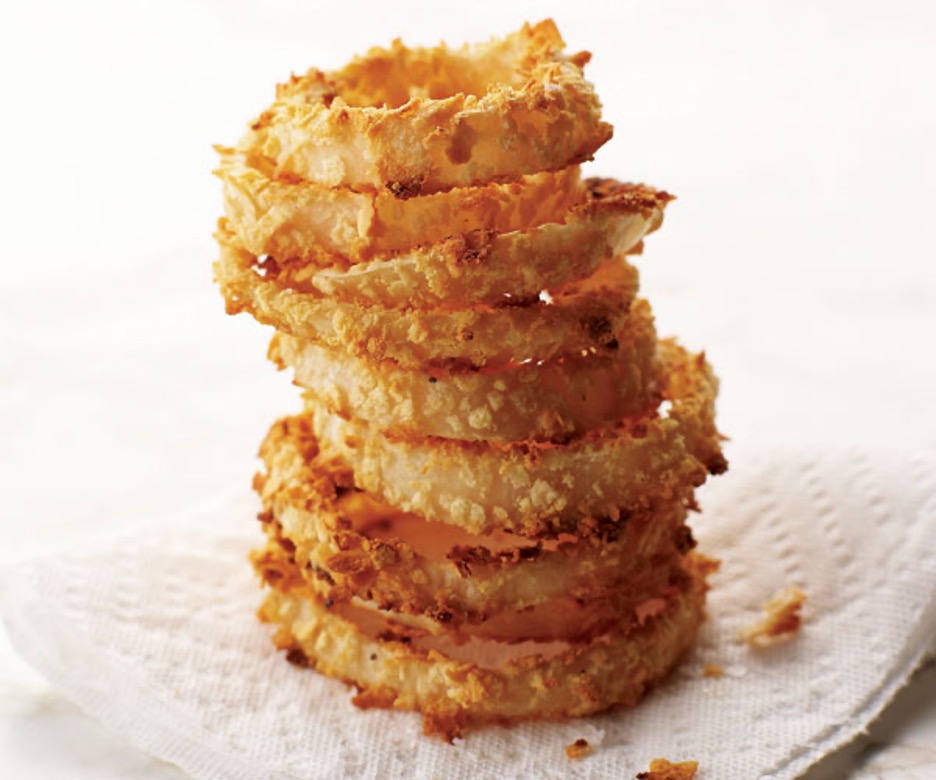 If you want to add a smoky flavor to your oven fried onion rings, throw a bit of smoked paprika to your flour mix before you coat your onion. Once they are baked you can dip your onion rings in ketchup, hot sauce, spicy mayonnaise, or whatever else suits your fancy.
Shrimp Spring Rolls
If you are the proud owner of a deep frier, why not add a cultural fusion to your spread with some crunchy and delicate shrimp spring rolls. If you and your fellow football lovers don't clear the plate, you can store this treat for up to two weeks, frozen.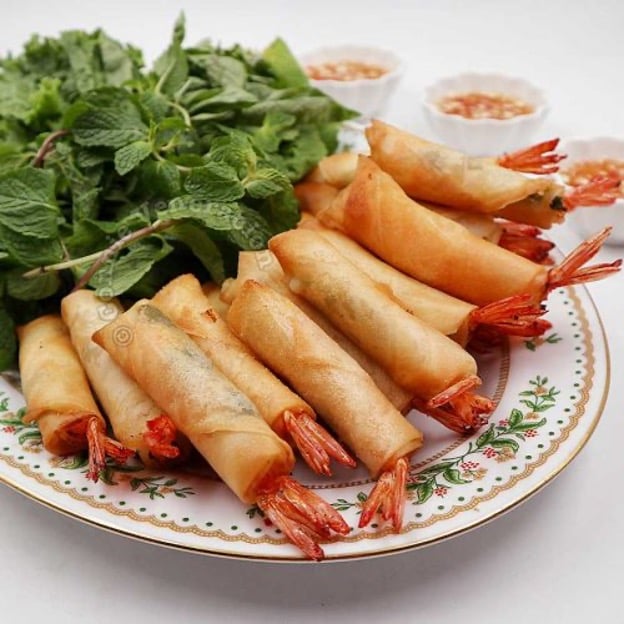 Add a sweet and spicy sauce to really up the ante, or put out a side of soy sauce, depending on what you're feeling this Super Bowl Sunday!
Classic Guacamole with a Mango Twist
When it comes to social gatherings, we all know the more dips and spreads the better. And perhaps the most iconic of the dips is made from none other than avocados, the one and only guacamole. Mash those babies up, add some serrano and jalapeno chile peppers and you've got the perfect complement the diced mango and lime juice. It's a fabulous twist on a long time favorite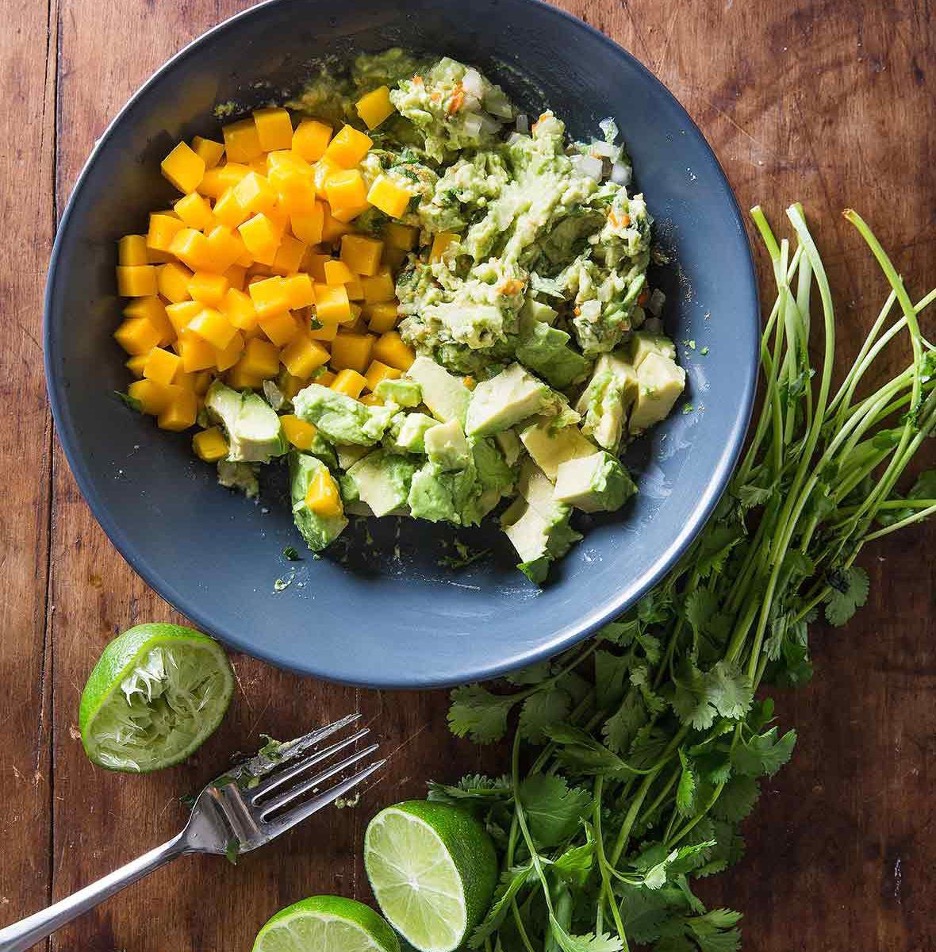 Bring along your favorite corn or flour chips for dipping and crack open a fresh Mexican lager.
Everything Bagel Veggie Chips
This Super Bowl snack is tasty, colorful, crispy, and downright delightful. These veggie potato chips are simplistic to make and can be paired with any of the delicious dips or spreads you or your guests bring to the shindig.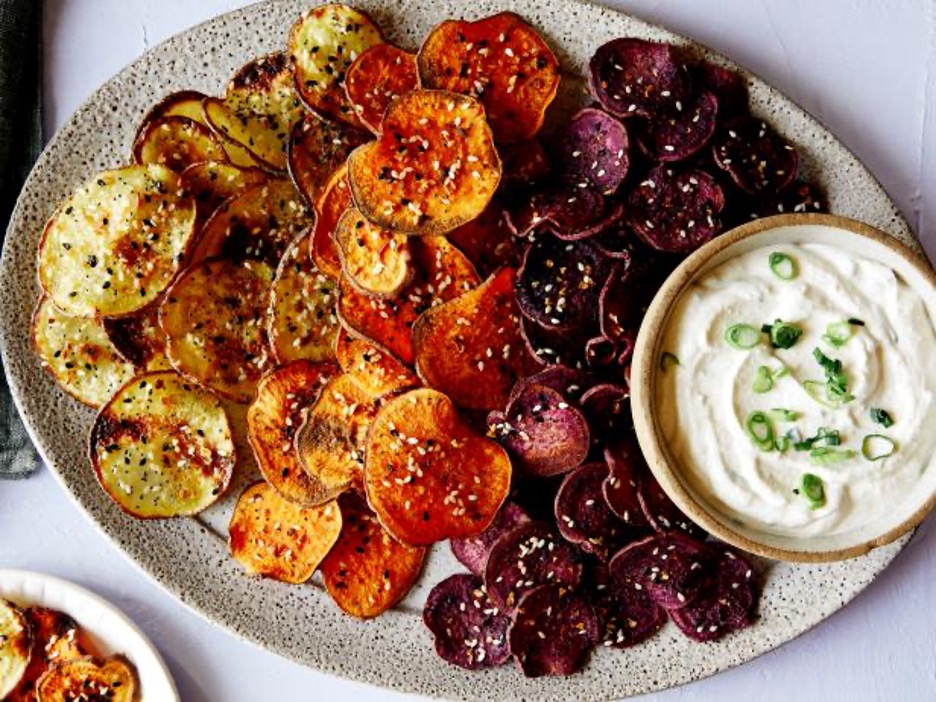 The trick to a colorful batch is to use more than just one kid of potato. Do a healthy combination of purple, sweet, and red. The Everything Seasoning puts these crisps over the edge in terms of flavor. Recommended: horseradish sauce
Four Cheese Mac and Cheese
Why add only one cheese to your mac and cheese when you could add four. And have you ever heard of blue cheese with your mac? It adds a fabulous tang. We like to add cheddar cheese, Swiss cheese, blue cheese (as mentioned) and Parmesan cheese.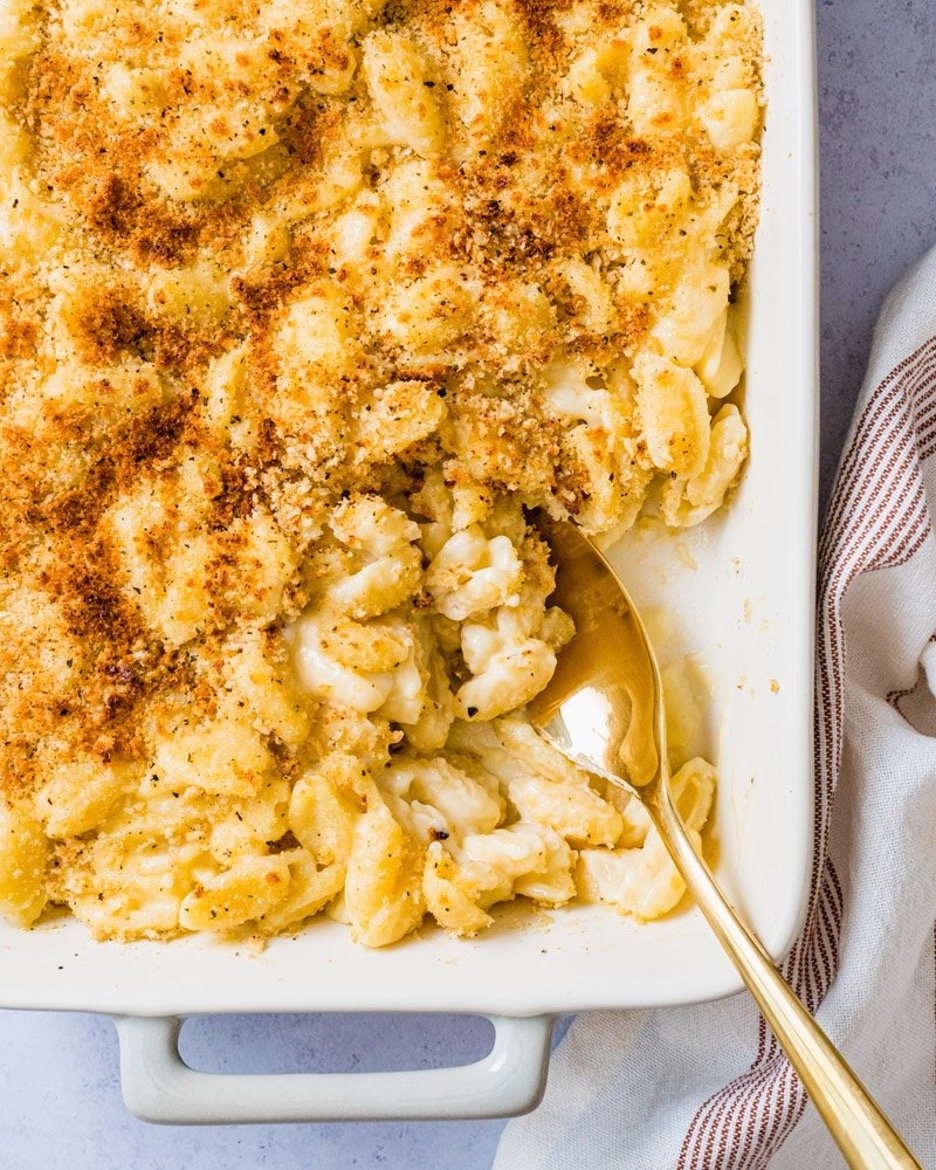 Is your mouth watering yet? Add panko breadcrumbs to the top before baking, and you've got a top-level macaroni there for game day. Pair this recipe with a nice salad or veggie dish and you're good to go!
Mexican Hot Dogs
Why have a standard, every day, boring hot dog when you can have a fresh and contemporary Mexican hot dog? To be honest, any recipe that calls for added bacon and avocado is an automatic touchdown in our book. What really adds to the flavoring of this game day weenie is the added lime juice which adds a tasty zest.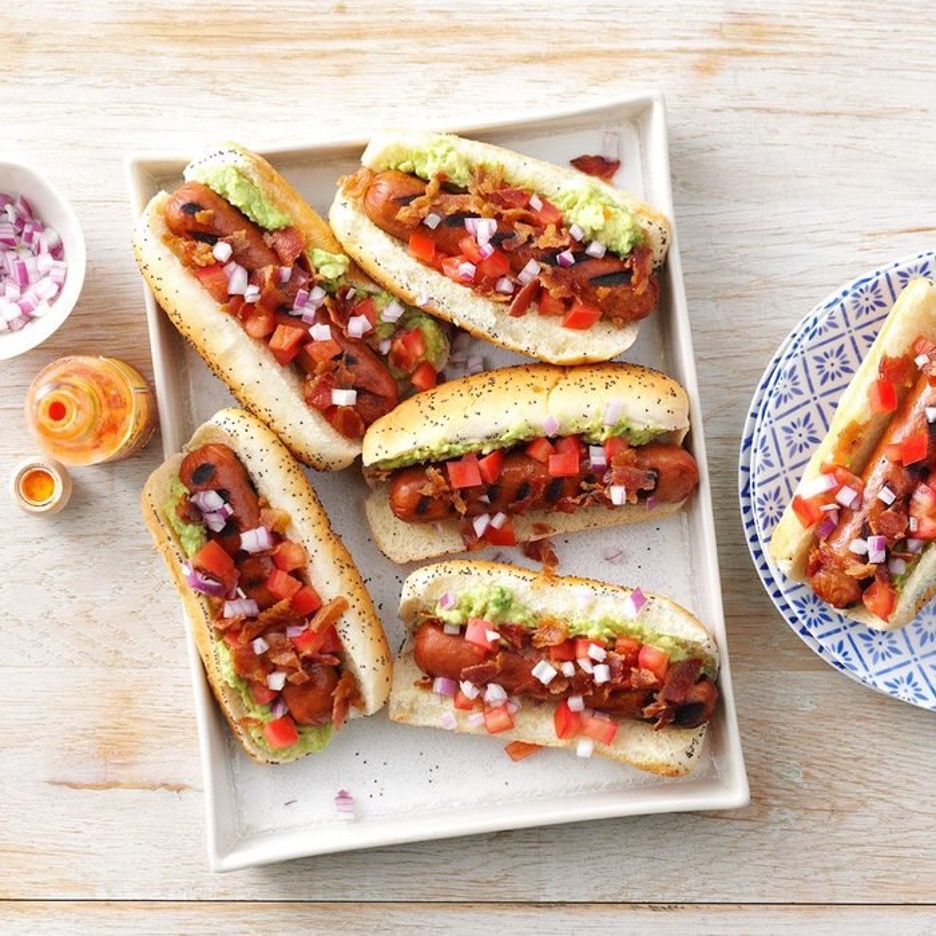 This will make your backyard BBQ one for the ages and pair nicely with whatever Super Bowl beer you're sipping on.
Lip-Smacking Fruit Dip
When we think of Super Bowl Sunday snacks, the first ones to come to mind are of more of the savory kind, however, we should not skip over the sweets on game day! Make a dreamy fruit dip and blow your guests out of the water.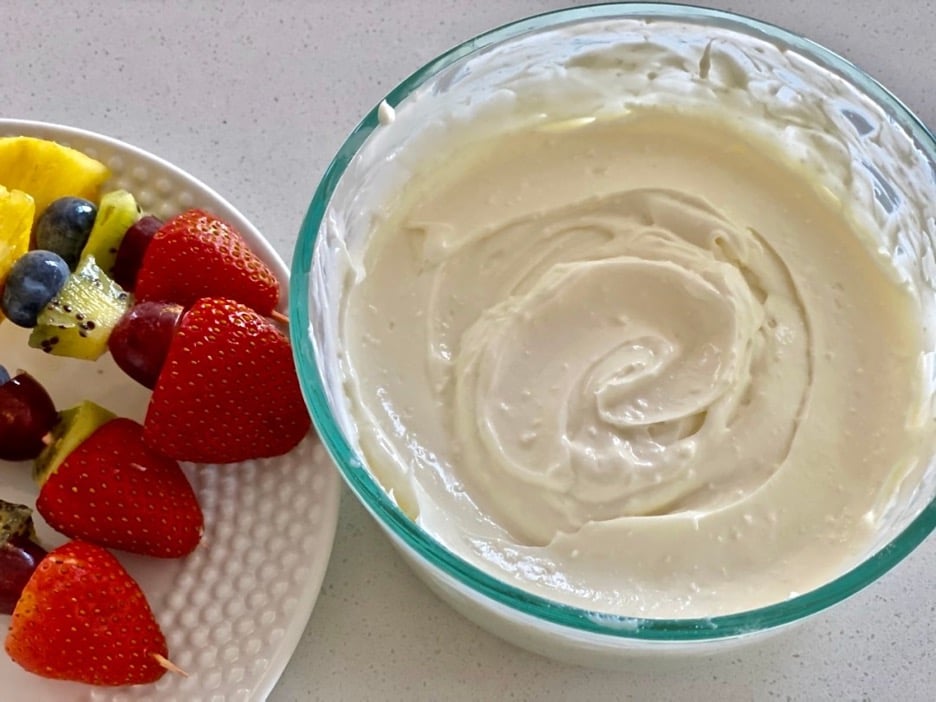 The thick cream cheese fruit dip can be paired alongside pineapple chunks, apple wedges, grapes, strawberries, or mango. Honestly, any fruit that stirs your fancy will do. You cannot go wrong with this snack.
Fruit and Cheese Kabobs
This snack is so simple to plan and assemble that it almost feels like cheating. If you decided to skip out on the charcuterie board these fruit and cheese kabobs are a perfect fill-in.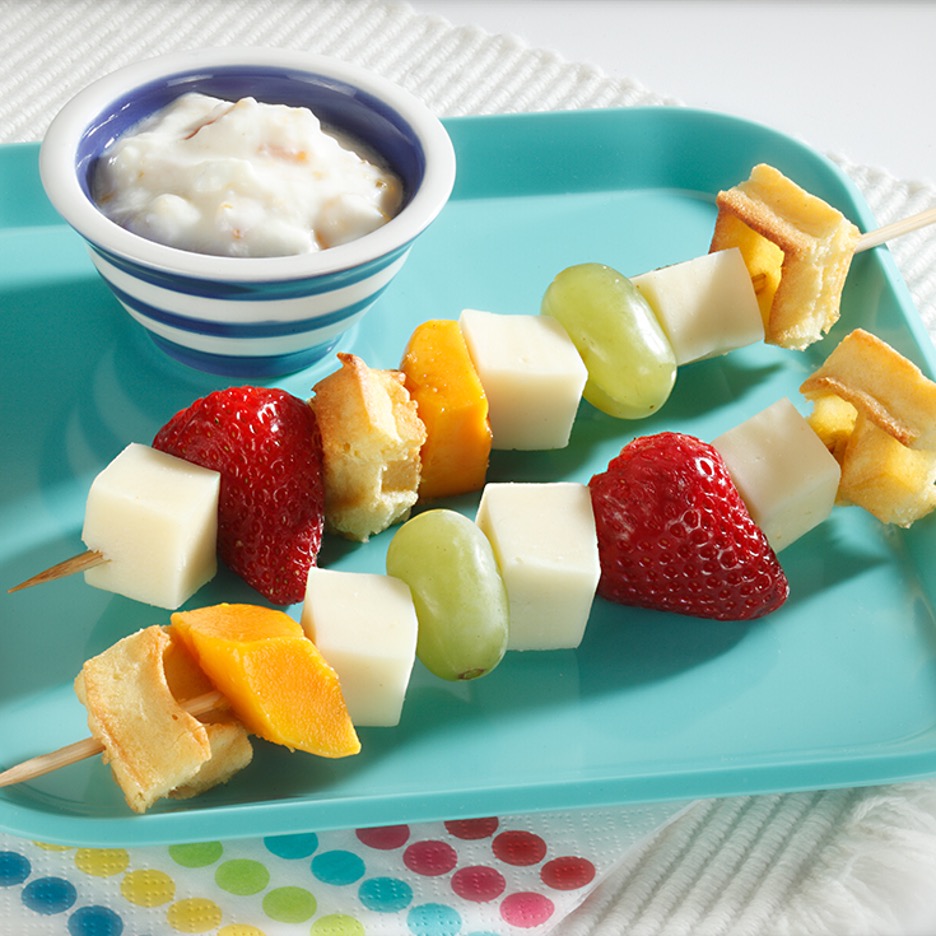 Get all those tangy and sweet balanced bites that you'd get from a cheese board, except in easy and portable hand-held kabobs. For next level kabob-ing, sprinkle some cinnamon over your treats and add a spiced yogurt dip to the side for balanced and thoughtful flavoring.
Super Bowl Quesadillas
This game day snack is a favorite because the ingredients are easy, cost efficient, and you can add some real variety into each quesadilla that you make. The variations really are endless! Switch up different cheeses, sauces, meats, and vegetables.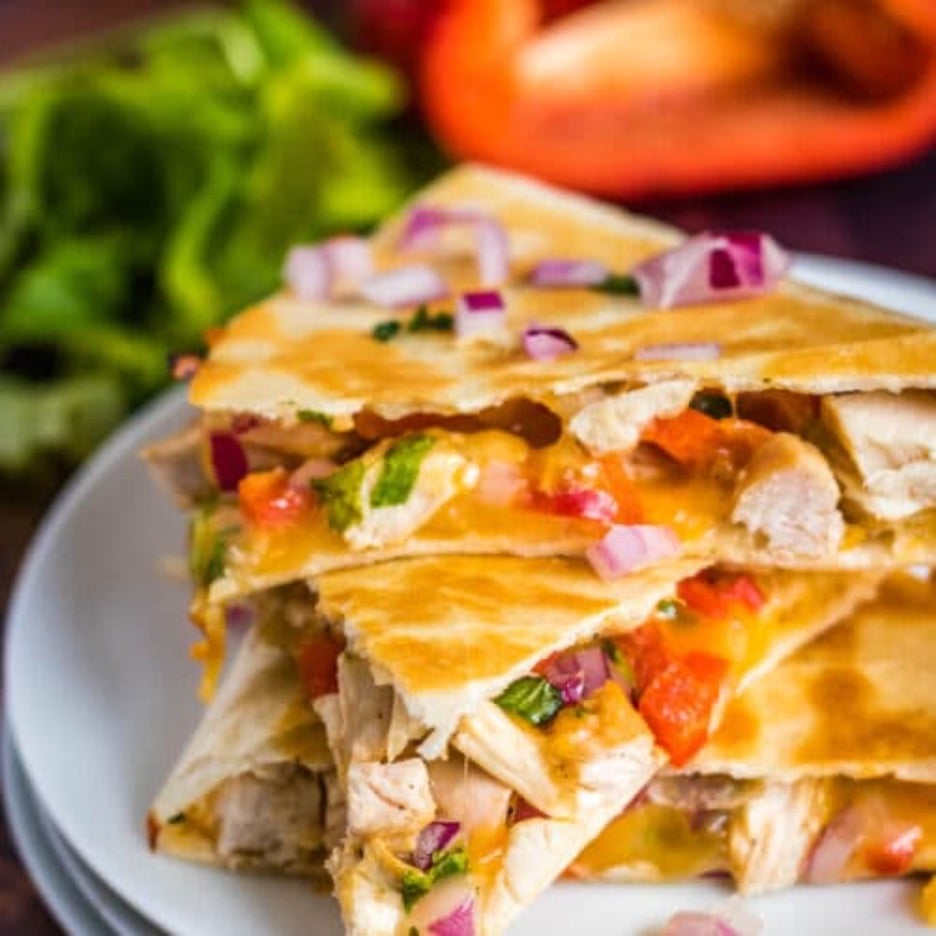 Plus, it is a clever way to pack in the veggie for those vegetable averse kiddos. It is hard to resist pretty much any food that is smothered in cheese and wrapped up in a crispy tortilla.
Garbanzo-Stuffed Mini Peppers
If you're a fan of hummus then these garbanzos stuffed mini peppers will be a great choice for you. This is a light and Mediterranean-inspired hand-held that packs all the crunch of dipping a chip into some hummus, minus the dreaded calories!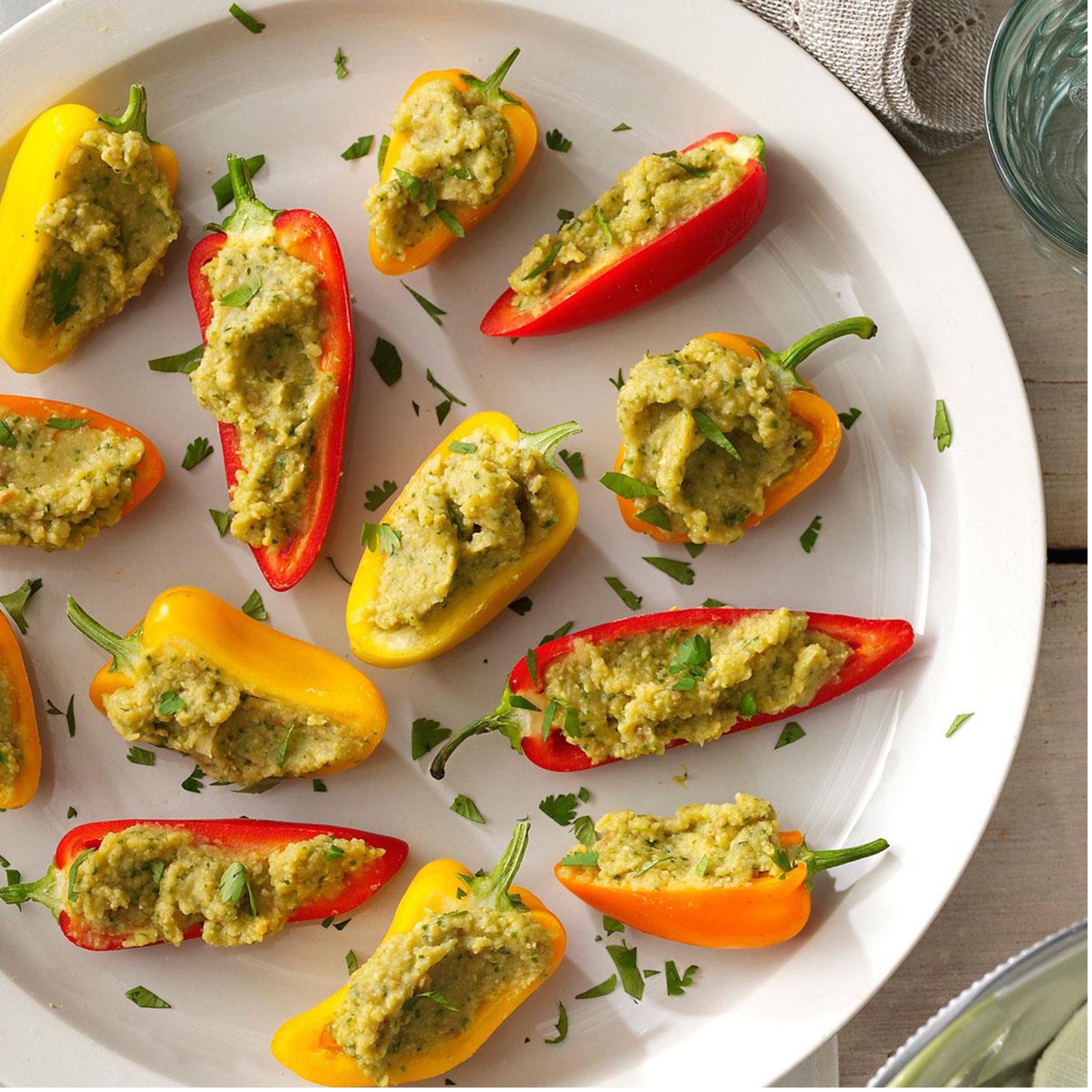 The multi-colored mini peppers add a mouth-watering pop of pigment to the game day spread and is a great two-bite appetizer. Add a handful of finely chopped cilantro to make this snack extra refreshing.
Oven-Baked Buffalo Wings
If you're wanting to go a more classic route, then look no further than the iconic Buffalo wings. It is pretty difficult to picture watching a football game without some traditional wings by your side, after all.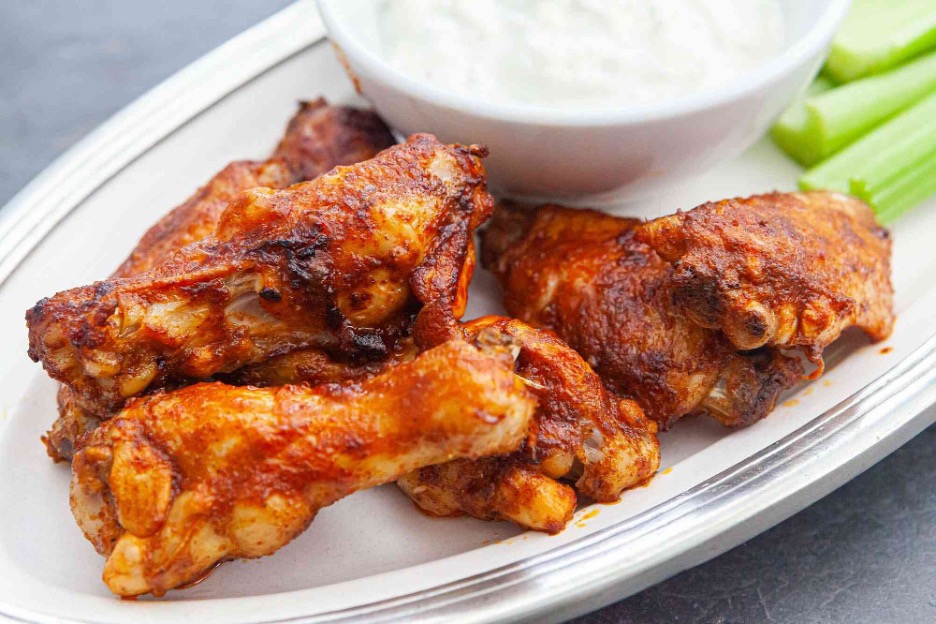 What with the crispy outer layer and the juicy and meaty inside—not to mention the tangy and spicy glaze, oh boy! Who could resist? Typically, this kind of recipe will call for the wings to be deep-fried, but don't be afraid to utilize the oven for this one.
Vegetable Platter
Speaking of classics, if you want to keep it unassuming and healthy then don't be afraid to stick with this weight watcher friendly tray. Recommended vegetables include (but is not limited to) carrots, celery, zucchini, cucumber, bell pepper, tomato, and mushroom.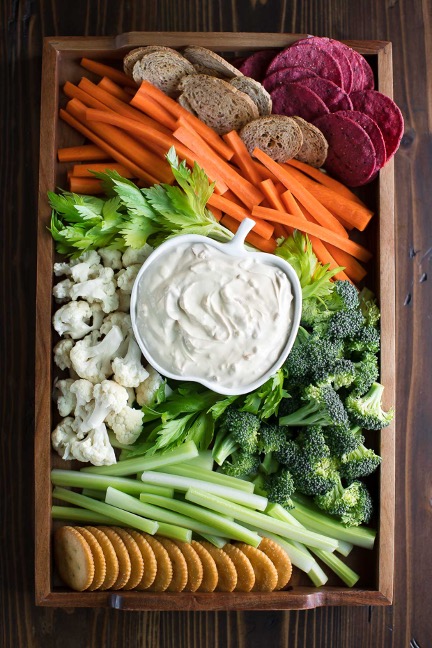 Chop and rinse and set your vegetables out with some ranch dressing, blue cheese, or a yogurt-based dressing to keep with the health trend, or any other scrumptious dip you can come up with.
Soft Pretzels
Soft pretzels and American sports are like ying-and-yang, so this Super Bowl snack seems like a no-brainer. Prepare these soft and billowy (yet extremely filling) in a snap—the ingredients are simple. You can shape them into the traditional knots or make cute little miniatures!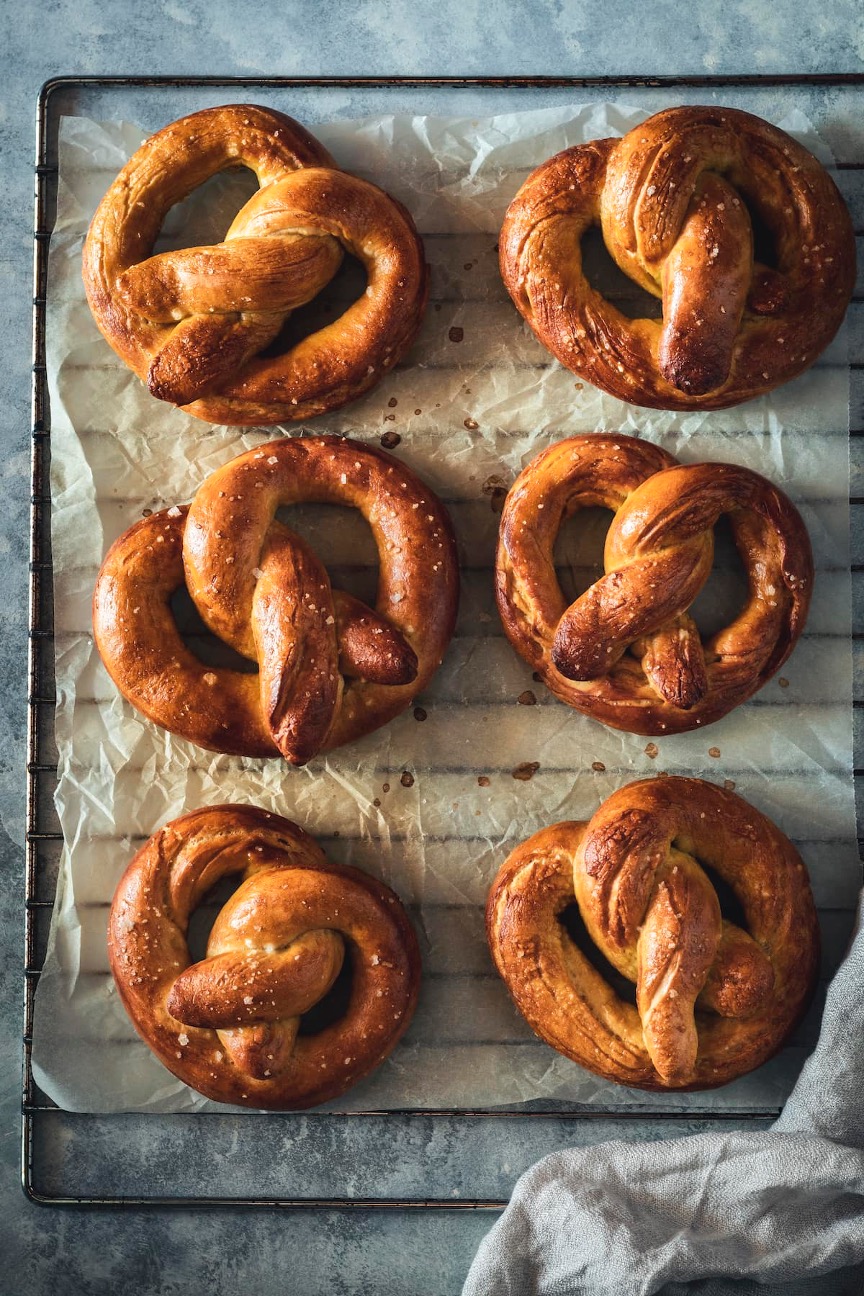 Aside from being a breeze to make, they're salty and savory and go with a wide variety of dipping sauces. We suggest nacho cheese, mustard, and some sweet and sour sauce to really put your spread over the edge.
Jalapeno Cheddar Soft Pretzel Bites
To continue with the pretzel-vibes, why not take the traditional to some next-level goodness and add a cheesy spice to each bite. The secret to ensuring each bite is delicious is the cheddar cheese and jalapeno that is within the dough itself.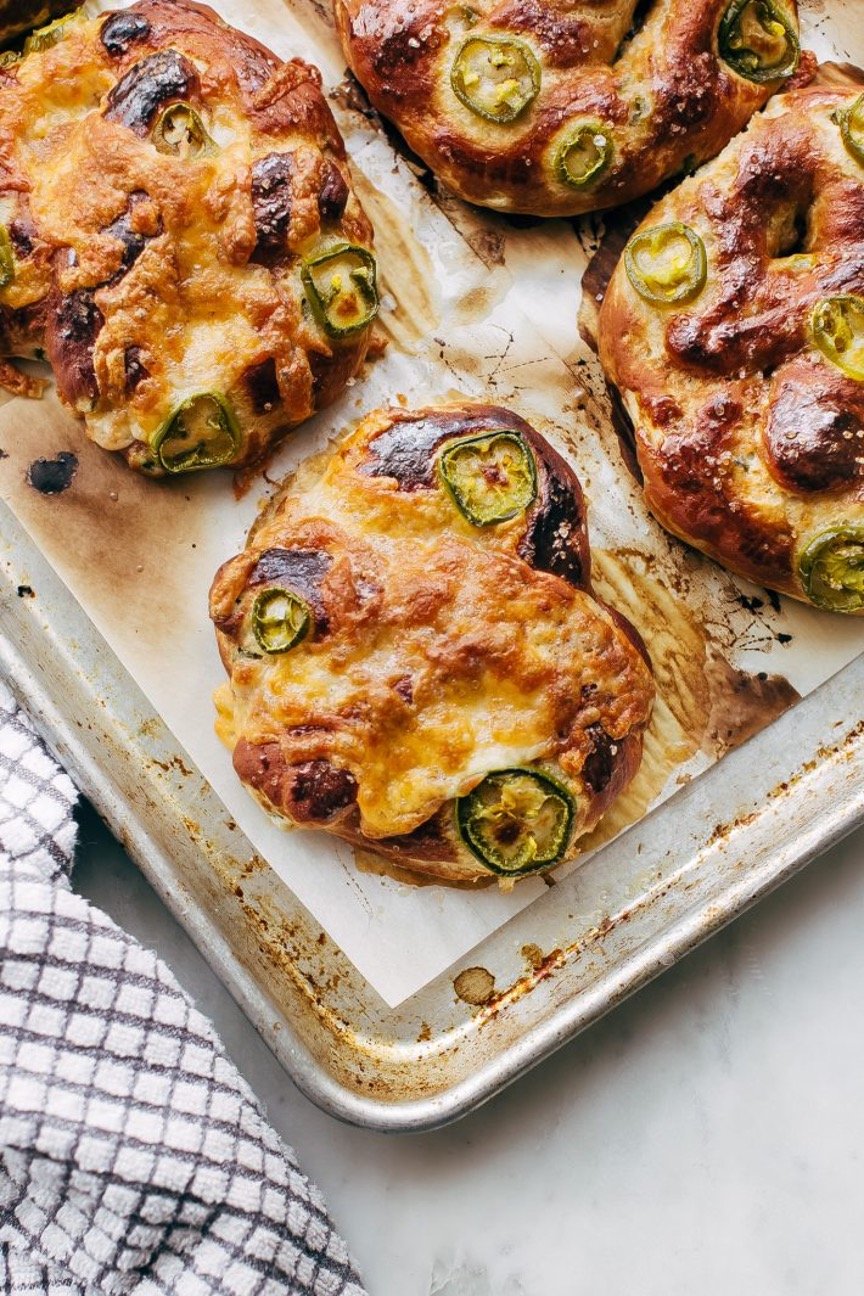 This treat will please the meat-eaters and vegetarians alike. This Super Bowl addition is also freezer-friendly so you can prep them in advance and then reheat in the oven on game day for ultimate relaxation.
Spinach Artichoke Zucchini Bites
These morsels may be small, but they are mighty. They're made up of spinach, artichokes, zucchini, and cheese. And not just one kind of cheese! These appetizing appetizers are loaded with cream cheese, parmesan cheese, mozzarella cheese, and some sour cream is thrown in too!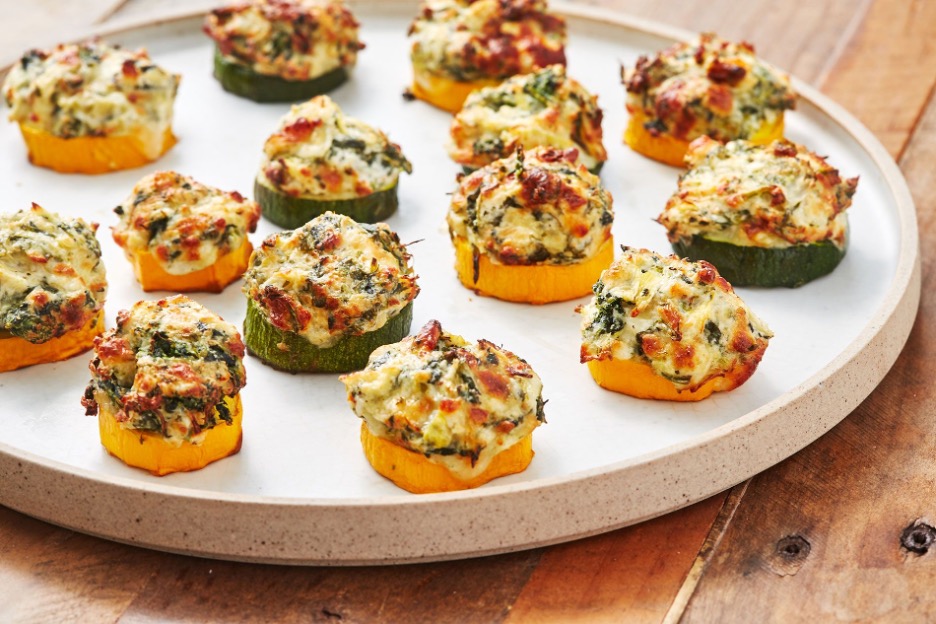 Also, anytime you're catering to the spectrum of eaters (vegetarians permitted on this snack!) we'd call that a win. Just make sure you make enough for everyone, as these are seriously addictive and go really quick!
Parmesan Ranch Popcorn
Isn't it crazy the insane difference a few simple herbs and spices change the unassuming popcorn? And what is more addictive and appealing than a savory handful of this parmesan ranch popcorn? Answer: not much.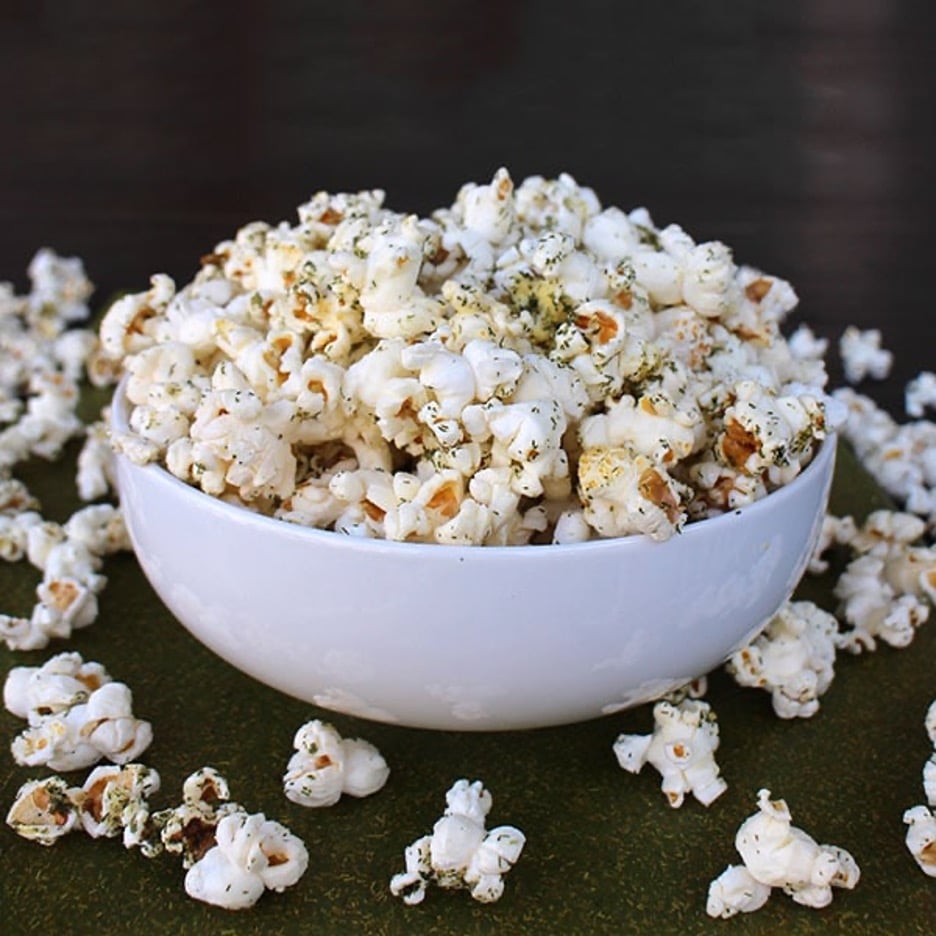 This easy blend of grated parmesan cheese, onion powder, garlic salt, and parsley put you in business, baby! From modest to decadent just like that. If you're looking for a minimal effort, low-cost, and delicious snack to pepper your party with, look no further.
Jalapeno Cheese Crisps
Cheddar cheese and jalapeno are a natural pair—so delicious! And what if I told you that this Super Bowl snack only requires two ingredients, you guess it, just cheddar cheese and jalapeno.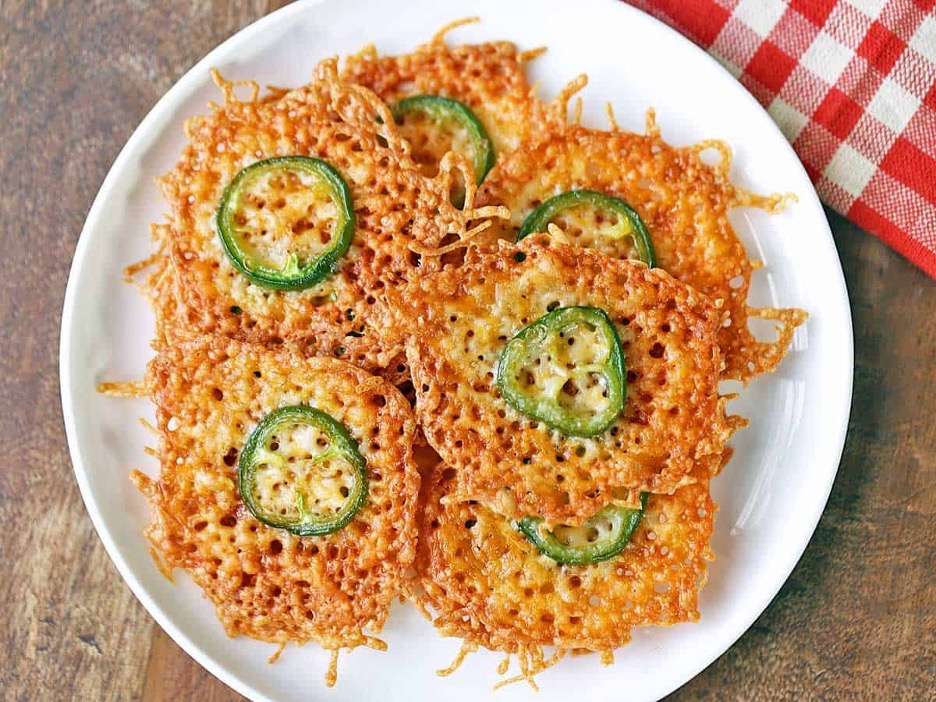 So, they're simple and quick to make, check. They're carb-free, check. Limited ingredients, check. And vegetarian, check and check. These crisps will be ready in less than 30 minutes and will most definitely become a new party staple going forward.
Bacon Wrapped Dates
If you really want to blow your guests or your host out of the water this year show up with these bacon wrapped dates and watch the mouths begin to water. They're sweet, they're salty—they've literally got it all.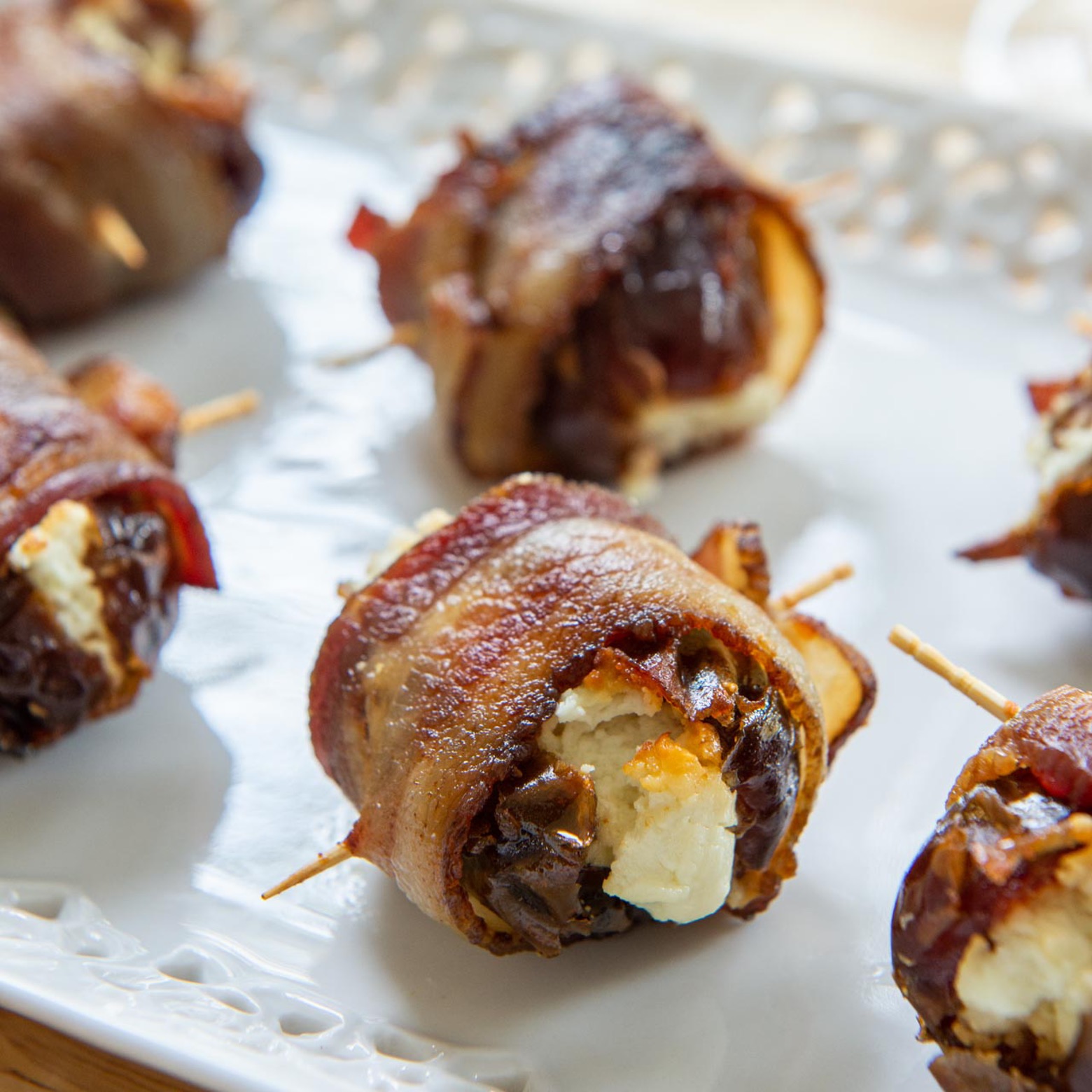 The harmony of the sweet and chewiness of the dates combined with the salty goodness of the bacon (which is also smothered in maple syrup by the way!) is an immediate score. Oh, and did we mention the dates are stuffed with goat cheese? Way to bury the lead, right?
Cowboy Caviar
This is a wonderful addition to any casual day gathering. It's refreshing, colorful, and still quite hearty. Cowboy caviar is made up of corn, beans, black-eyed peas, tomatoes, avocados, and vegetables (such as onion and cilantro) tossed in a zesty dressing.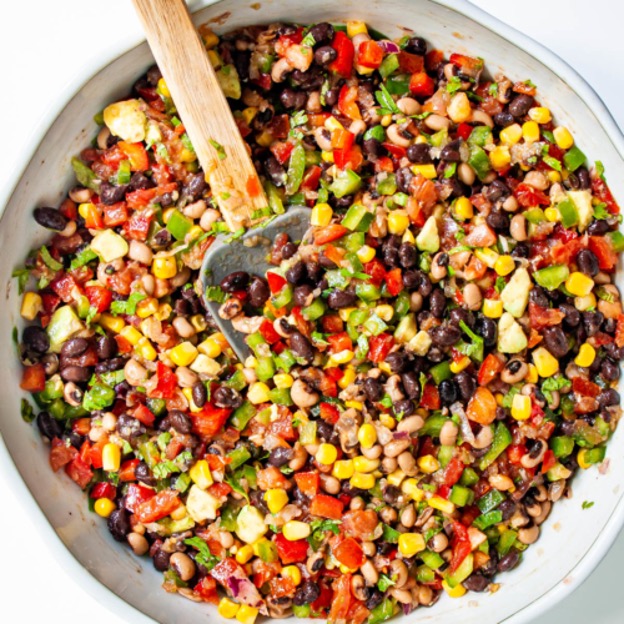 This is perfect to put out before you get to the main course as it's a great grazing food that can be paired with some salty corn chips. Your crowd will thank you and best of all, assembling this dip is a complete breeze.
Football Strawberry Mini-Cheesecakes
If you're one of those hosts who enjoys a theme, this treat will get you excited. These football strawberry mini cheesecakes are packed with flavor and really add a cute football theme to your spread (hopefully not so cute people won't want to eat them, though).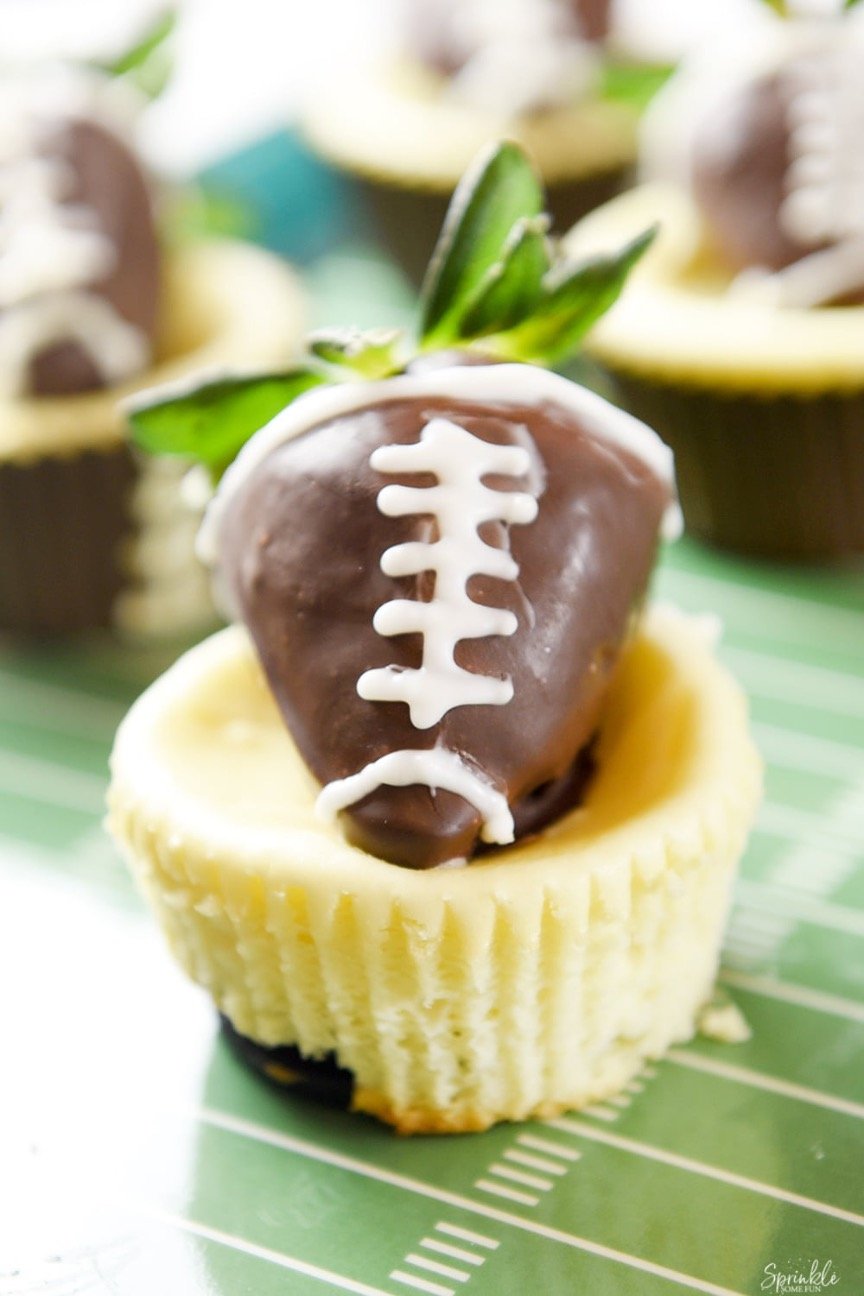 This will be the perfect mini treat after packing on the food and beer all day. These bite-sized hand-helds will really do the trick. We're saving this recipe away for pretty much any gathering.
Vegan Dark Chocolate Avocado Truffles
On the topic of desserts, if you're looking for a yummy way to trick (inspire?) your guests to eat a bit healthier why not make it that much easier for them? These mouth-watering delights are made with a fairly decent amount of avocado, yet do not skimp out on taste.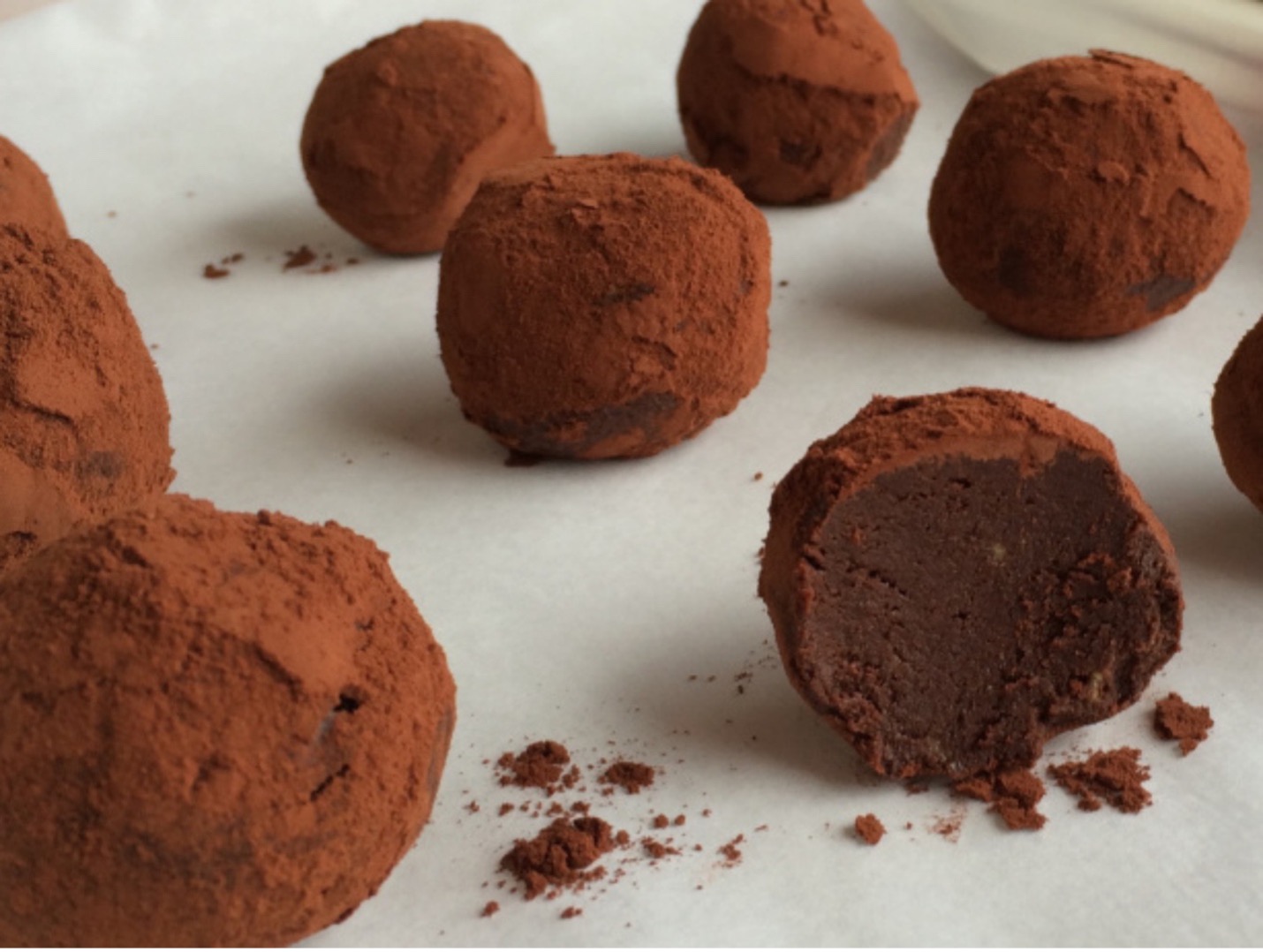 While the avocado contributes to the other-worldly creaminess, these dark chocolate truffles absolutely melt in your mouth and pack a pretty intense chocolate flavor profile. Plus, they're vegan! We'd call that a win-win, wouldn't you?
Ooey and Gooey Cookiedilla
This is a sure-fire win at your Super Bowl party, so make sure you make plenty for everyone! Most of us love the soft and melting chocolate chip cookie, for this recipe you'll need your cookies to be firm and binding.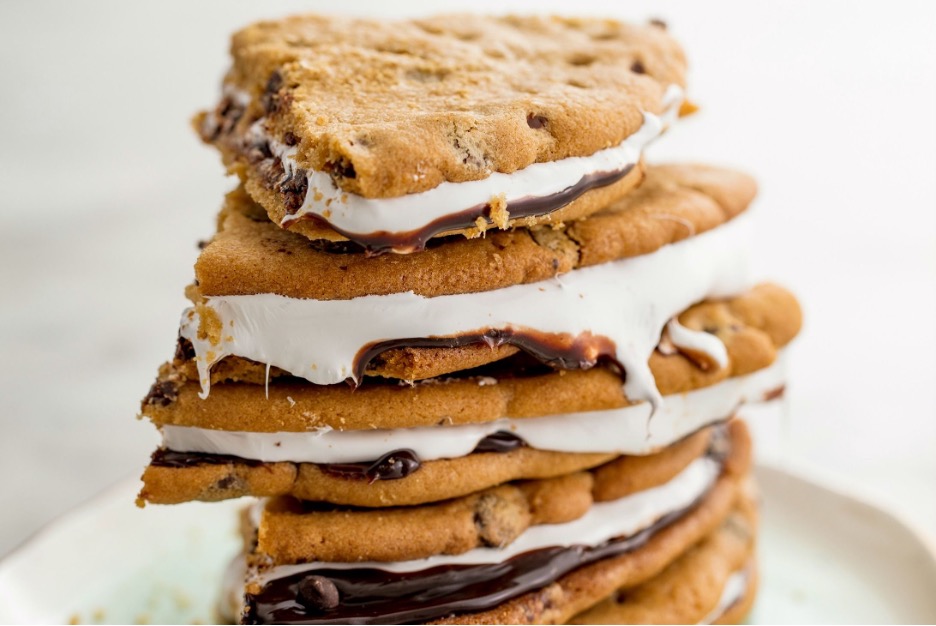 The firmness will hold in all of that marshmallow fluff and chocolate goodness. Bake your cookies nice and flat with a nice sprinkle of sea salt. After they've cooled, add that warm and ooey gooey marshmallow filling and enjoy.
Peanut Butter Rice Krispie Balls
Instead of binding your Rice Krispie treats with melted marshmallow or cake filling, try these peanut butter Rice Krispie balls on for size! If you want to add another level to your balls, submerge them in melted chocolate or put the chocolate on the side for a dipping sauce. This version will taste very much like a peanut butter cup, except with an added crunch.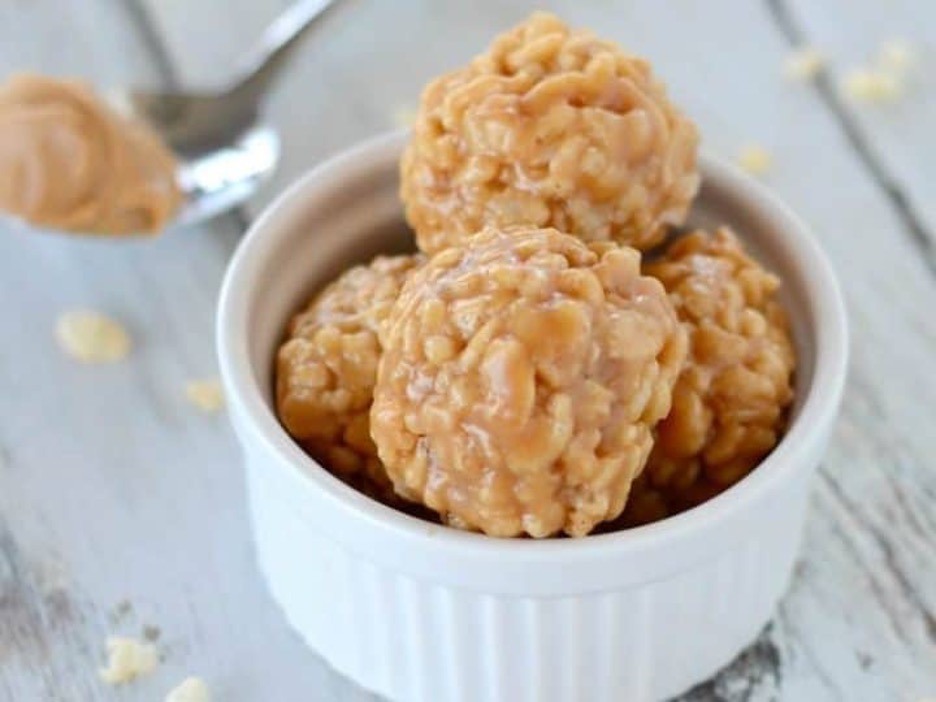 The pops of the classic crispy cereal make these small and mighty treats an instant winner in our book.
S'more Nachos
We all expect the Super Bowl party to have plenty of nachos, but what about a sweet s'more nacho to really balance out the party? The trick to these nachos—as with any plate of nachos, is to really focus on the layers.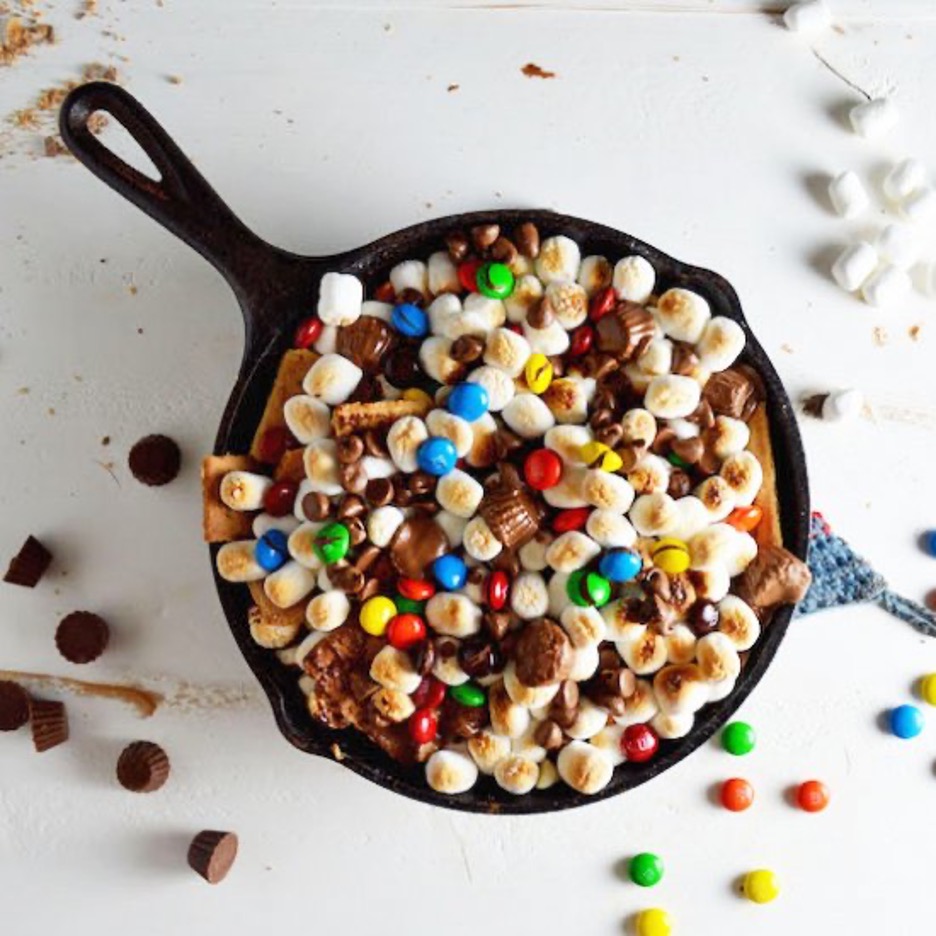 Begin with graham crackers, chocolate, and marshmallows (you know the s'more drill by now). Next, broil all three ingredients until everything is gooey and melted. Continue to repeat this process, adding layer after layer. Feel free to top them with whatever chocolatey candy is your favorite.
Fruit Platter
Just as we recommend the ease and healthiness of a vegetable platter, we tend to have the same take with the fruit platter. This is an easy and health-giving route to take for a day that is not usually known for such things.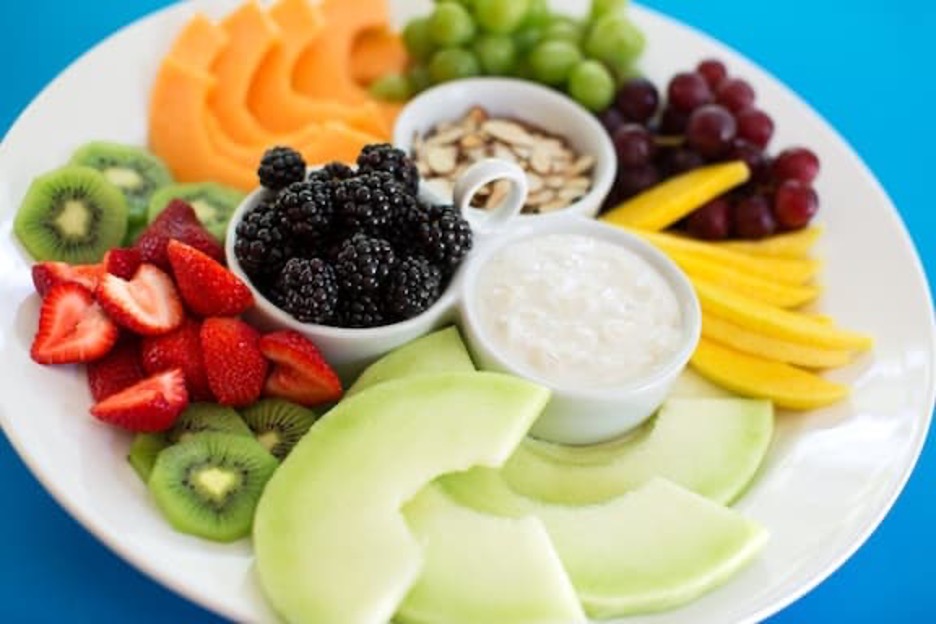 You can opt for berries and melons for a sweet and bright plate that won't become oxidized after a few hours, or instead gravitate towards dried fruits. Try to avoid fruits like apple slices and bananas, as both tend to turn mushy and brown if left out for too long.
Oreo Cookie Footballs
We love a theme! And Super Bowl Sunday is one of the best days to fall in line with some fun football themed treats. Another favorite of ours is the Oreo cookie footballs. Not only do they make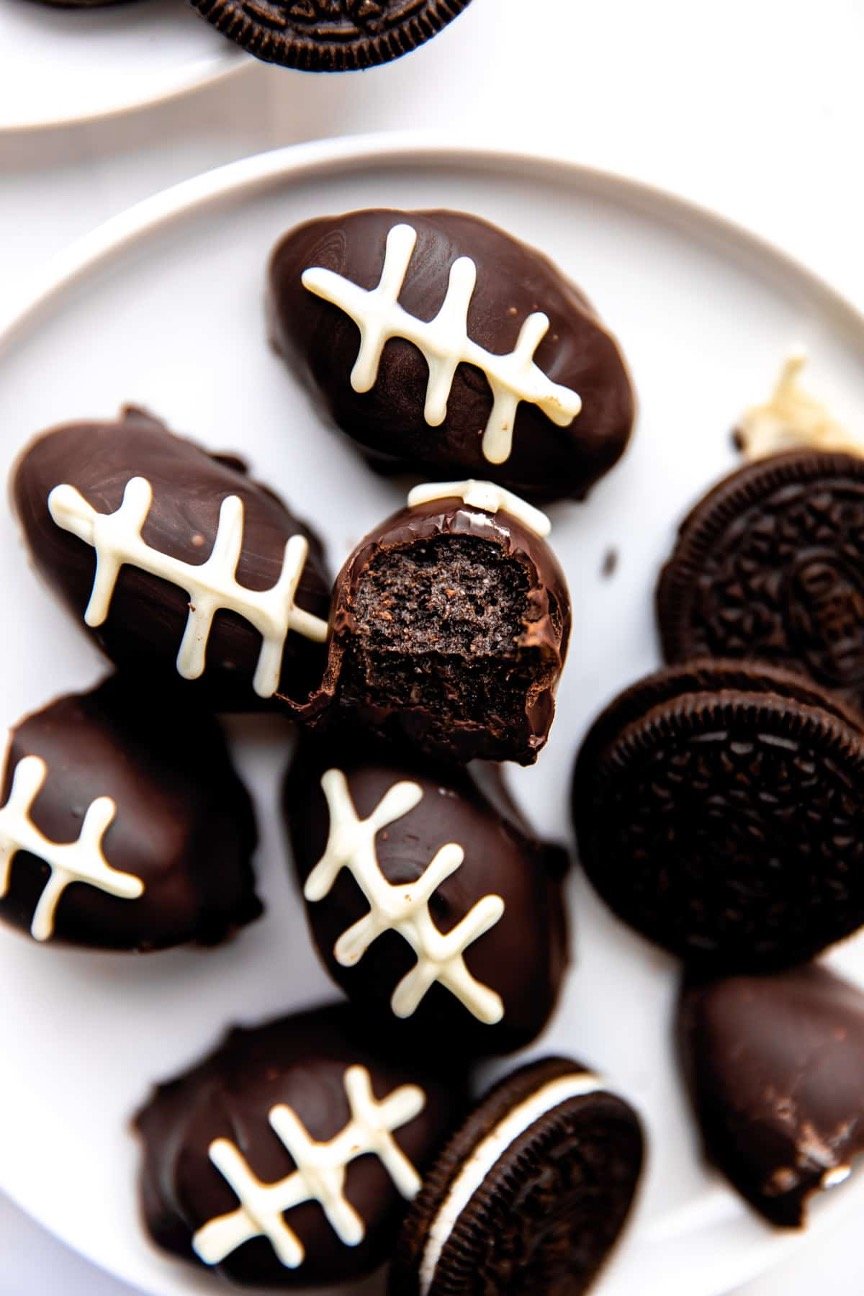 You can make some with peanut butter, chocolate hazelnut, mint, or double-stuffed. Either way, they're all getting completely smothered with dark chocolate. Add some laces on the top, and your spread will pop!
Funfetti Shortbread Bites
Shortbread is a delicious choice on its own—its buttery, crisp, and simply melts in your mouth. Plus, it only requires a few ingredients. Throw in some funfetti and we're over the moon!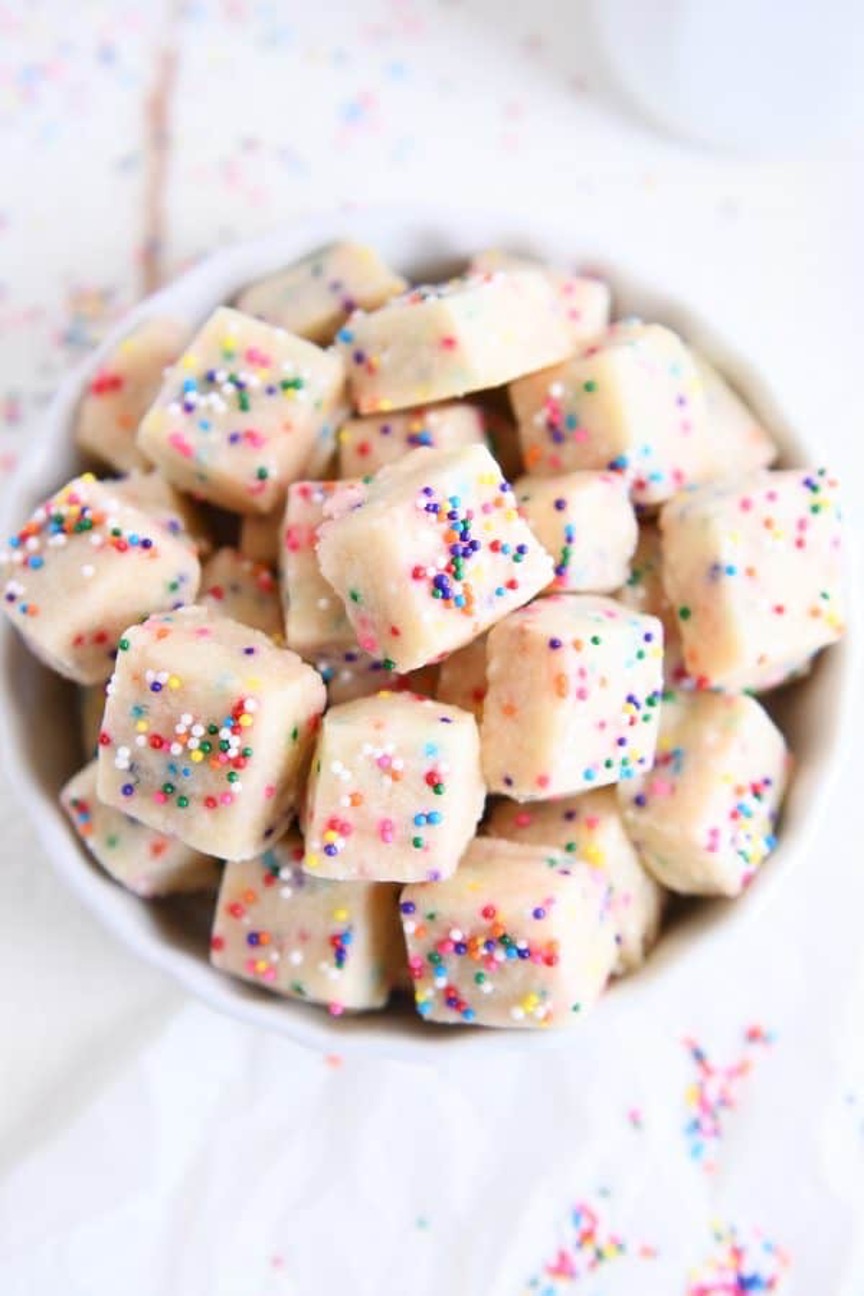 To make the dough "short" (also known as crumbly) don't overwork it. The hot tip is to mix it until it is not fully formed as dough and complete it on the counter or in the pan. This will make a great difference.
Slim Bloody Mary Deviled Eggs
If you're wanting to fill your Super Bowl Sunday spread with some finger-licking finger foods look no further! These eggs are here to save the day. These slim Bloody Mary deviled eggs incorporate the classic brunch drink with some egg-selent (sorry) ingredients.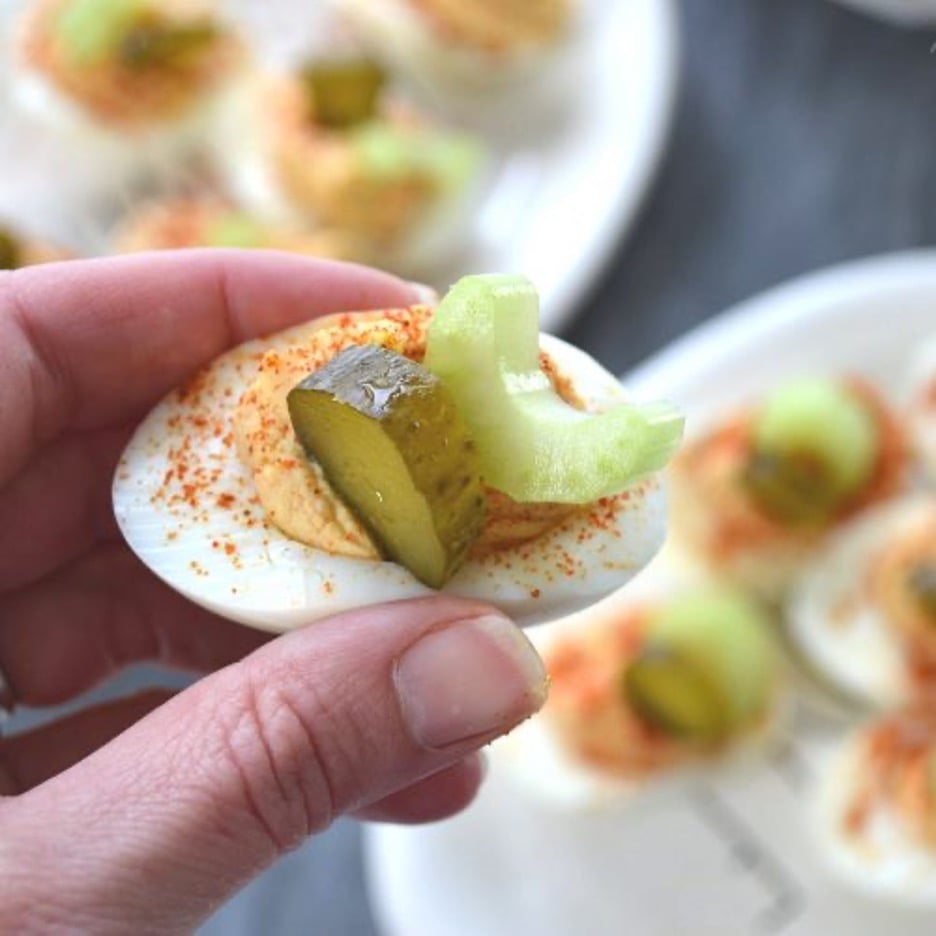 These brunch-tastic Bloody Mary inspired treats are perfect for a day of day-drinking. The best thing about deviled eggs is that you can also make a variety pack and do multiple different fillings, if you feel so inclined.
Buffalo Style Chicken Chili Dip
If you're wanting to supply your guests with Buffalo wings without those pesky bones, then go ahead and push forward with this idea. This dip also freezes well in individual containers so you can make it ahead of time and give yourself more time to relax on game day, or you can put some aside for your next shindig.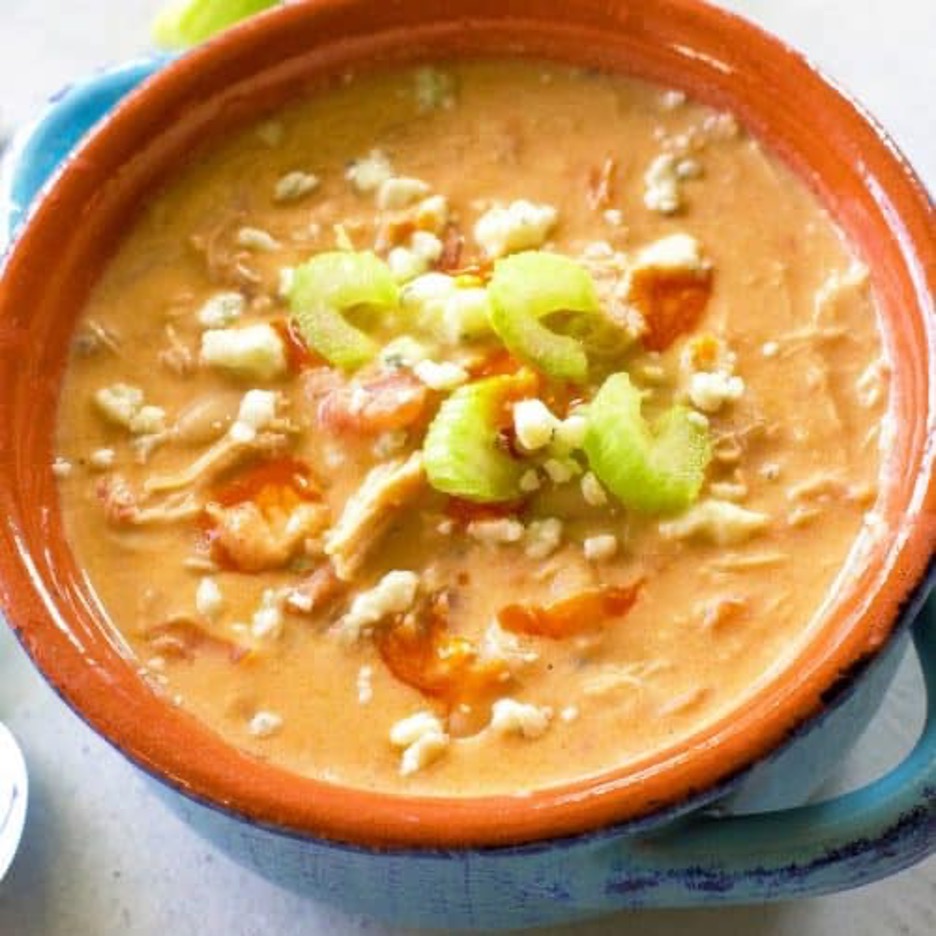 You can make this Buffalo style chicken chili dip and spicy (or anti-spicy) as you prefer. Serve with sliced baguettes and crackers.
Tasty Cracker Snack Mix
For those of us that are pressed for time this Sunday, turn to the savory cracker snack mix to help you out. This idea is very versatile as you can add as many or little types of crackers as you wish. We suggest Cheez-its, oyster crackers, veggie sticks, and pretzels for starters.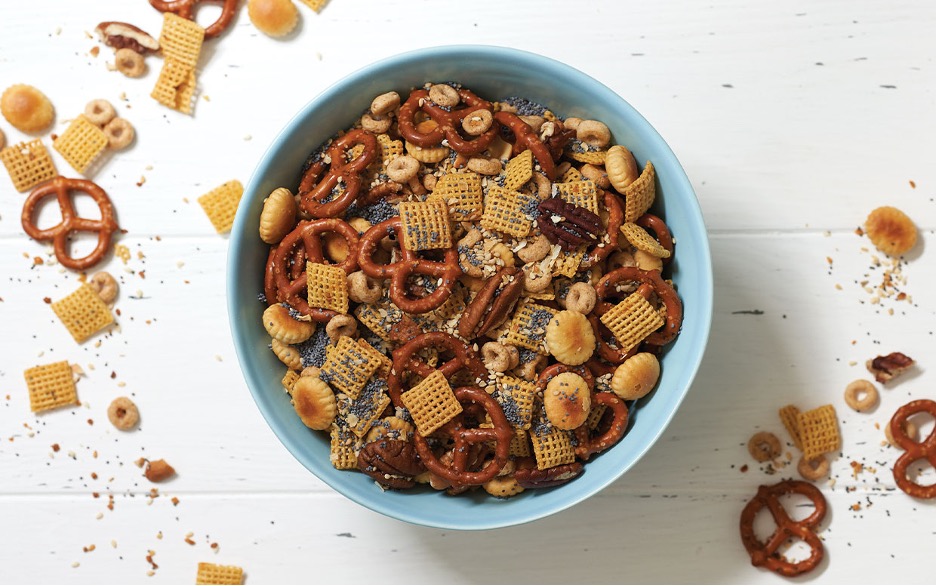 To make this already addictive snack even more irresistible sprinkle some everything bagel seasoning over the crackers after you've thrown them in together.
Mozzarella Sticks
Dough, mozzarella cheese…need we say more? Throw in some mozzarella sticks to your party, even more so if you're considering going with pizza for this Super Bowl Sunday. You can fry this tasty side dish or, if you're feeling more health-inclined, opt to bake them.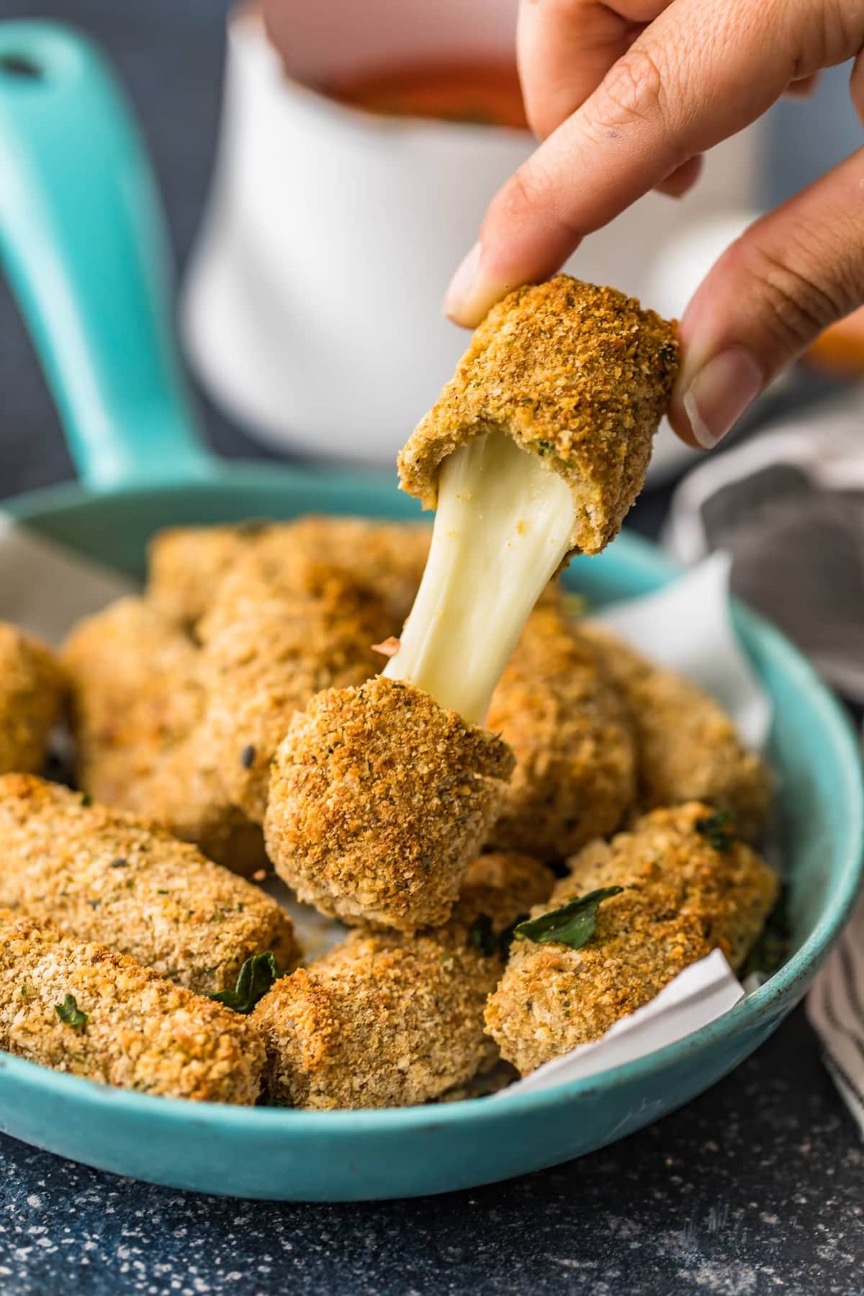 Also, if you want to put a twist on your mozzarella sticks you can swap out the mozzarella cheese for ricotta cheese. Pair your sticks with marinara dipping sauce for certain, and perhaps some blue cheese dressing and ranch.
Dijon-Bacon Dip for Pretzels
With the use of just four ingredients, you can be on your way to a completely mind-blowing dipping experience. Furthermore, you may even already have the needed supplies in your kitchen. Don't deprive yourself!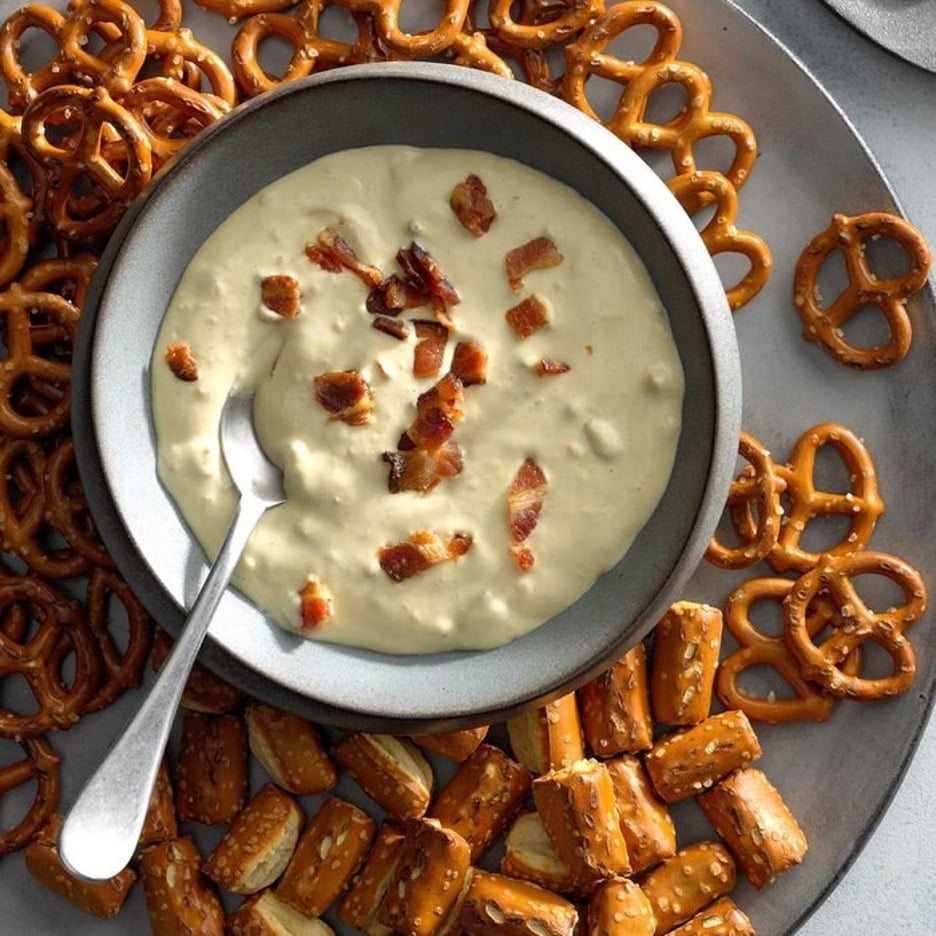 All this requires is mayonnaise, Dijon mustard, and bacon bits. If you want to add an extra zing, add some horseradish to the mix. Pair this dip with pretzels and enjoy.