Everything We Know About The Infamous Tinder Swindler
The Tinder Swindler was released on Netflix in February 2022 and became an instant sensation. The documentary follows the accounts of three women who have been bamboozled by a man who they met through the dating app, Tinder.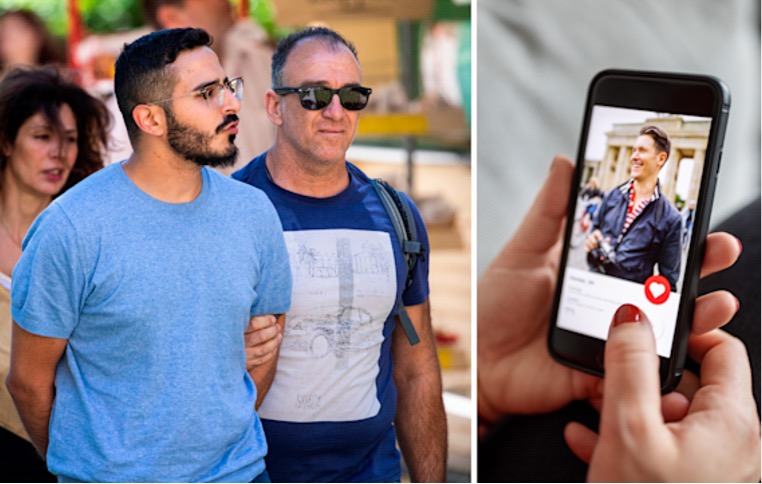 The story is riveting as it unpacks the man behind the con and how he duped three intelligent women into forking over hundreds of thousands in cash and causing themselves to go into debt. We've collected all we can find about the infamous swindler that is as much terrifying as it is fascinating.
Who is the Tinder Swindler?
Simon Leiviev (or Shimon Hayut, his original name) is the so-called "Tinder Swindler" and is the central figure in the Netflix film of the same name. Leviev, 31, allegedly presented himself as the son of an Israeli multi-millionaire diamond magnate, Lev Leviev, to women he met off of Tinder.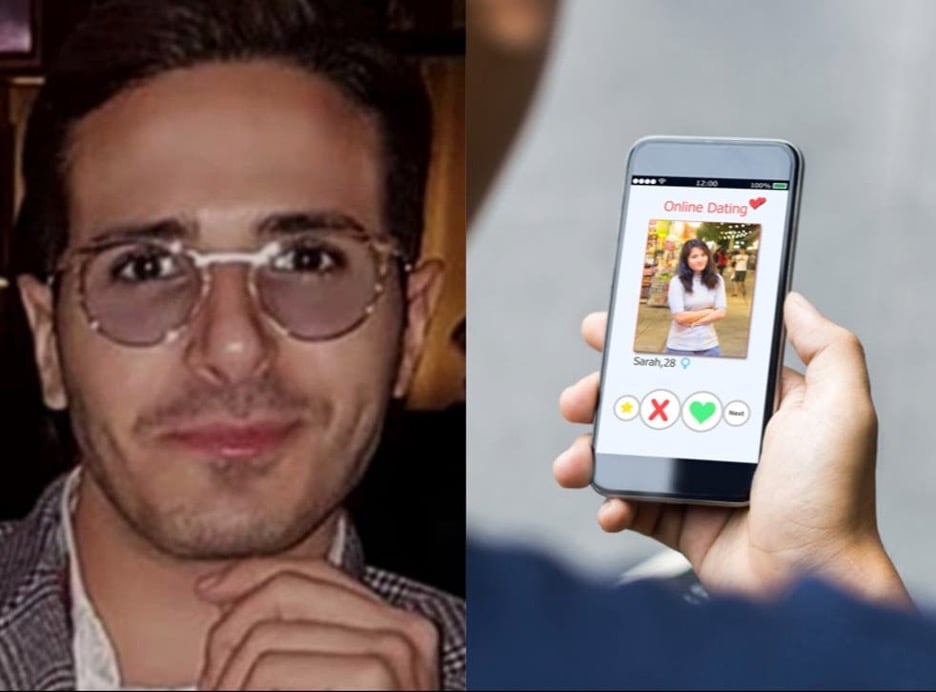 From there, he would defraud the women out of hundreds of thousands of dollars which funded his abundant lifestyle. The scam artist's outreach spanned from Norway, Finland, England, Germany, and Sweden.
How Did He Do It?
Leviev had established a pattern, and it worked very well for him—until it didn't. He would first match with a woman on Tinder and take her on a showy and costly first date such as a trip on a private jet.
He would be incredibly attentive (though mostly out of town) showering the unsuspecting women in gifts, flowers, sweet voice messages, and support. Eventually, he would ask the woman to be his girlfriend.
A Dark Turn
At some point he would confide in the women that he had a fear of some "enemies" that were apparently at his heels. Sometime after that, he would send his victims a photograph of his bodyguard with a bloody head wound which was allegedly done by the group of his enemies.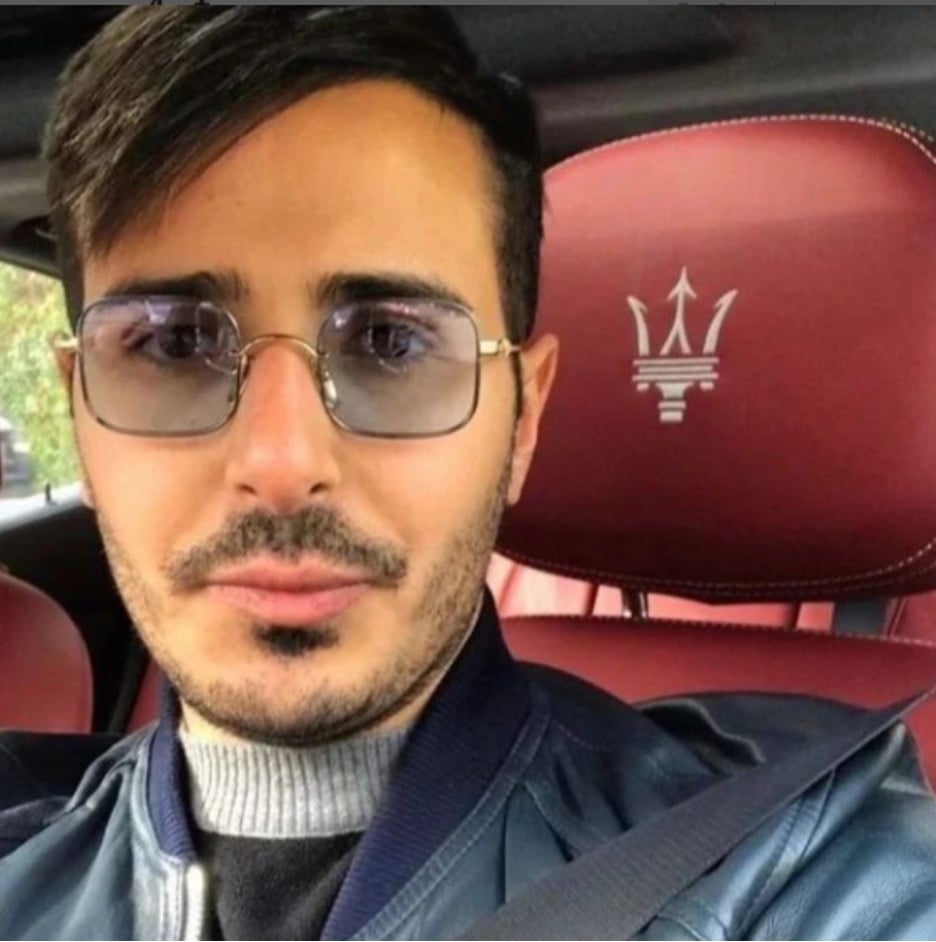 From there, Leviev would urgently request his "girlfriend" to open a line of credit in their name, ensuring that all debt fell onto his victim's shoulders, claiming that he could not use his own credit cards for security reasons.
Who Were His Victims?
Simon Leiviev was a master manipulator with a high-functioning and well-oiled machine of a con. He would ensnare many women in his web of deception at a time, jumping from one woman (and country) to the next as each victim cluelessly footed his high-priced bills.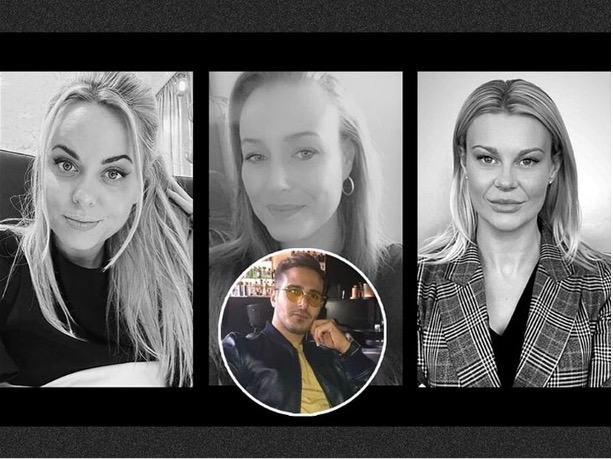 His victims were well-to-do women looking for romantic partnership or companionship, completely in the dark to the man they'd invited into their sphere.
Cecilie Fjellhøy
Norweigan born Cecilie Fjellhøy was completely smitten upon meeting the now infamous Leviev. The pair linked through the Tinder dating app. On their first date, Leviev his date on a private jet from London to Bulgaria for just one night.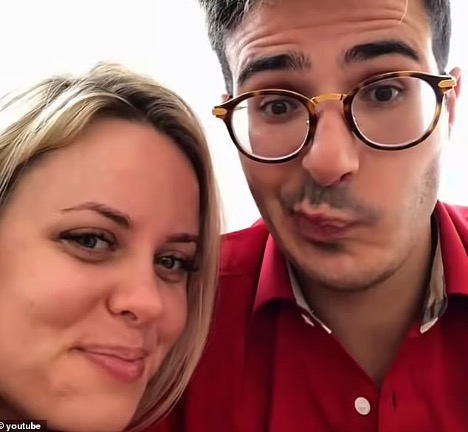 When Fjellhøy learned the truth about the man she called her boyfriend, she decided to check herself into a psychiatric hospital to protect her mental wellness. By this time, she had already maxed out all of her credit cards and taking out personal loans.
Pernilla Sjöholm
Pernilla Sjöholm is a Swedish native residing in Stockholm. According to Sjöholm, she was never romantically linked to Leviev, instead the two became close friends after their first Tinder date. The two would go on various vacations and all the while Leviev would never "let" her pay.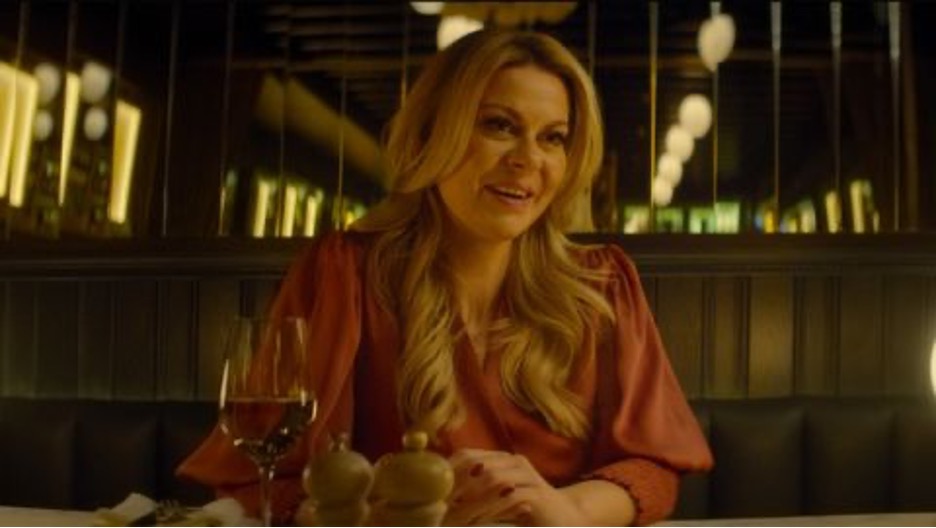 Unbeknownst to Sjöholm, she had been footing the bill the entire time. Leviev had been scamming Sjöholm out of around $45,000, funding luxury clubs and restaurants he was taking her to.
Ayleen Charlotte
Ayleen Charlotte met Leviev the same way as the prior women, through the Tinder dating app. She became privy to her boyfriend's true nature via an article that was circulating online. She had been swindled out of around $140,000 by the time she figured out who her boyfriend is.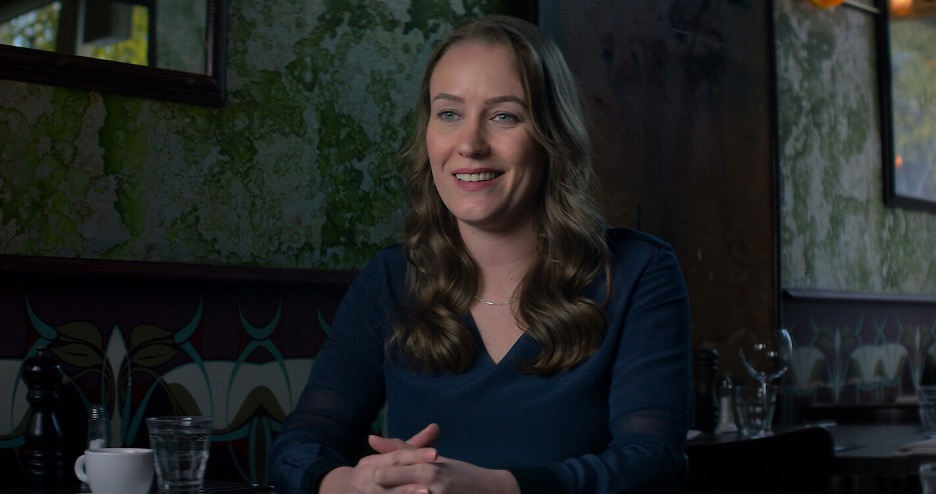 Ironically, her and the other two women worked in a kind of informational tandem to bring the master con man to his knees.
How Much Did the Swindler Swindle Out of His Victims
According to The Times of Israel Leviev managed to con an estimated $10 million from his targets. To avoid repayment, he would alternate between cajoling, threats, and an overall pattern of stalling.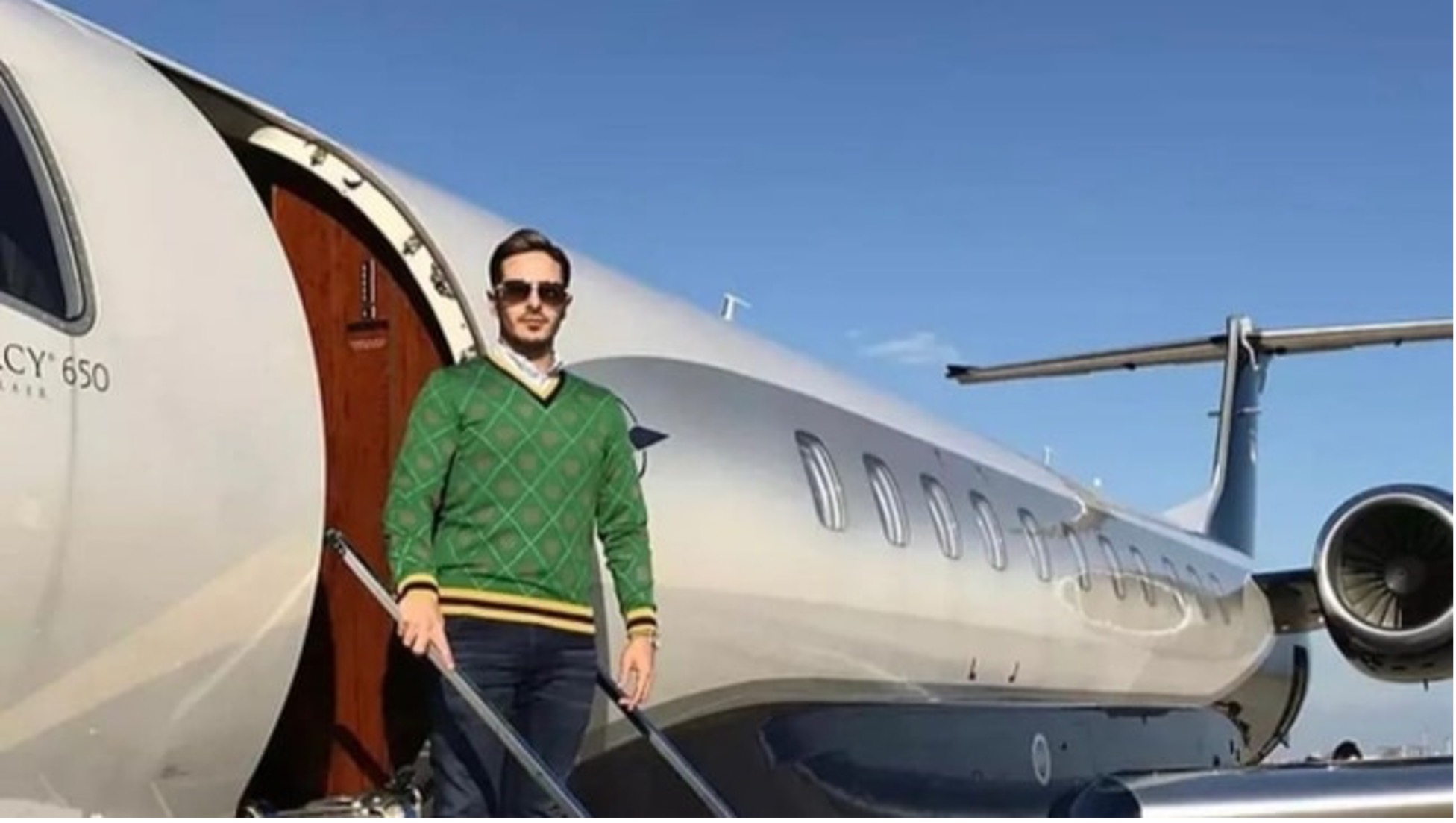 Because he had shown the women, he conned such an extravagant lifestyle, they continued to believe that he would pay them back when he could, and that he was good for the money he was borrowing.
How Long Did He Keep a Relationship with His Marks?
Leviev was in it for the long con with each woman. Each woman had a different timeline for when Leviev would begin to claim that his life was in danger and begin requesting money. For Schrøder, the requests for cash started coming in at 12 months after a slow build of supposed danger.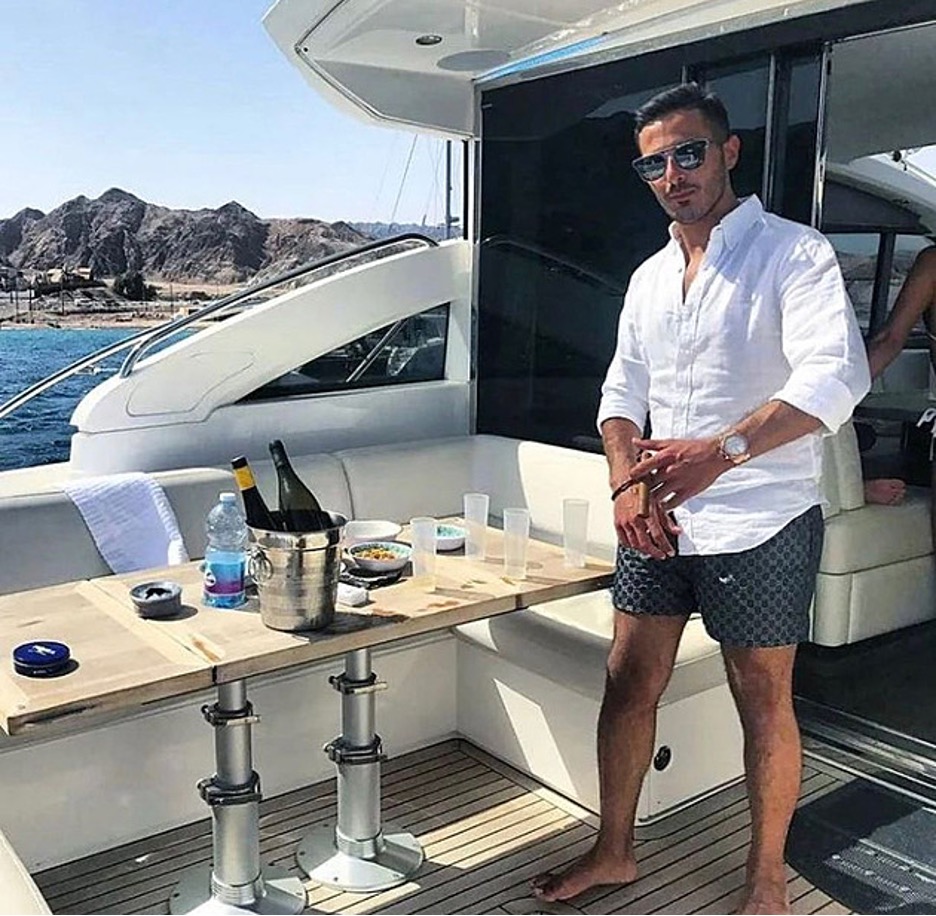 For Sjöholm, the request for money came eight months after their initial meeting. It is unclear how long Charlotte was dating Leviev before he began requesting money, but they did date collectively for 14 months before she realized his identity.
How Did He Get Caught?
Leviev's downward spiral began when Cecilie Fjellhøy went to her creditors in a bid of desperation at her impending debt. Fjellhoy had an in-person meeting with the creditors and explained her situation, even showing them a photo of Leviev. The creditors immediately recognized him and alerted her that the man was a con artist and that she was not the only one he had fooled.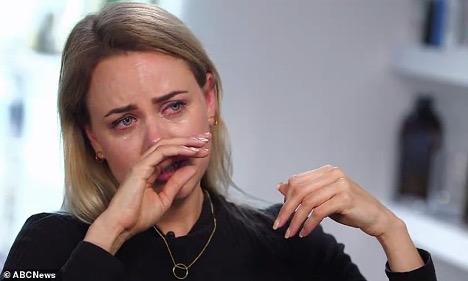 Fjellhoy wisely went to the biggest newspaper in Norway, VG, and shared her Whatsapp texts evidence sent to her from Leviev.
It Wasn't His First Rodeo
Journalist sleuthing led to the discovery that Leviev had already been convicted in Finland for a similar scheme under the name Shimon Hayut and was sentenced to three years in prison.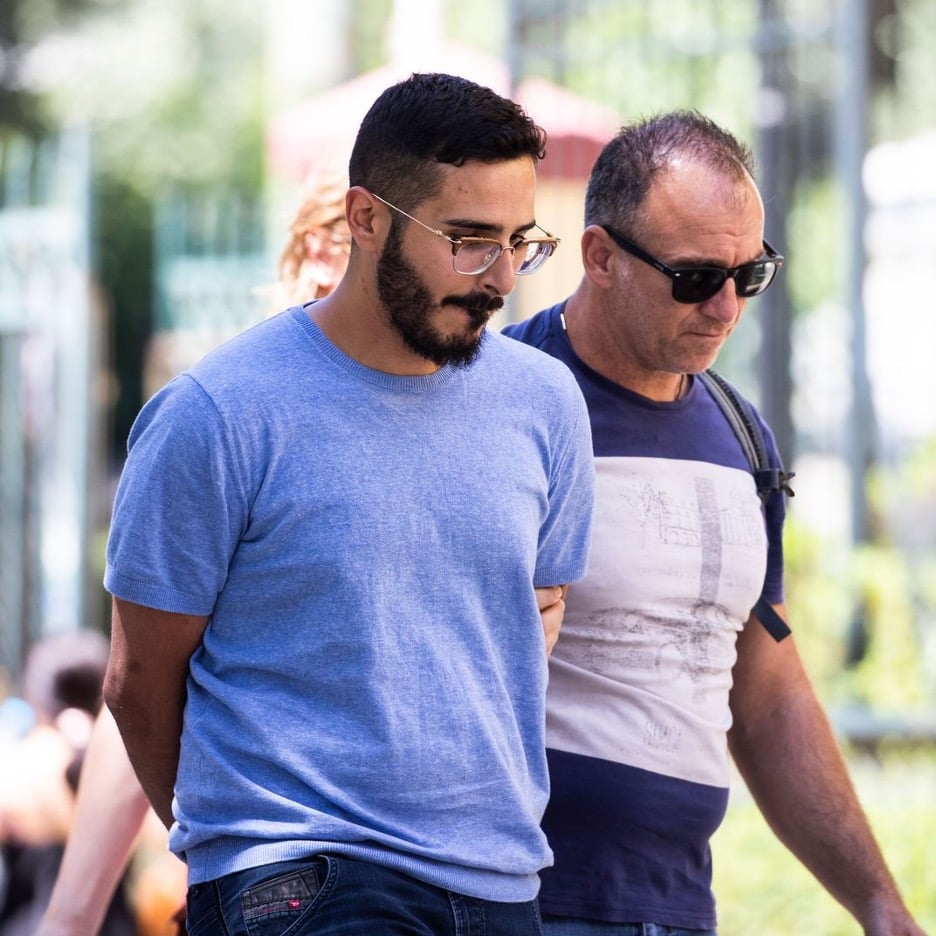 He received an early release and immediately got back to his old tricks of conning women. He changed his name and took his show on the road, to con women from different countries.
Women Unite and Ignite the Fire
Journalists had reached out to Sjöholm and alerted her to his true intentions with her and her bank account. After the story was published through VG in 2019, it went viral.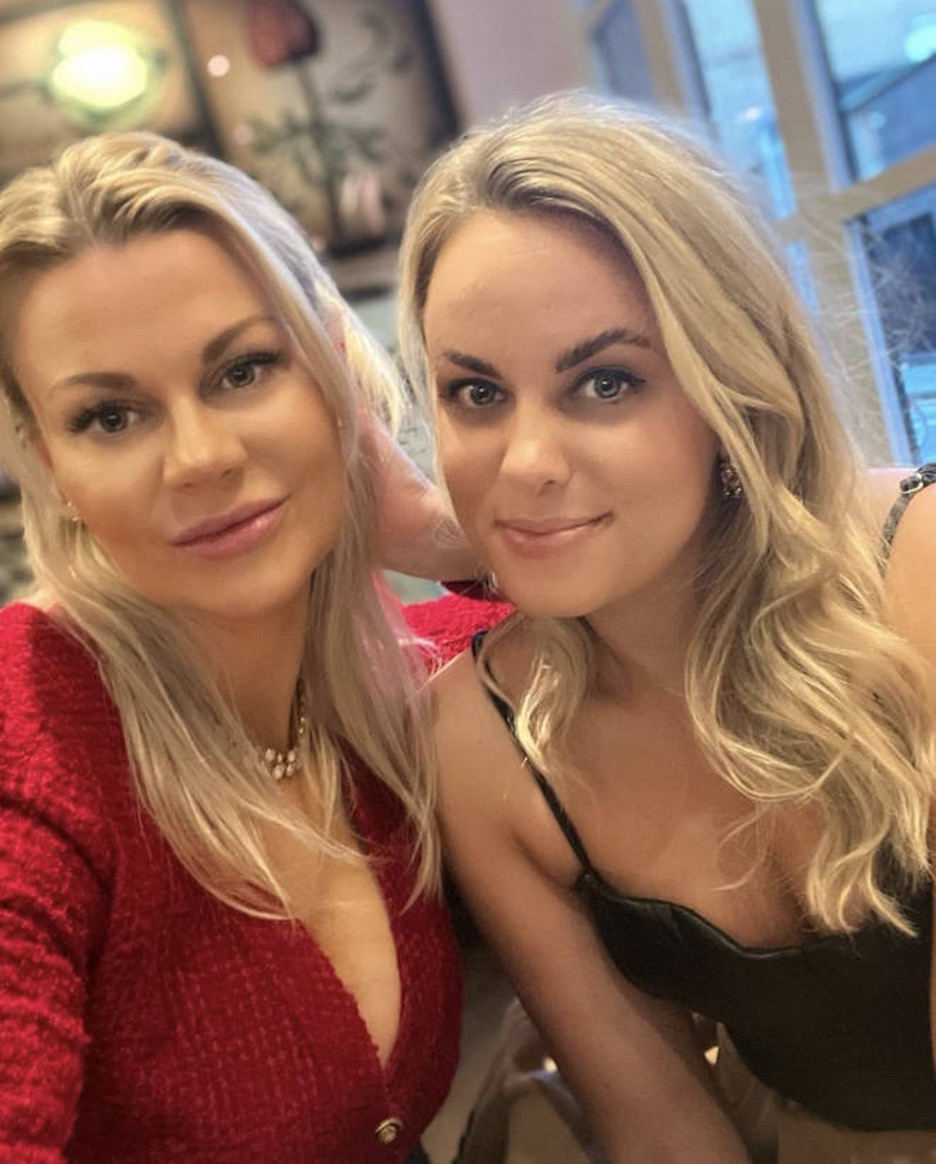 In turn Fjellhoy and Sjoholm met for the first time and began on a fiery path of PR revenge, spreading the news of Leviev's great con, hoping to kickstart more criminal investigations against him.Soon after, he was reported to the police in a minimum of seven countries.
Where There is Smoke There's Fire
Because the Leviev's two victims had decided to unite against him, Ayleen Charlotte was able to become privy to the man she believed to be a doting boyfriend. Charlotte discovered an article put together by his two former victims on Instagram. She confronted Leviev, who predictably denies any wrongdoing.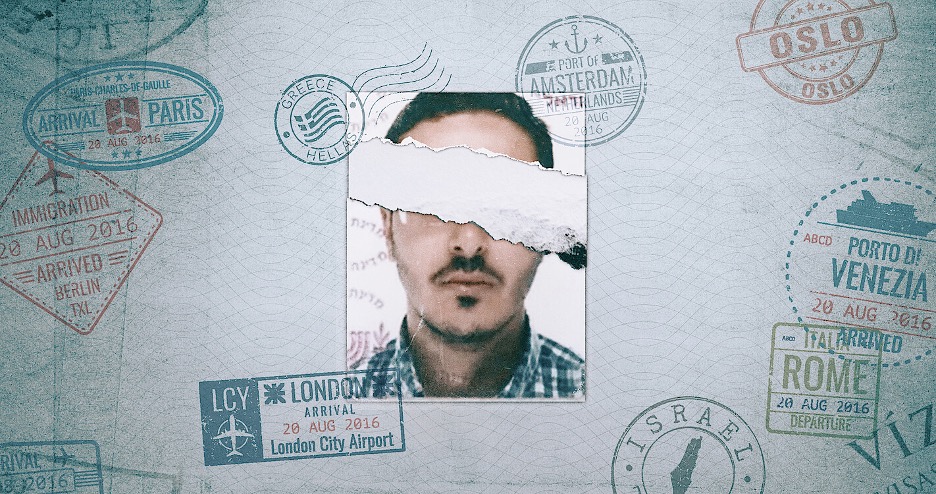 Cleverly, Charlotte decided to pretend to believe him. She was still out in thousands upon thousands of dollars in cash and thought she might seek revenge.
Conning the Conman
By maintaining the facade, she was able to meet up with him one last time. Leviev was panicked and desperate, as his cash flow had been cut off. Charlotte offered to help sell his designer clothes for him. He agreed and handed over piles of expensive clothing.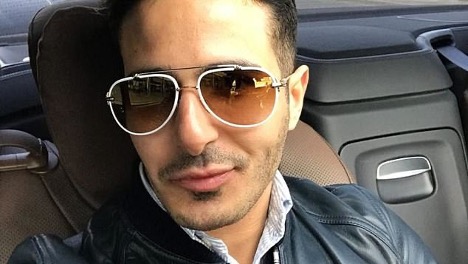 Charlotte was able to get back $10,000. It was still a mere fraction of what Leviev had swindled, but ultimately it felt good to enact some sort of personal justice. She also kept his designer glasses which she still wears.
Where's Leviev?
Charlotte also had an enormous hand in the detainment of Leviev. Because she could see that he had left one of her messages on WhatsApp unread for an extended period (which was unusual for him) she deduced that he was on a plane.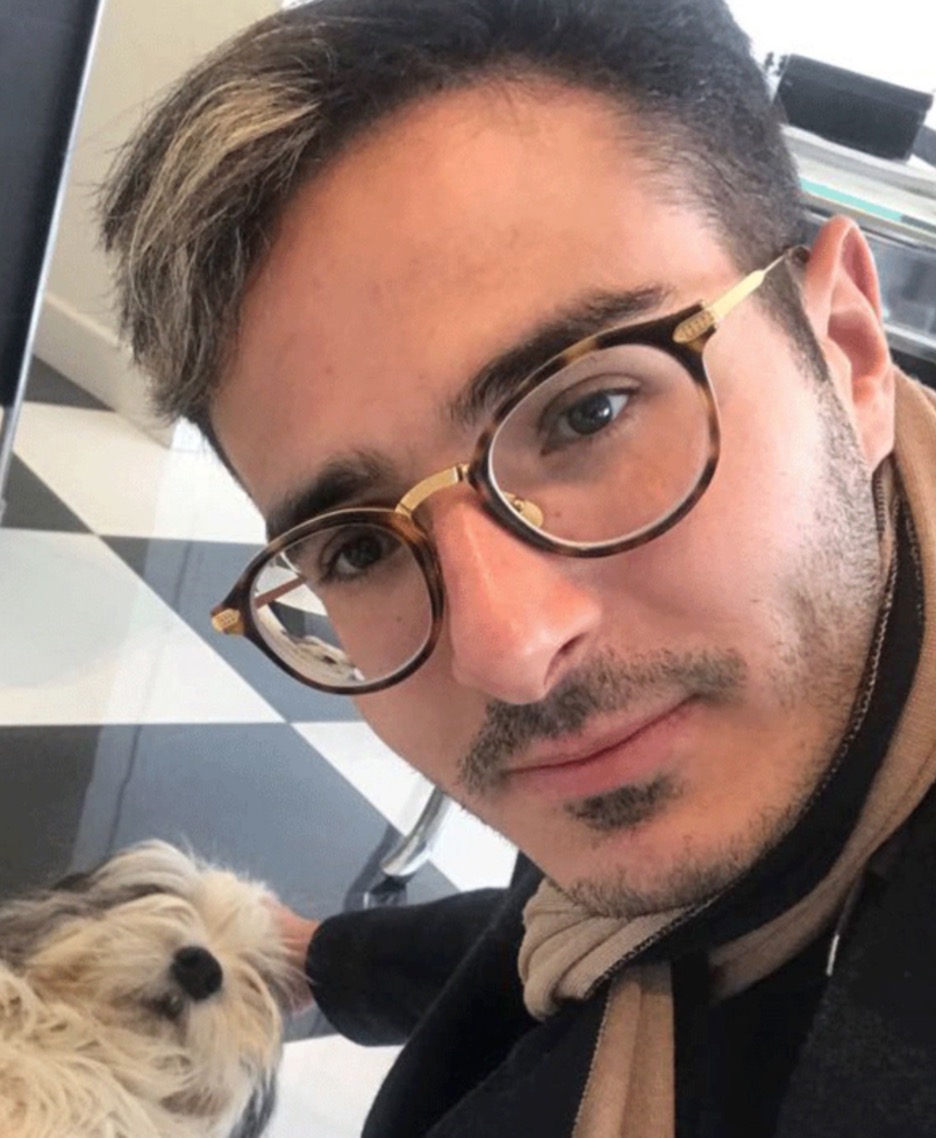 From there she somehow pieces together his new destination and alias, sending an urgent email to the authorities with the pertinent details disclosed.
A Happy Ending? Maybe Not
When Leviev's plane lands in Greece, he is arrested. He has a fake passport and a new name, clearly ready to begin his next big scam.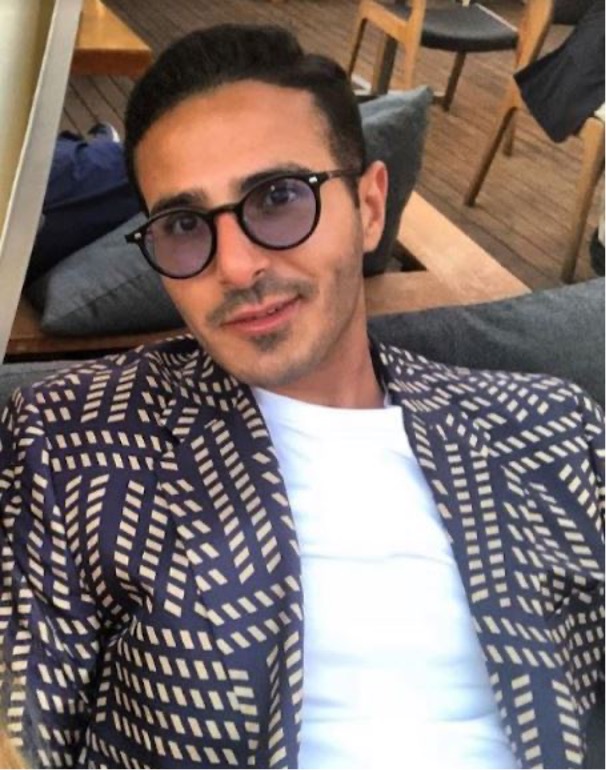 The conman was sentenced to only 15 months in prison for the crimes he committed while in Israel, however he was released after only five.
Where is He Now?
Leviev currently lives as a free man in Israel (this is based on Instagram content that he posted to his stories). Prior to the release of the Netflix documentary, his Instagram account was active with 100,000 followers and was set to private. He then deactivated it once the film came out.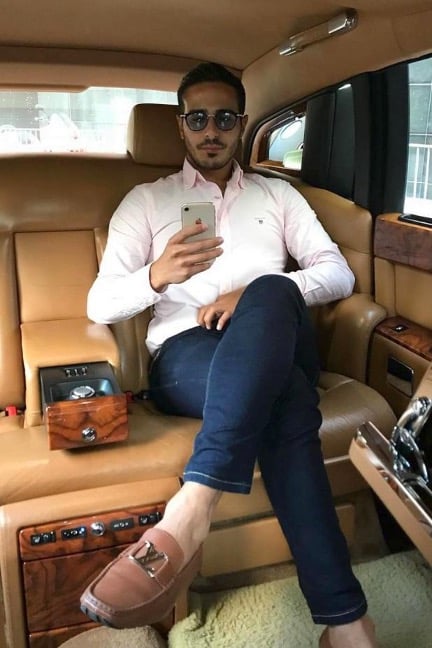 Leviev was also posting a series of photos with his new girlfriend, Israeli model, Kate Konlin. Since the release his account has been deleted. He now hosts business coaching events, advertised online at $311 per ticket.
Who is His New Girlfriend, Kate Konlin?
Leviev's new girlfriend has modeled for Vogue and L'Officiel Paris. She is wealthy and successful, much like the women Leviev has pursued as marks in the past. According to Konlin, the Tinder Swindler has not swindled any cash from her.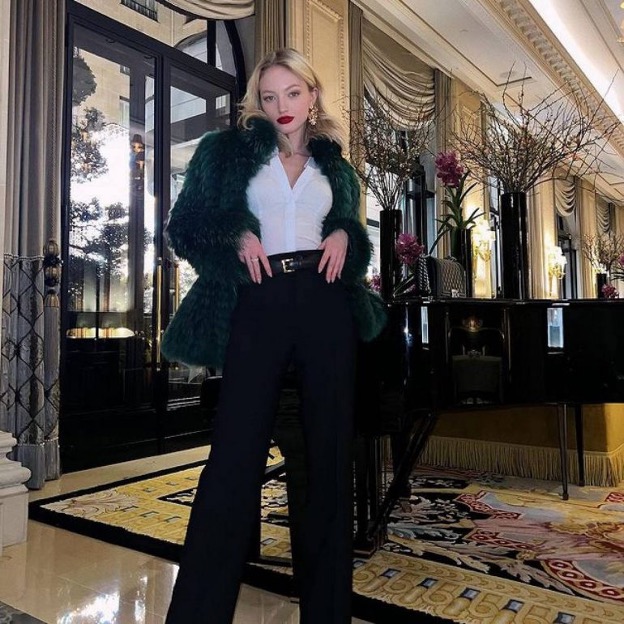 "The sums they said he stung were equal to the gifts he buys me on Saturday," Konlin said. "It's absurd, why should he take a girl for tens of thousands when he spends such a sum as a matter of routine? It does not make sense."
He Has Been Banned from Many Dating Platforms
Since the widespread release of the Netflix documentary, Simon Leviev has been permanently banned from sits such as Tinder (his main hunting ground), Match.com, and OKCupid.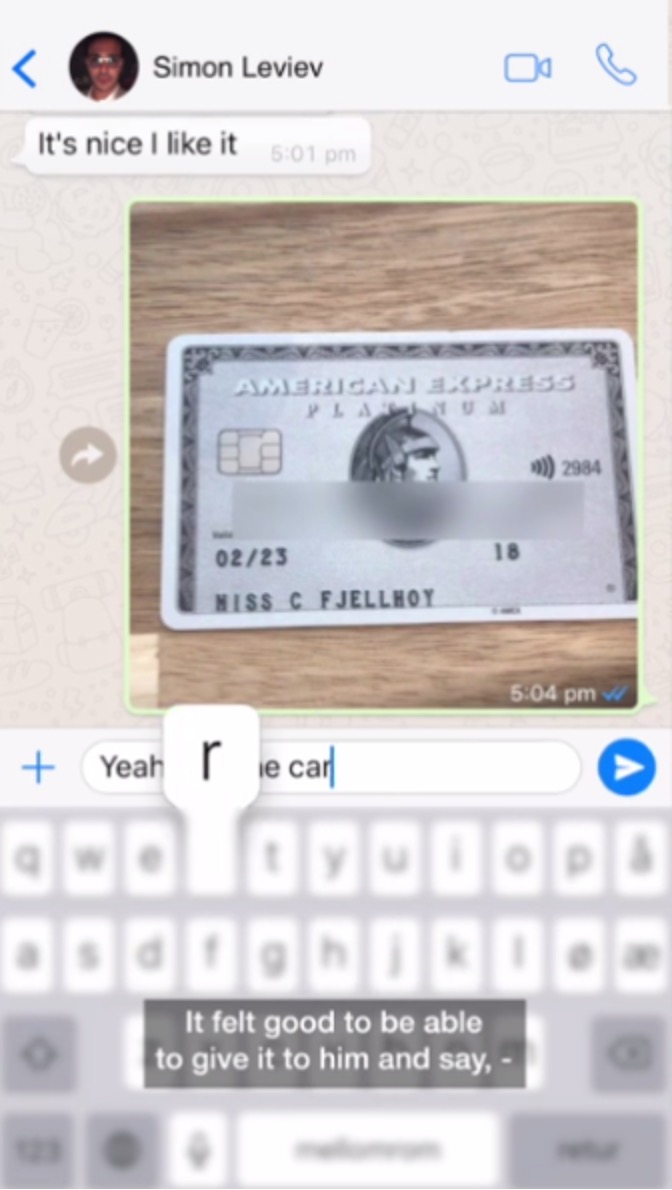 However, if you're a woman on something like Bumble, we weary. The Tinder Swindler may be lurking in the shadows.
He Had Something to Say
Simon Leviev decided to take a hiatus away from Instagram, perhaps a wise choice following the intense and widespread interest in his travels, movement, and day to day activities since the premiere of the Netflix documentary.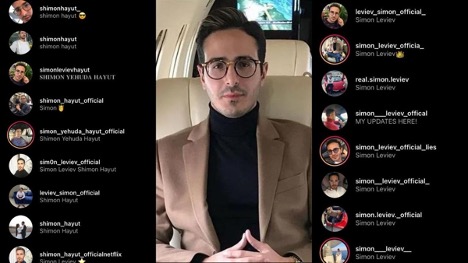 However, prior to deleting his account he released a statement following the release of the film: "I will share my side of the story in the next few days when I have sorted out the best and most respectful way to tell it, both to the involved parties and myself," he posted.
He Reactivated His Account on Valentine's Day
Ever the romantic, the Tinder Swindler rekindled his romance with Instagram's social network. He decided to make his account public for all to see his lavish lifestyle. He even went ahead and shared a new post with him sitting in a car with the caption, "The past few days was not easy for me . Thank you all for your love and support. I will keep fighting as I always did . ( ככל שיענו אותו כן ירבה וכן יפרוץ )"

The post has now been removed. He also posted a story citing any other social media of him as fraudulent.
A Woman Came Forward About Her Date with the Swindler
A woman named Valeria Calpanchay claims to have gone on a date with the infamous Tinder Swindler. According to Calpanchay, she and him went on a date while she was in Munich, Germany.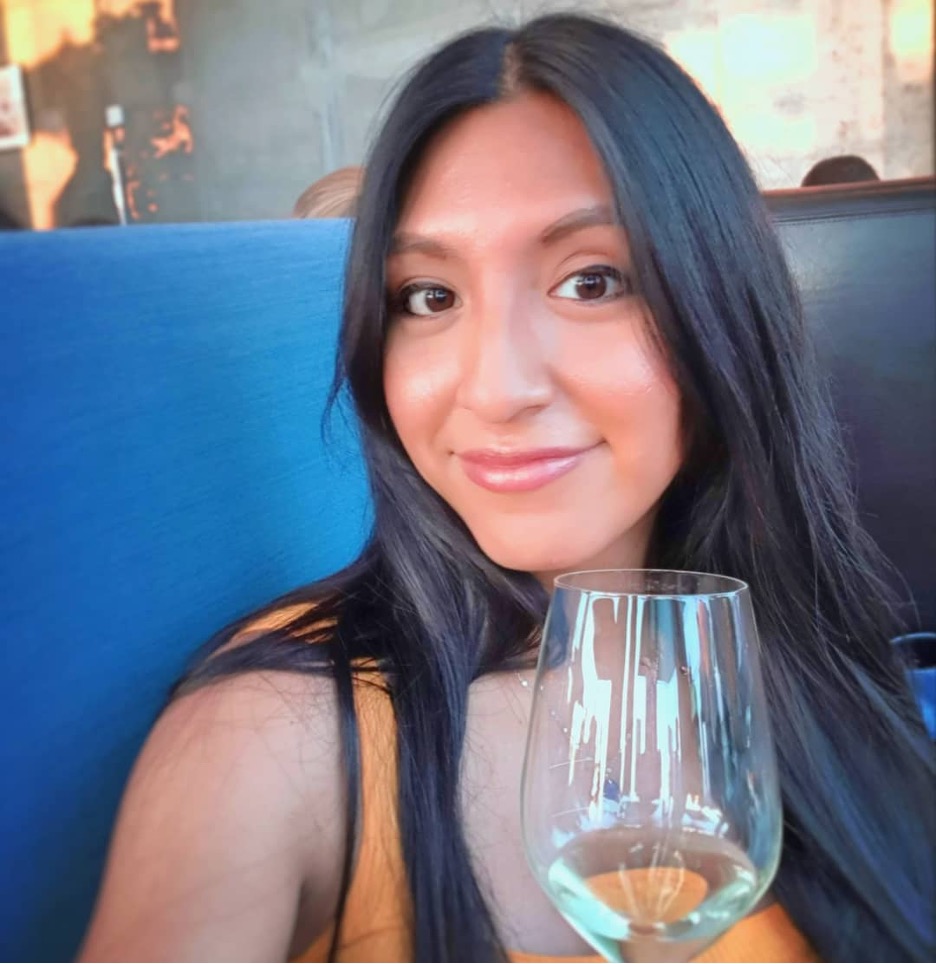 She claims that although she couldn't tell that his red flags were "serious" she could tell that he was off.
His Flaunting Gave Him Away
Her first red flag? "My first thought was 'millionaires are not flashing their money on Tinder. because they don't need to'. So, I was curious to see what he was actually like." Another red flag that revealed some deep character flaws was when he showed her intimate photos sent to him by other women.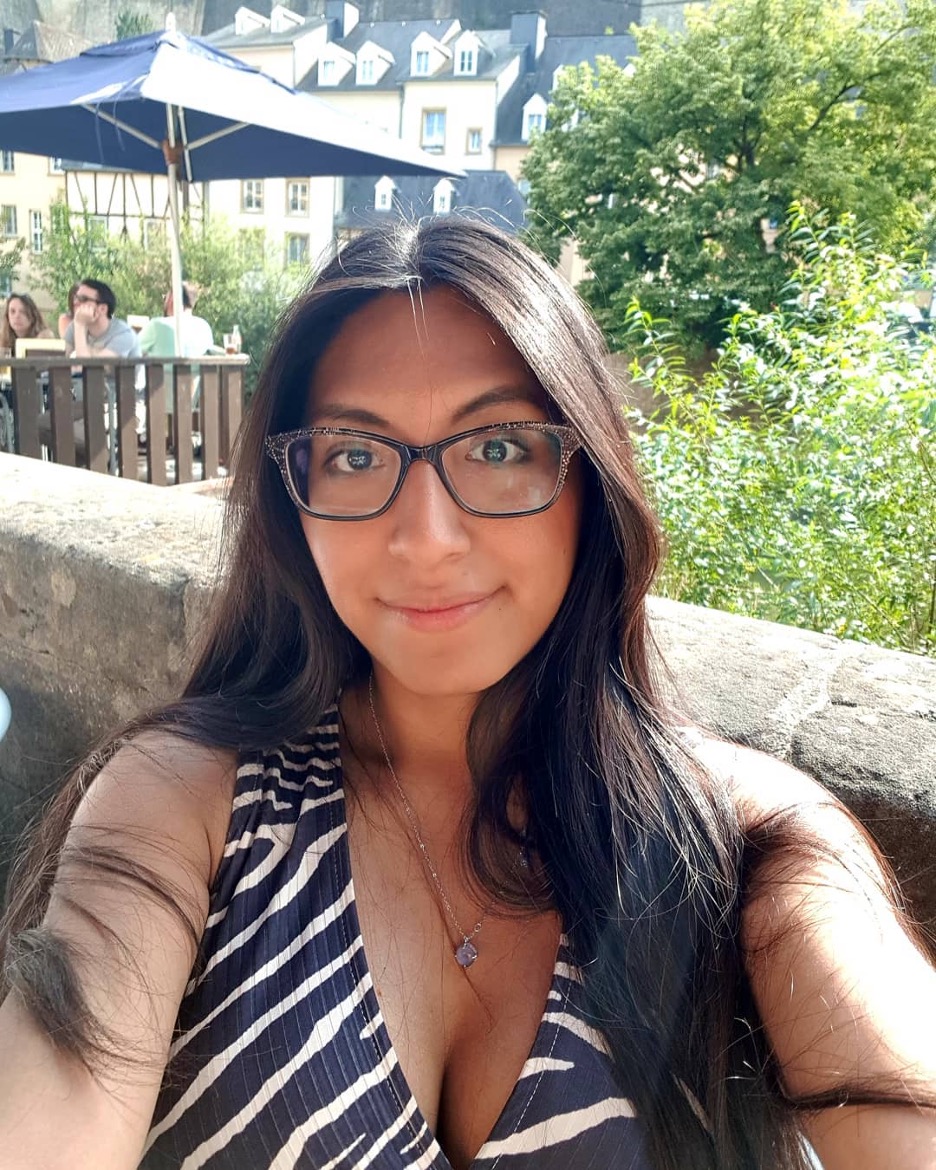 "I wouldn't trust someone who shows other girl's private photos," she explained. Calpanchay did not go on a second date with the scam artist.
Who Was the Real Leviev Family?
Simon "Leviev" A.K.A Shimon Hayut enjoyed and profited off pretending to be the trustee and son of Israeli billionaire Lev Leviev. Somehow, he even managed to make his false name and photo something that his marks could Google and find! He really had the entire scheme well-oiled and tuned.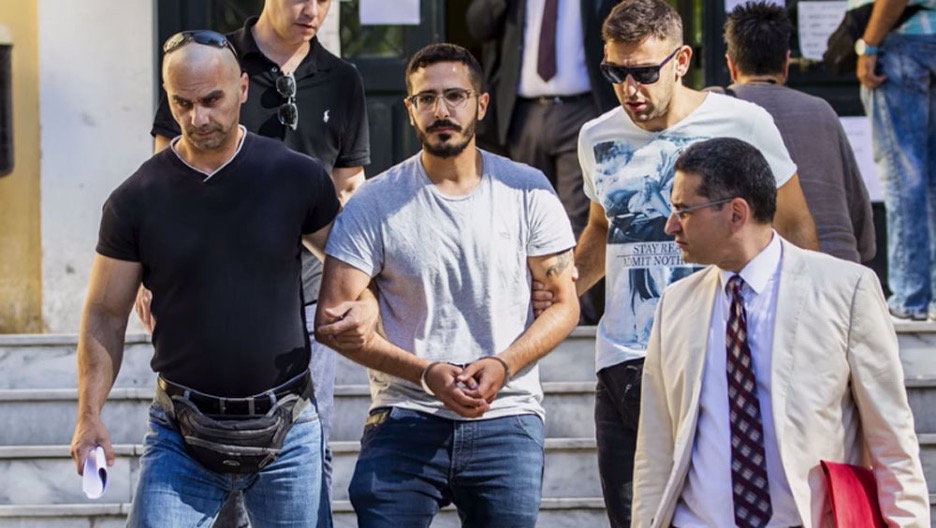 But who was the real Leviev family? Are they aware how their name was used to exploit innocent women?
What is LLD Diamonds?
LLD Diamonds are a leading global industrialist and marketer in the polished diamond industry. The company was founded in 1996 by Lev Leviev. It is the world's largest privately held diamond manufacturer and has its own diamond mines around the world.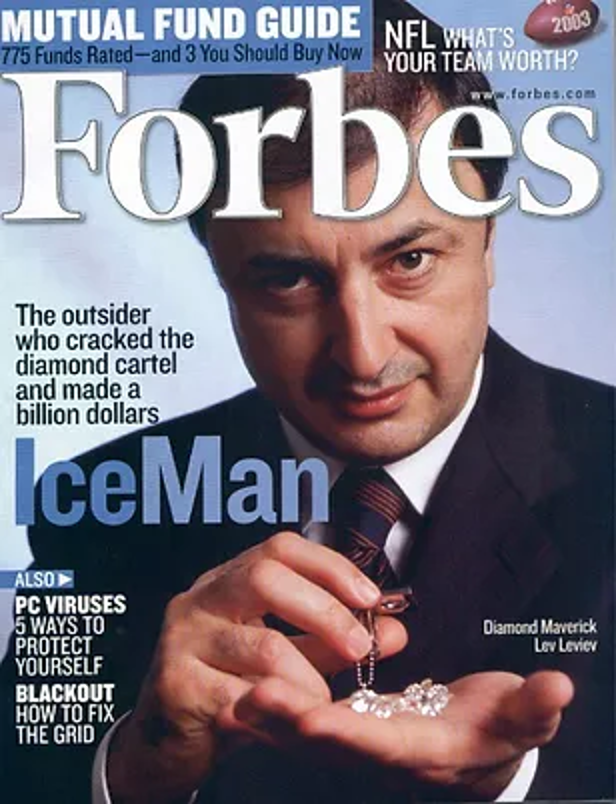 The office is located at 580 Fifth Avenue, in New York City. A sparkling hub for the opulence and wealth that diamonds portray.
The Real Son of Lev Leviev May Be a Criminal
Zevulun Leviev, the son of the diamond tycoon Lev Leviev and owner of LLD Diamonds, is among six others suspected in a high-end smuggling operation. The operation said to have brought about 300 million shekels ($80 million) worth of illegal diamonds illegally through Israel. Apparently, this has been going on since 2010.
Israel is the world cornerstone in diamond cutting and polishing and has the largest exchange in the world.
LLD Diamonds Released a Comment Regarding the Case
LLD Diamonds had some PR to attend to once the story of Shimon Hayut A.K.A Simon Leviev broke, making LLD Diamonds a household name overnight.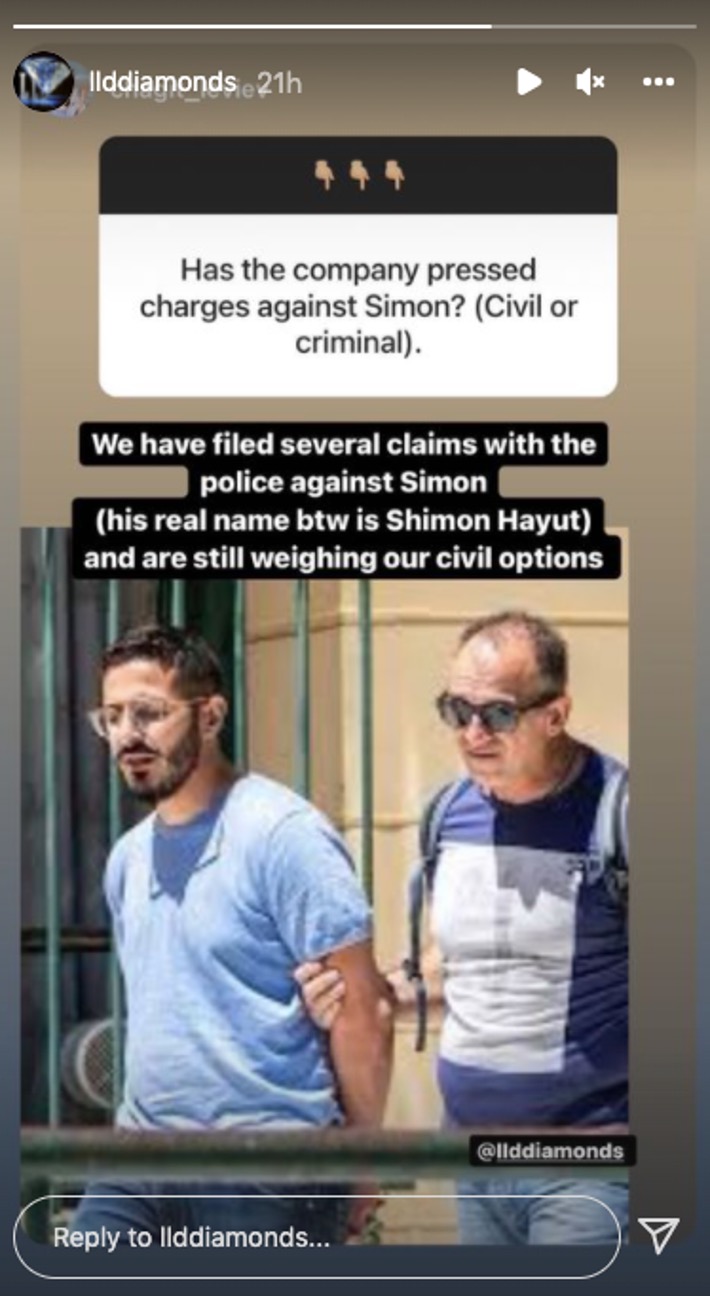 They said: LLD Diamonds has been a well-regarded leader in the diamond industry for three decades. Our company has no connection whatsoever with Shimon Hayut. He is a fraud who has tried to exploit our good name to con victims out of millions of dollars. Our sympathies go out to his victims. His fraud has also caused ongoing confusion about our company. Nothing he has said, about LLD or anything else, should be believed. As soon as we learned of the fraud, we filed a complaint with the Israeli police, and we hope that Mr. Hayut faces the justice he deserves."
Runs in the Family
The Tinder Swindler's father is named Yohanan Hayut. He works as the chief rabbi for El AI Airlines and has been linked to allegations regarding fraud and taking money from people under false pretenses.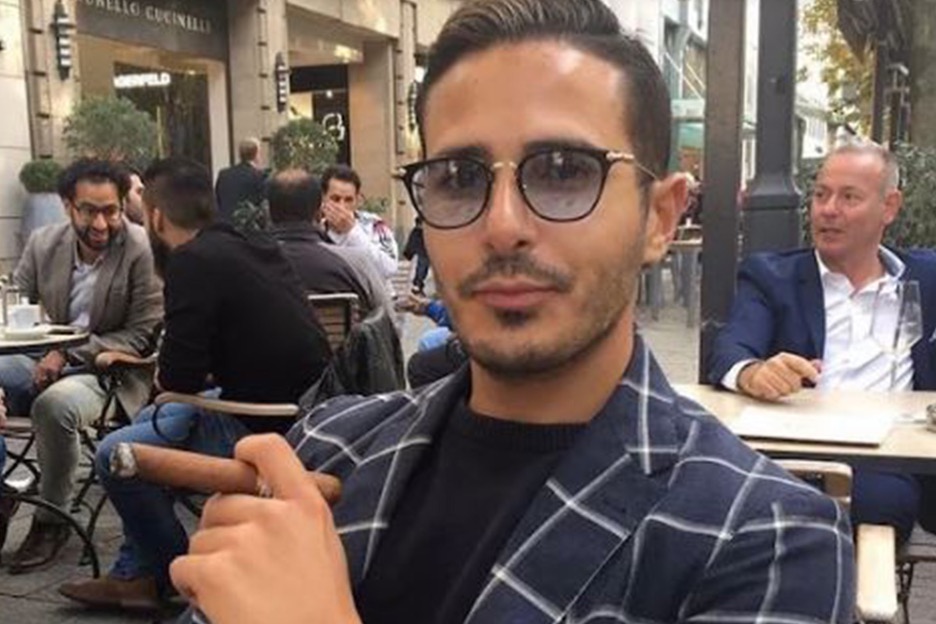 Apparently, Simon's father went so far as to introduce his son to contacts not as his son, but as the diamond tycoon's son.
Go-Funding the Tinder Swindler's Victims
After the three women, Cecilie, Pernilla, and Ayleen were defrauded out of a collective thousands upon thousands of dollars, they blew the story through the roof and sensationalized their story. Spreading the word proved more beneficial than just exposing their ill-fated love.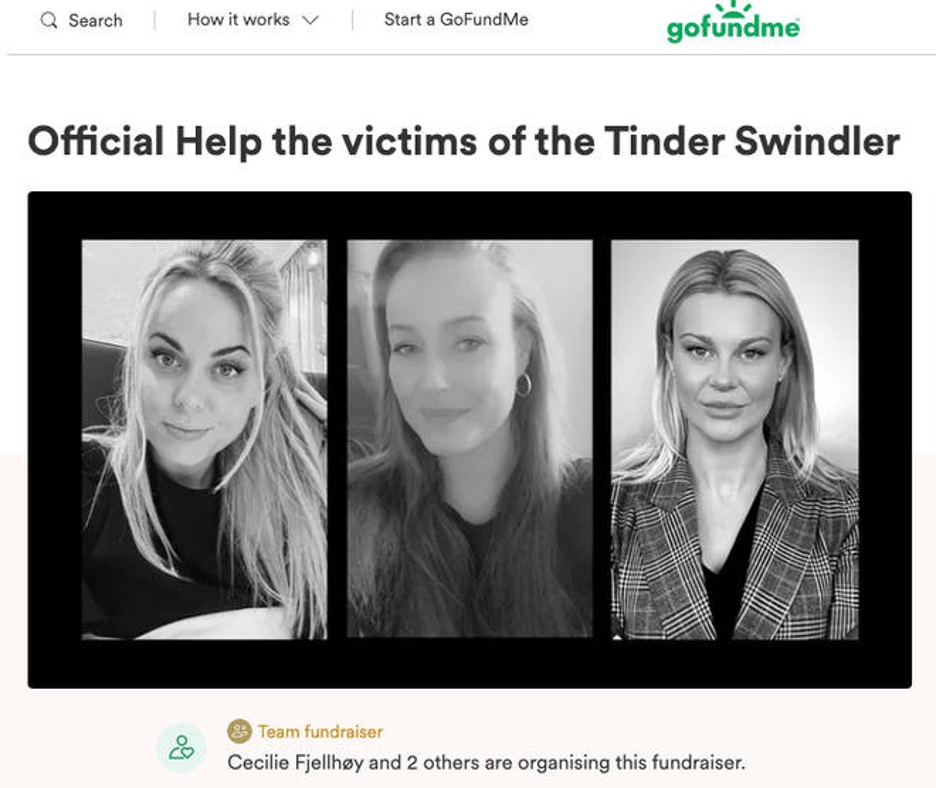 The women were able to collectively raise $135,430.00 through GoFundMe.com, from the kindness of strangers who heard their stories and sympathized with their debt and plight with the Tinder Swindler.
More Victims Came Forward
Simon Leviev is thought to have swindled an estimated $10 million over the years from various unsuspecting women. Since the documentary has been released, Fjellhøy and Sjoholm say they have been contacted by numerous women who say they were defrauded by Leviev.
According to the producer of the Netflix Doc, Bernie Higgins, "We are expecting to hear from more people. There are loads of stories that we found that didn't make it into the film because you know we have to hit that streamline, or we're aware of dozens and dozens more victims so if there's anything that we can do to stop him from being able to continue, then that will be something."
Apparently French Montana Met the Tinder Swindler
While French Montana doesn't say where or how he met with Simon Leviev, he did share a photo on Instagram (twice). In his first post Montana said, "I can't believe I met the swindler with a crying laughing emoji.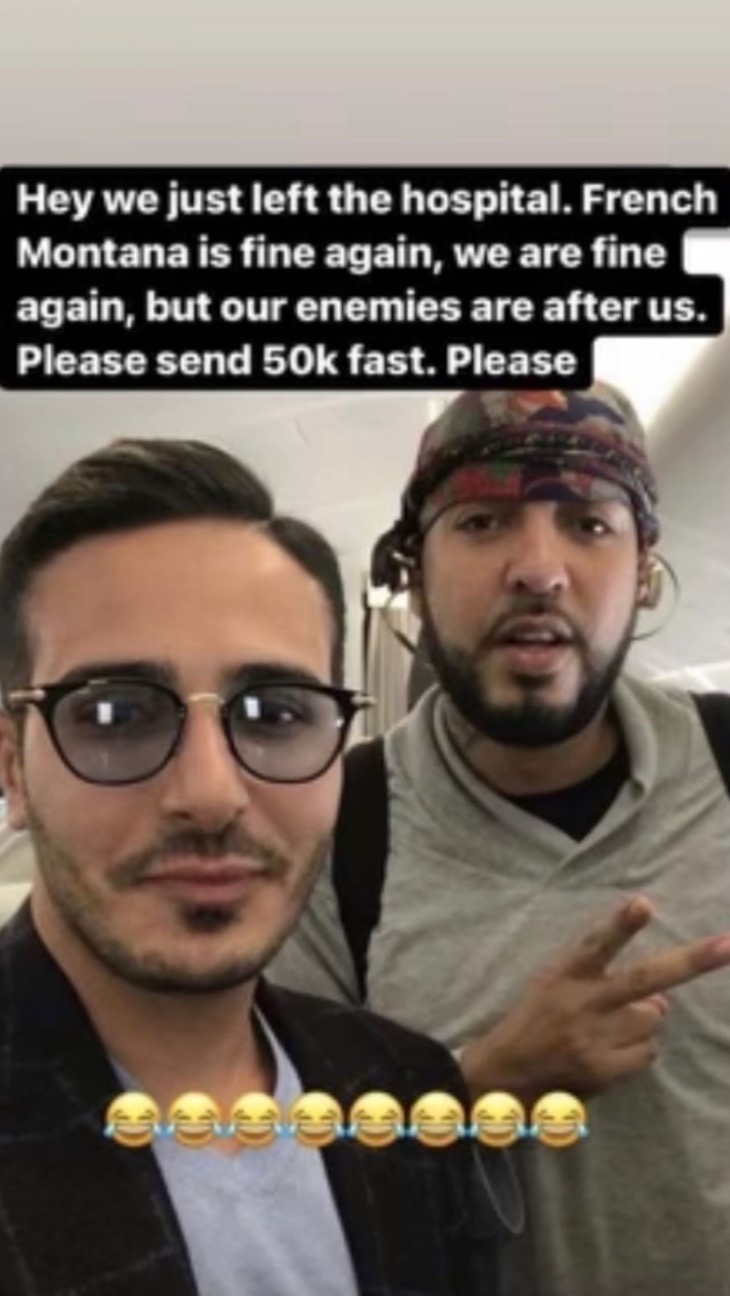 French Montana posted the photo again, the second time poking fun at Leviev saying, "Hey we just left the hospital. French Montana is fine again, we are fine again, but our enemies are after us. Please send 50K fast. Please."
Cardi B Also Mocks Leviev on Twitter
The Tinder Swindler even caught the attention of famous rapper Cardi B who poked fun at Leviev's con strategy. Taking to Twitter Cardi B wrote "My enemies are after me. Please send me 100K," alongside two sad face emojis
The tweet amassed 28.1K retweets and 144.1K likes on Twitter. A handle called "Mugged Tweets" posted a photo with the viral tweet. No word back from the Tinder Swindler himself.
The Tinder Swindler Doc Was a Huge Success
The Netflix documentary original amassed an estimated total of $10 million according to The Times of Israel. The documentary also had 45.8 million views worldwide within the first week of February.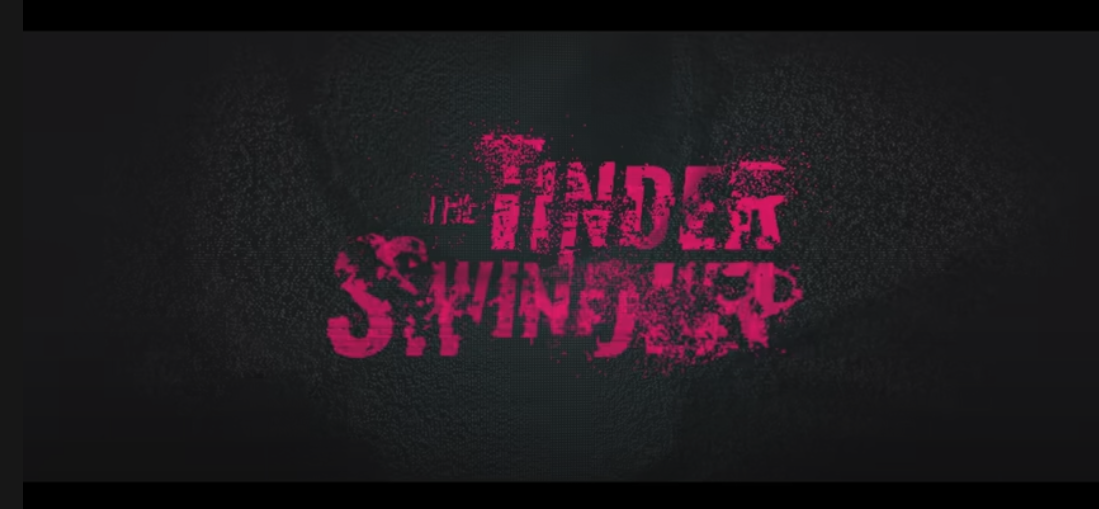 That figure was over 12 million views more than the second ranking item on the chart, an American sports comedy titled "Home Team. Furthermore, the film hit Netflix's top 10 chart in 92 countries, including the United States and Israel.
The Documentary May Become an Adaptation
According to Variety, Netflix is actively in talks with the producers of The Tinder Swindler about turning their riveting project into a drama series (yes please).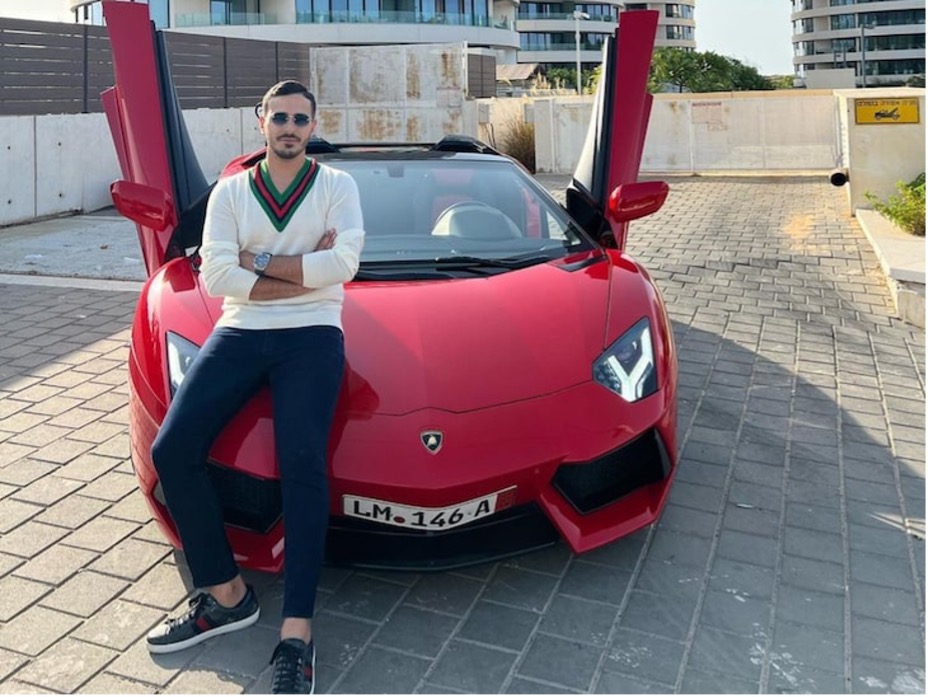 According to Variety, "Sources indicate that the conversation is in early stages and that the tone of a potential film is still being worked out."
Simon Leviev Wants to be a Star
Apparently, Leviev is going to ride his newfound infamy to the bank (or at least try to). Can't say we are surprised. TMZ reported that Leviev wants to write a book, host a dating podcast, and be the central figure on a dating show.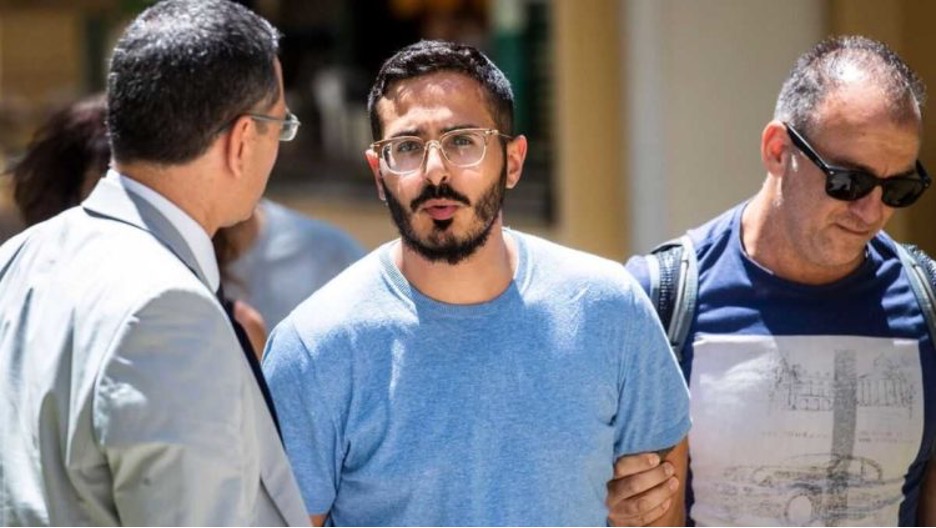 It looks like Leviev is trying to make his 15 minutes count and he doesn't intend to go anywhere.
He Has a Talent Agent
Leviev has already signed with a talent agent named Gina Rodriguez of Gitoni Inc. On Rodriguez's Instagram she claims to have represented Danielle Bregoli A.K.A "Bhad Bhabie," Soulja Boy, as well as Honey Boo-Boo.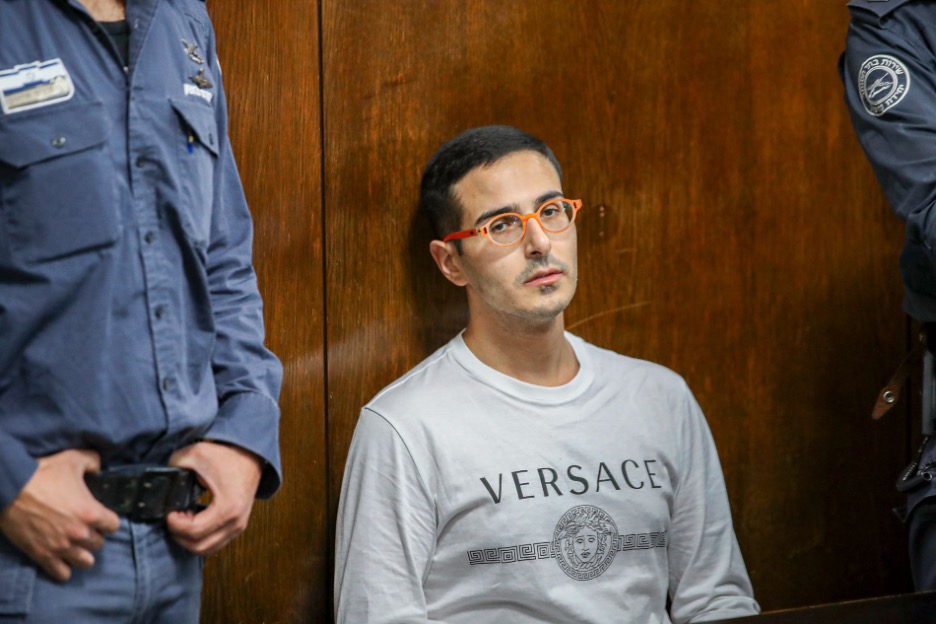 Gitoni Inc. has a one star on Google Reviews which has been driven down by people apparently angered by Rodriguez's involvement with Simon Leviev.
How Common is This Kind of Swindling?
Sadly, this kind of swindling is not as uncommon as we would like to hope. As hard as it was to watch the trio of women onscreen decry Simon Leviev, we all thought that wouldn't happen to me.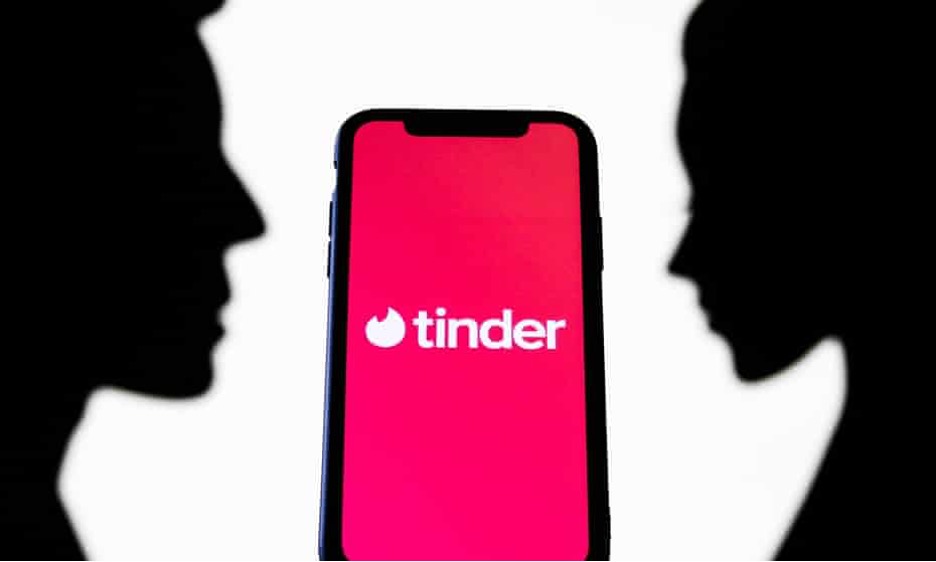 Is this judgement correct? Was it true that the women portrayed in the film are simply more gullible and receptive to the grand master con that was portrayed by Leviev? Not according to the data…
Americans Lost a Lot of Money to Scams
According to the FBI, Americans lost upwards $1 billion in 2021 alone to so-called "romance scams." Apparently, the majority of the victims who were cheated and robbed out of their money were women older than 40 years old, widowed women, elderly, or divorced, or disabled.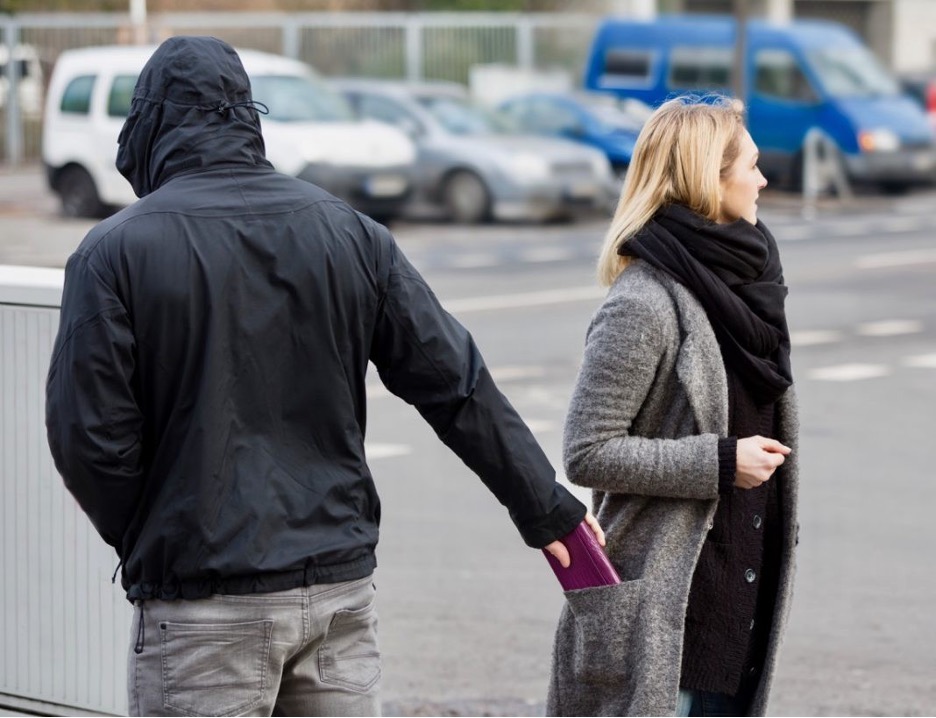 Scammers use many means of seduction and deception such as flowers, poetry, and gift, while also keeping their victims concerned about them with a series of severe and troubling life circumstances.