Genius Tech Hacks To Make You Feel Like A Genius
Originally Published on
tipopedia.com
and repurposed with permissions
Make your life easier with these amazing life hacks! From tech tips to prevent fraying Apple cords to loads of other tricks that will blow your mind, these hacks will surely make your daily routine simpler and more efficient.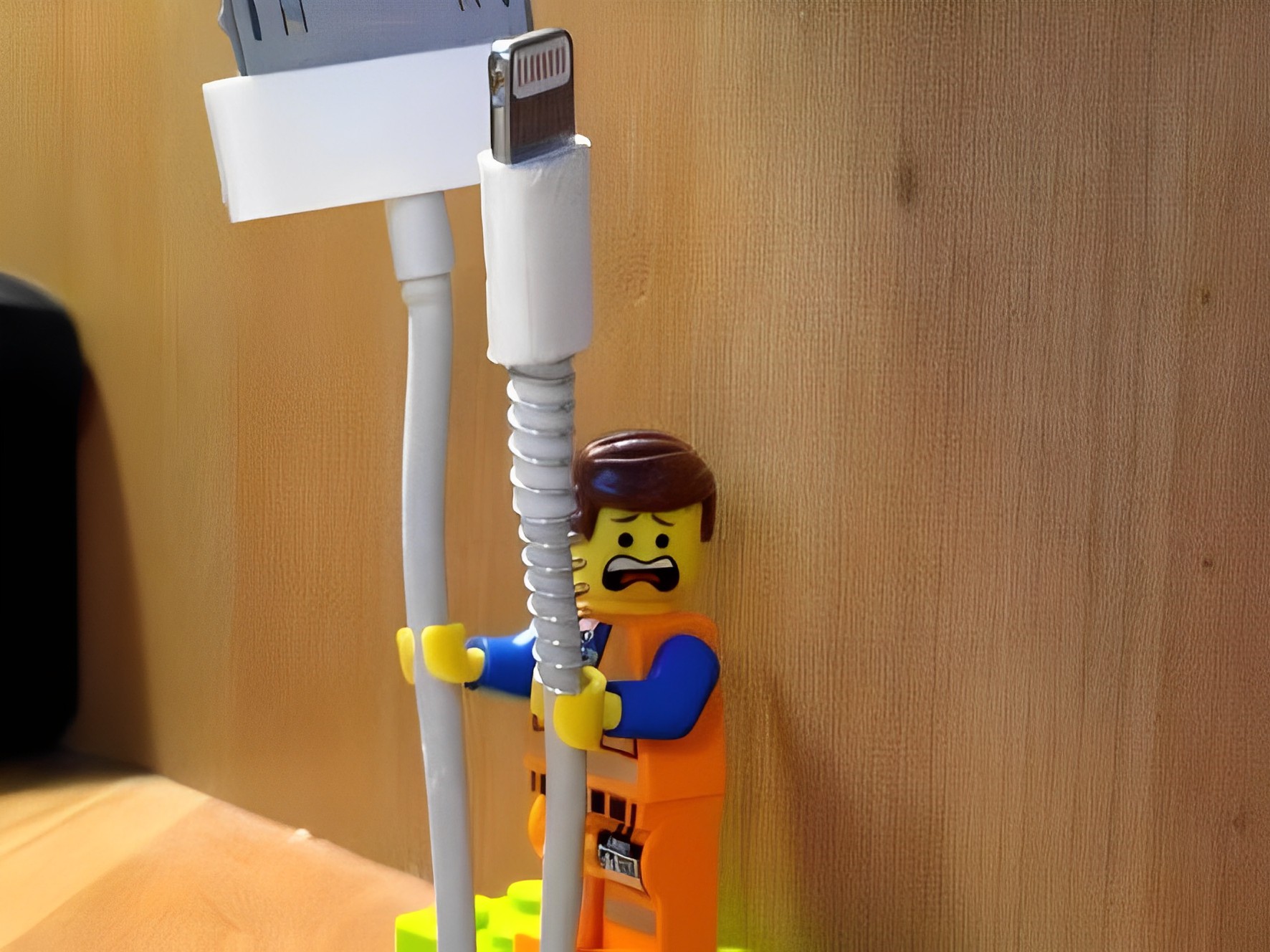 Don't wonder how you ever got by without them – discover these life hacks now!
Discover the Quickest Way to Navigate Web Pages - Use the Space Bar!
Are you tired of scrolling through web pages to find the information you need? Well, here's a little trick that might help you out. You can easily move down a page by using the space bar.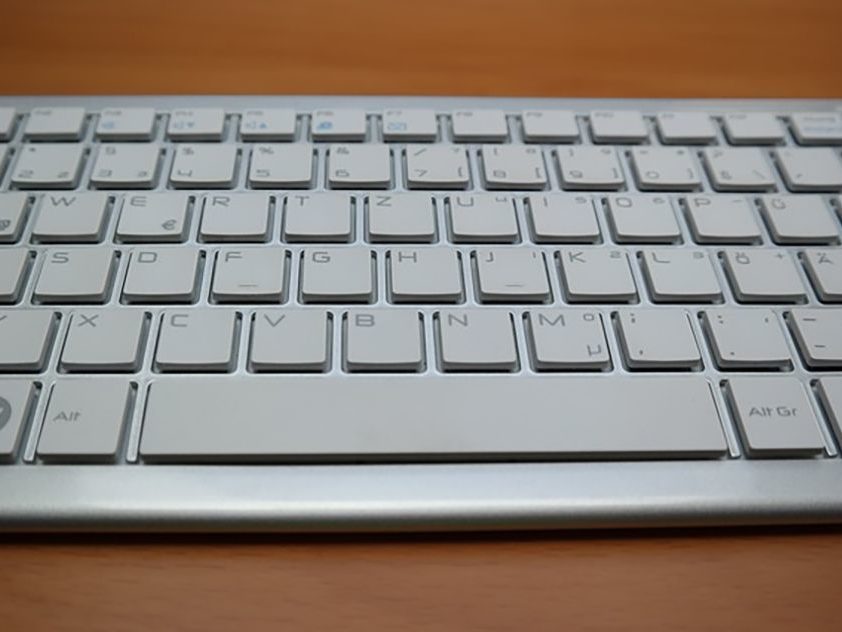 To move up, hold down the shift key and the space bar at the same time. This simple trick can help you save precious moments and make navigating web pages a breeze! So, whenever you're browsing the web, remember to use the space bar!
Get Talking with Headphones! 
Don't have a microphone at hand but need to record something? Here's a genius solution – plug in any pair of headphones and use them as a makeshift microphone! It's a cheap and easy way to get talking without shelling out the cash.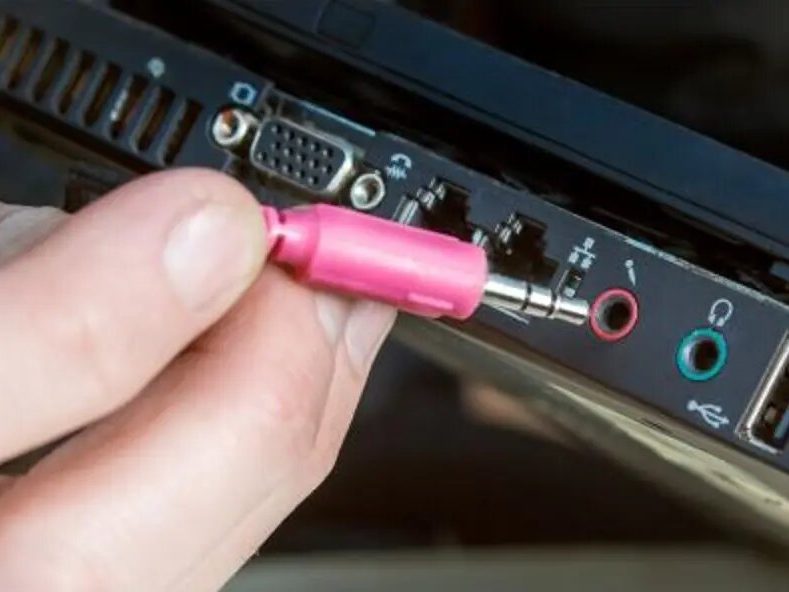 Plus, you don't need any special skills or knowledge – plug your headphones into the microphone port, and you're good to go. The sound quality might not be the best, but it's a great temporary solution. So, grab your headphones and get talking!
Get the Best Writing Help with Grammarly! 
Are you looking for an easy way to help with your writing? Grammarly is the perfect tool for you! It offers tips and suggestions on grammar, spelling, and sentence construction, plus you can double-click a word to get a list of synonyms to use.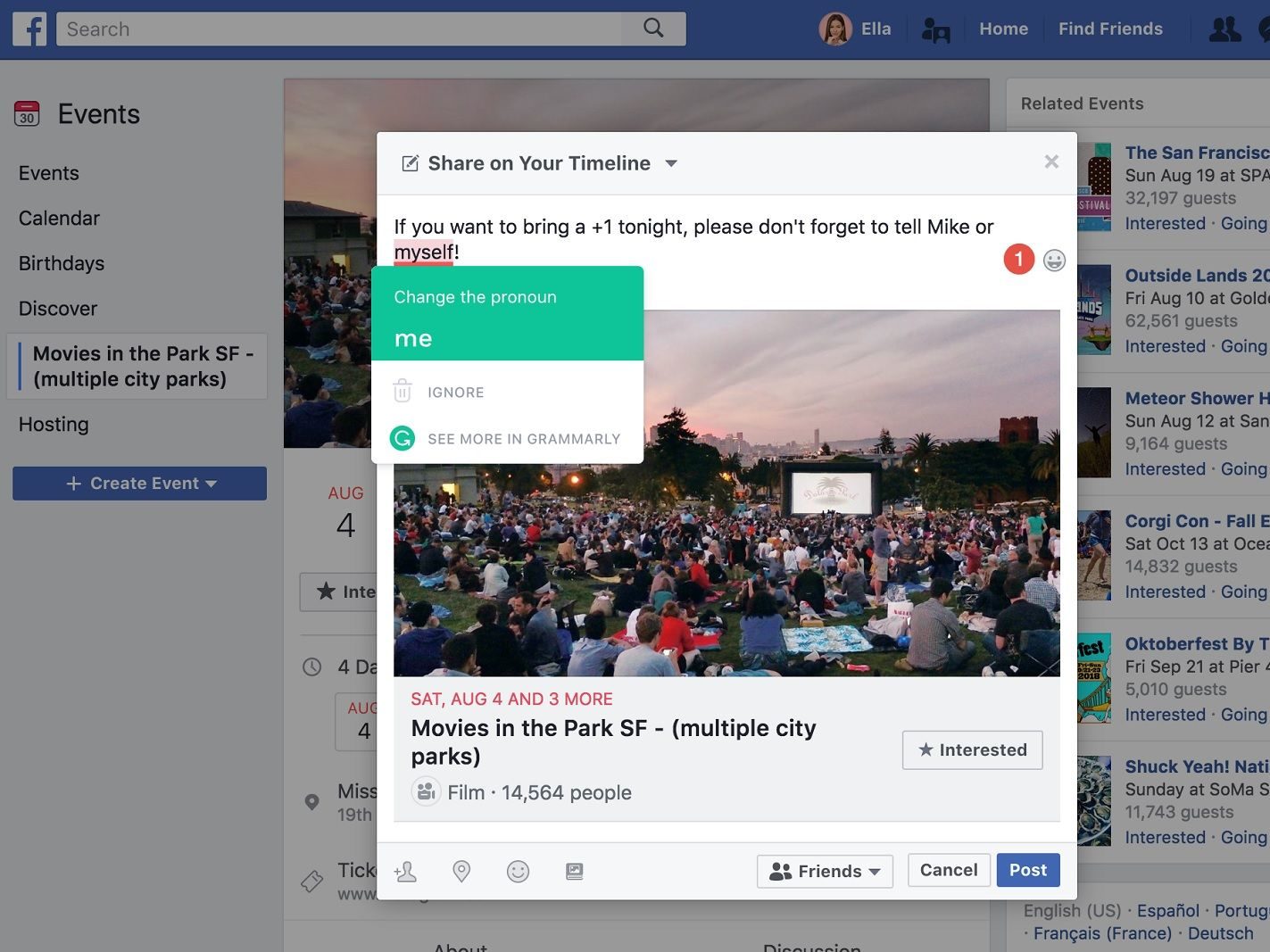 It also has a Google Chrome plugin to quickly edit text no matter which website you're on. And the best part is, it's free! Stop wasting time and start writing your best with Grammarly now.
Unlock the Joy of Emojis on Your Desktop! 
Unlock a world of fun and expressiveness on your desktop with emojis! For Mac users, press control+command+spacebar to get the emoji menu. For PC users, the most up-to-date version of Chrome has an emoji menu.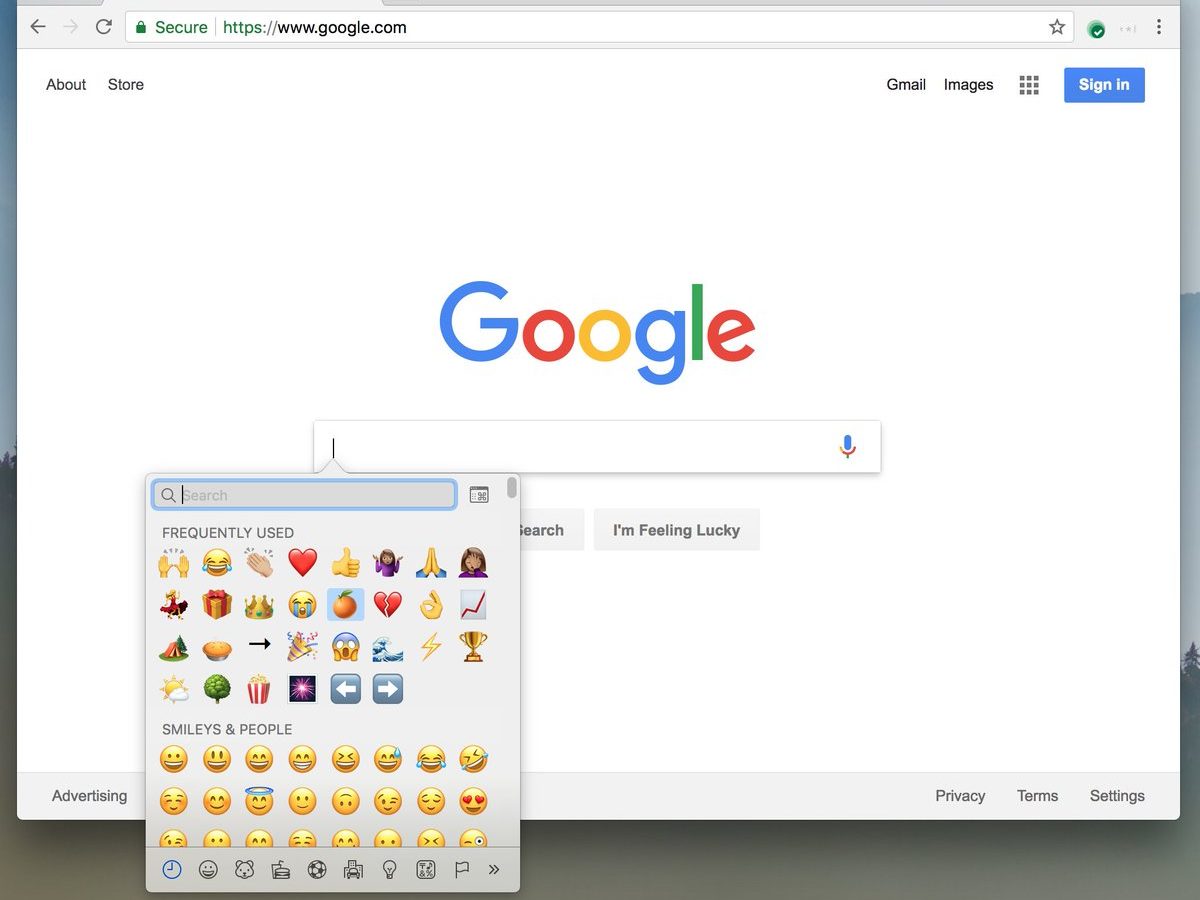 Right-click anywhere you can type, select "Emoji" and get access to the world of emojis! Now you can easily show your emotions and share your thoughts without saying a word. So, what are you waiting for? Unlock the joy of emojis on your desktop today!
Re-Open All Those Accidentally Closed Tabs in an Instant! 
Do you often find yourself in a tizzy after accidentally closing an important tab in your browser? Don't worry, you can easily get it back with a few simple clicks of the keyboard!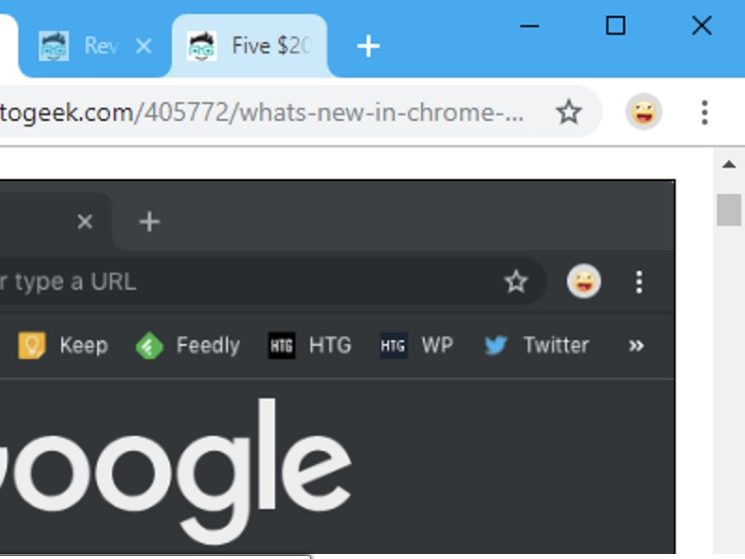 Just press command+shift+t on Mac or control+shift+t on Windows PC and all the tabs you've closed recently will be re-opened in an instant. Even if you've closed and re-opened your browser, this simple trick will still work for you! So don't stress over accidentally closing tabs anymore – make your life easier with this handy keyboard shortcut!
Find Your Favorite Movies at the Lowest Price with CanIStream.It 
You're going to love CanIStream.It! It's the perfect site for anyone who loves watching their favorite movies and TV shows. With CanIStream.It, you can easily search for any movie and find out where you can stream it at the lowest price.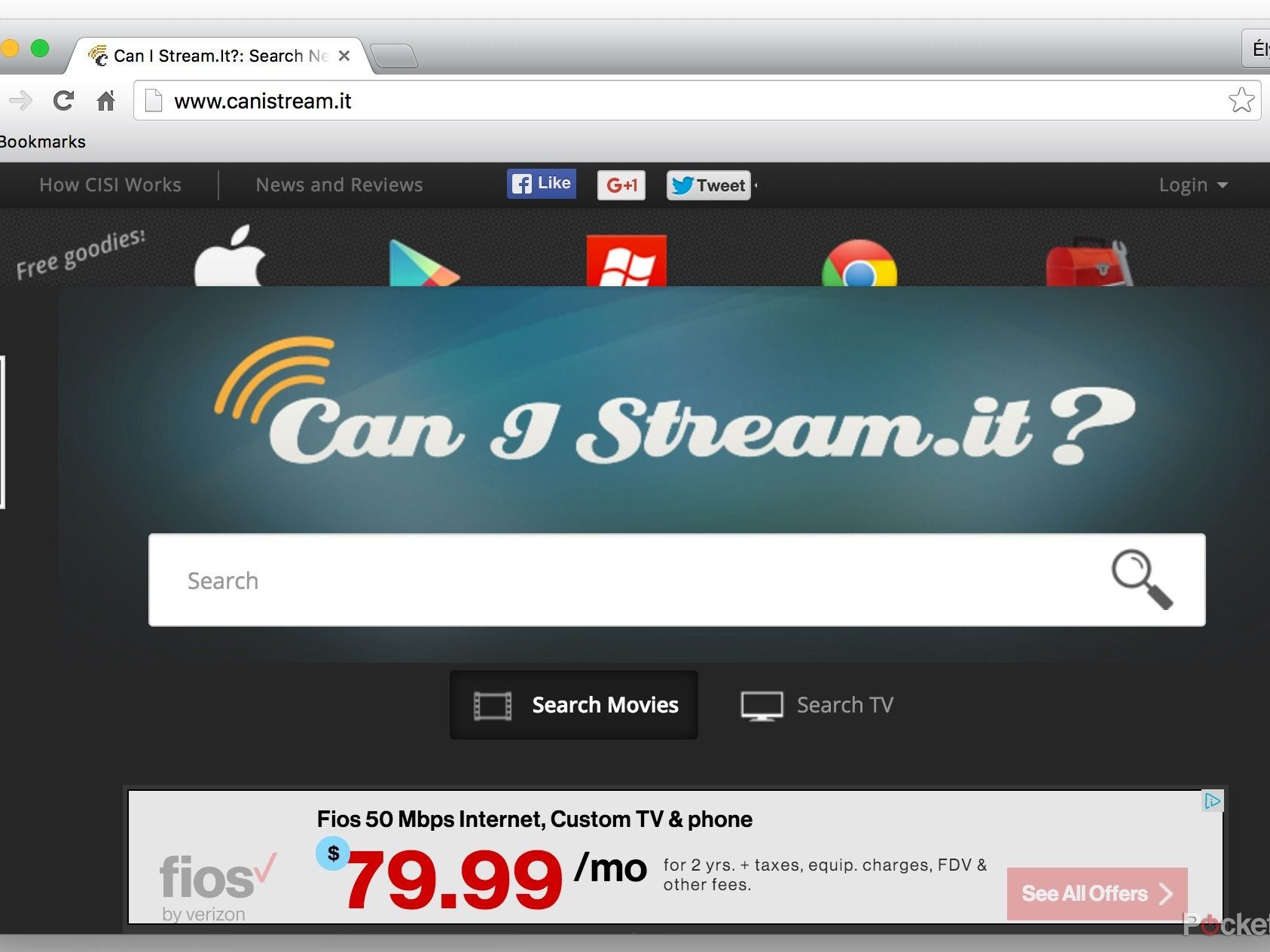 There's no need to pay more than you have to – just use CanIStream.It and enjoy your favorite movies and shows at a fraction of the cost. Stop wasting time scouring the internet and start streaming with CanIStream.It today!
Discover Your Next Favorite Show with Just Watch 
Are you looking for something new to watch but don't know where to start? Just Watch is the perfect tool for you! Just Watch provides personalized viewing recommendations based on your streaming services such as Netflix, Amazon Prime Video, and Disney+.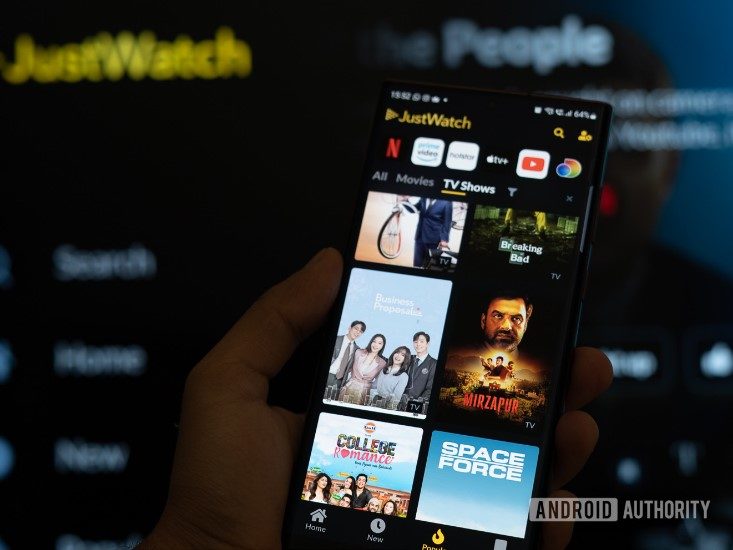 It even provides hints based on your viewing habits. If you already have something in mind, you can easily search for it and see if it is available for streaming. With Just Watch, you are sure to find your next favorite show!
Conquer your Boredom with T-Rex! 
Has your internet connection gone out and left you feeling bored and helpless? Worry not – the Google Chrome browser has a special surprise in store for you!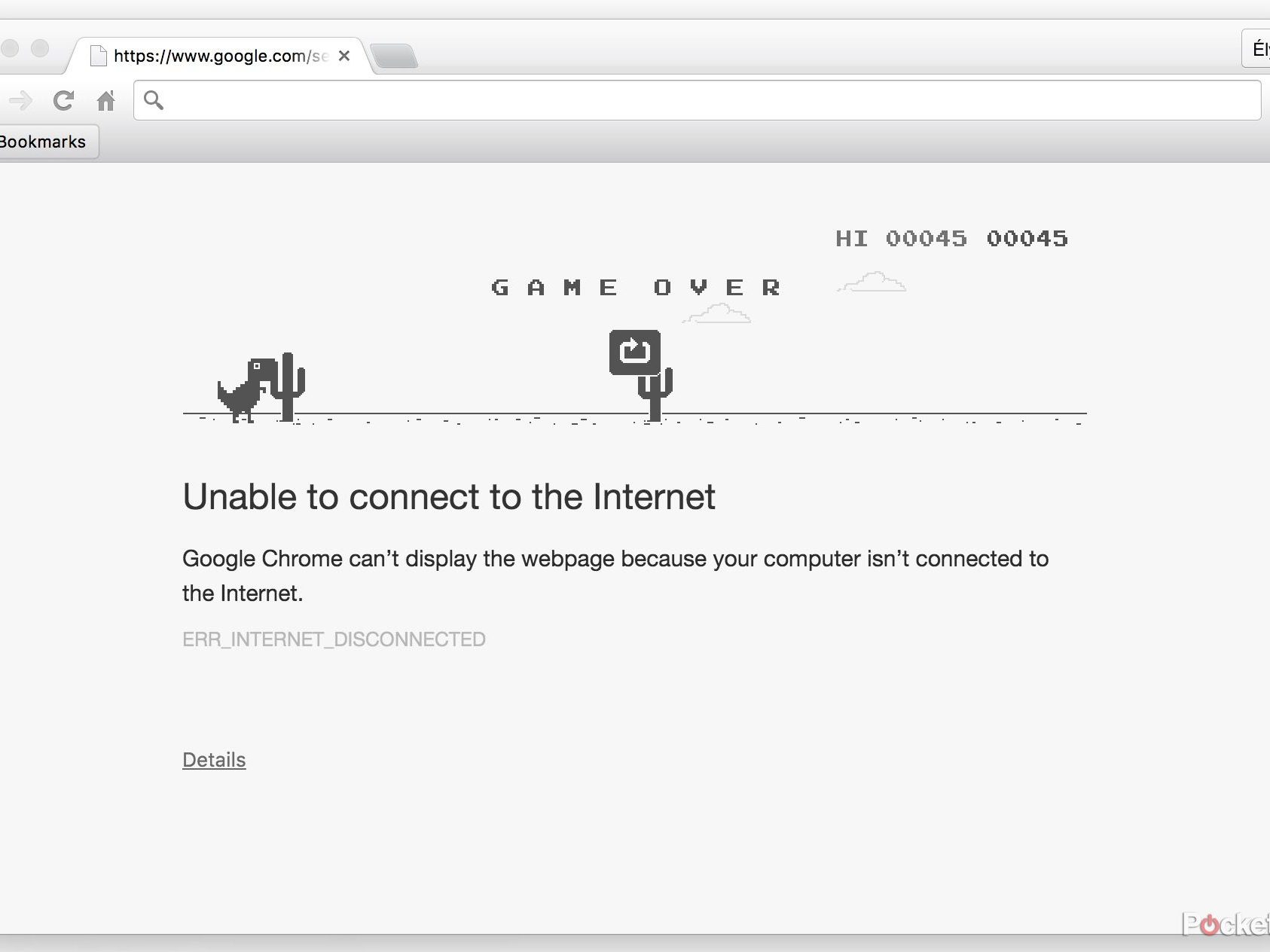 All you need to do is press the spacebar when the error page appears, and you're ready to play the T-Rex game! It's the perfect way to pass the time while you wait for your internet to return. And if it does, don't worry – you can pick up where you left off! Conquer your boredom with the help of Chrome's T-Rex game!
Mute Away the Annoying Tweets - Discover Twitter's Hidden Gem 
Are you getting annoyed by someone's tweets? Wish you could get rid of them without offending them? Well, worry no more! Twitter's hidden gem, the mute button, can help you do just that.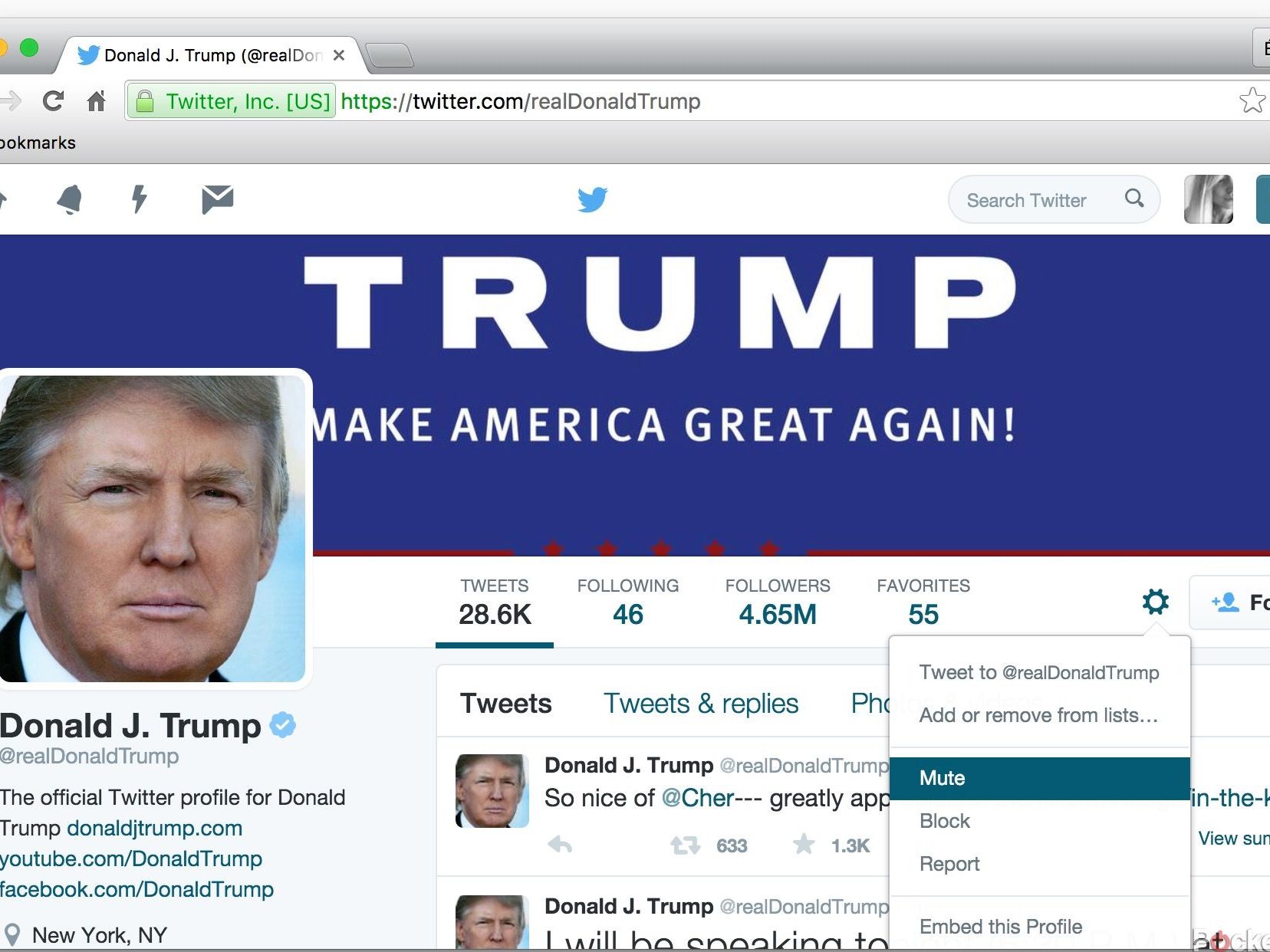 With a simple click on the settings menu to the right of a profile, you can easily mute the account and hide its tweets and retweets from your timeline. This way, you can keep following the account without them ever knowing you muted them! So, why wait? Silence those annoying tweets today and make your Twitter experience much more enjoyable!
Secure Your Facebook Account Now! 
Staying safe online is more important than ever, and it is essential to take the necessary steps to keep your Facebook account secure. Have you ever logged on to Facebook and forgotten to log out?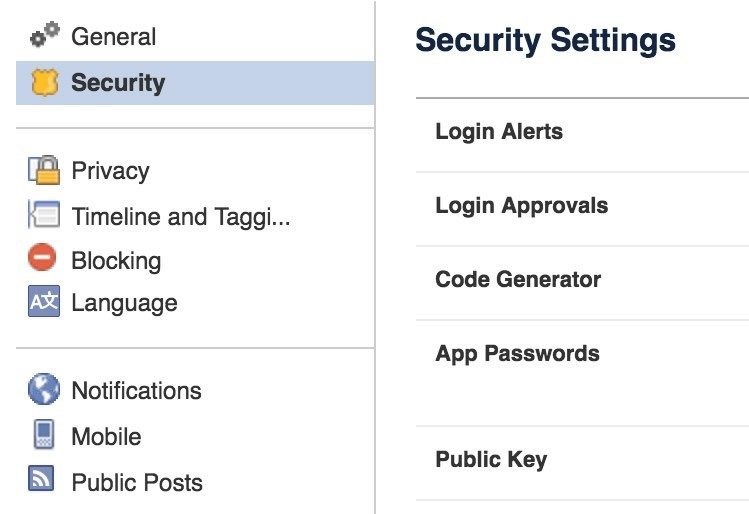 Don't worry, you can easily log out remotely. Just go to your Facebook account's "Settings" drop-down menu, select "Security," and navigate to "When you're logged in." From there, you can view any devices on which you're signed in and close them. So, take the necessary steps and secure your Facebook account today!
Get the Most Out of Your Home WiFi with Wifi Analyzer 
Say goodbye to WiFi dropping in and out, and get the most out of your home network with the WiFi Analyzer app! If your home WiFi is giving you trouble, you don't have to put up with it. With Wifi Analyzer, you can scan your signals and optimize your network to get faster speeds and improved performance. 
By avoiding interference from your neighbor's network, Wifi Analyzer allows you to make the most of your home WiFi. Get the best out of your home connection with WiFi Analyzer – it's the surefire way to ensure the best WiFi experience!
Find Music Downloads with Ease: Use Google Search 
Are you looking for an easy way to download music? Just use Google search! Search "[album or song name] -inurl:(htm|html|php|pls|txt) intitle:index.of "last modified" (mp3|wma|aac|flac)" to get web pages with direct download links to the music you're searching for.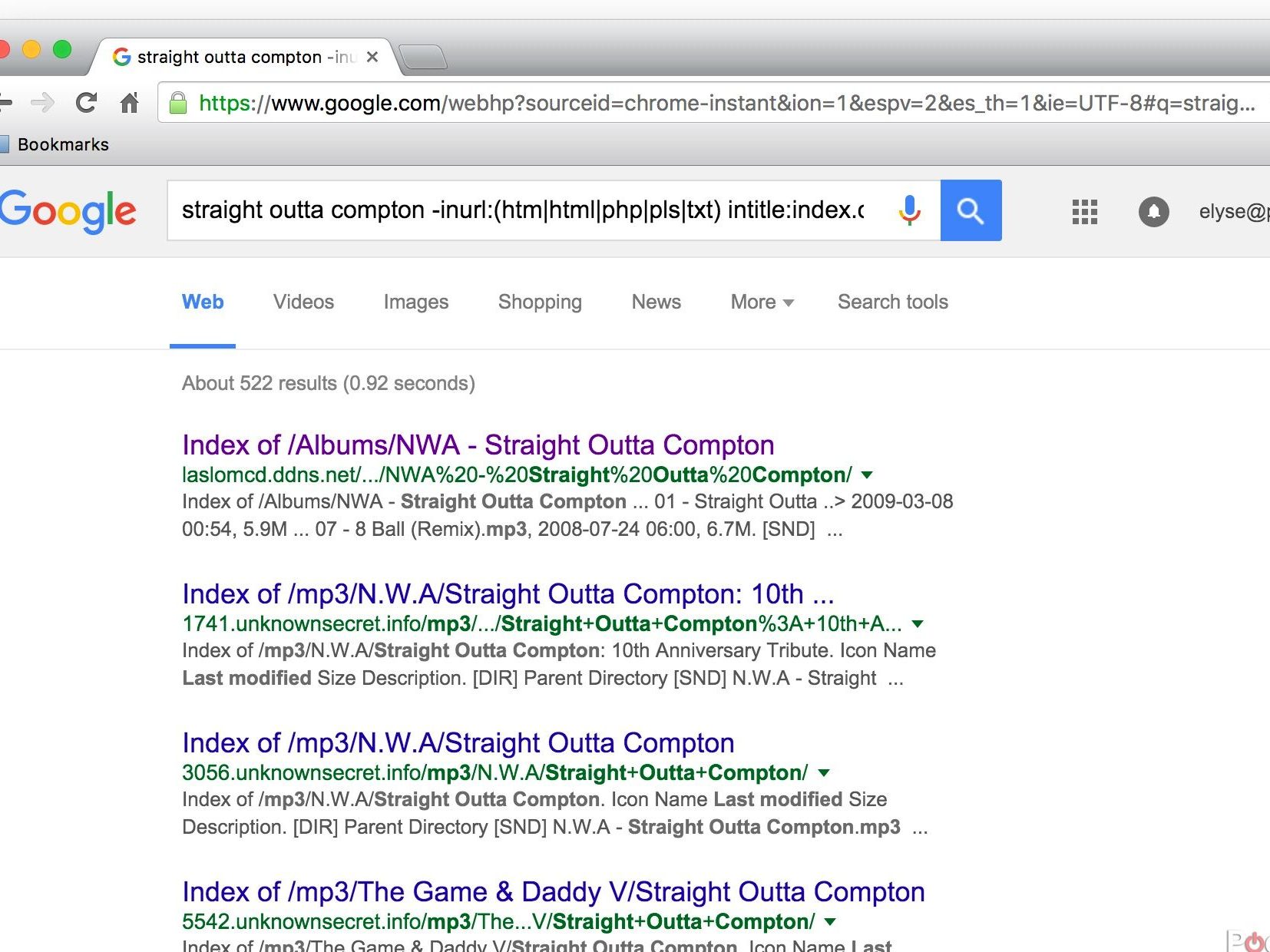 For example, if you're looking for the album Straight Outta Compton, just search "straight outta compton -inurl:(htm|html|php|pls|txt) intitle:index.of "last modified" (mkv|mp4|avi)." Click the top link to get direct download links for the album. But remember not to infringe on copyright laws.
Keep Your Apple Cables Intact with this Simple Hack 
Do you want to keep your Apple charging cables and other cords from fraying? We've got a great hack that'll help you! All you need is the spring from a ballpoint pen. Stretch the spring, and place it at the area of the cord that bends the most.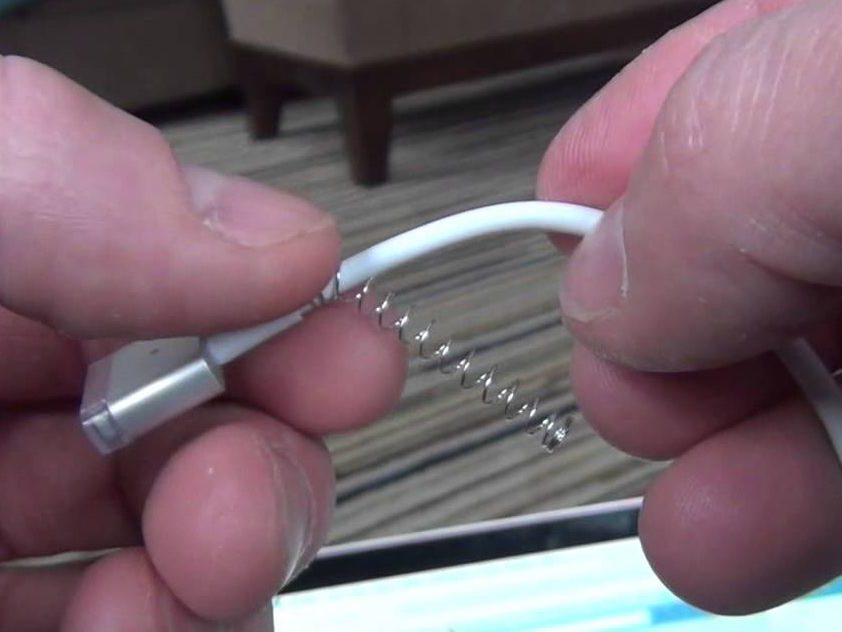 This will keep the cord straight and prevent it from breaking down over time. You don't need to be a genius to figure out this hack, but the results will be genius! Try it now, and keep your Apple cables intact!
Calculate Faster and Easier with Your Mac 
Forget about using a calculator for basic calculations – your Mac can do it for you! Just use the command (⌘) + space keys to quickly and easily perform calculations in Spotlight search. It's fast, easy, and, most of all, convenient.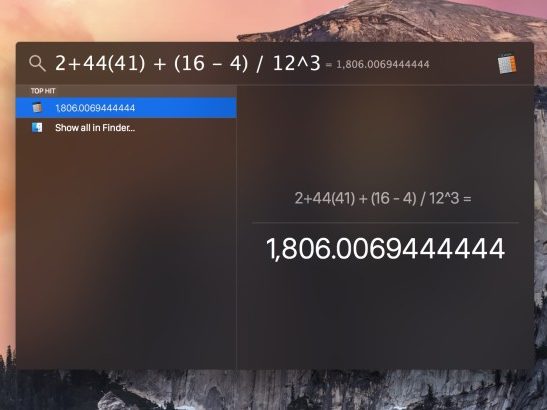 No more need to fumble around with a calculator or open a calculator app – with this trick, you can perform calculations quickly and without fuss. Get the answers you need in a jiffy with this helpful shortcut – your Mac has got you covered.
Quickly Recall Any Number with Just One Click! 
Do you want to instantly call back the last number you dialed or received a call from? Don't worry, it's easier than you think! All you need to do is tap the call button on your phone, and you'll be connected with the other person's number in no time.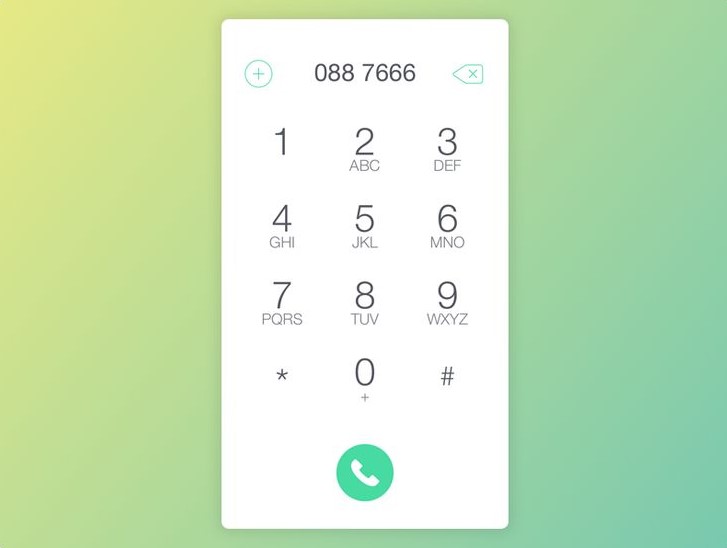 No need to rummage through your contacts or call lists – just one click, and you'll be connected. So, why wait? Get in touch with your friends and family in the quickest way possible!
Make Typing Easier with Smartphone Hacks 
Smartphones have made our lives easier in so many ways, and did you know you can use them to make typing even simpler? All you need to do is hit the spacebar twice for a full stop, and the next letter will be automatically capitalized for you too.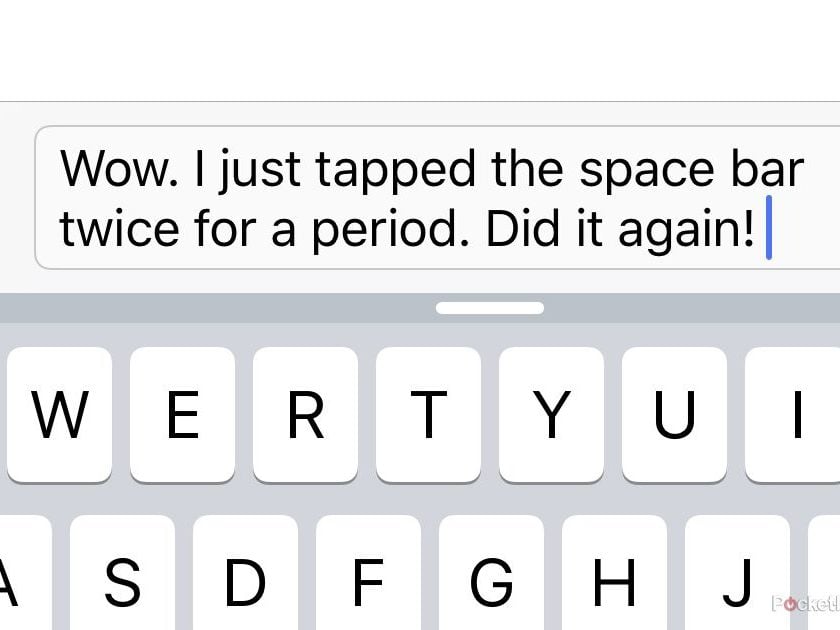 Plus, with a custom keyboard like SwiftKey, you can program it to predict your sentences, so you won't even have to type them out! Make typing a breeze, and try out these smartphone hacks today.
Say Goodbye to Cable Clutter with LEGO! 
Tired of dealing with cable clutter? Say goodbye to the mess with LEGO! LEGO mini-figs are the perfect way to keep your cables neat and tidy. Just stick a LEGO brick on your desk and attach a mini-fig, then run your cords through its hands.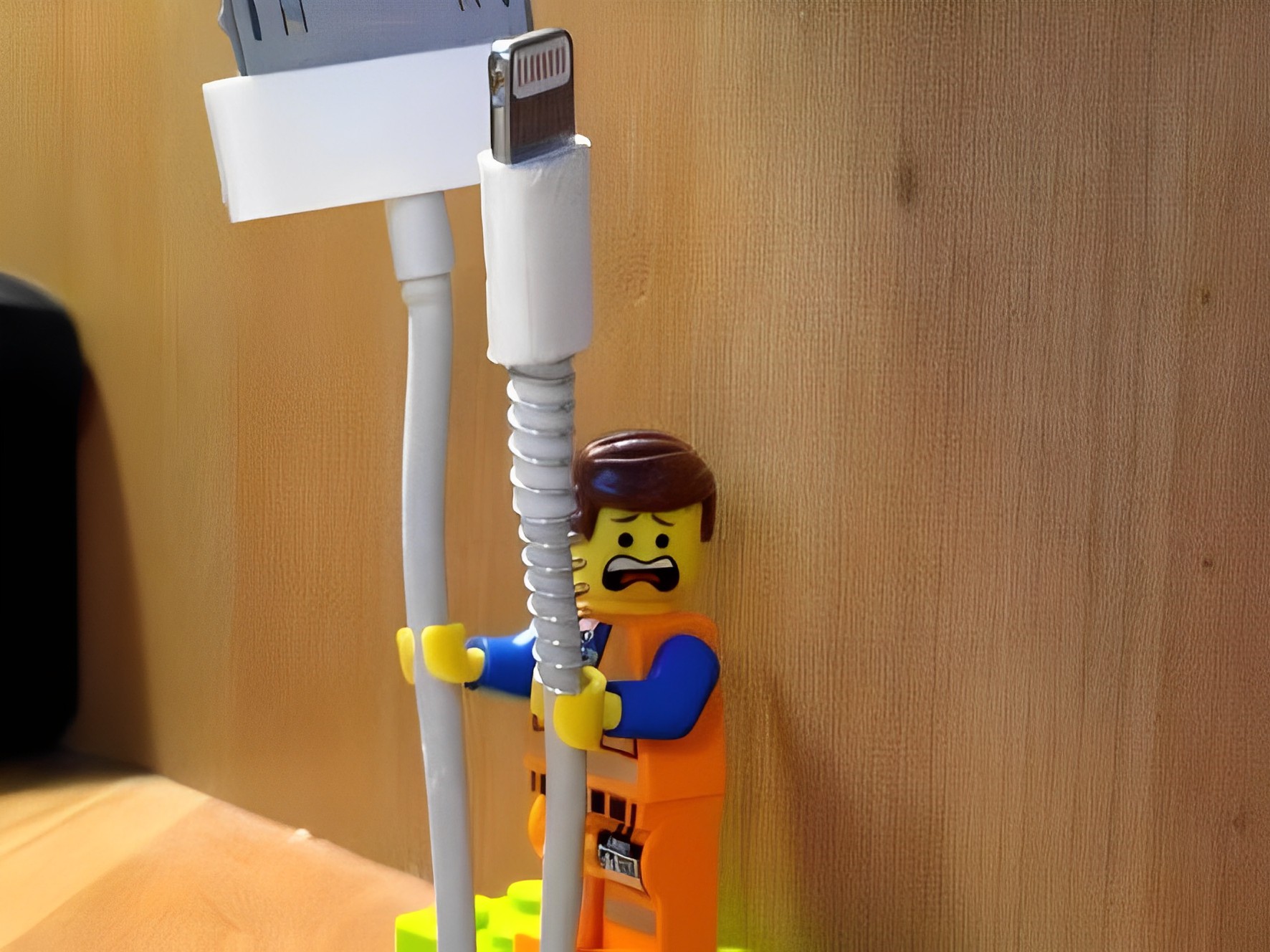 It's an inexpensive and fun solution to a messy problem. With LEGO, you can keep all your cords organized and out of the way. So, don't wait – start tidying up with LEGO today!
Unlock the Power of YouTube Shortcut Keys! 
Would you like to unlock the power of YouTube shortcut keys? You can press K or the spacebar to pause or play the video, J to rewind 10 seconds, L to fast-forward 10 seconds, F to enter full-screen mode, Home to go to the start of the video, M to mute the sound or use the up and down arrows to adjust the volume.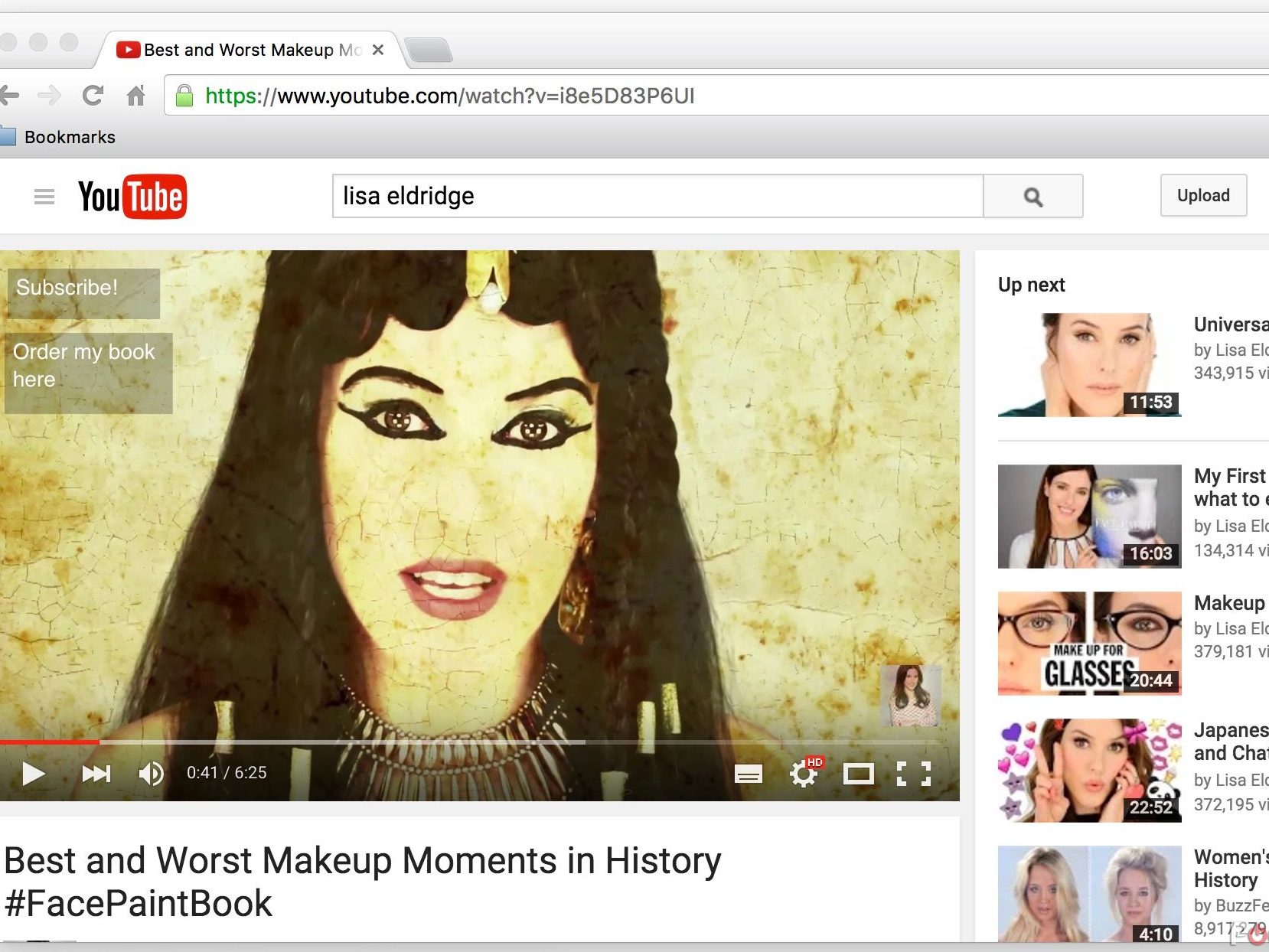 It doesn't matter where you clicked last on the page, these shortcuts work across the board. Amazing, right? Check them out today and get the most out of your YouTube experience.
Search YouTube in a Flash with This Trick! 
Do you want to quickly search YouTube without even visiting the website? With this simple trick, you can do just that! All you need to do is open Google Chrome and type YouTube.com into your address bar.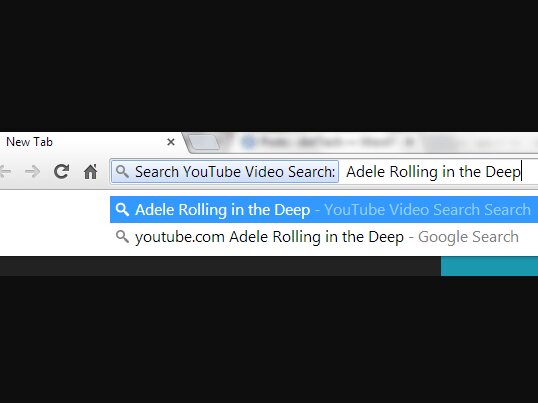 Then hit "tab" and you can search YouTube and other sites such as Amazon and Netflix directly from your address bar. It's that easy! Try this trick out and search YouTube in a flash!
Never Miss an Exciting Scene Again with RunPee! 
Tired of missing out on the most exciting parts of a movie because you had to use the restroom just then? With RunPee, you can now enjoy the best of both worlds!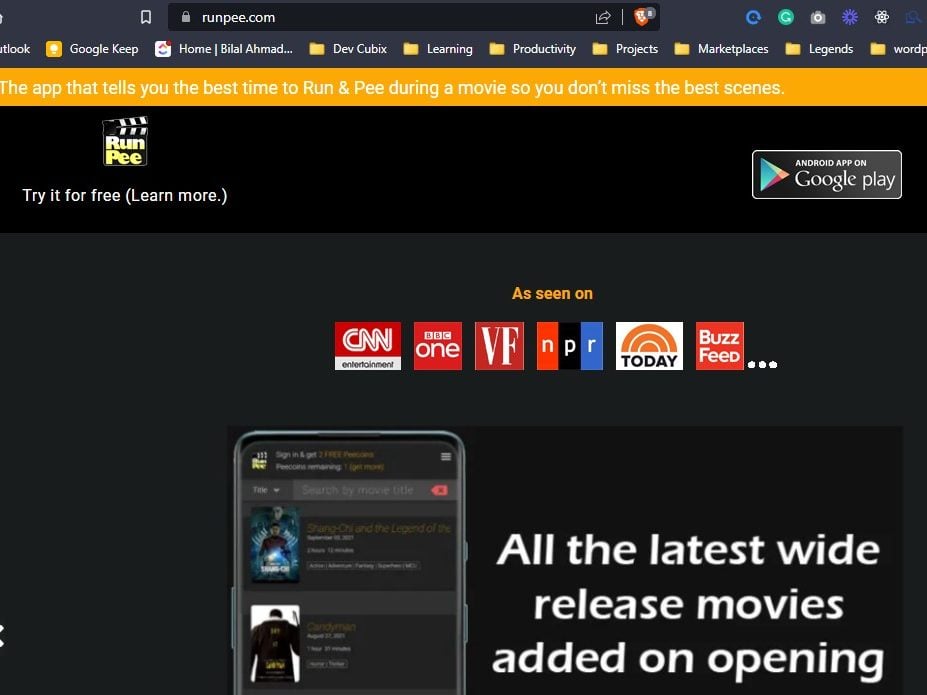 Download the RunPee app to your device, and never miss a great scene or plot twist again! This app will let you know the best time to take a quick break during any movie, so you can go to the bathroom and not miss out on the action. Enjoy the show with RunPee!
Transform Wikipedia Pages Into Printed Books in Four Easy Steps 
Ready to explore the world of knowledge? With just a few clicks, you can now transform any Wikipedia page into a printed book! With just a few clicks of the mouse, you can have a copy of your favorite Wikipedia article in no time.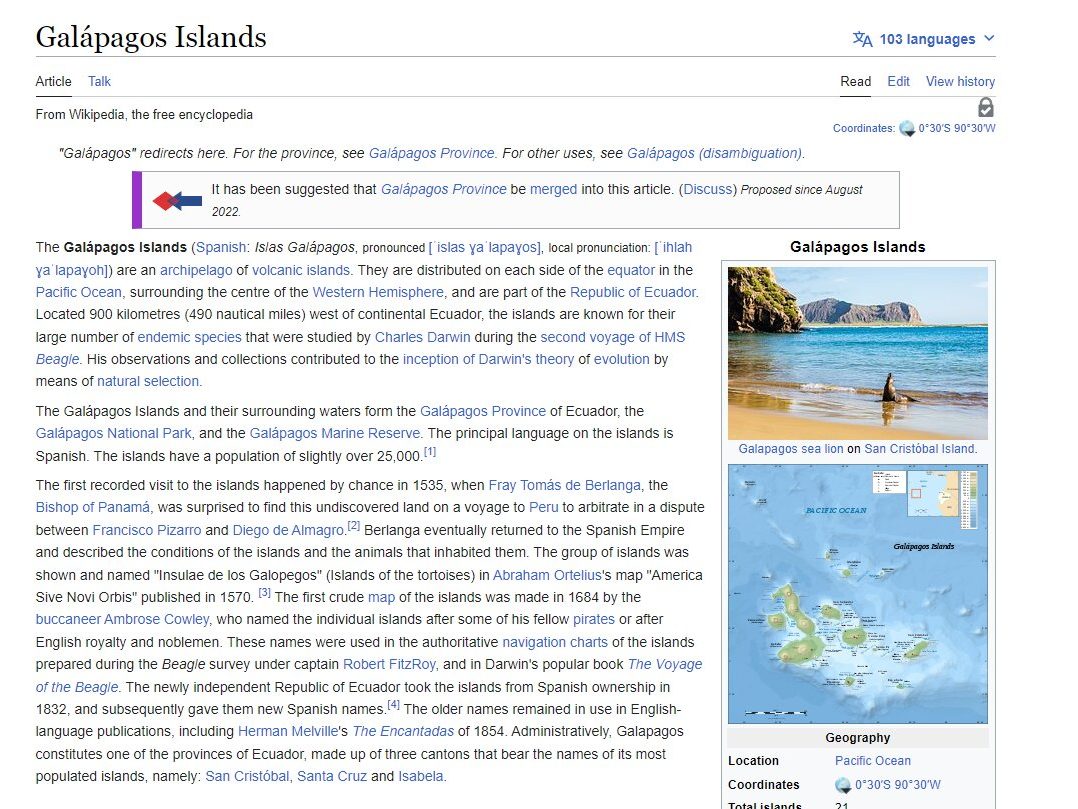 Plus, you can also choose to render the page electronically in PDF, ZIM, or OpenDocument format. So, what are you waiting for? Get ready to explore the wonders of online knowledge today in whatever format you please!
Find Your Lost Android Device in a Jiffy! 
Losing your Android device can be a nightmare. But, fear not! Google has got you covered with its Android Device Manager. All you need to do is log into your Google account associated with the device, and you can easily locate it in no time.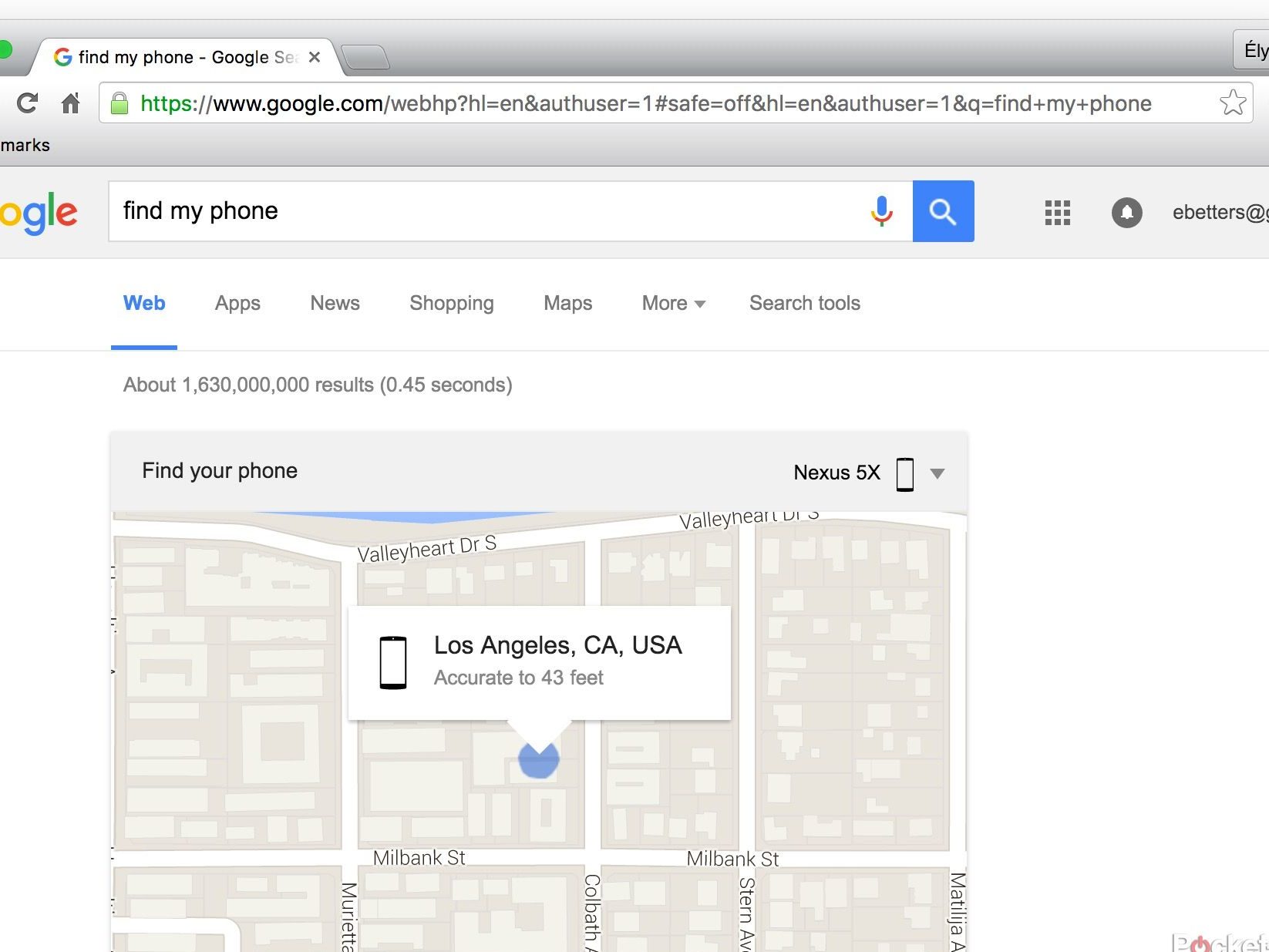 And, if that's not enough, you can even type 'find my phone' in the search engine, and track it down in a jiffy! So, don't miss out on the chance to locate your lost phone and get it back in no time!
Ace Your Exams with Sample Exams 
Are you preparing for an upcoming university or school exam? Make studying a breeze with the help of Google! All you need to do is type in "site:edu [subject] exam" and you will get a heap of practice exams with answers.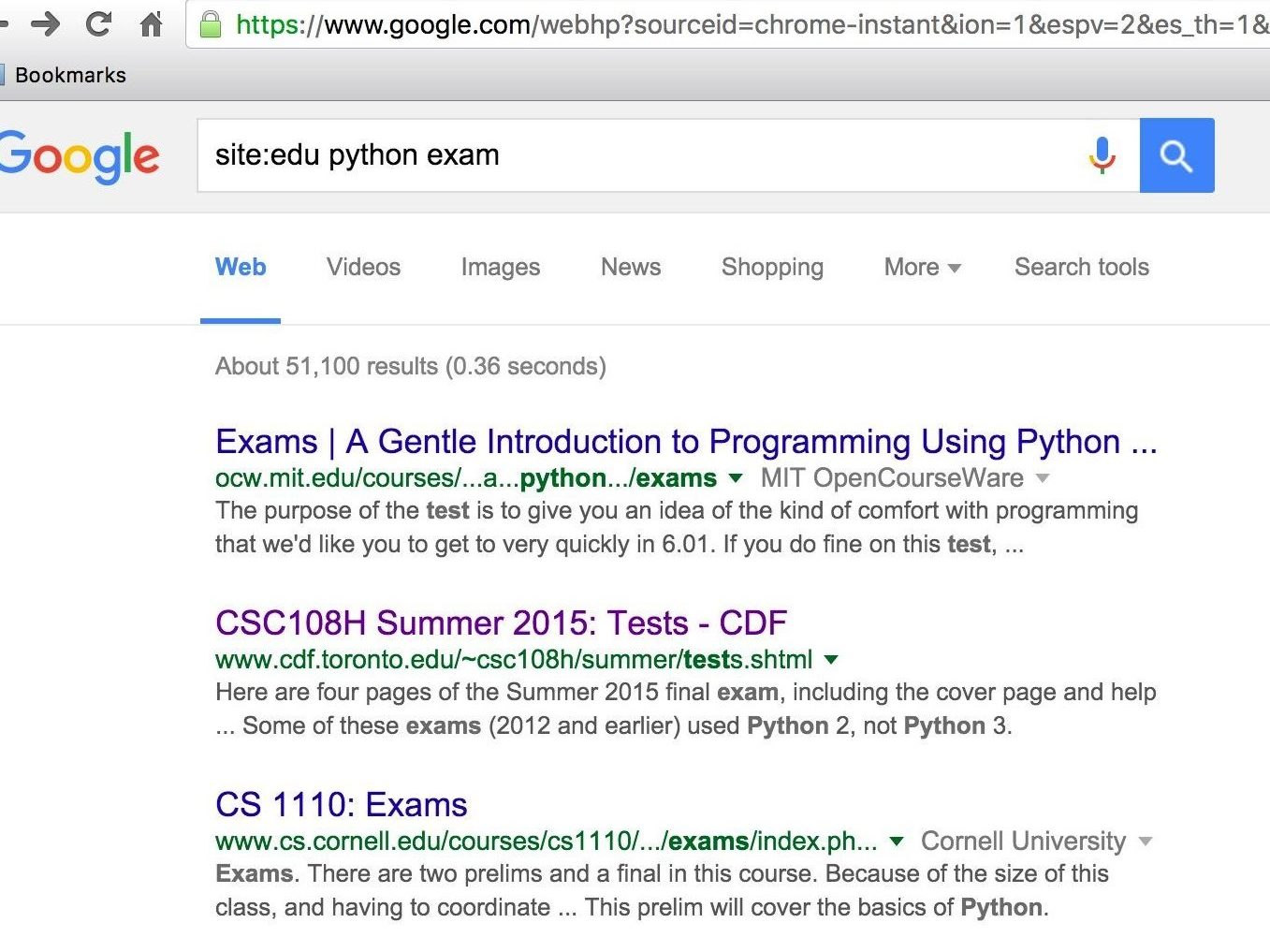 For instance, a search of "site:edu python exam" will provide you with all the resources you need to ace your upcoming exam. With this simple trick, you can easily prepare for any subject and ace your exams!
Start Saving Money Instantly with the Honey Add-on Extension! 
Do you want to save money while shopping online? Look no further! The Honey add-on extension for Chrome is here to help. Just download the extension and add it to your Chrome browser, and you're good to go.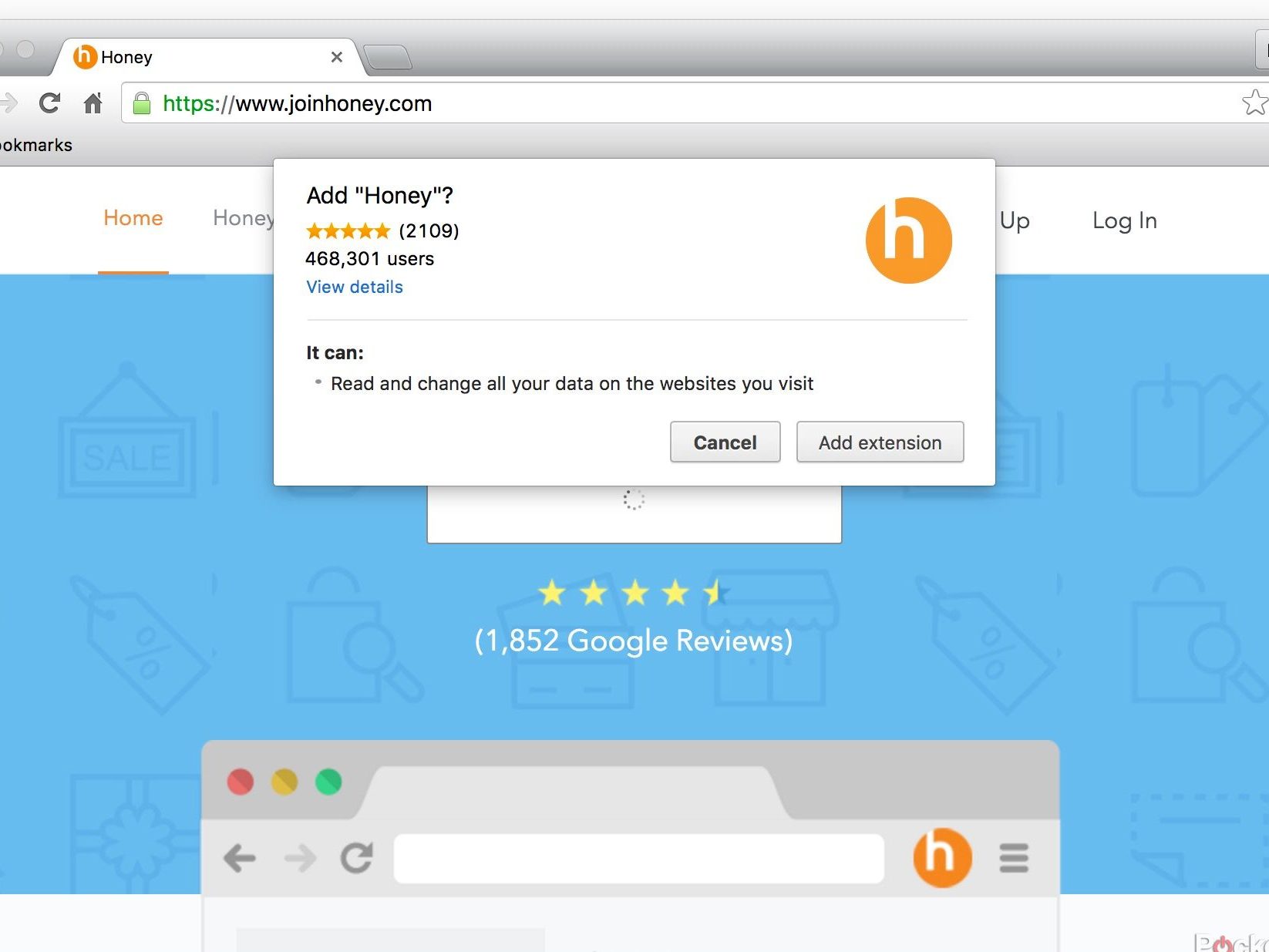 Honey will automatically apply coupon codes when you're at the checkout of online stores, so you don't have to worry about finding deals. Plus, it's totally free to use. Download the Honey add-on extension today and start saving money instantly!
Keep Your Email Safe with HaveIBeenPwned.com 
Do you value your privacy? We sure do! That's why we recommend HaveIBeenPwned.com. This website monitors your email address to alert you if it is ever hacked in a data breach. It's great for peace of mind, and it works retrospectively too.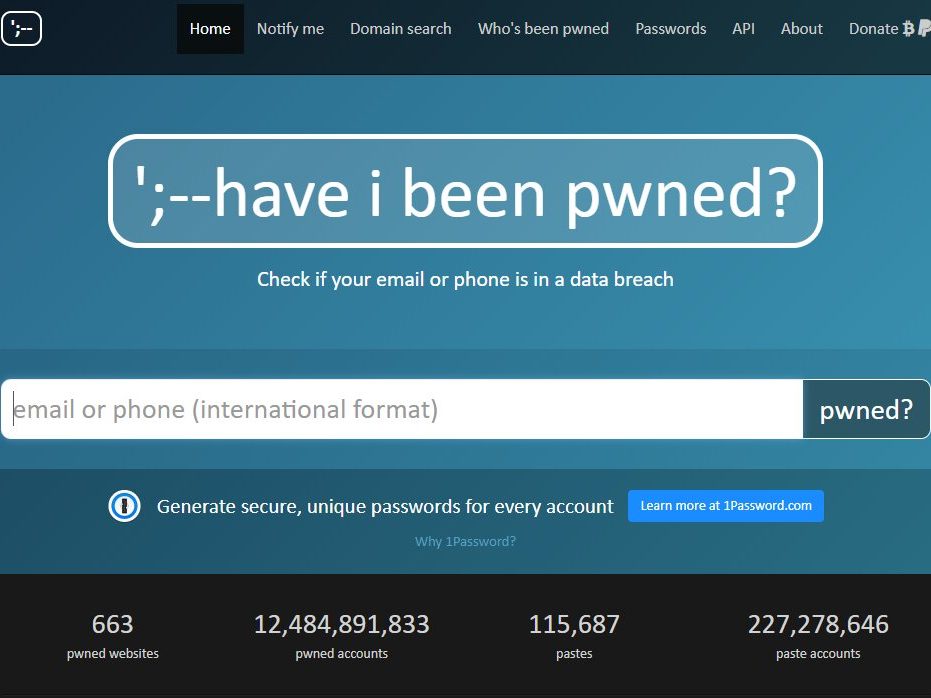 If you check it and find your email in any of the lists, you should change your passwords and consider using a password manager for added security. It's a brilliant tool for staying safe online. Don't miss out – check out HaveIBeenPwned.com now!
Make Account Closure Easier with AccountKiller.com 
Are you tired of searching through countless settings and help menus just to close an online account? They make it difficult, don't they? Say goodbye to the hassle with AccountKiller.com. It's an amazing website that provides easy-to-follow guides on how to delete your online accounts in a few simple steps.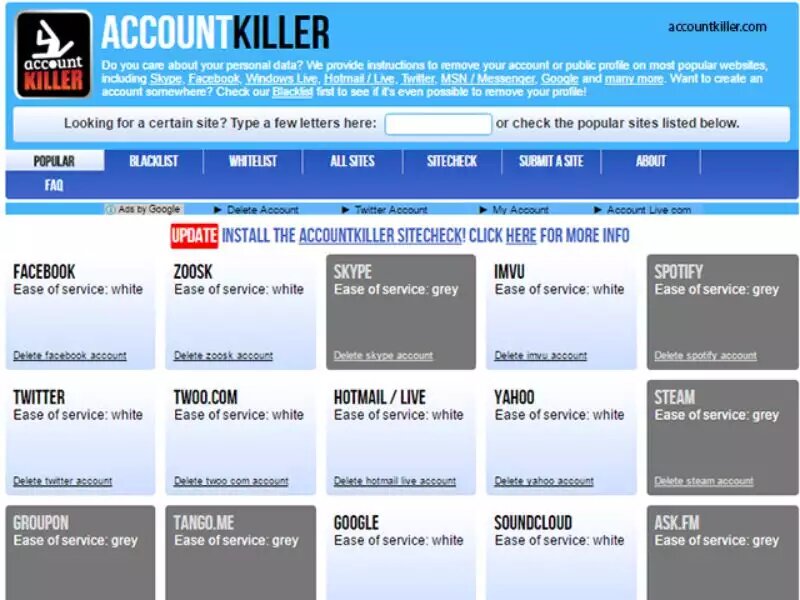 Whether you're trying to close your Netflix account or remove yourself from an online shopping service, AccountKiller.com has you covered. Make your life easier, and take advantage of this great website today!
Transform Your Old Phone into a Dashcam on a Budget! 
Why get rid of your old phone when you can turn it into an amazing dashcam device? With just a good charging cable, a screen mount, and a dashcam app, you can turn your old phone into a reliable and powerful dashcam at a fraction of the cost of purchasing a new one.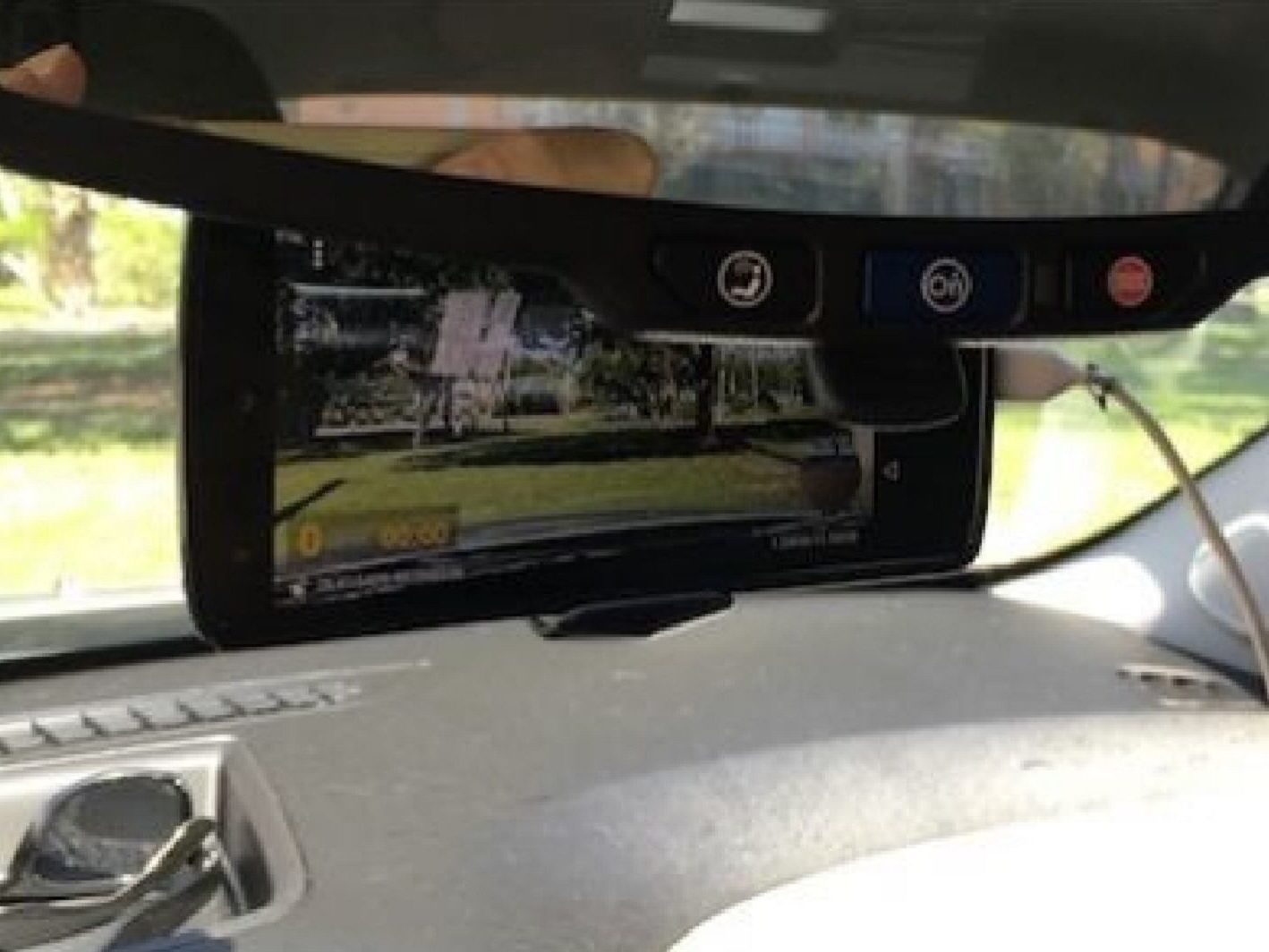 Make your drive safer and more enjoyable today with your own custom-made dash-cam, and start recording your journeys for greater peace of mind!
A Simple Way to Tidy Up Your Cables! 
We've all got them, heaps of cables for our various devices lying around the place, cluttering our drawers. We know how they tend to get tangled up and create an unbearable mess. But don't worry, here's a simple solution to keep cables neat and tidy – used toilet rolls!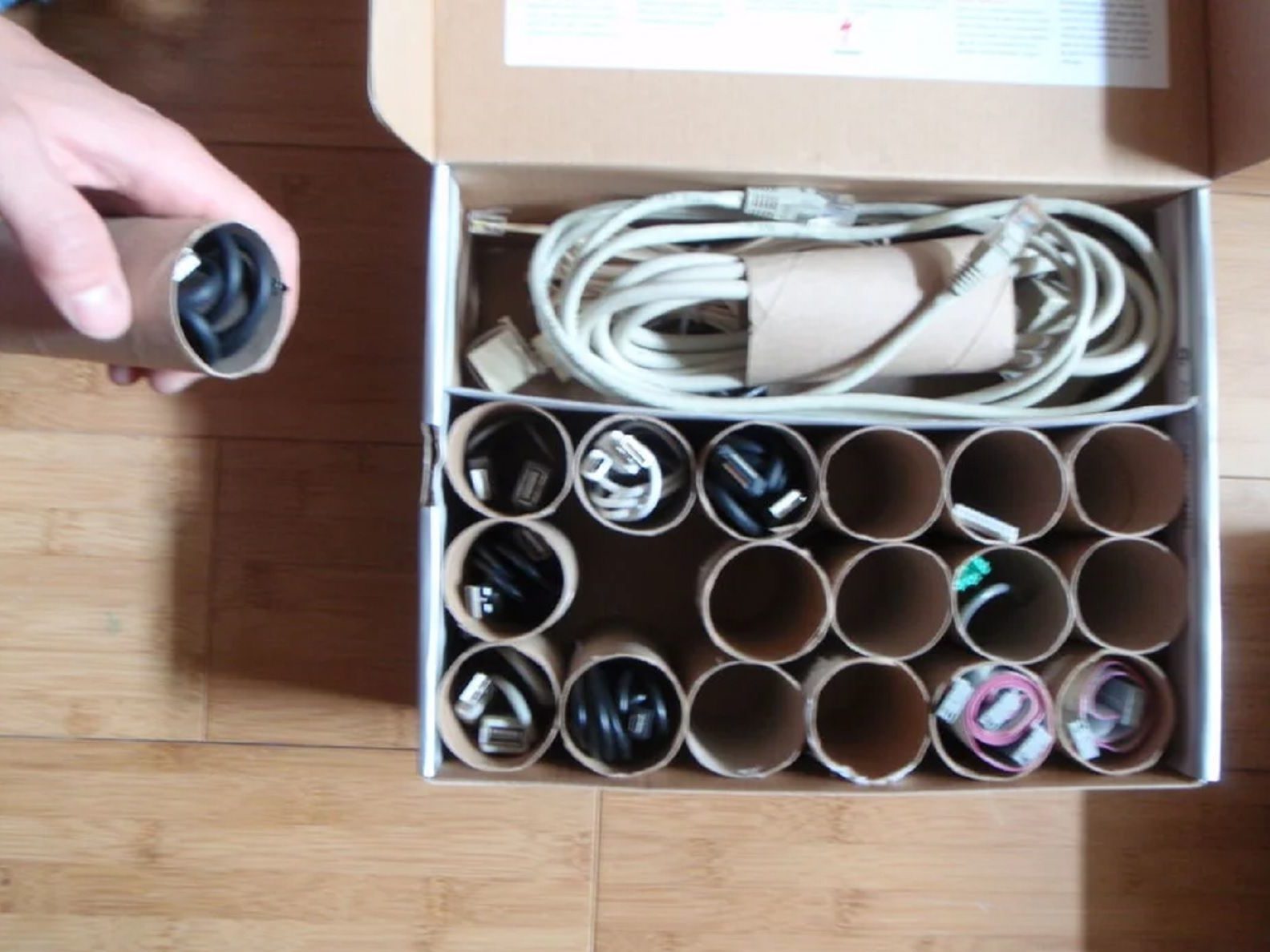 Yup, you heard right. Toilet rolls can help you organize cables with ease and make sure that you don't have a mess around your house! You'll be able to locate the right one in a breeze, without detangling it from a bunch of others, and it's a great way of recycling too!
Revive Your Keyboard with Post-it Notes! 
Do your keyboard keys feel grimy and sticky? Are they clogged with crumbs and dust? If so, you don't need to buy a new one. Just break out the Post-It notes! A few sticky notes are all you need to bring your keyboard back to life.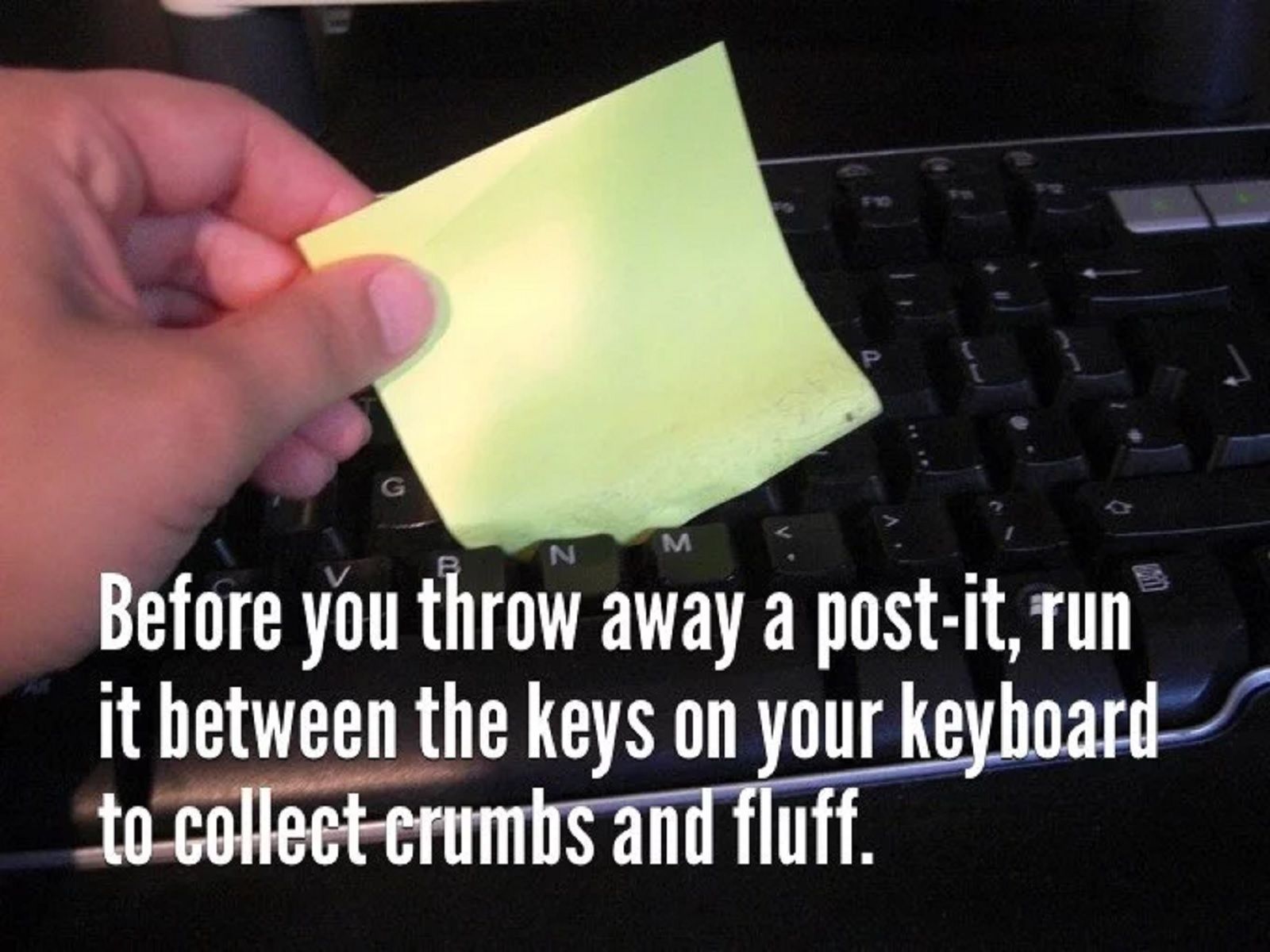 Simply pass the adhesive end through the gaps between the keys and watch dirt and debris magically disappear. It's a fast and easy way to restore your keyboard to its former glory. So don't despair – revive your keyboard with Post-It notes!
Maximize Your Cooking Efficiency with this Simple Trick! 
Do you ever wish you could warm two things at once in your microwave? With this simple trick, you can make the most of your microwave and put two things in there together. All you need is a mug.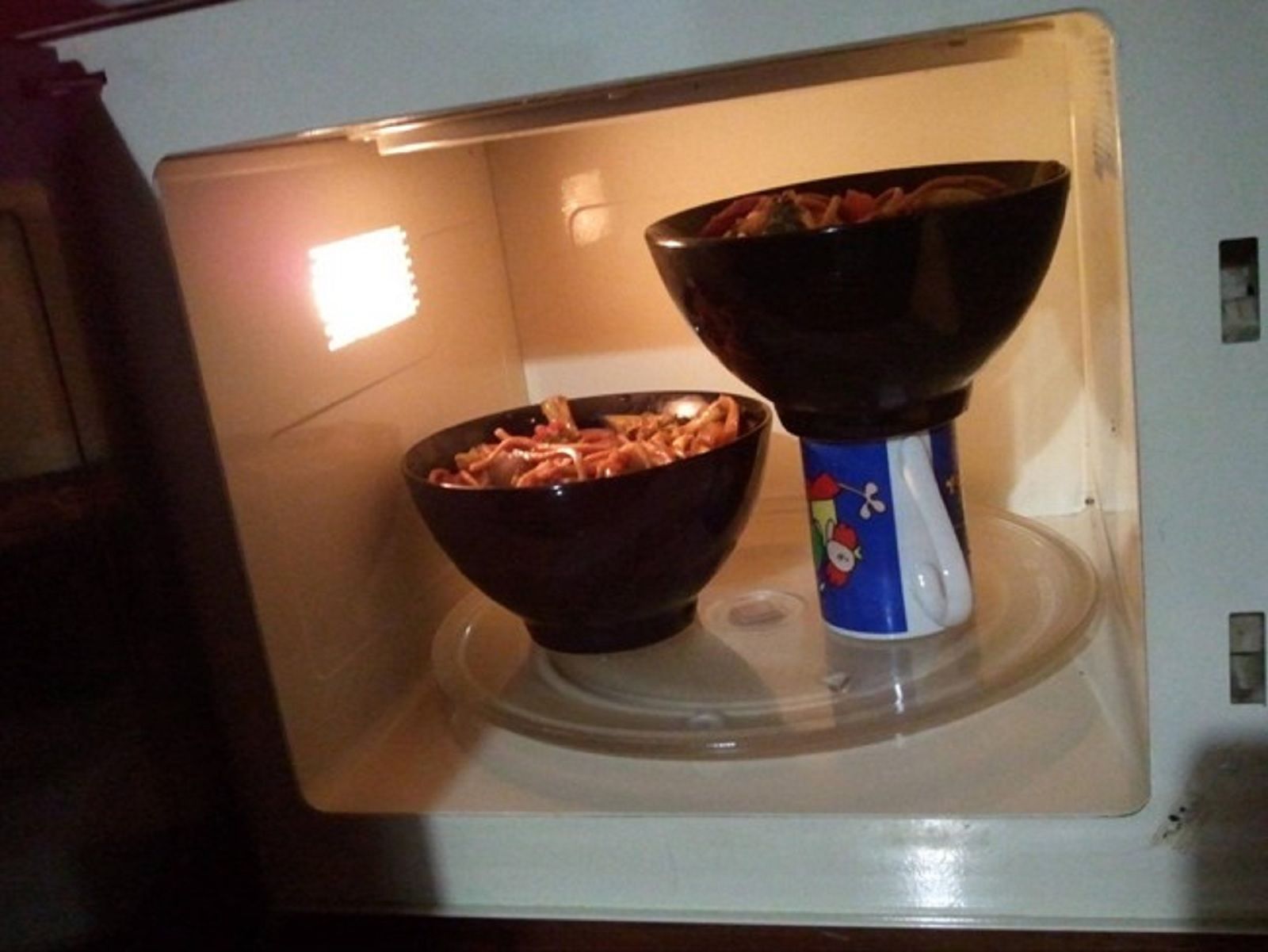 Place the bowl or plate on top of the mug, and you'll have enough room for two. Just make sure to increase the time they're in for, because two do take longer than one. Now you can save time in the kitchen and make dinner for two with ease!