Hidden Cameos You Probably Missed on 'Game of Thrones'
HBO fans rejoice! After a long wait, the much-anticipated spinoff of Game of Thrones is finally here–House of the Dragon. This prequel series transports viewers to Westeros 200 hundred years in the past, during the reign of House Targaryen.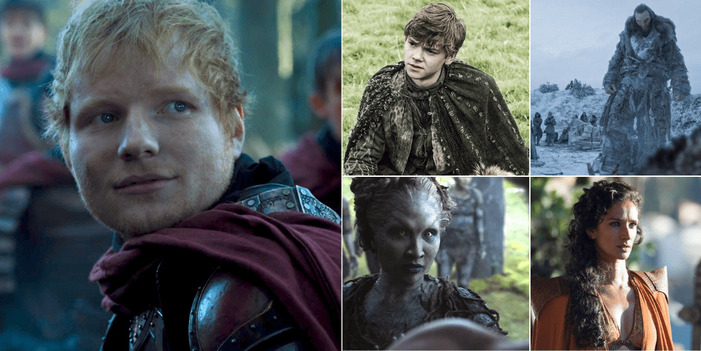 It's been exciting getting to know a whole new set of characters, and we're already ready for season two! The complexity and depth of the characters in GOT have made a lasting impact on audiences. However, many fans have forgotten about some of the minor roles in the show. In fact, many famous faces had cameos. Have you spotted them? 
Ian McShane's Controversial Game of Thrones Role
Game of Thrones fans may be familiar with the legendary actor Ian McShane, who appeared in the show's sixth season as Brother Ray, a former cutthroat who has embraced pacifism. Although Ian wasn't the biggest fan of GOT before appearing in the show, he found himself at the center of controversy after inadvertently revealing a spoiler.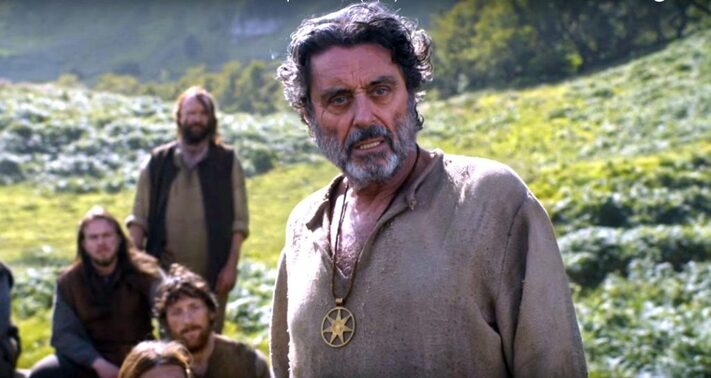 His response to the internet critics was nothing less than fiery, as he infamously told them to "get a life" in later interviews. With the actor's comments and the resulting backlash, it's unlikely that he'll be making a return to the show anytime soon.
Alexander Siddig's Memorable Role
Alexander Siddig took a leap from his Star Trek sci-fi fame to fantasy when he starred as Doran Martell, the head of House Martell, in seasons five and six of Game of Thrones. There were high expectations for the ruler of Dorne, and Siddig embraced the character with enthusiasm and dedication. He admitted to feeling both excited and nervous when he got the role, wanting to make sure he did it justice for the fans.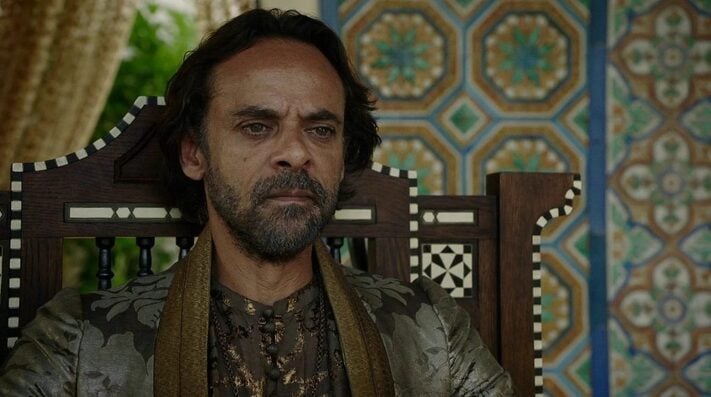 Thankfully, the actor was able to bring the character to life, and his performance was met with much praise. Alexander Siddig's portrayal of Doran Martell remains one of the most memorable characters in Game of Thrones.
Keisha Castle-Hughes' Powerful Performance
Keisha Castle-Hughes, an Oscar-winning actress, was thrilled to land the role of Obara Sand in seasons five, six, and seven of Game of Thrones, being a fan of the books before her casting. Fans of the show were impressed by her convincing spear play, but Castle-Hughes had an advantage.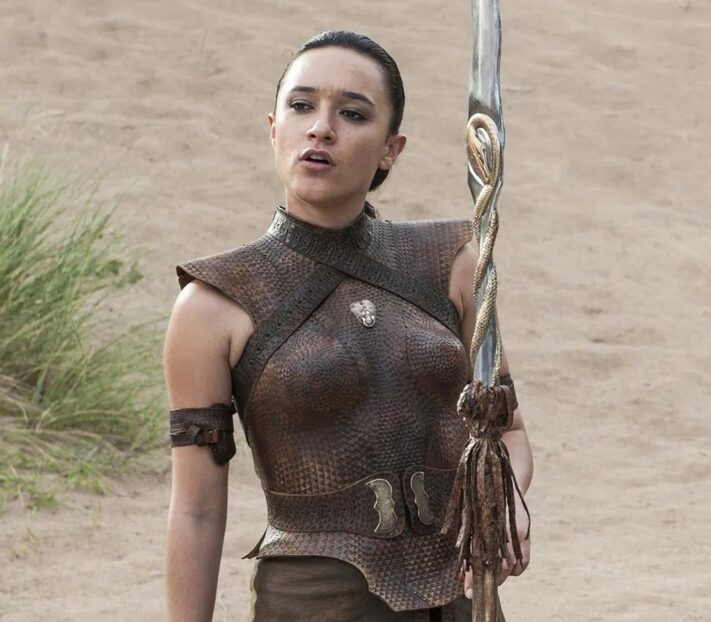 As a half Māori, she had experience handling the Taiaha, a Māori weapon that is very similar to the spear. This gave her a head start in mastering the weapon and making her performance look believable. As a result, Keisha Castle-Hughes' portrayal of Obara Sand was powerful and memorable, making her a stand-out character in the series.
Remembering Neil Fingleton: The Giant Of X-Men And GOT 
Neil Fingleton was a remarkable man. Standing at 7ft 7in, he was officially the tallest man in the UK, and his extraordinary size saw him cast in movies like X-Men. His acting career further progressed when he joined the Game of Thrones cast, appearing in multiple seasons as Mag Mar Tun Doh Weg, more famously known as Mag the Mighty.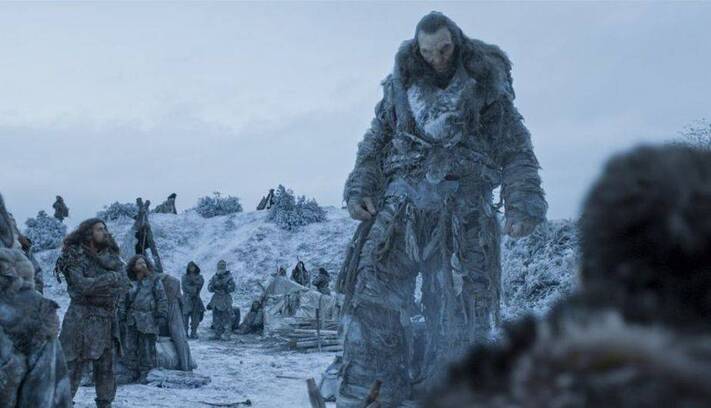 Sadly, Mag was lost in battle as a brave member of Mance Rayder's army. The real-life Neil, however, didn't last much longer than the show; he passed away due to heart failure in 2017. Although his impact on the entertainment industry will remain–Neil Fingleton will be greatly missed by all.
Joel Fry: From Animal Circus To Game of Thrones!
Joel Fry has been making waves in the music industry as the lead singer of the British band Animal Circus for years. But his ambition didn't end there–he wanted to be part of the world of Game of Thrones! His wish came true when he was cast in seasons four and five, playing the role of Hizdahr zo Loraq, the former slave trader from Meereen.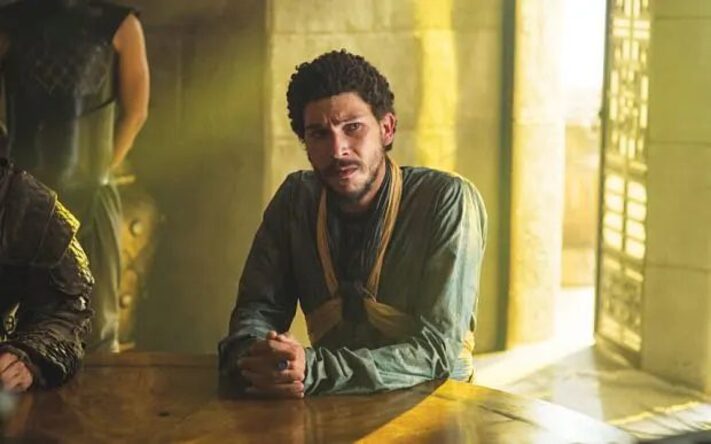 Despite being a cunning and persuasive character, he didn't make it to the sixth season–the Sons of the Harpy, unfortunately, stabbed Hizdahr. Such a shame, but at least Joel got to experience the magic of the GOT universe!
Sean Bean: An Iconic Actor On The Big And Small Screen 
Sean Bean is one of the most iconic actors of our time, and you may recognize his face from the big and small screen alike. Whether it's The Lord of the Rings, GoldenEye, Troy, or Ronin, Sean Bean has left a lasting impression in all of his roles.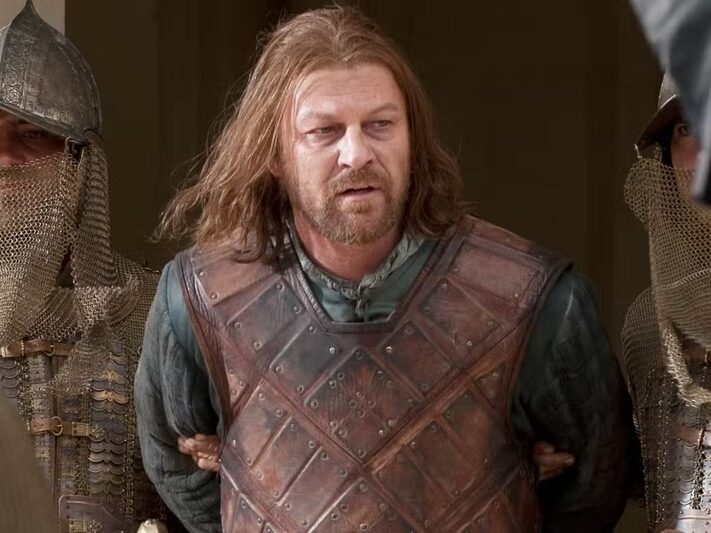 He might even seem typecast, as he's been offered similar parts over the years. After his role as Ned Stark on Game of Thrones, it makes sense. As Sean himself joked, "I was offered lots of parts on horses. Hairy men on horses with fur capes and swords and beards!"
Sigur Ros: An Epic Performance At The Purple Wedding
The Grammy-nominated Icelandic band Sigur Ros brought their unique blend of avant-garde and rock n' roll to the fourth season of the hit show Game of Thrones. Invited to perform at the Purple Wedding, they made an epic impact as they sang their version of "Rains of Castamere."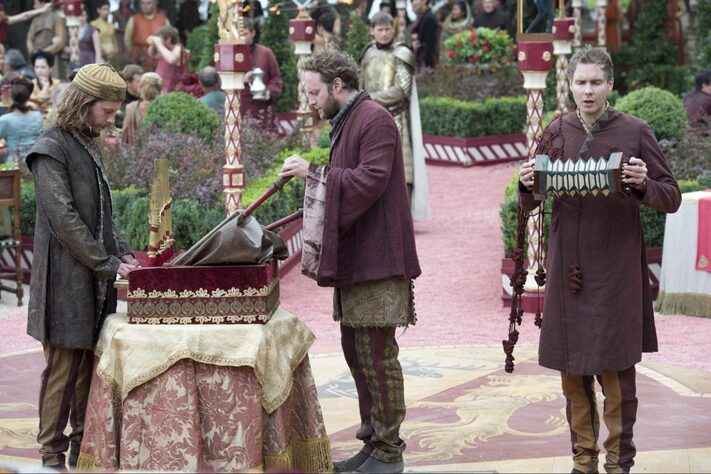 Band members admit that being part of this memorable episode was an amazing experience. They had been huge fans of the show for a long time–it seems it was the perfect fit! For fans of the show and Sigur Ros alike, this was a performance to remember.
Wilko Johnson: A Menacing Performance As Ser Ilyn Payne 
When we meet Ser Ilyn Payne, the Mad King's executioner, we don't know if he used to be chatty. What we do know is that his tongue was removed, leaving Wilko Johnson, singer of Dr. Feelgood, with no lines. But Wilko managed to make an impression with his menacing deathly stare!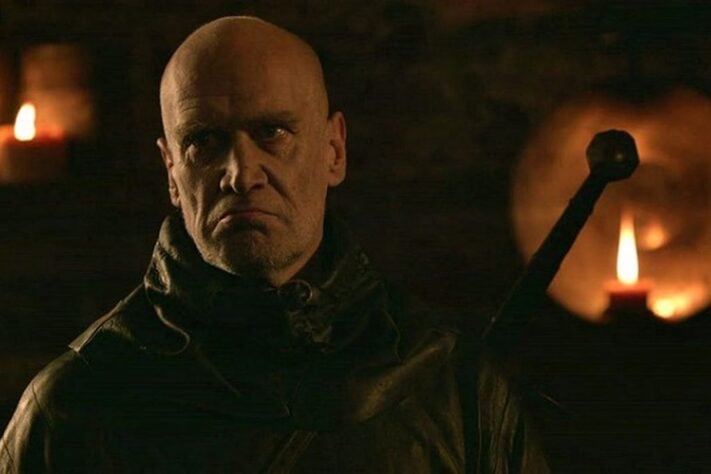 In Wilko's words: "It's the first time I've done any acting, but all I had to do was stare at people. Payne had had his tongue cut out, so I just had to glare at people with menace and swing a sword every now and again." His portrayal of the Mad King's executioner was so captivating that we couldn't help but be impressed.
Kevin Eldon's Comedic Take On The Intense World Of GOT
Game of Thrones is renowned for its intense and bloody scenes, not for its comedic value. But British comedian Kevin Eldon managed to bring some of his comedic flair to the show in season four, playing the character of Camello. As someone who is famous in the UK comedy scene, having appeared in shows such as Black Books and Spaced, GOT was a bit of a departure from his usual witty zone.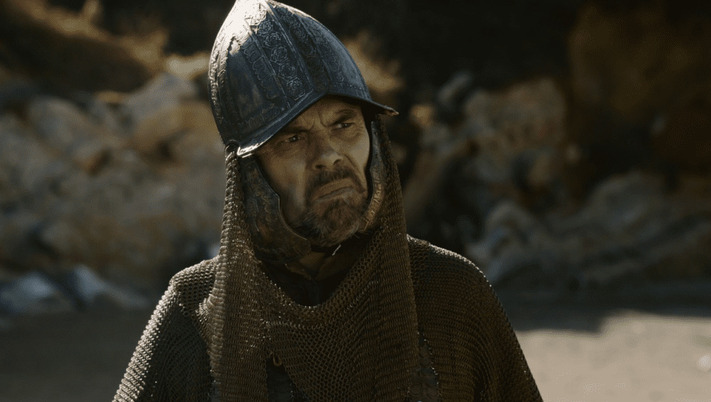 However, Kevin still enjoyed it! In his own words: "It was a thrill meeting and chatting to the writers. They're astonishingly humble, approachable guys. There's not a whiff of Hollywood about them. Basically, every episode is a little movie in terms of production values and budget." We can certainly vouch for that! Thanks to Kevin, we were able to have a laugh in this dark and intense world.
Richard E. Grant's Astonishing Experience
British actor Richard E. Grant is well-known in the US for Downton Abbey, but he also had a brief appearance in season six of Game of Thrones. Richard played Izembaro, the leading mummer of a theater troupe, and all he can say is that he wishes it lasted longer! He was in awe of the series' reach, saying: "It was like being in a movie–as it would be considering they spent $11m per episode. Its reach is phenomenal. I was working in New Mexico in a town of 600.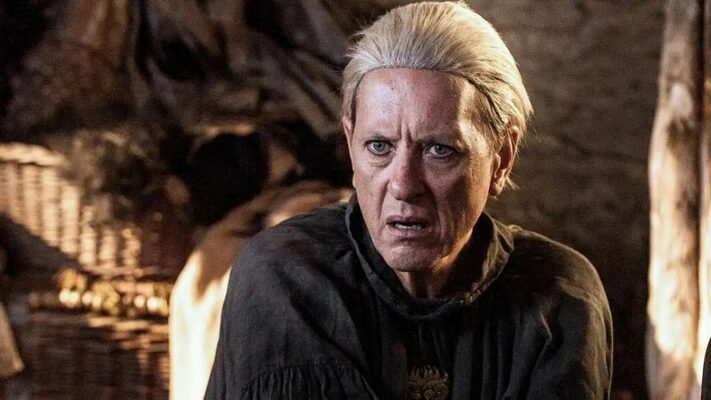 And there wasn't a day that someone would not come up to me and say: 'I saw you in Game of Thrones.' It amazes me. I just wish I'd been in more episodes." We can definitely understand why Richard E. Grant wished he was in more episodes! The phenomenal reach of Game of Thrones is truly something to be admired.
Oona Chaplin's Surprise Role 
If the name Oona Chaplin sounds familiar, it's because she's the actual granddaughter of the beloved funnyman, Charlie Chaplin. Oona plays Robb Stark's wife, Talisa, in season two of Game of Thrones, and we can only assume that Charlie would be proud of her!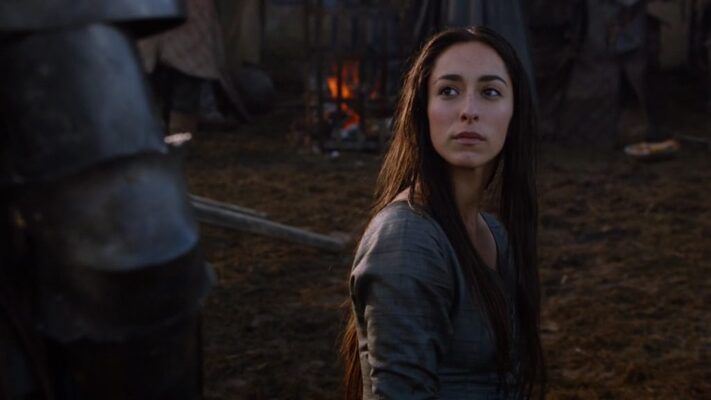 However, Oona was surprised even to get the part. She shares: "My lovely agent put me up for it, and I auditioned twice, both times suspecting I'd never get it because I'm not white…But these guys are braver and cleverer than that, and for whatever reason, they thought I was right for the part. I let out the wildest scream when I got the call." We certainly commend the Game of Thrones team for their brave and clever casting of Oona Chaplin. We can only imagine the excitement she felt upon receiving the call!
Tom Brodie-Sangster Is A Fan Of His Character's Exit
We all remember British actor Thomas Brodie-Sangster from the classic movie Love Actually, but that was ancient history by the time he joined GOT. In seasons three and four of Game of Thrones, Tom played Jojen Reed, the son of the Lord of Greywater Watch. However, he didn't last long–he met a gruesome demise.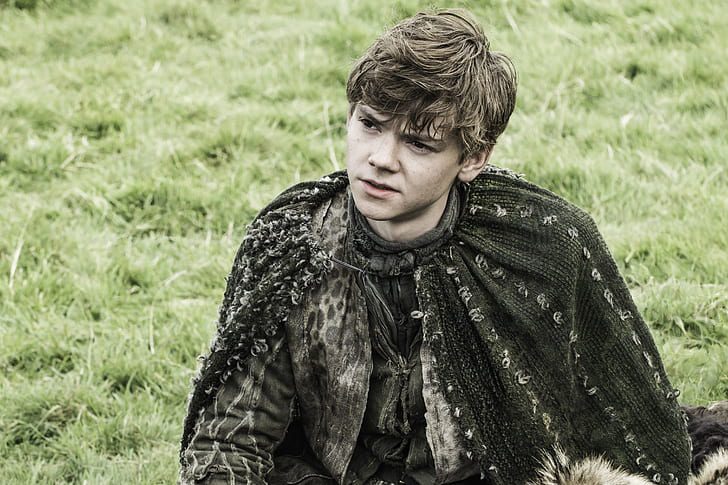 Surprisingly enough, Tom is actually a fan of his departure, remarking: "It would have been fun to come back for one more season, but it was good, and my death was cool…I get stabbed repeatedly, and that looks a little bit comical, but then my sister comes over and tries to put me out of my misery and slits my throat, and then a girl comes out the middle of nowhere and throws a Molotov cocktail at me, and I explode." His comical yet gruesome downfall was certainly one of the most memorable ones in Game of Thrones.
The High Sparrow: Jonathan Pryce
Pryce is known for his roles in Pirates of the Caribbean and Tomorrow Never Dies, but for Game of Thrones' strong followers, he is the High Sparrow. Appearing in seasons five and six, Pryce was proud to play the character who, despite being surrounded by bloodlust, greed, and lies, worked for the poor and even washed their feet.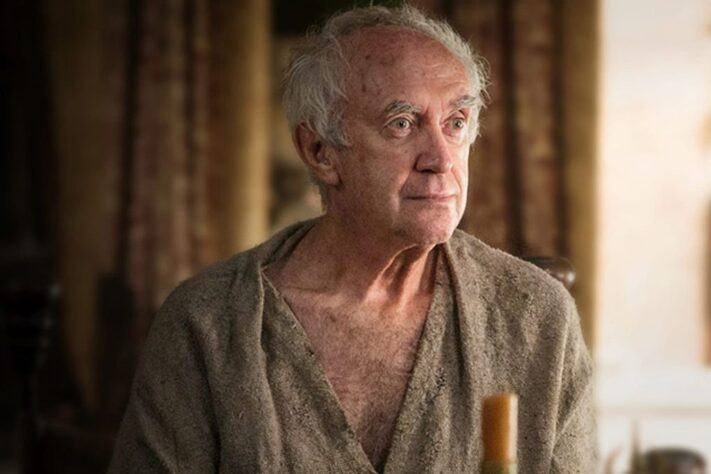 So it's no surprise that Jonathan felt lucky to portray such an admirable role in the show, one that GOT viewers can appreciate!
Natalia Tena: A Passion for Protection
From Harry Potter's Nymphadora Tonks to Game of Thrones' Osha, Natalia Tena's passion for protection is evident. Appearing in several GOT episodes, her character was introduced in season one, making several returns in seasons two, three, and six before Ramsay Bolton ended her life.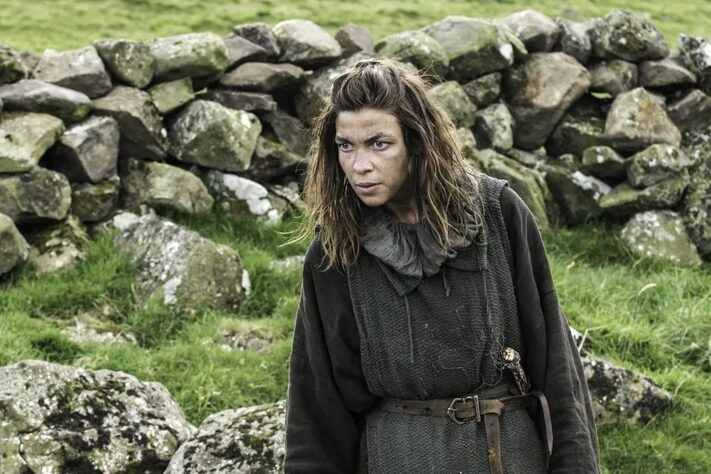 Natalia also starred in the Harry Potter franchise as the half-blood witch and Auror–Tonks. So, if you're wondering why Natalia looks so familiar, now you know!
The Real-Life Walder Frey: David Bradley's Unforgettable Performance 
David Bradley is the talented actor who brought the devious Walder Frey to life in HBO's hit series Game of Thrones. His performance as the calculating Lord of the Crossing, one of the greatest villains in the show's history, was so convincing that many fans of the show forget that he is not, in fact, a real villain!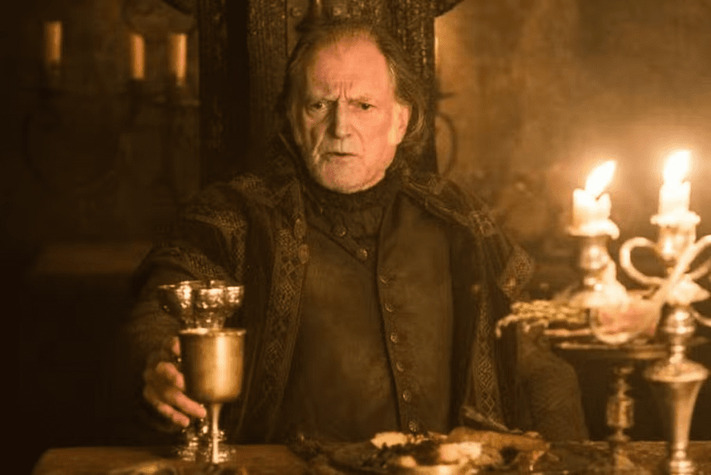 Bradley's portrayal of Frey was so powerful that even real-life supporters are affected by it; a taxi driver once shouted out of the window that he won't be forgiven for what he did. But, of course, the irony is that he did nothing wrong! Appearing in seasons three, four, and six, Bradley's Frey will undoubtedly remain one of the most memorable characters in GOT history.
Ed Sheeran's Dream Came True: An Unexpected Cameo 
Sheeran is a world-renowned singer-songwriter with hits like "Perfect" and "Shape of You" under his belt. He's won a multitude of awards and continues to write and produce music to this day. So, it was quite a surprise to see him appear in an episode of HBO's Game of Thrones in season seven!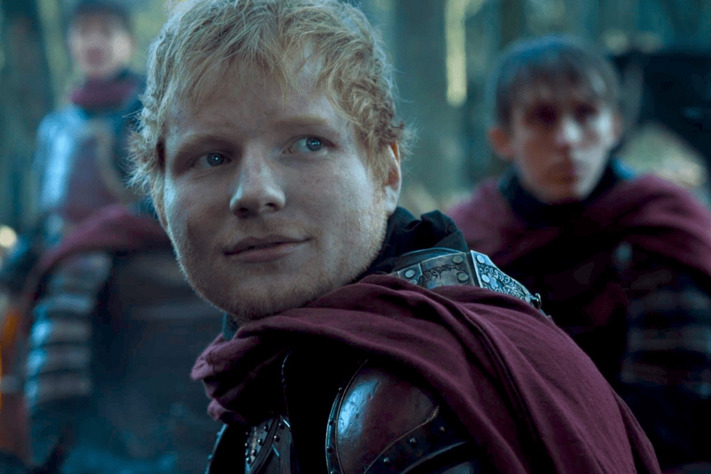 How did he get the gig? Well, it turns out that series creators David Benioff and D.B. Weiss knew that Maisie Williams, who plays Arya Stark in the show, was a big fan of Sheeran. So, they decided to give him a cameo as a dashing Lannister soldier and make Maisie's dreams come true! Ed Sheeran's surprise appearance on GOT was undoubtedly memorable and delighted fans of both the singer and the show.
Jim Broadbent: Oscar Winner And Now A GOT Star 
Jim Broadbent is an English actor with a career spanning four decades. He is perhaps best known for playing the eccentric Professor Horace Slughorn in the Harry Potter series and also for his roles in Paddington and Moulin Rouge.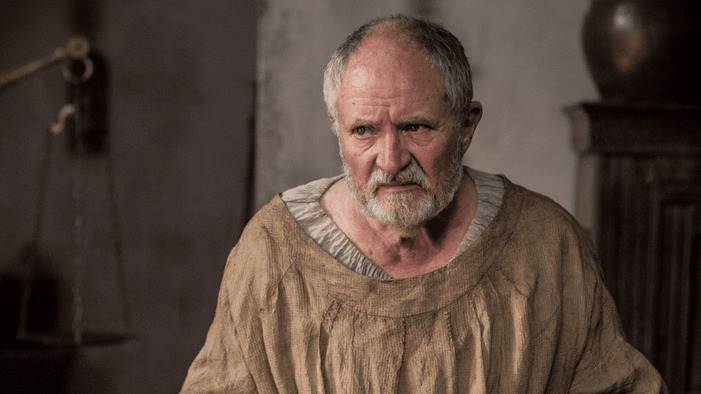 Of course, his impressive acting career goes beyond these roles–he is an Academy Award-winning actor! In season seven of Game of Thrones, fans were delighted to see Broadbent appear as Archmaester Ebrose, the clever and experienced scholar who traveled all around the Seven Kingdoms to learn about magic and anatomy. Fittingly, this was the perfect role for the accomplished actor, and viewers agreed that Jim Broadbent's appearance on GOT was an unforgettable one.
An Actress Of Unparalleled Talent: Diana Rigg
Actress Diana Rigg earned her place in the hearts of Game of Thrones fans everywhere with her incredible portrayal of Olenna Tyrell across five seasons. Riggs' performance was so impressive that it earned her two Primetime Emmy Awards, as well as the utmost respect of her colleagues.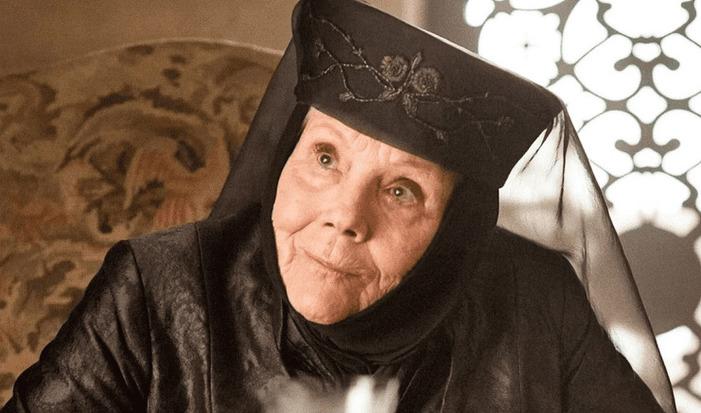 Actor Nikolaj Coster-Waldau, who played Jaime Lannister in the show, had nothing but praise for Rigg. He said: "It was truly an honor to be there because she's given so much to the show with the character…Just amazing. And of course, both on and off set, she's wonderful, and she's so smart and so clever, and she's just a brilliant actress." Diana Rigg's contribution to GOT will be remembered for years to come.
Of Monsters and Men: Music Amidst The Mayhem
HBO's epic series Game of Thrones showcased a vast array of talent, with bands like Of Monsters and Men making special appearances. Twice gracing the show with their presence, the Icelandic indie folk group appeared during The Purple Wedding in season four and again during the production of "The Bloody Hand" in Braavos during season six.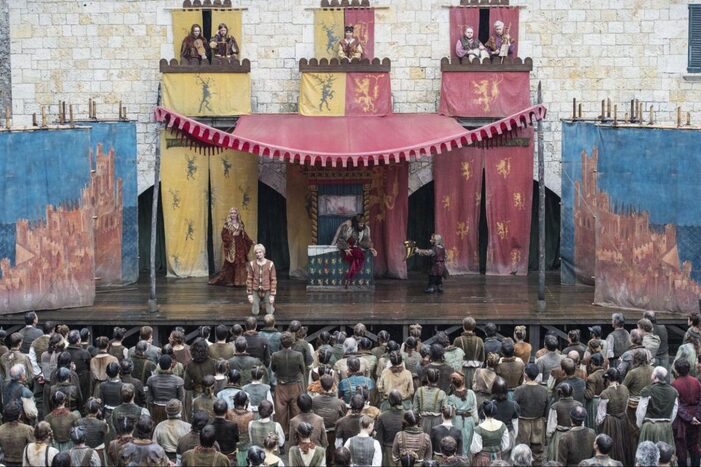 While many of the show's male characters often exhibited monstrous behavior, the band's name remains a mere coincidence. Despite the chaos that ensued throughout the show, Of Monsters and Men managed to bring a sense of peace and beauty to the production.
A Wildling Of The Tolkien Legacy: Royd Allan Reuel Tolkien
Royd Allan Reuel Tolkien is a name known to many in the fantasy world. Not only is he the great-grandson of J. R. R. Tolkien, but he also made cameos in the Lord of the Rings movies. But there's more–he was a Wildling in episode eight of season five of Game of Thrones. The Wildlings are a people located beyond The Wall, claiming themselves as free folk and shrugging off the judgment of the Seven Kingdoms, who see them as total savages.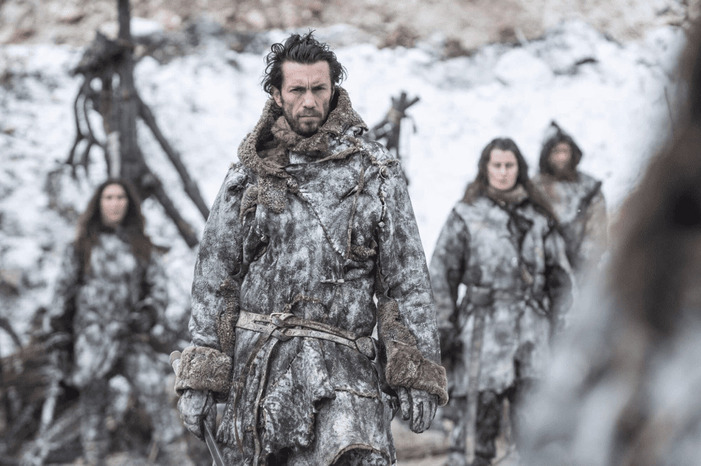 Royd Allan Reuel Tolkien is a proud member of this people, and his connection to the Tolkien legacy has made him an even bigger star. Though Royd Allan Reuel Tolkien has been a Wildling on-screen–off-screen, he is a devoted Tolkienist and a passionate fan of his great-grandfather's work. Whether it's as a Wilding or a Tolkienist, Royd Allan Reuel Tolkien is a force to be reckoned with.
Untimely Demise Of Indira Varma's Character
Indira Varma may be best known for her role in Rome on HBO, but she was also a guest star on Game of Thrones. In season four, she appeared as Ellaria Sand, the lover of Prince Oberyn Martell and mother of four Sand Snakes. As she was aware, few characters lived to the end of the show, and, unfortunately, she was among the many who did not.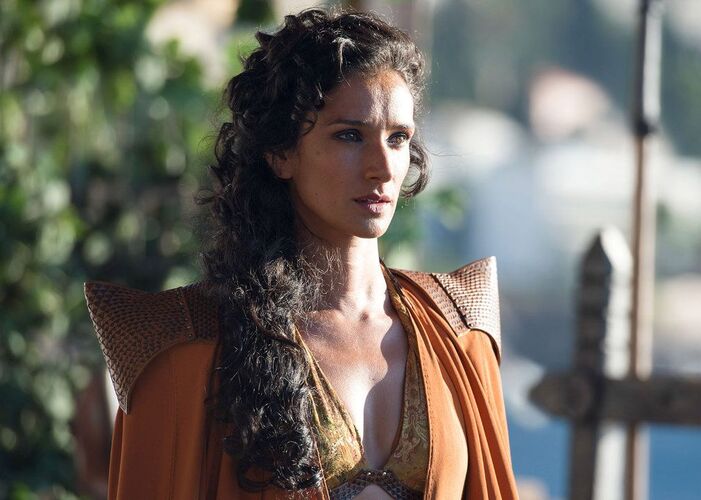 Despite her untimely demise, Indira Varma was pleased with her death scene. She was initially disappointed that she did not die on camera, but upon rereading the scene, she found it to be a fitting ending. She shared: "That is just perfect. It's a perfect ending to be killed the way we killed her." Though Indira Varma's character did not make it to the end, her departure was a fitting one, and her performance will be remembered.
The Dignity Of Mance Rayder By Ciaran Hinds 
Ciaran Hinds is an Irish actor who appeared in major films such as Road to Perdition, Munich, and There Will Be Blood. He also appeared in Harry Potter and the Deathly Hallows. However, his most memorable role may be on Game of Thrones, where he played Mance Rayder, the King Beyond the Wall.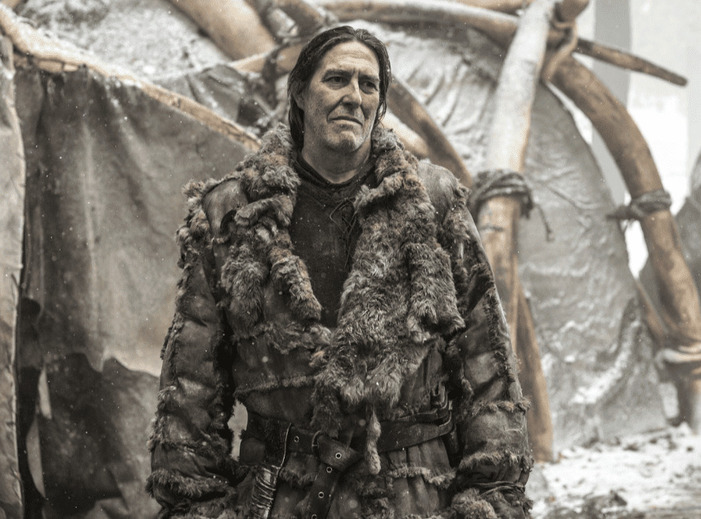 Though Mance Rayder did not last long on the show, Ciaran admired the character and what he was trying to achieve. He was like a "super community worker," trying to restore dignity and life to the 90 tribes who had been left to their own devices. He was a driven leader, and Ciaran Hinds did a great job bringing him to life. Ciaran Hinds may have had a brief cameo on Game of Thrones, but his performance as Mance Rayder was unforgettable. He brought a sense of dignity and purpose to the character and gave viewers a glimpse of a leader on a mission. 
Max von Sydow's Epic Journey As The Three-Eyed Raven
Max von Sydow's acting career has spanned decades and genres. He made his first TV and film appearances in the 1940s, and most recently, he appeared in season six of Game of Thrones as the Three-Eyed Raven. This mysterious character was the mentor of Bran Stark and the last of the Greenseers–magical people with the power to see into the past and future.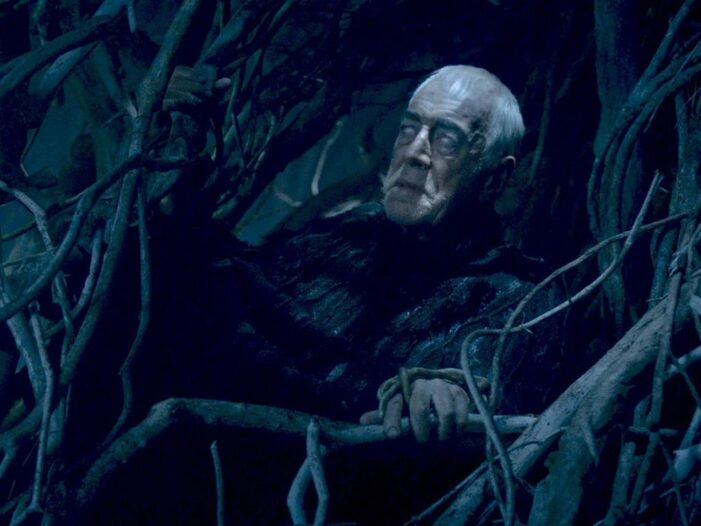 With his gift, the Three-Eyed Raven helped Bran travel back in time to unlock the secrets of his father's past. Thanks to Max von Sydow's portrayal, we experienced the past of the magical realm of Westeros and its inhabitants.
Unlocking The Big Screen: Noah Syndergaard's Epic Cameo 
Noah Syndergaard is a professional baseball pitcher for the New York Mets. He is also a fan of Game of Thrones and got the chance to appear in season seven as an unnamed Lannister soldier. It turns out that co-creator George R.R. Martin is a big Mets fan and Syndergaard jumped at the opportunity.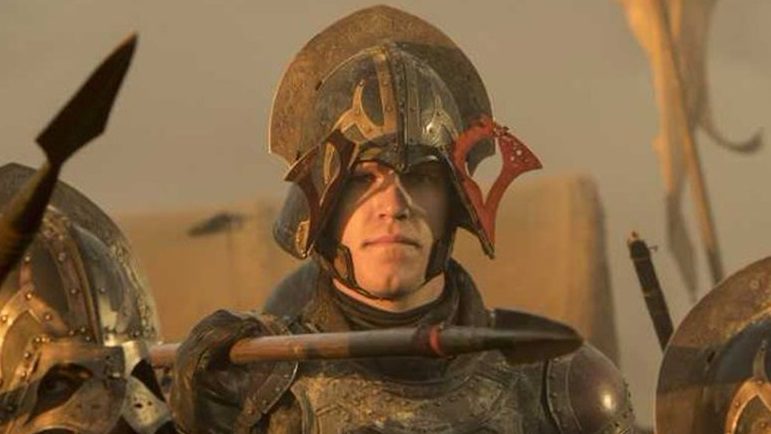 In classic athlete style, Syndergaard excelled in his role, and we got to see him in action as part of the epic Lannister-Targaryen battle sequence. Thanks to Syndergaard's cameo, GOT fans experienced a different kind of action on the big screen.
Tobias Menzies' Epic Adventure As Edmure 
Tobias Menzies is a classically trained British stage actor who can be seen in popular shows such as Outlander, The Crown, and The Terror. However, his fantasy debut came with his role as Edmure Tully in nine Game of Thrones episodes.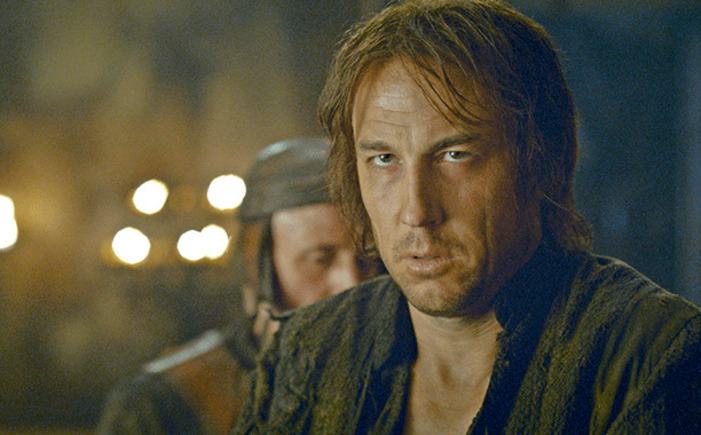 Edmure was the brother of Catelyn Stark, and viewers may remember him as the fellow who got married at the infamous Red Wedding. Menzies' portrayal of this character brought the fantasy world of Westeros to life, providing viewers with an unforgettable experience.
Tom Hopper's Phenomenal Journey As Dickon Tarly 
Tom Hopper is best known for his roles in The Umbrella Academy, Merlin, and Black Sails. But did you know he also appeared in four episodes of Game of Thrones as Dickon Tarly? Dickon was Samwell's brother and the son that their father wanted.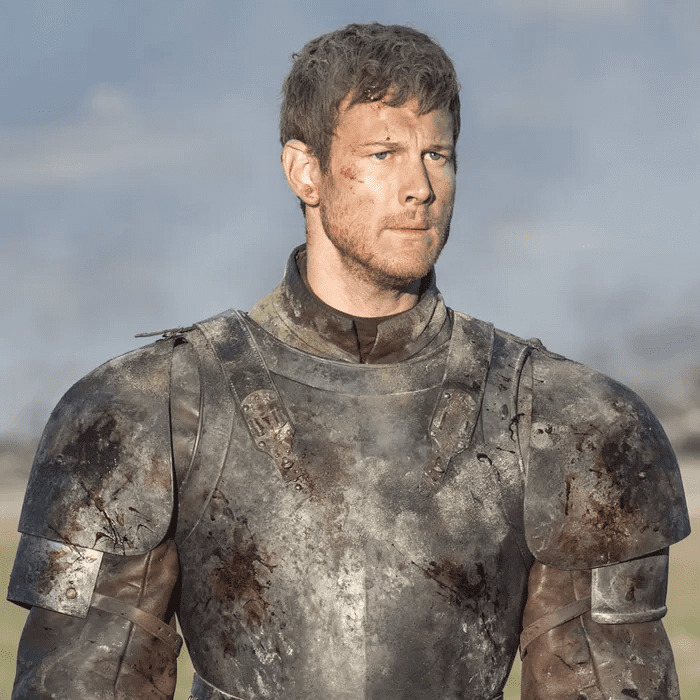 Fans may recall his presence with his father when Dany's forces killed the Lannisters. Unfortunately, Dickon's luck ran out, and he was executed with dragon fire in the end. Tom Hopper's performance as Dickon Tarly was gripping, memorable, and a fan favorite.
A Brief But Brave Cameo Of Duncan Lacroix
Duncan Lacroix is well known for his roles in Outlander, Vikings, and Reign. However, his brief appearance in Game of Thrones during season two is worth mentioning. In the episode, Lacroix played a Karstark soldier who showed tremendous bravery against the Lannisters.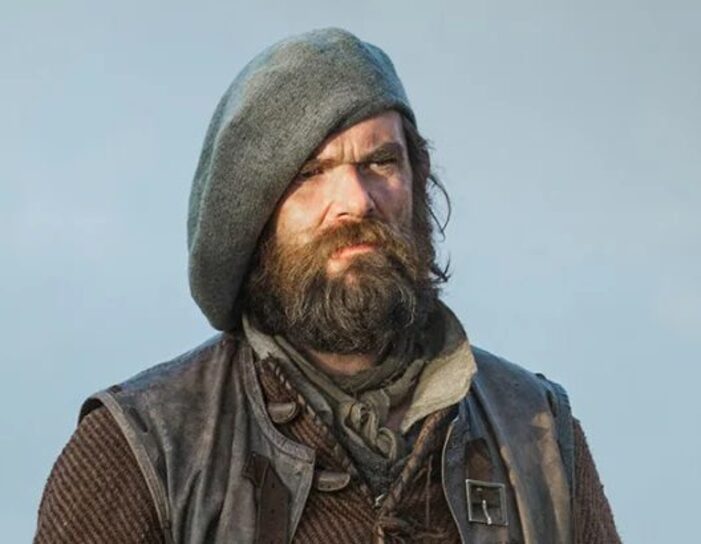 Although it was just one episode, Lacroix's performance was riveting and entertaining. Seeing him on the show was a real treat for GOT fans.
Clive Russell: The Unstoppable Bryndon "The Blackfish" Tully
Veteran actor Clive Russell had an iconic cameo on HBO's hit fantasy series, Game of Thrones, as Bryndon "the Blackfish" Tully, where he had appearances in seven episodes. After the Red Wedding, Bryndon commanded forces at Riverrun and faced a crushing defeat when his own men were turned against him by the Lannisters using his nephew, Edmure.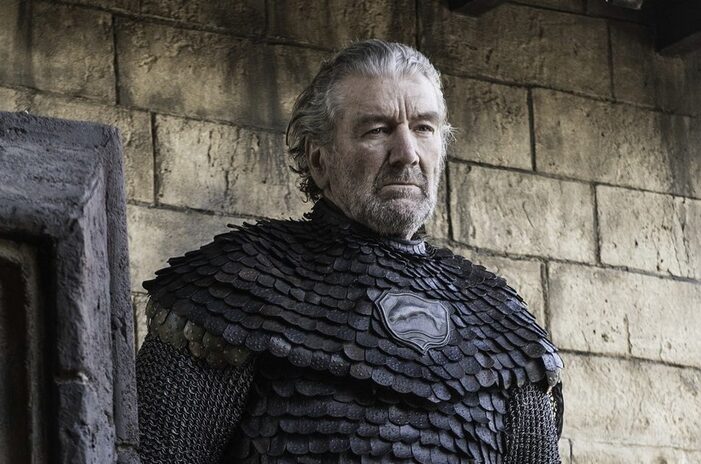 In spite of the odds, Bryndon's legacy will live on forever in the hearts of GOT fans. Russell's portrayal of Bryndon has made him an integral part of the show's history.
The Chilling Cameo Of Alice Hewkin
Alice Hewkin made a chilling cameo in the season four finale of Game of Thrones, disguised as one of the Children of the Forest. The Children of the Forest were the original inhabitants of Westeros, living there 12,000 years before Robert's Rebellion.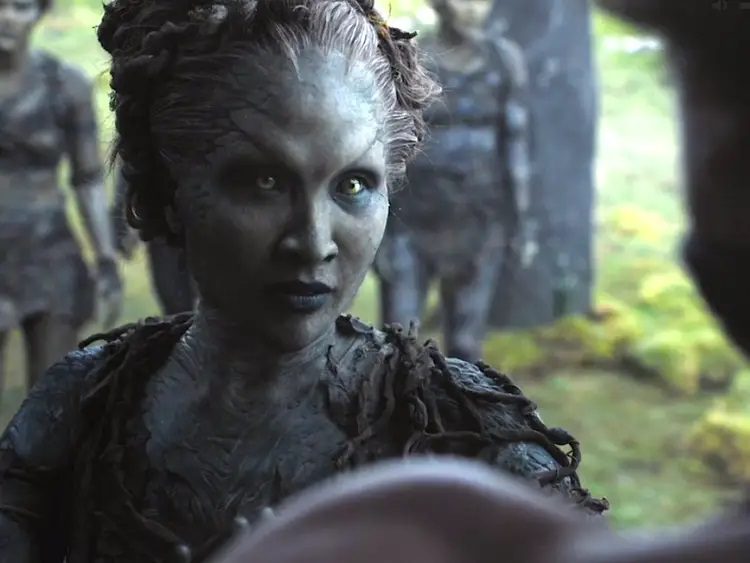 Alice's eerily convincing performance made us shiver and left an unforgettable impression on viewers. Her iconic appearance on the show has been a great credit on her resume, leading to numerous other cameos in Sex Education, Emily in Paris, and The Athena.
Adewale Akinnoye-Agbaje: The Small But Significant Role Of Malko
Adewale Akinnoye-Agbaje is best known for his roles in Lost and Oz, but he also made a two-episode cameo as Malko on Game of Thrones. Although his role was small, it was significant to the story.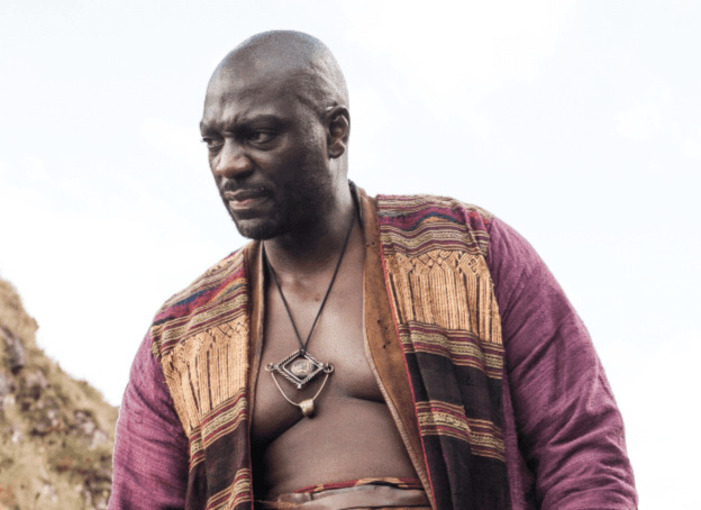 As fans may recall, Malko was the captain of a slave ship who ultimately helped Jorah Mormont and Tyrion Lannister to reach Daenerys Targaryen. His actions were crucial to progressing the story and ensured that we didn't miss out on some of the show's most iconic moments.