Homeless Man and Couple Scam Donors Out of $400,000 on GoFundMe
GoFundMe is an excellent resource for groups to raise money for good causes. There have been many heartwarming stories shared across the internet that have inspired and pulled on our great strings. However, this is not one of them.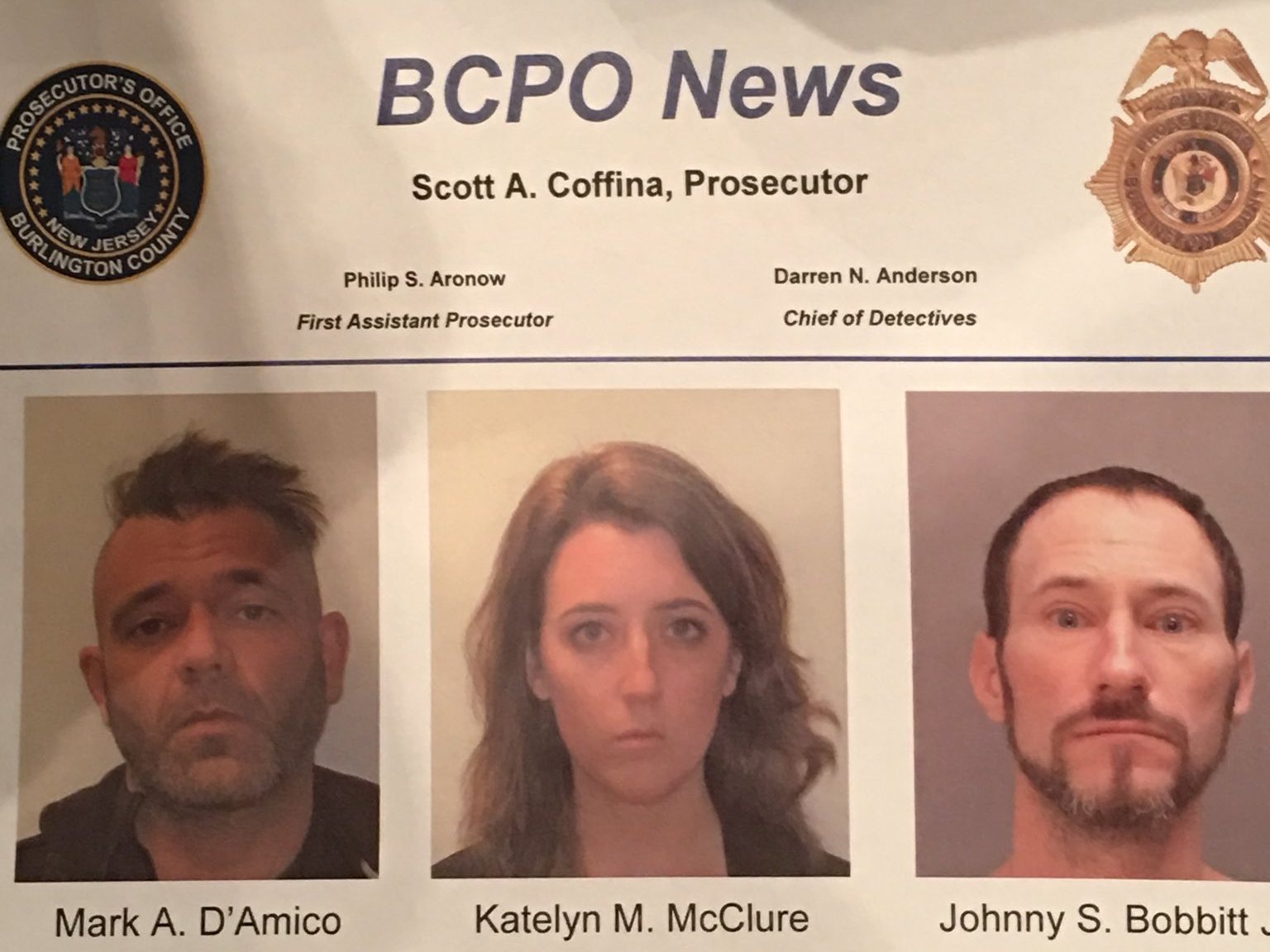 Who is involved?
Katelyn McClure and her boyfriend, Mark D'Amico set up a fundraising page for Johnny Bobbitt saying that Johnny needed some financial assistance.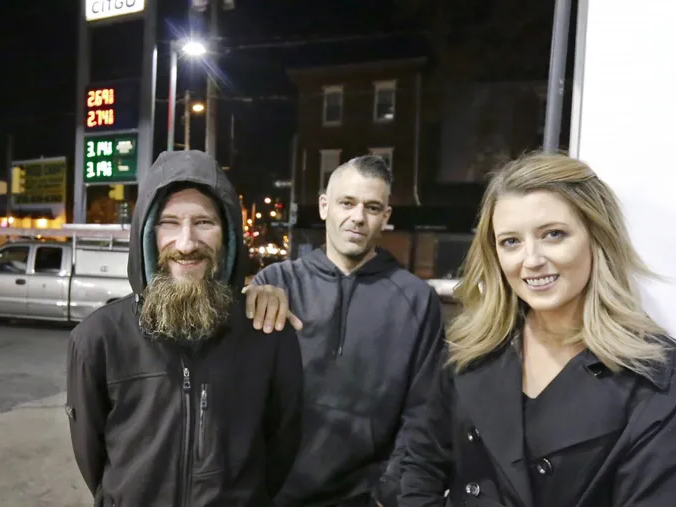 Johnny was a homeless veteran who had come to Katelyn for help. Apparently, the couple was happy to help so they requested $20 from people on GoFundMe.
GoFundMe
GoFundMe is a well-known fundraiser website that allows anyone to contribute to a cause through a link. The causes can range anywhere from events and celebrations to causes and fundraisers.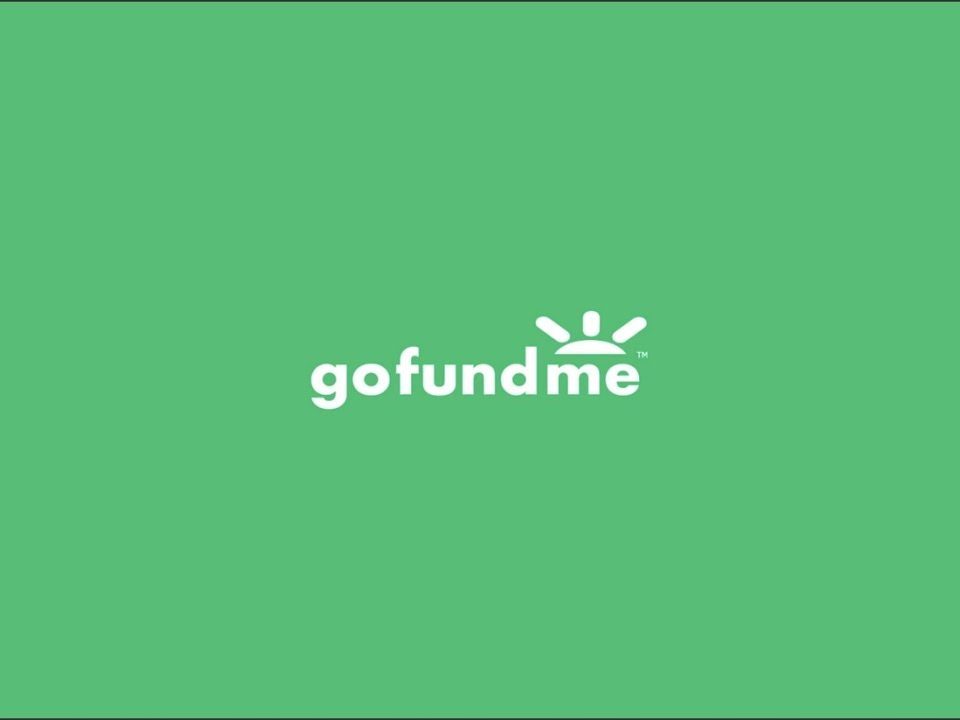 The platform has helped raise money for people who are fighting illnesses or unfortunate circumstances. This seemed like the perfect platform to get poor Johnny some help.
How did they meet?
In 2017, Katelyn was driving in Philadelphia when her car ran out of gas near the I-95. Apparently, she was completely stranded and didn't know what to do. It was late at night in October so she was alone in the dark and cold by a freeway exit.
As the story goes, Johnny gave Katelyn the last $20 he had to his name so that she could fill her gas tank. It is a very heartwarming story indeed.
Katelyn appreciated his generosity and reciprocated
Katelyn was so grateful for the man's generosity that she remained in touch with the man. She would regularly stop by the area that he frequented and she repaid the money that he lent her.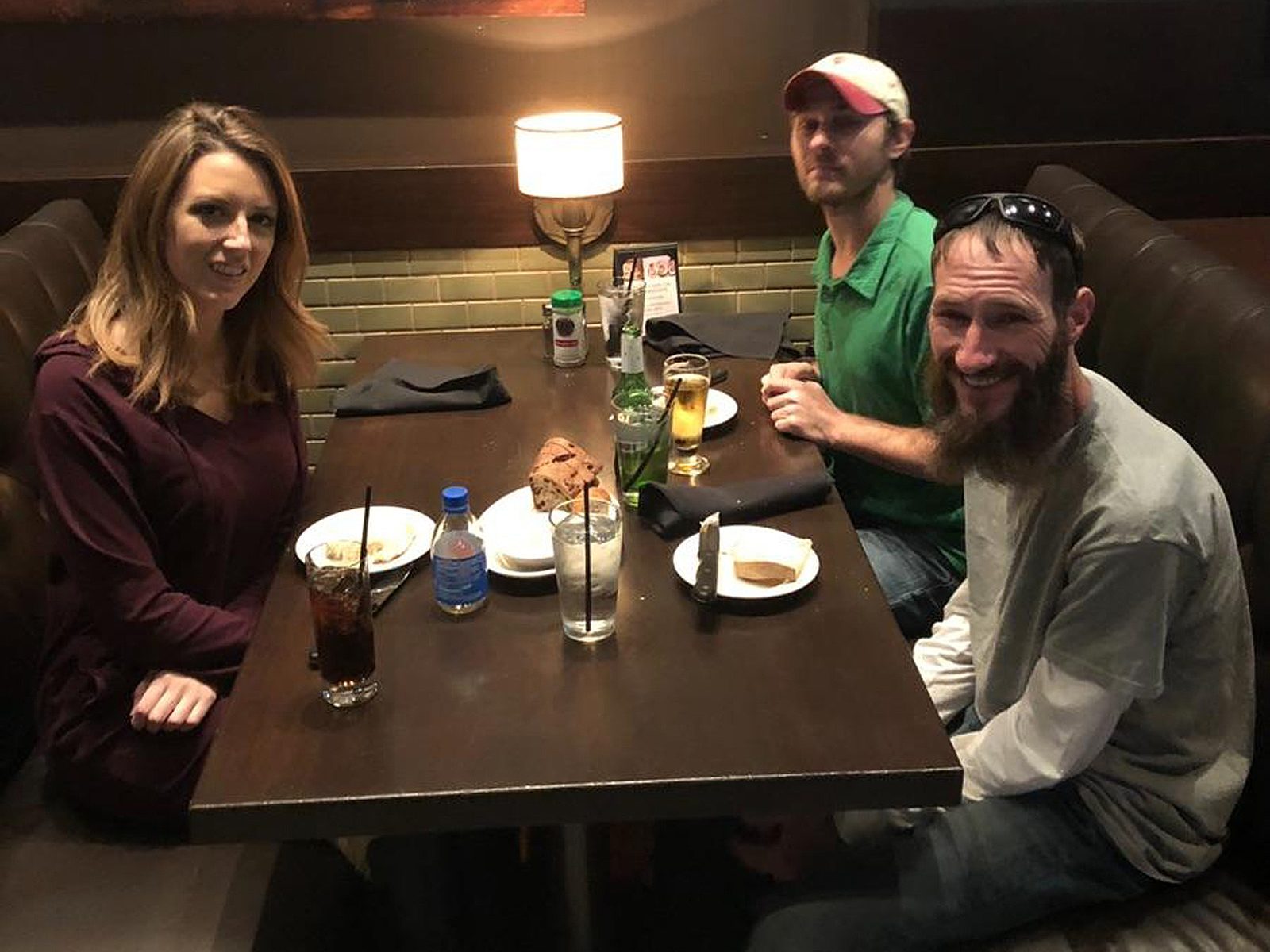 She gave him other things to keep him warm in the cold Philadelphia winter. Katelyn brought Johnny gloves, a jacket, and other warm clothes in addition to cash.
She wanted to help more
She was so inspired by the generosity of the man who gave her his last $20 that she decided she needed to do more for Johnny. She decided to set up the GoFundMe to see if she could raise more money for him.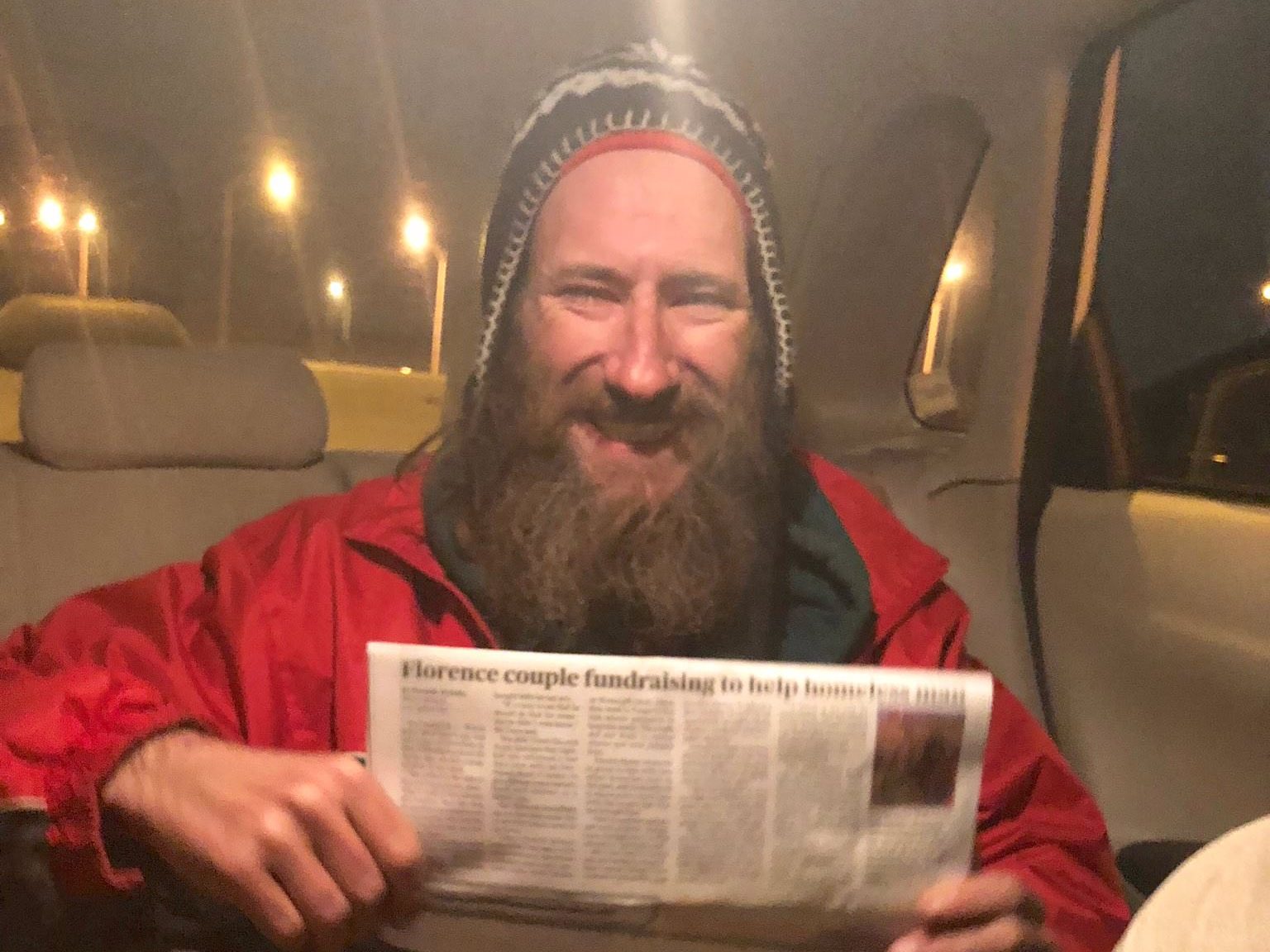 Her goal was to raise enough money to get him an apartment, a car, and a few months of expenses so he would have a warm place to rest his head at night. She set the goal for $10,000. 
People delivered
People were inspired by the story she shared and were so generous that they blew the initial $10,000 goal out of the water. They couldn't have predicted that over 14,000 people would donate.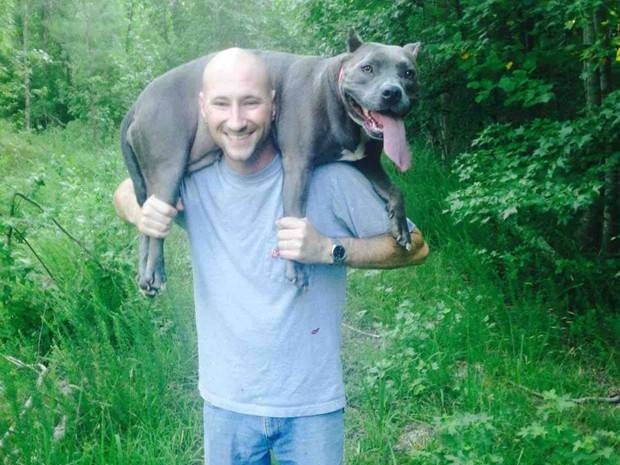 Donations from that many people, big and small, resulted in a much bigger total donation than $10,000. This money could make a real change in this man's life.
The start of change for Johnny
With the donations from over 14,000 people, Johnny was able to get a roof over his head. She put him up in a hotel and even took him shopping over thanksgiving weekend to buy some essentials.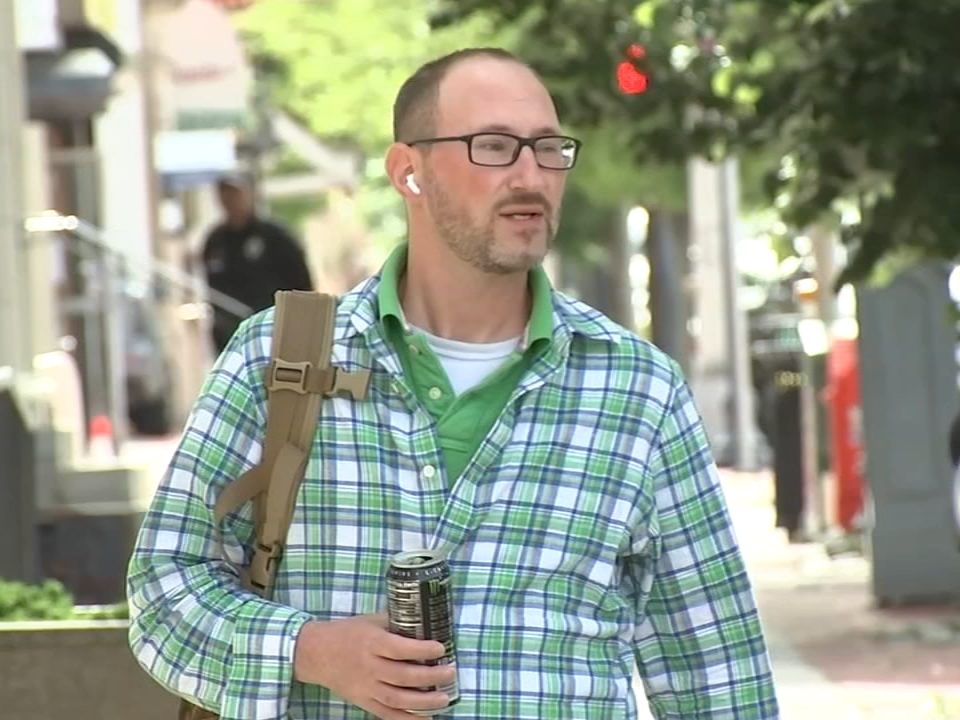 It seemed Katelyn was a very kind and generous individual who was paying a man back who had really helped her out of a sticky situation. What could go wrong?
Johnny was very humble
Part of the allure that made people so eager to donate was the story about the gas money. Another part was how incredibly humble and grateful Johnny was for all the support.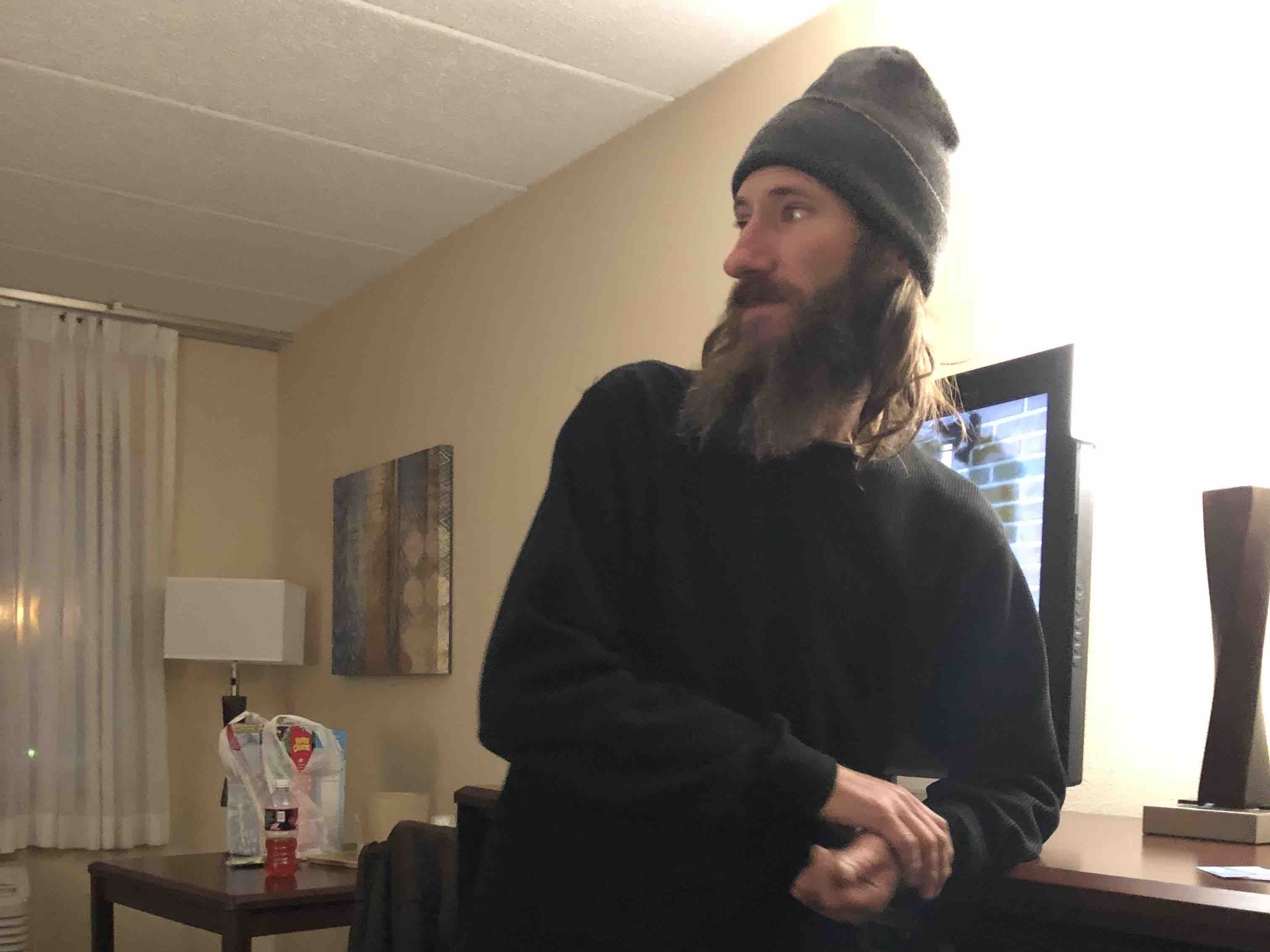 At the beginning of the campaign, when only $1,700 had been raised, he expressed that he already felt that "his life had been changed" forever. The GoFundMe page would result in much more money than that.
He couldn't sleep
Johnny was so overcome with emotion that people would be so generous to a man they had never met. He explained that he "couldn't sleep" because he was so humbled by the donations coming in.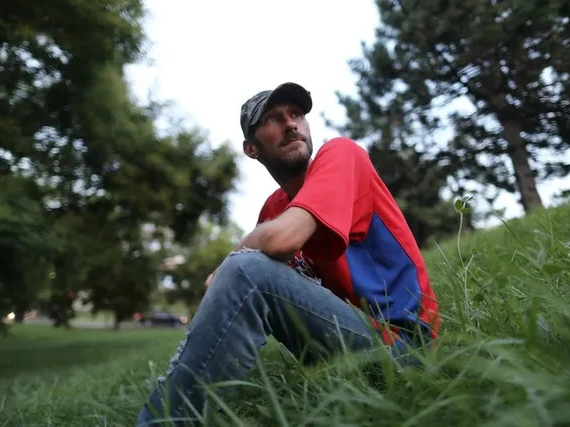 But his generosity was what inspired so many people to donate. The story really pulled on their heartstrings and they felt compelled to help the veteran.
They made over $100,000
Donations continued to roll in and the campaign hit a whopping $100,000. At this, Johnny actually requested that the page be taken down because he couldn't possibly accept any more money.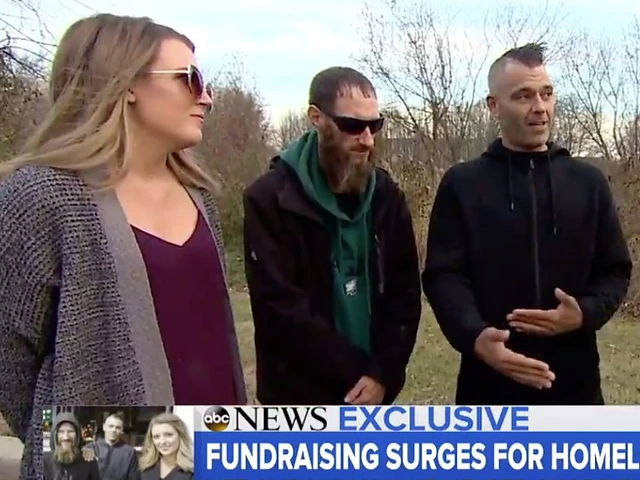 Katelyn did originally take down the page but put it back up. There were still so many people out there invested in the story and willing to help him out! They ended up raising $400,000 total!
They appeared on T.V. together
When the story gained a lot of traction the trio was asked to come on many television shows such as Good Morning America to explain the miraculous story and relationship.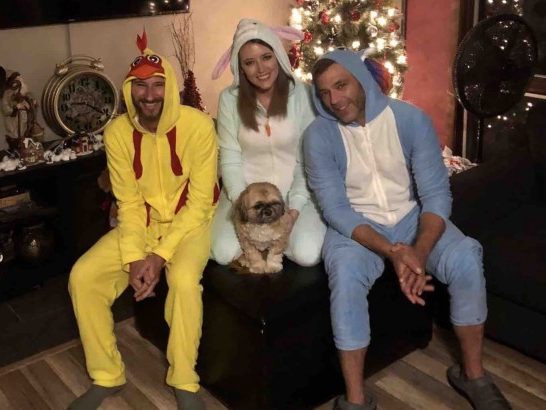 The three appeared to be completely humbled and baffled by the generous donations. They won the hearts of thousands of people.
Too good to be true?
It appeared to be the perfect "paying it forward" story. A man who has nothing finds a way to give and so the woman finds a way to pay him back 10 fold.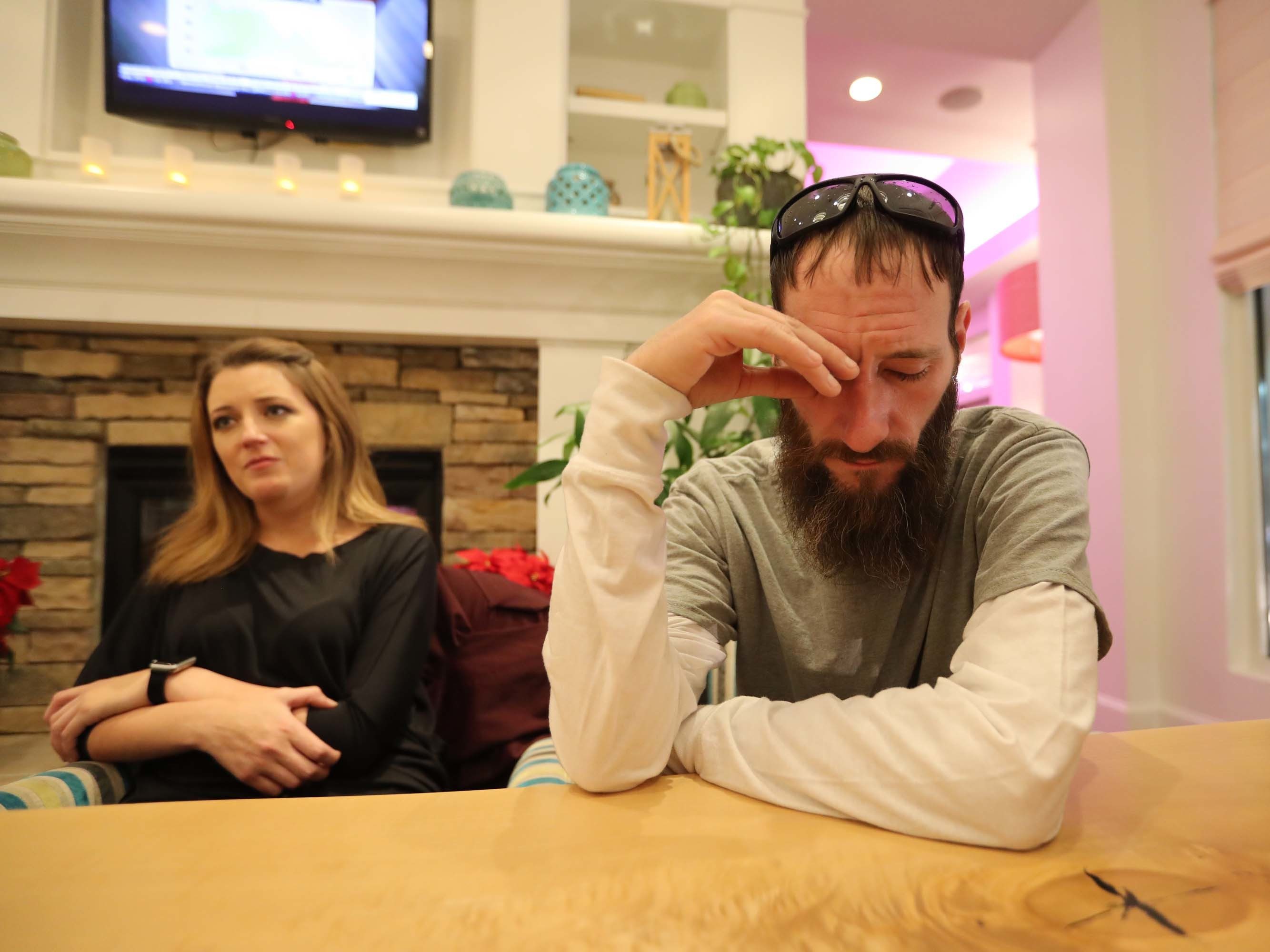 But, while everything seemed peachy keen on the outside, a much more sinister story was happening and it involved hundreds of thousands of dollars.
Tragically, it was all a lie
The story sounds almost too good to be true… because it is! As it turns out the entire thing was a scam orchestrated by the couple. The entire story about Johnny was completely false.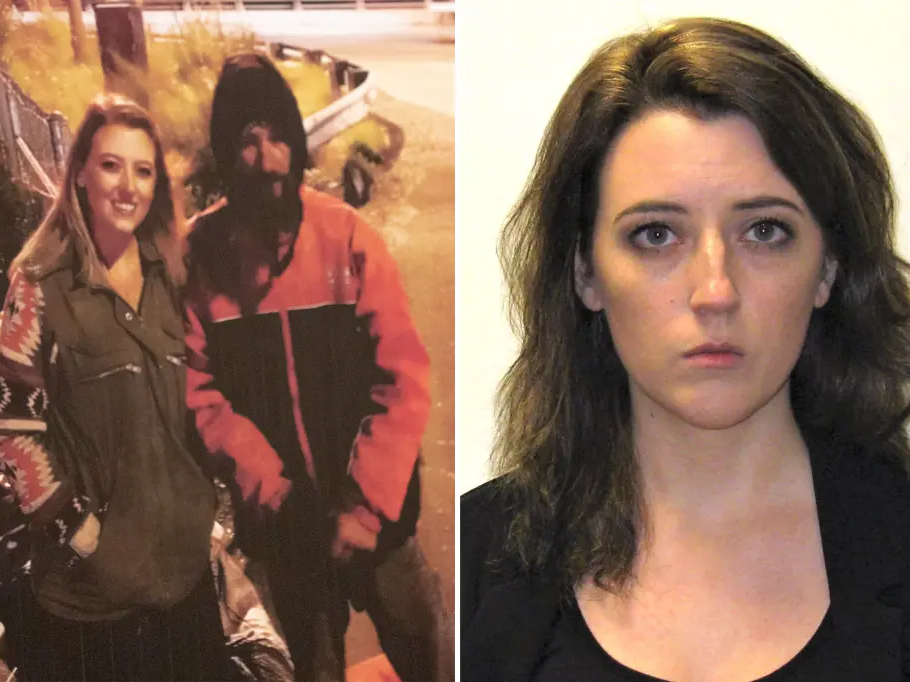 Katelyn had never broken down on the side of the road and Johnny hadn't given her his last $20 to get gas to go home. Tragically, the story that so many people fell in love with and donated to was not true.
They eventually turned themselves in
In November of 2018 the lies came to light. All three of them had been involved in the scam to take the money for themselves. Katelyn, Mark, and Johnny were all in on it and turned themselves in.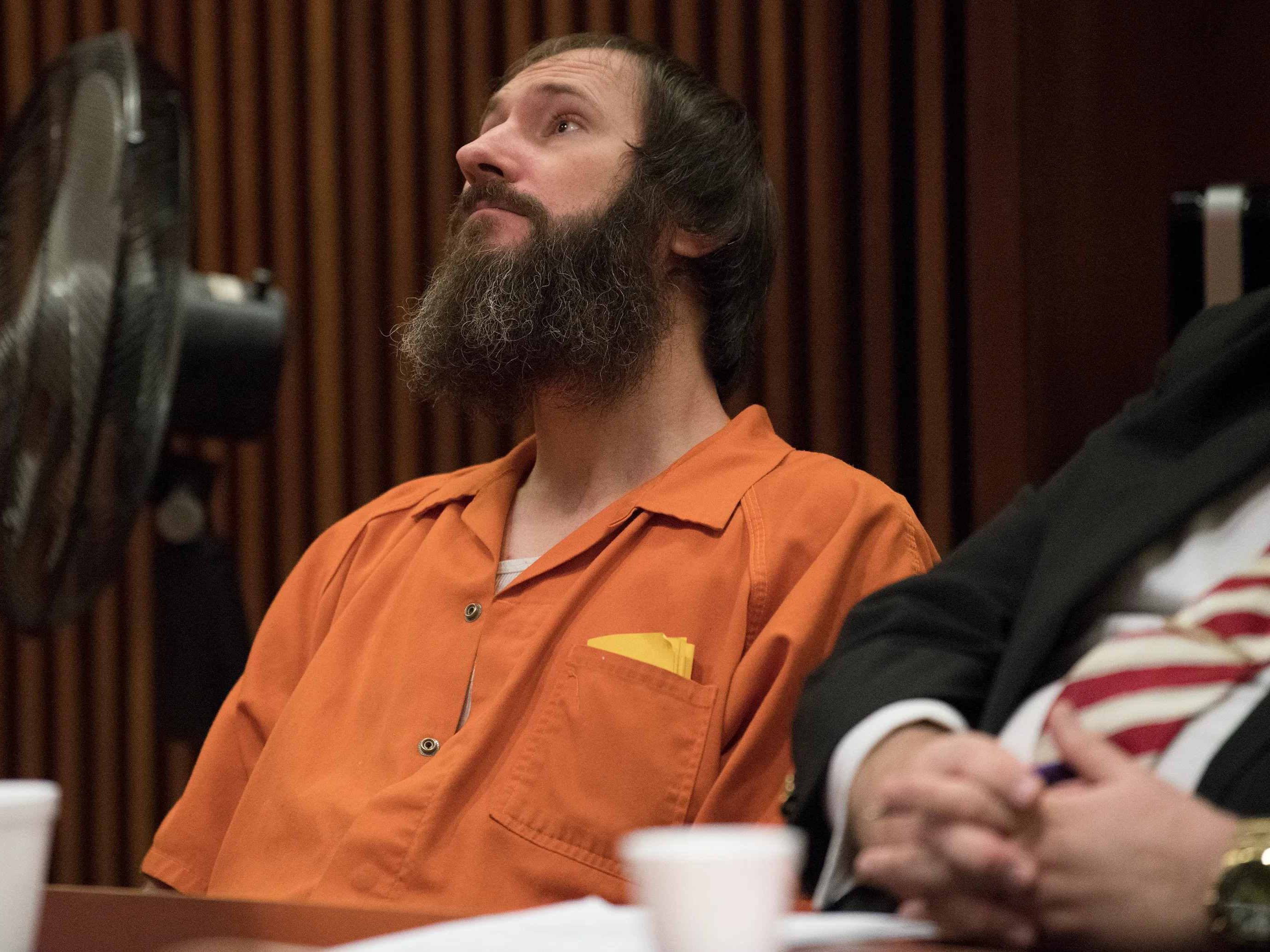 So how were they able to orchestrate this enormous scheme and how did it all finally come to light? The real story is as incredulous as the fake one.
How they really met
Katelyn and Mark apparently knew Johnny because they had run into him on many different occasions when they were on the way to a casino that they frequented often.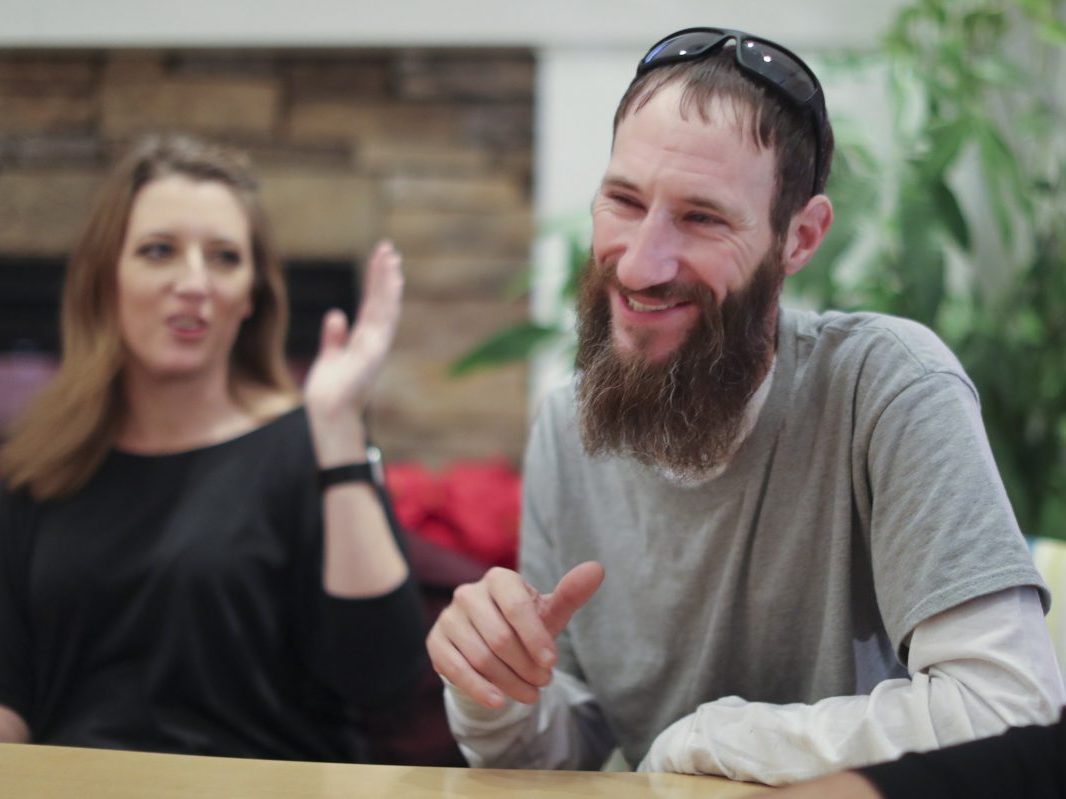 Katelyn had stopped to speak to Johnny and then over time they grew a friendship. Soon enough, the three had hatched the plan and crafted the story that would earn them thousands of dollars.
How were they caught?
As so often happens, holes started to appear in the web of lies that they weaved. The first mistake that they made was that Katelyn almost immediately let a friend know about the lie in a text message.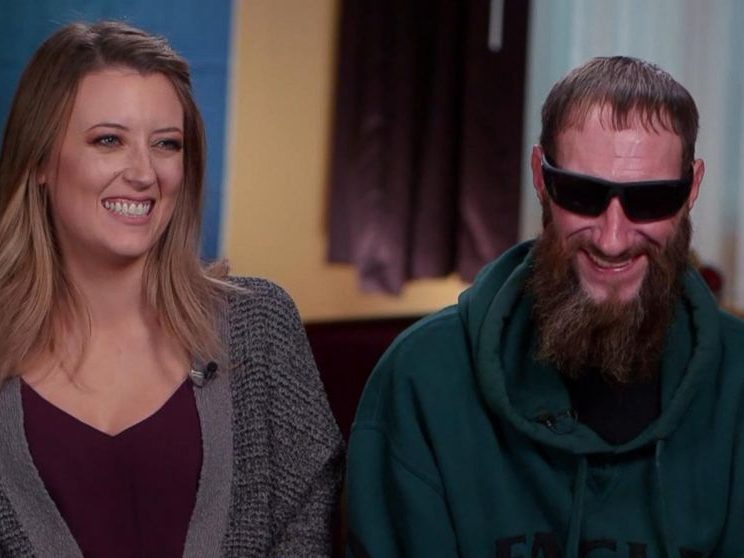 She sent a message to a friend right after they posted the campaign. It read, "Okay, so wait, the gas part is completely made up… But the guy isn't… I had to make something up to make people feel bad… So, shush about the made-up part."
A complaint against them was filed
Additionally, a complaint was filed against the trio before they were inevitably arrested. It explained that the trio was not giving donors all the information that they would need to provide donations to the cause.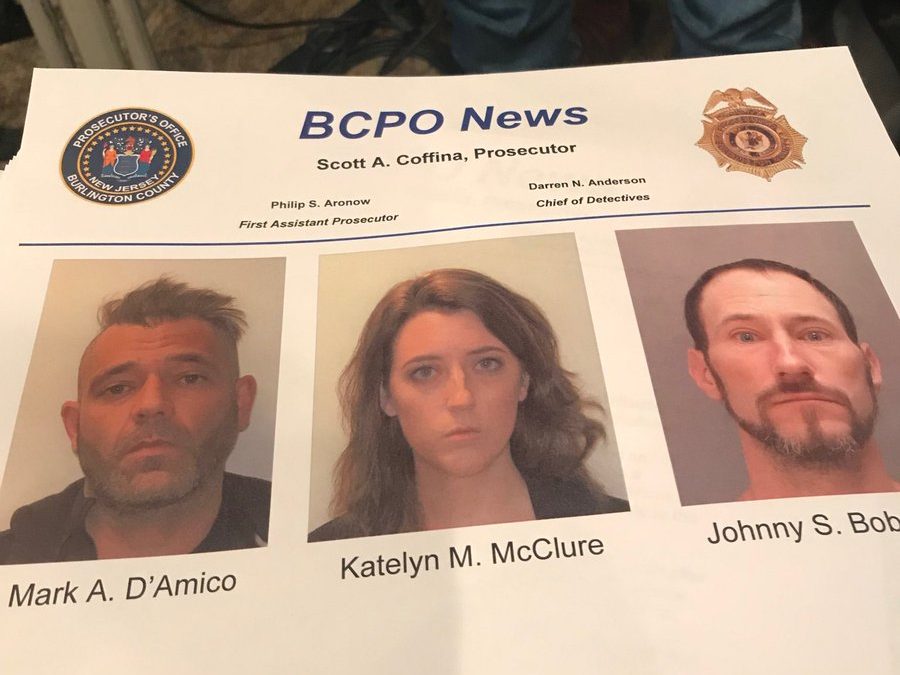 They stated that this important information "would affect their judgment about solicited contributions to that fundraising effort". Perhaps it was Katelyn's friend who she had messaged about the scam…
Greed was their ultimate downfall
Any plan concocted between partners in crime that involves scamming people out of money is likely to end in someone becoming too greedy. One partner wants a larger cut and the other gets upset that they didn't get what they think they deserve.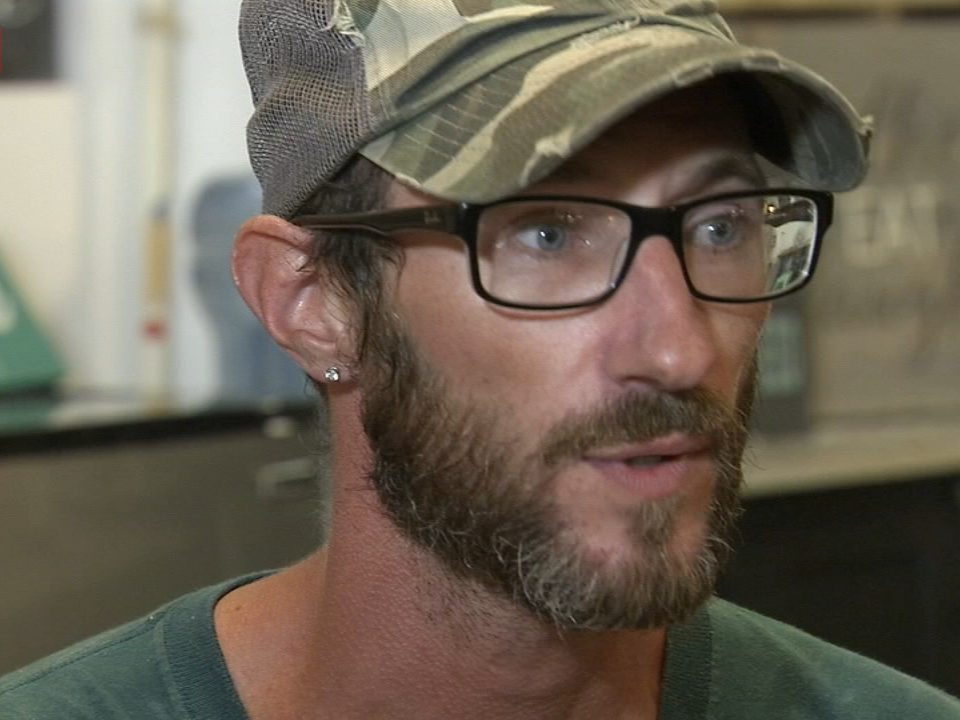 In this case, Katelyn and Mark became too greedy. The plan was that the three would split the fundraiser money but then they basically cut Johnny out of the deal. Big mistake.
Johnny lawyered up
Johnny was obviously angry that the couple had cut him out of the deal. He wasn't about to let them ride off into the sunset with what he felt should have been his money.
He filed a lawsuit against the couple which claimed that Katelyn and Mark misspent the donation money on luxurious items and goods.
They denied any wrongdoing
Katelyn and Mark continuously denied any claims of wrongdoing. They said that they were not at all misusing the money but that they were weary of giving any large sums of money to Johnny.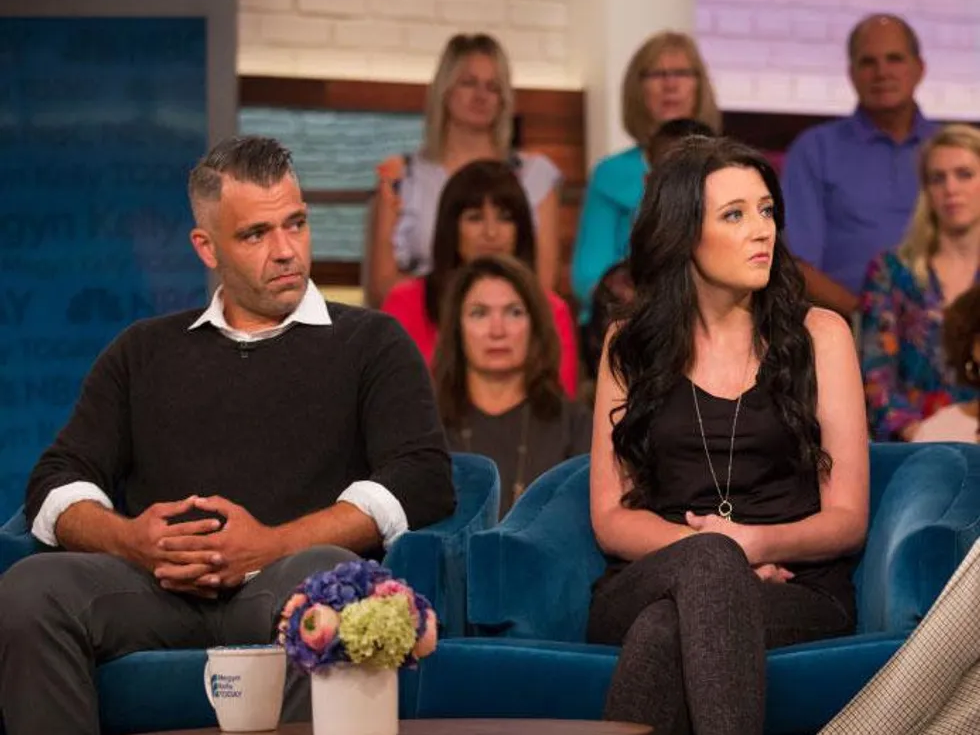 They stated that they feared he would use the money to buy drugs. Rather, they were keeping the money to themselves and bankrolling a lavish lifestyle with other people's hard-earned money.
They crafted more lies
Mark constructed yet another story about Johnny to try and tarnish his characters. At this point they were scrambling to find a way out of the predicament and get away with the money.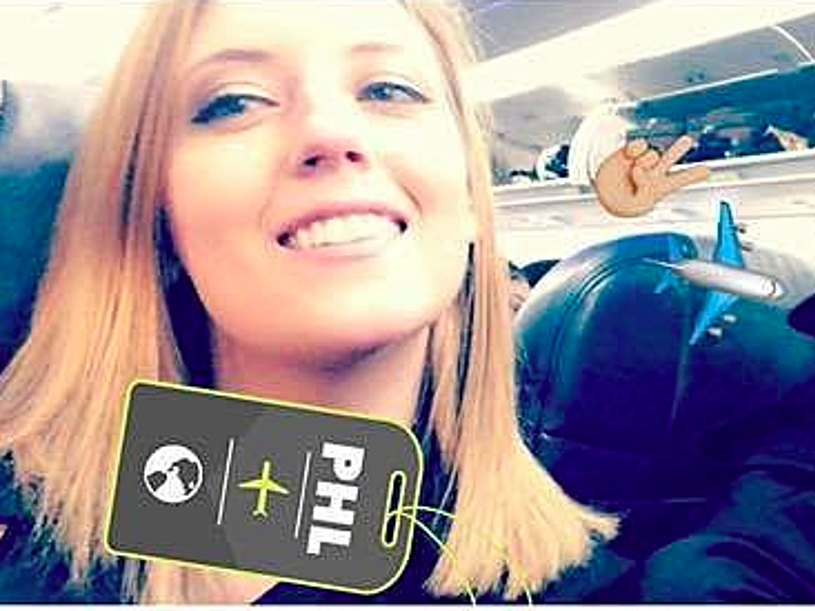 They made up stories that he had spent thousands of dollars on drugs and they didn't trust him to take care of himself on his own. All of which were completely false, obviously.
The lawsuit made people take a second look at the fundraiser
The lawsuit became very public because so many people had followed the story and fallen in love with the trio. This public interest then made them take a closer look at the fundraiser itself. 
Investigators took a closer look at the fundraiser and quickly found every piece of information they needed to arrest all three of the people involved for theft.
Mark's sentence
After trying to wiggle his way out of the consequences, Mark was considered the ringleader of the scam and pleaded guilty to mishandling the money from the fundraiser.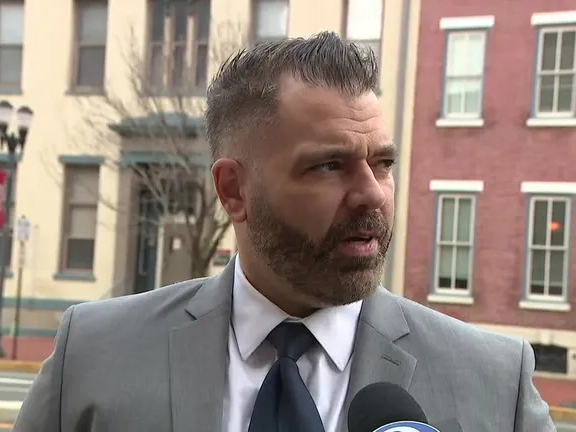 He was sentenced to 27 months in prison in April of 2022 and faced state charges in September 2022. 
Katelyn's sentence
Katelyn might not have been the ringleader but she was certainly the most public figure in the whole thing. Many people have called her the face of the scam.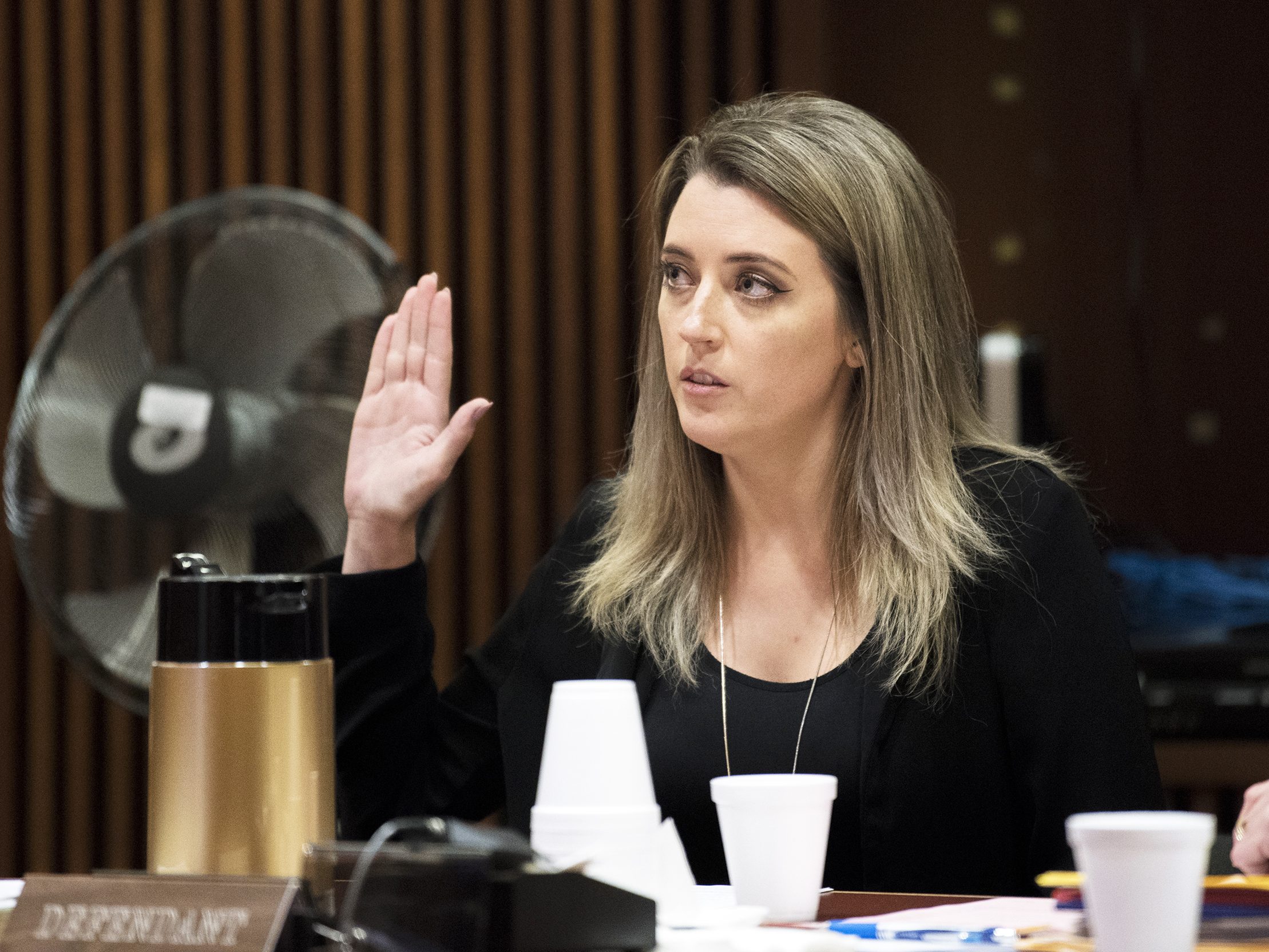 She pleaded guilty as well and was charged with one year behind bars as well as three years of supervised release.
Johnny's sentence
Johnny Bobbitt Jr. was sentenced to five years of probation in 2019. He faced sentencing in September of 2022 as well for the federal charges against him.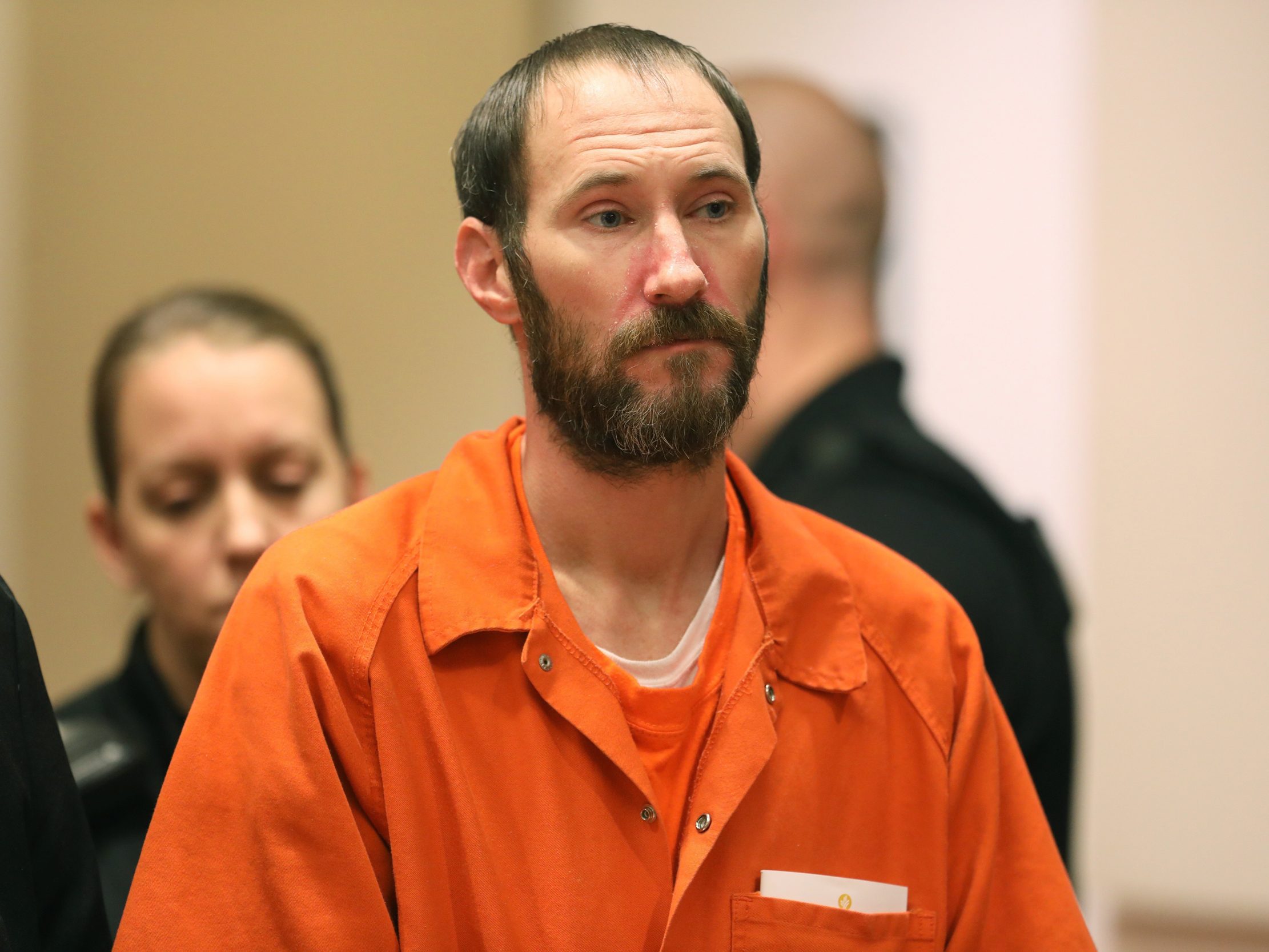 Johnny was the man that people wanted to help and the reason they donated so much money. Tragically, he was in on the scam.
They had to fork over the cash
After all was said and done, the judge demanded that Mark and Katelyn hand over what was left of the cash that had been donated. They had bought Johnny a camper that he stayed in on Mark's property.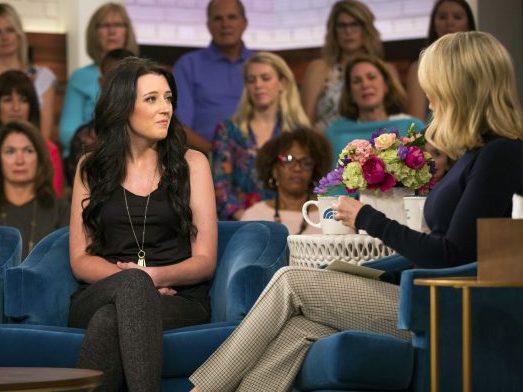 But he had become homeless again after Mark demanded that he get off his property. In a cryptic comment to a report, Mark said that everything would soon become "crystal clear" but it seemed it already was.
Their homes were raided
The scammers' homes were raided after authorities gained a search warrant. They found many lavish items on the property which they took away.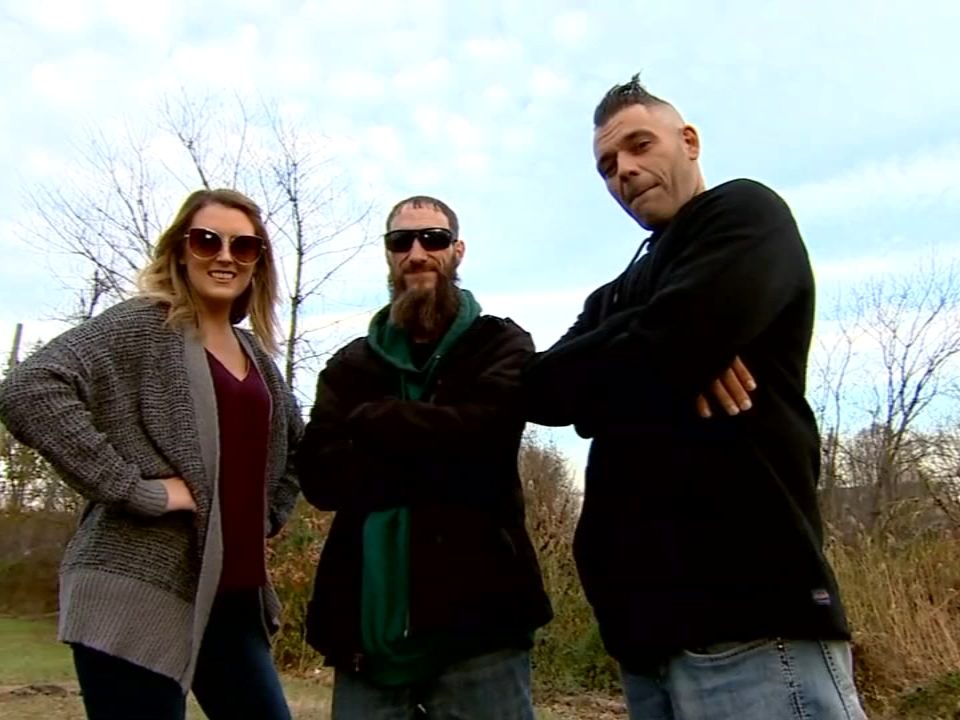 This included a BMW as well as a flatbed truck. As it turned out, Johnny had been telling the truth and the couple did take what was supposed to be his share to spend on big-ticket items.
Do people get their money back?
One question that remains after all is said and done is: "Do the donors get their money back?" Johnny might have felt that he was scammed by Katelyn and Mark, but thousands of people were actually scammed out of their money.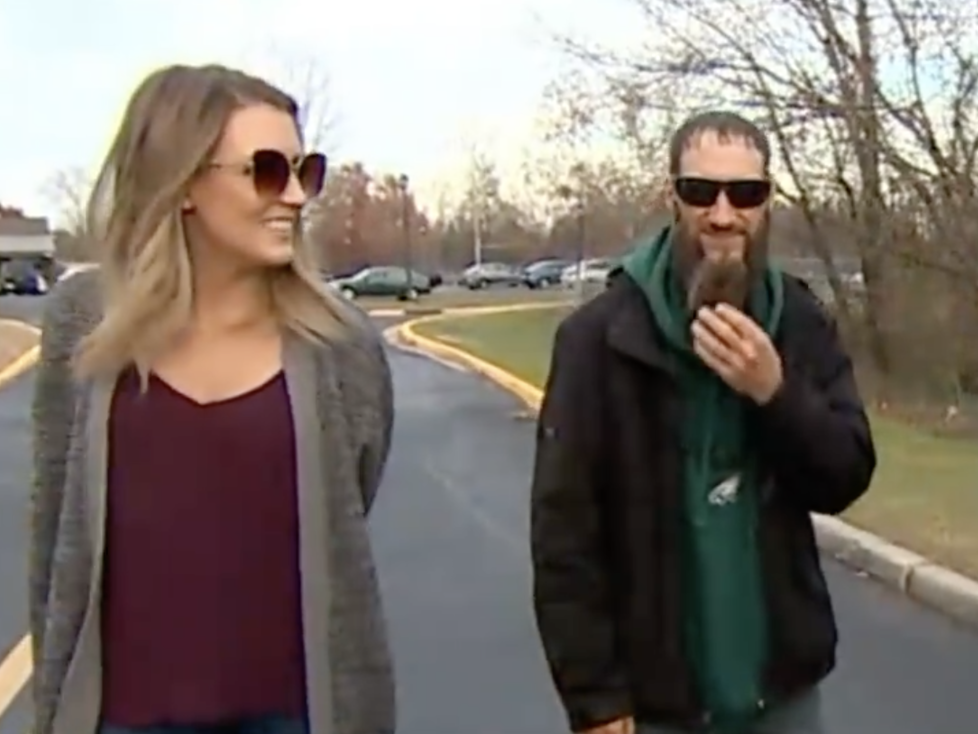 Fortunately, GoFundMe has refunded thousands of dollars back to those who donated. But it doesn't change the fact that good people thought their money was going to a positive cause.
The bottom line
Unforntatly, these three individuals took advantage of a platform that has done a lot of good for a lot of people. What's worse is that they took advantage of people who really wanted to help someone in need.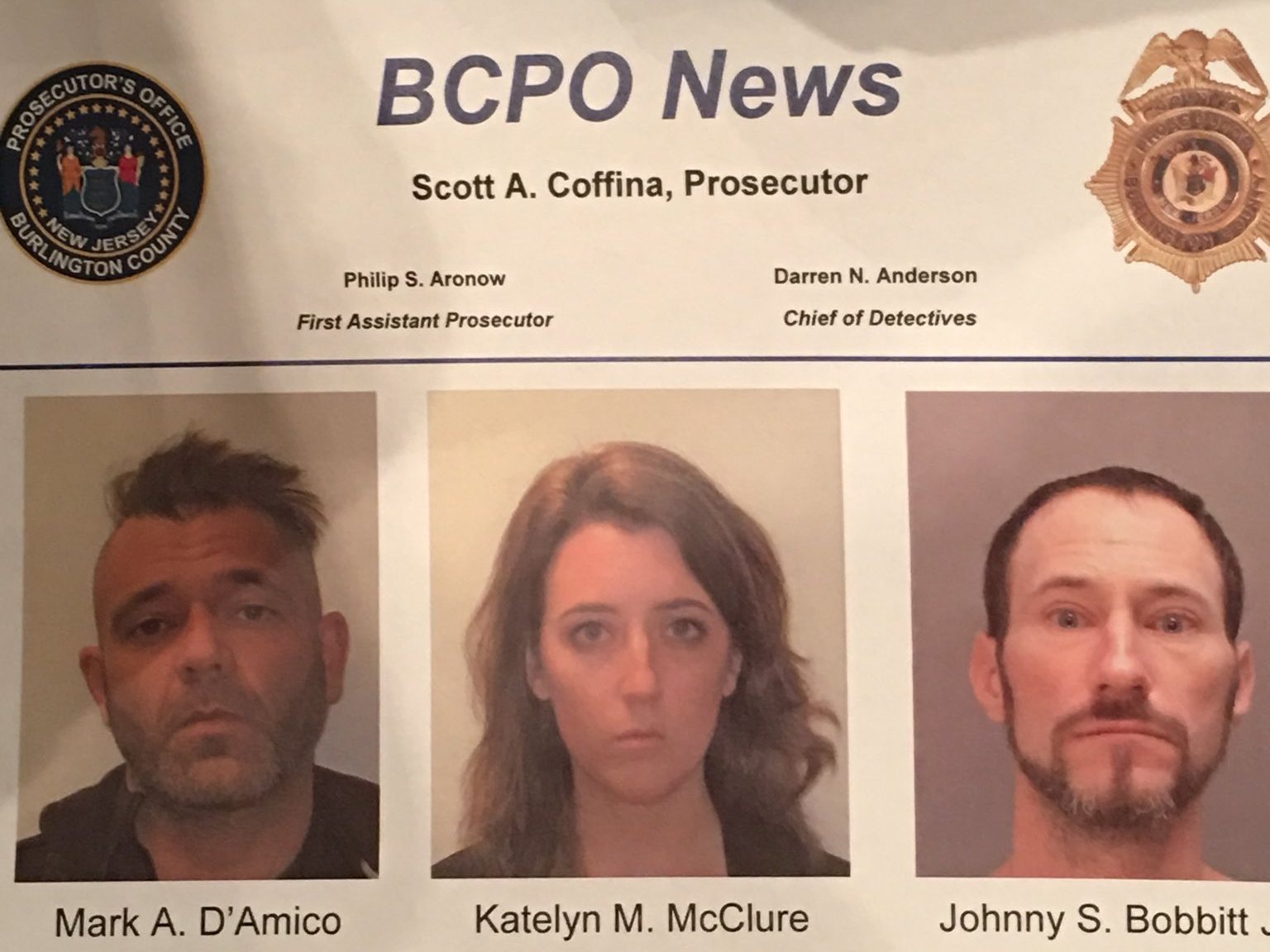 It's wildly impressive that so many people were willing to donate to Johnny's cause when they thought it was real. Likely, GoFundMe and other platforms like it will have more restrictions to ensure this doesn't happen again.