How a Man's Bond With His Dog Saved a Town From a Lethal Outbreak
The Alaskan mining town of Nome was in a dire situation. Not only were the gold veins drying up, but a terrible illness had taken hold, decimating the local children. Unfortunately, with the town being so isolated, help was not on the way. The townspeople had to come up with a last-ditch plan to save their little ones, but time was not on their side.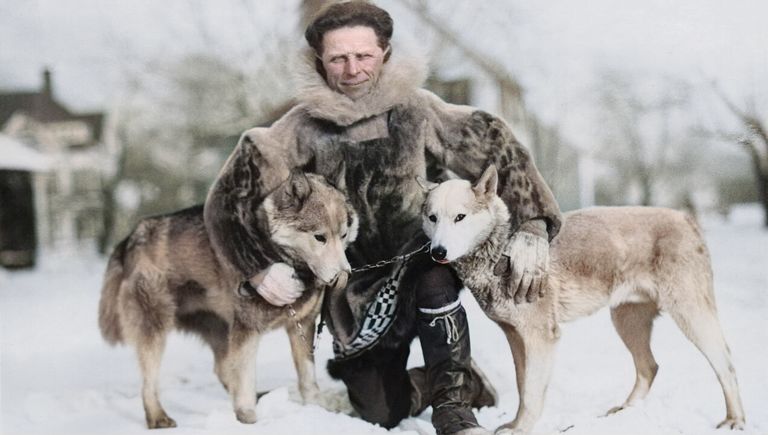 With every passing day, more and more children were falling ill, and the sense of urgency was palpable. The townspeople knew they had to act fast if they wanted to have any chance of saving their loved ones. It was a race against time, and every second counted.
Desperate Times
Things weren't looking too good in Nome. With more and more kids falling ill, the town was feeling pretty hopeless. But hey, when life gives you lemons, you make lemonade. Or in this case, when blizzards give you Nome, you come up with a wild plan.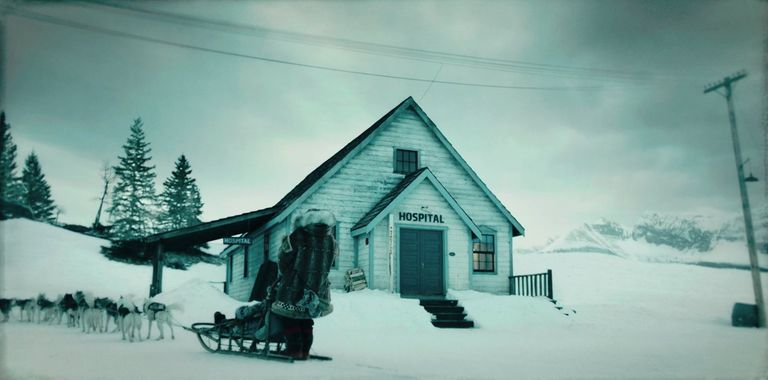 But, as they say, desperate times call for desperate measures. And with the town being hit hard by the blizzards, desperate measures were exactly what was needed. It was gonna be a tough ride, but Nome was determined to make it through.
Hidden Heroes
It's always interesting to look back on history and see how things played out. But do you ever wonder how accurate those memories really are? Take for example this statue of our story's hero in New York's Central Park. Everyone knows the story, or so they think. But the truth is, the real hero almost slipped into obscurity until recently.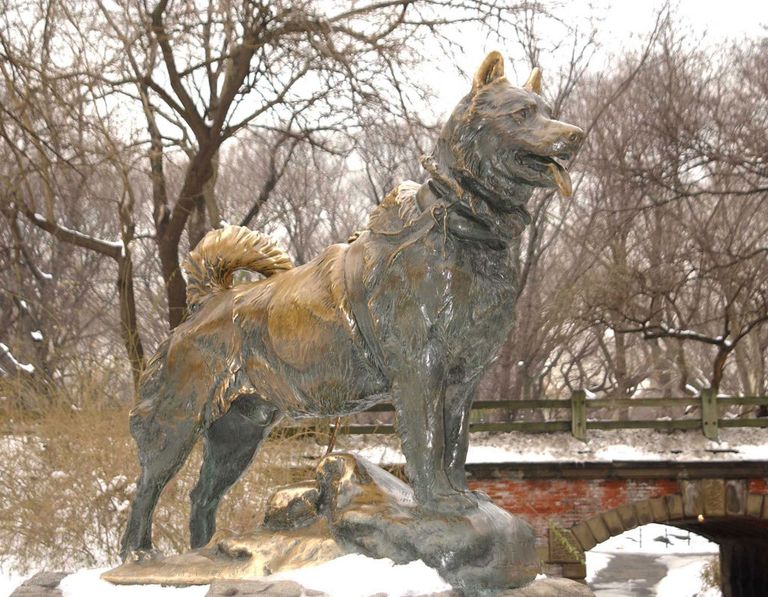 That's the thing about memory, it can be tricky. It's not always reliable. But with modern technology and research, it's possible to uncover the truth and give credit where it's due. So don't be too quick to believe everything you hear, sometimes it's worth digging a little deeper to find the real story.
The True Hero
The statue was unveiled in honor of a dog named Balto, but in reality, it should have been for another dog named Togo. Togo was a hardworking and brave sled dog who played a pivotal role in saving many lives.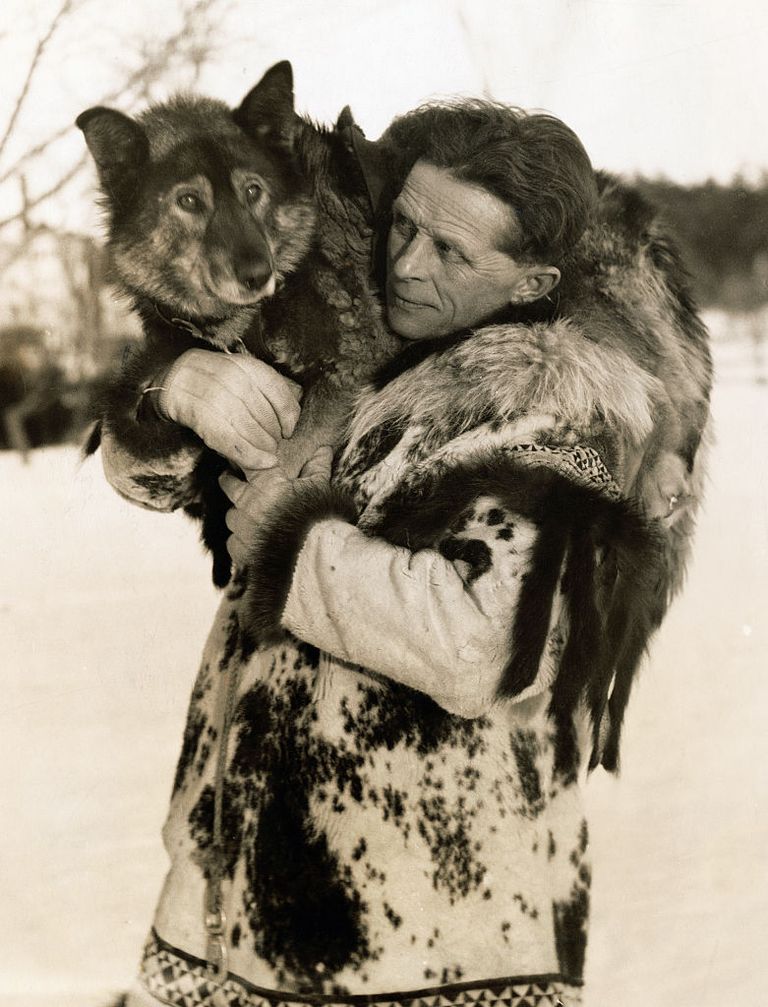 However, somewhere along the way, his name got mixed up with another husky, Balto, and his contributions were nearly forgotten. But Togo was no ordinary sled dog. He was a true lifesaver and his heroism deserves recognition.
A Tale of Triumph
Togo is finally getting the recognition he deserves! Thanks to Hollywood, filmmakers released a movie in 2019 that shared his incredible story. The movie, starring Willem Dafoe, recounts the heroic plan that Togo and his team put into action to save the children of Nome.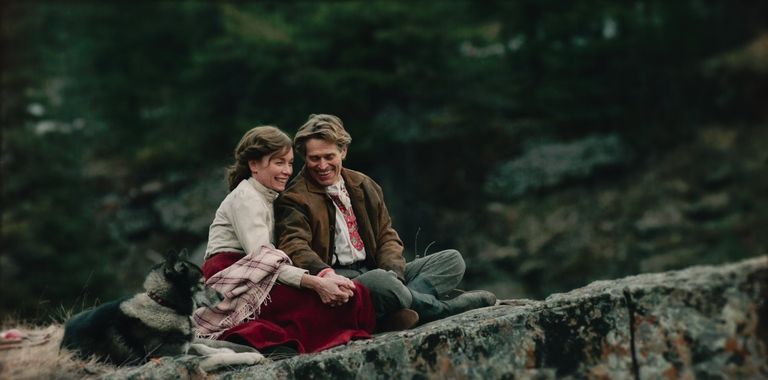 It was more than just a race against time, the odds were truly against them, but Togo and the team were determined to save those children no matter what, and their courage and determination ultimately led to a successful rescue mission.
A Town in Crisis
Nome, Alaska, was founded as a frontier town back in 1901. It quickly made a name for itself as a hub for trade in fur and gold. But as it turns out, being located in such a remote spot had its downsides.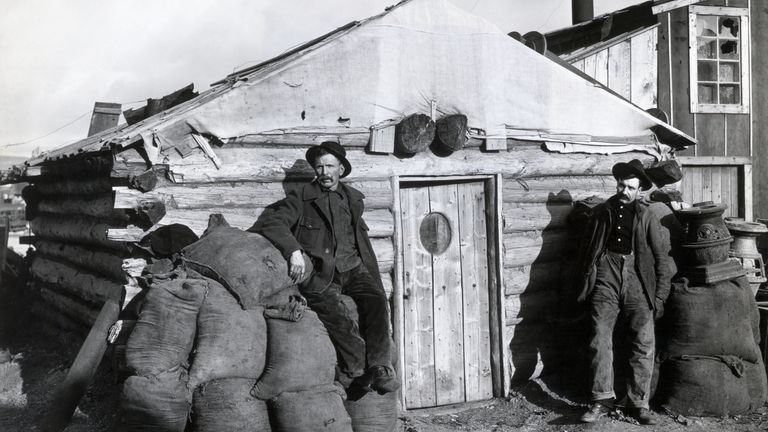 In 1925, a strange sickness began plaguing the town's children. At first, it was thought to be just tonsillitis. But as the outbreak progressed, it became clear that this was something far more serious. It turns out, the children had contracted a highly contagious and deadly bacterial infection known as diphtheria.
An Isolated Town's Race for a Cure
It was a dire situation in Nome, Alaska. The whole town, with over 10,000 residents, was at risk of a diphtheria outbreak. Children were particularly vulnerable to the disease, and there was a cure available in the form of a serum. But, Nome's remote location made it impossible to have the serum delivered directly.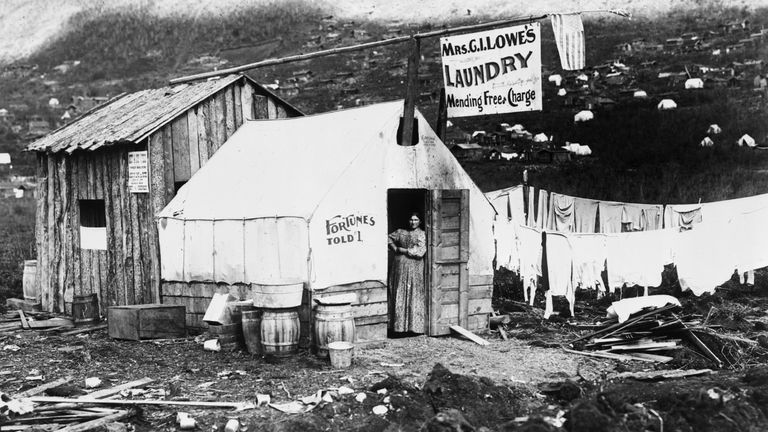 The town is closer to Siberia in Russia than it is to Alaska's biggest city and transportation options were limited. The residents of Nome had to come up with a creative solution to this problem. With only three options on the table, they had to act fast to save their community.
The Three Options
Sure, delivering the serum by air would've been the quickest option, but with a blizzard on the horizon, it was too risky. The railway couldn't help either, as it didn't even reach Nome. The closest stop was a whopping 700 miles away!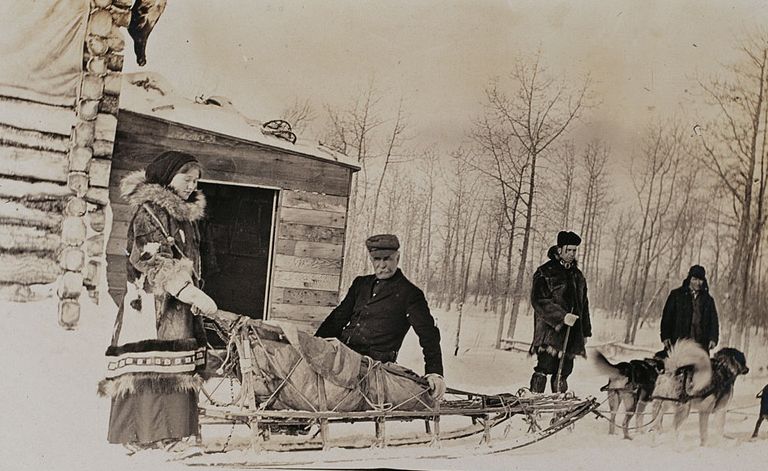 But all hope was not lost. The good old-fashioned dog sled proved to be the only viable option. The courier would meet up with the train at Nenana and then brave the Alaskan wilderness to deliver the serum to Nome.
Surviving the Elements
Traveling during a blizzard can be quite an adventure. But let's be real, it's not without its hazards. Not only is there the pressure of a timely delivery, but there's also the added danger of the elements.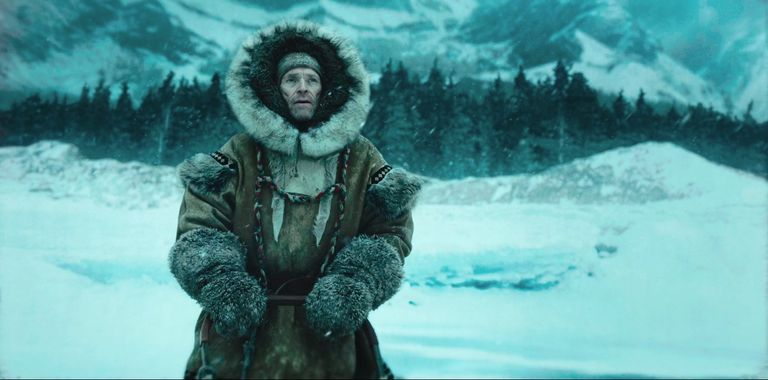 Imagine being out in the middle of a raging snowstorm with a pack of sled dogs. It's not a walk in the park. The sled dogs and mushers have to contend with getting lost in whiteout conditions, running out of supplies, dealing with freezing temperatures, and even the risk of fatal falls.
Mushing on Thin Ice
The phrase "on thin ice" takes on a whole new meaning when you're a musher trekking across the snowy tundra. One particular stretch of the journey, a sea inlet called Norton Sound, was a real doozy.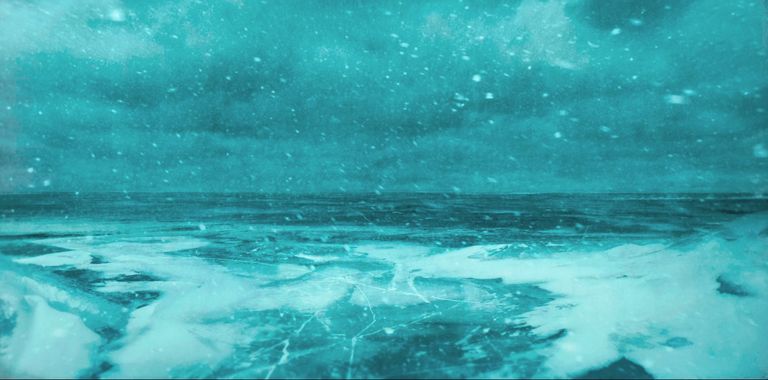 With the freezing temperatures, the surface had frozen over, but whether it could hold up a pack of excited sled dogs was anyone's guess. It was a nerve-wracking experience, as one wrong move could have sent the whole team plunging into icy waters.
The Sledding Squad
The team that tackled the dangerous journey was led by Leonhard Seppala, a man renowned as the best musher in Alaska. He was part of a relay set-up and led the longest and toughest route with his dog sled team.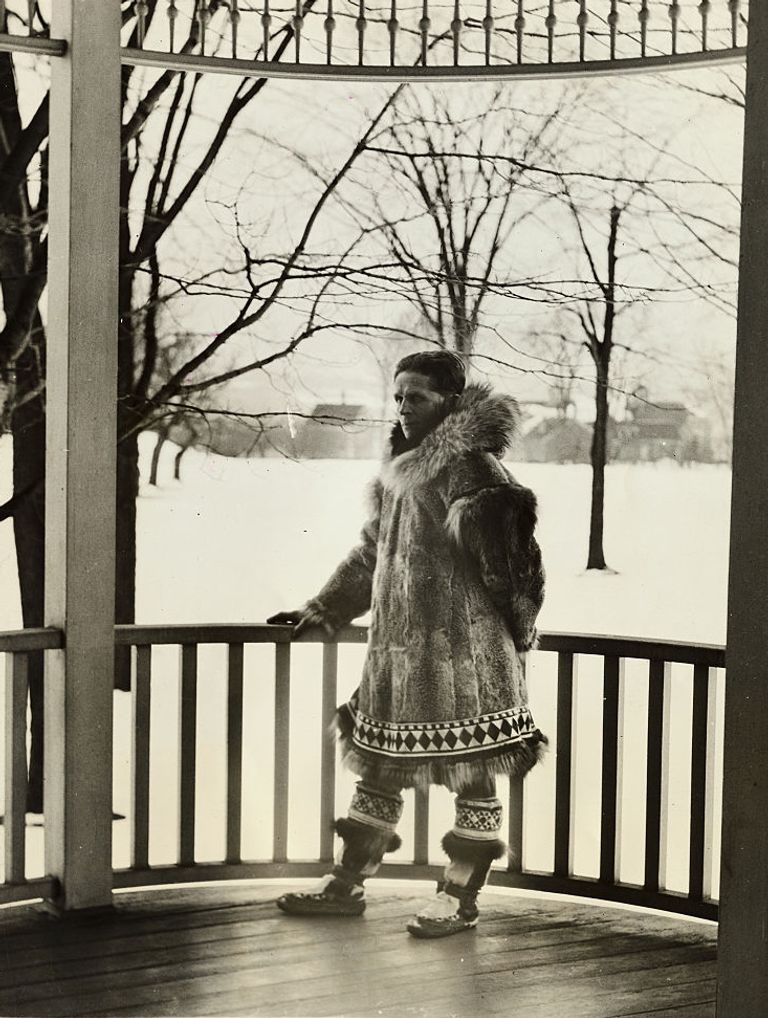 But he wasn't alone on this adventure, several other dog sled teams were also involved. One of the famous members of the team is a dog named Togo. This was without a doubt a true test of skill, strength, and bravery for all the participants, both human and canine.
An Unlikely Champion
Meet Leonhard Seppala, a man from Norway who became a big name in Alaska for breeding top-notch sled dogs. Little did he know that a scrawny, sickly pup named Togo would become one of his most accomplished pooches.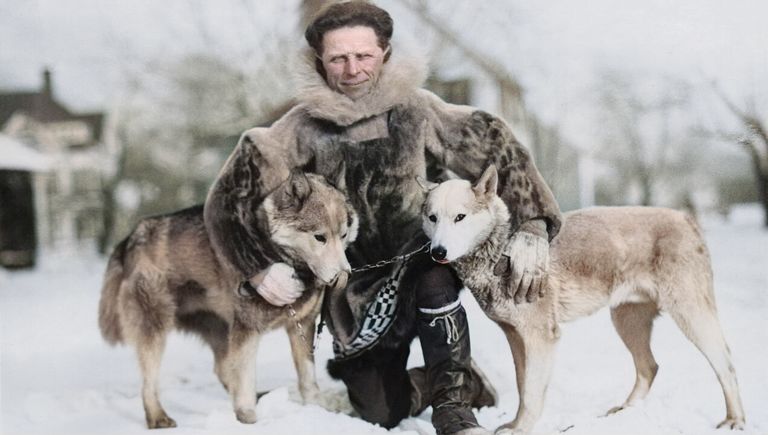 Togo may have been small and weak when he was born, but he proved to be a real fighter. Despite his throat condition, he overcame the odds and went on to become one of the greatest sled dogs of all time.
Togo's Stubborn Streak
Togo was a pup with a lot of determination. When Seppala found that Togo wasn't quite strong enough to pull a sled, he gave the pup to a neighbor. But Togo wasn't content to stay away from his first home for long.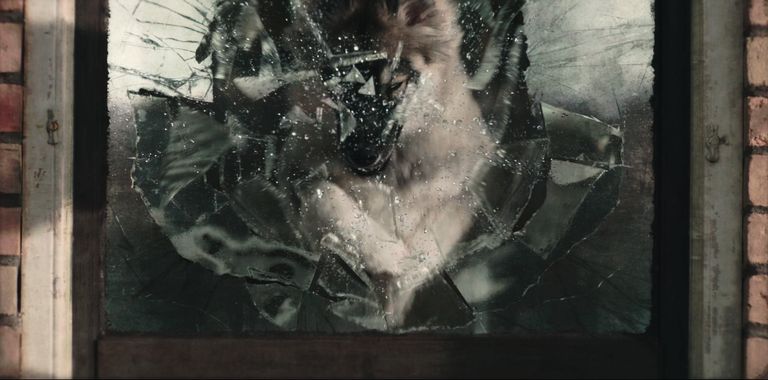 In a bold move, the determined pup broke through a glass window and made his way back to Seppala. Togo wasn't just strong but also had a stubborn streak in him. Despite Togo's small size, Seppala quickly realized the pup's potential and decided to keep him.
The Escape Artist
Togo, much like any other animal, didn't take kindly to being cooped up. He put all his efforts into making a break for it, even trying to climb over a seven-foot fence. Unfortunately for him, it wasn't meant to be, and he ended up getting stuck.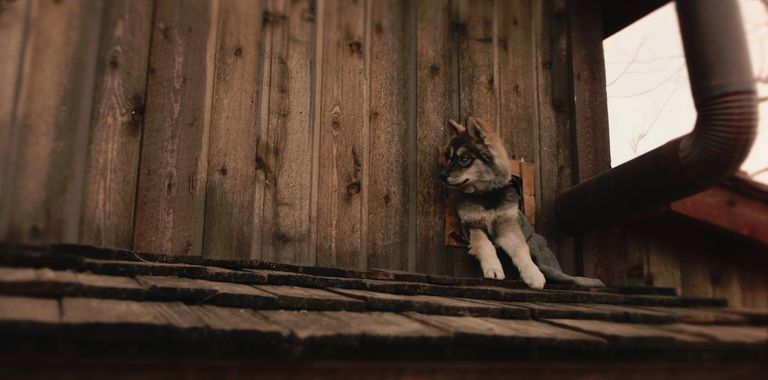 Despite his mischievous and difficult nature, as described in the book "The Cruelest Miles" about the race against the deadly epidemic in Nome, Togo would become a valued member of the sled dog team, known for his strength and endurance.
A Leader in Disguise
Togo was quite the troublemaker when it came to the other dogs. He would disrupt them while they were harnessed up and even caused one musher to give up and harness him too. But as it turns out, this was the best decision.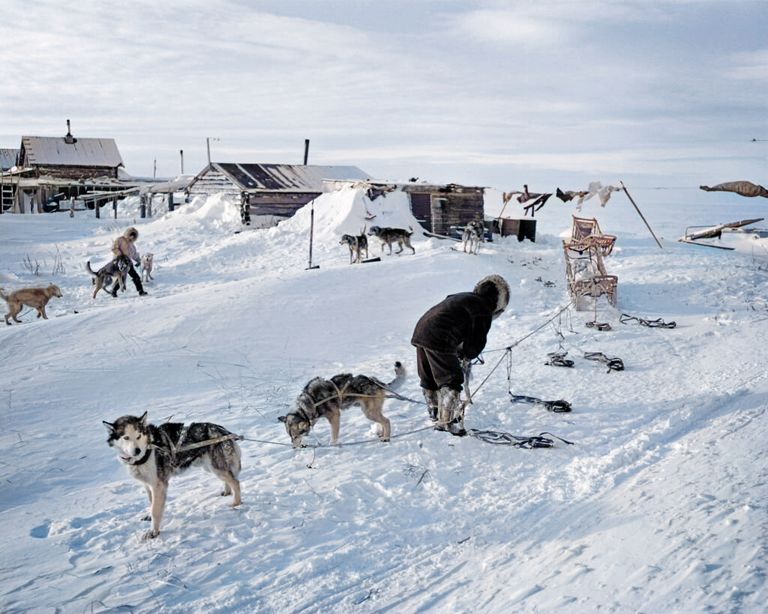 Togo ended up astounding his musher by surpassing the rest of the pack and taking the lead. This was just the beginning of Togo's many surprises for his musher. Who would have thought that a little troublemaking pup could turn out to be a real leader?
The Making of a Legend
Togo surprised everyone when he ran 75 miles on his first day in the harness at just eight months old. This was truly a remarkable accomplishment for such a young and inexperienced pup. It was clear that Togo was a natural at mushing and had a real passion for it.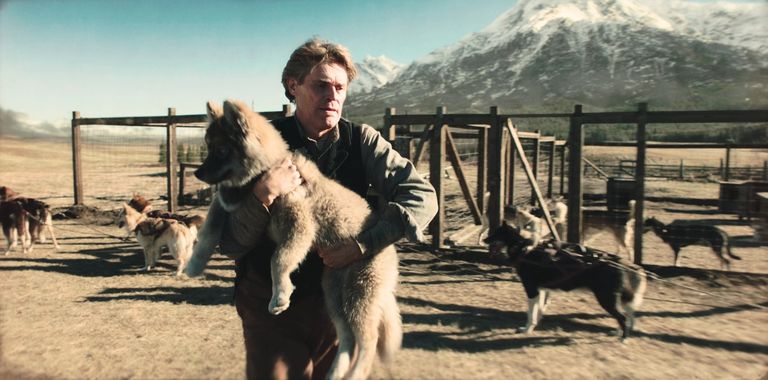 Seppala soon realized that Togo was not just any ordinary puppy, but an "infant prodigy" in the world of dog sledding. Togo had an insatiable drive to be a part of the team and excel in the sport.
An Unbreakable Bond
Togo was a natural-born leader among his sled dog teammates. He quickly climbed the ranks to become the lead dog, and the rest of the pack looked up to him as an example to follow.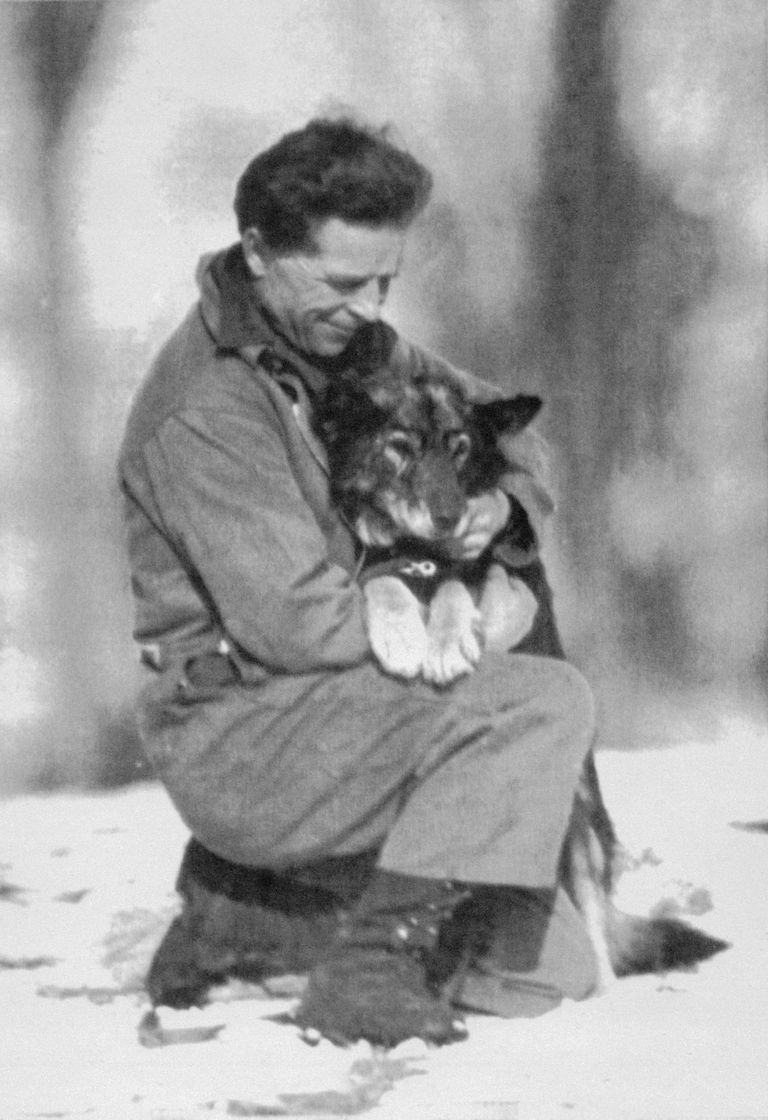 Togo had a special bond with Seppala; they were rarely apart and spent most of their time together. As the lead dog, Togo participated in most of Seppala's runs and together they tackled some of the most challenging terrains. Their bond was unbreakable, and it was evident in their seamless teamwork.
Like Father, Like Son
Despite some health issues at birth, Togo came from strong stock. His father, Suggen, was a champion in the All Alaska Sweepstakes race of 1914. And just like dear old dad, Togo quickly made a name for himself as a top-notch pup.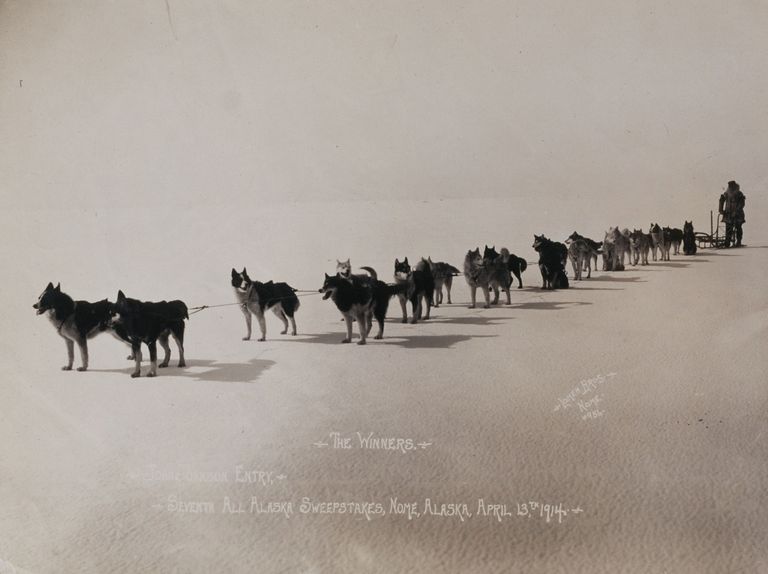 When a diphtheria outbreak hit the small town of Nome, the residents knew just who to turn to. Togo and his team of sled dogs, led by Seppala, were called upon to brave the Alaskan wilderness and deliver life-saving medicine.
Dogsledding Veterans
Seppala and Togo may not have been the youngest mushing duo, but they certainly had the experience and grit to get the job done. At 47 and 12 respectively, they were considered "veterans" in the world of dog-sledding. But don't let their age fool you, they had the skill and determination to make them the top pick for a mission of this importance.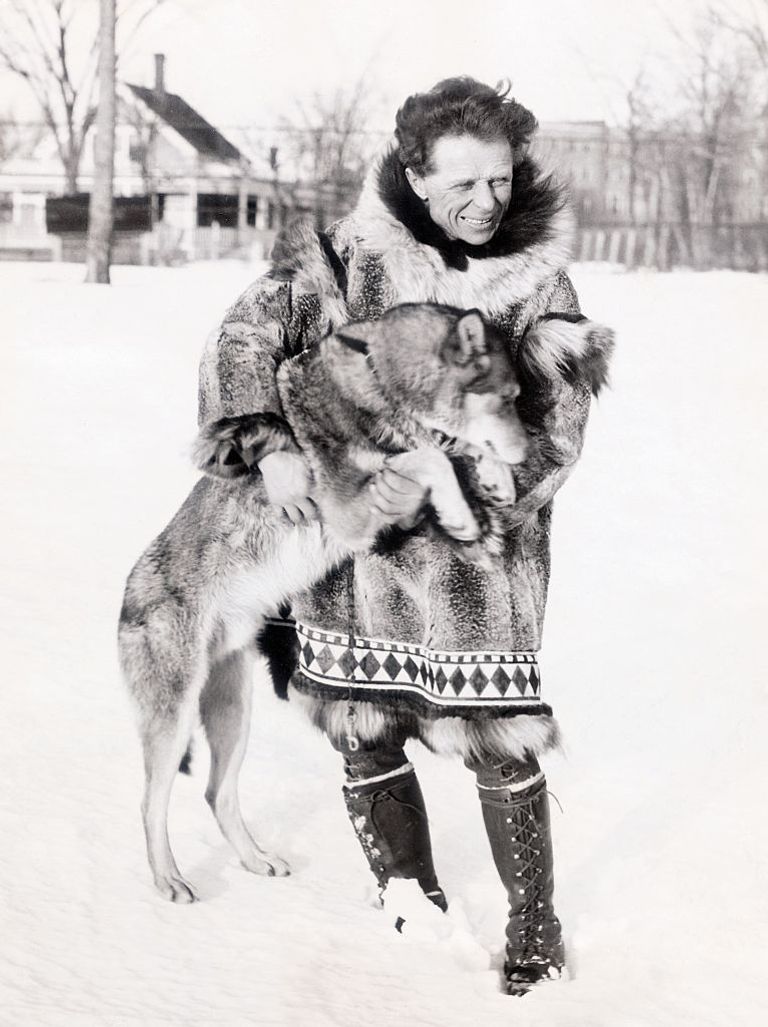 One thing that the Disney movie Togo left out, is that Seppala had a personal stake in this journey as well. He had an eight-year-old daughter named Sigrid, who was at risk of contracting diphtheria. This added an extra layer of motivation for him to complete the journey successfully.
A Feat of Endurance
If you've watched the movie Togo, you're probably familiar with the incredible journey of Seppala and his team. They braved extremely cold conditions, with temperatures dropping to a bone-chilling -30° F.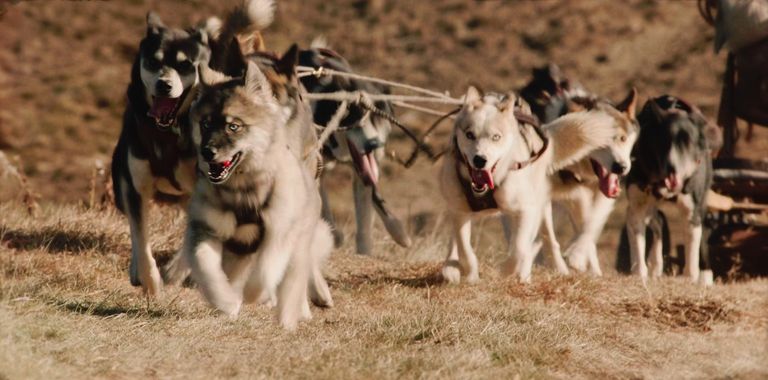 Despite their age, the sled veterans showed that their skills were still as impressive as ever. Togo and his team covered an astonishing distance of 170 miles in just three days. Just like Togo's jaw-dropping run on his first day in the harness, the team proved that they were truly up for the task at hand.
The Ice Factory
It was a rough ride for Seppala and his sled team. The weather was not on their side, and things got especially treacherous as they approached the coast of the frozen Norton Sound. Known as "the ice factory" to Alaskans, this stretch of land is infamous for its blizzards and treacherous conditions.
Despite the danger, Seppala made the bold decision to take a shortcut straight across the precariously frozen ocean inlet. This risky move paid off, as it shaved a crucial 42 miles off the journey. However, the success came at a personal cost, as the ice factory proved to be a formidable challenge for the team.
A Stroke of Luck
Things were looking tricky for Seppala during the serum relay. Not only were the conditions tough, but there were a few extra wrinkles thrown into the mix. A bunch of extra sled teams joined the relay, but Seppala wasn't aware of it. He only found out thanks to a stroke of luck and the help of his trusty dogs.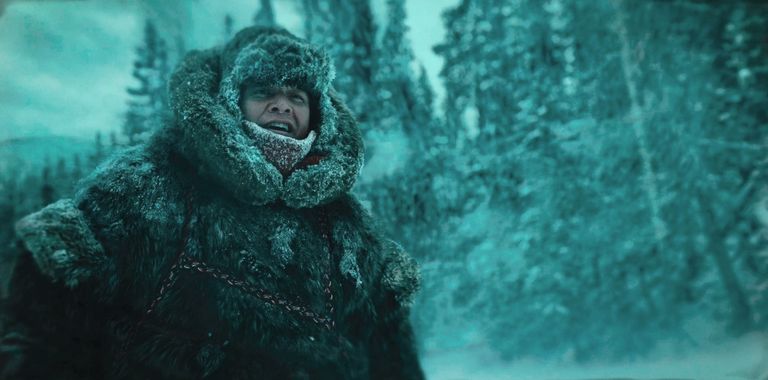 Speaking of luck, Seppala had a close call with fellow musher Henry Ivanoff. Without the help of his furry friends and a dash of good luck, Seppala would have missed the transfer of the serum from Ivanoff.
Fact or Fiction?
Seppala's journey to deliver diphtheria serum was no easy task. But it got a little easier thanks to some timely intervention that cut the estimated distance from 630 miles to 261 miles. However, the journey was still not over yet, as the return trip still required the serum to be safeguarded.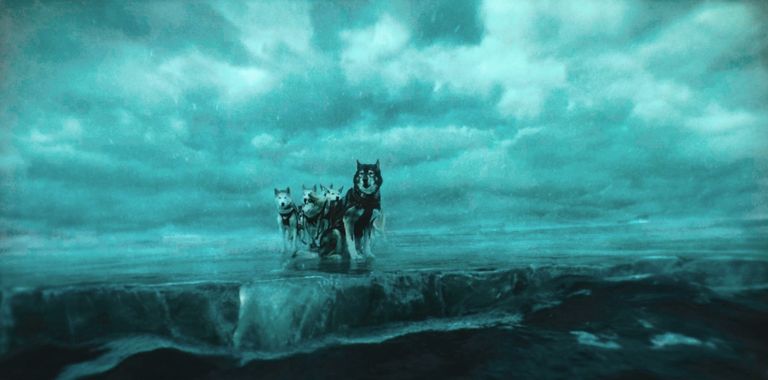 In the movie Togo, there is a scene where Seppala almost loses the serum when he falls into the Norton Sound's icy waters. While it's a dramatic moment, did it actually happen or was it just Hollywood adding some artistic flair to the story?
What Really Happened
Well, the answer is a bit of a mixed bag. The book "The Cruelest Miles" explains that the scene is inspired by real-life events. In fact, it was even more intense in real life!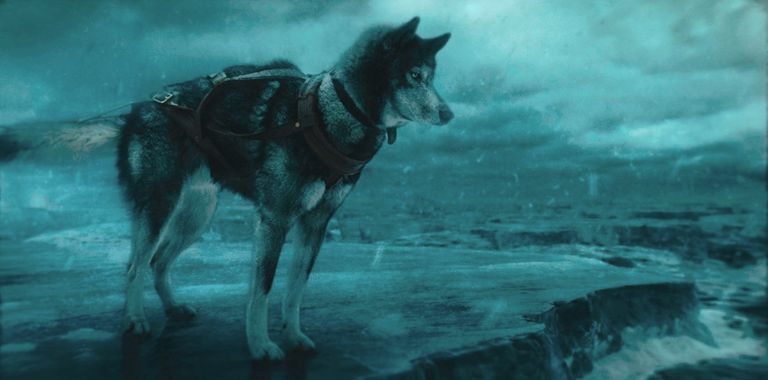 But, it's important to note that this specific incident didn't happen during the famous diphtheria serum run. It was actually from an earlier journey. Imagine this, Seppala's sled was chugging along on an ice floe when suddenly the tow rope snaps, and Togo gets separated from the rest of the team. Talk about a scary situation!
Togo's Daring Dive
Togo fearlessly dove into the freezing waters to grab a lost rope and bravely wrapped it around his own body. With determination in his eyes, he pulled the sled and the rest of the team to safety.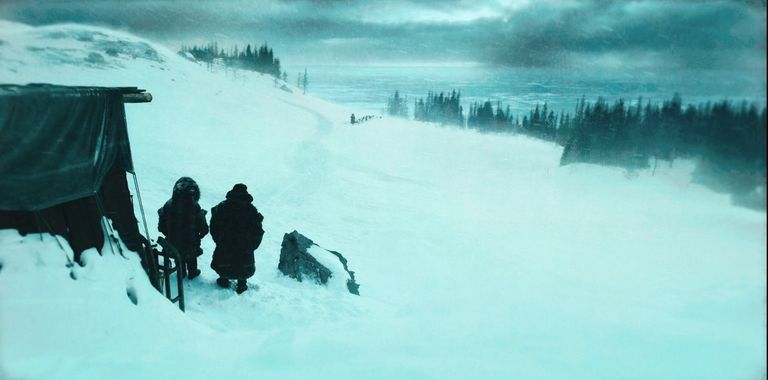 Thankfully, this daring rescue didn't take place during the relay race for the diphtheria serum. Seppala's team completed their journey 78 miles away from Nome and successfully handed off the crucial delivery to the sled team waiting in Golovin. Togo and his team made it just in time to save the day.
Triumph and Tragedy
It was a miracle that no mushers lost their lives during the serum race, despite the harsh conditions. However, some did suffer from frostbite, like Gunnar Kaasen whose fingers were affected when his sled overturned in the icy winds, forcing him to retrieve the serum package with his bare hands.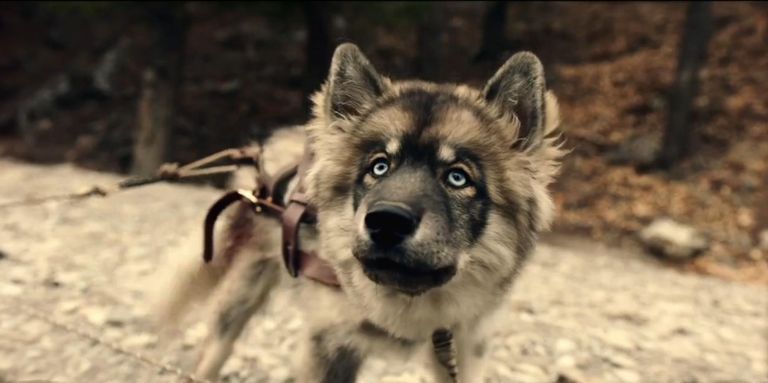 It was a testament to the strength and determination of both the human mushers and the tireless sled dogs, that despite the unforgiving conditions of the serum race, the mission was a success. However, this triumph came at a cost: several of the furry heroes lost their lives due to exposure to the harsh weather.
Who's Balto?
By now, you're probably curious about the connection between Balto and Togo. Why is it that Balto was celebrated as a hero and immortalized in statue form? Balto was definitely a part of the relay team, and there's no denying that he was a hero.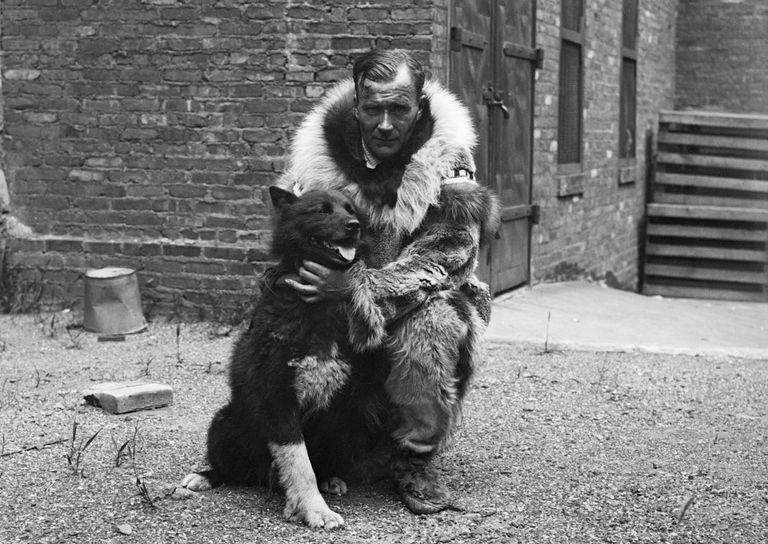 But, here's the thing: Balto was one of Seppala's dogs, but the musher didn't think Balto was quite ready to take the reins (pardon the pun). So he chose Togo to lead the pack instead.
A Hero in His Own Right
When it came time for the others to pick their lead dog for the serum run, Kaasen, who worked for Seppala, picked Balto. And boy, did Balto deliver! He really shone during the run, particularly when the team got lost on the tricky ice.
But Balto's sense of smell was stronger than the 50mph winds and he guided the sled to safety. So while Balto may not have been the hero for the reasons people thought he was, he was still pretty darn heroic!
Who Really Saved Nome?
The mix-up about which dog was the real hero of the serum run is because while Togo and Seppala covered the longest and most treacherous part of the journey, it was actually Balto who led the sled during the final 55 miles.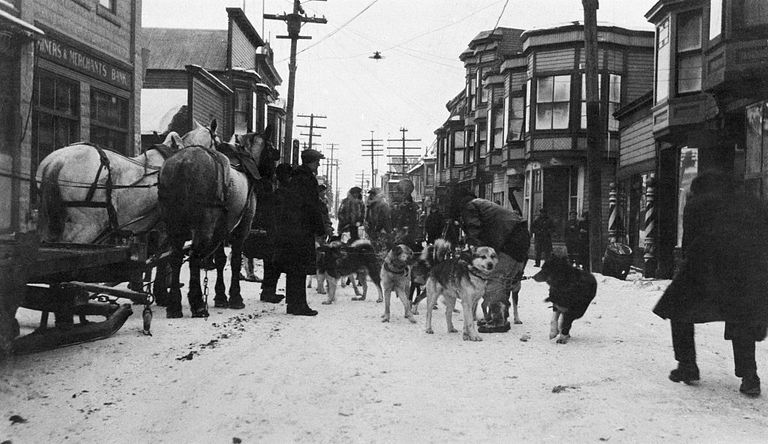 As a result, when the medicine arrived in Nome, Balto and his musher Kaasen were celebrated as the heroes of the expedition. This led to a statue of Balto being erected in Central Park just ten months after the run.
Balto's Heroism
Balto was present at the unveiling of his statue, which was decorated with a plaque in his honor. The plaque recognized the incredible journey Balto and the sled dogs made to bring life-saving medicine to the sick people of Nome.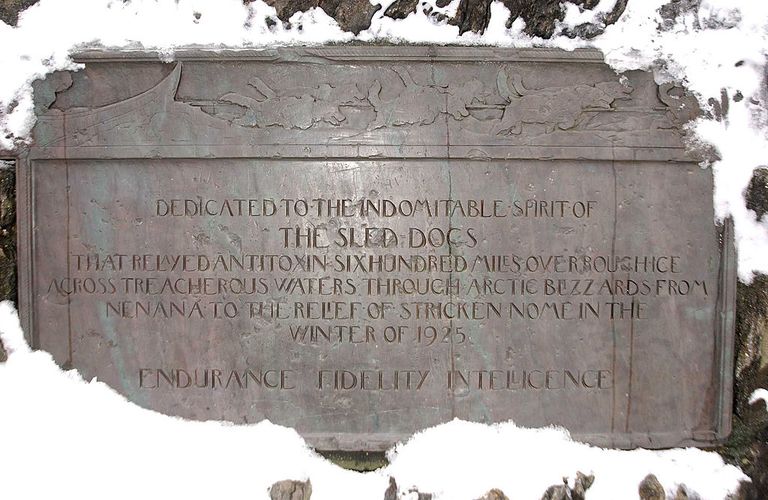 Their journey was one of endurance, loyalty, and intelligence. They trekked 600 miles over difficult terrain, across dangerous waters, and through fierce blizzards. It made Balto and his driver Kaasen celebrities. They both enjoyed fame for their heroic deeds, courage, and endurance.
From Nome to Hollywood
Balto may have started as a simple sled dog, but he quickly became a Hollywood sensation. After being sold to a film producer, he starred in silent movies and even made appearances on TV.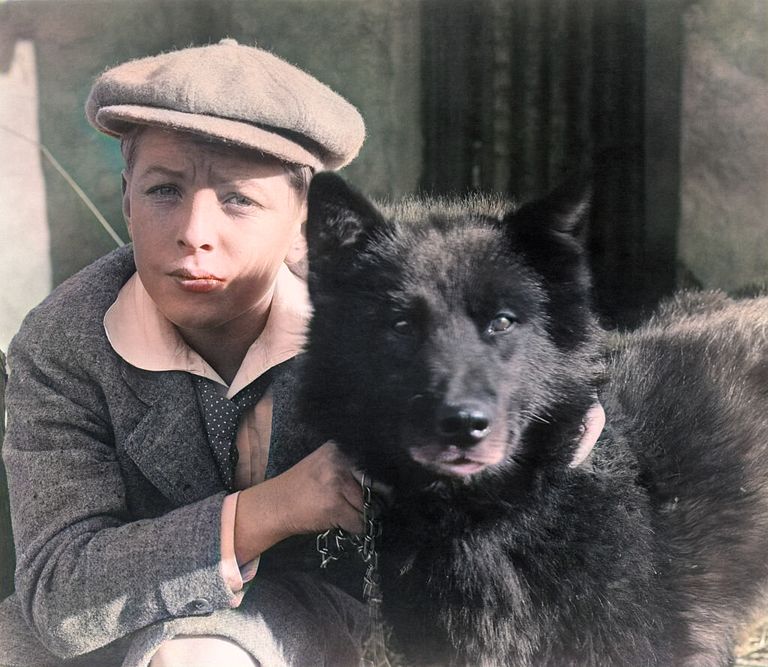 He was truly a pioneer in the world of animal actors. But Balto's fame didn't stop there, even decades later his legacy was honored by Disney with an animated feature film named after him in 1995, plus two additional sequels in the following years.
Balto's Fate
Many Disney fans who grew up knowing the name "Balto" probably don't know that he was just one of many heroes in the famous serum race. Some might not even know what happened to him afterwards.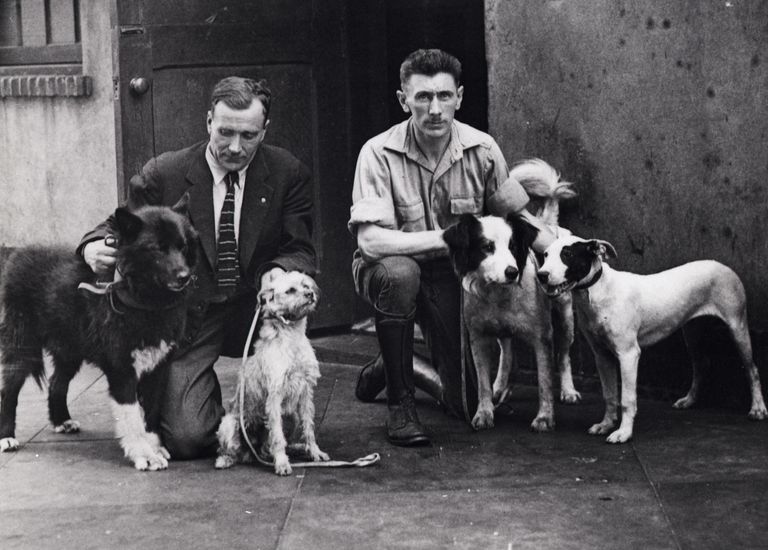 Balto had quite the journey after his time in the spotlight, passing through different owners along the way. Unfortunately, not all of them were very nice. But, don't you worry! In the end, he got to spend his golden years with his team and received proper care at the Cleveland Zoo.
Togo After the Serum Race
Togo may not have gotten the fame that some say he deserved, but let's not forget the incredible impact he had in the serum race. He helped put a stop to a major diphtheria outbreak and saved countless children.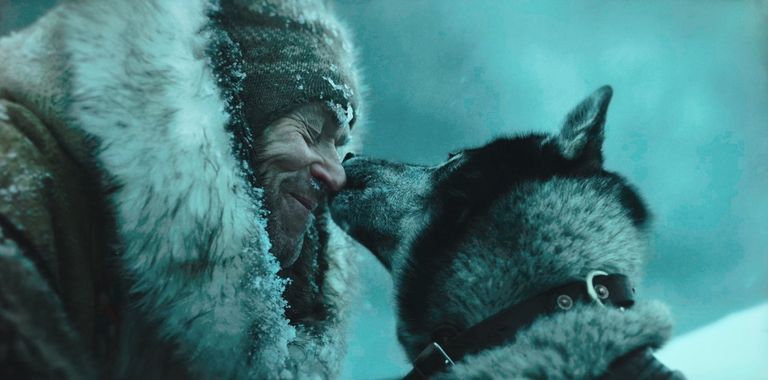 But Togo's adventures didn't end there. He continued to be the trusty lead sled dog for his best friend Seppala and went on other exciting journeys. Even if none of them quite measured up to the serum race, Togo was still a hero and a great companion on the trail.
Size Doesn't Always Matter
Seppala and his team of sled dogs participated in a friendly race against adventurer Arthur Walden in New England. Despite his opponents having bigger dogs, Seppala and his team came out on top with Togo leading the pack. It was a great opportunity for the team to show off their skills and training. Seppala's dogs were able to prove that size doesn't always matter in the world of sledding.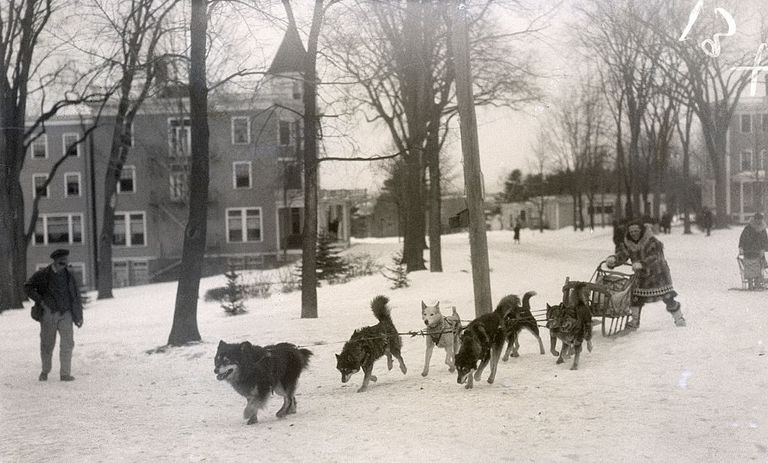 After the race, Seppala continued to breed dogs with the help of Elizabeth Ricker, a musher from New England. Together, they worked on perfecting the art of dog sledding and producing the best sled dogs around.
Togo's Legacy Lives On
Seppala was a breeder of Siberian huskies and owned a kennel in Maine. He used to travel between Maine and Alaska for his business. Togo remained a loyal companion until he reached the age of 16, at which point his health began to deteriorate.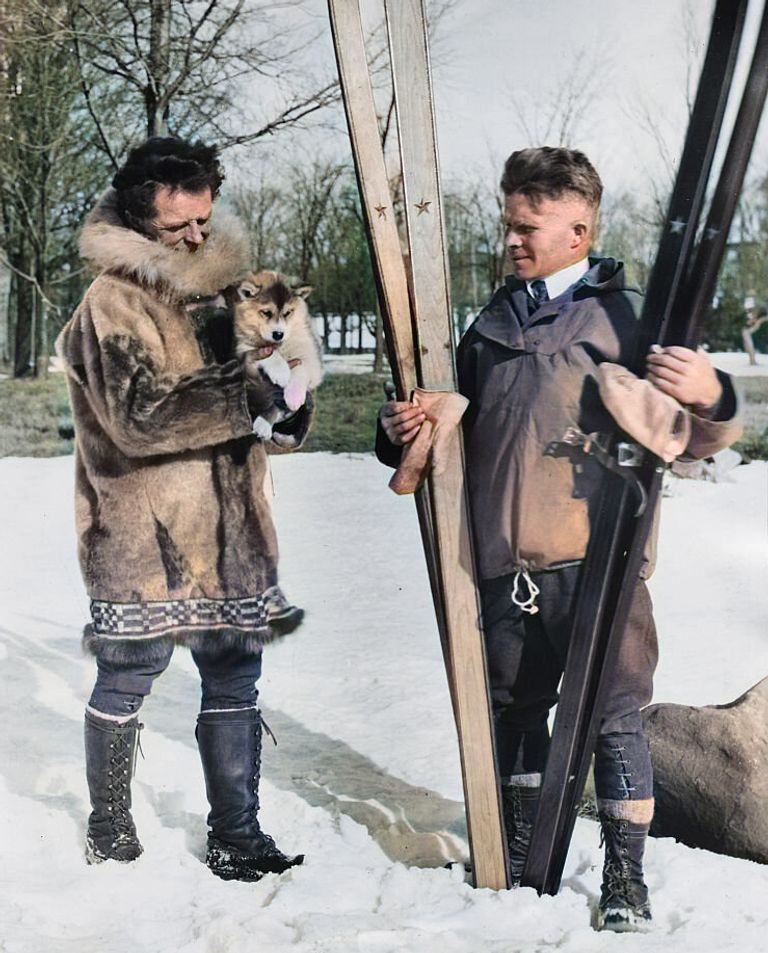 Seppala had to make the difficult decision to put Togo to sleep, but Togo's legacy lives on through his offspring. His descendants are likely still thriving today, carrying on his genetic traits. And who knows, you might even have one of Togo's descendants as your loyal companion!
A Dog-sledding Legend
Seppala was quite the dog-sledding legend, but even legends have to retire eventually. After a few years, he passed the reins of his kennel over to his friend Harry Wheeler. But, even though he was no longer actively breeding and training, Seppala's impact on the world of Siberian huskies was far from over.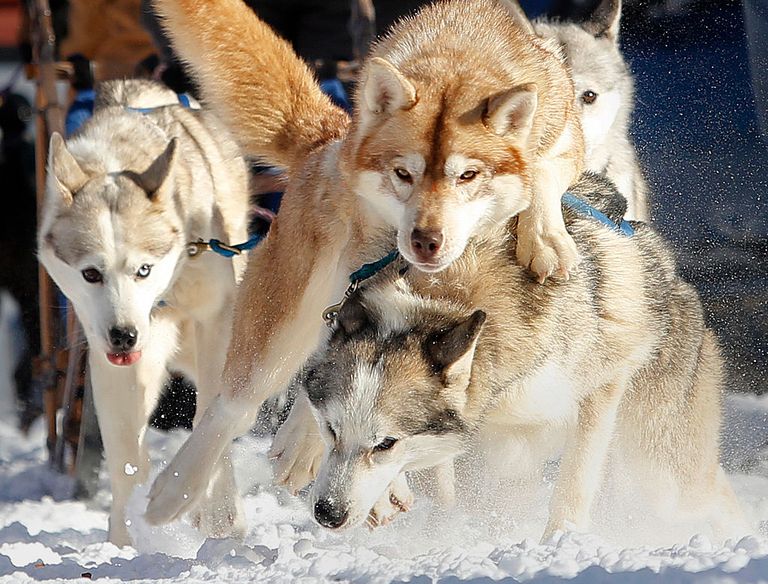 In fact, the Siberian Husky Club of America later declared that every single registered Siberian husky had ancestors that traced back to either Harry Wheeler's kennel or the Seppala-Ricker kennels. After retiring, Seppala decided to spend the rest of his days in the great outdoors, enjoying the beauty of Alaska and the American Northwest.
The Unpublished Memoir
Seppala lived a long and fulfilling life, eventually passing away at the age of 89. Before he left this world, he had written a memoir, which was unfortunately never published. In it, he reflected on his experience during the famous serum race, where he and his team of dogs played a crucial role in delivering life-saving medicine to the people of Nome.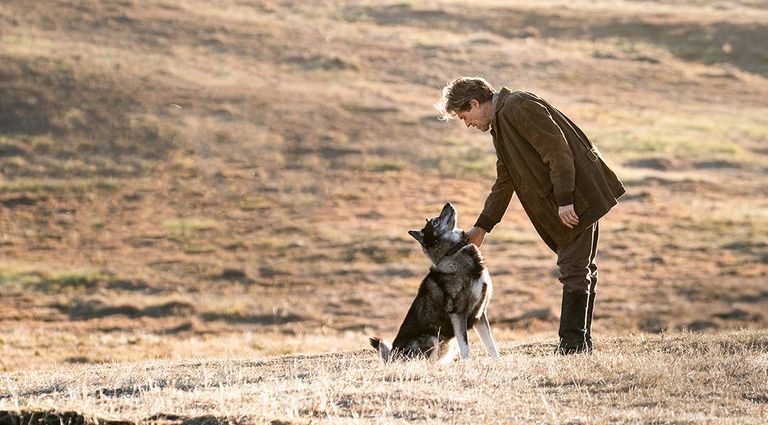 He marveled at the advancements in technology that allowed for the creation of planes and ships, but ultimately acknowledged the importance of the sled dogs in completing this vital mission, stating that it was the "dogs [that] brought it through" in the end.
Reflecting on Life's Journey
At 81 years old, Seppala reflected on his life in his diary, noting that even though things had been difficult at times, he felt like he was nearing the end of his journey. He envisioned a peaceful path ahead with a warm destination in sight. He also took comfort in the thought that his beloved companion, Togo, would be there to greet him and everything would be okay.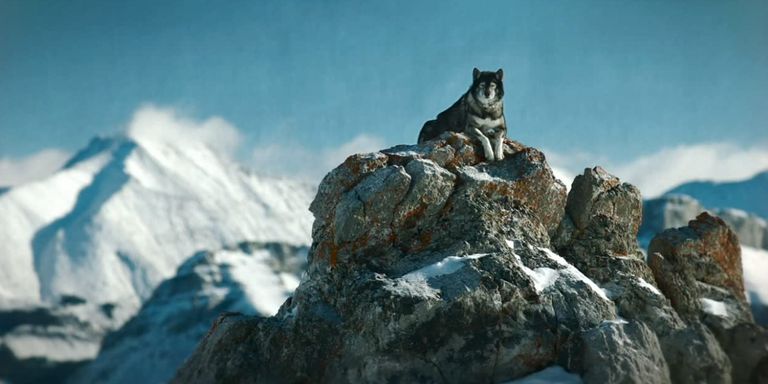 He felt that reaching the end of his journey was like reaching a smooth, downhill path, with a warm and inviting place waiting for him in the distance. The presence of his friends, including Togo, made him feel that everything would be alright in the end.
Honoring a Dog-sledding Legend
Seppala had a special bond with his sled dogs and knew just how much they meant not only to him but to the people of Nome as well. Even today, his legacy is honored at the annual Iditarod Trail Sled Dog Race.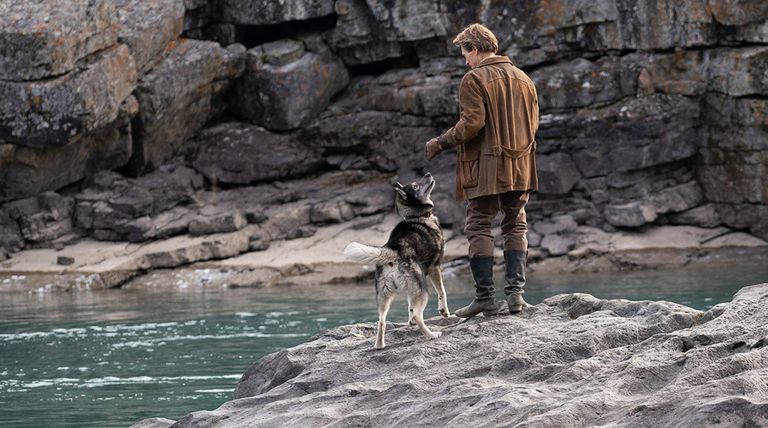 The race takes place on the very trails that the relay teams trekked on during the serum run. A prestigious award is also presented to certain participants as a nod to Seppala's contributions. If you're a fan of sled dog racing, the Iditarod is a must-see event.
True Heroes
The Leonhard Seppala Humanitarian Award is given to mushers who go above and beyond in treating their furry friends. This trophy is a testament to the musher's dedication and love for their dogs.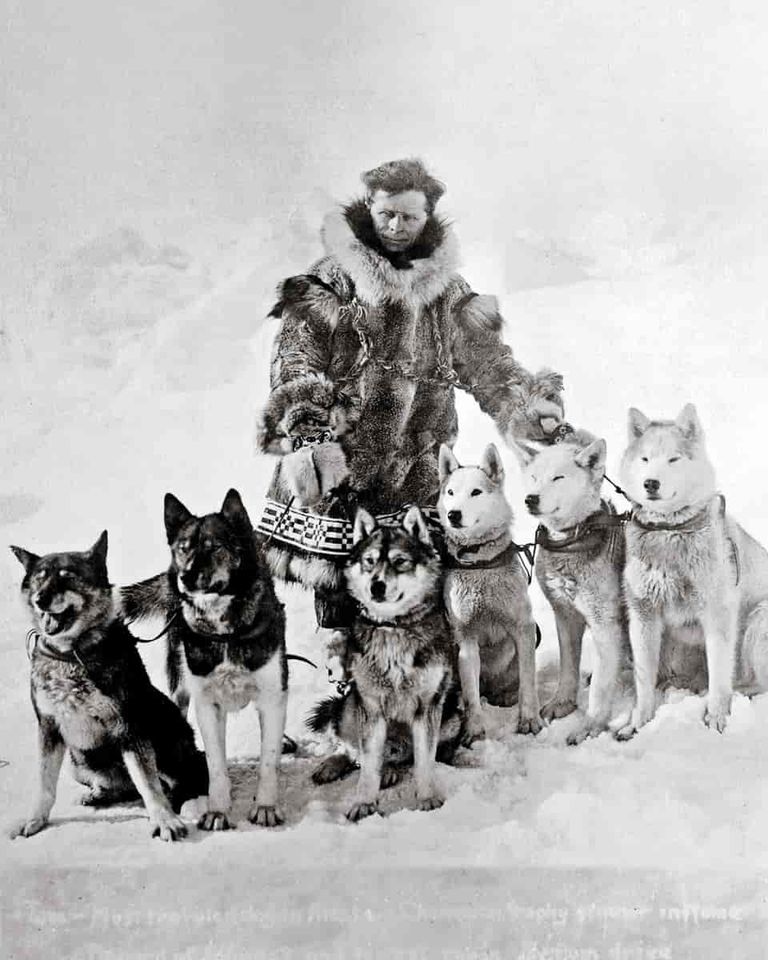 Togo and Seppala are known today as true heroes among sled dog enthusiasts and beyond. Their reputation has only grown over the years, solidifying their place in history as true champions of the sport and of the dogs who make it possible.