Easy Ways to Reduce Waste and Promote a Healthy Planet
Originally Published on
savvydime.com
and repurposed with permissions
Let's all step up together to reduce waste and ensure a better future for generations to come. An online store has taken to social media to spread awareness about reducing waste at home, and is using the Instagram page @reducewastenow to encourage a more conscious lifestyle.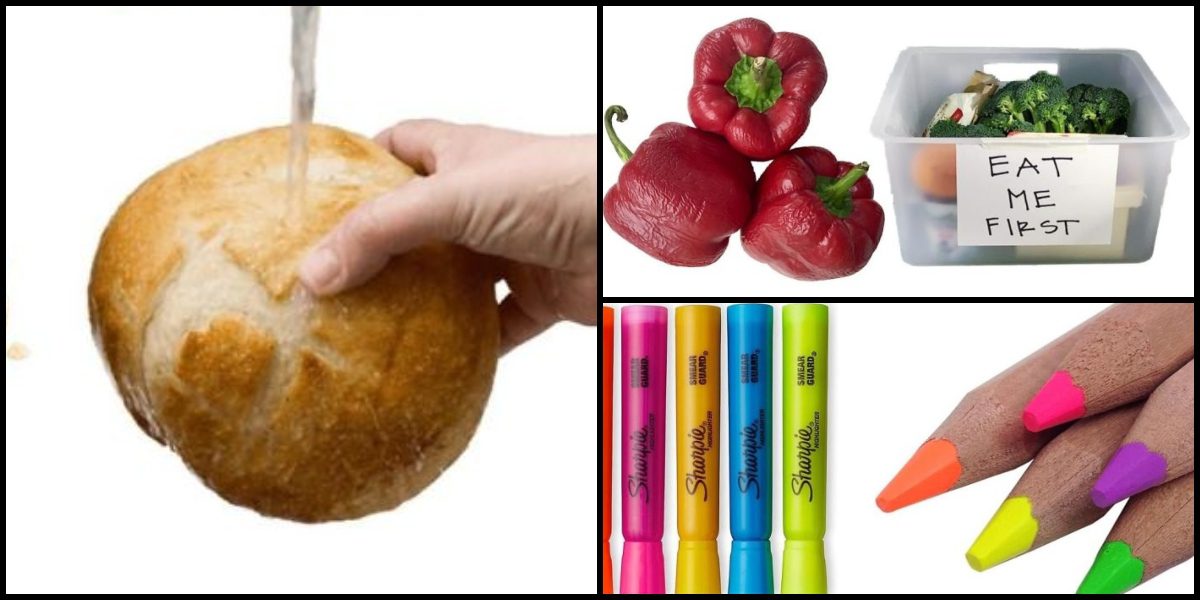 Reports of increasing waste and landfills are a cause for alarm, but it's not too late to turn things around. Let's take steps to conserve our environment and heighten our awareness.
A Simple Trick to Help Nature - Reuse your Rice Water!
Do you eat rice occasionally or regularly? Either way, here's an easy conservation trick you can do to help Mother Nature. Before cooking rice, wash it but don't throw out the water!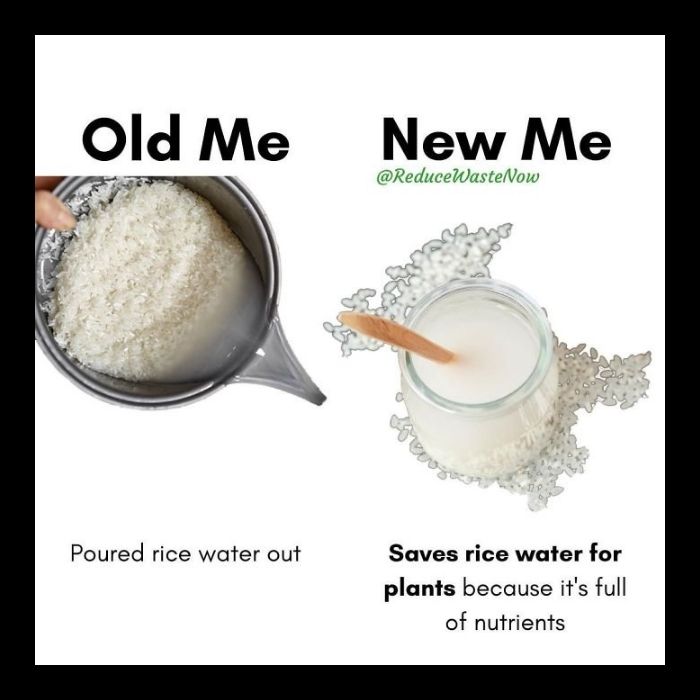 This water is actually better for plants than plain water as it contains useful nutrients. So instead of wasting it, use it to water your plants. Doing this small thing will make a big difference to the environment.
Unlock the Science Behind Storing Your Groceries! 
Do you know the science behind storing your groceries? No? We didn't either! We just assumed throwing all the fruits and vegetables into the fridge was enough to keep them fresh and slow the ripening process.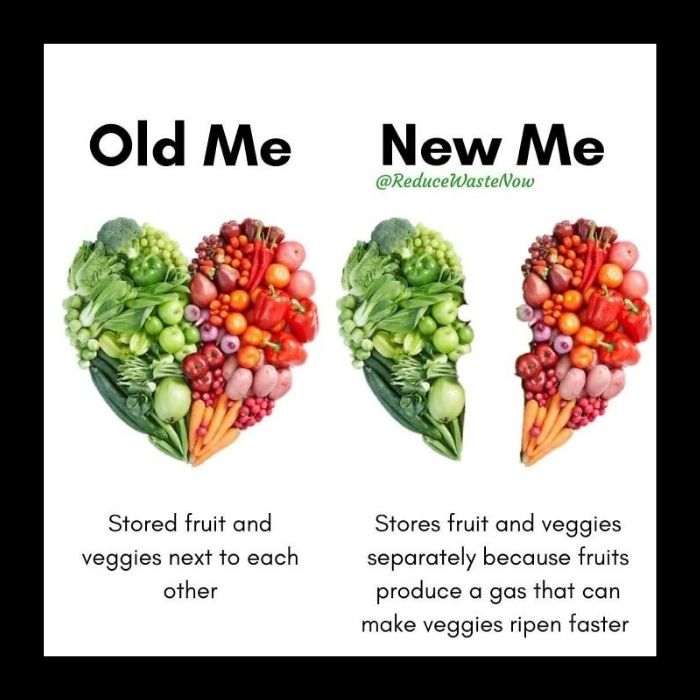 Little did we know, there's actually a better way to do it. Fruits produce a gas that can cause vegetables to ripen faster than they should – so it's important to separate the two when you're putting away your groceries. Now, you can keep your fruits and veggies fresh for longer! Unlock the science behind storing your groceries today!
Unlock the Power of Frozen Lemon Juice 
When life gives you lots of lemons, don't be overwhelmed and let them go to waste. Instead, juice them and freeze the juice. That way, you'll have delicious lemonade on-hand all year round.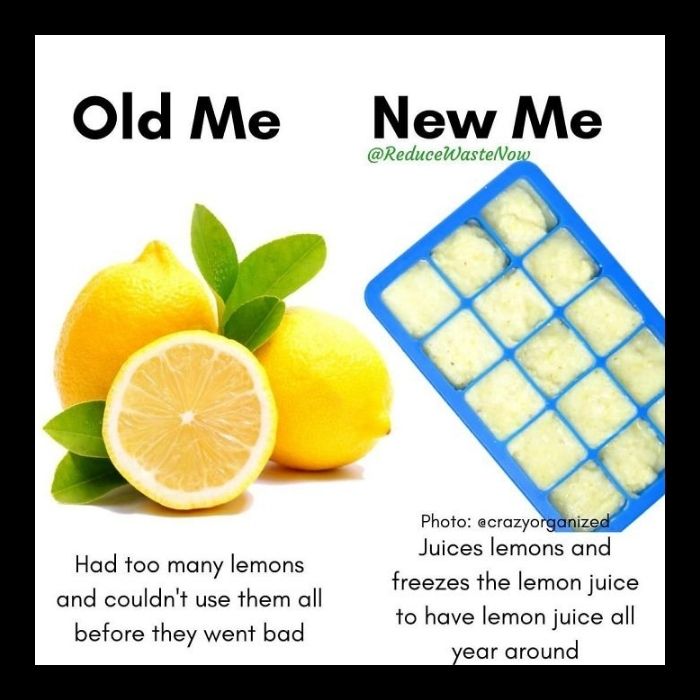 This simple hack is a great way to reduce waste and make the most of lemons before they spoil. Plus, you can use frozen lemon juice in all sorts of recipes, from cocktails and dressings, to marinades and desserts. Unlock the power of frozen lemon juice and enjoy the sweet, tangy taste of lemons year-round!
Reduce Plastic Pollution - Start With Your Shopping Habits! 
Do you want to do your part to reduce plastic pollution? It's time to start with your shopping habits! The accumulation of plastic waste has a huge effect on wildlife and humans, and the planet is not dealing well with it. So, let's begin by avoiding buying any product stored in plastic.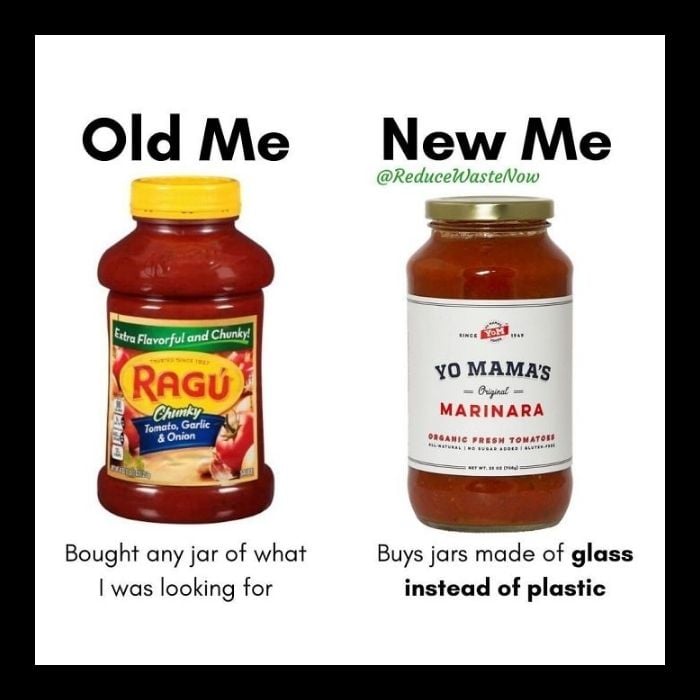 For instance, when you buy tomato sauce or pasta sauce, opt for the ones that come in glass jars. Every effort, however small, counts towards reducing plastic waste and protecting our environment. So, let's all join hands and make a difference!
Keep Your Onions Fresh for Months with Old Tights! 
Are you tired of stocking up on onions, only for half of them to end up spoiling? Well, there is a simple solution – old tights! You may think that tights are only good for your legs, but they can also be used to store onions.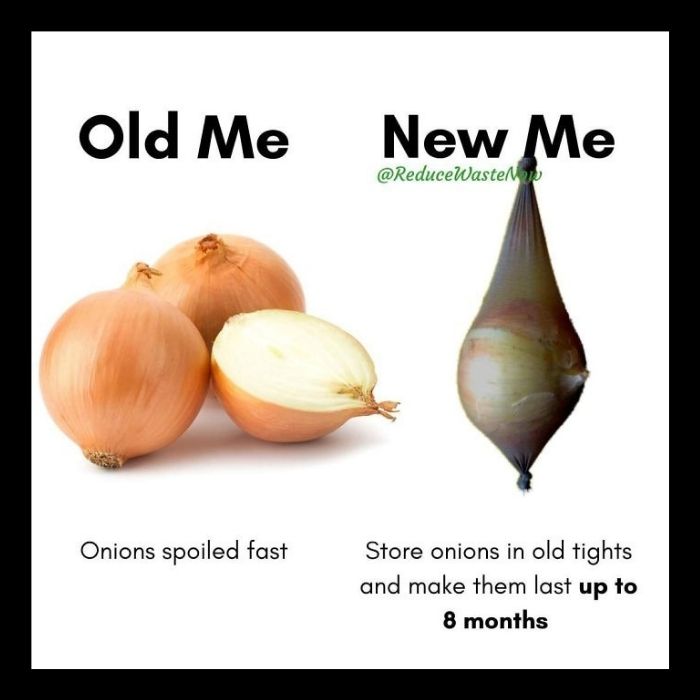 By placing onions in old tights, you can ensure that your onions remain fresh for months! So, the next time you bring home onions, make sure to pop them into a pair of old tights for storage.
Save Money and the Environment with Rechargeable Batteries 
Say goodbye to costly single-use batteries and welcome the world of rechargeable solutions! Not only will you save money in the long run, but you'll also be helping to protect the environment.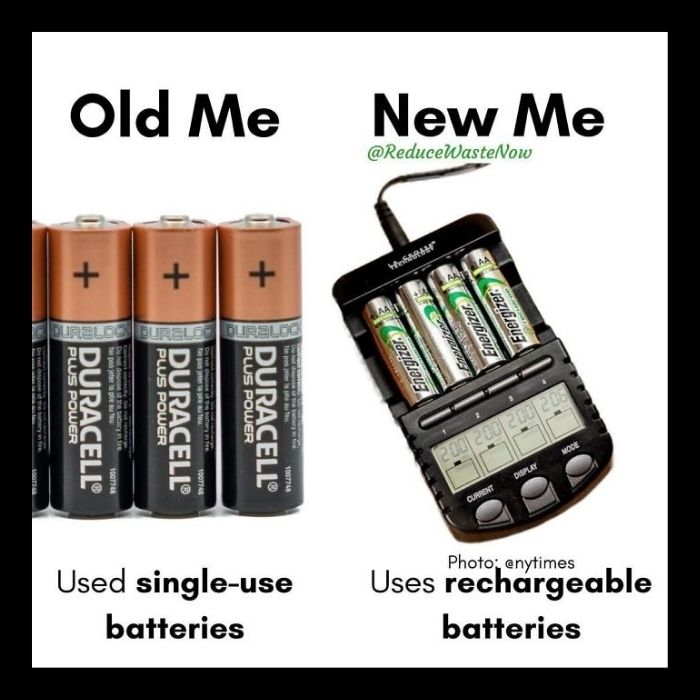 No more running to the store when you need more power – simply recharge your batteries and you're good to go! Investing in rechargeable batteries may be more expensive initially, but the amount you save on replacements will quickly add up. Make the switch today and save yourself some green while helping to preserve Mother Nature's!
Reduce Plastic Waste with Unpackaged Soaps 
Do you ever wonder why so many items, like toothpaste, come in plastic tubes that are then packaged in cartons? It's time to rethink this wasteful practice and switch to soap bars instead of liquid soaps.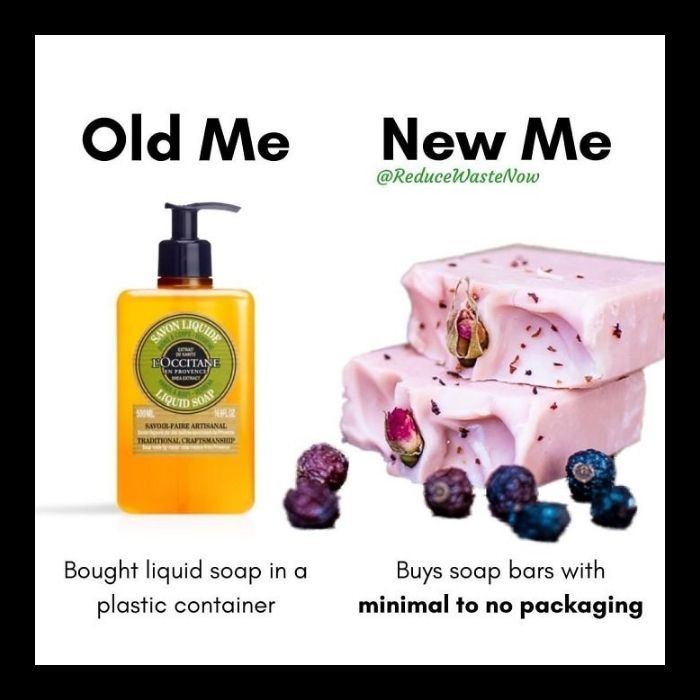 Unpackaged soaps don't require as many resources, and are much more eco-friendly. Making small changes like this can have a big impact on reducing plastic waste. So, why not make the switch today?
Reusable Sandwich Bags: The Easiest and Eco-Friendly Way to Pack Lunches! 
Are you trying to save money? Bringing your lunch from home, instead of buying it out, is the perfect way to do it, and sandwiches are the go-to option for many, with endless combinations to choose from.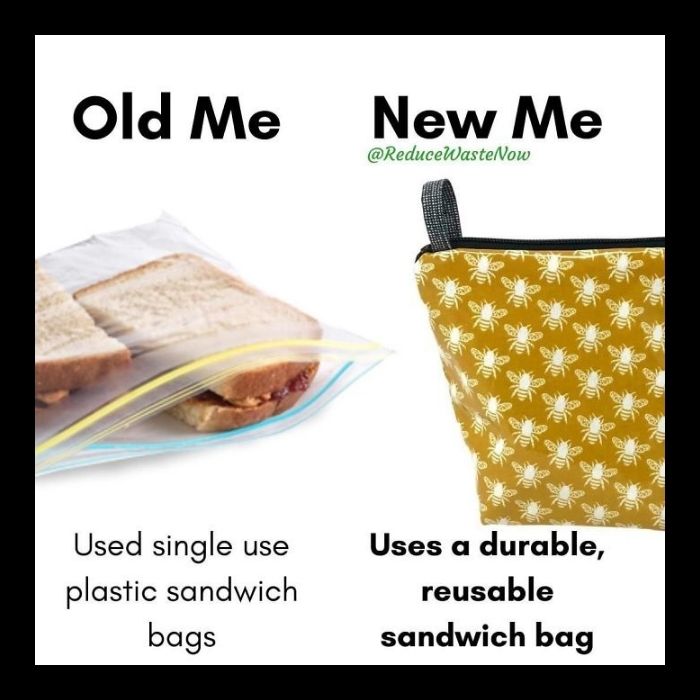 But why use single-use plastic sandwich bags for them when you can get reusable ones instead? Reusable sandwich bags are easy to wash and can be used again and again, eliminating the need for plastic. Making the switch to reusable sandwich bags is not only convenient, but it's also an eco-friendly way to pack your lunch!
Shower Smarter, Not Longer 
Why waste precious resources when you can get clean in just 5 minutes? We know it's tempting to stay in the shower for those extra few minutes, but it's not necessary. With a few simple steps, you can get yourself squeaky clean in a flash while also conserving water.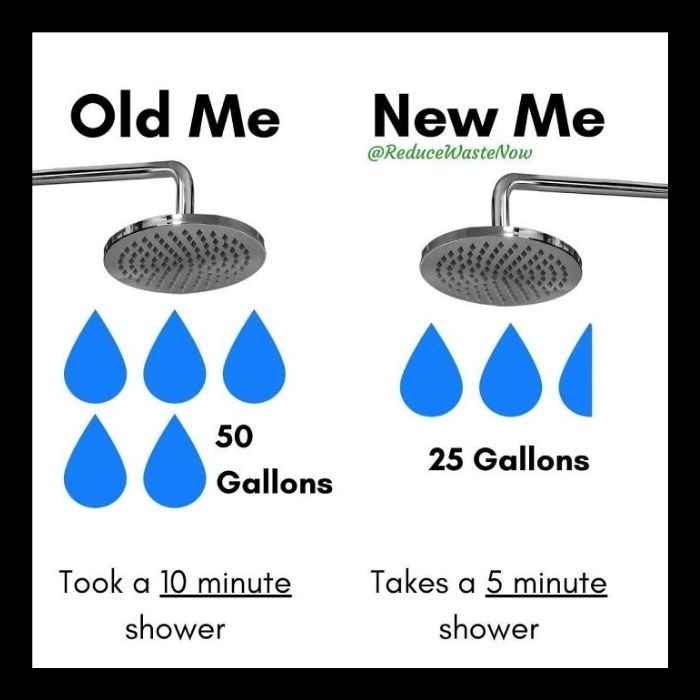 Take shorter showers to save time and resources and you'll still be able to step out feeling fresh and invigorated. Make your showers more efficient and start showering smarter, not longer!
Don't Fall for the Fancy Water Bottle Fad 
Dazzling new water bottles appear on the market every few months, but don't be fooled! Most of these "eco" products don't offer any significant advantage over the regular bottles we already have.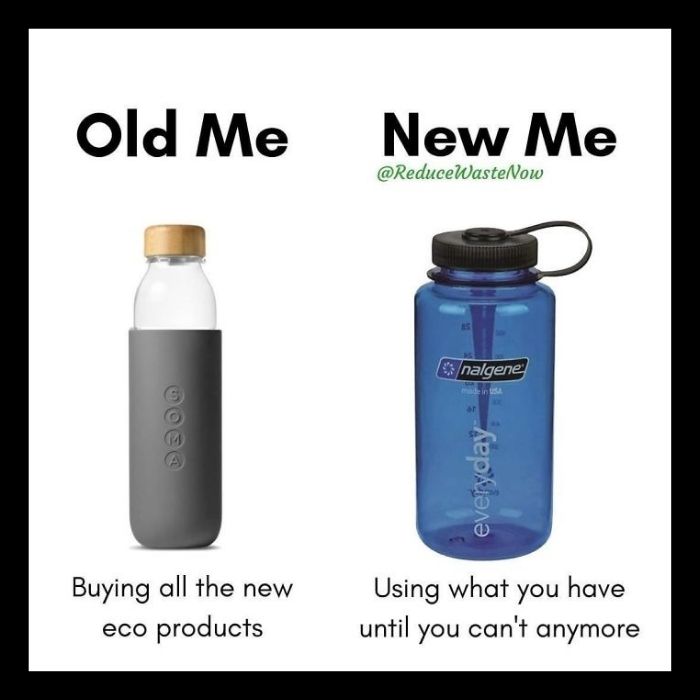 Instead of buying a new bottle every time, reuse your existing one until it's completely unusable. Businesses may want you to spend money on the latest fad, but that doesn't mean you have to. Make smart decisions and don't give into the pressure of trendy products.
Make Your Groceries Last Longer! 
Do you find yourself throwing out food that has gone bad after a grocery shopping spree? Stop wasting money and make your grocery purchases last longer! Instead of throwing out carrots and celery that are past their prime, cut them up before and store them in a jar, submerged in water.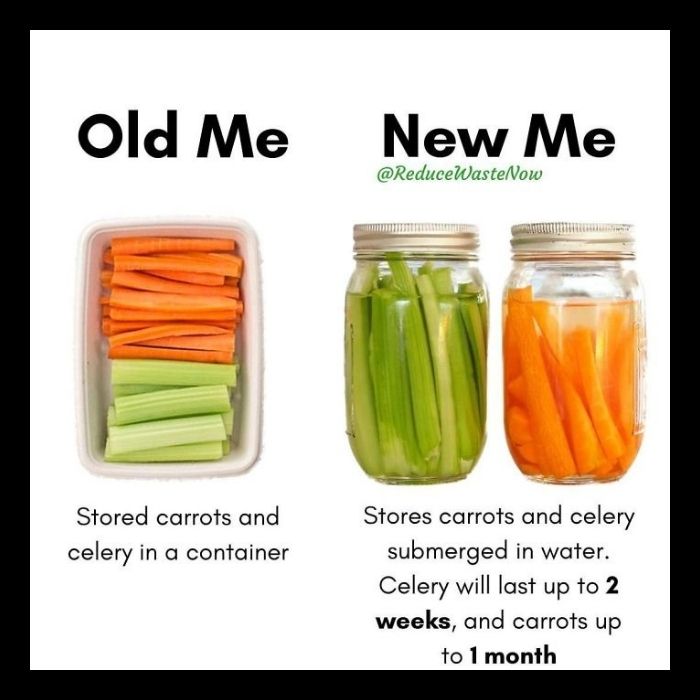 This will make the celery last up to 2 weeks and carrots up to a month! Now you can save money and reduce food waste at the same time. So, next time you come home from grocery shopping, don't forget to use this clever money-saving idea!
Stop Wasting Food and Money with an "Eat Me First" Container! 
Do you often find yourself buying too much food, or not paying attention to what you buy and some of it goes to waste? Put an end to this cycle and save both money and food by adding an "Eat Me First" container in your fridge.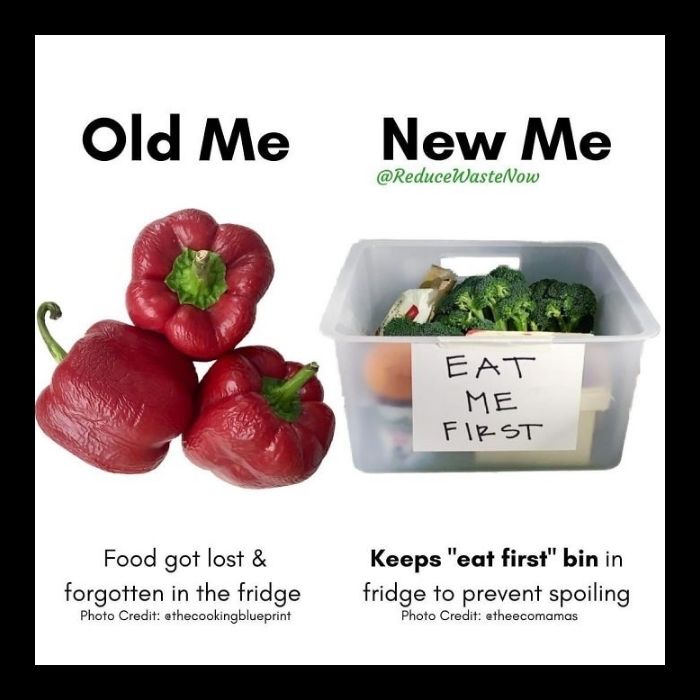 This simple trick will remind you the moment you open the fridge door of what needs to be consumed first, so that nothing spoils or goes to waste. No more wasted money and food every month – "Eat Me First" containers are your solution!
Put Old Shirts and Tops to Good Use! 
Don't throw out those old shirts and tops just yet! Why not make them into rags instead? Cut them into small pieces and use them for a variety of purposes, like wiping windows, polishing silver, and more.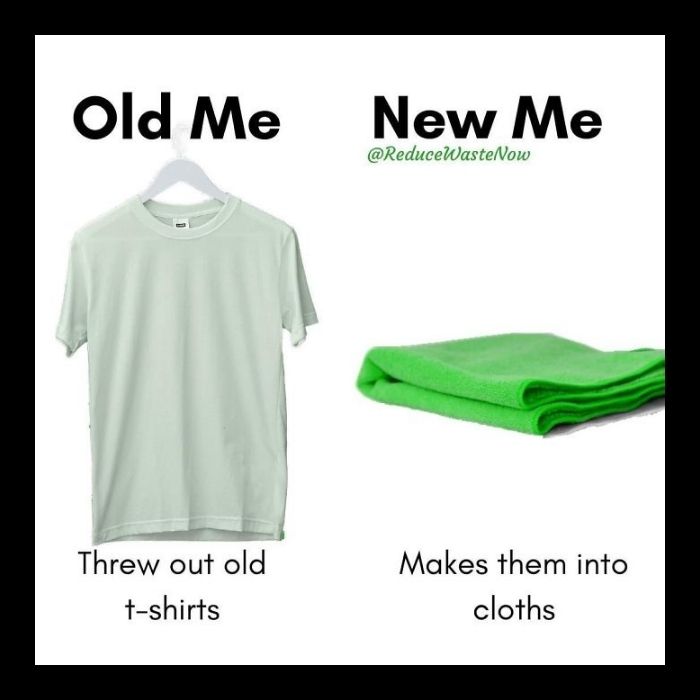 Not only will you be saving money, but you'll also be giving those old clothes a second chance. Give your old shirts and tops a new life and put them to good use today!
Drink Fresh Tea and Help the Environment 
Are you wondering how you can make a small change that can make a big difference in the world? Look no further than your morning cup of tea! Instead of buying tea bags and throwing them away, switch to loose leaf tea and a tea infuser for a more eco-friendly option.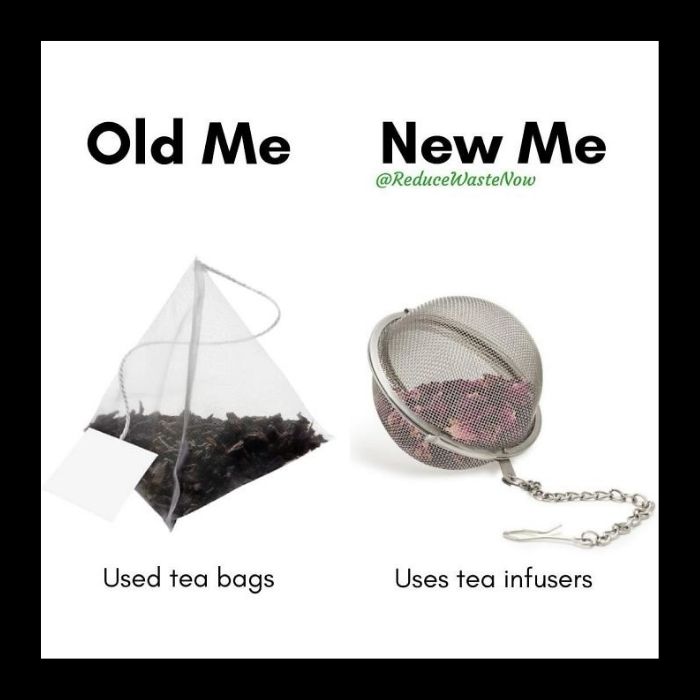 Reusable cloth tea bags are also a great alternative if you prefer the convenience of tea bags. Make a difference in the world and enjoy your cup of tea – it all starts with you!
Rejuvenate Your Stale Bread! 
Are you tired of throwing away stale bread every week? Don't let it go to waste – you can easily bring it back to life! Running the bread under the tap and putting it in the oven at 200°C for a few minutes will make it seem freshly baked.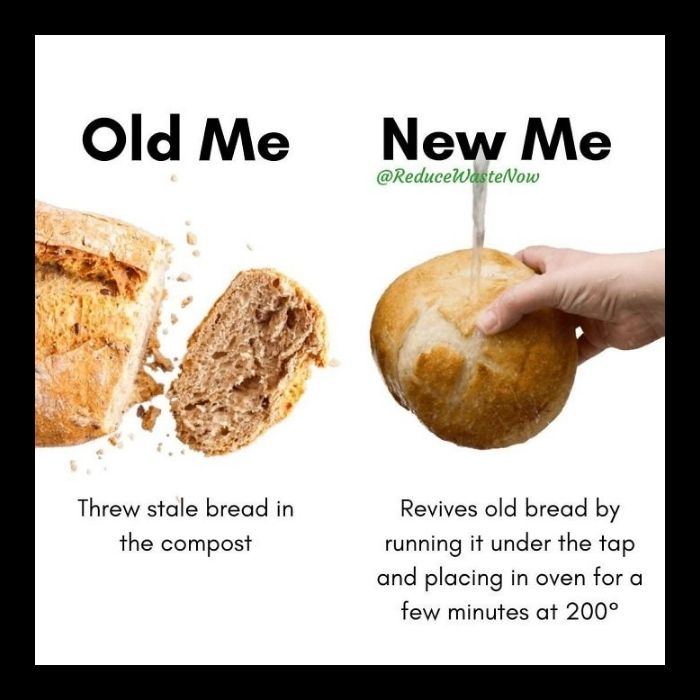 Alternatively, you can freeze it to extend its shelf life, or even bake it into a delicious snack, breadcrumbs, or croutons. Don't let your bread go stale – revive it and enjoy!
Stop Disposables - Go Reusable! 
Let's be honest – disposables may be light and convenient, but we all know how much damage they can cause to the environment. The good news is, there are so many sustainable alternatives that don't require much effort. It's time to switch to reusable and recyclable materials!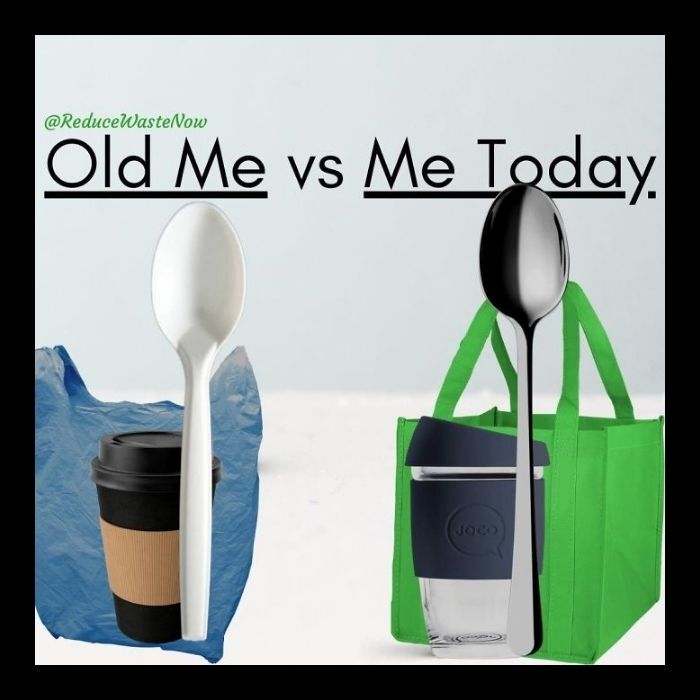 Whenever you go to the cafe, bring a reusable mug. When shopping at the grocery store, bring reusable bags. And when you're at work, bring a spoon instead of using disposable ones. Doing our part can make a real difference. Let's go reusable!
Revive Your Kale with These Simple Steps! 
With the rising popularity of superfoods, kale has become a staple in many households. Coming in three varieties, green, purple and smooth or curly, kale is a great source of Vitamins A, K, C, B6, calcium, manganese, copper, magnesium, and potassium.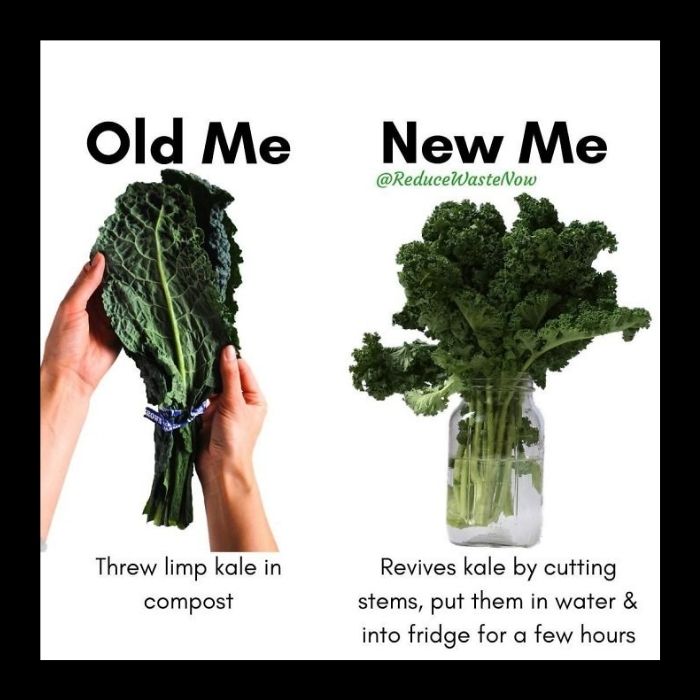 If your kale is starting to look limp, don't throw it out just yet! A few simple steps can have it looking crisp and delicious again. Start by cutting the stems, put them in a bowl of water, and refrigerate. After a few hours, you'll have revived your kale and be ready to enjoy it!
Goodbye Paper Towels, Hello Reusable Washcloths! 
Say goodbye to paper towels and hello to reusable washcloths! Are you tired of cutting down trees just to get your kitchen clean? Washcloths are the perfect alternative. Not only are they more effective at cleaning up spills and drying pots and pans, but they can also be tossed in the washing machine to be used again. 
Plus, you'll save money in the process! Start making the switch today and enjoy the long-term benefits of using reusable washcloths.
Trade Your Plastic Highlighters for Eco-Friendly Wooden Ones! 
Gone are the days of having to rely solely on plastic highlighters when wanting to mark important passages in our reading. Now, wooden highlighters are on the market and offer a sustainable alternative to plastic.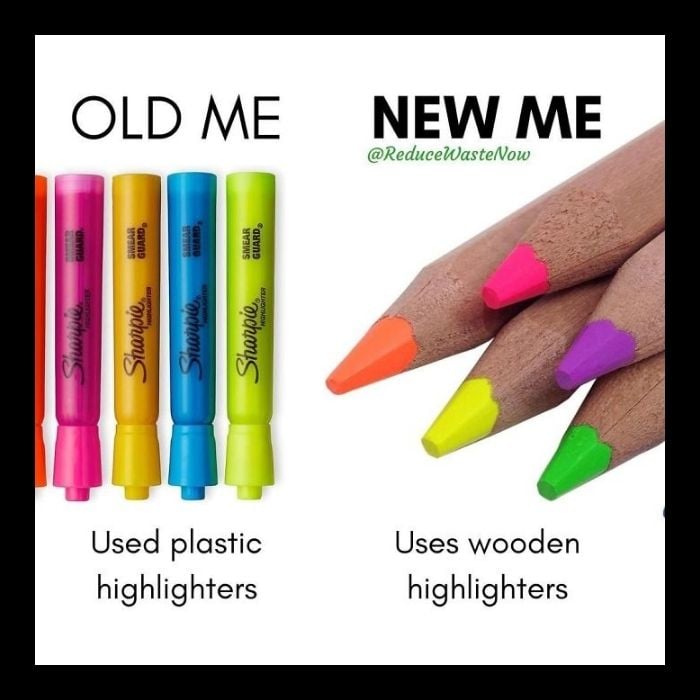 We were unaware of this until recently, but are inspired to make the switch and join the eco-conscious trend. It's a reminder that there is always something new to learn and amazing sustainable products to discover. Let's make the switch and trade our plastic highlighters for wooden ones!
Reduce Waste: The Benefits of Buying the Right Amount of Food 
Shopping for food can be a challenge, but it is important to buy the right amount to avoid potential waste. Not only will you save money by avoiding unnecessary food purchases, you'll also help the environment by reducing food waste.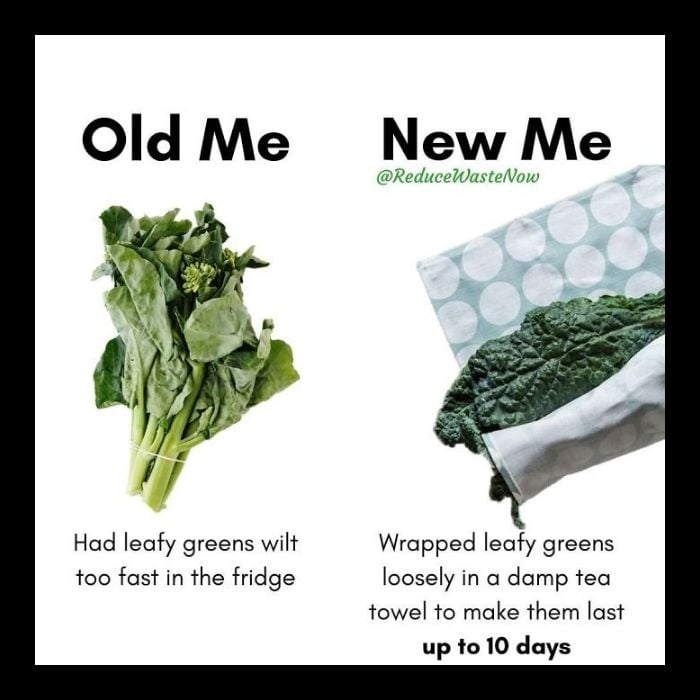 By taking the time to shop for only the amount you need, you will be able to enjoy fresher, healthier food for longer. But if you do find yourself with excess leafy greens, simply wrap them loosely in a damp tea towel to keep them fresh.
Say Goodbye to Plastic Bottles with Plastic-Free Laundry Detergents 
Are you tired of seeing plastic bottles of laundry detergent piling up in your home? You don't have to put up with it any longer! Instead of buying plastic-packed detergents, go for something more sustainable – plastic-free laundry detergent.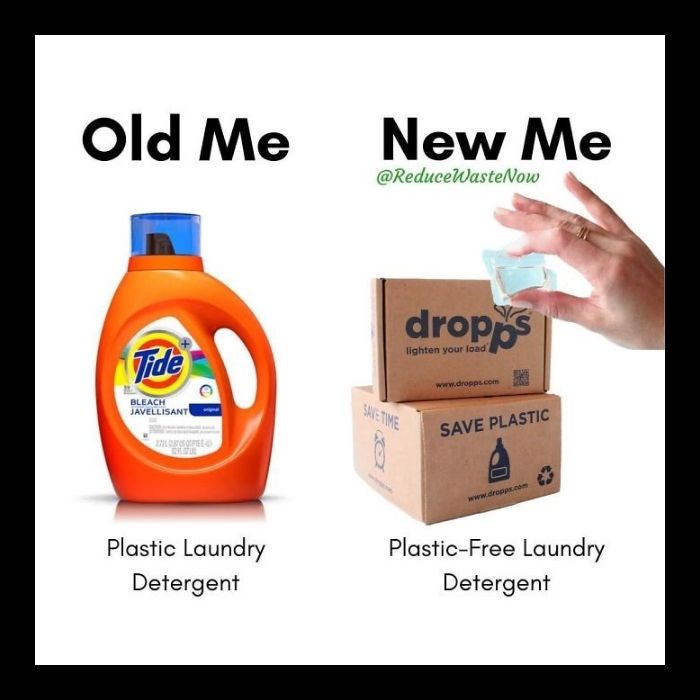 Not only is this a better environmental choice, but it's also budget-friendly. For those with a bigger budget, why not try an aqueous ozone laundry gizmo? It's a great way to reduce plastic waste and keep your clothes clean and smelling fresh!
Be Eco-Friendly with Mini Shampoo Gem Bars! 
Say goodbye to plastic bottles and hello to eco-friendly mini shampoo gem bars! Everyone needs shampoos, especially those with long hair, but with more and more plastic waste, it's time to switch to a better alternative.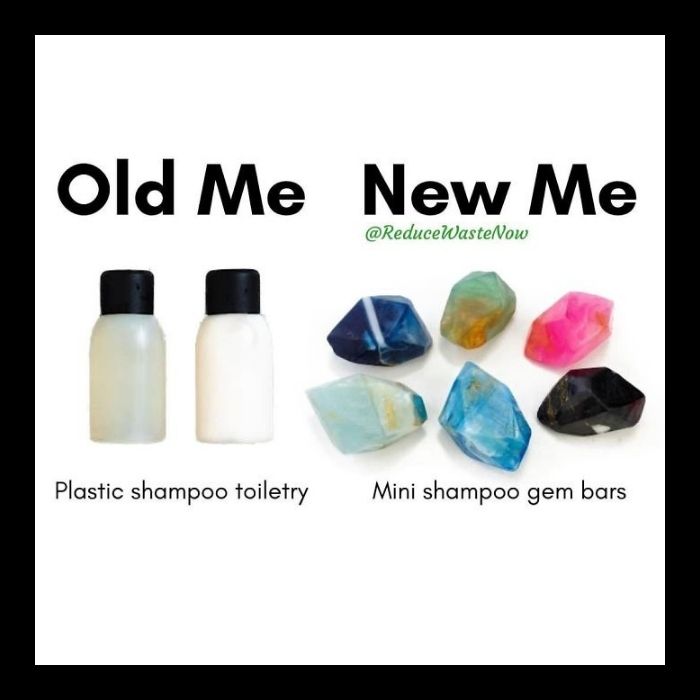 These little gems are quickly gaining popularity because they are so handy and easy to use. Plus, they come without packaging, so there's no need to throw away plastic bottles. So, if you want to do your part for the environment, switch to mini shampoo gem bars today!
Never Let your Potatoes Sprout Again with this Simple Trick! 
Potatoes are an essential ingredient in many kitchen staples, and they're a great source of fiber and can help with dieting too! But how do you store them so they last longer? We've got the answer – store them with an apple!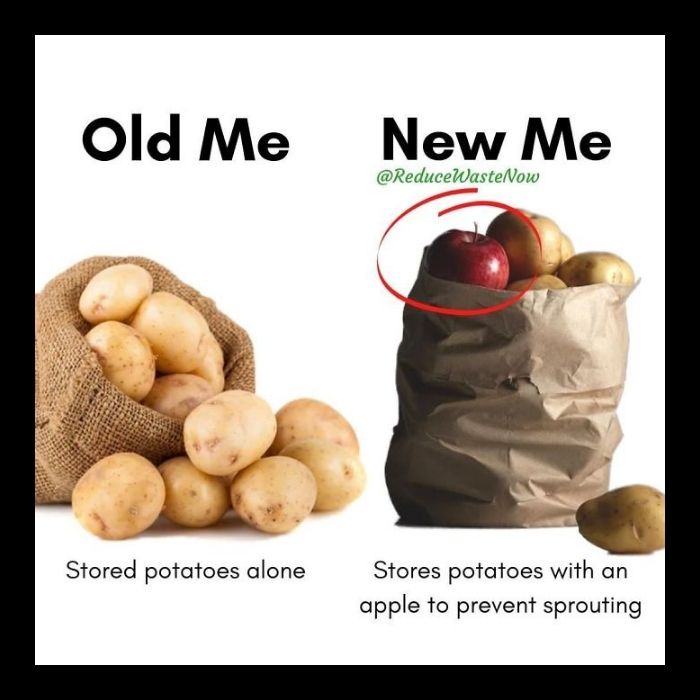 By keeping an apple in the same container as your potatoes, you'll help them last longer and prevent them from sprouting. It's a simple trick that we're excited to try! Try it out and you'll never have to worry about wasting potatoes again.
Start Small - Make a Difference! 
We know reducing waste or recycling materials can feel overwhelming, but don't let that stop you! Start small and don't be afraid to make baby steps. Making daily changes, no matter how small, is the most important thing.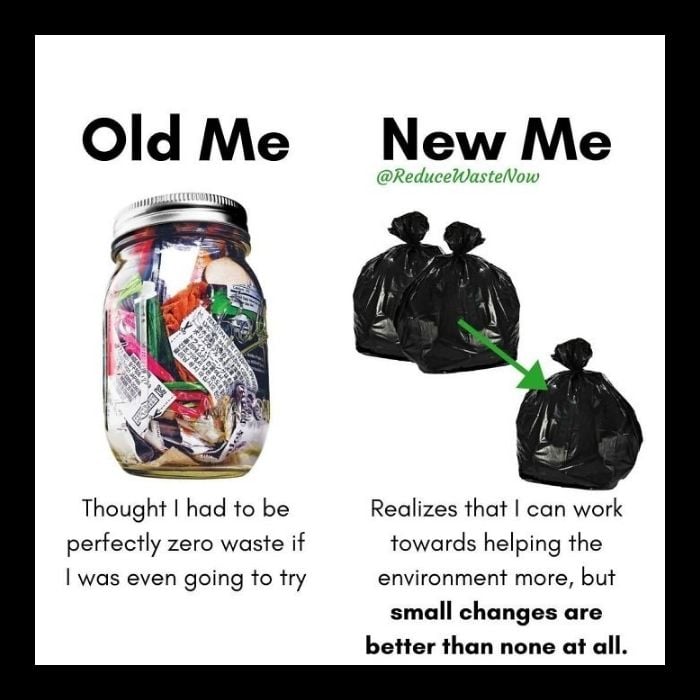 Don't focus on how much waste is out there, focus on what you can do to help reduce it. Every effort counts and soon it will add up to make a big difference. So start small, and make a difference!
Say Goodbye to Single-Use Sponges: Try Hemp Unsponges! 
Are you tired of single-use kitchen sponges that just get thrown away after a few uses? Make the switch to hemp unsponges, a sustainable and eco-friendly alternative that's here to stay! Hemp unsponges are made from biodegradable materials, so you don't have to worry about them hurting the planet. 
They are perfect for scrubbing away grime, oil, and dirt from dishes and other kitchen items. With hemp unsponges, you can bring back old-fashioned, sustainable practices and say goodbye to single-use sponges!
Preserve Your Herbs for Longer! 
Cooking with herbs can make any dish taste better. But did you know that herbs can also be used to make soaps, wax, hair rinse products and even as a remedy for various ailments? Unfortunately, herbs don't last long.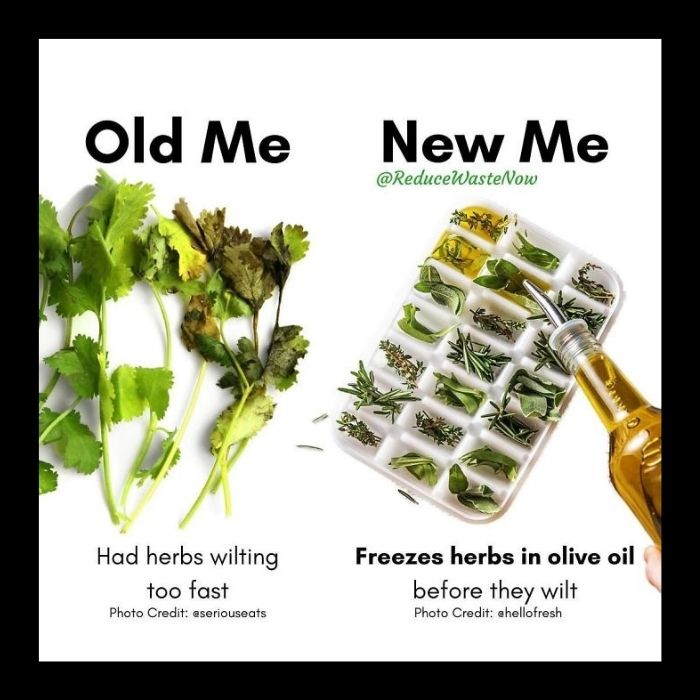 Don't worry though – in a few simple steps, you can easily preserve them and make them last longer. Chop them up and freeze them, dry them right away, or even freeze them in oil before they start wilting. With these simple steps, you can extend the life of your favorite herbs.
Bidets - The Ultimate Toilet Revolution 
Say goodbye to the days of costly toilet paper and hello to bidets! These revolutionary inventions are quickly becoming a staple in homes all around the world, and for good reason.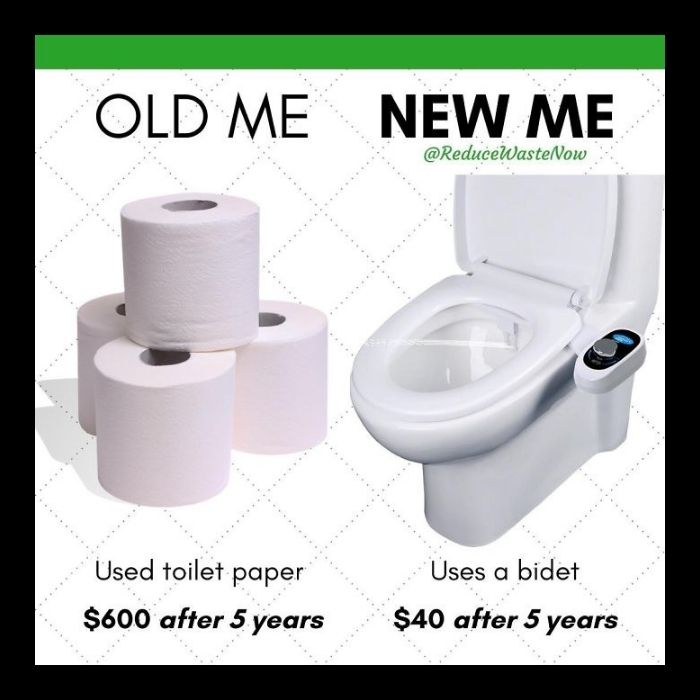 Not only do they save you money on toilet paper in the long run, but they also come in a variety of styles, meaning they can fit in even the most compact of bathrooms. With a bidet, you'll never have to worry about your toilet paper cost again. It's time to embrace the toilet revolution – get a bidet today!
Say Goodbye to Single-Use Cotton Pads - Try Reusable Cotton Pads Now! 
Are you using and buying cotton pads every month? While they are cheap, they are single-use items that go straight to the trash. Instead of wasting money on cotton pads, why not switch to something that is more sustainable? Reusable cotton face pads are the perfect solution!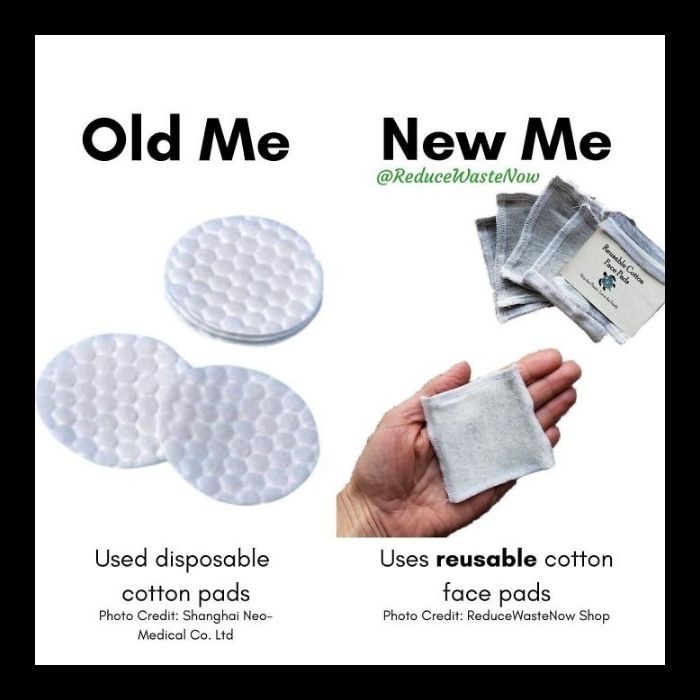 Not only are they just as effective at cleaning your face, but you can also wash them for multiple uses. If you don't fancy cotton pads, you can always opt for a washcloth or face towel. It's time to start making the switch to reusable cotton pads now!
Make a Difference with a Bamboo Toothbrush 
Ready to make an eco-friendly switch and do your part for the environment? Even the smallest of changes can make a big difference, and changing your toothbrush to one made of biodegradable materials is a great place to start.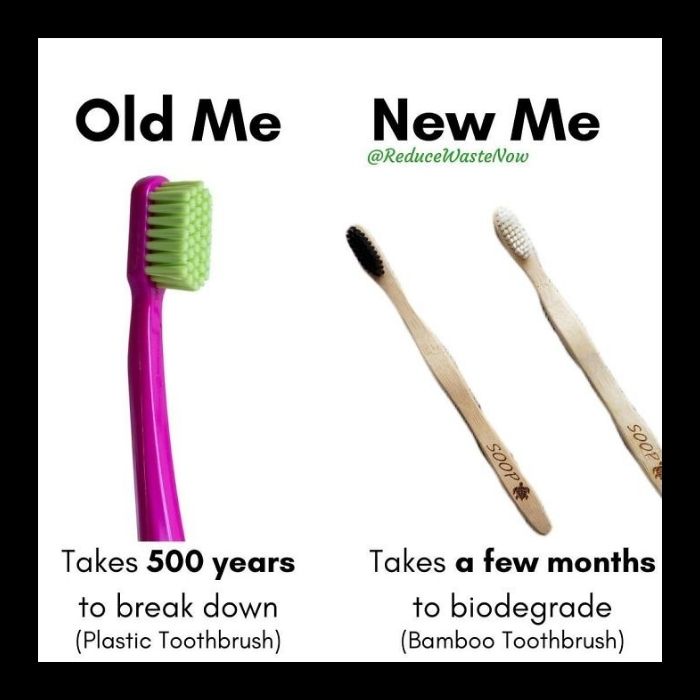 Bamboo toothbrushes are widely available, both online and in-store, and are much better for the environment than plastic toothbrushes, which take around 500 years to break down. Bamboo toothbrushes, on the other hand, only take a few months to decompose – so switch today and make a difference!
Illuminate Your Life with LED Light Bulbs! 
Electricity has revolutionized our lives, allowing us to enjoy all the comforts we take for granted. From lights to televisions and the internet, we depend on electricity for a better quality of life. Incandescent light bulbs were a revolutionary invention centuries ago, but now it's time to upgrade to LED light bulbs.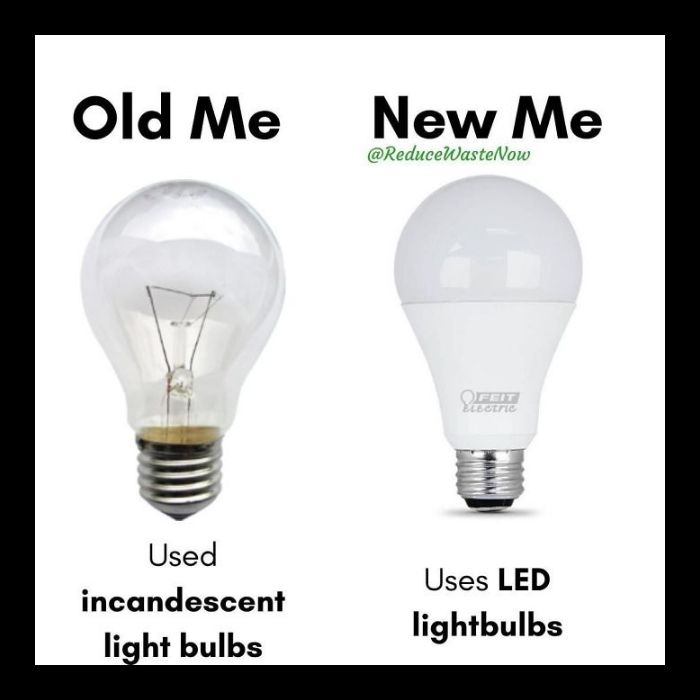 LED light bulbs are more energy-efficient, have a longer lifespan, and are free of UV or heat emissions. Make the switch to LED and illuminate your life today!