Man Stuns Spouse With New Appearance, Her Reaction Is Unforgettable
Connie Herman's husband, Travis, had neglected his appearance due to being a busy working father. So much so that she had forgotten what he looked like under his unkempt beard.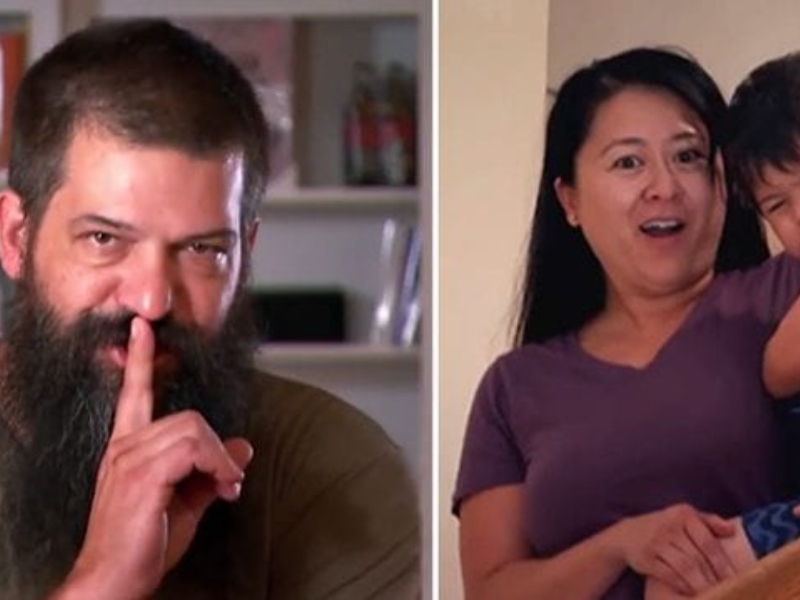 Eventually, Travis realized things were getting out of hand and enlisted some help to get back on track. This was a big decision, and once the clippers came out, there was no backtracking. Luckily, the transformation went along smoothly, shocking both Connie and Travis. It was like looking at a different person.
Two Peas in a Pod
Connie and Travis' relationship was smooth sailing for the most part. Travis was a stand-up fellow, always ready to put his family's needs first. Connie had found a solid man she could count on, but there was just one problem.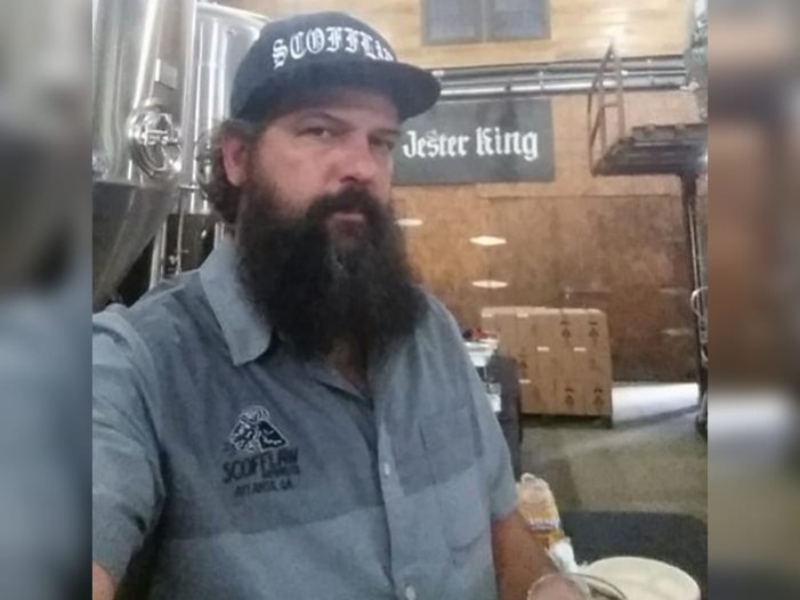 Travis had a gigantic beard that he had been growing for quite some time, and his wife was not a fan of the look. It affected their romantic life, too, as Connie had to contend with a face full of hair whenever the couple embraced!
Time Is of the Essence
Aside from being a fashion statement, Travis' beard had another reason for existing. Travis barely had time to himself as the founder of a brewing company. He was constantly running from one station to the next. He'd quickly get down to his family duties when he got home.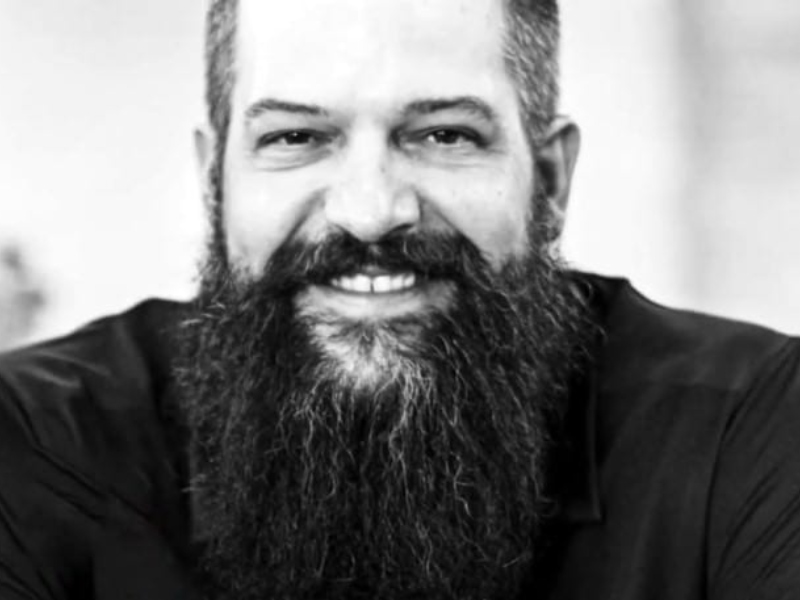 On the other hand, the man's job didn't need him to interact with people as much, so his appearance was not a big deal. That's why Travis was okay with his look; some might even argue he loved it.
Dressing for the Occasion
If you think about it, the rugged look fits a brewmaster's perfect profile. We don't know what it is about beards and beer, but that combination always has a certain aesthetic vibe. Therefore, we can't blame our man for taking it easy on the grooming department.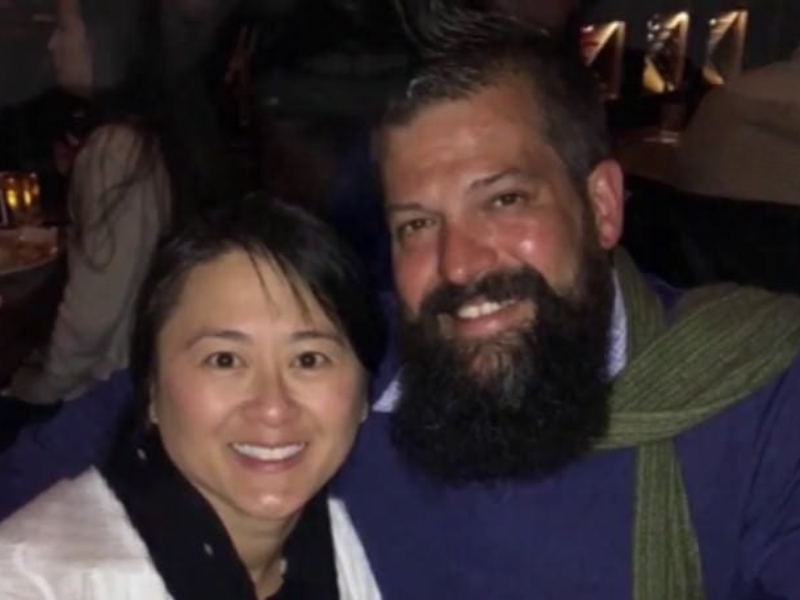 Unfortunately, Connie was not boarding this bandwagon. She disliked the beard, but she played it cool. Travis did his best to comb the unruly mane and trim it occasionally, but that would leave a mess in the couple's bathroom.
Time to Make a Change
Before long, even Travis realized he needed to up his game in the style department as things were getting out of hand. He was convinced it was time to leap, and he decided to go big or go home. That's why our brewmaster reached out to the Rachel Ray Show, known for its exemplary makeover skills.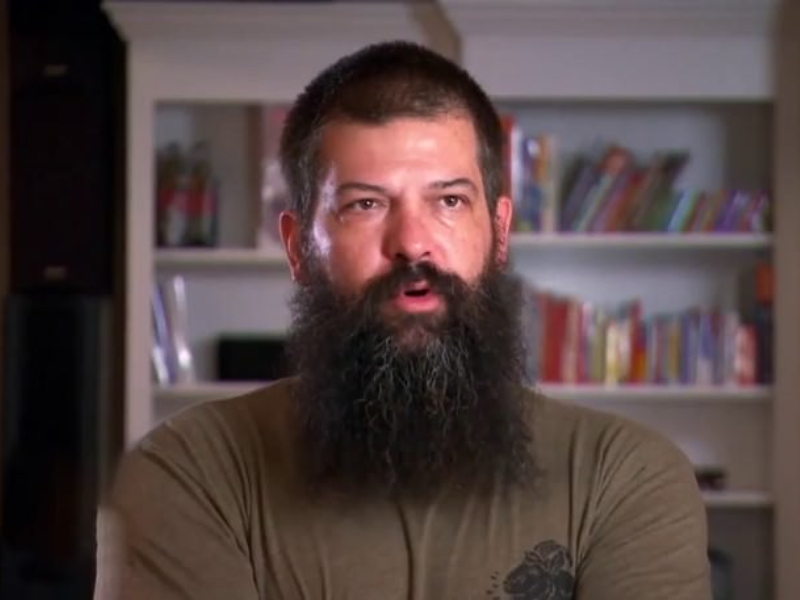 Travis was set up with Kylan Douglas to carry out the mission, and this was the right man for the job. The makeover was meant to be a secret, and Douglas understood the assignment.
Sneaking Into the Night
If the surprise were going to work, the timing would be crucial. So, the makeup team decided to come in in the dark when the wife and kids were asleep. The camera crew arrived earlier to set up the equipment, and by 4 a.m., the stage was set and ready to go.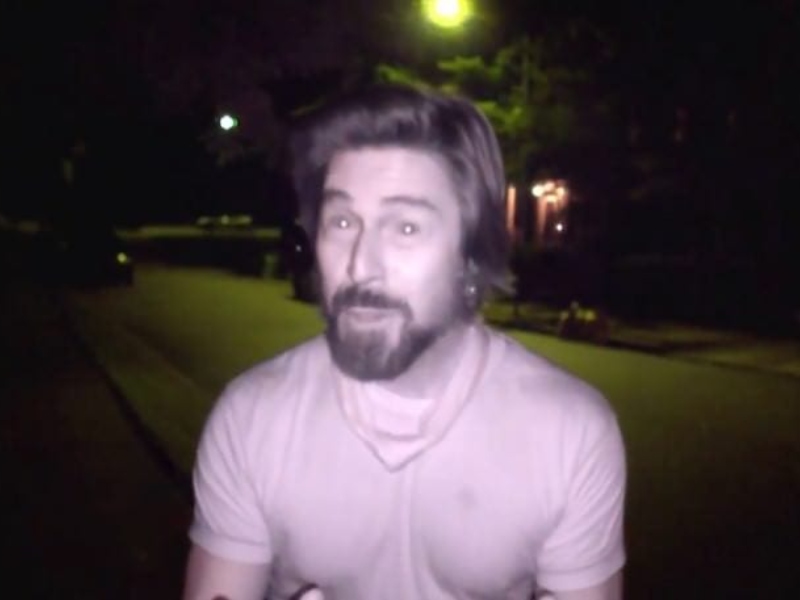 It's a marvel that they managed to set up and carry out every single action without raising the alarm. Of course, we all know how mums are very sensitive to even the lightest sound at night.
Vibes From the Start
Interestingly, despite it being their first meeting, Kylian and Travis got on from the moment they met each other. They shared a warm embrace and quickly got to work. Kylian came prepared with several ideas but his first target with the lion's mane.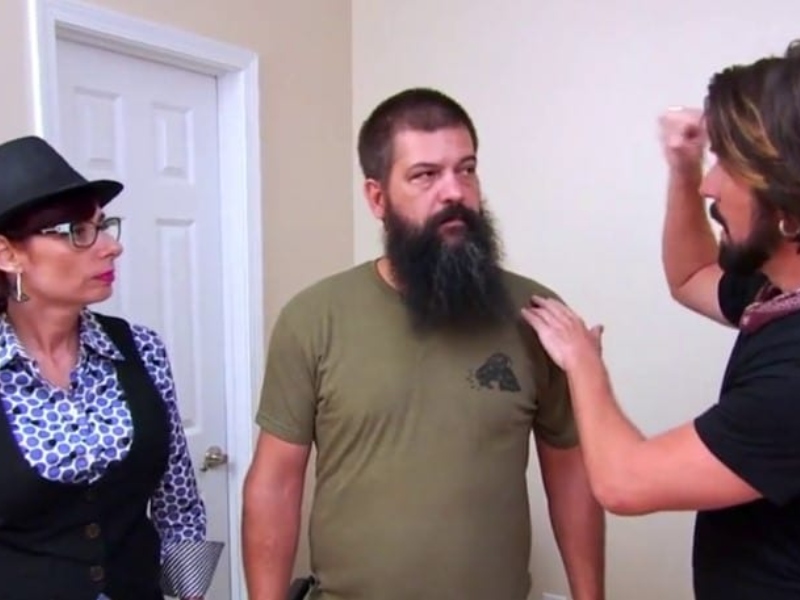 To assist in styling Travis' hair, Kylian had Patricia, the hairstylist, take on the daunting task. After a quick assessment, the lady was ready to go, and Travis sat on the barber's chair for the first time in a minute.
He Was the D.I.Y King
It didn't take long for the stylist to figure out that Travis had been trimming his hair. So, the first thing Patricia did was wash the whole mess to ensure it was ready for the clippers. Surprisingly, Travis was very supportive; even when Kylian suggested shaving the beard, the man agreed.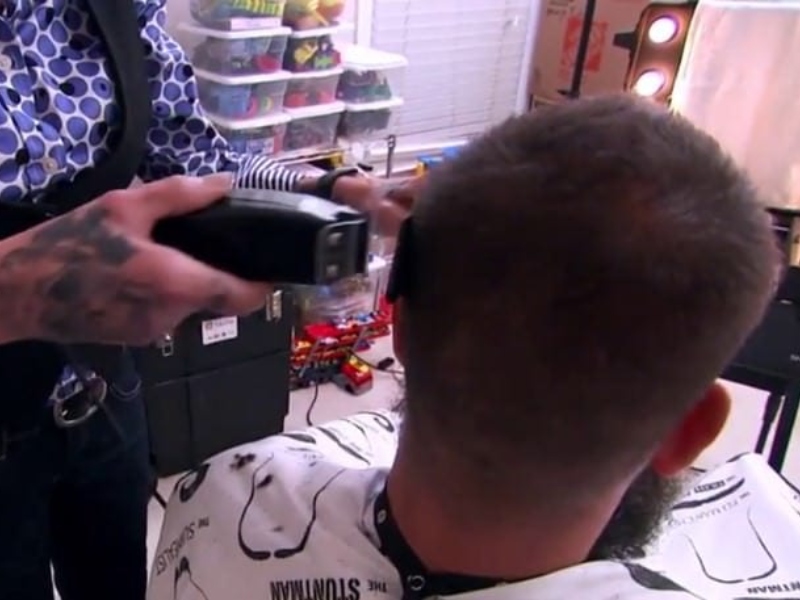 Commonly, such makeovers involve haggling, but Travis was ready to do whatever it took. Kylian had a cooperative subject, so this would be a smooth ride.
The New Style in Town
The main focus of the makeover was going to be Travis' beard, but there were other things on the table. Our man needed a neat haircut, and Patricia had the right idea under her belt.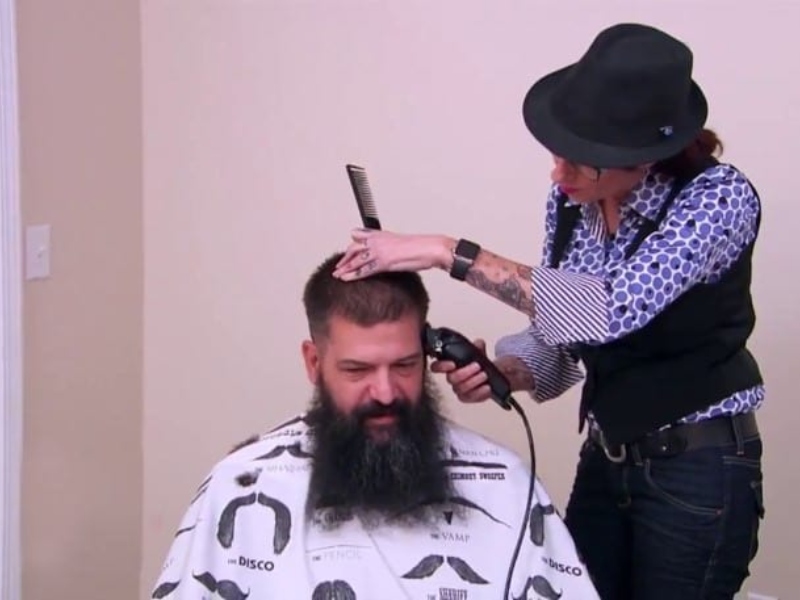 Travis would be getting a fade, and Kylian agreed as he felt the cut would enhance the man's facial features. That was not all, though, as Kylian wanted to go the extra mile by styling Travis' hair after all was done.
It All Comes Down
Once the fade was complete, Patricia took on the beard, and the results were quite interesting. She started with one-half of Travis' face, and Kylian was surprised at the stark contrast the cleanup brought on.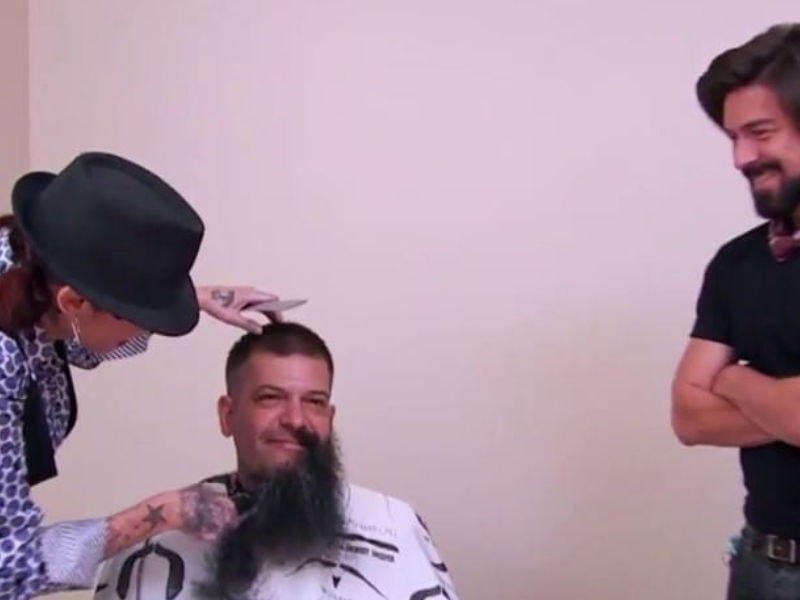 As for Travis, the man immediately fell in love with the new look. Looking at his shaved side, Travis couldn't help but smile and fawn over the feeling of introducing his new self to his wife. Connie was definitely in for an intense awakening.
Taking a Few Years off the Top
The shave did wonders for our man, as Travis looked a lot younger than the beard made him out to be. The beaming smile made things even better for the crew as they knew their work was being appreciated in real time. Patricia knew her stuff, and why Kyan chose her for the job is clear.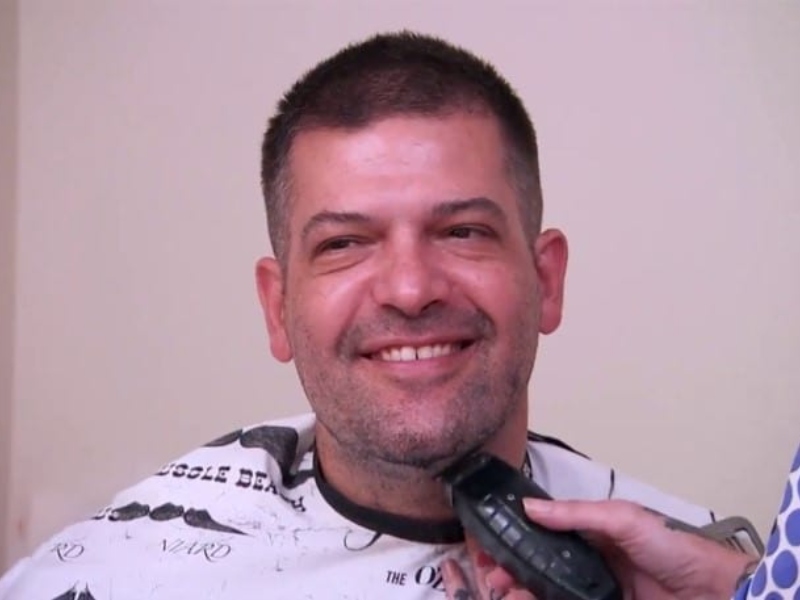 Once the beard was done, it was Kyan's turn to strut his stuff. He knew Travis needed the perfect wardrobe to match his new face, and our stylist didn't pull any punches.
He Came With a Plan
You see, Travis' wardrobe was as standard as they come. He mostly had casual t-shirts and jeans since his job focused more on output than outlook. With this in mind, Kyan knew he had to bring out the big guns.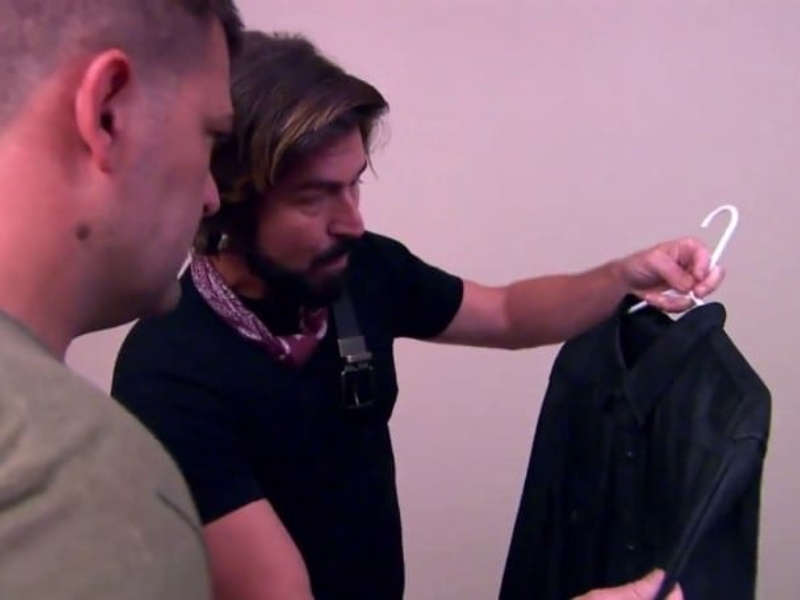 This is why it shouldn't surprise you that Kyan pulled out a whole suitcase with myriad options for Travis to choose from. There were all sorts of outfits, and the stylist had a few fashion tips for the men.
Some Tips and Tricks
First, Kyan believes every man should own a pair of well-fitting dark jeans as they can go with almost every outfit under the sun. Additionally, a couple of dark boots would go a long way in accentuating the vibe and style of the outfit.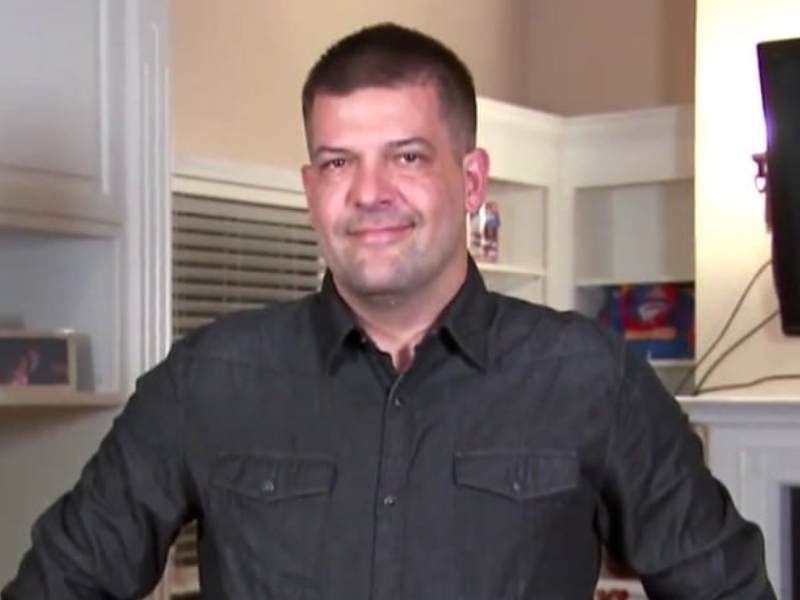 Not only are the boots stylish, but also pretty comfortable, meaning you can finish two birds with one stone. The stylist chose a dark denim shirt to complete the ensemble in Travis' case. The shirt would give a slimming effect that's easy on the eyes.
It Was a Big Change
Once Travis was ready, no one could believe what they were looking at. They expected the transformation to be epic, but this was just something else. The few hours working as quietly as possible were going to pay off, if they didn't it would be a surprise.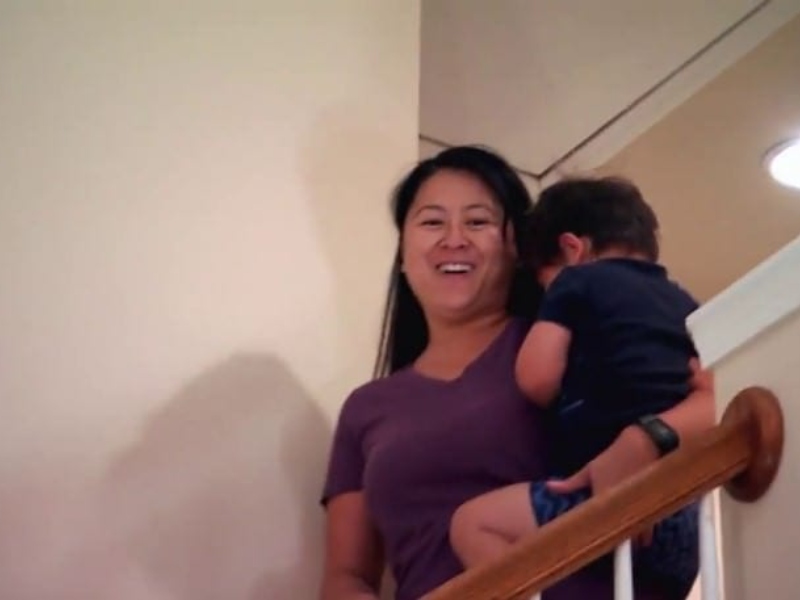 Even so, all this rested on Connie's reaction. If she didn't like the transformation, there would be hell to pay. Nonetheless, Travis looked happy with his look, and he knew his wife better. So if the husband wasn't complaining, there was hope.
Grateful to the Crew
To say that Connie was overjoyed is an understatement. The lady said the crew had given her the man she had fallen in love with. Of course, Connie was super happy with the new outfit, but she was glad she could see her husband's face.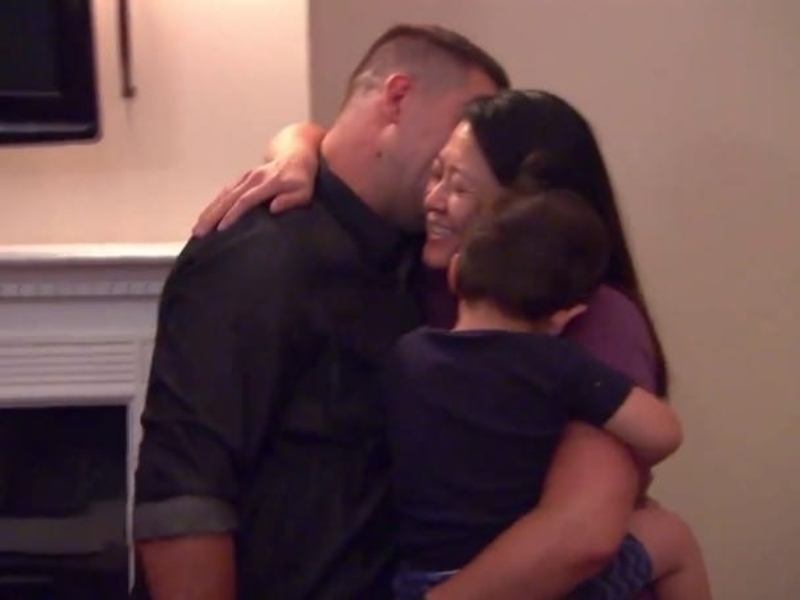 Gone were the days she had to fight the jungle of hair when she went in for an embrace. You'd think the story ends there, but there's more in store.
15 Minutes of Fame
With the successful mission complete, Travis and Connie were invited to the Rachel Ray Show, where the couple would narrate their experience. Connie was pretty emotional when asked about the transformation, as she had missed her husband's face dearly.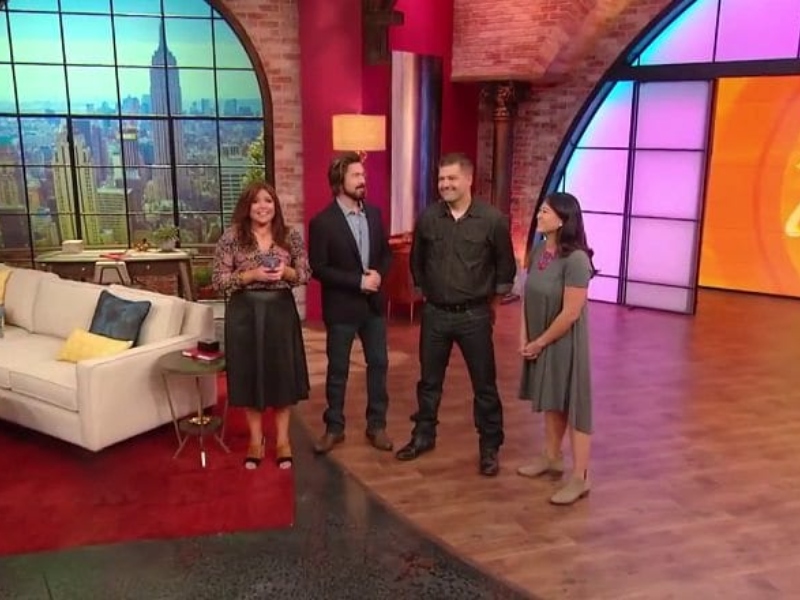 The lady thanked the team for their efforts; they had done a fantastic job. Then, during the show, another surprising revelation came out. Connie and Travis started dating before the man could even grow a beard. Would you believe that?
Thoughts on the New Look
As for Travis, he was happy with his new look, but there was one problem, it needed more work to maintain compared to his luscious mane. This was not very good news for Connie, but at least the man gave it a shot.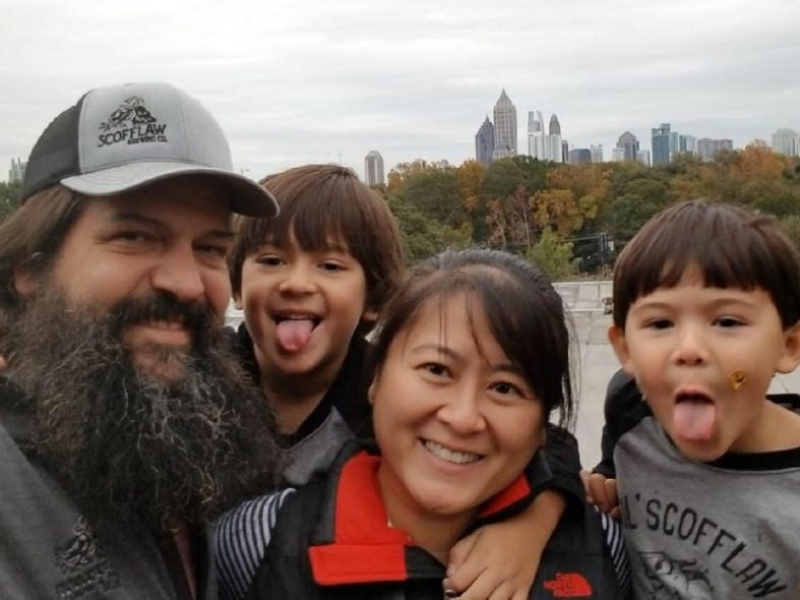 Sadly, a year after the significant transformation, the mane was back, more prominent than ever, as evidenced by a post online with Travis and his family. This is not the first time Travis has had gorgeous hair, though, as an old picture shows him sporting firelocks.
Back in the Day
Our guy didn't need the stylist to come around because he has some exciting family photos online. You can see Travis looking neat and put together in one image. Even the beard is under control, and we must say blue looks fantastic on him.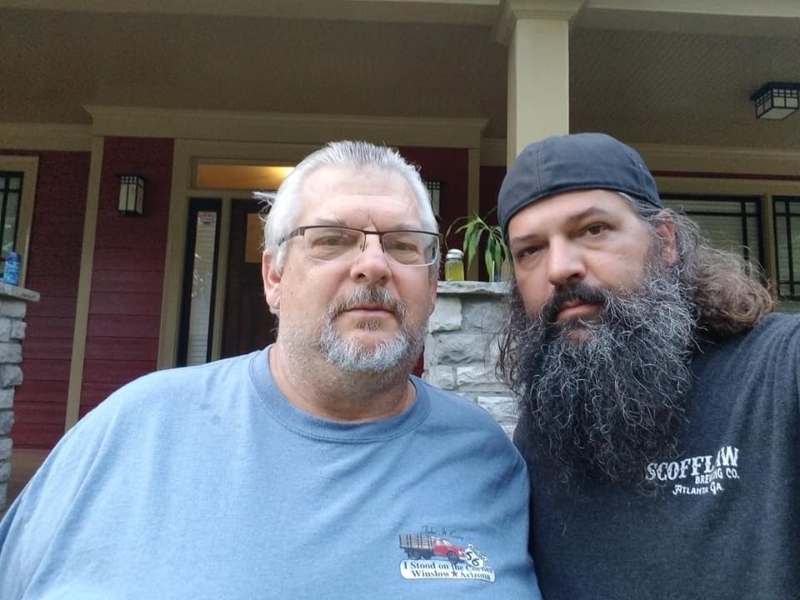 In another case, you can see the man with a full head of hair. Again, the beard reigned supreme, but it made us wonder when he started letting it go.
Life After the Makeover
We mentioned that the beard made a comeback after the makeover. Well, that's not the only thing that reared its head. Travis brought the 80s back with a mohawk! Yes, the man had a mohawk for a bit. Unfortunately, maintaining the look took a lot of work, so Travis let it go sooner than later.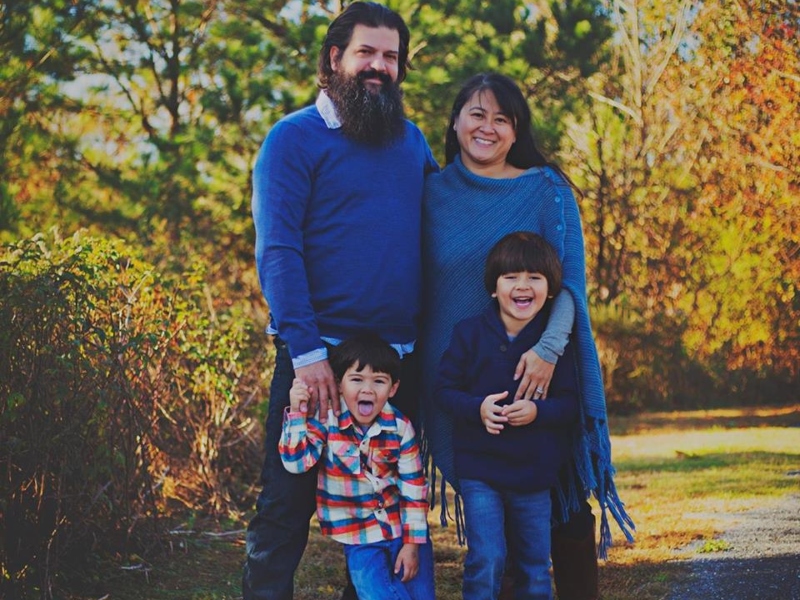 Now before we get back to the story, we have one last image we want you to see. Okay, we know you have been itching to see what Connie meant when she said Travis looked different.
On the Wedding Day
Looking at Travis on his wedding day with his wife is enough to melt your heart. The man is all smiles with a neat trim and sleek-looking hair. That said, there is a soul patch under his lip, and many fans have pointed out that this was a sign of what was to come.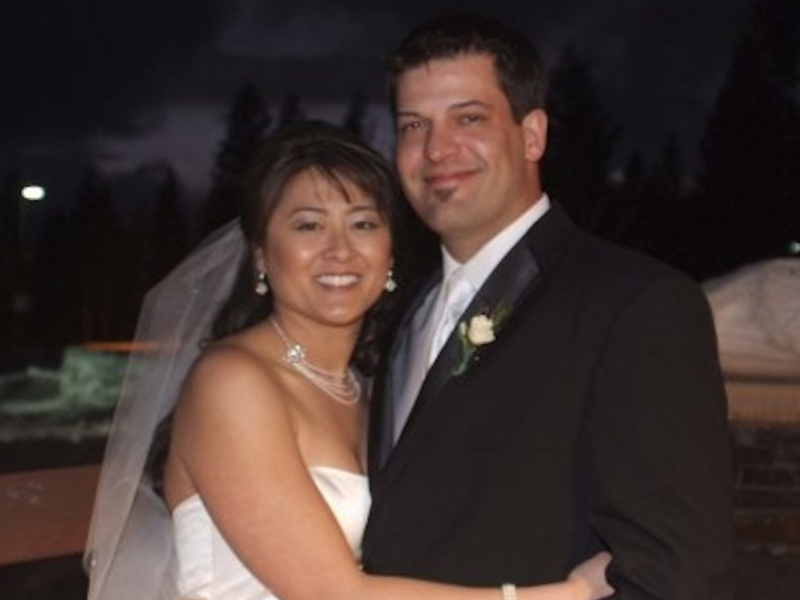 Travis's case is one for the books when they talk about red flags. The man was caught on camera, which says a lot. So if you're not a fan of beards, watch out for the soul patch.
The Business Is Booming
Travis might have a challenge maintaining his grooming standards, but that doesn't mean he's a slob or a slouch. Looking at the progress of his brewing business, it's easy to see the man knows his work. The company has expanded to an additional location.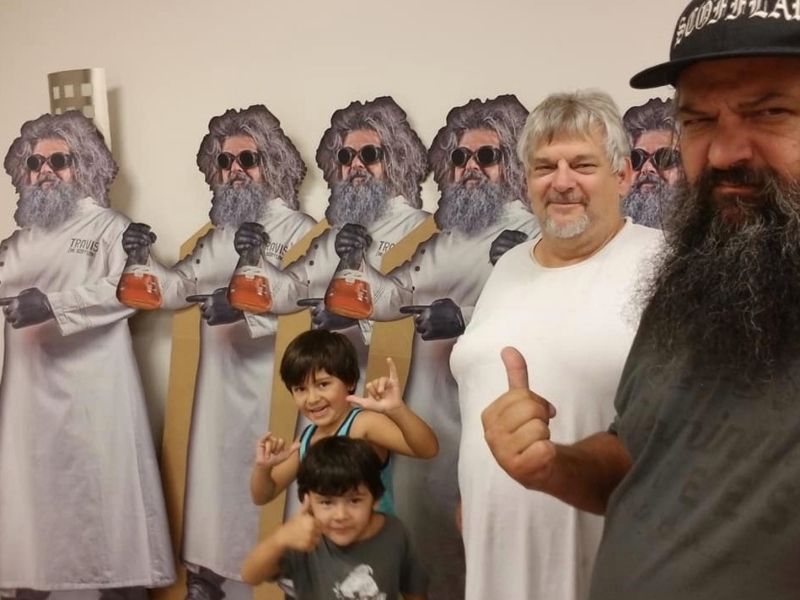 In a cheeky maneuver, our man has incorporated his beard into the business and developed a pretty cool-looking mascot for the company. The brewing mad scientist is a genius move, and we can't help but marvel at Travis's mind.
Looks Don't Really Matter
Nowadays, Travis mostly sticks to his regular outfits, and we barely see the trendy boots and dark jeans. Even so, Connie doesn't mind the regression. She married the man, not the outfit, after all. The couple is still as strong as ever, and Connie knows Travis has her back no matter what.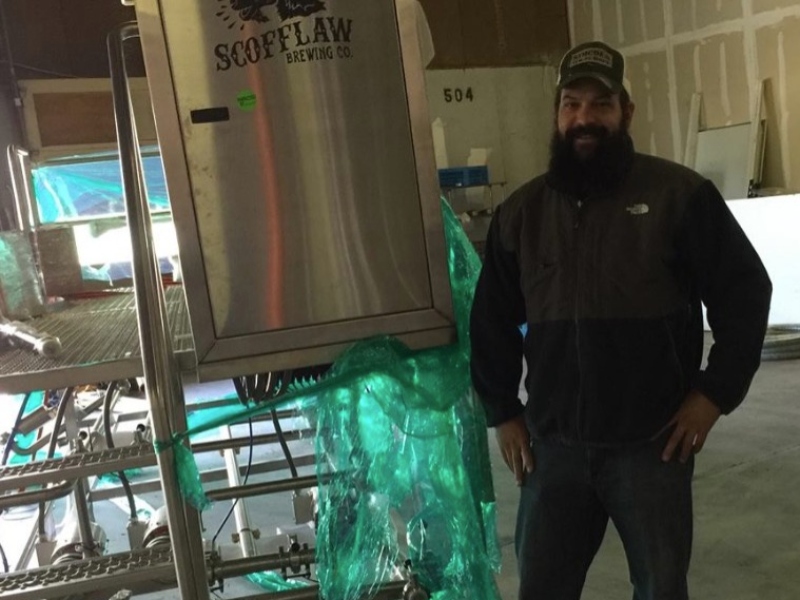 Before we go, we have one last exciting story that is just as heartwarming as this one. It's a wild ride but trust us when we say the ending is pretty interesting.
There's More Than Meets the Eye
For two years, Iris and Thomas enjoyed holy matrimony enjoying each other's company while navigating life. Then, unfortunately, one photo changed the course of the union forever in ways no one would have expected.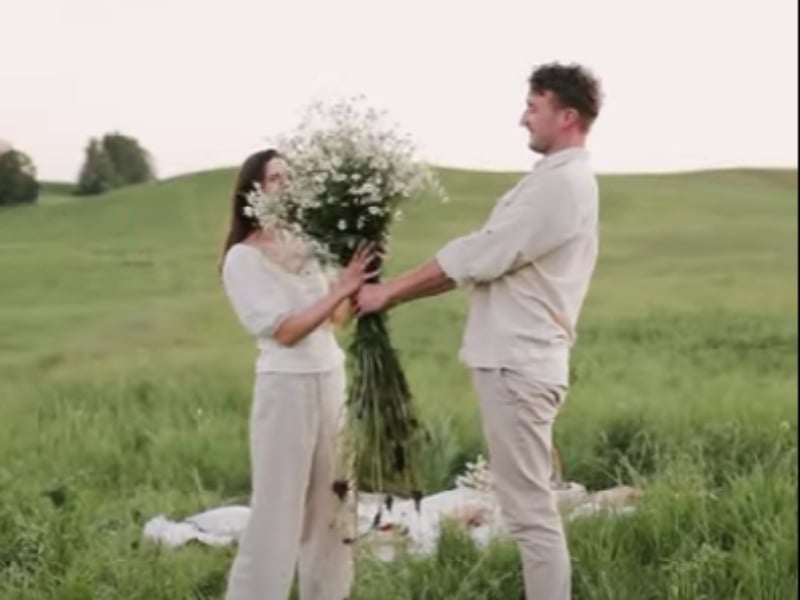 Iris sent Thomas a selfie one day, but the man noticed something sinister that led to their eventual split. It was one of those moments that have you wondering if sometimes your guardian angel is by your side or if some people have bad luck or the luck of the Irish.
All That Glitters Is Not Gold
Iris and Thomas were a pretty healthy couple wherein both were good-looking and had their lives together. Unfortunately, perfection is a myth, and this couple struggled with a significant problem, Thomas' job.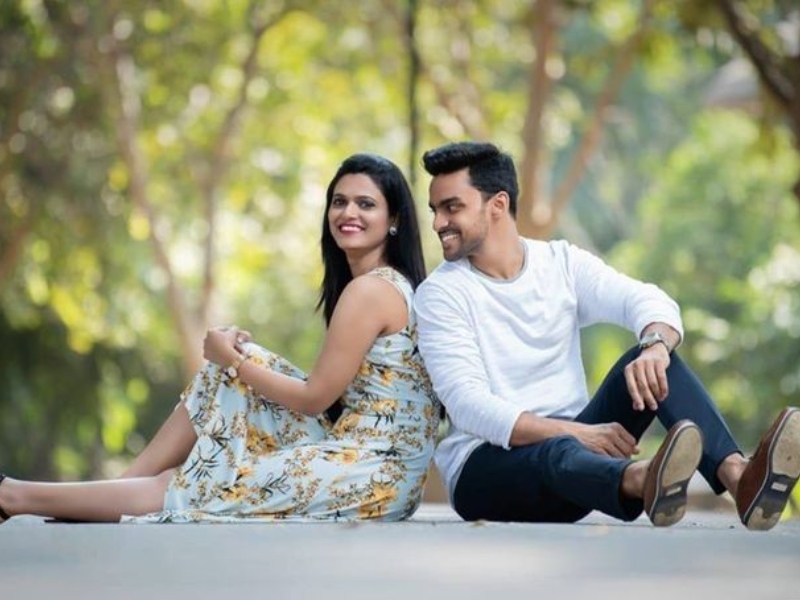 Thomas was an insurance salesman, constantly traveling and working long hours. This meant that the couple had limited time together, but Iris did her best to hold on. Luckily, Thomas had a plan to ensure he gave Iris what she needed, and he was happy.
Time for a Change of Pace
The pressure of not having her husband home was getting to Iris. This affected the relationship greatly, whereby the couple started arguing more often. Finally, while on a business trip in Paris, Thomas decided he had had enough and needed to change his lifestyle.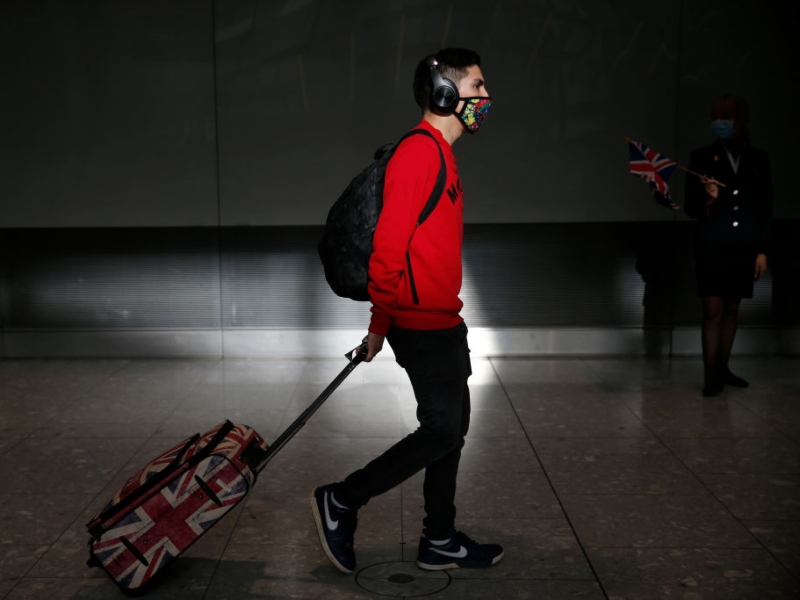 Thomas knew his family was essential to him, and after a long successful career, he decided he would quit his job. He was more than qualified to land a less taxing role meaning Iris would have him around more often.
What a Picture Is Worth
On the day of the revelation, Thomas chatted with Iris as usual until the lady sent him this image. At first glance, it looked like a typical selfie, but upon closer inspection, Thomas' heart broke into pieces. Right at the edge of the bed was a man's hand reaching out for something!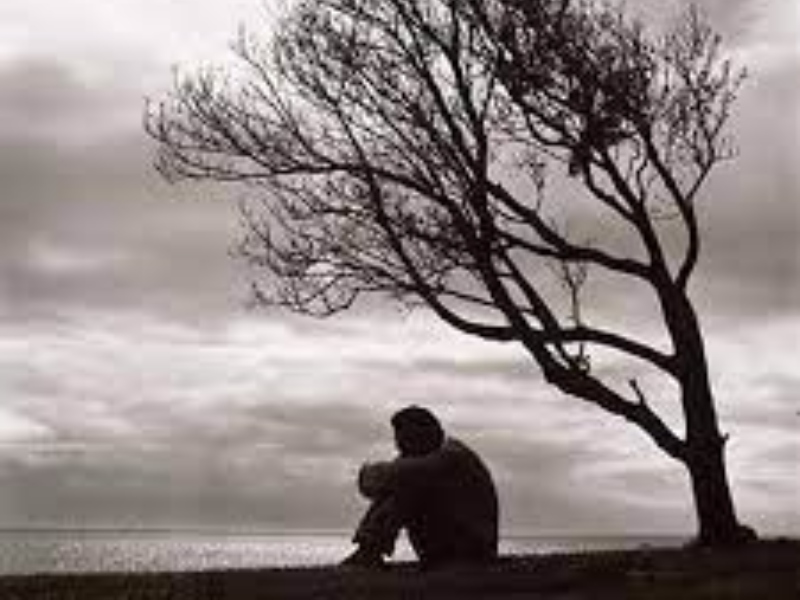 Thomas knew it was over between them, and he immediately filed for divorce. It was a rough period in his life, and he took a vacation a few months later to cool off.
What Are the Odds
Thomas chose a city with no inklings of his former relationship, which turned out to be a blessing in disguise. One day, the man was chilling at a cafe when he noticed someone familiar. His childhood friend, Angela, had just walked in.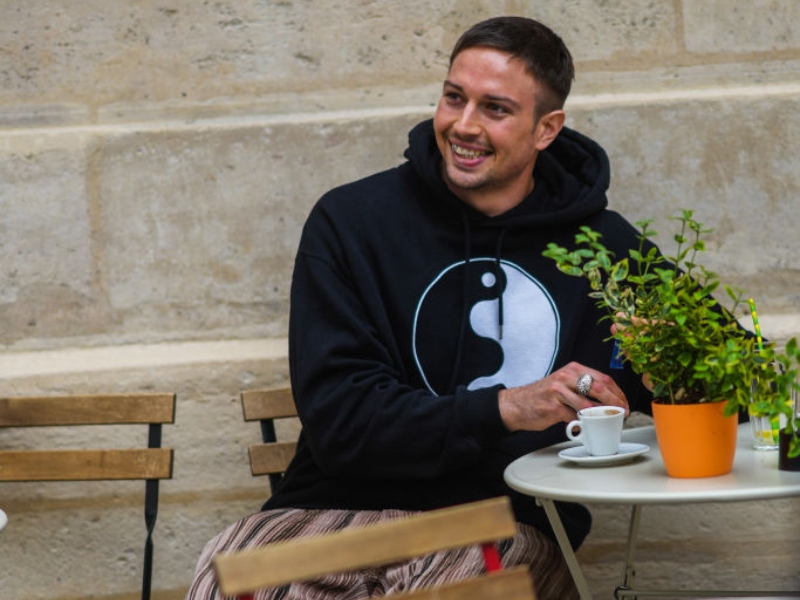 The lady had been a fundamental part of Thomas' life growing up as she had always been in her corner. The pair had dated in high school, but their relationship ended after Angela moved abroad. So it was a heartwarming moment as the old friends reunited.
Things Take a Bright Turn
Angela had come into the cafe by chance to grab a quick bite, but as soon as she sat down with Thomas, the pair ended up talking till 2 a.m. It was clear the couple still held each other in high regard, and the universe was in their corner.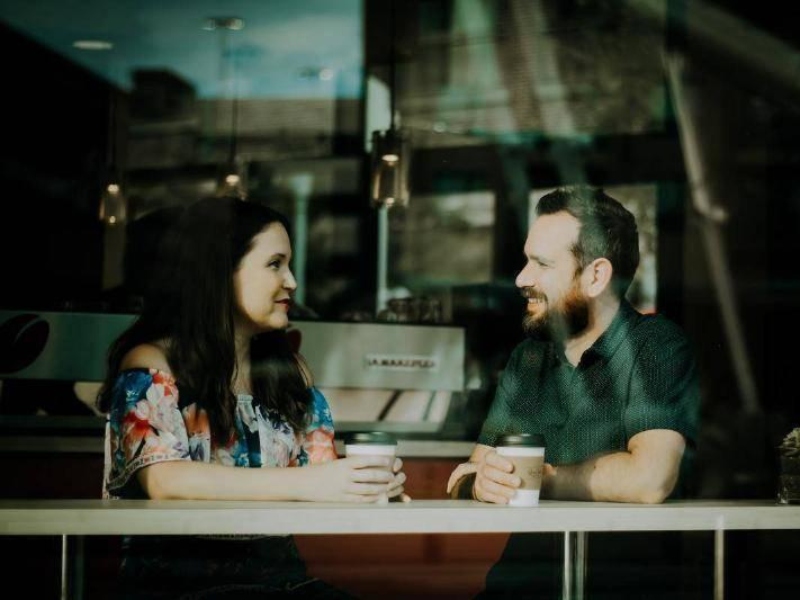 Eventually, Angela invited Thomas for a drink at her place, and the man was more than willing to tag along. So that's how two lovebirds left the coffee shop hand in hand.