How To Repurpose Pool Noodles (SO Many Ways!)
Did you know that something as simple as pool noodles could be extremely valuable for your home, car, safety, and more? These ordinary, foam-like materials that are very long and shaped like a noodle can do wonders!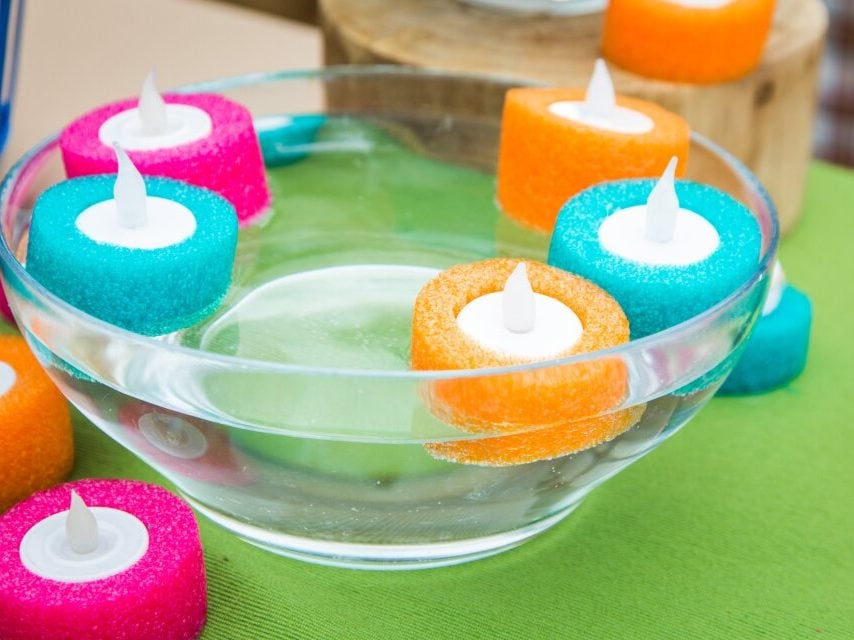 Once the summer ends, don't throw these nifty foam objects out! Instead, up-cycle them to use around your home. You will be amazed how you can save hundreds of dollars, if you just use a plethora of pool noodle hacks! But enough of the talking, the following proves just how many creative ways your old pool noodles can be used!
Safe-Proofing the Trampoline for Children
Trampolines are really fun for your kids and the whole family. It can be a bonding experience and great exercise as you and your kids bounce up and down and work those legs and other muscles. However, it is also possible that someone can get hurt if he or she falls on one of those hard metal bars or springs on the trampoline, and that's where pool noodles come in.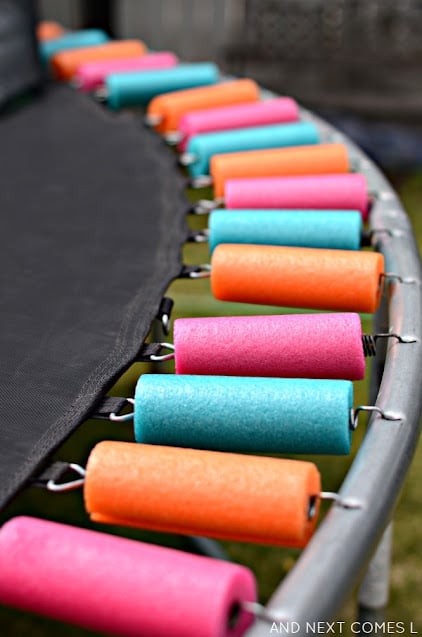 Pool Noodles make a great cover for the frame, metal poles, and metal springs on the trampoline. And while it may not prevent every injury, it will significantly reduce the chances of someone getting injured. The device is an amazing safety hack and will bring a bright and colorful energy to your trampoline!
Don't Risk Burning Yourself - Use These as Arm Rests
It is always relaxing to sit out on your balcony or patio, especially after a hard day's work. As you sit back on your lawn furniture to rest, it is easy to forget about the scorching hot days which can lead you to accidentally burning yourself. While you can cover the chair's arms with a towel, this can also easily come off, and of course, you won't always remember getting one every time you wish to lounge.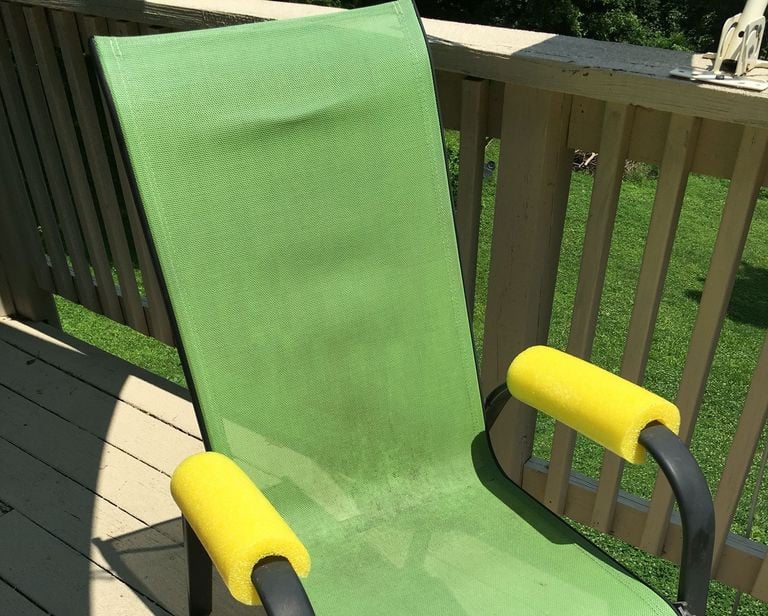 You won't have this problem, however, with a pool noodle. All you have to do is cut the pool noodle in half. Then, you must cut it like a slinky. Wrap it around the armrest to fully cover it, and cut off any excess for the perfect arm rest that won't retain heat.
Stay Hydrated from Inside the Pool
You won't have to interrupt your oasis of enjoying the pool to get a drink any more with this pool noodle hack. So, instead of using the noodle to float on, you can use it as a floating device for your plastic container with cold drinks as shown below.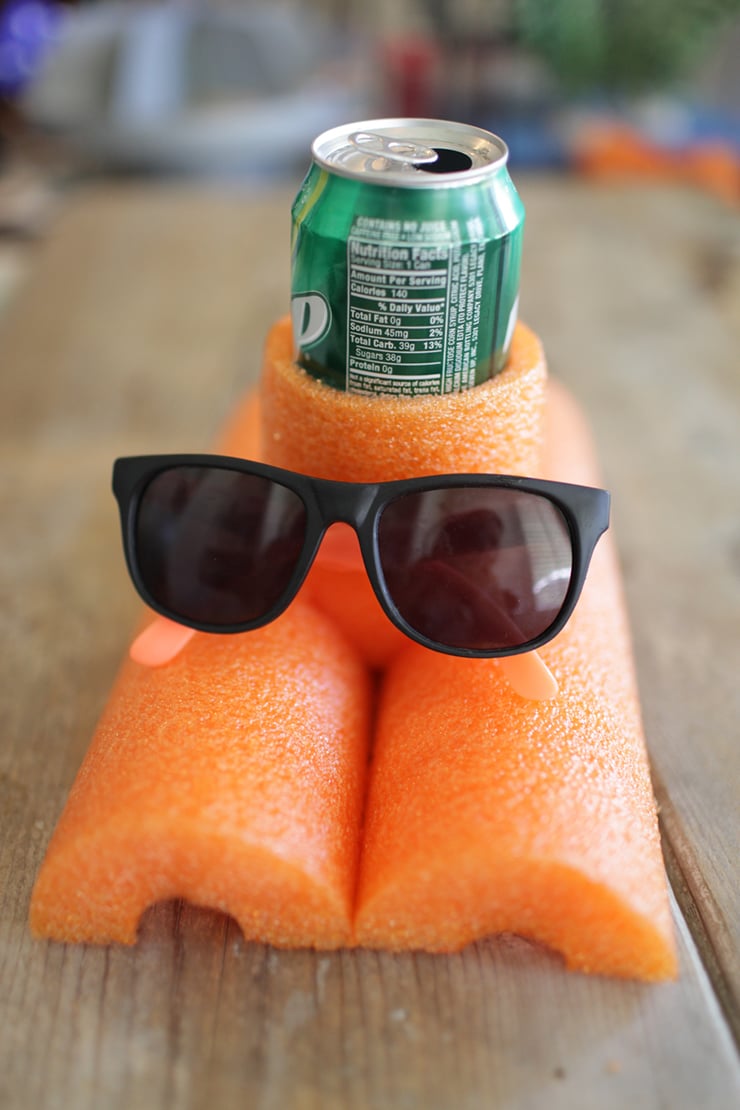 To do this, cut a pool noodle down the middle, and secure both halves. Afterward, cut another section of the noodle to be the drink holder. Now, you have a floating cooler to hold a beverage or two as you enjoy an afternoon in the pool.
A Great Protector For Your Car Doors' Paint Job
You work hard to maintain your car and its paint. And even though your garage protects your ride from treacherous weather conditions, it won't protect you from bumping your car door against its wall. But there is a way with this awesome pool noodle hack!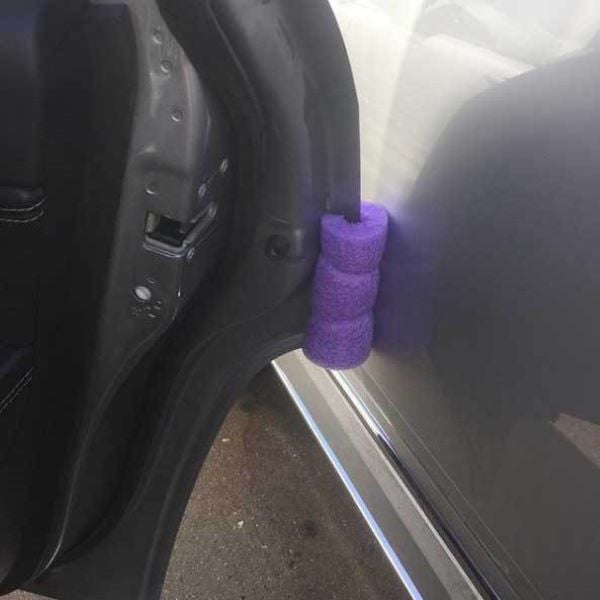 Even when you're as cautious as possible while opening your door, it can still easily hit against the wall or something else in the garage. So, why not use a cheap alternative that is very effective in protecting your vehicle? All you have to do is cut off a piece of the pool noodles and slice them from end to end. Then, attach it to your garage wall or keep it in your car to slip on your door as you get out.
Keep The Shape and Condition Of Your Boots
Maintaining your style is important, and what better way to do it for a very cheap price? As shown below, just cut the noodle and place each piece in each boot.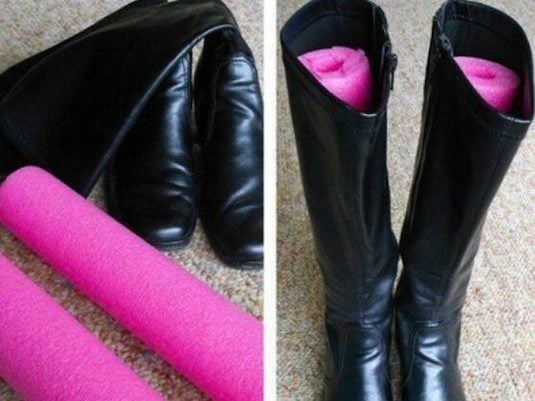 Instead of buying expensive boot shapers, just run to a dollar store near you to get a noodle for pennies. Your boots will last longer, and your closet will remain organized.
Building Logs To Develop Your Child's Creativity
You may be amazed at how much something as cheap and simple as pool noodles can become fun and beneficial to children. They will enjoy playing with them for hours. Also, their imagination and other skills will develop as they make Lincoln Logs with pool noodles as shown in this picture.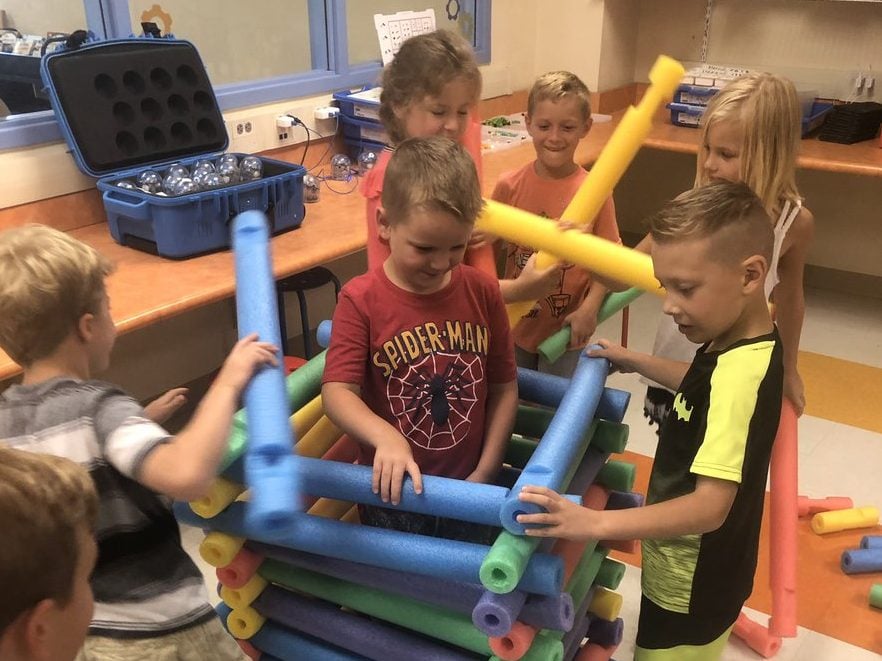 Let you and your child's creativity run wild. All it takes is cutting a bunch of noodles in half and carving out a bit of the ends to make the iconic interlocking logs. Then, you and your kid can start building Lincoln log forts together. What fun!
Perfecting Your Artistic Masterpieces
If you are a really good artist, and you want to spark up that wall, using a pool noodle will go a long way with your artistic effects. In the picture below, the crafty person is using the noodle's tip to create an illusion of the fronds.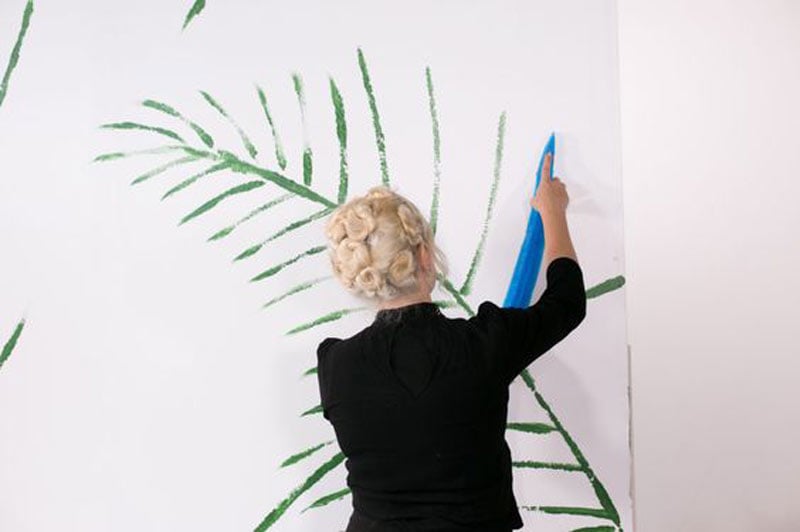 Artistic individuals, like this woman above, should consider buying pool noodles to help with their masterpieces instead of paying the extra expenses to buy unnecessary art supplies. Many creators realize that some expenses are unnecessary, and some little things work as good or better for their creations.
A Stopper To Prevent Slamming Doors
Doors slamming and banging occur, and many times, they are often annoying. Also, if you have a young child, of course, you work hard to keep your child safe from getting their hands caught in doors. A pool noodle helps with both of these concerns.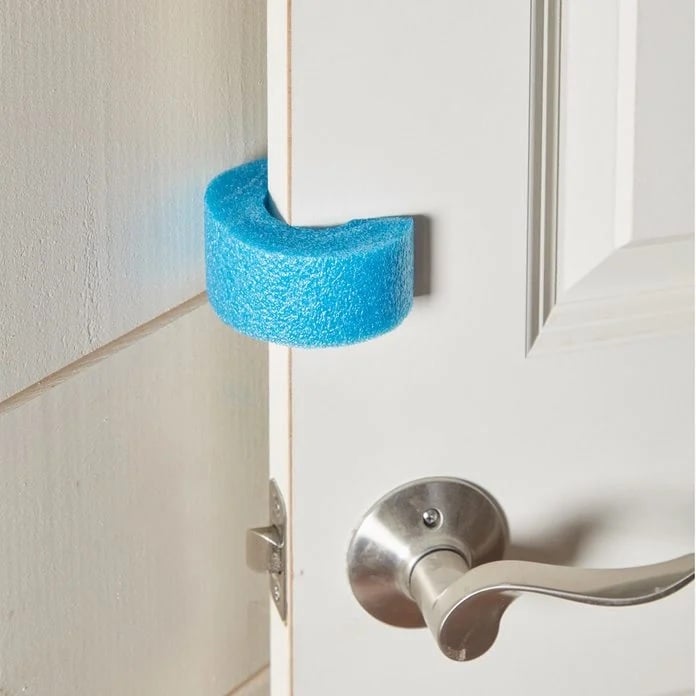 First, cut a section of a pool noodle. Then, cut it down the middle from end to end. Now, you can slide the noodle on the door as illustrated. Doing this will eliminate startling noises and ensure your young one won't smash his or her hand when closing the door.
Keep Your Hands Safe With A Gripper
Are there any laborers out there? If so, you can testify to how uncomfortable it is to carry a heavy pail. The pail's metal handle is not made for gripping and carrying a lot, and it can produce big cuts on your hand. Don't let this happen to you!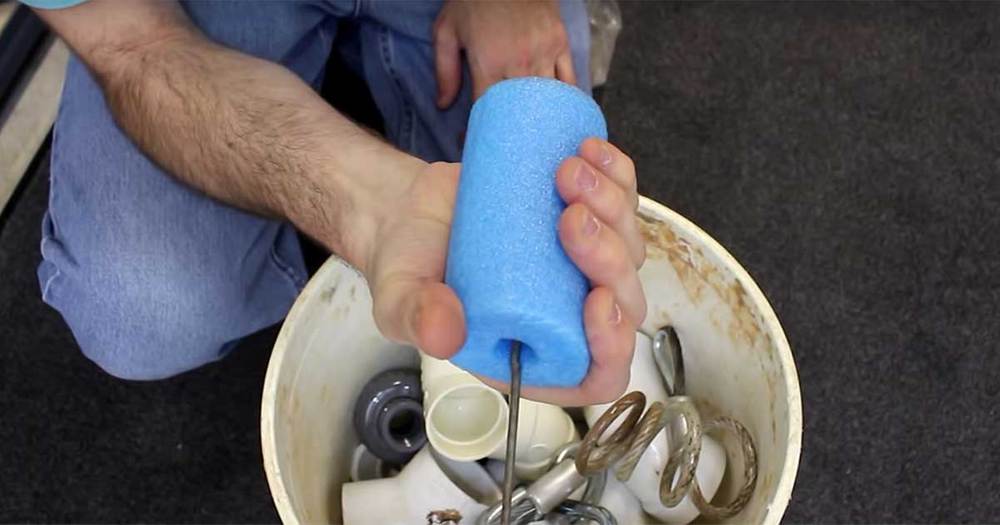 Here is an amazing safety hack. Take a small section of a pool noodle and put it around the metal handle. Now, you will have a good grip and won't have to worry about cuts or burns from the metal handle.
Your Quilts Safely Stored
If you have a plethora of quilts, you should have a more proficient way of storing them. Pool noodles are perfect as holders for your quilts. You can prevent any wrinkling, and you won't have to worry about folding and squishing them into small boxes. This is due to the round noodles keeping them nice and smooth.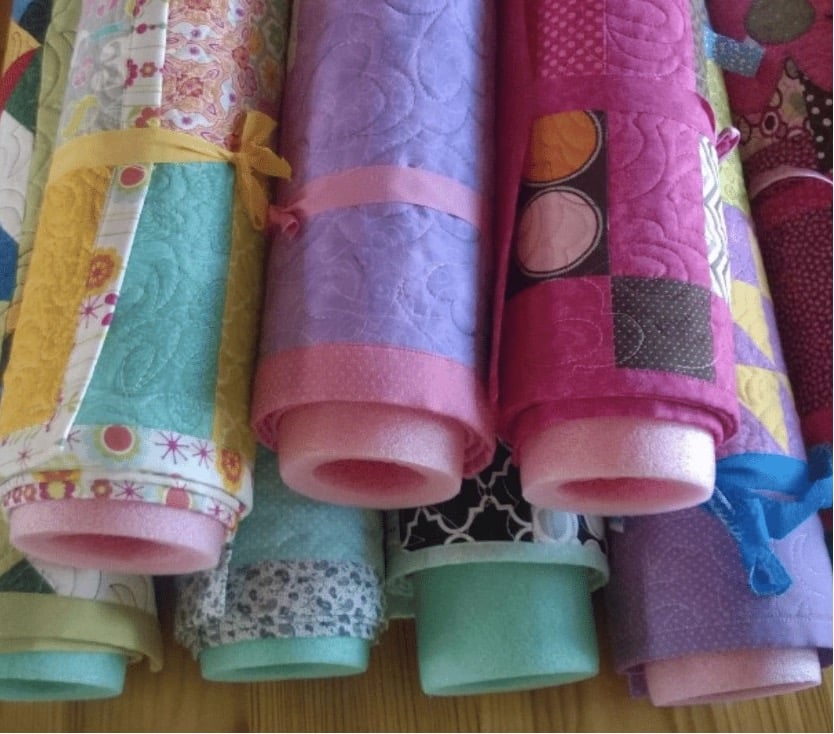 All you have to do to accomplish this is wrap the quilt carefully around the noodle. Also, having the design facing out will make it easier for you to find which design you need when you want a certain quilt.
Pin Cushions
Pool noodles are the things that just keep on giving. Using a pool noodle as a craft within a craft is possible by creating pin cushions as shown below. Instead of risking a pin falling on the floor for someone to accidentally step on, use a pool noodle as a pin cushion.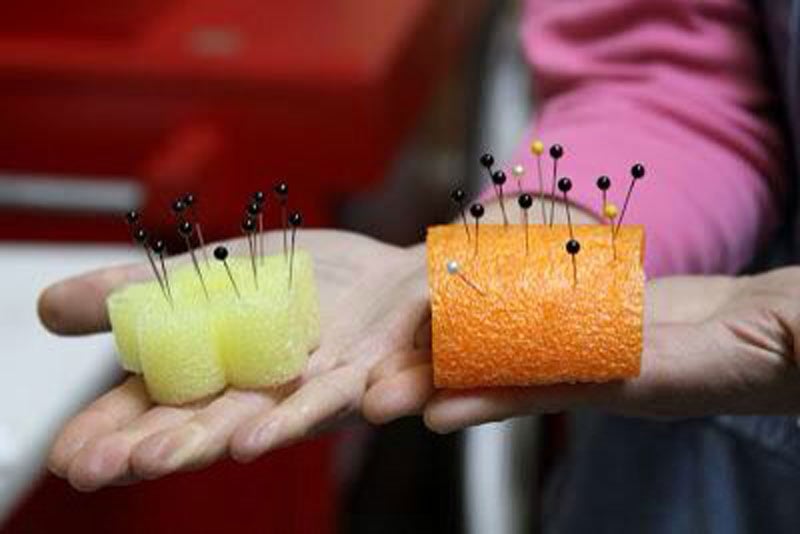 Pool noodle foam is an excellent choice for a pin cushion. The foam quality is durable and strong enough to secure pins and needles. You can make your pin cushion any style and shape you want as shown above. Some people even put fabric over their pool noodle pin cushions to further decorate their appearance. Once you get your pin cushion together, you can start the real crafting.
Lovely Napkin Rings
If you enjoy setting up a table for every holiday, using a noodle will give a special touch to a festive table setting. Doing this will also help eliminate some costs as well since it can be expensive to buy napkins, dishes, and other accompanying accessories.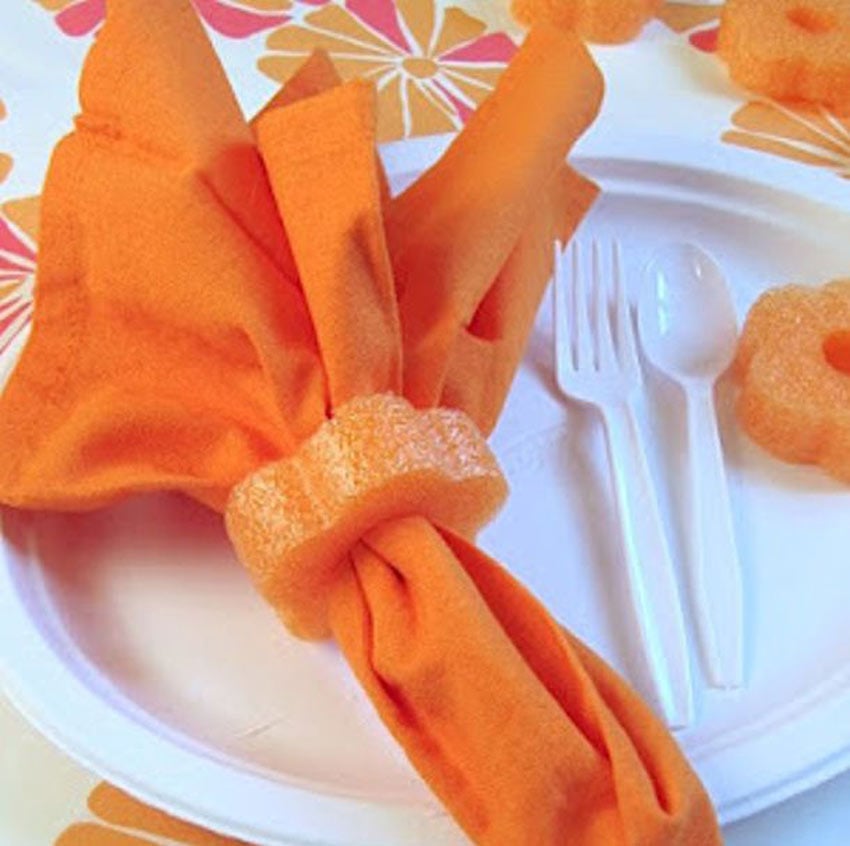 You can easily transform pool noodles into napkin rings. These devices are very inexpensive and colorful. All you have to do to make these fun accessories is slice one of your noodles into thin strips to make dozens of rings.
The Car Seat's Footrest
This hack is one that your child will love! You can use a pool noodle to be a footrest for the car seat. This will be comfortable for your child on longer drives, and there will be less kicking of your child's feet against the back of the front seat.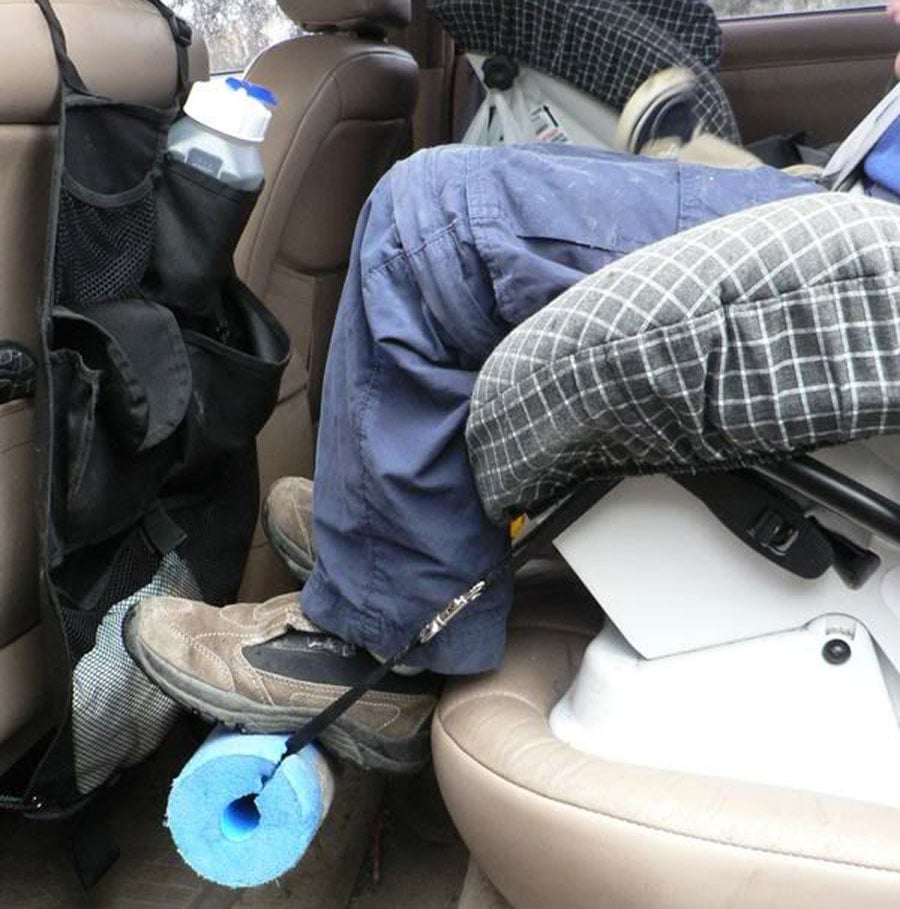 To create the footrest, use rope or string and attach a part of the noodle to the bottom of the car seat, and presto! Now, your child can rest their feet. And as your child grows, you can also adjust the footrest.
A Fender Gap Secured
As mentioned before, pool noodles may be cheap, but they are also great to use for very expensive problems, to protect your paintwork, and other things. A good example of this is shown below. In this picture, a blogger, IntrepidXJ, showed that in order to chop the fenders, he had to take out the inner fender lining. This led to a gap that would've been vulnerable to the accumulation of nasty build-ups, like mud.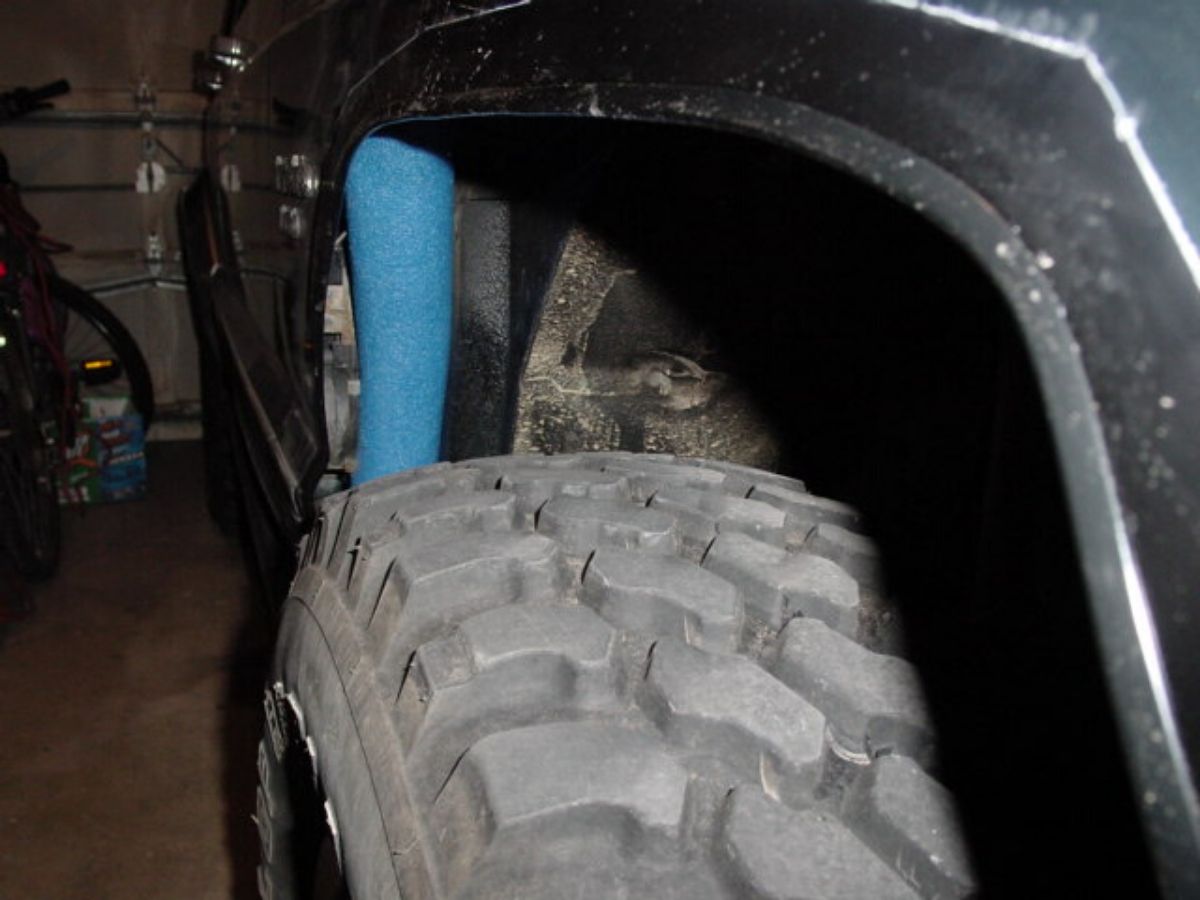 So, with quick thinking, he chopped off a lengthy size of a pool noodle that fit nicely in the lining of the fender. Another plus is that he can replace it any time for super cheap!
Ahoy Captain - Here's Your Raft!
Bring your creativity to life for your child! That young pirate will truly cherish this clever creation and will definitely have a lot more fun on this raft rather than floating on just one pool noodle.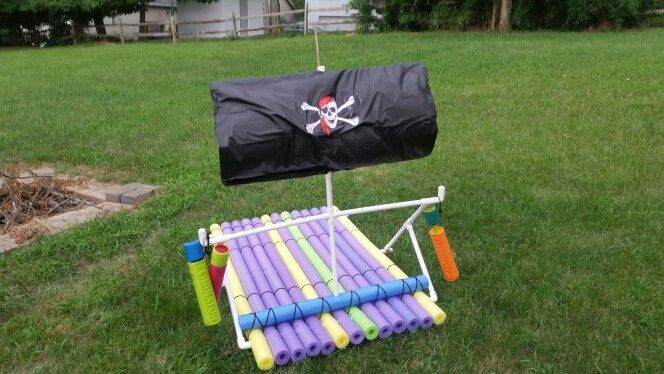 This very creative ship may seem hard to create, but it's extremely easy. All you have to do is to get some string and a few pool noodles. Tie them together and voila! Adding the pirate flag is just an added touch.
No Ladder-Rung Leg Indents
Standing on a ladder for a long time can be strenuous for your shins and knees as the rest against the metal rungs. When you're going to stand on a ladder for an extended time, cut up a pool noodle. Then, wrap the noodle pieces around the rungs of the ladder that align with your shins and knees.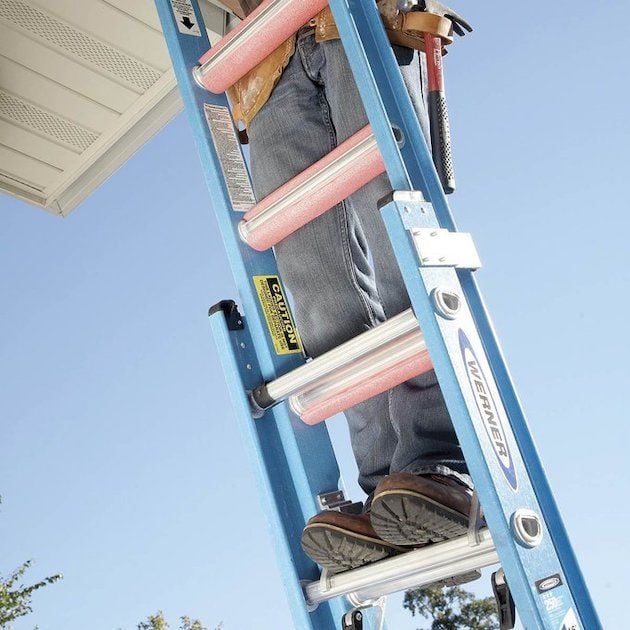 With this, you can lean forward easier, and there will be less strain. It will help take away some of the pain and make it easier to lean forward, but you must remove the noodles before you climb down or up.
Keep Arts And Crafts As Clean As Possible
Craft time can be quite messy especially when using paints. However, the pool noodle hack shown below will significantly reduce these annoying messes.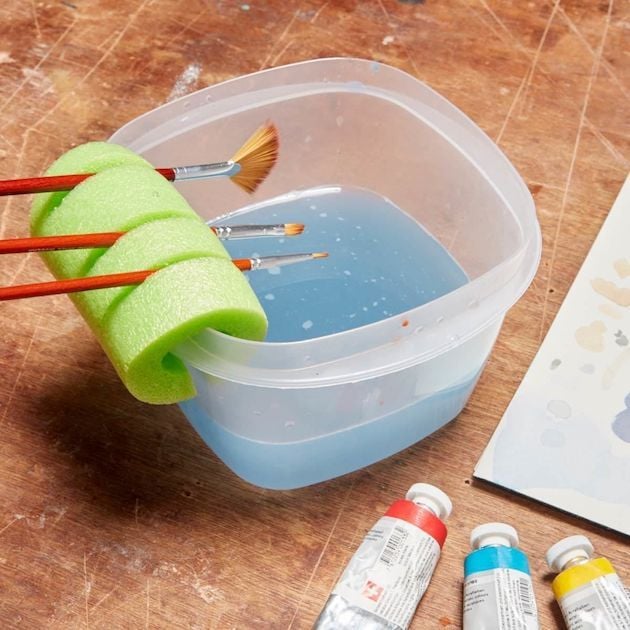 Just cut off a workable-sized pool noodle that you can put on the side of a bowl or container. Then, cut slits into the noodle that will be used to store your paint brushes. You will remain organized, and your countertops and furniture won't be so messy.
The Ultimate Organizer for Your Silverware Drawer
With this hack, you can stop the dreadful noise of your silverware tray moving all around the drawer space. What you must do is measure the end of the drawer to the end of your silverware organizer, then you can cut the amount of noodle needed to fit between that space.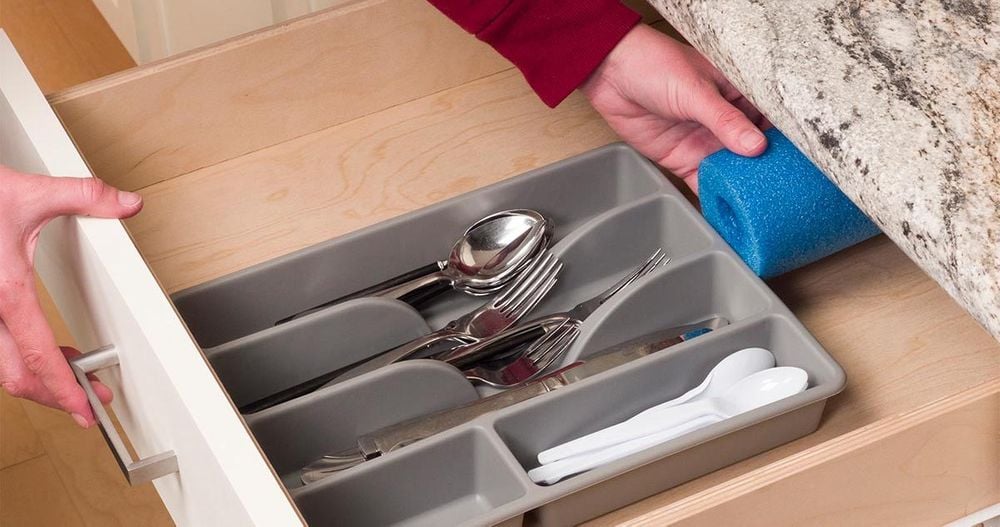 With the noodle right between the drawer and the case, you won't have to worry about slamming the drawer hard. Even if you slam the drawer after placing the noodle, your silverware will stay in place and won't get scattered about inside your drawer.
Guarding Your Garage Against the Elements
If you live in an area where it frequently rains or snows, your garage floor can collect water galore. And as a result, the cleanups could be a headache.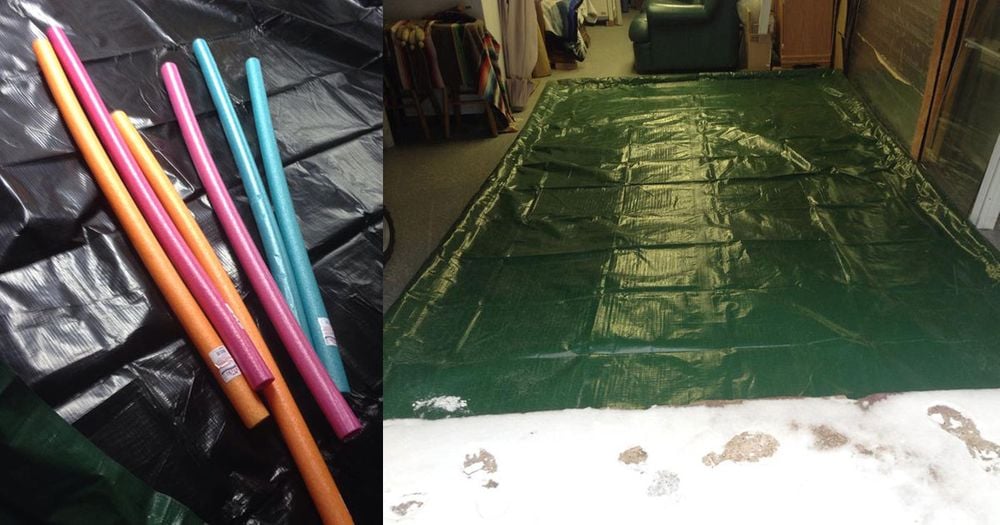 However, this situation doesn't have to be a headache anymore. You can obtain pool noodles from a nearby Dollar Store, a tarp, and some duct tape. Then, attach the noodles at the ends of the tarp, flip the tarp over, and put it on your garage floor. This way when there is rainwater or melted snow, you'll be able to clean up the mess a lot easier.
No Risk of Water Freezing with This Line Insulation
For trips in your RV to a cooler climate, pool noodles are the way to go to ensure the insulation of your sanitation and water lines. This is extremely critical to make sure your line doesn't freeze up.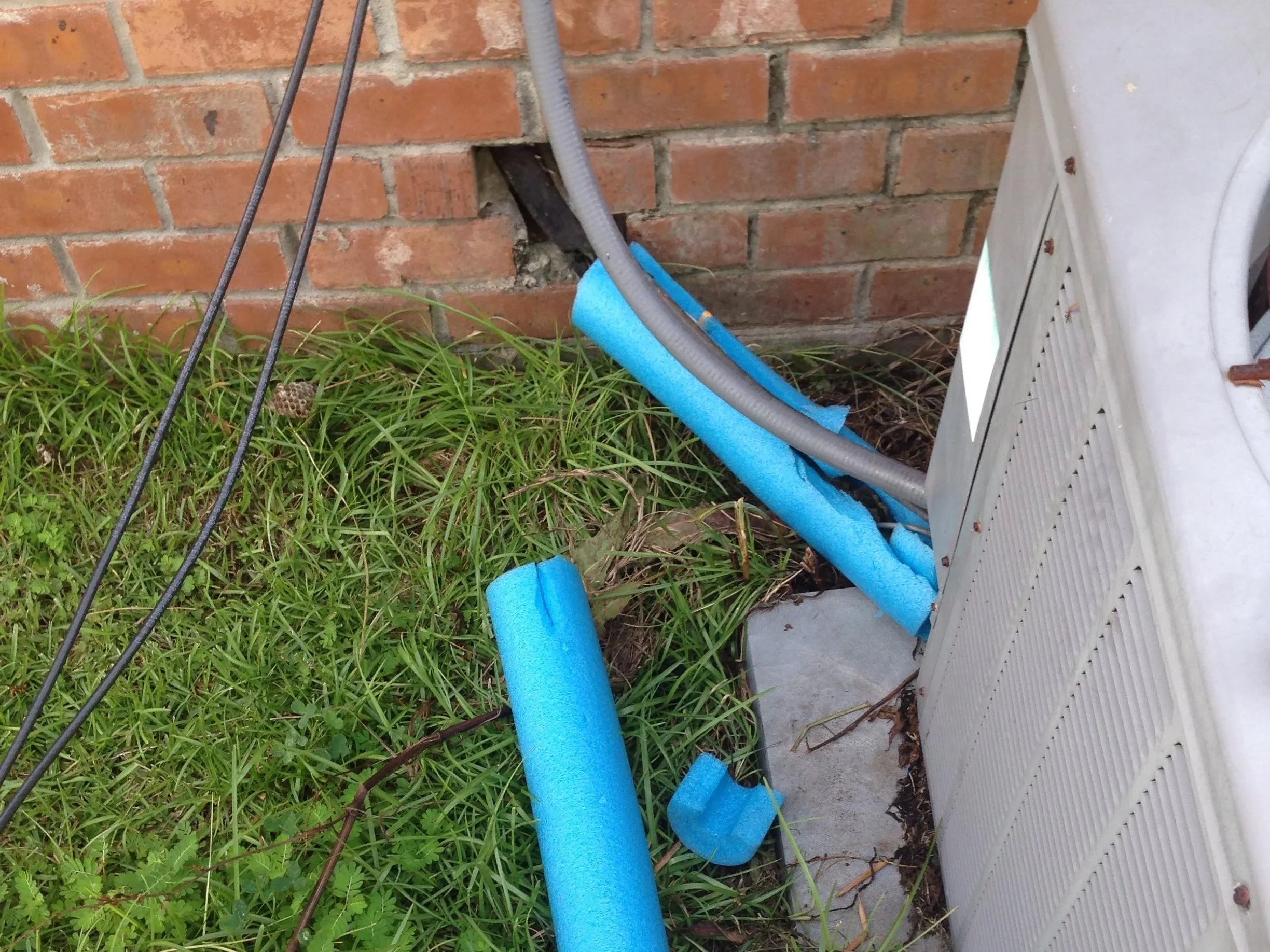 It's easy to get so excited about traveling that you forget about the small things that are equally as important. Don't let this happen to you: Make sure frozen lines won't be a problem during your awesome adventure! Get a pool noodle, slice the whole noodle down from end to end, and wrap it over the line.
Protecting Your Delicates
To keep your delicate clothing, like slacks and sweaters, a hanger for delicates is needed. The dry cleaner hangers have foam padding, but it doesn't take good enough care for your clothing because its foam is too thin. And as a result, your clothes may crease or stretch out.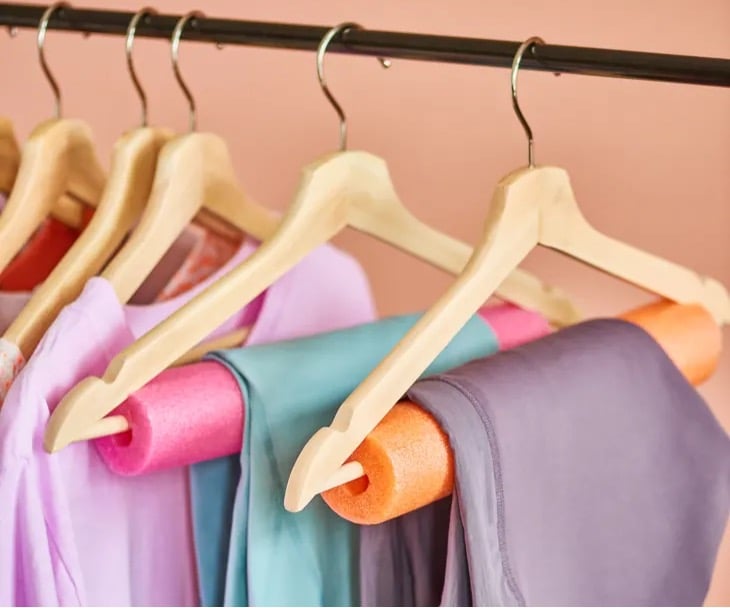 This is not the case with a pool noodle because the foam is thick and strong. So, cut the noodle the width of the bottom of the hanger, and slice it from end to end. Then, wrap the noodle over the hanger and start hanging up your clothes.
Having Your Broom Closet Organized
If you have a broom closet, you know that no matter how you try to keep it organized, brooms, mops, and possibly other things tend to be all over the place. There are other times when the mop or broom handle may fall on your face when you open up the closet. Nevertheless, you can stop this from ever happening again.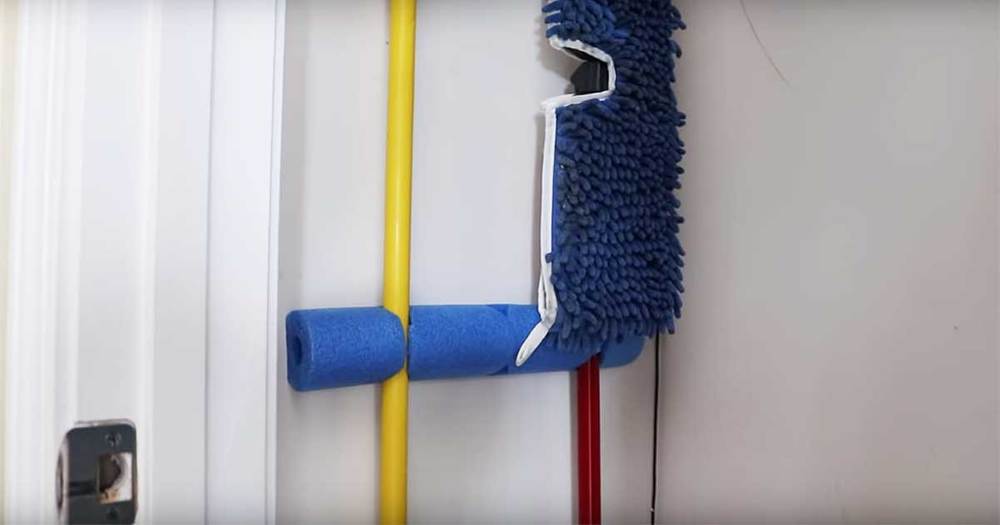 First, lay the pool noodle on one side and cut it. Then, attach it to the wall. Afterward, cut vertical triangles for the handles of a mop, broom, and other cleaning supplies to easily slide into and hold them in place.
A Wrist Rest for Only $1
This pool noodle hack does wonders for your wrists while you are typing in your workplace. So, why should you spend $10 to $15 for a wrist protector, when you can get the same level of protection for as low as $1?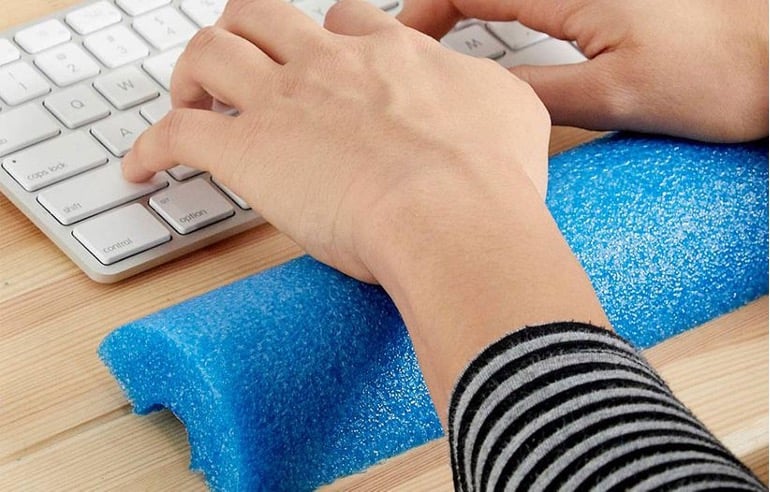 To make this hack for comfortable typing in your workspace, do the following: Get a pool noodle and cut the noodle to the keyboard's length. Afterward, cut it vertically at a comfortable height for your wrists.
A Phone Holder Like No Other
A phone holder can be a helpful tool for mobile phones these days. So, instead of spending $10 to $20 or even more for a phone holder, pay only $1 to $3 for something that works as well or even better than manufactured phone holders.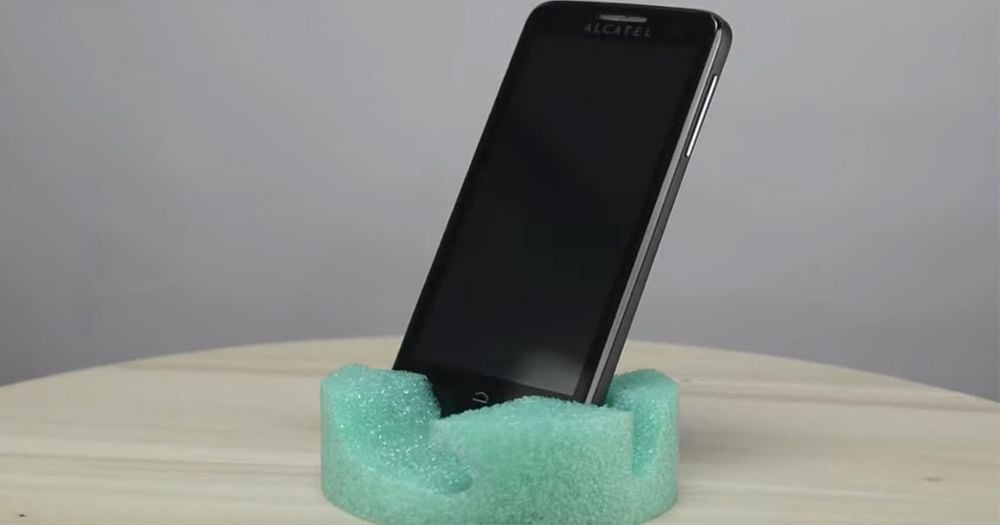 See how creative this person got from the photo above? This person used an X-ACTO knife to intricately cut grooves in the noodle. Also, there are tons of online tutorials that show you easy and safe ways to transform noodles into phone holders.
Organize Your Extension Cords To Prevent Tangling
Extension cords can be a hassle to maintain. However, this photo shows a pool noodle keeping an extension cord neatly placed within its confines.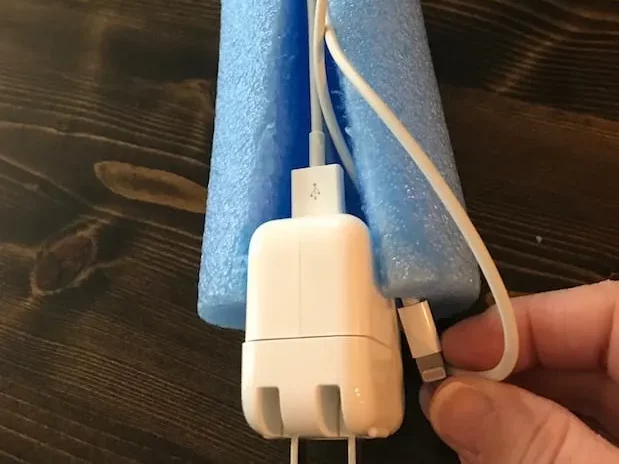 You can use one noodle for three separate organizers. It can be a hassle to store three cords together in a box due to possible tangling. So, just cut a noodle into three sections, cut each section from end to end, and voila! Now, you can store your cords in those noodle pieces for a whole new level of organization.
No More Banging Your Toes On The Bed Legs
It is very painful to bump your toes against your bed legs. However, the pool noodle shown below can prevent this from happening again!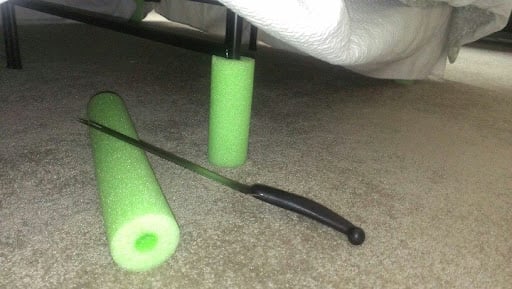 As shown in the picture, cut the noodle to fit the length of the bed legs. Then, slit the small pieces from end to end and wrap them around the legs. Now, you can keep your toes safe as you walk around in your bedroom.
Keep Your Fishing Poles Organized
This pool noodle hack is amazing for any enthusiastic fisherman. They can keep their fishing poles organized and upright. For a cheap price, it's definitely an extraordinary way to ensure the fishing poles that you paid your hard-earned money for are maintained.
Create slits in the noodle that are four inches apart. Then, screw it into the wall, and voila! Now, you can store expensive fishing poles safely upright against the wall. The friction from the pool noodle will help keep them secure and in place.
Child-Proofing Your Fishing Poles
As another fishing hack, if you bring your kid along to fish, you may want to child-proof the fishing pole. Kids are susceptible to trip and fall as they attempt to throw out the pole's line into the water. And as a result, the pole may fall overboard into the lake or ocean.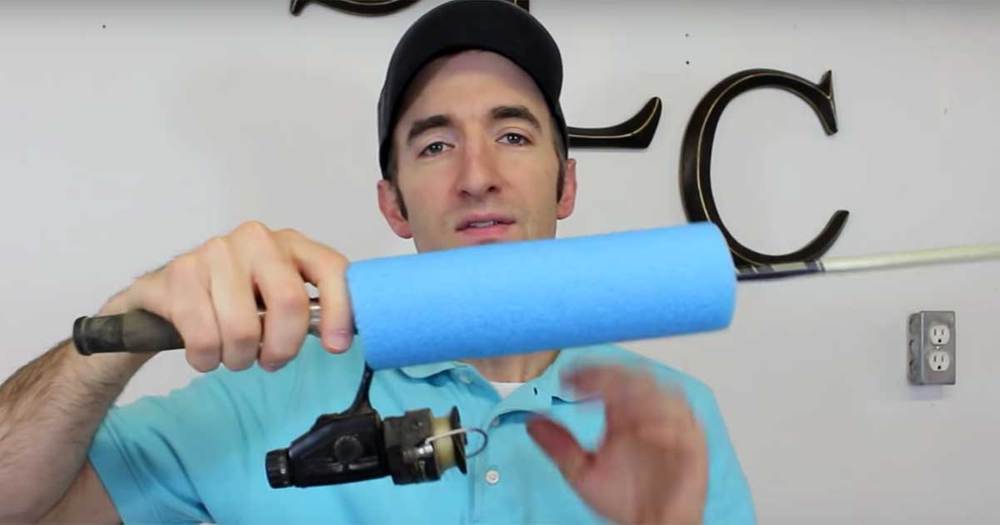 To prevent this, a pool noodle can be used as a floating device for the fishing pole. And even if the child just likes to throw things, this device will keep it from sinking out of your reach.
This Draft Blocker Can Lower Heating Bills
It is also incredible that this nifty little hack can save you tons of money on your electric bills over the winter months! You can use a pool noodle to cover drafts in your home, thus keeping your house warm and heated effectively.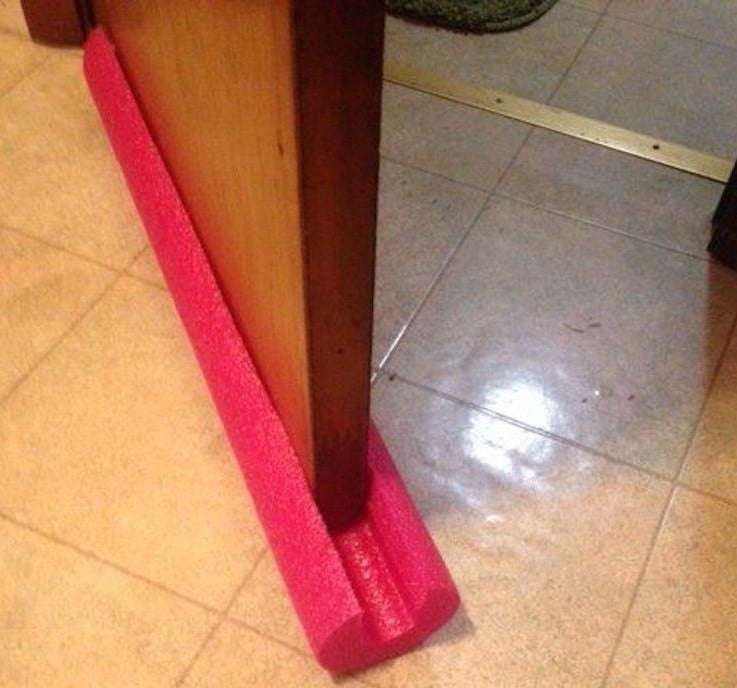 If you're looking to stop a draft in your home, cut a pool noodle to the same width as your door. Then, slice your noodle from end to end until it can fit under the door.
Learning the Force with these Star Wars Lightsabers
What a crafty and very affordable way to make your child's birthday party lively! And since pool noodles only cost $1 to $3, you can buy a plethora of them without hurting your budget.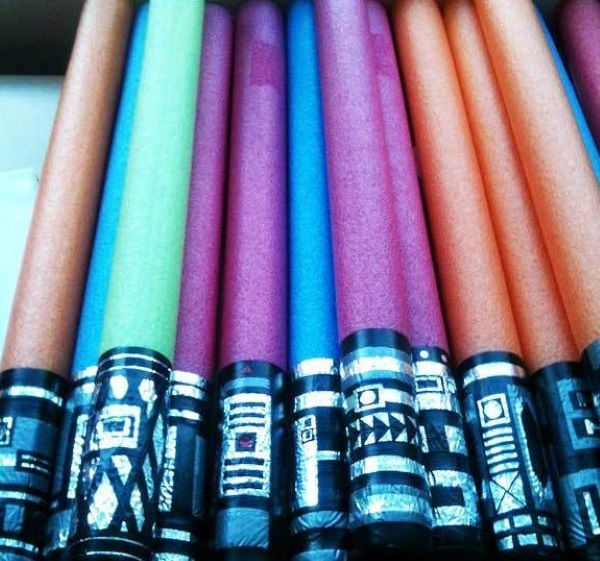 First, buy a bulk of pool noodles of all different colors. Then, get some markers and duct tape. Let every child design his or her own laser sword, and let the fun foam battles begin!
No More Toys Under The Couch
There is an innovative way to prevent your children and pets from losing their toys underneath the couch. There is no sweat to making a noodle couch stopper as well as no significant costs to worry about!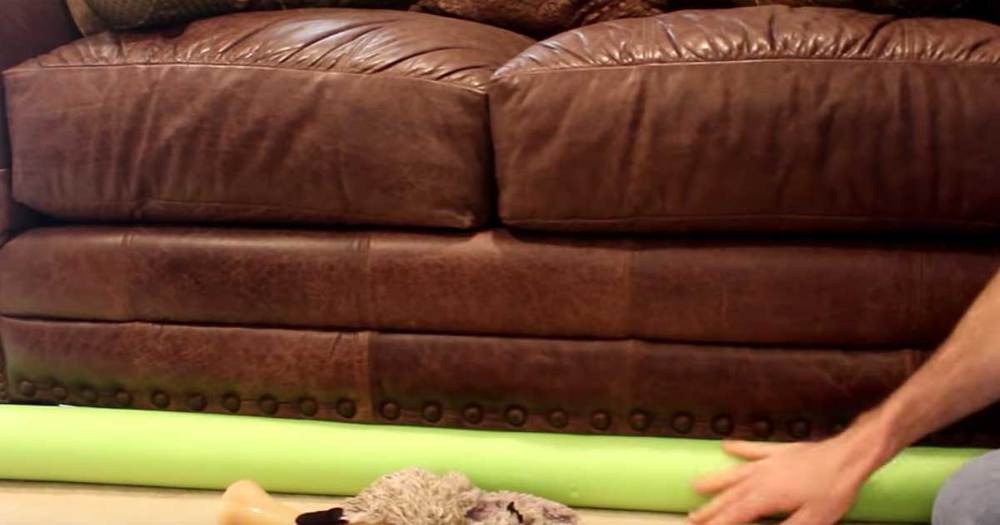 Just go to the store and grab a pool noodle. Then, all you have to do is put the pool noodle between the couch and the floor. It's as simple as that!
Setting the Mood with Floating Candles
Floating candles are an amazing way to obtain a relaxing mood. You can have it to enjoy in a nice bath or in your backyard pool. They are also very easy to make.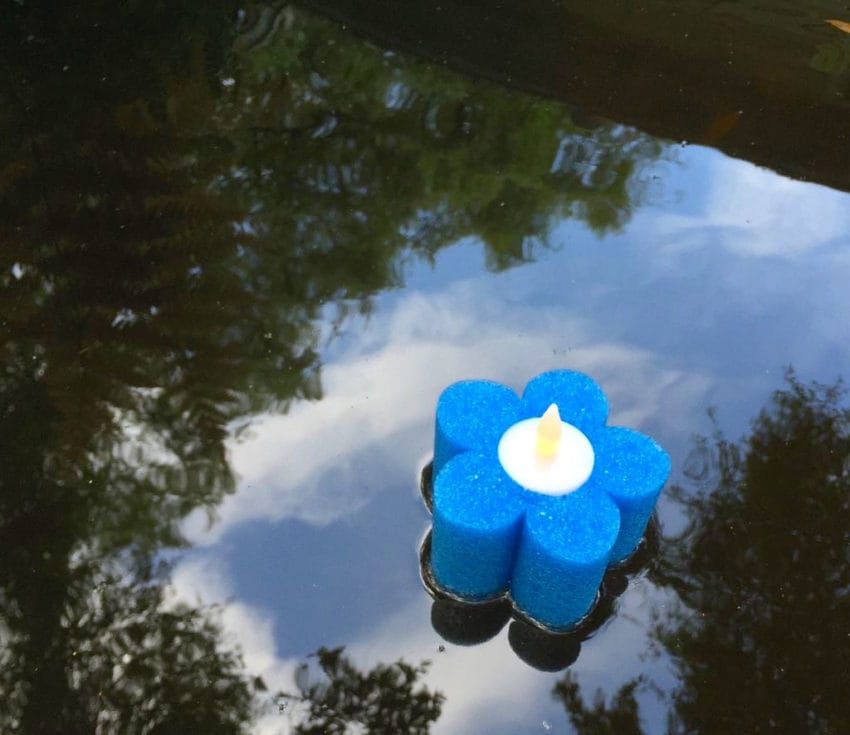 When you purchase a noodle, make sure to get one in your favorite color. Then, cut it into approximately three-inch sections. Next, you will need an outline of a votive candle to trace in the center of one of the pieces. Finally, cut a hole in the center and place your candle inside. Congratulations, you've just created a fun floating candle display!
Ready-To-Use Squeegee
Spills in the garage happen sometimes. When it does happen, using a pool noodle can be a better solution to clean up the mess than a regular mop that tends to swish spills, especially oily spills, around. Also, getting on your knees on the concrete floor to clean it with a sponge isn't such a good thing either.
Instead, get a heavy-duty garden rake and a pool noodle. Cut off the noodle to the width of the prongs of the rake. Then, slice the noodle from one end to the next, and slip the noodle onto the prongs. Let the squeegee-ing begin!
A Headrest is A Must for Long Road Trips
A long trip could be a drag especially when you are not driving. This is true even when you have books, electronics, music, and other things to keep you occupied. After a while, non-drivers still tend to get tired, but it's hard to rest without a headrest. A pool noodle can help you with this situation.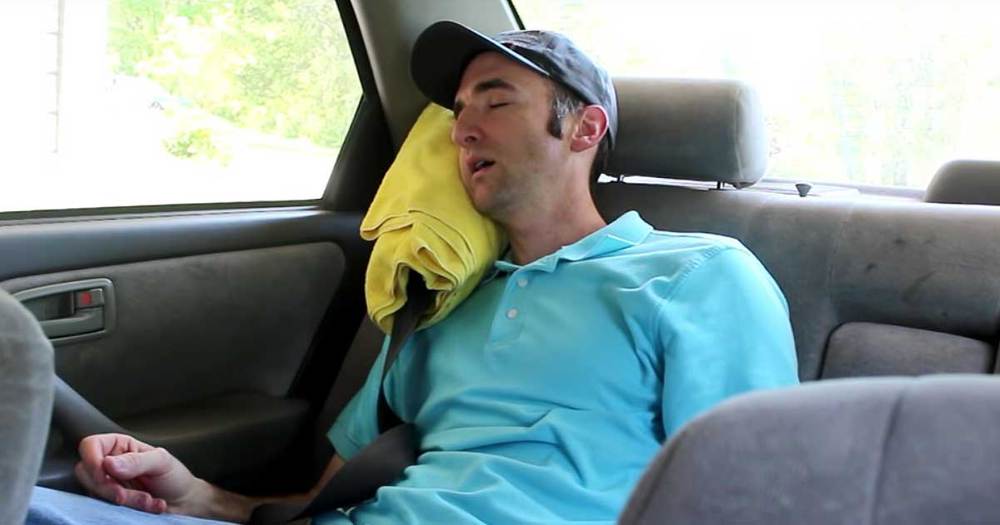 To make a noodle into a headrest, do the following: cut a section of the noodle off, then slice it from one end to the next. This will allow it to easily slip onto the seat belt. You can also wrap it up with a towel or a soft shirt to make it more like a pillow.
35. A Unique Way To Teach Fractions
The following photo is perfect for math teachers of young children. This hack is an easy, cheap, and fun way to teach fractions to students.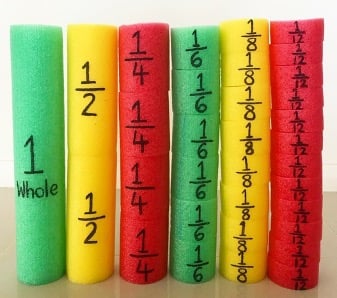 For this hack, you must appropriately cut and label your noodles. You'll keep the kids' attention with the bright colors, and they will want to participate with the new toy.
Protection for Your Car Door
We tend to bump the car door against the garage wall a lot. However, using this hack will help protect your car door.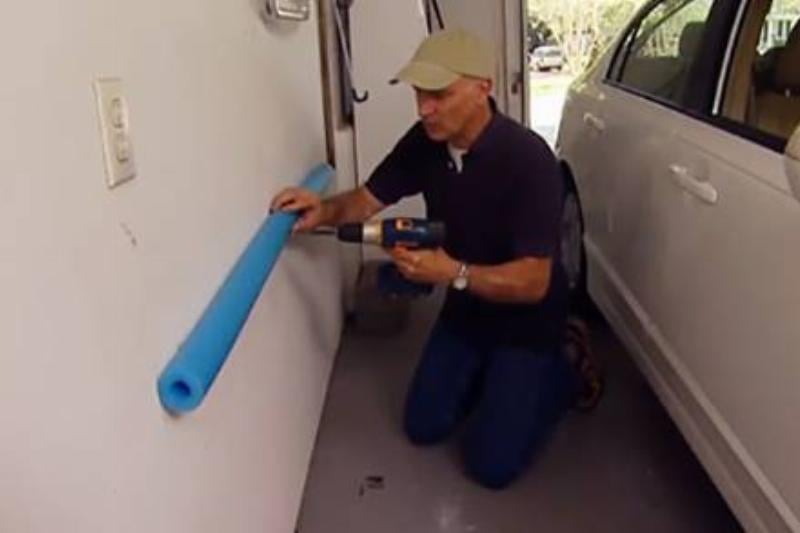 Get a pool noodle, and screw it against the garage wall according to the car door's height. There is no longer a need to worry about your kids bumping the door or you bumping it when you are getting your groceries out of the car.
Beautiful Wreath Base for any Time of the Year
This wreath is amazing for any season! Using a pool noodle as your base, you can use various accessories to attach to it, so it will look good all-year-round. It is a great decoration to put on your door or wall.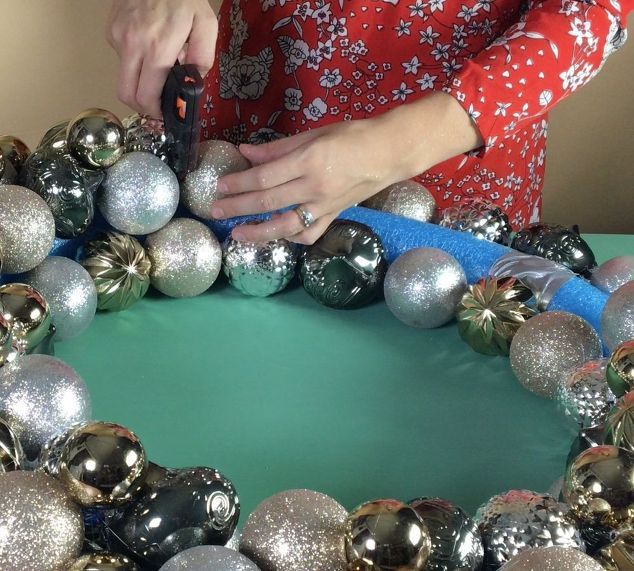 To make it, you must first form the noodle into a circle and seal the ends together. Afterward, start attaching your accessories. This could be ornaments, fake leaves, pumpkins, and other things. Be as crafty and festive as you want!
Place Pool Noodles On The Inside Of Your Garage Door
We've already covered a few car saving hacks using pool noodles on this list. While it's important to protect your car doors when opening up your cars in a jam-packed garage, it's also important to protect the back of your car when you're closing your garage door.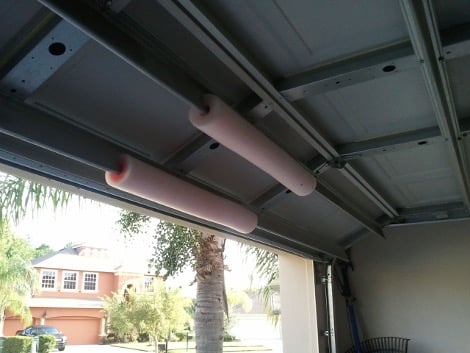 This clever trick involves placing pool noodles on the inside of your garage door where the horizontal metal supports are that help your door slide up and back down. When you close your small garage, you don't want these parts to accidentally scrape along the back of your vehicle. Instead, prevent such damage from happening by using foam pool noodles as a buffer.
Make Housework Easier with a Long Funnel
Indeed, pool noodles make household chores easier. Imagine having a long funnel when you need to fill a bucket with water. Just attach it to your sink, and control the flow of water! You won't have to awkwardly try to fill buckets directly from the sink ever again.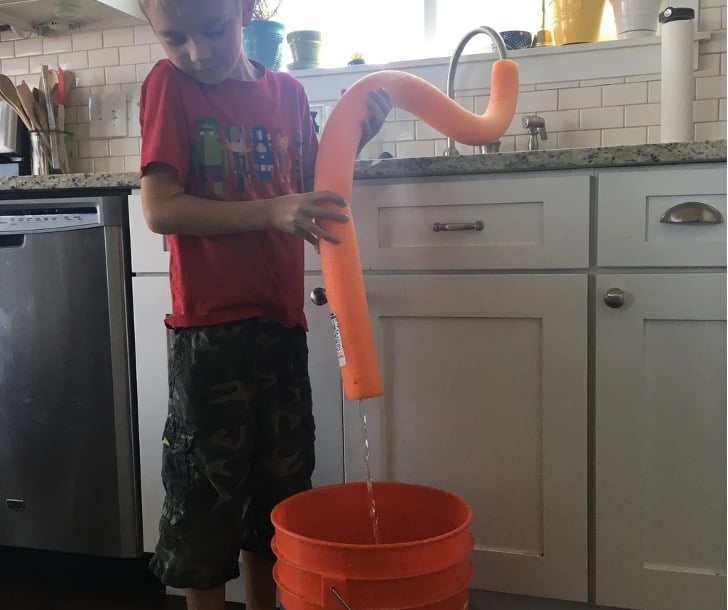 Just let the water slide down one of these pool tubes. Clearly, you would have to guarantee that you are using a clean pool noodle. Dunk one end into the bucket while attaching the faucet to the other opening. Amazing!
Bright Pool Noodles as Plant Support
Did you know that pool noodles make a lovely alternative for wooden stakes as a support for plants? You read it right. All you need is a variety of pool noodle colors for a vibrant-looking garden!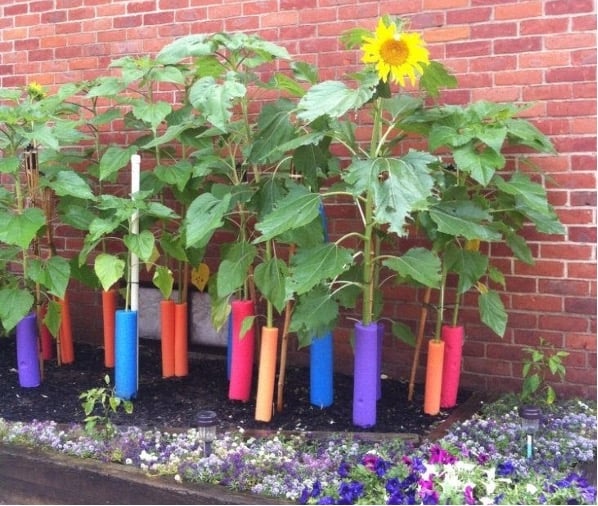 Cut the noodle lengthwise using a box cutter or knife. Next, shape it around the base of a plant. It is important to note that as the plant grows taller, you can include another section to support the added growth.
Organize Your Headbands With Pool Noodles
Women have an excessive number of headbands, pins, and barrettes, and we don't pass judgment on them for that. To free any countertops loaded up with these hair adornments, attempt this DIY hack. Cut equal lengths of pool noodle and cover them with cloth and lace.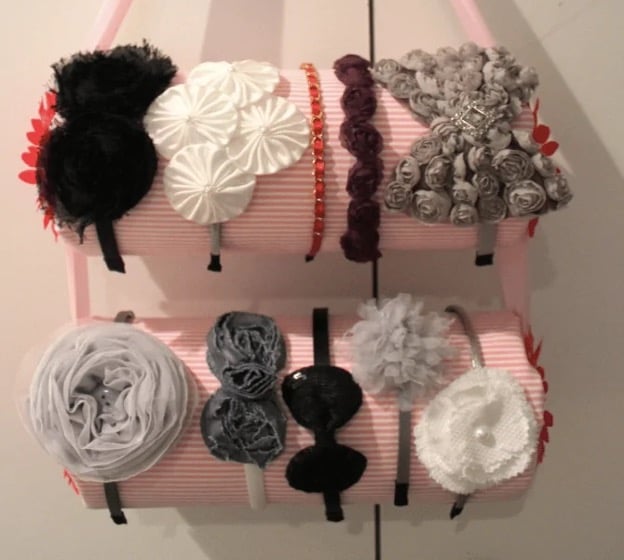 Then, thread some ribbons through to act as handles. Once you've finished this project, you'll have a lovely spot to coordinate your collection of headbands. Hang this headband holder behind your door or dresser for easy access. 
Treat Your Kids to a Makeshift Playhouse
This DIY playhouse will give your kids hours of fun. All you need are some pool noodles, several bedsheets, and some duct tape. Begin by making two squares from the pool noodles, then secure them together with duct tape. Next, set one on the ground and attach noodles to the corners.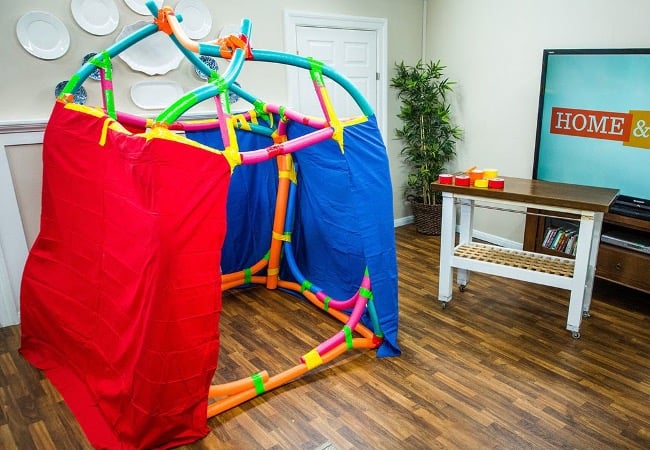 Repeat this process but with the second square on top. Measure how long you want them to be and tape your pool noodles together in an "X" shape to create the peak. Connect them to your playhouse house and place a pool noodle "beam" joining them to create the top of your playhouse. Then, hang the sheets and secure them in place with a little more duct tape. 
DIY Bumper To Protect Your Vehicle
Secure your vehicle when it's parked with these makeshift bumper pool noodles. Simply pop it back in the storage compartment when you're ready to drive off. Keeping a vehicle in great condition involves shielding it from scratches and marks from careless drivers.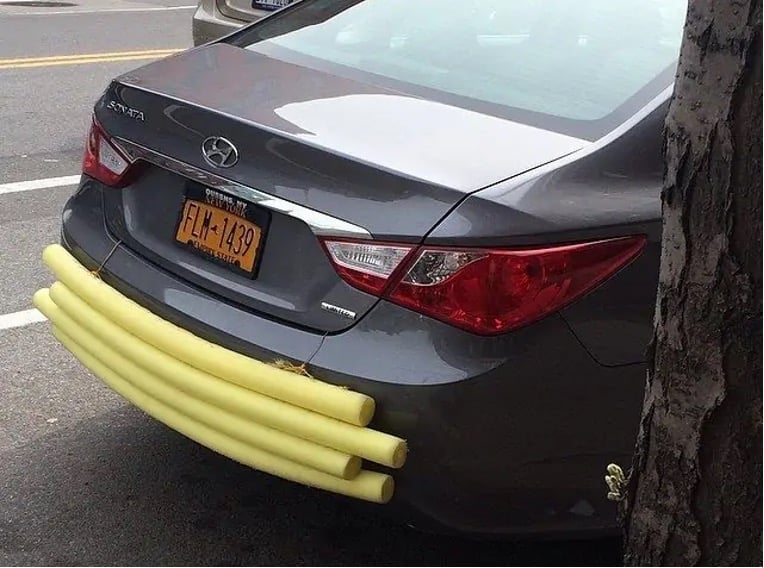 One of the easiest ways to do this is by putting pool noodles on your bumper. You should assemble 3-4 four pool noodles of equal length, then tie them with strong twine and affix them to the back of your vehicle. 
Build Your Own Floating Basketball Hoop
There's nothing more fun than a round of b-ball in the water! Thanks to pool noodles, you can assemble a floating b-ball hoop for your home or the local swimming pool. It doesn't need a great deal of effort to mimic the illustration below. Look! The noodle pieces fit on the bottom sections of the hoop to help the structure float.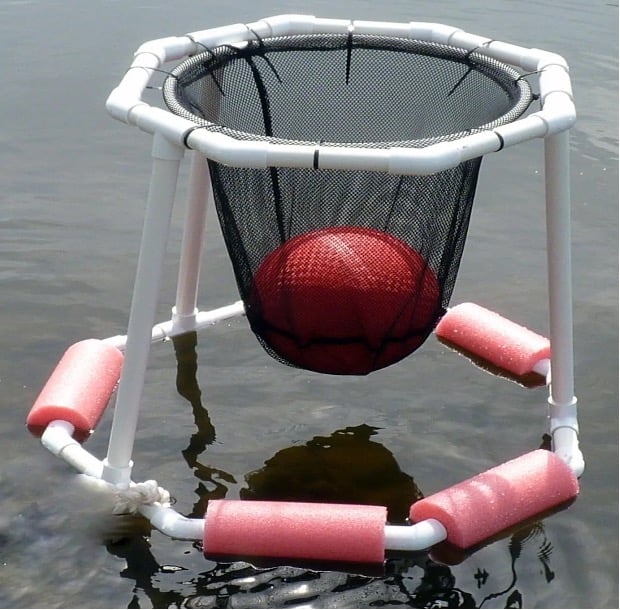 Make a net and attach it to the PVC pipes using zip ties. The height of the pipes depends on how high you want the hoop to be. Tip: you may want to glue the PVC together and use sealant to keep them from falling apart and prevent water from seeping in.
Smart Card Holder
Did you know that you can have a savvy organizer for cards by simply cutting a piece out of a pool noodle? This can be utilized for all sorts of card games. It seems like there are limitless things we can do with pool noodles.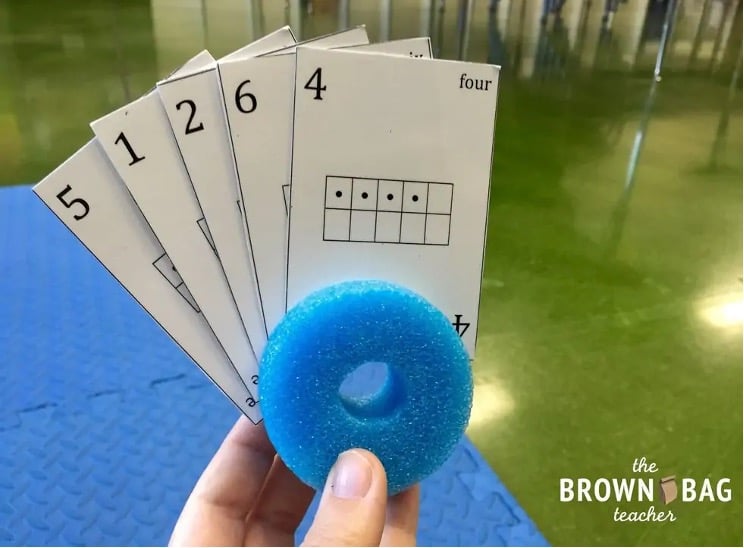 All you need to do is cut a small section of pool noodle, and then slice it in the middle, going only about a third of the way down. Place your cards in the slot, and you're ready to play!
DIY Sprinkler for Heaps of Fun
If you don't have space for a swimming pool in your backyard, this DIY sprinkler is for you. Utilizing an old pool noodle, it's easy to make this fun backyard game that will make summer at home more fun.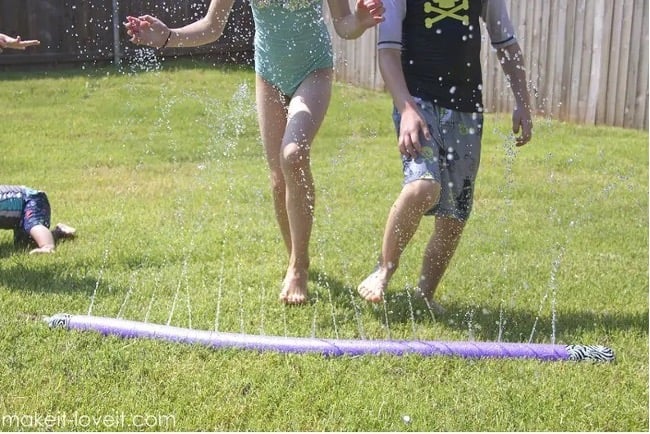 Your little ones will love playing around in the water! Just punch some holes in a pool noodle, make one end watertight, and run a hose through the other end to make a clever sprinkler your children will adore.
Child-Proof Your Furniture
You don't have to store away tables with sharp edges just because kids are visiting the house. A pool noodle will protect the edges and make the furniture child-proof. This tip is great for grandparents, aunts, and uncles.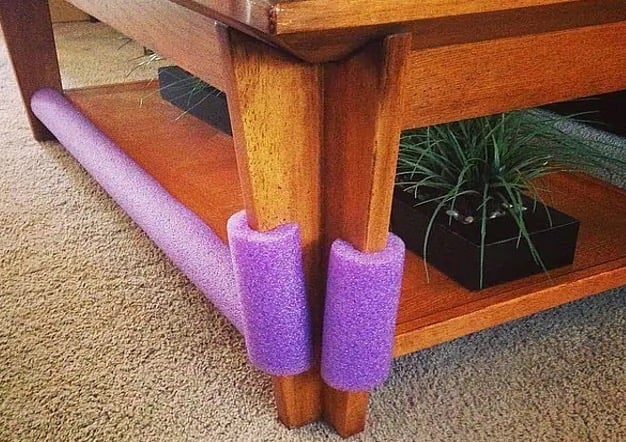 If you use this trick, be sure to also remove any items from lower shelves and place them up high until the kids have gone home. Keep mishaps from occurring with this easy trick.
Gear Rack
Create a secure rack for your gear (think luggage or say a ladder) and protect your car from getting scratched with the use of pool noodles. It is a clever and cost-efficient way to protect your items and it is simple to do!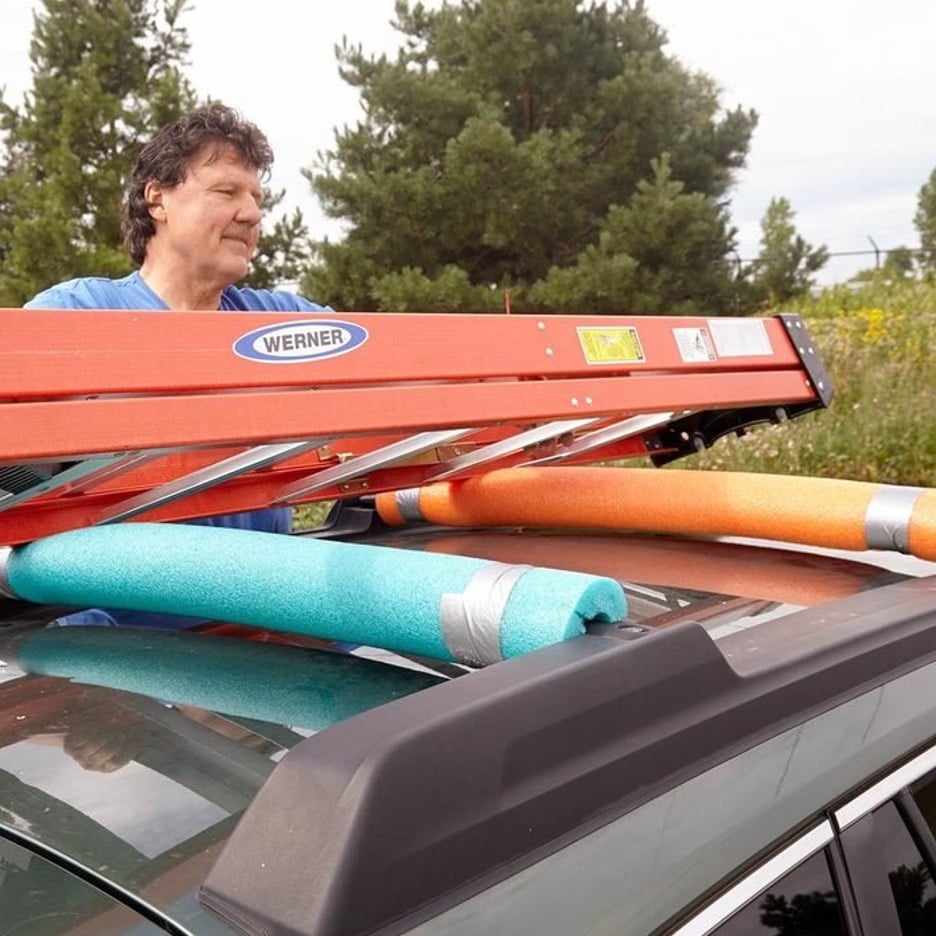 All you have to do is cut slits down the side of the pool noodles with a utility knife and then fixture them around your car. From there, tape them back around. Throw your items on top and don't forget to strap them down.
Visibility Boundary Marker
If you're somewhere where the winter seasons mean snow or rain, this idea is for you. However, even if you're not, seeing at nighttime can still be difficult to see the parameters of your driveway.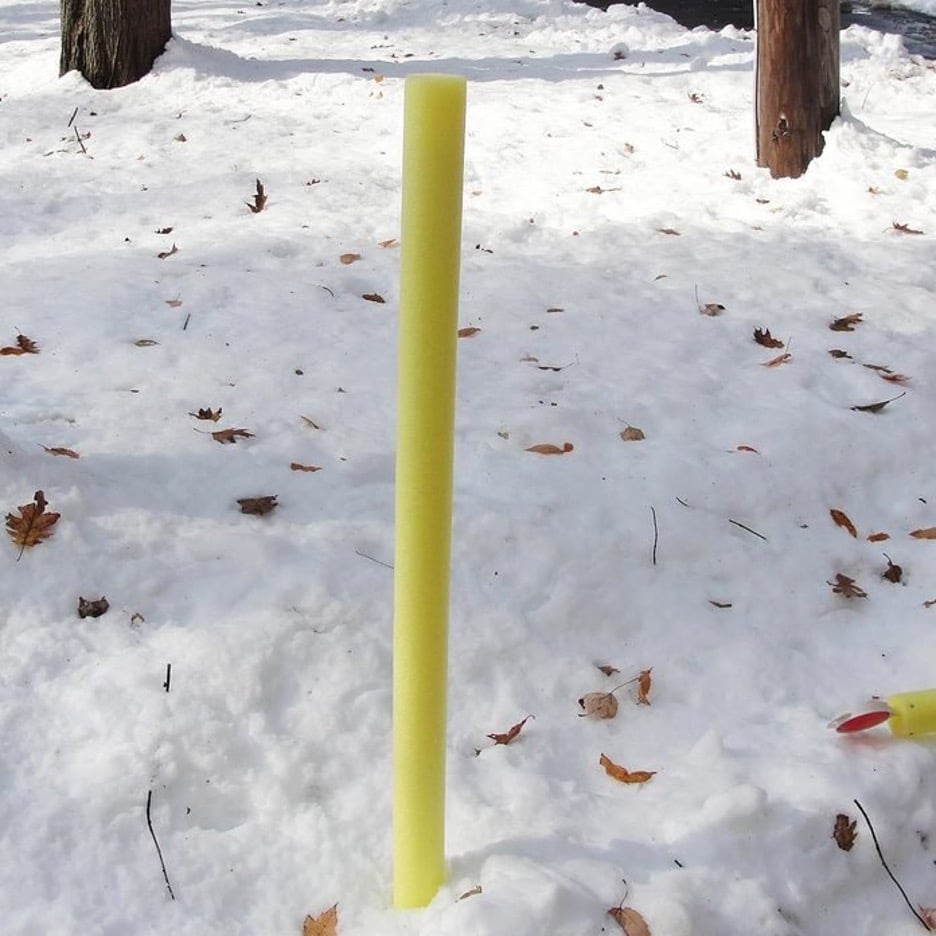 For this pool noodle hack, you'll need a rebar and a pool noodle. Plant the rebar in the snow and then slip a brightly colored pool noodle down over it. Try missing that next time you're back out in the snow!
Ladder Guards
If you're working on or installing something to your home, such as rain gutters, it could be wise forethought to put guards over your metal ladders. To do this you'll need to cut 2-feet sections of the foam noodle, then slit them with a razor knife.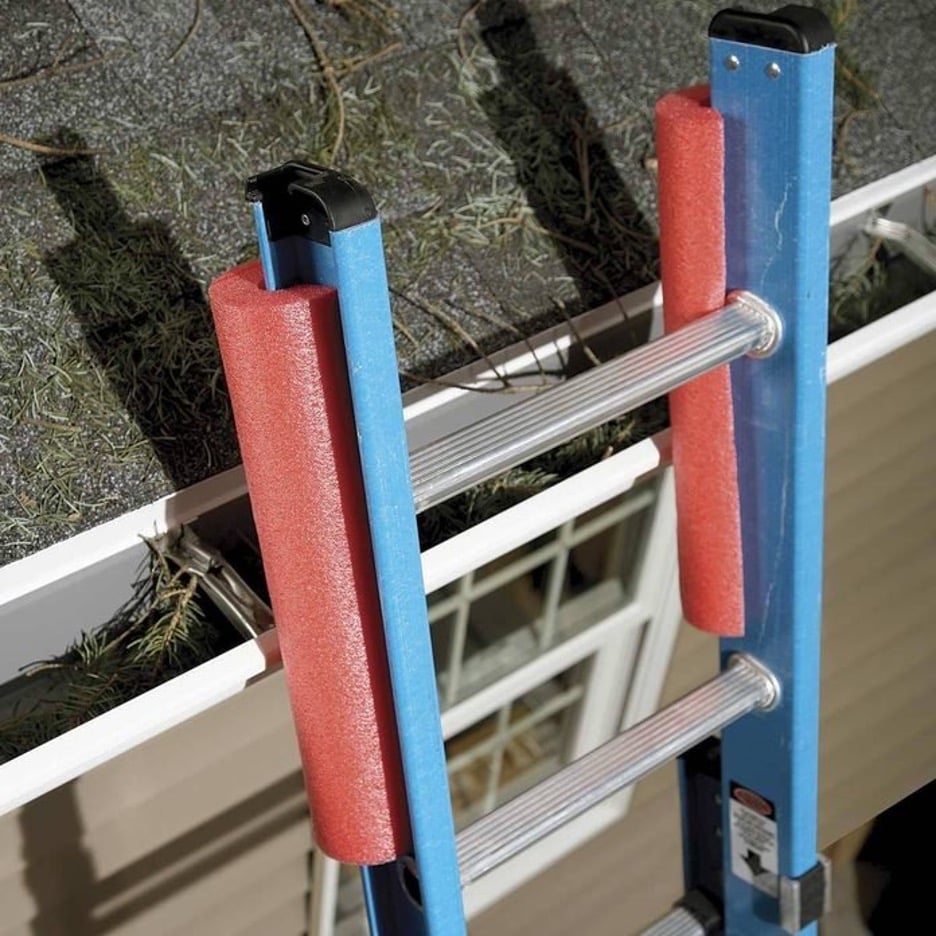 From there, stick them onto the sides of the ladders. Feel free to use foam pipe insulation in place of pool noodles. You can be worry-free about scratching your projects!
Flashlight Stand
This hack is for the person working on projects alone or the kid hiding underneath the blankets reading at night. Give yourself the freedom of both hands and create a no-roll miniature work light.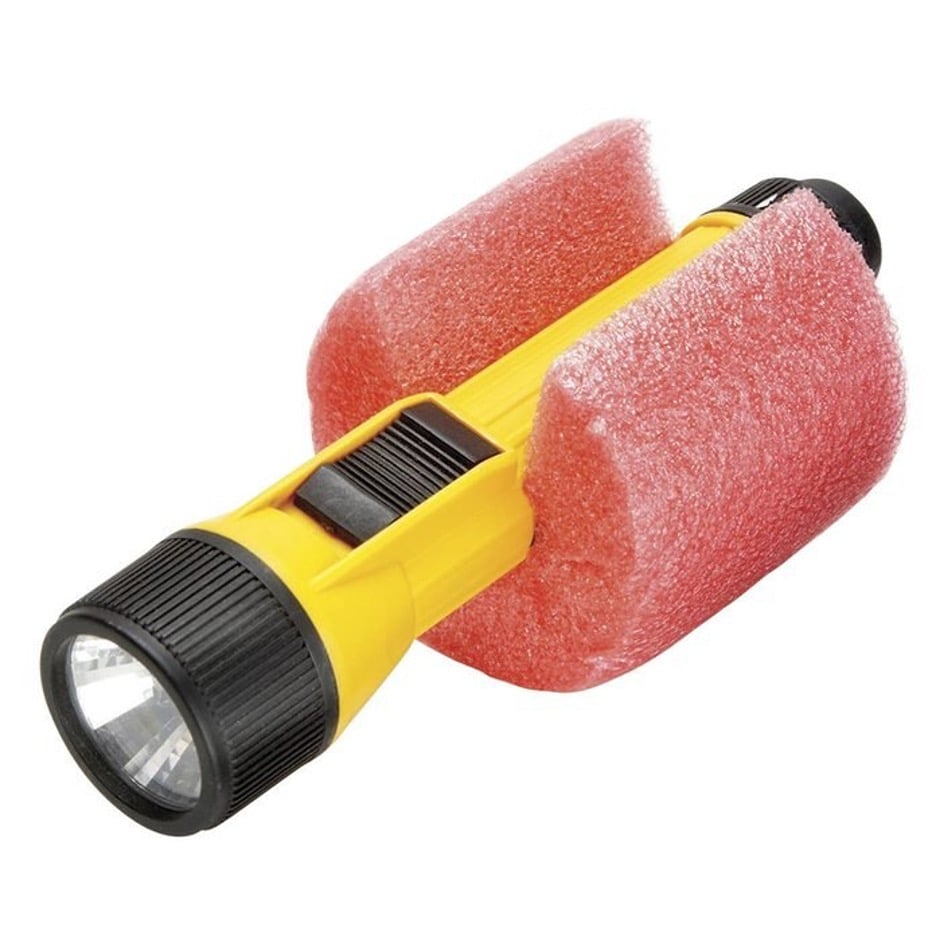 Cut a small section of your pool noodle and wedge a small flashlight into it. Position the flashlight at your own discretion and get lost in whatever task you've undertaken with both hands.
Comfortable Mowing
There are times when the vibration of a lawn mower can be a bit too much (especially for those with arthritis). The chore needs to be completed, but we shouldn't have to suffer for it with achy hands.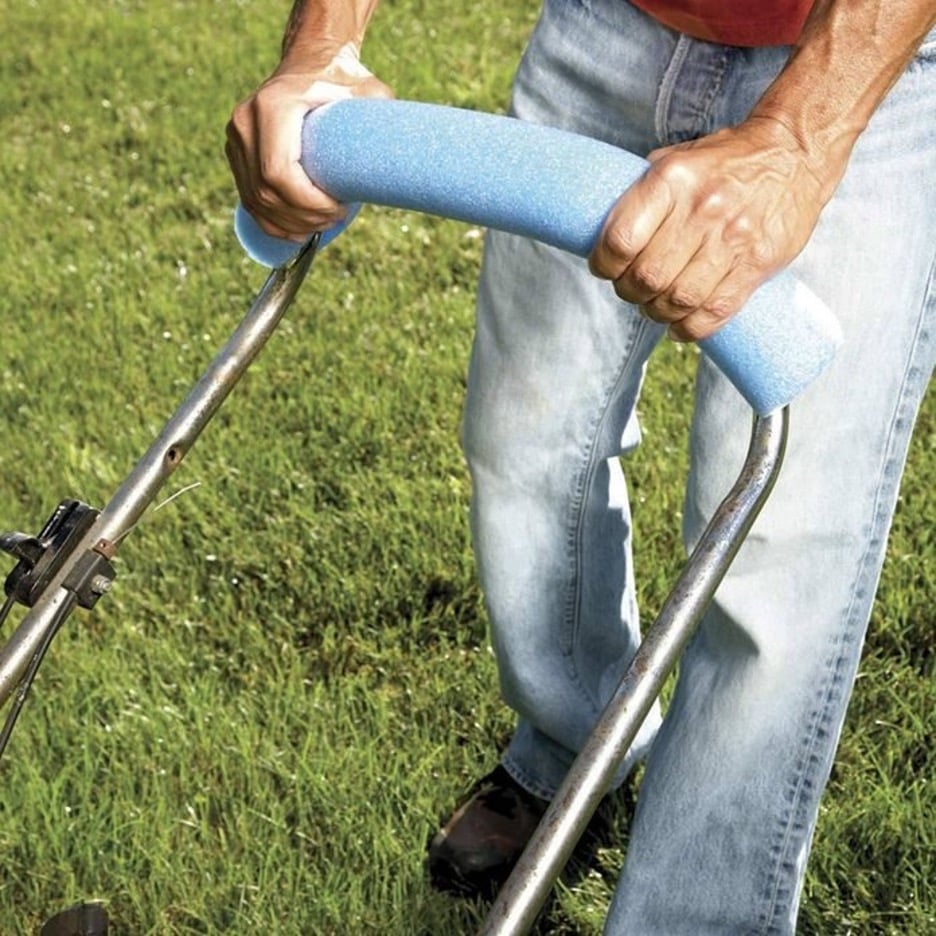 For this hack, cut a section of the pool noodle and slit it down the middle. Wedge the noodle over the handle of your lawn mower and tape over the slit. Your hands will thank you in the long run.
Interactive Water Wall
This is (mostly) for the kiddos to beat the heat and stay off their screens all in one! Create an interactive water wall using a few household items and some colorful pool noodles.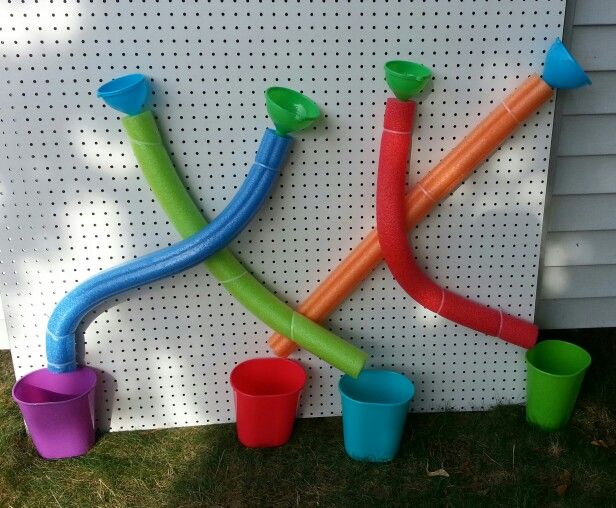 Attach your noodles to a peg board using zip-ties and put funnels at the top of the noodles. Below the noodles put buckets or some kind of container at the bottom. Have your kids pour water into each one and see which one's noodles fills their buckets the fastest.
Create Better Drainage in Your Potted Plants
It is recommended by gardening experts to create a drainage layer of gravel rocks at the bottom of your pot before adding soil. Dirt particles are quite small, so water moves slow through them. Adding a layer helps the water move more efficiently.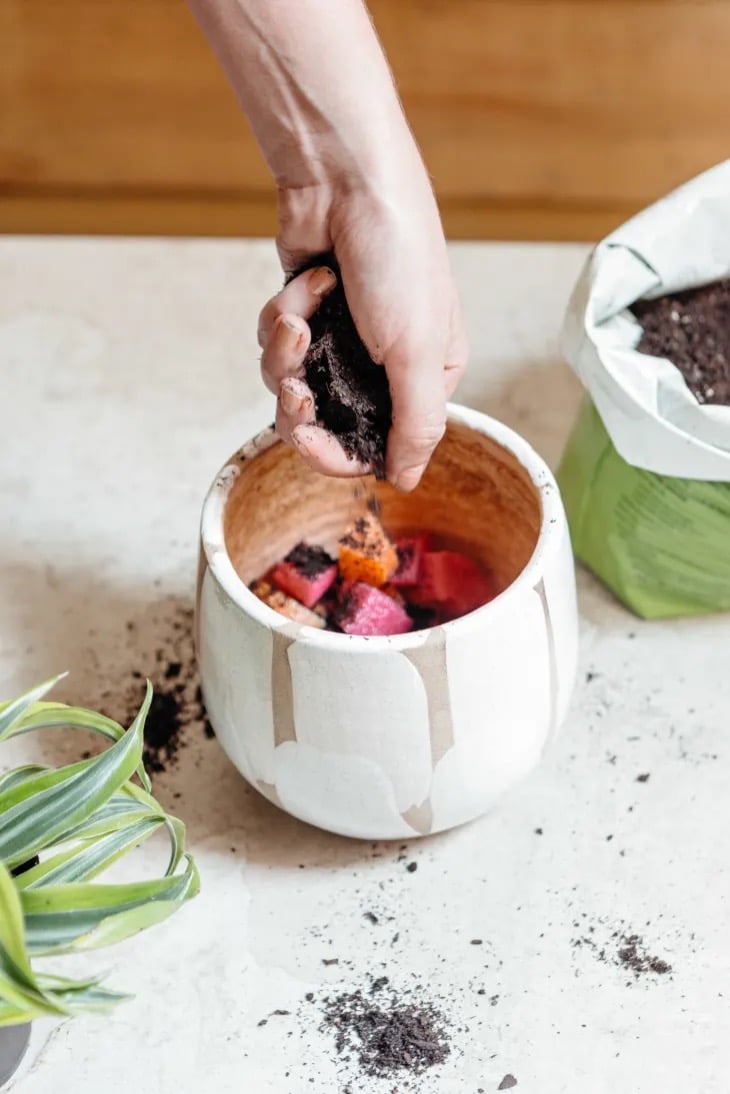 You can also use pool noodles! Cut a pool noodle into chunks. The sturdy Styrofoam will create a great buffer and costs less than costly gravel.
Make Crutches More Comfortable
It isn't breaking news that a person who is using crutches is likely uncomfortable due to their injury. Not to mention the fact that crutches are not generally known for their comfortable pads.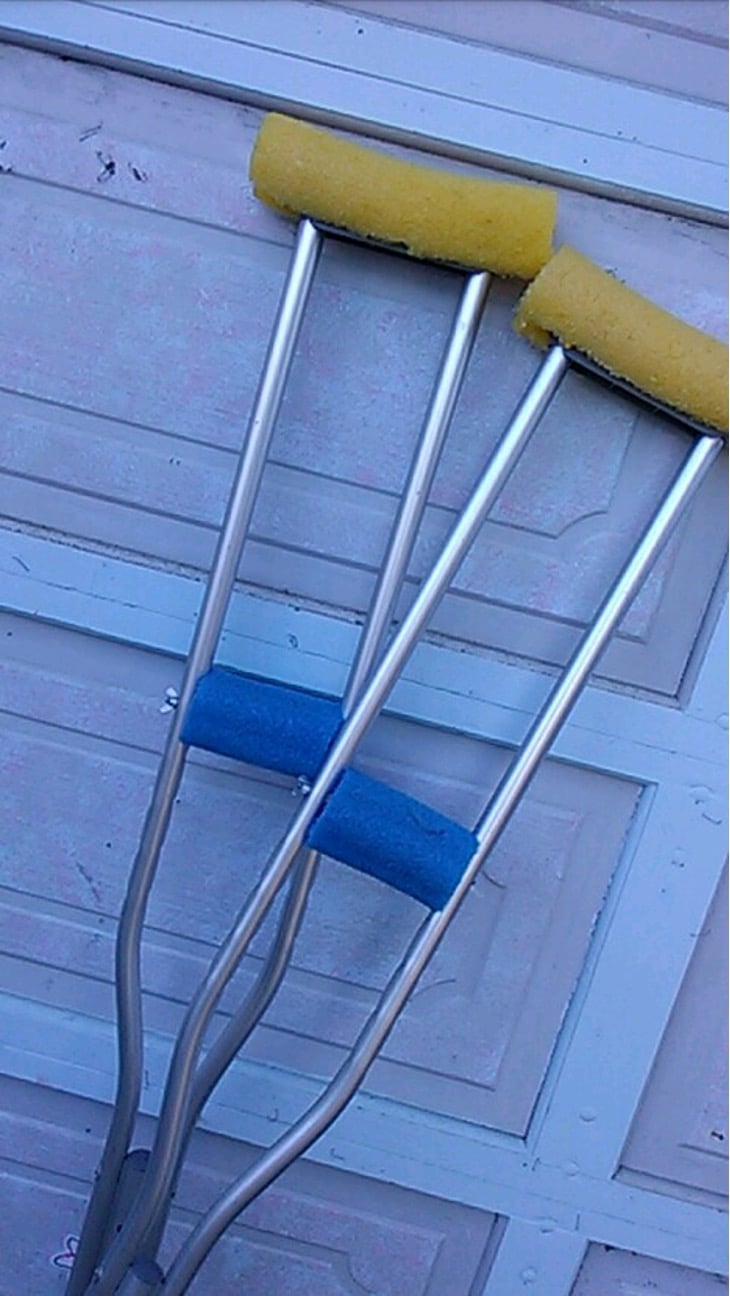 Cut the pool noodle down the length of your handlebars as well as the armpit rests. From there, cut the sides of the pool noodles and wedge them over. Hopefully this makes the crutches experience a bit less uncomfortable.
Child-Proof the Bed
A large way that infants get injured is by rolling off the bed, accidentally. You can help to prevent this securing a pool noodle underneath the covers on either side.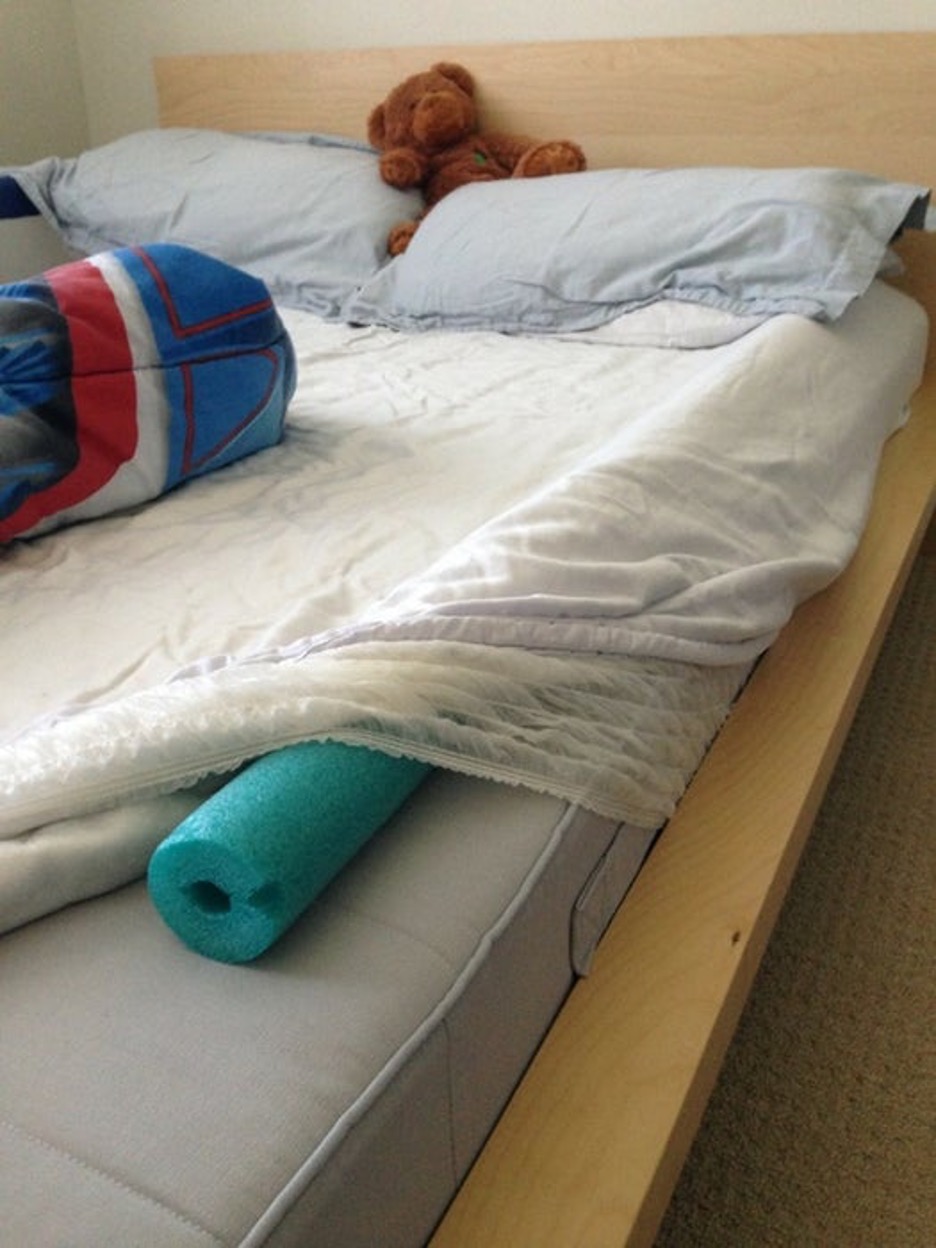 To do this, take a full-sized noodle and slide it underneath the furthermost sheet. Make sure that the noodle is at least 6 inches away from the bed. Now you can allow your baby tor rest without fear of injury.
Create Visibility for Tent Strings
Tripping over tent strings is painful and, because of this hack, unnecessary. Use pool noodles to create hazards around the string. You can use any pool noodle length that you'd like, as long as the pool noodle is brightly colored.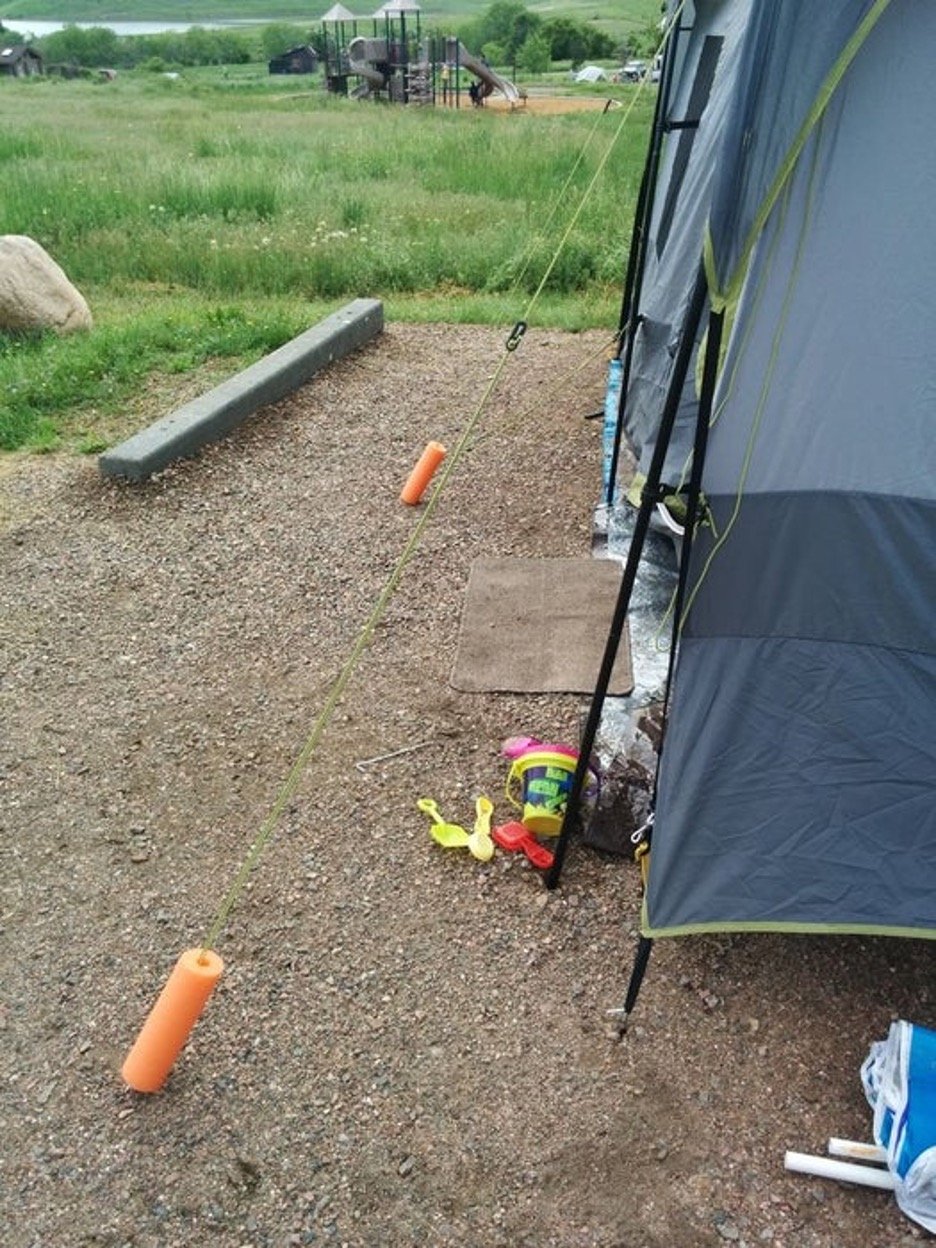 Slit the side of the pool and put it over the tent string. What an easy solution!
Make a Confetti/ Ball Shooter
Confetti always has a party that much more fun. You don't have to simply throw confetti with your hands, create an amusing confetti shooter!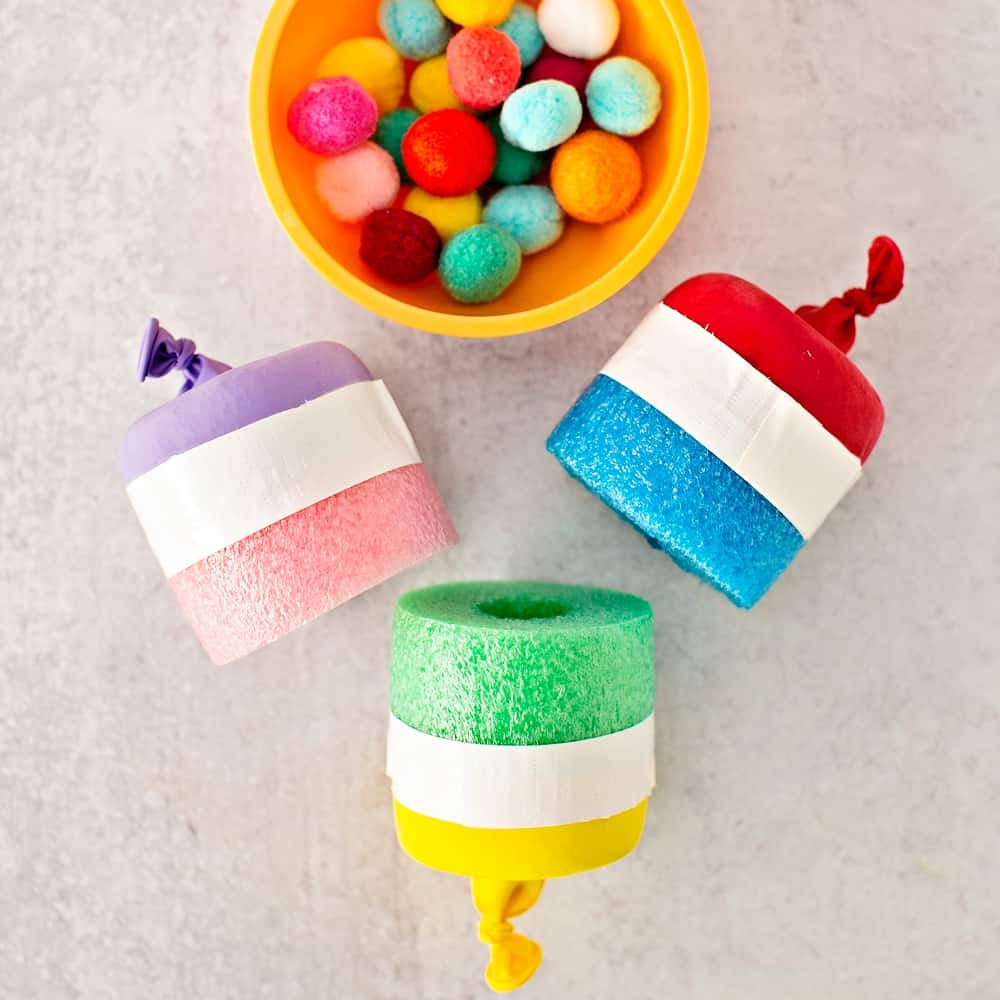 To do this hack, cut the pool noodle down to your preferred confetti gun size. Put the opening of a balloon around one end of the pol noodle and wrap duct tape around the noodle and balloon. Fill the inside of the balloon and noodle with sparkles or confetti. Pull the balloon back and release the fun. Boom!
Create a Pool Noodle Canopy
Make your backyard party a bit more whimsical this summer with a pool noodle canopy. It is cute and fun idea for you and the family, and your guests will admire your creativity.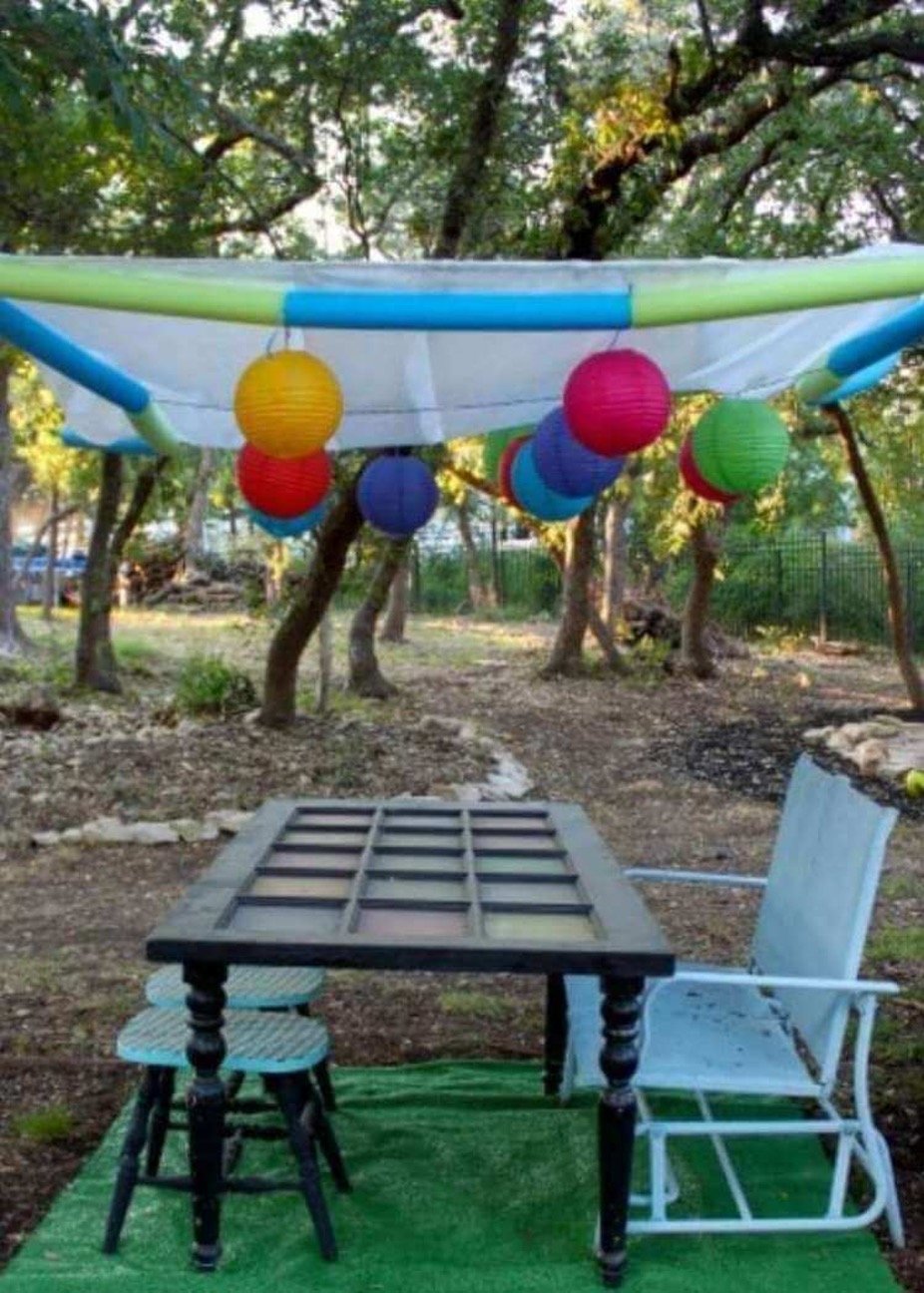 To do this you'll need pool noodles (of course), netting, a thin rope, and ribbons. If you want to add that special touch, hang some lanterns on there. This canopy will be durable and reusable, so it really is a win-win.
Create a Kiddie Carwash
Create some fun in the sun for the kiddos and keep the boredom away with this pool noodle hack! Create a kiddie carwash set-up for them to rise their bikes, scooters, or mini vehicles through.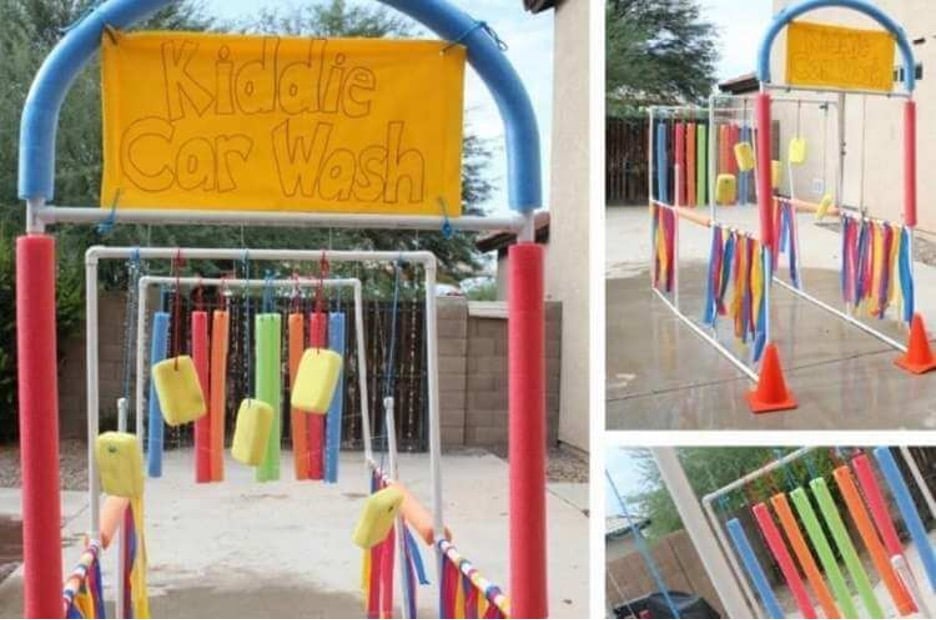 Older kids may even catch on and make some side cash by offering neighborhood bike washes with a lemonade stand on the side. Get creative!
Vroom Vroom
Going into Summer vacation and then holiday breaks from school can leave kids bored and looking for something fun to do. This is the perfect activity to keep you little ones busy.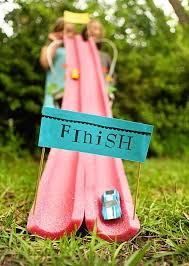 For this pool noodle hack take one pool noodle and cut it down the middle length-wise. Use something like a deck railing or a step stool and lay the noodle at an angle. Ad some cute details and grab a few little cars and you've got yourself a duel racetrack.
Rain, Rain, Go Away
We've all been there. You go camping or you're throwing a celebration and then the sky opens up. Luckily, this time you have a canopy. Sometimes the canopy isn't enough and the water pools on the roof and then an unlucky passerby gets soaked.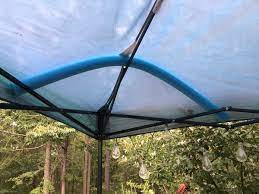 This hack just requires one noodle per corner and a little muscle. Just bend the pool noodle to arch around the corners of the canopy and BAM. You've got yourself some extra drainage.
A Homemade Squeegee
Do yourself a favor and create your very own homemade squeegee. Push the water to the side and keep your space clear and nice.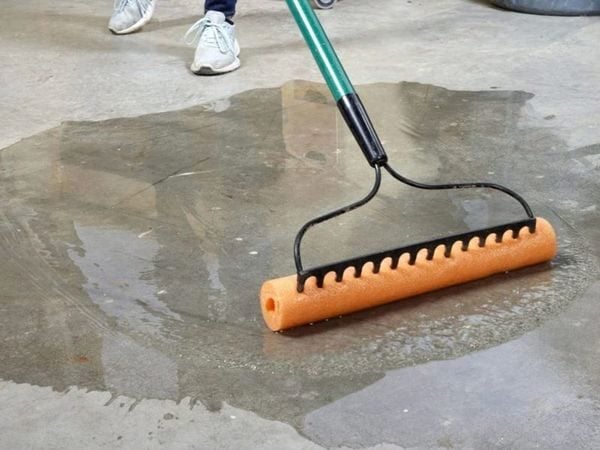 All you must do is cut through a pool noodle part way and attach it to the business side of a hoe. Voila!
Makeup Brush Holder
Keep your makeup brushes in amazing shape and skip the clutter with this pool noodles hack!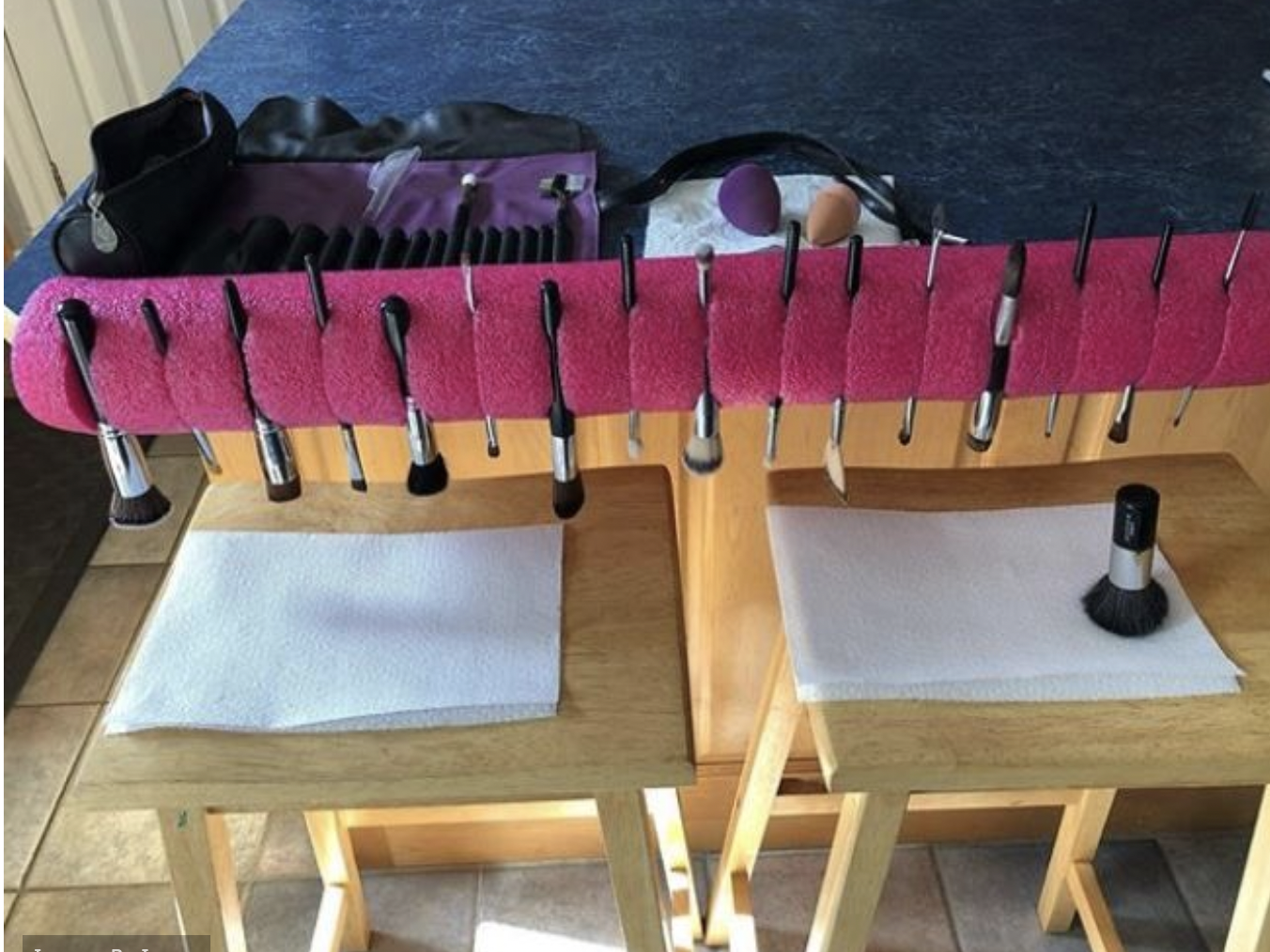 Makeup brushes are expensive and this is a great way to make sure you're doing your due diligence.