Inside The Enormous Mansion With 52 Rooms That Mike Tyson Sold To 50 Cent
In 2003, Mike Tyson was forced to declare bankruptcy and sell his luxurious Connecticut mansion due to financial struggles.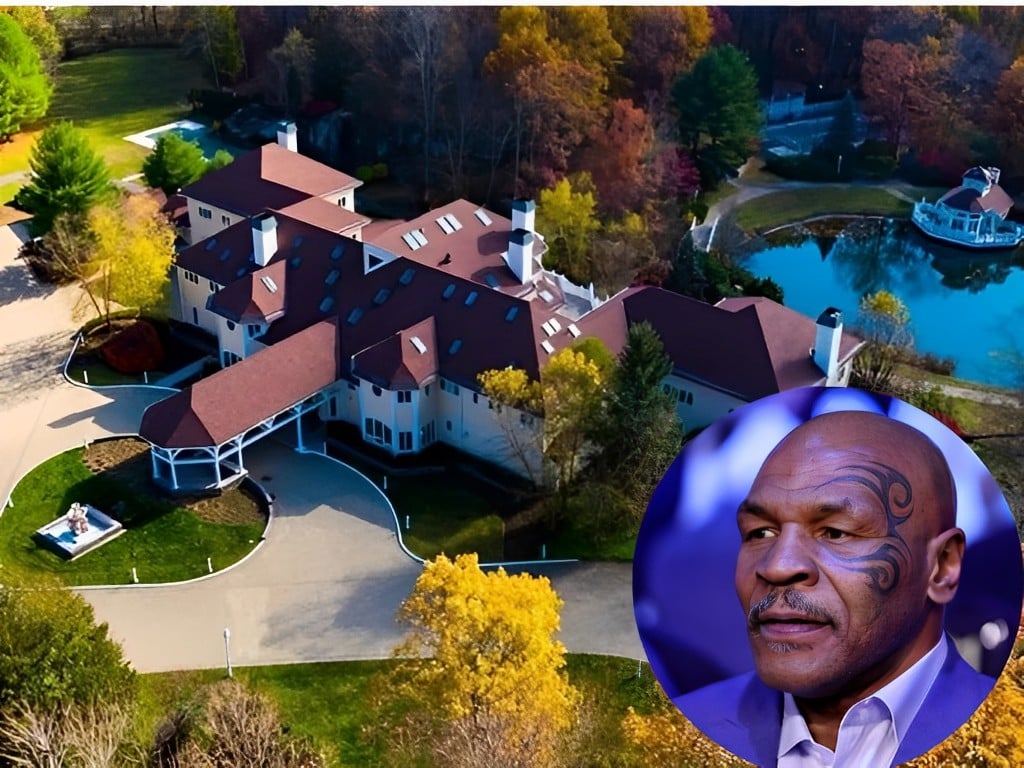 Although it has been many years since the boxing legend owned this grand estate, the home (since owned by 50 Cent) still reflects the flair both men are known for having. Come take a look inside this amazing property and experience its glamor for yourself!
A Private Retreat - Mike Tyson's Former Mansion 
Designed for privacy and seclusion, Mike Tyson's former mansion provides the perfect escape. Set some distance from the main road and surrounded by a thick ring of trees, the home is now owned by Florida businessman, Casey Askar.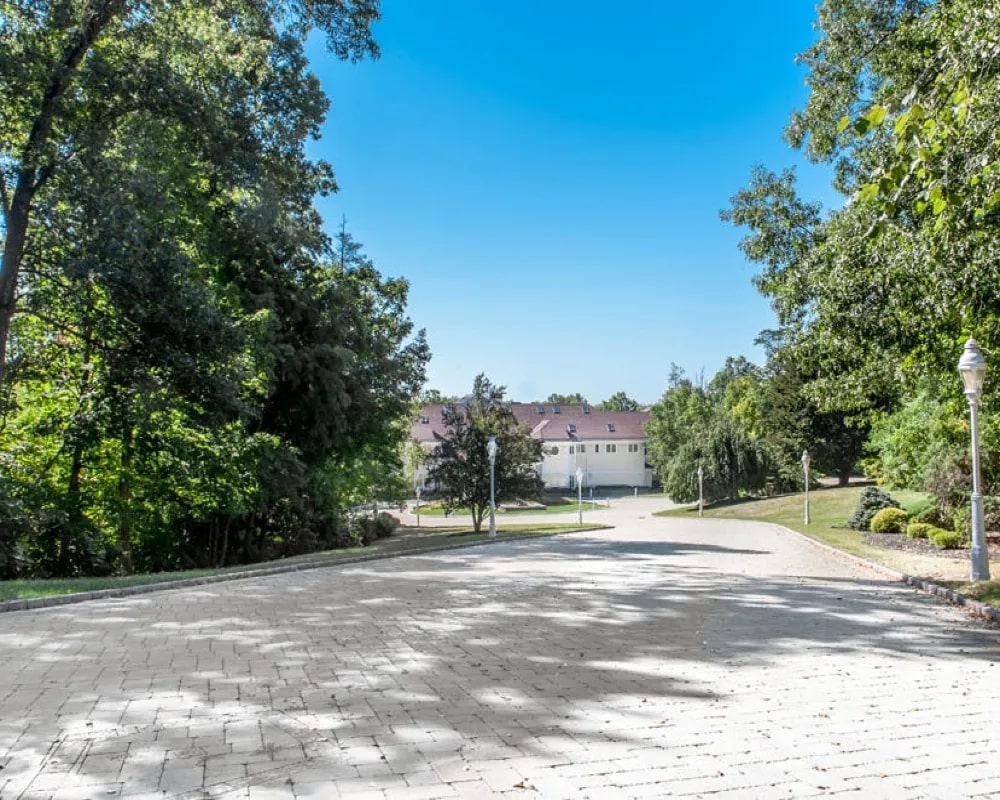 Ideal for those seeking a peaceful and private place to live, the mansion offers an opportunity to experience the luxuries enjoyed by the former heavyweight champion. With this secluded retreat, Mr. Askar seems to have found the perfect place to enjoy a little peace and quiet.
Step into Luxury with a Porte Cochère 
Picture yourself pulling up to the grand entrance, surrounded by beautiful plants and architecture. You feel like you've arrived at a luxurious hotel instead of a private home. That's the experience a porte cochère offers.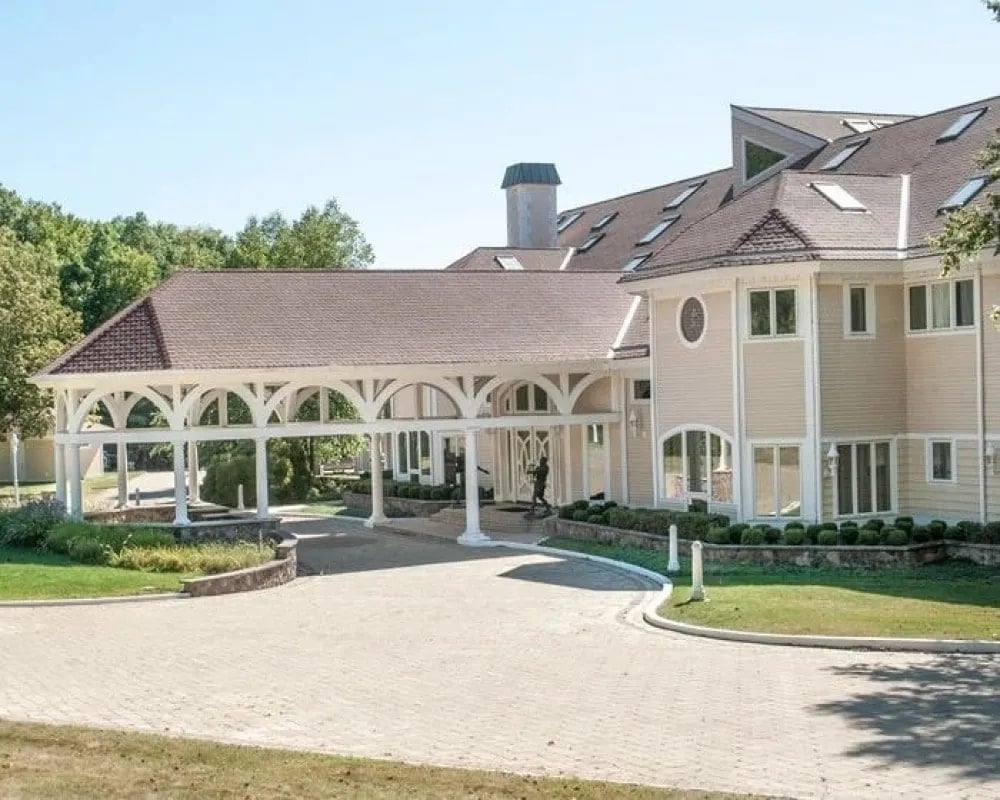 This covered area provides shelter and protection from the elements, adding an extra touch of luxury to your home. Whether hosting a glitzy party or just inviting guests for a relaxing stay, a porte cochère is the perfect way to make any entrance grand. Experience the sophistication and comfort of a porte cochère today.
Glimpsing Grandeur: Step Inside the Majestic Gates 
Have you ever caught a glimpse of a grand estate? If so, you may have seen the huge set of gates that often mark the entrance of these luxurious dwellings.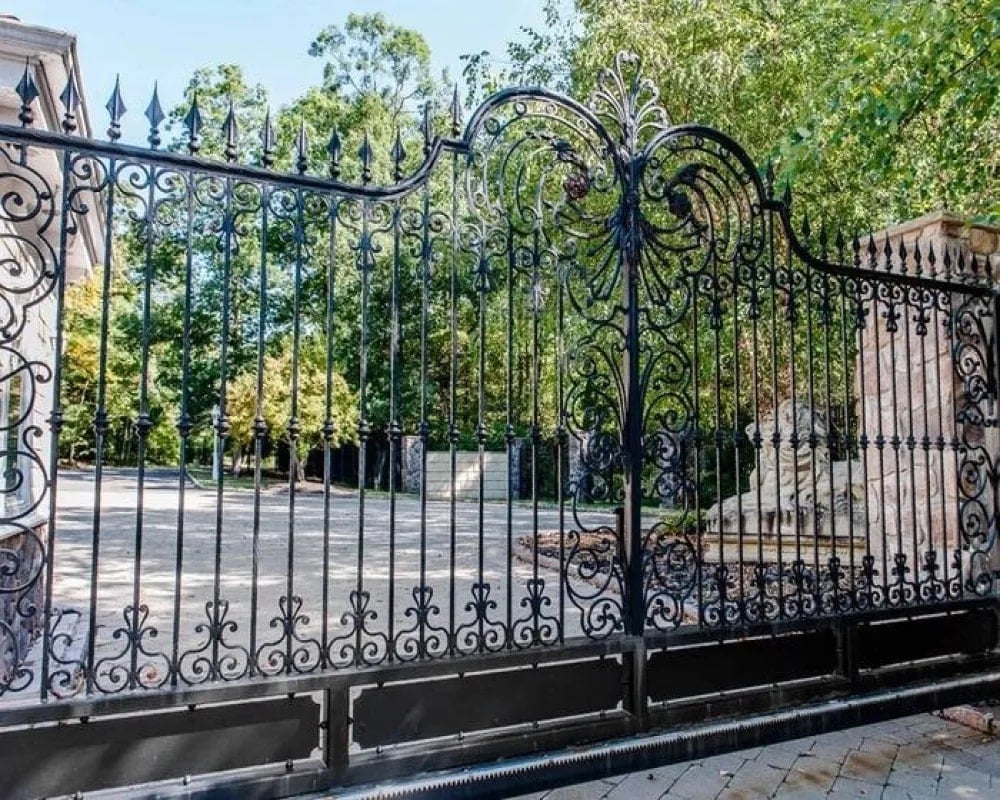 From the ornate lion perched atop the stone gate posts to the intricate details of the wrought-iron gates, no expense has been spared to create a truly majestic entrance. So, if you ever have the chance to drive by this property, don't miss your chance to experience the grandeur of these gates firsthand!
A Mansion Fit for a King 
The 51,000-square-foot abode is truly a sight to behold. Set on 17 acres of land, it features 21 bedrooms, 35 bathrooms, and oodles of room for almost anything your heart desires.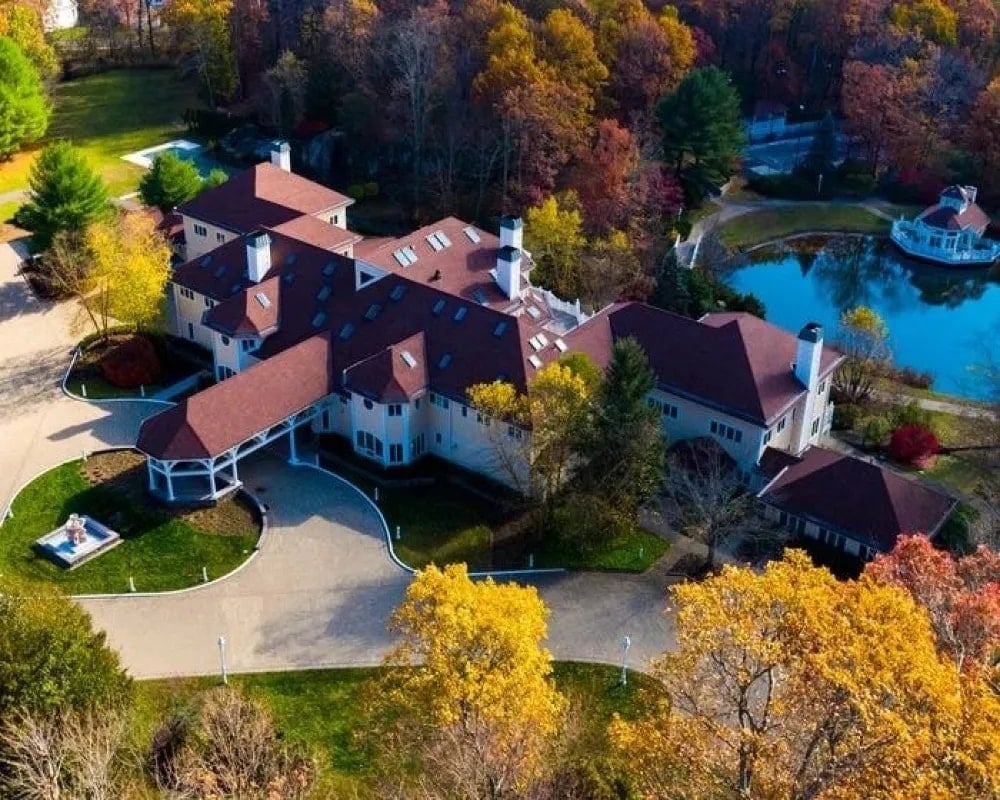 But the extravagance doesn't stop there. When 50 Cent owned it, the rap star reportedly spent upwards of $70,000 a month on maintenance, salaries, and other upkeep costs – a whopping $850,000 a year! Whether you're a fan of 50 Cent or not, there's no denying that this luxurious mansion is fit for a king.
Welcome In!
When you enter the home you are welcomed with a grand foyer. This magnificent room includes a bright white and wooden staircase on either side of the room. You might notice the elevator on the right side of the room as well, meaning there are three ways to travel to different floors in this home just from this room alone.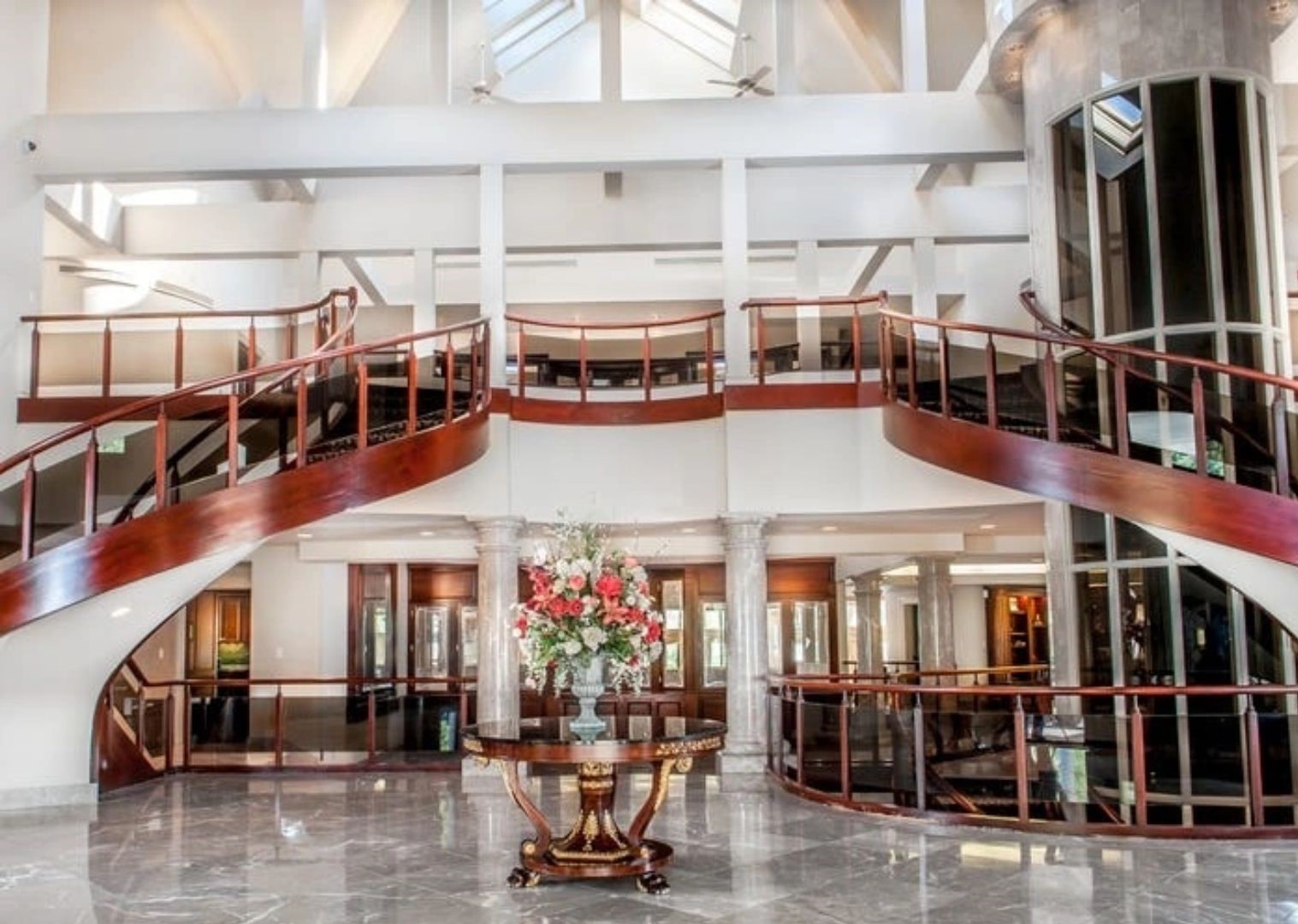 The open layout allows for a lot of natural light which beautifully lights up the home. This room is only the first of many in this stunning mansion.
Unlock the Hidden Dining Areas of This Palatial Estate 
Enter the grand dining area of this palatial estate and begin your exploration! Step into the main room, and you'll find that it can host numerous guests for an unforgettable dinner party.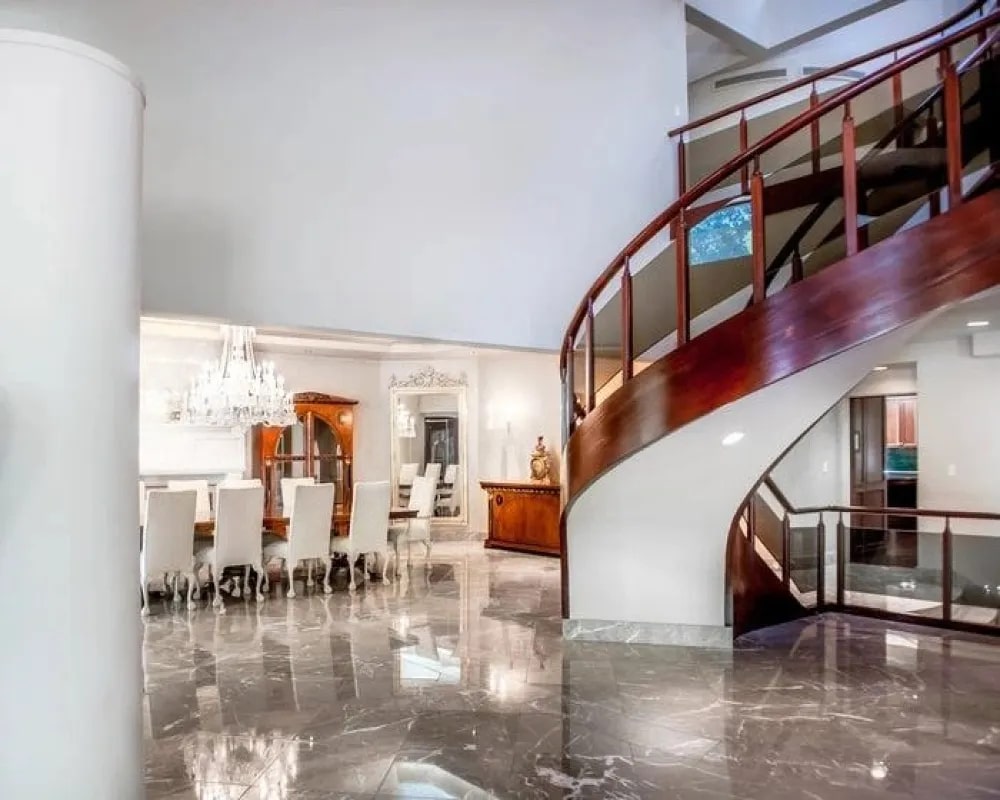 But wait, if you look further, you will discover another dining area tucked away in the back. With so many other rooms waiting to be discovered, why settle for just one dining area when you can have two, three, or even four? Discover the hidden potential of this estate today!
A Remarkable Dining Room
Welcome to the dining room, an exquisite area of opulence and beauty. From the plush cream-colored walls to the sparkling chandelier, this room has it all. As you take in the grandeur of this space, you can just imagine the wonderful Thanksgivings that can be hosted here.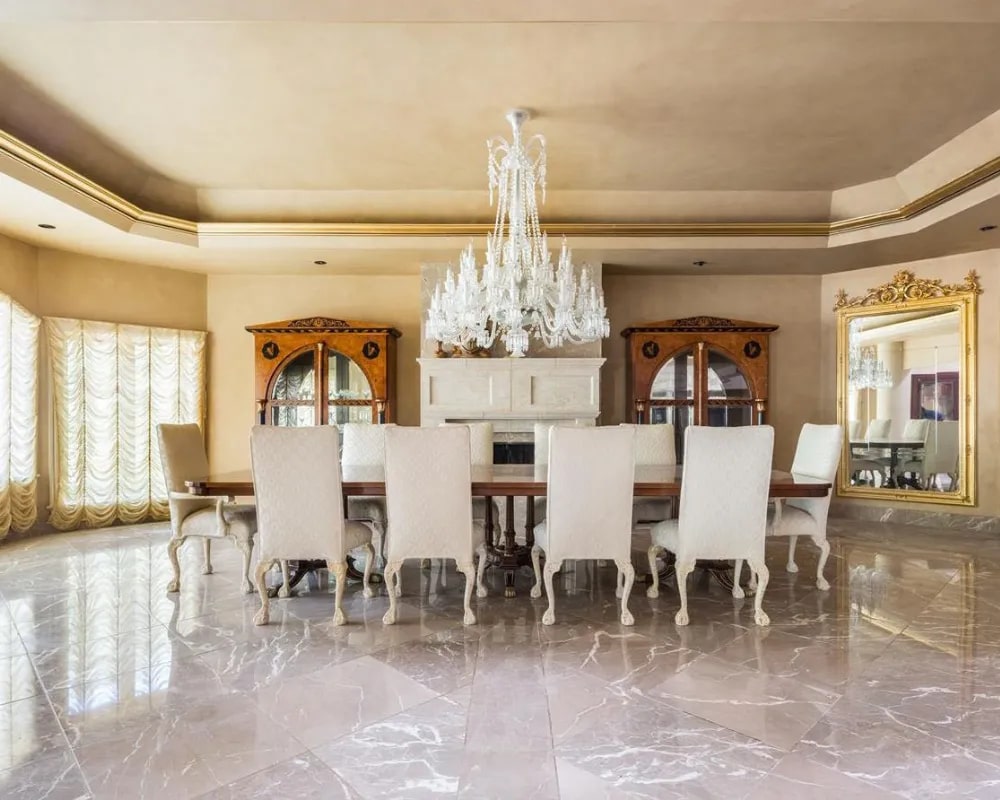 The elegant white chairs and impressive marble dinner table create a truly special atmosphere that will stay in your memory forever. Appreciate this space from all angles and be amazed by its opulence.
50 Cent's Luxurious Tea Parties 
Are you surprised to hear that 50 Cent was a fan of hosting elegant tea parties at his home? This luxurious sitting room, equipped with a beautiful table, was the perfect spot for this rapper to have guests over for a cup of tea or coffee.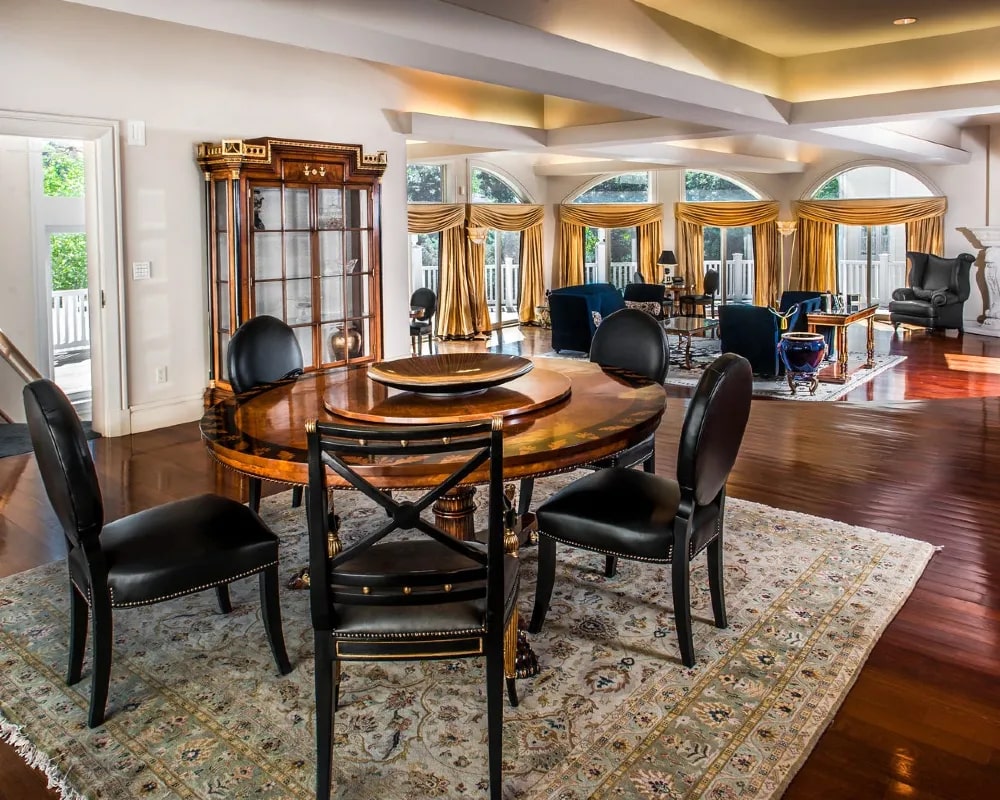 Imagine sipping a hot beverage while conversing with the hip-hop star! 50 Cent's tea parties may have been a far cry from his usual activities, but they certainly added a touch of class to his home.
A Grand Welcome with a Grand Piano! 
As soon as you step into the reception room, you can't help but notice the grand piano that stands gracefully in the center. Could musical superstar 50 Cent have been playing a tune or two here? We may never know!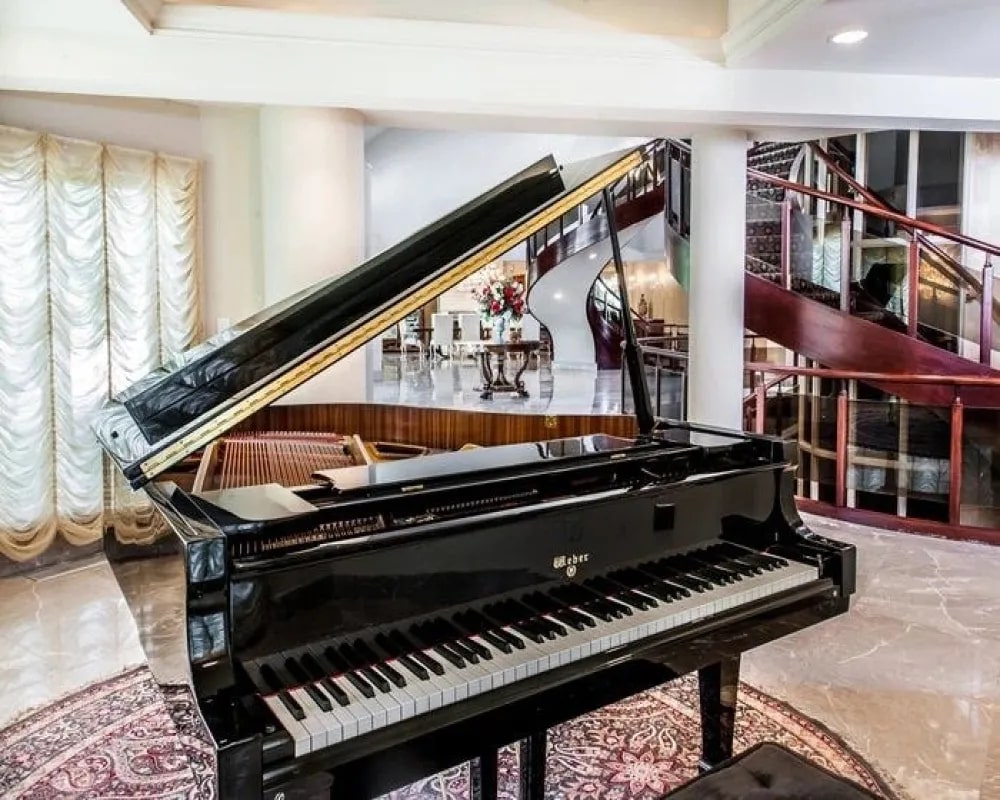 But one thing is for sure – you can't help but be impressed by this stunning instrument. Pianos like this don't come cheap. This one could easily be worth thousands, at the very least. This grand piano definitely makes a bold statement!
A Billiards Room Fit for a King
This sure is one super cool games room. It's a sight to behold. Step into the billiards room of your dreams and you'll find two grand pool tables, just waiting for you and your friends to have some fun.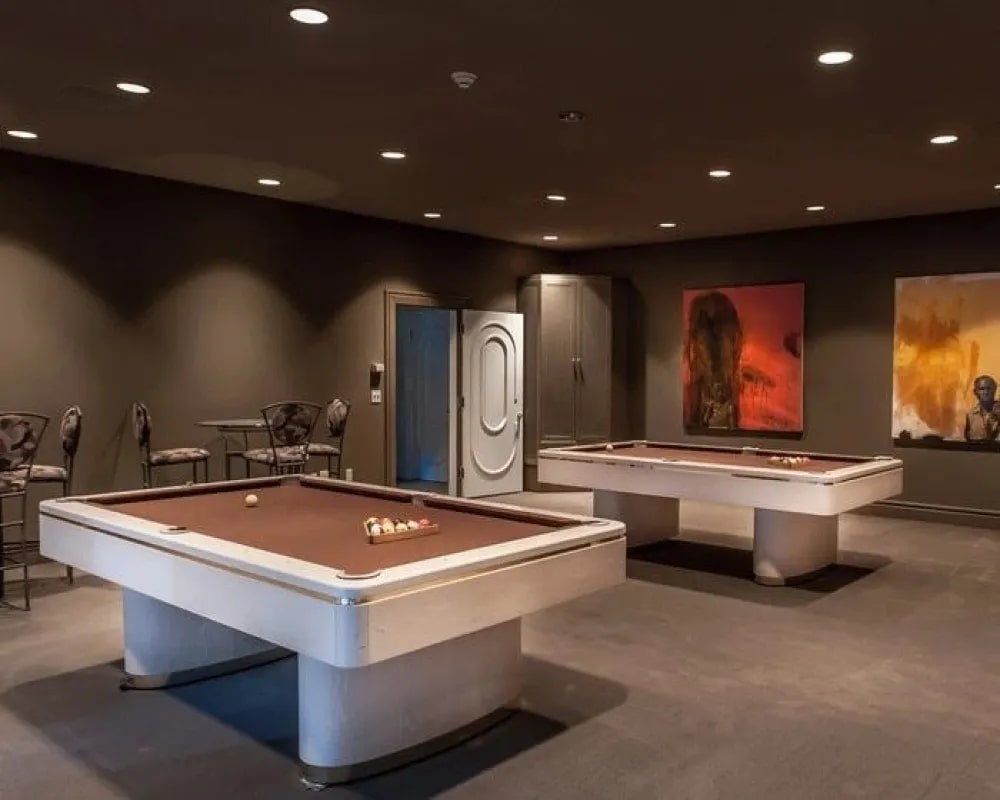 Invite your friends over and enjoy challenging each other to a game or two of pool. Kick back with a friendly game of billiards in this luxurious games room that's fit for a king, and have a blast!
Come Experience the Thrill of Casino Games and a Nightclub Right Inside this House! 
Are you looking for something more than a game of pool? Look no further! This house has you covered with another games room that boasts a wide selection of full-size casino games.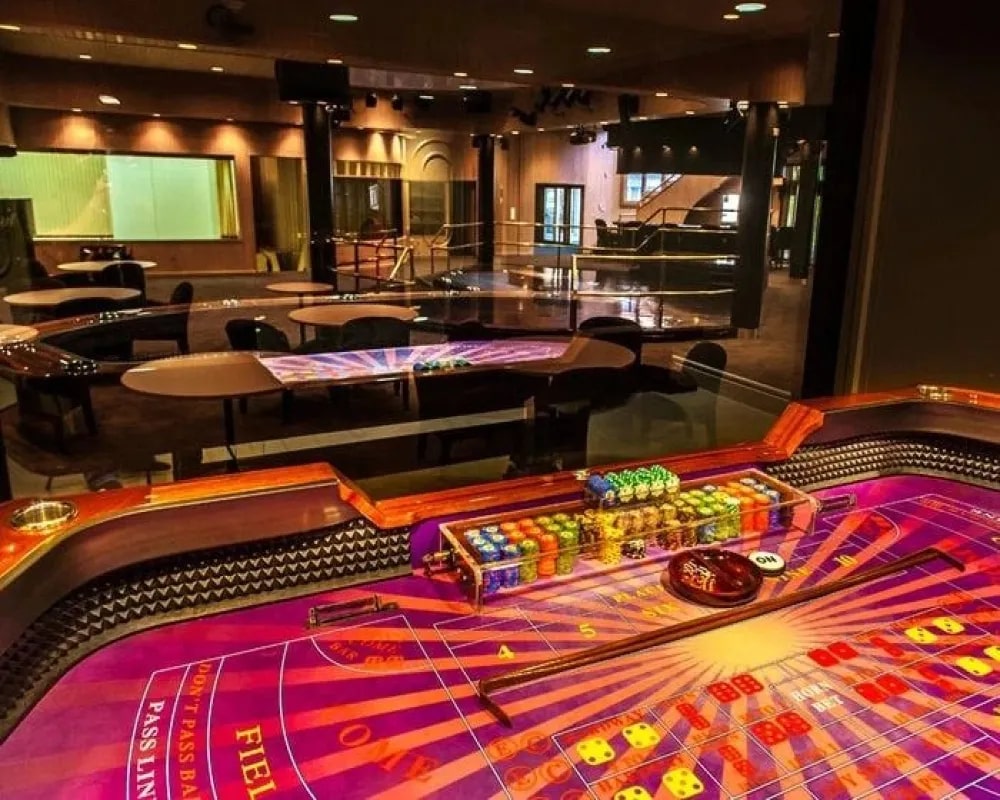 And if that isn't enough to get your heart racing, you can take it up a notch and head on over to the nightclub in the same house! With its own dance floor, you can party the night away with your friends. Get ready to experience the thrill of casino games and a private nightclub!
Unwind and Enjoy a Night Out at this Mansion's Awesome Club! 
Are you looking for an awesome night out? Then look no further than this magnificent mansion! It's got everything you need for a night of fun and relaxation – a nightclub with strobe lighting and a stage.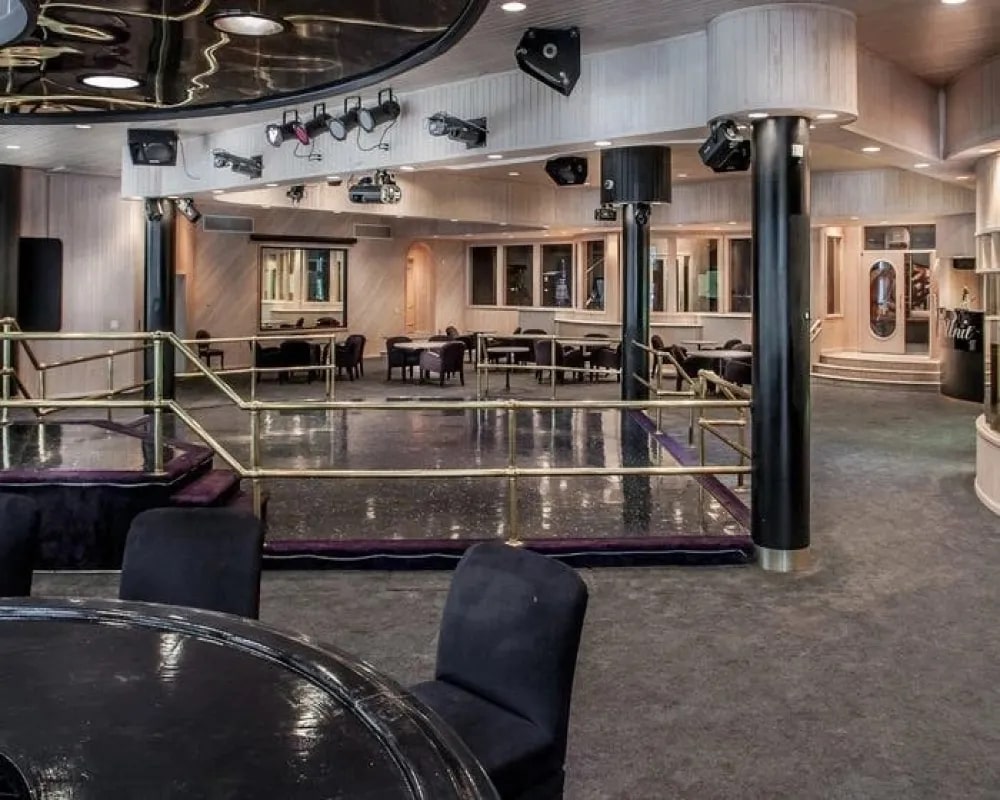 Meet up with your friends and enjoy the open space over a few drinks and entertainment for the evening. It's the perfect place to let loose and have a great time! So why not experience a night out like no other at this mansion's amazing club?
Marvel at the Majestic Pond with a Stunning Water Fountain 
Let's step outside for a moment and marvel at the majestic pond at his mansion. You'll be immediately captivated by the sight of the beautiful water fountain in the middle of it.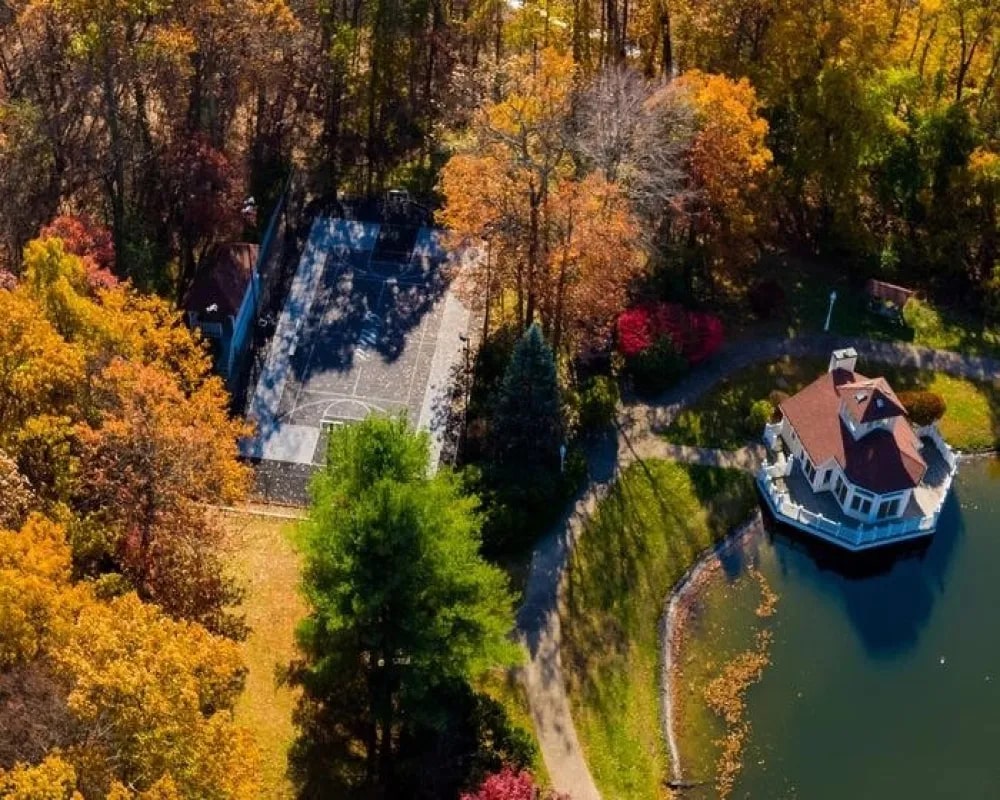 There is also a guest house on the side of the pond – you can only imagine how luxurious it is! We can only dream of having a wonderful place like this in our homes. Take a moment to appreciate this stunning view and let it take your breath away.
Enjoy Nature's Beauty with a Water Fountain Pond 
Experience nature's beauty with a tranquil water fountain pond! With cascading waterfalls, wooded areas, and other features, you can relax and explore the beauty of the outdoors.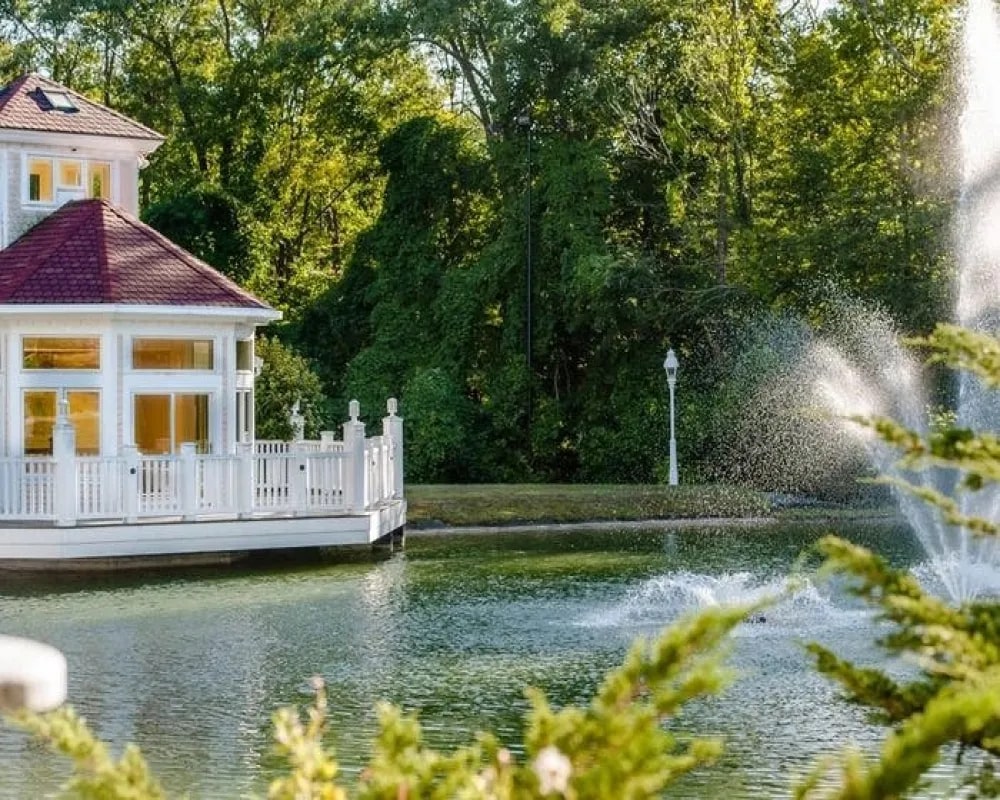 Relax in this pretty and serene natural environment and feel the stresses of everyday life melt away as you experience these lovely surroundings. Who needs to go on vacation when they have their very own private oasis just meters from their home? So come and check out the peaceful atmosphere of this stunning estate!
Dive Into Luxury at Mike Tyson's Former Mansion 
Dive into luxury at the former mansion of Mike Tyson and 50 Cent. This huge pool will surely be the scene of the most spectacular pool parties. Not only is it massive, but it also extends into a grotto so you can cool off and shelter from the sun.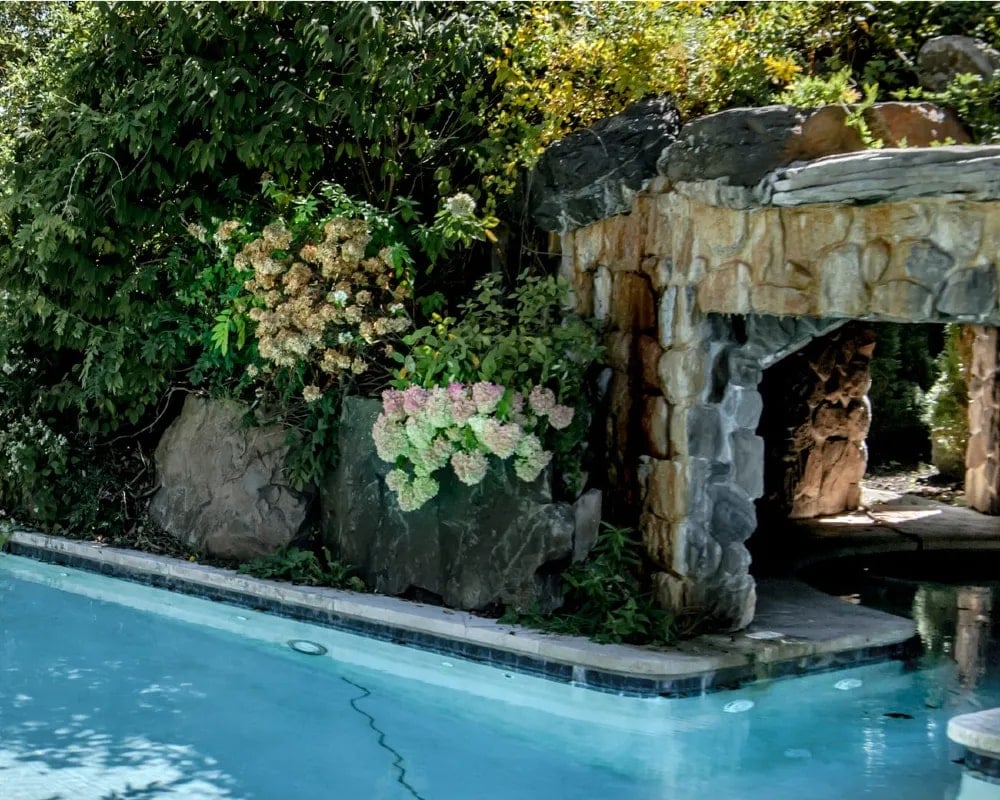 Along with the pool, you can also take a dip in the grand pond and experience extravagance as you've never seen before. Come to the former mansion of Mike Tyson and 50 Cent for the luxurious experience of a lifetime.
Unlock the Secrets of Sunbathing in Connecticut 
Are you looking for the perfect spot to get a nice tan? Look no further than Connecticut! While the state may not be known for its pleasant weather all year round, its mild summers make it the perfect place to soak up some sun.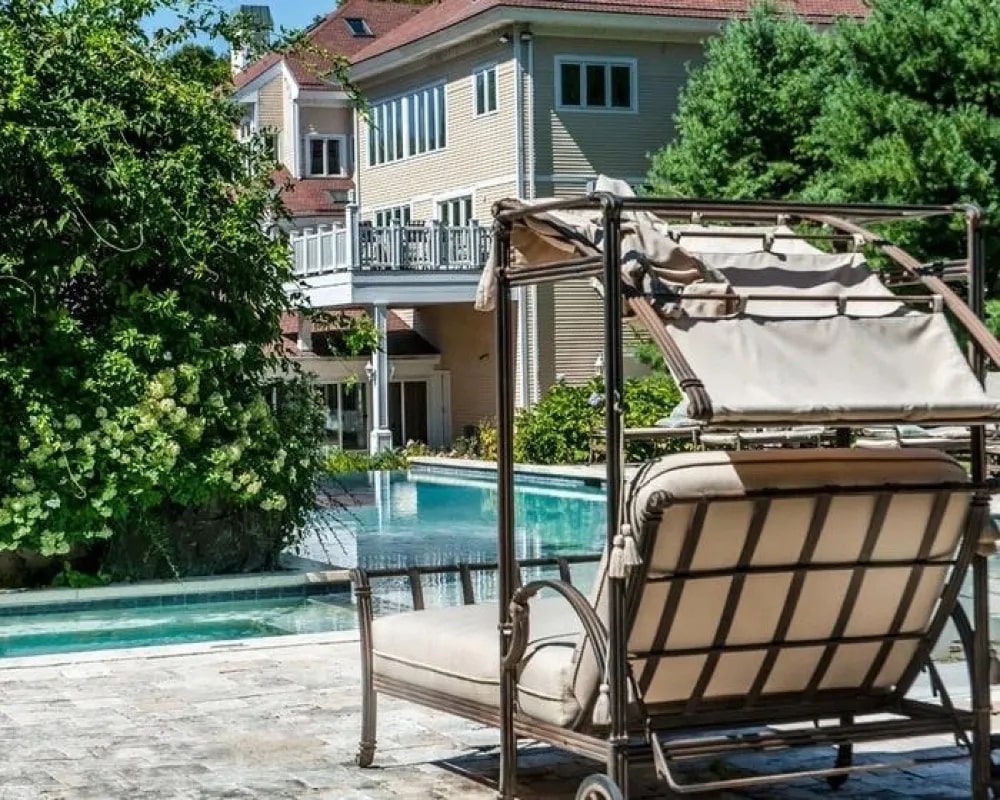 With the huge swimming pool in the backyard and multiple sunbathing spots all around the property, you're sure to find your own cozy spot to relax and unwind. So come and experience the sunbathing secrets of this Connecticut mansion!
Splash in Luxury: The Pool Grotto 
Who wouldn't want to take a dip and relax in this inviting luxurious pool grotto? This luxurious outdoor pool includes a covered portion with a built-in spa and other amenities and plenty of room to sit around the outside and relax in this tranquil environment.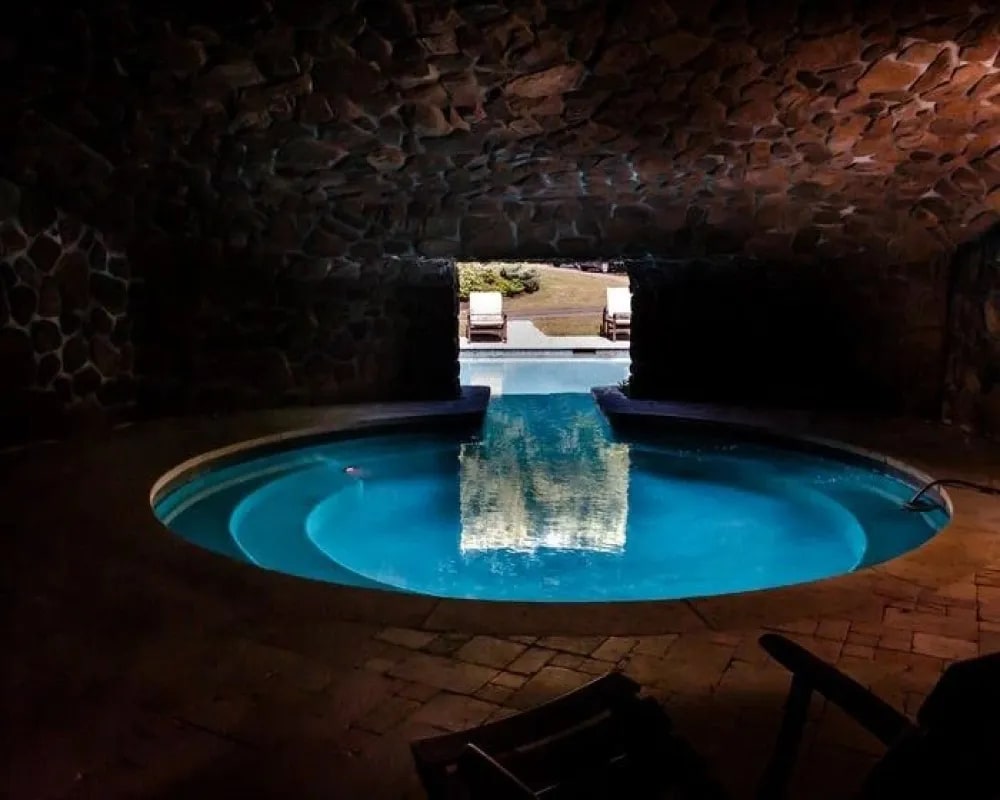 Imagine the luxurious lifestyle that 50 Cent was living – surely the monthly expenses to keep this pool grotto in pristine condition must've been pretty high! What a great way to cool off and enjoy the summer days.
Enjoy an Unforgettable Swimming Experience in the Comfort of your Home! 
Beat the cold this winter and enjoy an unforgettable swimming experience from the comfort of your home! With an incredible indoor swimming pool and full wrap-around glass walls, you can get the best of both worlds – take a dip in the pool or simply sit out and enjoy the beautiful view of the picturesque grounds.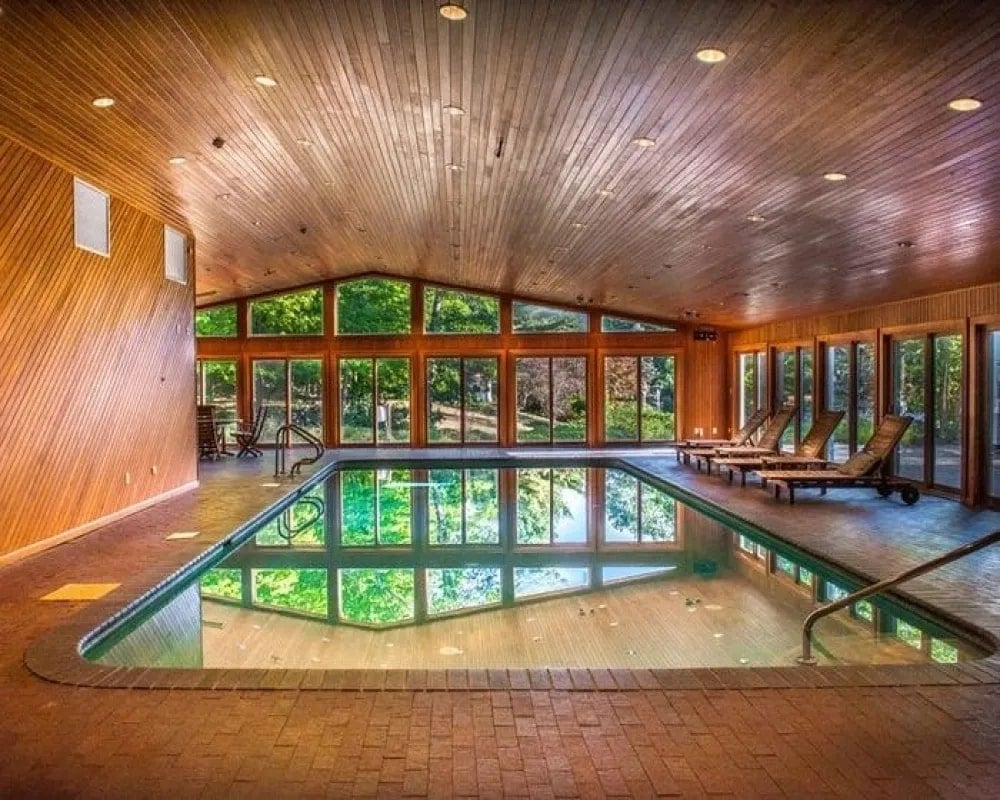 This mansion offers the opportunity to relax and indulge all year round. So, why wait? Take the plunge and make winter memorable with this amazing indoor swimming pool.
Home Gym: Bringing Bodybuilding to the Next Level 
Why settle for the ordinary? This home gym goes to the next level, creating a space worthy of the most dedicated bodybuilders. From treadmills to squat racks, this has all the tools you need to get your body into peak shape.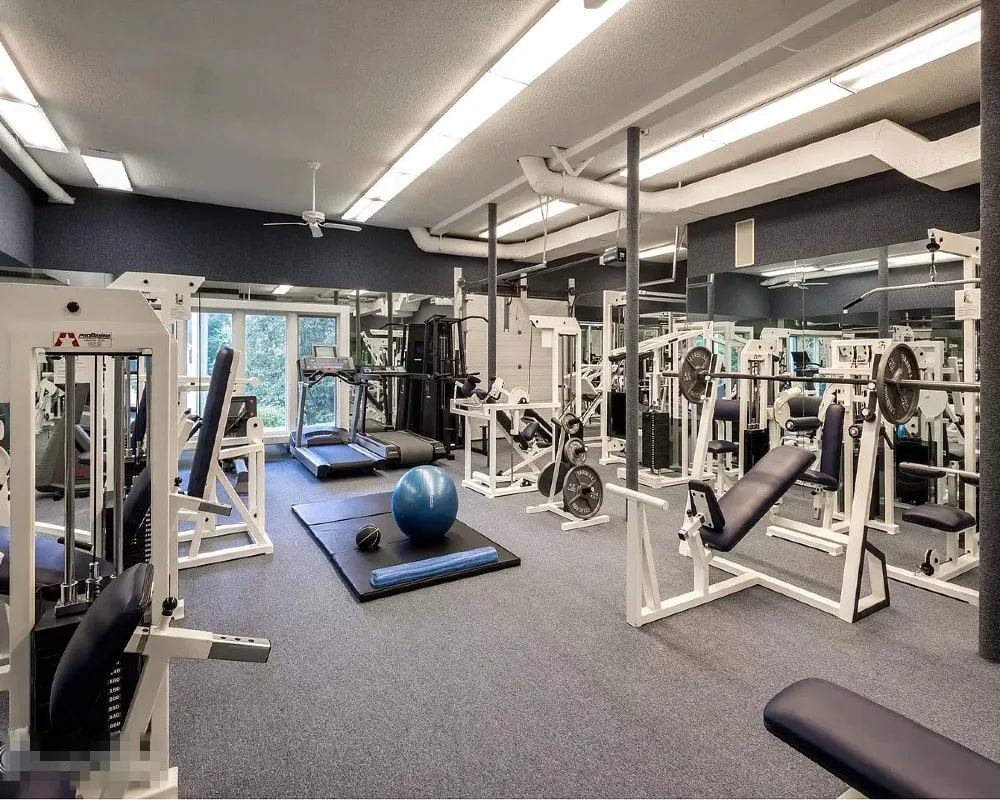 There are plenty of machines to target all your favorite muscle groups, and you'll build the body of your dreams in no time. So if you're looking to take your fitness to the next level, be sure to follow the previous owner's lead and get into great shape.
Head Upstairs to Take a Tour of This Stunning Master Bedroom! 
Are you ready to take a tour of the stunning master bedroom? Let's head upstairs to the second floor and explore this remarkable space! As soon as you enter, you'll be mesmerized by the breathtaking view and ample space.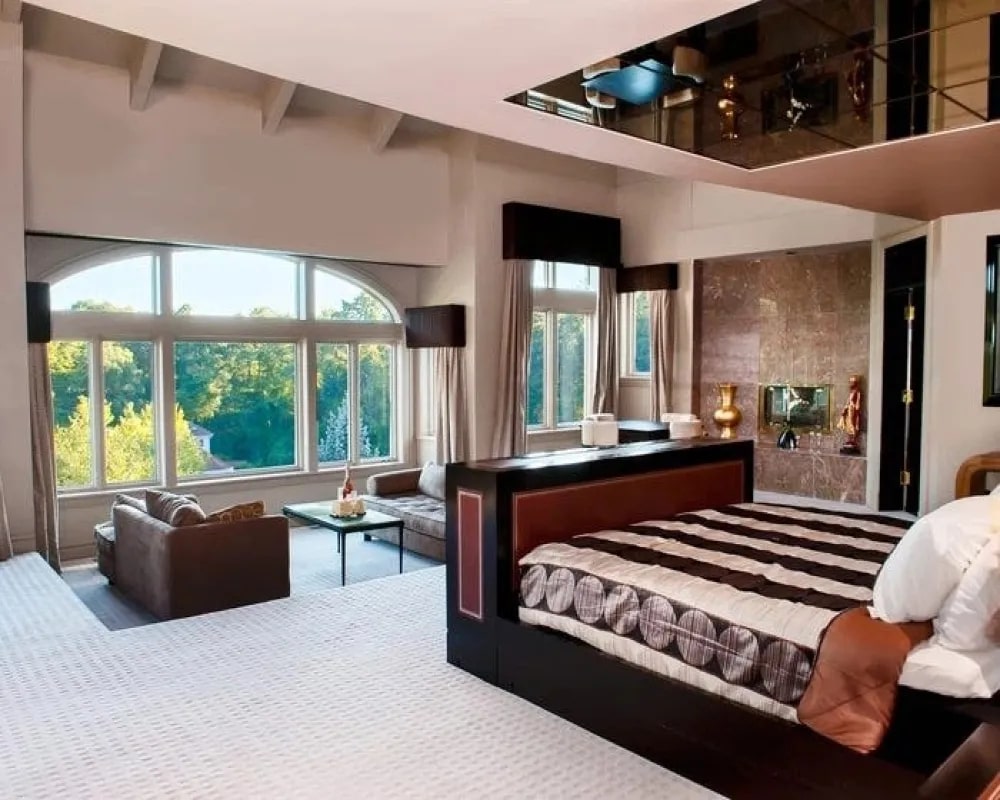 Not to mention, you'll find a cozy sitting area that's perfect for enjoying your morning coffee. Plus, there's a fireplace in the corner that adds to the luxurious feel of the room. But the surprises don't end here! Keep exploring, and you'll find even more to love about this master bedroom.
Unlock the Possibilities of a Two Floor Master Bedroom
Are you looking for something a little extra special in your master bedroom? Look no further for inspiration – this two-floor master bedroom is the perfect solution. A spiral staircase connects the two floors, giving you the freedom to do whatever you'd like with the loft space.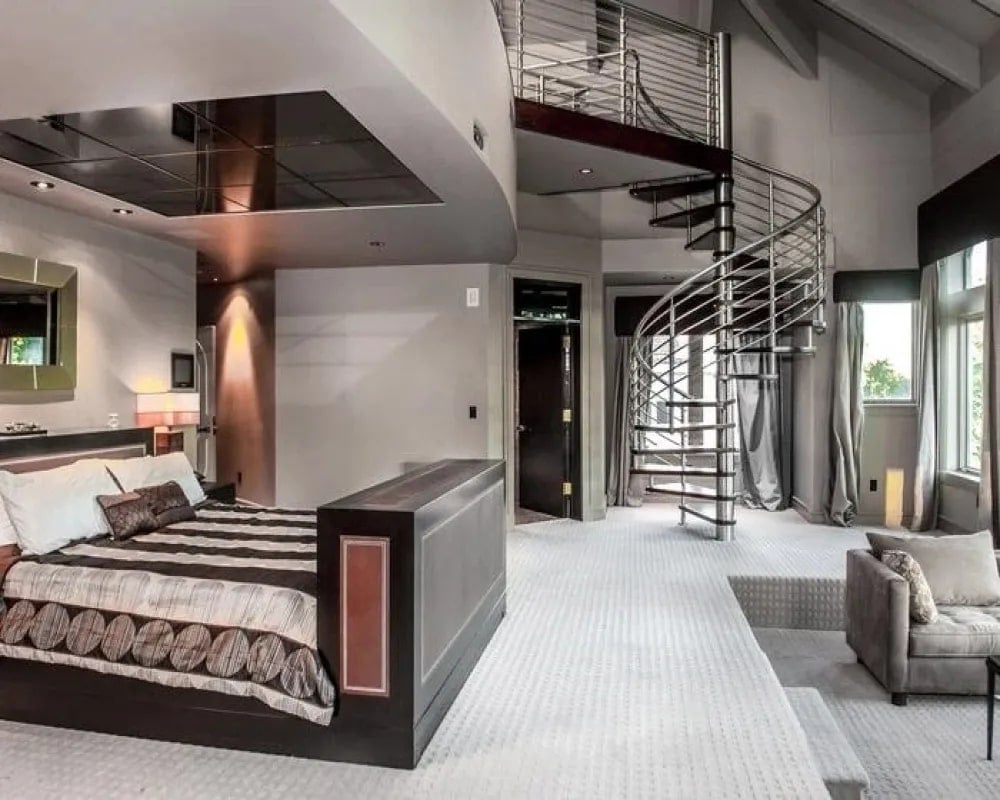 Whether you want to create a second bedroom, a home office, or a private cinema, the possibilities are truly endless. Make this two-floor master bedroom your own and unlock its full potential!
Unused Rooms in a Roomy House 
Welcome to this roomy house, where there's so much space that even the living room feels untouched. While the couches appear in mint condition, it's clear that the back room is there for a purpose – even if we don't know what that is.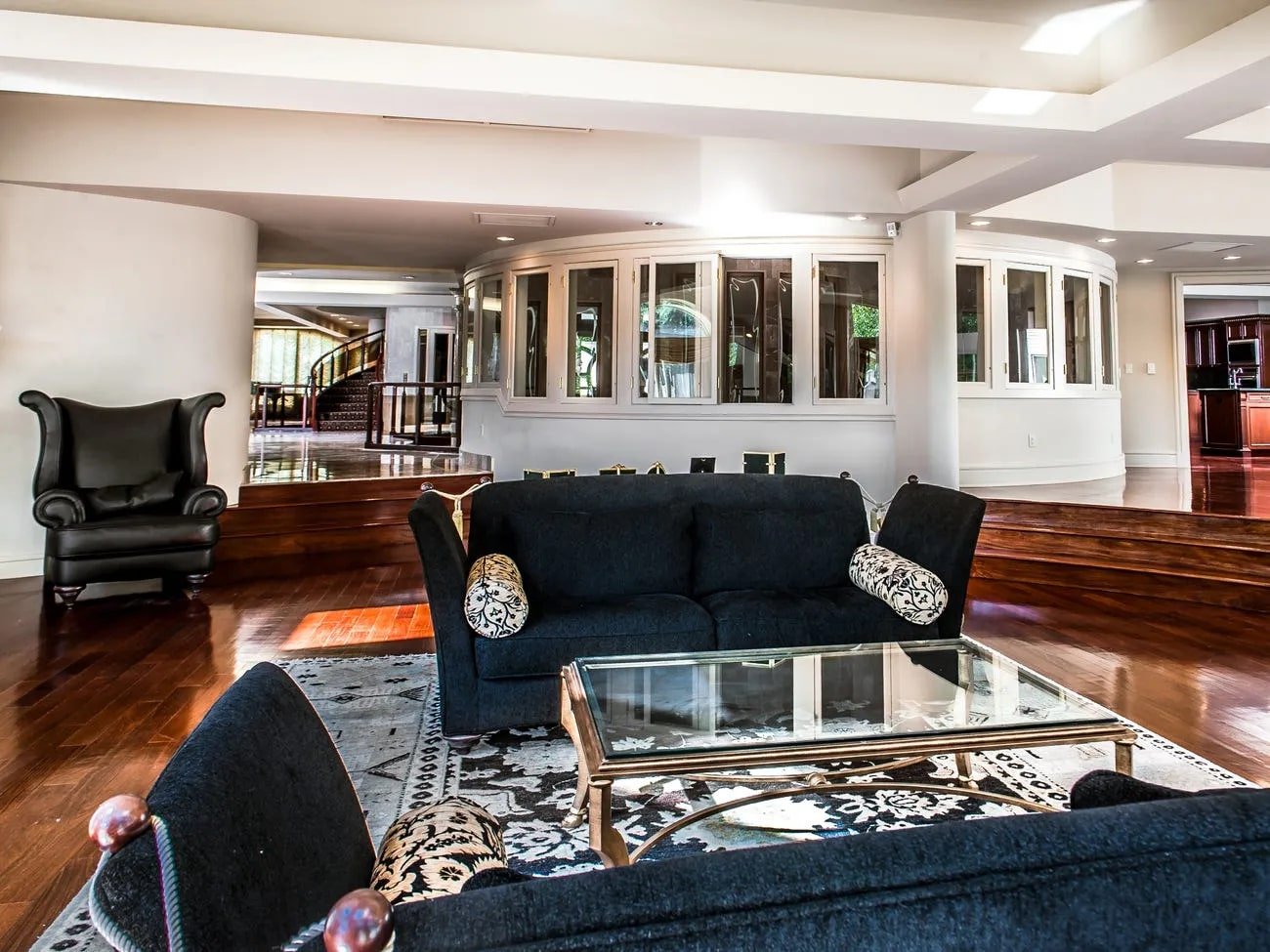 But there are plenty of other hangout rooms to explore and enjoy. Imagine having a house with so many rooms that you never even get to use them all. We can only guess what kind of surprises await in the other rooms of this grand abode!
Six Kitchens in One Grand Estate - A Chef's Dream Come True! 
Are you a chef looking for a dream kitchen? Look no further! This grand estate has no less than six of them! Imagine an enormous kitchen with plenty of storage and counter space – that's just one of the six!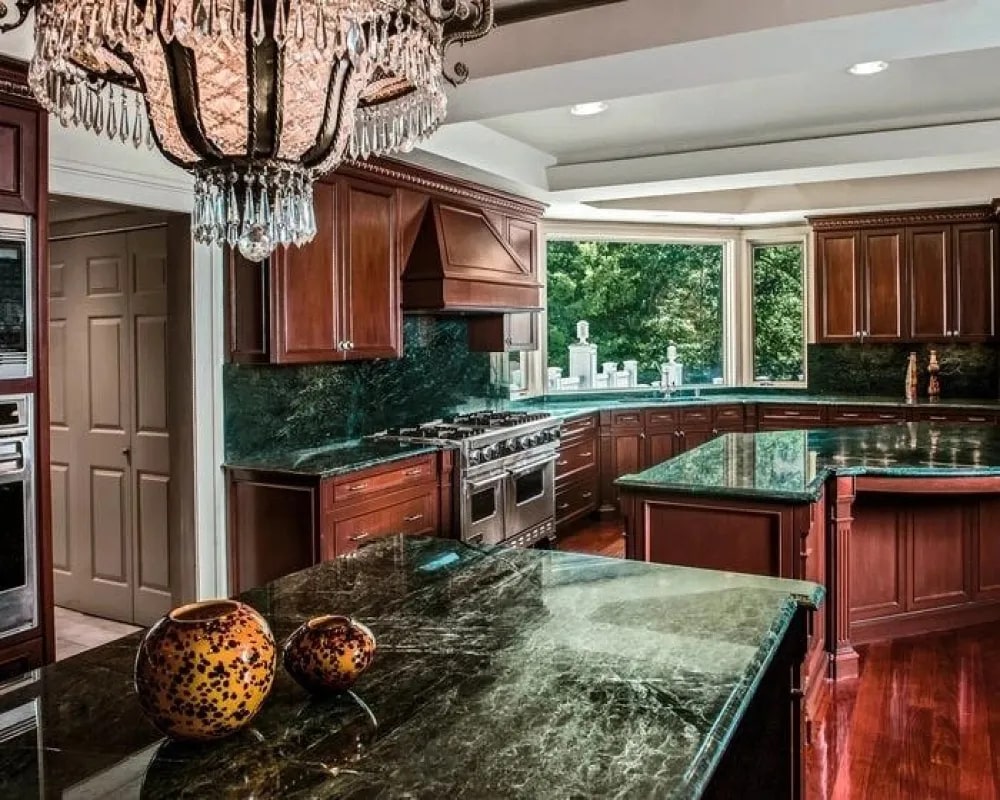 Whether you're hosting your own Master Chef competition or just looking for enough space to store all your ingredients and tools, this is the perfect place for you. With six kitchens at your disposal, your culinary creations will surely be a hit!
Luxury Home Theater 
Welcome to the ultimate home theater experience complete with comfortable leather recliners – the perfect spot to watch 50 Cent's music videos or a Mike Tyson fight.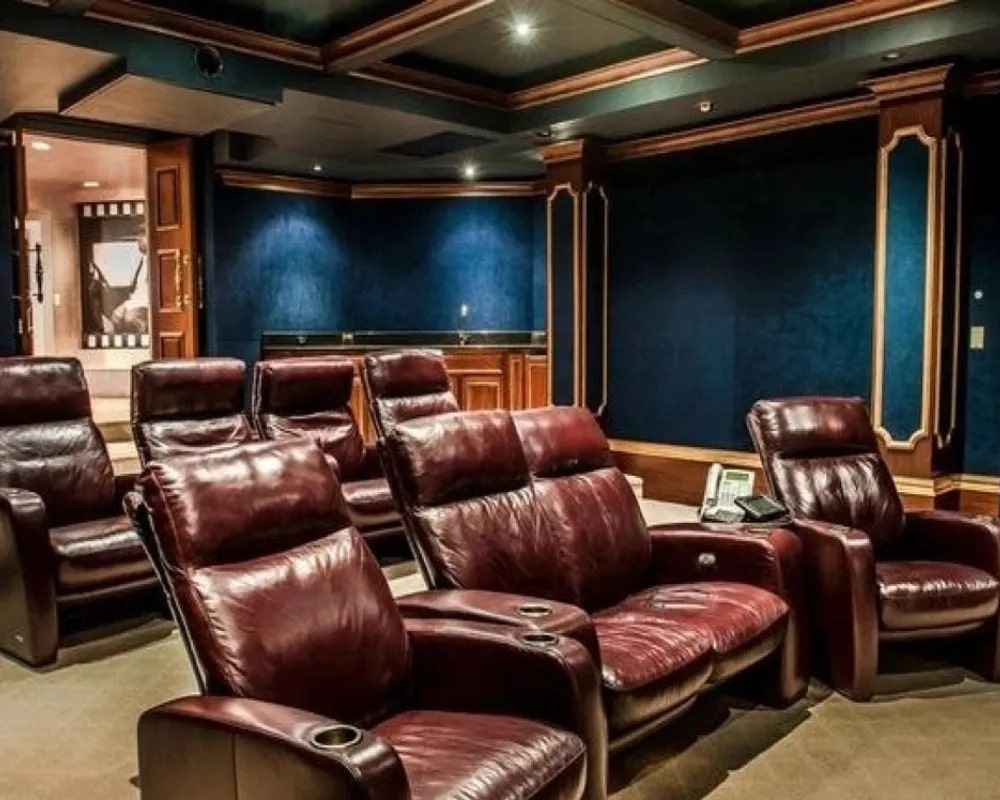 This luxurious room is part of a mansion that sat on the market for 12 years without selling and could be due to the stylized mural of 50 Cent on the outside that's a testament to its extravagance. With seating for up to eight people, you'll have the best view of your favorite movies and shows. This home theater experience is like no other.
A Luxurious Retreat: Enjoying the Views from a Private Estate 
Step into this stunning sitting room and take in the beautiful views surrounding this opulent estate. From the glossy hardwood floors to the beautiful curtains and lavish fittings inside and the trees outside providing shelter from the outside world, this is the perfect spot for a luxurious retreat.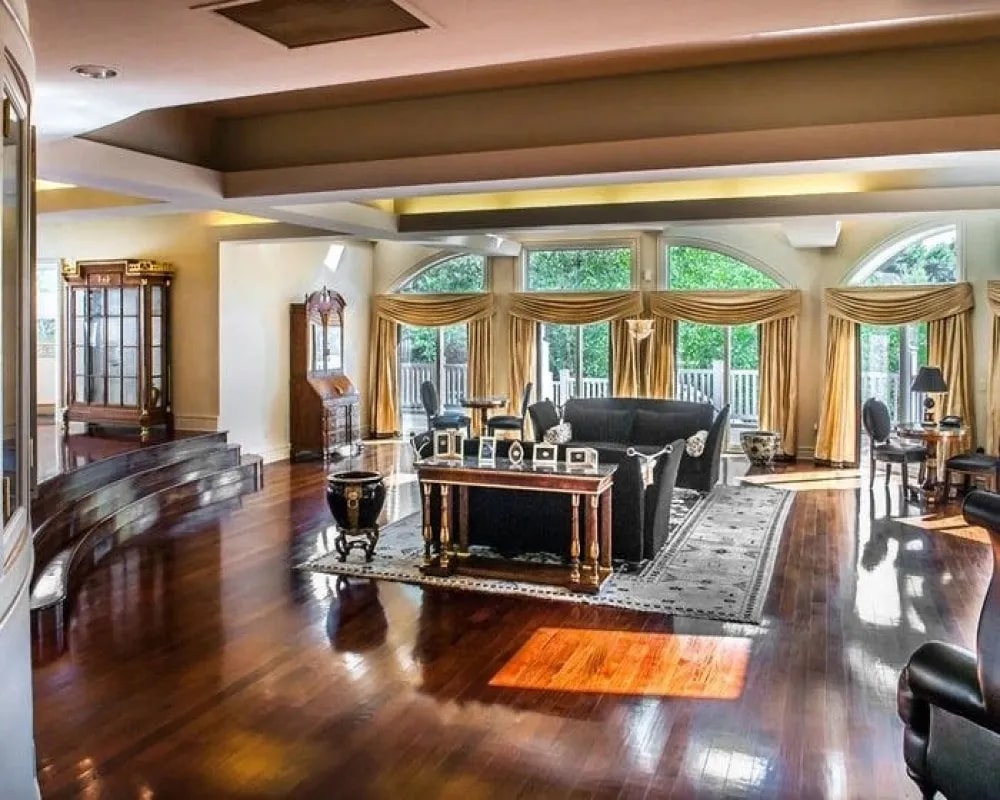 Be amazed by the privacy that this huge house offers – it's like you're in your own little corner of the world. Enjoy the opulence and serenity this truly beautiful place offers.
50 Cent's Work and Play Balance: A Personalized Basketball Court 
50 Cent's former home is the perfect example of how to balance work and play. His personalized basketball court, next to a stunning lake, features the name of his group, G Unit, printed on the ground.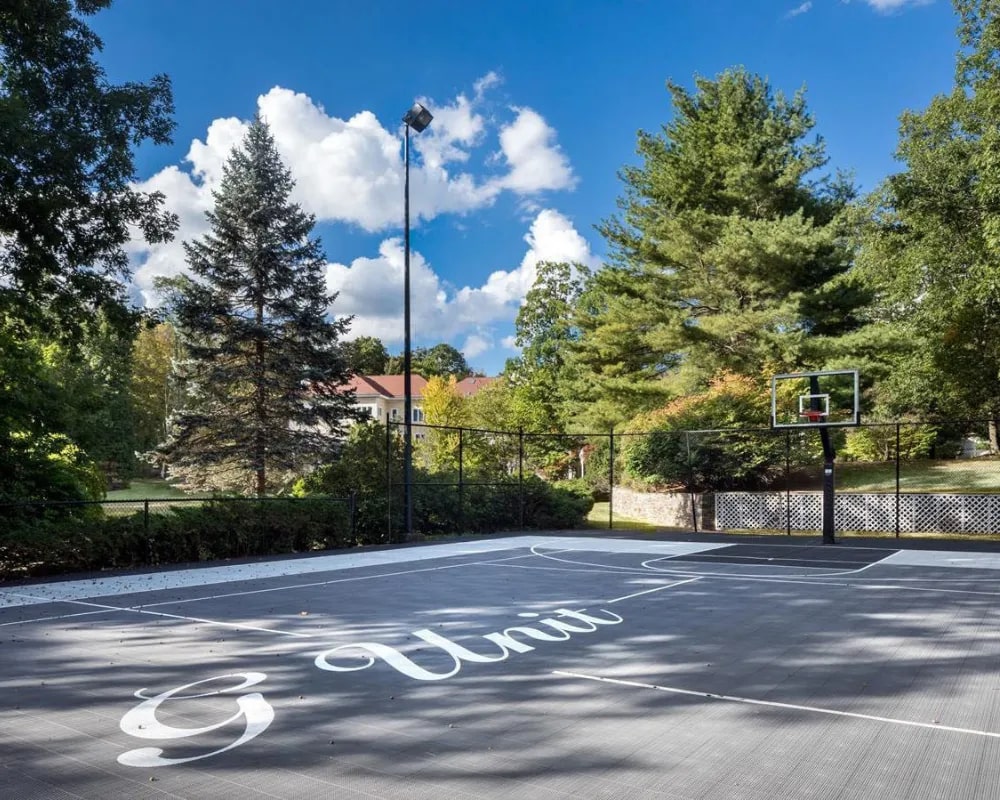 This serves as a reminder to him and his G Unit members, Lloyd Banks and Tony Yayo, of where they came from and where they are going. So, when it's time to hit the court, it's also a reminder to stay focused and keep pushing forward. 50 Cent knows how to stay motivated and have fun at the same time.
A Basketball Court for a King
It's no secret that 50 Cent loves to play basketball with his friends. And we can't imagine a more beautiful court to play on. The trees that surround the court provide a lush backdrop and a shaded area for the players.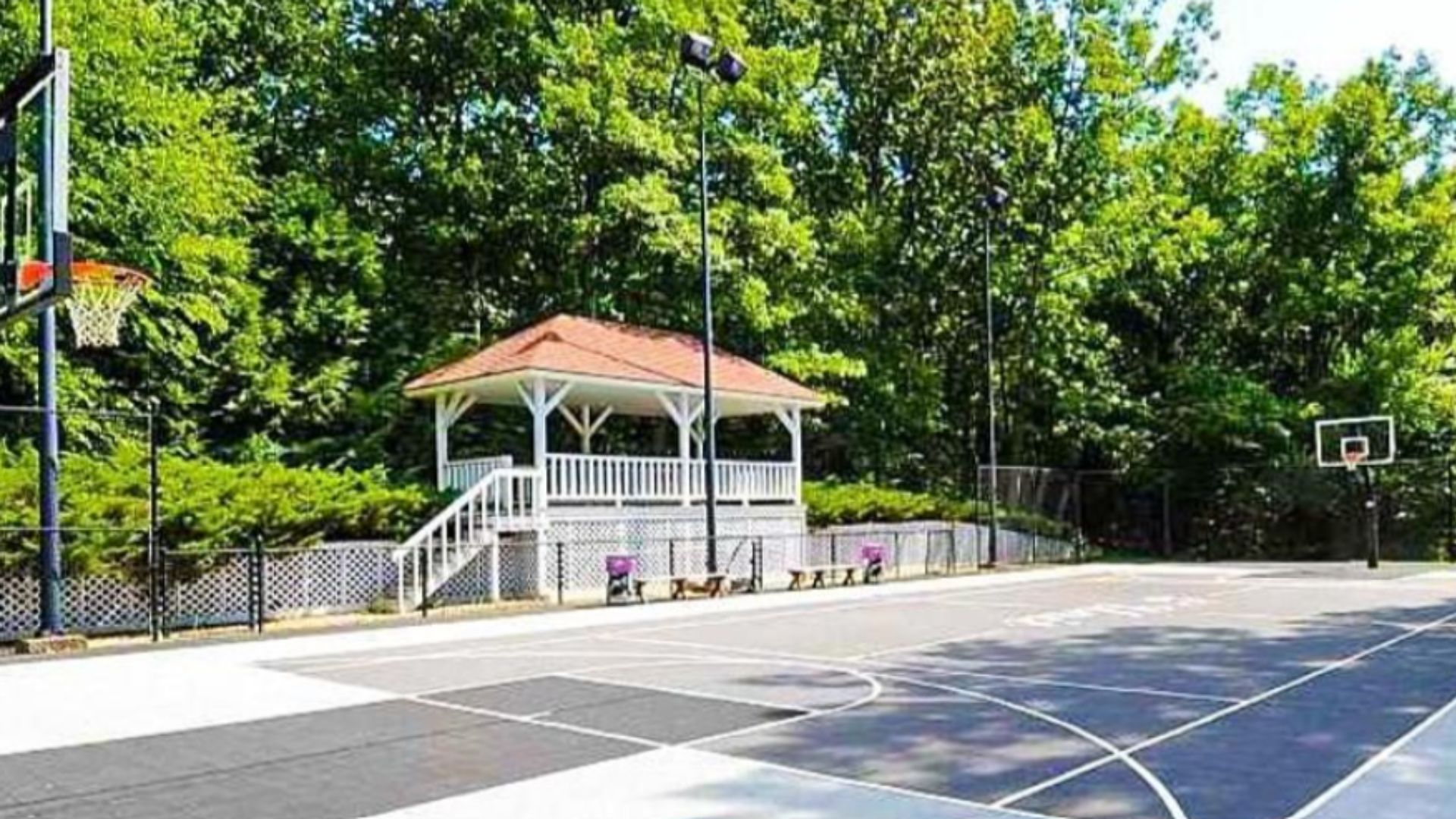 Stay tuned for yet another court that is inside the house. One basketball court just isn't enough for this high roller!
Indulge in Luxurious Winter Workouts with G Unit Style! 
Bring the G Unit style to your winter workouts with this luxurious home! The sprawling mansion, replete with its huge gym and two swimming pools, means you can stay in shape no matter the weather!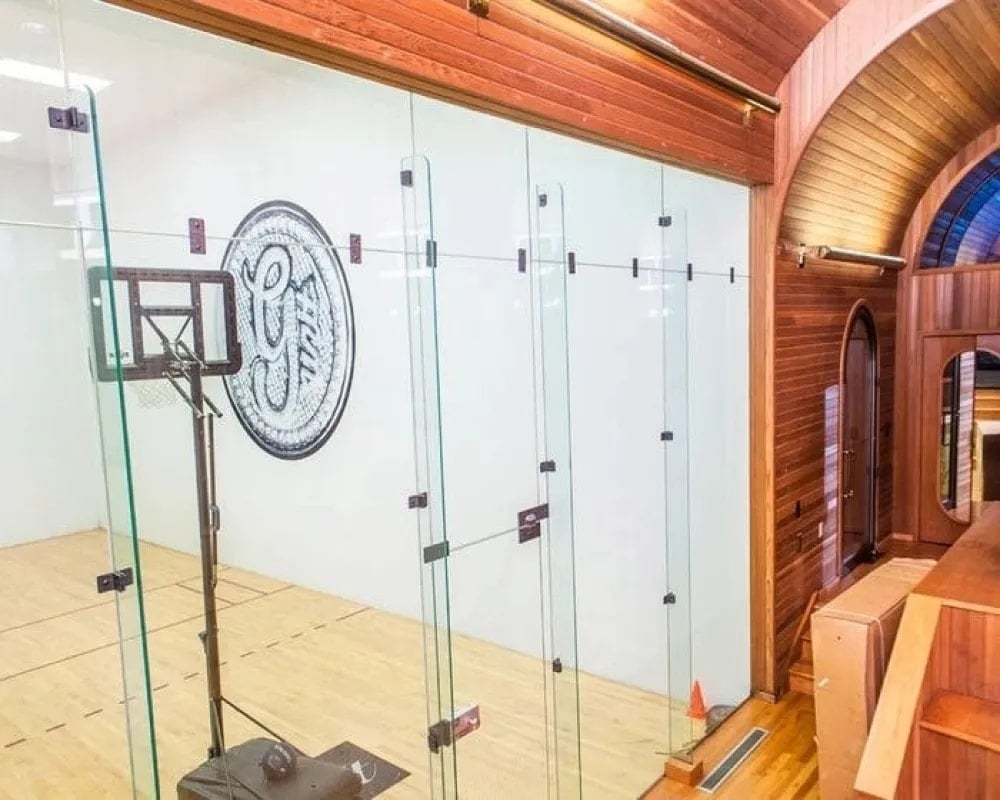 But why not take it up a notch and get your game on in the indoor basketball/racquetball court? Decked out with G Unit logos and symbols throughout, you'll make a statement while breaking a sweat! Enjoy the ultimate winter workouts in style with G Unit!
A Closet to Show Off Your Style
Not enough closet space is a common problem for many of us. Well, not in this house! Step into a world of luxury and convenience with the glass-fronted walk-in closets featured. No more searching through piles of clothes on the floor or having to guess what's where, these closets have heaps of space to accommodate all your clothes.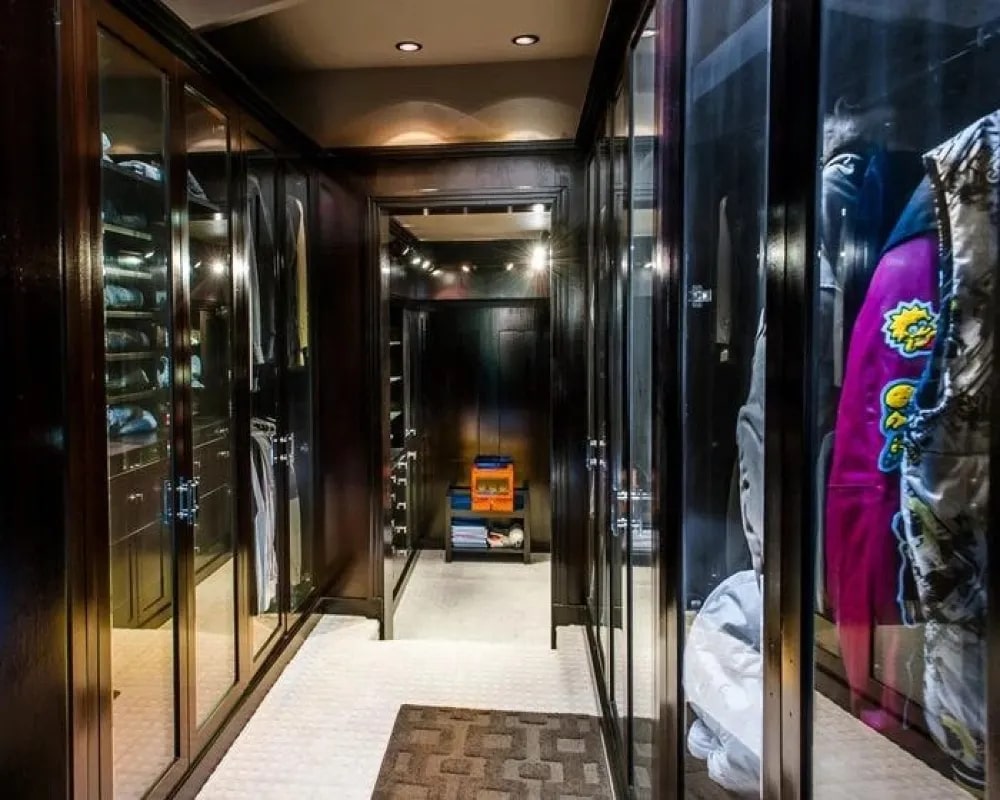 Here, you can easily view all your stylish pieces at once and put together the perfect outfit for any occasion. 
The Perfect Place For Professional Meetings
Forget dull conference rooms, this mansion is the perfect place for professional meetings. With garden views and a luxurious conference table, you can conduct your business in style.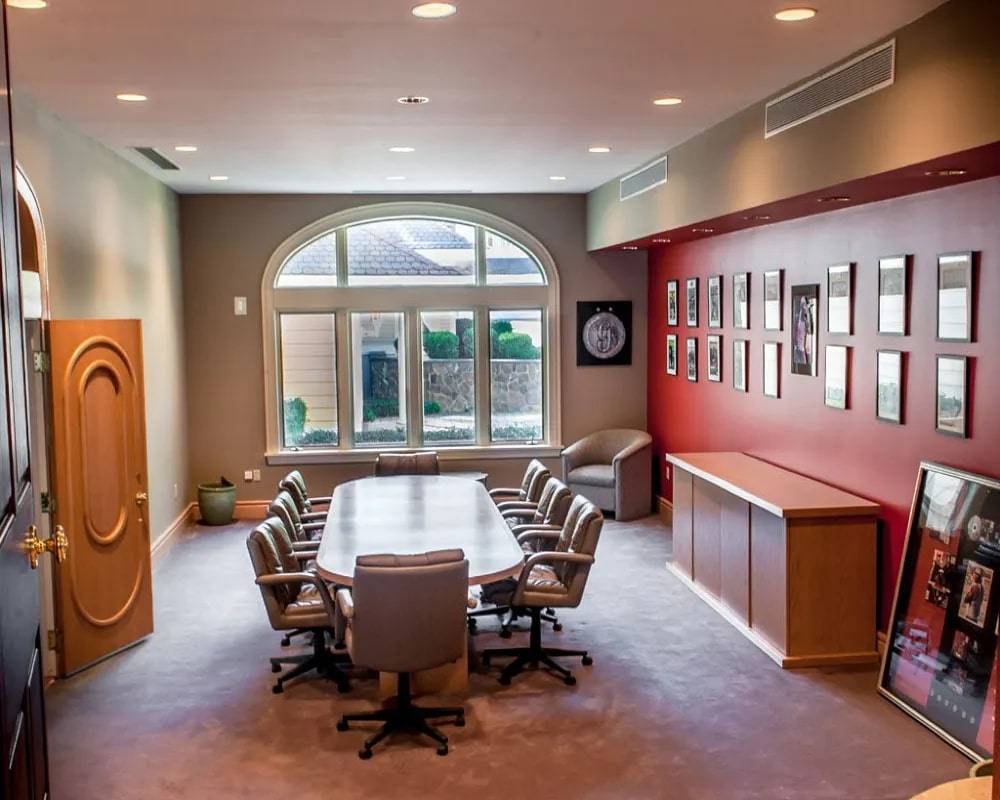 The cherry on top? The room is adorned with pictures of 50 Cent in all his glory, as well as the iconic G Unit sign. So you'll always be reminded of the former owner. Make your next meeting memorable, and choose 50 Cent's mansion for a luxurious and professional atmosphere.
Experience Luxury with 30+ Bathrooms at This Property! 
Live in the lap of luxury with an excess of 30 bathrooms to choose from at this property! Each bathroom is designed with intricate tile work and all the modern amenities to give you the best bathing experience.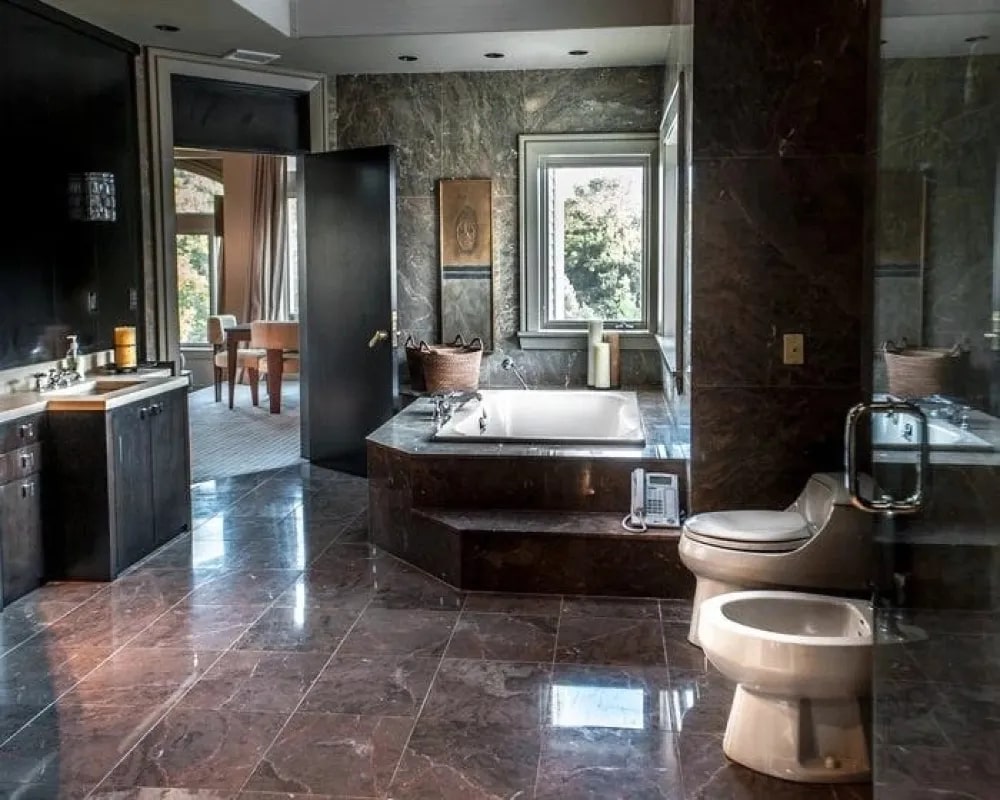 For instance, you can relax in the jacuzzi tub overlooking the grounds, perhaps sipping your favorite beverage. And if that's not enough, you can even enjoy the convenience of a bidet! Experience the ultimate comfort and sophistication that this property has to offer.
Get a Glimpse of Royalty with this Glamorous Bathroom! 
Take a peek into a world of luxury with this one-of-a-kind bathroom fit for royalty! Check out this glitzy red bathroom with its huge dragon statue perched on the counter.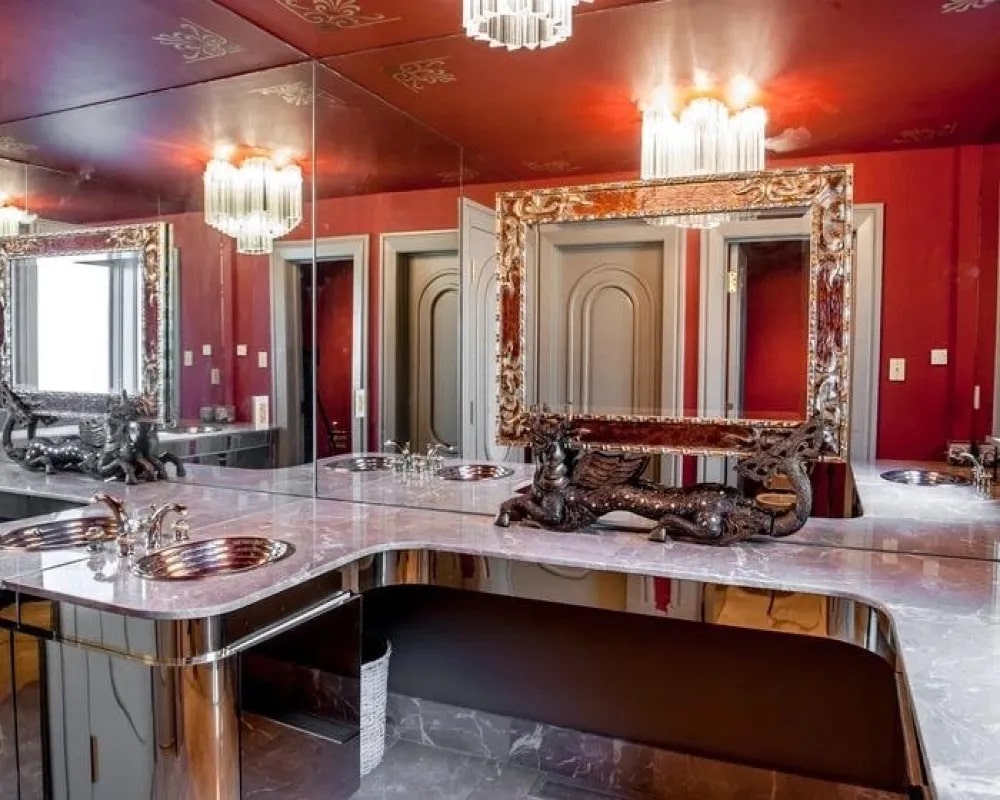 You won't want to miss out on this unique and extravagant sight – one of the dozens of bathrooms in this mansion. Perhaps this might even inspire you to recreate a little bit of the royal treatment in the bathroom of your own home! This surely makes a statement!
Another View of the Bathroom
We couldn't help ourselves from seeing this bathroom from another angle. The granite floors and walls give the room such a sleek look. Additionally, the glass shower doors make the space feel very open!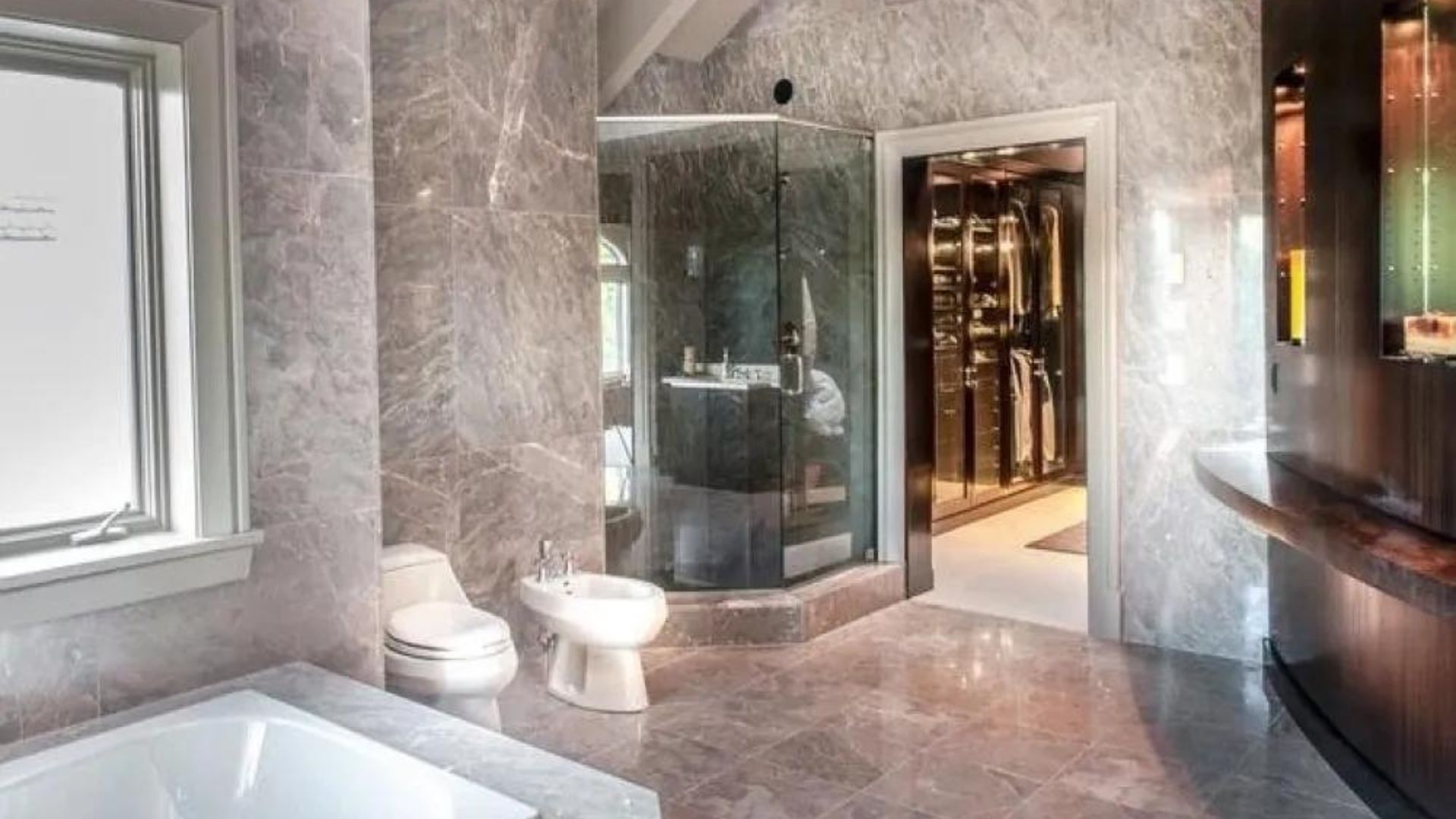 As you can see this room leads into one of the closets and one of many bedrooms in the home.
A Relaxing Escape: Unwind in the Stunning 17-Acre Grounds 
Take a deep breath and step away from the hustle and bustle of everyday life. Surrounded by 17 acres of paradisiacal gardens and grounds, you can find solace and peace in this gorgeous location.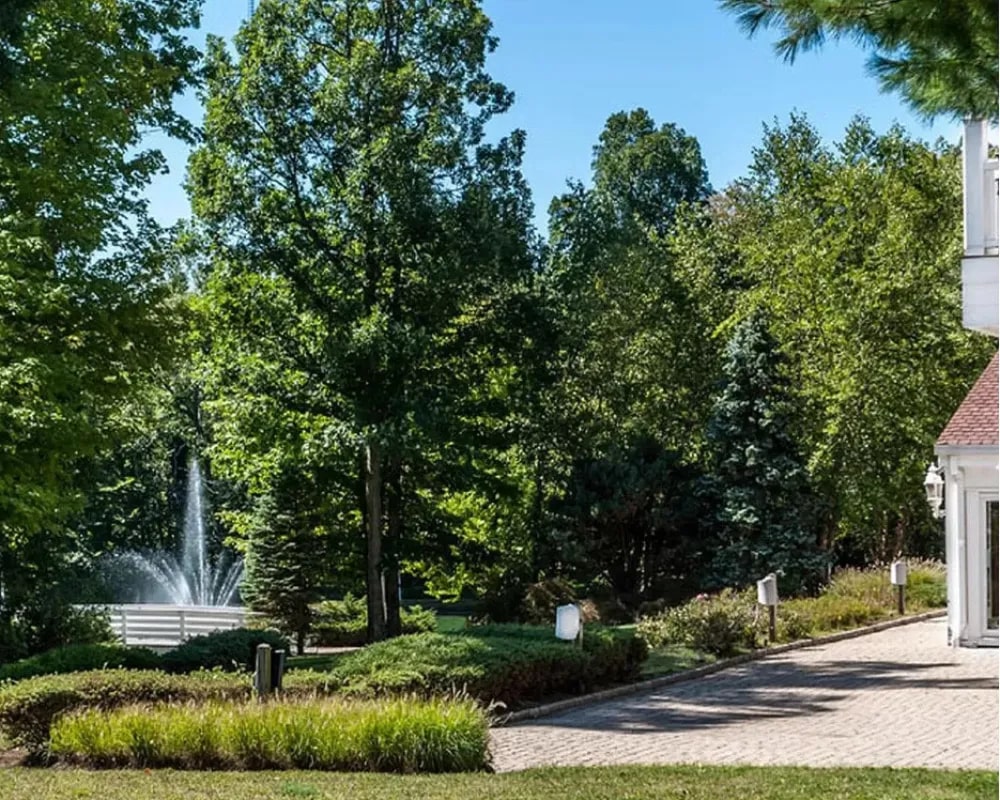 From the majestic water fountain in the pond to the lush greenery, the picturesque setting of this place is sure to relax your soul and mind. Spend your day taking leisurely walks, exploring the grounds, and engaging in entertaining activities indoors and outdoors. Let your worries melt away in this tranquil setting and experience a truly refreshing escape.
50 Cent's Wall of Fame: A Visual Tribute to the G-Unit Legacy
It's no wonder 50 Cent made sure his mansion was adorned with a mural dedicated to his and his friends' rap career. This wall of illustrations depicting him and his G-Unit members, Lloyd Banks and Tony Yayo, was taken straight from their promotional material.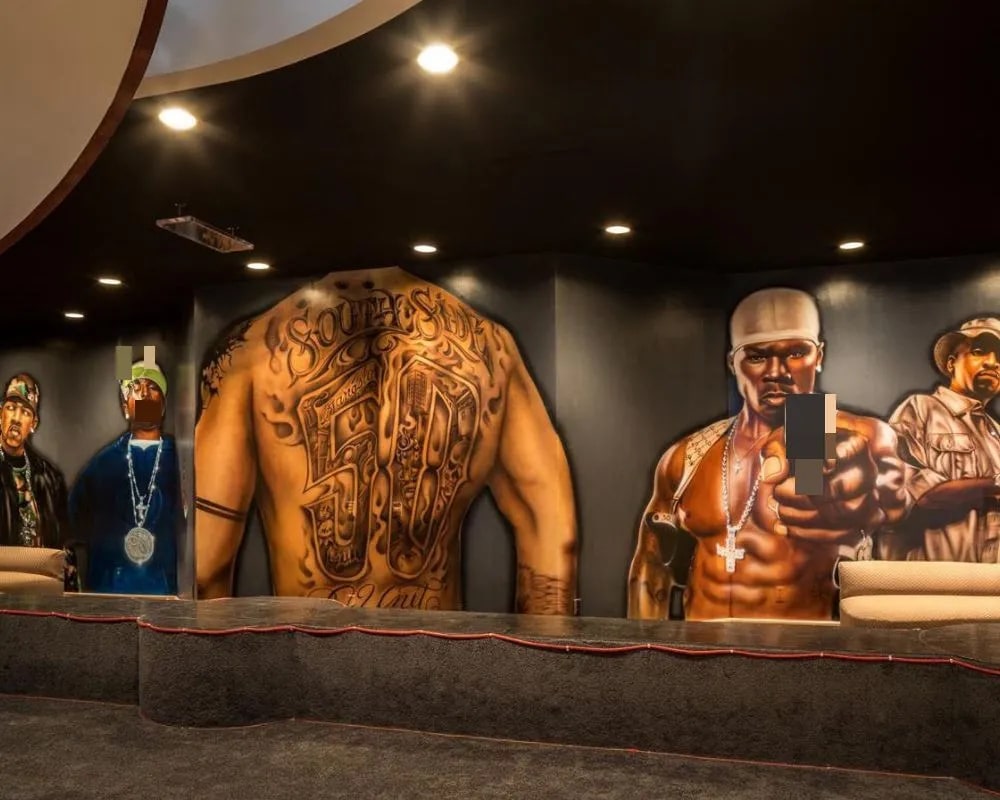 But that doesn't take away from the fact that these images are iconic. They will be remembered for years to come as a reminder of 50 Cent's and the G-Unit's legendary career. So, for all the rap fans out there, a visit to 50 Cent's old house is a must-see. You won't regret it!
50 Cent's Loss of Millions: From a Mansion to a Drop in Price
In 2003, Mike Tyson listed his Farmington, Connecticut mansion for sale, a great opportunity that was taken advantage of by 50 Cent (Curtis James Jackson III) who purchased it for $4.1 million.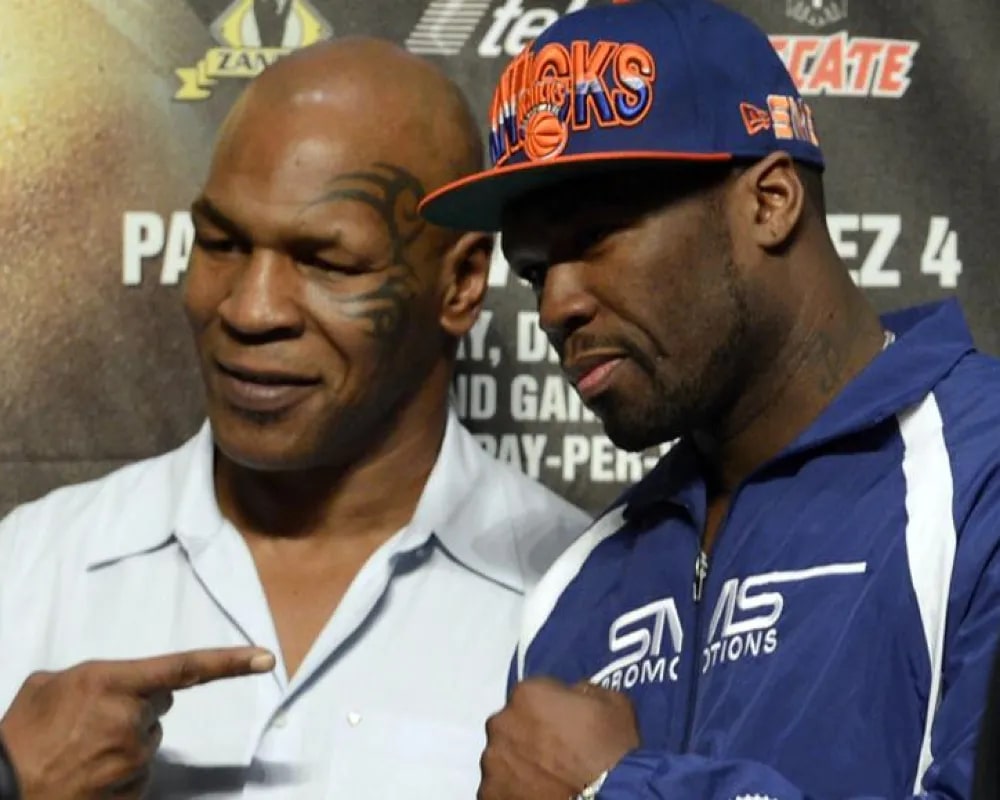 Four years later, 50 Cent listed the same property for sale at an asking price of $18.5 million, however, he was unable to find a buyer for 12 years. Finally, in 2019, he dropped the price to $2.9 million and sold it. 50 Cent's investment resulted in a loss of over a million dollars.
It's All About Location
One of the factors that goes into the value of any home is, of course, the location. This is why homes in Southern California are wildly expensive! So, it is interesting that this house sits in Farmington, Connecticut. It seems like quite a random location but it is actually purposeful on the part of Tyson.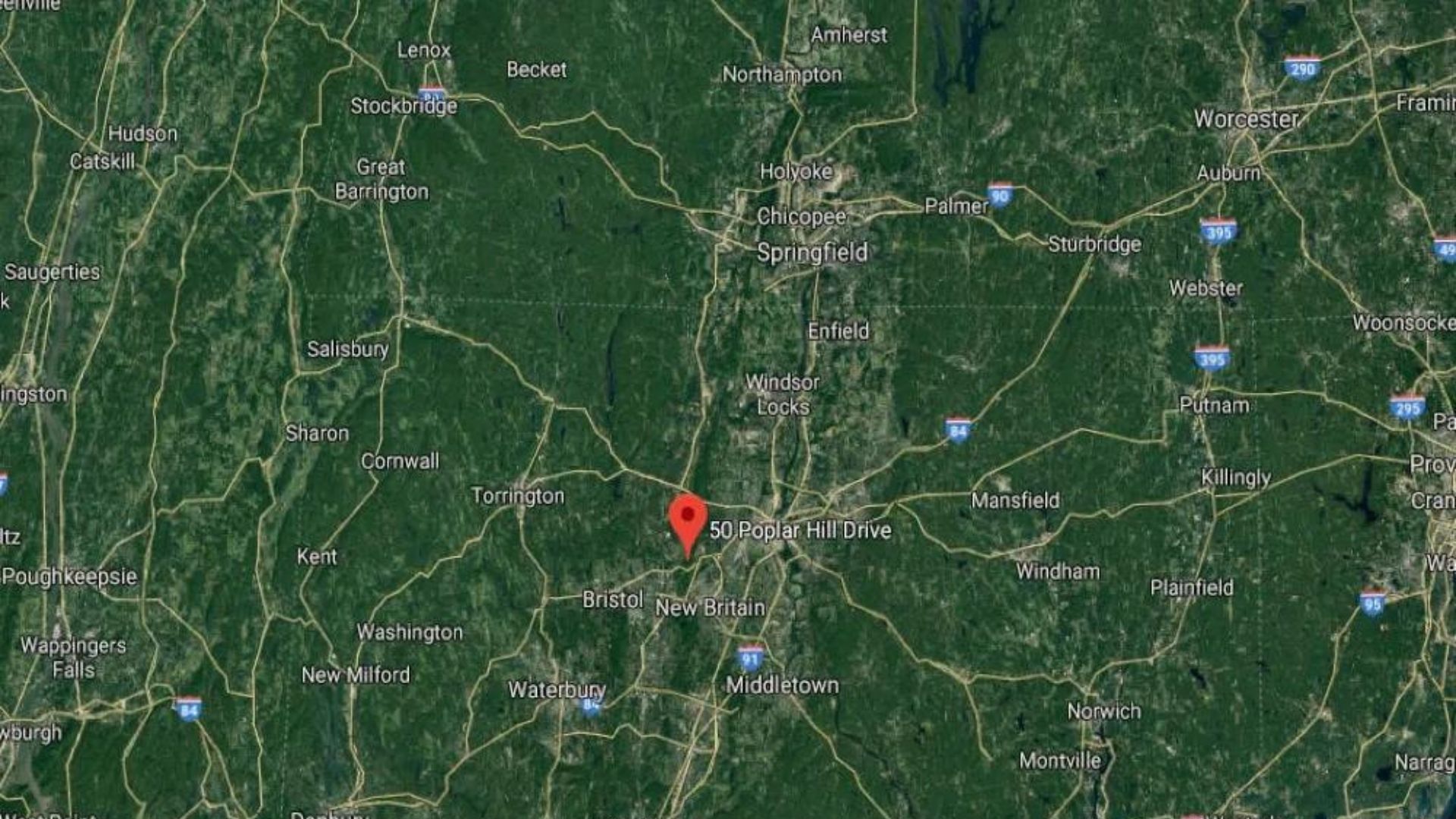 He wanted a home that would be private and away from the prying eyes of the media, paparazzi, and fans. But this enormous estate certainly stands out in Conneticut.
Farmington, Conneticut
Farmington, Conneticut is certianly not Los Angeles. The average home price for this area is about $350,000. This is obviously a far cry from Mike Tyson's mansion!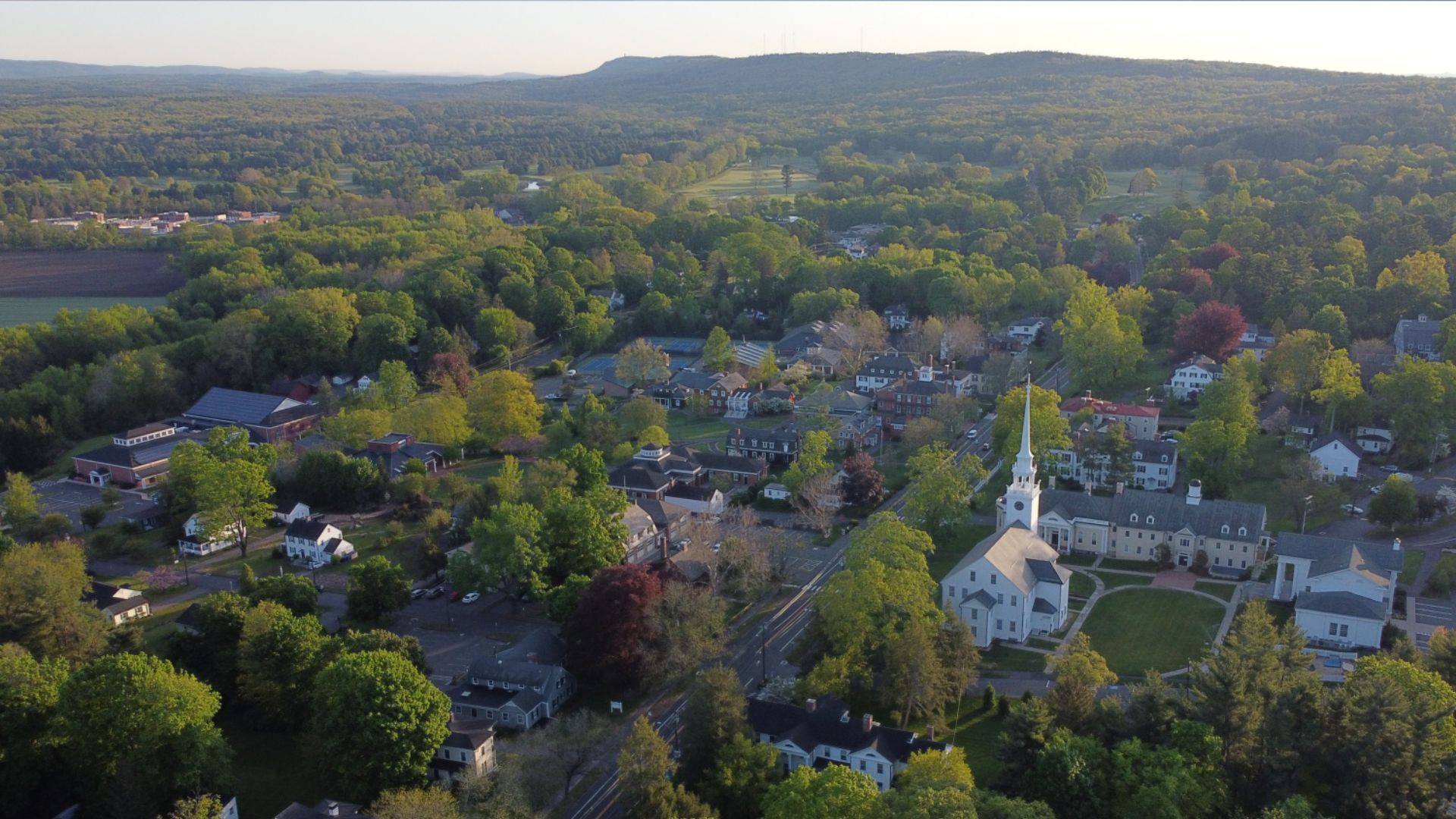 In fact, the home was so substantial that it actually set a record. When Tyson sold it to 50 Cent in 2003, it set a record as the highest selling price ever in that area. And after looking at all of these photos, we are not surprised that this is the case.
Who Will Own This House Next?
We can only imagine the fascinating things this house has seen. From one of the most famous boxers of all time to a west coast rapper that will go down in history, this house has seen it all.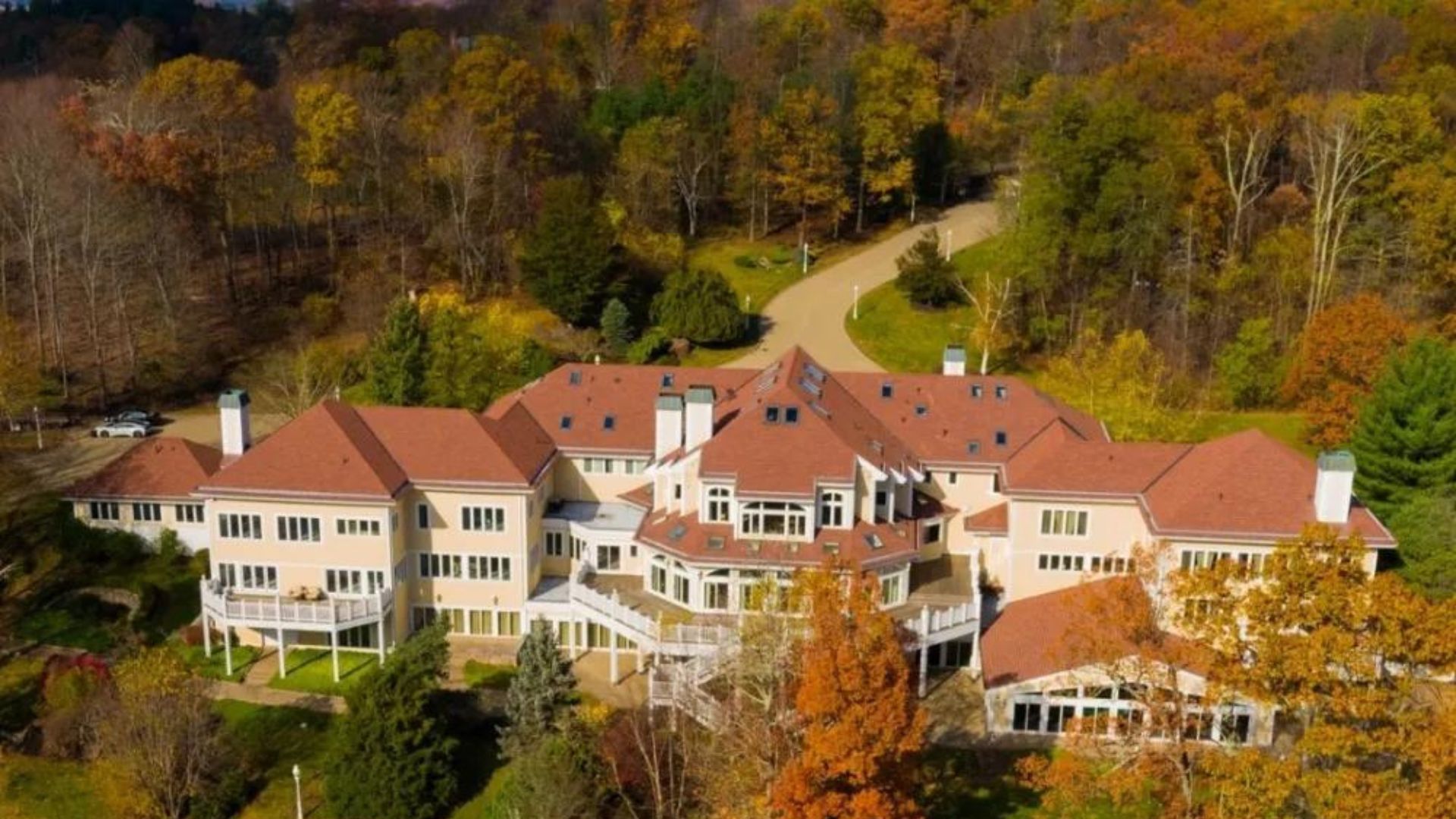 It's fascinating to see how the home changed when 50 Cent became the new owner. The can't imagine that the murals of himself on the wall were kept by the following owner after him. But who owns the house now?
The New Owner
Since 50 Cent had such difficulty selling the home at the high price point, he had to dramatically bring down the price. After all, it was on the market for about 12 years before he was able to actually sell the property!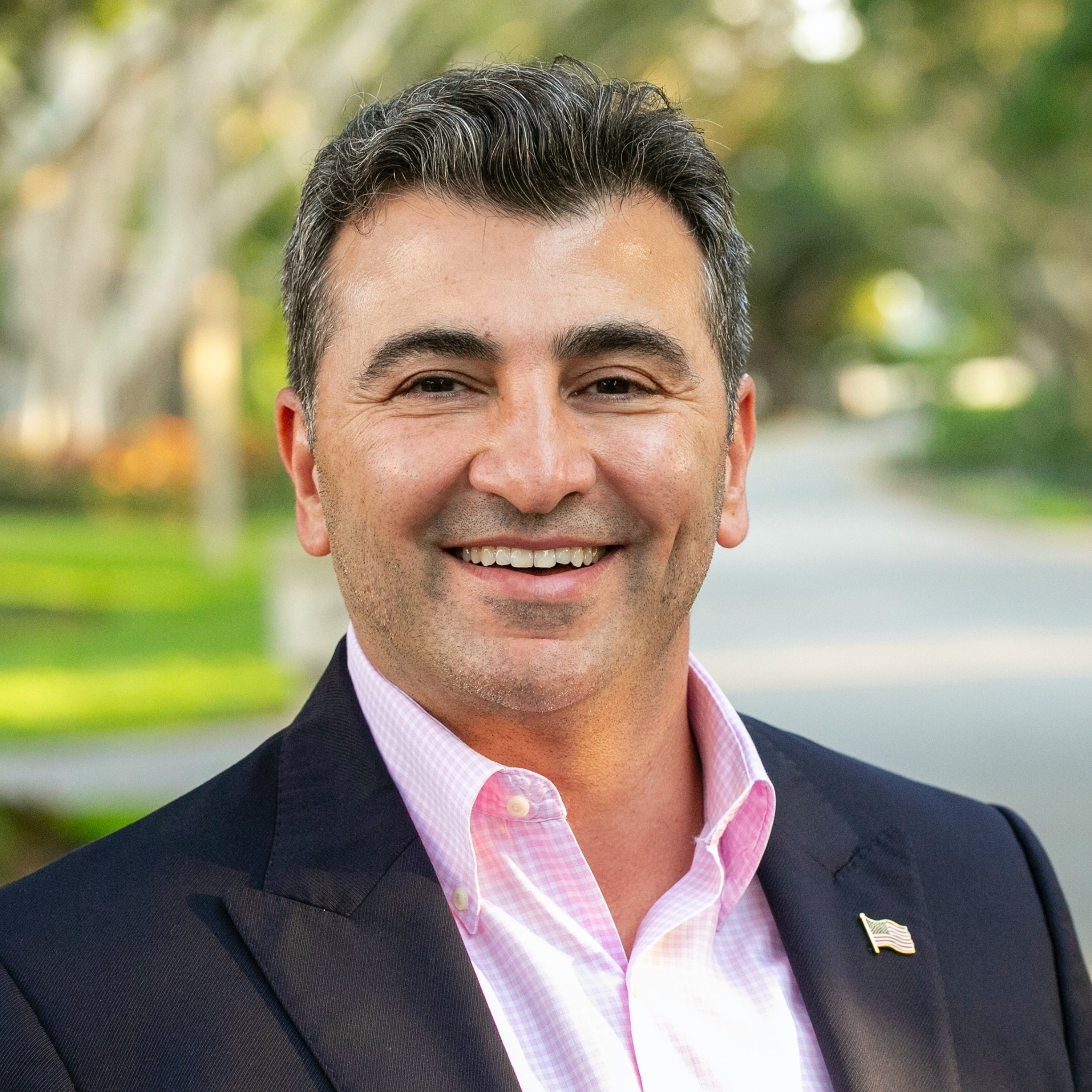 Finally, in 2019, a Florida businessman by the name of Casey Askar bought the home. While you might not recognize the name you might recognize one of his many businesses including Papa Romanop's, Blackjack Pizza, Mr. Pita, and CJ's Brewing Company.