Kevin Costner's Love Life: The Ups And Downs Of A Hollywood Heartthrob
When it comes to Kevin Costner's love life, he has experienced it all. From falling in love to heartbreak, infidelity, and divorce, Costner has been through a lot. However, it seems as though he has finally found the woman who has caused him to change his ways.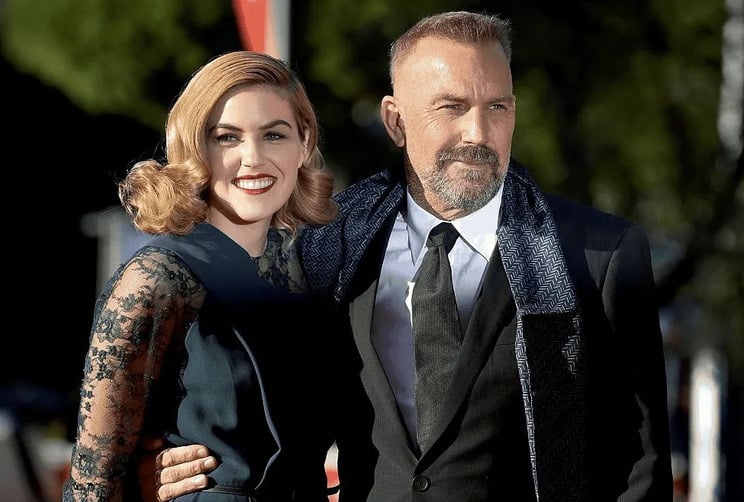 He has gone from being a single man who struggled to stay faithful to becoming a devoted family man with a wife and children. This change did not come easy for Costner; he had to journey through a lot to get to his current place in life.
From Womanizer to Family Man
Kevin Costner has certainly had his ups and downs. After going through a divorce during a crucial point in his career, the Dances with Wolves star spent several years trying to find a new partner.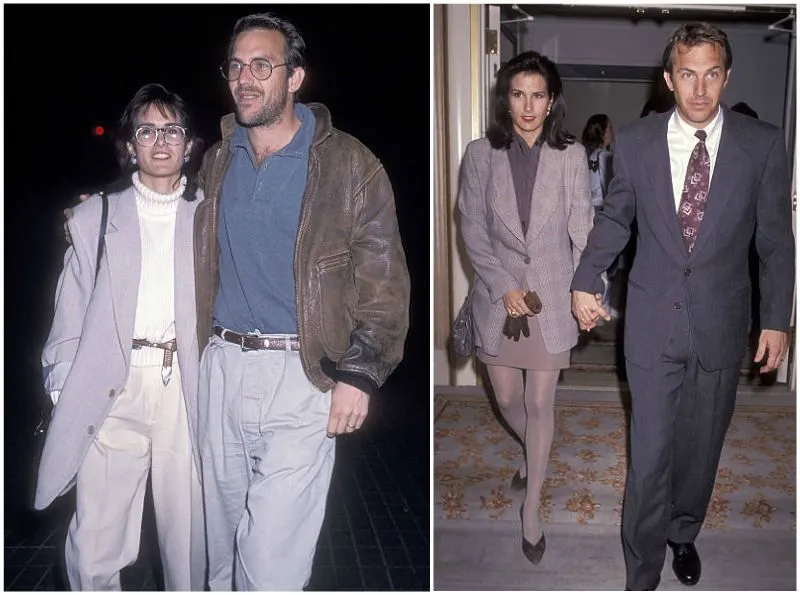 During the 1990s, Costner was known for dating many different women, earning a reputation as an A-list womanizer. However, it seems that the actor has now settled down and changed his ways.
Wild and Unpredictable
Kevin Costner is known for his wild and unpredictable lifestyle. This has made him the subject of many tabloid headlines and Hollywood rumors. Despite his admission of wrongdoing, there are aspects of his personal life that he has remained silent about.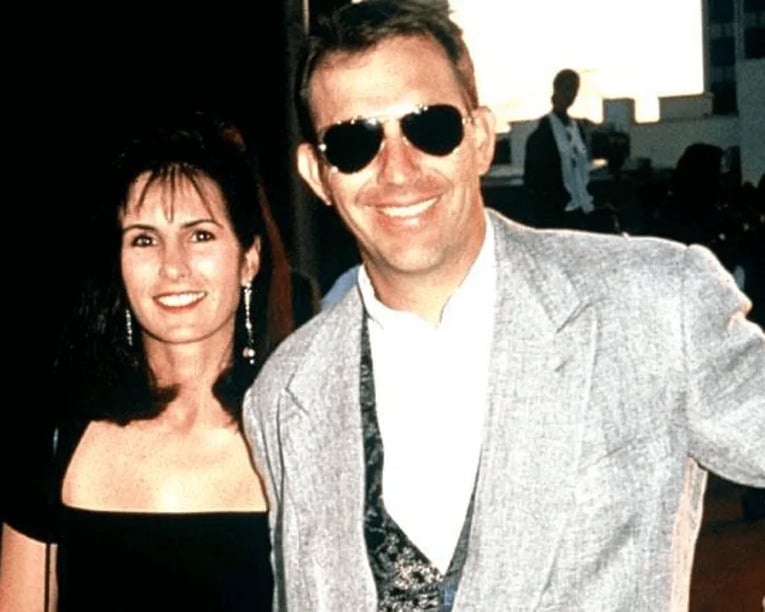 Before he became famous, Costner was married to his college sweetheart. However, as he found success in Hollywood, he was faced with the temptations that come with being a celebrity. Unfortunately, some of these temptations proved to be too much for him to resist.
His First Marriage
Kevin Costner first met Cindy Silva when the two were college students at California State University, Fullerton. In a 1989 interview, Costner described her as "beautiful, sweet, and smarter than me." He felt that she represented everything he liked about women.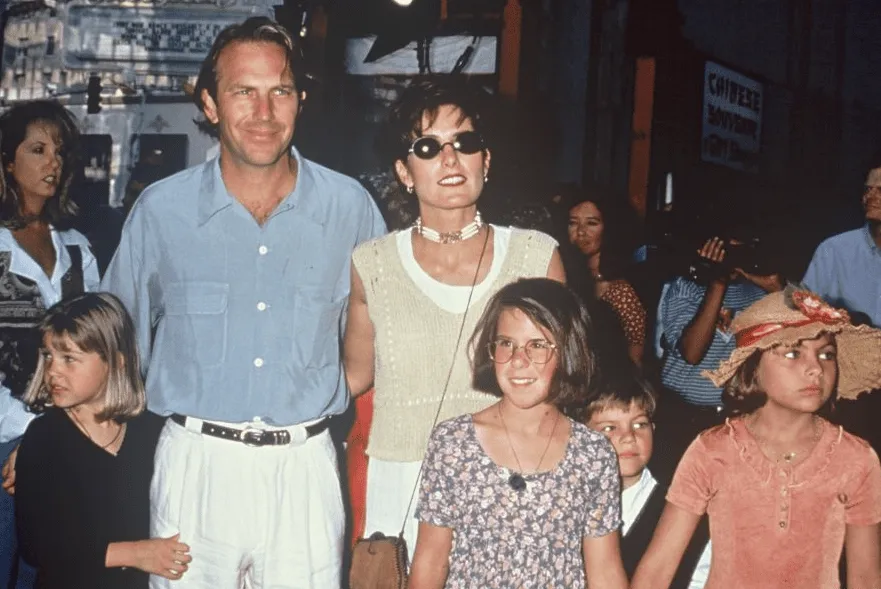 The couple tied the knot in 1978 and had three children together: Annie, Lily, and Joe. For years, the couple seemed to have a happy marriage. However, their relationship eventually started to deteriorate.
The Divorce
Not long after Silva and Costner collaborated on Dances With Wolves, rumors began to circulate about infidelity on Costner's part. The couple tried to save their marriage but ultimately decided to split.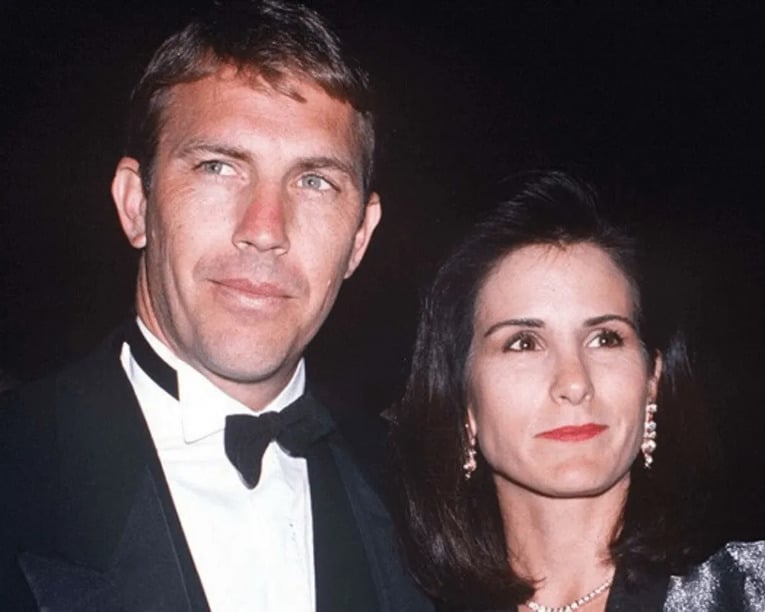 In 1994, they announced their divorce in a statement, saying that they had already amicably resolved all issues regarding their children and finances and that they have reached a full marital settlement.
Signs of Trouble
Many of Costner's fans were surprised to learn that his marriage was coming to an end, but to those who knew him well, the divorce was not unexpected. In an interview in 1987, Costner hinted that his marriage to Cindy was not going well.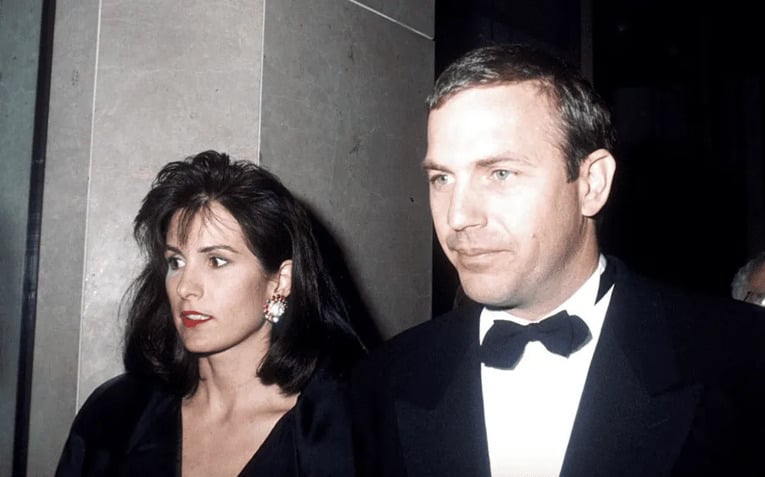 He said that he had "a big thirst" and "a big taste for things," and that he regretted living by someone else's rules and missing out on experiences. It appears that these comments were a sign that Costner was unhappy in his marriage, and that the divorce was ultimately inevitable.
Costner Opens Up
For some celebrities, fame can be a double-edged sword. In an interview with the Daily News shortly before announcing the divorce, Costner spoke about the temptations that come with fame and the pressure to maintain a certain level of dignity and discretion.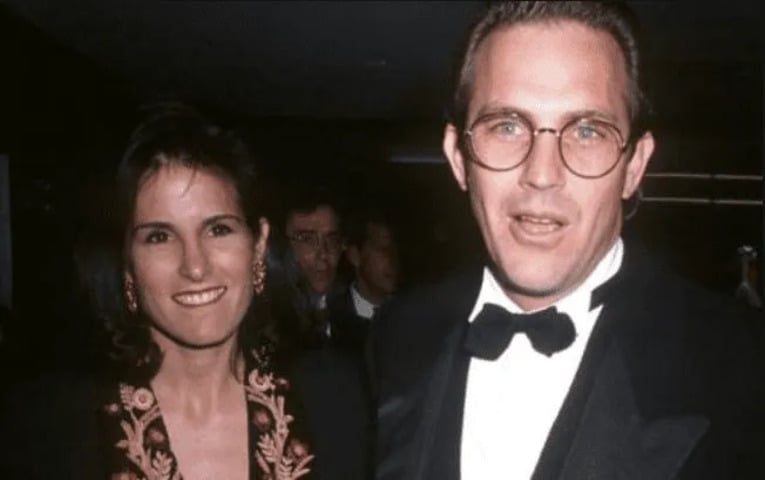 "Marriage is a hard, hard gig," he said. Despite his efforts to keep his personal life private, the scrutiny of the public eye has made it difficult for him to navigate his relationships. Costner's love life would become more complicated as time went on.
Kevin and Bridget
After his divorce, Costner had a short relationship with Bridget Rooney. She is known for being a member of the Rooney family that owns the Pittsburgh Steelers football team. She also appeared in the movie Zombie or Not Zombie in 2011.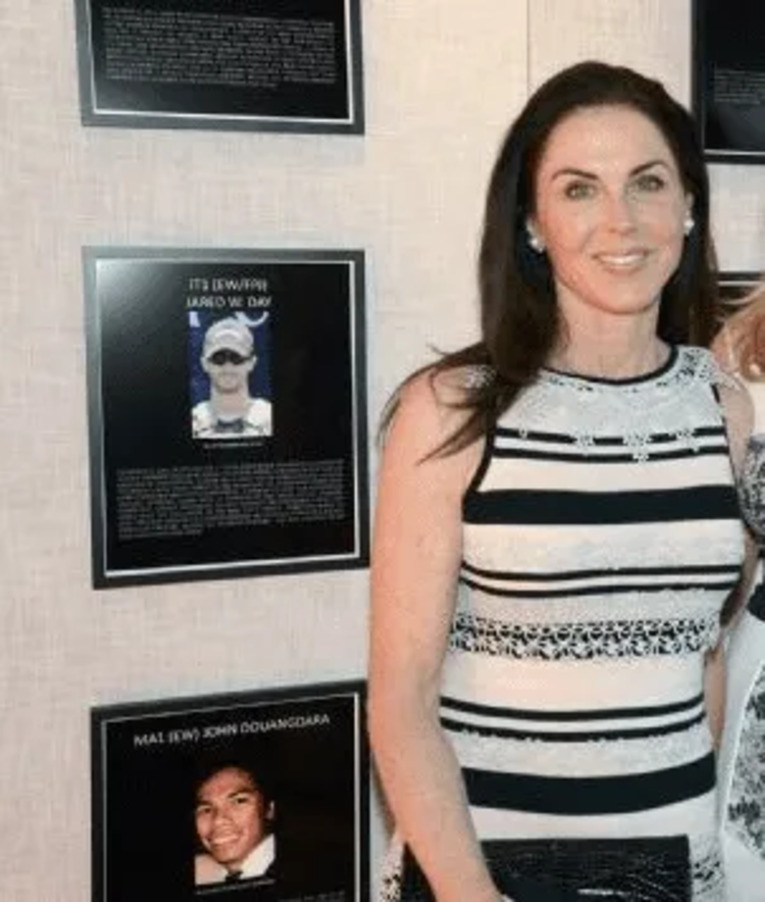 Their relationship was reported to have lasted from 1995 to 1996. Costner wanted to keep the affair private, but a scandal eventually came to light, changing his plans.
His Fourth Child
In 1996, Bridget Rooney gave birth to a son, Liam Costner. However, there were reports and rumors that Costner's relationship with his fourth child was strained from the beginning. It was only after Rooney demanded a paternity test that Costner acknowledged Liam as his son.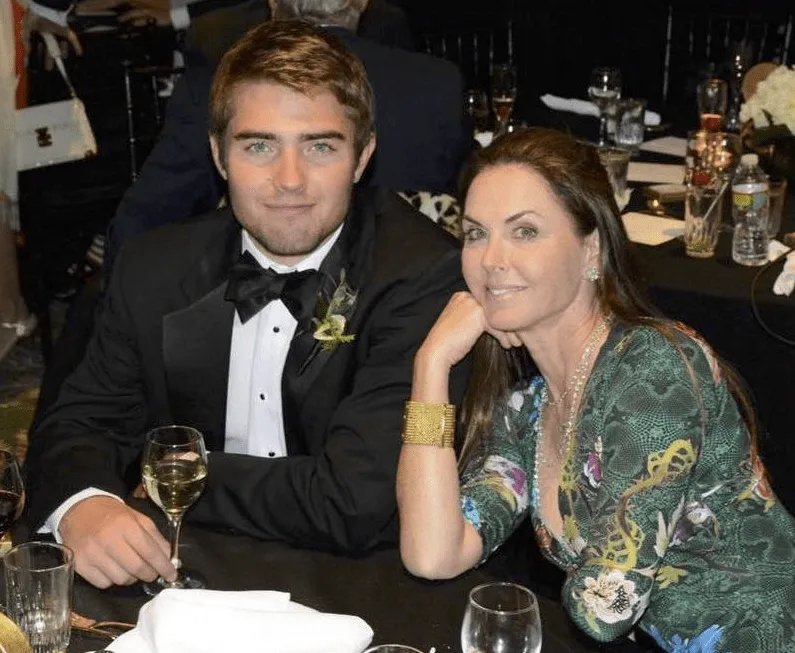 After the test results confirmed his paternity, Costner established a trust fund for the boy. According to People magazine, Costner visited Liam occasionally, but not regularly.
Kevin and Halle
It has been rumored that Costner engaged in an extra-marital affair with Halle Berry back in 1989, while he was still married to Cindy Silva. This rumor was never confirmed by either party.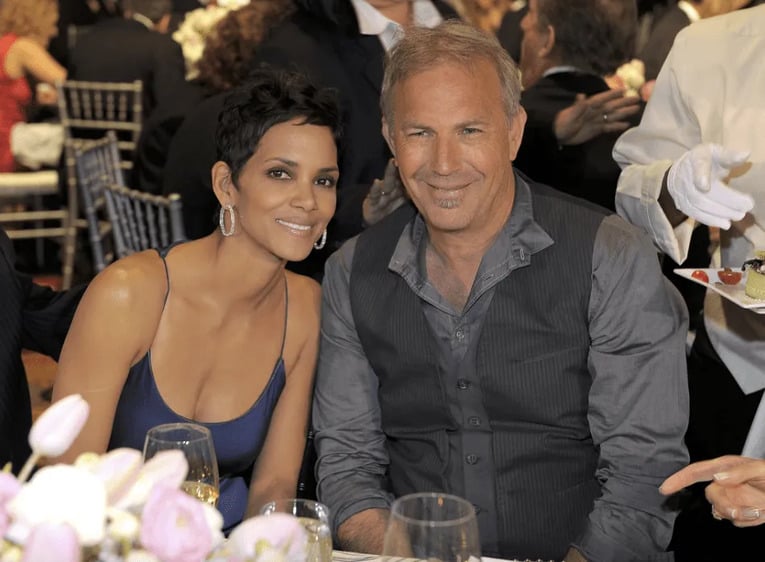 At the time of the alleged fling, Berry was just beginning her acting career and had appeared in a few episodes of the TV series Living Dolls. Despite the rumors, Costner and Berry have remained friends over the years and have been seen together in public on several occasions.
Kevin and Michelle
A year after Costner's rumored affair with Halle Berry, he was once again at the center of a tabloid headline. This time, it was regarding a brief rumored romance with actress Michelle Pfeiffer. Pfeiffer rose to prominence after her portrayal of Elvira Hancock in the 1983 film, Scarface.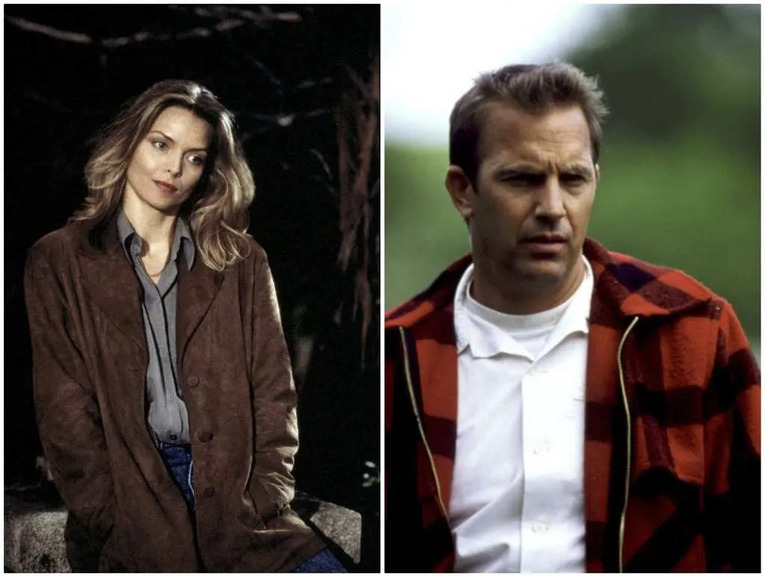 Interestingly, Pfeiffer and Berry have something else in common aside from their rumored connections to Costner. Both actresses have portrayed the iconic character Cat Woman at some point in their careers.
Kevin and Bobbie Jean
Bobbie Jean Brown is another woman who claims to have dated Costner. Brown is an actress, model, and former beauty pageant contestant who is most famous for appearing in Warrant's music video for "Cherry Pie."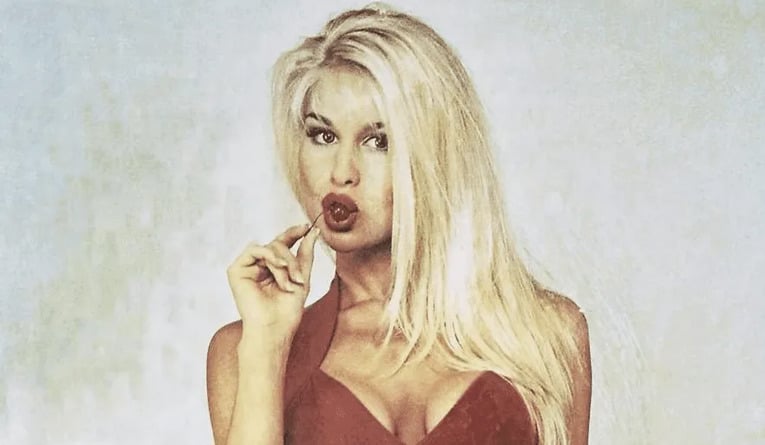 In her tell-all memoir, Dirty Rocker Boys: Love And Lust On The Sunset Strip, Brown shares all the details about her brief relationship with Costner. She sheds light on their time together and provides an inside look into the life of the Hollywood star.
Kevin and Peggy
Bobbie Jean Brown is not the only celebrity who has revealed a private relationship with Costner. Peggy Trentini also shared some personal details in her memoir titled Once Upon A Star: Celebrity Kiss And Tell Stories.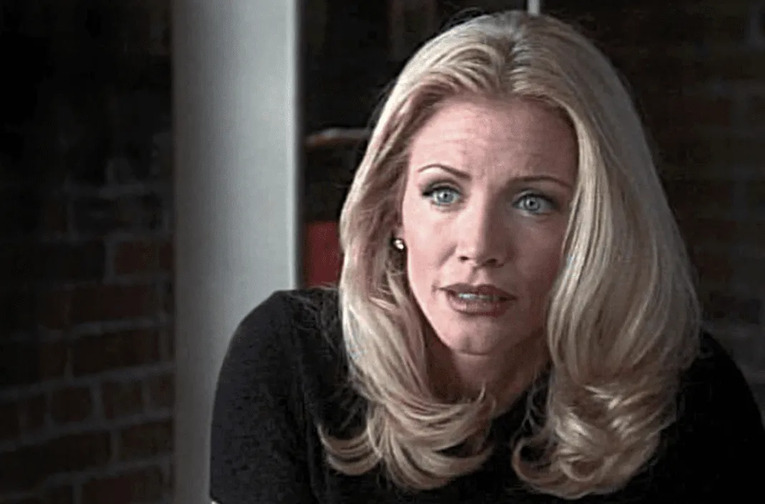 Trentini was a successful model and actress during the 1980s and 1990s. Since releasing her book, she has stepped away from the spotlight and now focuses on her real estate career.
Kevin and Mira
Back in 1993, Costner was rumored to have engaged in an extramarital affair with Mira Sorvino. At the time, Sorvino was a relatively unknown actress with only a few film credits to her name. She would later become famous for her award-winning performance in Mighty Aphrodite, a 1995 romantic comedy film directed by Woody Allen.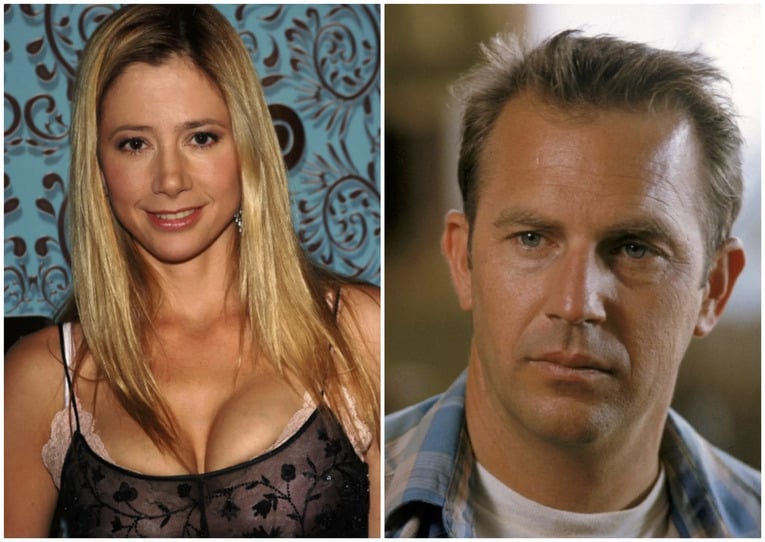 Sorvino's acting career continued to flourish after this breakthrough role, with her taking on various other notable roles in both film and television. She has been nominated for numerous awards throughout her career, including an Academy Award for Best Supporting Actress for her role in Mighty Aphrodite.
Kevin and Holly/Nicolette/Andrea/Zoe
Holly Sampson, also known by the names Nicolette Foster, Andrea Michaels, and Zoe, is an actress and model. She claims to have had a brief relationship with Costner in 1994, the same year that Costner divorced his first wife.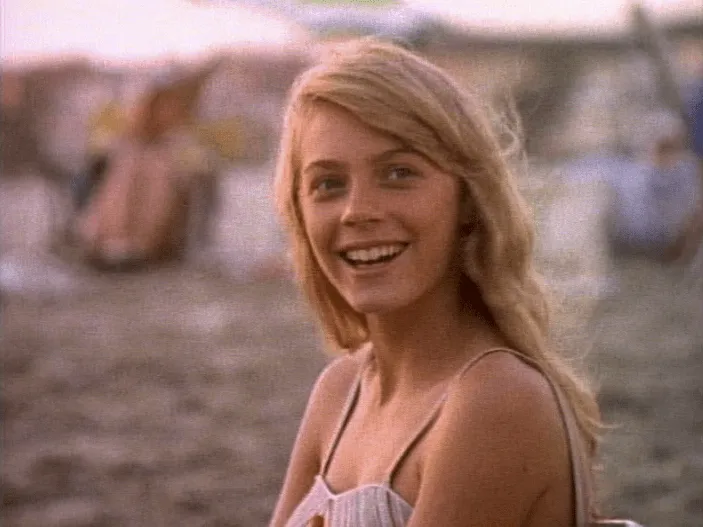 Sampson has appeared in several TV shows, such as The Wonder Years, Beauty and the Beast, My Two Dads, and Matlock. She later pursued a career in adult entertainment, starring in films such as Lady Chatterley's Stories, Thrills, and Bedtime Stories.
Kevin and Naomi
Costner was rumored to have had a brief romantic encounter with Naomi Campbell during the mid-1990s. Campbell, who began her modeling career at the age of 15, is known for her striking beauty and is one of the most well-known models in the world.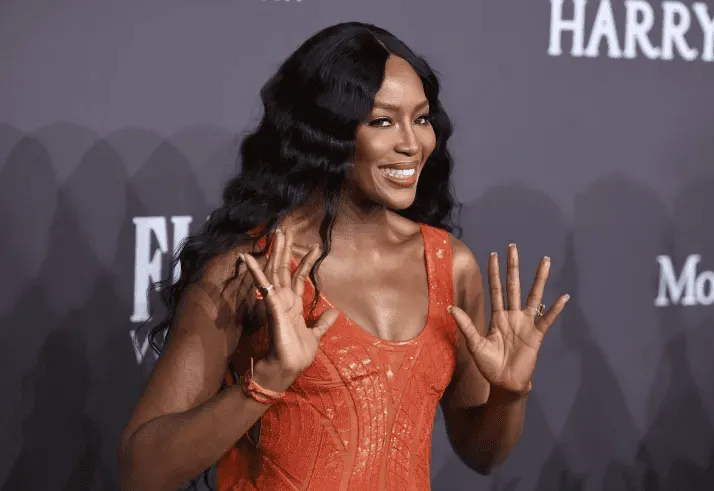 In 2017, Campbell was reportedly dating Louis C. Camilleri, a multimillionaire from Malta. She has previously been engaged to Adam Clayton, the bassist for the band U2, as well as Flavio Briatore, a Formula One race car driver.
Kevin and Karin
Karin Reznack, an actress and screenwriter known for her work on films in the late 1980s, was rumored to have had a brief relationship with Costner. Reznack later married famous film director John Byrum in the late 1990s.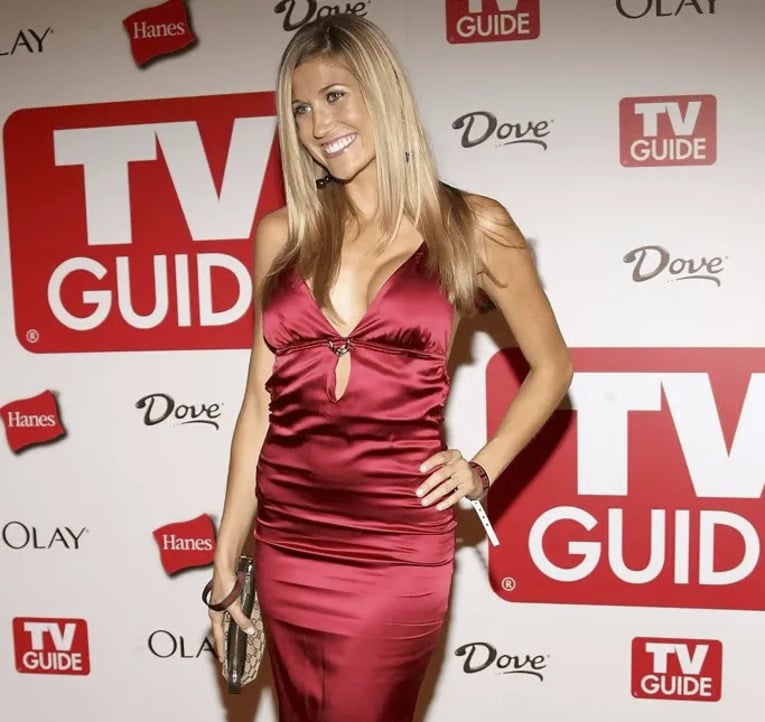 While it is unclear whether the rumors of a relationship between Costner and Reznack are true, it is not surprising given Costner's reputation for having a colorful romantic history.
Birgit to the Rescue
In 2006, Costner was accused of lewd behavior while receiving a massage at a five-star hotel two years earlier. One of his exes, Birgit Cunningham, spoke out in his defense.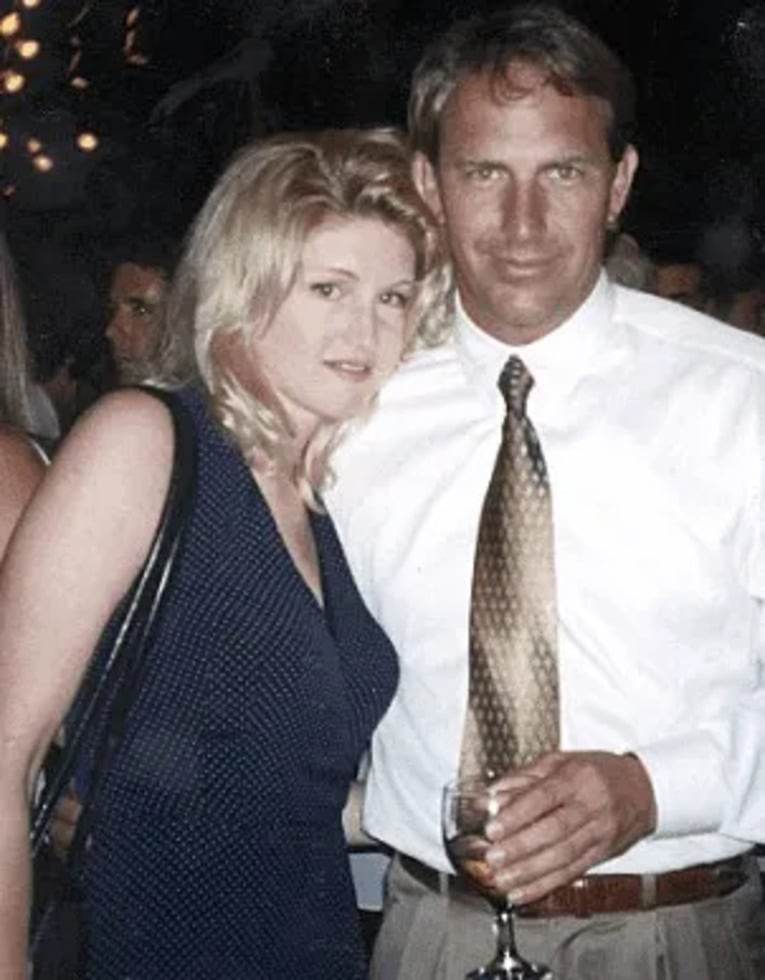 Cunningham stated that Costner is "very romantic and tender" and would never engage in such vulgar behavior. She also described him as "Mr. Perfect" and "squeaky clean," but added that he may be naive when it comes to realizing the impact he has on women.
Kevin and Angie
In 1995, Costner was seen on a dinner date with former actress and model Angie Everhart. Everhart is known for appearing in several Sports Illustrated swimsuit issues, as well as the February 2000 issue of Playboy magazine.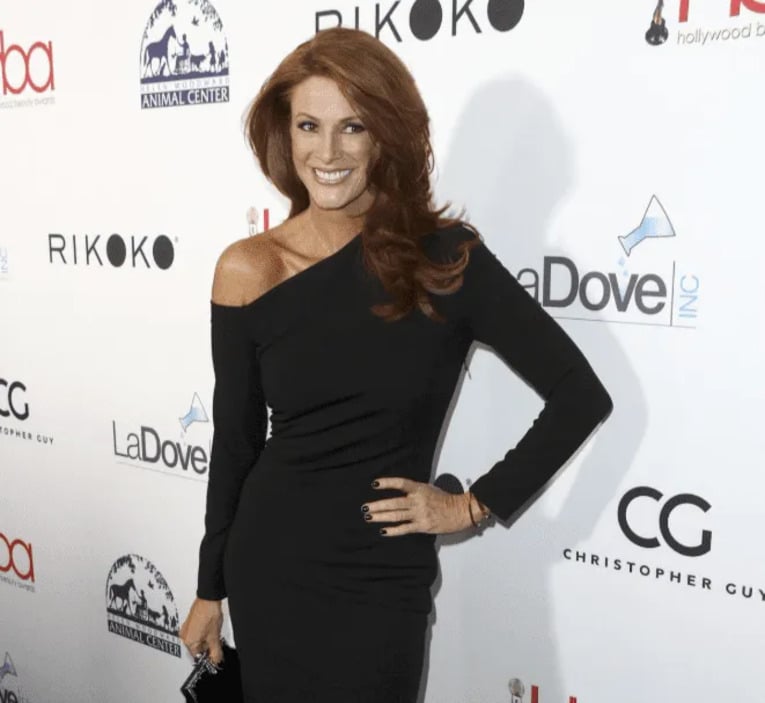 Before this dinner date, rumors had circulated about Costner's attempts to reconcile with his ex-wife, Cindy. Soon after her rumored relationship with Costner, Everhart married actor Ashley Hamilton.
Kevin and Courteney
In 2001, Costner starred alongside Courteney Cox in the action-adventure crime film 3000 Miles to Graceland. However, six years before the film's release, Costner was rumored to have briefly dated Cox. Interestingly, Cox married another actor from the film, David Arquette, in 1999.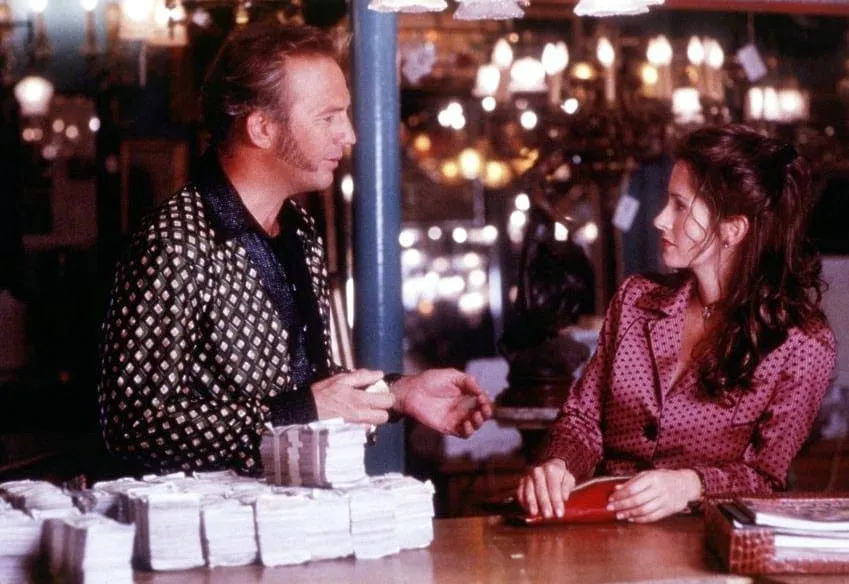 The relationship between Costner and Cox was never confirmed, but it is interesting to note the connections between the three actors. All three starred in 3000 Miles to Graceland and had some sort of personal relationship with each other. It just goes to show the close-knit nature of the entertainment industry.
Kevin and Cheryl
It seems 1995 was quite a notable year for Costner. Rumors circulated that he had a romantic encounter with Cheryl Tiegs, the renowned American fashion designer and model, that year. Tiegs is widely considered to be the first American supermodel.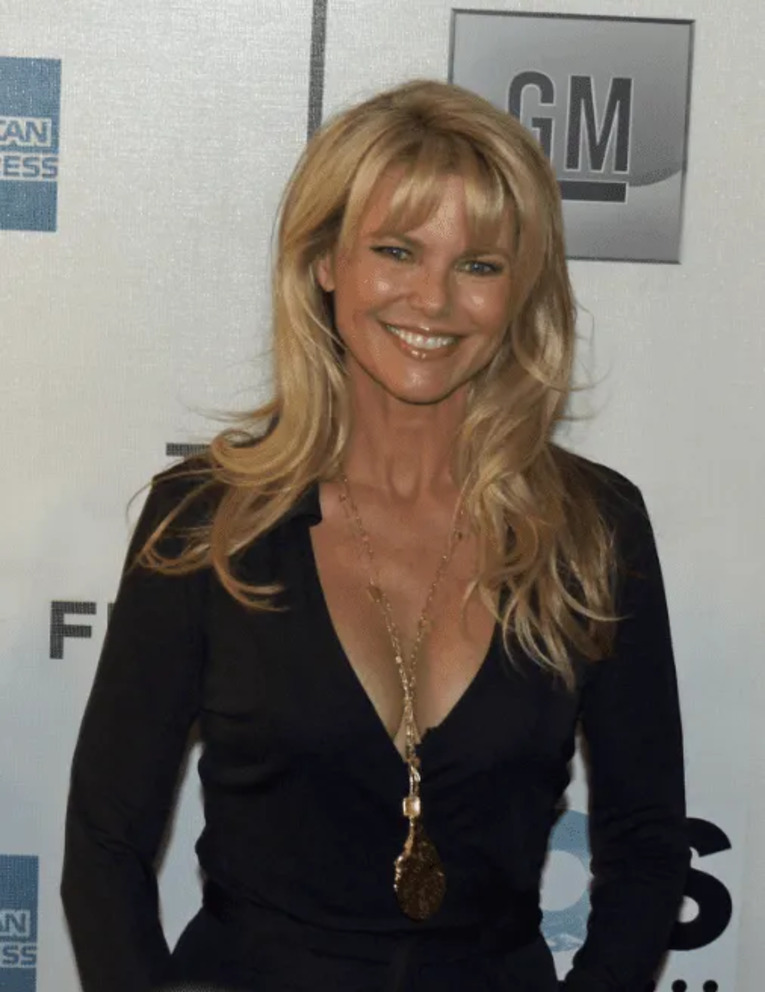 In 1995, Tiegs launched her own sportswear collection. She gained further fame for her appearances on the cover of the Sports Illustrated Swimsuit Issue and TIME magazine.
Kevin and Cal Ripken Jr.'s Wife
One of the most outlandish urban legends surrounding Costner is that he nearly ended Cal Ripken Jr.'s record-breaking consecutive games streak. The rumor states that Costner, who has played baseball players in films and was friends with Ripken, became romantically involved with Ripken's wife.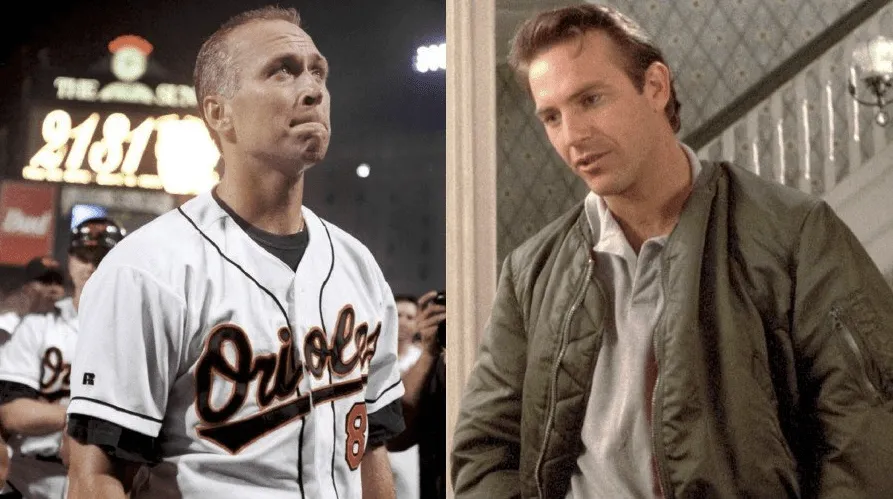 Supposedly, Ripken discovered the affair and confronted Costner, leading to a physical altercation. The Baltimore Orioles subsequently canceled the next game due to an "electrical failure," though many speculate it was actually due to Ripken's emotional state. Despite the wild nature of the story, there is no evidence to suggest it is true.
Kevin and Joan
In 1995, Kevin Costner was seen out and about with journalist, author, and television host Joan Lunden. Lunden is best known for being a co-host of ABC's Good Morning America from 1980 to 1997.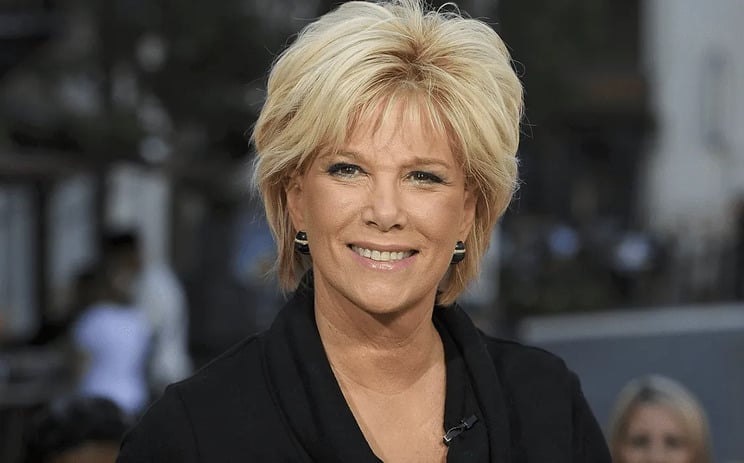 Unfortunately, their relationship ended due to intense scrutiny from media sources. At the time, Costner was promoting his film Waterworld, so the press was eager to learn about his personal life.
Kevin and Joan's First Date
Costner reportedly made an impression on Lunden during their first date, arranging a yacht and dinner for them at New York Harbor. Lunden would later describe the experience as "quite romantic and quite beautiful."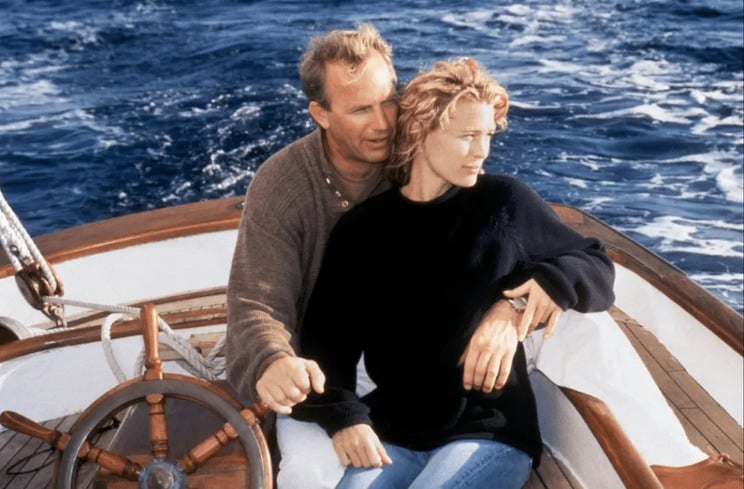 However, the intense press focus on their relationship proved to be a challenge for the couple. Lunden believes that they would have continued dating if it weren't for the constant media attention.
Kevin and Elle
By 1996, it appeared as though Costner was ready to transition into a more settled and stable lifestyle. He began dating Australian businesswoman, model and actress, Elle Macpherson. The couple moved quickly in their relationship and began living together in a short period of time.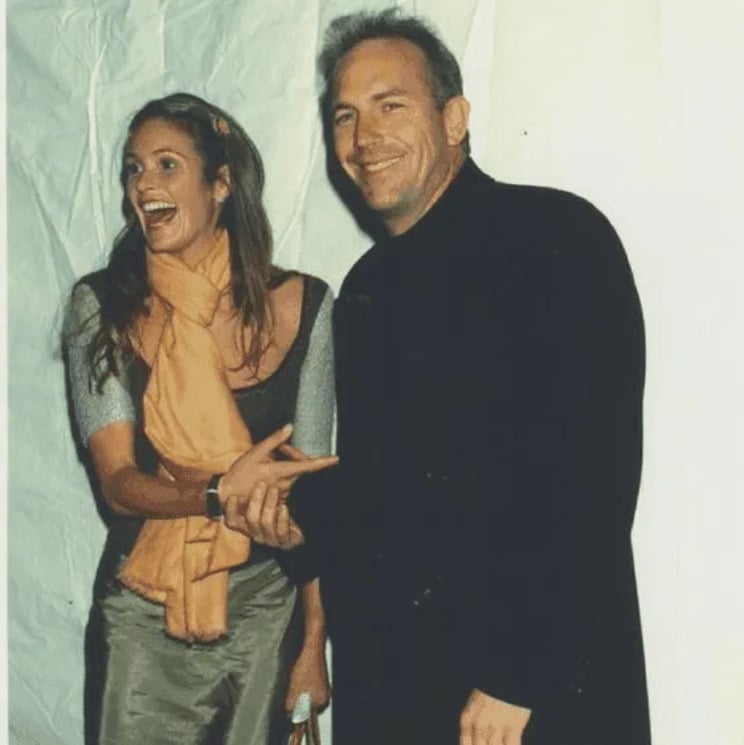 Costner shared in an interview how happy he was with Macpherson, stating that he felt they were on equal footing and she was a beautiful, talented, funny, and lovely person. However, their relationship did not last and ended before the one-year mark.
Kevin and Carla
After his split from Elle Macpherson, rumors circulated that Costner was romantically involved with Carla Bruni. Bruni, a singer-songwriter and former model, has a reputation for dating famous men such as Mick Jagger and Eric Clapton.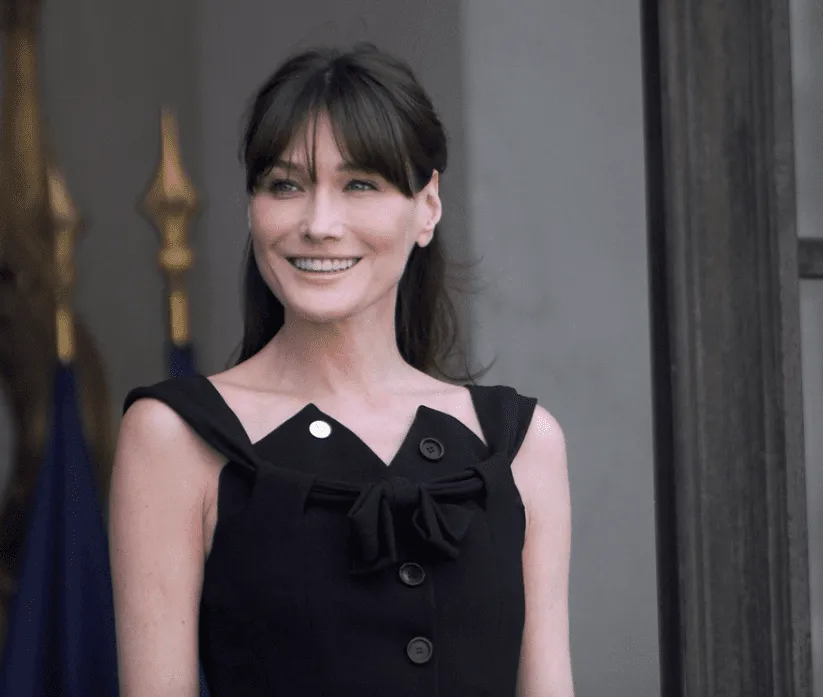 However, it seems that Costner was not ready to commit to a serious relationship as their relationship turned out to be just another short fling. Bruni would end up marrying French President Nicholas Sarkozy in 2008.
Kevin and Tawny
In 1997, Costner was coming off the back of two successful films. He had been nominated for a Golden Globe Award for his role in Tin Cup the previous year, and would soon receive another nomination for his work in The Postman.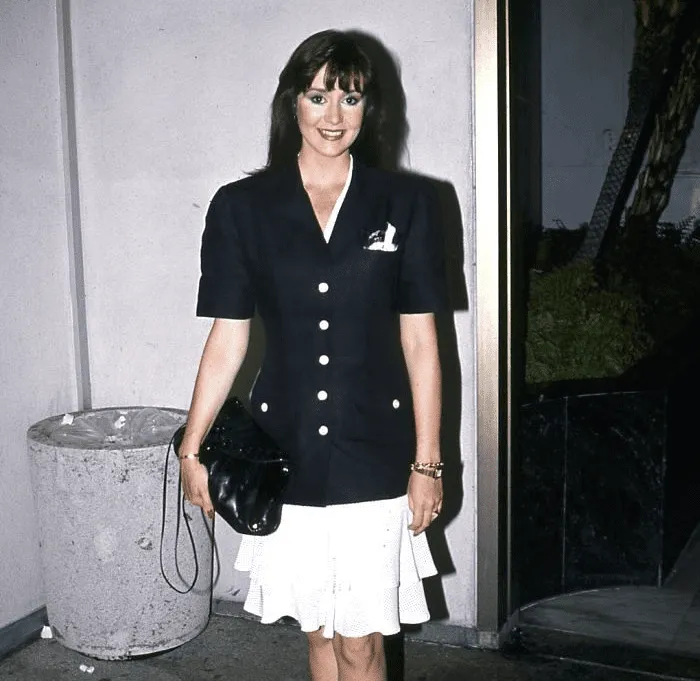 During that same year, Costner met news anchor and former Miss America winner Tawny Little. The two had a brief relationship that lasted from 1997-1998. Little had previously been in a relationship with actors Ron Silver and Burt Reynolds.
Kevin and Kelly
Kevin Costner has been the subject of several tabloid headlines throughout his career. In 1999, one rumor suggested that Costner had a brief romantic encounter with his co-star, Kelly Preston, while filming For the Love of the Game.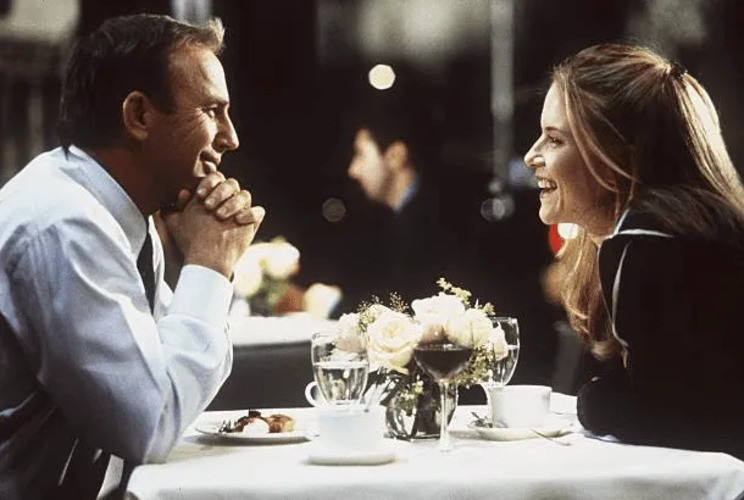 The National Enquirer reported that Preston's husband, actor John Travolta, was "furious" over the allegations. Neither Costner nor Preston have publicly addressed the rumors. Preston and Travolta remained married until her passing in 2020. However, Costner's personal life would soon take a turn.
Meeting the One?
Costner had been searching for love since his divorce in 1994. Then, he met Christine Baumgartner, a young model and handbag designer. They had previously crossed paths at a golf course while Costner was practicing for his role in Tin Cup.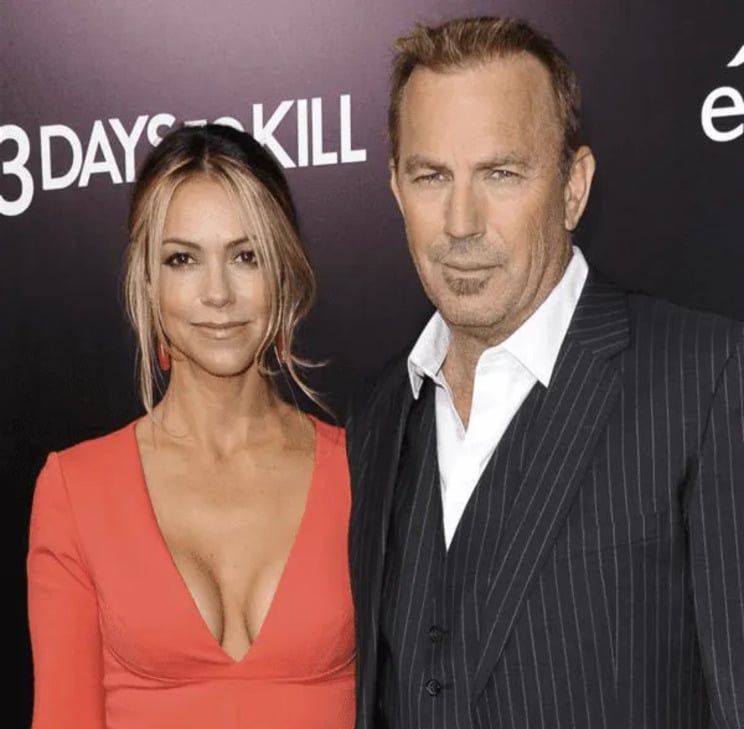 Costner wasn't sure what was going to happen. He stated that when he met Christine, he wasn't prepared to be in love again. Only time would tell if the actor's perspective on love would change.
Learning to Love Again
After his divorce from Cindy, Costner admitted that his love life was "all over the place". He also described himself as a "classic single guy," who would jump from one relationship to the next. However, when he began dating Christine, everything changed.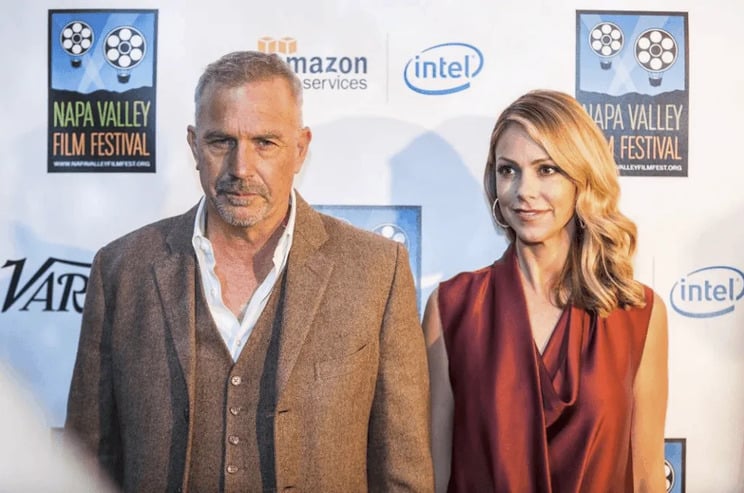 Costner, who once thought of himself as a free spirit, was able to love again. Unfortunately, the actor was not ready to commit to having children with Christine, leading to a brief split in 2002.
A Change of Heart
After splitting with Christine, Costner realized that he had made a huge mistake. He admitted that fear was the reason behind the breakup. She wanted a child, but he was afraid he couldn't be an effective father.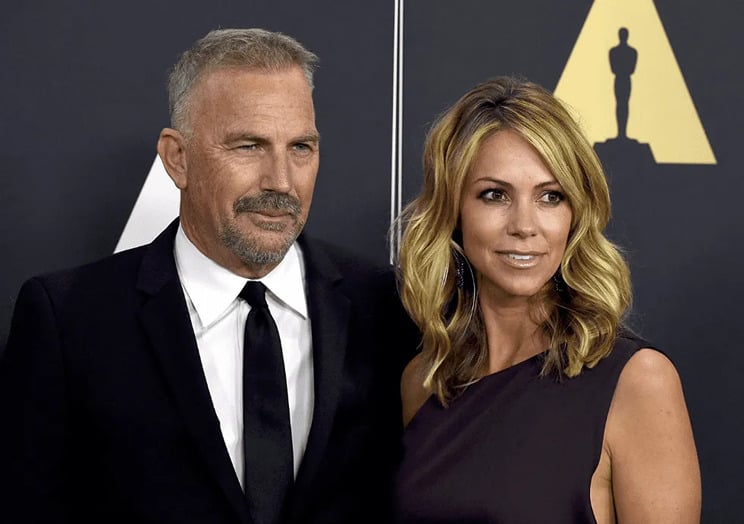 After four years together, he had a sudden realization that he was about to lose a wonderful woman because he was afraid to have a child. This prompted him to change his mind and propose to Christine.
Tying the Knot
In September of 2004, Costner and Christine decided to tie the knot in a private ceremony at his estate in Aspen, Colorado. The couple exchanged their vows with 300 close friends and family members in attendance.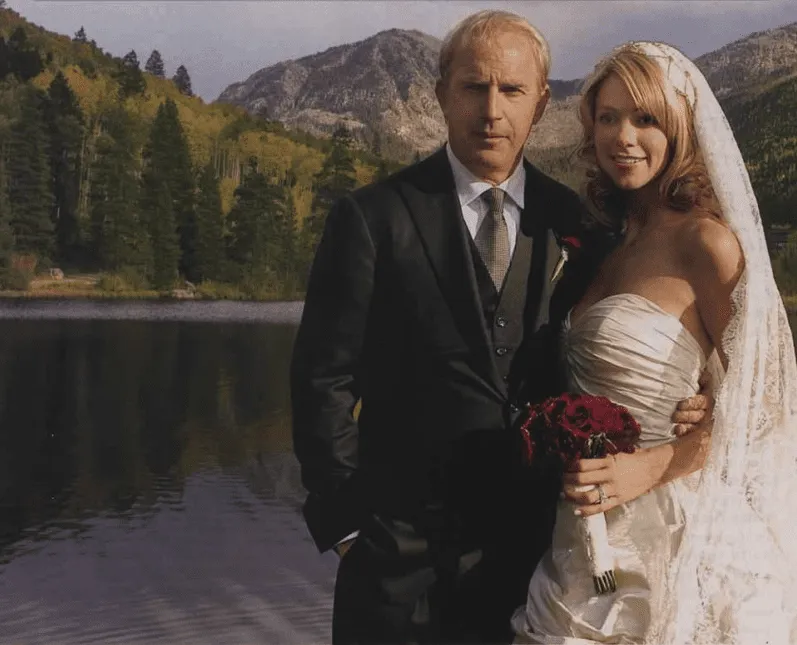 This was Christine's first marriage, while Costner had been married before. She was hopeful that he would remain faithful to her, but only time would tell if he had truly turned over a new leaf.
The Couple's First Child
Costner and Christine had enjoyed an empty nest for the first three years of their marriage, but in May 2007, this all changed when their first son, Cayden, was born. Then, it seemed as if Costner had disappeared from the spotlight.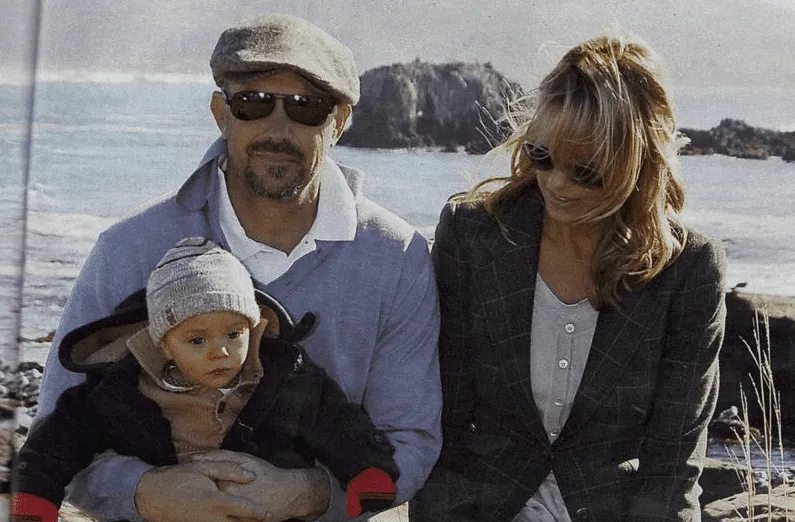 In reality, Costner remained busy, but he was taking more time to focus on other ventures, such as touring with his band and investing in a centrifuge machine. He also made the decision to take a break from acting in big-budget films in order to devote more time to raising his family.
Life as a Father
After Cayden's birth in 2007, Costner and Christine welcomed two more children: Hayes in 2009 and Grace in 2010. Costner spoke about fatherhood in an interview in 2011.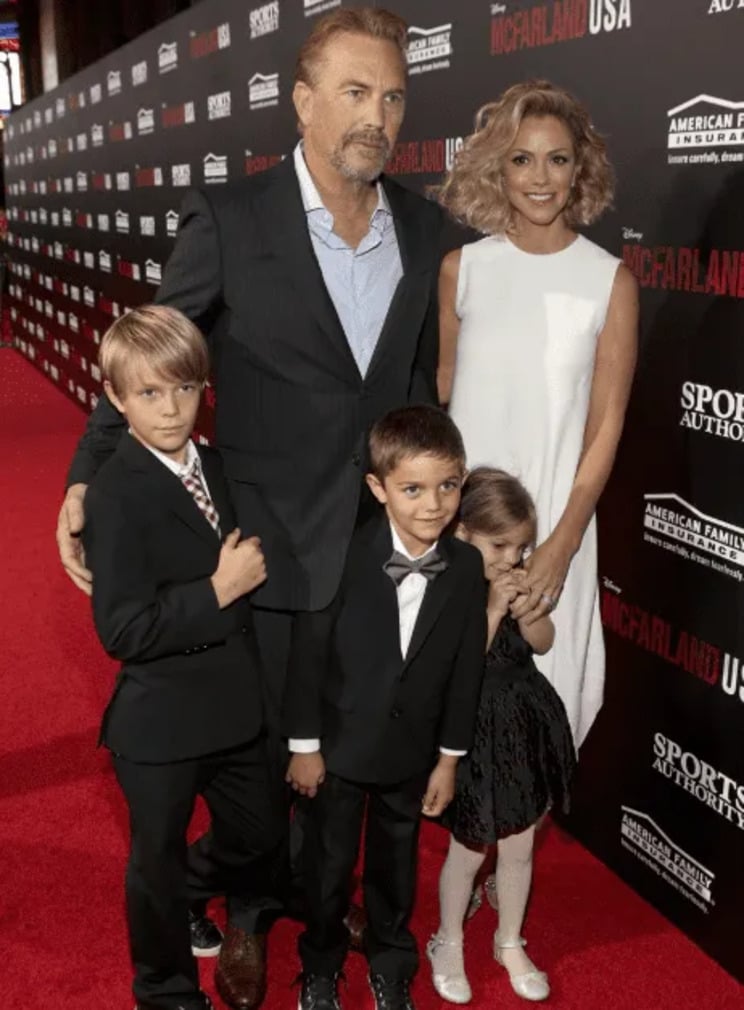 He mentioned that his children are well-behaved and he sees them making progress each day. He also shared that he prays for the ability to raise his children and for good health for the next 20 years.
A Different Approach to Fatherhood
In that same interview, Costner also expressed his desire to be the one to teach his children life's secrets, beauty, and treachery. He did not want them to learn about these things from other people.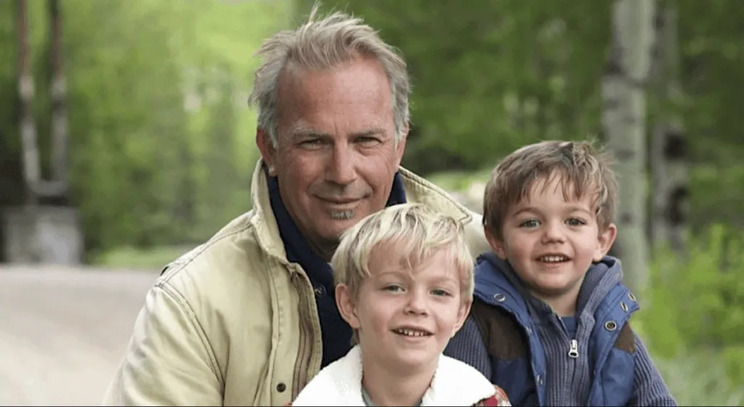 Christine, meanwhile, was pleased to see that her husband was so dedicated to his role as a father. It seemed as though he had made a significant change compared to the way he had behaved with his older children.
A Changed Person
In an interview with Good Housekeeping, Costner expressed his close relationship with his children. He emphasized that he doesn't have any favorites among his children, and that they all receive equal amounts of love and affection from him.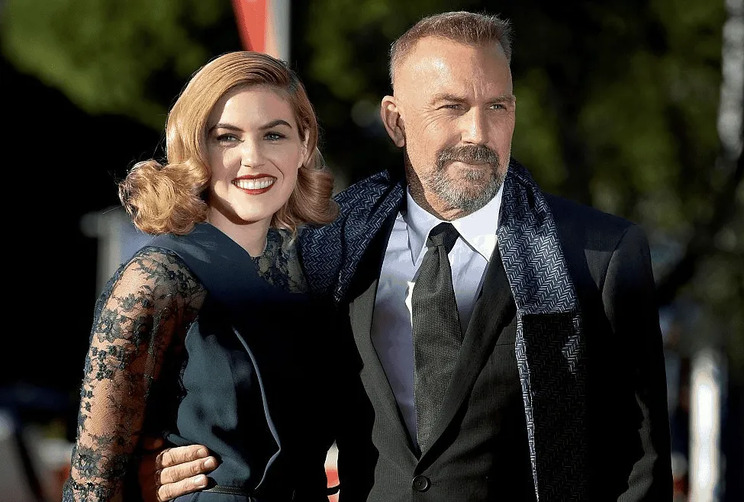 It's surprising to think that the actor, who once had a reputation for being a bit of a wild child, has now become such a devoted and involved father. These days, he takes pride in talking about his children's achievements rather than reminiscing about his own past exploits.
Returning to the Big Screen
After taking a break to focus on his family, Costner returned to acting in 2013 with a role in Man of Steel. He played Jonathan Kent, Clark Kent's adoptive father. The film was a box office hit, grossing over $668 million worldwide.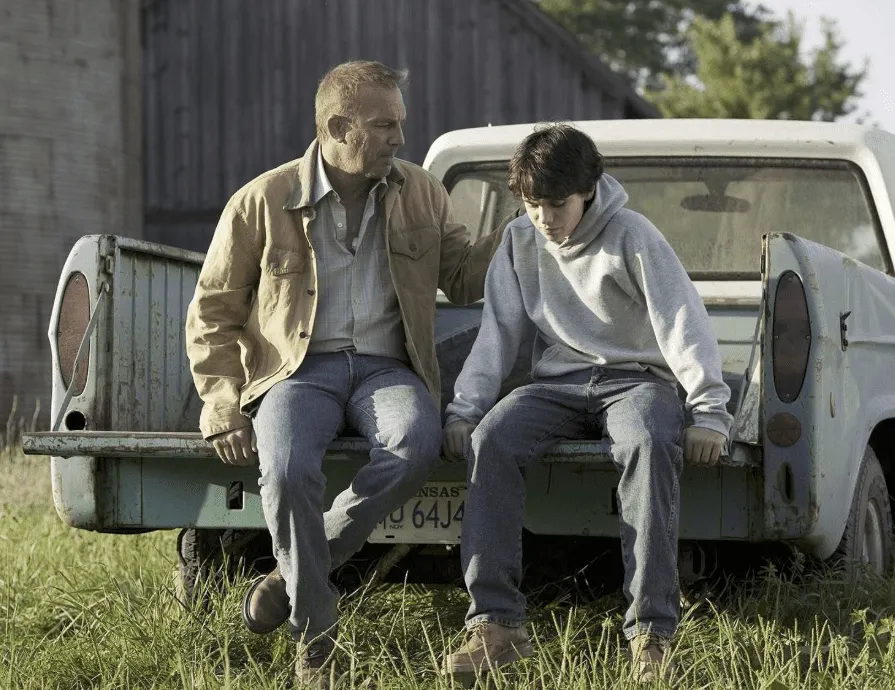 In an interview, Costner explained that he is selective about the projects he takes on and won't make a film unless he can do it his way. He added that he doesn't want to be involved in a project that he's not comfortable with or that gets manipulated in a way he doesn't agree with.
The Joys of Fatherhood
Costner's first passion was acting, but he believes that fatherhood is much more rewarding. He has found that being a parent is a constant source of joy, unlike acting, which is a job that sometimes provides temporary satisfaction.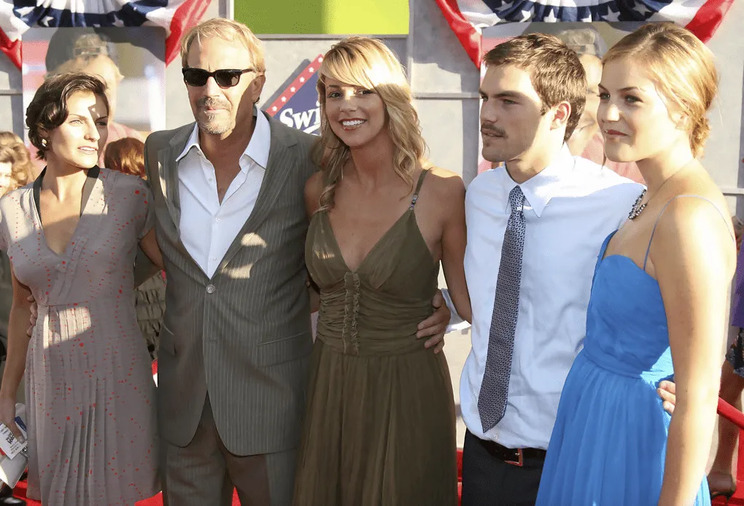 Costner enjoys the opportunity to play heroes in films, but he also relishes the moments when he can go home and be a father, a role that he considers more important than any character he has portrayed on screen.
Embracing Commitment
Costner, who used to be afraid of commitment, has finally come to the realization that embracing it has brought him happiness. He is now happily married to Christine, who is almost 20 years younger than him.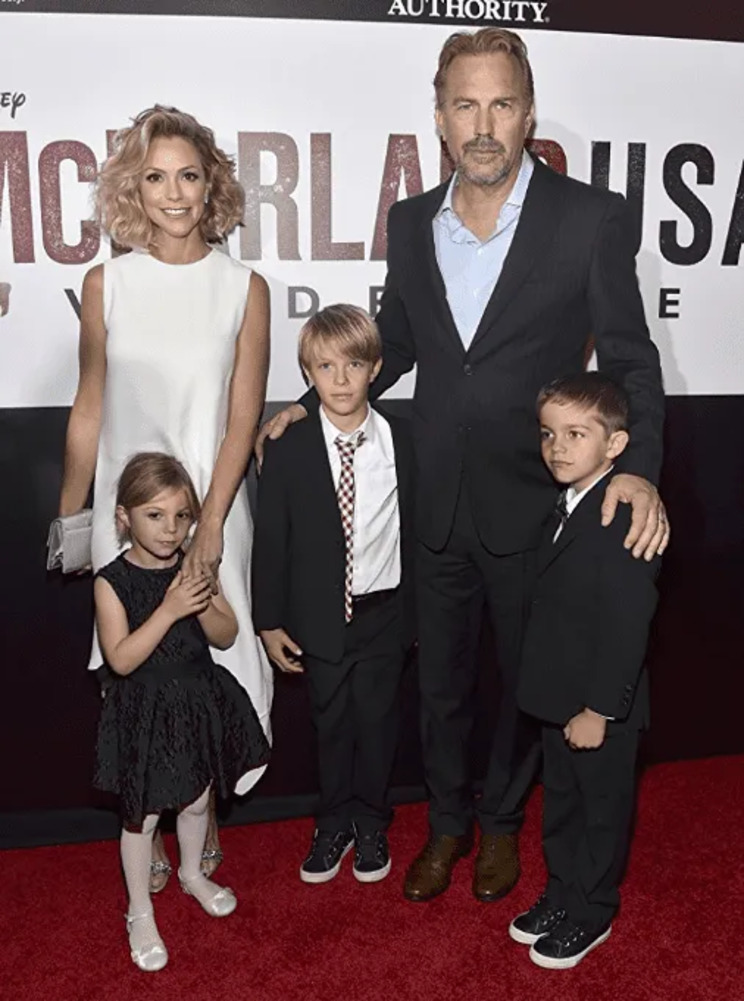 The couple has been together for many years and have three happy children together. Costner now embraces his role as a loving husband and father, while Christine is thrilled to be with the man of her dreams for the rest of her life.