Learn These Celebrity-Approved Hacks for Raising Kids!
Even celebrities struggle to juggle the demands of fame and parenting, but Kristen Bell, Kate Middleton, and Elton John have some quirky secrets up their sleeves to make life with kids a little easier.
LEON BENNETT/GETTY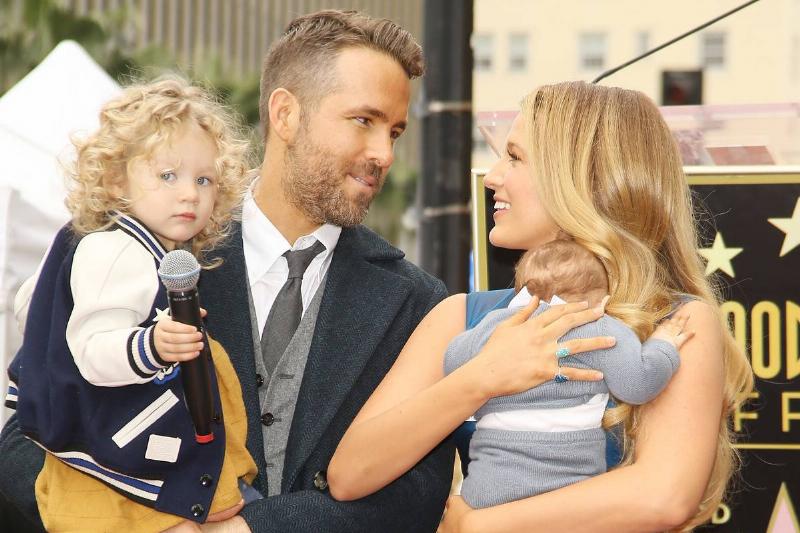 From royal mom hacks to household tricks, these stars have figured out how to keep all their plates spinning! Read on to find out how they keep it together (while looking fabulous!)
Elton John Gives His Kids Financial Literacy Lessons The Rockstar Way
Elton John's kids earn more than just pocket money with their chores—they get crash courses in financial literacy. The legendary musician gives his kids lessons in money they'll never forget.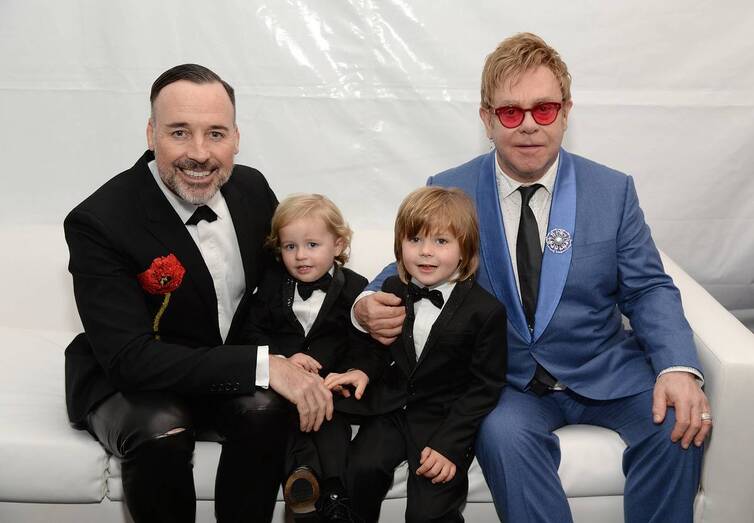 He assigned three jars in his household, each with a specially designated function. One is for savings, the second is for earnings, and the third is for charity. After he "pays" his sons, he has them distribute their money into each jar equally.
Blake Lively Candidly Encourages Constructive Criticism
Expect the unexpected in the Blake Lively and Ryan Reynolds household. In a recent interview, Lively revealed her unconventional parenting hack—she created a "comment box" where her kids can give honest feedback.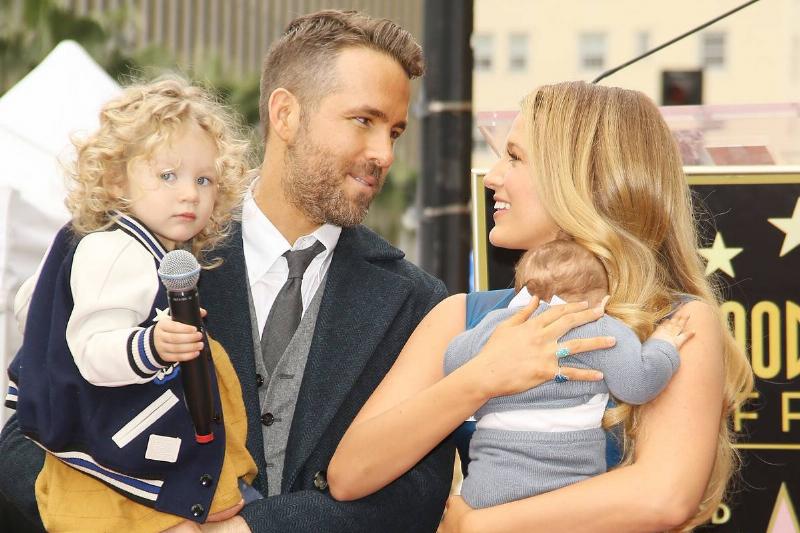 Imagine these celebrity parents and their kids huddled around the kitchen table, discussing their kids' latest input from the "comment box." We can only imagine the entertaining and possibly brutally honest suggestions their little ones have come up with.
Kristen Bell's Quirky Parenting Trick
If you've ever struggled to wrangle your kids out of the car without them darting into traffic, you'll appreciate Kristen Bell's clever parenting hack. The actress has found a way to keep her little ones safe while alighting.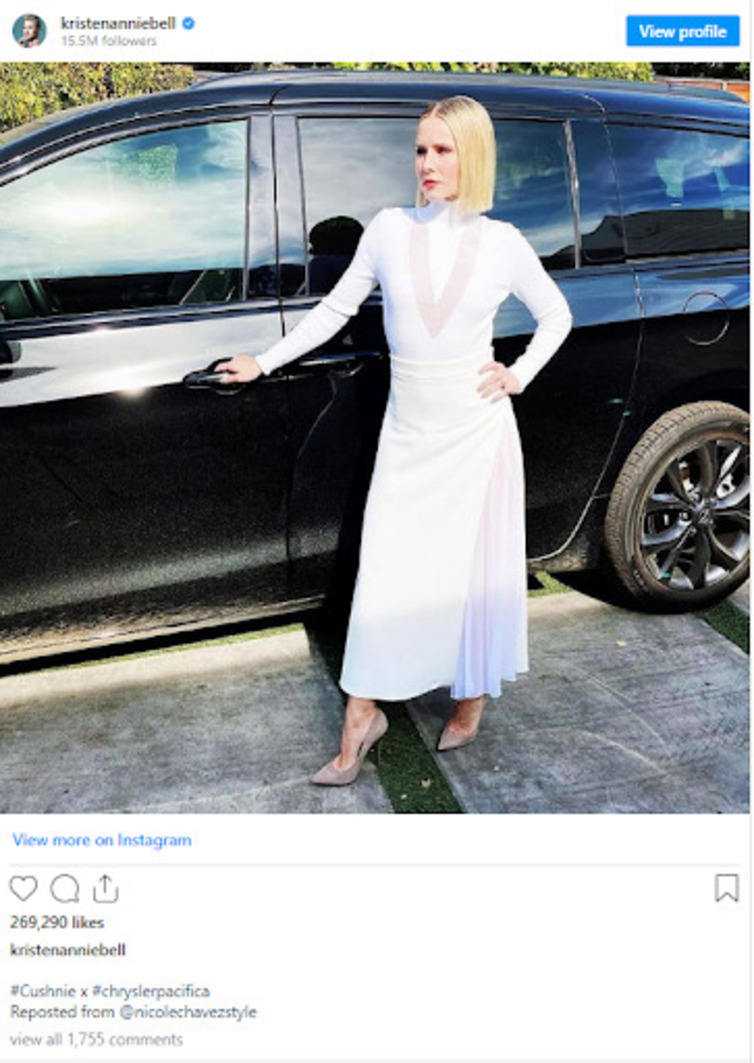 Bell's kids are trained to stay put until she says, "Hands on the circle!". By circle, she means the gas cap. We now know the value of having a designated "circle" to keep your little ones from wandering.
Chance The Rapper's No-Tears Combing Skills
Chance the Rapper is a great example of a good father. When brushing his daughters' hair, he doesn't leave anything to chance. He formulated his very own stress-free recipe for brushing hair—especially for his kids.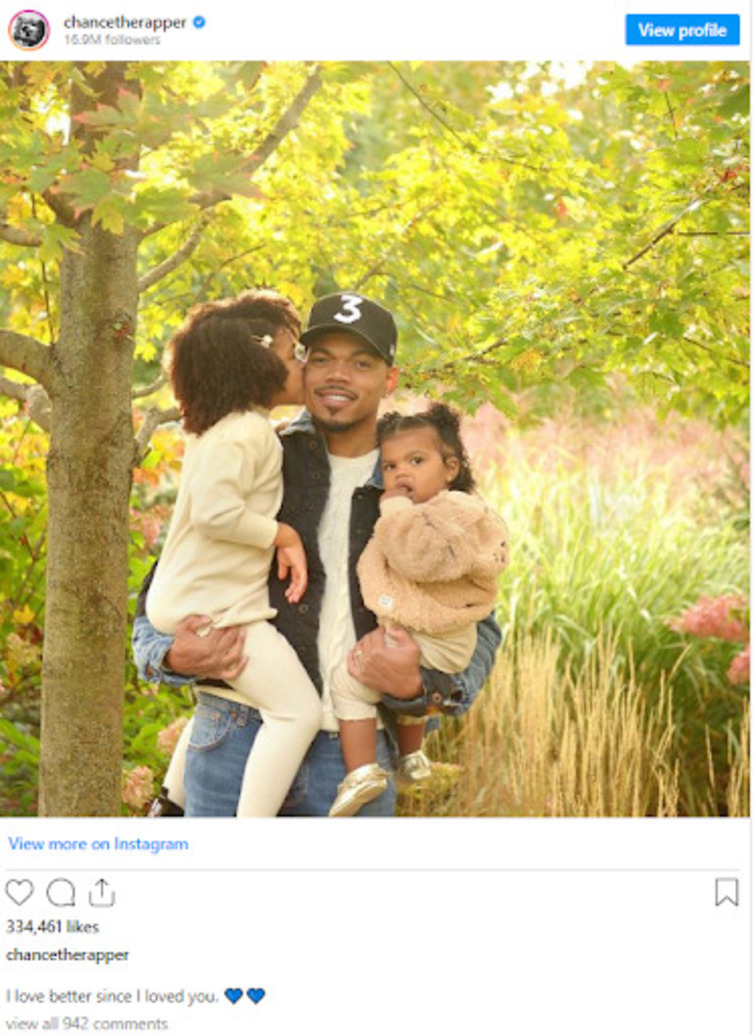 Chance's "cheat code" consists of water, argan oil, shea butter, and a wide-toothed comb. Not only will it leave their hair shiny and healthy, but it will also save them tons of time by eliminating tantrums caused by tangles.
Kate Middleton Is An Active-Listening Advocate
Numerous pictures of The Duchess of Cambridge, Kate Middleton, show that she always bends down when speaking to children. This is an odd act indeed, especially from royalty.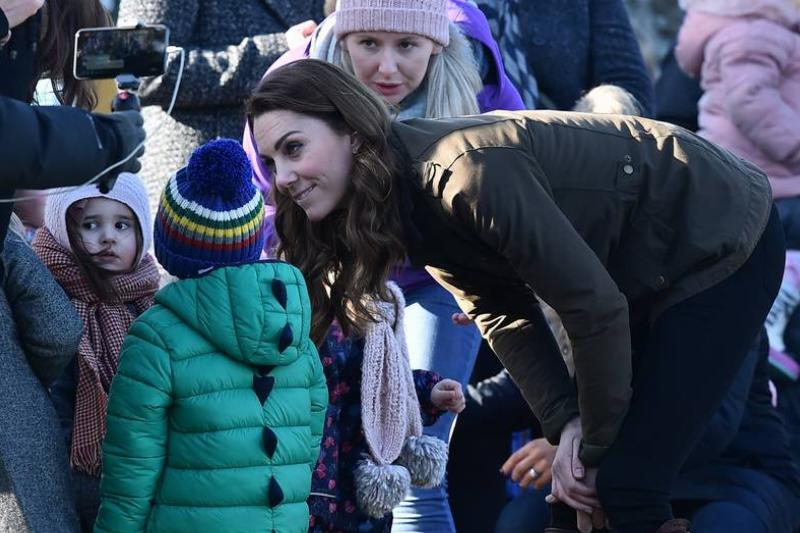 Kate believes in active listening. Essentially, this requires one to speak to children at their level, as this shows kids that the adult they are speaking to is fully engaged and interested in what they are saying.
Busy Philipps Unleashes The Power of Sibling Rivalry
Sibling rivalry is real. Dawson's Creek actress Busy Philipps used this to the hilt for a noble purpose—to keep her kids healthy by making them eat their greens.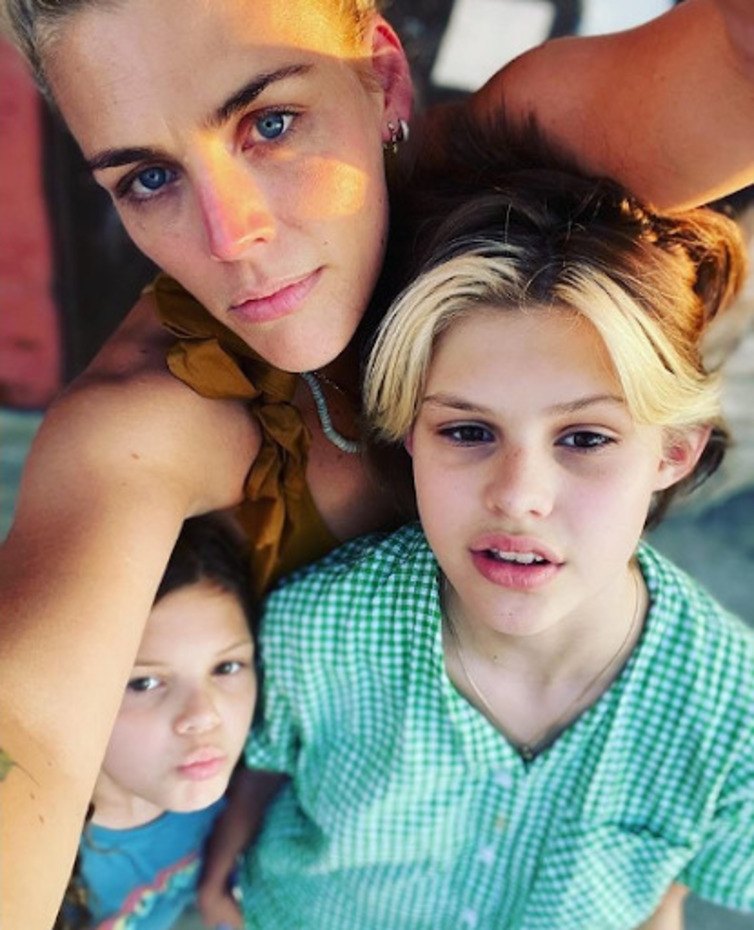 During an interview with US Weekly, she described how her kids are battling it out to finish the veggies off their plates. On the matter, she said, quote, "I'm like, 'I feel like Cricket's going to finish her broccoli first,' and then Birdie's like, 'I can finish it first.'"
Hilary Duff Adds Something Special to the Diaper Bag
Diaper bags are usually lined with everything a baby would need during a five-day trip. However, parents rarely pack an extra pair of pants or shirts for themselves. After all, there is no reason for them to do so.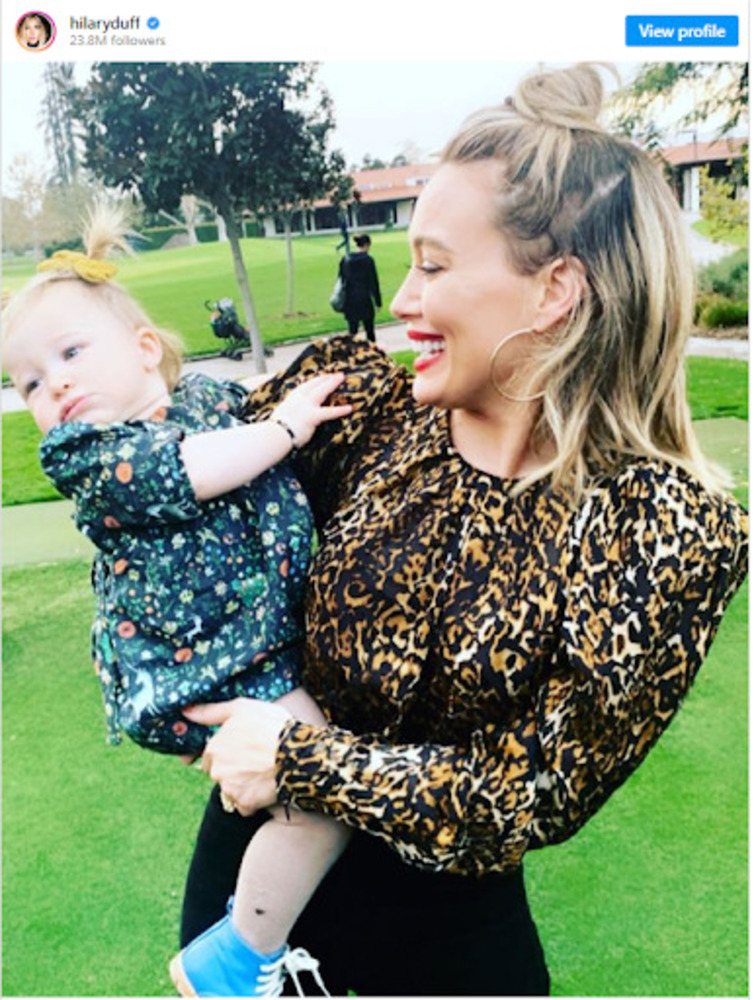 Hilary Duff learned the hard way to pack extra clothes for herself after an accident with her son Luca on a plane. Her tip: as a parent, you'll never know when things will get messy. It's best to be prepared.
Tamera Mowry Emphasizes the Importance of Nighttime Routines and Sound Machines
Tamera Mowry is an actress and mother of two young children. She has learned the importance of establishing a bedtime routine for her kids and credits it as a key component in helping them get a good night's sleep.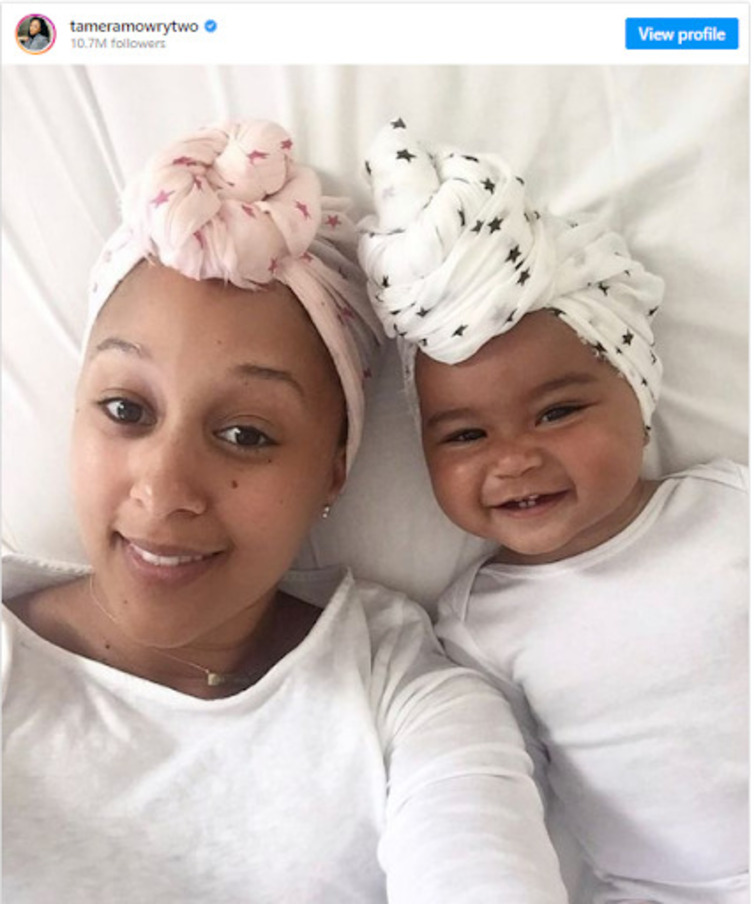 Tamera Mowry suggests setting a consistent bedtime for children and using a sound machine to help them sleep. These strategies can create a sense of routine and a calm atmosphere for bedtime.
No More LEGO Madness Thanks To Melissa Joan Hart's Clever Organizing Trick
If you're a LEGO enthusiast, you know that sets can come with a wide variety of pieces. When they're all thrown together in a communal bucket, it can be nearly impossible to find specific pieces again.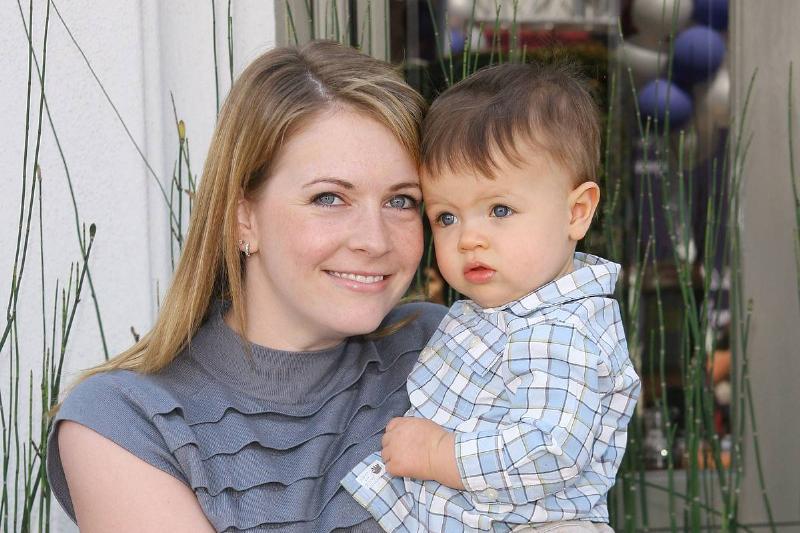 Actress Melissa Joan Hart came up with a clever hack to help her three boys keep their LEGO collection in order. She uses a clear plastic jewelry organizer to separate and store the pieces. Pure brilliance!
IKEA Is The Unforeseen Hero of Jenna Fischer's 'Adventure' Hack
Jenna Fischer came up with a unique hack for creating adventures for her 18-month-old son, Weston. Instead of relying on traditional options like parks or play areas, Fischer takes Weston on a trip to IKEA.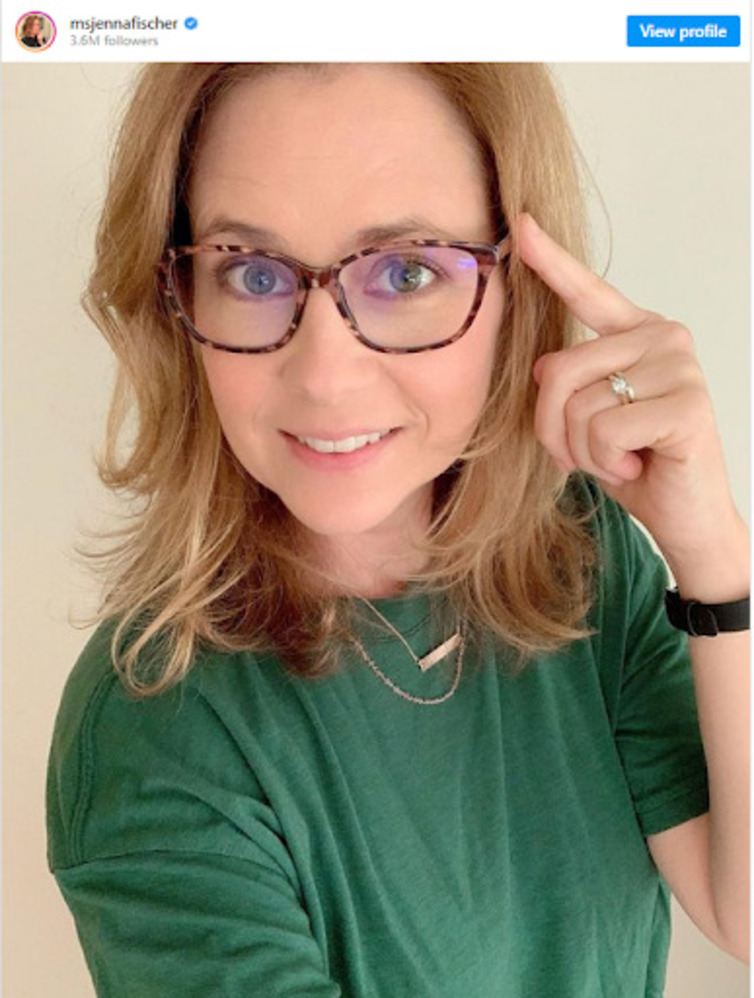 Fischer and her husband take Weston to IKEA and simply let him roam. The store is typically very baby-proofed, so they don't have to worry about him getting into any danger. Weston also loves following the arrows on the floor.
Ashton Kutcher Endorses the SNOO Crib
Ashton Kutcher and Mila Kunis had issues with their firstborn's sleep. Determined to improve the situation for baby number two, they turned to the SNOO crib, a robotic crib that actually rocks your child to sleep.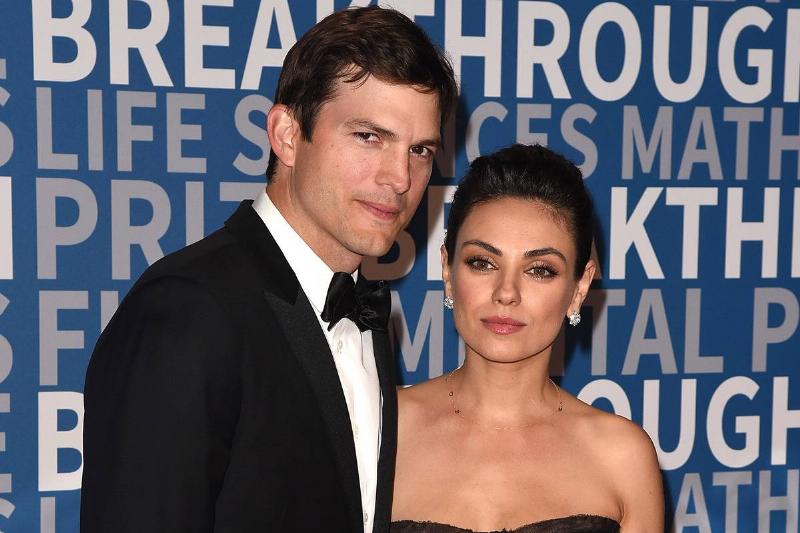 According to Kutcher, the innovative device has a sensor that responds to crying babies by rocking them faster until they fall back asleep. It is the perfect item, if not a game-changing solution, for exhausted parents.
Buffy the Play-Doh Slayer
Sarah Michelle Gellar came up with a new way to make baking a more exciting and engaging activity for kids. She managed to keep the boredom away by allowing her little ones to unleash their inner culinary creativity.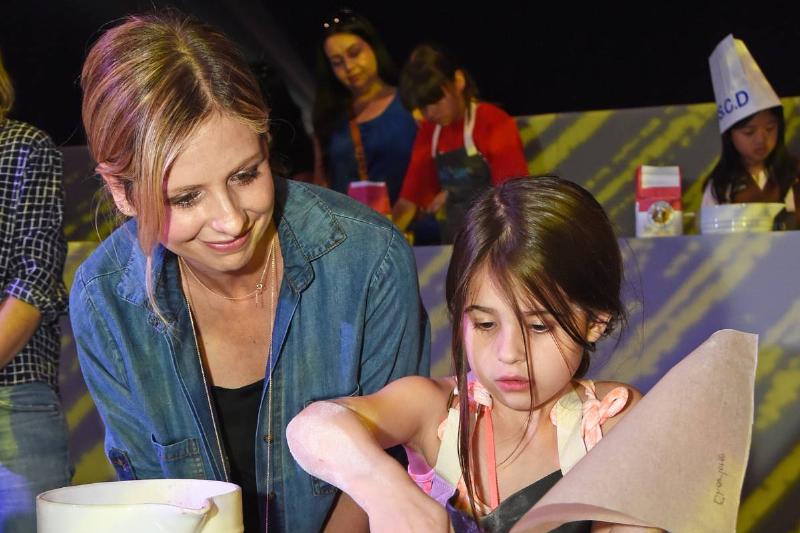 Sarah Michelle Gellar involved her kids by having them help make the dough and use Play-Doh molds to create unique and creative cookies. She ensures that the molds are washed first. What a tasty and fun treat!
Melissa McCarthy's Secret to Success Is To Wake Up Early and Score the "Early Bird Special"
Take a cue from Melissa McCarthy and her husband, Ben Falcone, and make time for a little self-care with the 'early bird special.' This couple knows the importance of taking a break, even with kids in the mix.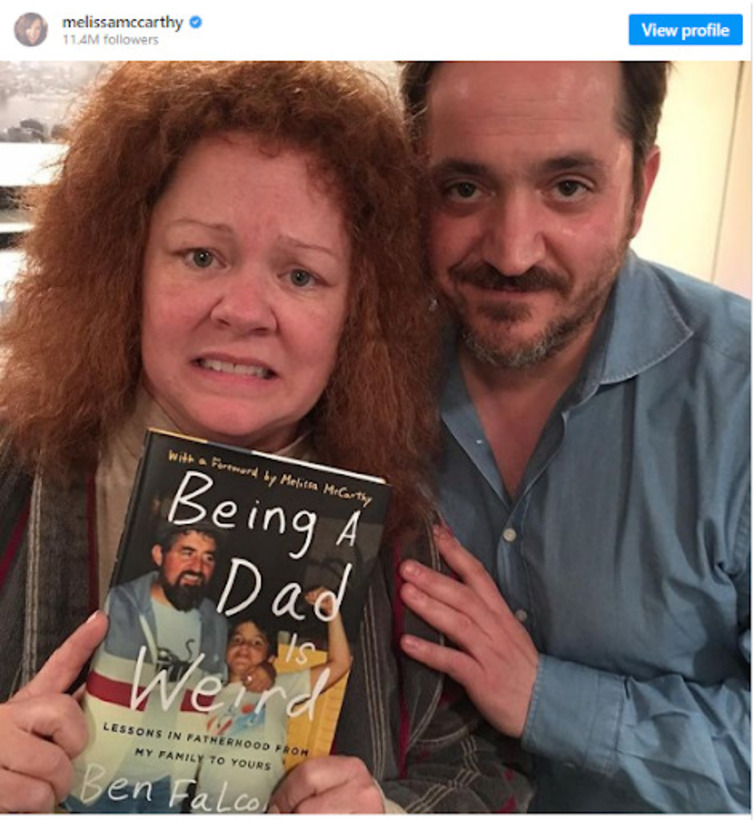 If you want the best of both worlds, follow in the footsteps of Melissa and Ben. By going out for the "early bird special," they were able to enjoy a night out while still being home in time to tuck their kids into bed.
Elka Whalan's Super-Organized Grocery List
Olympic swimmer Elka Whalan knows the importance of a strict diet, and she's passing on healthy habits to her four kids. But with their love of junk food, she's had to get creative in limiting their sweet tooth cravings.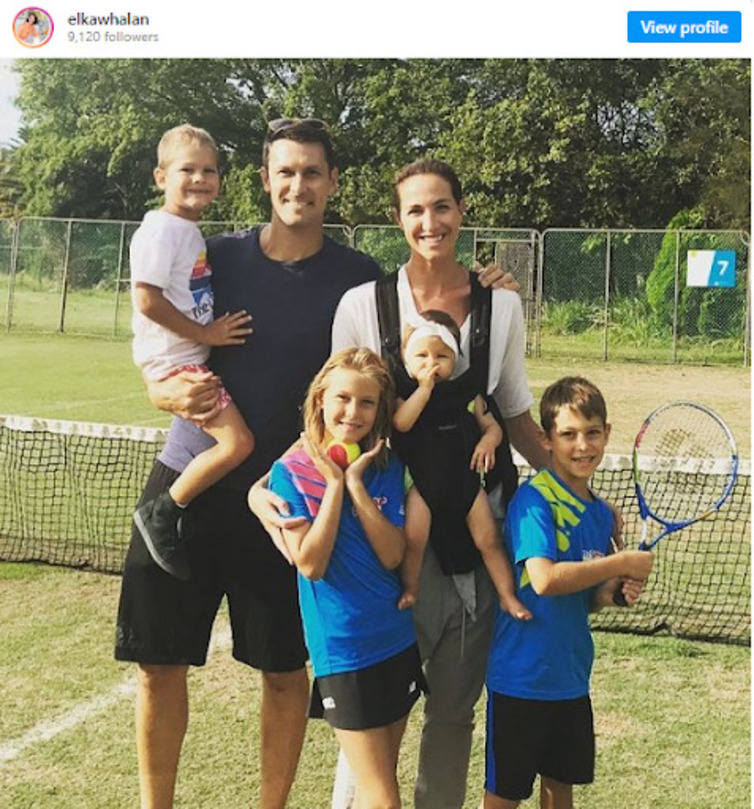 Her clever solution for keeping junk food cravings in check is by dividing all the food in her house into "everyday" and "sometimes" categories. Doing so helps her kids learn the difference between healthy, everyday choices and less nutritious treats.
Kristen Bell's Secret Weapon Is The Mighty Hair Tie
Kristen Bell knows the true power of the humble hair tie. These versatile little bands are more than just ponytail holders. Bell advises keeping some on hand for those moments when something needs a quick fix.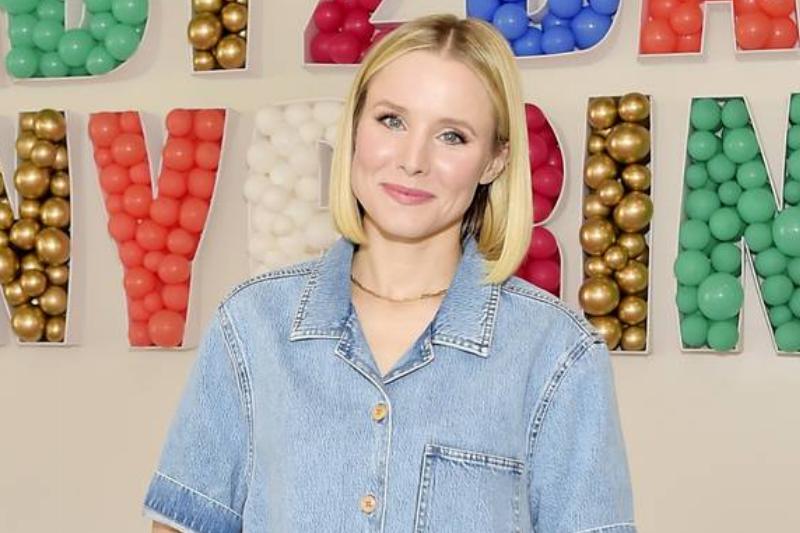 In a diaper crisis? Kristen Bell has a genius hack—use a hair tie to hold the broken ends of a diaper or pull-up together. It just might save the day—and your little one's clothes.
Chrissy Teigen's Comfort-Boosting Tip
Bath time can be a struggle for some little ones, and Chrissy Teigen's daughter Luna is no exception. But that hasn't stopped this mama from finding ways to make the experience more enjoyable.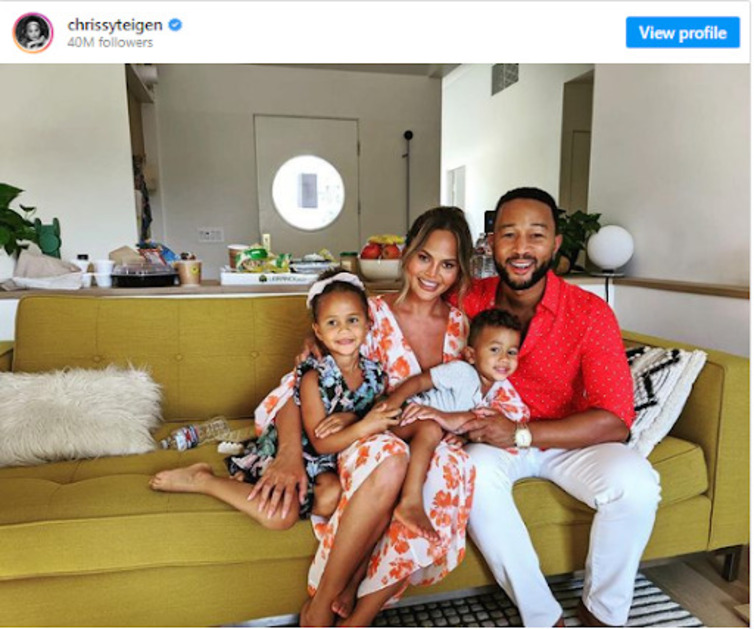 Teigen's unique hack is to place Luna's blanket on the floor of the bath as doing so makes Luna feel comfortable. Plus, there is little chance for her to slip and slide in the basin. An ingenious hack indeed.
Hair Ties Are Drew Barrymore's Secret Weapon For Keeping Things Secure
Drew Barrymore's clever trick for keeping her toddlers safe while on the go is hair ties! You never know when you'll need to baby-proof a hotel room or an unfamiliar home.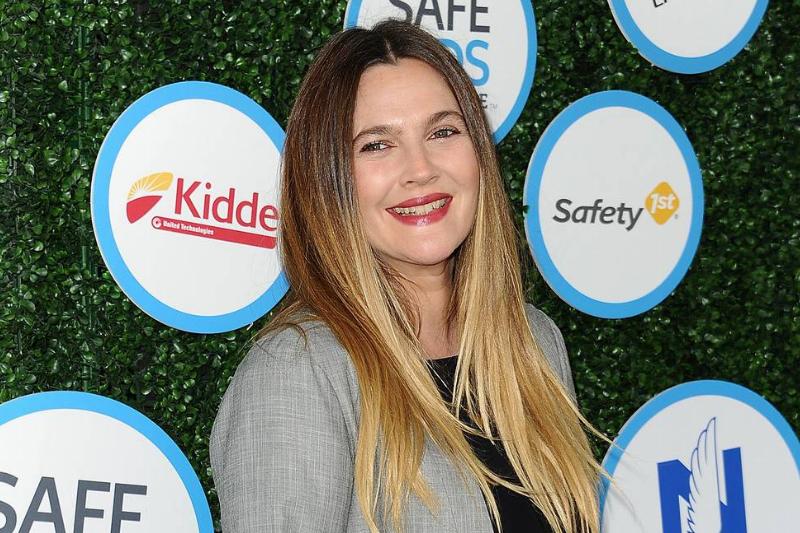 With just a hair tie, she is able to secure cabinet doors, drawers, and anything else that a curious toddler might try to open and potentially hit their head on. It's an easy solution for any parent to keep their little ones safe and protected.
Tom Fletcher's High-Flying iPad Is Only Operational On An Airplane
It can be a challenge for parents to keep their kids from getting too immersed in screens. But Tom Fletcher has a unique solution. In the Fletcher household, iPads, iPhones, laptops, and other tablets are a rarity.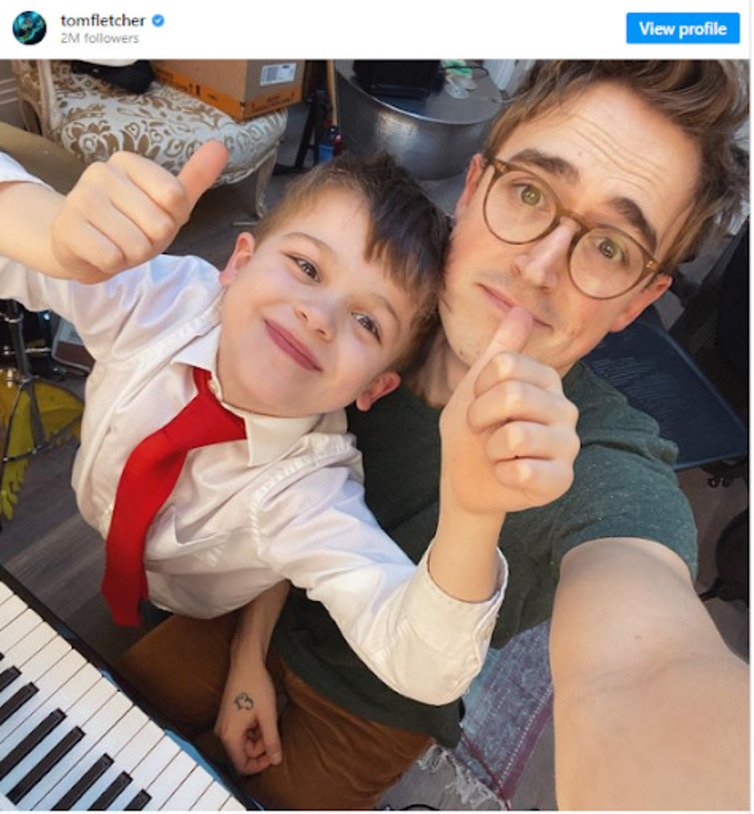 Tom's clever trick is to tell his kids that iPads only work on airplanes. It remains to be seen if this unusual rule will stick once the kids are old enough to realize the truth, but for now, it's working perfectly.
Sarah Michelle Gellar Milks Her Kids By Making Them Pay For Wasting Milk
Even if celebrities have tons of money, they make sure their kids don't waste groceries. Sarah Michelle Gellar thought of a genius way to make her kids not waste milk. If her daughter requests a glass and doesn't finish it, Gellar knows how to make her little one drink up.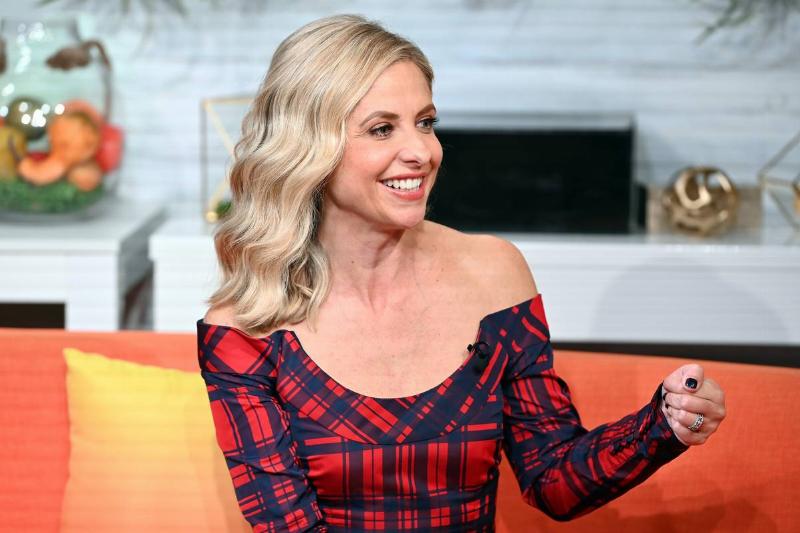 She removes a quarter out of her daughter's piggy bank. We believe it is an effective way to make kids realize the value of money.
A Breakfast Menu In The Teigen Household
When Chrissy Teigen asked her kids what they wanted for breakfast, she only ever heard, "I don't know." Tired of this, she came up with a fun way to make her kids eat the most important meal of the day.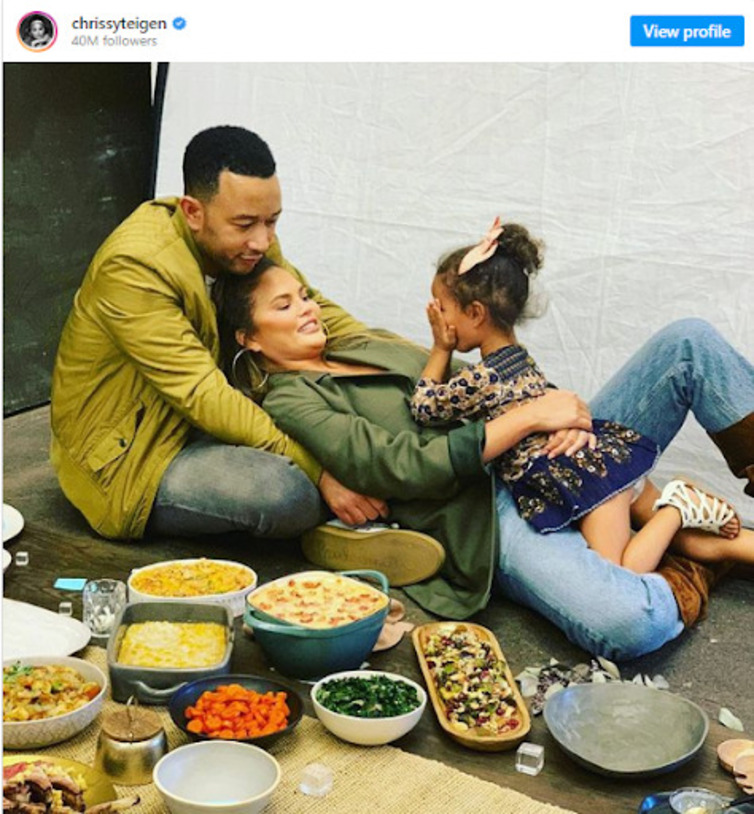 It's an ingenious and fun way to make kids choose what they like to eat, minus the stress. The breakfast menu teaches them to act like a grown-up ordering in a restaurant. Plus, it's fun for the parents, too!