Mailman Transforms Dog's Life By Flipping His Food Bowl
A bittersweet story with a twist for an ending is the perfect way to describe this one-of-a-kind tale of a friendly neighborhood mailman and an even friendlier Dachshund.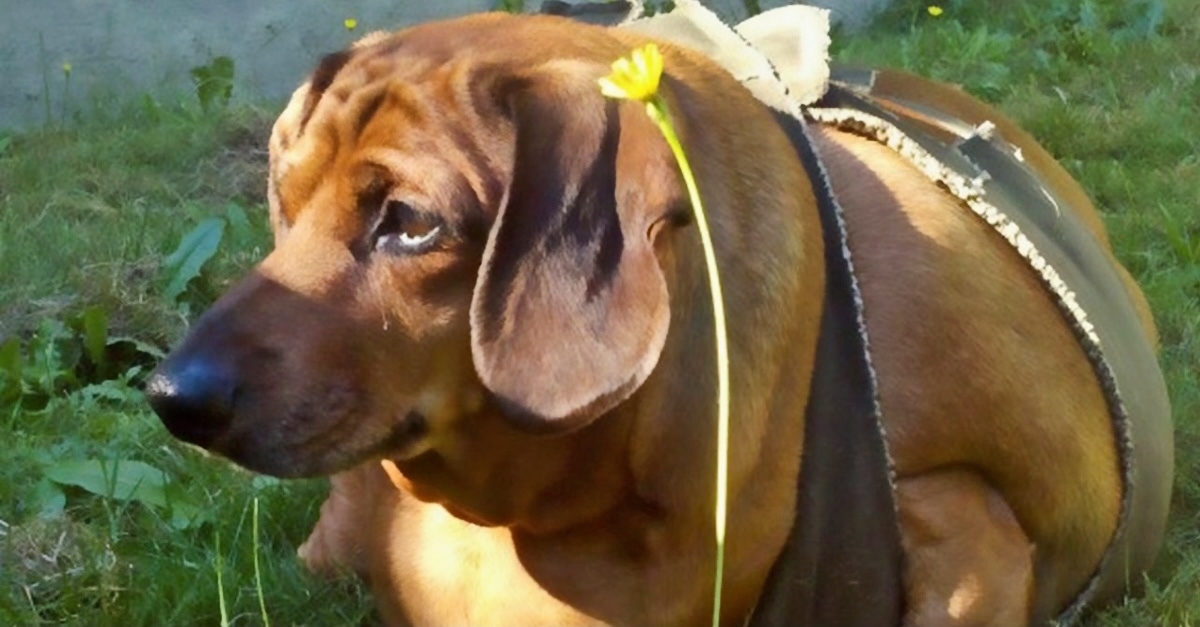 Along the way, you'll find that things are not always as they seem, and beneath the surface of this story lies a tale of friendly love, familial heartbreak, and eventual healing.
All On His Own
Seeing the sweet Dachshund like this made him angry. How could any pet owner let something like this happen? 
He thought of reporting the irresponsible owners. But he knew that if he did, there was a big chance that the dog would go to a pet shelter, and he knew shelters couldn't give the same amount of care to every animal they had.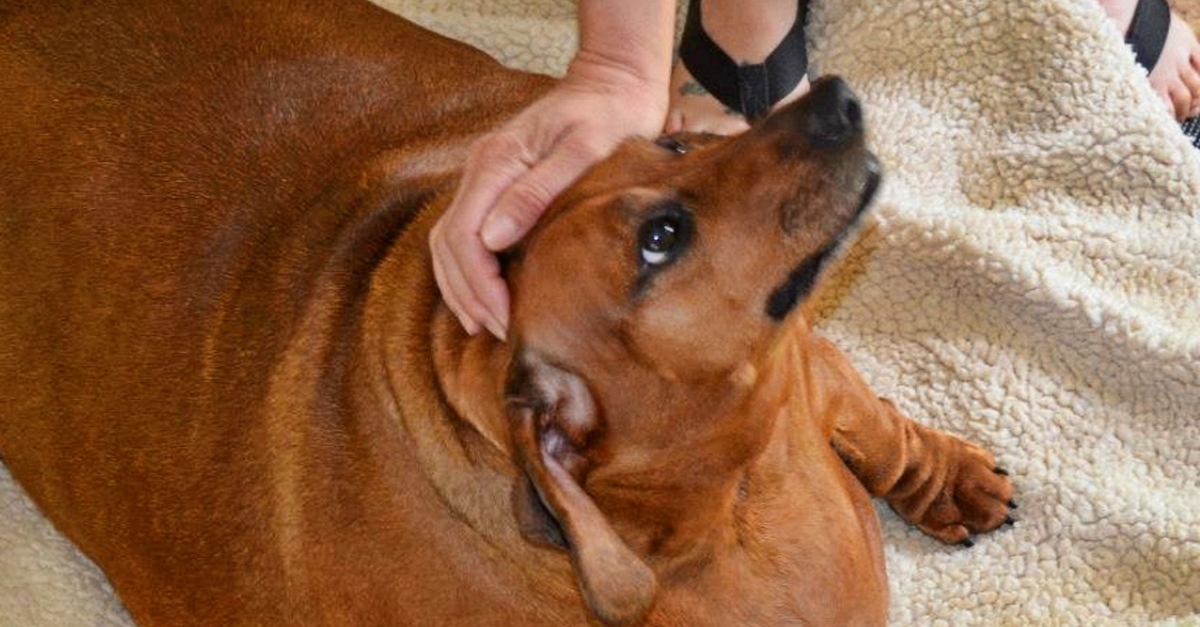 So with that, it was decided: he called the Dachshund over, and the dog ran towards him immediately. In doing so, both their lives changed forever.
The Life Of A Mailman
Jeffrey Edwards was a man of simple taste. He lived as a mailman in the comfortable suburbs of Cincinnati, Ohio. And as someone who worked in the postal delivery service, he found satisfaction in the little things.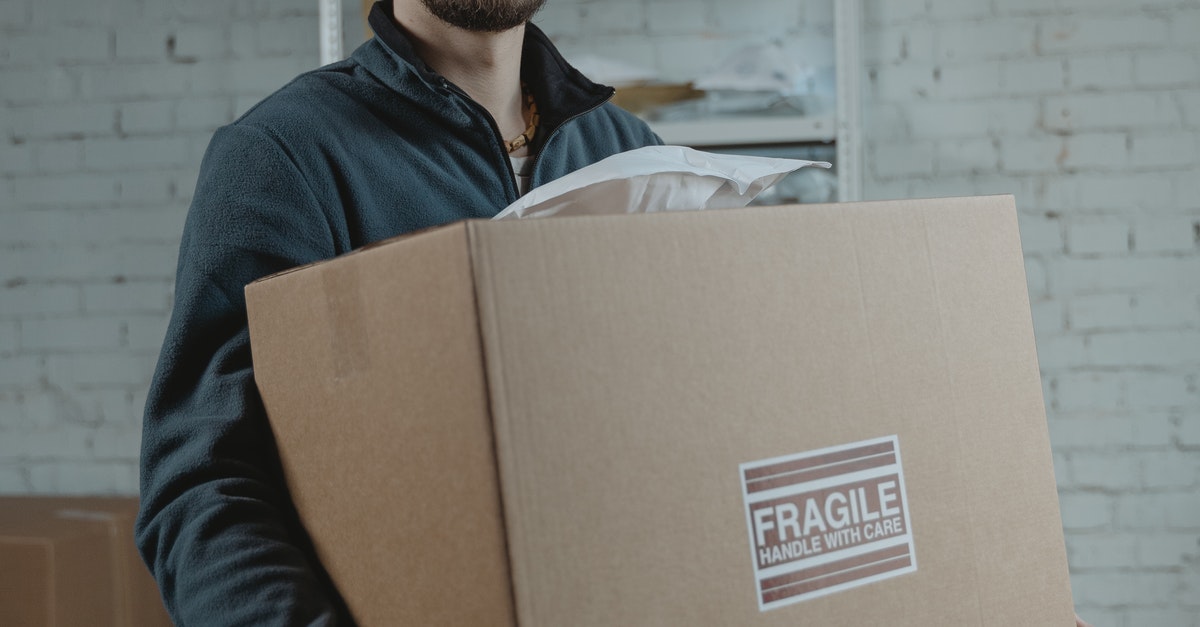 Whether it was waving kindly to the Mendoza family on Hamilton Drive or giving a warm smile to the Johnson family on 9th Avenue, taking care of his regulars in his way was his priority. But, of course, one can't help but have favorites when in this line of work.
A Dachshund That Caught His Attention
Jeffrey's favorite in the neighborhood was the Denson family, but not for the reason you might expect. Instead, it was their lovely little dog that he was so fond of. The playful Dachshund quickly became the highlight of his delivery route.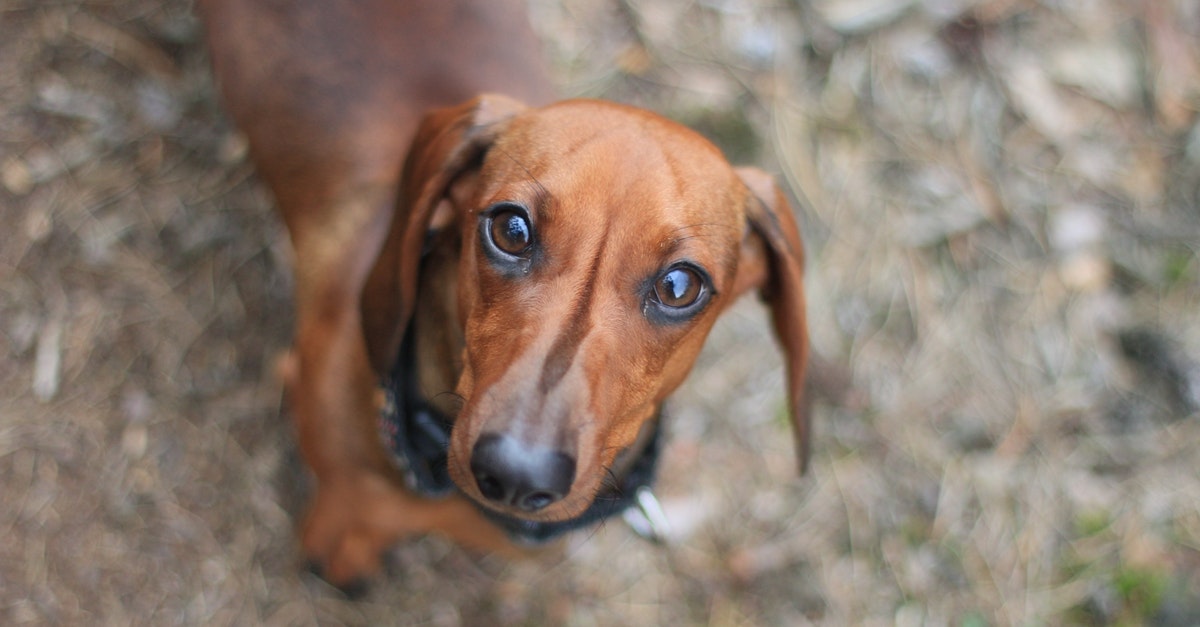 He got used to seeing the Dachshund on the Denson's front lawn. The dog had easily won him over by fetching the mail from him with a wagging tail and a happy attitude. Then, after collecting the mail from him, the little guy would trot on to the front door and drop it off for the owners.
Friendliest Dog On The Block
Jeffrey was no stranger to dogs in the Cincinnati suburbs. The Jensons owned a rottweiler that always barked in a manner that bothered Jeffrey. The Denson's dog was the friendliest of all the other dogs on his route.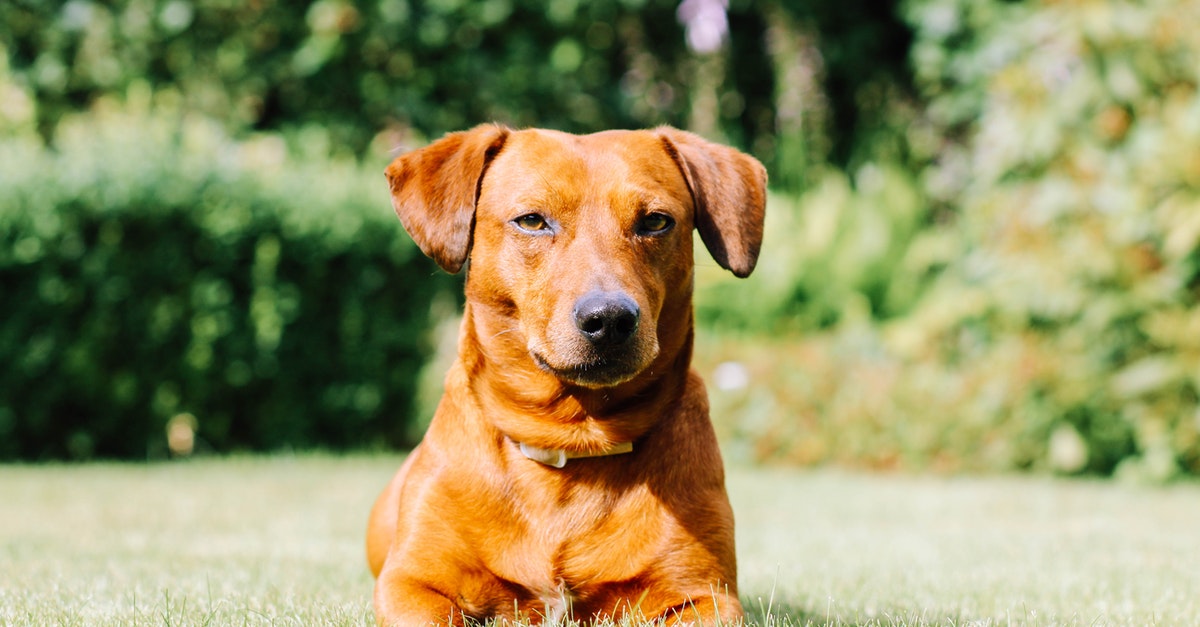 He came to appreciate this special Dachshund. One day, he got a closer glance at the dog's collar and discovered that he was named Buttons. With a growing affection for Buttons, Jeffrey started giving him treats when delivering mail to the Denson's. This went on until Jeffrey noticed something peculiar with Buttons.
Getting Bigger Somehow
Buttons had suddenly gotten bigger since Jeffrey last saw him– much bigger. Buttons had seemingly doubled in size! Jeffrey remembered the treats he had given him and figured that must be the cause of Buttons' sudden growth.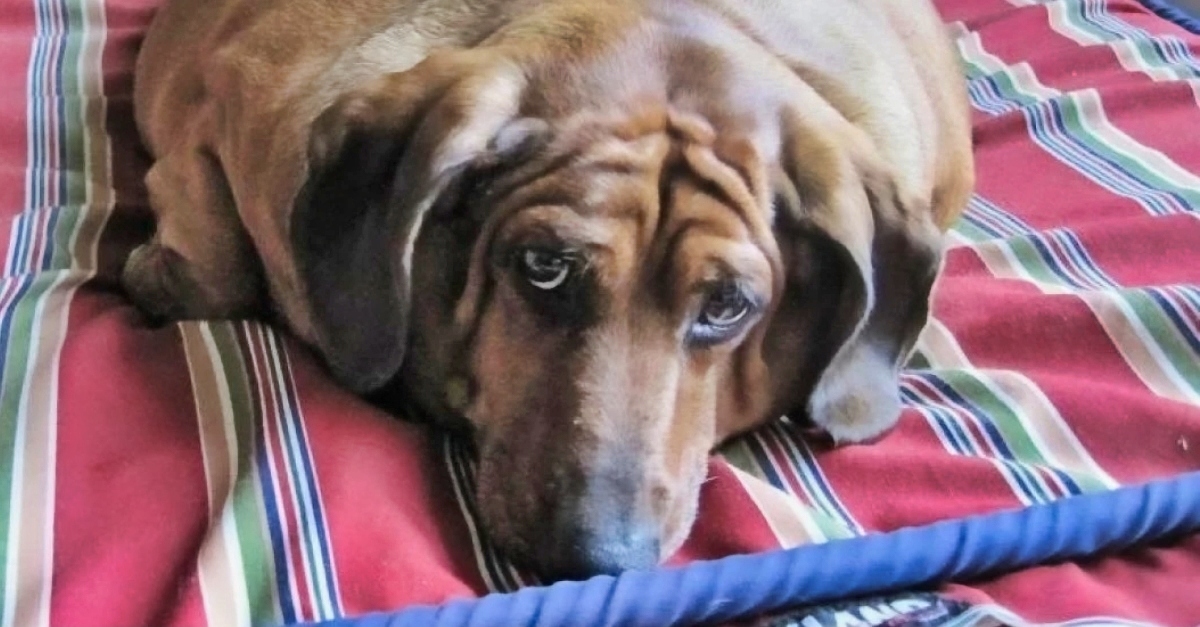 Jeffrey held back on giving the pup treats for three weeks and expected Buttons to lose a little bit of weight. Those three weeks came and went quickly but what happened to Buttons was the complete opposite of what Jeffrey expected.
Slowing Down
Jeffrey made sure to check on Buttons every time he delivered mail to the Denson's. With every delivery, it seemed that the not-so-little guy was growing more and more. Things got worse with Buttons' drop in excitement and energy. Jeffrey was getting worried.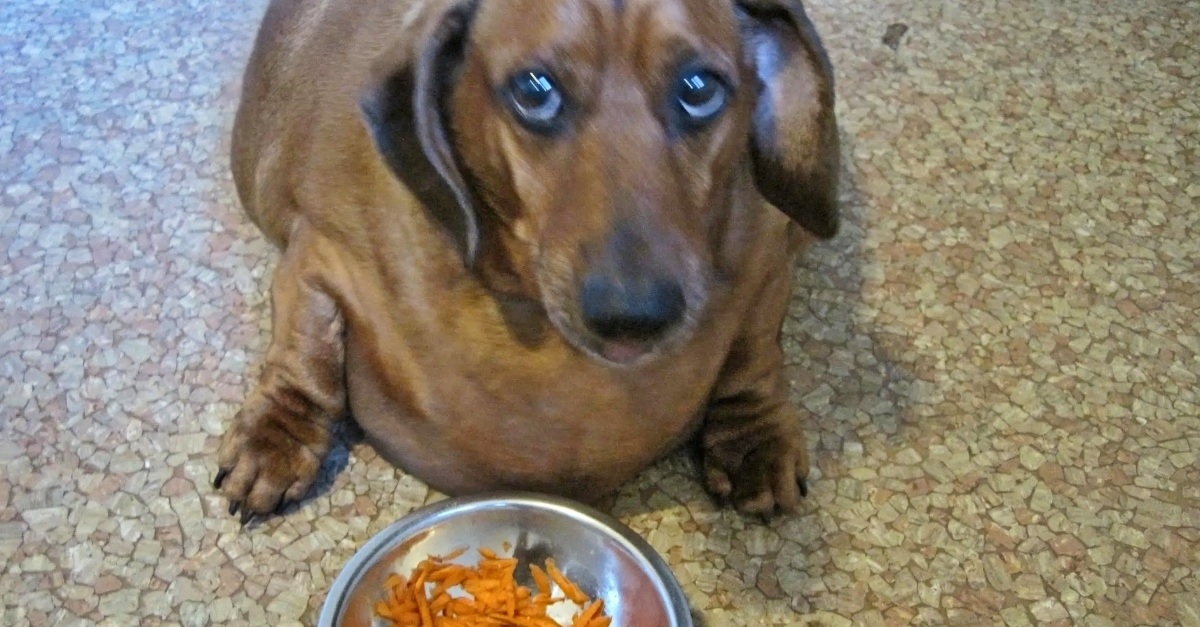 Where was the sweet dog with his wagging tail, ready to fetch the mail? Now, Buttons would stay seated on the lawn, watching Jeffrey pass by with clouded eyes. There were no more warm greetings and no more placing the mail on the porch. What was going on?
A Growing Concern
Jeffrey could not deny what was happening– Buttons was growing too much and too fast, and in a very unhealthy way. All the dramatic changes were staring Jeffrey right in the face, and his concern intensified. What could be causing this if not the treats?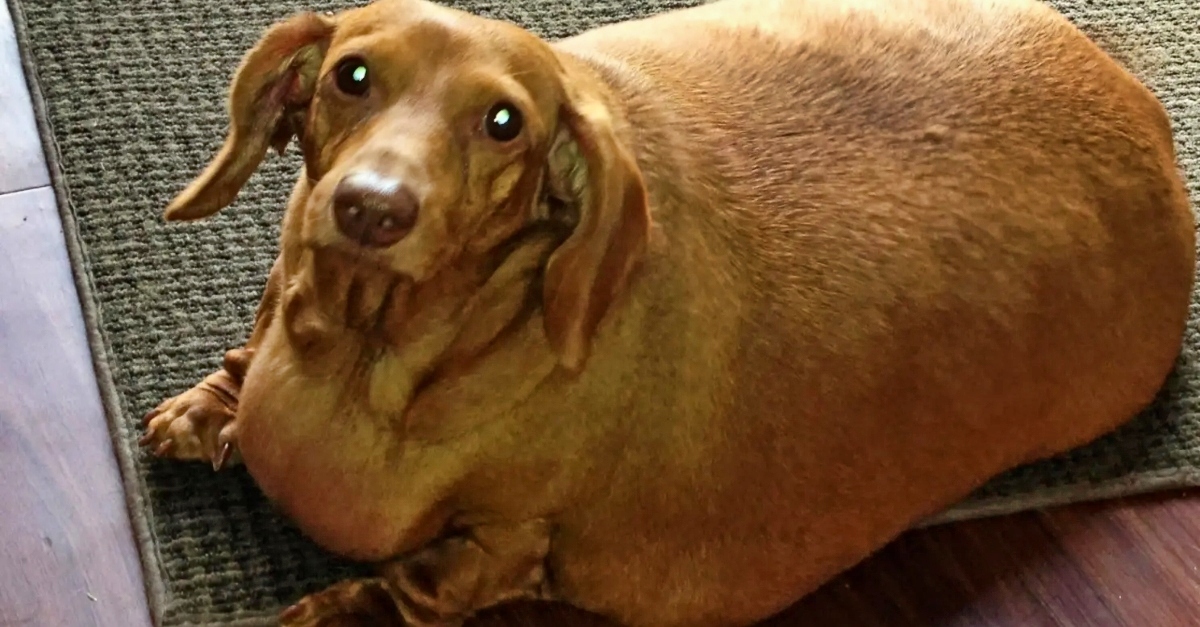 Such a sweet little dog didn't deserve to be in a state like this. Buttons was now triple his original body weight and could hardly move around the lawn. So Jeffrey made up his mind to investigate and do anything he could do to save Buttons.
Getting To The Bottom Of It
Jeffrey simply had to get to the bottom of things. He wanted to find all the answers, but he wanted to do so safely. So he parked his mail van and made his way to the back of the house.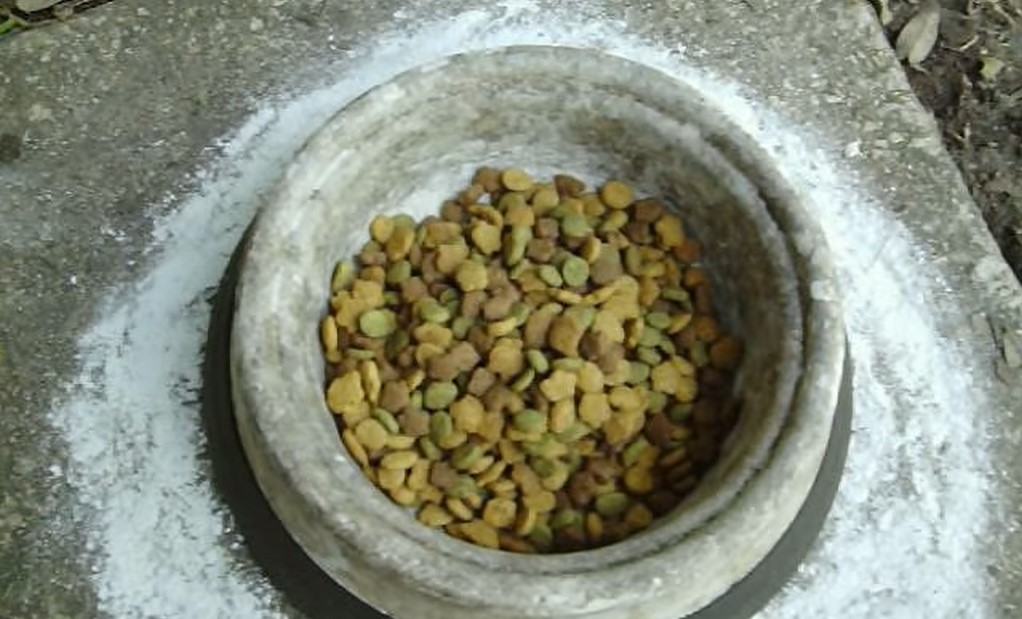 At the back of the house, there was a kennel. Jeffrey assumed that it was for Buttons and kept looking around. A dog bowl was beside the kennel, but it wasn't just any dog bowl. Jeffrey looked closer but was not expecting what he found.
Something Is Wong
Something compelled him to tip over Buttons' bowl. He saw a pile of dog food covered with ants, and it didn't end there. He walked to the front door and found other peculiar signs that showed something might be wrong.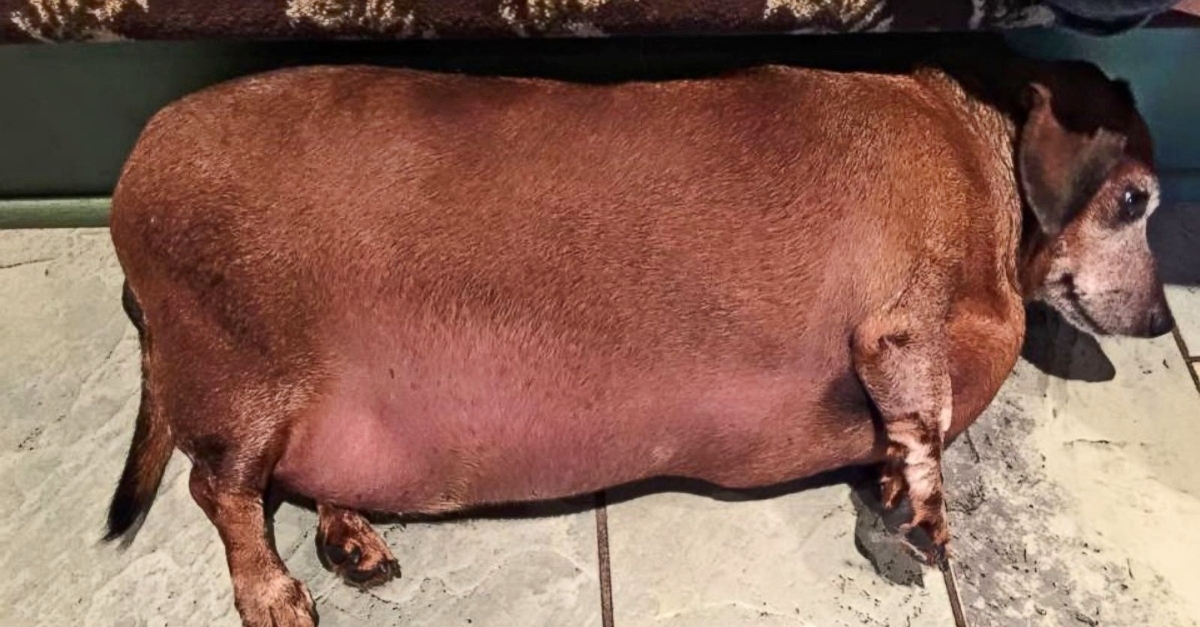 White papers were on the porch—a lot of them. Picking them up, Jeffrey noticed that all the papers were wet, quite possibly from being outside for an extended period of time. That's when it clicked for Jeffrey that something was undoubtedly off in this scenario.
Left Behind
As soon as he got a good look at the papers, he knew what they were. These were the letters he had been delivering for the last month. The fact that they were still outside meant that the owners hadn't been home for a long time. Jeffrey felt angry towards the owners.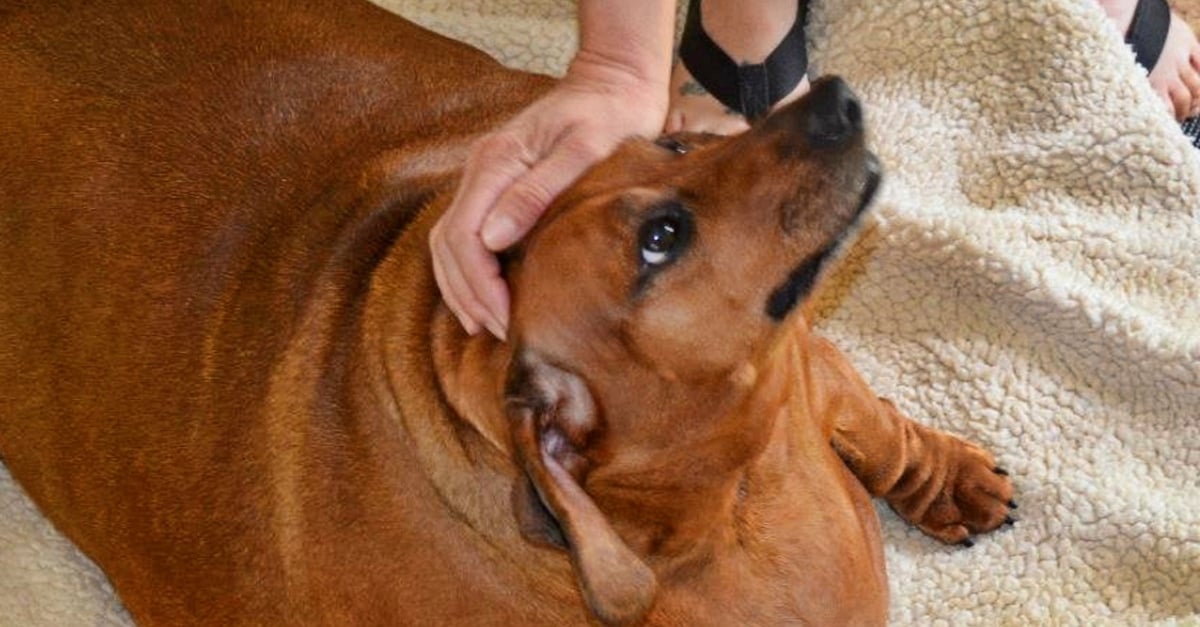 He knew that without a sitter, a dog left alone could not be 100% okay. So instead of pouring a ton of food into Buttons' bowl and taking off, why didn't they hire a sitter? Jeffrey couldn't let that slide.
Rescuing Buttons
Jeffrey's blood began to boil. How could the owners be so careless? Although he knew he could report them for this, he didn't want sweet Buttons to end up in a shelter. Jeffrey would devise a plan to get back at them without hurting Buttons any further.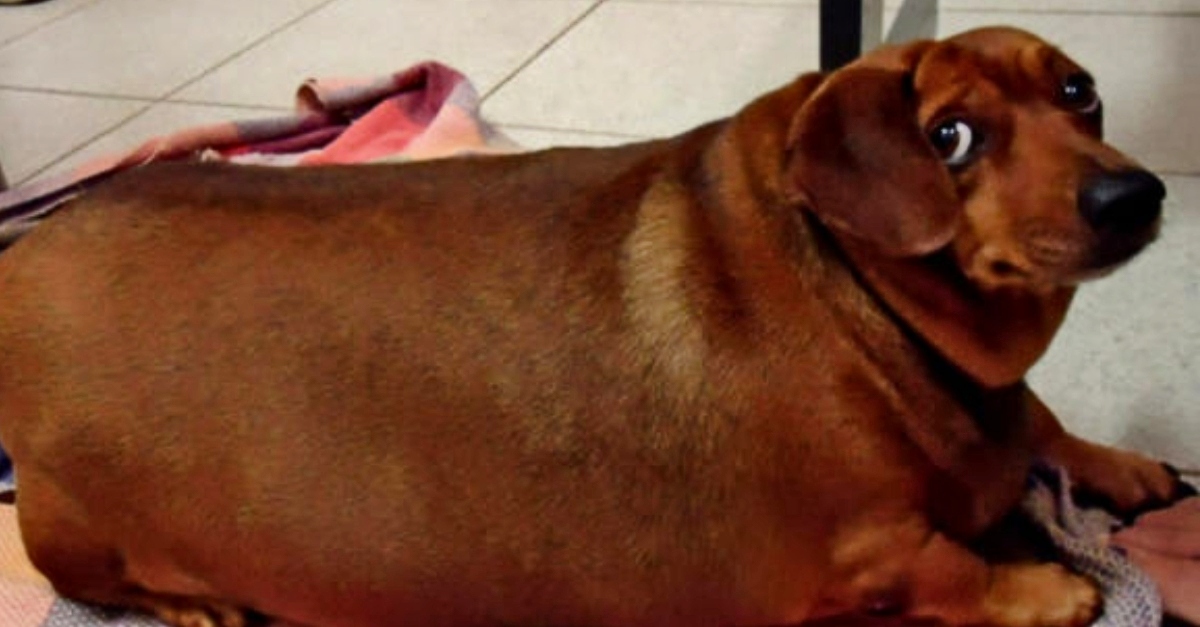 Checking that no eyes were on him, he called the Dachshund over. Buttons quickly came running to him, thanks to the bond that had developed between them over the past few weeks. 
Saving Buttons
Jeffrey took Buttons to the local vet to find out exactly what was wrong with him. Once they got there, the vet was surprisingly and thankfully understanding about the entire thing. Even if someone else owned Buttons, Jeffrey would not get into trouble for bringing him there.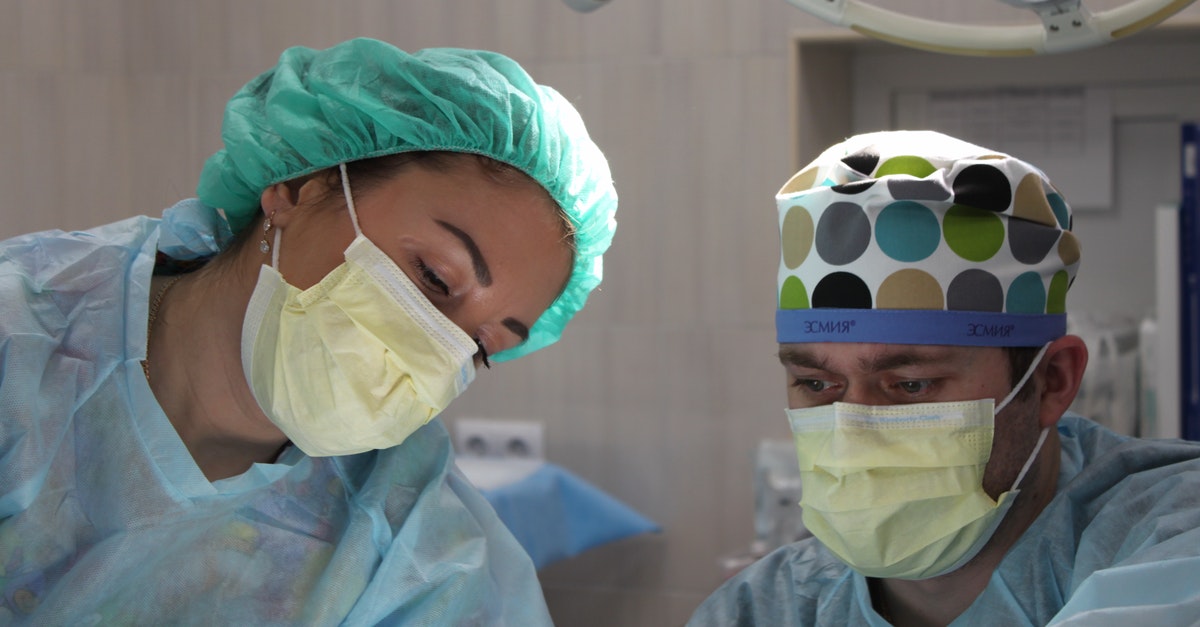 Beginning their examination of Buttons, the vets checked him thoroughly to figure out what had triggered the sudden change that led to him growing so large and lethargic. After inspecting him, the vets broke the news to Jeffrey.
Too Much Food
They said that Buttons had gotten so big because he ate too much of his food too quickly. The vet explained that since animals don't know how to portion their food, they tend to eat anything they can as fast as they can. This was a case of overeating.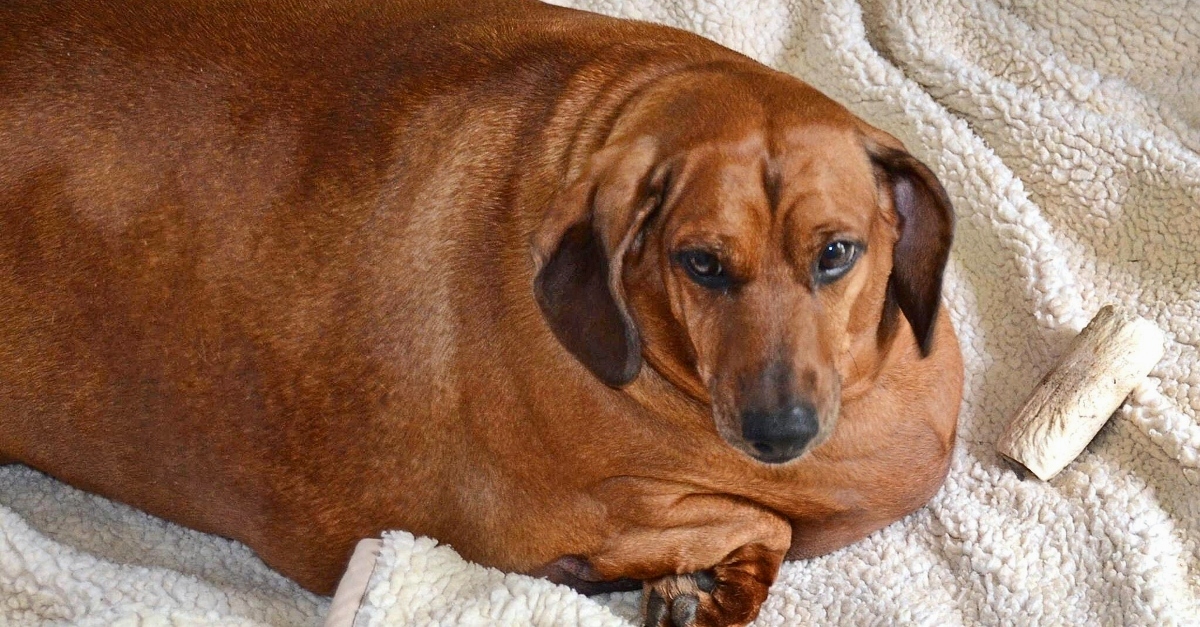 Overeating often occurs when pet owners give their dogs a lot of food and leave them as the Denson's did to Buttons. It also explained the change in the dog's energy. Since Jeffrey knew the reason, he could now help Buttons get better.
Buttons' Recovery
Buttons would make a full recovery. There was no impact on Buttons' digestive system, and he would be able to lose the weight in no time. Since there was now a clear way to help Buttons, all that needed to be done was to find someone who could look after him.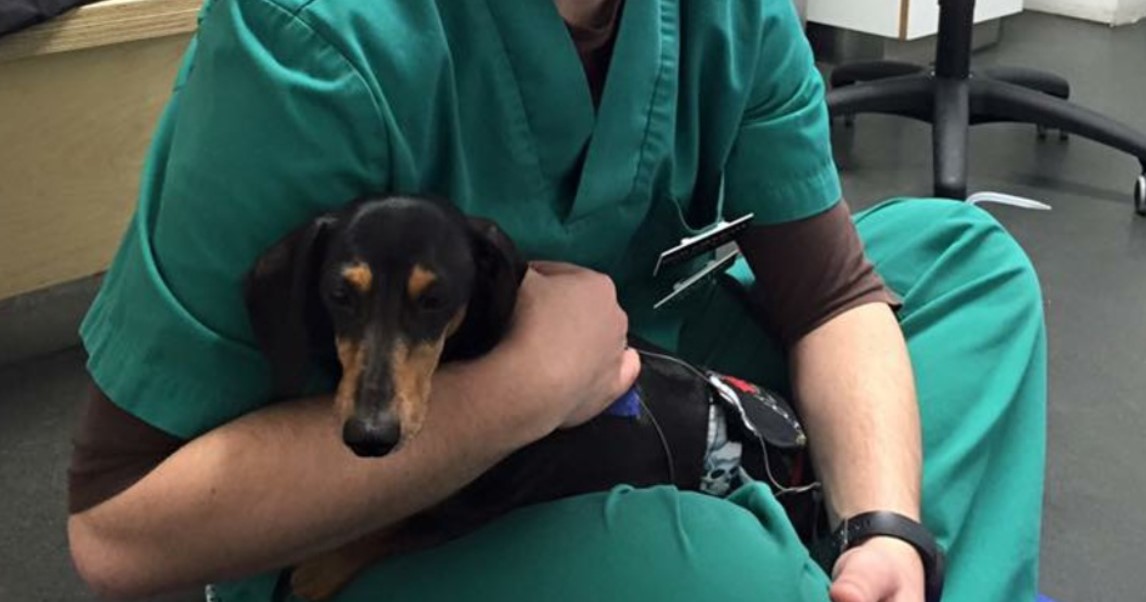 The vet asked Jeffrey if he knew anyone from the owners' family who could take Buttons in. Unfortunately, he did not since he was just the man who delivered their mail. But, at that moment, Jeffrey knew what he needed to do.
Taking The Dog Home
Jeffrey volunteered to foster Buttons while the owners were away. After signing a foster contract to make it official, they left the vet and went home together. Hopefully, Jeffrey could figure it all out.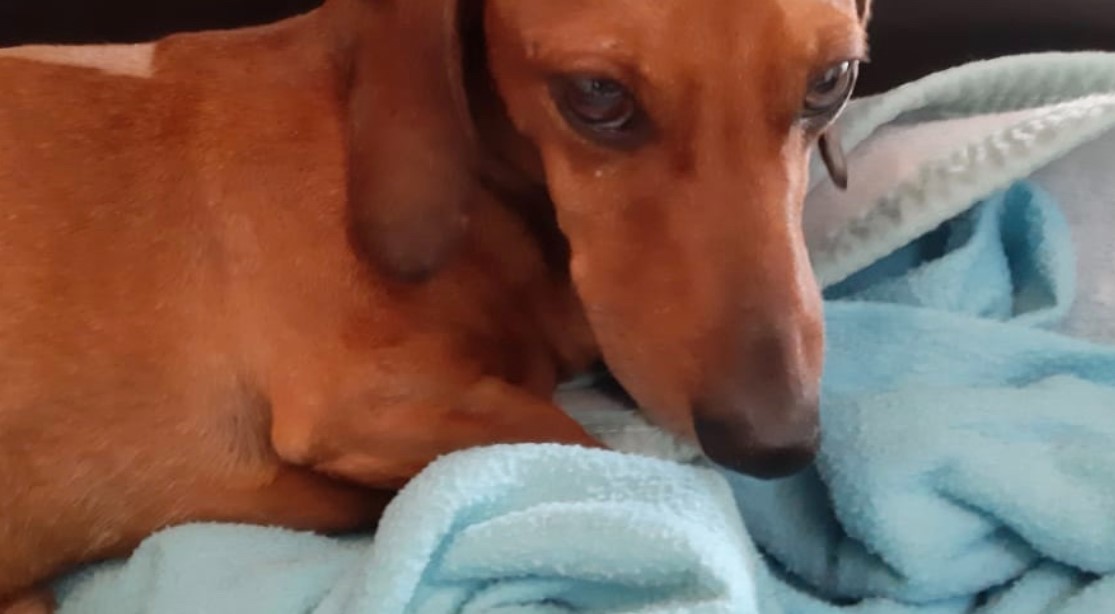 He had never taken care of any dog in his life, but he wanted to figure out how to do so for Buttons. With the bond between them, born out of daily visits and treats, Jeffrey felt that he owed it to Buttons to take care of him and make sure he recovered.
Getting Better
During his first week with Buttons, Jeffrey took great care in feeding him the right amount and the right type of food for the start of his weight loss journey. Jeffrey would also take him out to the back garden for playtime and outside the house for walks.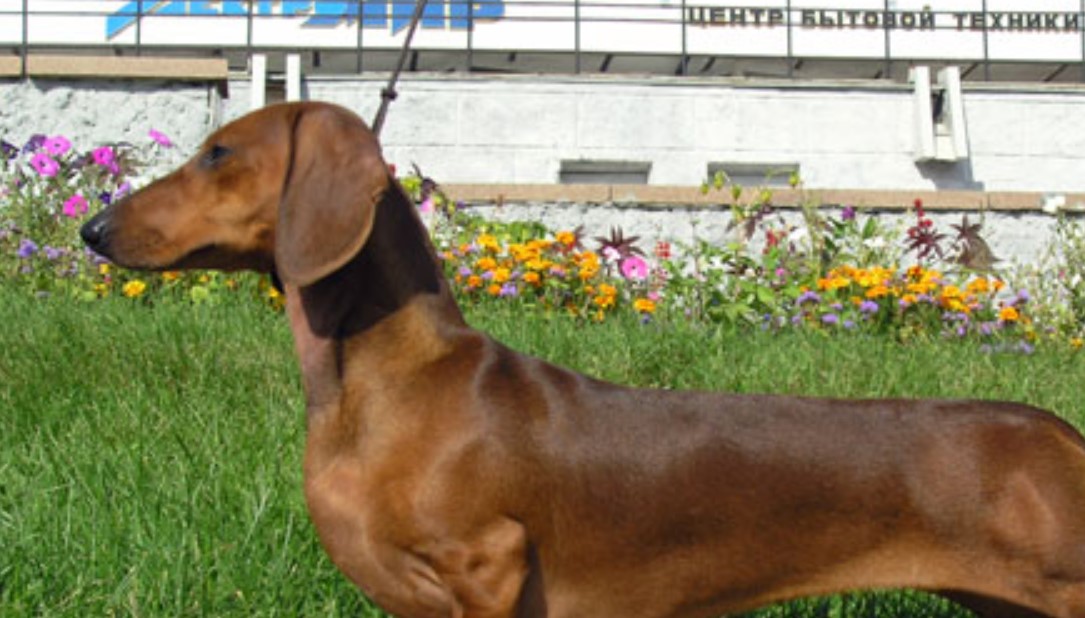 Buttons started to get better– it was apparent in how he looked. The weight he had gained was dropping at a healthy rate, so Jeffrey was sure that Buttons would be back to his old self in no time.
The End Of Fostering
Jeffrey had spent much time with Buttons, growing even closer to him. But, even after everything, he knew that Buttons wasn't his dog. The fostering had to come to an end sometime. Now that the dog had recovered, it was time to let him go.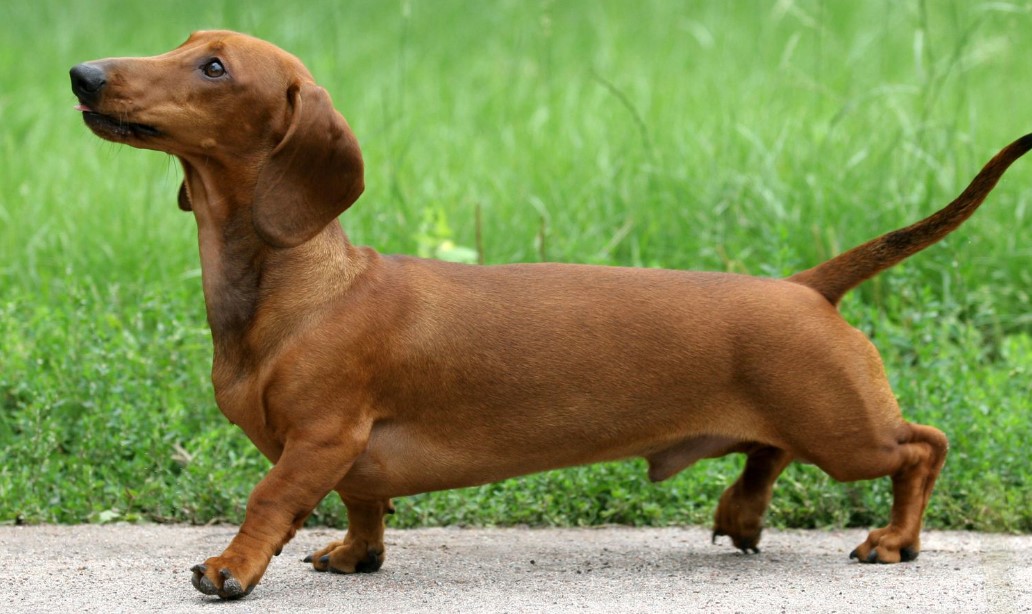 Even if it was tough for Jeffrey, he knew it was the right thing to do. The dog was making it hard for him to do his job. He didn't own Buttons, and things had to go back to how they were.
Back To The Vet
Soon Jeffrey and Buttons made the journey back to the vet. The foster contract officially ended. The vet said they would keep Buttons temporarily until his owners could pick him up.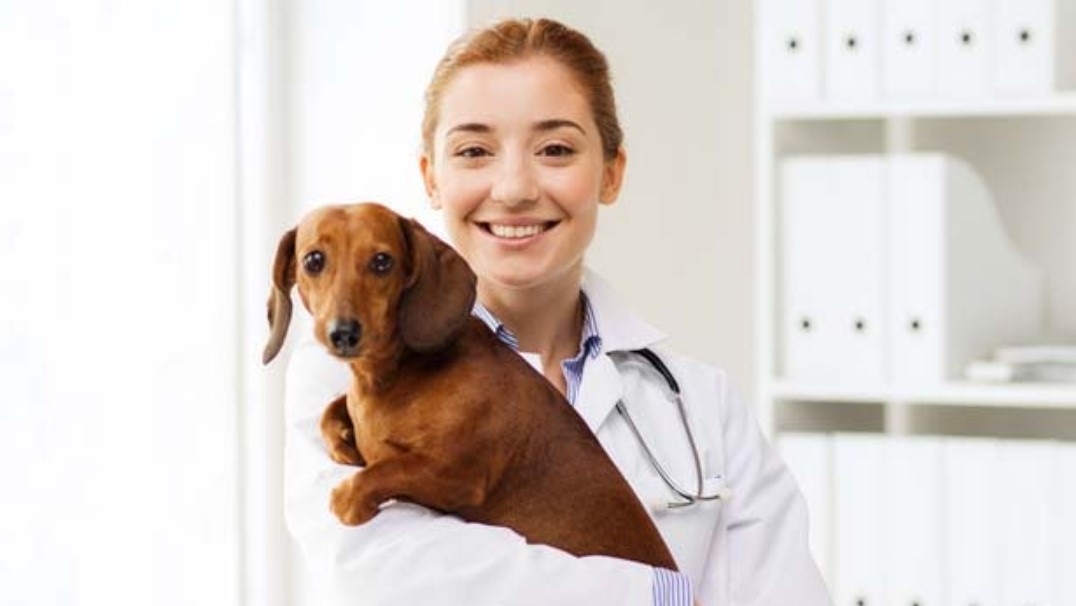 Before leaving, Jeffrey thanked the vet for everything and bid goodbye to Buttons. With so much time spent together, he struggled to leave, but he also knew he'd see the little dog soon at his own home. So the pair didn't part ways in sadness. 
Talking With The Owners
Finally, the owners got word of the situation thanks to the vet. Ending their vacation early and coming home, they thanked Jeffrey for everything he did for Buttons. In turn, Jeffrey told them about his bonding experiences with the dog.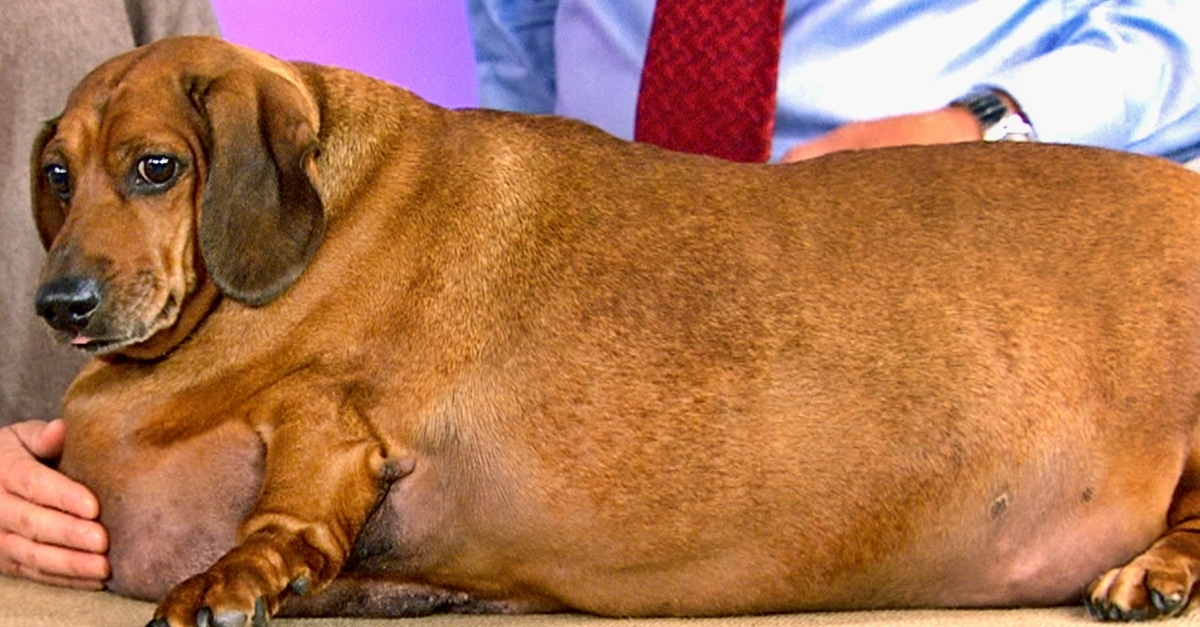 He also told them that he would check in on Buttons every time he delivered their mail. For him, it was his way of letting them know that he would be watching out for Buttons and any issues that may occur again.
Good Relationships All Around
Thankfully, the owners were genuinely sorry about leaving Buttons behind like that. They promised Jeffrey that no harm would ever come to their little dog again. Jeffrey trusted their word as they did seem honest, and he even got to know them as time passed.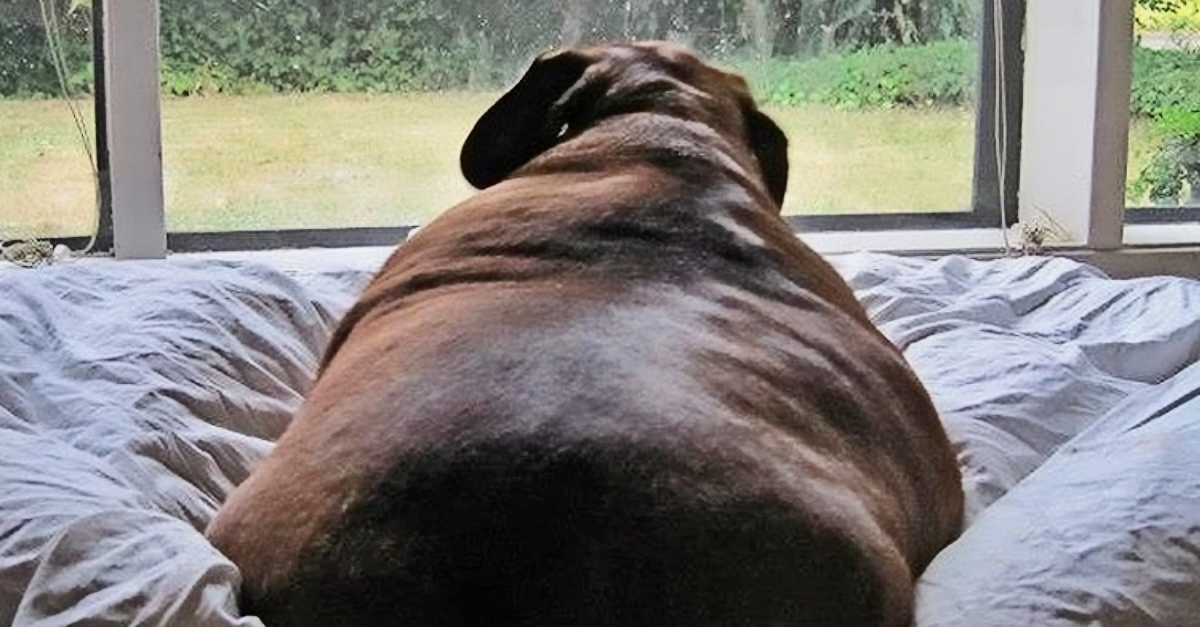 In the end, everyone involved was happy with how everything turned out. Buttons stayed healthy and got to keep seeing his favorite mailman, and Jeffrey would keep seeing his favorite dog in the neighborhood.
Bonding With The Family
Over time, Jeffrey got close to the Denson's. He eventually believed they were genuinely good people who had just made a mistake in leaving Buttons behind. Jane and Marco Denson even invited him for dinner– they were happy to eat with the man who saved their dog.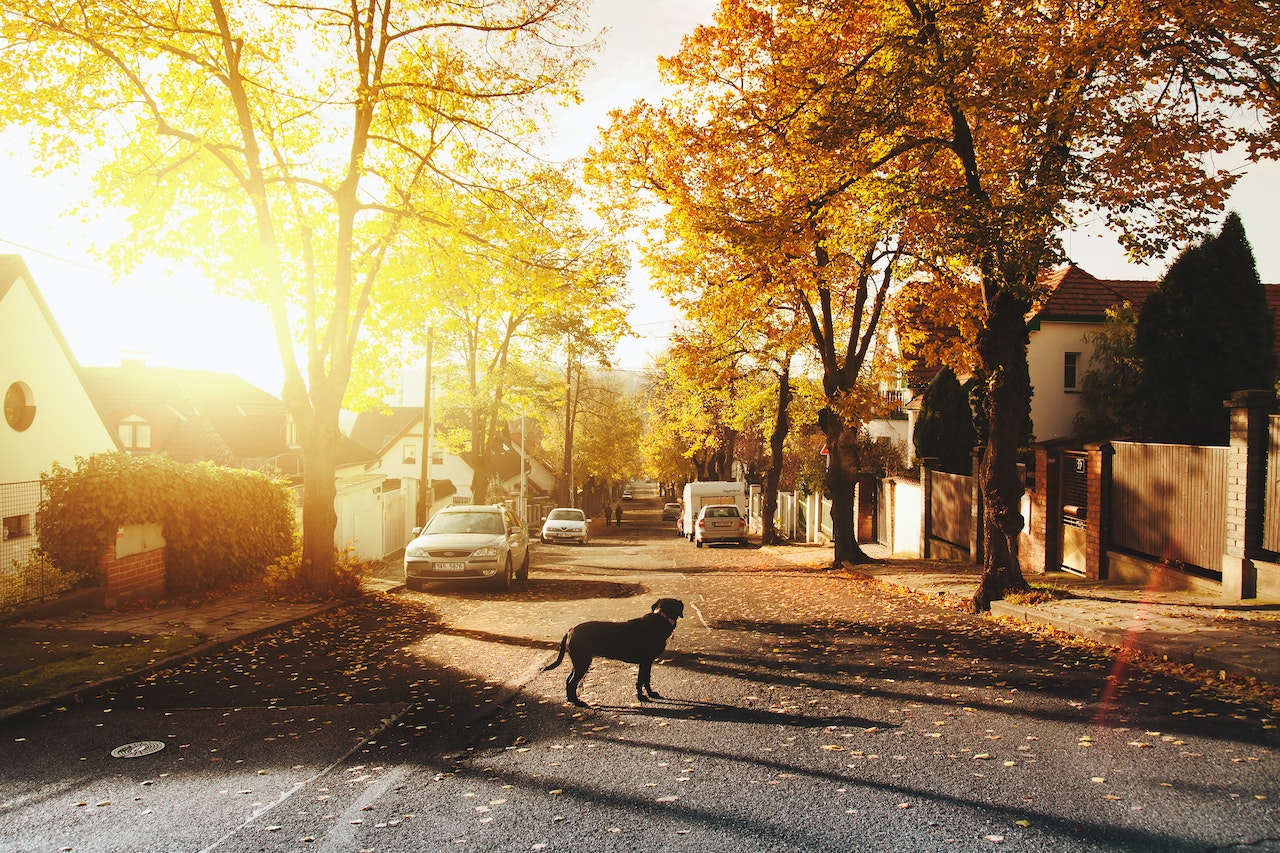 Jeffrey looked forward to dinner with them as well. It was nice to finally make some friends in the area. Yet, he couldn't have predicted what he would discover inside the Denson's home.
The Dinner Invitation
One week, Jeffrey was doing his usual route and was dropping off mail at the Denson's when Marco came out and greeted him. They talked for a bit before Marco invited him to have dinner with the family the next night.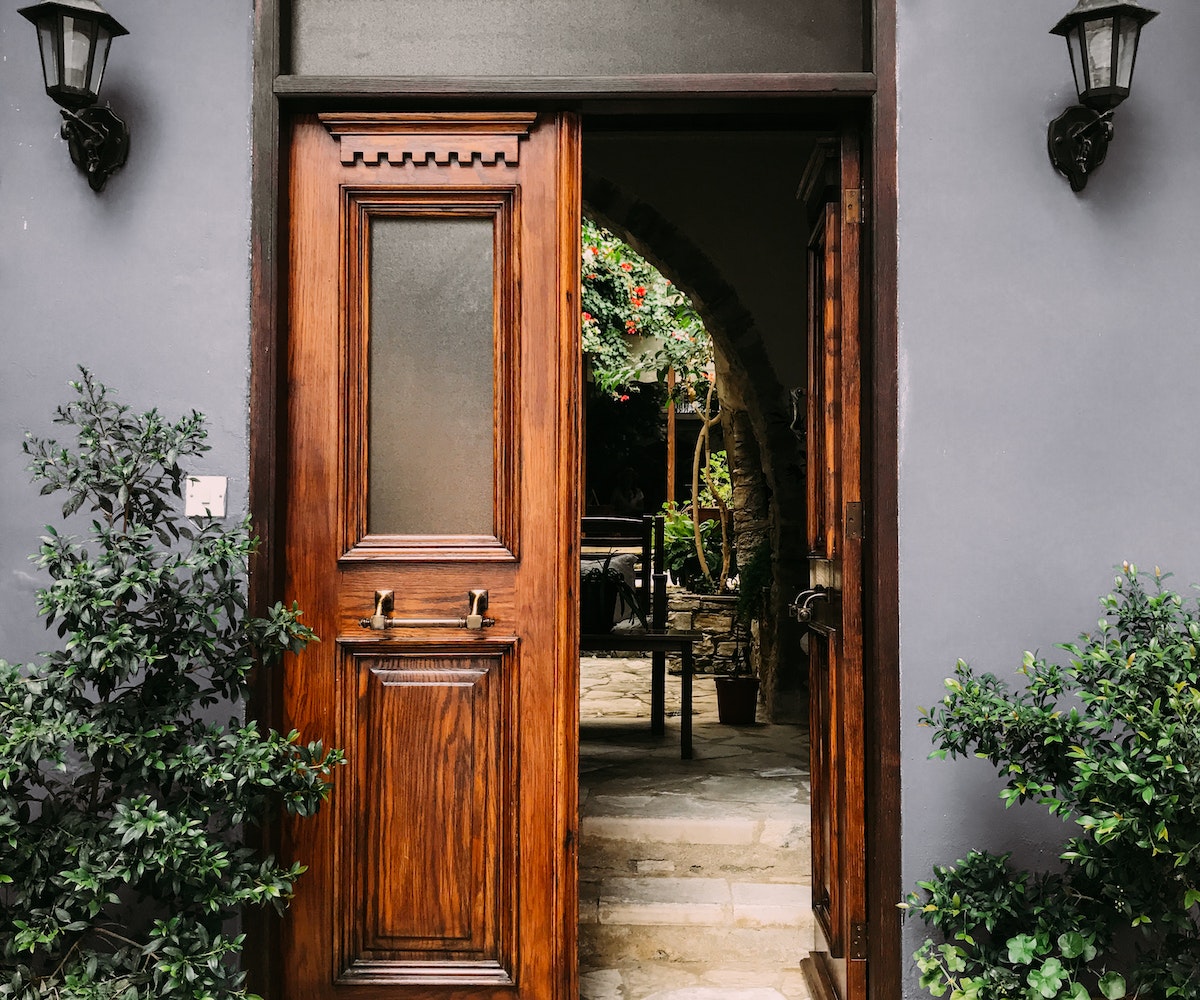 Of course, Jeffrey gladly accepted the offer and continued his delivery route. He was happy to be invited and was already looking forward to the next night with the family. However, there was one crucial thing that he didn't know.
Preparing For The Dinner
Jeffrey had to dress up and get ready for the dinner. After all, this was with the nice family of the dog he had grown so fond of. But, as a simple man, he didn't have anything to wear aside from his work uniform, jeans, and some t-shirts.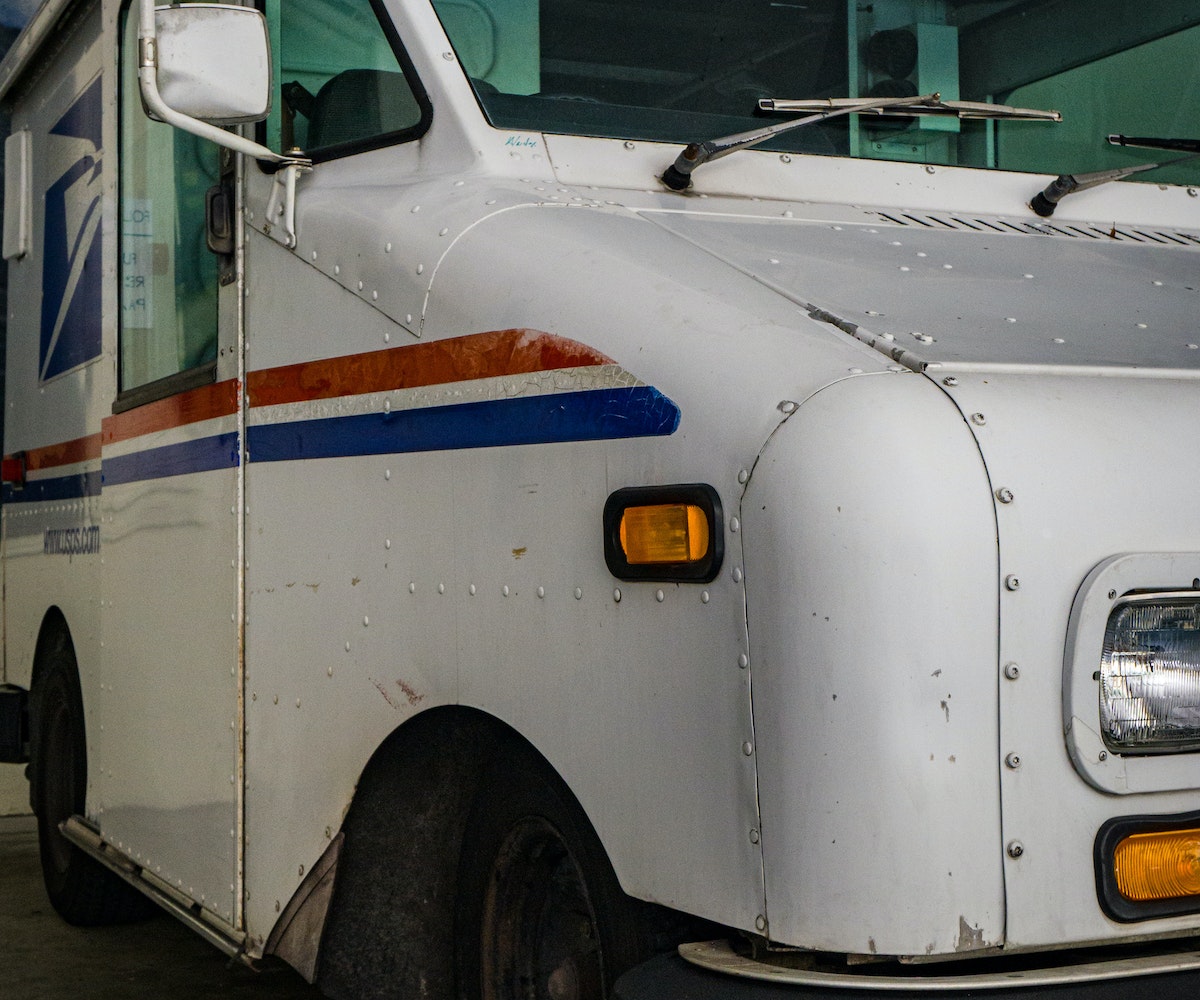 After he was done for the day, he bought a button-up shirt and some khaki pants at a nearby clothing store. It gave off a different look than he was used to, but it was still casual and smart for the Denson's dinner.
Getting To The Dinner
The next day, Jeffrey couldn't wait for his shift to come to an end for the day. The day felt so long, and it dragged on, and all he was thinking about was the planned dinner at the Denson's.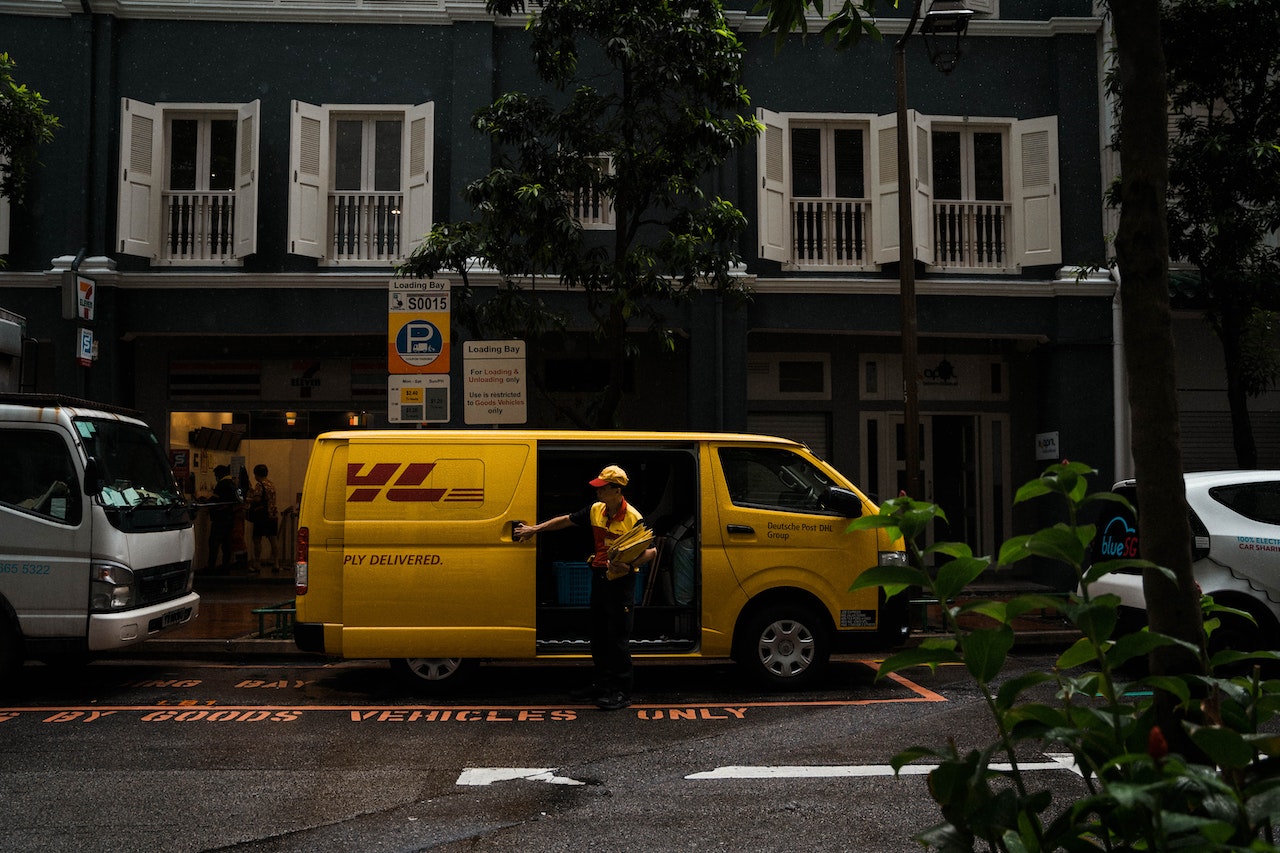 Jeffrey dropped off the delivery van as soon as his work day was finished. He walked home, got dressed, and drove over to the Denson's. He was excited but oblivious to the surprising information he was about to find out.
Waiting At The Door
Jeffrey waited at the door of the Denson's with a bottle of wine. He was nervous but thrilled to see Buttons there, waiting for him. Giving him a scratch on the head, he knew that the little guy was also happy to see him.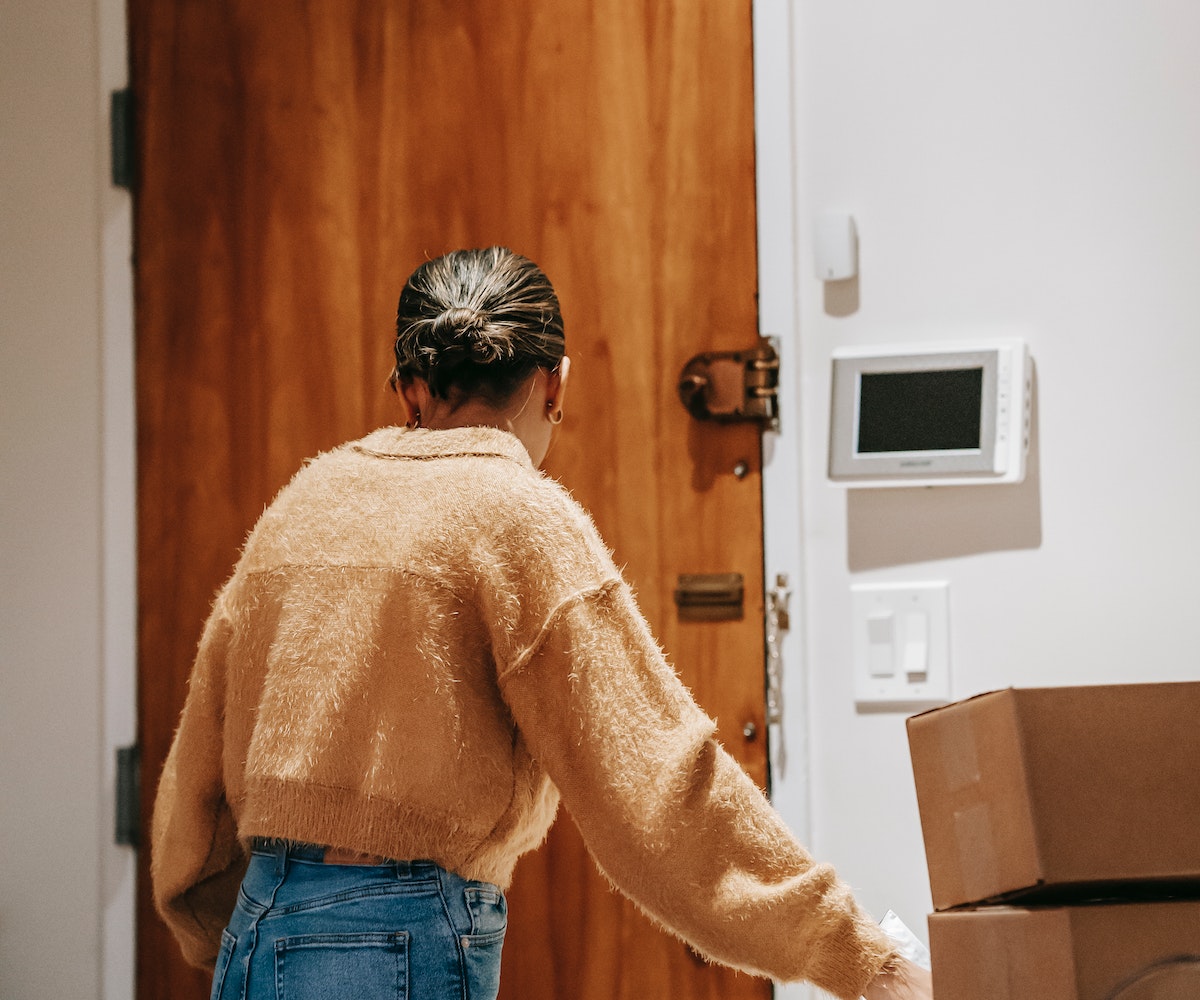 The Denson's came to the door and opened it for Jeffrey, greeting him kindly and beckoning him to come inside. He stepped into their house, eager for what the dinner had in store. 
An Unusual Time
Dinner with the Denson's was unlike anything that Jeffrey expected. A delicious pot roast was laid on the table, and the couple served it with the bottle of wine he brought. The evening was turning out to be flawless, but suddenly something odd caught Jeffrey's attention.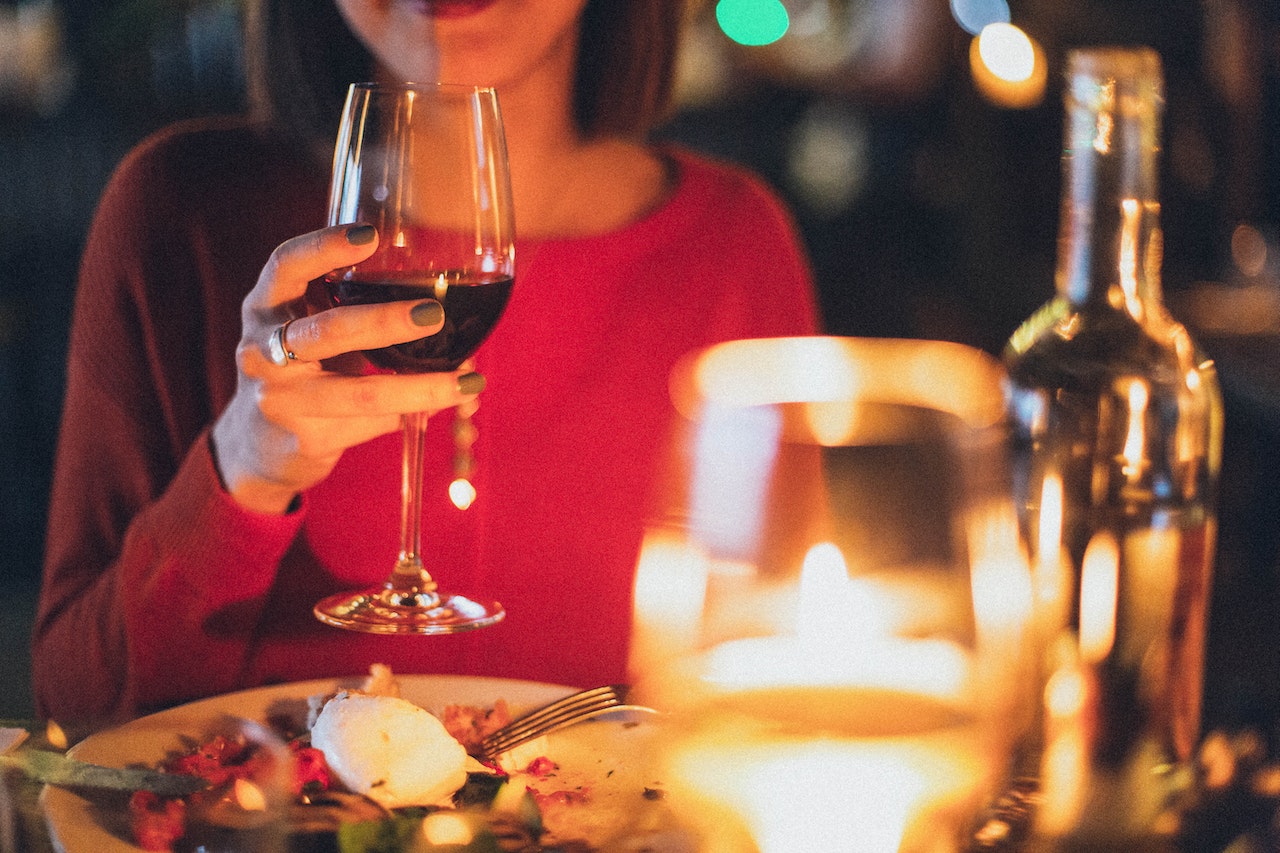 Sitting at the dining room table, he looked up and saw the most heartbreaking thing. Then, without hesitation, he pointed it out to the Denson's.
The Collar And The Wooden Box
What he saw was a dog collar next to a wooden box with a plaque and the name "Whisper" engraved. Jeffrey made the connection in his head, and his heart dropped immediately. He turned to the Denson's and just had to ask what it was.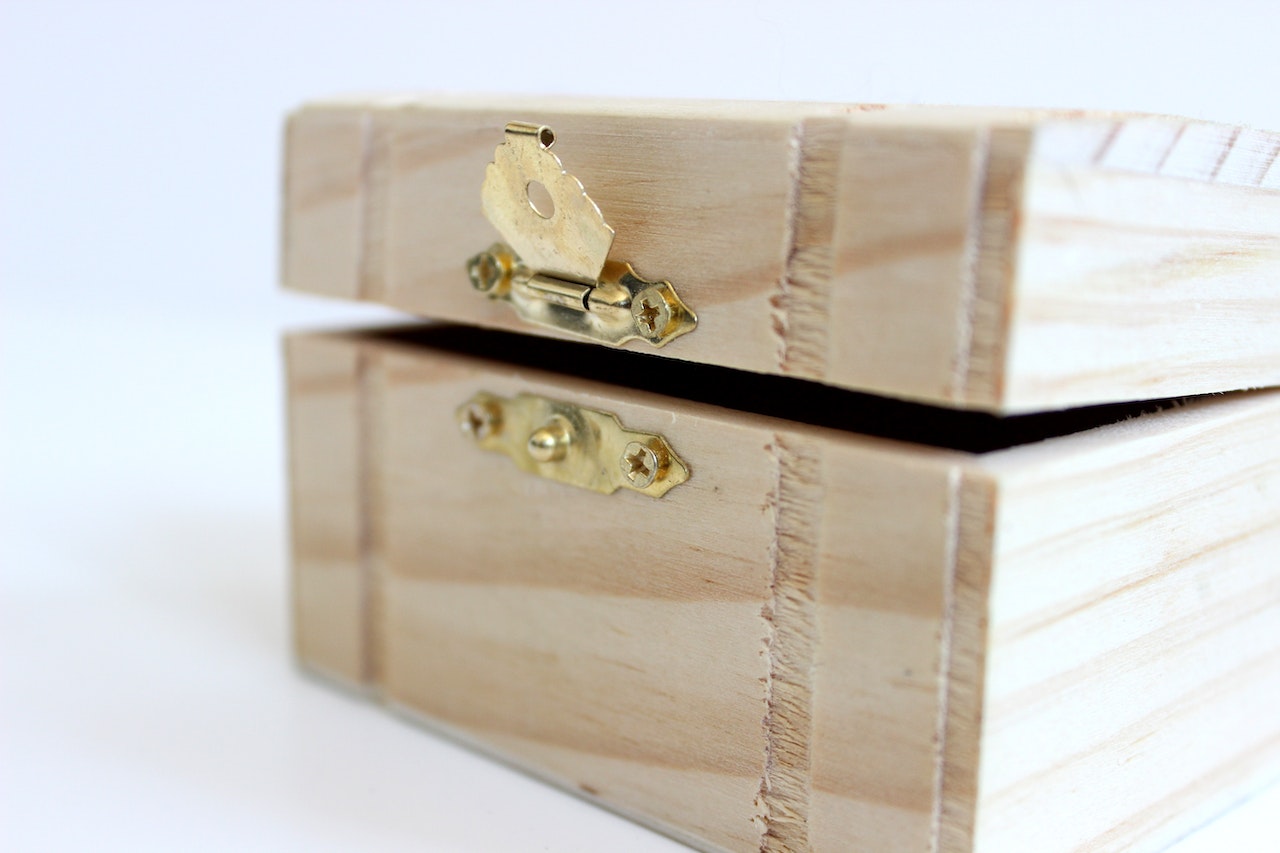 He was already suspicious of what it might be, but he truly hoped he was wrong–he didn't want to be right. But the couple confirmed what he thought and almost had Jeffrey in tears.
Buttons' Old Friend
Through watery eyes, the couple told Jeffrey that they used to have two dogs. Whisper was the much older of the two and was essentially Button's best friend. The Denson's never had to watch the dogs in the yard because the two would always look out for each other.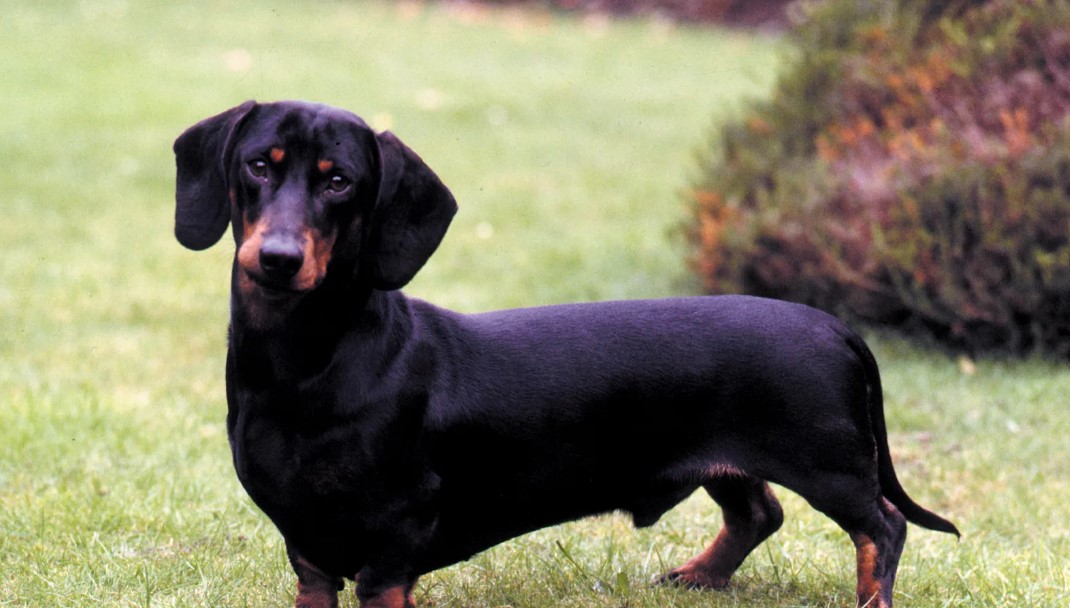 All this changed just a year prior to that day. Whisper had passed away, leaving Buttons alone without a companion or playmate. Jeffrey understood their loss and felt sorry for them. Losing a dog is never easy for anyone.
Remembering Whisper
Things were never the same for the couple after Whisper passed away. They cared for Buttons just the same, perhaps even more. But things weren't easy in the Denson household. Losing Whisper meant that Buttons would be more alone now.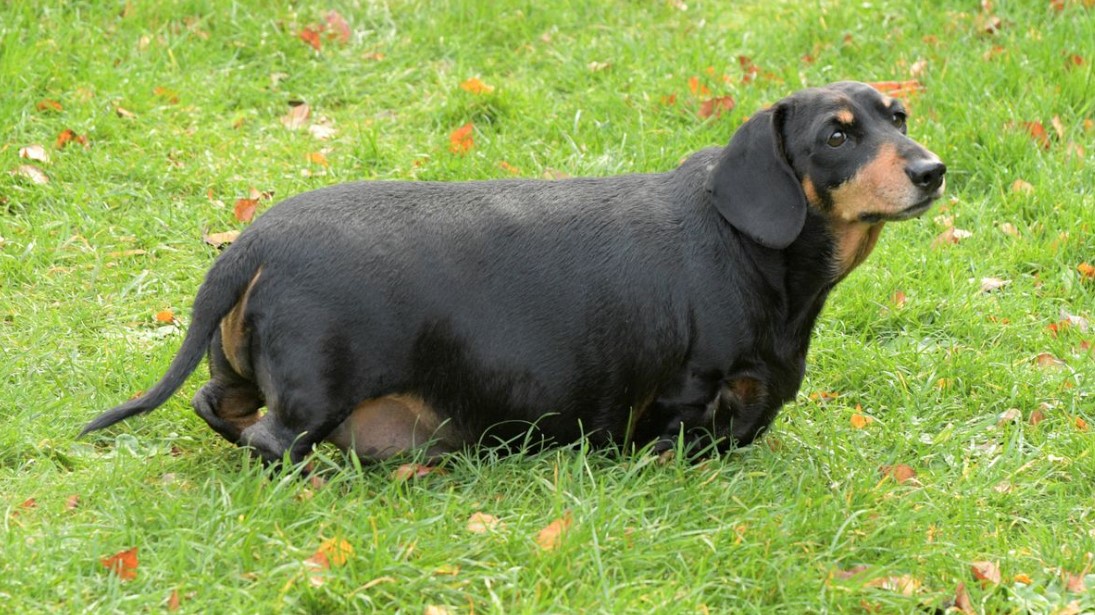 That's why they decided to search for other Dachshunds to adopt. Buttons deserved a new friend to play with and bond with. The couple wanted to find such a friend, so they went on vacation looking for dogs they could bring home.
Finding Buttons A New Friend
Jeffrey could not believe what the Denson's had experienced, and he sympathized with them. He offered to help in their search for Buttons' new friend. With his help, they were able to extend their search.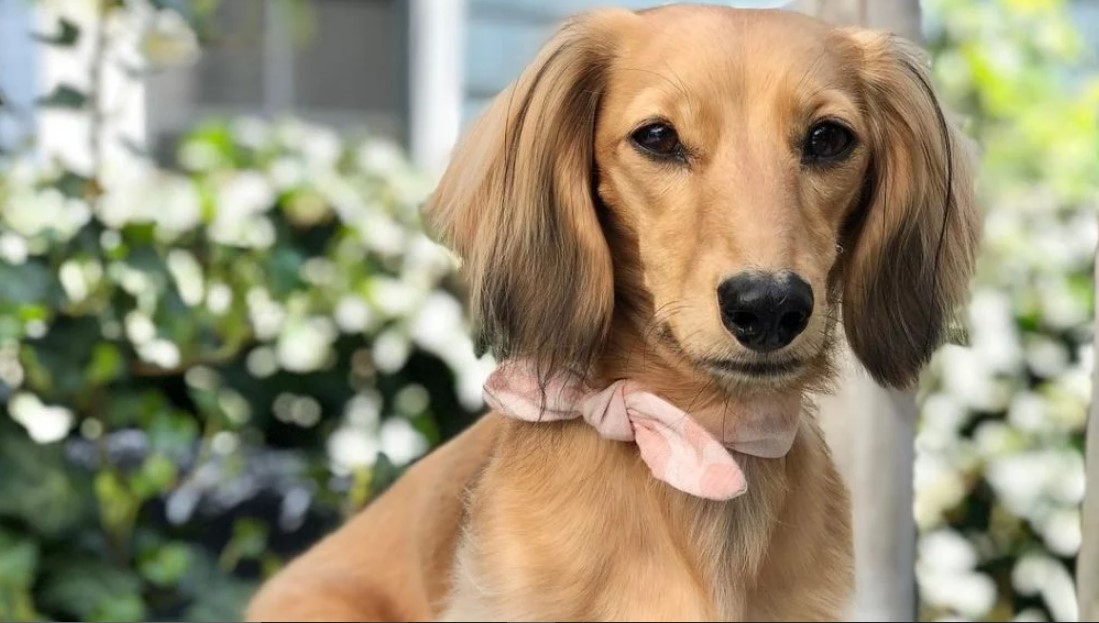 Eventually, it paid off when Jeffrey found a cute Dachshund puppy at a shelter. The puppy was perfect, and the Denson's adopted him immediately. Jeffrey checked on both dogs every week when he delivered the mail. Everything ended well for Jeffrey, the Denson's, and the two dogs, who had developed their own special bond.