Nostalgic Items In Our Parents Houses That You Just Don't See Anymore
Shag Carpeting
Bring back the days when we strolled around on those deep, fluffy, and extremely comfortable rugs. The good old days! Shag carpeting was the staple for covering the floors of living areas and bedrooms back in the '70s.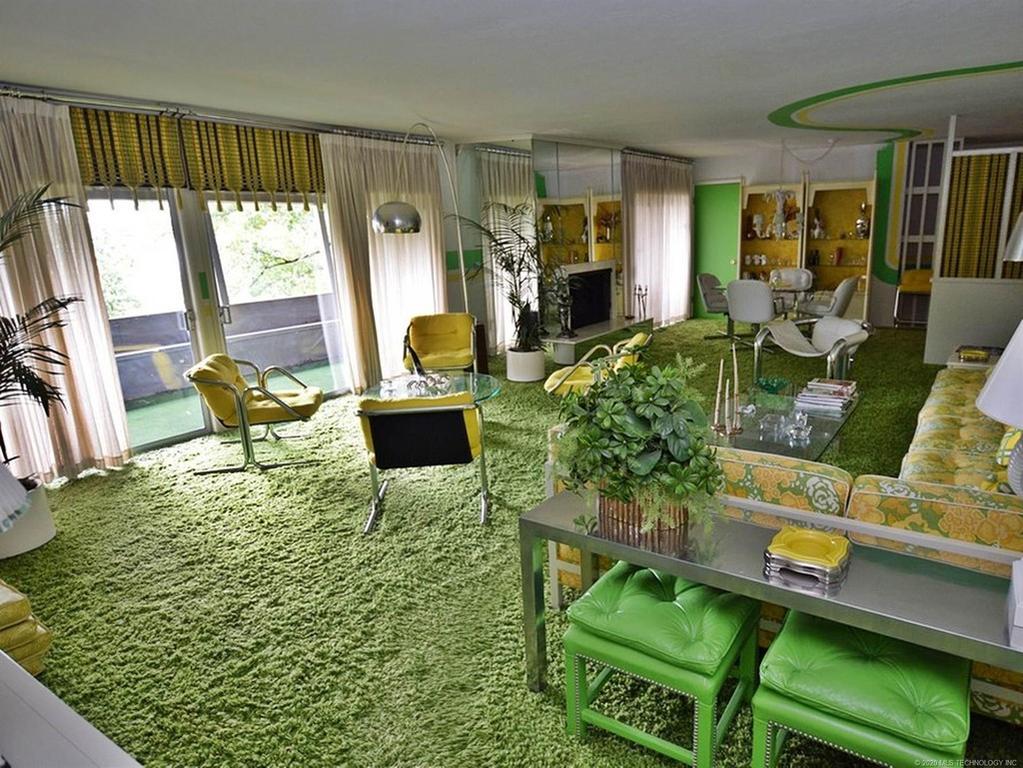 These carpets were characterized not only by their cushiony feel but also by the variation of colors ranging from bright monochromatic colors to a mixture of shades and patterns. Thinking of shag carpets brings back nostalgic memories that make you wonder how we let such comfy carpets go out of style.
Answering Machines
Do you still recall those awkward pre-recorded messages you and your family members made to inform friends and family that you weren't available at the moment? What about waiting to hear the distinctive beep after the message ends, so you could record a message for a friend who you needed their immediate response?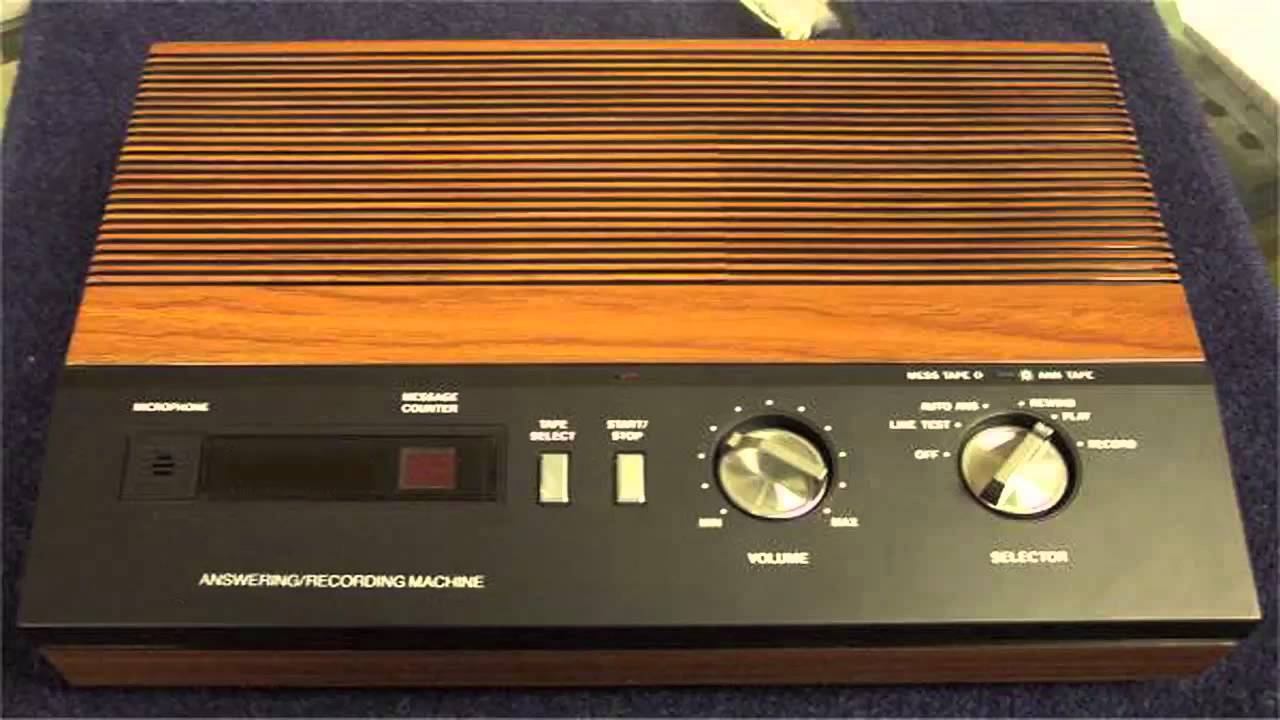 Sure, voicemails are cool but not as cool as answering machines back then. Before the dawn of smartphones, texting, and face time, answering machines reigned supreme. It's funny how something that was once owned by the cool kids only has become just a relic.
Retro TVs
Retro TVs were the coolest invention known to man back then. Although they had so many limitations, like taking a while to warm up when turned on, tunning issues, where an adult would have to turn the antenna until you got the best reception possible, and a host of other things, it was still worth it!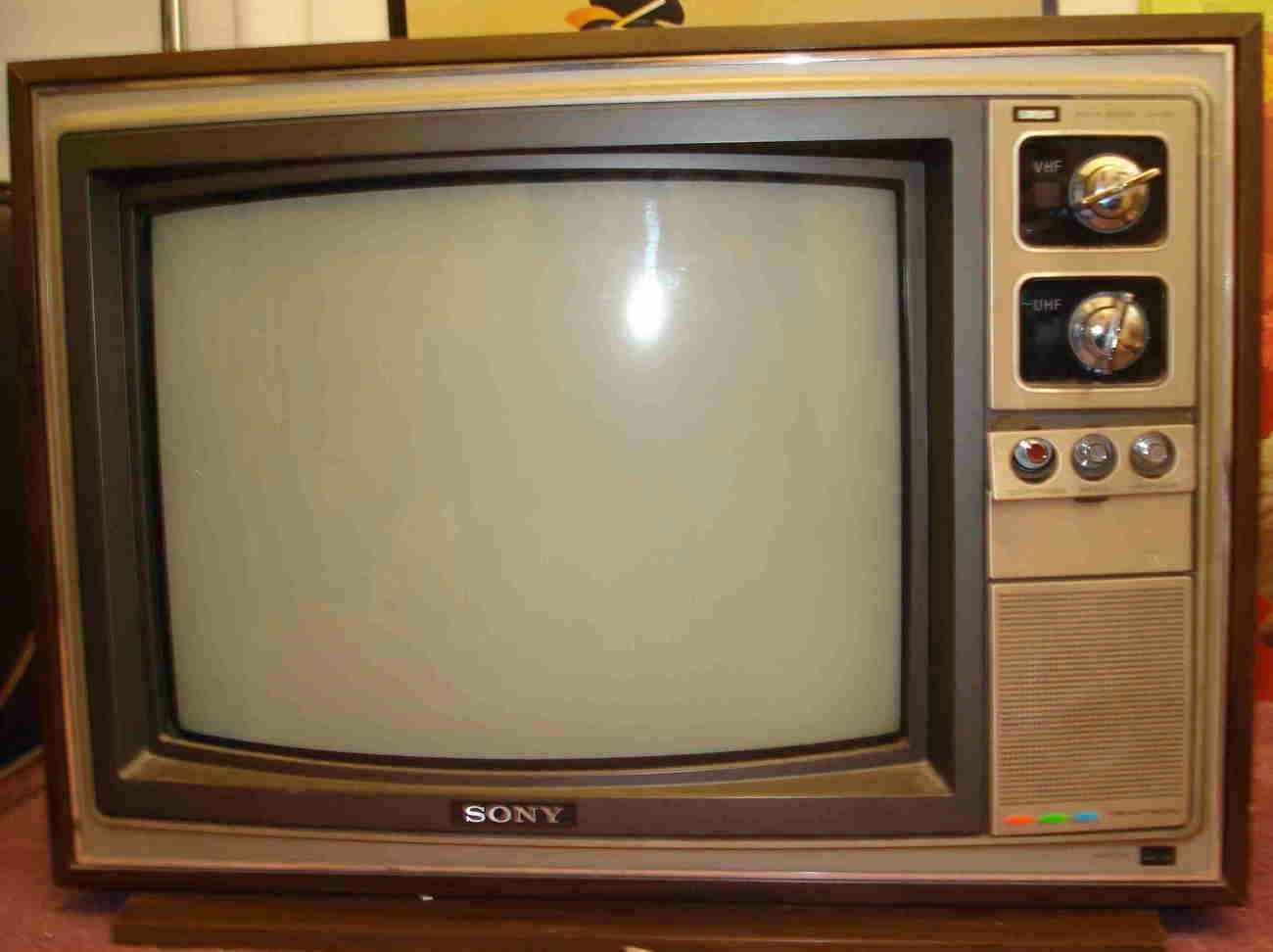 Do you know the type of honor it was to have a television in your home back then? Watching TV with loved ones and family was met in those days with unparalleled excitement. The new generation of kids cannot relate!
Hand Mixers
Fun fact: one of the first tools used to mix dough and kitchen ingredients was twigs bundled together from apple or peach trees. They were used until the hand mixer was invented to save the day. The manual hand mixers didn't go extinct until the new generation of electric KitchenAid inventions waltzed in.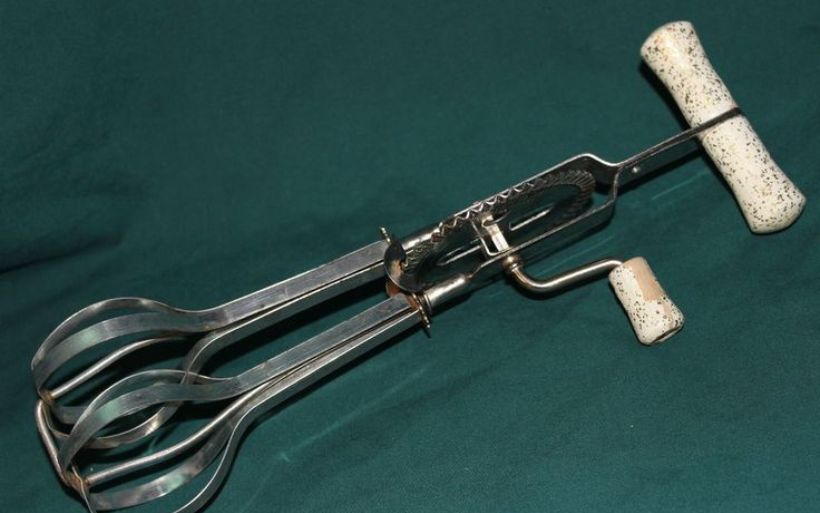 We're pretty sure your mom or grandma still has theirs stashed somewhere in the attic or basement. If you feel like you have no memory of it, try to remember watching your mom whisk up something delicious or your first baking experience.
Fax Machines
For a short moment, forget the annoying screech-like beeping of fax machines, the slowness of their transmission, the lack of compatibility between different types of machines, and the stress they caused, and focus on when it was a miracle invention. Everyone was astounded at the machine that could transmit documents. It was mind-blowing.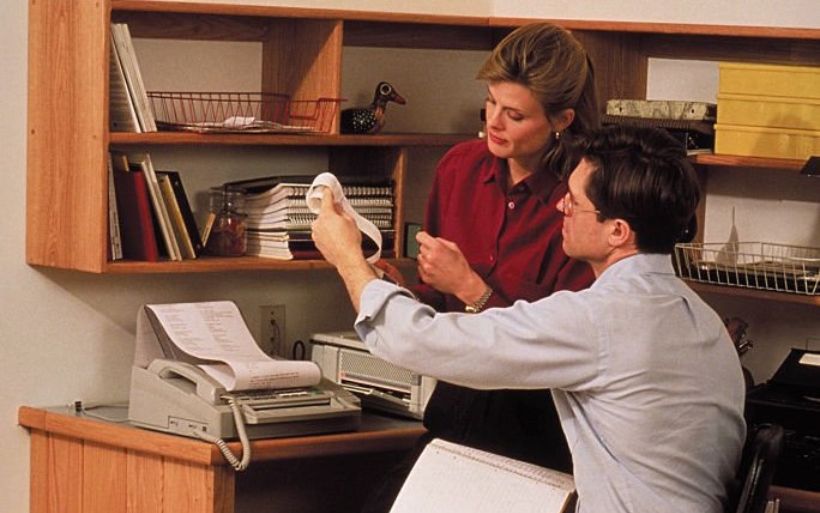 Although its restrictions made most people eager to embrace new technology and watch it become obsolete, facsimile machines can still be found in the homes and offices of some old folks.
Videotapes
As we imagine videotapes today, in retrospect, we wonder how easy it was to live through the old times. How our happiness was tied to something of such limited functionalities and display is still surprising.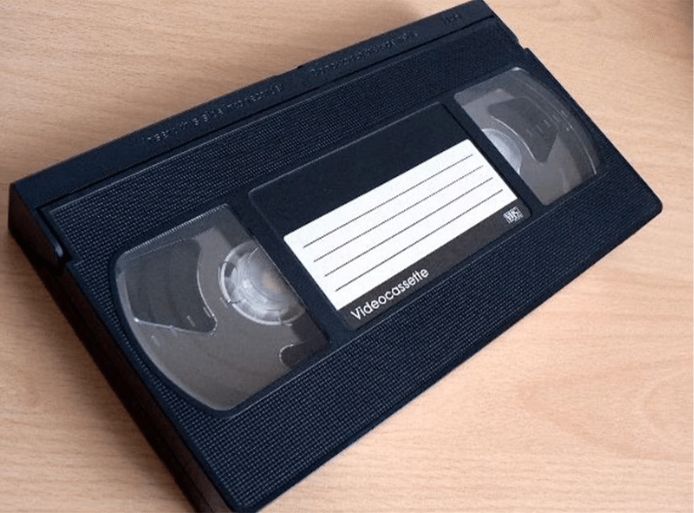 Yet, for some of us, videotapes gave us a kind alternative. It gave us the option to pause, rewind, play, smack the carrier when needed, and also offered great companionship. Sometimes, we may require the same sequence to approach life and the same option to take functionality into our hands, but sadly, videotapes are no more in the market!
Striped Wallpaper
Who else remembers striped wallpapers from the old days? Unlike the modern versions you'd find today in décor stores, the ones from our parents' homes were mostly ornamental, with many flowery and embroidery designs.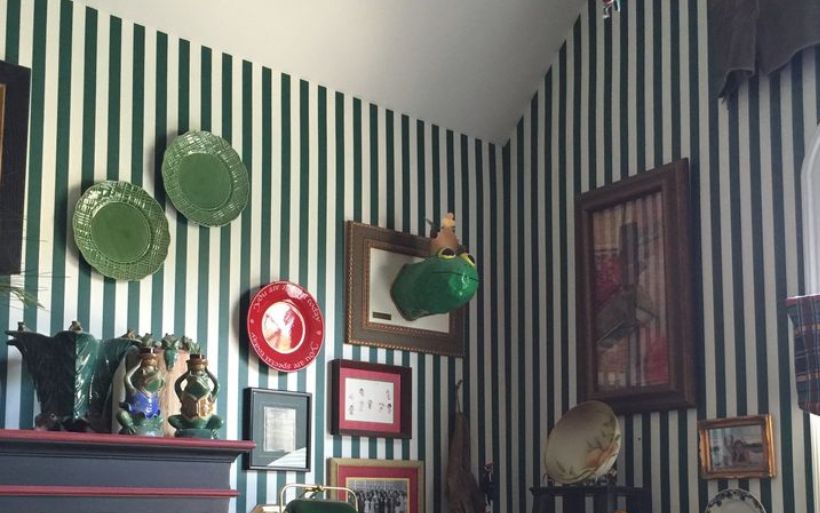 They were usually featured in earthly colors like gold, brown, olive green, shimmery cream, etc. It is also interesting how the idea behind these wallpapers has recently begun to make waves. Otherwise, why would people choose to decorate their interior spaces with wallpapers? While it may be impossible to find the ancient-striped wallpapers today, you'd be certain to find newer patterns and designs.
Wall Clocks
The rise of technological devices like mobile phones and smart watches might have limited the use of wall clocks in this modern era. Nevertheless, it doesn't mean that wall clocks can't be found in many places. For example, an antique wall clock with a pendulum or barometer like the ones from the 17th and 18th centuries; where are you going to begin the search?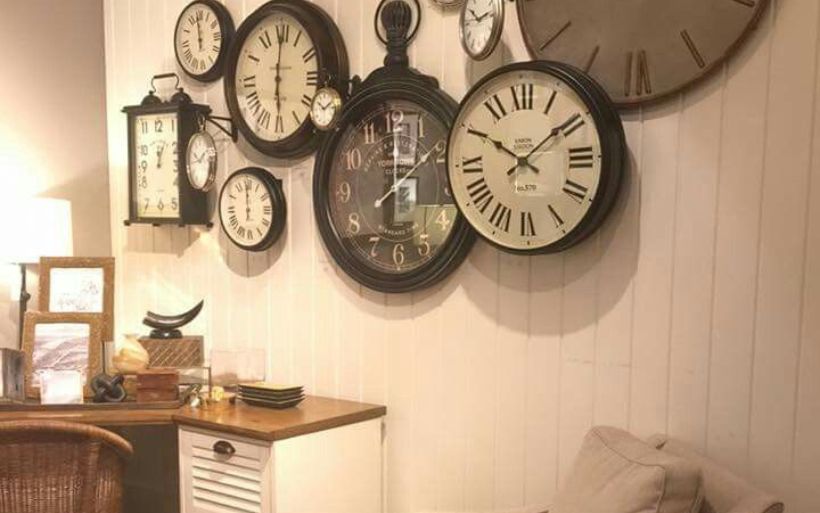 A lot of people only had the chance to behold such in their parents' homes. Those were the times of wooden wall clocks, with Roman numerical figures, and mostly a featured bell.
Old-School Lamps
Many standard rooms in ancient times always had this fabric-shaded lamp, sitting close to their beds or tables. Apparently, this has become an old-school thing. Yet, you may still find some reading or bedside lamps with similar structure and lighting, but the idea of such patterns is outdated. Plus, they most likely won't have such thick shades.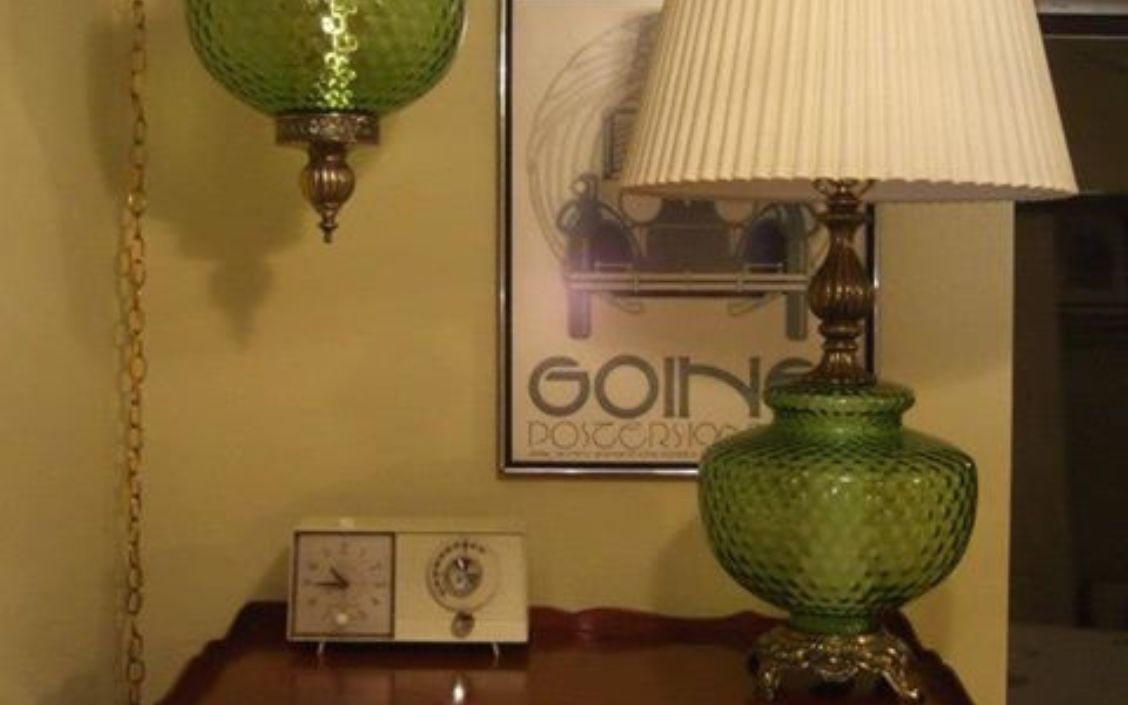 So, are you inquisitive to find the original old-school lamp again? The only place to discover such might be in a vintage store.
Rotary Phones
It's guessable that most young people lack the slightest idea of how to use a rotary phone. Some of us didn't even encounter such in our parents' homes; it's either in movies that are back-dated to the '60s or documentaries, as old as Queen Elizabeth. This is how ancient rotary phones are.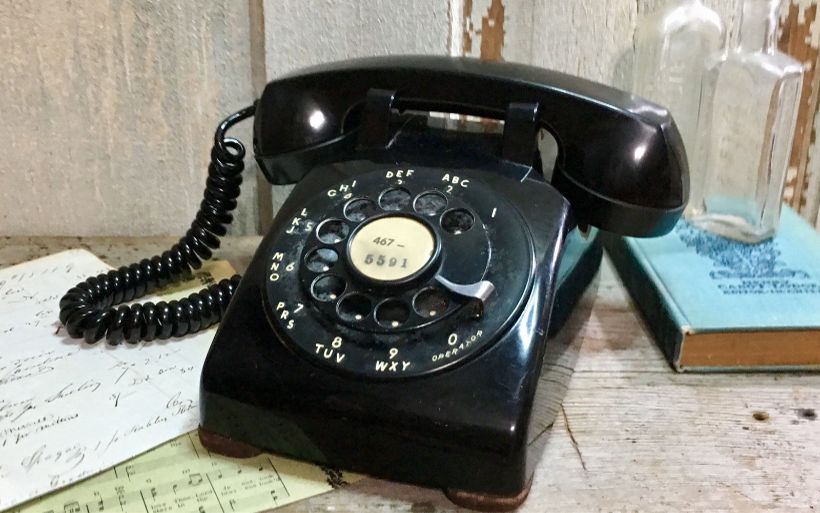 They were often mounted on the walls of the kitchen and bedroom. Nevertheless, it wasn't an affordable luxury for everyone. During this era, it was only common among the aristocrats. Nowadays, if you ever encounter rotary phones, it's likely because you visited an antique gallery.
Porcelain Collectibles
Porcelain dolls and other collectibles are made out of porcelain. The dolls usually have strong, flexible heads and beautiful faces, and are fashionable. You might have stumbled upon some antique porcelain items stashed away in a cabinet or box at your parents' home because they are highly treasured by those who appreciate history, culture, and fashion.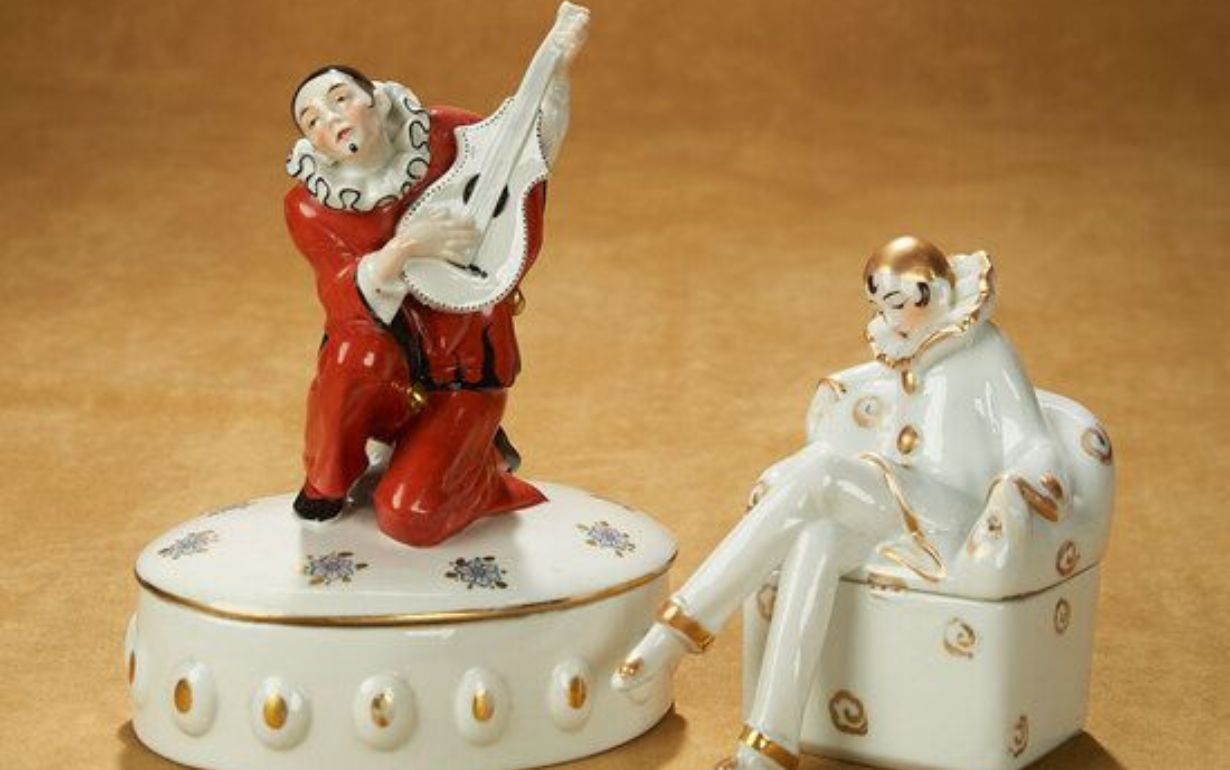 Porcelain dolls started as children's toys but later became collectibles. So, older adults may have had them as dolls or as a collector. Interestingly, one could sell these items for a huge sum nowadays.
Toilet Rugs
Older folks are probably more safety-conscious than the younger generation. Hence, they know the risk of walking on slippery floors in the toilet. Little wonder they have such things as toilet rugs to soak up water on the floor.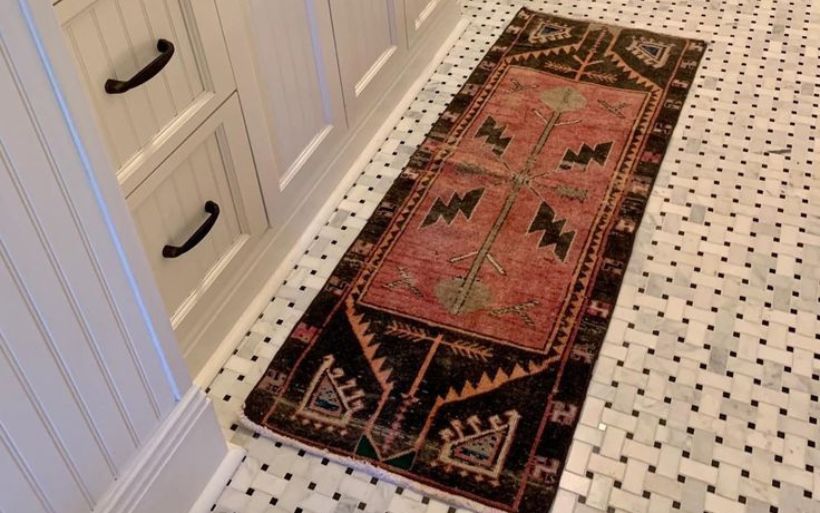 So, there was once a time when toilet textiles were a thing. It comes in pairs as a seat cover and a foot mat or rug. They are usually colorful and the sets are often the same color. Toilet rugs could be comfy but they are not very hygienic as they retain dust and germs.
Ashtrays
Ashtrays were glass bowls, heat-resistant plastics, metals, or stones used to collect ash and stubbles when smoking. Older folks were neat and careful; you can say that about them because it seemed like each of their actions was calculated and the items they had showed their mindfulness.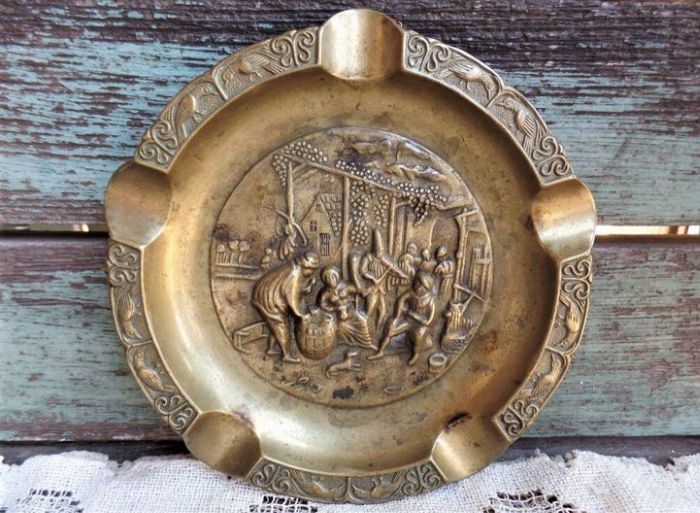 The receptacles were a common thing in homes back then because before now, many people probably didn't know much about how cig**ettes posed a threat to their health. Therefore, nearly everybody smoked. No wonder many parents had ashtrays ready for themselves and their guests.
Alarm Clocks
Considering how people usually enjoy their deep slumber, they may often wake up late. That could be bad especially if they have important appointments which they may miss. So, the alarm clock is a genius invention designed to alert you at specific periods.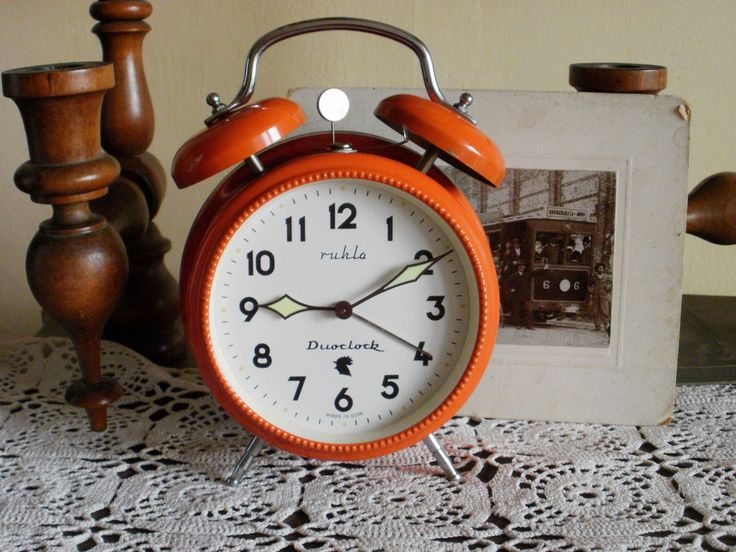 The clanging sound from the clock definitely interrupted your sleep every school day while growing up. You are, therefore, familiar with the alarm clock because your parents trained you with one. Though times have changed, people still get alerted by alarms, but by the ones on their phones.
Yarn Crafts
The colorful balls of yarn can be made into many beautiful things that the household needs. This could range from decorations to items such as table covers and sweaters.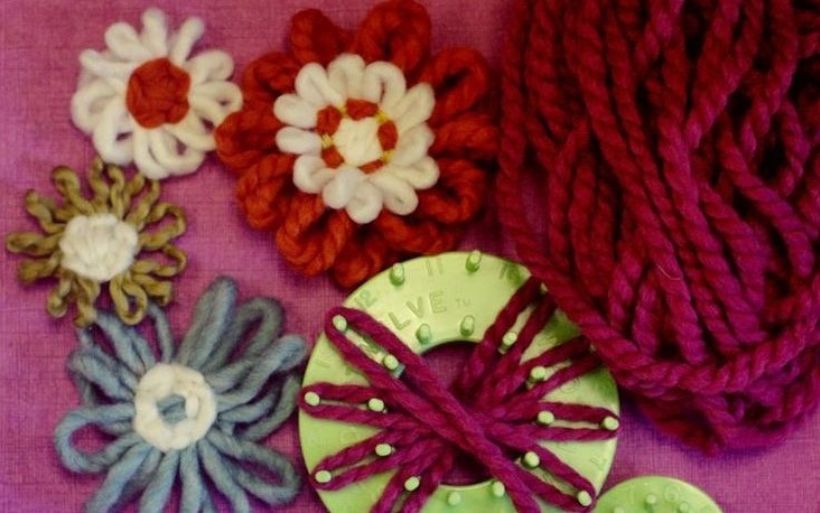 Do you know what trended back then before the cool DIYs? It's the yarn crafts. Yes, your mom probably spent time over tea with her friend while they knitted balls and balls of colorful yarns to make sweaters, table covers, blankets, and a host of other pretty and colorful things to brighten the house.
Tinsel
Tinsel was a popular form of decoration in the past. It was made of thin strips of colored shiny materials to adorn Christmas trees, garlands, wreaths, and other holiday decorations. Tinsel was also used to create festive displays in windows, doorways, and mantles.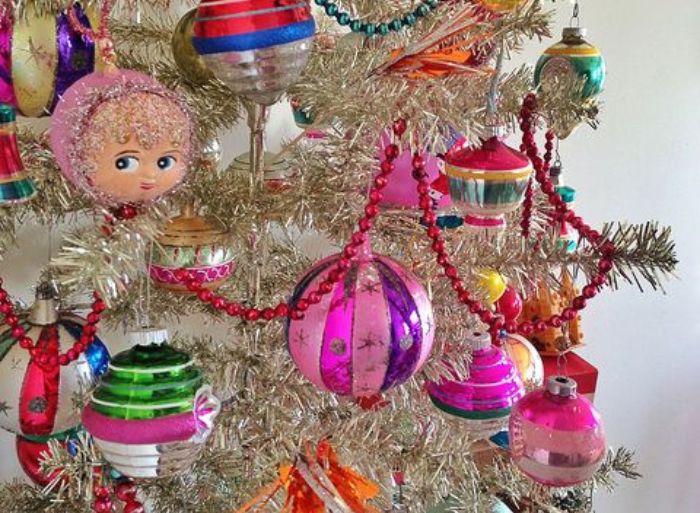 The shiny item came in many different colors and sizes and was often sold in long strands that could be hung from trees or mantles. It is no longer as popular as it once was, but it remains a part of Christmas decorations for many people.
Rolodexes
Rolodex was once a popular device used to organize contacts. They were cylindrical rotating filing systems that typically held index cards that featured phone numbers, addresses, and other details. The original Rolodex was patented in 1956 by Arnold Neustadter's company. It featured a metal drum that rotated with a freely spinning knob. The index cards could be manually added and removed.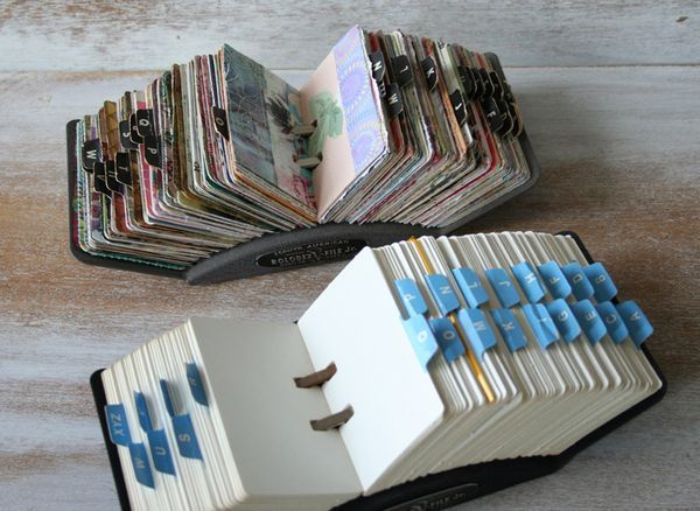 Rolodexes rose in popularity in the '60s and '70s, and they were widely used in offices as well as for personal use. By the '90s, however, the popularity began to decline.
Typewriters
Typewriters were once a popular tool for writing and typing. They worked by having the user press keys that would move a metal arm with a letter on the end to the paper. By the late '50s and early '60s, electric typewriters were very popular. These ones were much faster than the manual version and were used by many businesses.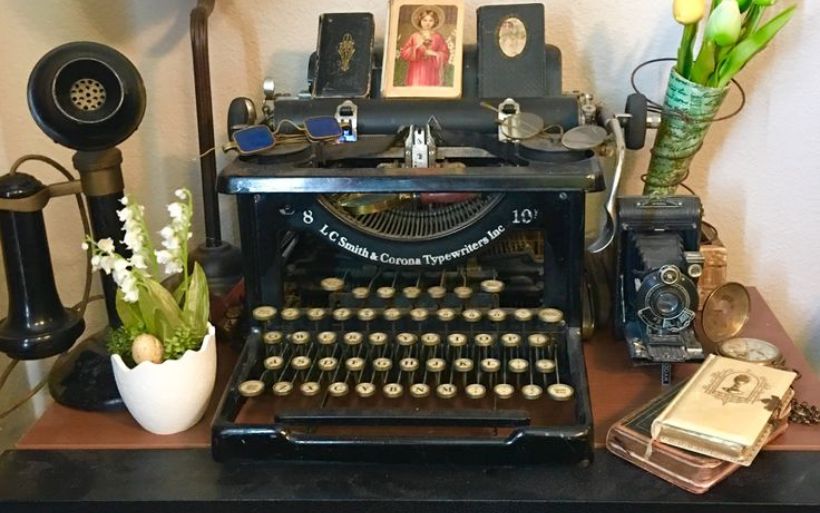 By the mid-70s, though, typewriters were being replaced by computers and they were no longer the standard for writing. Despite their decline, typewriters still have a place in history. They remain popular with authors, collectors, and vintage enthusiasts.
Perfume Trays
Intricately designed and crafted from silver, wood, or porcelain, perfume trays were made to hold bottles of perfume and other small items. They were often elaborately decorated with hand-painted flowers, vines, and other decorative motifs. The trays were usually quite shallow and had a wide, curved lips.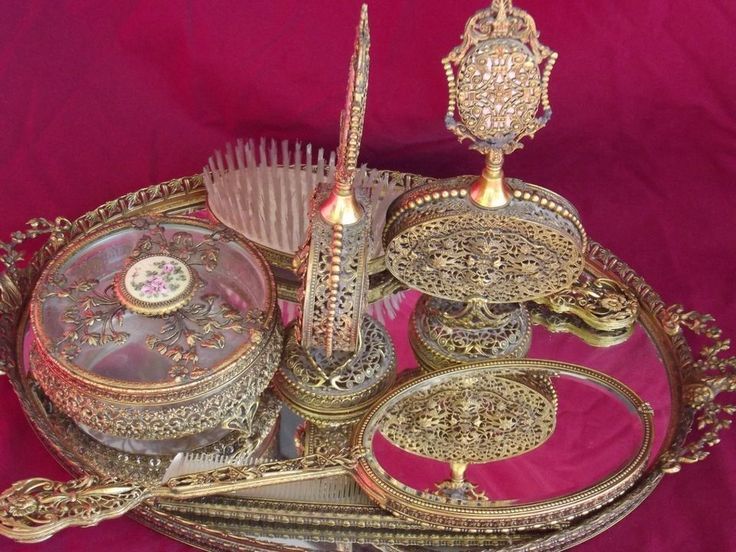 Mostly, they were used as decorative accent pieces in a bedroom or dressing room. Produced in a variety of styles and motifs, some featured intricate geometric shapes, while others had elaborate scrollwork or floral designs. Some trays were even made from precious metals like silver or gold.
Plastic Flowers
In the '90s, plastic flowers were popular decorative items made of artificial materials such as silk, plastic, and paper. These flowers had a realistic look and feel, making them an attractive alternative to real flowers. From the tiniest of daisies to the grandest of roses, plastic flowers were available in a multitude of shapes and sizes.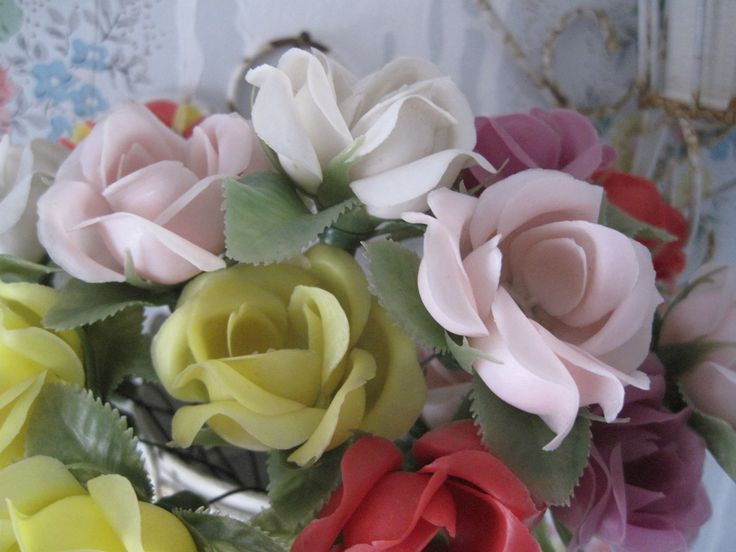 Unfortunately, they have become extinct. People are now more aware of the environmental impact of plastic and have started to opt for more eco-friendly decorations. As a result, plastic flowers have been replaced by more sustainable alternatives such as paper flowers or real flowers.
Candy Dishes
Back in the day, your parents probably had a candy dish often filled with candies for guests. It serves as a reminder that your childhood was wholesome, filled with curiosity and mischief; the candy bowl has shared memories.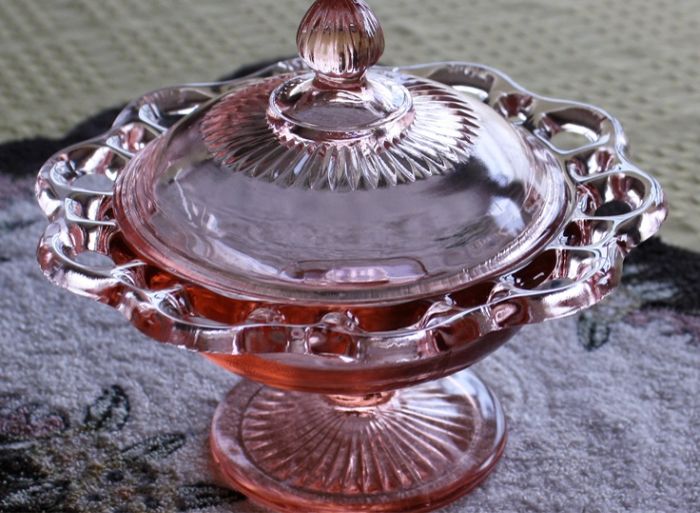 Remember how kids were always eager to have a piece of those candies as if they were also guests? In fact, it was always an exciting experience when you visit your grandparents and you see the candies waiting to be devoured. Sadly, these days, candy dishes are only found at flea markets instead of being sold from the shelf in stores.
Record Players
The fondest memory of older folks would be of them dancing to a song played by their record player. While owning a retro record player is an excellent addition to a vintage collection, the new generation has different ideas when it comes to music.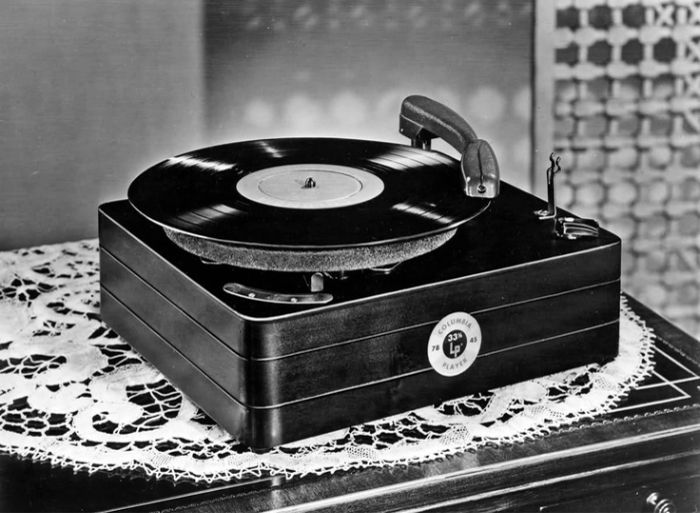 It's refreshing to see the youth listening to records and even owning them as a tribute to the vintage culture. Still, with the rise of technological devices such as Bluetooth speakers, record plays have become absent from the musical picture.
Doilies
Do you remember the time your mother would pull out a white centerpiece and place it underneath dishes to elevate the presentation of the dinner table? A doily symbolized culture, order, and beauty.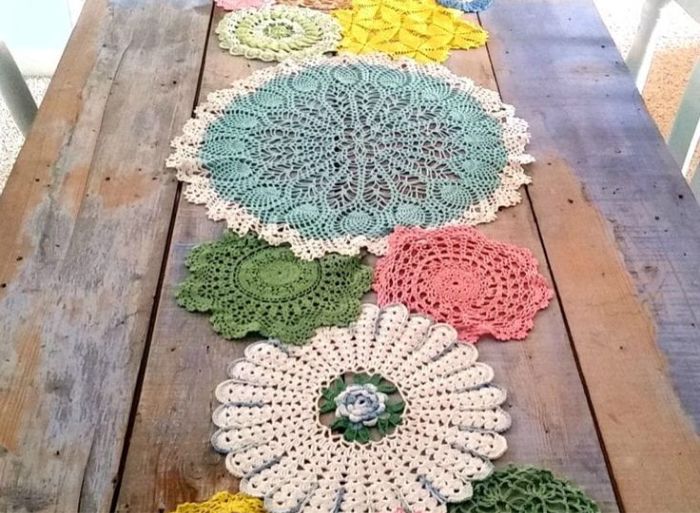 Queen Elizabeth II was fond of tea, civility, and doilies, so it's not surprising that the ornamental mats might be found in Buckingham Palace. In everyday households, however, we do not see them often. Yet, it is possible that mothers and grandmothers have a whole set of doilies they love to bring out during special occasions such as dinners and parties.
China Hutches
Traditionally, China hutches were a great way to showcase everything fancy, especially in the dining room. In fact, they are a great addition to vintage interiors with wooden components. Yet, over the years, the popularity of hutches has declined as homeowners moved from fancy to functional outlets.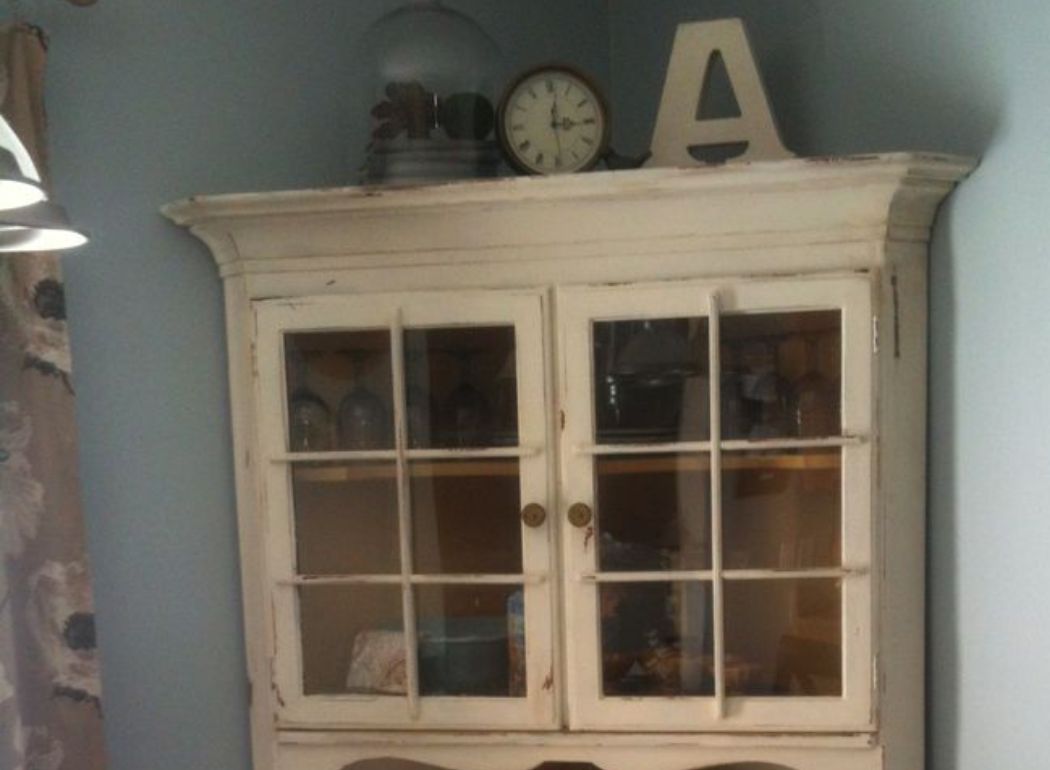 Modern homes have taken a unique turn of minimalism, where owners are not interested in adding bulky furniture to their houses. Believe it or not, though, it was many women's most precious piece in the whole house as it stored their wedding china pieces and expensive dining items.
Handkerchiefs
Memory unlocked! You may remember them as a perfectly folded piece of cloth kept safe in your father's pockets. Otherwise, they may be sitting in a stack on your mother's dressing table, ready to be used.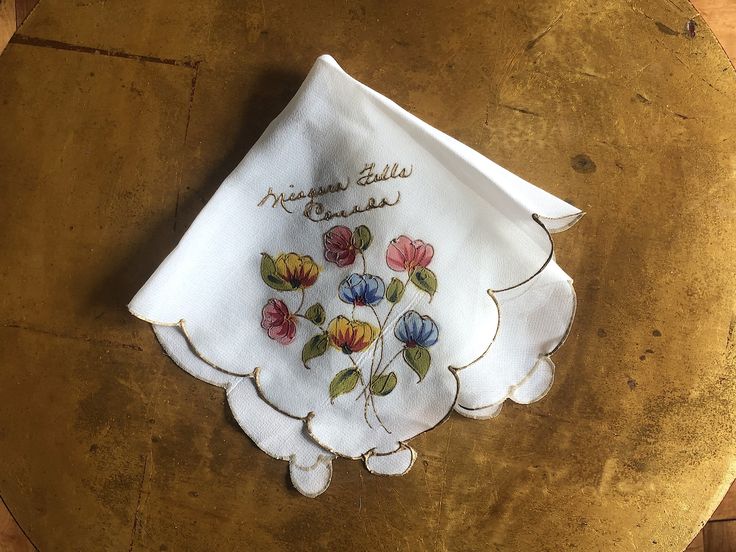 Since the rise of tissue papers, handkerchiefs have been replaced by their alternative hygienic counterparts. Surprisingly, you can still find pocket-sized handkerchiefs used by boys during homecoming and prom season to twin with their dates. Whether or not they are in vogue, handkerchiefs are never useless.
Jewelry Boxes
Remember when we were kids and our parents would smuggle an old jewelry box out of their closet? They would either wrap the box in a piece of clothing or hide it in a drawer where only they could tell where the key was. We would not focus on any hidden gems held inside the boxes because they are mostly ancient and plain in design.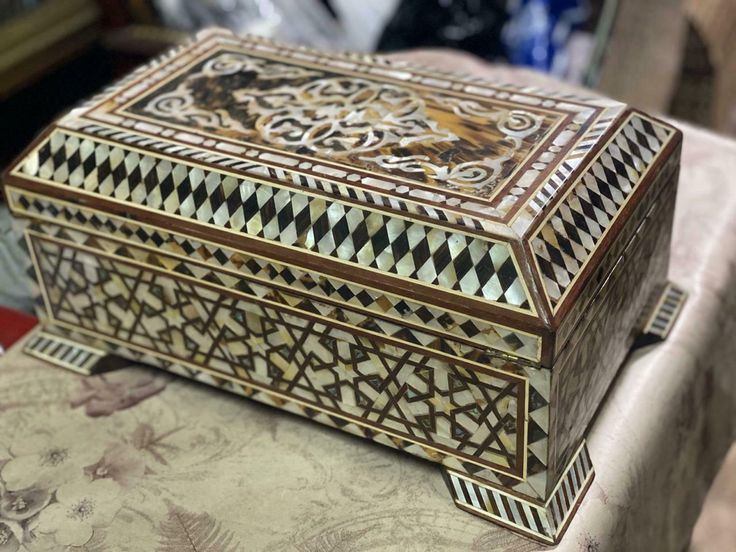 Nevertheless, sometimes the goods in those piles of boxes are valuable. So, perhaps you should pay attention to that wrapped clothing that keeps staring at you.
Crocheted Blankets
Back in the day, homes were furnished with an old knitted or crocheted blanket sitting on the dining table or a beautifully folded mat used as a bedspread. Many of them have tales woven around them that our parents have told us.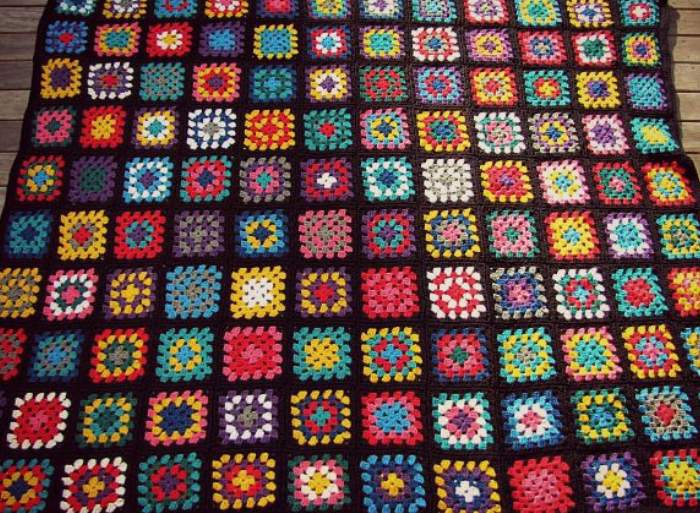 When contrasting the old and modern decors, we sometimes wonder why older folks find them appealing. Well, the stories behind most of the knitted and crocheted items are genuine and interesting. In that case, when confused about whether to get rid of them or not, maybe, just maybe they can serve another extra year.
Sewing Machine Tables
One part of the house that is frequently overrun with clutter is the garage. The garage soon fills up with stuff you can't store inside the house, such as work tools, DIY supplies, and sewing machine tables you don't want to throw away.
Those tables bring back a foggy memory that influenced a significant portion of our childhood. These days, however, the newly made sewing machines hardly need such tables. As we remove clutter from our garage, we must have walked past that sewing machine table that mama was so fond of.
Bygone Fans
By today's standards, a decorative fan may appear dated, but in the past, standing table fans and hand fans were the popular trends. The hand fans were incorporated with clothing worn to occasions. In fact, the stylish hand fans, usually held by women, served as the foundation of a new social language.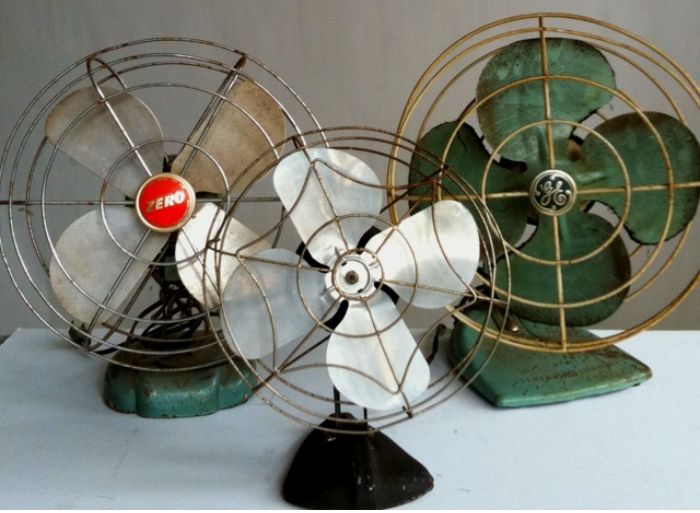 Away from hand fans, one other item in the house that was always present was the standing table fans. They were always positioned in key areas and used as both air coolers and decorative accents for homes.
Vintage Tennis Rackets
Mostly made of wood, vintage tennis rackets are one of the artifacts displayed on memory shelves installed in the home, usually just above the home furnace. This tennis racket provides a glimpse into significant moments in our parents' past.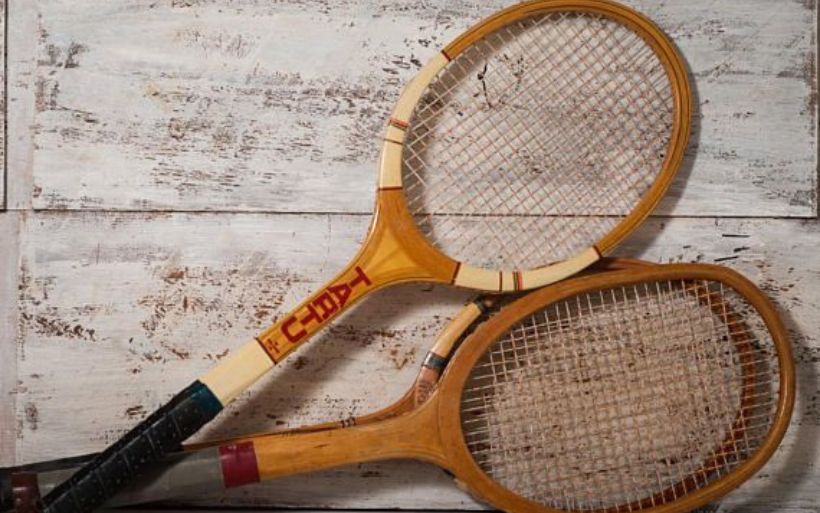 Each racket was expertly and beautifully crafted. Those ancient vintage tennis rackets hanging somewhere in older folks' apartments may easily be mistaken for junk. You might, however, want to check online to know the value. Who knows what luck lies in store for you?