Rick Ross Gives Hysterical Adivce to Neighbors Concerned About His Wandering Buffalos: 'Probably Just Came Over to Borrow Some Sugar'
Famous American rap artist, Rick Ross, aka "Ricky Rozay" is a proud livestock owner as he doesn't cease to flaunt his pet buffaloes on the gram. However, the massive buffalos upset his neighbors after they were spotted roaming freely in the Northbridge community, and his response was totally unexpected.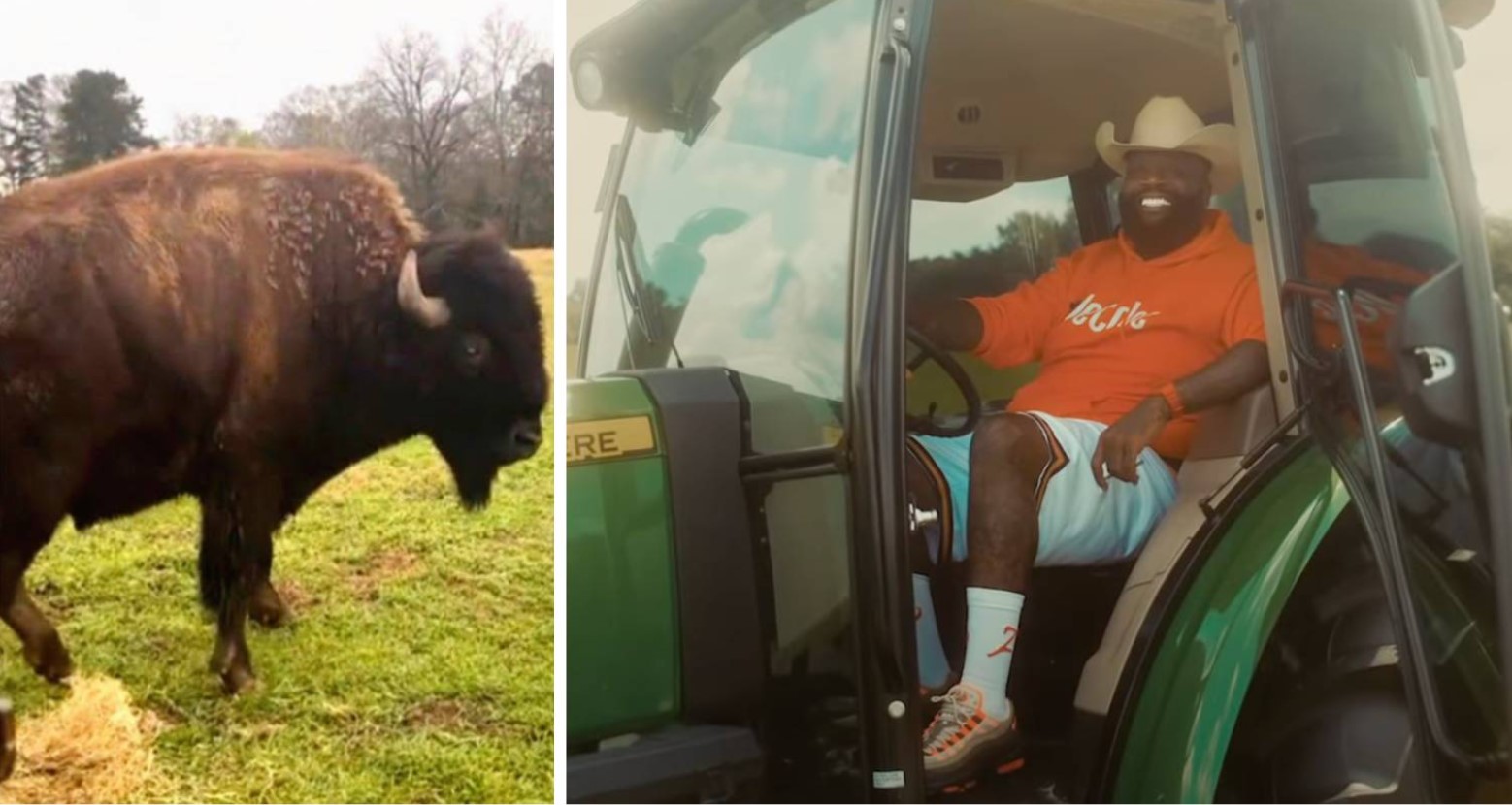 While it's legal to own livestock in Fayette County, Georgia, the owner must ensure the animals are properly restrained. But buffalo dad Ricky Rozay appears to be unfamiliar with this requirement, as was evident from his response to his neighbors' complaints.
The Promise Land
47-year-old Williams Leonard Roberts, better known as Rick Ross, is something of a homesteader and a lover of animals. He built a massive 87 acres farm called "The Promise Land Zoo" at his mansion in Fayette County, Georgia, which houses his animals — buffaloes, a cow, horses, "pet cats," etc.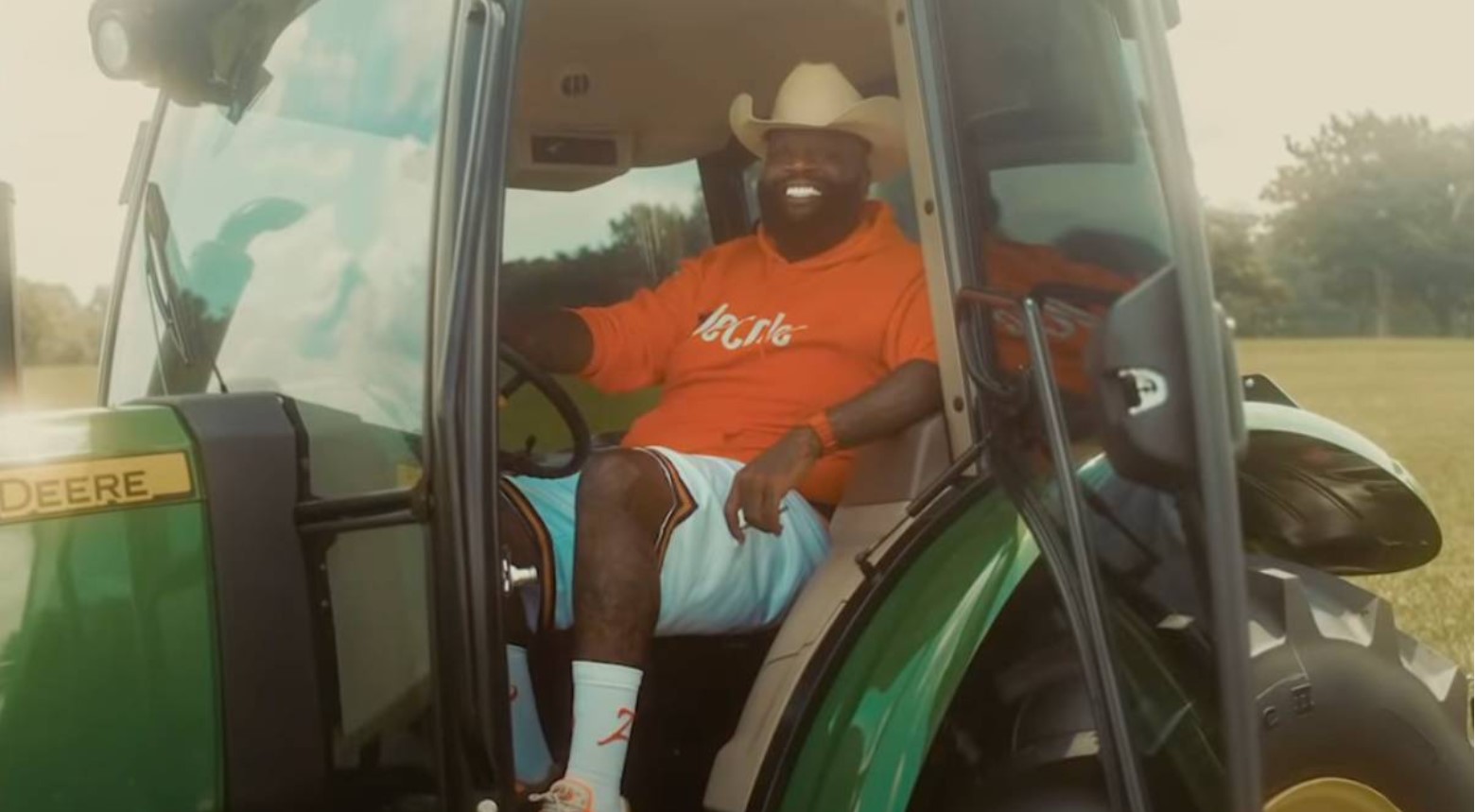 When he first began building his zoo, he took to Instagram to express his excitement. "I'm ready for it right now. I'm happier than a mutha*****! This a dream come true for Rozay," he wrote earlier this year. "You know what this is for a young boy from Carol City to have horses and now a big boy?"
Ross' Gigantic Fayetteville Property
Ross acquired his Fayetteville mansion in 2014 from boxing legend Evander Holyfield for $5.8 million. The property boasts 45,000 square feet and served as the backdrop for palace scenes of the 2021 film Coming 2 America, in which Ross made a cameo appearance.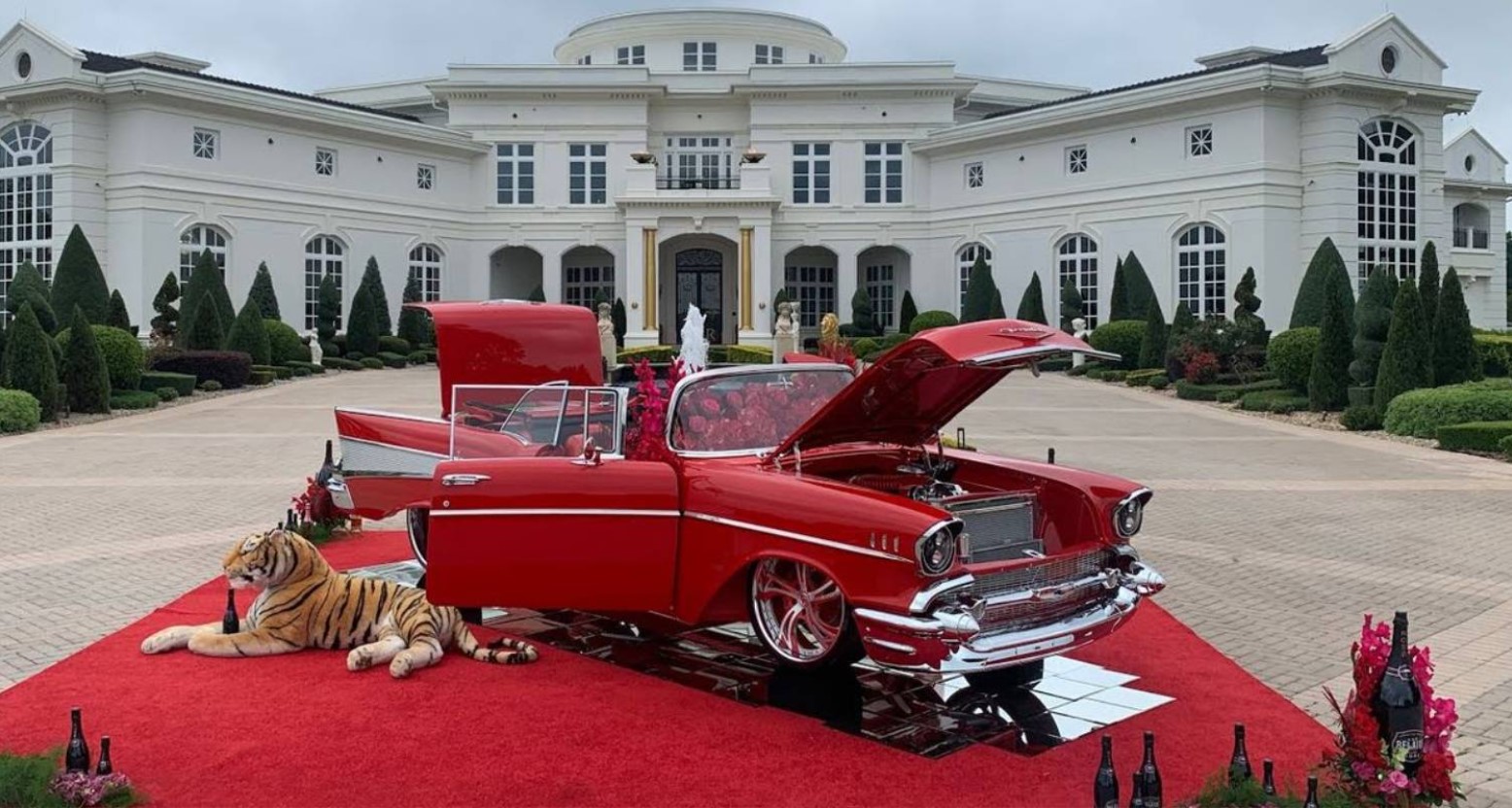 The property houses a mega mansion with 109 rooms, a dining room big enough to seat 100, a bowling alley, and a 135-seat movie theater. There's also a separate 4,000-square-foot home on the property. But beyond these, the property is home to the rapper's livestock, ranging from buffaloes to horses.
The Only Buffalo Dad in Georgia?
The hip-hop music mogul was gifted two buffaloes by his business partner, Darius Burton. "We are gifting Ross these buffalo after a conversation at his birthday party back in January," Burton said.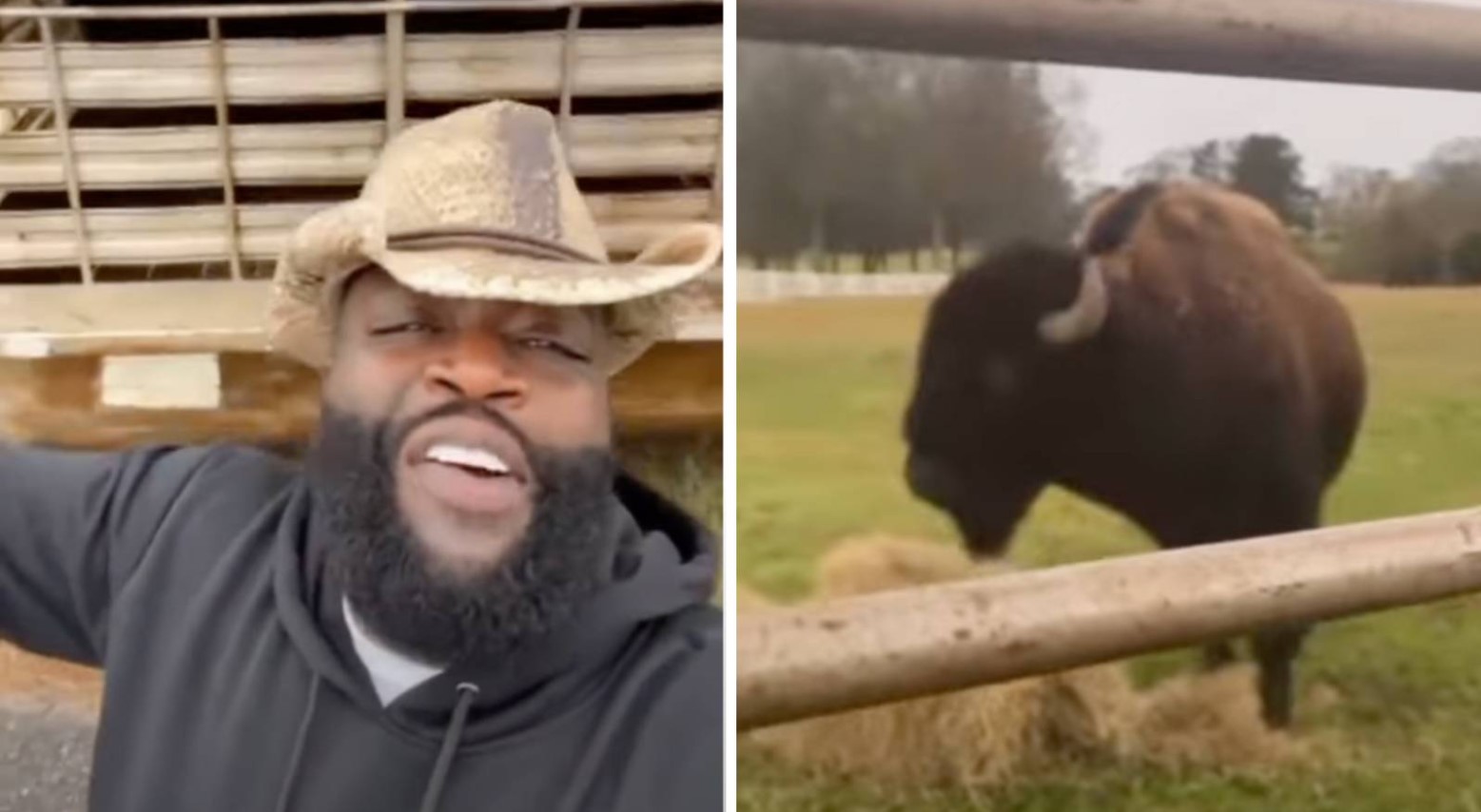 He continued, "I wanted to get him a giraffe but he wasn't ready for that commitment so he said let's start smaller, like a cow. I said nah, everyone has cows, I want you to have something nobody in your state has. I'm getting you a buffalo."
Say Hello to Timbuktu
The music mogul named one of his gifted buffaloes Timbuktu. Photos of Ross' animals appear to show American bison, commonly called buffalo but are a distinct species.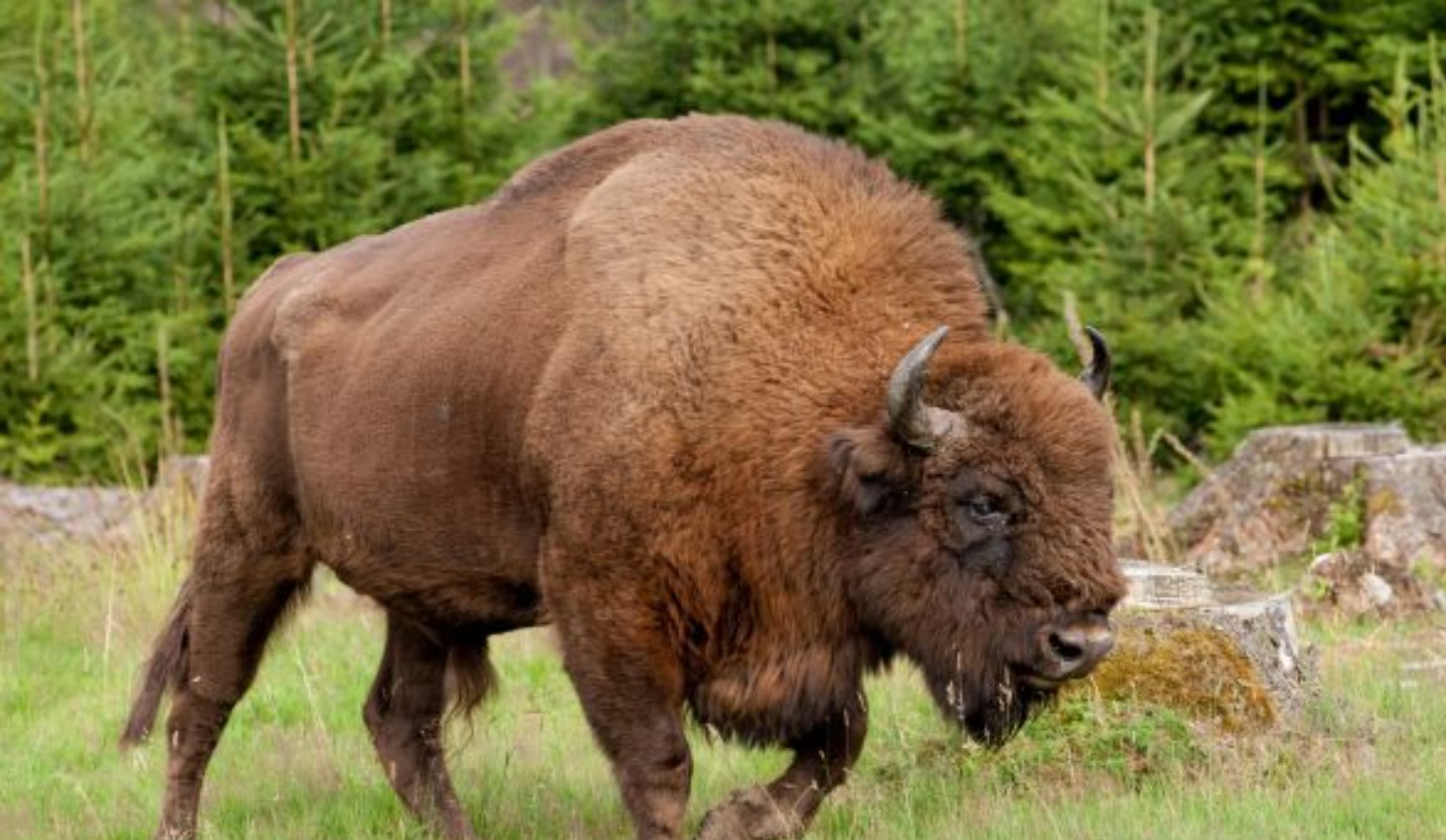 Bison are the largest terrestrial animals in North America, according to the Smithsonian National Zoo. Male bison can be as tall as 6.5 feet at the hump and weigh up to 2,400 pounds. They are curious mammals, but their curiosity shouldn't be equated to friendliness.
Exploring the County
Although it is permitted to have livestock in Fayette County, the owner is expected to properly restrain them and not leave them wandering. However, Rick Ross' buffaloes seem to believe the rules do not apply to them as they keep wandering off to explore the countryside. In fairness, it's beautiful scenery.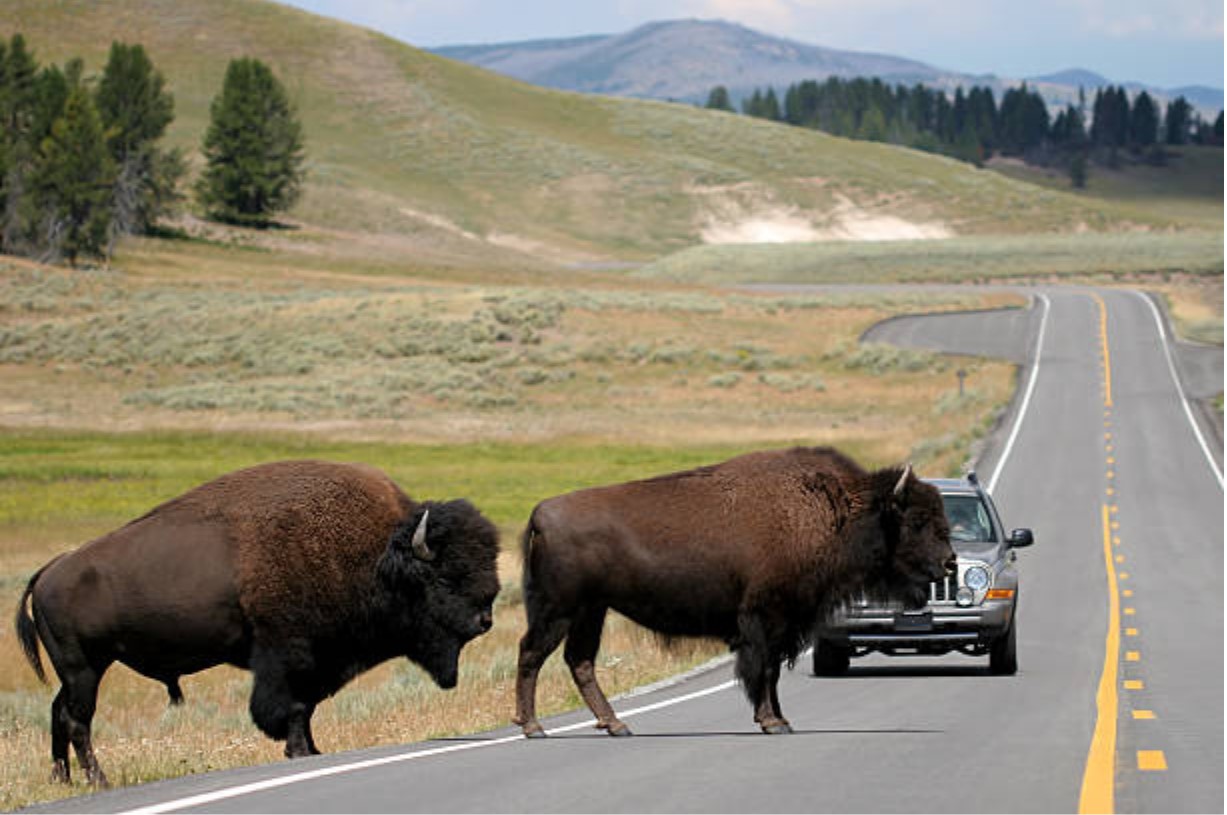 The massive animals were spotted in the Northbridge community, which alarmed the residents. Could it be that they found their home a total snooze and preferred to explore the beautiful homes of the Northbridge community?
The Stray Buffaloes
The buffaloes were first seen roaming the neighborhood around Fayette County on March 13, according to a Facebook post from the sheriff's office. One of Ross' neighbors, Antoinette Barnes, reported that she found two of his 2,000-pound buffaloes wandering twice on her property.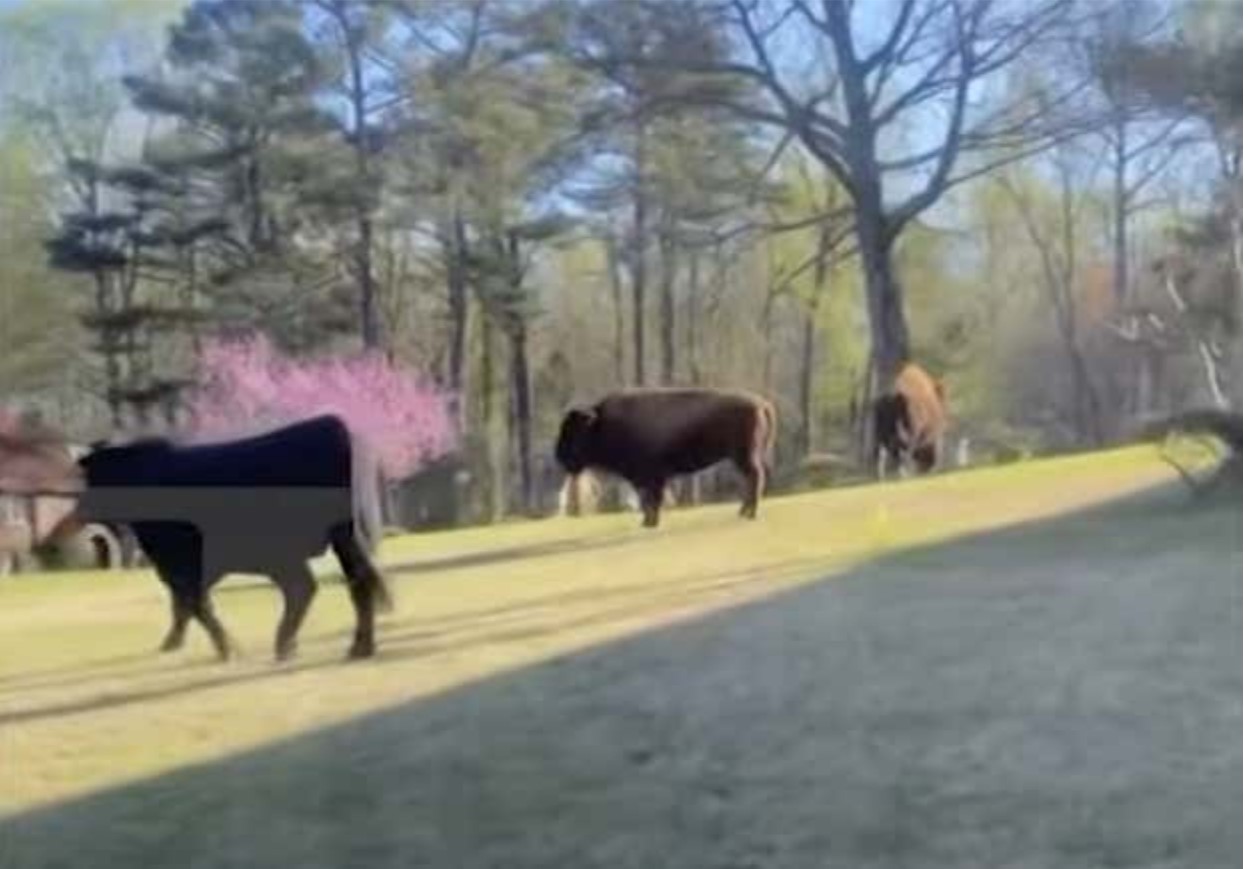 Other neighbors captured snapshots of the animals roaming her grass and near her driveway. She expressed concern for her children's safety as the kids always play in her yard where the buffaloes wound up.
Control Your Buffalo
Frustrated by this intrusion, the woman went to confront the mogul about his pets, but it is alleged that it resulted in a verbal lashing from one of Ross' team members. "I'm over here as a concerned mother, so why would you — like, control your buffalo. Control your bull. That's all I'm saying," Barnes said.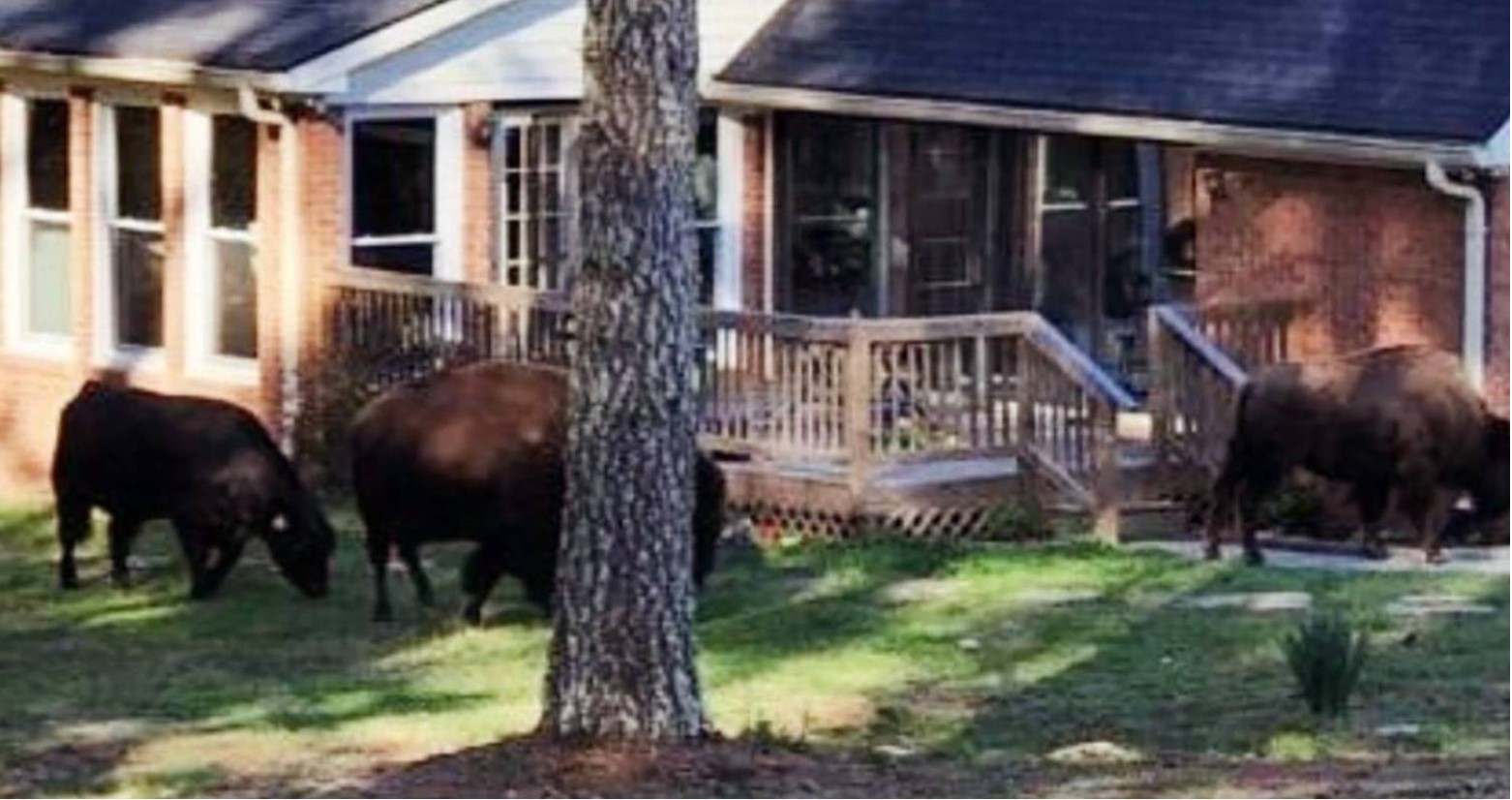 When she tried to contact the police, she was informed it was a civil dispute, so they didn't make a report of it.
A Note of Caution from the Sheriff's Office
Barnes isn't the only one concerned about the big bad buffaloes. According to a Facebook post from the Fayette County Sheriff's Office, the mogul's buffaloes have been roaming about, chomping on the lawns of other unsuspecting residents, too.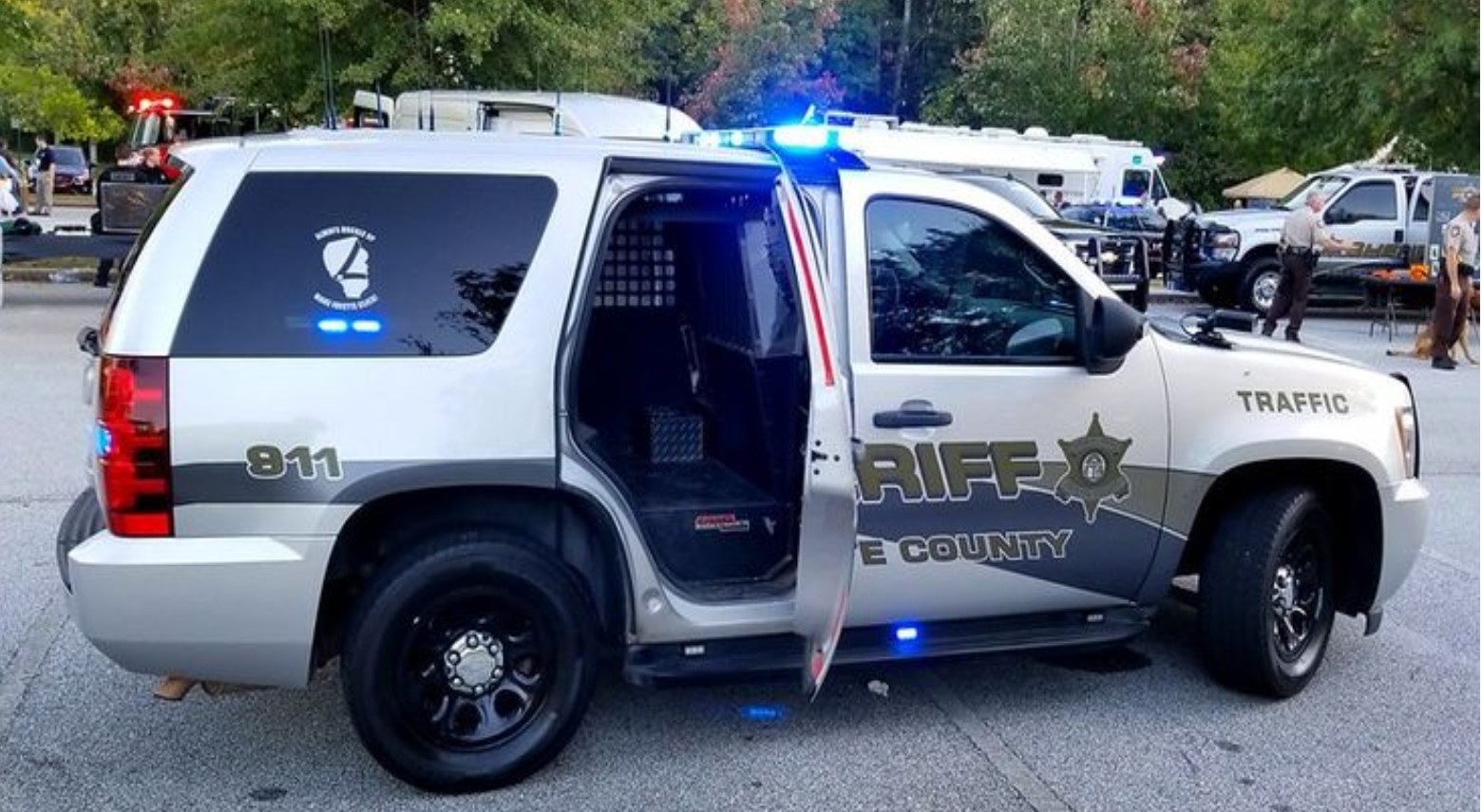 The Sheriff urges caution and said people who come across the animals should be careful. Calling the animals "mostly docile," the sheriff's office said they are unpredictable and can become aggressive.
Rick Ross Responds In An Unexpected Way
After the animals were returned to Ross' property, Ross chimed in on his Instagram story Sunday, March 19, to thank his community and address the hairy situation.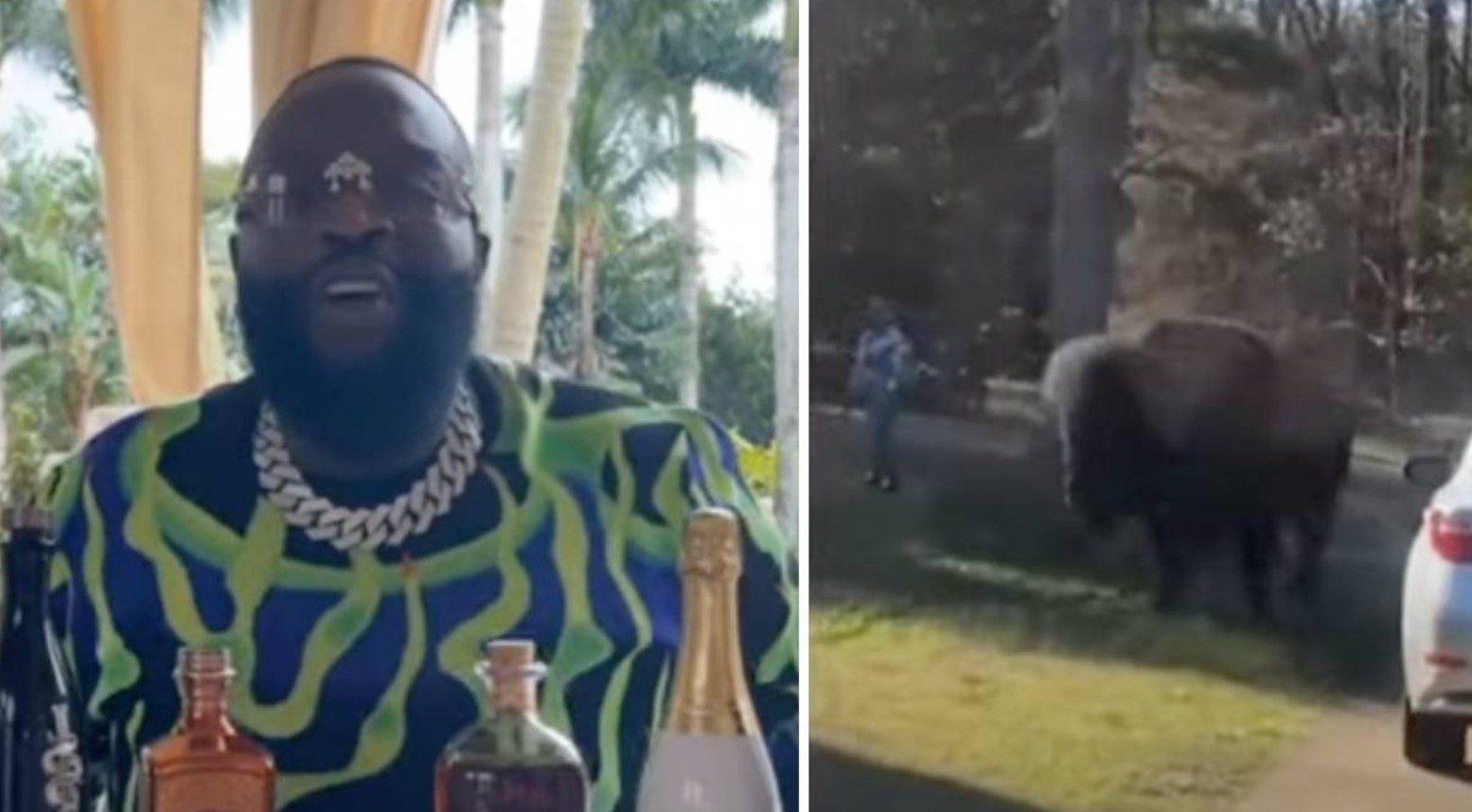 "For everybody that's wanting a statement and a response (about) my bulls, my cows, a couple of buffalos that got away in the community, this is my response: I always return stray animals," he said.
"Give It a Carrot"?!
Additionally, the famous hip-hop artist said, "So when you see my buffalo, give it a carrot, give it an apple," he went on. "They so kind, they so peaceful. Thank you, everybody, for watching, thank you everybody for making sure all my animals got back into the Promise Land."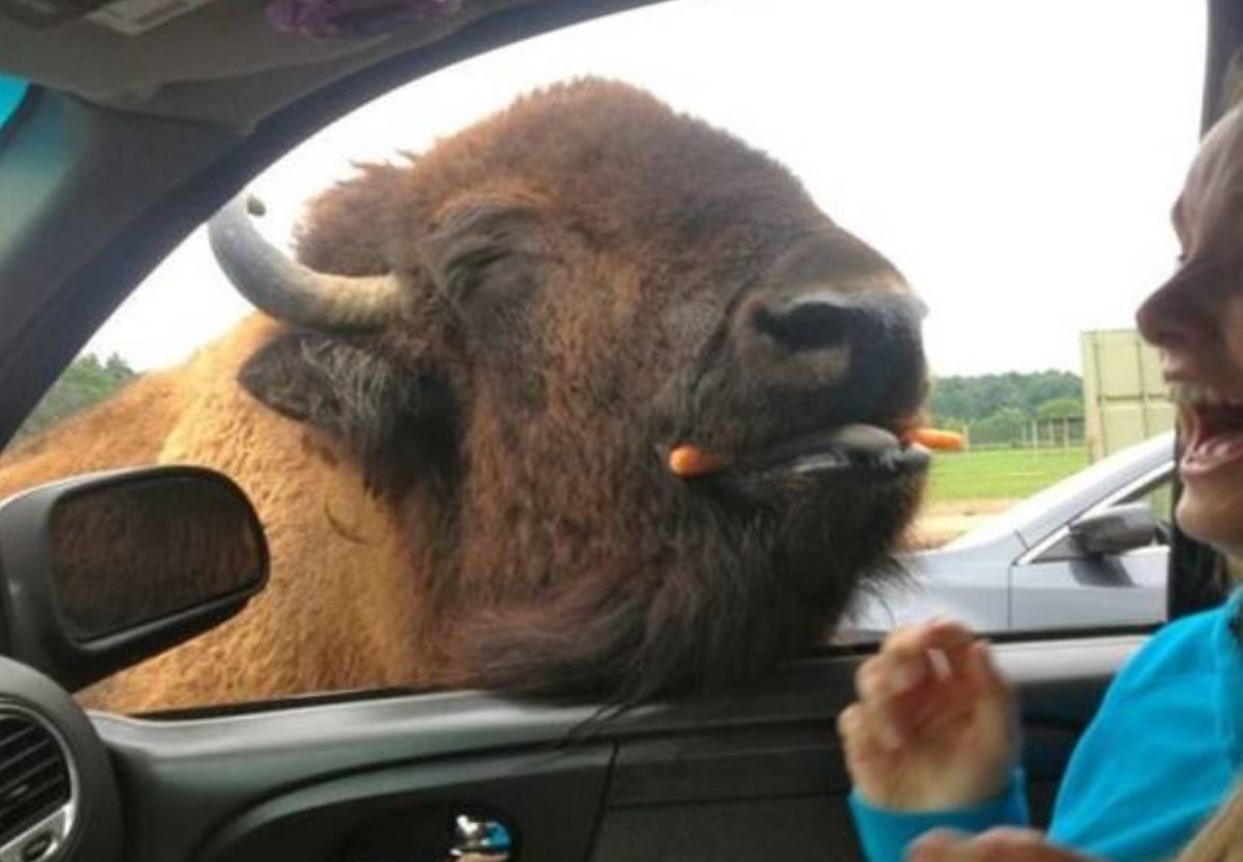 That definitely wasn't the response many people expected from the rapper. But it seems the buffalo dad wants his neighbors to start keeping some carrots in their tote in case they see his buffaloes wandering around.
The Buffalos "Wanted To See the Other Side"
In a video posted on Instagram, the rapper referred to himself as "Rodeo Rick" and attempted to explain the reason for the buffaloes' 'stroll.'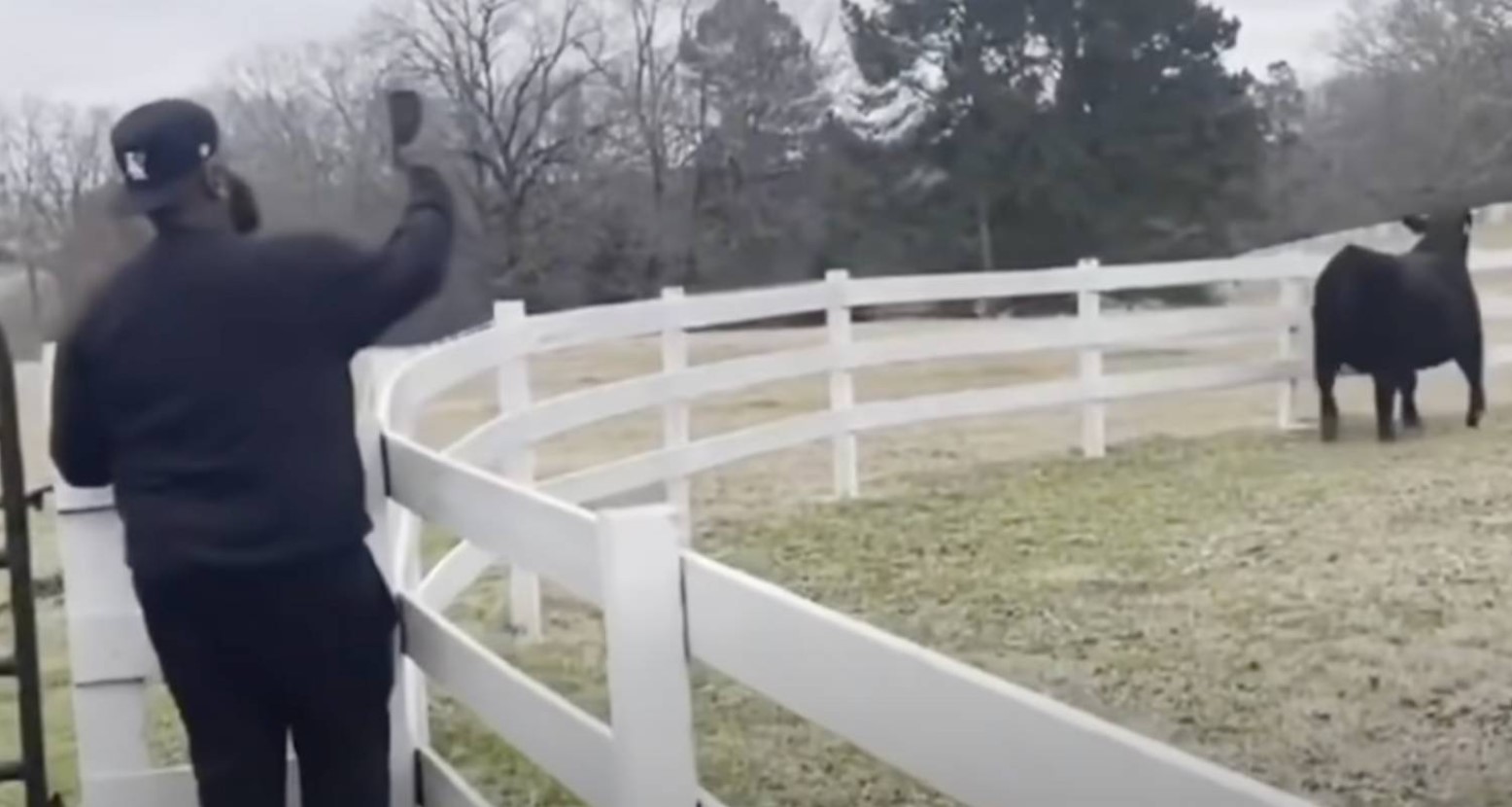 He said, "It's so beautiful out here on the Promise Land…So my buffalos, they just really wanted to see the other side." He continued by saying, "It's just like some of my young hustlers, my young brothers, you gotta get loose sometimes and see the other side."
Fans React to Ross' Response
When videos showing the buffaloes running across neighbors' yards surfaced online, fans were shocked and even more bewildered about the rapper's nonchalant attitude of reining in his buffalos.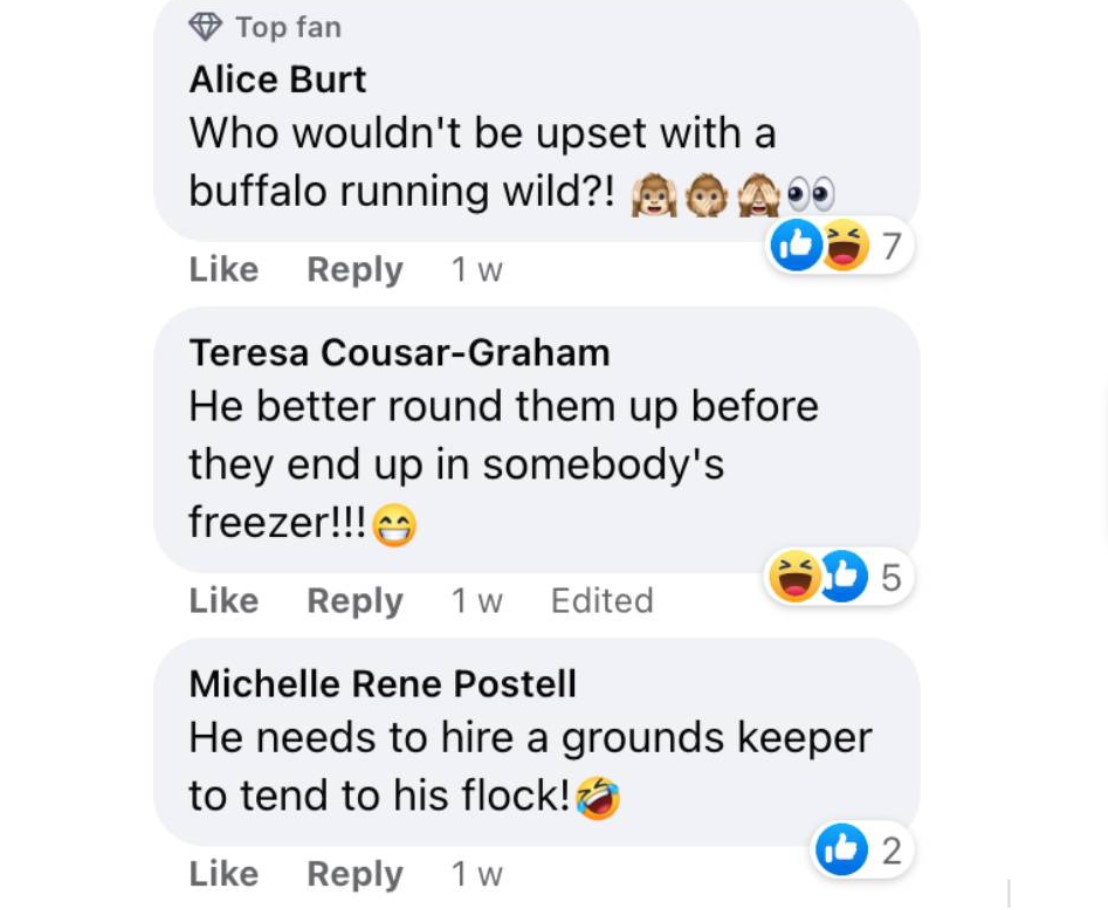 Many were thrown off guard by his suggestion of feeding his animals. "Bro, be a better neighbor man control your animals sheesh."
Plan to Remedy the Situation
One of the deputies from the Sheriff's Office stated that they are aware of the situation and are currently working with the Fayette County Marshal's Office to find a solution.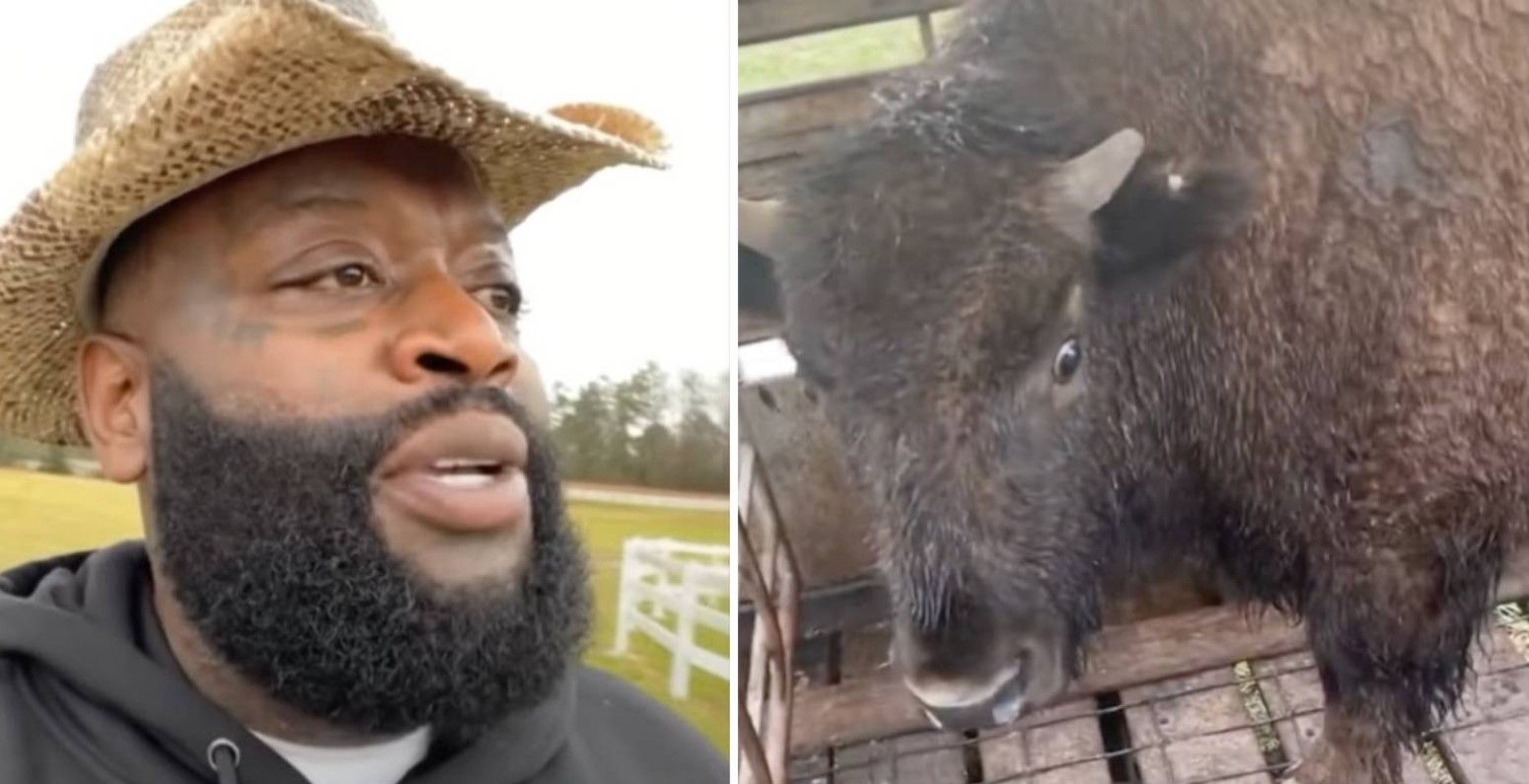 They have also communicated with Northbridge residents to listen to their concerns about the roaming buffaloes.
Here's Hoping the Buffalos Get Reined In
If you happen to be around Fayetteville and you see Ross' buffalos roaming, the rapper says you shouldn't be alarmed. You can even move around with carrots, apples, or snacks to give the wild pets a nice treat.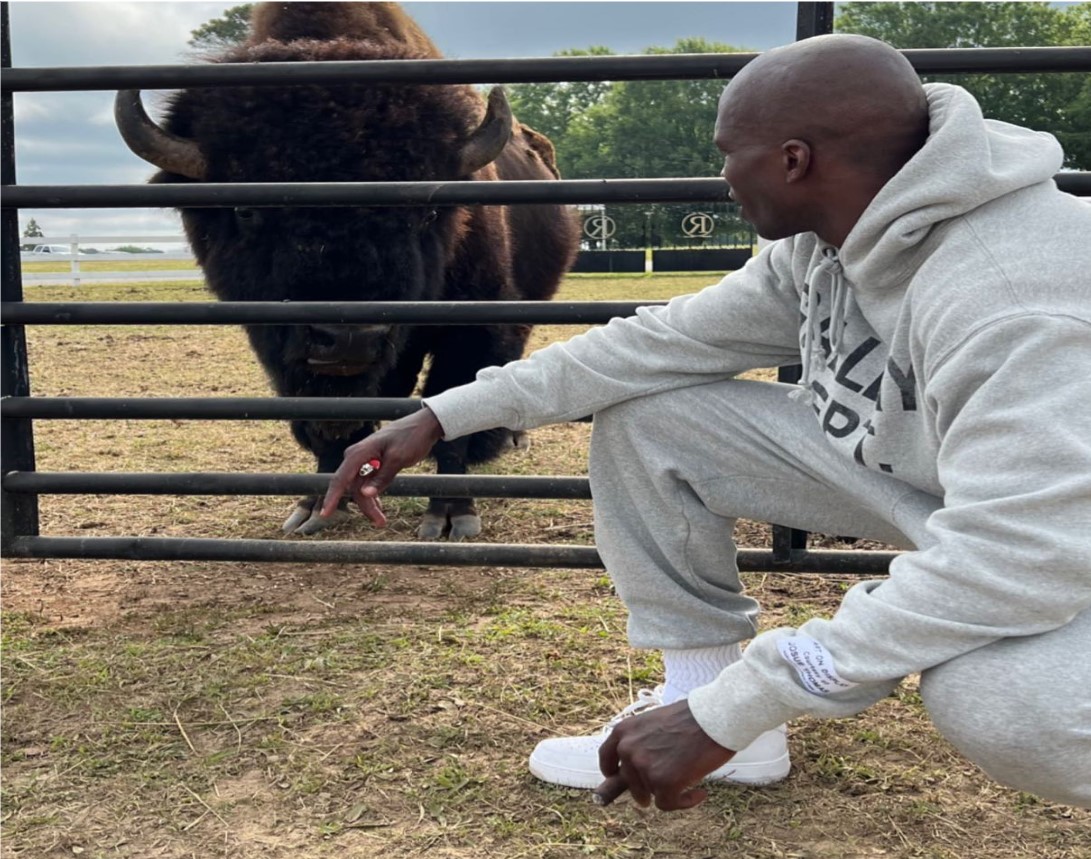 In truth, you should exercise caution if you see these wild pets as they are seemingly friendly animals but could become aggressive. Hopefully, the rapper can keep his animals in check and live peacefully with his neighbors.