Secret Menu Items from your Favorite Restaurants that you Have to Try
Originally Published on
savvydime.com
and repurposed with permissions
Most restaurants have a secret menu with tons of hidden food items that don't appear on the regular menu. You have to look up the secret menu to find these delicious treats!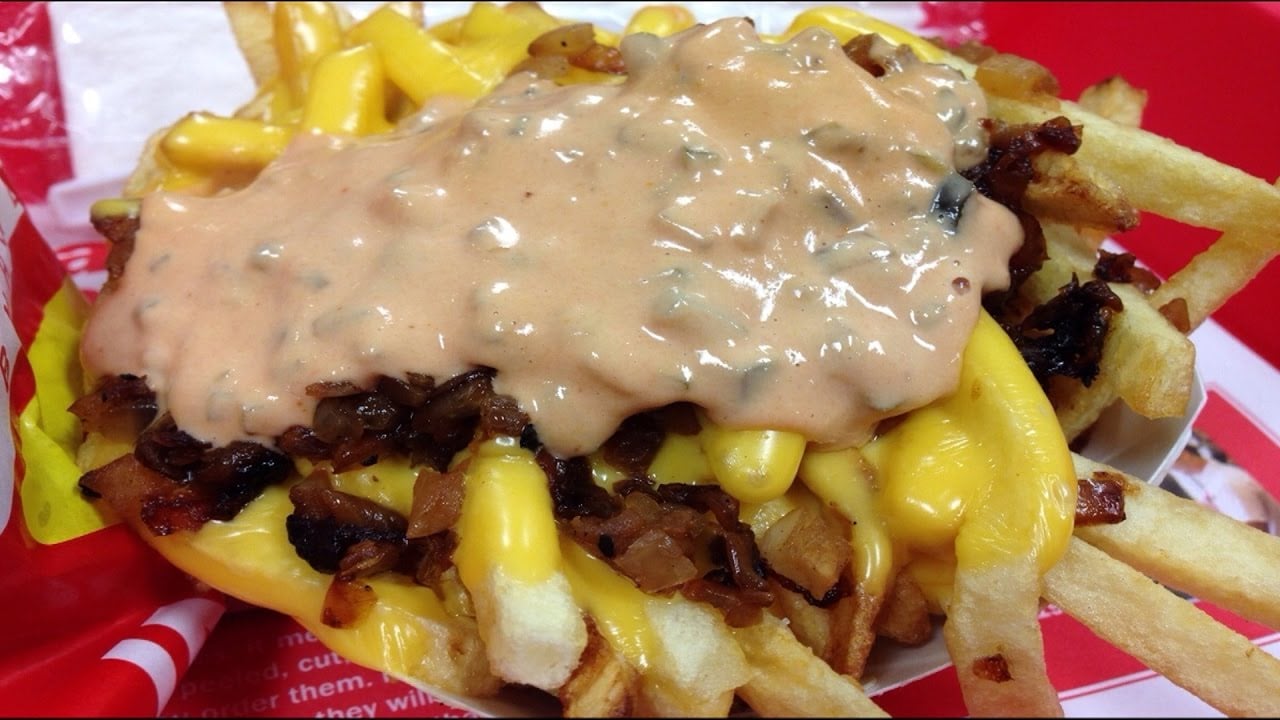 You might have been completely unaware that you were missing out on some of these incredible food items from your favorite restaurants. We've collected some of our all time favorite under-the-radar food items that you have to try!
Fish Tacos, El Pollo Loco
Fish tacos are an interesting item on the menu from El Pollo Loco because when the restaurant first started to make them, they were only offered at select locations. Some El Pollo Loco restaurants have them on the menu and some do not, making them somewhat exclusive.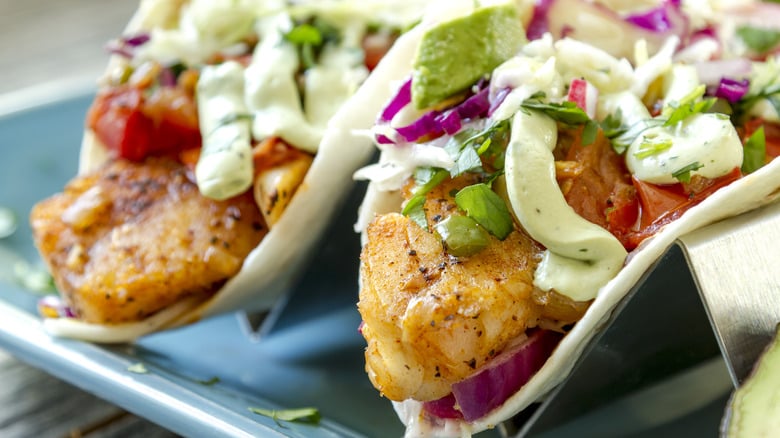 Most store locations carry all the ingredients to make these tacos so even if they don't appear on the menu, you can order them and they will make them for you. They are a healthy alternative to the chicken tacos that are on the menu.
Skinless Chicken, El Pollo Loco
El Pollo Loco is known for their delicious chicken, but it's no secret that the greasy skin is not very healthy. In fact, over 50% of the fat from chicken is found in the skin, so eliminating this will give you a much healthier meal!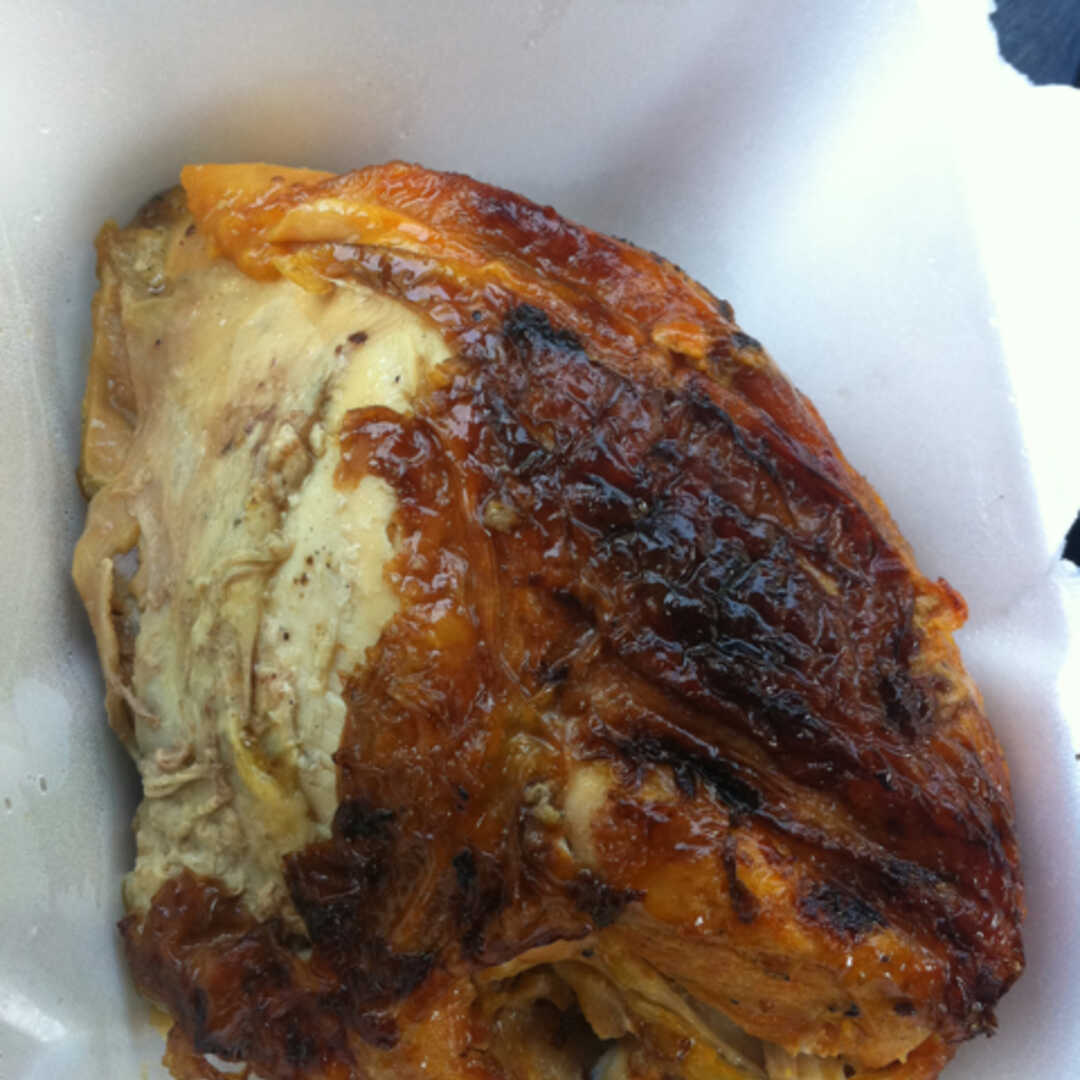 If you request your chicken skinless, they will make it for you! This will give you a high protein, low fat meal that is still delicious. Pair it with some rice and you have a perfect meal!
The Smokey Mountain Black Bean Burrito, El Pollo Loco
The Smokey Mountain Black Bean Burrito used to be on the regular menu long ago, but now only exists on the secret menu. Most likely, this is because black beans are not used in many El Pollo Loco meals. They typically use pinto beans in most of their meals.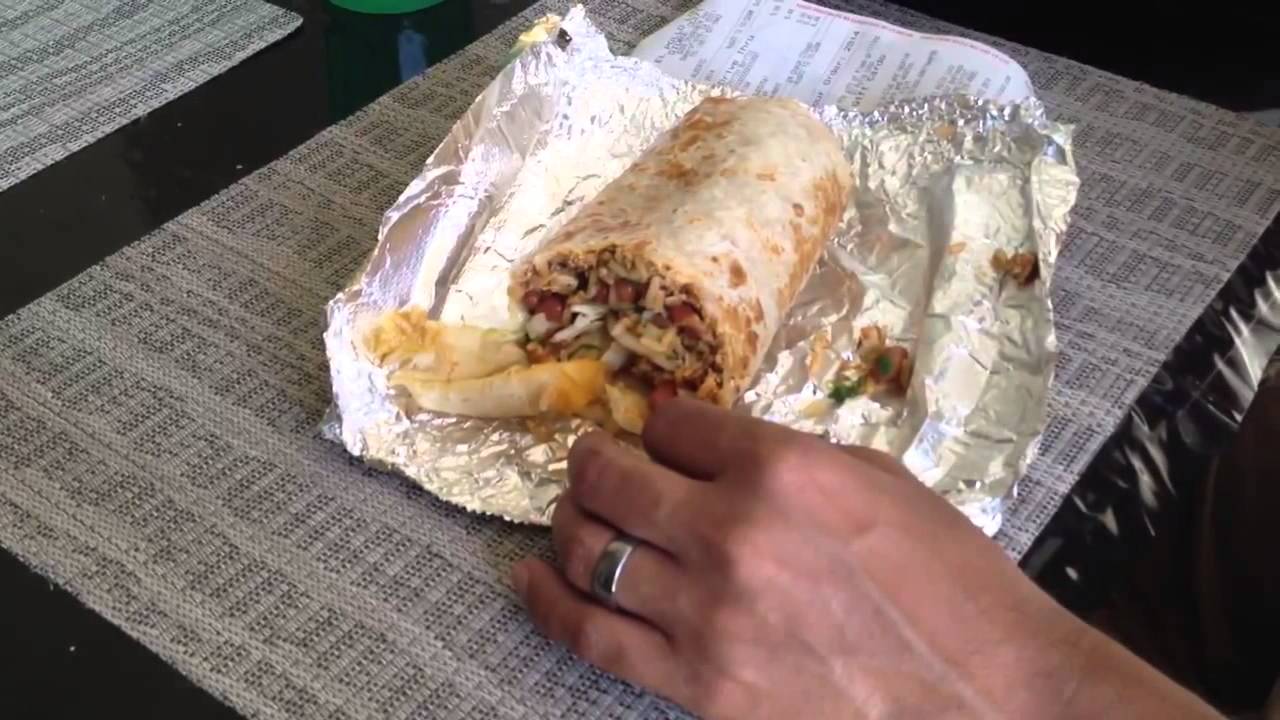 While this menu item will probably not make it back onto the regular menu, you can still order it and most employees will make it for you. When you order you can just ask for a beans, cheese, and rice burrito with a helping of black beans in it. 
Unicorn Frappuccino, Starbucks
The Unicorn frappuccino gained popularity for its bright pink and blue colors. This cotton candy colored drink is made with ice, pink powder, sour blue powder, frappuccino syrup, mango syrup, and blue drizzle.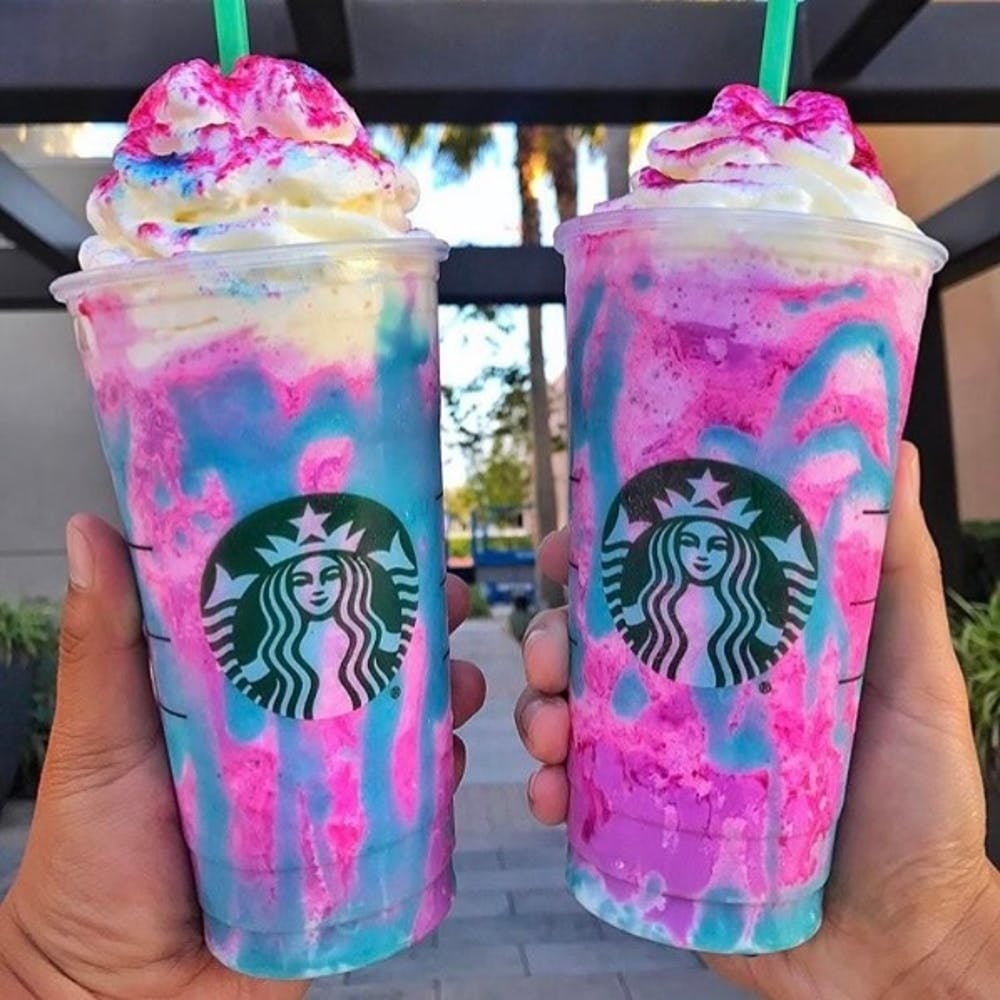 If you're a lover of all things sweet, this might be the secret menu item for you. Or if you just want to take a picture for Instagram, this is probably the brightest drink that Starbucks can make! Beware of the sugar rush.
The Crystal Ball Frappuccino, Starbucks
The Crystal Ball frappuccino came out after the Unicorn drink gained popularity in 2017. The company realized the colorful frappuccinos were popular and that they basically gained free advertising when people began posting pictures of the fun drinks.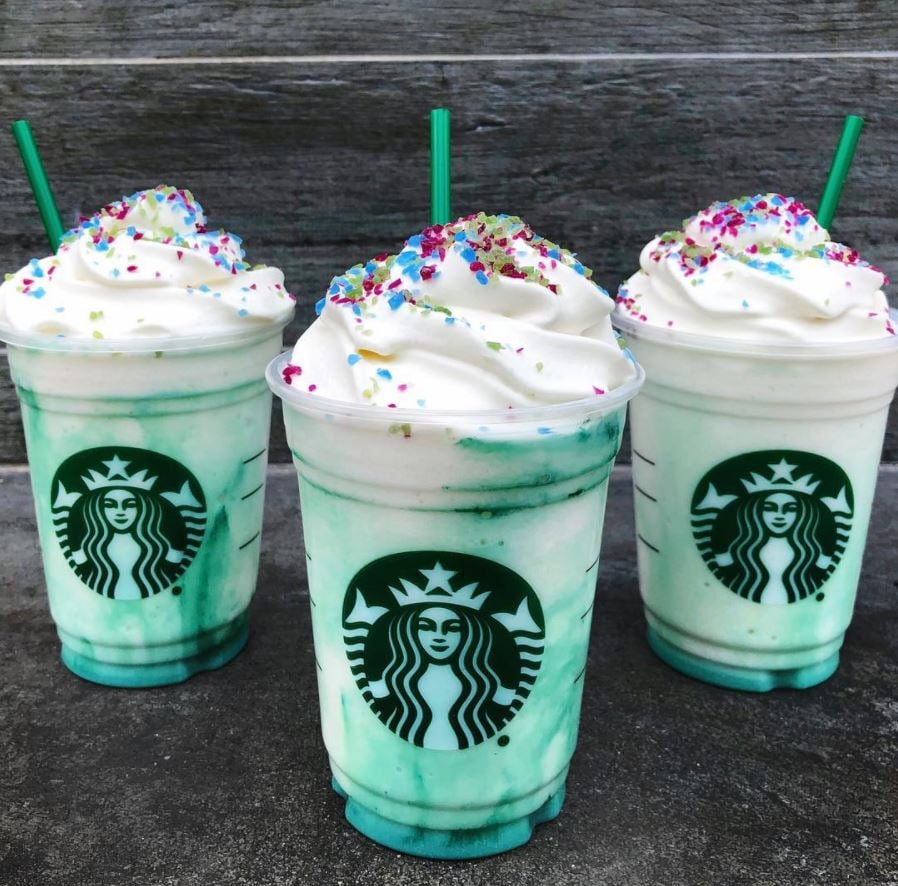 The Crystal Ball frappuccino is a swirly colored drink that can be made in your choice of color. You can order it in purple, blue, or green. It's infused with peach tea and peach whipped cream as well as candy gem topping.
The Vampire Frappuccino
The Vampire drink is one in a long list of fascinating Starbucks frappuccinos. It started in Singapore and has been called the Vampire Frap for its red color. At the bottom of the cup lies mocha sauce and whipped cream.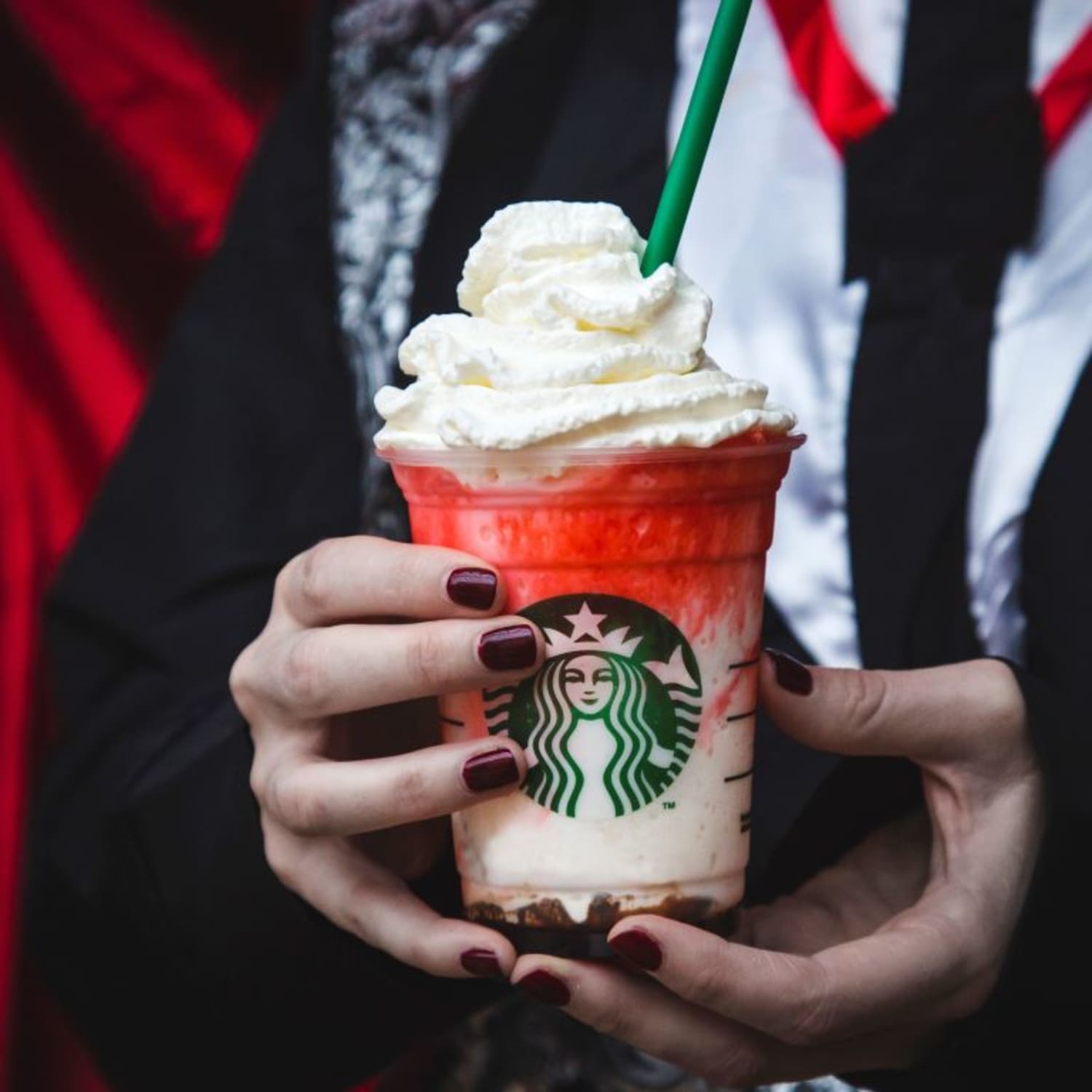 Apparently you can order a Mr. Vampire or a Mrs. Vampire. The difference being that the Mr. Vampire has chocolate cream and the Mrs. Vampire is made with vanilla cream. The strawberry sauce gives it the vampire red color.
The Baby Yoda Frappuccino
Perhaps the cutest frappuccino of all is the Baby Yoda Frappuccino. The green color comes from the matcha green tea drink. Then caramel drizzle  is added around the cup. This color is supposed to represent Yoda's cloak.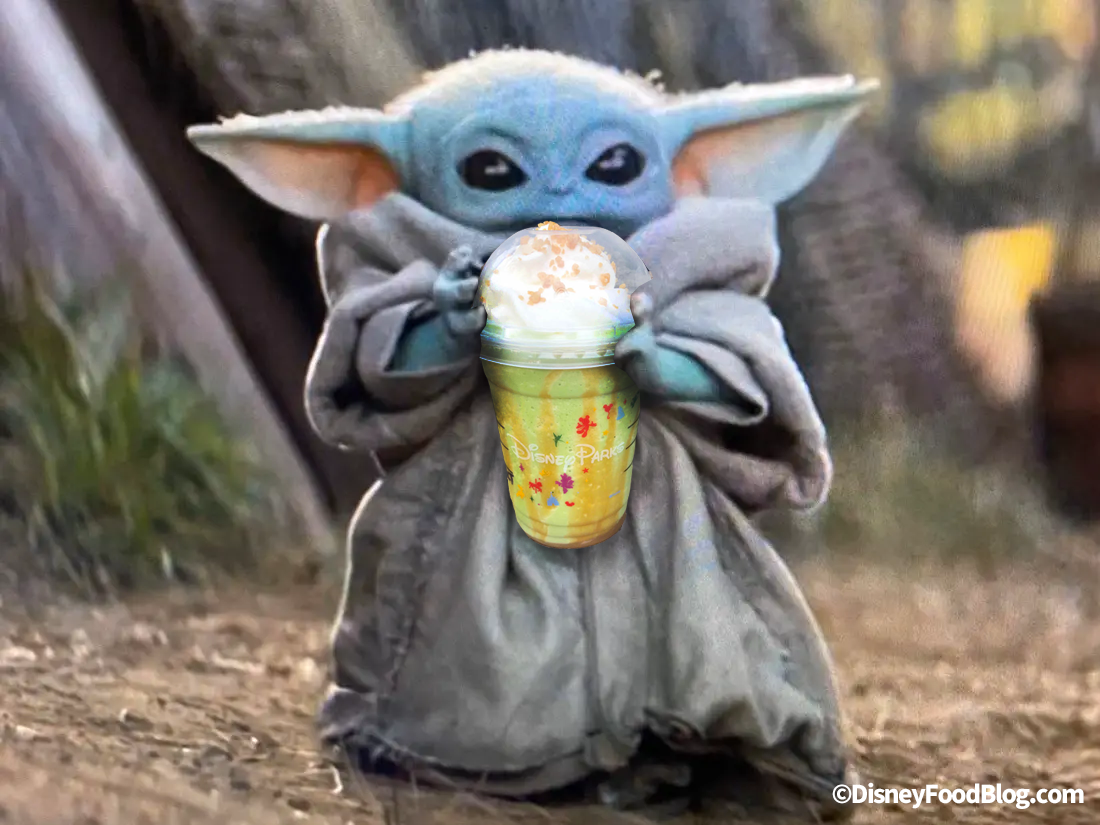 It's topped with whipped cream, caramel drizzle, and caramel crunchies. If you're a fan of the Star Wars films or The Mandalorian, this is the perfect drink for you to enjoy while you watch.
Butterbeer Latte, Starbucks
All of our Harry Potter fans are going to appreciate this one. You can actually order your own butterbeer at Starbucks and feel like you're a witch or wizard at Hogwarts. This latte is fairly easy to order and tastes like you would imagine the butterbeer in the film tastes.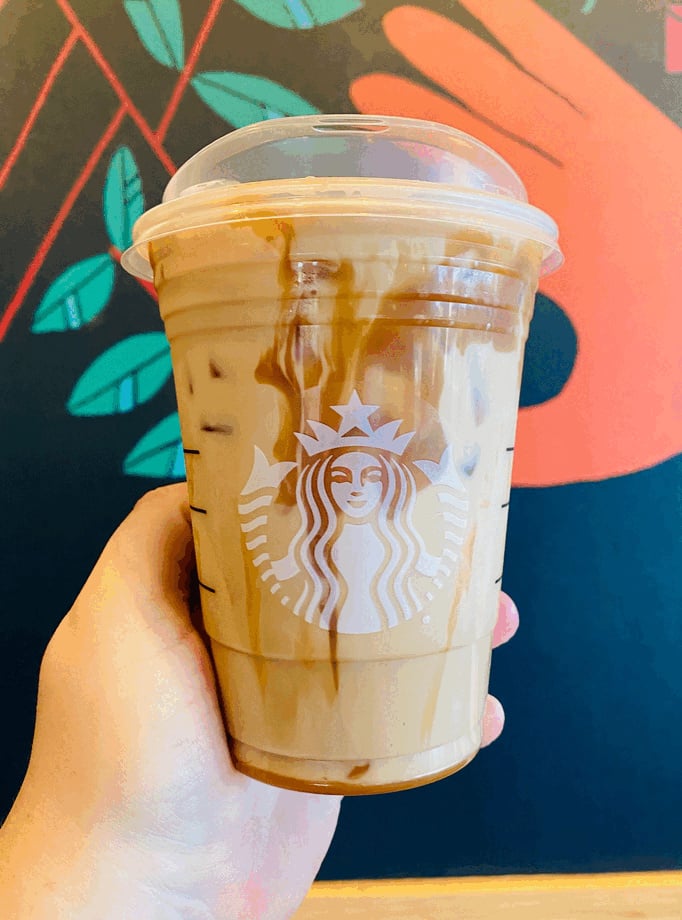 Simply order a grande iced latte. Add 2 pumps of caramel syrup and 2 pumps of toffee nut syrup. This will give you a sweet tasty version of the drink you see Harry Potter and Hermoine Granger enjoy in the Harry Potter movies.
Pickle-Os, Sonic
Pickles are a hot menu item at Sonic. People loved their pickles and they love their fried foods. These are a tasty alternative to french fries if you're looking to switch it up with your sides. This menu item is not well-known, but they can be made at almost any Sonic location.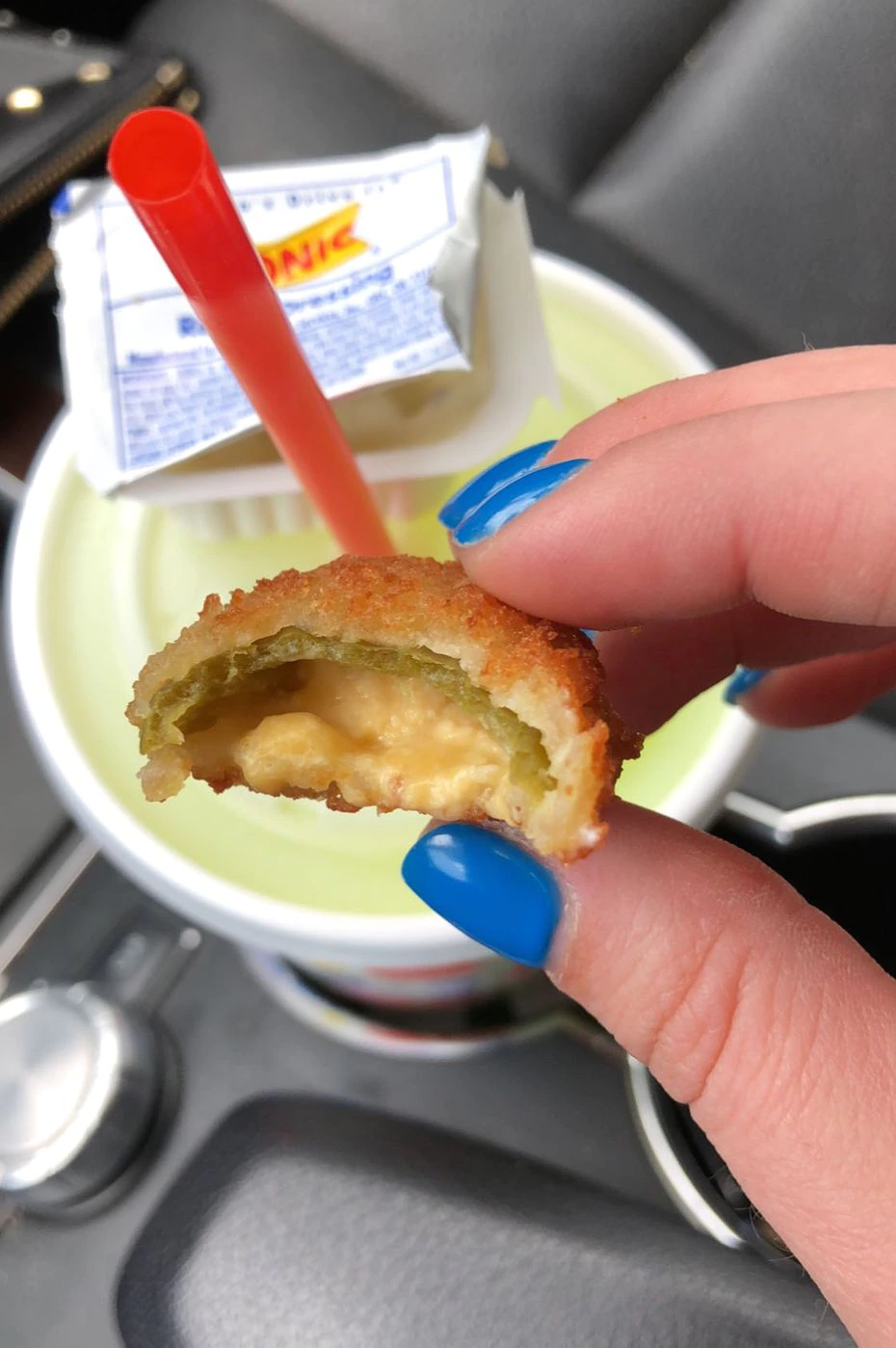 Pickles are coated in batter and deep fried to become tasty crispy little bites. This is a really popular food item in the South of the United States, but pickles are at every Sonic location so they can really be made anywhere!
Pickle Juice Slush, Sonic
The Pickle Juice Slush is another pickle-flavored menu item that has gained major popularity at Sonic. It was a menu item that was taken away and brought back in 2022. Even if you are a pickle lover you might be concerned about what a pickle slush tastes like.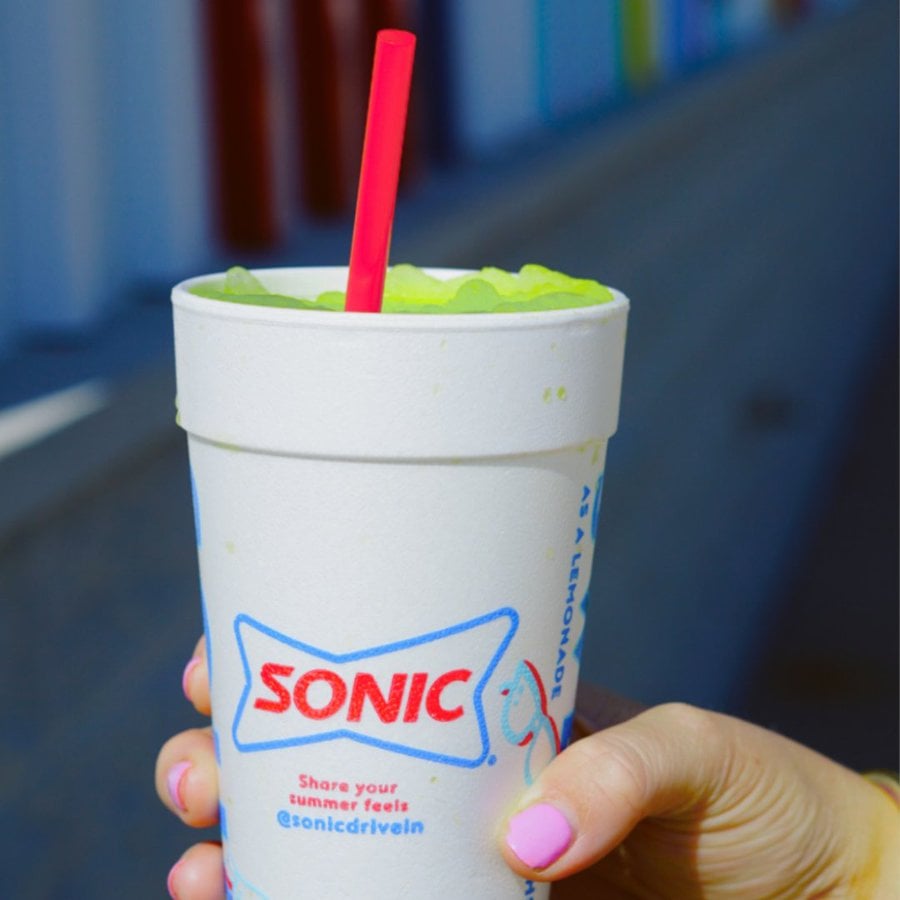 The Pickle Juice Slush is meant to satisfy pickle cravings with a salty dill flavor mixed with the sweet flavor of a slush. Some fans have mentioned that it tastes like drinking the juice from a pickle juice with a slight hint of sweetness.
Frito Pie, Sonic
The frito pie is another dish that is popular in the Southern United States. It is basically exactly what it sounds like. Fritos are covered in chili sauce and nacho cheese for a crunchy and salty meal.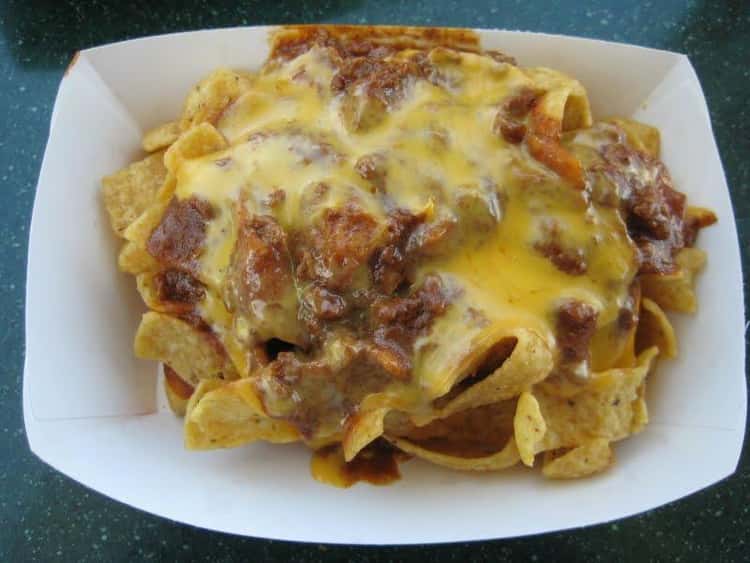 Not every Sonic location will have the ingredients for the Frito Pie, but it is definitely worth the ask. If you're a fan of nachos and chili, this is a fun rendition on a classic nacho dish. In fact, it is closer to nachos than it is to a pie.
Animal Style Fries, In-N-Out
In-n-Out doesn't have a secret menu as much as they have some little known renditions on the fan favorite food items that some people might not know you can ask for. Ordering a burger "animal style" means adding secret sauce and grilled onions to your burger.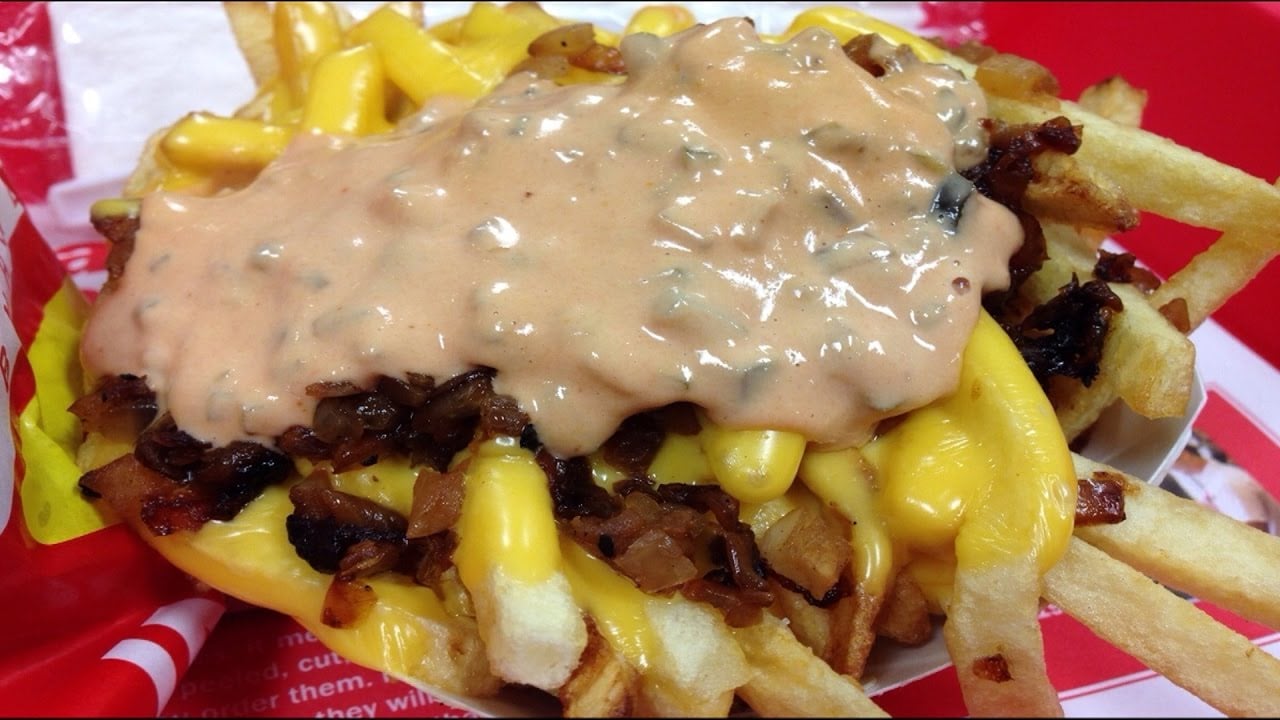 This is probably the most popular menu item at In-n-out. But not everyone knows that you can order your fries animal style as well. Grilled onions, melted cheese, and creamy secret sauce will be piled on to your delicious fries.
Protein Style Burgers, In-N-Out
In-n-Out is known for their simple menu. In their years of service, they haven't added or taken much away. They pride themselves in their simple items and work to make them the very best they can. Burgers, fries, and shakes are good on their own without many crazy additions.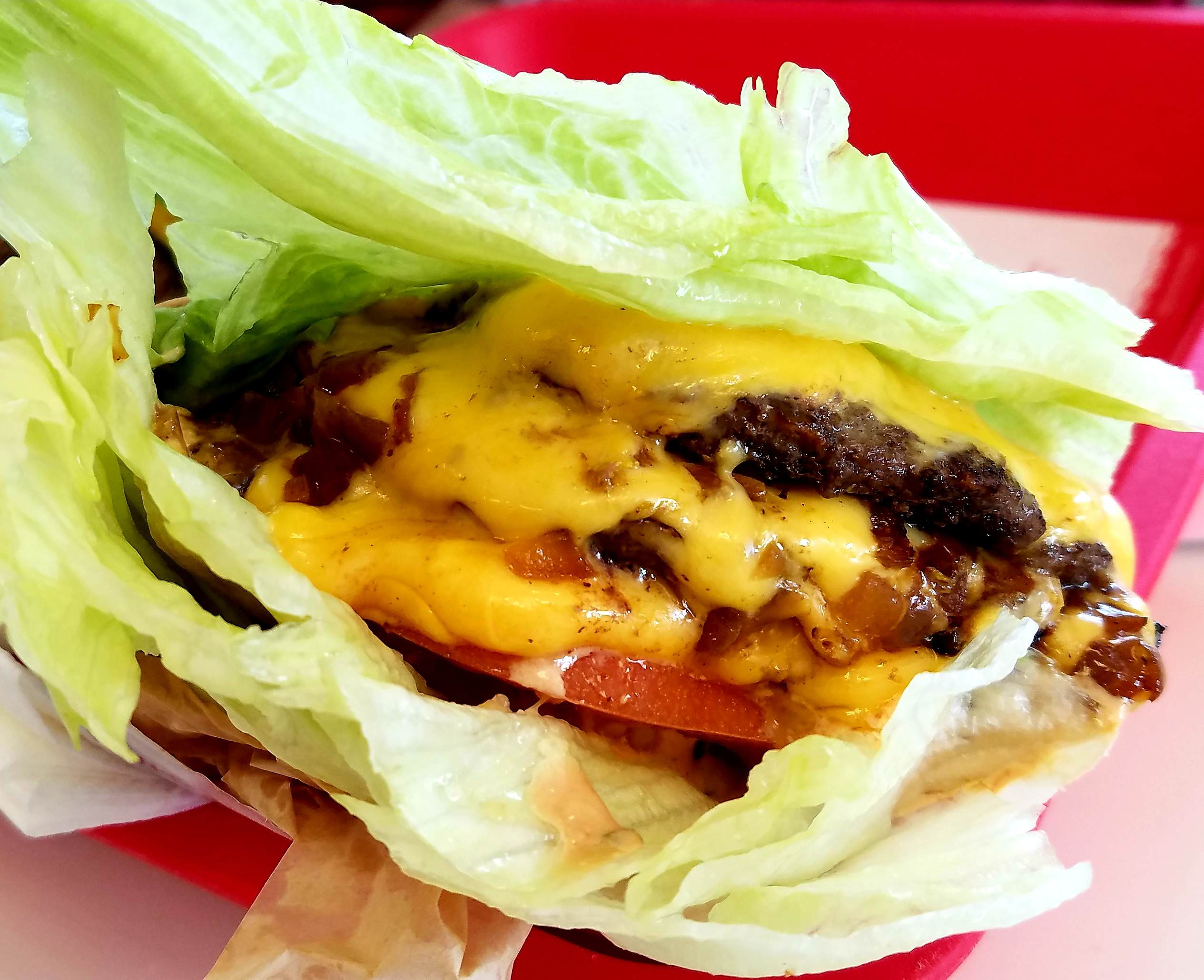 One way you can make your meal a little healthier is to order your burger "protein style". This simply means replacing the bun of your burger with lettuce. This eliminates the carbs and leaves you with all the tasty fillings of a normal In-n-Out burger.
The Mustard-Grilled Patty, In-N-Out
One of the other more popular secret items from In-N-Out is the mustard-grilled patty. If you're a mustard fan, this rendition of the classic IN-N-Out burger might just be for you. Request this item for a burger with a little extra kick.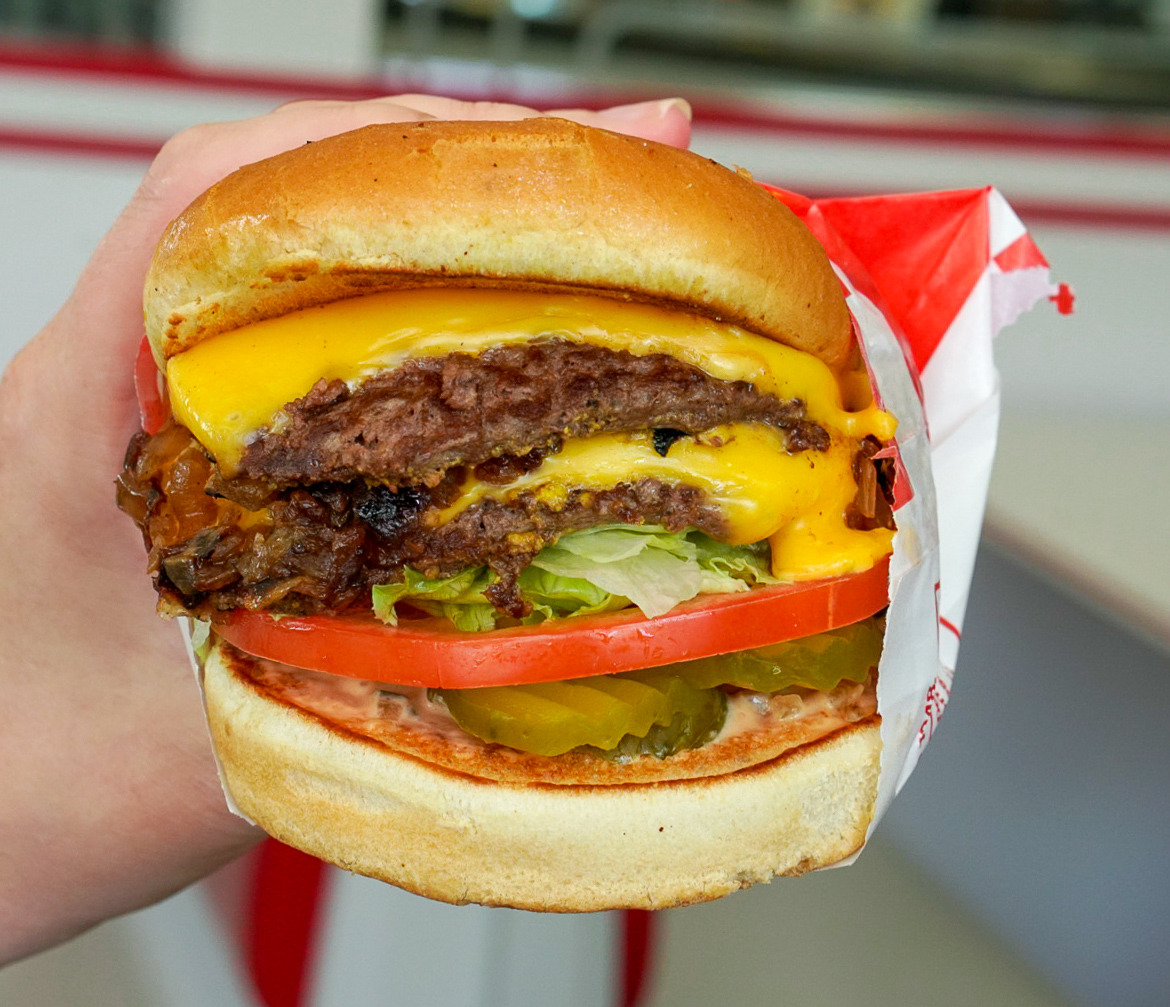 For the mustard-grilled patty, the team will slather your burger patty in mustard before placing it on the grill. It's an acquired taste but one of the most popular requests from the restaurant. People love their mustard!
Chick-fil-A Chicken Quesadilla
Chick-fil-A is known for their delicious chicken sandwiches, waffle fries, and tasty shakes. But a little-known secret menu is the chicken quesadilla. It's simply made with their classic chicken, cilantro, and monterey jack cheese.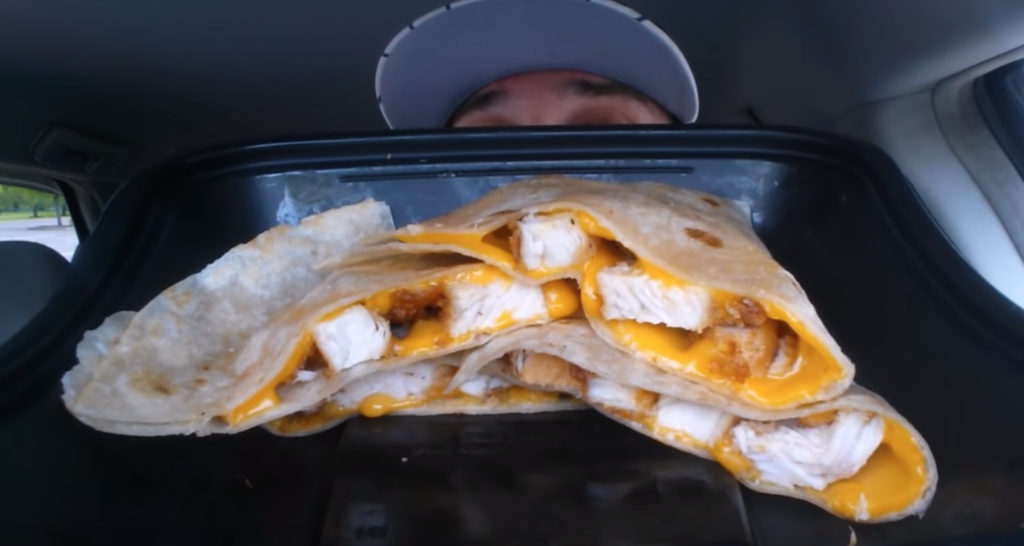 You can get this wrapped in your choice of corn or flour tortilla. Thankfully, this delicious treat is available at most locations. It's a different way to enjoy your favorite chicken! Switch up the classic chicken sandwich for this yummy alternative.
Chick-fil-A Rootbeer Float
Who doesn't love a root beer float? Classic vanilla ice cream mixed with root beer is the perfect treat. Chick-fil-A sells both root beer and vanilla ice cream so why not put them together?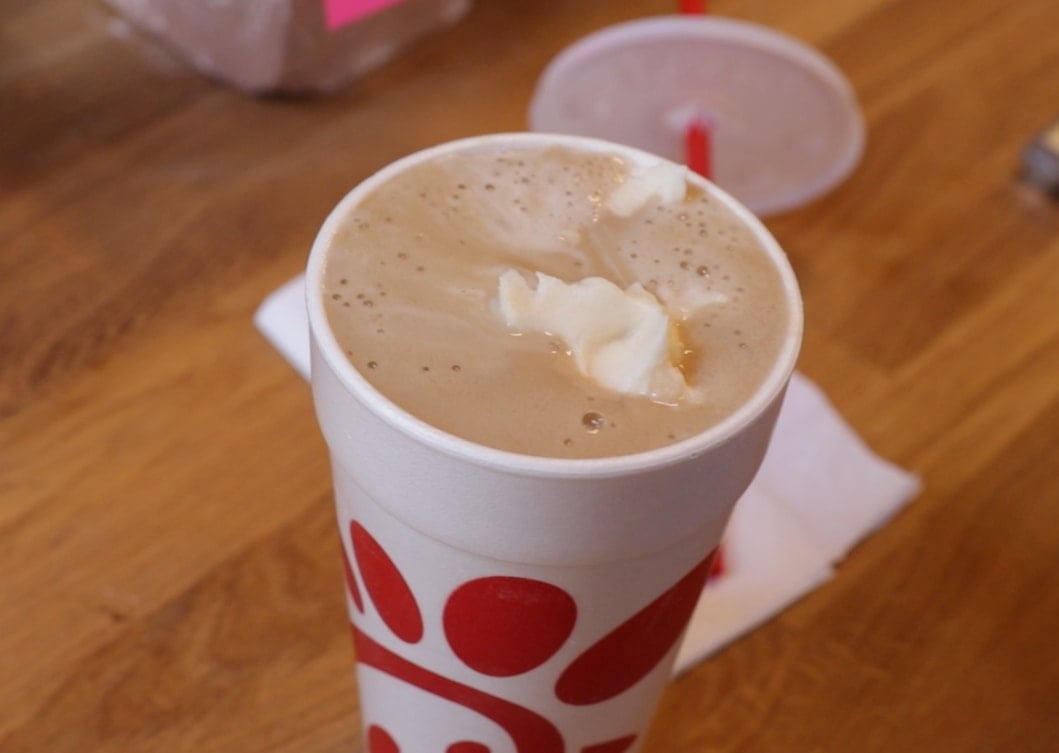 Pair this with your meal in replacement of a shake or soda for a delicious sweet treat. In our humble opinion, every restaurant should sell these. It seems they're hard to come by these days but they're absolutely amazing!
Chick-fil-A Peach Hand-Spun Milkshake
Chick-fil-A does the classic milkshake flavors that most of us are familiar with. Chocolate and vanilla are obviously on the menu as well as their famous cookies and cream shake. But there is another somewhat unexpected flavor available at some locations.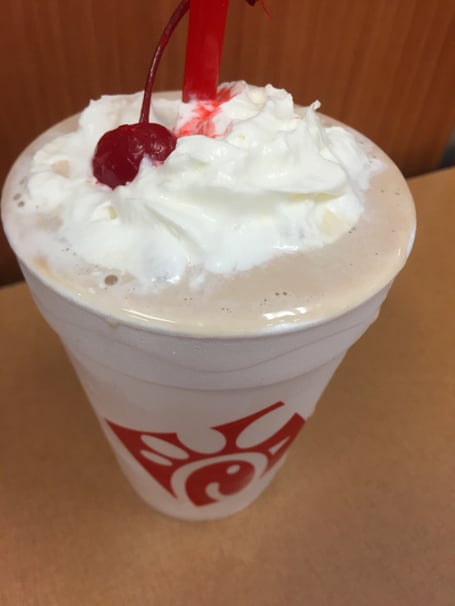 This secret menu item is for those fruit lovers who are looking for a summery treat to go with their meal. The peach hand-spun milkshake is a little-known menu item that offers an alternative to some of the other classic flavors.
Chick-fil-A Free IceDream
The IceDream is a more common secret menu item than some of the aforementioned. But not everyone knows about this tasty treat. Apparently, you can ask any Chick-fil-A to exchange any kid's meal toy for a free ice cream cone.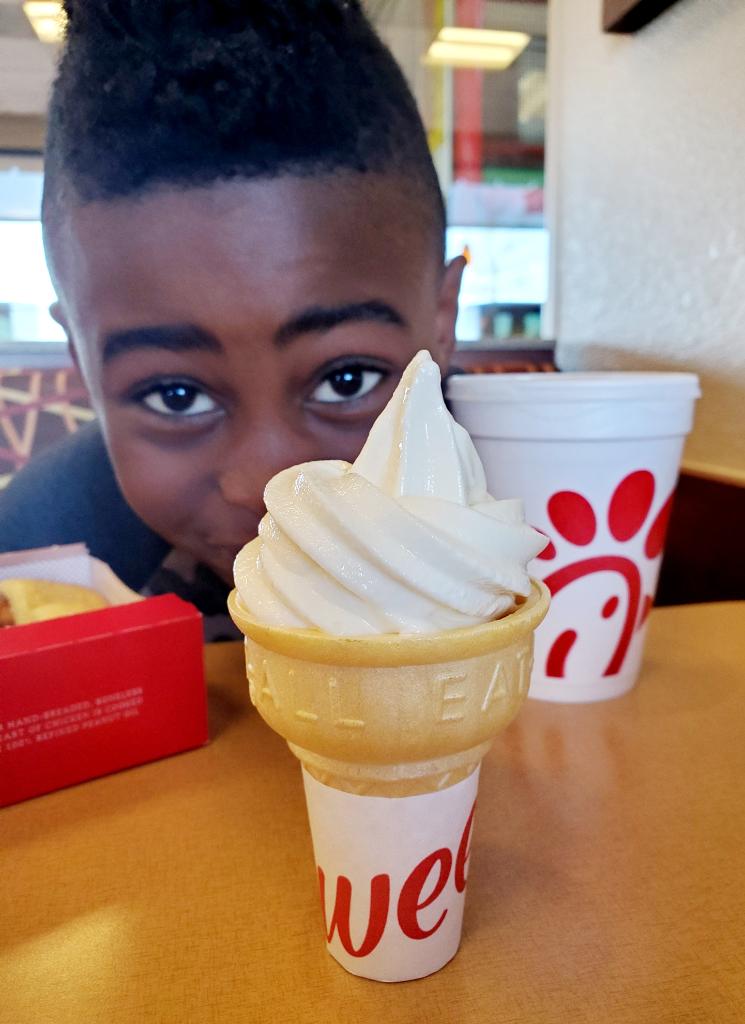 If your kids are bigger fans of ice cream than they are toys, feel free to make this exchange so they can enjoy a sweet treat. You can get this in a cone or a cup based on your preference.
Chick-fil-A Fried Chicken Club
This is a delicious alternative to the classic chicken sandwich we all know and love. The fried chicken club swaps the regular char-broiled chicken for fried chicken. They will add tomato and lettuce.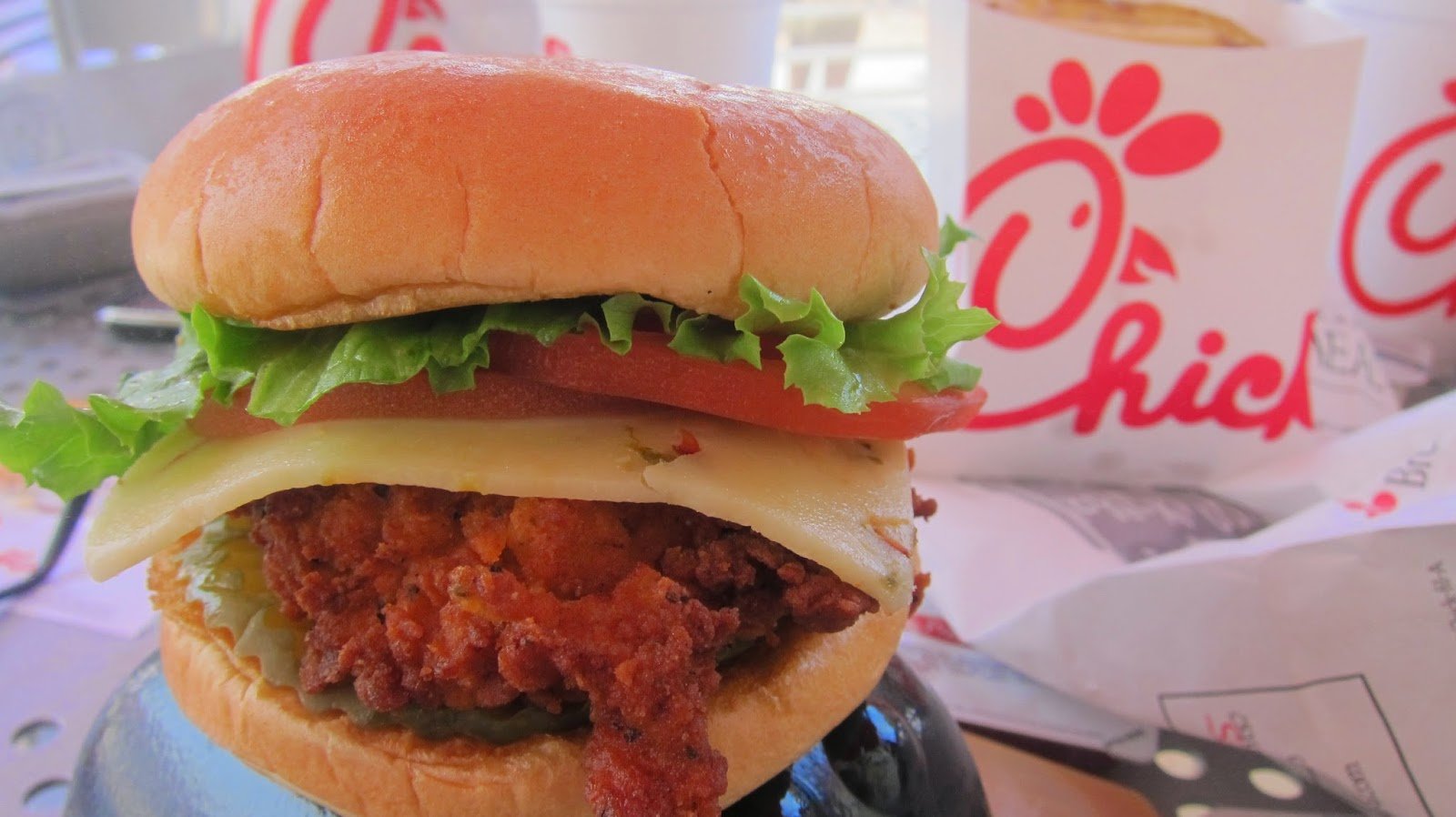 They also use a slightly larger bun than the regular chicken sandwiches. It's not as healthy as the regular club sandwich due to the fried chicken but it sure is delicious. For only $4.49 you can order this at any location.
Chipotle Double Wrapped Burrito
Chipotle is known for their build your own burritos, bowls, and tacos. But there are some secret menu items that you can add to your meal to give them that extra umph as well as some menu items you may not have heard of.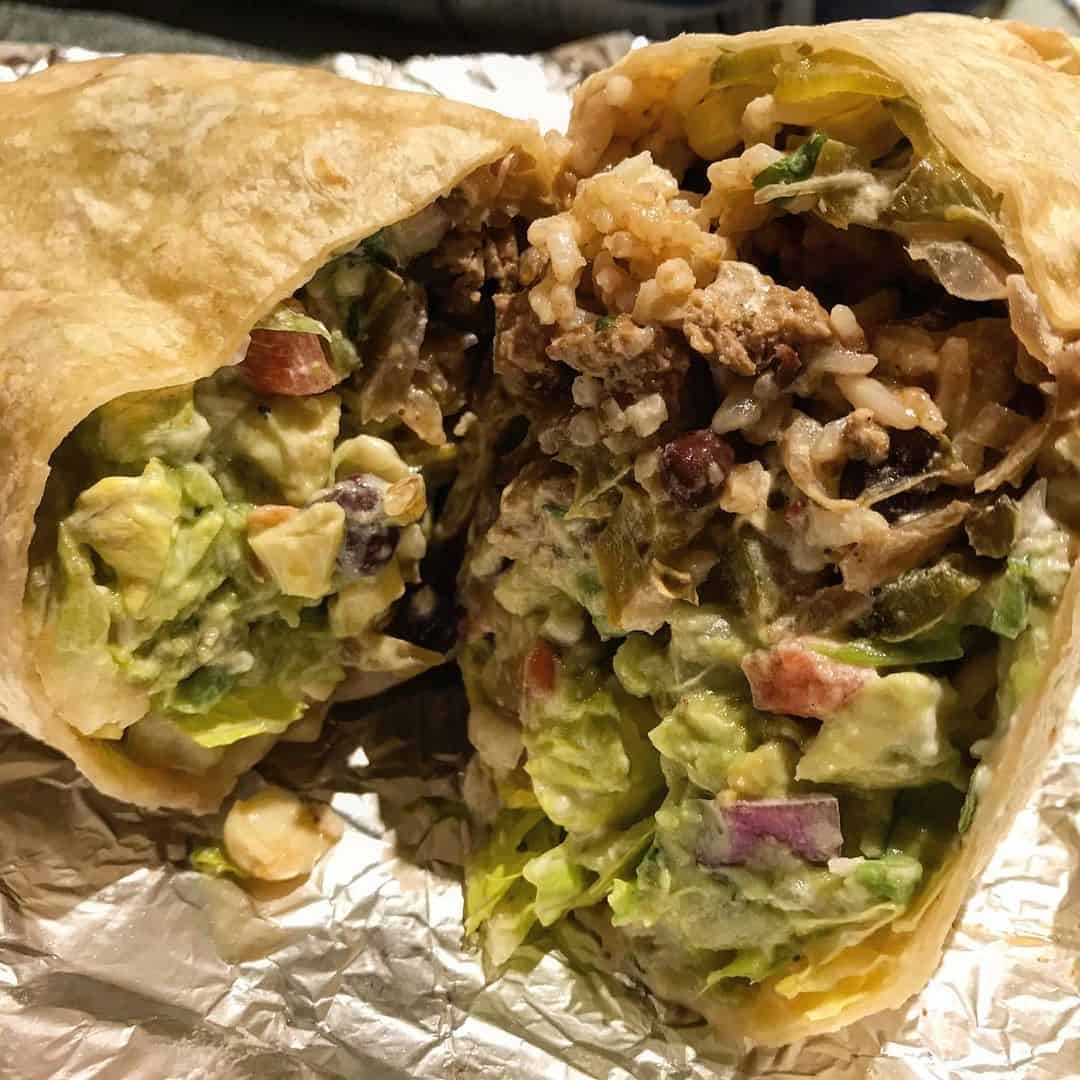 The Chipotle burrito is near perfect. To add to this delicious meal you can ask for your burrito double wrapped so you have 2 warm tortillas. The best part is this request will be fulfilled for free!
Chipotle Nachos
One of the only things tastier than a burrito might be nachos. You can essentially get all the fillings you would ordinarily get wrapped in a tortilla thrown on top of crispy chips instead. Nachos are a great option if you're sharing with friends.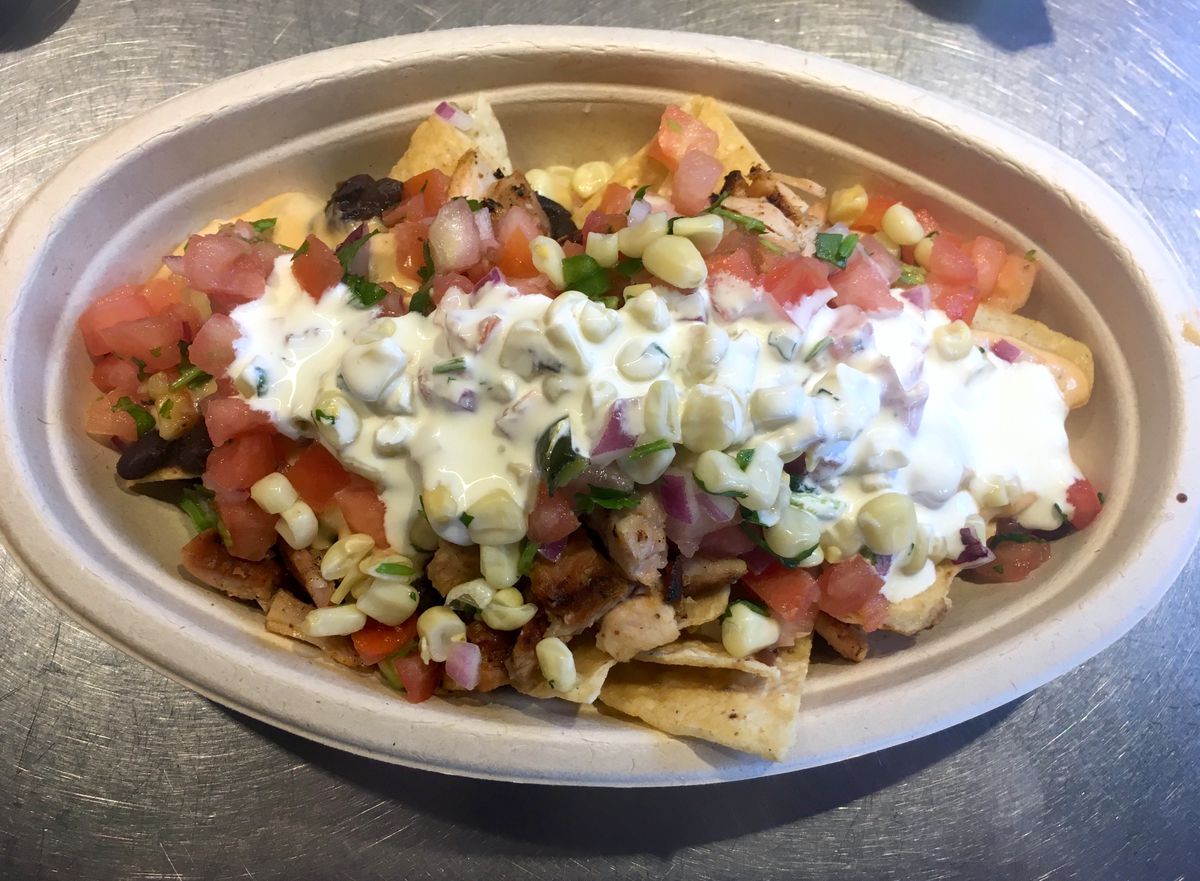 Chipotle doesn't really advertise this item but it is one of their more common secret menu dishes. Get meat of your choosing, cheese, beans, vegetables, and whatever sauces your heart desires on a plate of their salty chips.
Chipotle Burritodilla
The burritodilla sounds like something Mexican food lovers dreamt up. But at Chipotle, this fantastic cross between a burrito and quesadilla really exists and you can order it at some limited locations.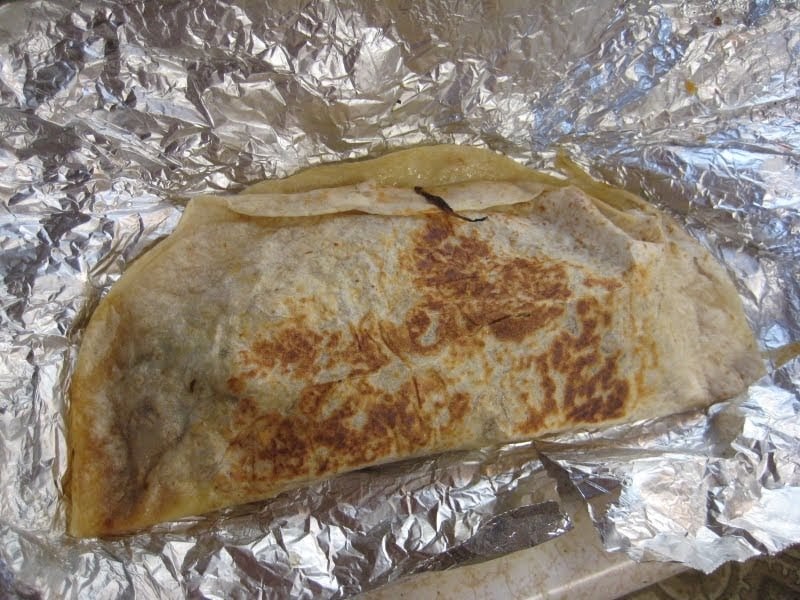 It is basically a quesadilla filled with cheese wrapped within a burrito with all the fillings of your choosing. It is grilled to perfection and served as a warm cheesy burritodilla. Yum!
Chipotle Quesarito
The Chipotle Quesarito is made for all of our cheese lovers. It does cost $3.50 more than a regular burrito, but for this tasty meal, it may just be worth it. The quesarito is basically a burrito with a little something extra.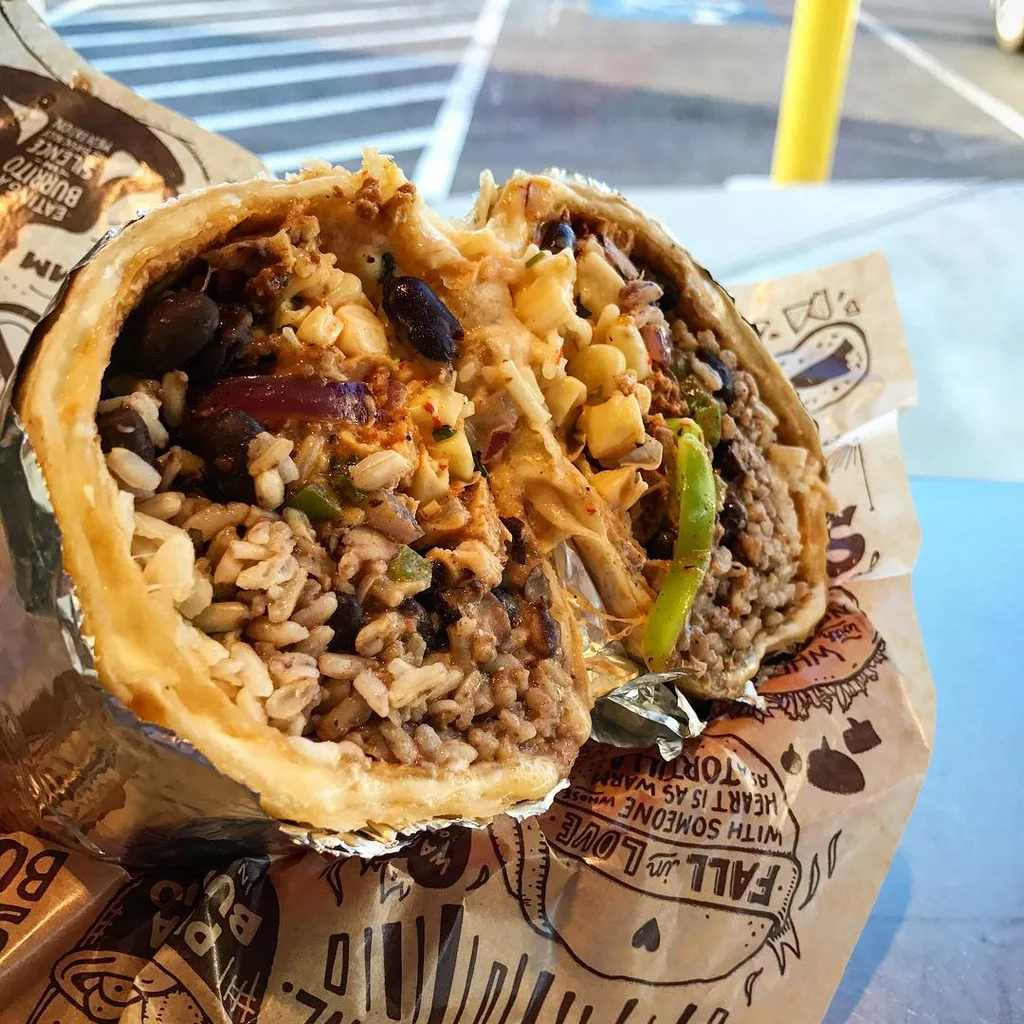 Your burrito will be double wrapped with 2 tortillas. In between these two tortillas is a whole bunch of melted cheese. Inside is all the fillings of your favorite burrito so you can enjoy a cheesy burrito flavor with every bite.
Chipotle Fresh Cilantro
If you're a lover of food you can appreciate how much of a difference fresh ingredients make to a dish. Chipotle appeals to their audience by offering fresh cilantro at every location.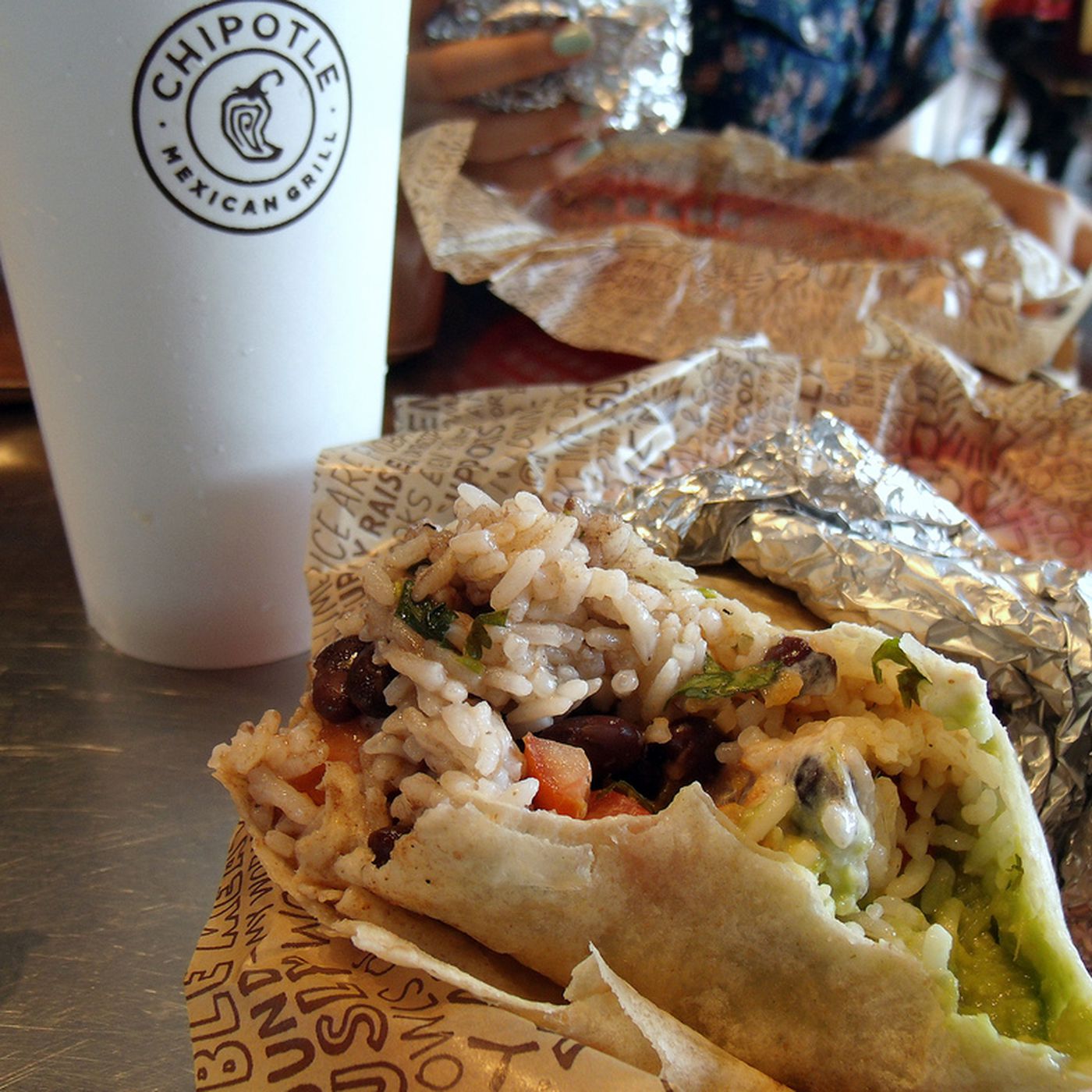 Adding some of this fresh herb to your dish will add to the flavor of your already delicious burrito. Your favorite meal just got even tastier. If you ask, they will add this green topping absolutely free of charge.
Dairy Queen Banana Split Blizzard
DQ has tons of tasty menu items and they are constantly adding seasonal items to the mix. But they also have a little-known secret menu where you can order some exclusive menu items that most people don't know about.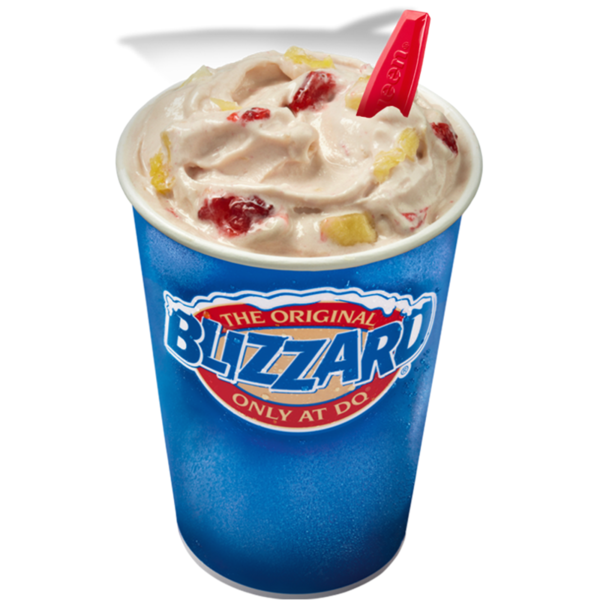 The banana split blizzard is one such item. You can order a regular banana split from the regular menu but if you'd like all these things thrown into a blizzard, they will be happy to oblige. It's made simply by adding all the banana split toppings into vanilla ice cream.
Dairy Queen Frozen Hot Chocolate
A frozen hot chocolate might sound like an oxymoron. But this chocolatey treat is perfect for when you're craving that flavor but want something cool in the summer months. The frozen hot chocolate is just a regular hot chocolate with ice blended in.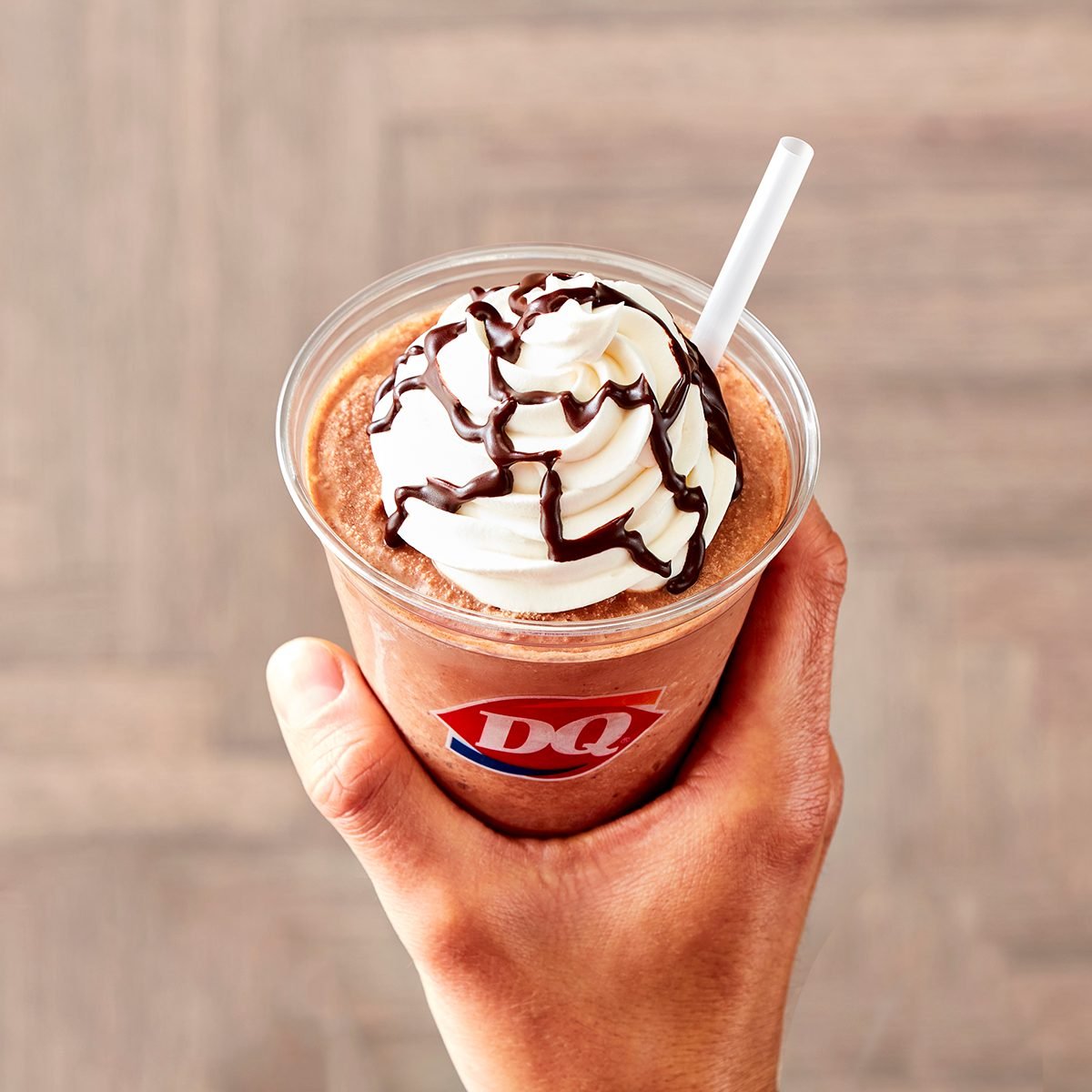 It's typically available at every location but might only be served in certain months. This tasty treat is definitely worth asking for!
Dairy Queen Marshmallow Creme
If you're looking for a little extra something to go on top of your DQ treat, the marshmallow creme might be exactly what you're looking for. Marshmallow creme is a delicious topping used in the marshmallow creme sundae.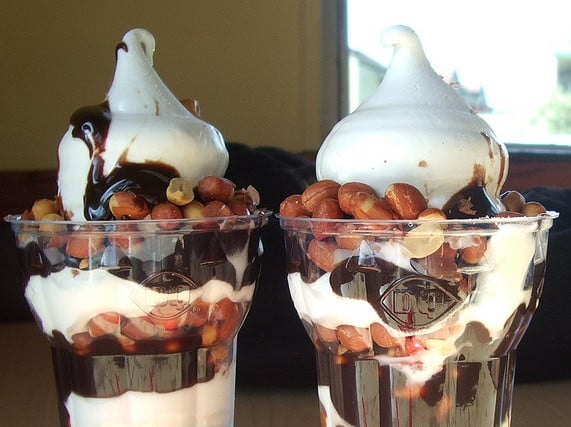 The topping can be added to any sundae or blizzard. Price will vary by location but it is a unique and sweet treat that will add some flavor to any ice cream.
Dairy Queen Coffee Blizzard
If you're a fan of the classic vanilla or oreo cookie blizzard, but want to add a little change, try this secret menu twist. Just ask the staff to add some coffee syrup to the blizzard for a delicious new rendition of your classic treat.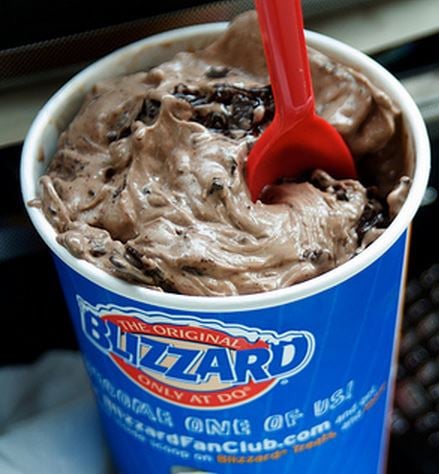 DQ does not carry coffee ice cream so make sure you don't ask for that. The coffee syrup, when added to the blizzard will taste just like a coffee blizzard.
McDonalds Apple Pie McFlurry
McDonalds has an extensive menu of delicious (though unhealthy) menu items. But they also have some secret menu items that are not well known but are offered at most locations around the world.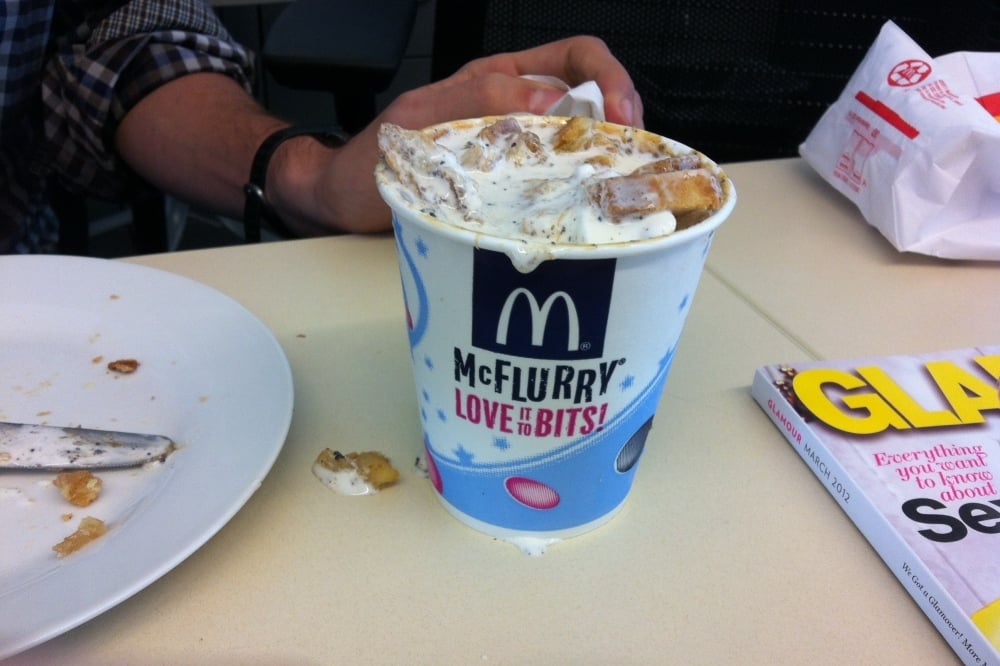 One popular menu item is their warm apple pie. And what pairs perfectly with apple pie? Vanilla ice cream, of course. The apple pie can be blended into a Mcflurry for the perfect combination of apple pie and vanilla ice cream. Yum!
McDonalds All American
The All American is a perfect option for those of us who prefer a simple meal. The All American is simply a beef patty with ketchup and pickles inside of a hamburger bun. No extra bells and whistles.
Most likely, people were ordering this frequently so they decided to actually make it a secret menu item. Even picky eaters need something to eat! If you're looking for something a little on the lighter side, this is a great option for you.
McDonalds Big Mac 'n' Cheese
Many restaurants have begun to create menu items that will work for people with different kinds of eating habits. Being vegan and vegetarian has become more and more popular, so restaurants have to change with the times.
One example of a vegetarian option from McDonalds is the Big Mac 'n' Cheese. It has everything that a regular Big Mac has except for the meat. It still has the three buns, lettuce cheese, pickles, and Big Mac sauce.
McDonalds Cinnamon Melt a la Mode
This tasty treat is available at most McDonalds locations. It involves two sweet ingredients: low fat soft serve and gooey cinnamon melts. You can get this tasty treat for as little as $2.99.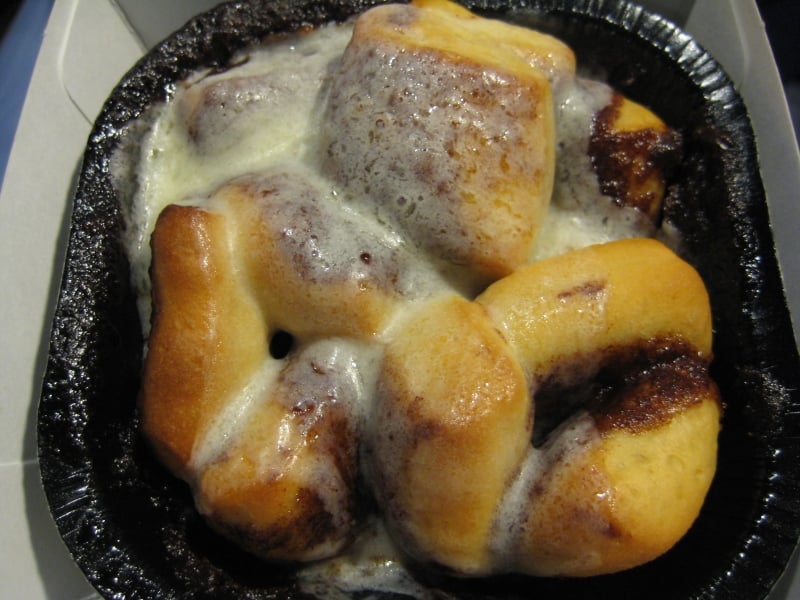 Simply order a soft serve ice cream cone and dump it on top of the warm cinnamon bites. The warm cinnamon will melt the ice cream and it will all be topped with a crunchy cone.
McDonalds Egg Burger
If you're looking for a little extra something added to your regular cheeseburger, this might be just the thing. You can add an egg to any burger and choose which way you want it cooked. It'll cost $1-$2 extra depending on how the egg is prepared.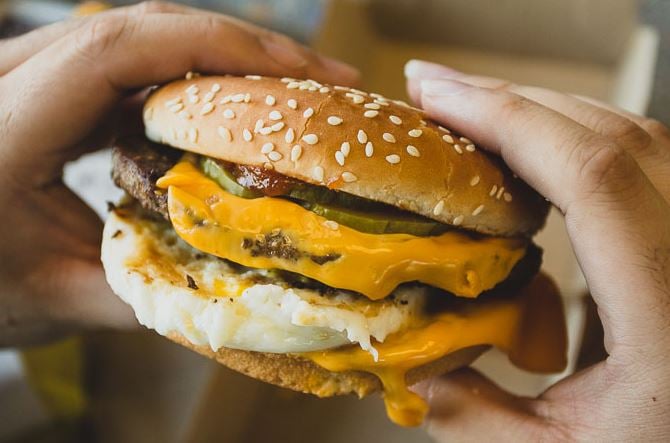 You can ask for a round egg, folded egg, or scrambled egg whites on any burger or sandwich for some added protein or to make your own breakfast sandwich.
McDonalds Fries with Big Mac Sauce
Big Mac sauce is one of the most popular flavors at McDonalds, similar to how the secret sauce at In-n-Out is a big crowd pleaser. If you love the sauce and can't get enough, you're in luck!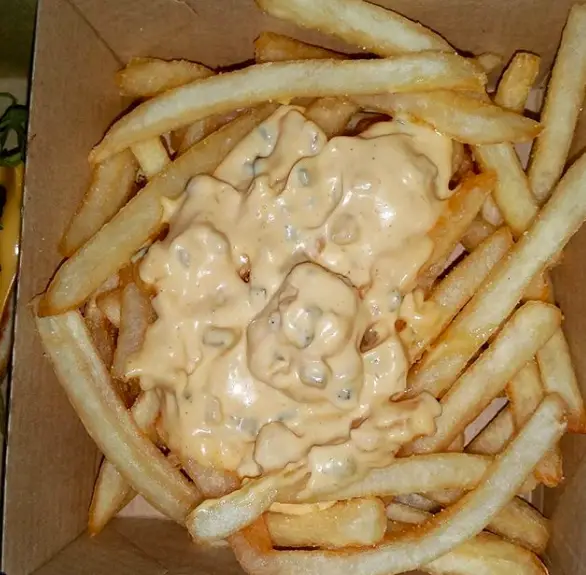 You can order a side of the Big Mac sauce to dip your french fries in. Usually, most locations will give you this side for free, but some might charge you $50 more. In our opinion, it's well worth it.
Taco Bell The Incredible Hulk
The Incredible Hulk  burrito is as intense as the name suggests. This burrito is a beefy 5 layer burrito made with guacamole instead of the classic nacho cheese. The green is where it gets its name.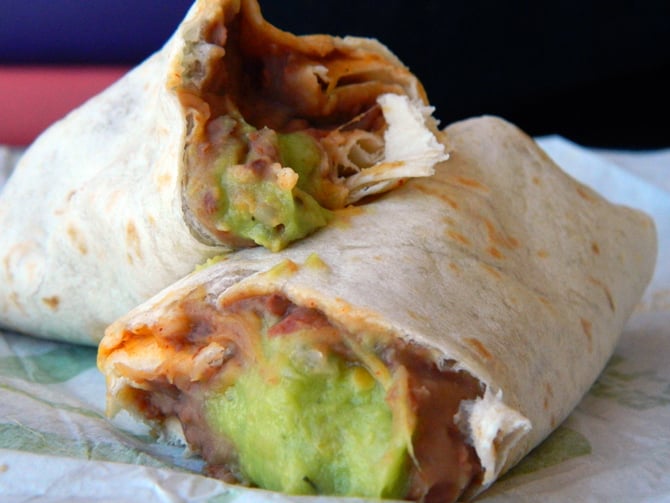 It takes out the inner 6 inch tortilla shell that is in the regular 5 layer burrito and makes it FRESCO. This is a healthier alternative because the guacamole is a lot better for you than the usual nacho cheese.
Taco Bell The Superman
The Superman burrito is perhaps the most excessive menu item on the Taco Bell secret menu, but it sure does sound delicious. The Superman is a cheesy double beef burrito with a whole bunch of extra fixins.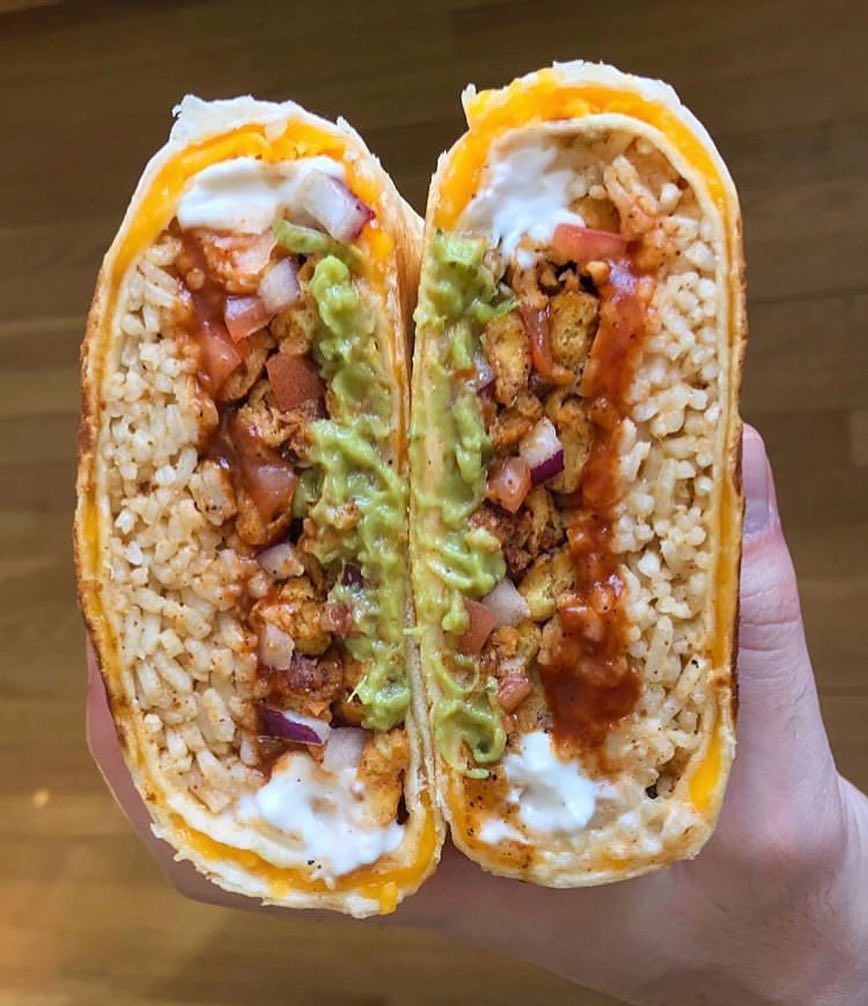 It includes extra potatoes, sour cream, guacamole, and crispy tortilla strips in addition to the cheese and beef. Thankfully they made a name for this thing so you don't have to list off all those items when you order!
Taco Bell Cheesarito
The Cheesarito has become so popular that it is less of a secret and more of a regular menu item, but they haven't put it on the menu yet so it's still technically a secret dish. The Cheesarito is just as the name suggests.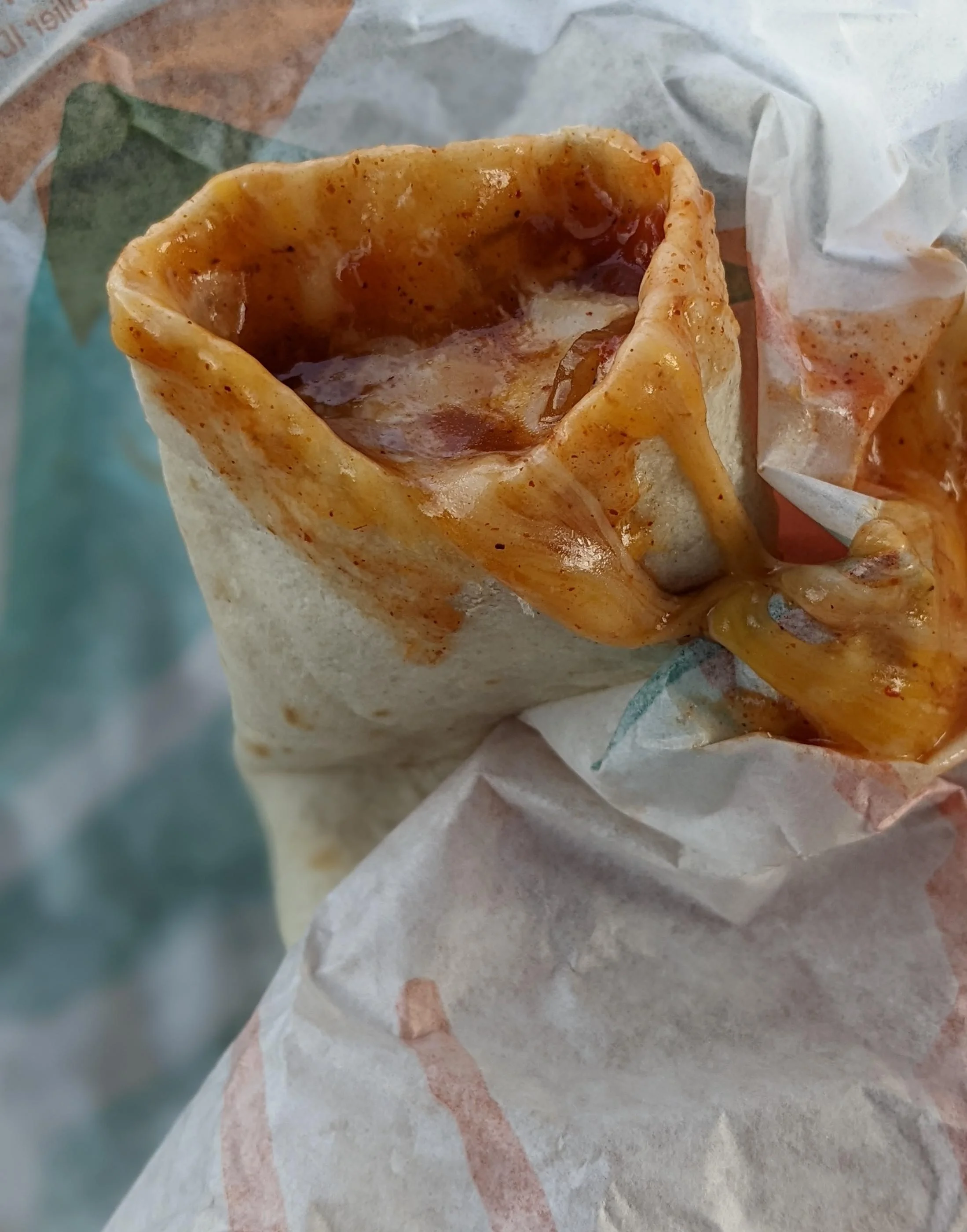 It includes melted cheese, scallions, and taco sauce rolled inside of a soft tortilla. It's popular for a reason, folks! Give this tasty snack a try next time you're at Taco Bell.
Taco Bell Chili Cheese Burrito
The chili cheese burrito is another one of Taco Bell's most popular secret menu items. It's simple yet delicious, and has become a fan favorite in the past few years.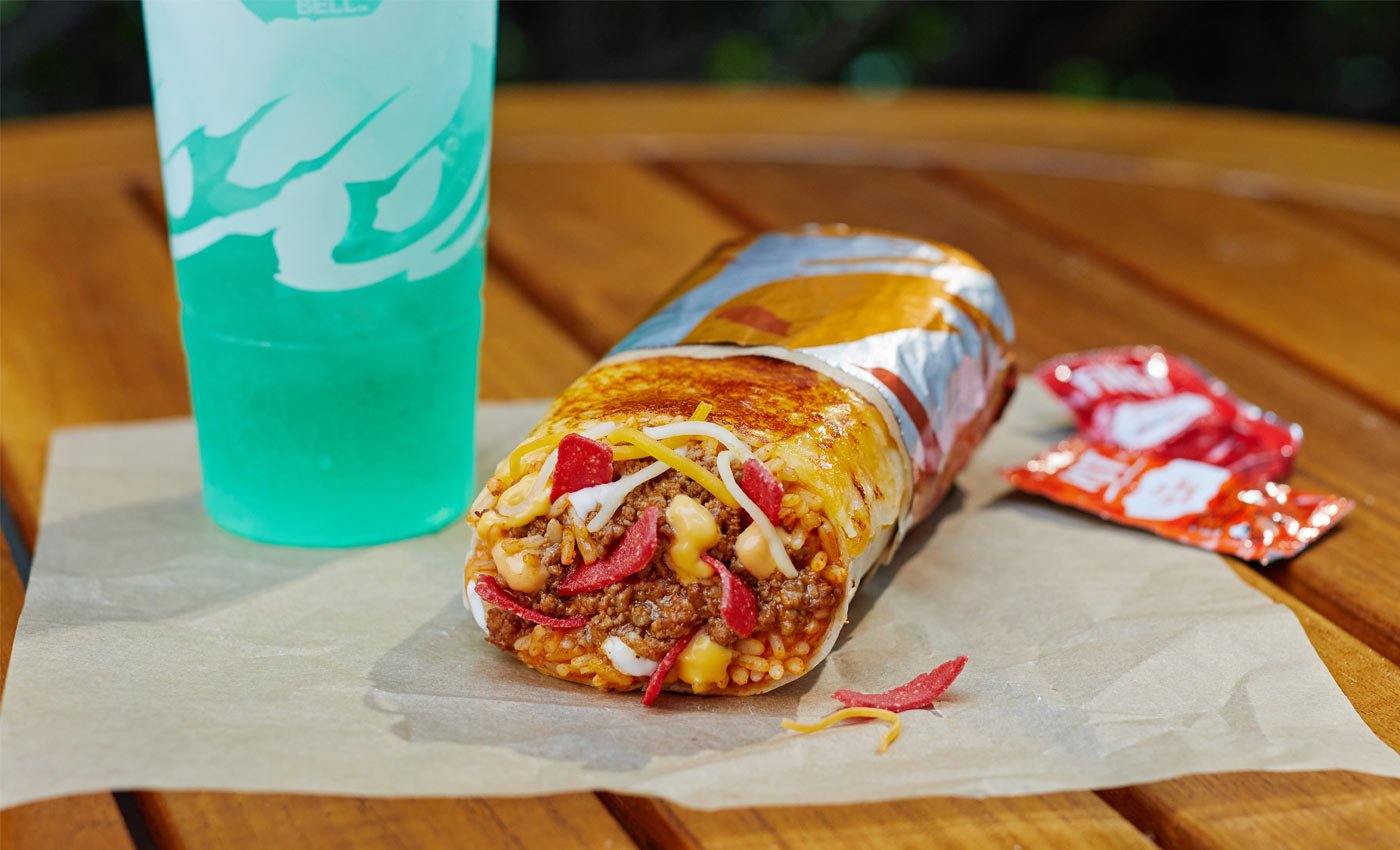 The chili cheese burrito is simply a cheese burrito with chili sauce and meat added in. This warm burrito is easy to make, but is only offered at limited locations because not every Taco Bell carries the chili sauce.
Taco Bell Dorito Shell Anything
Taco Bell came out with the dorito shell a few years back and it has grown to become one of their staple menu items. A little known secret is that you can add a dorito shell to almost any meal.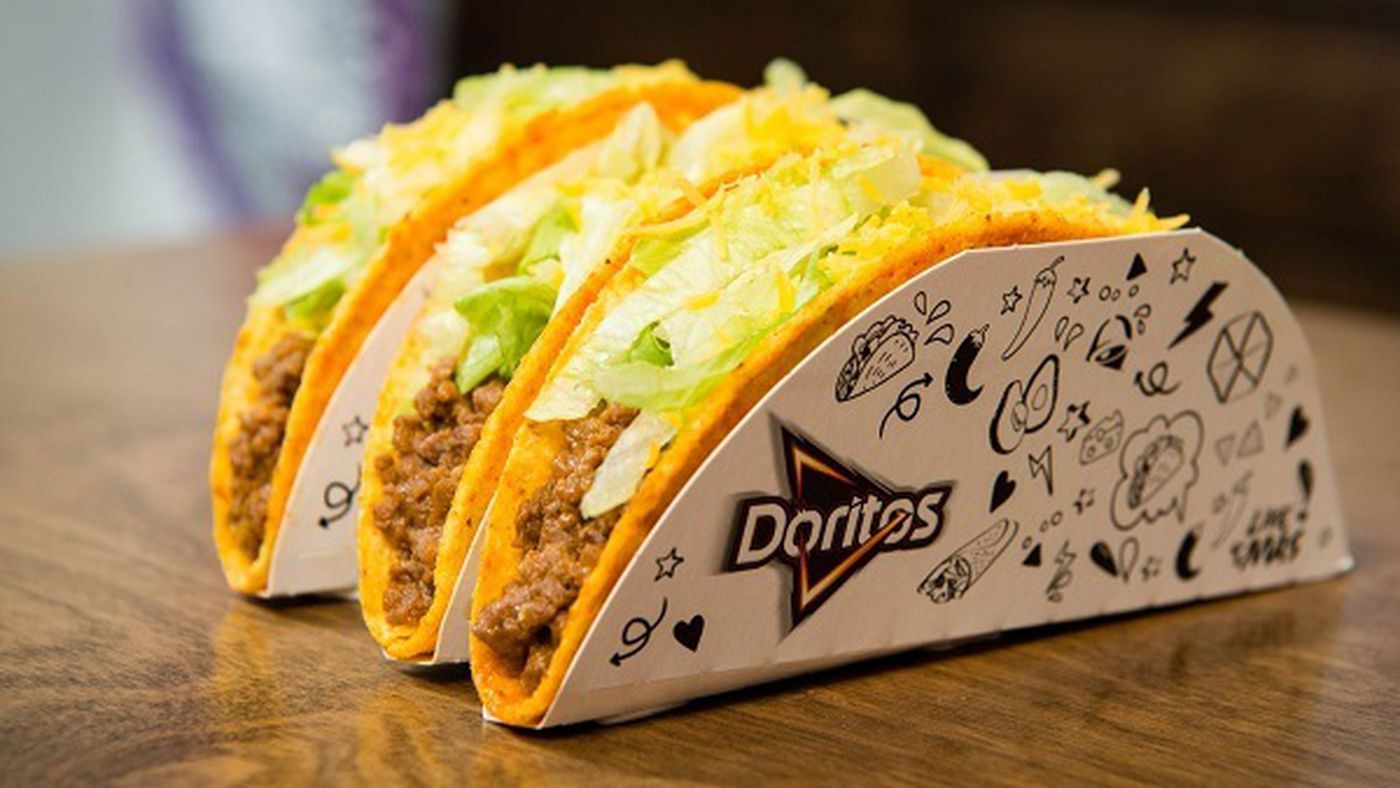 Ask to swap out any hard taco shell with the flavorful doritos shell. This will add a little kick to your regular meal. It costs less than a dollar to swap the shell or you can choose to add the shell to the dish for a little more.