Steven Seagal And Other Famous Stars Are Getting Ready For The End Of The World
As the post-pandemic future looms ahead, many of us worry about our survival. But the rich and famous have taken it a step further, prepping for the apocalypse in luxury.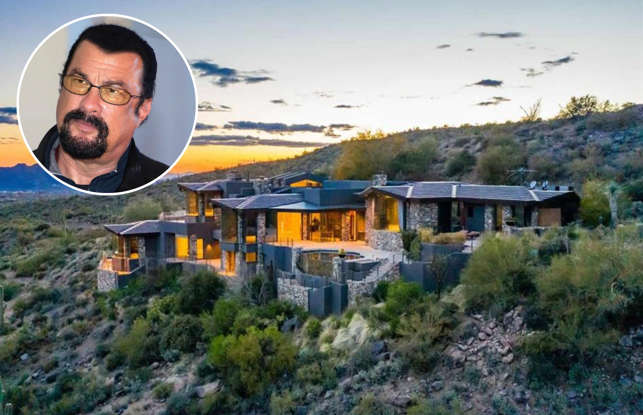 From secure fortresses to sprawling estates, celebrities are ready to ride out the storm in the lap of luxury. Check out these amazing abodes and find out how you can join the trend!
Post Malone's Thoughts on the Apocalypse 
What does Post Malone, the multi-talented rapper, and songwriter, make of an impending apocalypse? Worth a staggering $45 million, Post has made a name for himself in the music industry with his unique blend of musical genres and thought-provoking lyrics.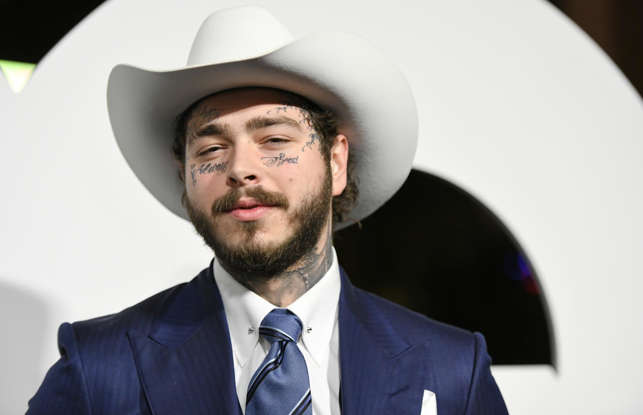 But what would 'Hollywood's Bleeding star have to say on a potential apocalypse? Could he provide a ray of hope, or is he just as anxious about the situation as the rest of us? Find out what Post Malone has to say on the matter.
Post Malone's Journey to Find Apocalypse-Proof Refuge 
Post Malone's alarming 2018 clip of him calling the US government "the biggest lie in the world" went viral on TikTok, and the star encouraged people to "move out to the country". Heeding his own advice, Post purchased a Utah home in early 2018 for $3 million.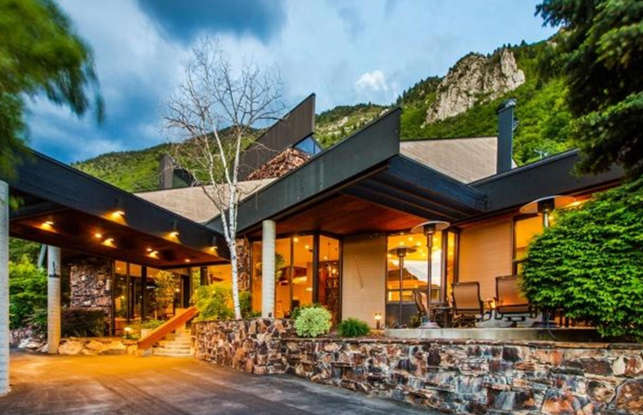 According to TMZ, he bought the property with the intention of making it apocalypse-proof. Post Malone took a daring step to shield himself from the unknown and protect his future. His decision to move out of the country serves as an inspiration to many.
Unbelievable Luxury - An Epic Singer's Compound 
Experience unrivaled luxury at the epic compound of a singing sensation! Situated on 7 acres of land in Salt Lake City, this 13,000 square foot residence has everything you need and more.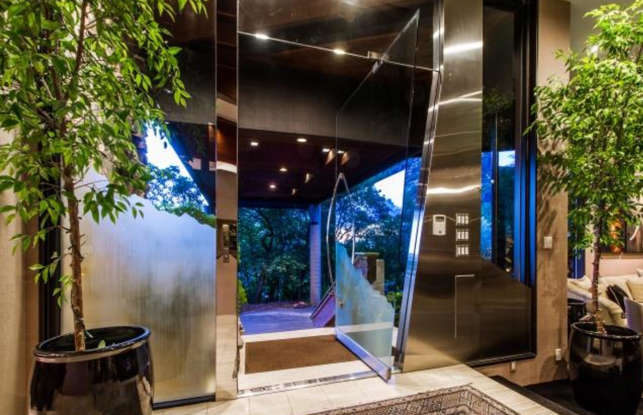 From secure steel entrances to incredible views of the mountains, canyons, and the city, this compound is truly one of a kind. But the fun doesn't stop there – it also comes with a proposed underground bunker for added security. Live the life of the rich and famous at this one-of-a-kind residence!
Unlock the Gates to Post Malone's End-of-the-World Escape 
Do you dream of a luxurious end-of-the-world escape? Then look no further than Post Malone's Utah mansion! Step inside and you'll be in awe of the five bedrooms, seven bathrooms, gourmet chef's kitchen and wine cellar – everything you need for a lavish stay.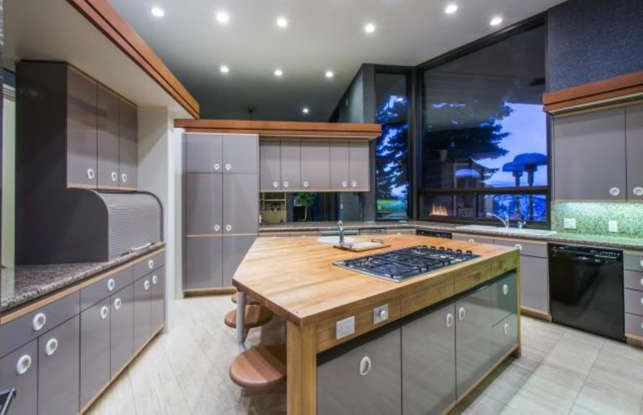 Whether you're looking for a place to chill or a spot to bring in the end of the world, this is it. So what are you waiting for? Unlock the gates to Post Malone's paradise and start your journey!
Post Malone's Secure Abode: Luxury Living at its Finest 
Living the life of luxury just got a whole lot more interesting with Post Malone's new Utah abode. Featuring an abundance of entertainment options, such as a basketball court, swimming pool, hot tub, and outdoor kitchen, it's no wonder why the celebrity has chosen to flee LA for such an impressive residence.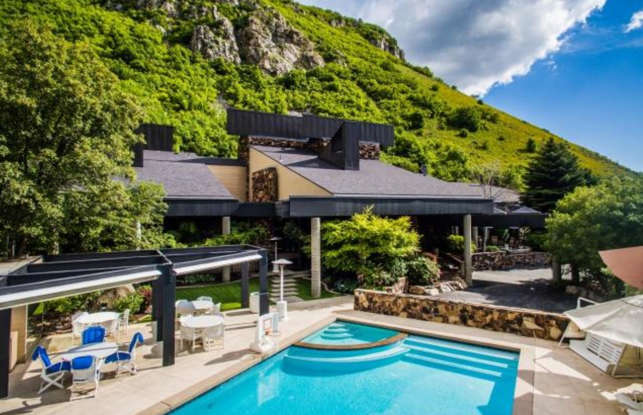 Whether you're looking for a fun day out or a relaxing night in, Post Malone's Utah abode has it all. Experience the ultimate luxury living with this celebrity home and enjoy all the entertainment it has to offer.
Ronda Rousey: From UFC Hall of Famer to Isolated Californian 
After retiring from her illustrious career in combat sports as a UFC Hall of Famer, Olympic judo bronze medalist, and WWE superstar, Ronda Rousey has traded the bright lights of the ring for an isolated piece of land in California.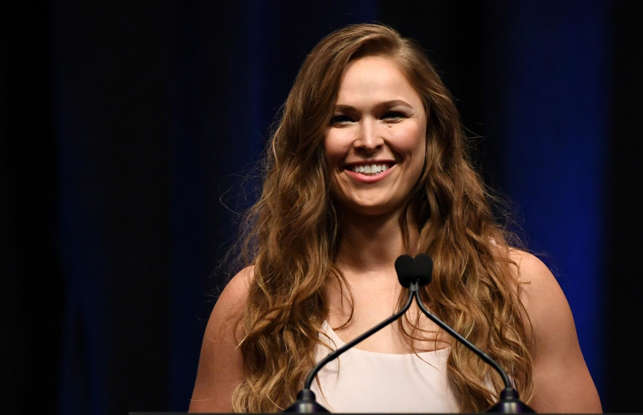 With a reported net worth of $13 million, Rousey is now living the simple life on her own private escape, away from the hustle and bustle of fame. What could have inspired her to make such a drastic move? Here's what we know so far.
Ronda Rousey & Travis Browne Prepare for Self-Sufficiency at Browsey Acres 
Olympic medalist Ronda Rousey and her martial artist husband Travis Browne are getting ready for a self-sufficient life at their new ranch, Browsey Acres. Located in Ronda's birthplace of Riverside, CA, the couple has joked about being ready for a zombie apocalypse.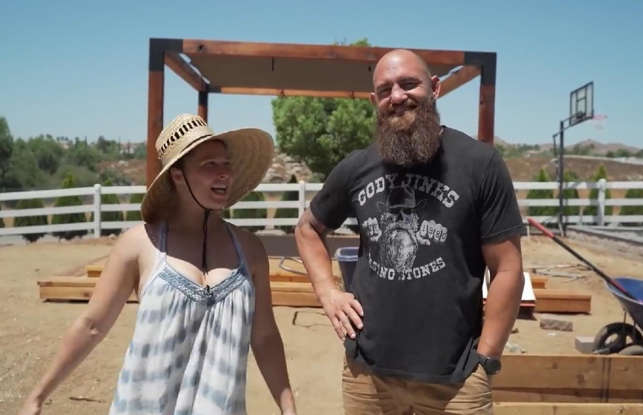 But in reality, they are just looking to become more independent and live off the land. Recently, Ronda shared their plans for the popular show Hot Ones. With Browsey Acres, the couple is taking their first steps into a new life of self-sufficiency.
Explore Ronda Rousey's Ranch Life! 
Discover the delightful life of MMA champion Ronda Rousey and her husband Travis Browne at their ranch. Thanks to the Fighting Champion's YouTube channel, millions of fans can take a virtual tour and get an exclusive glimpse of the couple's everyday activities.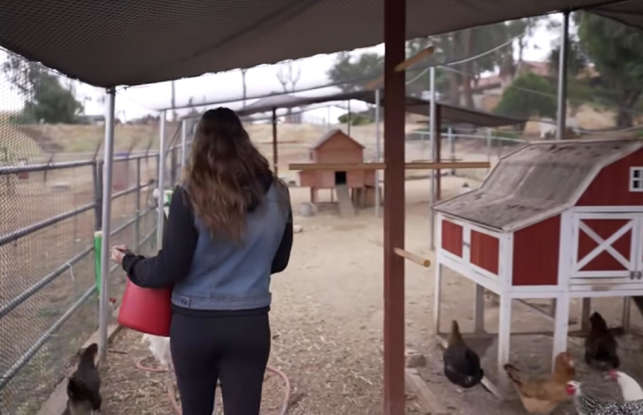 From harvesting their own turkey for Thanksgiving dinner to the more mundane tasks of ranch living, you'll get to experience it all with Ronda and Travis. Don't miss out on this unique opportunity to explore the champion's ranch life!
Living the Ranch Life - Ronda Rousey & Travis Browne 
Ronda Rousey and Travis Browne have embarked on an incredible journey – transforming a patch of land into a vibrant ranch. From digging up the land, to populating it with veg, chickens, goats, and their very own bull – the couple has put in many man-hours to make their dream come true.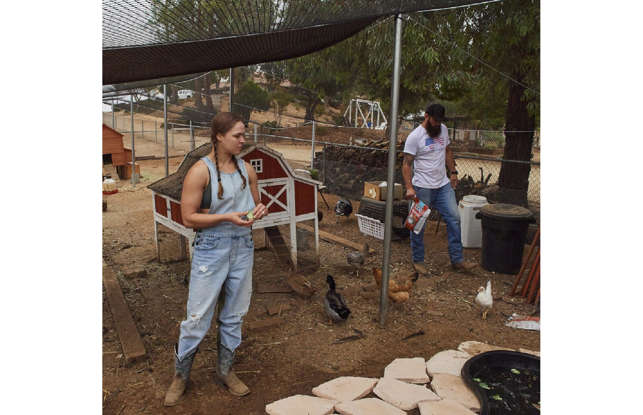 Visit Ronda's website to get an inside look at their fulfilling ranch life, with regular updates of articles and videos. As Ronda puts it, it's like their "apocalypse training wheels"!
Introducing Kanye West: The Man Who Will Rebuild The World 
With an unrivaled creative vision and a net worth of $6.6 billion, multi-award-winning rapper Kanye West is ready to take on the world – literally. The unconventional thinker has already suggested that he's willing to help repopulate our planet in the event of doomsday.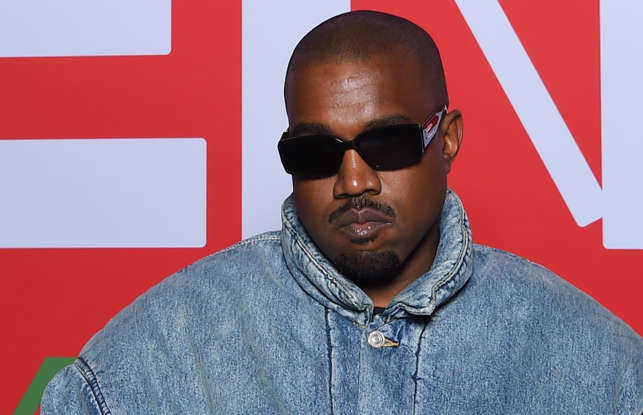 But how will he do it? From the looks of it, Kanye West has big plans for the future of our world. Who knows, he may even be the one to lead us into a new era of civilization!
Kanye West's Million-Dollar Investment in Malibu 
Kanye West has invested a fortune to protect himself and his family in the luxurious confines of a designer concrete box in Malibu. While the rapper owns two ranches in Wyoming, complete with an underground bunker to prepare for a world-ending situation, it seems his million-dollar investment in California's picturesque beachside city is far more secure.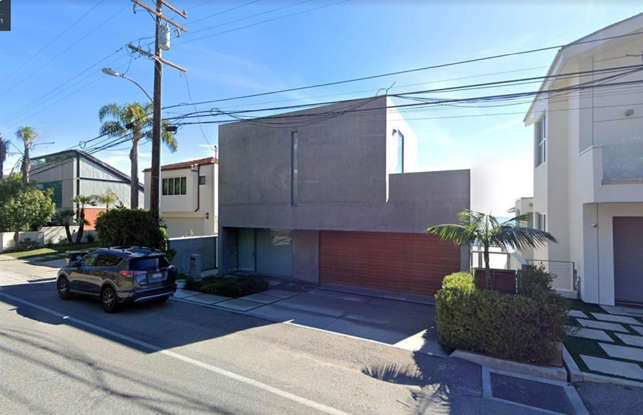 With this remarkable investment, Kanye can rest assured that his family is safe and sound in the ultimate cocoon of luxury.
Kanye West Snags Lavish Malibu Retreat for a Whopping Discount! 
Kanye West is certainly making waves with his latest real estate move. Amid divorce proceedings from Kim Kardashian, the rapper has reportedly paid $57.3 million for a luxurious Malibu retreat – an impressive amount in itself, but even more remarkable considering he managed to get a whopping $18 million off the original asking price!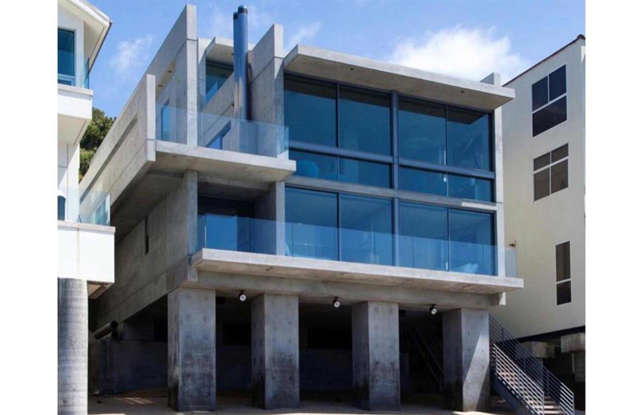 Whether he'll use the extra cash for supplies or something else remains to be seen. Either way, Kanye's certainly got his hands on a luxurious new pad.
Kanye West's Minimalist Dream Home 
Kanye West just got the keys to his dream home, and it's truly a sight to behold! This 3,665-square-foot luxury abode, designed by Japanese contemporary architect Tado Ando, has a bunker-esque look that perfectly reflects Kanye's minimalist taste.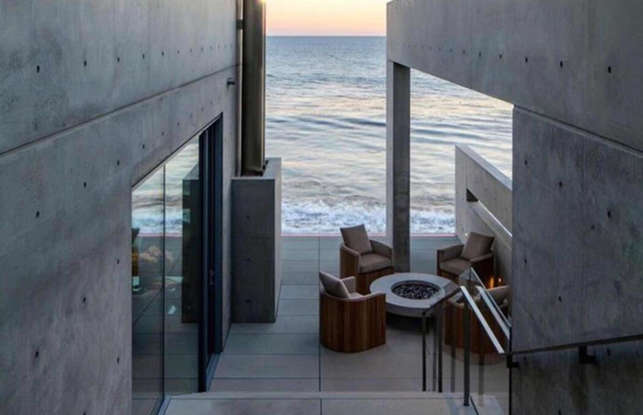 With bright white walls and stunning, modern interiors, this home is sure to be the envy of many. Whether you're a fan of Kanye or not, you have to admit that this is one luxurious and stylish residence!
Kanye West's Malibu: A Luxurious Home for the End of Days 
Experience luxury living even in the face of the apocalypse with Kanye West's Malibu home. Featuring three ensuite bedrooms on the lower floor, a lounge, kitchen and bathroom on the middle level, and a lavish bedroom with a rooftop terrace on the top floor, this abode offers the perfect haven for the "chosen one" to survive the end of days in style.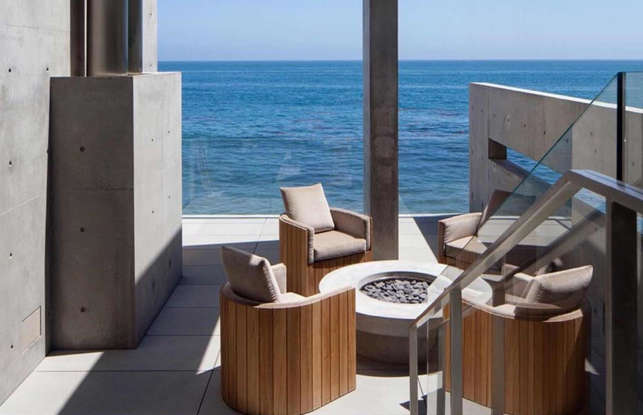 Enjoy stunning views of the burning remains of planet Earth from the comfort of your own home.
Preparing for Doomsday: Steven Seagal's Journey 
With a net worth of an astonishing $20 million, Steven Seagal is no stranger to the concept of doomsday. A renowned American actor, screenwriter, and black belt martial artist, Seagal has been training in martial arts since the tender age of 17.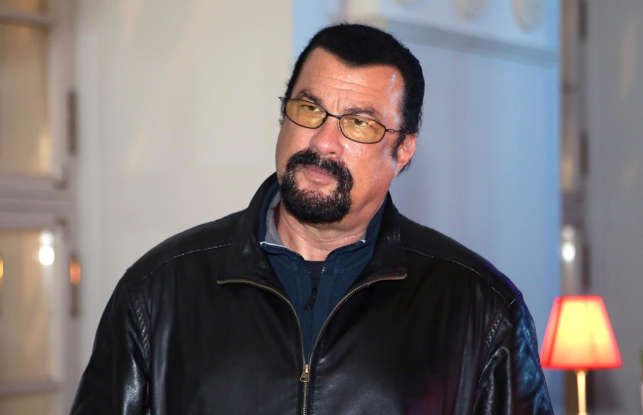 But why has he been honing his skills for so long? Could it be to prepare himself for a possible apocalypse? His career and martial arts prowess suggests that he's more than ready for whatever comes his way!
Prepare for Doomsday with Steven Seagal's Bulletproof Estate 
Are you ready for the end of the world? If you're Steven Seagal, you certainly are! In 2010, the action star snapped up a bulletproof estate in Arizona for $3.5 million. Spanning 12 acres of the Sonoran Desert in Scottsdale, this hidden hideaway is situated 3,000 feet above sea level, making it the perfect spot for a doomsday bunker.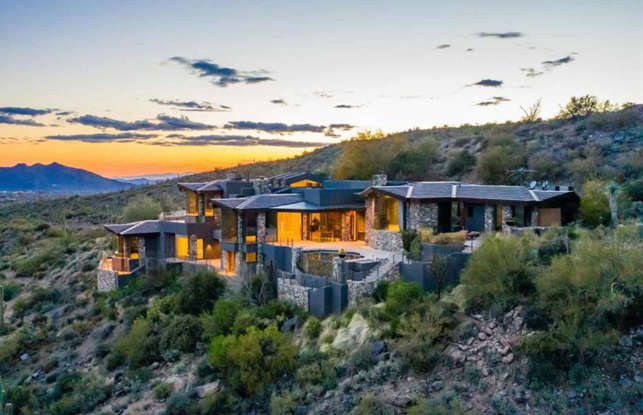 But even if you don't need a bunker, this property has more than enough to offer. Don't miss out on your chance to prepare for the future!
Unlock the Secrets of Steven Seagal's Bulletproof Mansion! 
Gain access to the guarded compound of the legendary action star, Steven Seagal, and you'll find yourself in a world of luxurious grandeur. Within the walls of his bulletproof glass mansion, you'll discover five bedrooms, five-and-a-half bathrooms, and a guesthouse for those seeking refuge.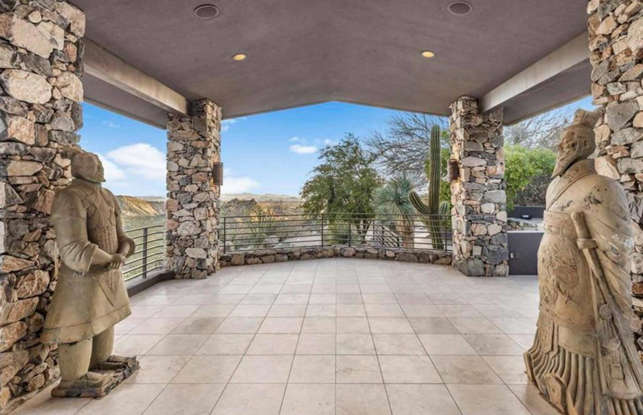 But don't let the statues of historical figures standing guard put you off – with a little courage and determination you can unlock the secrets of this incredible residence.
Survive the Apocalypse in Style with Steven Seagal: A Look Inside His State-of-the-Art Kitchen 
If Steven Seagal ever finds himself in an apocalyptic situation, he can rest assured that his state-of-the-art kitchen will keep him going. Complete with a walk-in pantry and breakfast bar, no post-apocalyptic hunger pangs will be felt!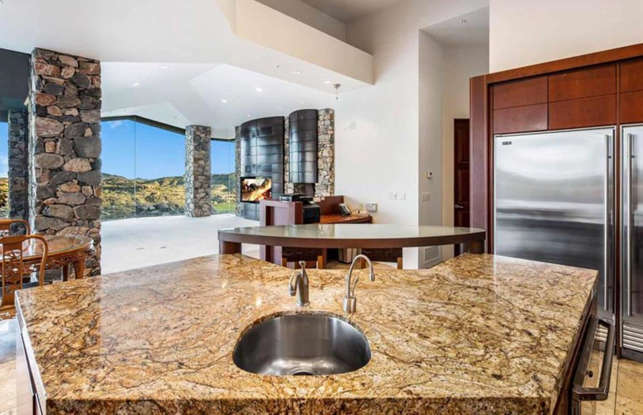 He'll be able to relax in style and comfort, knowing that the modern amenities of his kitchen are sure to help him get through any tough times. From whipping up some tasty treats for a quick snack to full course meals, Steven Seagal is sure to be well taken care of.
Unlock the Secrets of Steven Seagal's Secure Fortress 
Take a step into the luxurious world of Steven Seagal's secure fortress! Located in the desert and boasting views of any potential attackers beyond, this opulent retreat comes with an infinity pool and hot tub set into a stone patio.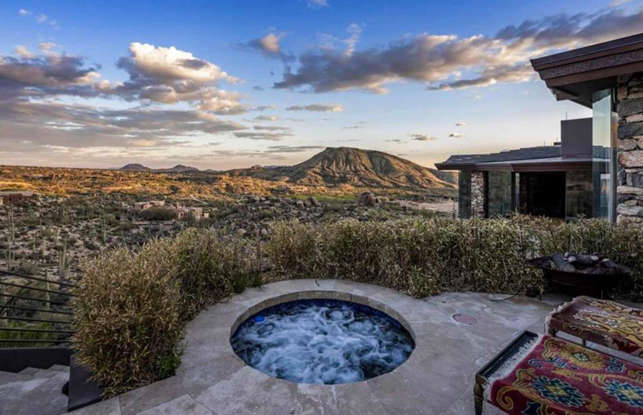 And if that wasn't enough, there's even an outdoor kitchen to keep the party going. Put your worries aside and take a tour of this amazing property, now on the market in 2021. Get ready to be amazed!
Welcome to Rihanna's Secure Abode - A $1.7 Billion 'Fortress' 
Rihanna, the Grammy-winning singer, is no stranger to dealing with stalkers. That's why she opted for a secure abode to protect her $1.7 billion net worth. Welcome to the singer's 'Fortress'! Take a peek inside, and you'll be amazed by all the luxurious features.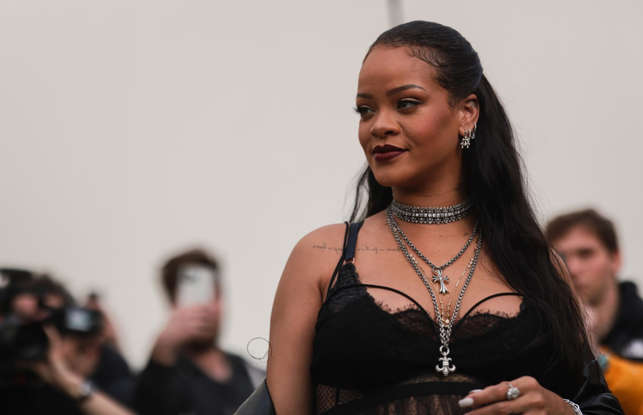 From velvet walls to an infinity pool, Rihanna's 'Fortress' is truly fit for a queen. So, if you're looking for a secure and lavish home, Rihanna's 'Fortress' may just be the perfect fit for you.
Rihanna's Incredible Home: A 12,000 Square Foot Fortress of Concrete and Steel
Rihanna is now a mom, and what better way to create the perfect home for her and her little bundle of joy than a 12,000-square-foot property designed by David Lawrence Grey Architects? When Rihanna stayed here in 2014, she only had to pay $60,000 a month for the luxury.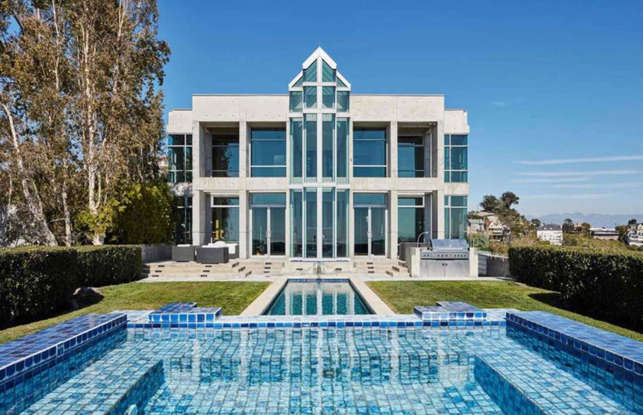 If you're looking for a beautiful and secure home for your family, look no further than Rihanna's incredible concrete and steel fortress. This is the perfect place to start a family and ensure your family is well-protected from the outside world.
Explore the Majestic Fortress of Rihanna! 
Are you ready to explore the majestic fortress of Rihanna? Boasting 60-foot high ceilings and huge walls of glass, this castle-like structure is one of a kind. Built in a distinct Bauhaus style in 1994, this abode is nothing less than majestic.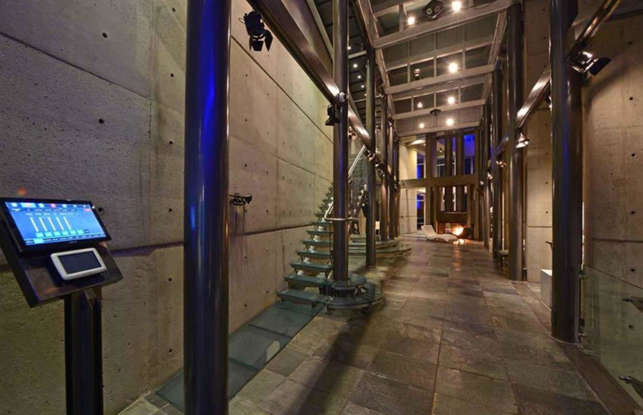 Once inside, you will find luxurious dual ensuite bathrooms in the grand master suite, adding to the grandeur of the entire place. So, what are you waiting for? Step inside this magnificent fortress and make memories that will last a lifetime.
Rihanna's Hidden Fortress of Safety 
Rihanna's fortress is no ordinary home. Restricted by key fob entry, it holds a special secret. The master suite plays host to a hidden panic room, concealed by a bulletproof sliding door in the ceiling. This ingenious design allows Rihanna to stay safe and secure within her luxurious abode.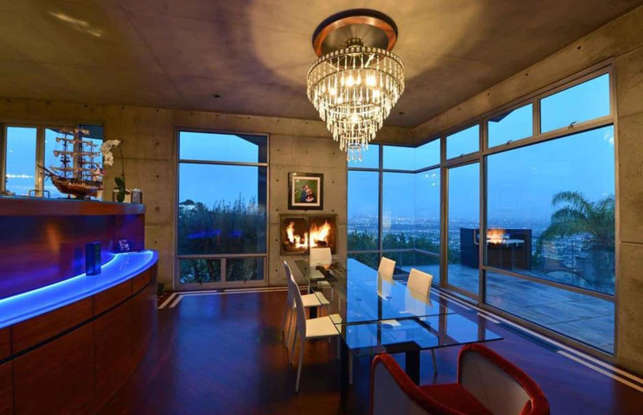 The seven bedrooms are also equipped with state-of-the-art security measures, ensuring that Rihanna and her guests can enjoy their stay without any concerns. No wonder why Rihanna's fortress is the envy of celebrities everywhere. It's the perfect combination of luxury and protection.
Experience a Celebrity-Worthy Lifestyle! 
A luxurious lifestyle awaits you in this amazing celebrity-safe house! From a chef's kitchen and guesthouse to a personal gym and a movie theater, this fortress has everything you need to experience celebrity life. Plus, with extra security features, you'll feel like the star you are!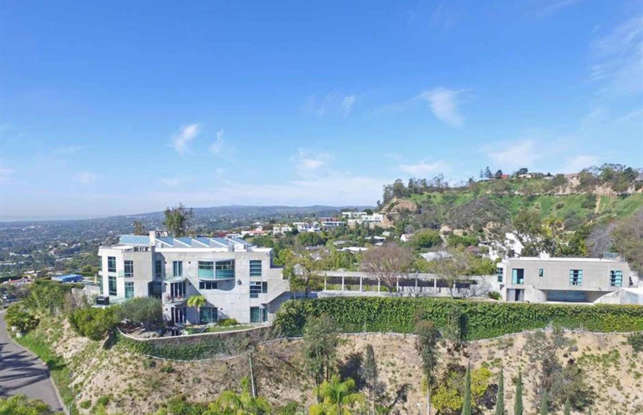 Whether you're looking to entertain guests or just relax, this is the perfect place to do it. So, what are you waiting for? Live like a celebrity and start living your best life today!
Exploring the Lavish Home of Lev Leviev, the 'King of Diamonds' 
Enter the world of Lev Leviev, the 'King of Diamonds', and take a look around his luxurious 'safe house'. With a net worth estimated to be between $1 billion and $1.5 billion, Leviev is a celebrity in his own right, having earned his riches through the diamond industry.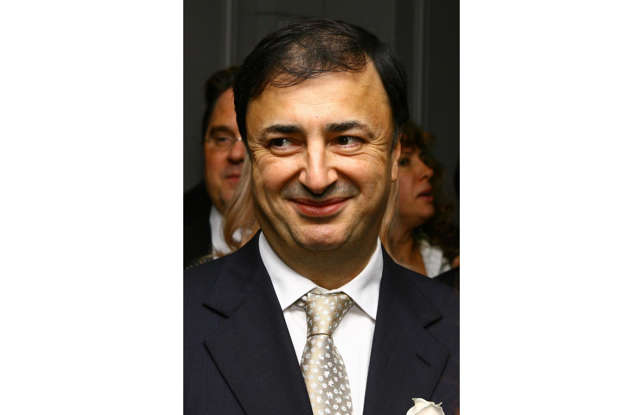 His sprawling mansion is a testament to his success and reflects his elevated status. From its grandeur architecture to its impeccably manicured gardens, the home of Leviev is a sight to behold. Step inside and explore the lavish lifestyle of this diamond mogul.
A Step Into Luxury: The $46 Million Palladio Residence 
Experience the lap of luxury with the opulent Palladio Residence. Nestled in the affluent area of 'Billionaires Row' on Compton Avenue, this $46 million estate is a picture of grandeur and exclusivity. Boasting over 17,000 square feet and eight bedrooms, it was purchased in 2008 and is considered one of the most expensive homes ever sold in Britain.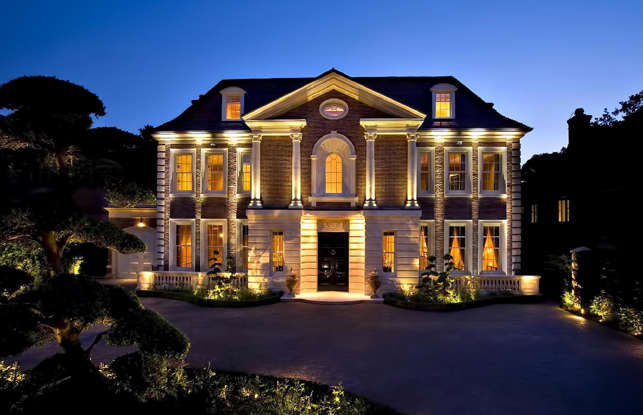 Designed by royal architect William Bertram of Bath, this grand abode has state of the art 24-hour security and a private gated road. Step into the world of extravagance with The Palladio Residence.
The Billionaire's Palace of Unrivaled Security 
The opulent palace of one of the world's wealthiest billionaires, Lev Leviev, oozes with grandeur. From the guard-gated entry and the 25 remote infrared CCTV cameras to the bulletproof, armor-plated front door worth $100,000, it is clear that the security of this palace is unrivaled.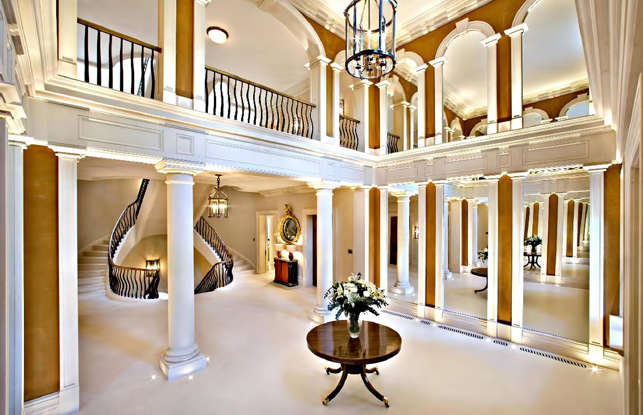 Step inside and you will be mesmerized by the hallway modeled after the Palace of Versailles 'Hall of Mirrors', with its hand-carved $1.5 million stone staircase. Clearly, this is a palace where no expense has been spared.
Transform Your Home Into a Luxurious Playground 
Lev Leviev has taken the concept of a luxurious home to the next level. With just the touch of a button, the family room can be magically transformed into a home cinema, and the basement pool room, fitted with gold-plated tiles, can be flipped into a ballroom/nightclub.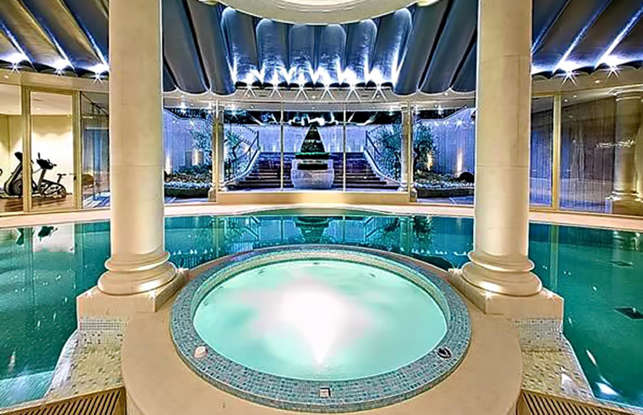 Making your home a playground of endless possibilities, you'll never lack entertainment – no matter how long and lonely those end-of-the-world evenings become. With Lev Leviev, your home can feel like a never-ending vacation.
Introducing The Luxurious Lifestyle of Billionaire Lev Leviev 
The life of billionaire Lev Leviev is one of luxurious extravagance. His home is a testament to his wealth, with a hand-carved fireplace from Cliveden stone worth $200,000 and a one-ton basin in the bathroom, carved from a single piece of white Iranian onyx.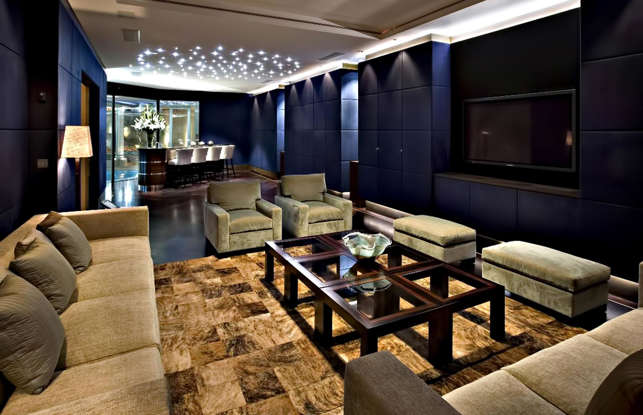 For his jaunts to the Caribbean, he can even remotely control his home's security system from his yacht. The extraordinary life of Lev Leviev is one of opulence and comfort that few can ever imagine.
What Secret Did Joan and Melissa Rivers Hide in Their Wardrobe? 
Are you a fan of the iconic mother-daughter duo Joan and Melissa Rivers? Then you must have been glued to the TV watching their shows Joan & Melissa: Joan Knows Best? and In Bed With Joan.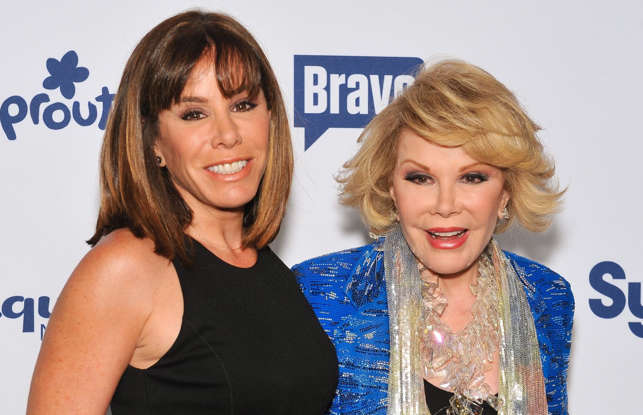 But here's something you probably wouldn't have known – the house featured in those shows is now up for sale and it has a hidden secret! This secret is tucked away in the wardrobe, so if you're curious to find out what it is, you'd better hurry and get that house!
Joan and Melissa Rivers Score Big with Pacific Palisades Mansion 
Joan and Melissa Rivers were certainly no strangers to success. After her mother's passing in 2014, Melissa had a net worth of $120 million, and she made a killing when she sold the Pacific Palisades house in January 2022.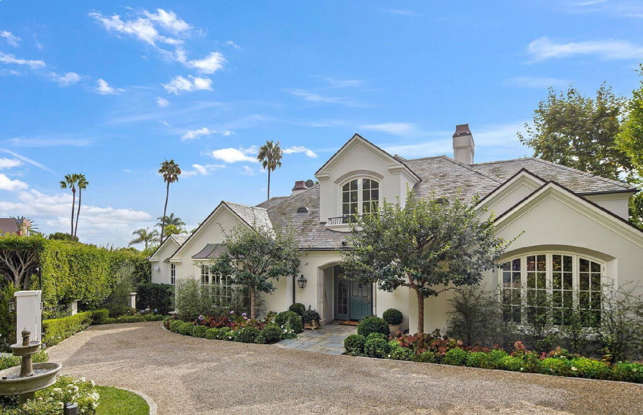 The six-bedroom, five-bathroom mansion had an original asking price of $6.2 million, but it was no surprise that it sold for an impressive $8,052,338. After all, the house has TV star associations and stunning ocean views. Evidently, the Rivers family had a great eye for real estate.
Cheers to Joan and Melissa Rivers' Magnificent Gated Home! 
Welcome to the beautiful home of Joan and Melissa Rivers, where you'll instantly feel soothed by the abundance of natural light. This gated home also comes with an added bonus – a converted garage that has two bedrooms and two bathrooms, perfect for guests or in-laws.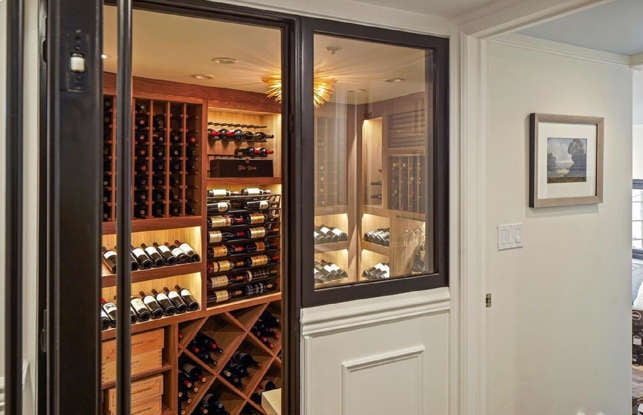 To top it off, the home also has an incredible 700-bottle temperature-controlled wine cellar. What better way to enjoy your stay than with a glass of your favorite vintage? Cheers to Joan and Melissa Rivers' magnificent gated home!
Escape to Safety: Joan and Melissa Rivers' Hidden Safe Room 
The traditional façade of Joan and Melissa Rivers' east coast abode may seem homely and down to earth, but step inside and prepare to be surprised! The master suite holds the key to a secret safe room, cleverly disguised as an ordinary walk-in closet. 
This clever hideaway provides an ideal escape from overeager fans or any other potential disasters that may come their way. Join them in their discreet sanctuary and feel the peace and security of this hidden safe room.
Relax and Unwind in Luxury with Joan and Melissa Rivers 
Relax and unwind in the ultimate luxury of Joan and Melissa Rivers' property. From the infinity pool atop the newly enlarged entertaining patio, you can enjoy stunning views of the ocean.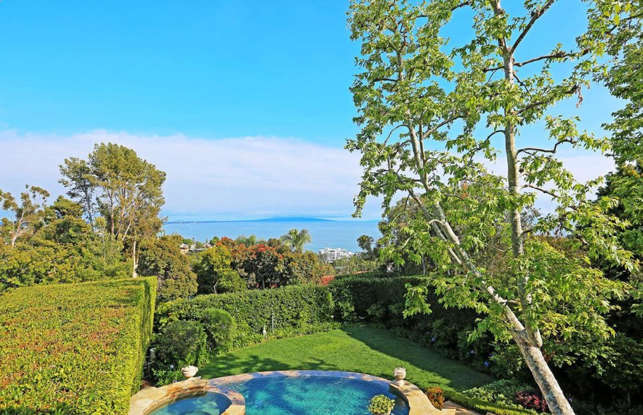 The amenities don't stop there – there's a built-in barbecue, fireplace, pool/spa, grassy lawn, sports court, and even a trampoline area. Perfect for an afternoon of relaxation in the post-apocalyptic era! Get the best of both worlds with Joan and Melissa Rivers' property!
A Millionaire's Mansion: Dr. Dre's Epic Security System 
Dr. Dre, the NWA superstar and record producer, is no stranger to fame and recognition. But his luxurious $500 million property seems to be staying away from the spotlight. The Grammy-winning rapper decided to invest in the mansion, complete with an epic security system. 
From guarded gates and surveillance cameras to motion sensors and infrared beams, his home is as secure as it gets! If you ever plan on visiting the rap legend, you better be on the guest list!
Dr. Dre's $50 Million Palace - A Dream Home with a Moat and Cobblestone Bridge! 
Dr. Dre has achieved the ultimate dream home with his purchase of a $50 million palace in Brentwood, California. Originally owned by Patriots quarterback Tom Brady and supermodel Gisele, the mansion was reportedly crafted and designed with a ticket price of close to $40 million over four years.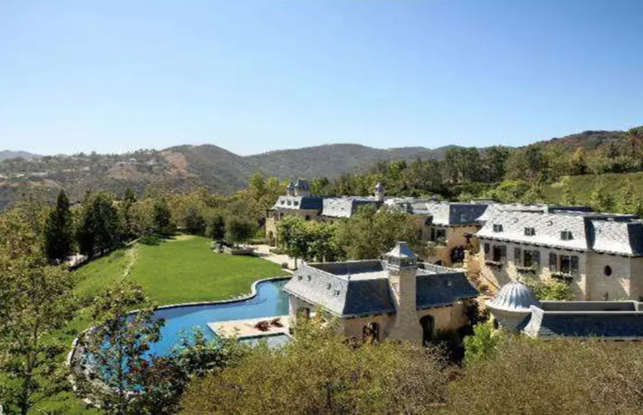 It boasts a luxurious privacy-friendly moat and a beautiful cobblestone bridge, making it a stunning example of opulence. Whether you're a celebrity or not, this is a home that will guarantee envy from all who visit.
Dr. Dre Wins the Bid for a 13,890-Square-Foot Home 
Dr. Dre has taken the win in a heated bidding war for a stunning 13,890-square-foot home. Designed by Richard Landry, this opulent property is nestled on almost four acres of land and features five bedrooms and nine bathrooms. 
As TMZ reports, the 'Nuthin' but a 'G' Thang' star put in the winning offer and is now the proud owner of this luxurious abode. If you have ever wanted to live like a hip-hop mogul, now you can get a glimpse into the life of Dr. Dre!
Dr. Dre's Luxurious Property Upgrade 
Dr. Dre is known for his luxurious lifestyle, and his latest move is no exception! The famous rapper recently acquired Tom Brady and Gisele Bundchen's sprawling estate, complete with seven fireplaces, antique shuttered windows, and a master bedroom balcony with its own outdoor bathtub.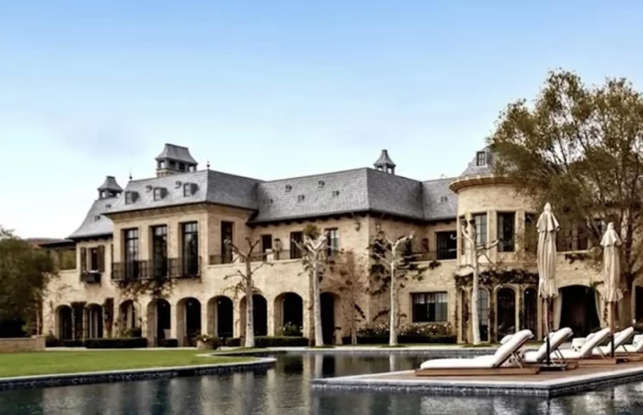 Although the couple offered to sell the property complete with all its furnishings, Dre reportedly had no interest in their used stuff – opting to upgrade the estate with his own style. With such lavish amenities, we can only imagine how lavish Dr. Dre's estate will be!
Find Out What Dr. Dre's Doomsday Prepper Mansion Has to Offer 
Live like a rap star and prepare for the apocalypse all in one go – Dr. Dre's doomsday prepper mansion is packed full of exciting features! From the koi fish inhabiting his moat to the infinity pool, cabana, and pond with a waterfall, this property is ready for whatever the world throws at it. 
Not to mention the solar panels that power the house and a greywater system to keep the lawn, pond, and waterfalls lush. Find out more about this incredible mansion and other prepper properties you can buy today!